Went to the anime store today and went to see if they had a decent (new) selection of Figmas. I searched and examined any figures that caught my attention and none really did. I made sure I didn't miss anything so I looked behind a few figures also and acquired Figma Kanu and one of those Good Smile trading figures. I got Rin in one of her running with a dagger pose and is a pain to put together.
(Click the links under images, opens in a new window/tab)
Well I decided to show my other Figma partners my other Figma to the club. Haruhi was annoyed at being one of those "innocent" types while Konata makes a eroge game comment. Kanu couldn't wait out of the box….Oh and ya she is back to her normal self again after that "chilling" walk.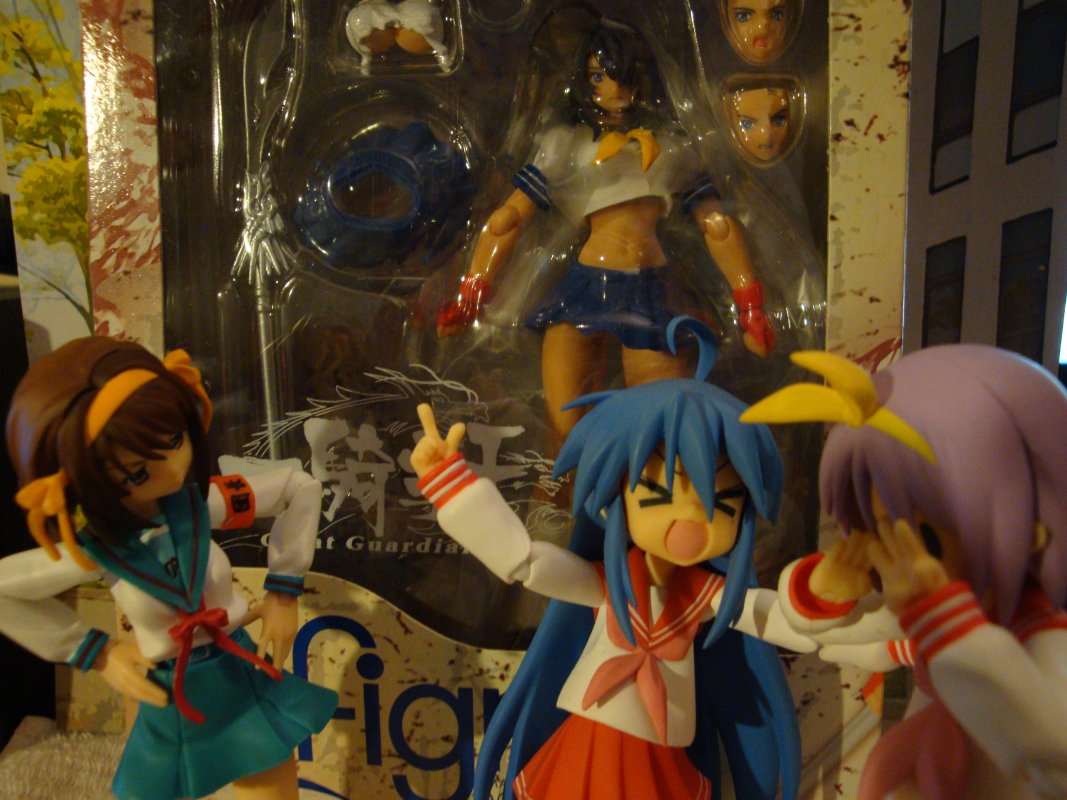 (Link – MySite)