Hello everybody! Welcome back to more Anime goodness within the nation's capital, Ottawa! Naru2u was held at the Travellodge Hotel from November 12-14, 2010. The size ain't that big for something that's an Anime convention, though it'll do for the interest level within the capital. I also managed to go to my second Anime convention now.
-> Homepage: http://www.naru2u.com/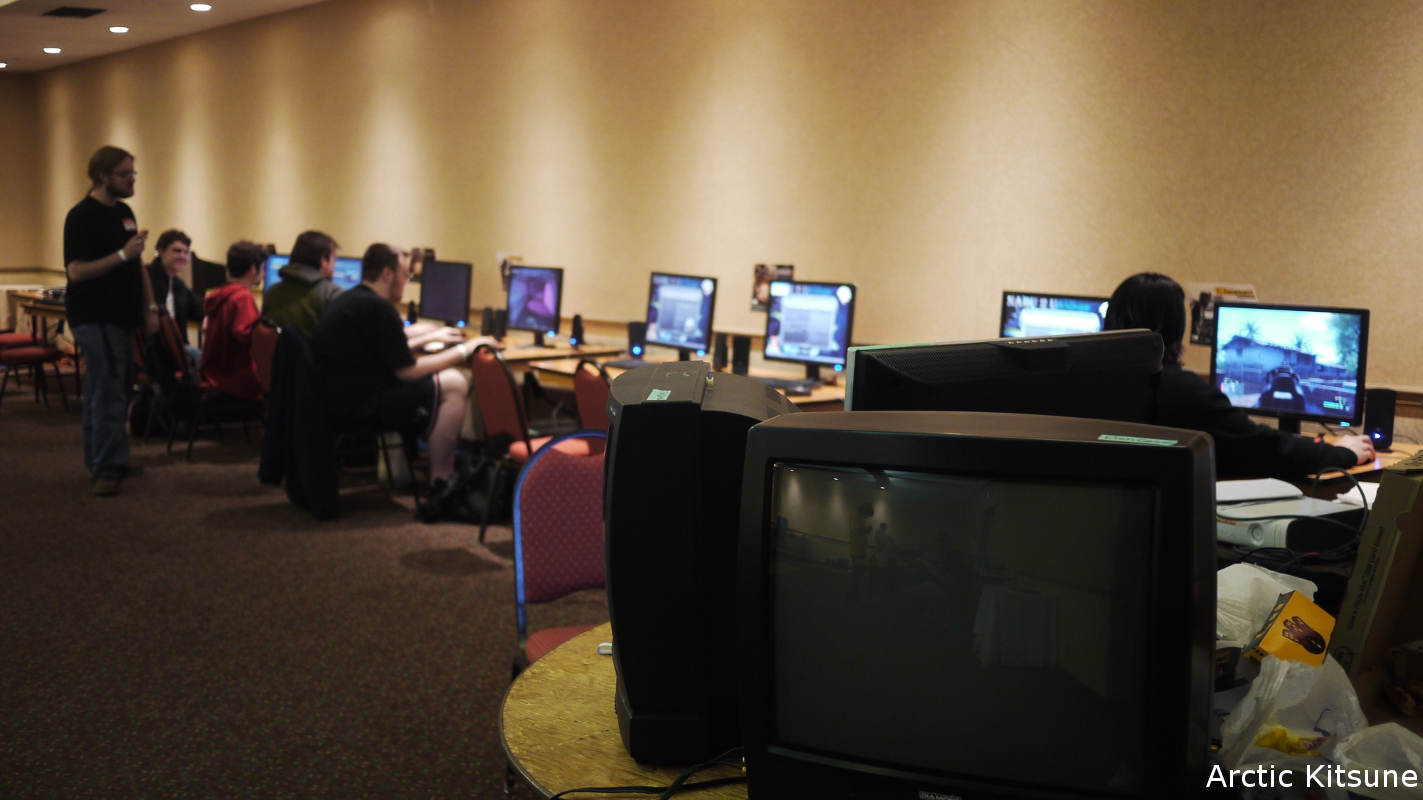 (Link – MySite) – Game room being set up by Carlton U's volunteers.
(All images and videos taken with a Lumix GF1 – Pancake lens.)