Hello fellow Masters! It's about time for another review. What is it? Battle Masters Mark two! That's right, Mk. II. The sequel to Battle Masters for the Japanese audience on the PSP. Various tournament filled with highly intelligent and customizable 15 cm tall battle robots!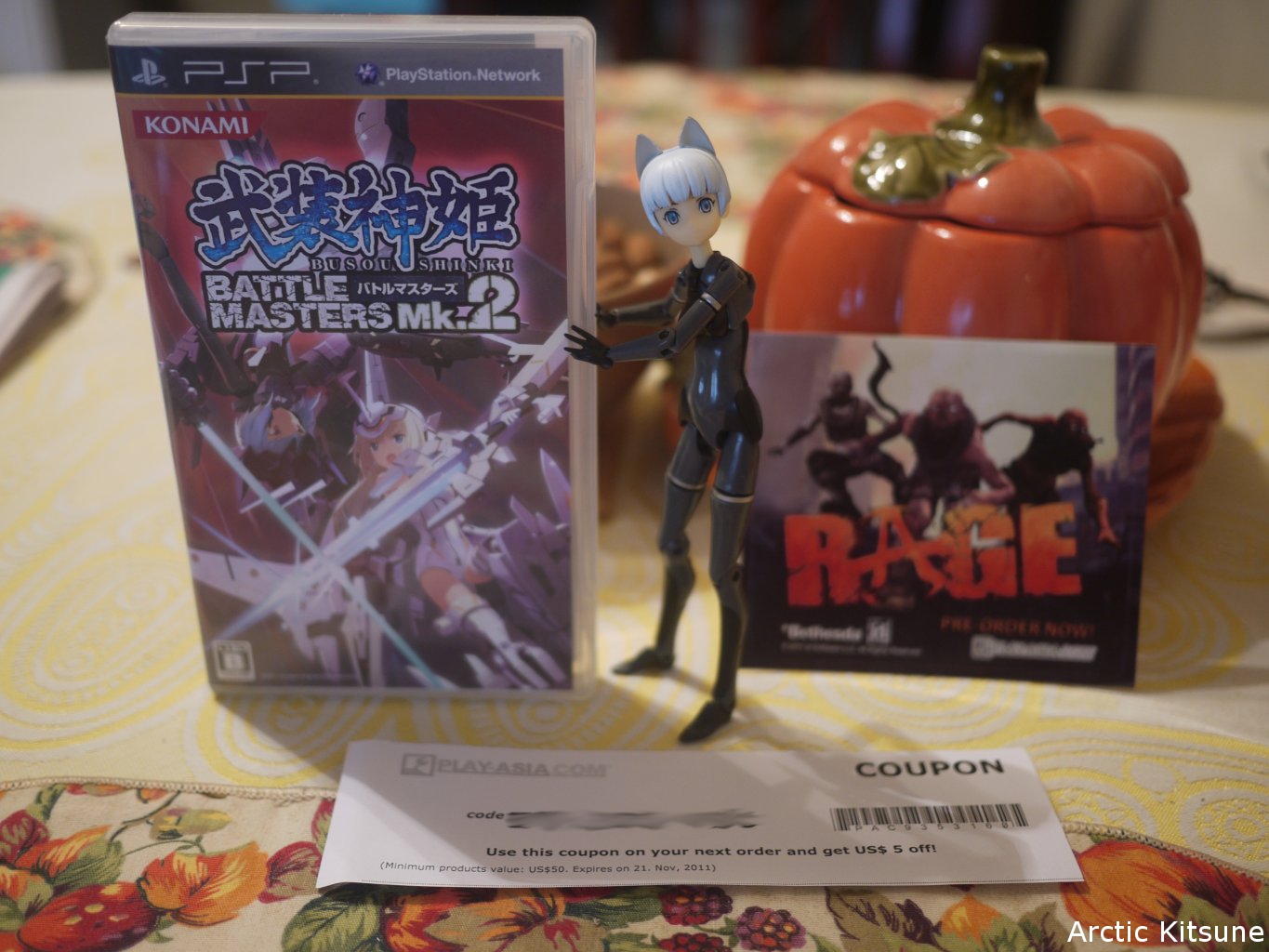 (Link – MySite) – Game, Coupon, Rage sticker advert, and my Fubuki!
Note: Sorry, but I don't have the bundle because it was too costly for me. If you want to gift me one so I can review that then feel free to do so! But ya, I have this very strong doubt you'll ever do that so……hell would have to freeze over first……moving on! Let us enjoy this lovely game instead! Kon!

(All images taken with a Lumix GF-1 – Pancake lens.)