Ah yes, something us Ottawaians tend to dread, winter! It's just one of those lethargic days were you don't want to do anything at all. Seeing the constant rain and snow mix up. Well, who would be highly enthusiastic? Well, I'm all uppity, however…….someone I know isn't. Since I now have a proper purpose for snow I no longer curse back at it…though, my photo-shooting subjects tend to disagree.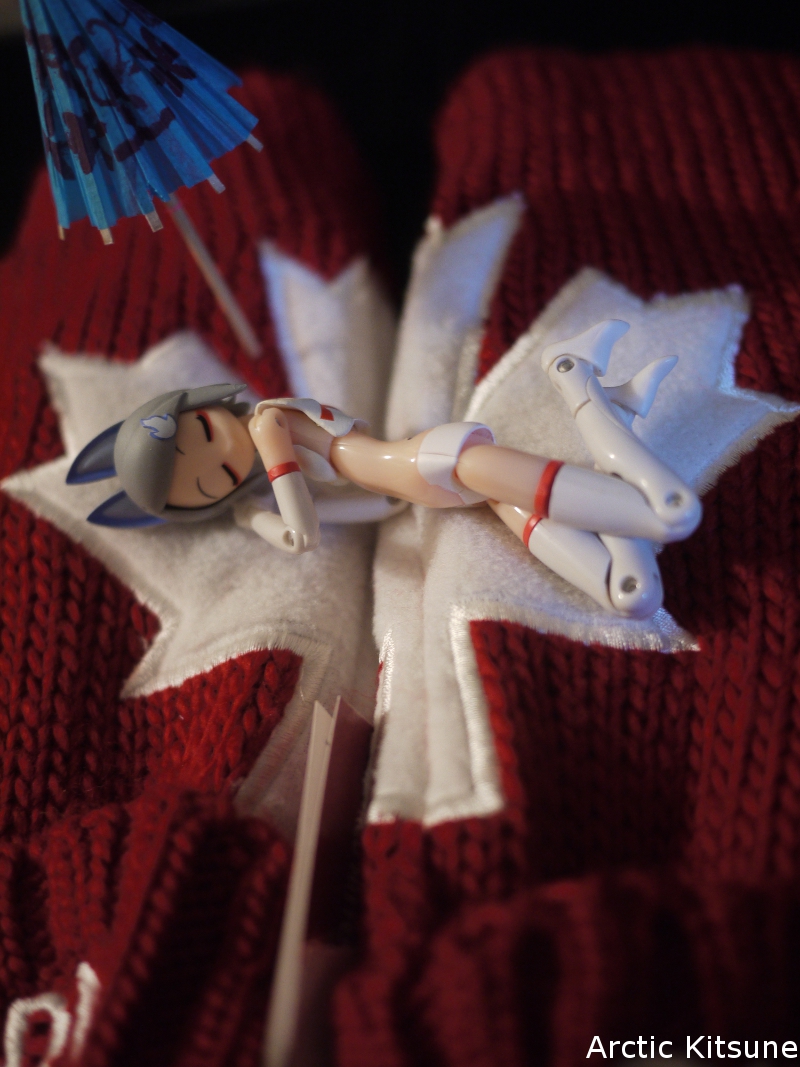 (Link – MySite) – Renge:Â  "zzzzzzZZZZZzzzzzzz…."
(All images taken with a Lumix GF1 – Pancake lens.)
O-Chan? Yup, a little Fox spirit I discovered at my local AnimeStop while acquiring another figure. I was about to leave when I looked down at the glass case at the cashier area and noticed this little fellow. I thought "Hmm, this would go well with my blog."
Who is O-Chan? I asked around and was directed towards his identity and his origin's.
O-Chan is a little male fox spirit from a visual novel called "Hiiro no Kakera". The VN is made by Idea Factory and is aimed for the female crowd, as seen with an all male cast of spirits and demons doing random things with a female heroine.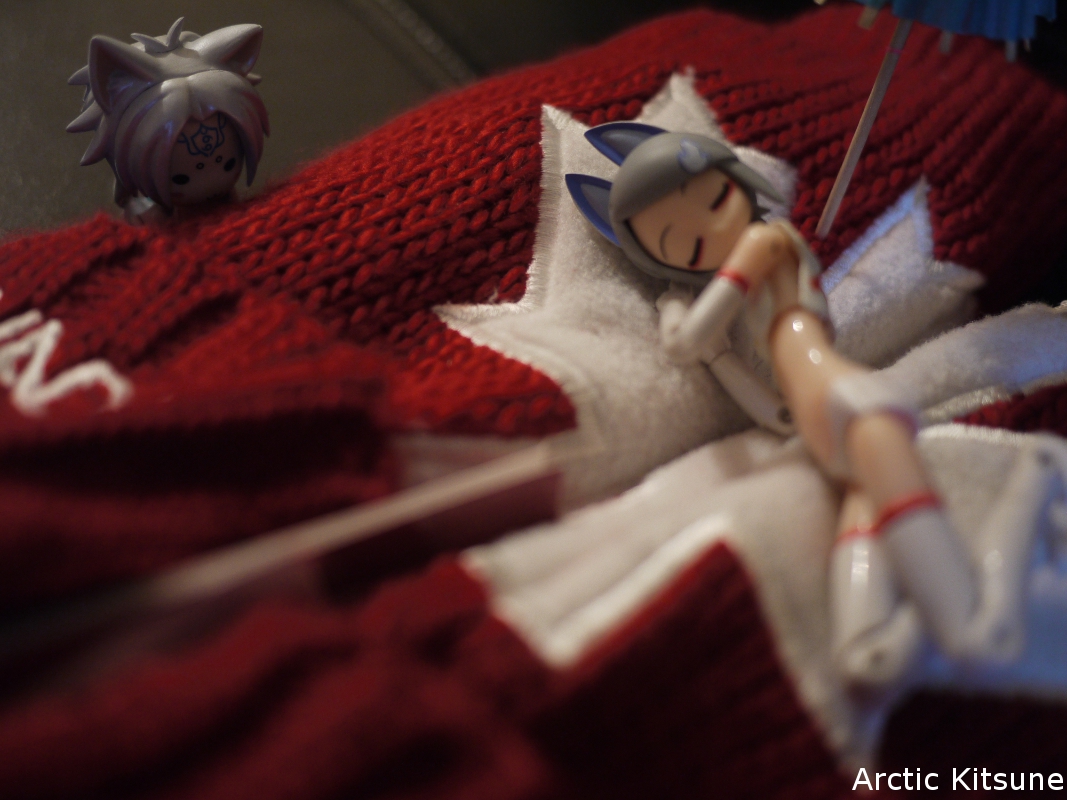 (Link – MySite) – O-chan -Â  *jiiiiiiiii~*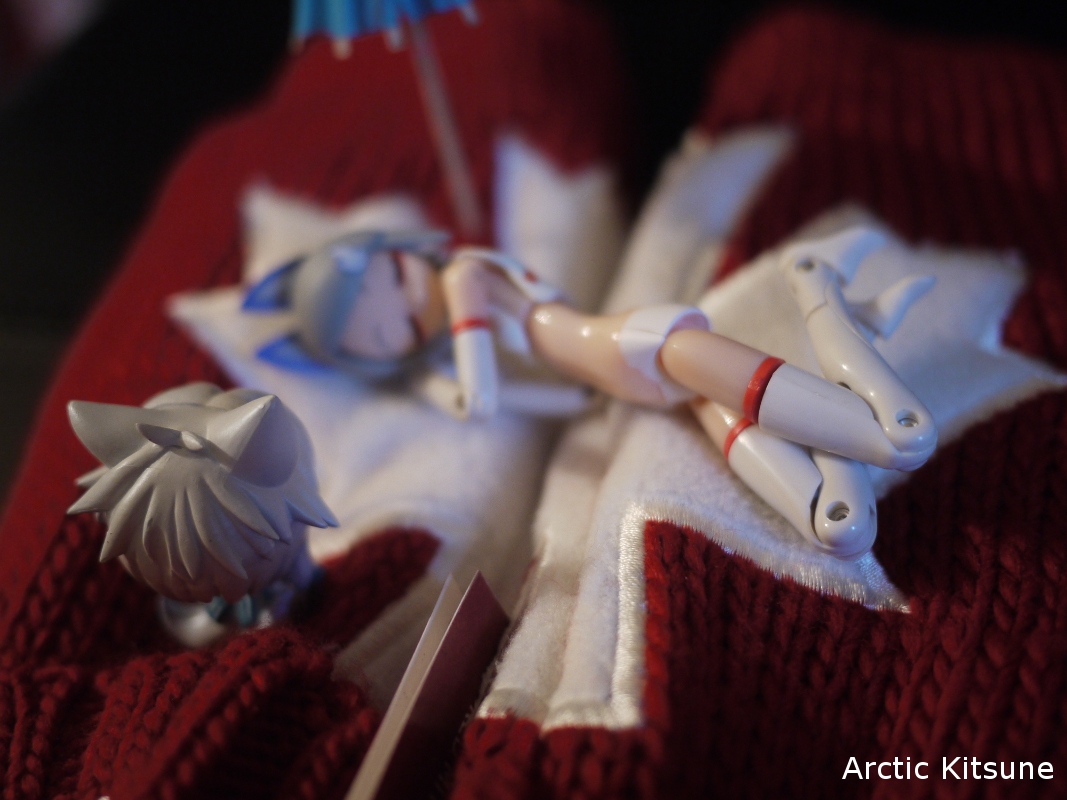 (Link – MySite)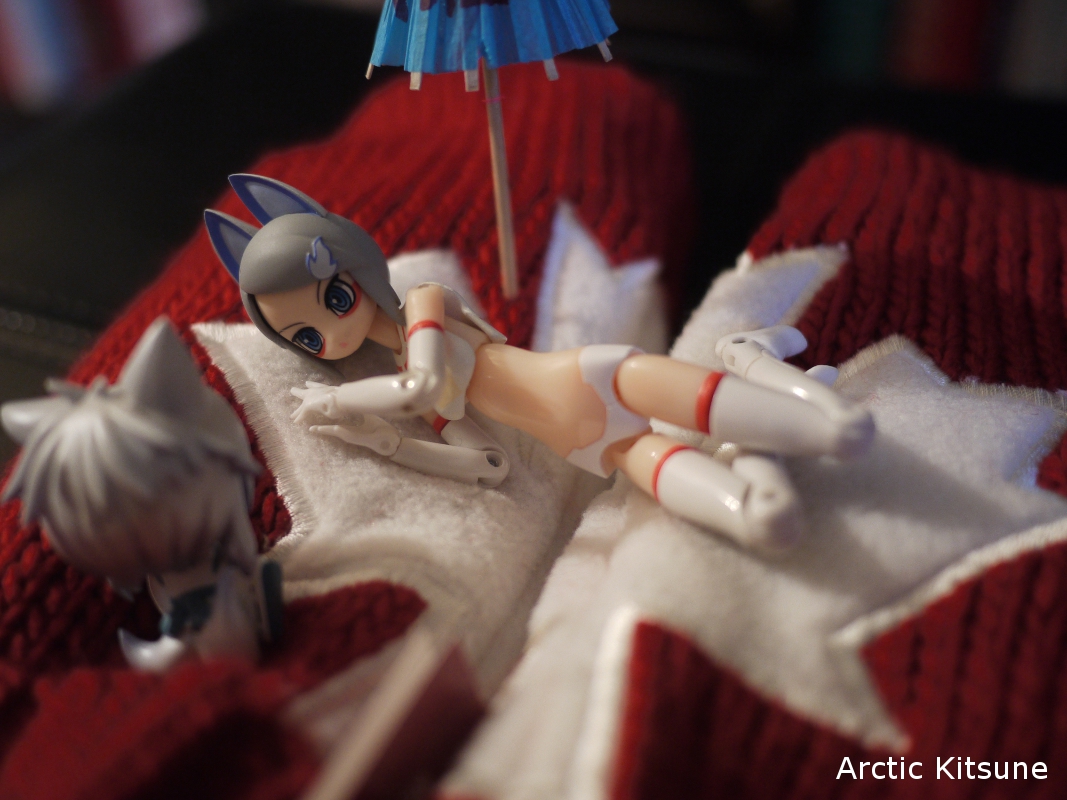 (Link – MySite) – Renge – ???!!!!?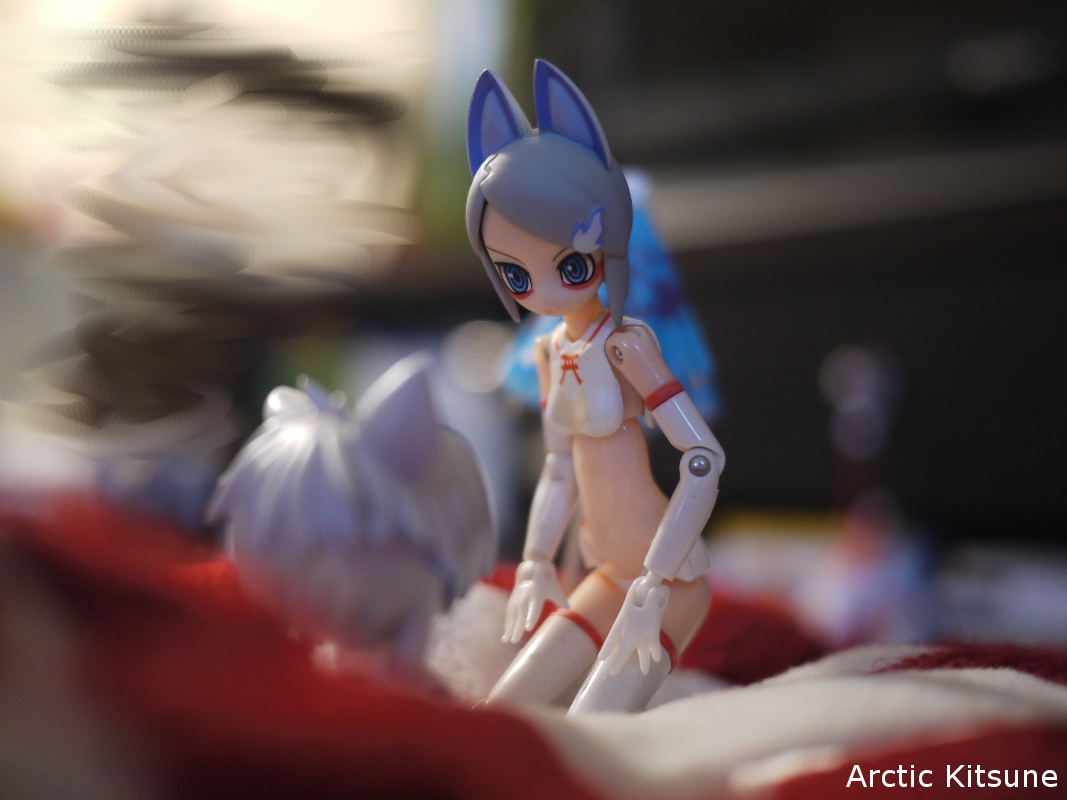 (Link – MySite) *Renge's curiosity overwhelms her*
Renge: "You look worthy as a cuddly pillow. Guess I shall use you as one *smirks*"
Renge – "I shall use you as a fluffy little pillow. Don't bother me today Mastah! I want my sleep, shoo! Shoo!"
Me – "Not even for a little? No fishing or food snatching? :)"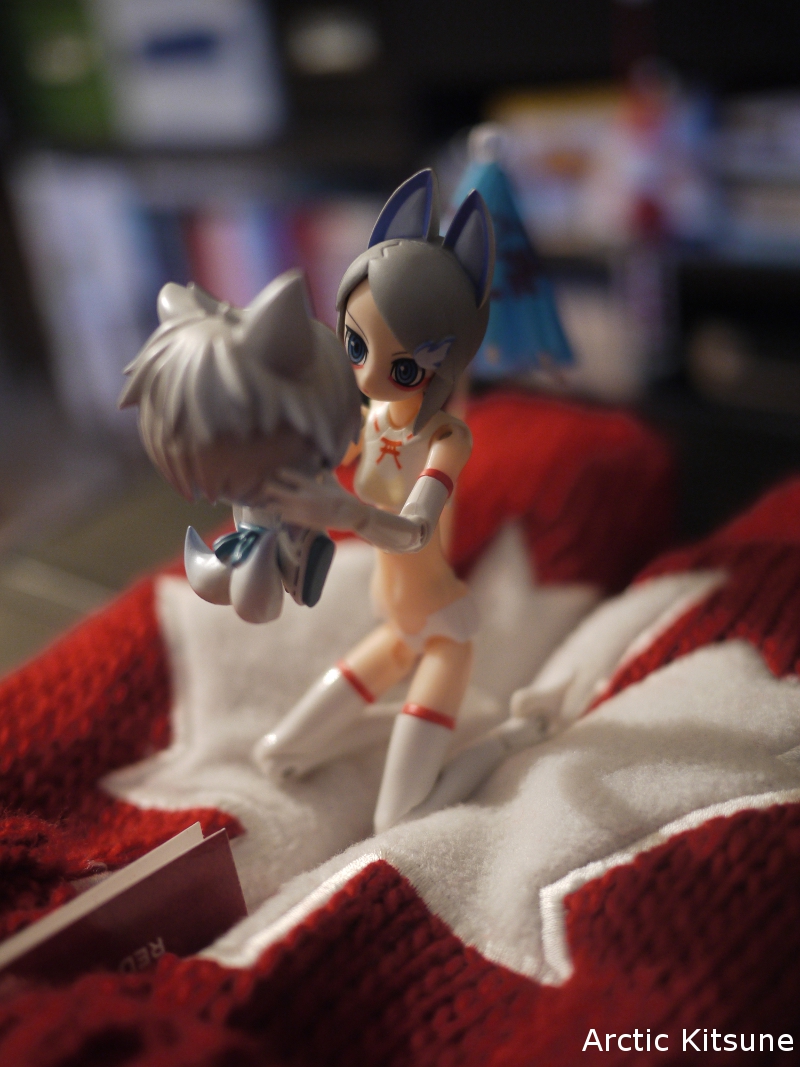 (Link – MySite)
Renge – "No! I need my sleep today! Besides, it's raining outside. *yawns*"
Me – "Then I can simply place you on a boat :P"
Renge – "Not happening! Now go away!"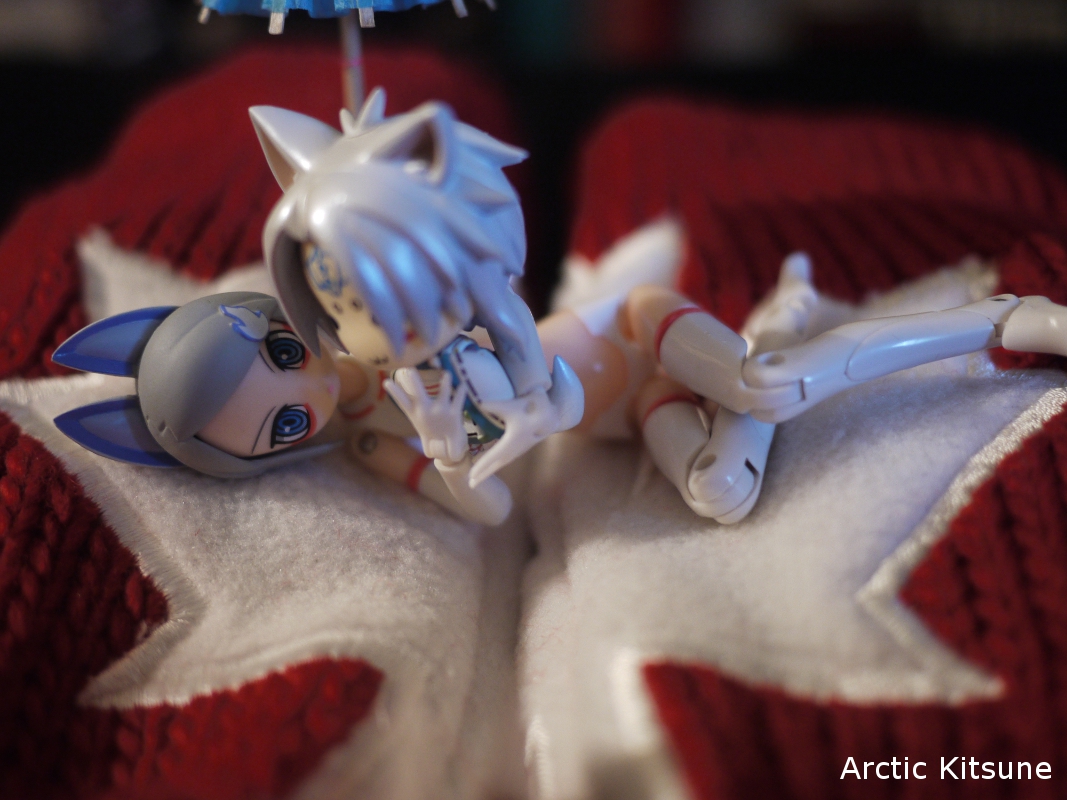 (Link – MySite)
O-Chan: *wiggles about lightly*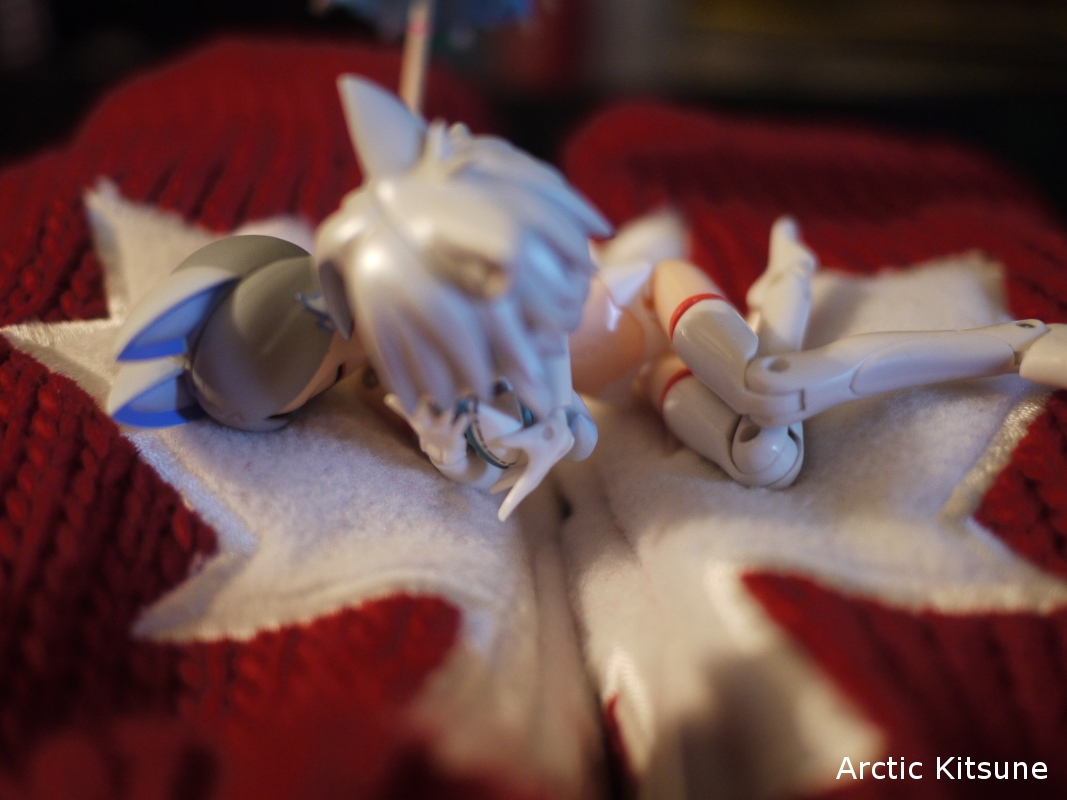 (Link – MySite) – zzzzzzzzzzzzzZzz……
O-chan – *waddle, waddle, waddle*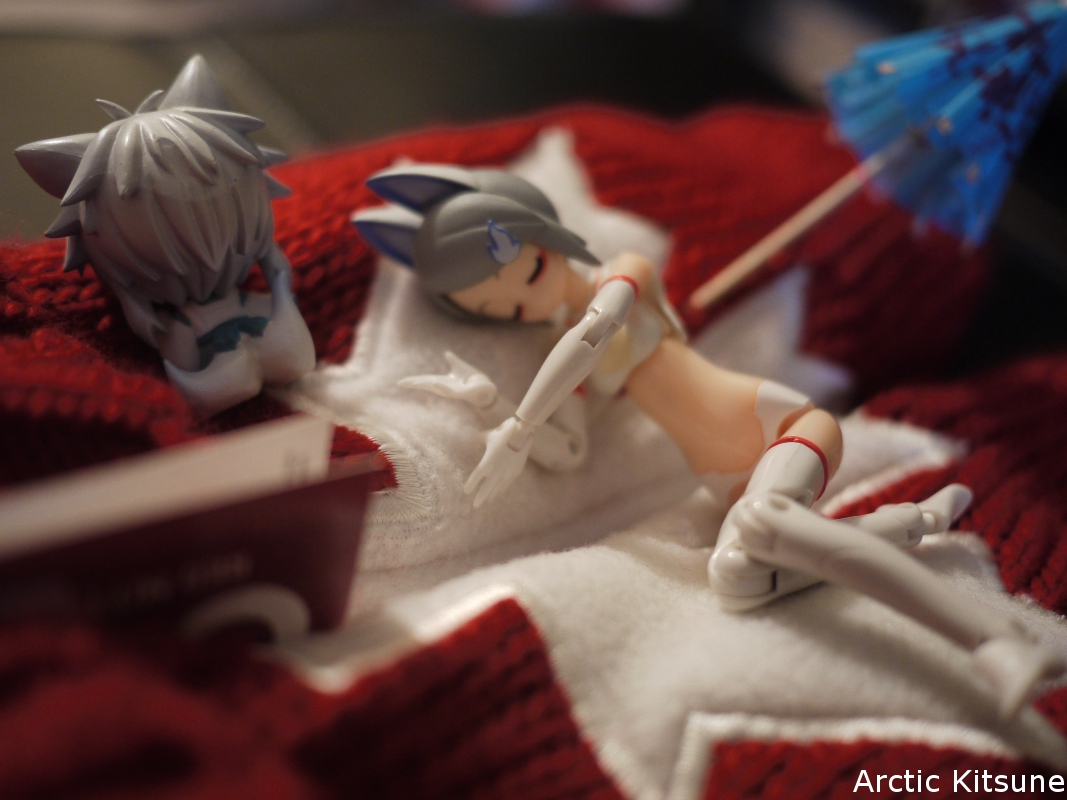 (Link – MySite)
—
Now that O-chan escaped from Renge's grasps, shall we quickly examine his …makings?
O-Chan is a little collectible trading figure found in one of the tiny boxes.  I don't have very many of them, but I do collect these trading figures on very rare occasions. They go for around $10, and I'm guessing here, and may be found in the candy sections in Japan. I'm unsure if they actually do. I've seen images of little Anime figures being sold amongst candies and chocolates in Japanese supermarkets on online Japanese blogs.
As for back here at home, they're sold right next to the cash at AnimeStop. I haven't seen any (or many) at Asian outlets in the past years. Also, for those wondering, I got him for $7 CAD.
– O-Chan appears to have a tauntful smile, a spaced out look, and a sideways '69' on his forhead. I'm assuming he got caught in an embarrassing situation were all he can do is "laugh-and-nod", as the saying goes?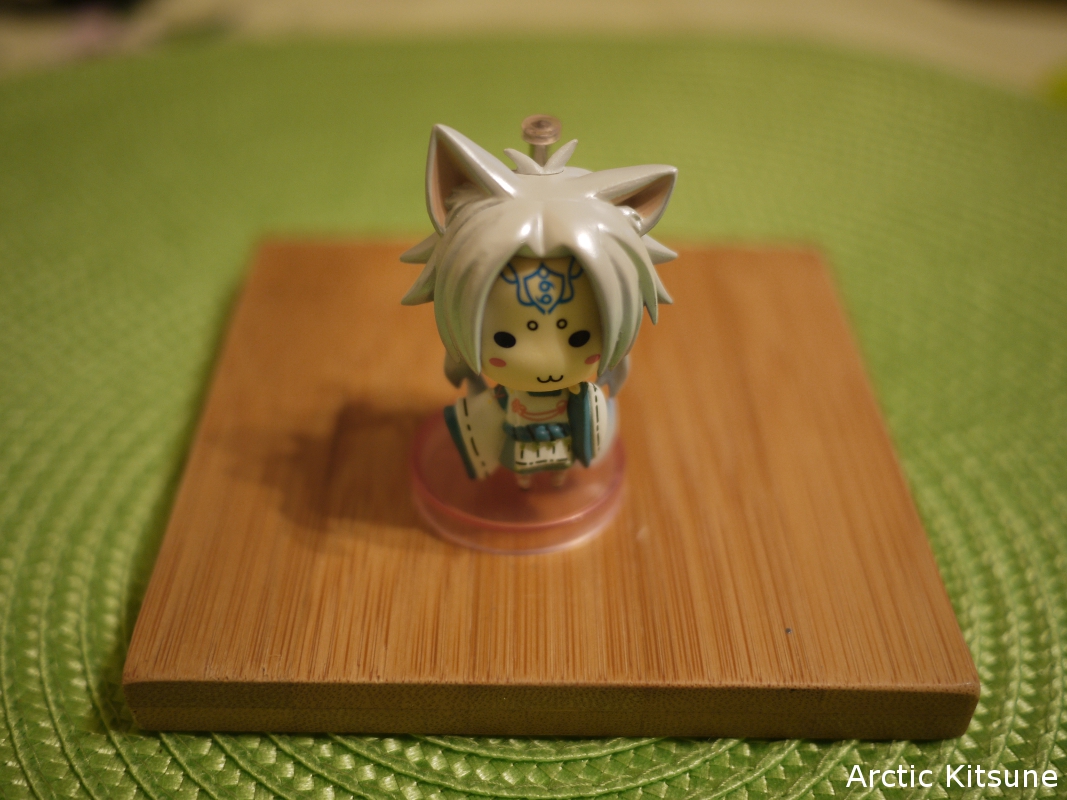 (Link – MySite)
– We can see his fox ears and his twin tails.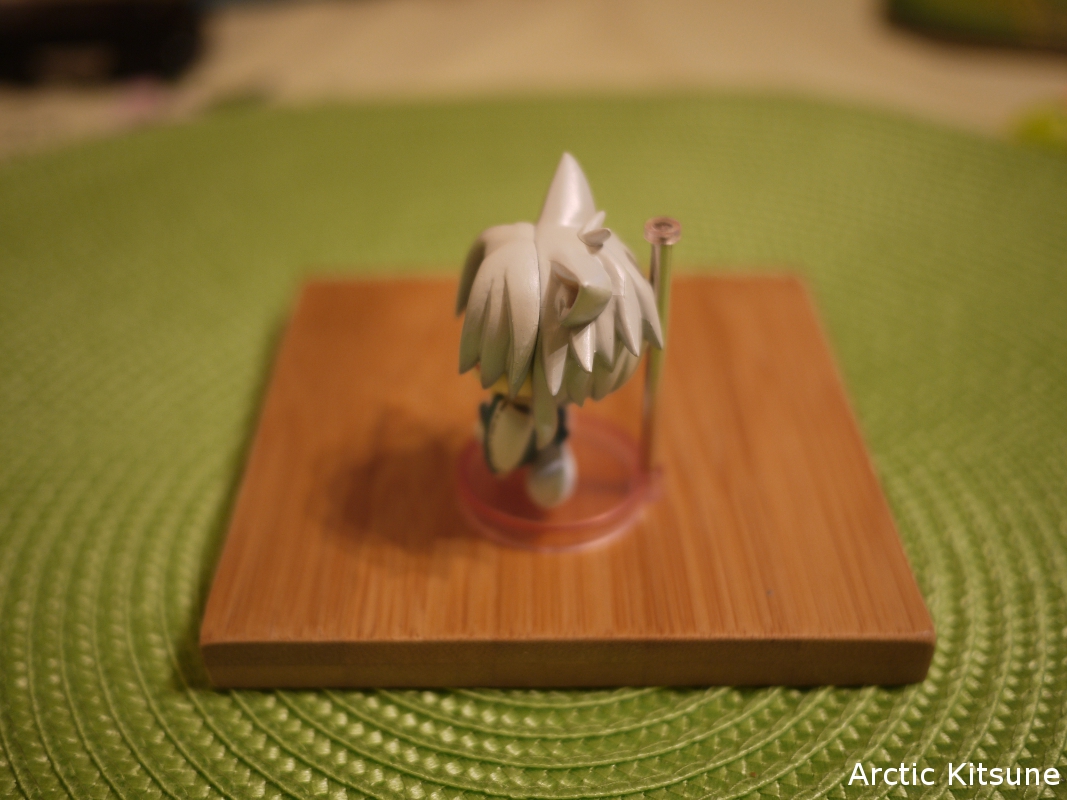 (Link – MySite)
– An unattached stand that lets him slide spin around on the base, or without.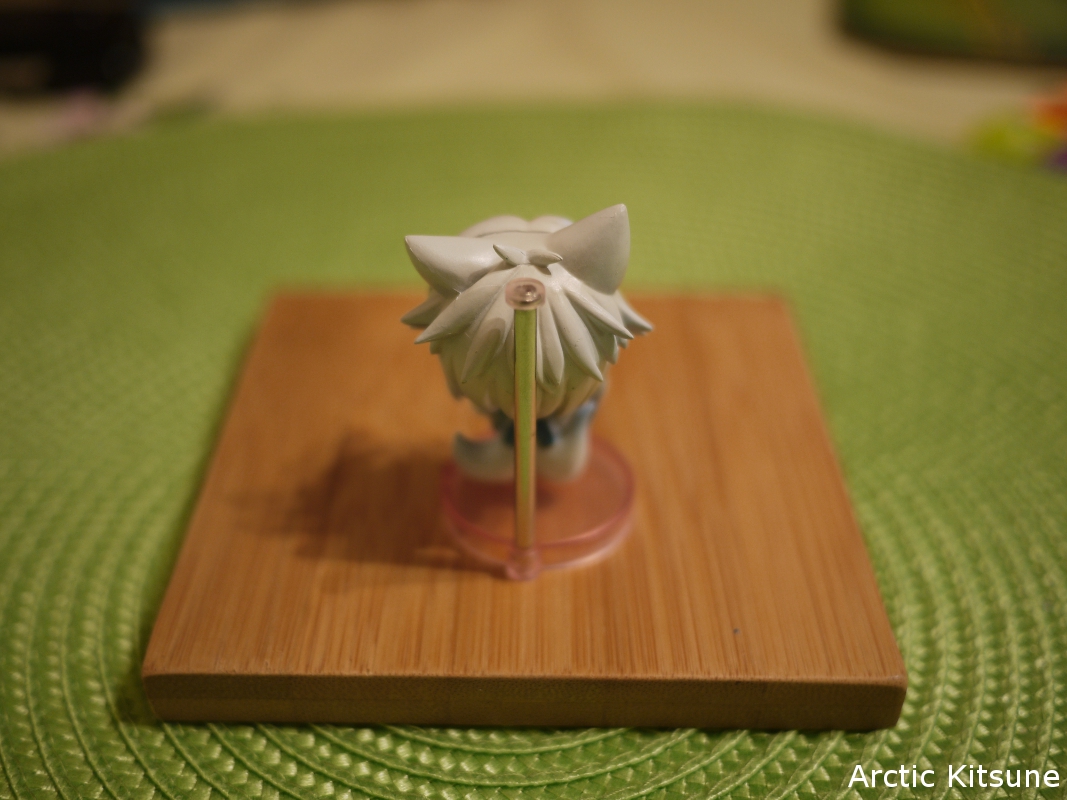 (Link – MySite)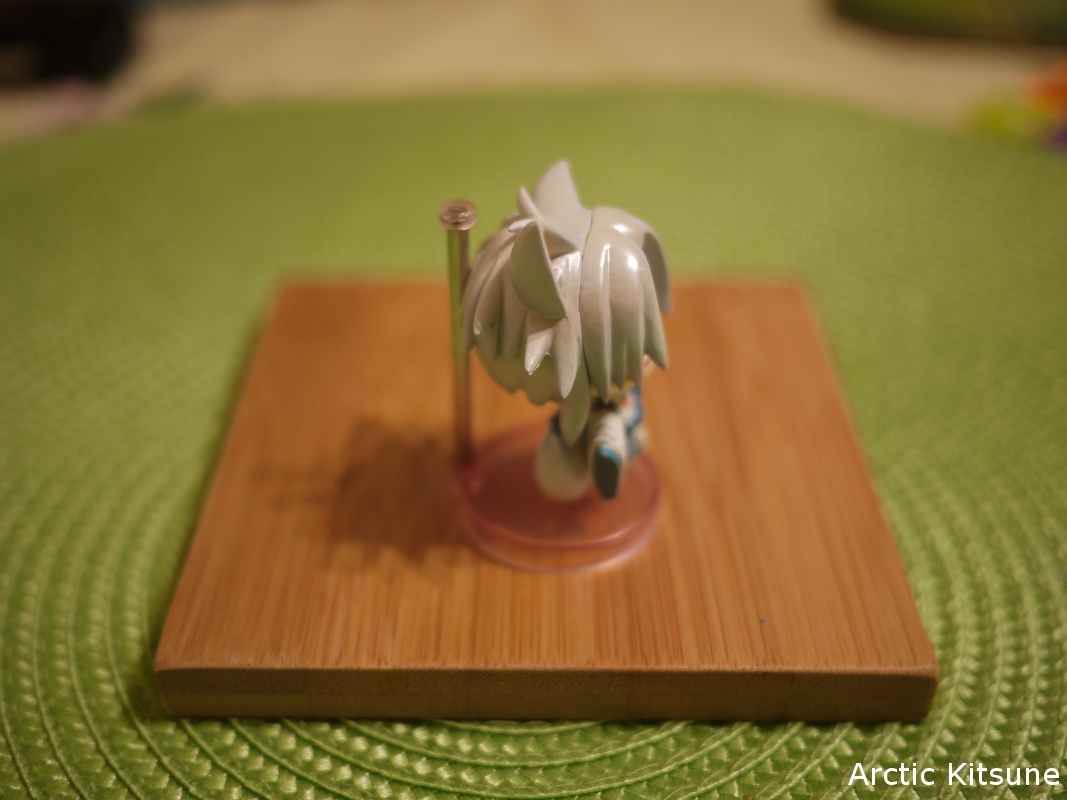 (Link – MySite)
– It's your choice if you want to have him on the base, or standing on his own.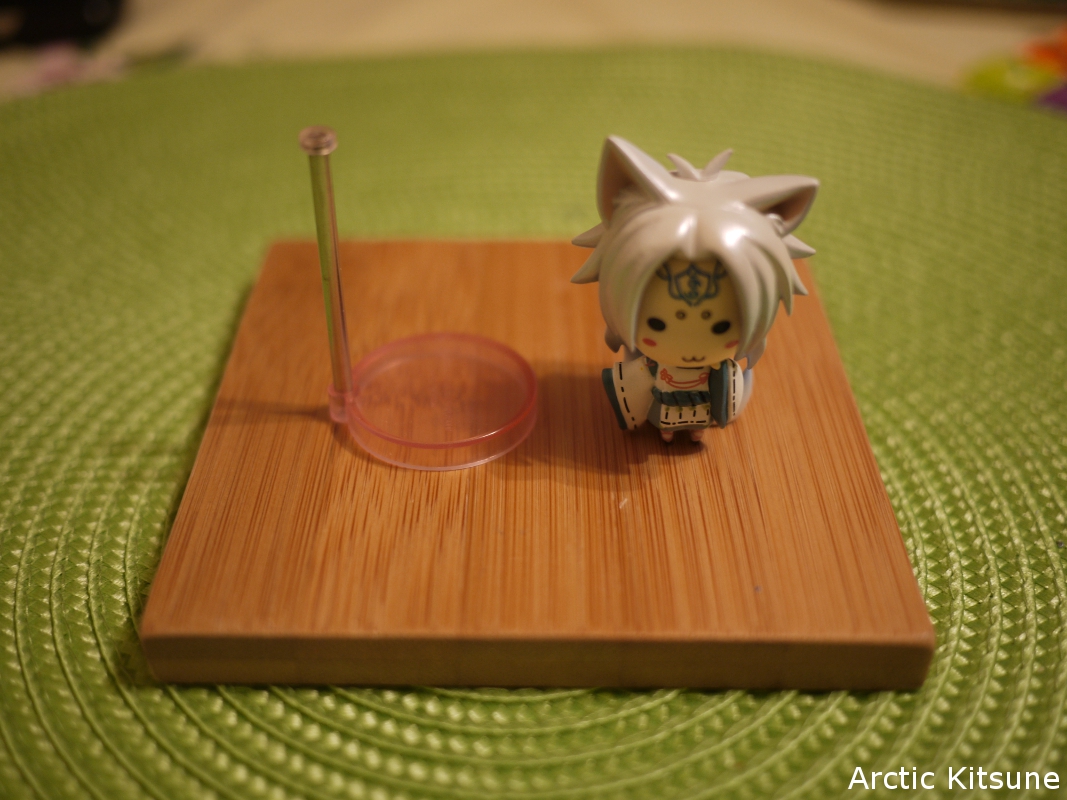 (Link – MySite)
– How does he attach himself to the stand without falling? A magnetic head. I noticed this when I tried pocketing him in the AnimeStop.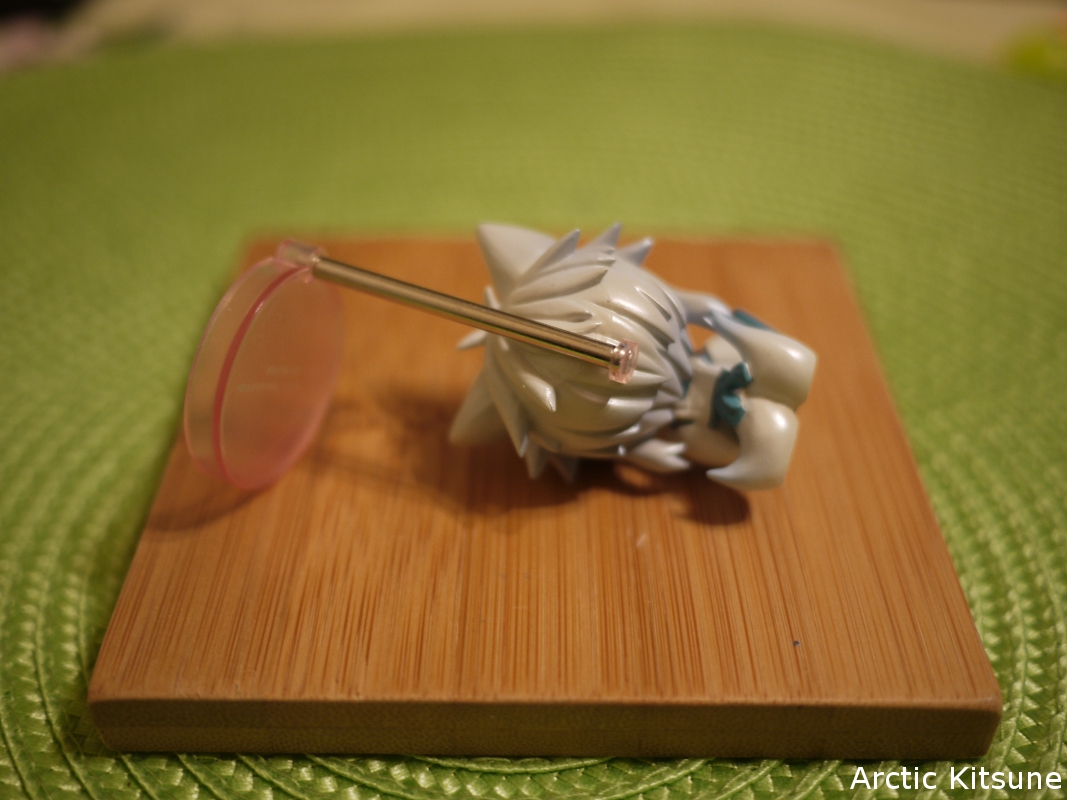 (Link – MySite)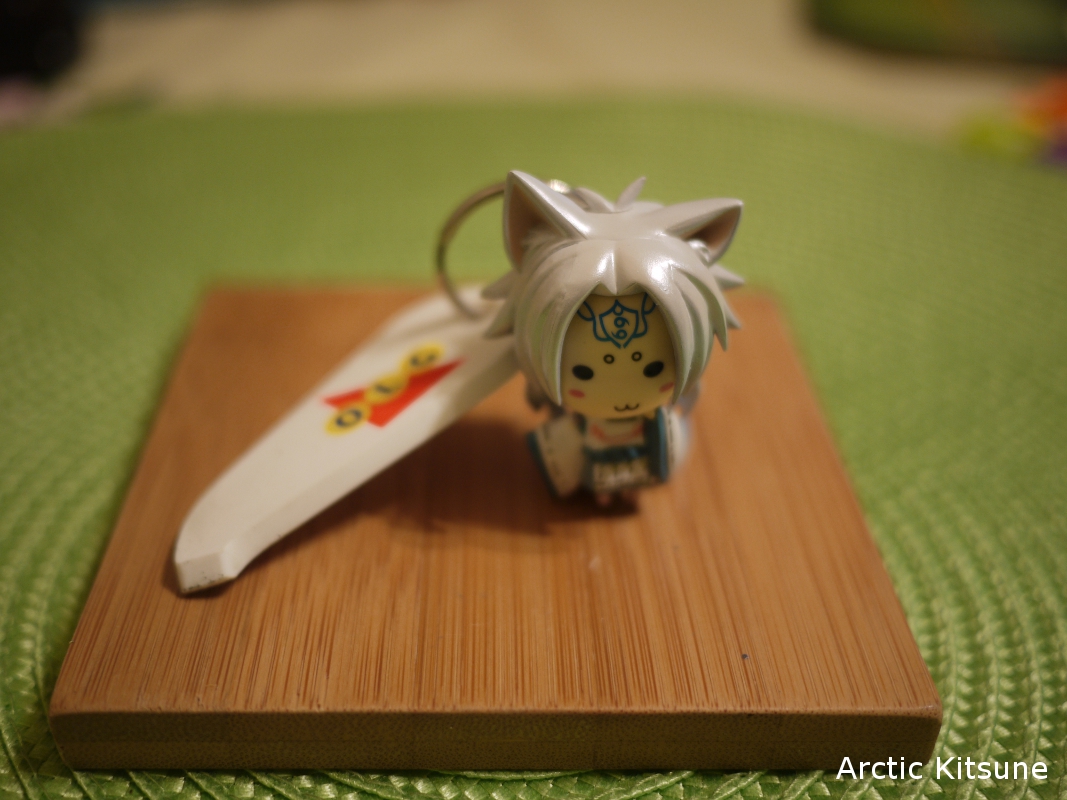 (Link – MySite)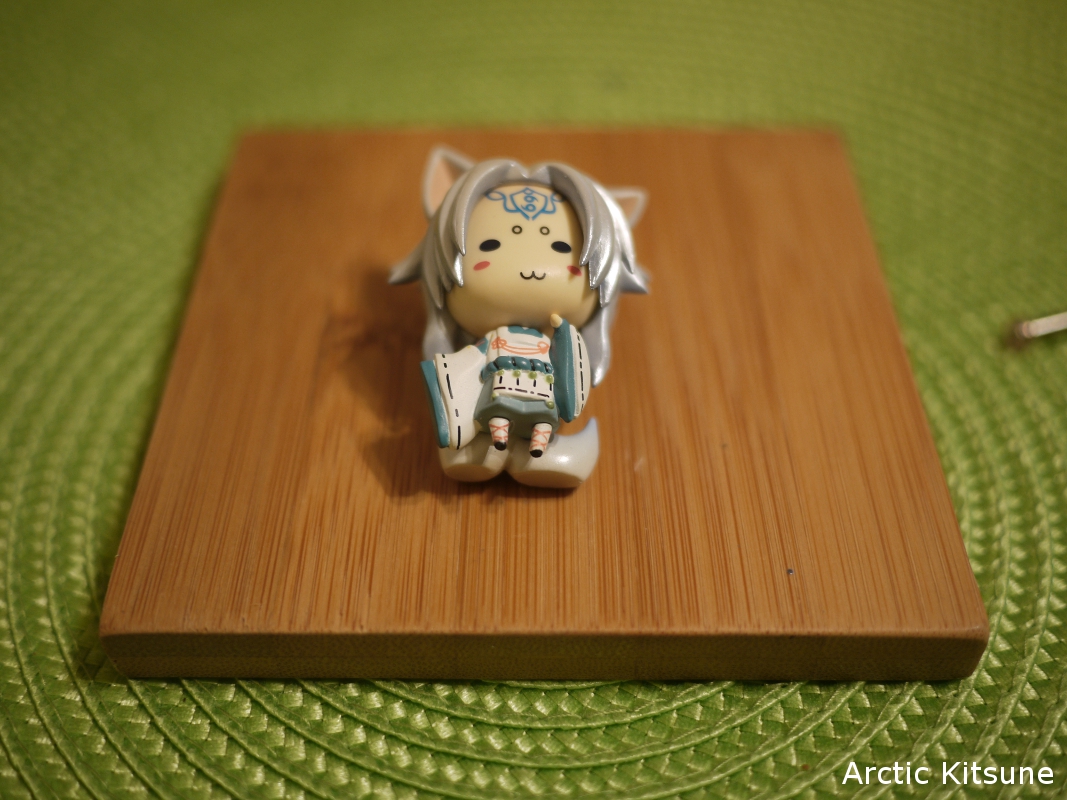 (Link – MySite)
– A twin tailed fox.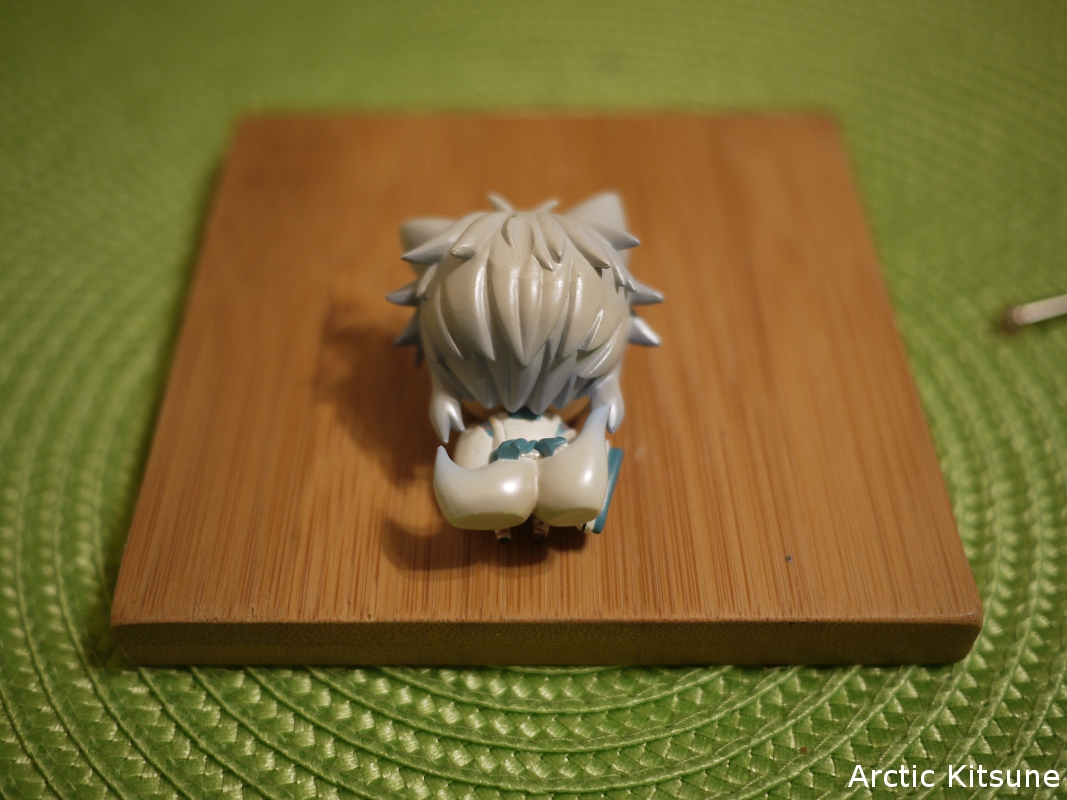 (Link – MySite)
Apparently O-Chan can be named anything by the player. He accompanies and obeys your commands whenever you request his assistance. He loves cuddling and sleeping in warm places. You may end up carrying him a lot in-game and in reality.
——-
Meanwhile………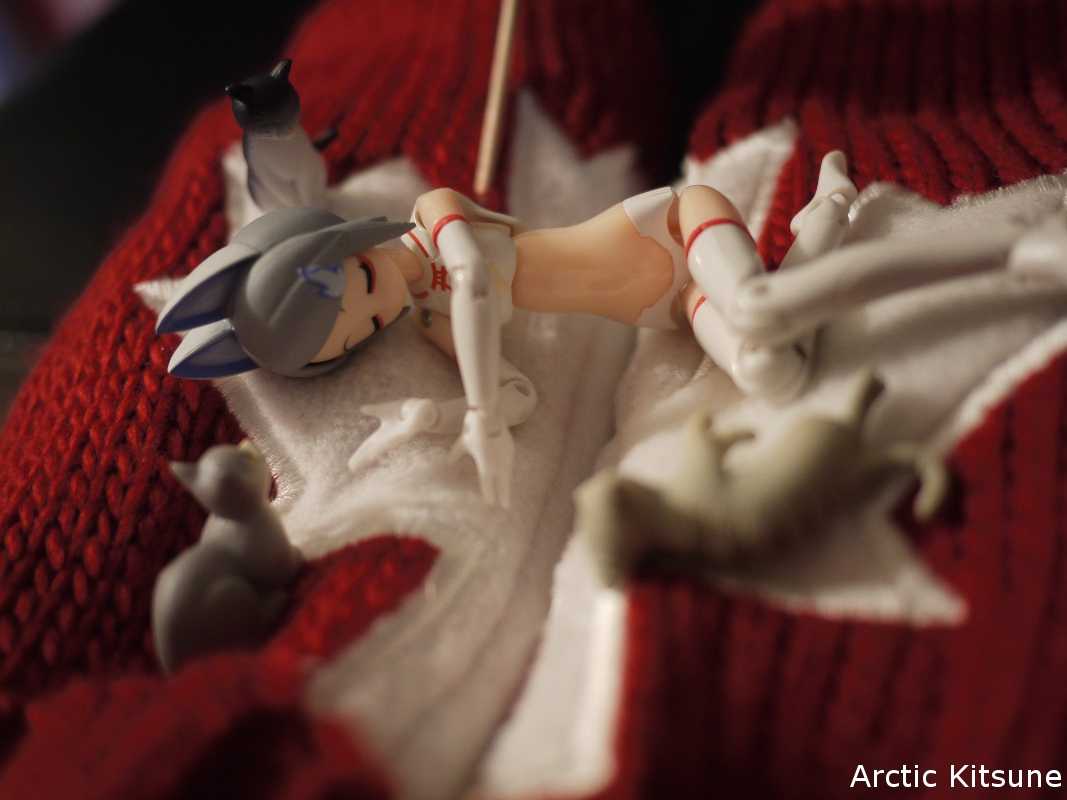 (Link – MySite) – meeoooow~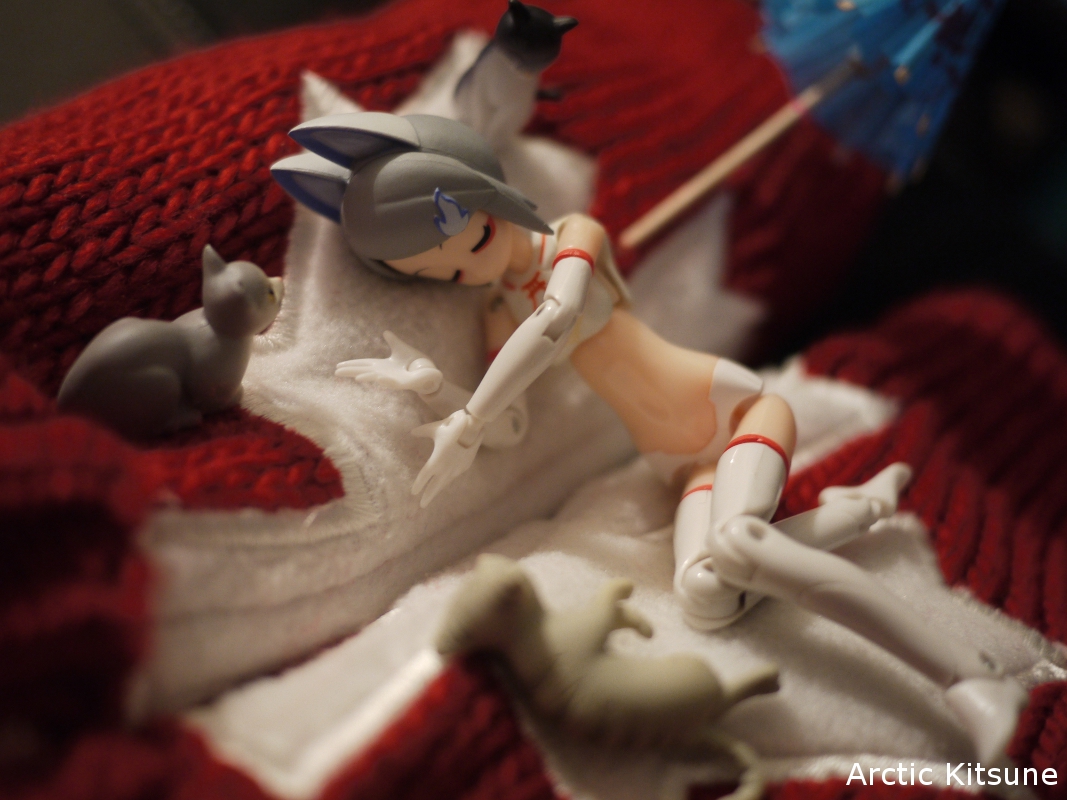 (Link – MySite)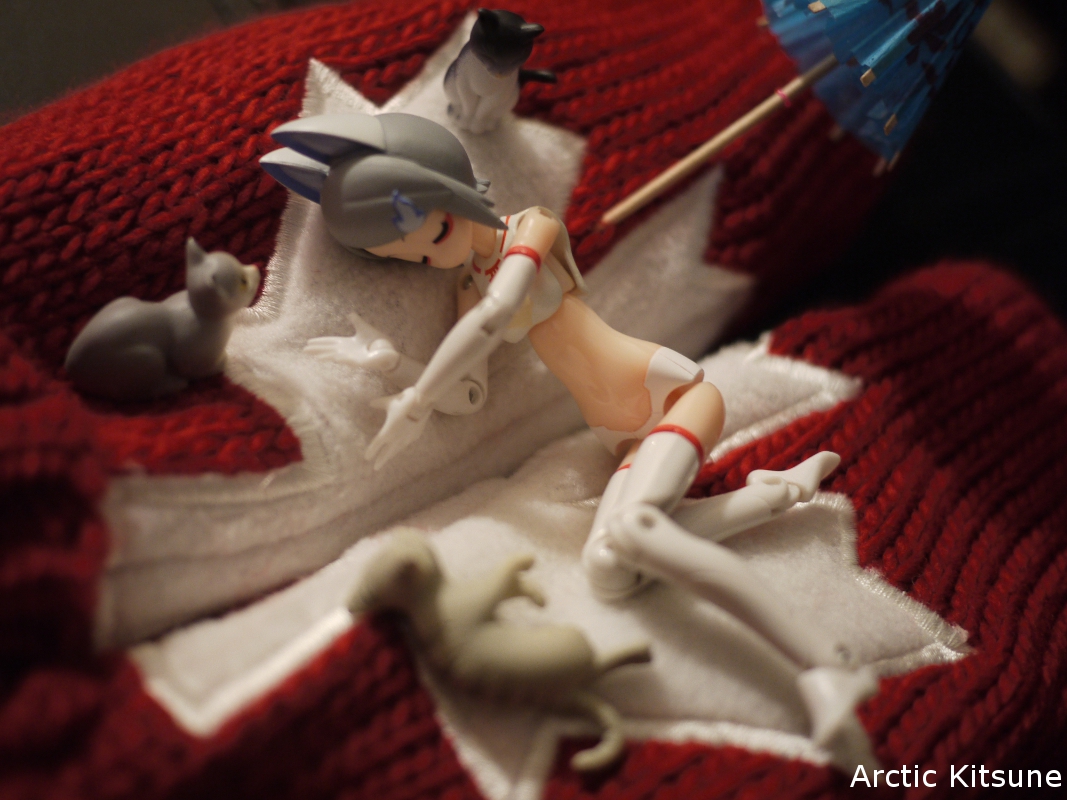 (Link – MySite) – Nya?~
Well, guess I shall let her sleep. A very dense cloud cover with rain washing away the light snow. I left a strong hint for my next figure review.
Peace!