Heyo! Happy Canada Day to my fellow Canadians and my fellow Canadian-Anime followers! Hope you had a nice awesome 146th Canadian birthday to celebrate.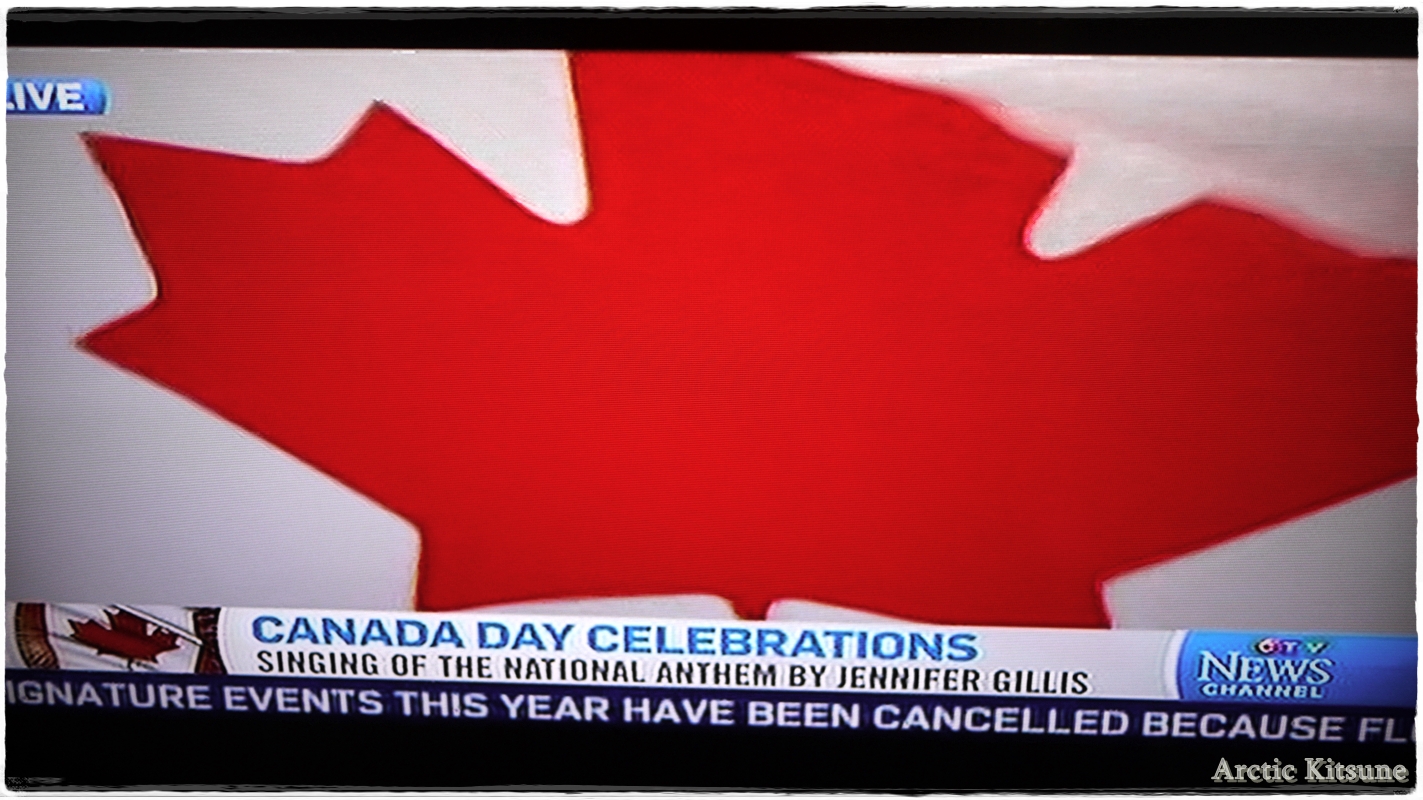 (All images & videos taken with a Lumix GF-1 – Pancake lens; Horizon HTC for Double-decker bus & Twitcasting.)
Watched the first half on TV with the second half of me roaming around downtown Ottawa. Didn't want to regret not celebrating Canada Day so I went out-and-about to see what's up. Brought myself, Shinki Renge, and my 3DS to Streetpass people. Also rode on Ottawa's favorite new toy – Double-decker bus.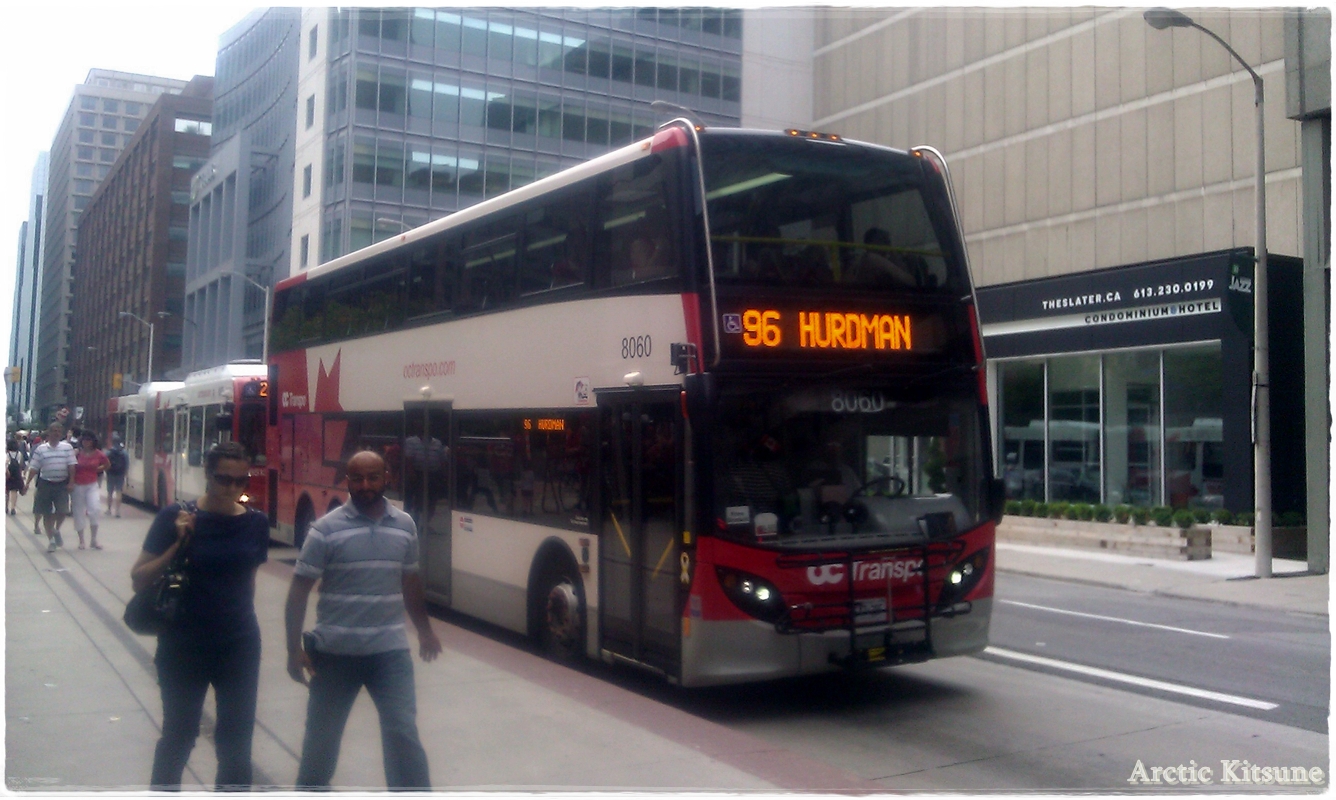 With how my day went I have no real reason to shit on Ottawa. Instead, it was an awesome day filled with things mostly clicking into place. Was missing two pieces of perfection but I can't complain. Was awesome!
I've also tried streaming from my phone using Twitcast but that may have gone to hell.
-> http://en.twitcasting.tv/arctic_kitsune/movie/14895352 – May have buffering issues.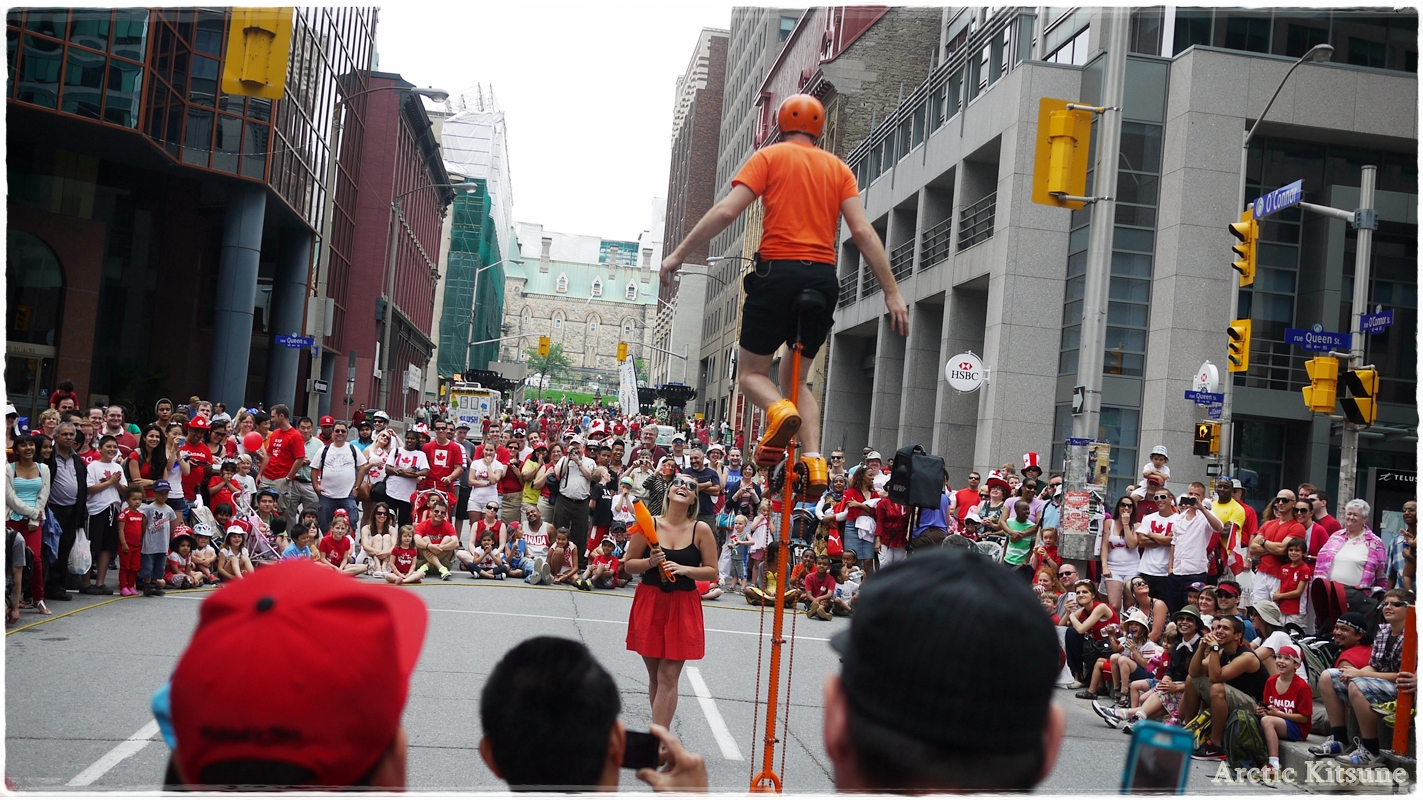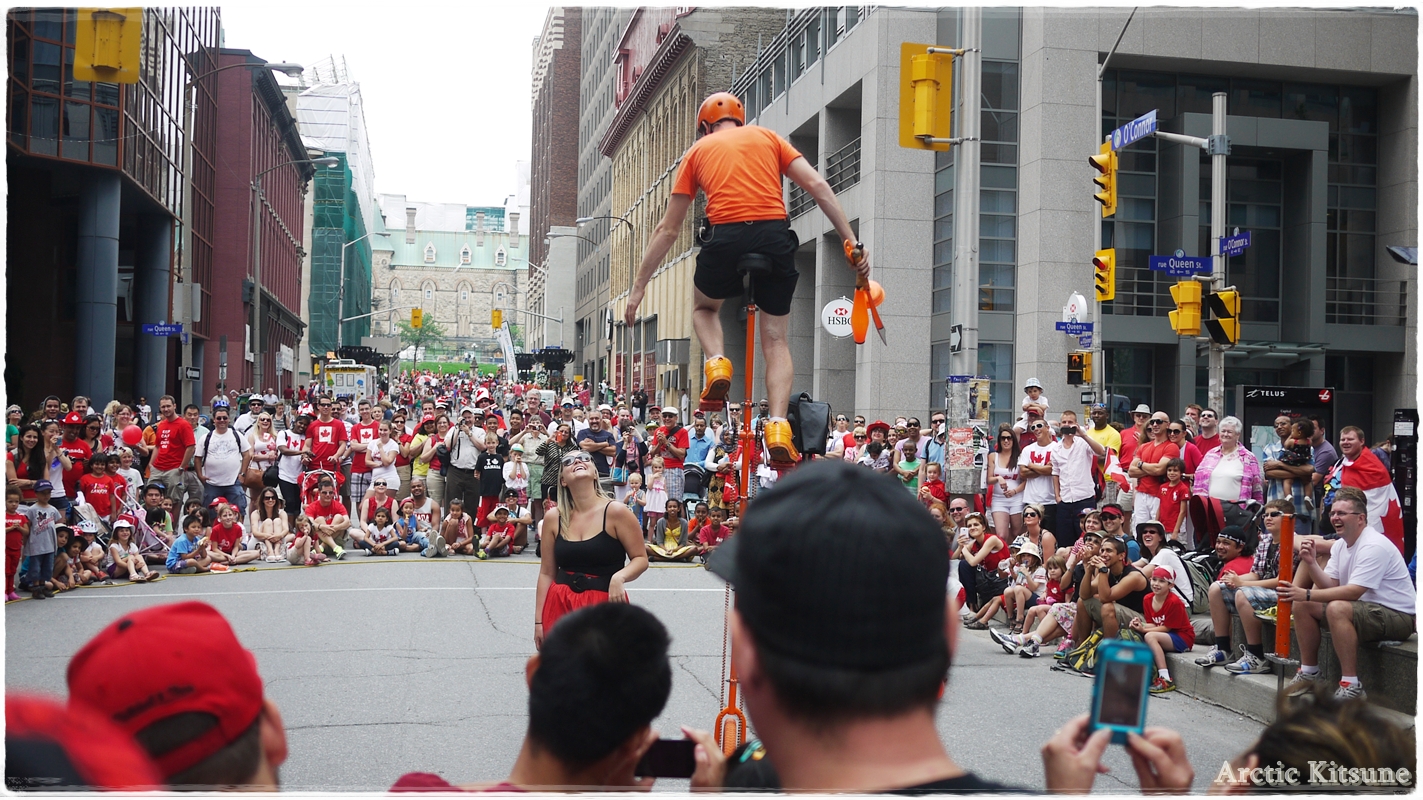 I noticed a fewer amount of performers when compared to previous years. Just not as many, or in lower quality.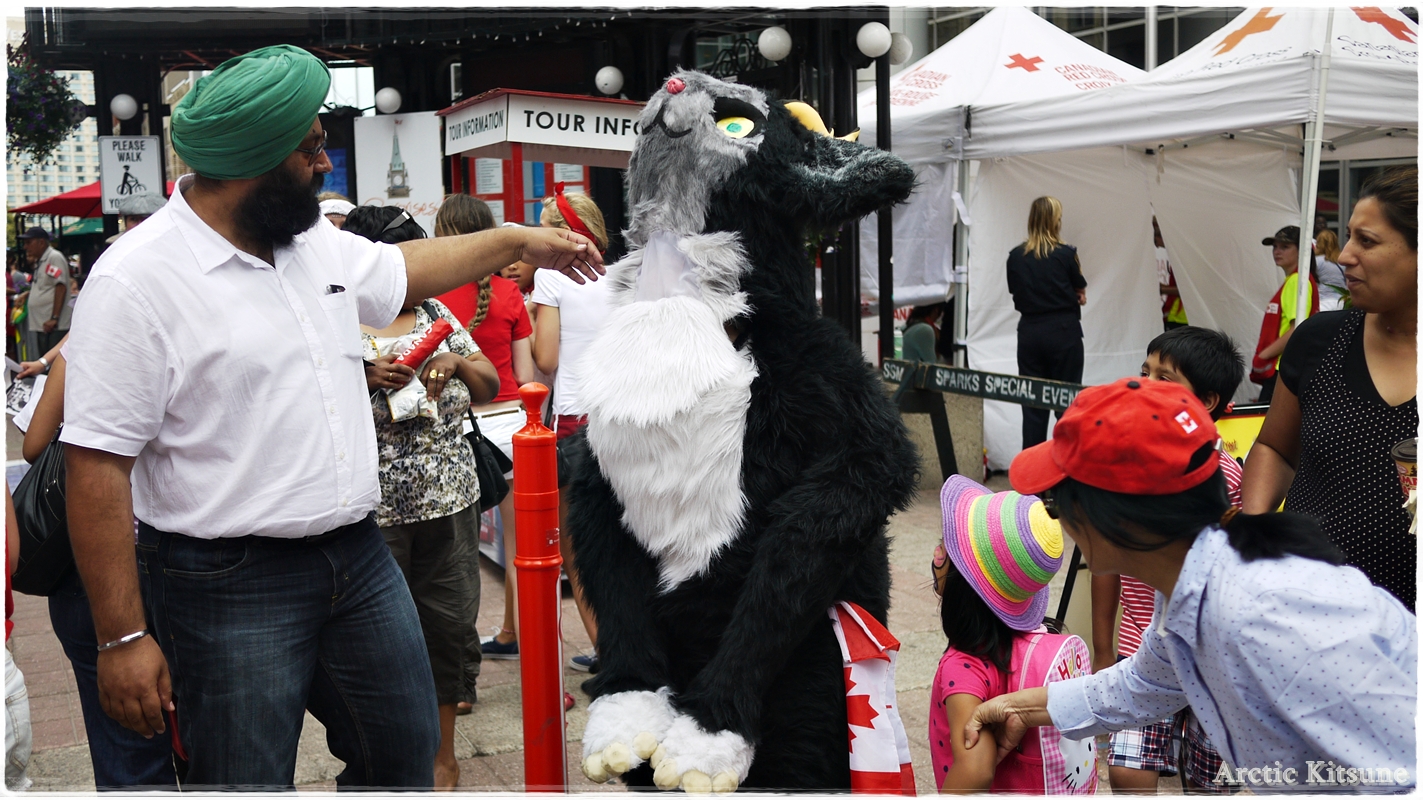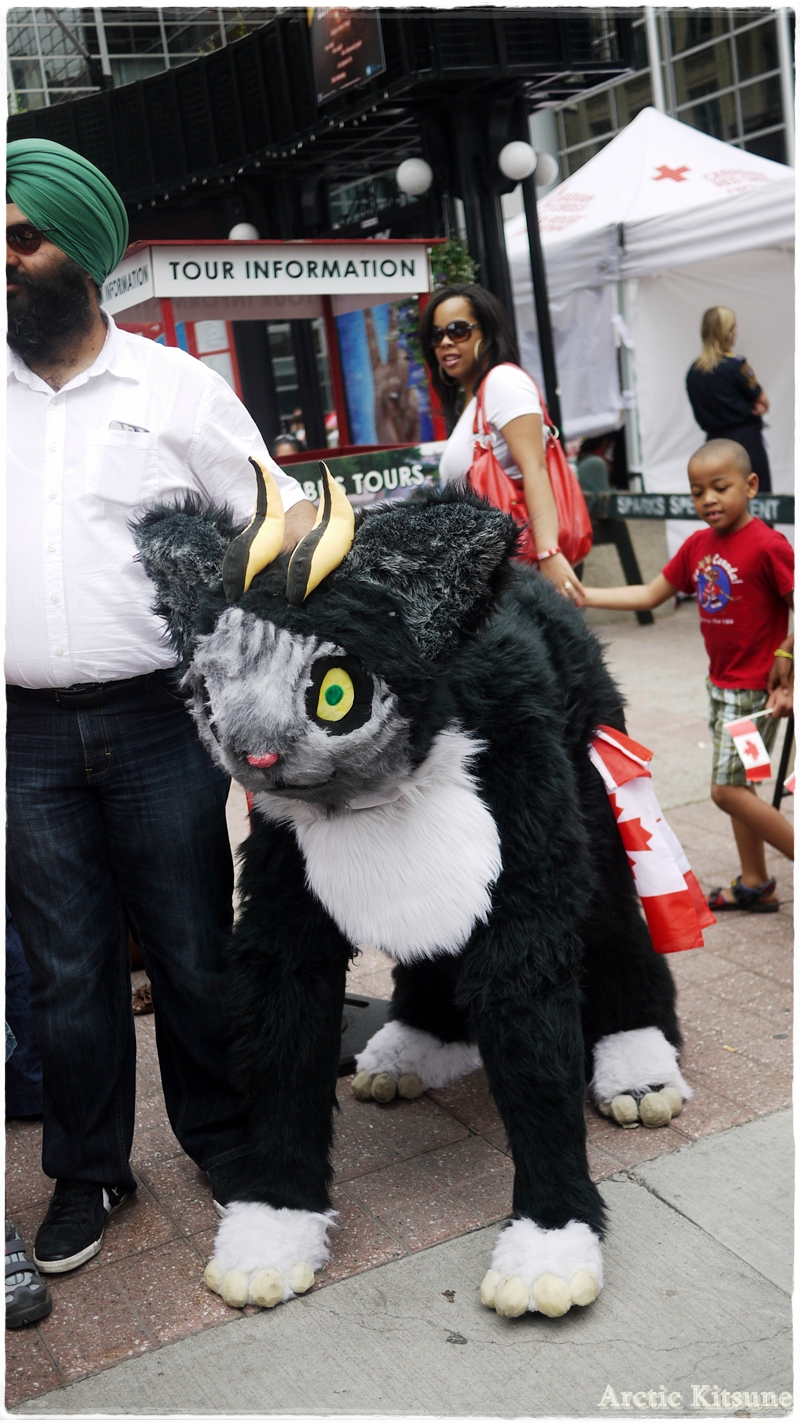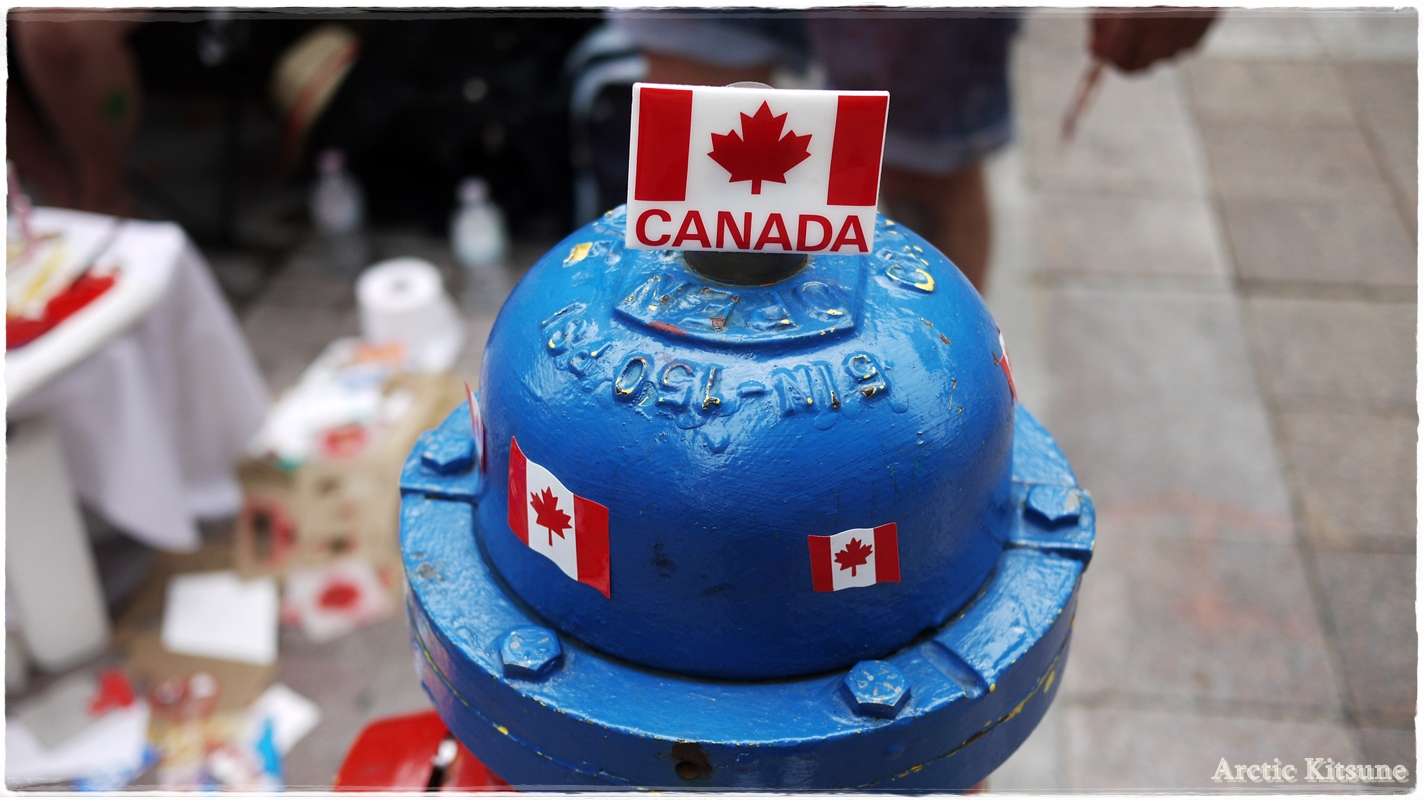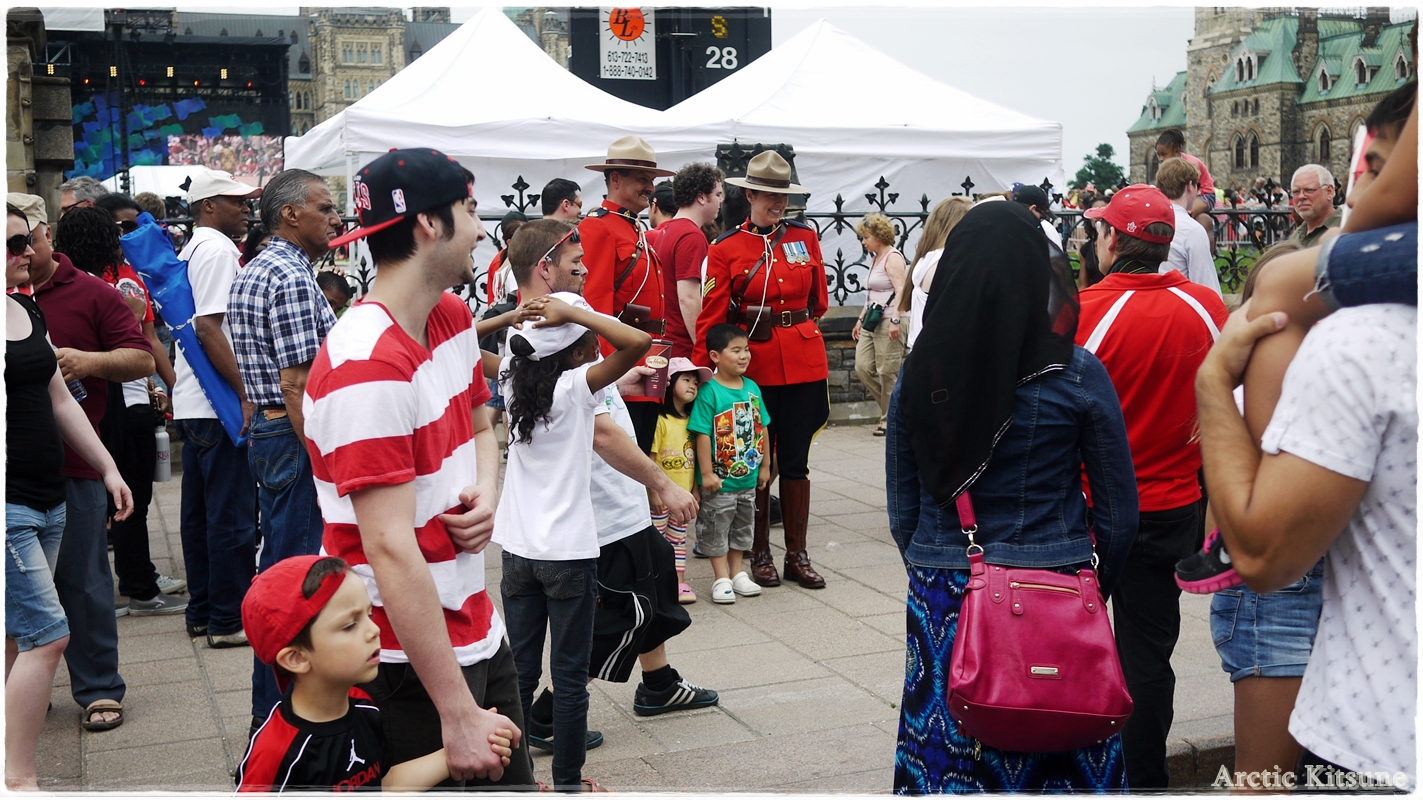 I enjoyed the view but was disappointed how the Info Center was renovated. No more Ottawa model map, and the second floor was closed off. The first floor is now a souvenir shop…I was able to take images from the second floor in an almost bird's eye view manner in years past.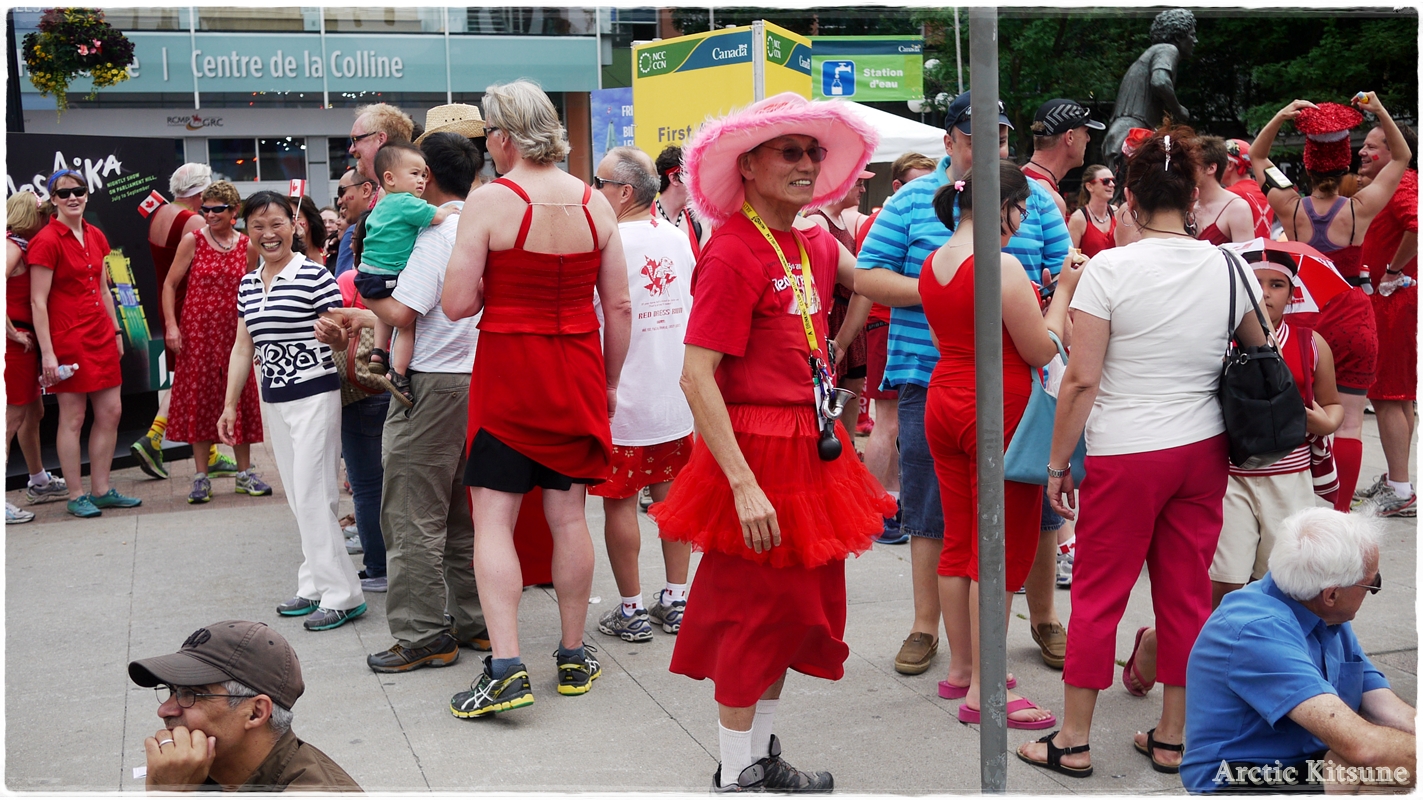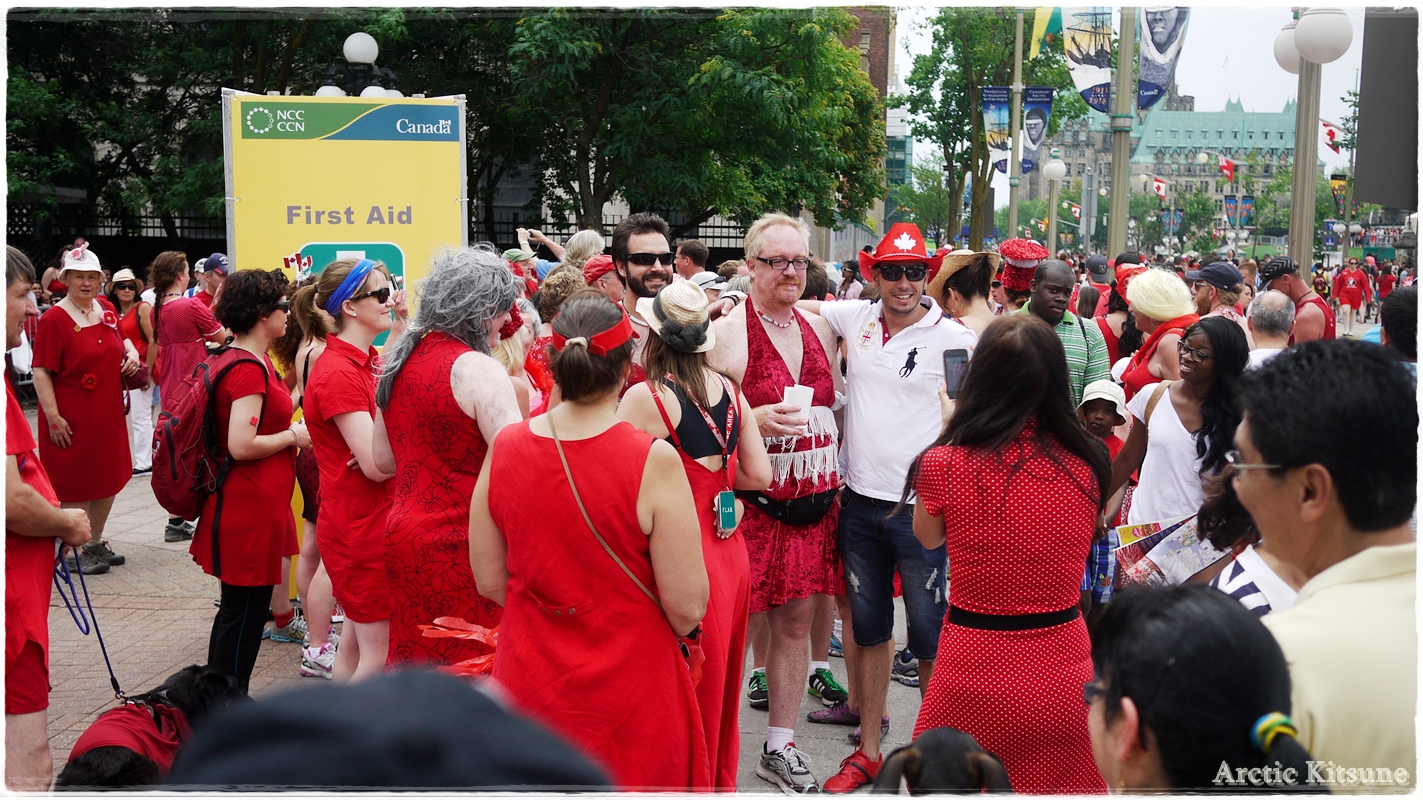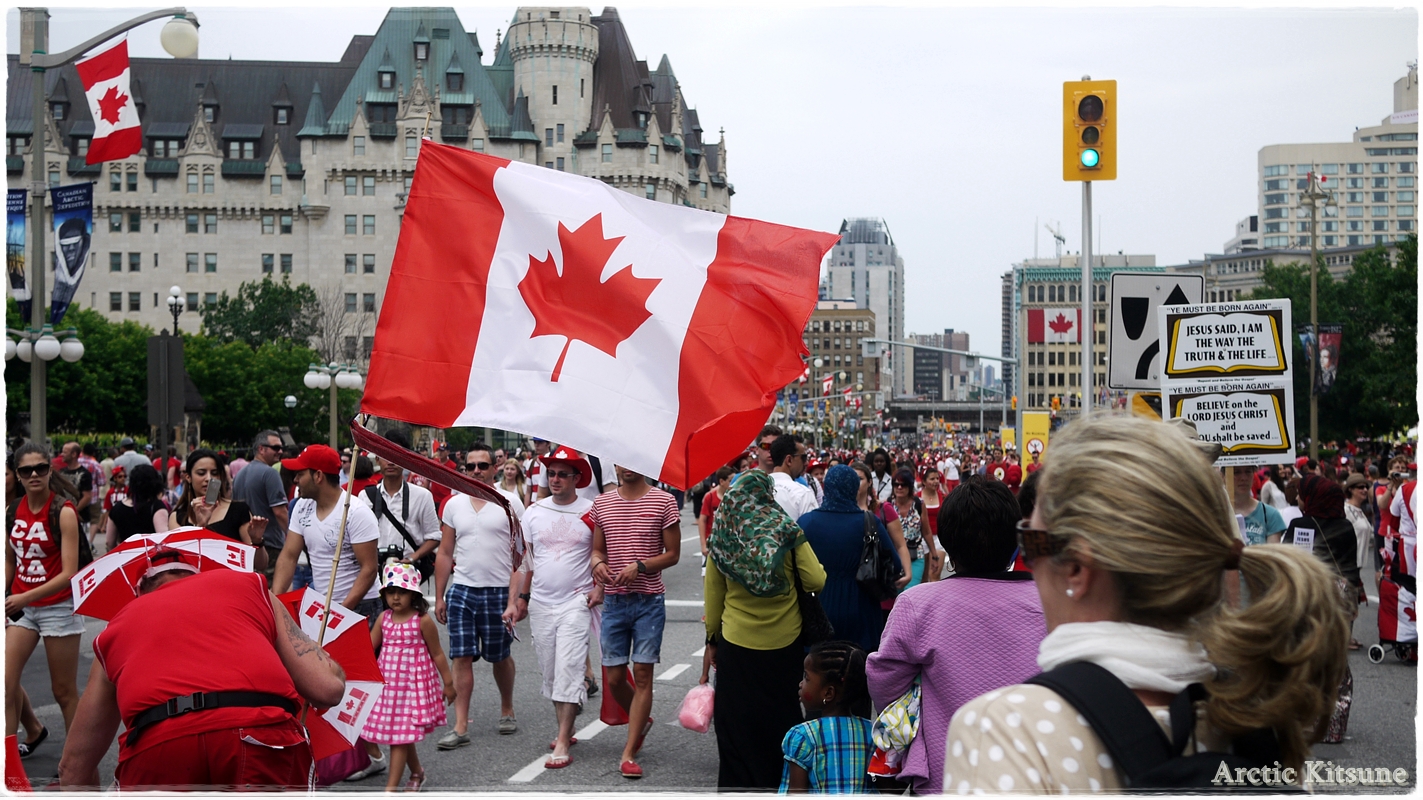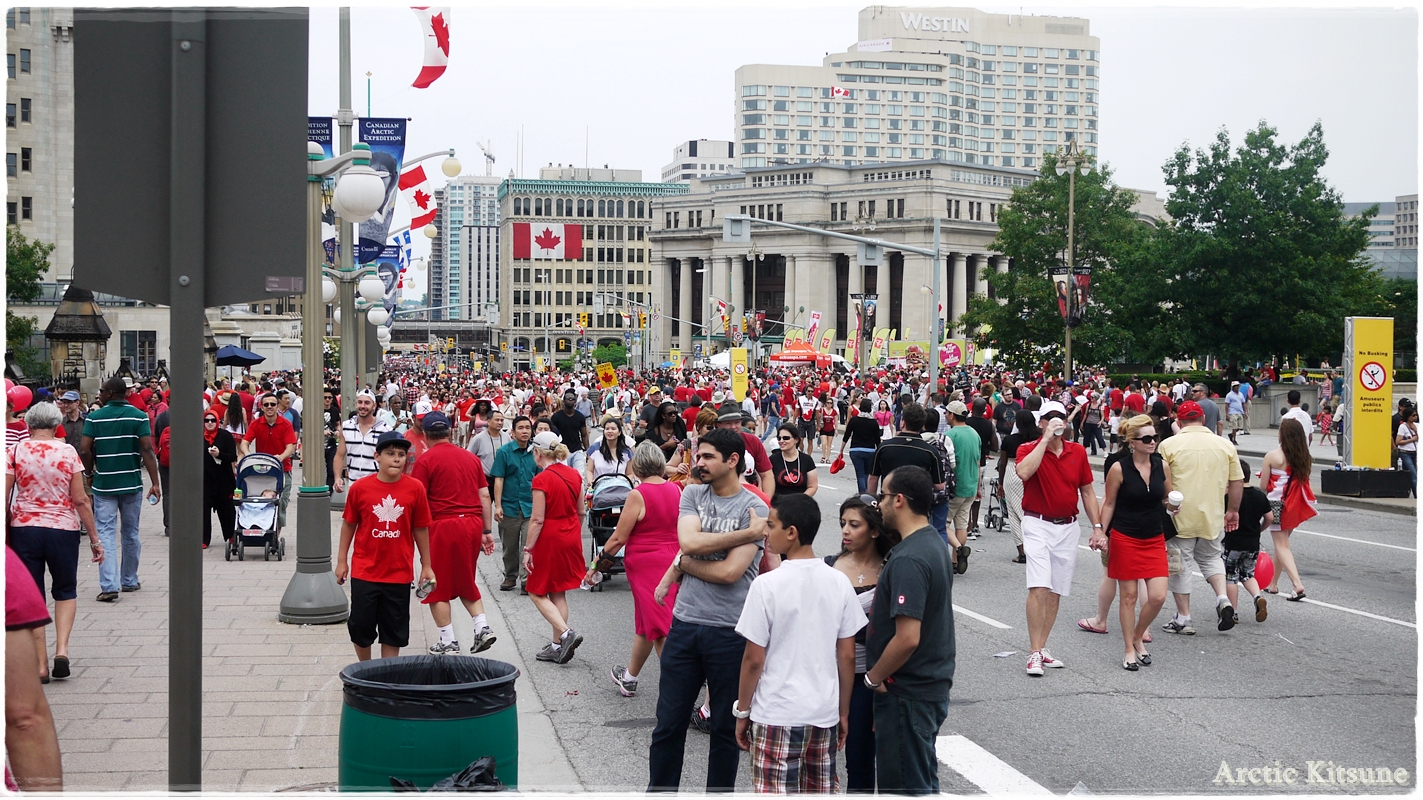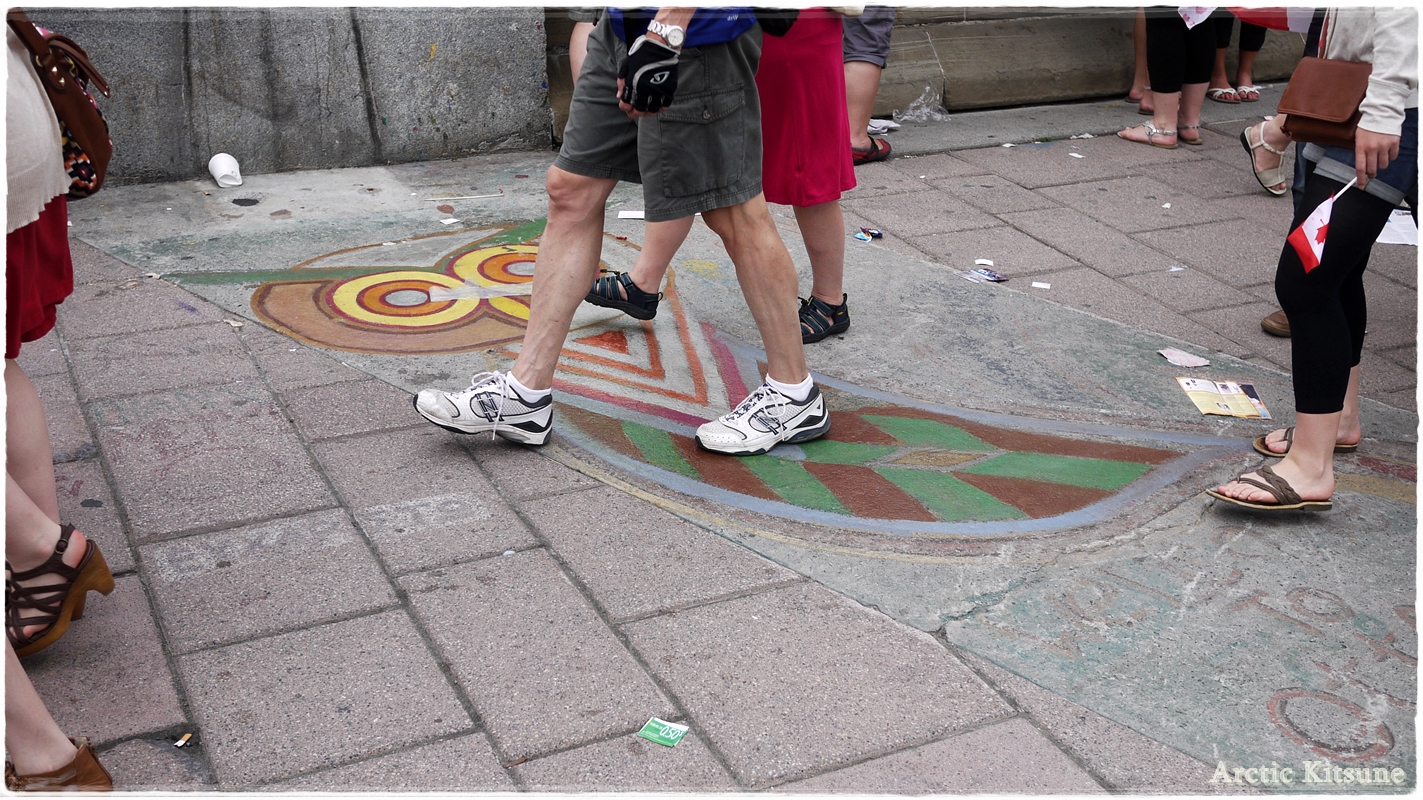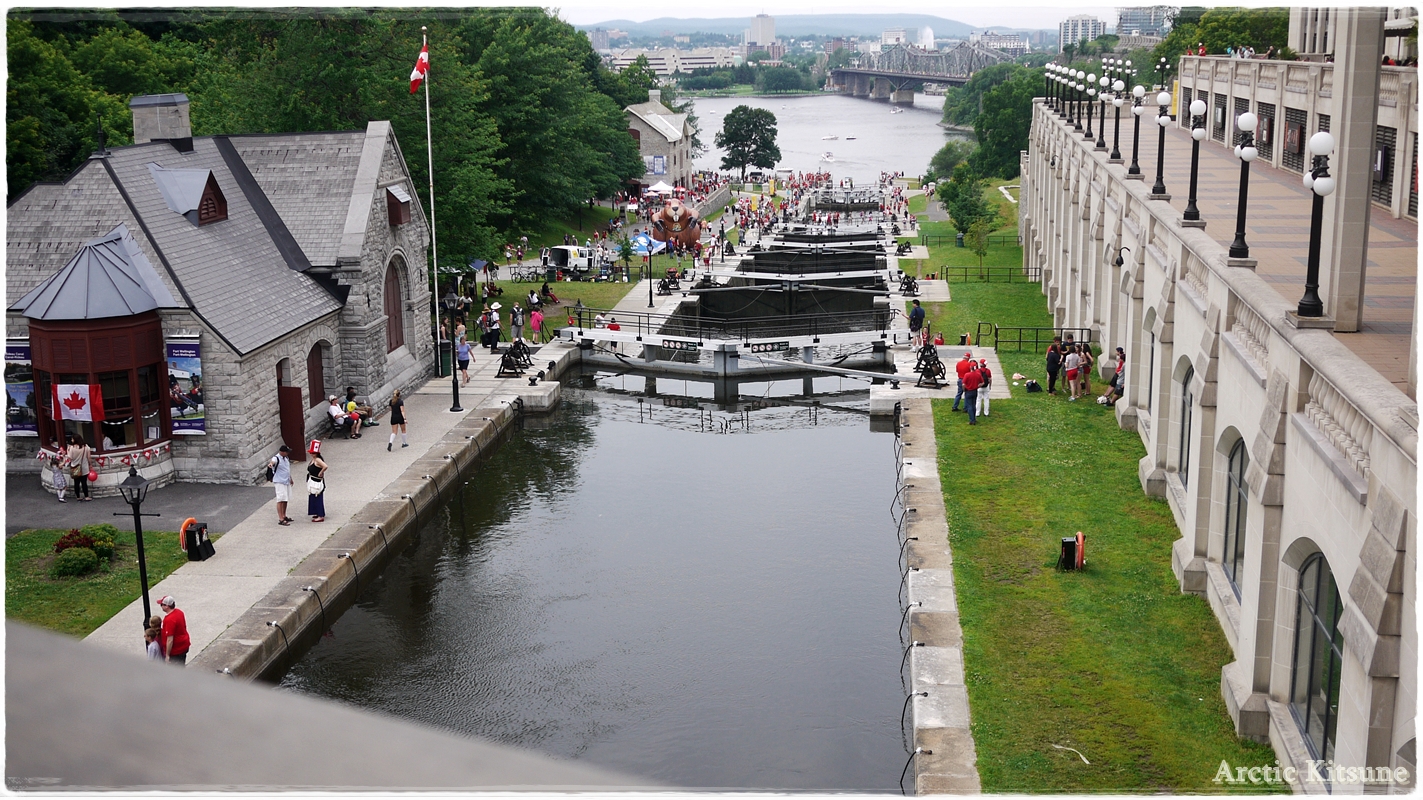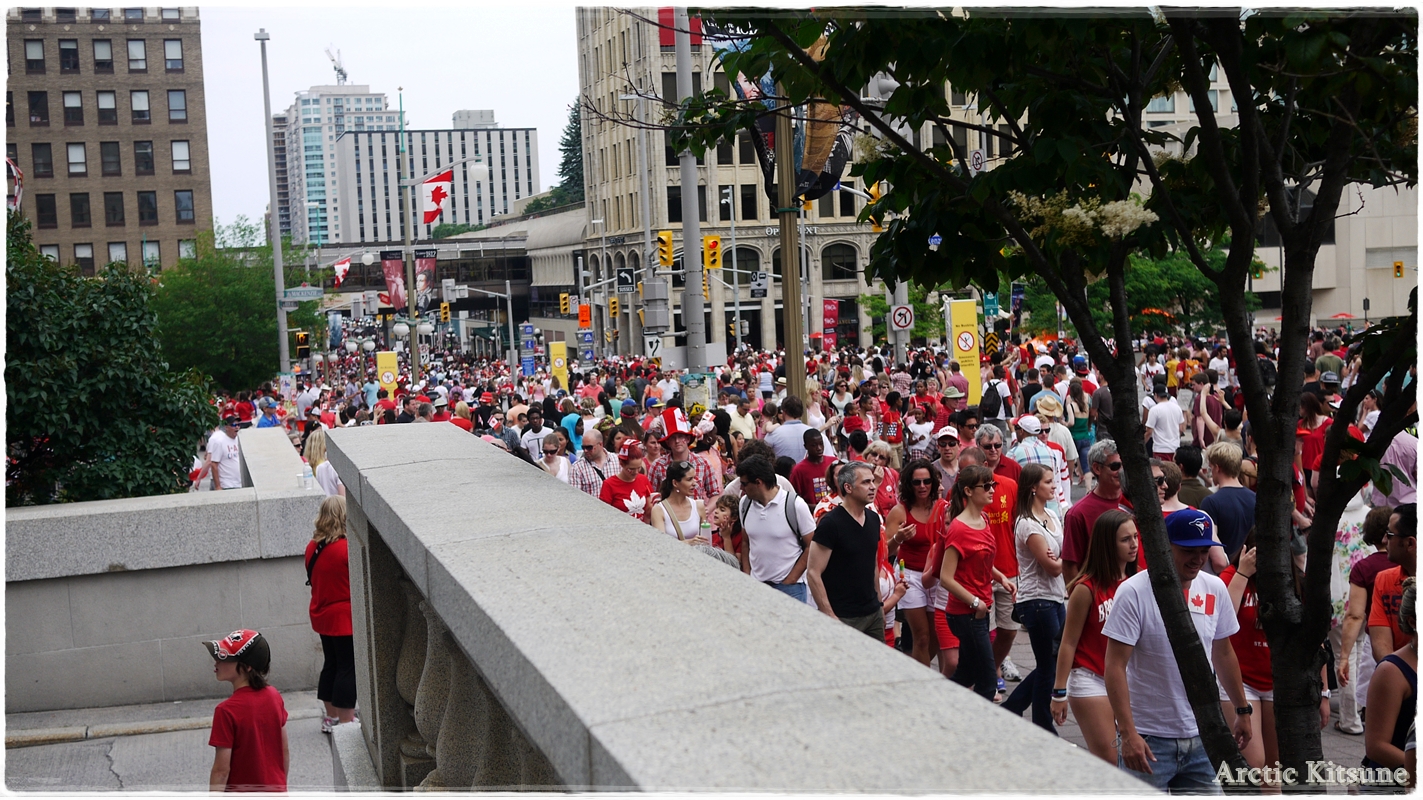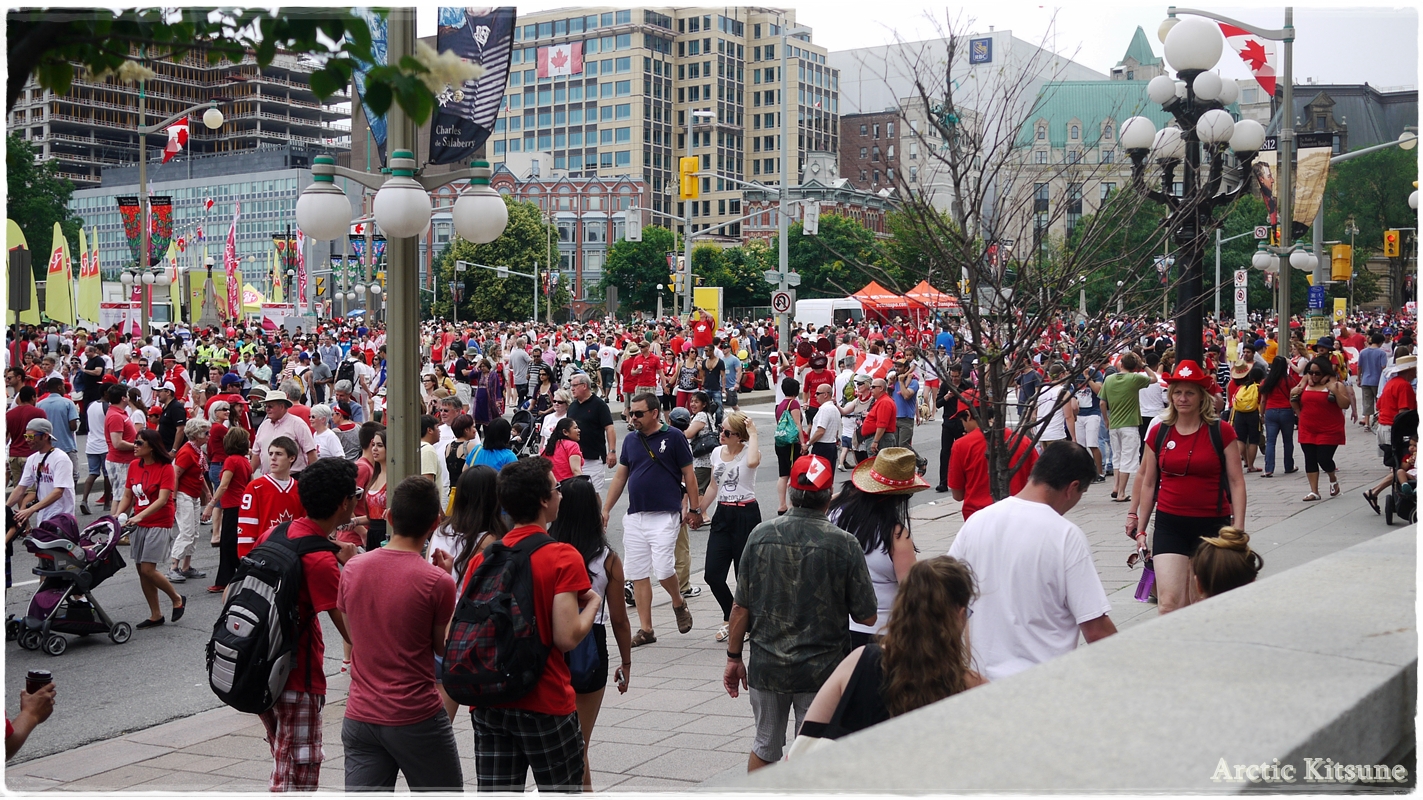 Oh! What awesome timing I had to come across Chris Hadfield – Canadian Astronaut – performing on stage. Though-out the whole stage Q&A I kept thinking back to the Anime – Space Brothers – with how cheery and comical he was. The whole vibe leaned towards Space Brothers.
I'm also so glad I was within a stone-throw away from him. I saw him with my own eyes. Saddening I couldn't get his autograph or snap a much clear-closer image. I'll take what I can get, with me attempting to make and grab the most of it.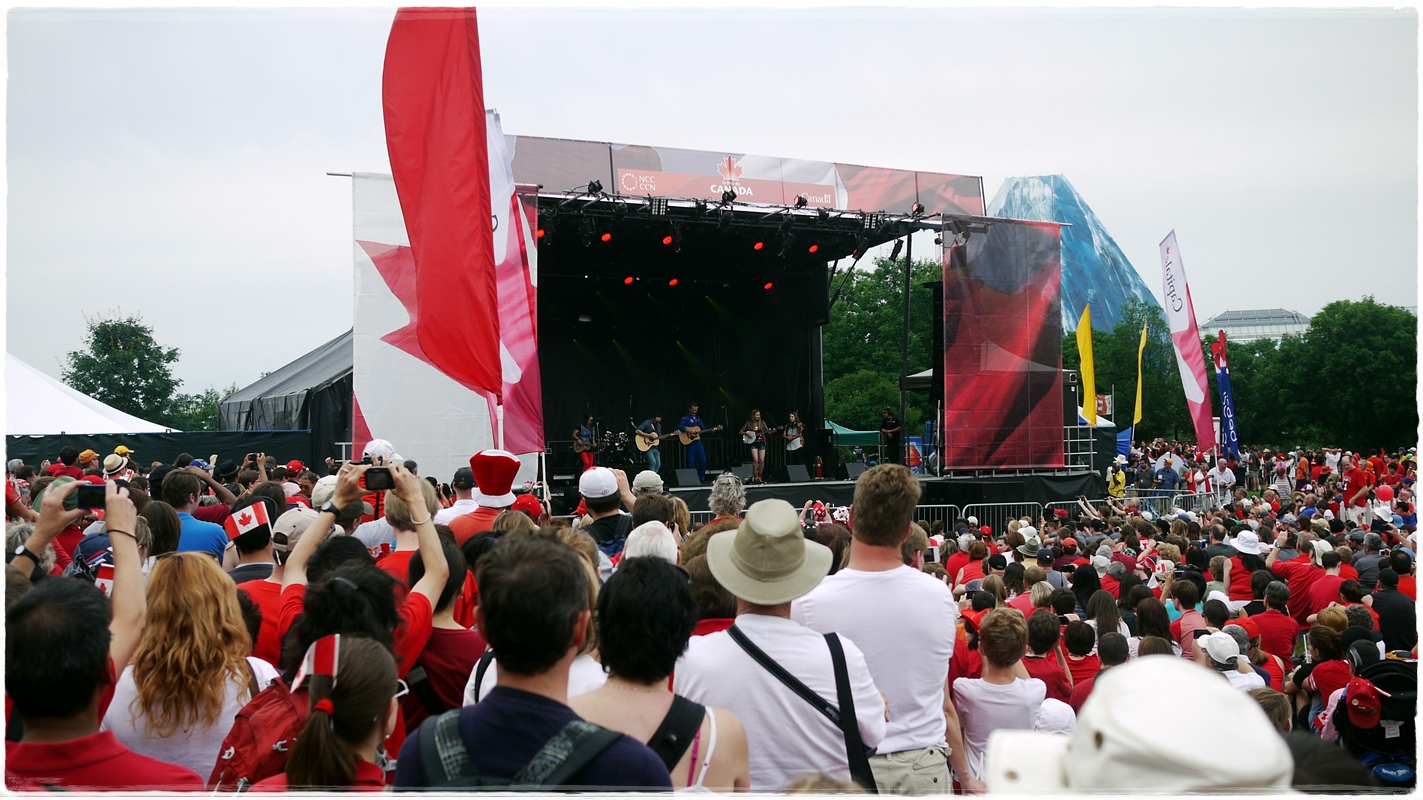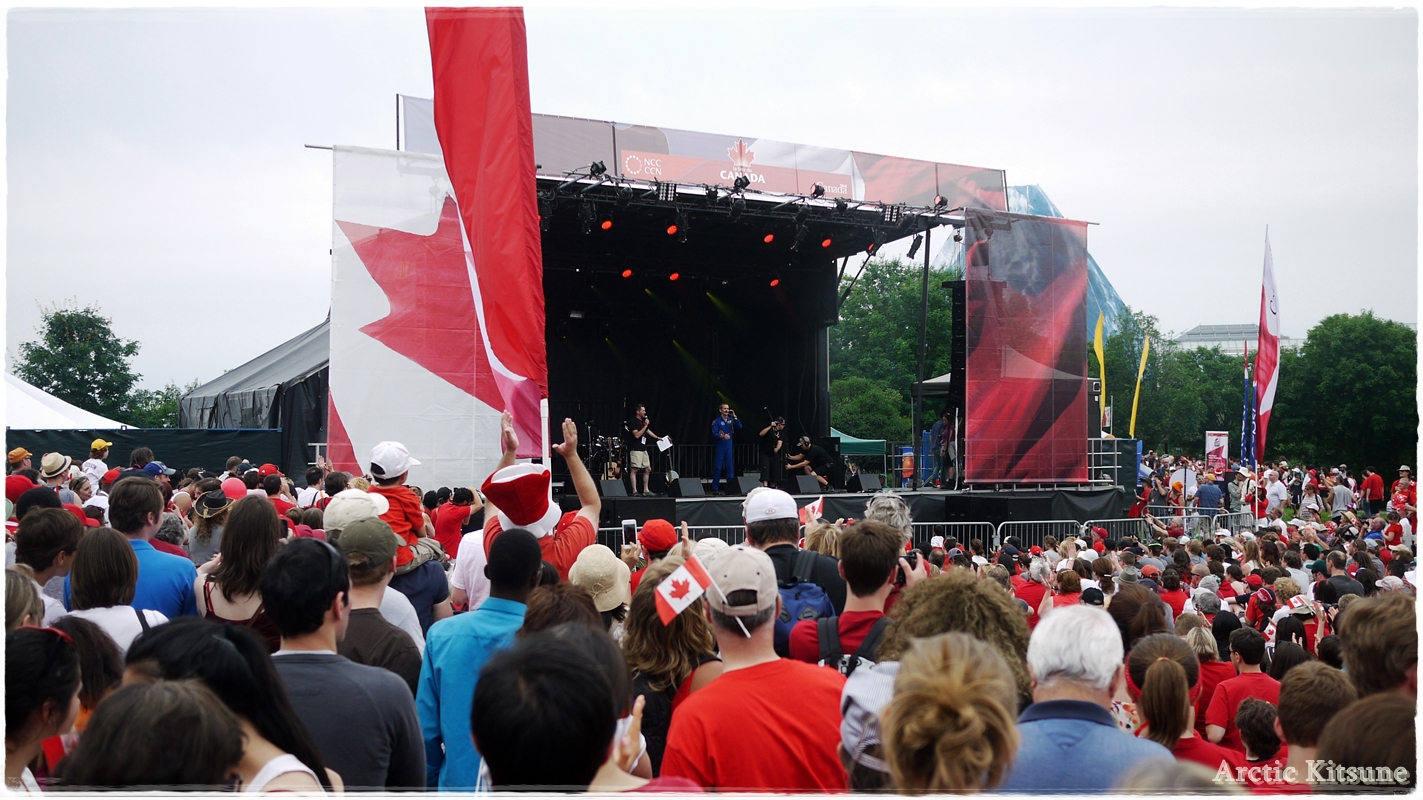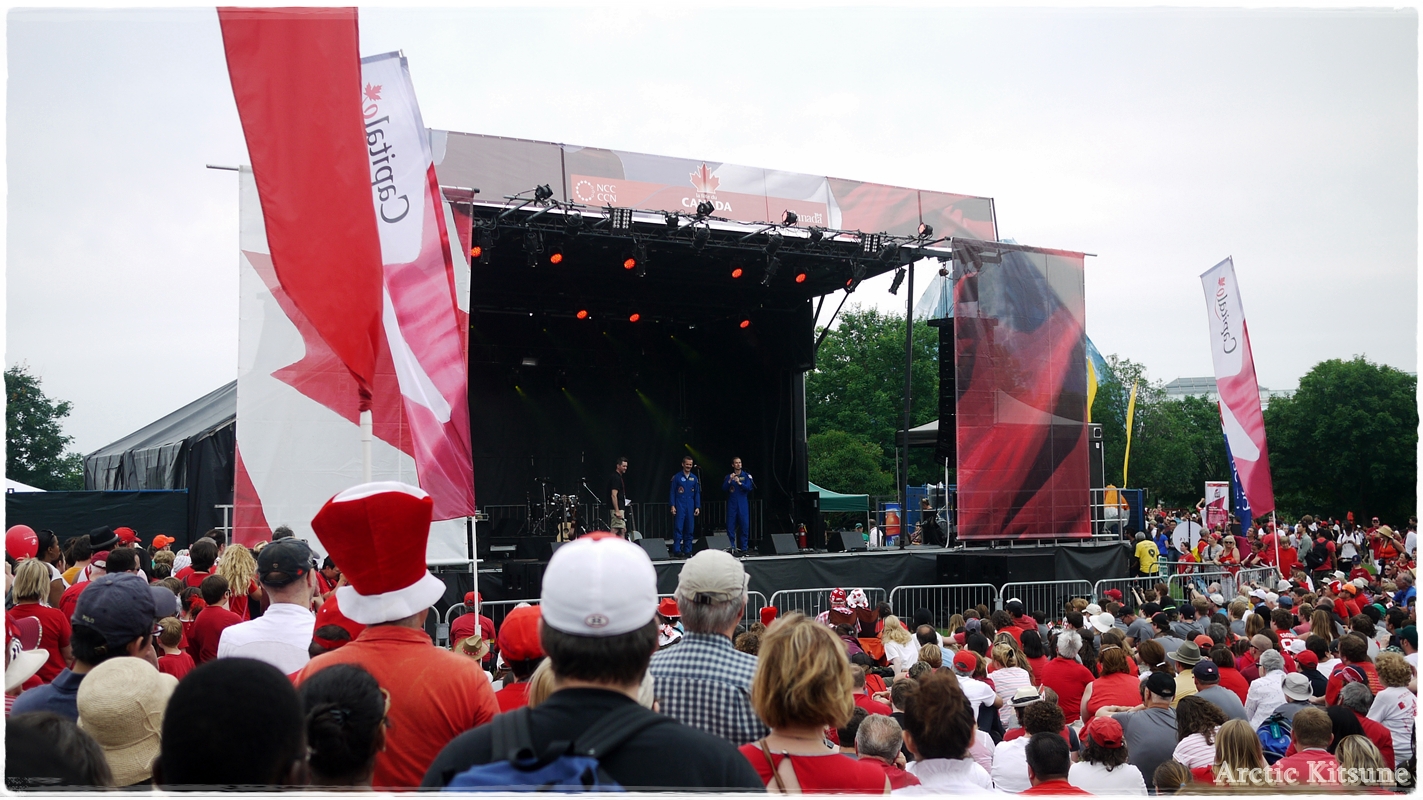 I loved hearing what he had to say – Thunderstorms the size of cities, taking and sharing images with his whole family to share across the world, being able to sneeze and burp (including everything bodily "wind" related). I enjoyed listening to his and Tom's answers with that comical spin. They even jokingly poked fun at two kiddy girls wearing mustaches in an approving manner, even going as far as mentioning the three pros and cons of having a mustache.
The most hilarious of the Q&A had to be how Hadfield had to answer the UFO question and if they're denied mention because of the CIA, FBI, KGB, and etc. That question spawned a nice happy-loud laughter followed with proud patriotic applauding after when Hadfield mentioned Canada is free with freedom of speech – Land of the free; Free speech – and how him and others would mention anything happening in space.
I felt truly at home when I heard Chris Hadfield speak.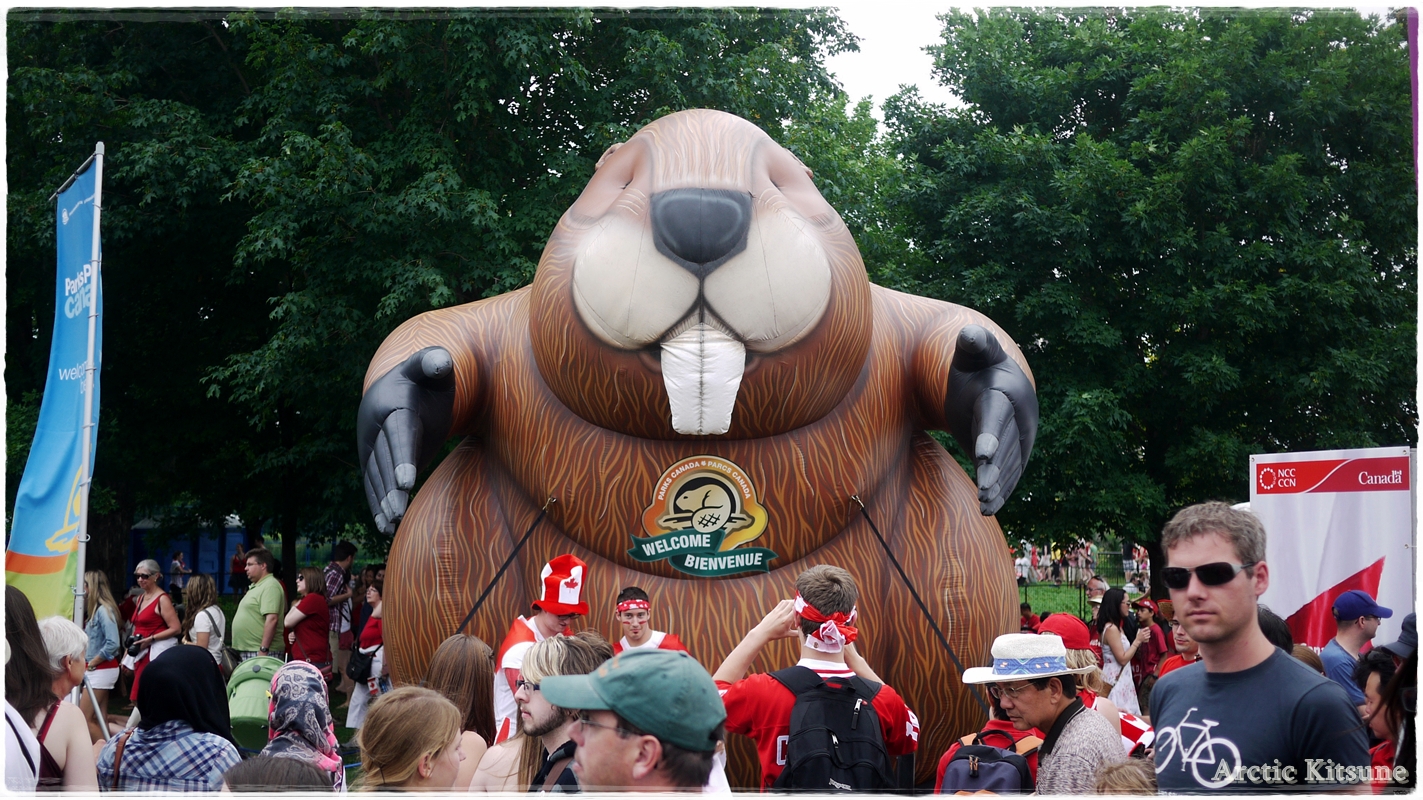 Went towards the art gallery to check up on the area and to see where I could take images of Renge. Wasn't feeling too brave of pulling out a figure so I simply scanned the area, came across a drunken Northern Canadian (those Innuit folks with Asian features) harassing the performers. People immediately vacated the area, as did I, continuing on by noticing a "DJ" area in the mini-amphitheater.
Even came across the furry group again. They enjoy roaming around downtown from what I noticed.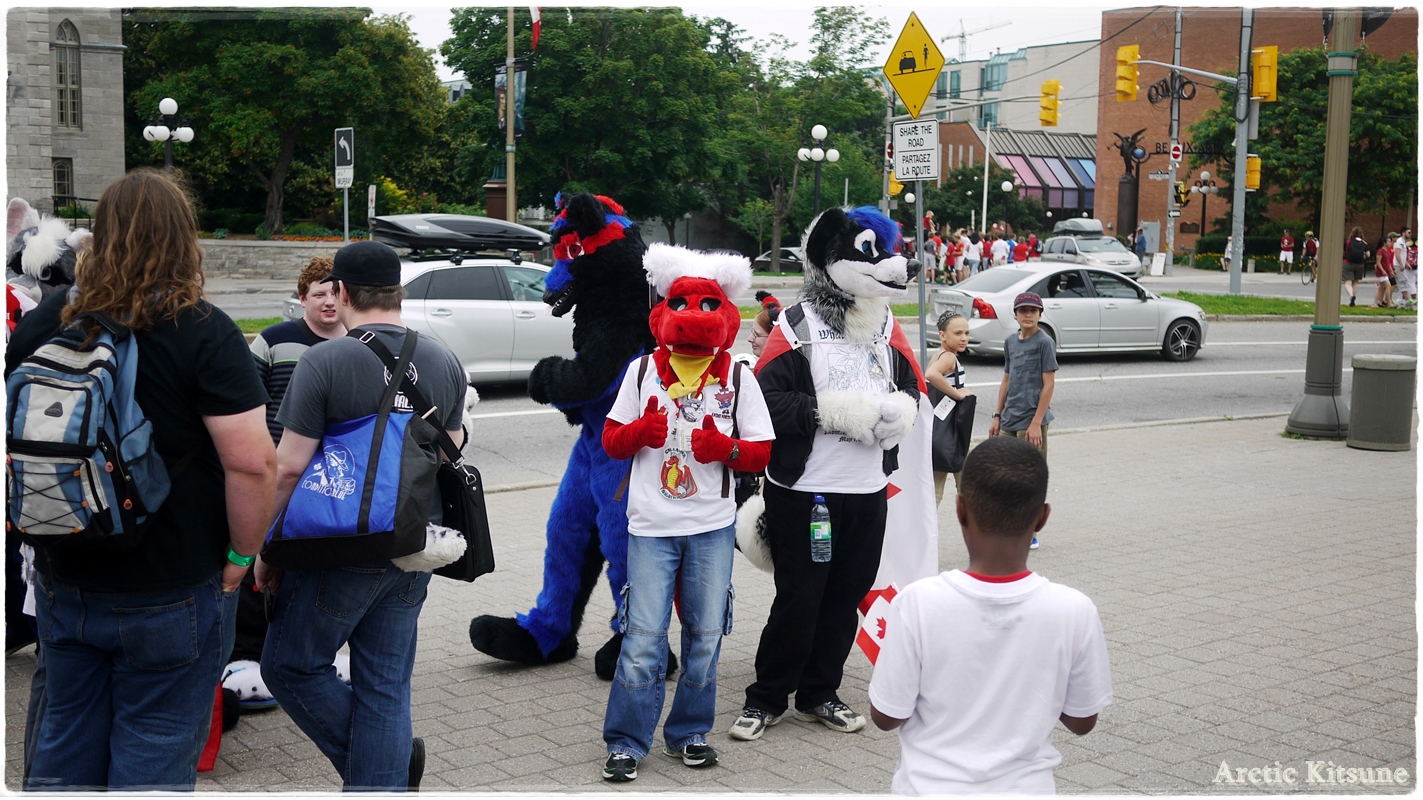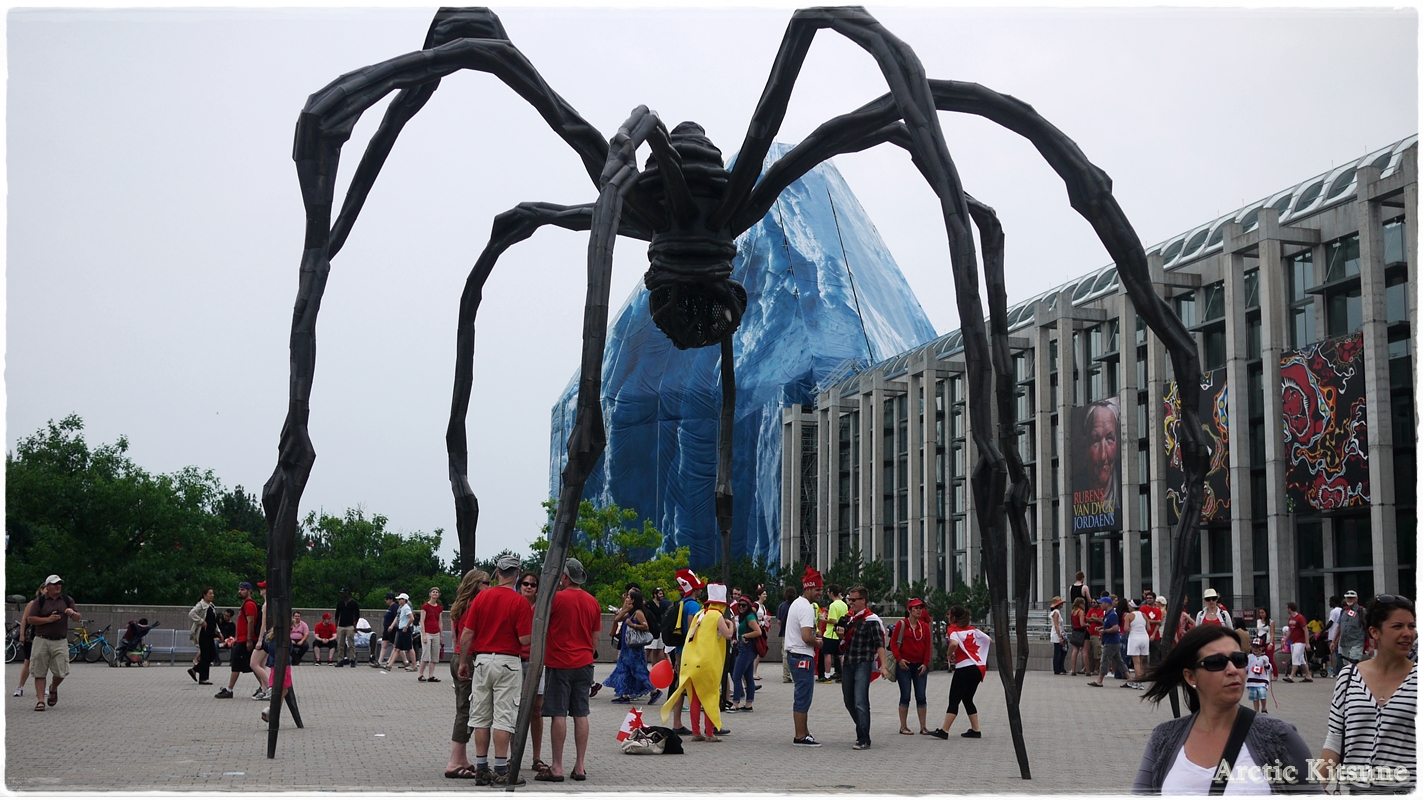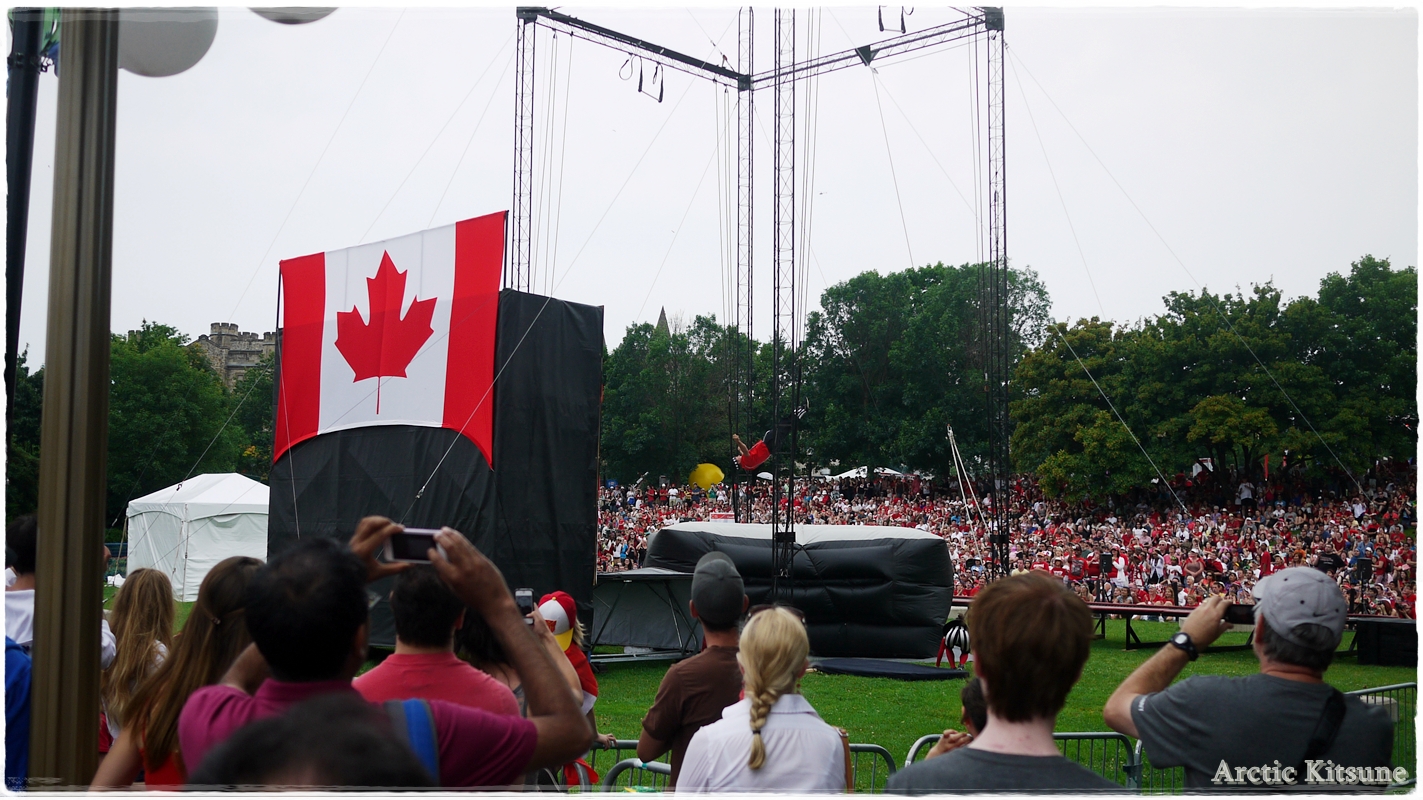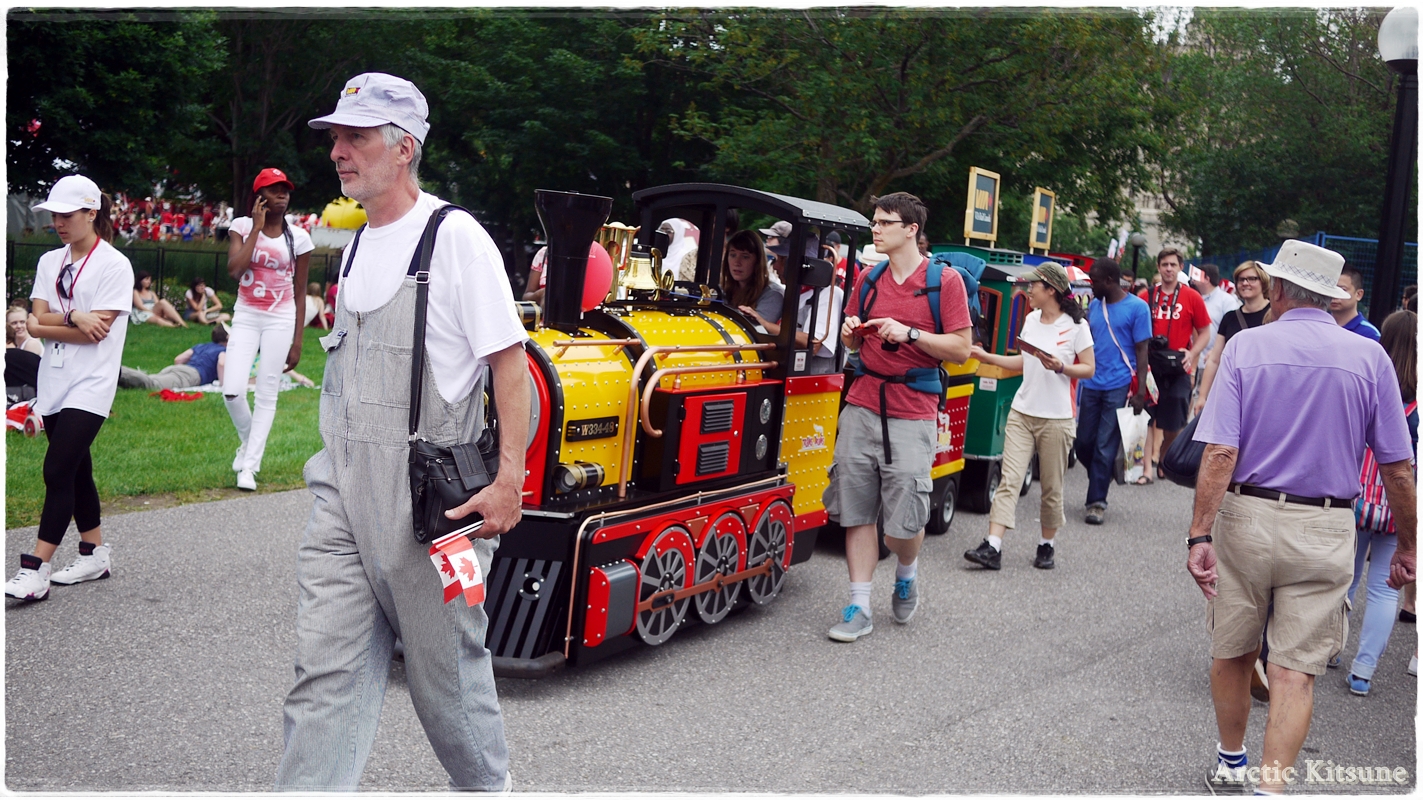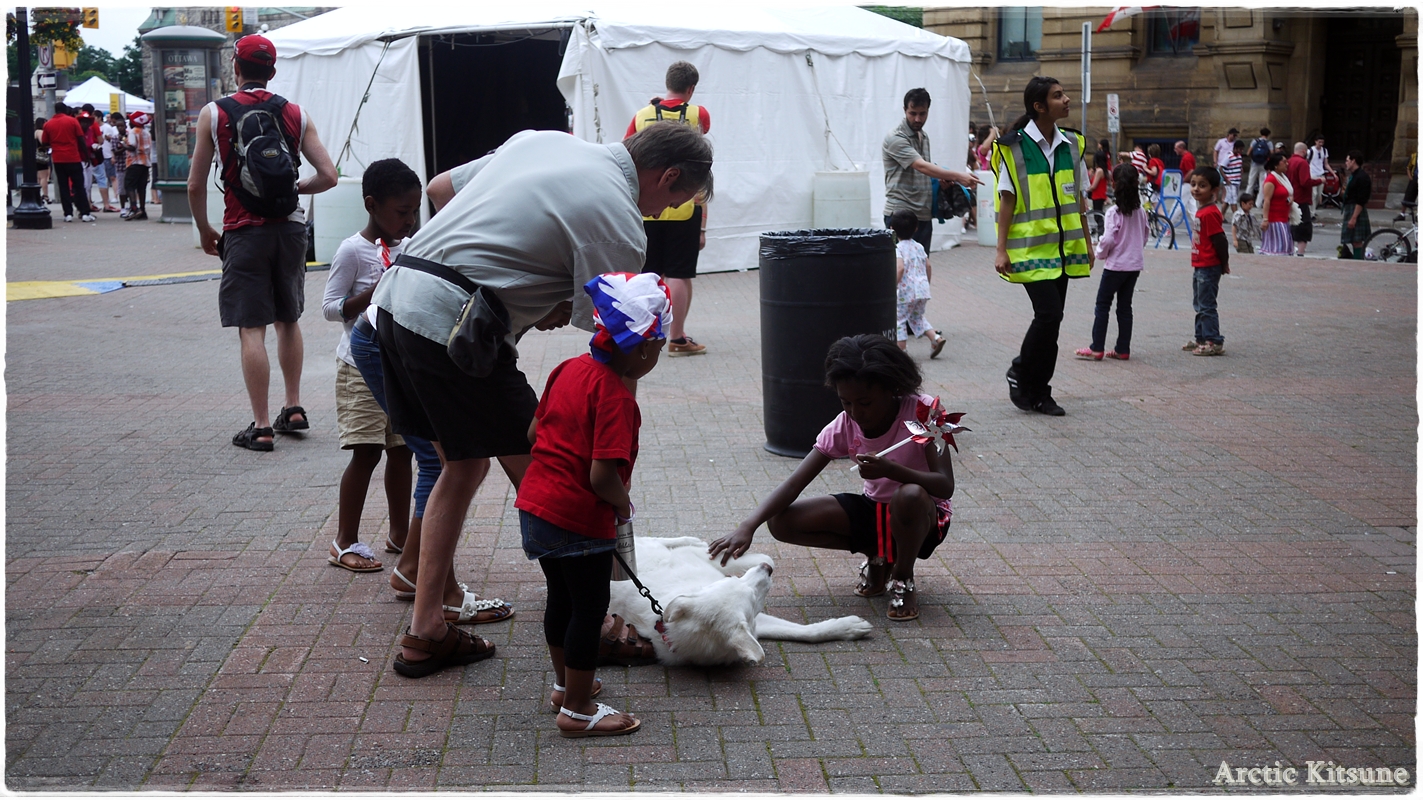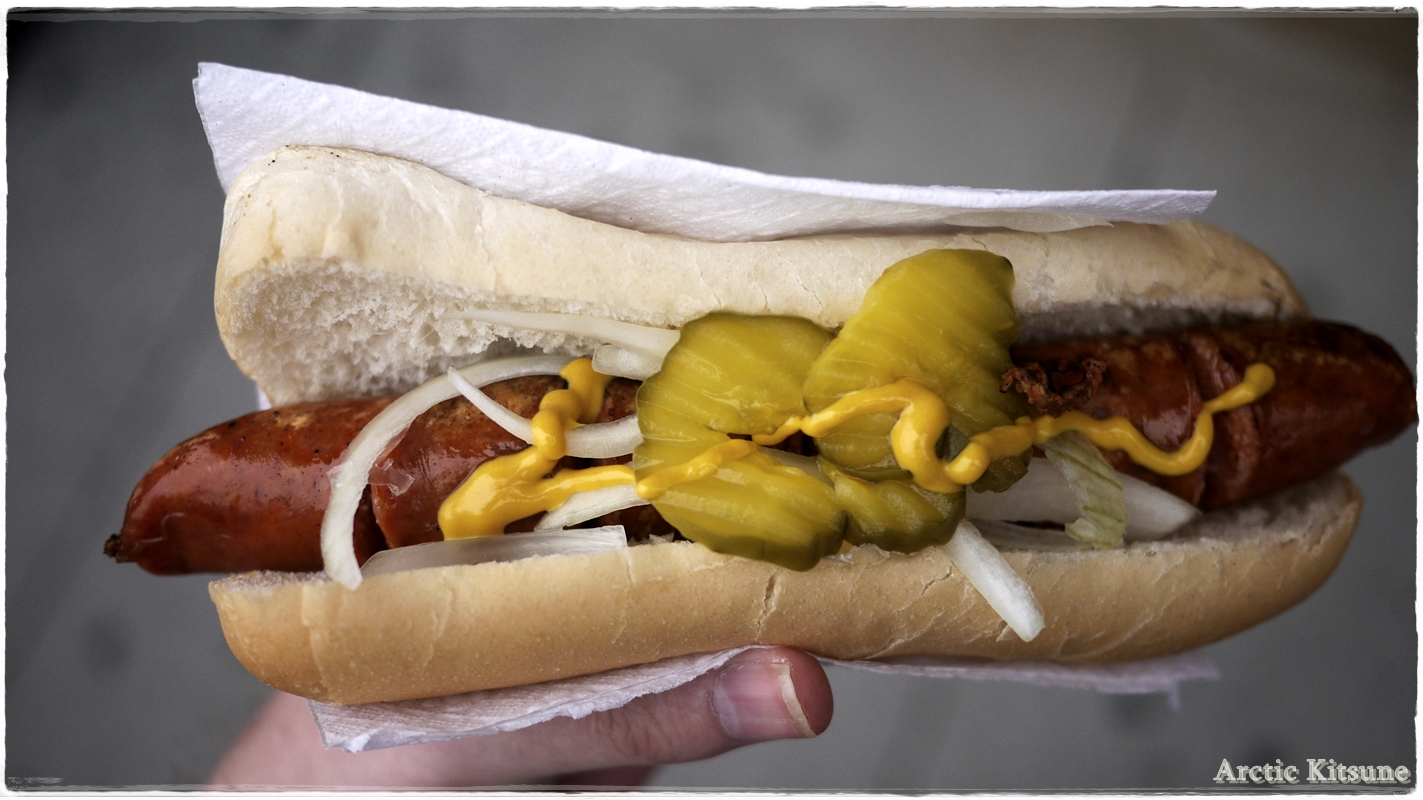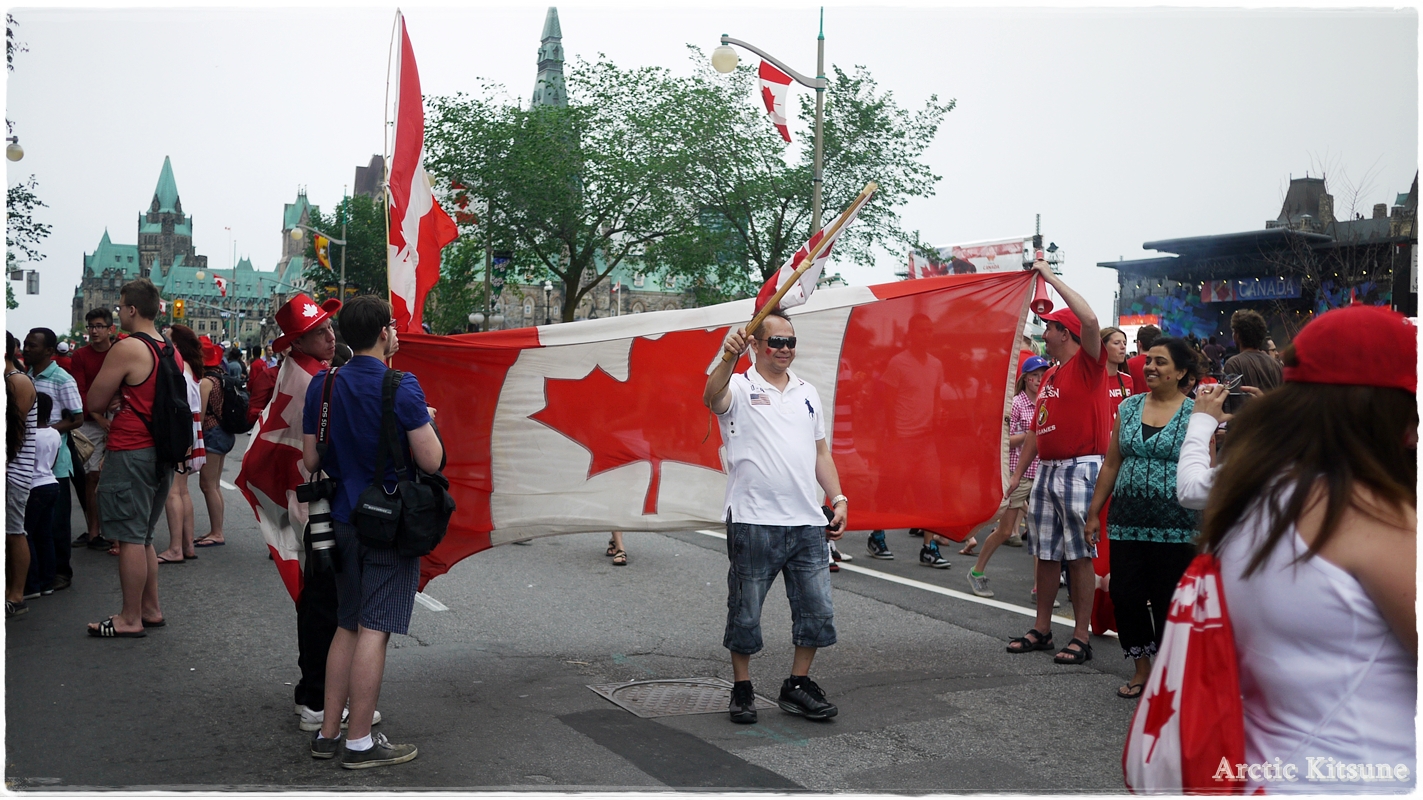 Took Renge out briefly once spotting a high-enough spot to pose her from. I approve of these shots as well.
Chris Hadfield popped on stage suddenly again before leaving us hanging again. I'm glad I stayed where I did, but damn…..those people and his suddenness.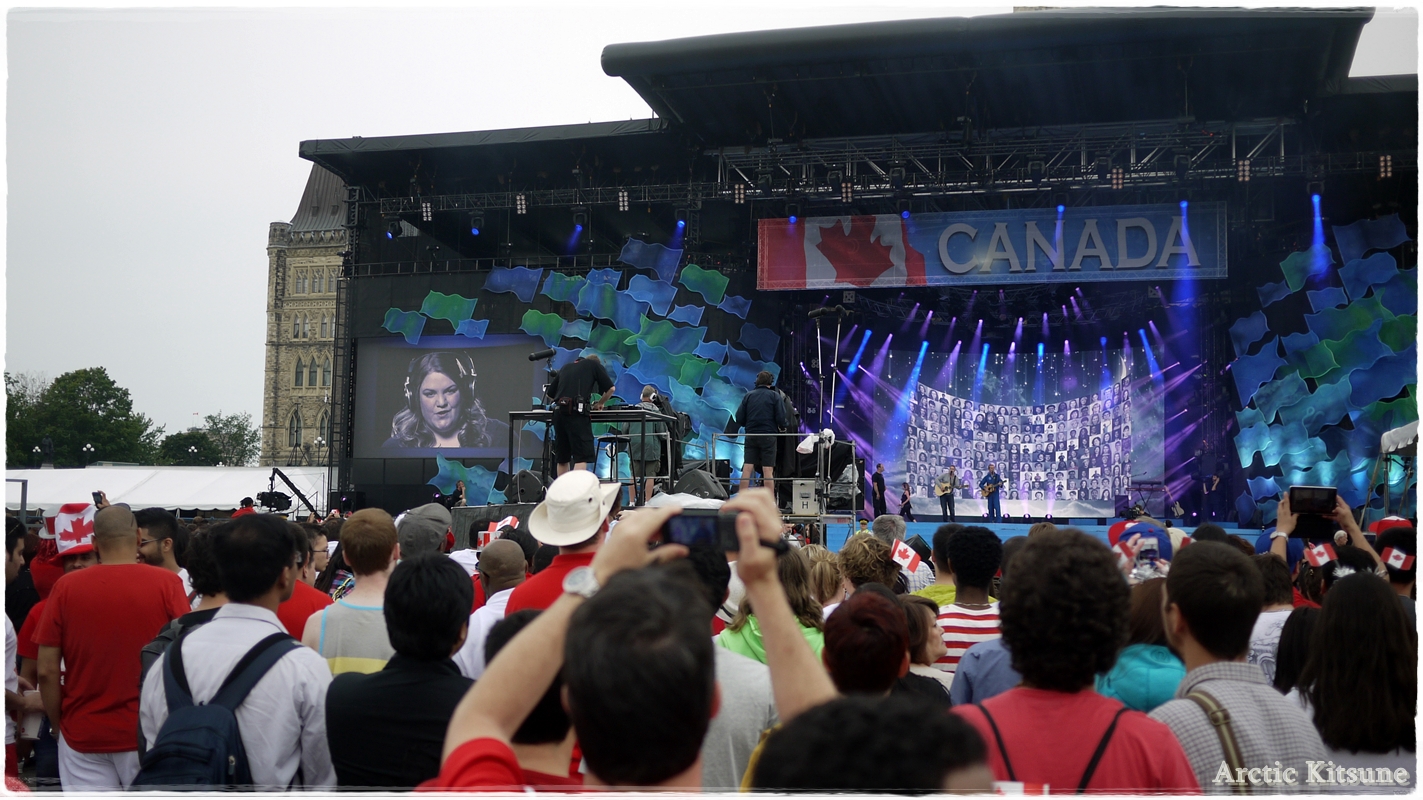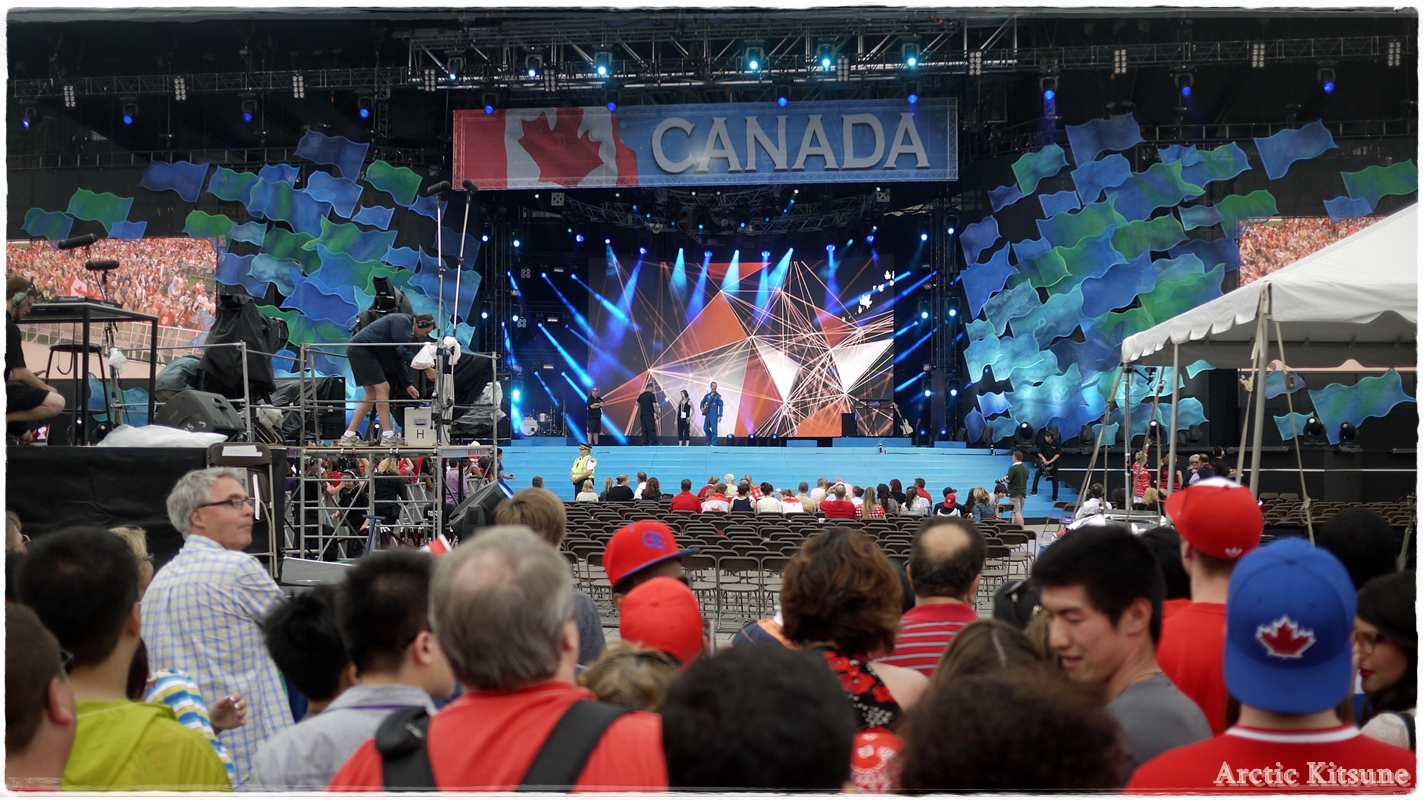 Was pondering if I should have stayed for the fireworks or not after his appearance, and the half an hour of standing on my feet + more from wandering around. Insanely sore feet and legs from waiting while standing. Such a tease! More Hadfield! Encore! Encore! More musical Hadfield! Had to wait an hour or so until the next music artist popped up.
Ah, whatever…..I can deal with some girl DJ'ing away with Trance/Dance mixes. Was actually awesome to listen to.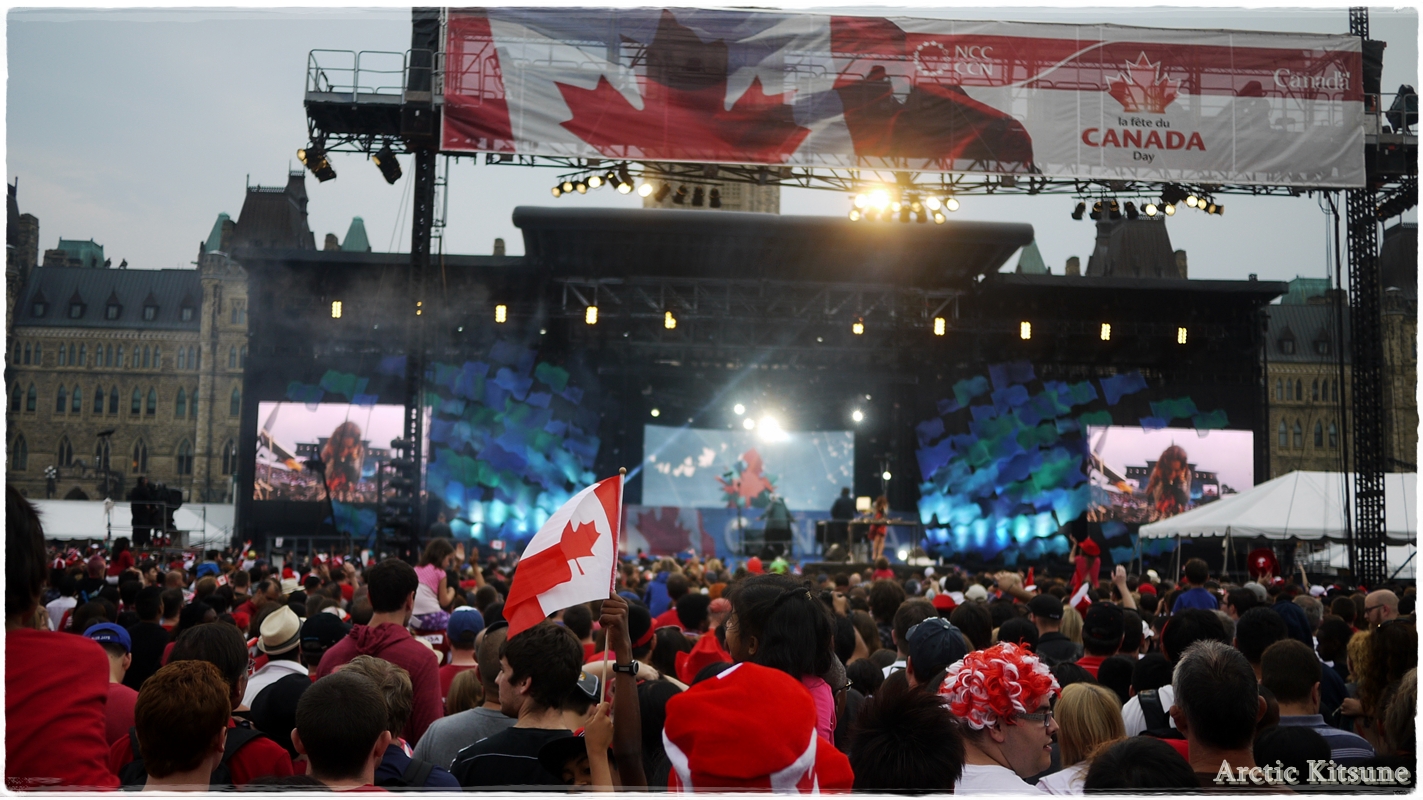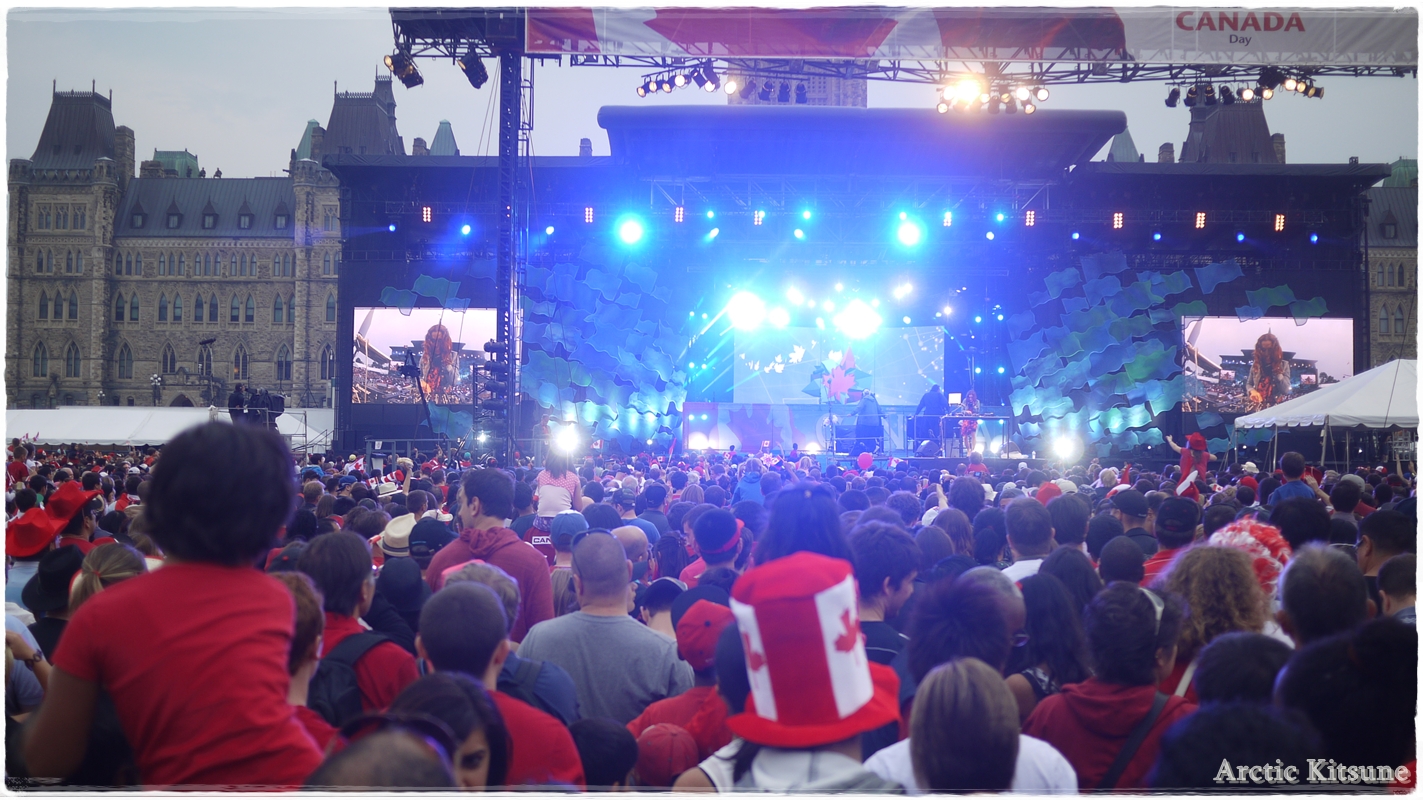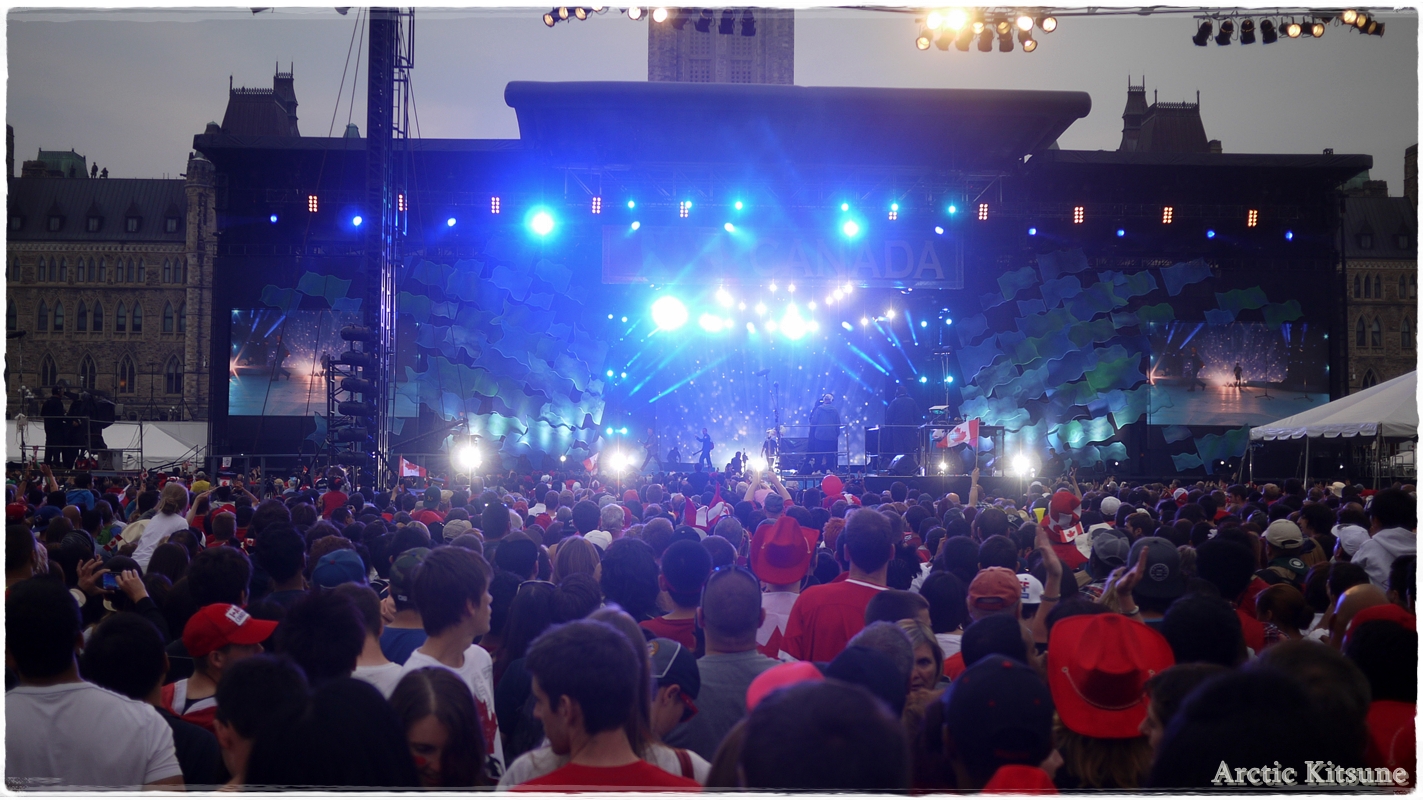 Decided to reluctantly wander back home because of the buses. I know they were free, just wanted hop on a mostly empty bus. The first bus I took had an impatient driver honking at people then racing down the street so I swapped buses shortly after. I believe some teens did as well with how unsettling the ride was.
Sadly no fireworks…That's the only thing I regret not taking an image or video of. Too much to worry about.
——-
– YouTube Embed:
——-
– 3DS Streetpass Update:
Thanks to me bringing my 3DS I managed to obtain and discover awesome bit of information.
Mii Plaza: I managed to Streetpass 22 people throughout the whole event. Many came from Ontario, a few from Quebec, 1 from British Columbia, and 1 from Eastern America. I obtained loads!
Animal Crossing: New Leaf: I obtained 8 new people to visit on a slower day. A quick tour brought around beginner-like homes.
I wonder what they have to say about my Mii and Animal Crossing 🙂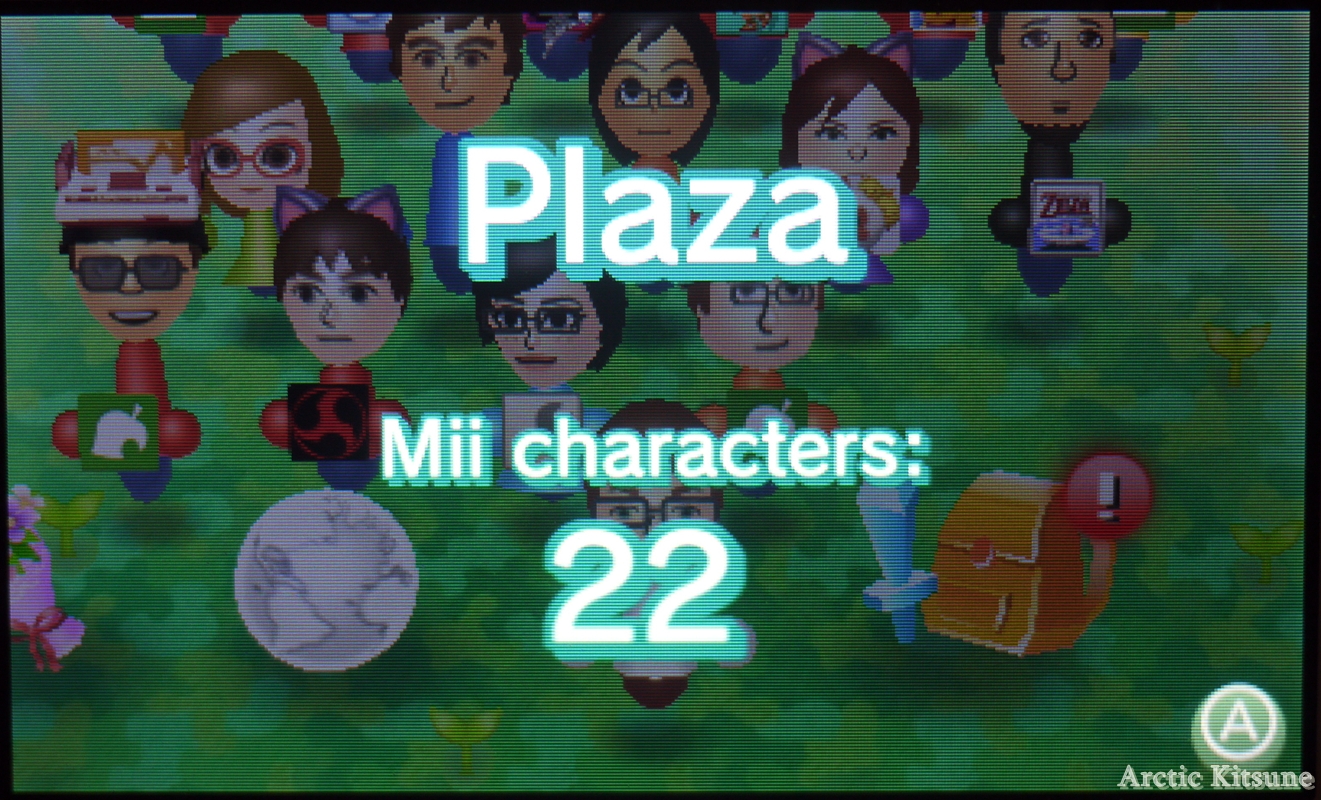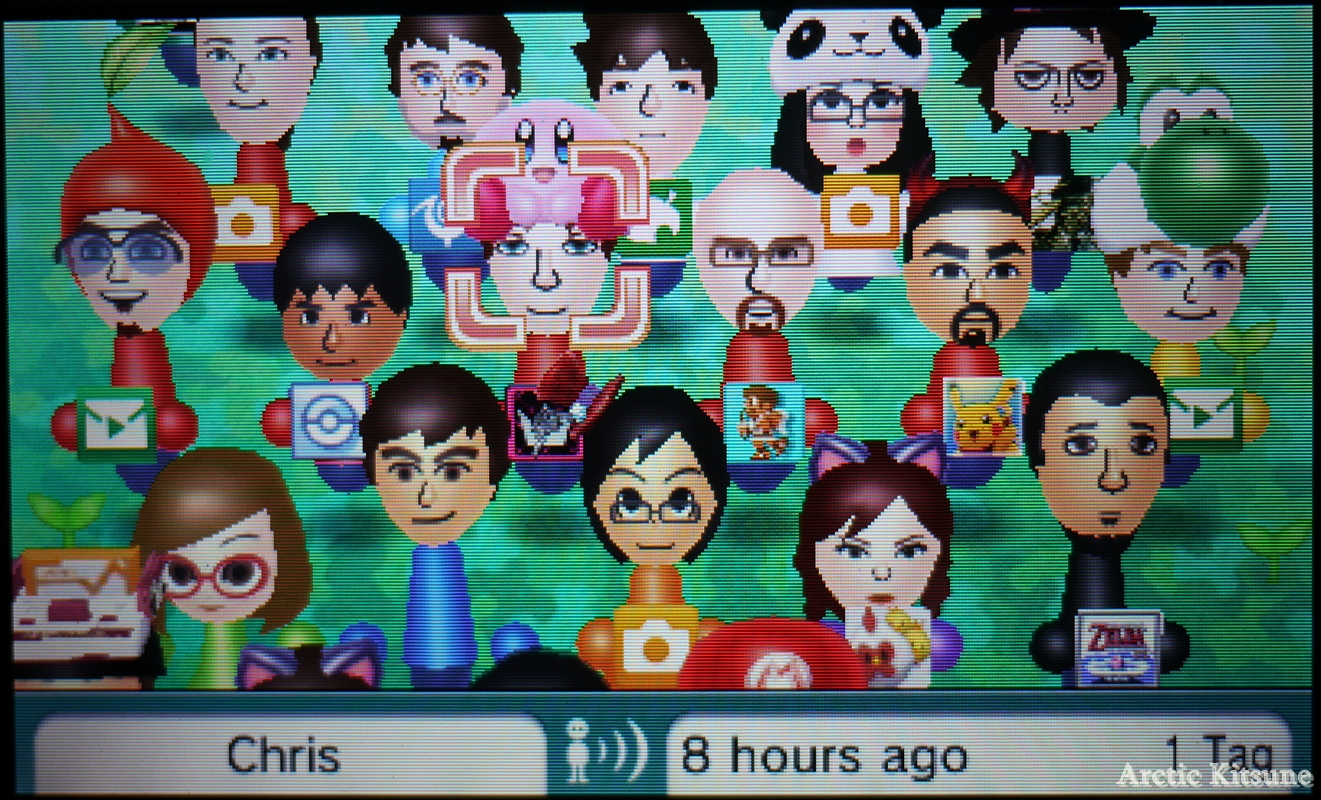 —-
– Chris Hadfield –
And now to crop the images with Chris Hadfield in them so both you and I can see them. I went downtown because of him so I need some "trophies" to display, so to speak. So happy I was able to see him with my own two eyes! Canadian Pride!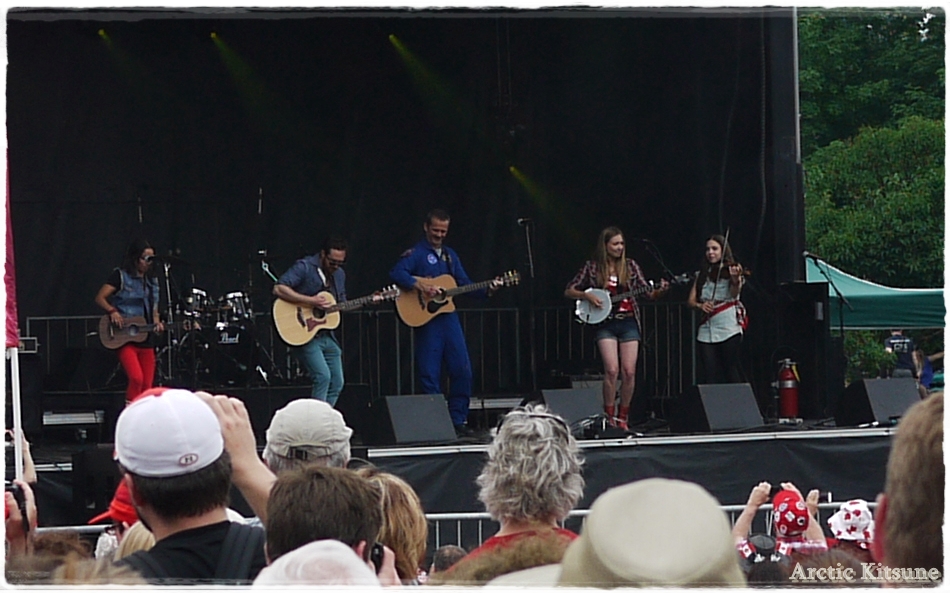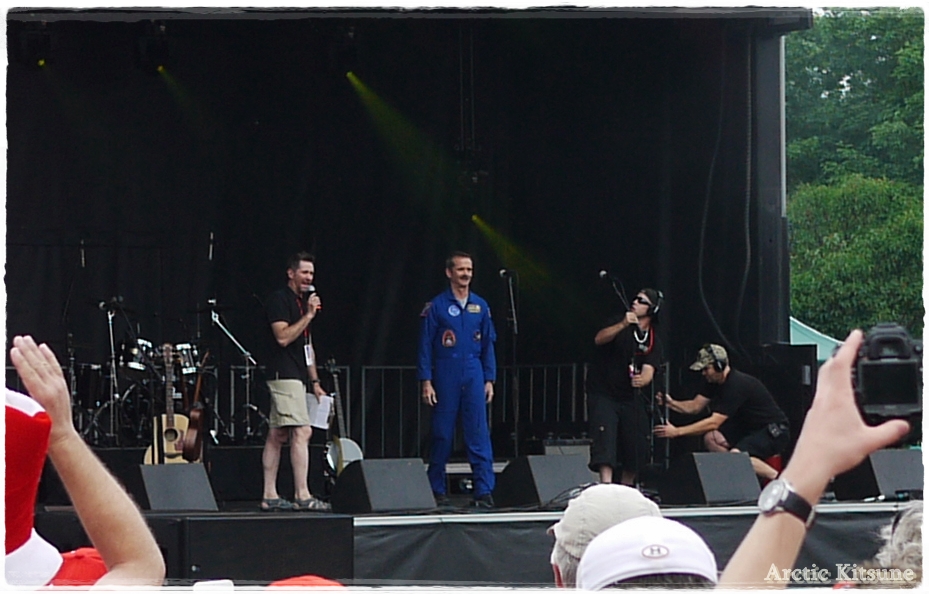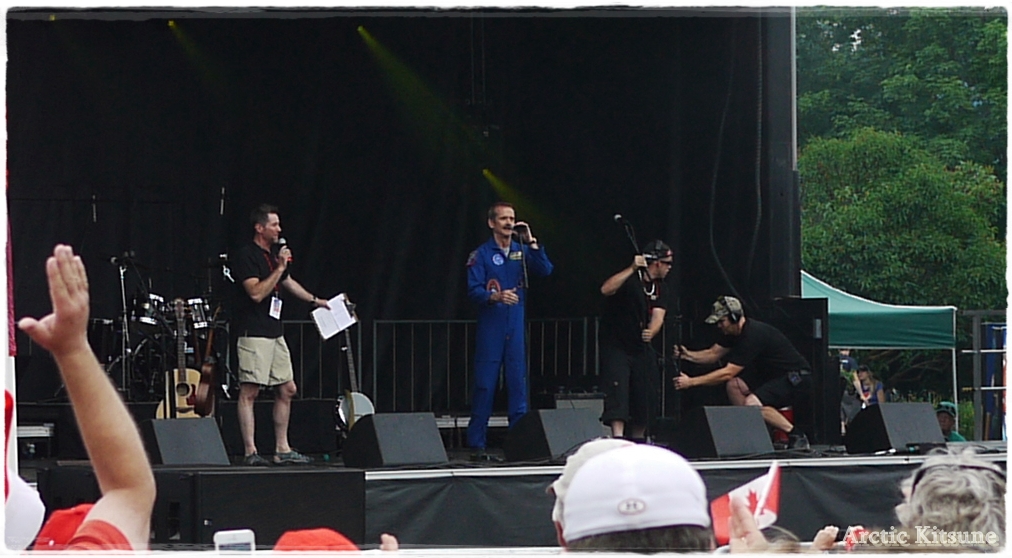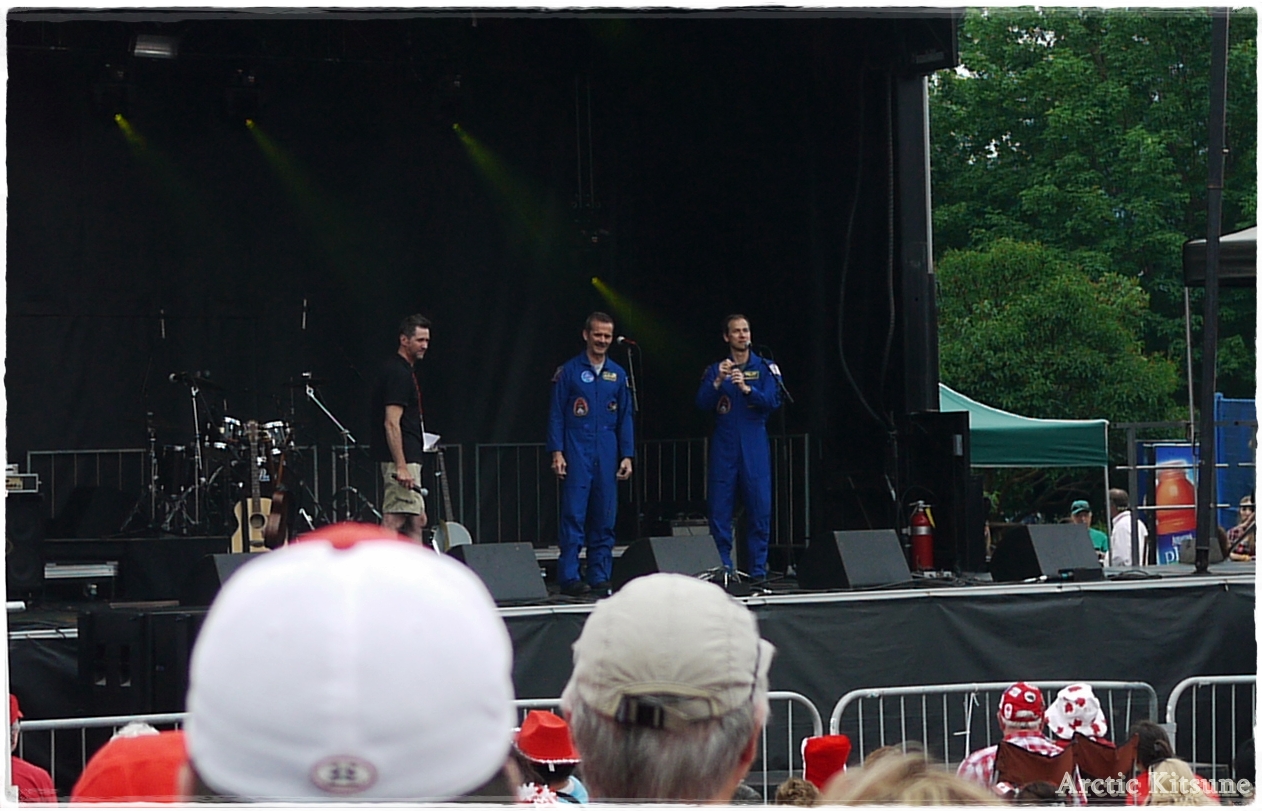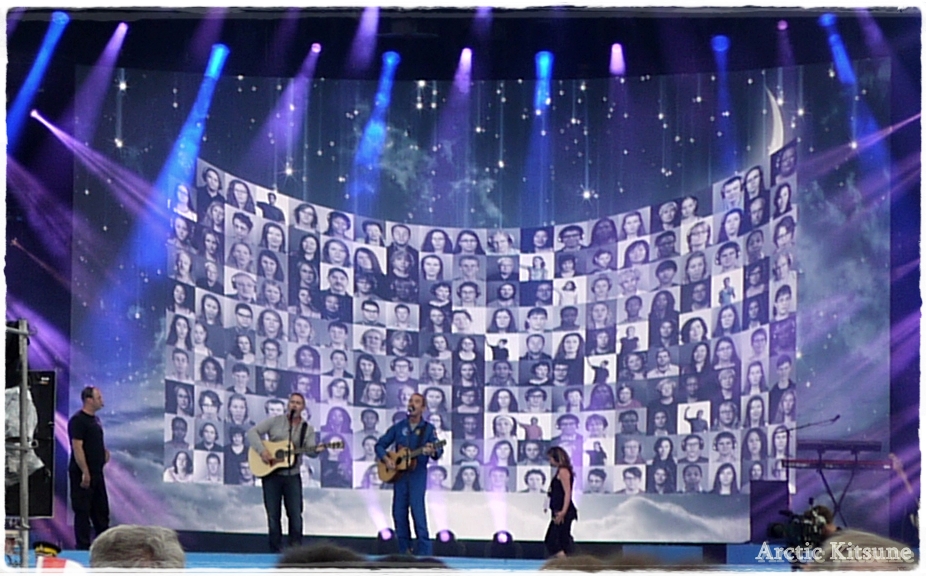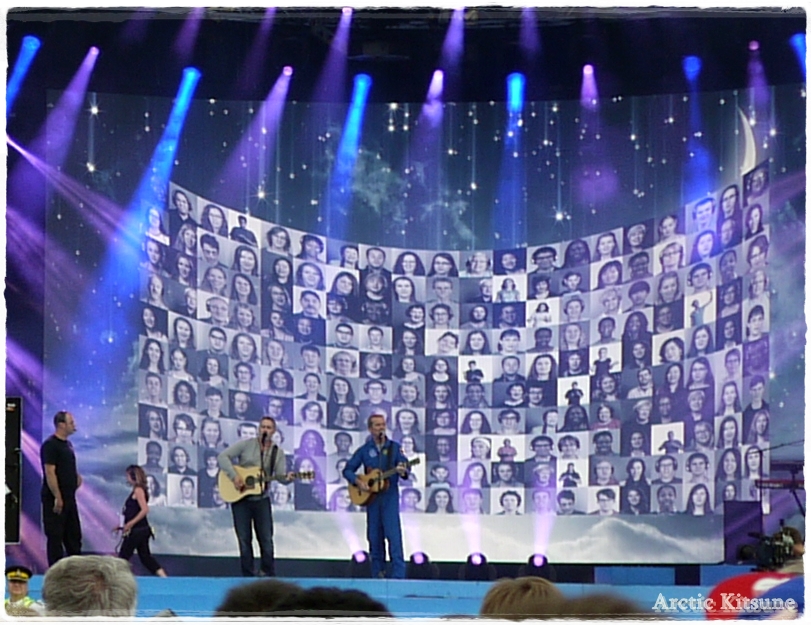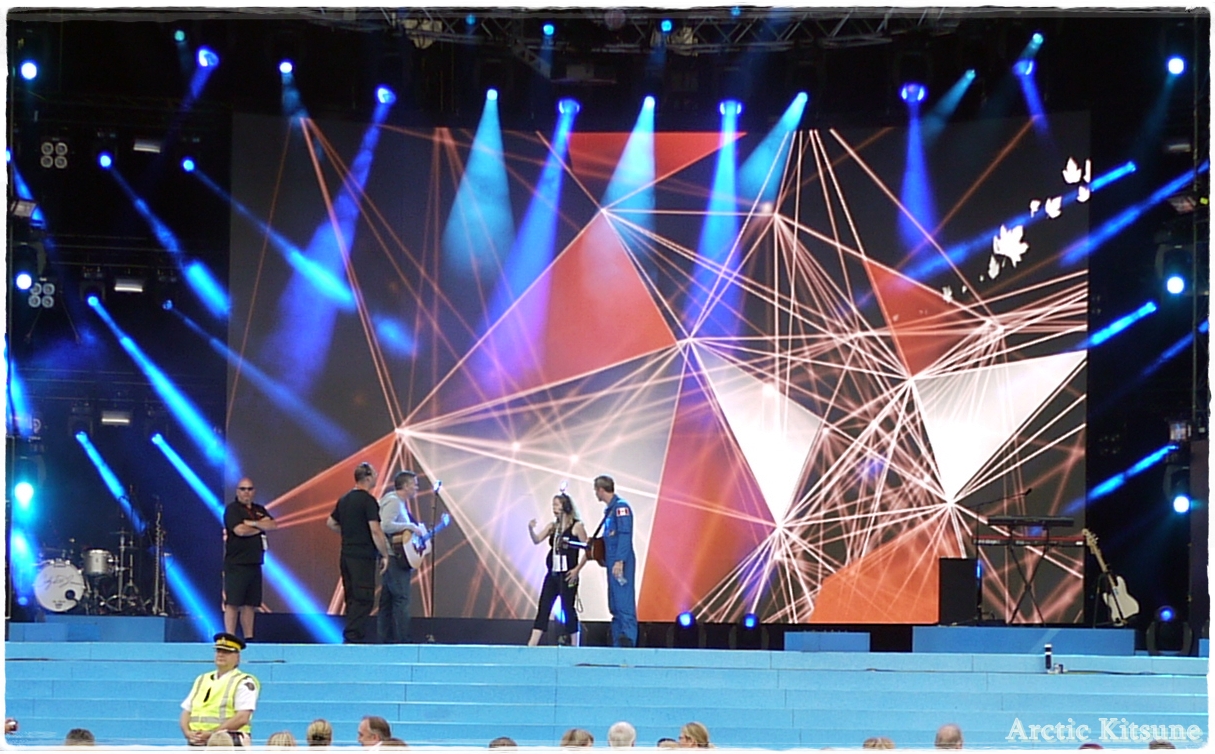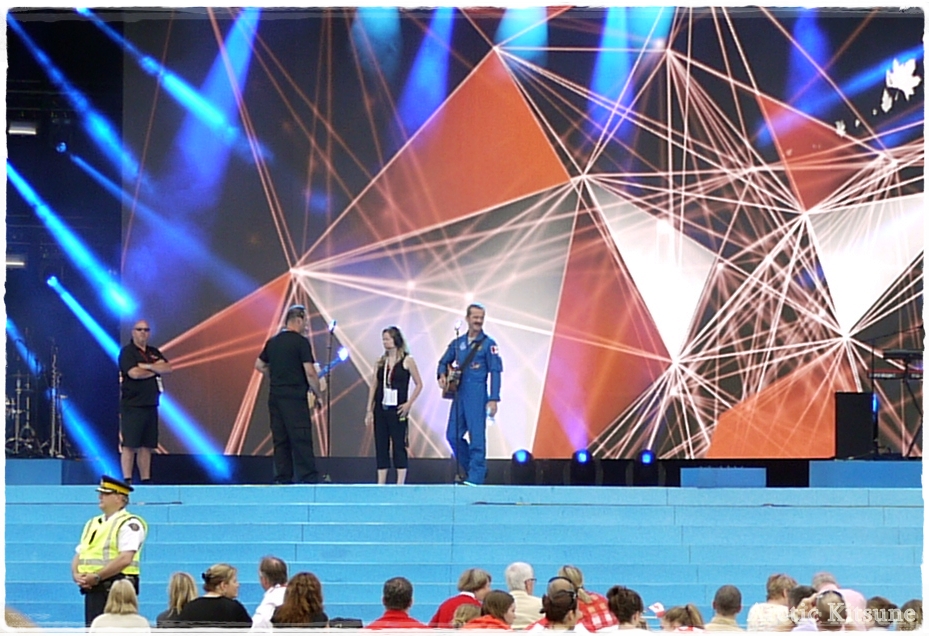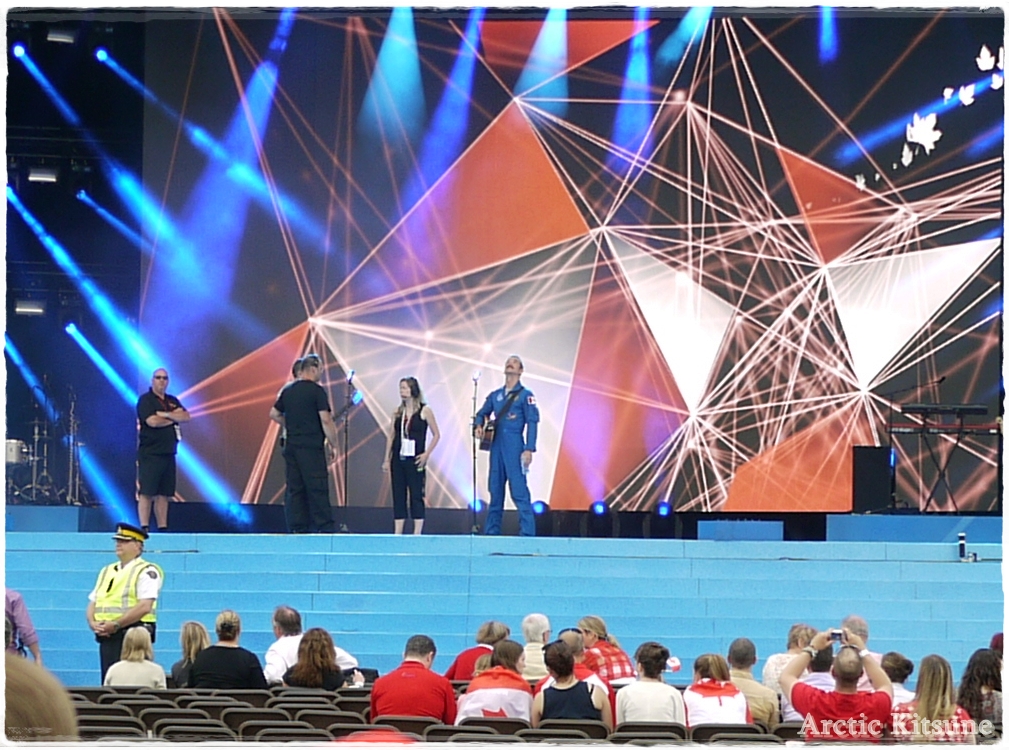 Unsure as to why Hadfield is looking up, maybe he wanted to see the space station past the clouds? A subtle hint of dreaming big and space-related? 😛
—-
Thanks for viewing and Happy 146th Canada Day!