Heyo! Happy Halloween and a happy foxy time! Vara and Renge continued poking around with the Halloween decorations just a bit longer along with myself in various games and media. Even had my fun with Gingitsune episode 4 & Tokyo Raven episode 4.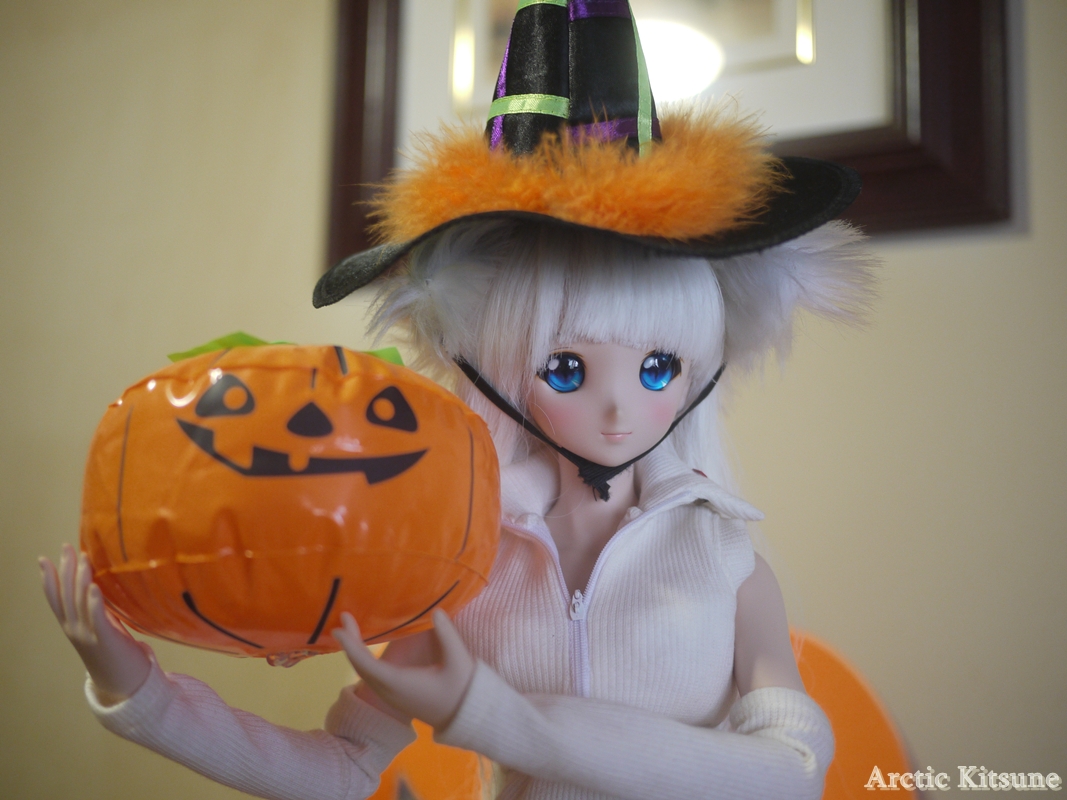 (All images taken with a Lumix GF-1 – Pancake lens; Except for those in the Bonus section.)
Today felt like Christmas with the chilly weather and the package being handed to me today for Varakitsu. The mood was perfect for December festivities. Varakitsu ended up being gifted two shoes – red high heels and an overly pricy white high heels – along with a wooden stand. I paid a lovely $114 CAD (stupid shipping!) which ticked me off from the shipping side of things along with the red high heels not fitting her feet. I'm however pleased with those overly pricy  white high heels fitting Vara, if barely. Those red high heels were listed under DDdy when I checked which I now feel was a prank or I had one of those stupid moments. Most likely my usual carelessness.
—
– Related Articles:
– Pre-Halloween Autumn Fun – 2013:
https://arcticukitsu.com/Blog/?p=3930
—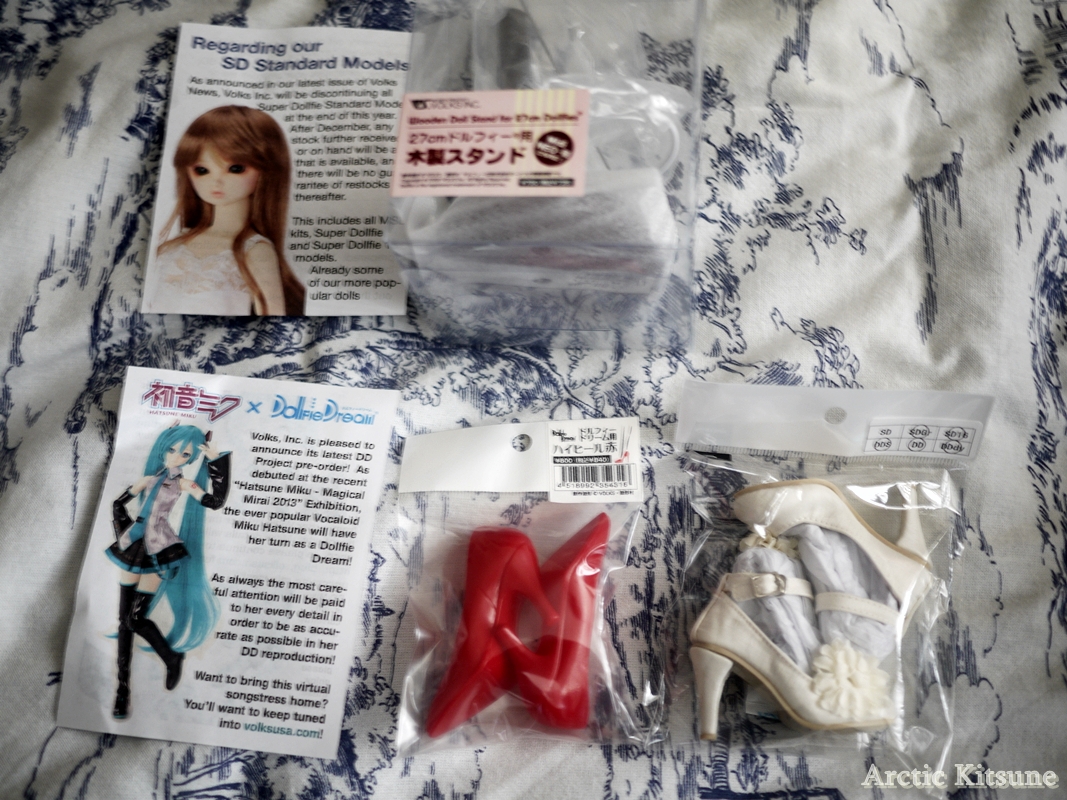 I was trying to go after this – Clear Dollfie stand – because I want something not so imposing. I hate stands. I hate them because I want to take life-like images as much as possible, unless when actually displaying at a convention or doll show. Even then I find them pesky. Hope the above didn't come off as whining, just partially unsatisfied after spending $114 on it. It's a lot in which I could have spent on Busou Shinki furniture or another Shinki. Need to make the next purchase count.
Caster is suffering so I'll have her use the stand. Her loose joints and stained body from the Caster outfit of hers. That deals with that so that then just leaves Varakitsu without a stand again and those red high heels unusable with those white shorts.
All good in the end, but damn pricey just for what I got. Thought has been mostly resolved by making the most of it :D.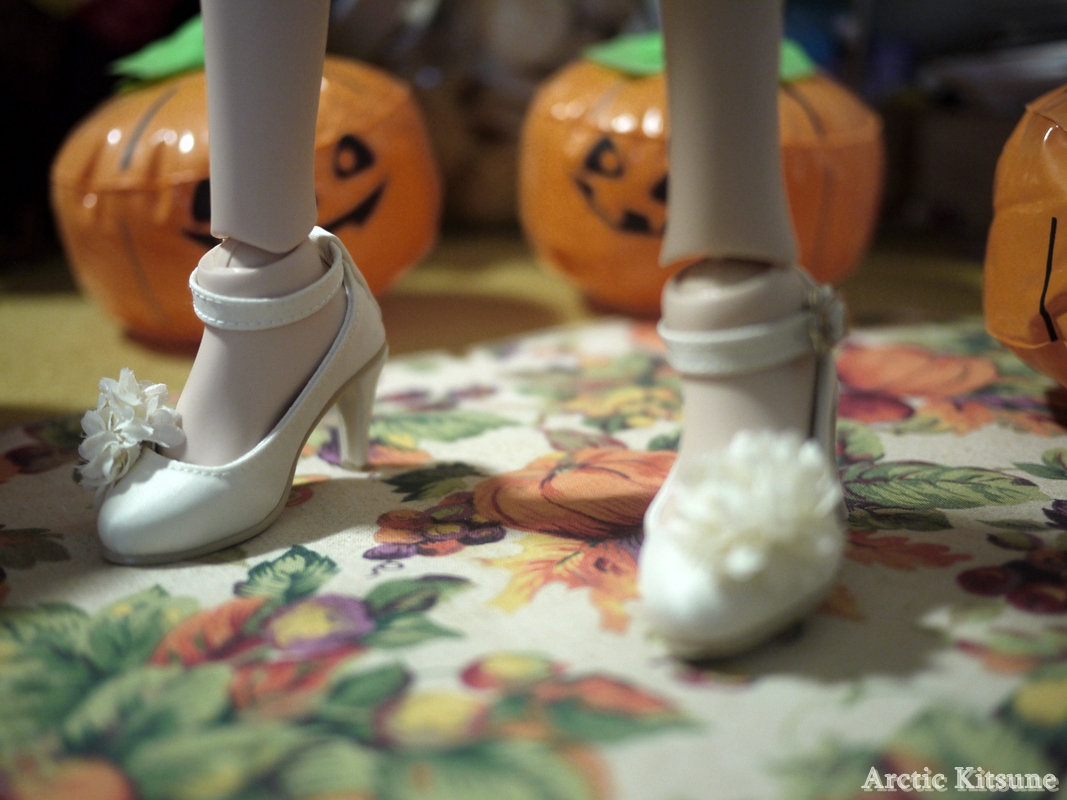 I love how these white high heels assists Vara in keeping her balance when compared to the white slippers of hers. Every vibration on the table kept her standing while the same with her slippers chosen for Canadian Native American moccasins foot-wear made her wobble to a fall. Find it amusing, and on an ironic side (unless I fail at this whole irony meaning portion) allowed Vara to stand perfectly well with interesting balance.
I left her on my computer desk unattended with her being fine. Brought her to the table with balance being awesome. Left to get Renge with Vara found fallen on the floor which caused my heart to skip a beat. No broken parts from a glance so all was fine but was enough to hurt more of my pride or…what's the word…doll caring skills (?) some more. Also had to get rid of her leg socks because of how difficult it was to get the shoes onto her feet. Shall try again later with the socks.
On a separate purchase I bought her a fancy witch hat for her. It surprisingly brings out the best in Vara making her look cute and adorable, or I find at the very least. Would have been neat if I found a cape of some sort for her to compliment her further.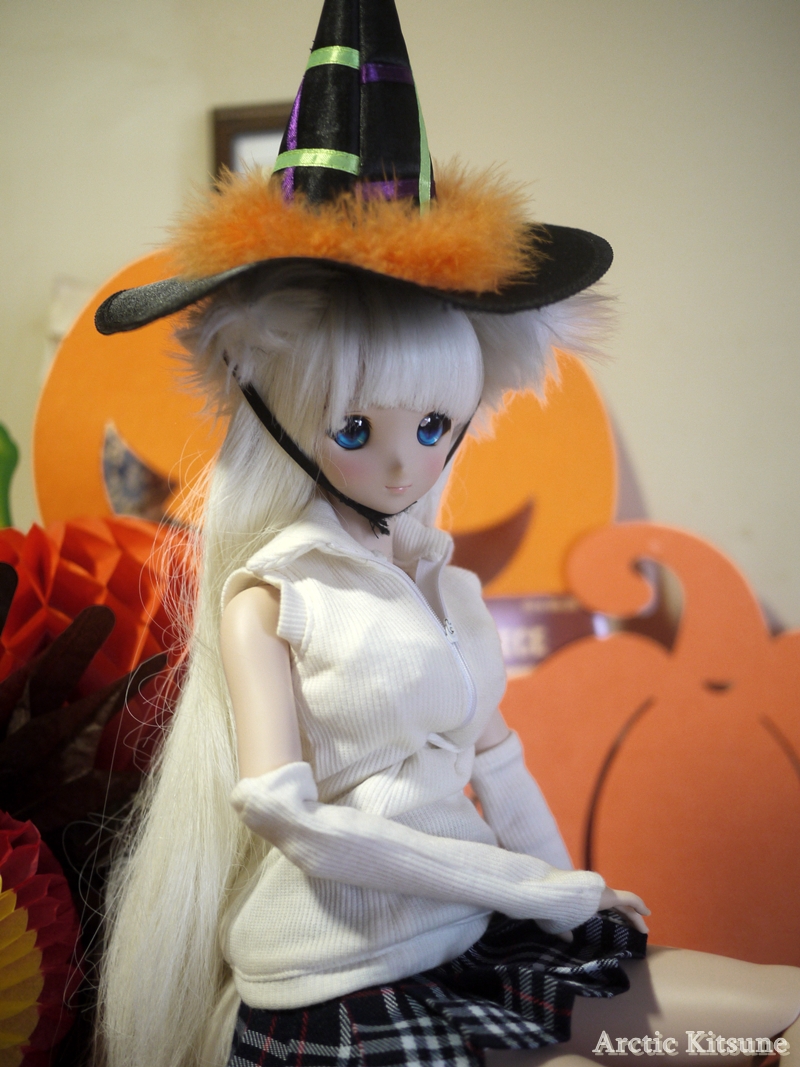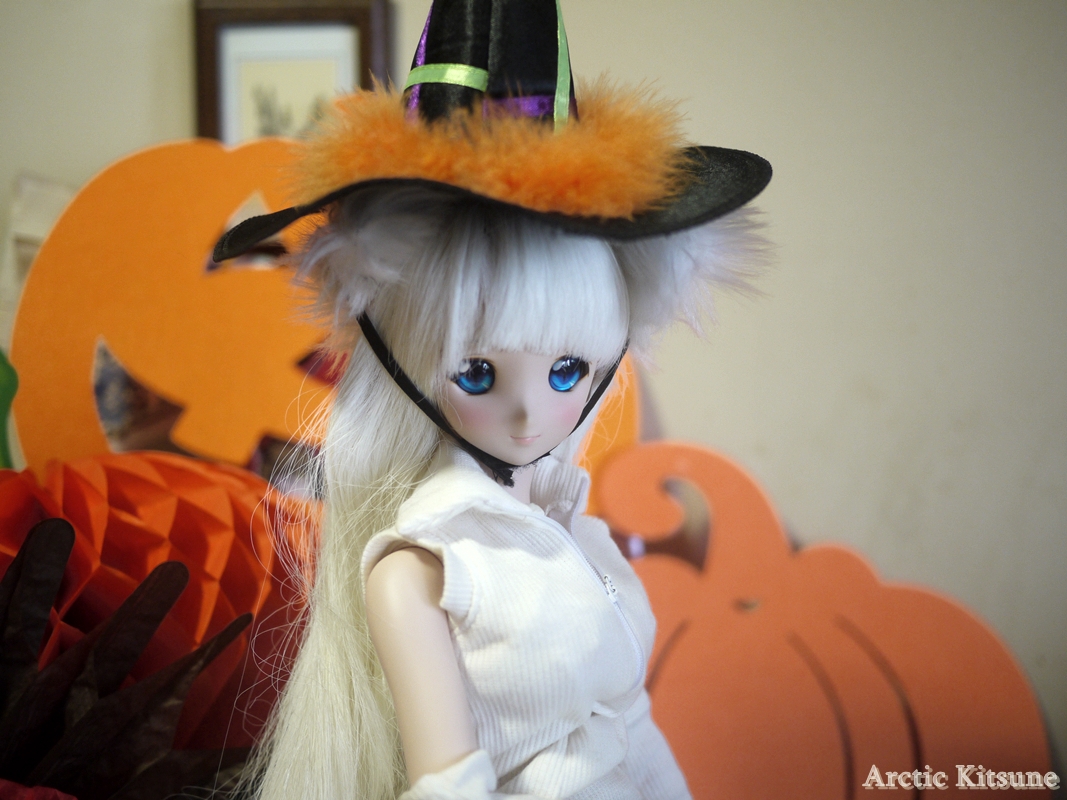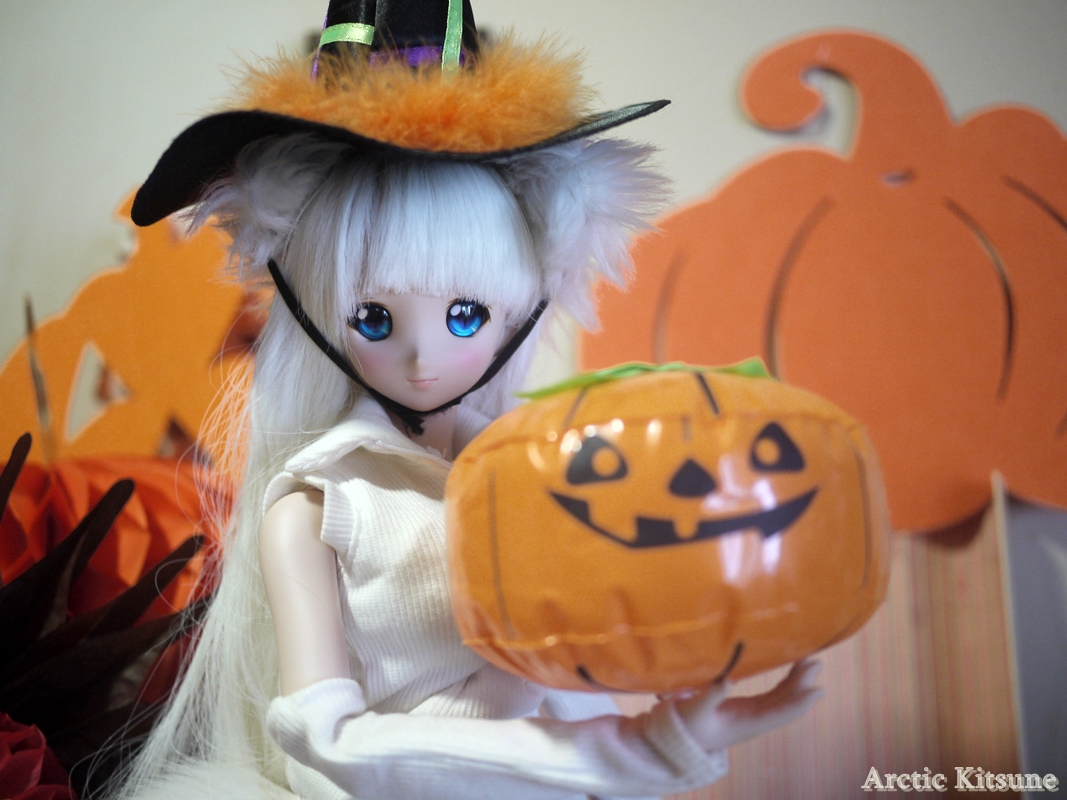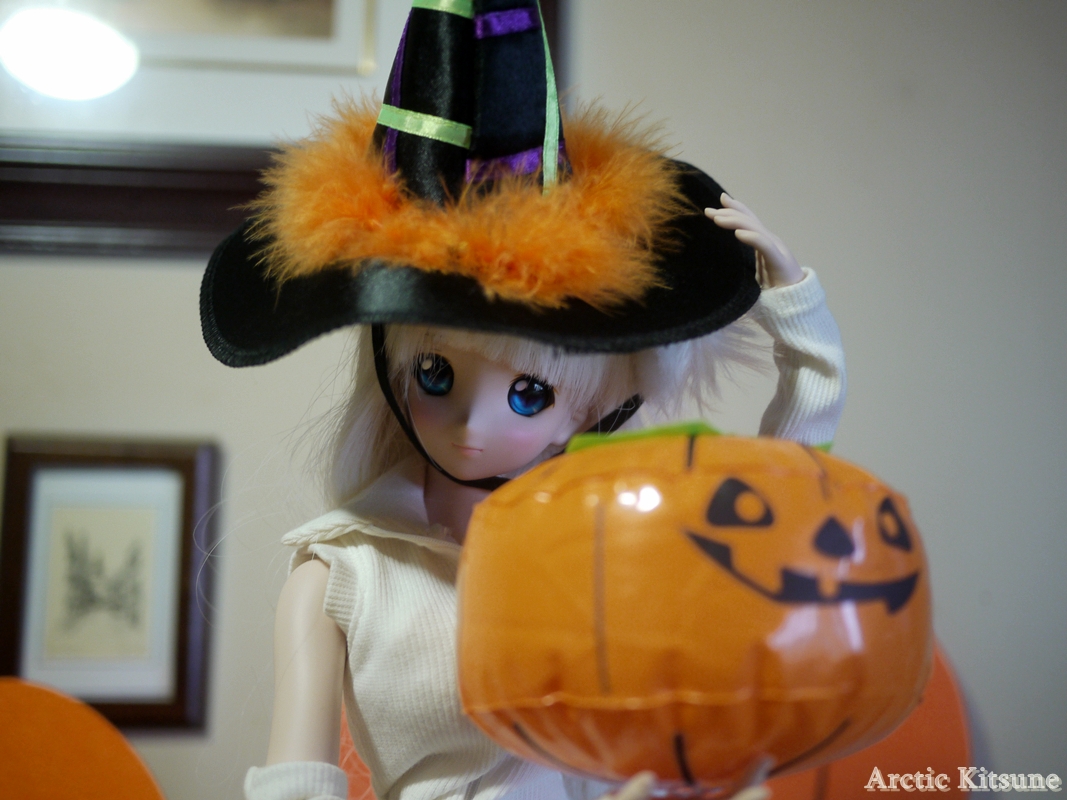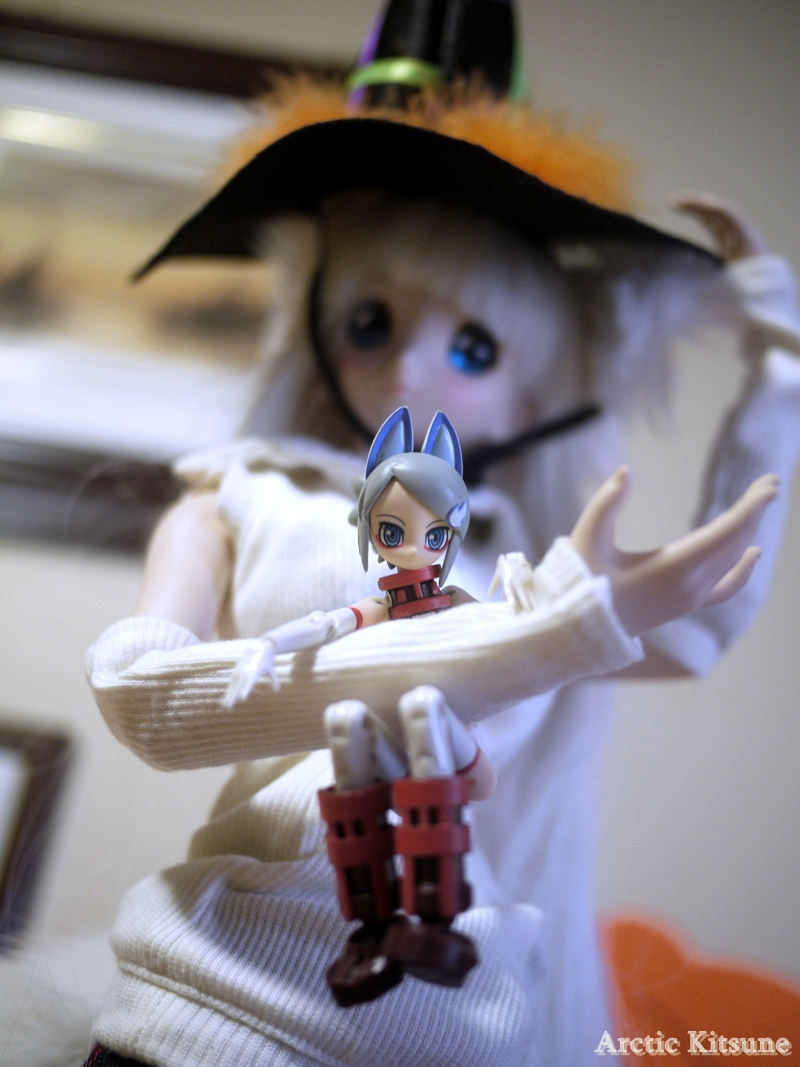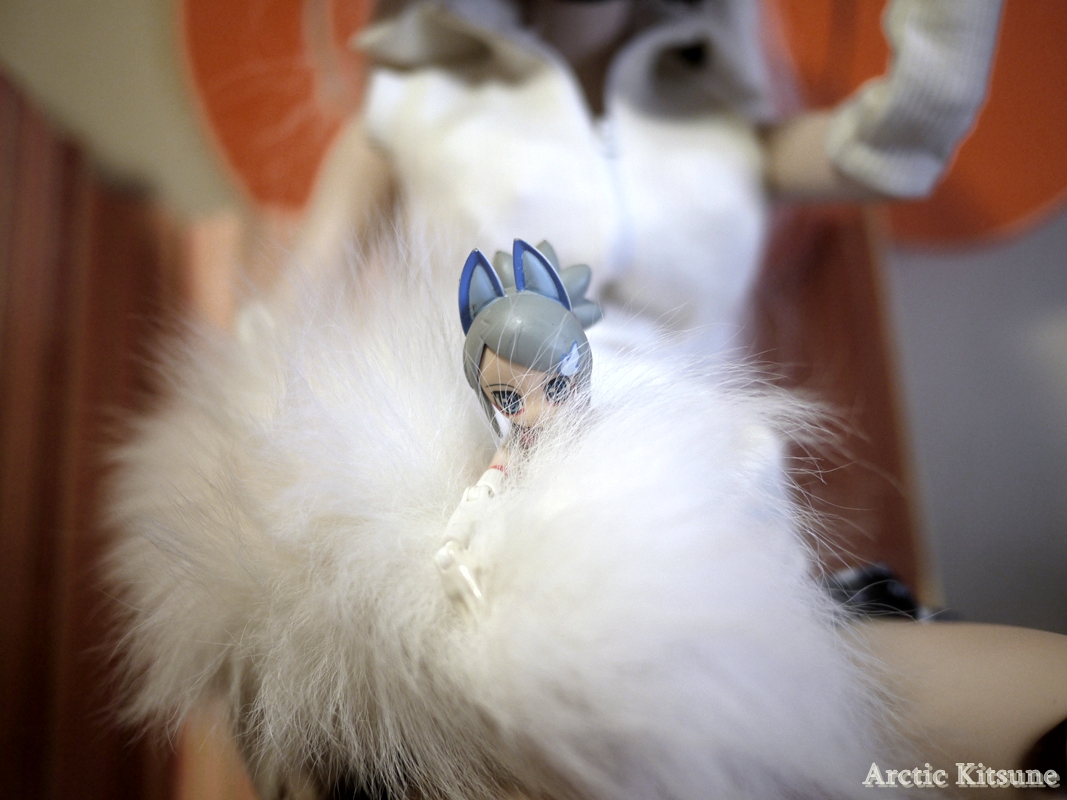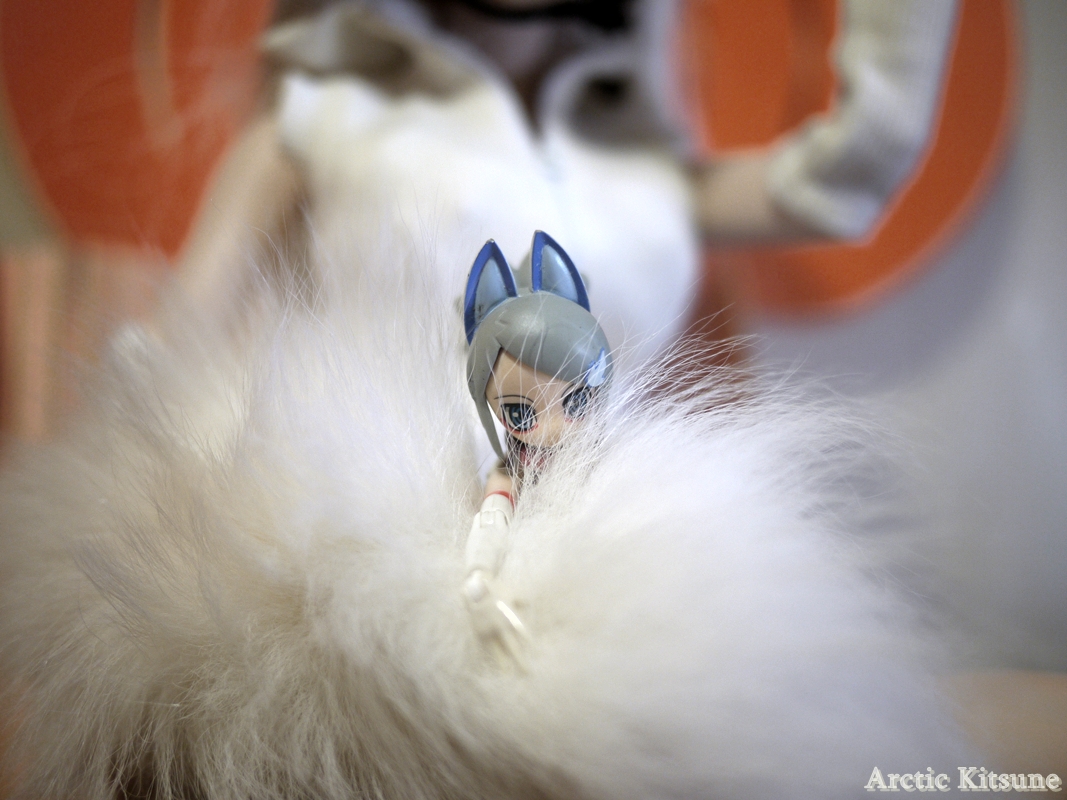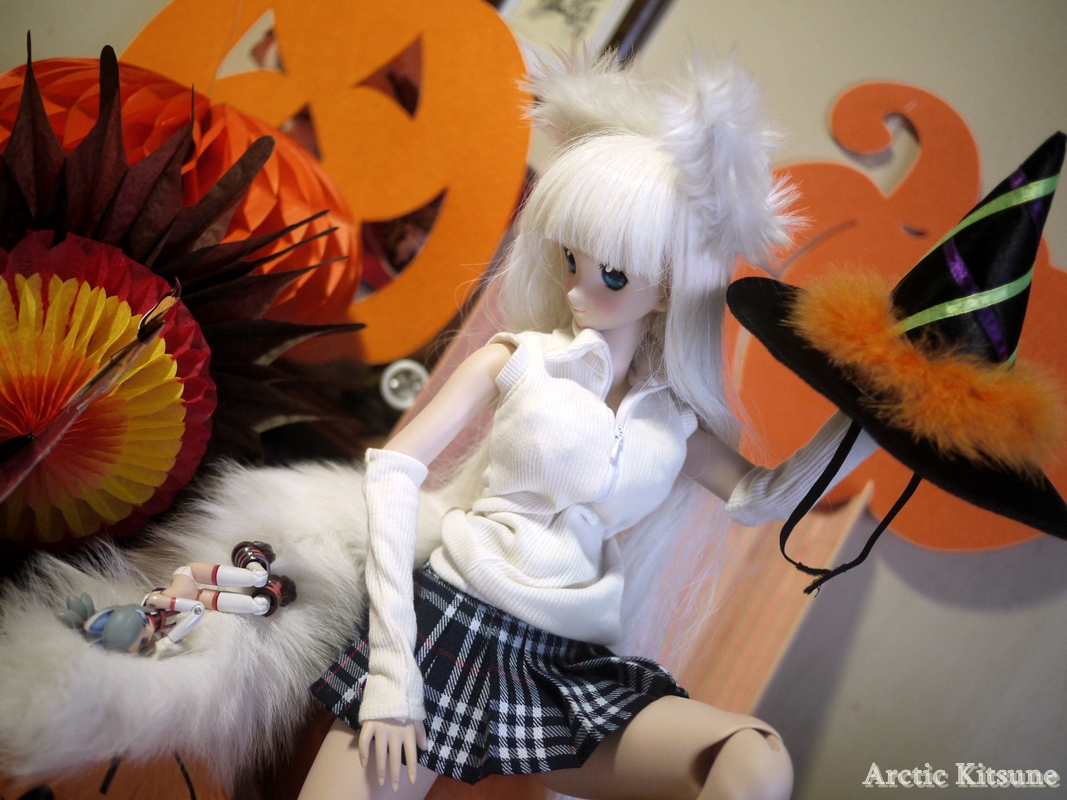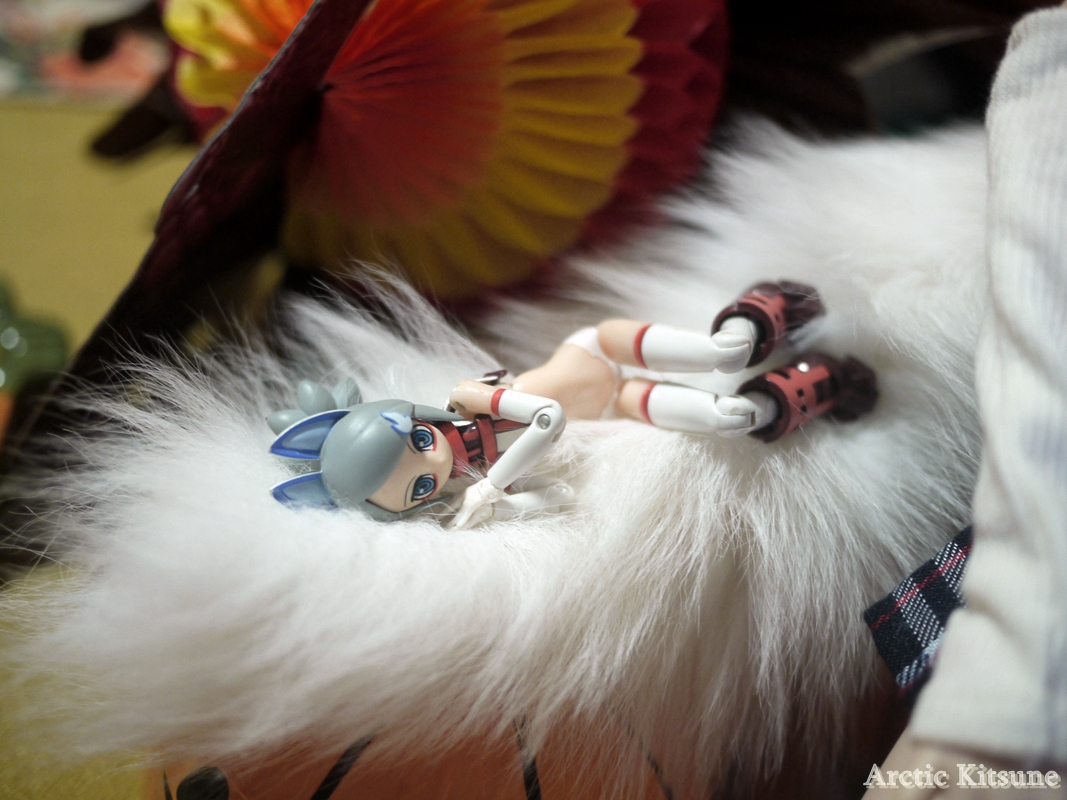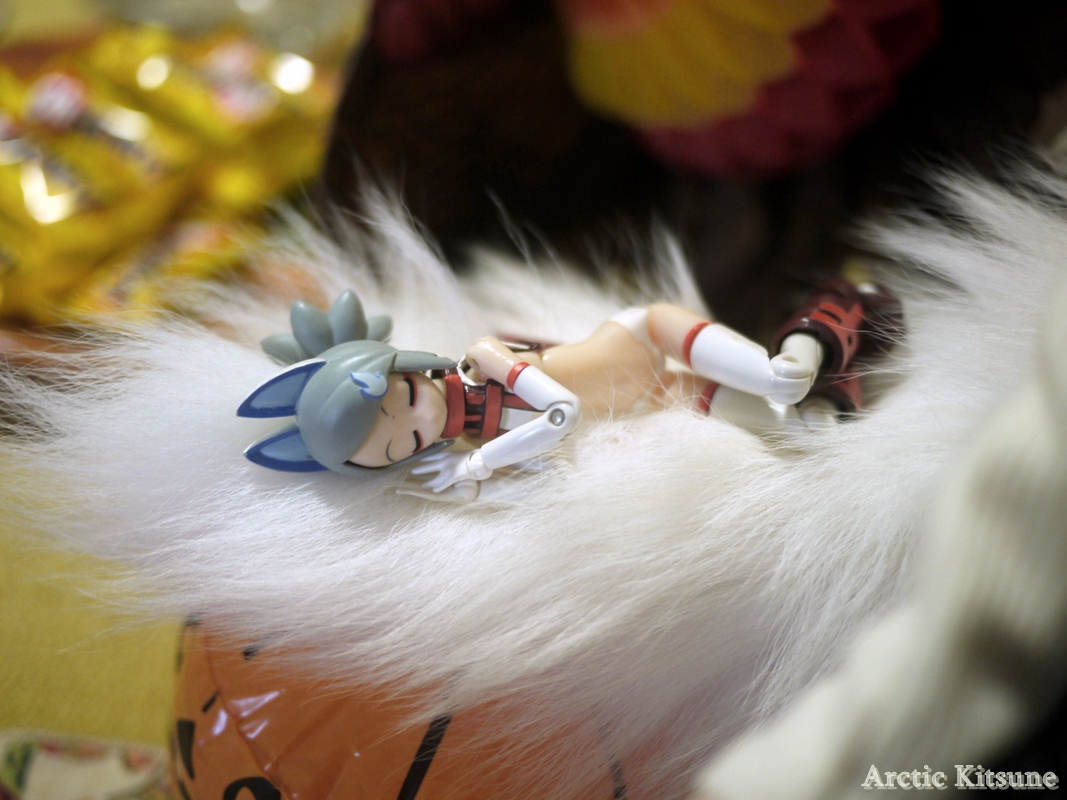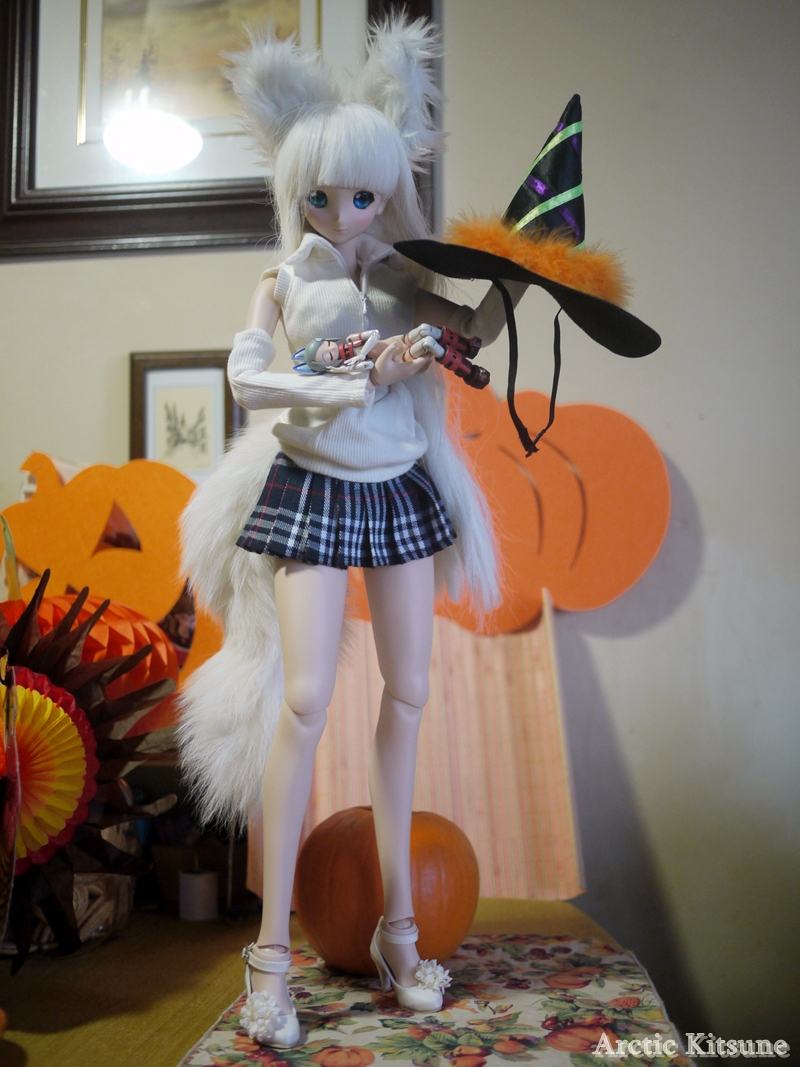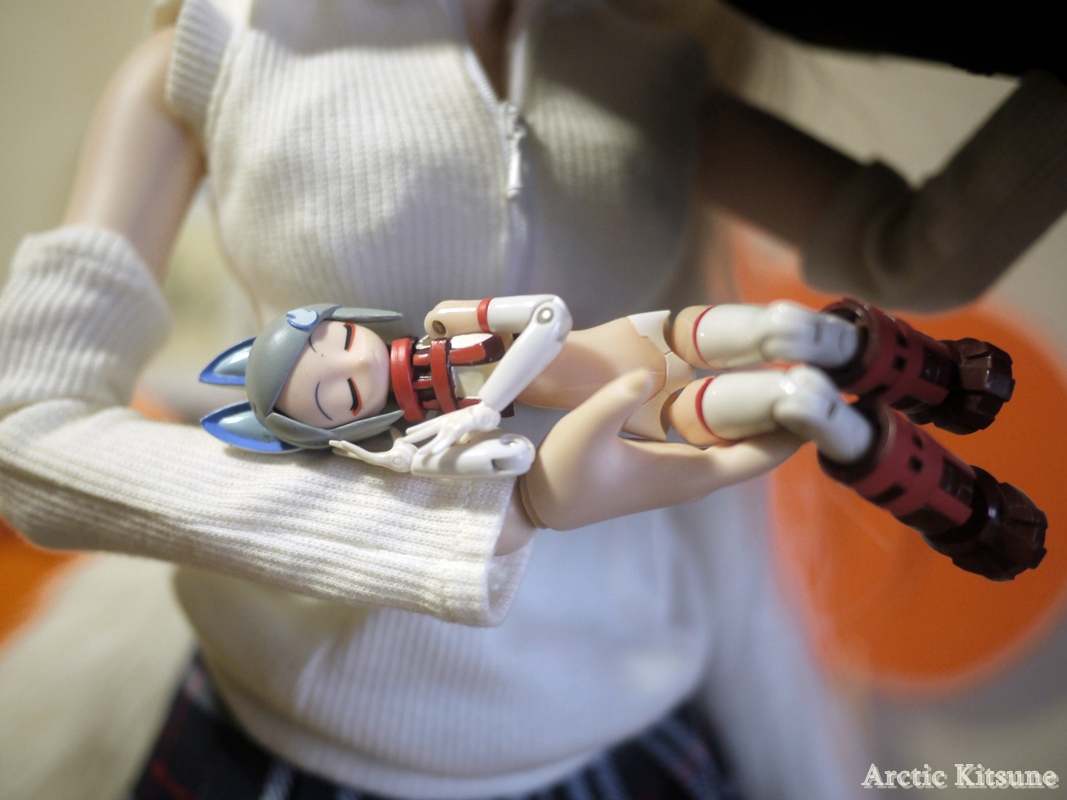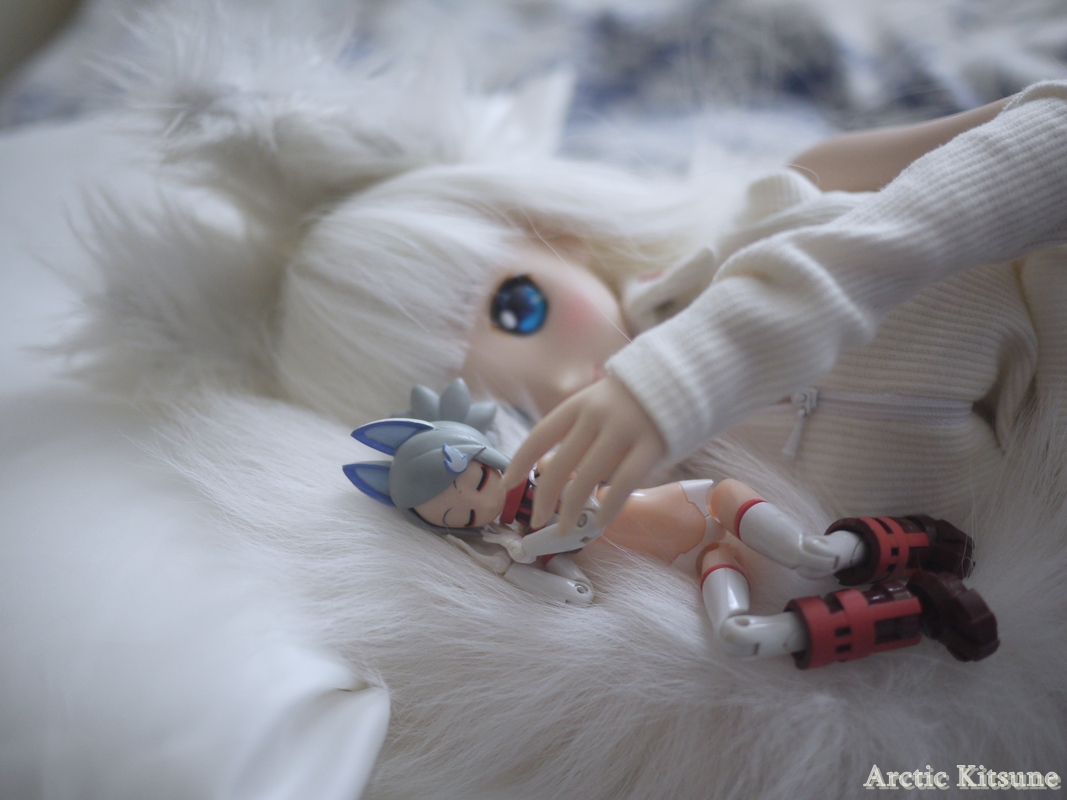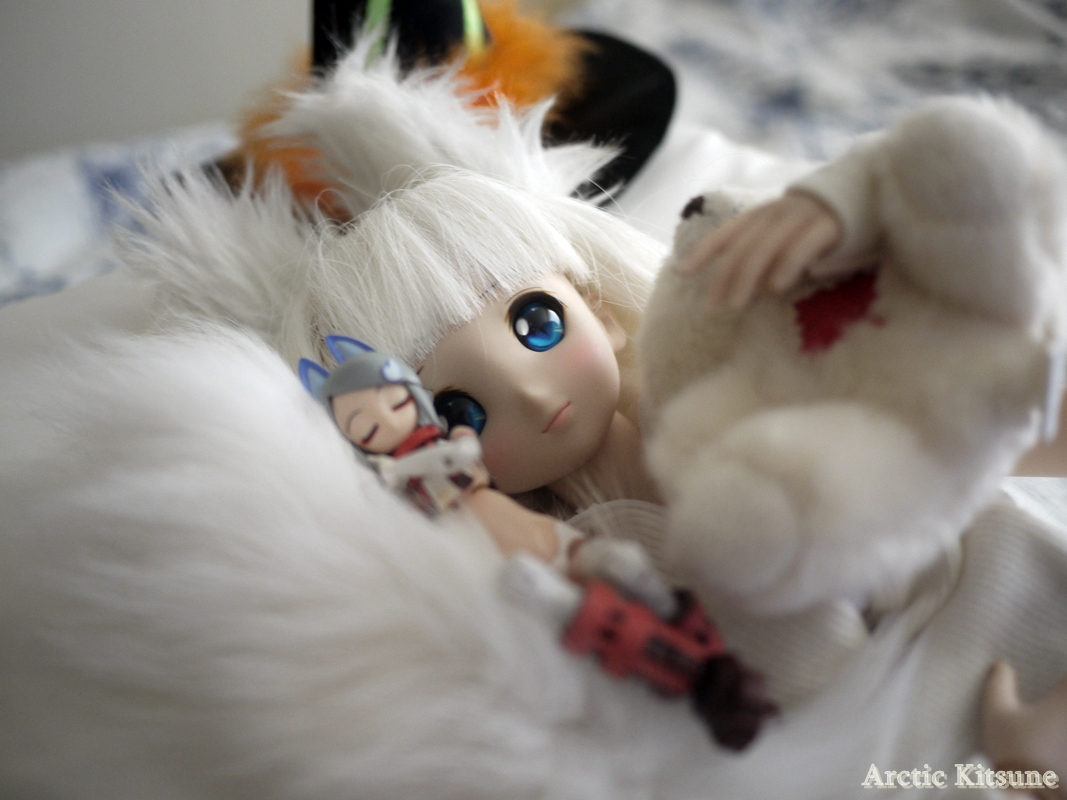 I'm glad these images came out nicely, and in a sharable manner. I still feel horrible over Vara's falling incident, though catching her the second time made me feel more relieved. It was so sudden as if someone was pushing her. If I have a ghost then please do stop that! She's my precious foxy! And as mentioned, I love how adorable Varakitsu appears in the witch hat.
Still seeking out her next outfit. It's about that time to change into a Santa outfit or even something different entirely. She has been pestering me for awhile to obtain a new outfit for her. Koko Hekmatyar and similar as mentioned in previous article.
—–
– Halloween Bonus:
Halloween being celebrated all around I just had to view them from the gaming side. Just Minecraft and Phantasy Star Online 2 (PSO2 JP) for now.
– Minecraft:
I tried rebuilding the Halloween town Persocom made on our main map on two different maps over the years. Second being on a temporary map and on another map; this secondary main map (1.6.2-1.6.4) that glitched and corrupted. Was one of those Canadian Halloweens (think flurries during Halloween night in Canada) which failed to update to 1.7.2. With Minecraft being a time-consuming building-survival game I simply gave up on rebuilding it in time for this Halloween so I'm just going to share what I made on that corrupted map this year in memory of Persocom's Halloween town and his absence.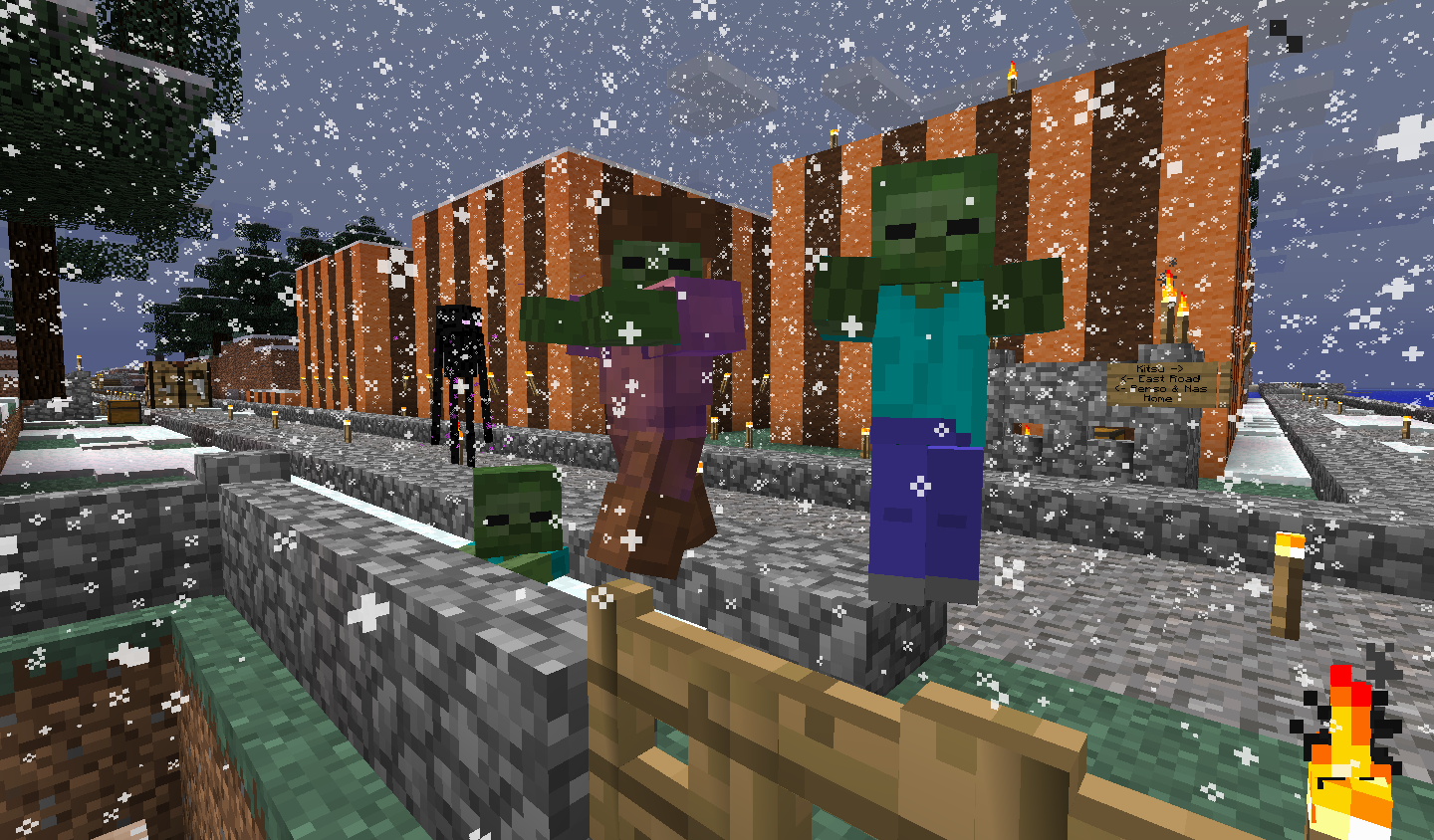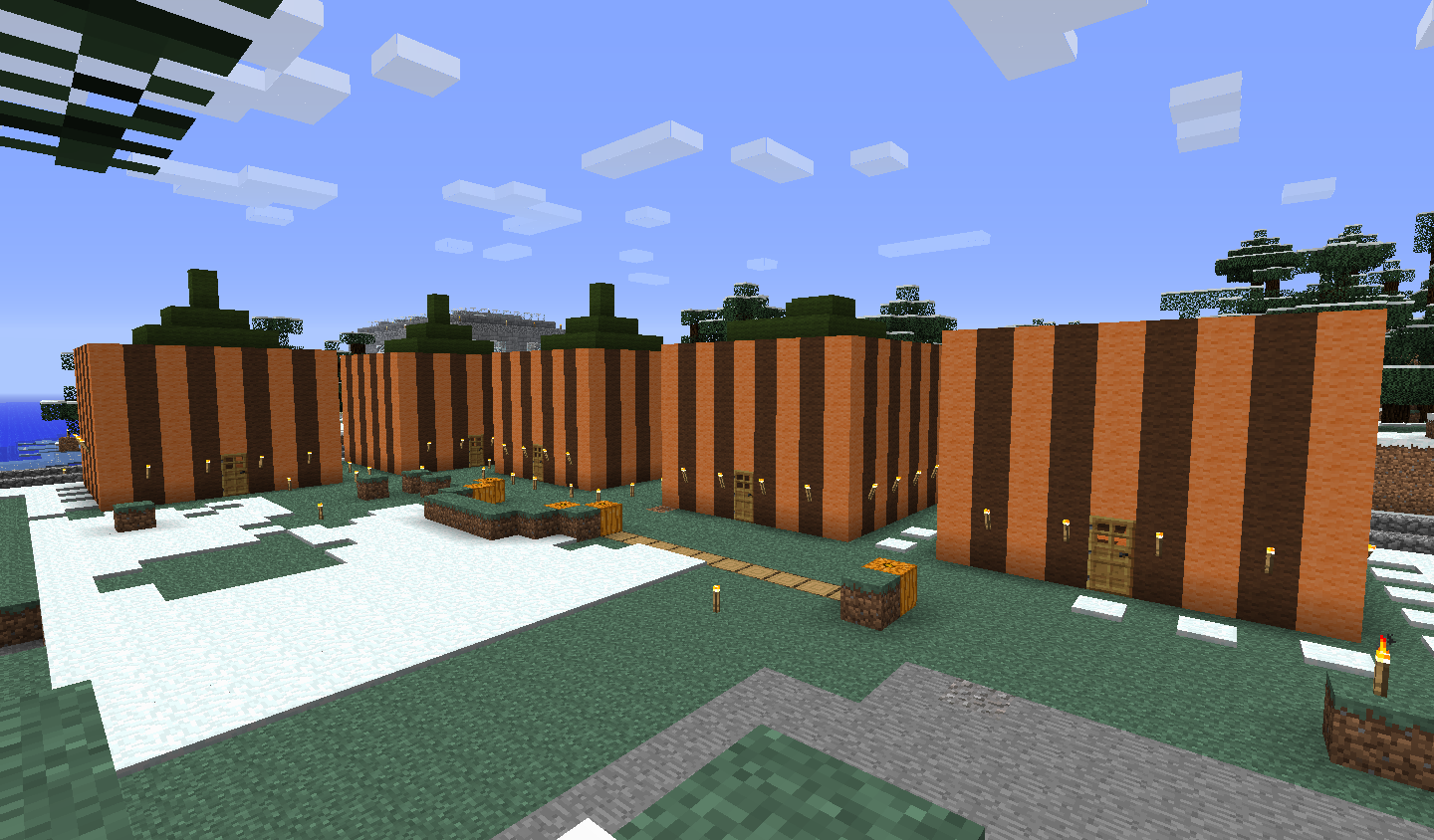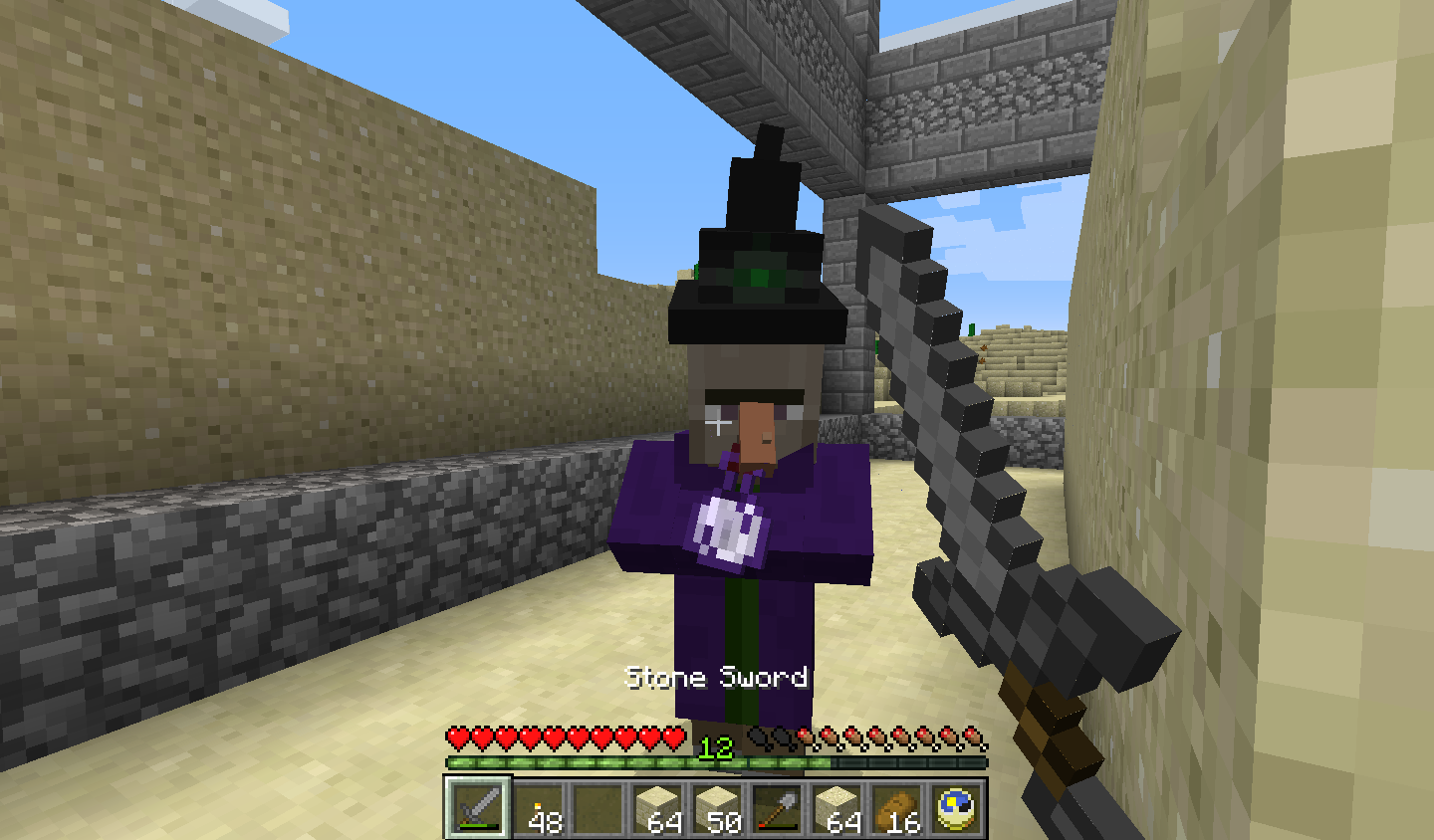 (I just love how free and open Minecraft is. I can do whatever I want in it! It is why I keep playing it. When I'm stressed I simply hop on it.)
And some Halloween fun on 1.7.2 map.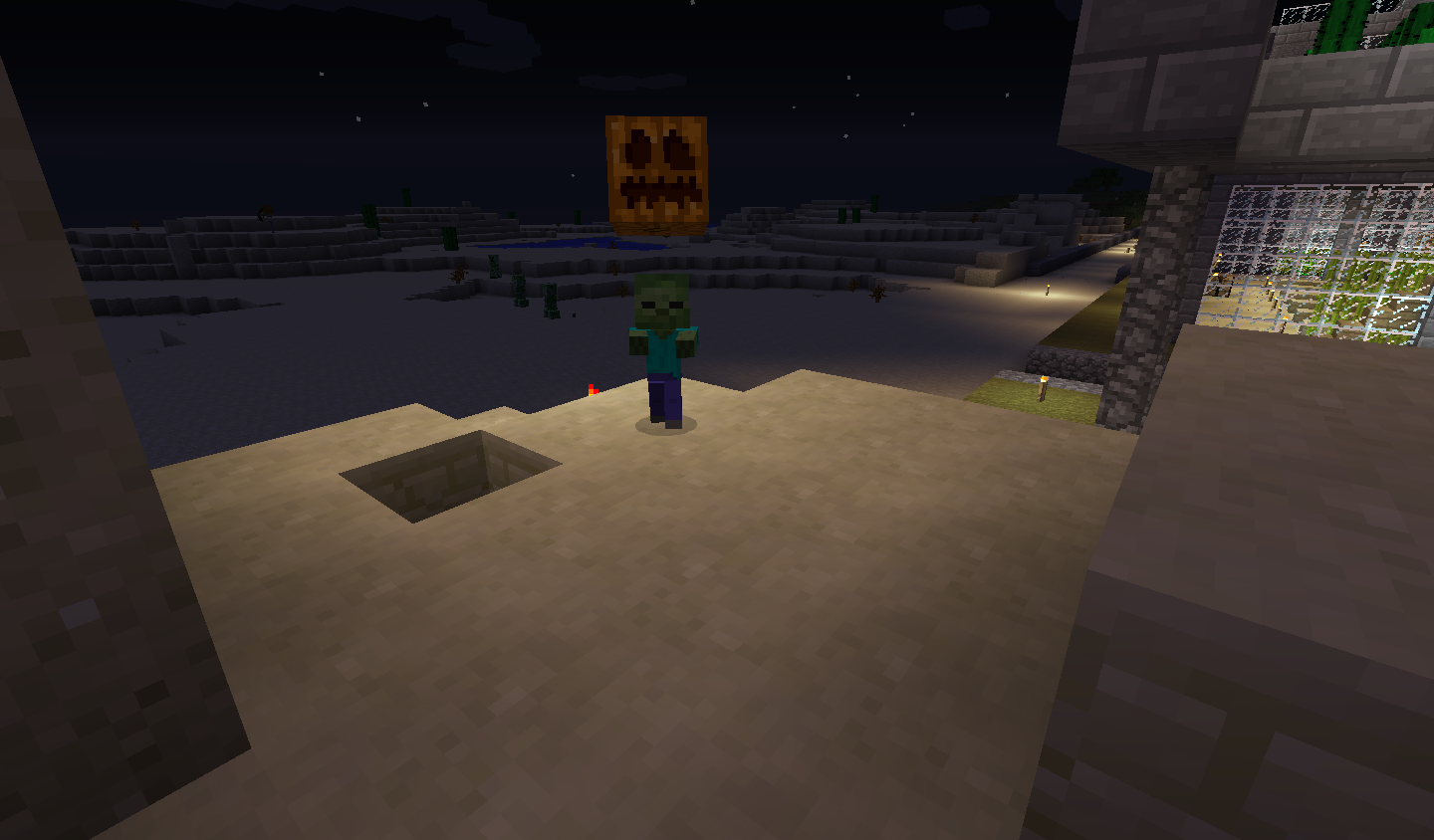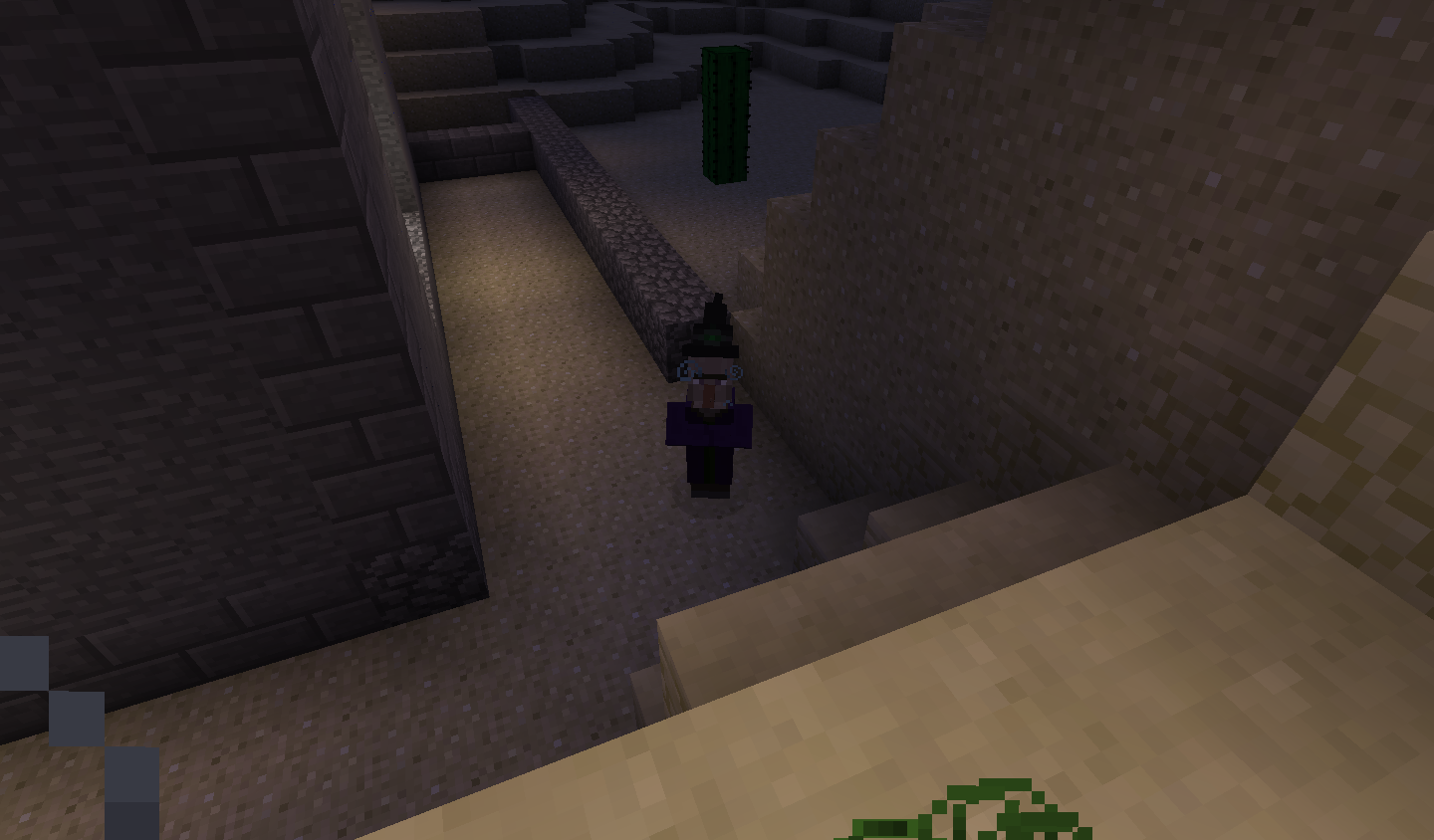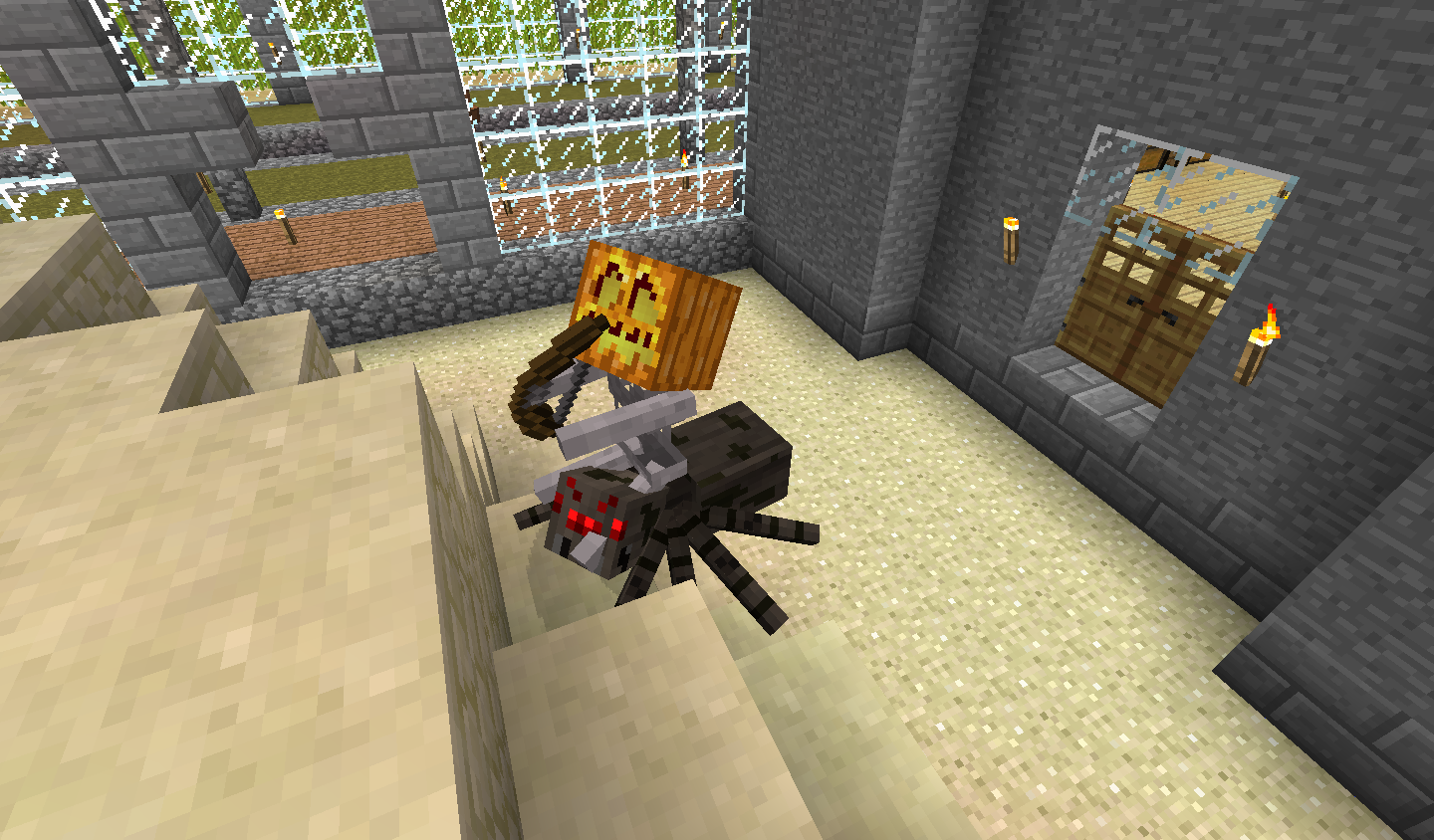 – Phantasy Star Online 2 – JP:
Haven't really been playing PSO2 ever since obtaining the fox years because of Minecraft. PSo2 is still awesome, just a secondary game now. I enjoy playing it when I do, especially when I have my close figure.fm'ers to play with and to obtain the special outfits and rare items through festivities. Waiting on the Fate/Stay Night update.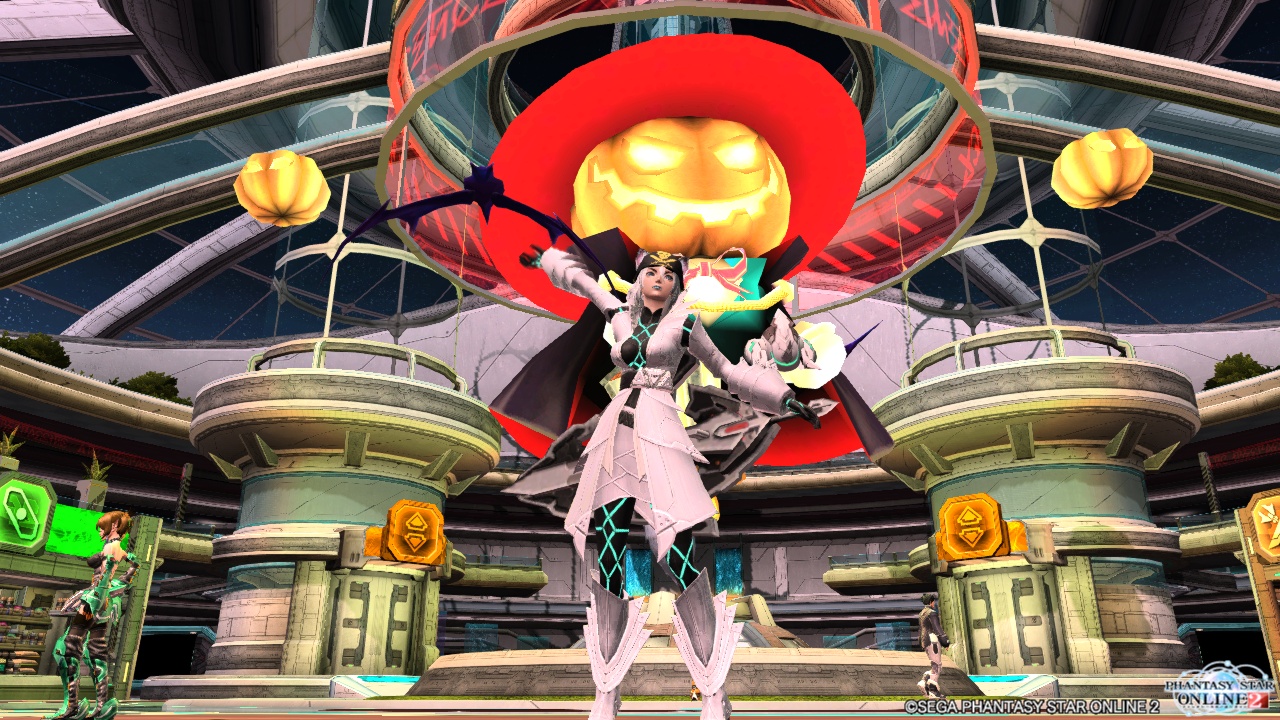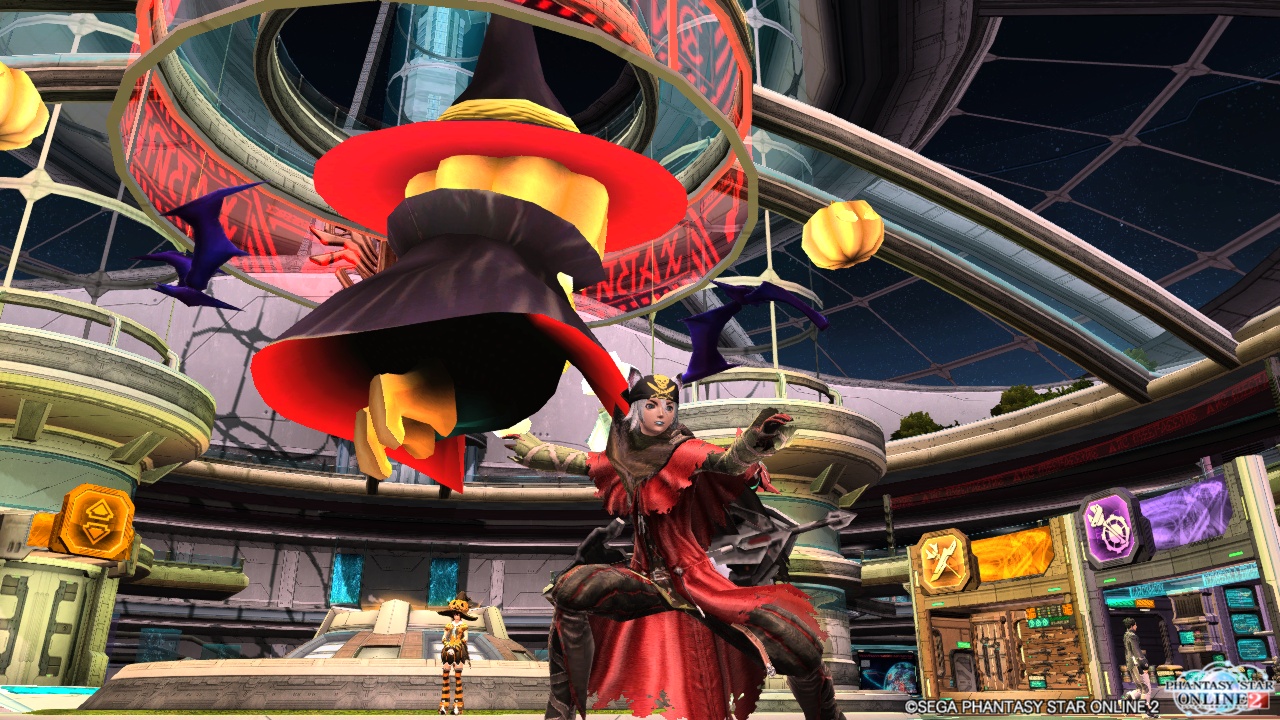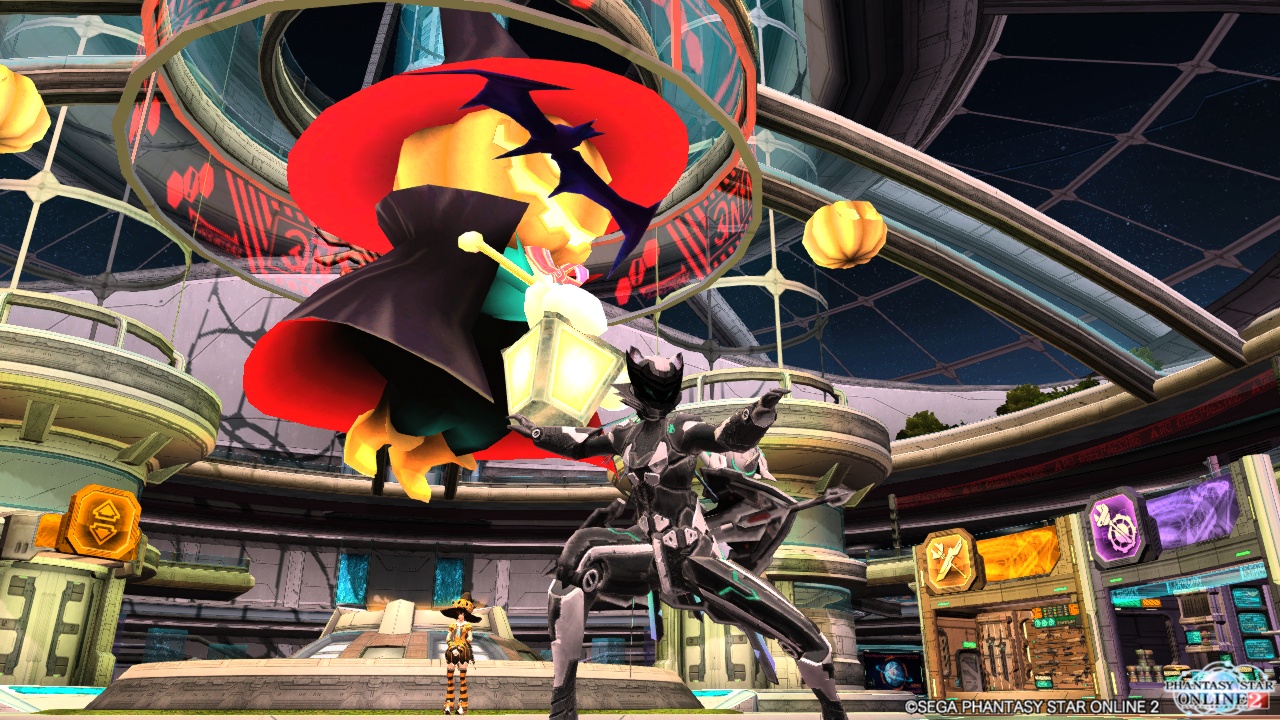 I also obtained a lovely Blue Blaze Eye for my PSo2 Renge to match the figure. It may be a Black Rock Shooter reference but it still works for Renge. I have to chuckle at the swimsuit outfit and other outfits.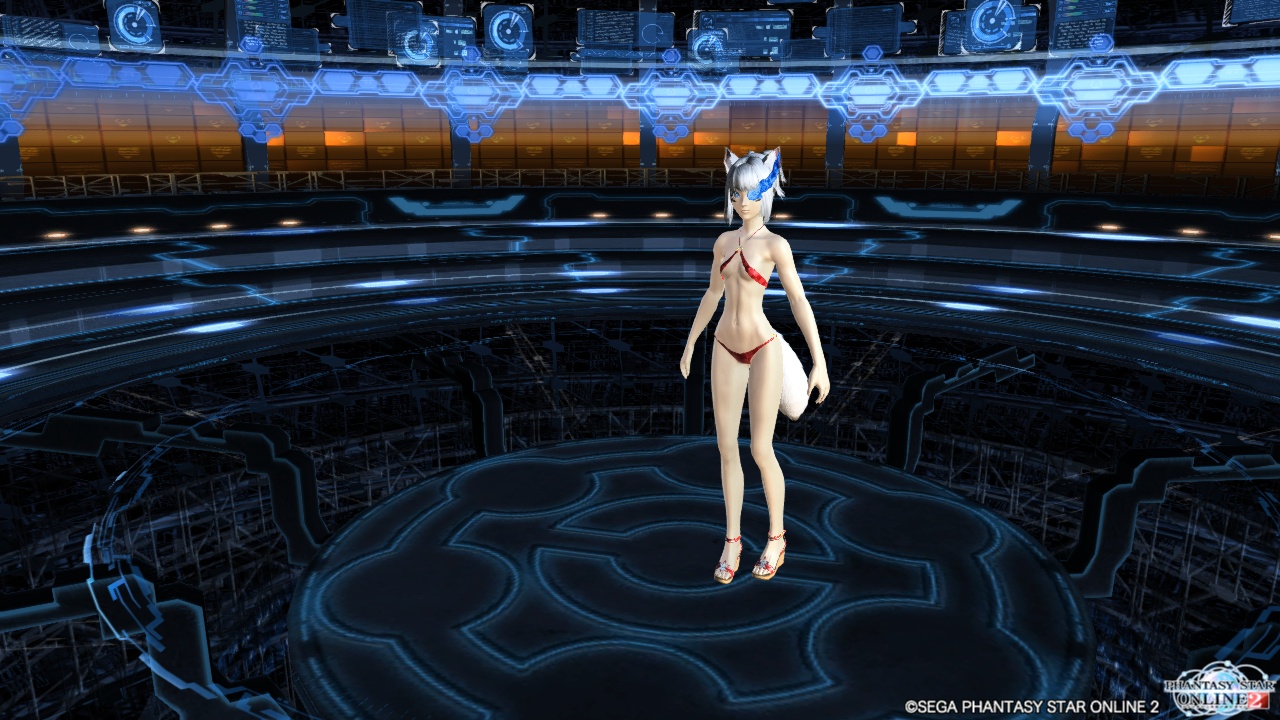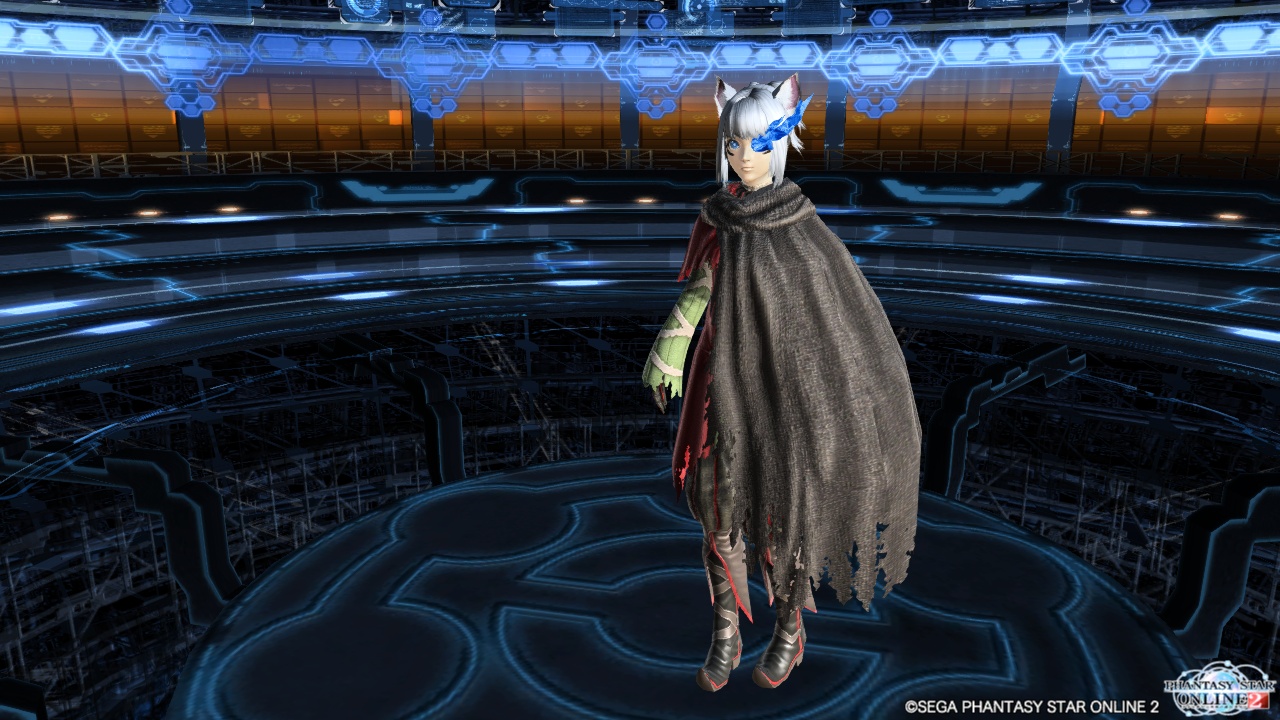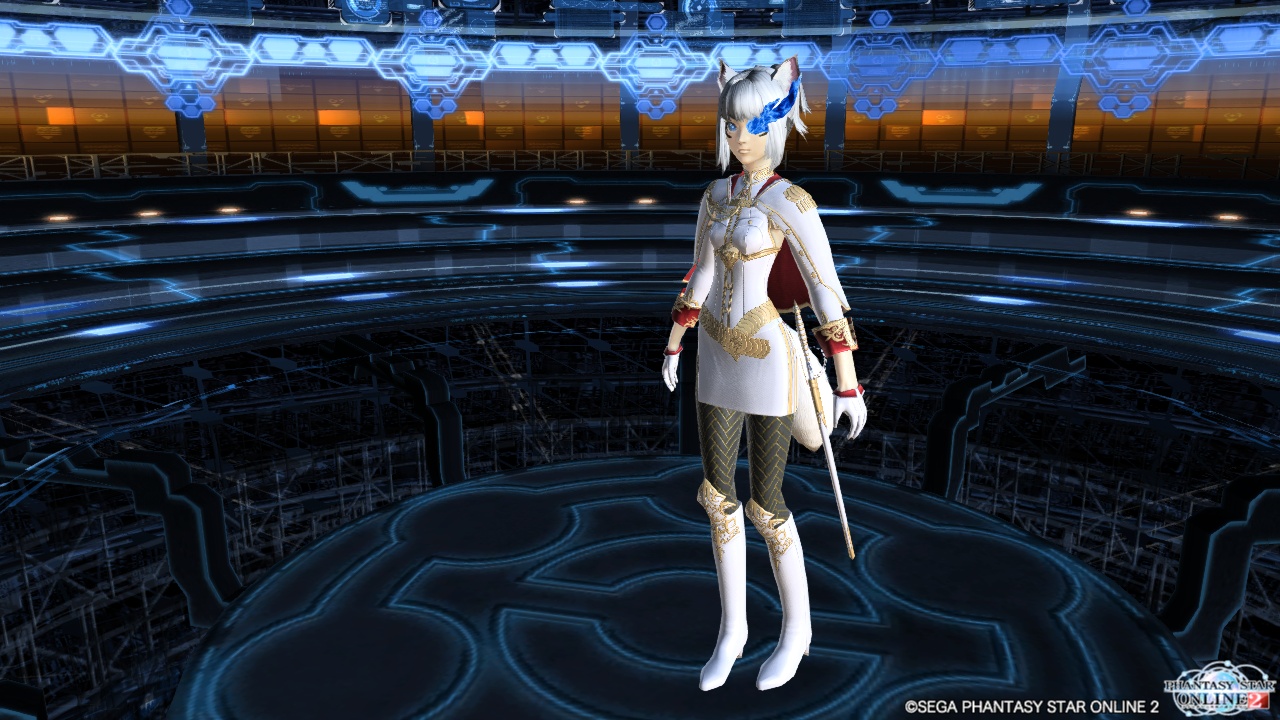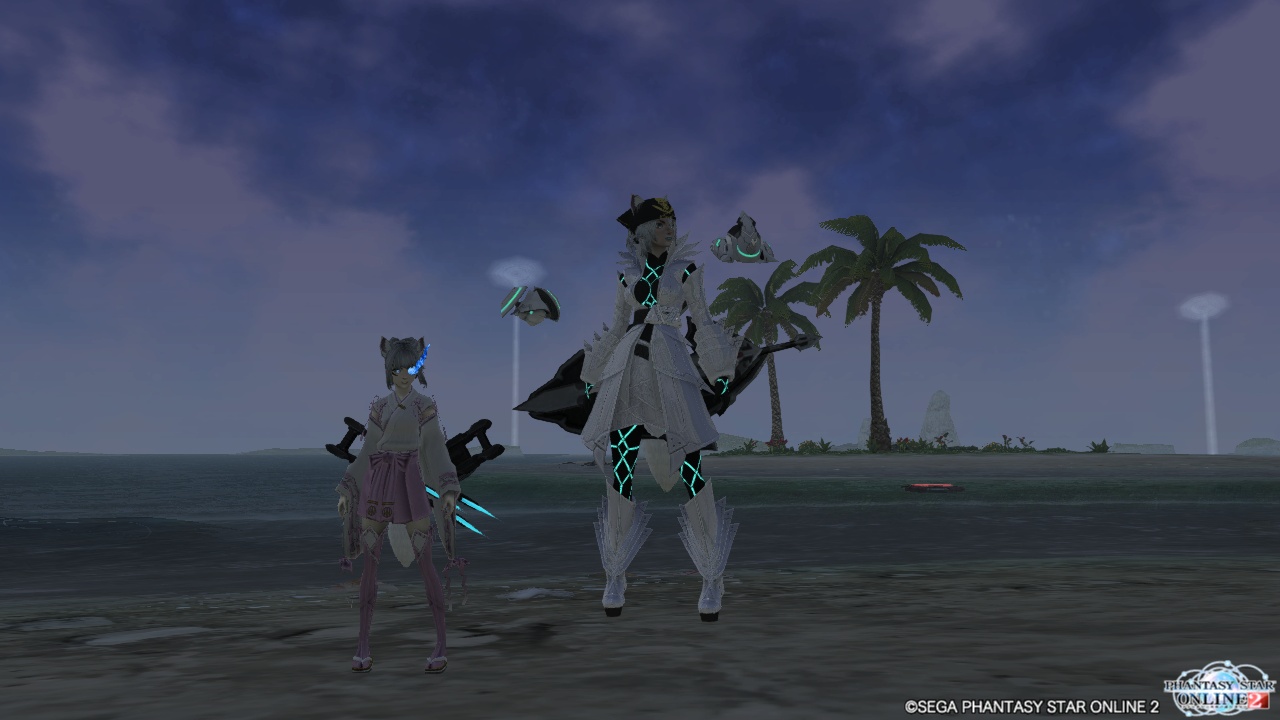 Looking at Renge in that red bikini is giving me the urge to purchase or to have Vara cosplay as Renge. Basically to make a Dollfie Shinki Renge. Seeing how I can't get Koko Hekmatyar's outfit it shall be a long while before that happens. That's a thought that can wait.
– Animal Crossing: New Leaf:
This is a game meant for festivities and little things made big. I'm however having trouble staying interested because of how much of a chore it has become and how easy it is to lose your villagers. When they leave a new one comes to ruin your town lay-out which demotivates. It currently celebrated Halloween though which brought me back to gift my villagers some candy. Some quick trick-or-treating :).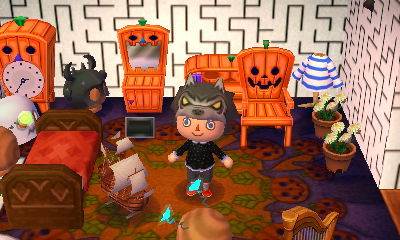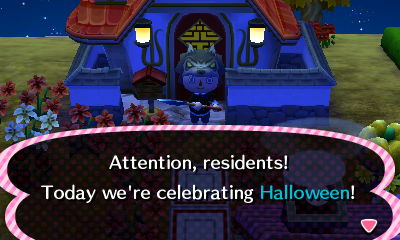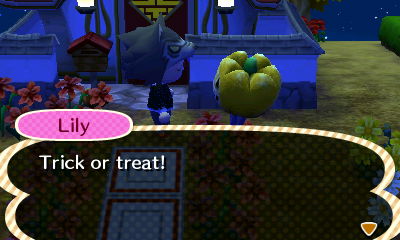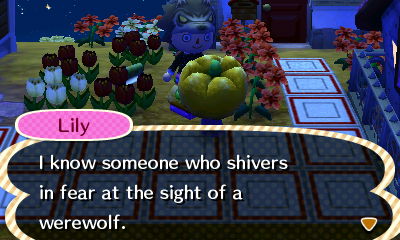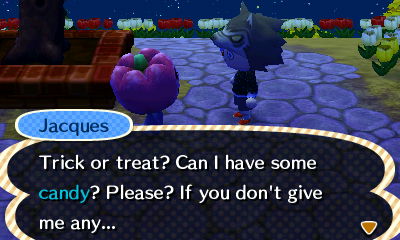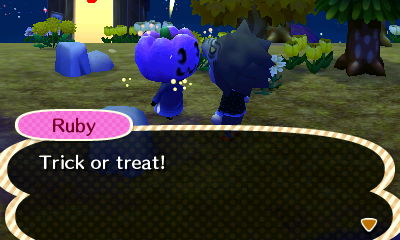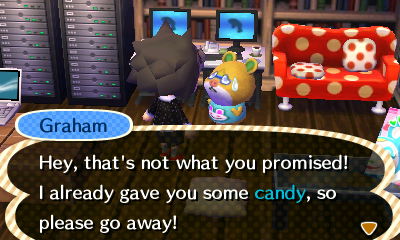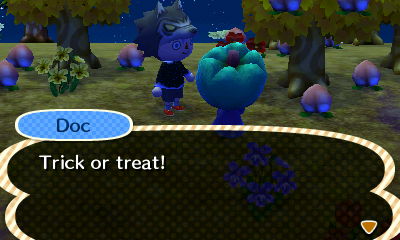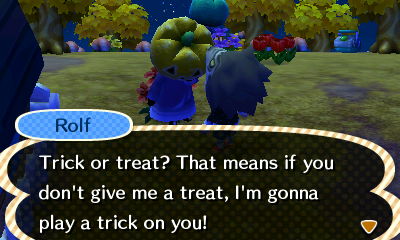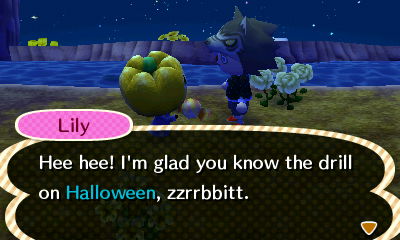 Now to catch the other events while focused on Minecraft. Was fun though.
—-
Happy Foxy Halloween!