Heyo! Ottawa had a neat snowfall since last night, continuing on into today allowing myself and Varakitsu to enjoy the little time we had outdoors with it.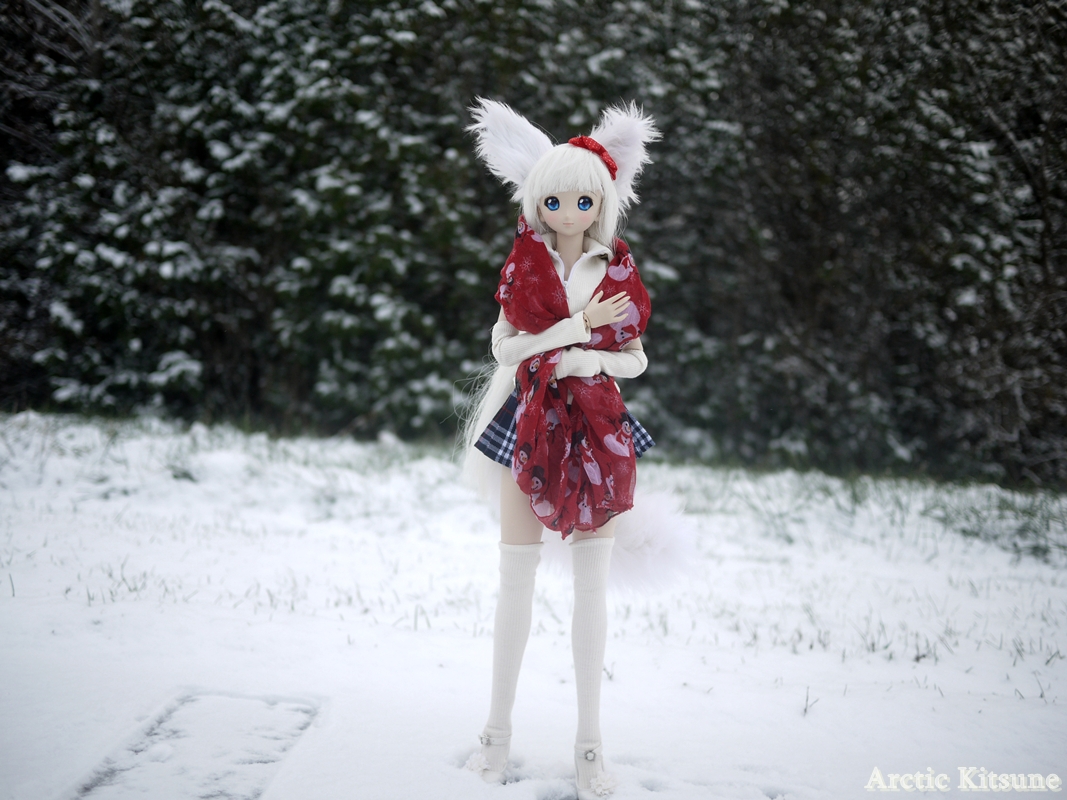 (All images taken with a Lumix GF-1 – Pancake lens.)
To my surprise the weather in Ottawa decided to snow heavily enough that it passed the flurries stage. Lots and lots of snow coming down heavily enough that it covered the ground in a few hours. Fitting for an Arctic Fox themed Dollfie, I'd say. Well, if I had more time, and if I wasn't being held back I would have taken roughly 20 more images for us to both enjoy.  Have to also plan into the daylight hours with it now being shorter. I also blame Dr. Who for rushing me near the end but I also am glad I did because it was highly enjoyable.
I will also have to note for this blog that I had a bit of a trouble with Vara thanks to her wig. While grooming her wig it decided to pop off on numerous occasions with me simply forgetting the basics on how to re-attach the wig. It was so painfully stubborn that it even came off outdoors. It refused to stay on. I myself made a painful mistake of pulling her wig off when I wanted to grab her arm when falling instead on that outdoor situation. She felt like an overly complicated Busou Shinki with all her parts and etc and I feel like an idiot again.
Either way, I'm pleased that I managed to even get 14 images to share so let's have some quick snowy fun with with my lovely arctic foxy!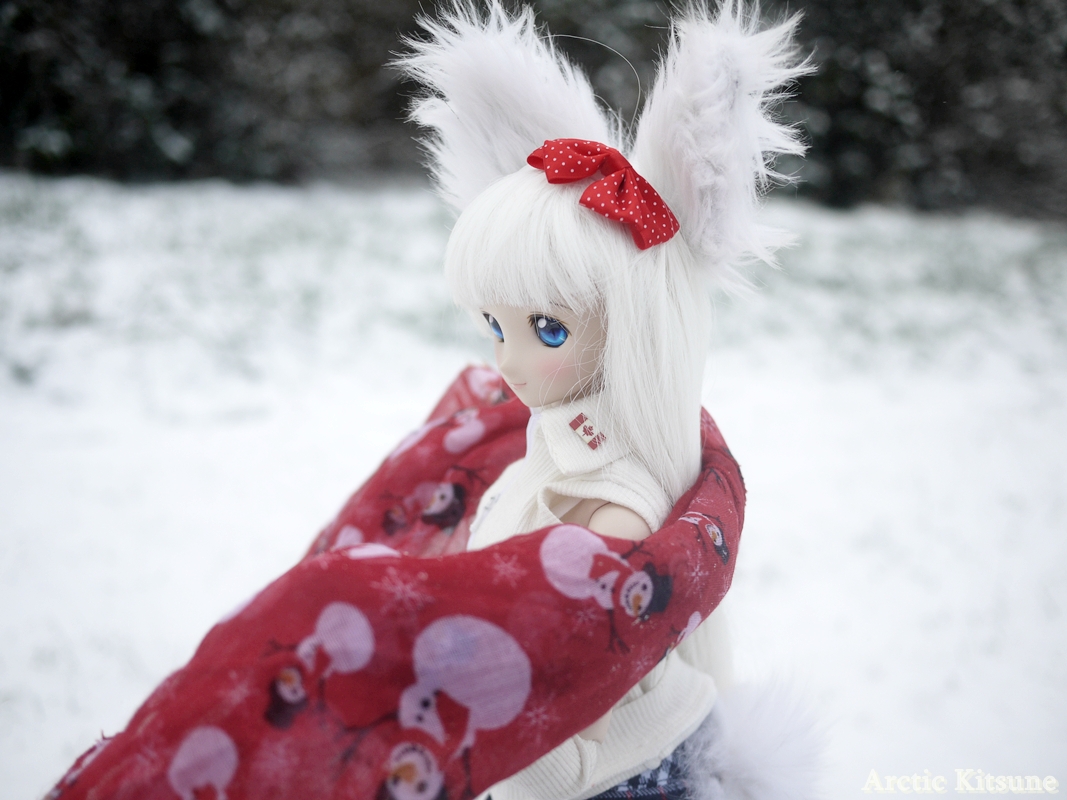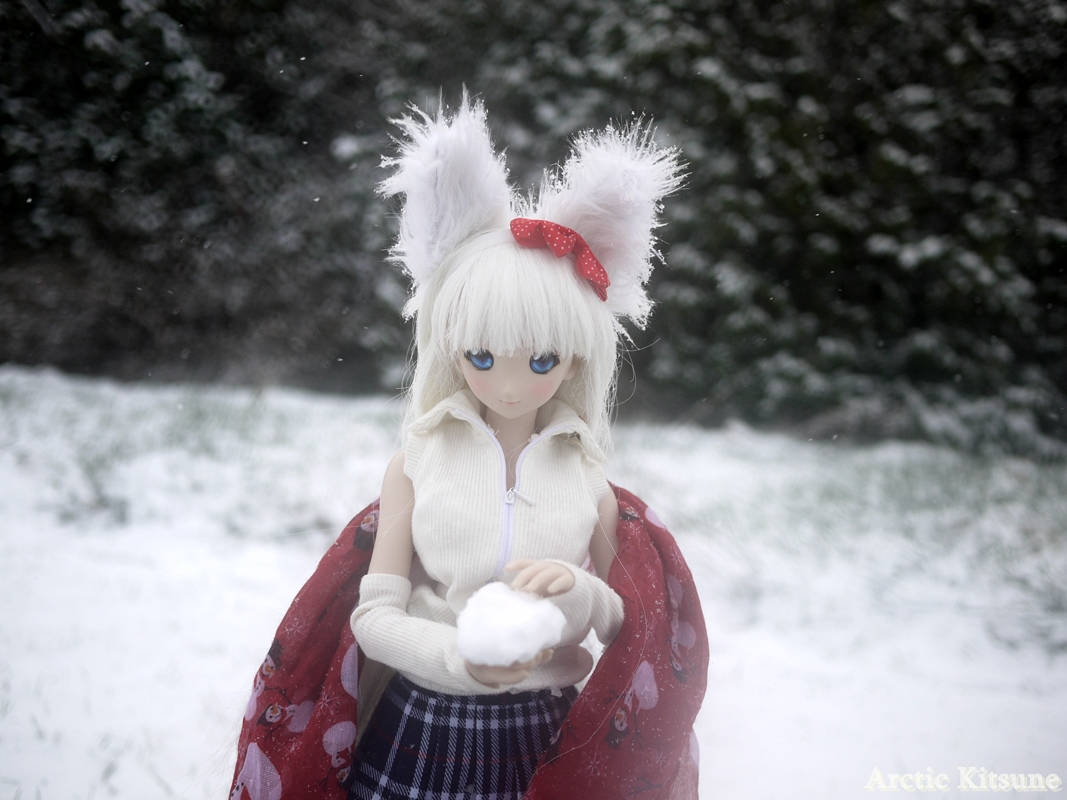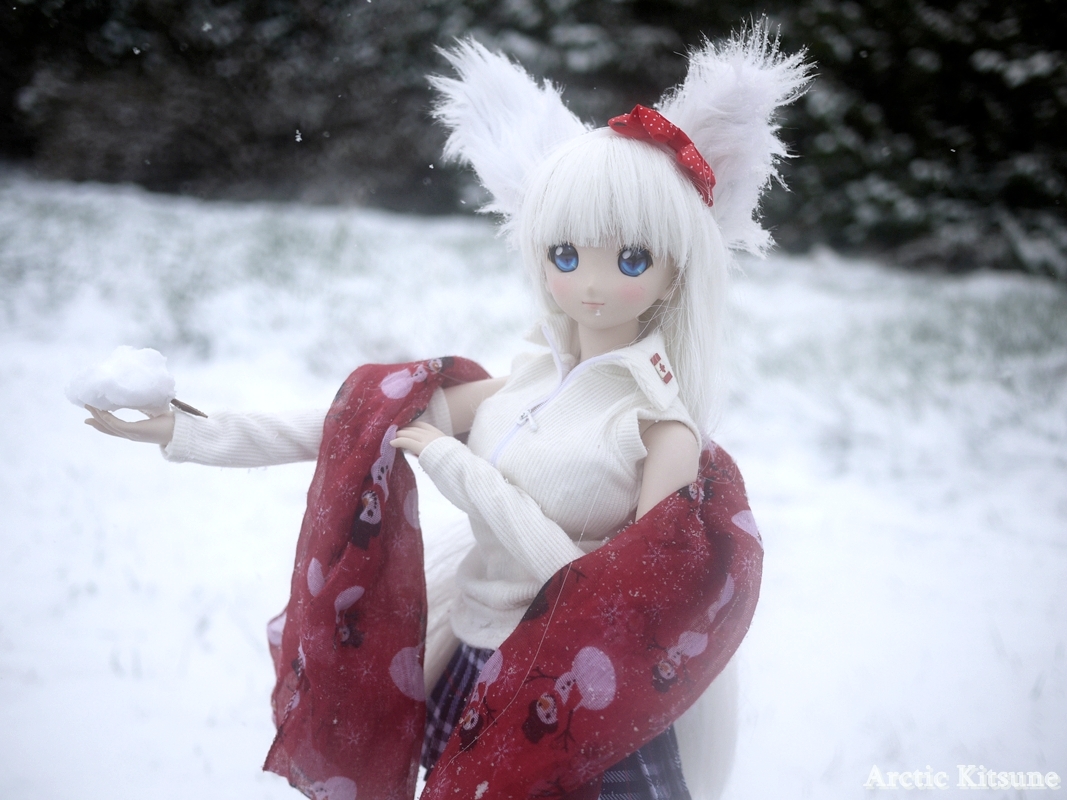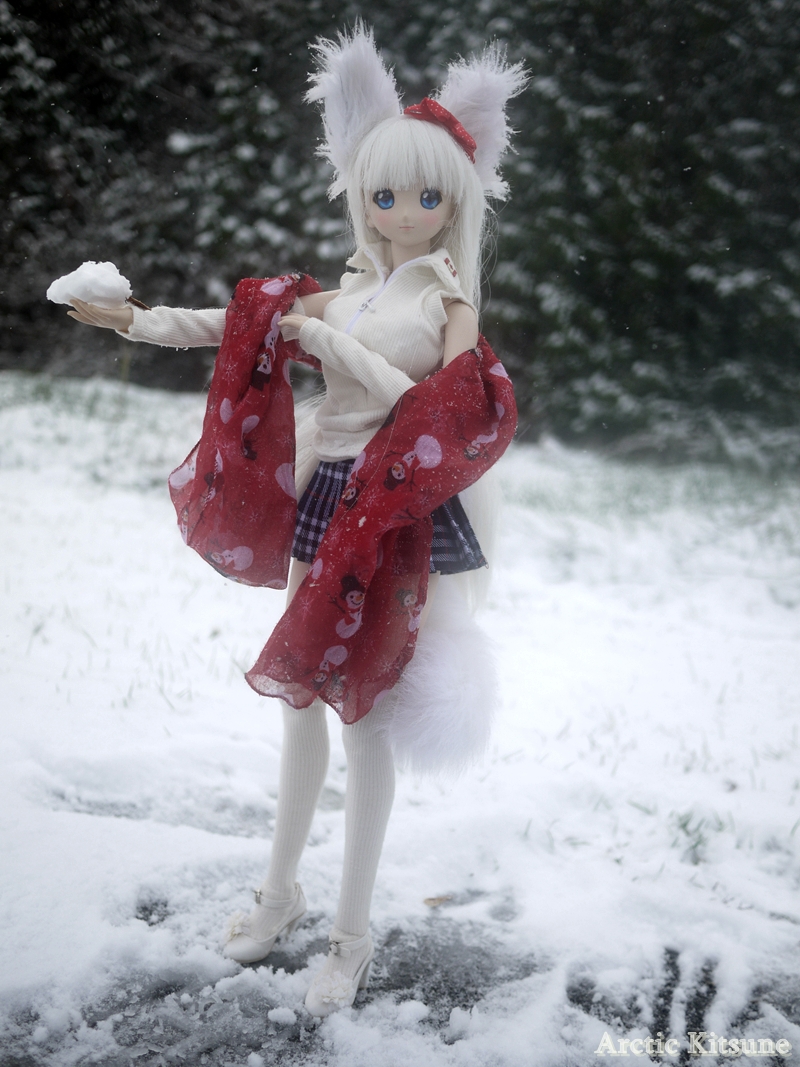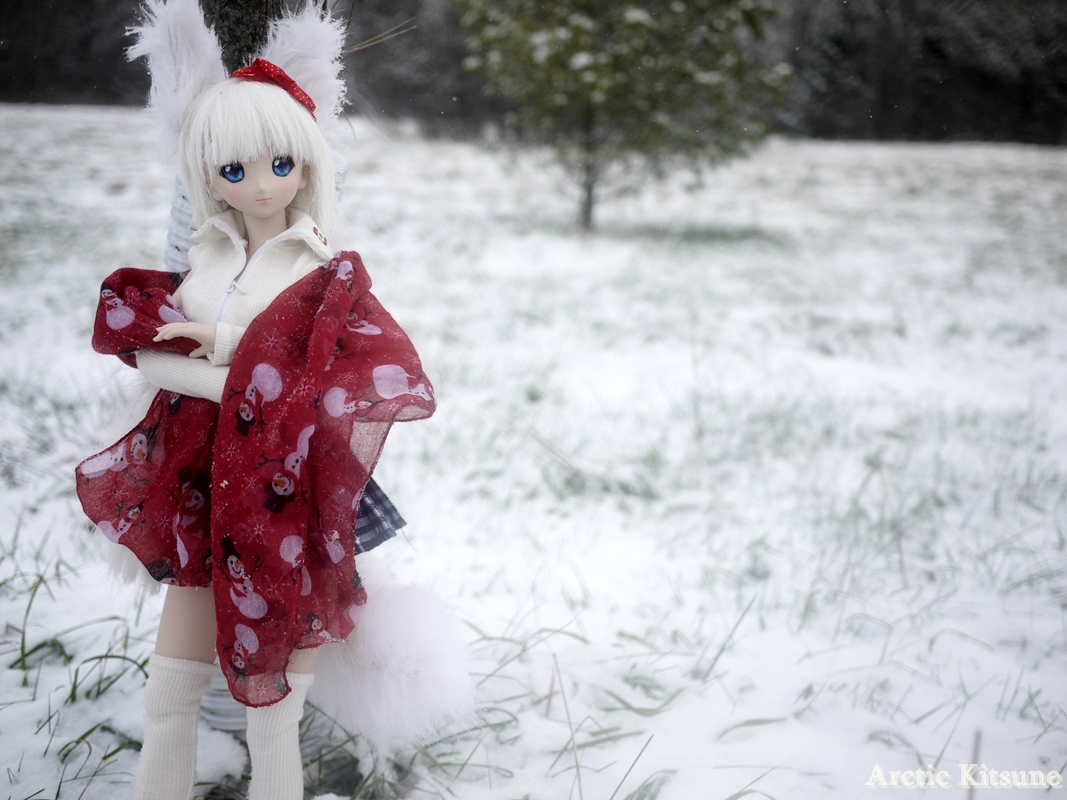 It was snowing lightly enough that a light snowy sprinkle can be seen in some images. Was also pushing it close to the Doctor Who time as well so I hurriedly packed up and rushed home with only two minutes to spare. So worth the rush at the end and enjoyable all around, or mostly.
I'm mostly happy with the shoot. I do think I'll sneak in a round two into this article, even though I should really stop editing once posted. I however wish the wig wouldn't have given me the issue that it did and that I wasn't held back at first then rushed after. I was however surprised how stable (as in balance) she was in the light wind. Sorry Vara for pulling your hair! Do forgive me! – *goes on knees and apologies*. I meant to go after your arm! She got heavily covered in snowball type snow.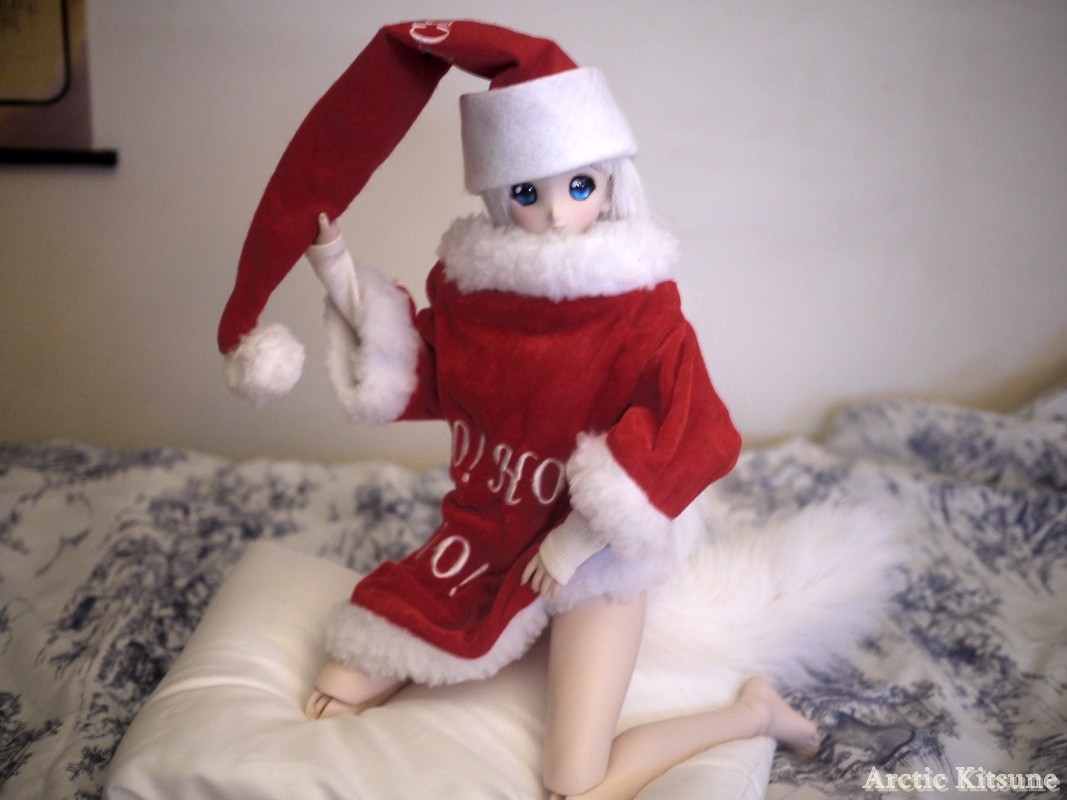 Well, that's that! I do hope you enjoyed the quick shoot. Next post may or may not contain the lootage posts that I've been impatient awaiting. Thanks to this photo-shoot I even changed my blog's image header.
Until next snowfall or loot-post!