Heyo, just wanted to make a quick post of Renge today.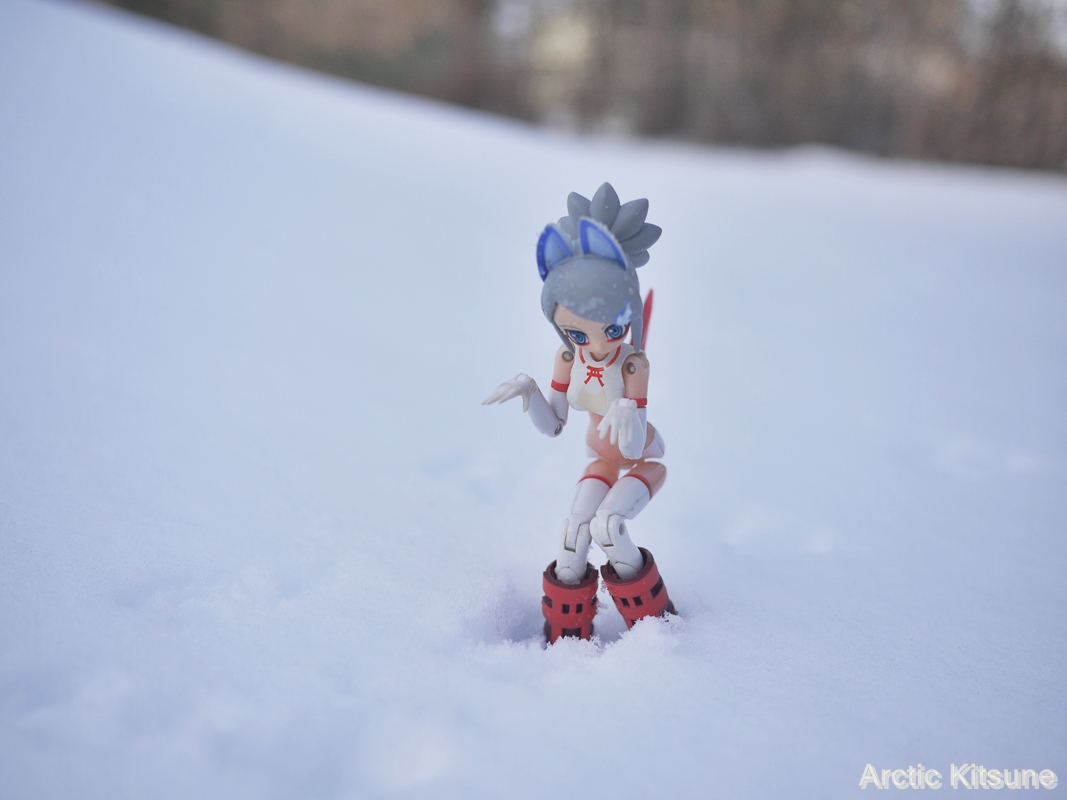 (All images taken with a Lumix GF-1 – Pancake lens.)
It's amazing what you can find when you're looking around. Spotted these nice little neat feet markings from a bird. I allowed Renge to have her fun by trying to copy these trails. She even took a quick nose dive into the snow. I'd say a fox pounce that I ended up missing the chance of.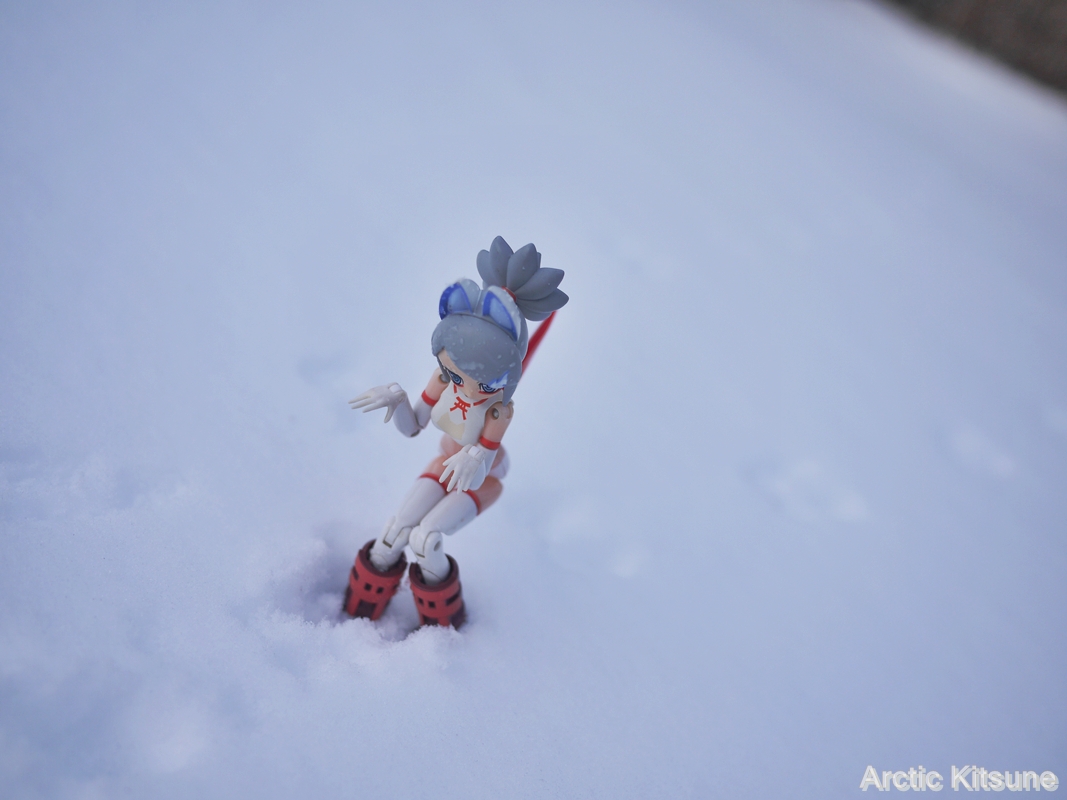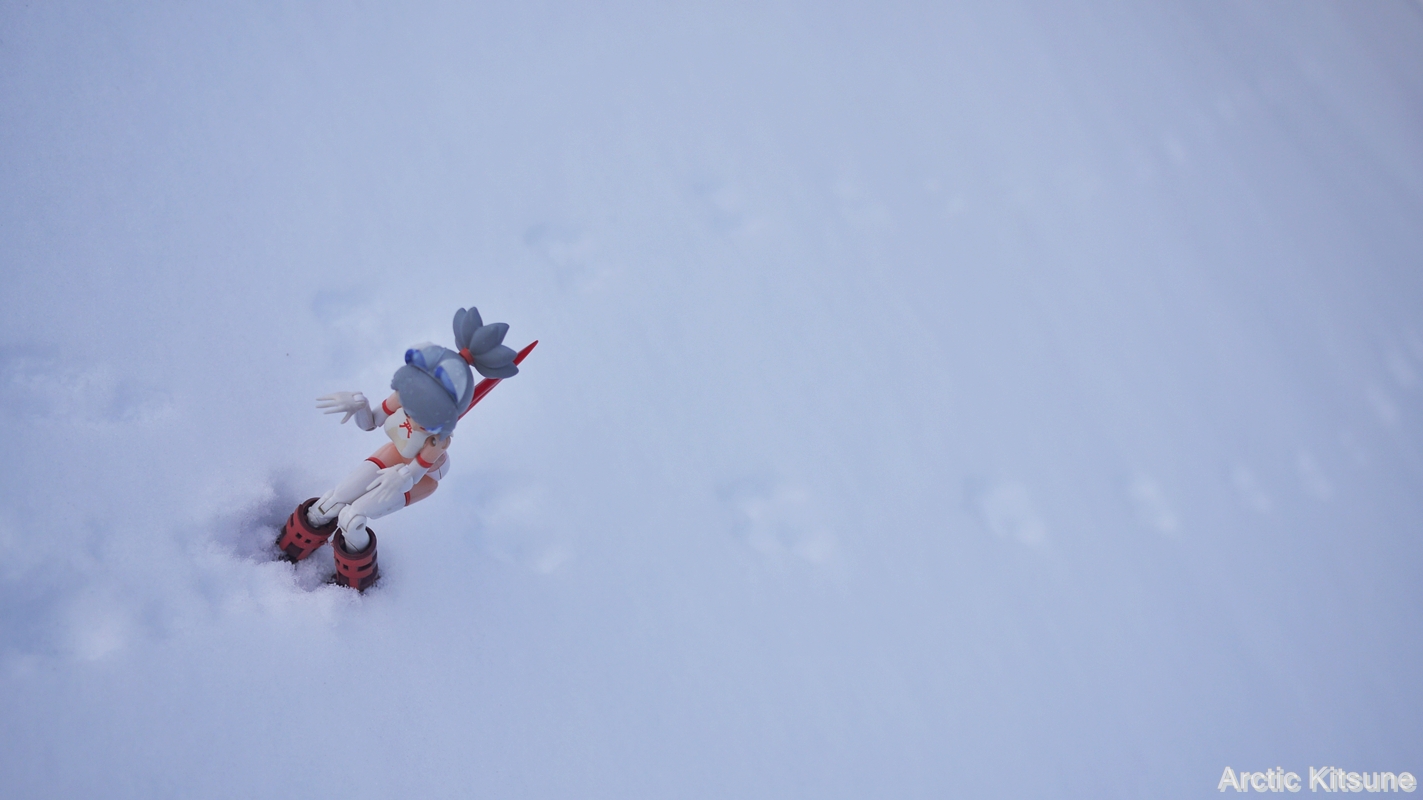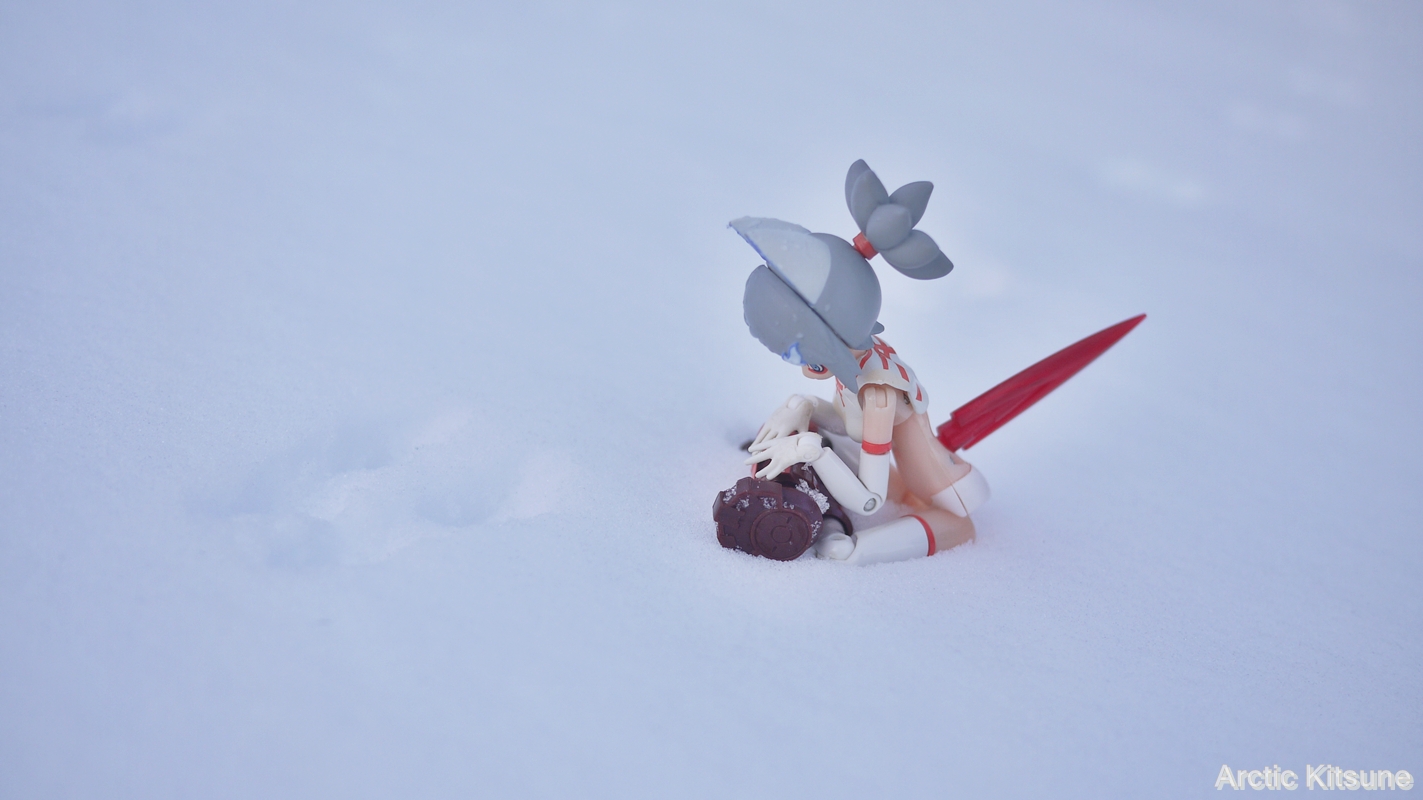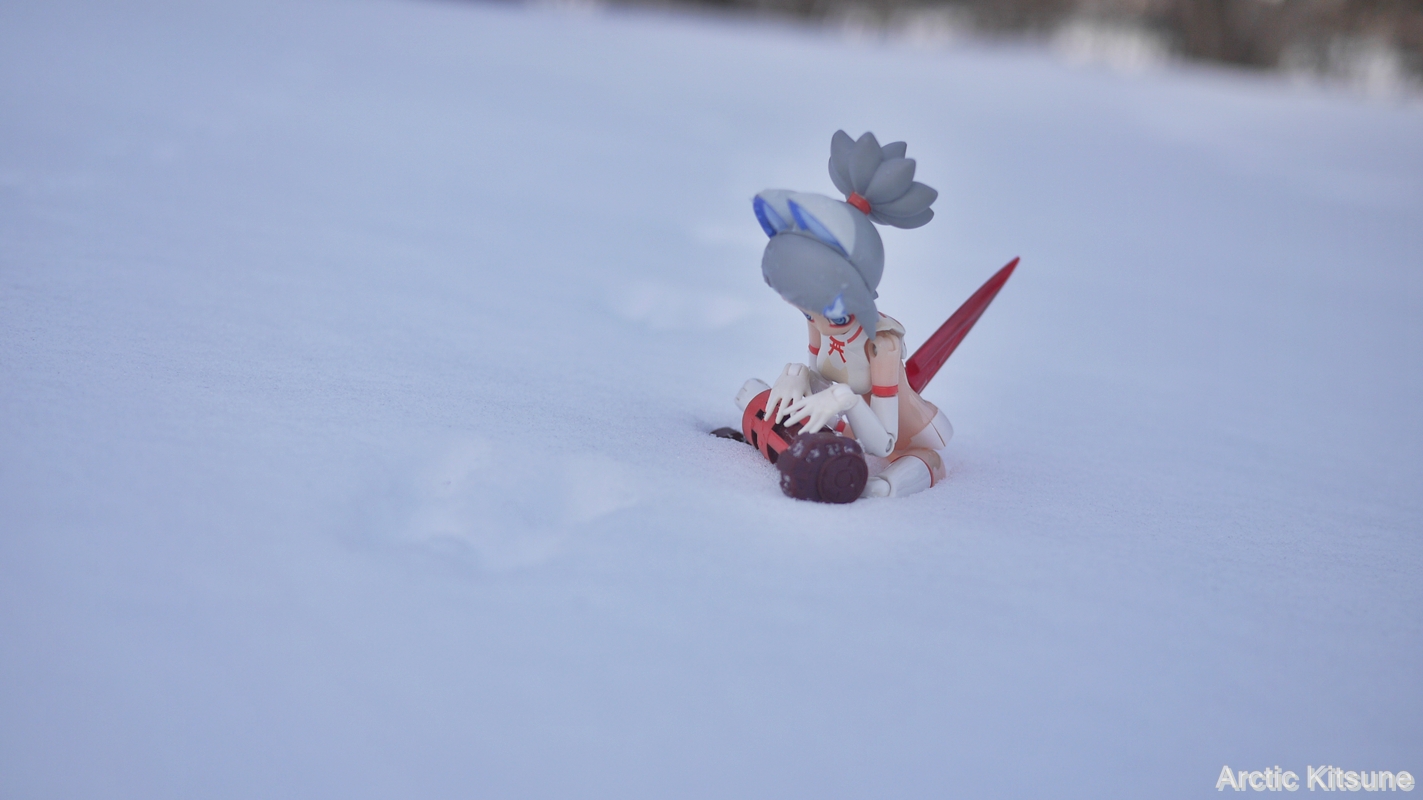 As with everything – it is best seen and witnessed in person as you see the full perspective in short term. Sadly, as time passes bits and pieces of the memory begin to fade and contradict one another. Thus, it is necessary to share images seeing as how we can't rely on memory, especially after death. Not that I'm seeking to perish, just saying how important taking images is. I was trying to word this in the way that these bird trails was best seen with my own vision and not my camera. I was only able to capture half the amazingness of it, or so I believe.
And on that note, I can't wait to receive my two lootages for Varakitsu. One is to add depth to Vara's head, and another is to compliment her during the winter and summer months. I shall be able to catch the last bits of winter with this round of lootage so I'm not all that worried. There is always more winters to be enjoyed at that. I'm also looking forward to Vara's new features.
I'm however curious if people know what I'm even getting, or if they simply want to just wait and see what I do acquire. I'm overly excited to see how the lootages even fit her. I'm so excited that I'm being impatient…I can't wait. Luckily I have things to distract me half that time.
Enjoy listening to this from beginning to end –
Happy Kitsune Wednesday!