A new Asian supermarket has arrived and opened its sliding doors for business just north of the Ottawa Airport on October 28th. I went there today just to see what the hype was about.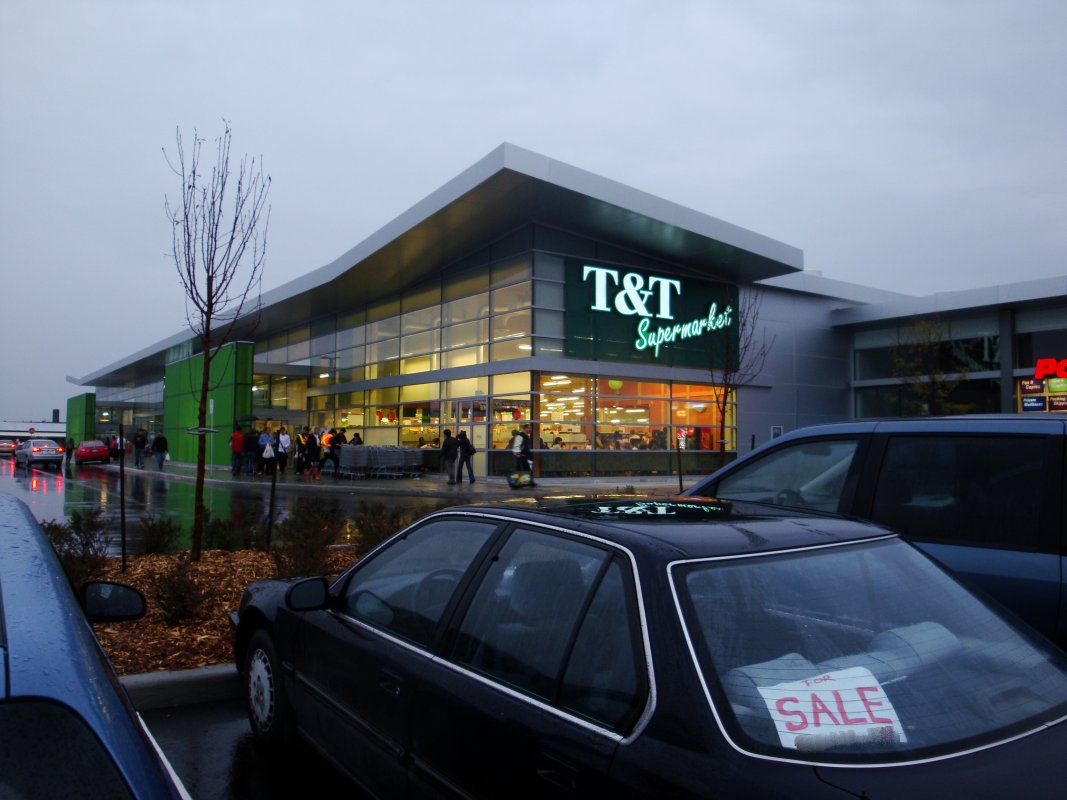 (Link – MySite)
Happy Halloween!
I hope its alright if I show these images as I didn't see any "no cameras" or "no dogs" symbols on the sliding doors. :P.
The T&T Supermarket had its Grand Opening on October 28th, 2009 as it was kindly welcomed into the city by fellow residents of the nation's capital (Canada, Ottawa). The media reported that the store had a massive line snaking out from the store's entrance as people patiently waited for the grand opening of the Asian content filled supermarket. Nice eh? Oh, if you are going to scout this place out make sure you have a lot of patience as you are going to encounter a large horde of people within.
This Supermarket can also be found in Vancouver, Calgary, Toronto,  Edmonton,  and now in Ottawa. For the other four capitals might probably shrug this off as they already had this supermarket already near them, heh.
T&T Supermarket Homepage:
– http://www.tnt-supermarket.com/en/
Address:
224 Hunt Club Road, Ottawa, ON. K1V 1C1
(Hunt Club and Riverside)
Tel: 613-731-8113
I wonder how long the line was since I didn't get the chance to see how lengthy it was on October 28th.
The supermarket also has some interesting neighbors that you may or may not be interested in. PostNet, PCCyber, and a Spa. Interested?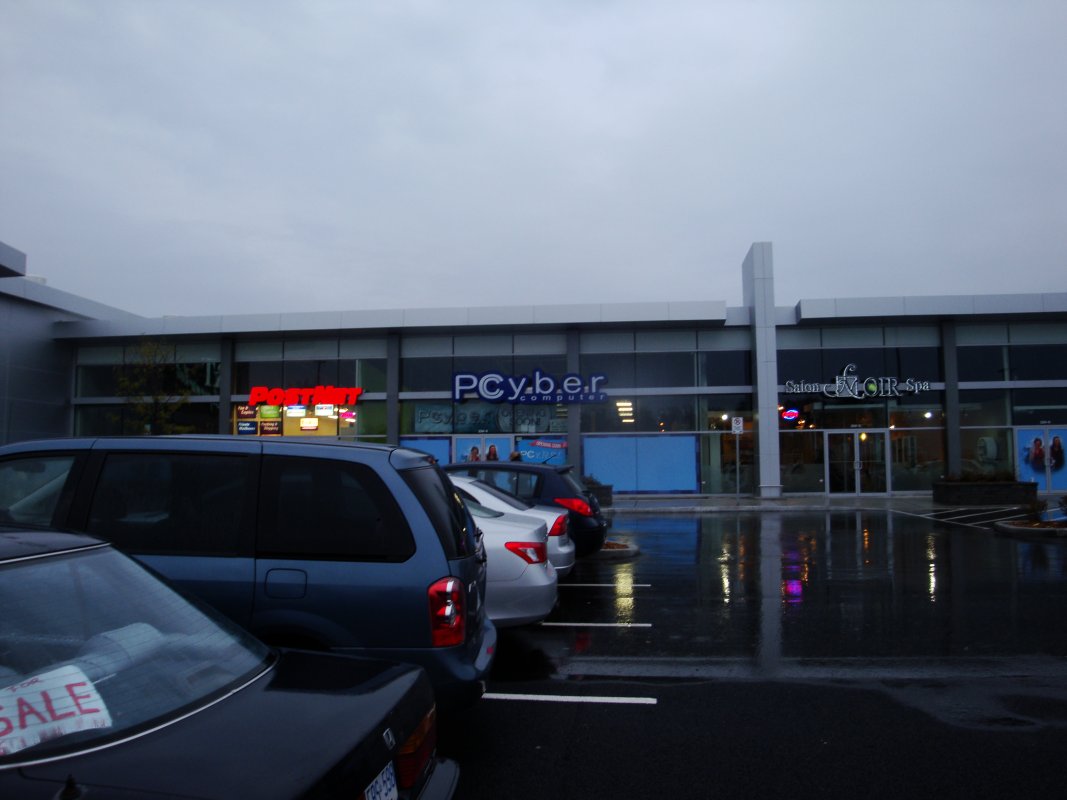 (Link – MySite)
Ottawa CBC News Article:
– http://www.cbc.ca/consumer/story/2009/10/28/ottawa-091028.html
Driving all the way to Toronto and back? Now you got a superstore closer to home, enjoy.
First thing you see when you enter are the piles of Sushi. Since the store had a recent Grand Opening the Sushi makers had a tough time keeping up with the supply and demand. I took some Salmon Sushi. This Sushi area is just next to the Dim Sum min-restaurant area and a BBQ area.
Oh and, Happy Halloween!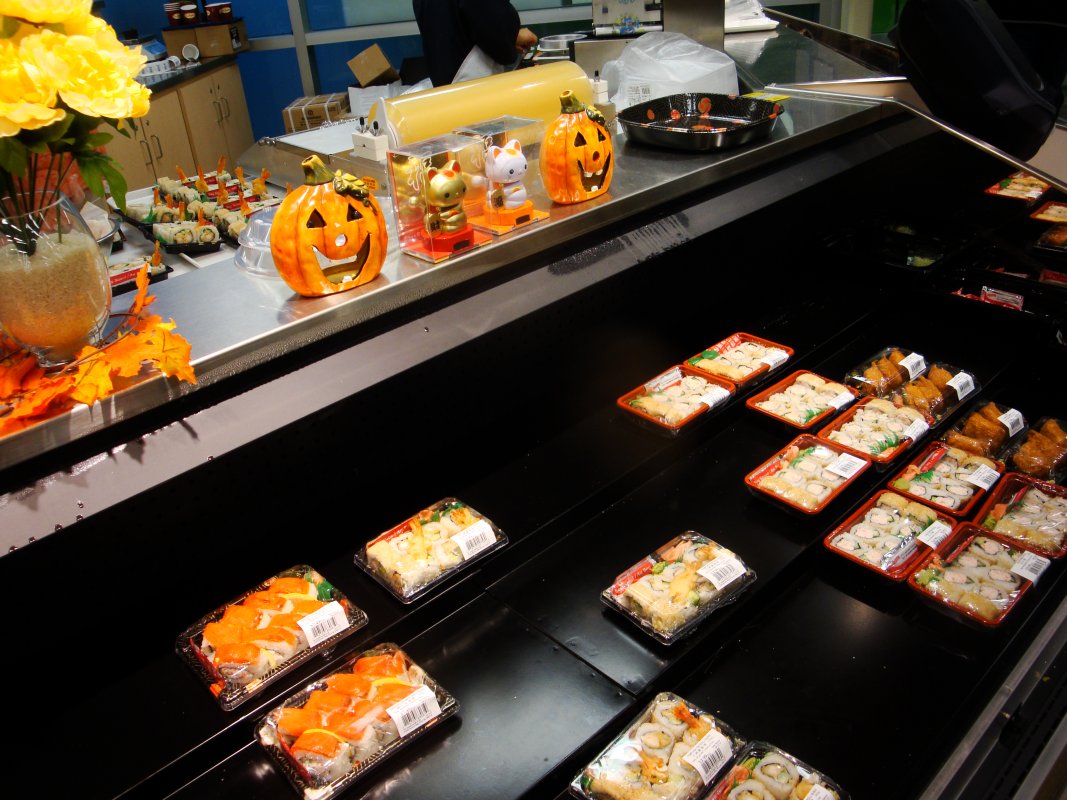 (Link – MySite)
Youtube video of the Store's grand opening on October 28th.
With stores like Loeb, Loblaws, Independent, Independent grocer I'm used to seeing chickens being packaged in their headless form.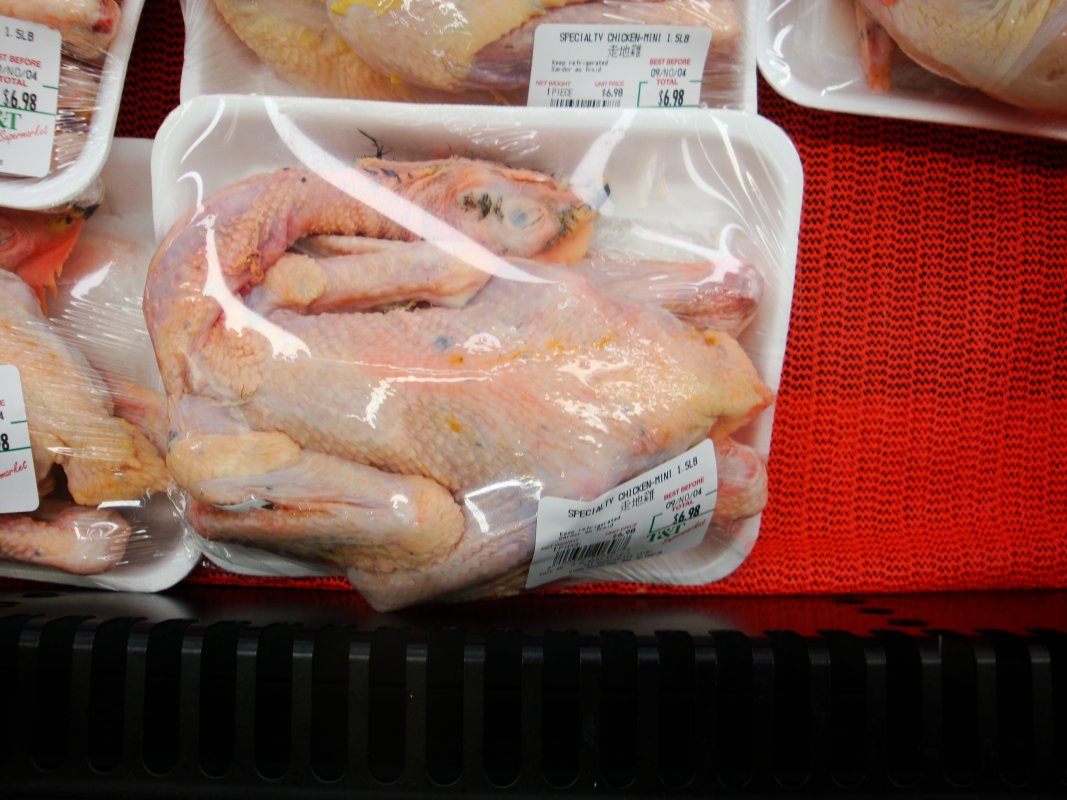 (Link – MySite)
The Store's homepage – Gallery:
– http://www.tnt-supermarket.com/en/photo_gallery.php
I'm used to seeing chicken giblets around here. Do you want chicken feet?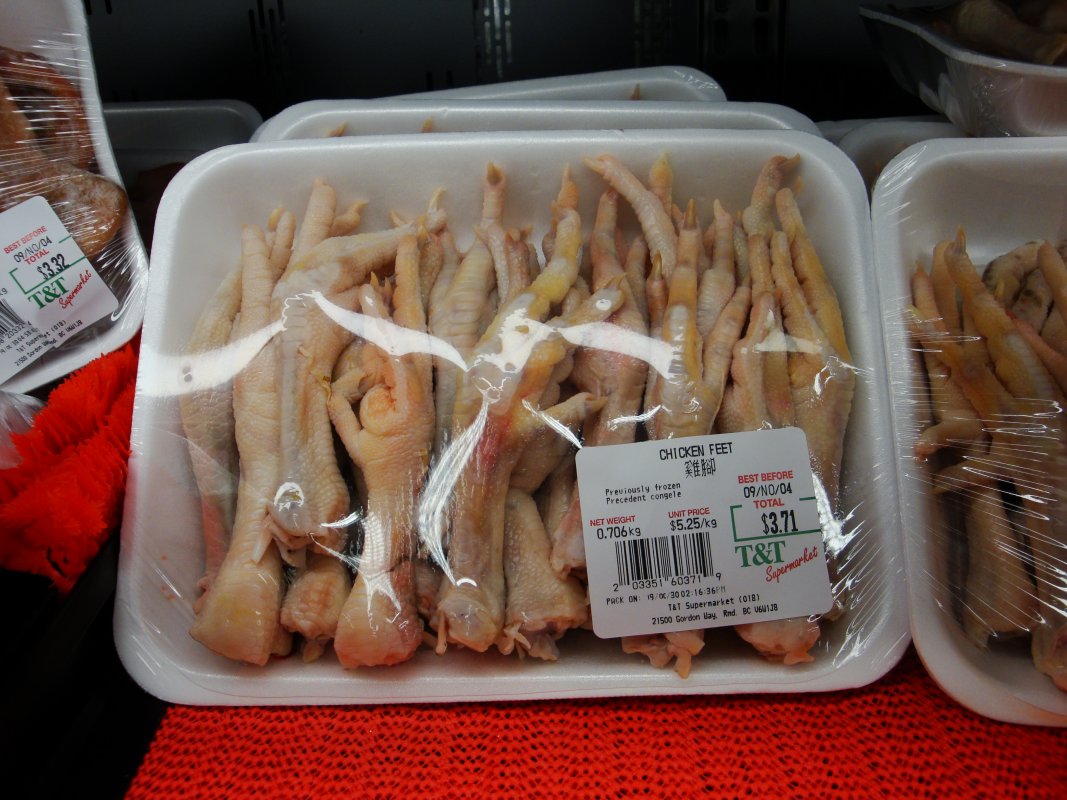 (Link – MySite)
Wikipedia:
– http://en.wikipedia.org/wiki/T_&_T_Supermarket
I love seeing the live sea life when scrolling through the isles within a any Asian shop, not something I see everyday. How many of you are actually interested in the fishes that are sold still living?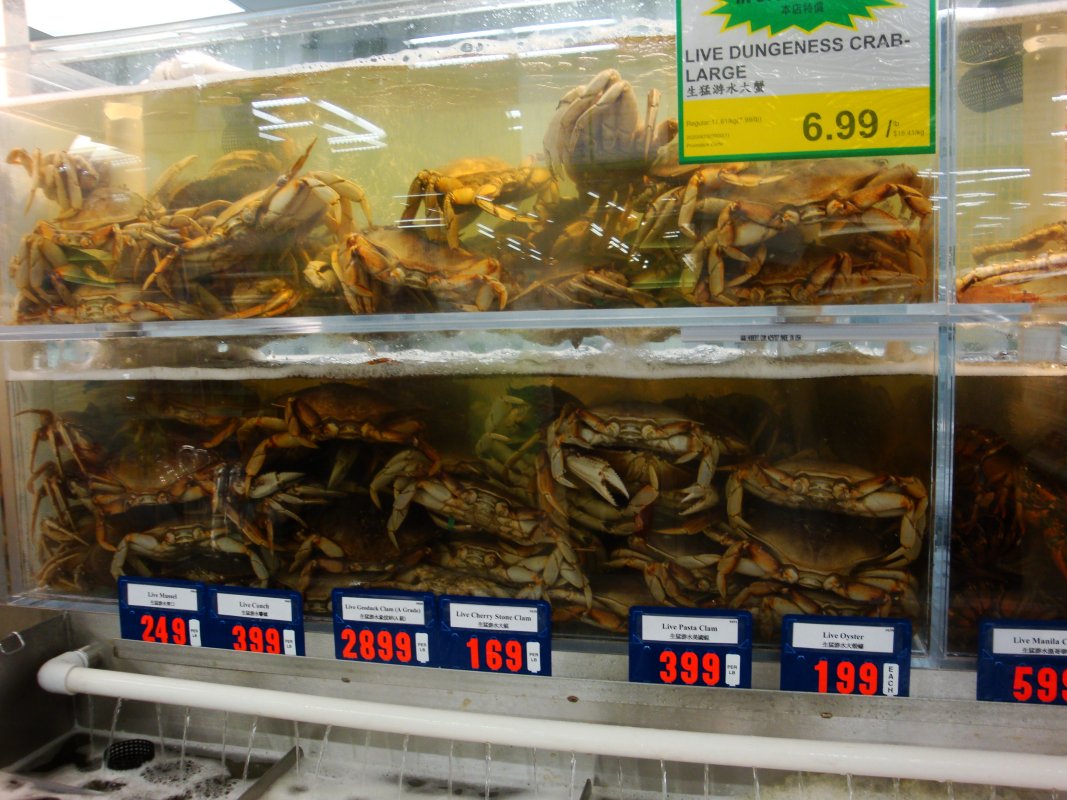 (Link – MySite)
Or even this large crab below? Too many people were crowded around this one specific large crab as they stared at it, commenting about how large it was to one another.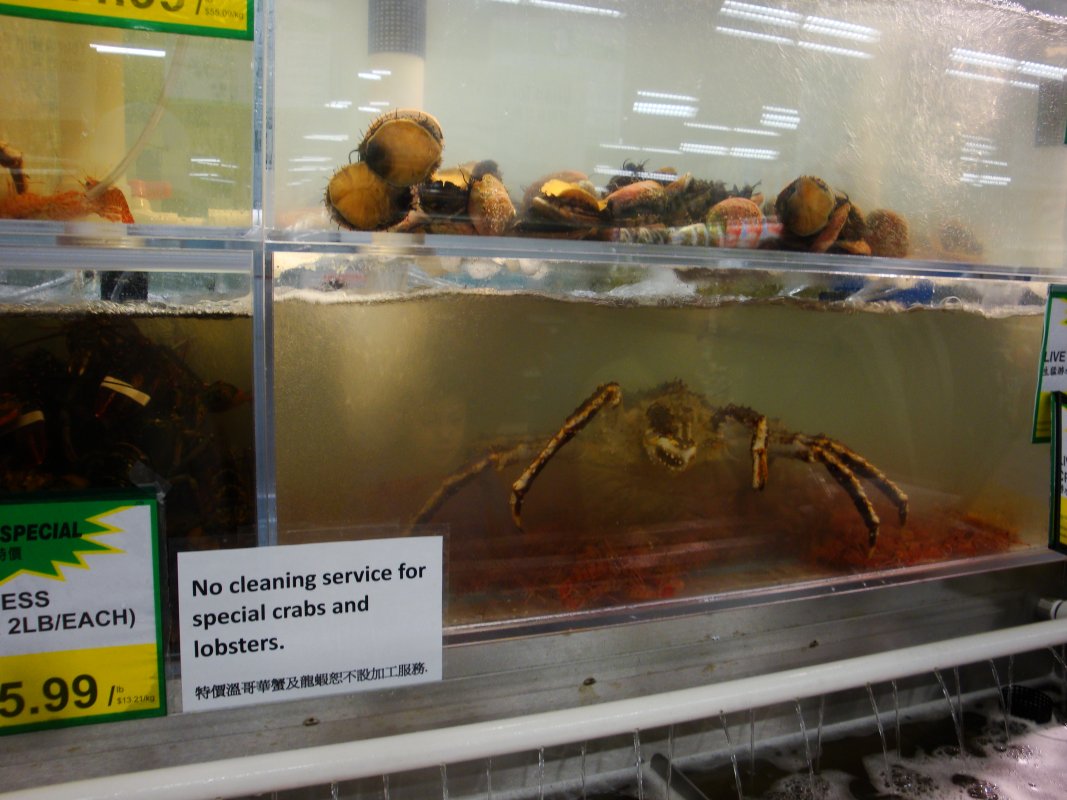 (Link – MySite)
And a whole isle full of Rice. And yes, the Soya Sauce had its own isle as well. Indeed, the rumors you heard about the soya sauce are true :).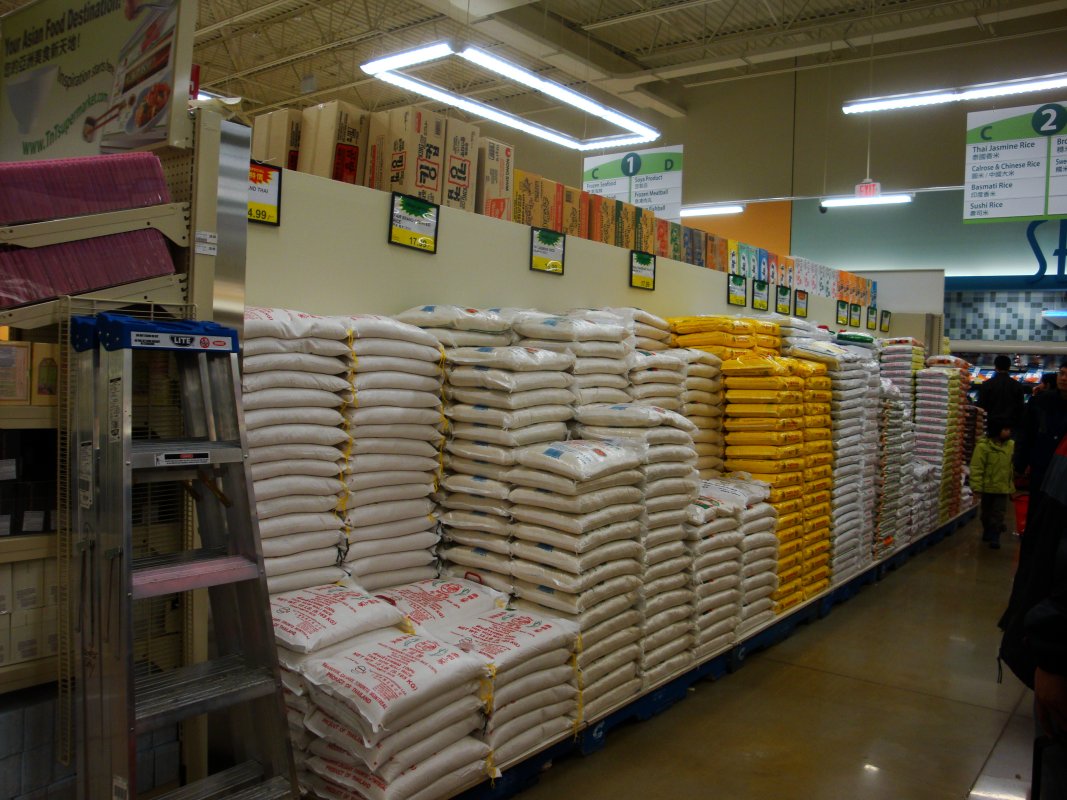 (Link – MySite)
Did I forget to mention that this supermarket has a tiny restaurant area? Good place to hang out at when you are waiting for those flying in or saying good bye to those flying out, as I mentioned it is near the airport.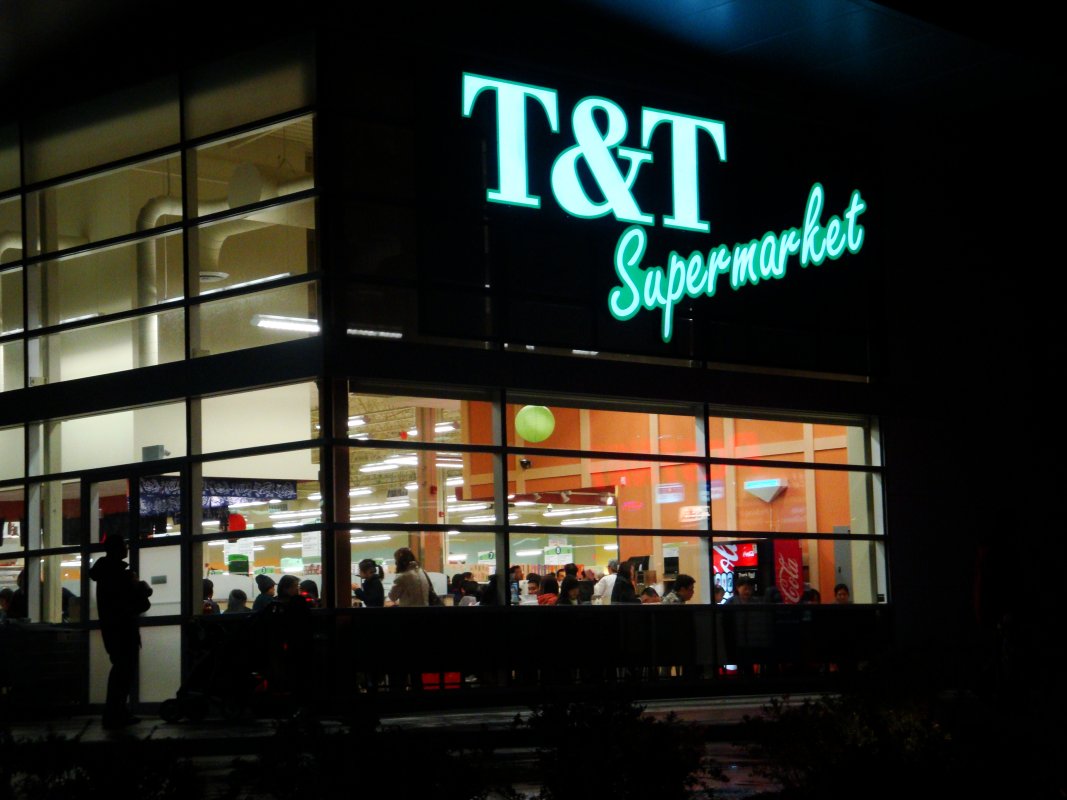 (Link – MySite)
This Supermarket has the majority of things you maybe looking for and things you probably might not expect to find.
I got my Almond Pockies, Salmon sushi (should of obtained more), some traditional Japanese mugs, chopsticks, and images to show on this blog. Nice place, still packed, and I shall be coming back here by bus again. The hype probably might fade within a few months, however, it does add a great selection of goodies that people would spent more then five hours just to obtain.
Would also recommend it to any individual who has a big interest towards Japan and Anime. They have a nice big selection of Pockies, drinks, and instant noodles that you maybe interested in.
As this supermarket is next to the airport you can also try to plane spot a few landing aircraft. There are plane spotters here, right? From what I seen this store opened up a nice new area where people can view incoming and outgoing planes.
– Happy Halloween!
———————————————————–

Update: – Sunday, November 1, 2009
I went back to the T&T Supermarket again and was able to locate things I didn't see the first time around. First off, I'm amazed that this article gained 49 views from people within the Ottawa region, was this article helpful? 😛 One person searched up a term as to what to get from that store.
Ottawa Sun's T&T Supermarket Grand Opening Video/Tour:
– http://video.ottawasun.ca/video/featured/ottawa-and-region/5790928001/new-asian-grocery-store-draws-crowd/46766564001
(Below images were taken with my cellphone camera this time around.)
Want Asian beer? I think the price tag said $1.09 (CAD) for Yanjing Beer.
Yanjing Beer:
– http://www.yanjingcanada.com/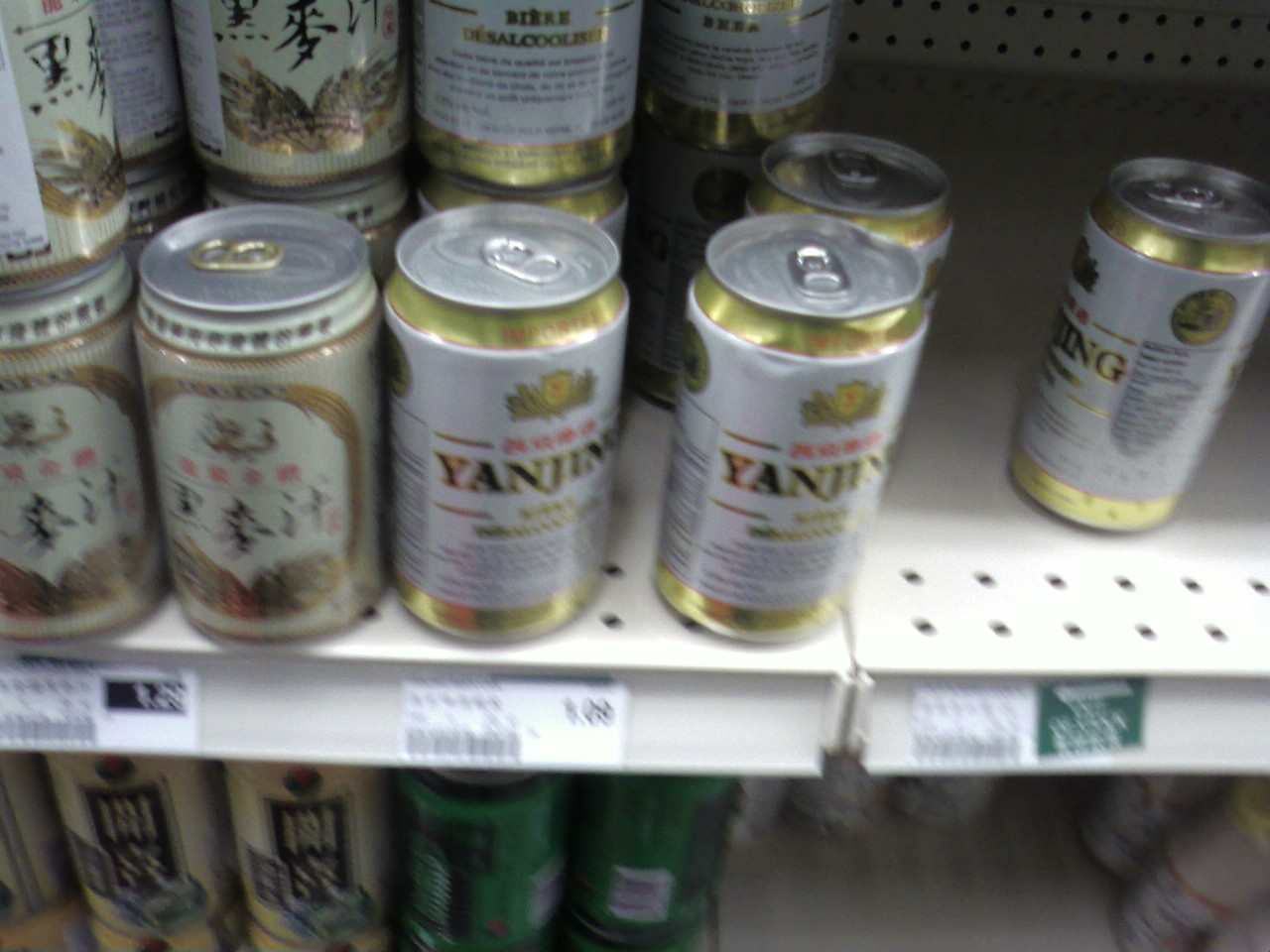 (Link – MySite)
10 ways to Good Health – mugs/cups/tea cups.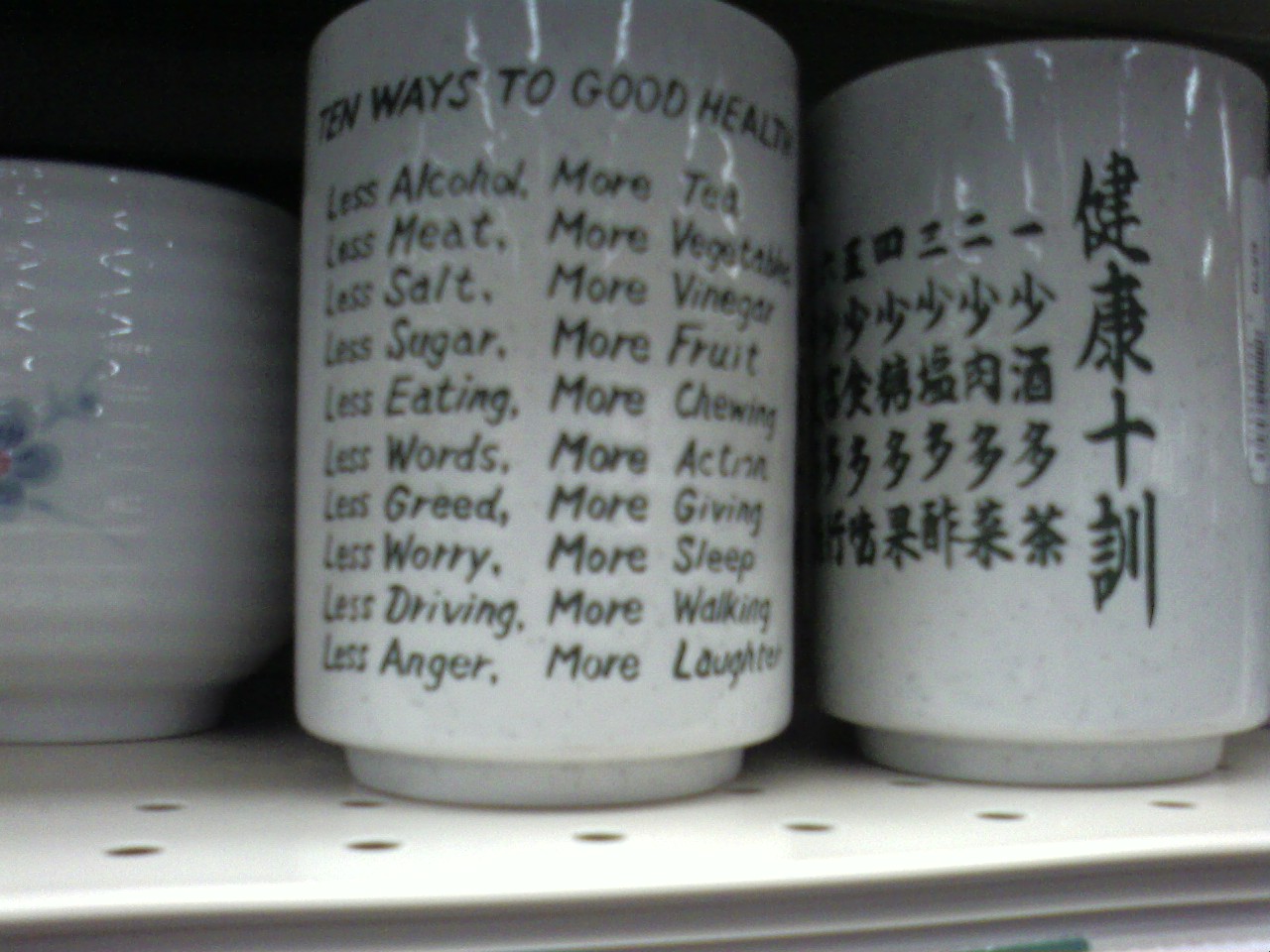 (Link – MySite)
Large Shrimps and Crabs.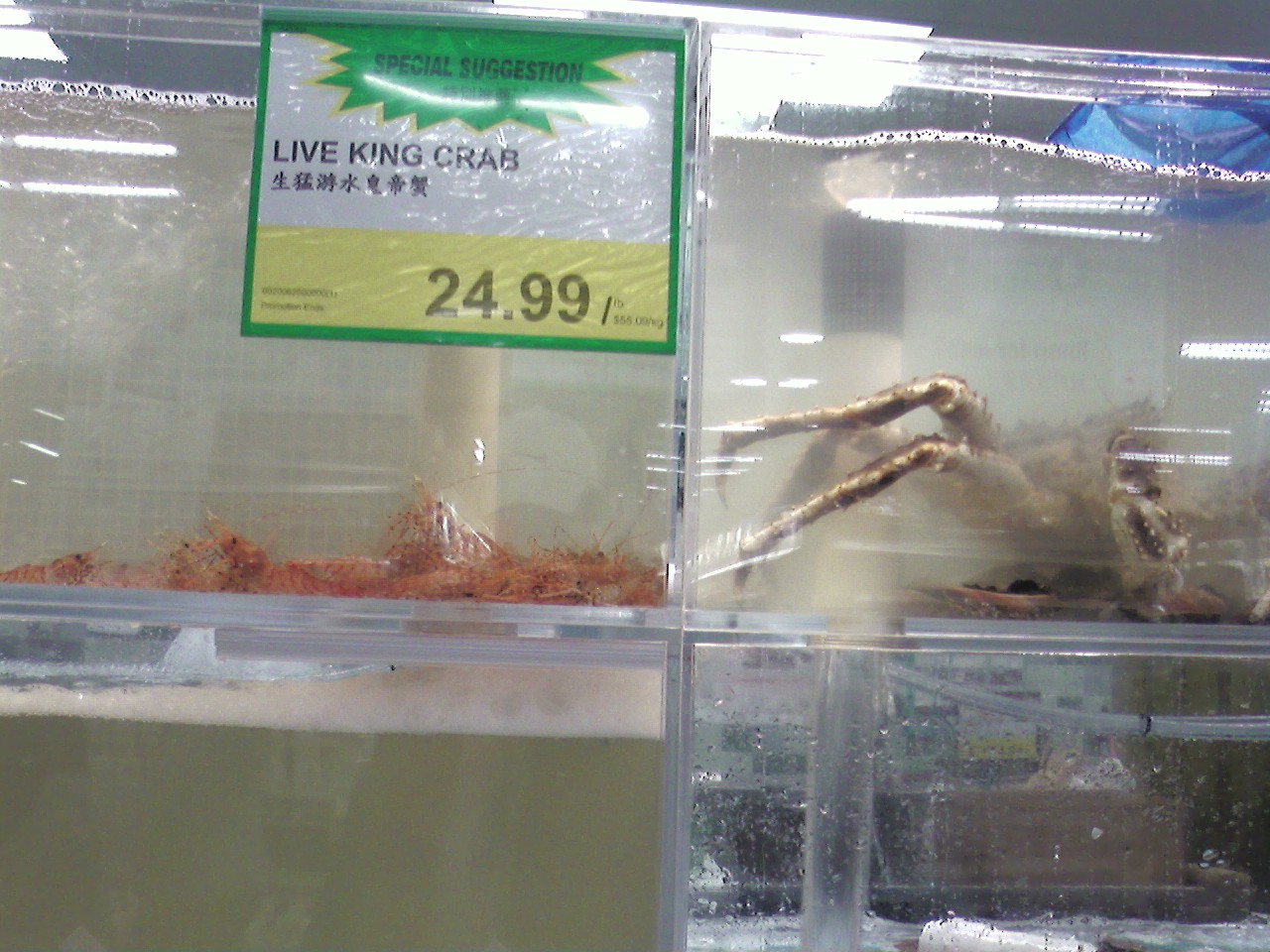 (Link – MySite)
Calpis Marshmellows. I never tried them, are they good?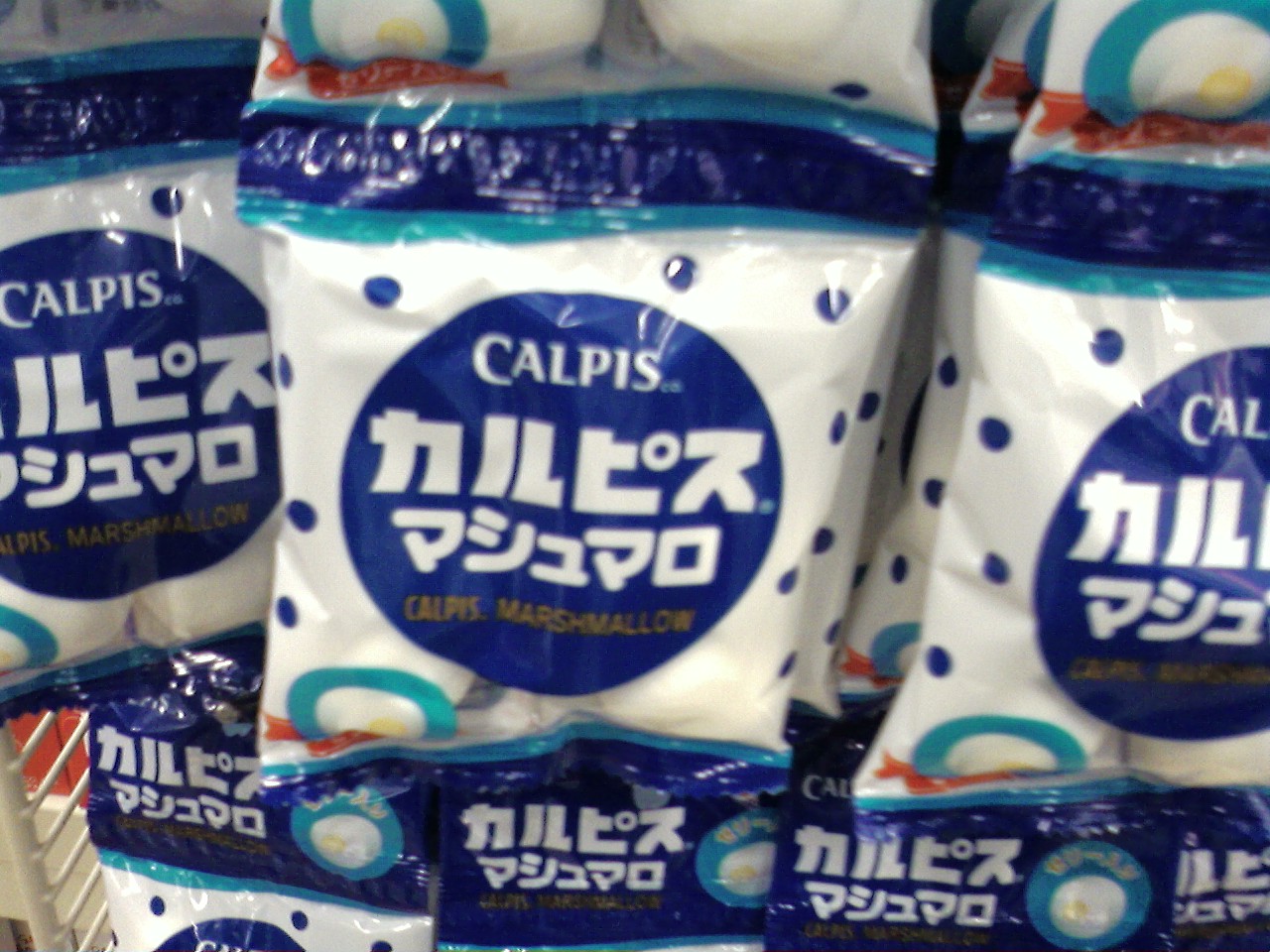 (Link – MySite)
Calpico Website:
– http://www.calpico.com/
Dannychoo.com – Calpis
– http://www.dannychoo.com/post/en/1485/A+Week+in+Los+Angeles.html
——————
What should I get from the T&T Store?
– If you are unsure as to what to purchase then you could simply get the Sushi bentos found just to the right of the front entrance. Just near there is a also a Dim Sum mini-restaurant that you can also check out. They have some pre-made meals and various other cool snacks you could snack on. Depends on what you are into and what you can physically/mental stomach, preferences.
Sushi bentos, Almond Crush pockies (These sell out fast), Bottle of Arizona Green Tea, Scallops or shrimps, frozen dumplings, Dim Sum (at front entrance). Simply walk through the store and you may find something that may catch your attention :).