From a Canadian to an American, Happy Thanksgiving 🙂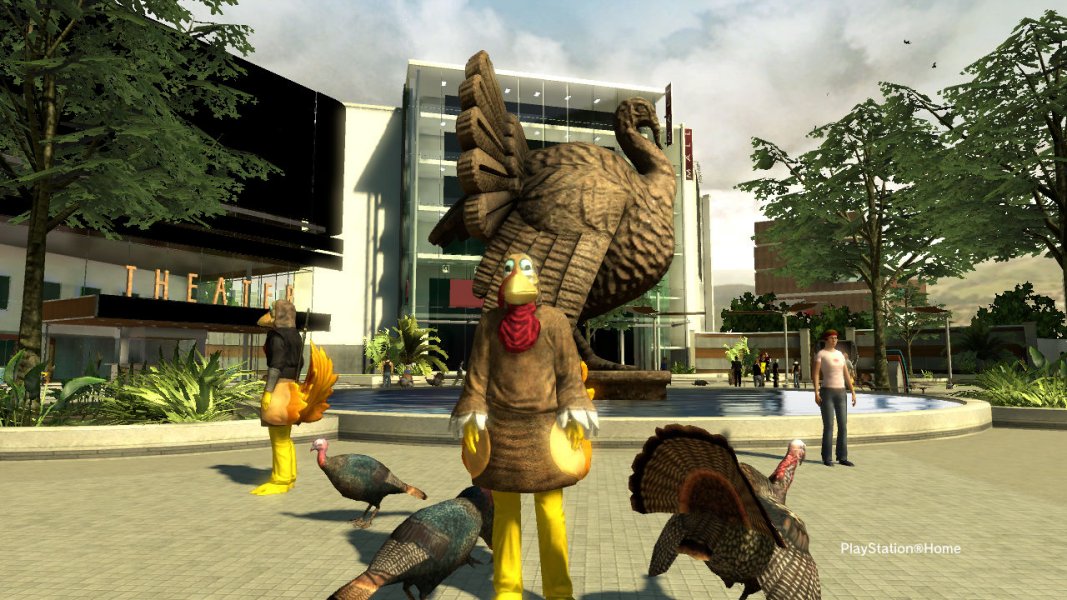 (Link – MySite)
Hope you Americans are enjoying your Thanksgiving and giving thanks to everything you have. For those still unaware of its original meaning may head over to, Wikipedia. Give thanks for all the good food and thanking everybody for everything we have, heh. Us Canadians had ours back in October 12, 2009 and no Anime or Gaming events were displayed :(.
Playstation Home – Central Plaza:
Oh, by the way, who let the Turkeys loose?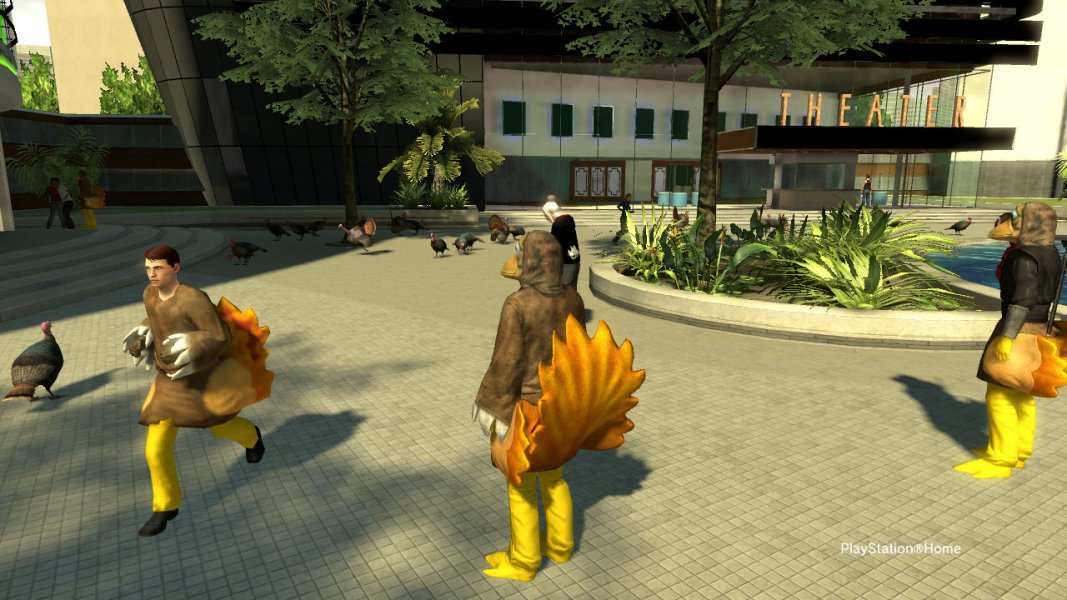 (Link – MySite)
All Hail the Turkey God! Worship our new god or be punished!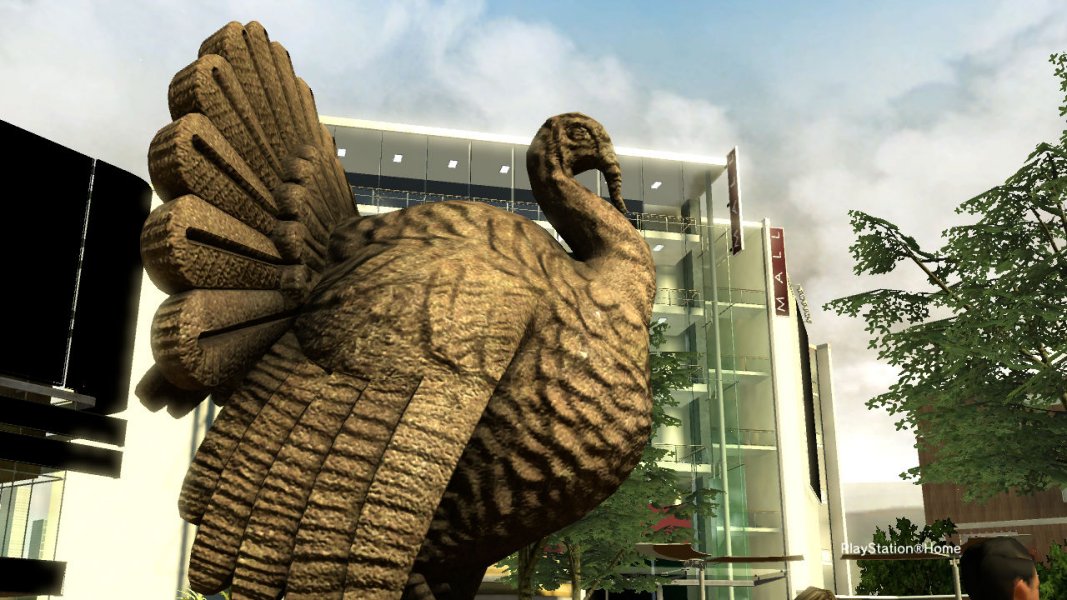 (Link – MySite)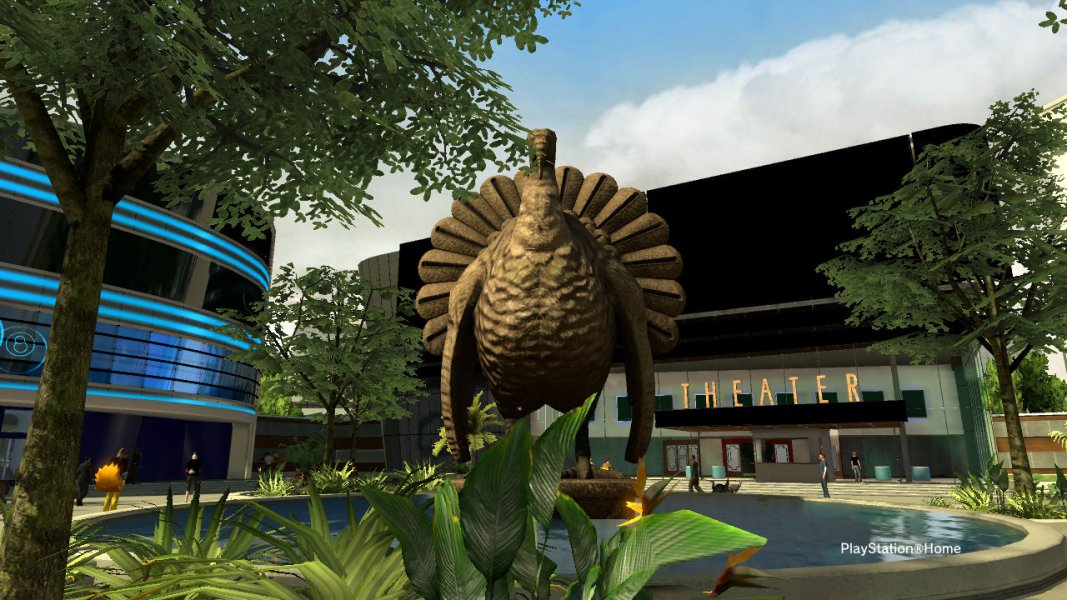 (Link – MySite)
Do the Turkey Dance! Dance Dance! Do the Turkey Dance! Worship our Turkey god by doing the sacred Turkey dance!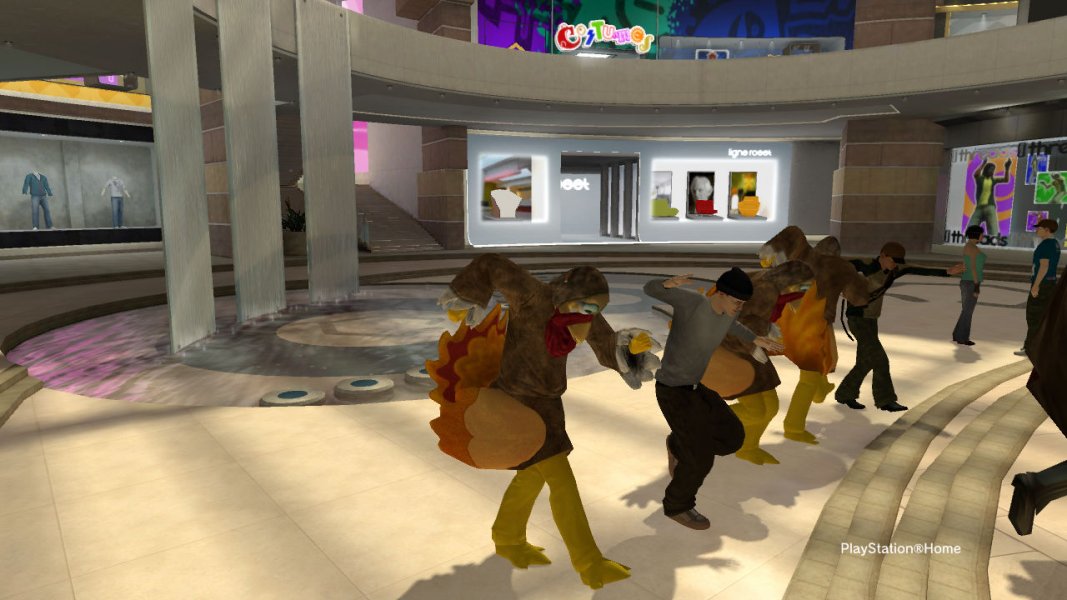 (Link – MySite)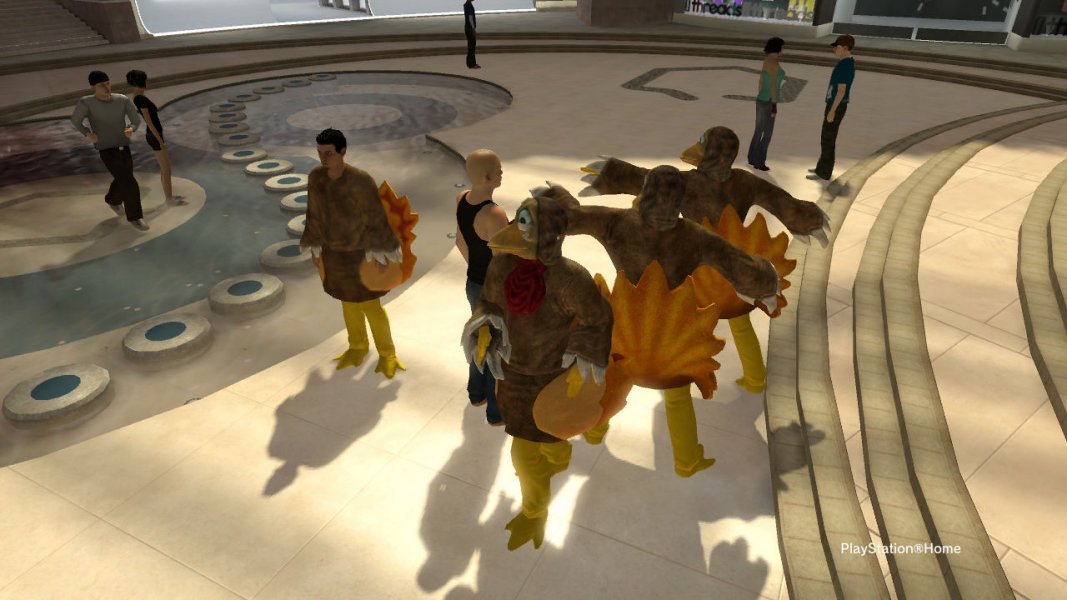 (Link – MySite)
The dance had a total of 6 Turkeys! One was a mutated Raven with Ram horns.
How do you get the Turkey costume?
Go to the Central Plaza in the US server and chase the Turkeys a few times.  You are probably going to have to follow them a few times as the game tends to lag and you don't always get the outfit parts you desire. Just chase the Turkey with the arrow around the Turkey god and make sure the god laughs at you as you embarrassingly lag behind either by being slow or by divine intervention (server lag).
I hope you guys enjoyed your Thanksgiving. I'm still dwelling in the realm of the "Assassin's Creed" by playing the first game,  Memory Block 4. I enjoyed the second game and just trying to catch up on the lore.
Dannychoo invades Singapore!
Randomly surfing Youtube and came across this:

It made me burst out in a storm of laughs due to people's expression.  Keep it up Danny! Those maids, killer moves. I loved the "Wtf?!@#" expressions on the people as well. More of Dannychoo at http://www.dannychoo.com/.
– Happy Thanksgiving everybody!