POI! Yuudachi finally managed to arrive at my naval base after a few months of delay, and a little while longer enroute from her base in Japan. She was a nice lovely gift gifted to me by a long-time Busou Shinki comrade from early summer. This Yuudachi is made by Phat & is a Parform figure.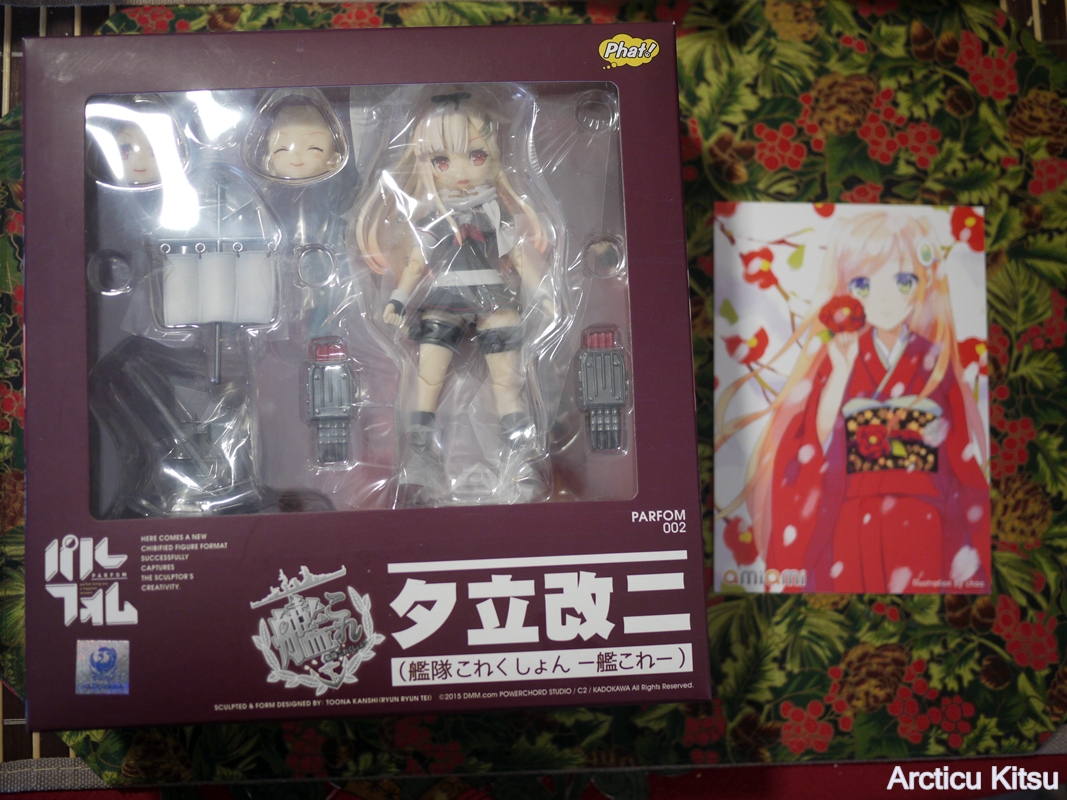 [All images taken with a Lumix GF1 – Pancake lens.]
I have to thank my buddy (Nas a.k.a. Nascar241993) for being an awesome comrade for gifting me Yuudachi during the horrible year of 2015. It's thanks to him that I've even managed to secure the lovely Yuudachi to be my first physical KanColle admiration in actual figure form, if being a mixed bag of both pride & disappointment. He's been around ever since I first got myself into the KanColle community, evening following me in & out of the Minecraft scene.
Unlike those that pretend to enjoy Yuudachi thanks to the KanColle Anime, I've actually enjoyed Yuudachi from her Pixiv art – [Example 1] & [Example 2] – while mostly admiring her KanColle card art more. It's her Anime version that assisted me into getting into KanColle while the Anime aired. It's thanks to both her & Bismarck that I actually jumped into the KanColle scene, if frustratingly delayed by both my own stupidity & the foreigner block they had going on with the lottery times, and all.
It's the lovely 'Demon Ship' persona that I love the most about her in that "playful" fashion of being dark. That line of – "Allow me to show you a wonderful show" – that has a nice dark, if playful, ring to it. I love my Anime girls being that fun. It's all about having fun, and fun is what I seek. It's a shame Yuudachi has been ruined for two of my comrades because of people pretending to enjoy Yuudachi just to be 'hip' or to fit in within a group they don't belong. Even so, I still love my Demon Ship Yuudachi <3
———
[Made by Phat & is a 'Parform' figure]
I'm actually highly pleased with this lovely Yuudachi, if somewhat disappointed in various places. I do love her figure art style, even the accessories she comes with. She's even true to the anime with the sail on her back. I'm still wishing 'GoodSmile Company' would actually catch on to people's desires by actually releasing both a Nendoroid Yuudachi (Kai Ni) & Bismarck. They are the two missed opportunity, yet still pleased with this lovely Yuudachi.
I wanted to get at least one KanColle figure, and this 'Parfom' Yuudachi is it!
Fun Fact: 1) She's the 'Nightmare of Solomon' in both a Gundam meaning (GP-02) & for putting up a nasty fight when she sunk. She bites hard! – 2) Her name 'Yuudachi' means "Evening Squall" – 3) She's a WW2 Japanese Imperial Shiratsuyu-Class Destroyer. [Wiki for the curious]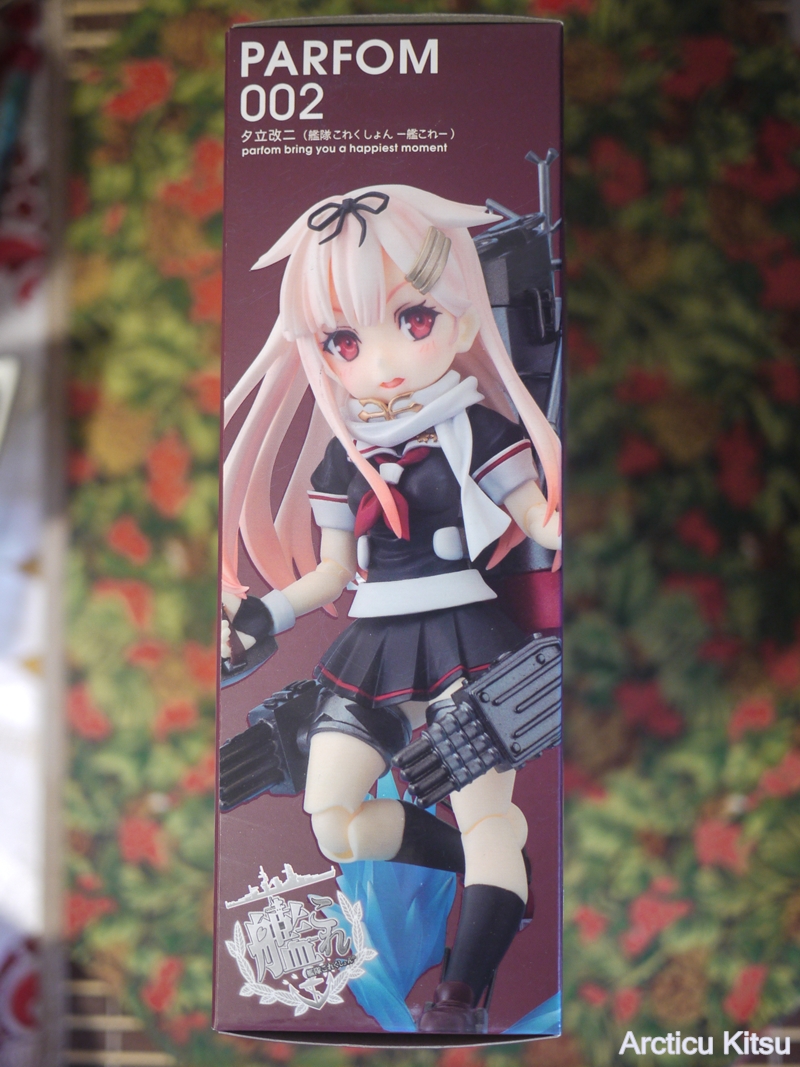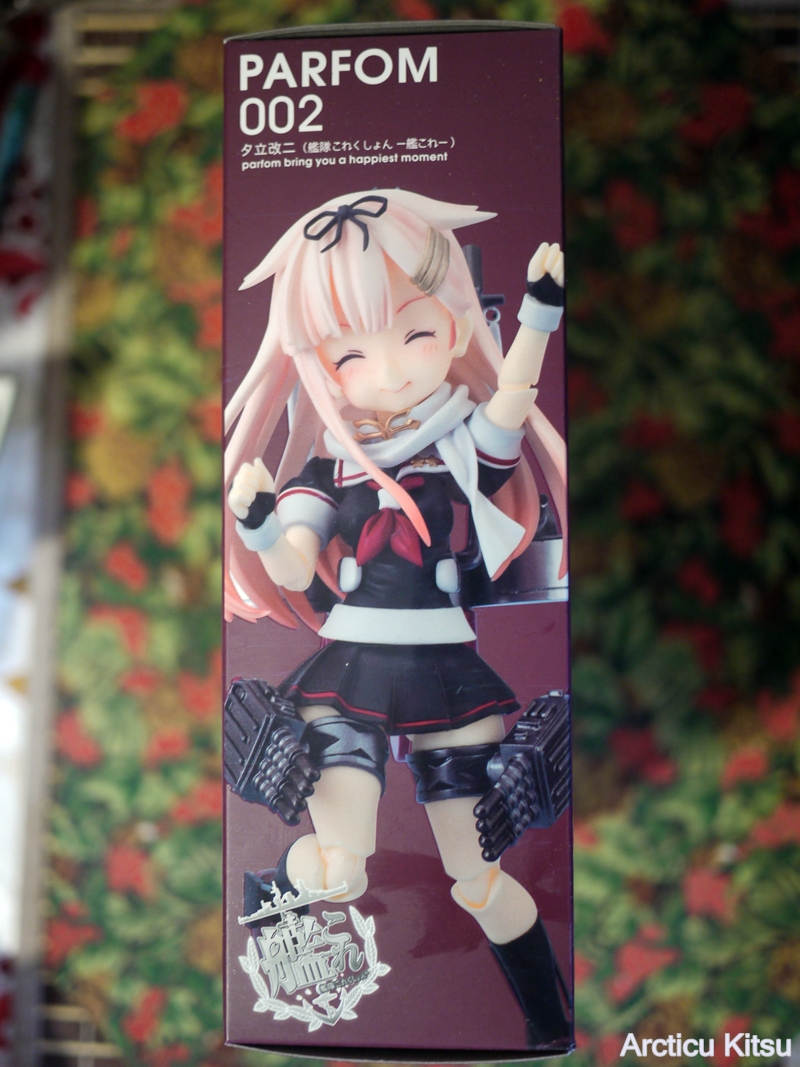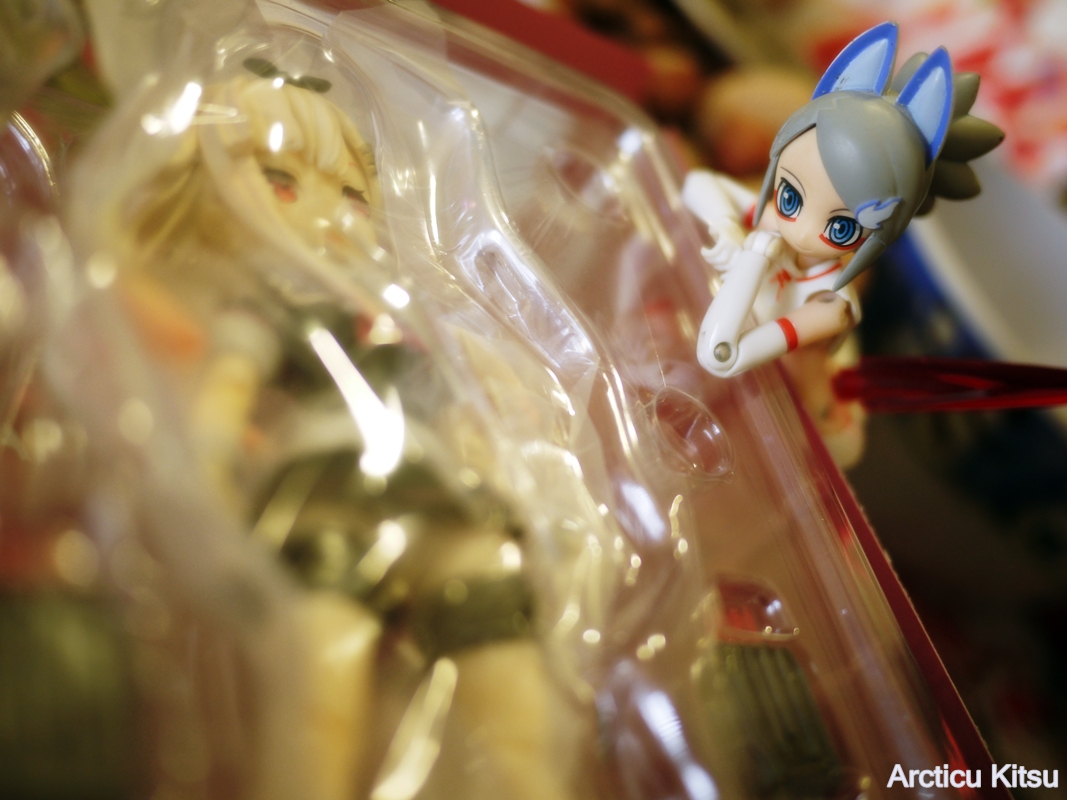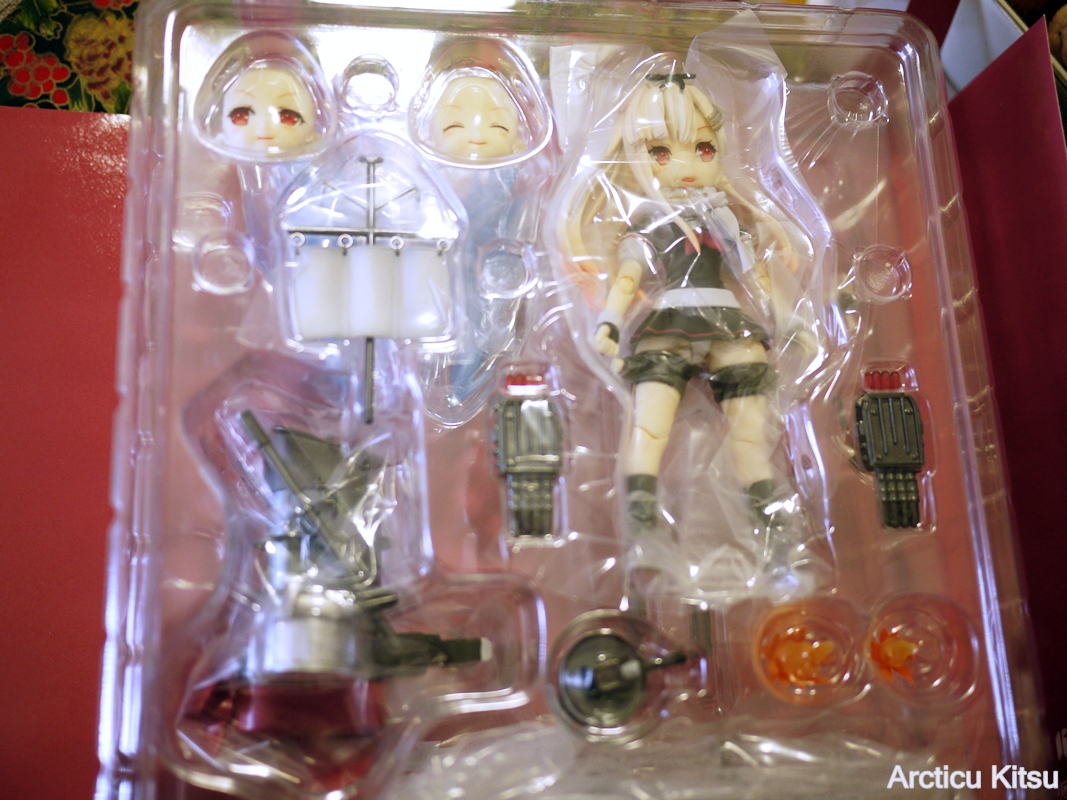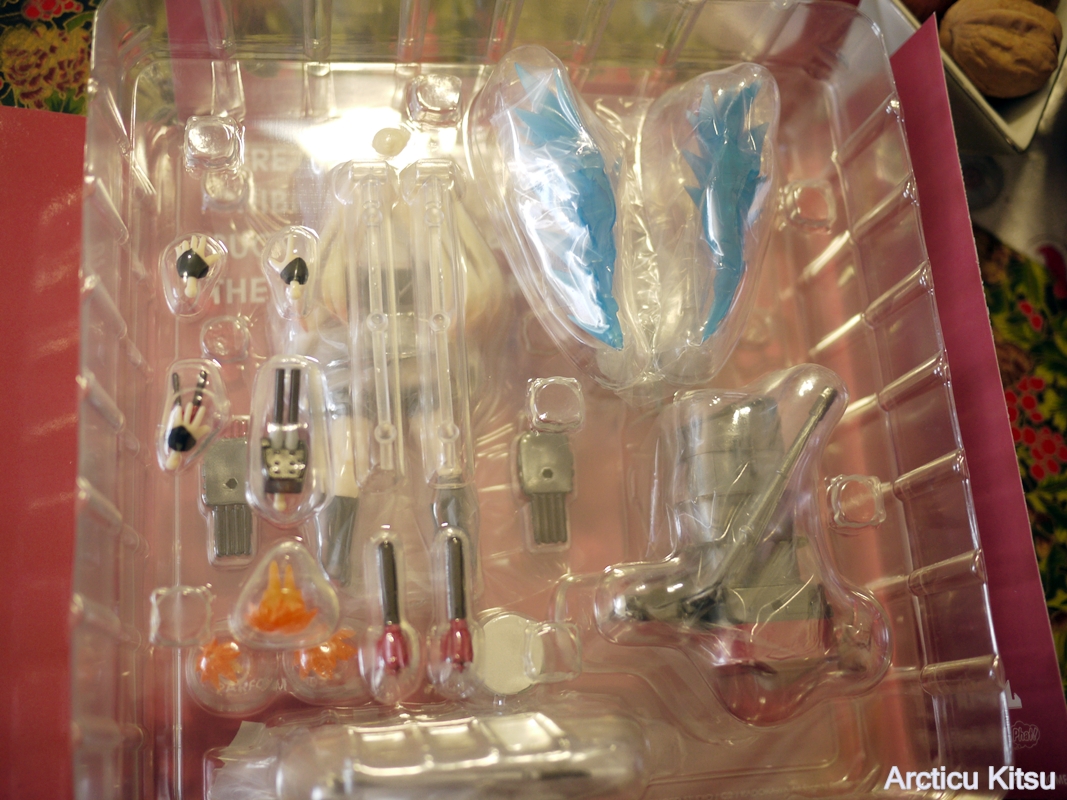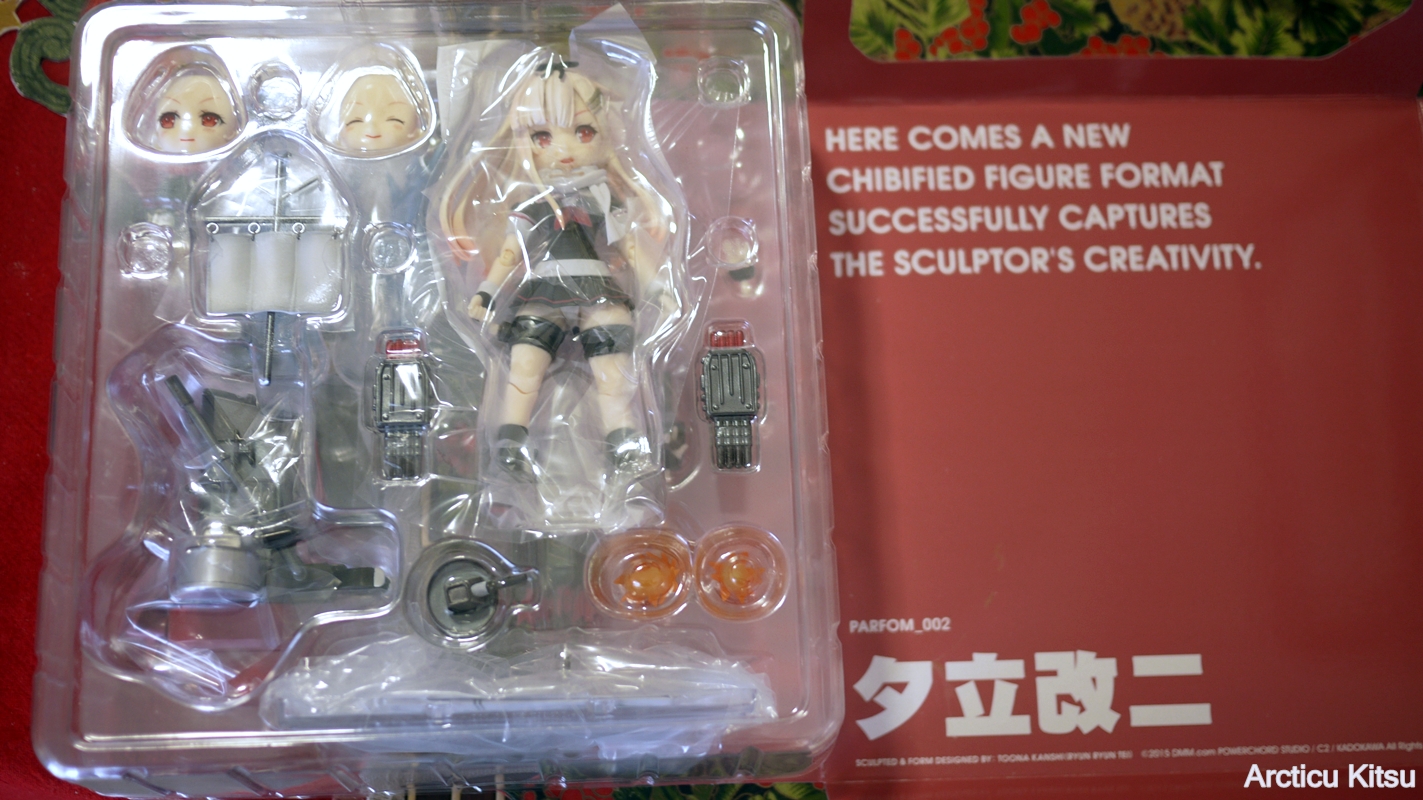 I can agree with what's said to up to a certain high degree because I've seen where it has its limitations. It's done nicely, just her head & neck conflict so much with the torso and arm portions that it's troublesome. Her hair interferes a hell of a lot, even if it's a softer and more flexible bit. Her head pops off so easily that it's highly frustrating.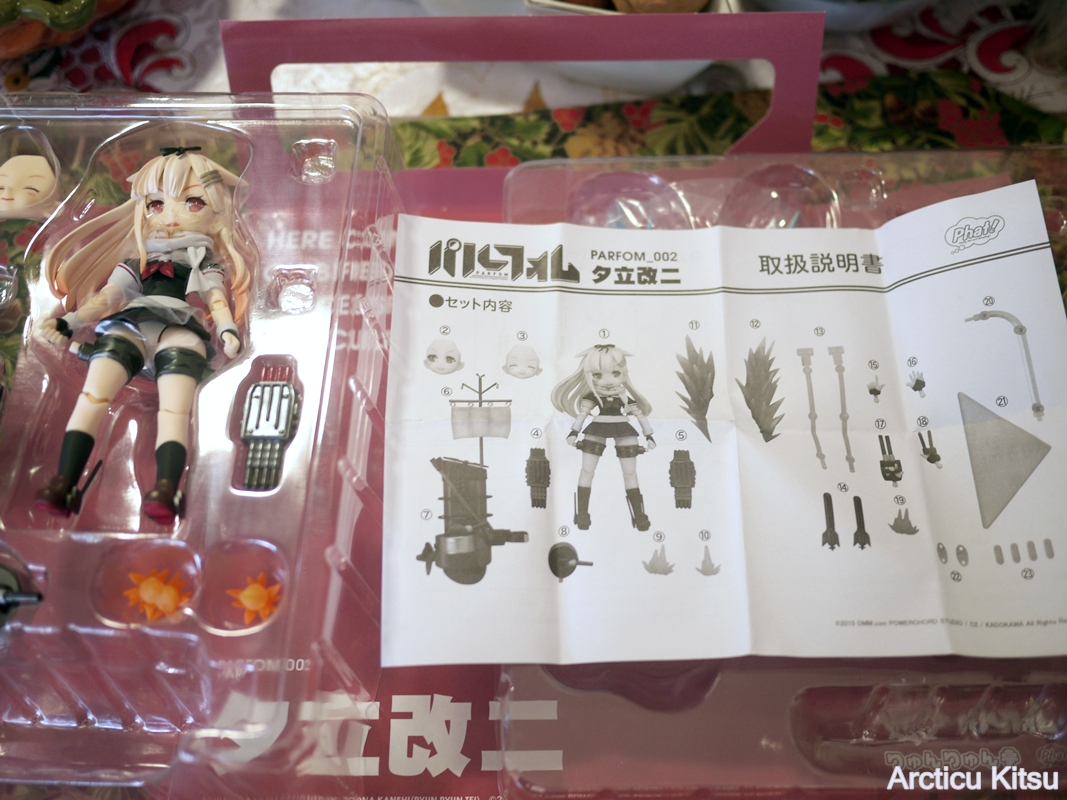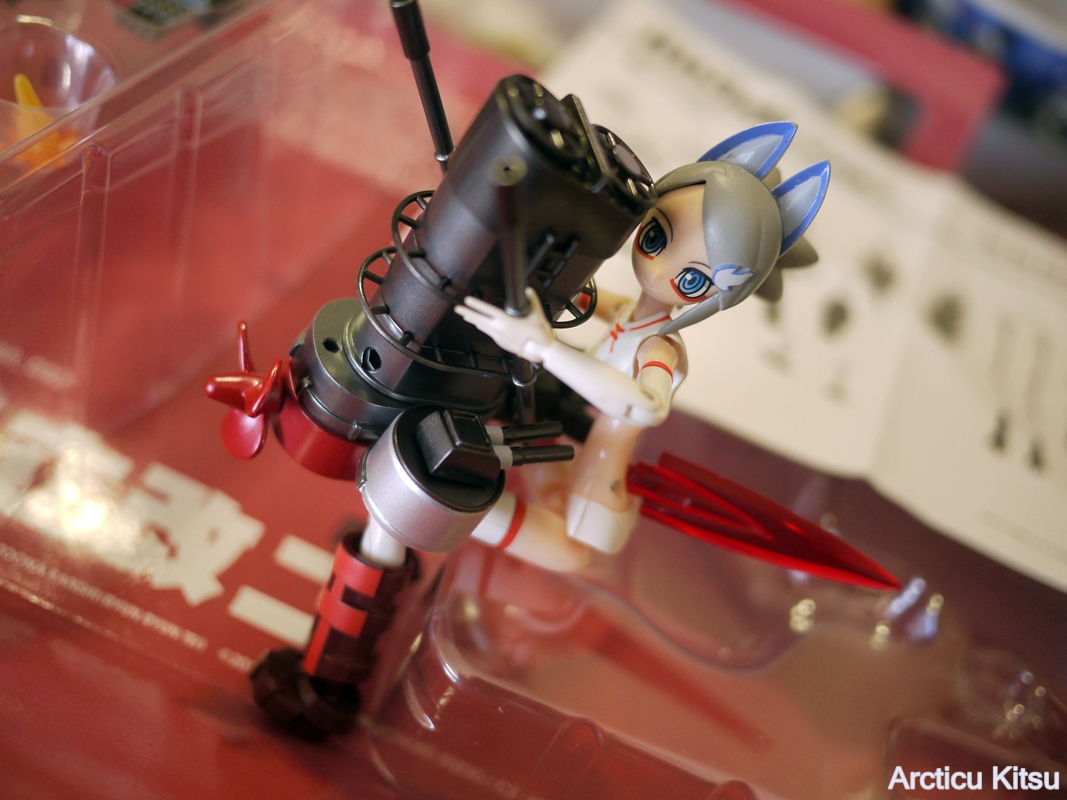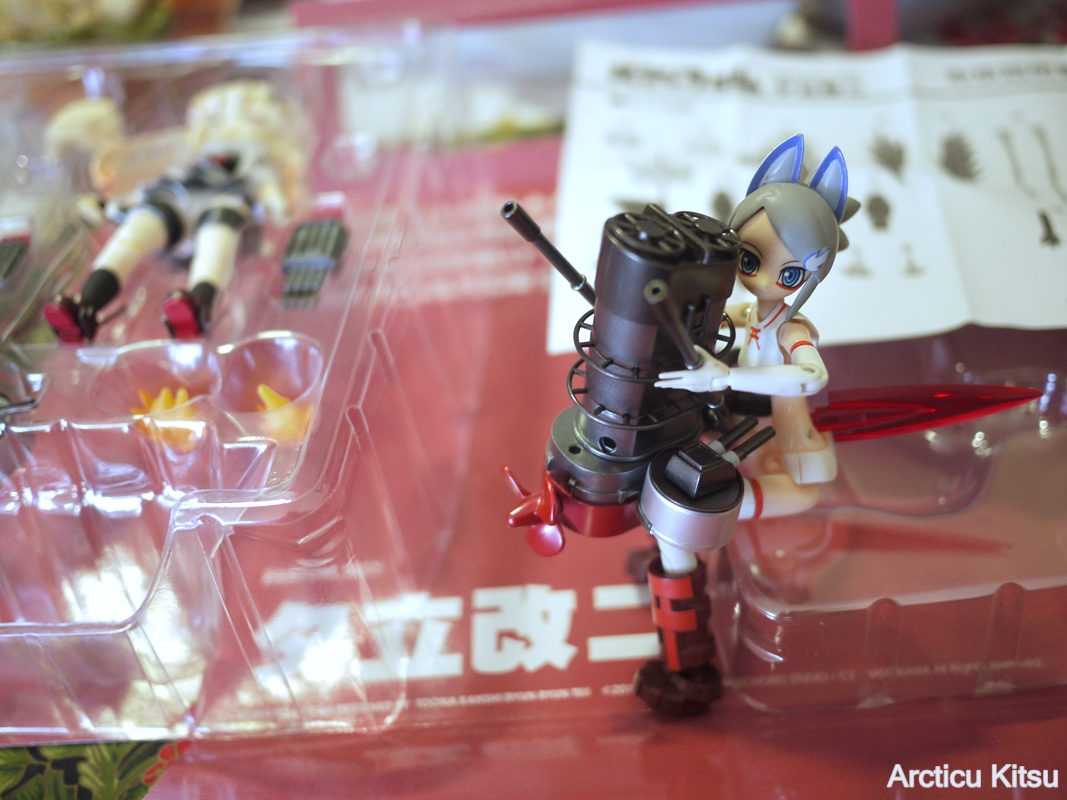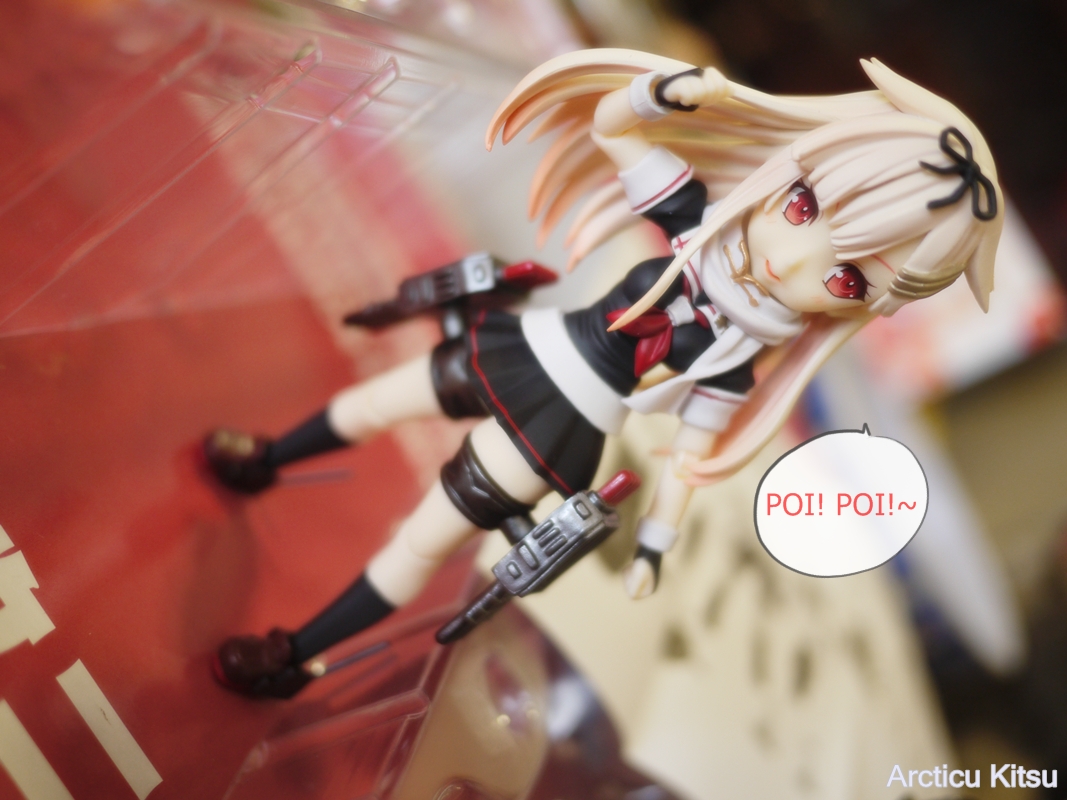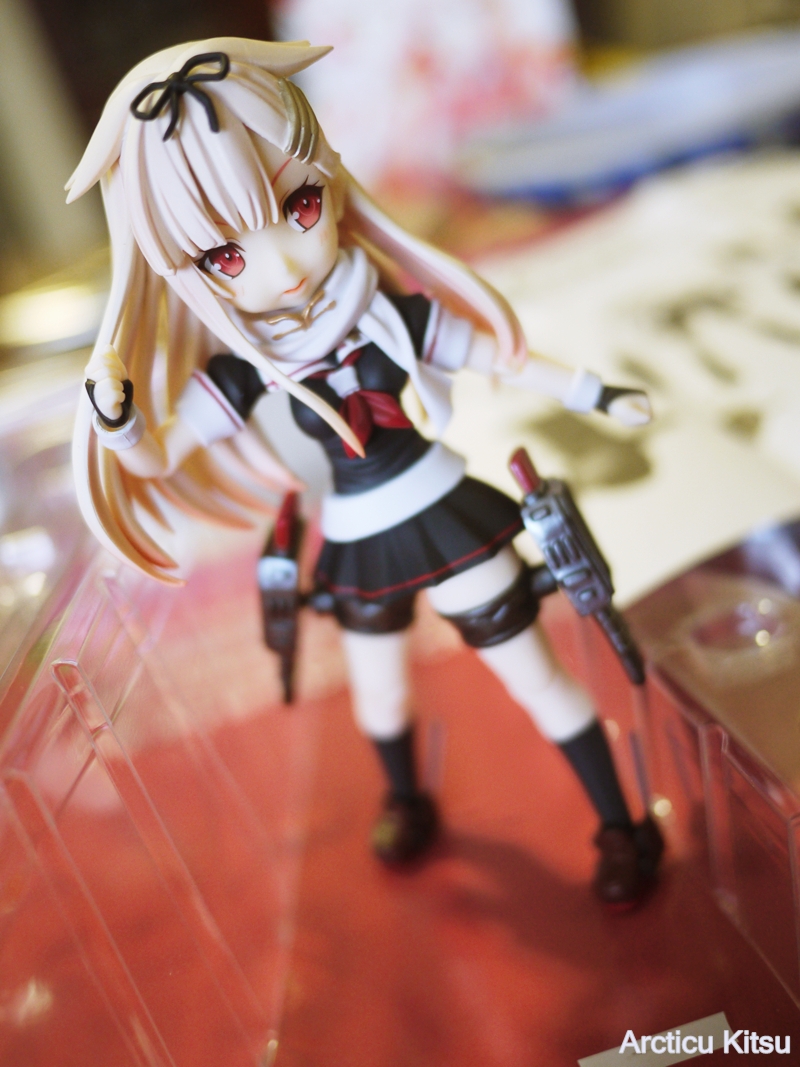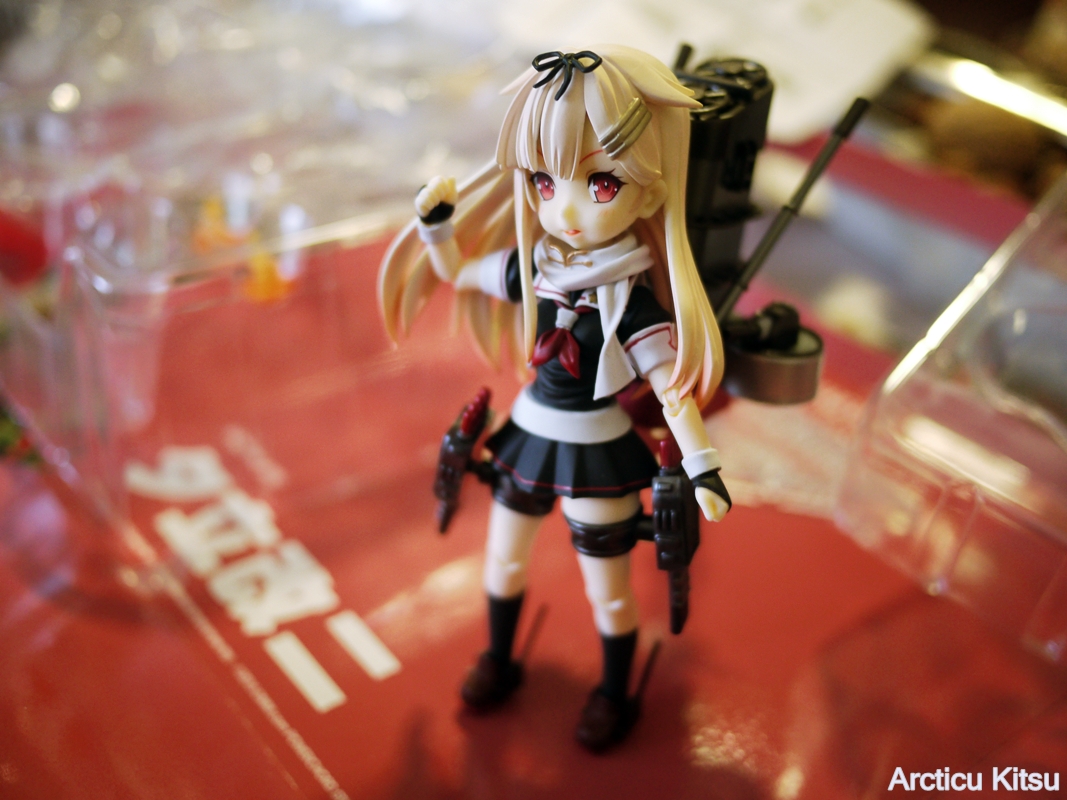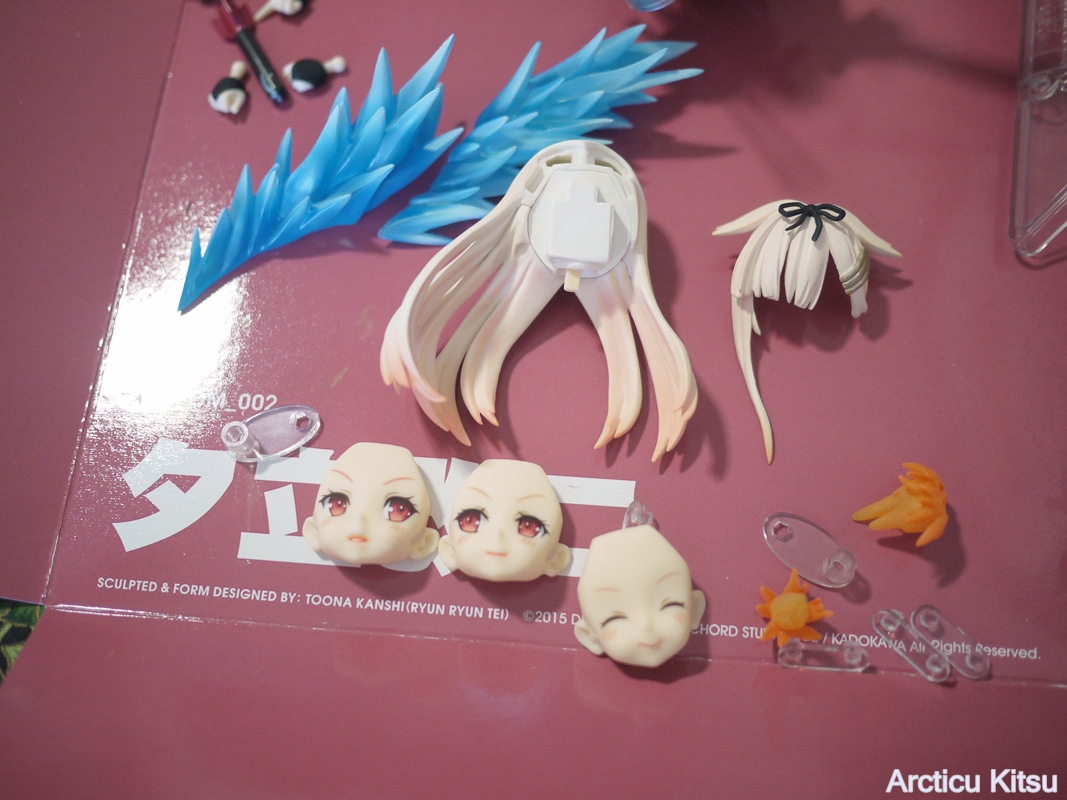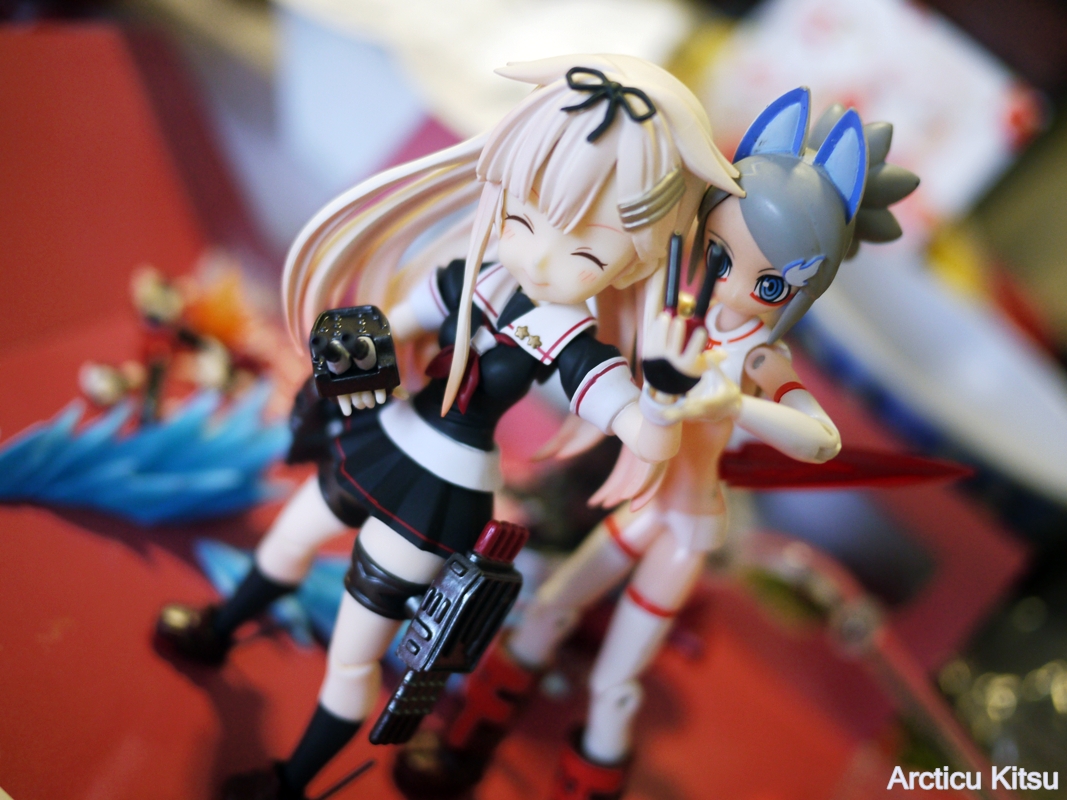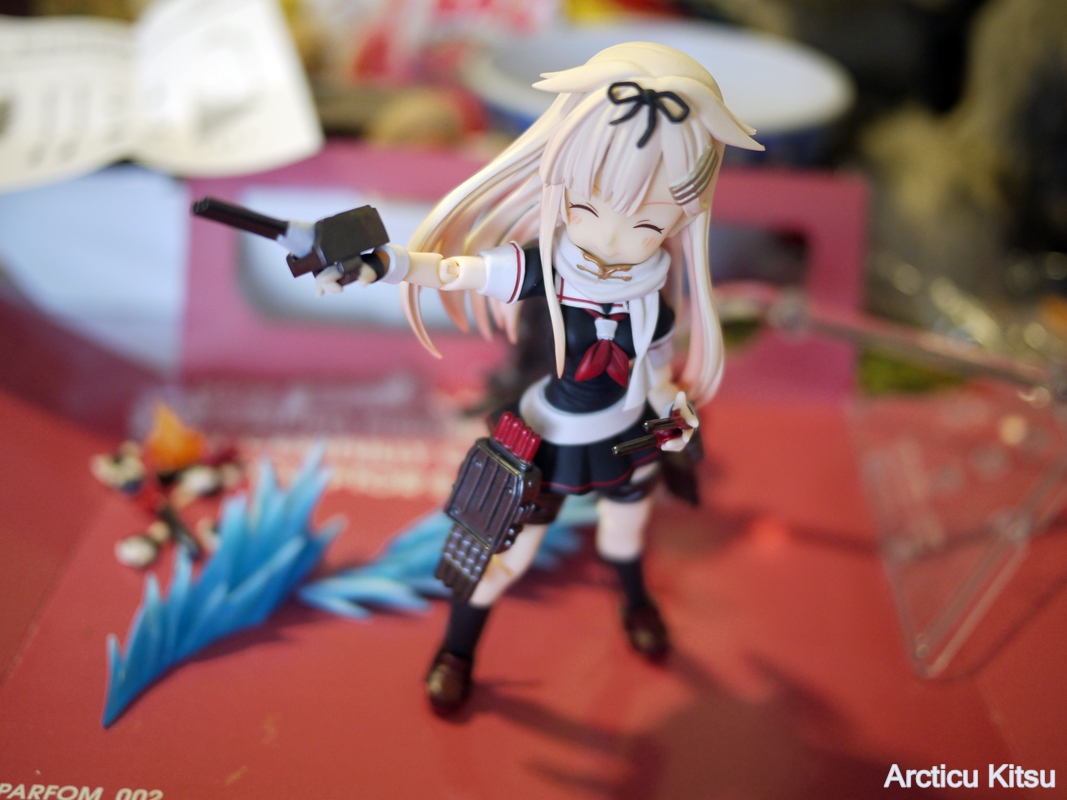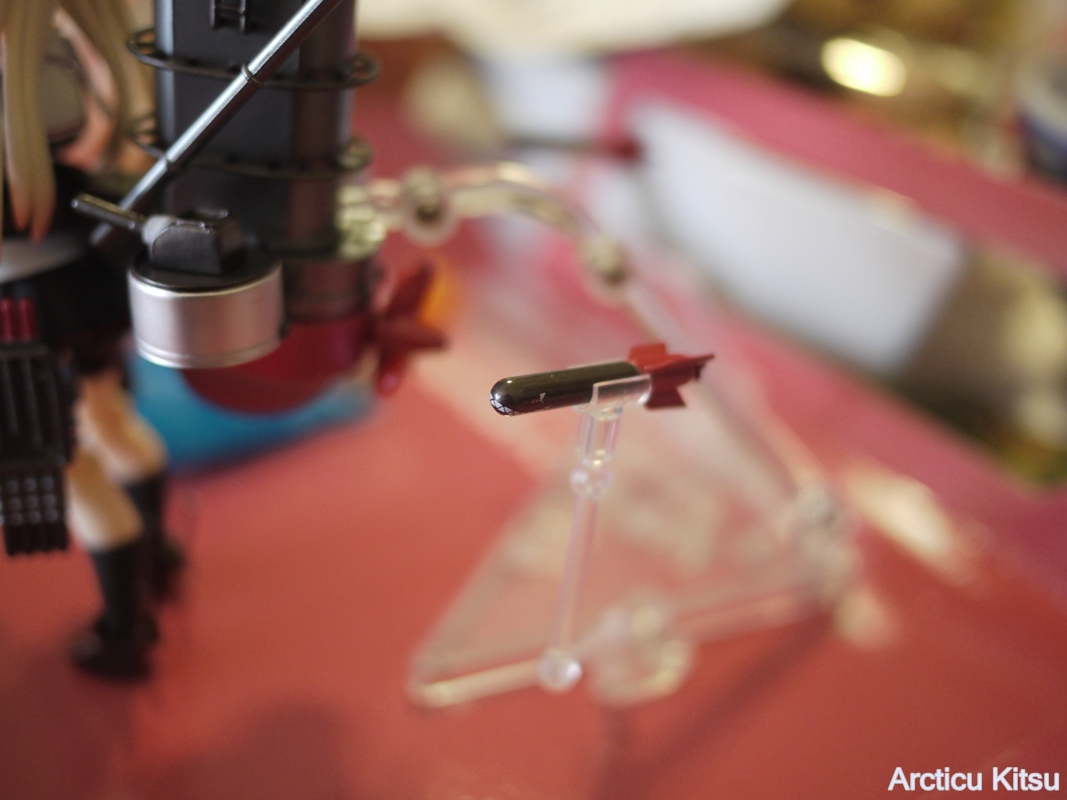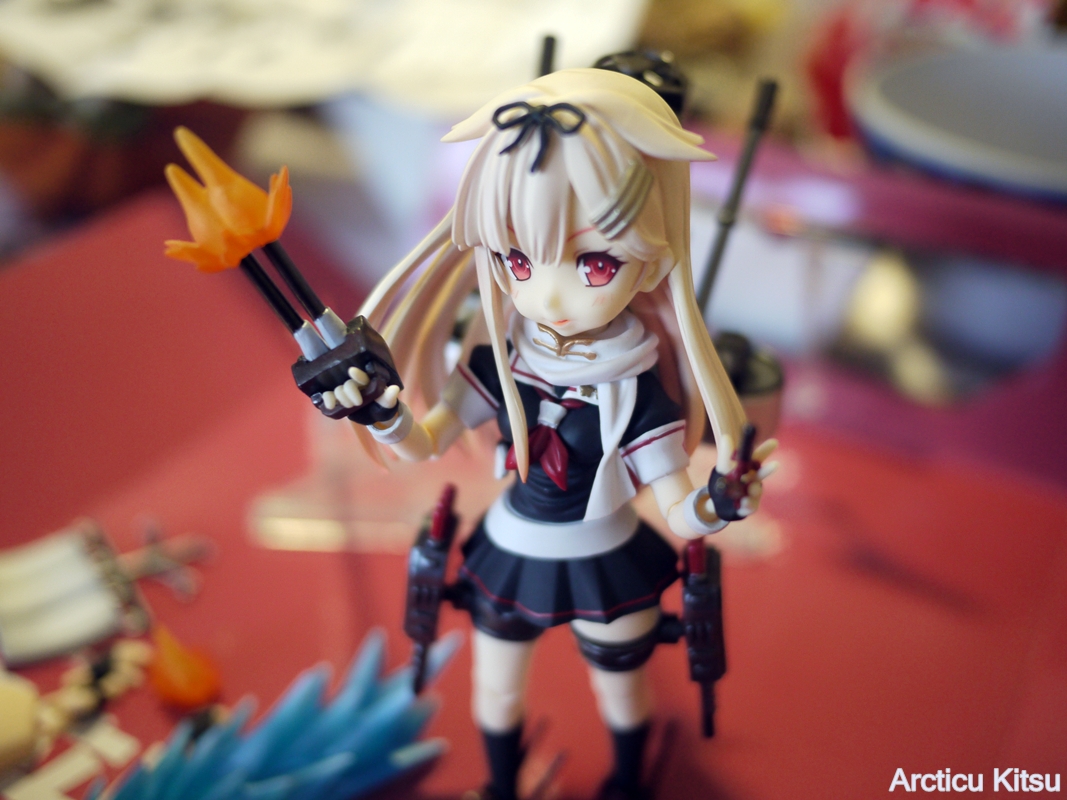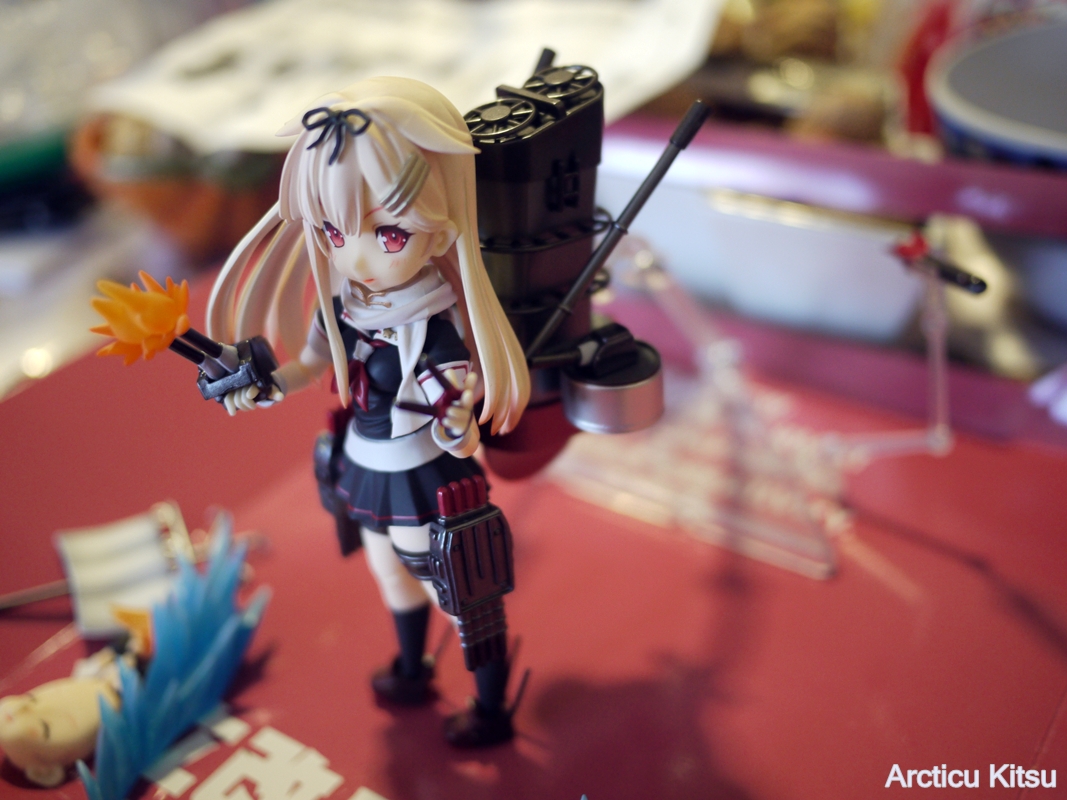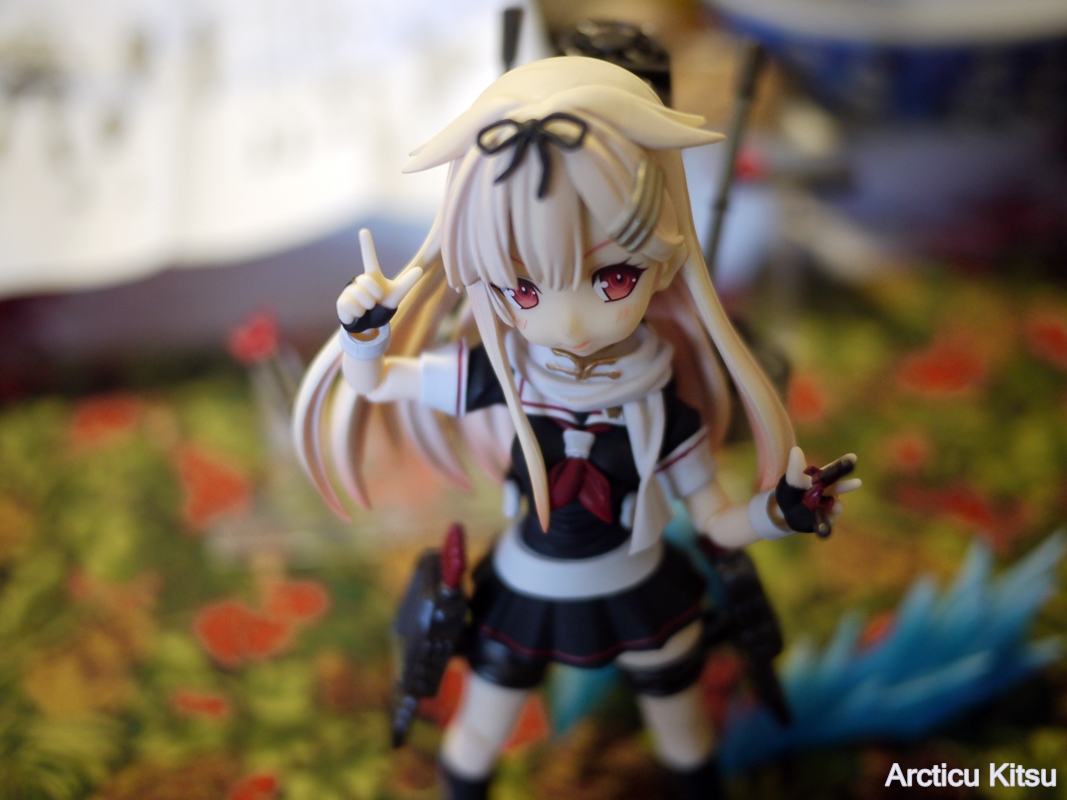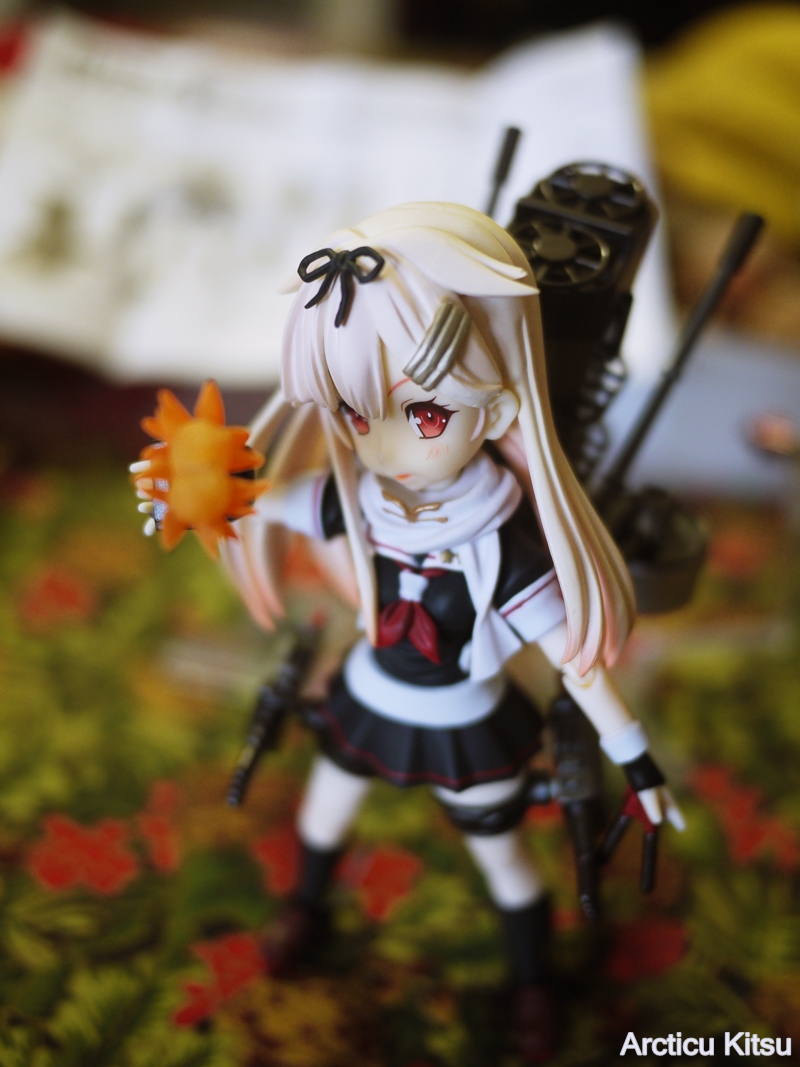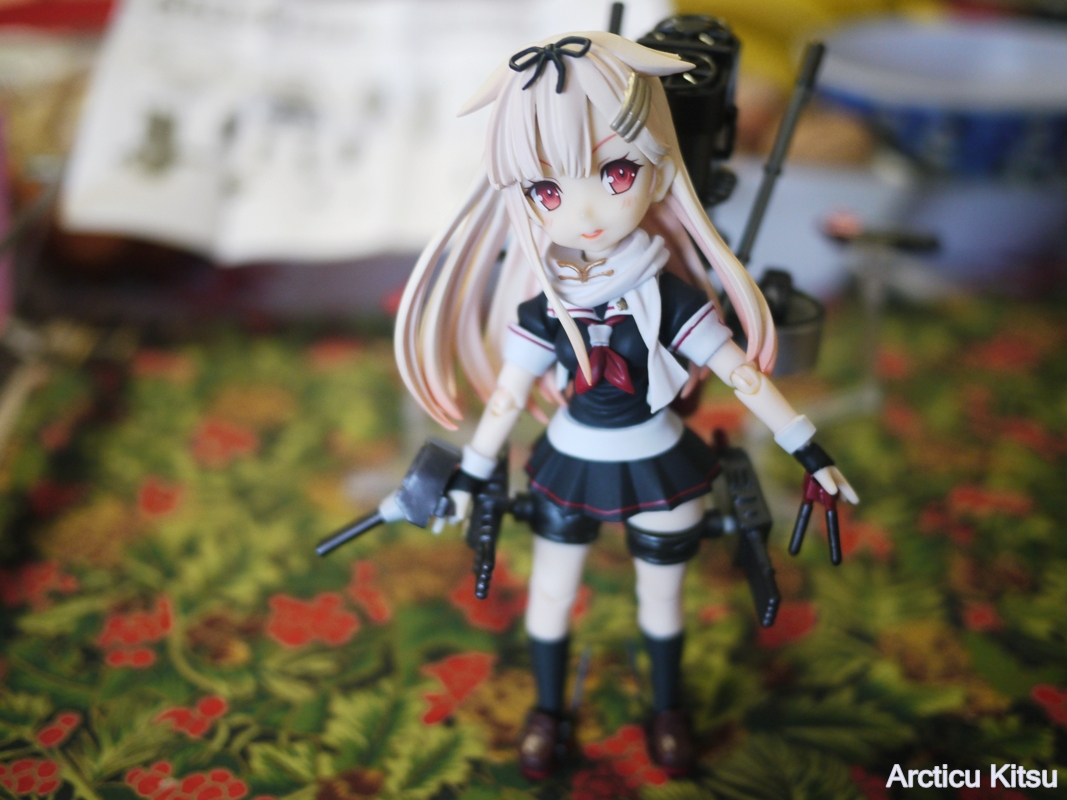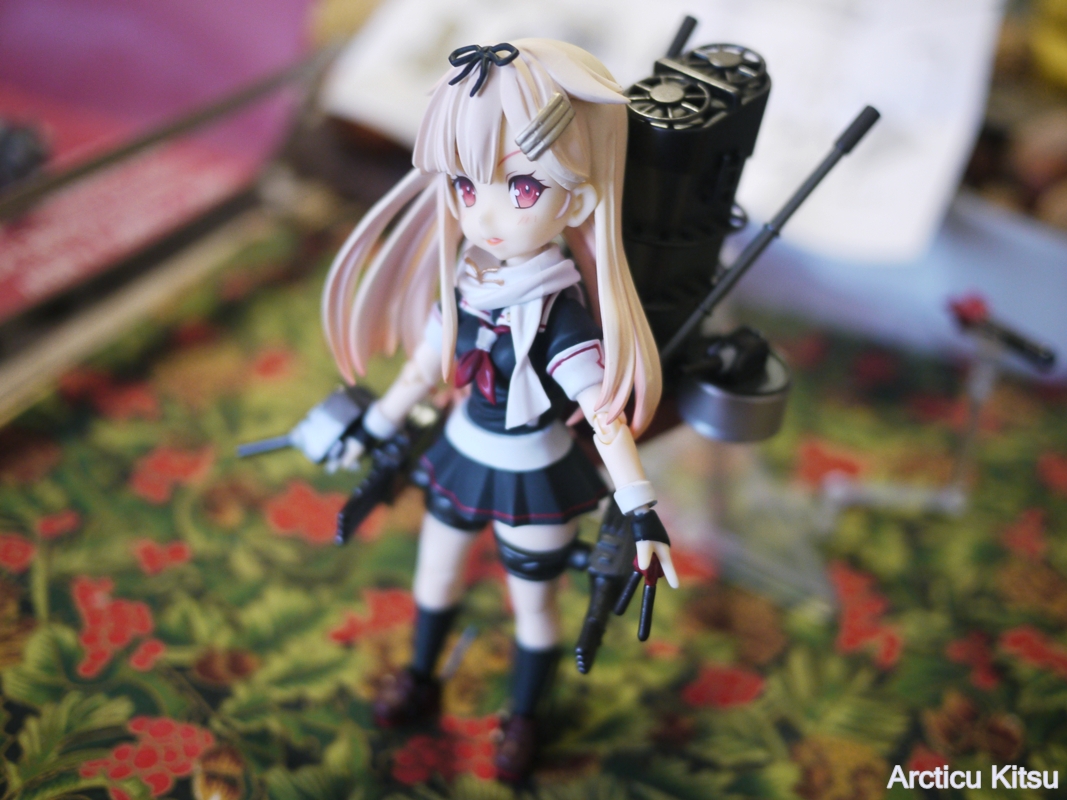 ———-
[Final Thoughts:]
I love this figure, and the design, yet she has some flaws which also goes against her beautiful nature. She's a very gorgeous figure whom is well sculpted, well painted, and is overly faithful to both the Anime & web game of the KanColle universe. She has amazing accessories, amazing detail, and hits the desire she spawned nicely. Those that love Yuudachi shall enjoy her a hell of a lot that they'll constantly display a magnificent party to pay respect to the Yuudachi of either existence.
I was even amazed that she came with face-plates, that her destroyer funnel is well designed in detail, and that when her scarf is off that you can see how she's a sister of Shigure. The torpedoes are also a nice fun feature of Yuudachi that you'll see a nice of in this set. I'm even loving how her hair is designed to be soft & flexible, if irritating most of the time. How she can post around, and how her black bow-tie adds to her beauty. Lots of nice detailing that Phat's Parfom line is doing well.
My problem with this Yuudachi comes with her balance and articulation. She has issues standing that taking figure photography becomes a major issue for the less photoshop savvy, more so when her head pops off during articulation. My biggest issue is how her hair interferes with everything that the little face-plate peg (Figma, Busou Shinki, & Nendo style) interferes with the head & posing. I can barely have her aim straight to her left or right that it's mostly stuck to a stiff forward positioning. It's great, just not the best that can be done. The stand also has issues, as with the 'bare-bones' two-sided instructions.
If I was to rate this Yuudachi as an anime, I'd give her a rating of 92% of 100% – 4.2/5 – Or 8/10.
——
[Pros:]
Lovely simple box art that is pleasing to the eye. It shows off what Yuudachi can do while also showing why she's awesome.
She's a beauty to stare at thanks to how she was designed, molded, painted, and sold as. She's indeed the beauty I want in my fleet and in my possession in a physical form. She's faithful to the KanColle web game & anime.
All the little detailing makes me love this Parform figure all that much more. Yuudachi's scarf that reminds me of Hibiki also shows hints & ties with Shigure, Kawakaze, and her other sisters. You can see and feel the KanColle vibe and references.
I absolutely love that I can switch & swap Yuudachi's three faceplates for difference expressions. This adds to her value a lot, and I love her more because of it.
The two demon torpedoes in her hand and in her posession adds to a nice detail that one can even do 4koma's (4 panel comics), or even do a cleverly photoshopped scene.
A nice range of articulation that you can actually pose her more than a Nendo, yet less than a Busou Shinki & Figma. She has her lovely charms.
Her smoke stack back-pack is a thing of beauty <3. The extended antenna (?), the detailed top of funnel, the actually spiny propeller, the rudder, and the rest is a thing of beauty. The two turrets actually move on either side.
The stand actually allows for posing for Yuudachi's destroyer backpack, as with the two torpedoes with some clever 'extensions'.
Comes with two lovely water wakes for both Yuudachi & some torpedo wake fun.
[Cons:]
Her funnel destroyer back-pack weighs her down so much that she becomes useless without a stand. She can't stand without assistance that you need to use the stand, or use photoshop techniques to cleverly hide the stand in your images.
Her head has a habit of popping off thanks to how resistant her hair becomes, even if it's soft flexible plastic. It's eager to frustrate you when you're trying to pose the lovely Yuudachi.
The destroyer backpack has issues clipping onto her back torso that you fear breaking the peg that should poke into her back. It's quite odd.
Even if her selling point is her articulation, it suffers a lot thanks to her joints & the restriction caused by her hair. She suffers equally as much as she gained in articulation.
Delayed from either September or October 2015 until December/ January time-frame. Could have posed her next to water & such, yet may have been bad idea.
Fake fans of Yuudachi spamming Yuudachi's saying of "Poi" that Yuudachi isn't respected in my KanColle comrade circle anymore, or barely at least. I respect her highly, yet the lemmings & fakers of people ruined her actual respect (command of respect) that my two comrades viewer her as a 'lesser-ship'. I'm just going to blame USA for being retarded because I'm done with bullshit & whining from them for trying to be in everything fun (Americans whining they aren't in the KanColle game when they have Pixiv art, yet Canadians don't. Whiny Fuckers). :/
Not the best, nor is it the worst. It's actually fairly impressive that I wish 'GoodSmile Company' would stop idling by actually releasing a Nendoroid Yuudachi, Bismarck, and even the OVERLY BELATED Caster Fox (Caster Extra). It's thanks to GSC that I once again purchased from an alternate line, this time without regrets <3.
————-
I once again have to thank my Nas' (my Busou Shinki) comrade for this lovely figure! Thanks! I shall of course return the kindness to both Nas & Naito in due time. Just need to settle my issues first. Glad Yuudachi is my first KanColle figure <3
[Fuck the moronic Konami for ruining the Busou Shinki line, and then the game line. Hating Konami before it was cool. Poi! XD]