Heyo!~ Happy Canada Day in both a Canadian & anime style! Hope you're having a nice (wet) Canada Day with how it's been raining nearly non-stop. Happy 150th!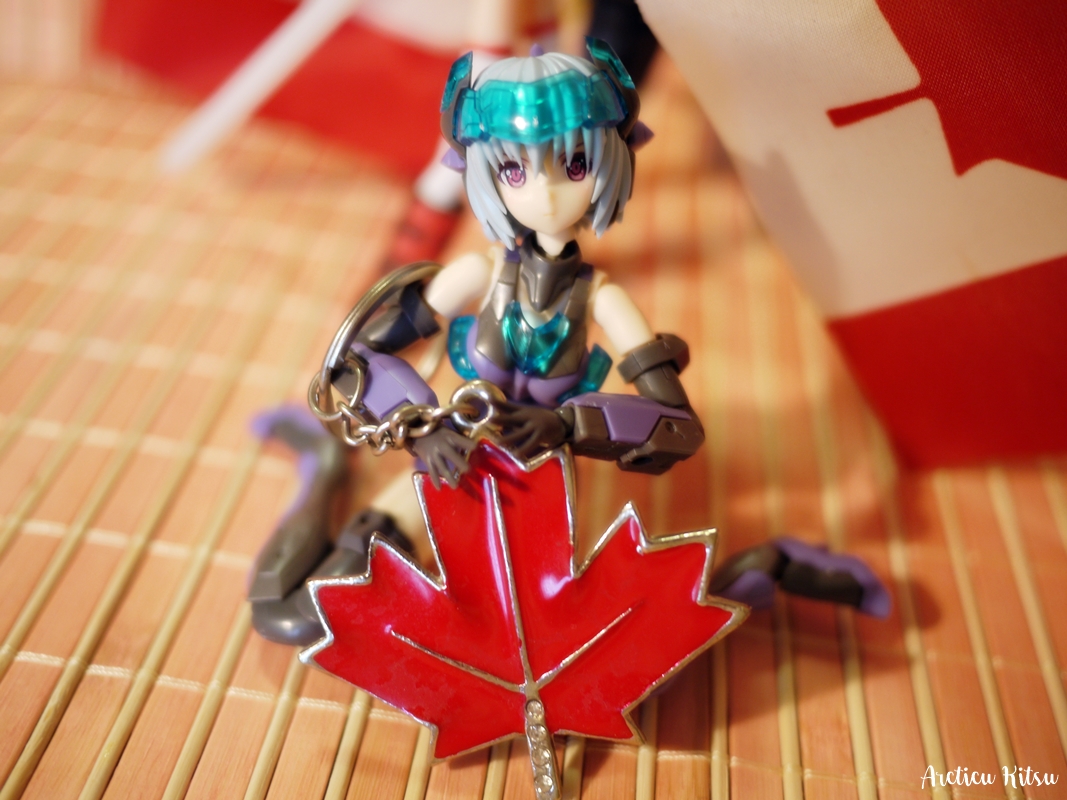 Happy 150th Canada Day, everyone! It's been a very wet and rainy past few days, even leading into Canada Day that we had silly things happen. We had the highly mentally childish 'Notice me Senpai, ISIS' trying to stir up trouble to the point of checkpoints being installed for Canada Day, something which caused quite a chunk of people to go home, or watch from a hotel room. There was also rain dampening the celebrations. Even the special Canada Day air show canceled, something I wish was simply postponed. I do hope they reconsider displaying the beauty of Canadian aviation at a later time, or date. I wish they would have postponed it, yet that's a real shame. I would have missed it, yet wish others would have caught it so I could have observed it on video.
Even so, I wanted something special for my blog to make note of it because I "AM" proudly Canadian, and I love sporting my Canadian pride. As naturally shy as my fellow Canadians are, I just love Canada. I love seeing the bright red & white flag, and I actually acknowledge the contributions we've made throughout history. It's even rich in history you can have fun with it in an anime world in that RPG, RTS, or Flight Sim manner. Whatever you can come up with, it's rich. The WW2 vessels in a Japanese game called 'KanColle', or whatever else there is. Canada has awesome planes as well, not just ships, that you can have fun in Flight Sim. Because of that, I'm proud to be a Canadian. The scenery we have, it's precious. I love being Canadian, even hoping people would tap into curiousity without worrying.
I also wanted to at least take some 'quick shots' of my lovely 'Frame Arms Girl' to show off both the flag, as well as the 'shiny coins' that spawned a funny comment on Twitter. I tweeted Innocentia holding a shiny colourful Canadian coin with a fellow Japanese hobbiest surprised, admiring the beauty of foreign currency. It's stuff like that which makes me genuinely happy to be in this hobby. You'll see that coin below.  I sadly couldn't get Varakitsu into the photoshoot because I misplaced my bigger Canadian flag. Only the little ones are out today.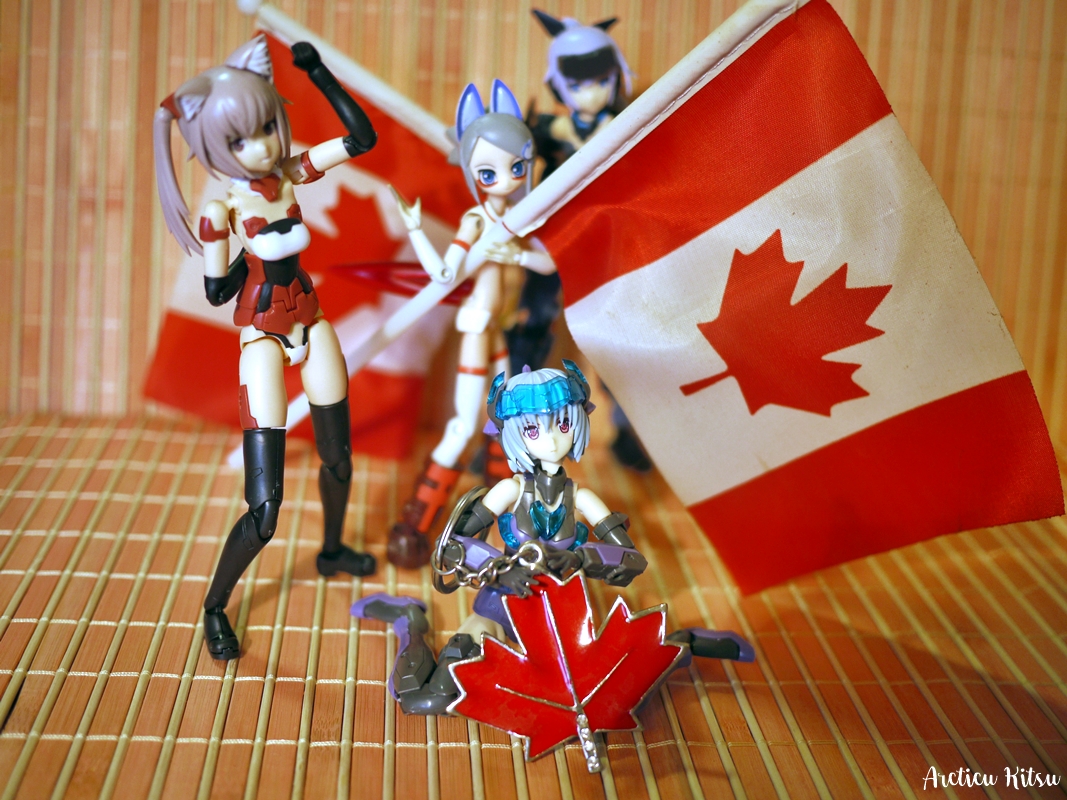 I wish I could have taken these images outdoors, yet with how much it was raining everything would be damp, flooded, and soaked. Plus, these are model kits that haven't had their delicate parts glued in so I'd easily lose their parts. Namely with Hresvelgr & Innocentia. The right foot of Innocentia, and the shiny blue clear bits on Hresvelgr.
Firefighters had to pump water off the Parliament Building's main lawn for how much rain fell.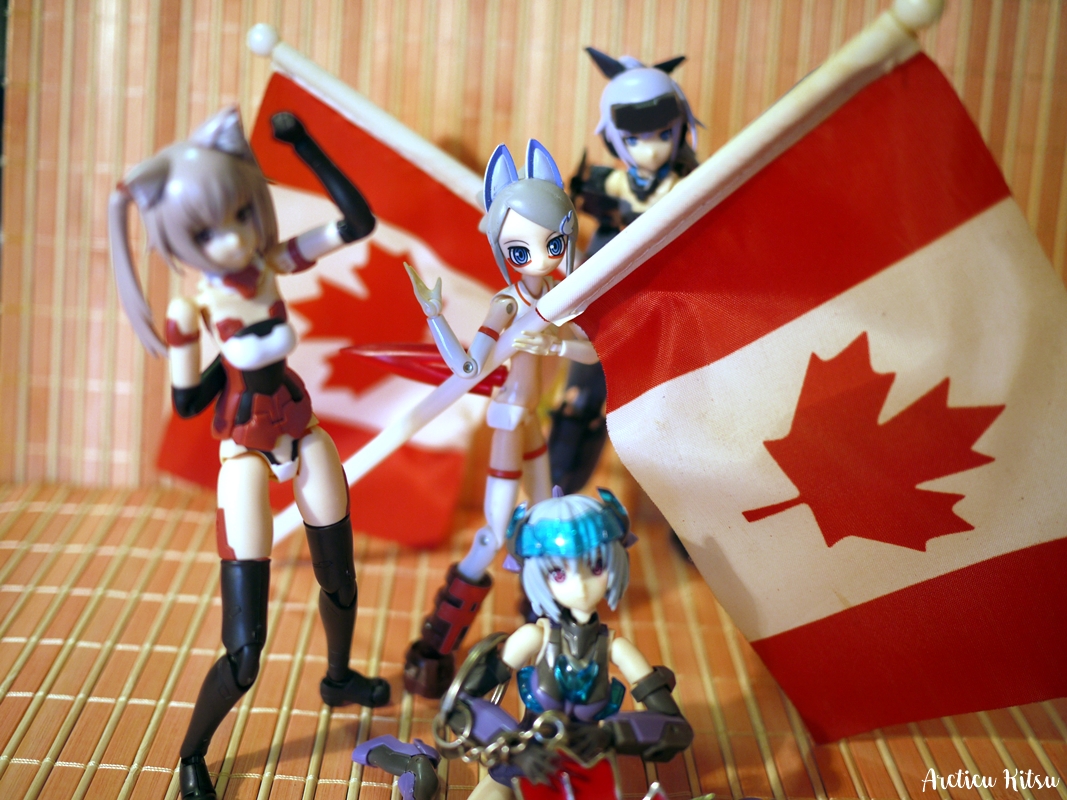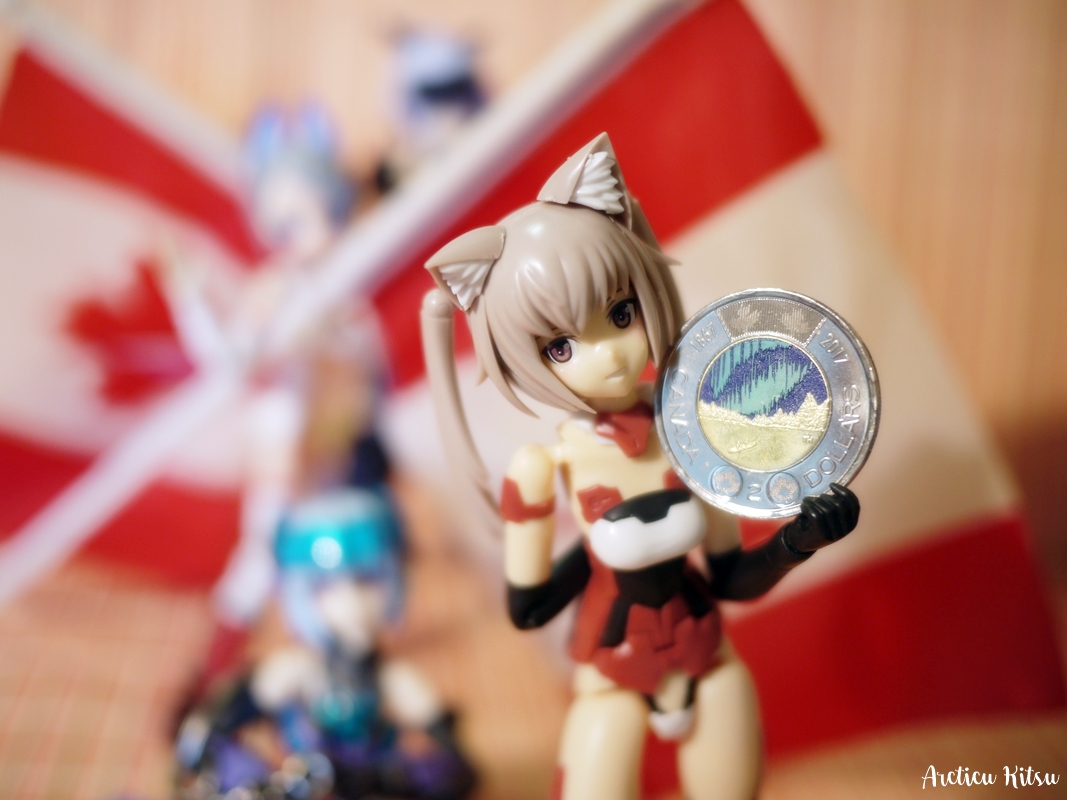 I love how decorative these coins are becoming, something you had to be a good price to get, yet now they're in full circulation years later. They're becoming quite fancy. The funny part is that when I was handed this coin I had a dream of the auroras that night before. Just flashing light in the sky, yet the way the mind renders made it out to be trippy in that near 'nightmarish' manner.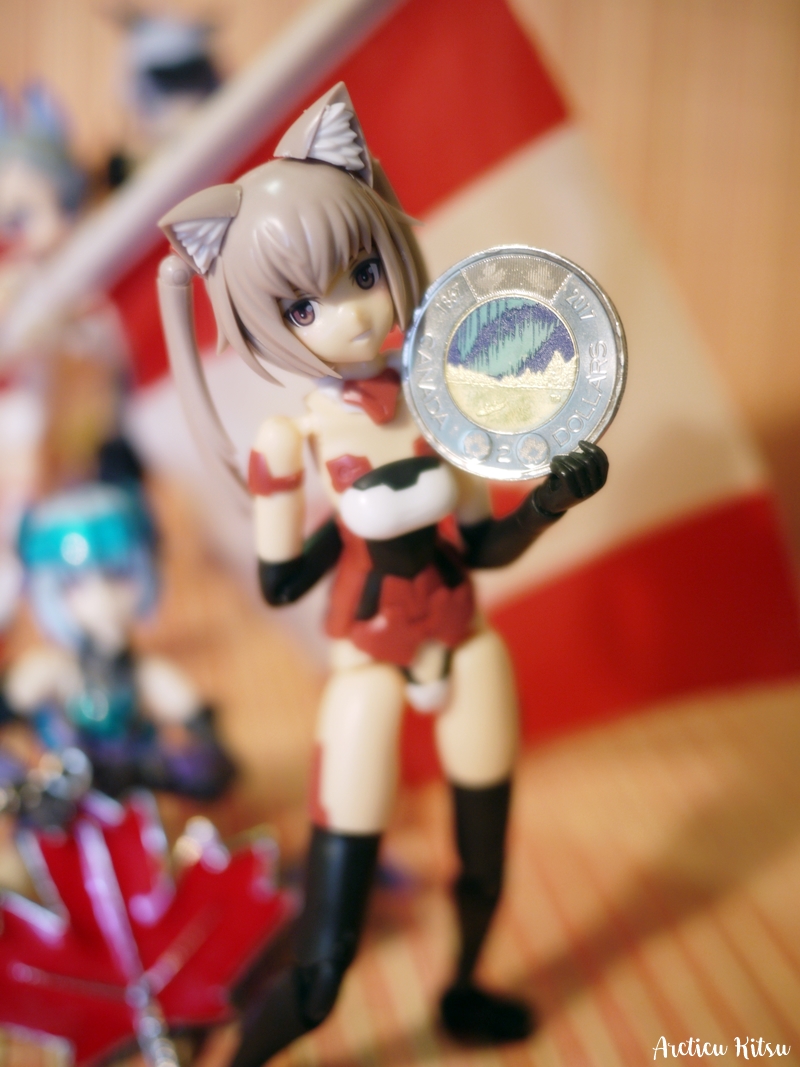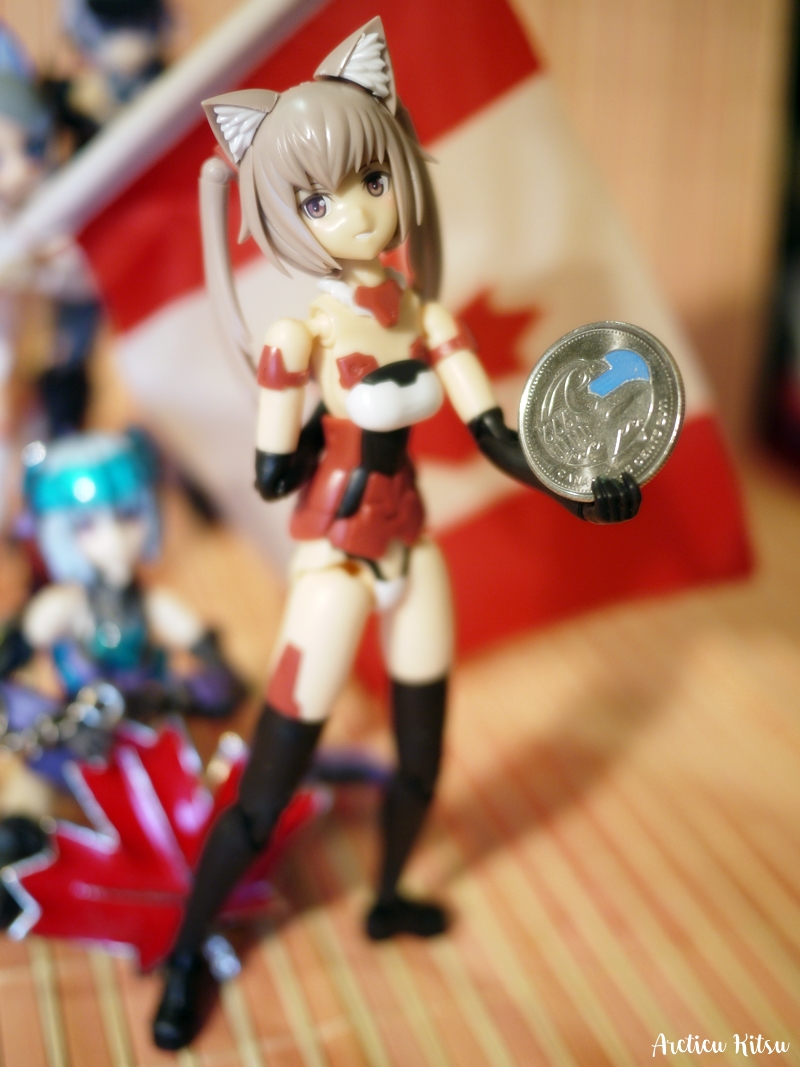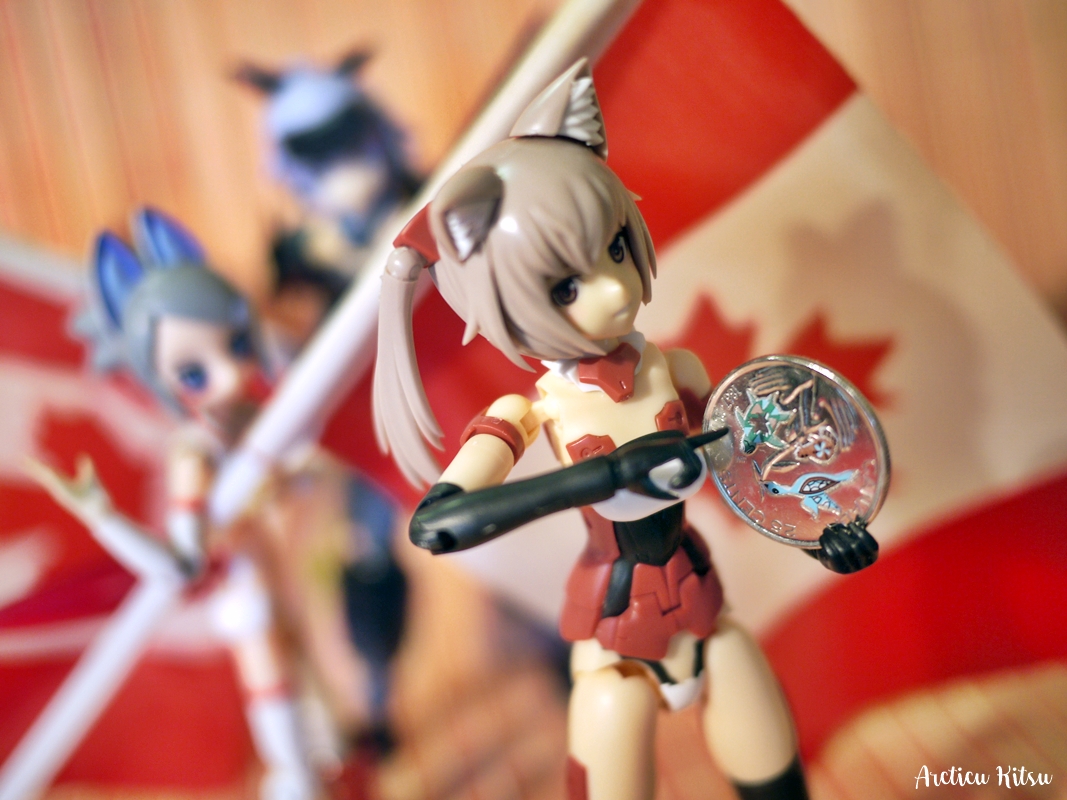 I find these coins neat that they make for figure photography fun. I love sharing these, and I'm glad I've done so because it spawned a nice comment. I'm glad I shook off my 'heart burn', or whatever it was to share these images because I was rewarded with these images and that nice fun pure comment.
I love finding WW2 themed coins (Bismarck AGP review), as well as others.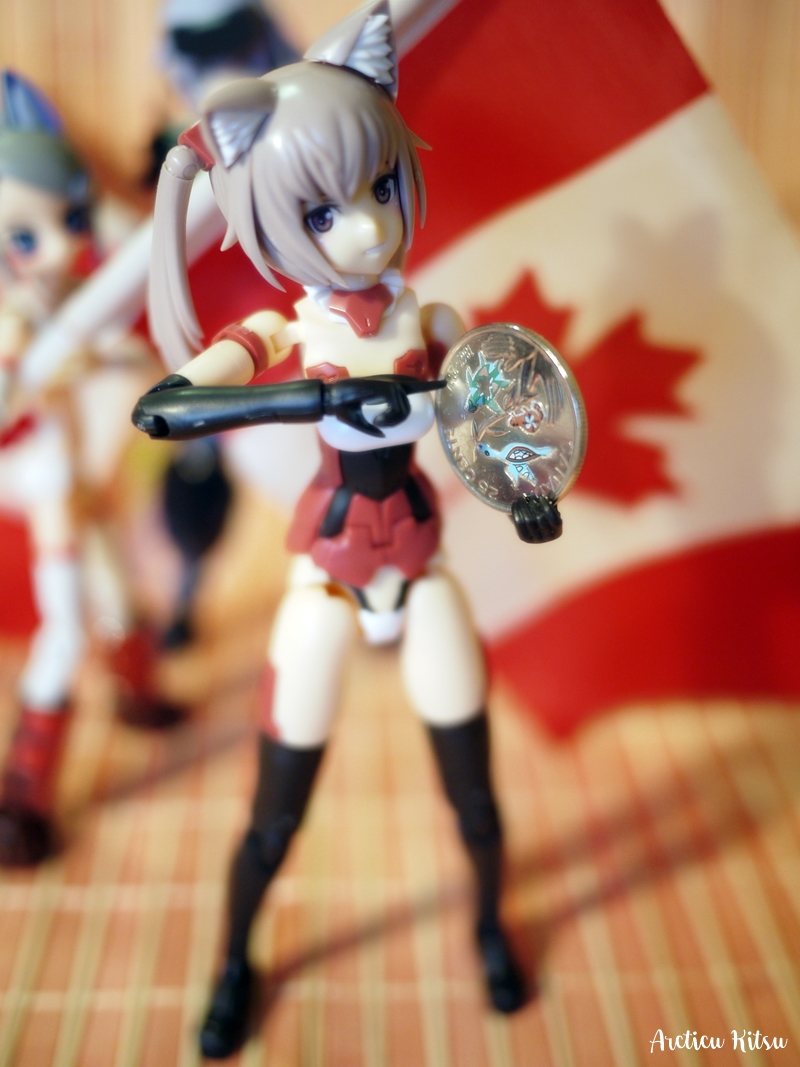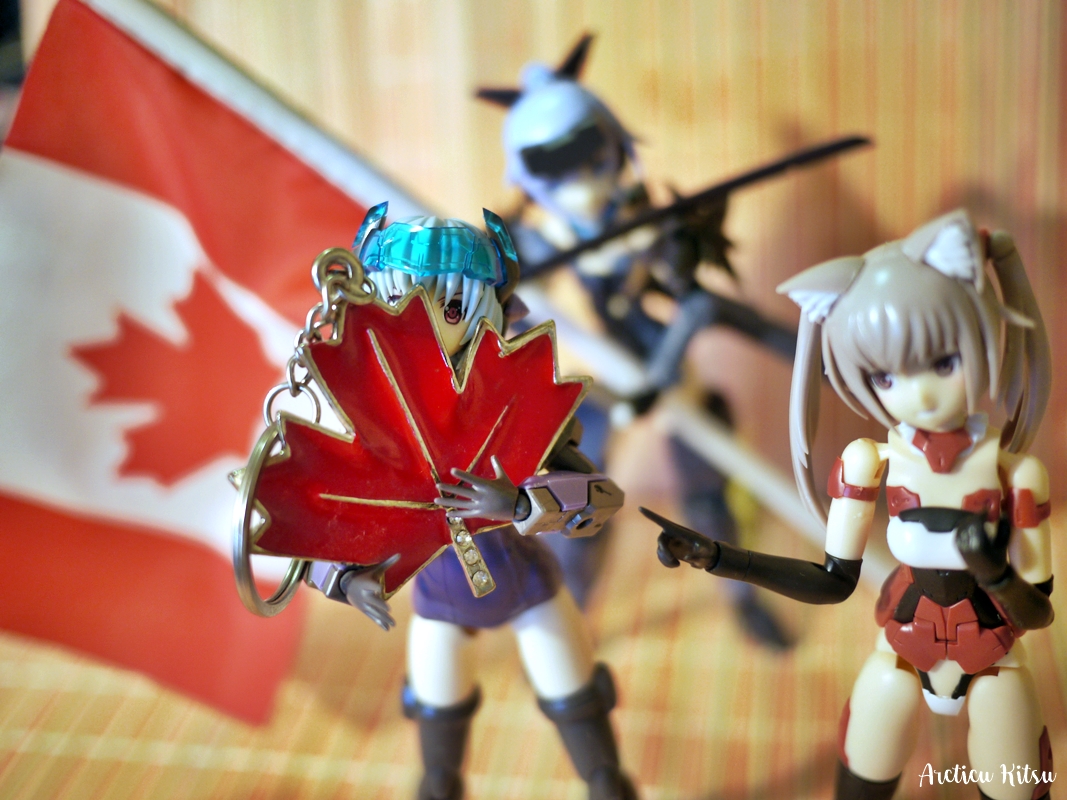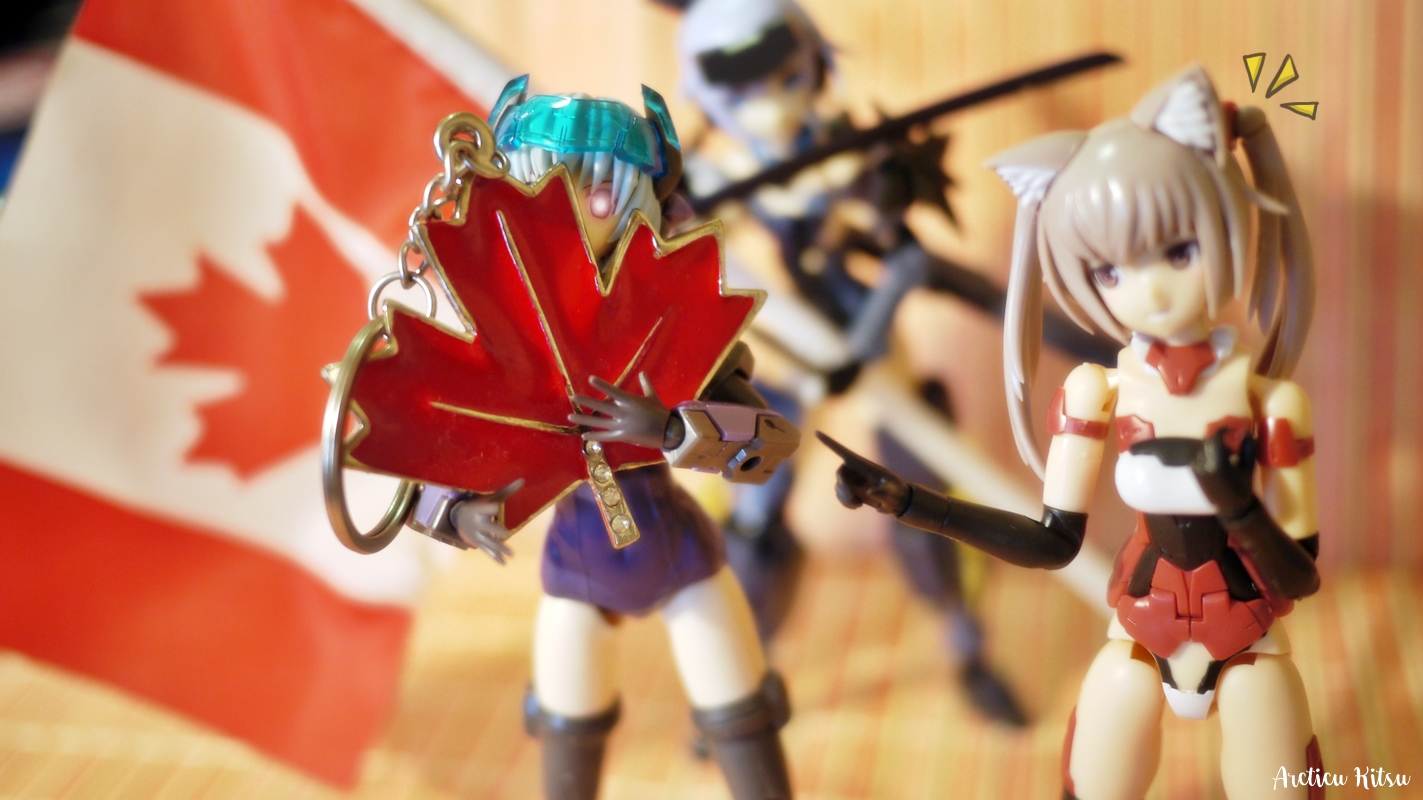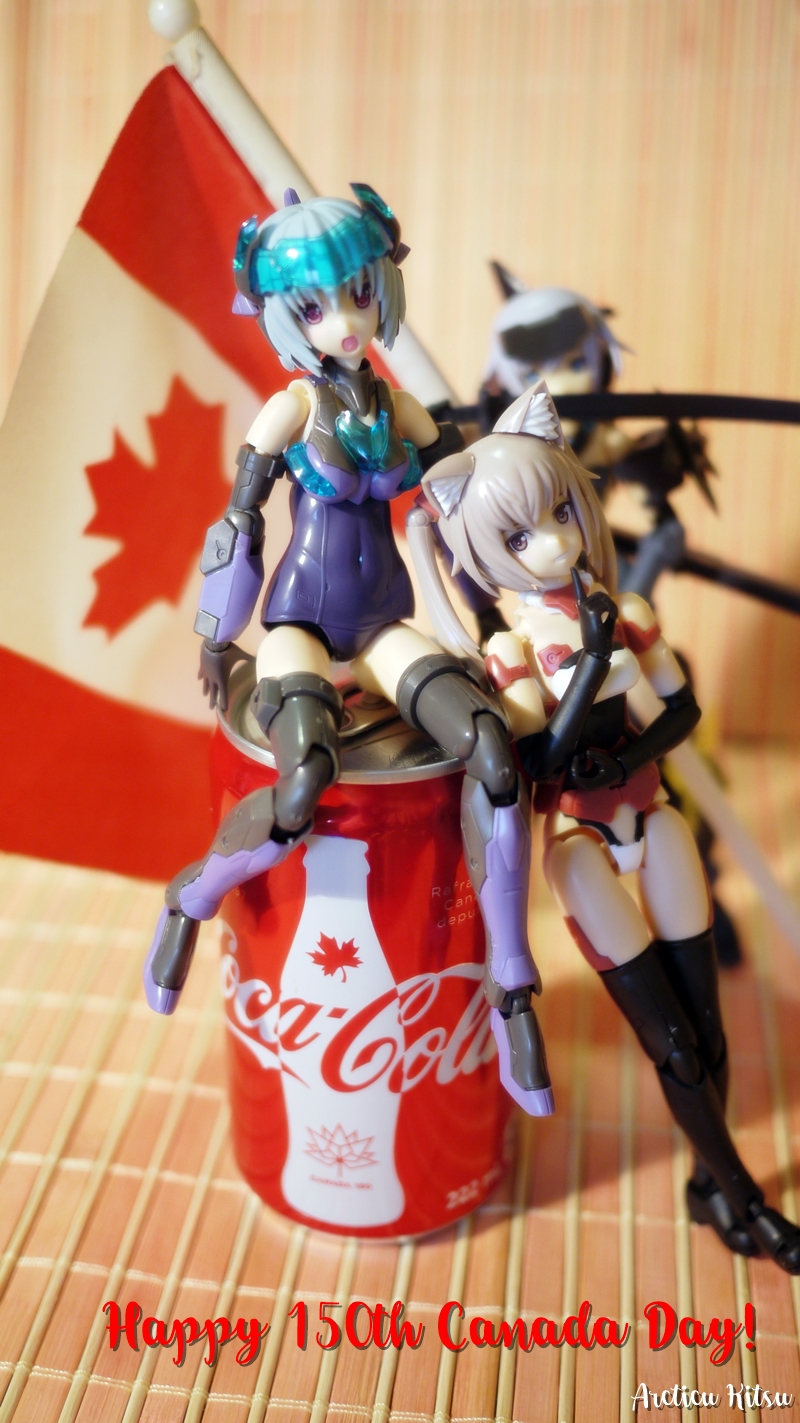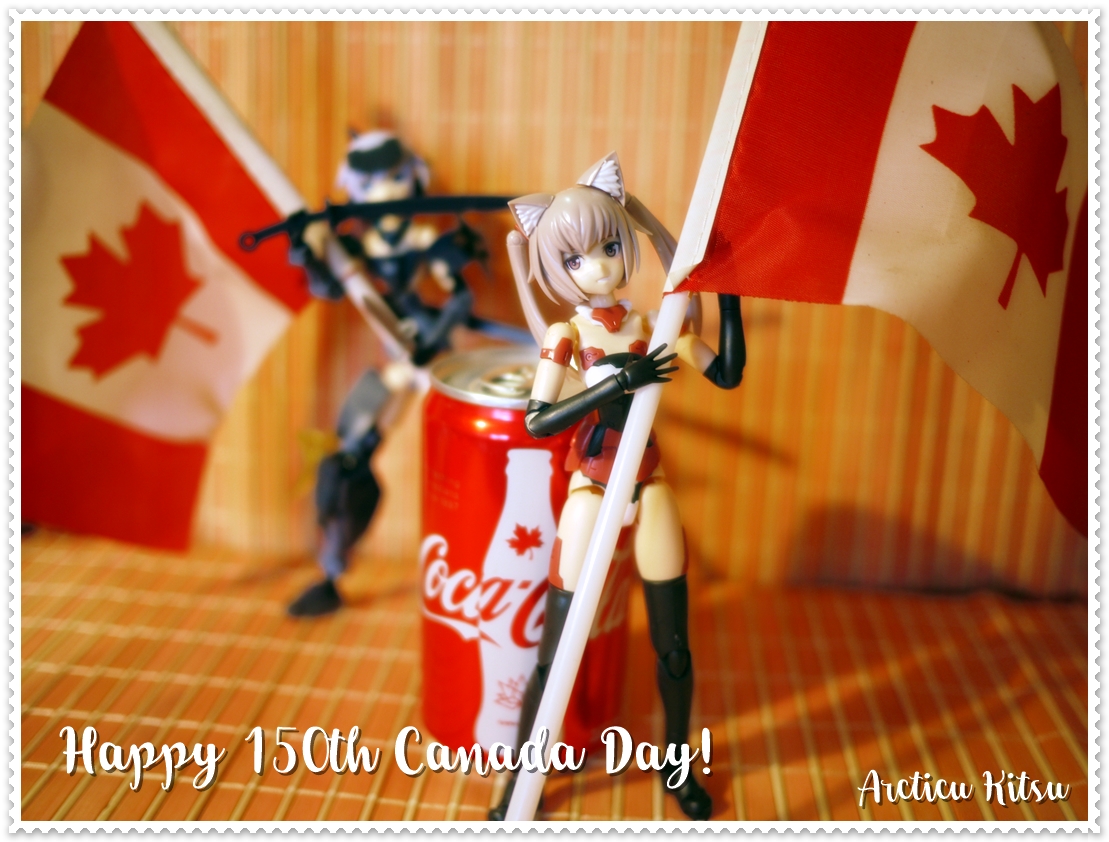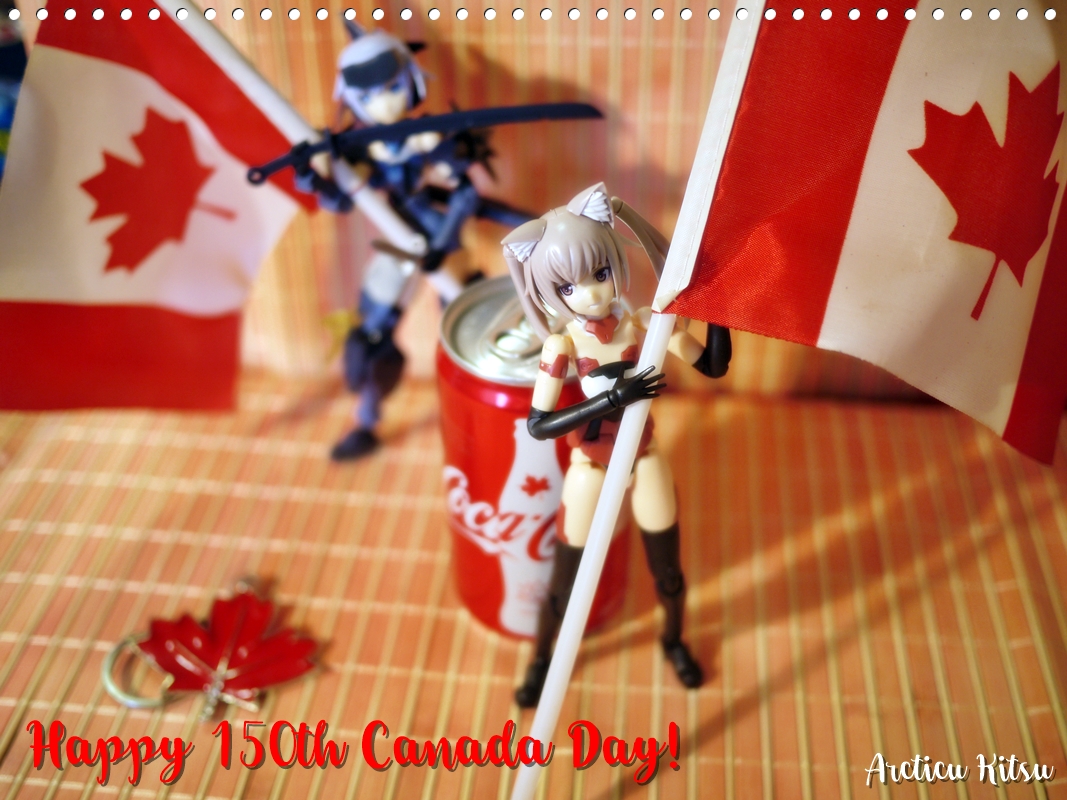 I'm actually far happier with these images than I'd expected to be. For being quick shots they gained far more respect by both me and others that it's a surprise. I'm so glad I went out of my way to take these images.
---
G5 Phone (Twitter) Images:
I also took some on my new phone to share via Twitter that I now must share these additional ones for the fun of it, as well as to compare them with the above. The above are edited, yet these ones are not for the pure fun of testing.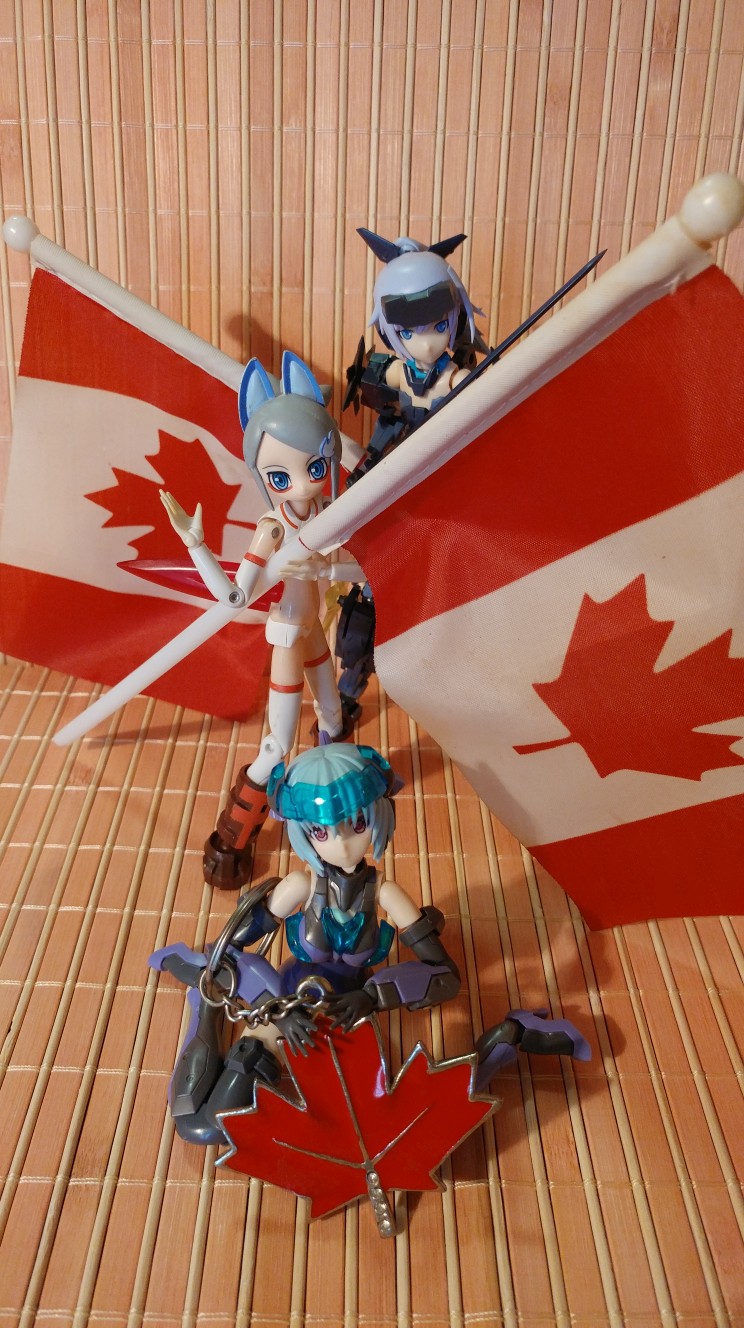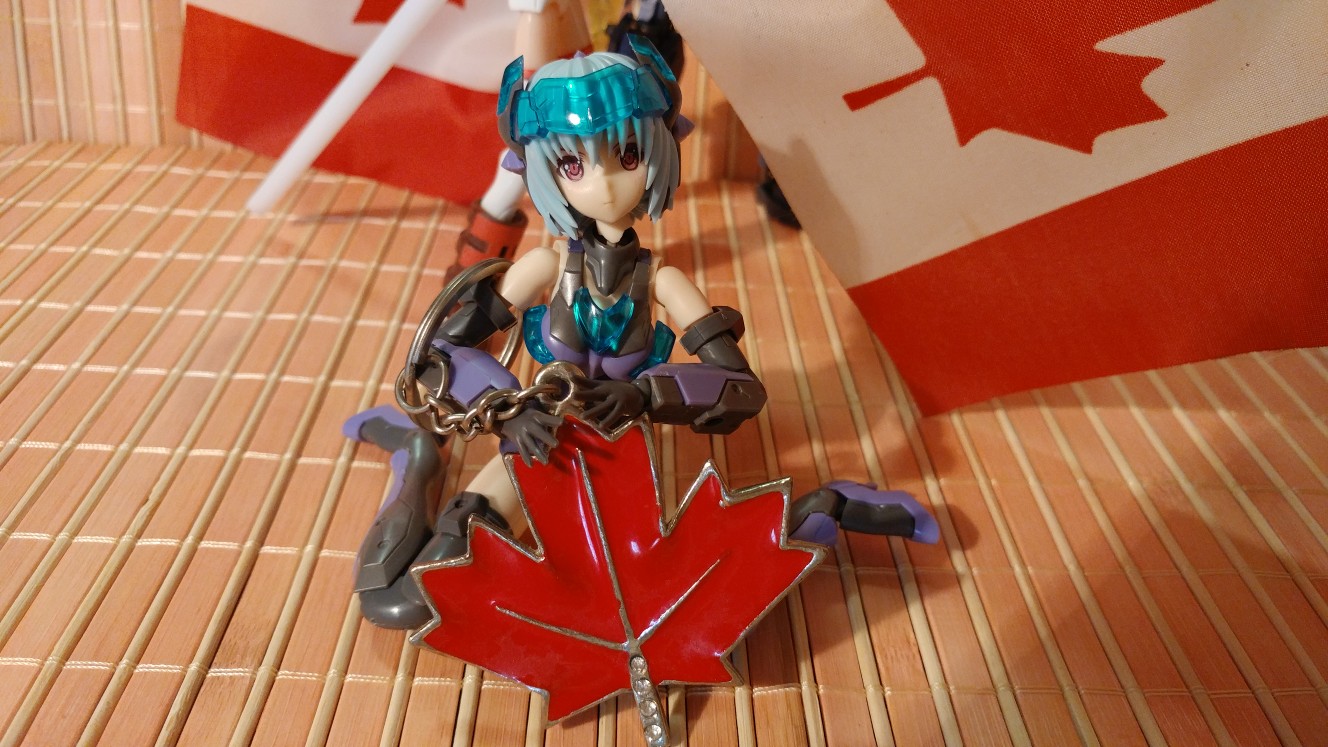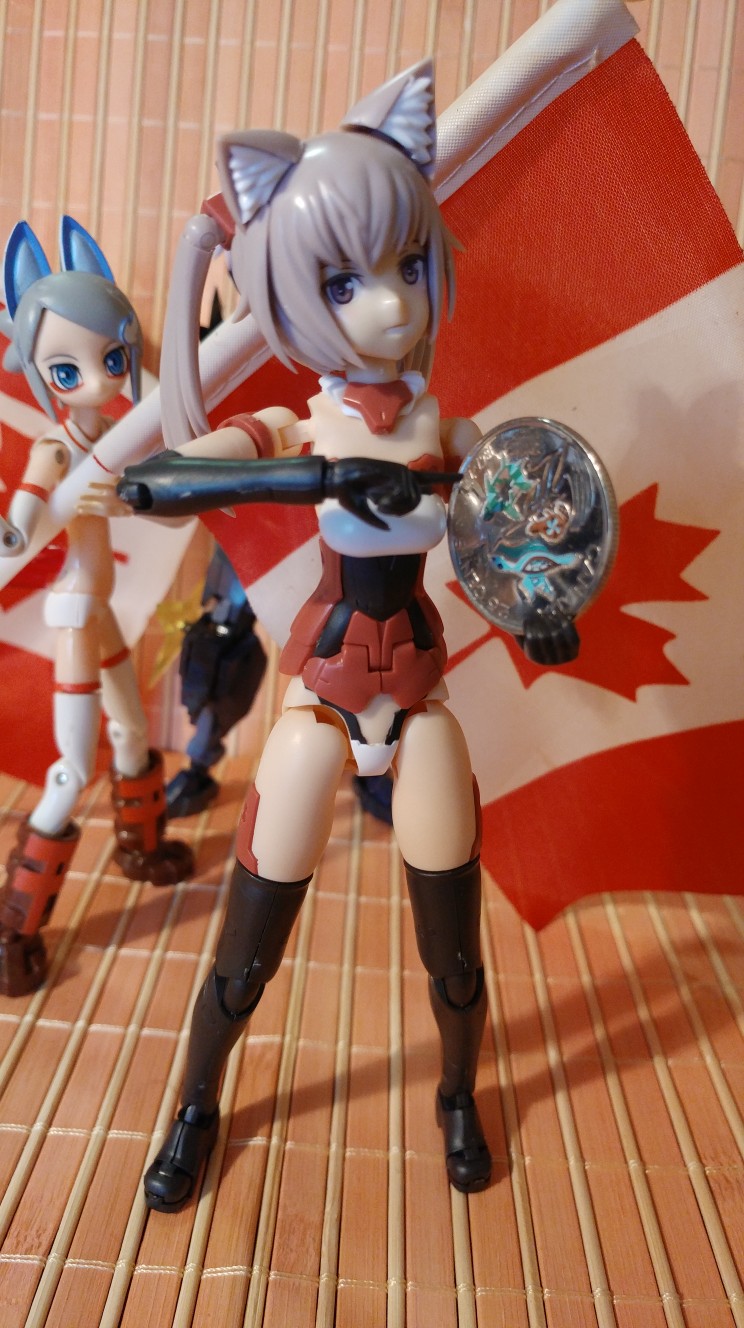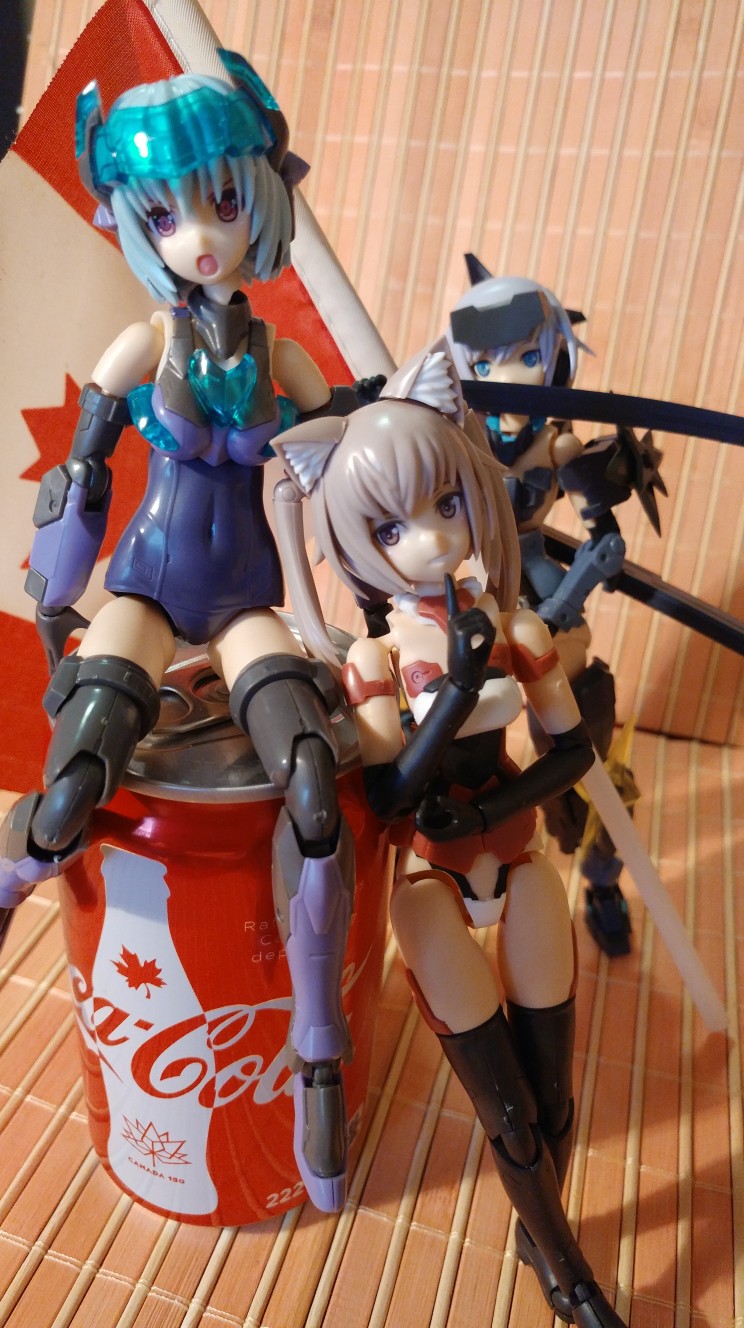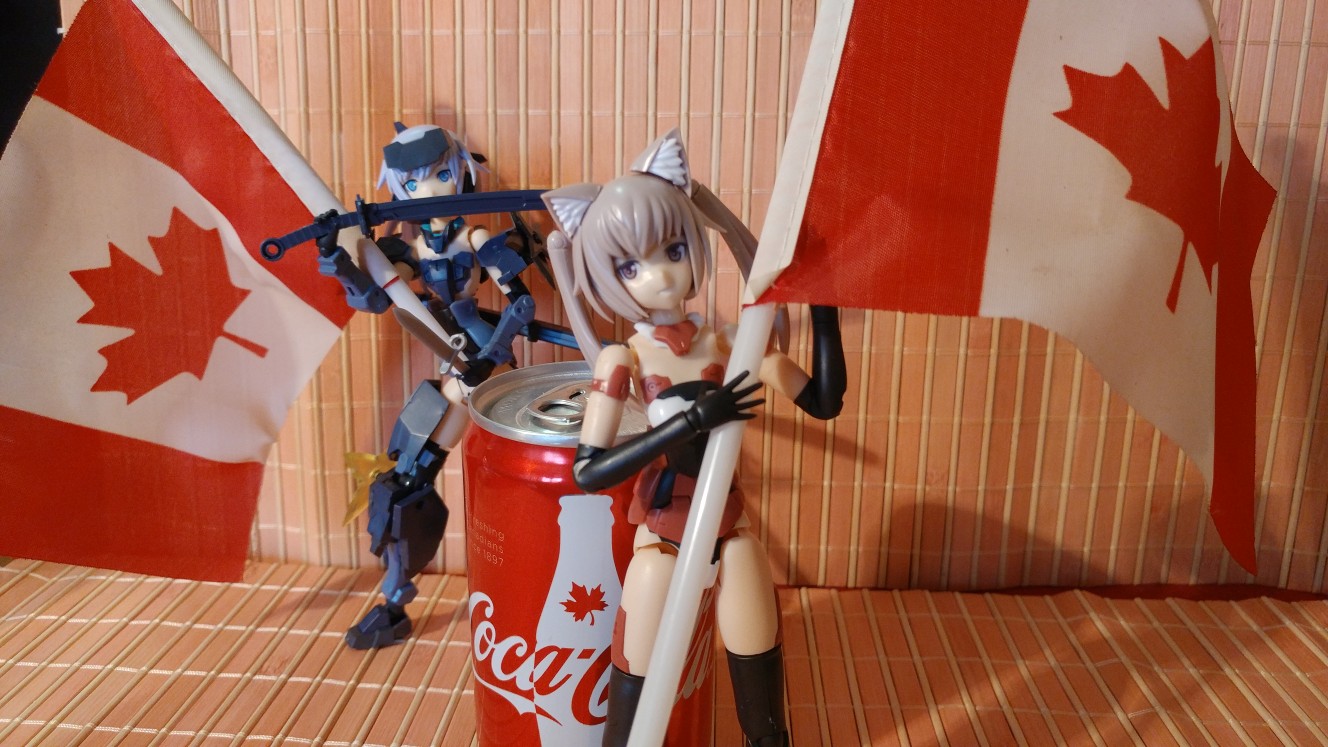 I have to say that the G5 has an awesome picture quality. If I ran those images through Photoscape I'm sure I could get some awesome quality images out of these photoshoots. It even allows me to get so much closer than my tantrummy Lumix GF-1.  It's in all how you handle the camera, not the camera itself, that I was quite an idiot for trying to go for the Lumix when I could have simply used the Sony Cybershot, or some high-end camera phone.
I love the clearness of the images.
---
Rising World – Canada Day Builds:
With the 150th Canada Day upon us I wanted to share some Canadian pride fun in Rising World, yet had some issues stall me out on it. I managed to get most of it to a satisfactory checkpoint of having it 'functionable', yet desired more from it to be posted.
Yeah, my Canadian Tower should have seen palm trees in the courtyard, some sitting areas, makeshift hedges, and such. I even swapped the paving from golden marble to red brick paving. I wanted to bring the floors higher, and etc.
[Note: I'll have to come back and edit this section to add in the complete tower once I fix my issue with the game. I can't connect to my own server, or any others.]
A tower that behaves like an over-glorified embassy in my Brisko Village in that city. I tried to keep my build as simple as possible, yet complex enough that it could have been completed with ease. Many floors up, with each floor able to be decorated appropriately for whatever function.
I'm quite furious I was unable to show you the more 'complete' side of things.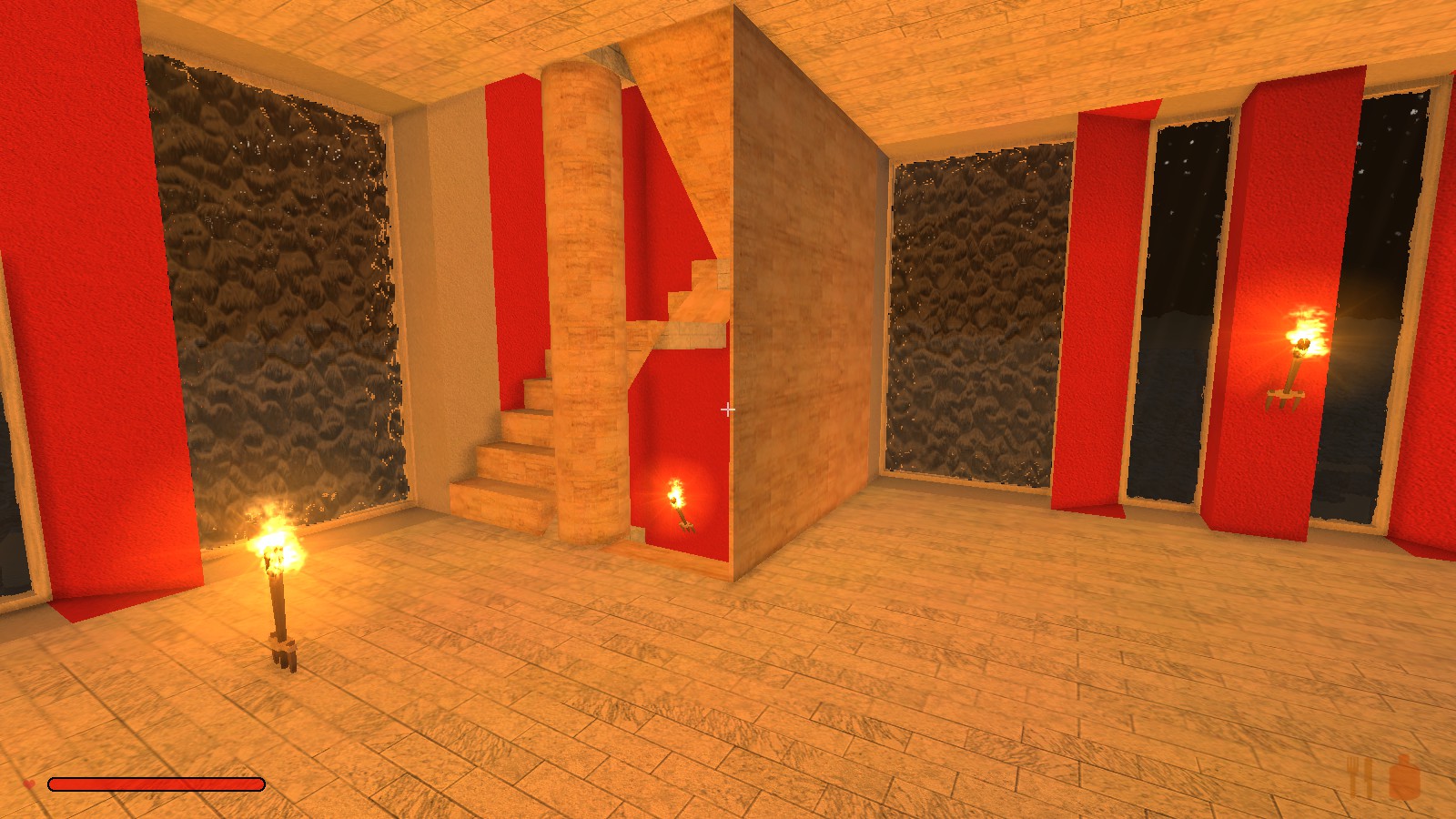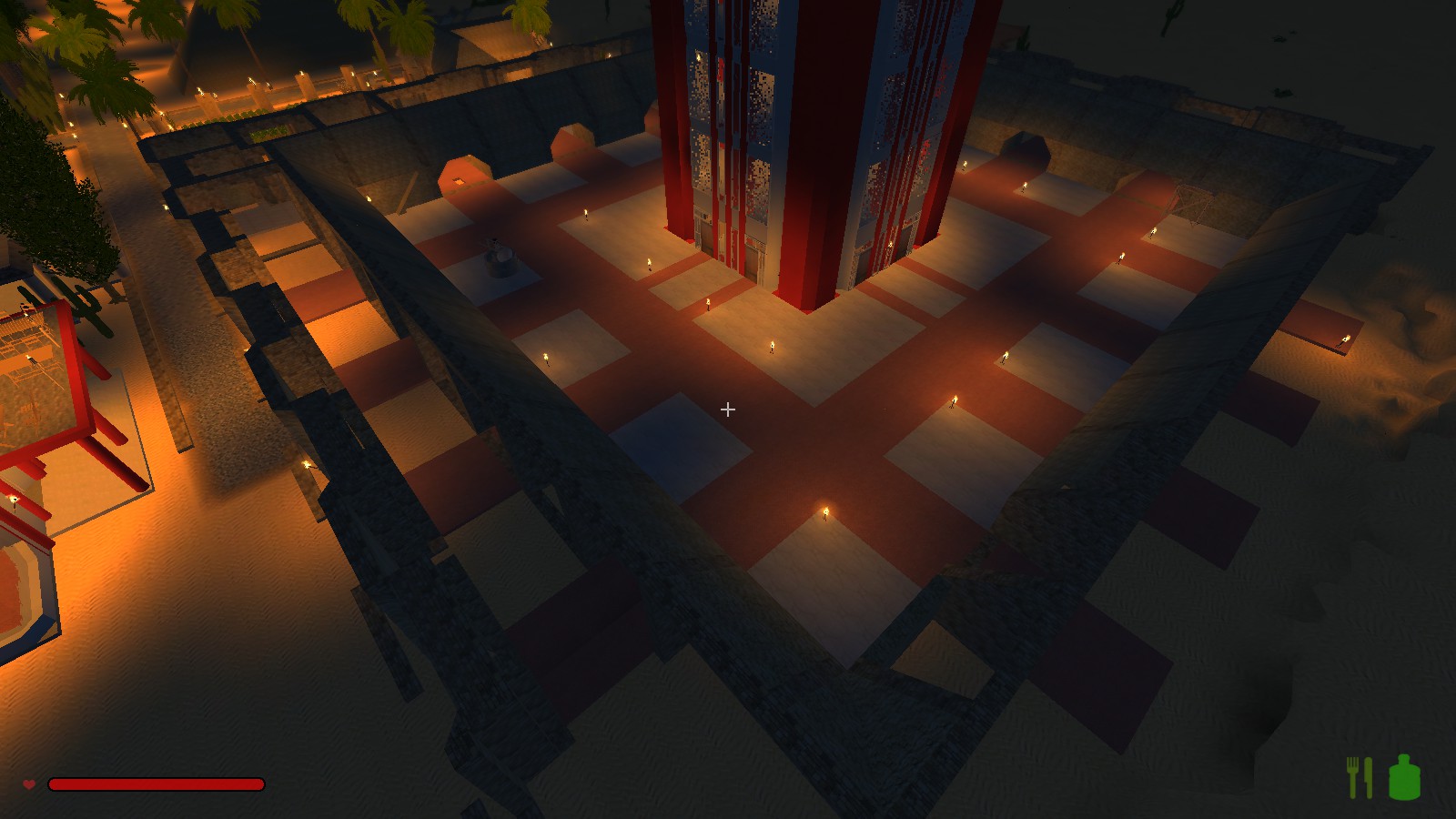 Those were the older WIP images, with the following now being the 'newer', and more complete side of this 'Canadian Tower' being a tribute to Canada's 150th Birthday.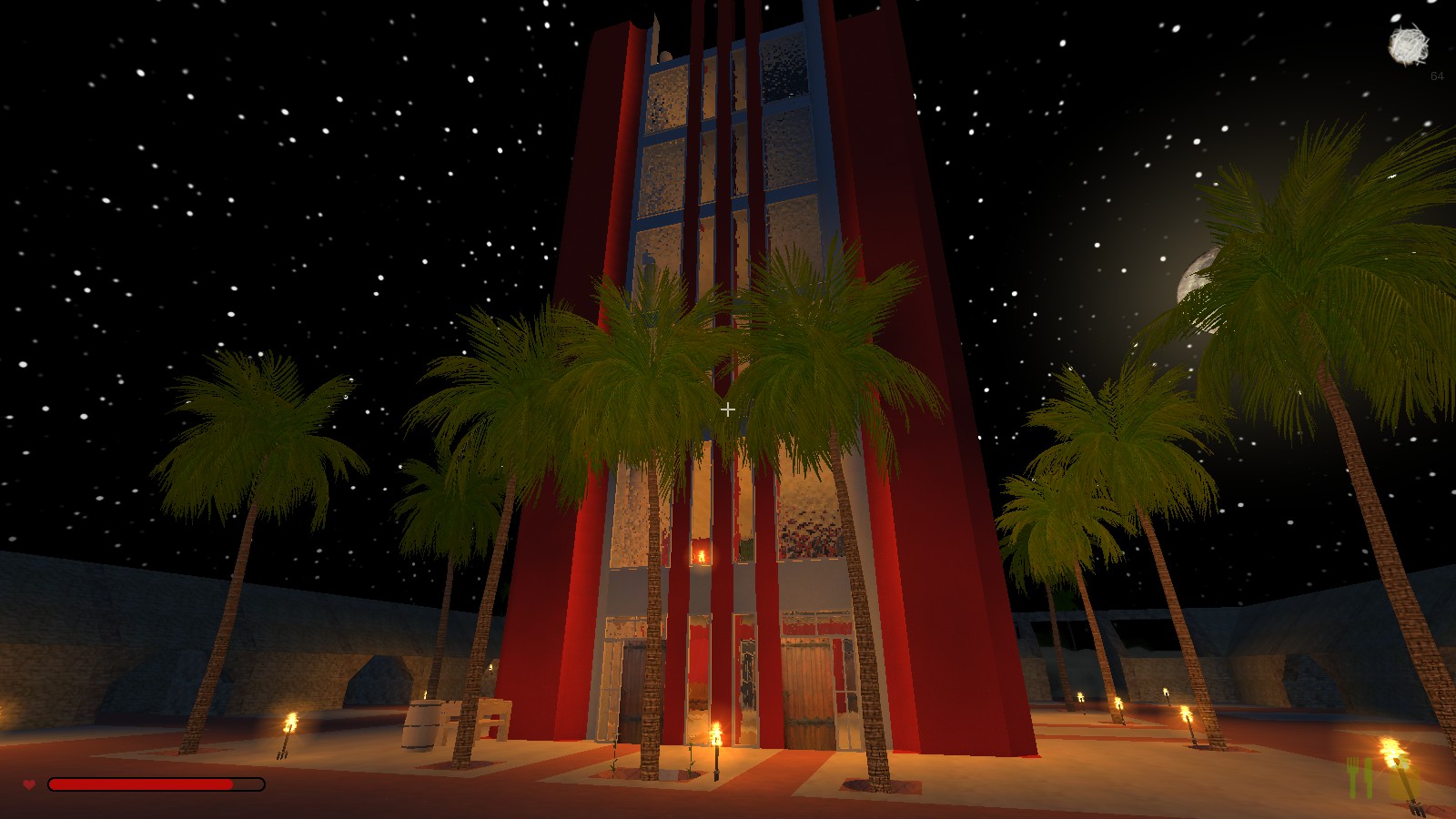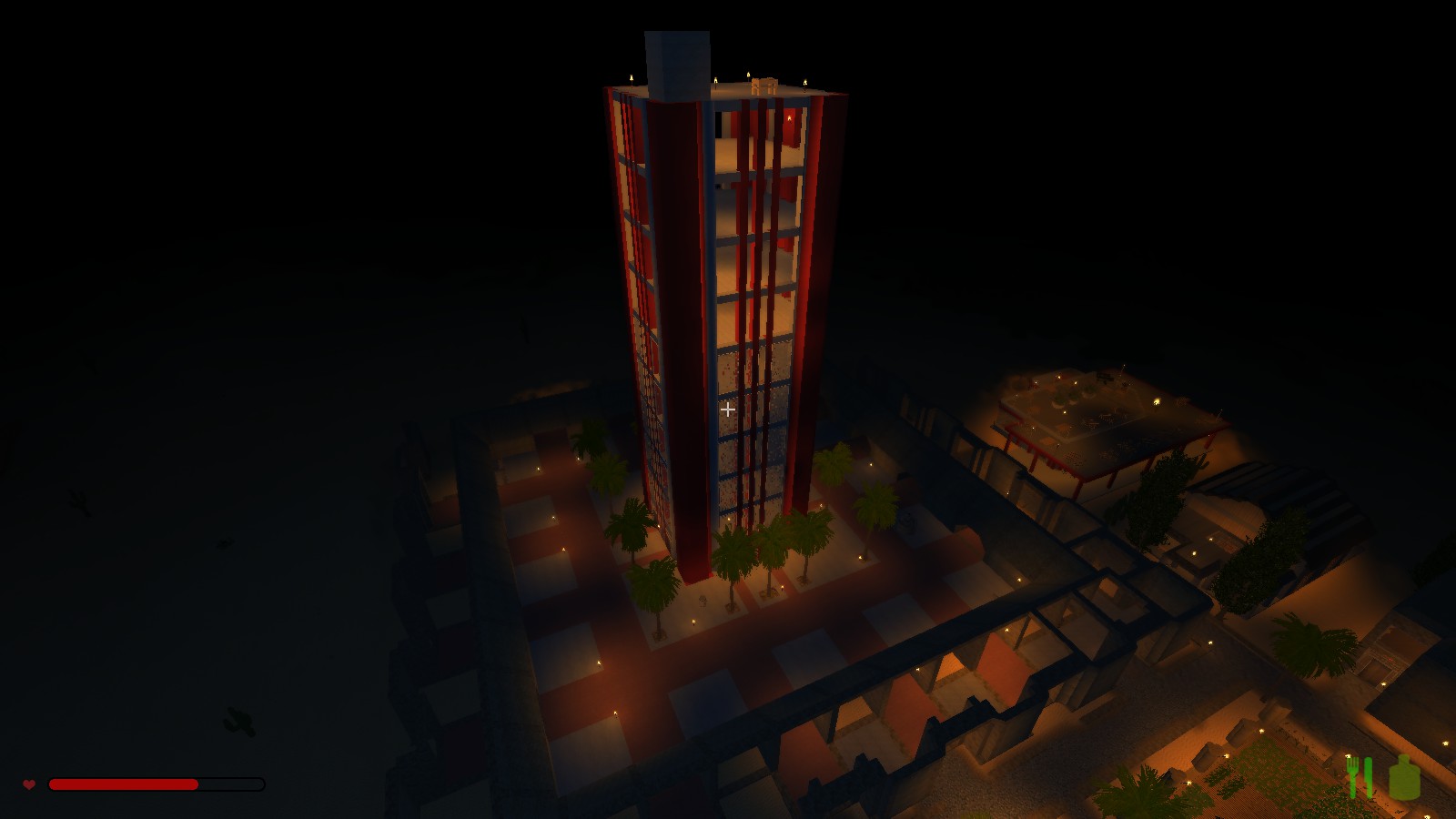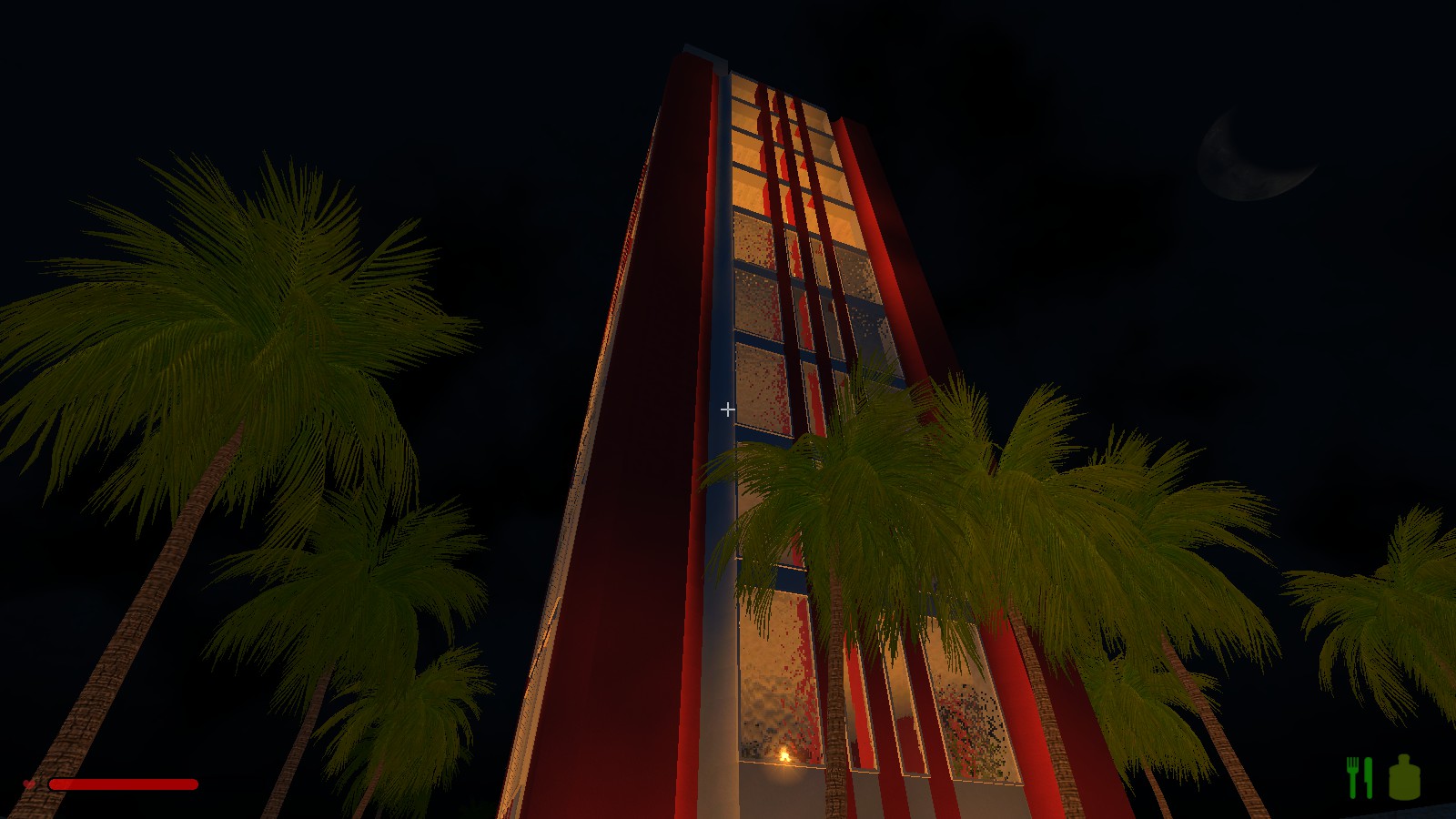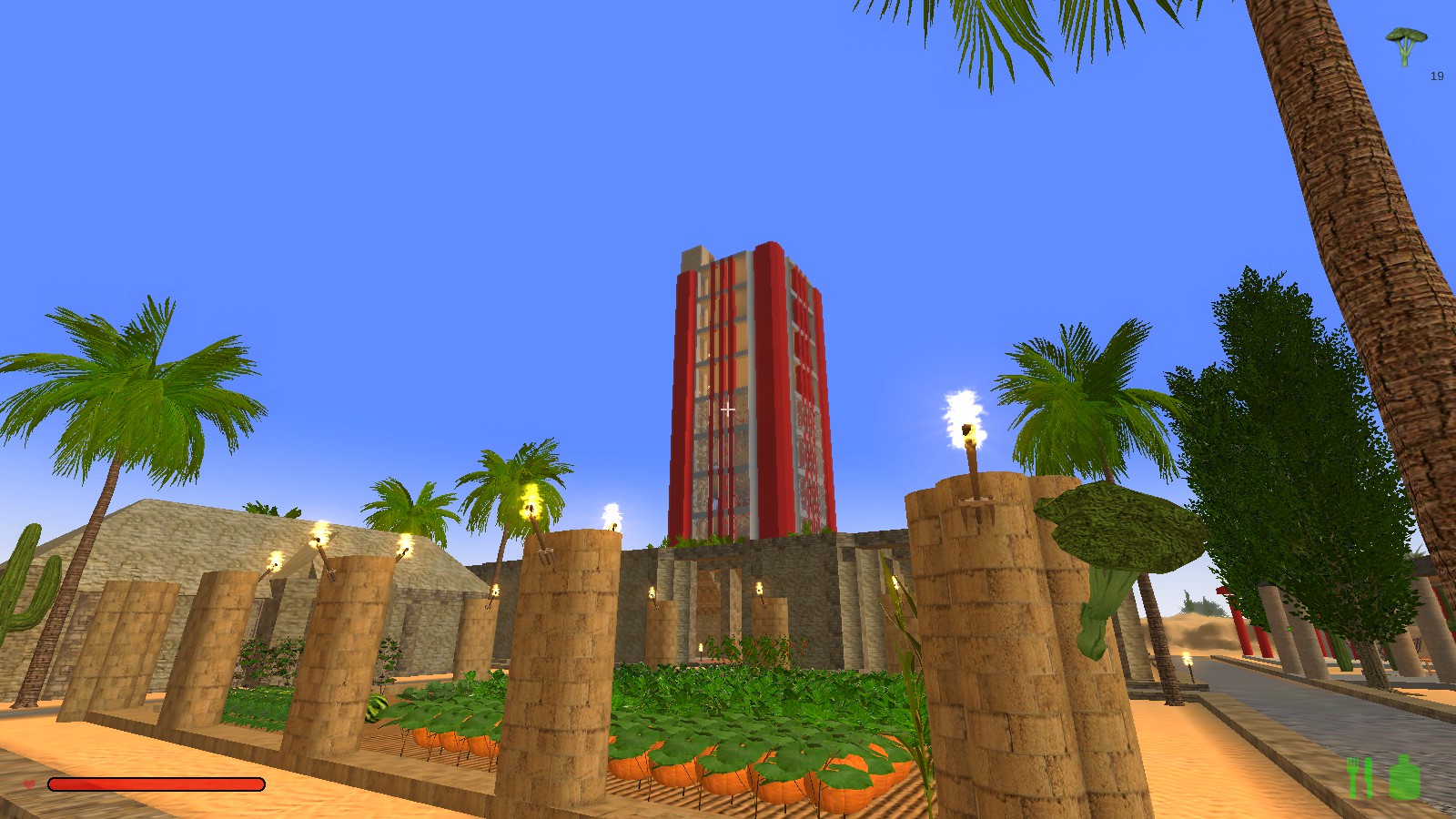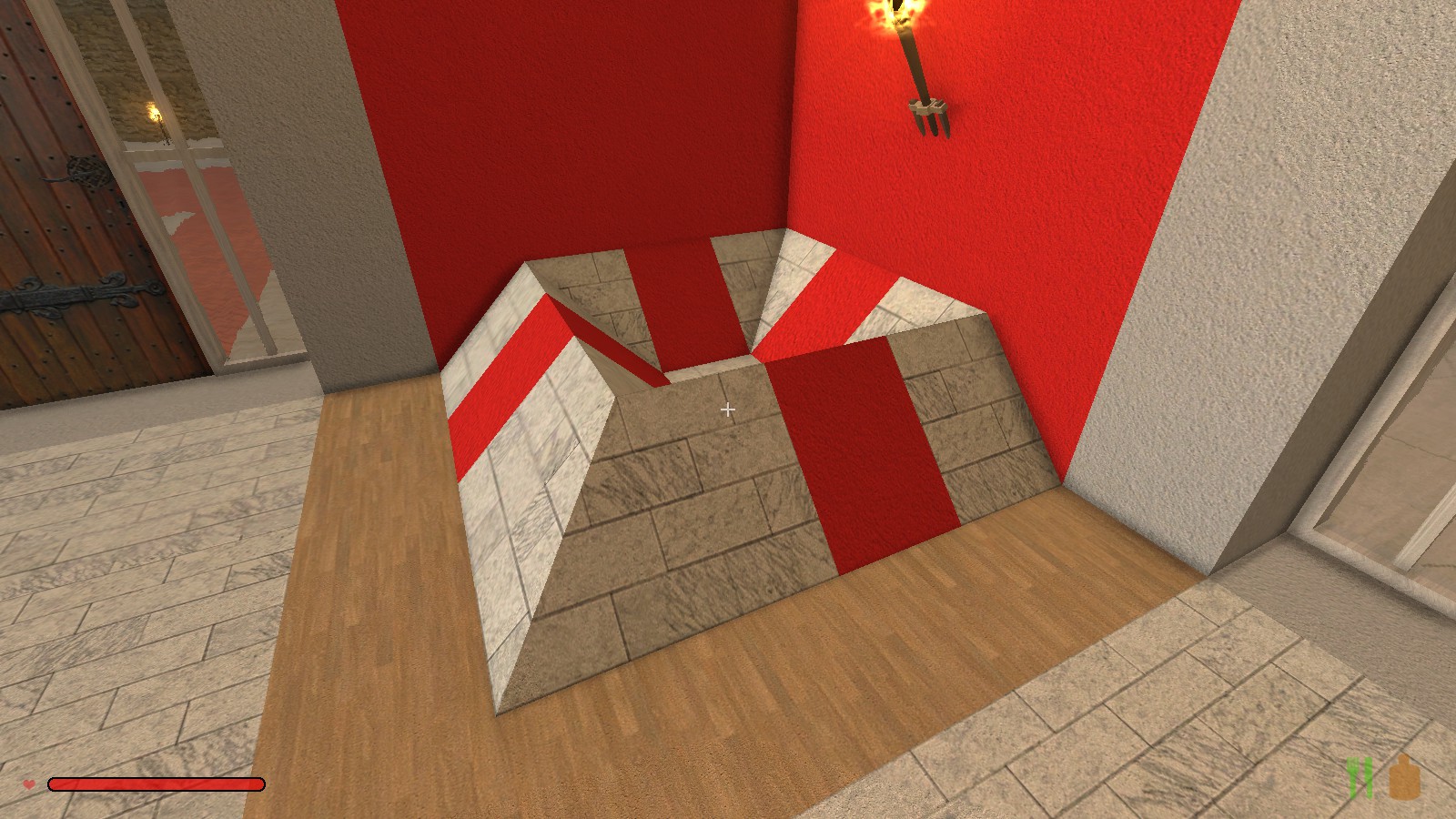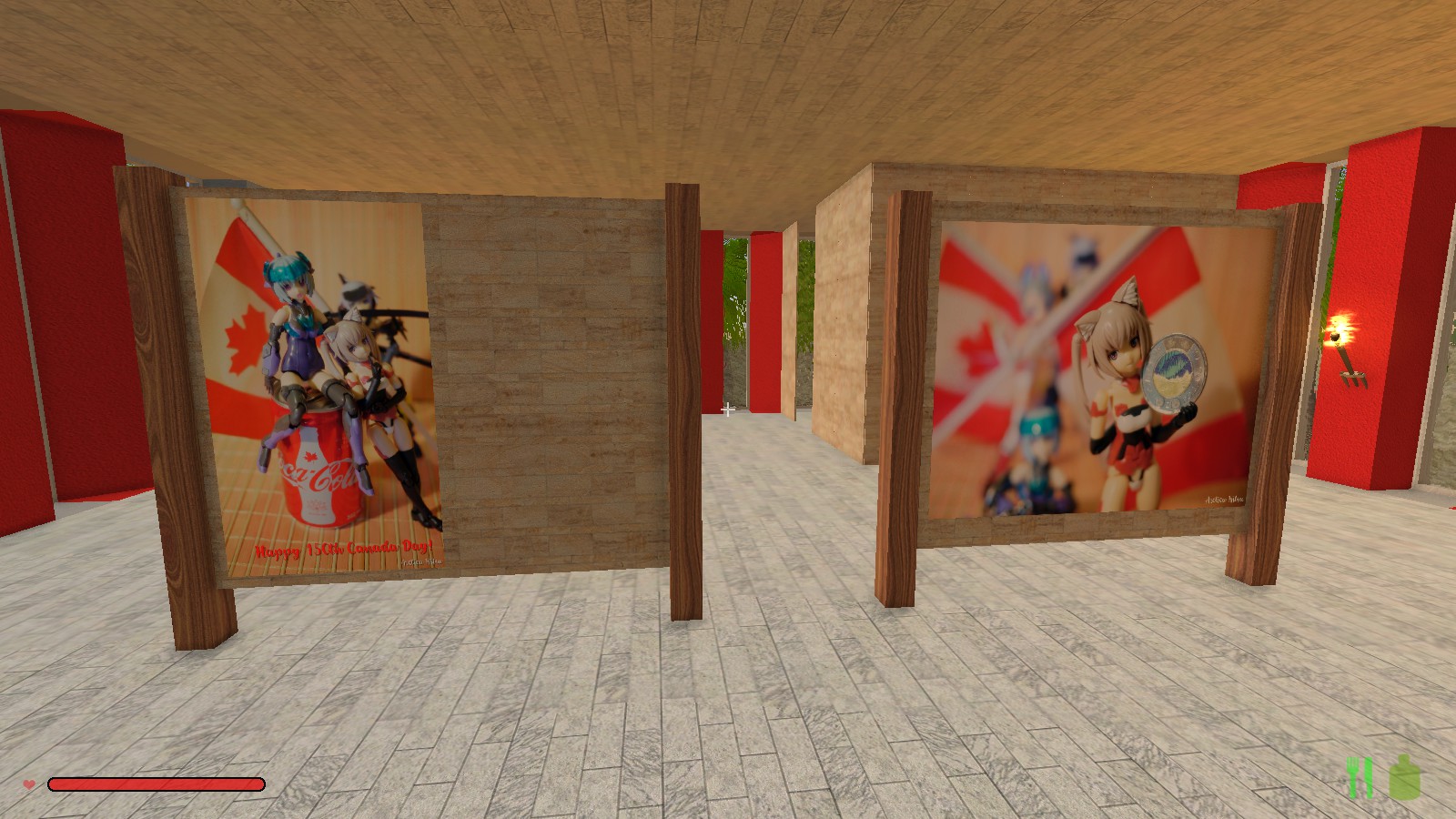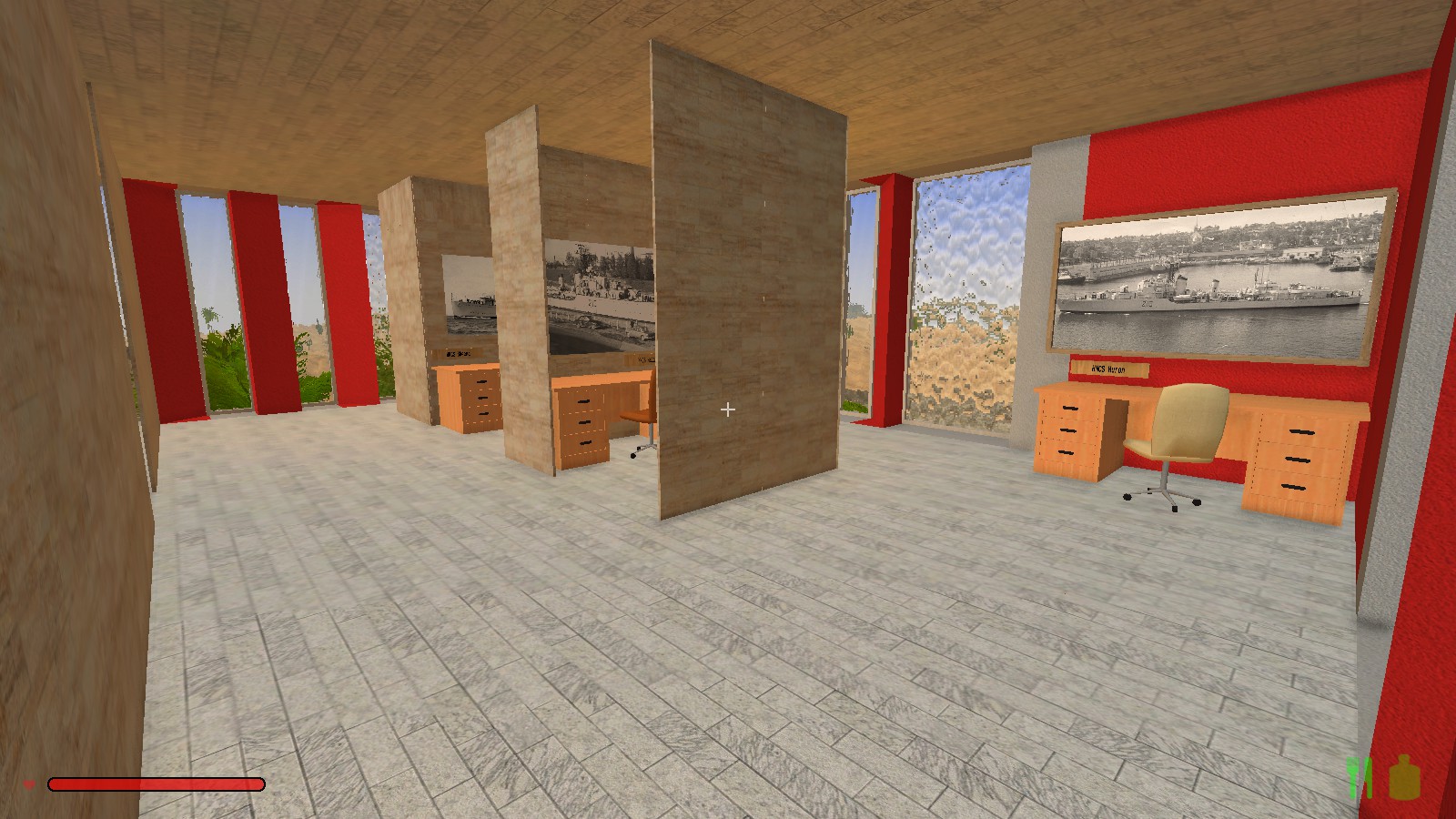 The game can support importing models [the plugin API supports .obj, .3ds, .blend, and .mesh.xml.] to allow for static models to be added into the game. using the 'Staticmodel' plugin you can have any sort of model in the game displayed anywhere, but only if people aren't shy, and actually curious by genuinely desiring to import models into the game in statue form.
If you wanted to add in Pokemon, Skyrim, or even Kantai Collection related models, you can. I wish people would so I would have more to play with. Desiring to fiddle with MMD (MikuMikuDance) models of Bismarck & Scathach to have them imported as statues in my game.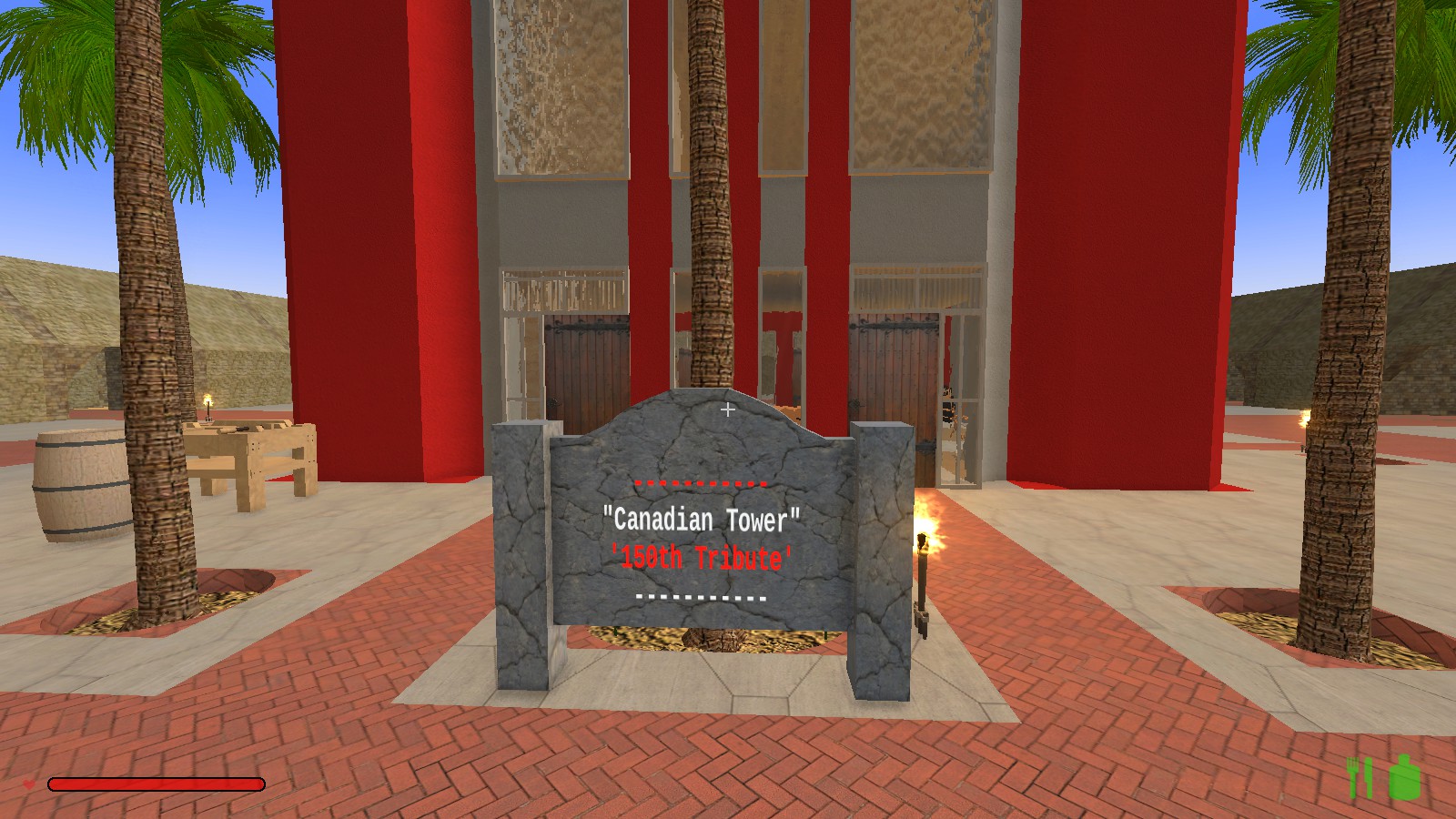 Now I'm curious if I can blueprint that whole tower because that was quite a build….I would love to carry it into the actual 'island' world generation few years later to recall past events.
Rising World is an awesome game, and I'm glad I finally managed to complete this build in some form, yet was delayed by connection issues of some random US IP block, or something. It was messy.
=====
A restaurant/diner I was aiming to be more modern, yet the design slipped away from my during improvisation to come off as a 1950's style eatery area. A Canadian red-white design accidentally borrowing from the Fallout 4 style type of builds that I named my restaurant/diner as such (Canadian 50th Diner). A place to relax, eat, drink, and to actually eat more farmable meats thanks to a plugin named 'Animal Bread Master' filling in the void.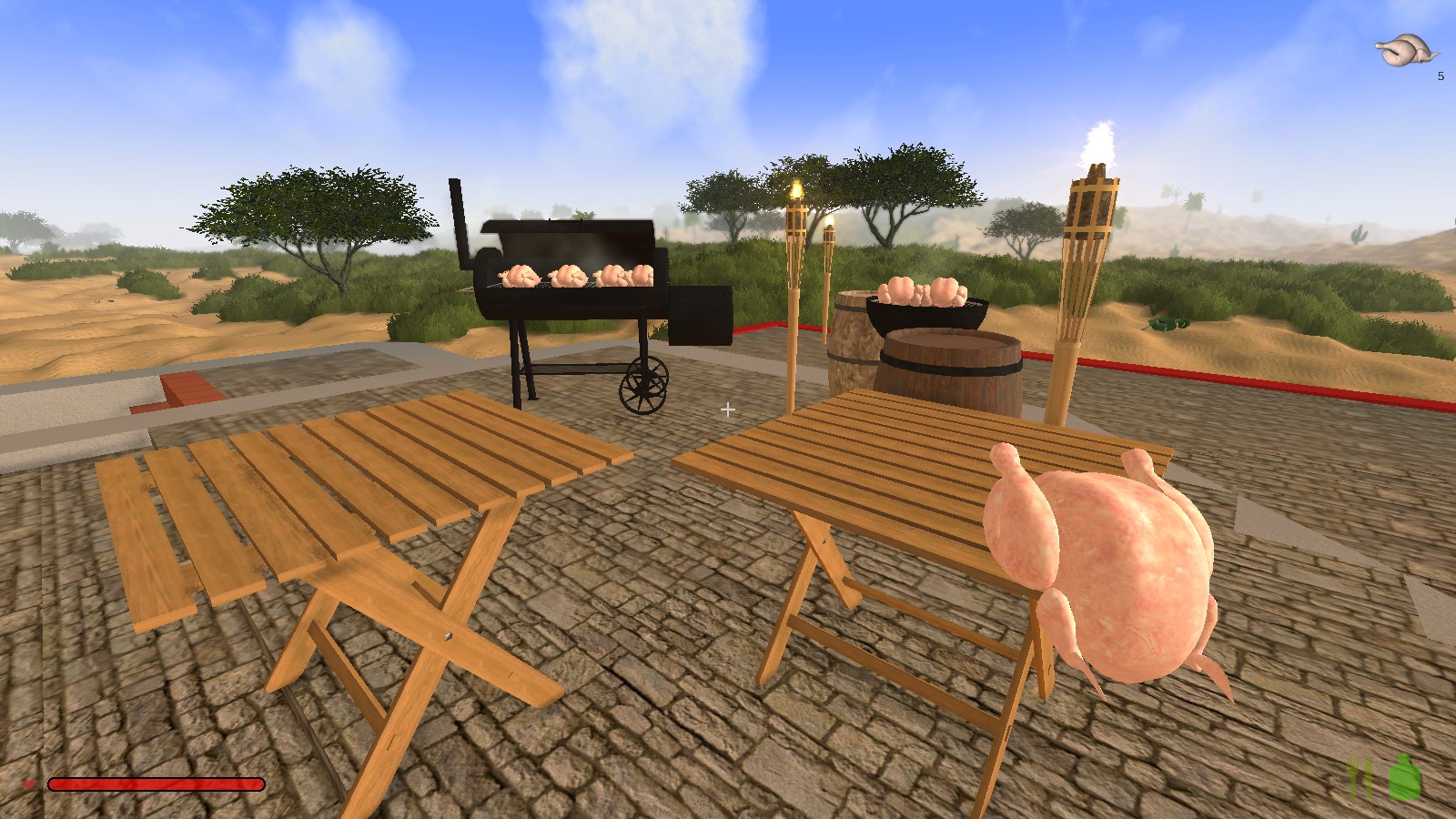 Red51 is an awesome developer for Rising World because he genuinely listens to the community. He gave me chickens in place of turkeys that one Thanksgiving to celebrate it, yet it slipped past people's mind as to the original feature implementation. Thanks to the plugin I was able to take far more advantage of this kind gesture of his by roasting the chicken. You were unable to breed chicken before, yet this plugin allows you to do so in a more 'survival' gameplay manner.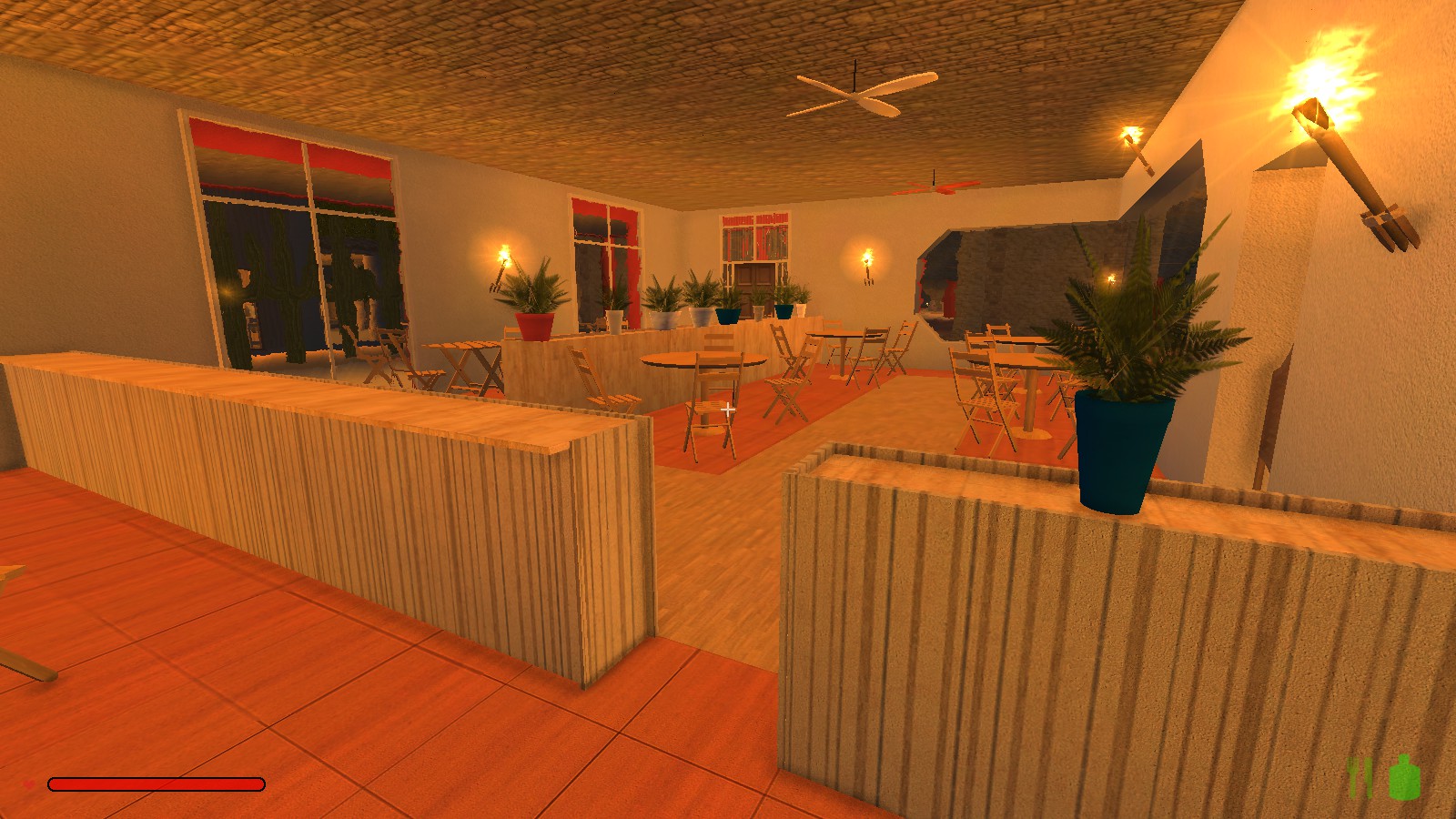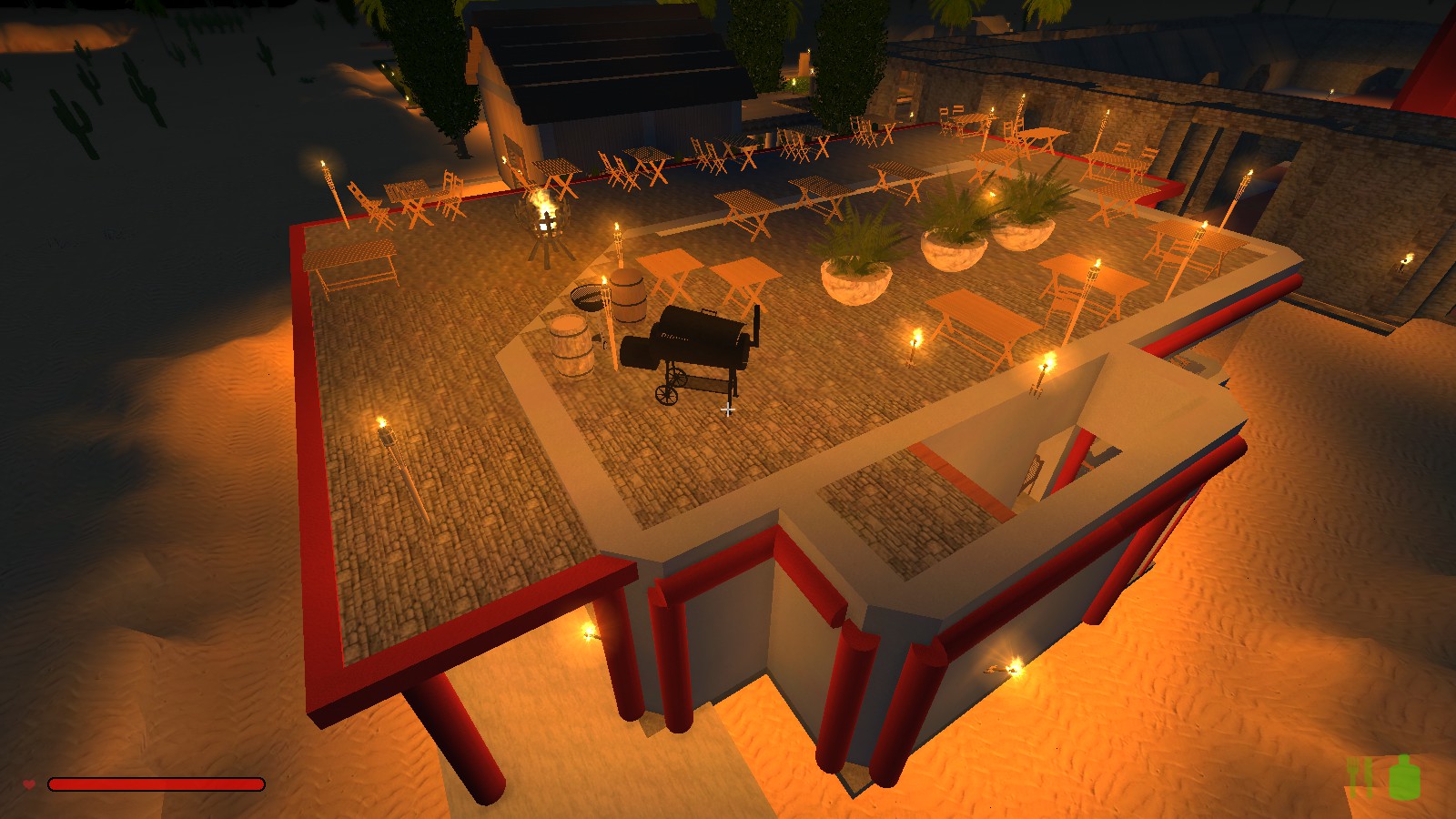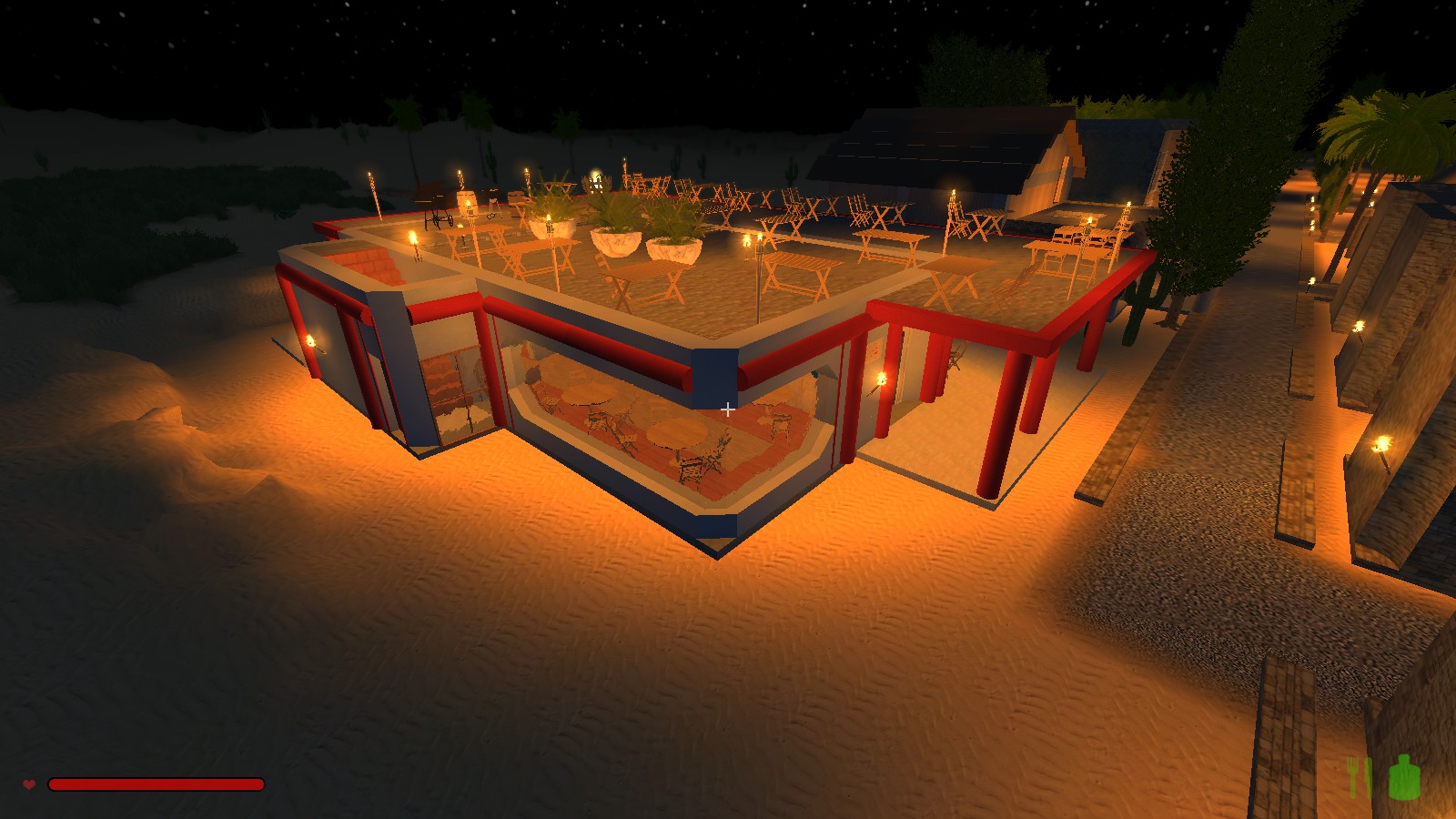 ---
Canadian War Games & Anime Kancolle Creative Curiousity:
On another general note of 'Canadian' curiousity & creativity in the anime world I do have to wonder if I'll ever see any RCN related Kanmusu in KanColle. Will I ever see HMCS Haida (or her sisters), HMCS Skeena, HMCS Saguenay, HMCS Quebec, HMCS Ontario, or even the three Prince vessels named HMCS Prince Robert, HMCS Prince David, & HMCS Prince Henry.  I'd expect to find HMCS Haida because she's still present as a museum ship, or even HMCS Uganda (a.k.a Quebec) for being in the Pacific theatre fighting the Japanese as an AA focused light cruiser. I guess I'll have to wait a long while longer.
I guess I'll have to wait it out while being toxically told as to why they can't be in any war game for very silly lazy reasons.
I've been told that Canada's Navy is 'weak', 'minor', and no match for their counter part (Germans & Japan navy) yet when it comes to these sort of games I find those reasoning made hollow. It's true what they say, yet it misses the point completely of a war game. Instantly voided. They have no valid reason to them, only to be blockheaded & uncreative when variety adds to gameplay. I'm always on the lookout for any World War 2 games adding Canadians into them, and it truly is a time to celebrate when Canadians are added because it tends to show the developer cares about being open minded, and not in a silly bubble. I was told that I can't enjoy Canadians in war games because of balancing issues, and that they're weak to stronger forces, something that's a moot point when you look at Atlantic Fleet. Just having them there is enough to have fun with. Balancing isn't a reason. I don't even expect Canada to be a match for the German WW2 navy, just that they're there. That's all.
If you want to have fun with Canadian vessels  during WW2 then pick up Silent Hunter 3 to attack Canadian shipping in them as well as having Tribal-class Destroyers in them. Just having Canada (variety) in this game is enough to void people's silly reasoning as to why Canada isn't in a war game. Or you could try Atlantic Fleet to summon Canadian vessels to fight for you in skirmish or campaign. Even 'Victory at Sea'  (my blog posting) for a chance to have Canadian vessels pop in when playing as the British. Unsure if I may have irriated the developers to quit developing the game or not as I was harsh with them, and because of my blog posting. I say that because there has been no updates since, and they've went purely silent. There's also a land based game where you could play as a Canadian division named 'Steel Division: Normandy '44' which allows you to play cards of Canadians by fighting against the Germans, or even against the Allies in skirmish.
The reasoning people gave me was moronic that I just can't accept the reasoning as to why they're not added. People found me dramatic & toxic, yet that goes both ways. They were unwilling to be neutral, and unwilling to be creative, thus I had to be a piece of shit. Though, that shall not stop me from desiring & waiting. It appears 'Eugen Systems' have their heads on straight when they desired variety in games. Even IL-2 Sturmovik with their variety.
I've worded it in a complicated matter, yet my desire is simple in that – "All I want to do is play as Canada in war games, or have representation in KanColle with a Canadian Kanmusu". Simple as that. It's not rocket science. It's being made out more complicated than it actually is, more so with the brainless excuses. If I can have just one RCN Kanmusu in KanColle then I'd be happy & shut up. My desire would be quenched.
There's this nice 'fresh' respect I feel when I'm once able to connect with my Canadian side of things in these war games. A new perspective of things that you learn and feel new points of views on things. That WW2 Canadian vibe, and such. Just that simple feeling of being able to play with units from your own country in that simple manner! Atlantic Fleet, I thank you for adding Canadians into your game!
---
And with that, Happy 150th Canada Day! Hope you had a fun time enjoying the Canada Day festivities!