Busou Shinki still isn't dead on my side, even if it may be dormant and in hibernation. I went through so much, yet gradually trying to make my way back into the hobby after falling so much, so hard, and so harshly as I have. Wanted to cover my precious Shinki Renge, now in VRchat avatar form.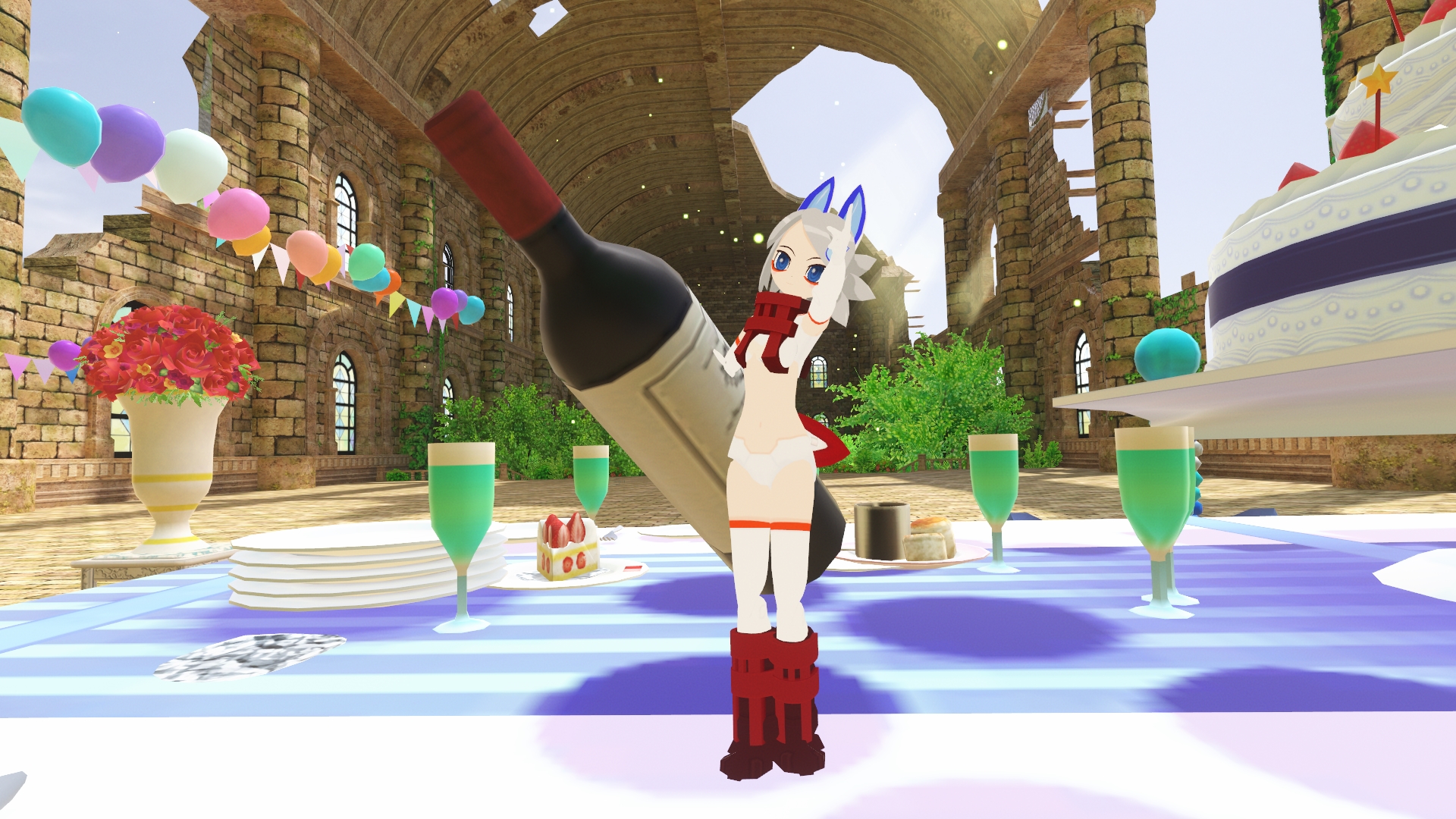 Been meaning to post this for a long while, and finally have, focusing mainly on my love (more like admiration; Not romantic) of Shinki Renge and her foxy appearance. Renge is 15 cm tall battle robot themed to a ninetailed fox, thus her older speaking style and various references to 9 tailed foxes. She has fox hears, fox tails, 9 blades, 1 pony tail with 9 points, and etc. Her full armour is themed to foxes and torii gates, something you can see in the main image above.
I was introduced to Busou Shinki through Renge (by an ex-blogger named Persocom) with my love of fox girls back in 2010 (roughly around there). My buddy wanted me to see the beauty of Busou Shinkis that I turned Renge into my proxy-mascot until Varakitsu could see form, something Vara struggled to take form in various games, and such. I'm thankful Persocom introduced me to Busou Shinki because they turned out to be a far superior figure line than Figmas. Far more customizable, more posable, and more free to take images however you desired. Even though I crossed people, and they ended up hating me, I loved Busou Shinki in the end and that shall still be true even now.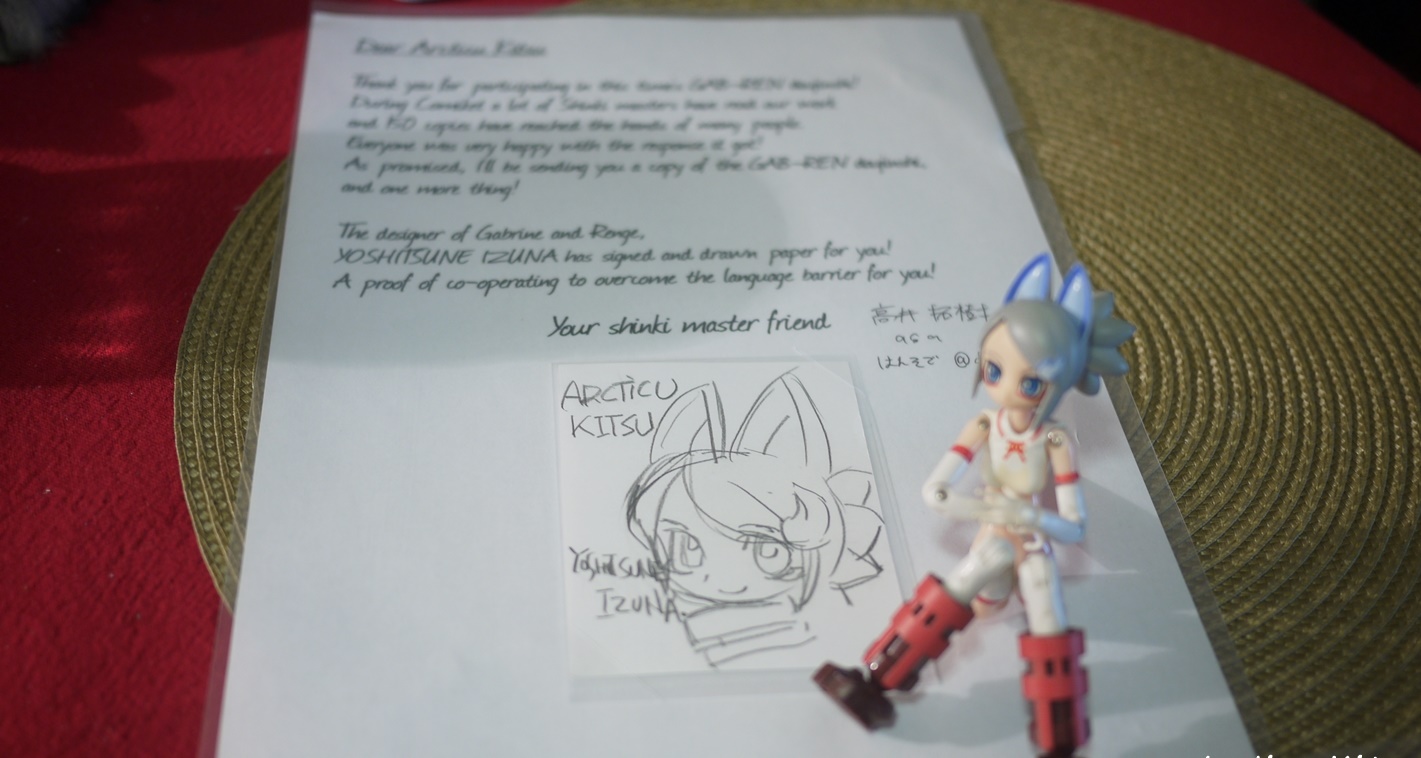 The VRchat avatar wasn't made by me, but by a Russian who most likely wants to stay anonymous. He told me he took an model of Arnval found on bowlroll to then convert that into Renge, something which "we" took heavy advantage of to make it more customized to me. I had 3 mini Renges made in three variations, and later 1 Hoppu sized chibi Renge because of the VRchat camera. I also had one on Scathach's head for when I wanted to be 1:1 scale in VRchat, and for the fun of it. I even altered the eye & flame glow later on, further personalizing Renge as my own.
 I also went this Renge route for 2 reasons:
People asking for MMD Scathach so I wanted to stay unique. Renge is mine, and mine alone (even if people who helped me to add her & customize her have a copy of her). I'm not claiming full ownership, just wanting to be "unique" in a world full of public avatar clones. People who helped make her into a model want to stay on the "down low", and she may become a public avatar later.
I wanted to mainly keep Busou Shinki alive in whatever form, thus Renge in VRchat. That has been my goal since Battle Rondo MMO died, and it shall forever be my goal until it is achieved in some manner or another. 
Goes without saying I love (not lewd) Renge for how foxy she is. Her fox spirit, olden way of speaking, her fear of the paranormal, and etc. She is my main Busou Shinki in figure form.
Disclaimer of Models: If anybody asks me for either Scathach & Renge models… Well, they're really not up for grabs. I can't guide you towards the Scathach MMD because the author dislikes the VRchat swarm, thus me purposely hiding it. Those on the Renge model side want to stay "down low", so I can't guide you there either. There's also that case of being "unique". I can't share Renge model either. Whatever you get on Bowlroll is whatever you get.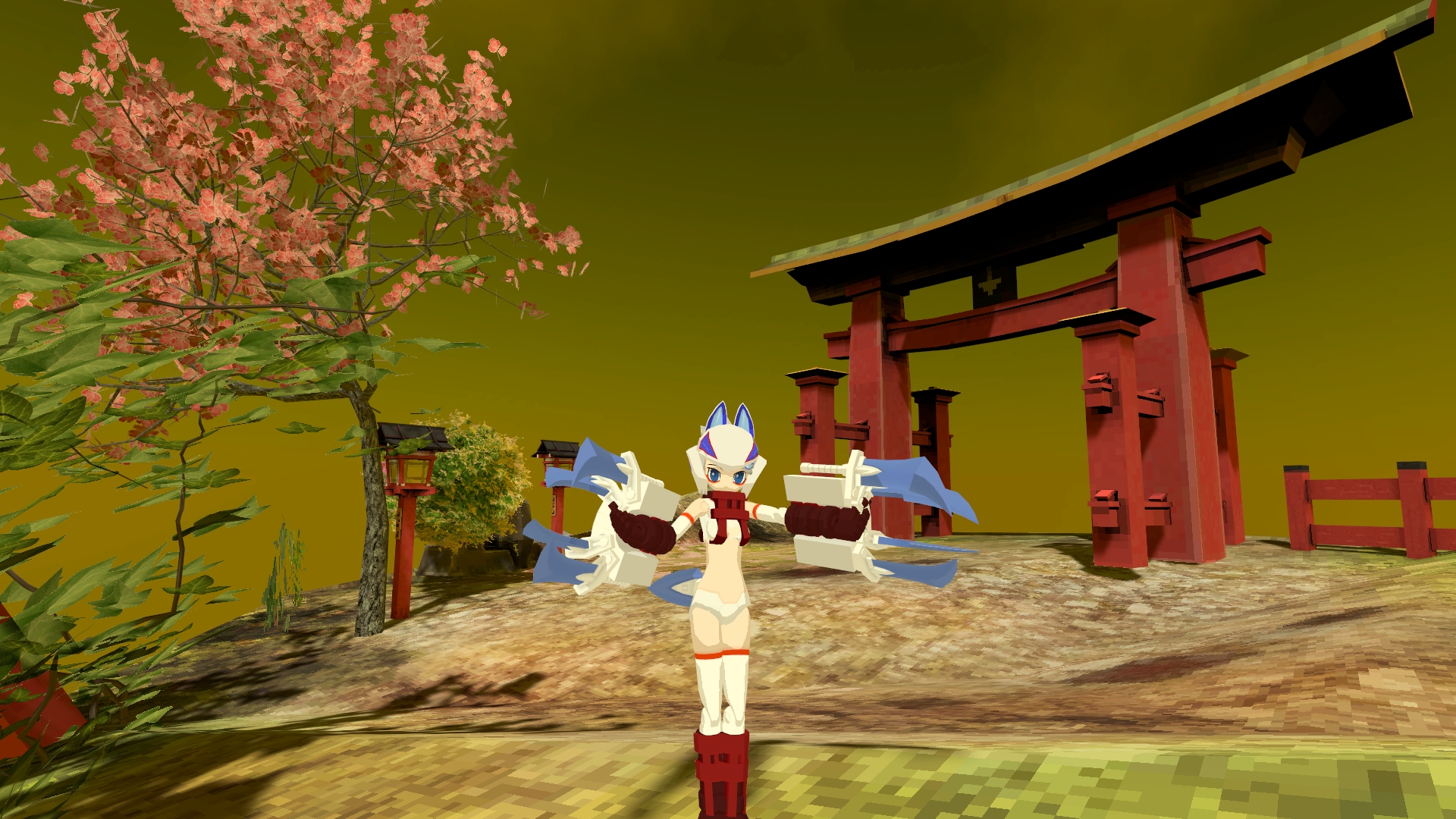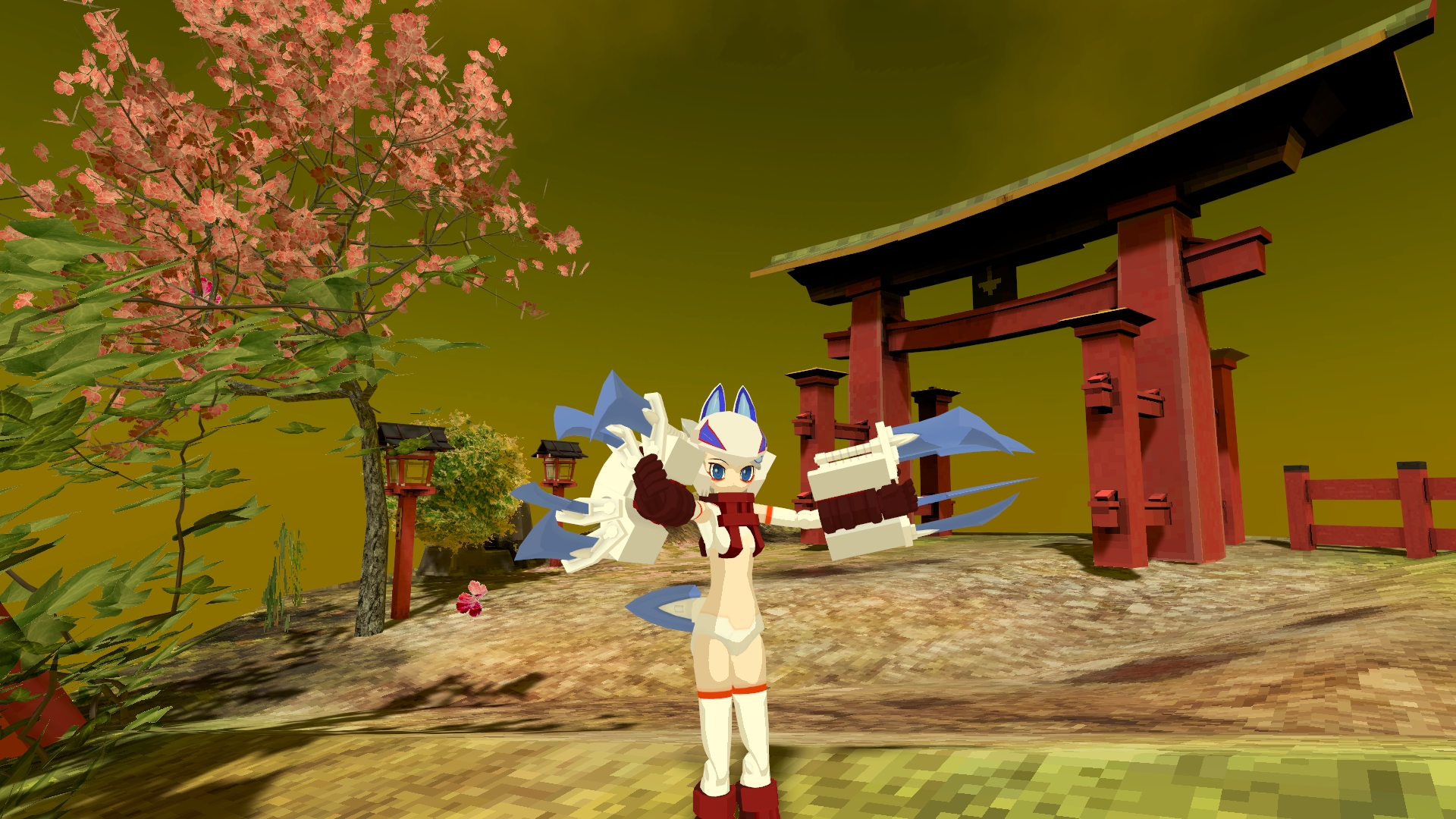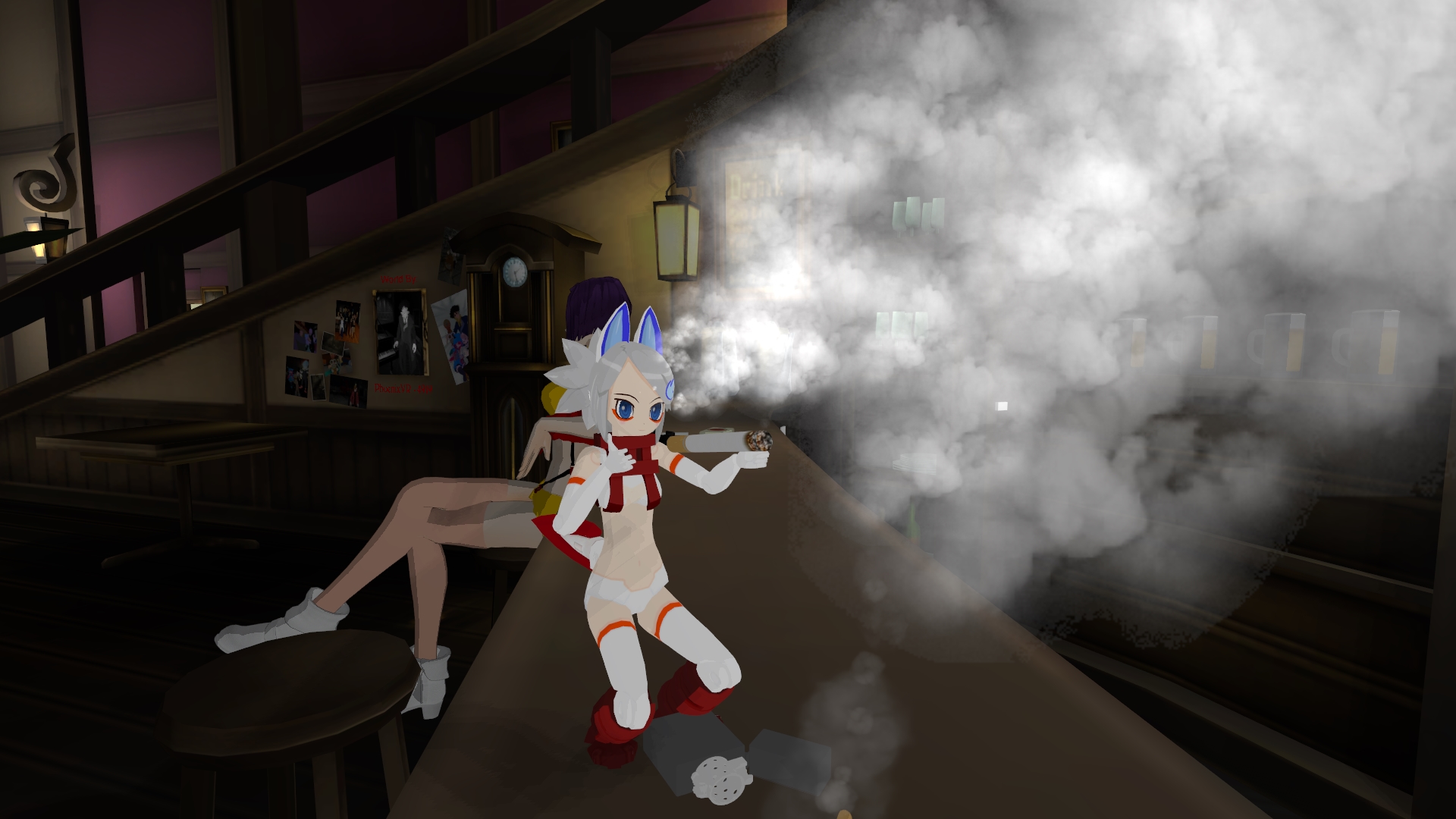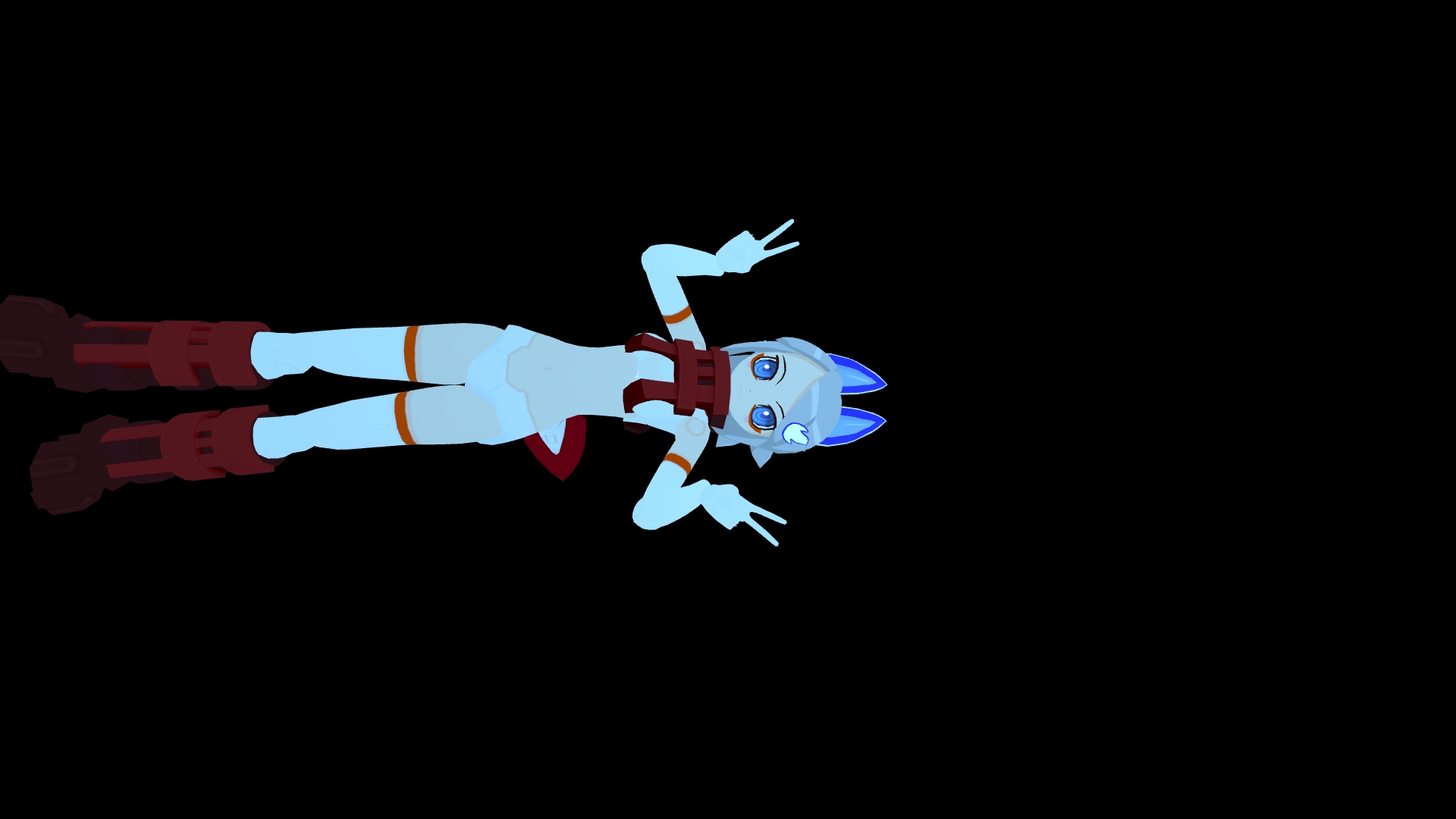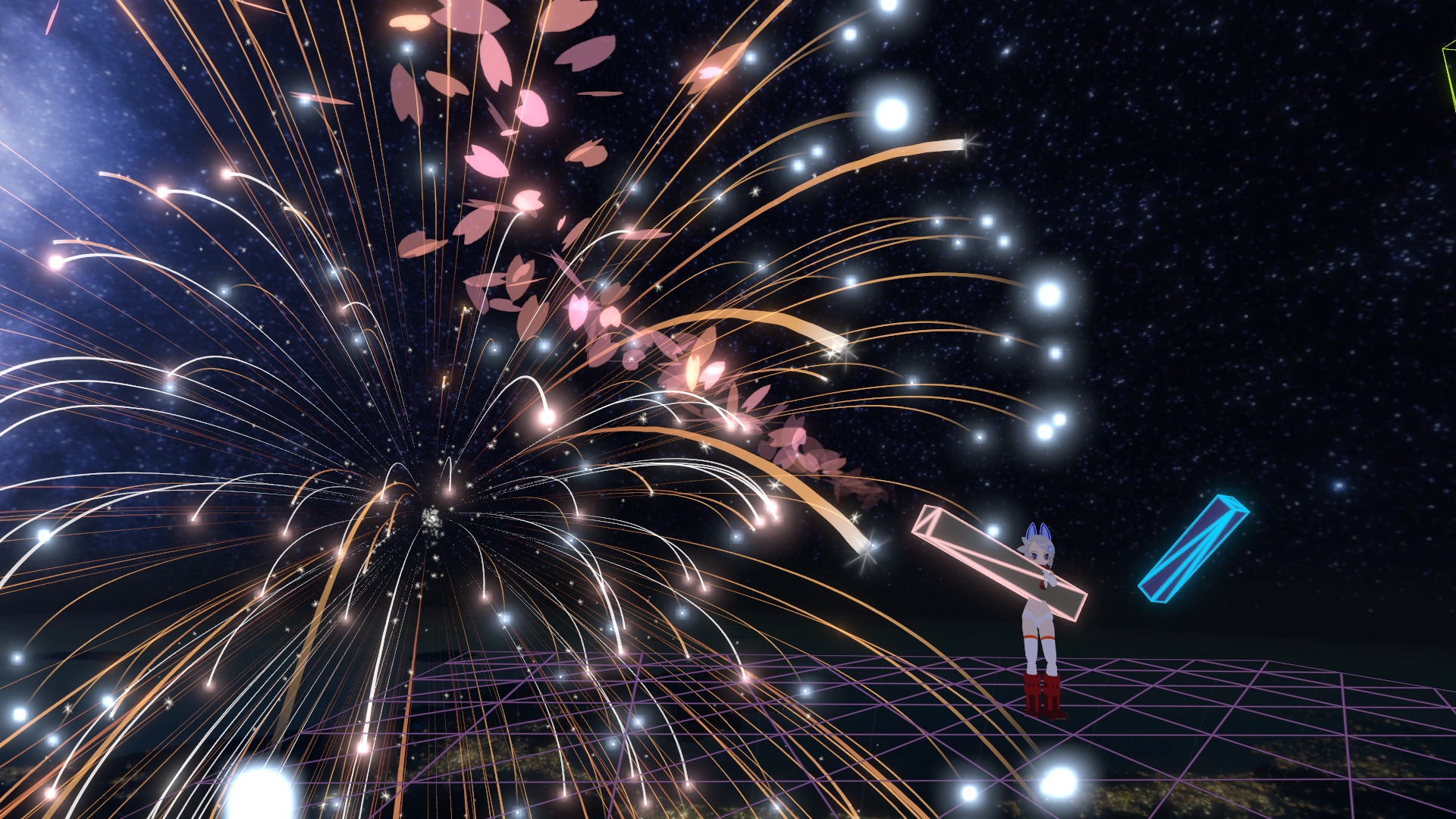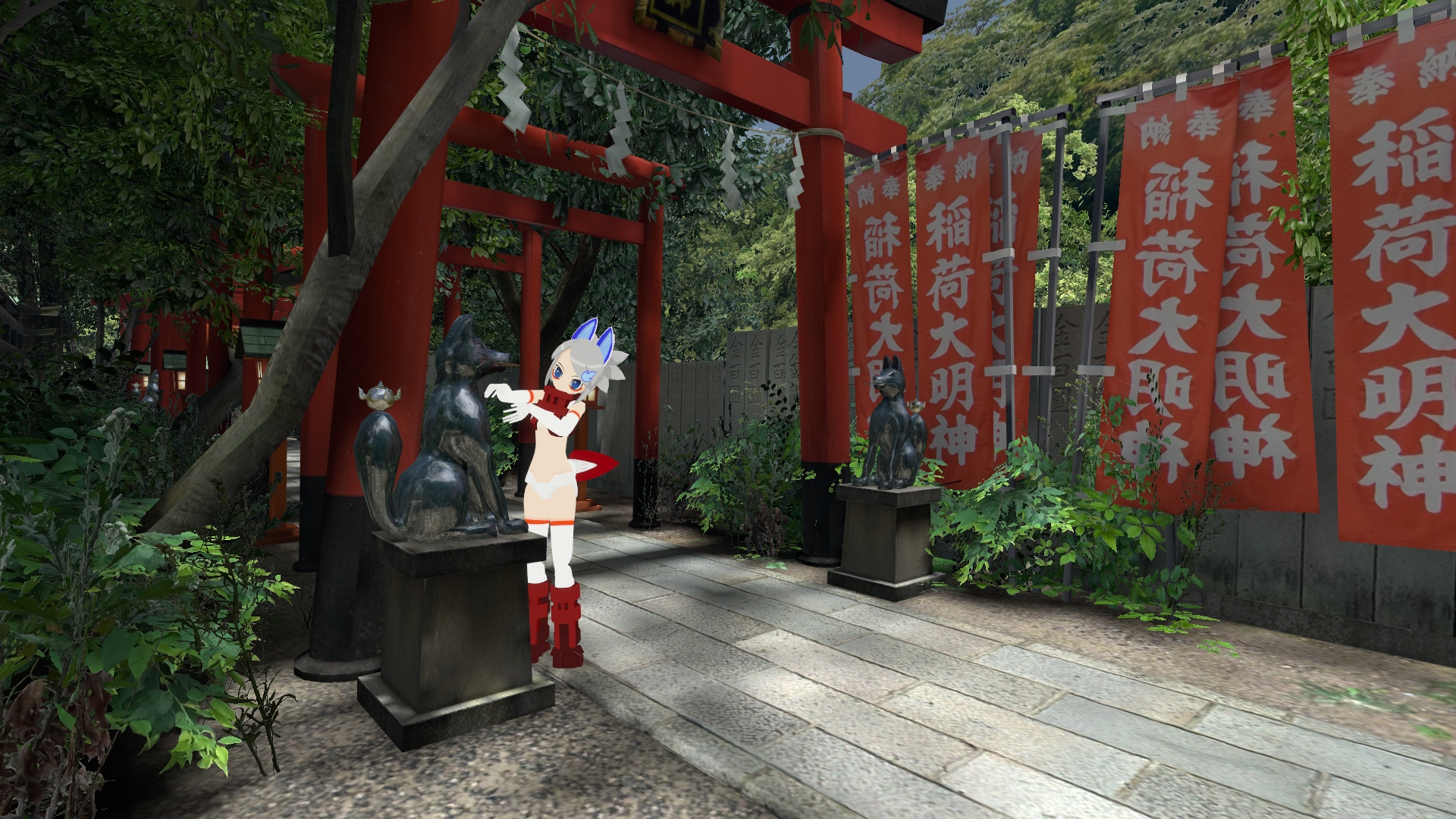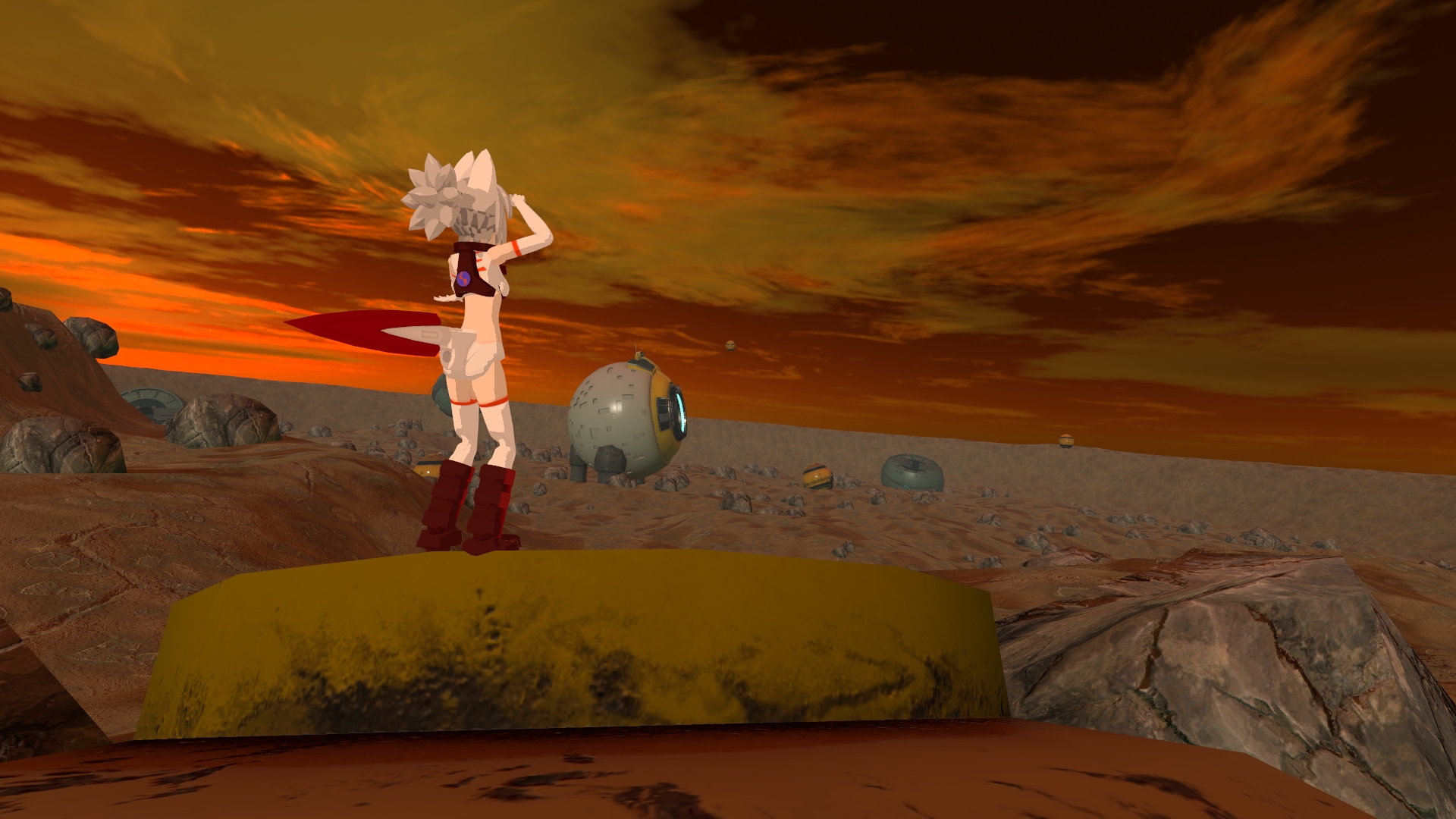 Renge is special to me, something I tried showing off during her anniversary with all the variations to her avatar. I just didn't want one, I wanted all her forms because of how VRchat also works with animations, and such.
I wish the developers at VRchat would give us a pointy laser to see where we're pointing on the camera while also spawning the camera at eye level. It's frustrating when I have to fish it out of the ground.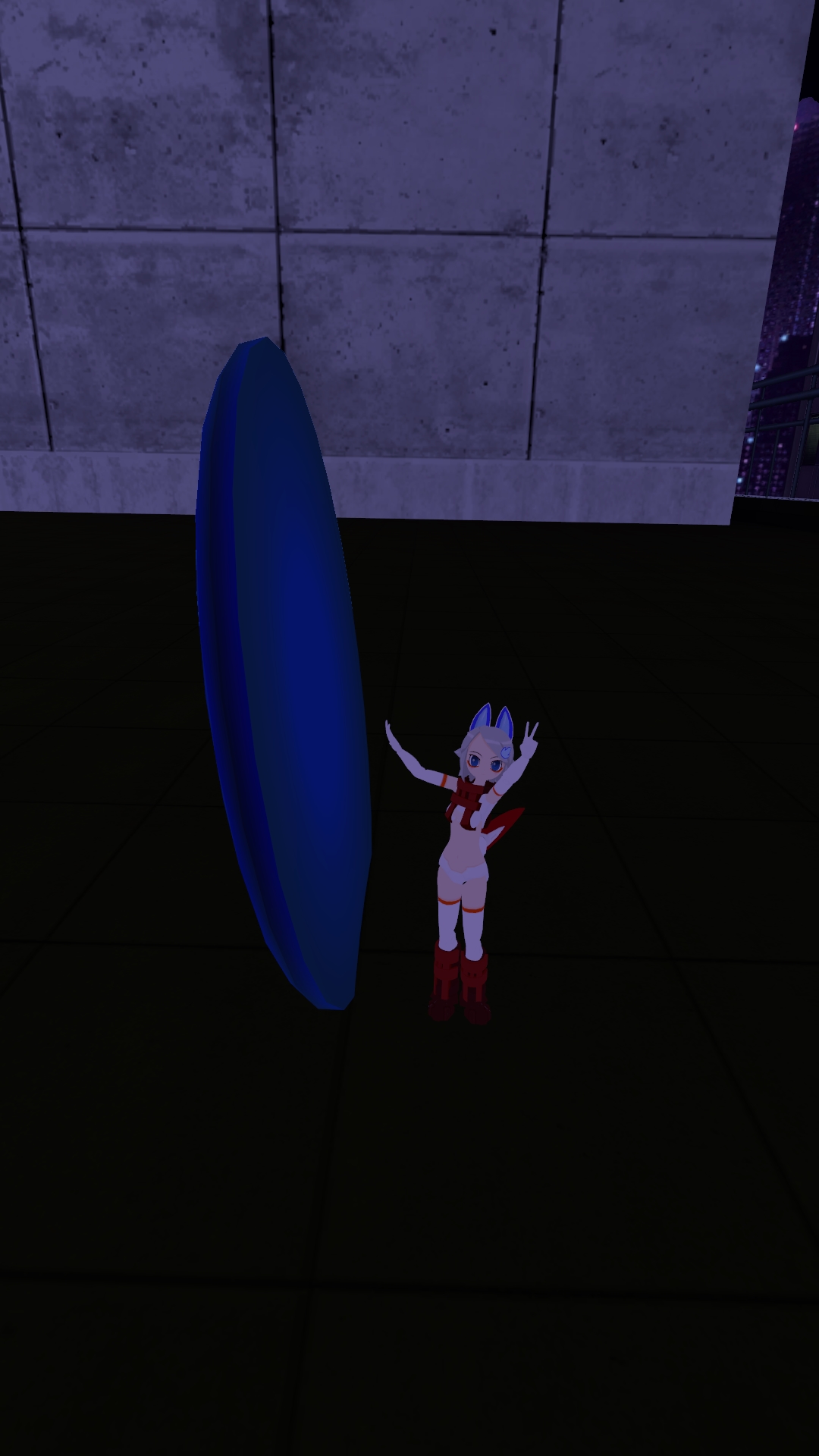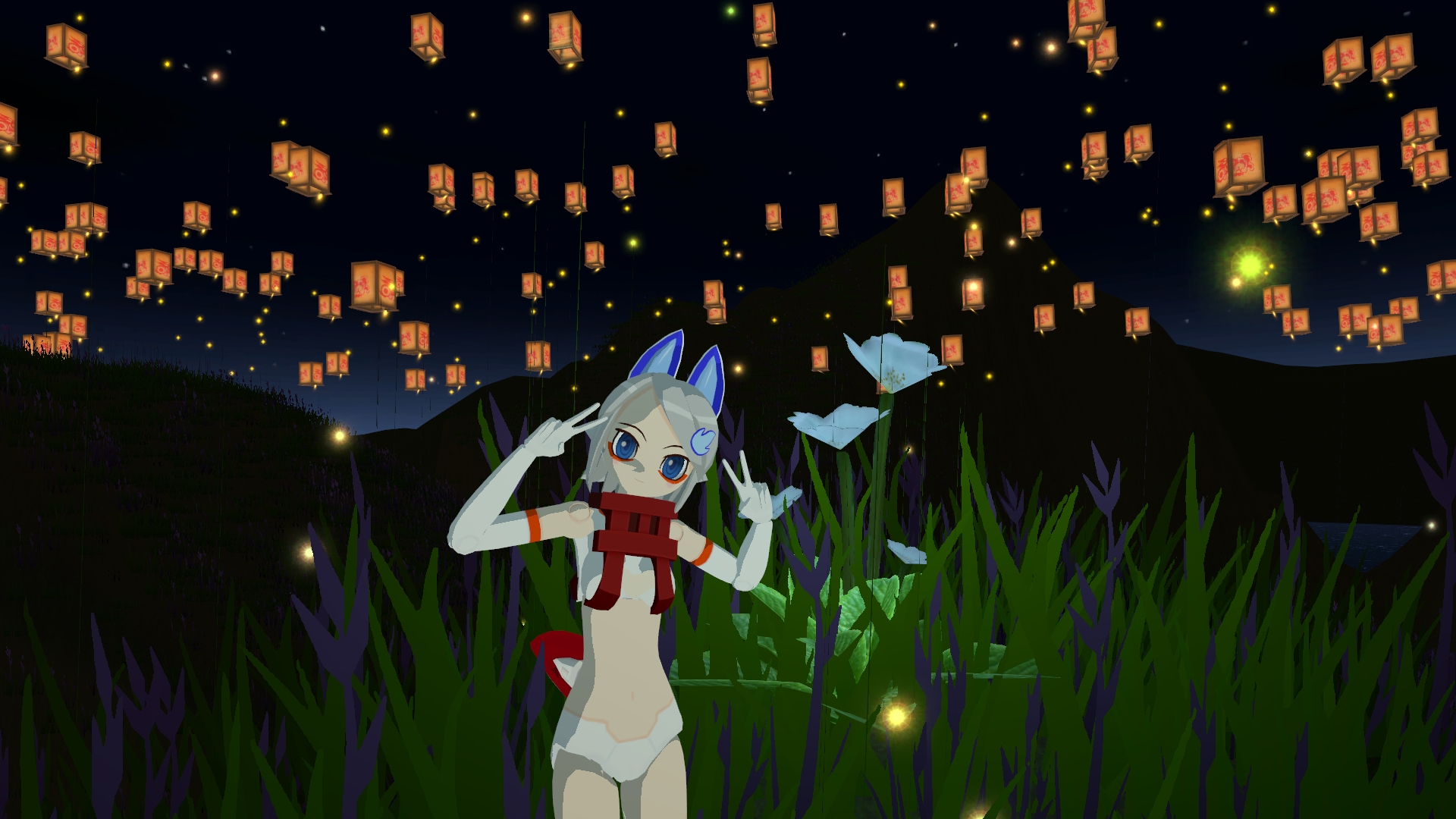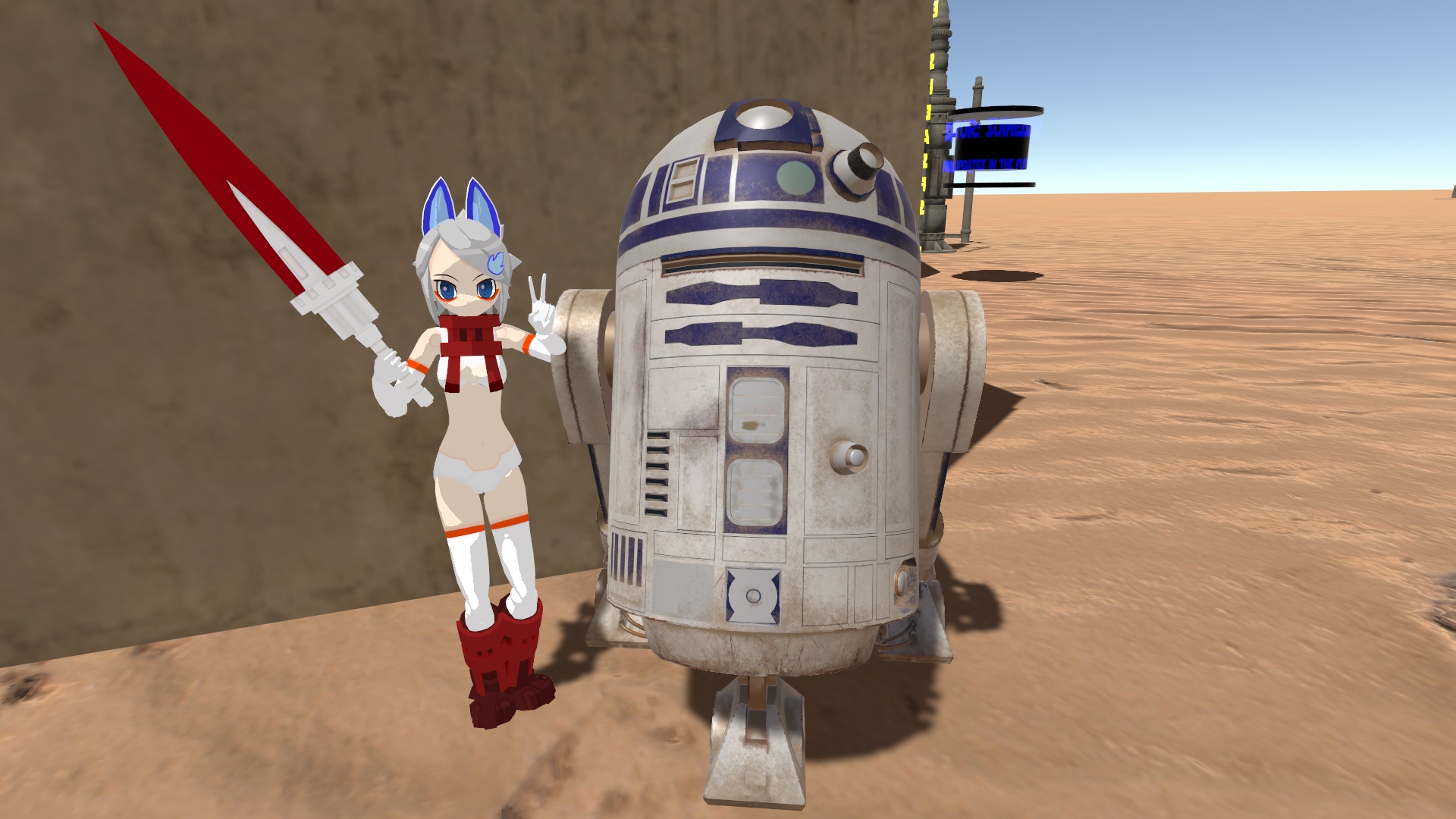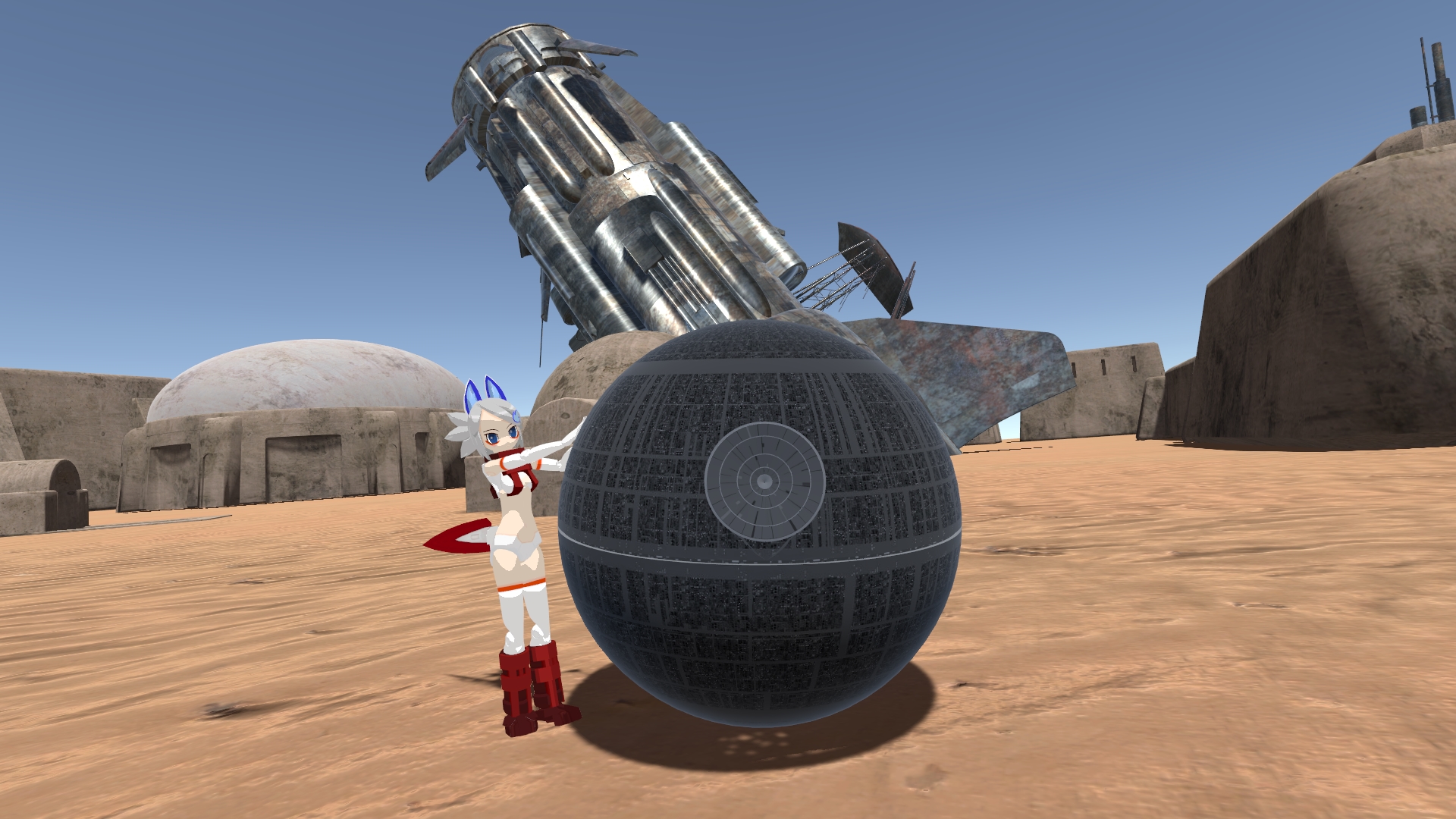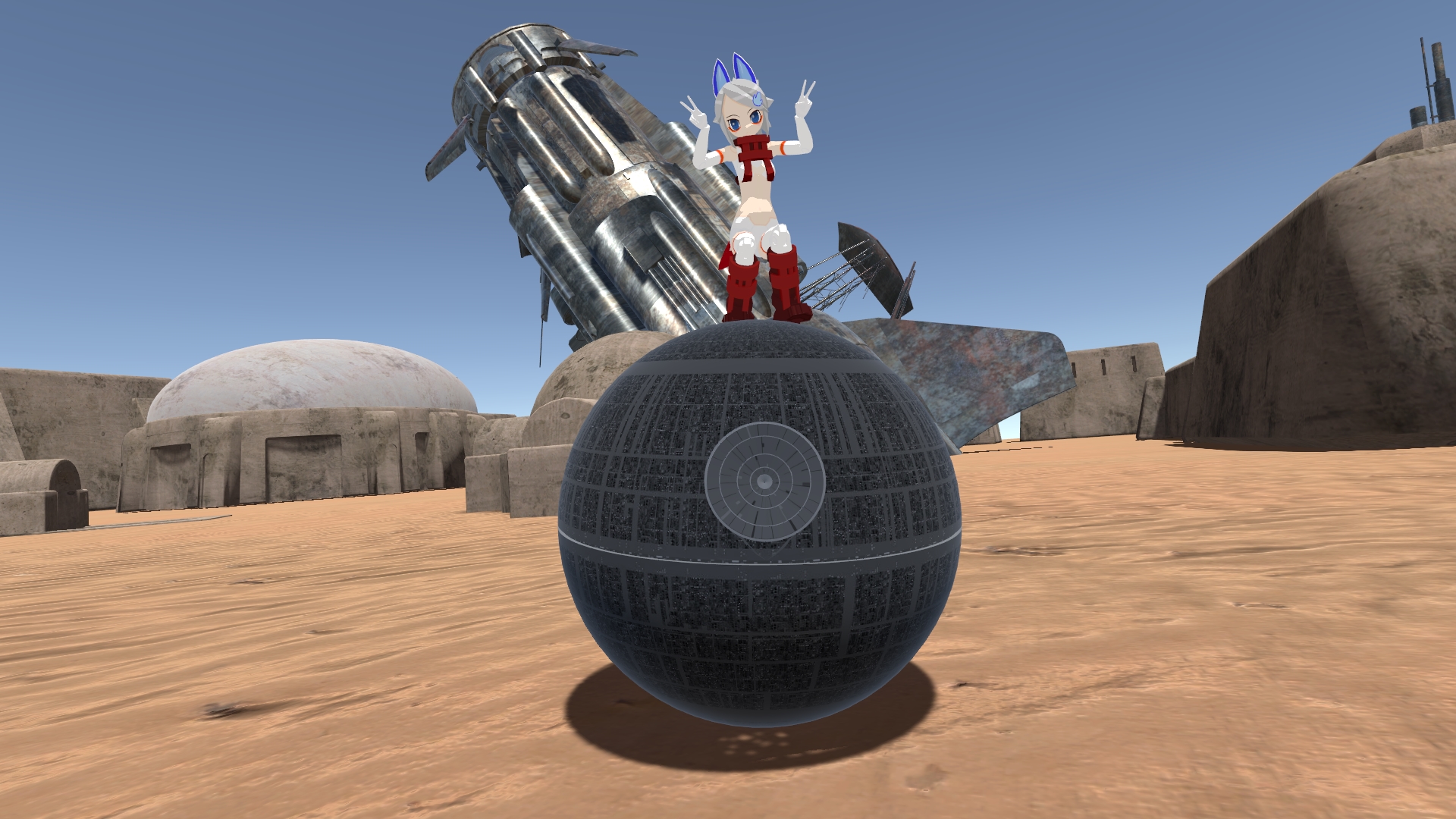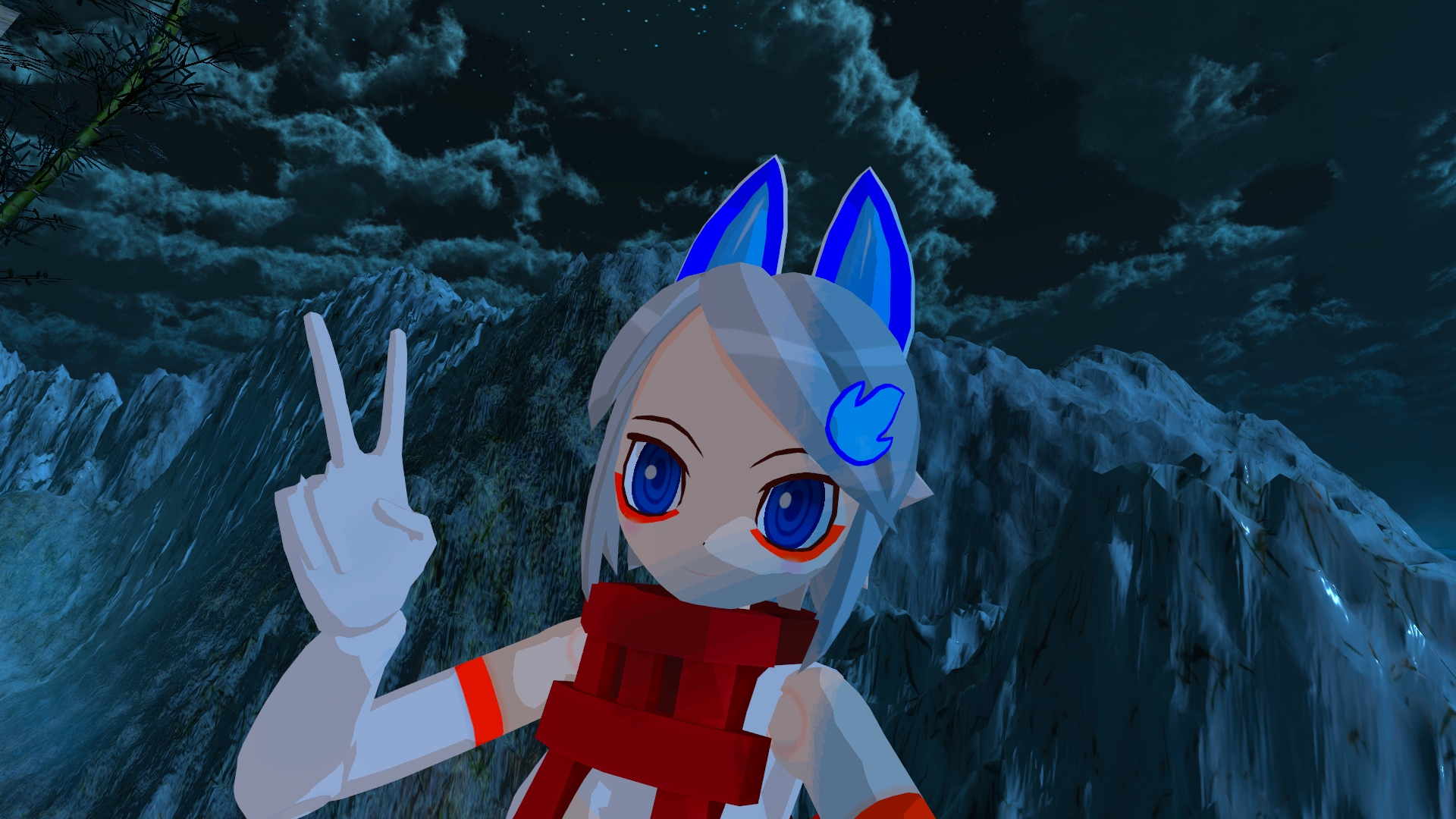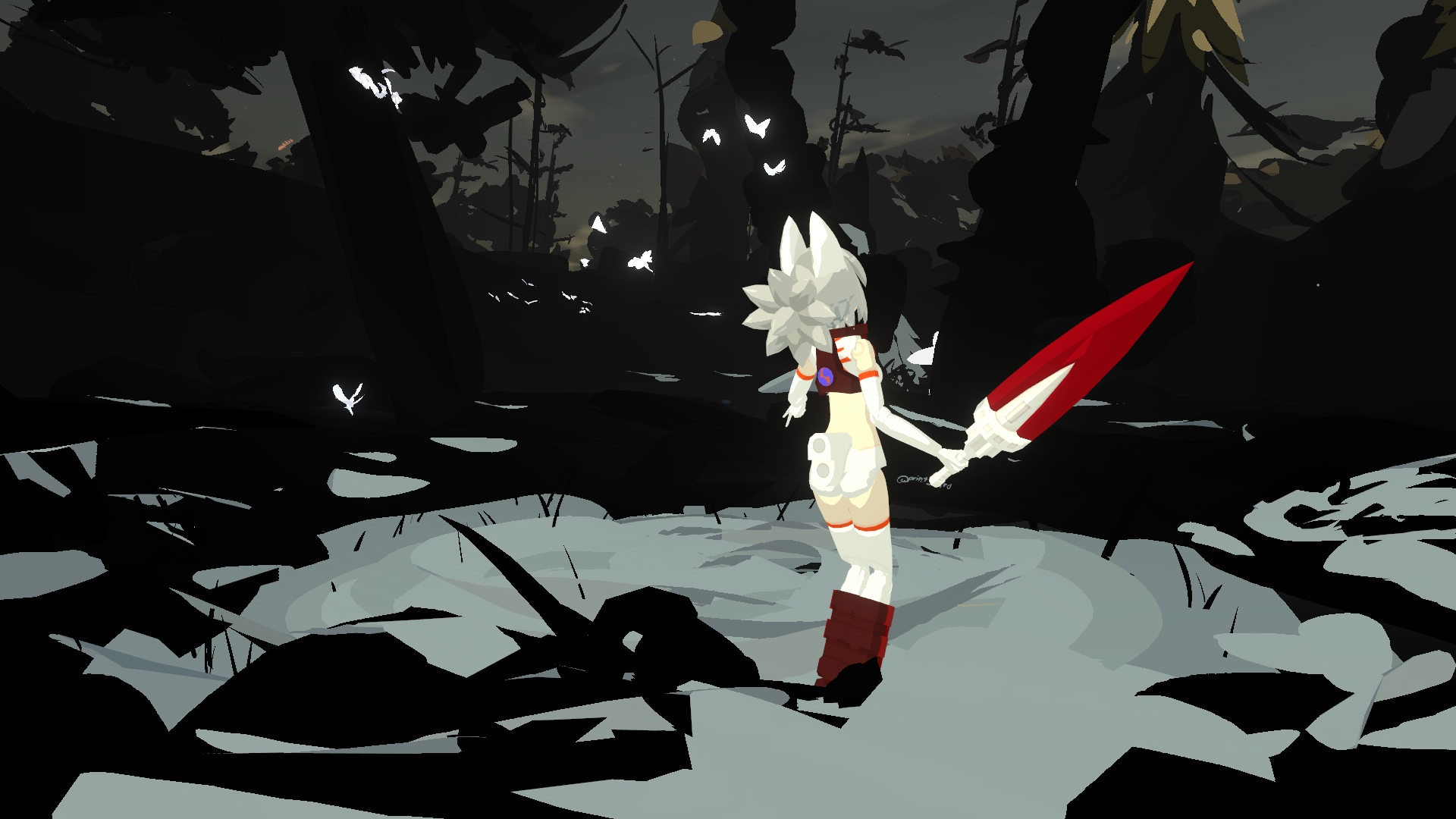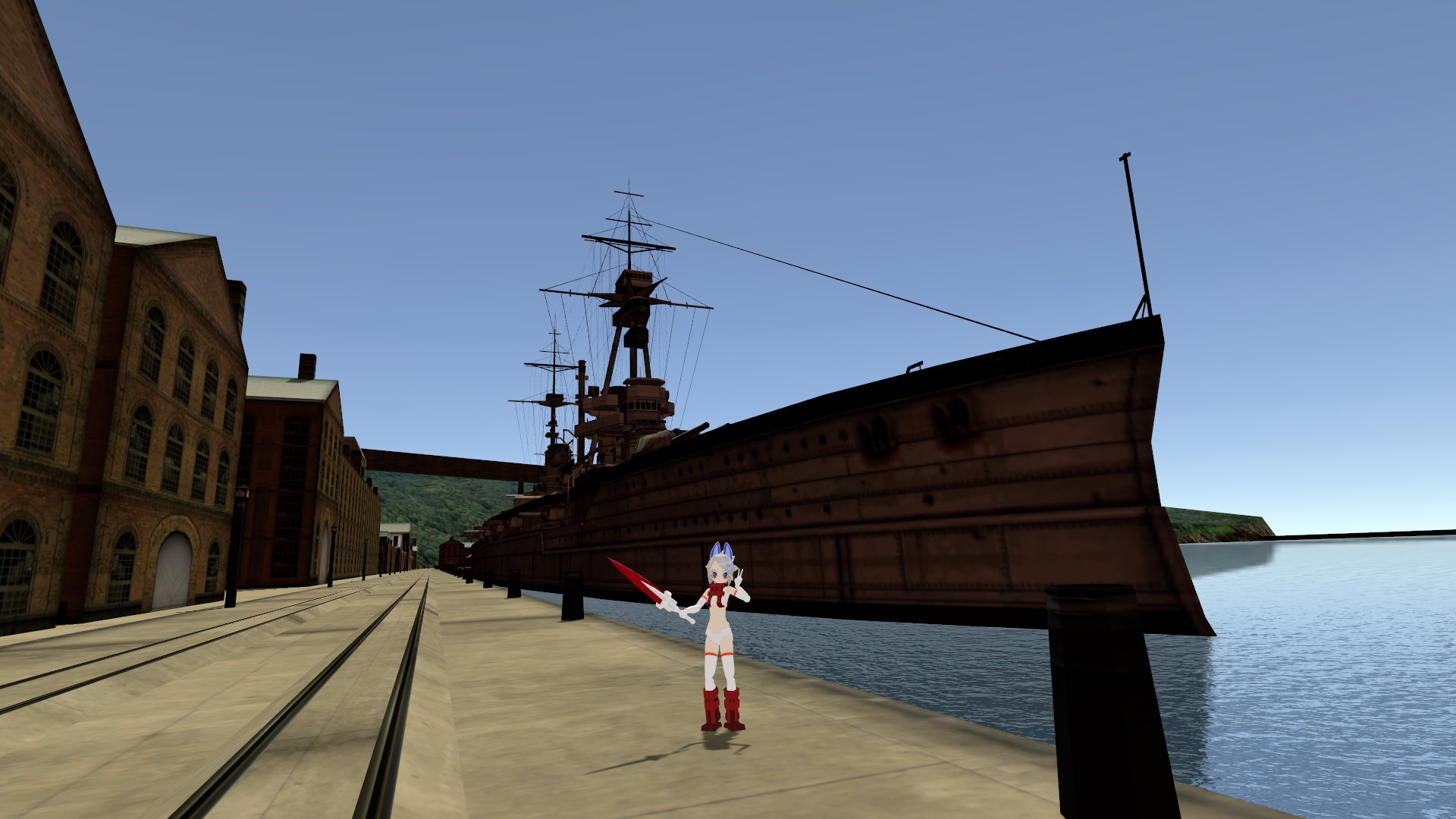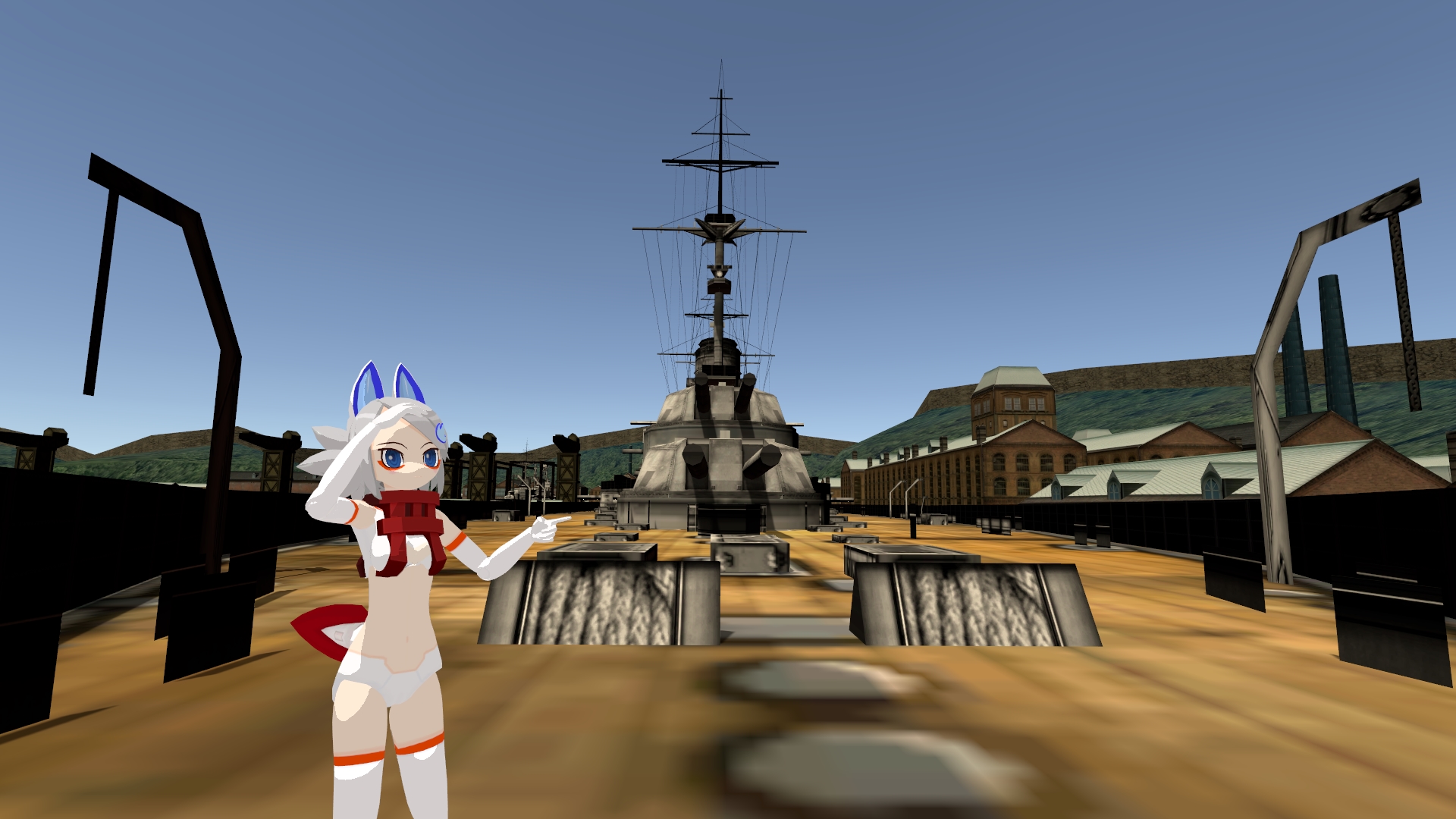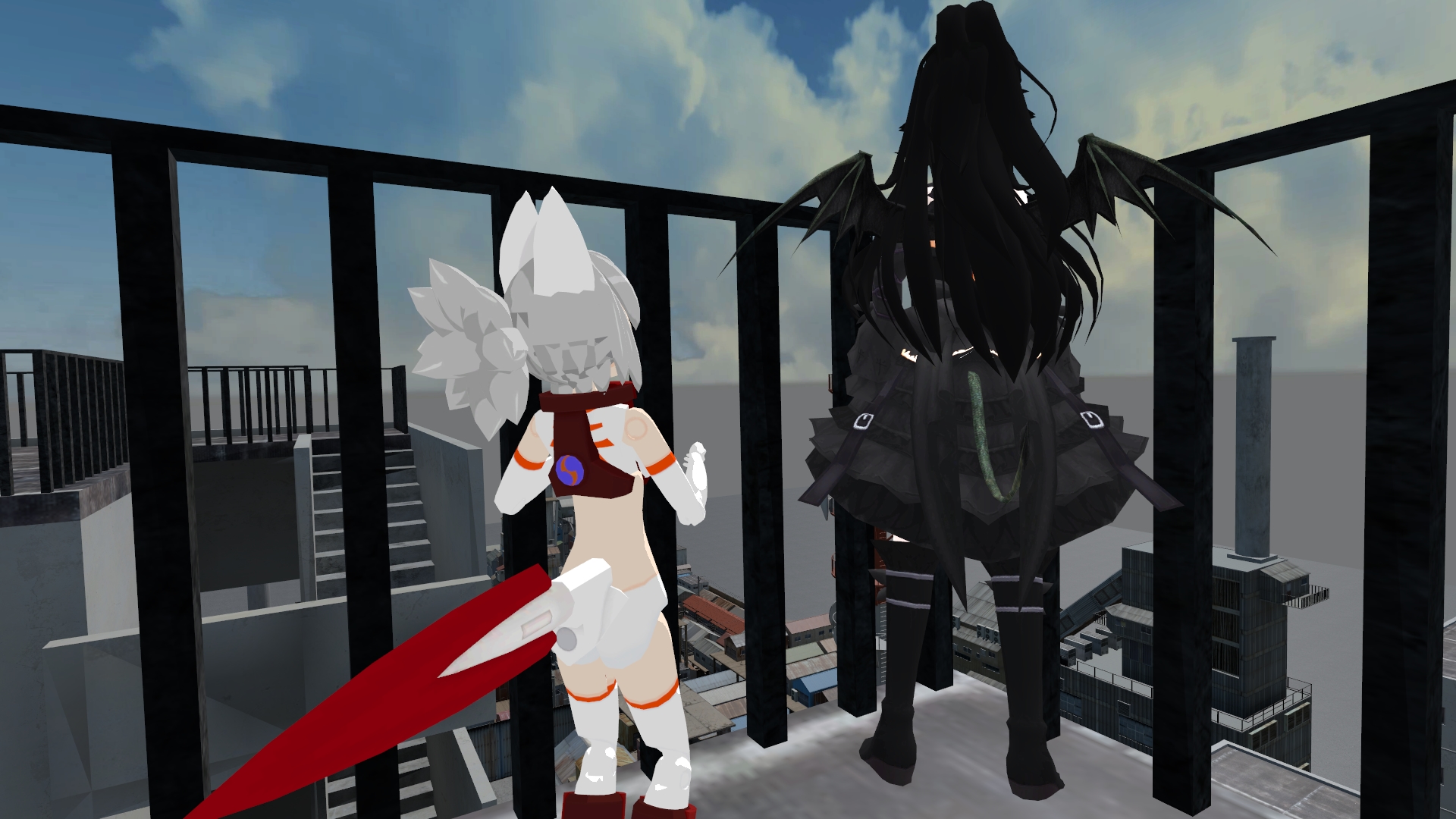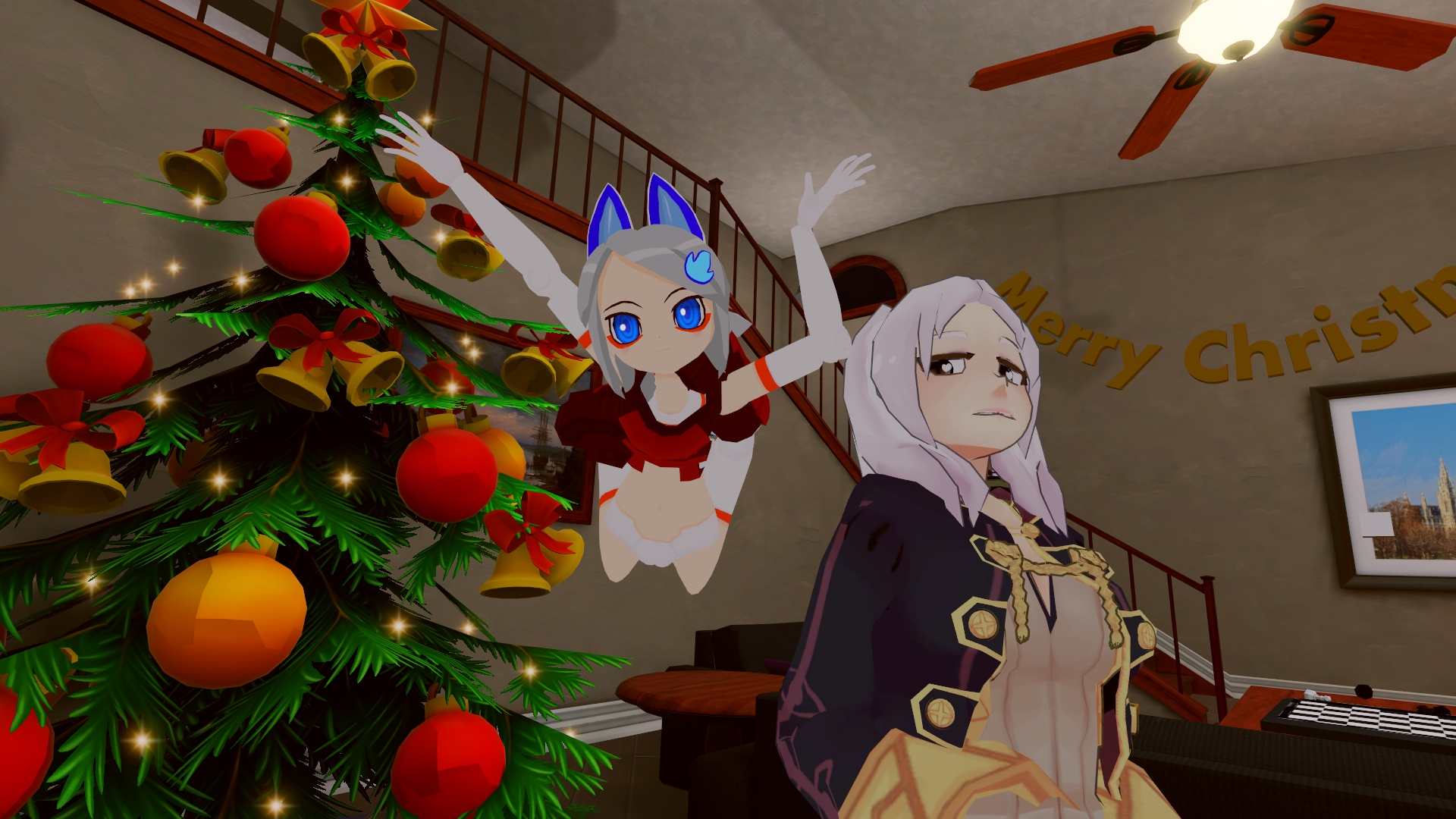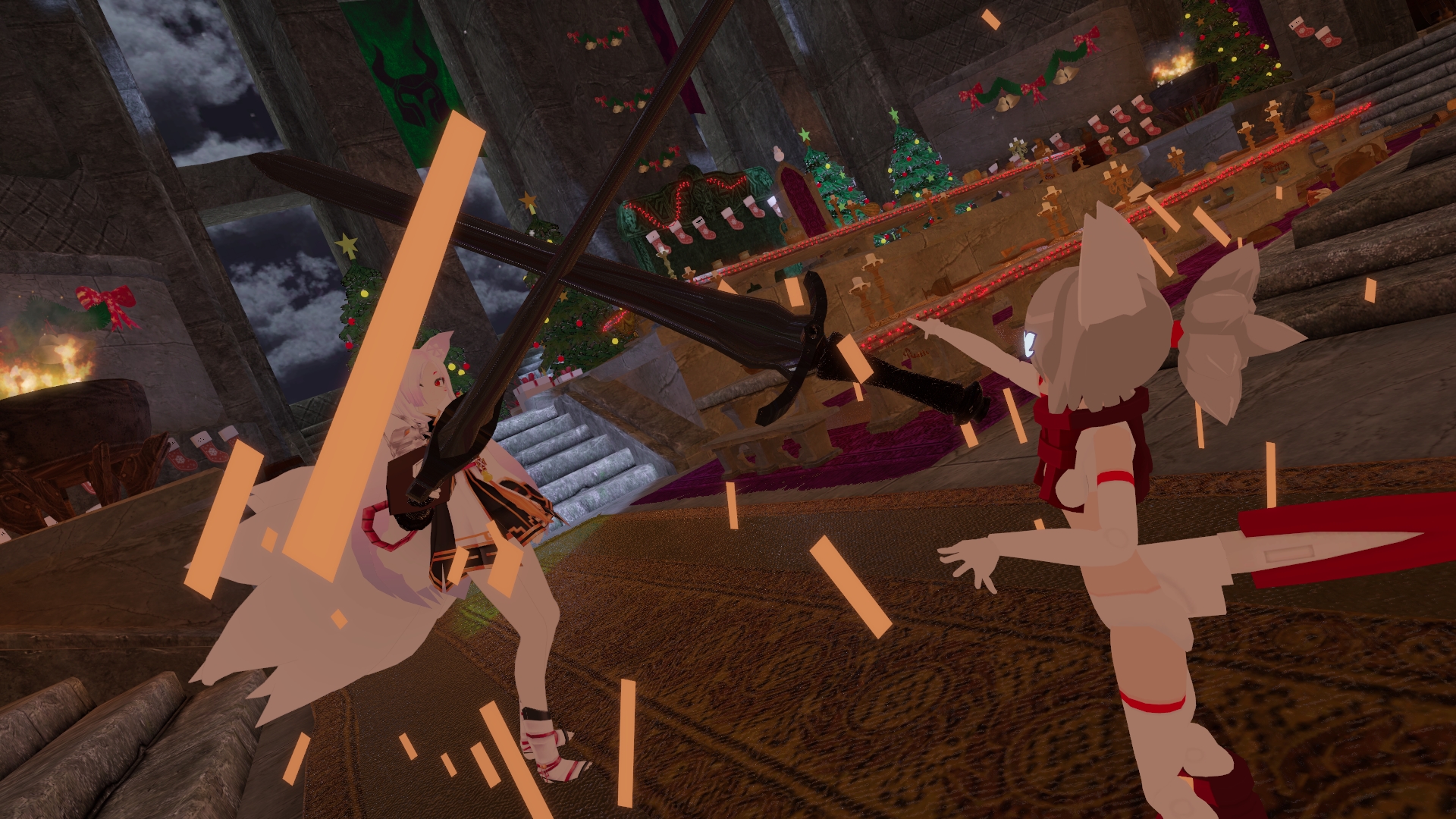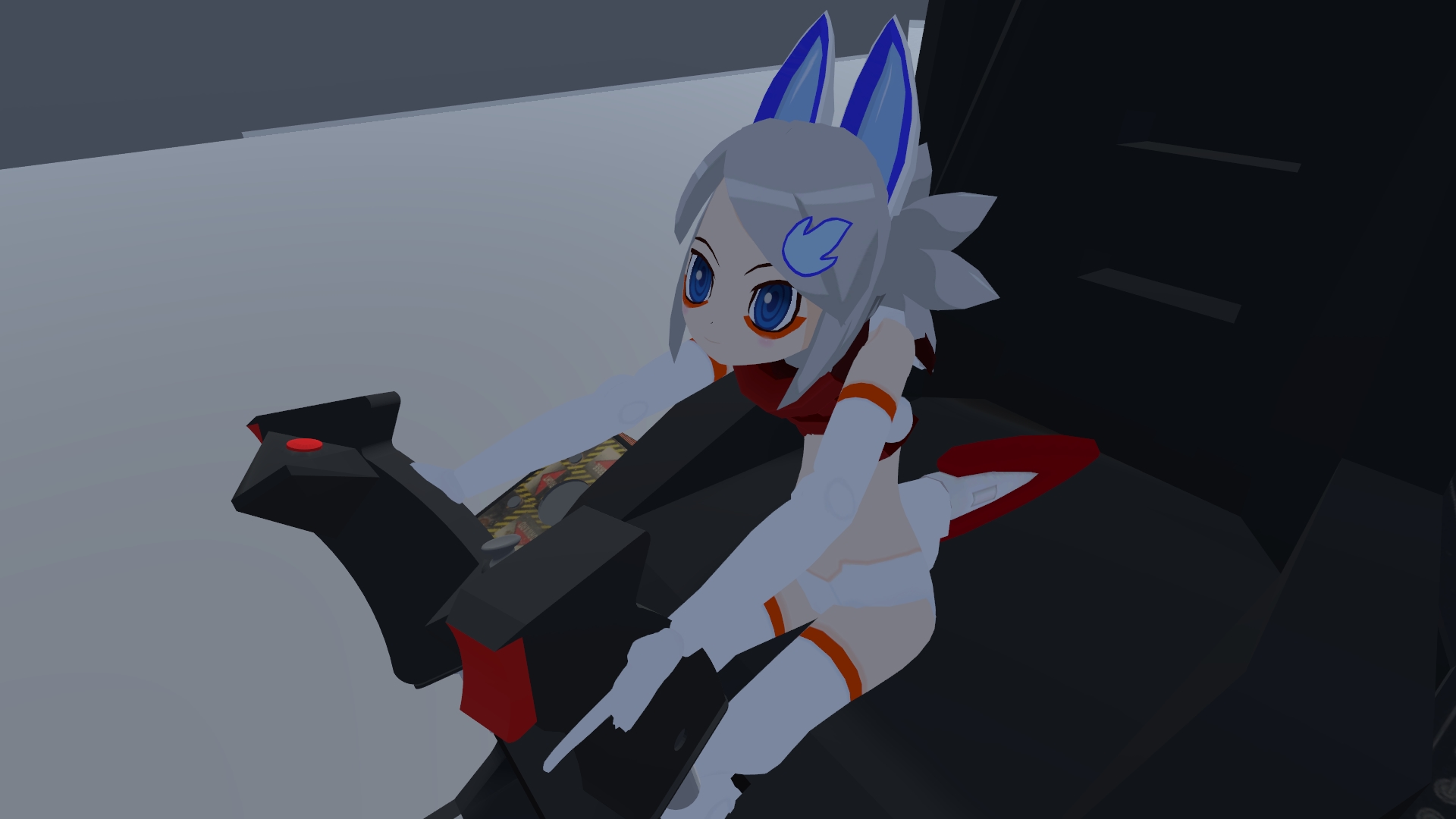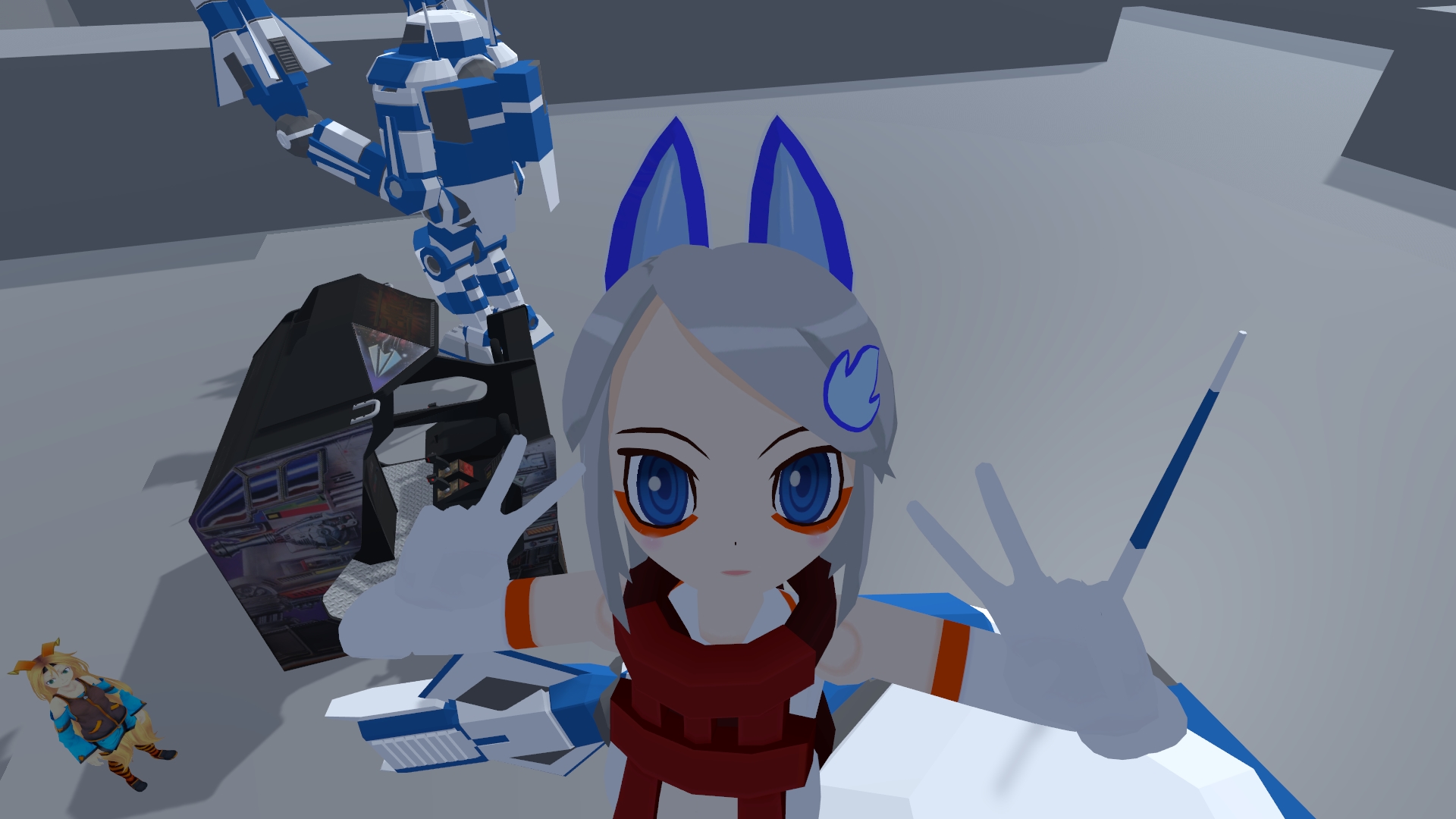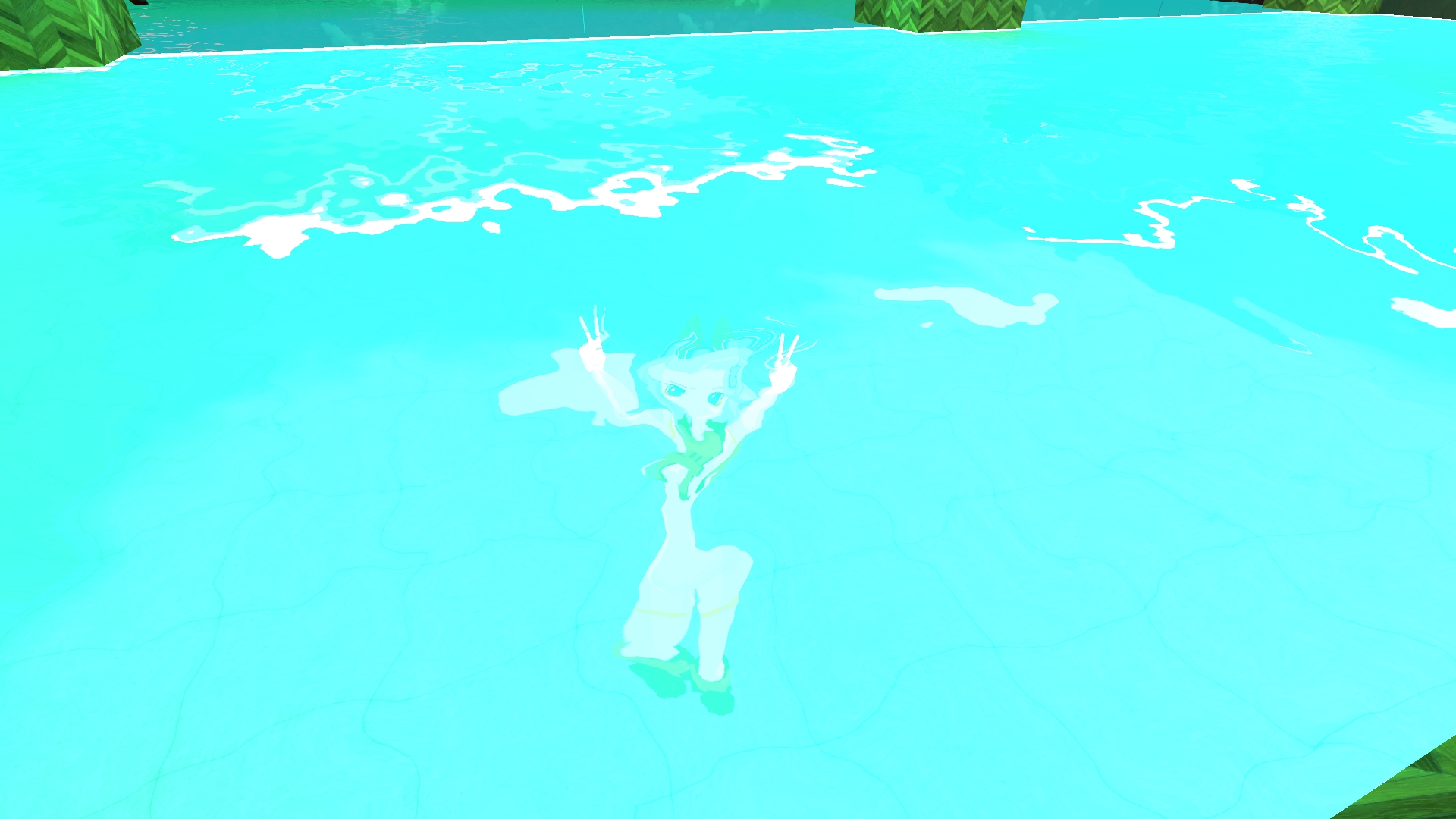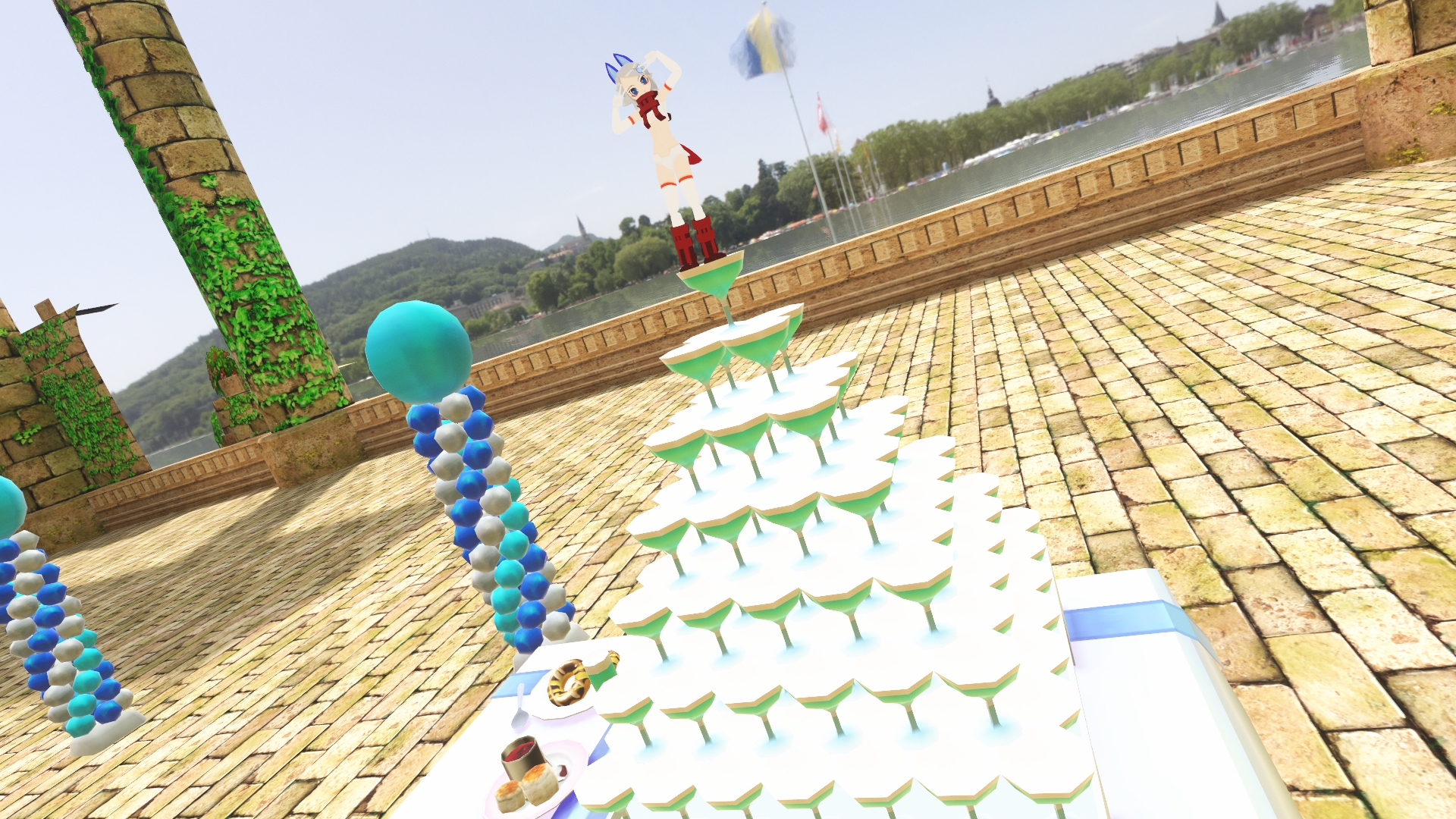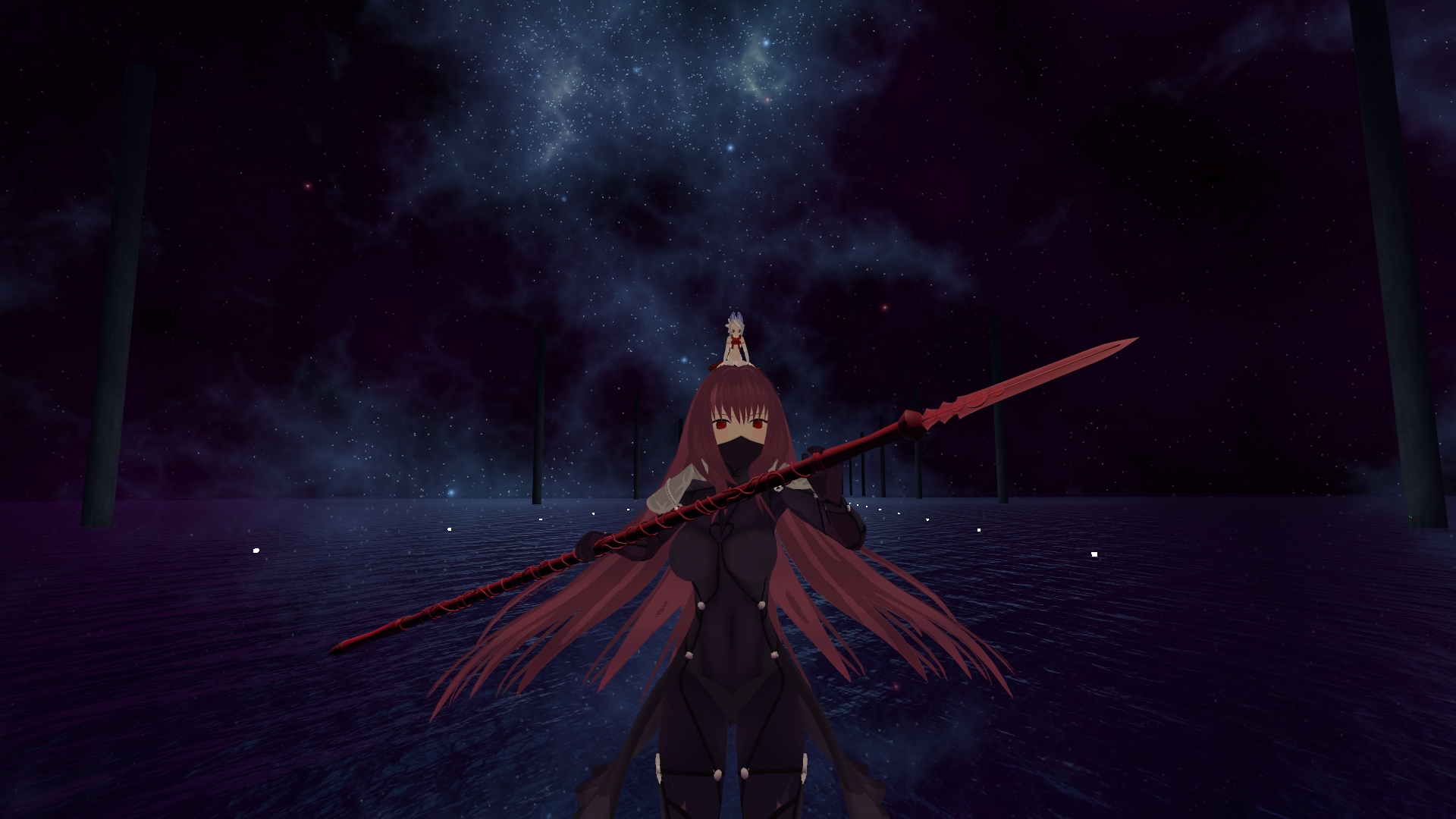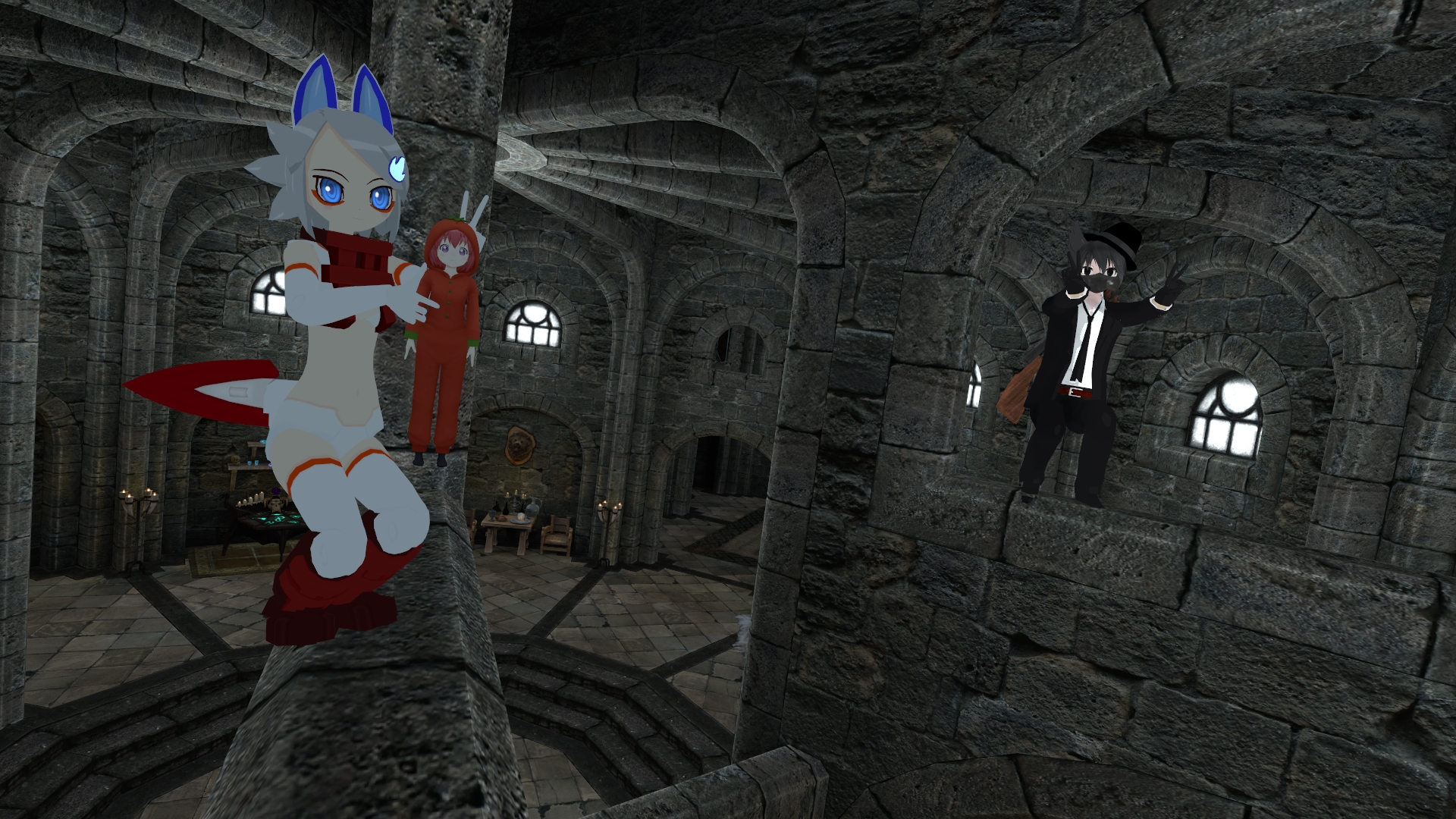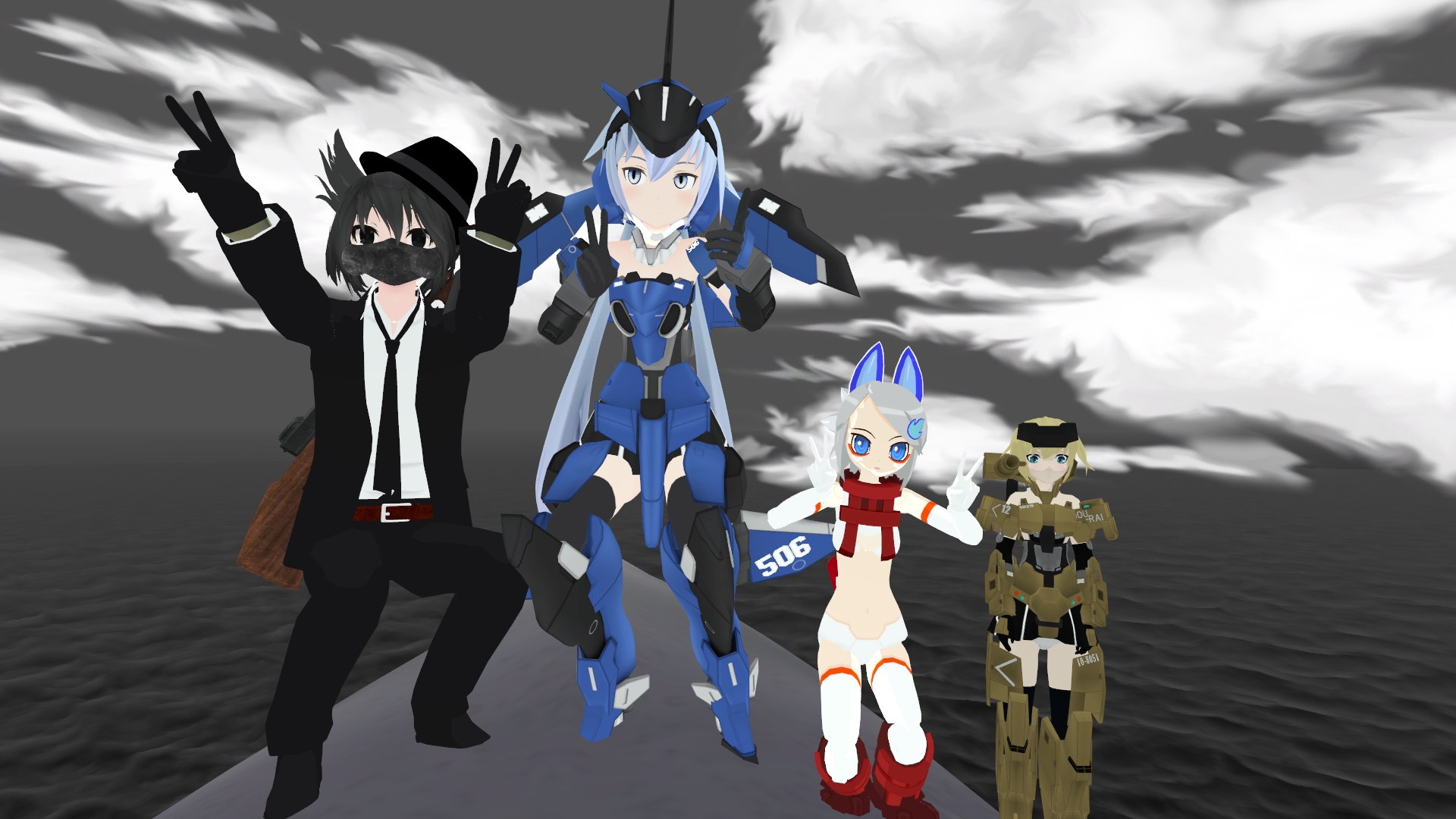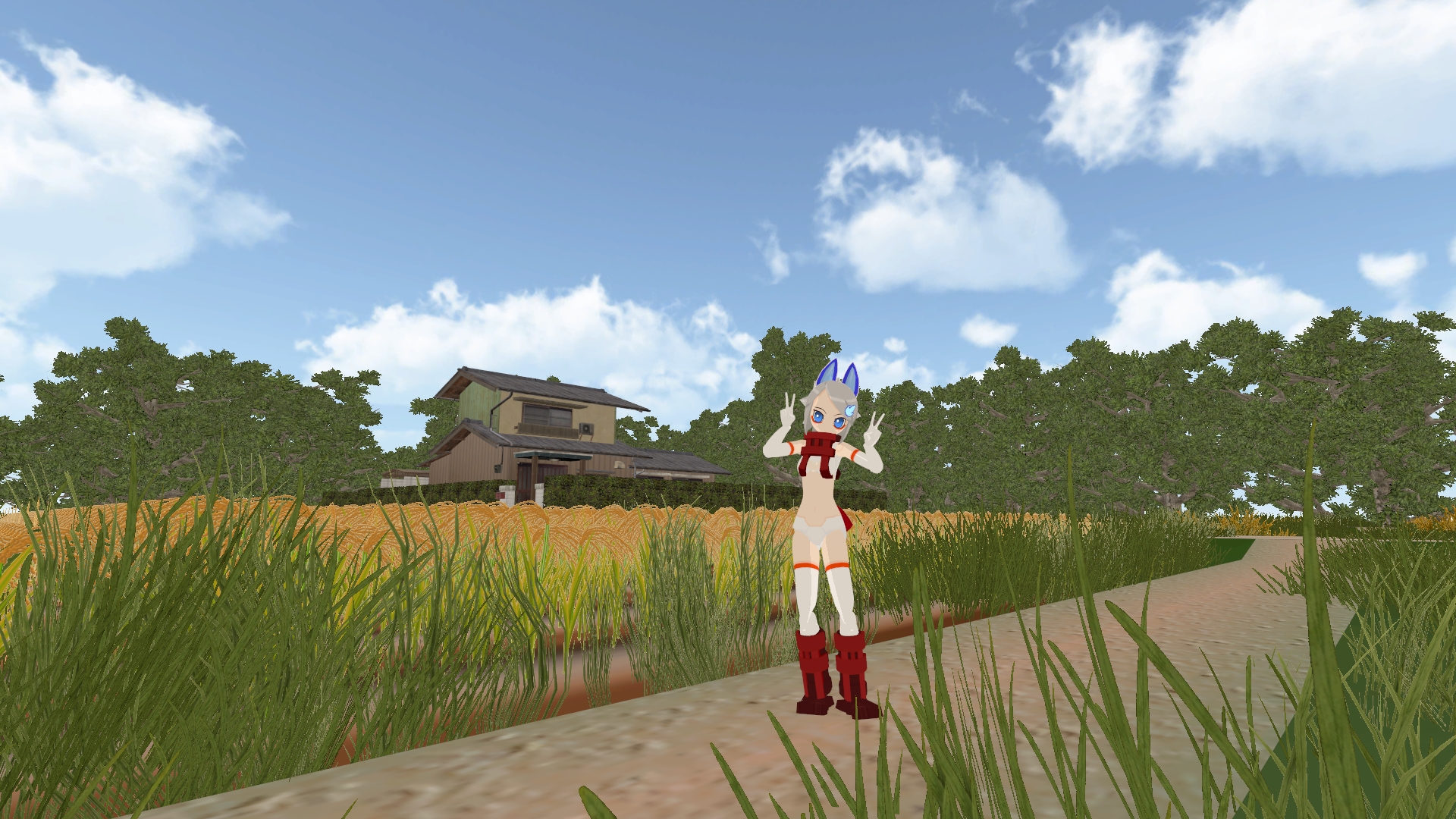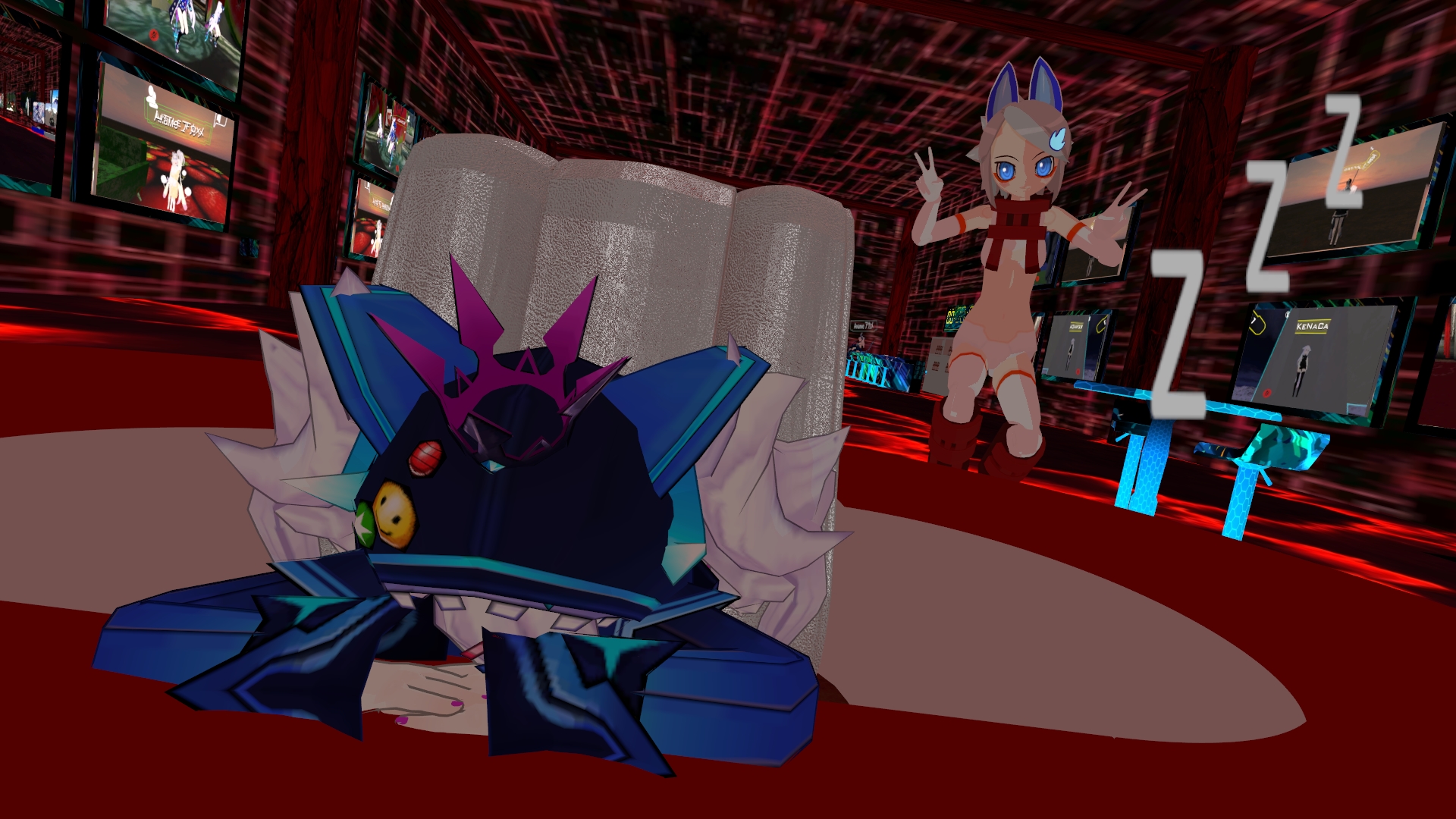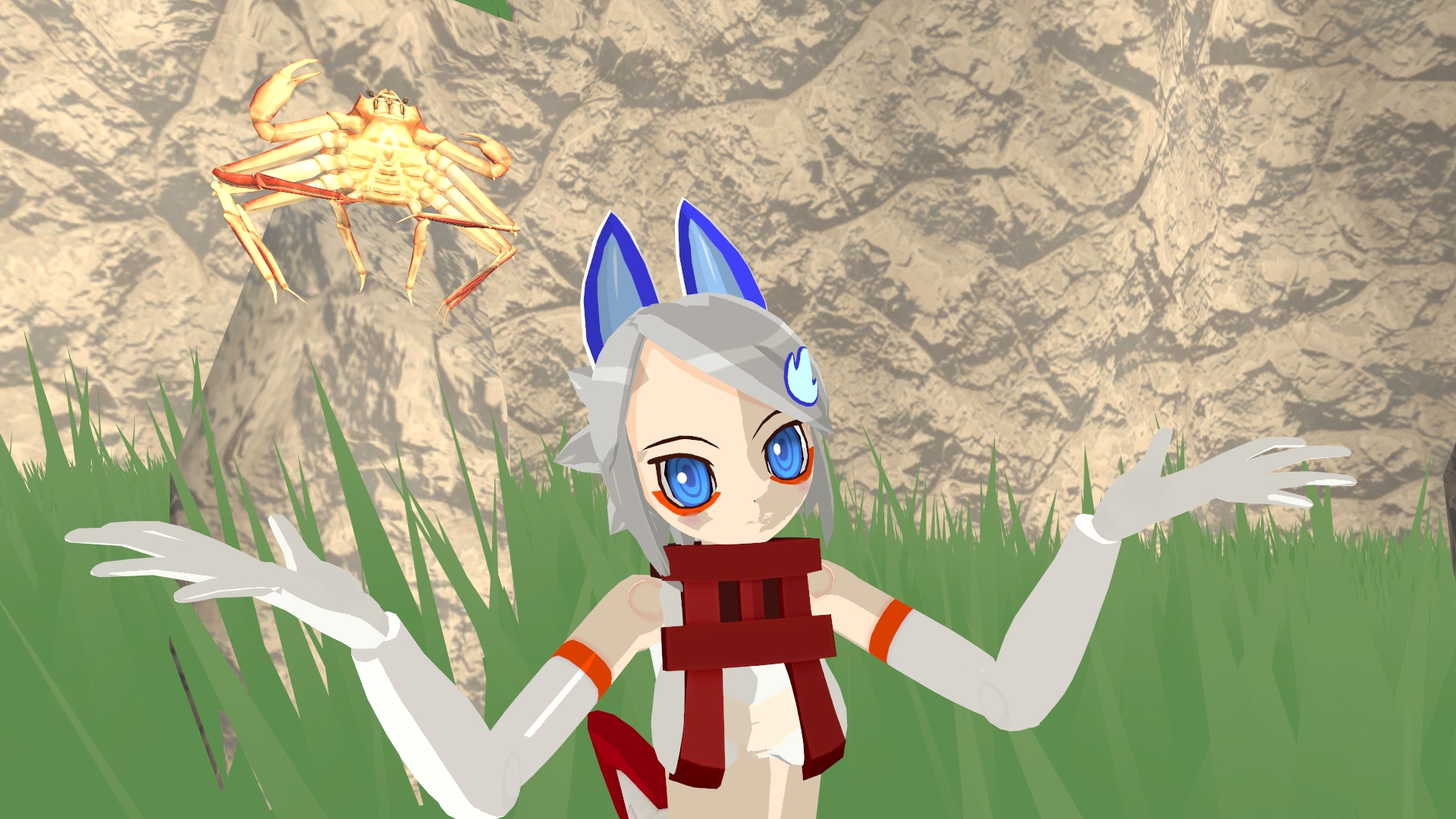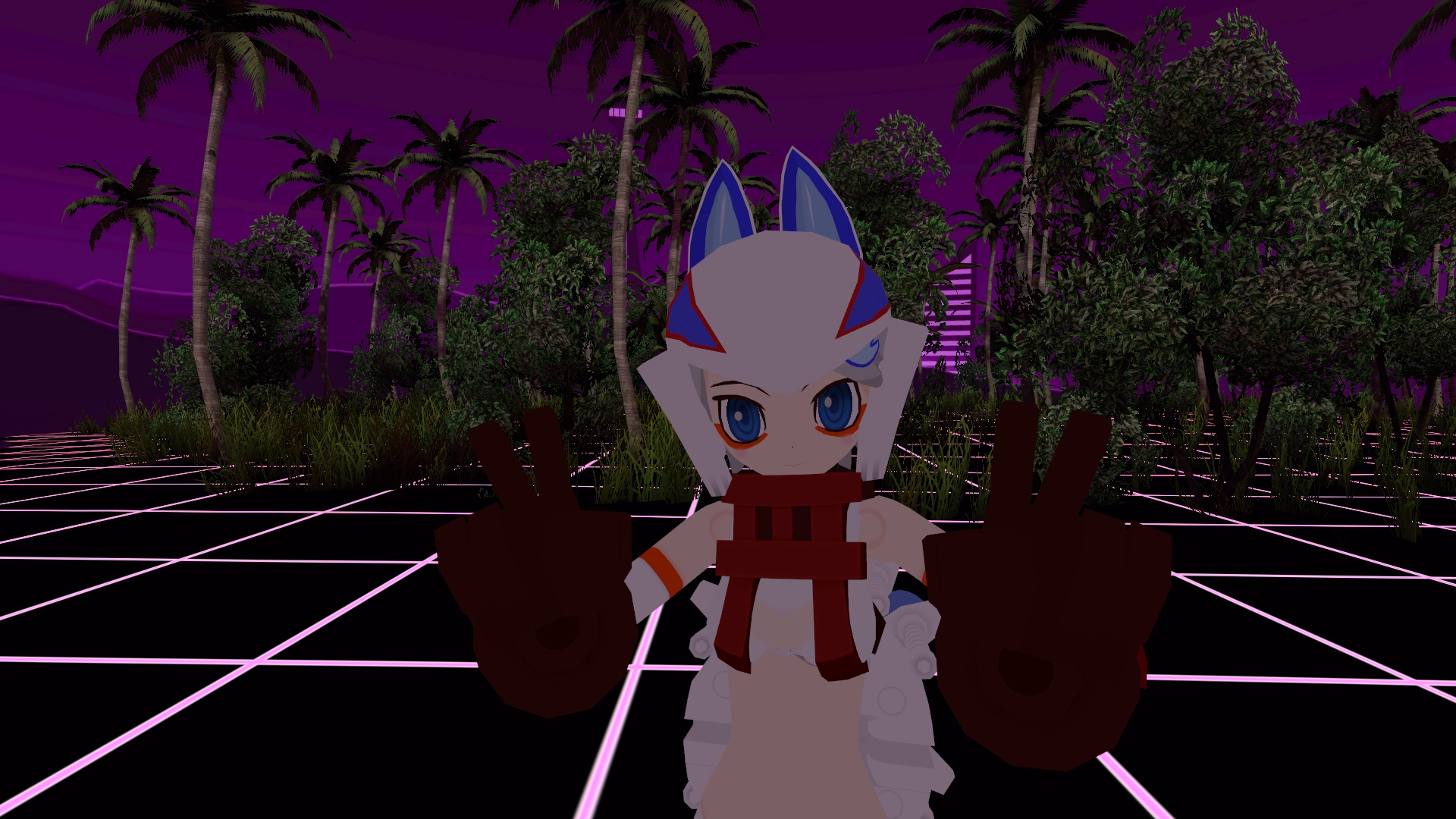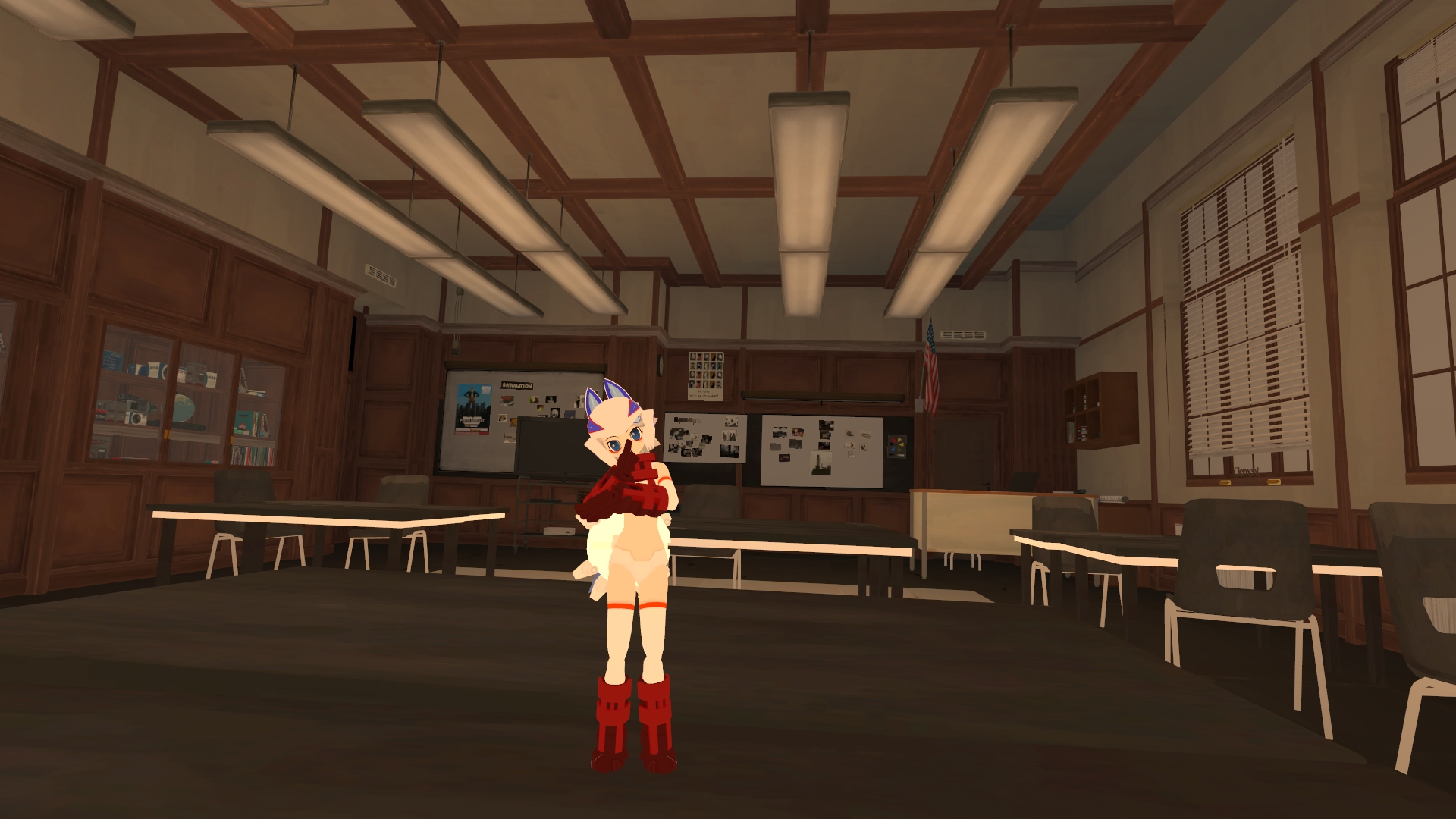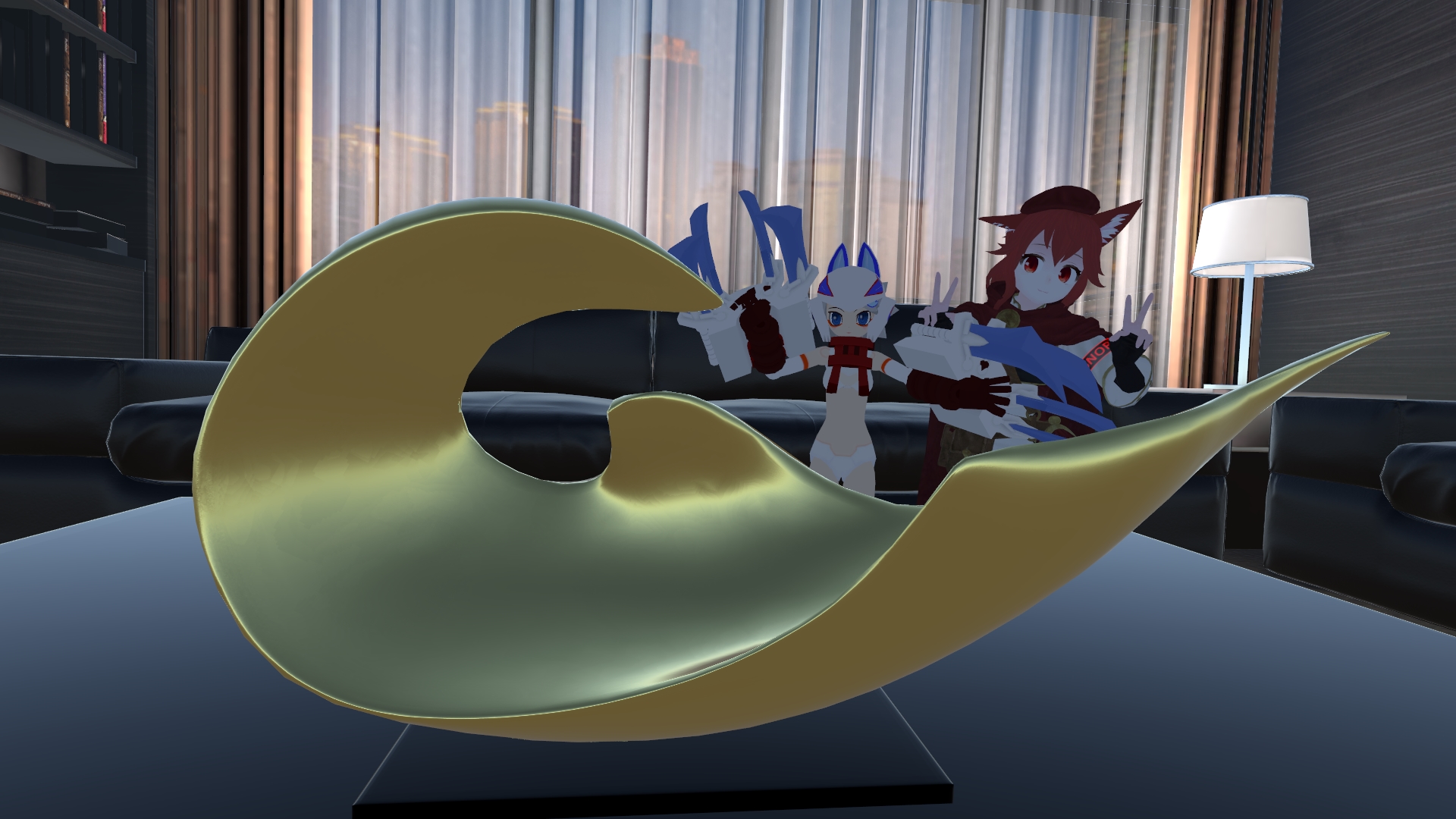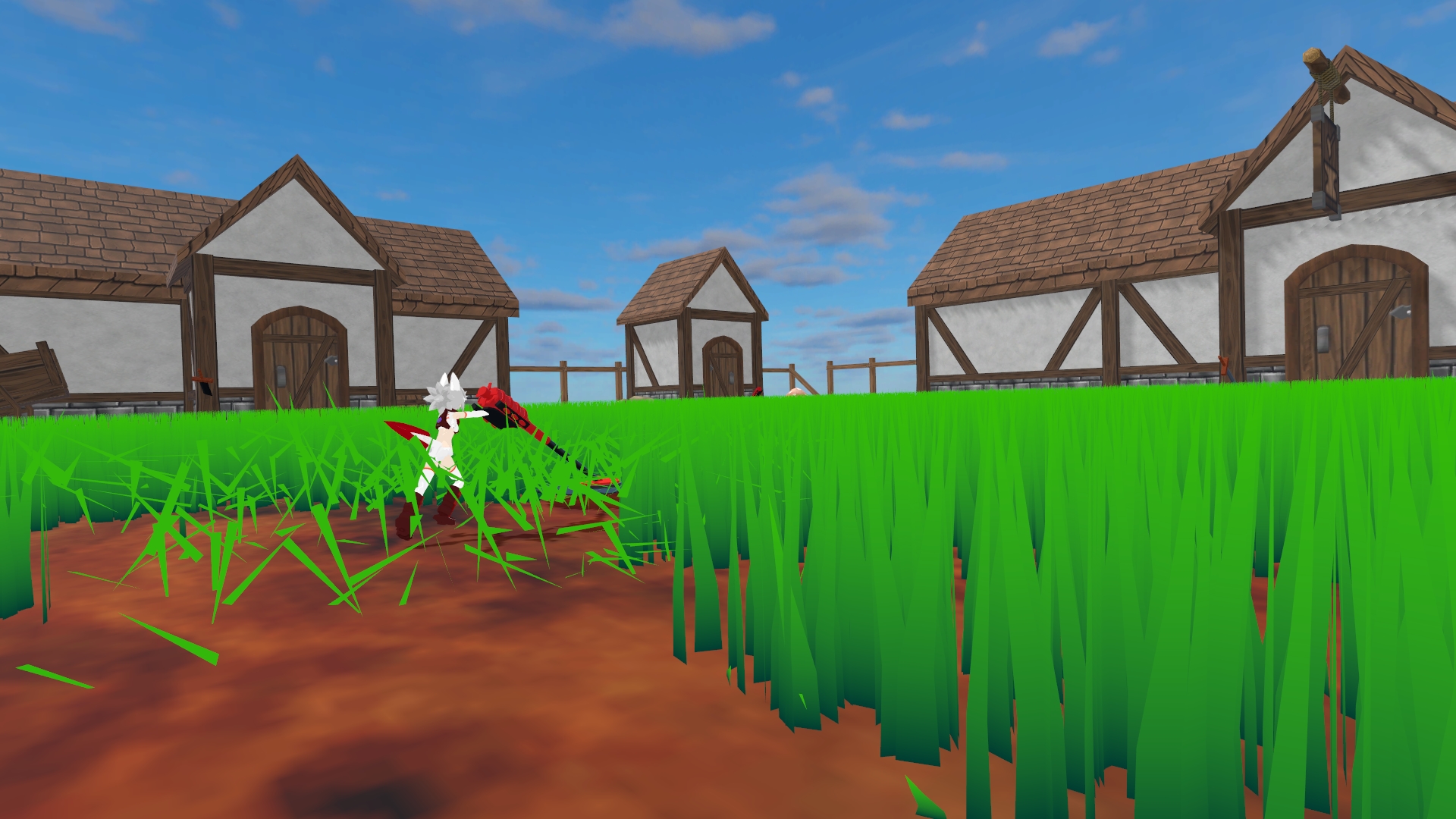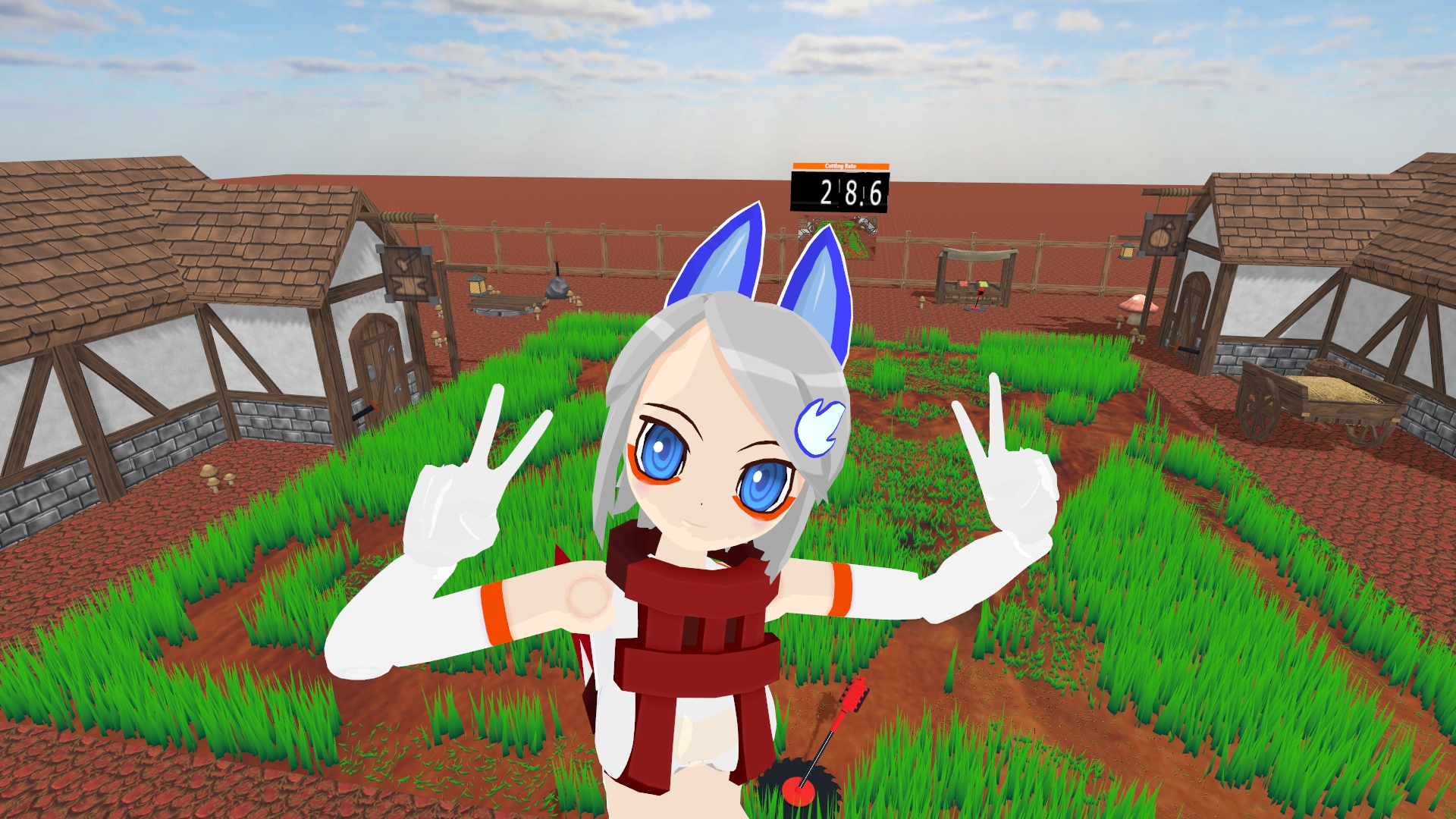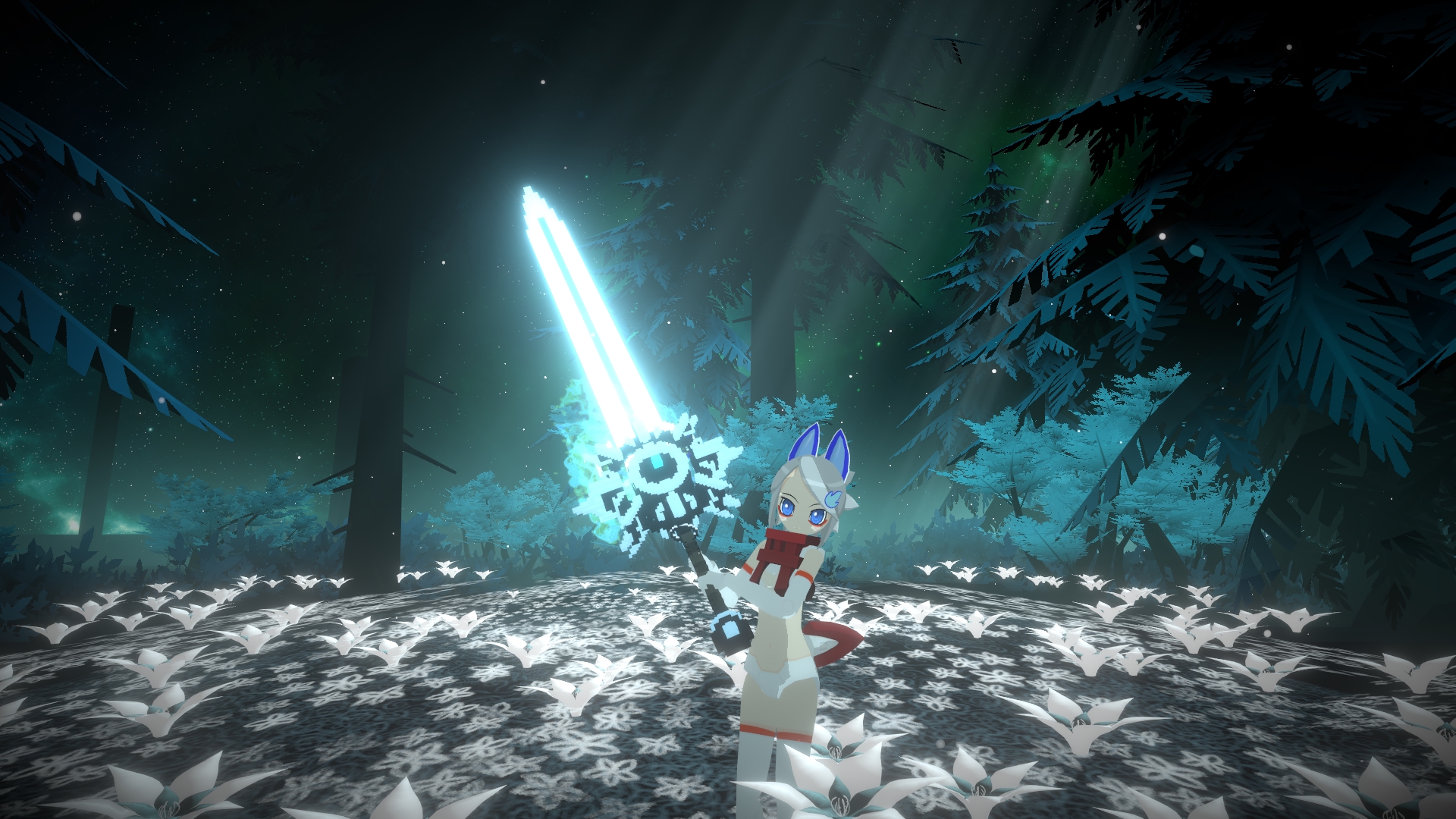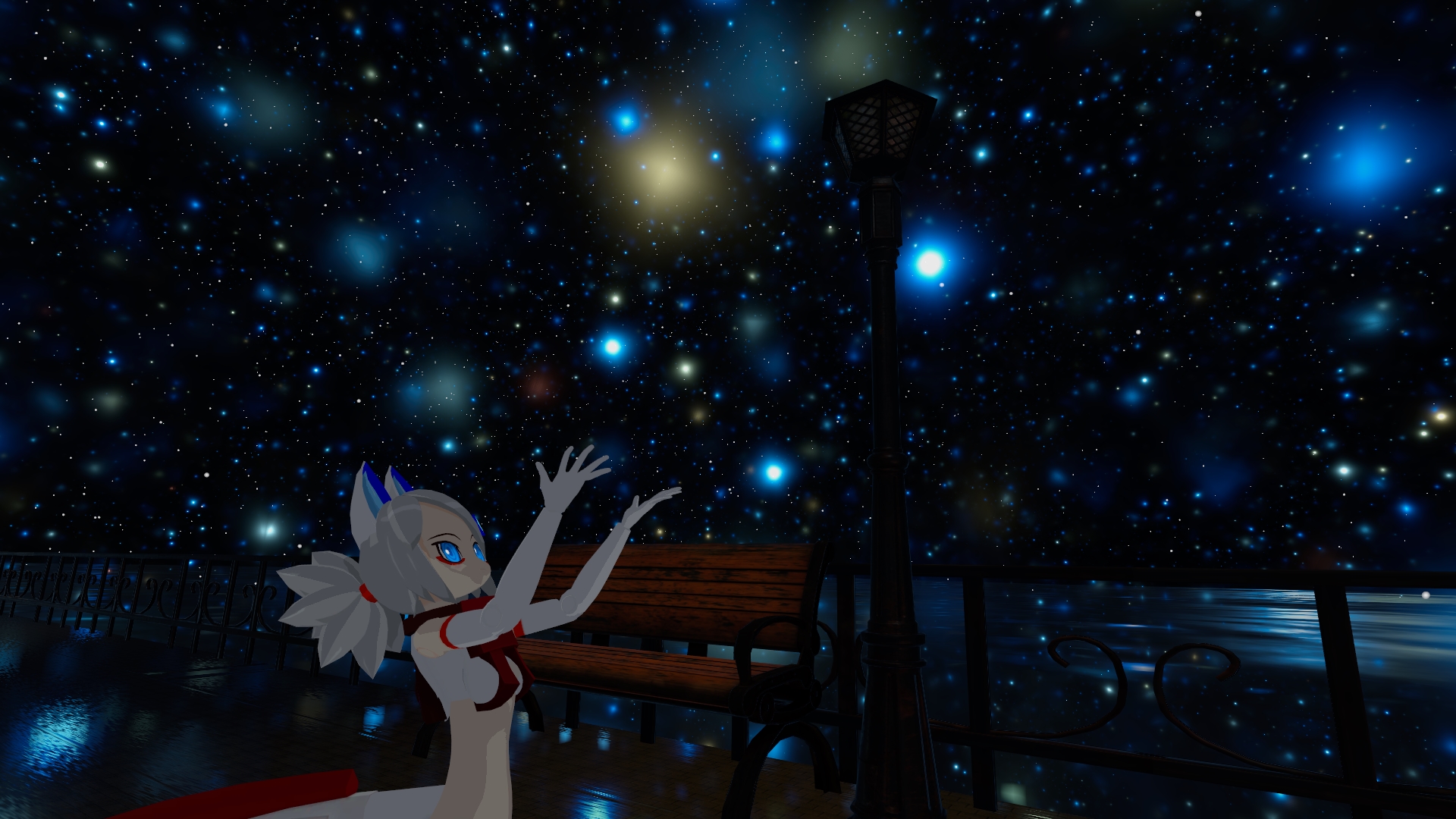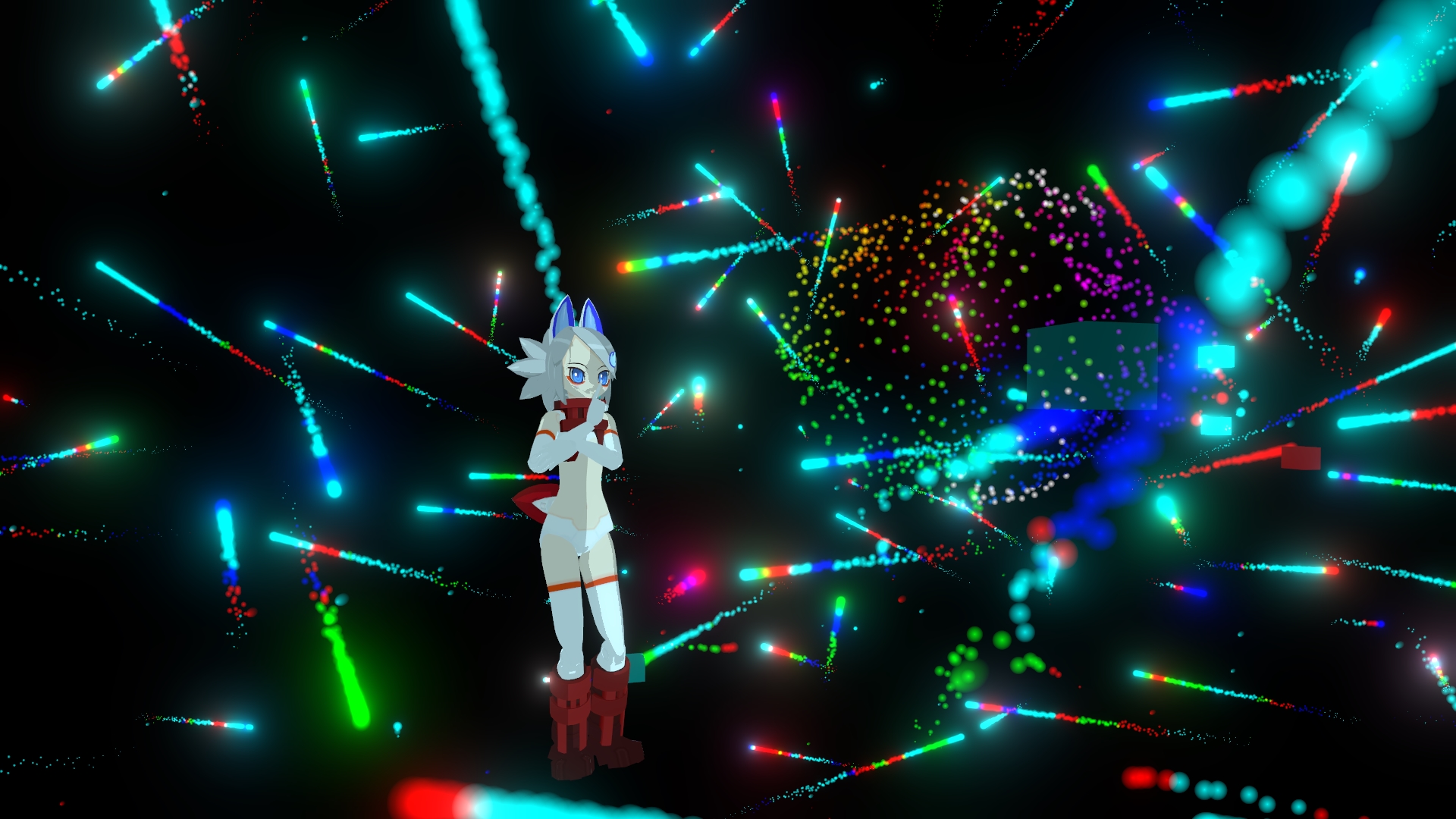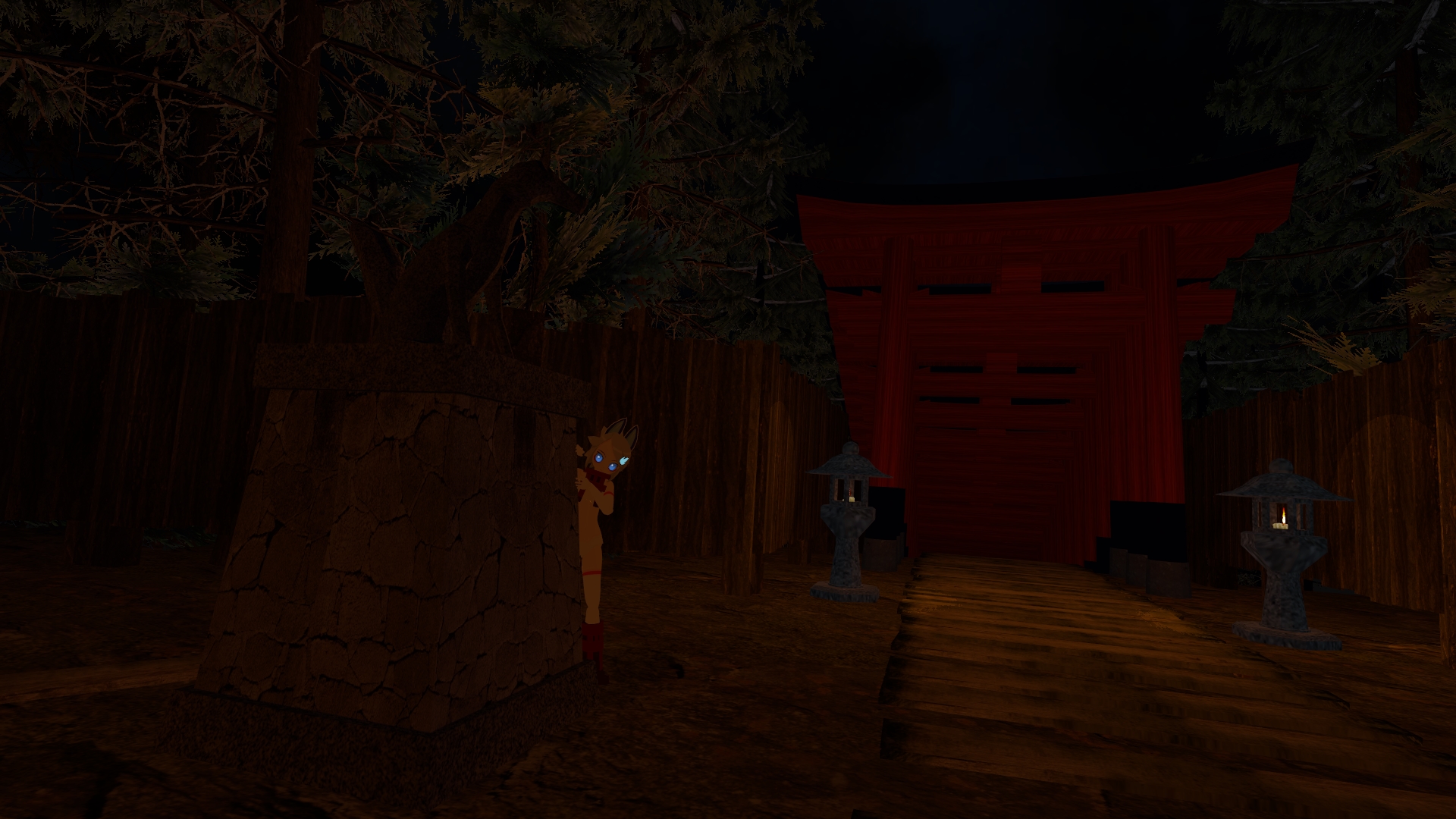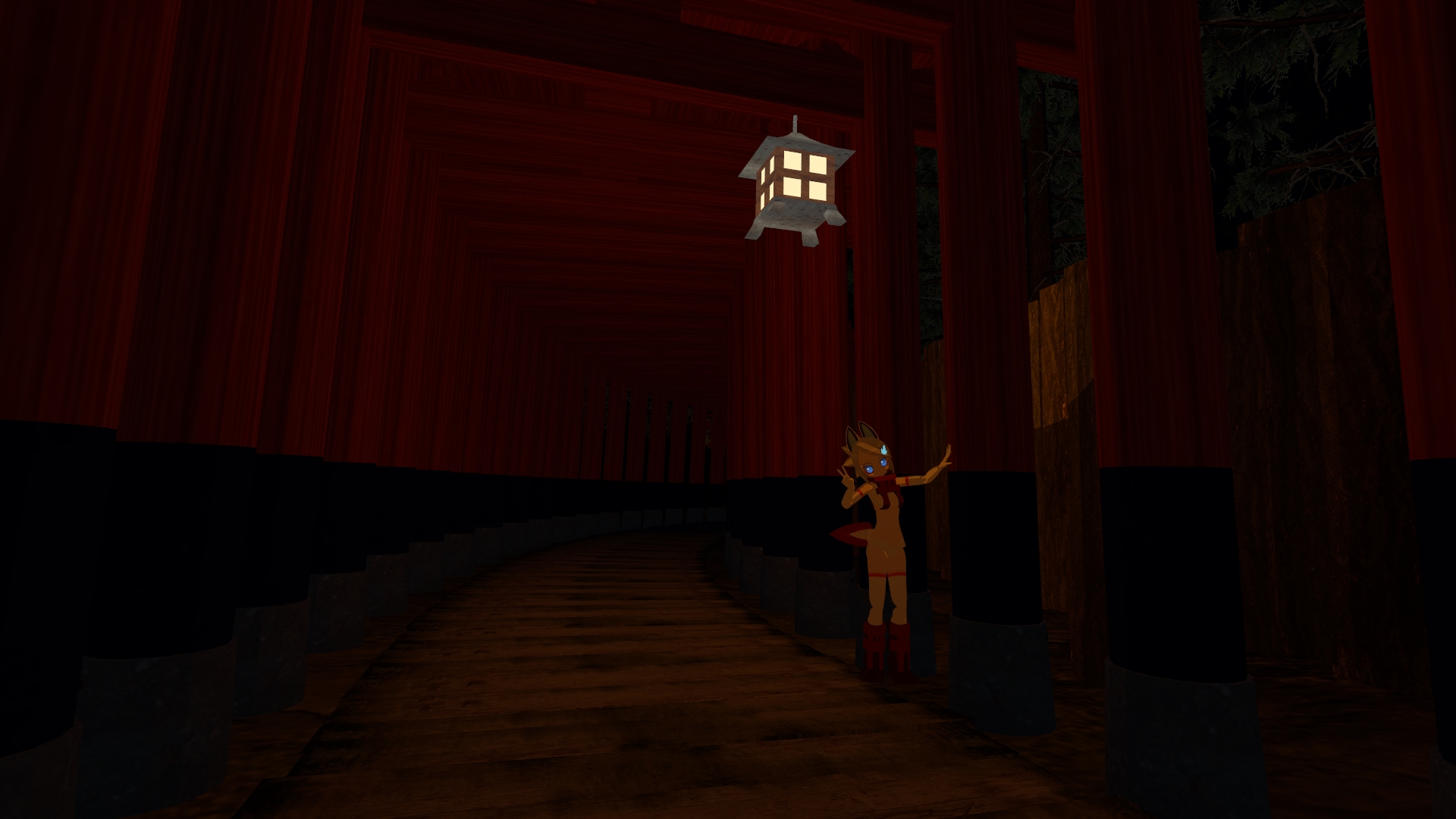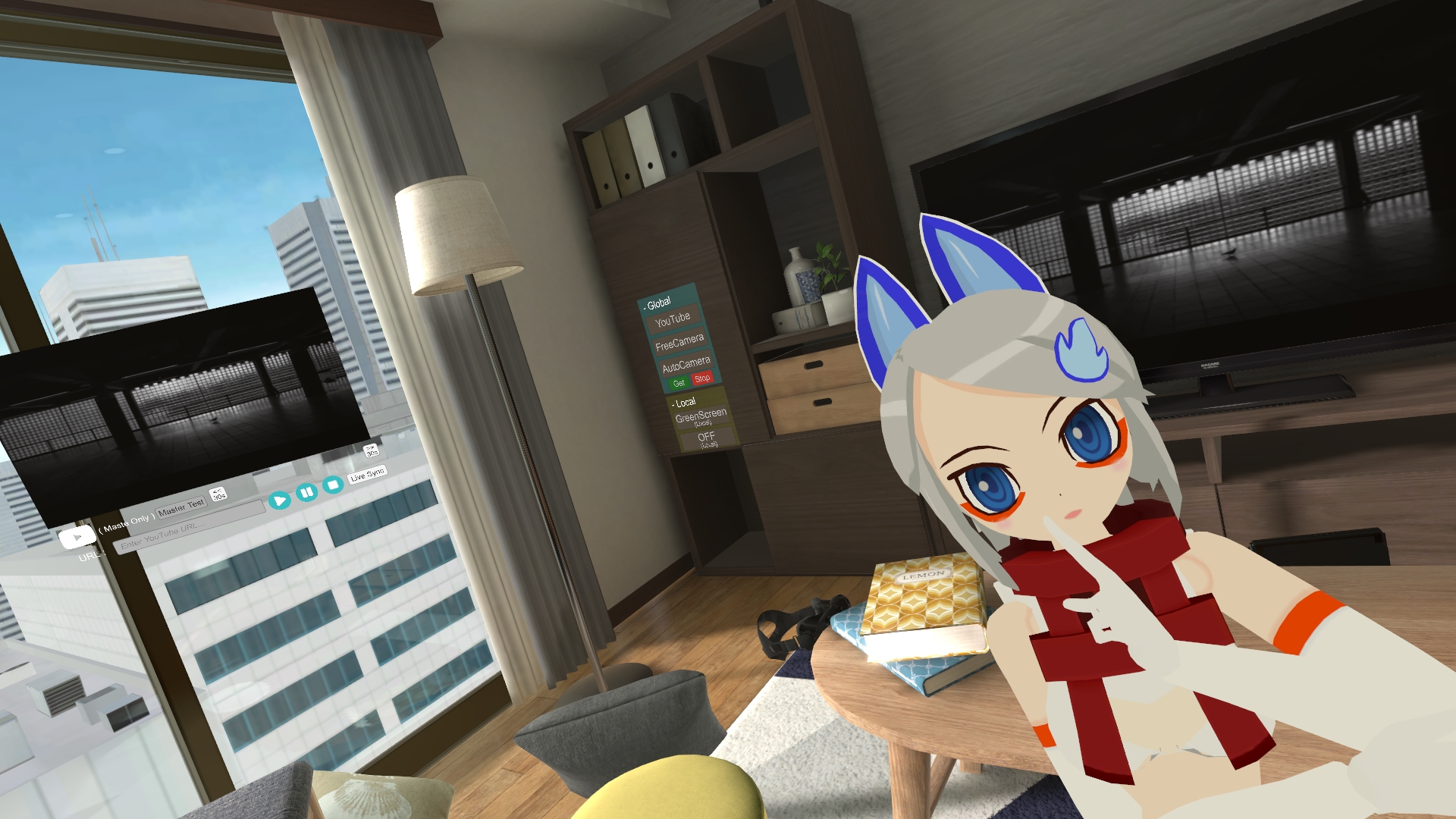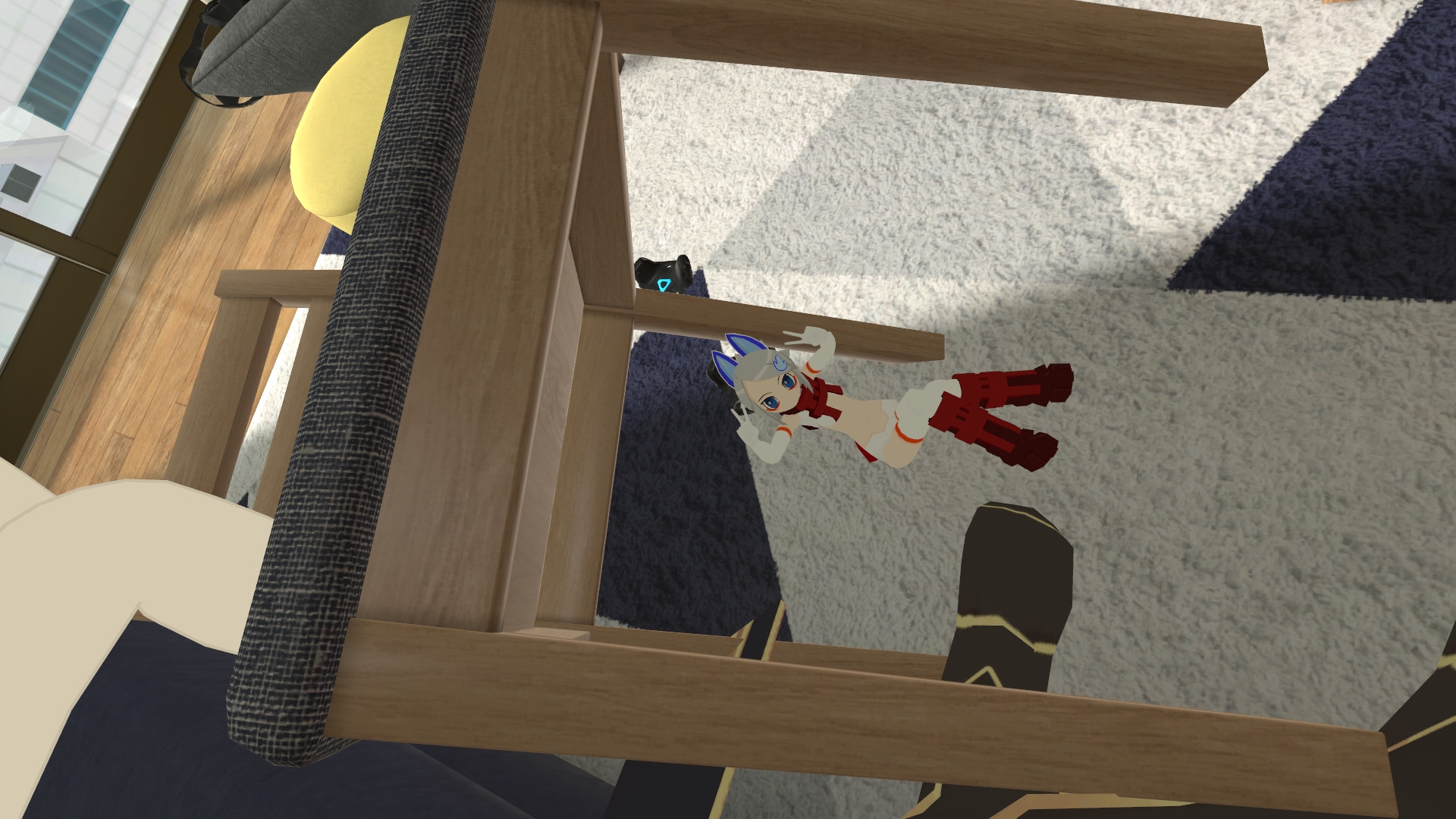 ---
Videos – Battle Rondo MMO Videos:
Just a few more video embeds from the Busou Shinki – Battle Rondo MMO era showing you how Renge actually behaves. Fun times were had with how I could praise her, pet her, poke her, and even get scolded to write up a brutally long apology letter explaining why I left Renge alone for so long. When you failed to log in to interact with your Busou Shinki they would tell you various thing; Renge scolded me for being a worthless master.
These videos are just for reference.
---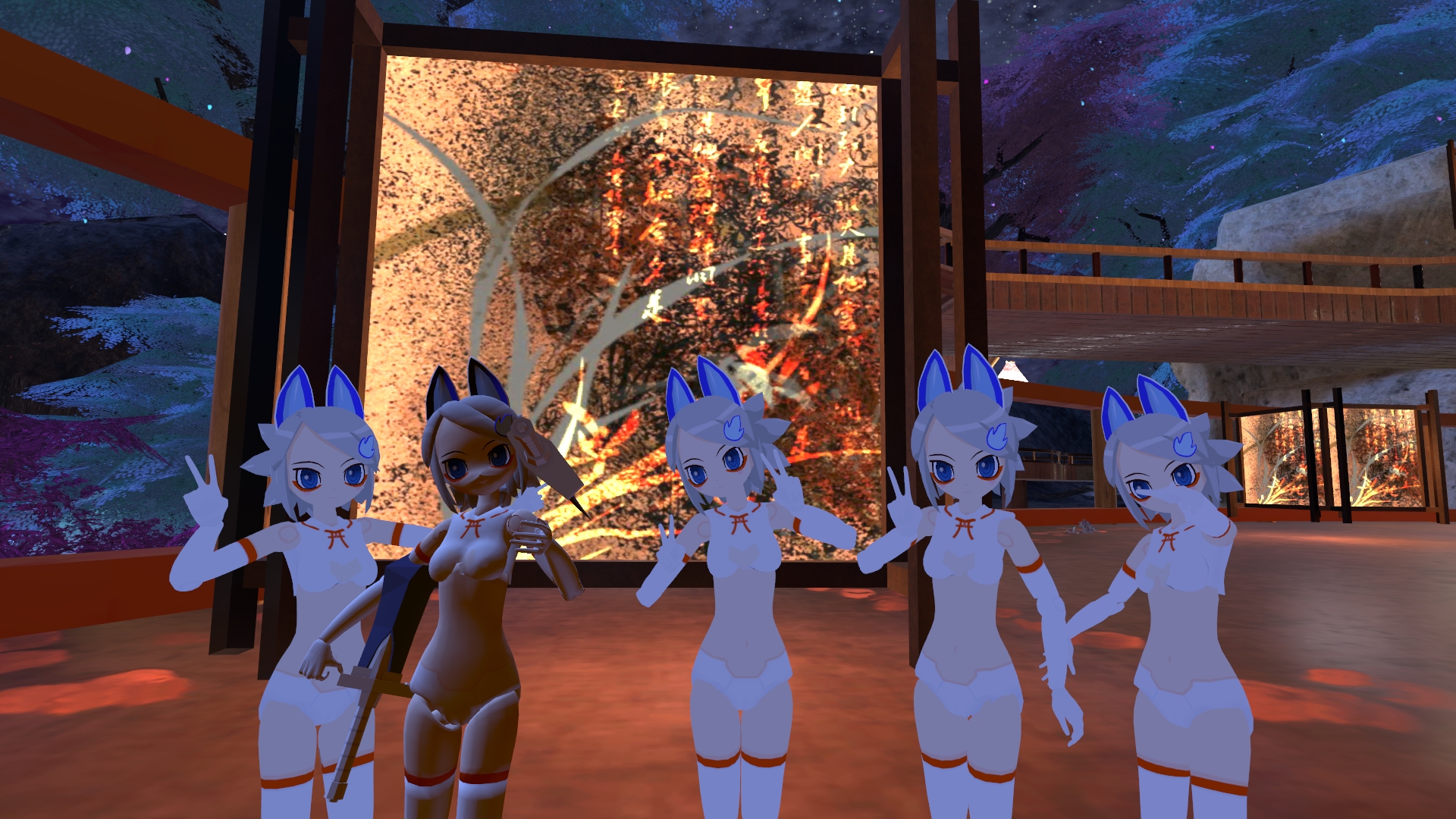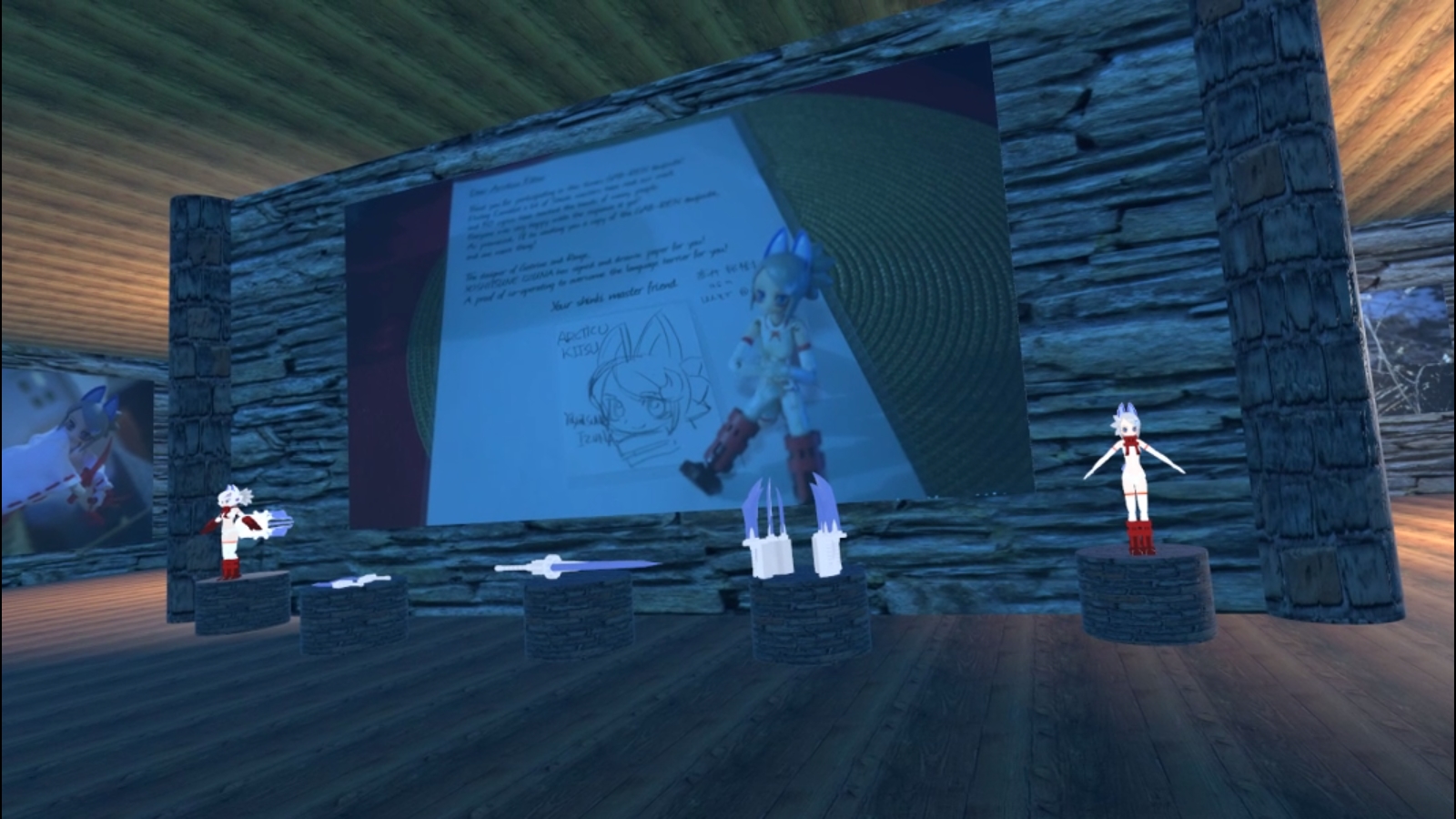 I'm going to expand Busou Shinki into 'Rising World', and any other game allowing models to be imported. I'm not done here! I'm going to do as much as I can, where I can, and when time allows. I'm even further customizing and tweaking the Renge's I currently have to further match my preferences. I even had Renge in PSO2 as my little partner. She'll always join me.
It's however a shame I'll never have my foxy Varakitsu as my little companion with her being an arctic fox themed fox spirit in a Canadian influenced manner. She's supposed to be this calm, witty, sassy, and serious foxy with your typical pranking side of things. Because of Vara's absence Renge became the proxy-Mascot to my main blog with how much easier it was to get posed & etc in figure form, digital form ,and etc.
---
Renge is here to stay and you'll be seeing more of her whenever we do cross paths. Thanks for finding her adorable. I love swapping to Renge when in VRchat, having Renge on my head. Thanks for reading, and see you in VRchat! 🙂