A continuation of my trip as I'm a big Figma fan. I just had to bring my Figma's along for this trip as I never really took images in Europe as they were all indoor shots. I brought Figma Haruhi and Revoltech Saber along with me to Europe back in August-September 2008. I brought Casual Saber and Signum to Sharbot Lake and now took summer Haruhi & Mikuru, Ryomou, and Casual Saber. Why? Why not? I love taking images of Figmas, even more so when on foreign lands.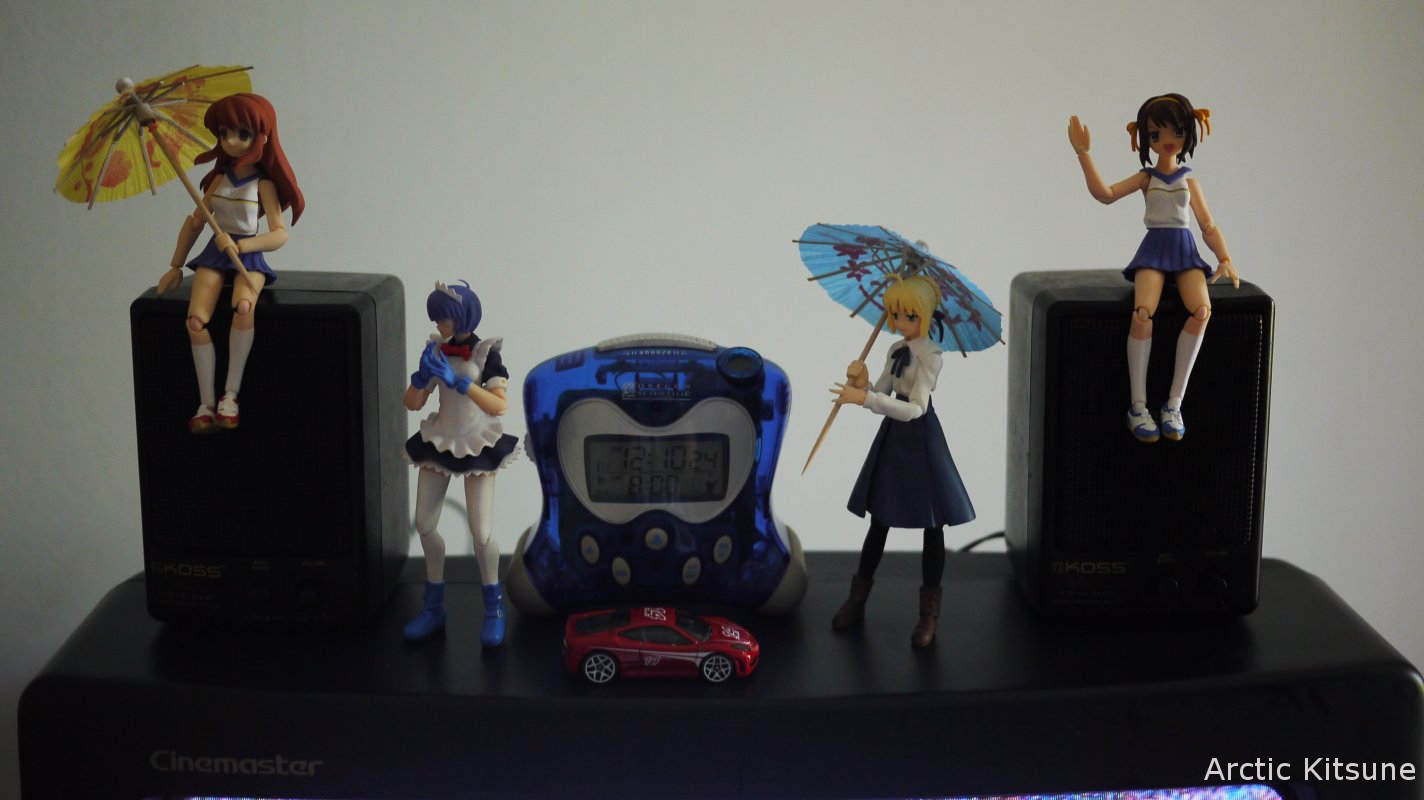 (Link – MySite)
(This article contains 27 images taken with a Lumix GF1 – Pancake lens.)
Sidenote: I would like you to excuse the quality as the sun made it a pain to view the screen and to kneel on the sand. Even when it was cloudy the sand was brutally hot and stuck everywhere as it was so fine.
—
Article is basically a continuation of this:
-> http://www.figure.fm/post/en/11950/Figma+s+Cuba+Vacation.html
As you can see in the first images, those are the only four Figmas I took with me. The speakers, clock, and Ferrari belong to my friend. Thought I'd share all 27 instead of excluding any in the previous article. Hope you like at least one of these images as I did try to get a few good ones.
—————
Maid Ryomou:
I used Ryomou to tip the creative maid who made fancy towel creations. She even had a thank you note written by the maid on her legs. The idea was great but the intention was misunderstood because the maid thought it was meant as a gift. I felt so bad when I had to ask for it back and gifted the maid with something else when I left for back home. I didn't know she took it and nor did my friend until we saw the maid playing with it. I ended up being laughed at by my friend, oi!
In the language of the maids: If anything is left on the pillow it is meant as a gift, including objects holding another.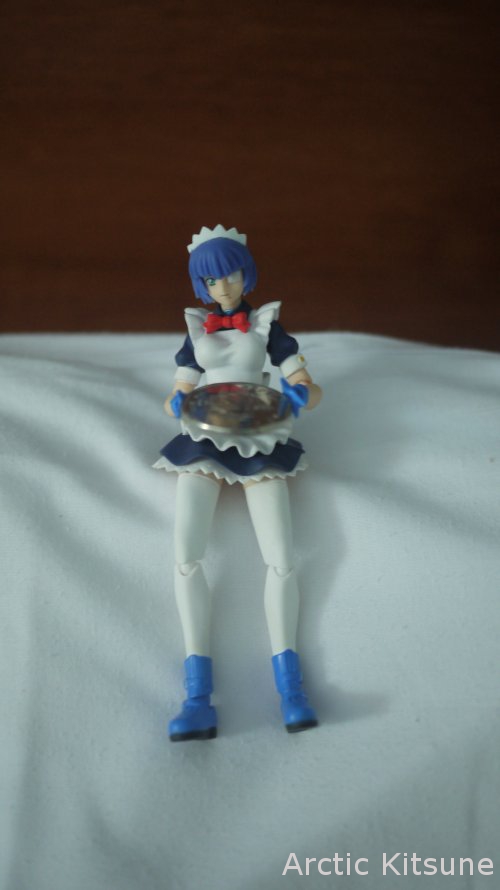 (Link – MySite)
Ryomou infront of the Marina on the northern end of Varadero. Took me 5-7 tries to get this image right.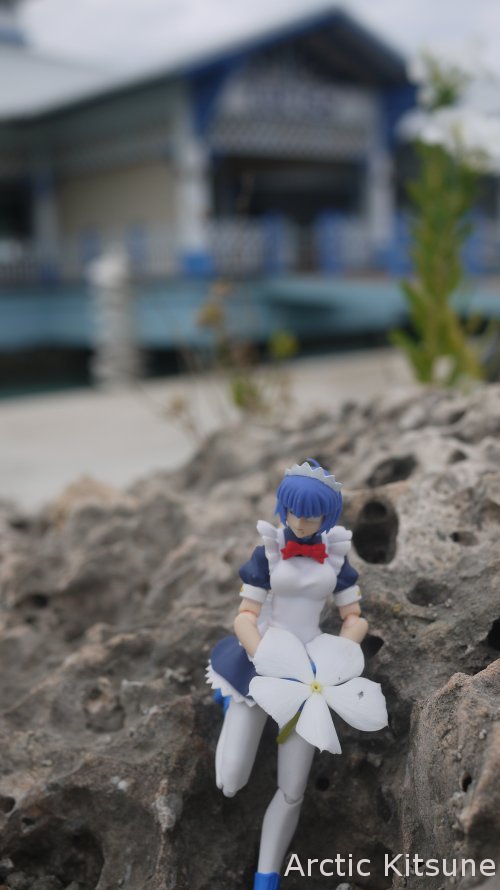 (Link – MySite)
—
Haruhi and Mikuru's groping antics:
I don't know why I took an image of them on the rock, I guess it was because of all the Salamanders I saw at my hotel. I basically had Haruhi pestering Mikuru like in every other blog site and Anime. I left Mikuru with a mad/annoyed face to show she was annoyed instead of being intimidated by Haruhi.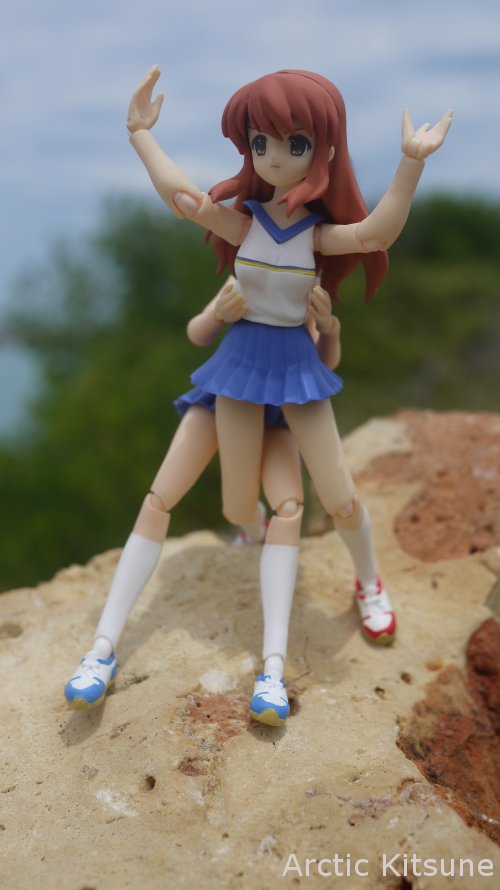 (Link – MySite)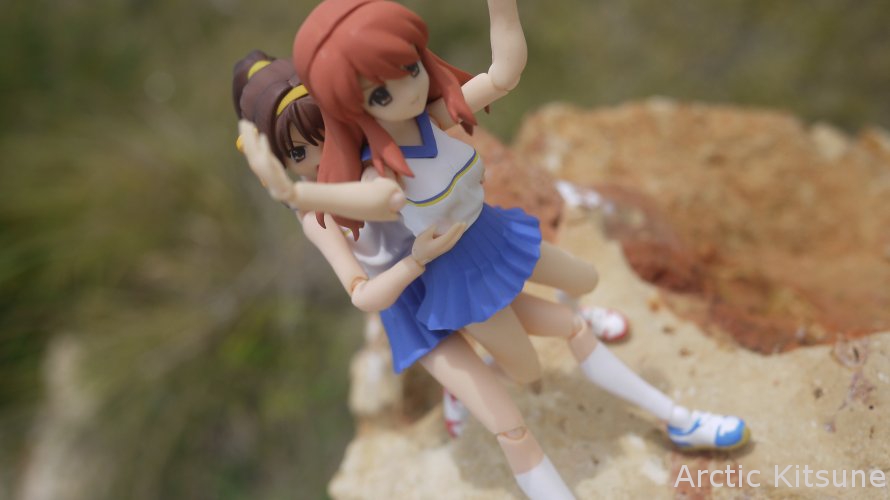 (Link – MySite)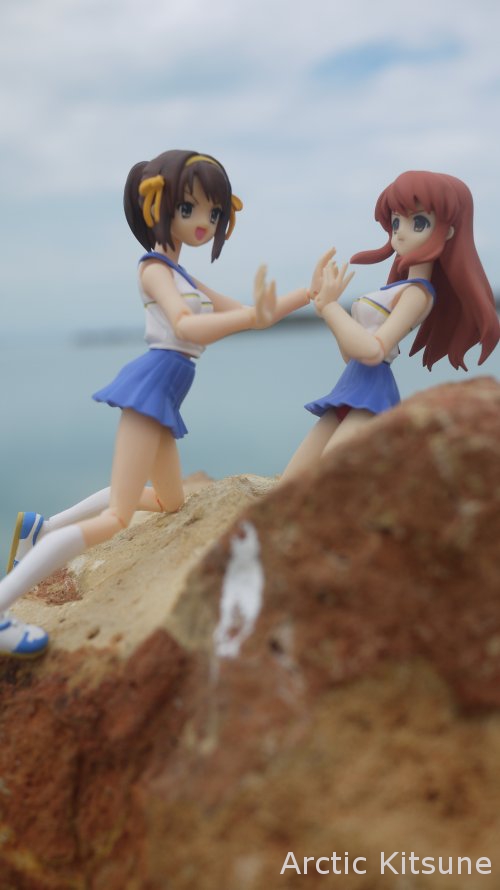 (Link – MySite)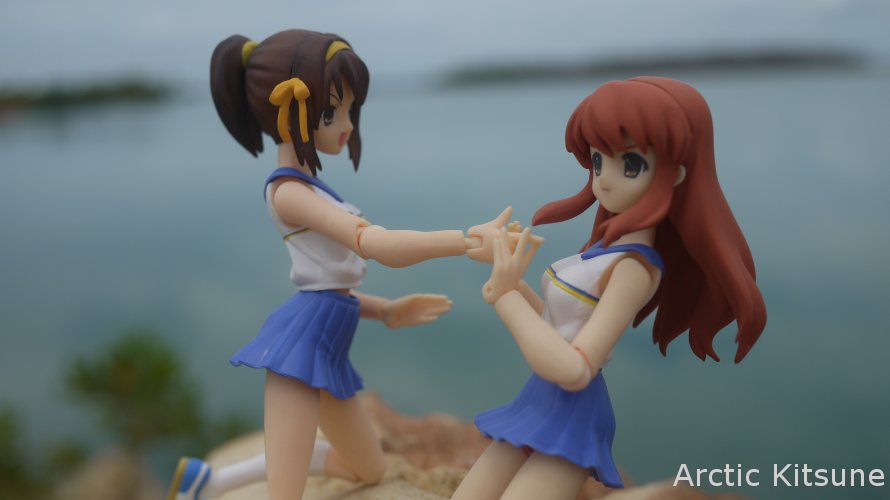 (Link – MySite)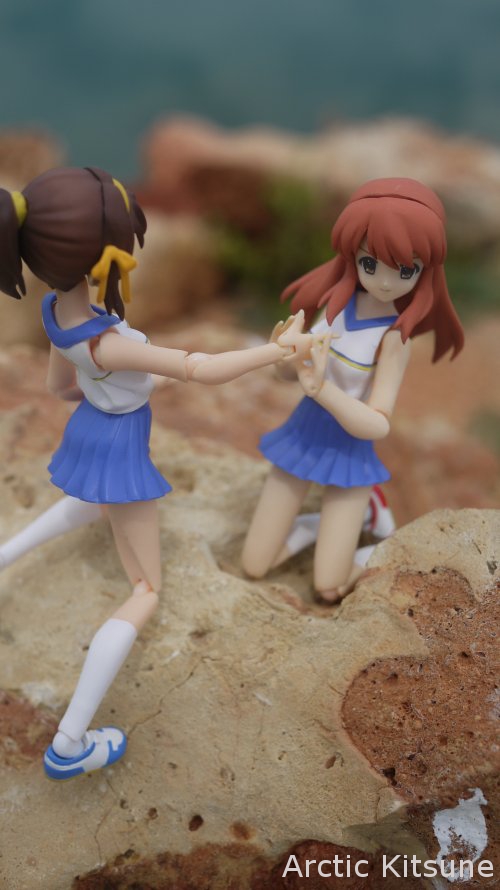 (Link – MySite)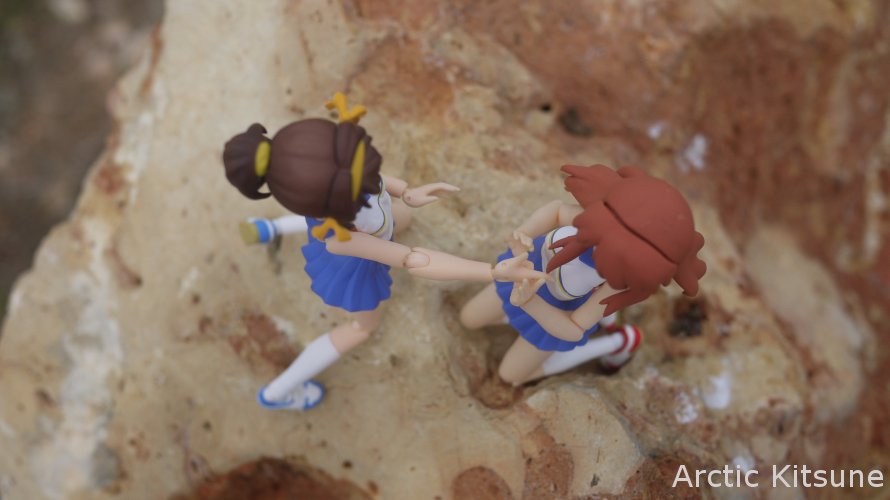 (Link – MySite)
—
Royal Saber and Cuban Baseball:
Tried to make Saber look all Royal on the Cuban beach of Varadero while I had Haruhi and Mikuru act silly. Second half are of them attempting to play baseball on the roasting hot sand while I had two Cuban hotel security guards stare at me. Awkard, but worth it. I also tried to get Ryomou to hold a Squirrel from an old Kinderegg, can you notice  her holding it?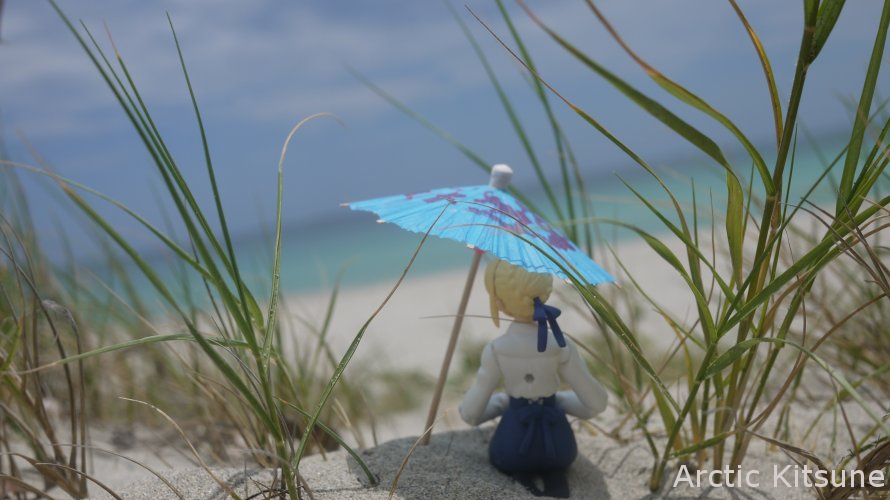 (Link – MySite)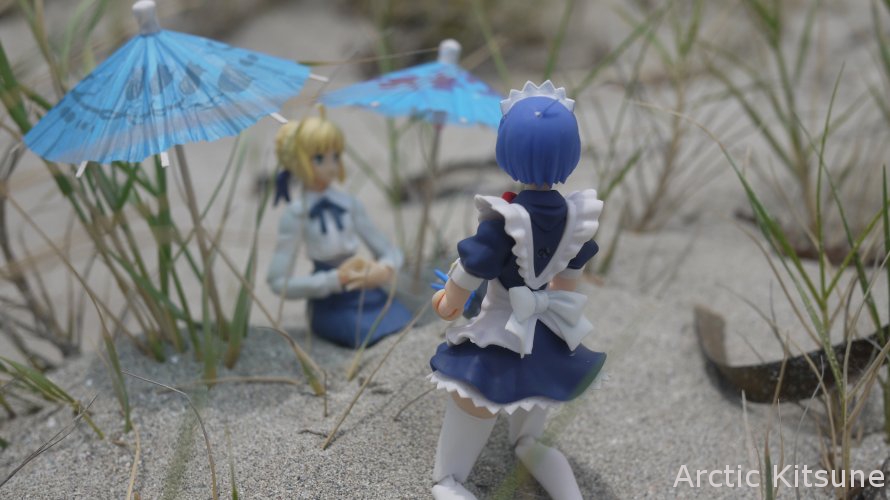 (Link – MySite)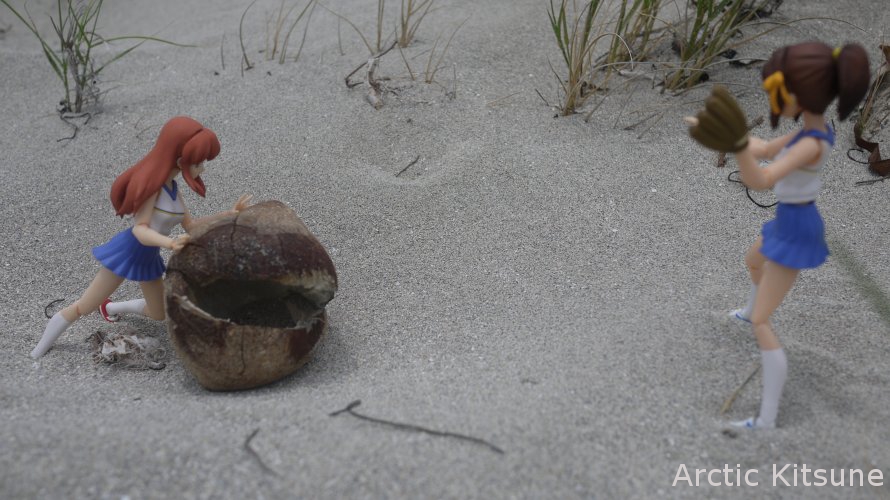 (Link – MySite)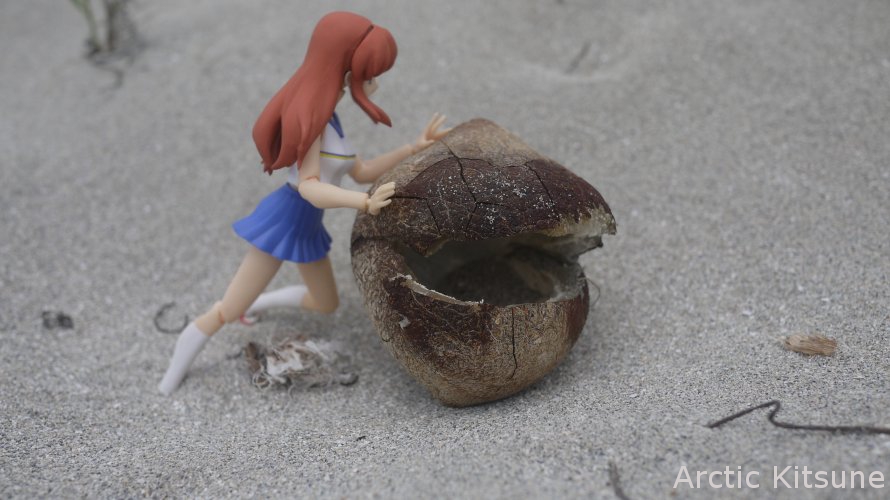 (Link – MySite)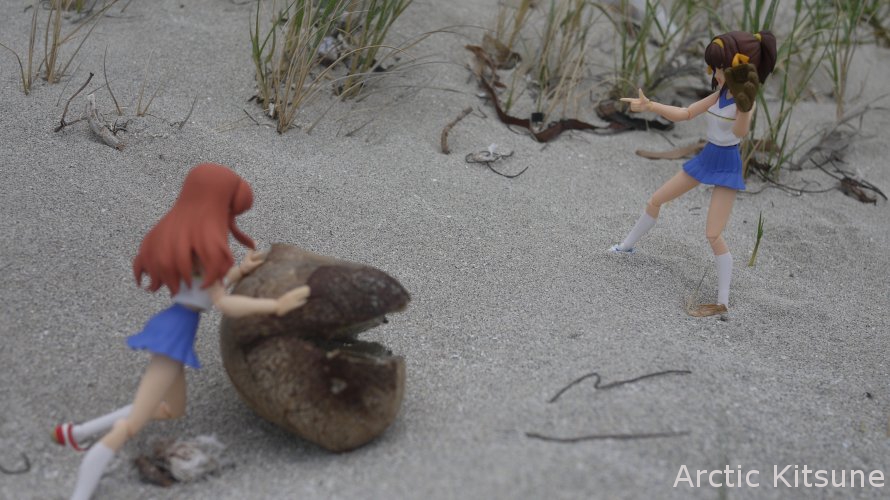 (Link – MySite)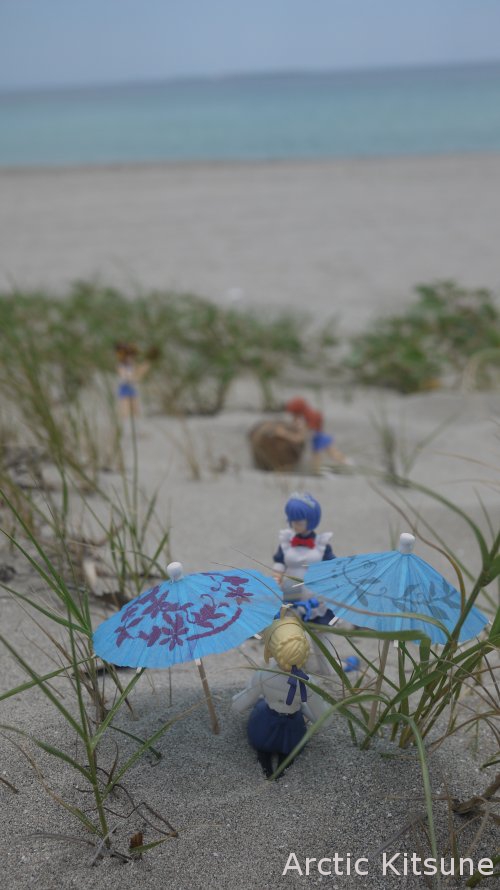 (Link – MySite)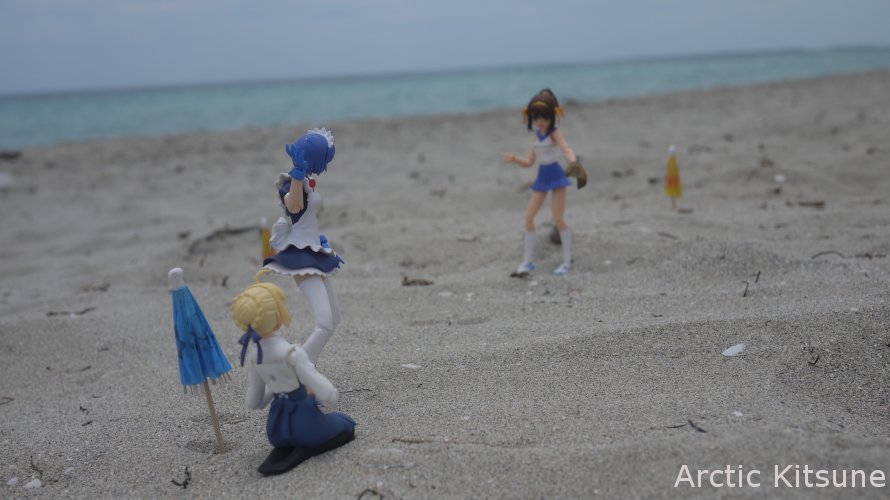 (Link – MySite)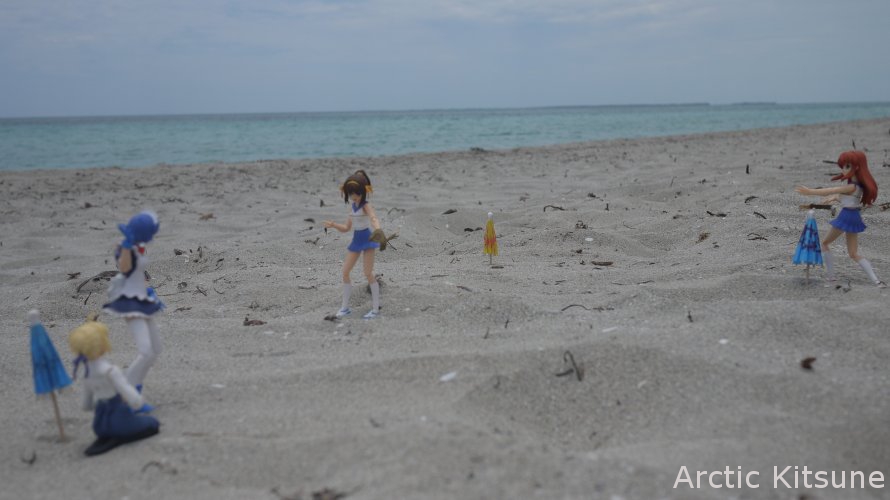 (Link – MySite)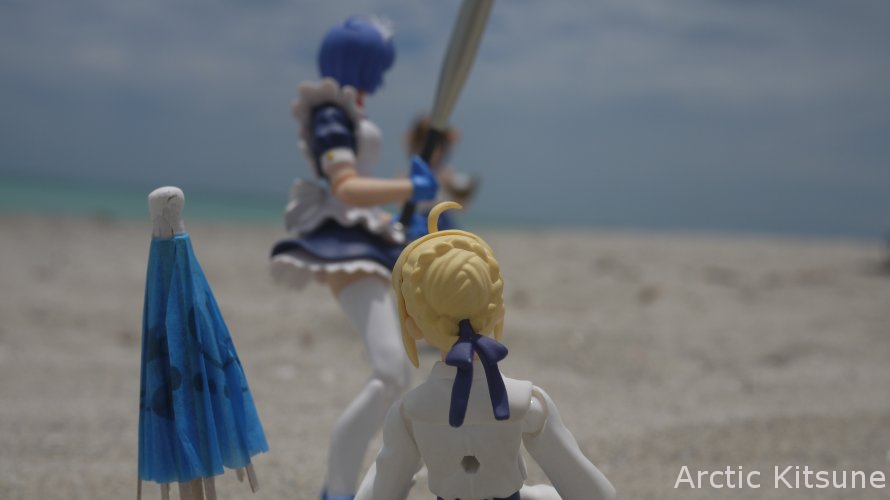 (Link – MySite)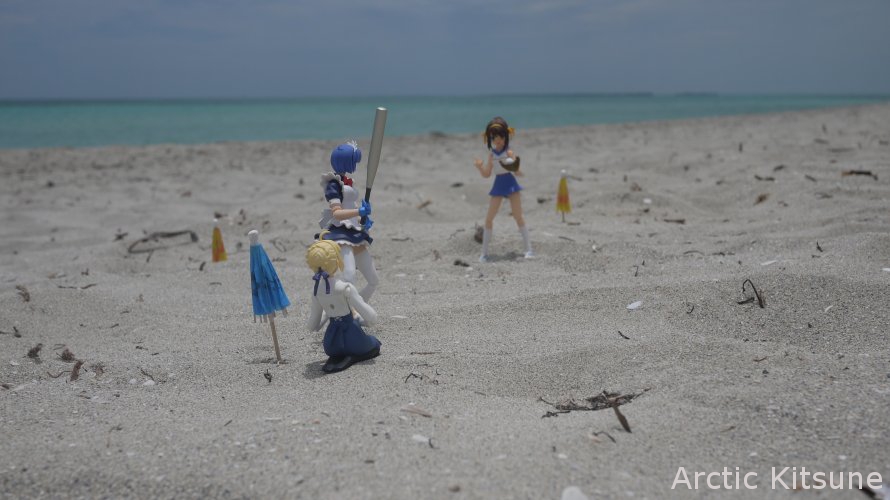 (Link – MySite)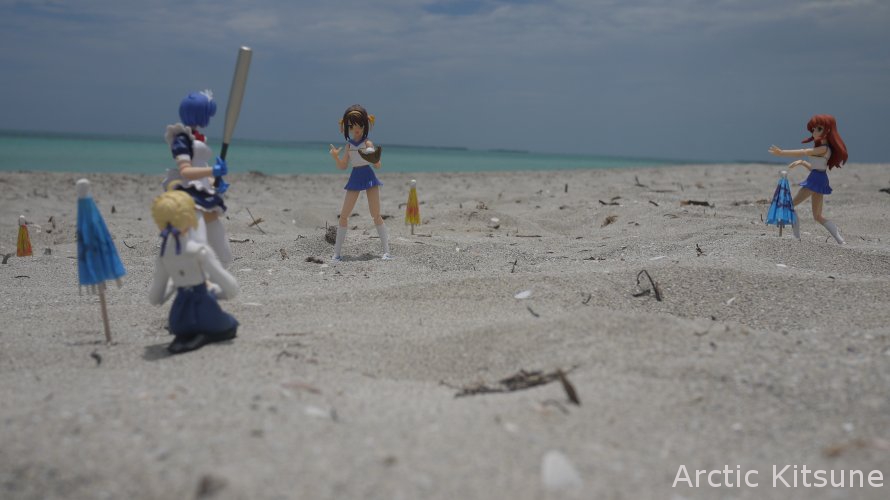 (Link – MySite)
—
Total Randomness:
A giant rock formation took my attention when biking towards the Marina, went to it on the way back. All my Figmas kept falling and my friend was waiting so I rushed this shot. I tried resetting for a second shot but the wind and my friend made me try again later at the calmer beach.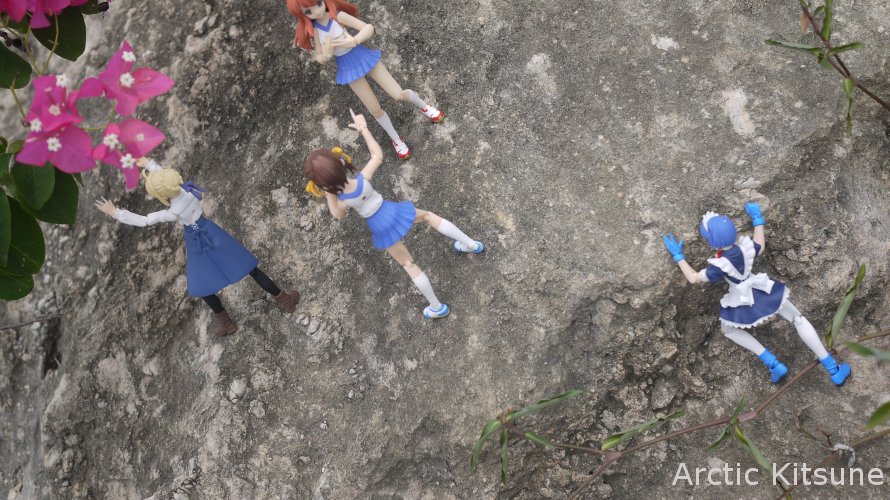 (Link – MySite)
—
Saber and Ryomou waiting for Sunset:
Saber and Ryomou both strolling through the beach hunting for shells and awaiting a sunset. Both were achieved on separate days, figma shoots on the same night. Two male tourists ended up chuckling at me posing Saber on the beach next to the waves. Saber also ended up getting nearly washed out and I had to bag her blue hair piece, same with an older female tourist. The last image is of Saber standing on a dry pathway created by a garbage bag being dragged with the path being  which was surrounded by wet sand.
It even rains when its sunny. Fox/Coyote weddings in Cuba? It was still partly cloudy but it was still very sunny, correct expression?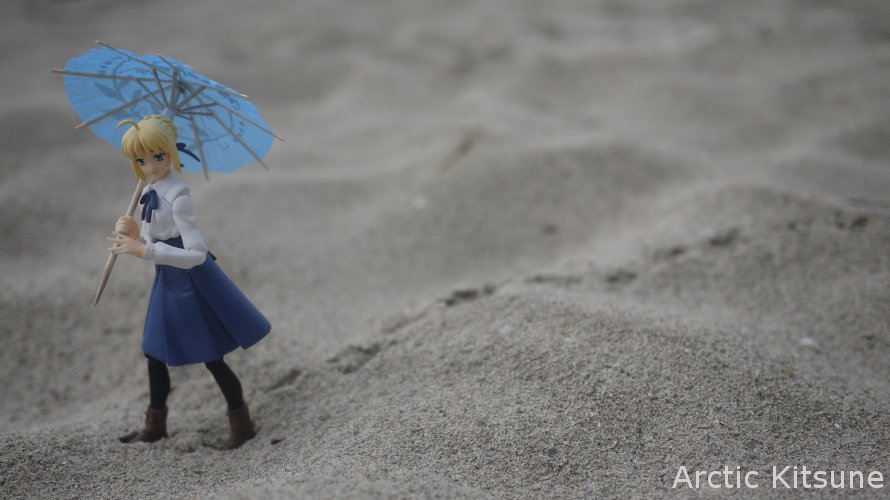 (Link – MySite)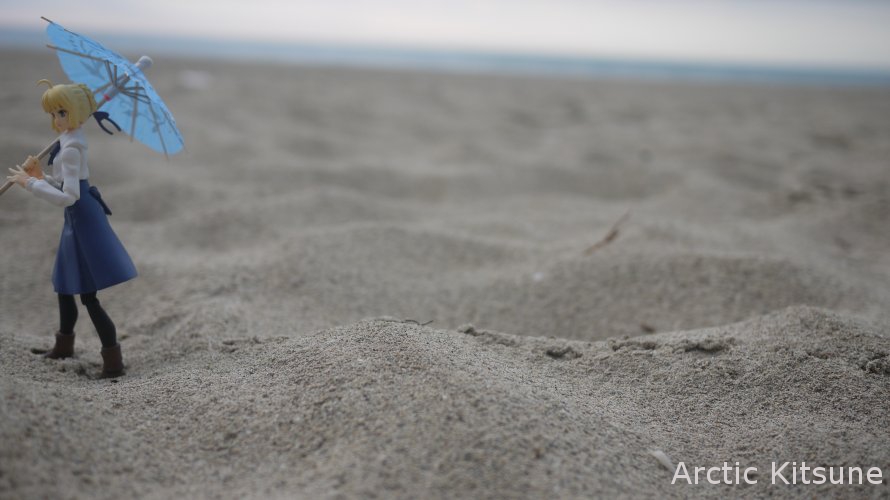 (Link – MySite)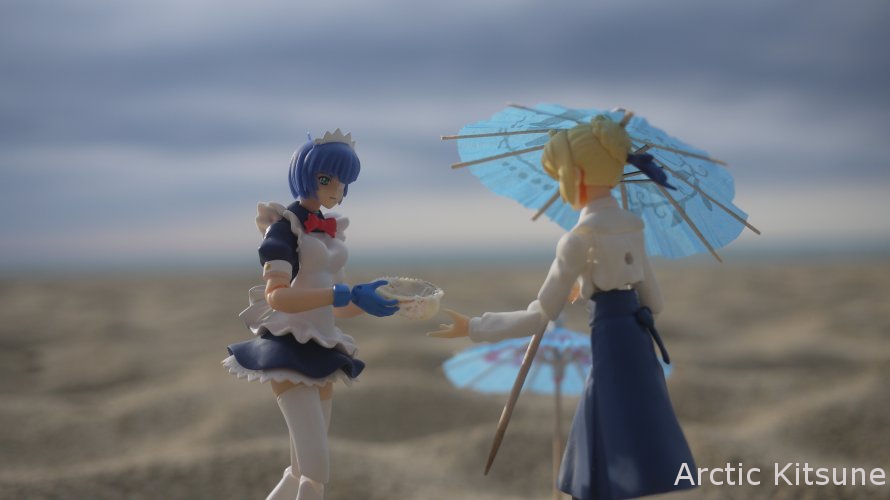 (Link – MySite)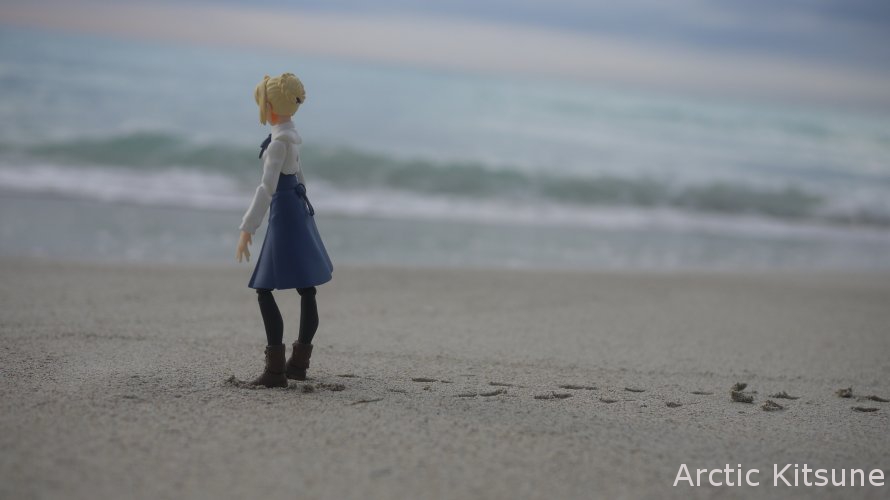 (Link – MySite)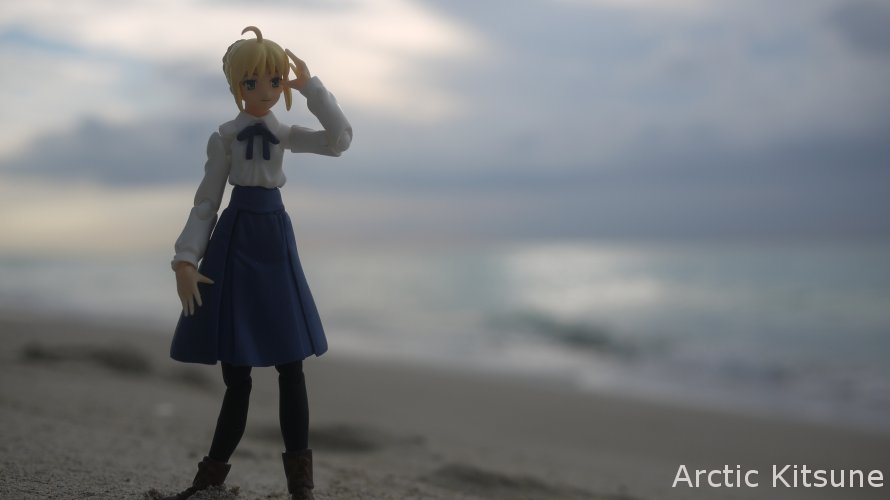 (Link – MySite)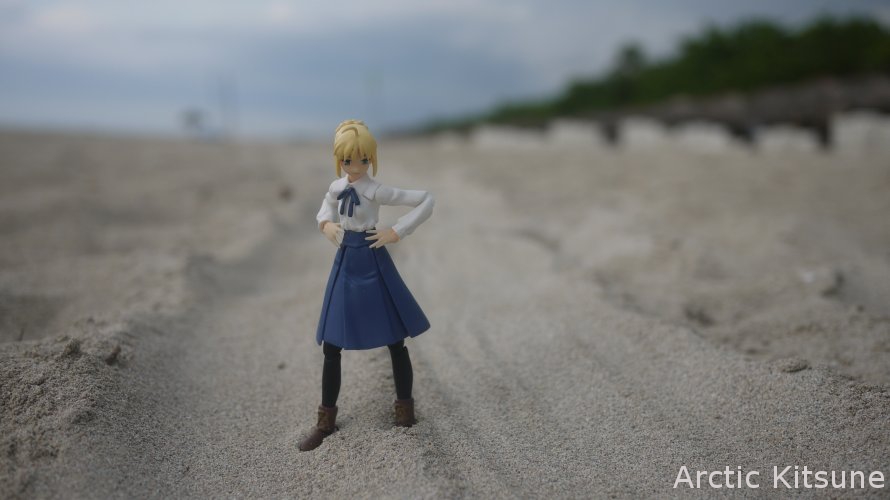 (Link – MySite)
—–
Bonus – Taken with my Sony W170 camera. Basically images I forgot to upload because they were on another camera.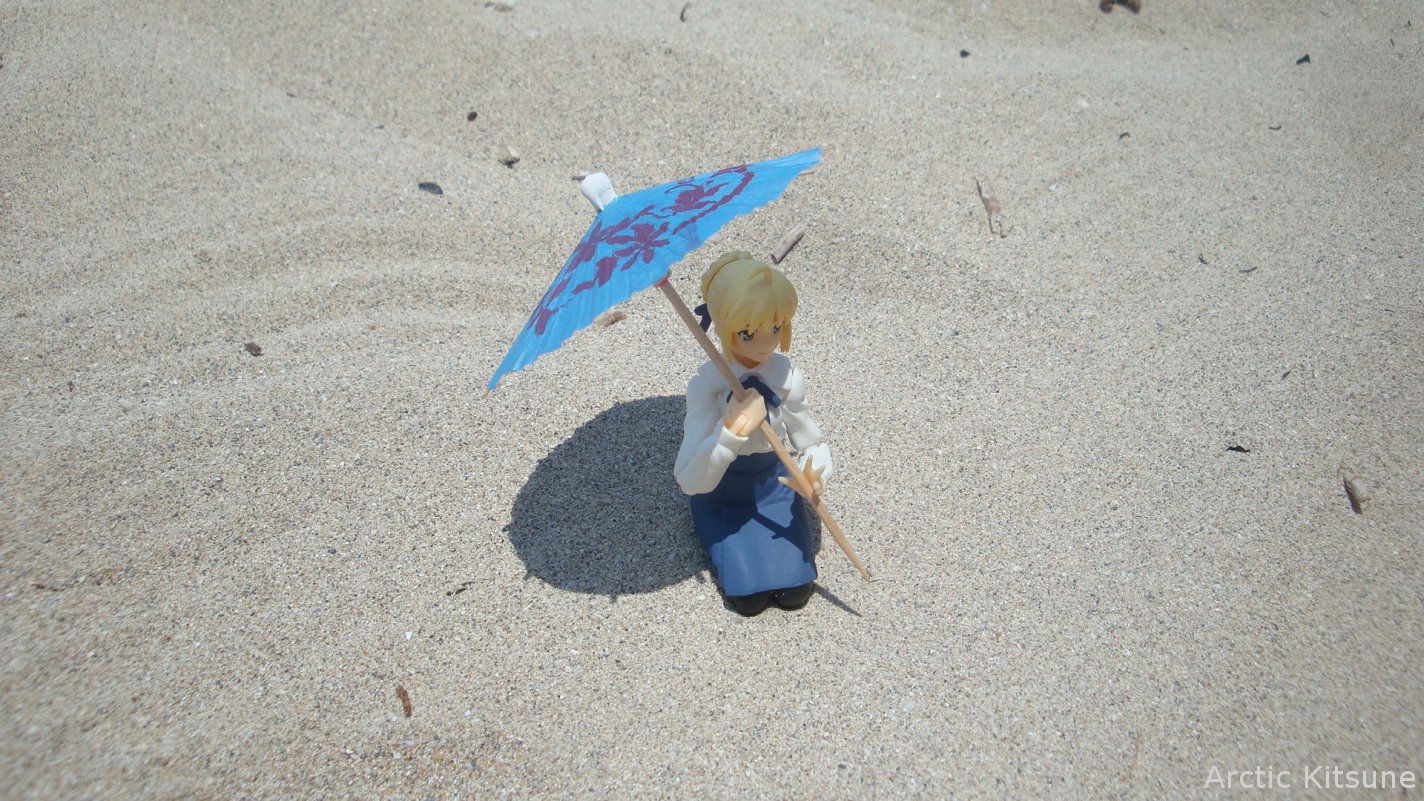 (Link – MySite)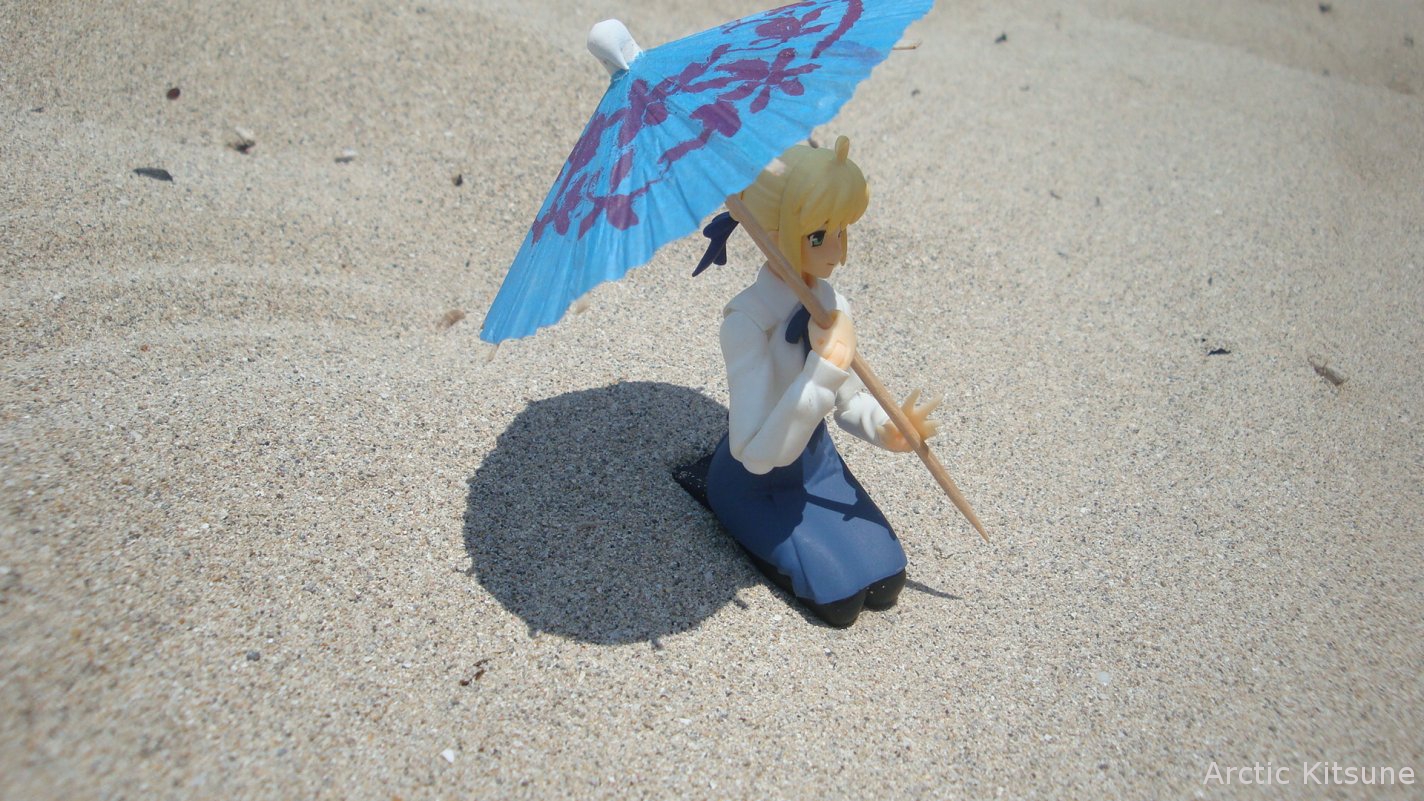 (Link – MySite)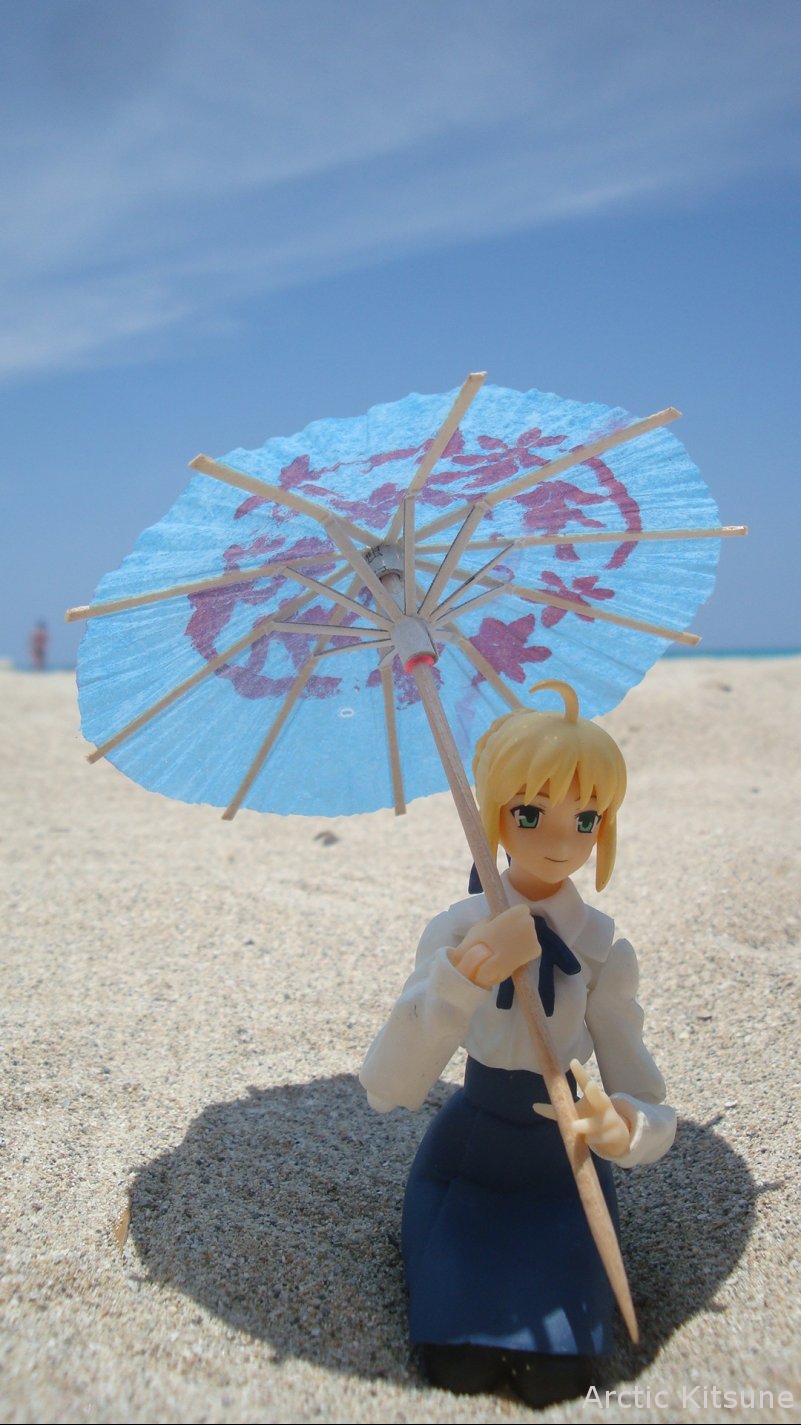 (Link – MySite)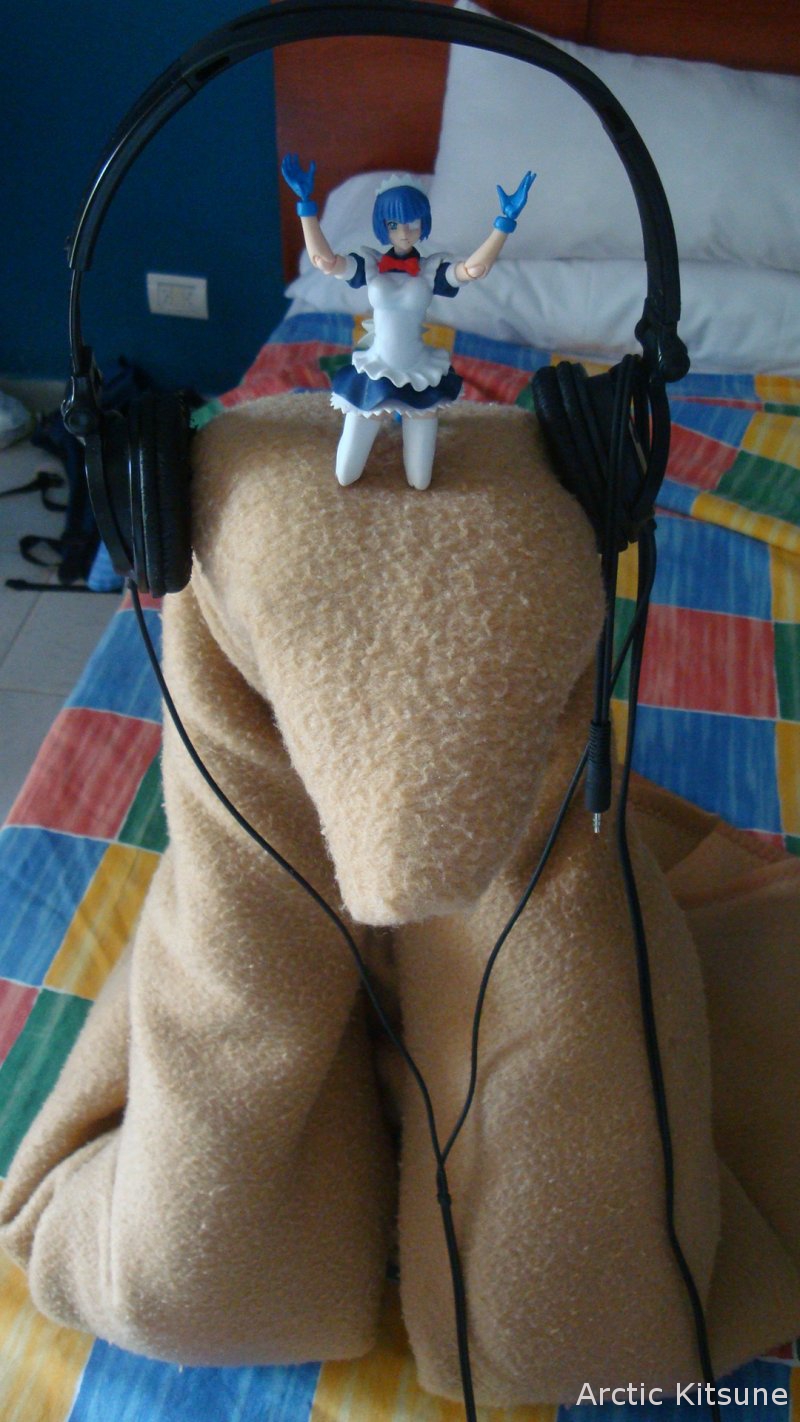 (Link – MySite)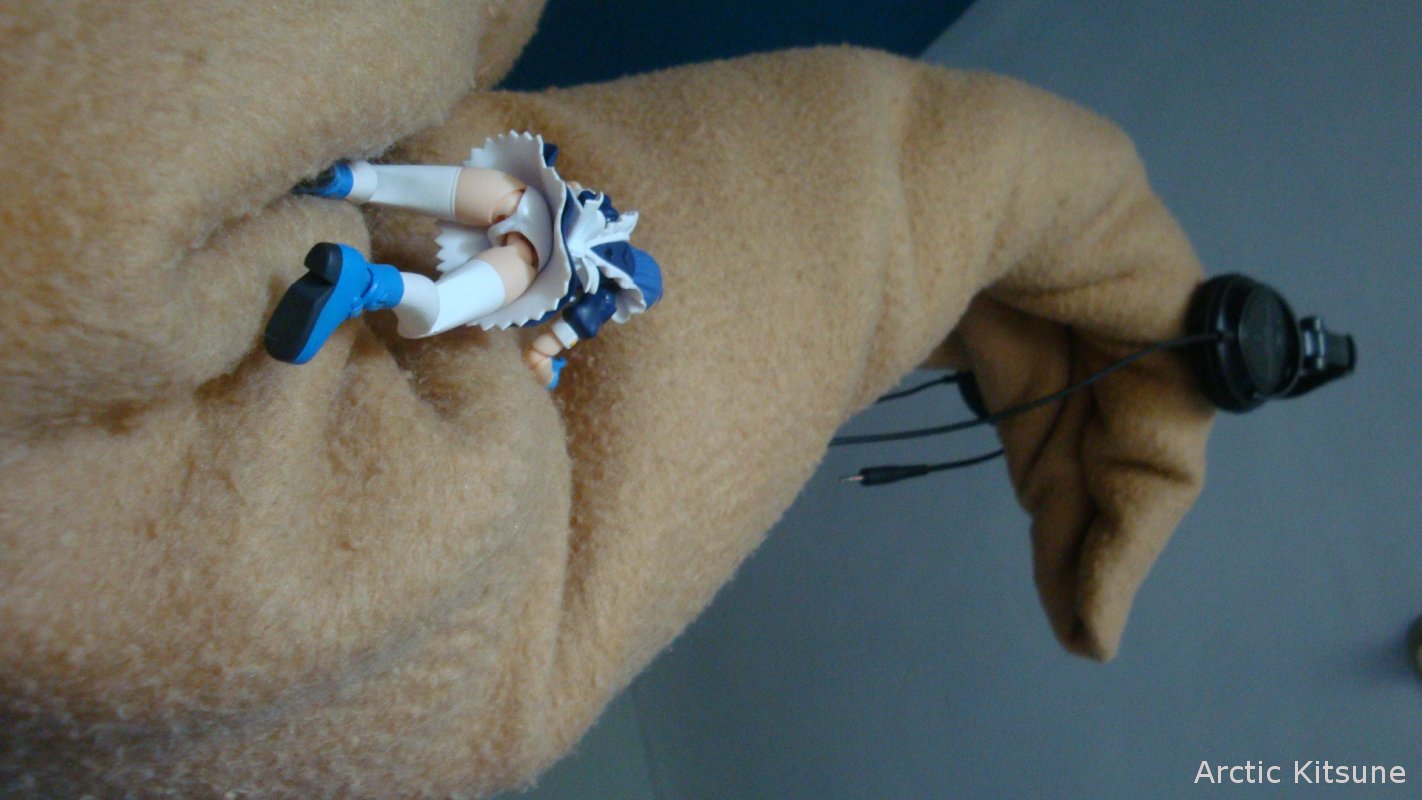 (Link – MySite)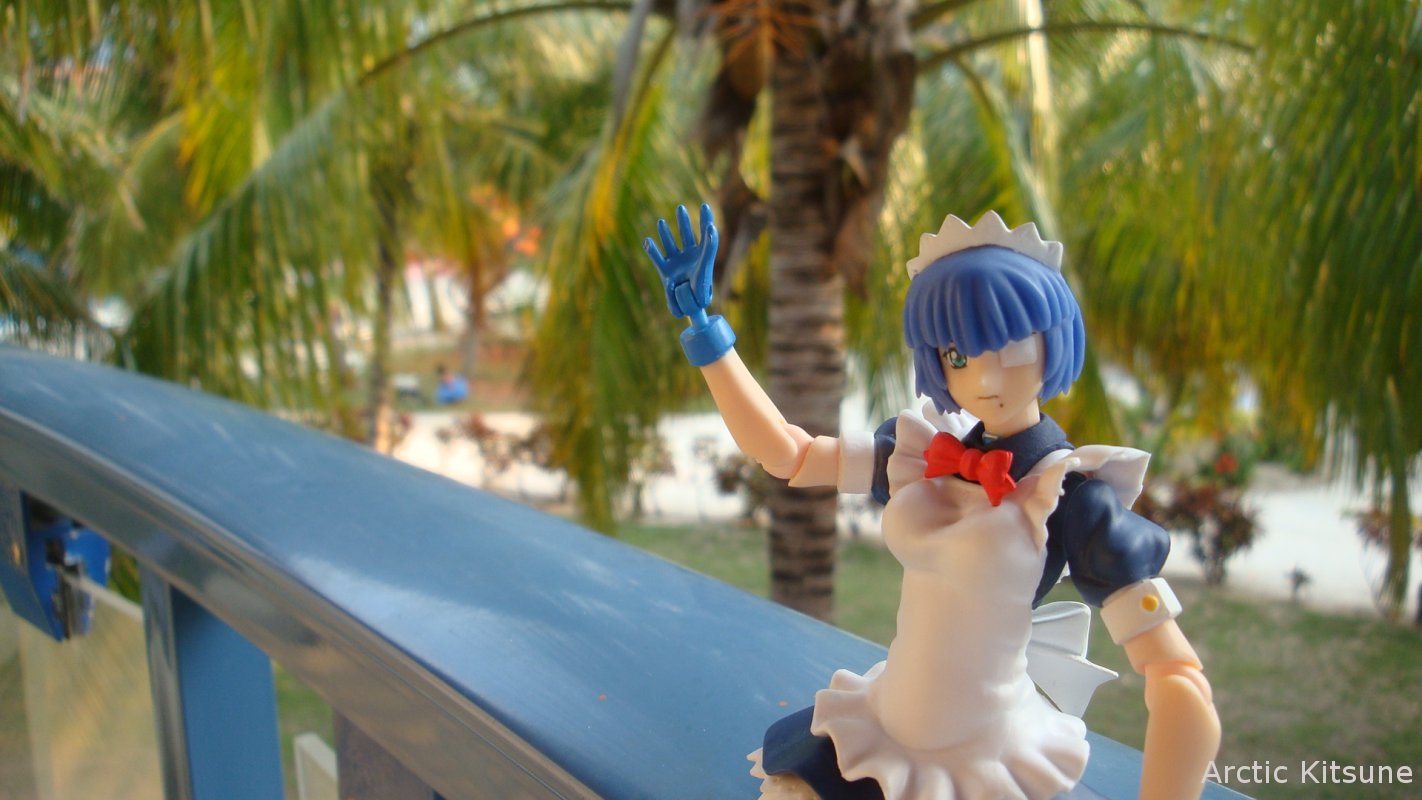 (Link – MySite)
—–
The final third article will be of images taken with my Sony W170 and a video summary of my trip to Cuba. For part one simply view the previous article.
Thanks for viewing the article and hope you enjoyed at least a few images contained within this article. Thanks for viewing, reading or skimming the article.