Hello! I never did add an FSX article? Well, here is the long belated/awaited FSX article! And with more to come later.
Ah, looking back I see I don't have many gaming articles on games I like. Let's go ahead and add one right now to change pace, and to add a slightly different vibe to the place. It's not one 'hard-core' gamers may play, but it is still highly entertaining. With my interest in travel, flight, and planes this simulator manages to please most of my wants and desires. Though, it does lack in scenery quality.
Am I reviewing FSX? Maybe, maybe not. I simply wanted to share my for the game with others, nothing more.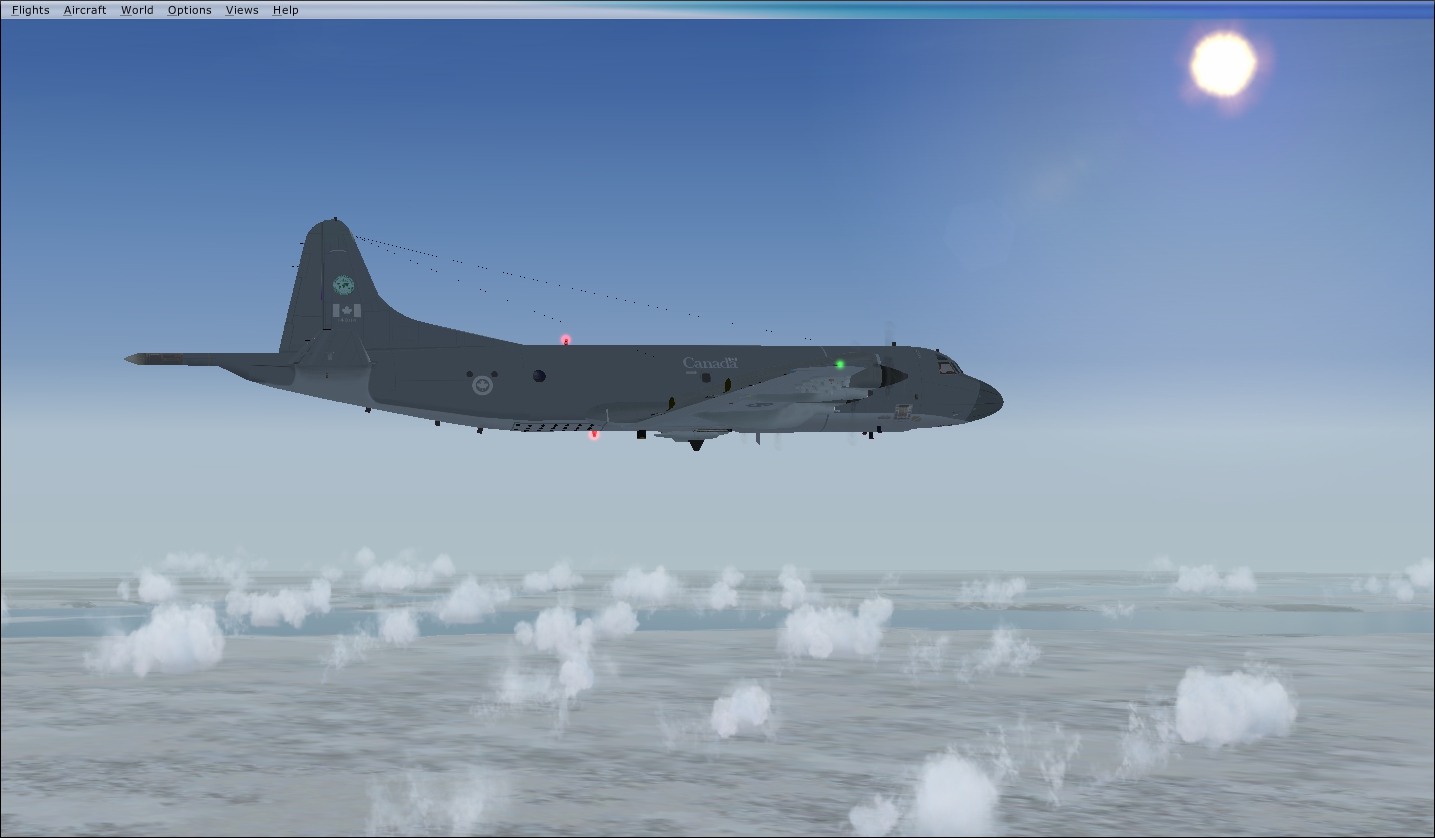 (Link – MySite) – P-3C V2.9 – Lockhead and Kawasaki Canadian Air-force over Northern Canada
(Images of varying quality  and planes. Not actual representation as I don't have the top of the line gaming computer. This game is a resource hog.)