Wow, I'm bad at maintaining blogs. Well whatever, one can do as they wish with one :). This entry will be random and should be in a positive light (compared to that rant I had previously). Whats this madness I speak of? Well Petroglyph comics as well as randomly drawn alter egos in their forum character style being shown in comics in a comical way. Mine as a sprinkle of Anime-ness on it and I view these comics in a Lucky Star kind of comical way :p.
Also look forward a blog entry of Figma Shana and my Figma group shot photoshoot. Since its spring I can finally do proper photoshoots with my lacking picture taking skills.
An example of my online alter ego – A Yu-Gi-Oh! Card created from the PF Comics.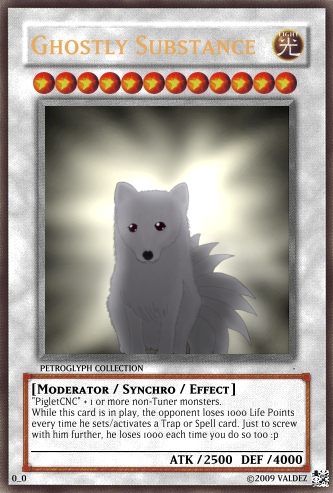 Any cards and pictures in these posts are property of Valdez.
(Want this card? Here is the, link. For more you can go to the original source, Petroglyph Game's Forum)
For the comics, click to view the article and a brief explanation of the Fox avatar, as with my new music track I made.
And as promised, here are the comics in their chronological posted order. Again, these comics were made by a forumer by the name of Valdez deciding to put a bright and crazy comic spin on the Petroglyph forum life. Some of these you'll understand while others might be elusive. More about the Fox near the end of the blog post.
——
(Well, thought I'd spread the greatness of these cool comics and if requested you might see these comics gone in the future.)
PF Comics

(This is what started the PF comics in the first place)
——

——

——

——

(From people creating their own comics, mine were crap.)
——

——

(If you modded for a game then you should know how annoying this is.)
——

(Pyroninja has an avatar with a burning head.)
——

(Read one comic up.)
—————-
The PF Comics then evolved into these goodies. You'll enjoy these ones.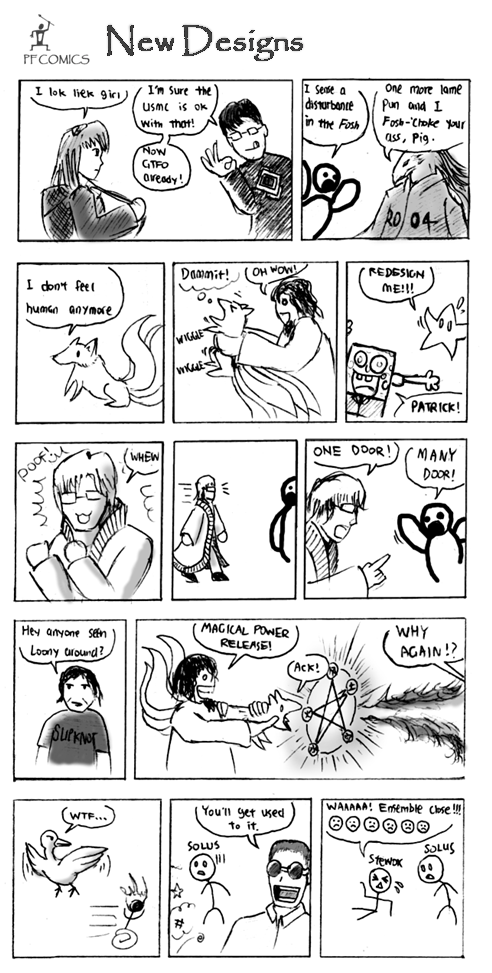 ——–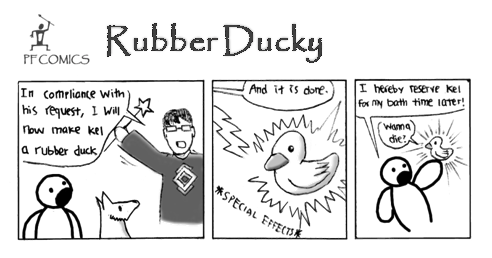 (A guy named Kelathin hates being called a "Duck" and wants to be called a "Rubber Duck" (like those that swim in your bath tub).
——–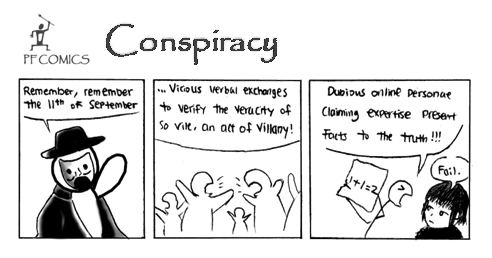 (Conspiracy theories threads always end up bad…….)
———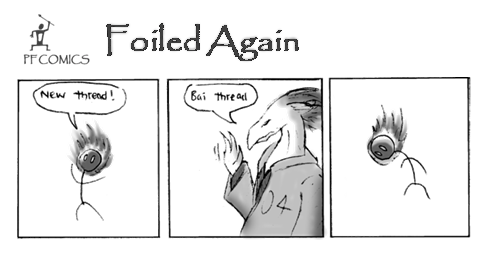 (In short, someone created a thread and that thread went *poof*)
———-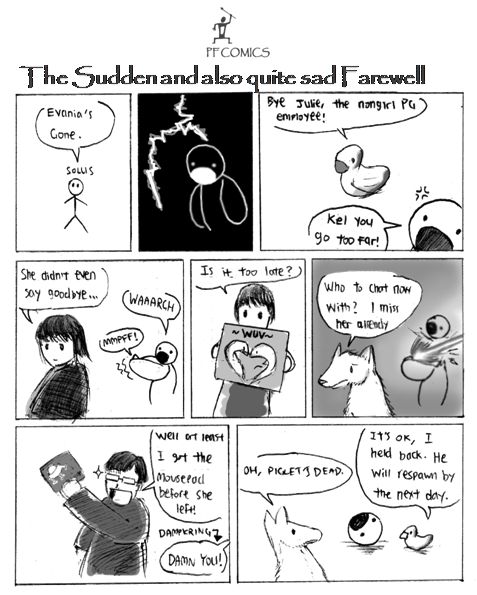 ———-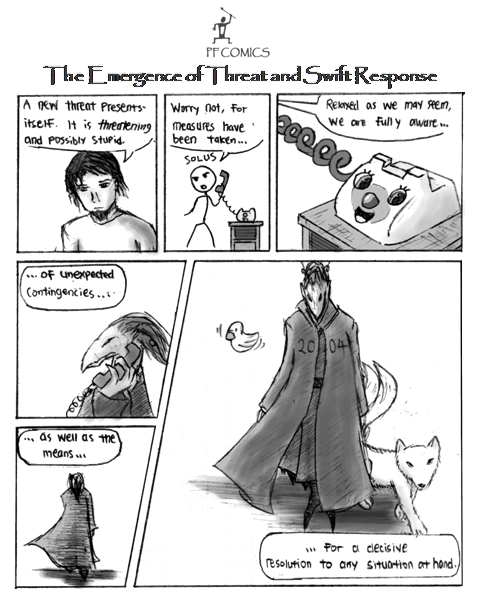 ———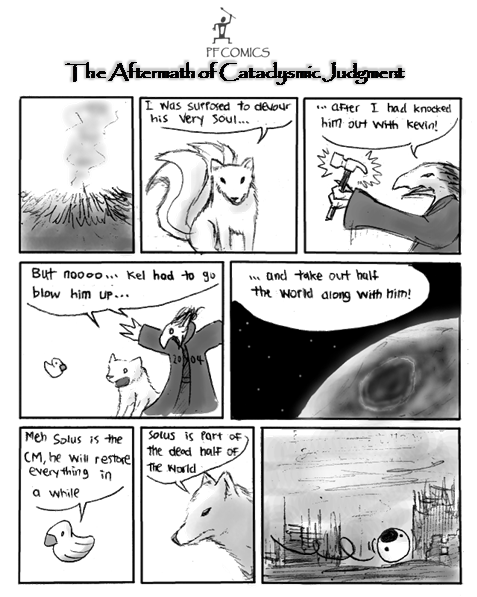 ——-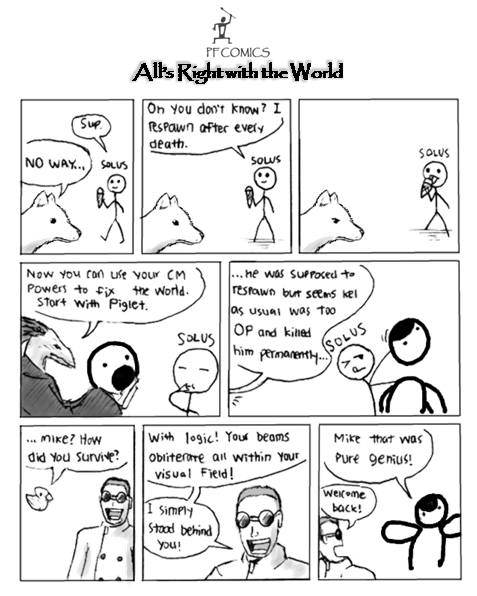 ———-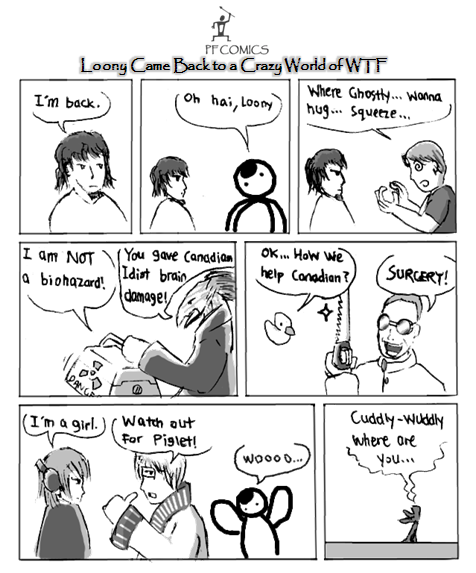 ——-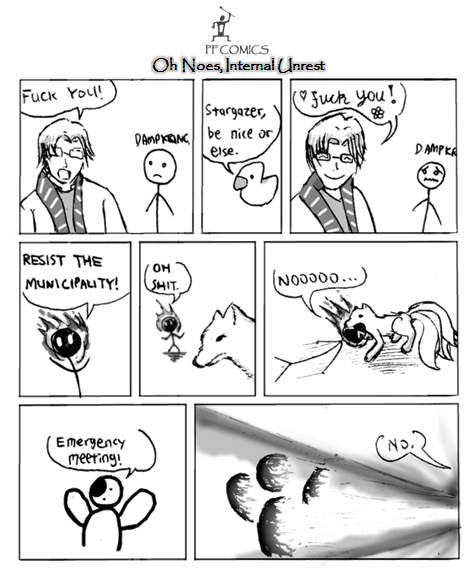 ——————————————-
And that should do it for Valdez's comics and hope you enjoyed them.
Ghostly the Arctic Kitsune Explaination:
I know this should of been in another blog entry but I thought I could make it into a quick wrapping up explanation.
Reason why I was drawn as a (male) Kitsune was because I ended up liking the Anime's Spice and Wolf, Wagaya no Oinari-sama, Kanoko, and other various fan arts of these kitsunes. I ended up ranting about it on the boards (as with drawing a Fox sword) and have been drawn into an Arctic Fox. My Fox persona is based on Anime and my liking of Kitsune girls.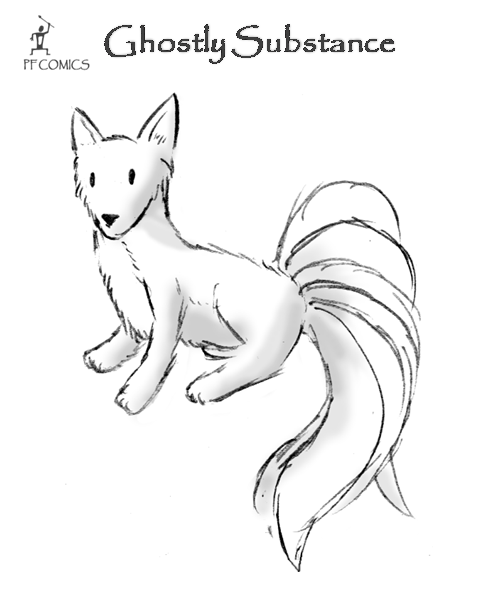 Here is a nice thank you gift I got from one of the forum members for deleting a spam bot before it could spam 20+ times more with those football field long advertisements.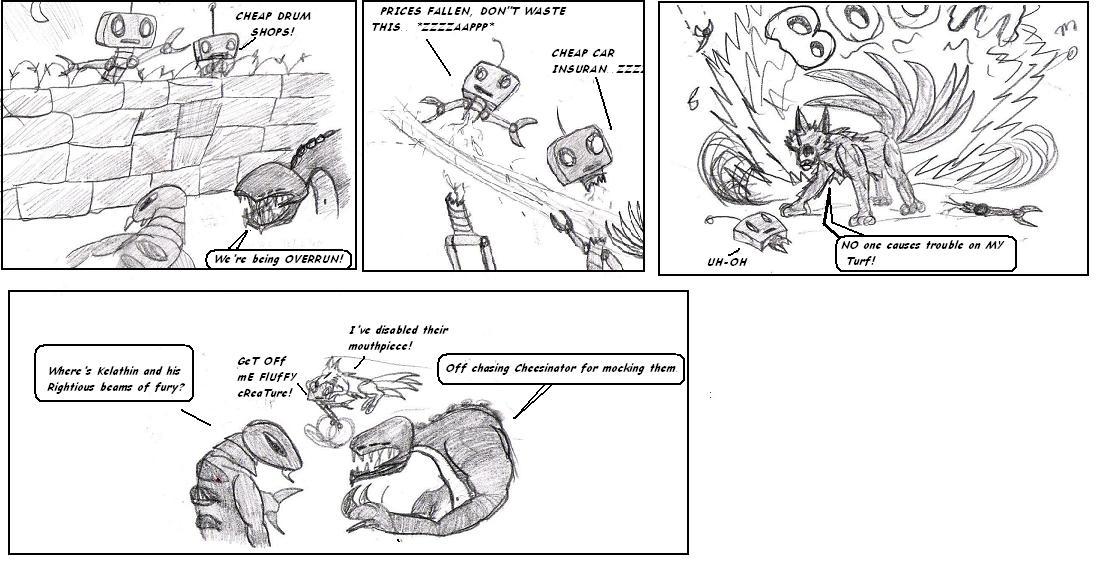 In the next blog entry I'll be taking pictures of my new Figma Shana and try for a (long over-due) Figma group shot with her. And to wrap up this blog entry, I'll leave behind a tune I made for this Month's Spring like climate.
DJ Substance – Spring March (Click to download/Stream)
(Song based on the Month March and the feeling of Spring slowly coming around.)
I'm glad FL-Chan let me make a new kick ass tune and thanked her for allowing me to make music. I tried to squeeze as much quality into it as I could so it could sound like a nice quality music track and I hope you guys and gals enjoy it. Fruityloops 8 and my computer constantly made editing the tune a bit annoying with all those static skipping. I also plan on fixing it and to extend it so I can get the beginning wrapping up the ending.