Benio! It's been awhile since I took you outside. This time we have some lovely images from April 22nd and some belated Easter images. I nearly missed out on Easter weekend photoshoot forcing me to snap some rushed images.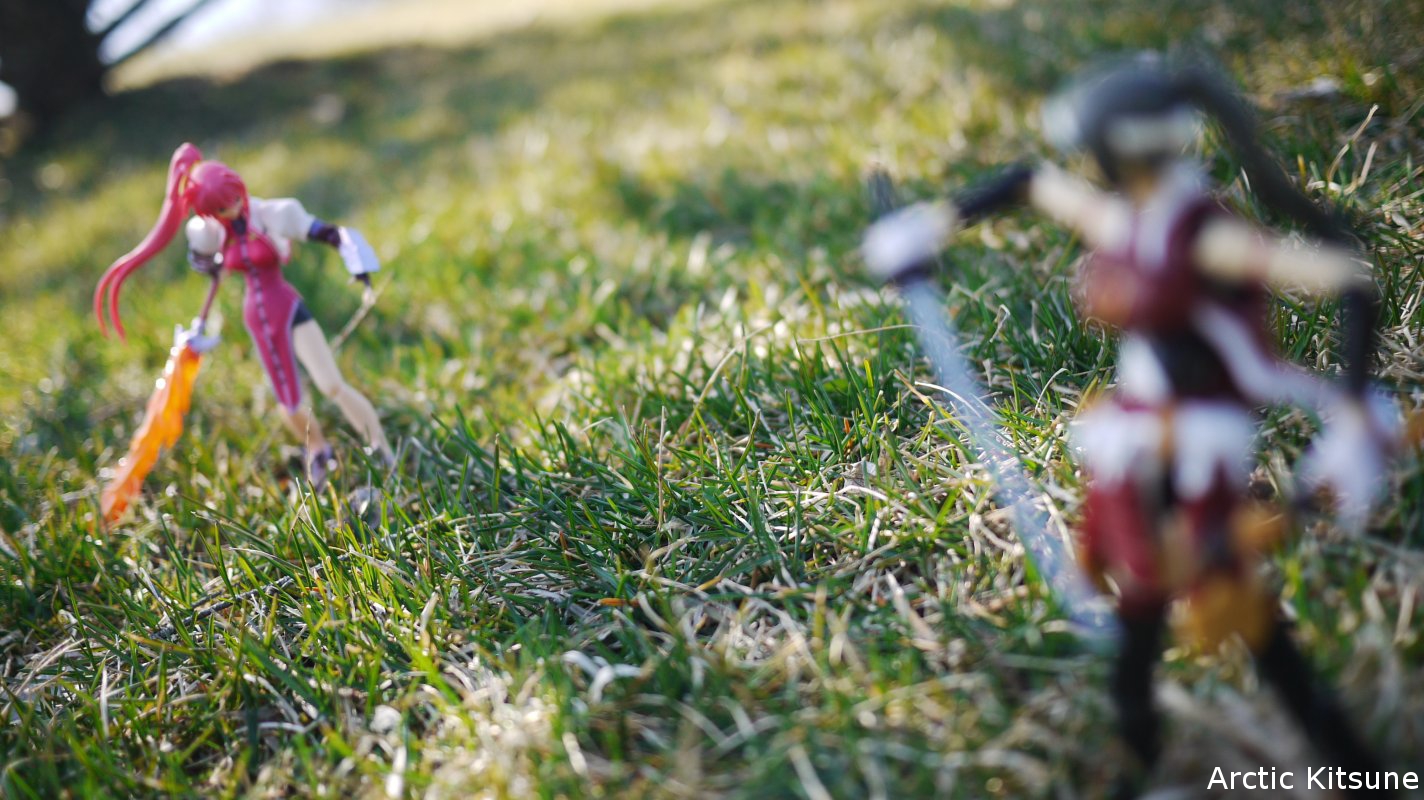 (Link – MySite) – The Battle ensues.
(All images taken with a Lumix GF1 – pancake lens.)
A continuation from the Renge's Battle; It appears that both Benio and Signum wanted a chivalrous fight. It was a fine weather on April 22nd so I wouldn't blame Benio and Signum for wanting to spar a bit to loosen up any tense joints. The fights were a bit swift due to their skill level. Because they moved so quick I could barely keep up with their moves. Ah well, there is always next time :).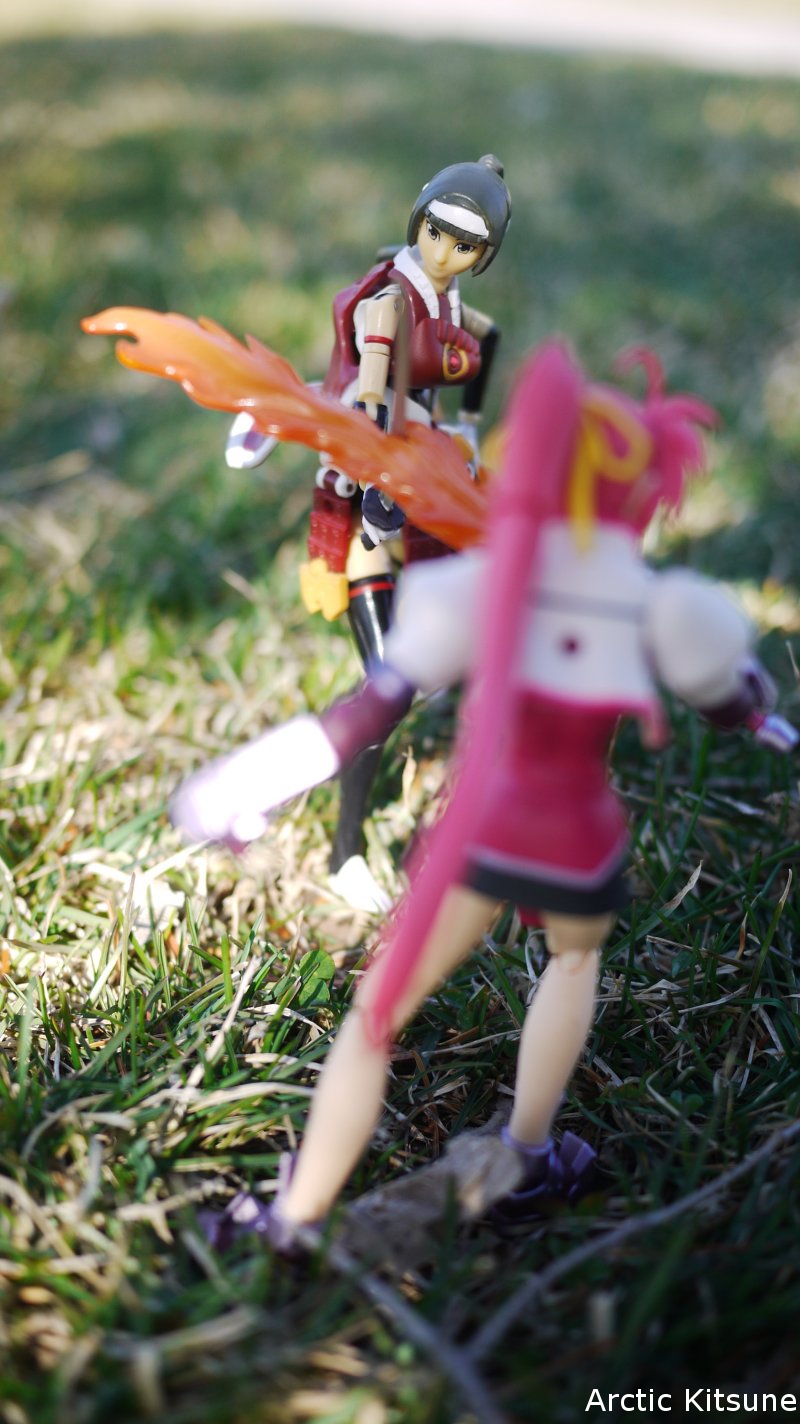 (Link – MySite) – Benio and Signum's sword clash.
(Link – MySite) – It appears Benio is in a bind, what will she do?

(The move at 1:15 in.)
And on a quick distracting side-note – Benio – Waking, idle, and sleep.

(Benio has quite a soft and mature side to her, I love it!)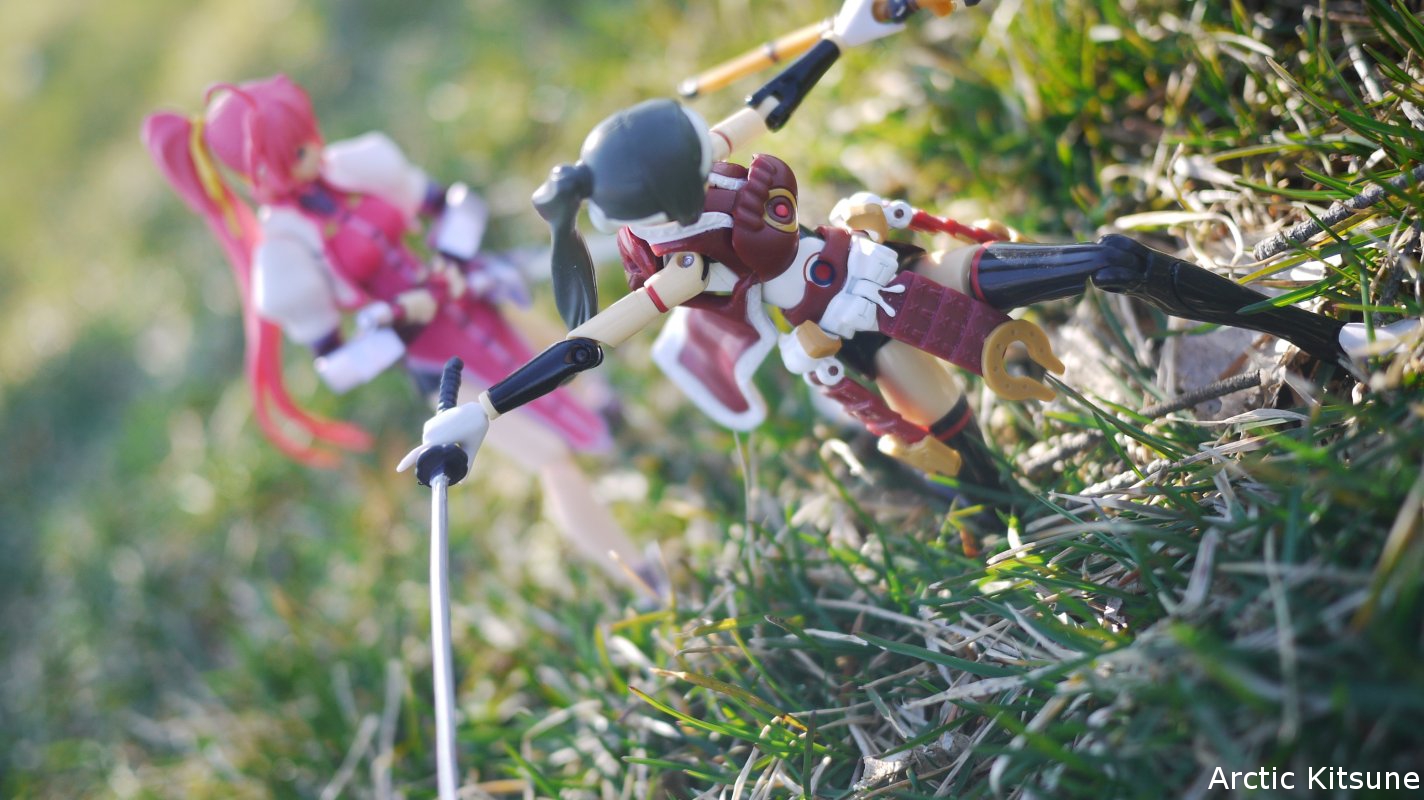 (Link – MySite) – The swift slice.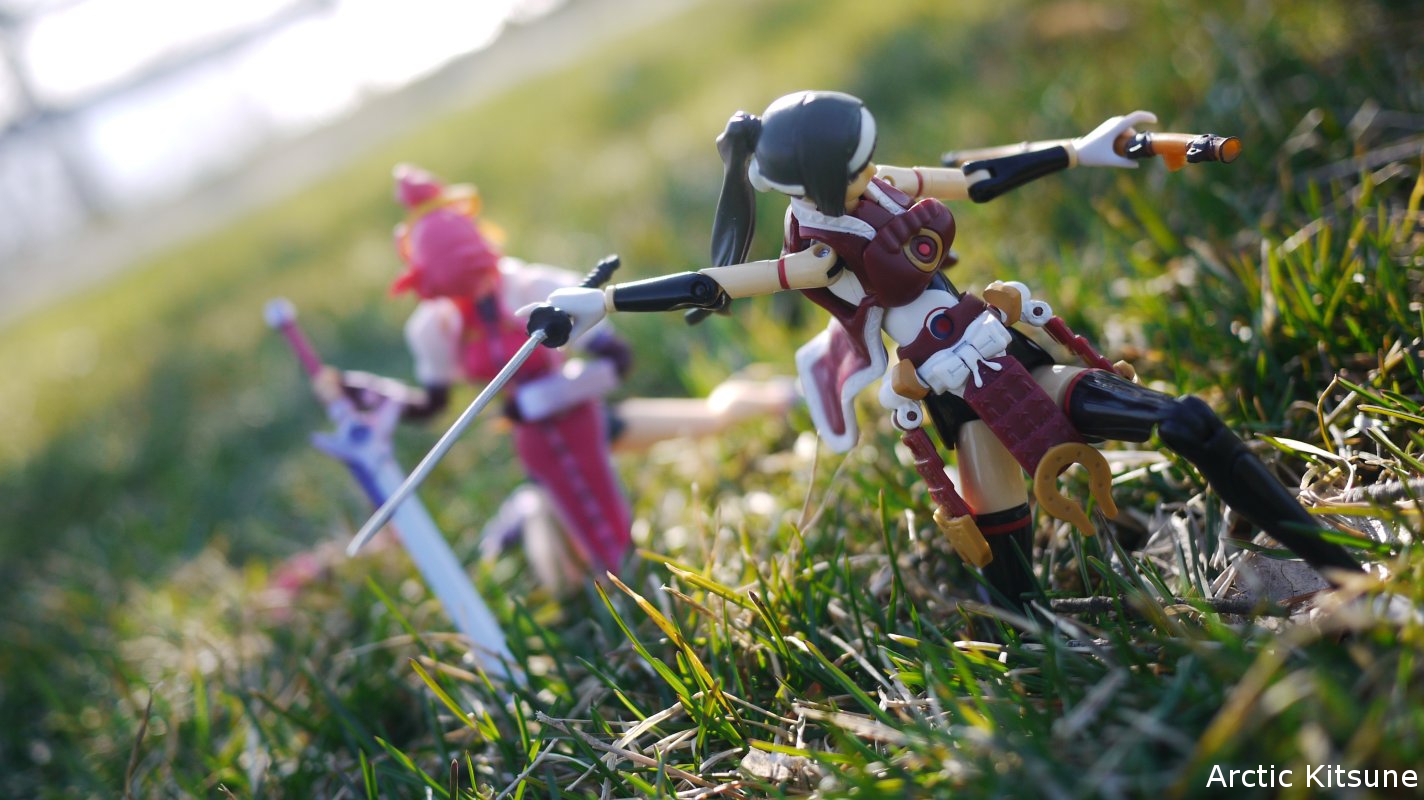 (Link – MySite) – The damage effect.
They went at it a few more times before handing in the towel, after which I told them to ready up for the walk back home to eat some Turkey for Easter :).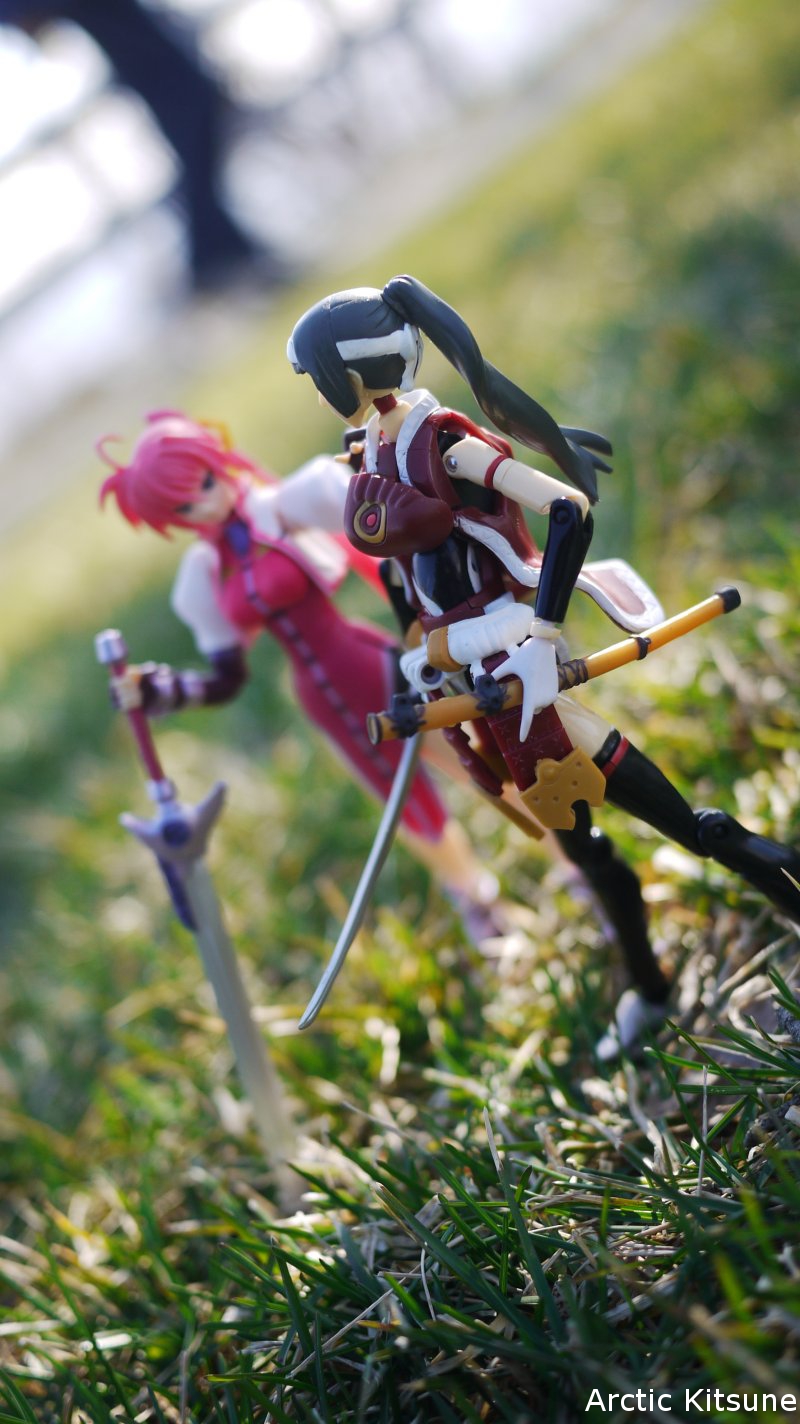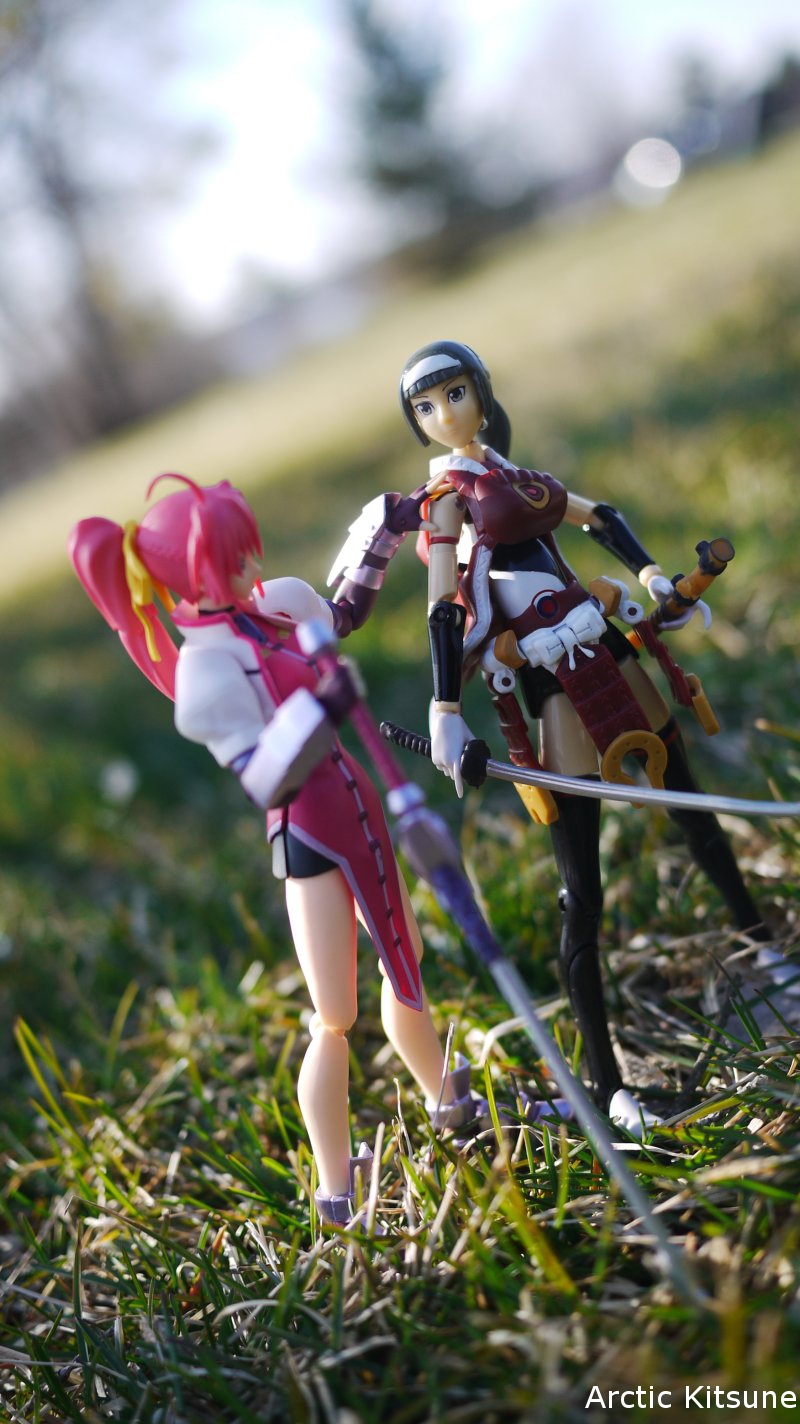 (Link – MySite)Â Â Â Â Â Â Â Â Â Â Â Â Â Â Â Â Â Â Â Â Â Â Â Â Â Â Â Â  (Link – MySite)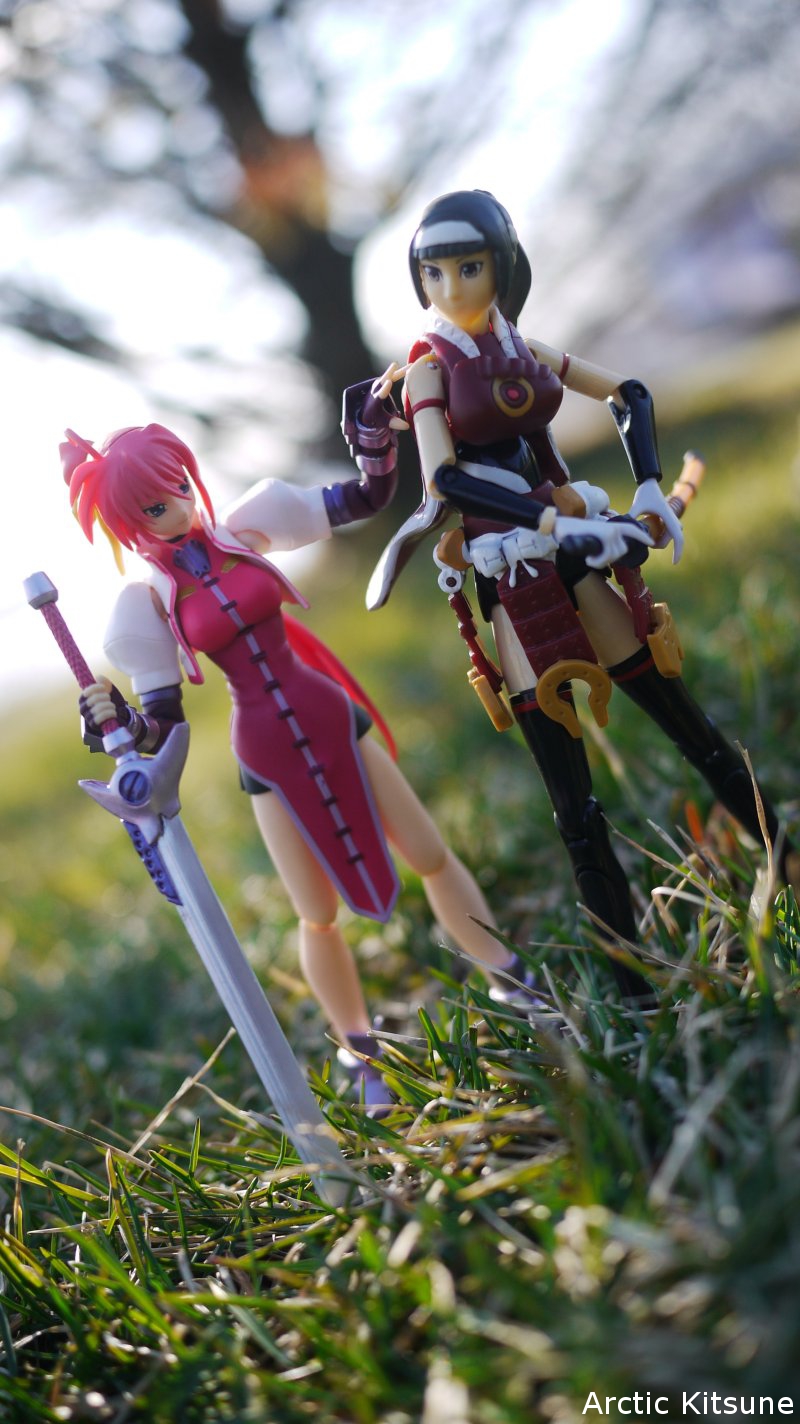 (Link – MySite)
Happy Belated Easter from Benio!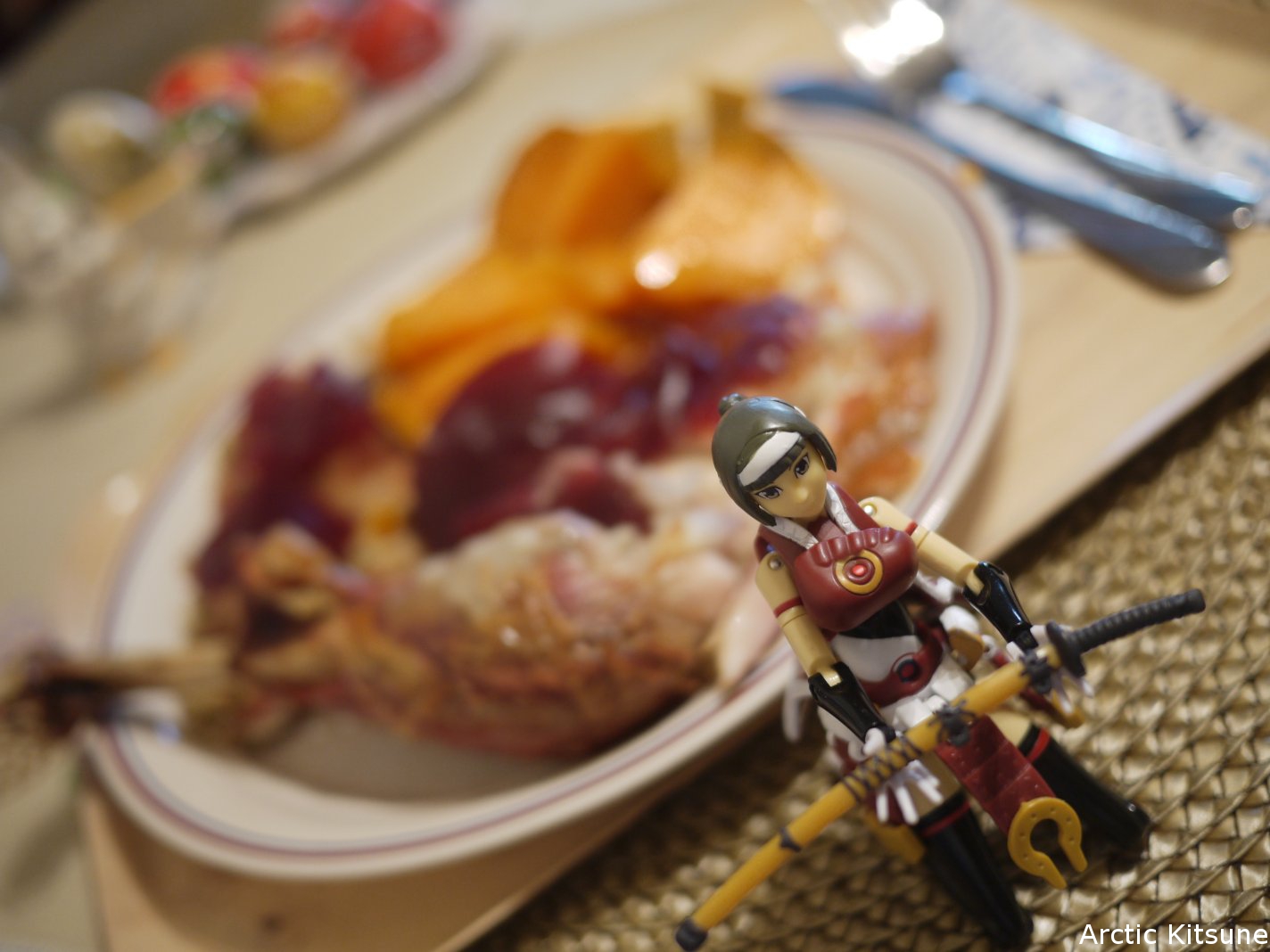 (Link – MySite) – Turkey anybody?
———-
Happy (belated) Easter! – April 25th, 2011:
I nearly missed Easter so I had to rush a bit with these images. I still think they came out nicely, in a way.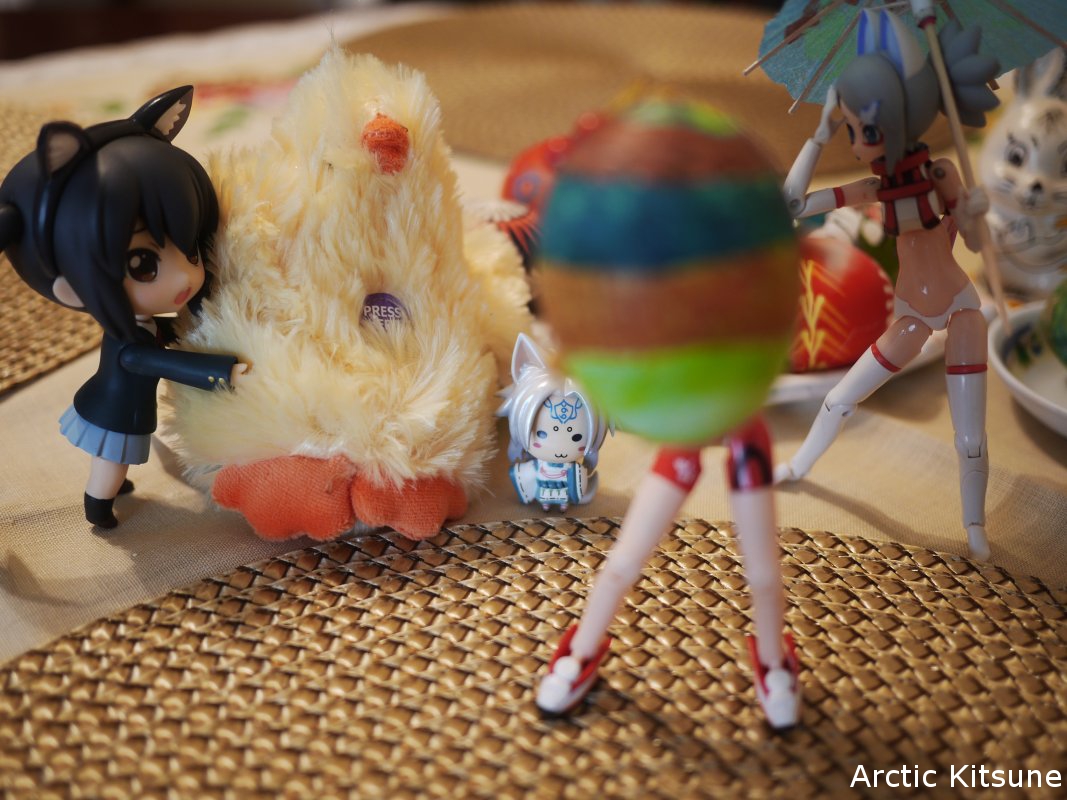 (Link – MySite)
Kohiru attempted to hatch her own little Kohiru hatchling. Renge managed to properly facepalm this time around due to Kohiru's randomness. What? Where you expecting it to be the other way around? Renge already has a minion, and I don't need a third!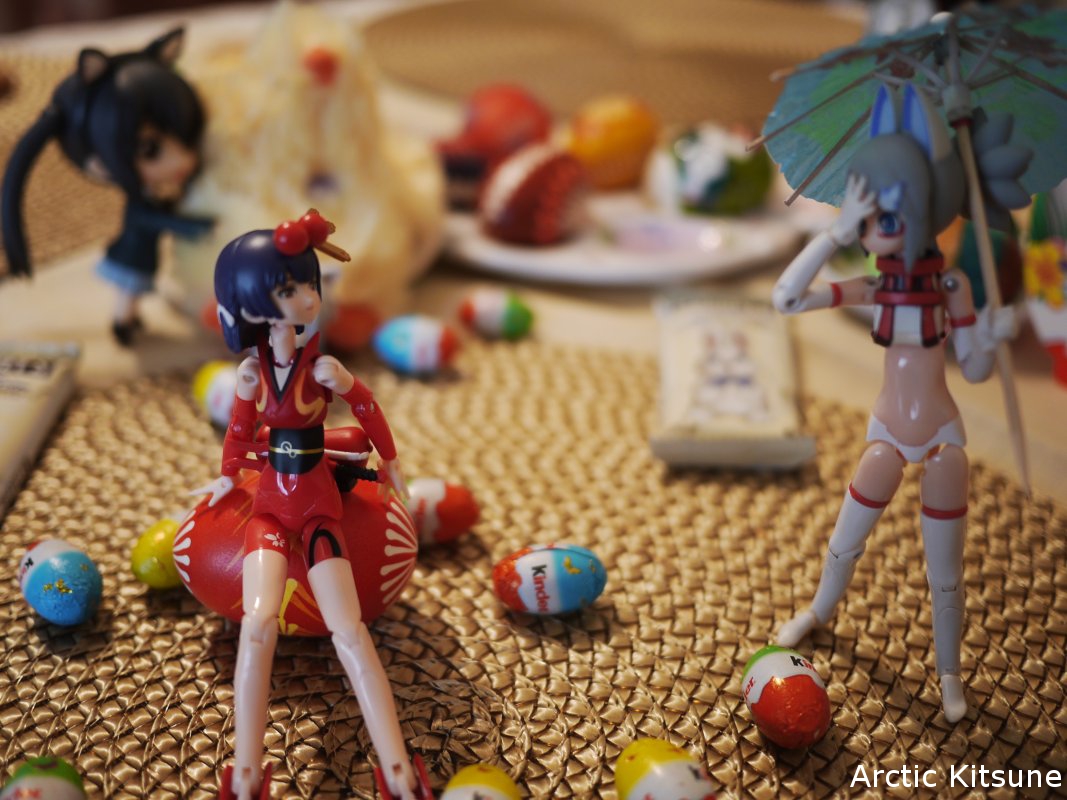 (Link – MySite)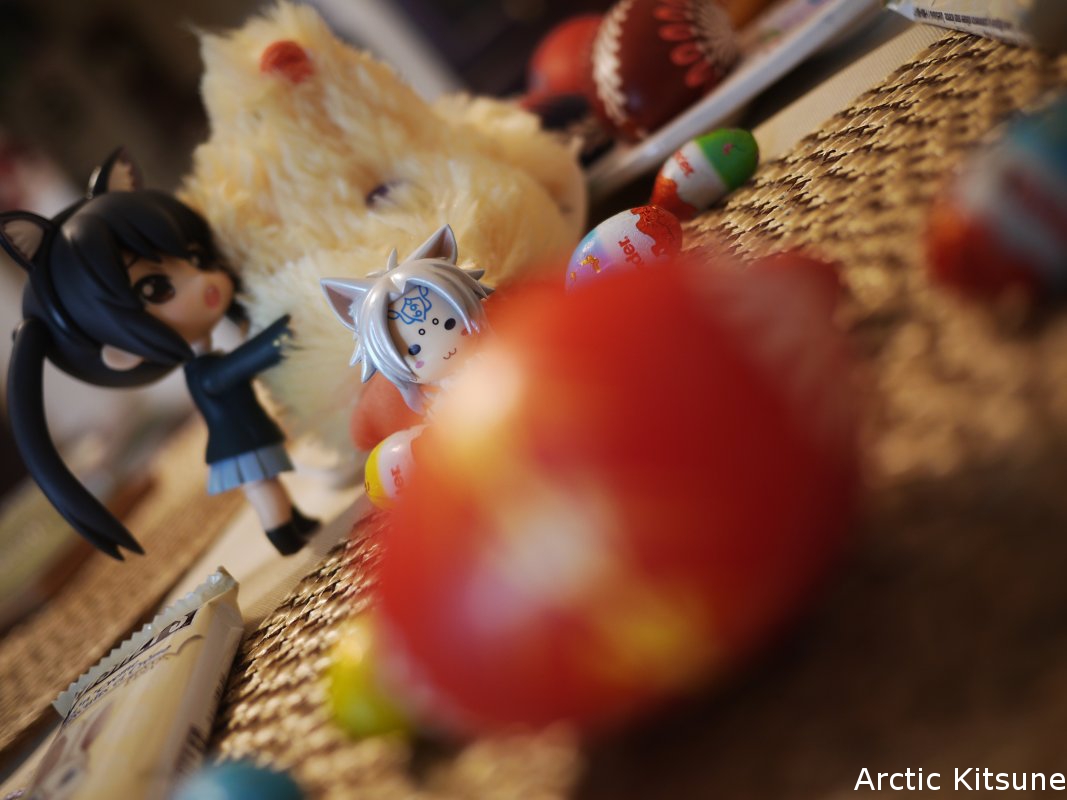 (Link – MySite) – O-Chan – jiiiiiiiii~ (staring into your soul.)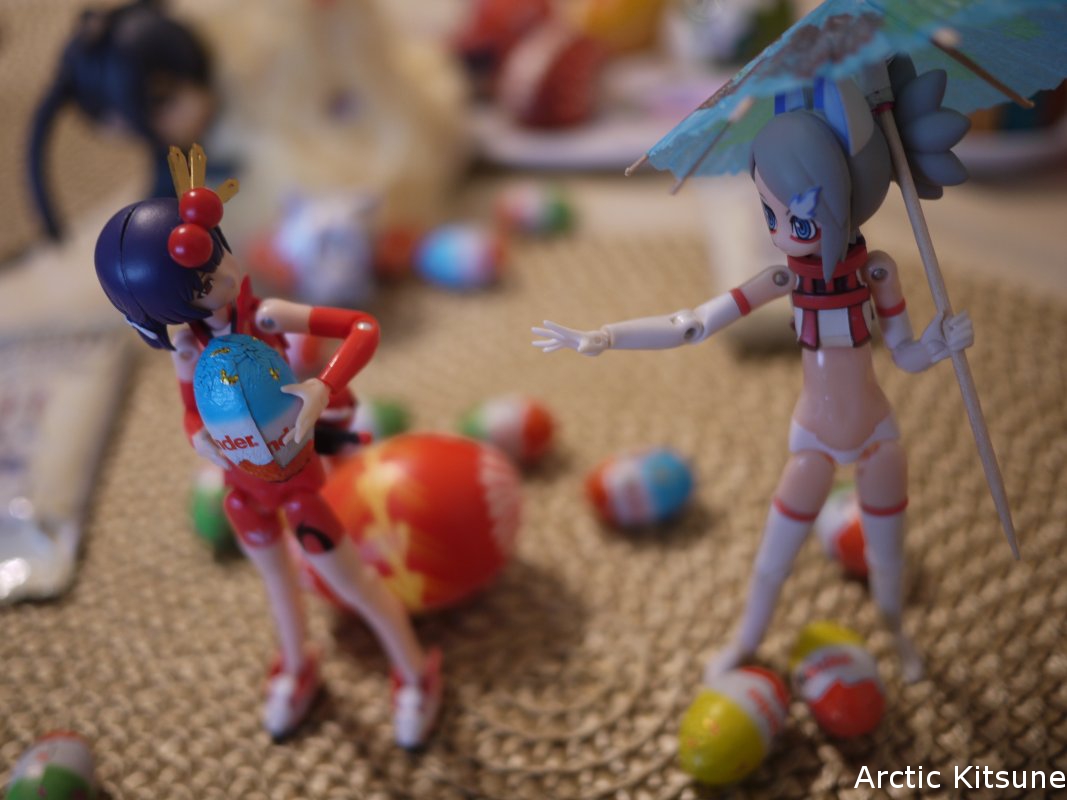 (Link – MySite) – Kohiru and Renge fight over some Kinder-egg eggs.
Group hug!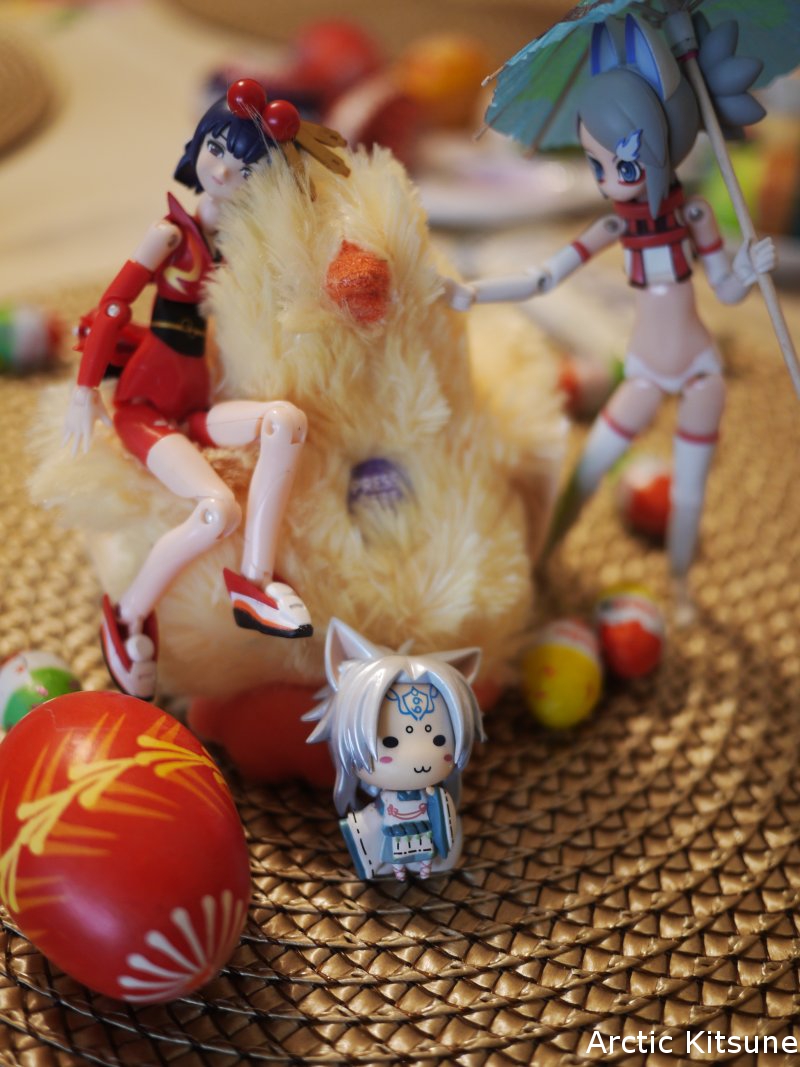 (Link – MySite) – Renge unsure about the group hug.
And what's Easter without hatching a rare golden fox Pokemon in Pokemon White? I spent a week trying to hatch this bugger and filled about 9 boxes while using all the tricks in the book. Me and my foxes eh?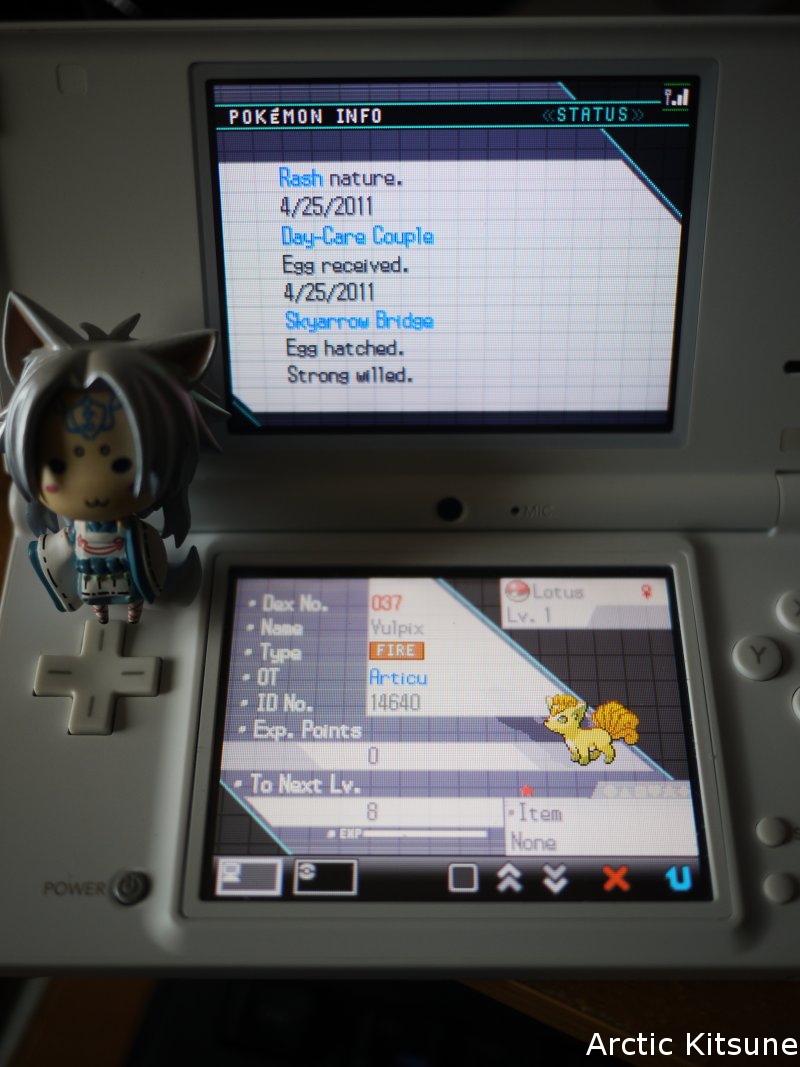 (Link – MySite) – Shiny Vulpix! All mine! 😀
Thanks for viewing and hope you enjoyed both Easter and the 4/20 rainy madness! And because my site moved servers I didn't have chance to post Easter stuff until tonight. And no, I don't partake in the 4/20 bit, I only observe the 4/20 bits.
Peace!