Anybody called for a maid? Went to check out my anime store recently and they didn't have much, just her and Shana. Ah well, at least I put myself in line for Figma Signum. I didn't have her and didn't want to leave the shop empty hande so I grabbed her, paid for her and biked back home. I got her last week on wednesday, but I kind of waited for the "right moment" to review her. Meh, I should of just took pictures of her like I normally would.
I don't recall ever seeing Ryomou in a maid outfit. Its not like its a bad thing, right? The below images were taken with my Sony W170 Camera, excuse the quality. I should of taken the pictures during the nice warm weather when I had the proper lighting……..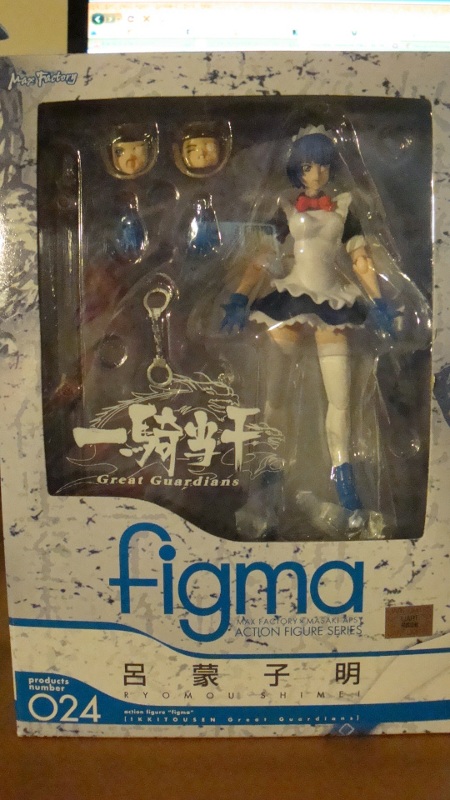 (Link – MySite)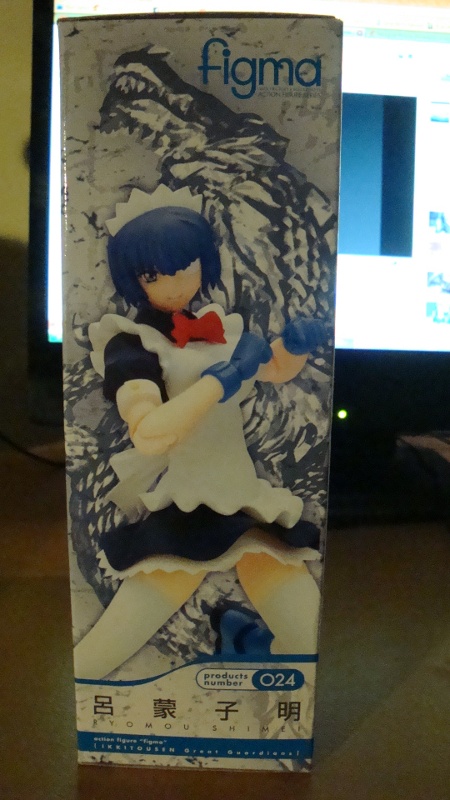 (Link – MySite)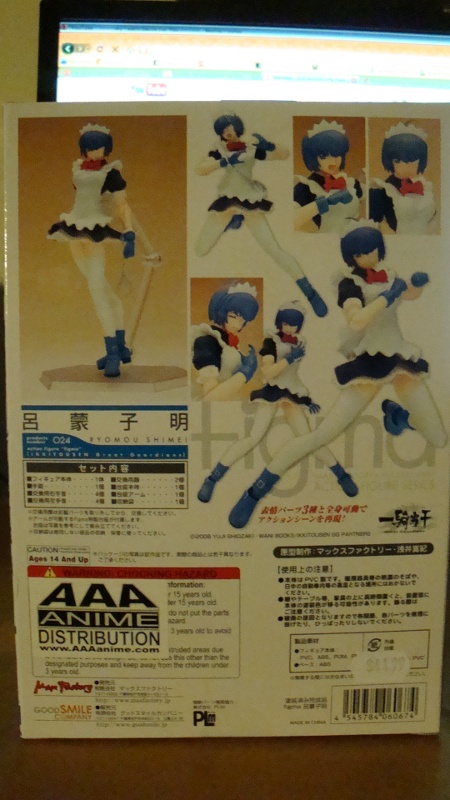 (Link – MySite)
Kanu noticed Ryomou and wanted to fighter…..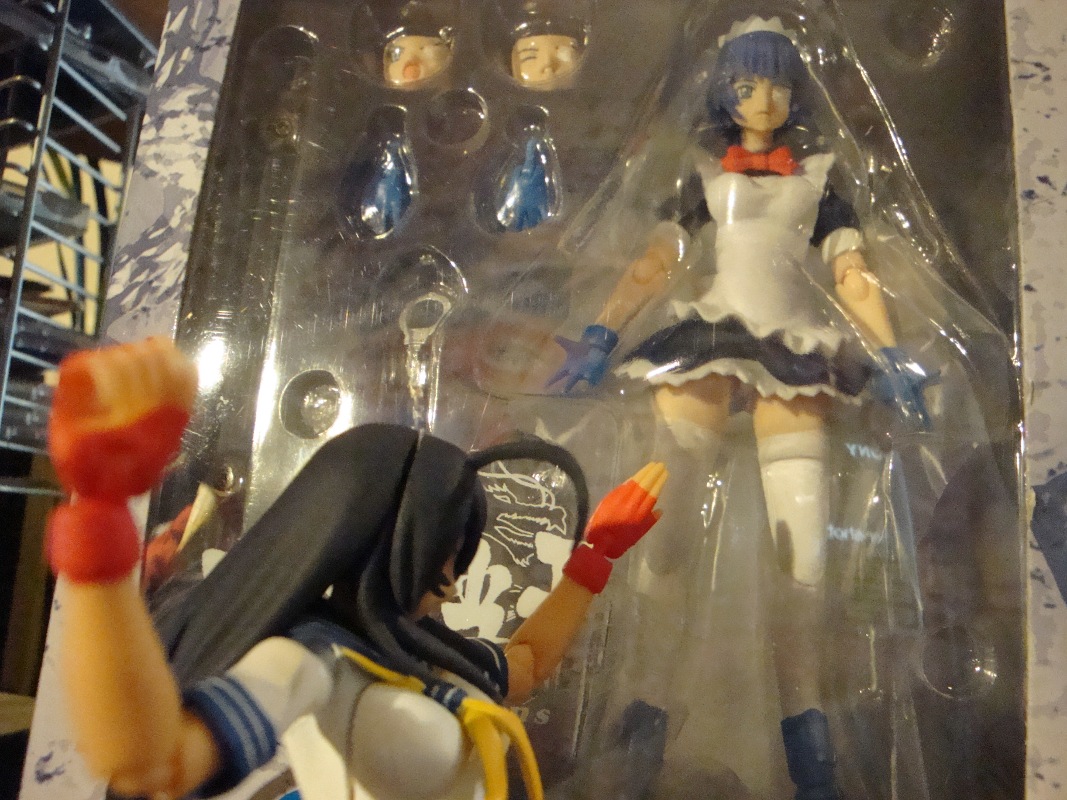 (Link – MySite)
Ryomou out of the box and I must say, I should of opened her up sooner to get better pictures. I mean look at her, she looks cute!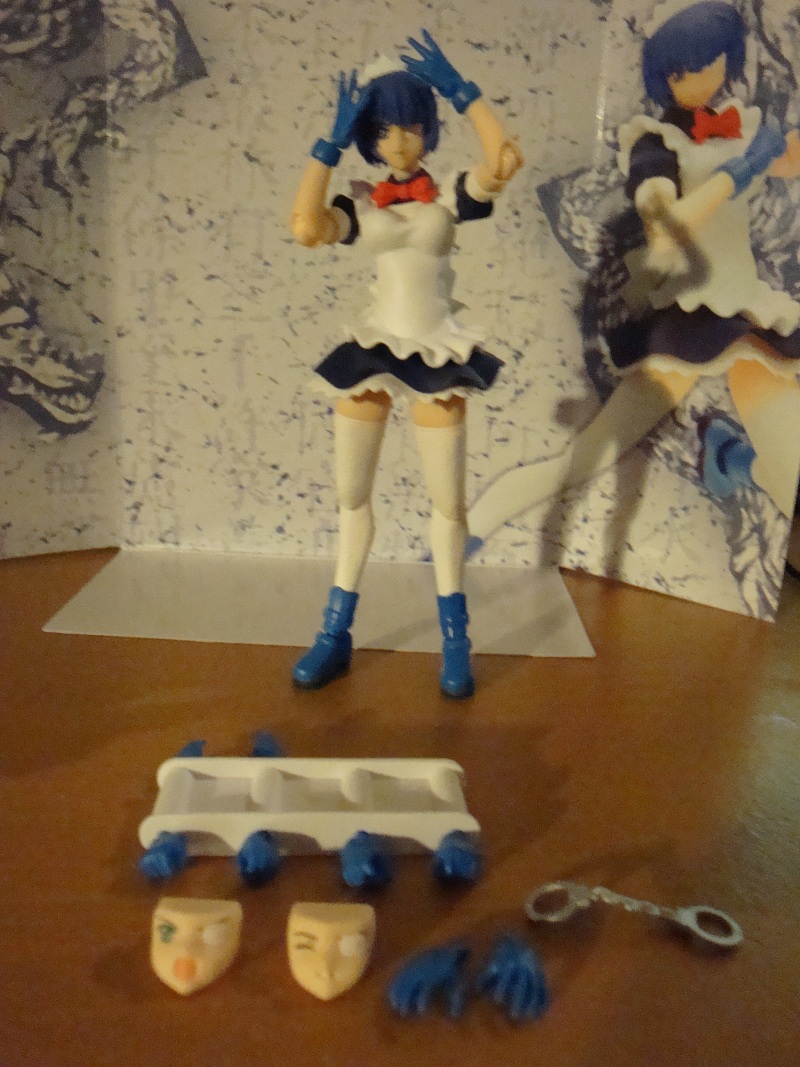 (Link – MySite)
Now spin around Ryomou and lets see how you look :).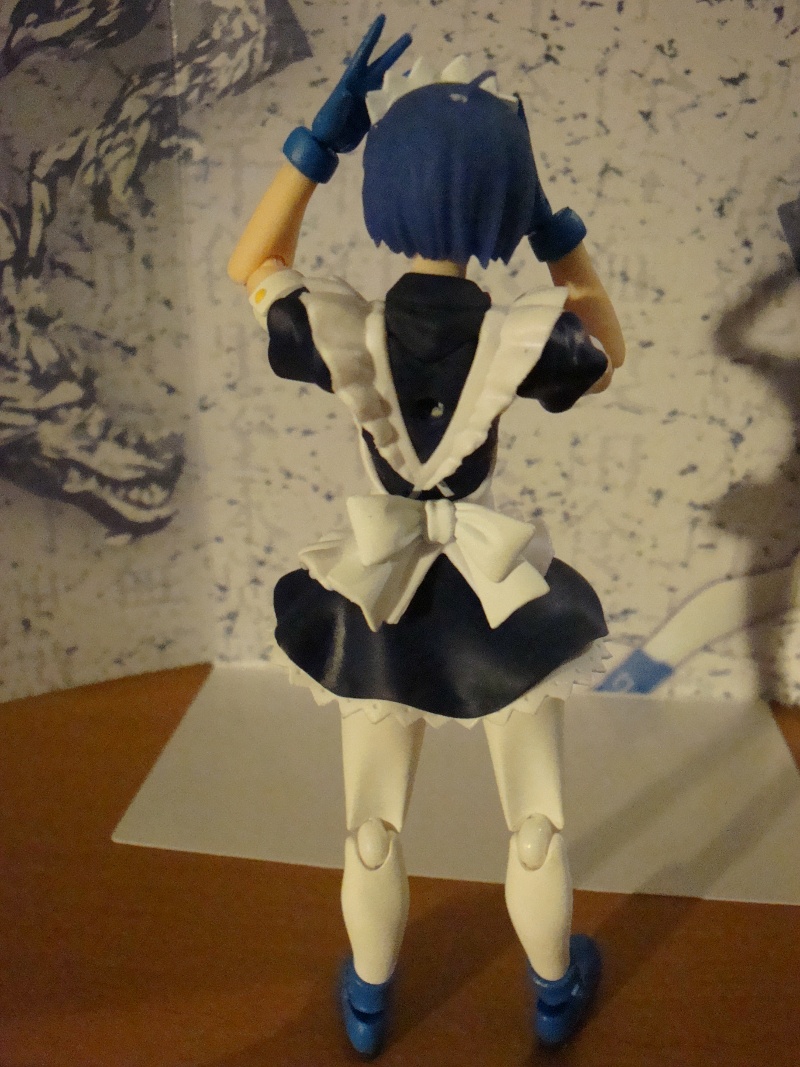 (Link – MySite)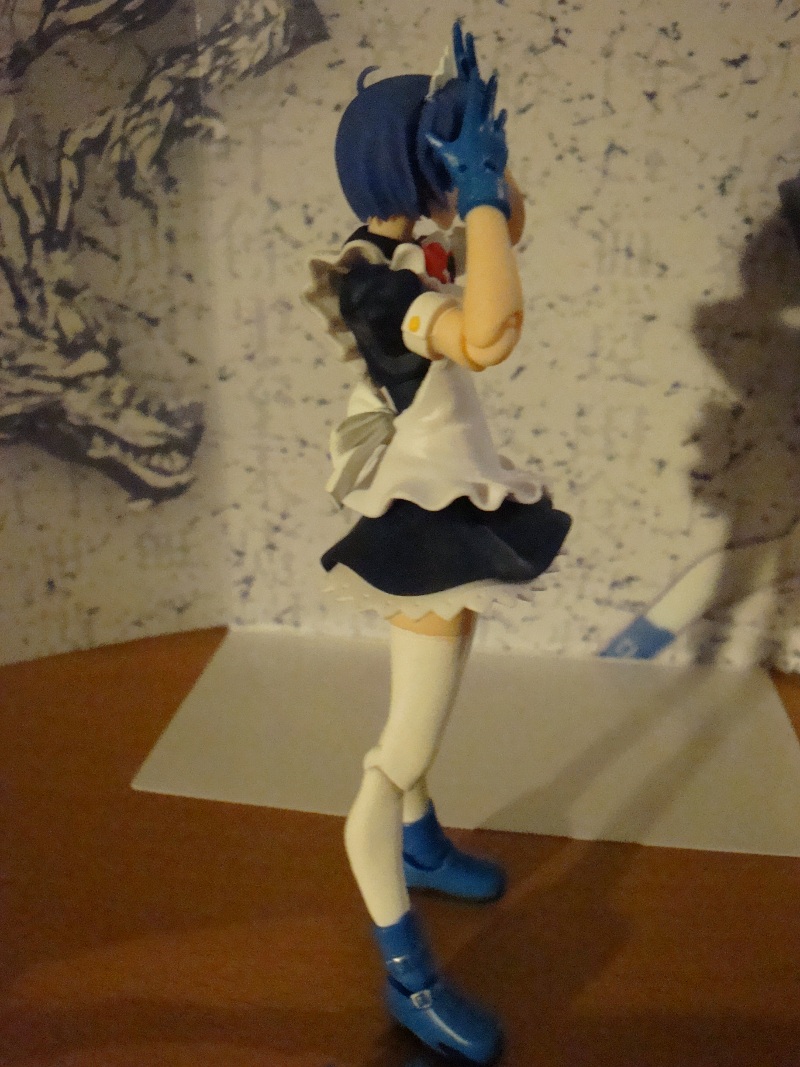 (Link – MySite)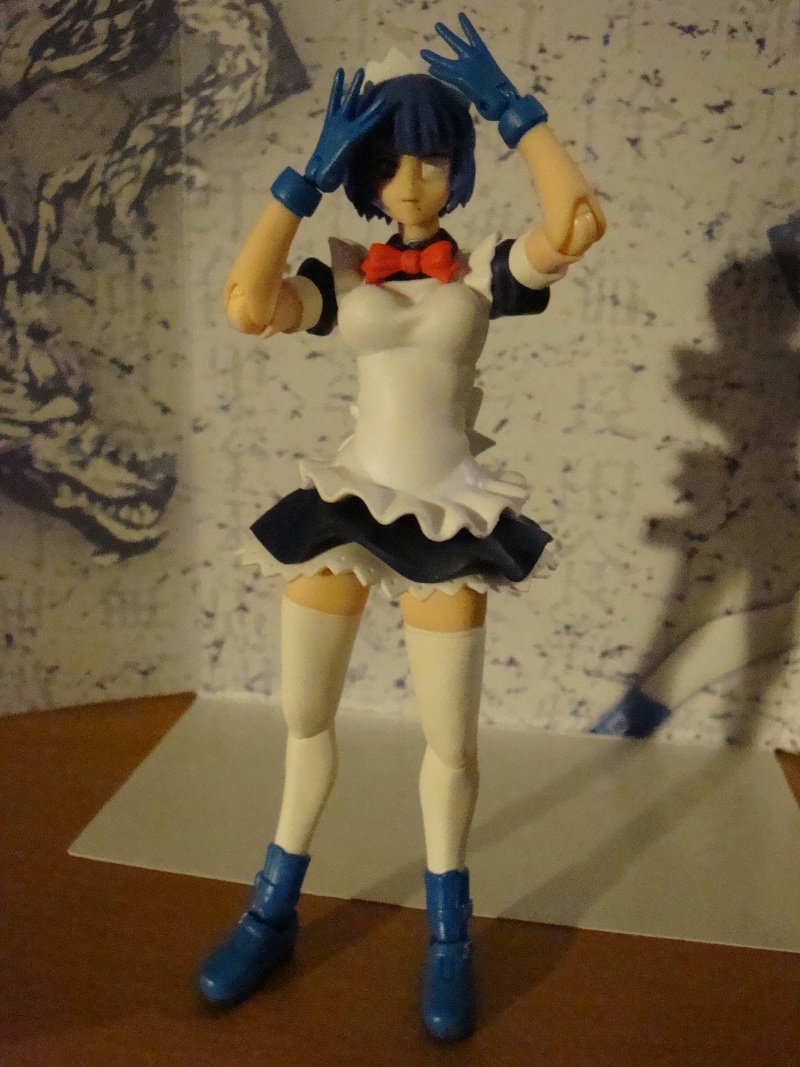 (Link – MySite)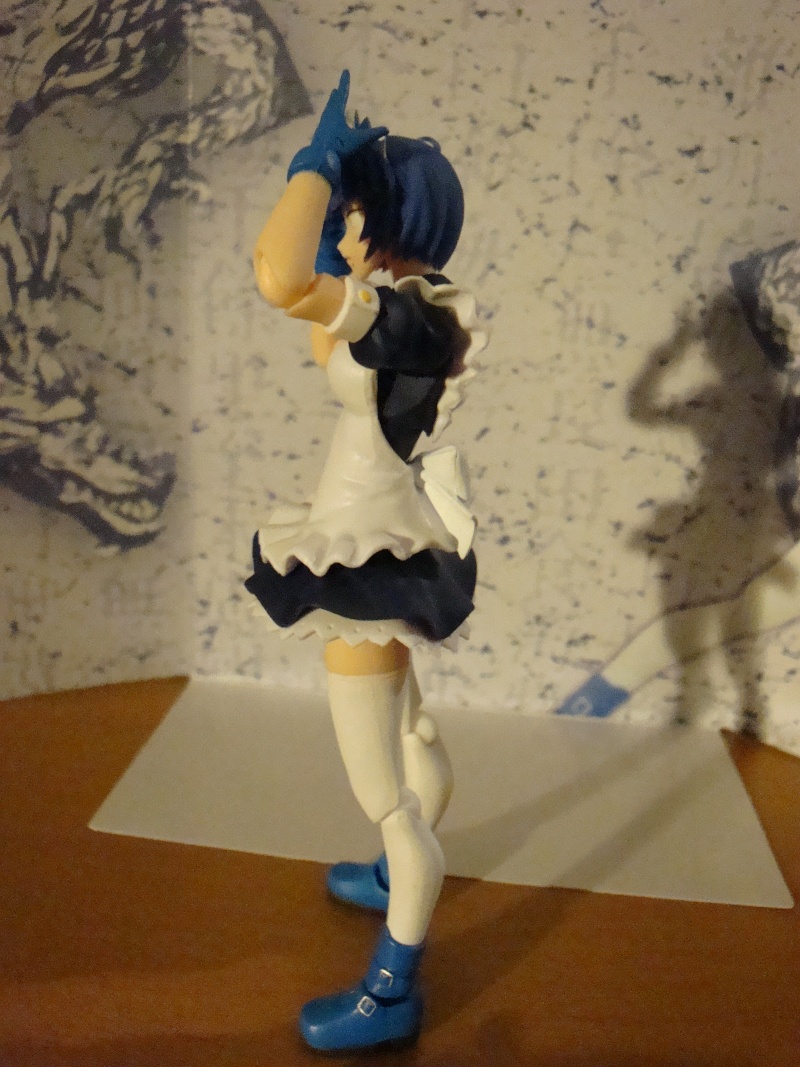 (Link – MySite)
Nicely done, but too bad we're going to have to make you spin again in day light this time. She would make for a nice figure to pose in a restaurant or a buffet.
Hmm, I did this at random but her pose makes me think of Lelouch from Code Geass.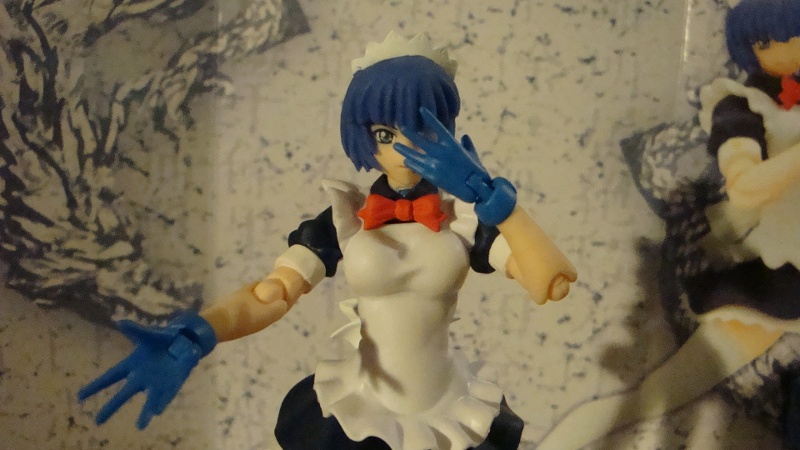 (Link – MySite)
Kanu grabs Ryomu's shoulder, with her grabbing the arm putting the hand cuffs on. Kanu looks like shes going to punch Ryomu (or has).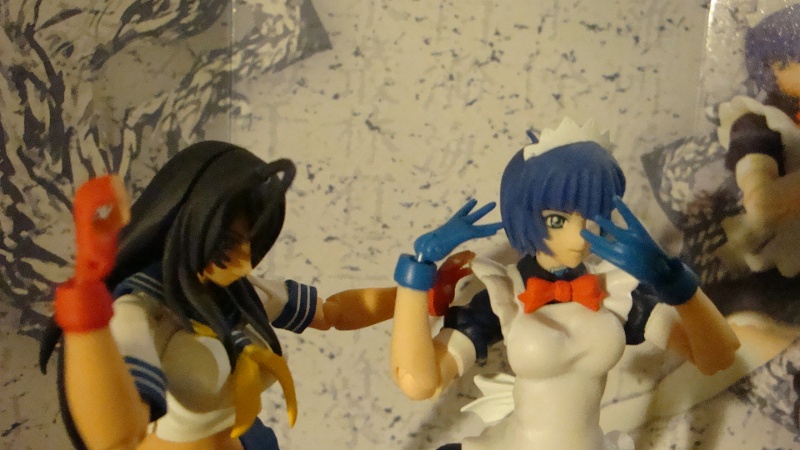 (Link – MySite)
And the last image of Ryomu and Kanu in decent quality. The hand cuffs are surprisingly soft and flexiable, soft PVC. And uh oh, Kanu pissed her off 0.o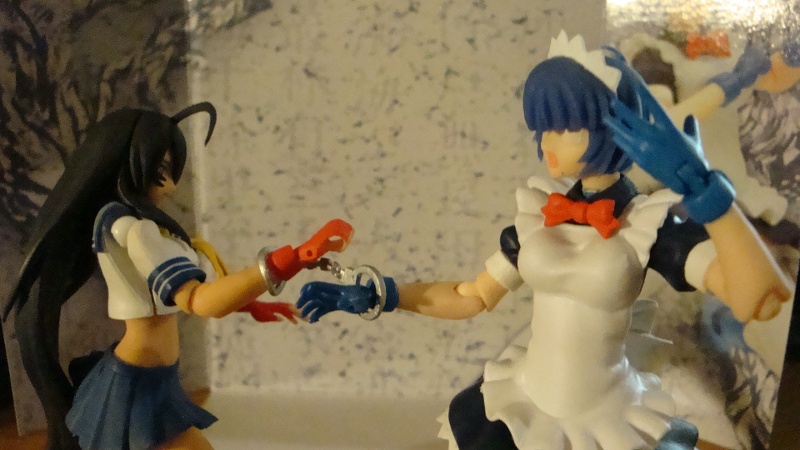 (Link – MySite)
I noticed a white spot on the hair and thought I already broke something on the figma -.- . It seems the mold didn't set properly and/or its attached weirdly.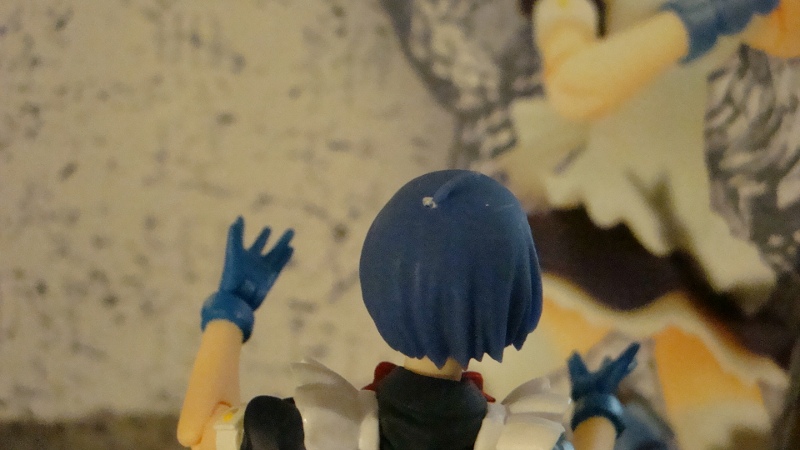 (Link – MySite)
And I also noticed Ryomu has a new face style as with some peg faceplates. Interesting.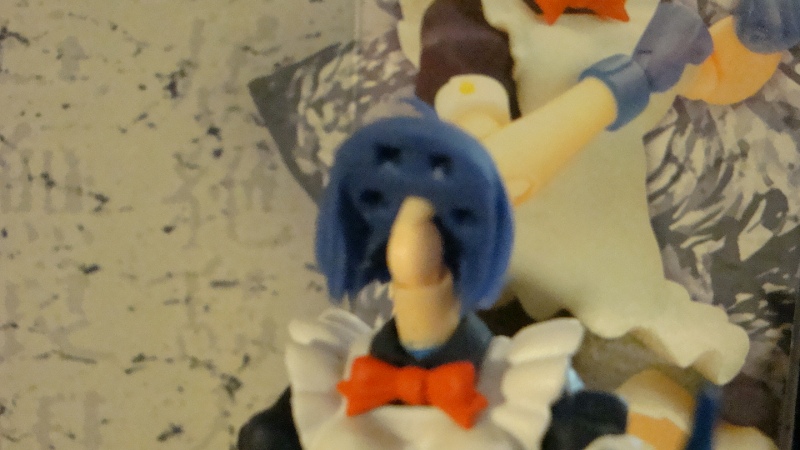 (Link – MySite)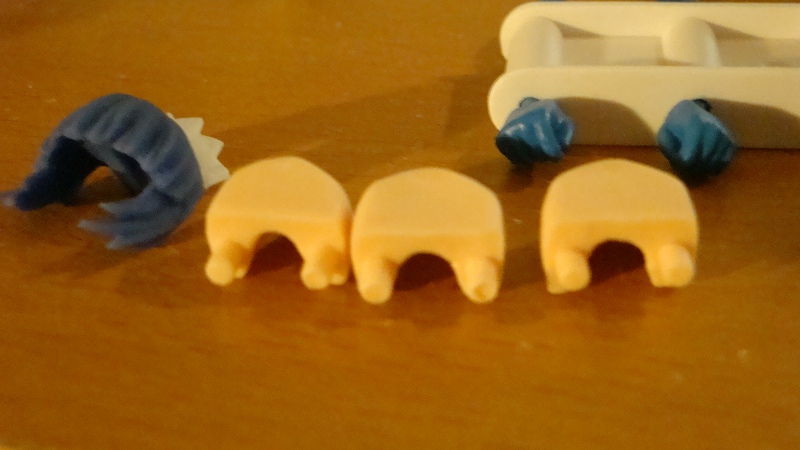 (Link – MySite)
And thats the Part 1 of this "review". I'm not satisfied with this photoshoot so I'm going to take some further photoshoots of her elsewhere. At least I managed to get some decent images out of it.
And an extra to the post, my new music track. I also added it to my main site's music page for those interested in listening to my other attempts at music.
Substance – Internal Conflict (Battle Theme)
(Link – esnips.com)