Happy Easter fellow Fox minions and silent lurkers! Couldn't let Easter slip loose without getting some sort of images to remember it with. Mizuki and Renge decided to raid my plate full of Palacinky a.k.a Crepes.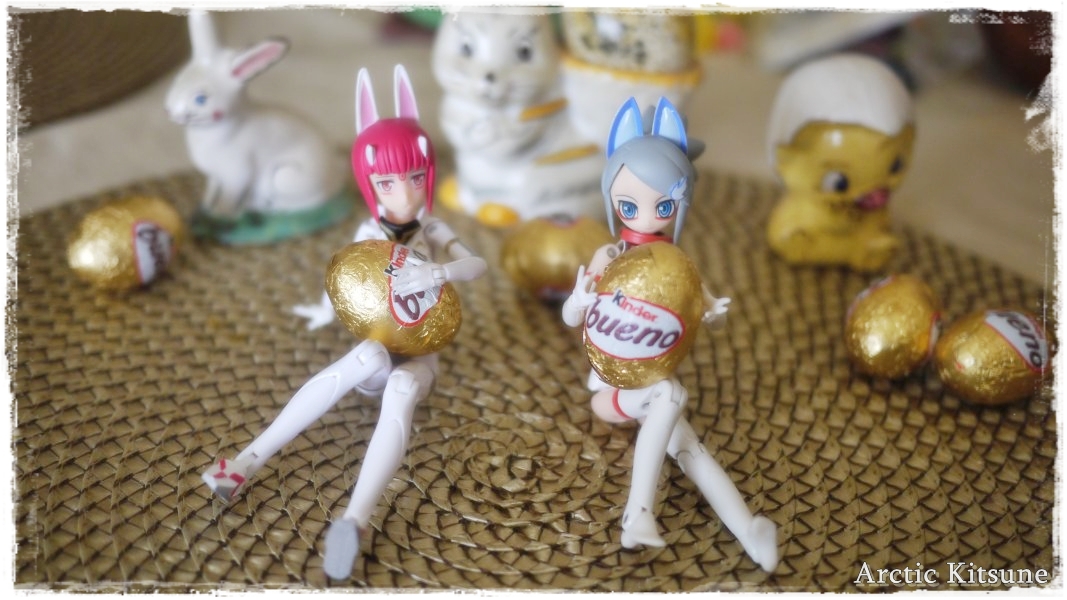 (Link – MySite)
(All images taken with a Lumix GF-1 – Pancake Lens.)
Happy Easter to those that celebrate it! Though, I want to try something more…unique in a way. Nothing special, but nothing on the ordinary as well – Slovak Easter. Here, view this article and this one. They'll tell you how guys slap girls with a tree branch and how they (sometimes) drench them in water. Barbaric? It is all playful of course. The girl should know if it is fun and games.
Though, if you're the picky and uptight person, then you might want to know in that the roles are reversed in other parts of Slovakia. The guys will be the one getting slapped and soaked by the girls. Why? For beauty, fertility, and good health.
Back when I was in Slovakia I had what look like a rug slapping sticks to slap girls. As a foreigner I found it entertaining, and even more so as a guy now that I think back at it. Basically slapped girl's butts with the stick very lightly due to adult supervision. Was a kid then…No water soaking though.
There is always the choice of coloring eggs the traditional way I guess.
—
– Related Articles:
– Happy Figma Easter Weekend:
https://arcticukitsu.com/Blog/?p=735
—
Hmm, palacinky. Yummy!~
And of course, Renge attacking every meal I eat in a festive manner. Oh that Renge…..Mizuki too?!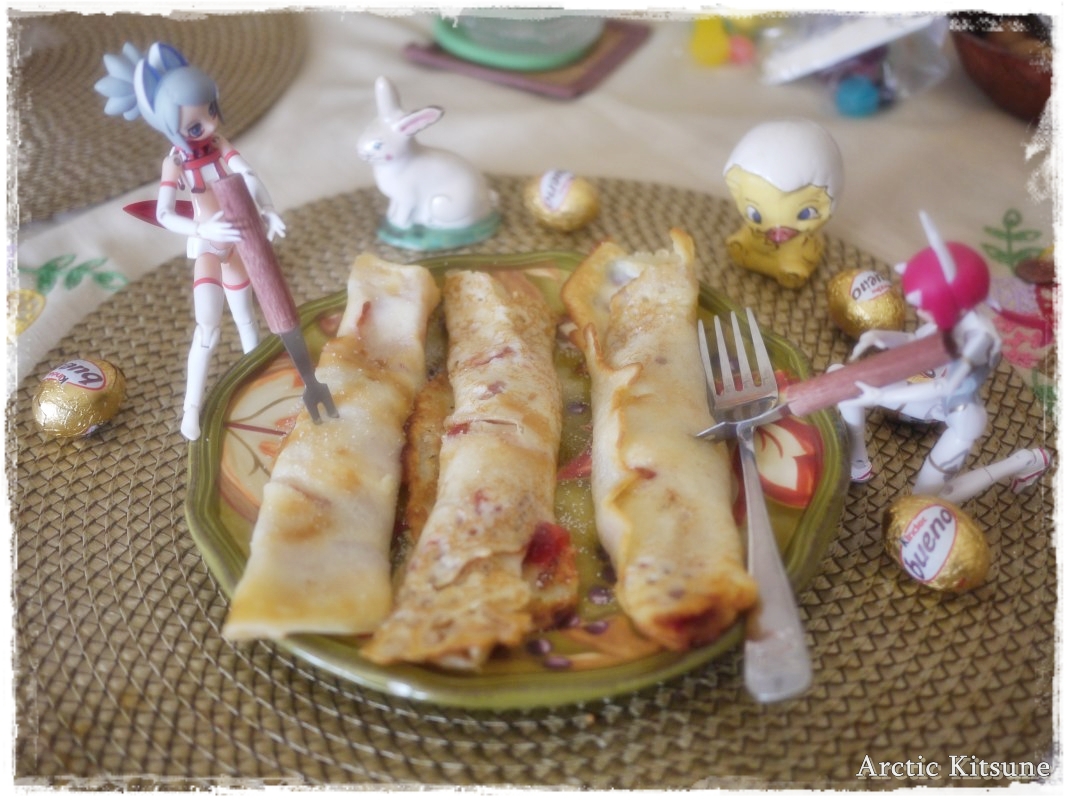 (Link – MySite)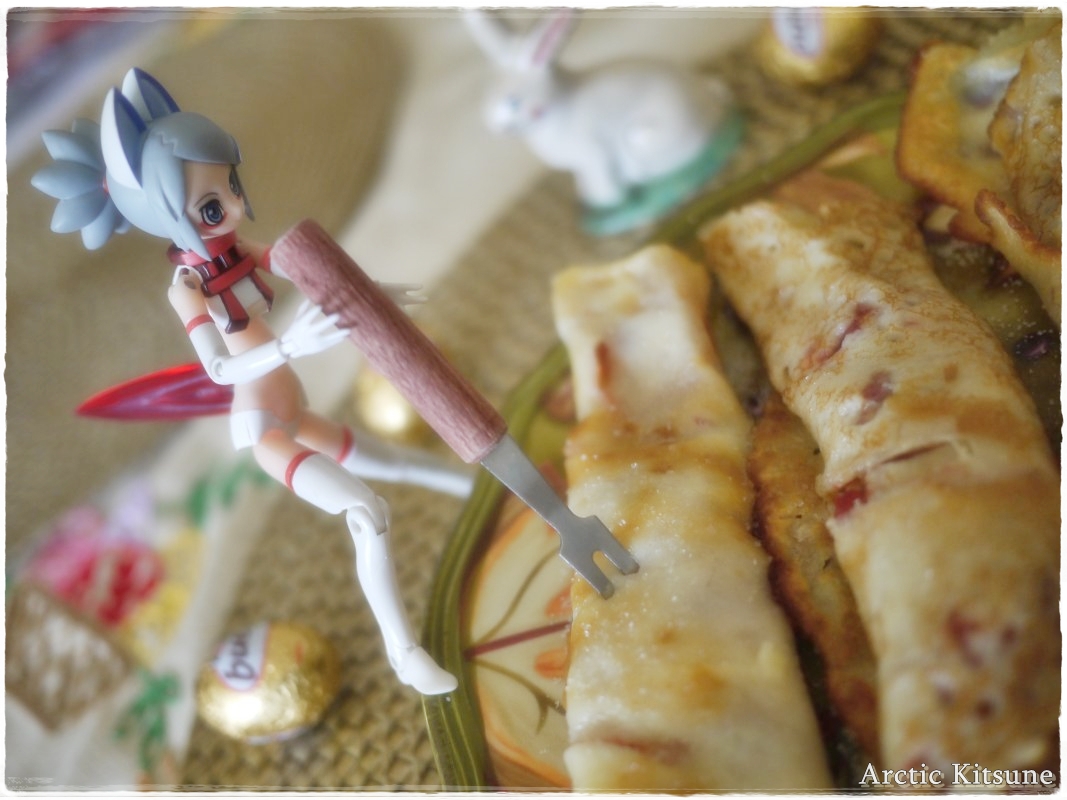 (Link – MySite)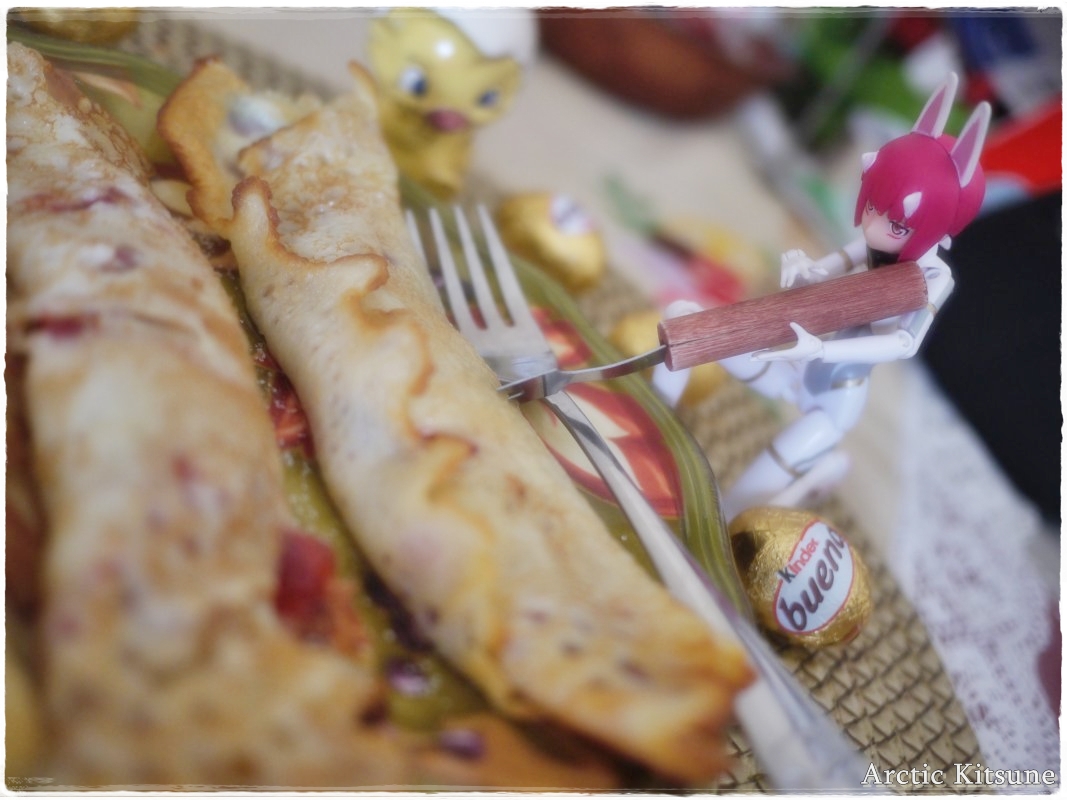 (Link – MySite)
Bueno chocolate is awesome every now and again.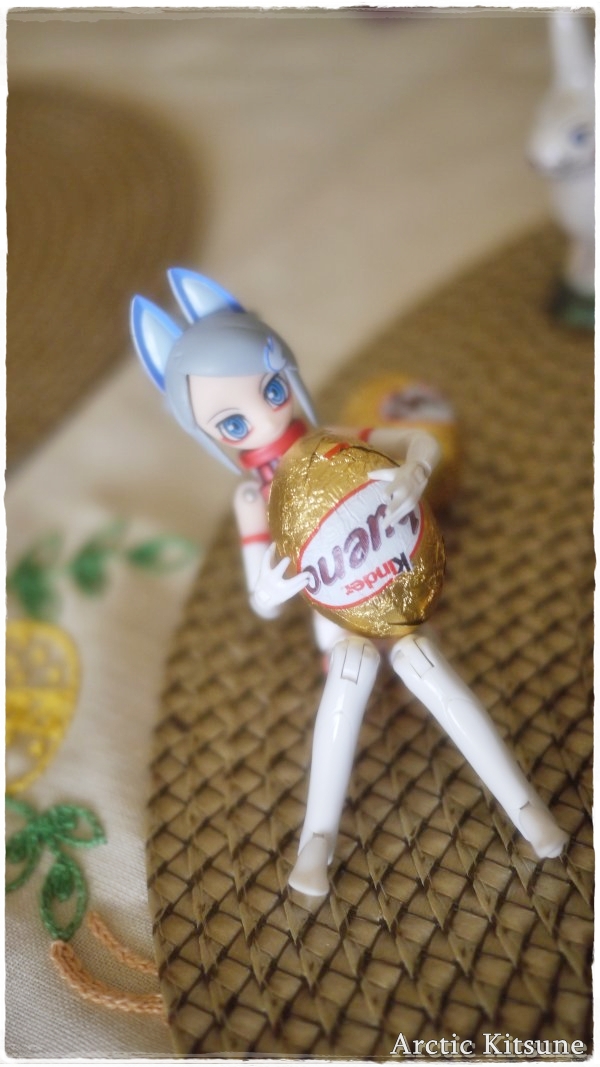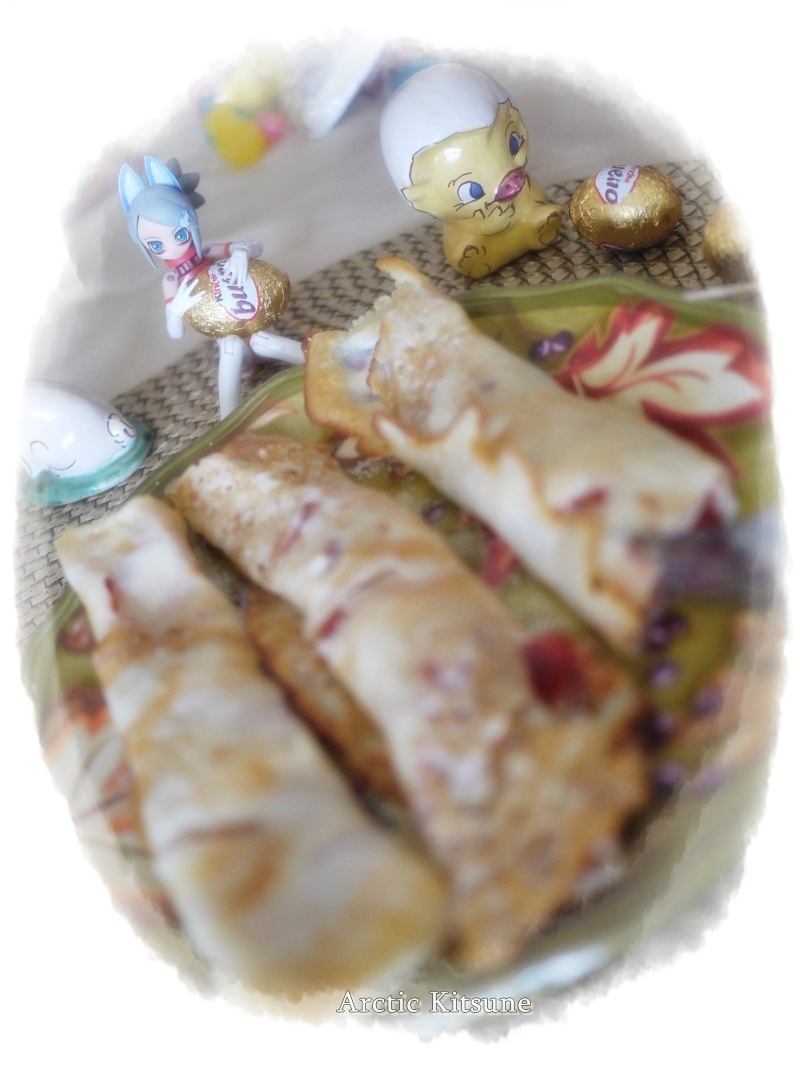 (Link – MySite)Â Â Â Â Â Â Â Â Â Â Â Â Â Â Â  (Link – MySite)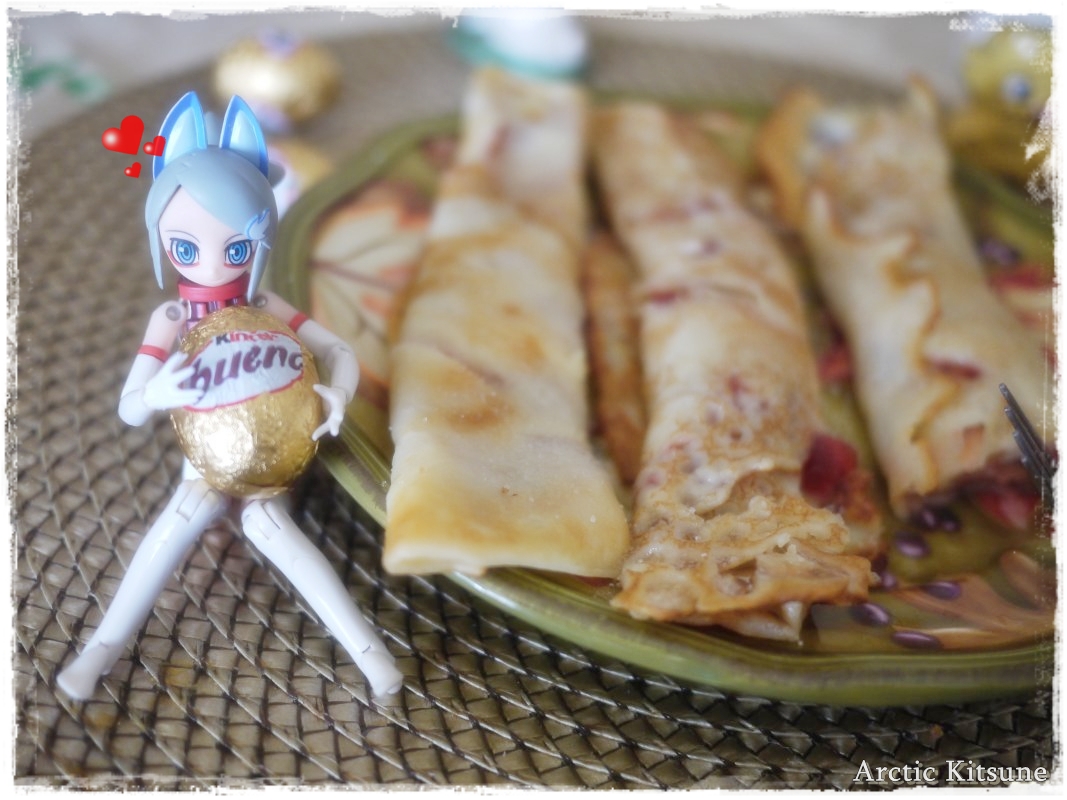 (Link – MySite)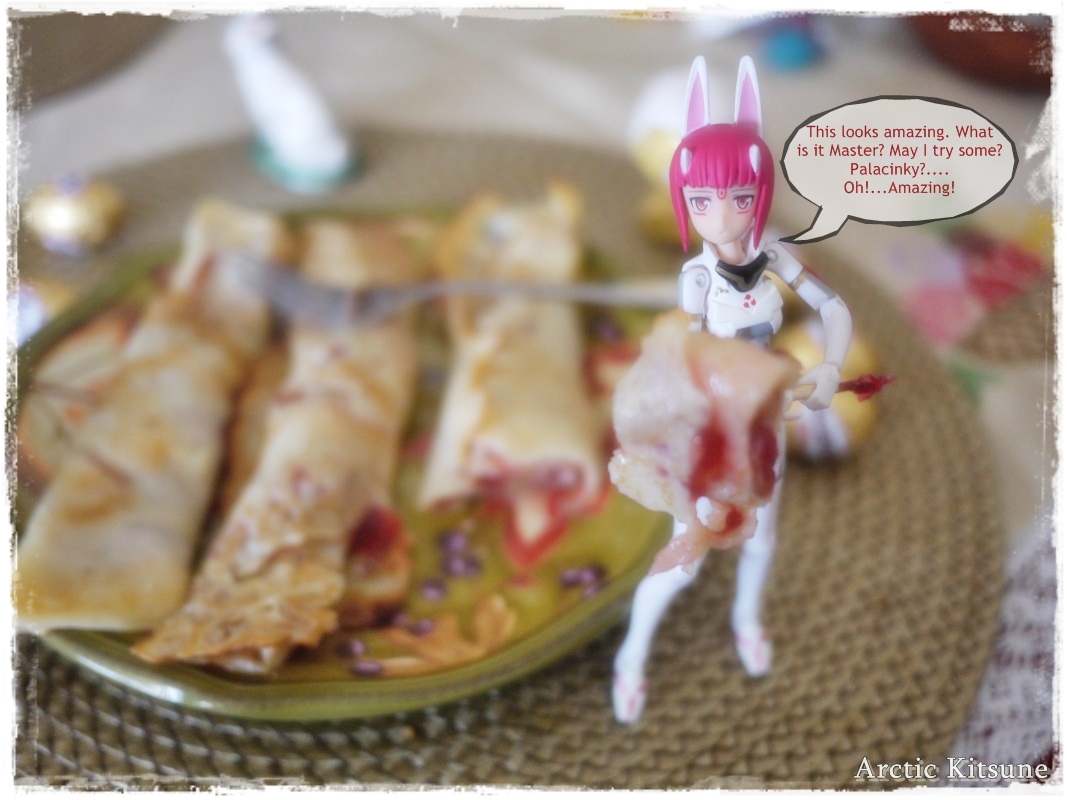 (Link – MySite)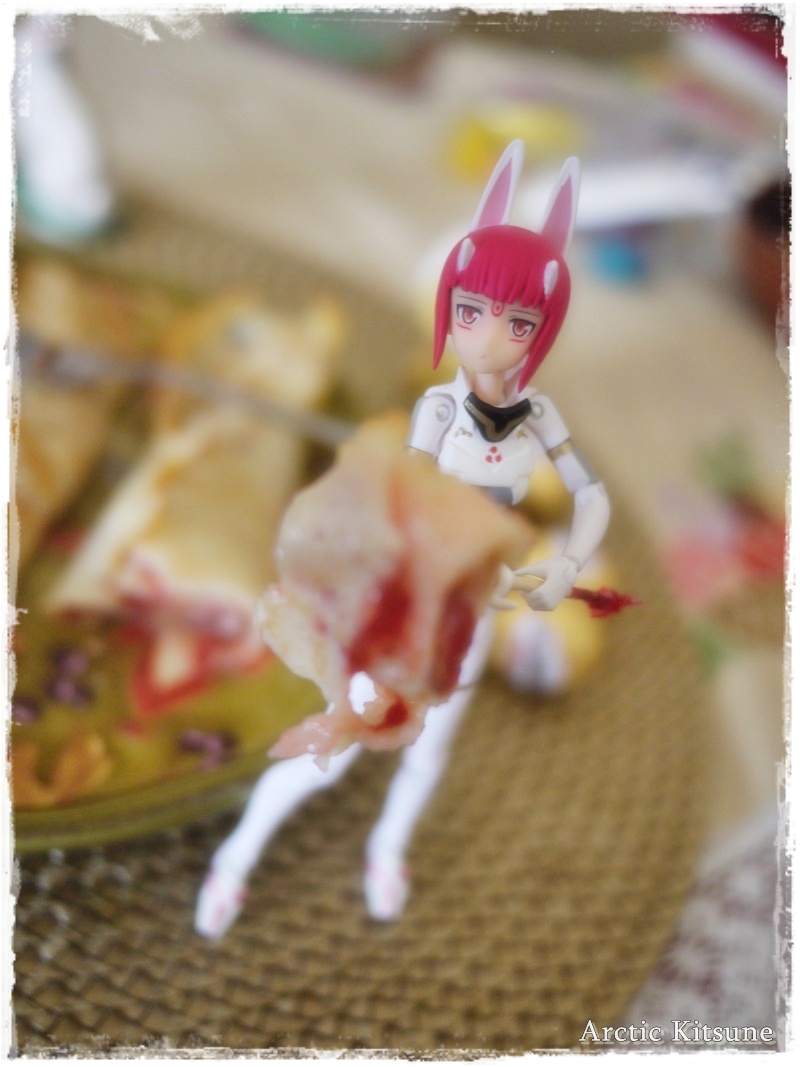 (Link – MySite)
Slappity slap! I didn't have those traditional whips so I used a miniature Slovak flag. Whip, whip! I can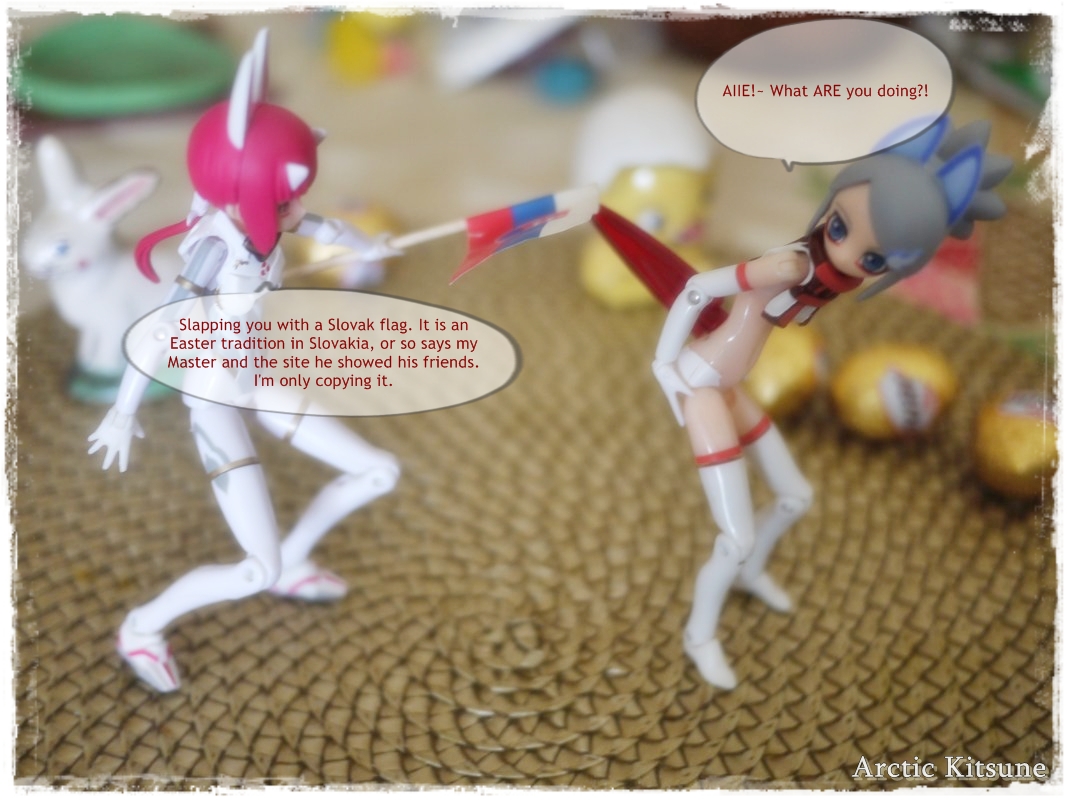 (Link – MySite)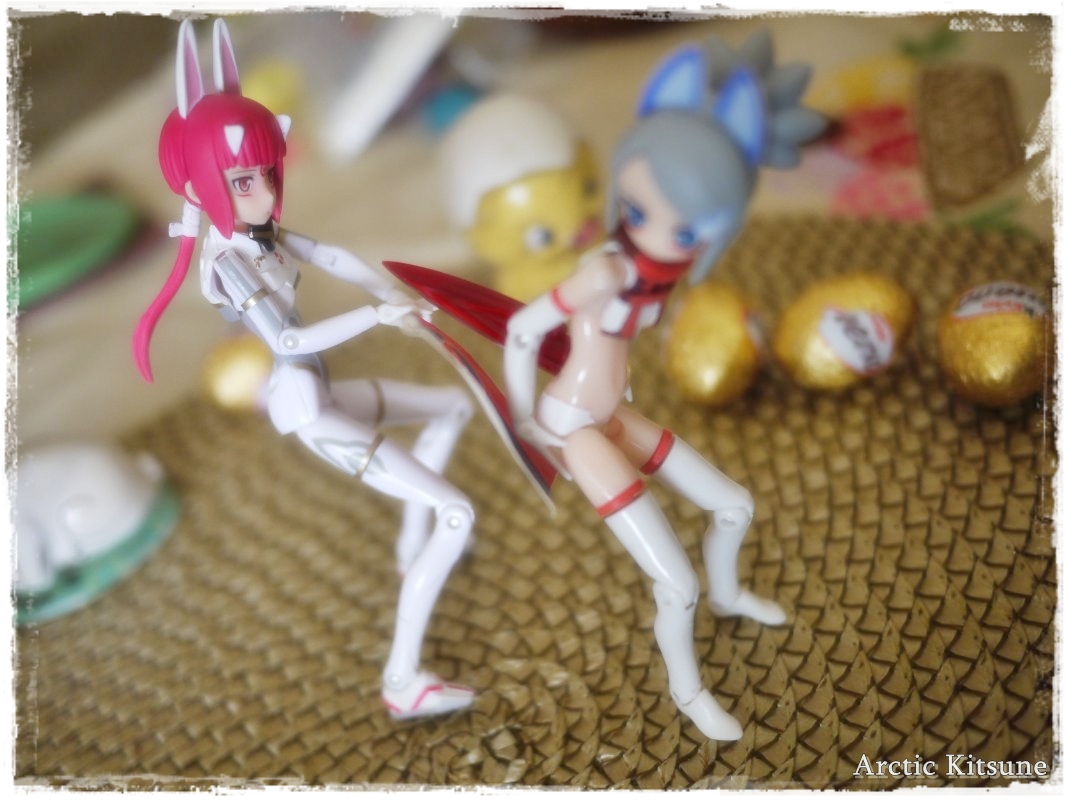 (Link – MySite)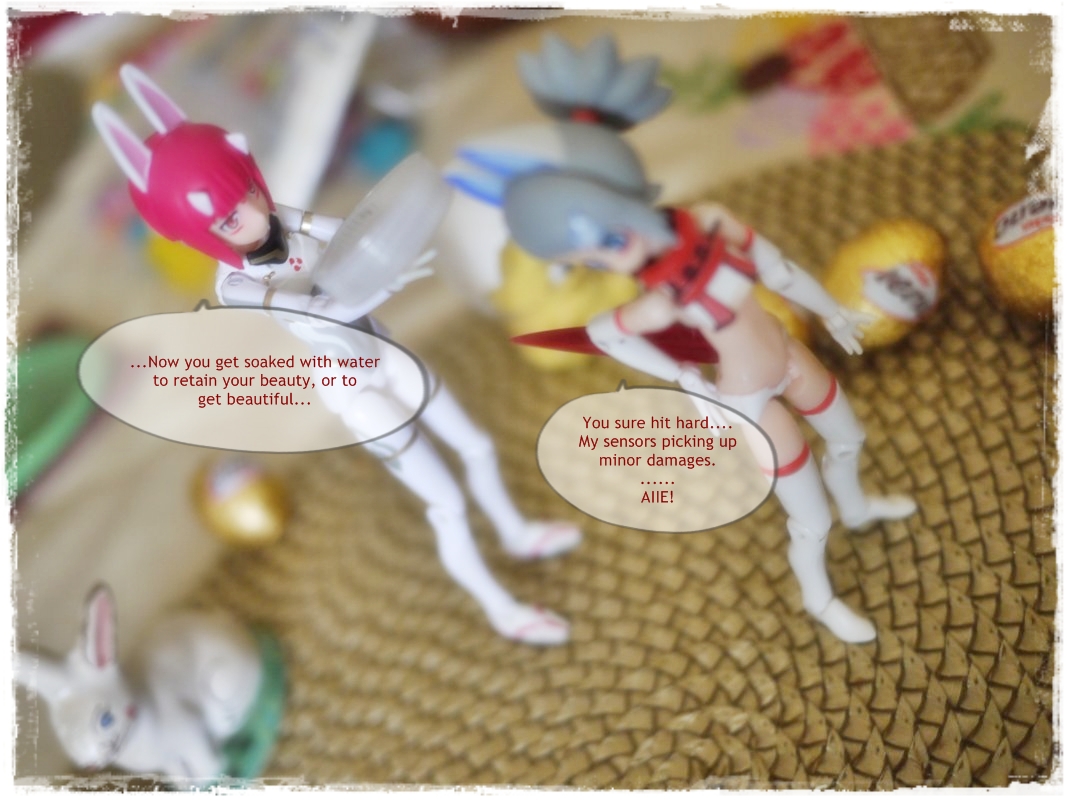 (Link – MySite)
Soak Renge good! 😛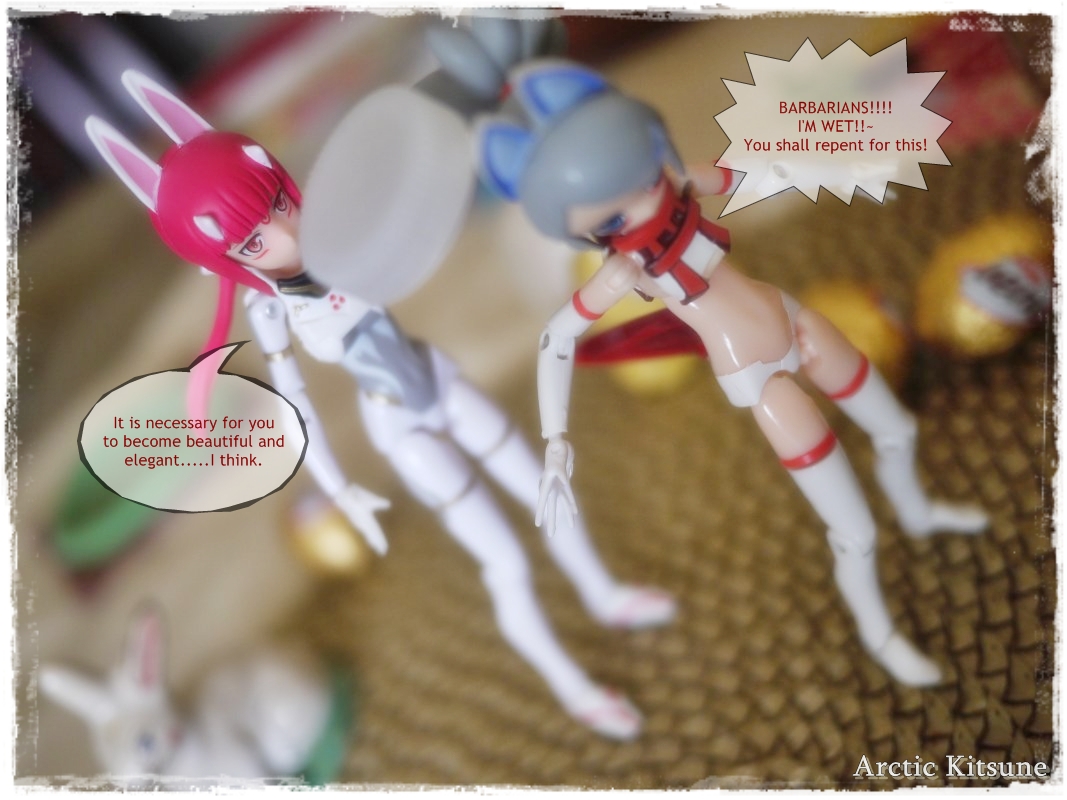 (Link – MySite) – Did slash water, just wasn't much. Other mini-cups were too heavy for Mizuki.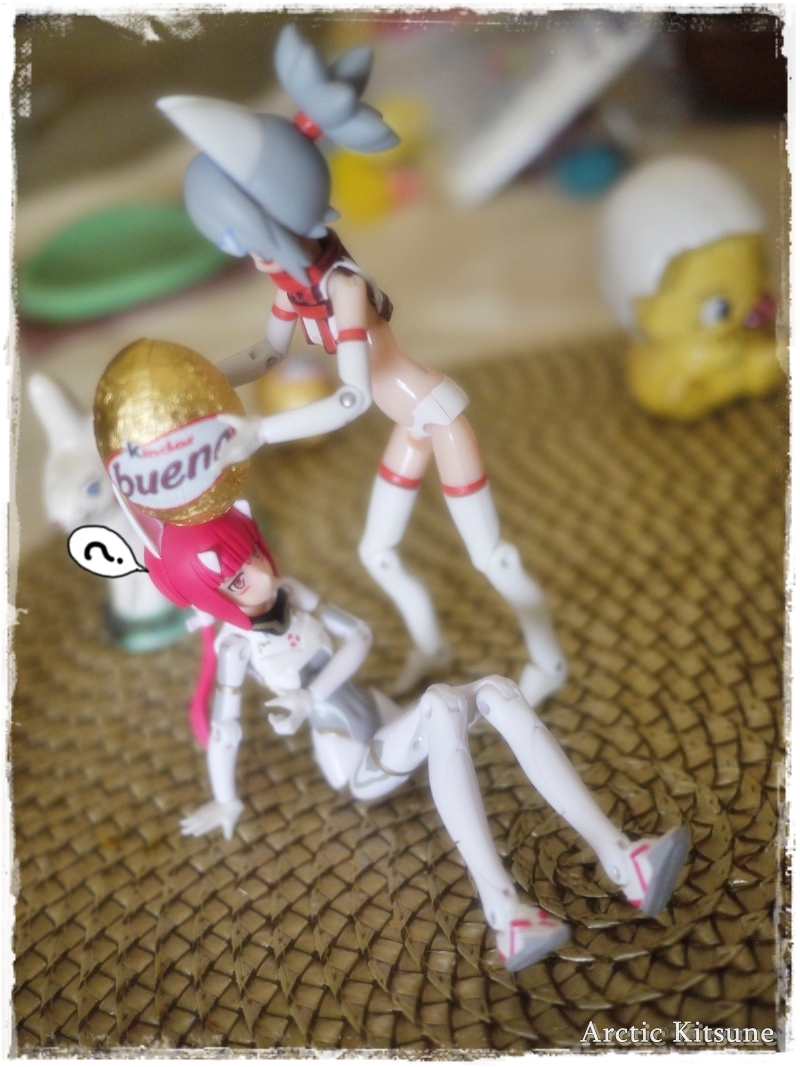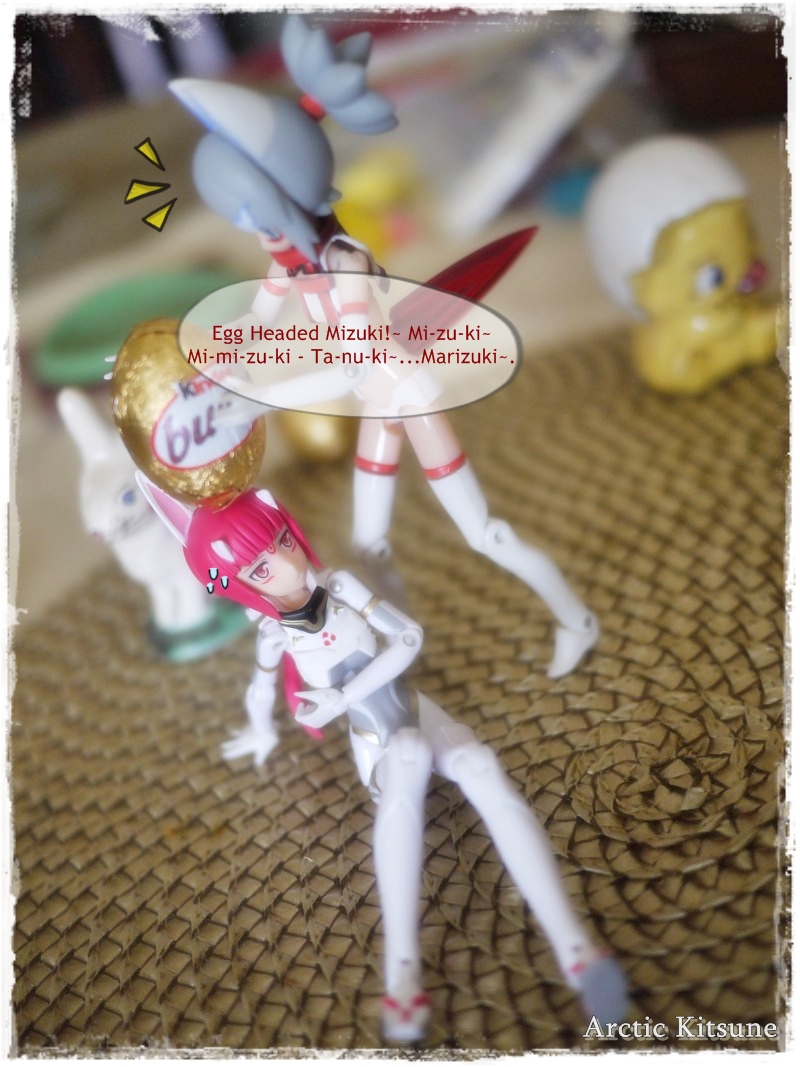 (Link – MySite)Â Â Â Â Â Â Â Â Â Â Â Â Â Â Â Â Â Â Â Â Â Â Â Â Â Â Â Â Â Â Â Â Â  (Link – MySite)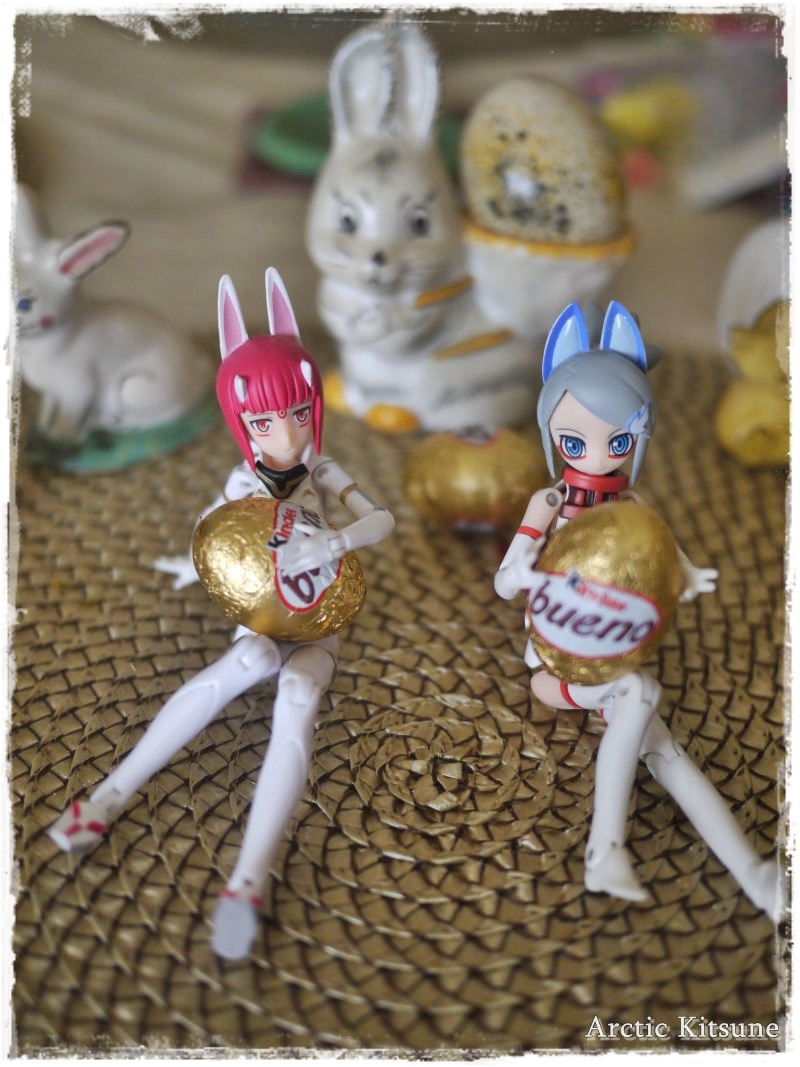 (Link – MySite)
—
Have fun and don't uh….go overboard with your Easter traditions. No Shinki or Figma abuse either! Just be "playful" with the whipping. Water? Harmless so soak them good!  Have fun munching on those chocolate eggs. When you're done horsing or Kon'ing around :P.
Happy Easter!