Hello fellow Busou Shinki fans! As predicted we did get a mandatory beach episode, just with a twist though. Ann, Hina, Lene, and Aines all head for Okinawa with Rihito, their master, just not in the way you would expect.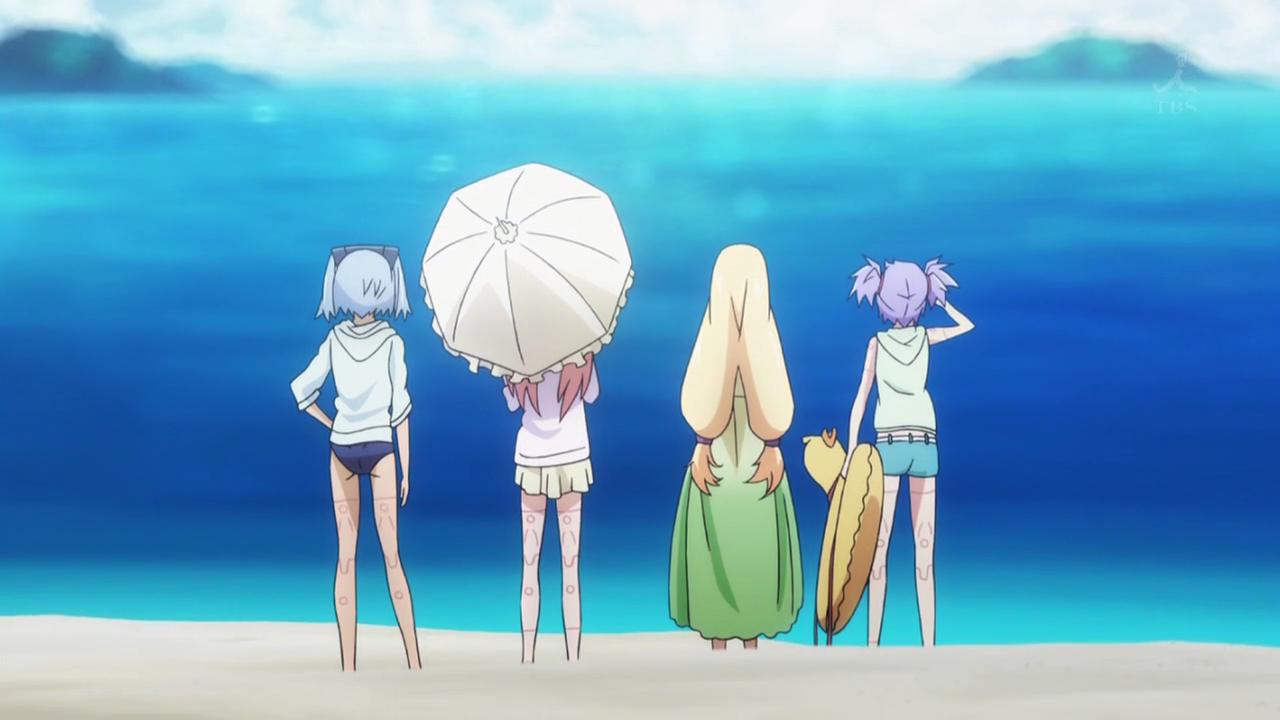 (All images taken from Zero-raw episode 05 using Fraps.)
As with any other Anime it was known that we would get some form of beach episode in show, and we did. The four main Shinkis both prepared for it using the Visualizer gadget along with going there personally with Rihito. However, an interesting, yet stupid twist occurs in between.
I did enjoy the nice twist it did have because it moved everything away from fan-service and more into a nice brief adventure.
—–
– Related Articles:
– Busou Shinki – Episode 01:
https://arcticukitsu.com/Blog/?p=3404
– Busou Shinki – Episode 02:
https://arcticukitsu.com/Blog/?p=3421

– Busou Shinki – Episode 03:
https://arcticukitsu.com/Blog/?p=3437
– Busou Shinki – Episode 04:
https://arcticukitsu.com/Blog/?p=3450
—–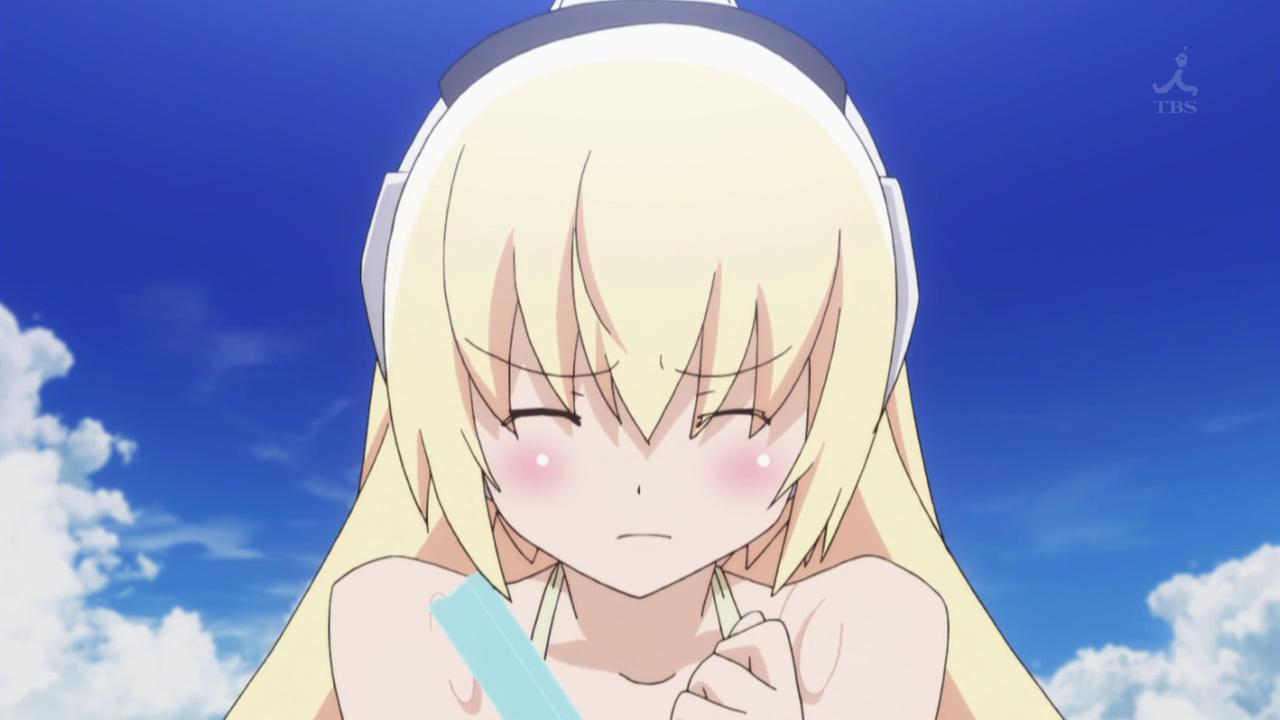 Found it amusing how Shinkis get brain-freeze when eating ice cream quickly. I bet there are people wondering how they got it, or those simply clueless or purposely being oblivious needing their answer. You know how the Visualizer gadget is able to set up diorama stages and such, right? It also sends programs to simulate pain by being crushed by a holo-building along with eating fake ice cream quickly. The brain-freeze sensation was sent to their mechanical brain.
They all let off an amusing reaction. 🙂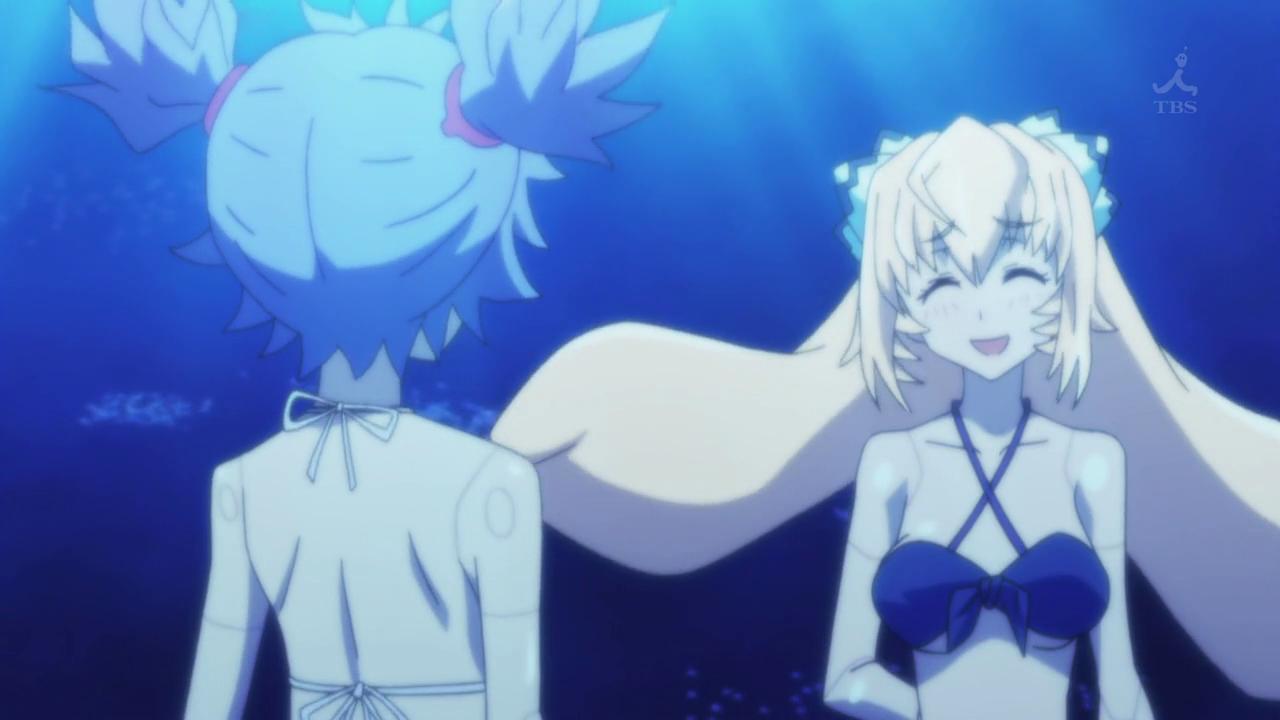 "Oppai Gattai!~" – Ann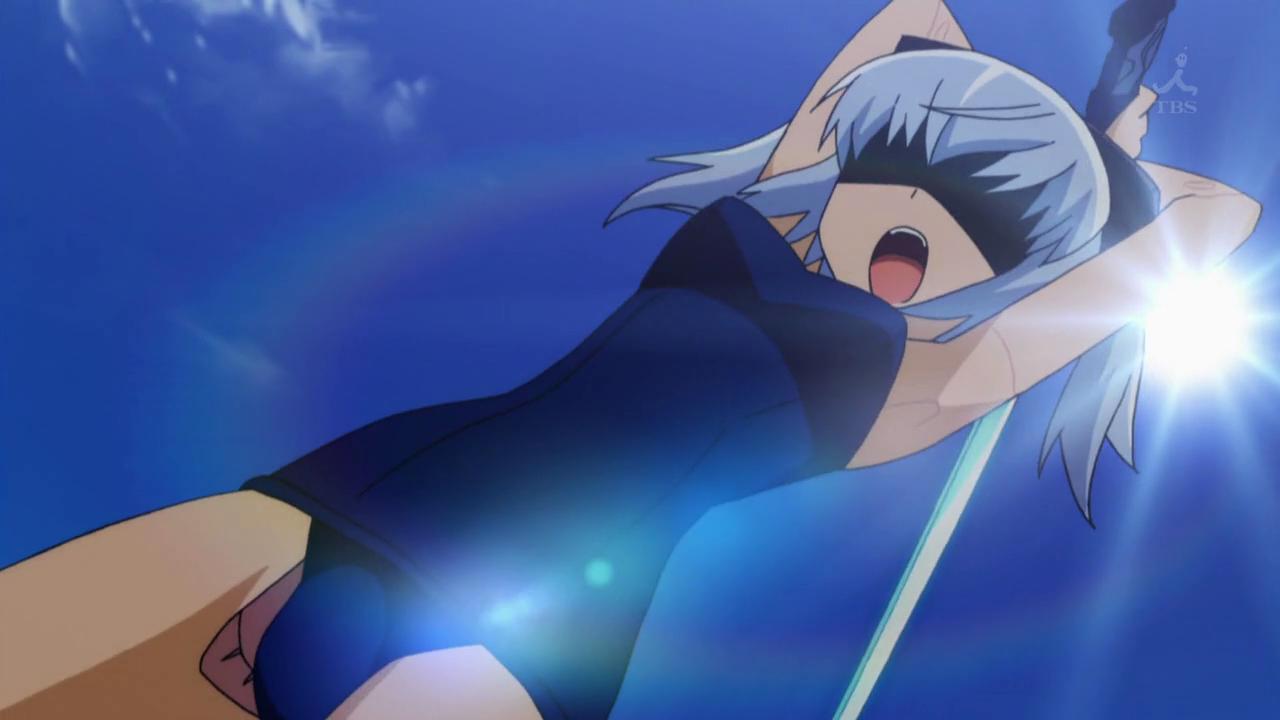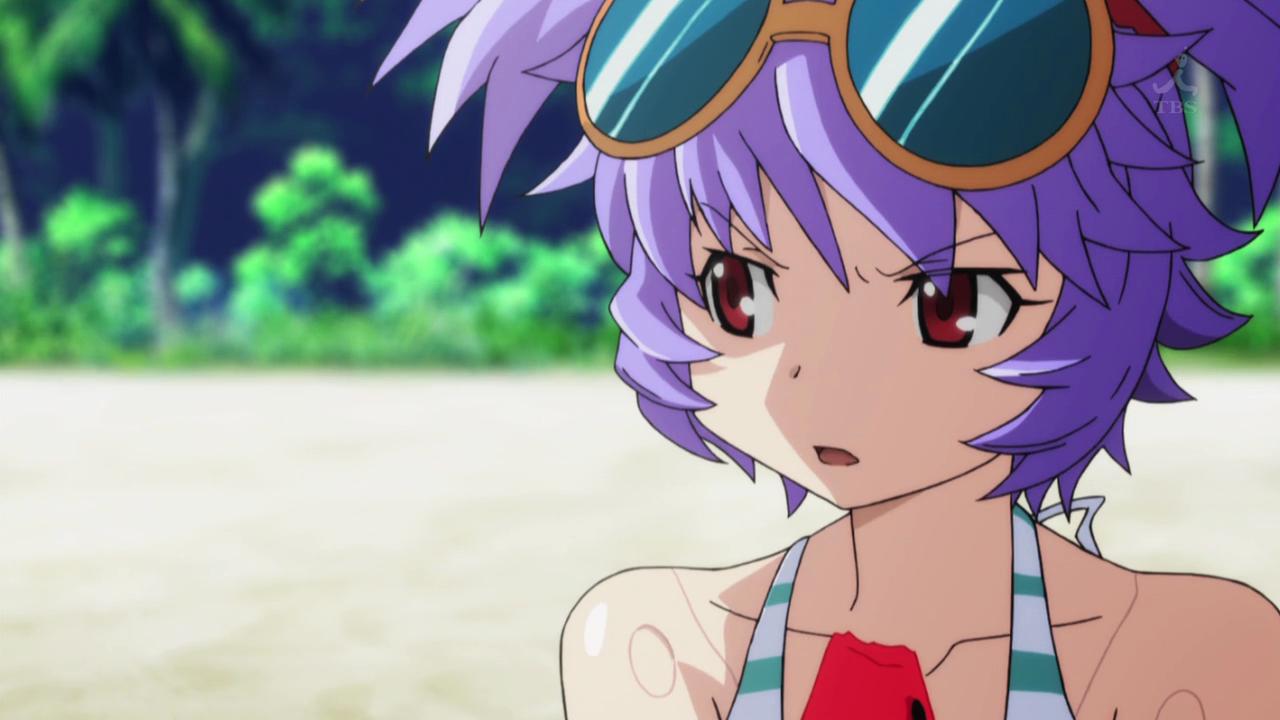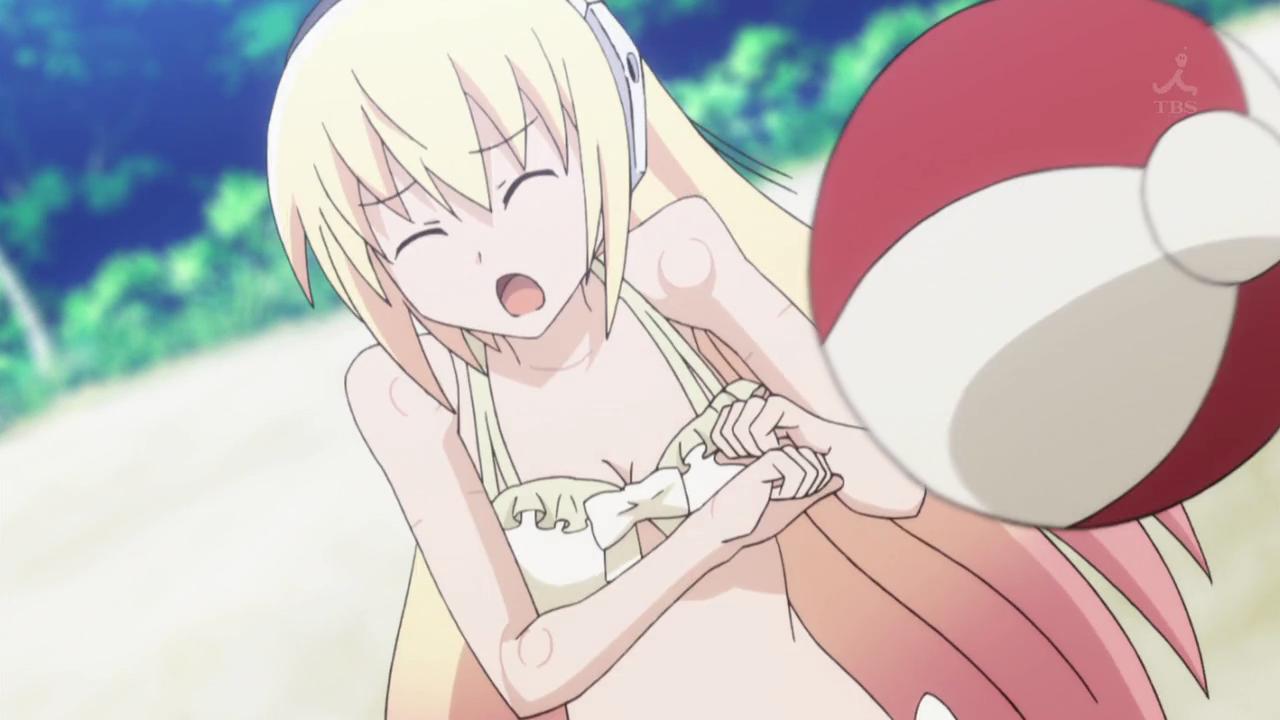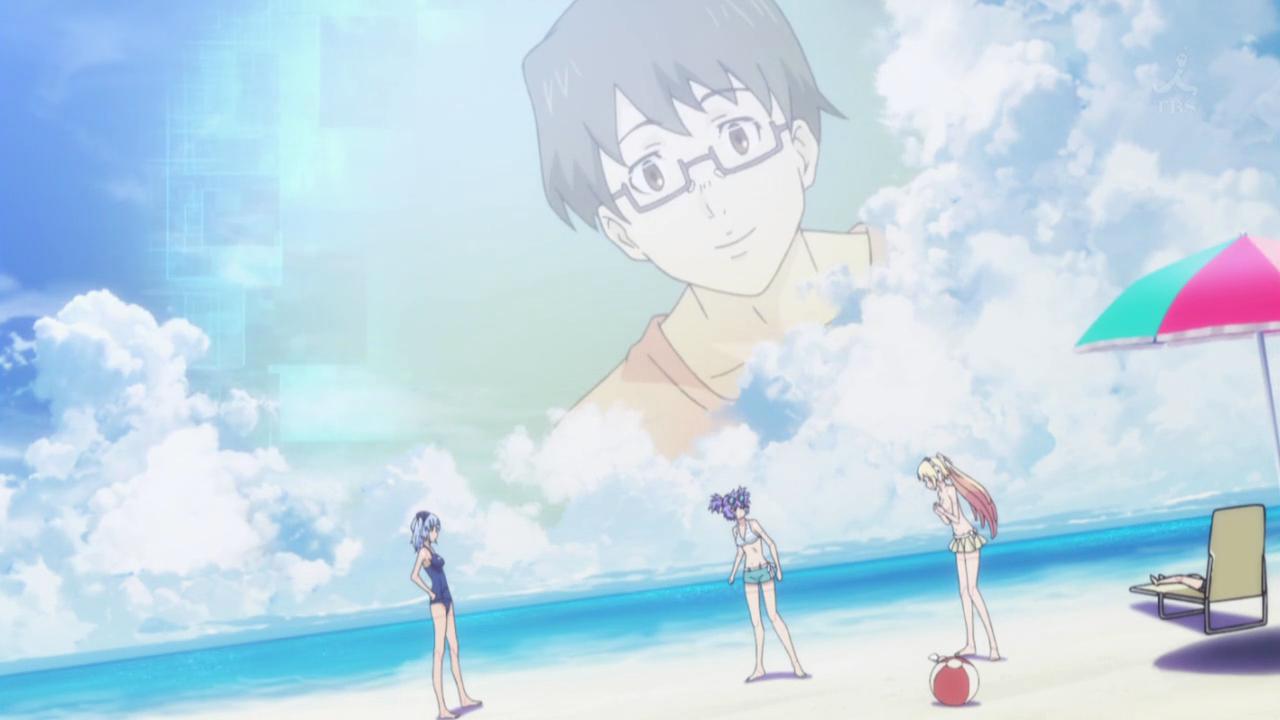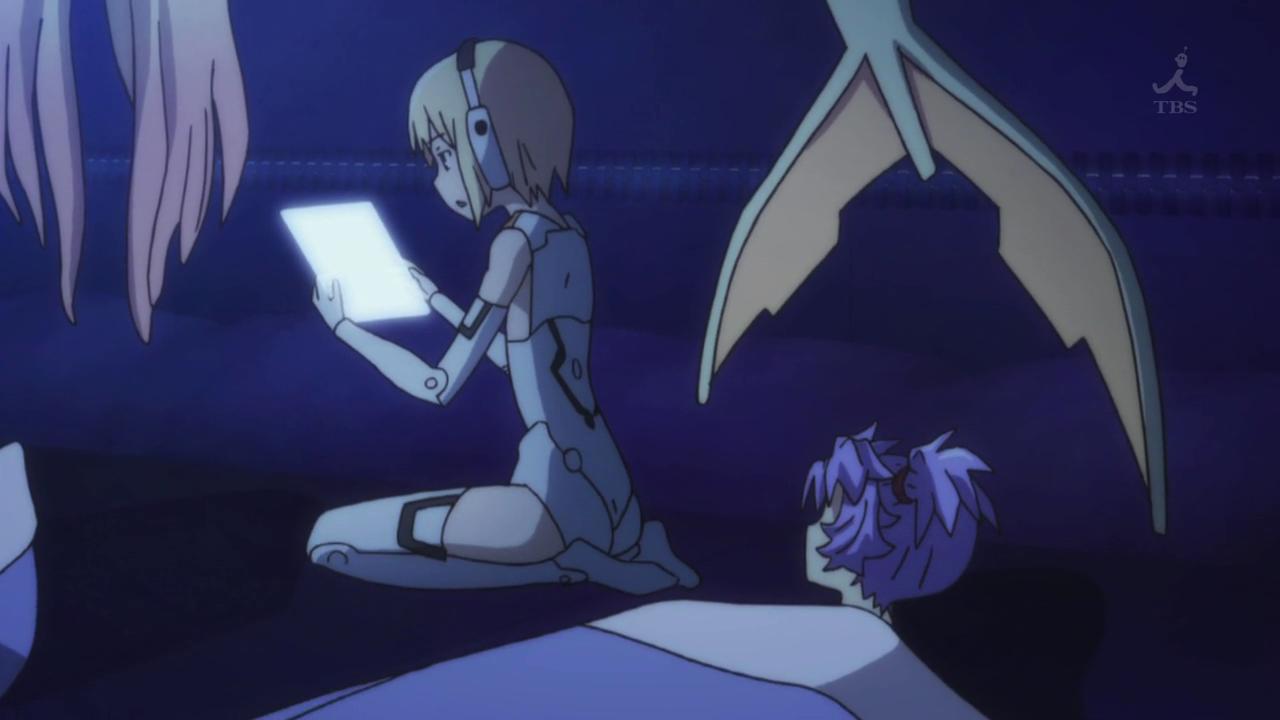 Lene wanted to bring loads of Jerry Oil cans filled with different flavored drinks, one ended up leaking causing her to panic all so slightly. Aines also flipped over Lene's decision on bringing Laneira's tail for swimming. Amusing. Even though Aines asked I'm still finding myself questioning Lene's decision in bringing Laneira's tail for the swim. Random.
Also, my reaction as well with that hamster. Cage it! I see no signs of a hamster cage at all! Put it in a cage, or a hamster ball at the very least!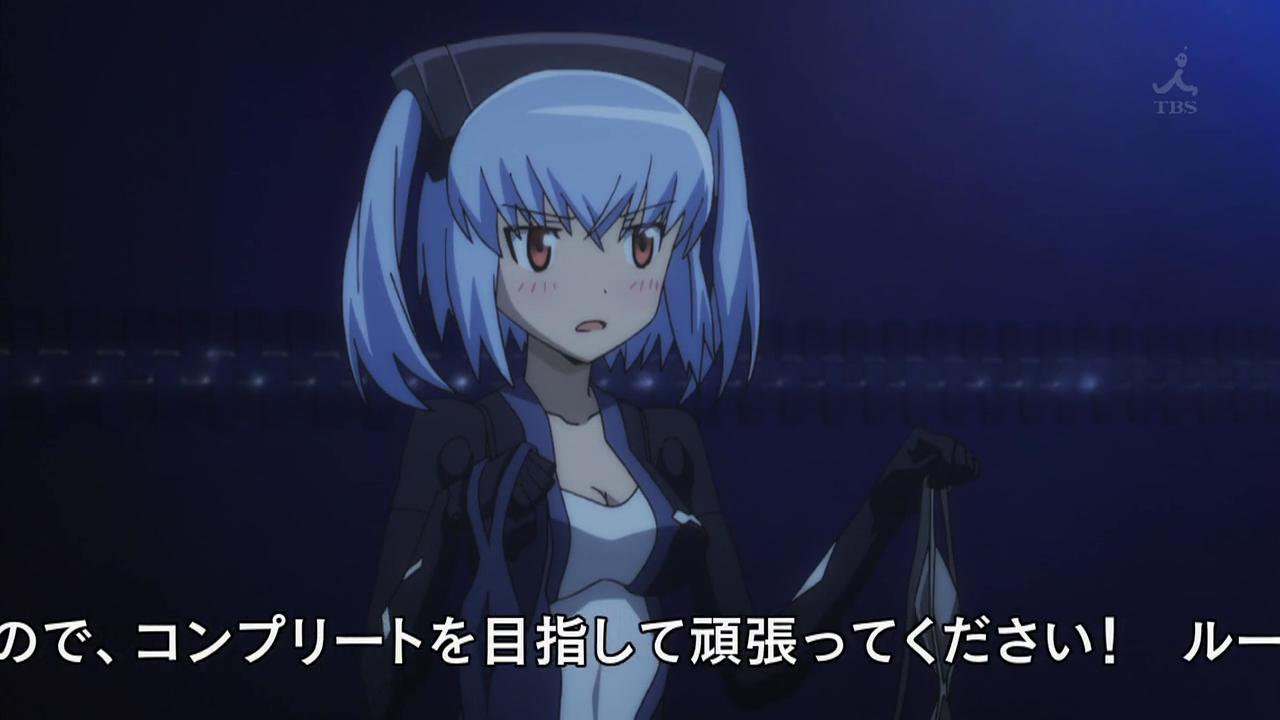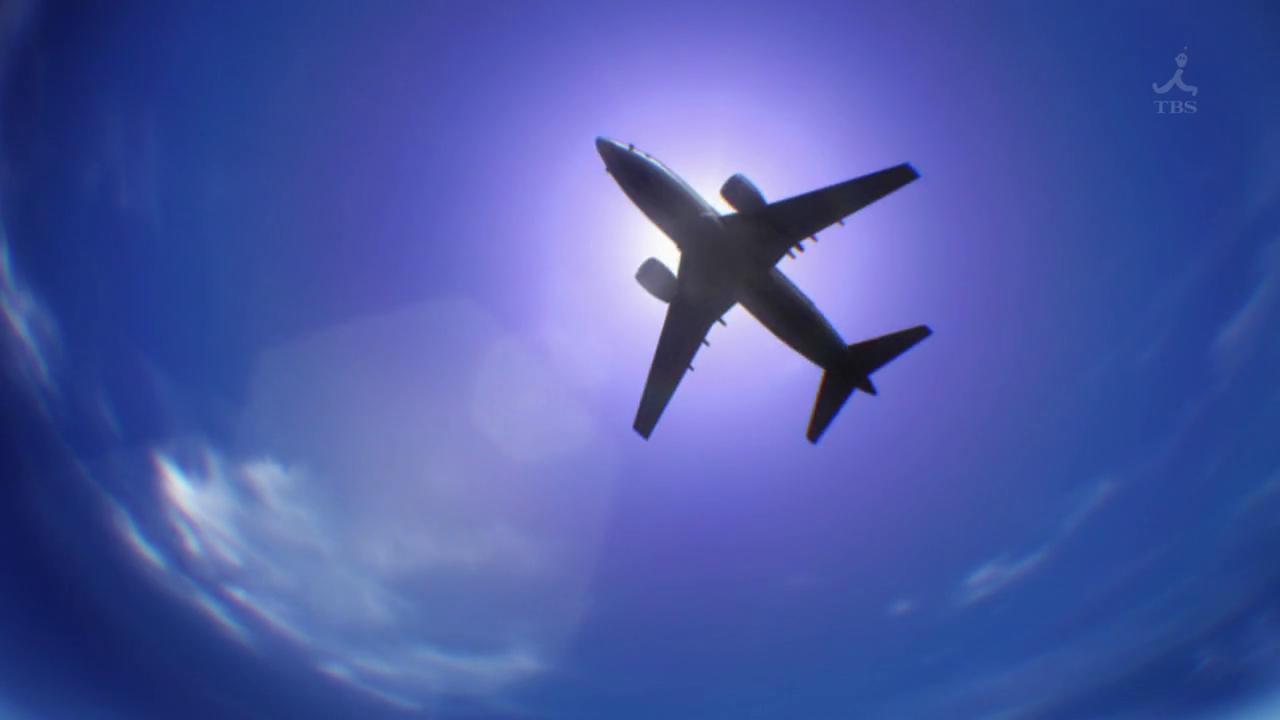 Oh Rihito, how much you just disappointed me right here. I probably shouldn't add to the hate, but I will note that him forgetting about Shinkis is like us forgetting to put on clothes while going naked to the airport. I would constantly check on my Figma's & Shinkis, even in a rush. Not complaining fully because it did open up a nice adventure route for the Shinkis.
Also, those generic souvenir-esque items, wow. That voodoo mask, the dancing flower, and the comedy face disguise shouldn't be there. The Statue of Libery souvenir, Russian stacking doll, toy monkey, and the game pad I'll let slip. Oh the randomness of it all haha.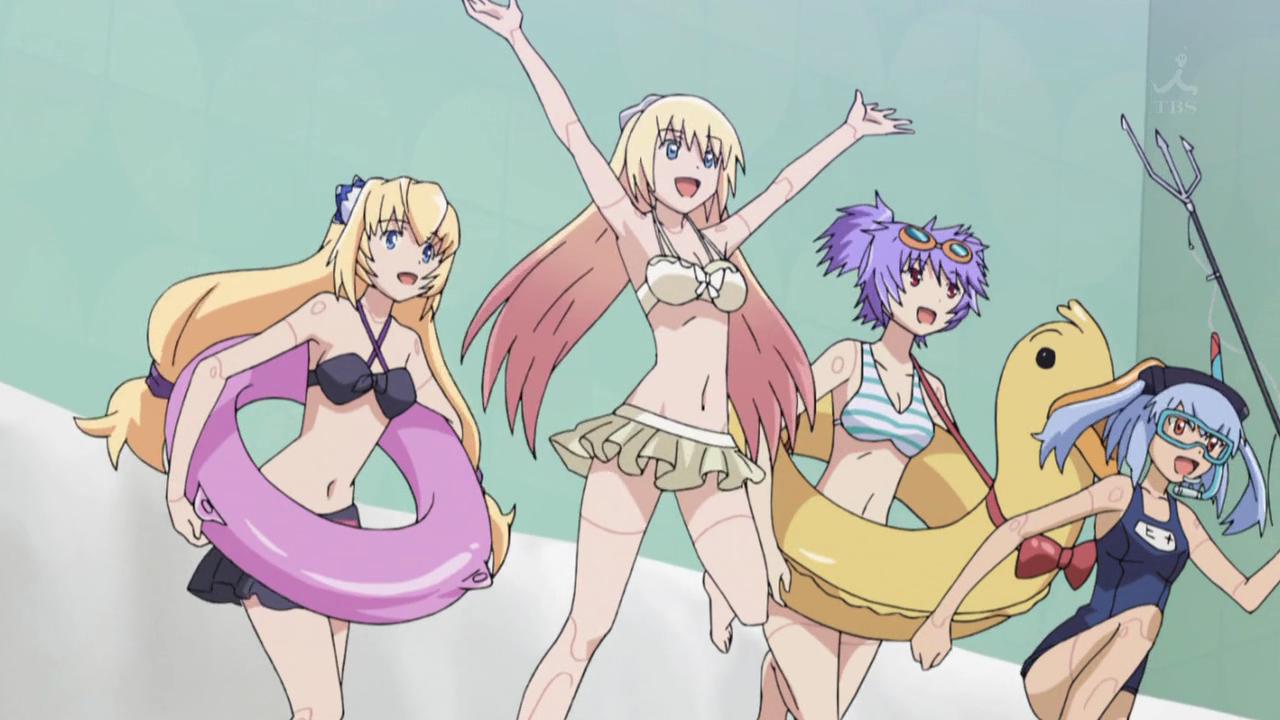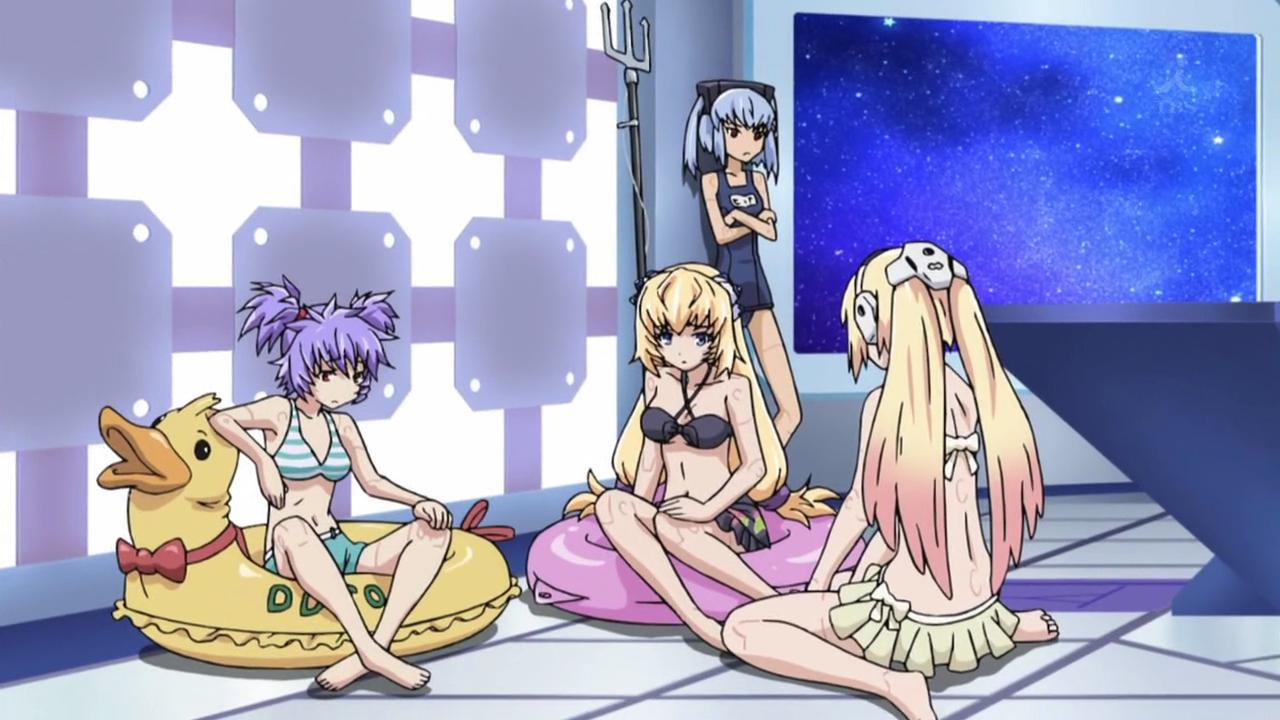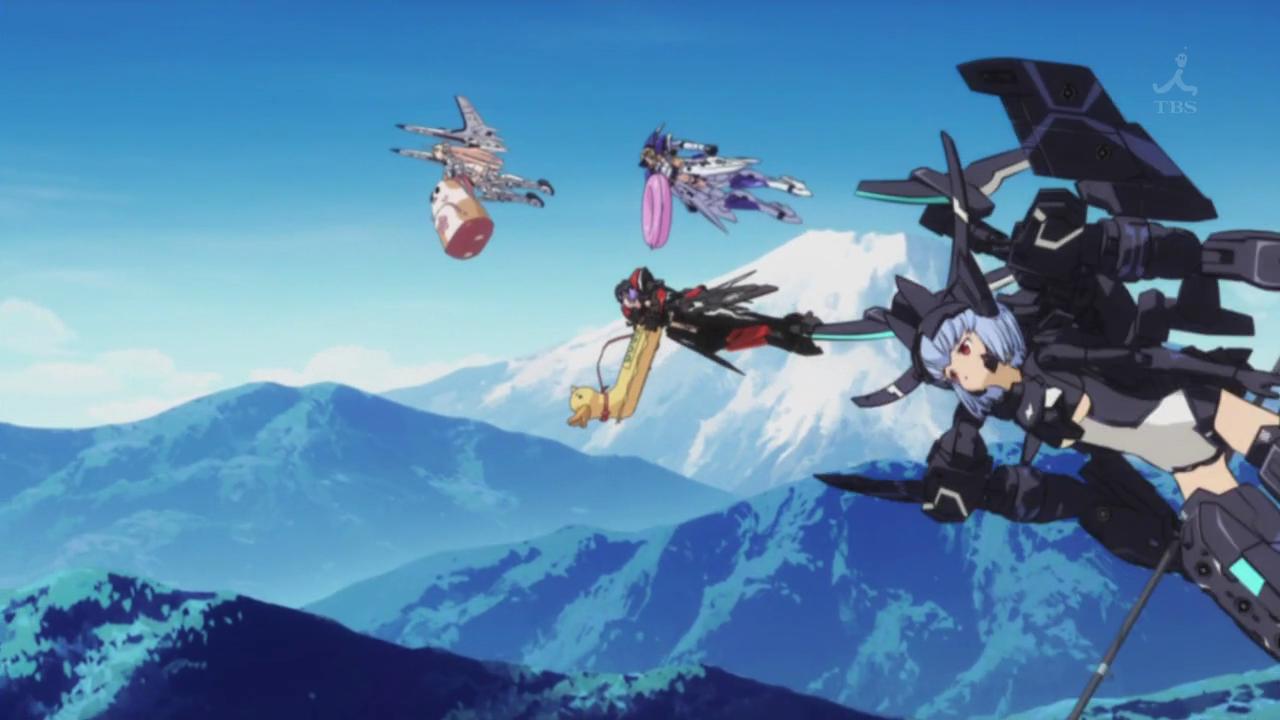 Think about it – Shinki's flying from place to place. These Shinkis are doing it. Imagine your favorite Shinki going to another place for you to run your errands or to fetch something small for you. The idea alone makes you think of what Shinkis are capable of and what their world might be like. Now attach their ability to surf the web, GPS, and even participate in evens in your local park. They can locate other Shinkis, what bus heads where (think smartphone apps – i.e Flightradar24 with augmented reality.) and etc.
I want a future like that! Renge! Spring to life please! She can't fly but whatever, I'll think of something when she springs to life 🙂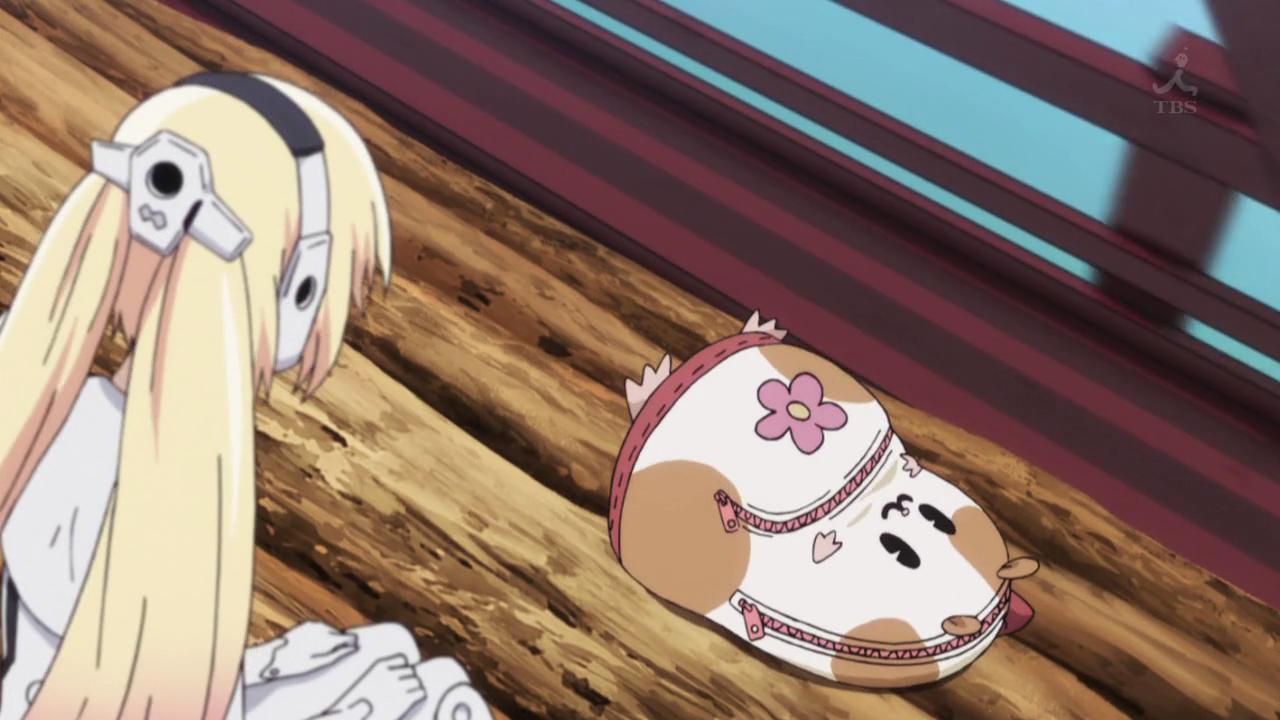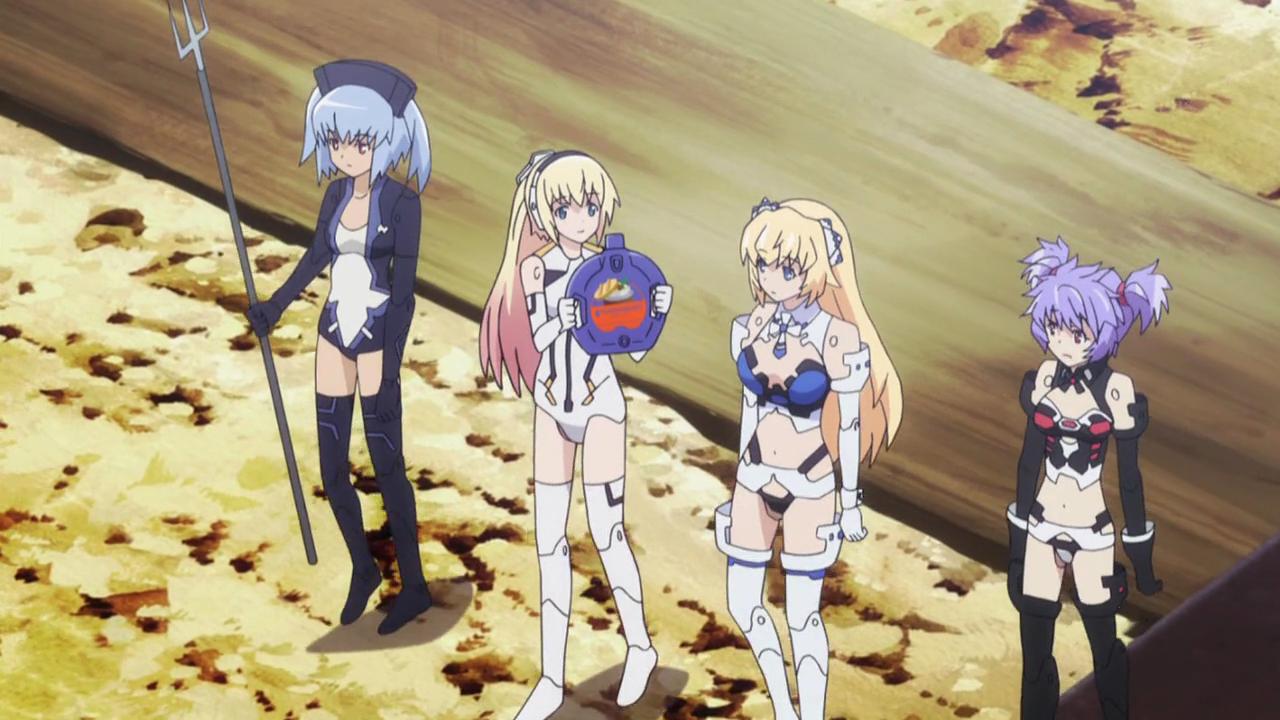 Just like with any electronic wireless device – Out of range – when outside of a settlement area. They had to deal with running out of energy, thus conserving their energy use. Aines wanted to scout yet Hina stopped her.
Hina sense a threat in the area; her battle instincts are tingling.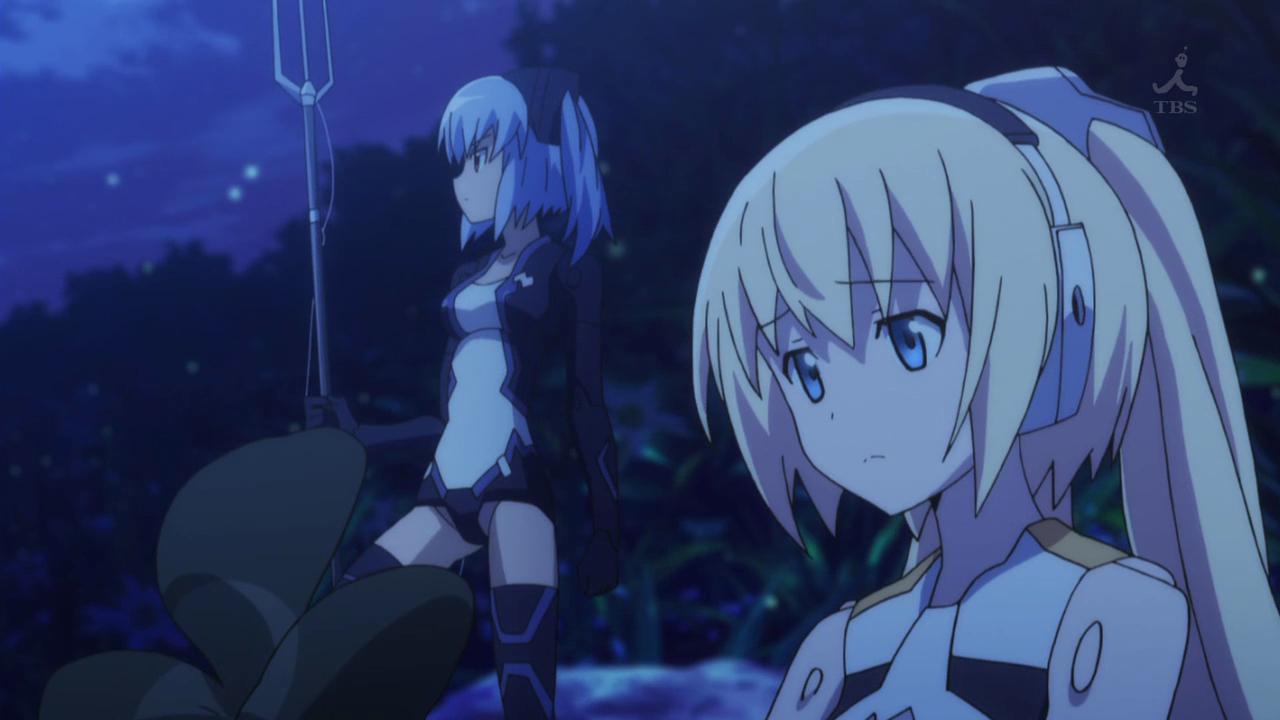 Lovely expressions! Their expression is adorable. Hina emotionally supported Ann with both giving off those awesome expressions. However, night time brings out the danger which is hidden during the day – a pack of wolves. Loads of them at that. That many to hunt what they would assume being rodents? *shrugs*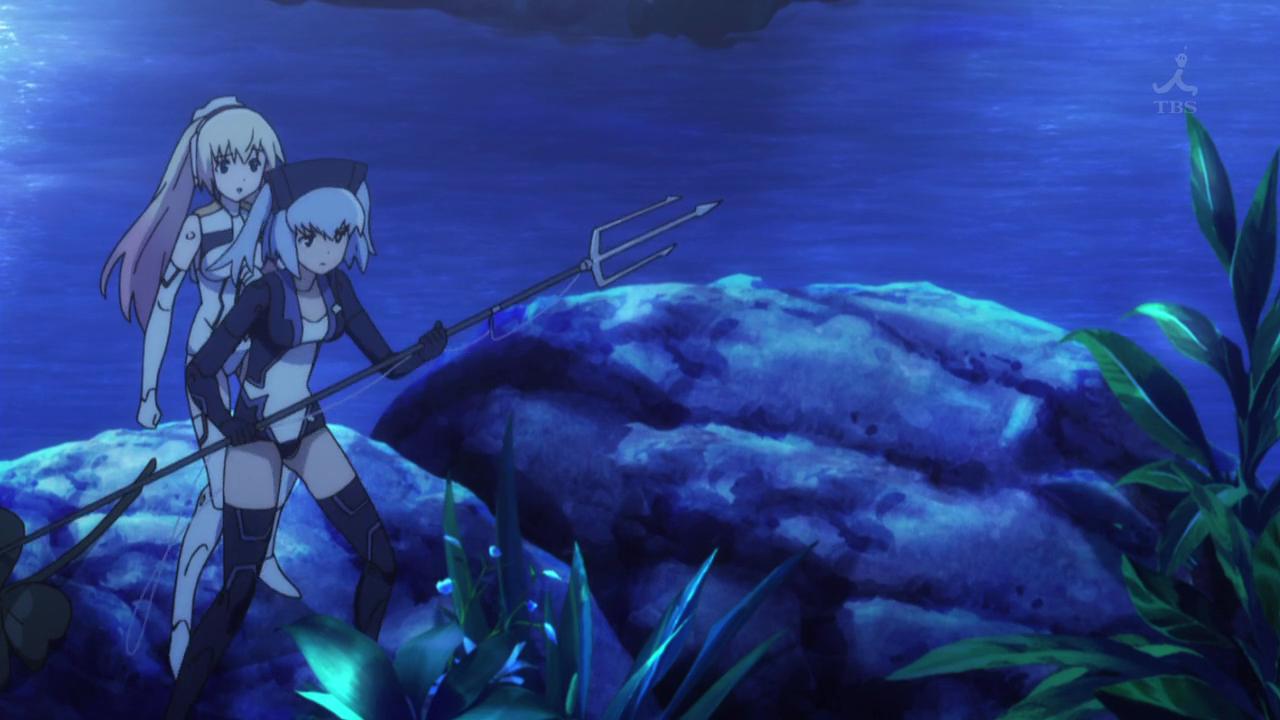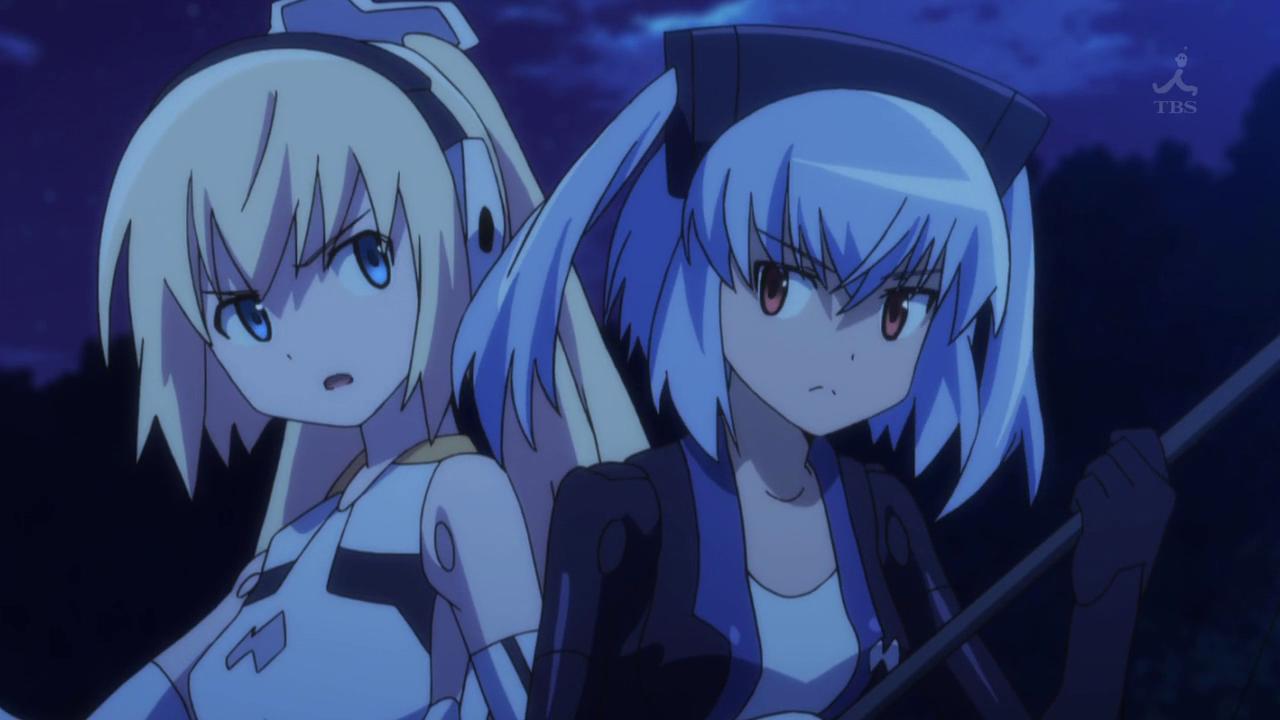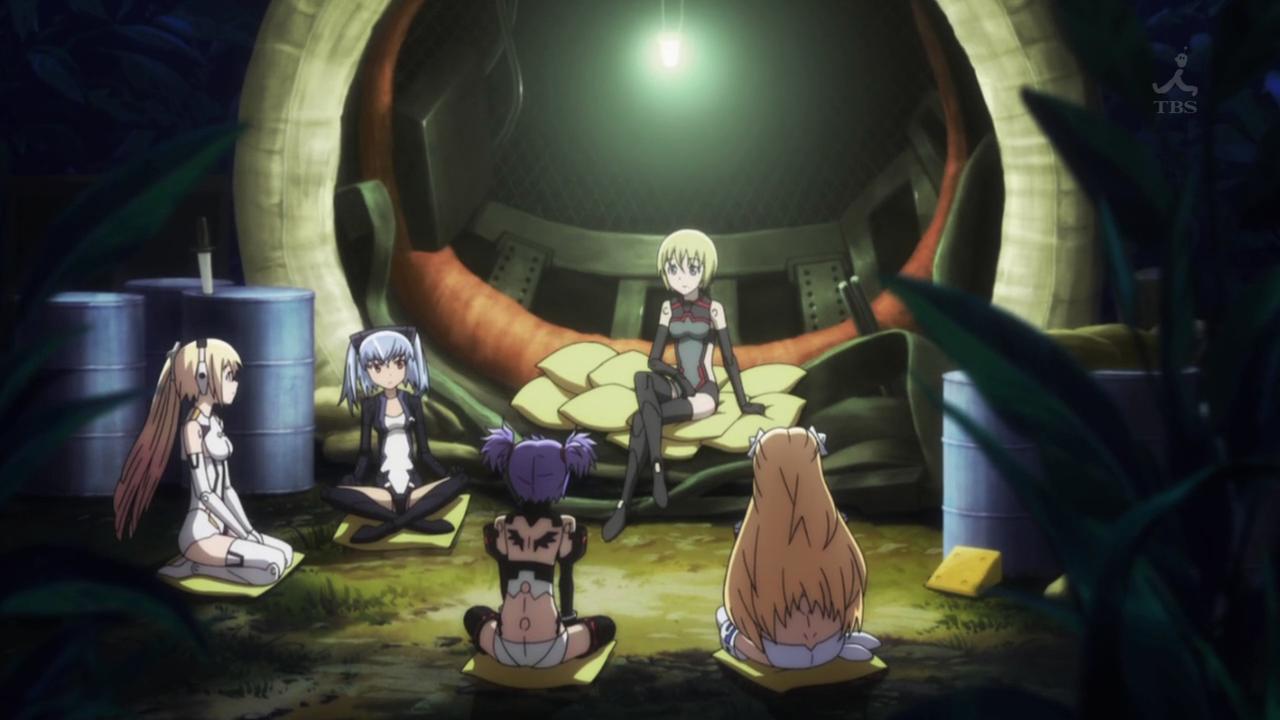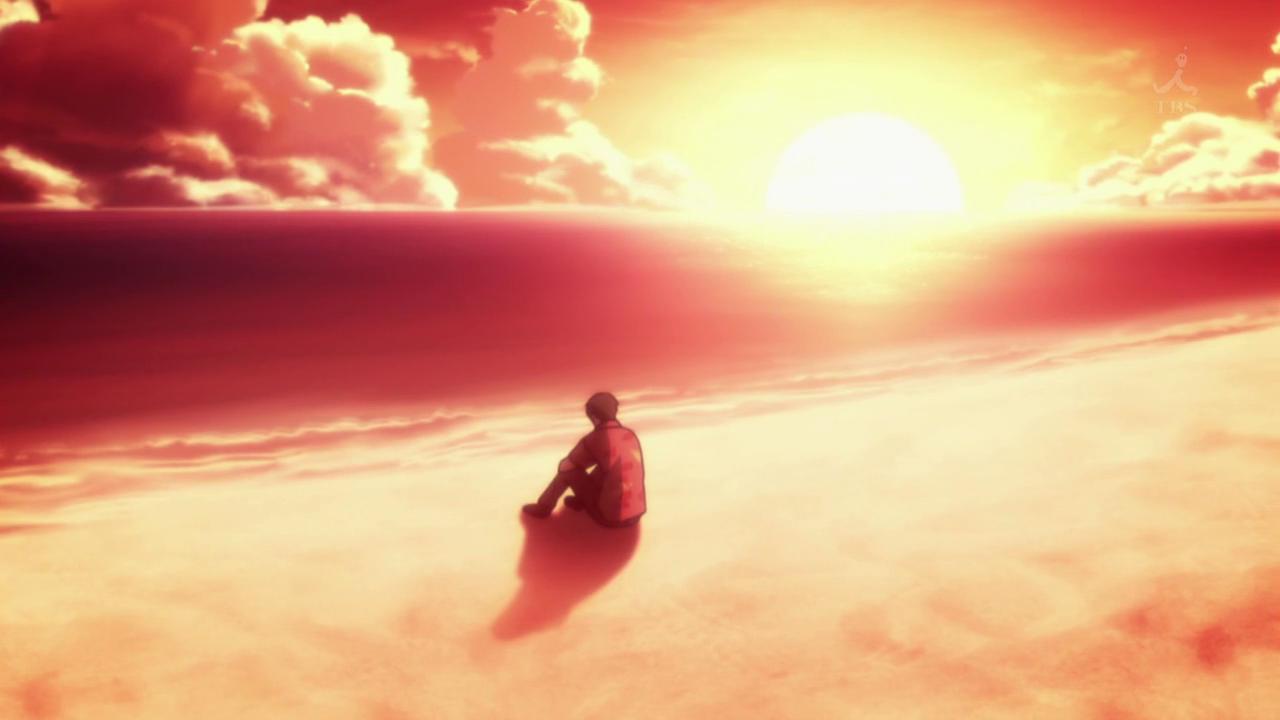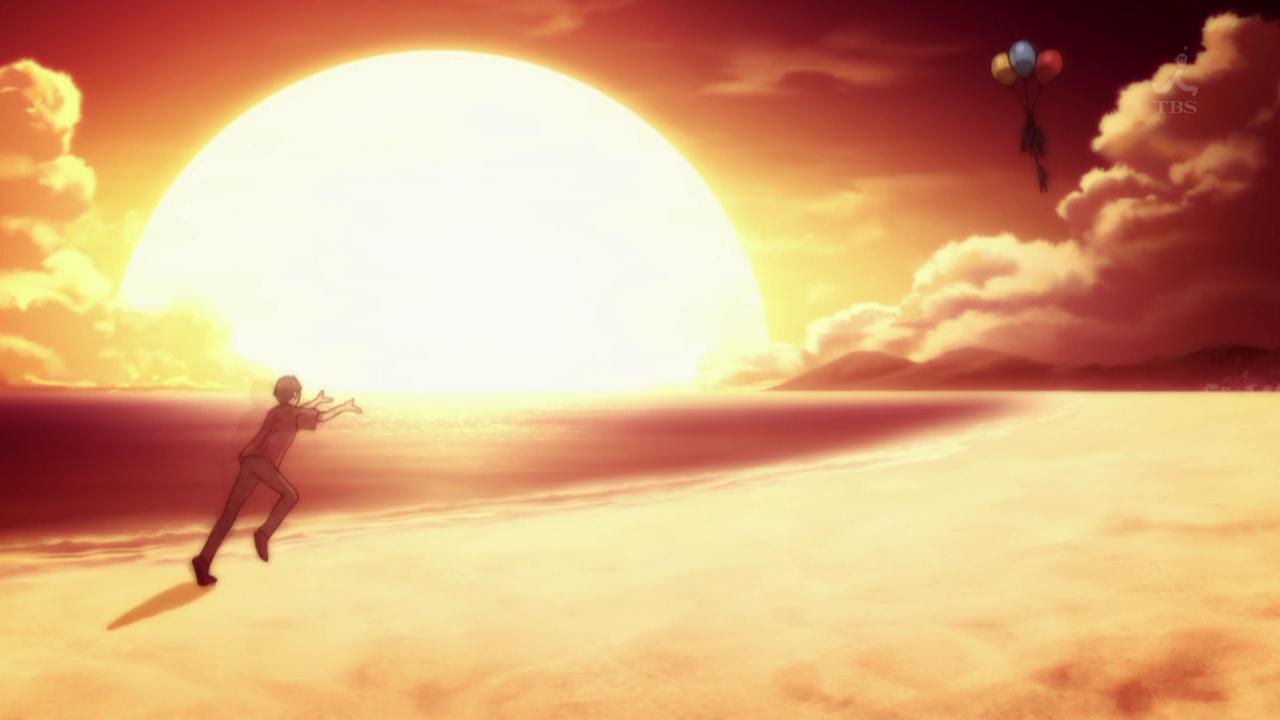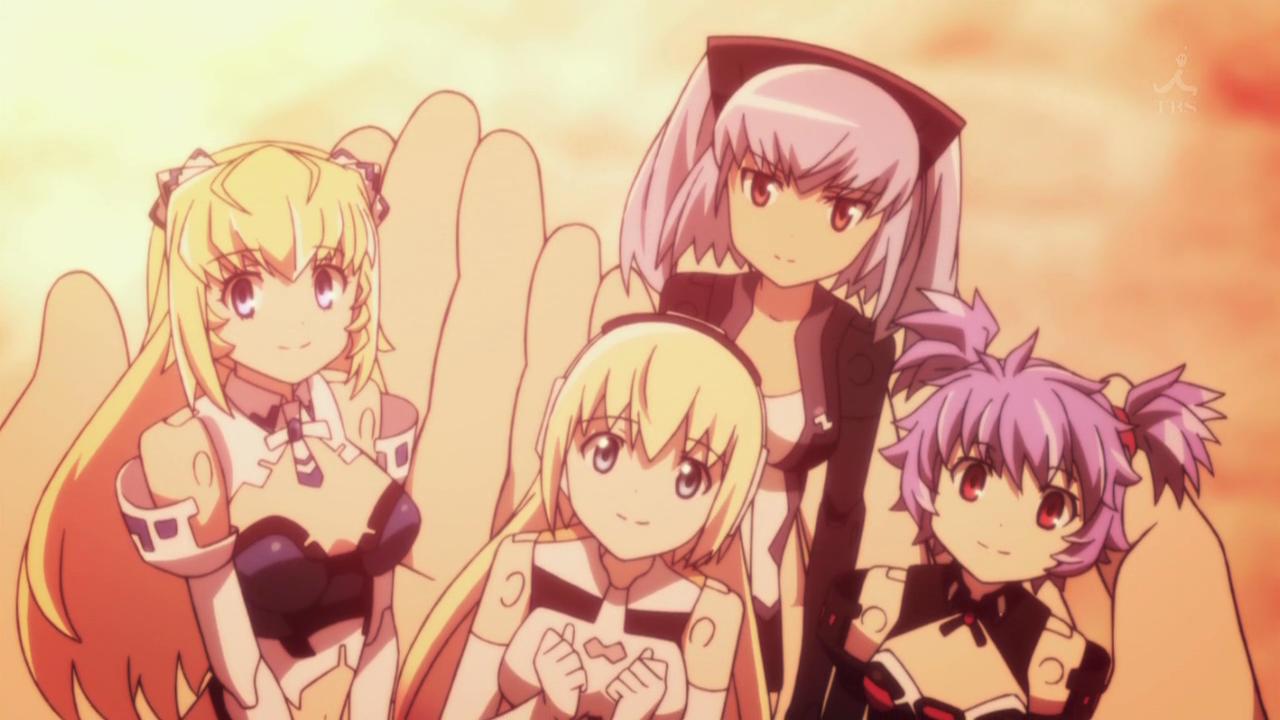 Awesome episode! Was expecting it to be a hard to watch show considering it being a beach episode, but it went another route making it highly pleasing to watch. That visualizer beach scene was a nice replacement to the real one that should of happened. Thanks to Rihito's forgetfulness the Shinkis ended up taking a nicer vacation to Okinawa, if a bit rough on their electronics. It all pays off in the end through memories they get to share with others.
I also know I've been hitting Rihito's character a bit too hard, yet I see it as deserved. I won't be biasly negative, just irritated that he won't be more….human. He seems to be more robotic than the Shinkis to me, which to me seems to be ironic. He knew his Shinkis were safe at home and not lost at the airport. He should of had fun with the locals instead along with being touristy.
The other episode I would give an 8-9 while this one goes down to a 7/10.
———–
– Preview:
Our Shinkis wrap up their vacation in Okinawa. They start heading home only to have fears of a terrorist ready to blow up the plane on their flight. This won't go well with the American audience, I think. Looking forward in seeing how that Arnval pilot behaves.
Nice boat~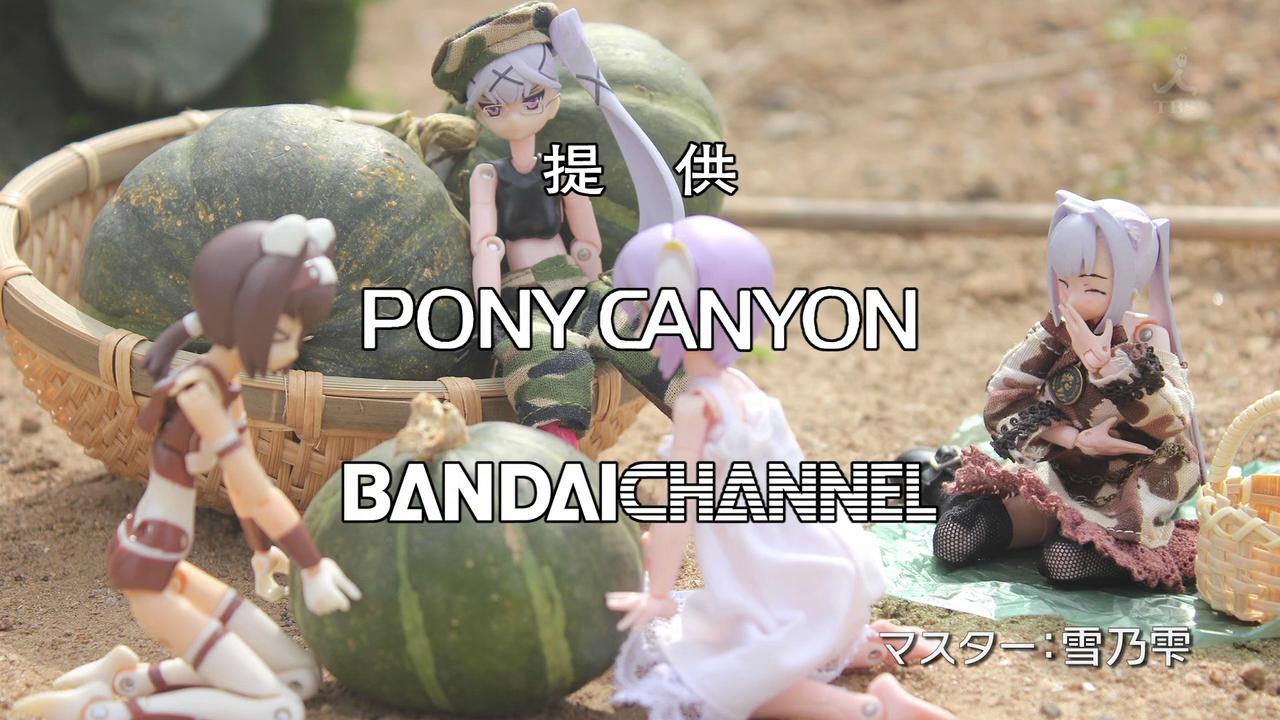 See you for episode 06, if it hasn't been pulled by complaints from my neighbors. Until then, have fun with your Shinkis! 🙂