Time for some piracy! Kato Marika arrived, along with the Oda Nobuna bowl on Tuesday, November 06th for me to play with. Onto some space piracy!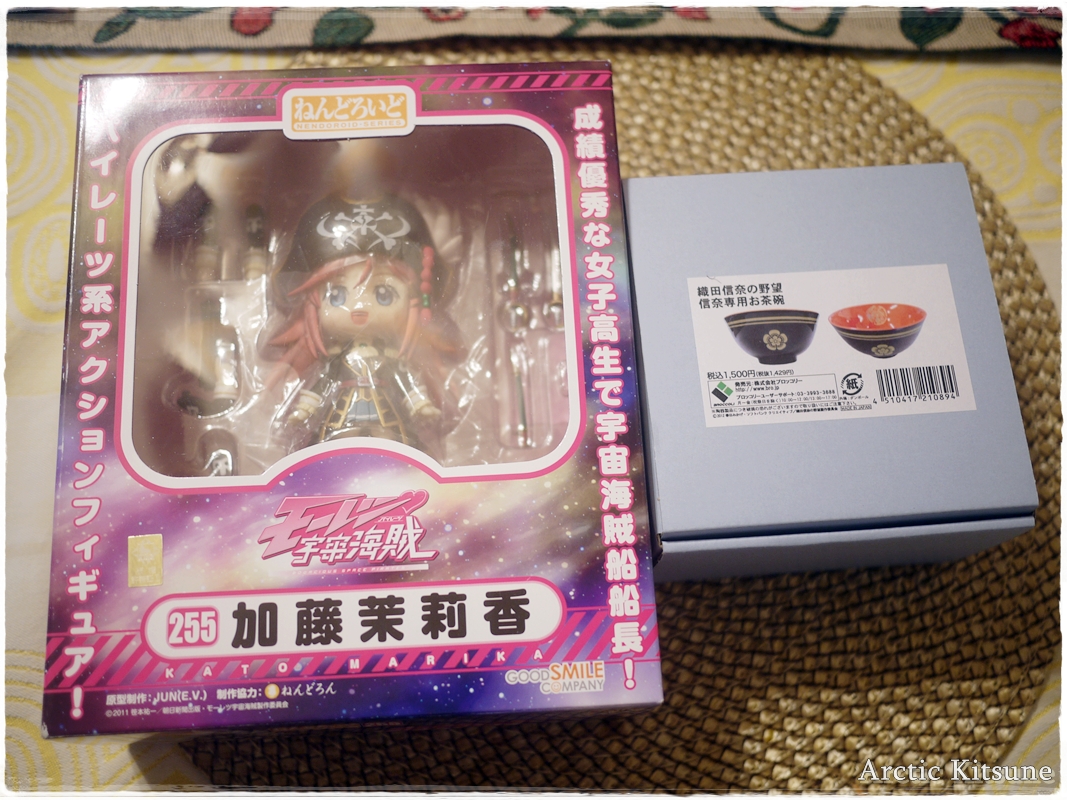 (All images taken with a Lumix GF-1 – Pancake lens.)
Kato Marika is a character from a highly popular Anime show called Mouretsu Pirates. Mouretsu Pirates is a 26 episode anime with a movie coming out soon about Kato Marika becoming a captain on a space pirate ship called Bentenmaru. She ends up trying to juggle her school life with her pirate job which brings her to quite some entertaining and unusual pirate jobs.
—–
– Related Articles:
Nendoroid Asusa Nakano:
https://arcticukitsu.com/Blog/?p=1959
—–
– Box Art:
The box art for Kato Marika is quite nice, and not as generic as the other boxes I saw. Nicely detailed box in the theme of a shoujo anime mixed in with space and how to pose Kato Marika all around the box, which I approve of. Have to say that less is more on this box and with what Kato Marika has.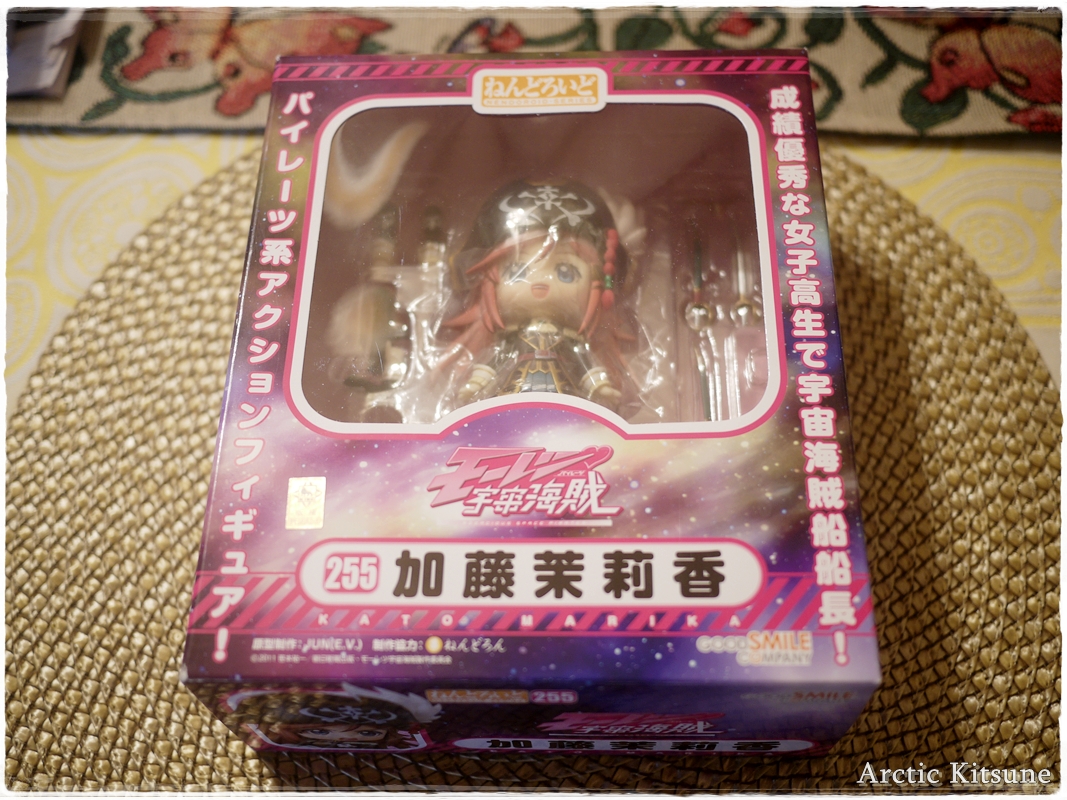 ——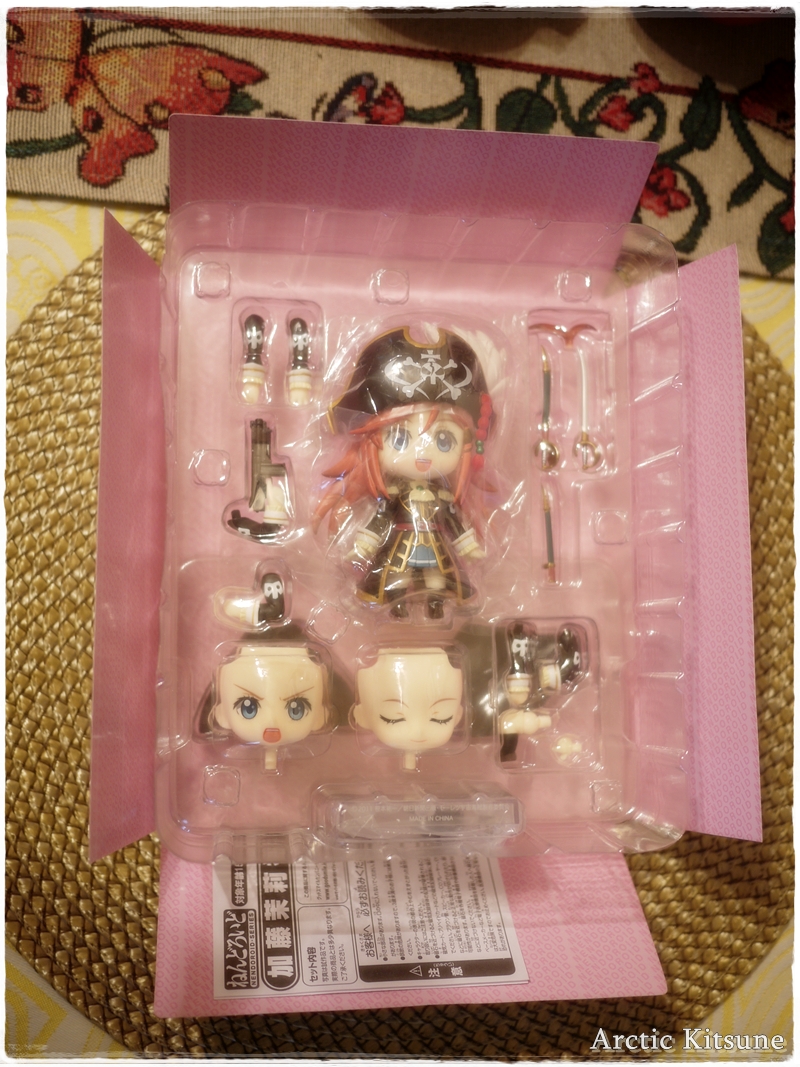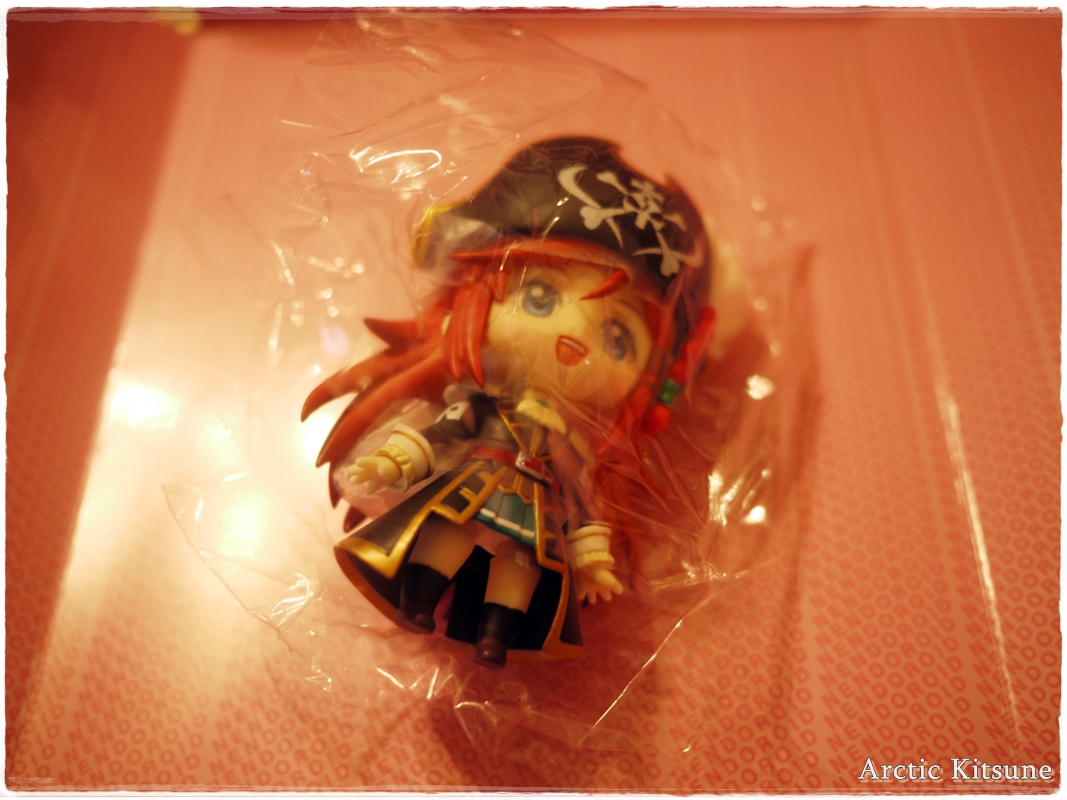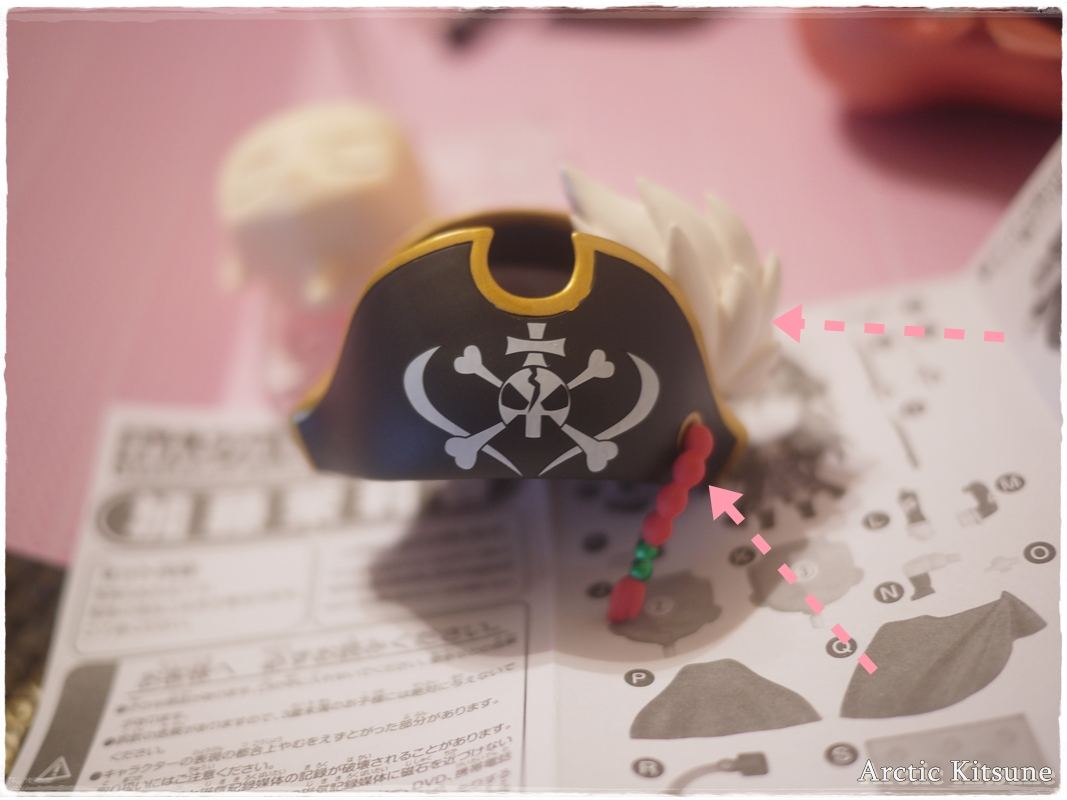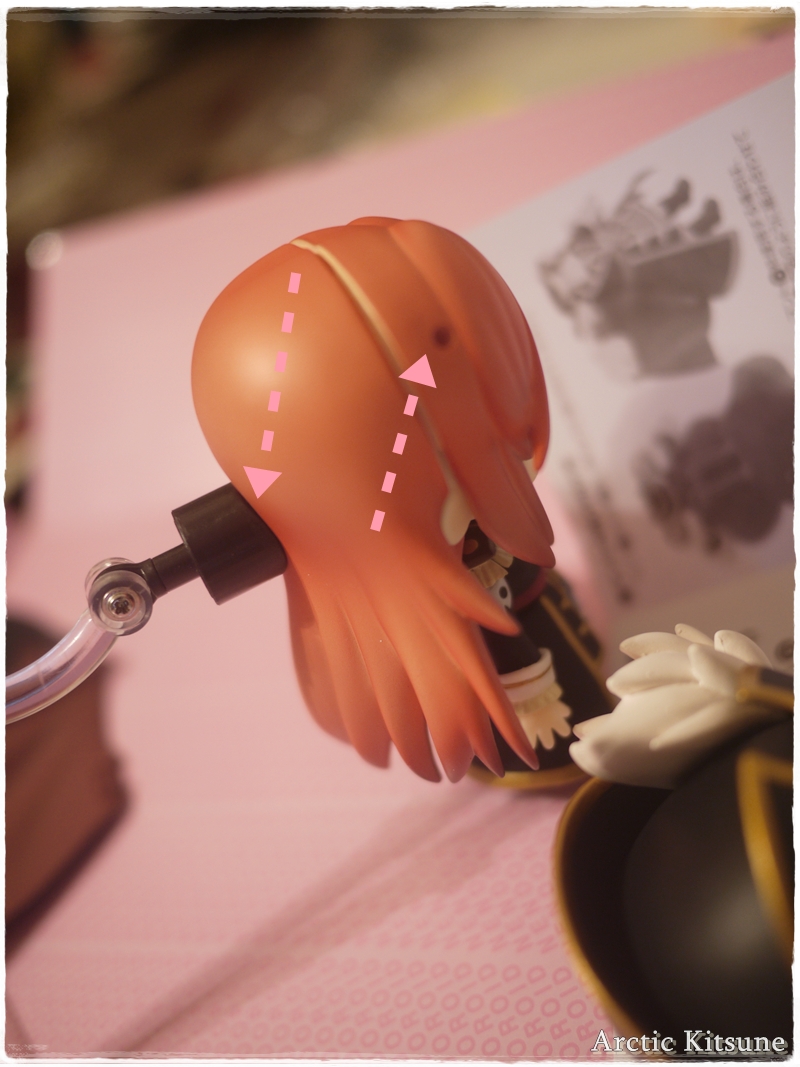 The stand: I have to say that this stand idea is one of those better ideas. I like these kind of stands over the Figma, Busou Shinki, and Revoltech types. Just place it behind the head and she'll stand up nicely. What would of been nice if the stand was molded into a spacey type design.
Because the stand can be placed behind the nendo it hides nicely behind her shape. I don't have to worry much about stands because I hate using them, they ruin images that I try making look awesome.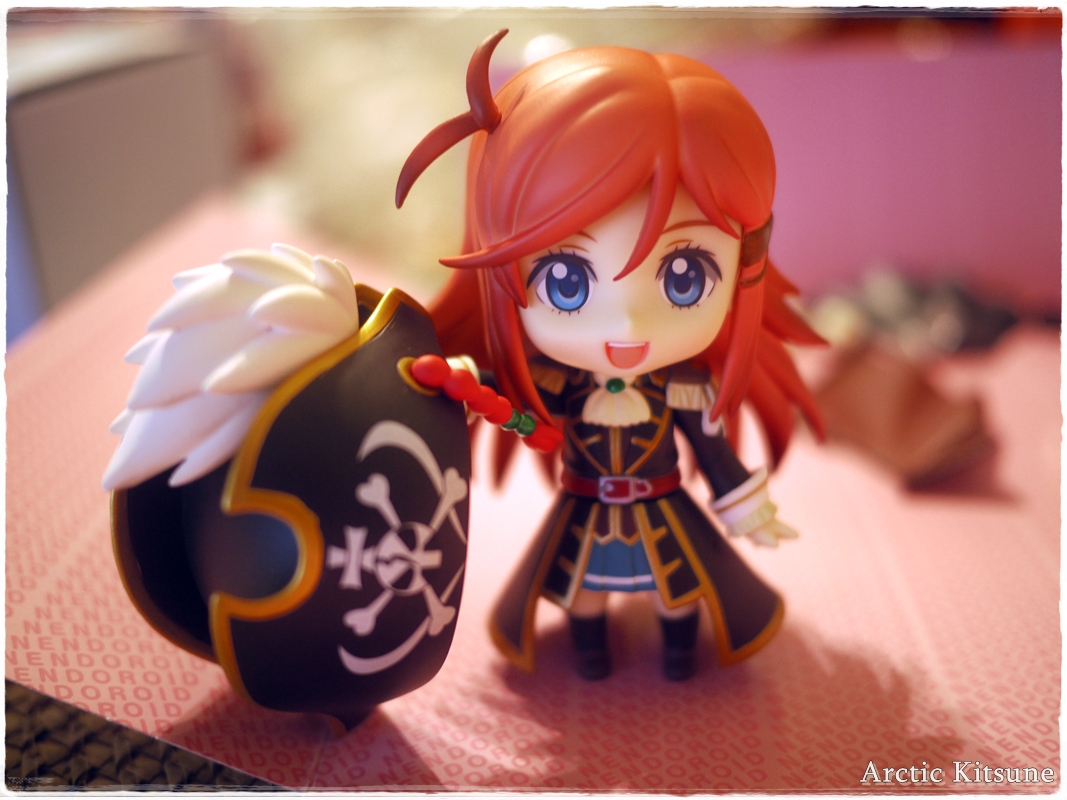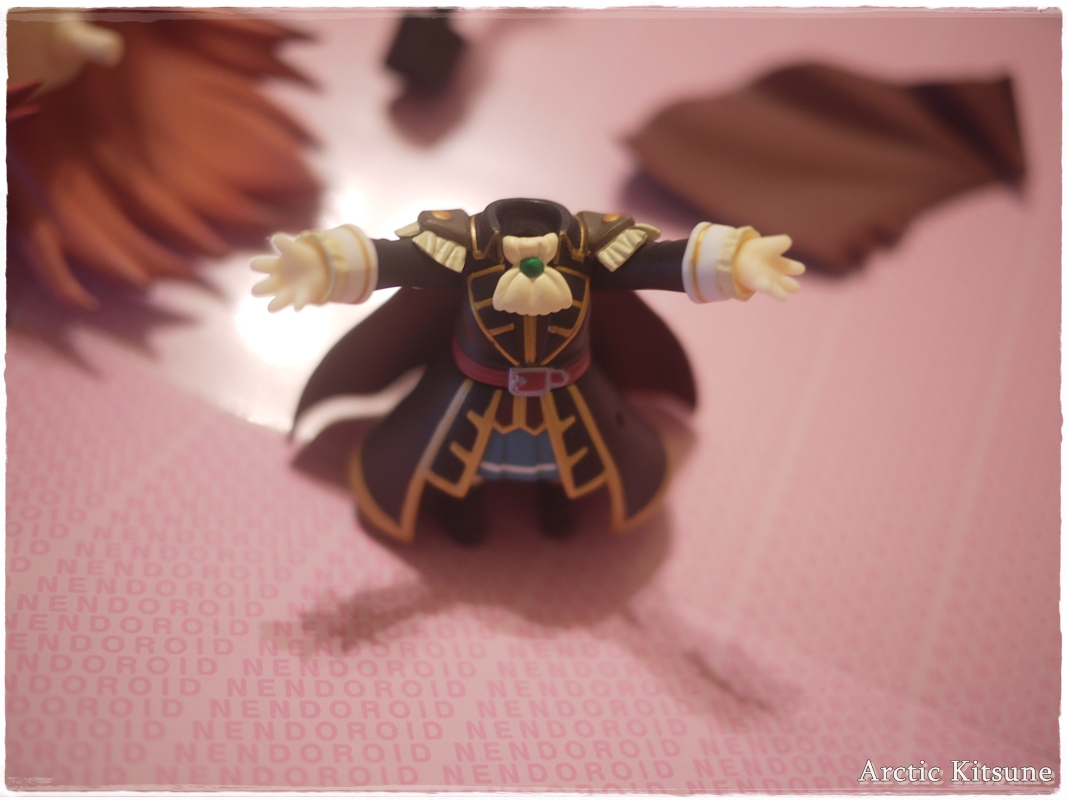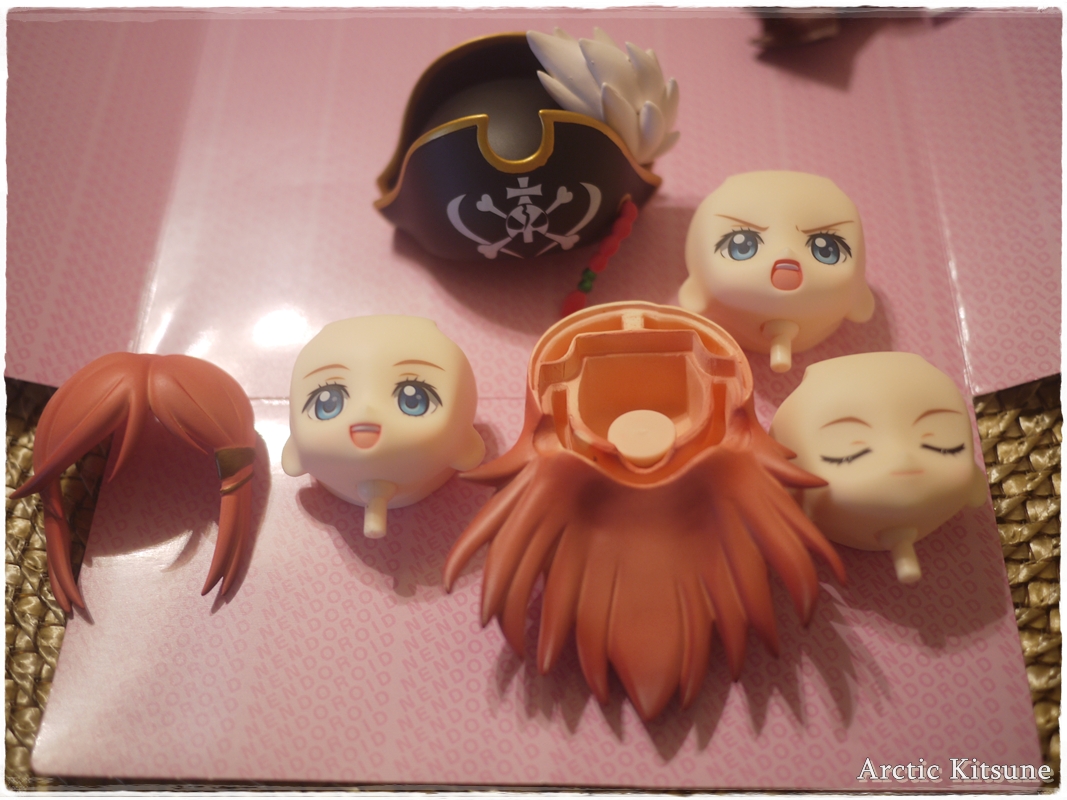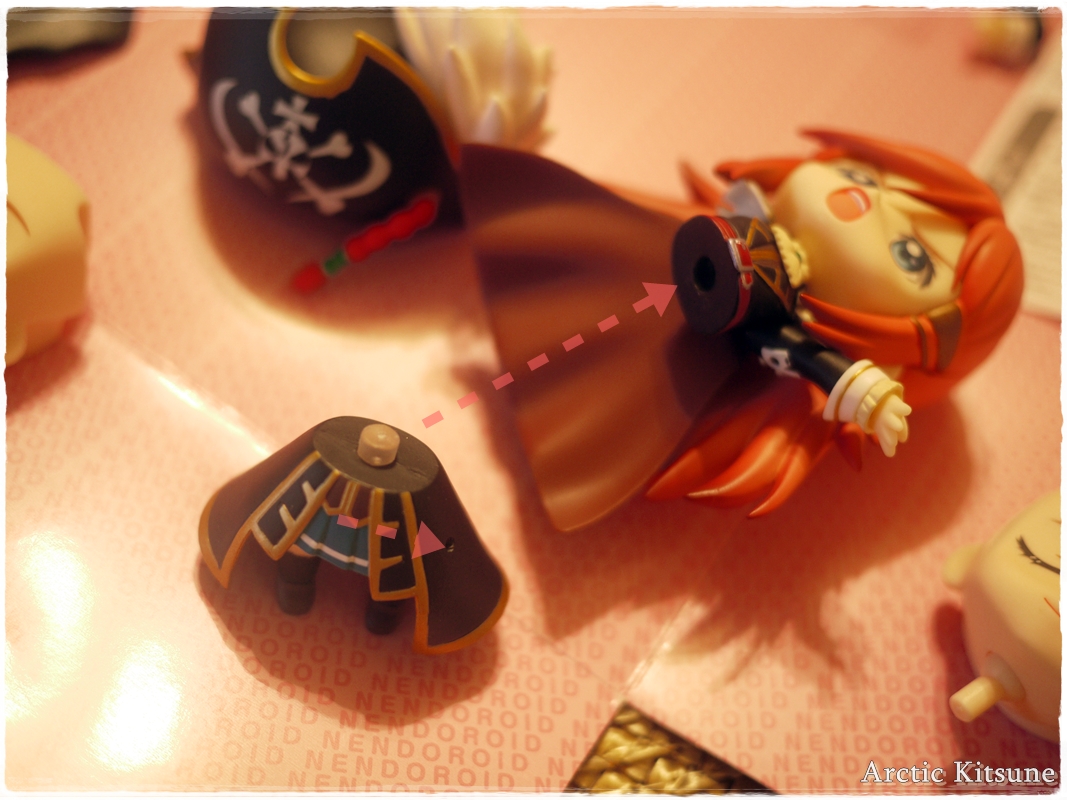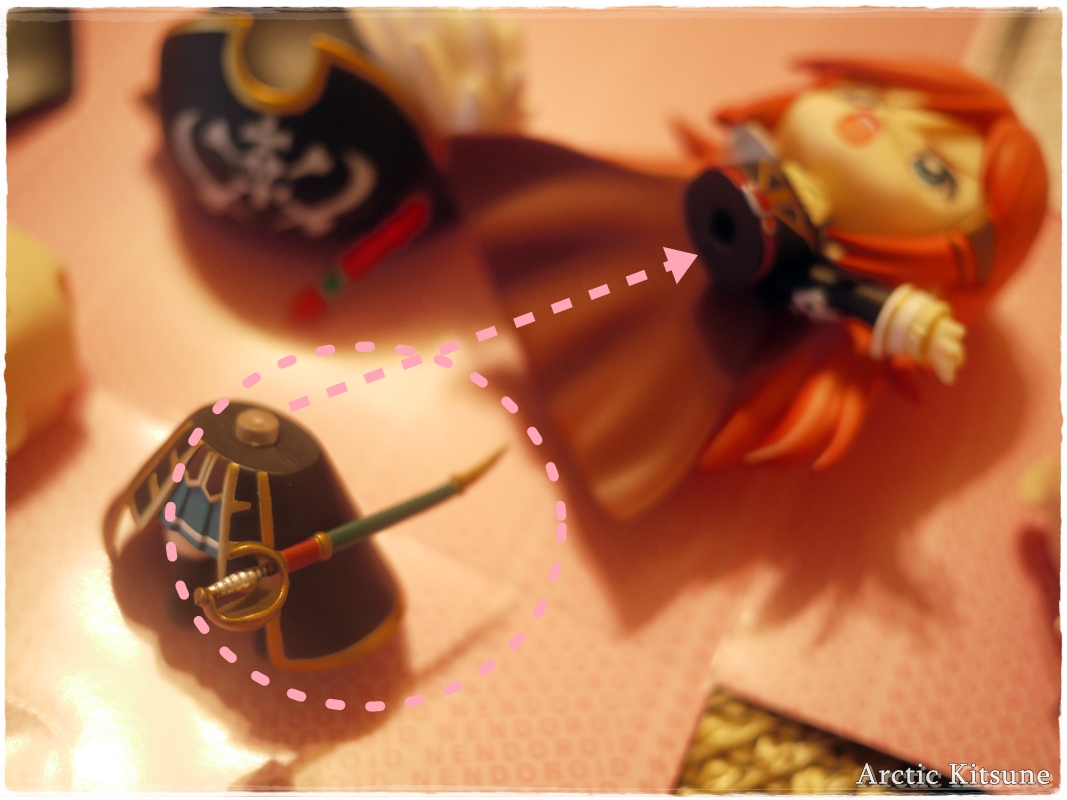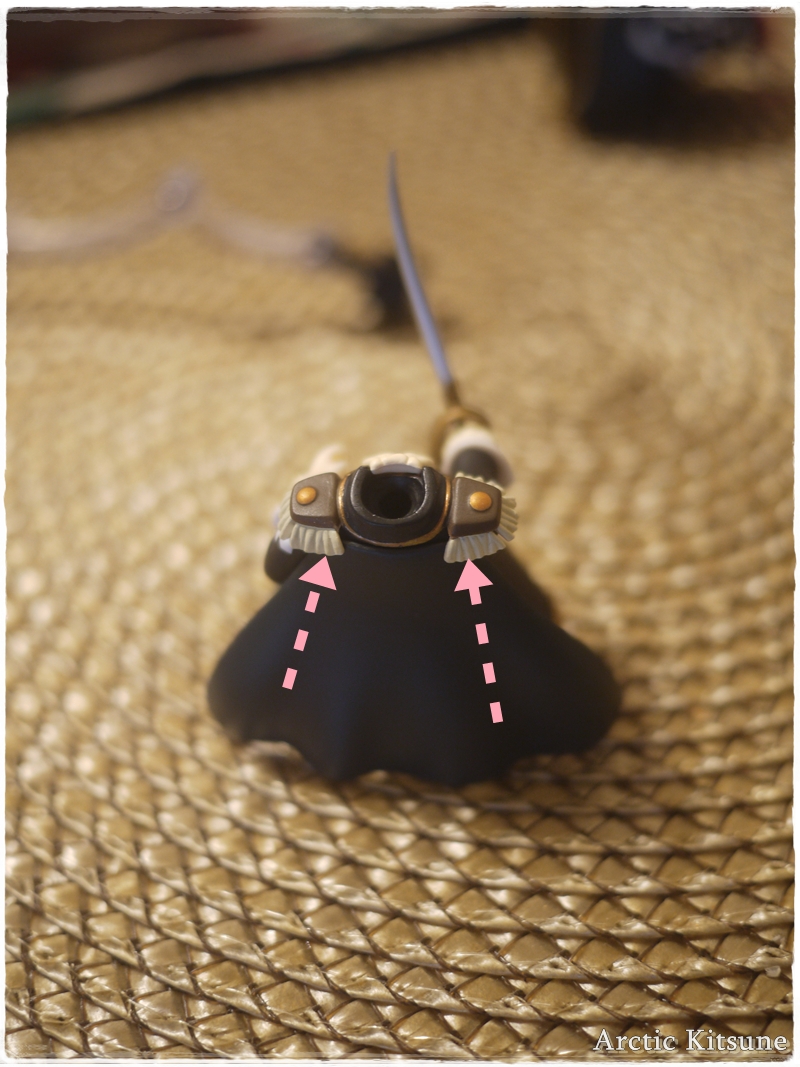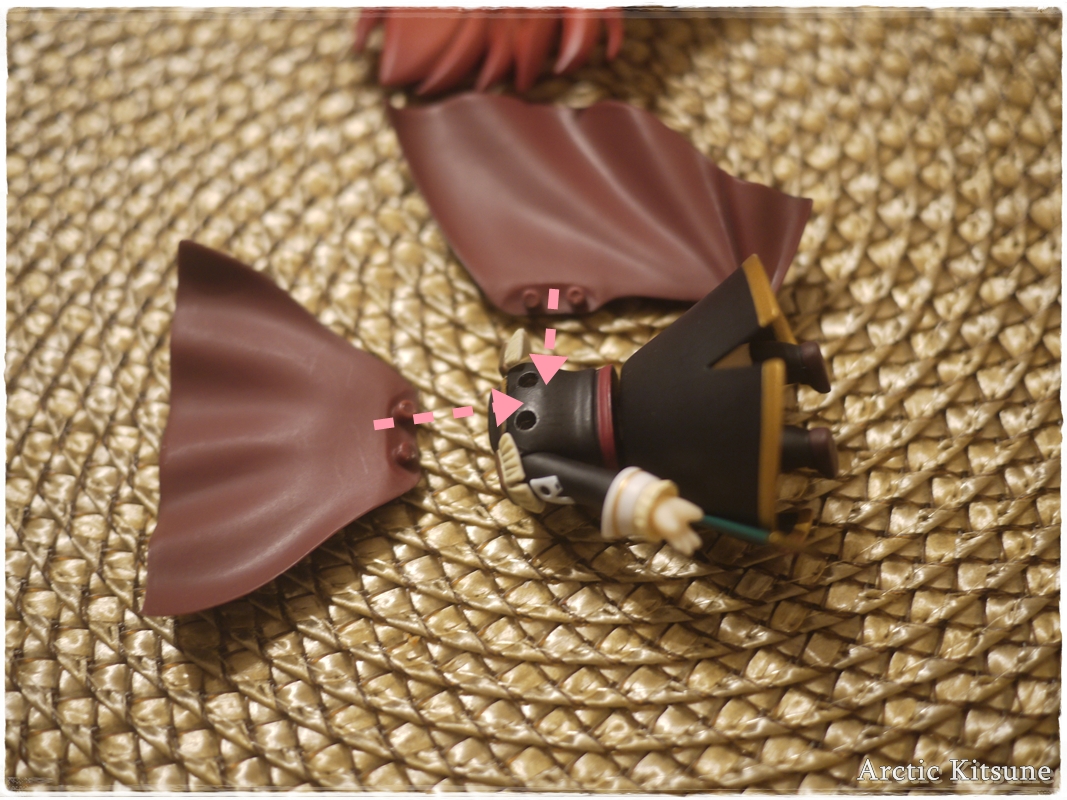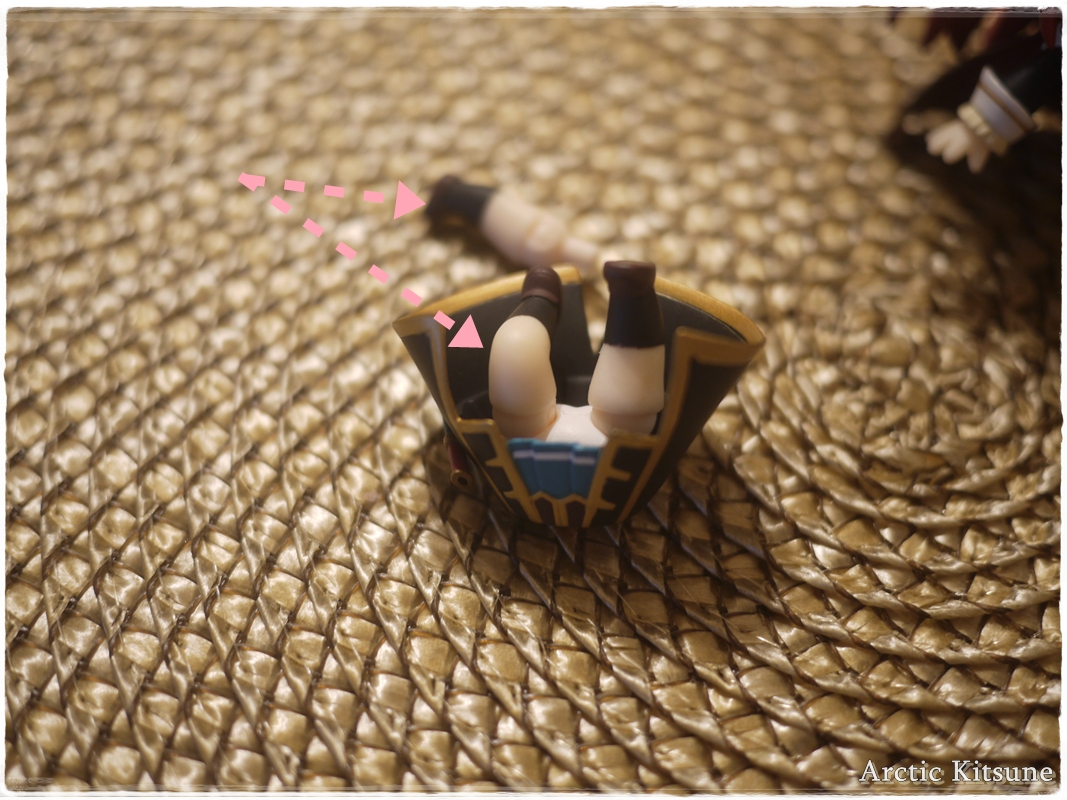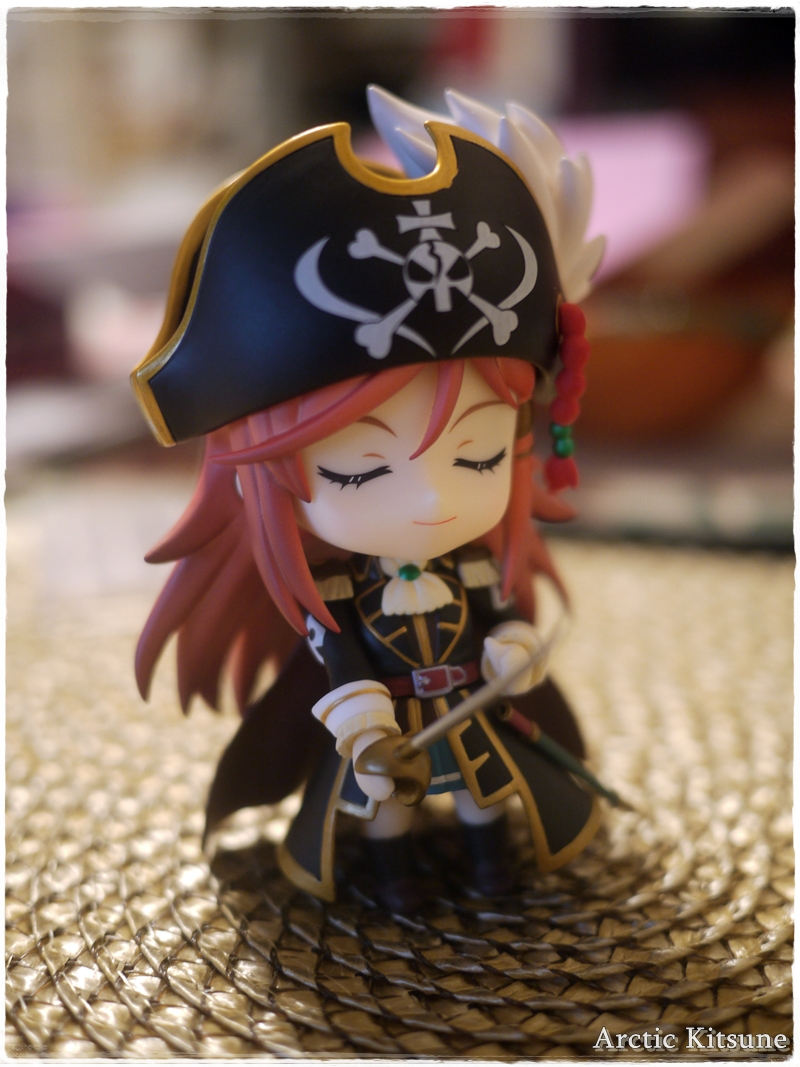 – Ta-daaaaa!~
—-
– Mini-review: – Oda Nobuna bowl
Because this is just as small as Marika I thought I'd review it in a "mini" format.
This Oda Nobuna bowl is from the Oda Nobuna anime that aired late-summer to early autumn. Oda Nobuna herself is the leader of her Oda clan aiming to unify Japan and to travel across the world with an added twist of Saru, a male student from the future, intervening in a helpful manner on her claimed territory. For more about the Anime wander over here -> Anime review.
The bowl itself has Oda Nobuna placed inside the bowl as an emblem with Japanese wording in the middle. On the outside there is one emblem of the Oda clan in nice yellow color. Simple, yet nice. I won't really be eating from it because well…don't want to ruin the designs and like it the way it is.
This was the only thing I could physically get because other merchandise wouldn't sell. I was constantly being denied.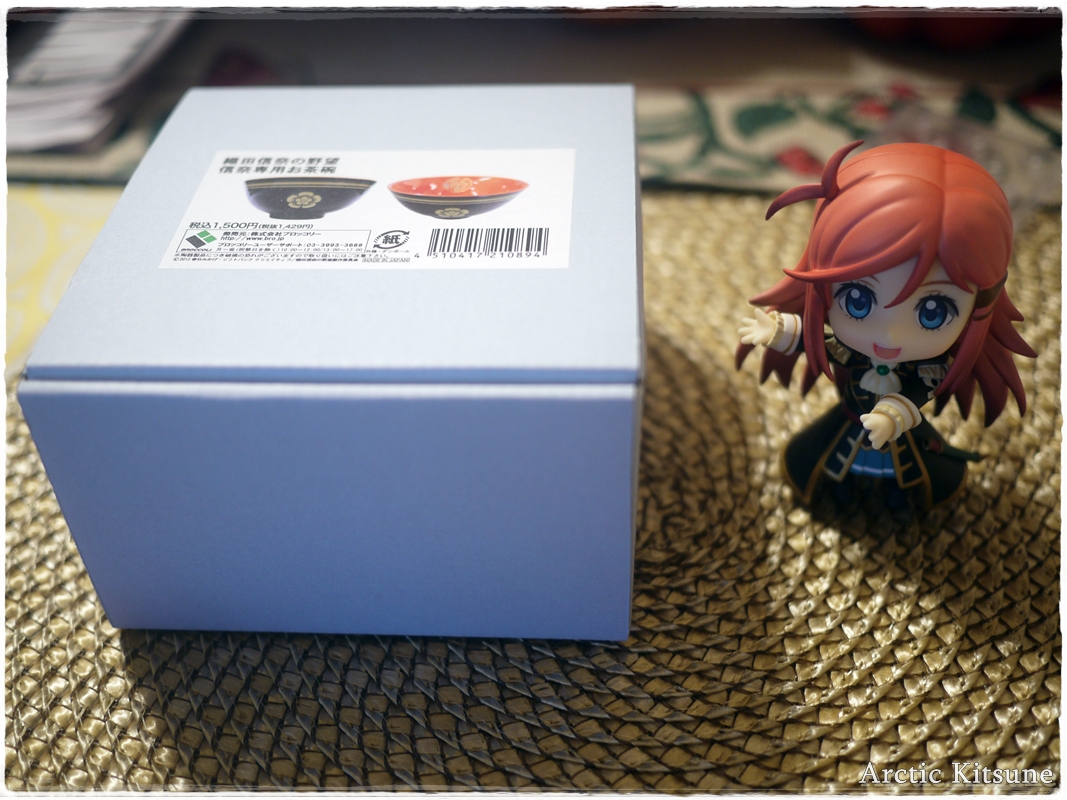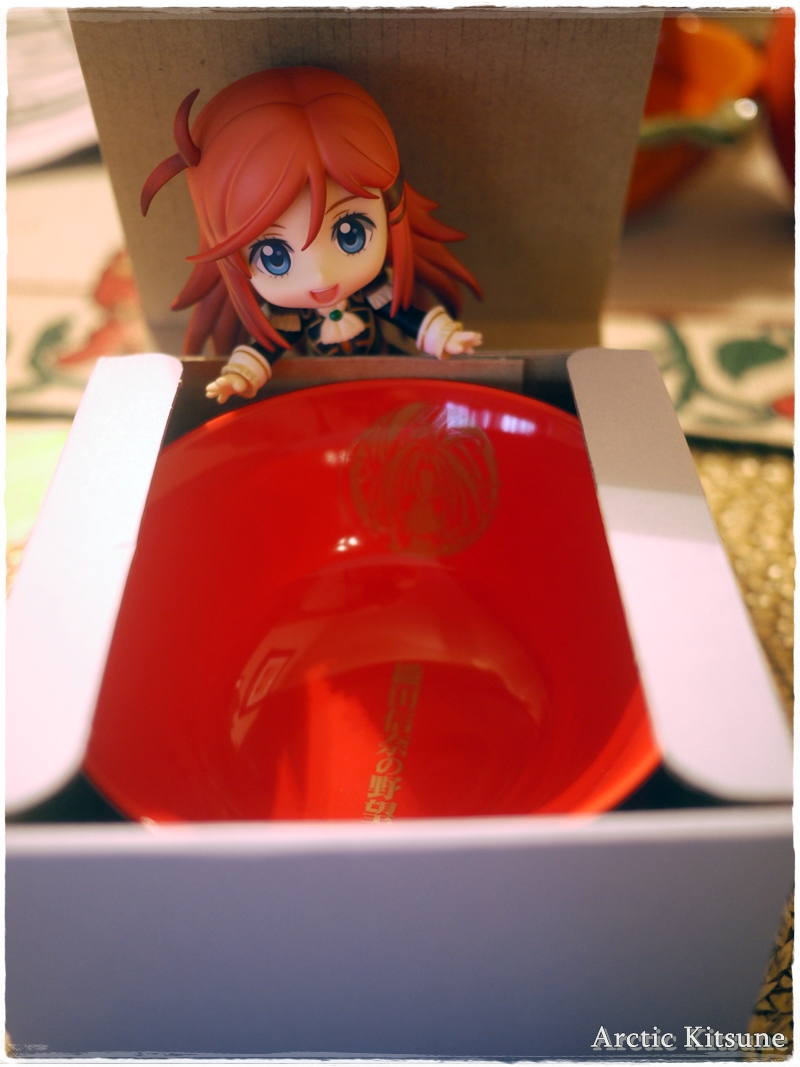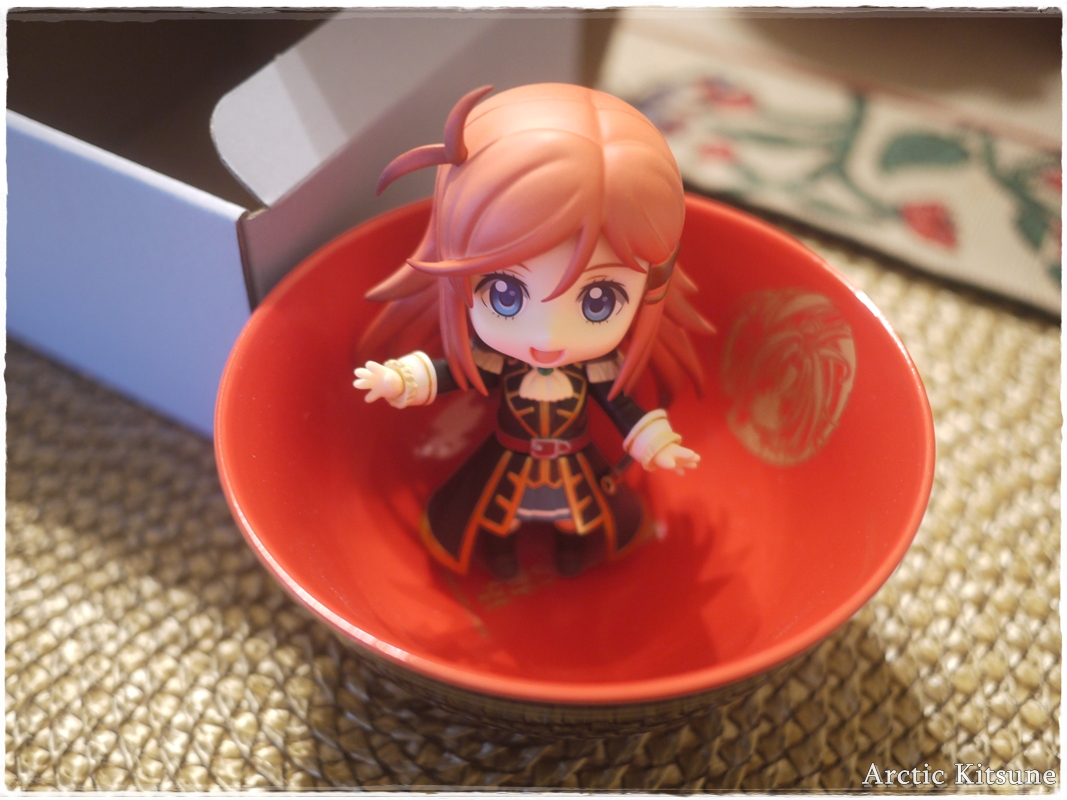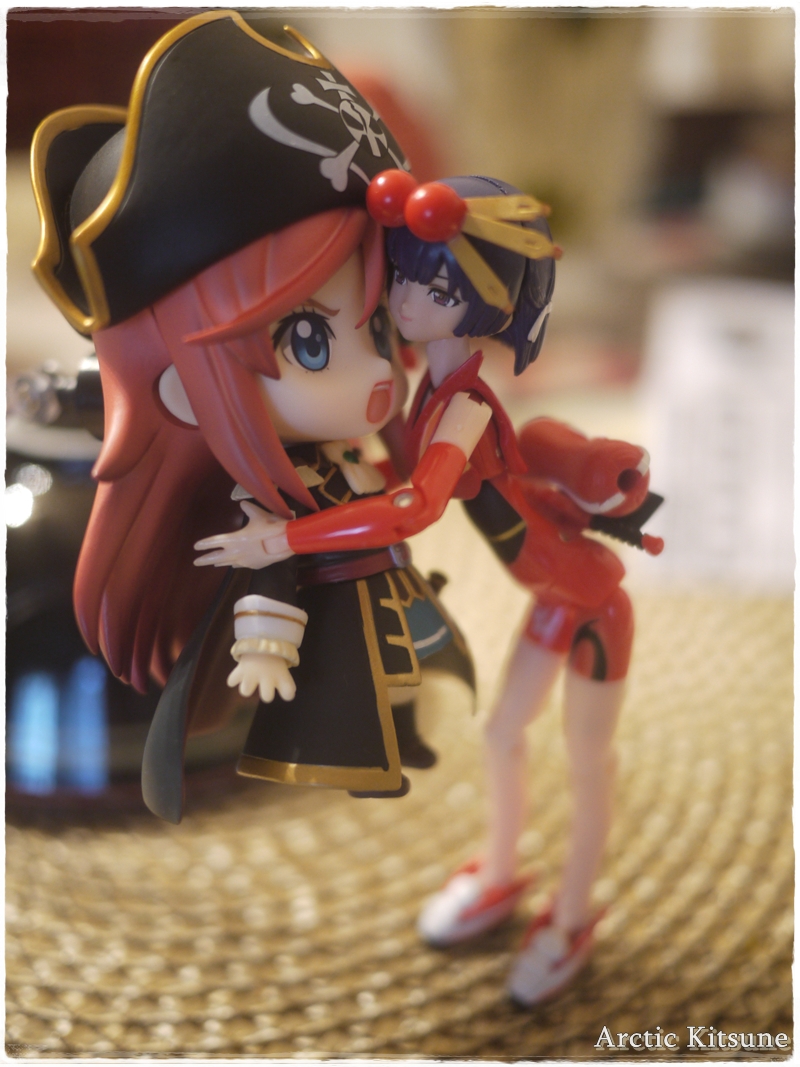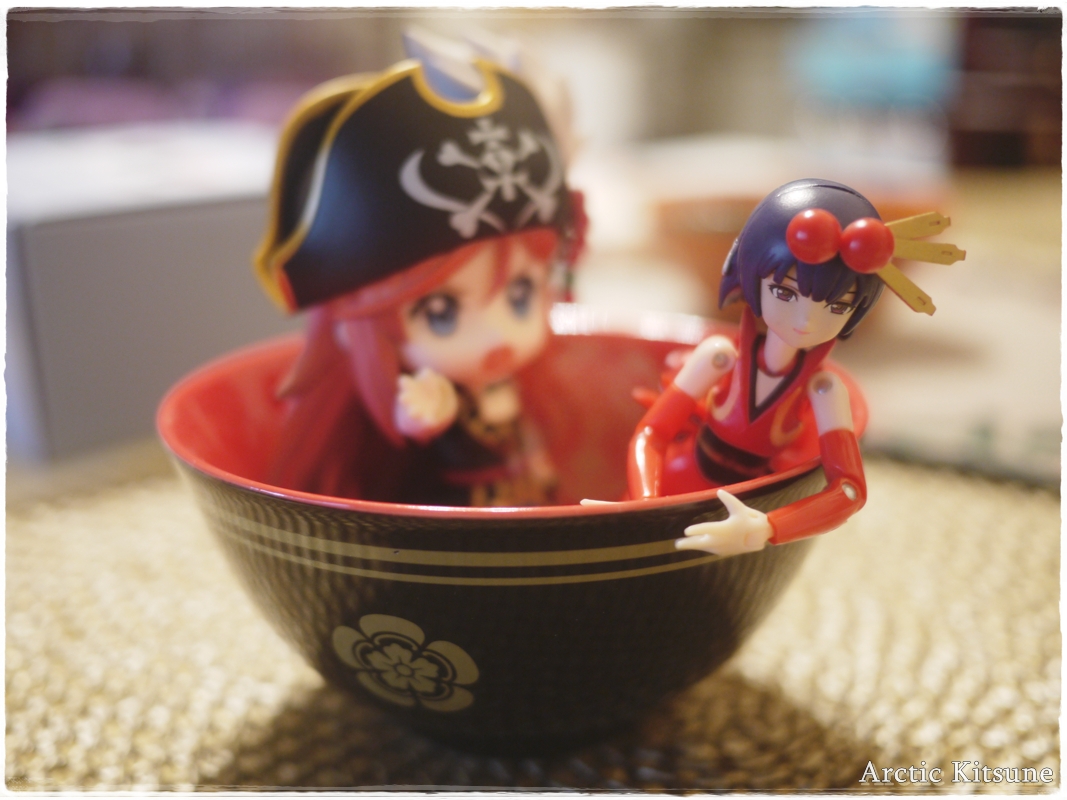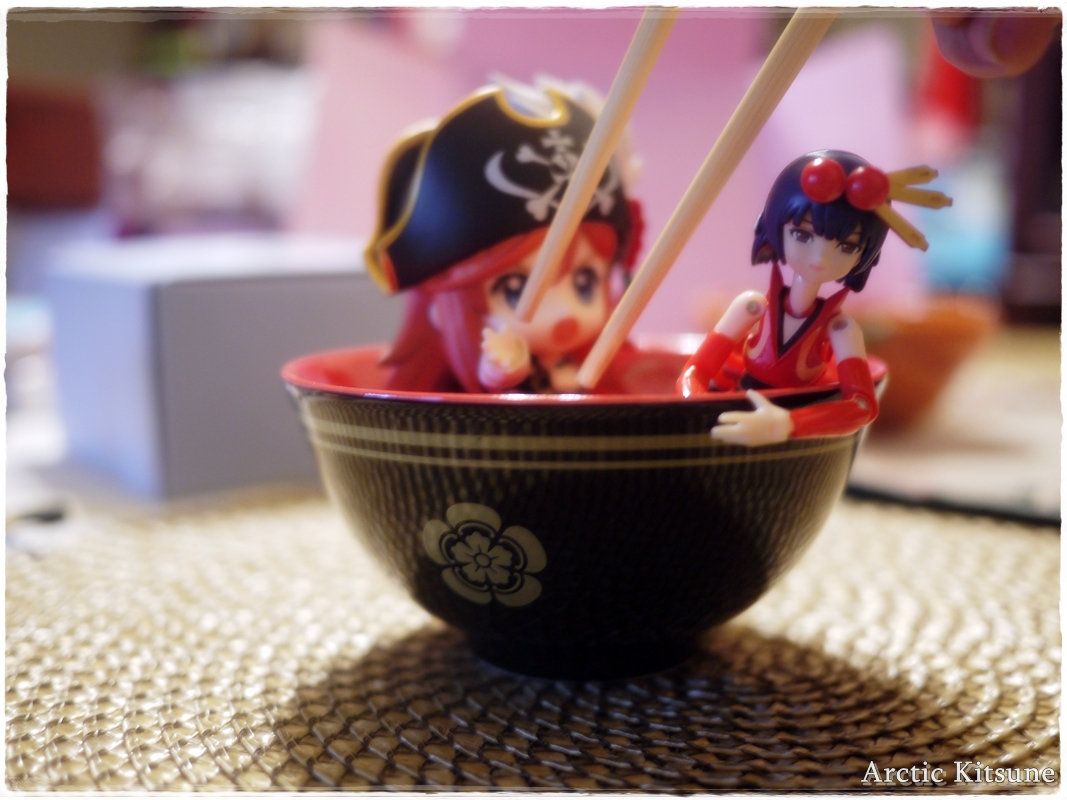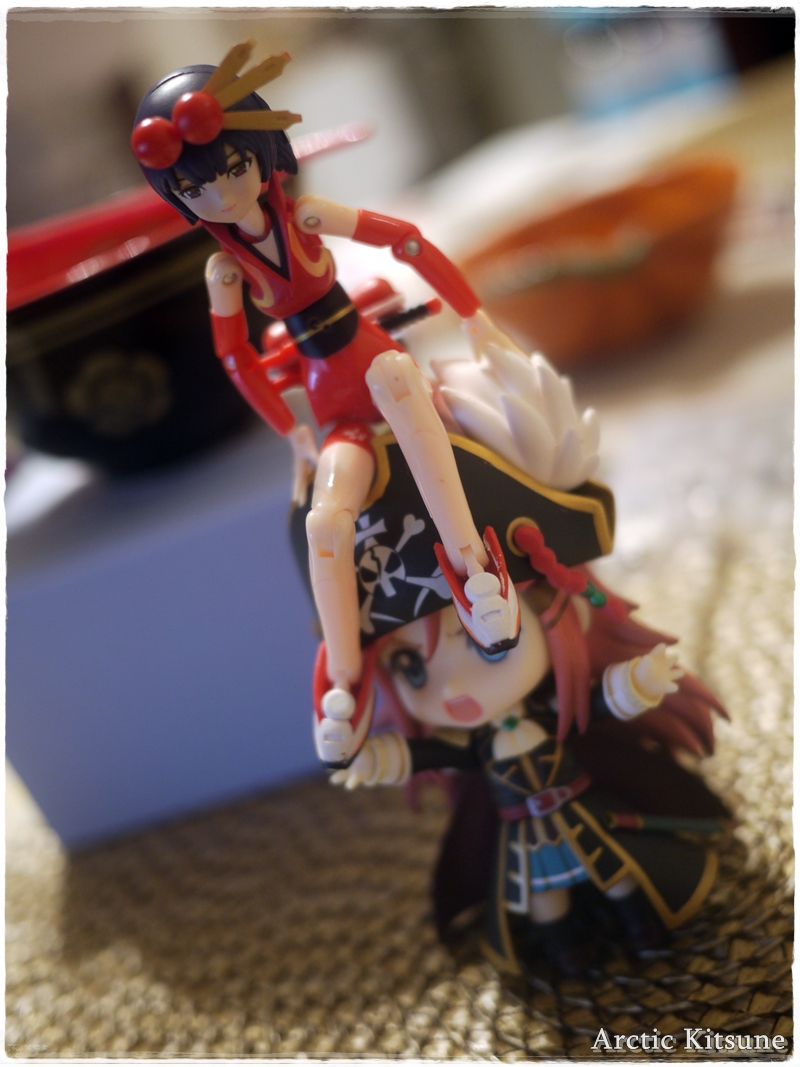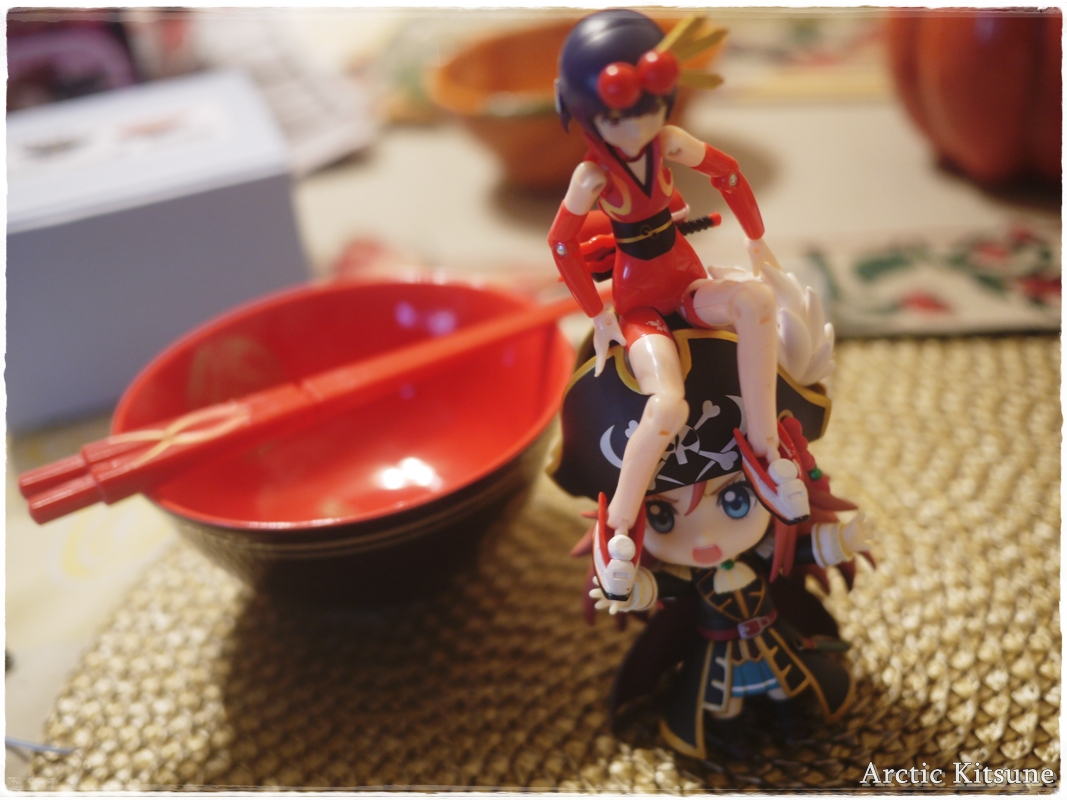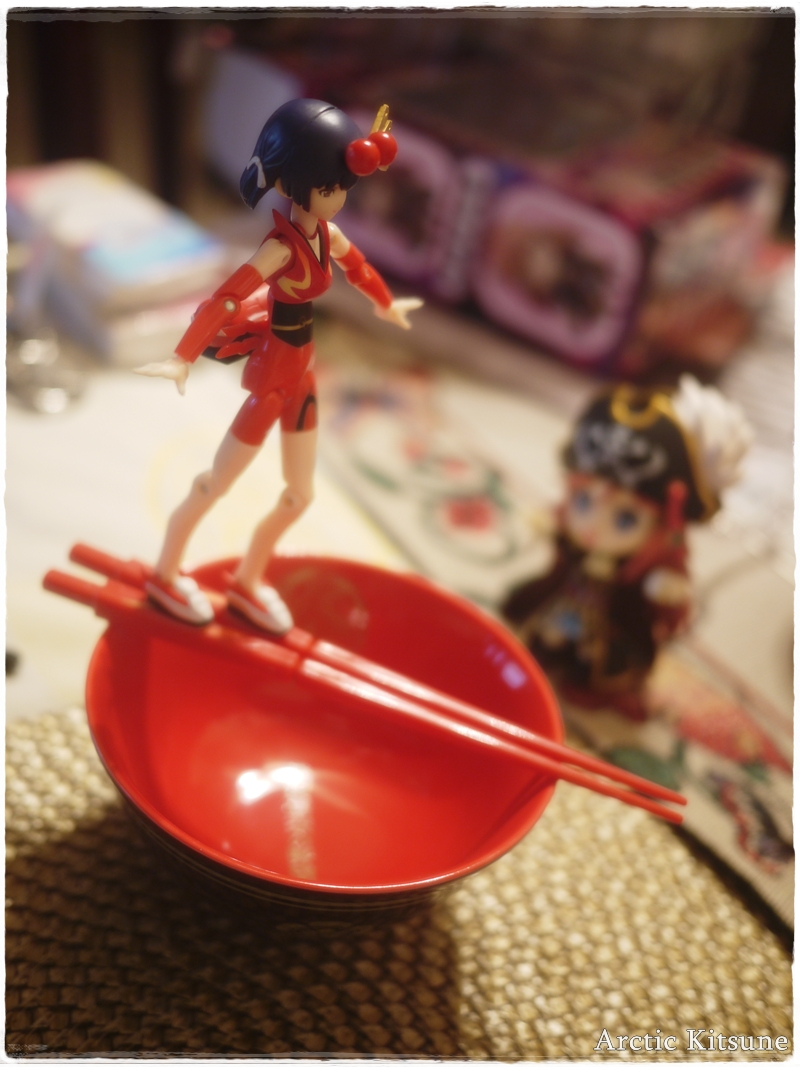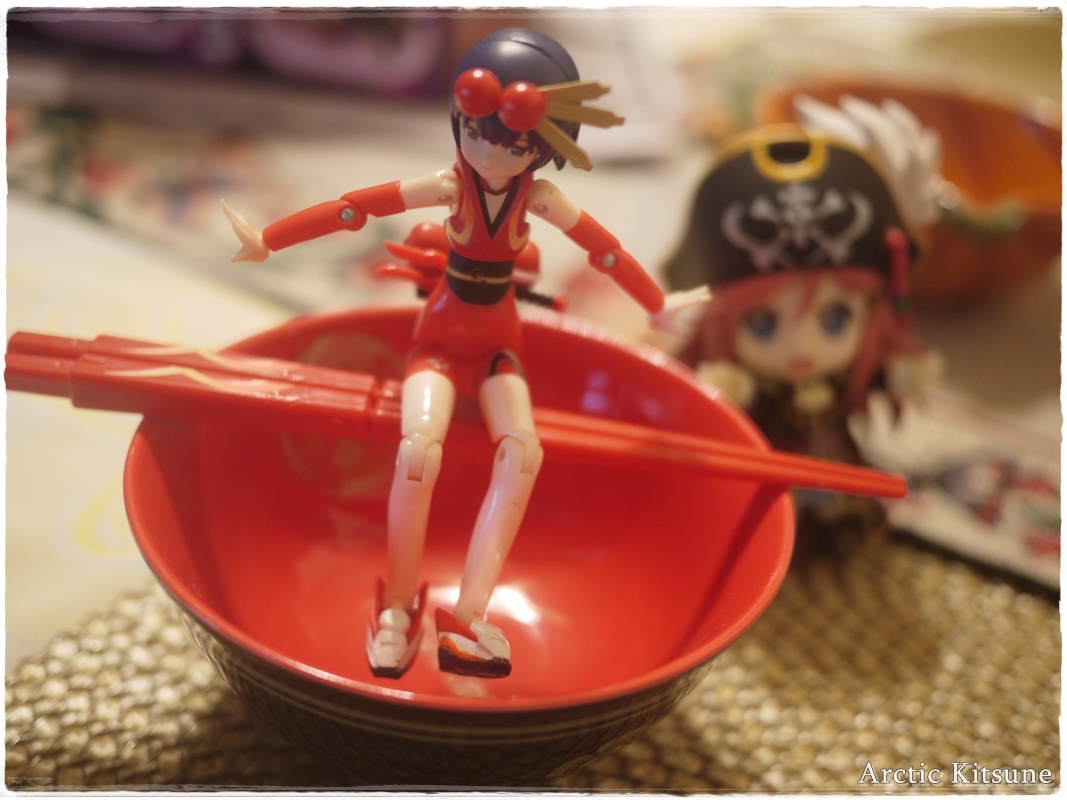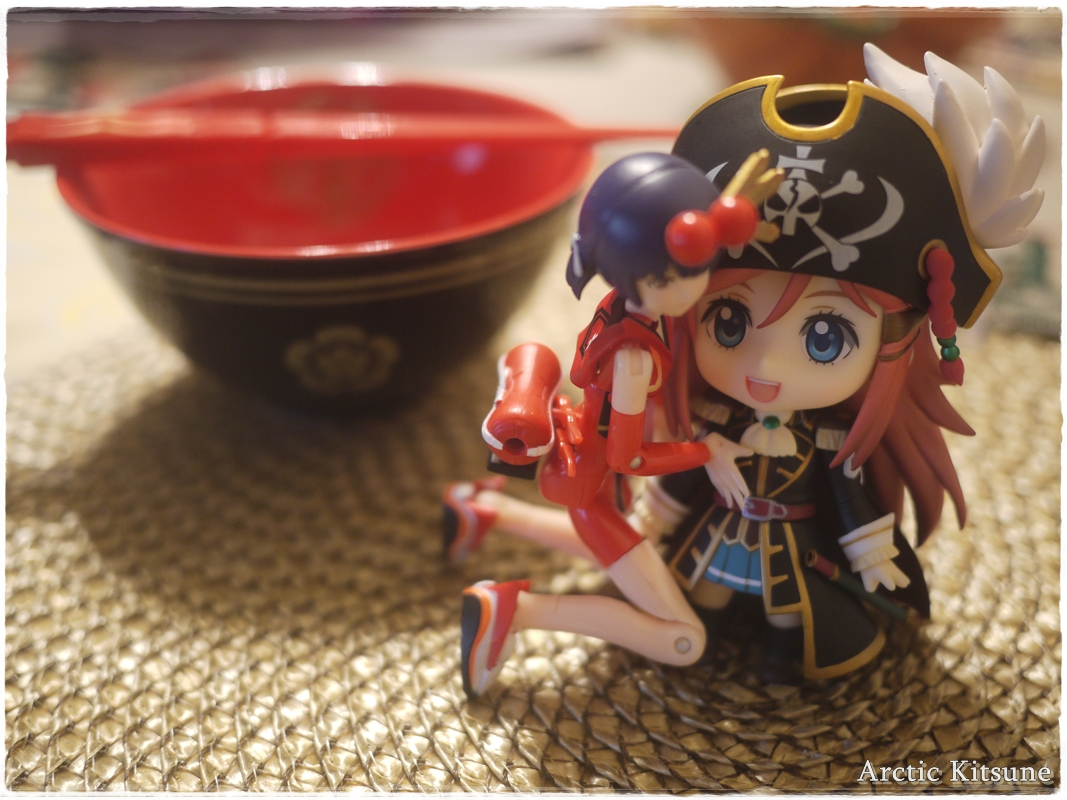 —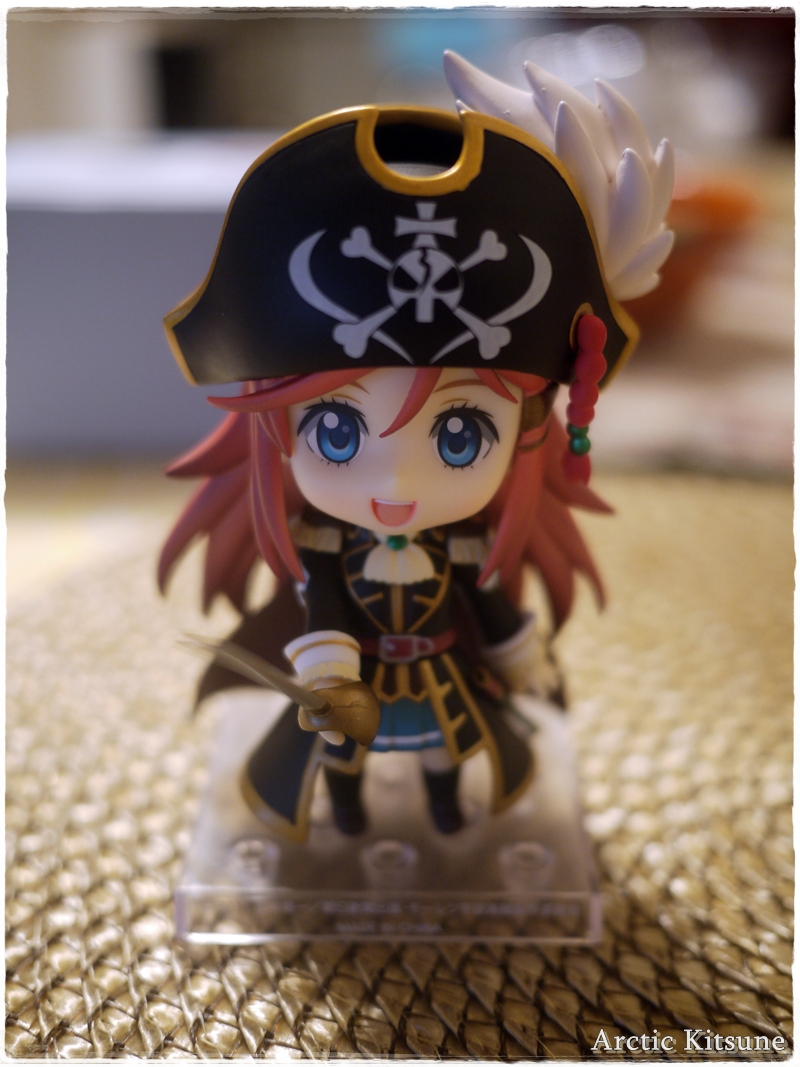 —
– Black Holy ED –
One of my favorite tracks for the Anime giving off that movie-vibe after every mini-arc in the show.

—
– Final Thoughts:
Over-all an awesome nendo along and well worth the wait. Great quality, nice accessories, and pleased with both this nendo and the anime itself. I'm loving how "less is more" with her, in the meaning that few parts are varied enough to allow for loads of poses when taking images of her. Her nendo form can express loads. Many parts can be removed and placed back at will which is surprisingly nice.
Being my second nendo I'm pleased with her quality along with how she reminded me of those McDonald Halloween toys of nuggets with swappable costume outfits. Funny enough her figure vibe gives off that Halloween vibe. Her cape and pirate hat may be placed on or left off at the owner's desire. She also comes with the perfect type of face plates needed on a figure – Angry, happy, and sleeping. I prefer this style over happy and shy or restrictive face-plates.
Marika comes with two swords – one sheathed and one not – a non-articulated arm holding a rifle, and may hold them decently well. Not liking how you can't pose her gun at different angles, but that's a nendo right? Her ability to hold the sword is nice though, somewhat like a Lego mini-fig.
The stand itself is quite awesome with the magnet concept instead of pegs. I can pose her freely without the stand being an attention grabbing object. I can easily hide the stand within the scenery and/or behind her. And again, I love this nendo as much as I did the anime.
Would I recommend her for purchase? I highly approve of this nendo and shall recommend it to those even partially interested in this. You can't go wrong with this nendo! Easy to carry for travel and great for some piracy related situations.
—-
Pros:
– Nice attention to detail and great quality nendoroid. Nice pirate emblem on her pirate hat and nice painting on her person.
– Great accessories; nice weaponry and arm choices.
– Has two capes – One normal and one for dramatic effect.
– Some little parts on her figure may be taken off and placed back on for whatever reason.
– The magnetic stand is quite strong and can be hidden away easily behind her or the scenery. Simple looking and nice. Is a nice display base.
– Three different face-plates which allows for her to express her emotions for the camera or to show her off as a great figure. She comes with a happy, angry, and sleepy face.
– Articulation is great enough to be considered a positive. Her various parts that can be removed may be articulated as well in a basic fashion.
– For the fun of it I'll add that the Anime is awesome making this nendo just as awesome.
Cons:
– Her cape had a habit of falling off until you placed her shoulder badges over the cape. Needs proper care or else it would fall off.
– Her waist would tend to fall apart on some semi-slight nudges. Other times it held up well.
– Her stand and base is a bit on the generic side. Was hoping for some space or pirate-esque designs similar to Azunyan's stand.
– Can't pose the gun arm that much.
—-
This just made me go back and relisten to various OST tracks, even the ED & OP's. I need to do a review for this Anime soon. Well, thanks for viewing and hope you liked both this review and Anime!
On a similar note check out "Star Citizen"! It is a free-roaming space game with both "official" and private servers – Official for the public and private for mods and shy folks. Aim that game towards the Japanese fan-base for me so they can mod in Bentenmaru, Gundam, Macross, and any other space-related ships into that game when it is out.
Off to do some more piracy!