Hello again folks! The snowstorm sure attacked Ottawa quickly and brutally with the heavy wet snow. One moment the roads were clear and the next you notice massive snowflakes adding to the inches of the snow. Nothing new, yet still impressive with each snowstorm. Many buses ended up getting stuck, one of which I spotted.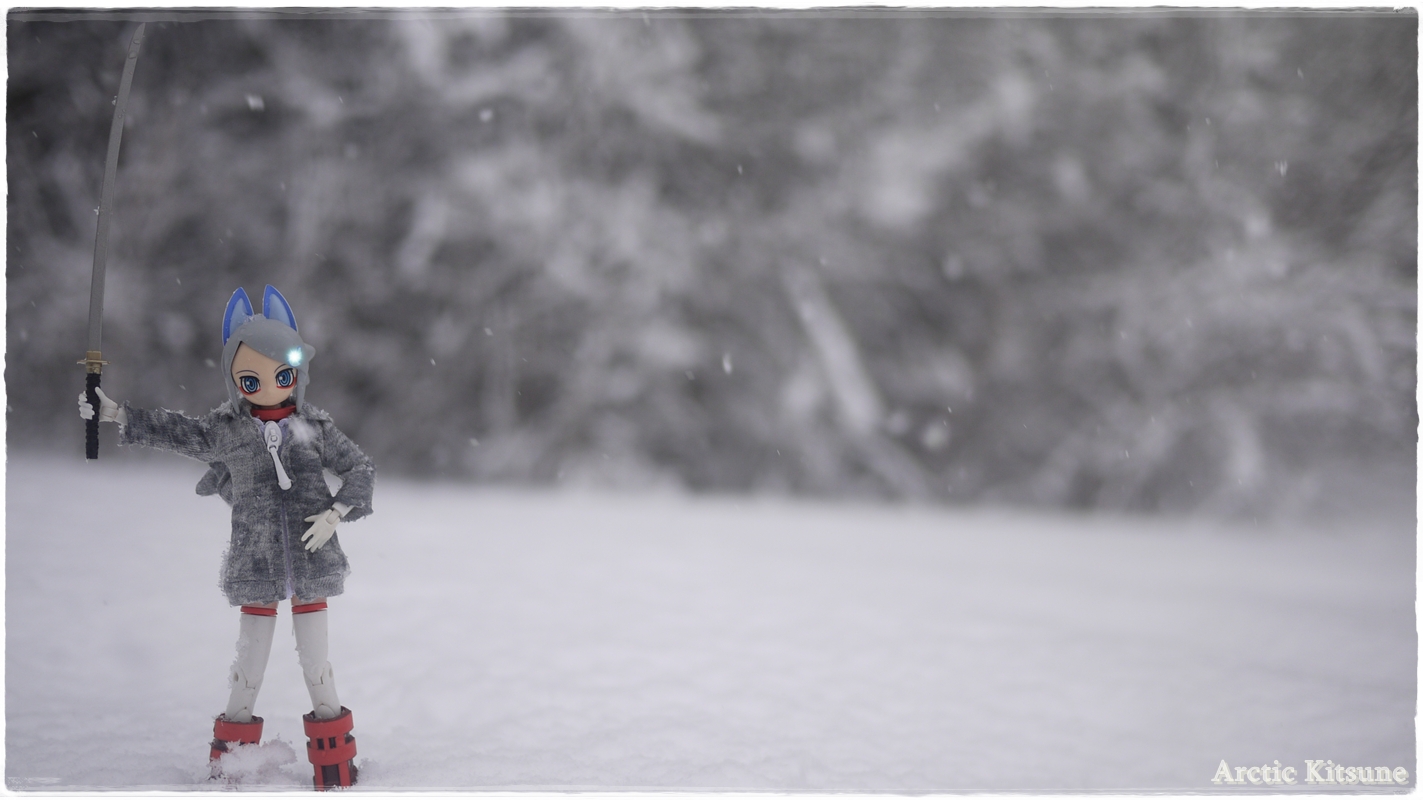 (All images taken with a Lumix GF1 – Pancake lens.)
Parts of America and here in Ottawa both got hammered with heavy wet snowfall that attacked quickly and heavily. It piled up quickly, causing many traffic mayhem. Buses kept jack-knifing, even the little buses getting stuck. With the heavy snowfall I've been trying to get the snowfall caught on my camera. Ya, even the snow on the trees.
Was walking by only to notice a lengthy convoy of buses. Was also wondering why people were walking below only to notice a "slinky" bus under the bridge jackknifed. Quite a shame. At least I haven't heard of the new double deckers flipping, or similar.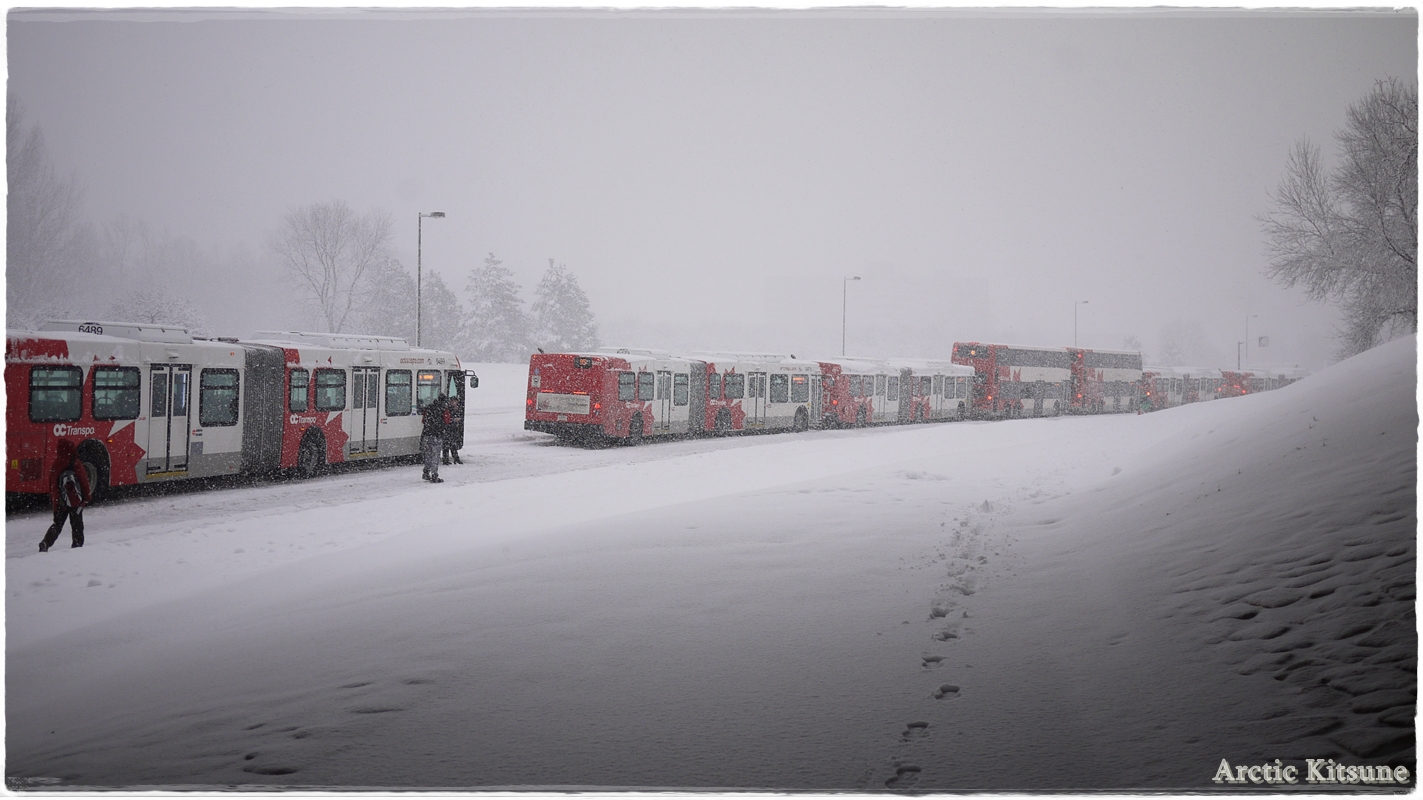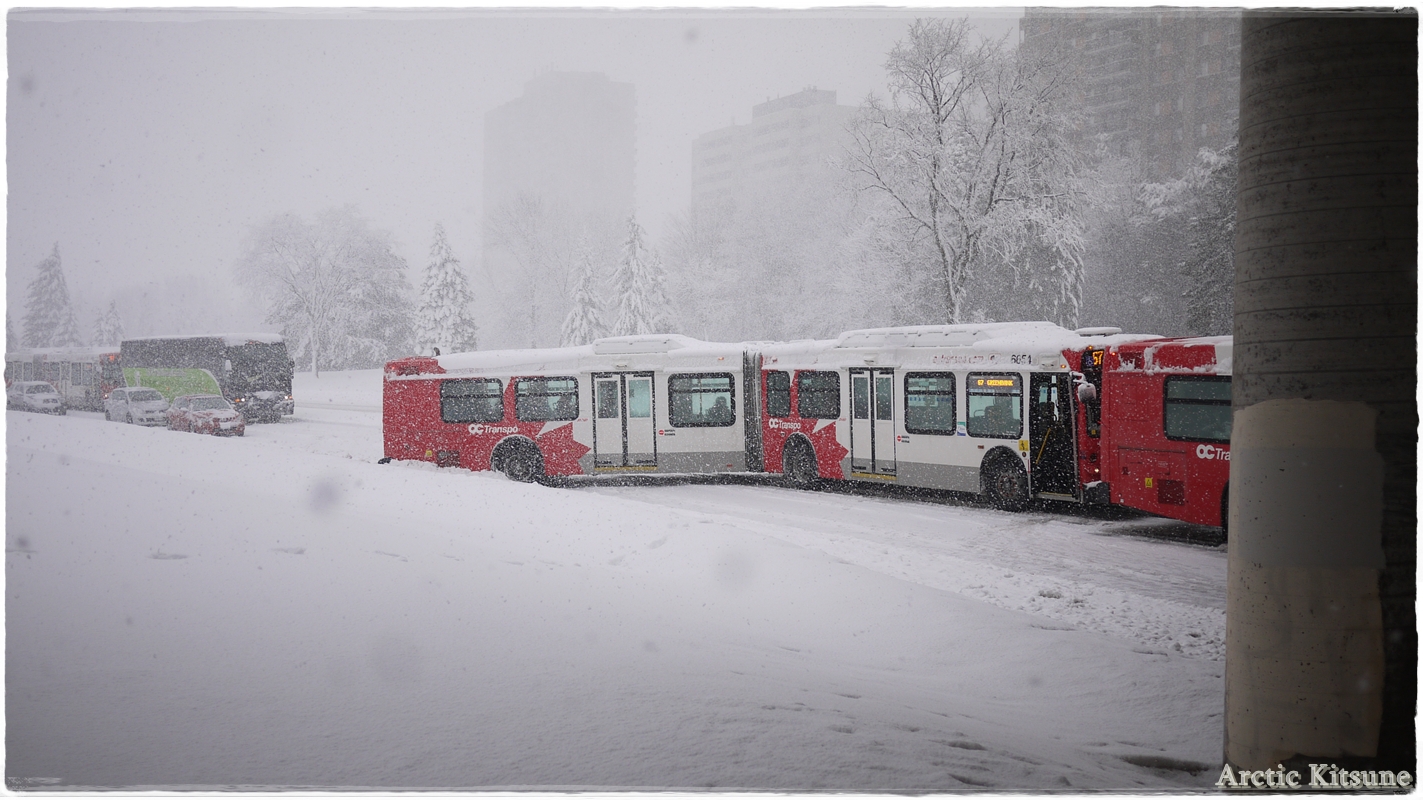 Nature wise – Everything is beautiful, gorgeous, yet far more brutal. Seeing the trees covered in snow was nice. Also tried twitcasting the above for a quick show, sadly couldn't get a good connection for whatever (idiotic) reason.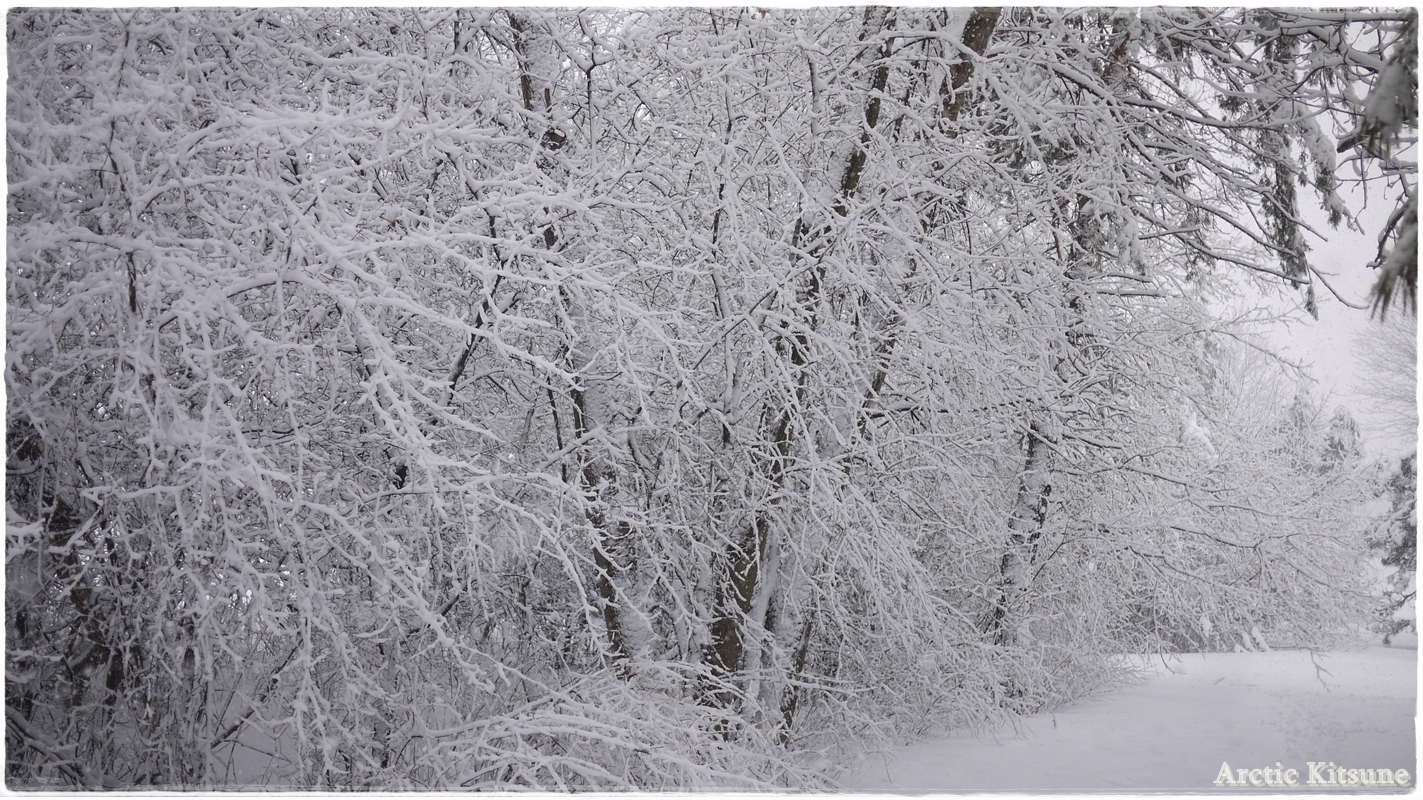 Well, with all this snow I might as well make the most of it…or at least make use of it. Ended up bringing Renge out again to observe the scenery. Wanted to take Tama-chan out there but she isn't fit for the weather, not with the Pureneemo body she was given. When she is upgraded I may consider taking her out again.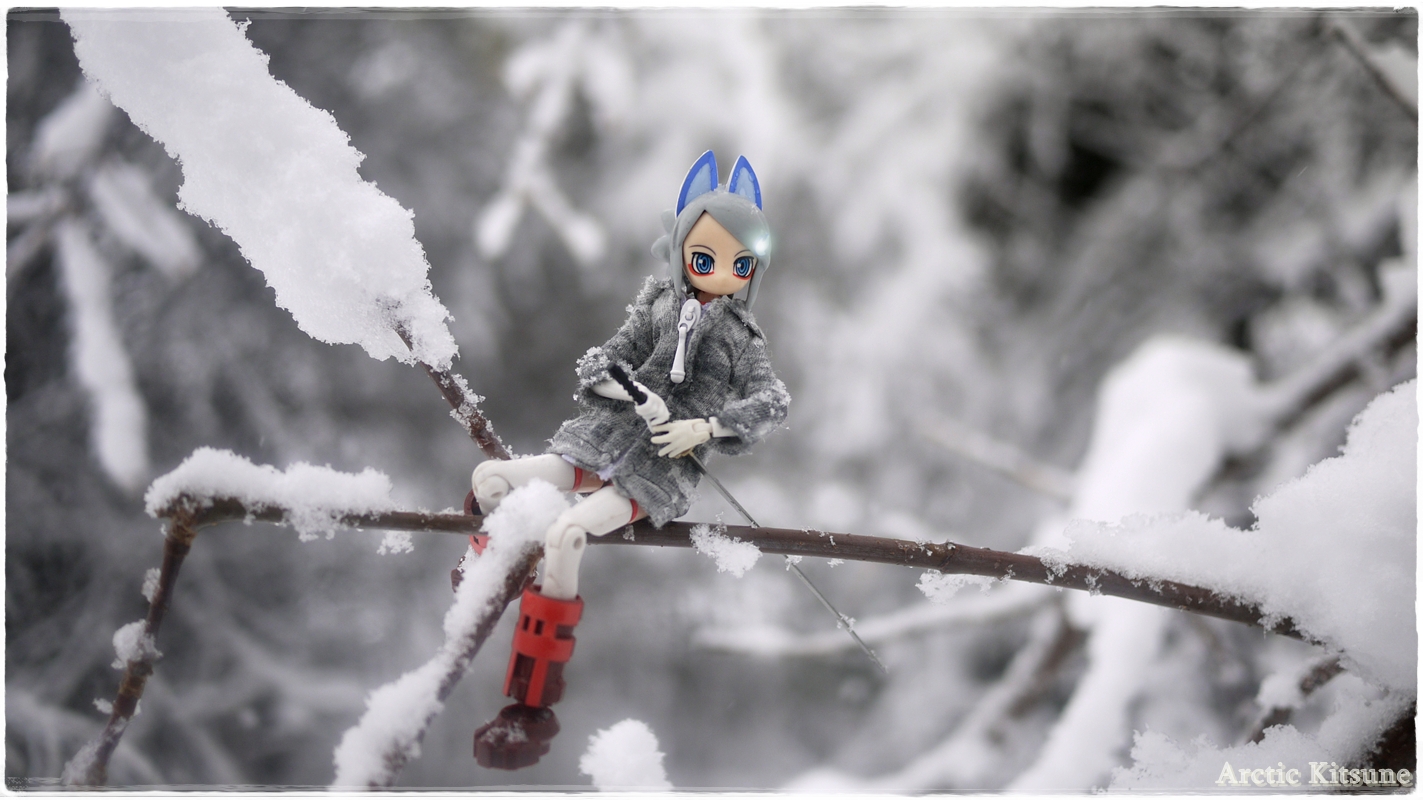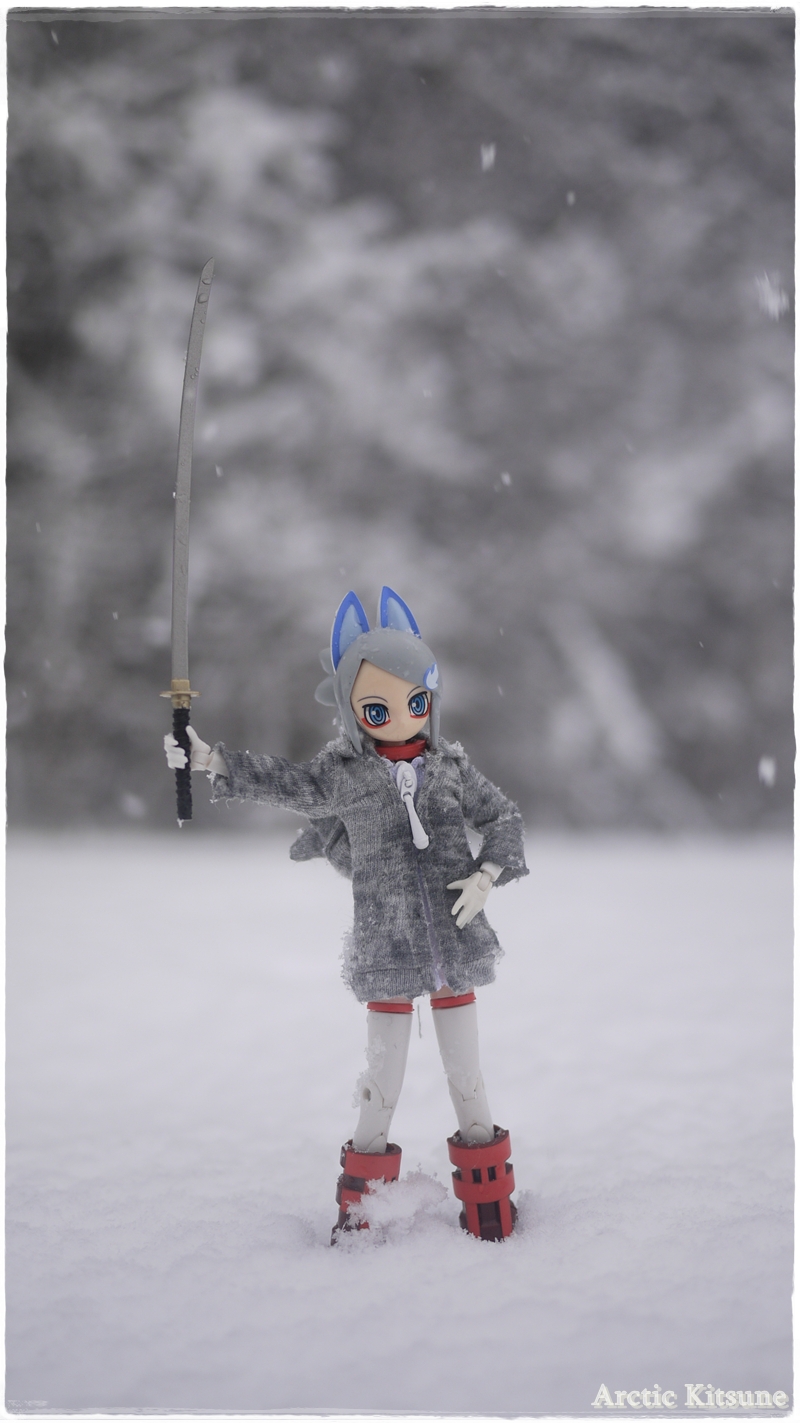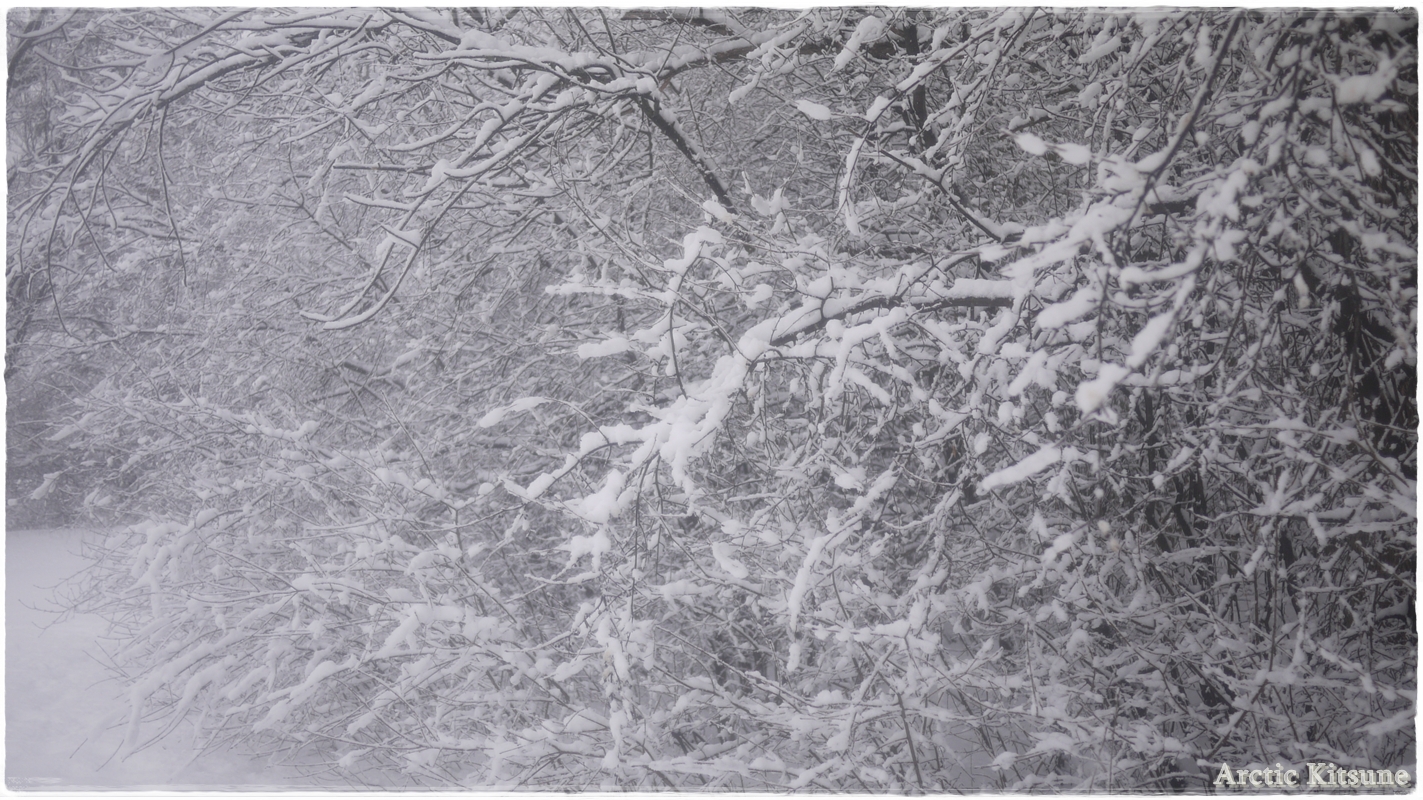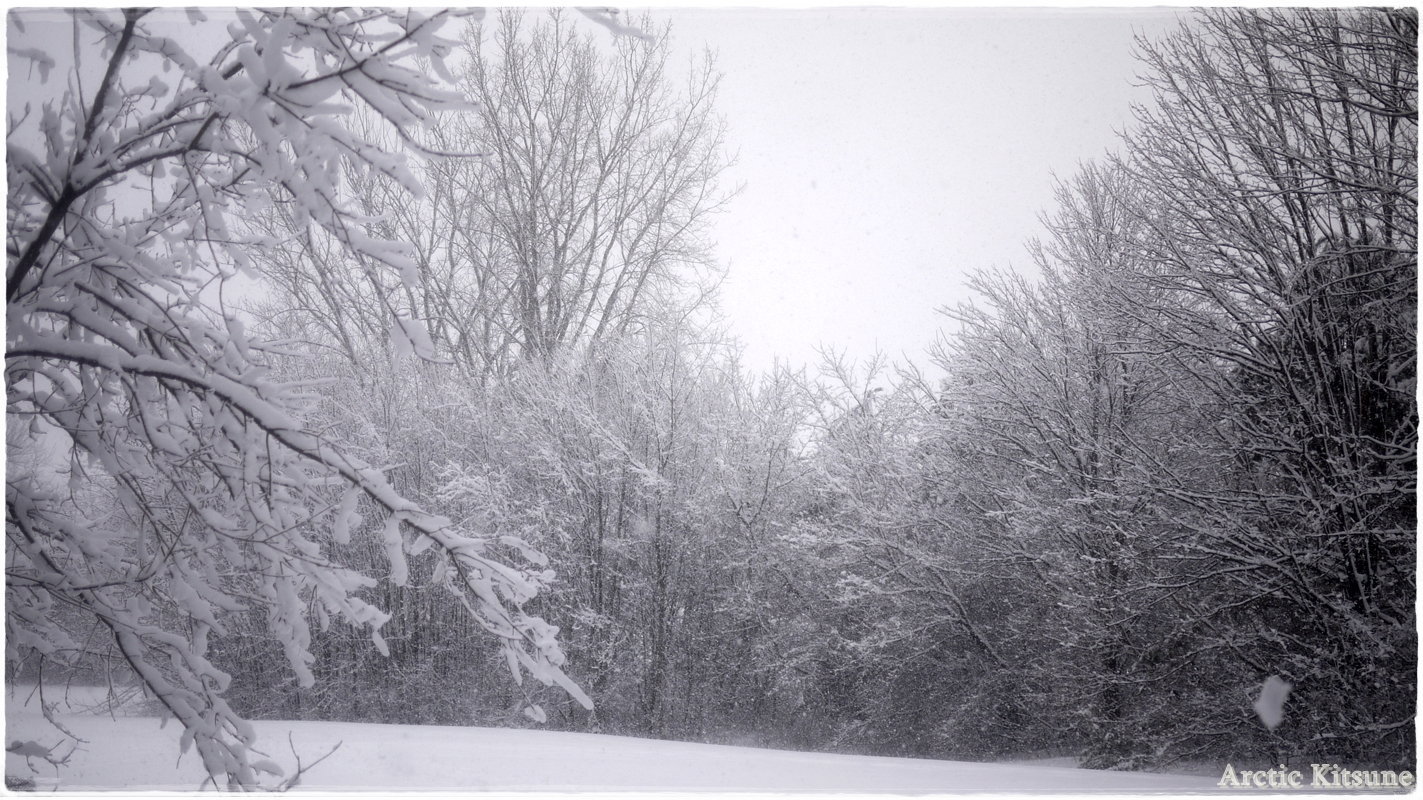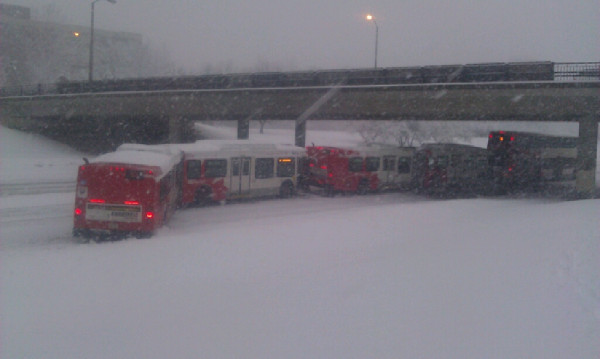 Nice amount of snow and amusing images being shared online. Saw some interesting ones under the #Ottawa hashtag. Apparently 200 buses were reported to have been caught up by the snow, or so I heard. I was told such so give or take on that number.
—-
– March 01, 2013: – Epic March:
Merging my new photoshoot with this one because the previous one felt rushed to me. Also didn't want to make a new article for the same one.
Why epic March? Spring! March usually shows signs of spring incoming and with Anime's new releases in a massive wave. It is also my month. Got a few Original Soundtracks to look forward to this month from awesome Anime.
Wanted to retry posing Renge with Fubuki's katana to see if I could pull of a proper pose this time around.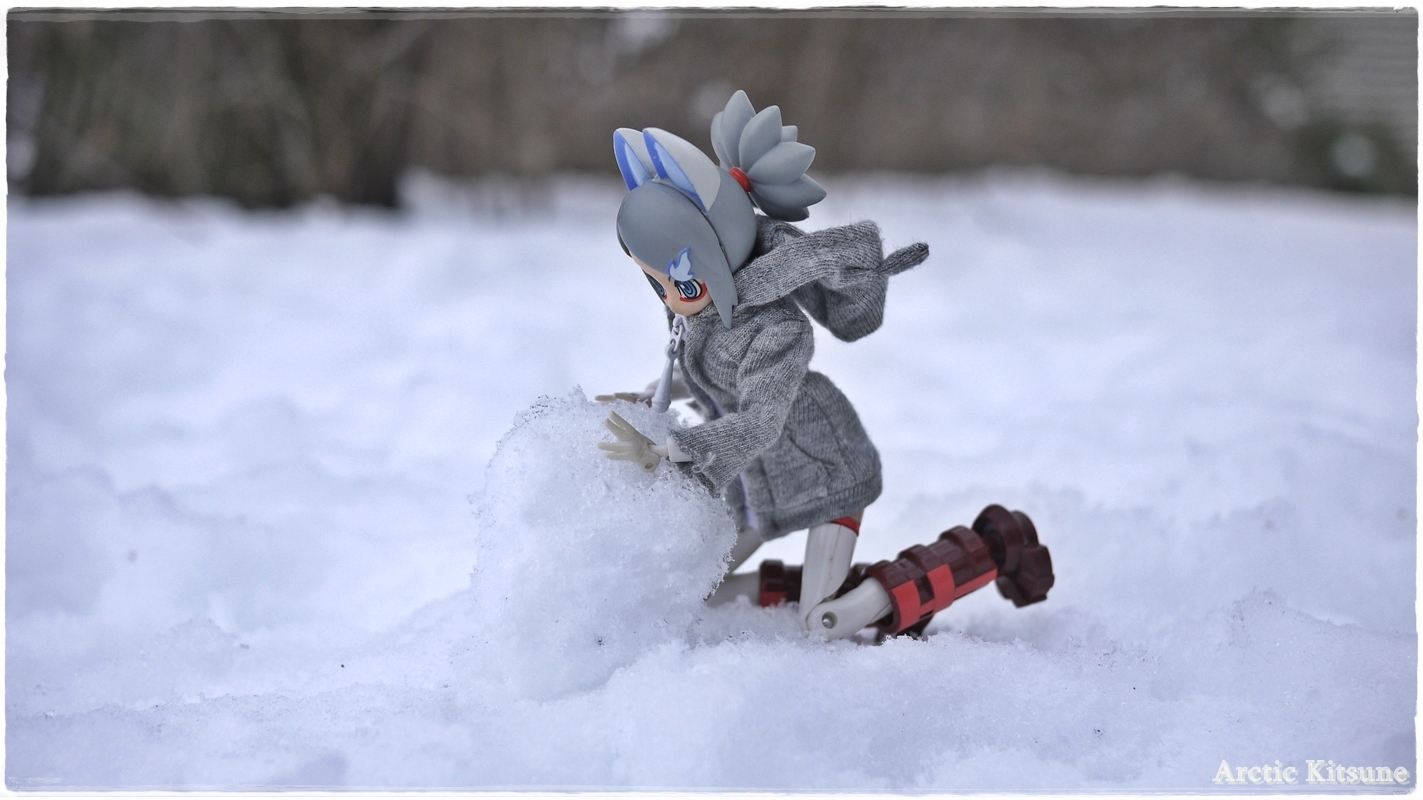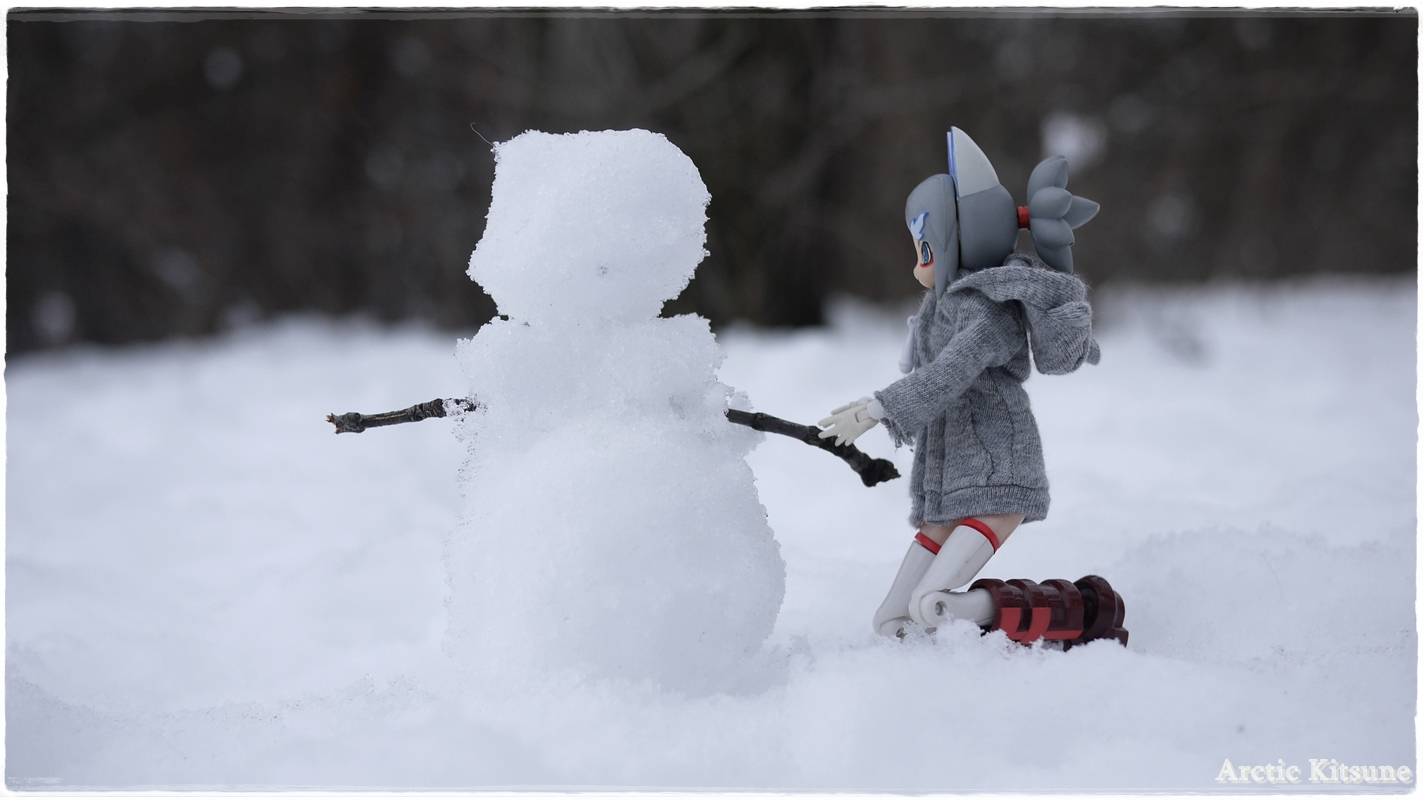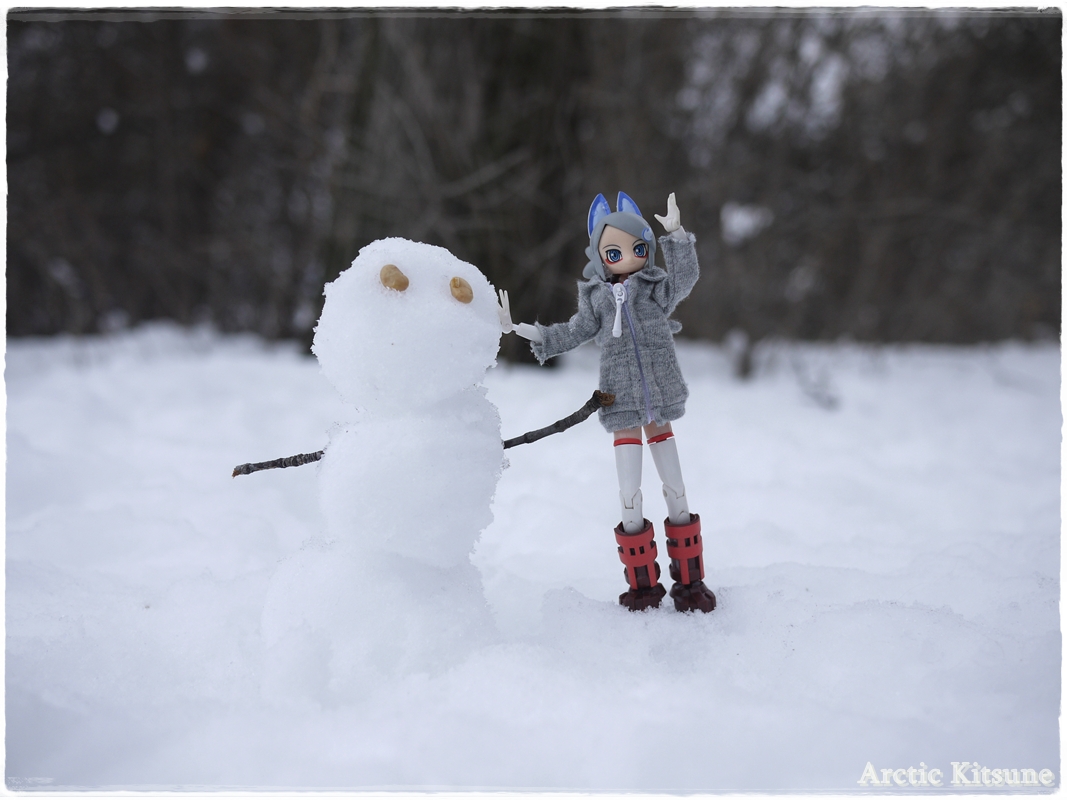 Renge found a nice patch of snow to make snow angels in. Might as well eh? Have as much fun as you can.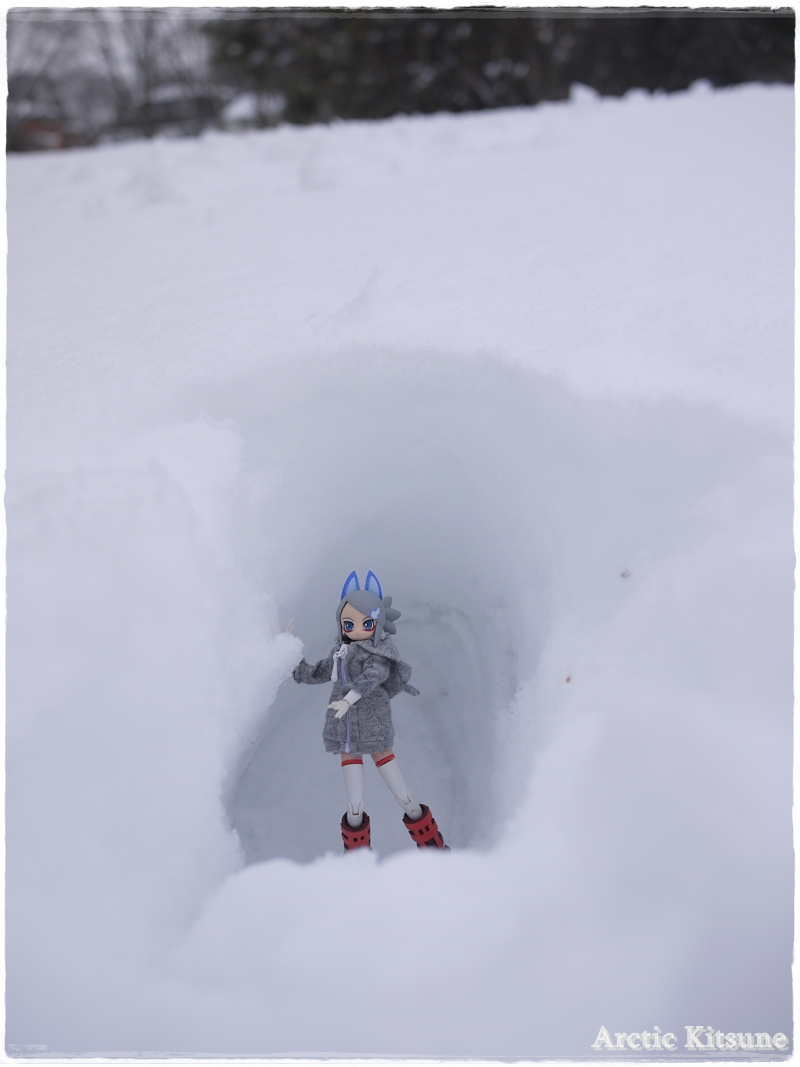 – Above – Made Renge a fox hole to hide in and to show how much snow fell onto Ottawa. Been reported that we got roughly 25 cm, give or take on that number as well per area.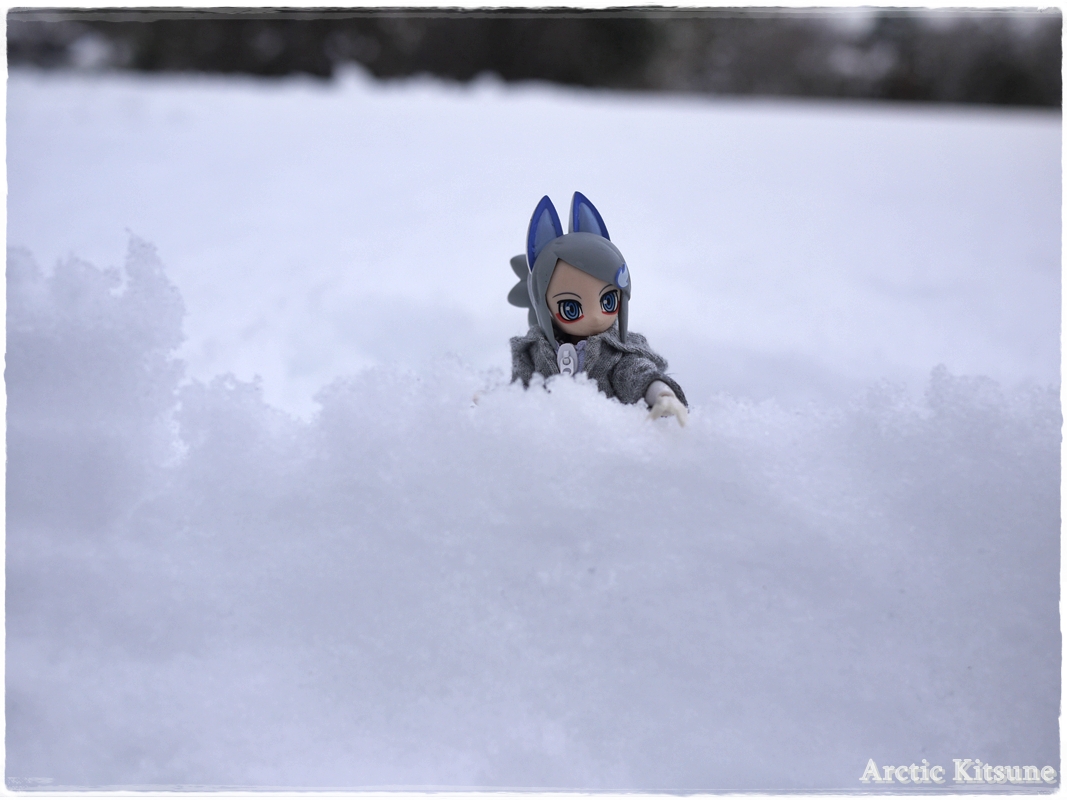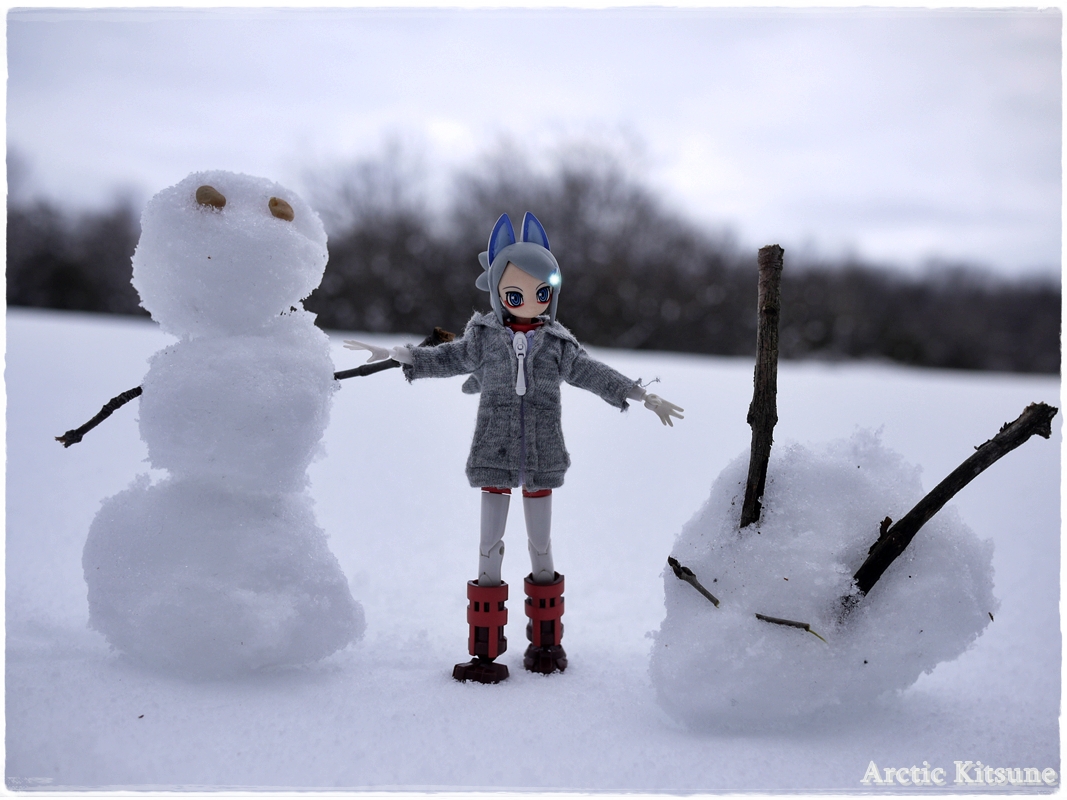 And with that, was a fun image photoshooting session with a nice snowstorm. Hope you enjoyed both the snowstorm (in a natural nature beauty way) and these images. Until next time – stay warm and have fun! Kon!