Hello folks! Another E2046 image window-shopping tease! I have Kuroyukihime, IA Special Version and EVA-02 Invidia. These are pre-painted figures from E2046!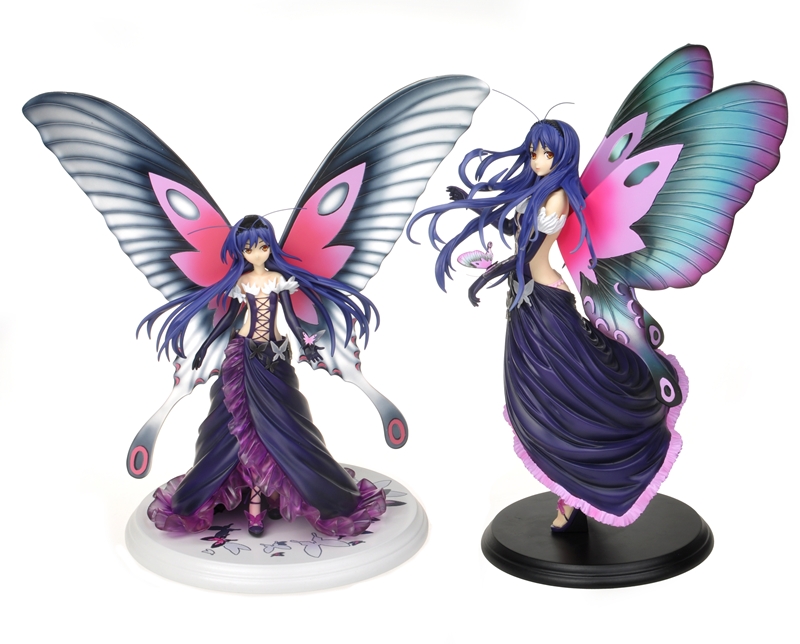 (All images provided by E2046.)
—-
– Related Articles:
– [E2046] Kaname Madoka – Ryuzouji Akane – Sheryl Nome
– [E2046] – Saber Wounded & Holo
—-
– Kuroyukihime:
http://www.e2046.com/product/17567
Our lovely Hime-sama from Accel World Anime. She is in her lovely normal digital world outfit in all her casual yet elegant beauty. Nice fancy butterfly wings with a nice outfit. No parasol, but no matter. Her beauty still shines nicely, seeing as how she was one of my favorite characters in the show.
Some nice simplistic butterflies can also be spotted on her lovely base-stand. The butterflies also seem to be able to glow in the dark. Bonus!
Approved!
—
– IA Special Version:
http://www.e2046.com/product/16755
(Series & Character unknown; Tried Googling)
She does look nice, in a nice back-flip styled jump or pose. Lovely flowing hair with some nice quality clothing. A bit on the basic side, but looks interesting enough.
IA (イア) (subtitled "- ARIA ON THE PLANETES -") is a Vocaloid3 whose voicebank was provided by the Japanese singer Lia, who is known for "Tori no Uta", which is a song used for the opening theme of the visual novel, Air. Her design was illustrated by Aka Akasaka (D. Z.), while the design direction was by Maxilla Inc. IA is named as such due to the name of her voice provider, Lia.
http://vocaloid.wikia.com/wiki/IA
She is one of the many vocaloid characters joining Miku Hatsune's stage of creative-music made by users.
—–
– EVA-02 Invidia:
http://www.e2046.com/product/16740
Eva-fans rejoice! You got an EVA to proudly place on your desk! Let it loose on them Angels!  Quite a nice detailed figure all around, even with the remains of an Angel.
I've only seen the original show and wasn't all that interested. I can however say that this EVA looks nice in figure form. I'd recommend it to any EVA fans out there….somewhere.
—
Thanks for viewing and until next time!