Hello folks! Got another E2046 update for you, with a Cat Girl and Kirijo Mitsuru. Interested?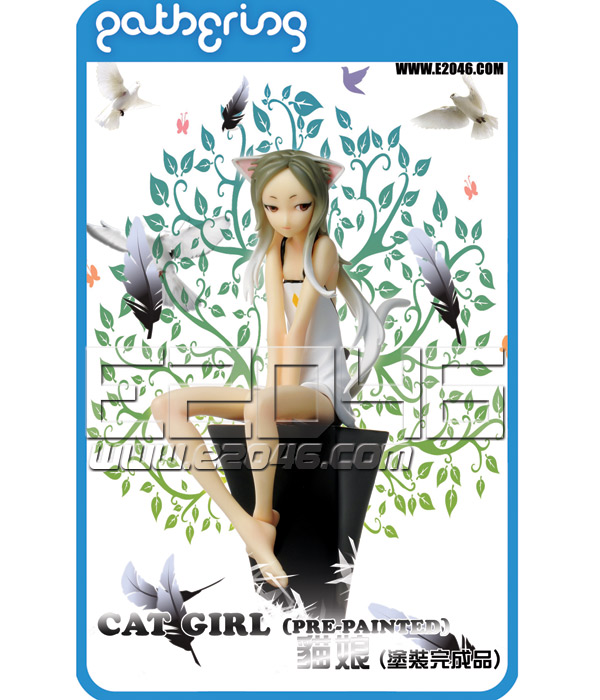 (Images provided by E2046.)
Two nice figures, one of a lovely cat girl and another of Kirijo from Persona.
—
– Cat Girl:
-> http://www.e2046.com/product/17313
Cat Girls! I sadly don't know where she is from, I am however highly interested in her. Nyaa!~ Her simple, moody, unamused stance somehow still manages to look cute, even though she seems unamused. She sits on a basic, yet bird-like base. Quite adorable, especially with how the tail is pointed upwards behind the one-piece outfit.
Simple beauty. I'd recommend her, and I would get her on a whim if I could.
—
– Kirijo Mitsuru:
-> http://www.e2046.com/product/17312
Kirijo Mitsuru from Persona 3. Quite a lovely girl she is, and a nice figure she has. The base is basic, yet detailed just enough with "S.E.E.S" that may or may not be to your liking, adding to the detailing of the stand. Her figure form looks beautiful with the mostly clean lines and the added detailing on the major and minor details. Liking the fencing sword and the persona gun to summon persona entities.
I haven't really played Persona, yet I did watch trailers and similar. Not all that familiar, just enough to respect this figure. I'd recommend her if you're into such.
—-
Thanks for viewing and hope you found either of them to your liking. Was also going to show more but the files were "removed".