Heyo! I have to figures to show off today – Elin Beserker from Tera Online and a casual Saber from Fate/Stay Night.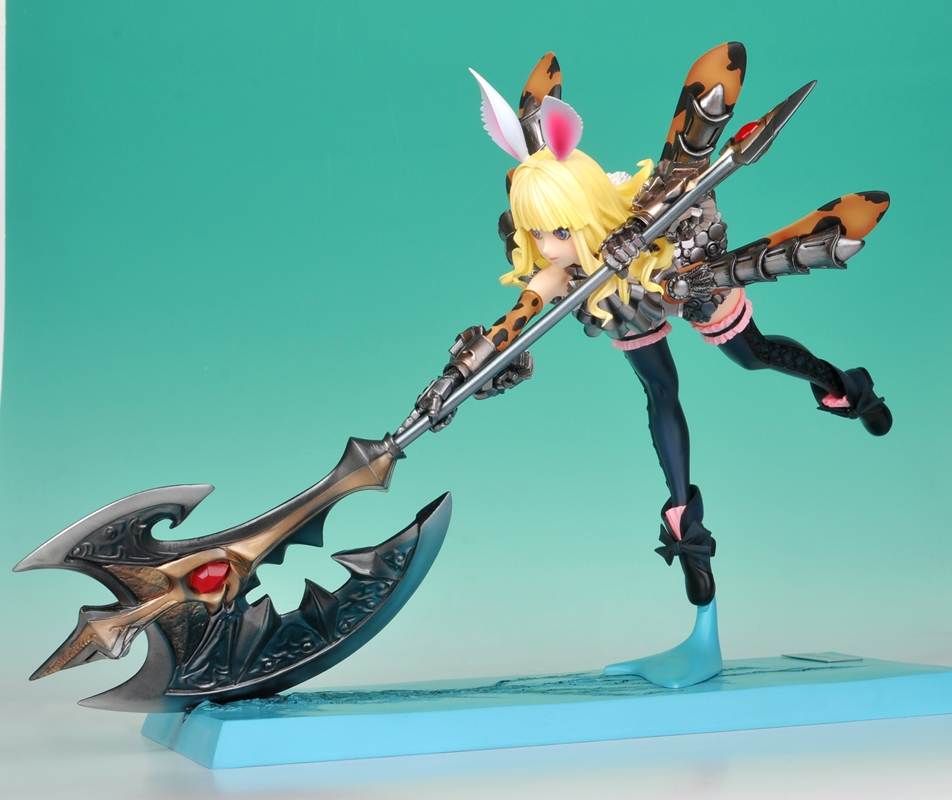 (All images provided by E2046.)
——
– Elin Berserker:
http://www.e2046.com/product/17585
A Berserker classed Elin for your viewing pleasure. This bunny-eared Elin is from Tera Online, an MMO featuring this and many other lovely jail-baits. They're quite lovely. This Elin here looks beautifully crafted with great detailing all around. Lovely ears, face-up, and even the armor flowing on the side. The axe itself also looks amazing with the red jewel on it. Sadly, I can't say the same for the base. It could use a bit more work.
I'd recommend this if you have played or even like Tera Online characters. Great figure, not so much on the base.
—–
– Casual Saber:
http://www.e2046.com/product/17351
We have here a casual Saber from Fate/Stay Night. For those that haven't watched, or have done so, may or may not know this Saber being the one during the last episode of the series. She allows her hair to be loose to draw on those extra heart strings when leaving Shiro's side.
The base is similar to the Saber Deformed version. Basic, likeable, yet don't fully approve of it. Would have been nice if they added some form of design on the base.
I find this figure to be quite lovely, still pulling on those same heart strings from the past. Simple beauty that I can approve of. If you're a Saber fan, as I was, then I will highly recommend this figure if you need a casual figure or starting out.
——-
Until next time!