I finally got around to snapping images of Haruhi and Mikuru (Cheerleader version) outdoors. I actually acquired them back in March but never did get around to it as it was either raining or I ended up reviewing other Figmas. As to make up for it I also took more images.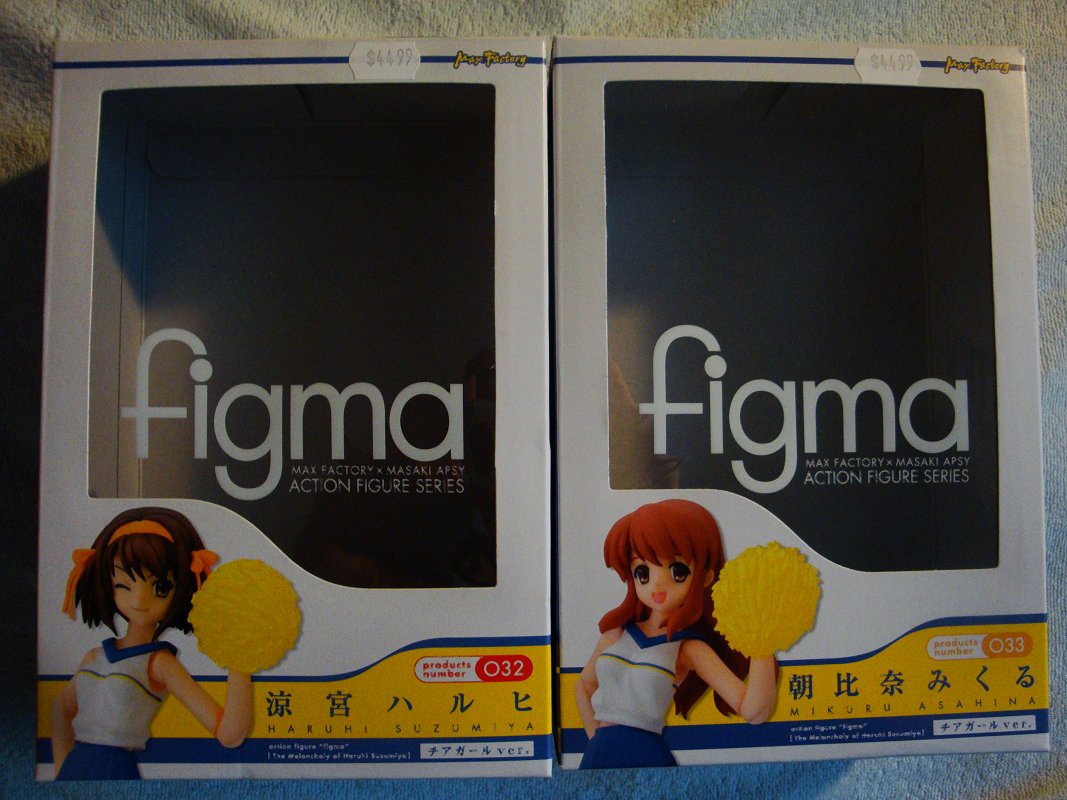 (Link – MySite)
For those still in the unknowns of a Figma, they are pose-able "action figures" (as they are easily mistaken as dolls on my end) as they are able to pose to your liking. Haruhi and Mikuru are both from a show called "The Melancholy of Haruhi Suzumiya" – Haruhi hunts for the paranormal, and Mikuru acts like your moe comedy side-kick.
The rear of the box showing the poses.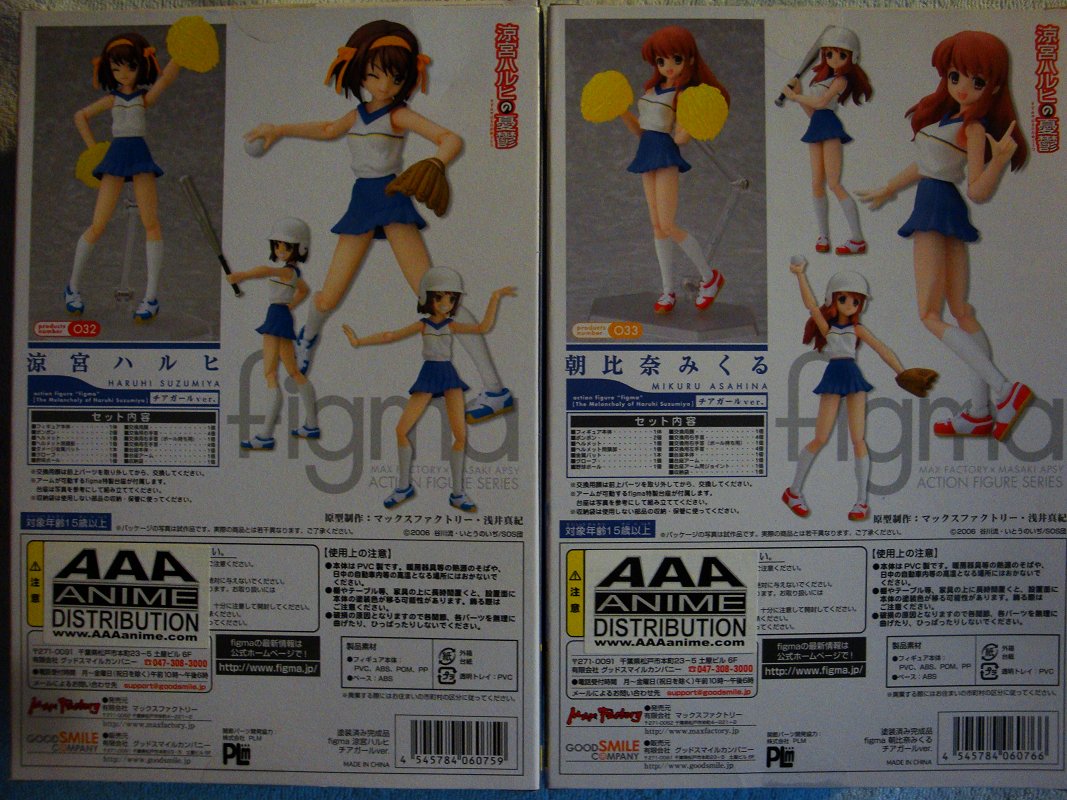 (Link – MySite)
$50+ CAD for Figmas, yup. Blame the shipping, the custom taxes, and etc.
And the side of the box showing a fancy colorful pose :).
(Link – MySite)
Now, shall we proceed to the real bits? Here we go!
Lets start with our chaotic Haruhi Suzumiya within her cheerful cheerleader uniform. We have Haruhi herself, her baseball glove, her helmet and a loosely put together spare head, I heavily dented Baseball bat, A baseball throwing spare hand, a white baseball, two cheer leader "puffs", spare hands and her Figma stand.
My issue is with the spare head that is supposed to fit with the helmet, too loose. I'll carry this over to Mikuru's spare head version as well.
(Link – MySite)
As for Mikuru…….
We have Mikuru herself, her mint condition baseball bat, her helmet, two cheerleader "puffs" (brainfart), her baseball glove and base ball, extra head, a spare ball throwing hand, her collection of spare hands, her Figma stand, and a weird Figma stand peg.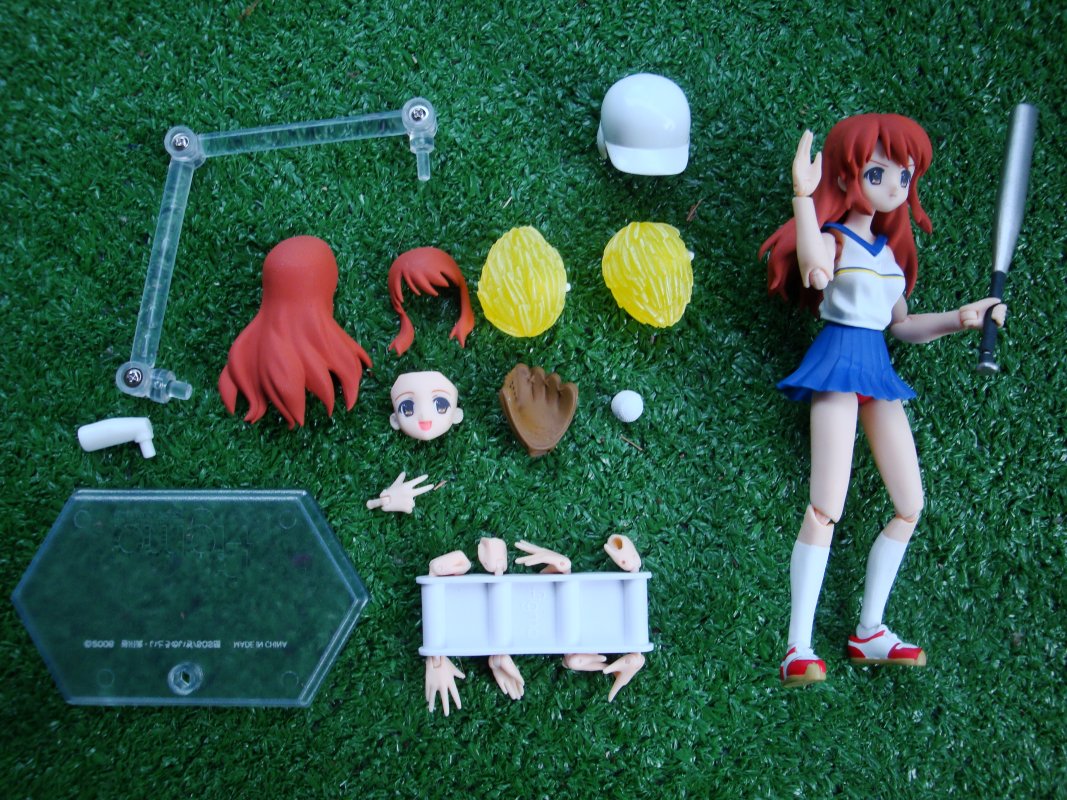 (Link – MySite)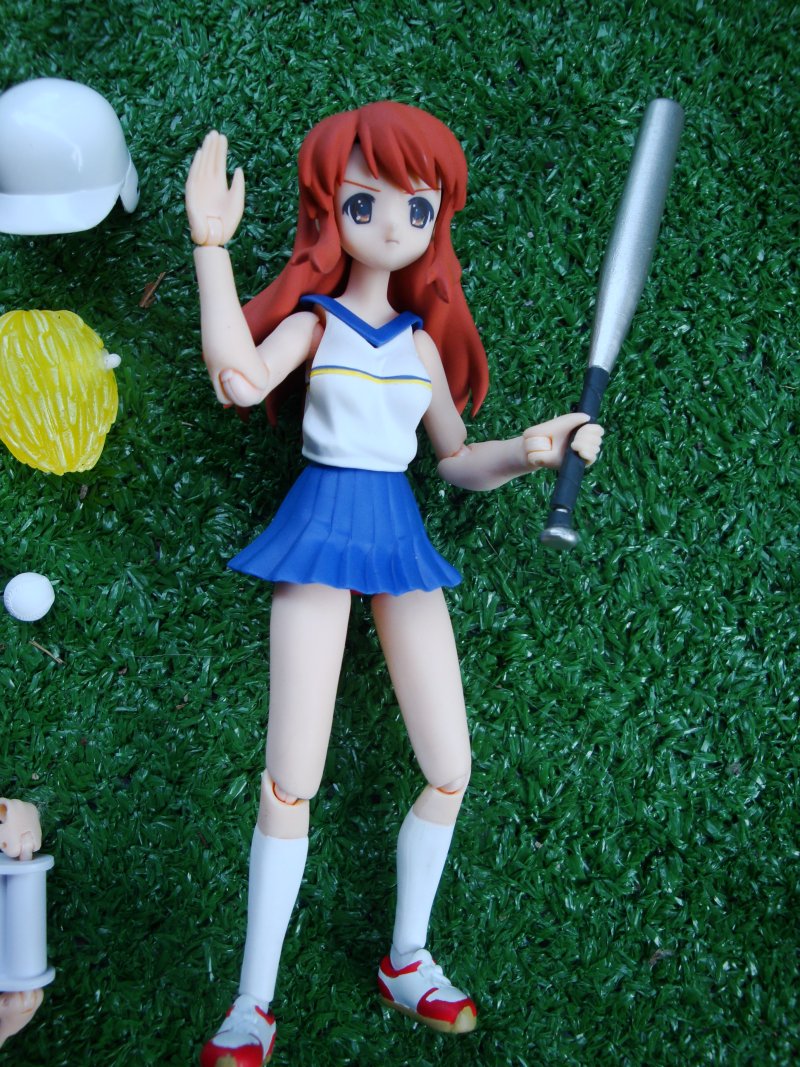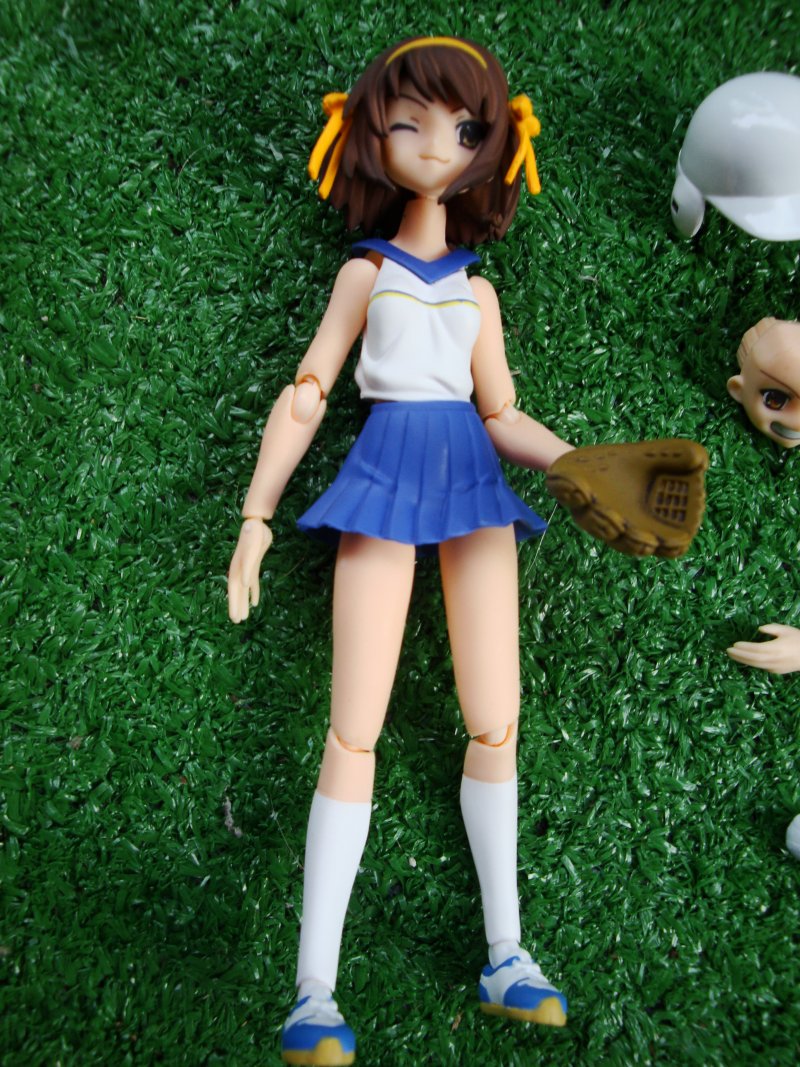 (Link – MySite)Â Â Â Â Â Â Â Â Â Â Â Â Â Â Â Â Â Â Â Â Â Â Â Â Â Â Â Â Â Â Â Â Â Â Â Â Â Â Â  (Link – MySite)
They are both nice additions to your Figma Collection as they allow you to "celebrate" anything or "cheer" people up, heh. Nice accessories, spare head, or even for posing for sport scenes. How I love the quality on Figmas.
Pros:
– Great Pose-ability.
– Great quality figures, easy to take on the go.
– Extra accessories – Base ball and cheerleaders.
– Can stand on on their own without needing the stand or di:stage.
– Spare head piece to fit the baseball helmet on.
– Comes with a spare hand piece for throwing/grasping the baseball. Can also fit the baseball bat by removing the little tip at the bottom.
– Spiders and insects are insanely attracted to Figmas.
Cons:
– Helmet and spare head keep falling apart.
– Mikuru's right leg kept snapping off every time I tried to casually pose her.
– Similar to Signum's sword tip, this baseball tip has a habit of randomly slipping off the baseball bat without notice.
– Figma Stand peg won't poke into Haruhi's or Mikuru's back. Start using Lily's or di:stage grips instead.
– Be careful what you take with you on your travels as bringing accessories may lead to lost parts.
———-
Figma Photoshoot:
(This is for me postponing the review till October, not reviewing it back in March. Hope you guys and gals enjoy this section.)
Haruhi and Mikuru go to the beach. An insect had quite an interest in Mikuru as it climbed straight to her hair.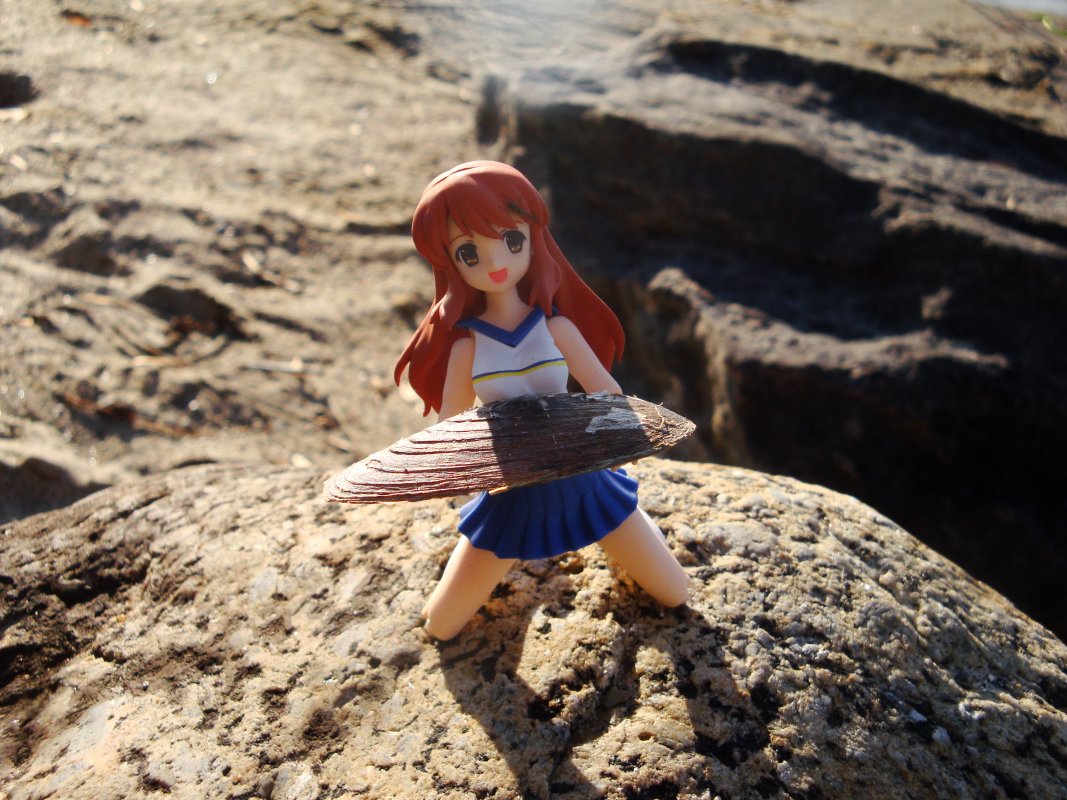 (Link – MySite)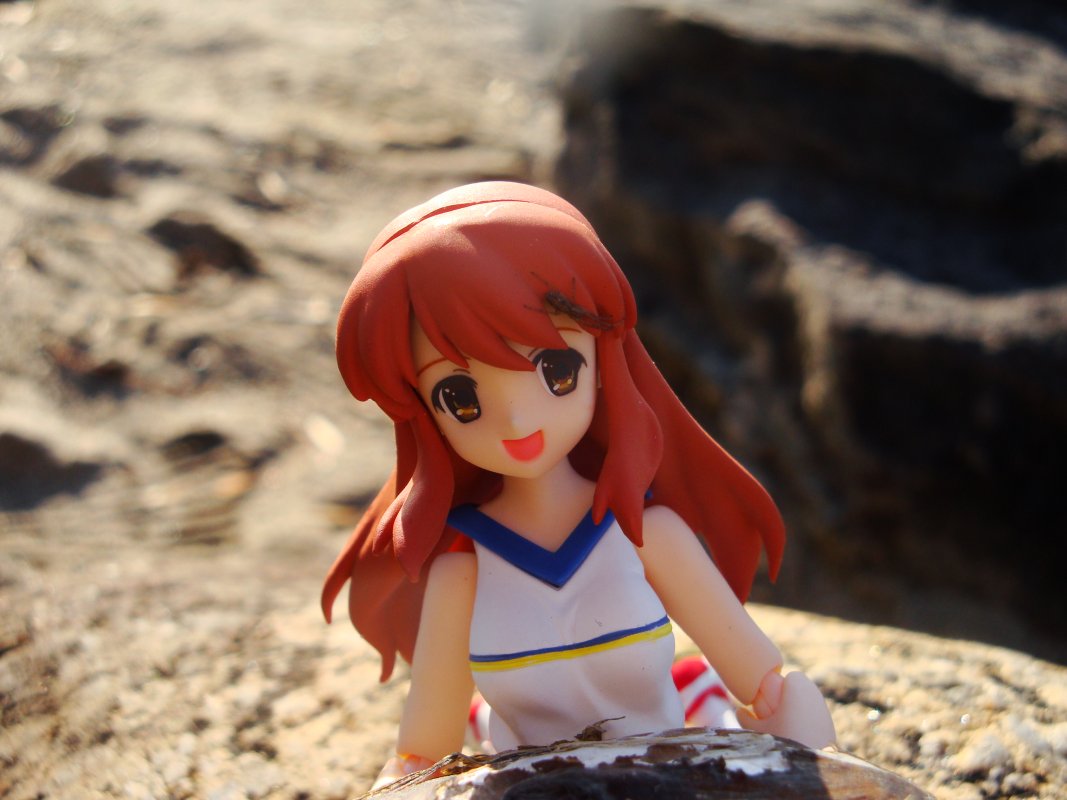 (Link – MySite)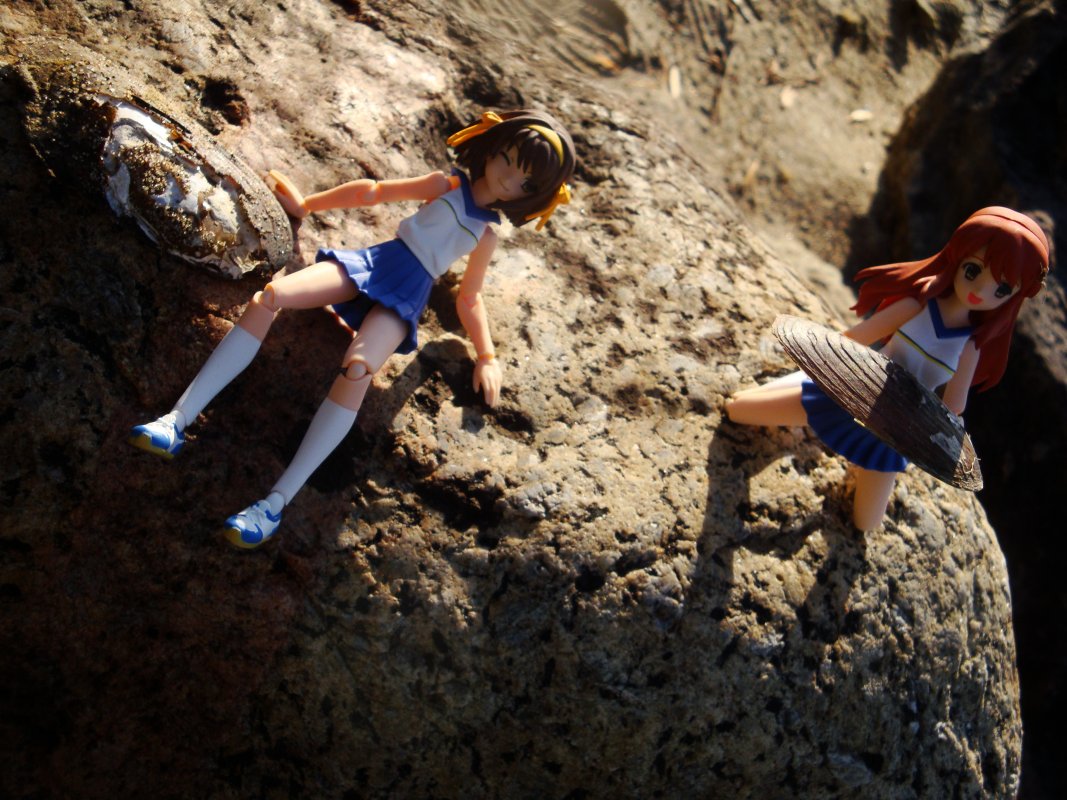 (Link – MySite)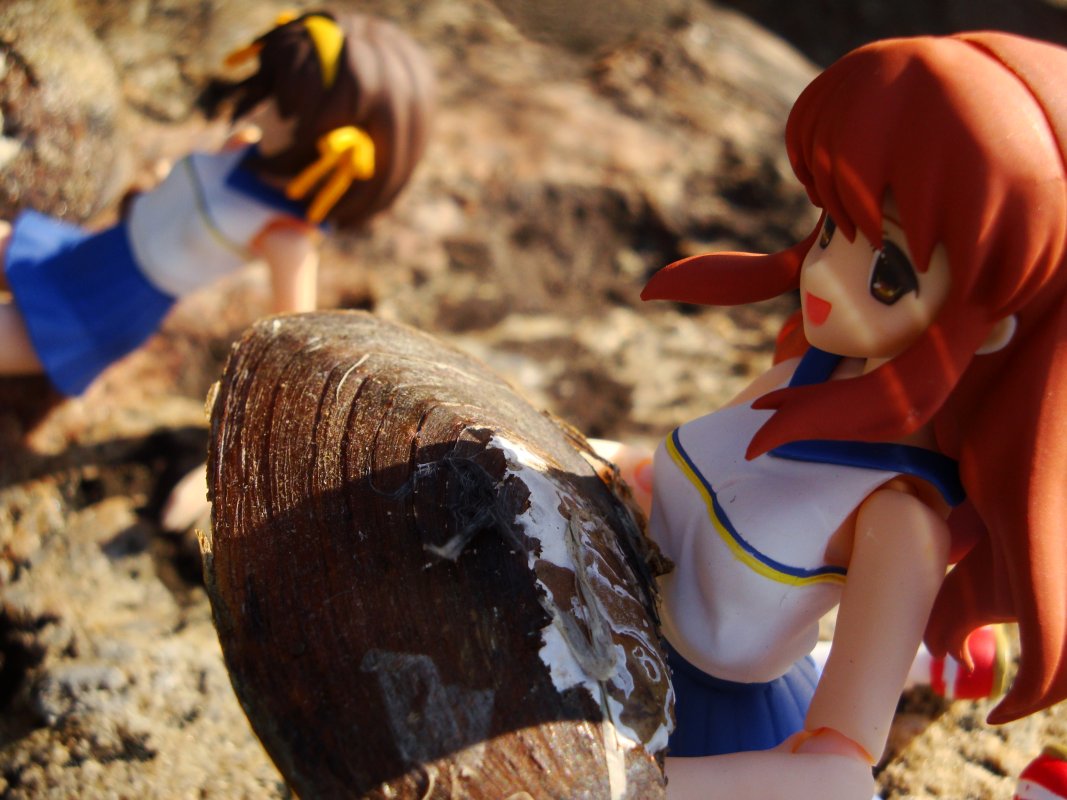 (Link – MySite)
That is a nice watch you have there Mikuru *nudge nudge*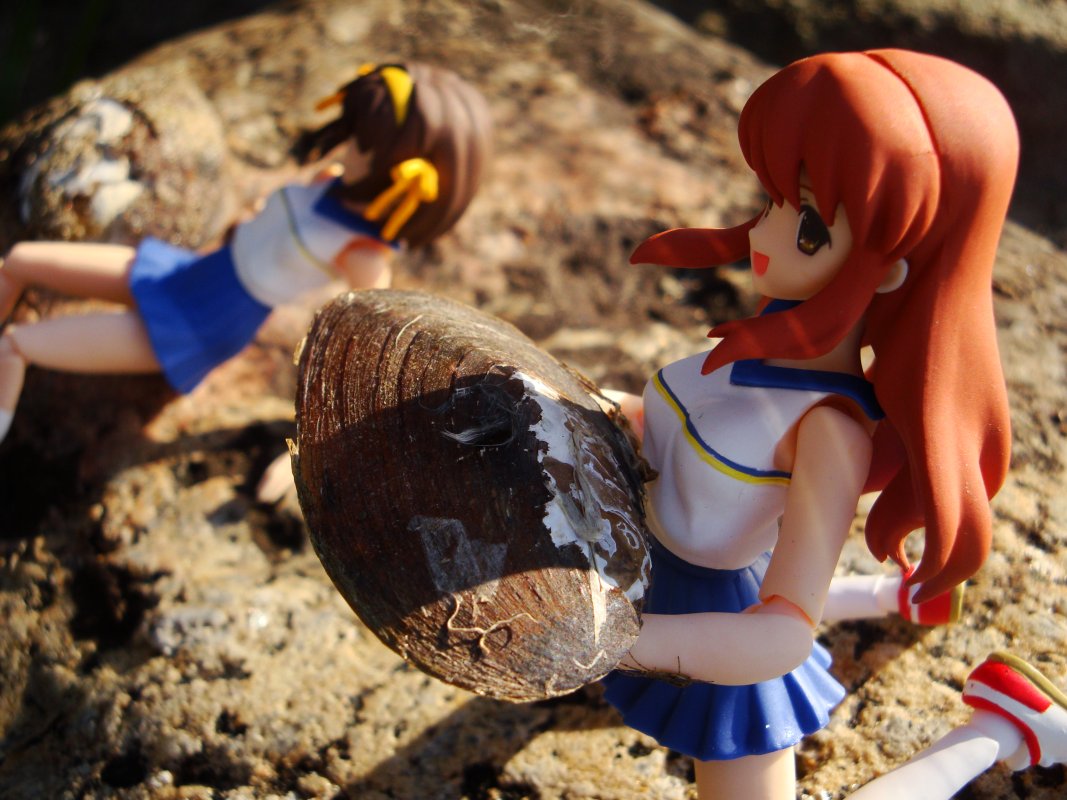 (Link – MySite)
Mikuru has her revenge?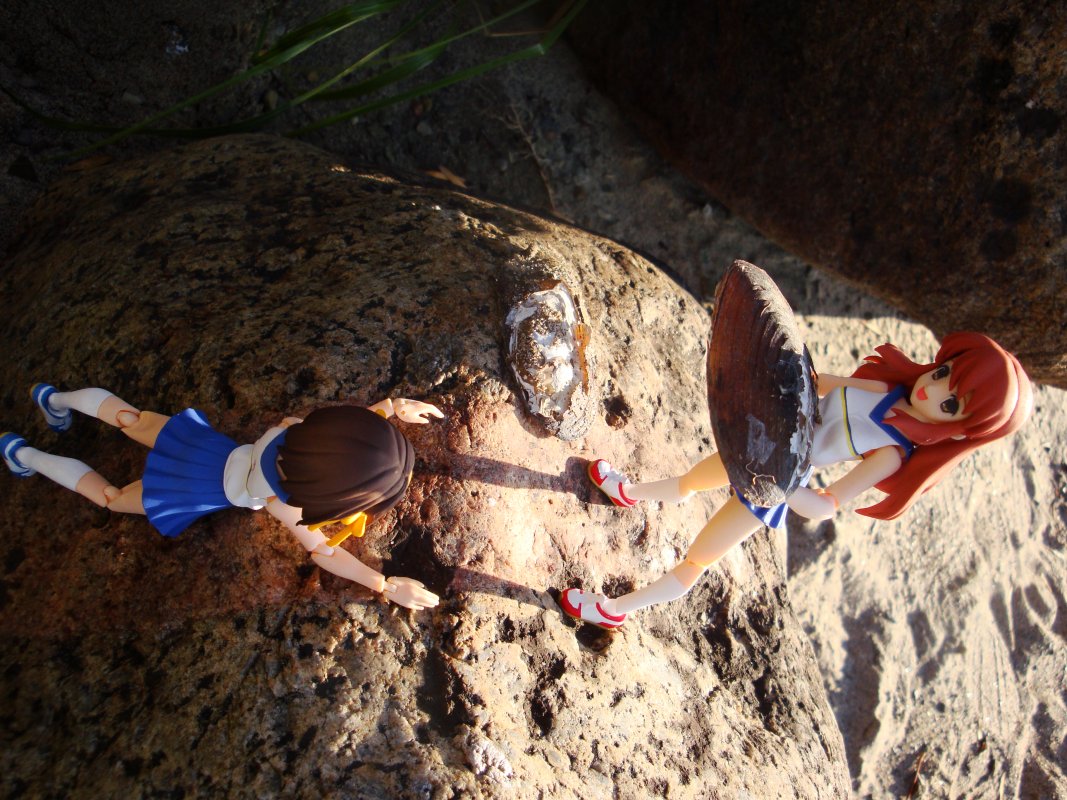 (Link – MySite)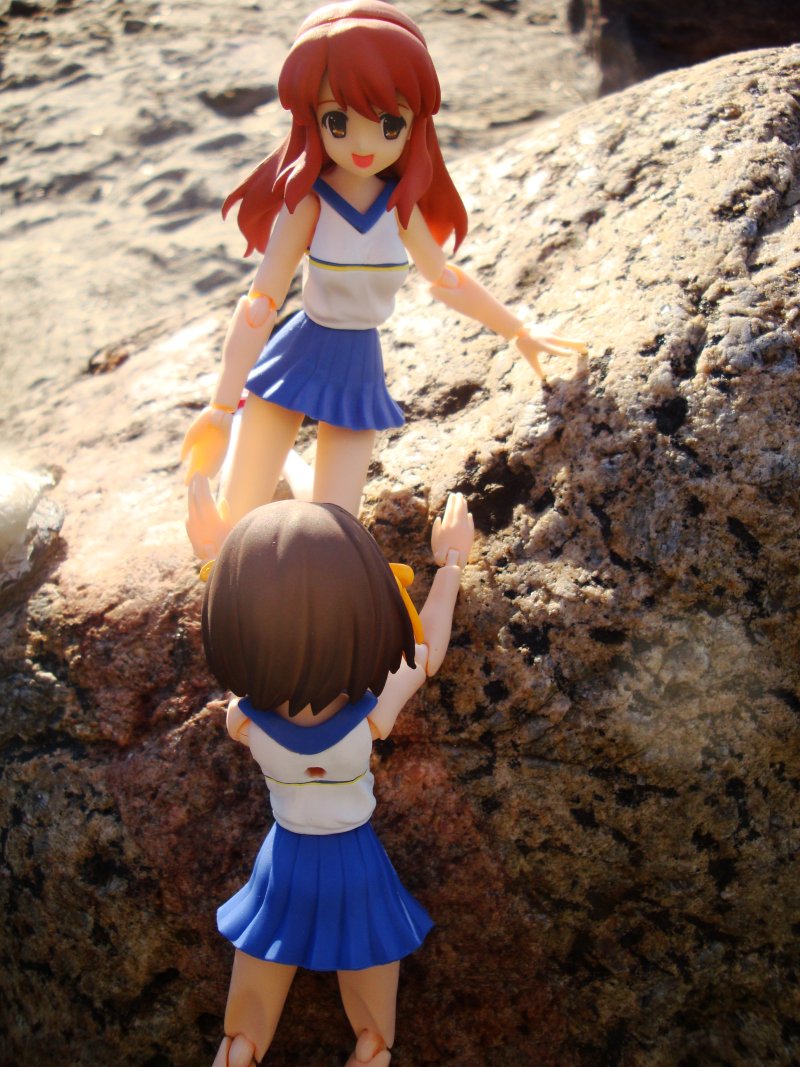 (Link – MySite)
Play ball!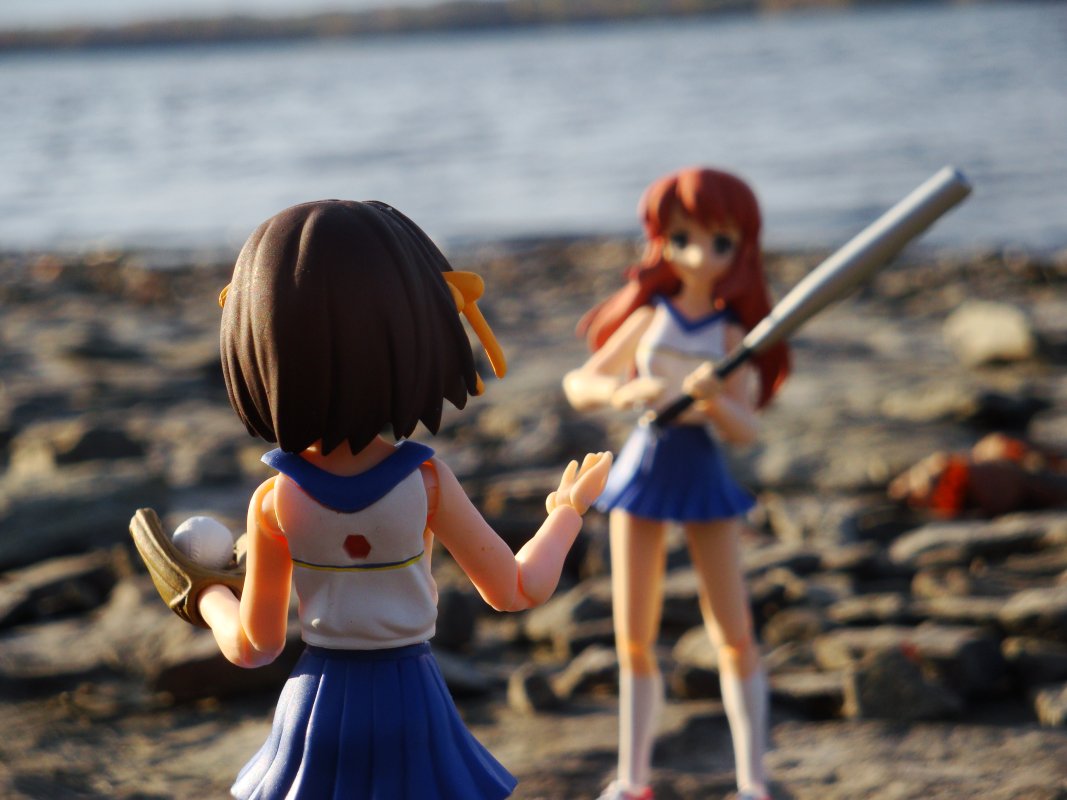 (Link – MySite)
(Link – MySite)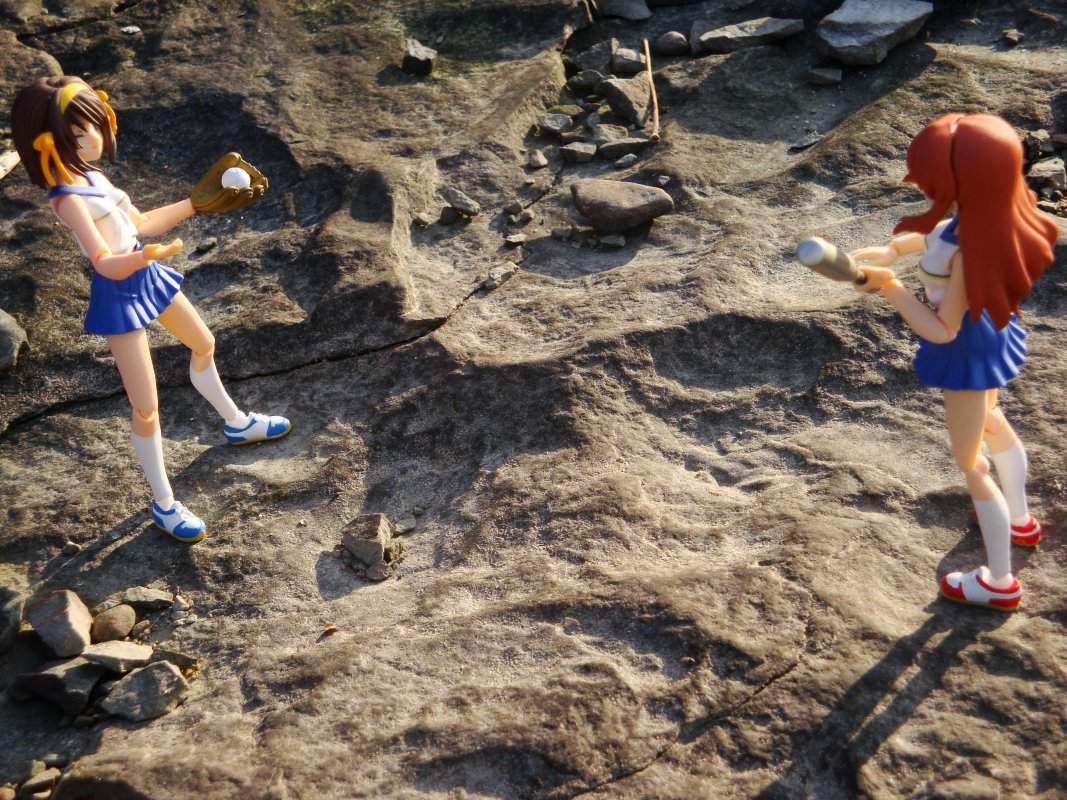 (Link – MySite)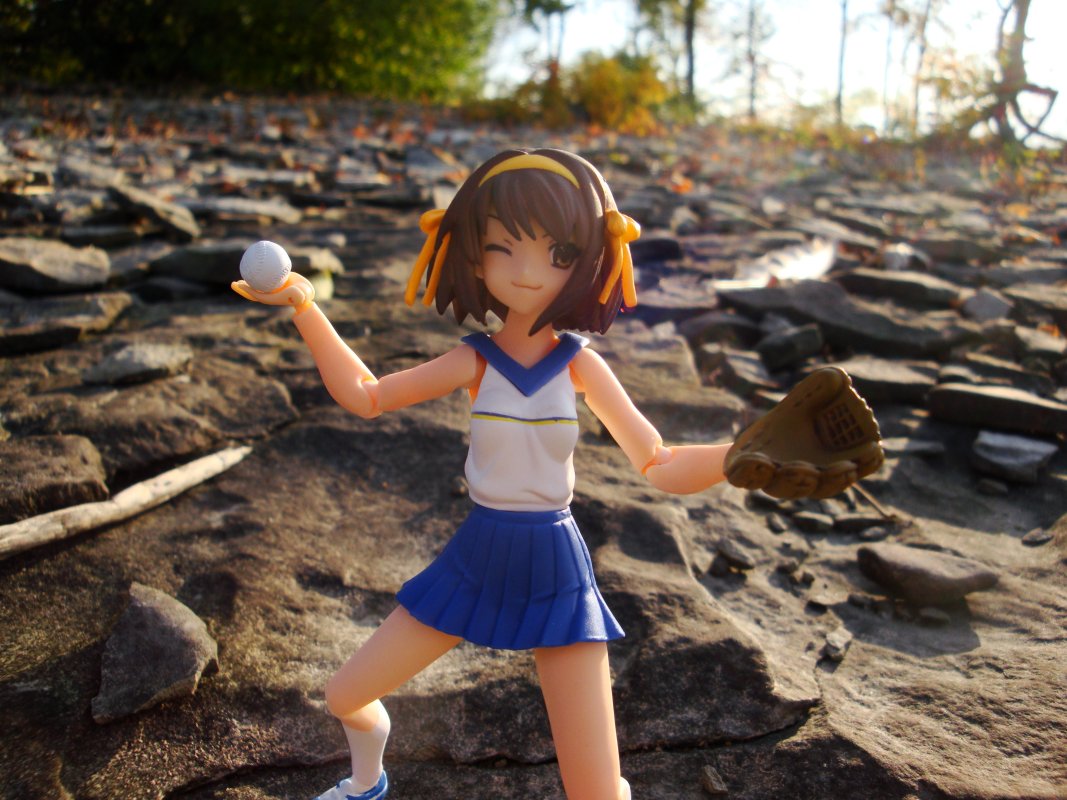 (Link – MySite)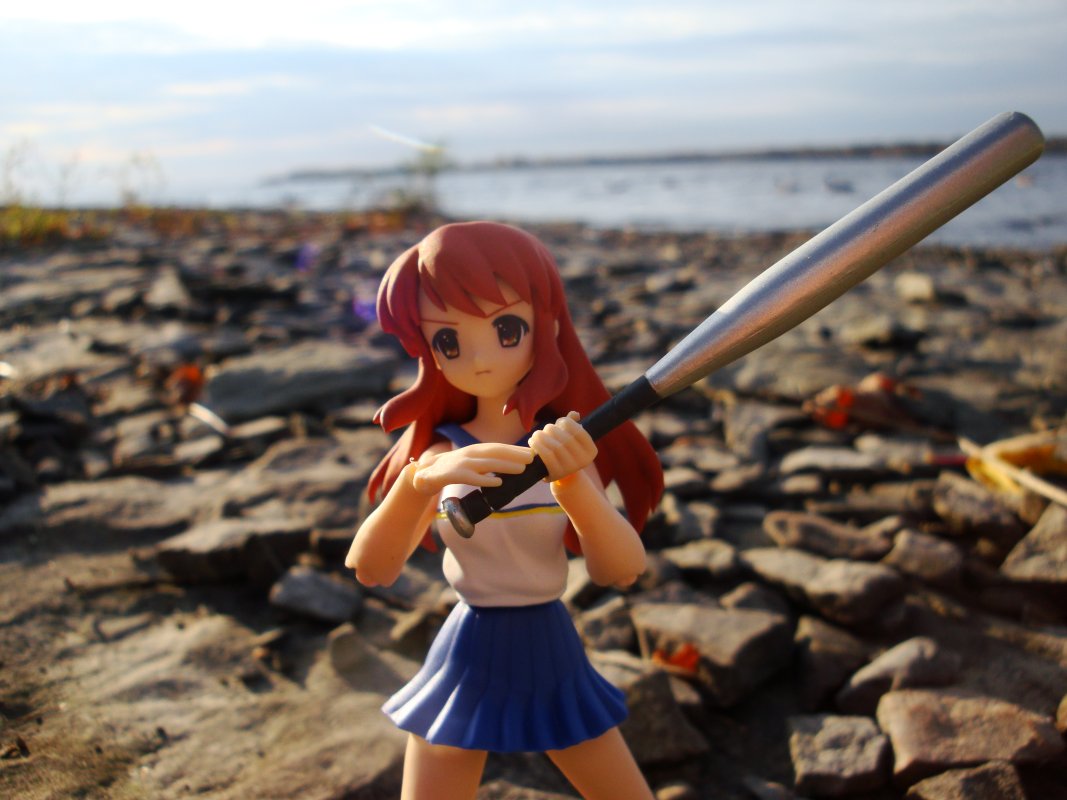 (Link – MySite)
(Link – MySite)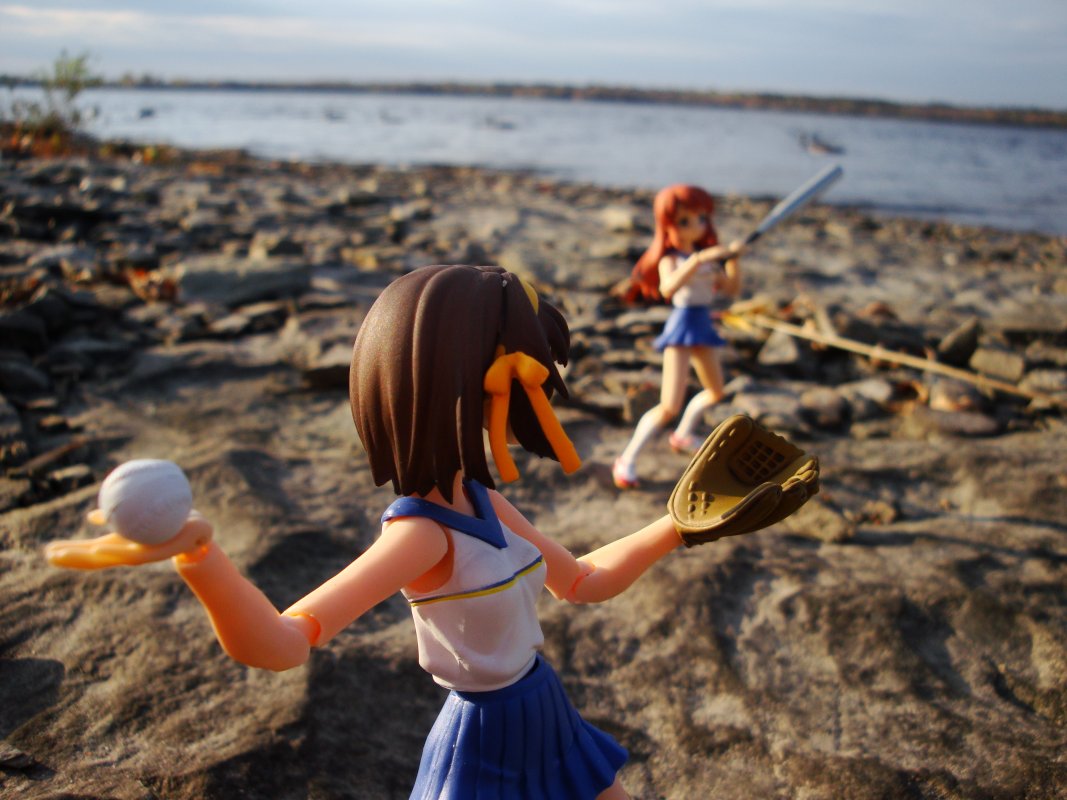 (Link – MySite)
And Signum said hi as I left Mikuru and Haruhi be.
(Link – MySite)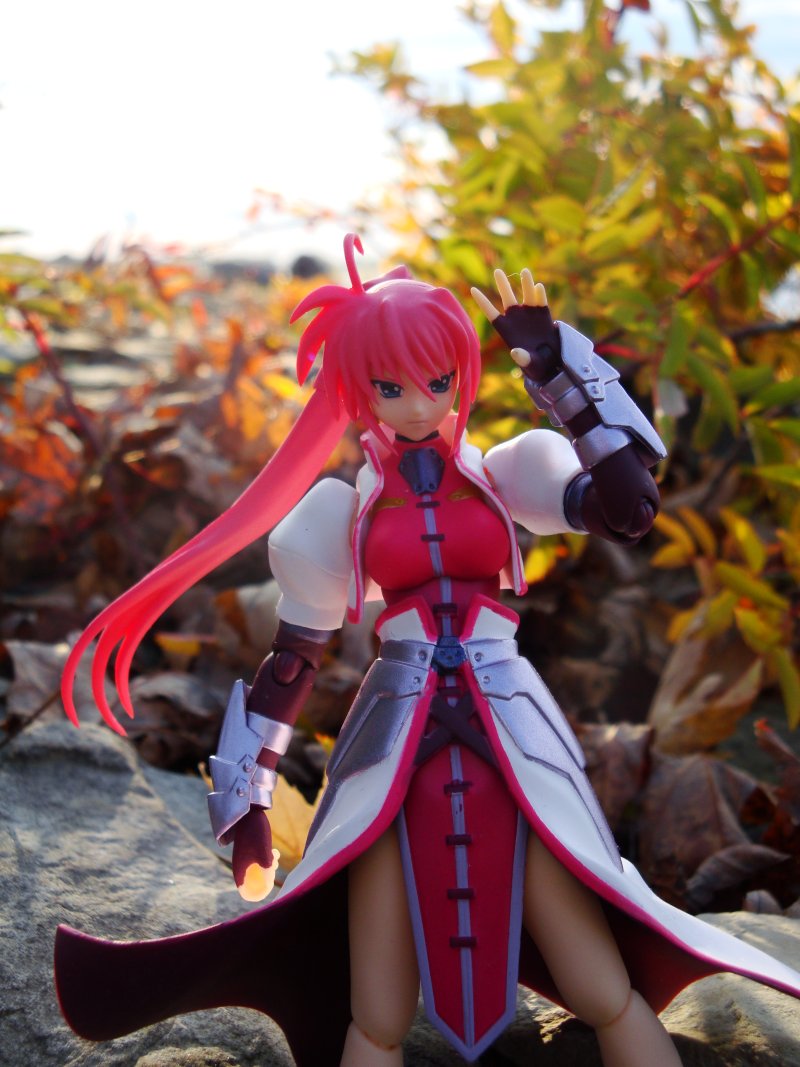 (Link – MySite)
——————————————-
Recommendations to Good Smiles Company & Max Factory:
Make  a set  of spare joints for Figmas and add more little pegs for the sword and baseball bats. Seeing many people damage their Figma joints and nearly losing the baseball bat's pegs, someone is bound to lose something. Do what Lego does and package extra spare little pieces. They're good quality figures but they're still vulnerable to damage. There is no way I'm buying another Figma product :(. These things cost nearly as much as a PC/PS3 game.
– Figma Miku's right arm elbow joint is cracking. Need more spare joints for her elbow.
– Signum's sword and Haruhi's/Mikiru's baseball bat tip tend to fall off the bottom easily.
– Signum's Bow grip cracked in two on me when I had it in my backpack. Yes, I know this was my fault, I should of separated the bow.
– I lost my Haruhi's camera and would like to obtain a new one through a mini accessory pack of some sort.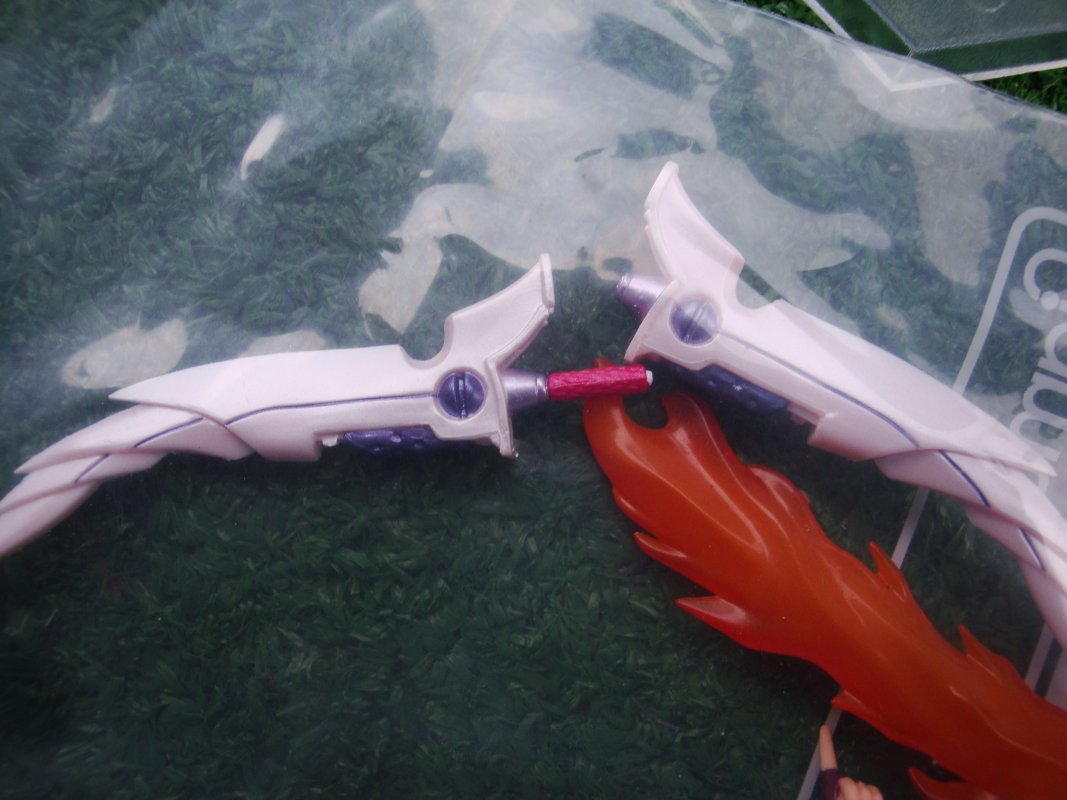 (Link – MySite)