Happy Halloween! Decided to mess around with some simple light play with Varakitsu tonight on this spooky Halloween by playing around once again with her ghost lamp. I'm sure I brought out Vara's spooky side thanks to all these spooky light angles.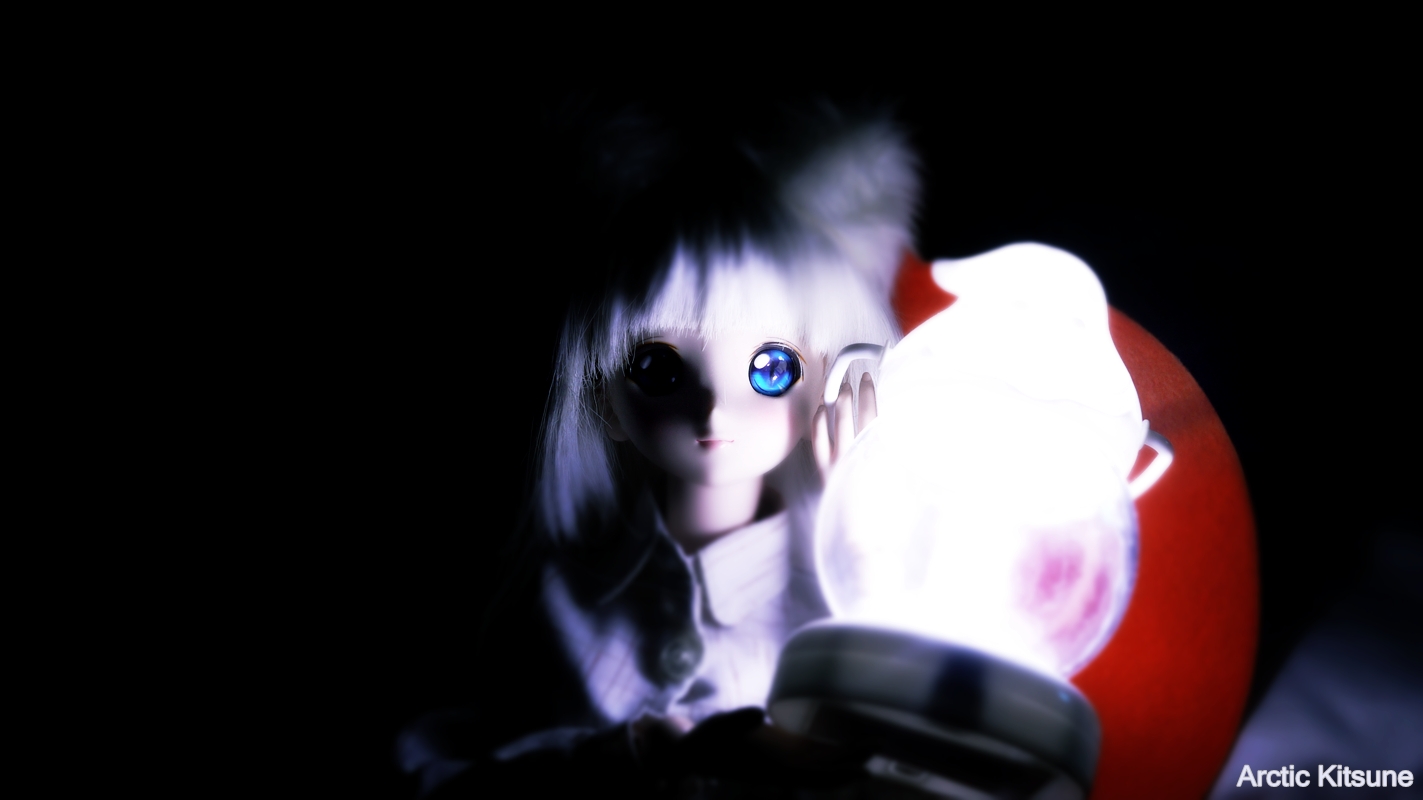 (All images taken with a Lumix GF1 – Pancake lens.)
Happy Halloween to all my fox minions and followers! Hope you are enjoyed, or have enjoyed, your spooky 2014 Halloween in one manner or another. Me? Always lost in thought trying to also have fun with my lovely foxies when I can. Varakitsu happily tried to show me her scary side today, and let me tell you I got spooked. Some sadly had to be left out of the collection due to not being "sharable".
Wanted to play with pumpkins which I did partially succeed at during this photoshoot. A little pumpkin can be seen on Vara in every few images while the background is directly behind her. No actual pumpkins around as I wasn't able to obtain such. I however did have loads of fun with the light play I did it in two parts.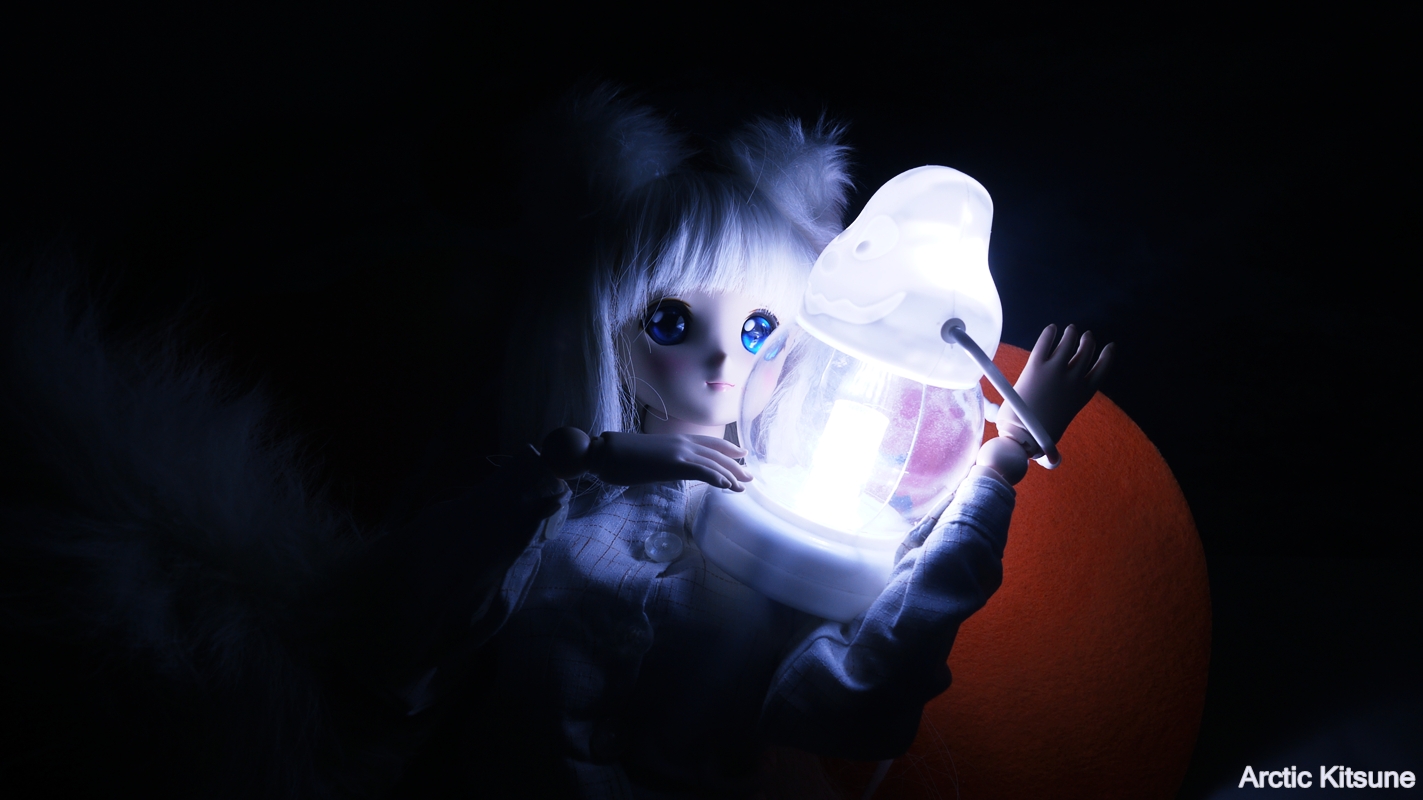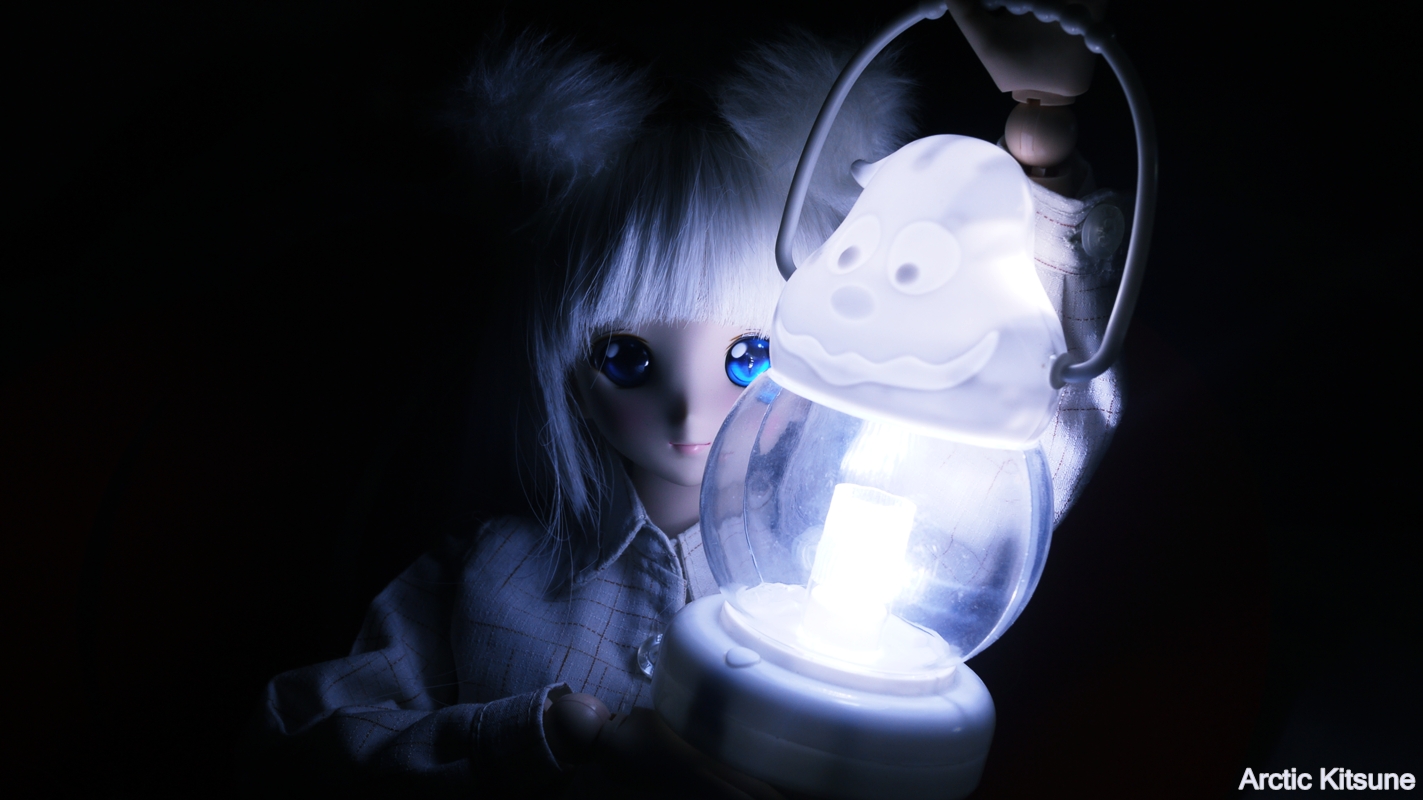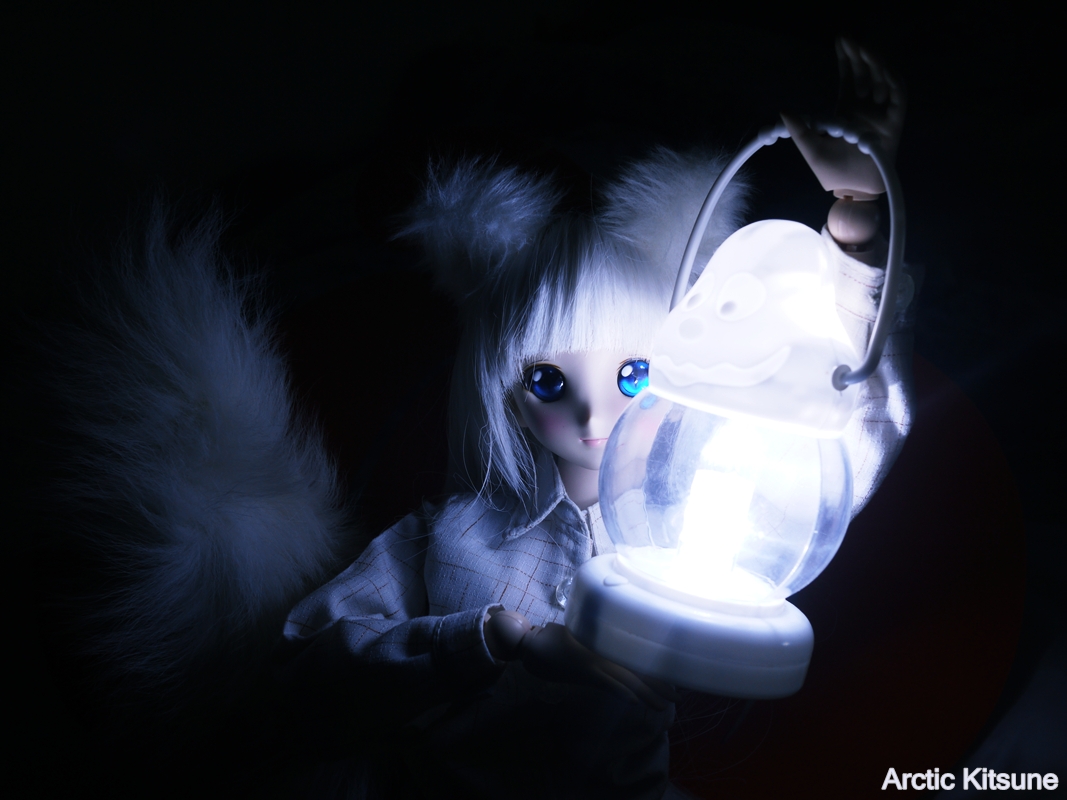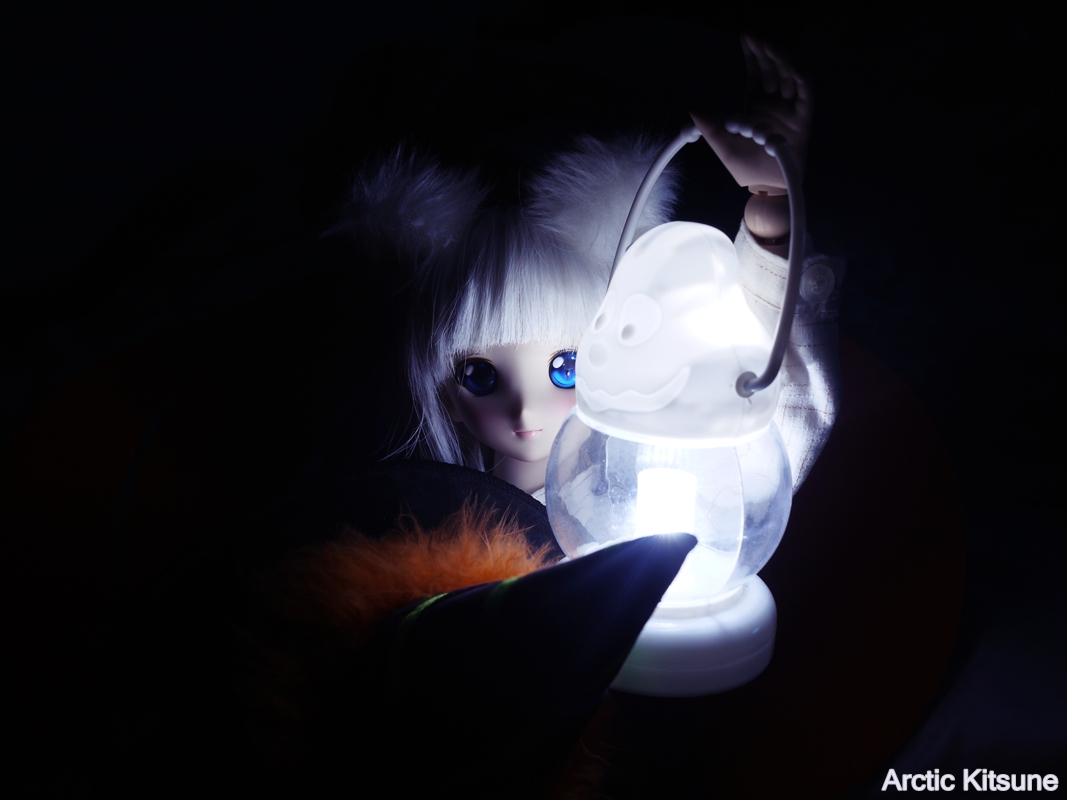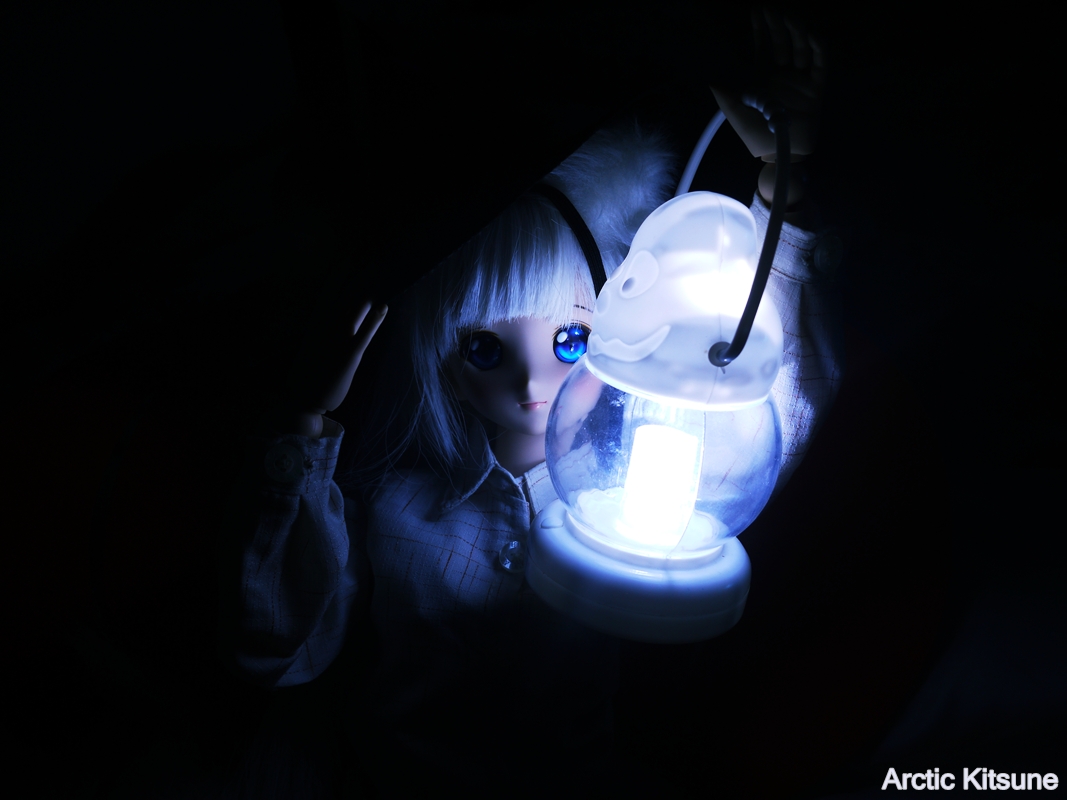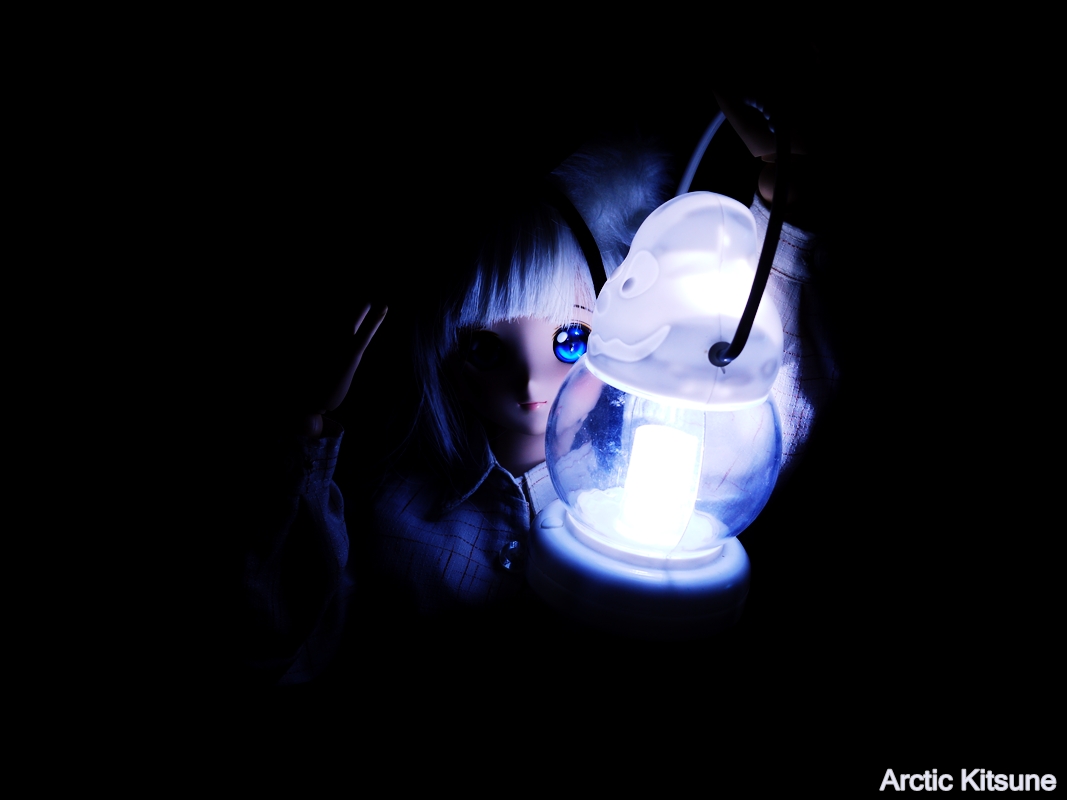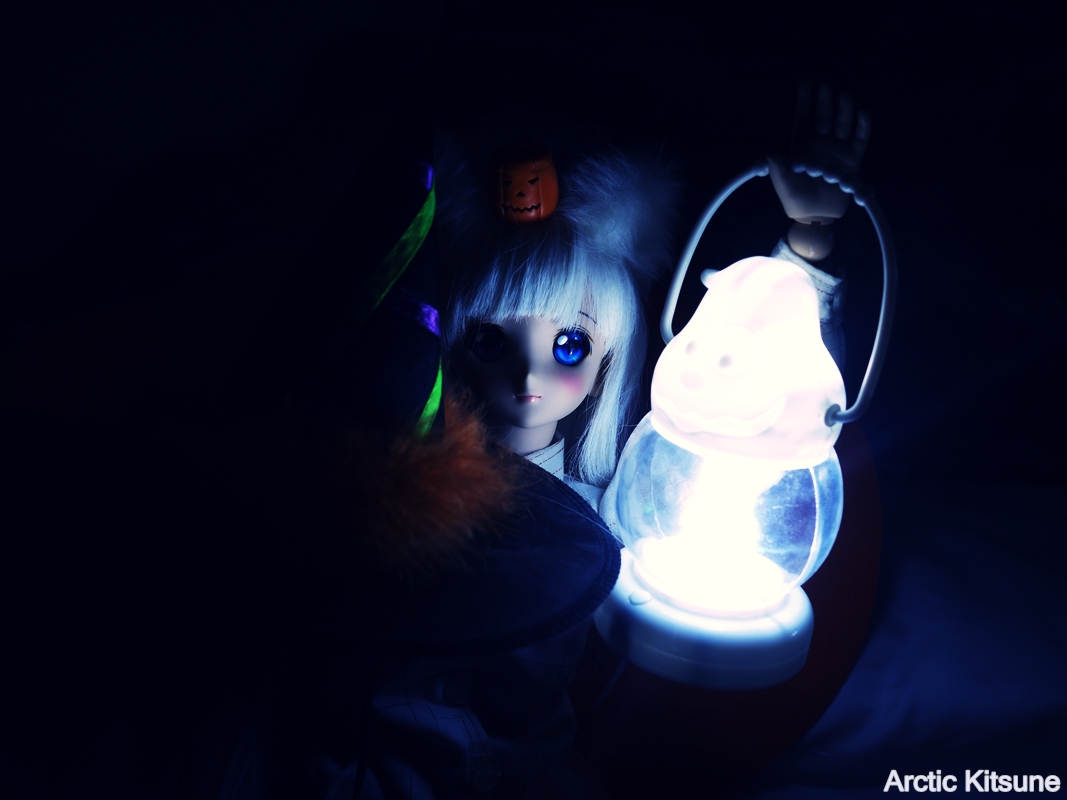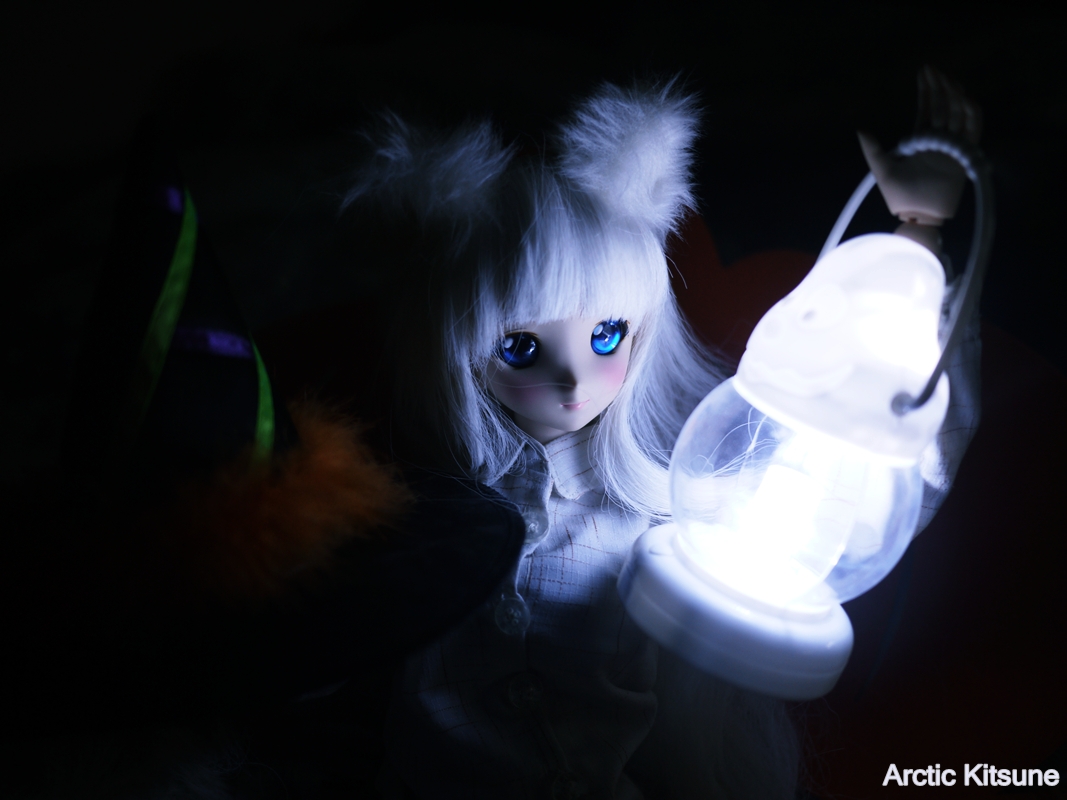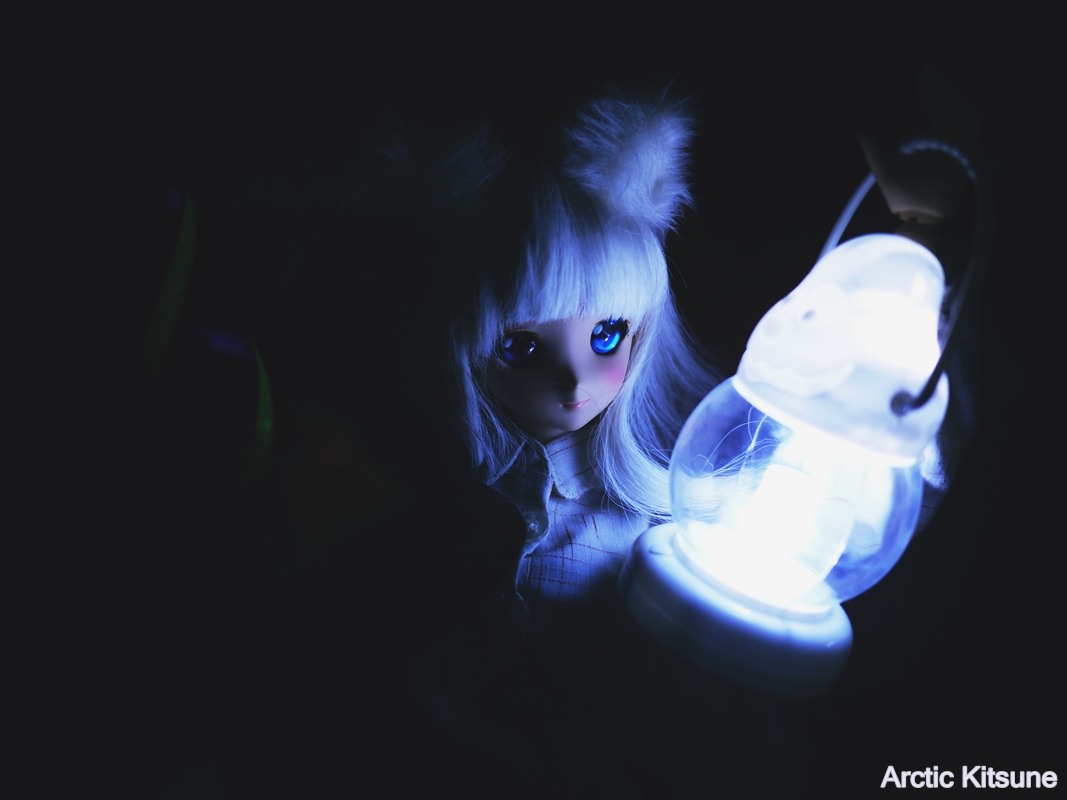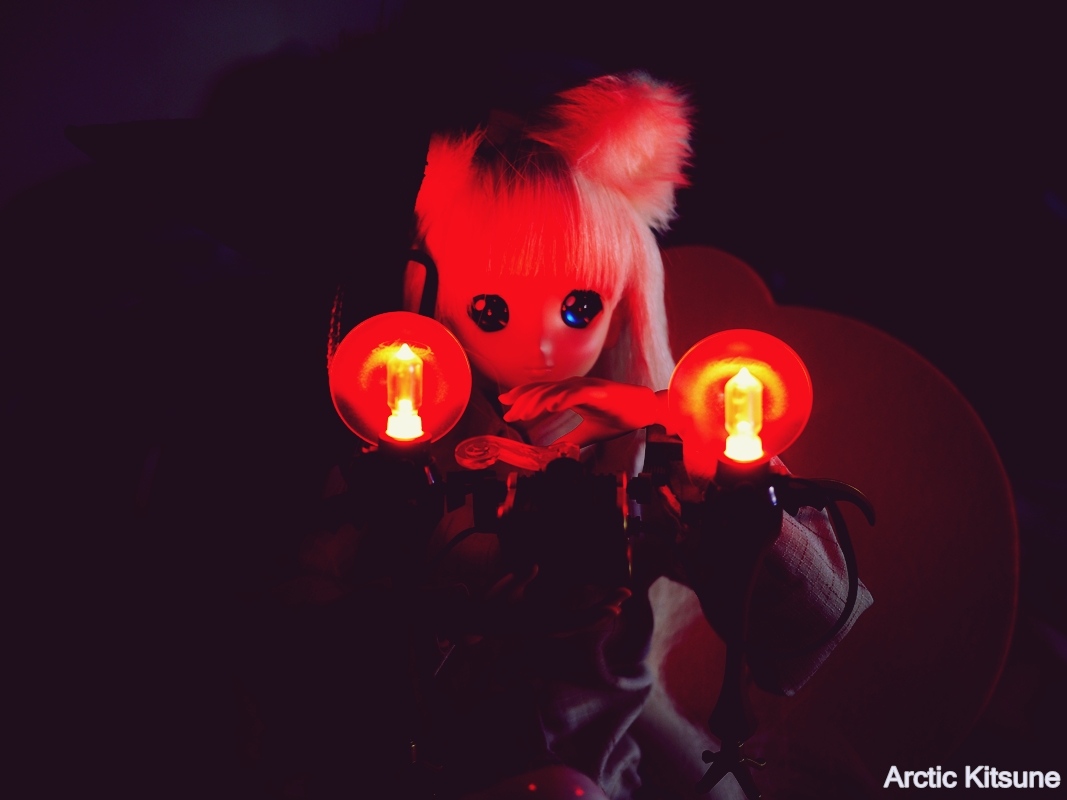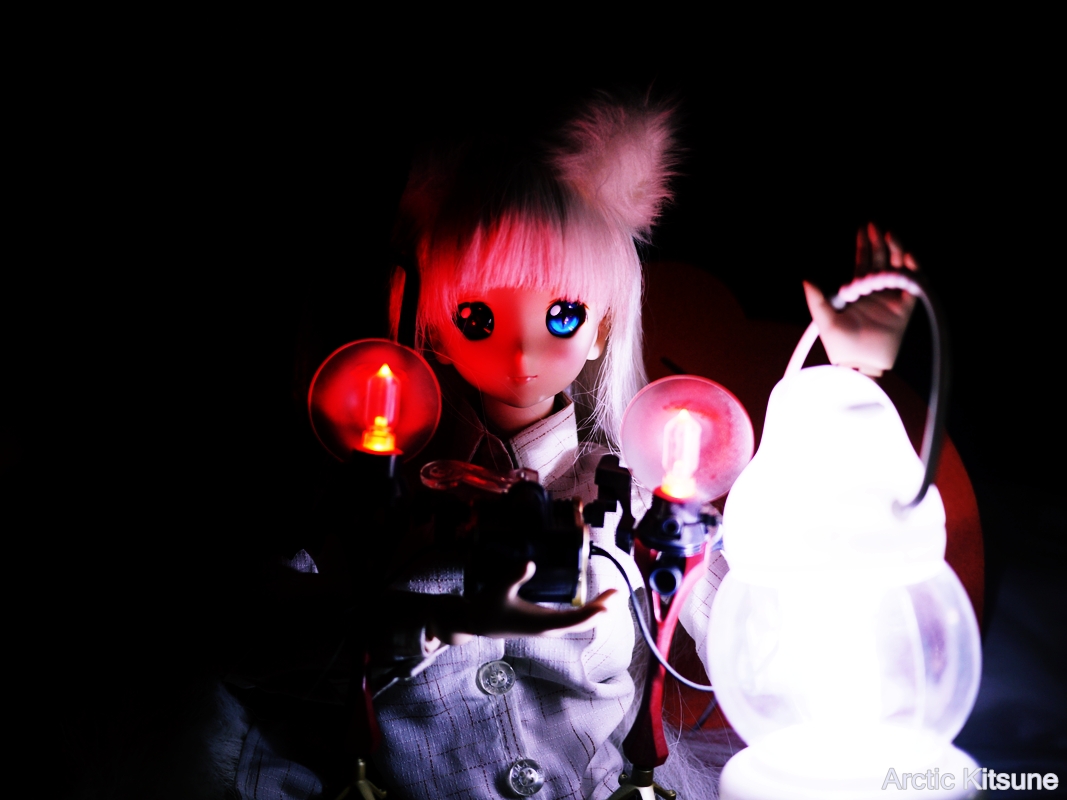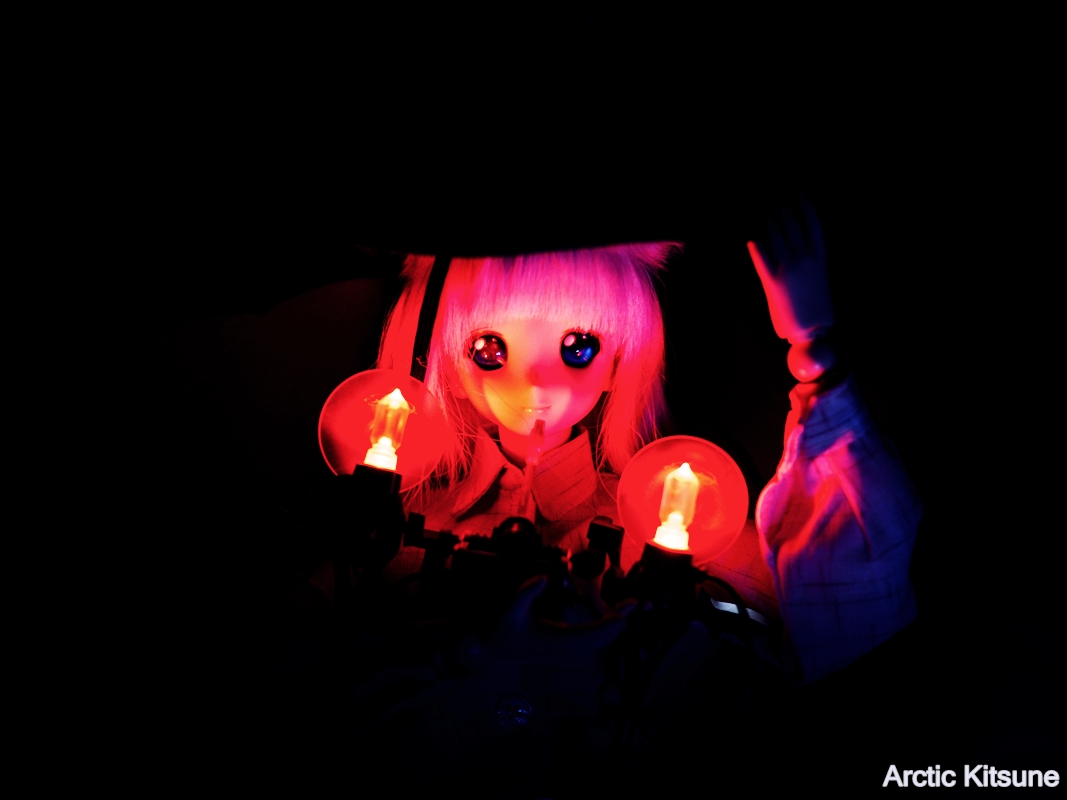 Thanks for viewing! I hope hope you felt a genuine case of either uneasy, spooked by Vara's stare, or now somewhat fearful of Vara's darker side. She can get quite….spooky when in her serious foxy personality, which this Halloween allows mood wise. If not then she'll simply become spookier as time goes on every Halloween heh. Why no more Minecraft festive images? I was pissed off by constant protesting and delays in patches that I just shoved it to the side. PSo2 also IP blocked us dirty foreigners so I can't be bothered. It's back to figure and Varakitsu images, and Halloween image plays.
The quotes? Just to mess your mind as well as being Vara's hobby when seeing me doing other things. She enjoys studying human behaviour. Pumpkins are in the image, just very hard to spot. Good luck spotting them. Was also amusing playing around with Sharatang's lights.
Again, Happy Halloween and thanks for viewing!