Heyo! Been itching to take more images of Varakitsu, just wasn't sure how, when, or how to pose her. Once I saw the lovely 10 cm of snow falling on Saturday, and into the night, I wanted to jump on the snowy foxy fun. Also noting some brief KanColle updates. I also don't know about these blog titles anymore.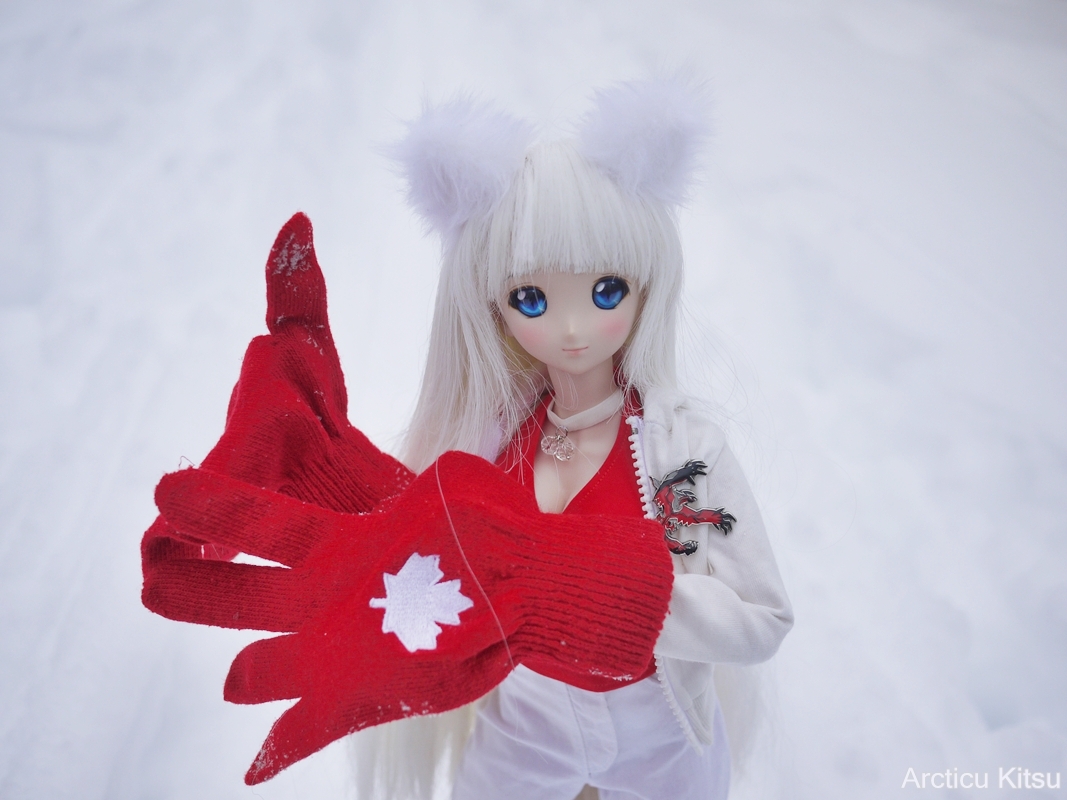 (All images taken with a Lumix GF1 – Pancake lens.)
I love it when it snows in Canada, especially in Ottawa. When snow is left untouched is when it looks awesome. I'm sure there are people who hate it with a passion, though I'd recommend them to go skiing and snow-shoeing while they can. Basically like the folks I encountered today during my photoshoot wondering what the hell I was even doing. Two were startled with the rest curious as to what I was doing when trying to take 'photogenic' images of Varakitsu, or trying to. Was amusing to see all those snow-shoe tracks and the heavily used single ski tracks.
I was unsure how to take images of Varakitsu, let alone with Busou Shinkis, or even Nendos. Varakitsu suited it more with the rest about to have a complicated time among the fluffy unsupportive snow.
And for those wondering why Varakitsu is wearing a tropical red top should note that -10*C to me is spring and summer, as would the same be for her. Saturday's snowfall with -10 degrees Celsius temperature sure is tropical, especially with it going into -20, -30, and at times -40, with the windchill's help.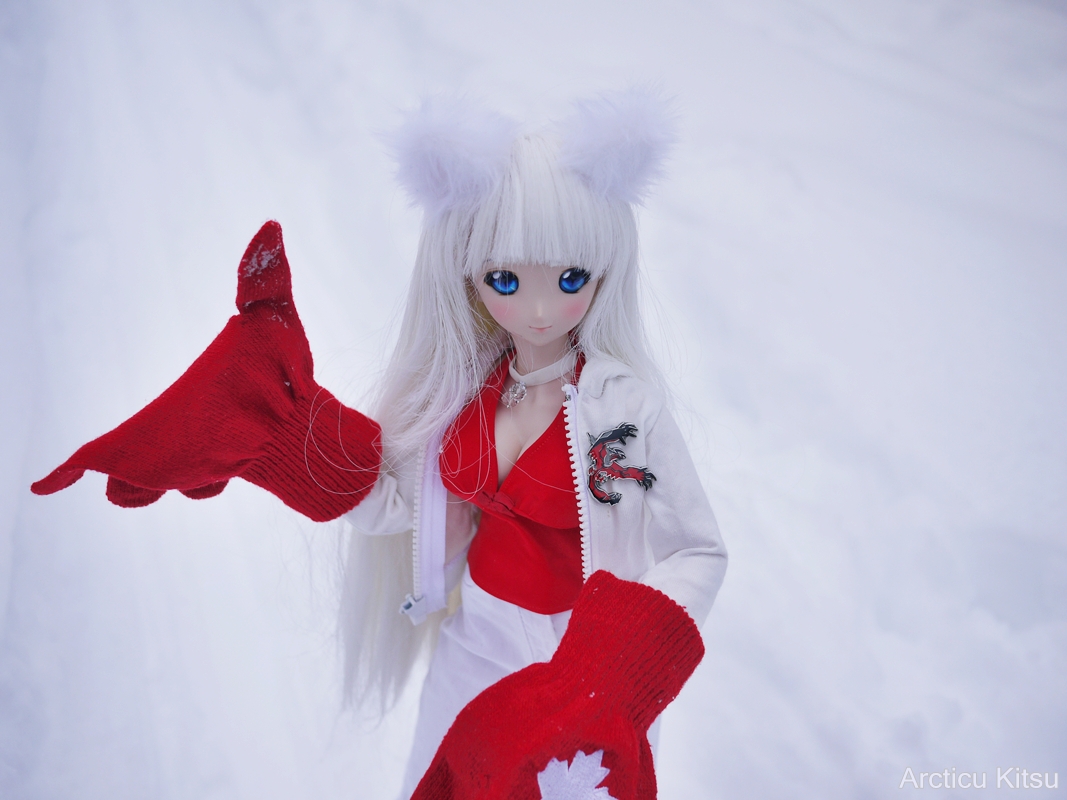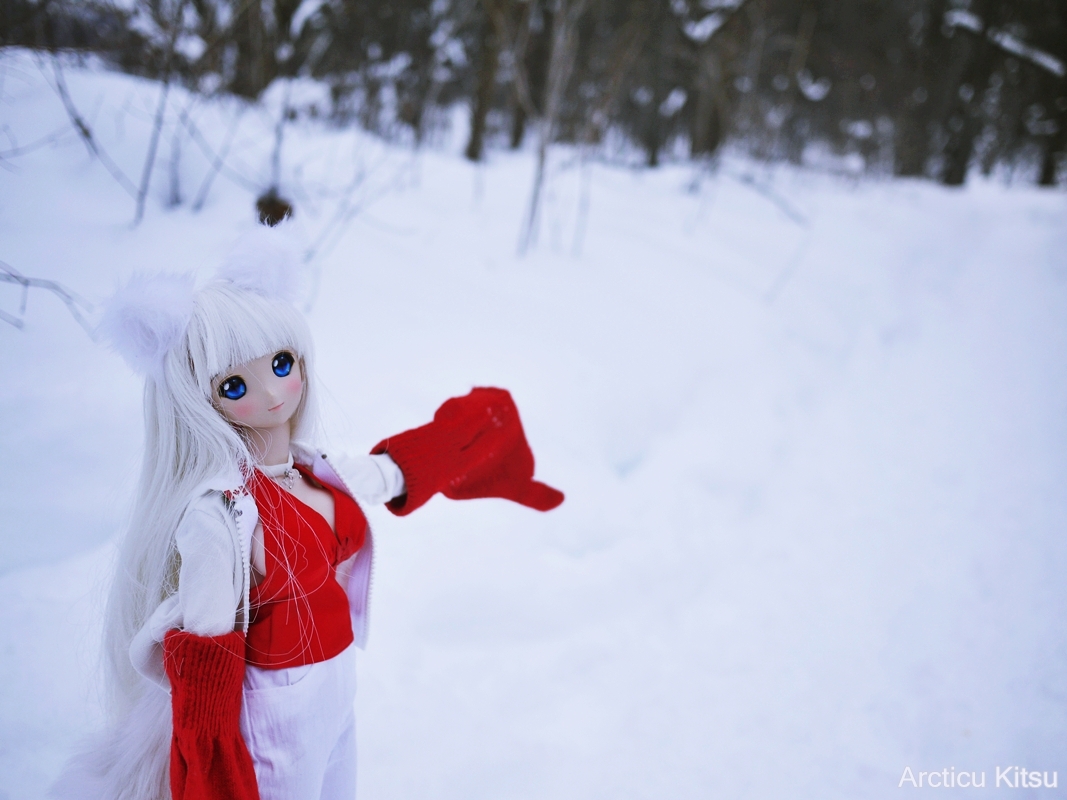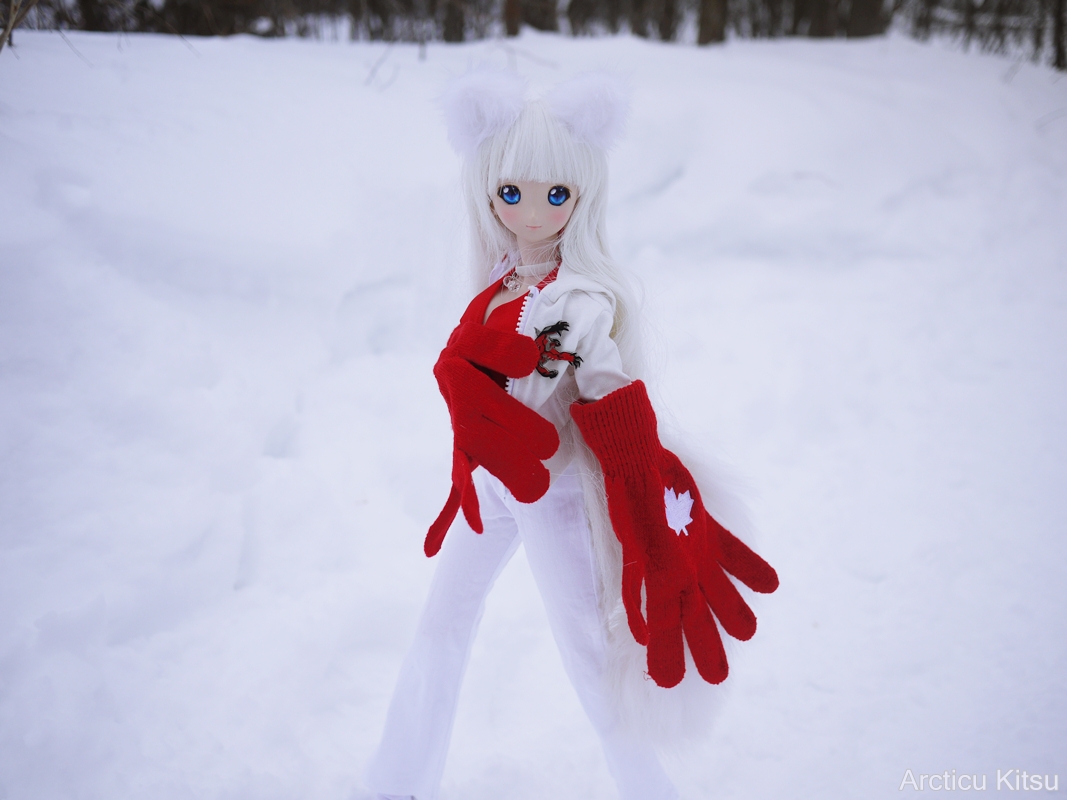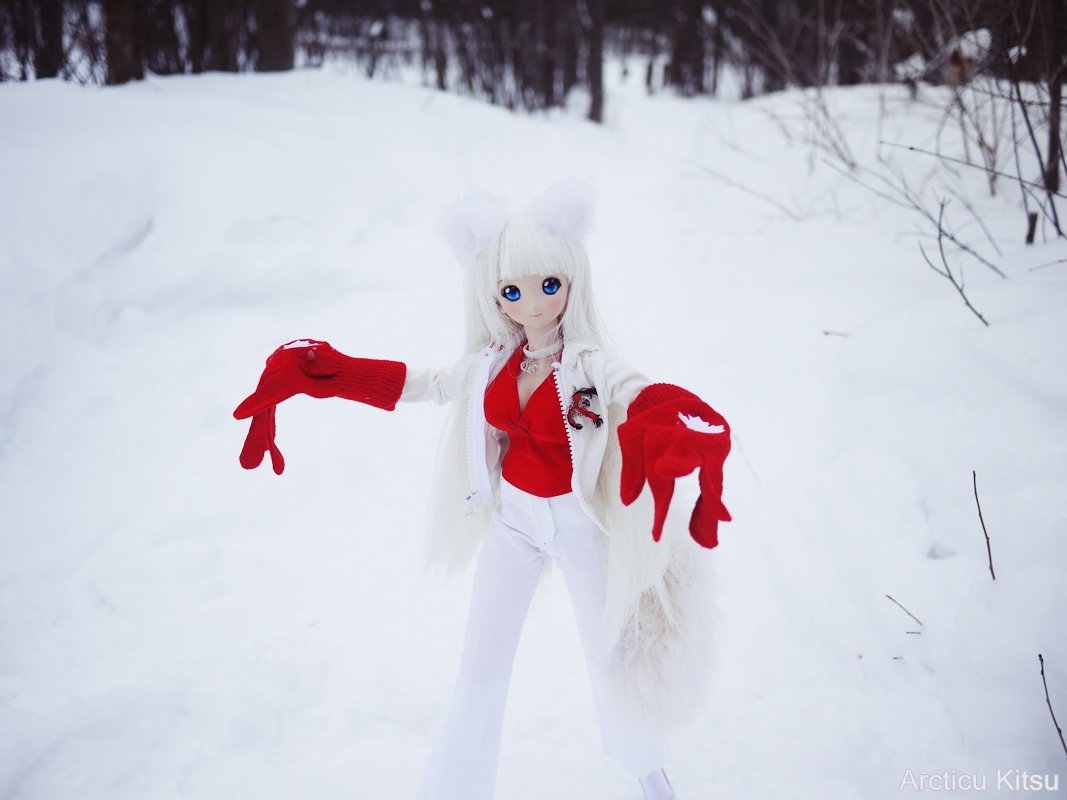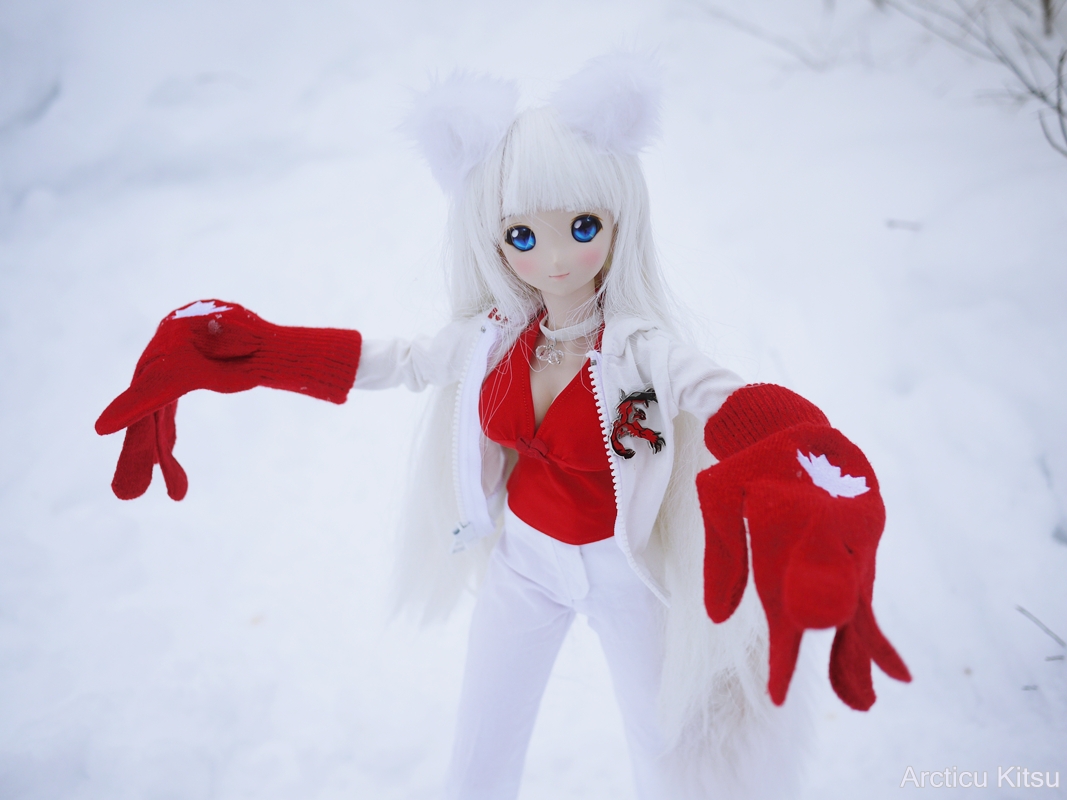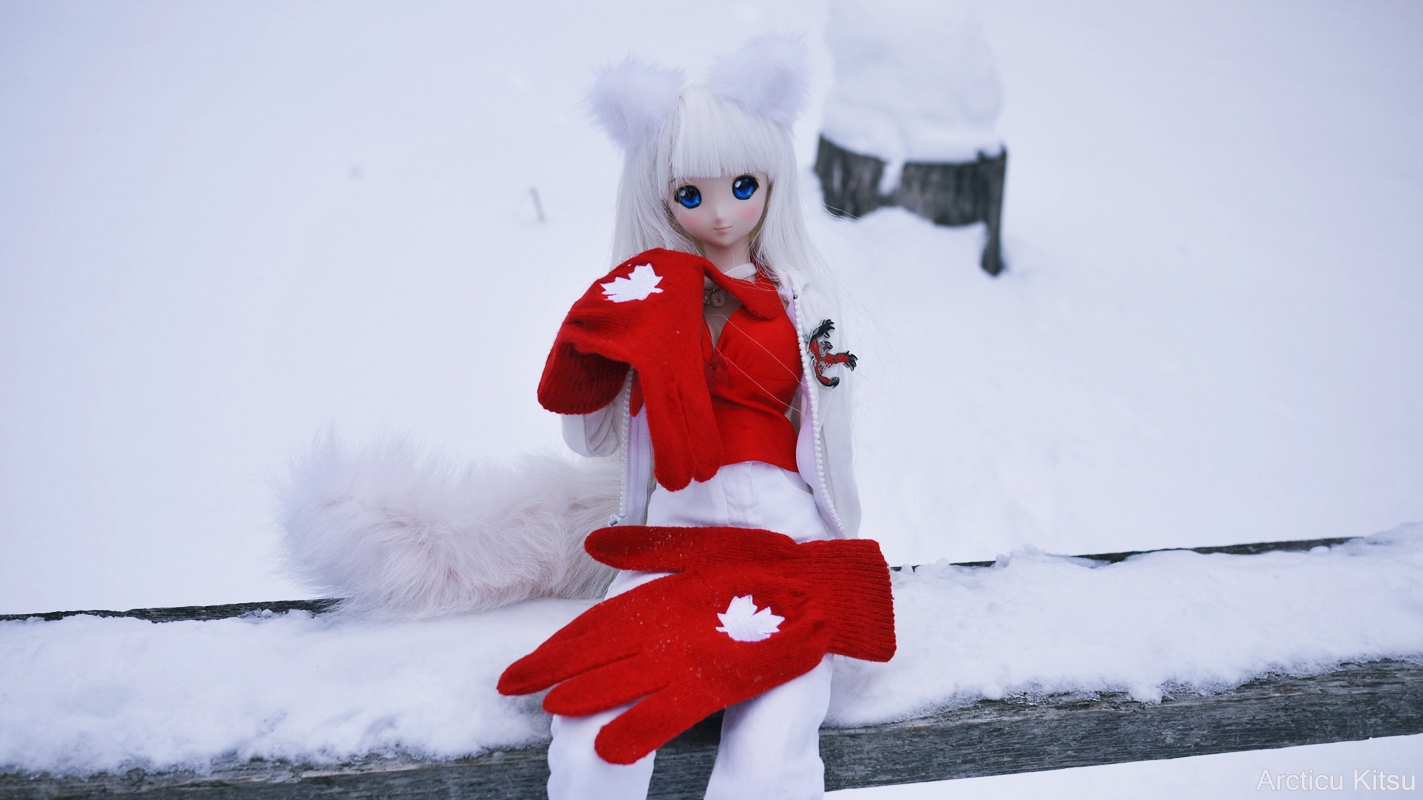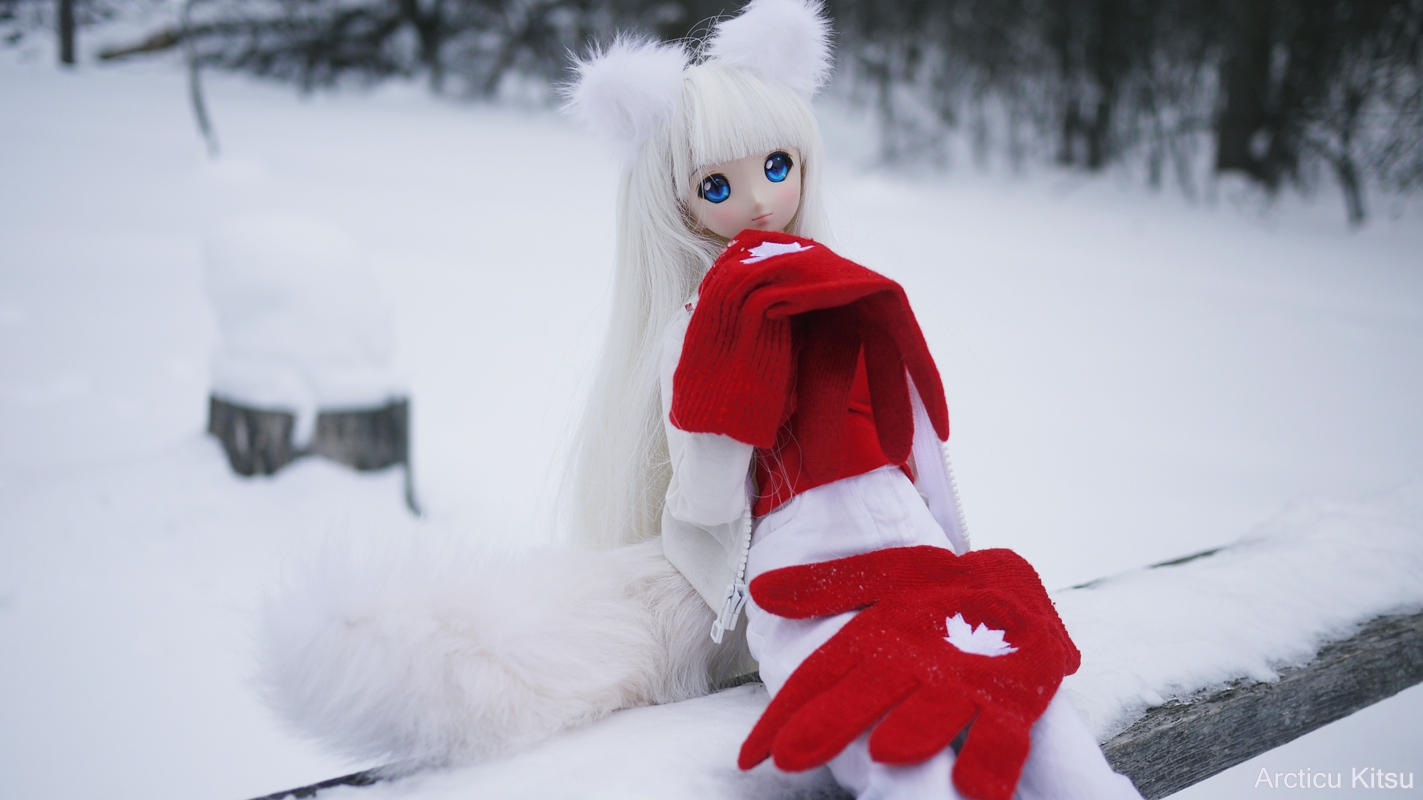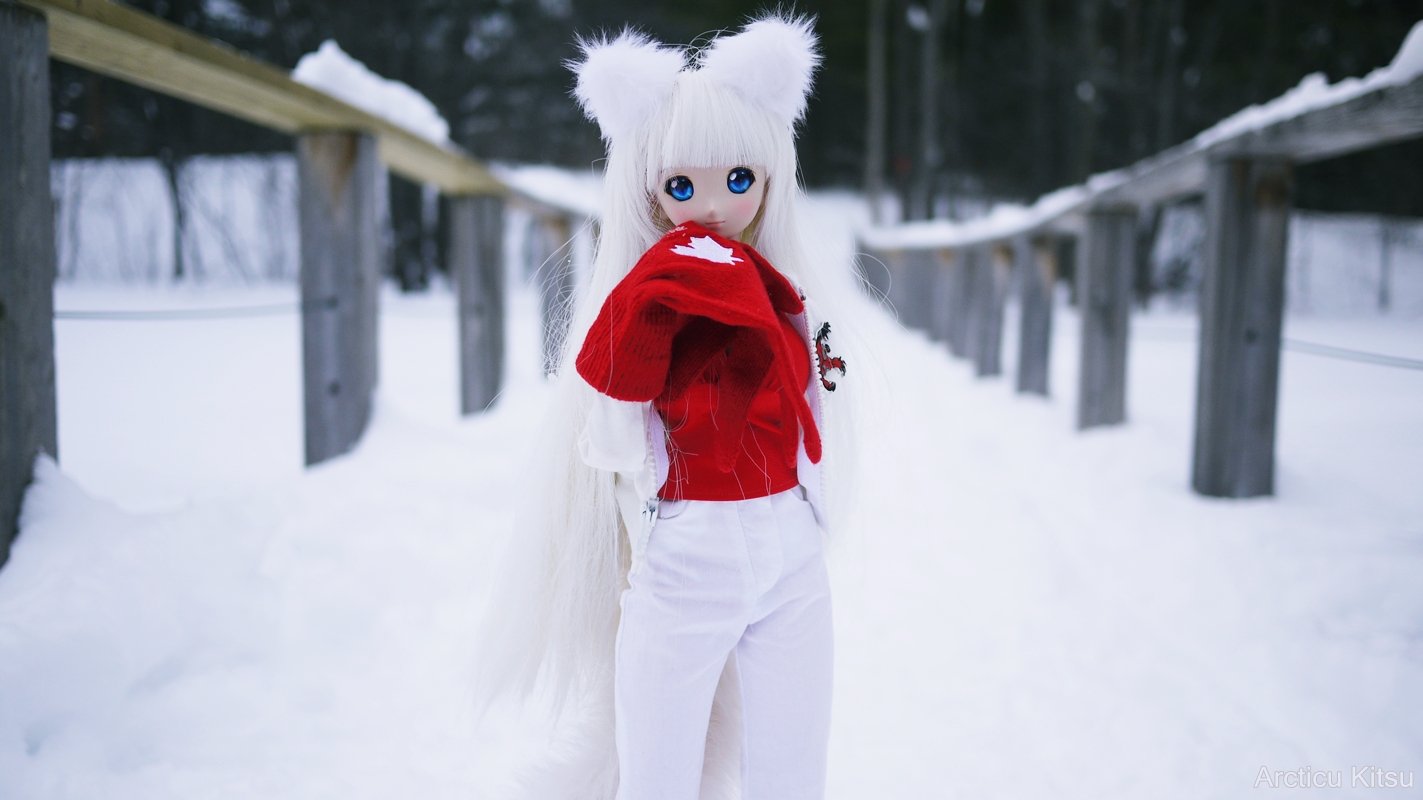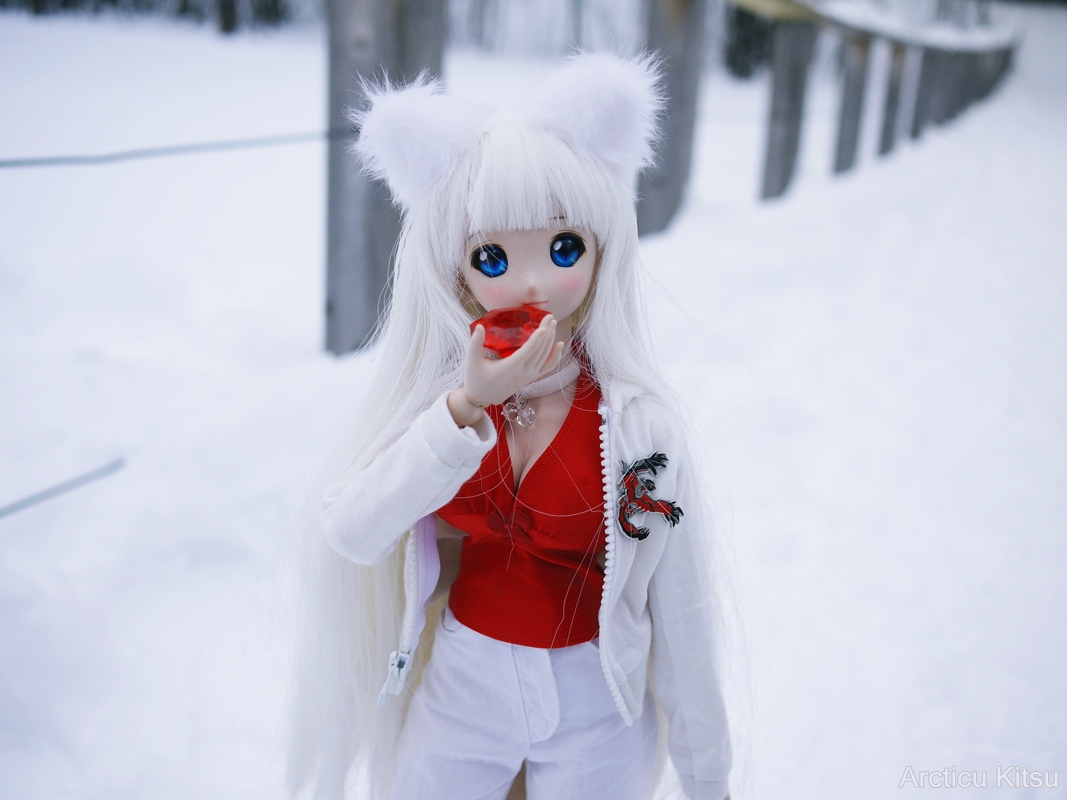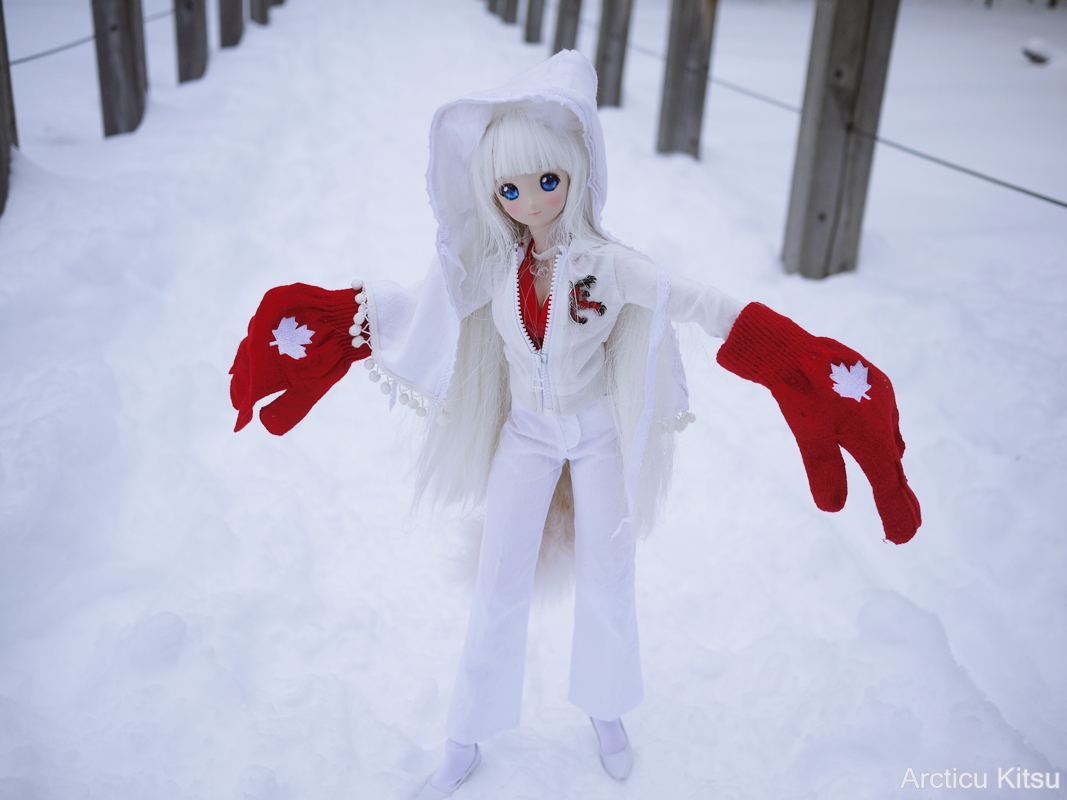 Not bad. I'd say that was worth all the cursing of getting myself occasionally stuck in people's half-assed pathways when wanting to short-cut through areas, once even thigh deep. I enjoy seeing people skiing and snow-shoeing because that's what we should be doing instead. Too bad the Canadian politicians are looking into banning any outdoor activity deemed 'hazardous', such as sliding down hill, hockey, and possibly even the two fun outdoor activities I seen today.
———
– Bonus: – KanColle Hype:
Ironically (or so I think) being I spent more time indoors because of KanColle. I also been outside thanks to Vara who nudged me out so all good there. I been happily playing KanColle since I got in trying to beat those troll-worthy events, even trying to level my girls up happily. I finally beat E-1 with me having to thank Shigure for the finishing critical hit. Praising Shigure the most, yet still equally praising the 2nd Fleet for at the very least beating E-1. That was hell.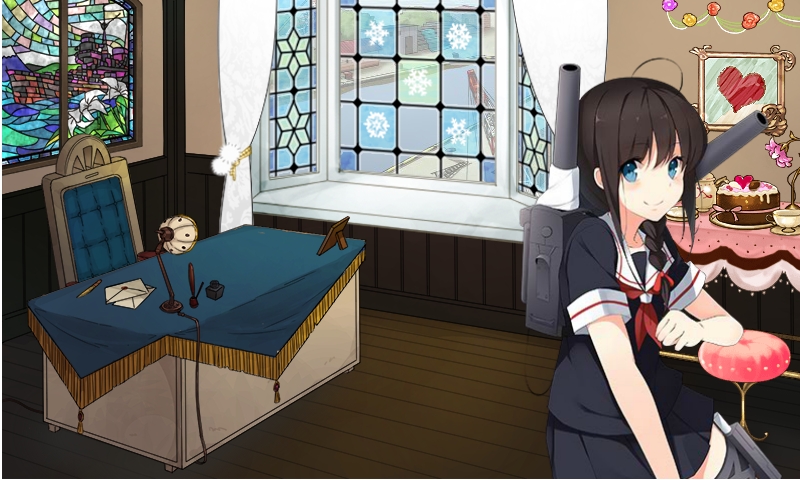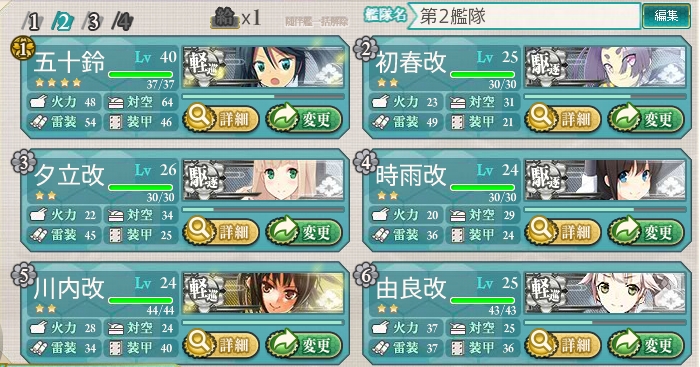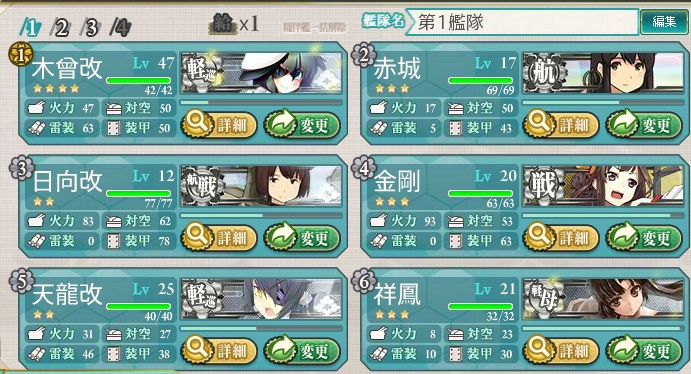 If you read my – KanColle Admiration – you would have seen a list I made at the bottom. I want to add Kongou, Shouhou, Shigure, Hyuuga, Takao, Atago, and the Tone sisters onto the list. That list shall grow and I bet you'll know which ones I'll end up enjoying. Even so, I'm finally found peace with that stupid E-1 Winter map with me still all so slightly annoyed for not fishing up U-511 nor Amagi. Hoping or other chances.
Shall now focus on leveling my girls normally now that the event is about to wrap up (as of this posting) while taking things at more of my pace. Was fun though being forced to level & equip. Shall focus in making these ladies stronger, same with looking into expanding my HQ through micro-transactions. Two more dock spaces + higher ship cap.
Even happy to finally be able to listen to "Akame ga Kill" Soundtrack. Not hyped up as I normally would be, yet still enjoying what I'm hearing. About 5 tracks are nicely composed – (CD1 – 1st, 3rd, 4th | CD2 – 6th, 7th, 19th) – with me happily replaying them. Love that French-influenced talking 'hip-hop' type loungy tracks. Same types you would find in the Jormungand and Mahouka Anime.
———-
– Stay warm; Good Hunting!