Heyo! A much belated KanColle Admiral log posting that I now wanted to update my blog with. I was unable to play KanColle properly so I'm wanting to upload my log from the summer event to roughly the end of August. Basically ending with Jun'you's special Kai Ni.
[All images taken from KanColle browser & Photoscape.]
It's been a rough time since the Spring event when it comes to playing KanColle. I had to get myself a W101 RCA Cambio to even consider playing KanColle again thanks to my issues with the over-costly price of my Canadian ISP – Bell – to keep going. I had to wander into shopping malls and a library to even consider and be able to play KanColle while looking like a idiotic moron. My love for KanColle was that great that any public common sense was briefly pushed to the side….
Well, now that I'm able to post up my log (many thanks to 'Start Communication'), I can now catch up on my back-logs of KanColle logs. My PC is now overly touchy that I can't do much on it that takes over an hour so everything is my tablet's job.
(I also don't approve of this new wordpress update that ruined captions. Wanting to fix that asap.)
——-
[Summer 2015 Pre-Event]
I wasn't able to play the event yet, though I was able to check out the new swimsuits for the KanColle girls. I spent a brief while doing bucket runs while also tackling just the trolling 1-5….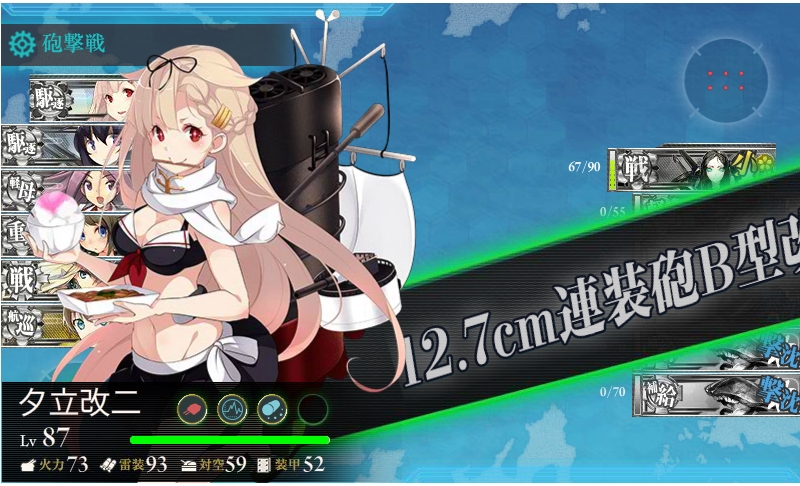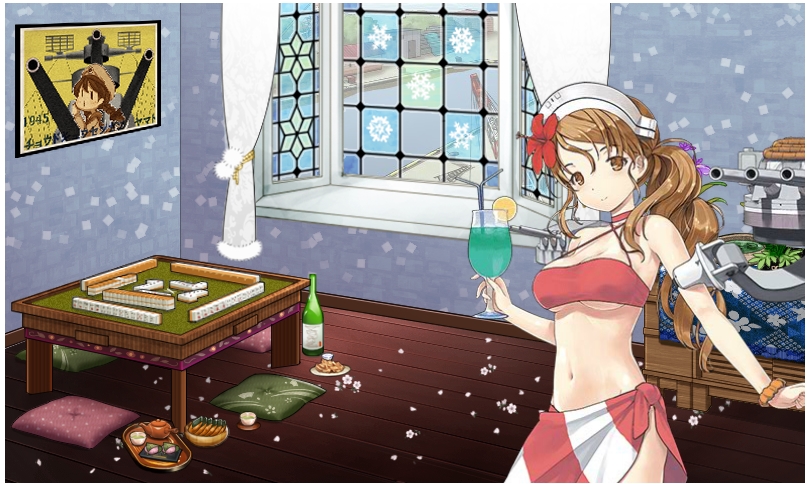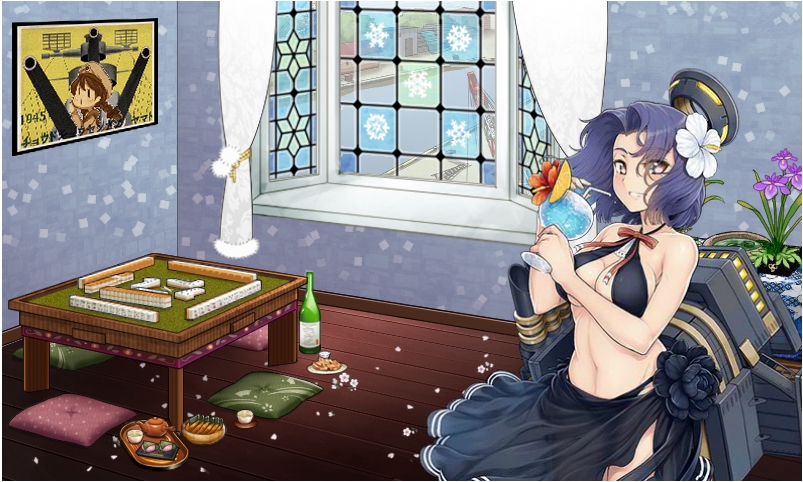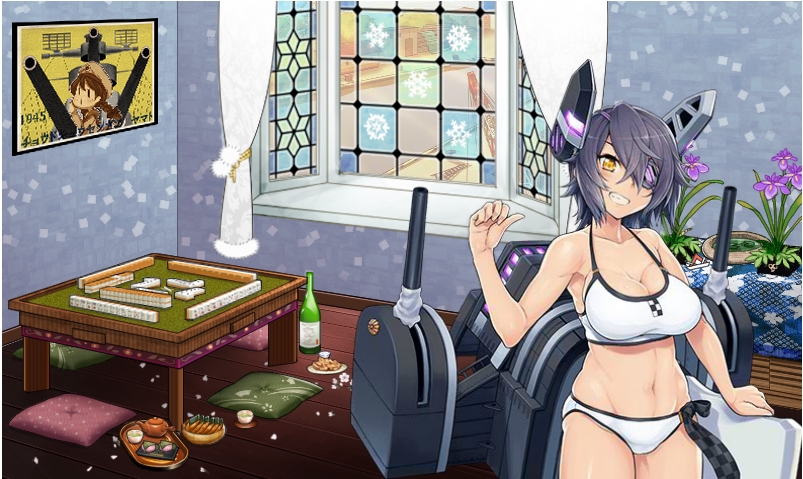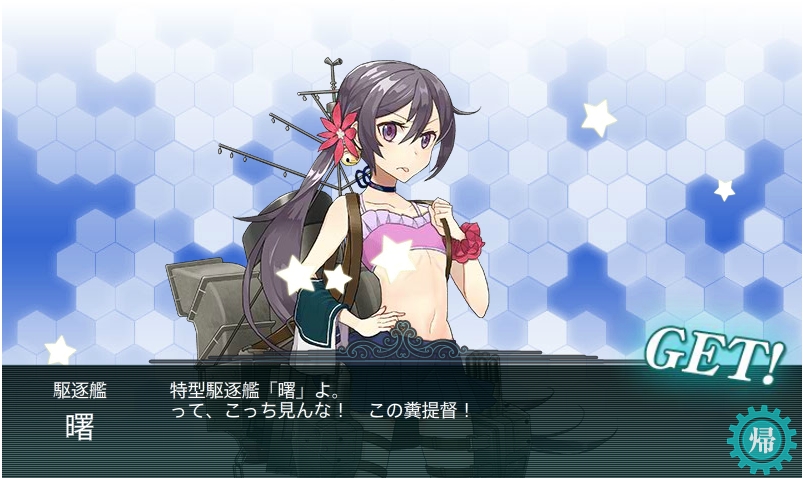 —
I had to deal with loads of cat errors at the library & malls because of their shitty wi-fi connections. It was silly and idiotic….Mostly at the library though. Had tons of issues accessing, connecting to, and even staying connected to reap any rewards. Numerous "Cat Fairies" to tend with that I kept to E-2, nothing further.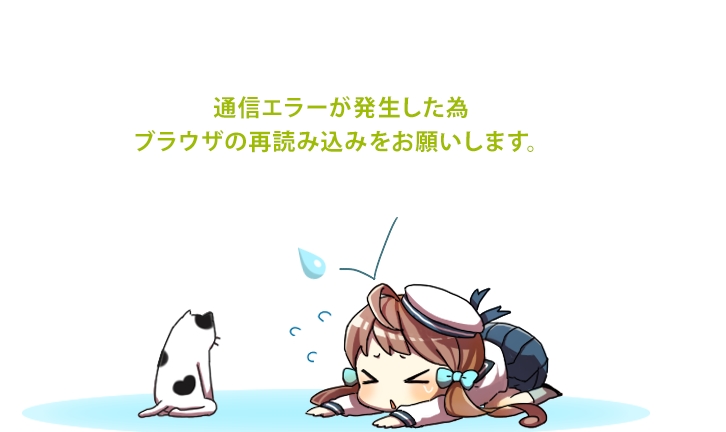 [August 1st, 2015]
—-
[1-5 Hunting]
I wanted at least one medal so I tried going for one on 1-5. It was such a frustrating experience…..Abyssals put up quite a silly fight.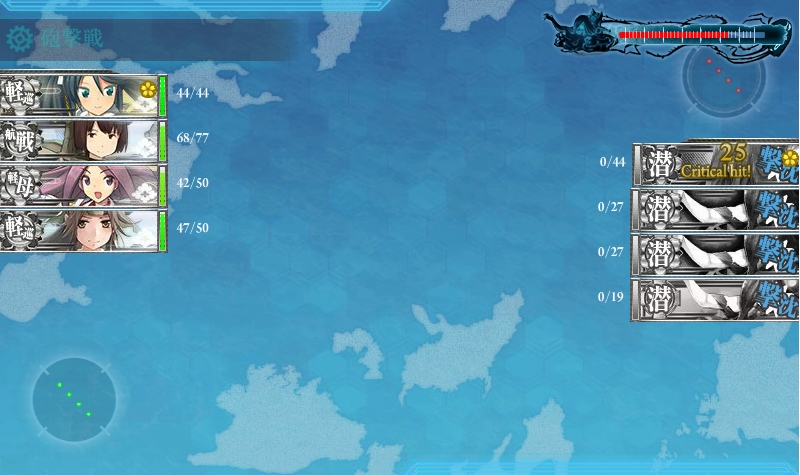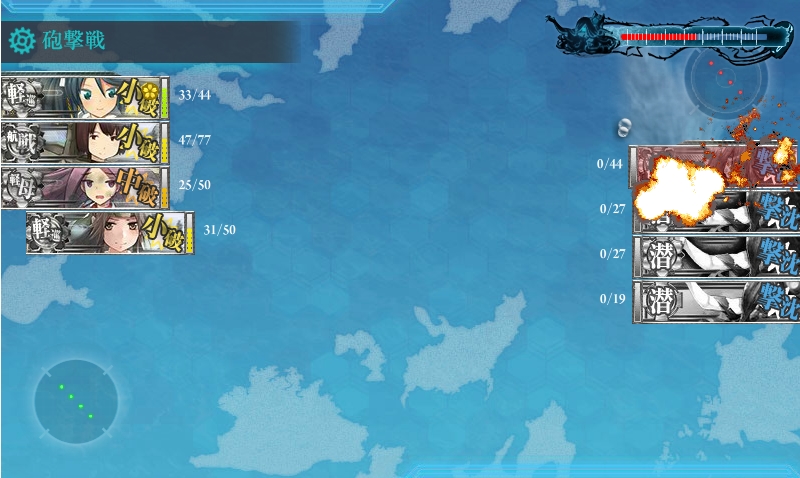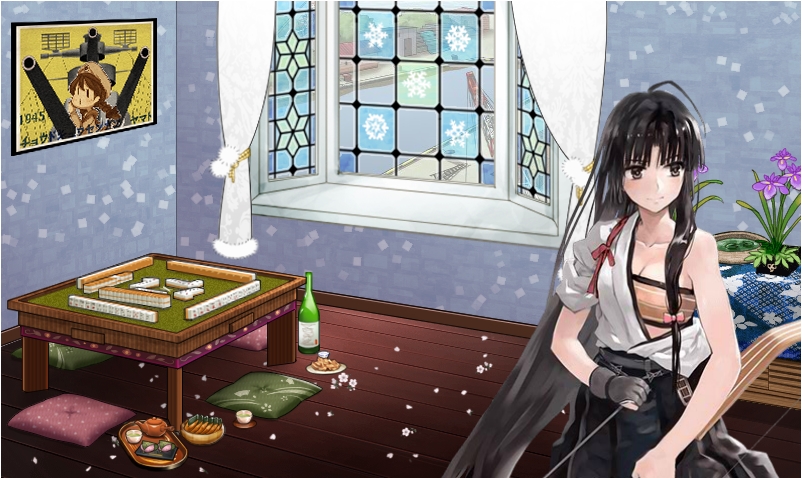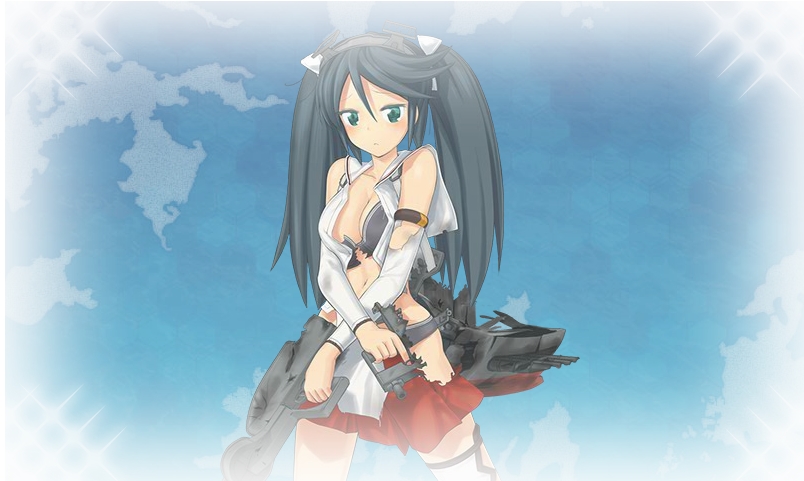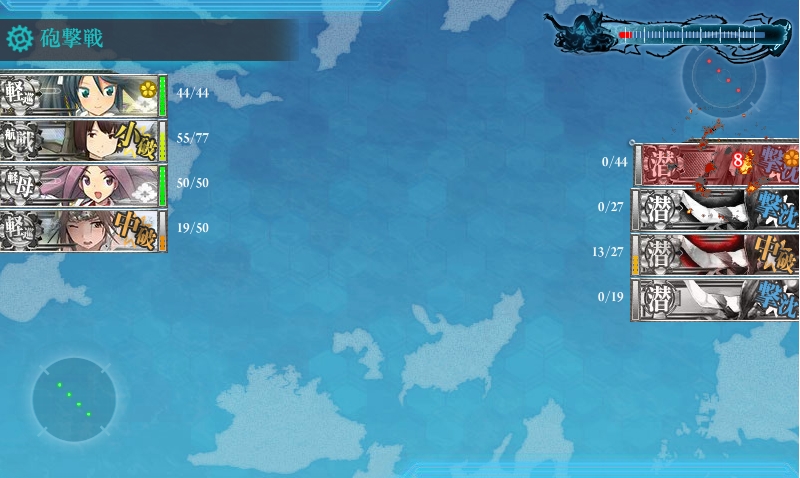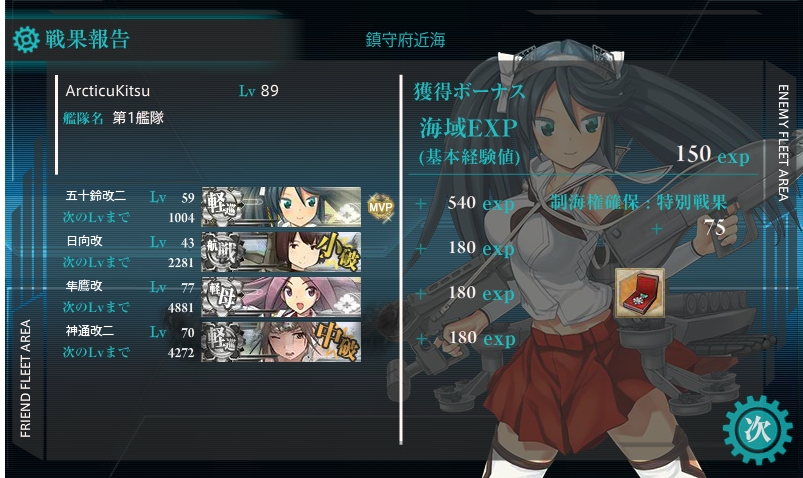 —–
[Loose Festive Fun]
Just some light fun with the ship girls before the event when doing bucket runs. Loving Tatsuta's art still while light-leveling some ladies. I dislike Yuudachi's damage art, yet still find it somewhat neat.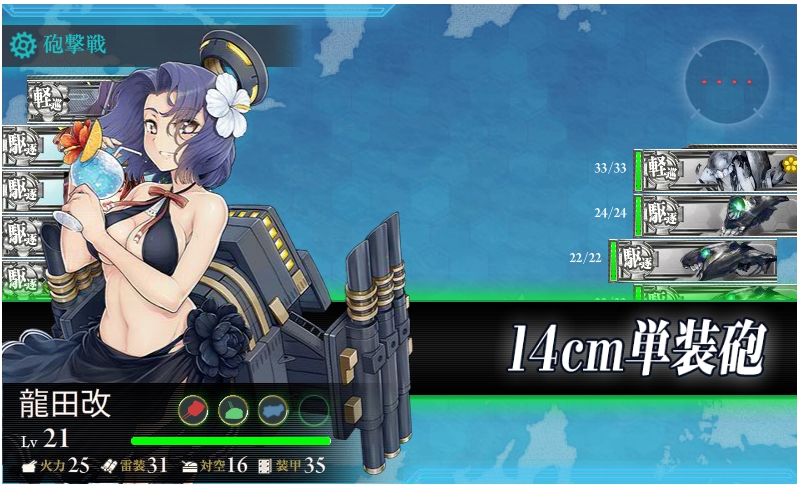 [August 3rd, 2015]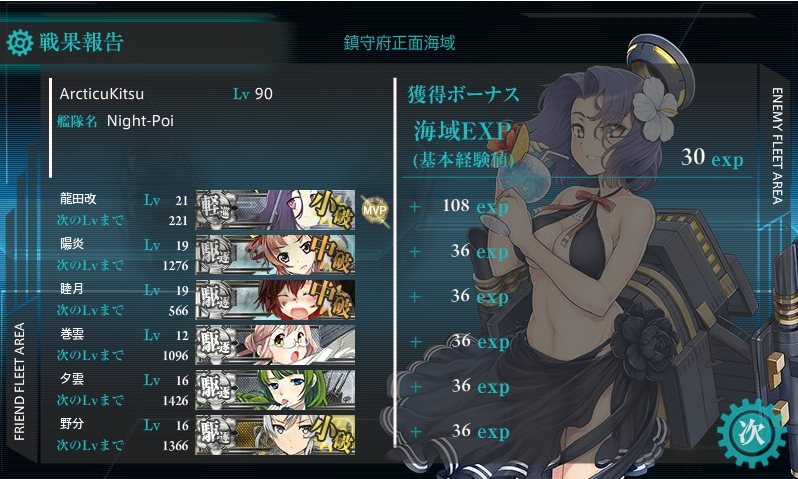 [August 4th, 2015]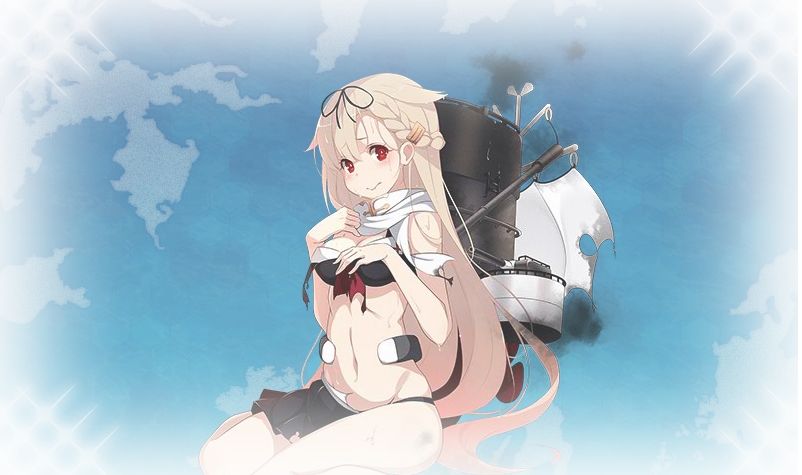 [August 4th, 2015]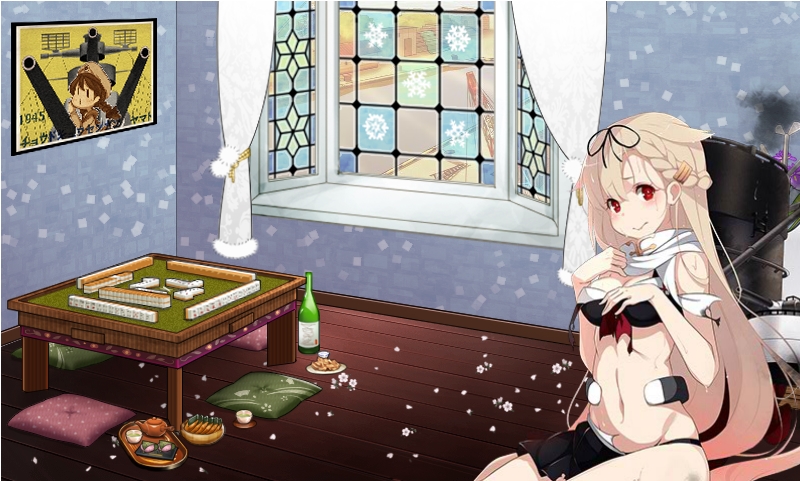 [August 4th, 2015]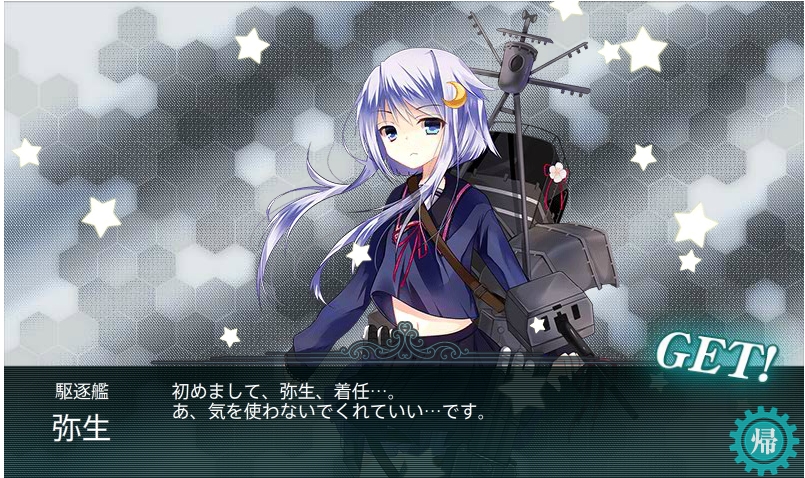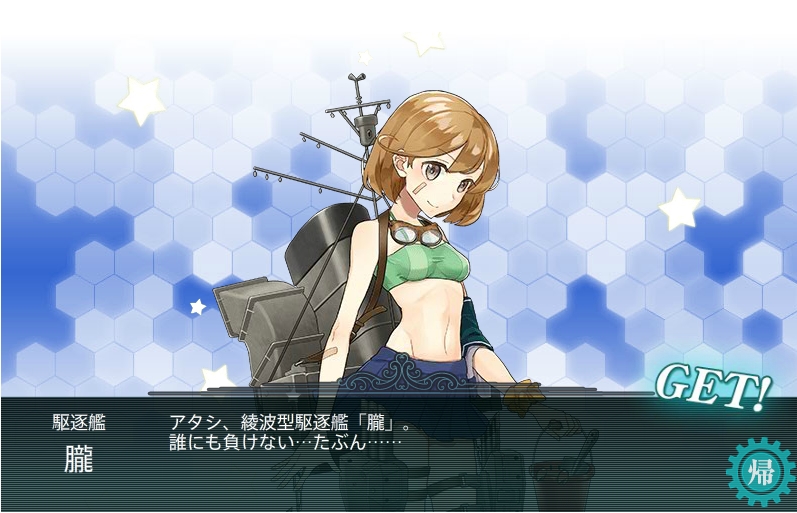 —–
[Summer 2015 Event]
I wanted to take part yet had a limited role to play this time around. I could only do E-1 & E-2 with constant frustration and annoyances of RNG trolling, browser refreshing, and even cat errors. I at least gained Kawakaze out of it so it was worth it on that front. I even was able to reap some light rewards.
[E-1 – Easy]
The event started on August 10 so I tried to take part as soon as I could partake. I chose the 'easy' difficulty because of all the bullshit I had to tend with at the time.
First Clear:  A fun run with Jun'you from A – C – E – Z with first being a nice clear.  Didn't mind the extra nodes for more EXP.
Second Clear: Struggled a bit with RNG, girl swapping, and shockwave so the next day had me adding Isuzu to clear it.
Third Clear: Smooth sailing along the A-C-E-Z route with Hamakaze & Jintsuu being redded at boss. Yuudachi night-battled to victory with a cut-in.
Fourth Clear: Smooth sailing with a bit of trouble on E node. Z was won once again with Yuudachi going into her nightmare mode. Hamakaze & Yayoi came out scratched & damaged.
Fifth Clear: Smooth sailing with Yayoi getting hurt at E note. Barely cleared Z with Yuudachi putting in a big night hit (no nightly cut-in) , with Jintsuu trying to get a hit in. Shigure had to finish the battle off with 32 HP left on boss. Win!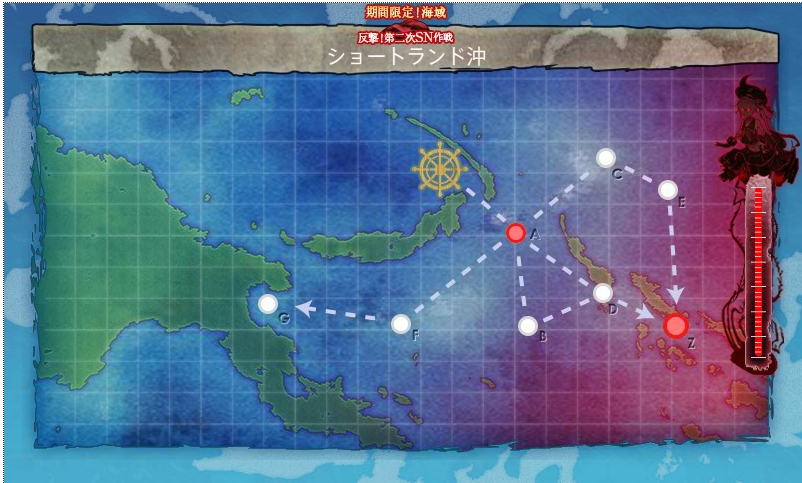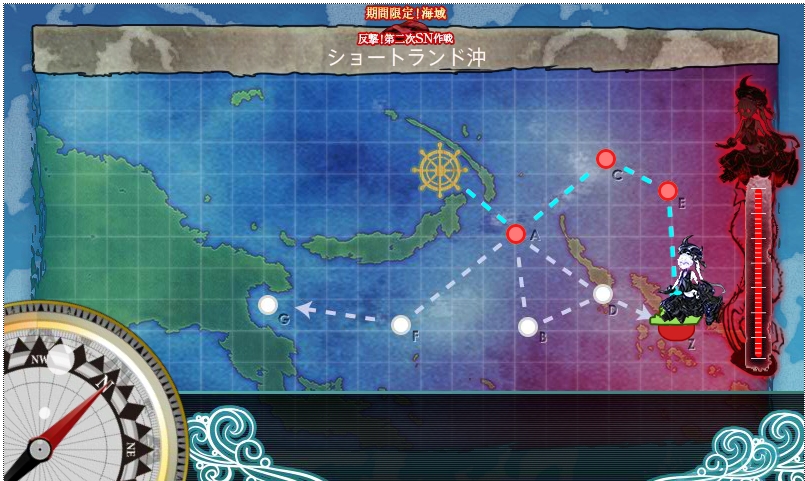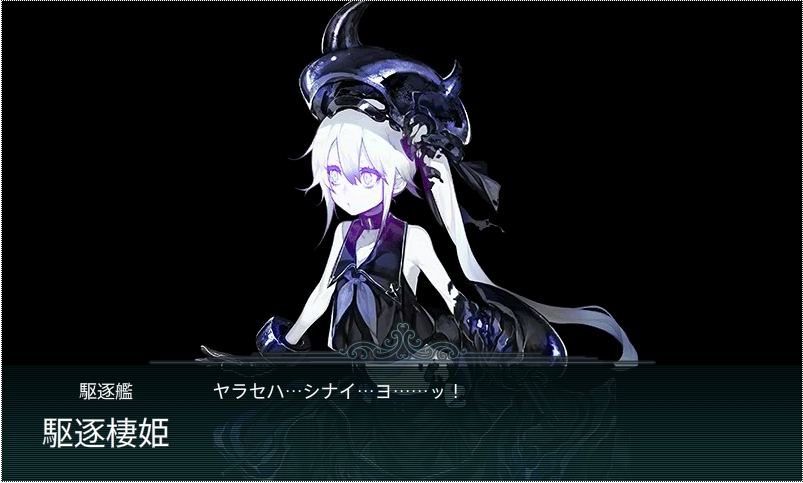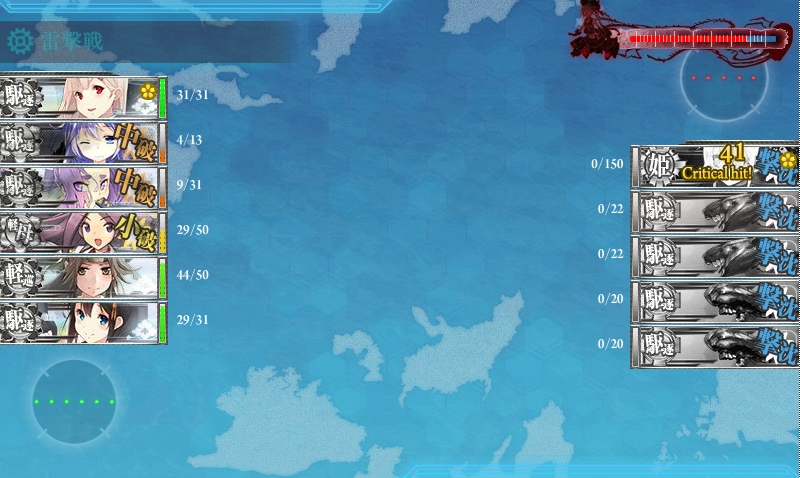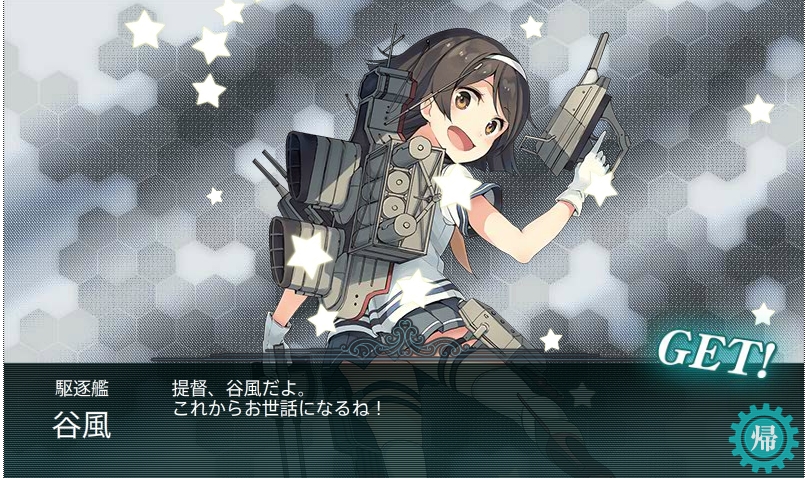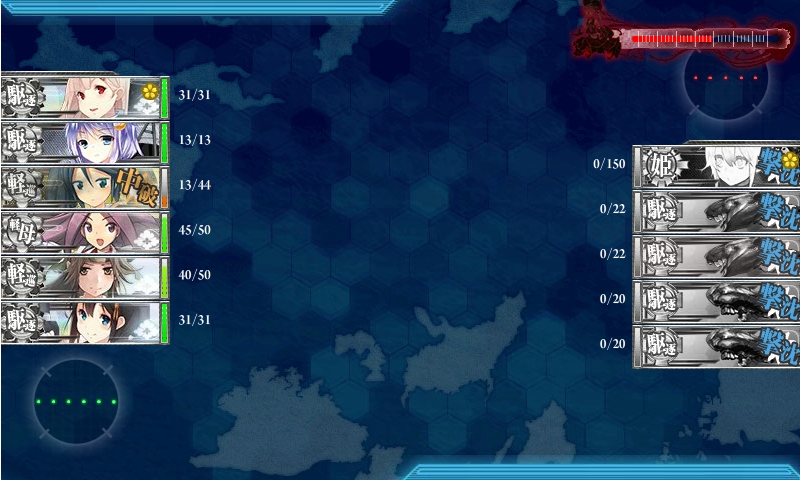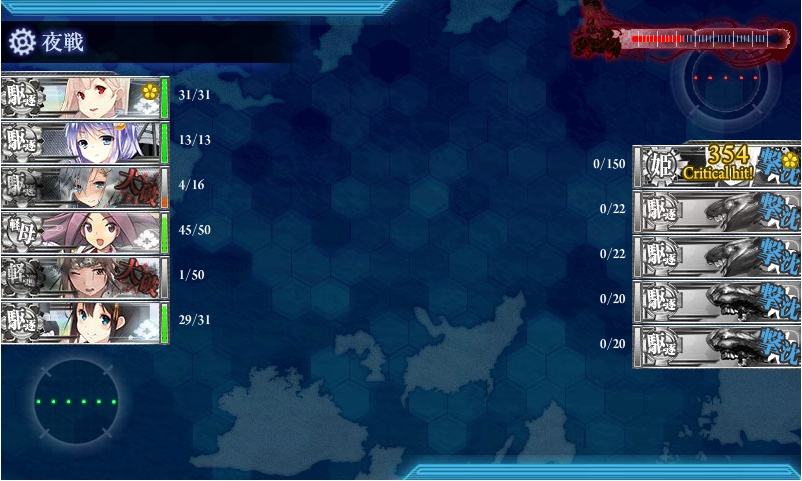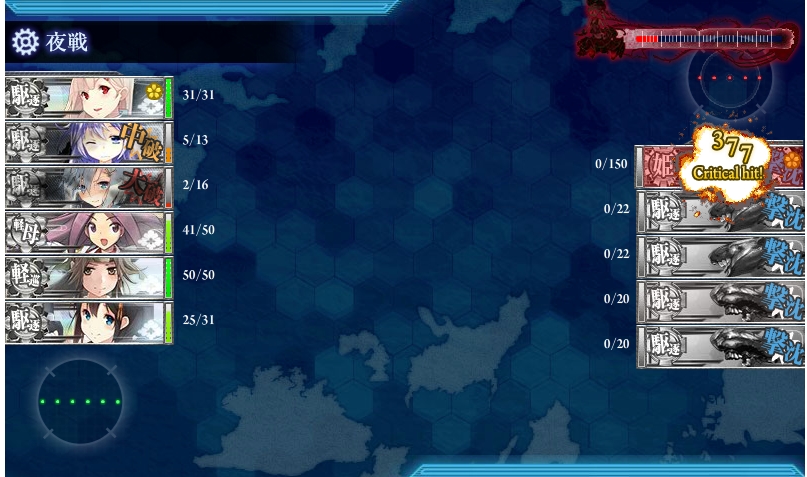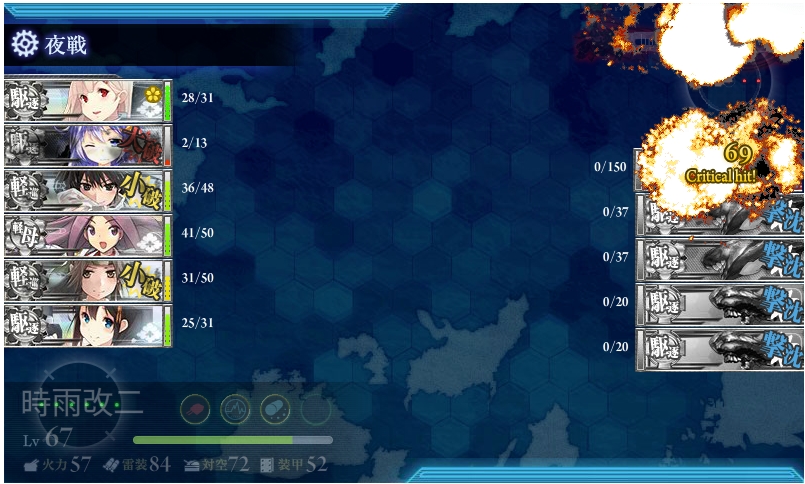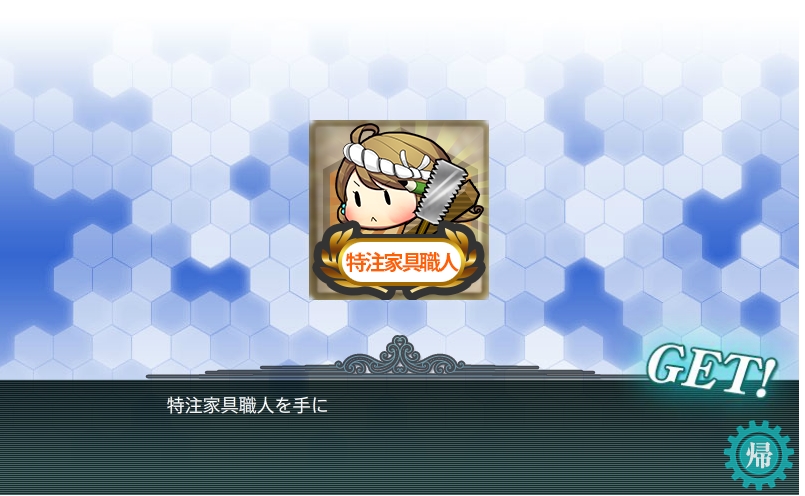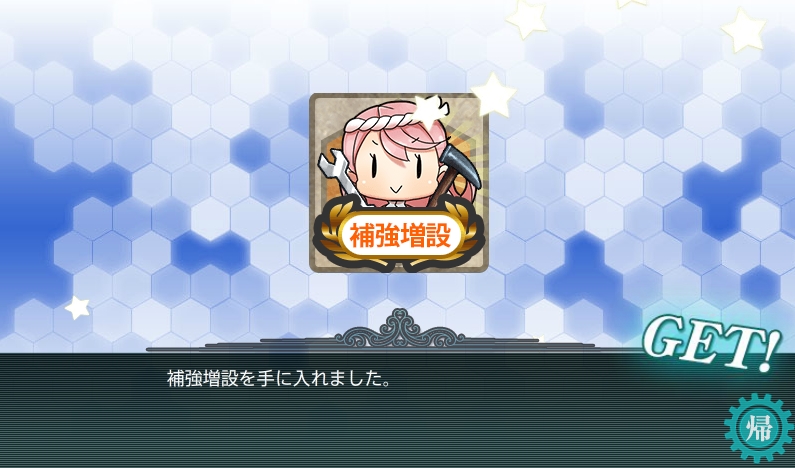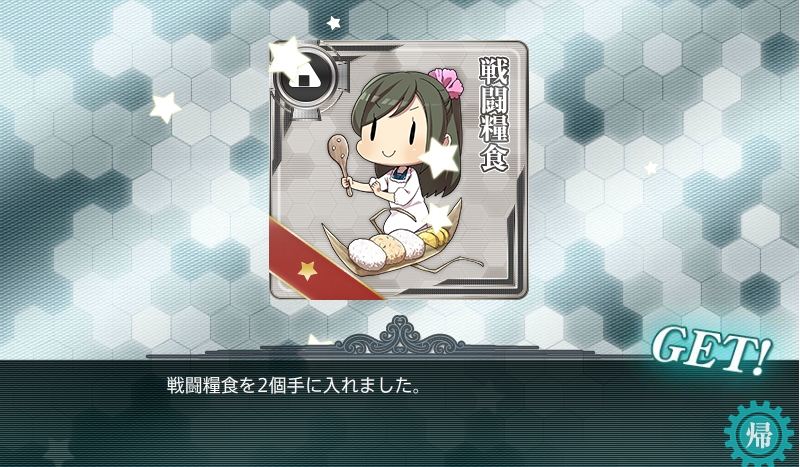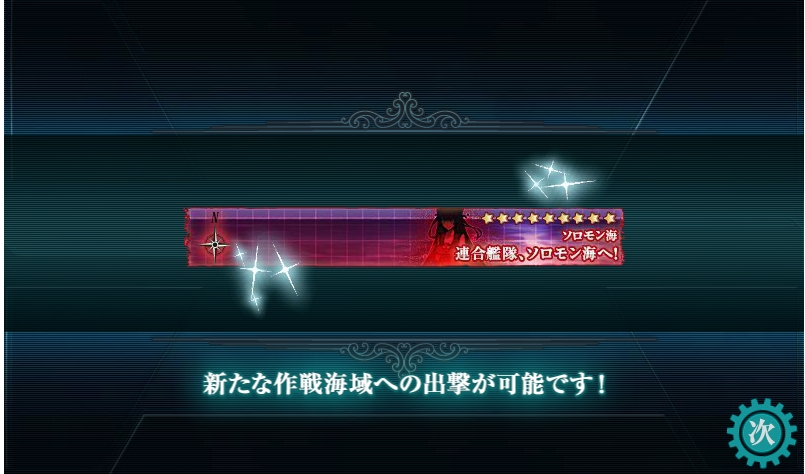 —–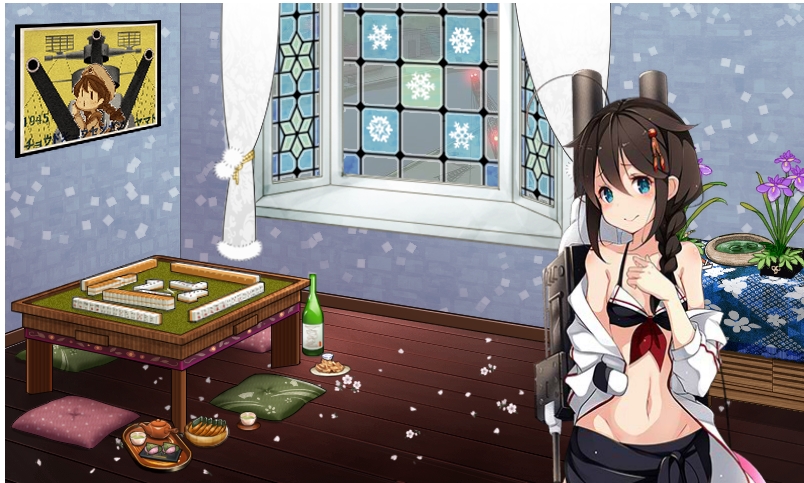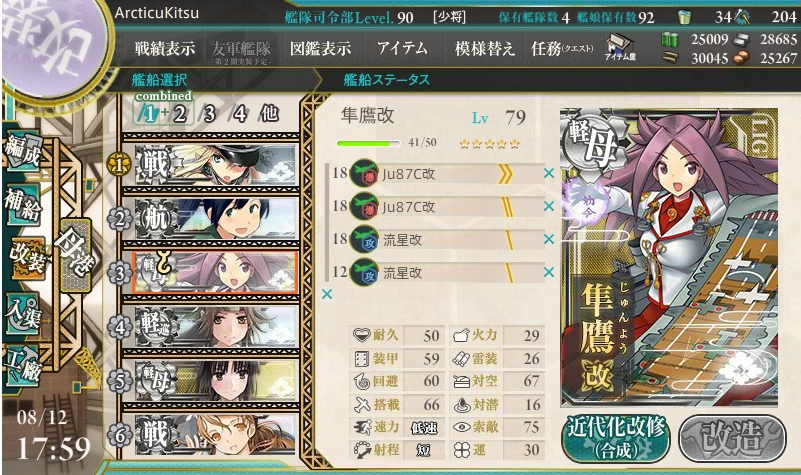 —–
[E-2 Battle – Easy]
Happily took on E-2 with a carrier fleet to wreck havoc with. They experienced past events so they're fair experienced & ready for such a battle and event. They're so good that this is when my sessions became more frustrating with RNG trolling, browser refreshing from dmm.com, and with cat errors.
First Clear: A-C-F & H were a breeze. Same with Z once my planes came into action. Kirishima won it in a night-mode thanks to battleship distractions in day time. Was highly worried.
2nd Clear: Smooth sailing on all ; Bismarck 64 & Jun'you orange. Kongou 58 & Tatsuta 24. Shigure did a lovely nightly cut-in <3
3rd Clear: All best hits from beginning to end. Like cutting warm butter. Littorio 41; Shigure 68; Kumano 48. Kirishima, Jun'you, & Shigure being MVP. Same with Tatsuta.
4th Clear: All clean, except boss node. Bismarck blasting away happily with Littorio back to missing. Tatsuta 25 with Shigure winning it at night with a cut-in. Shouhou 44.
5th Clear: After so many trolling moments I finally beaten it with Yuudachi at orange, then red. Bismarck & Littorio had a great moment before. This 5h Clear sortie was a gamble with it going smoothly till last boss. Shigure being MVP for this E-2 map with Yuudachi being the poor bait. Jun'you also been a nice blast, as with Littorio & Bismarck.
– F1: Bismarck, Souryuu, Jun'you, Jintsuu, Hiyou, Littorio
– F2: Tatsuta, Kongou, Kirishima, Yuudachi, Shigure, Kumano.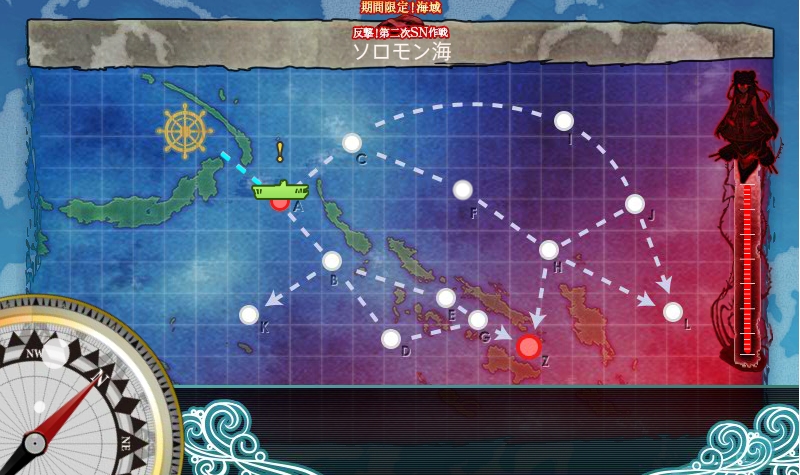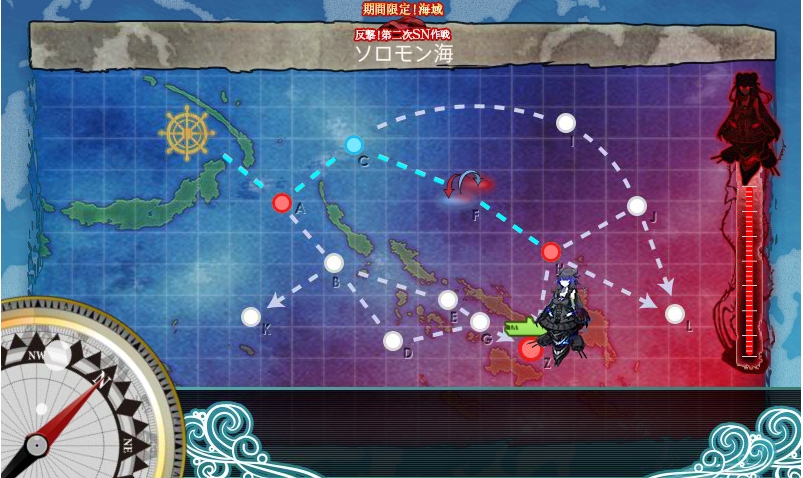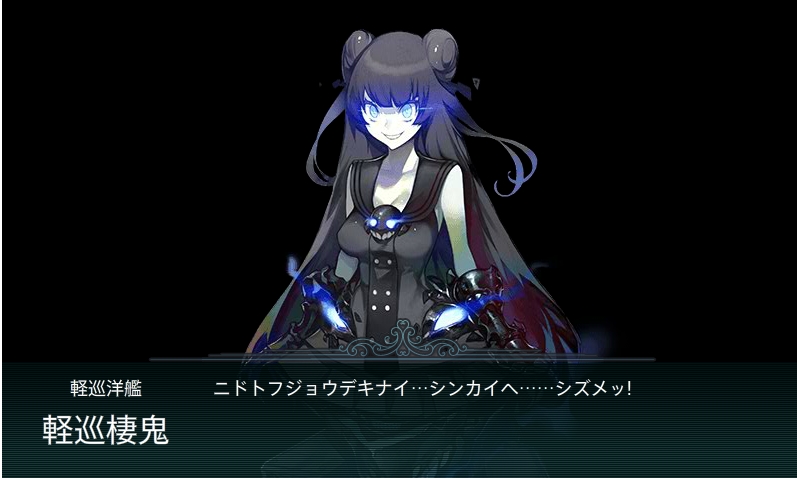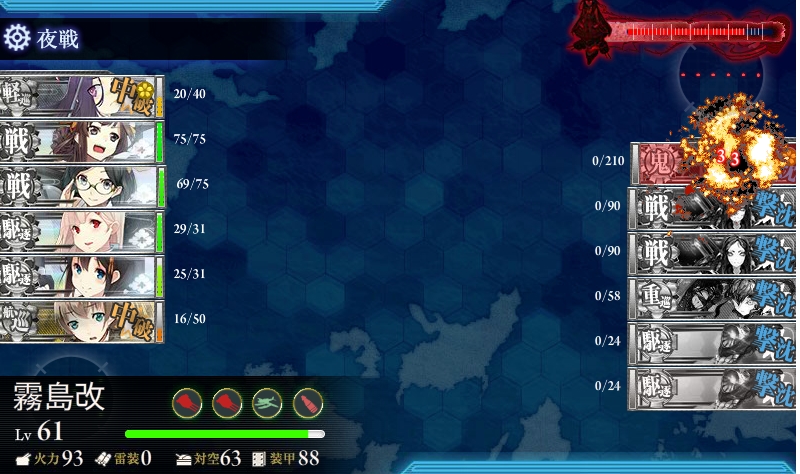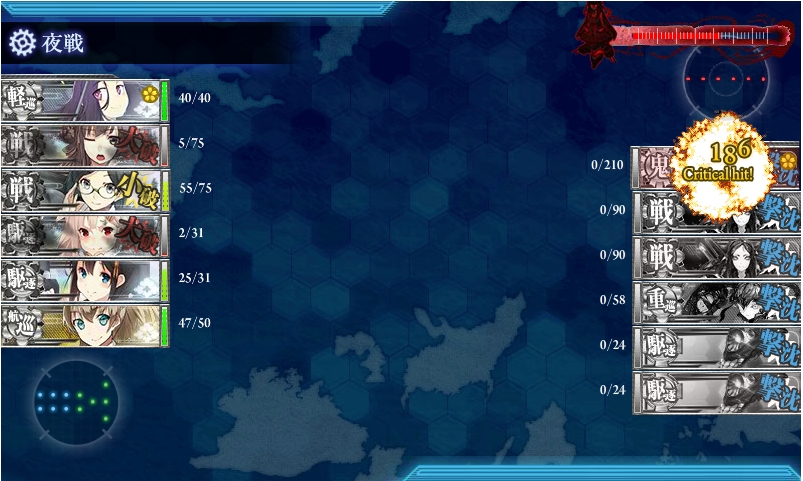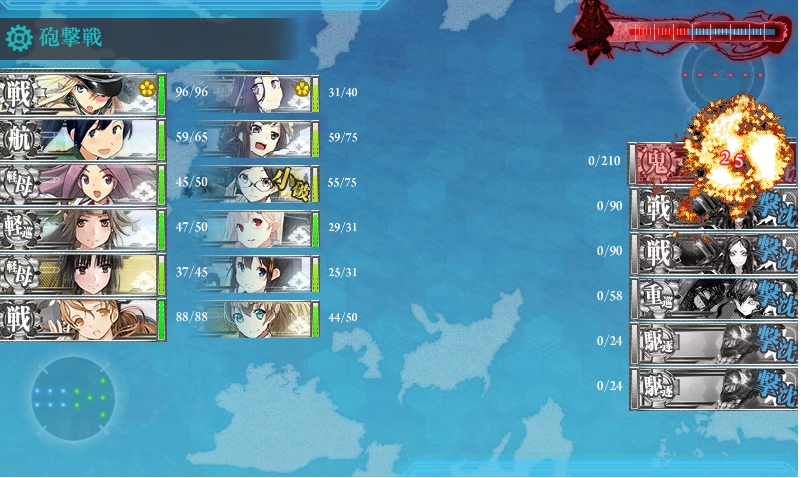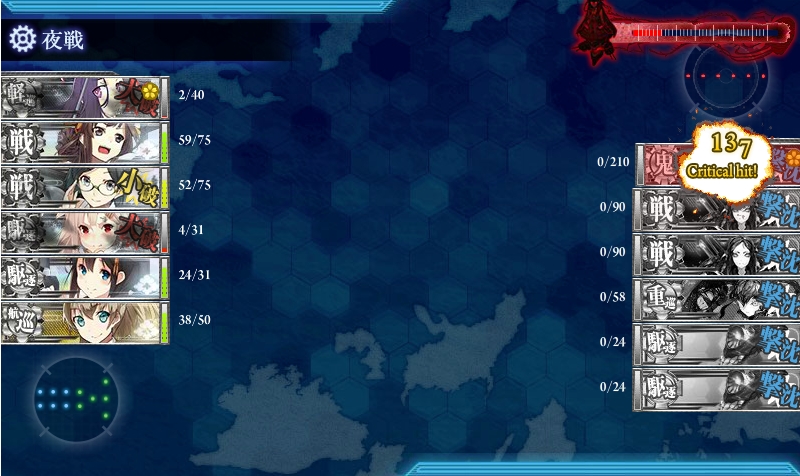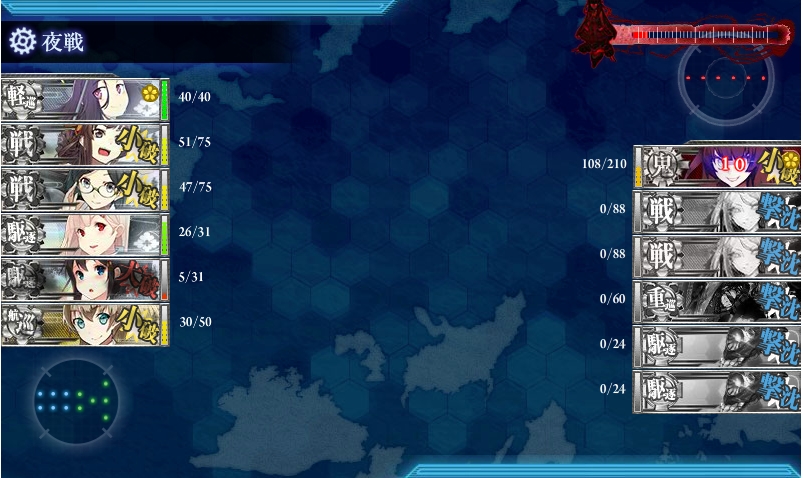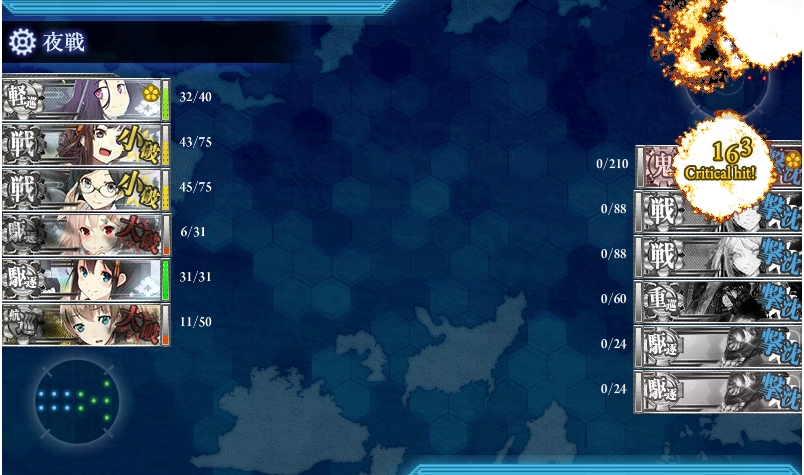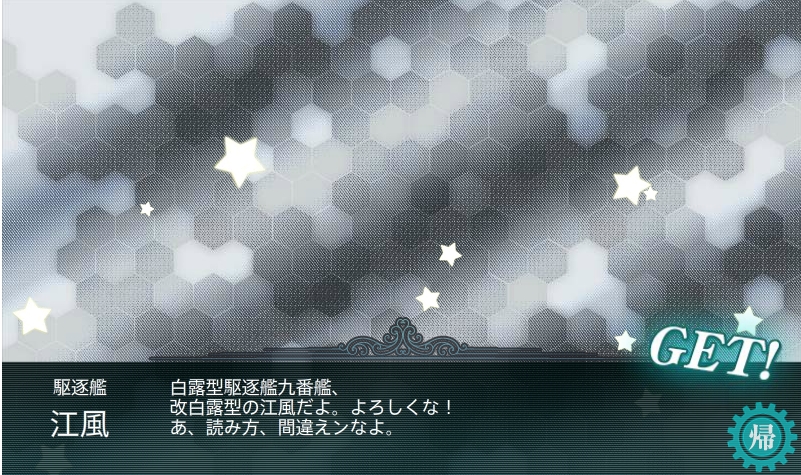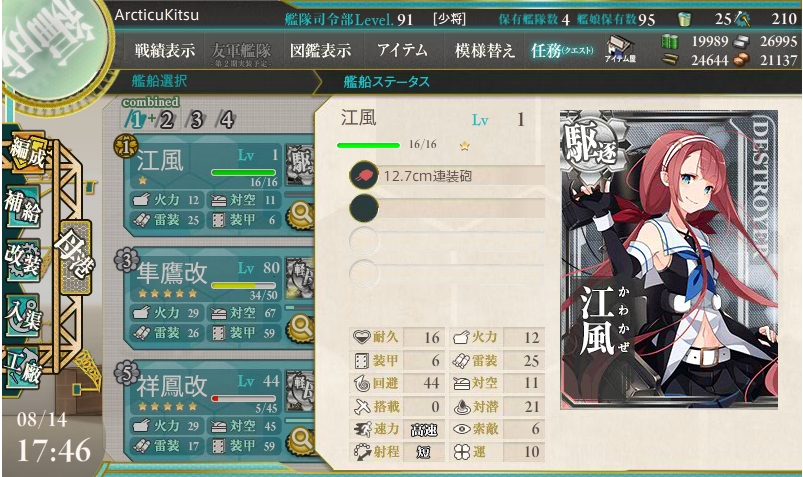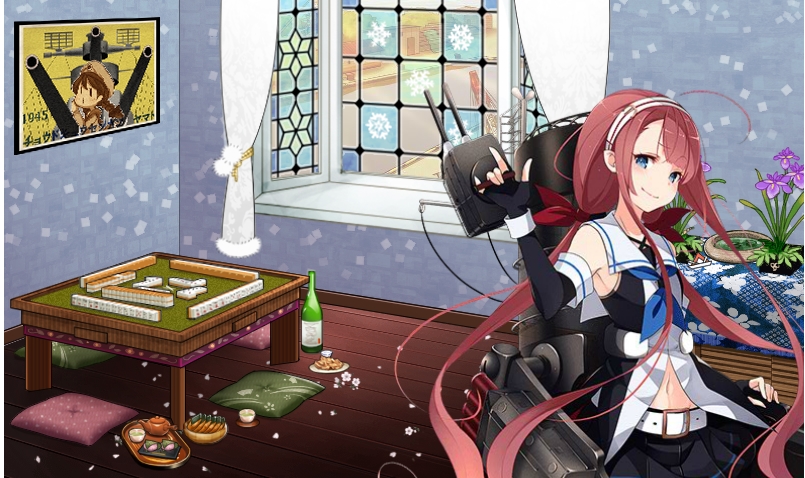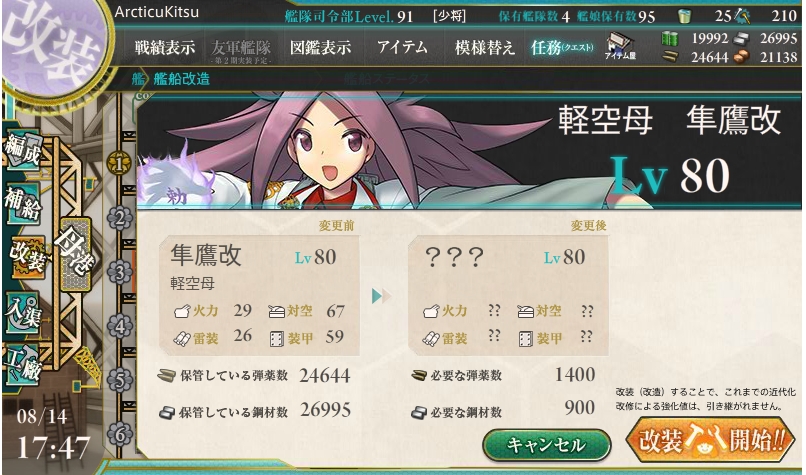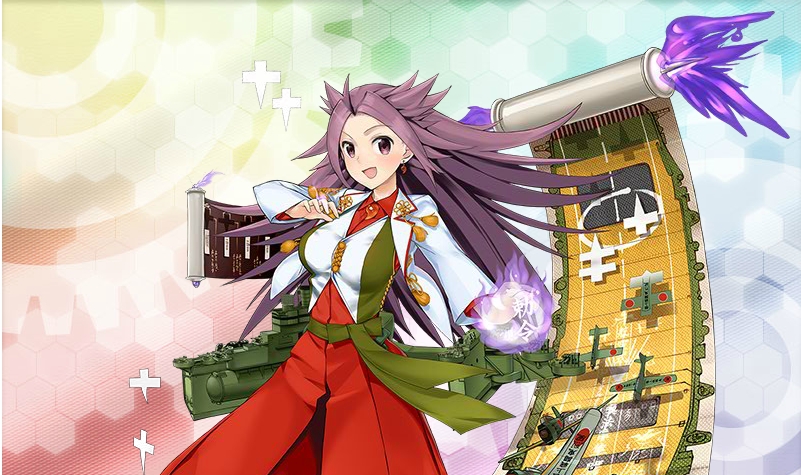 ———
What a perfect way to wrap up the summer event with my issues I had to deal with! I obtained the beautiful Kawakaze & Kai Ni'd Jun'you proudly on the last try when I left the library to then poke around later. Still wish I obtained the overly gorgeous white-haired & blue eye'd Umikaze.
(Upped log on Oct 7th because I regained my internet from Start Communication on Oct 6th. I played from July 31s to August 15 once I gained Kawakaze & Kai Ni'd Jun'you.)
Good Hunting!