Heyo!~ Finally back with another Busou Shinki related article, and it's all Renge focused. All Renge related in a Busou Shinki "project" I partook when invited to do so. I gladly accepted, and highly pleased that I have. So many small kind gestures that it was awesome!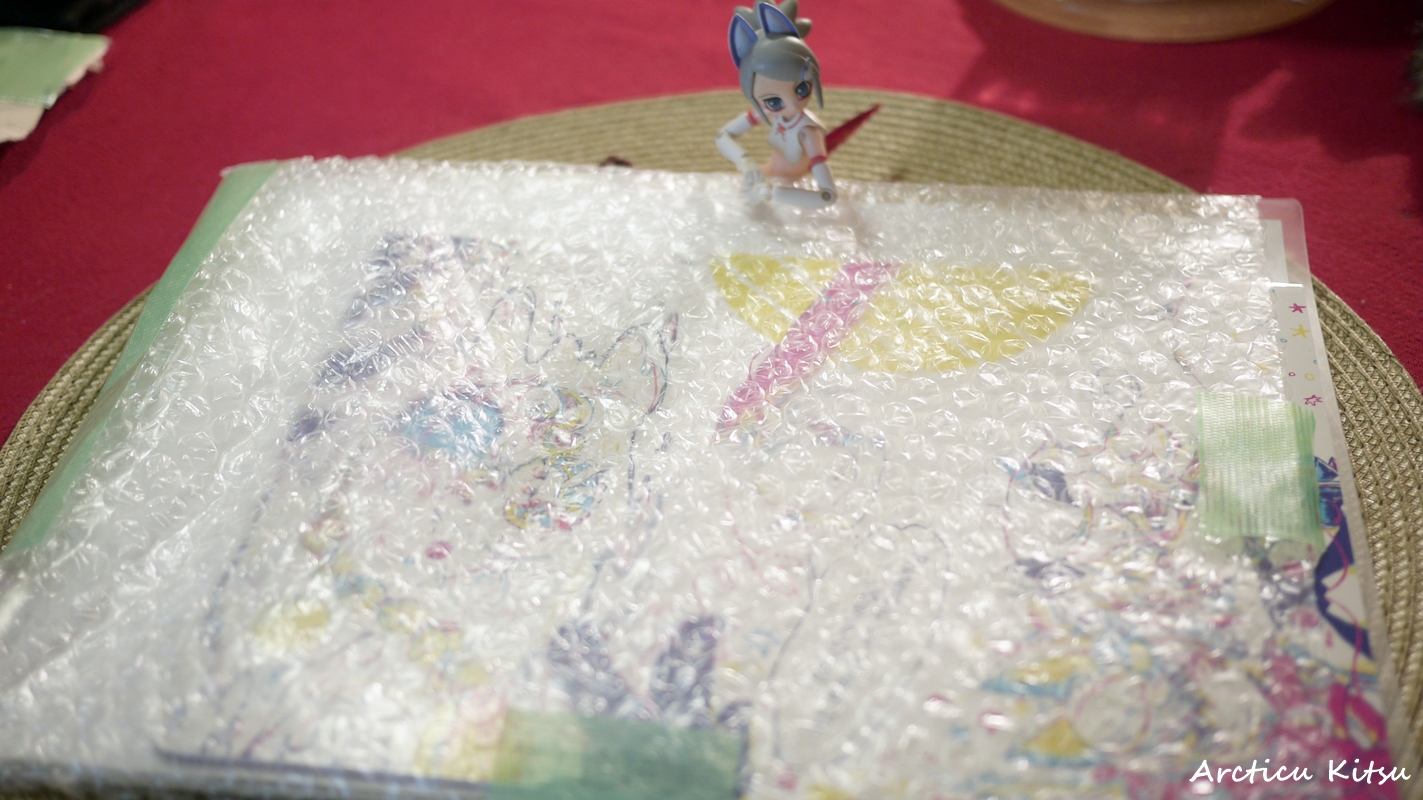 It's truly amazing how much Busou Shinki has grown, raised my creativity level, as well as how many people I've met through the Busou Shinki community. It's all awesome! Persocom (not the computer, but a an ex-Busou Shinki & anime blogger) introduced me to the Busou Shinki line via Renge because of my love for foxes. I apparently timed it perfectly enough that I had Renge join me within a few months of her release, something I'm highly pleased with. Sadly, I was given a manufacturer's defect that the Renge figure became too loose, her 9 tailed hair popped off, and such that Persocom had to gift me another Renge just so I could continue having fun. Even when I tried fixing Renge's hair many times over. It was a struggle.
I miss Persocom in the Busou Shinki community, and I would assume he would have been elated to have participated in this Renge doujin project with his love for Gabrine. It's such a shame he had to leave the scene.
I am however highly honoured and thankful to [@donimassa] for allowing me to partake in the Busou Shinki Renge doujin project. The doujin being called "Pandoor Lovers", or even "Lovers is Pandoora", or something like that. Basically [this], and what you see below.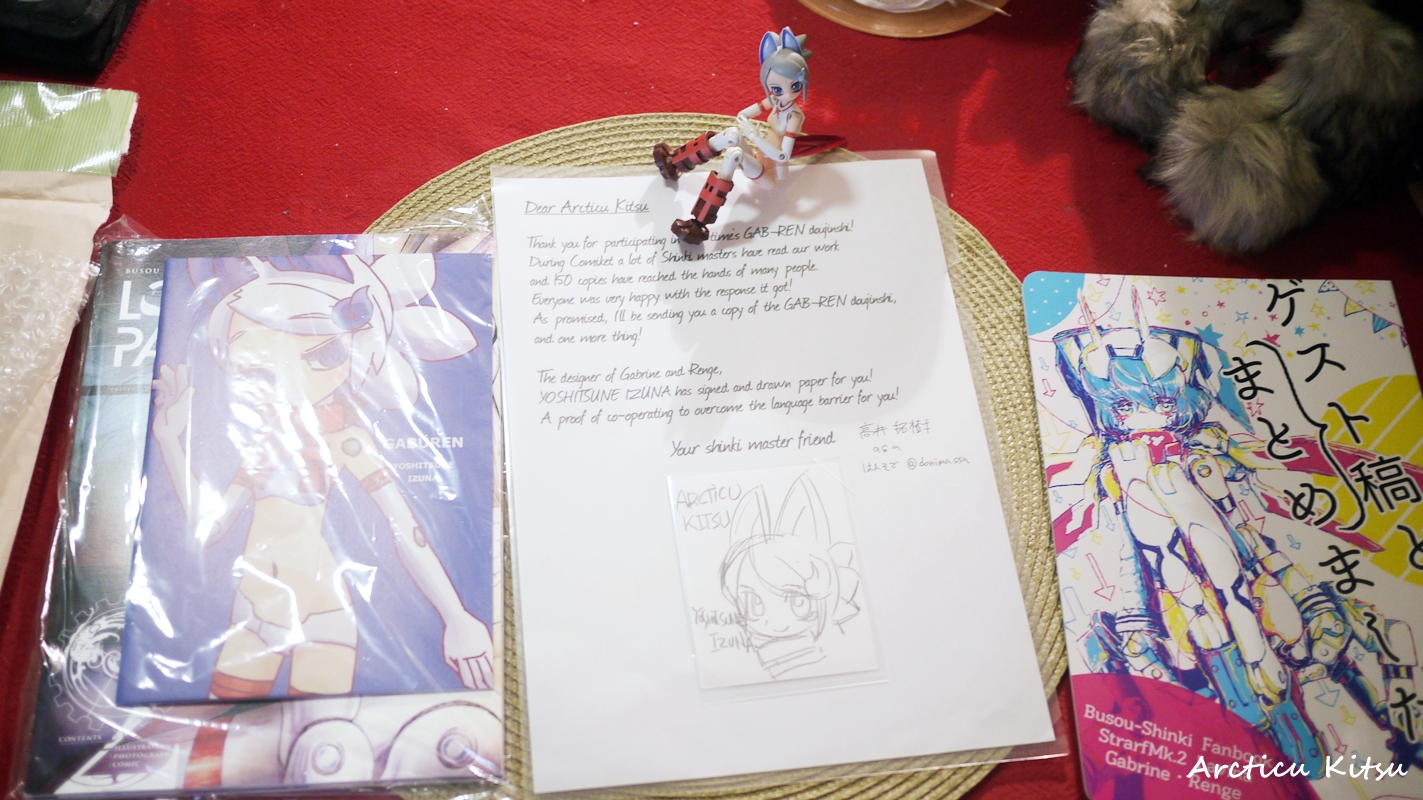 This just made me highly excited, even proud that I partook in this moment that many awesome moments were noted to have happened. Even loving the art style, the various art & images people shared and such. I could have shared more, yet I'm majorly pleased that I even participated in it. I could have easily missed out, yet glad I inserted what I could nearly last minute.  Too busy with work, patience, and just horrible with time management.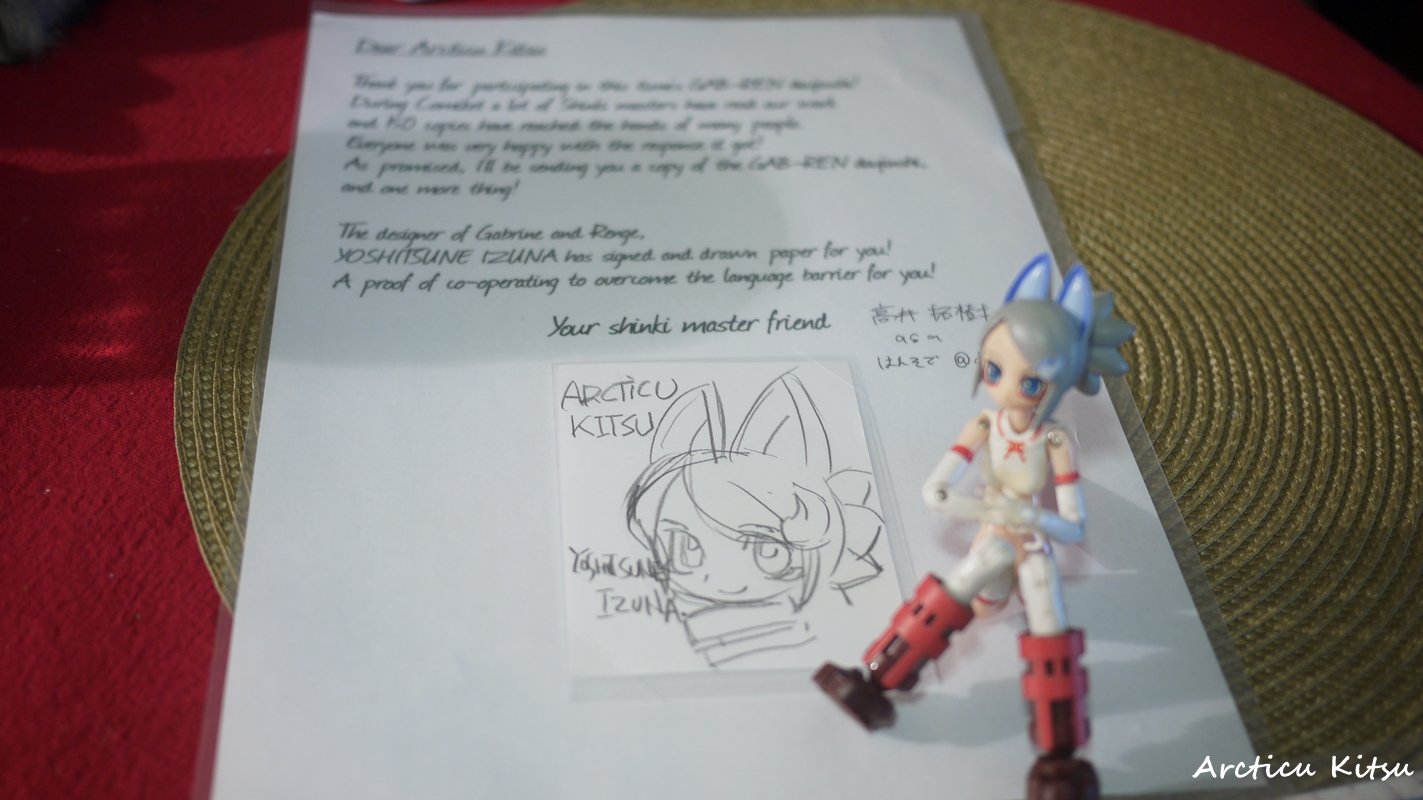 I was surprised reading how much effort went into this doujin, as well as the moments spawned from it. 150 copies were sold to various people, people being highly pleased with the doujin, as well as being given a signed little portrait of Renge. I'm now also thinking what I could have missed out on if I failed to have participated. This moment would have happened which is making me respect & value this whole lot higher than normal. I'm loving this!
Also, for those not in the know, Yoshitzune Izuna [Profile here] drew Renge's & Gabrine's concept that we have our little proud fox to have fun with. Even a happy "Angry Fox", something you should watch below:
I miss having Renge having semi-dynamic related behaviour to my actions. Having her warm up to me, scold me, be happy I'm petting her, and even having her fight. I wish for her to regain those elements, even surpass those in a new game project, or even a mod for 'Rising World', a game you should keep an eye on. [Rising World] expands on what Minecraft failed on, even gradually expanding with each update that I'm hoping someone shall entertain us all. Even me, by adding in various Busou Shinkis into them, as well as Renge herself to fight among themselves, and others.
Also, Renge is voiced by Tomoko Kaneda, something which isn't really noted unless you're aware of such within the Busou Shinki realm. She also voiced Goemon in 'Oda Nobunaga no yabou', another favourite character & anime of mine.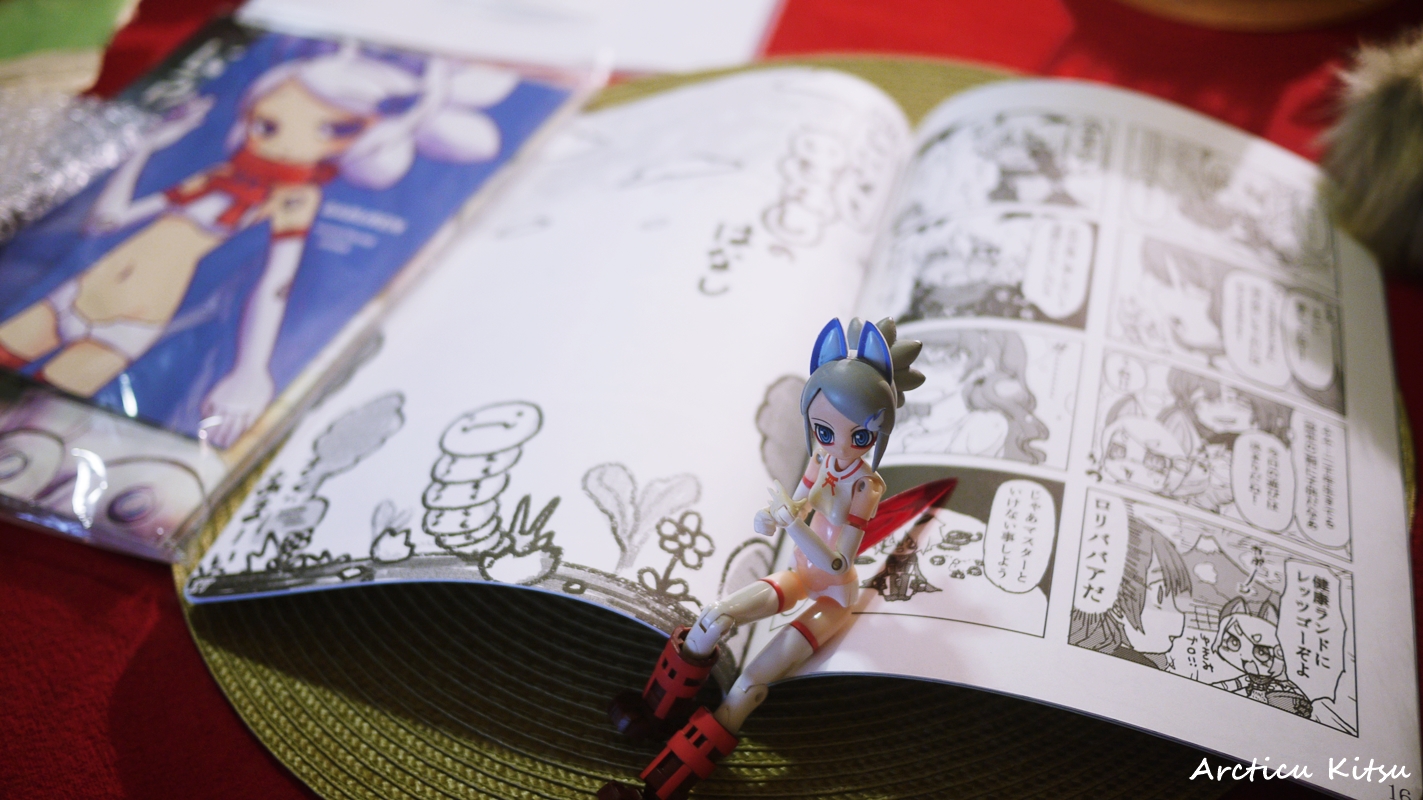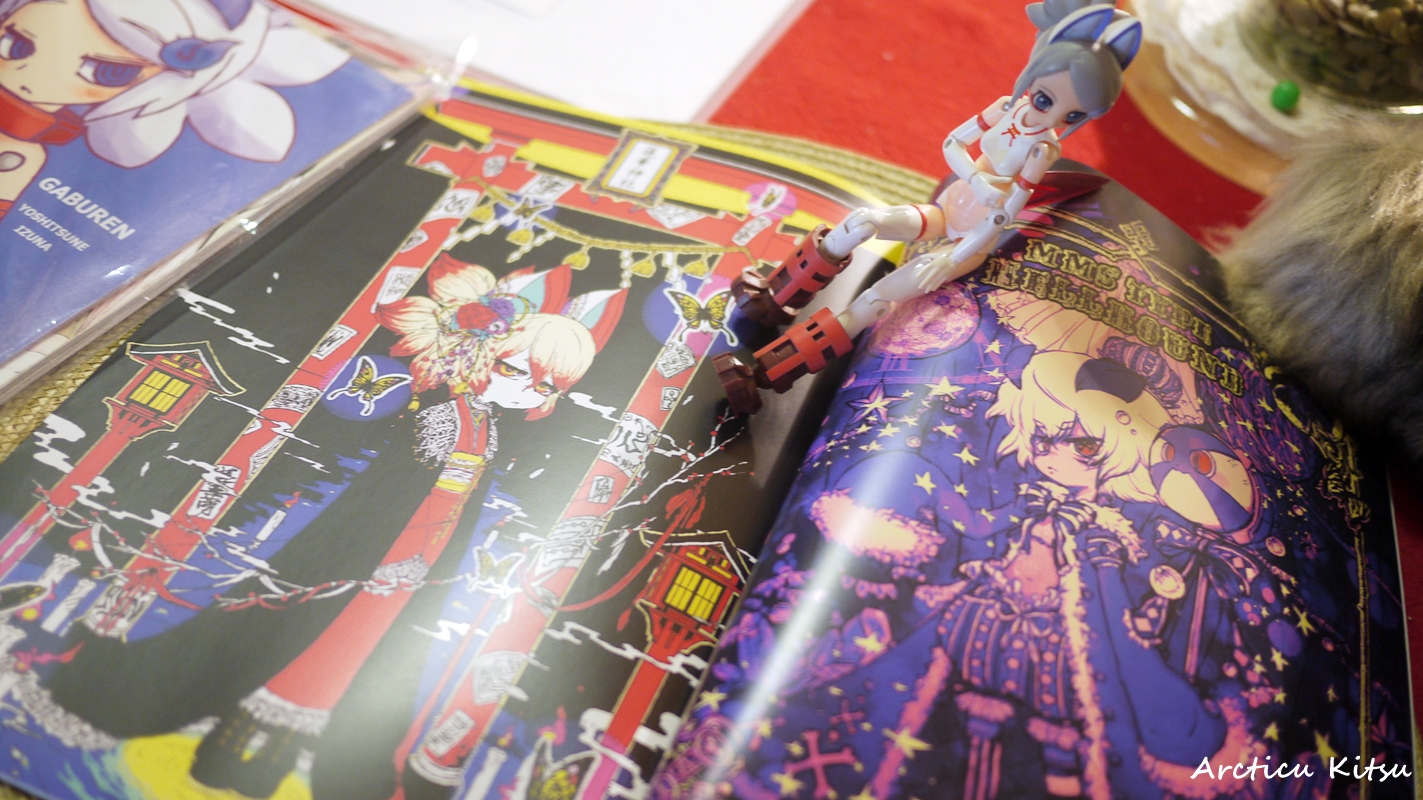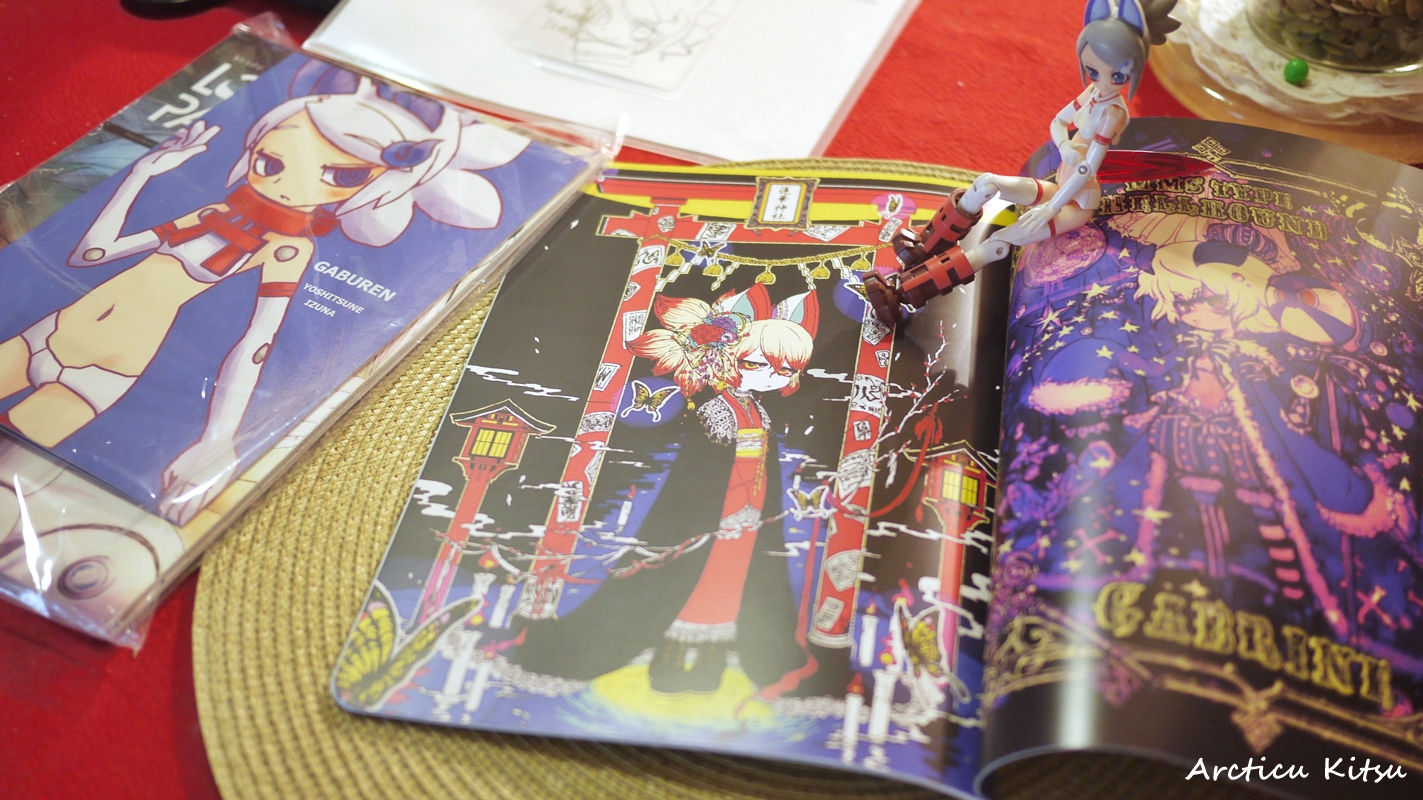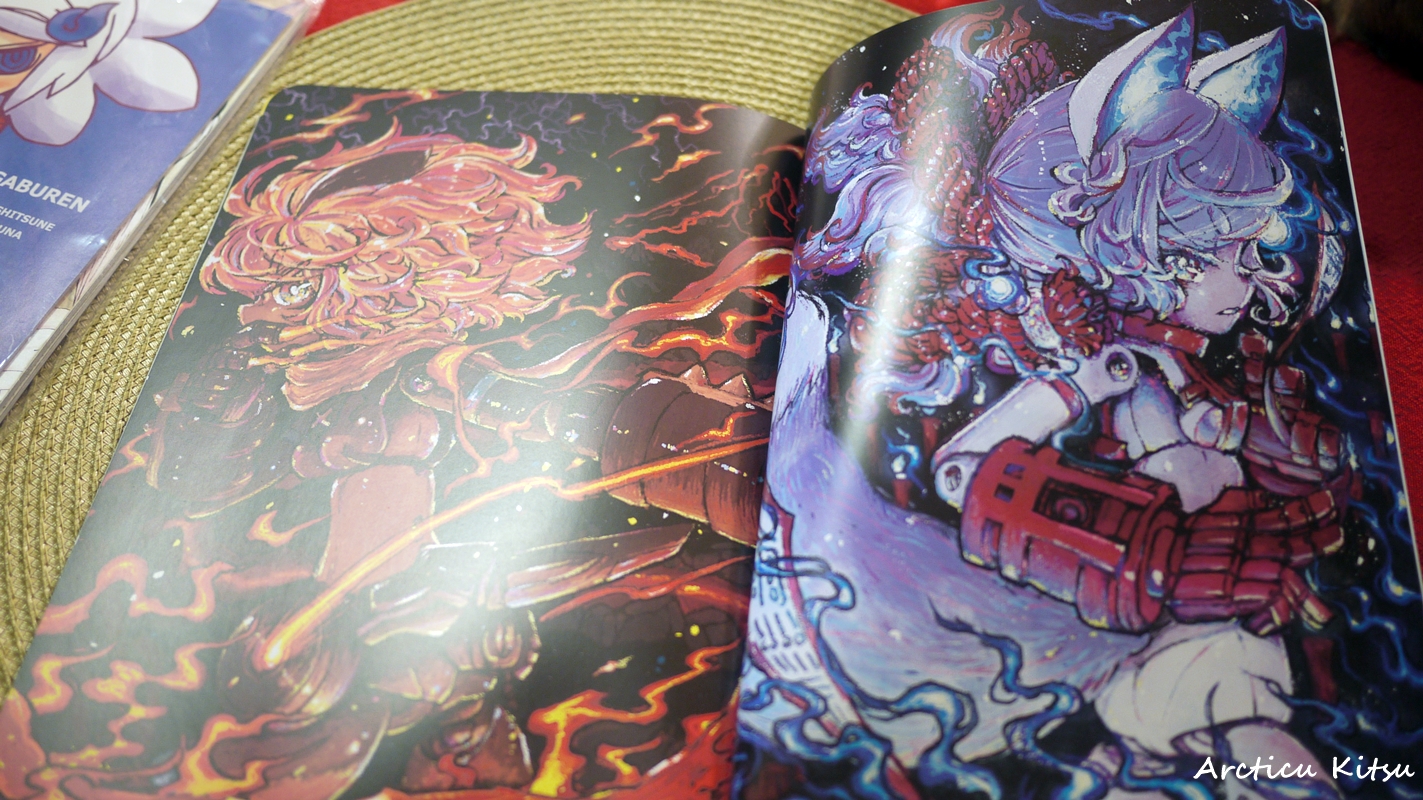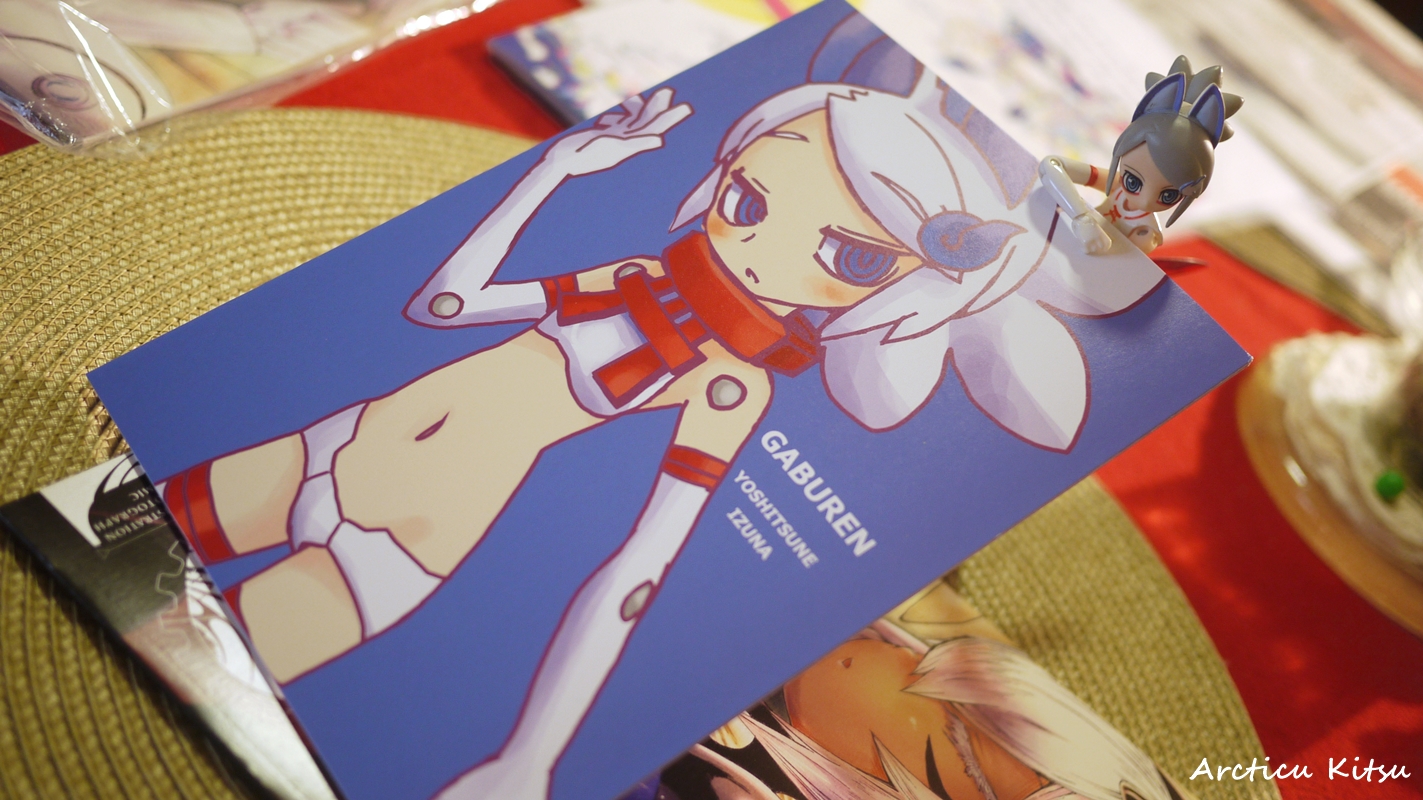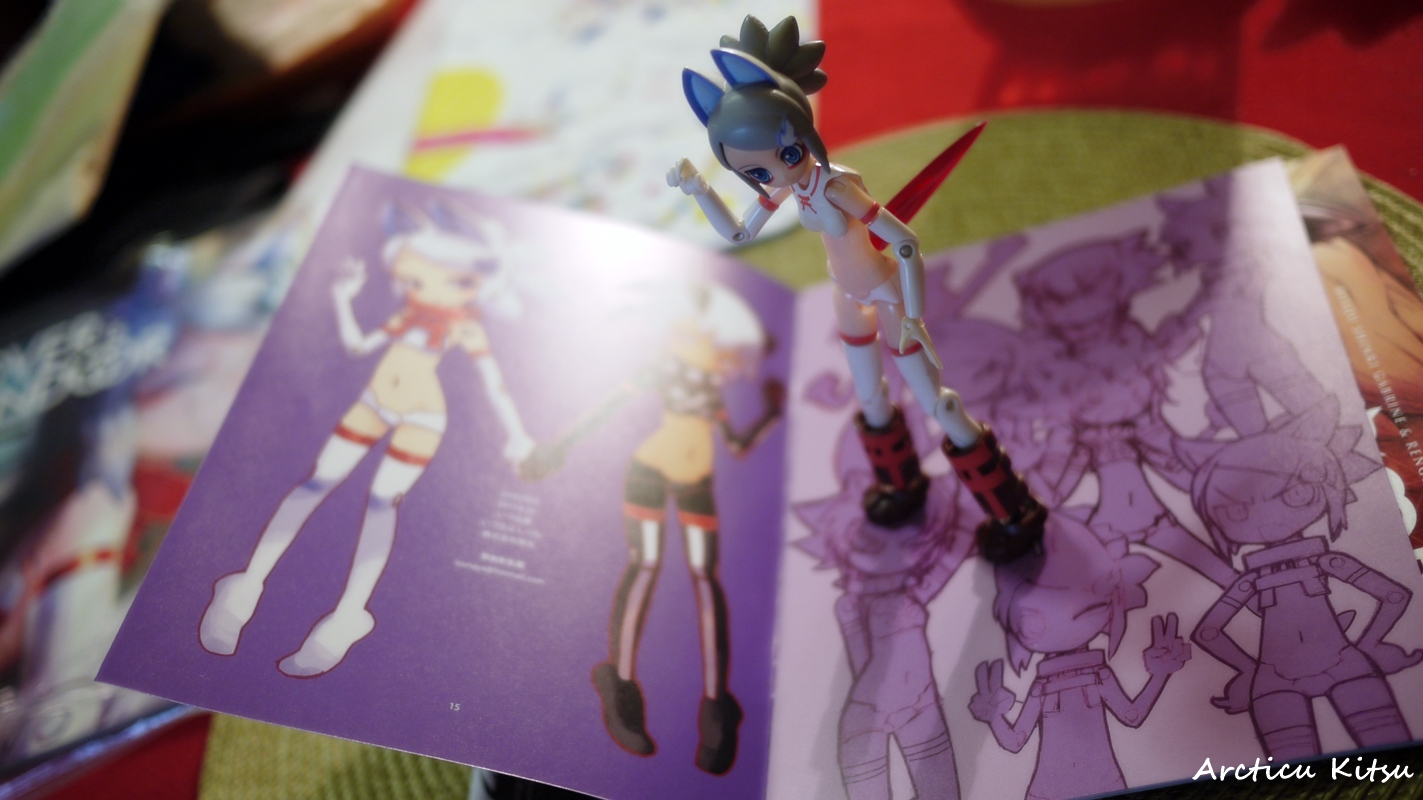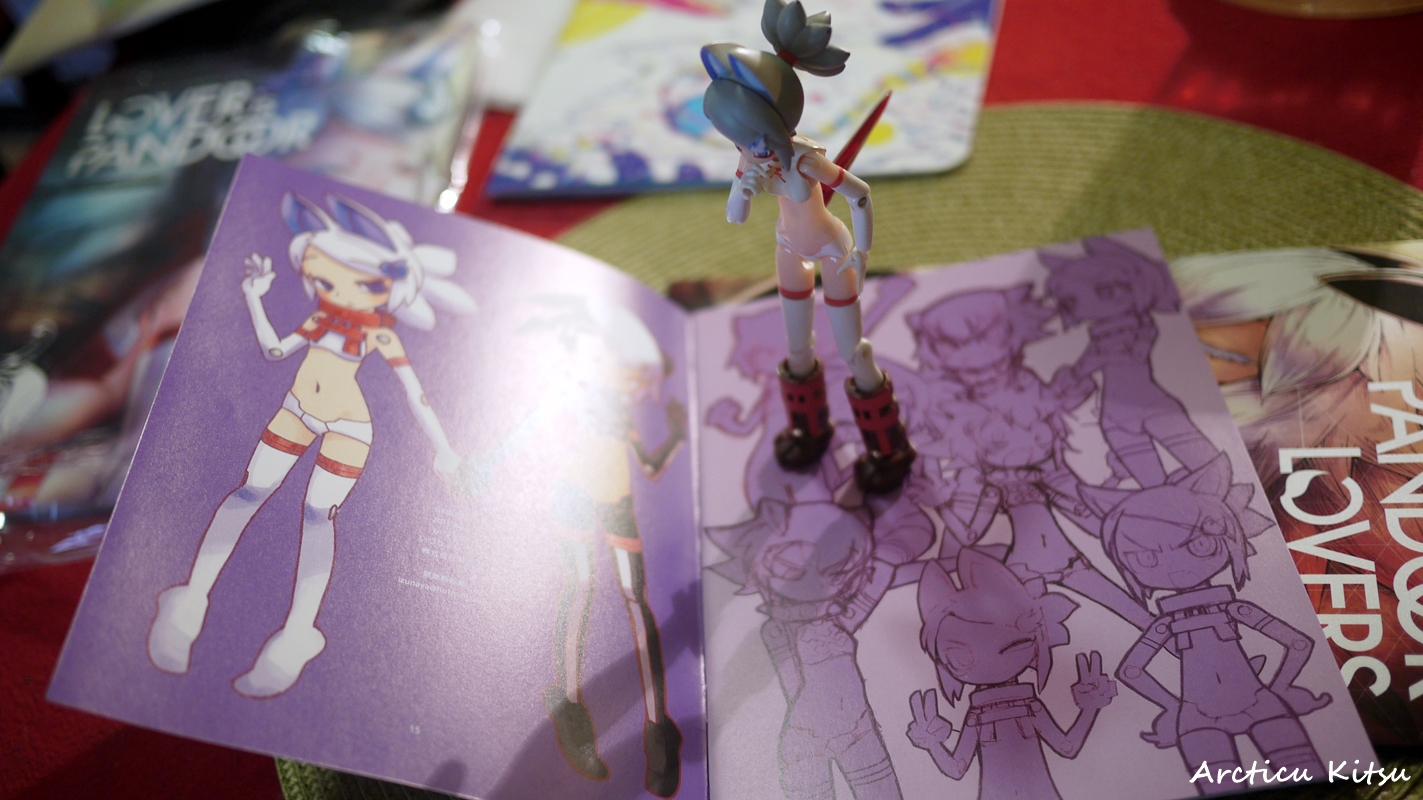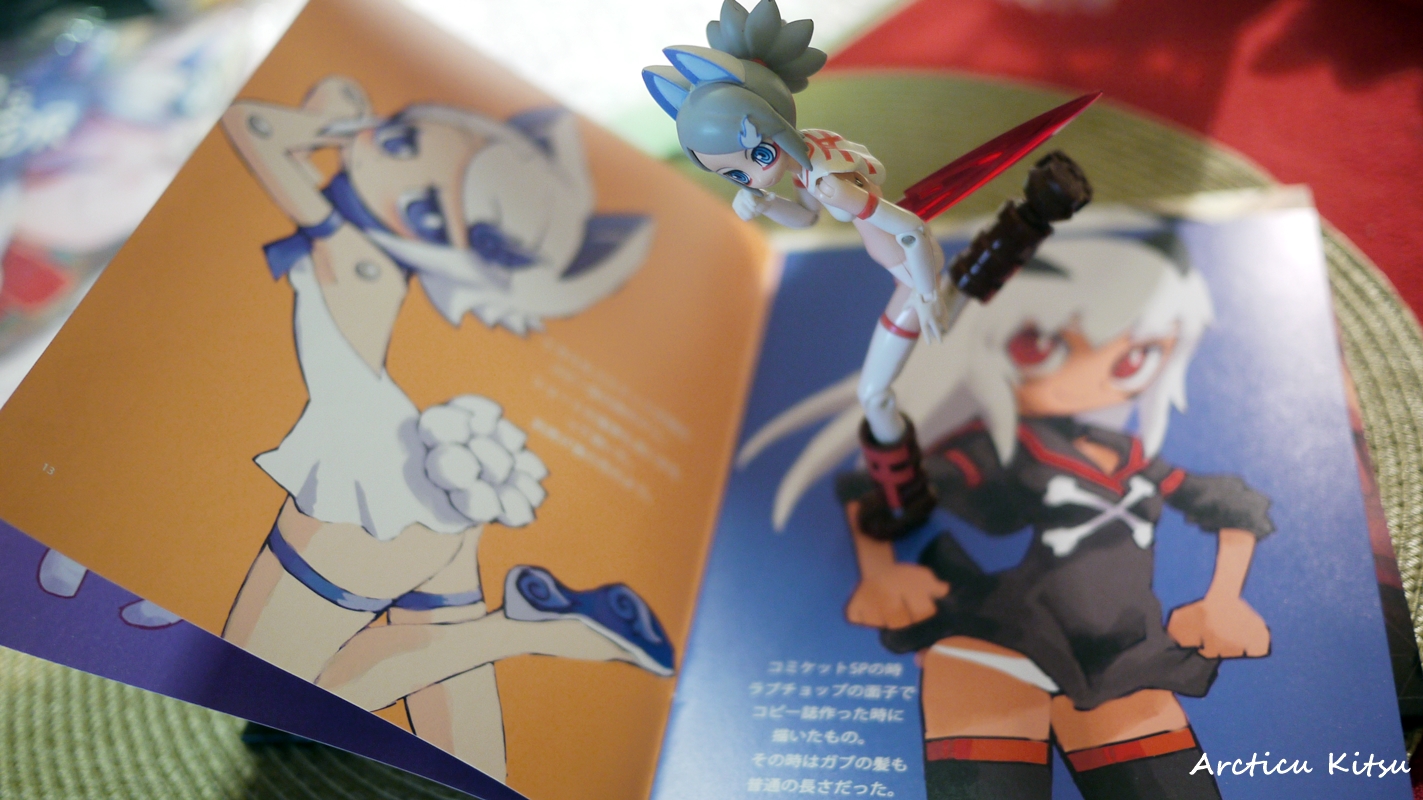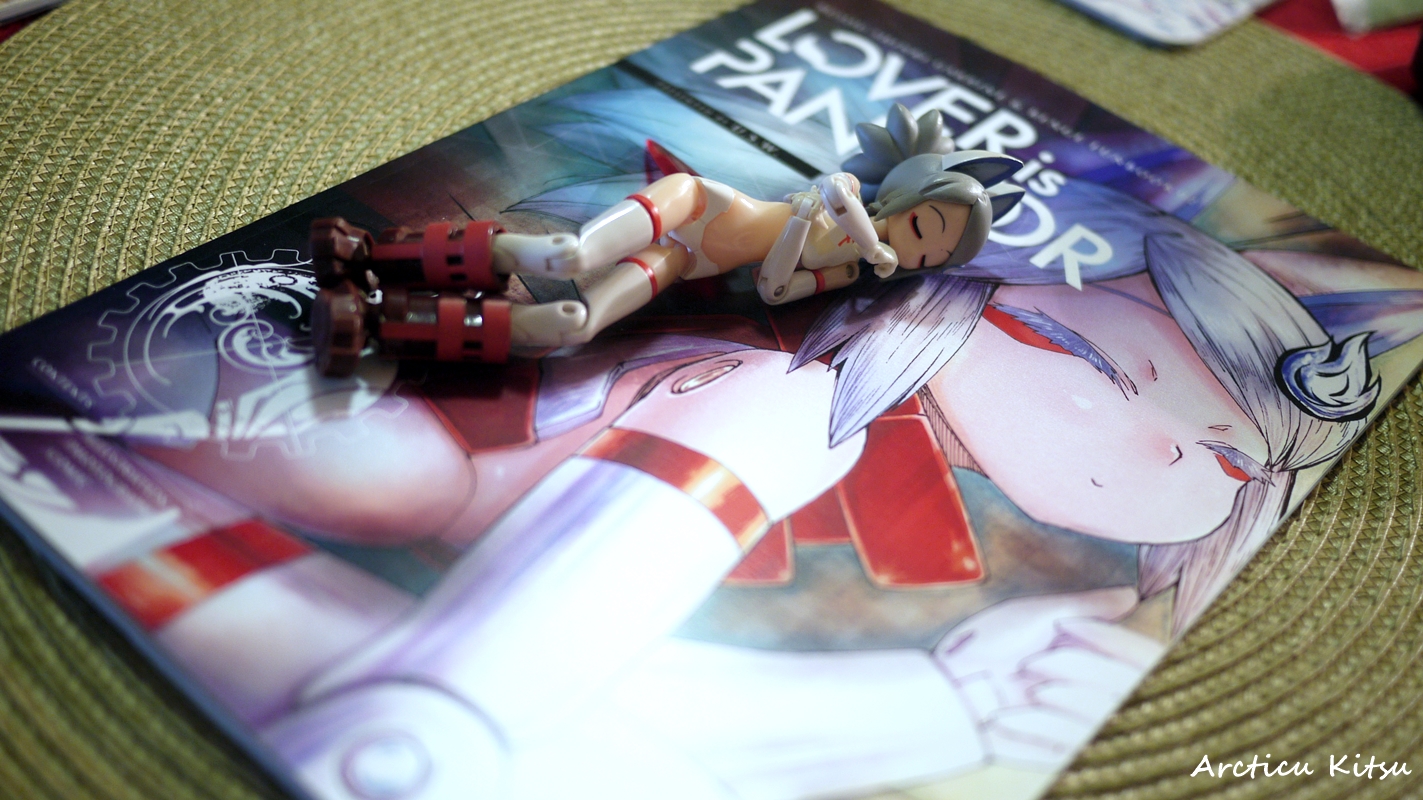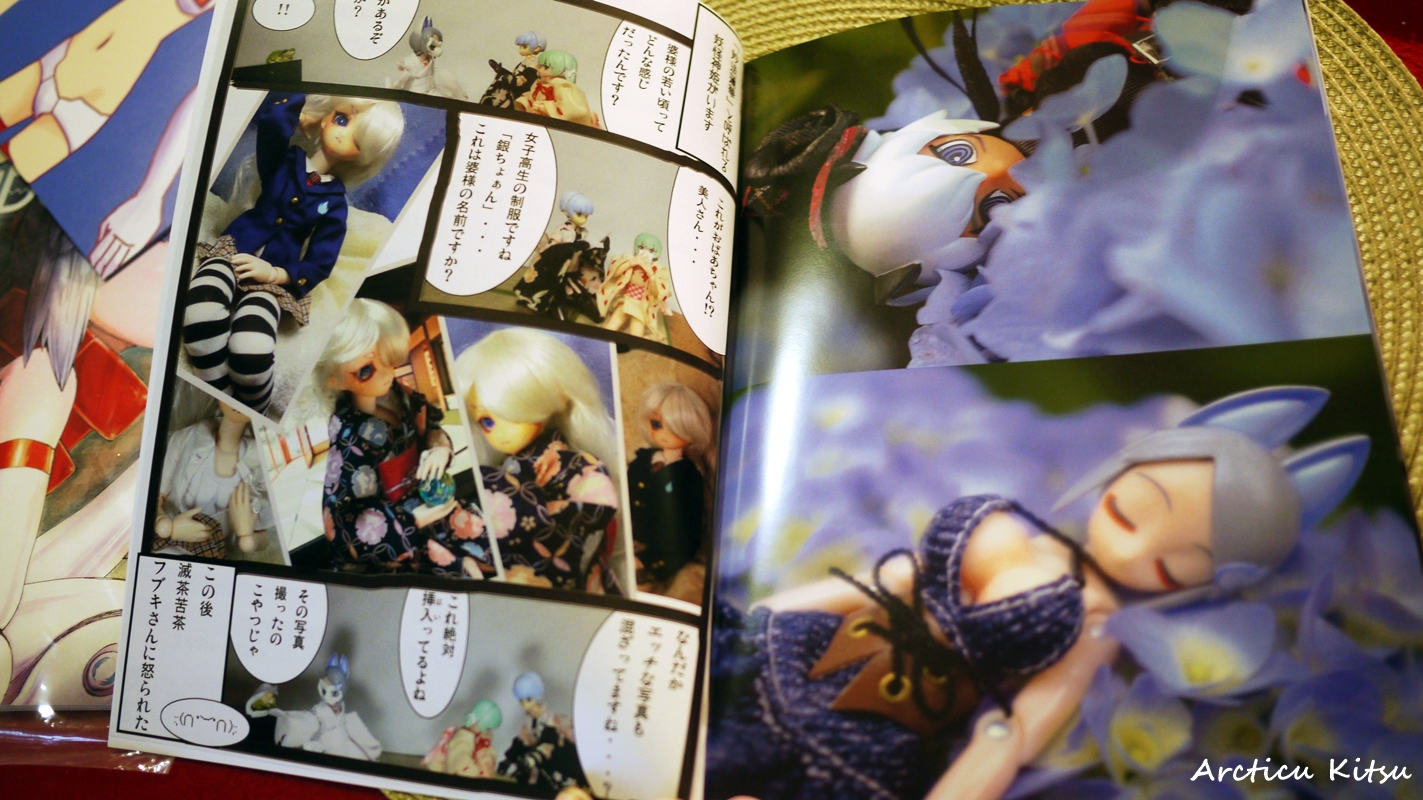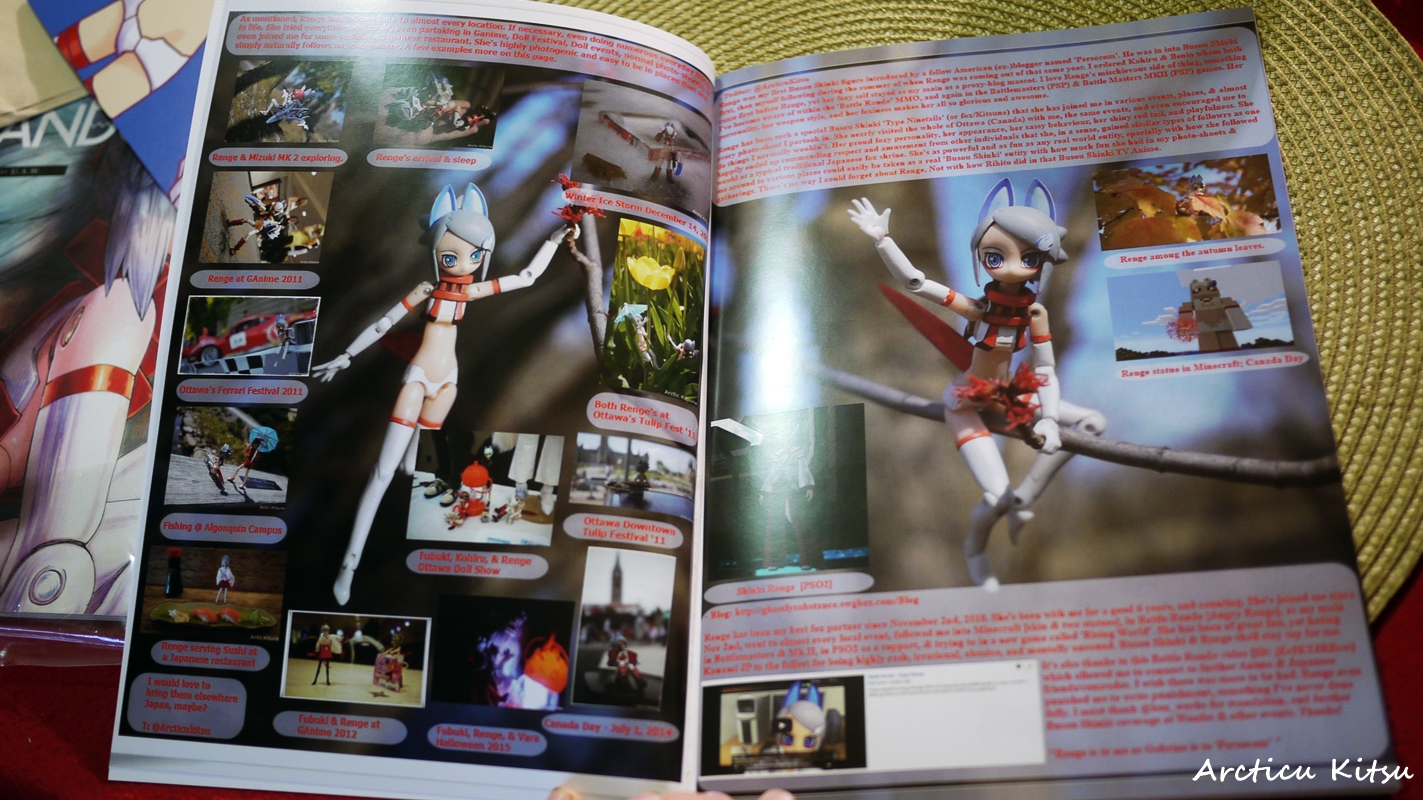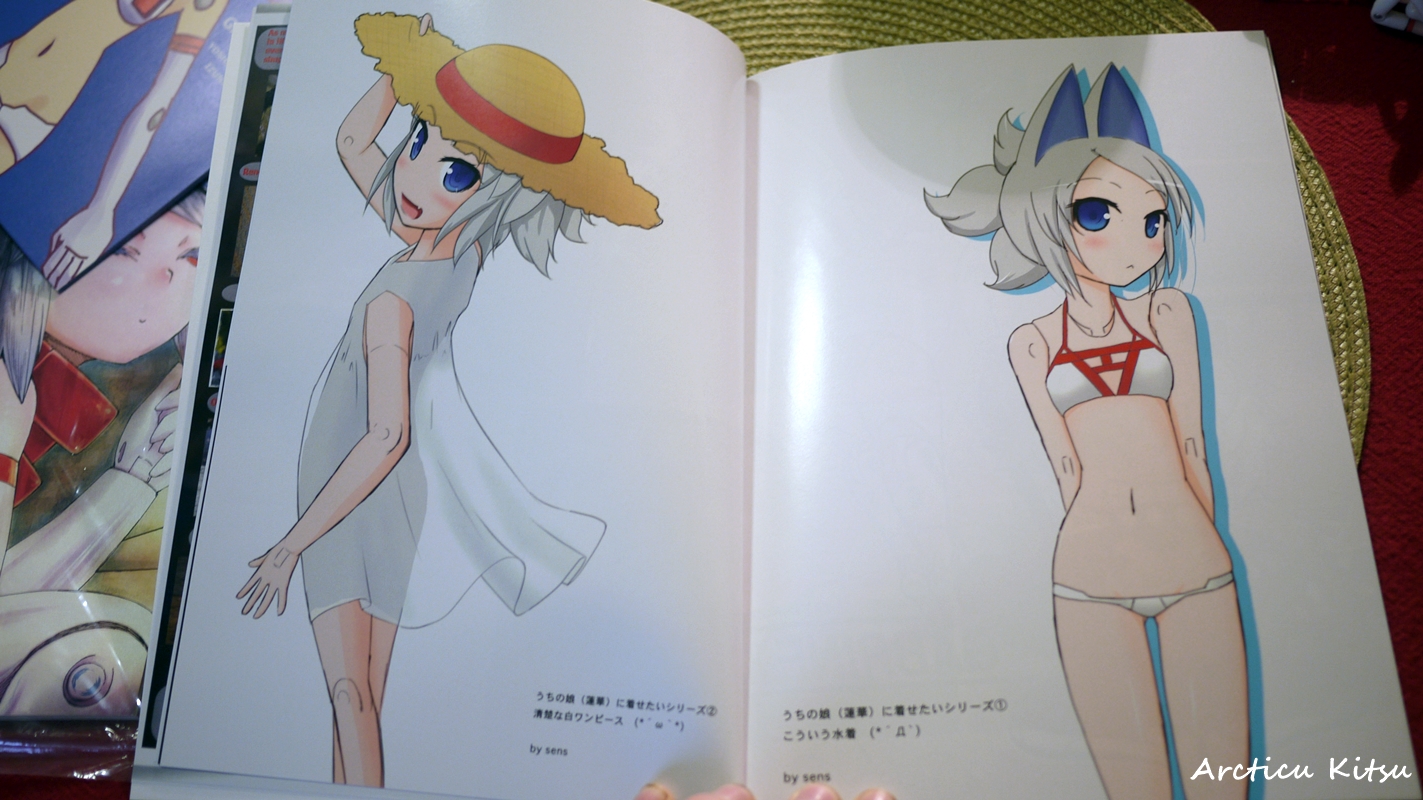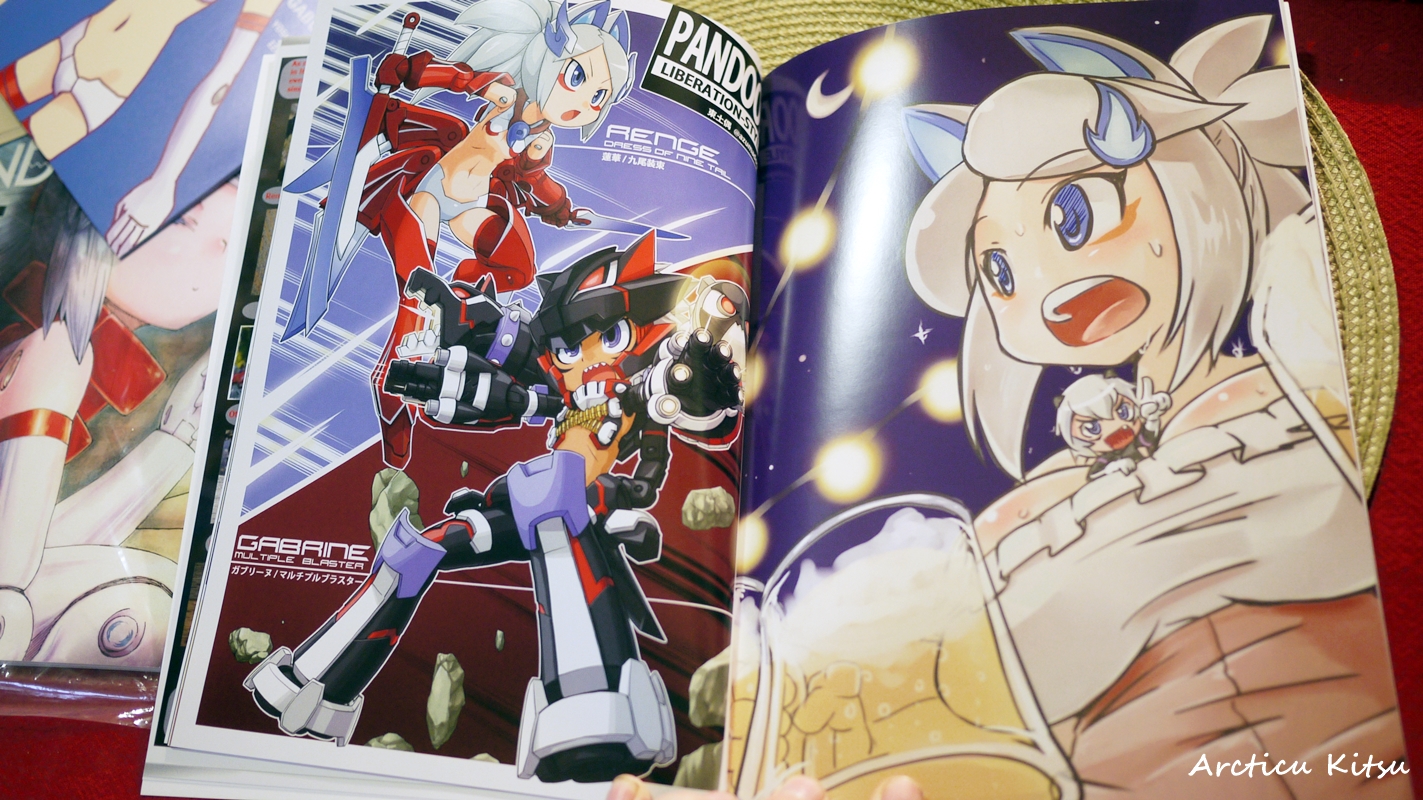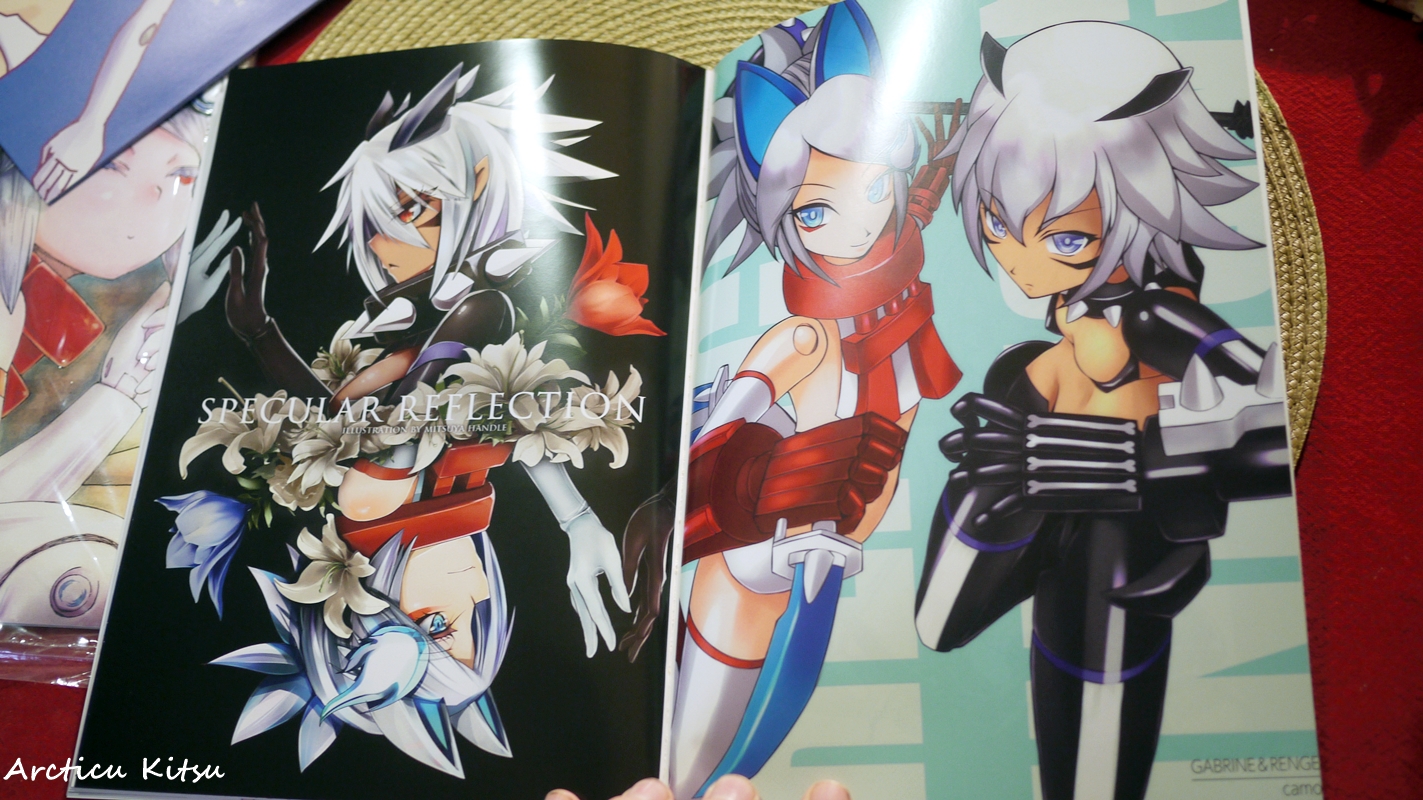 Also, for those wonder, how do you get your hands on this doujin, or similar? Try tweeting @donimassa via Twitter to see what could possibly be arranged, or if one could even obtain one at another event. Not sure if anything could be arranged, yet never hurts to ask.
======
Donnimassa, thanks for inviting me to partake in this doujin! It allowed me to re-evaluate my Busou Shinki photography, as well as see images which I forgot I took. Even having a moment I wouldn't otherwise have, as well as being noted/noticed by 'Yoshitsune Izuna' himself via the little sketch. Congrats on 150 copies sold, and hope we'll keep Busou Shinki alive somehow. It's been a great honour partaking, as well as allowing me to be excited again about Busou Shinki once more. It's the same kind of feeling that 'Gundam Build Fighters' tries to teach & remind people via gunpla building that you should build things your way and to just have genuine simple fun. That's the type of fun I also see in Busou Shinki.
It's a shame Konami had to be mentally absent as to not take advantage of their figure line, and it's also depressing North Americans (gaming side) overlook the pain that they're also suffering through Konami's absent minded actions. Both Japan & North Americans (even Europeans) suffering through Konami's stupidity on both the gaming & figure side of things.
I now wish it would be possible to make a Busou Shinki mod for Rising World [Steam page] where the Busou Shinkis would be craft-able, programmable (basic tasks), customizable (parts swapping), as well as being able to fight one another & anything else. It would prove to be interesting to have Renge, Benio, among others co-existing in that game, a game which is like Minecraft, yet higher in quality, support, & modding possibilities. Granted, it needs time to also mature. If there's any game modders reading this then I hope you consider Rising World a way to keep Busou Shinki alive, if Konami doesn't do anything rash & brainless in the process to disrupt this.
What I love most about this doujin project, even if Konami is absent minded, is that the Japanese are willing to connect with foreigners. They're even willing to break the language barriers to connect to other foreigners within similar interest, as well as even showing respect all around, when they genuinely care.  This, the note left for me, & even the little Renge sketch, as well as genuine interest is awesome. Makes me happy, even wishing I could finally visit Japan to further connect with fellow comrades, even Ken_works whom scouted the Japanese scene for Busou Shinki for me, Persocom, among numerous other Busou Shinki comrades/followers. Even those in the 'Busou Shinki World' community. I really do need to go to Japan, yet constantly struggling that I'm still stuck here watching other comrades venturing to Japan with what appears to be great ease. I'm constantly irritated I can't venture to Japan, even "jealous" that others make it seem so easy. Long overdue. Long overdue. I do however have to apologies for my constant anger ventings on Twitter, yet I'm insanely fatigued, yet do enjoy moments as with this doujin project <3
Also, I've been keeping track of the 'Frame Arm Girls' news. I'm well aware of the new twin troop types. My favourite is this 'Kitty' type – [here] – [here] – [here] & [here]. I'm considering purchasing the 'Kitty' type.
Thanks again, and hoping to see more Busou Shinki fun in the future! Who knows if I'll be able to share more Busou Shinki images. It's been too humid to really do anything on the physical side of things yet we'll see what autumn has to offer climate wise in parallel with scenery changes.  See you in the next article posting, or wherever we meet via Twitter, Tumblr, or even Discord. Somewhere.
---
[Bonus] – Bismarck AGP figure:
Seeing as how recent the Bismarck article is from this one I felt it necessary to tease this for when I can share images of my KanColle waifu: Bismarck <3