Just wanted to share a quarter themed with a 'Poppy' on it with my Bismarck & Yuudachi posing around it for some sharing purposes. Pardon the title as I was at a loss as to what to name it.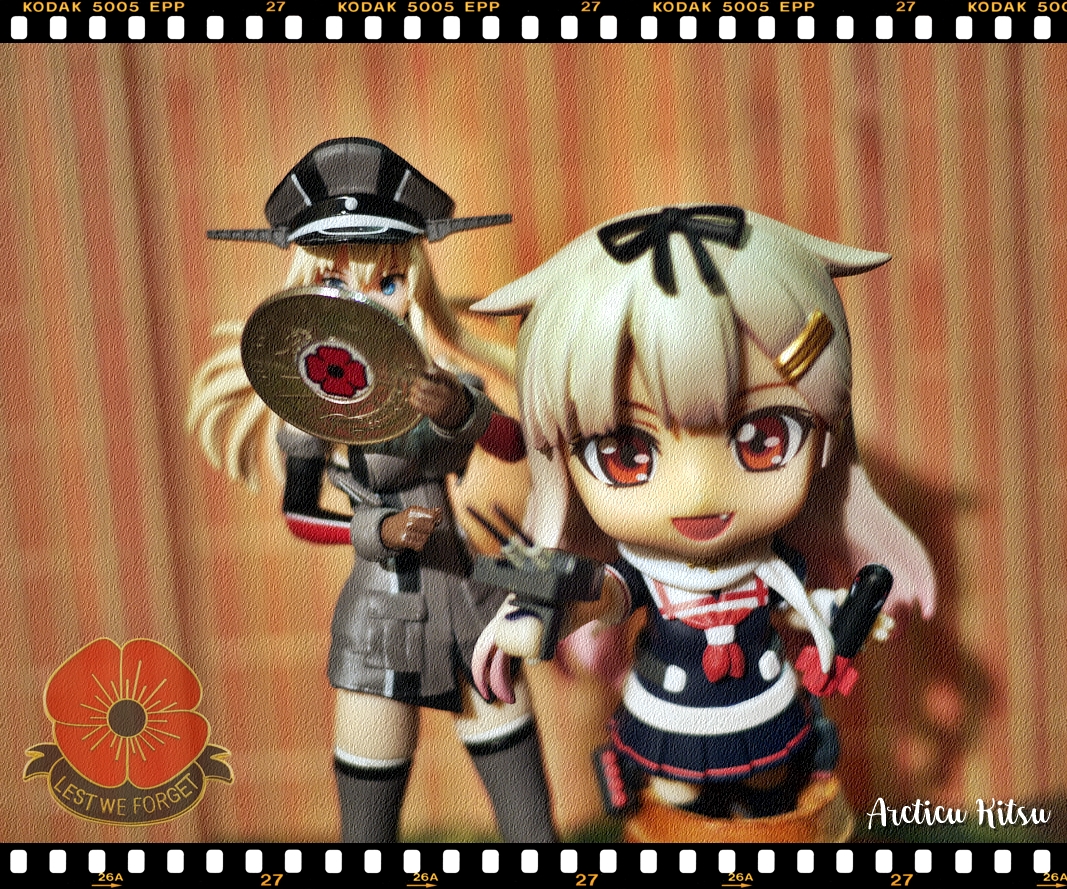 For November 11th I pay my respect by sharing this Canadian quarter with a poppy on it to remember those that have died for our freedom. Those that have lived and fought, as well as fought and died so we could be free to exactly this by posting images on the internet, and etc. That, and to share what I had sitting in my wallet that I might as well make note of it in tune with November 11.
The two figures above are Bismarck (left), and Yuudachi (right) from the Kantai Collection (KanColle) web game and anime where World War 2 naval vessels take form in their human female forms. The souls of the vessels taking on human form all because captains view their ships as 'feminine' entities, thus Japan took advantage of this for their creative fun. Bismarck is obviously the German Bismarck battleship, and Yuudachi is of the Imperial Japanese Naval Destroyer A.K.A Nightmare of Solomon. Both are my favourite Kanmusu (ship girl) in KanColle.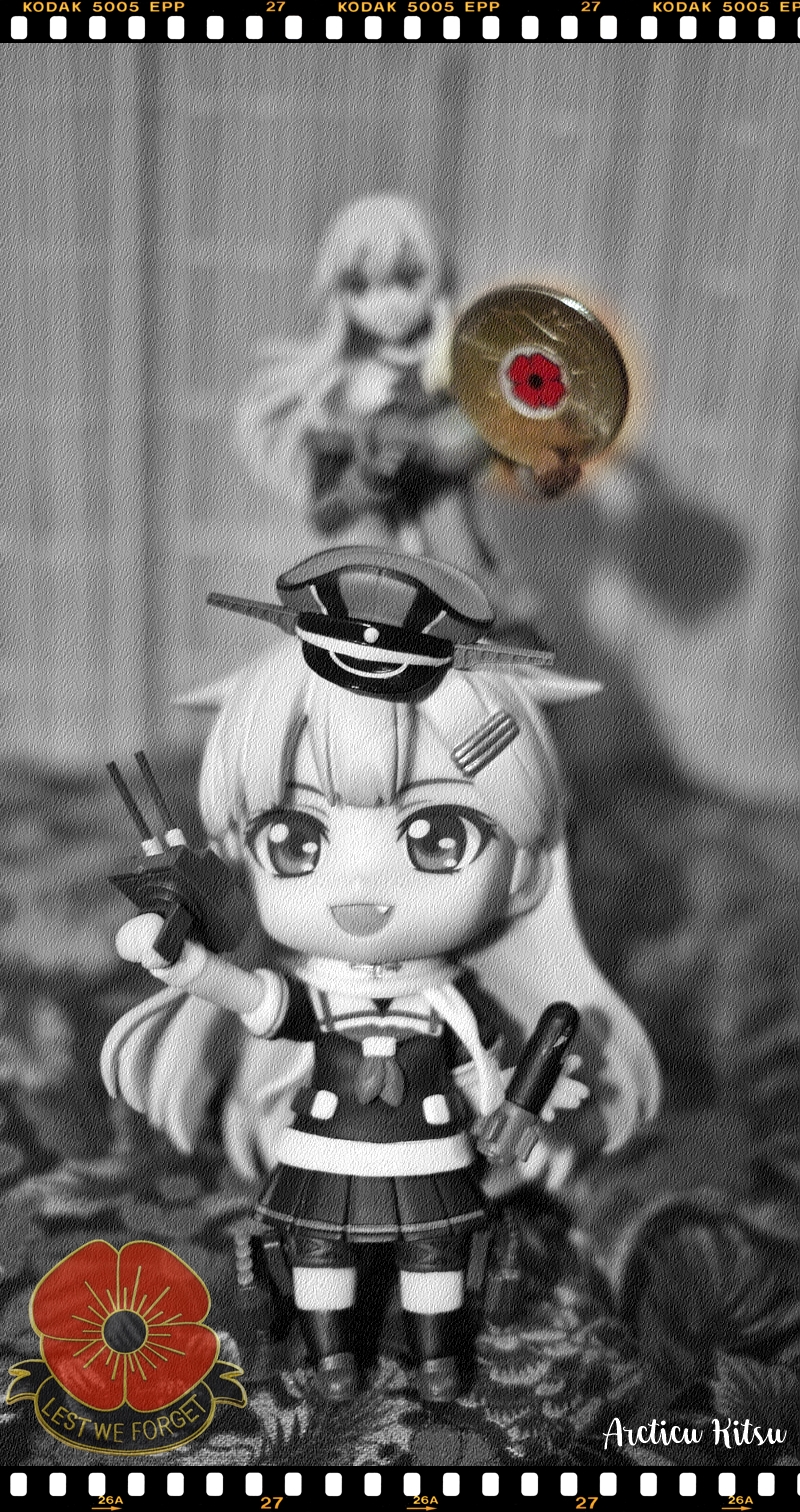 Honestly, if it wasn't for Japan I wouldn't still be interested in World War 2. It's thanks to KanColle that I'm digging far and wide into Canada's contribution in World War 2 that I'm strongly hoping and wishing that the Japanese shall gain some inspiration to pay tribute to HMCS Haida, all the other naval vessels, and even the air units. Already have a few…. One in Strike Witches anime with 'Elizabeth F. Beurling', based on the actual 'George Beurling' Pilot.
There's quite a lot to dig into that I wish Canada's contribution doesn't go to waste, nor forgotten.
HMCS Haida, a class of her own. There's also HMCS Uganda and HMCS Ontario to make note of with them being Light Cruisers. HMCS Prince Henry, HMCS Prince Robert, HMCS and Prince David being Pacific side armed Merchant cruisers.
I still have to wonder if I'll even be able to see them in the KanColle realm, or if they may even appear in the 'Azur Lane' Chinese web game instead. A Chinese game aimed at more 'gameplay' over serious character styles and personality. Who knows. I may be waiting an eternity because Canada is biasly viewed as a 'Minor Nation' as a weird excuse.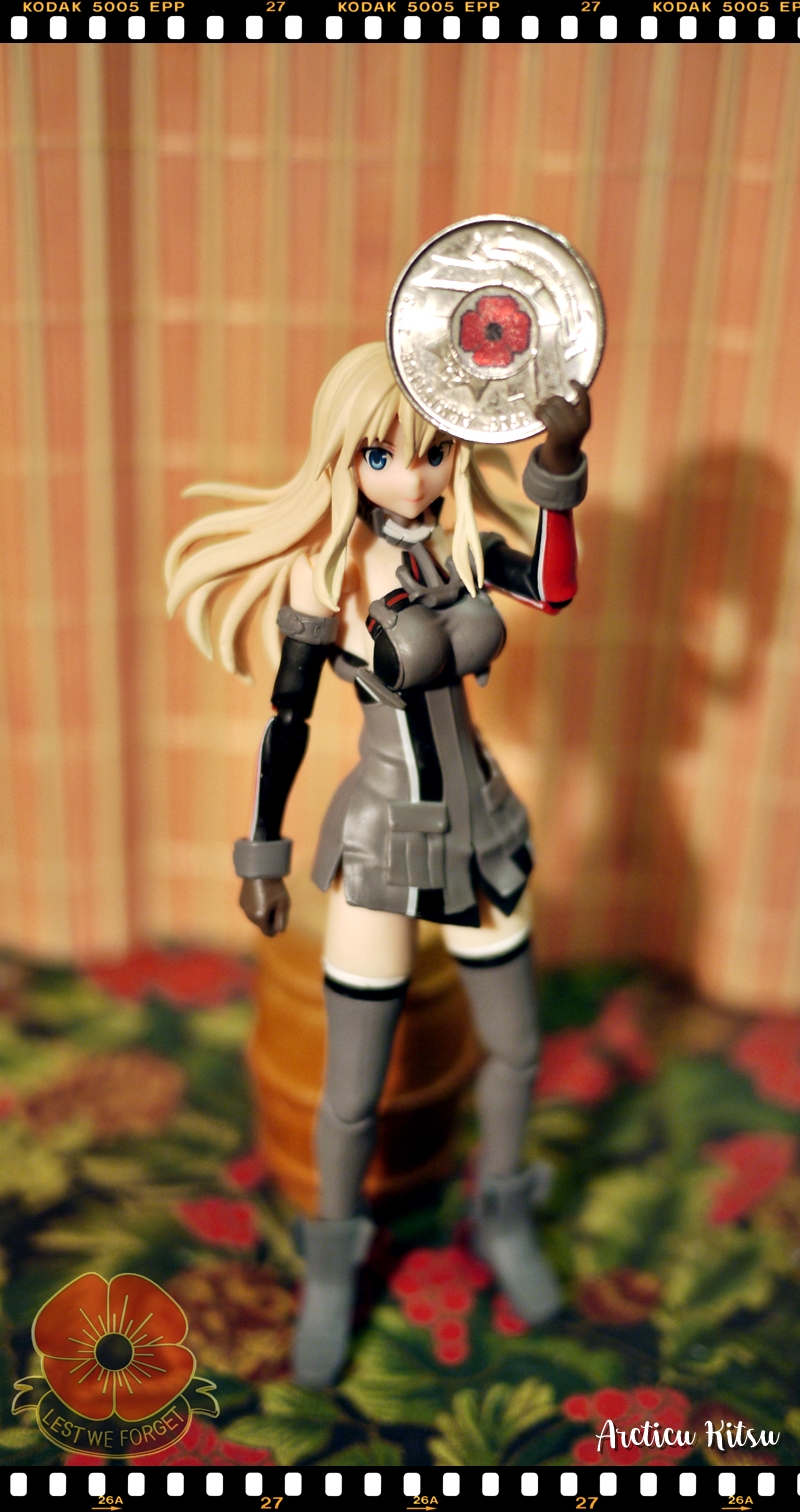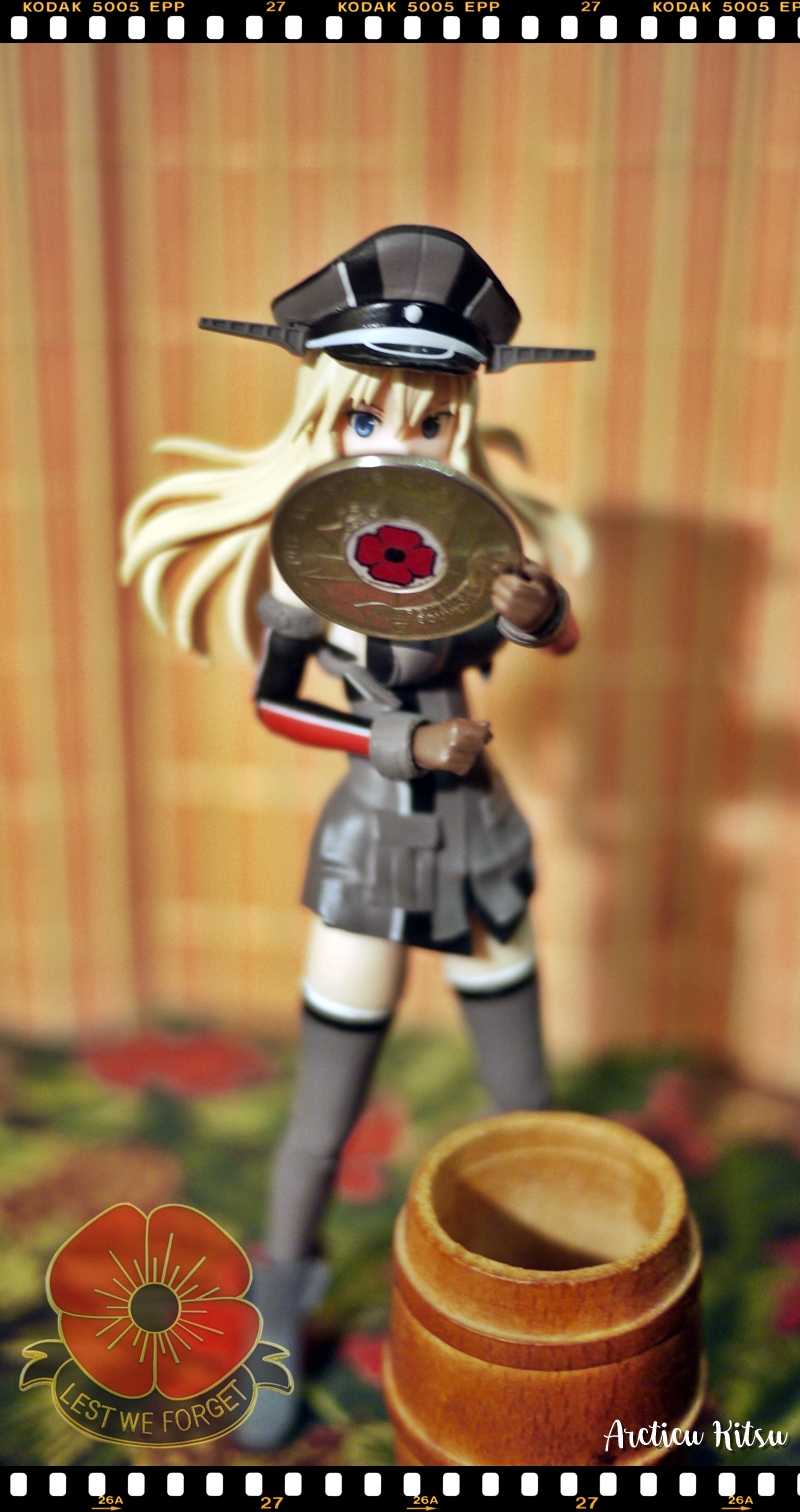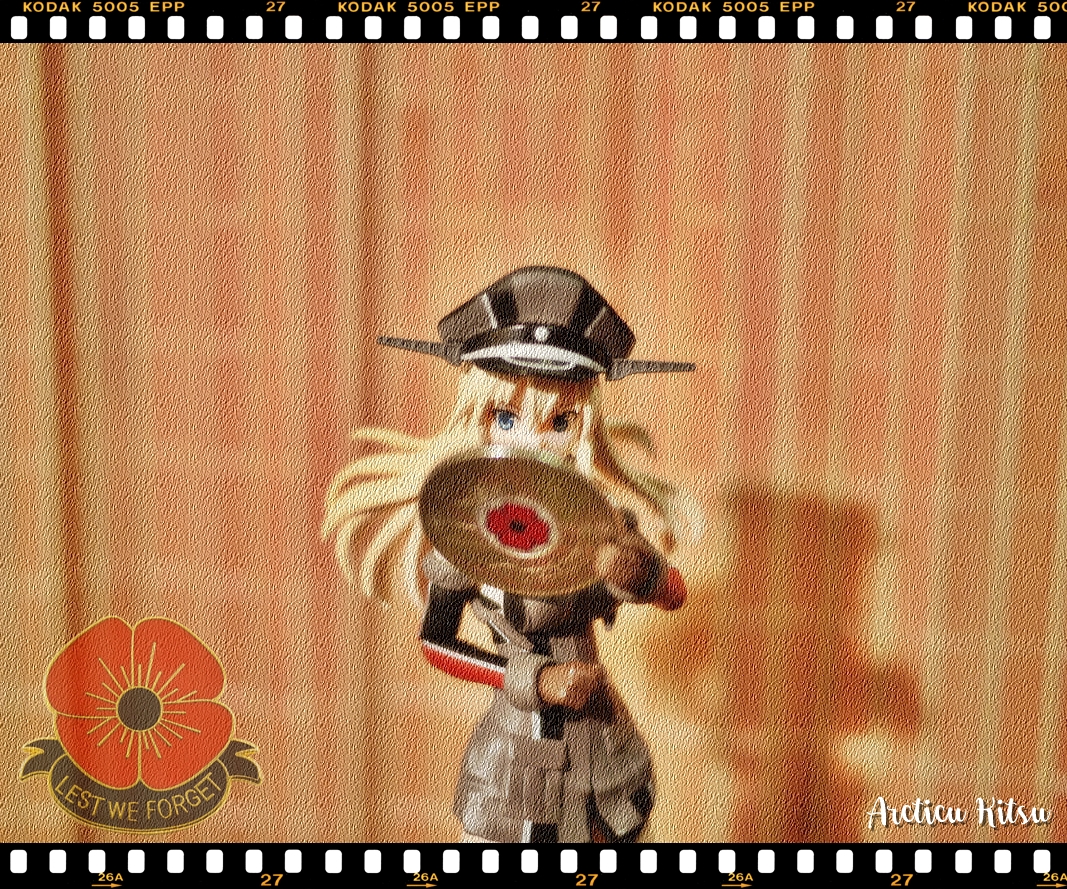 I simply wanted to share the quarter that I found in my wallet hoping that this is not in any way disrespectful. Just simply theming it all to naval World War 2 with both Bismarck & Yuudachi being my favourite Kanmusu from WW2. Respecting their power and beauty in both Anime and real world while having been inspired to learn more about their various roles, history, and deeper stuff.
Deep respect to Kantai Collection, Atlantic Fleet, Victory at Sea, & Azur Lane
Lest  We Forget.