A lovely point of view from the month of February 2019. It's not "that" long ago from when this was posted, yet far enough to note it with a hefty number of images to share. This article is also image heavy with 100 images containing images I honestly wanted to share with you guys.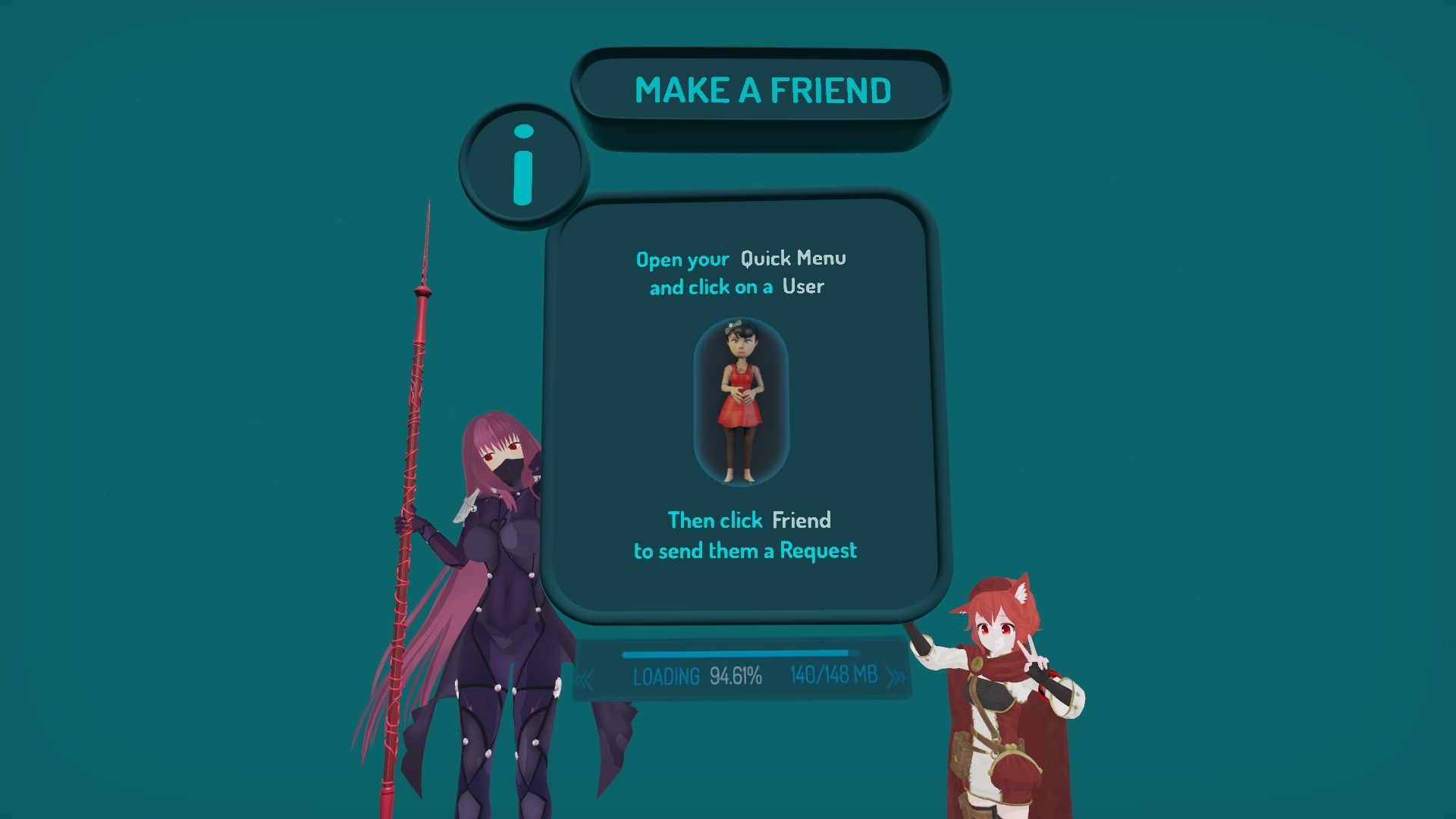 This blog posting covers the month of January by also overlapping with a few blog postings with photoshoots (linked below) having been used in other blog postings. I'm aware I've been oversharing, but that's the point! I love VRchat, I love how friendly and welcoming it is to the point I've made a home there. I love the adventures we went on, the Patreon hangouts, and such. It's awesome. We befriended nice sorts of people, and continue to do so. When I look back at the images I can recall the happenings clearly, I can recall the emotions, and how much fun we've had.
---
Related Blog Postings:
(These blog postings heavily connect the dots with images posted here.)
[Neko Nights Nagzz | Feels like Home] – [VRchat Tag]
---
We start off with a lovely Nier: Automata chill world, something which contains heavy amounts of memories & personal pull from various angles. One of my ex-coworkers I used to work with recommended the game to me, thus I bought it. I loved it, we had fun talking about it to highly love the soundtrack. I went hype when I first saw it in VRchat in desktop mode staying in that world just listening to the music when Klaus & Whitewolf roamed that world freely back in 2017. It later became its own world, and even later (more recently) told it had eastereggs I was eager to solve. I was shown one only to find out there's more. I of course cheated, learning what each easteregg is by both Googling & Youtubing it. I may not have gotten them all, but I am all the wiser now. It's an awesome world 🙂
What was also freaky was how Nagzz21 timed his first Nier: Automata stream with mine because people suggested it heavily to him to play it. That was trippy. I had a good run finally reaching A2's route. I honestly still need to play the game, but damn…. What a rollercoaster of emotions and craziness in that game.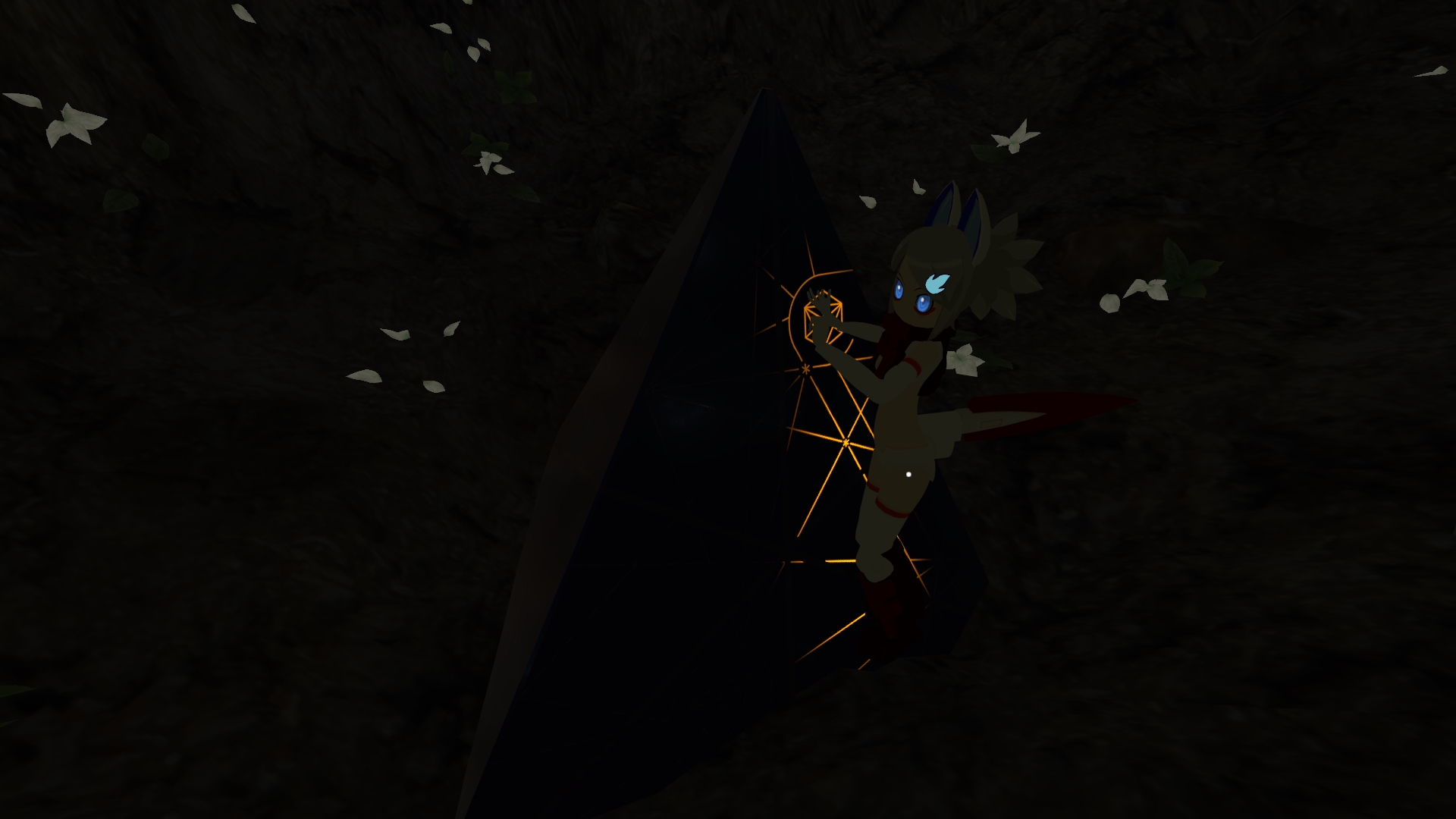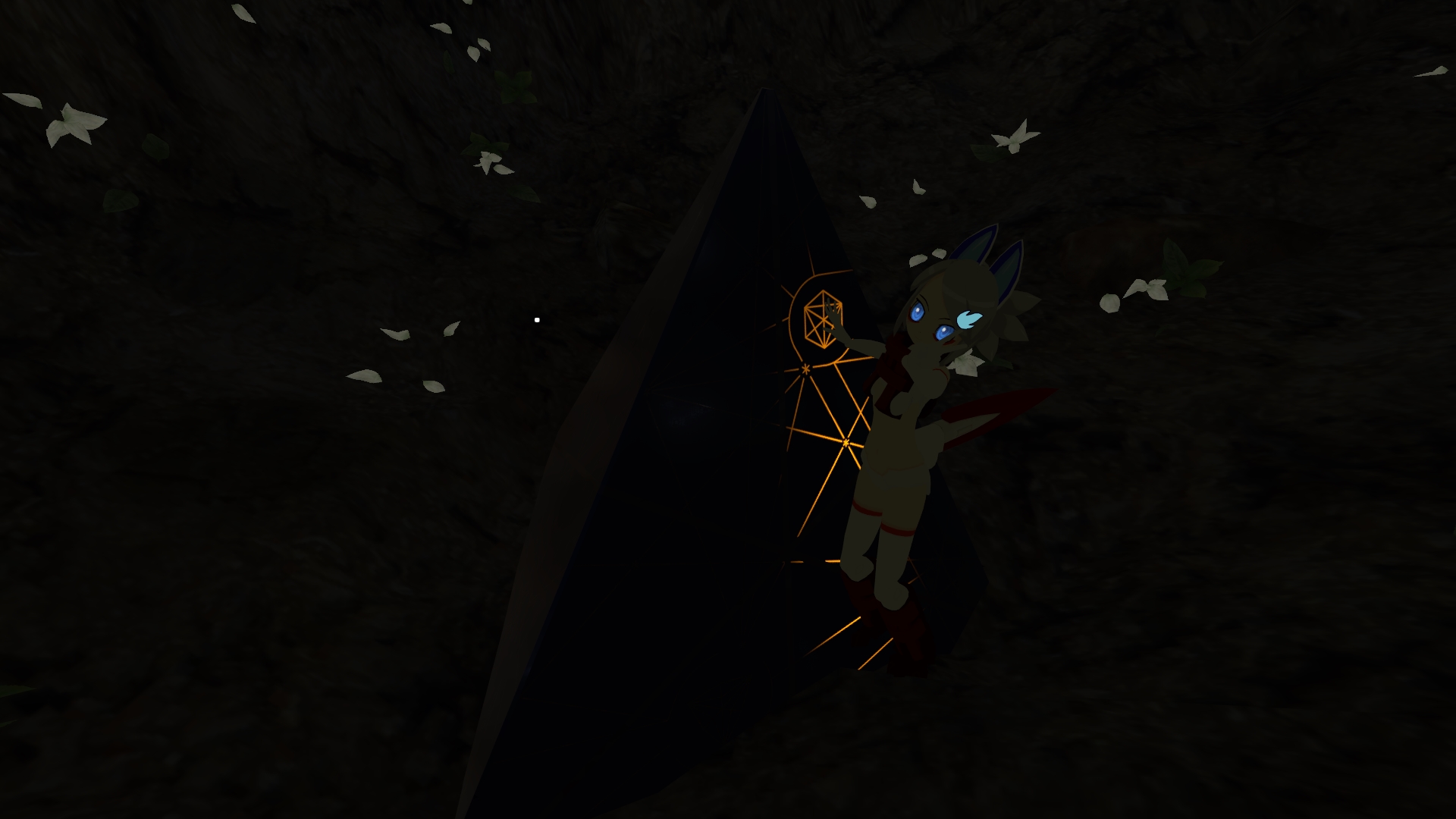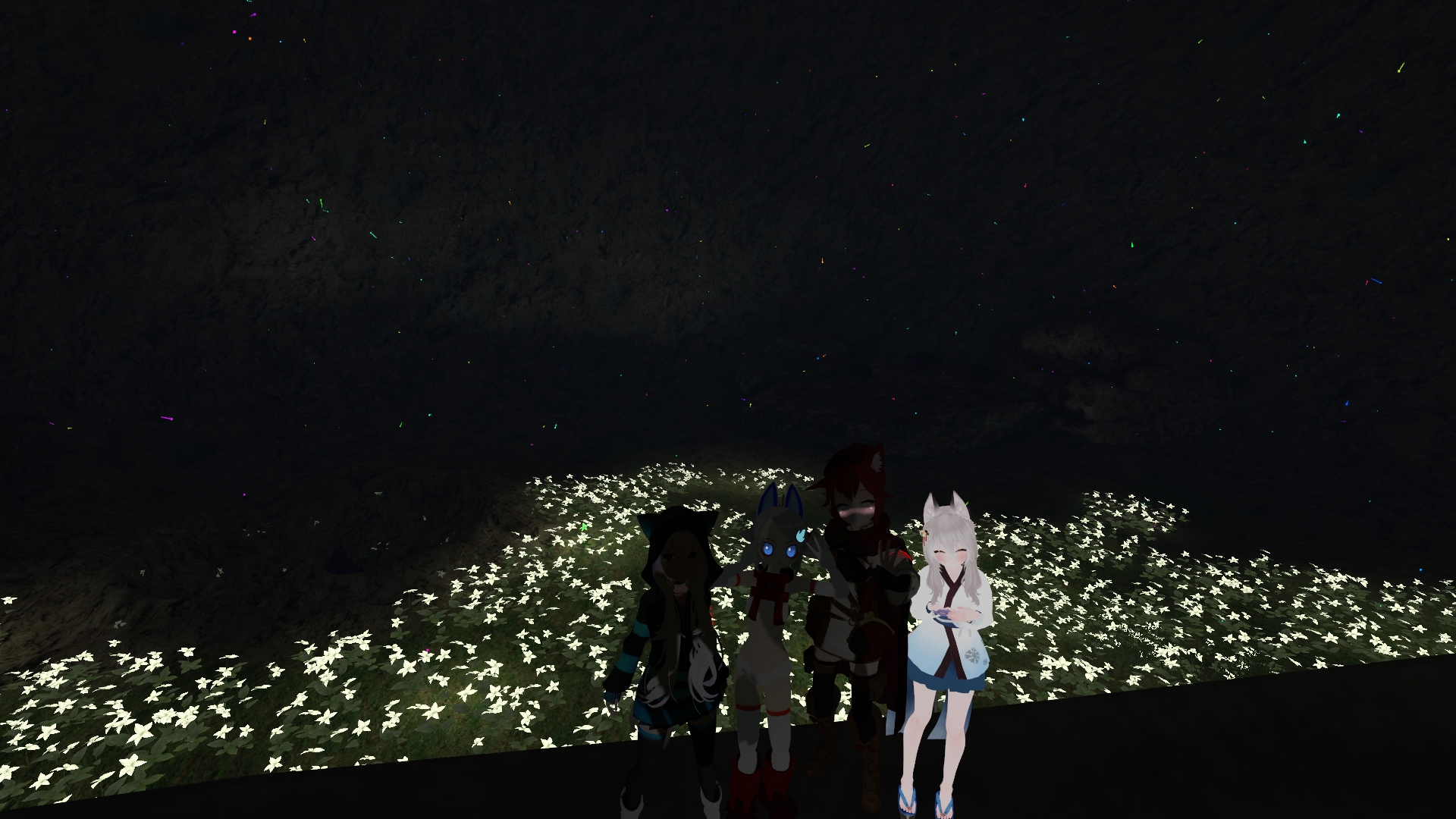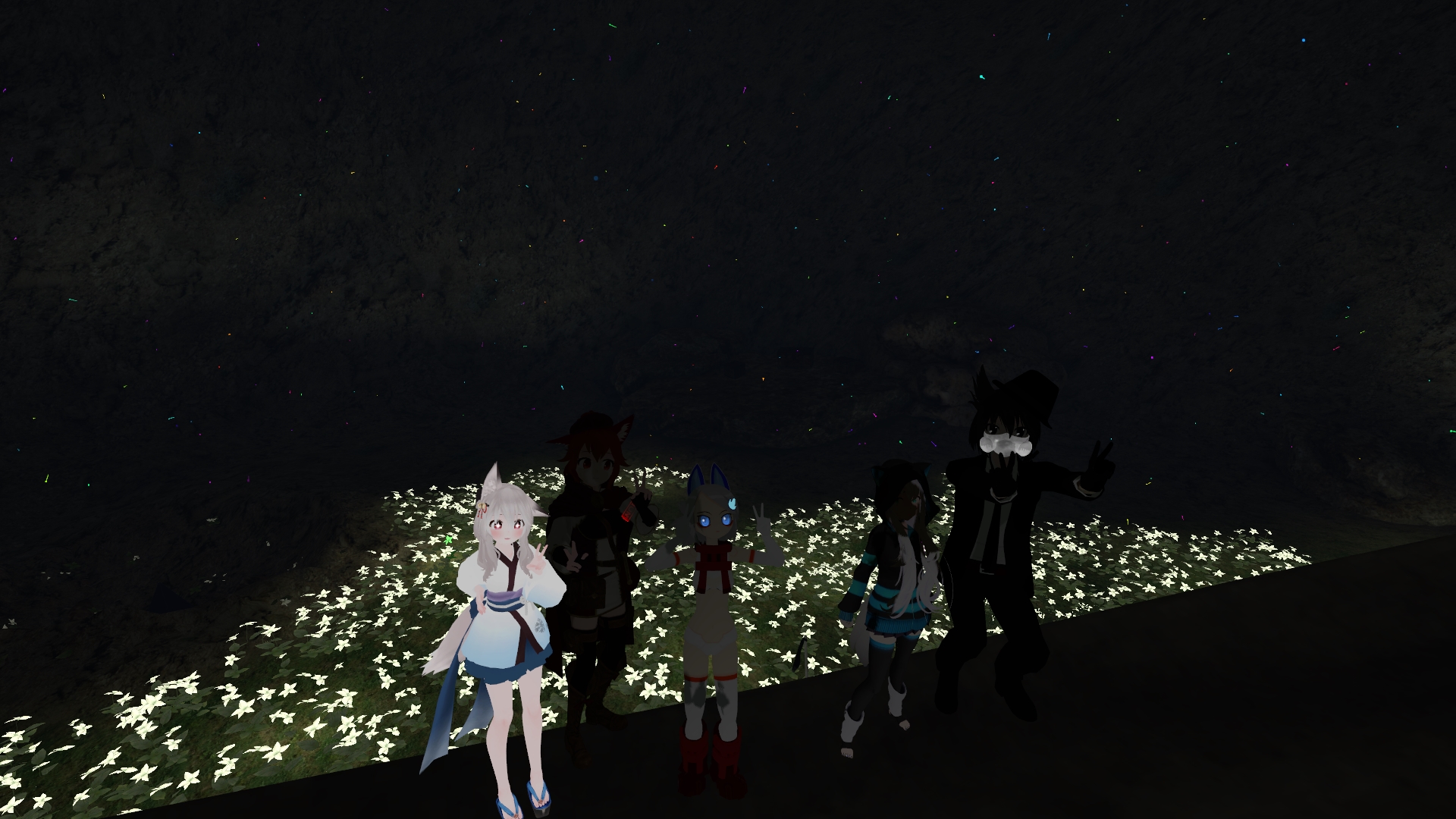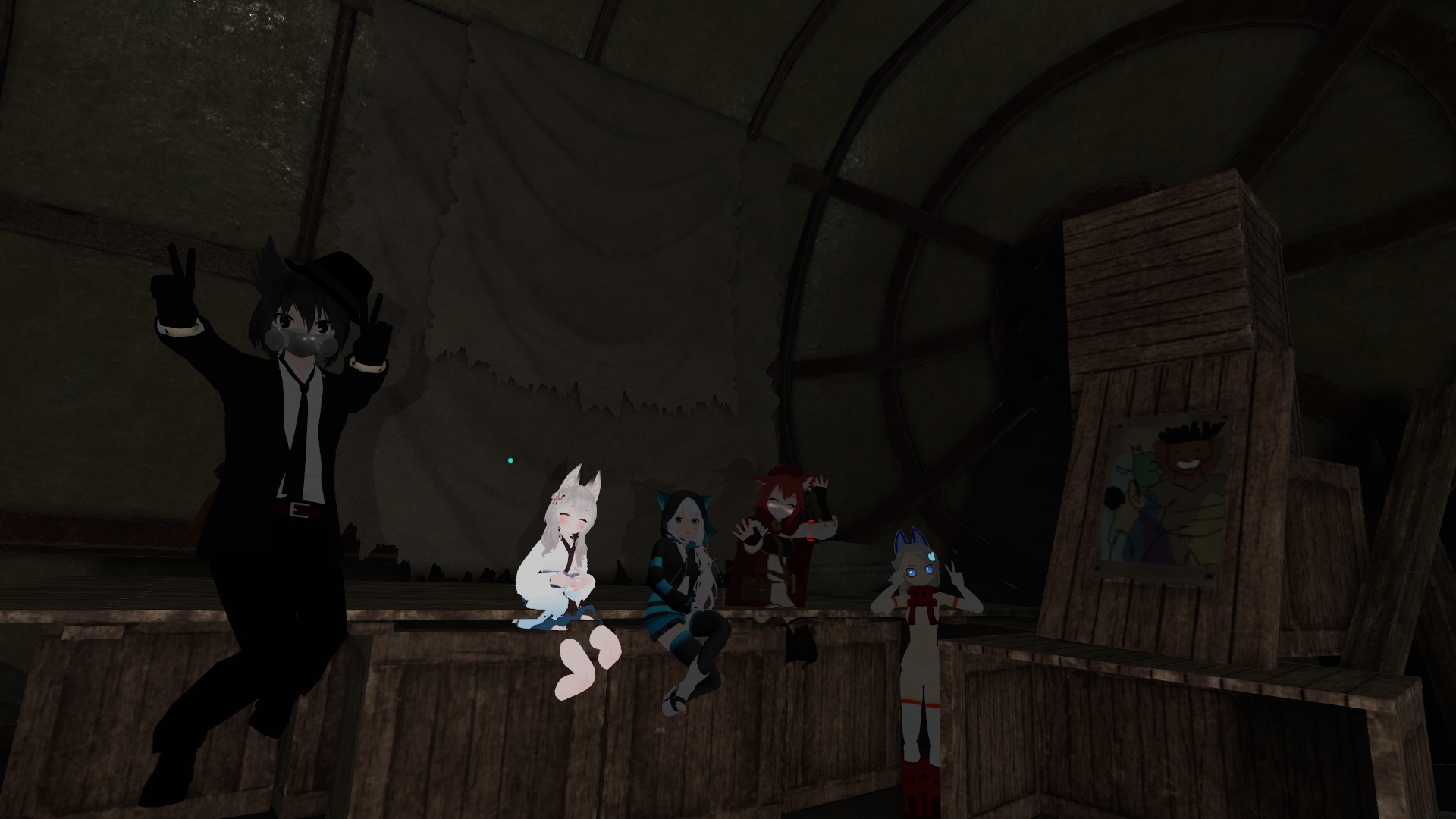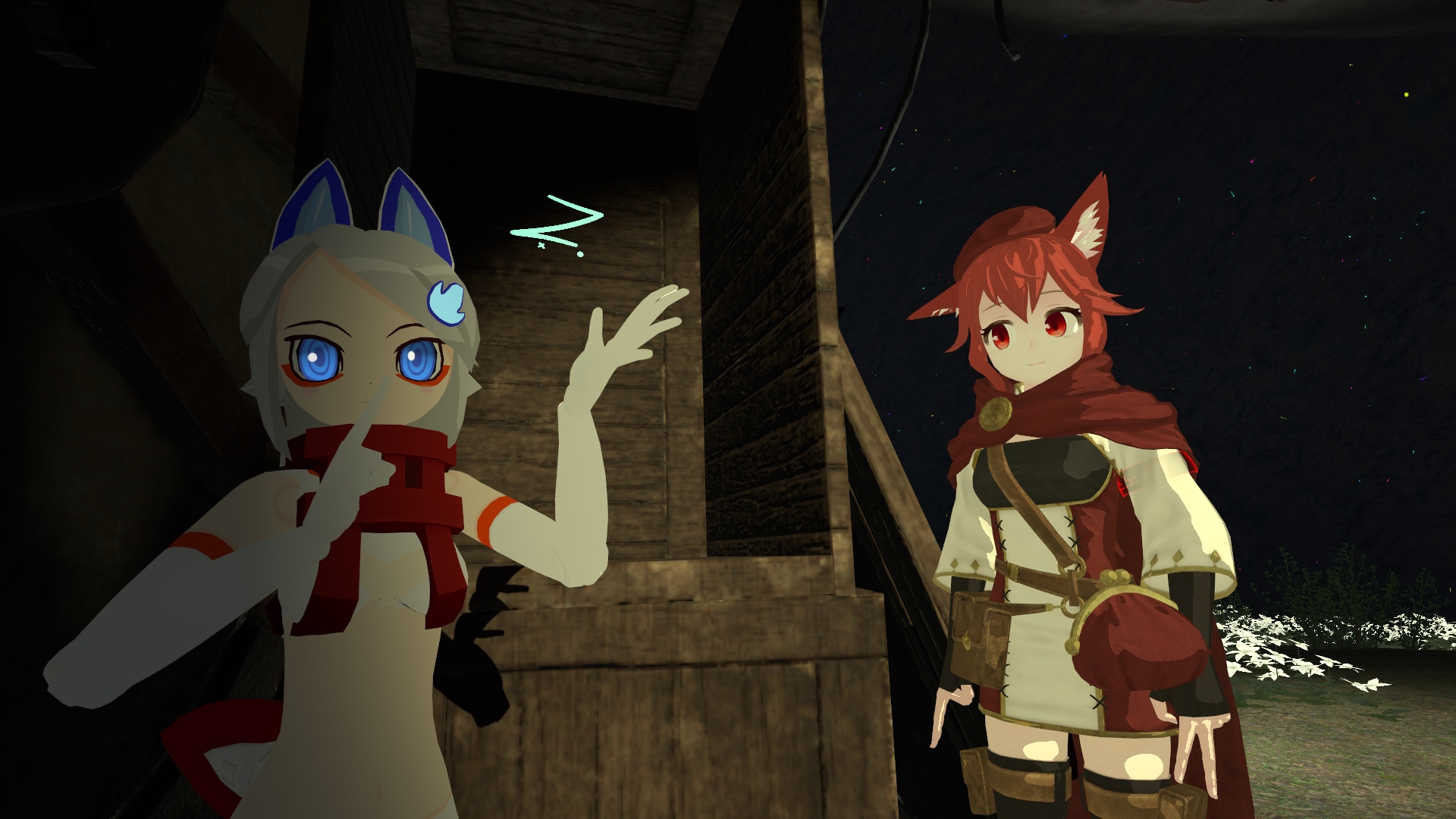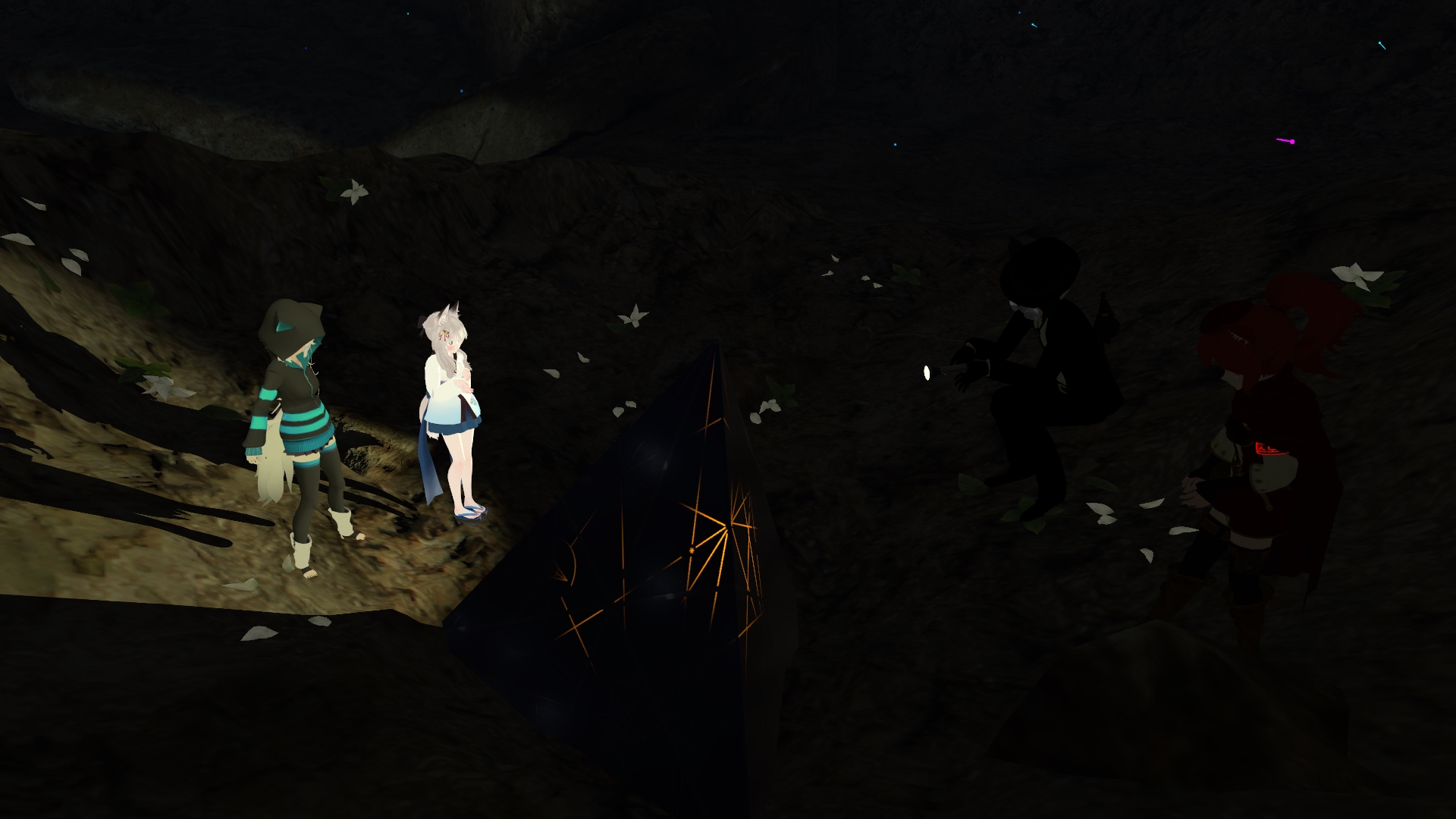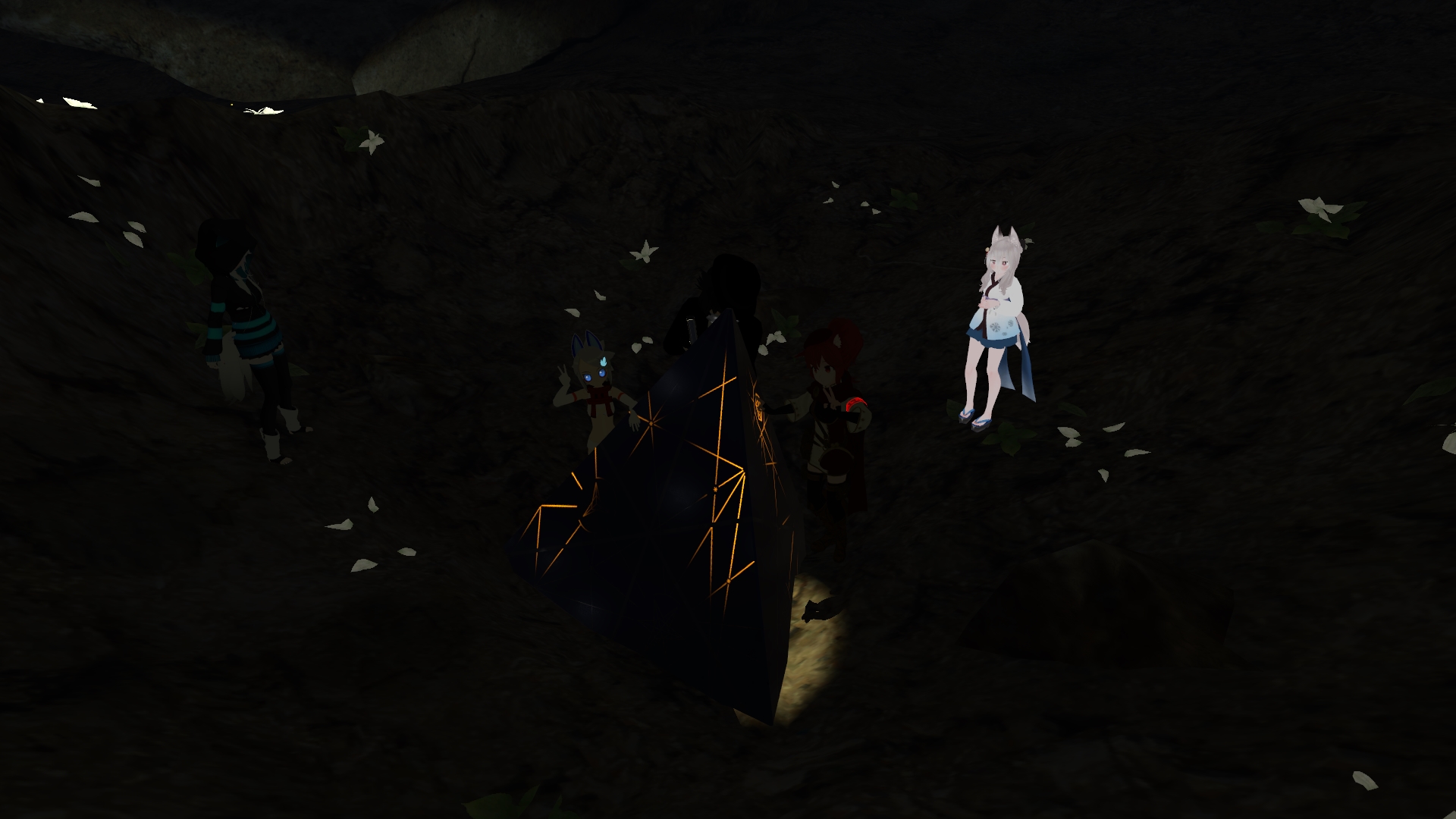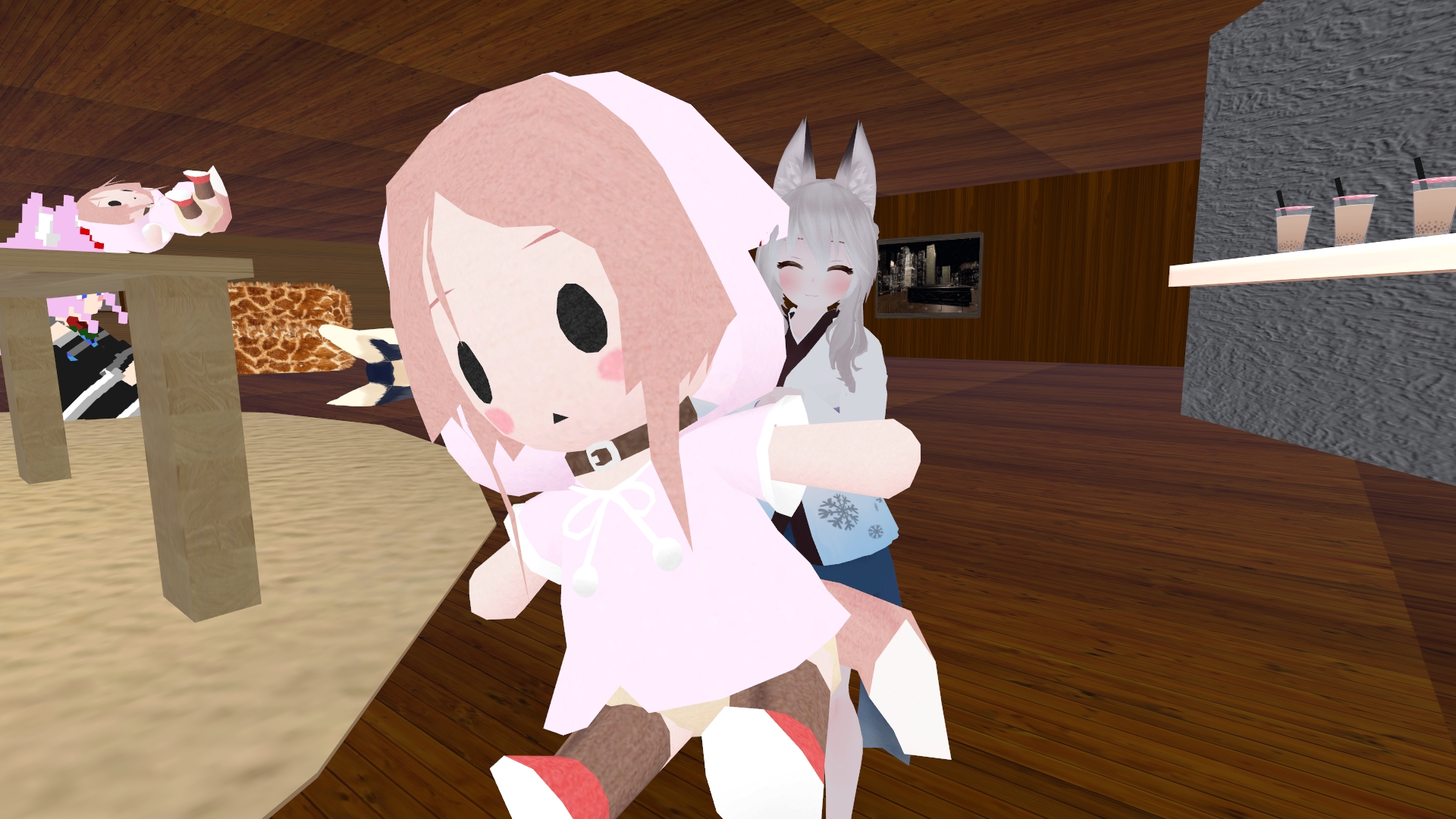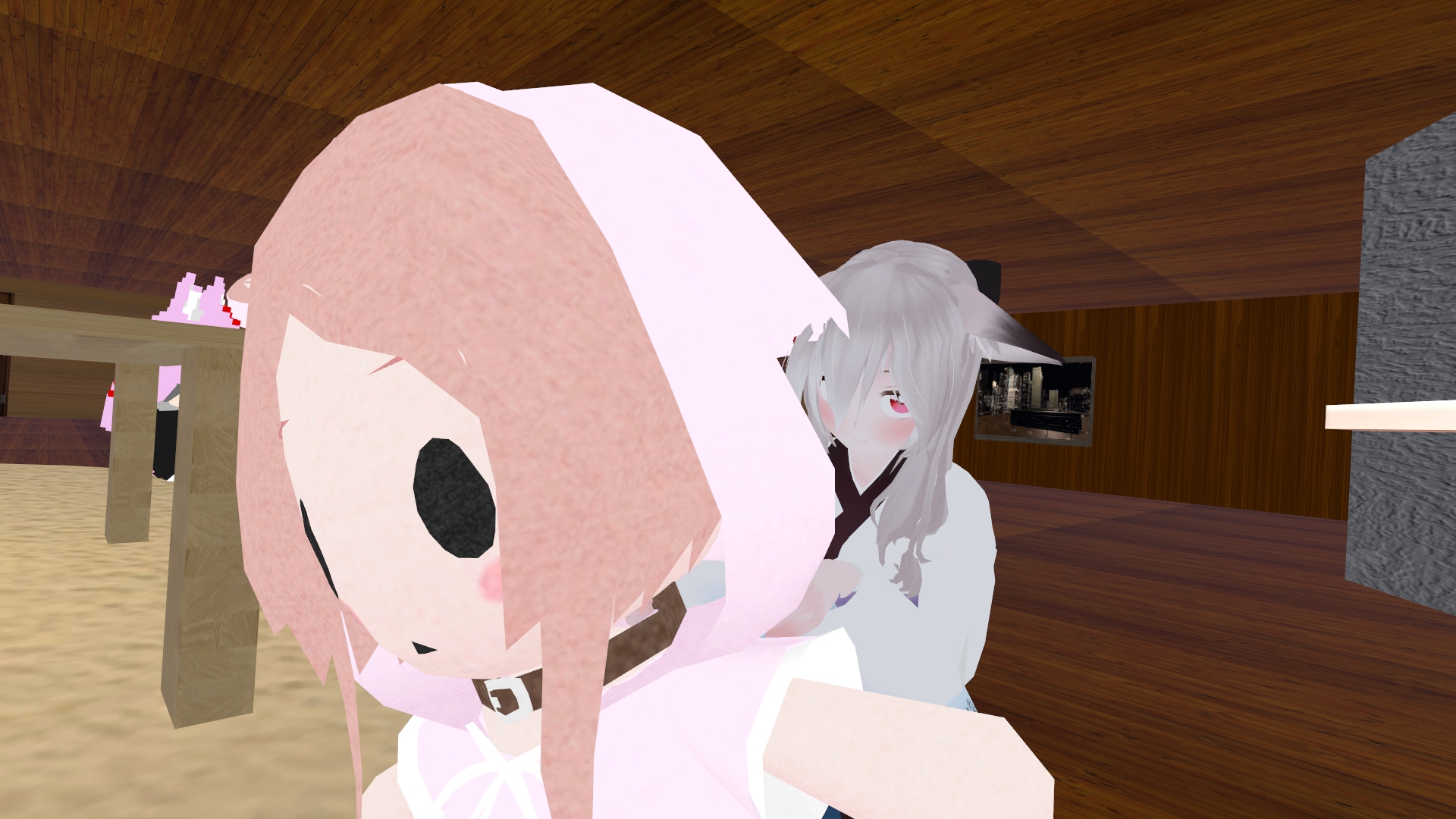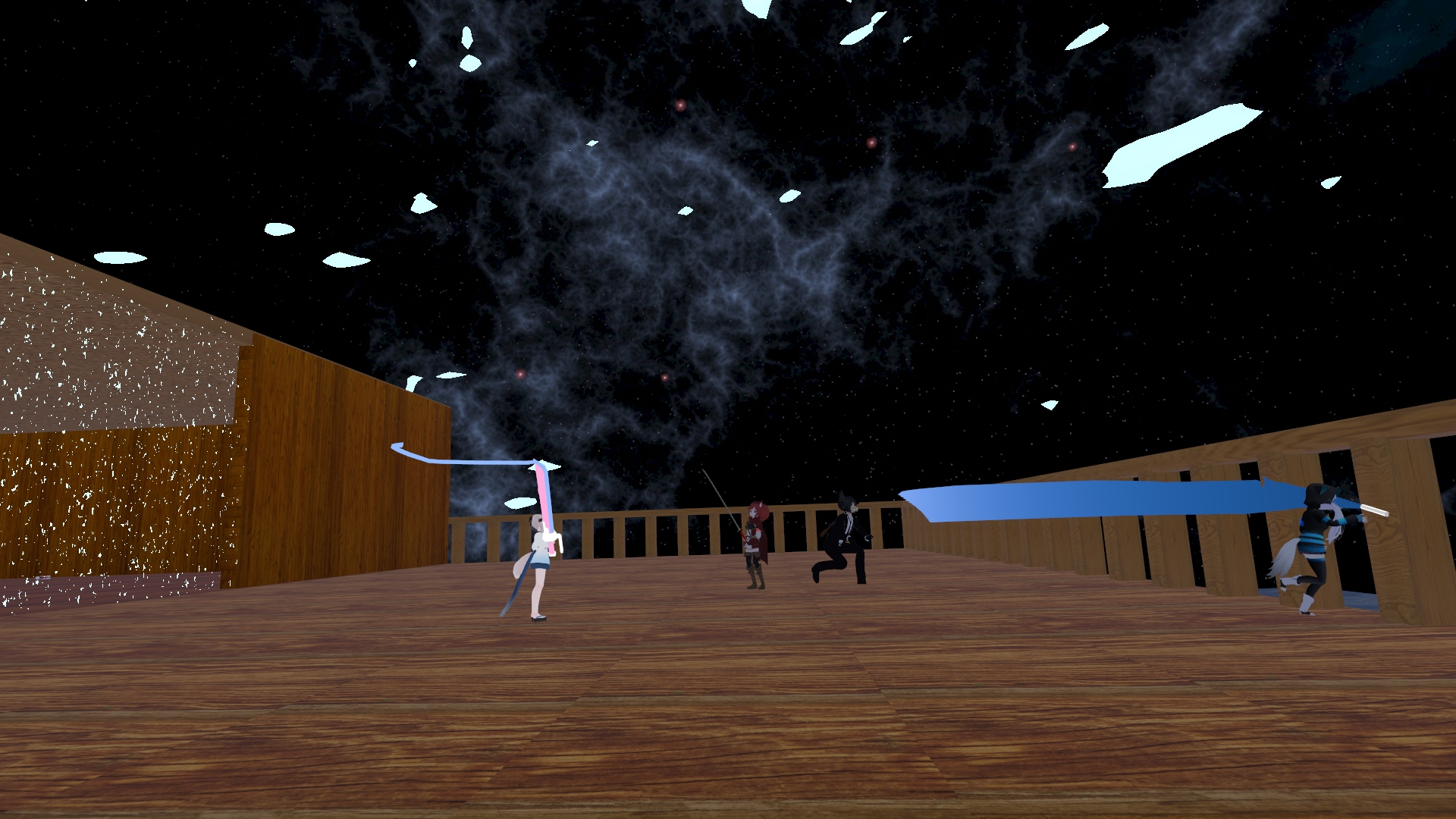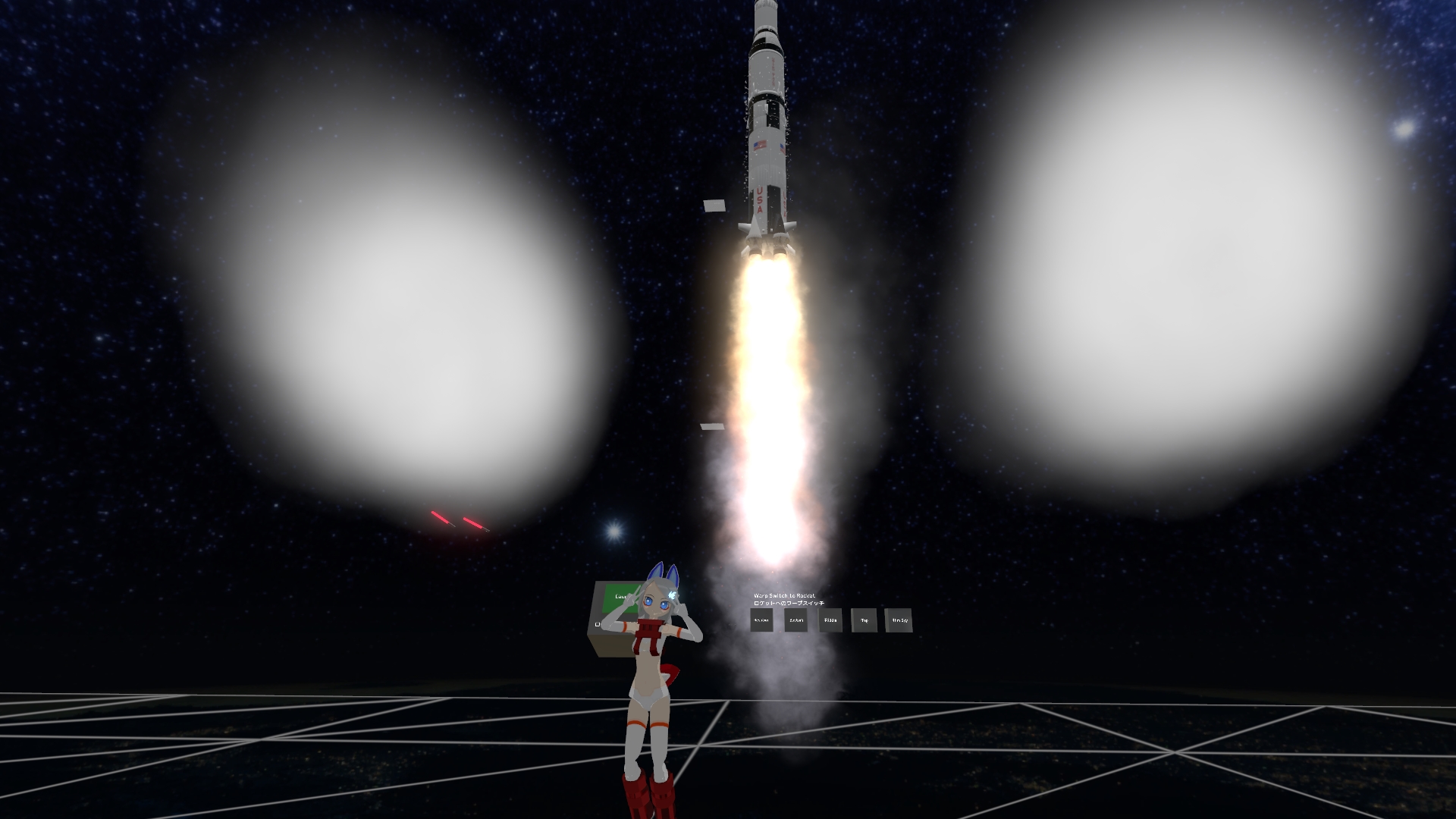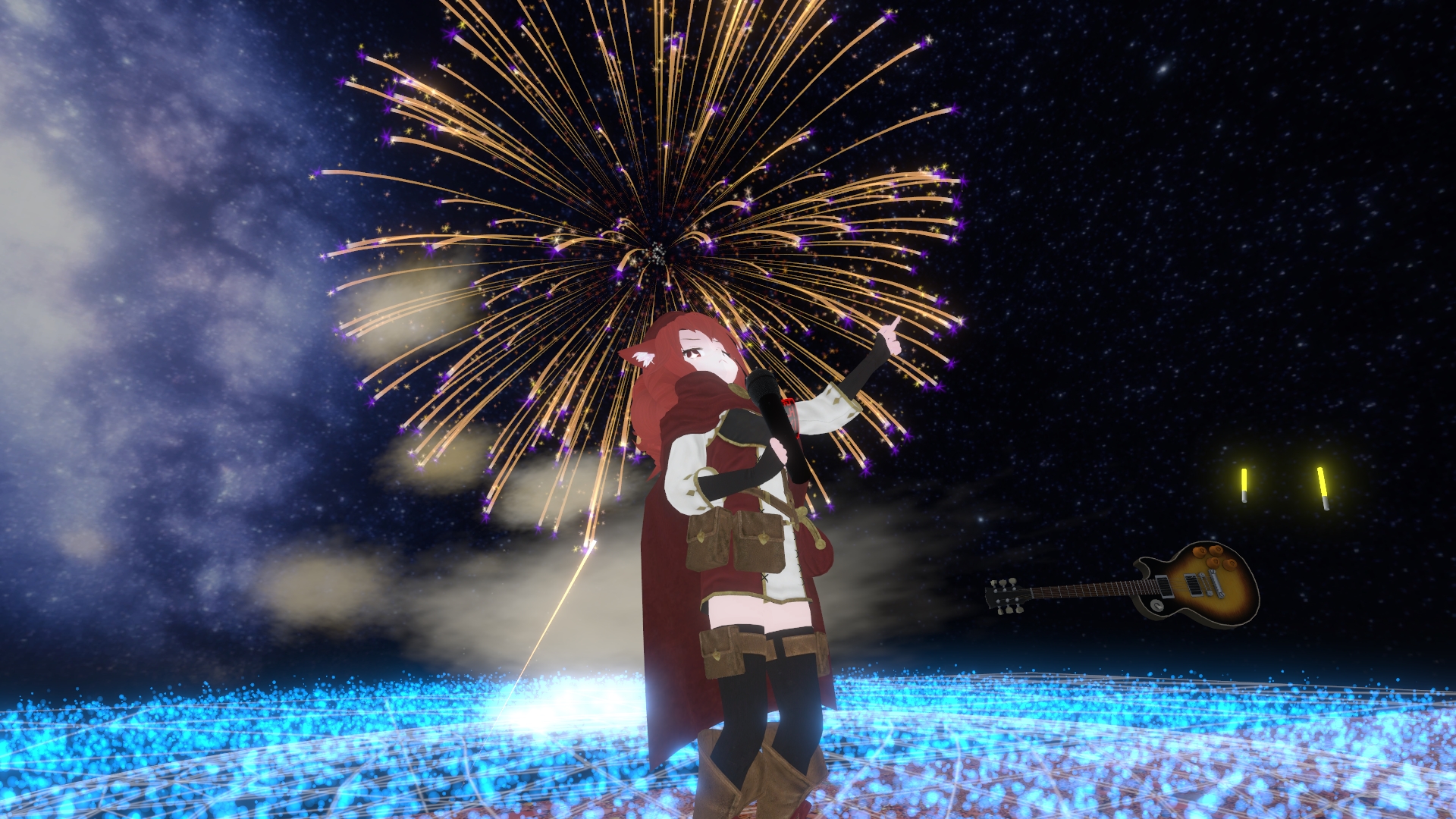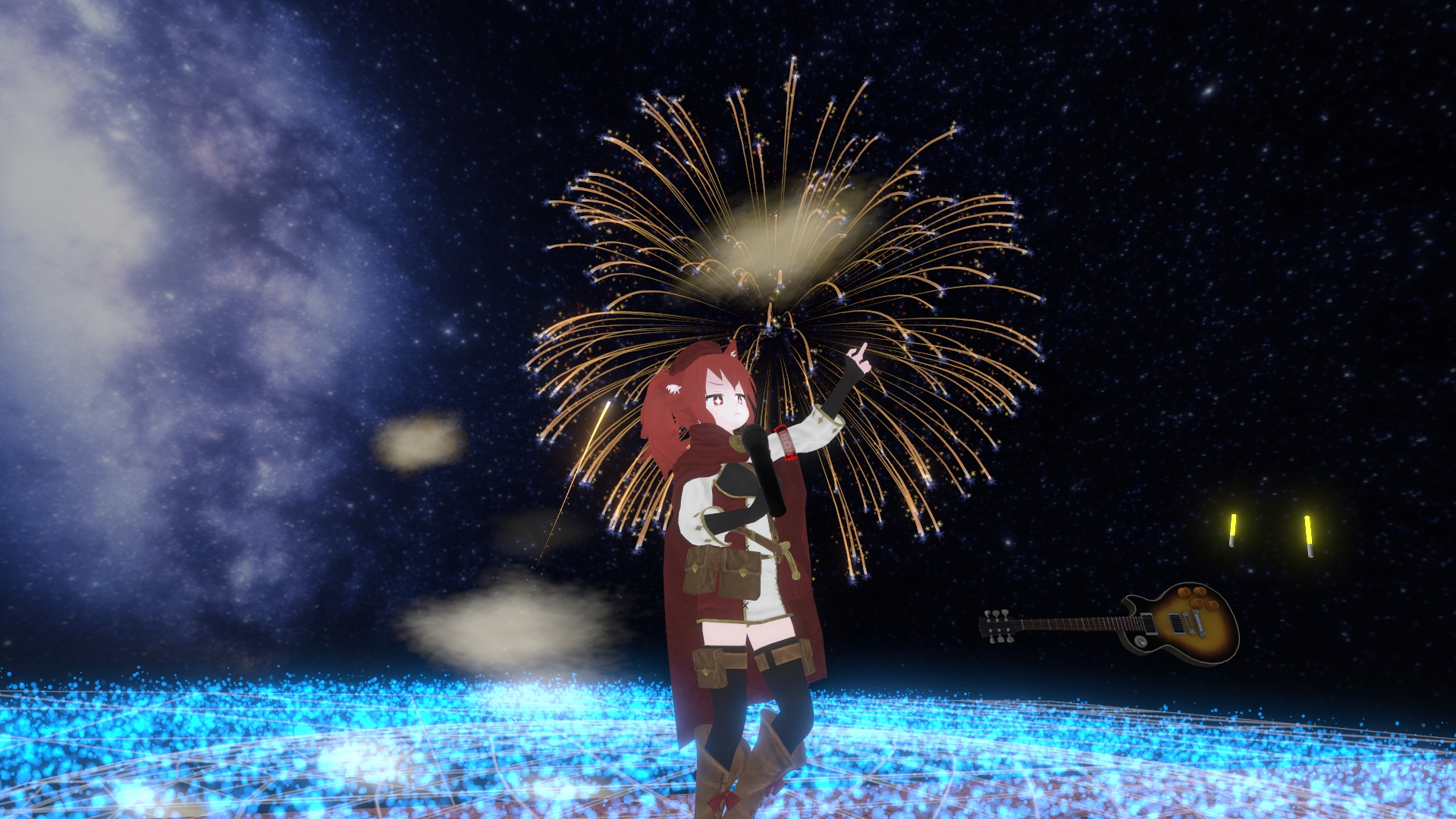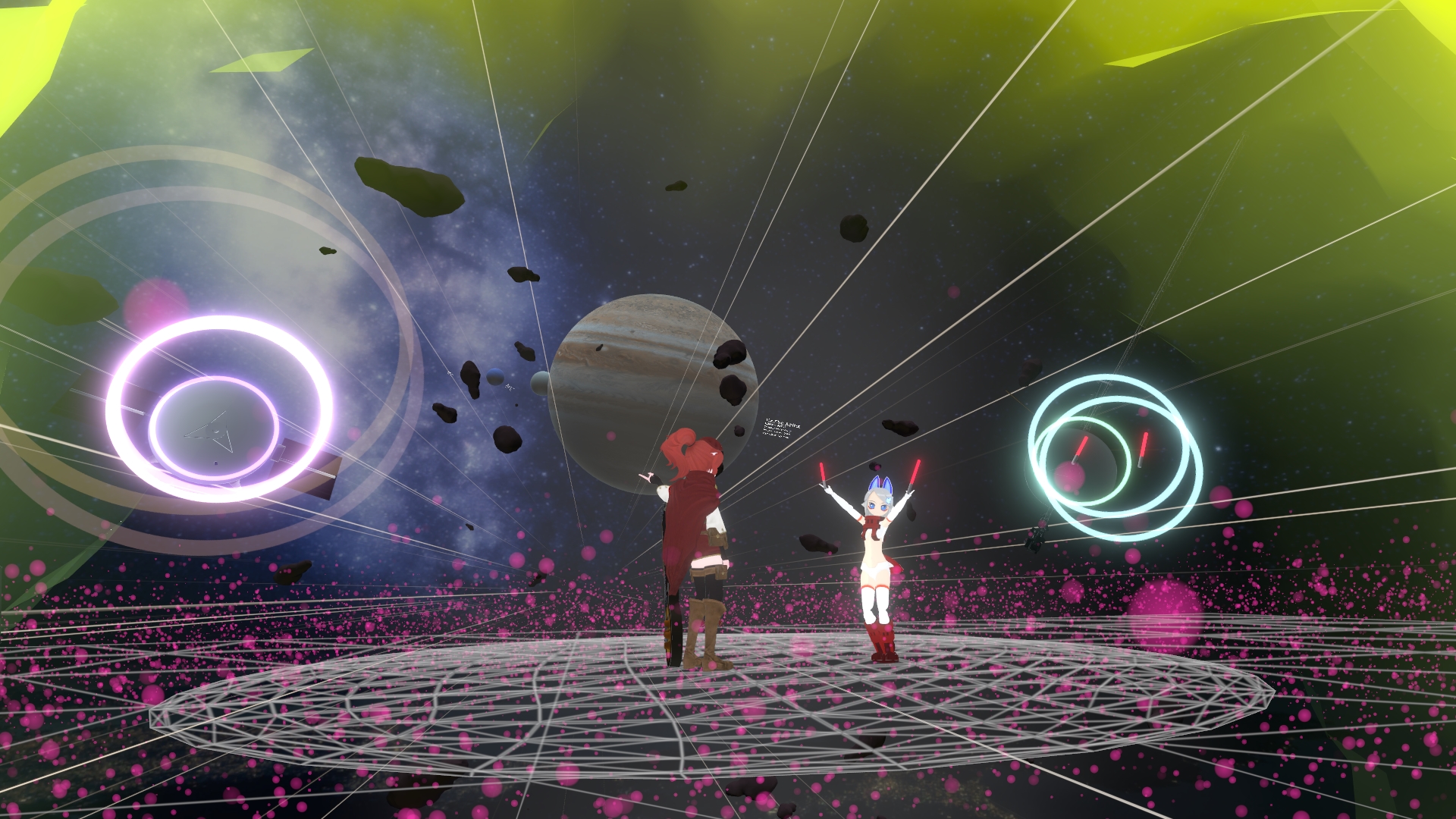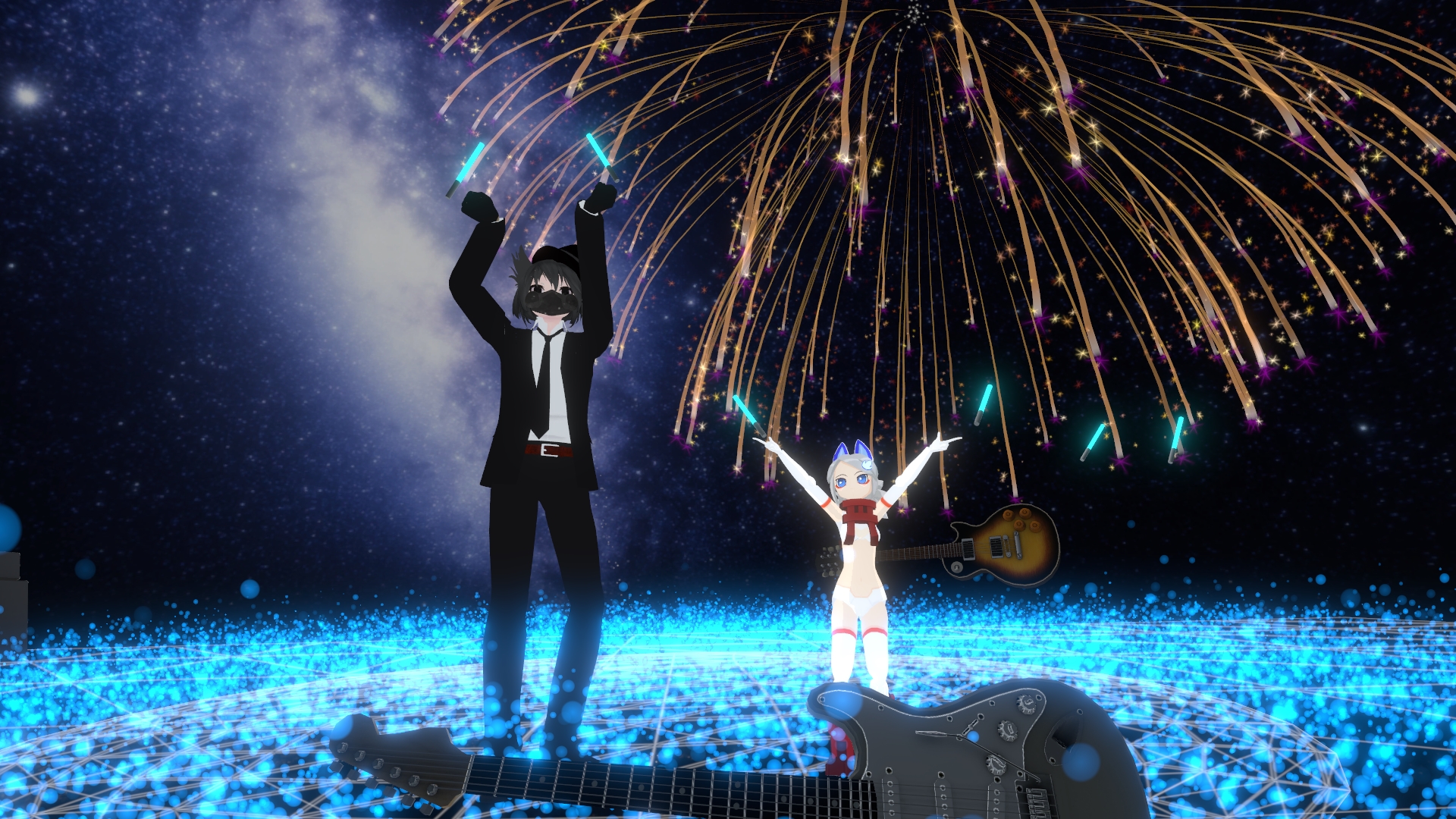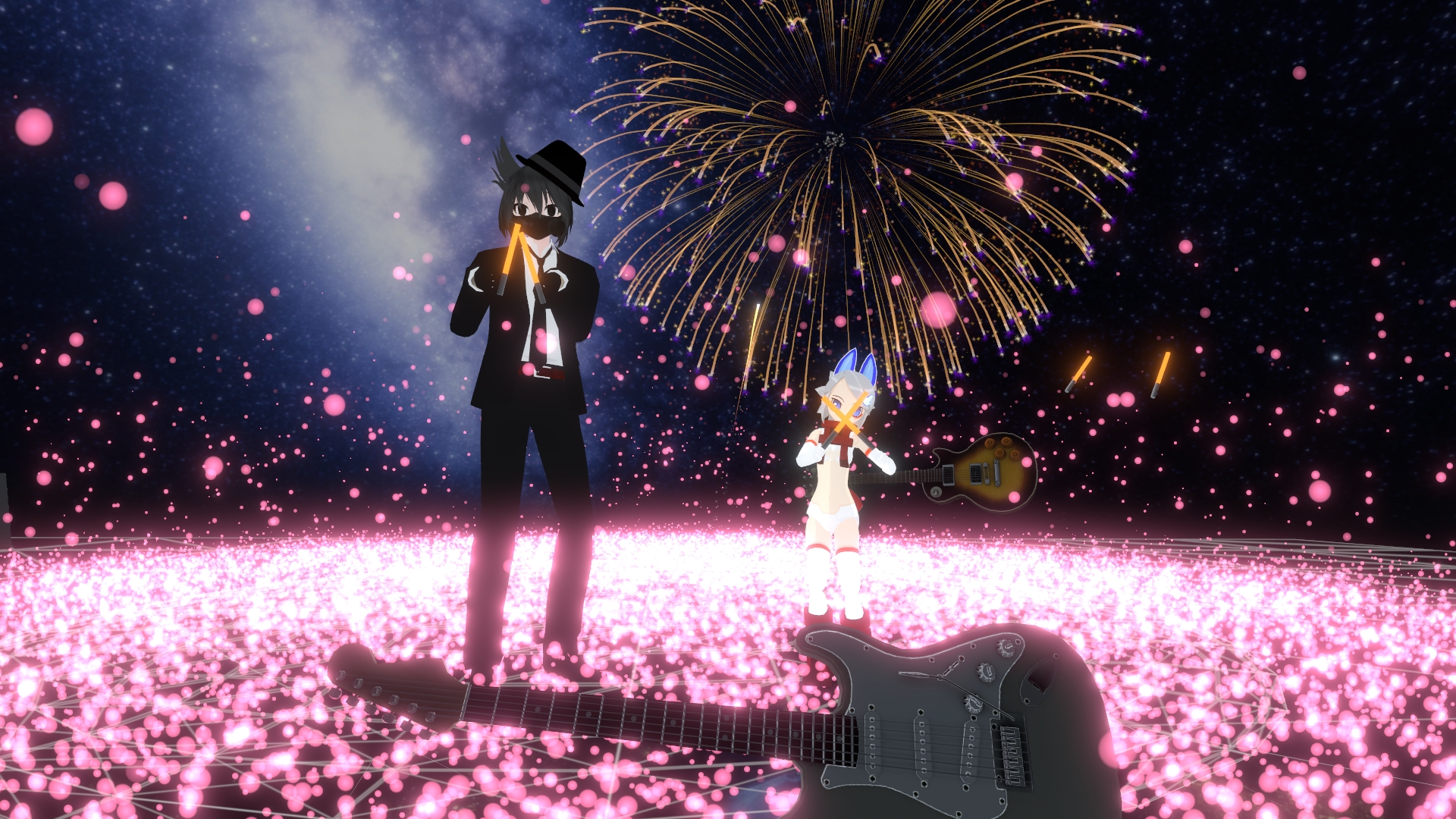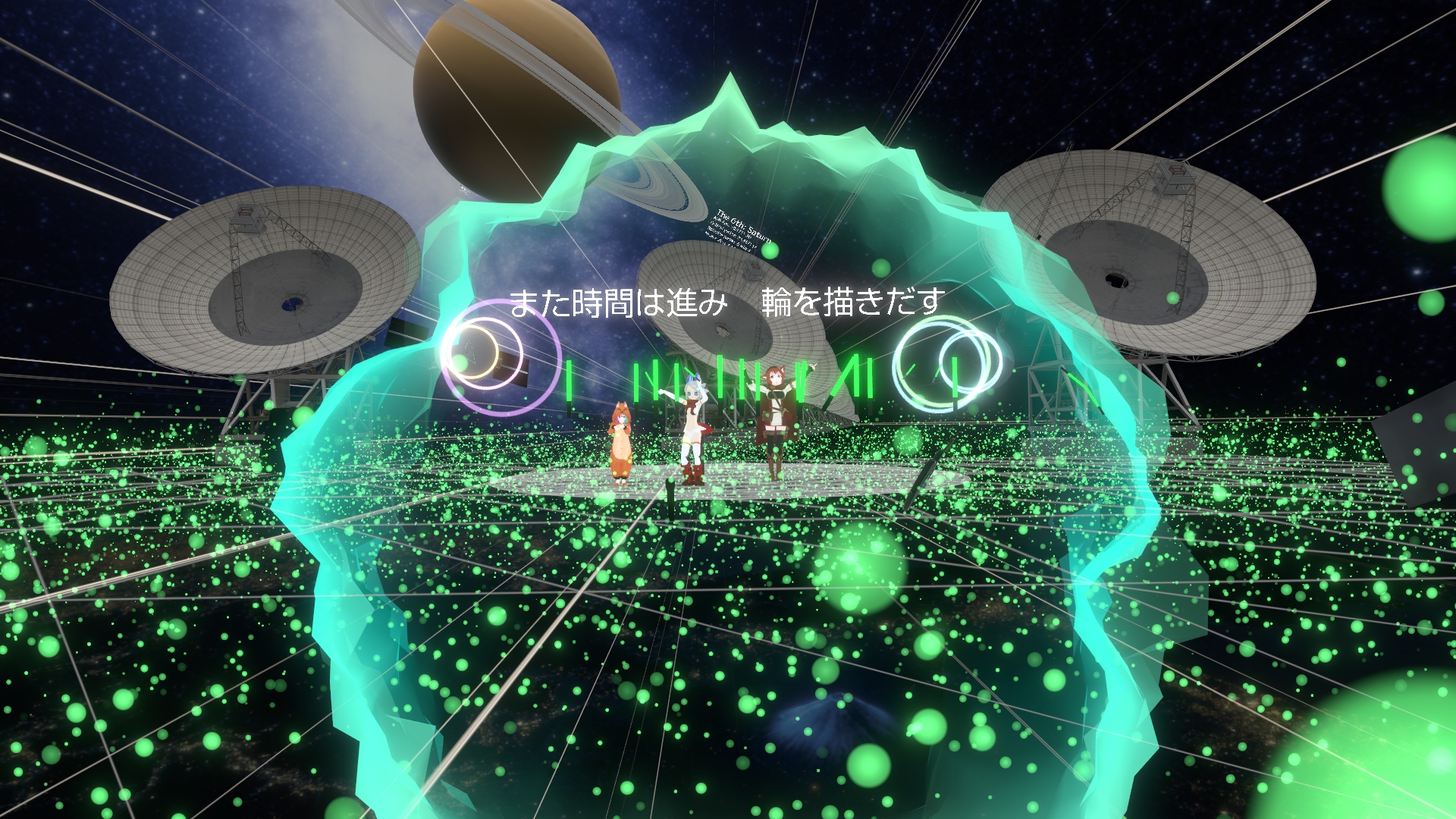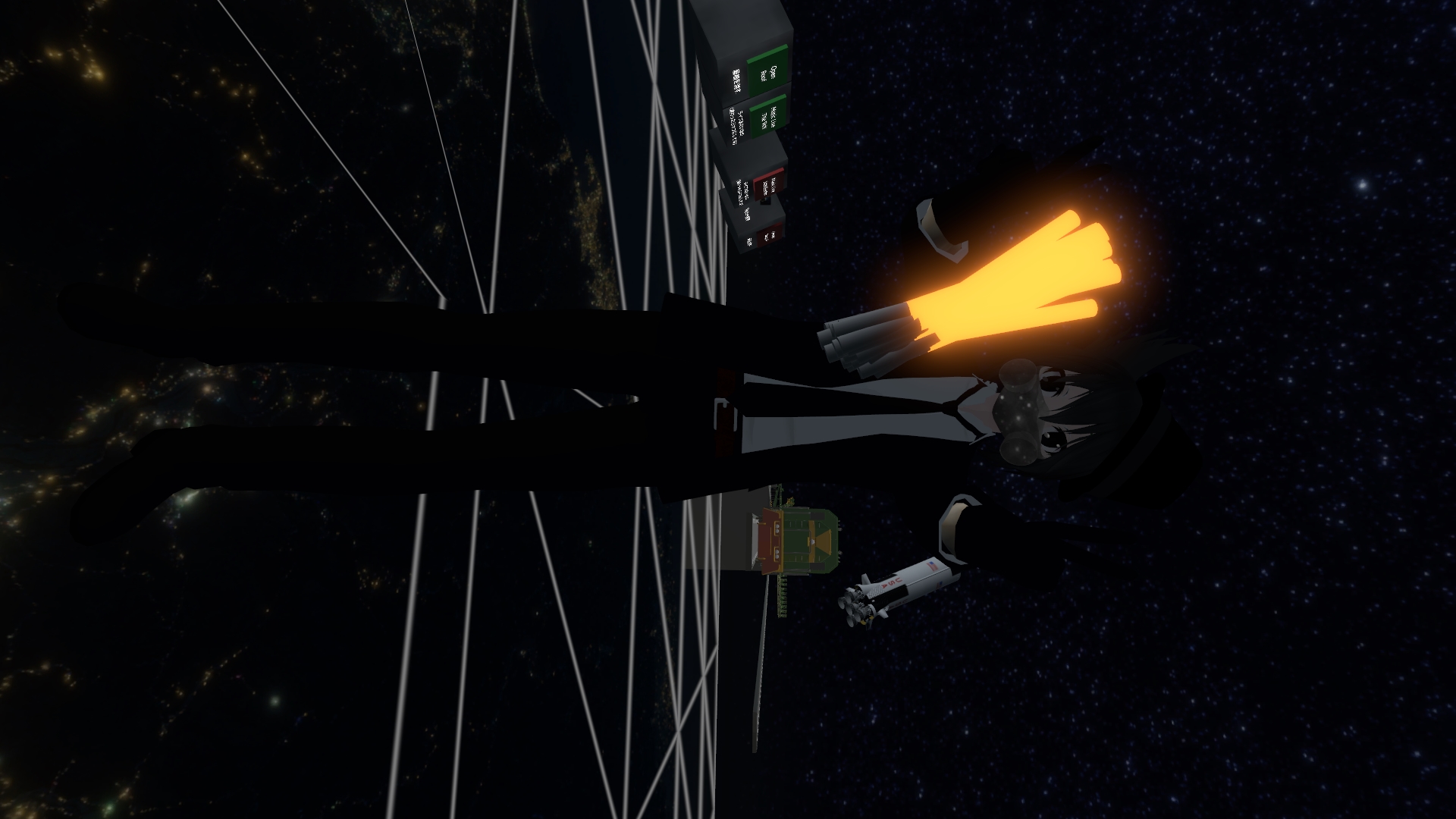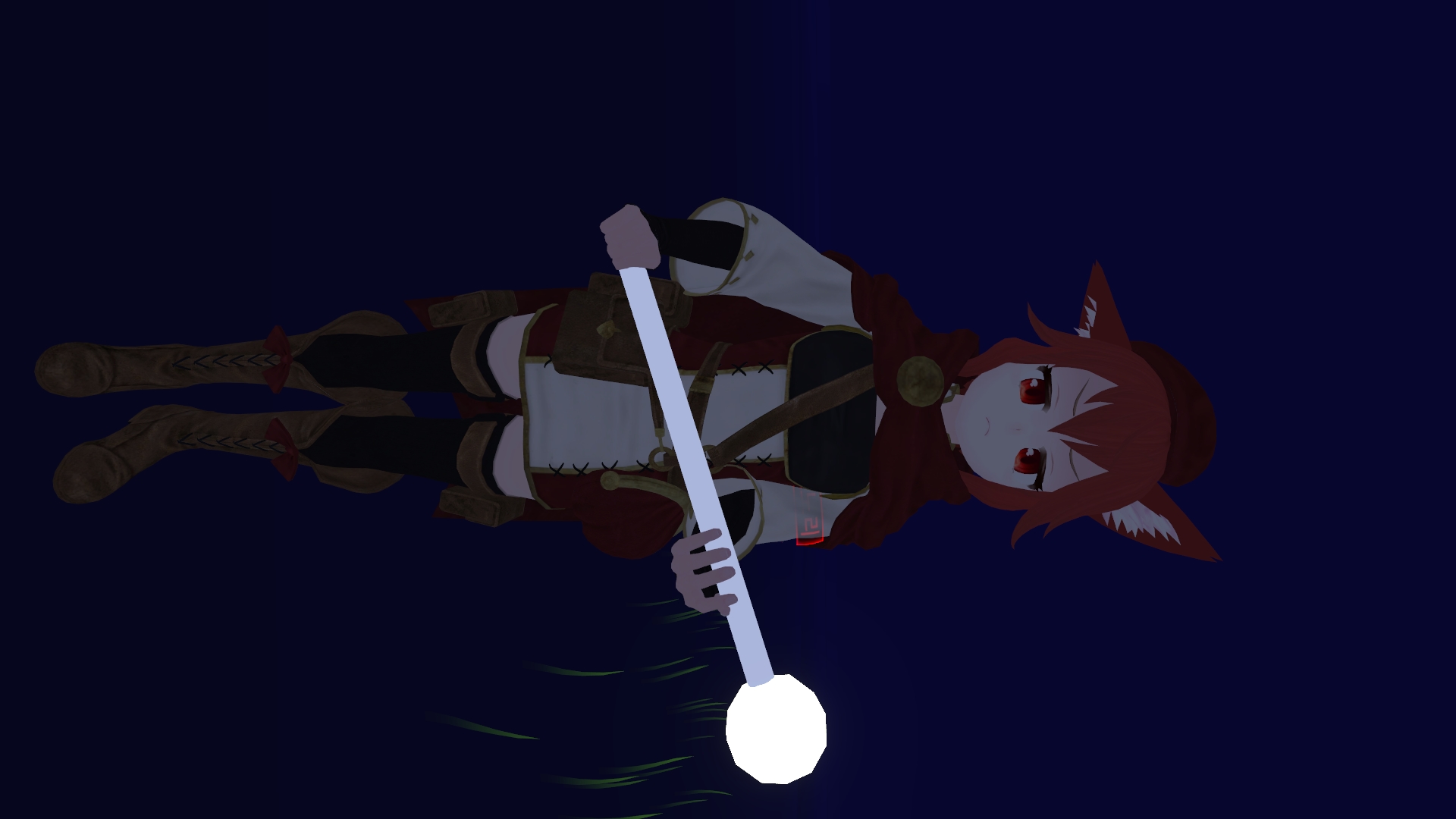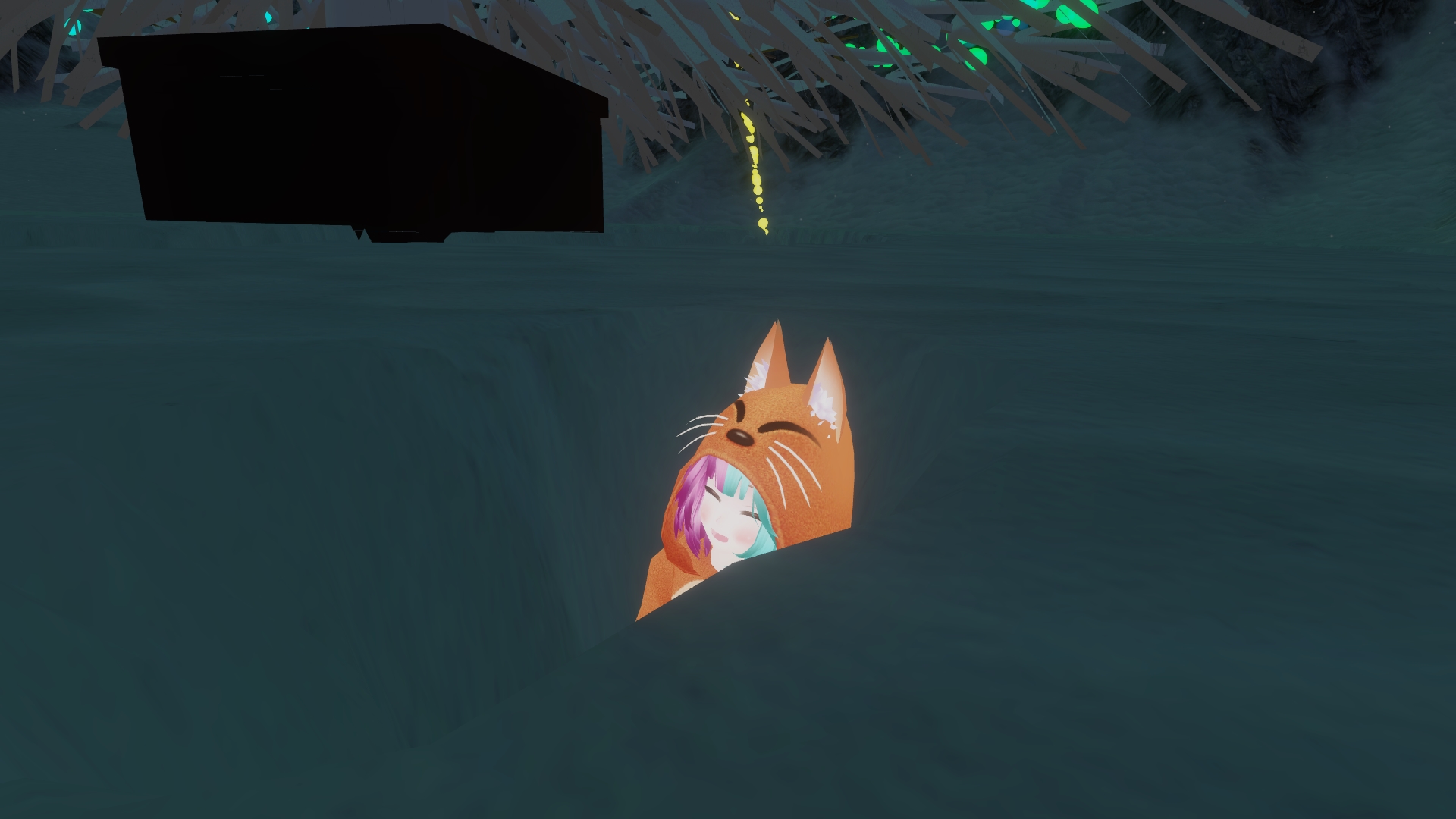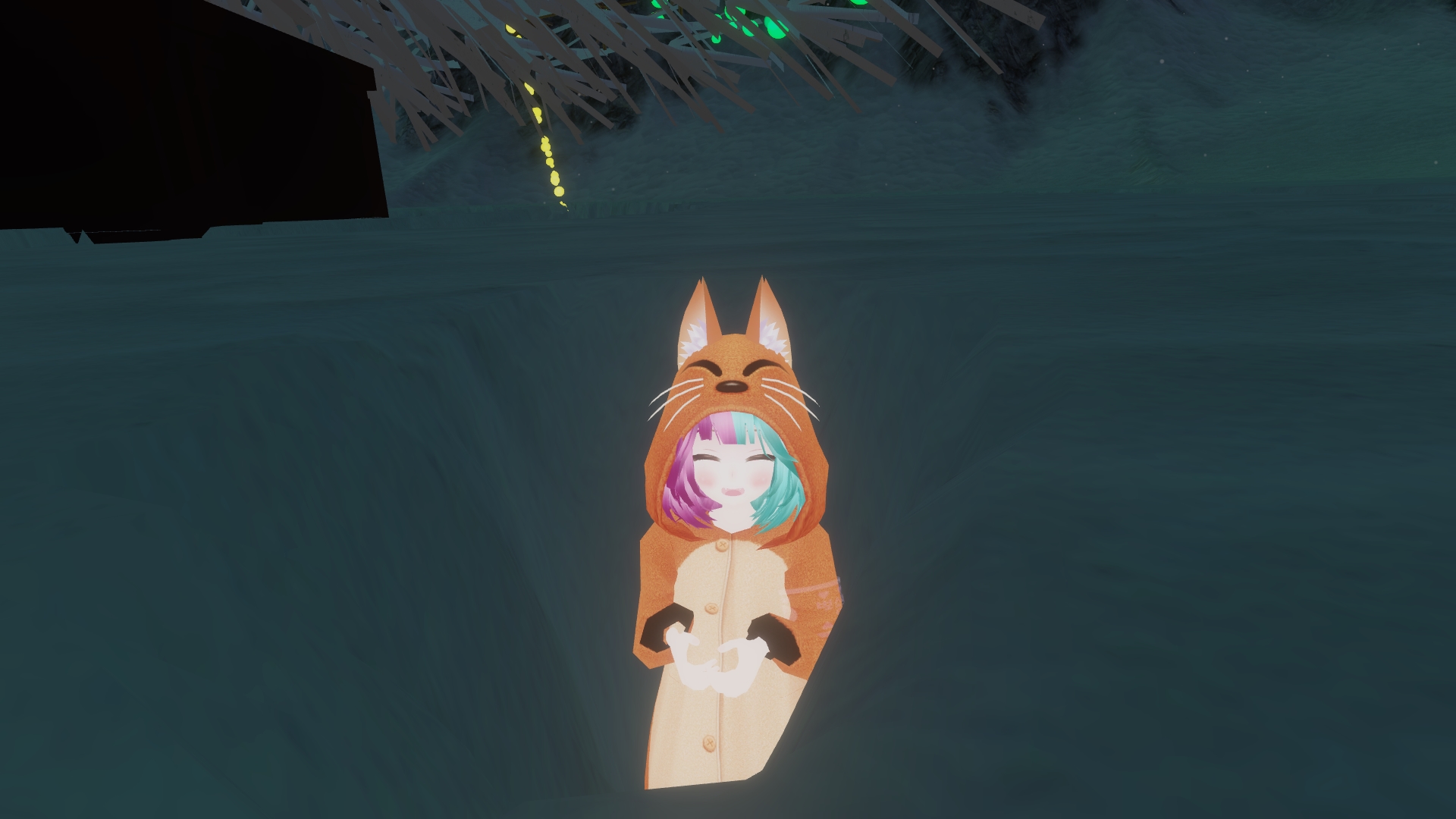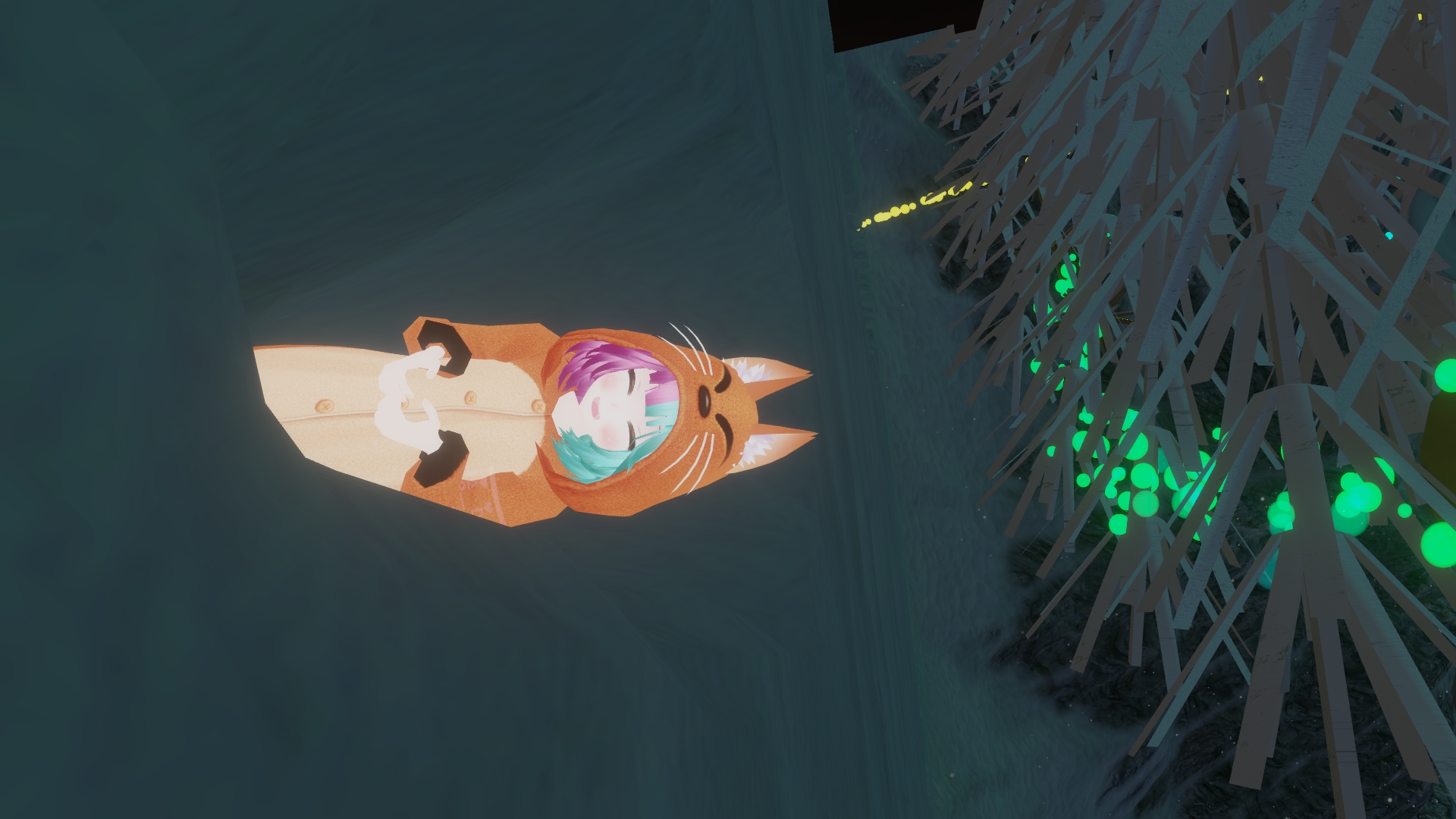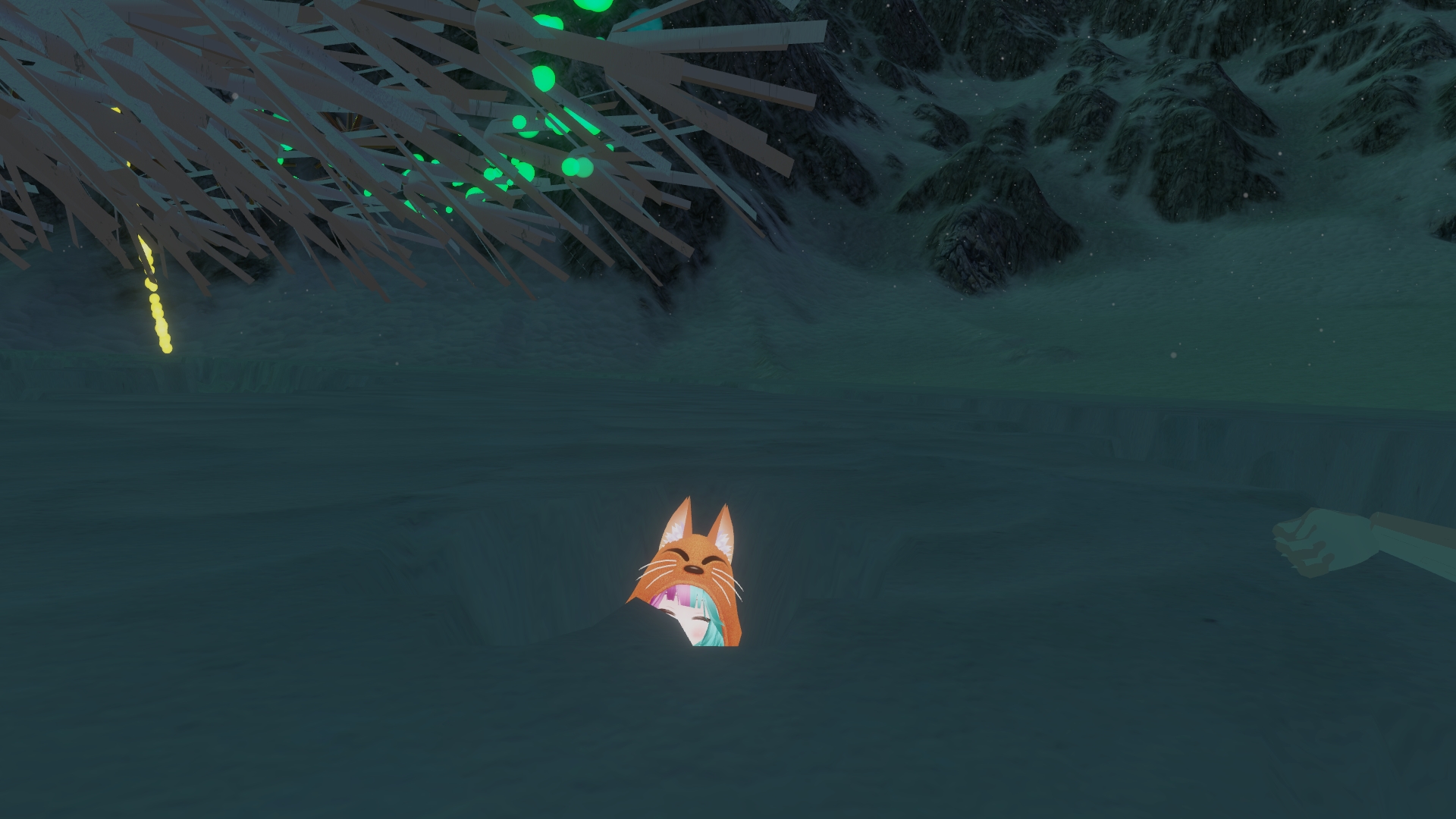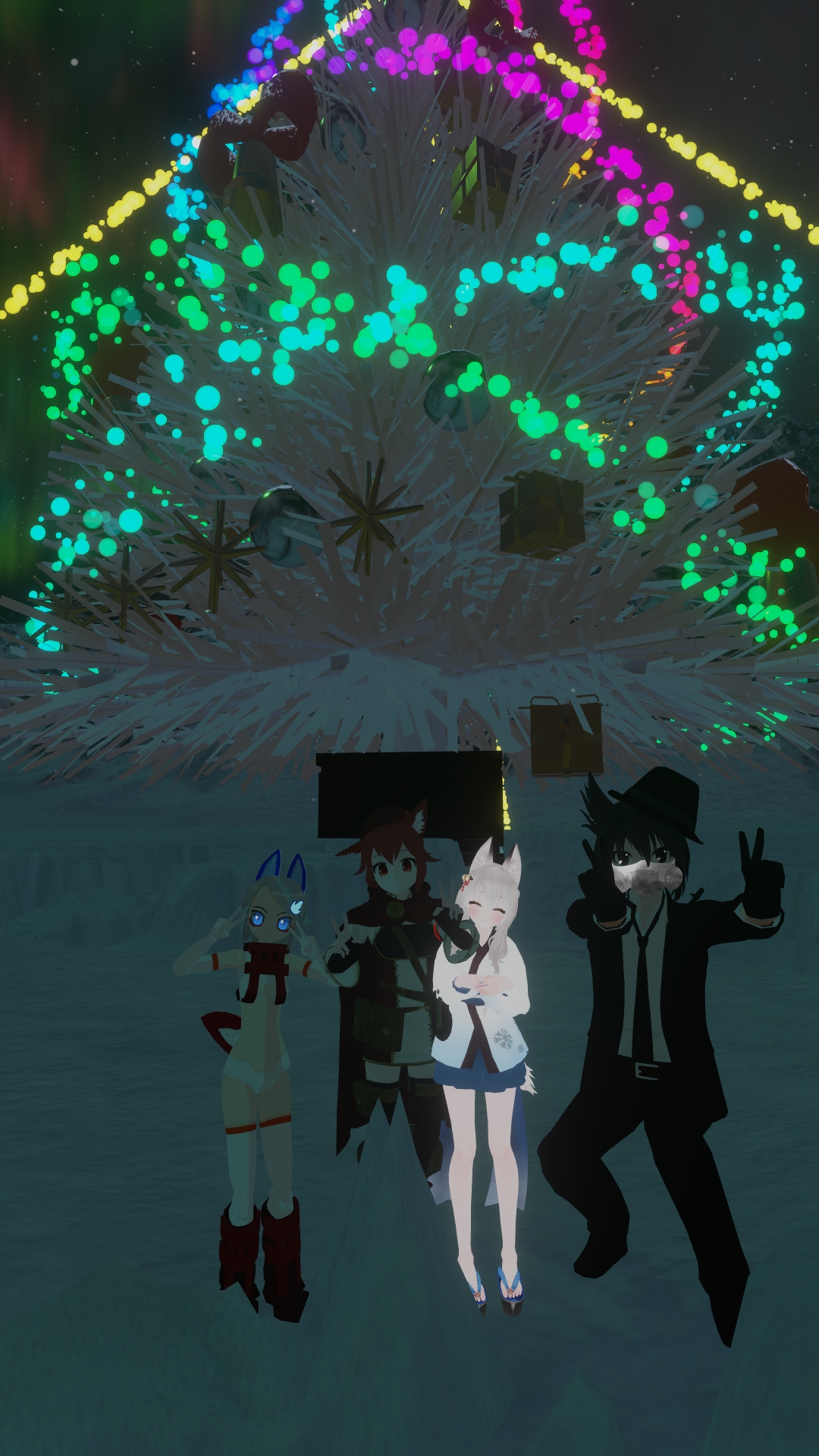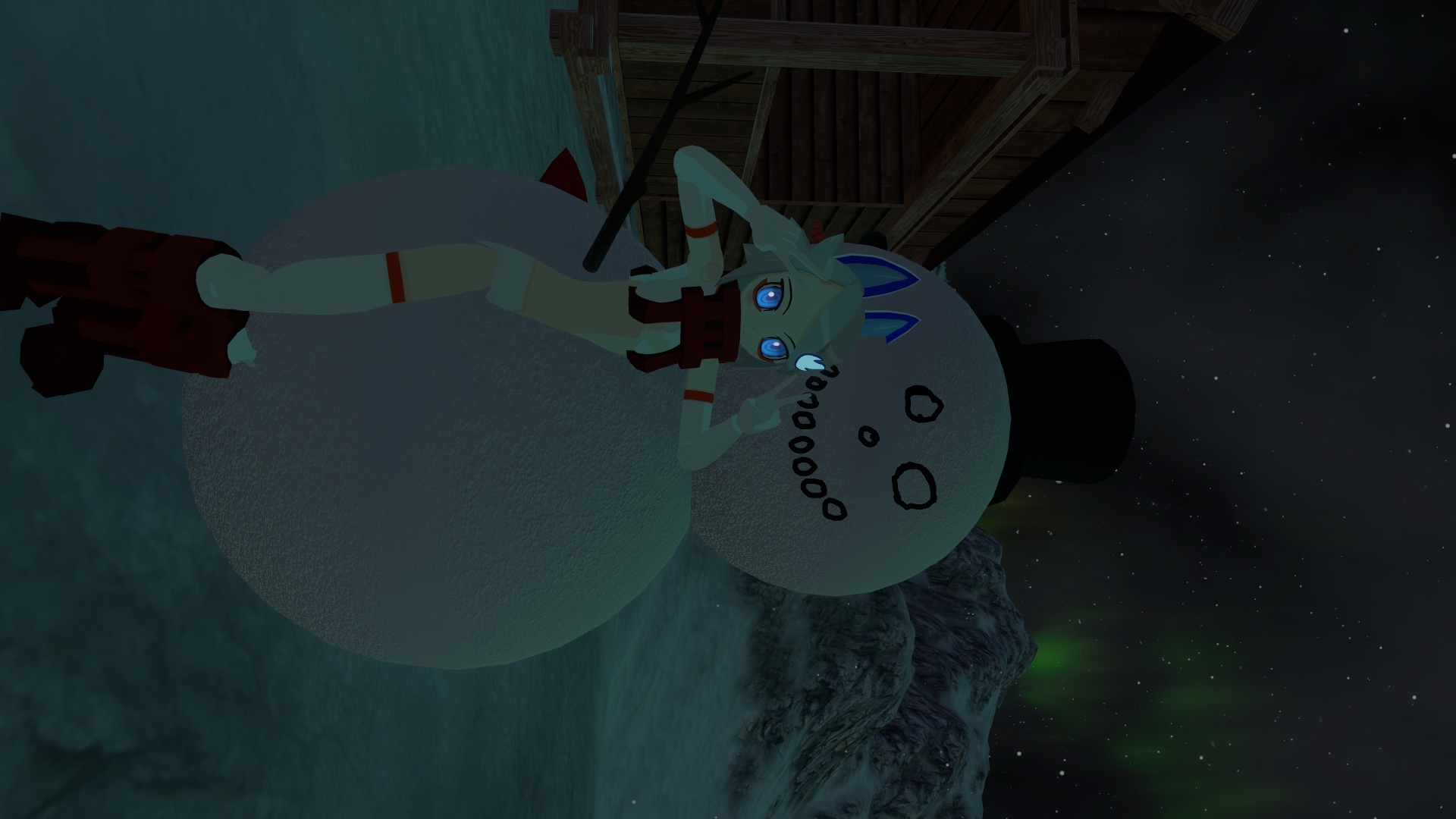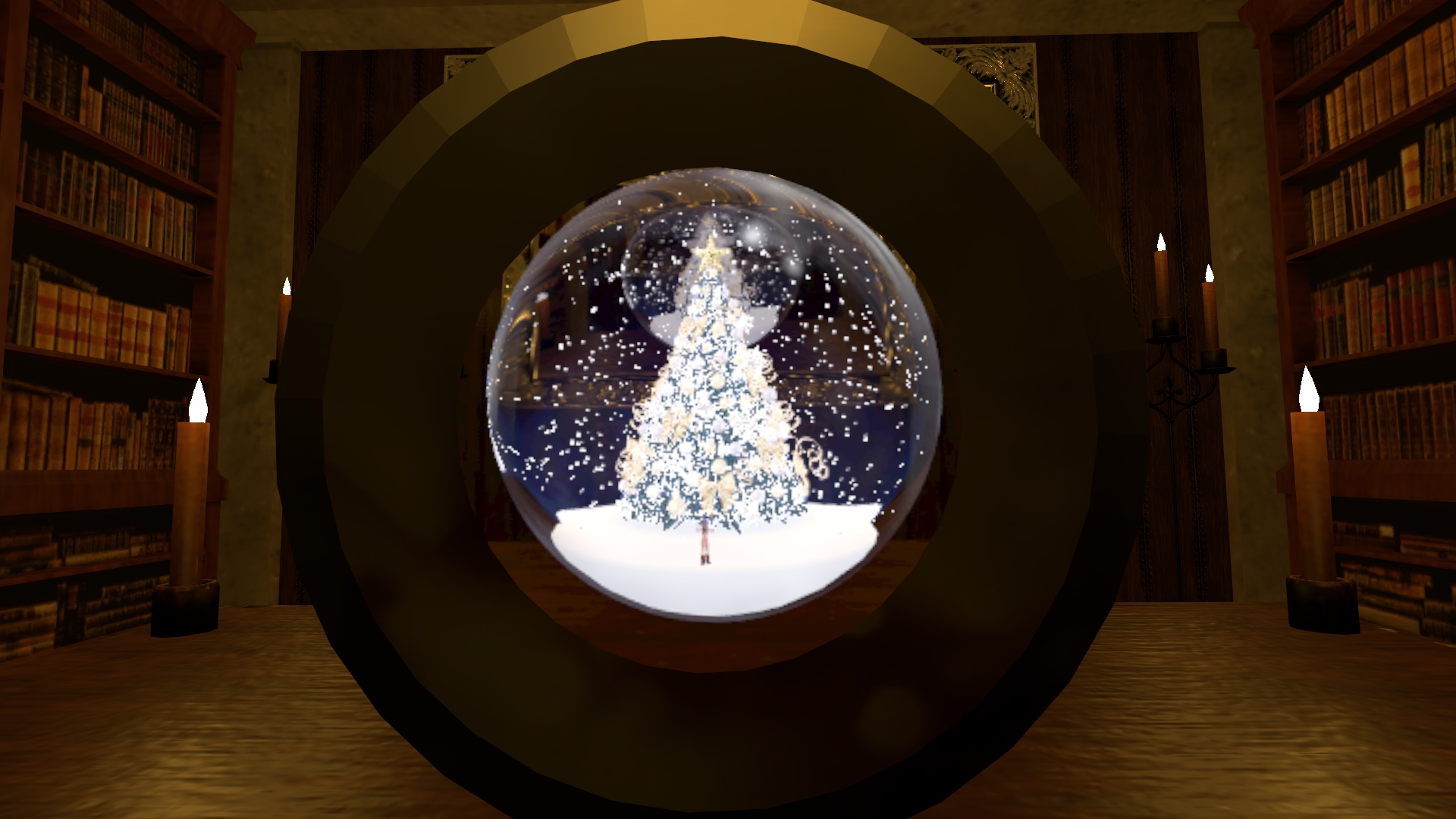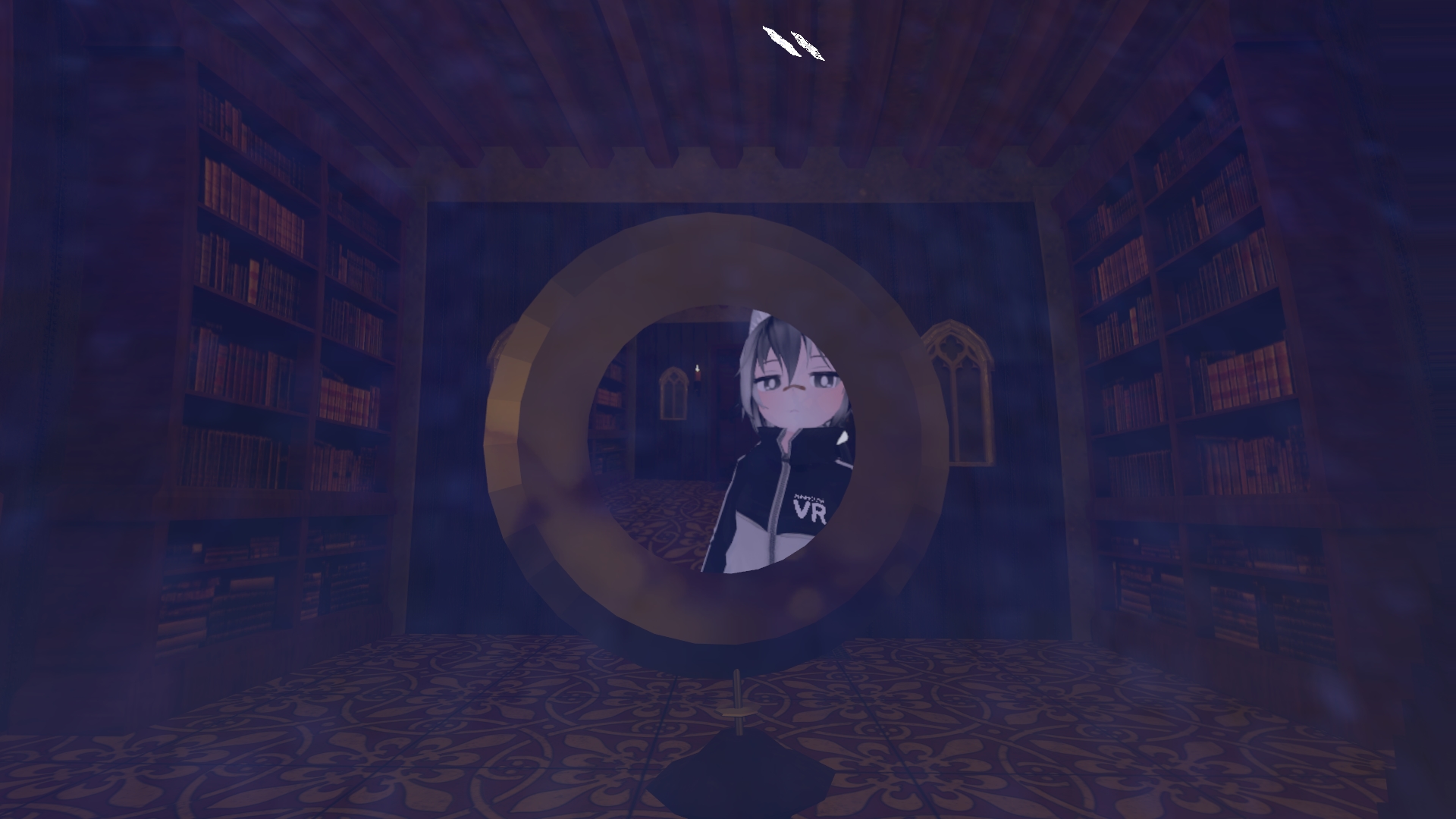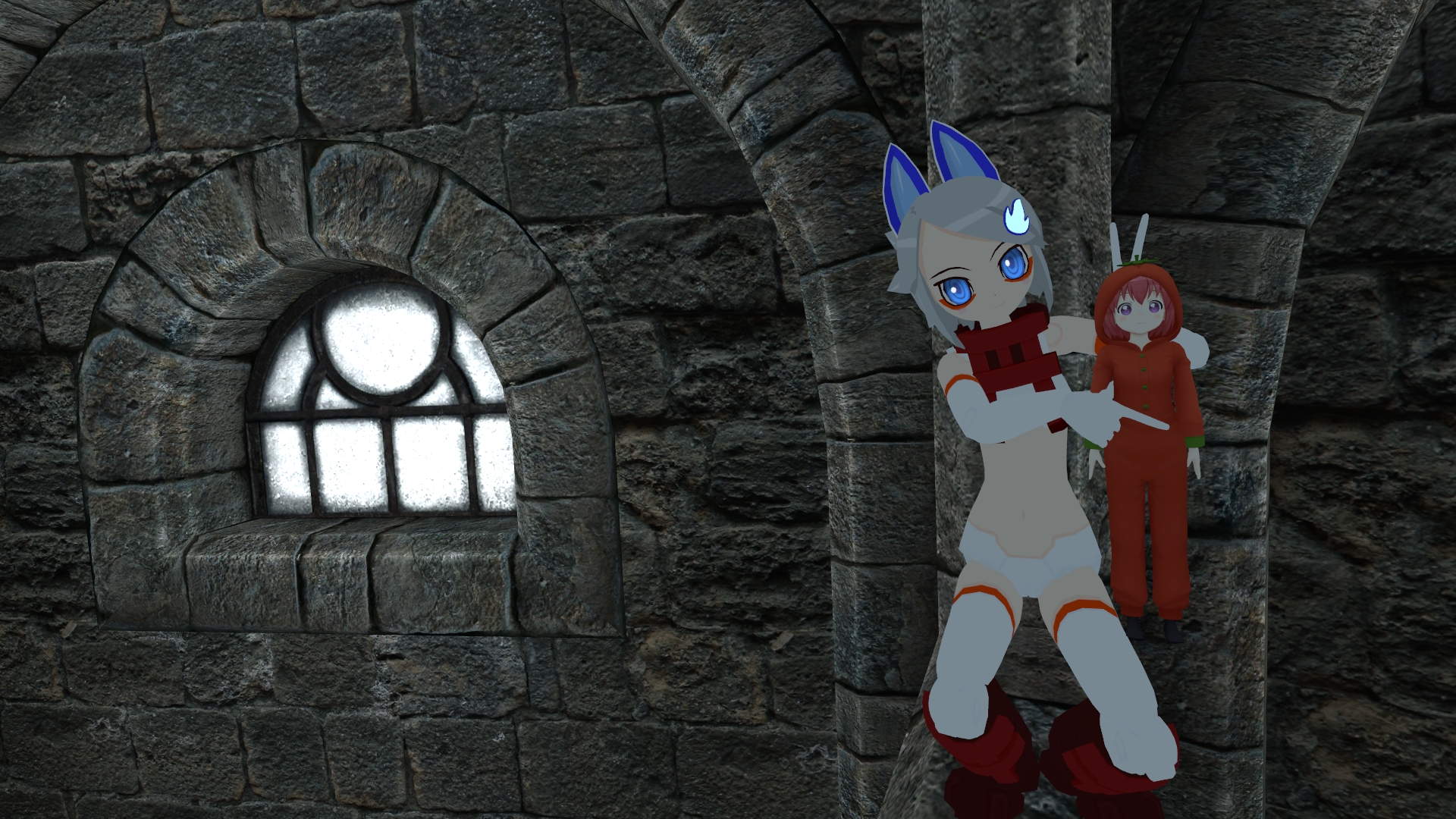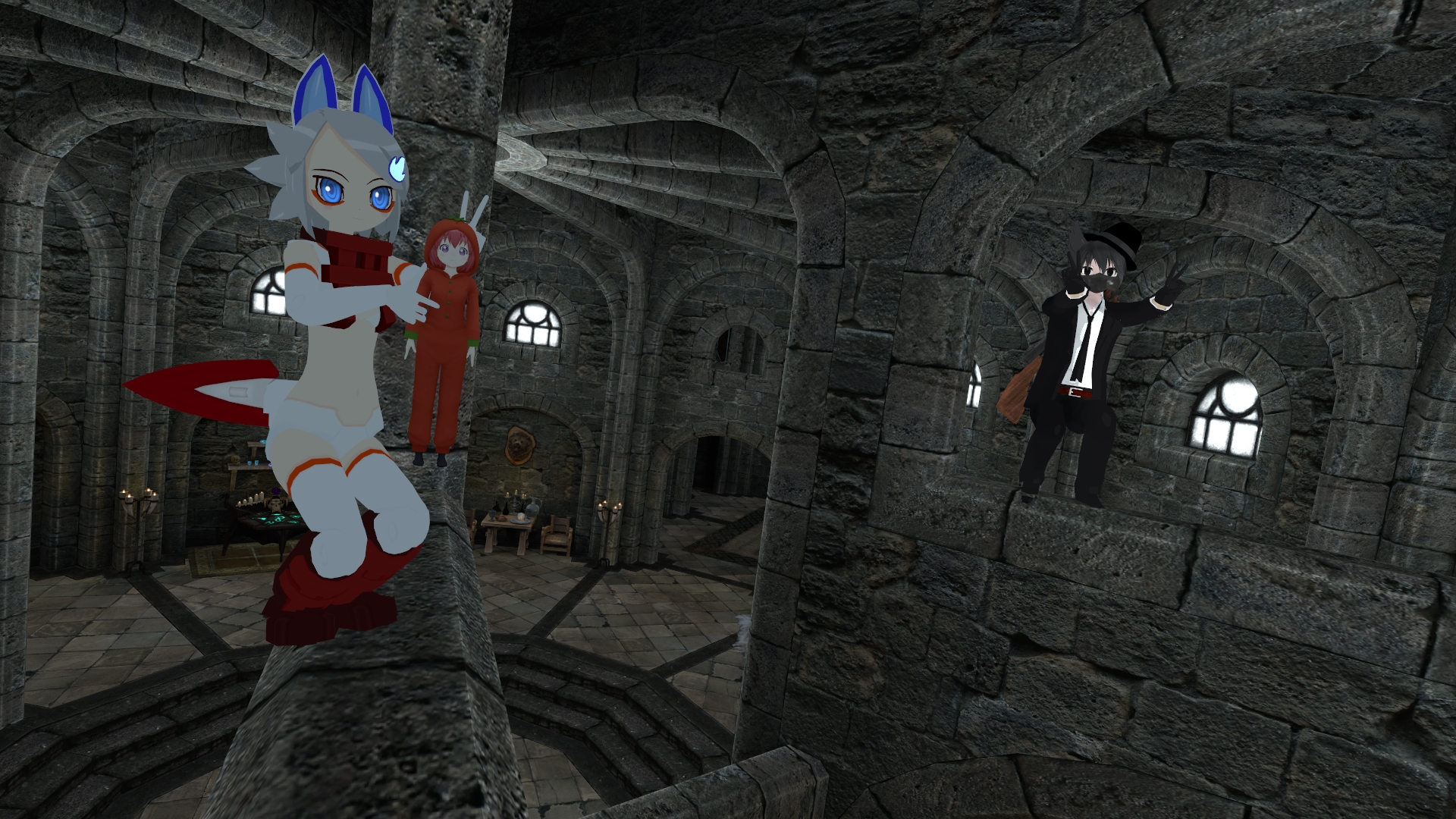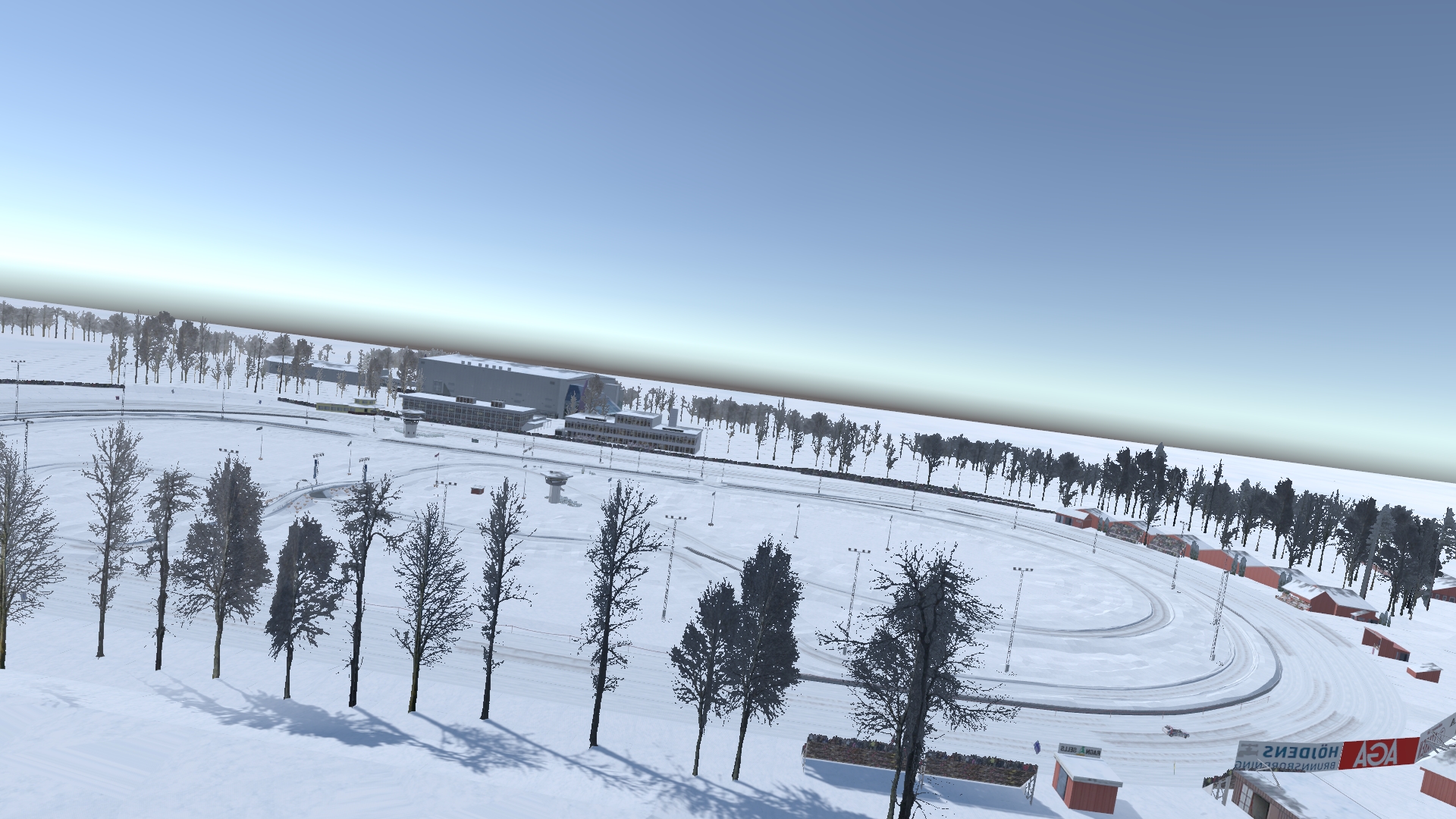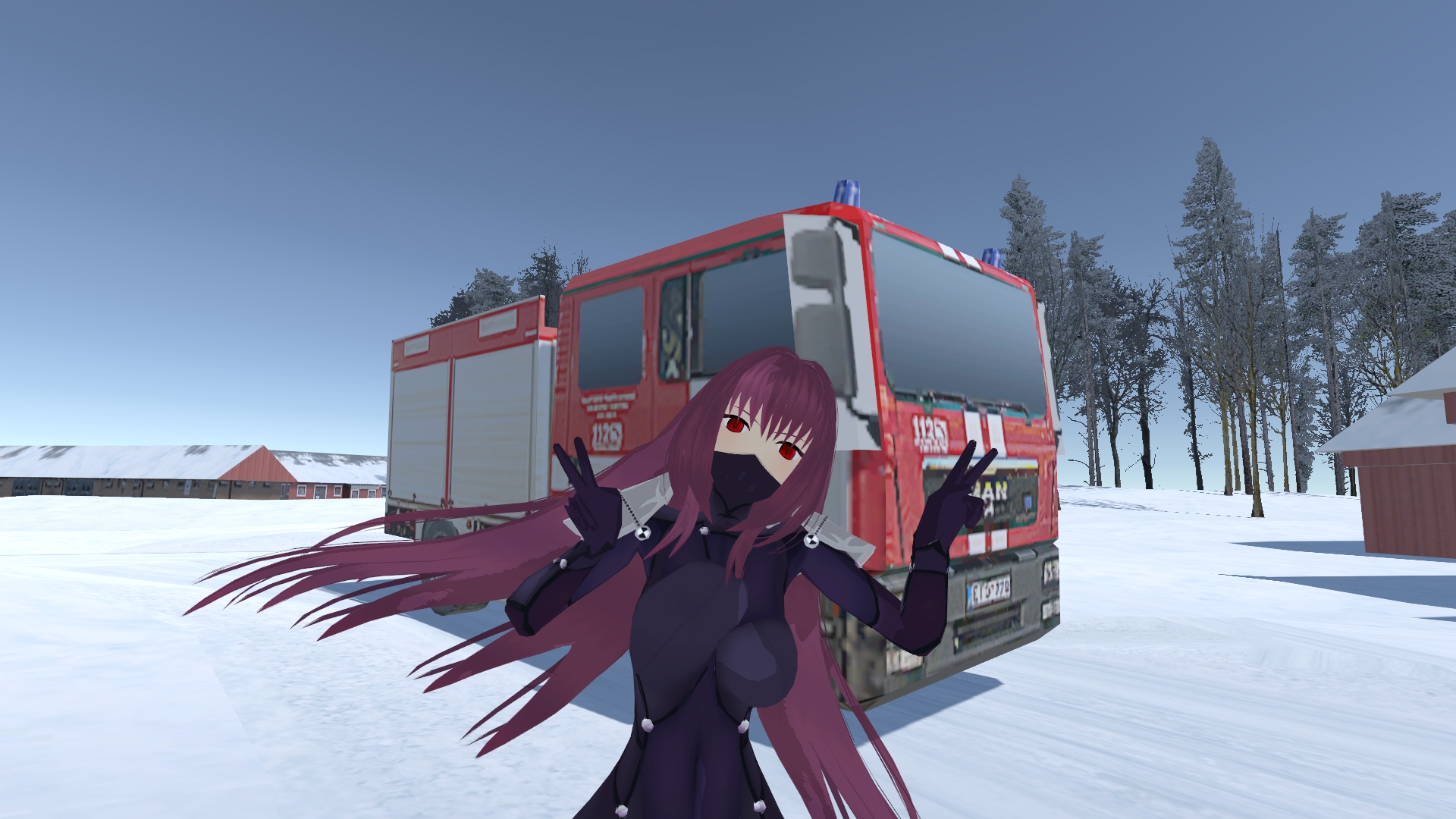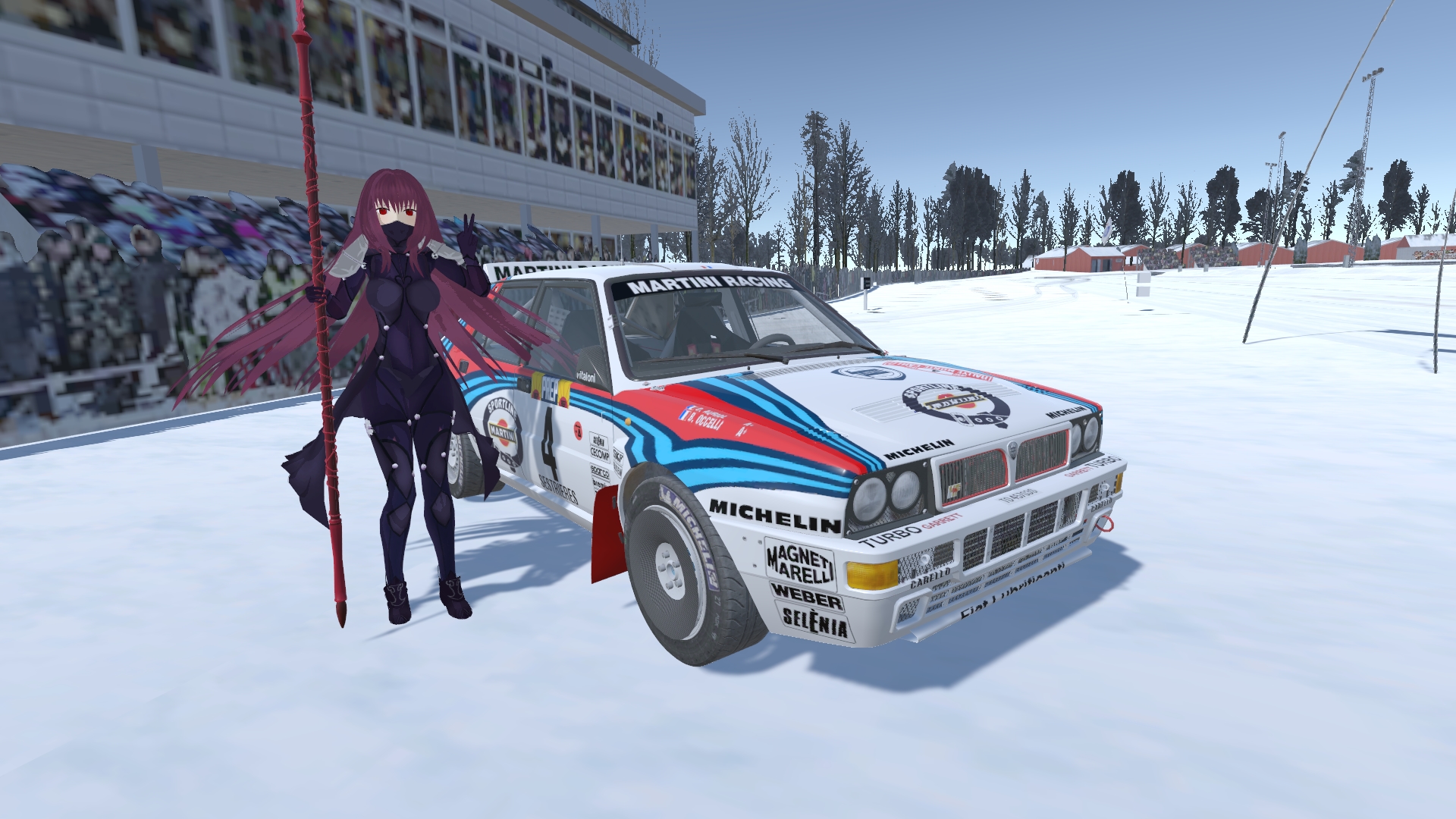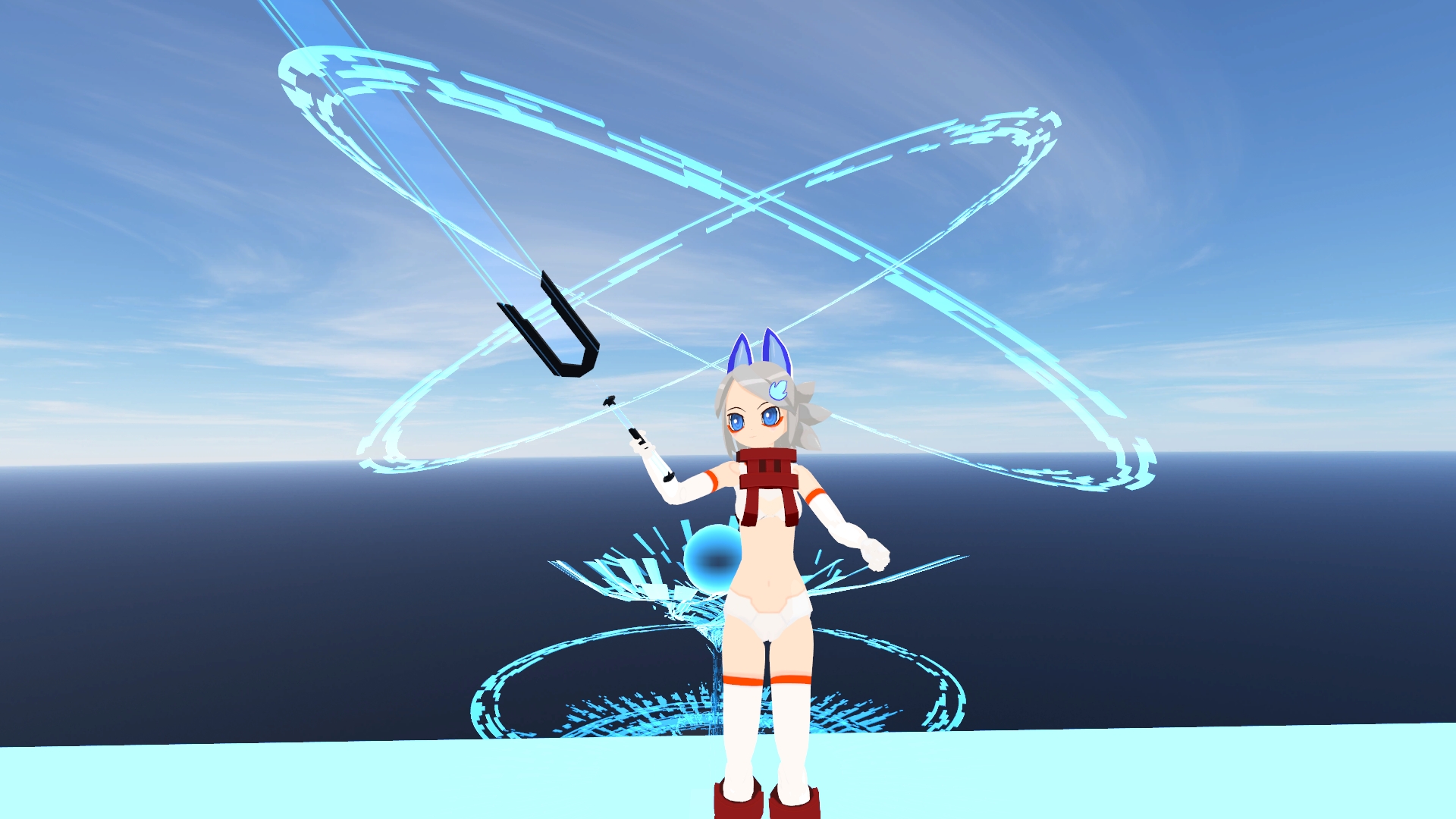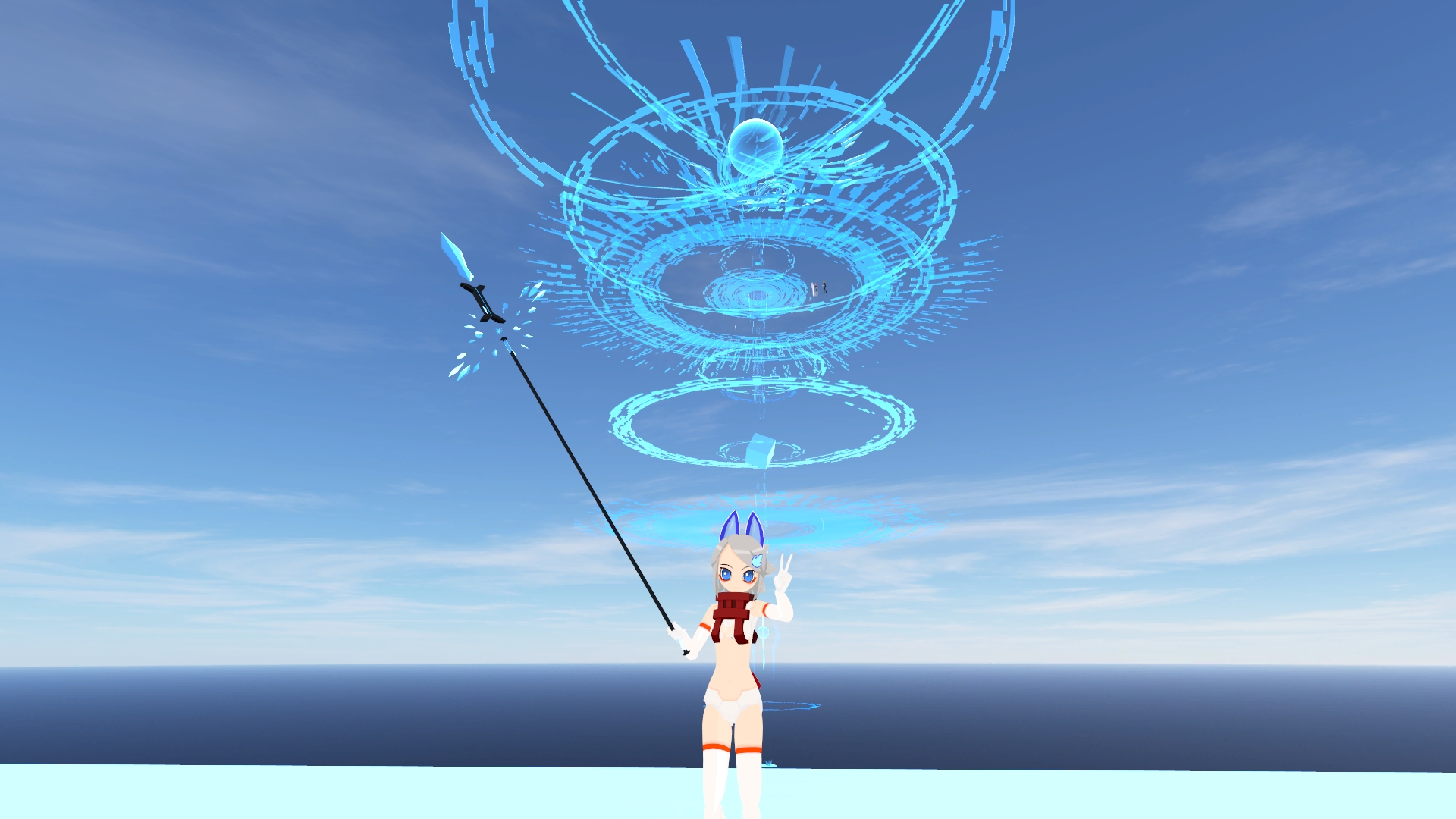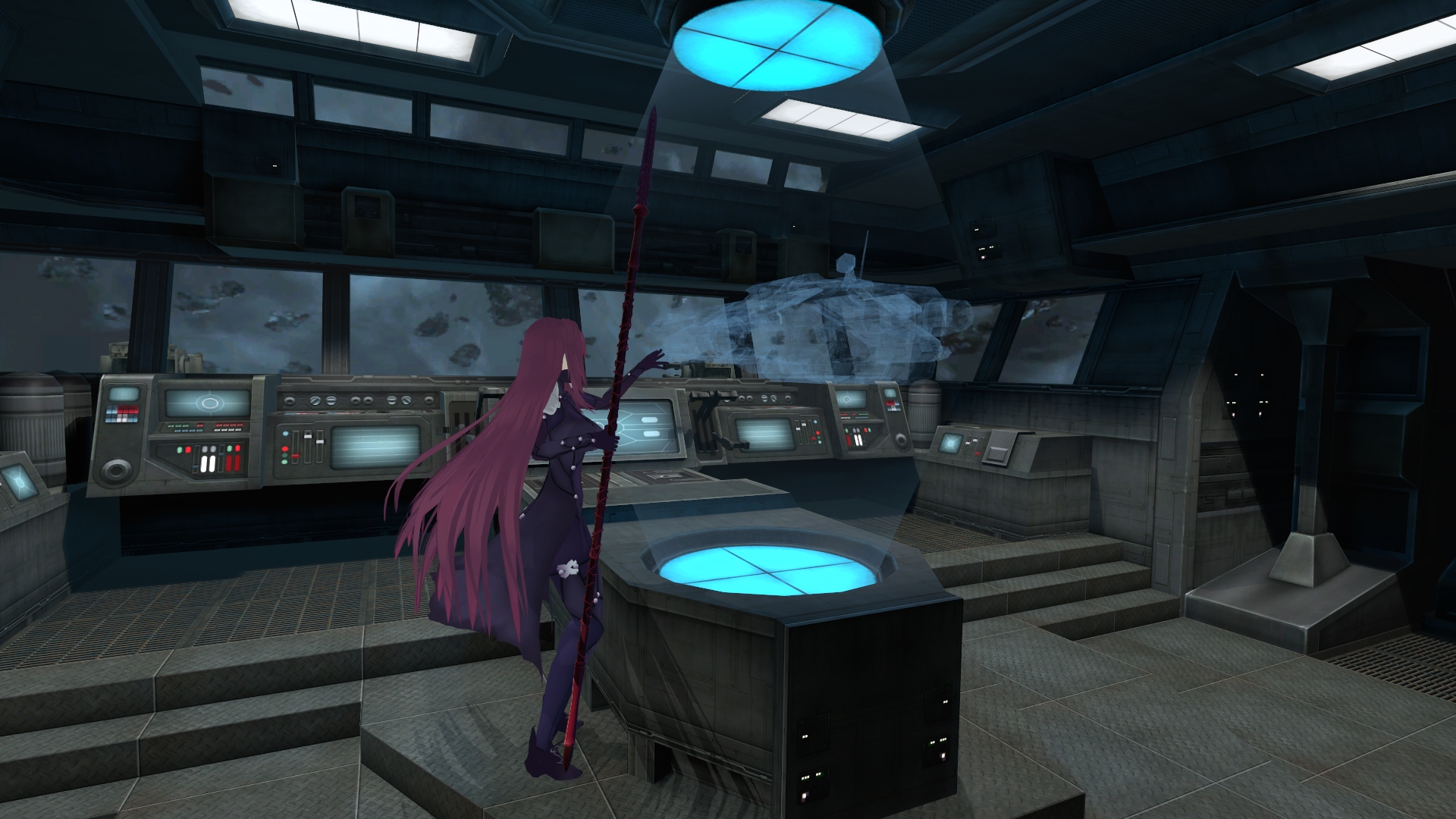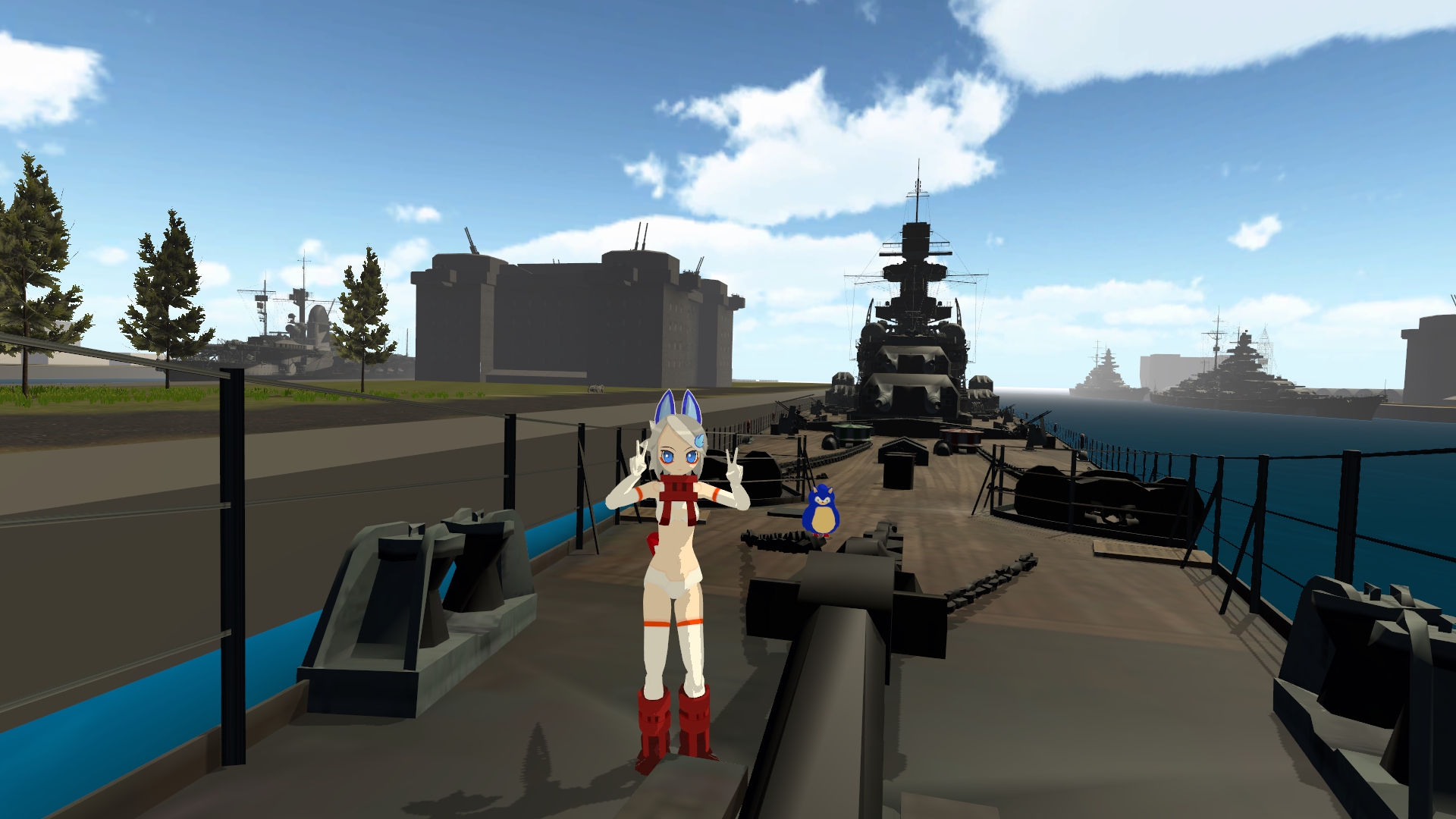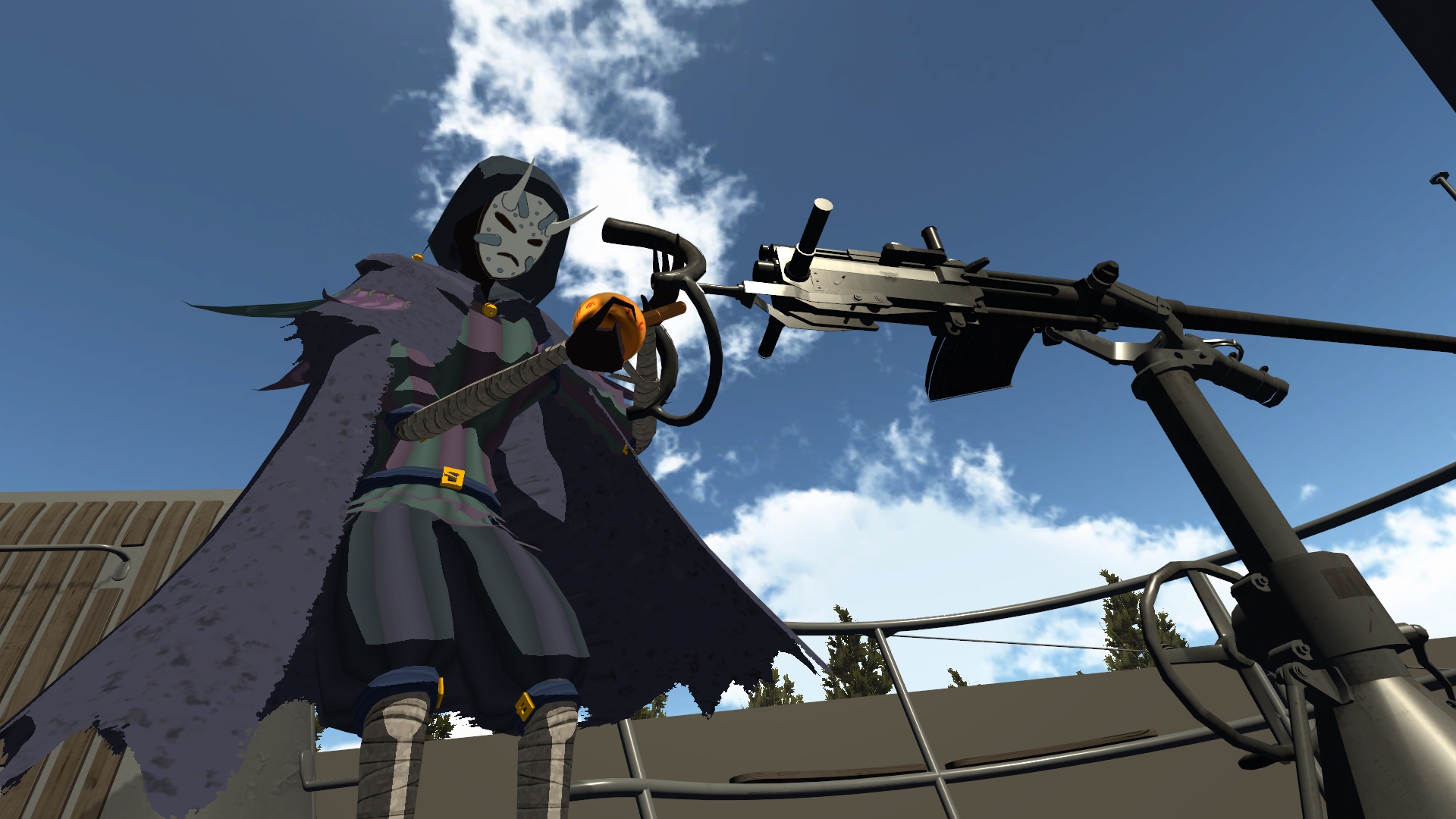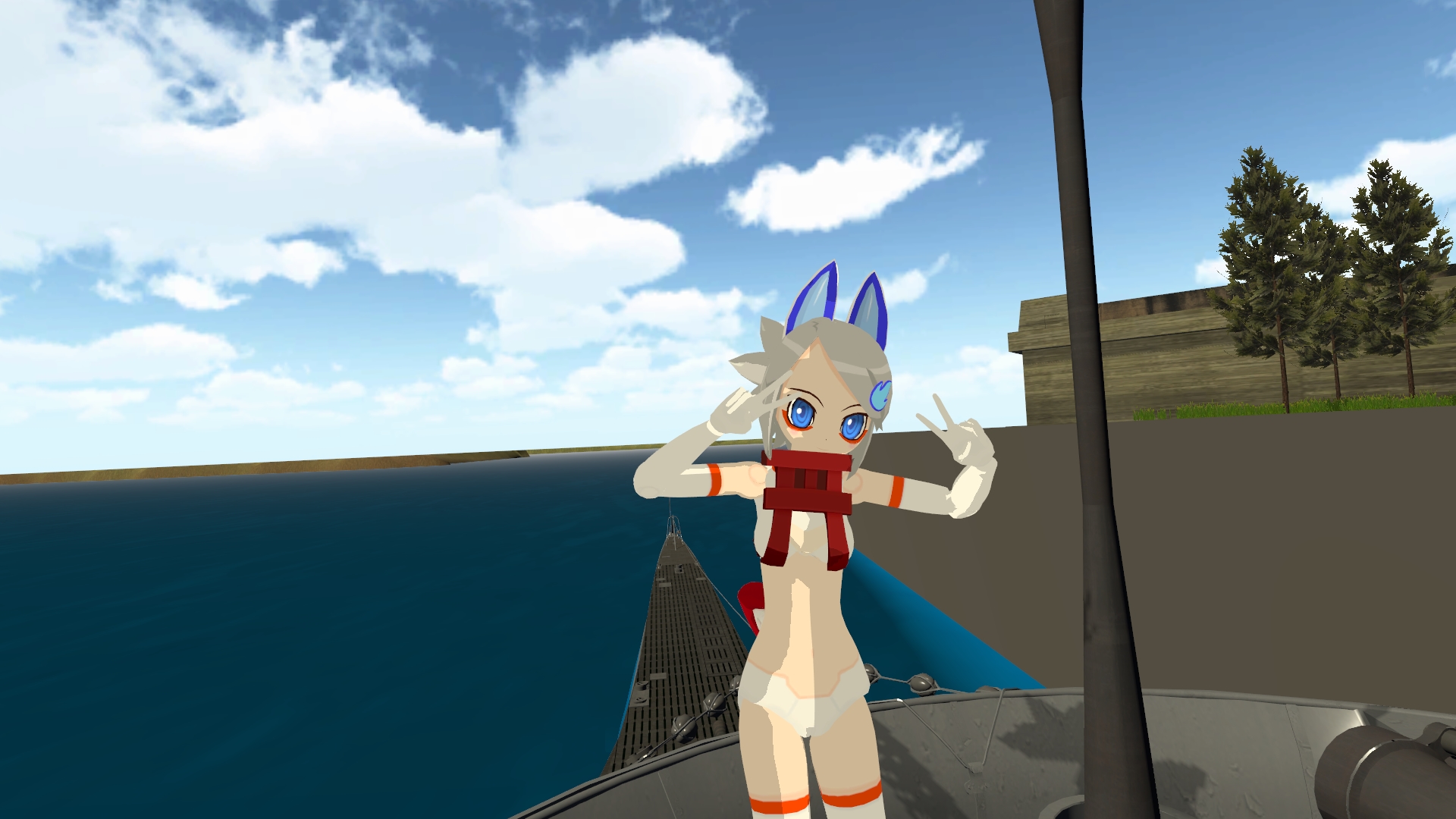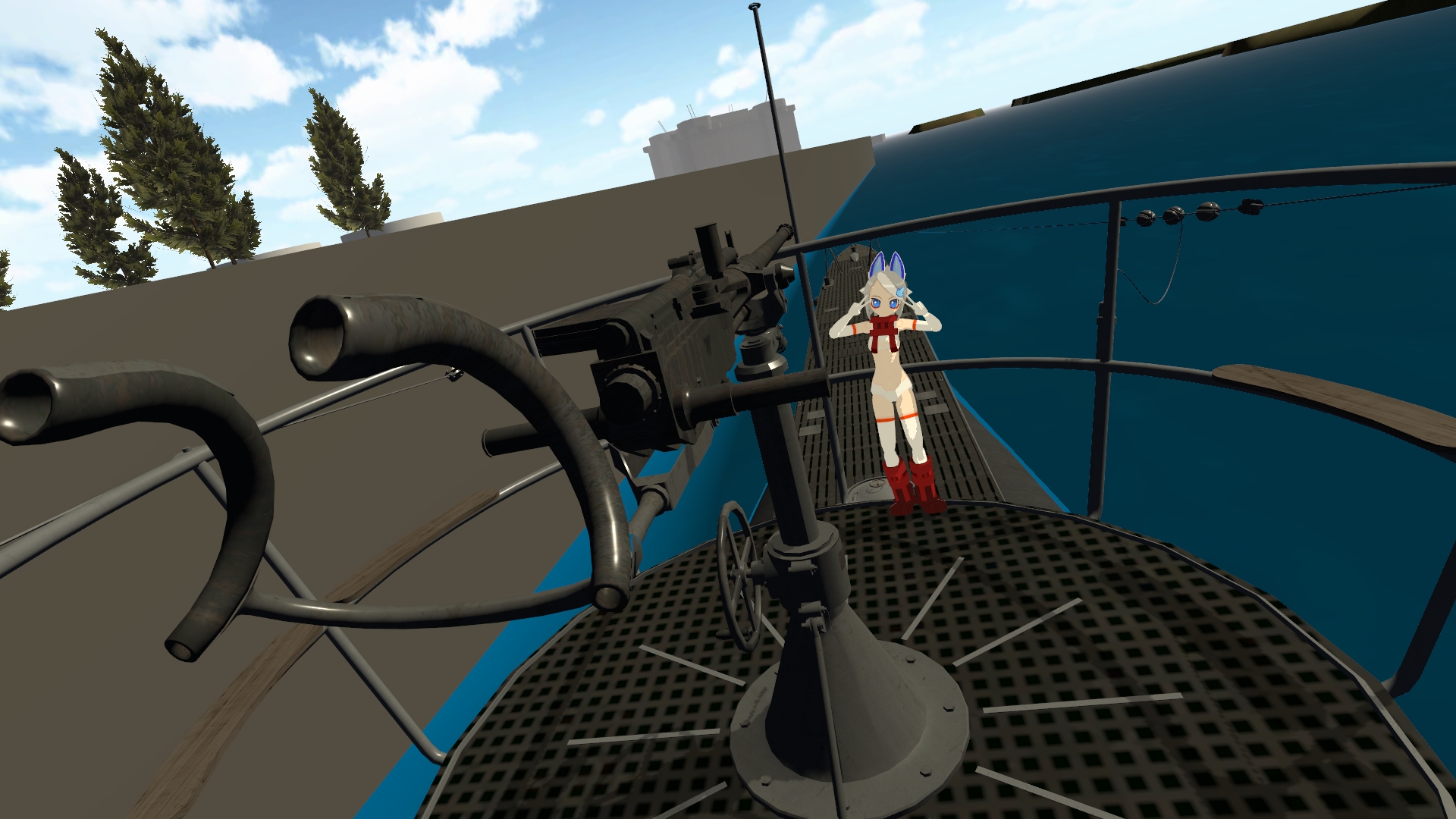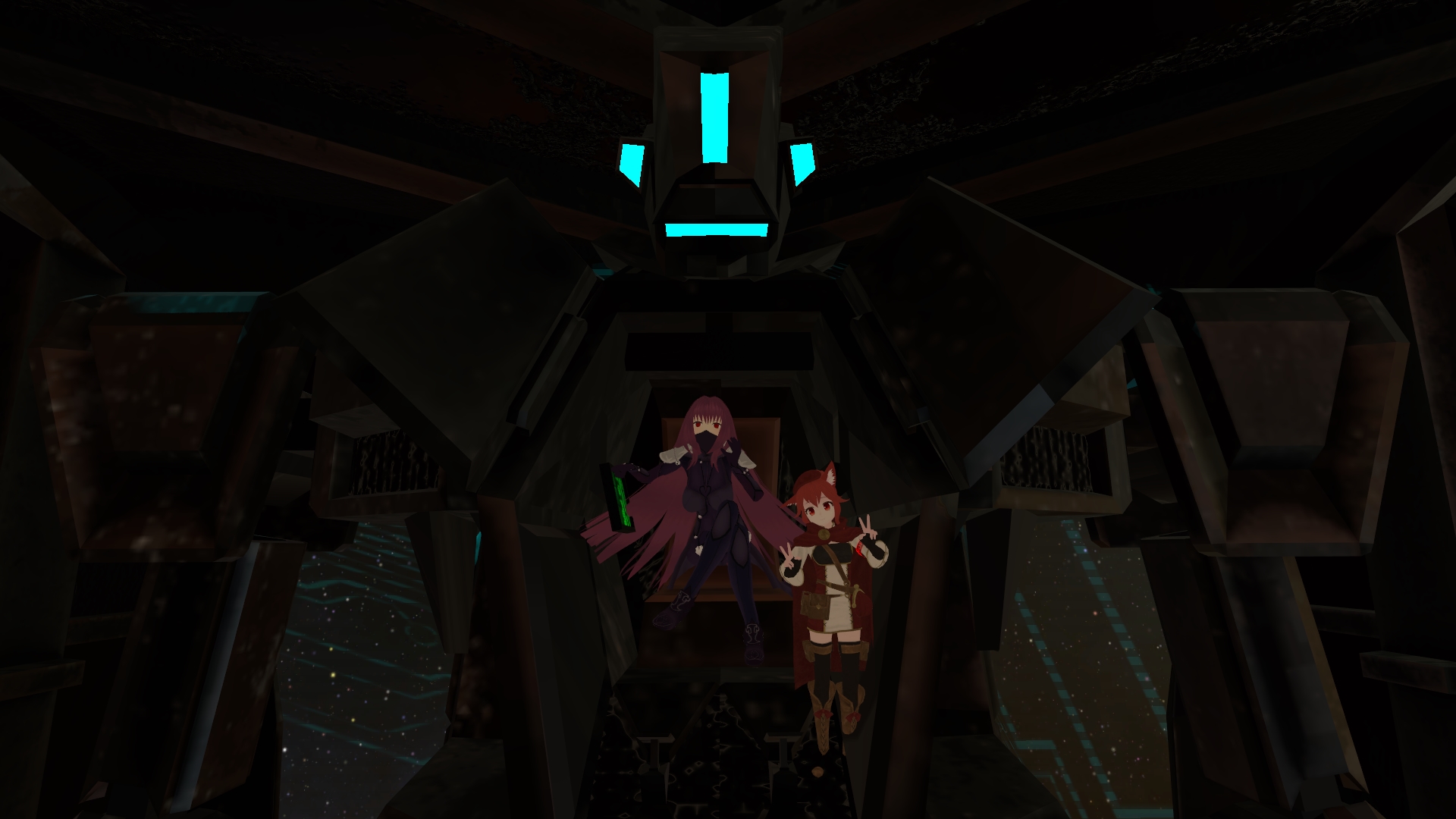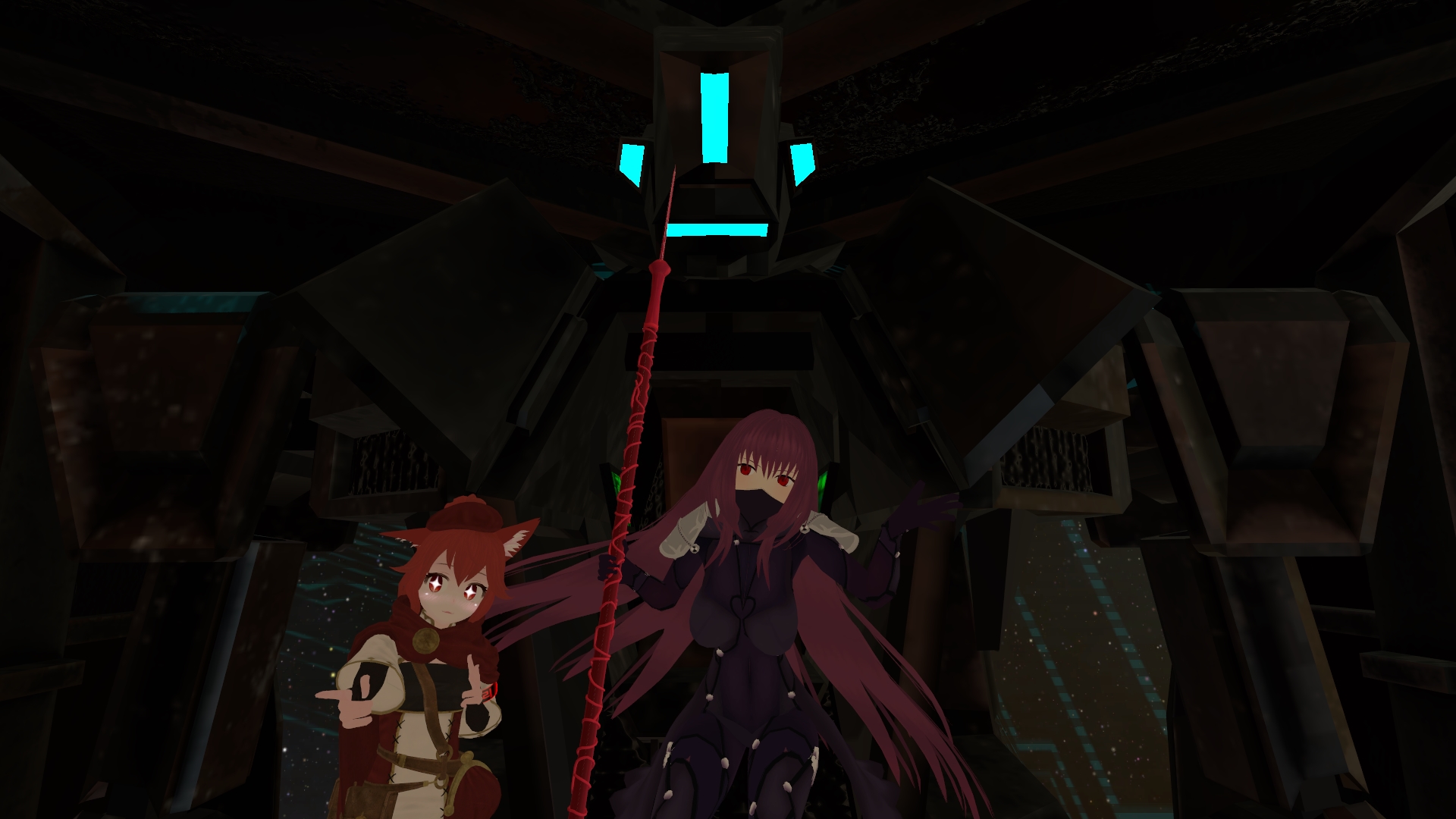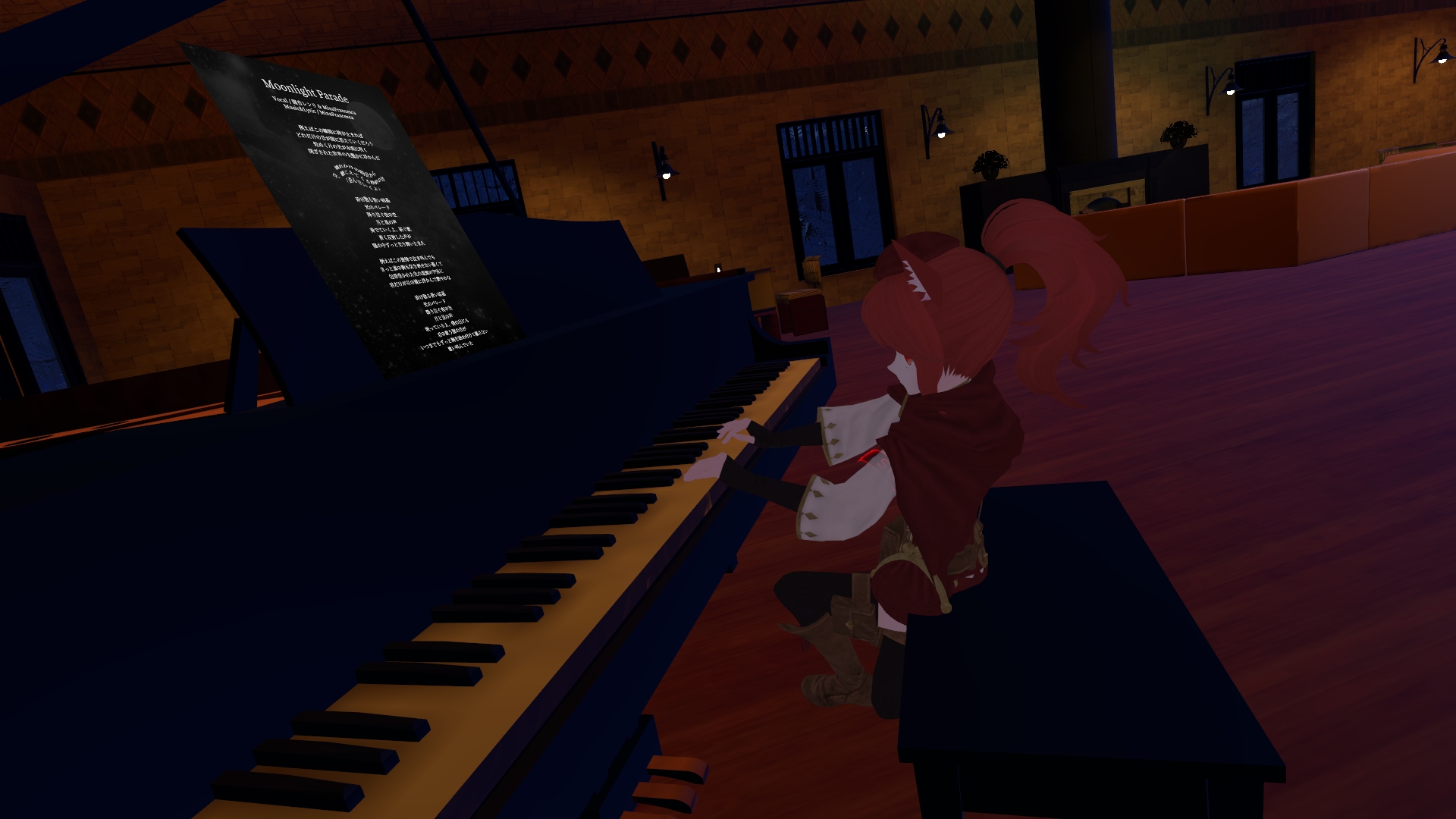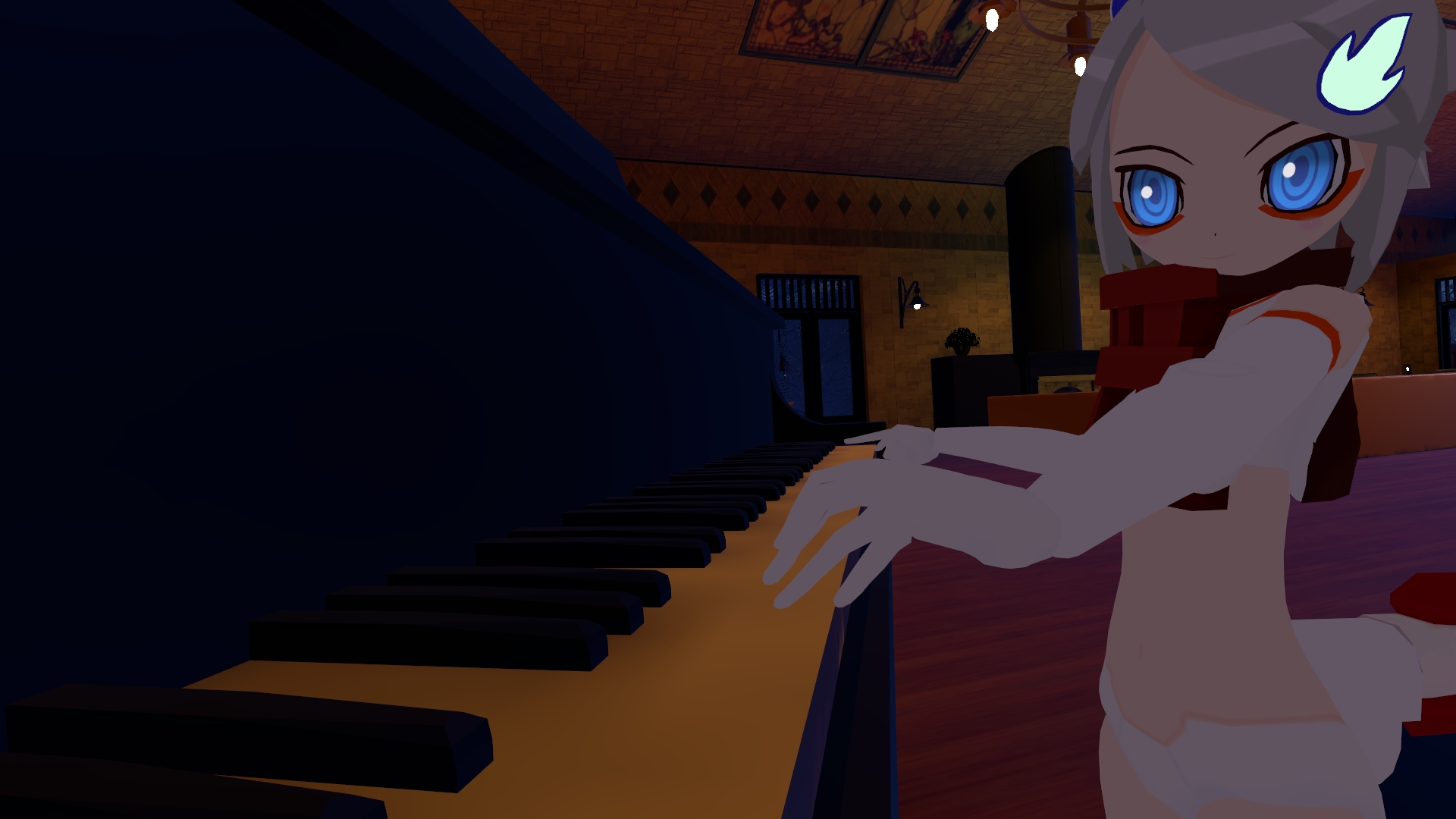 The following part is something I've been wanting to share for the longest time, yet had to go through my backlog to even get to it. I'm quite happy about these shots wanting to show them ASAP. I just love the moon with the moonlight hitting various parts of the map. Other images I share also needed to be shown in equal priority, yet wanted to show the following because of how unique it was for myself and my buddies. The "darker" vibe with the moon, the moonlight. I love the contrast and effect 🙂
These images then led to that one image you seen as the header image with the loading screen where I used it to try and troll people. It mostly worked out pranking wise 🙂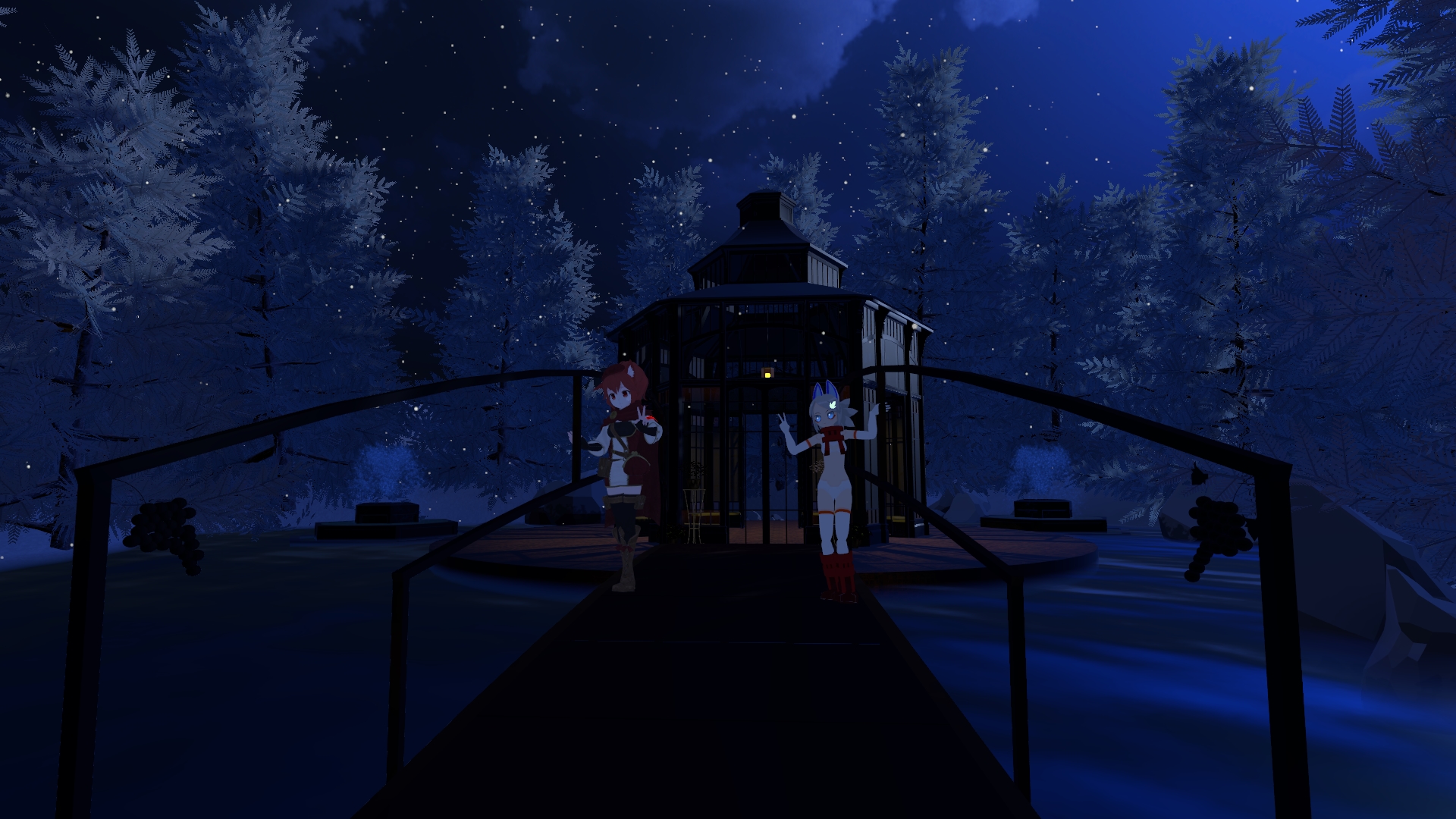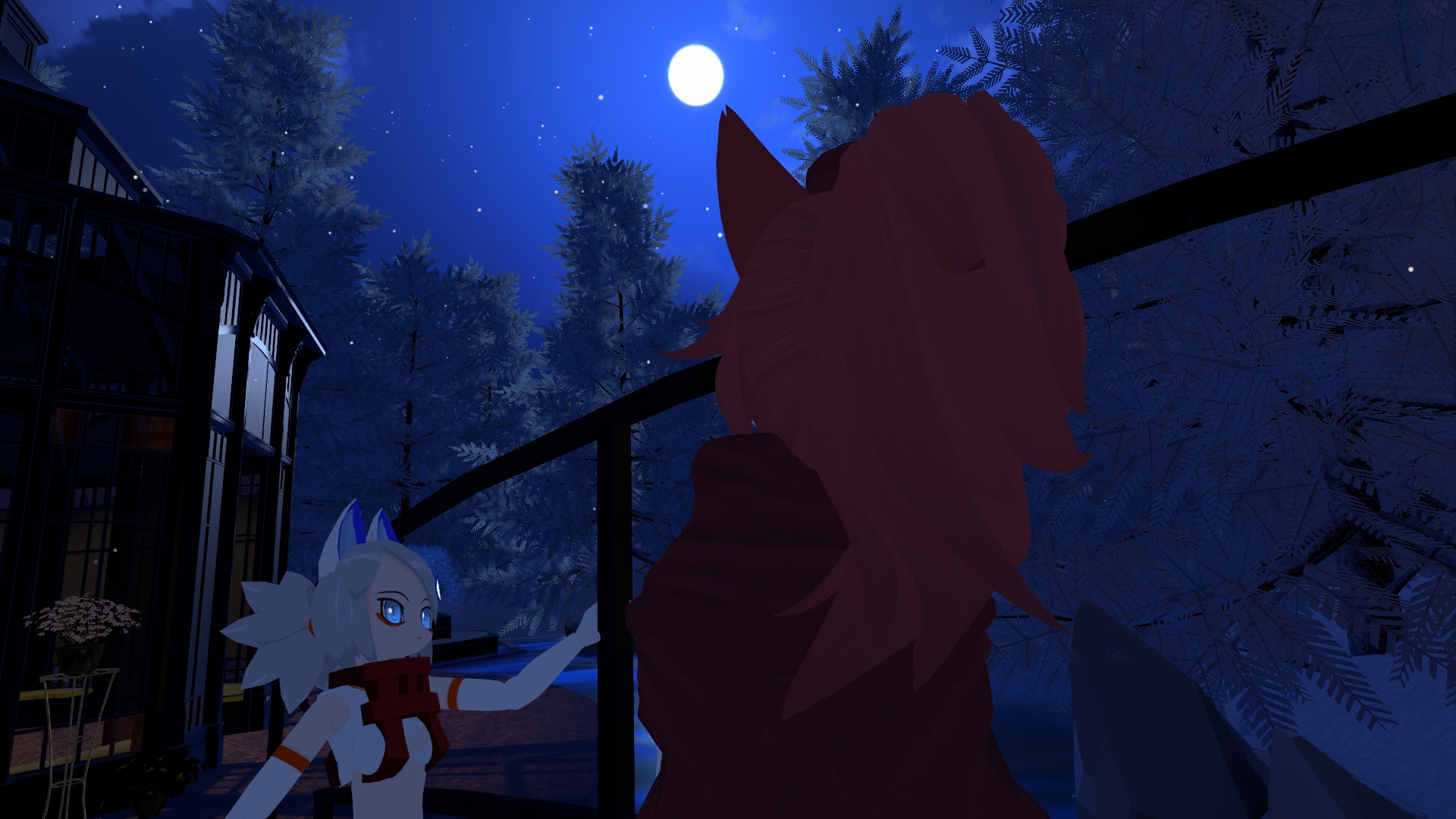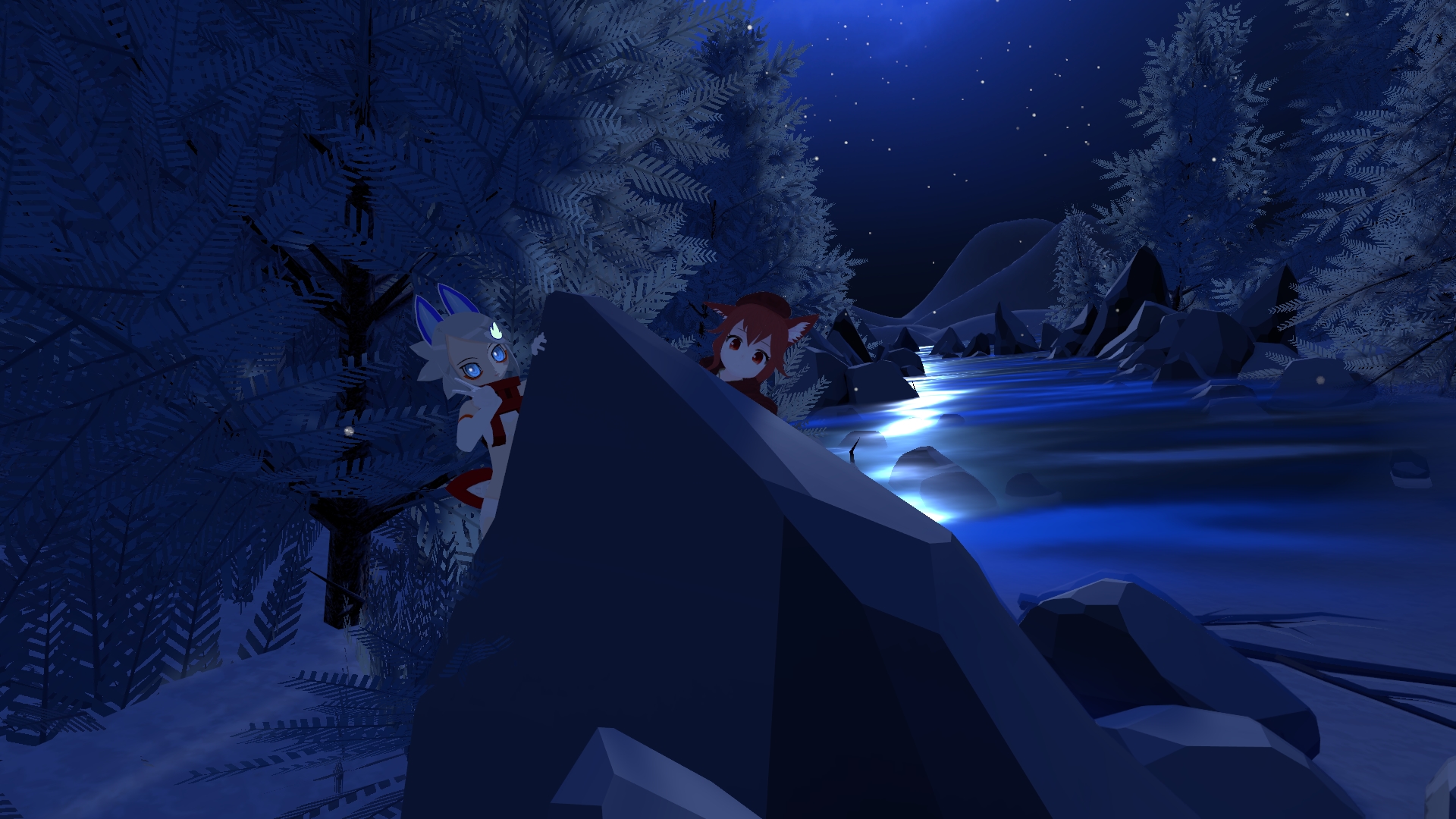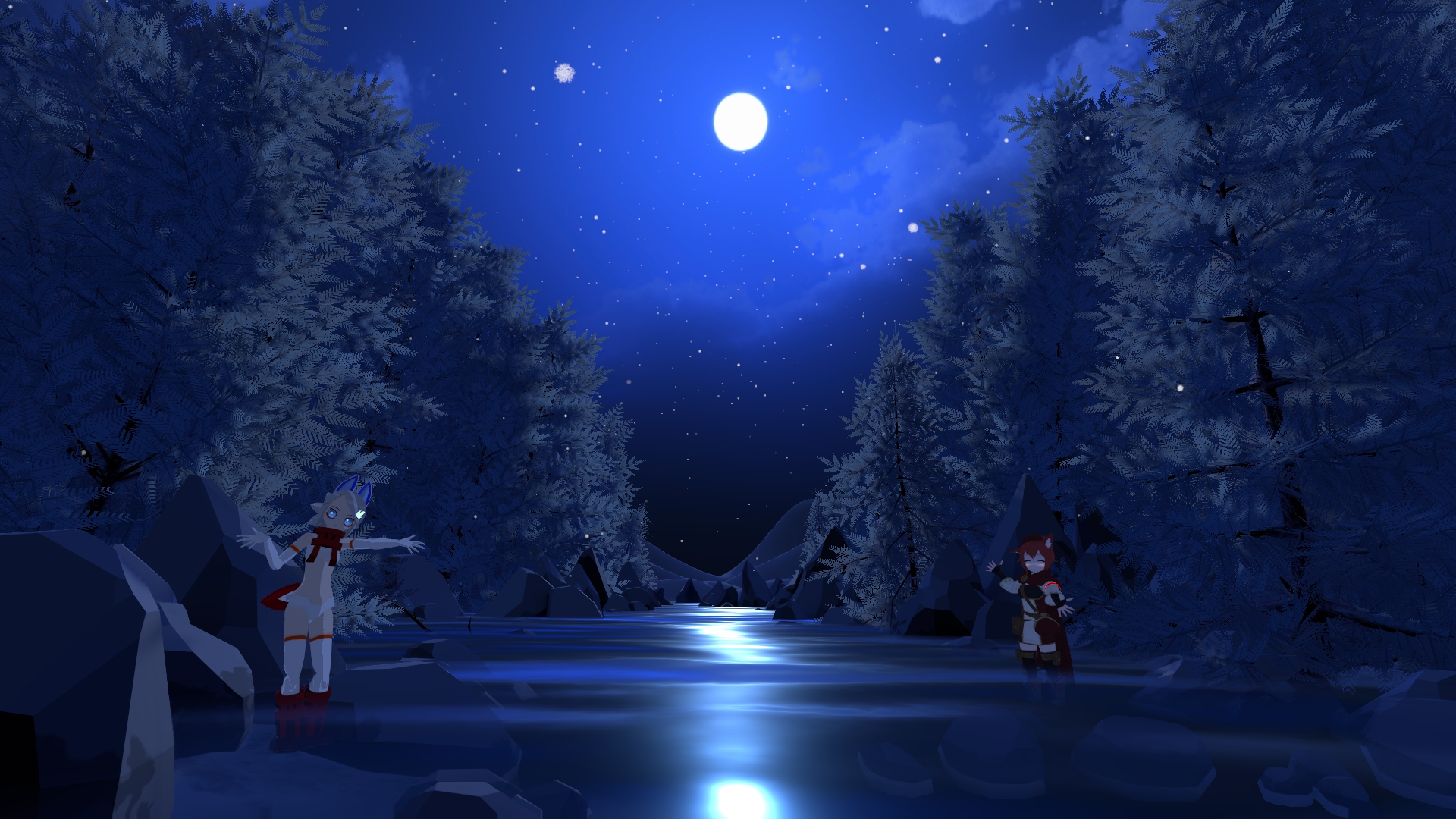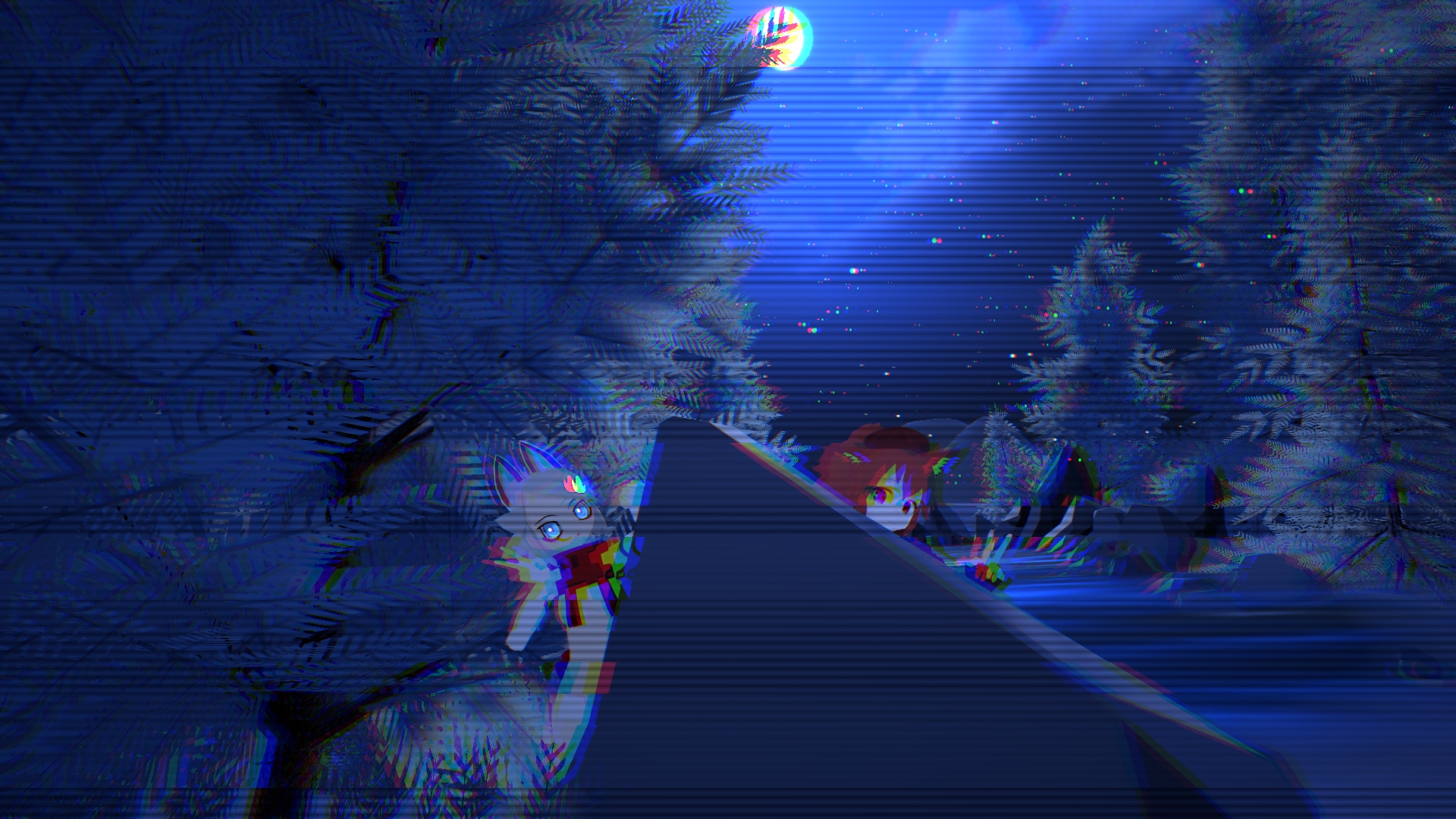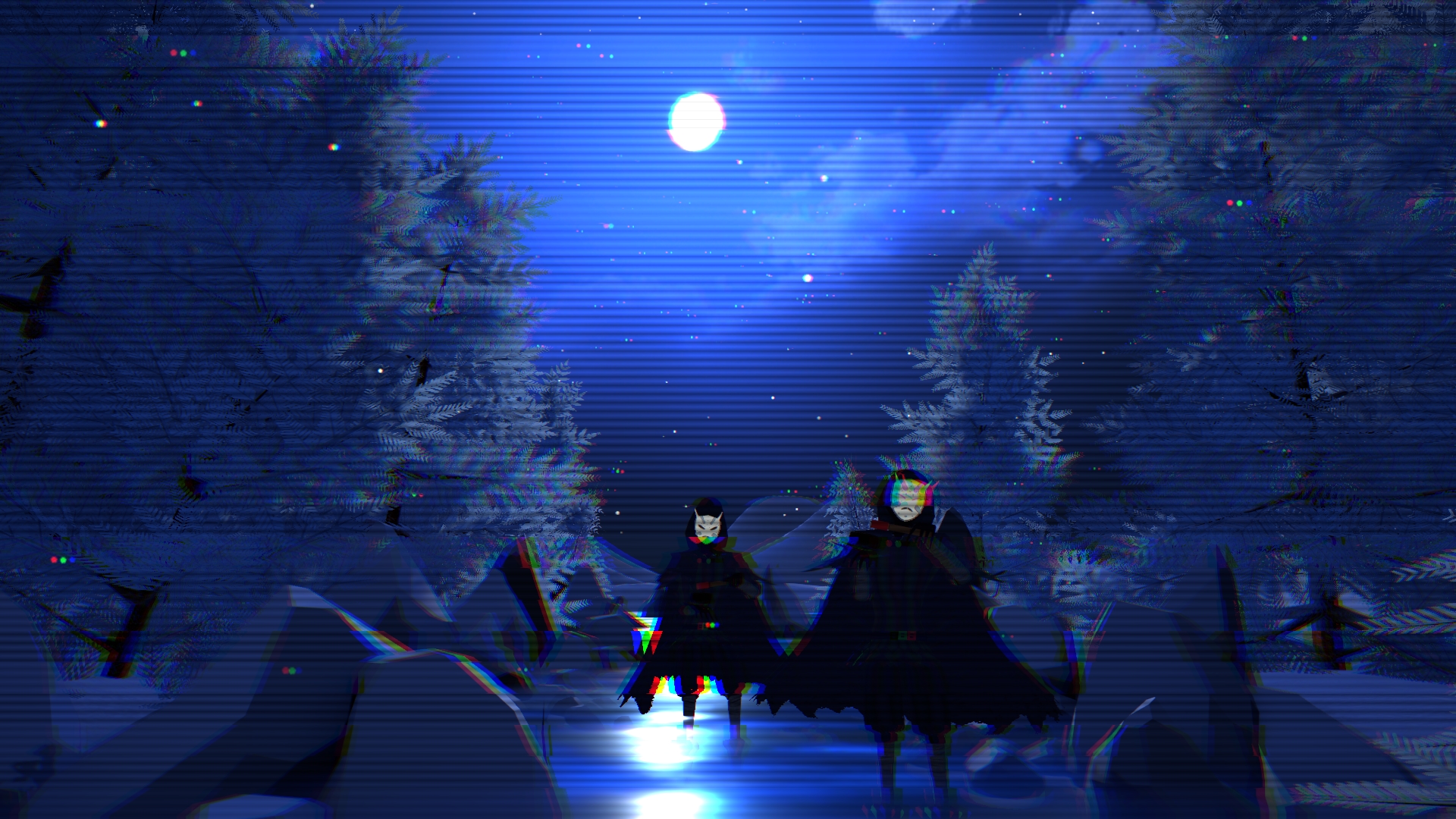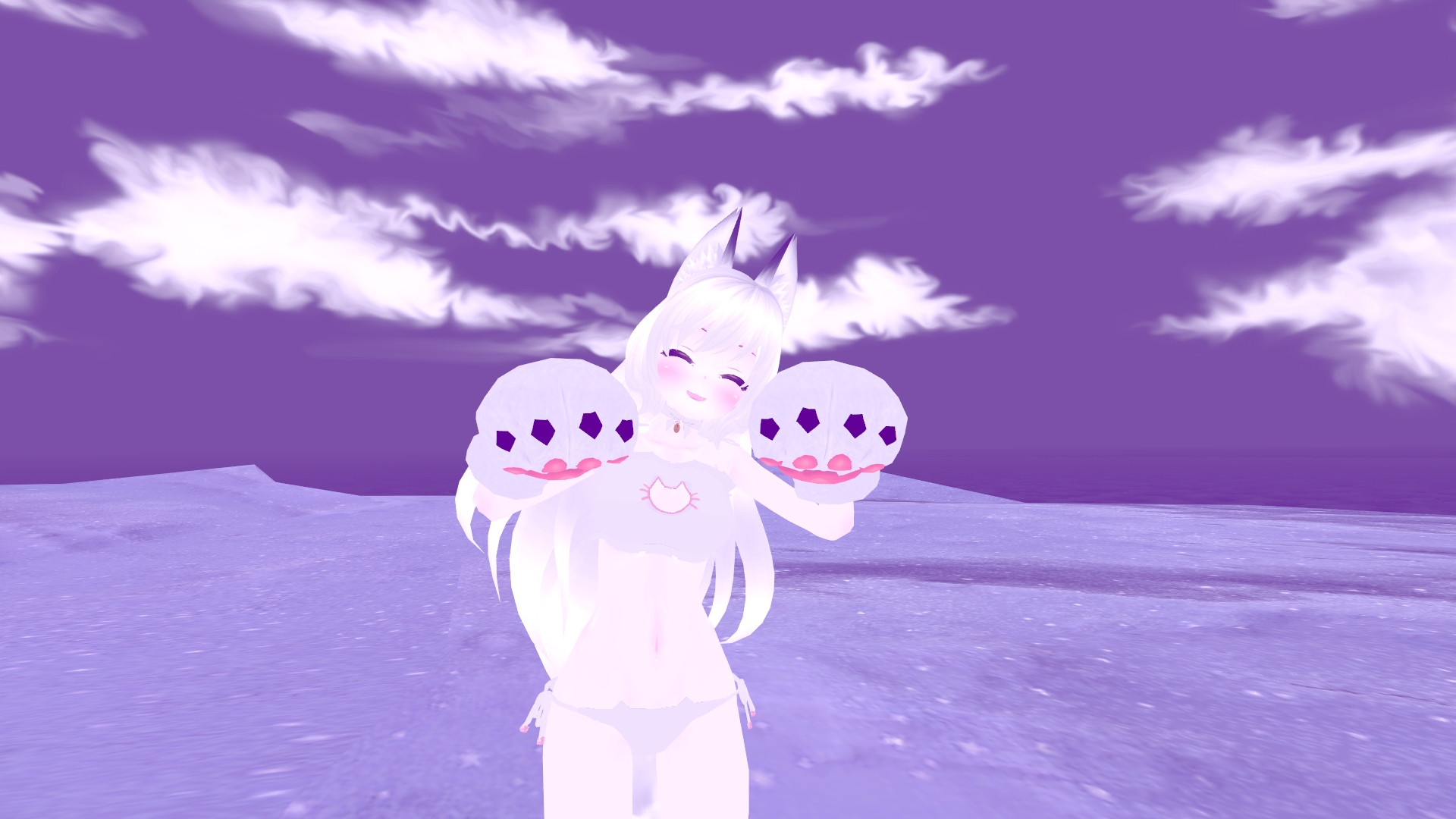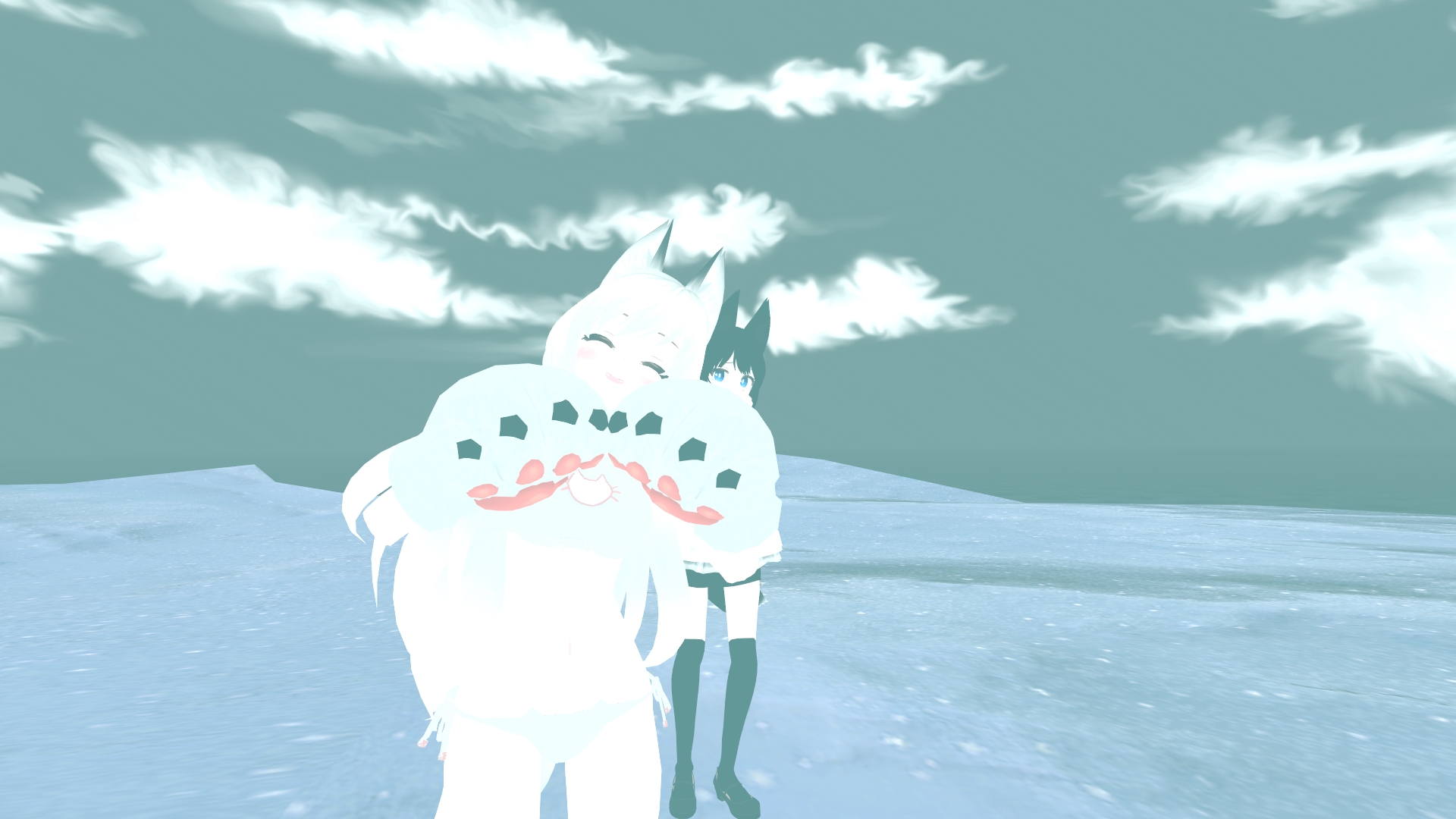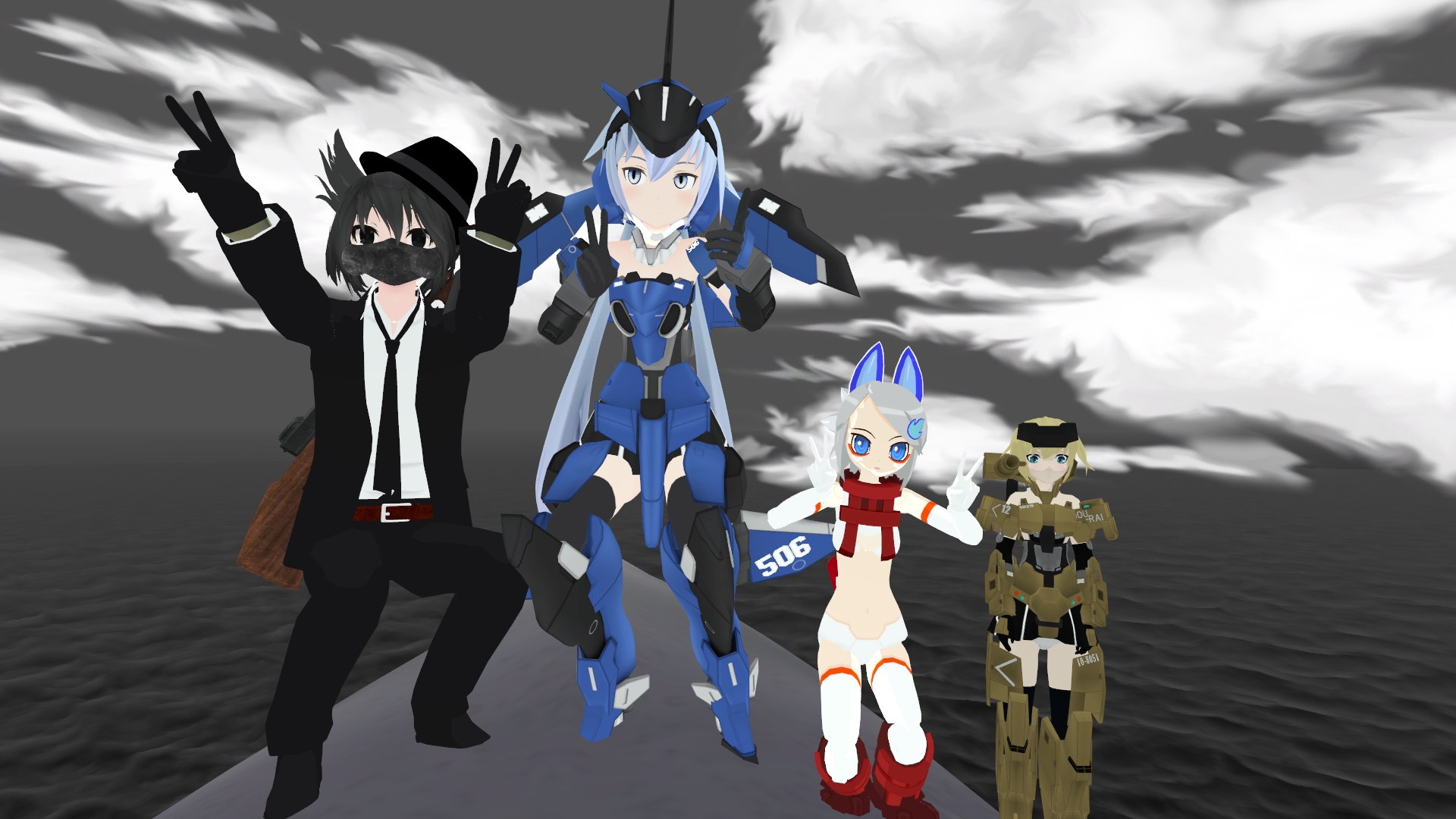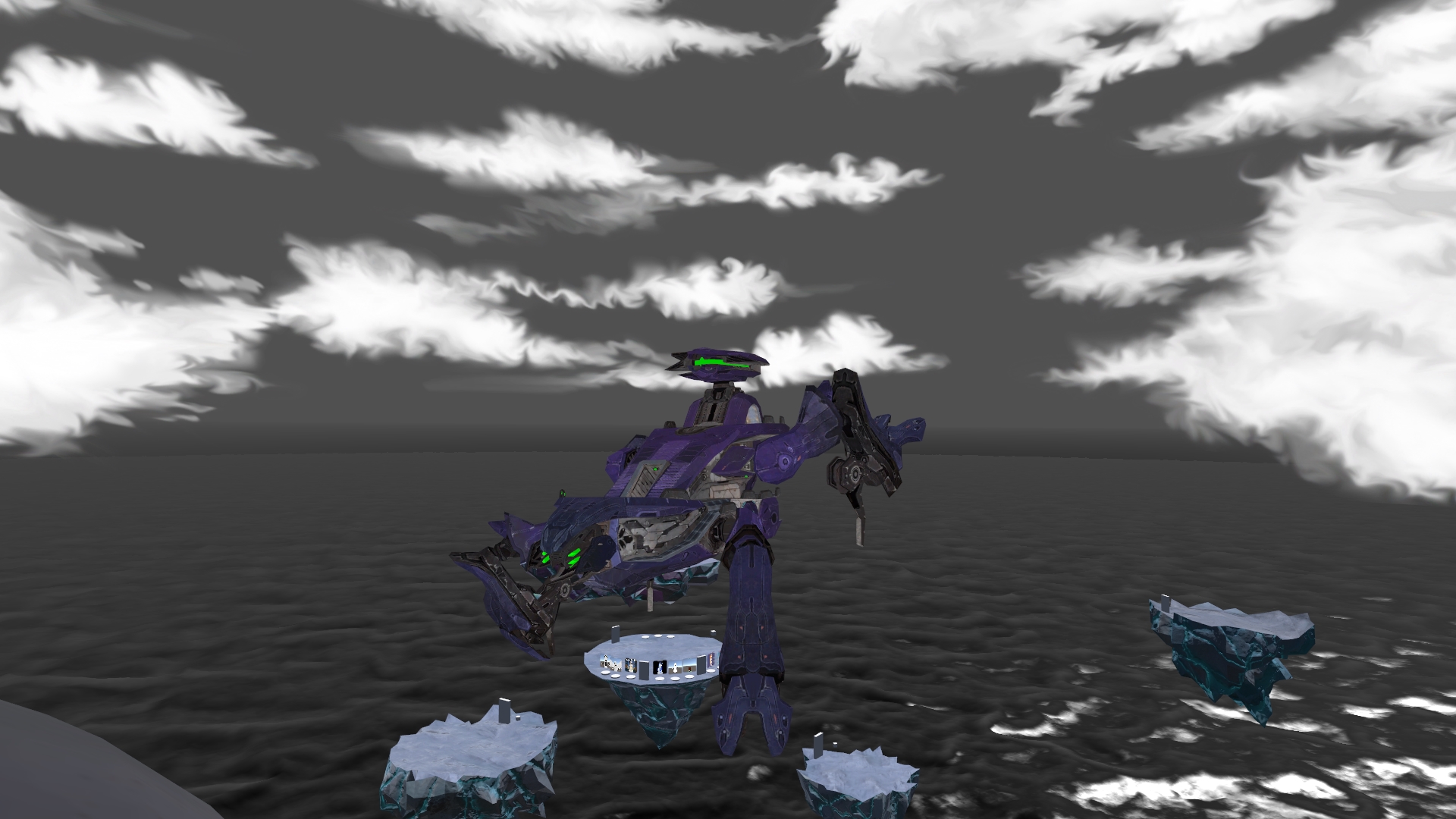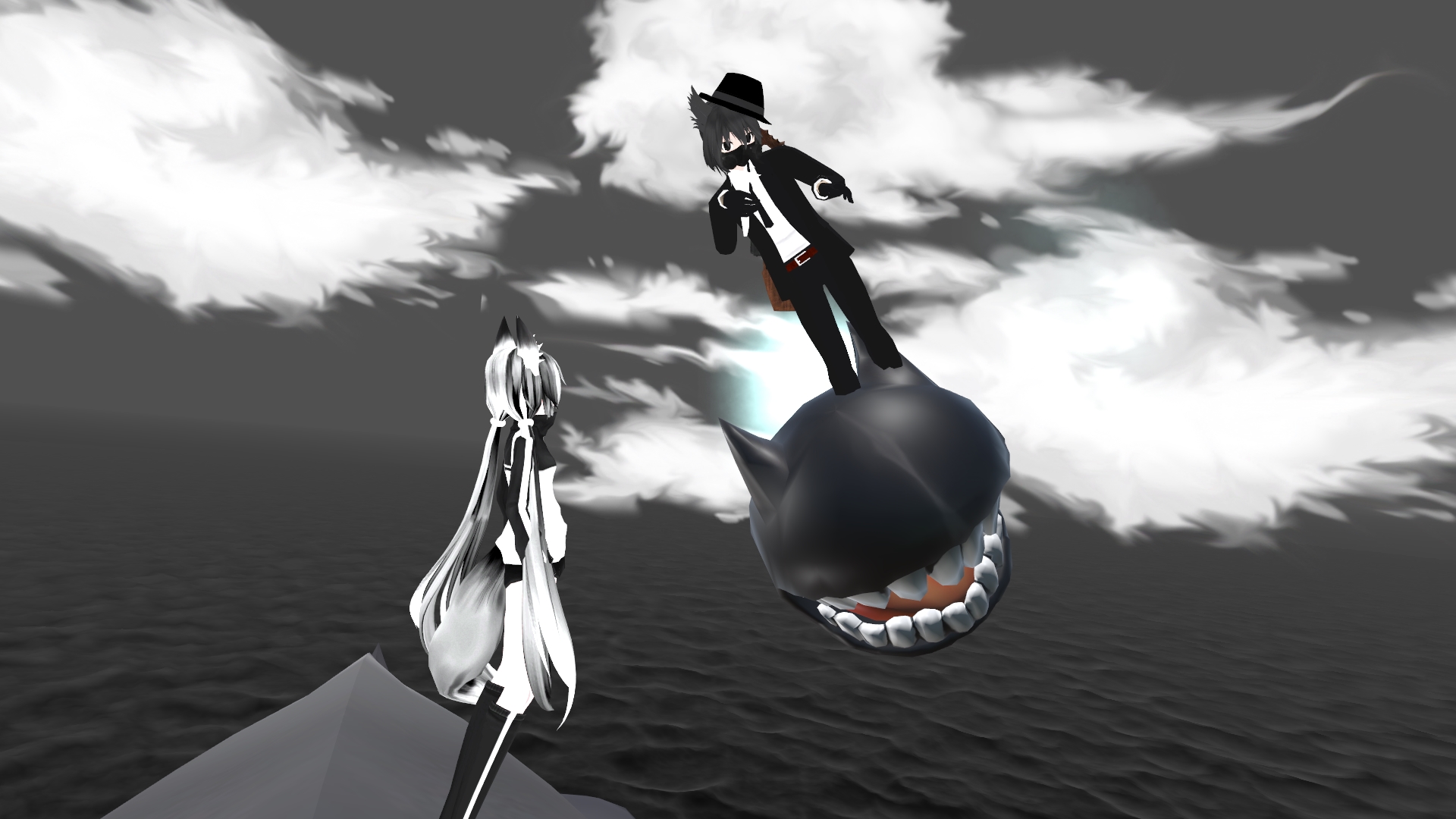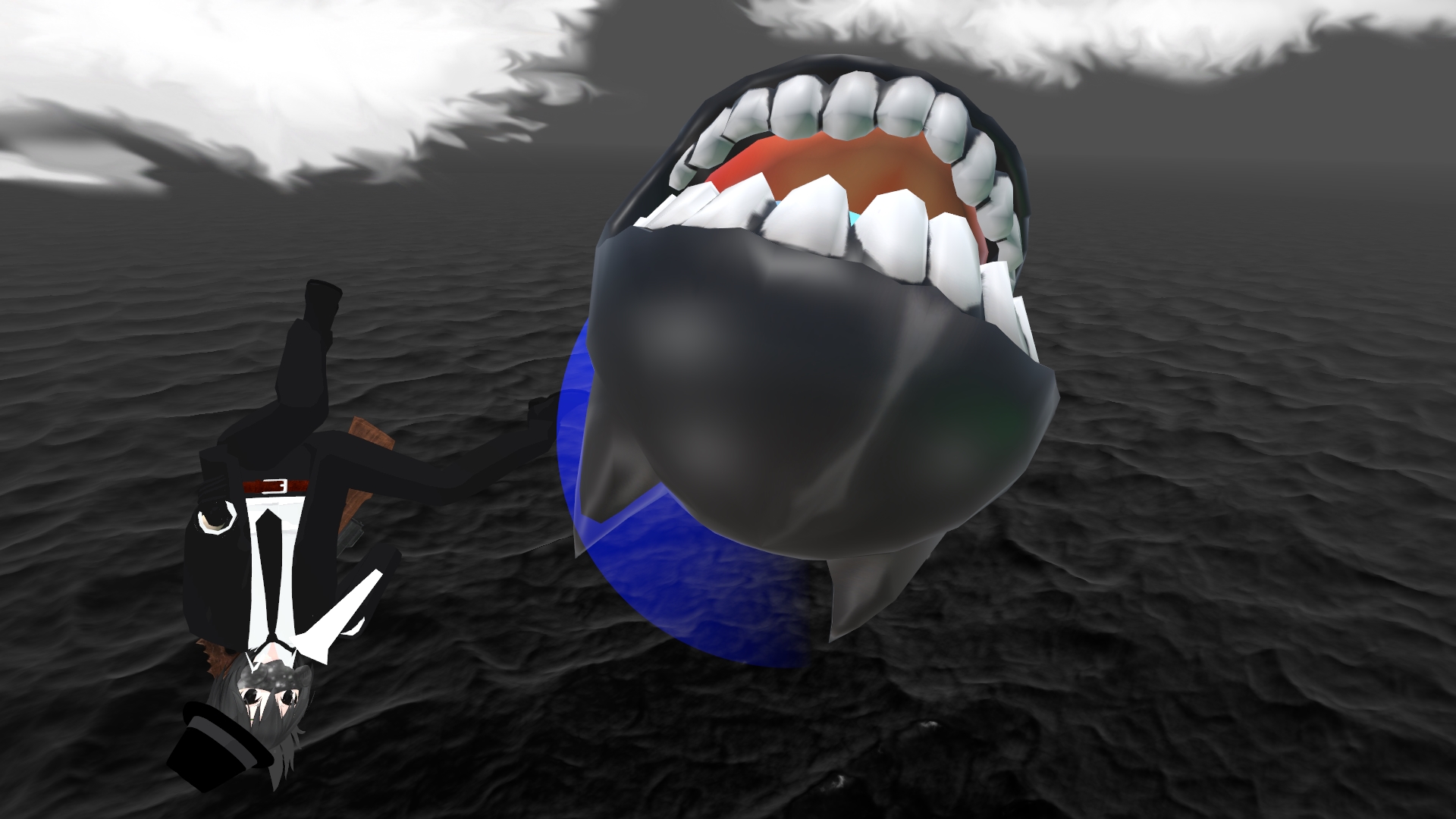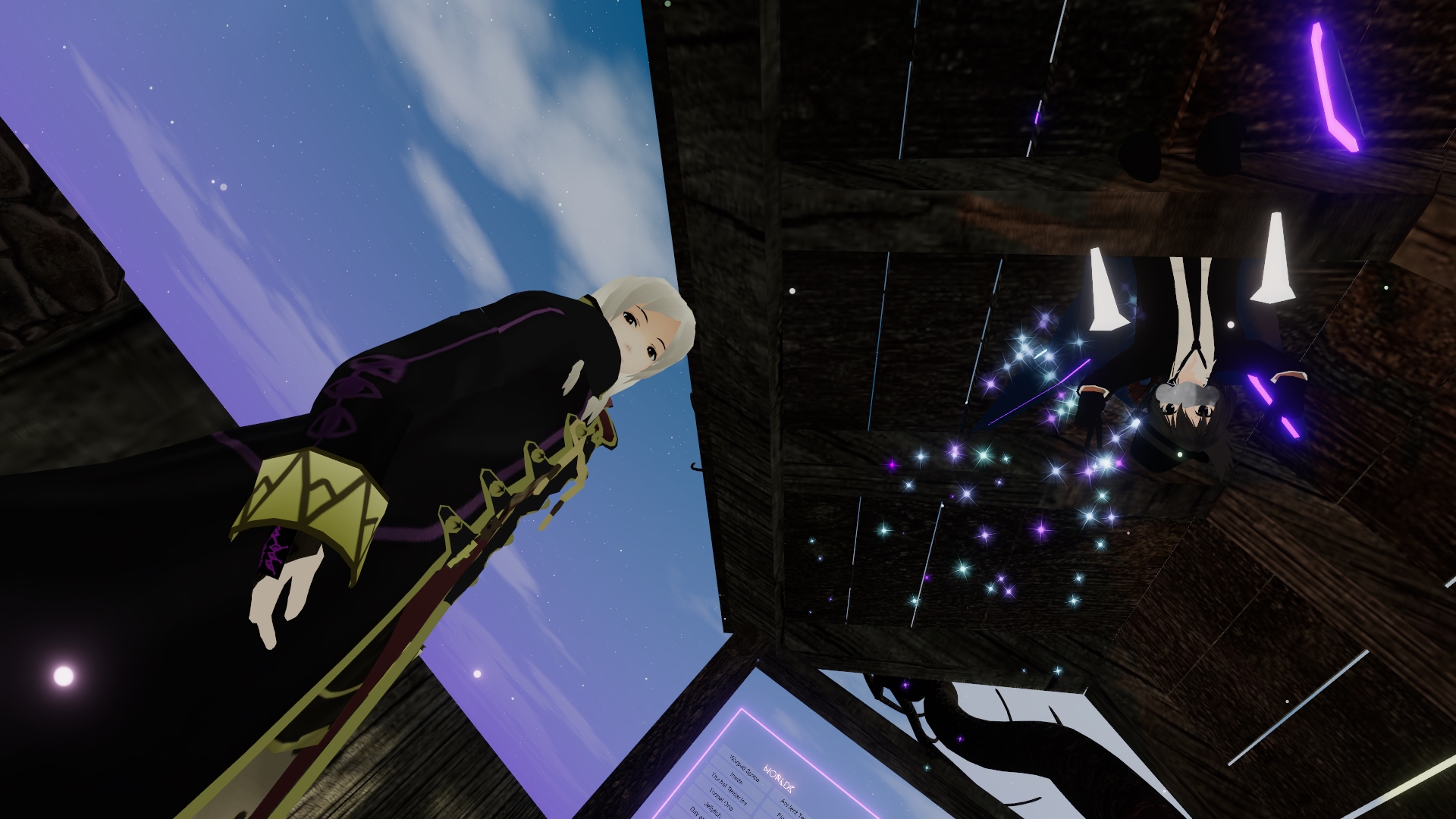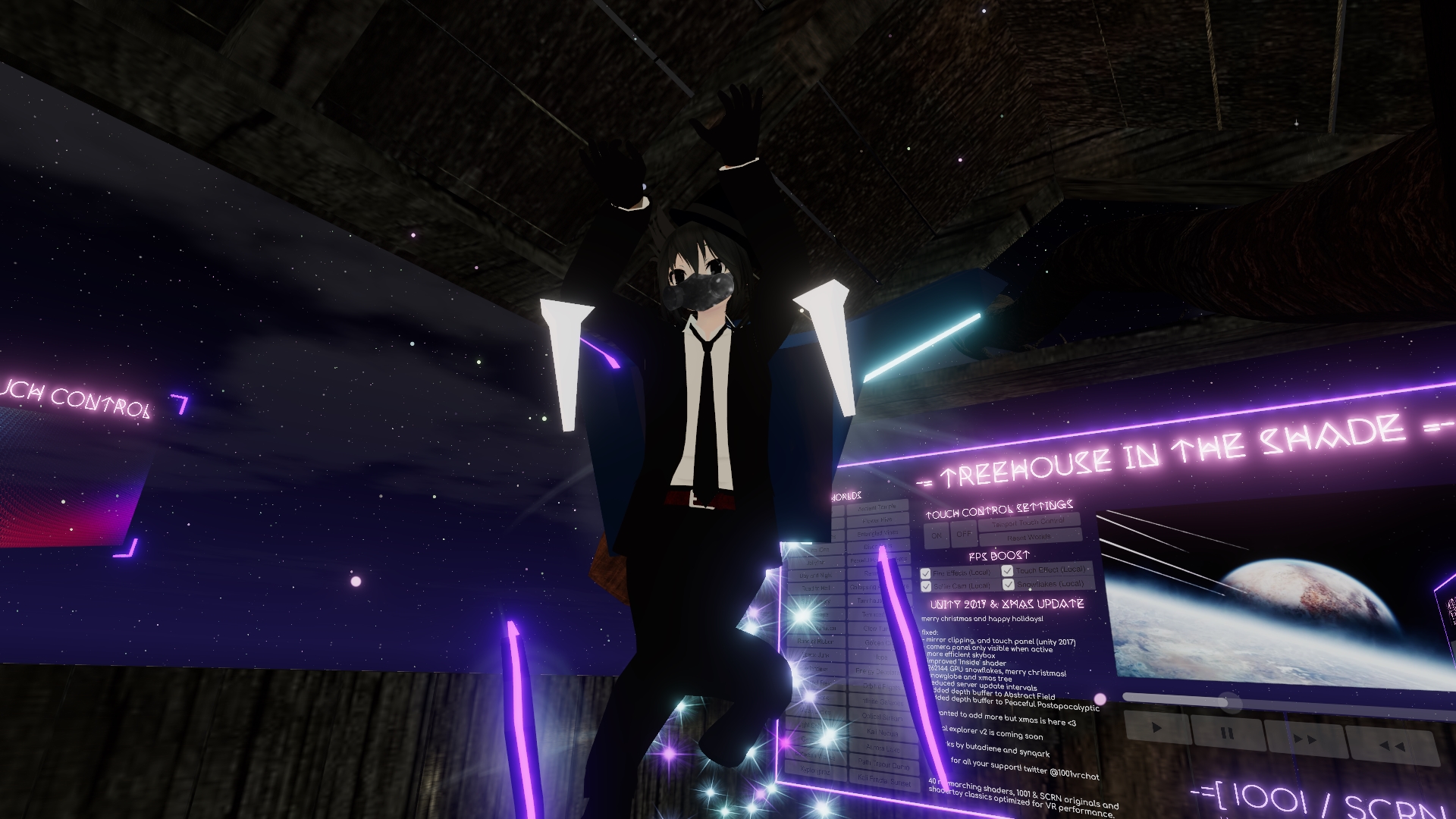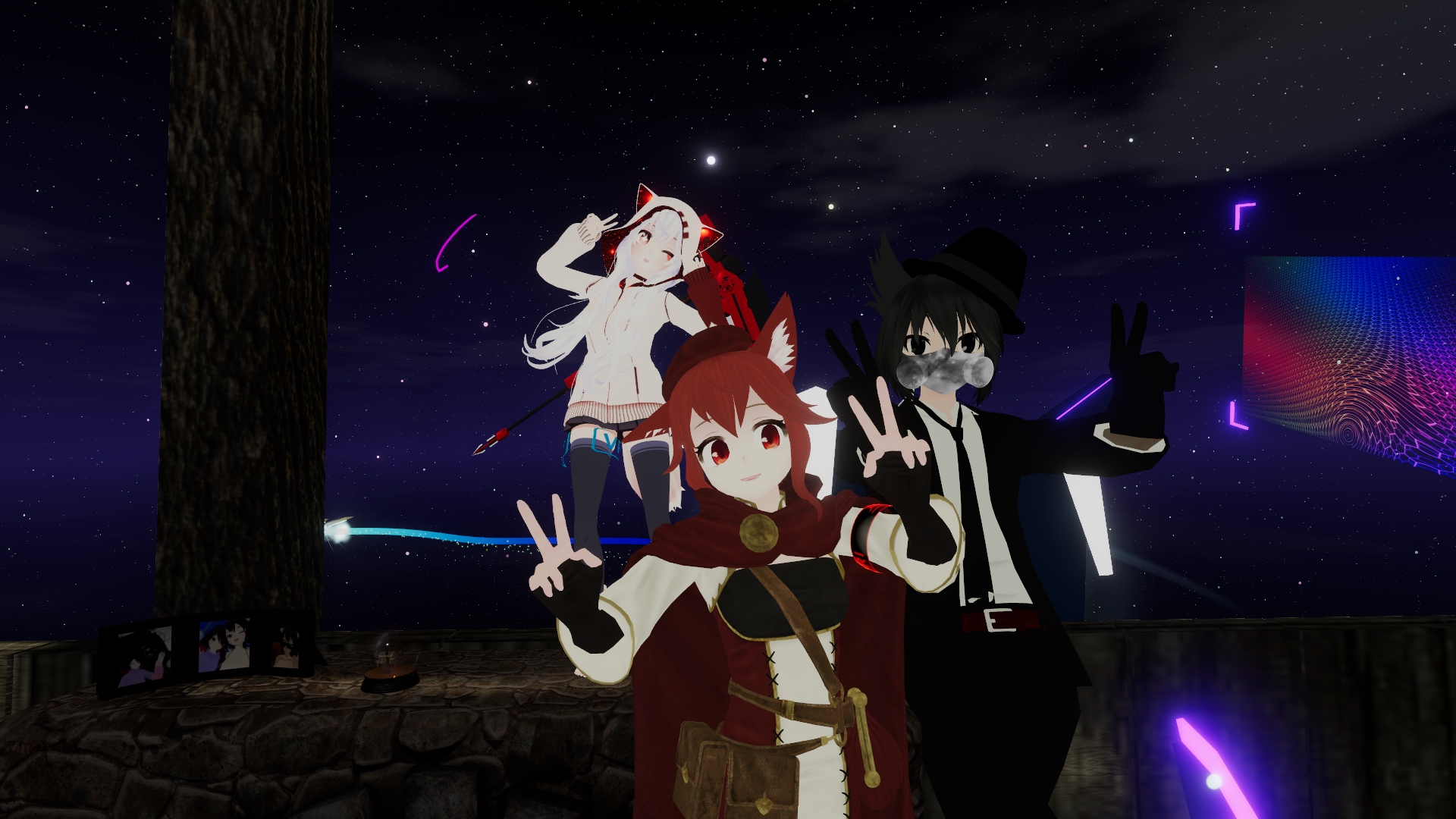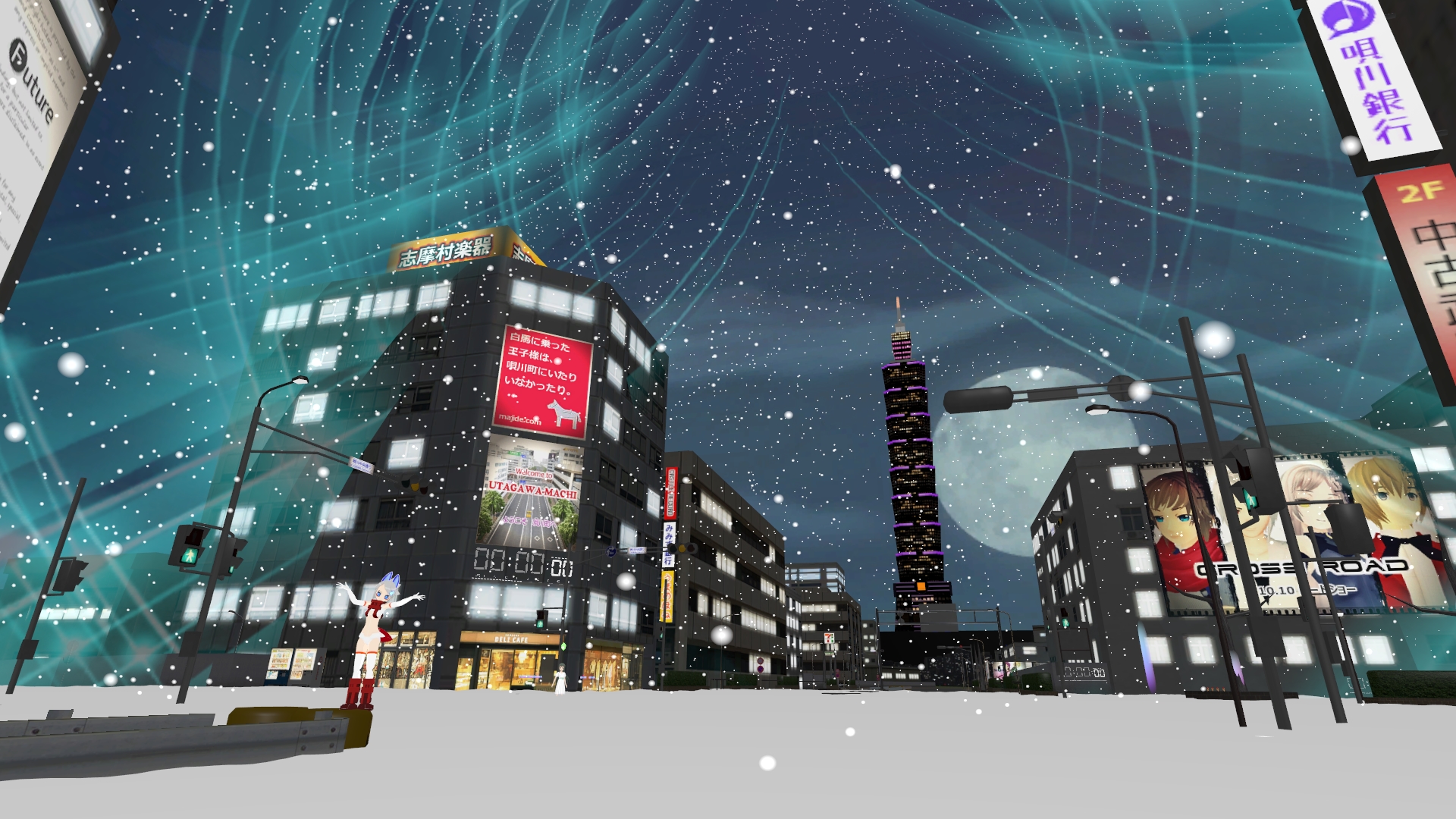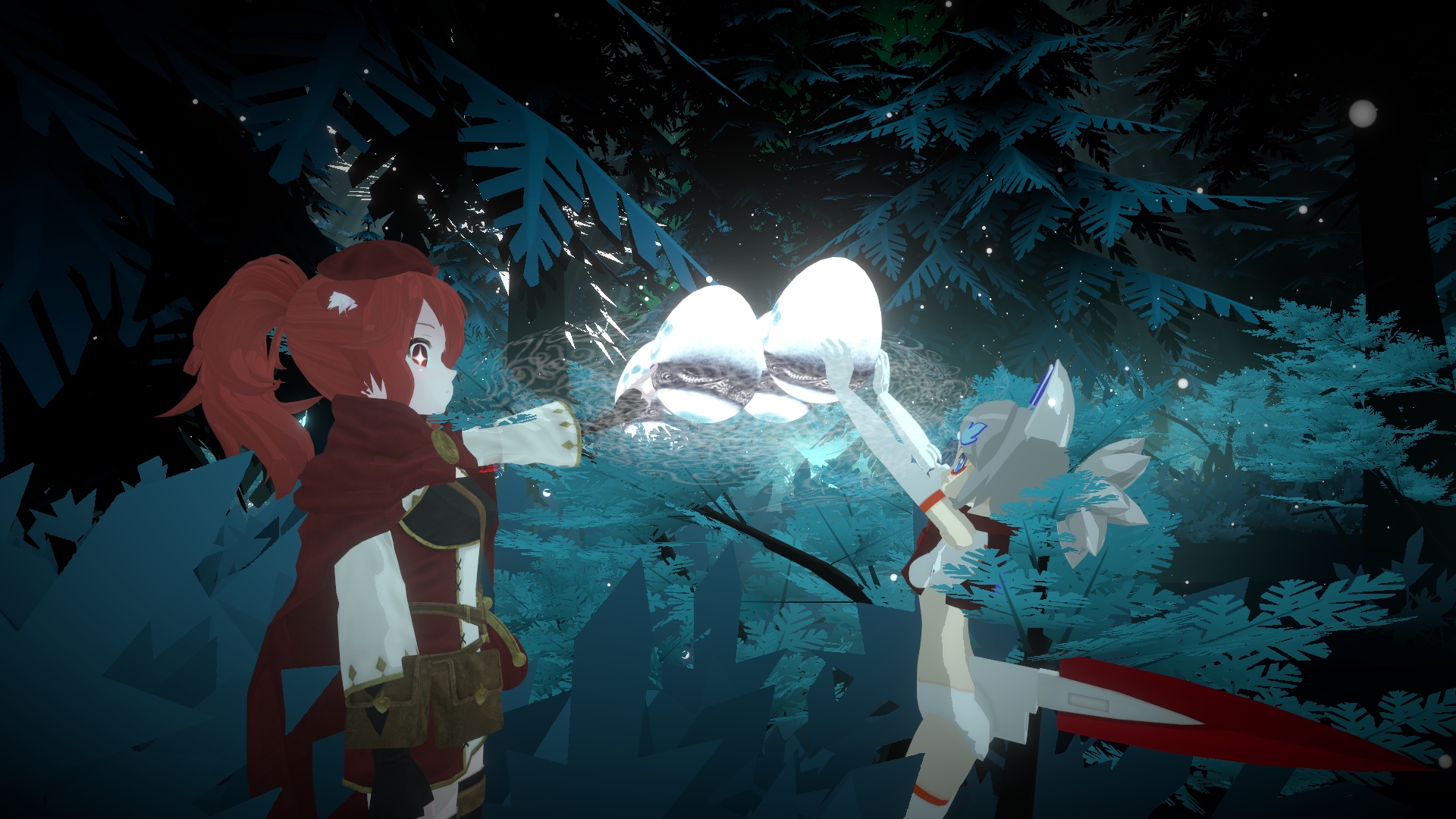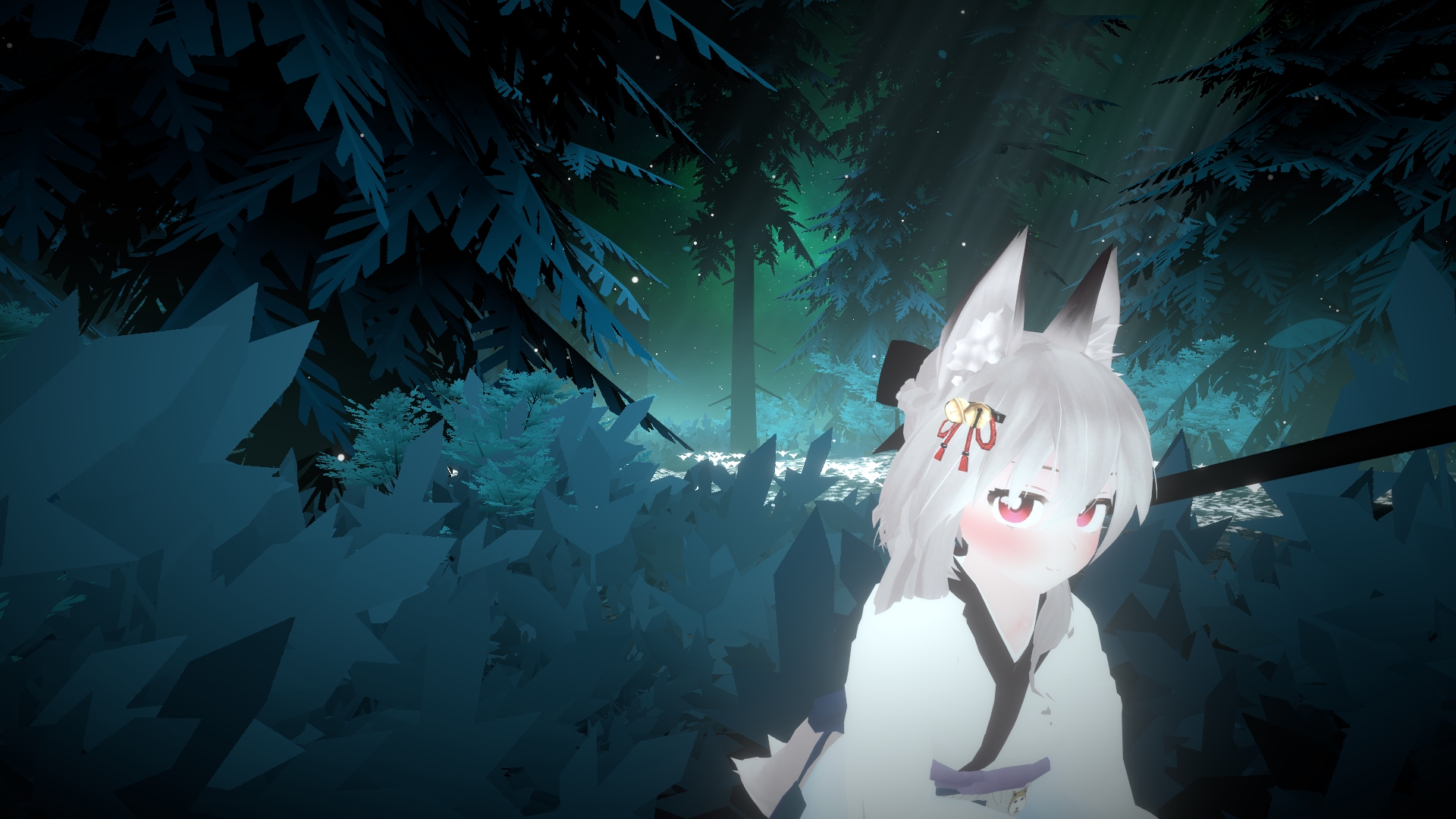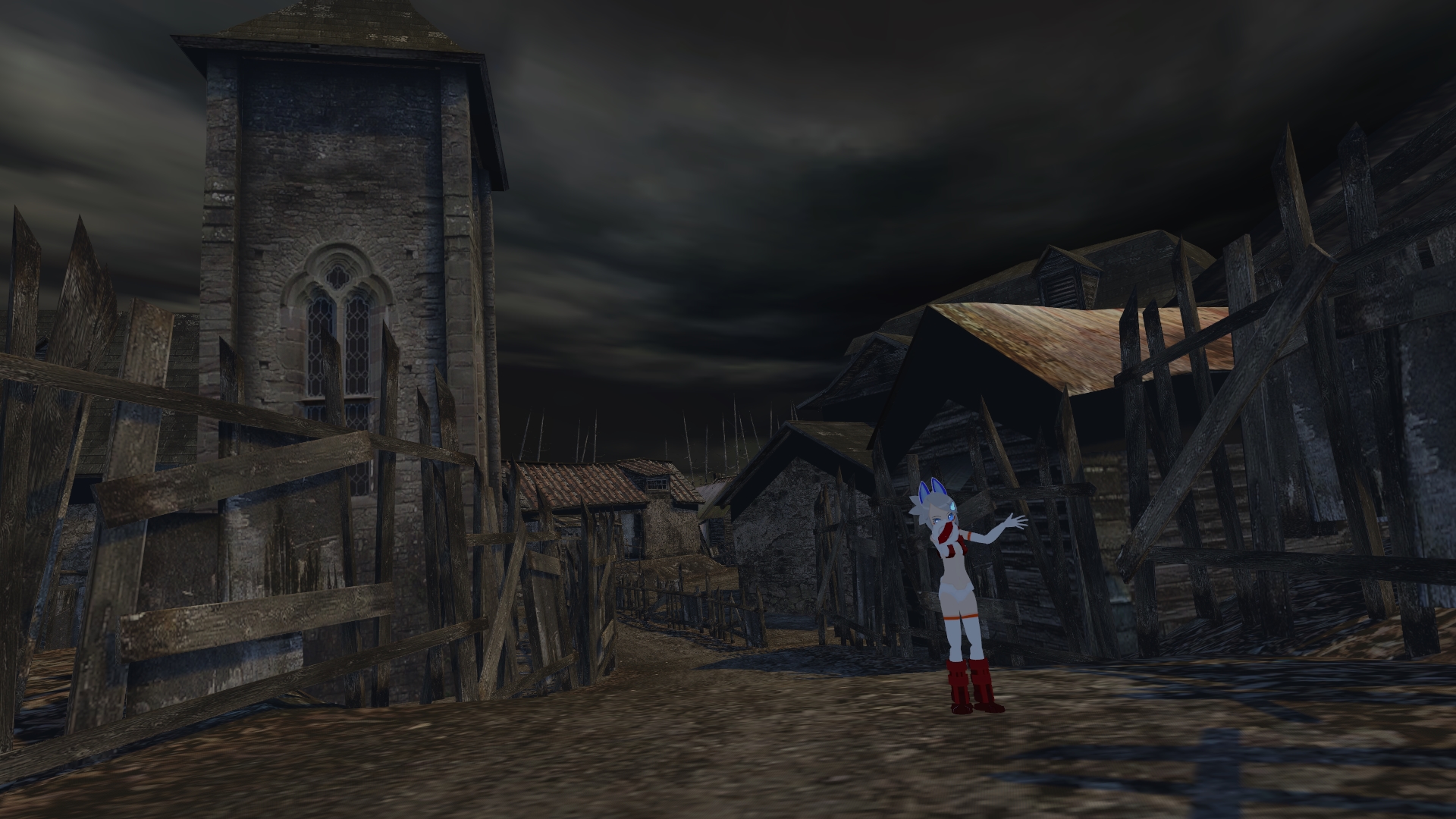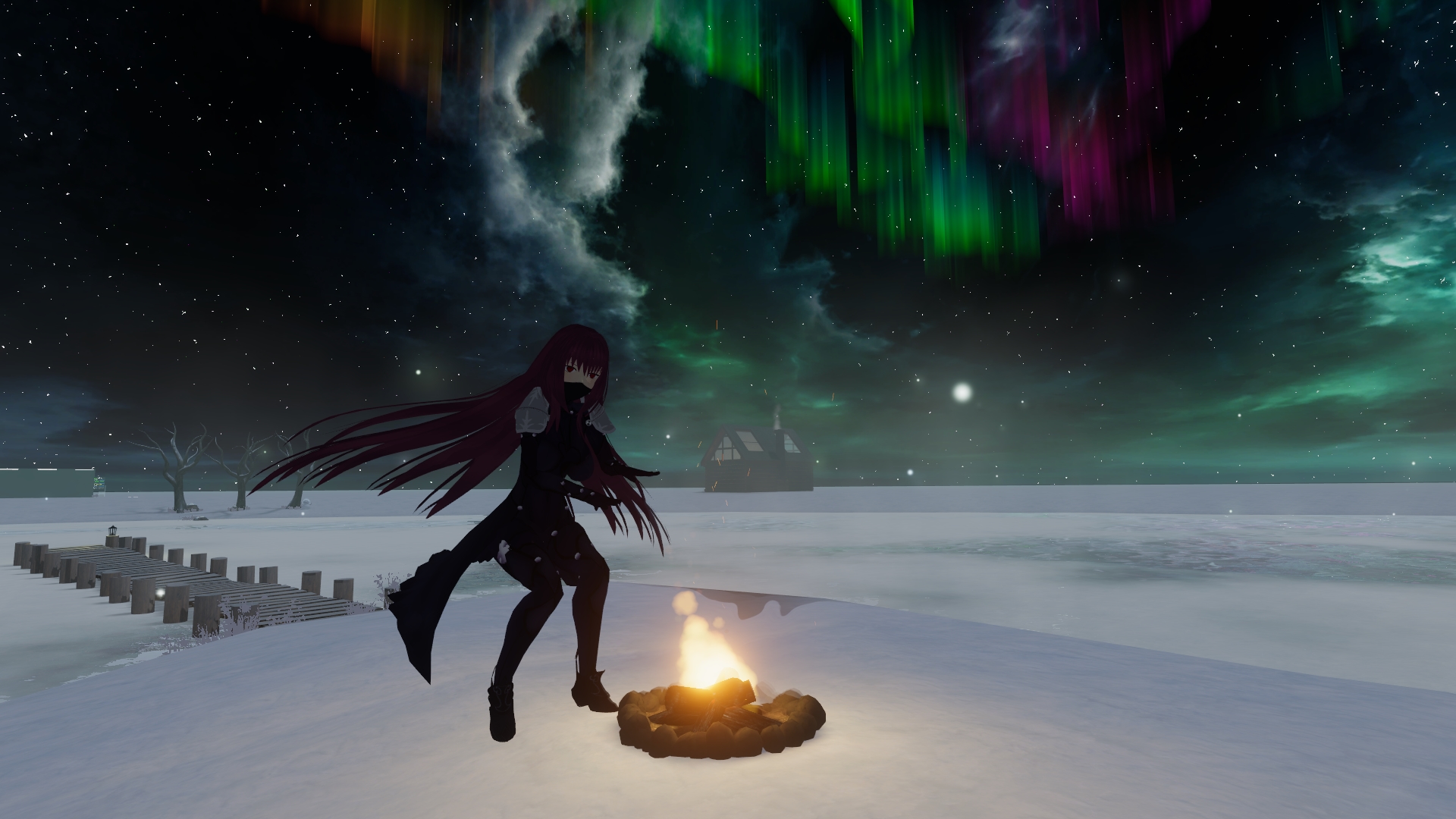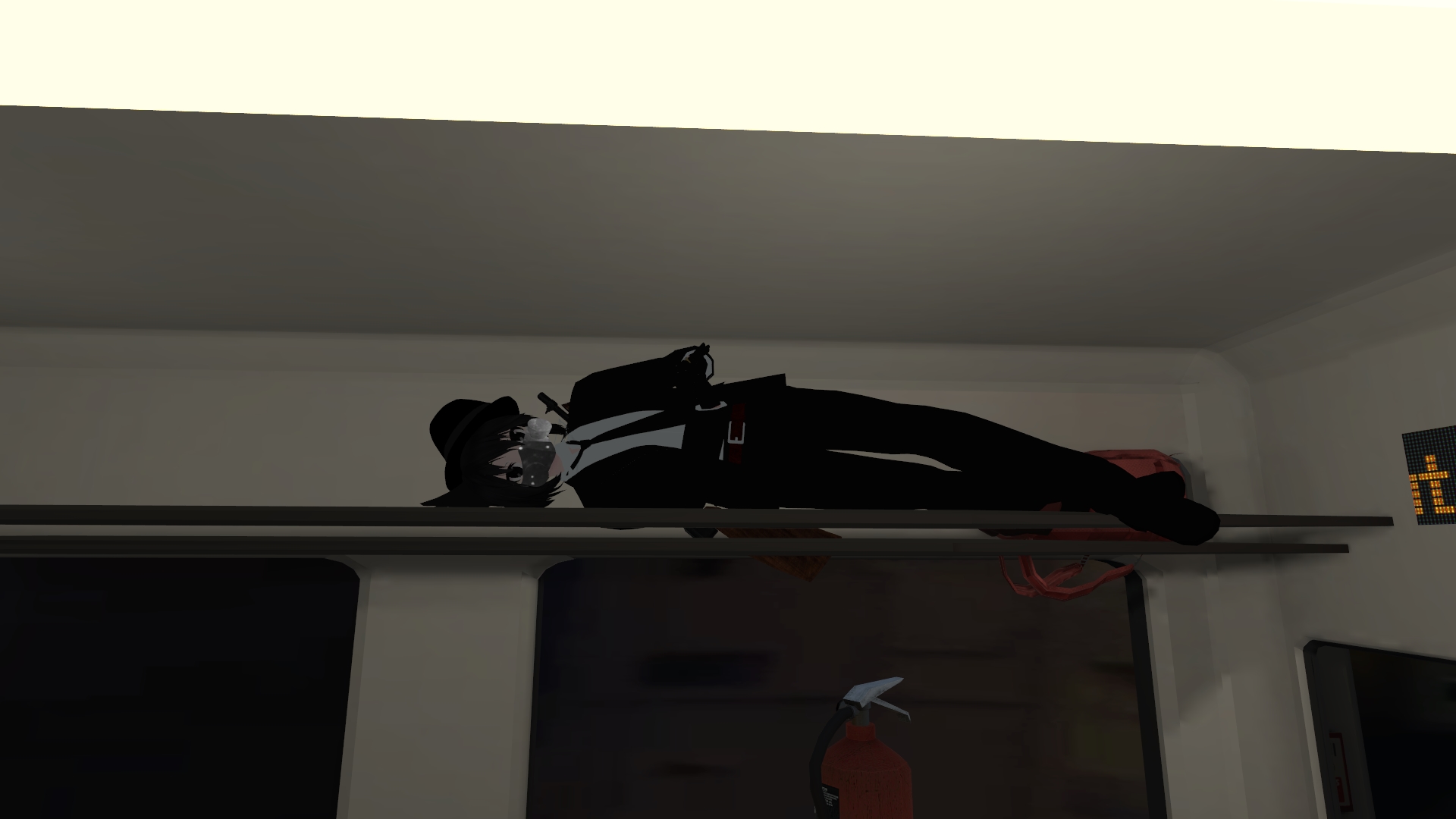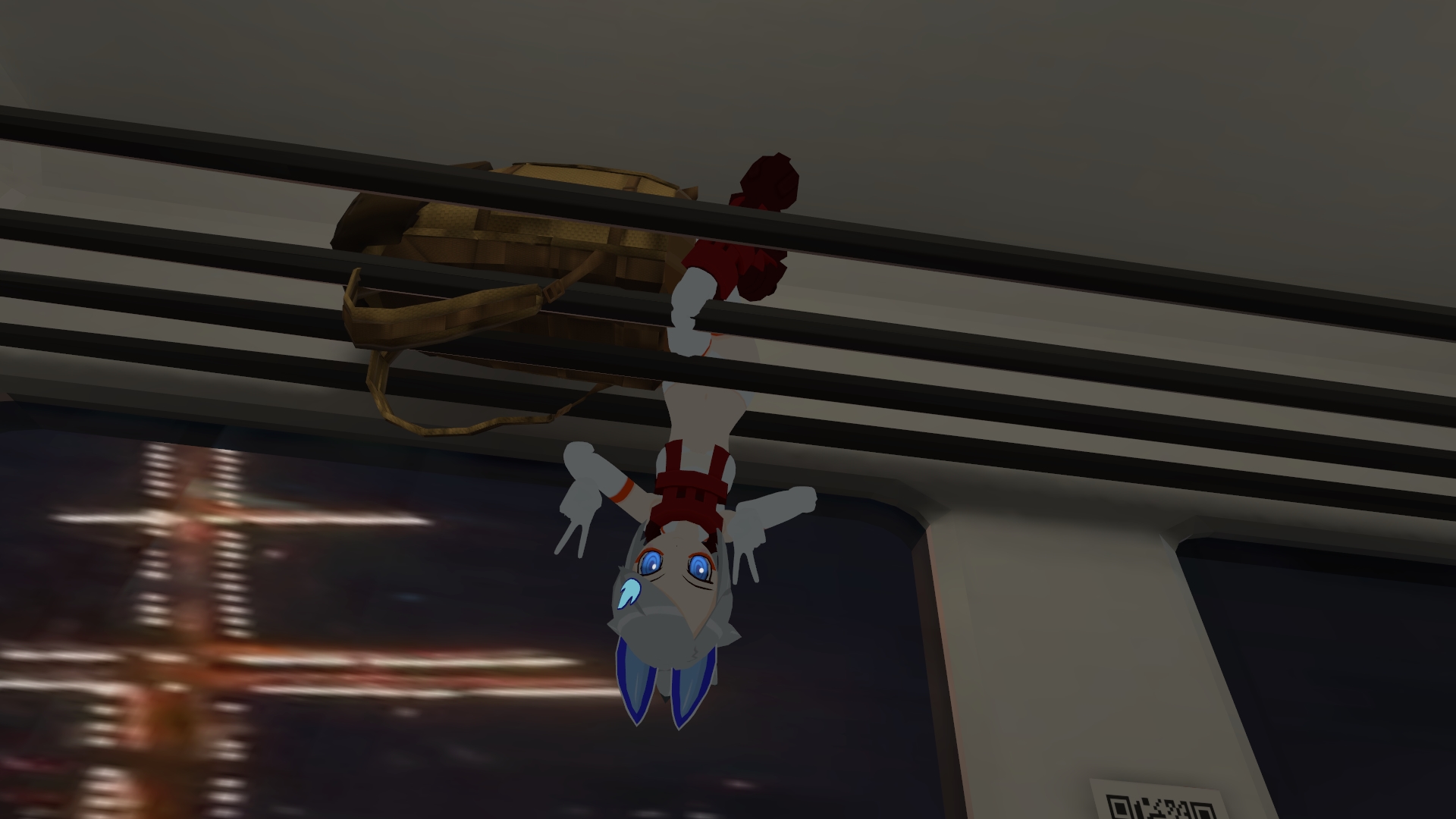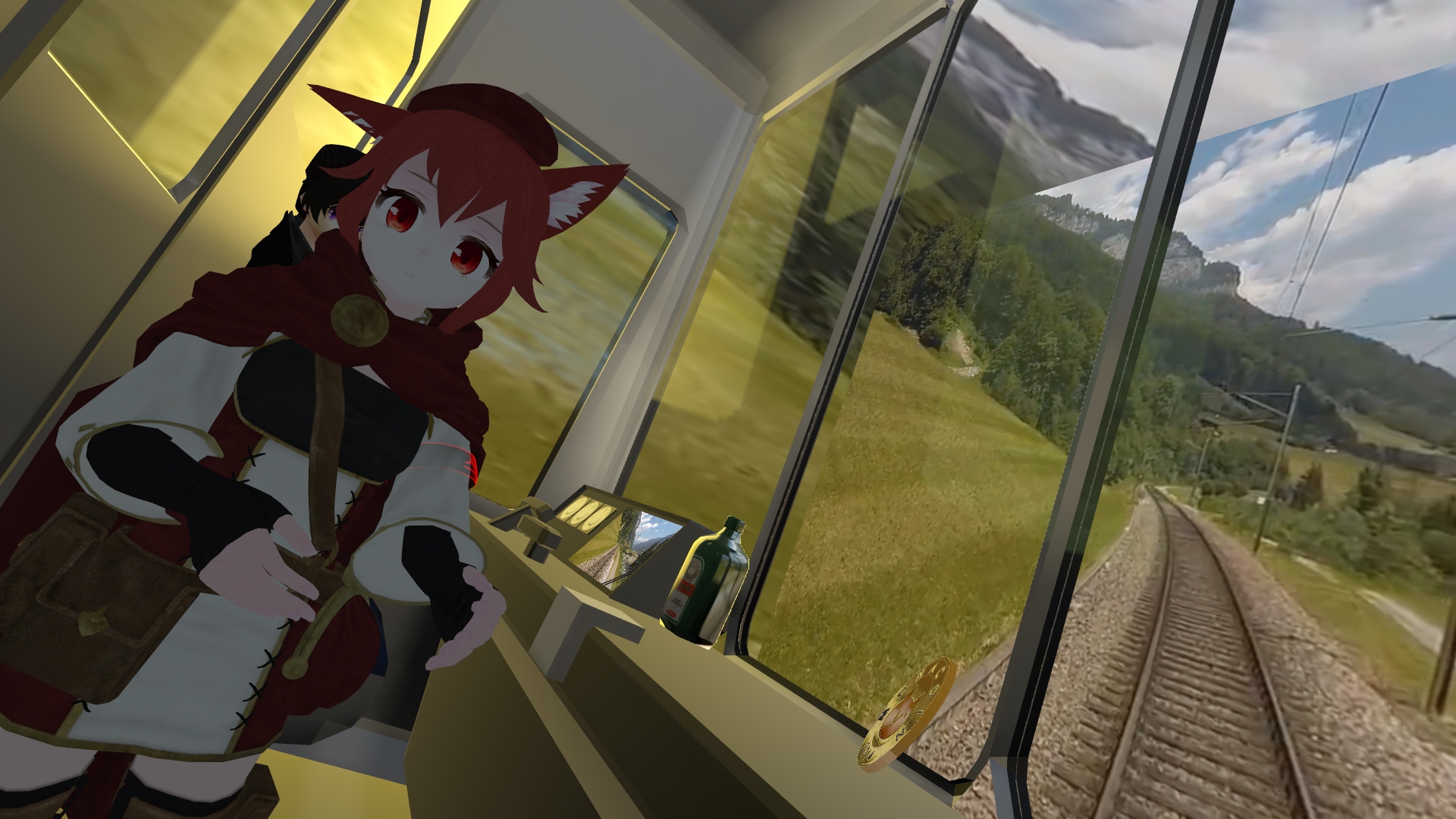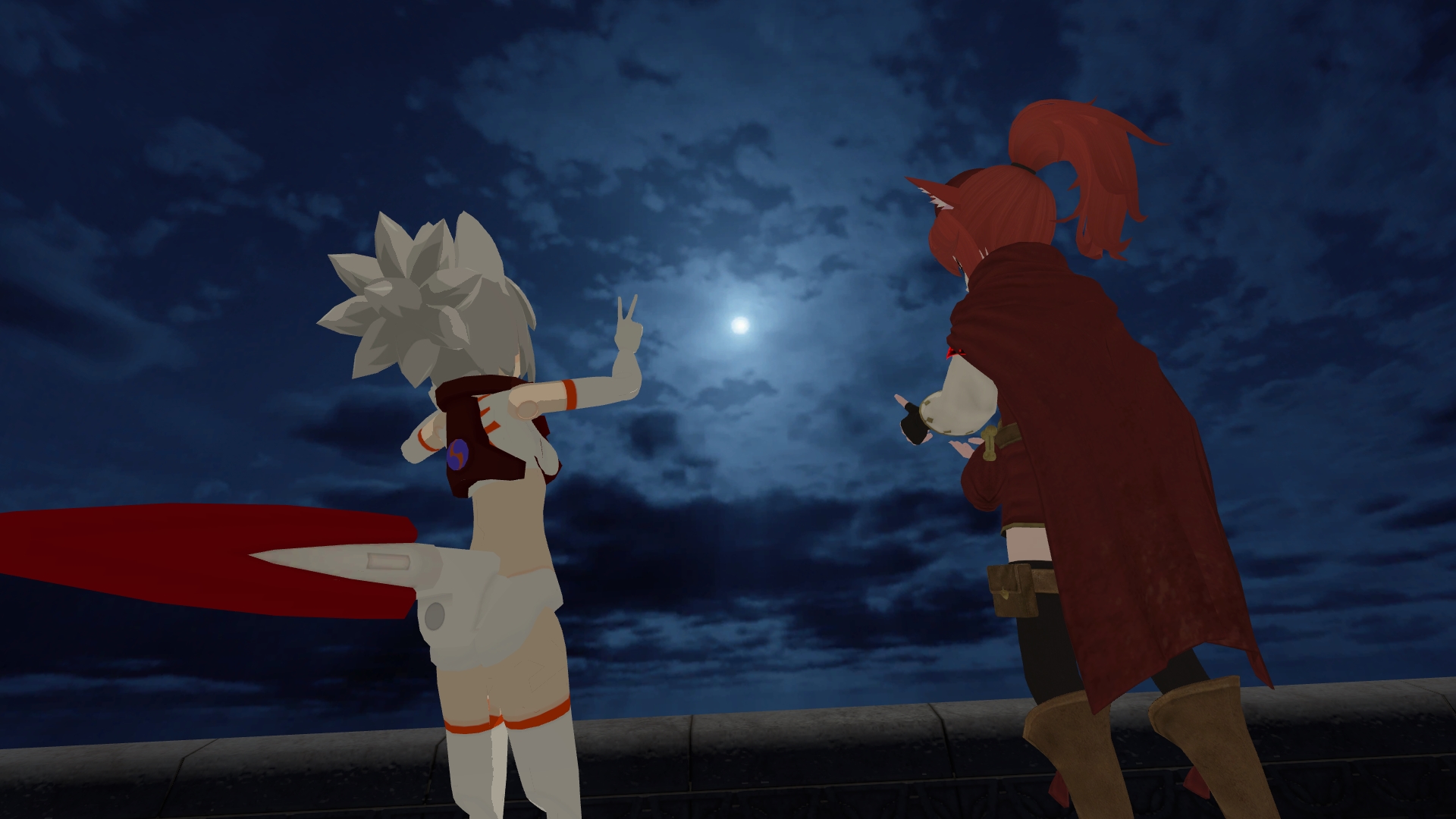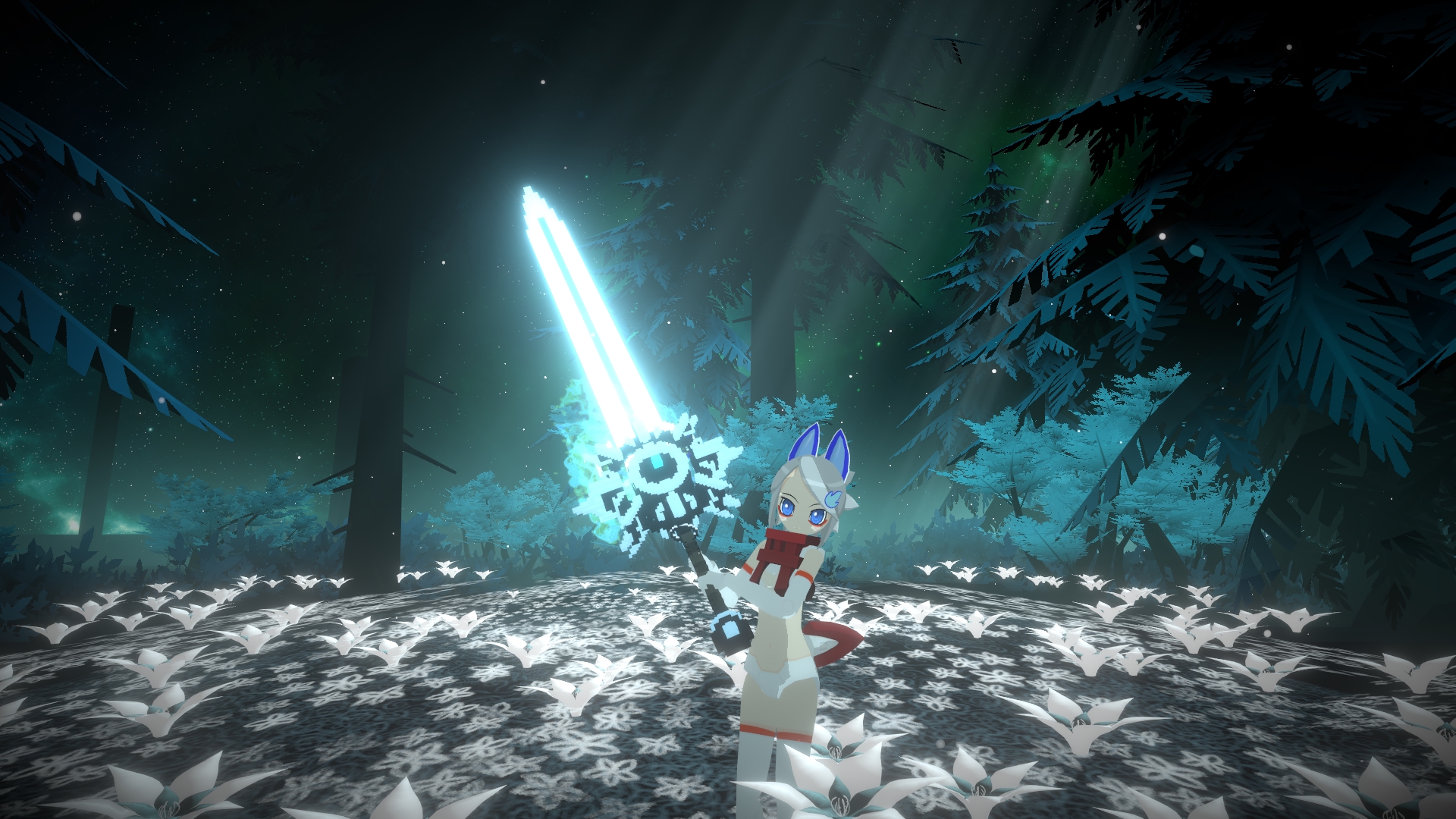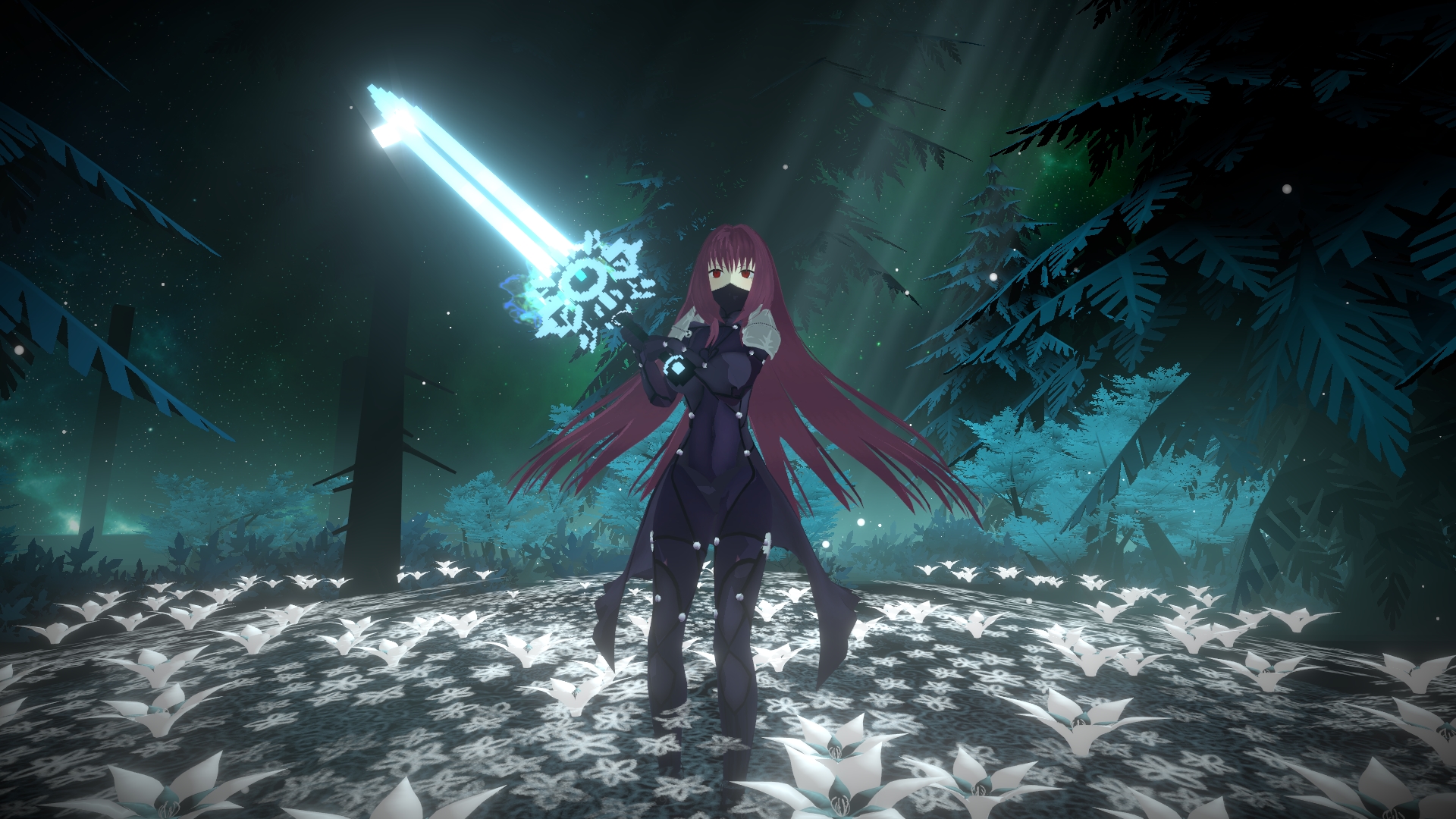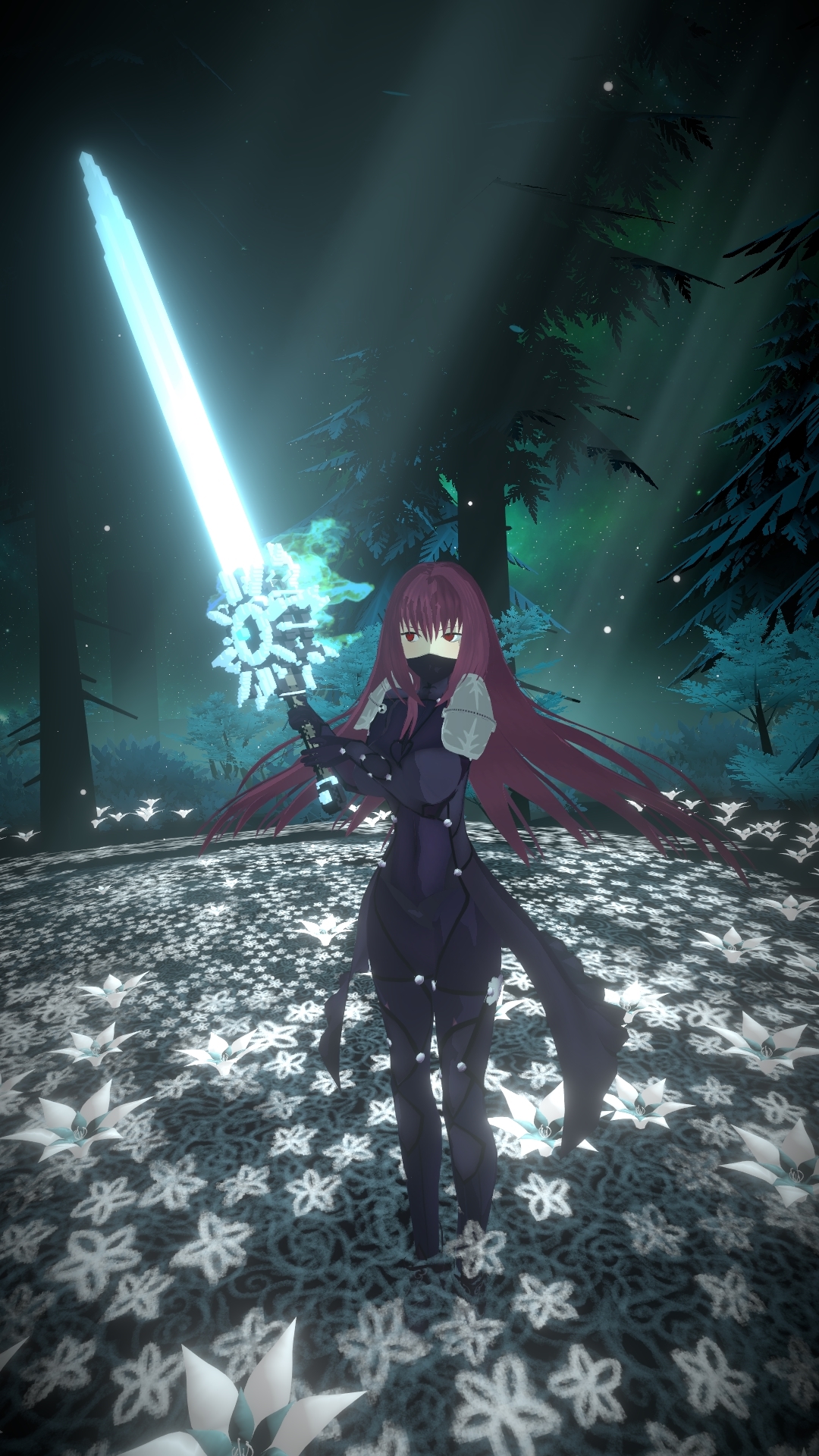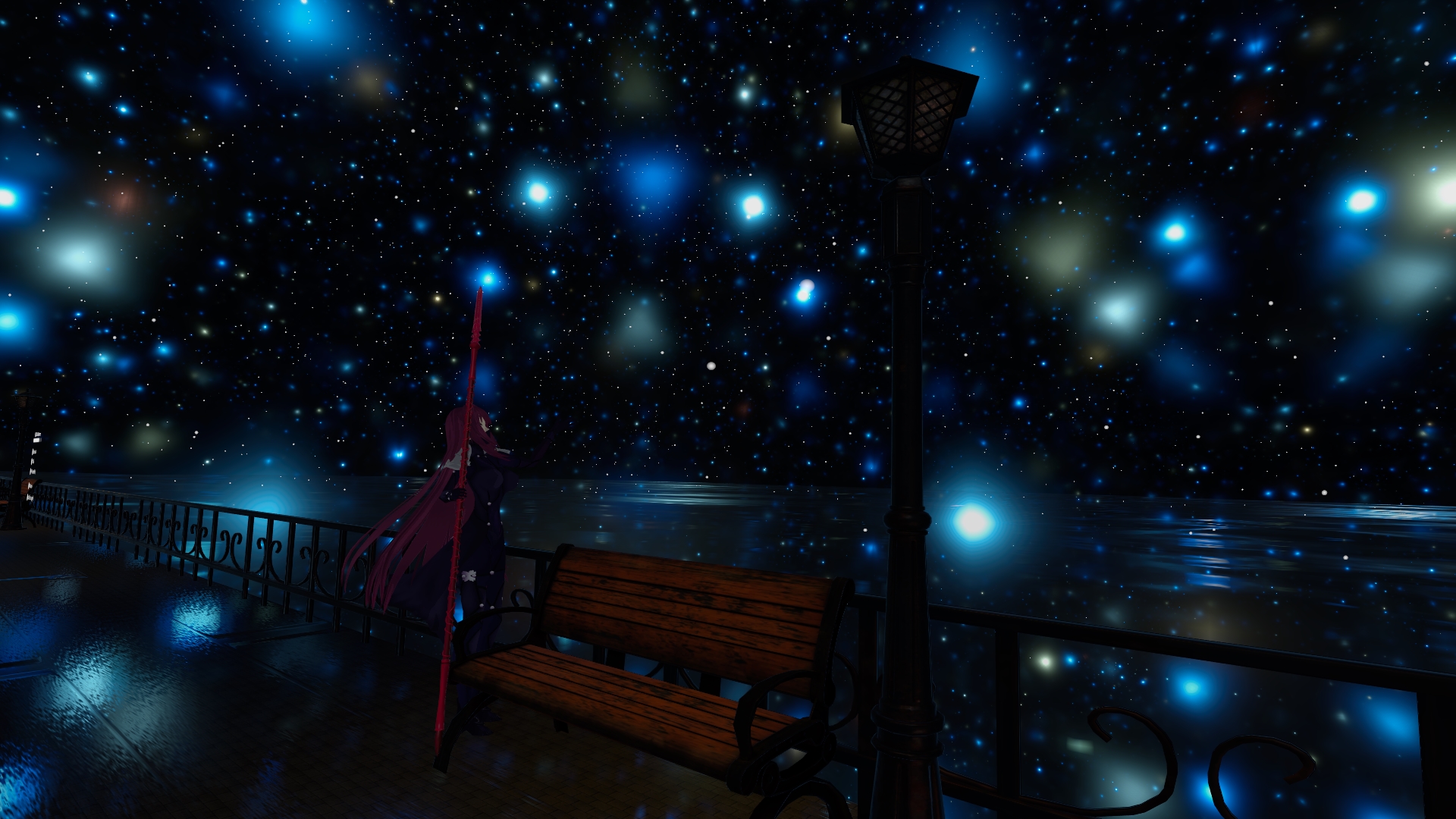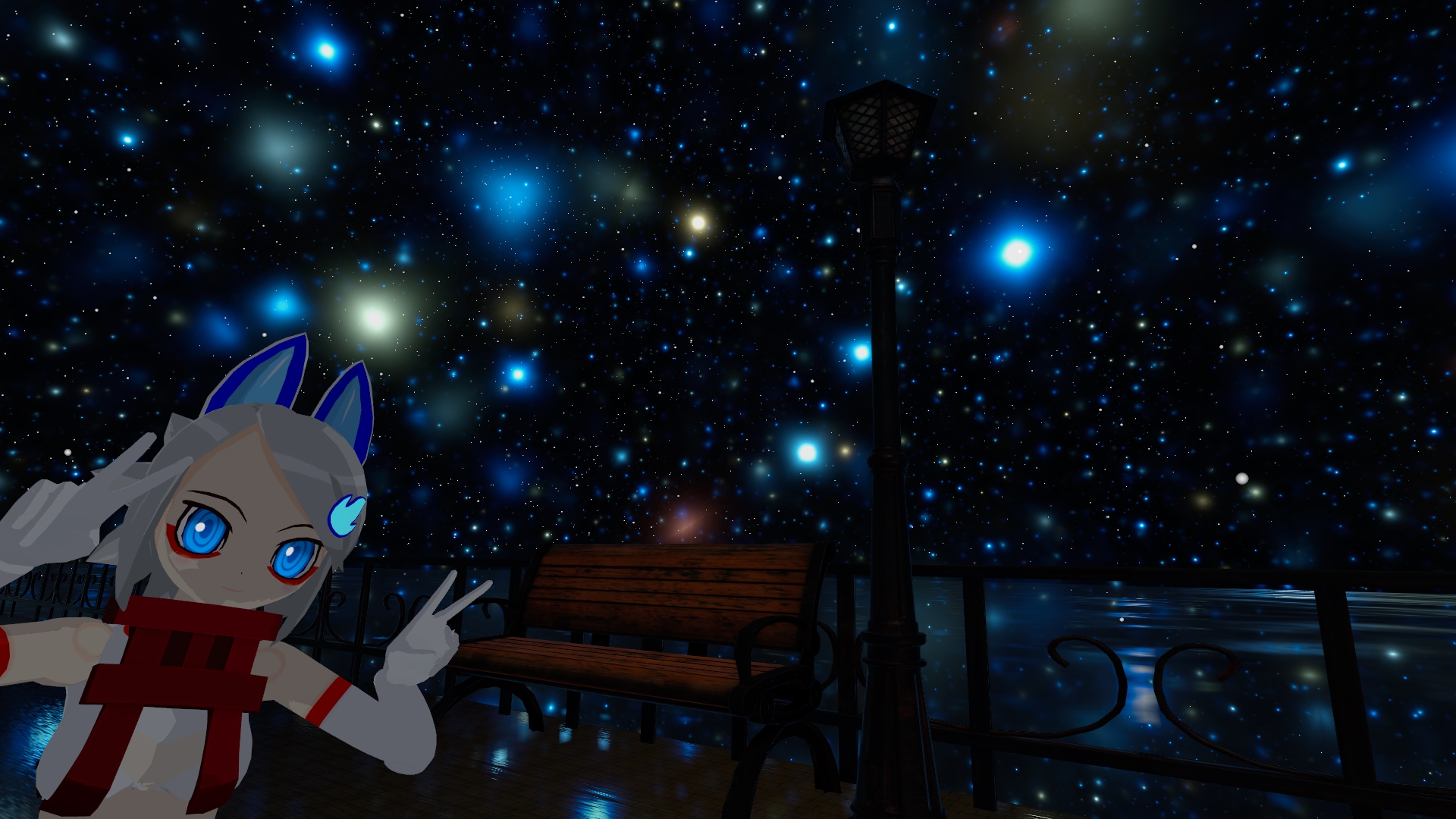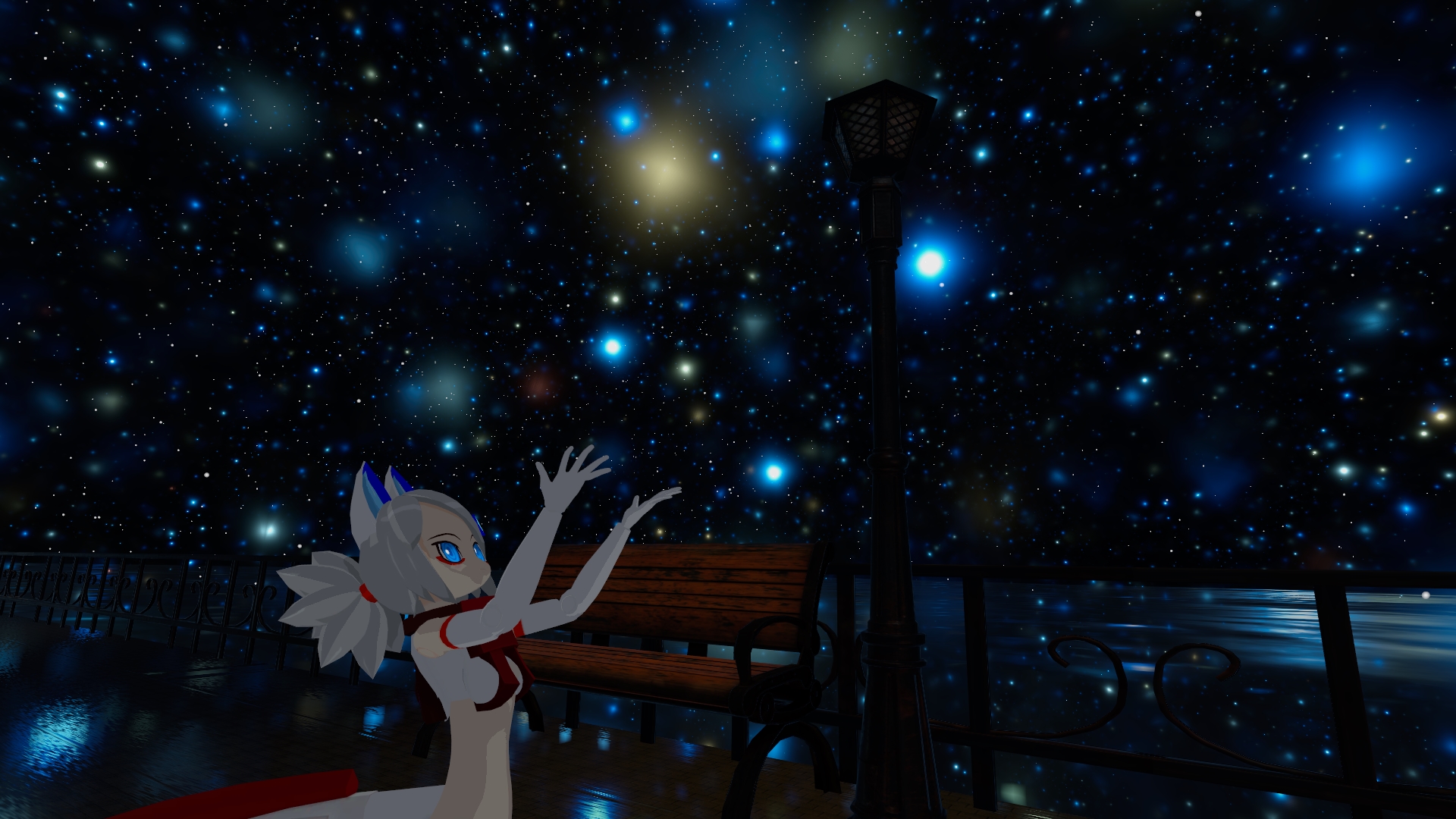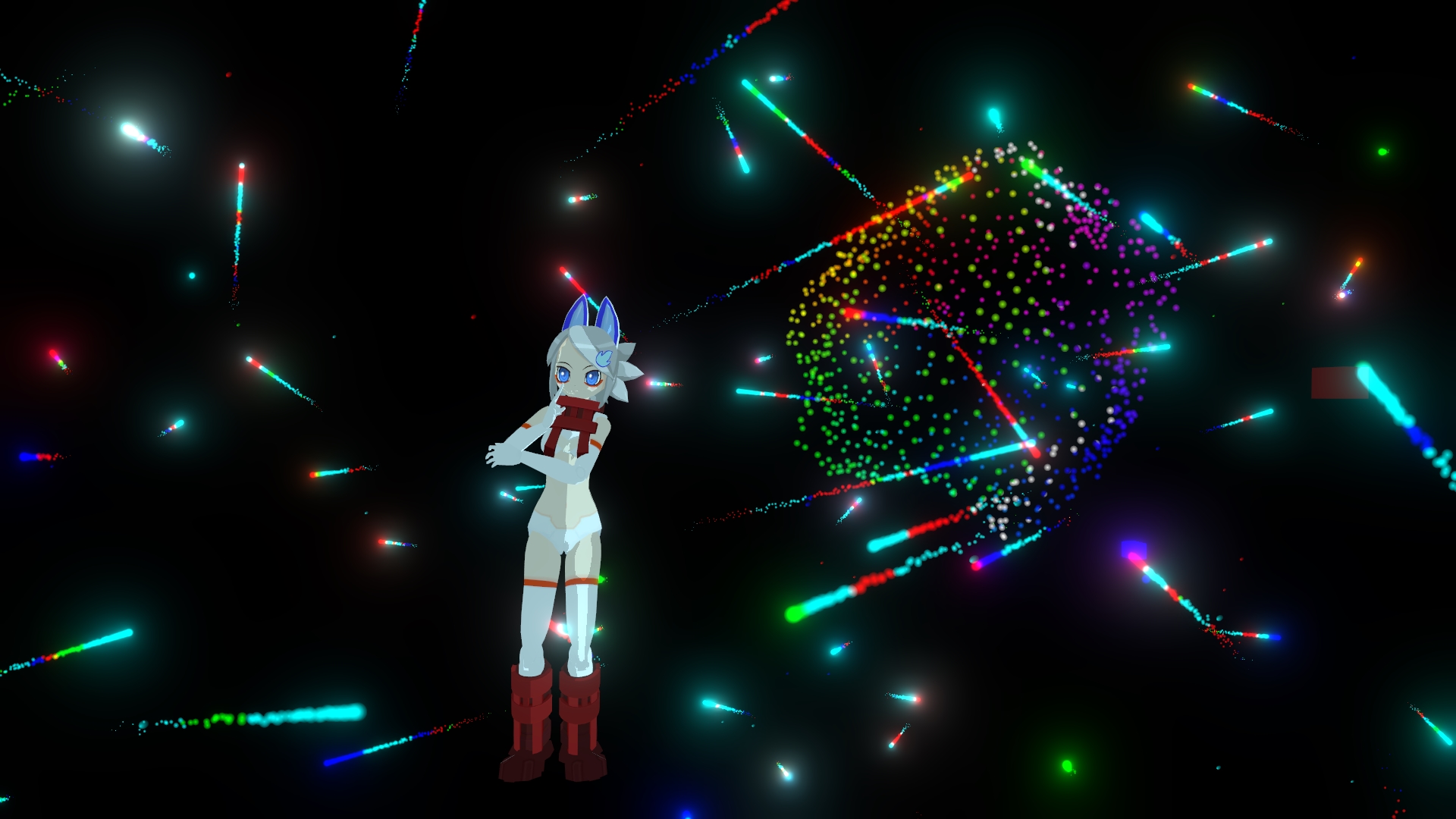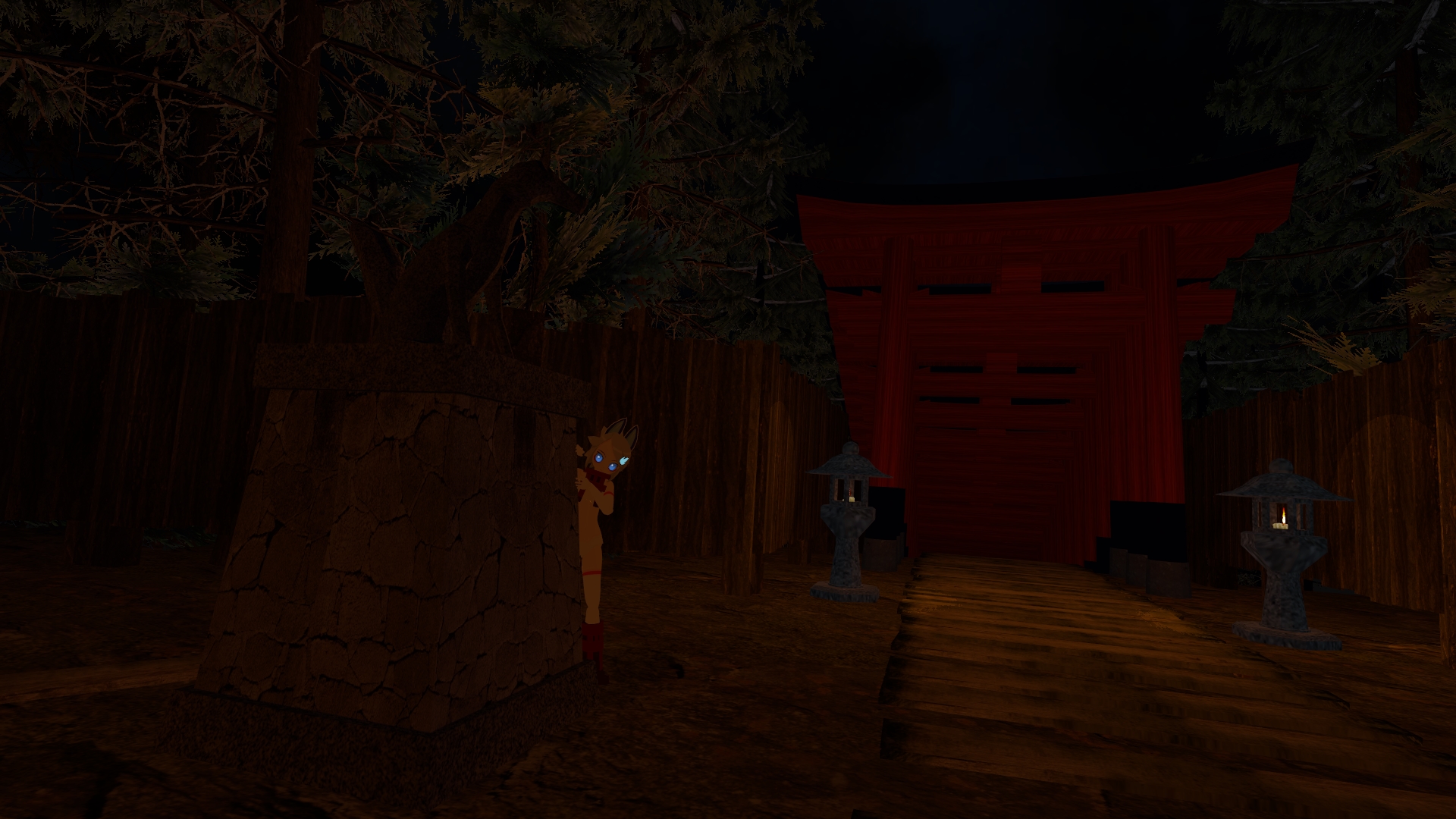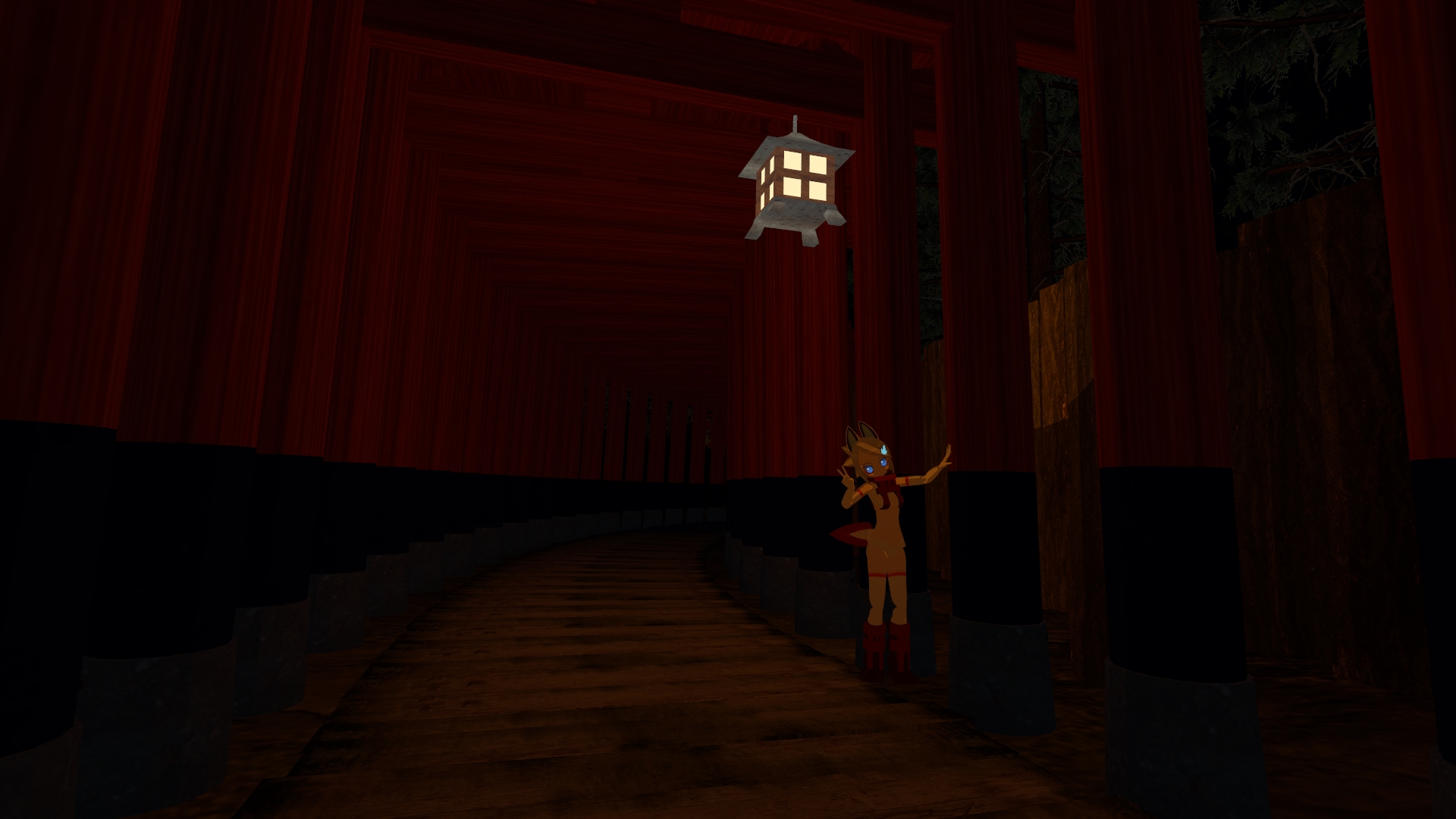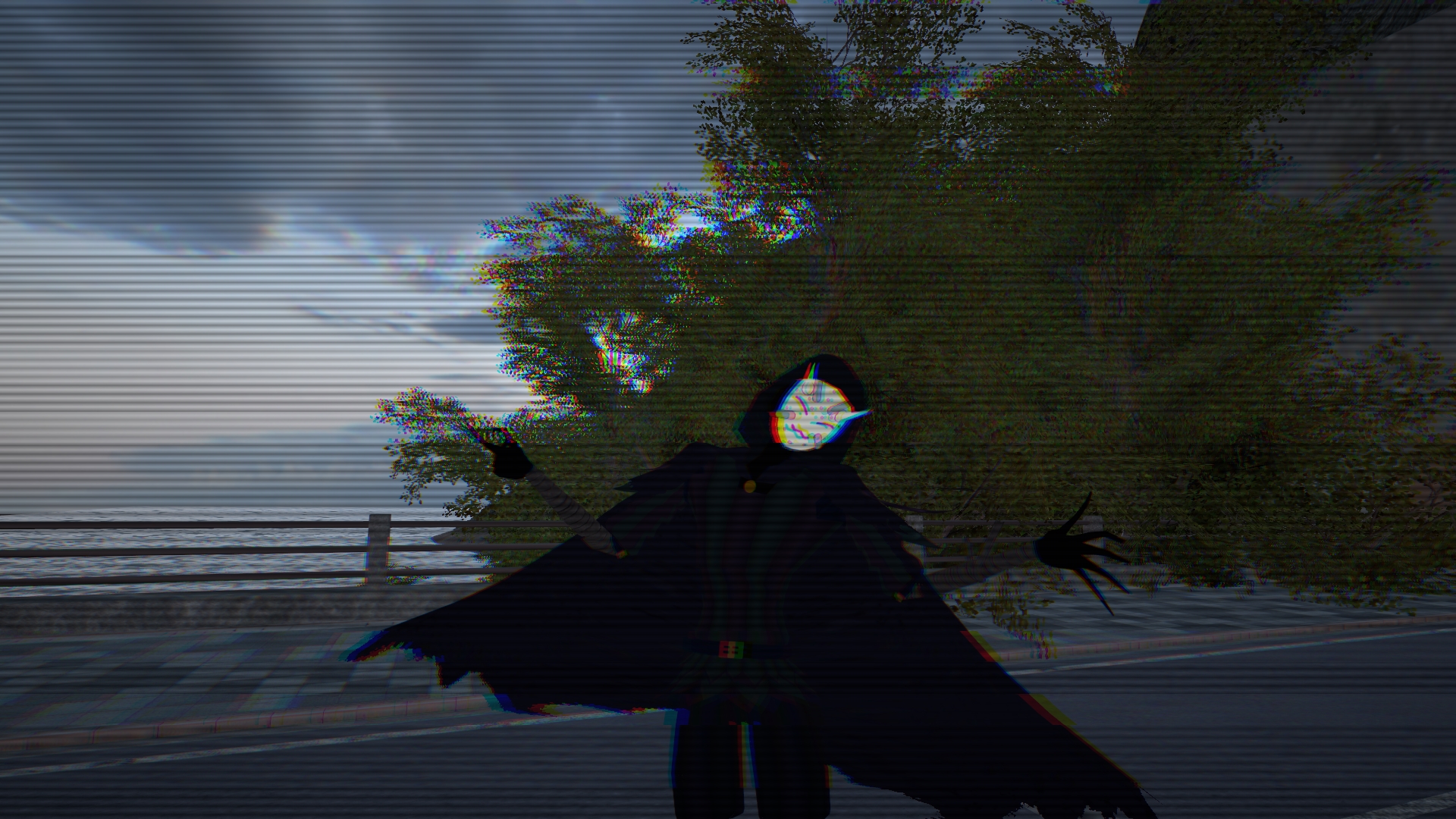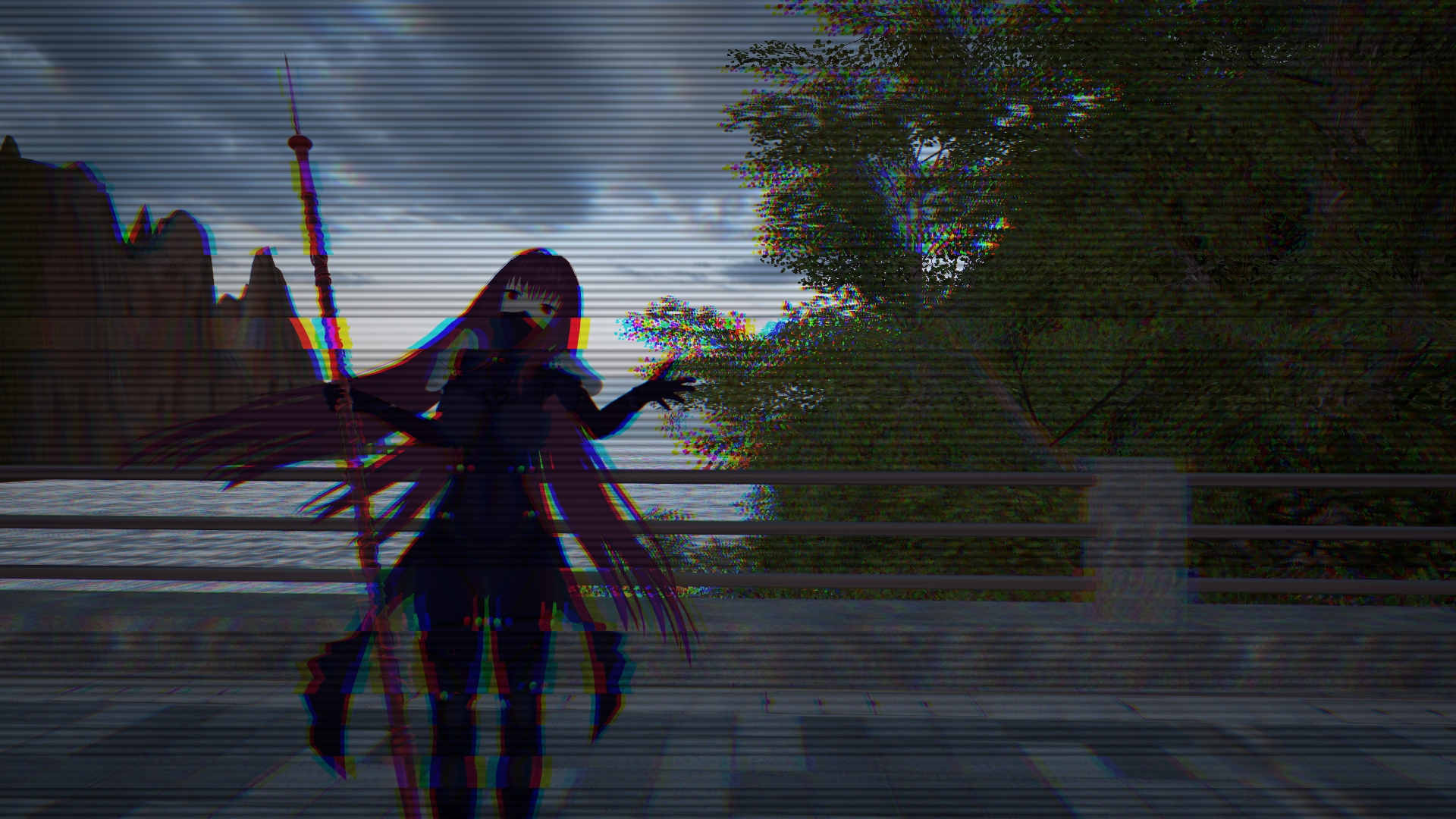 While on the topic of Scathach,…. I still admire my Scathach avatar even if she's a dated avatar. Even if she's masked, I do enjoy my Scathach's masked personality. I even had Renge added on top of Scathach's head to celebrate one of Renge's anniversary for releasing on October 25th, 2010. I can't share the avatar because the author doesn't want to be nudged, though still on the look out for any other public Scathach avatars just to be aware of my surroundings. If I do see another Scathach avatar similar to the one I use I simply have to continue making mine further unique.
Been thinking of pulling the avatar from the upcoming 'Fate/Extella Link' game with the various DLCs, and such while also making it my "own" in certain styles.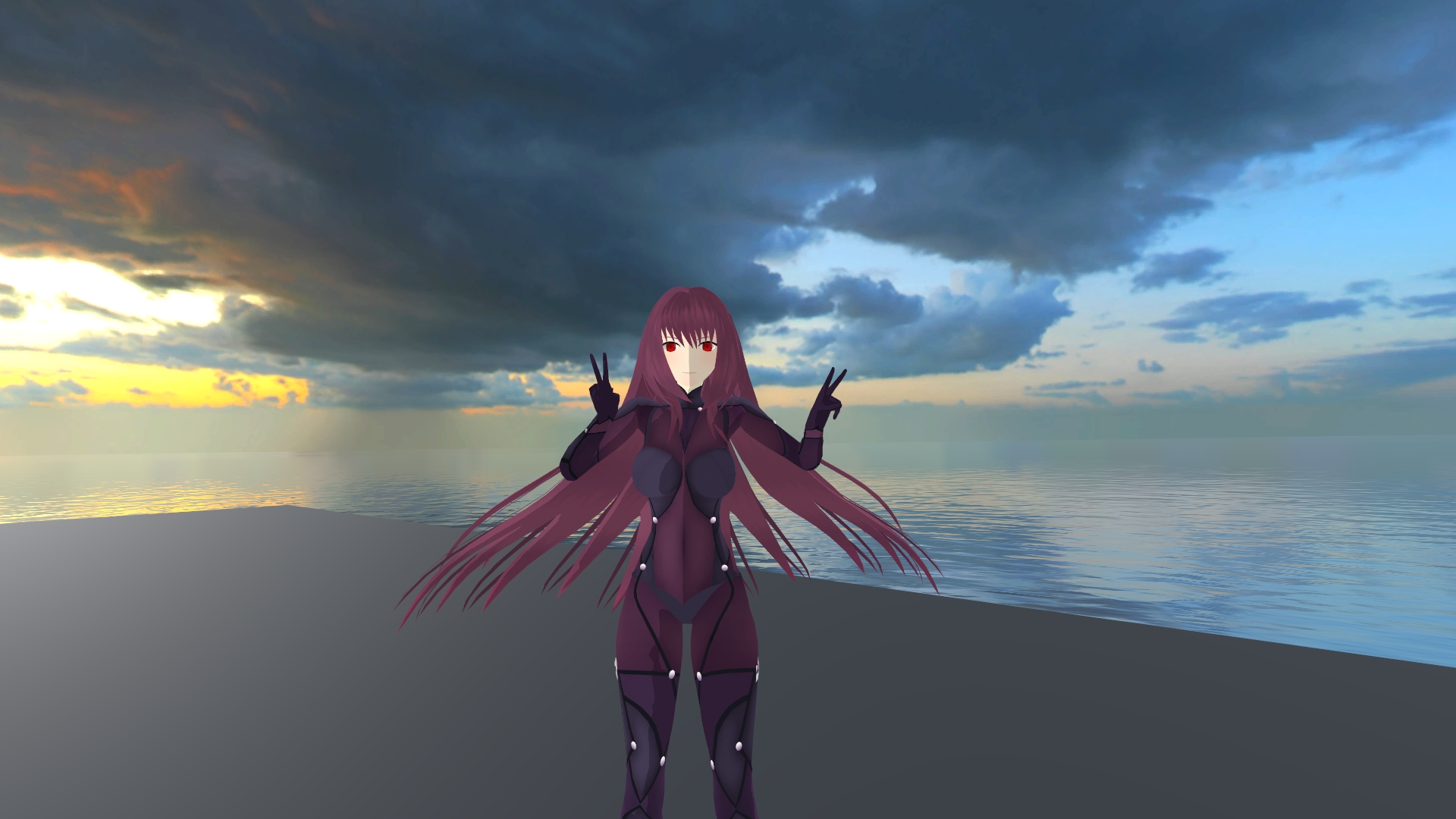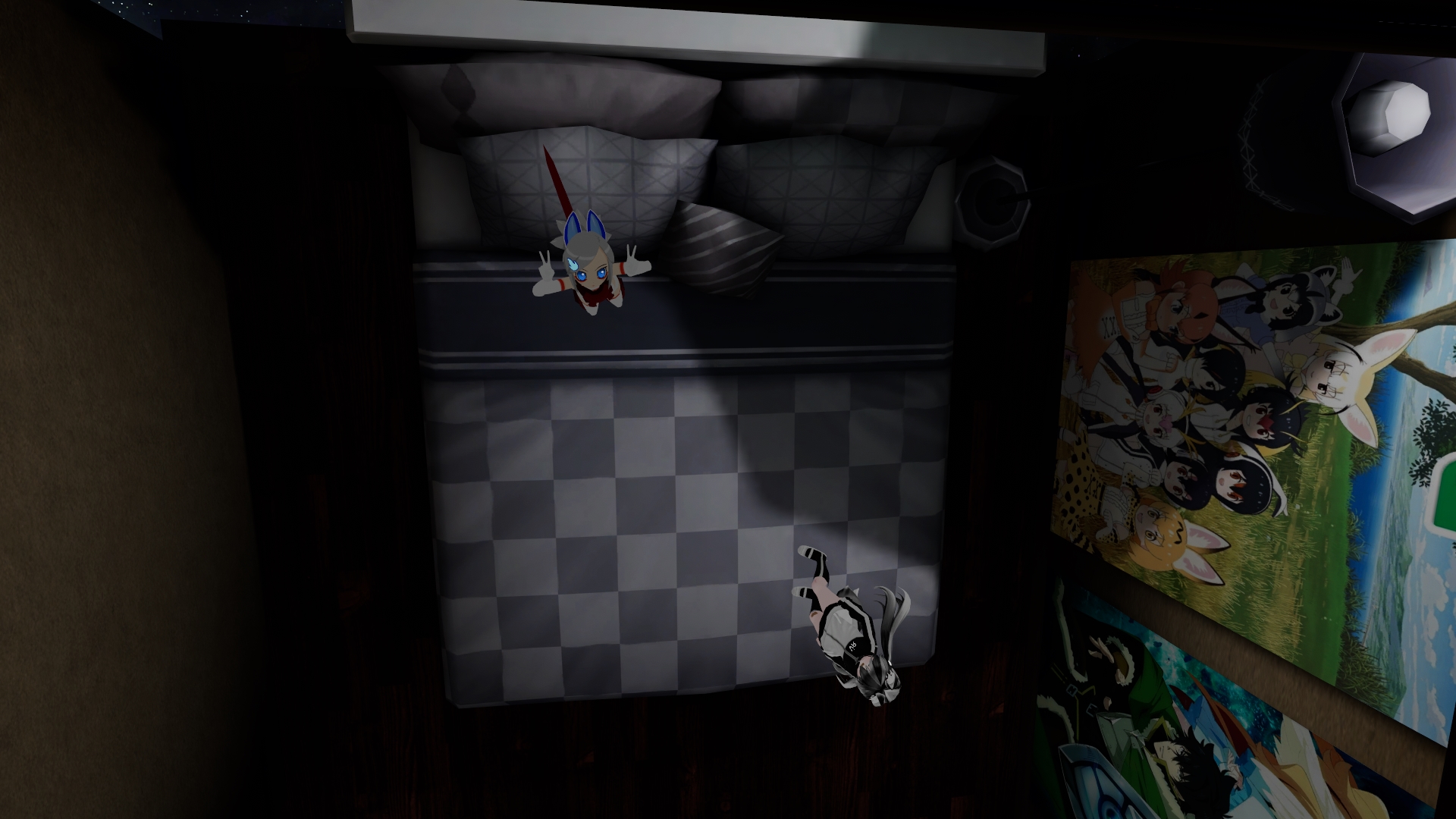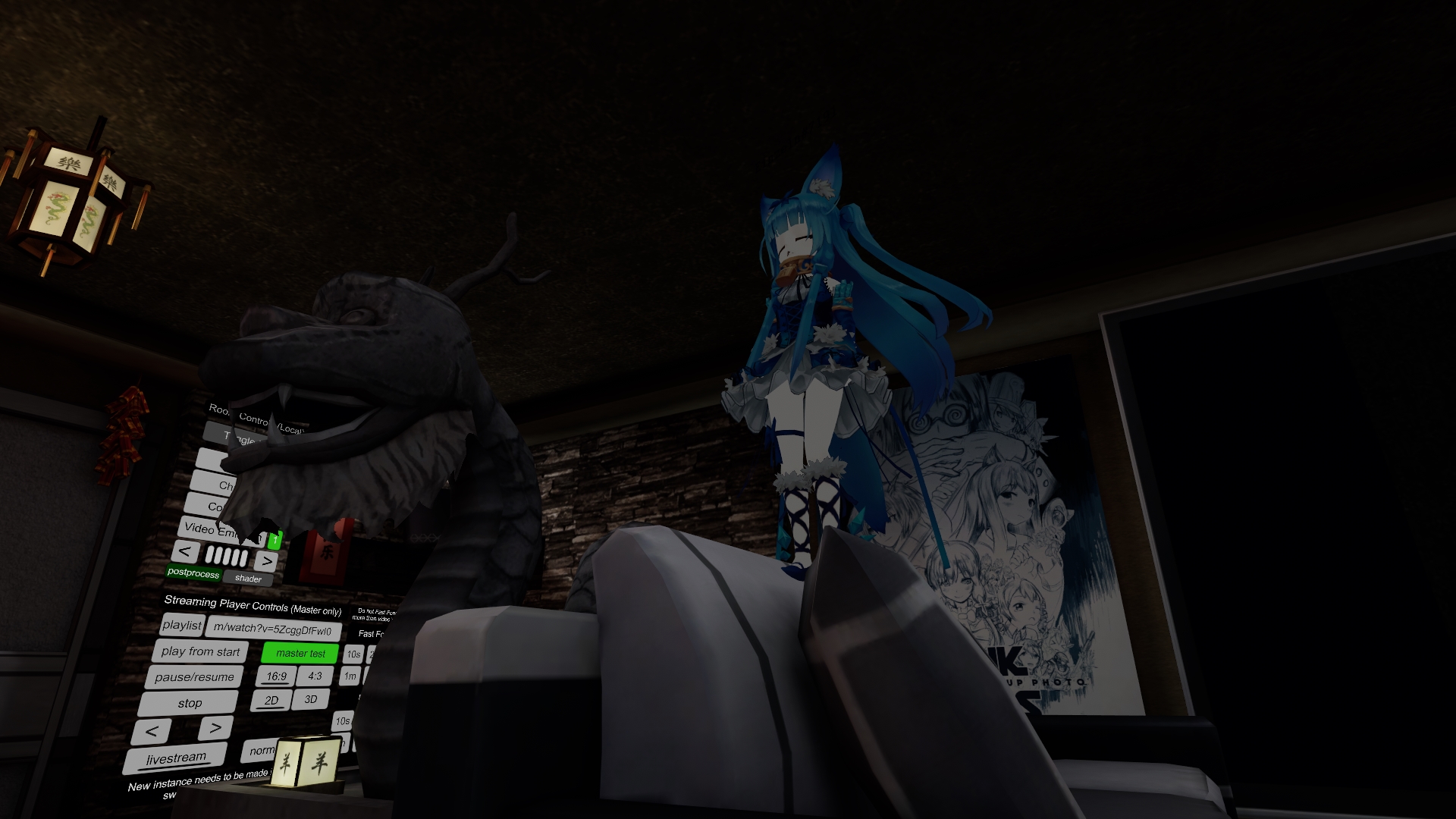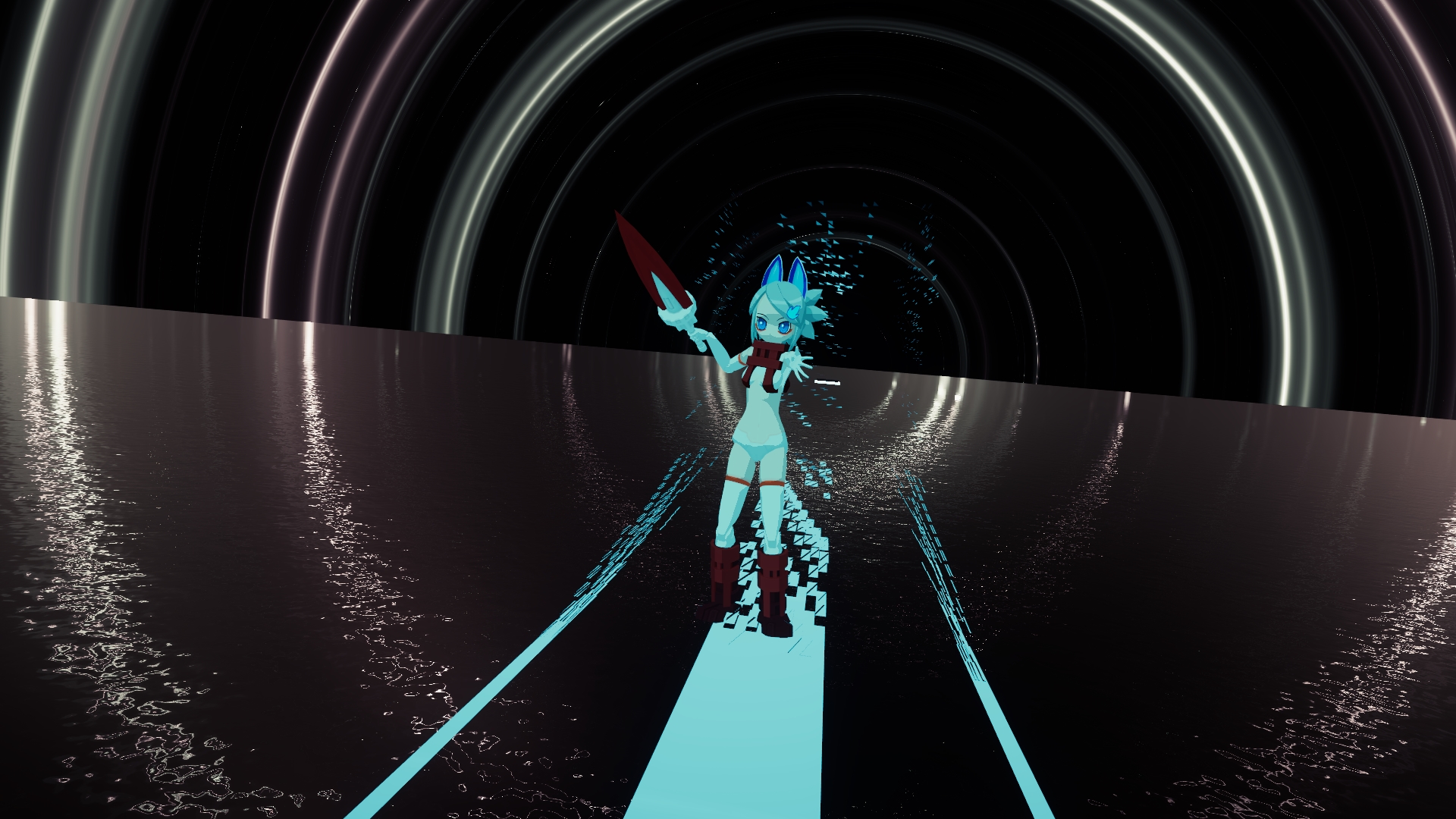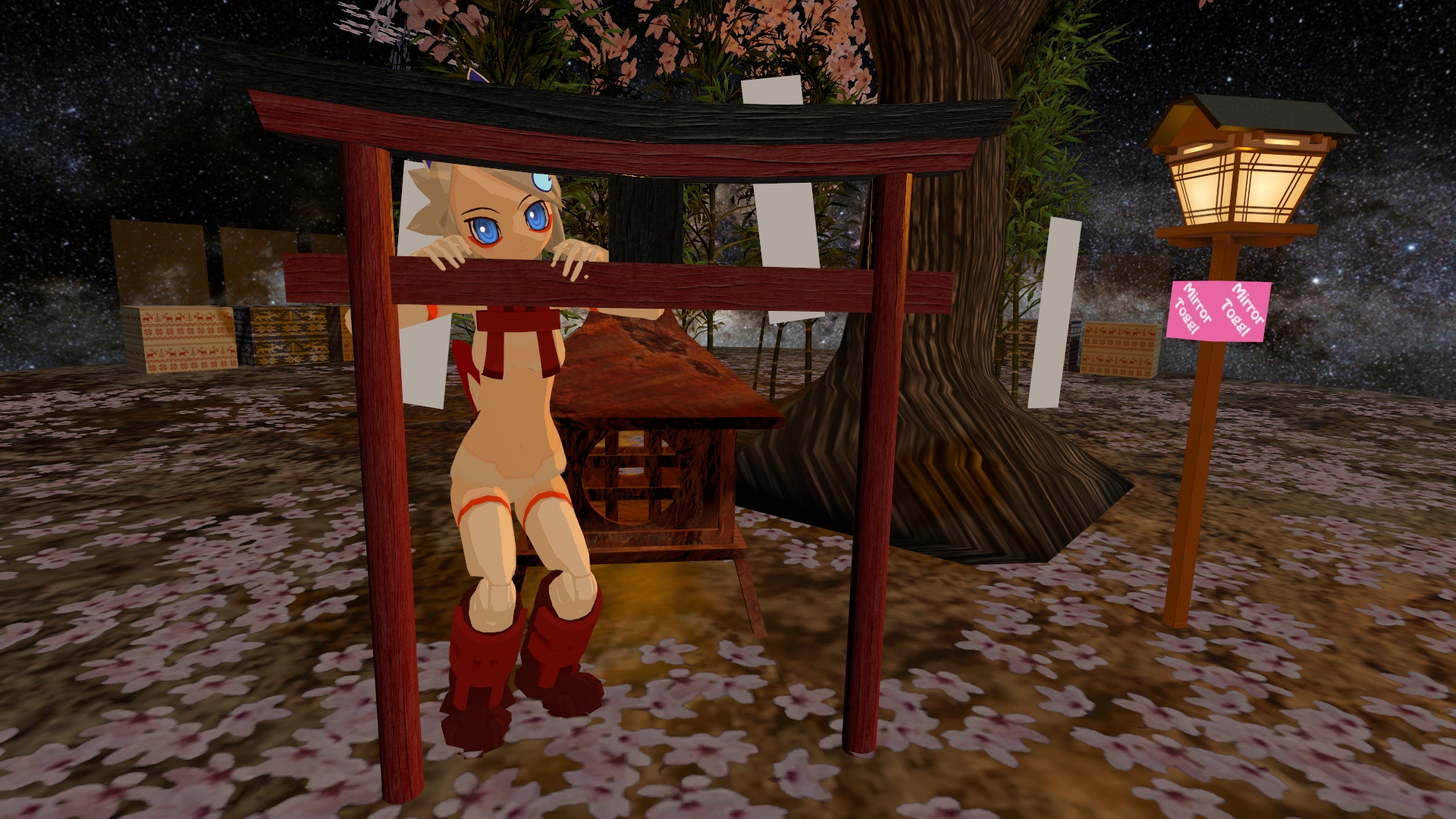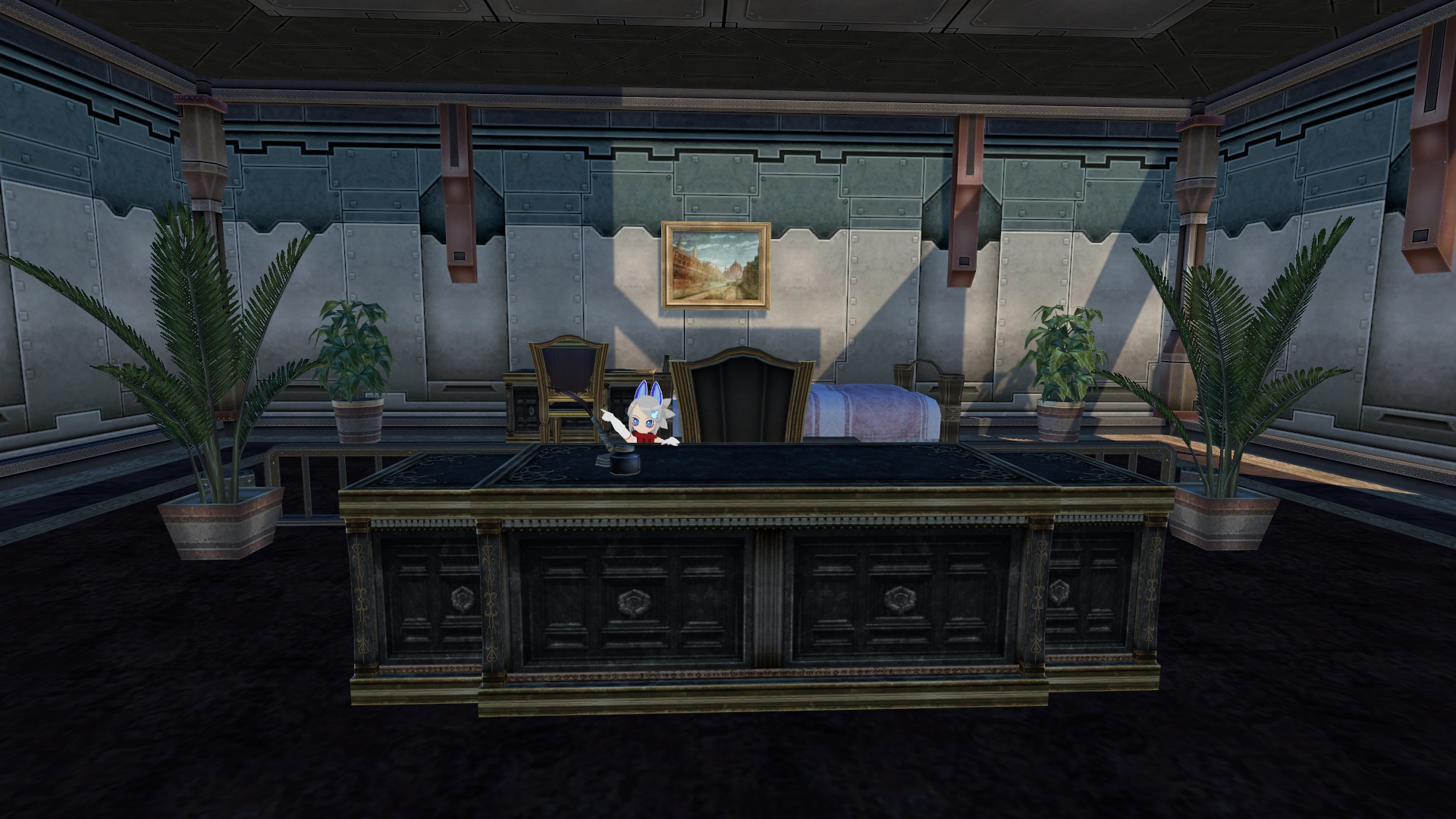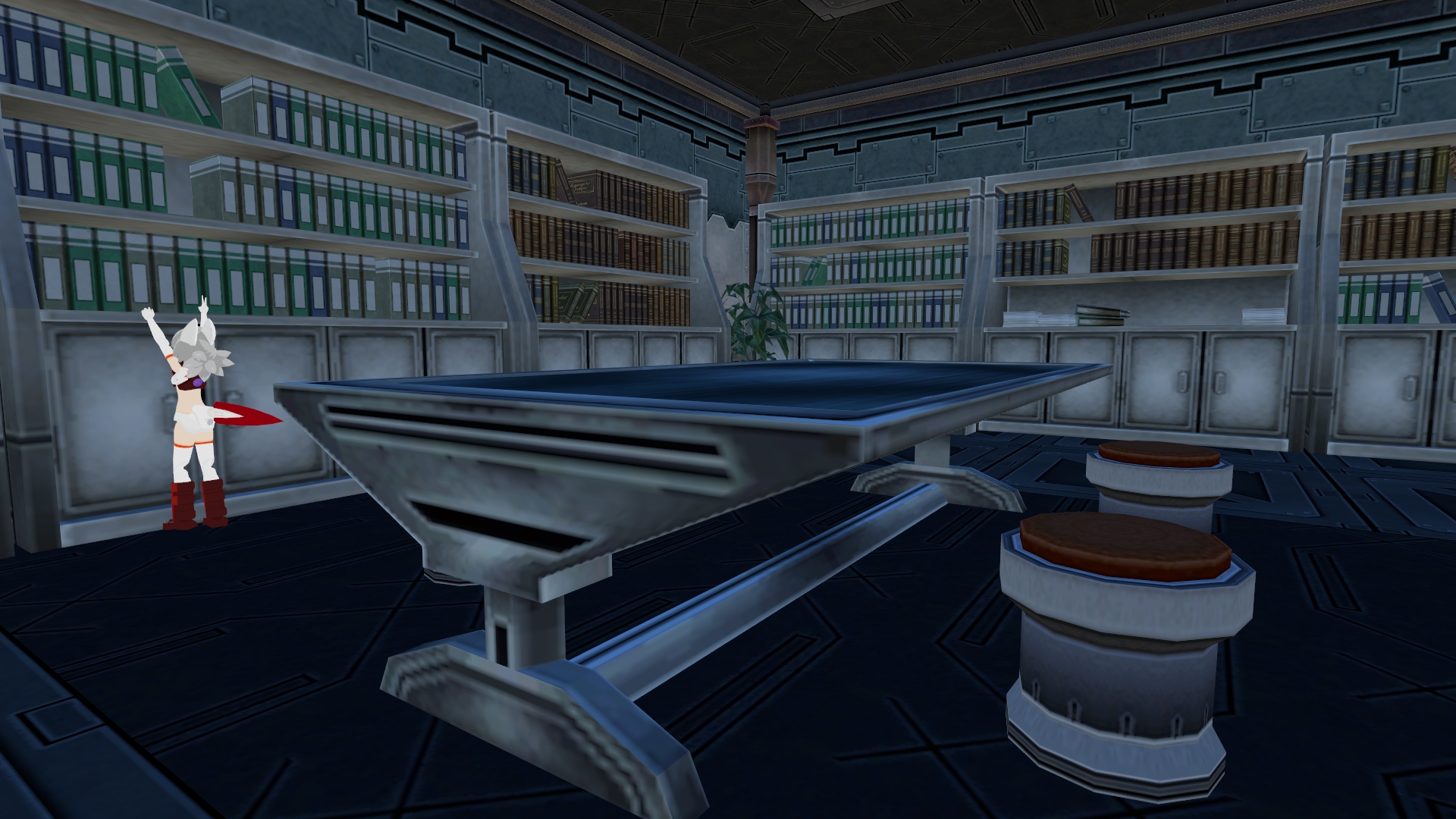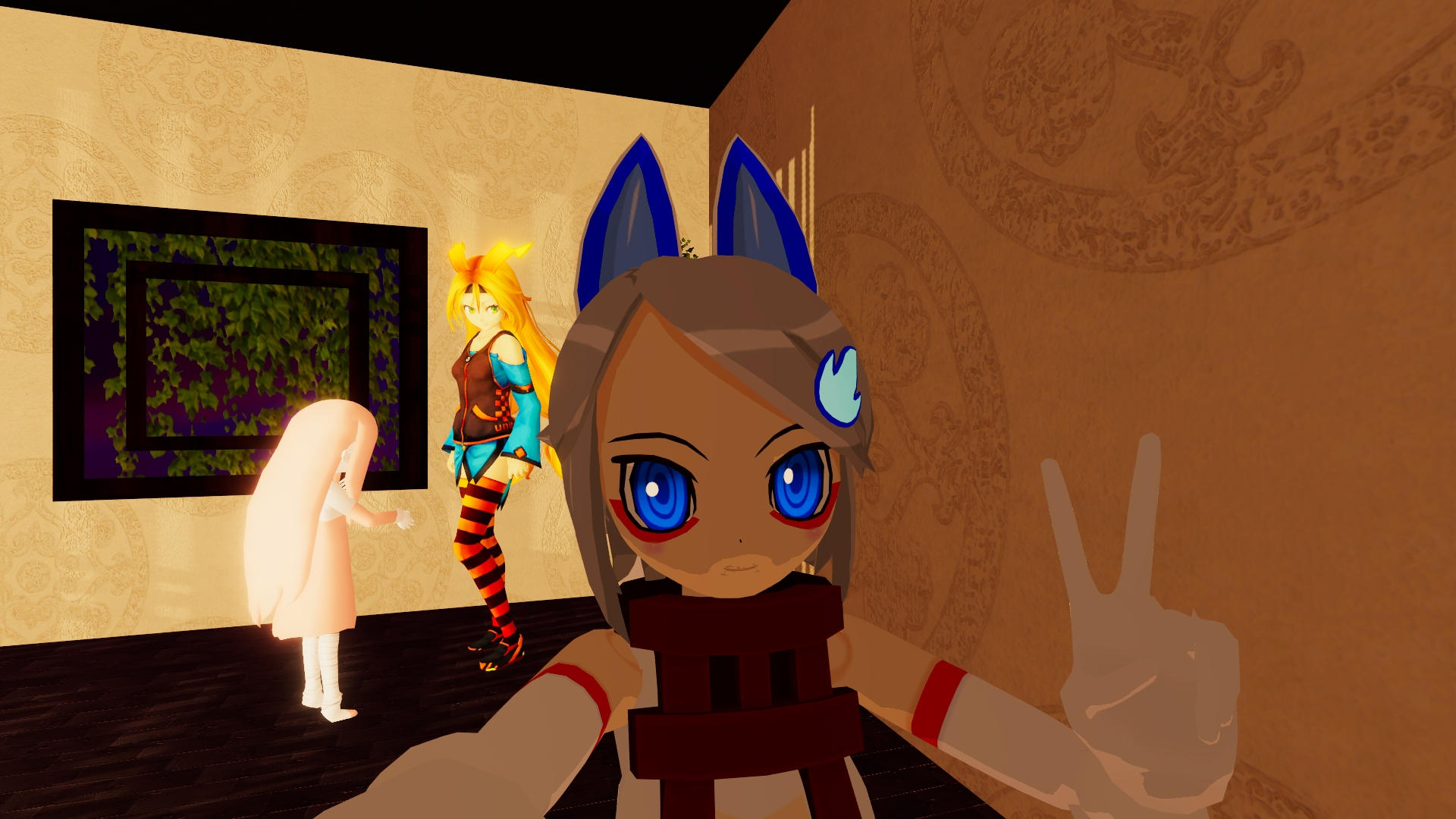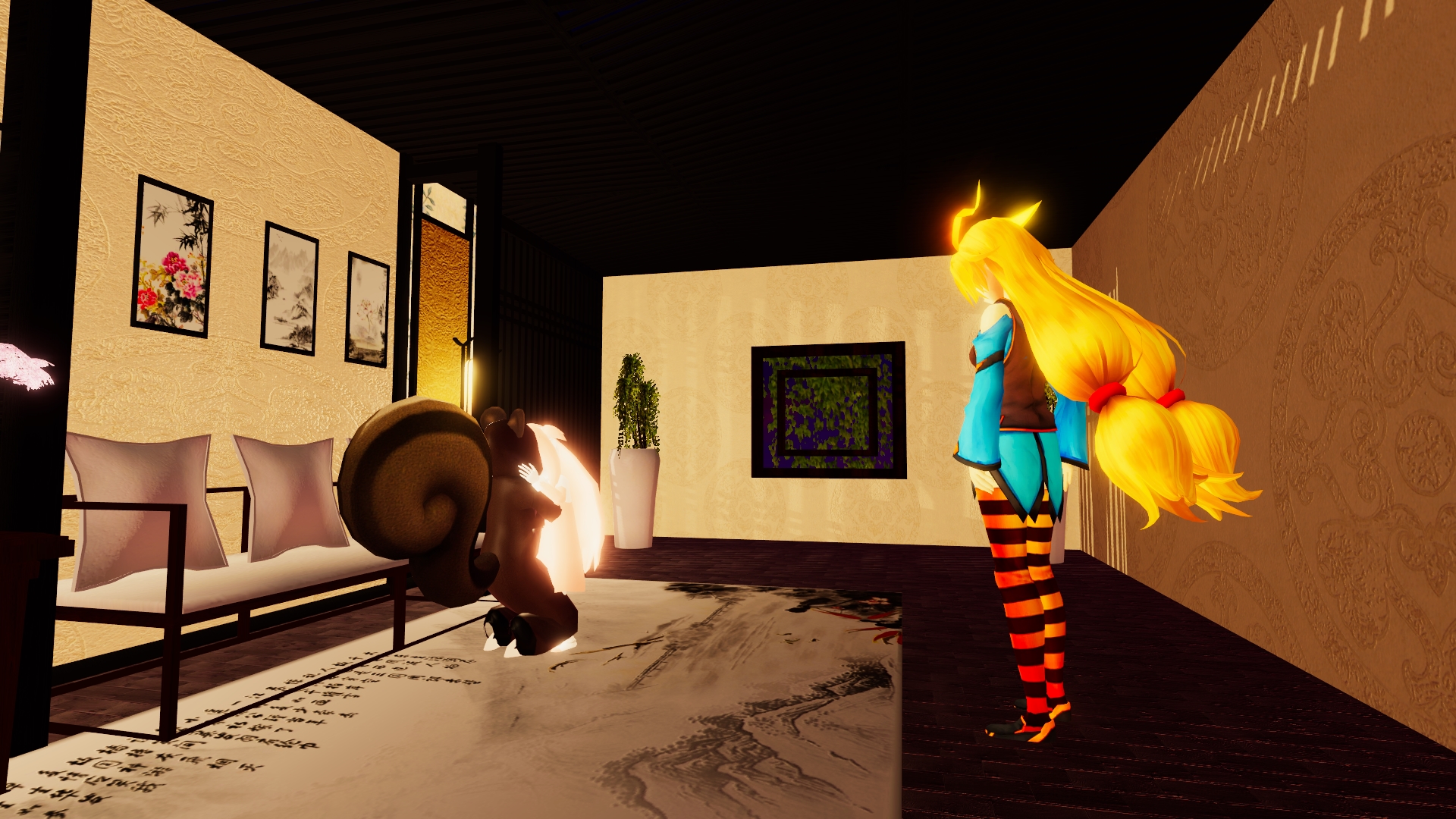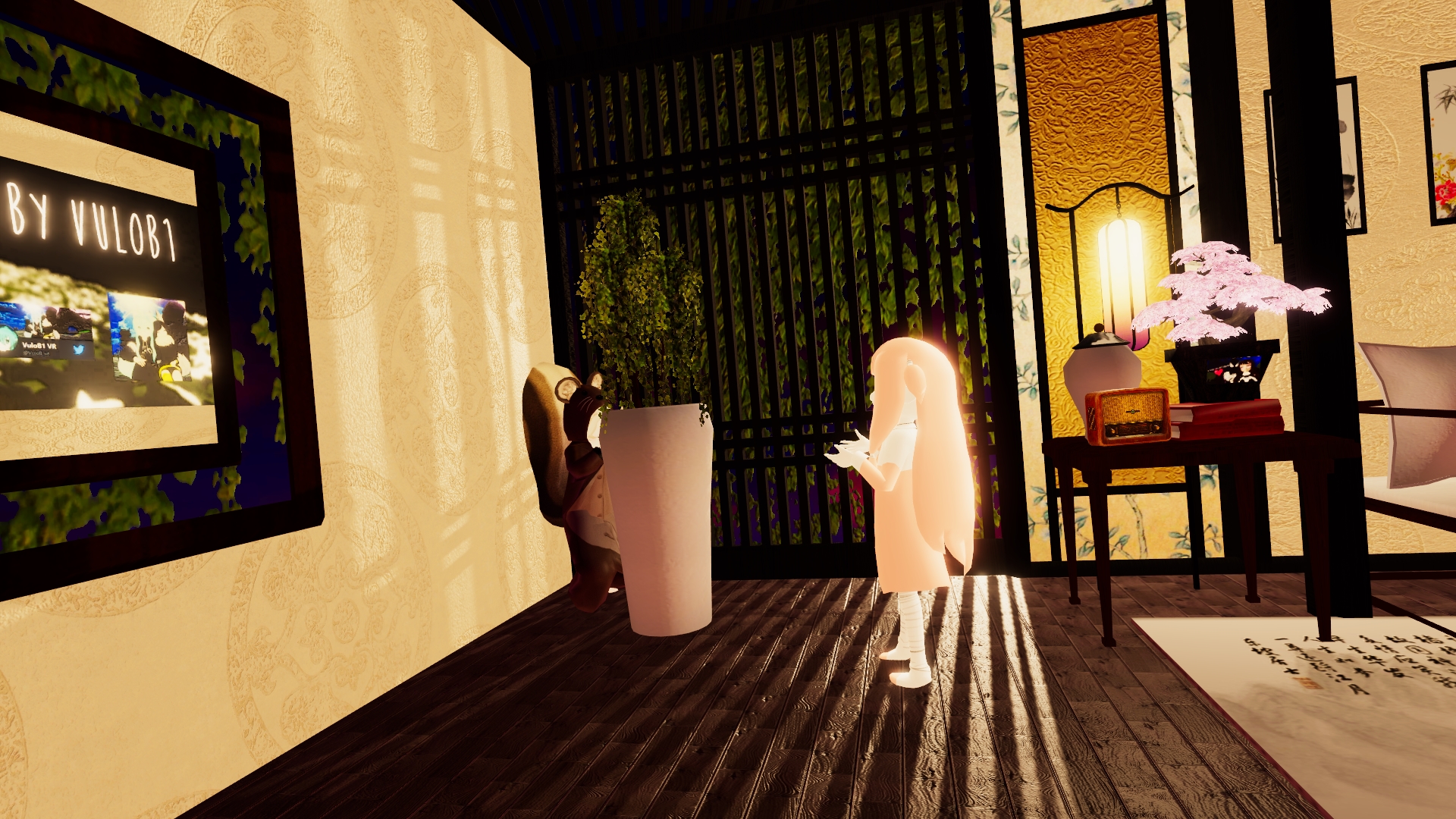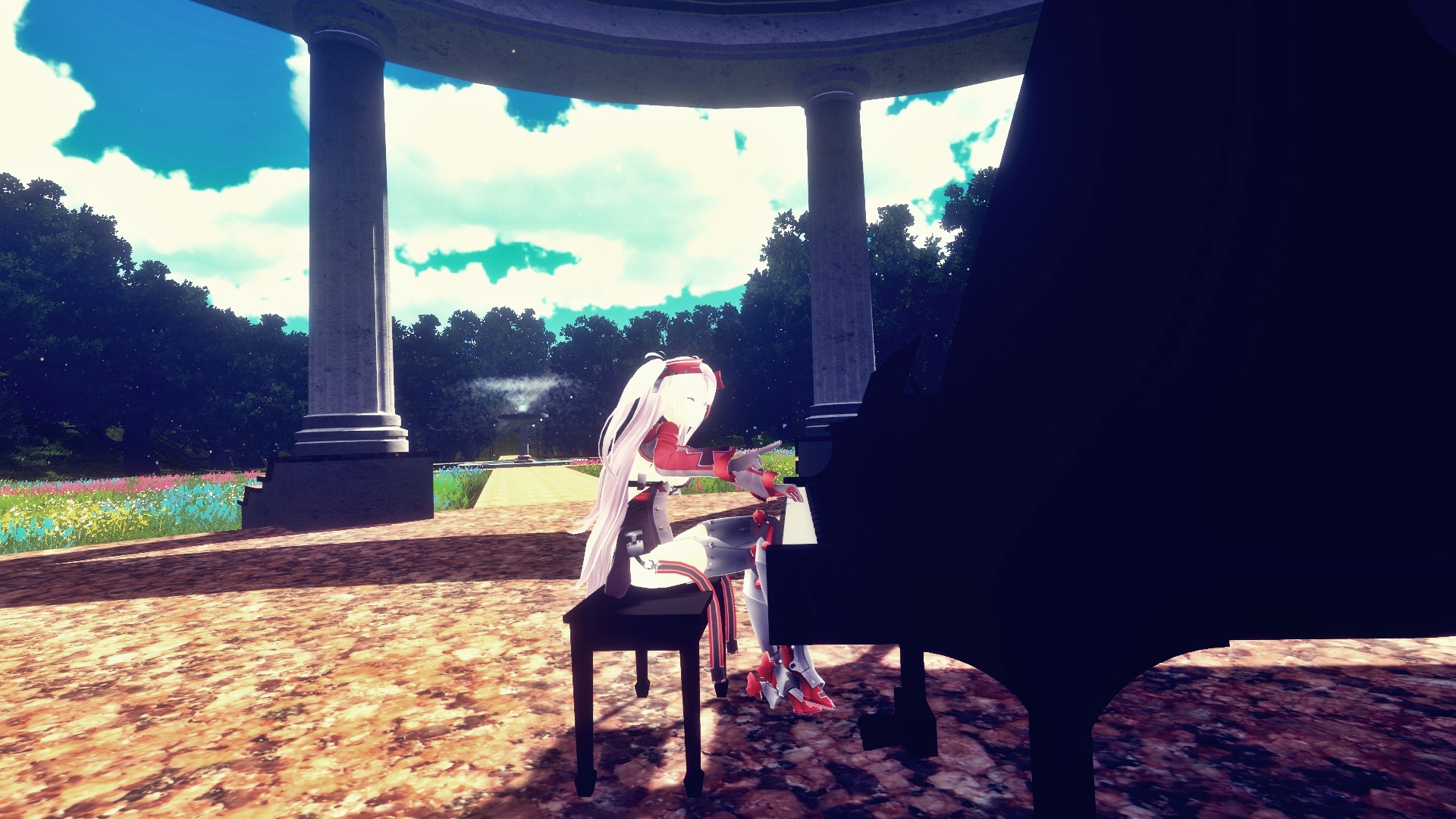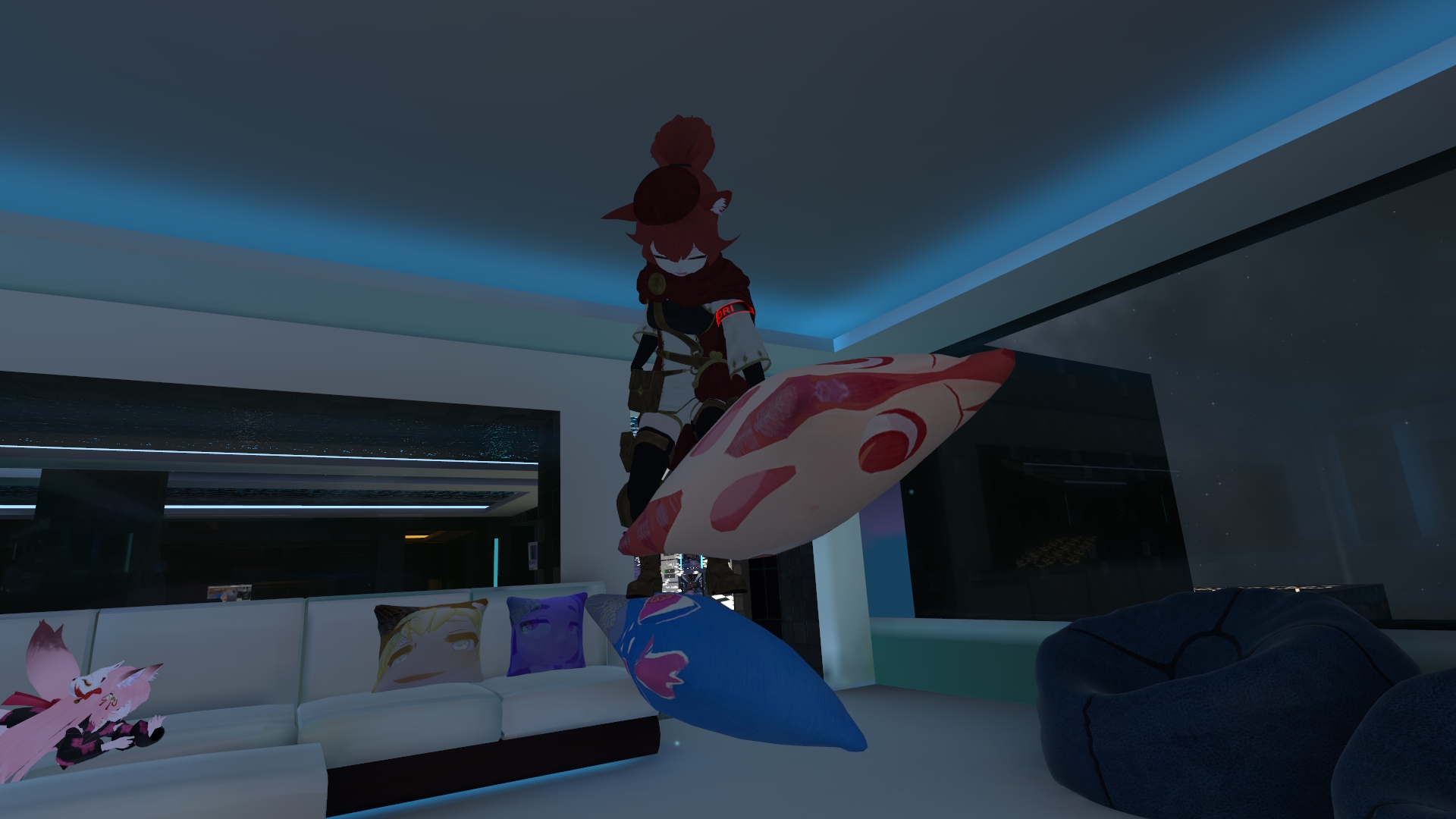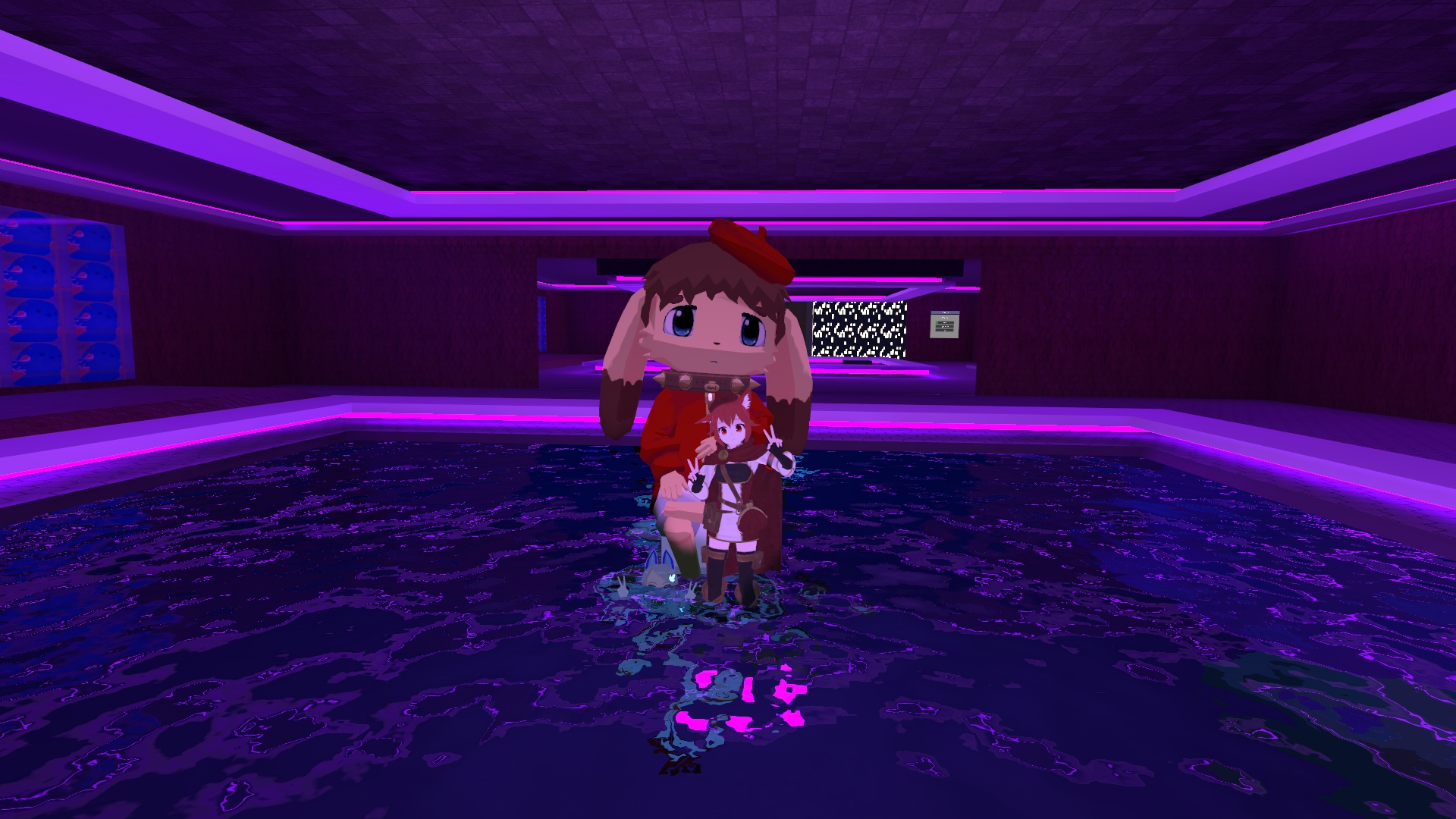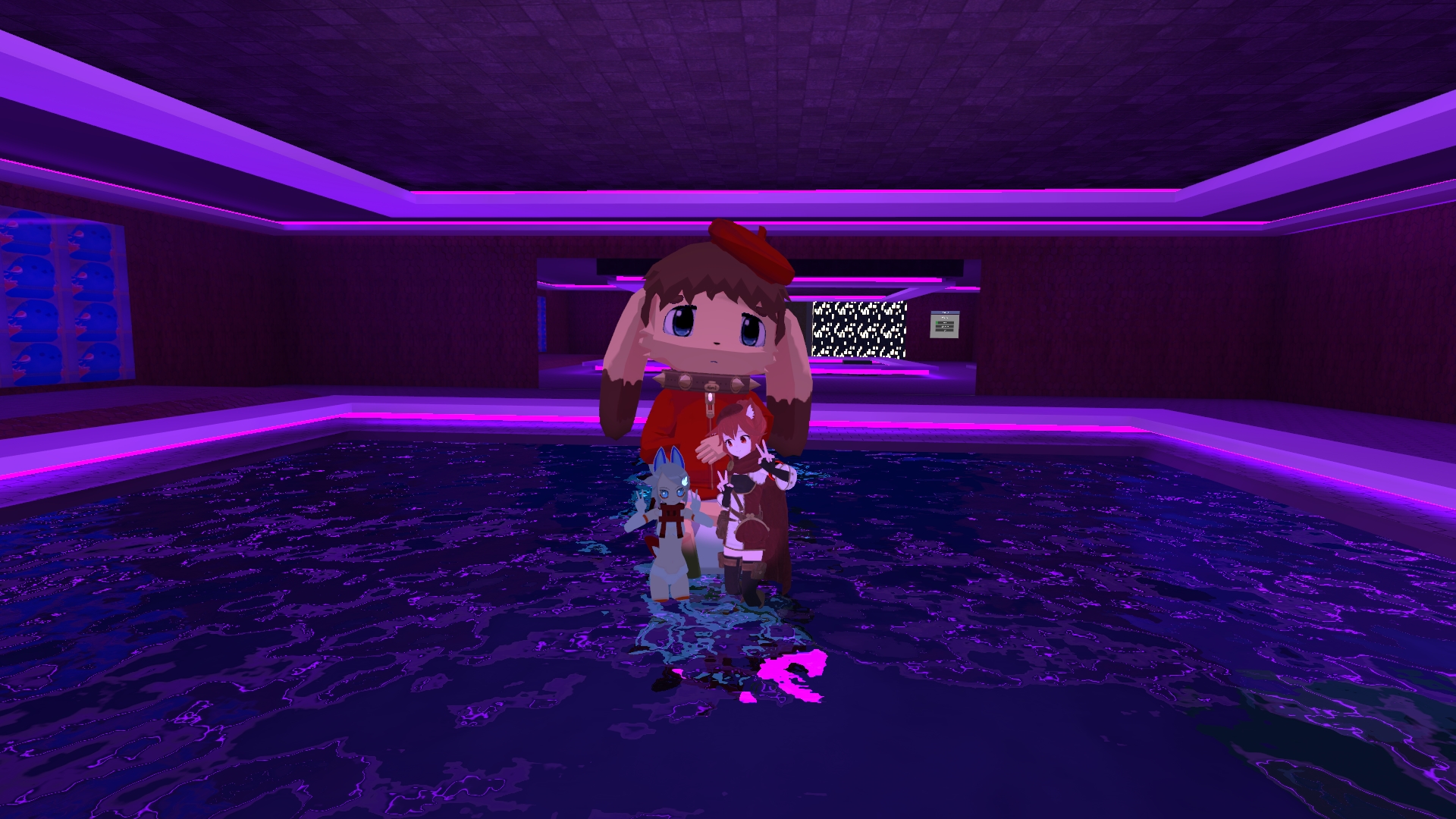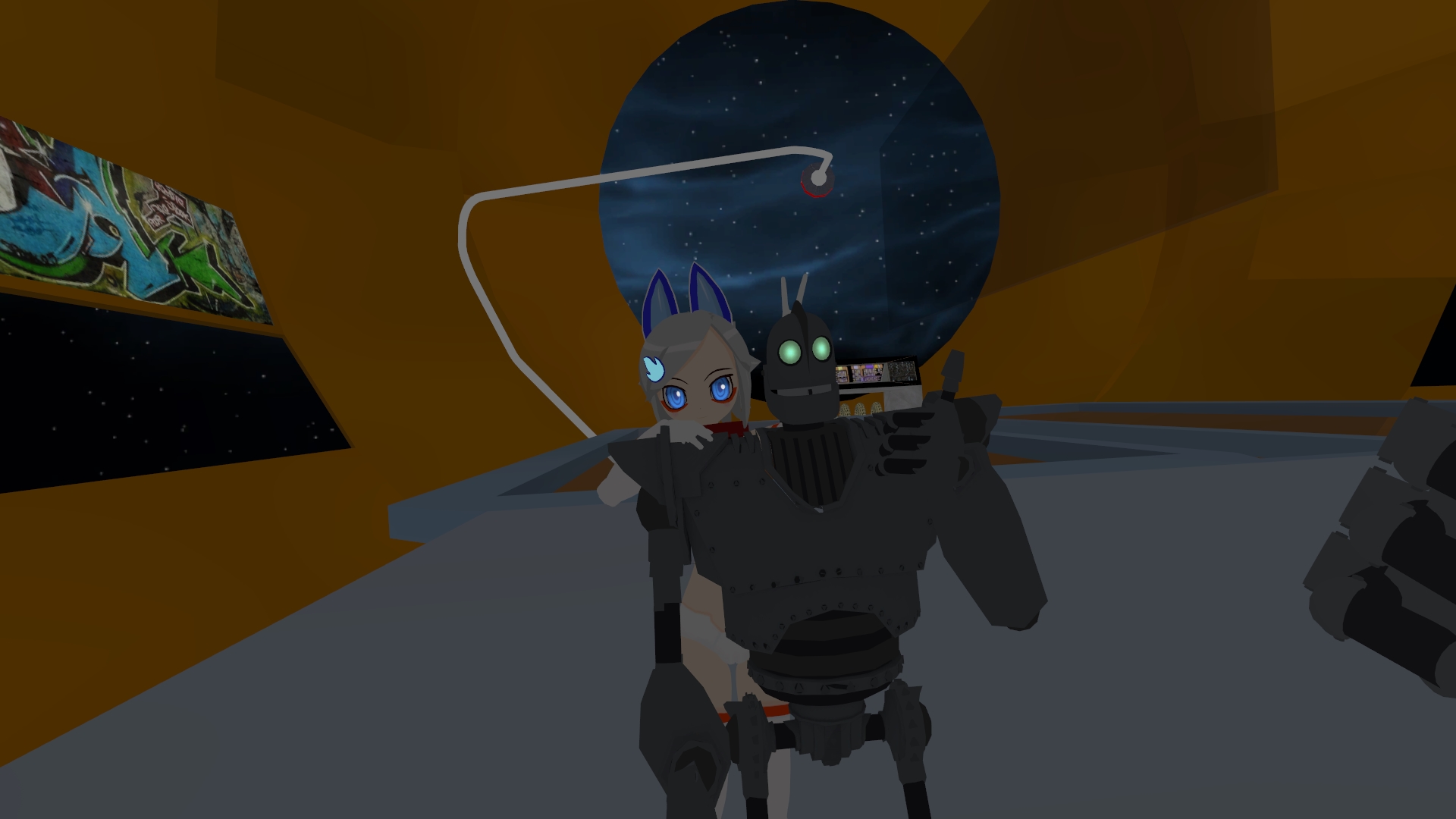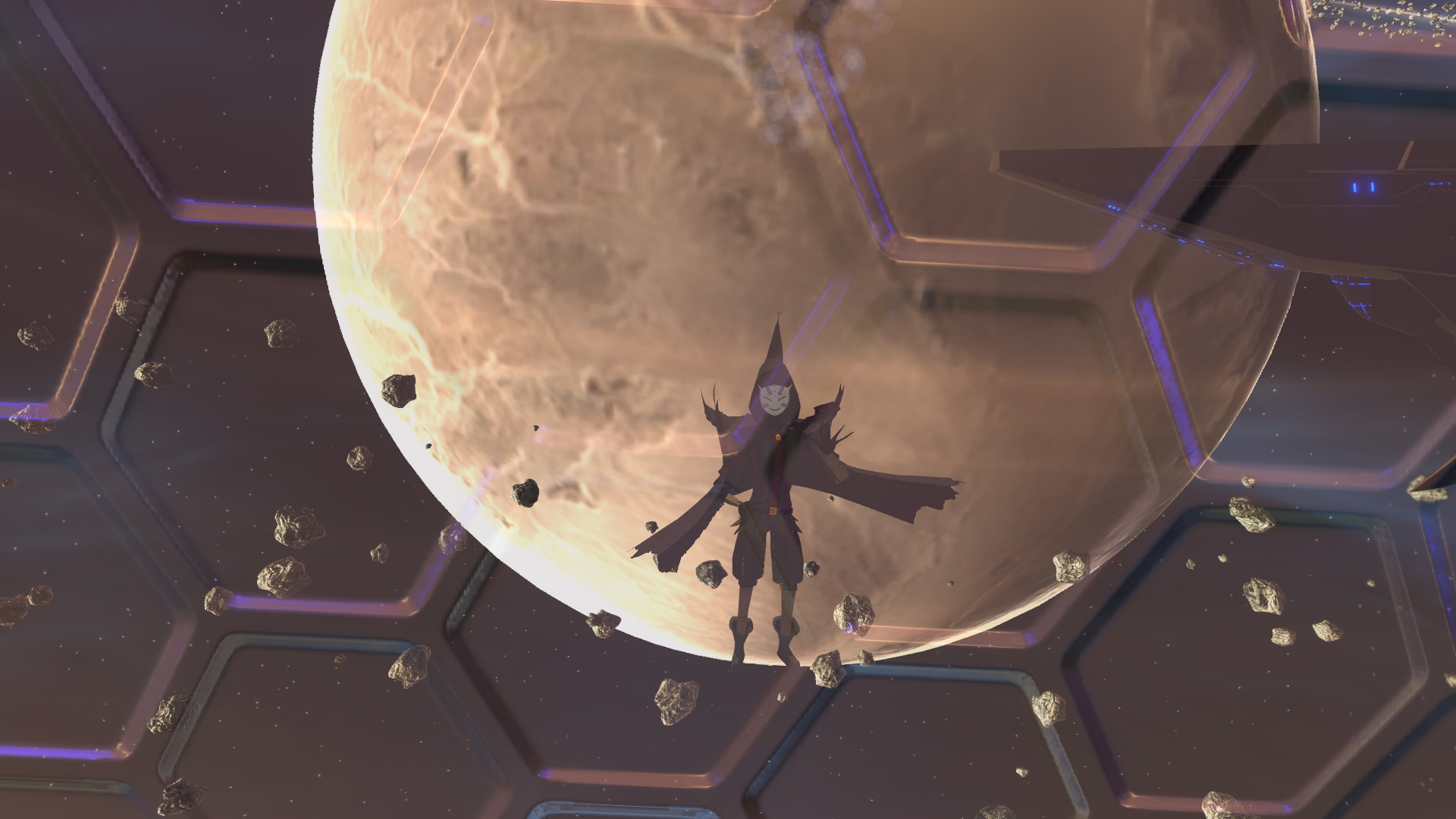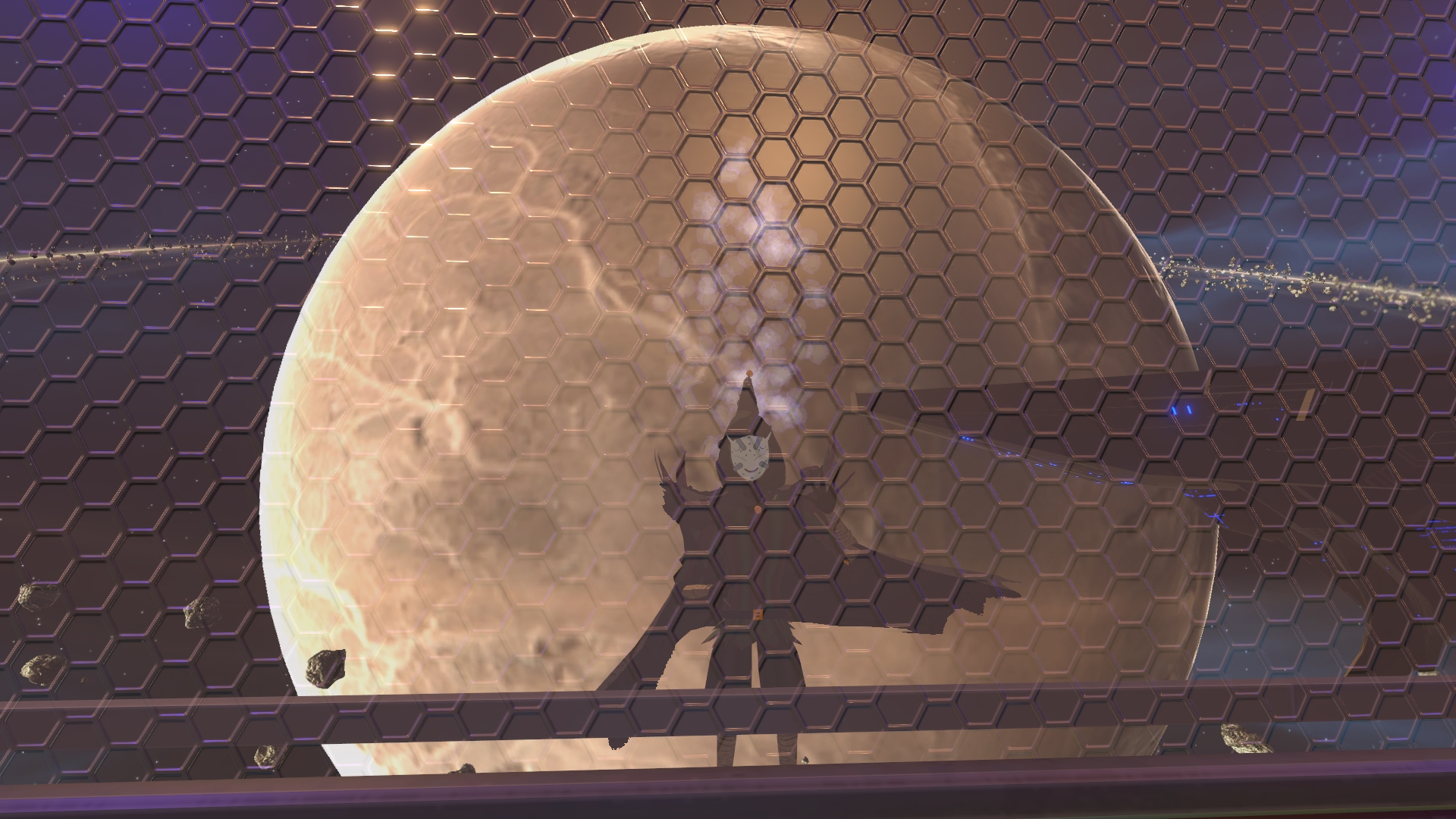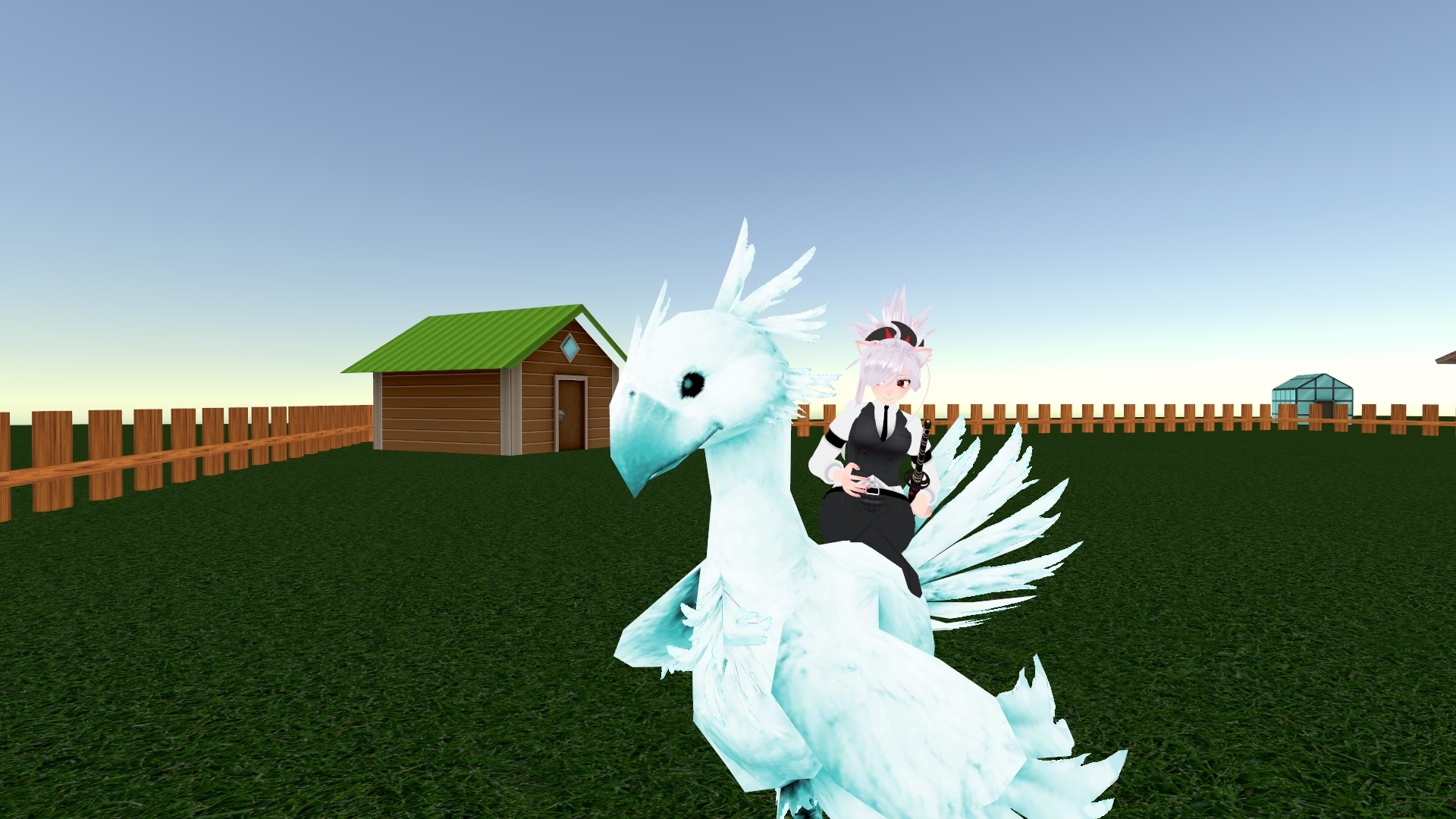 ---
Been quite a fun time. Many fun nights, many fun happenings, lots of randomness, and just hanging out with my buddies making things awesome. These memories simply growing, more to note, more to share, and constant amusement wanting to simply chill with my buddies over anything in VRchat and the Discord group. I'd understand if people were frustrated with me oversharing VRchat, just that I love the positive vibes making me want to share them with other. Whatever I find fun I want to share with others so they can also find some form of happiness. I find positivity hard to come by because you have to be the "best" in everything while VRchat allows me to chill. It's more forgiving, more fun, and you can travel to whatever world you want. You can chill, and I love that.
Do hope you love what you saw, what you read, and much more. Nearly caught up with my VRchat back log nearly restoring it to the proper timeframe of when it should be posted in the appropriate months.
Thanks for allowing me to have these awesome memories to share with you all, to those lurking, and to those within VRchat itself. The month of January was awesome, you can see this in the massive 100 image posting.
---