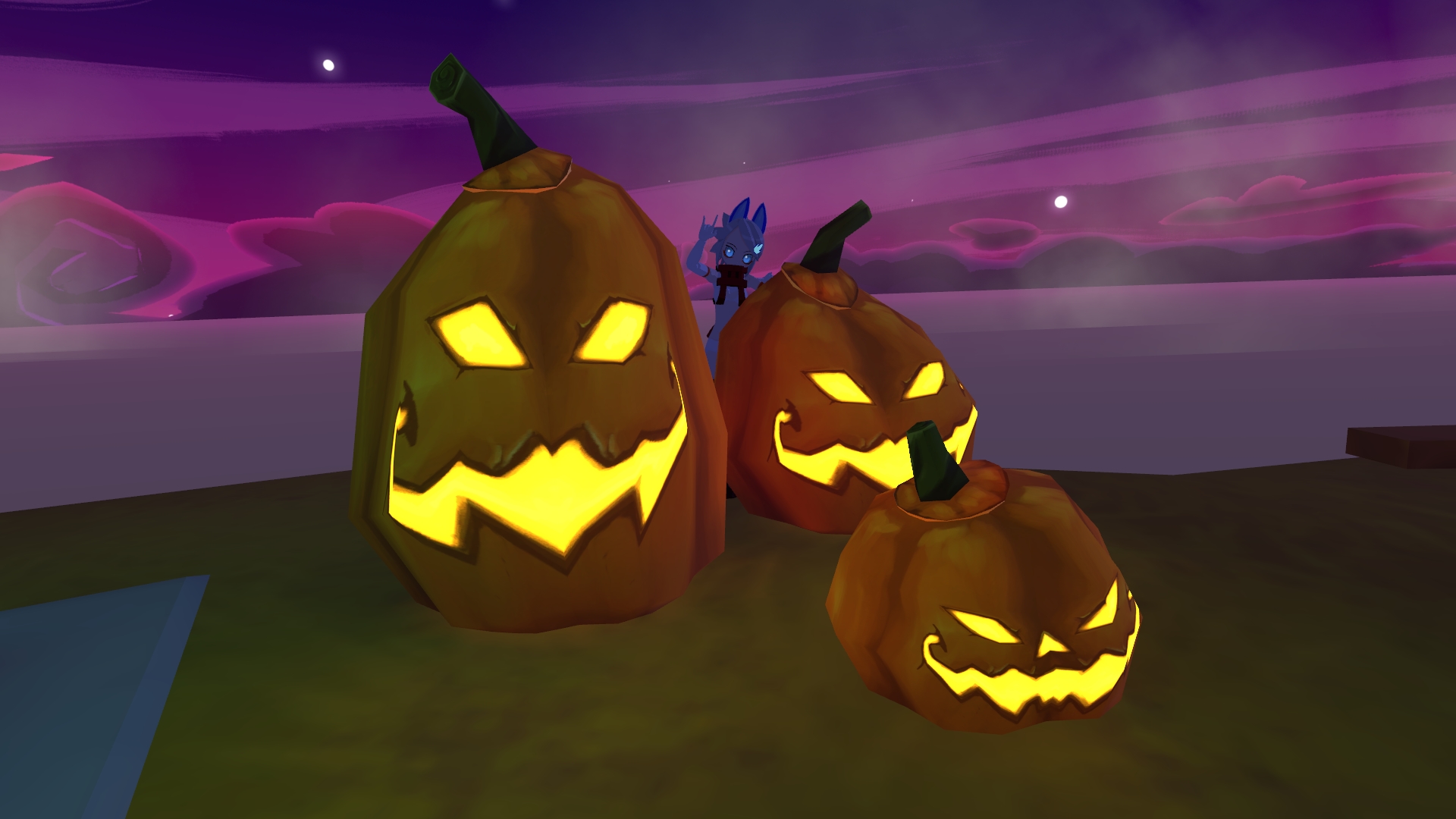 Happy Halloween! Even if it's 8 days after when it happened, it's been an interesting Halloween. Craziness in the real world, a few people actually doing the trick o' treating, and the rest having to be done on 'Animal Crossing: New Horizons', as with VRChat. Constant delays, distractions, and etc. Even a current secondary SSD failure preventing me from doing what I need to do.
---
VRChat:
Gave out a call to see who would join me. Nobody did. Well, except for one person. Was online for a long while, long enough for someone to have noticed me and join me in some VRChat fun. People either hiding away in their hangouts, or refusing to hang out at all. I simply world hopped seeing what I would stumble across keeping it mainly Halloween themed.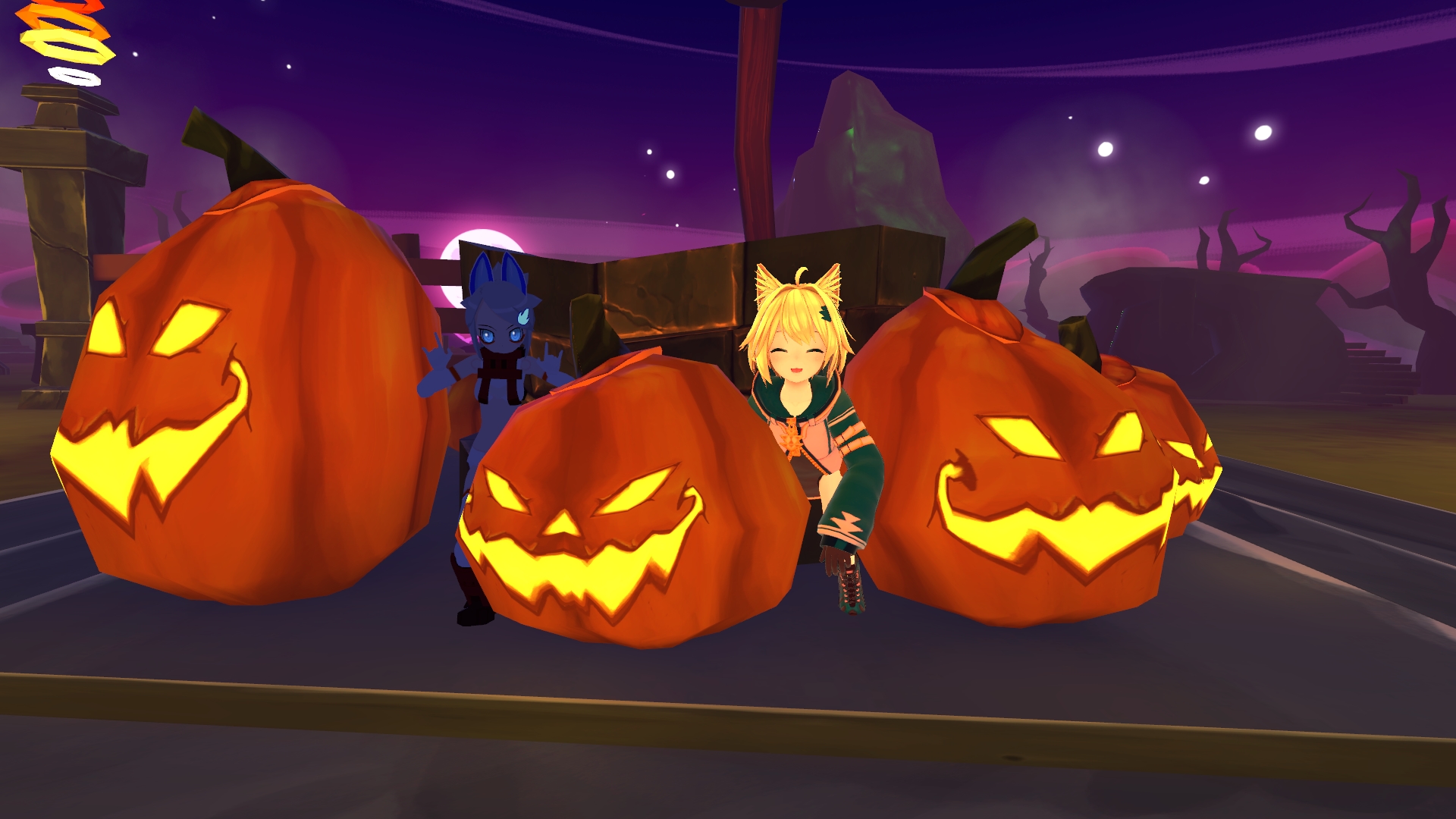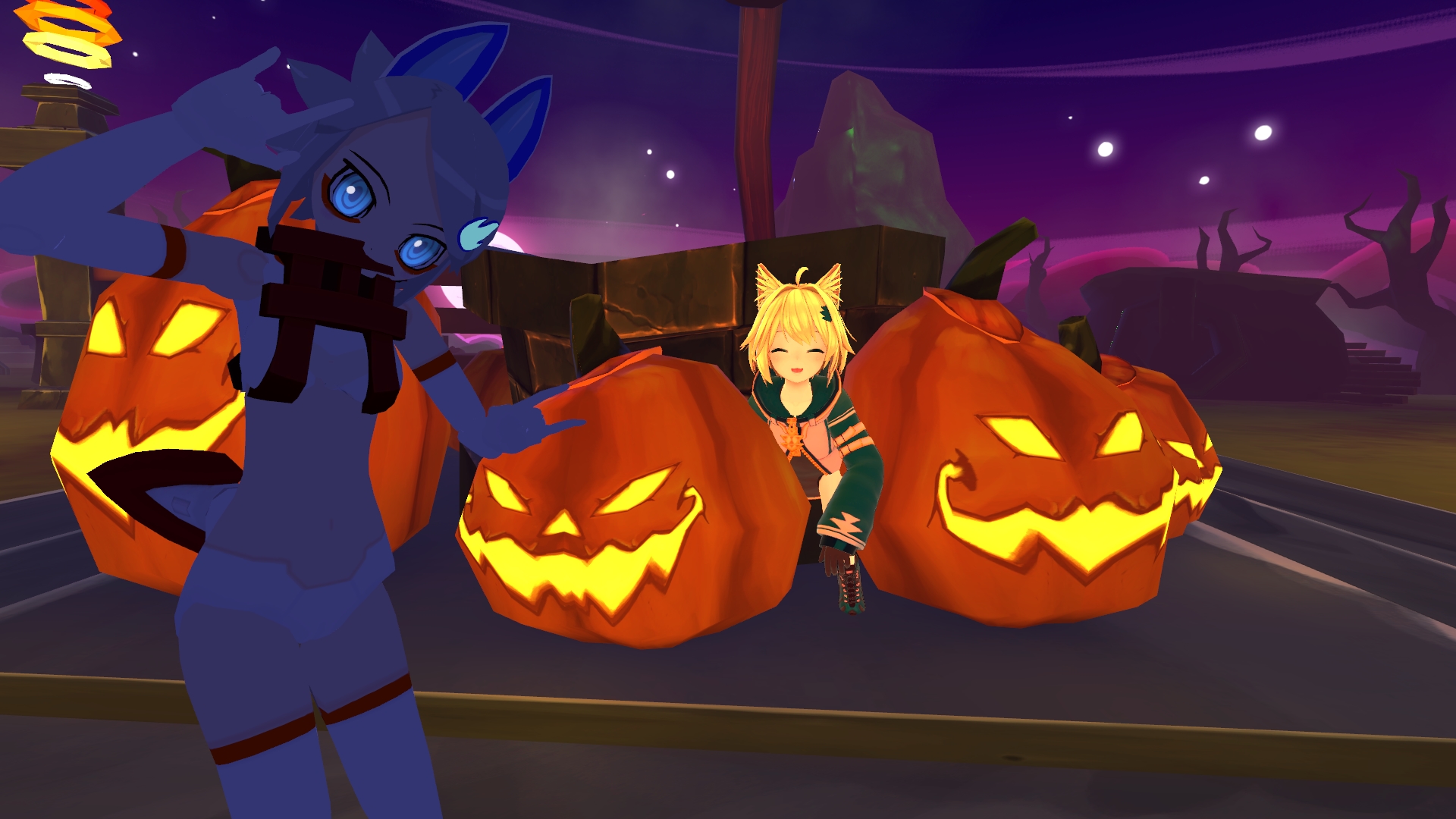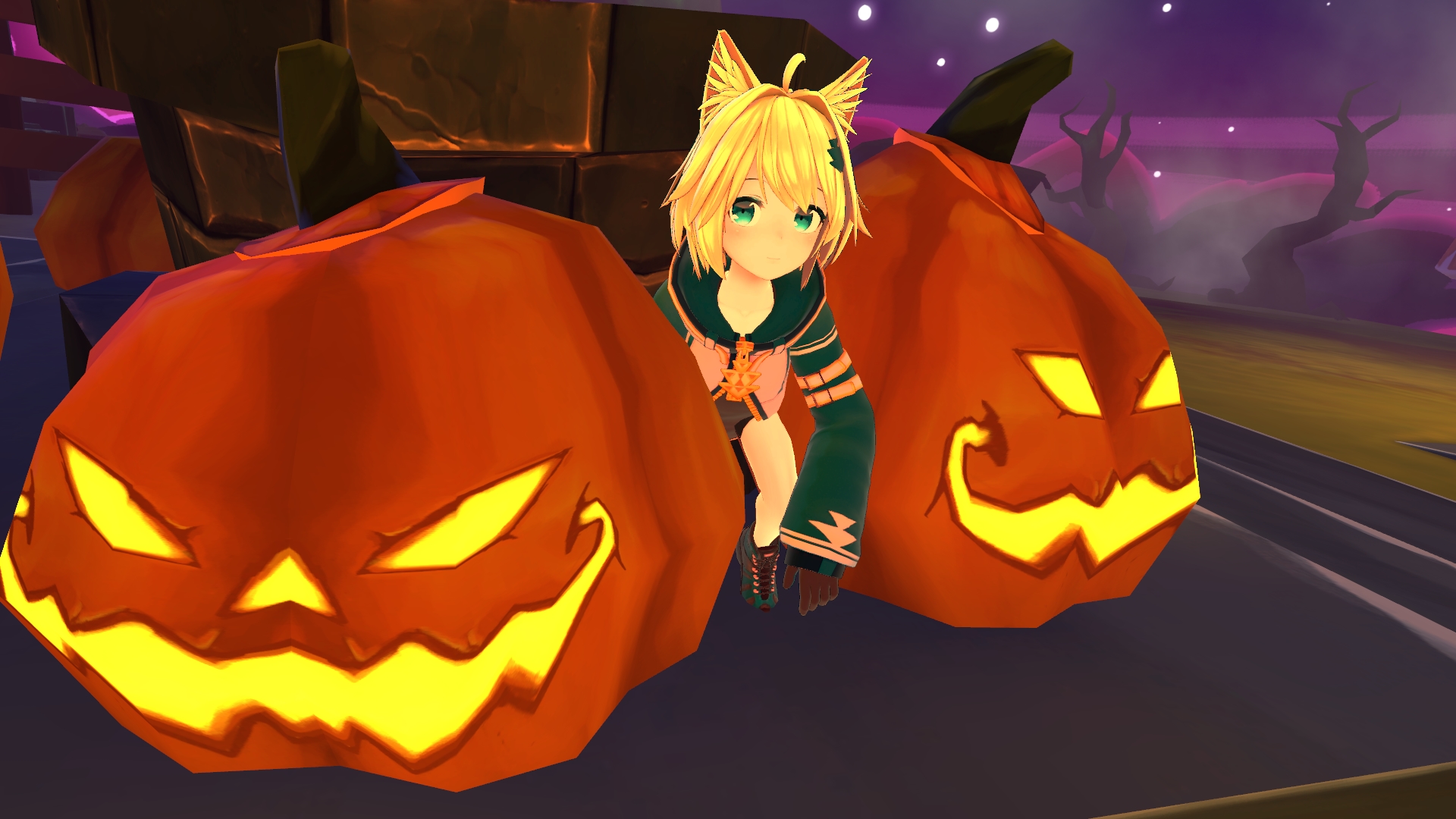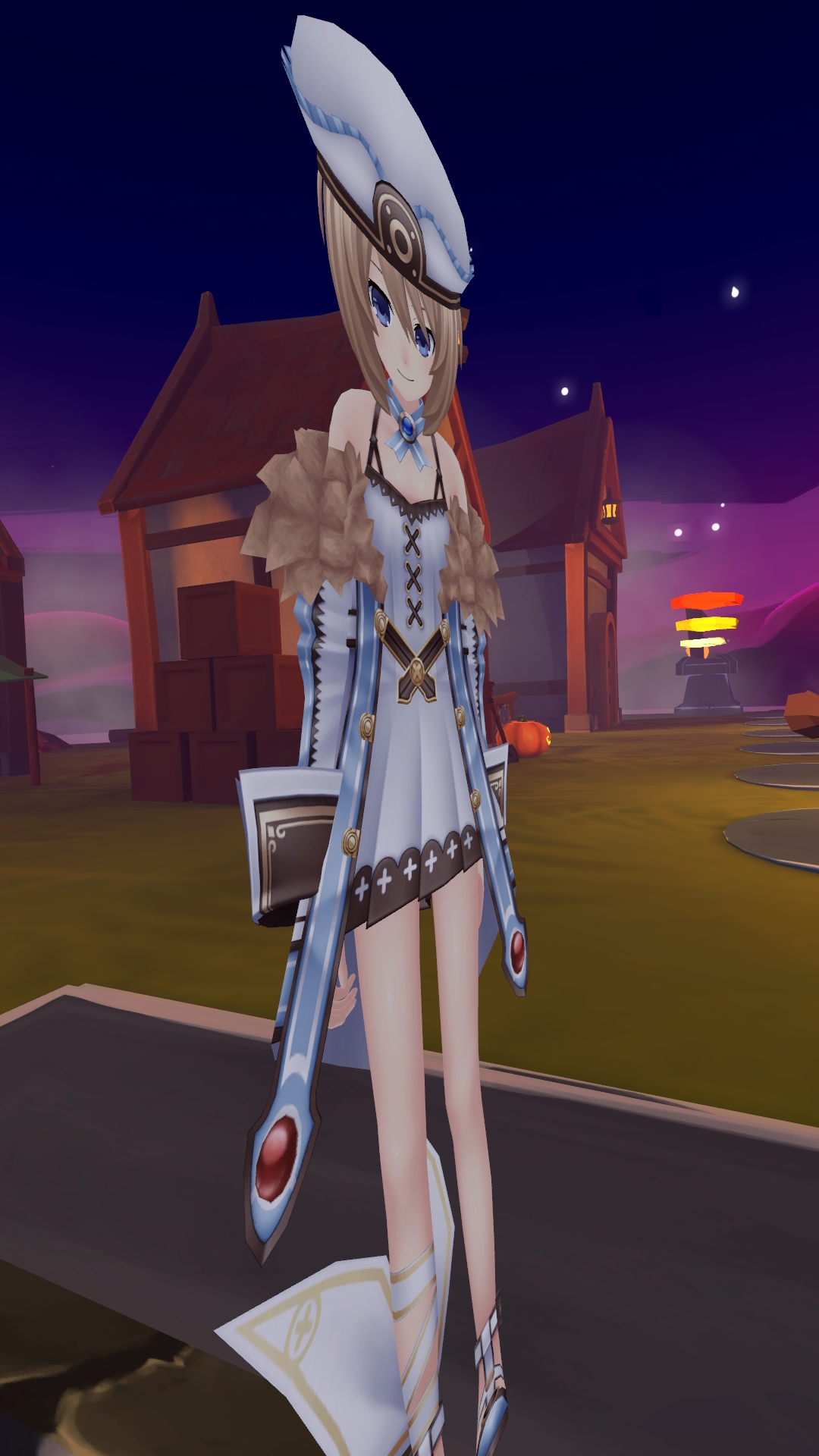 After my friend left I decided to venture to other interesting worlds. A hanger full of war machines, among other interesting things. It's a shame it wasn't interactable. Seems to be more for roleplay.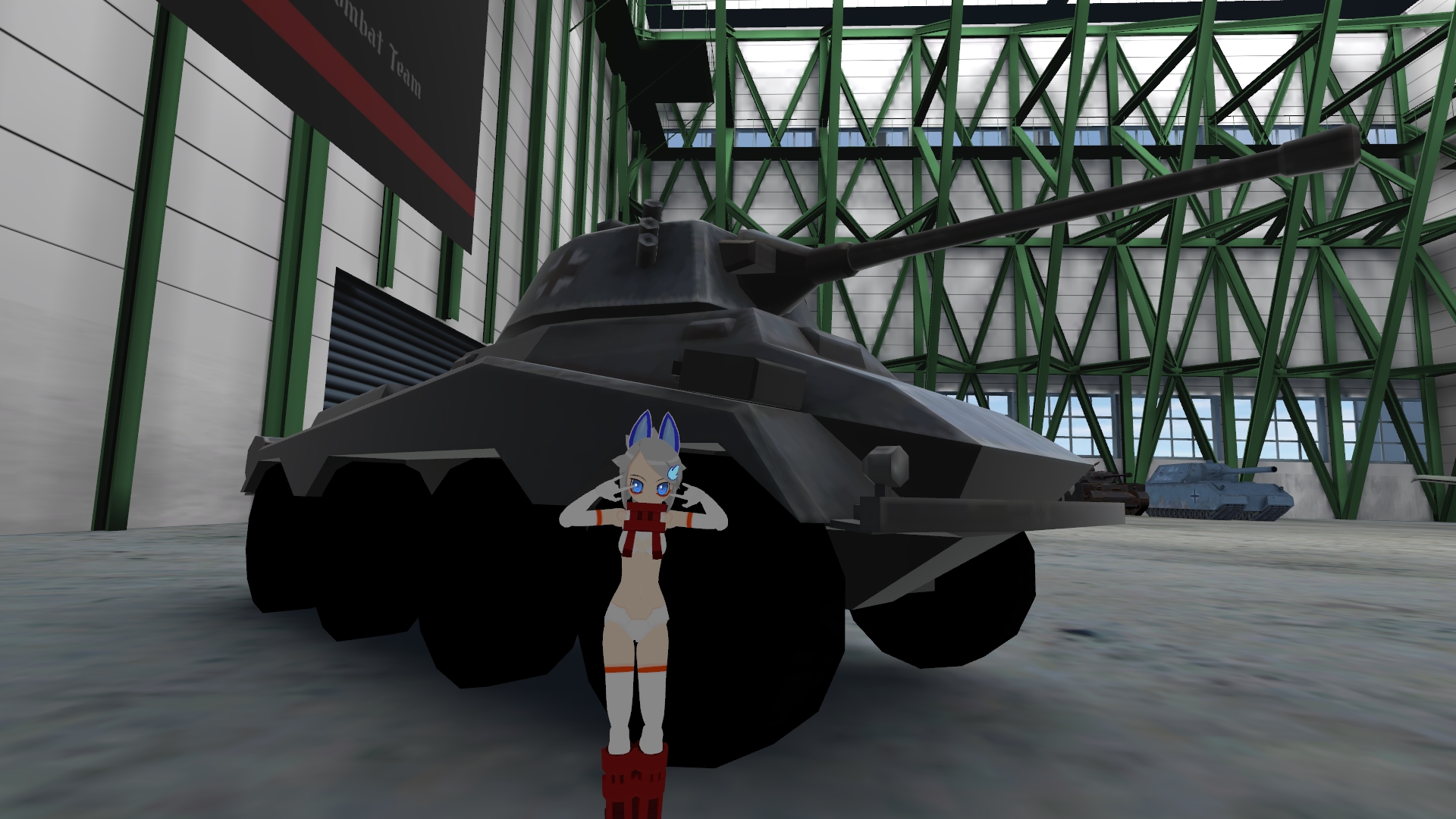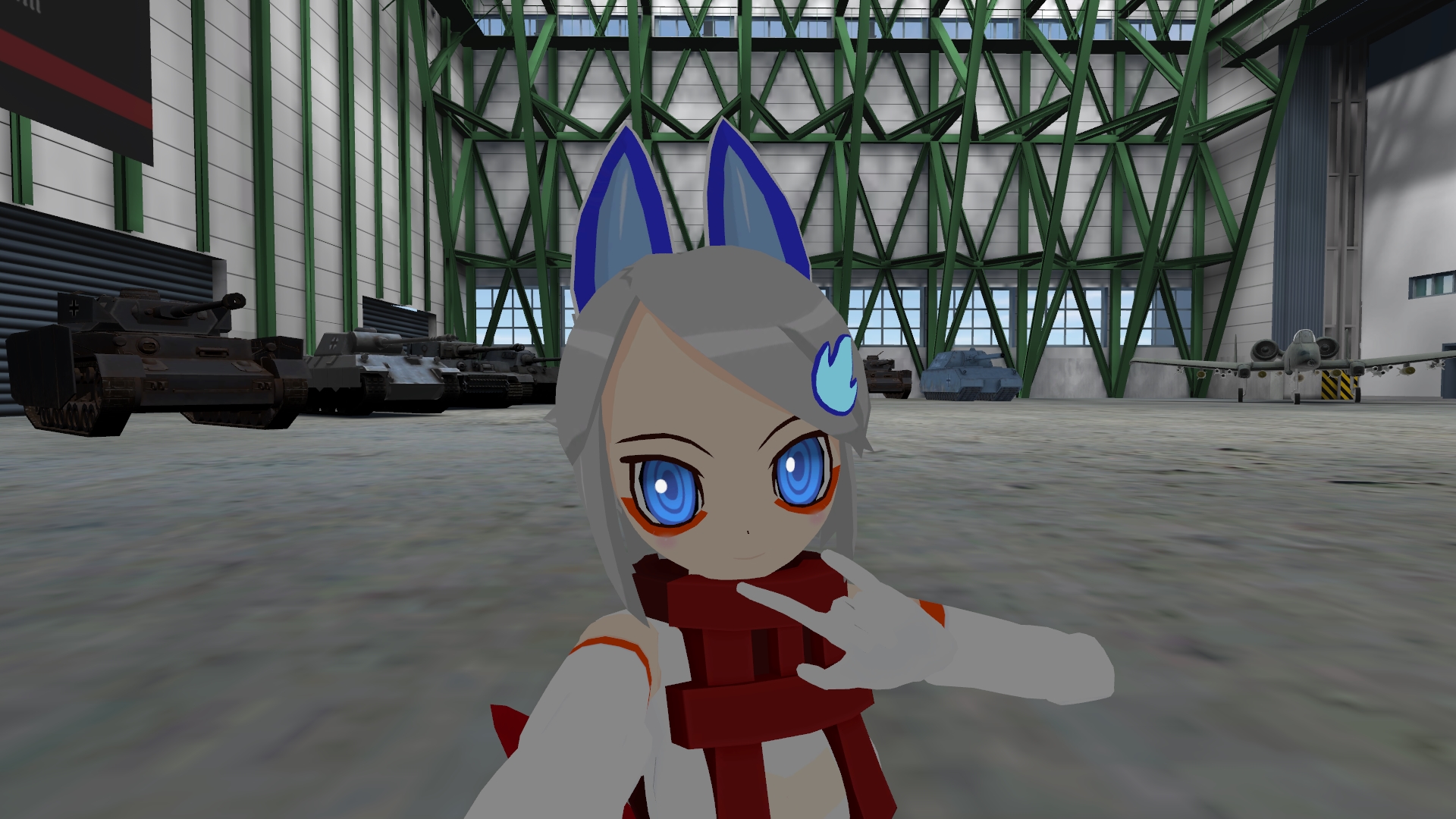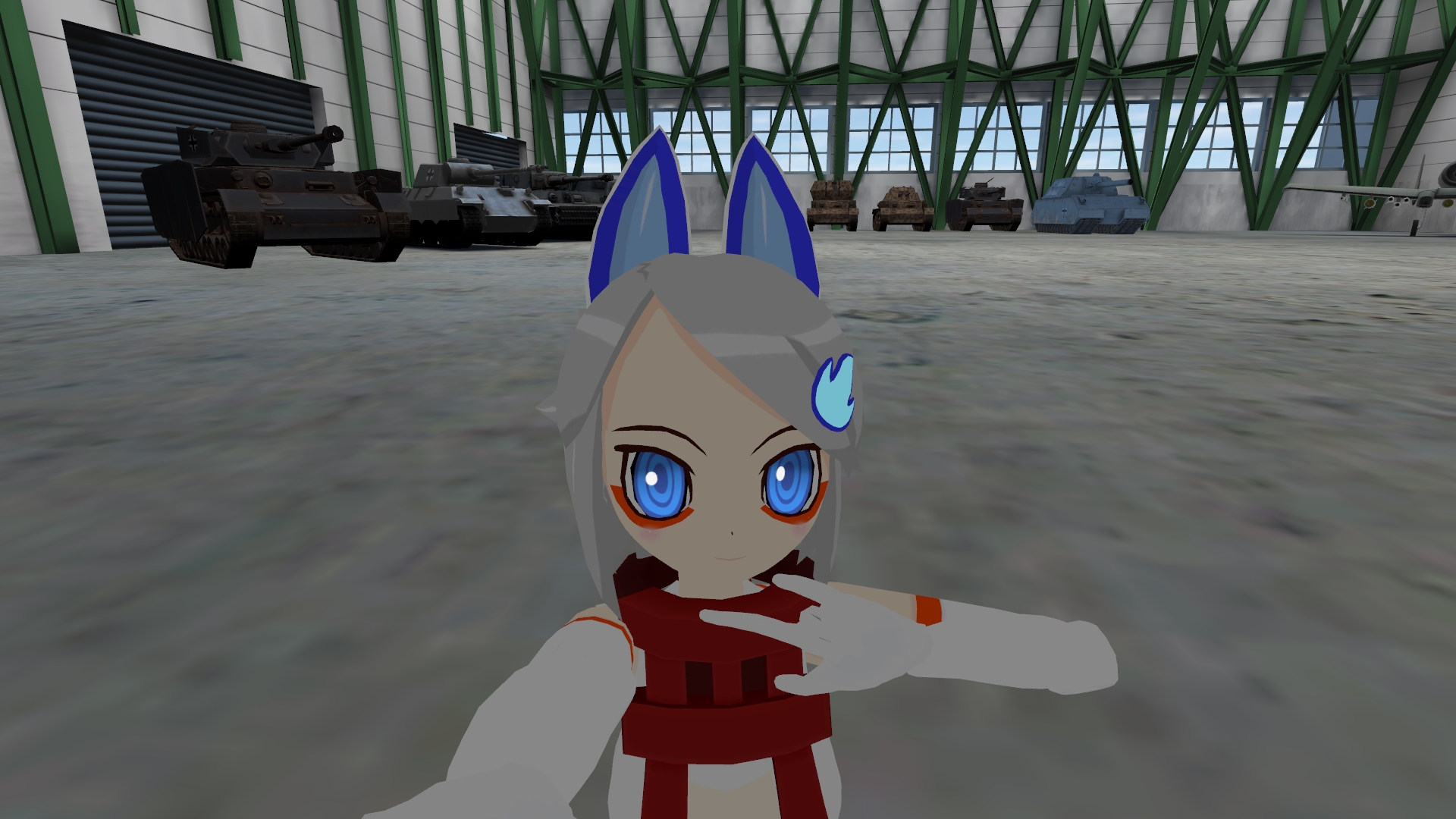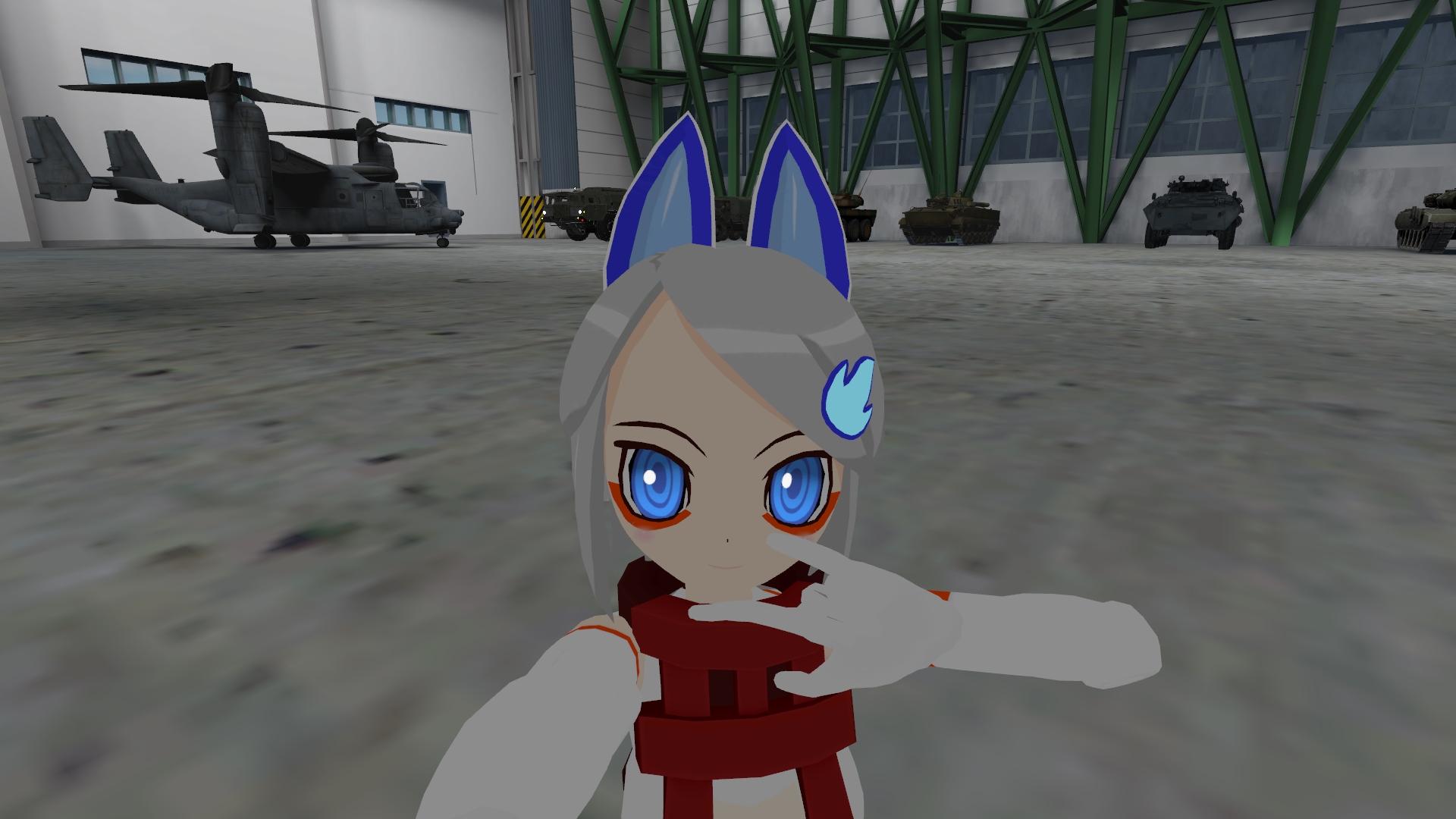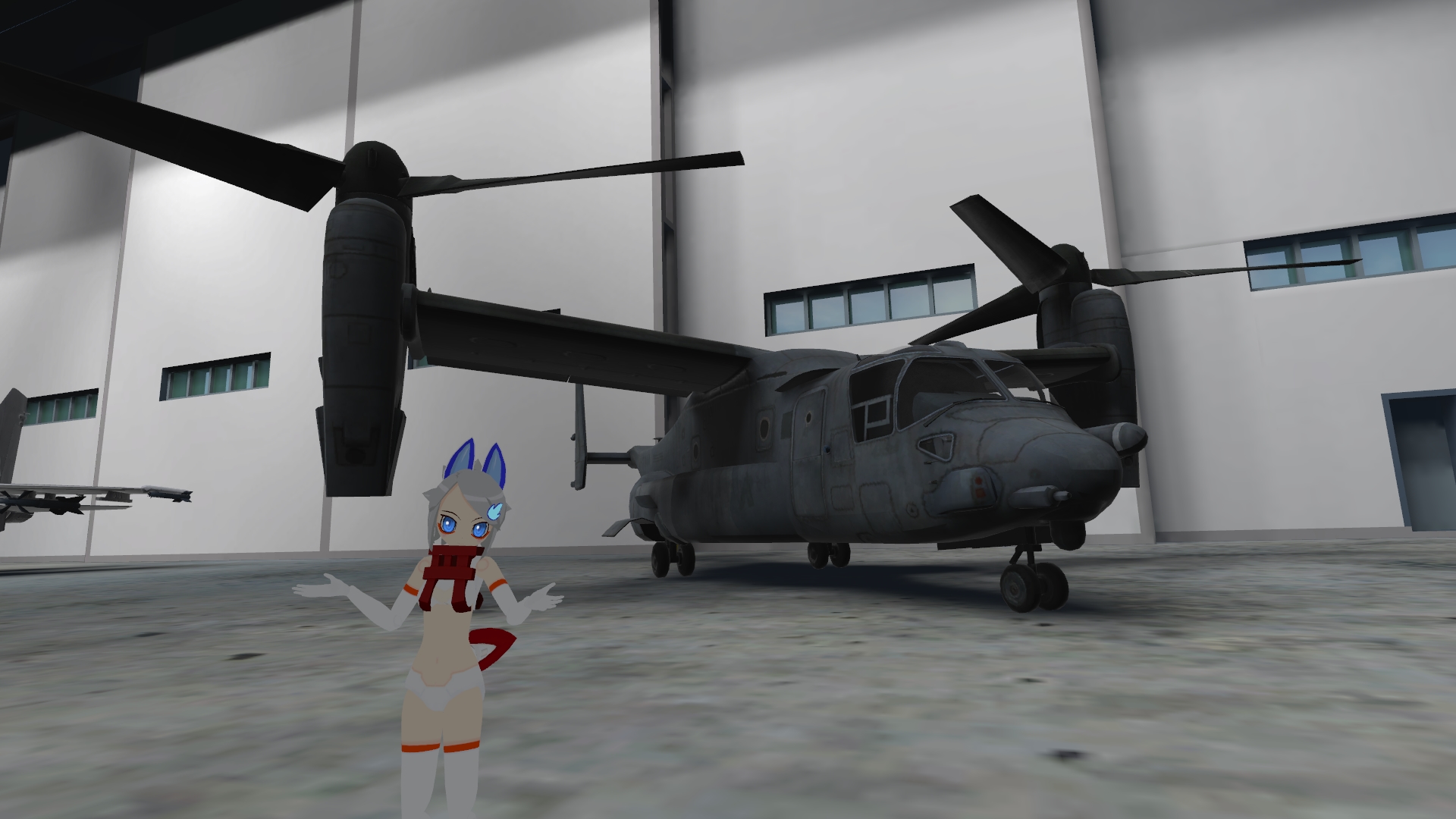 Needing more Halloween vibes I decided to venture back to Lucifer's 'Summer Solitude' world for further Halloween spooks.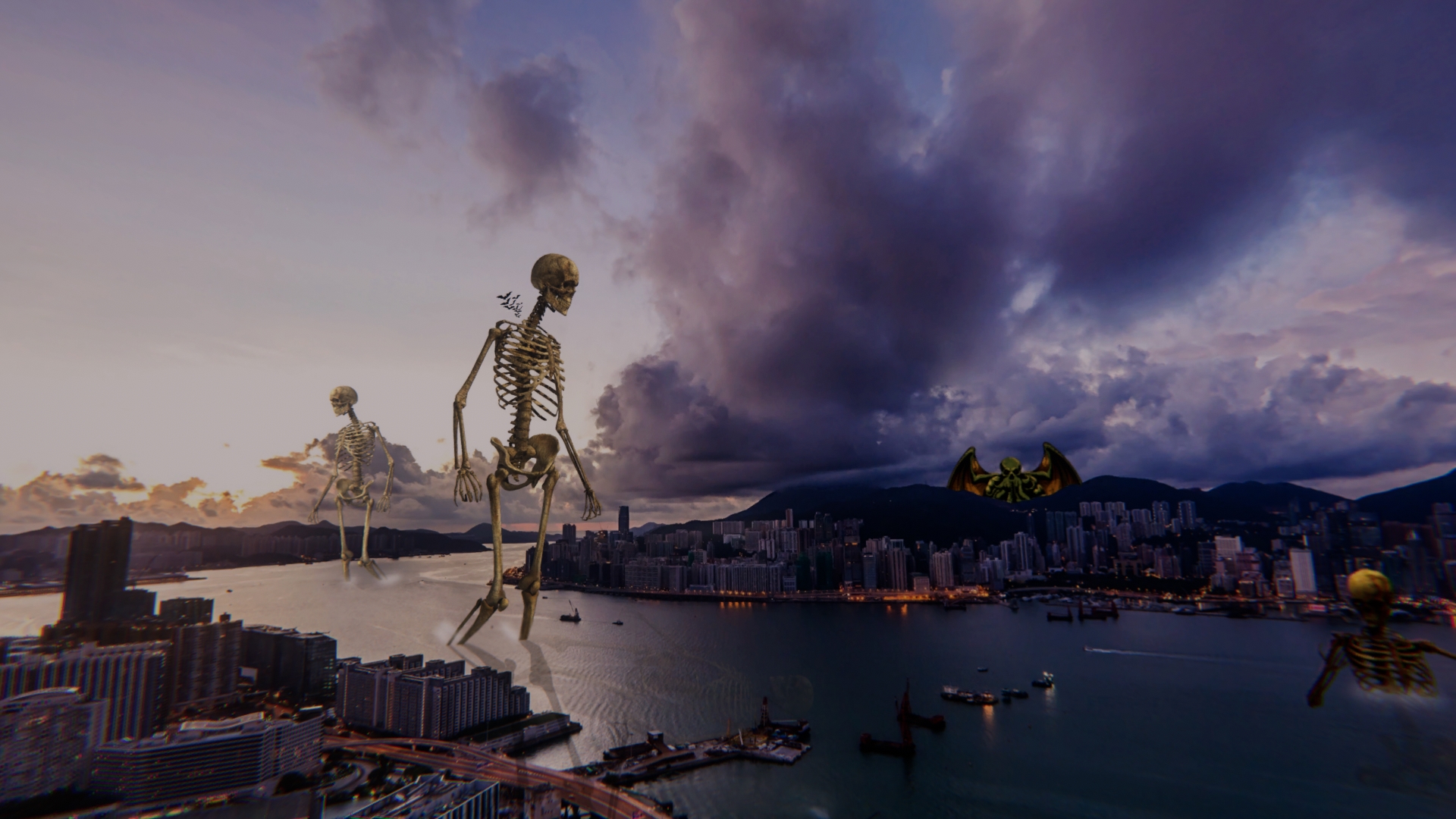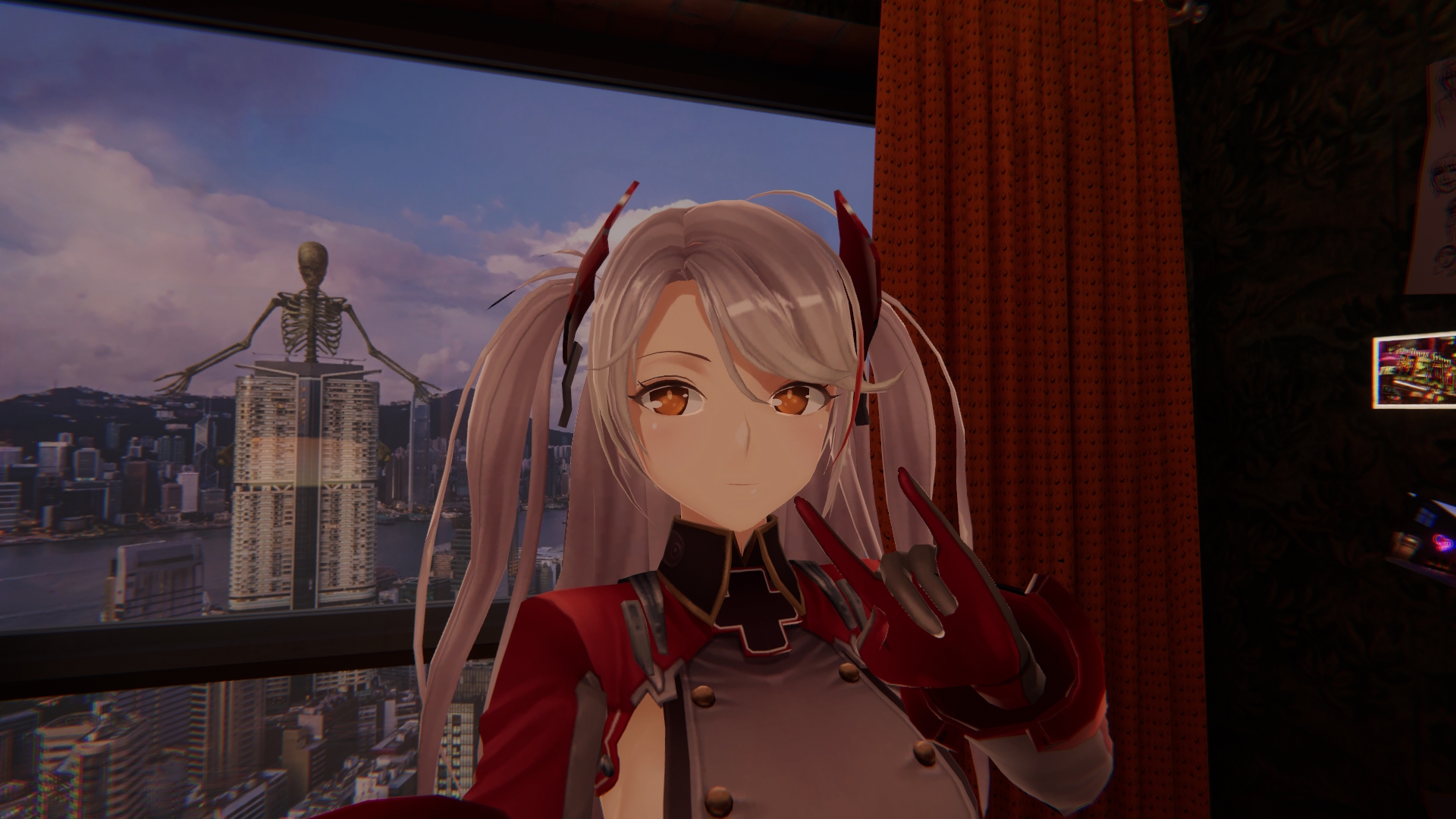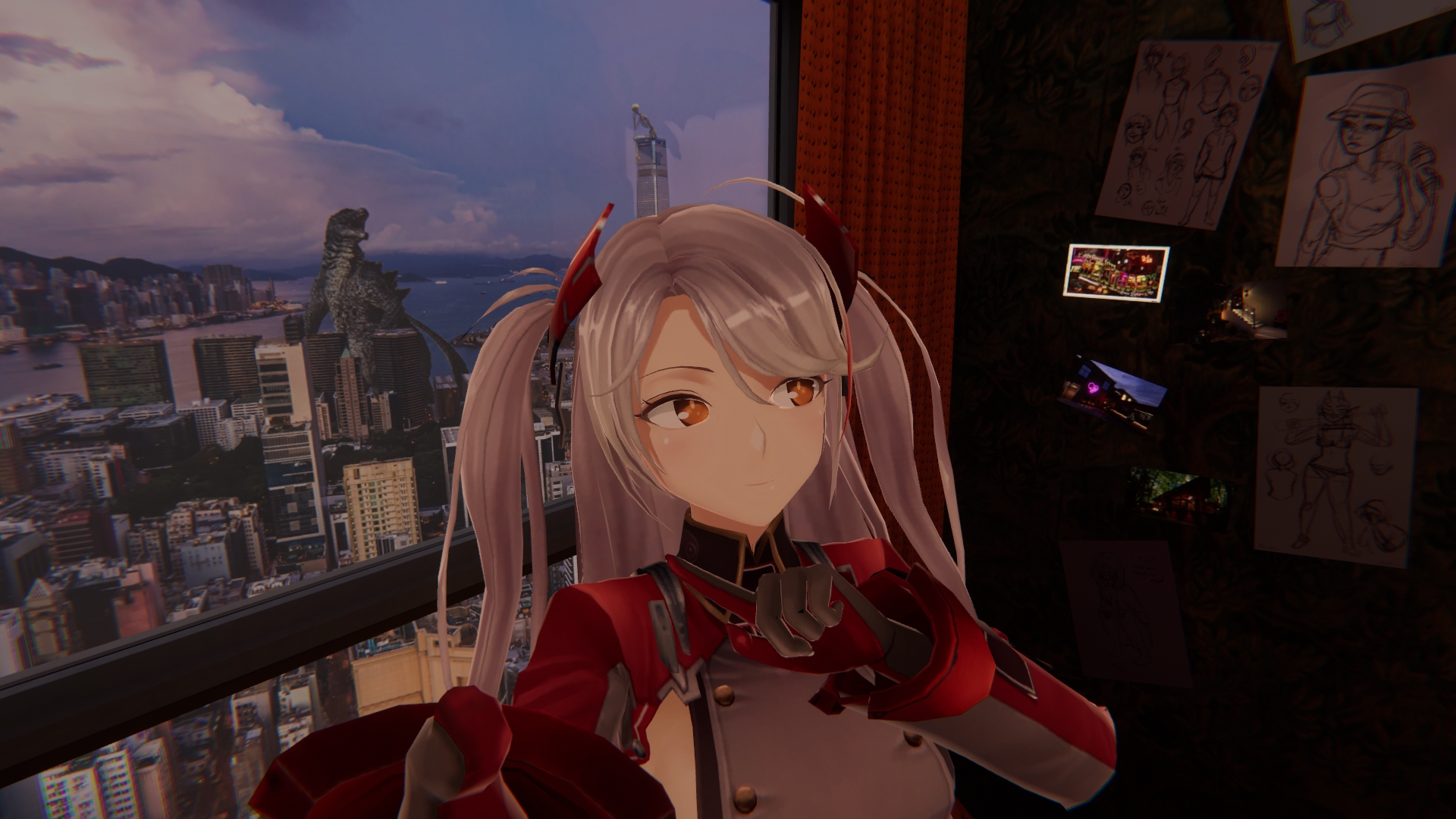 Funny, because I was being a mute taking pictures constantly hearing "Someone is taking pictures" from the randoms in the world. Chillin', lurking seeing who would interact and be "fun". The typical VRC magic type thing of what makes VRChat awesome.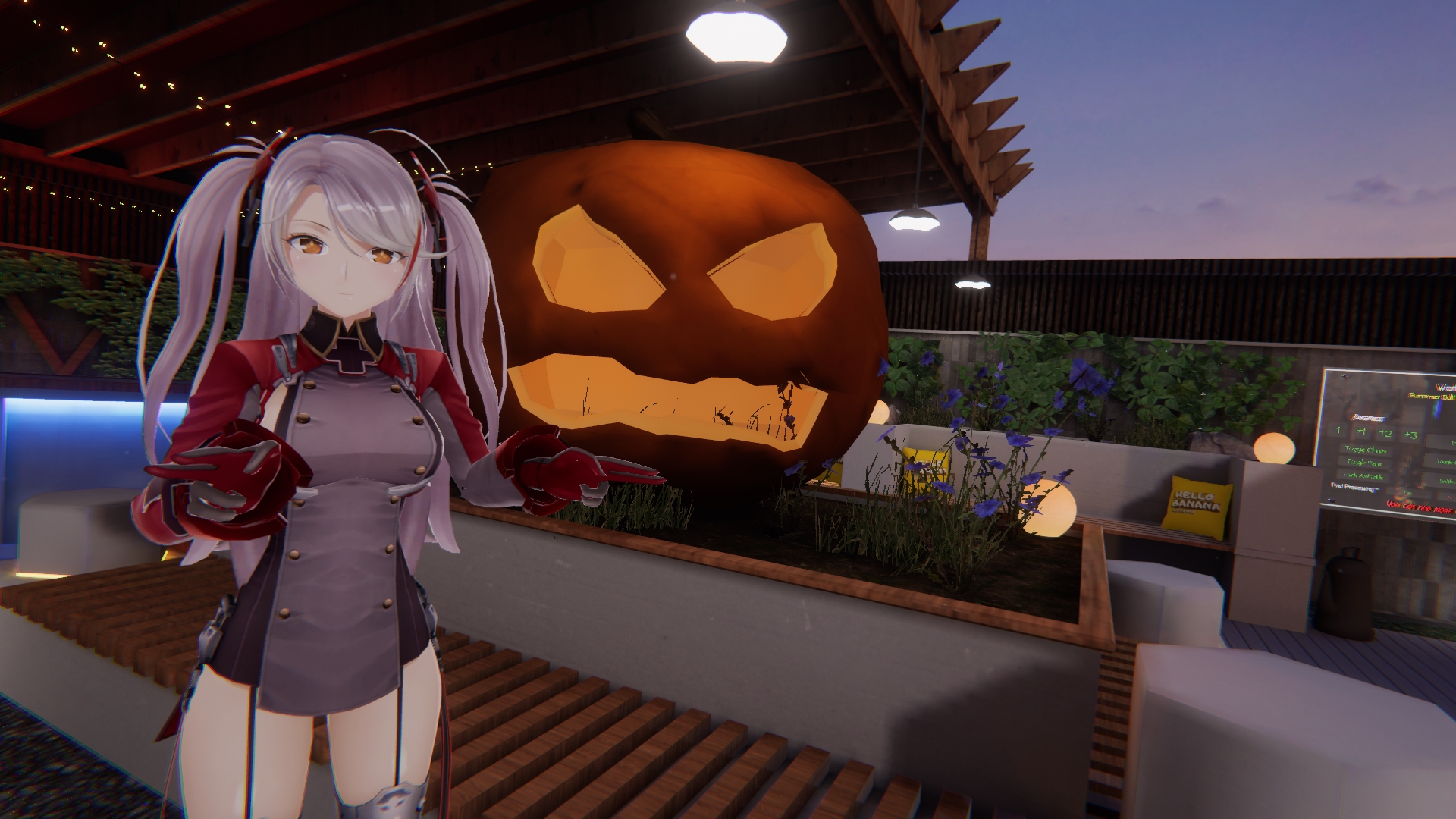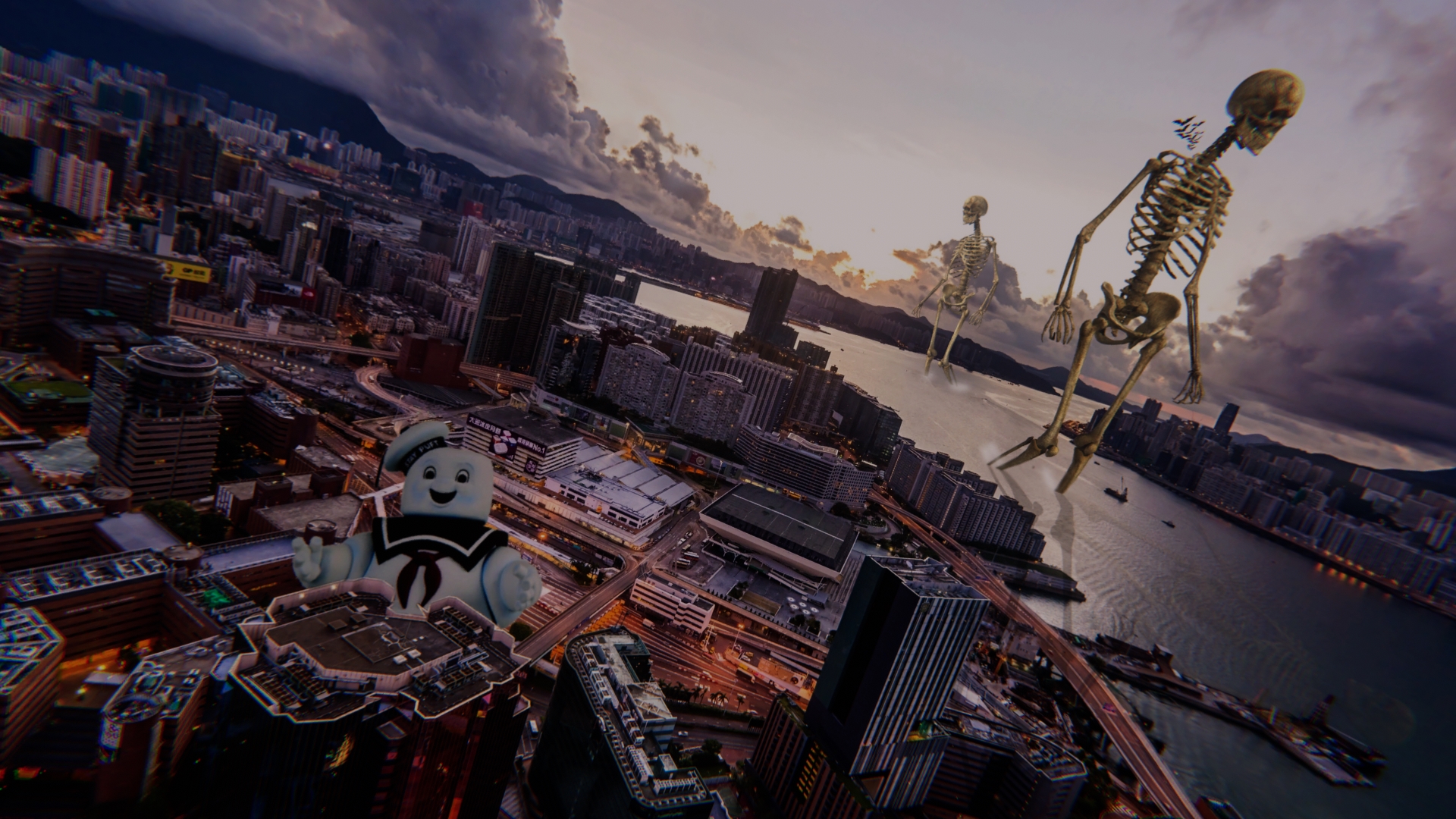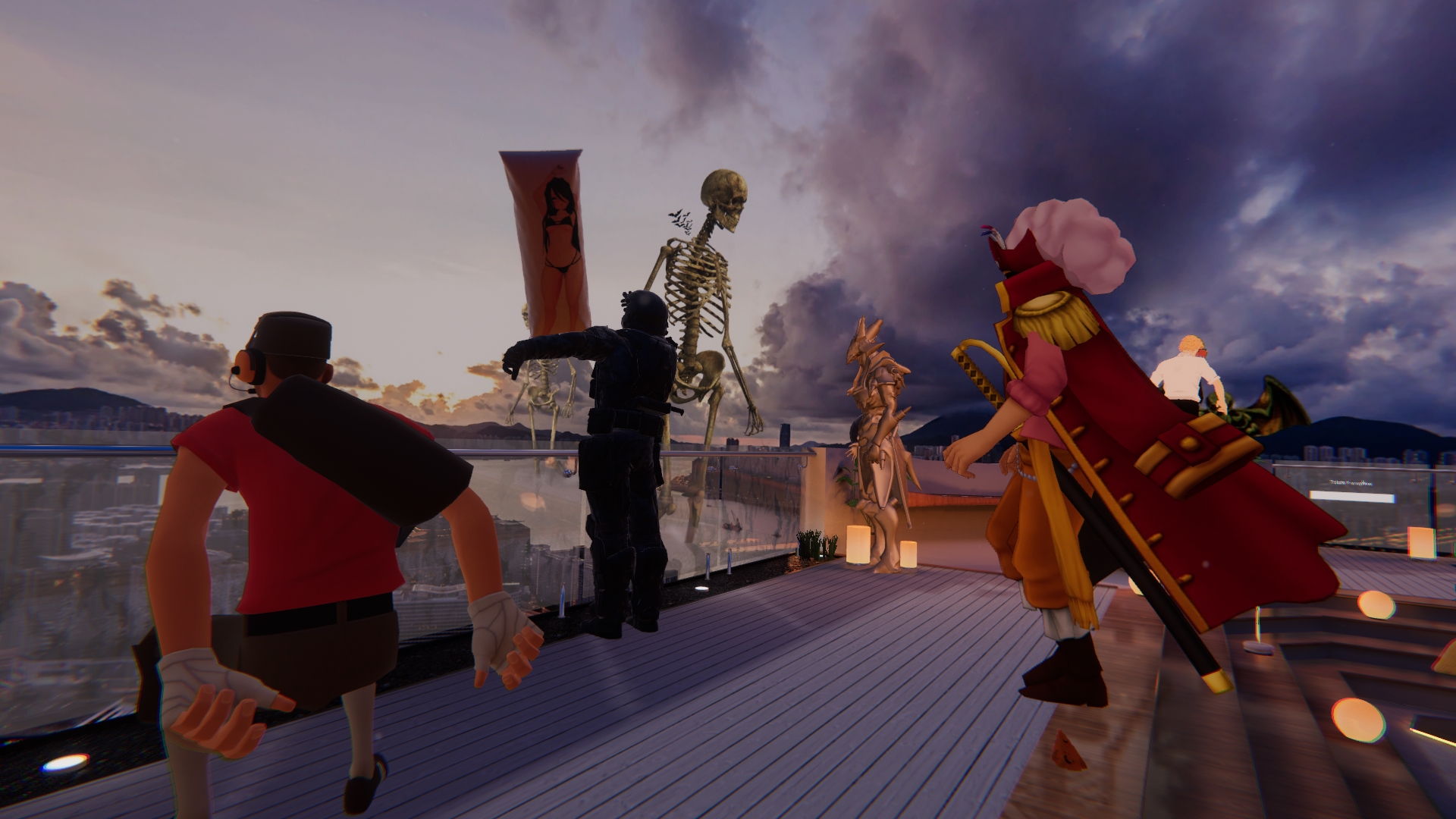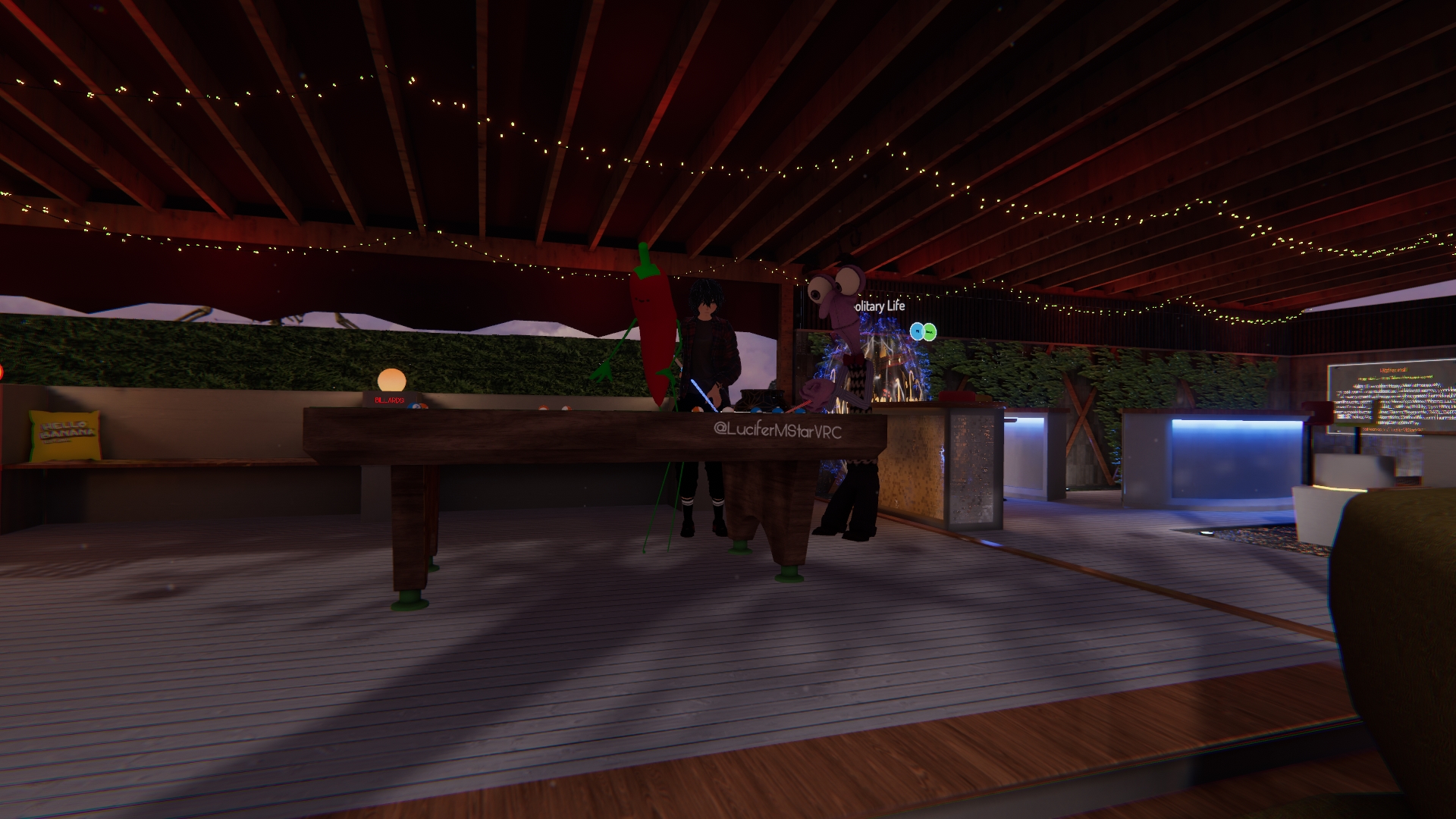 I continued venturing the world as a mute because none of my friends wanted to hang out. Nobody really wanted to interact, except for this person below. The cute little anime chibi (or loli) kept gesturing to me, hanging out, and even emoting me. Acknowledged me being there so I lightly set up a scene, took pictures. Had fun.
Also was being a mute as to not disturb a roommate.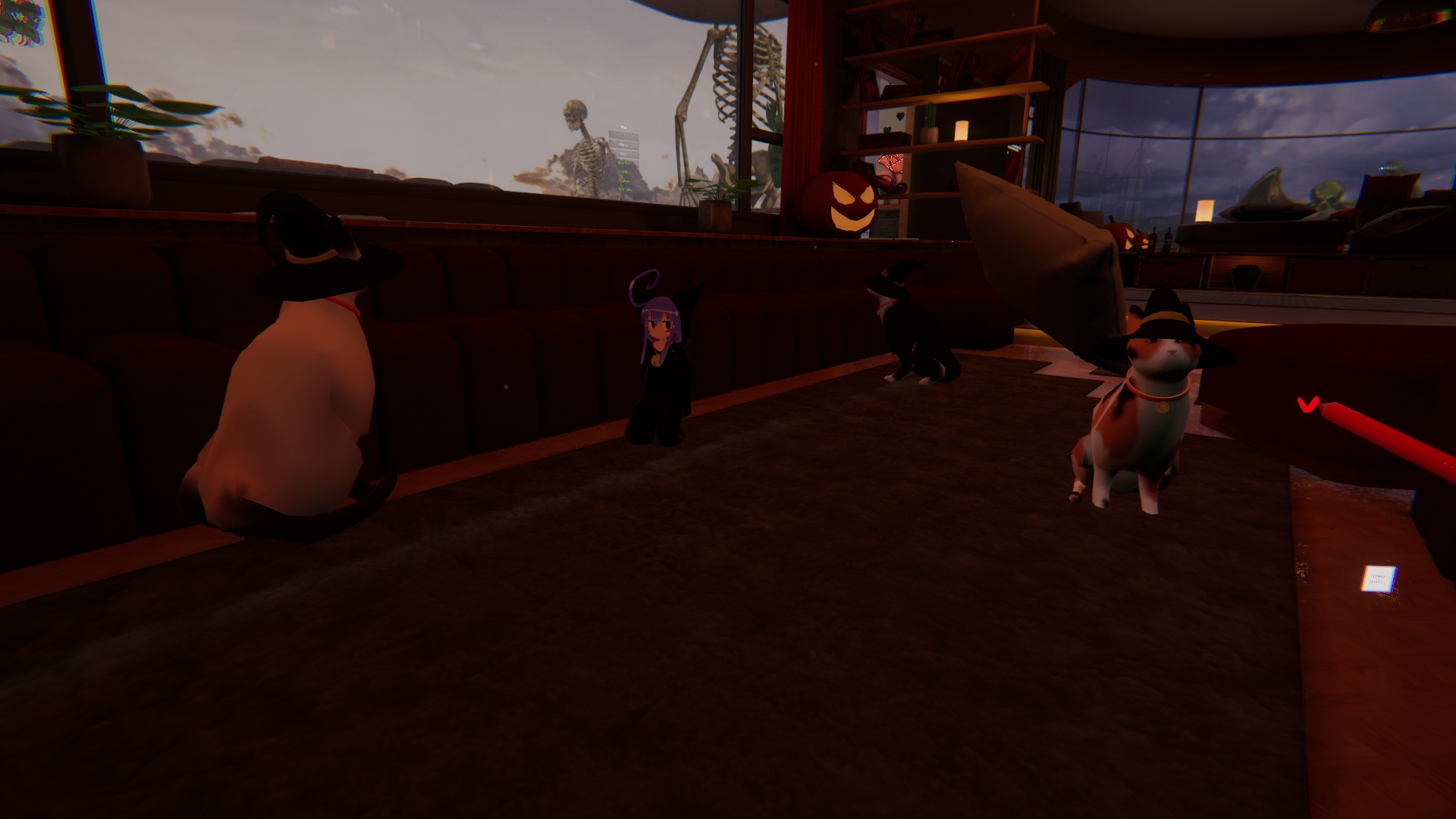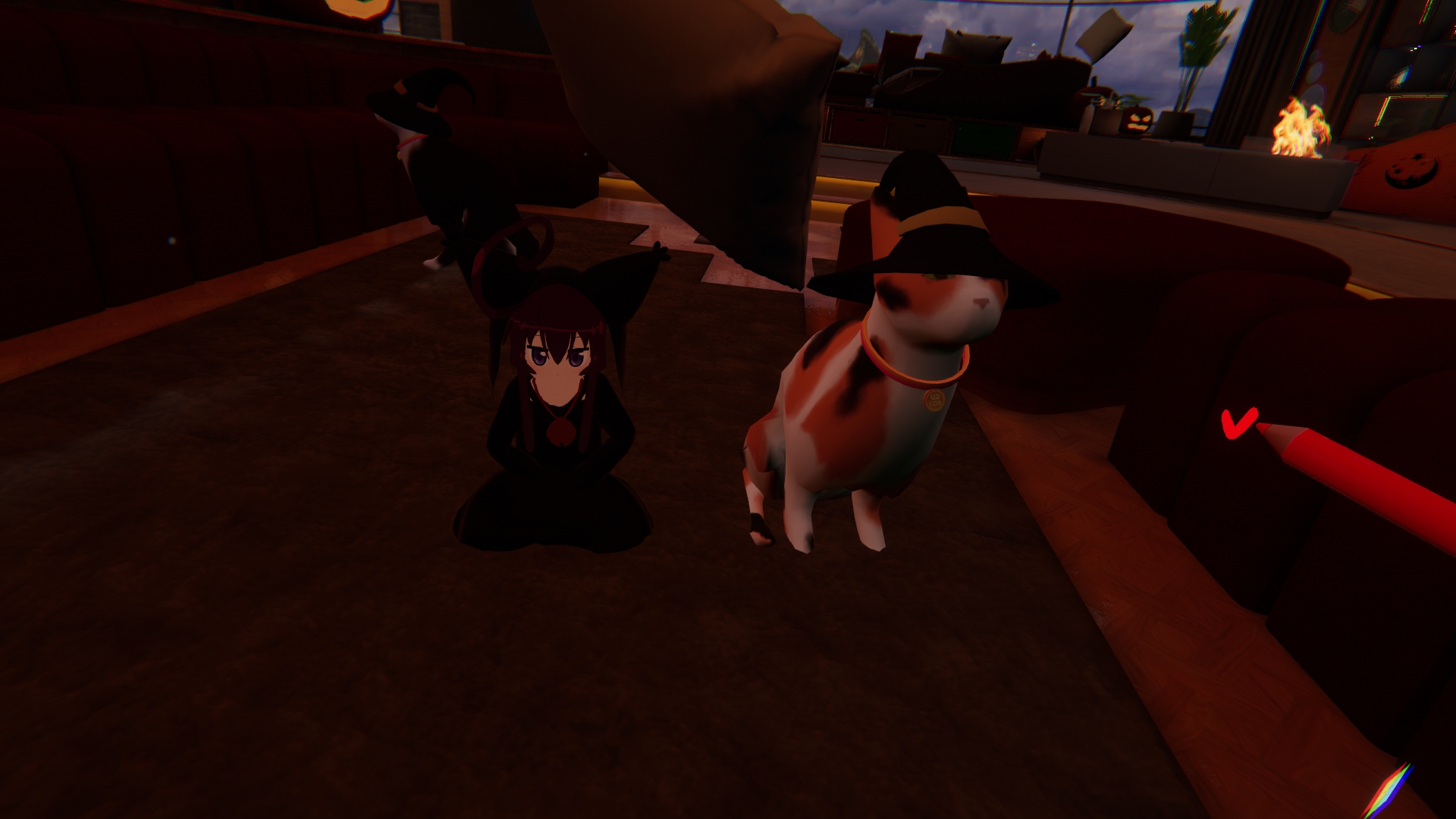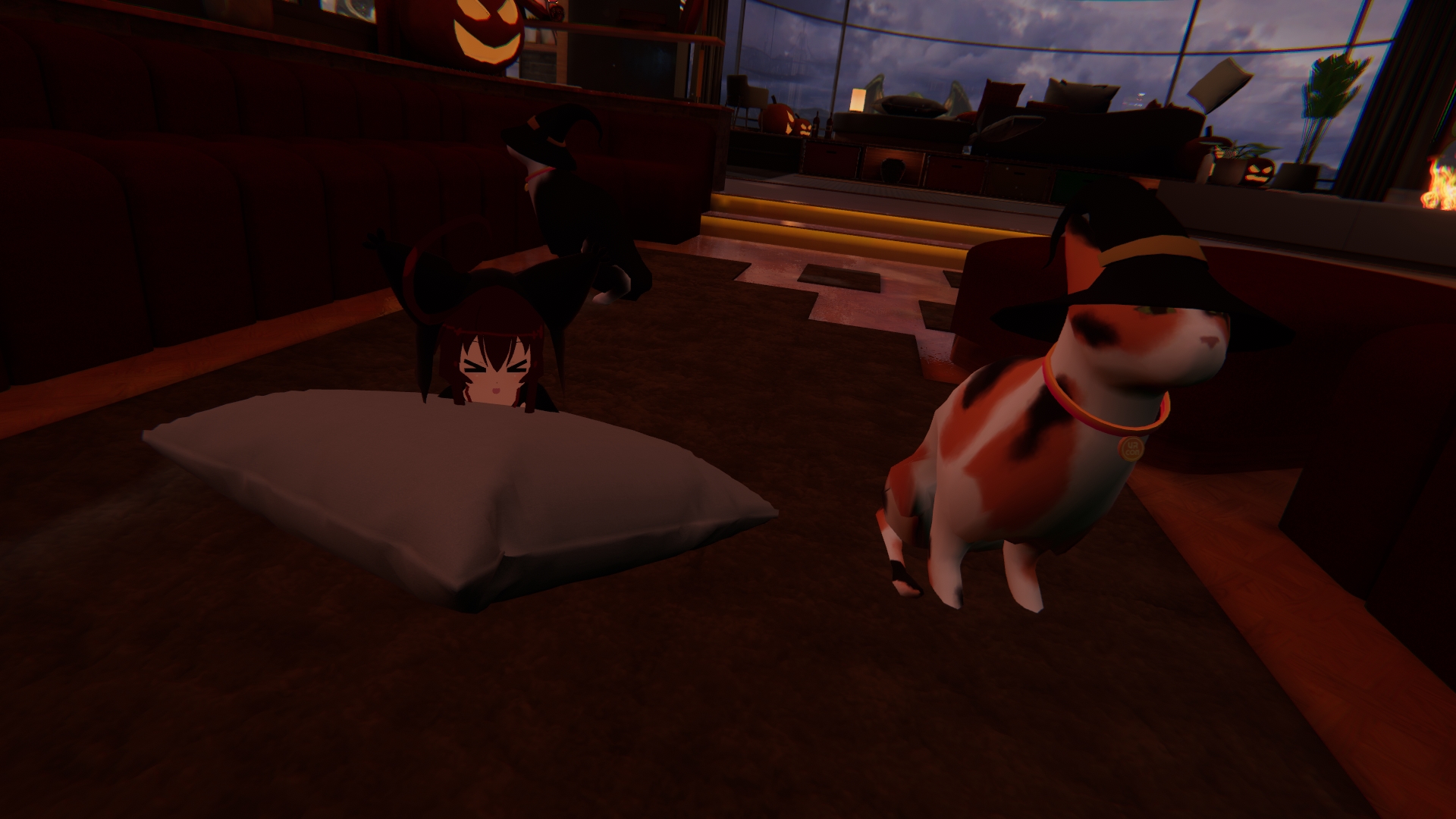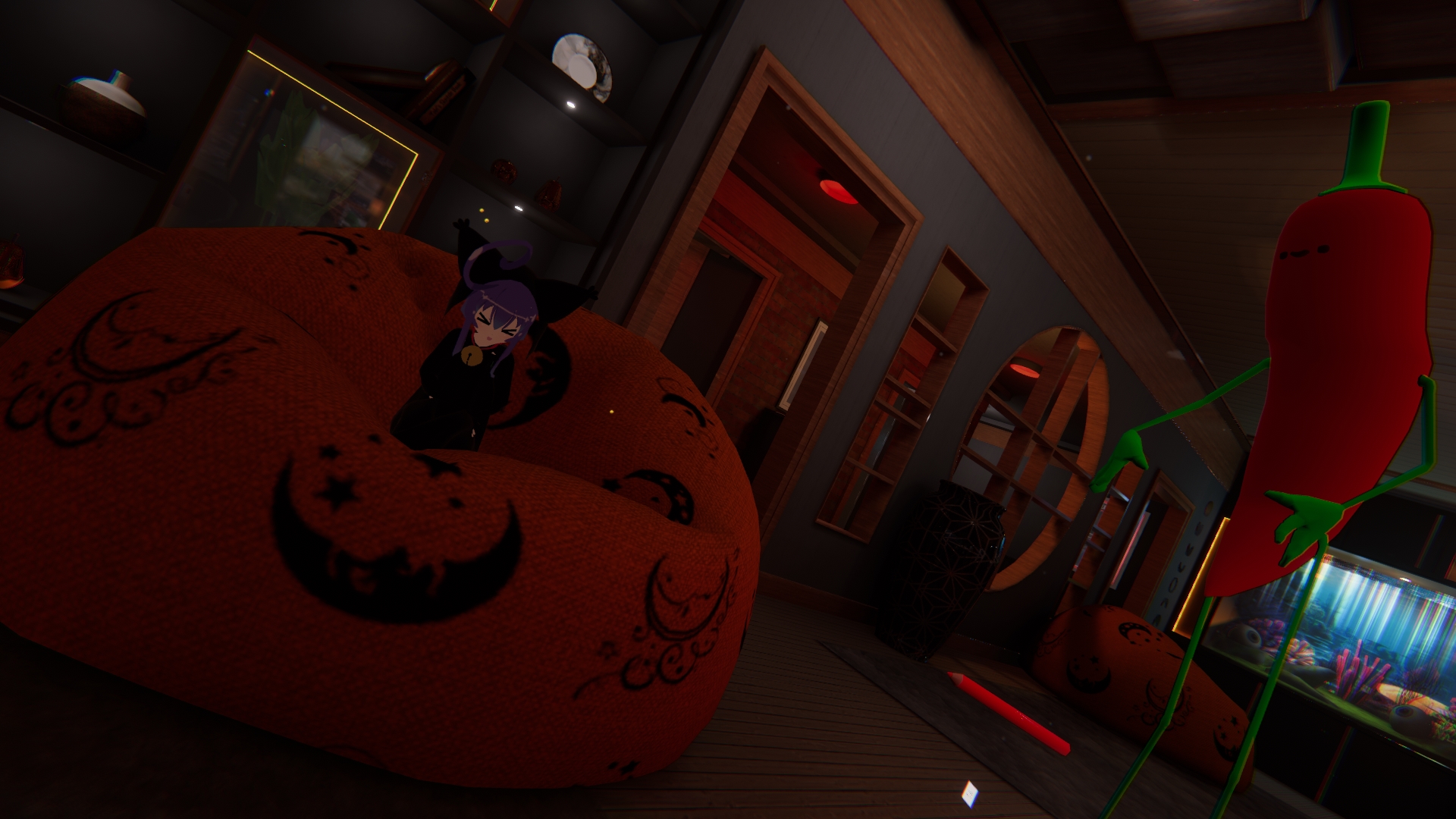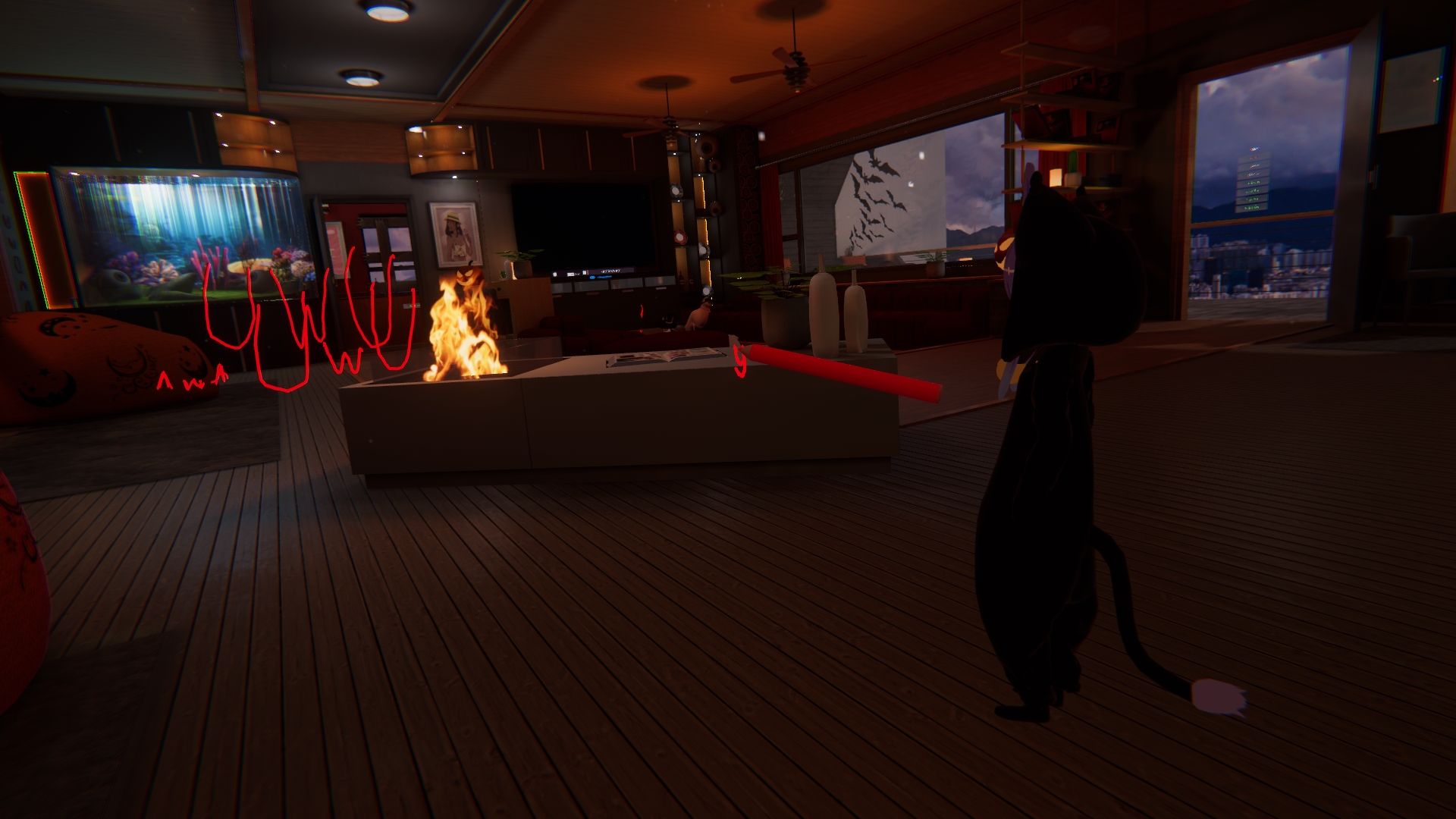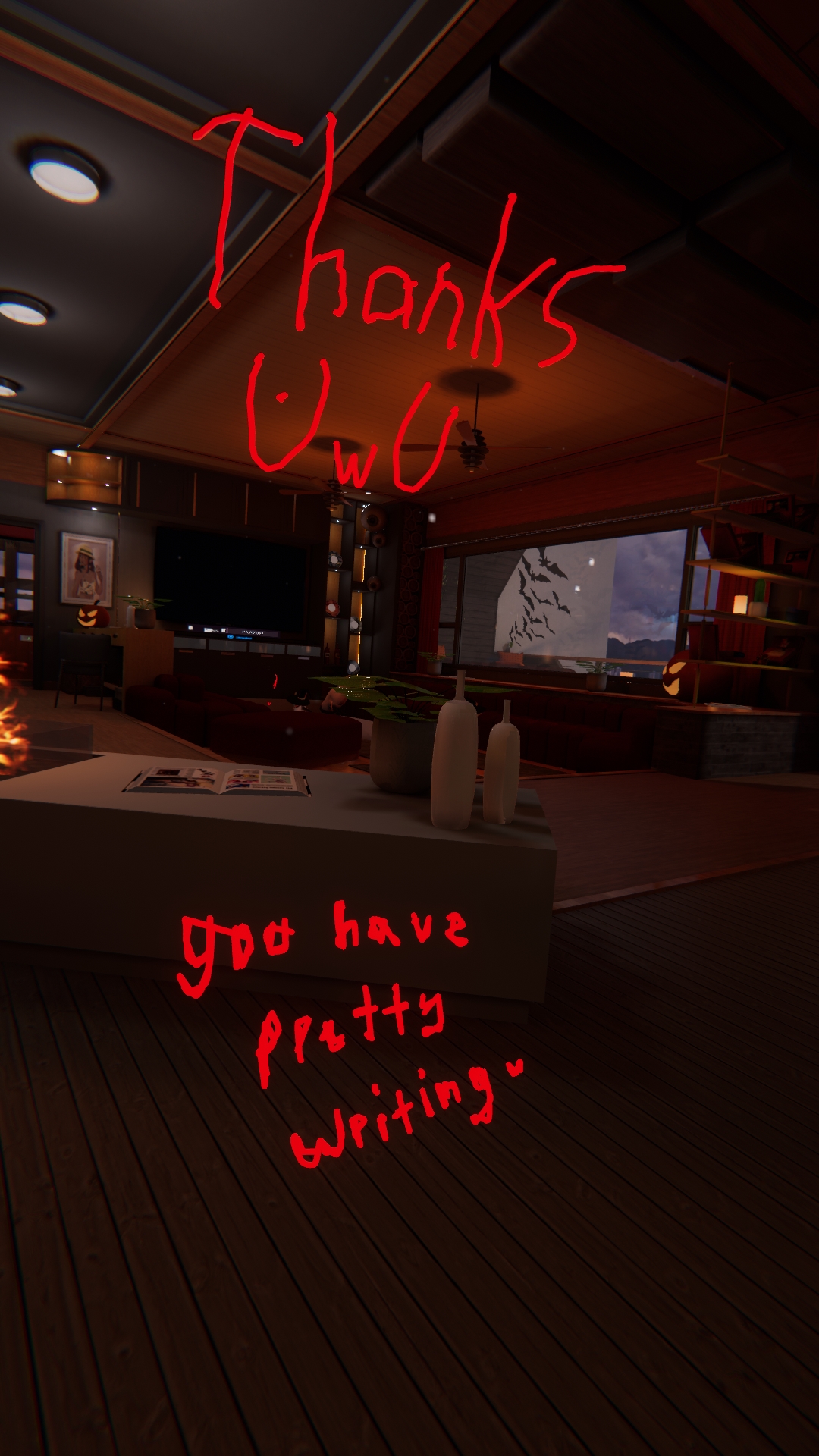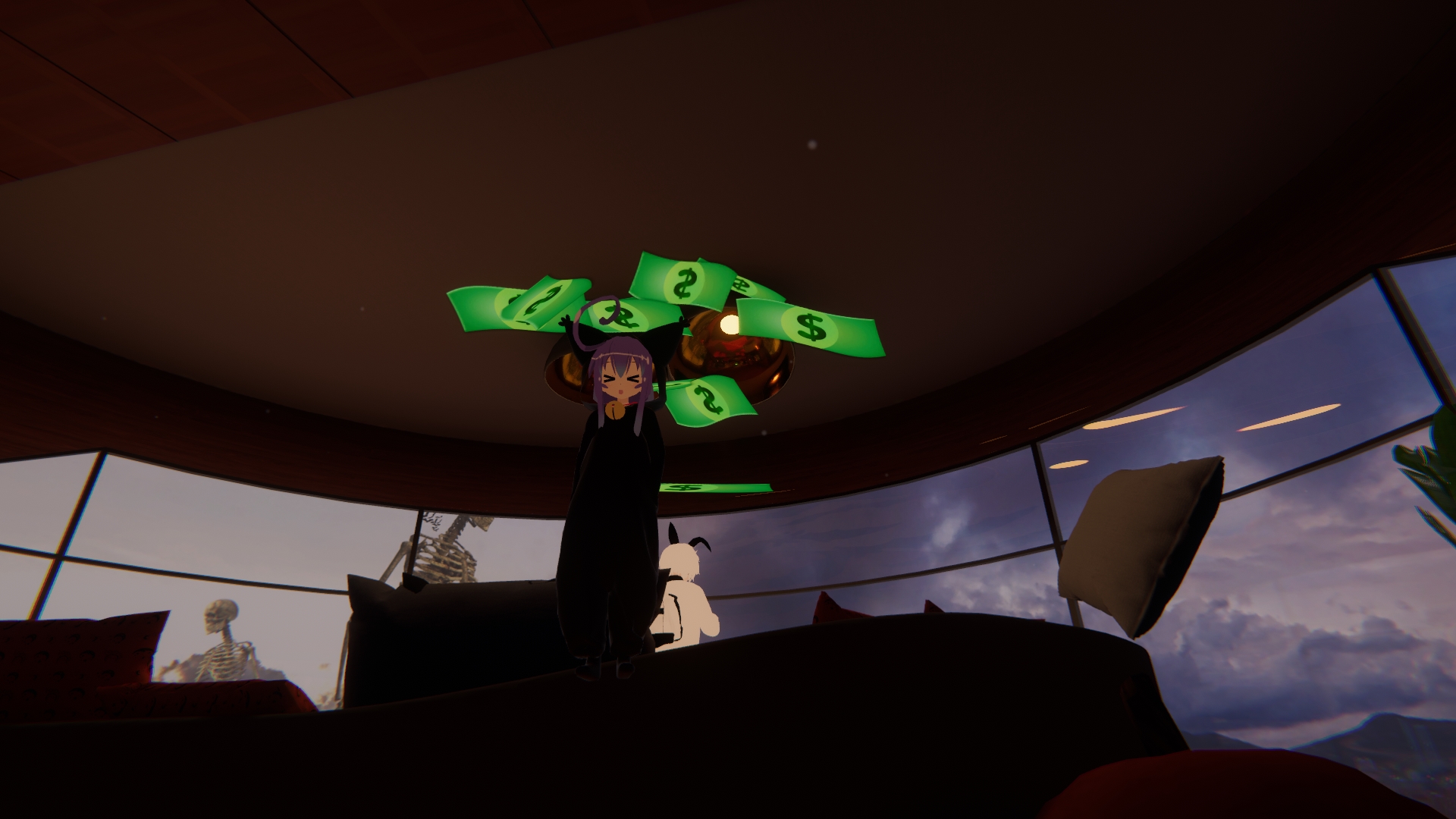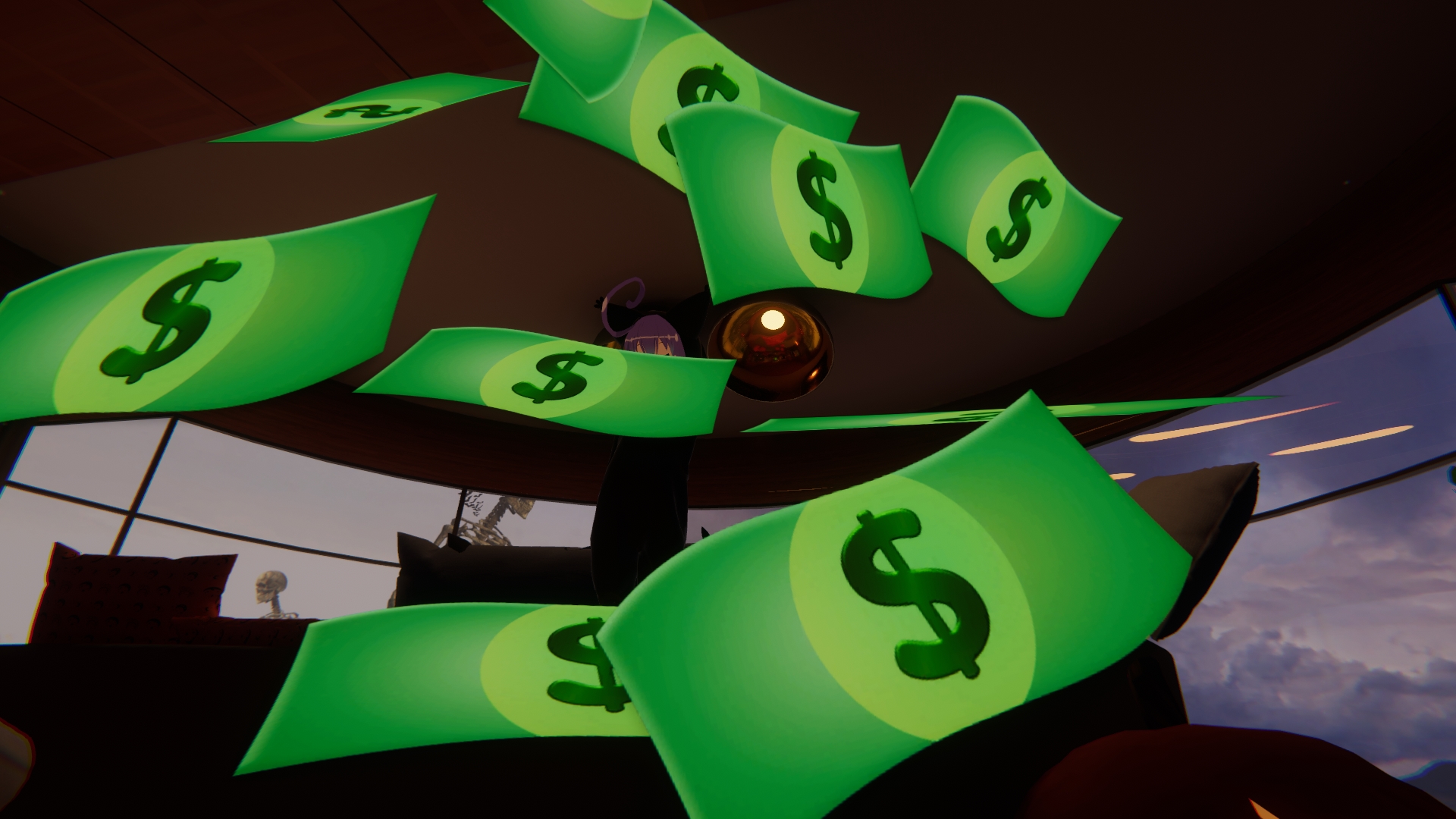 We split up to then re-unite in the basement.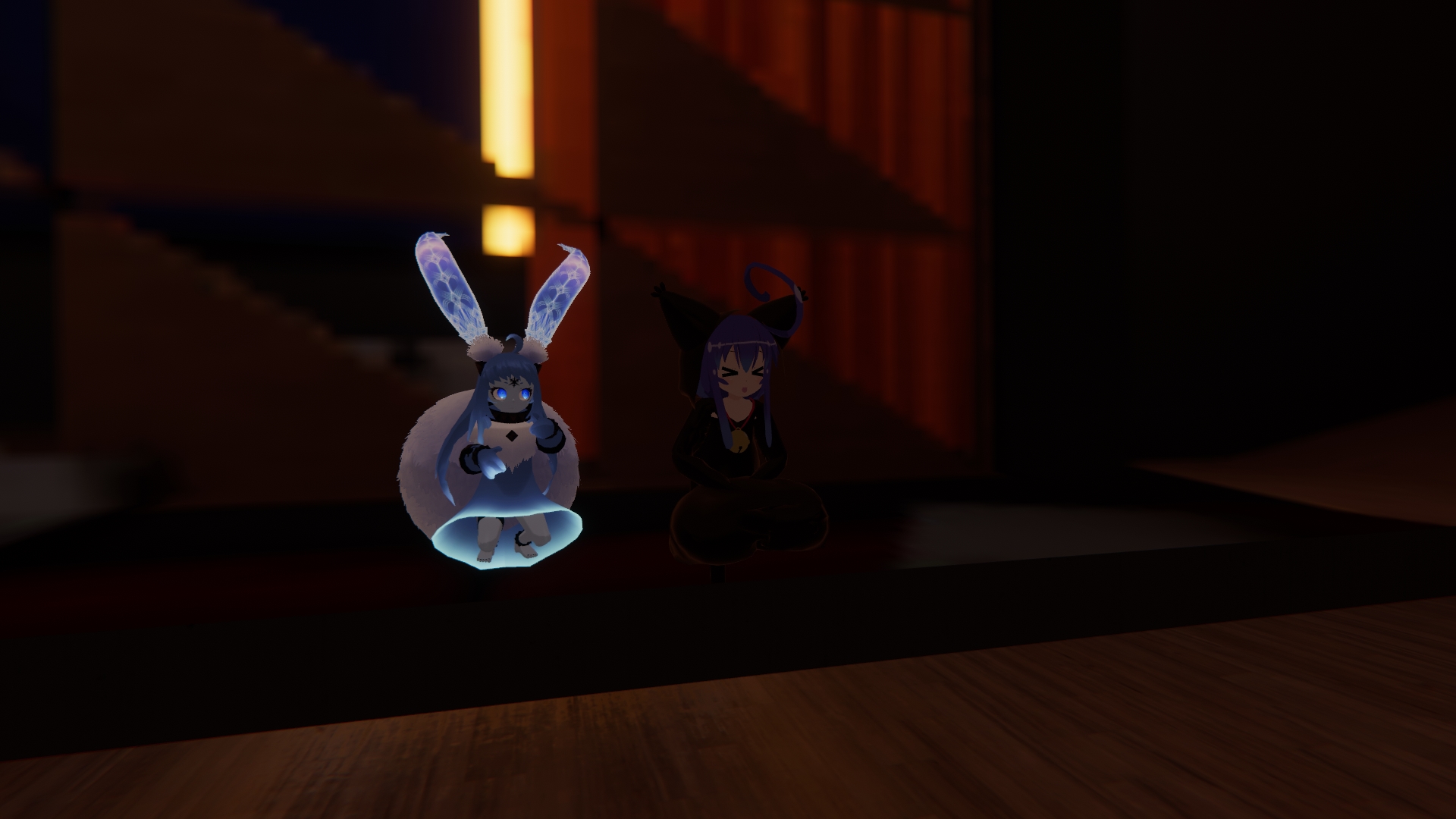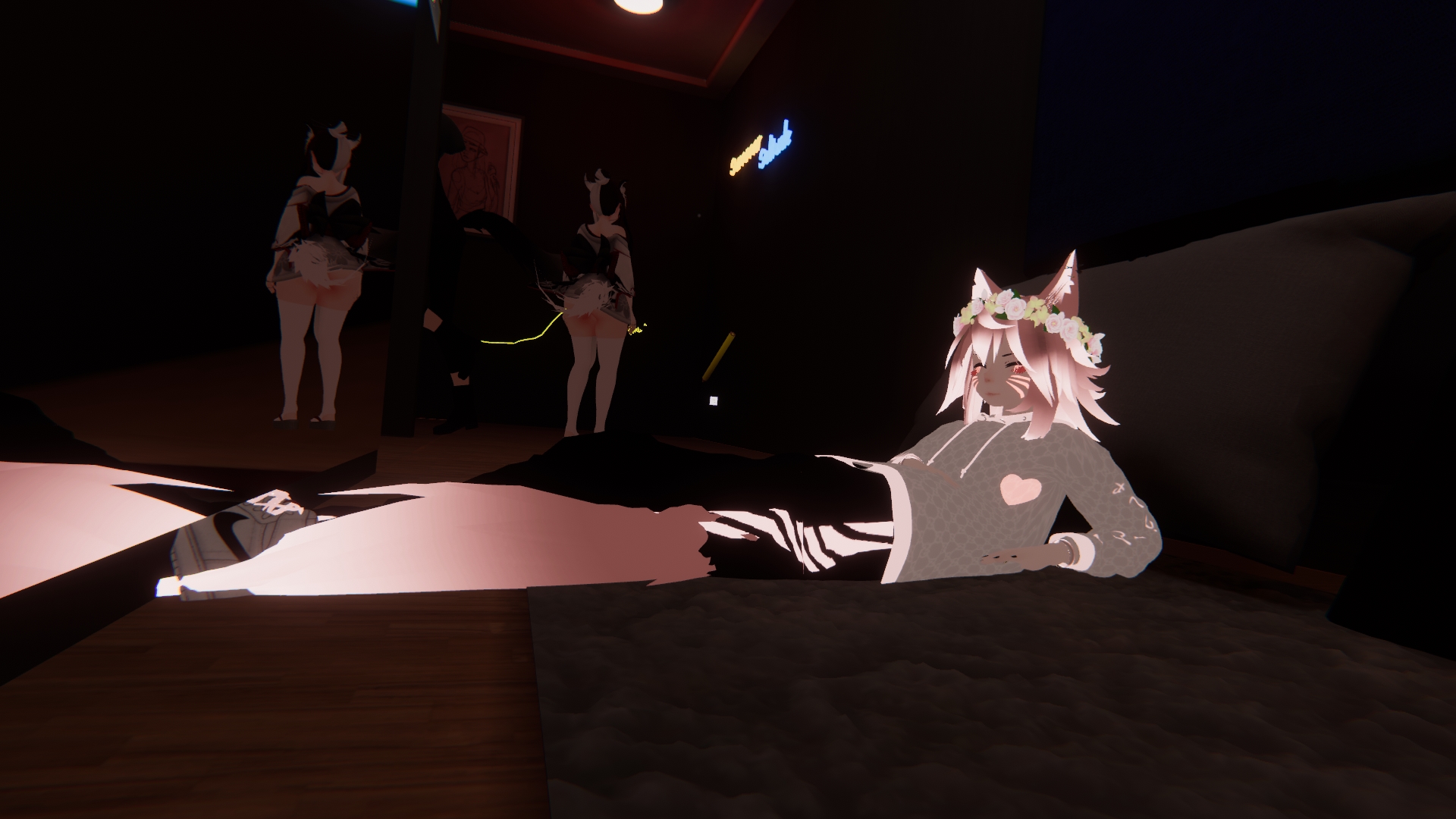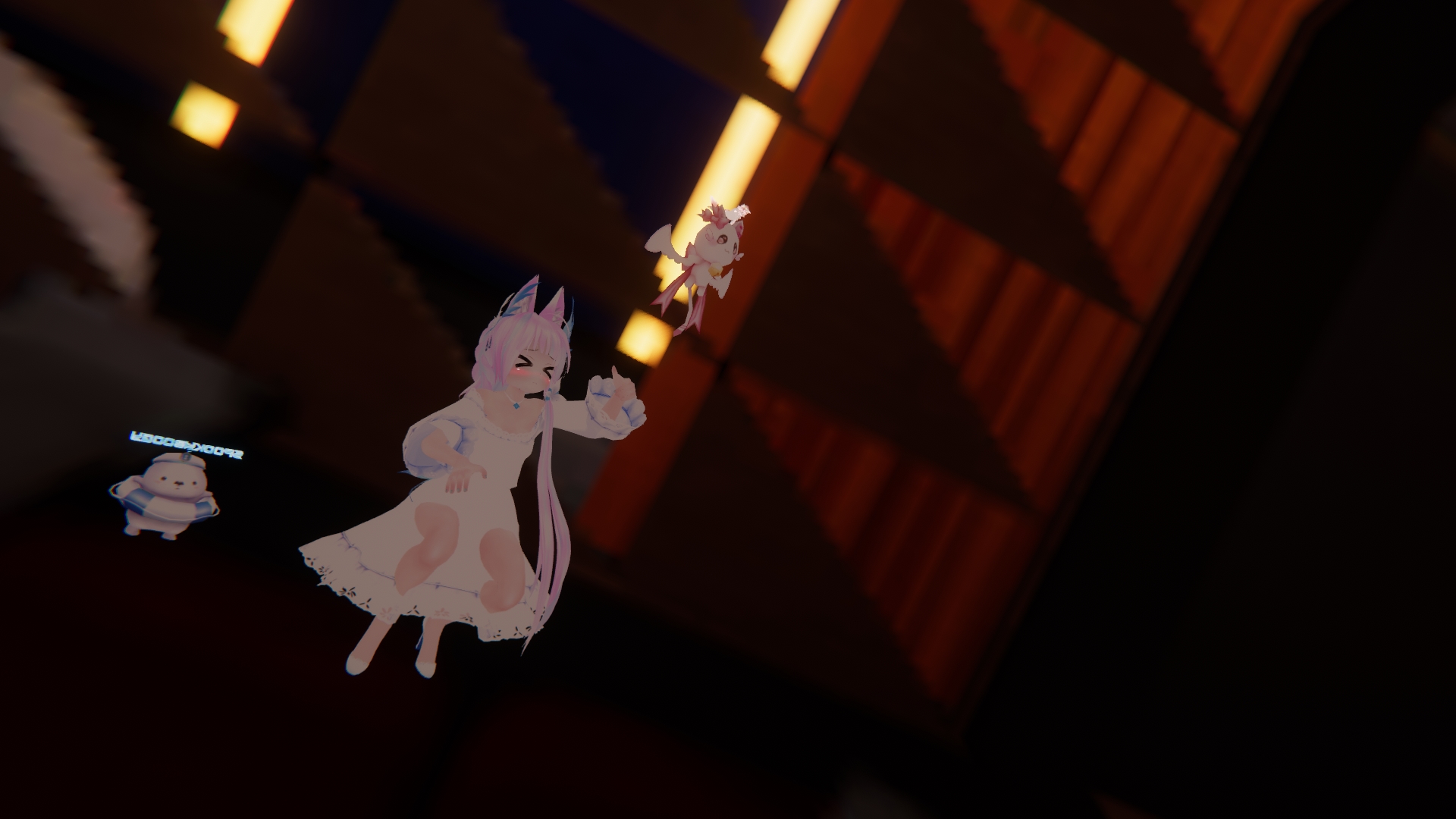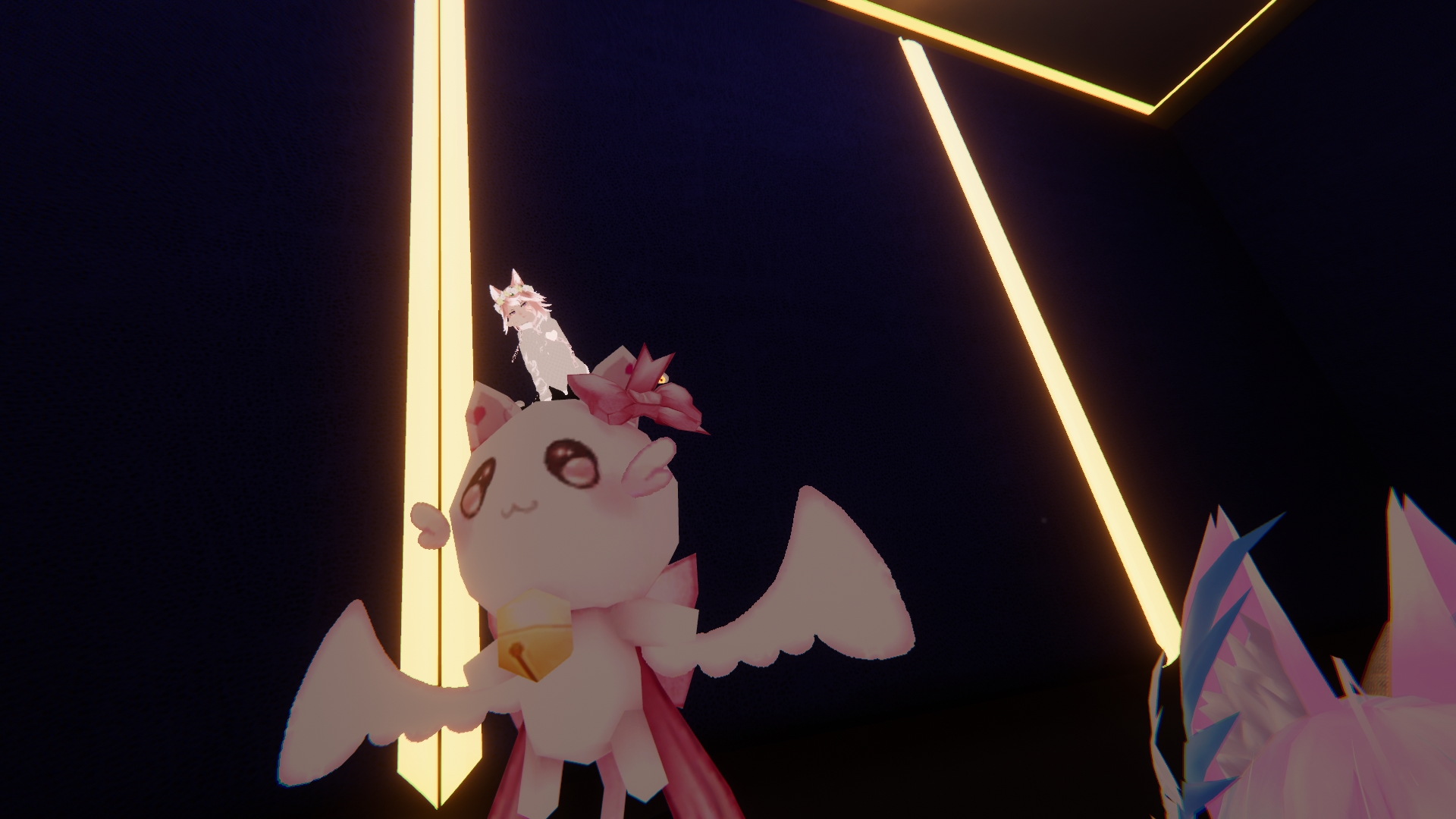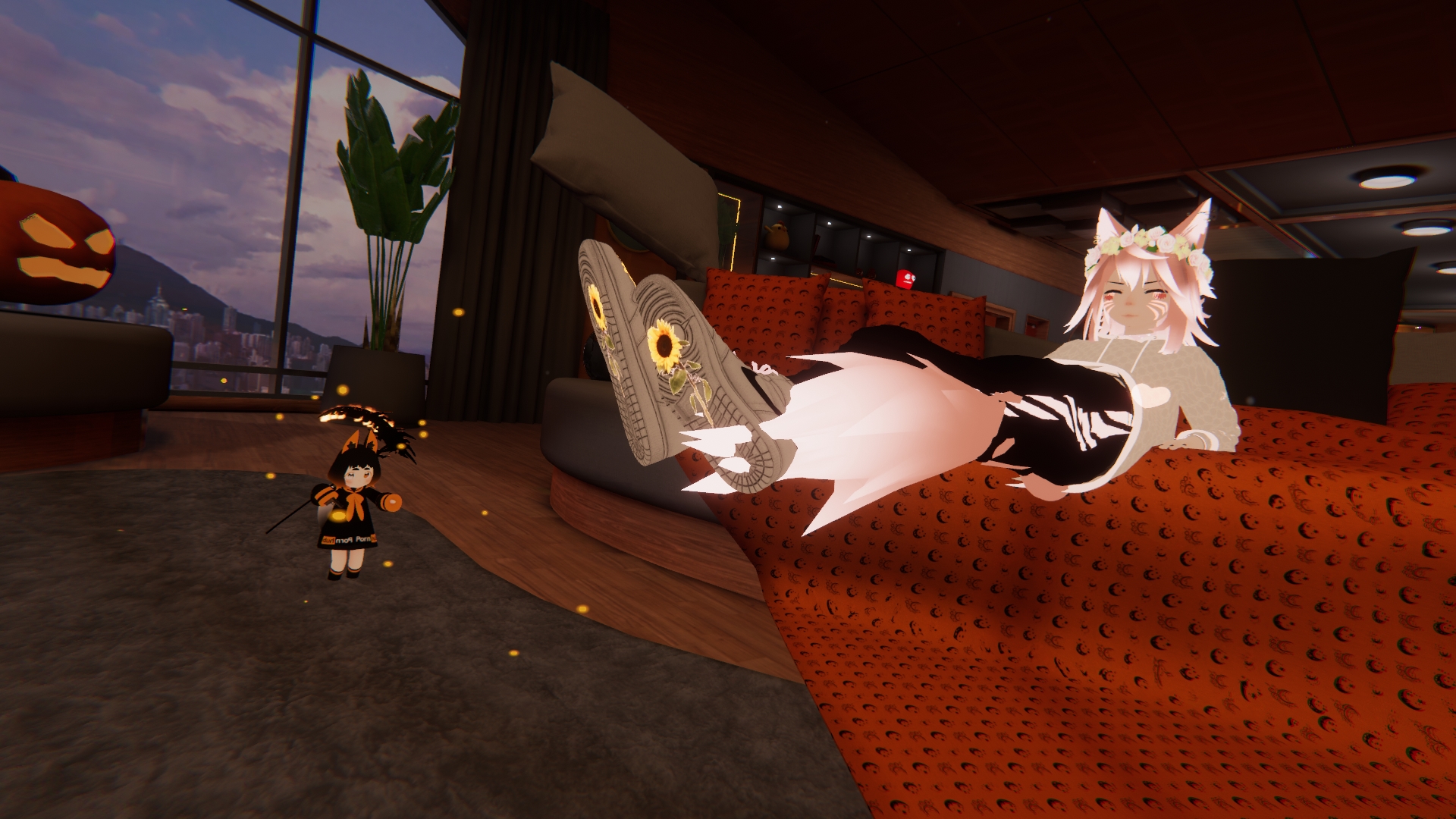 We befriended one another, we shall however see if we'll ever meet again. Whenever I friend someone something always stupid has to happen.
(Such as my secondary SSD failing on me on November 8th)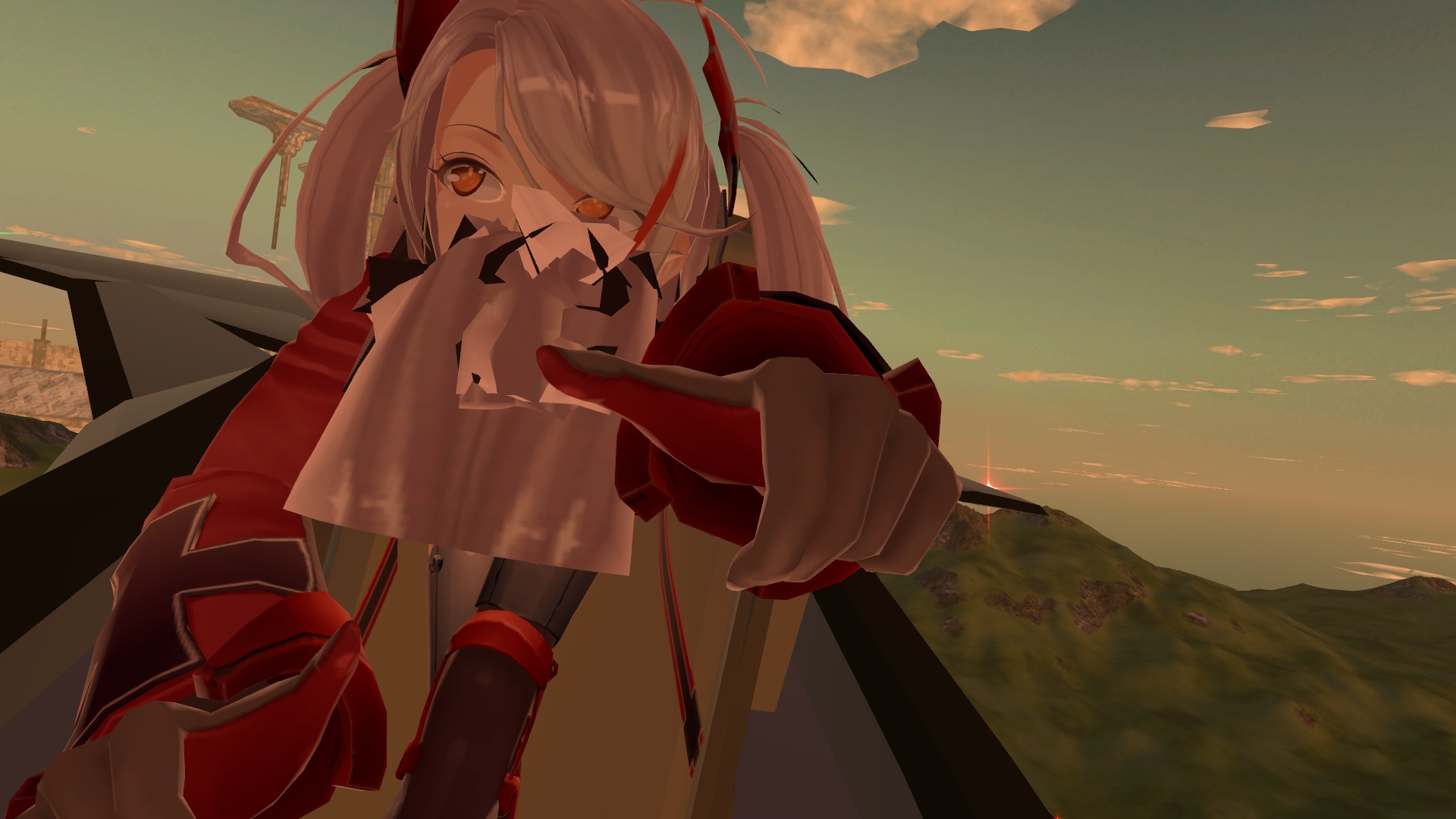 ---
Animal Crossing: New Horizons – Happy Halloween!:
With the recent update having been announced a month prior I spent time going back every third day to obtain fruits from my trees. I did not stick around on any specific date, just only fruit from trees. Took me two days, or one day's worth of time-traveling, even though I'm a hypocrite for calling people out for doing that. I usually stick on the same day as the day itself.
I lined it up perfectly allowing me to participate and celebrate Halloween in ACNH, even if it should be my second time. It's my first time obtaining Jack's outfit, among other accessories. A nice amount of candies, a few lollipops, and costumes. It's a nice event.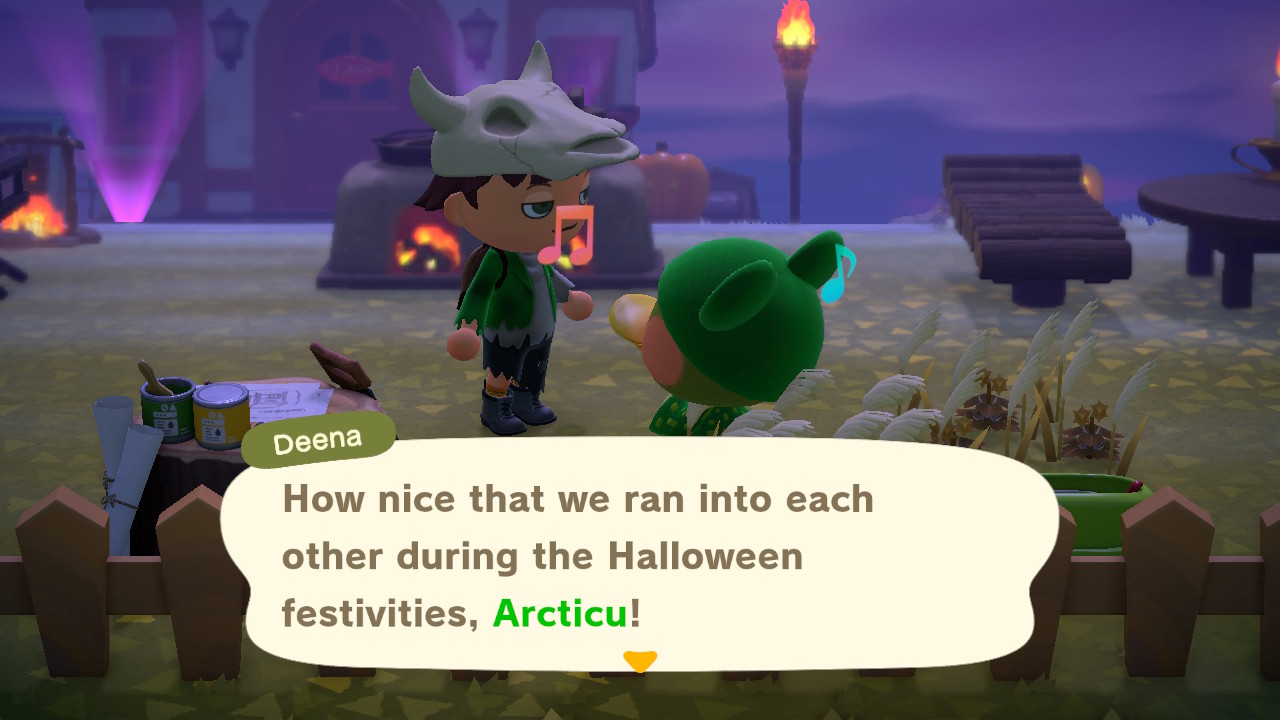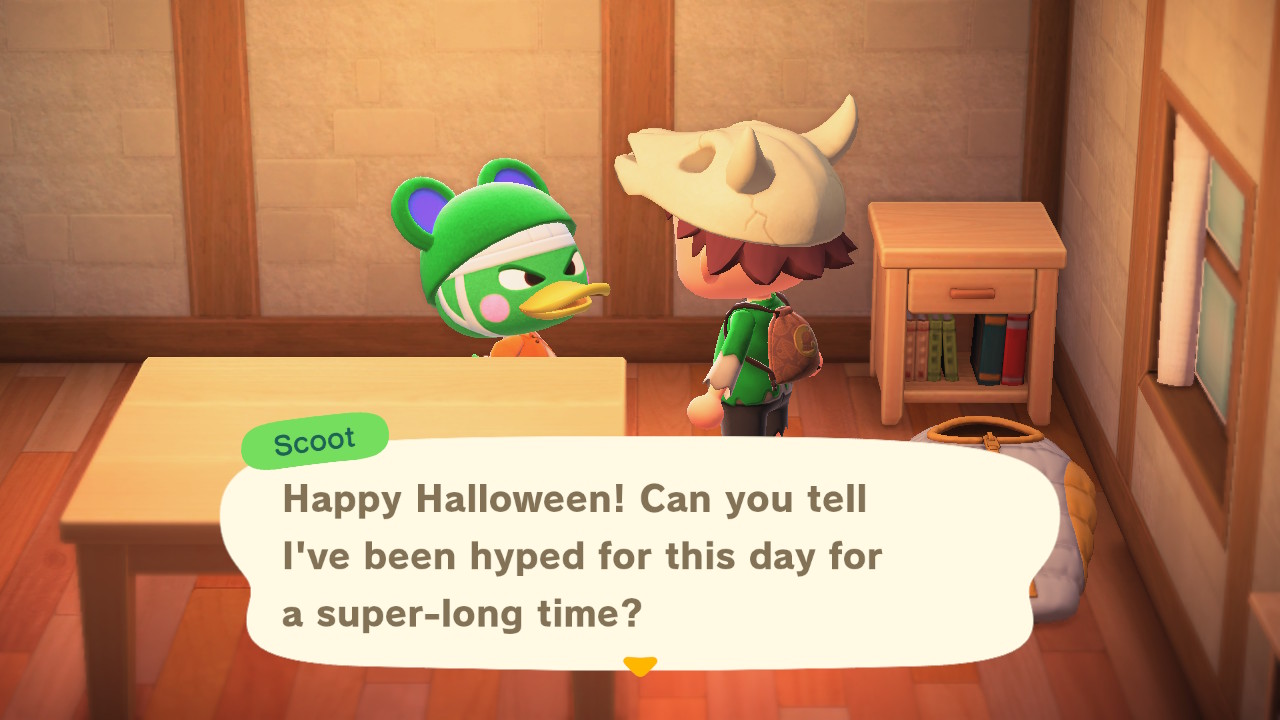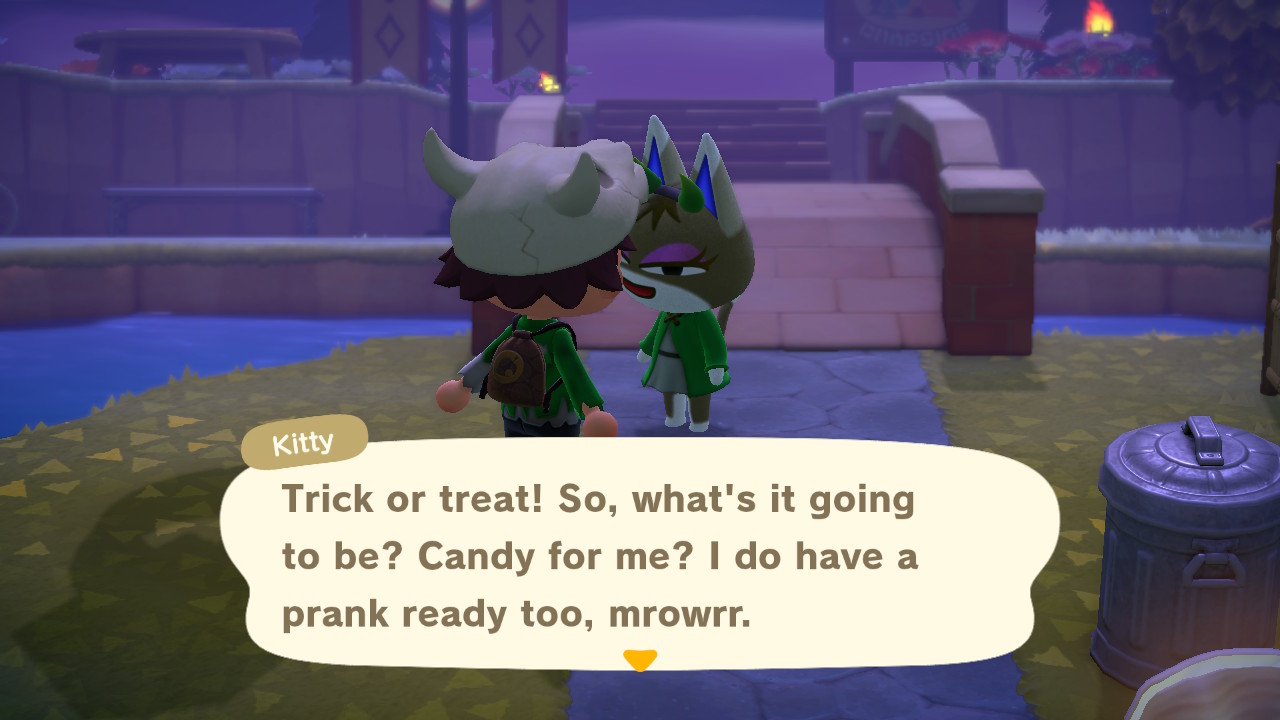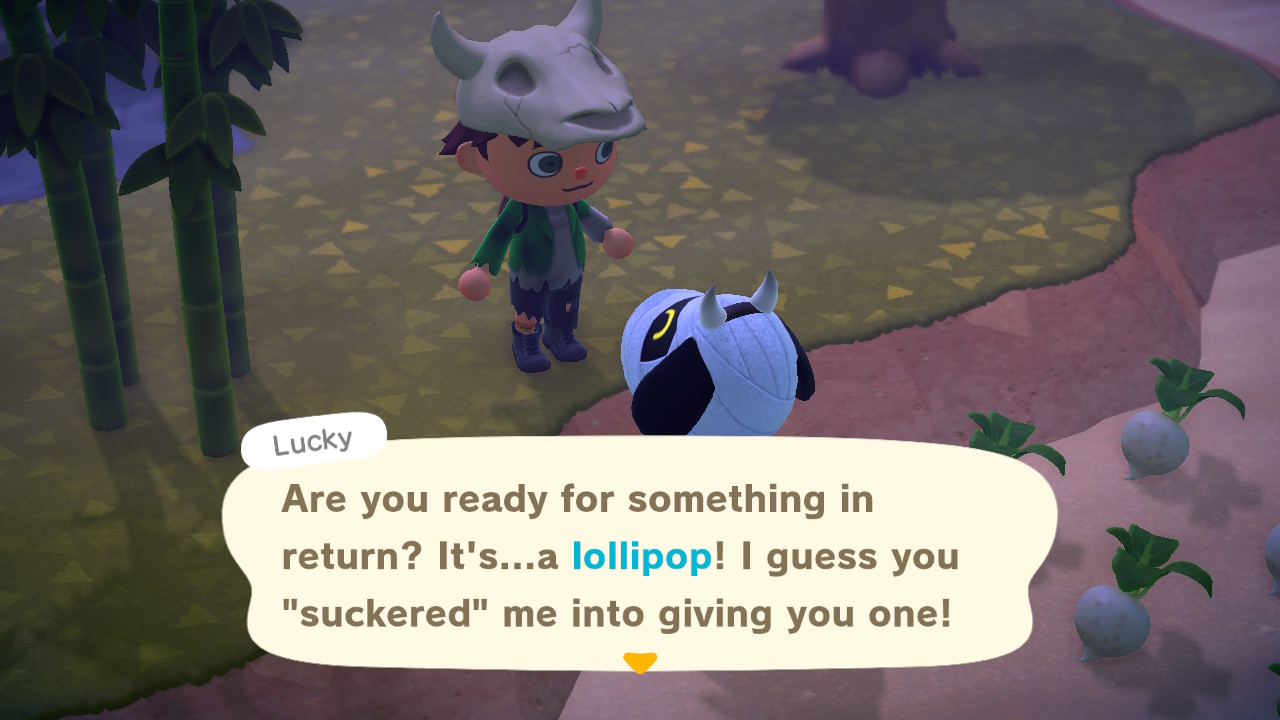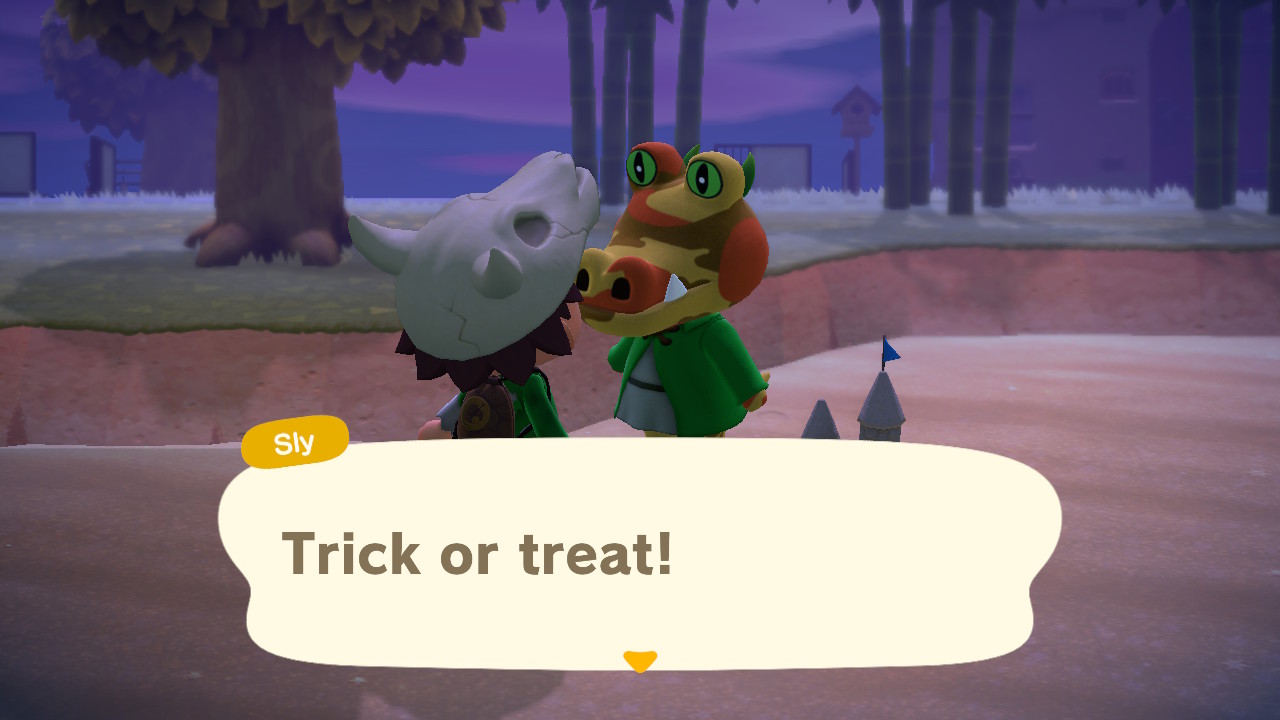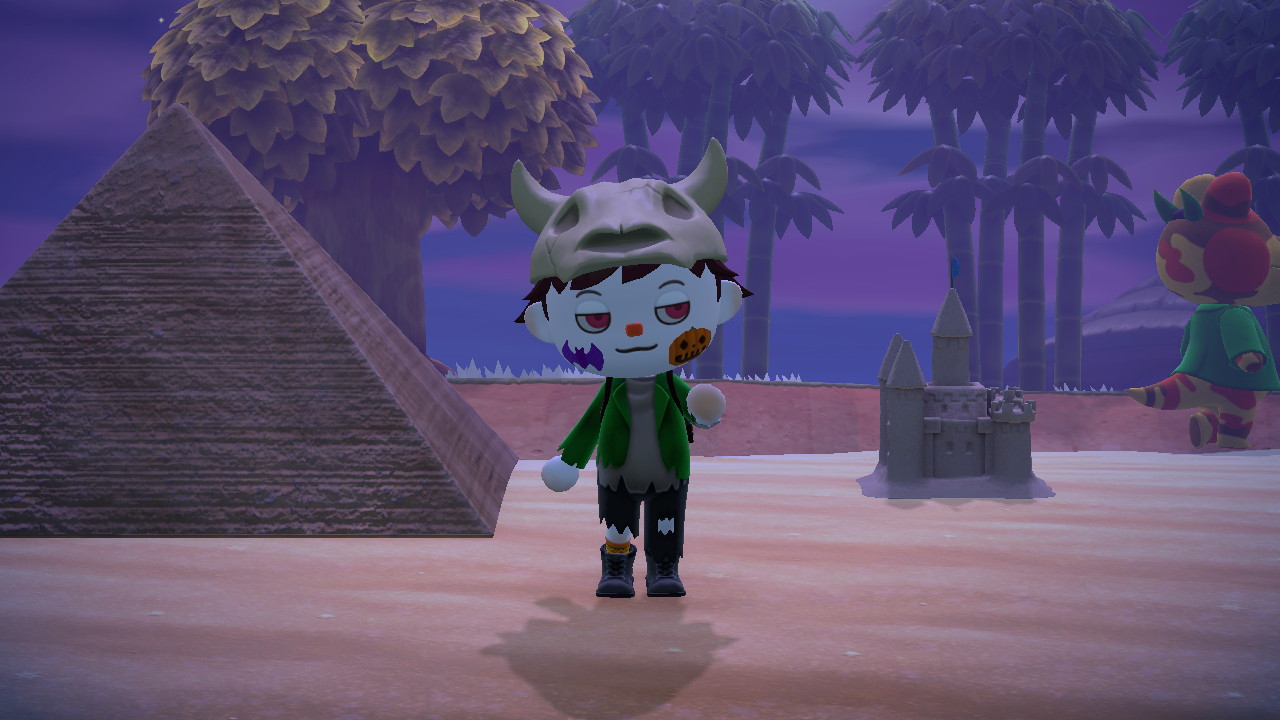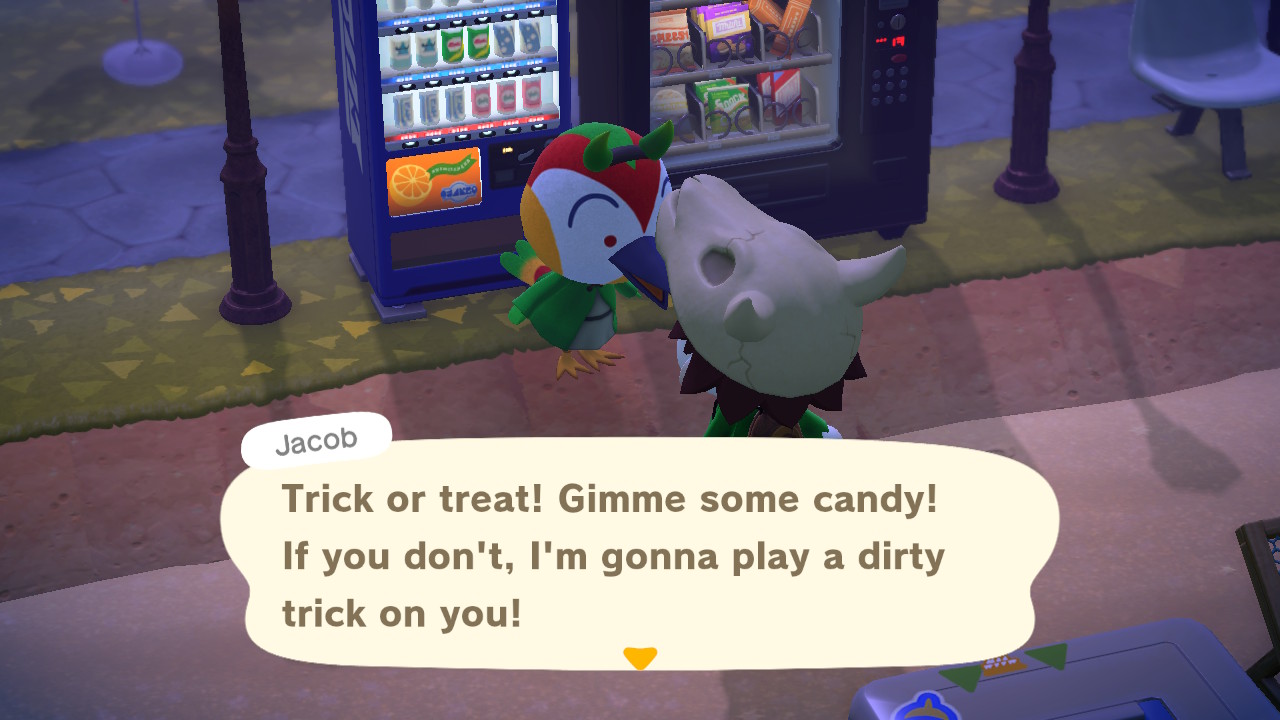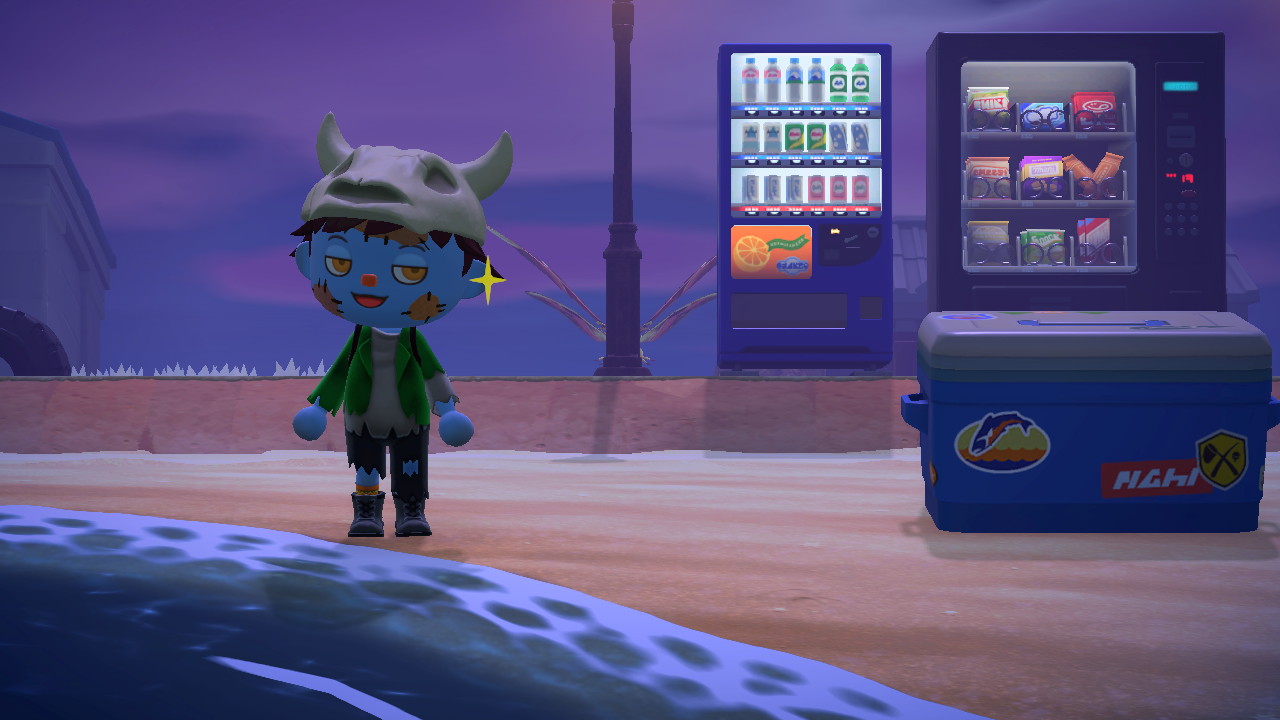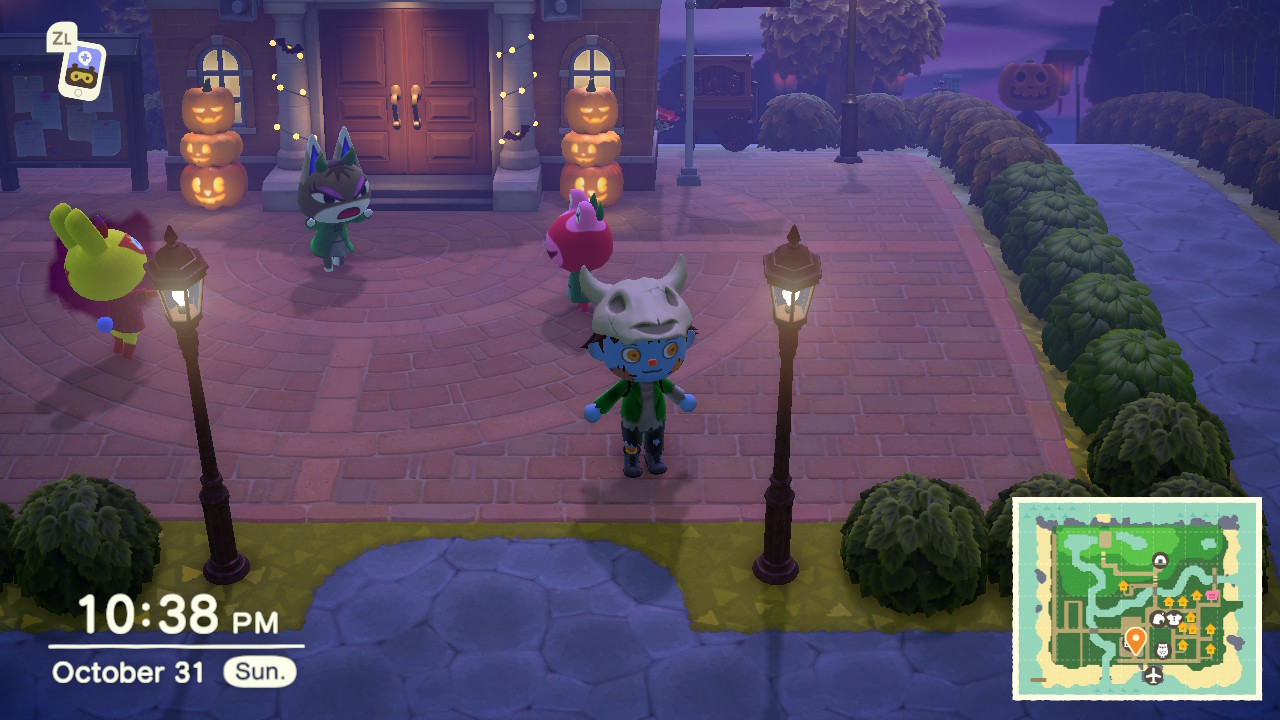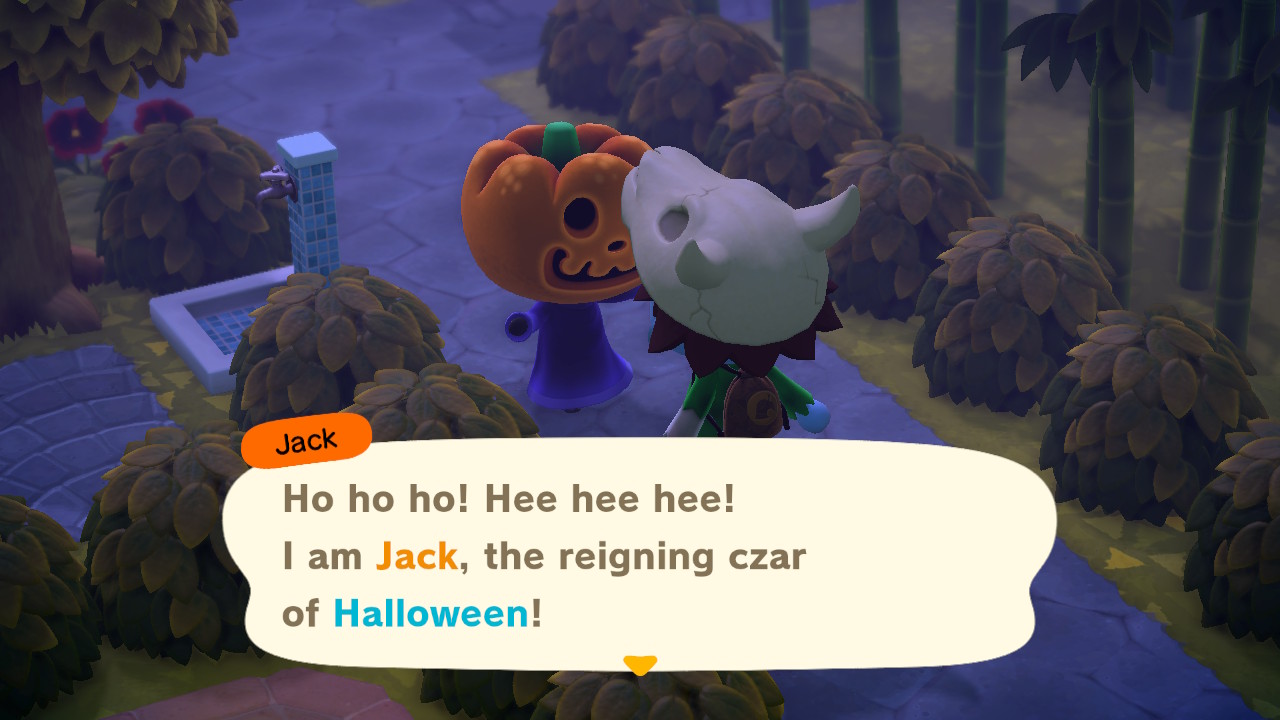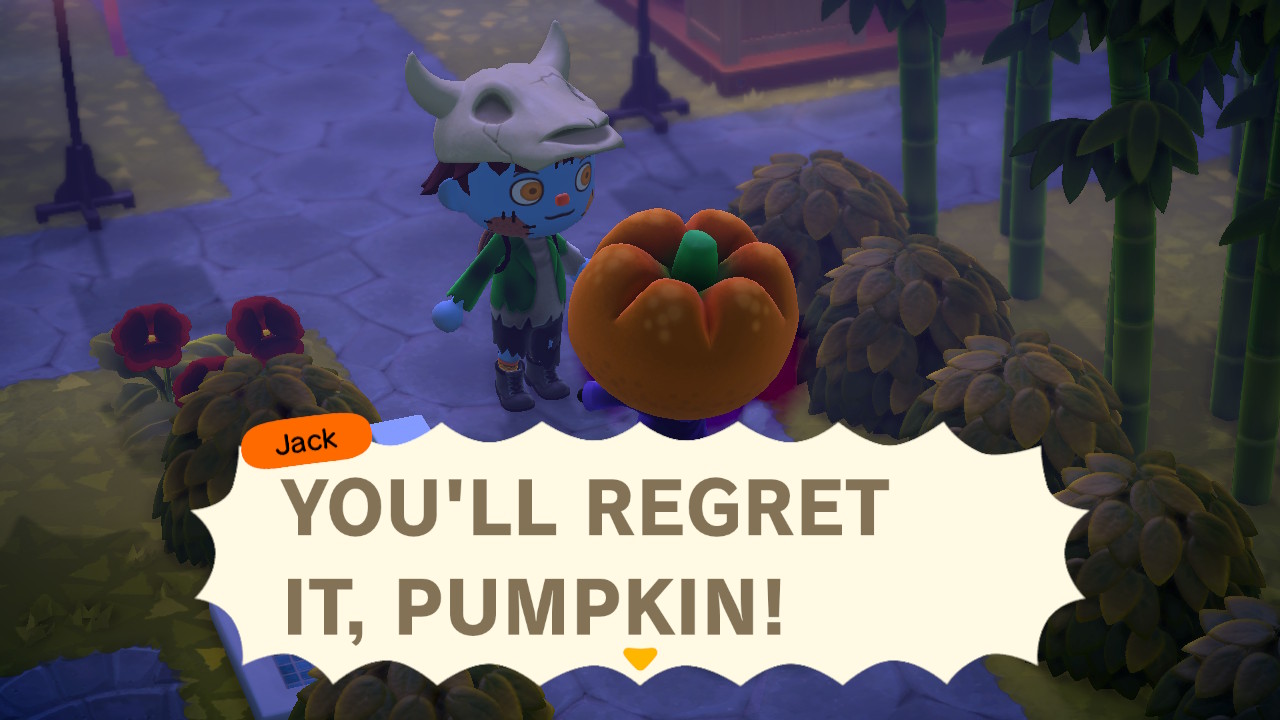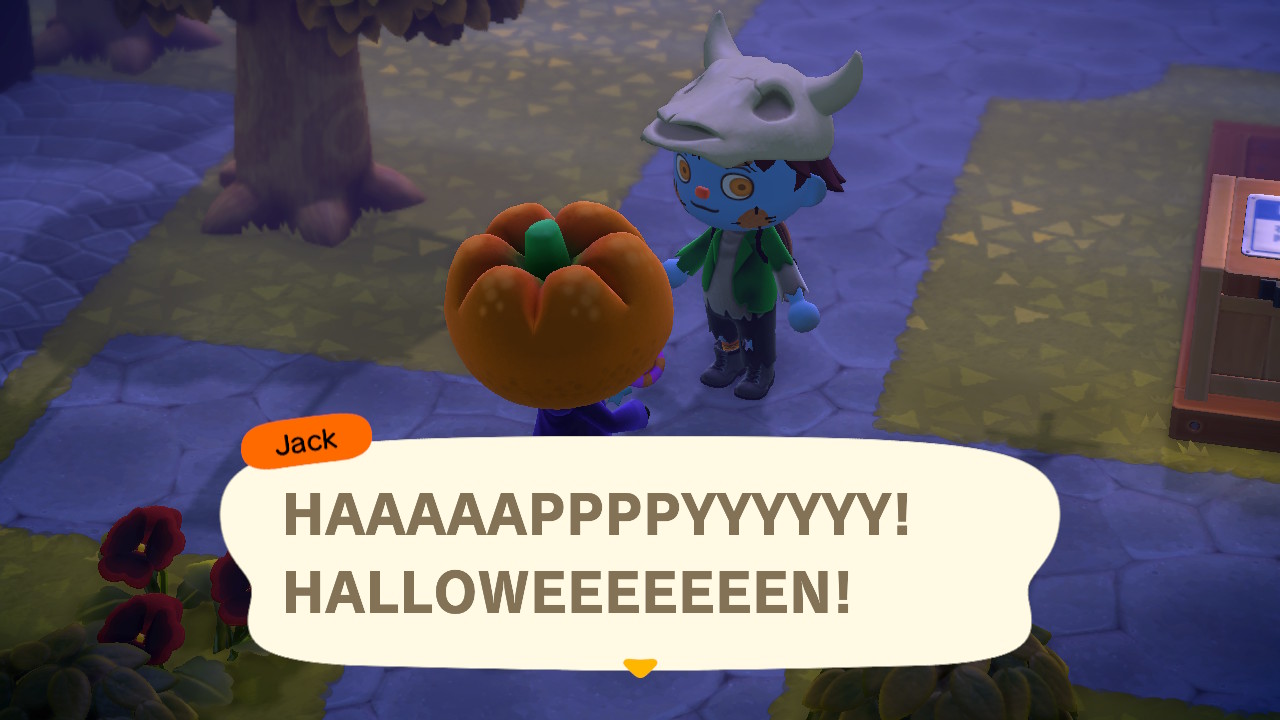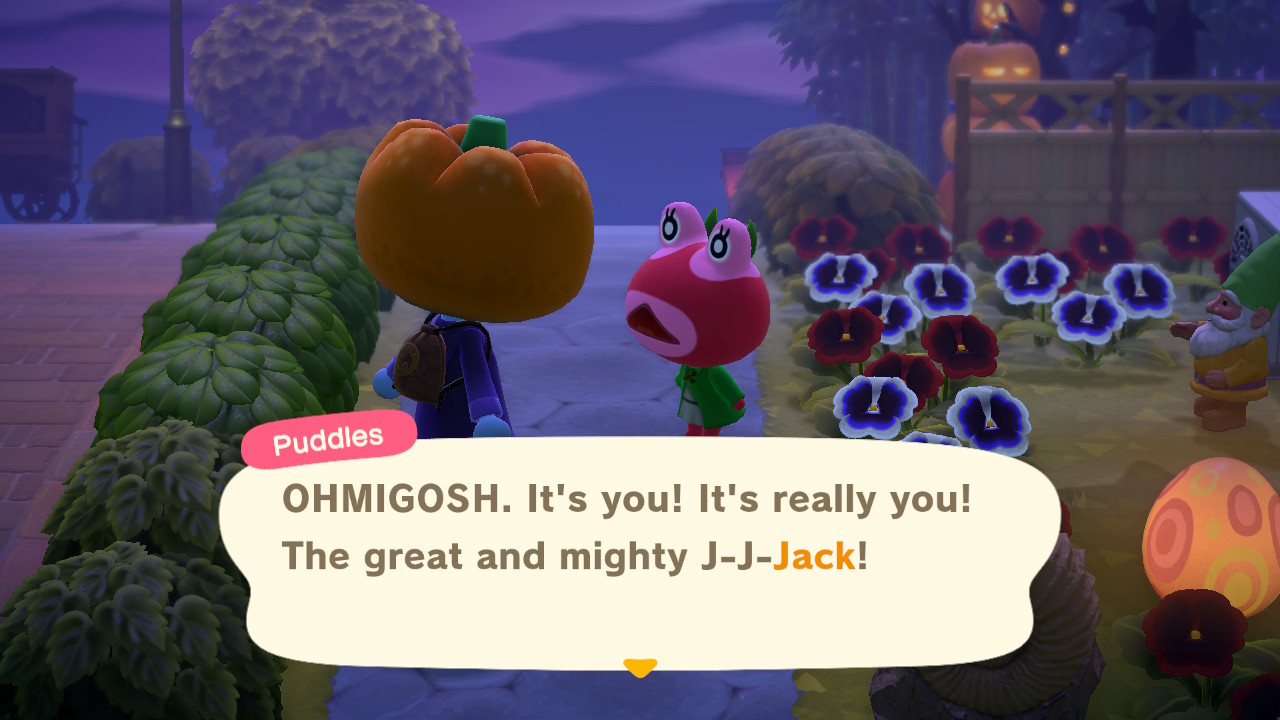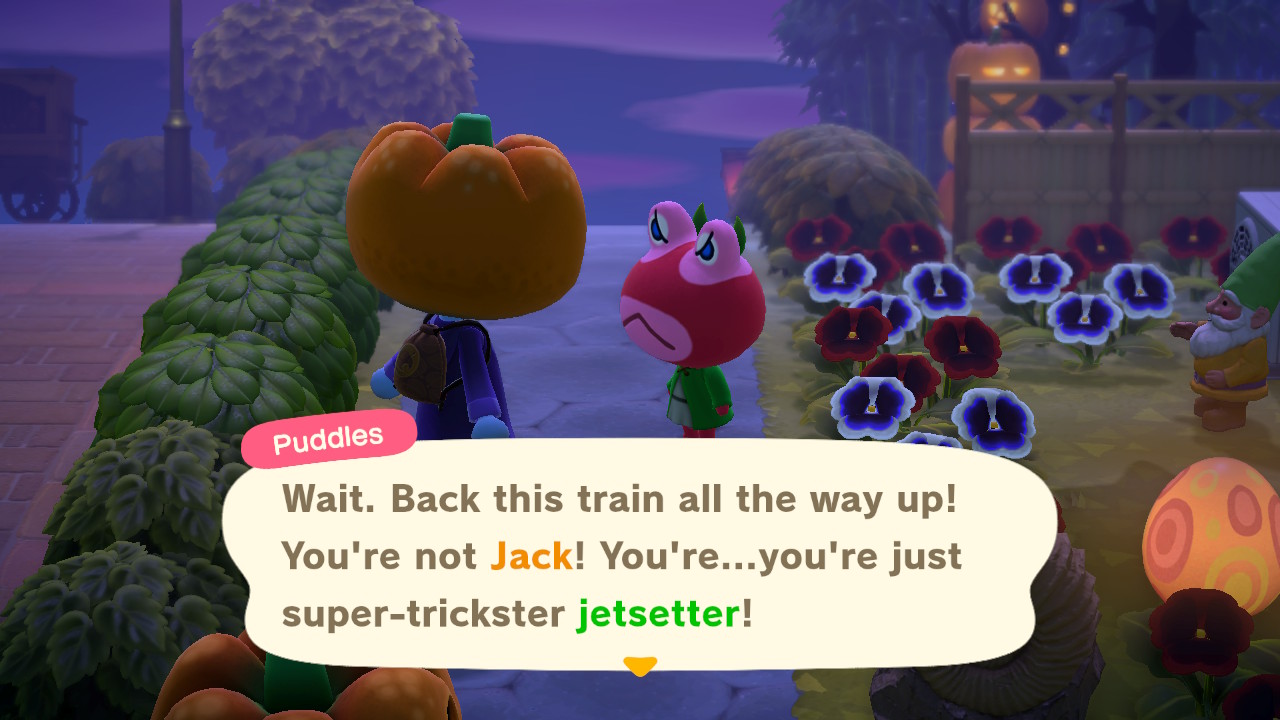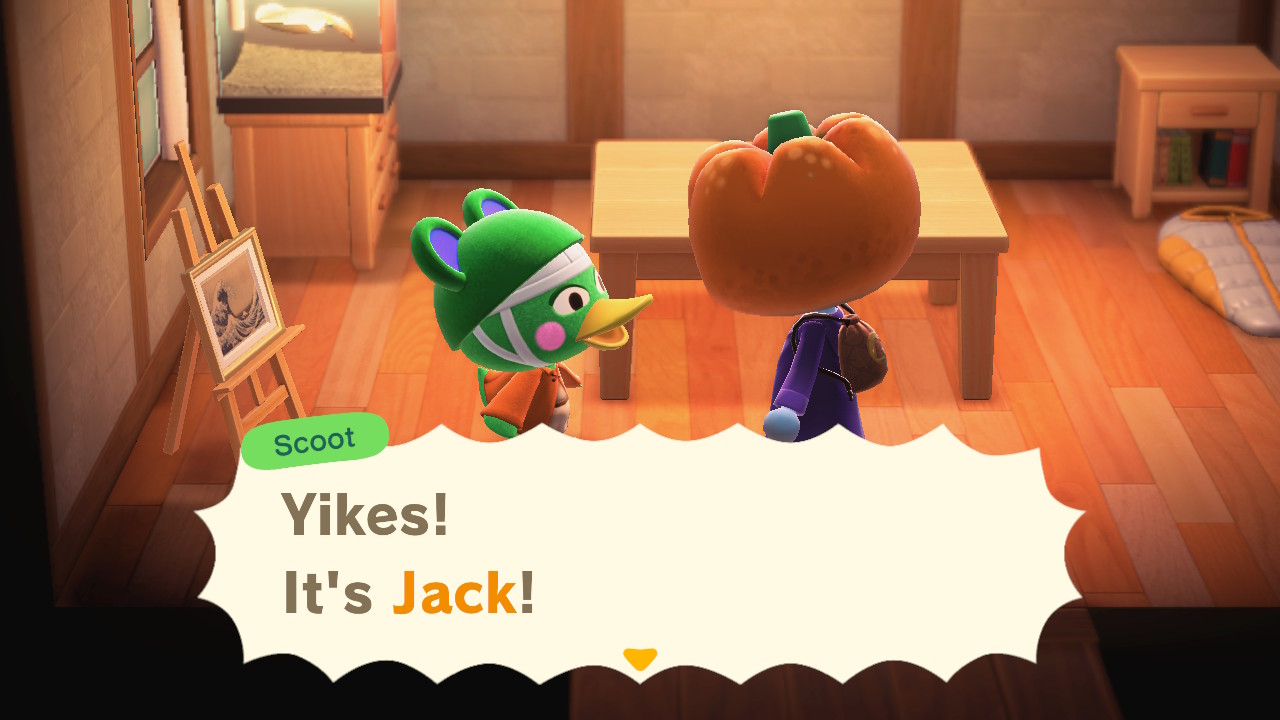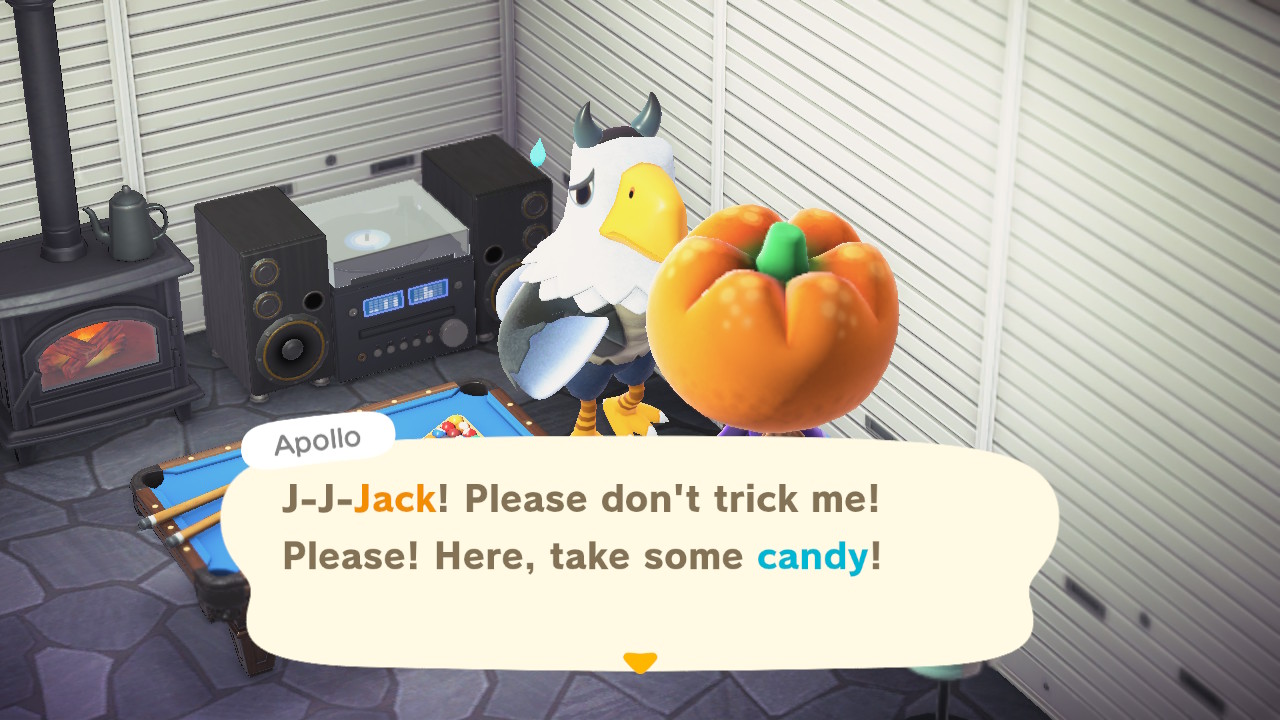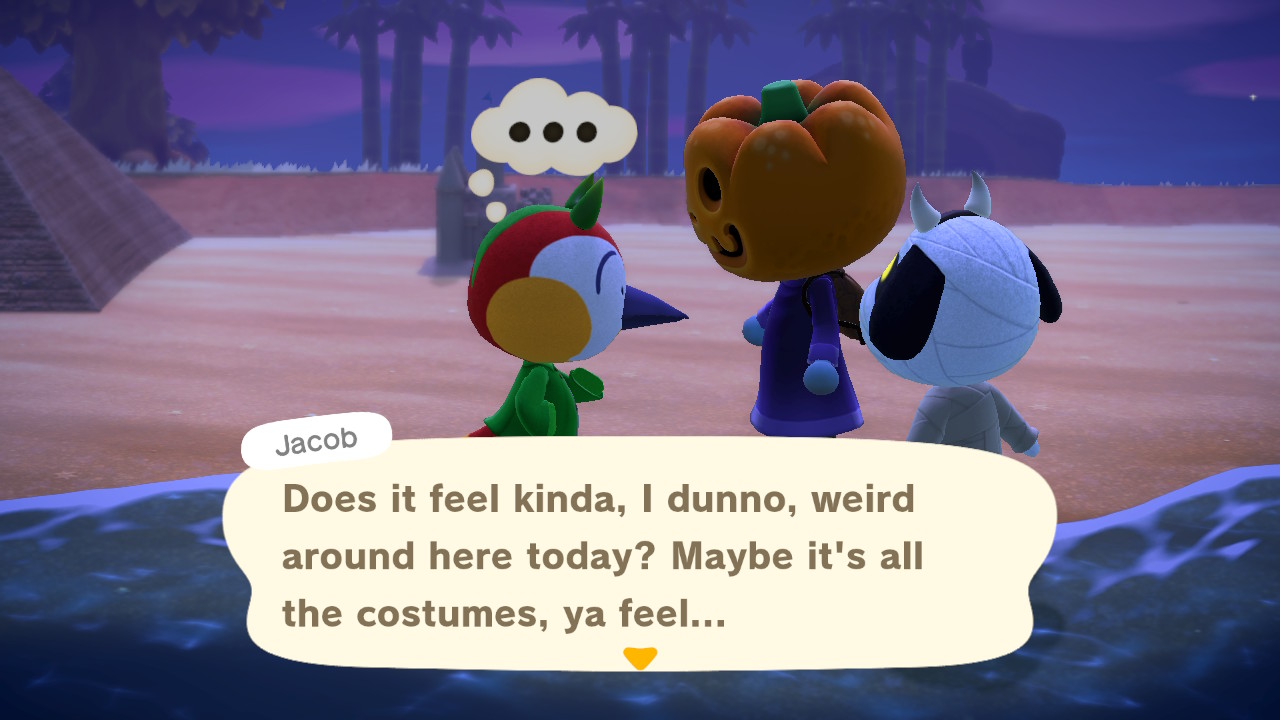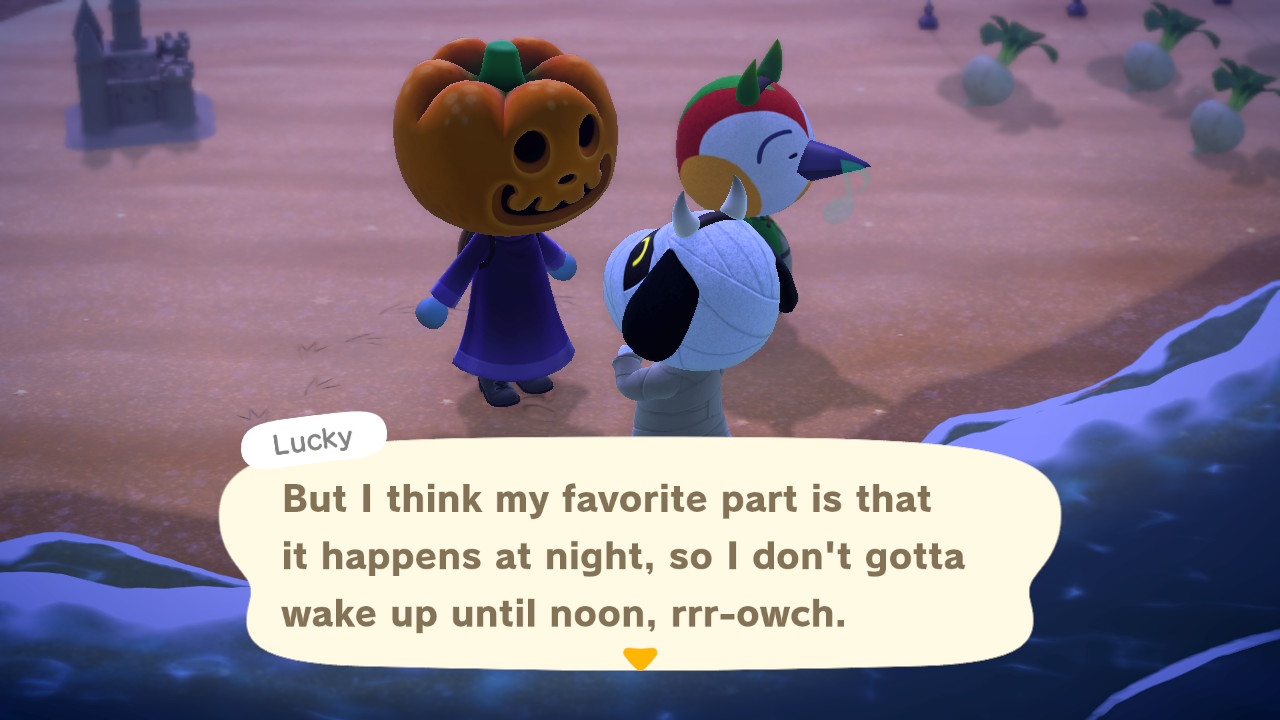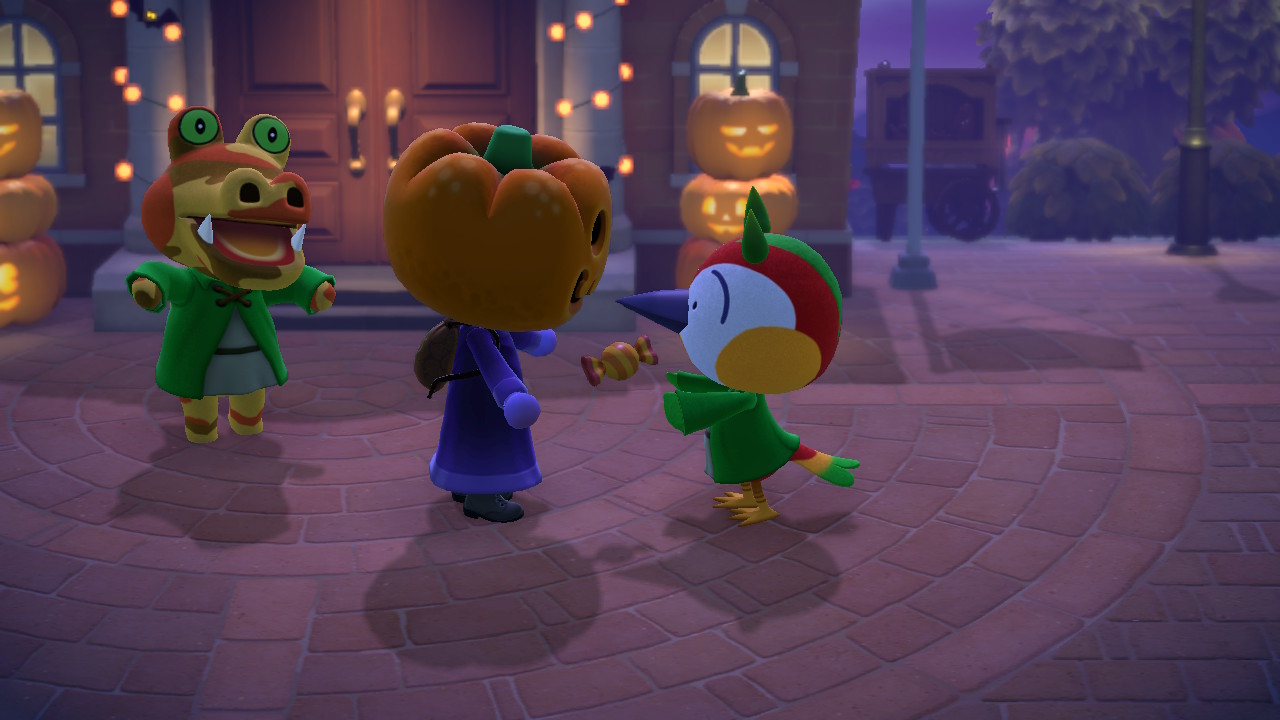 ---
Good times. Good times. I at least managed to salvage Halloween on the digital side of things so I'm at least happy on that front. VRChat, Animal Crossing, and I guess even Azur Lane side. Even though I don't have much to share from Azur Lane. It's all about the vibes. The spooky Halloween vibes. They're simple this year, yet noted.
Happy Halloween! Even if it's 8 days overdue on my blog post.