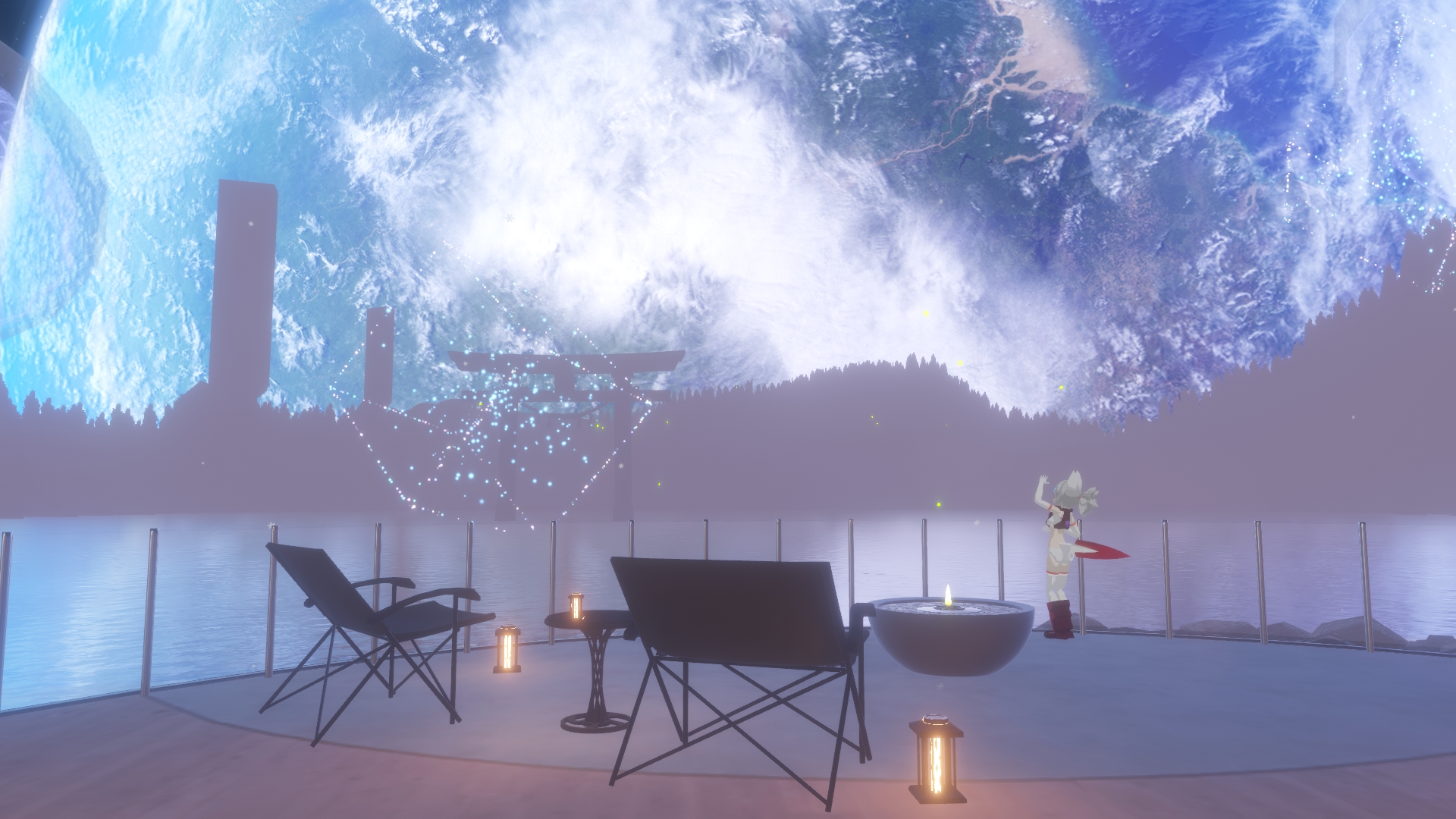 I really am grateful and thankful for Nagzz21 for influencing others and myself into jumping onto VRChat. Without his videos I may have simply steered clear of VRChat, of VR, simply viewing everything as a 'gimmick', or people simply being entitled, or whatever I may have considered in an alternate timeline. I've seen my fair share of cool stuff (even in an artificially stunted experience) allowing me to see Nagzz21's POV, Midnight Haven's POV, and my various friends/buddies who allow me to witness their hangouts in VRChat. I sadly may have my moments where I decline thanks to my severe depression, anxiety, social anxiety, among other factors. Even workplace stress.
I'm basically saying all this just note that it's thanks to Nagzz21 I've made various friends along the way, especially those who stuck around since 2018 allowing me to meet more special friends, experience VRChat's wedding fad, or even other peoples' anniversary. It's thanks to my more motivated and assertive friend (Hunt) inviting me (or "us) to these various hangout gatherings. I need to seriously participate more, life willing.
Though, on a semi-serious note I snuck into the Midnight Haven's 4th Anniversary solely because of two main friends from VRChat. Both Hunt & Blue, both of whom I respect highly. Experiencing the event itself was a nice bonus. There are others of course, they however shyed away from me, probably because of how silent I had been for 1-2 years. It is what it is. I may have to start from scratch once again from a social interaction. That is, again, if life allows me. Though, there is one person who said something special to me which I'll note further below which made me glow with excitement. 🙂
Midnight Haven's Anniversary: December 27th.
---
Pre-Event Exploration:
Exploring worlds while waiting for Midnight Haven to jump onto VRChat so we can see what their special 4th anniversary is like. They made a ping on Discord, I planned out my night, hopped on, and tried being patient as they celebrated their anniversary. Cool stuff!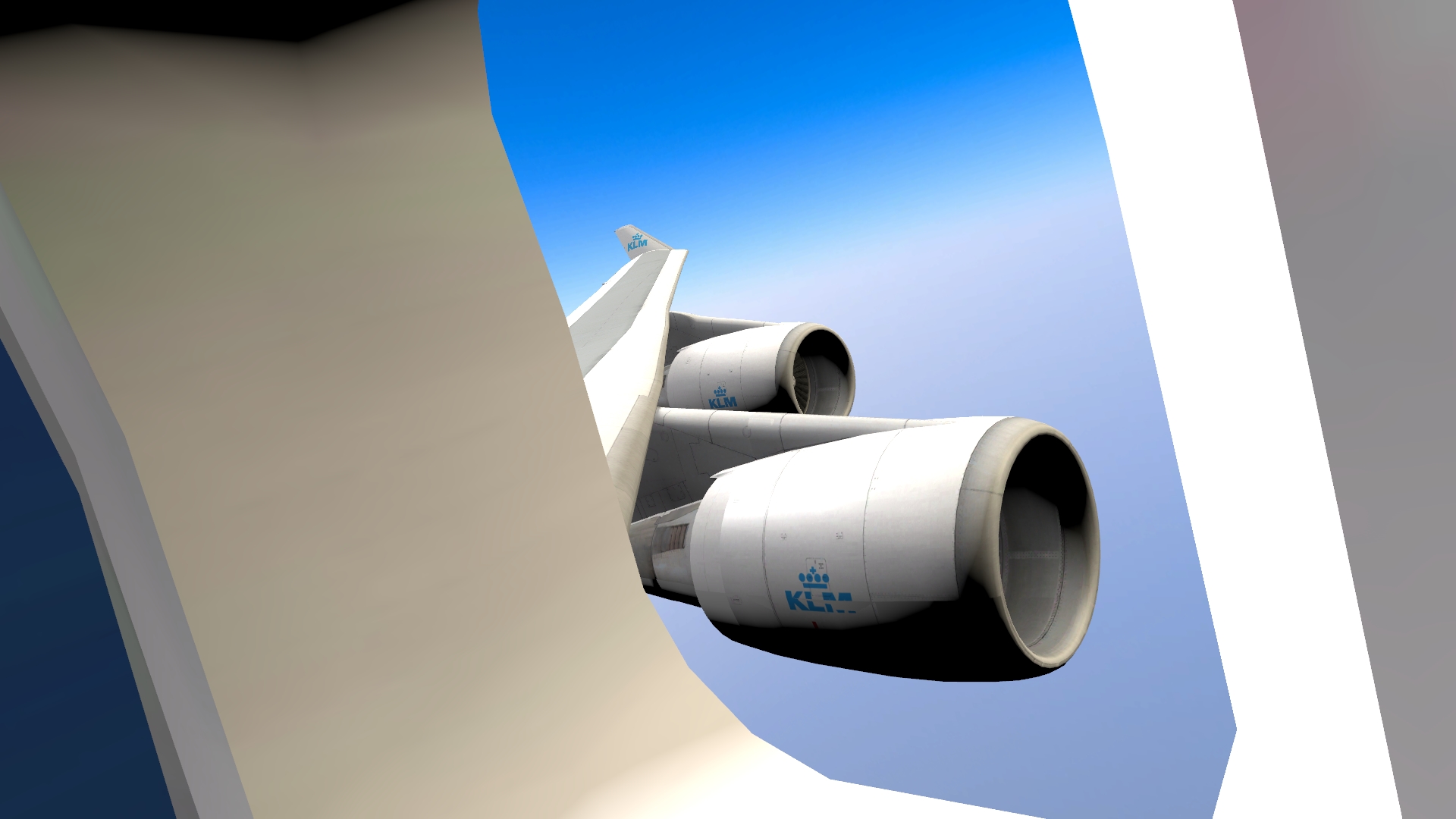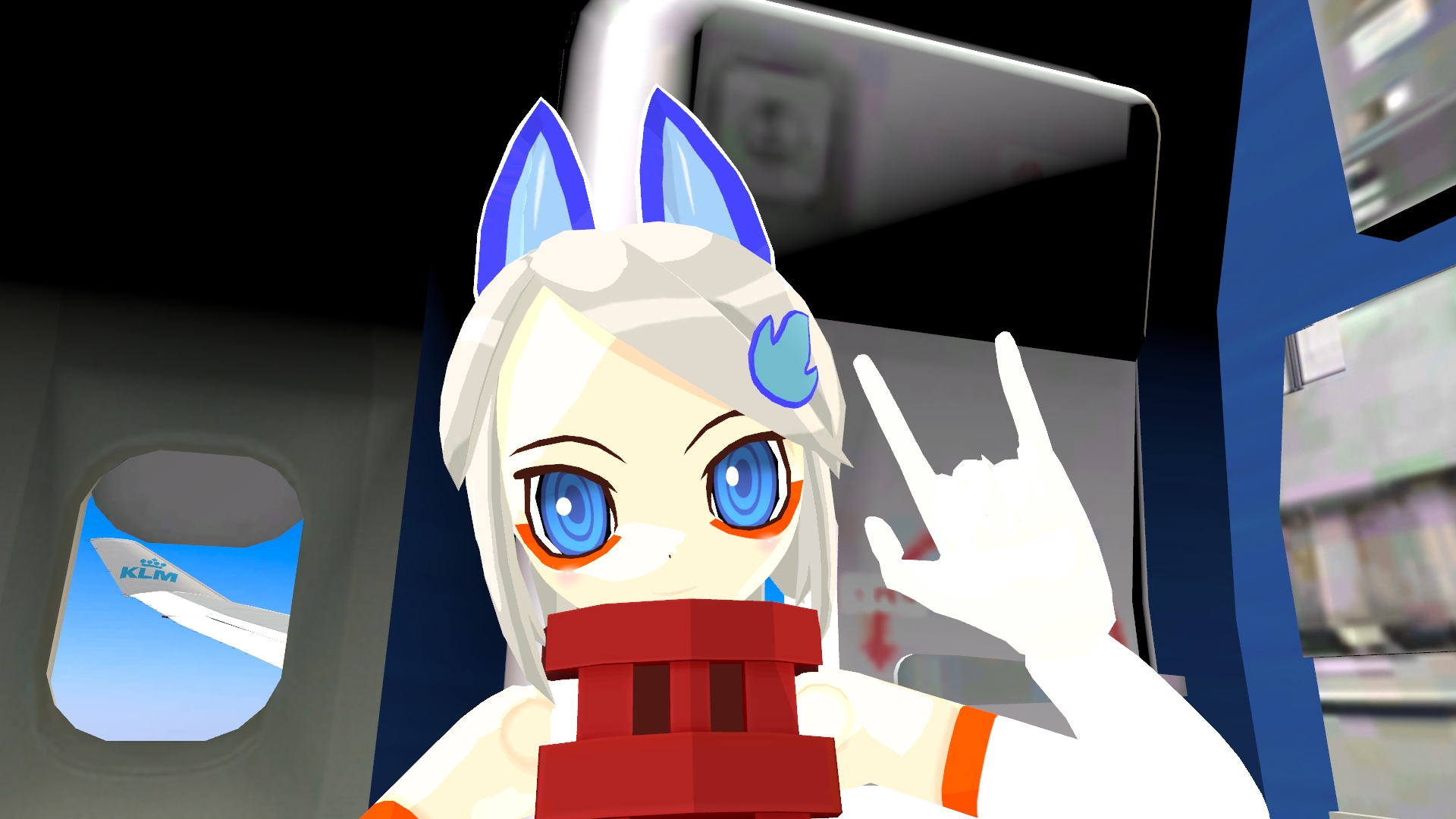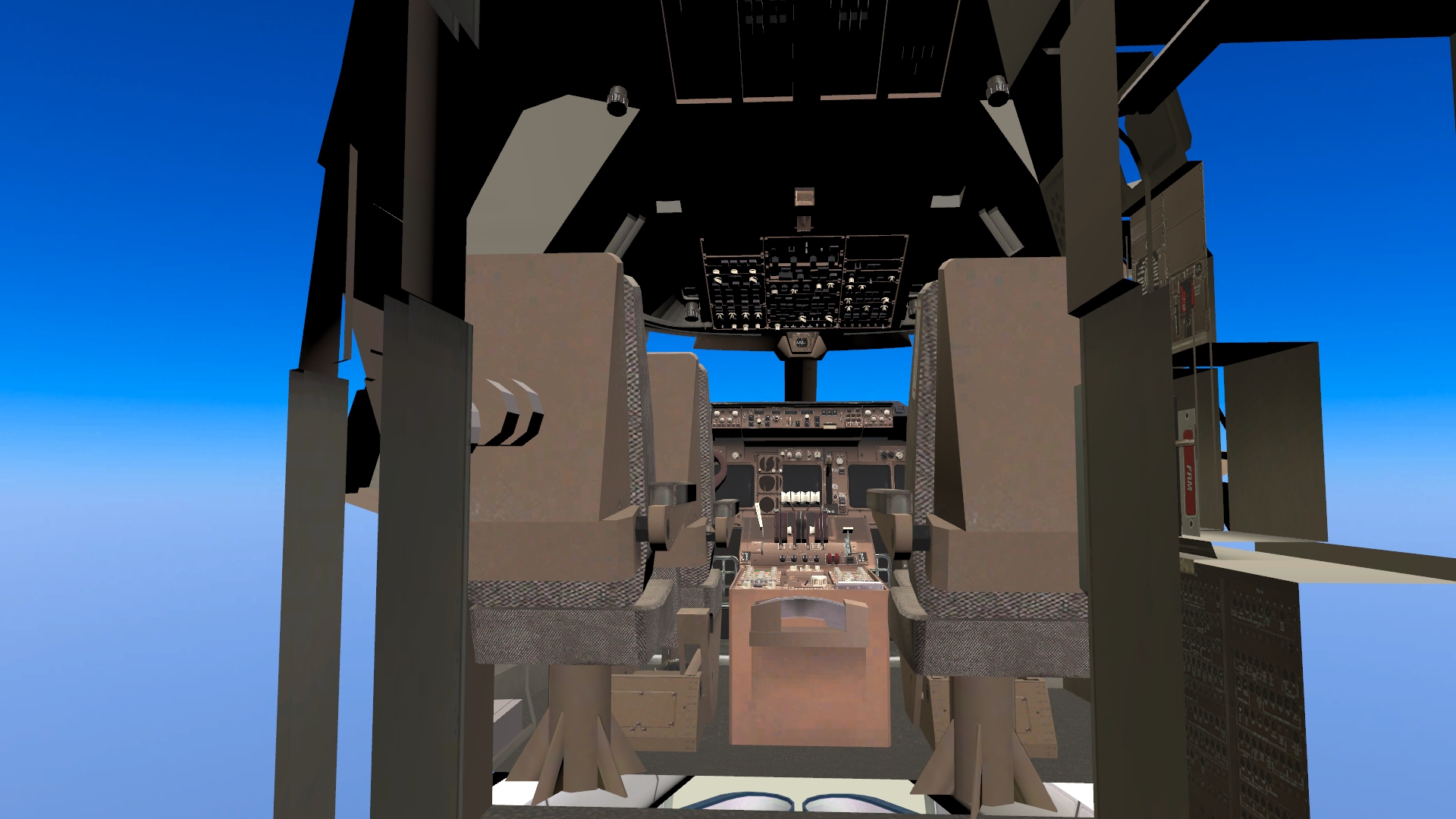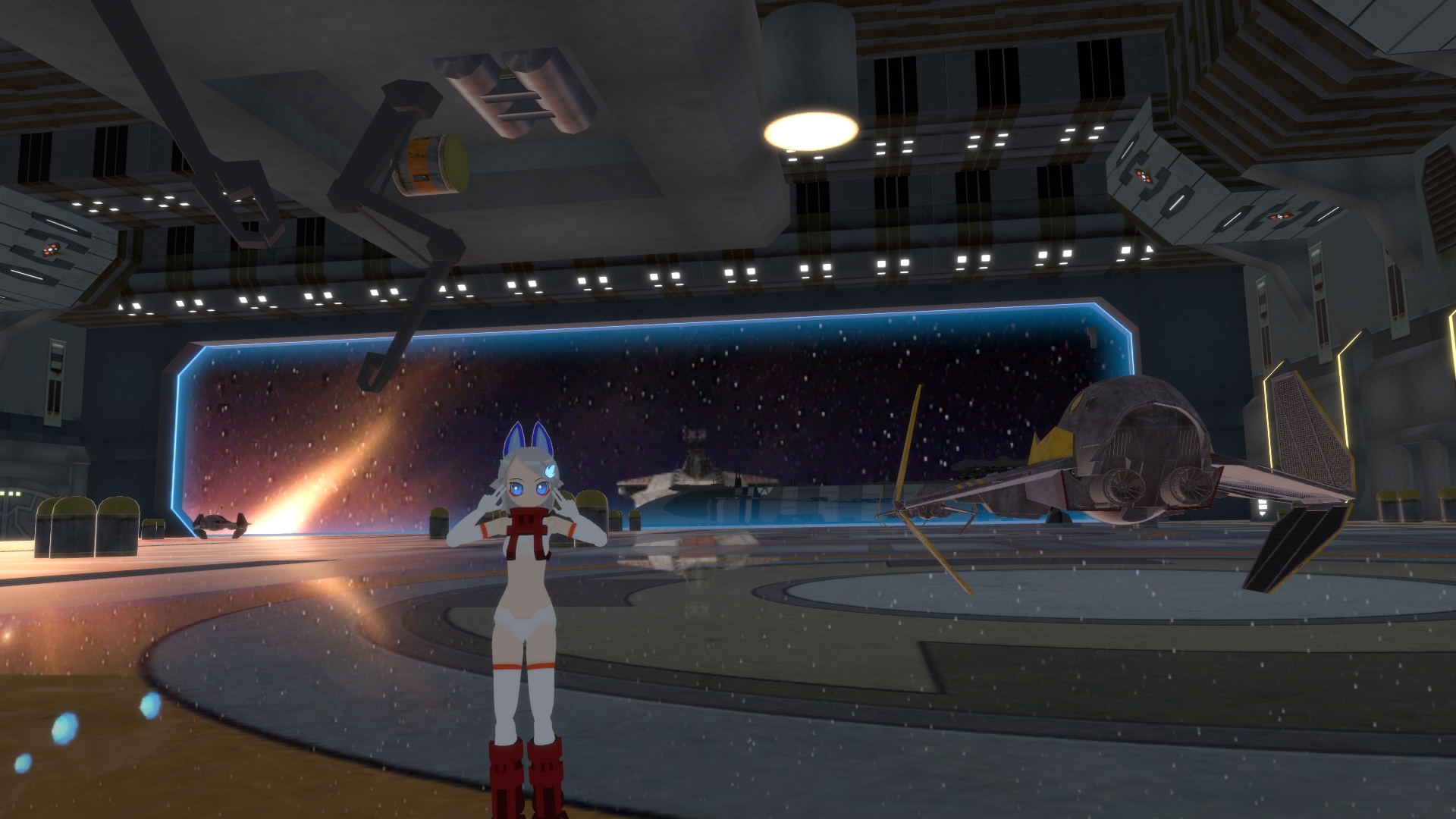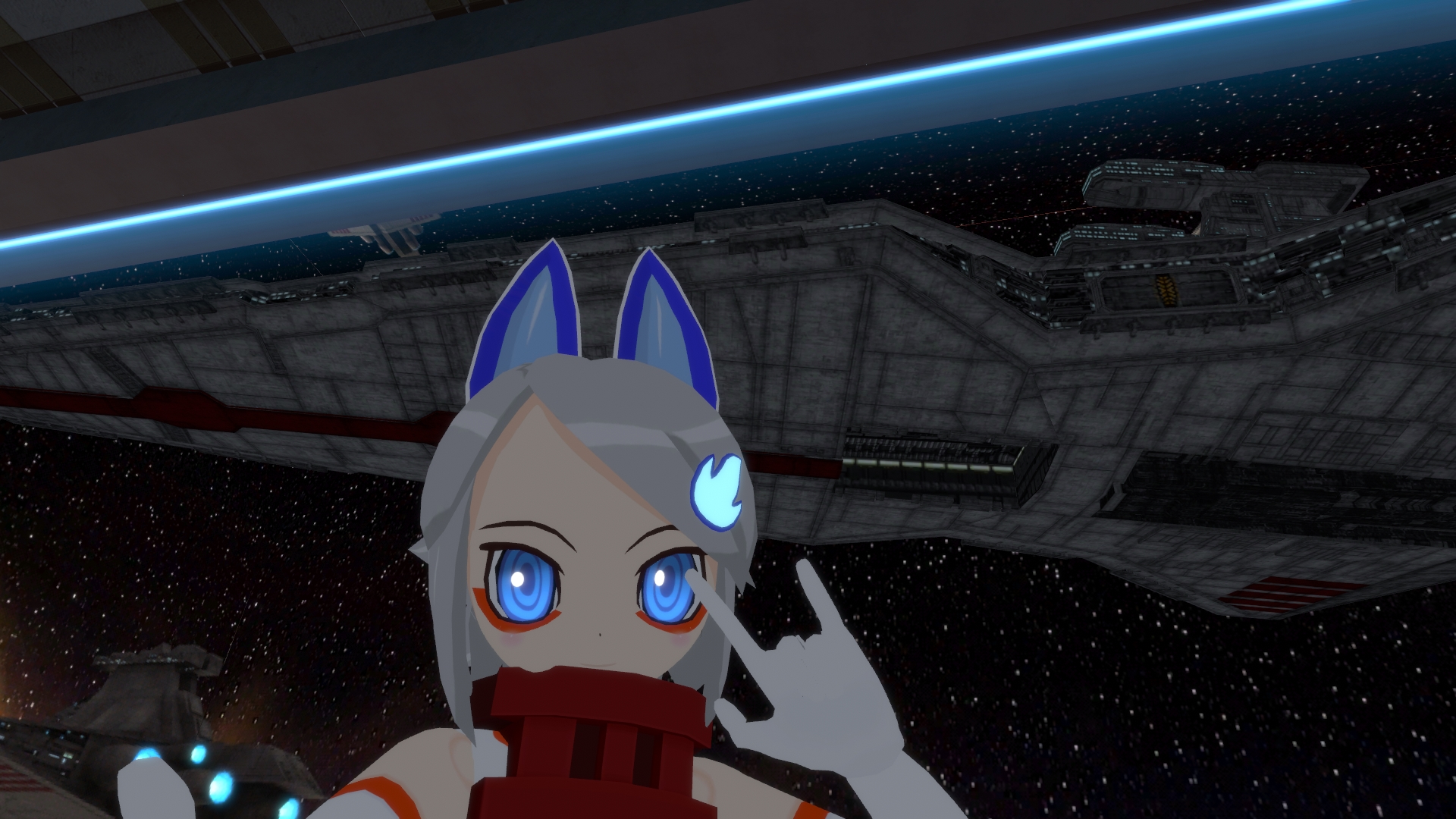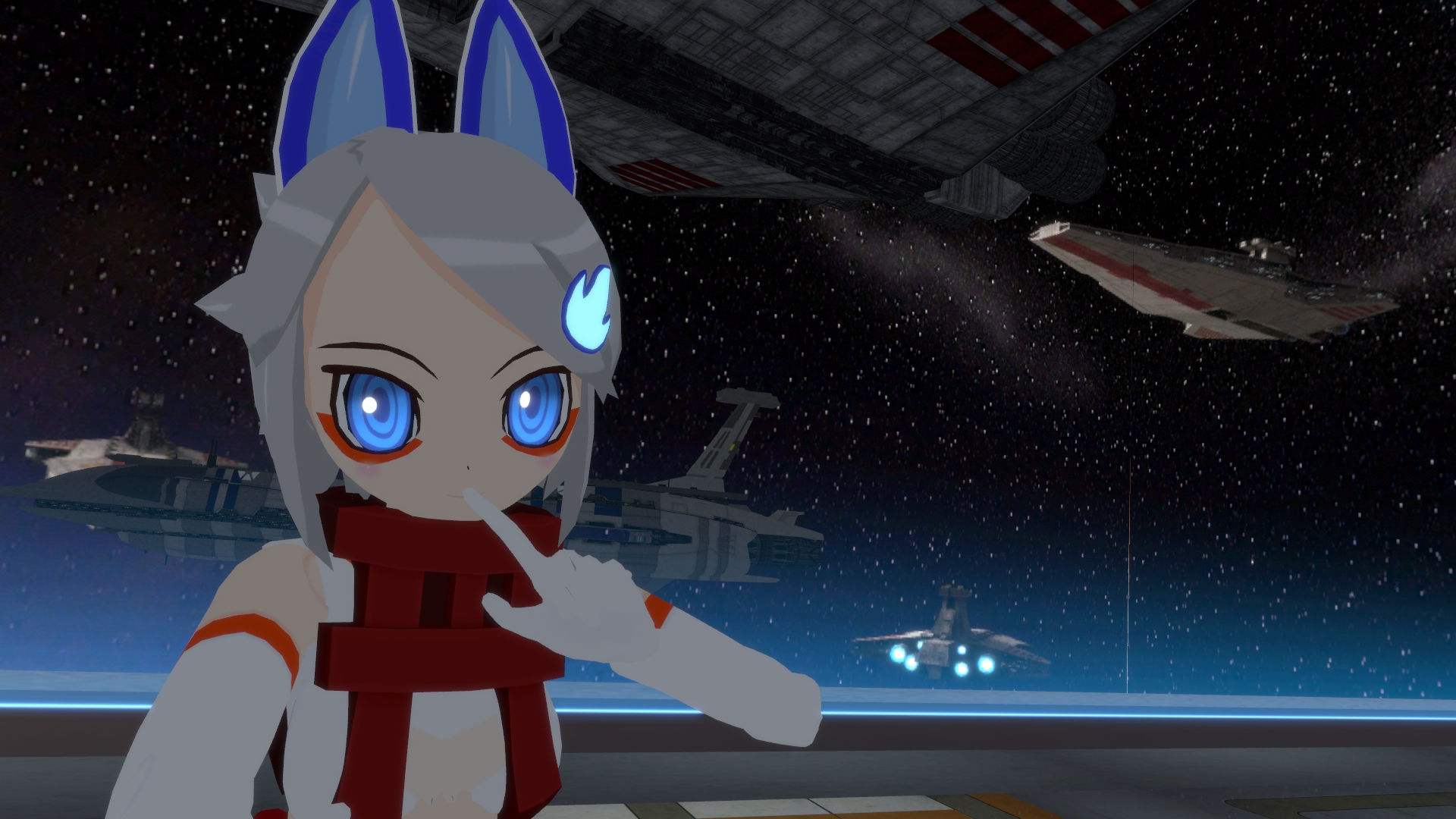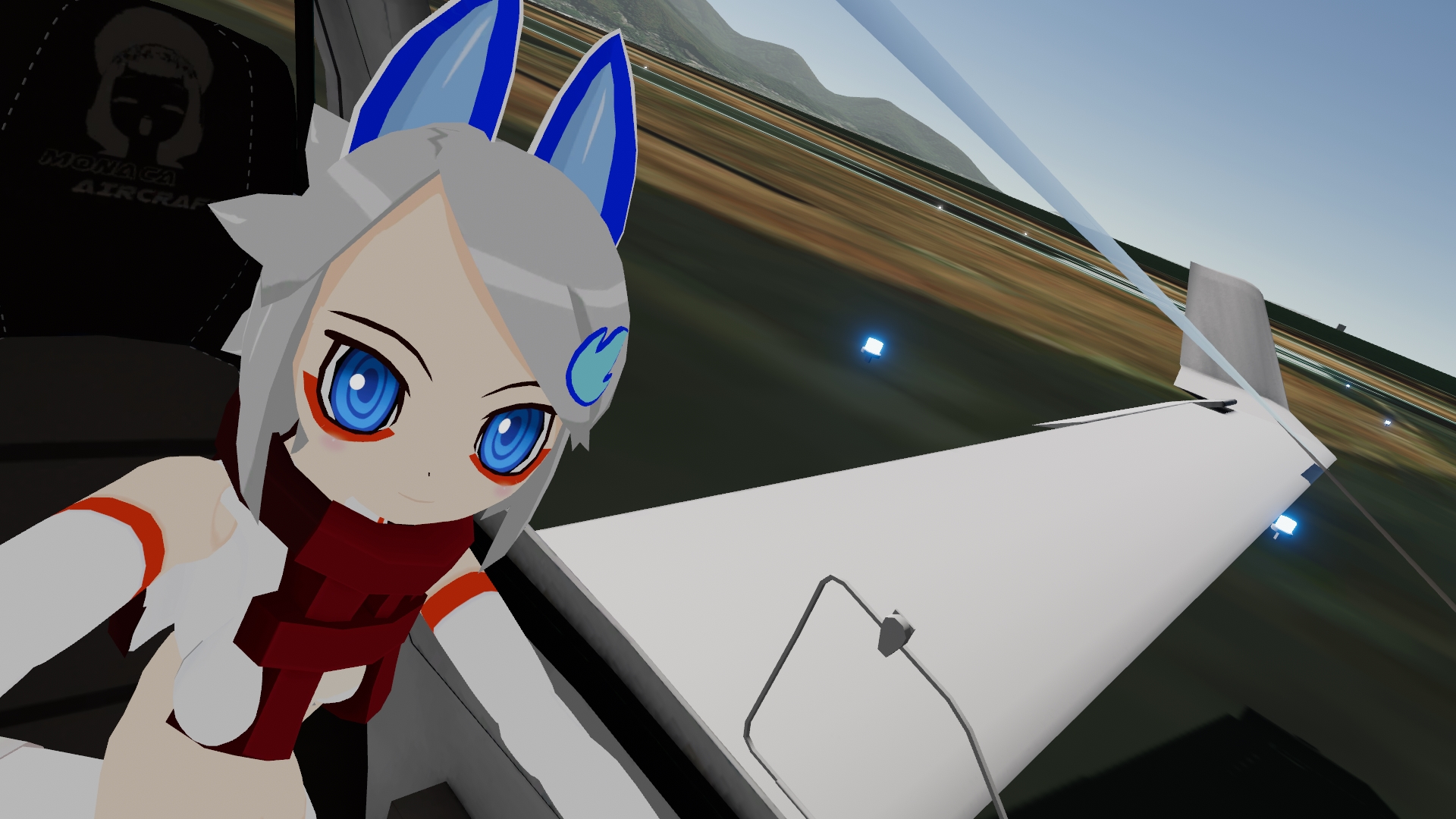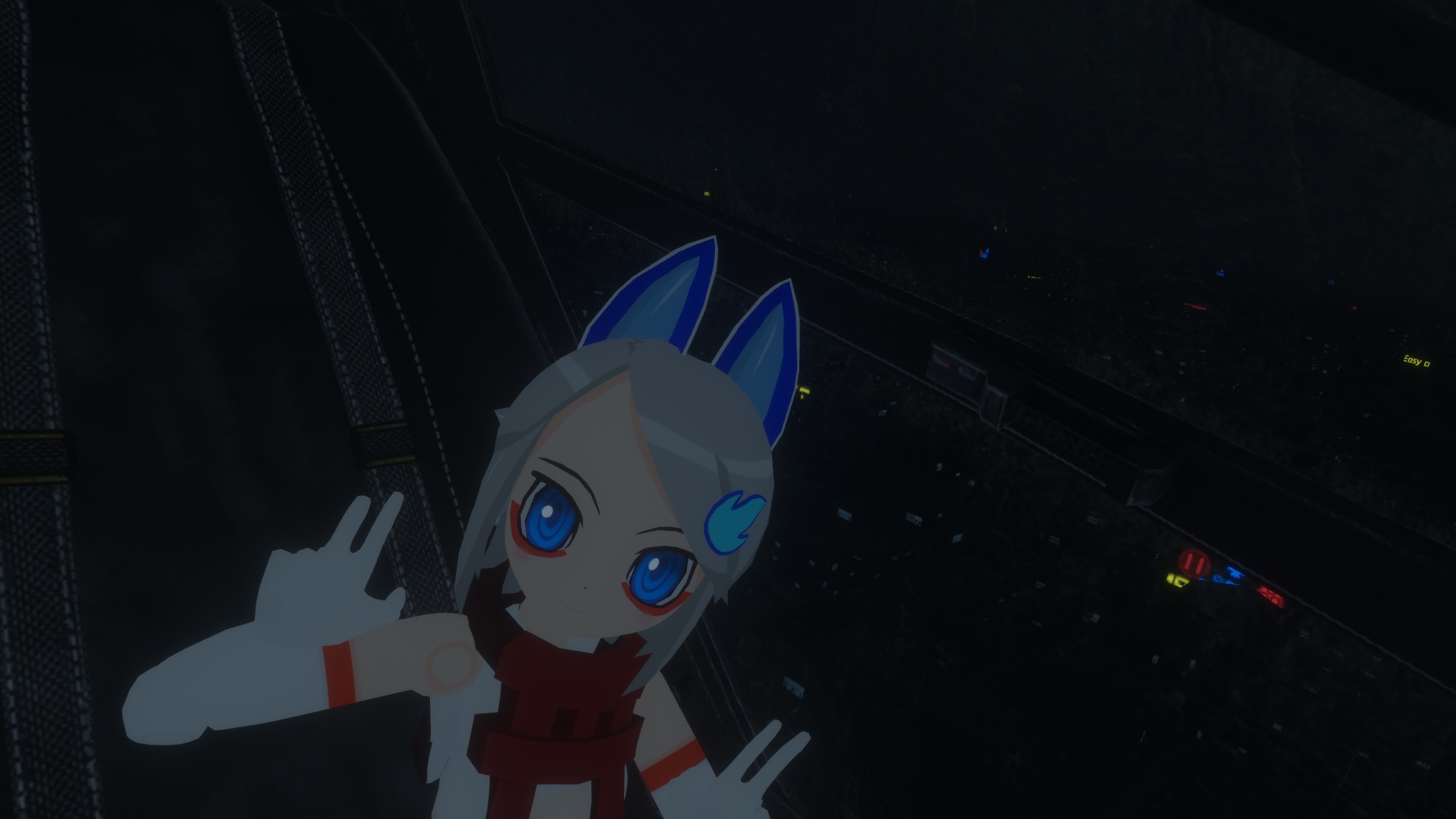 ---
Midnight Haven's 4th Anniversary – VRChat side:
At last! I finally decided to join one on my own terms. I mean, with motivation. Other times my depression or social anxiety would kick in preventing me from hanging out, or just simple lag. Because of the timing of the event and my condition I had to be a mute. No disrespect to my friends, just the way things are now with my internet connection also slowing things down even further. When something loads I see it a minute after everybody else.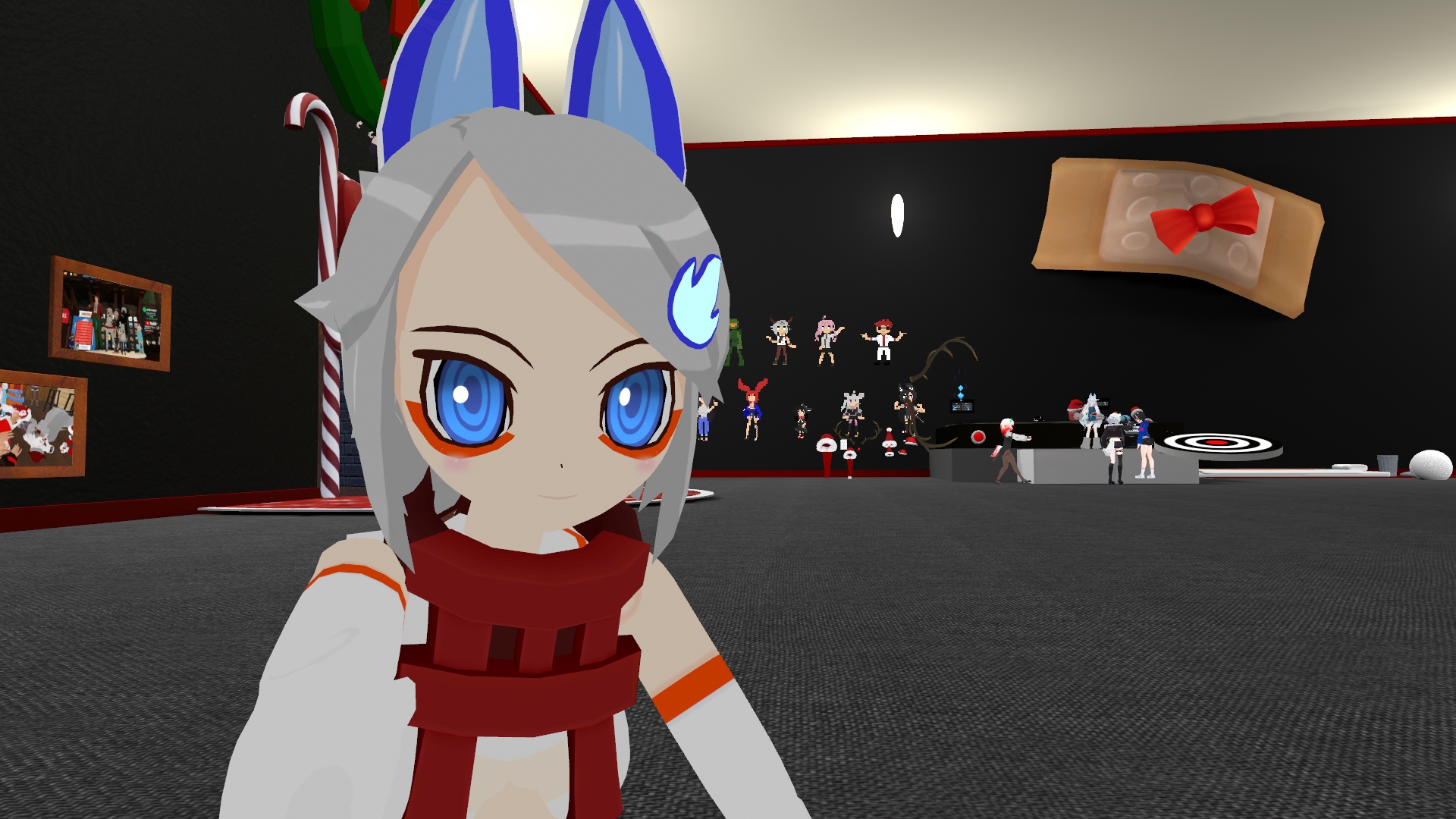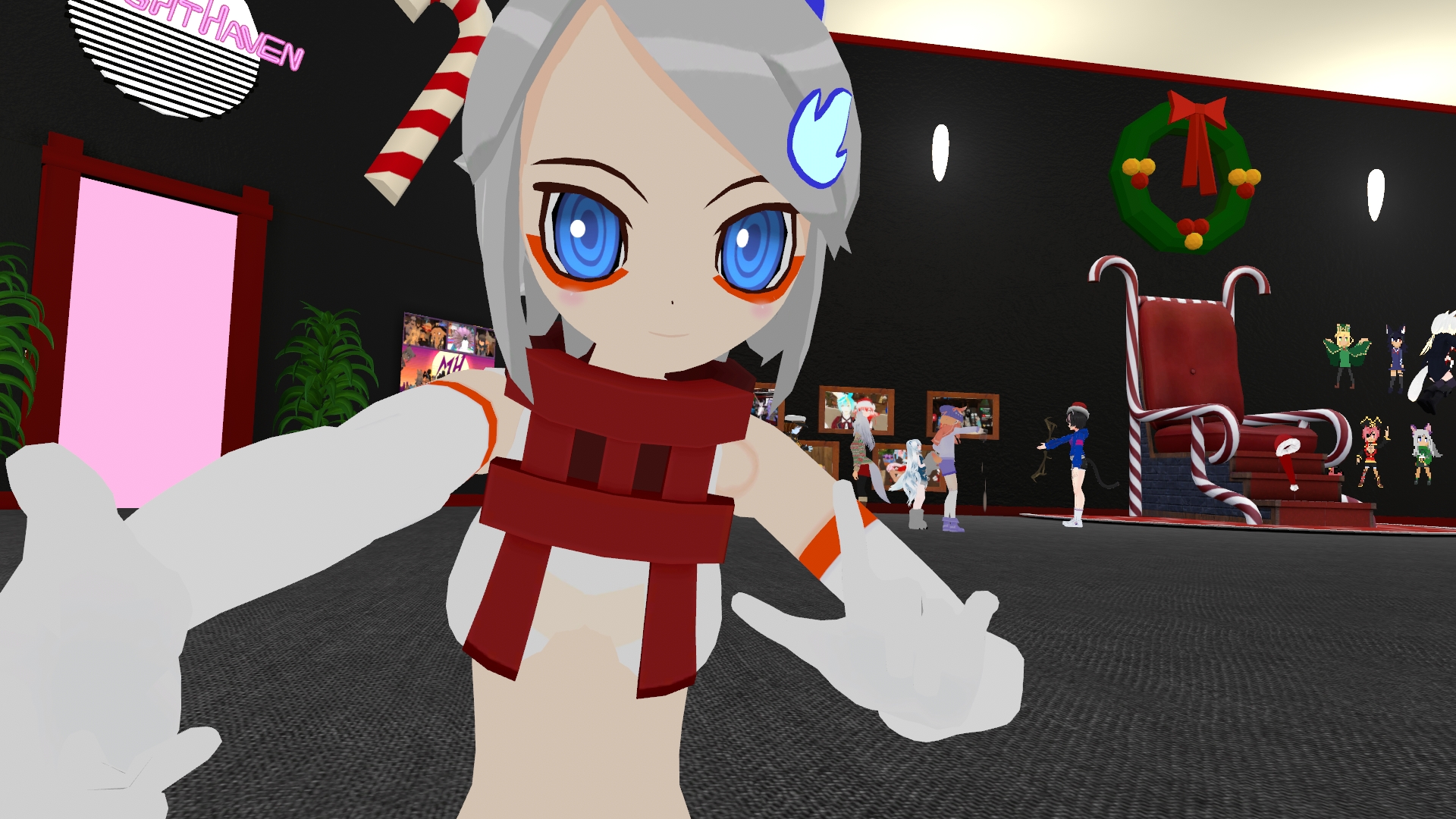 What made me glow with delight is how I was told how Blue was ecstatic to see me. I waved, I thumbed up, I gave Blue her headpats, as she did to me. We haven't seen each other since 2020's New Year of last year. It was awesome seeing her again, her foxy self. It made me joyful hearing Blue was overly eager to see me with her tail wagging in joy (or so I heard). If I was vocal I would have conversed more in elaboration, just hearing this alone is like an 'kawaii arrow' hitting my heart. Not to be creepy, though sure it'll sound as such. When you have friends you trust and respect not seeing each other then seeing them again means a hell of a lot.
Congrats on the 4th anniversary! Couldn't miss this one, and I amusingly haven't missed the 2019 anniversary either. T he 2020 I had because of my father passing away and my ignorance of December's festivities.
I sadly forgot to take an image of this precious moment because of how delighted I was upon how much Blue was eager to see me, how I was "special" in bringing this reaction out of her. Amused. Highest of respect to you, Blue. 🙂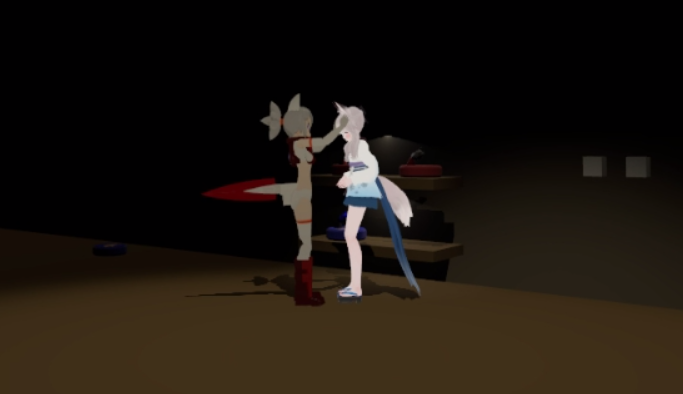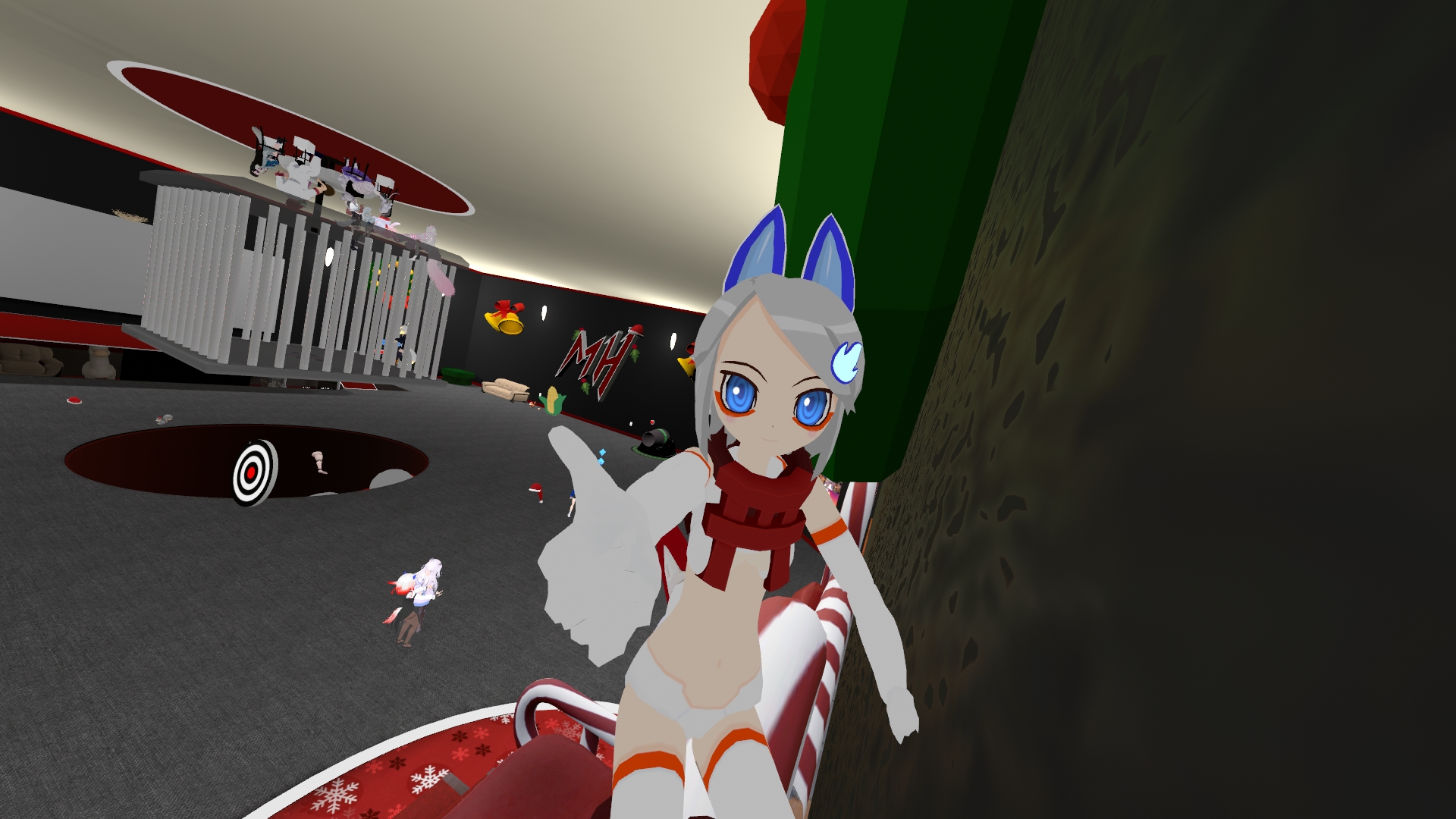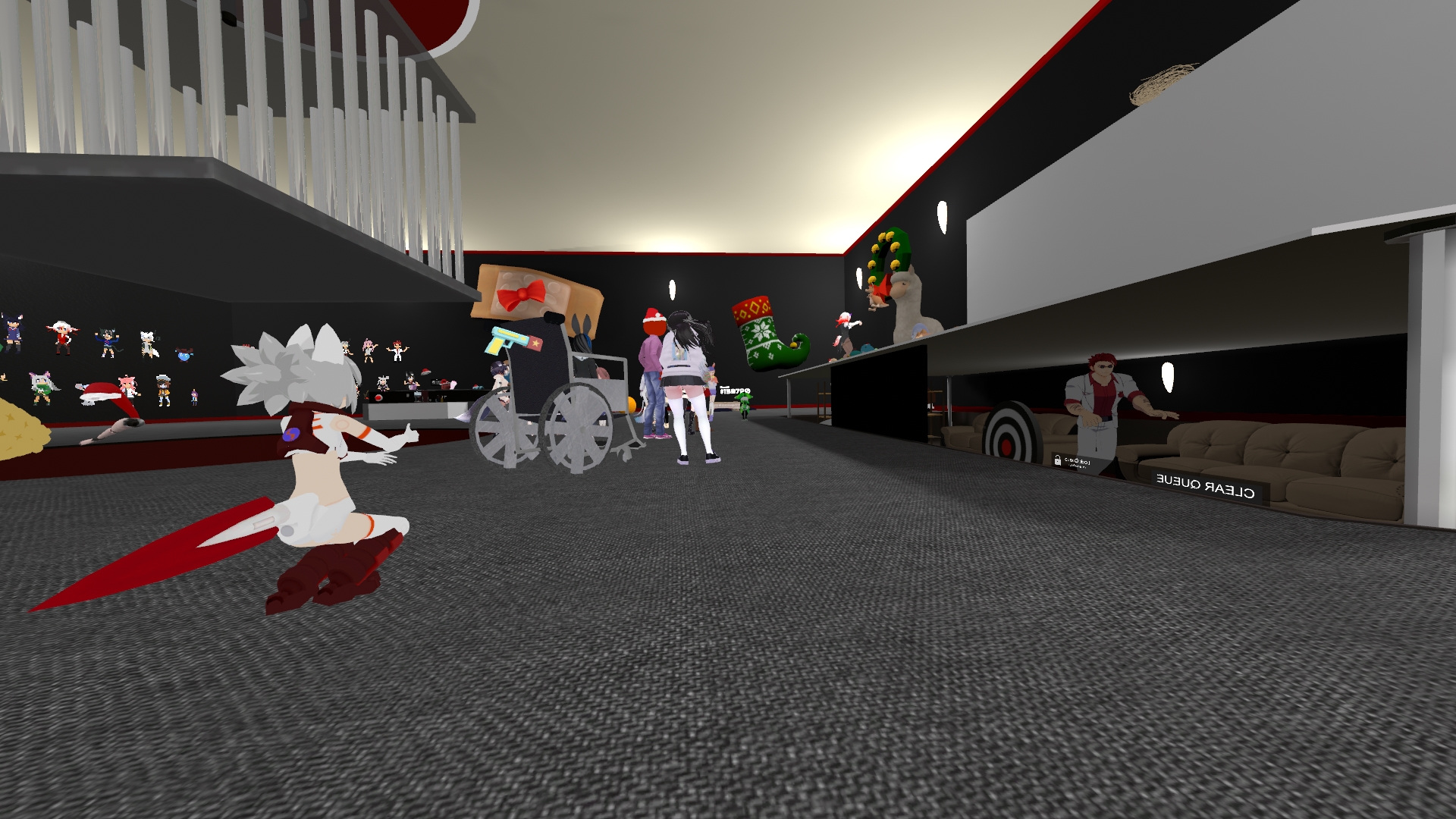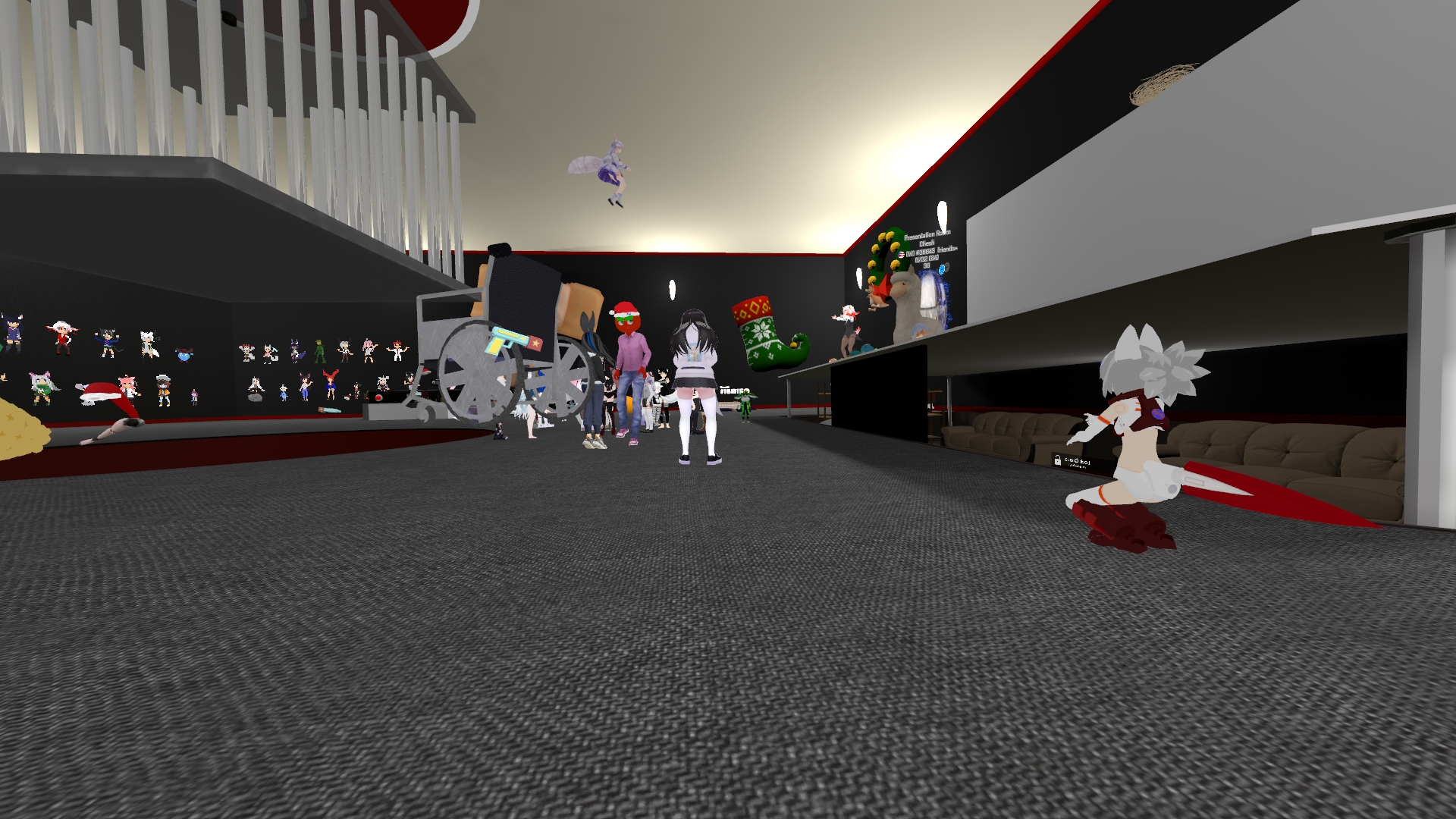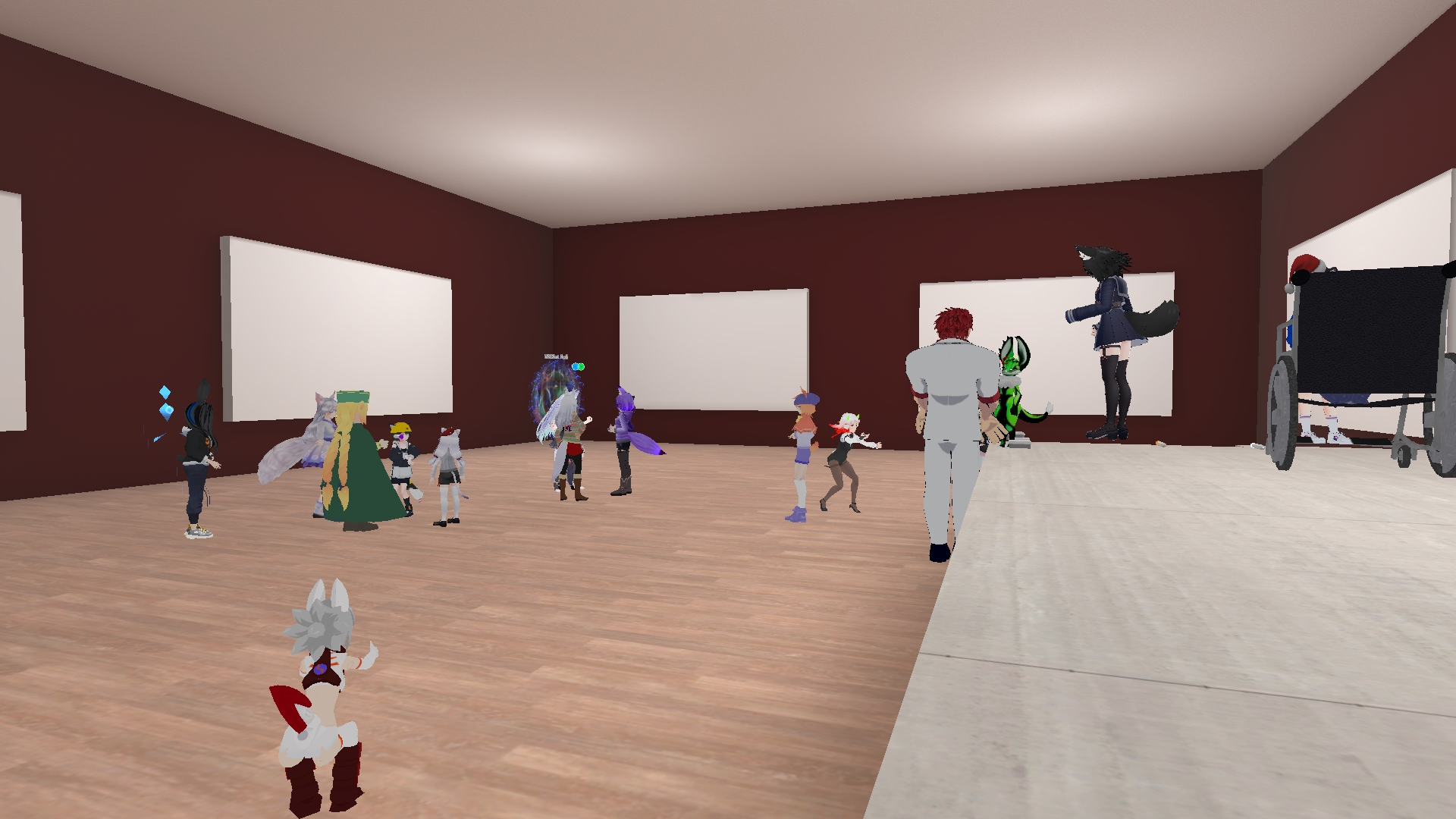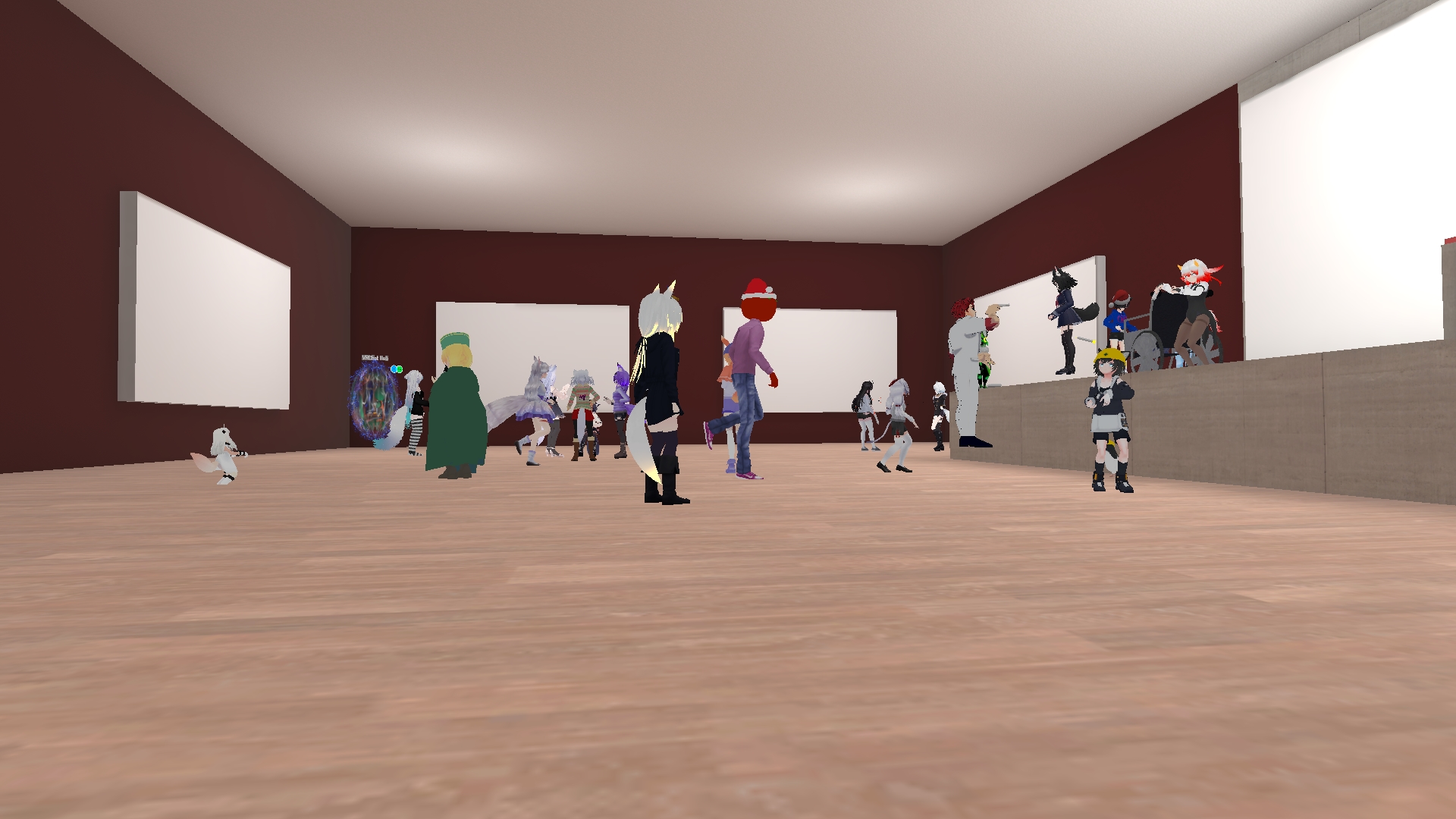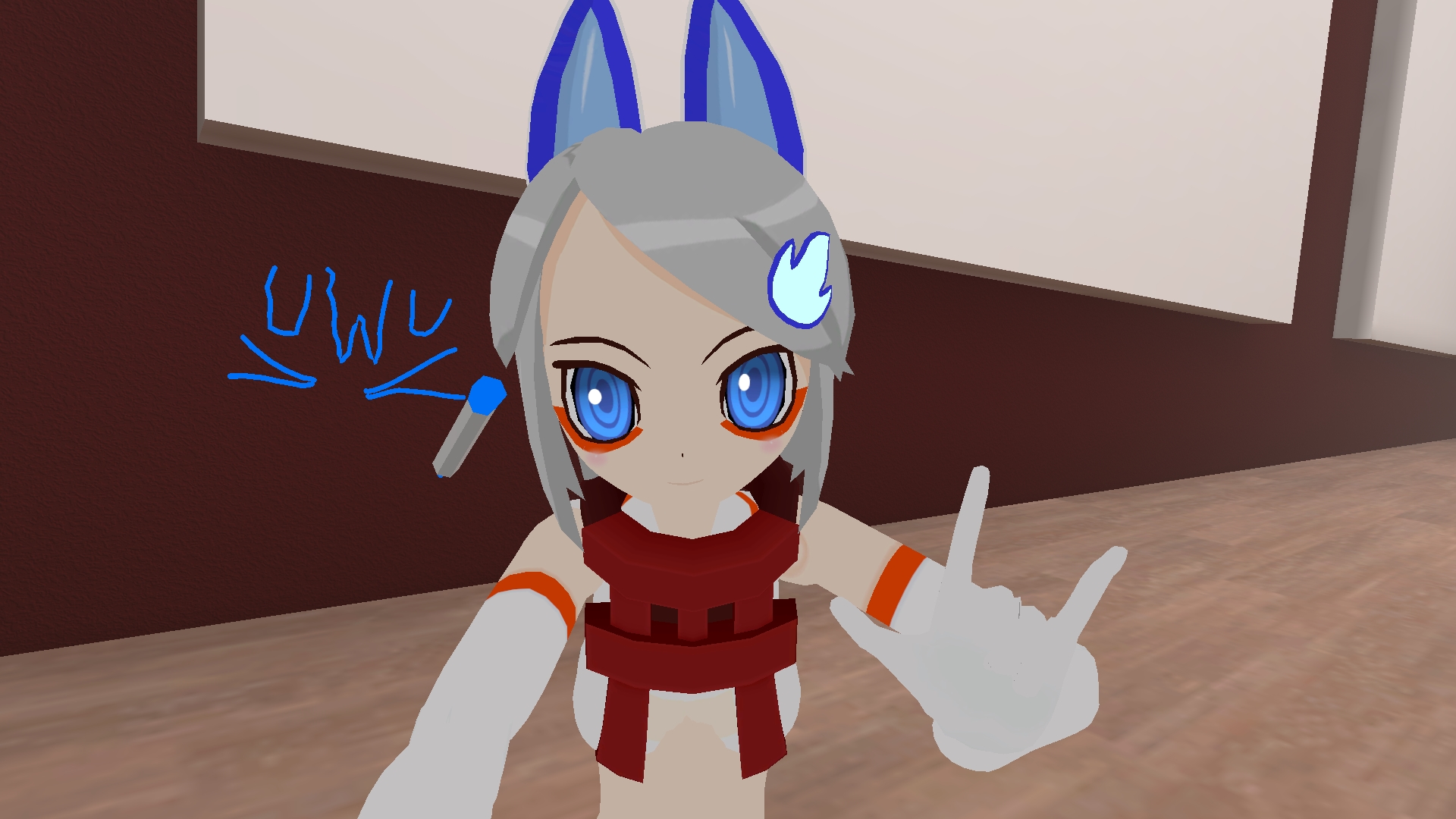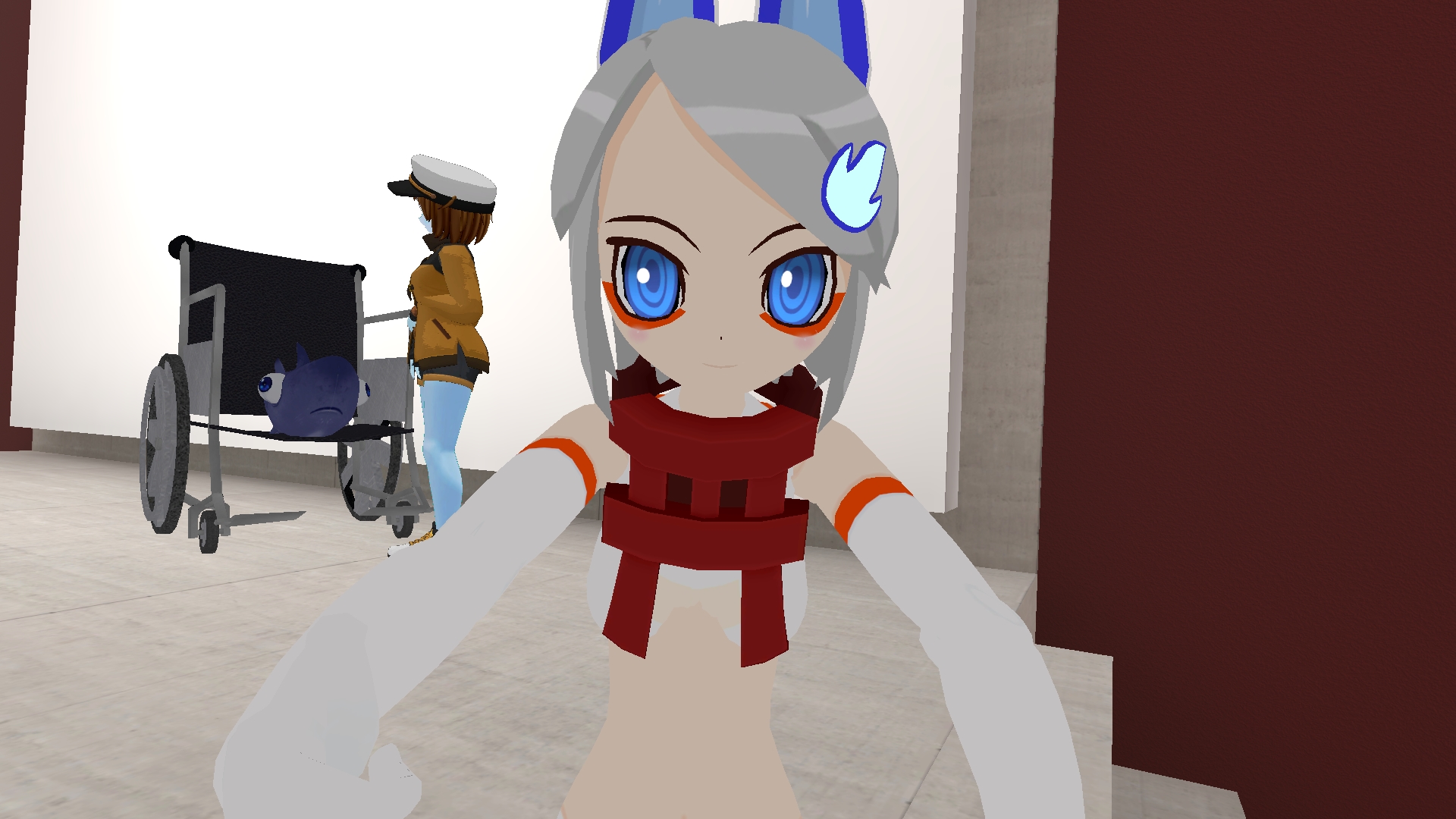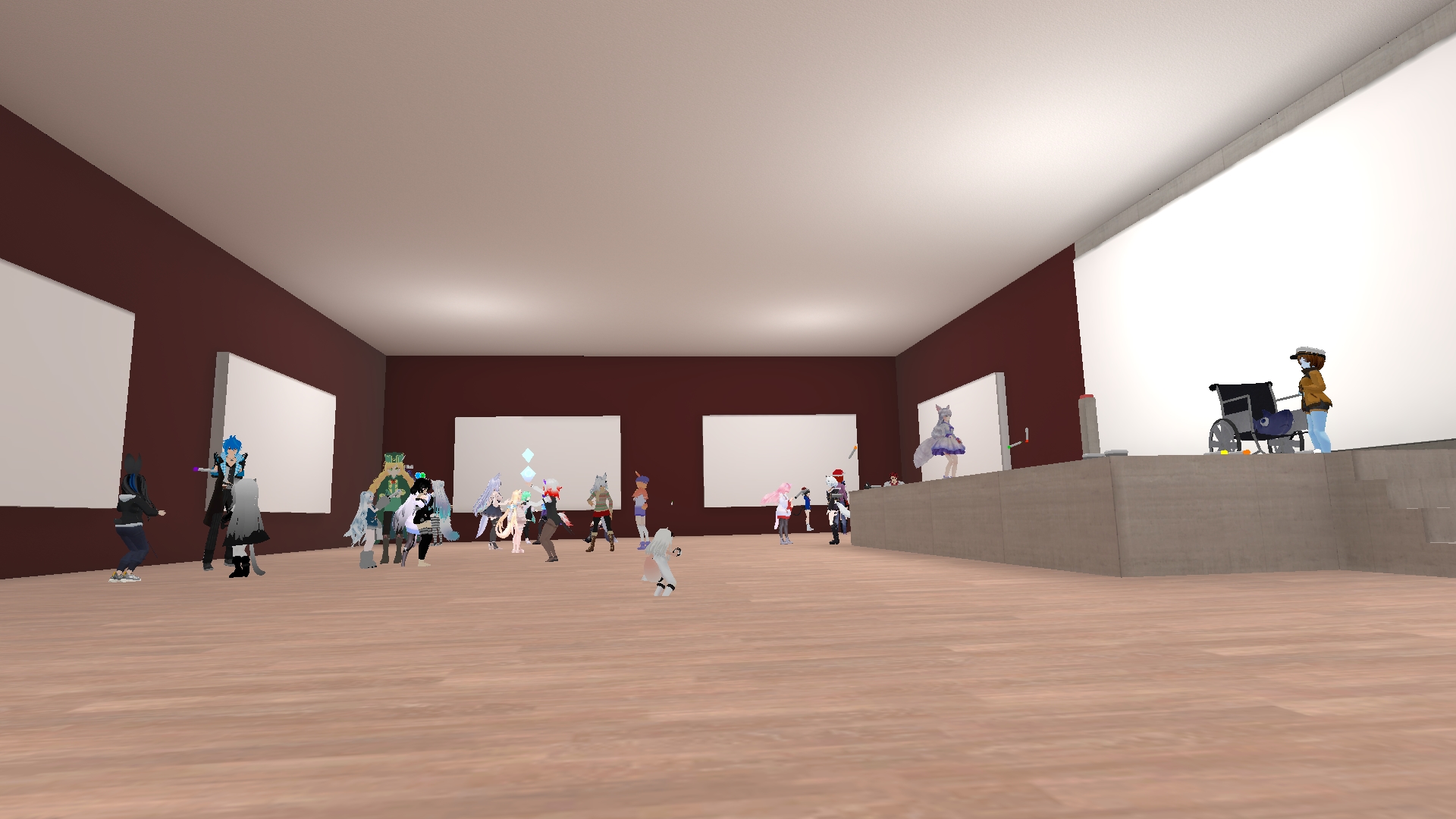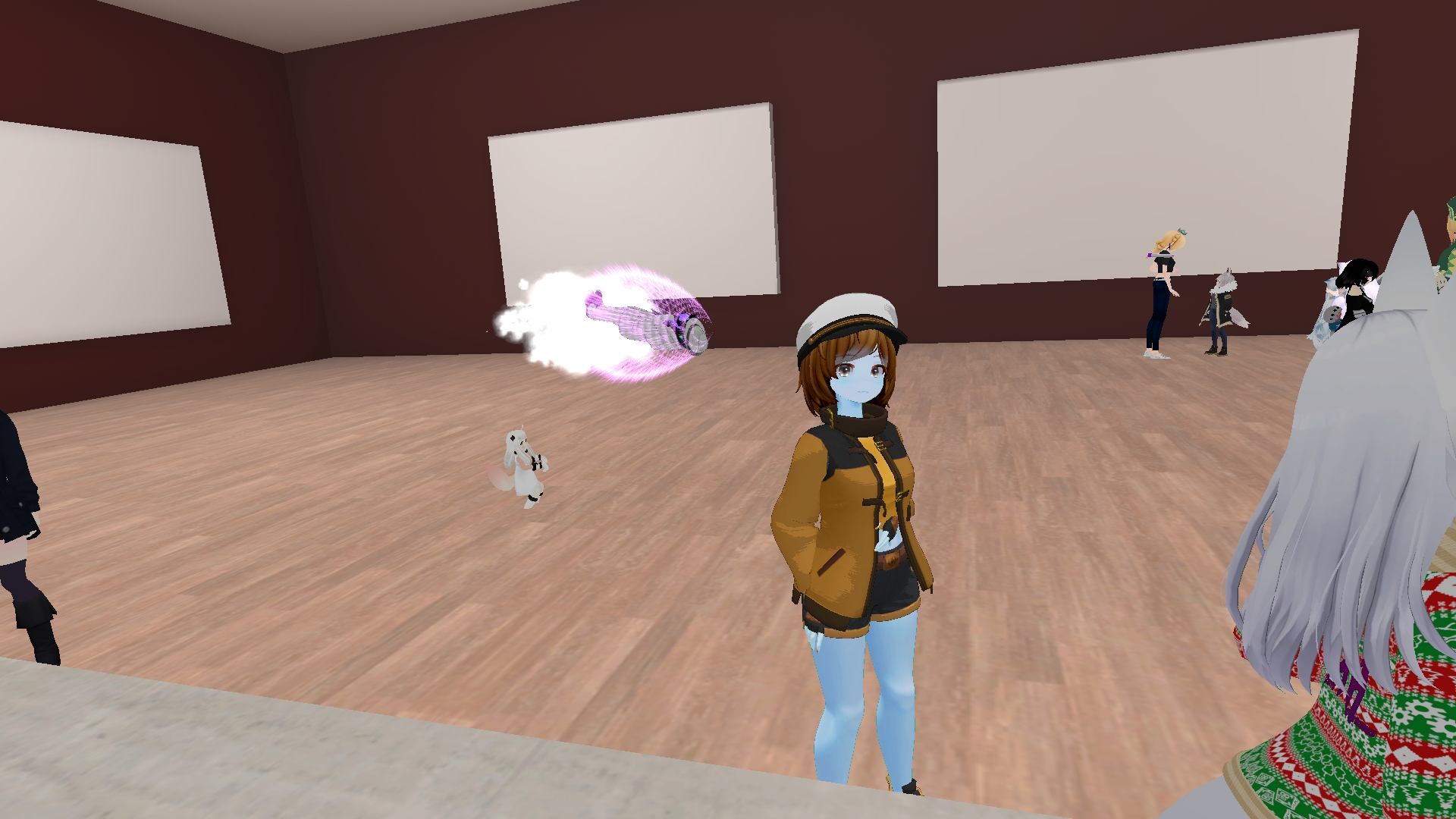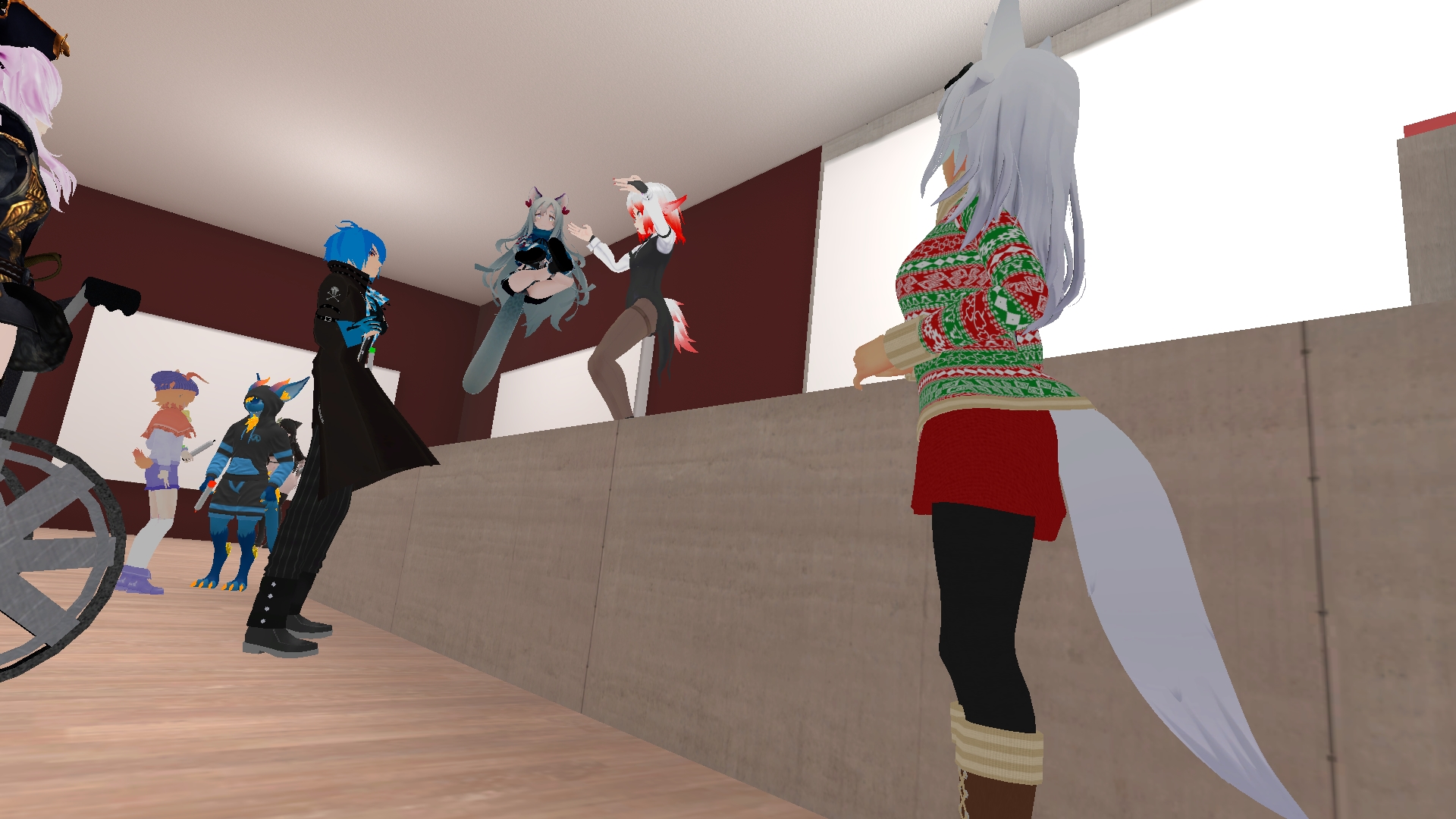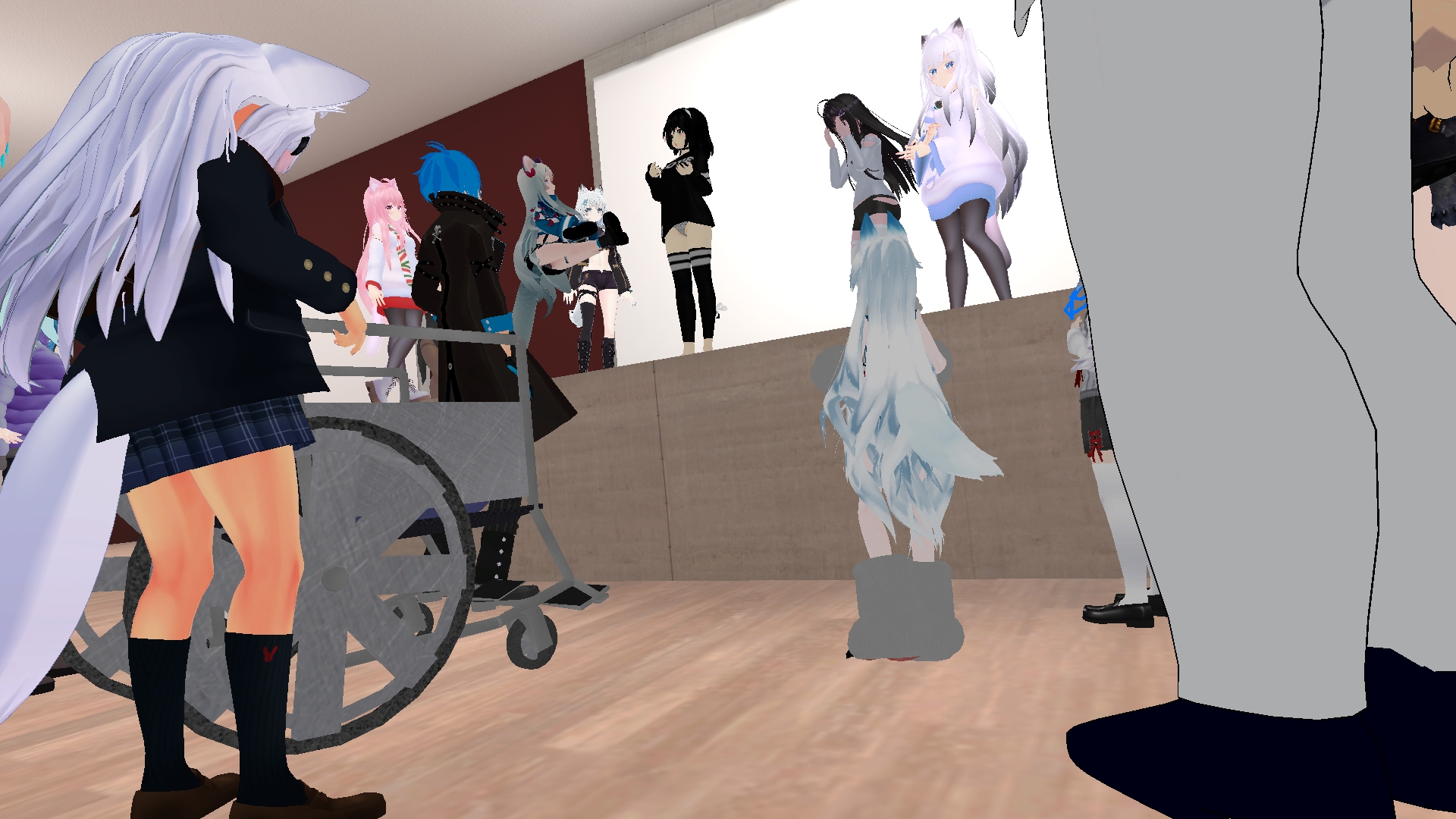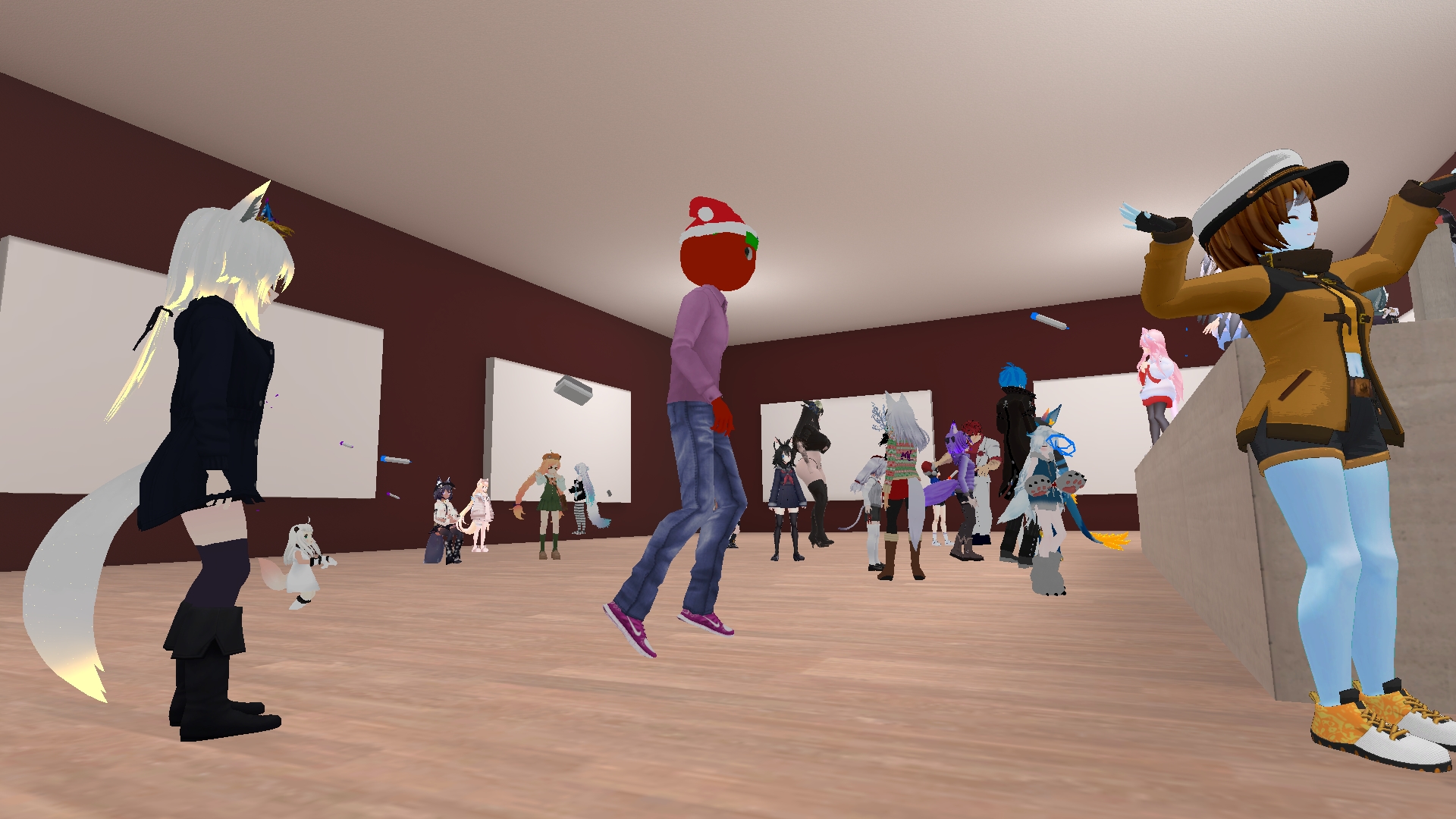 Time for some 'Memory Lane' Hide-and-seek! I finally get to try it out, a few years later. I can finally see what the hype was about. Not to be a downer, people simply didn't allow me to partake because I wasn't well acquainted, or whatever the case. I'm happy I joined up on this 4th anniversary to recall the past while participating in things I was omitted from. This hang out was memorable in many ways heh.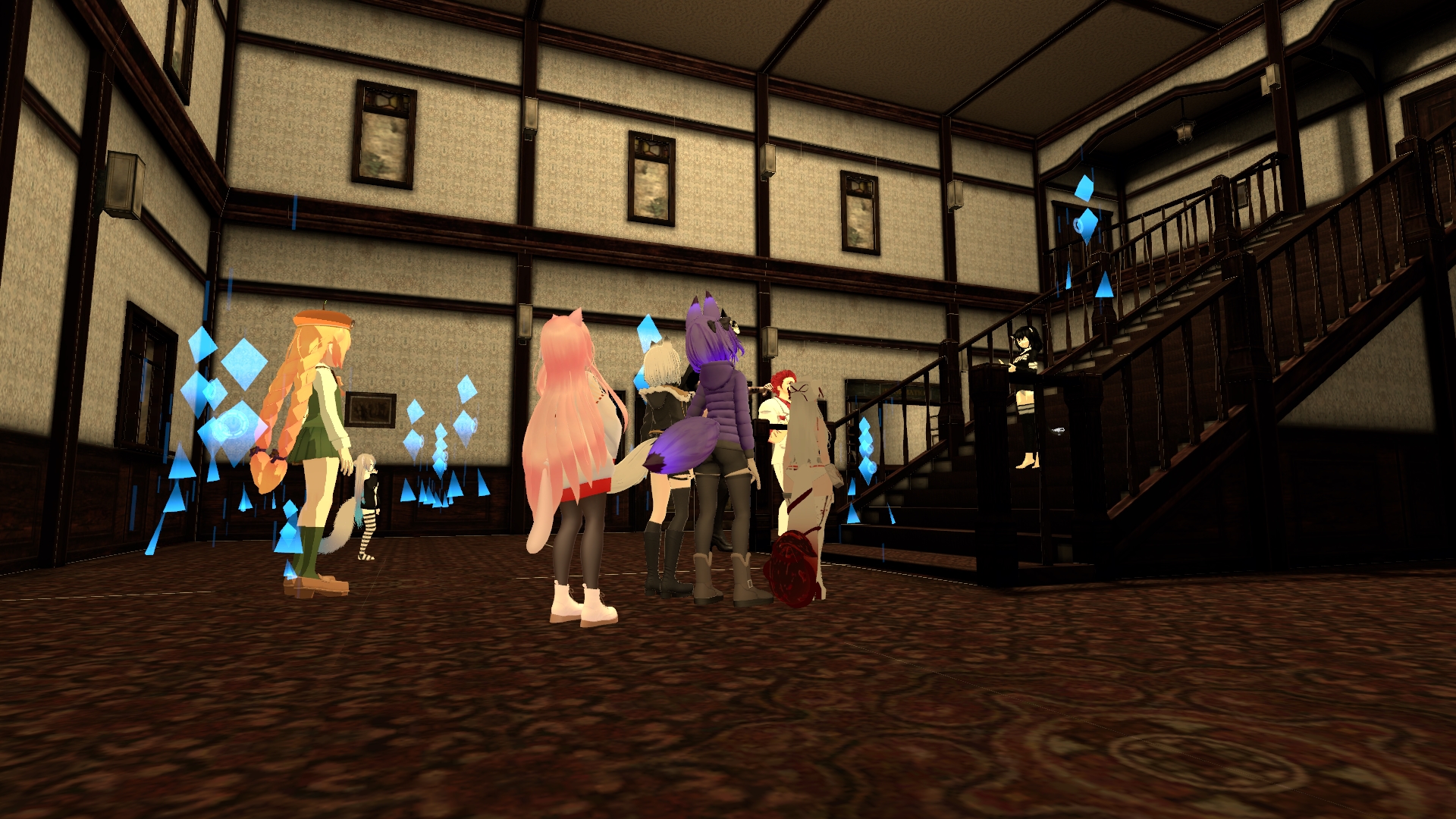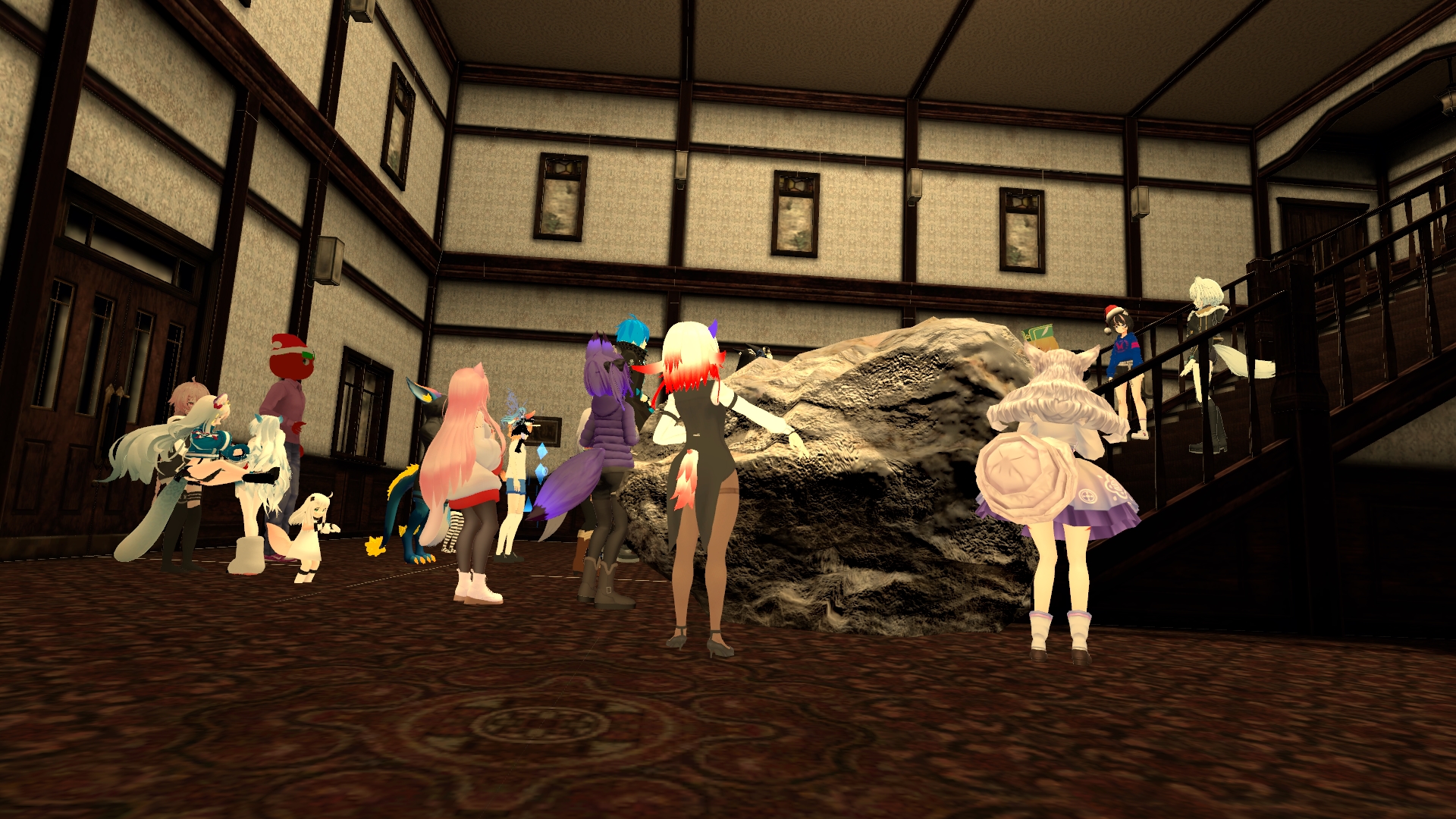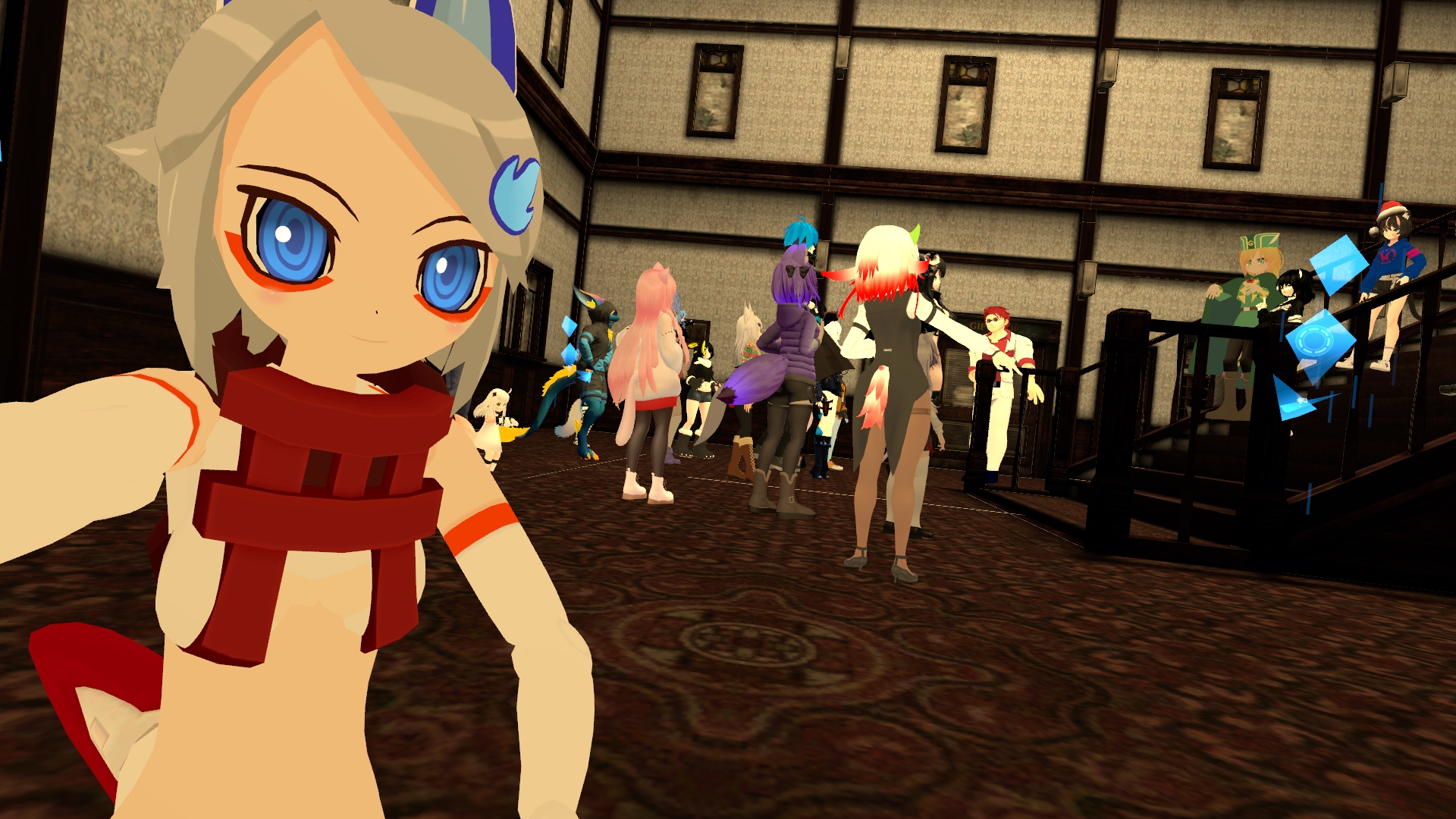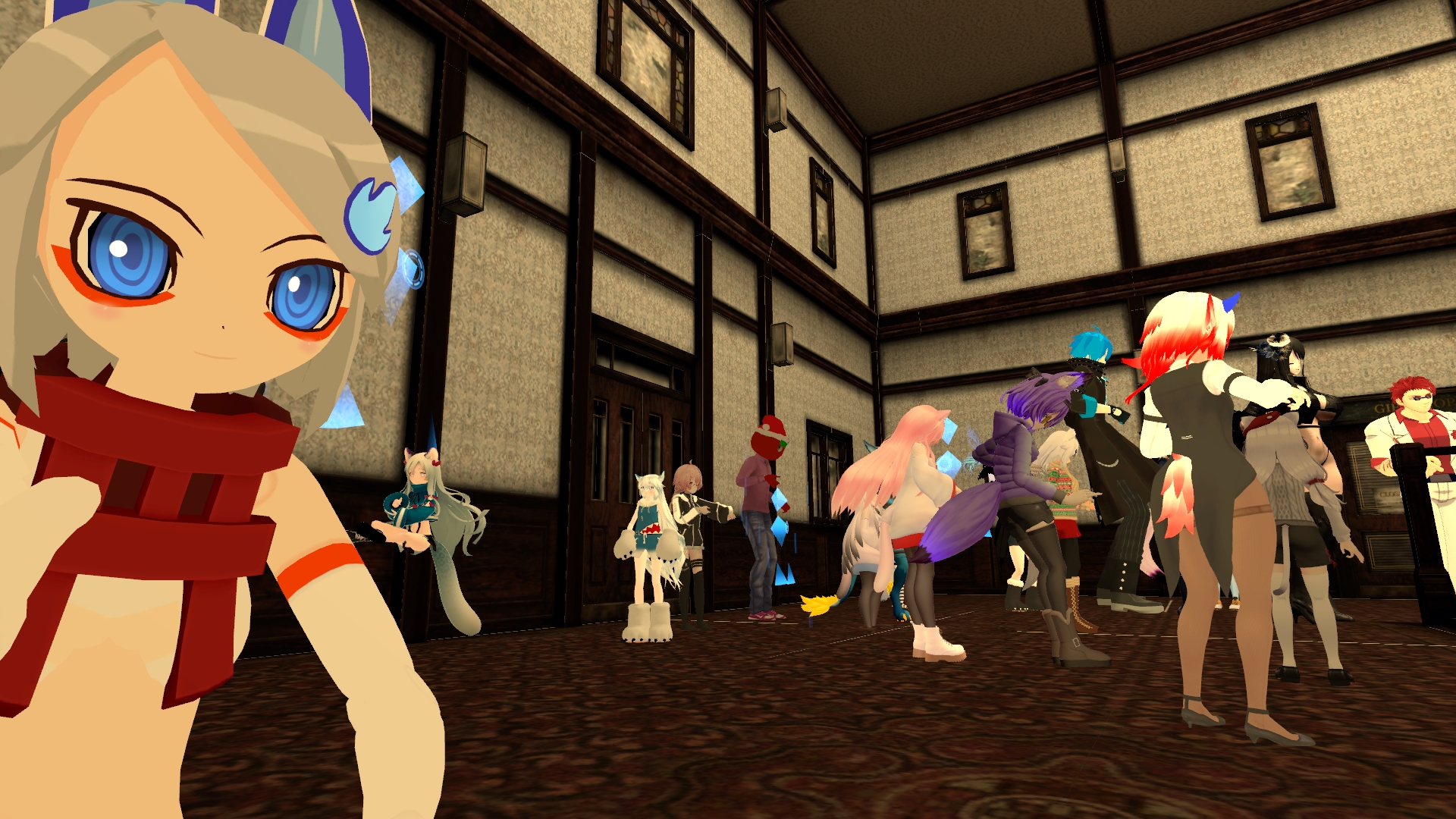 I'm cursing at myself because while I hiding I kept thinking "I should take a picture of us hiding". I was hiding by myself, then with an overly 'thicc' female character who hid on top of my 15 cm tall Shinki Renge, then a Dido (Pokemon) hid beside a couch. ANother person hid on top of the couch. We were in the farthest room and nobody thought to seek for us there.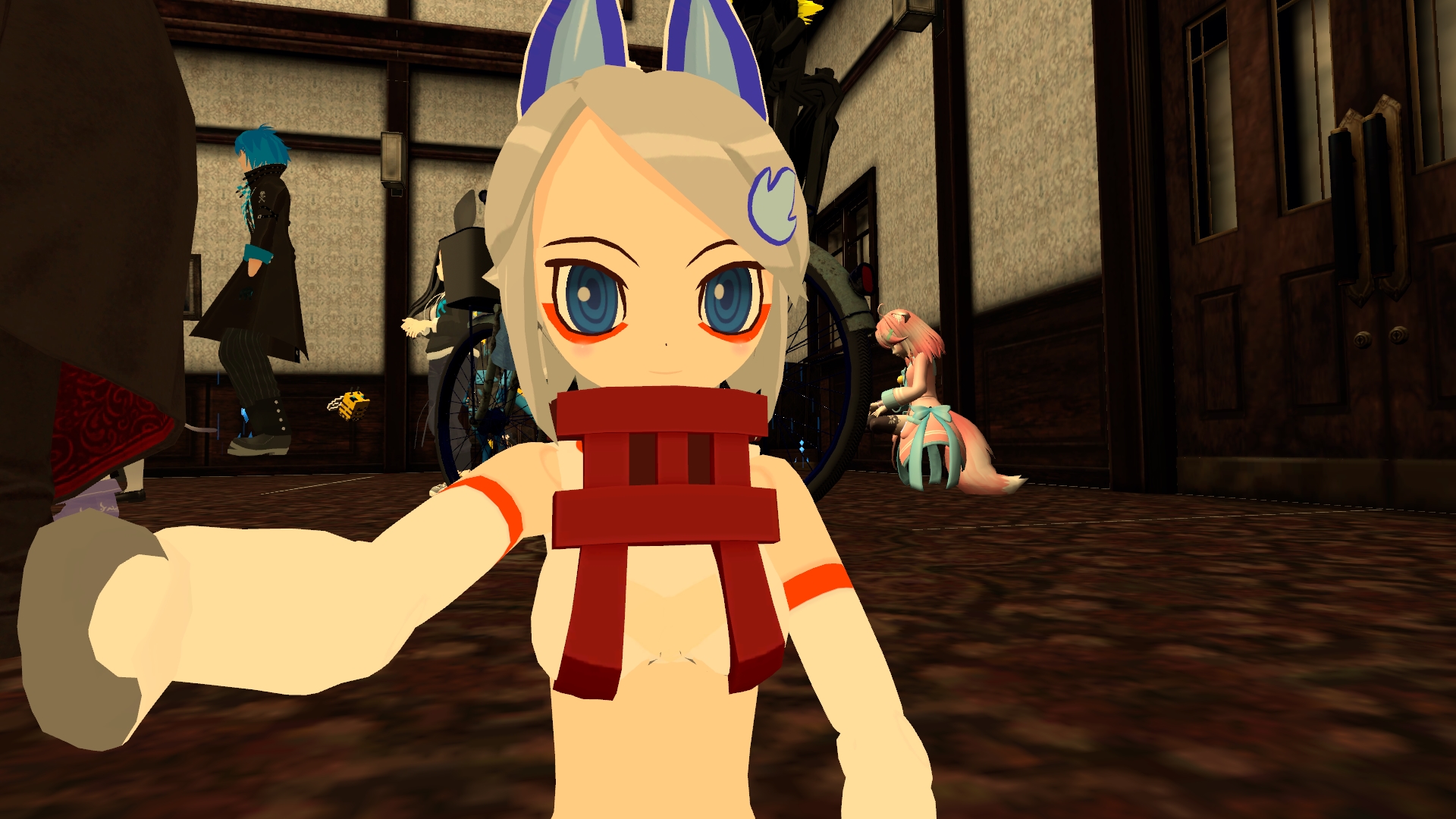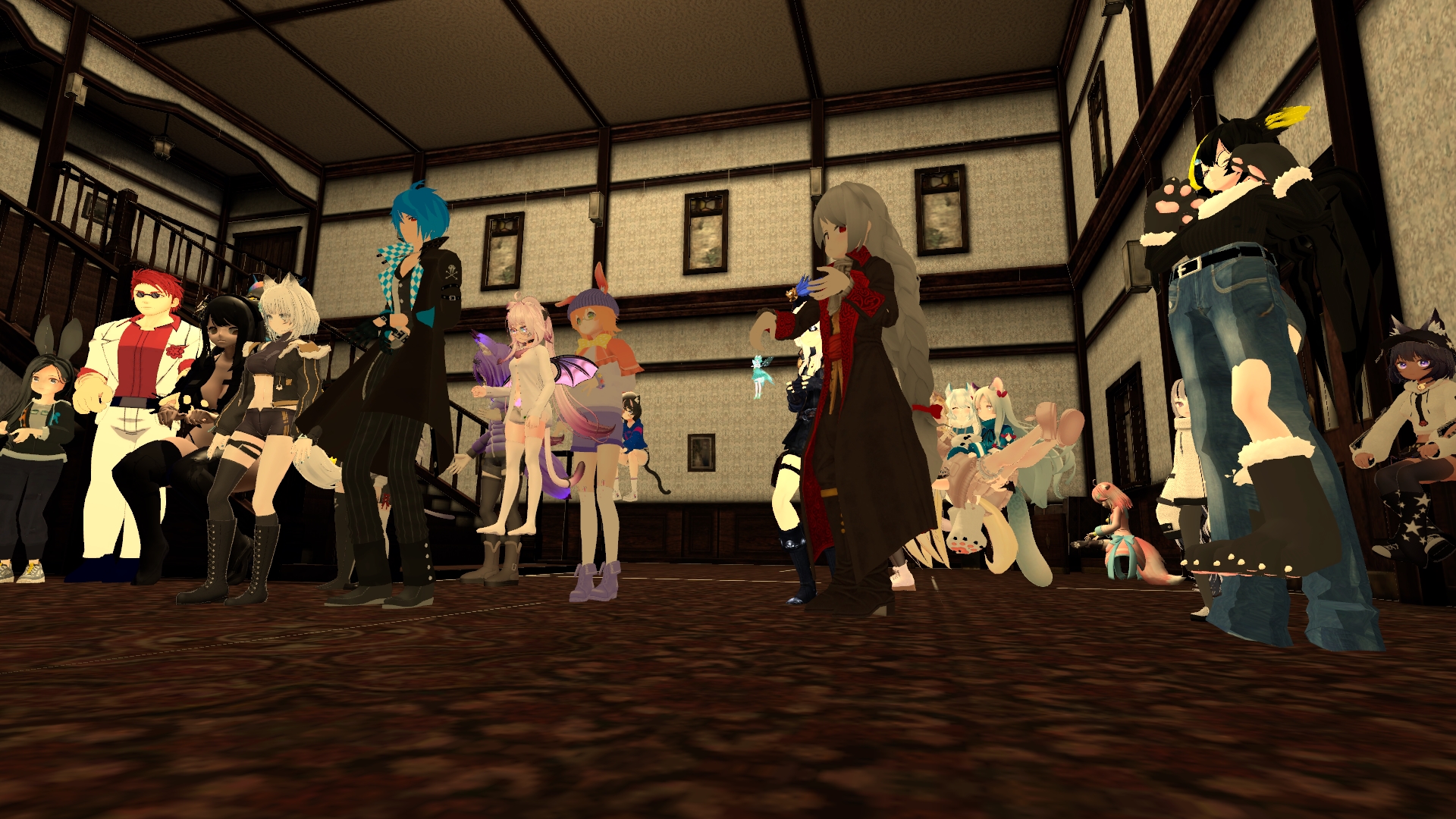 The Pug brings back numerous memories and nostalgia. Shame they never added onto the basement, though they did add the flaming goat which is mostly burnt down every year, minus a few years. I've been to this gathering previously in 2019, missed out in 2020, and now caught it for 2021. Nice!
Told my buddy I was being a mute and if I was speaking. I was not. We spoke a bit in The Pug catching up a bit before it became slightly unbearable again. Listened to the history of the goat bringing back memories and nostalgia of when I was here a few years back with the crew. Others talking to me, inviting me to game, etc. I wish we were in that casual talking terms also, I might have unmuted myself just for that even if it was overly late and situational.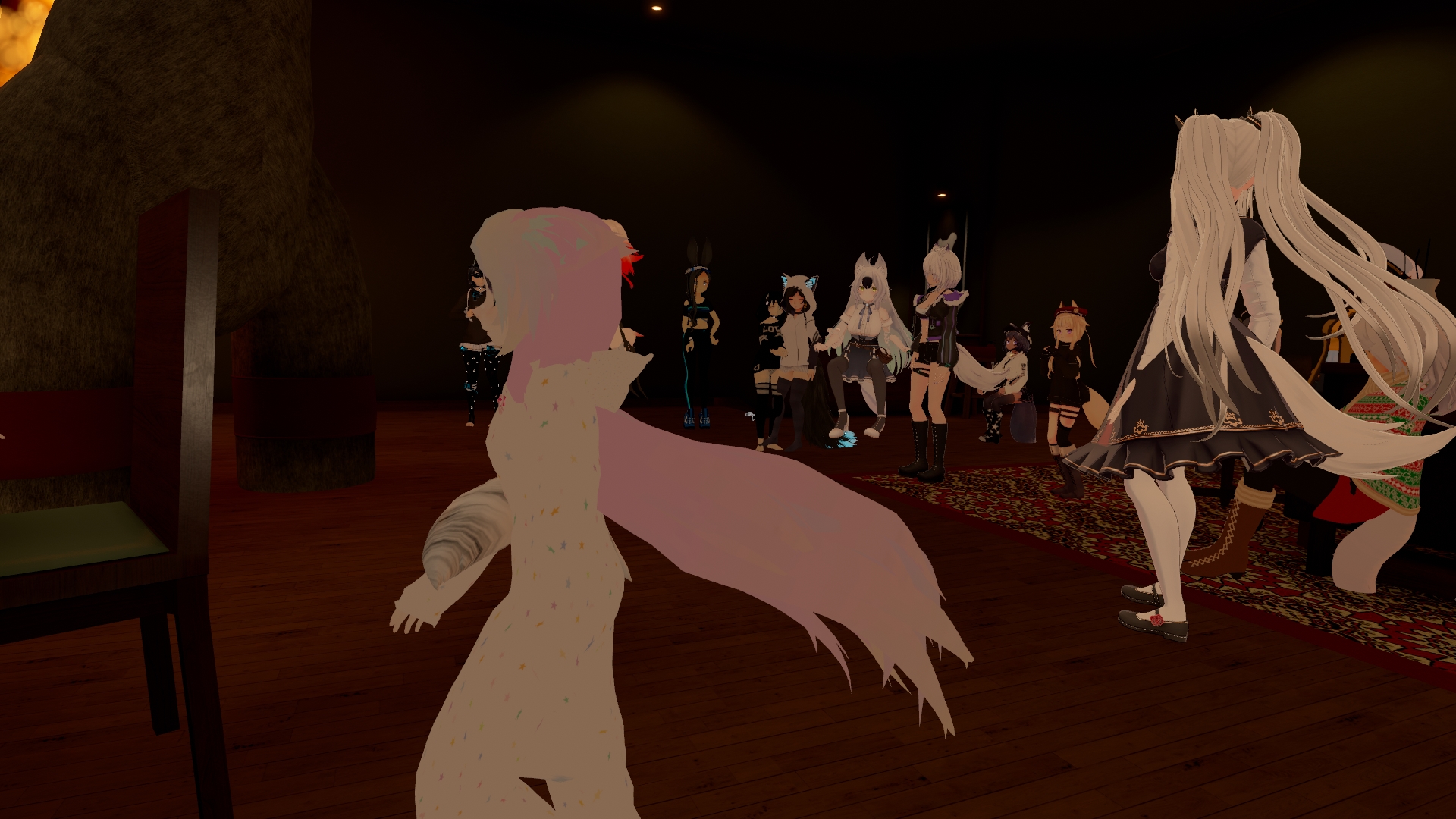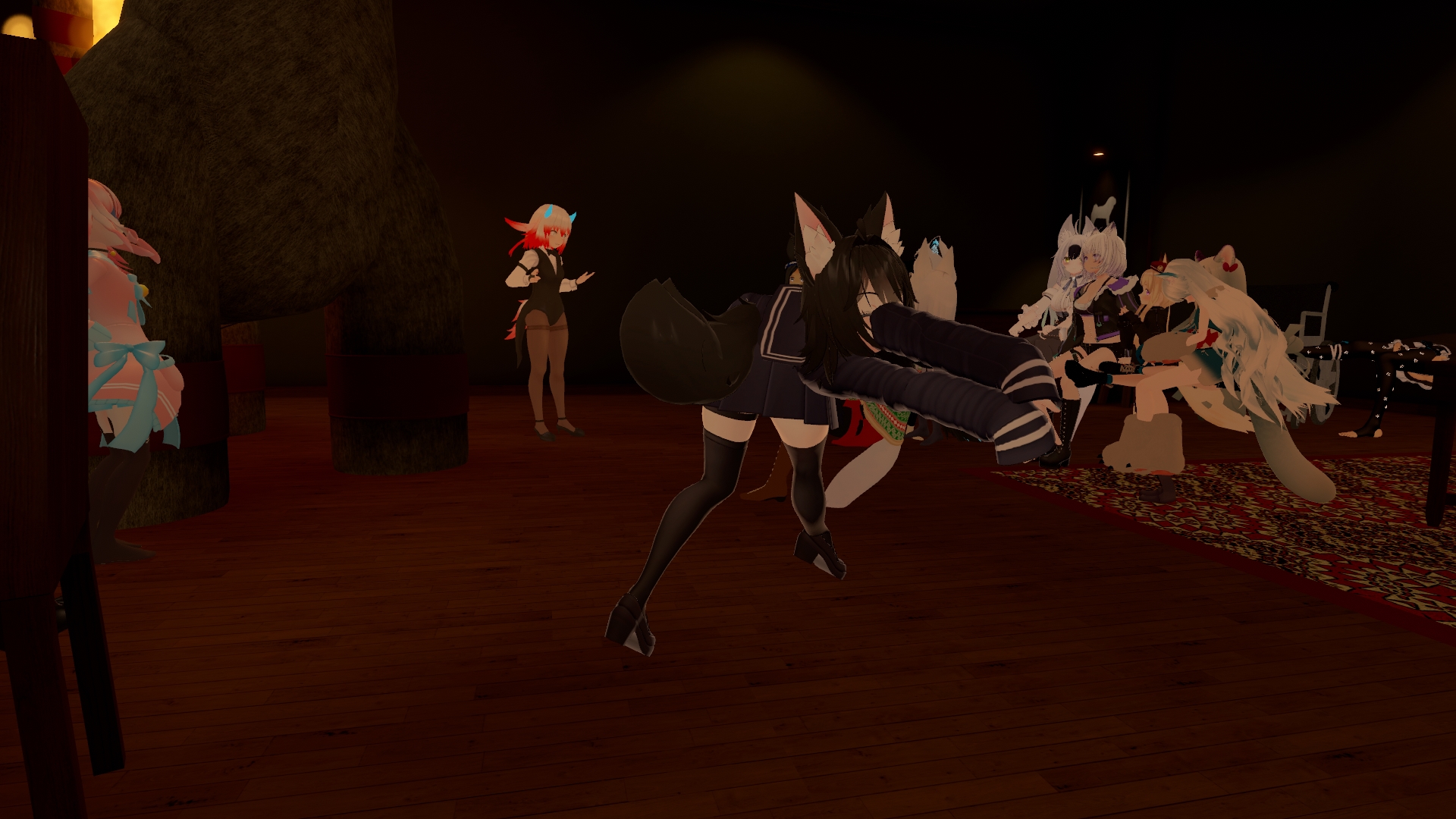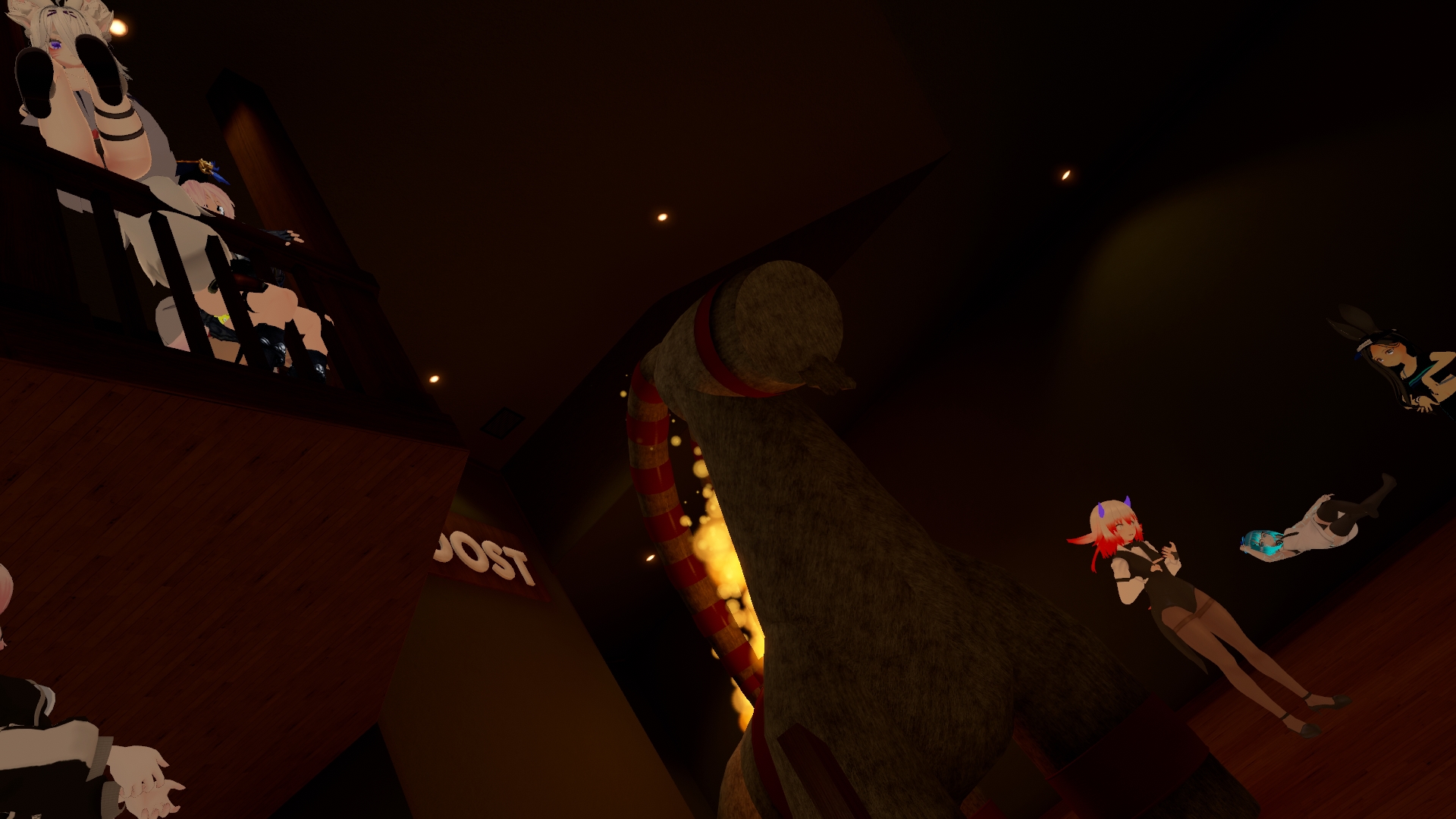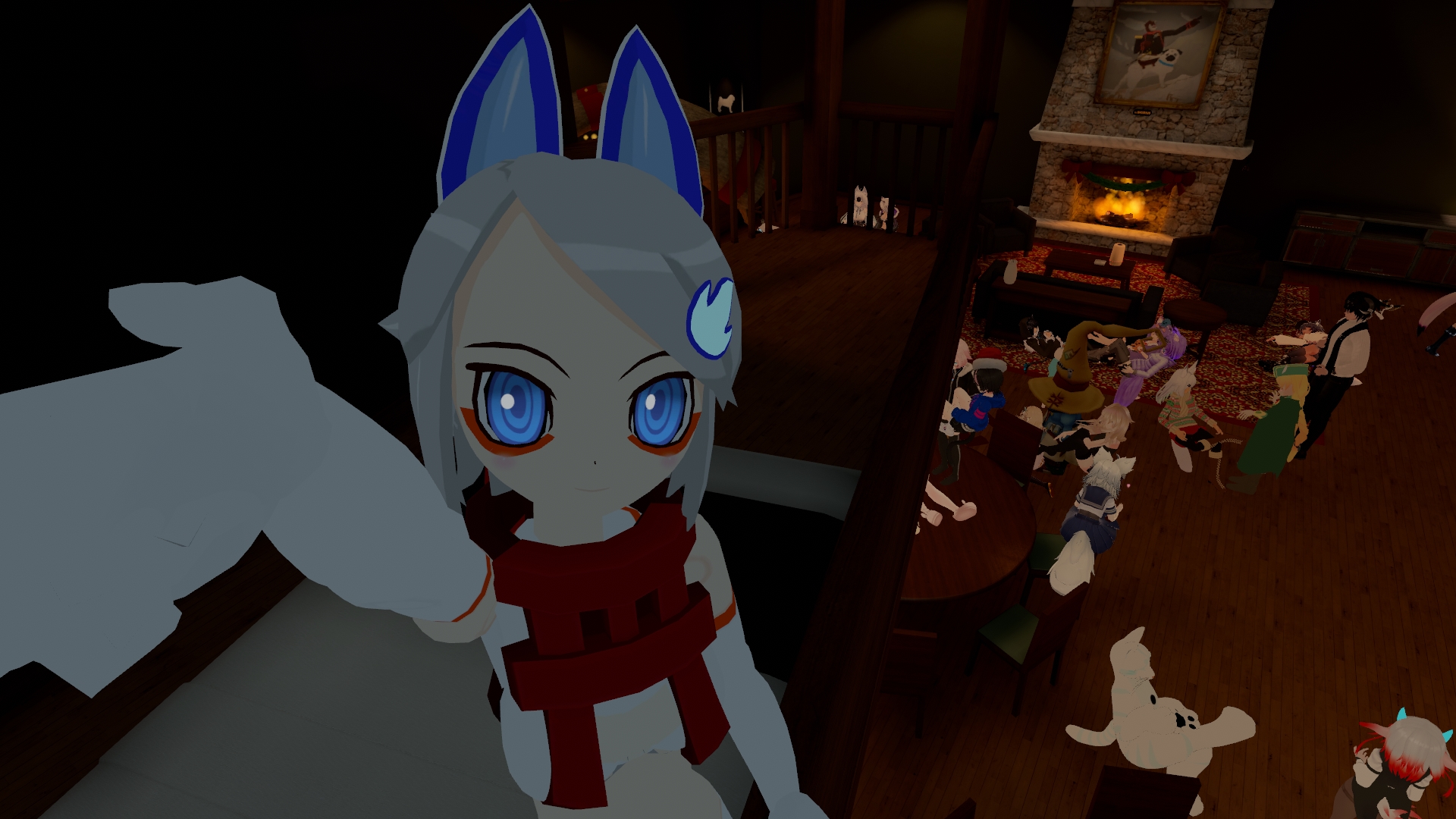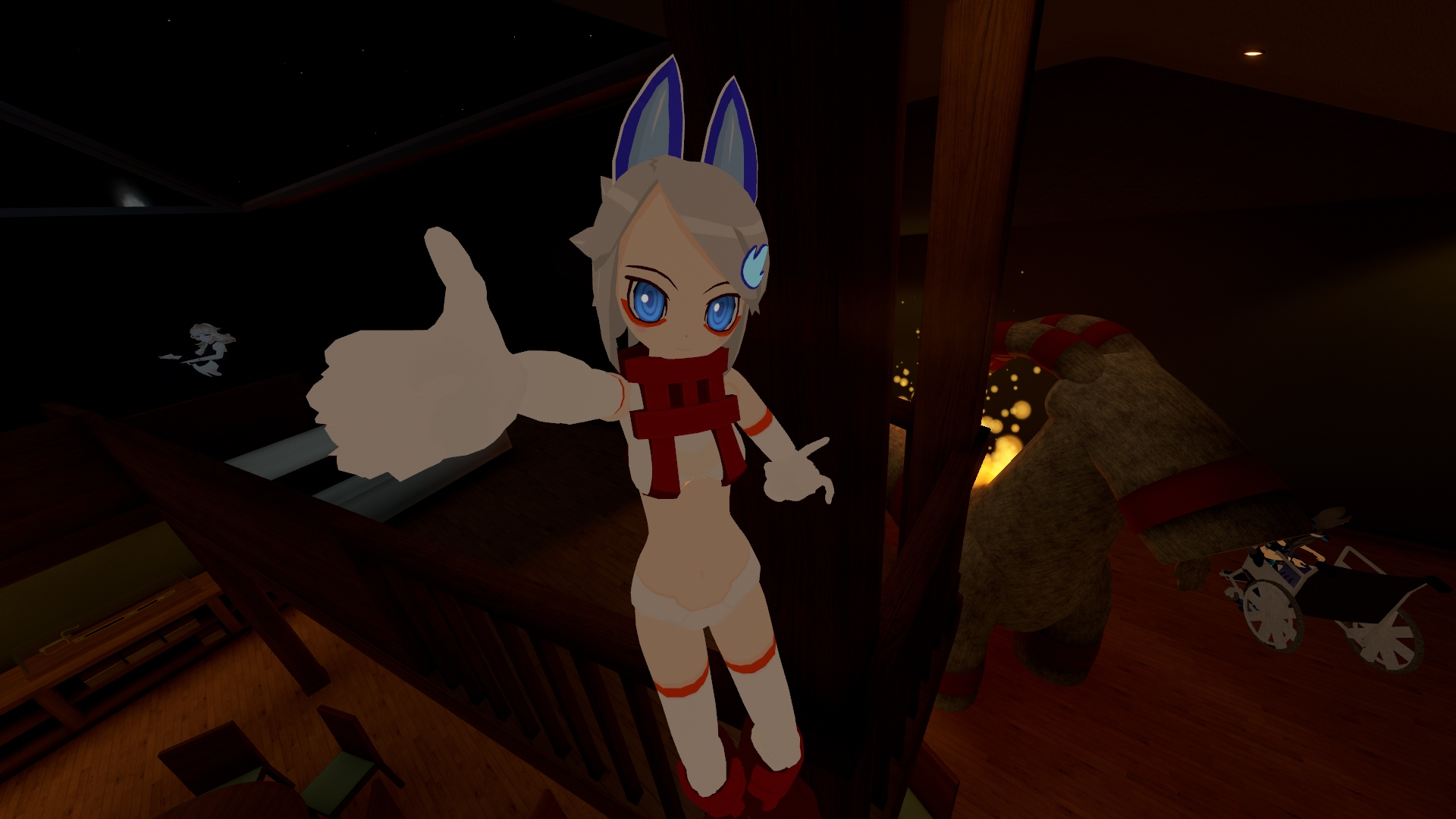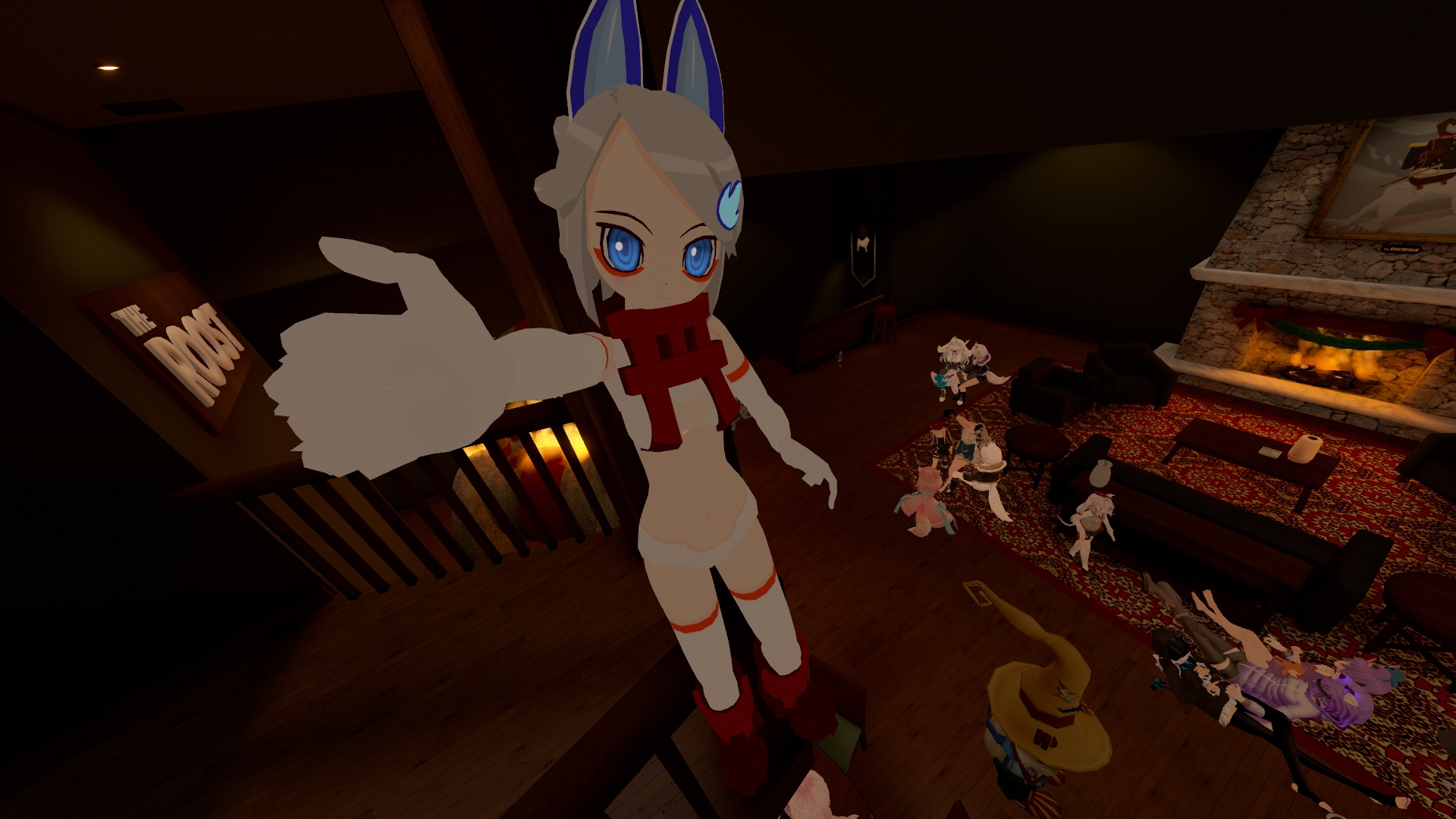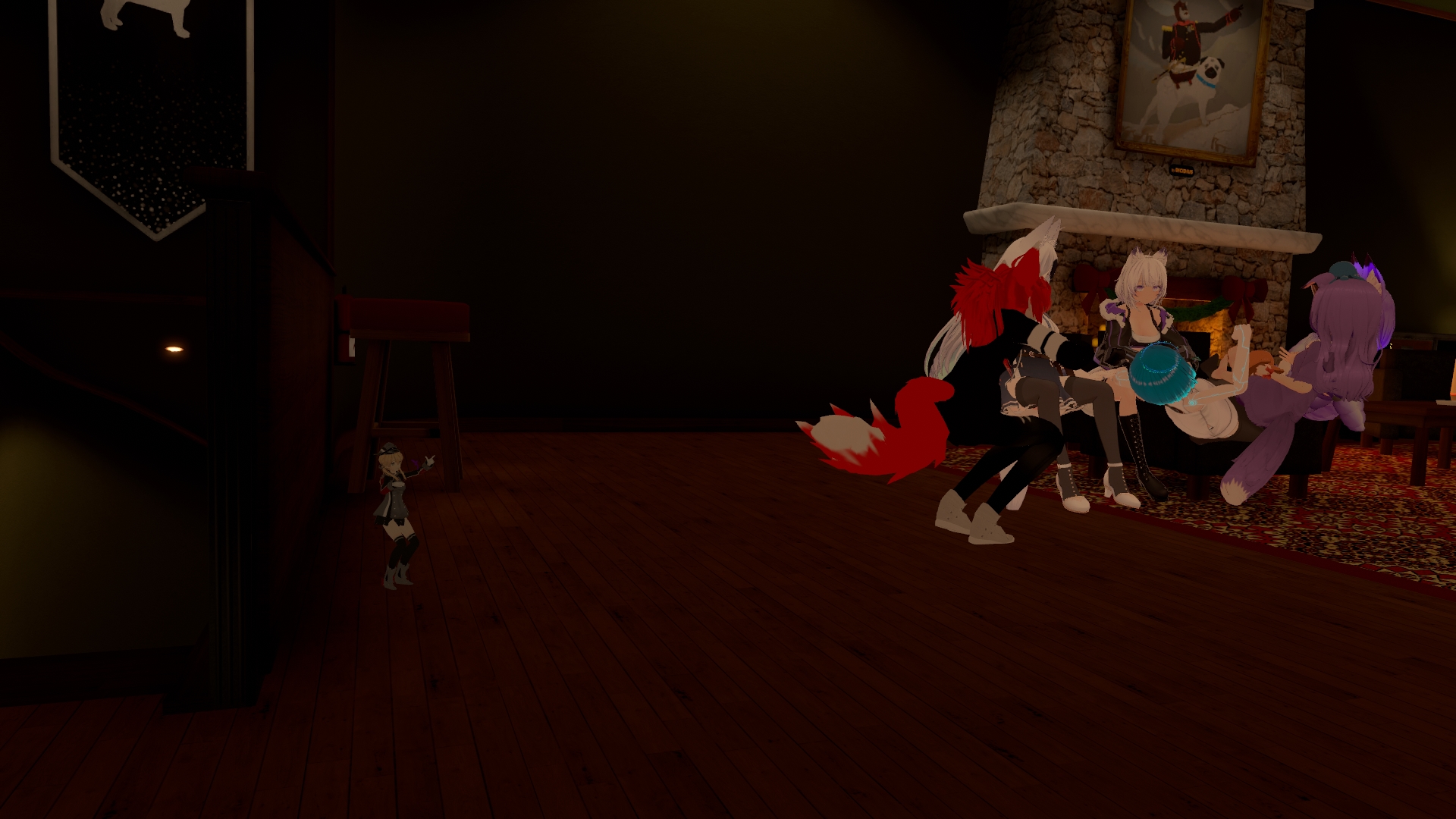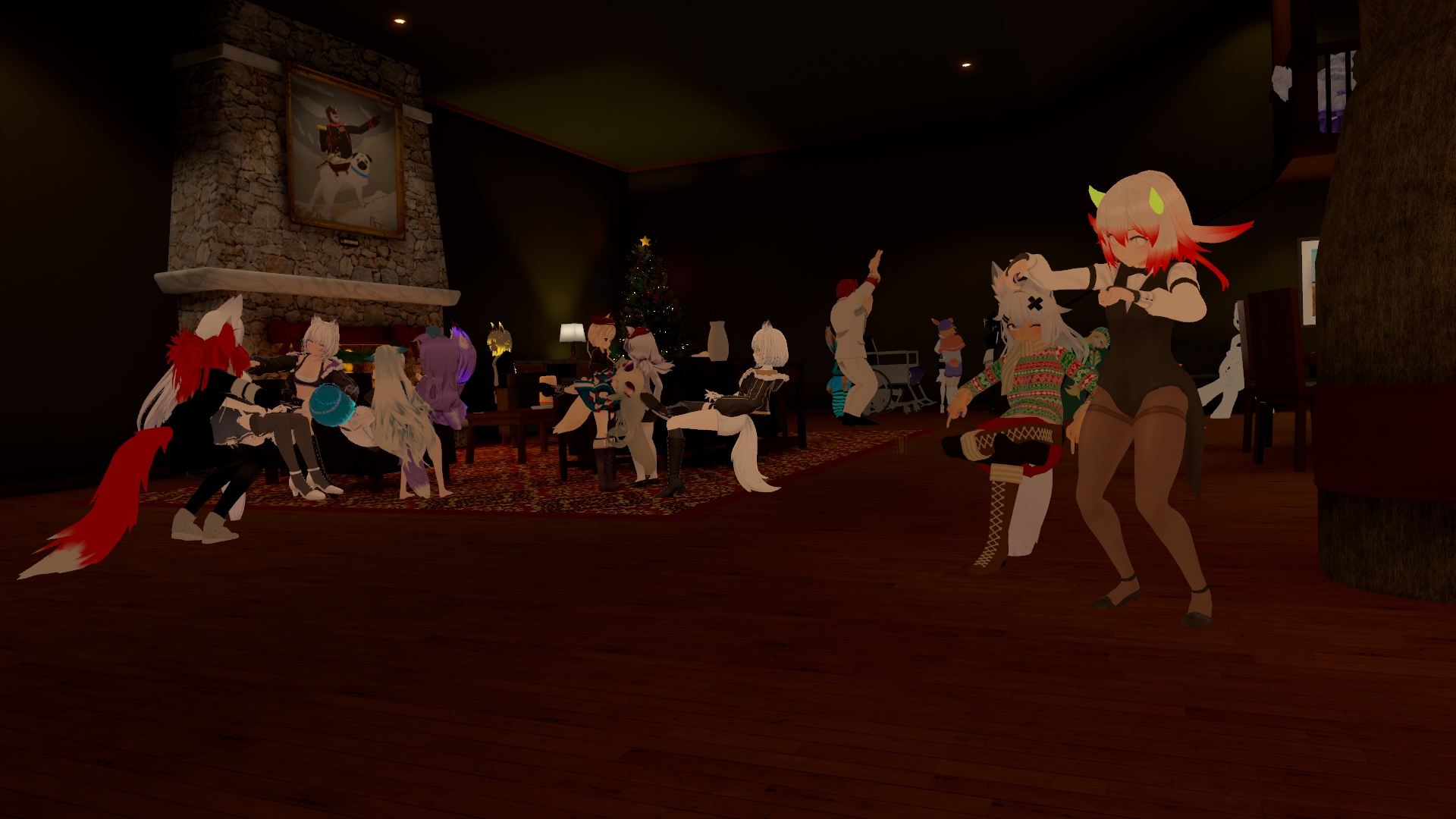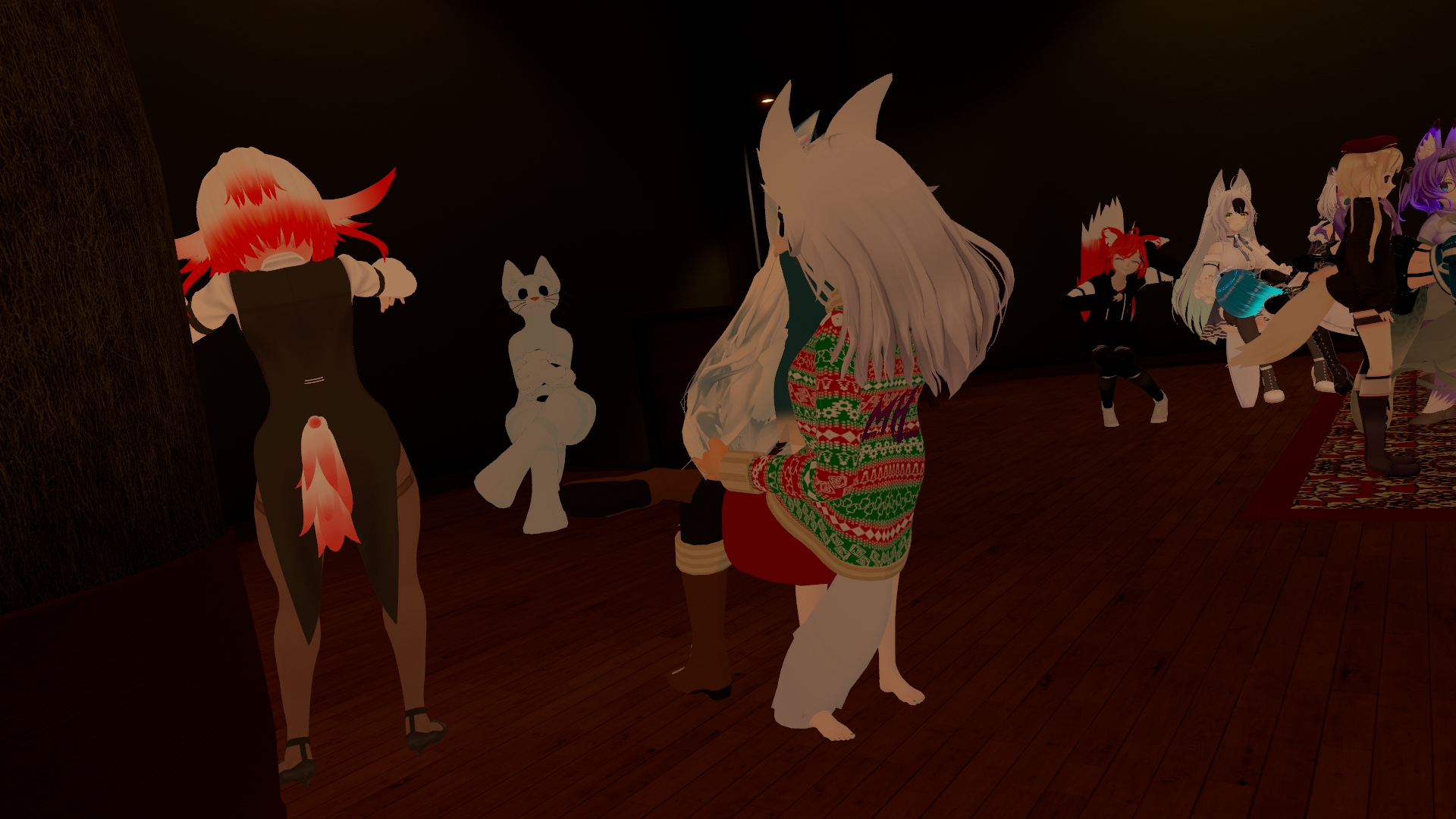 With that, a third of the group left though I still joined them for one more world to see where it would lead me. Had to make this as worthwhile as possible. I was even nearing the time I had to hop of myself to tend to various other things. If this was 2020 I would have stayed even longer.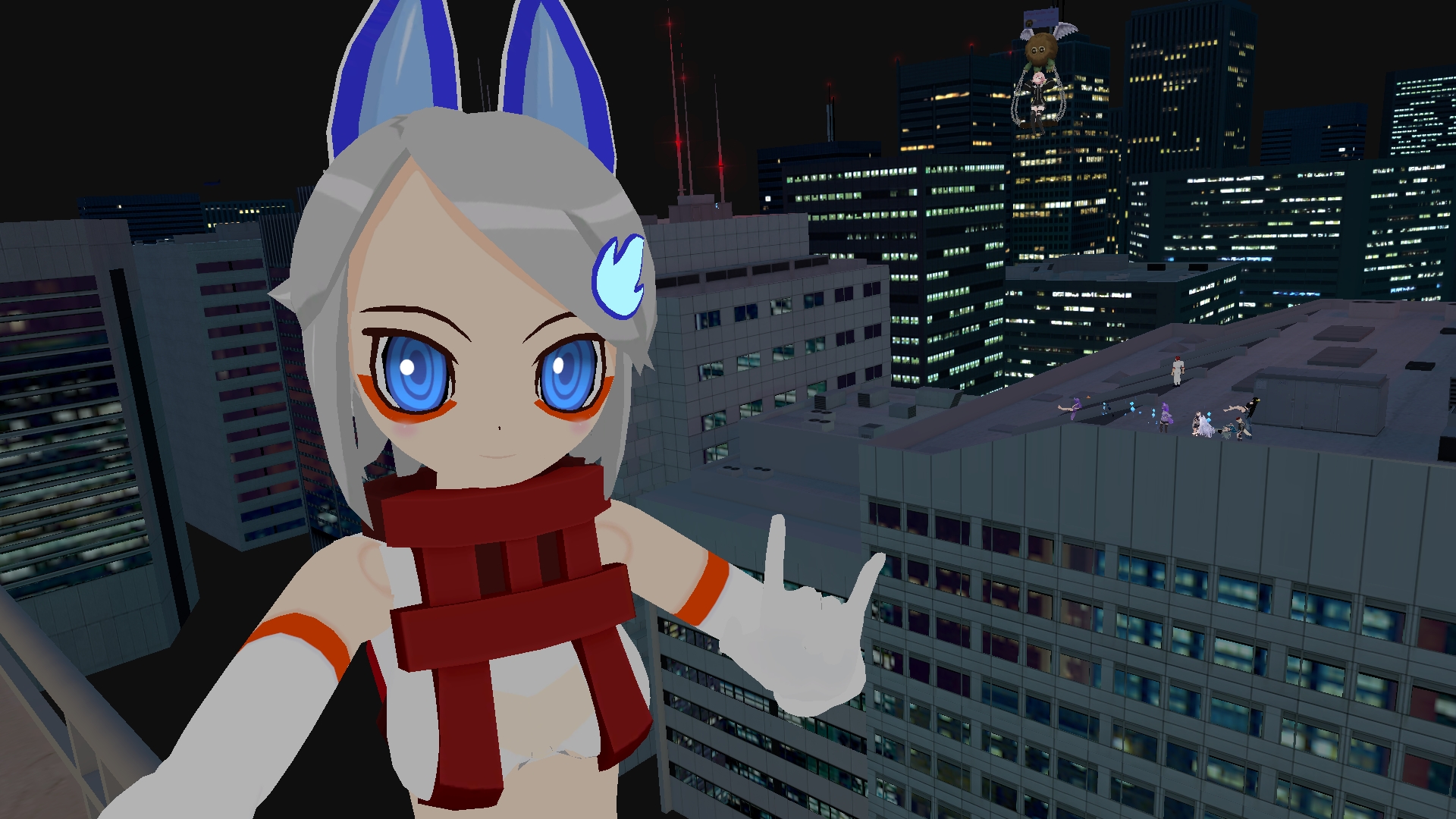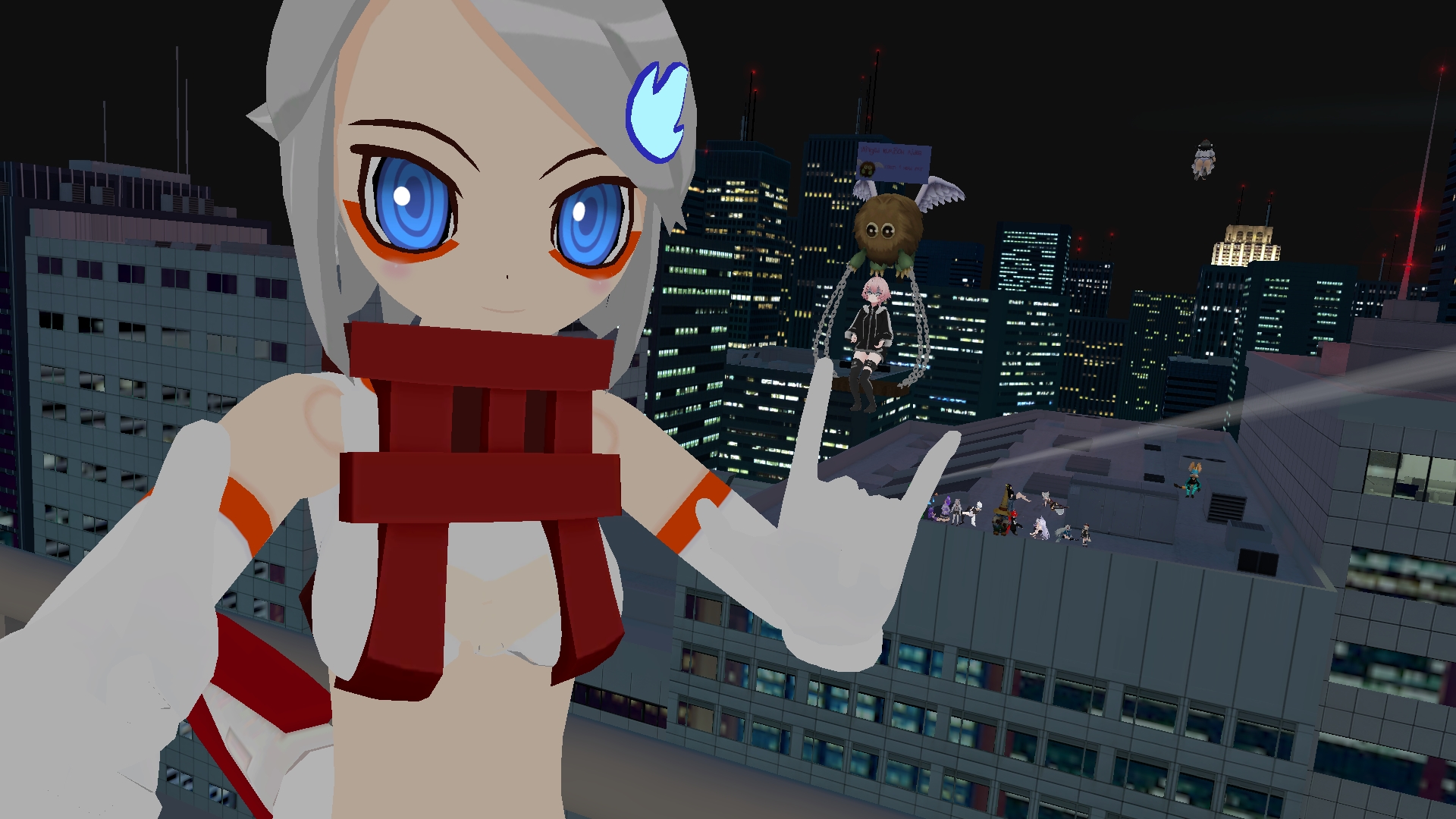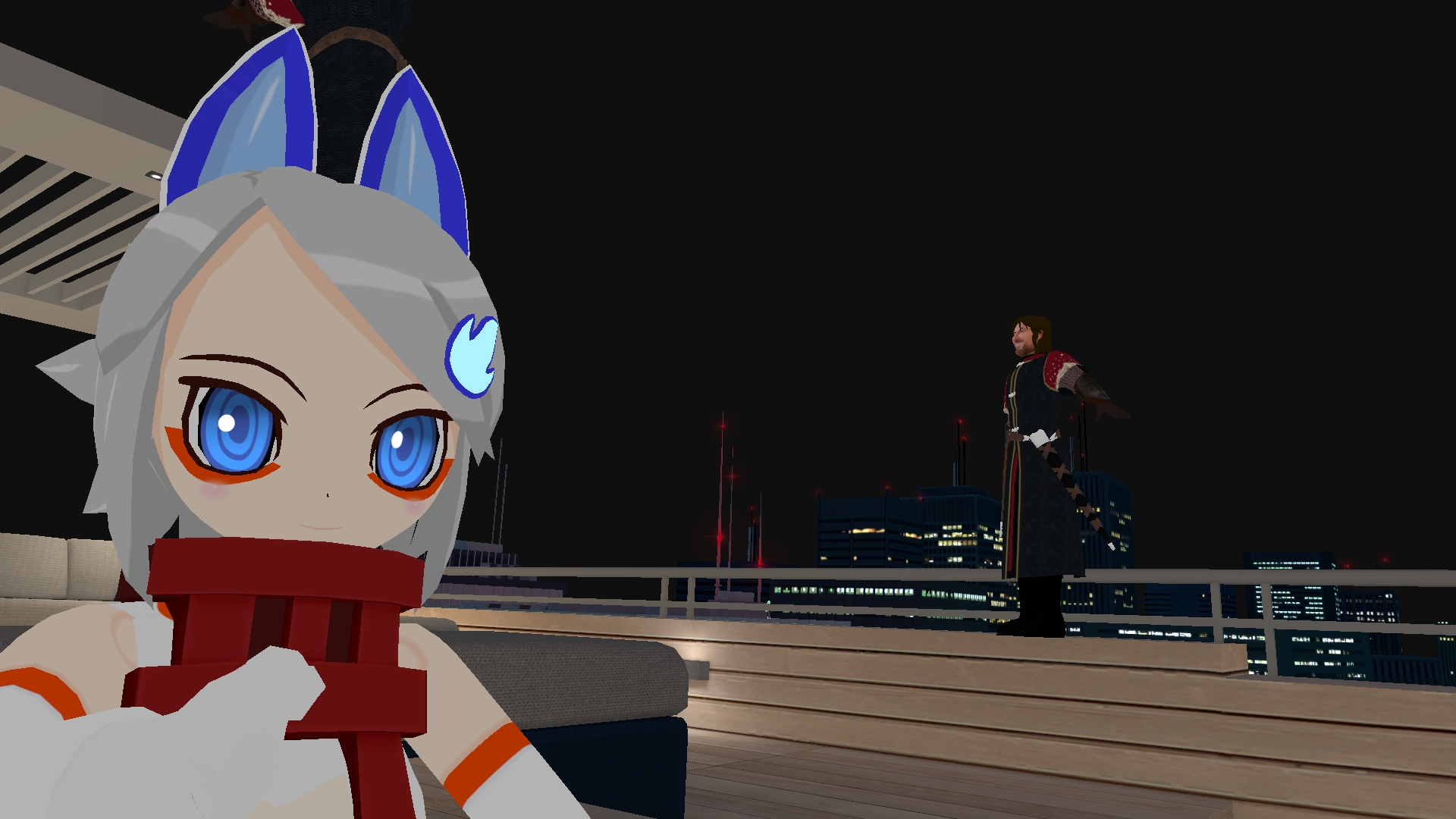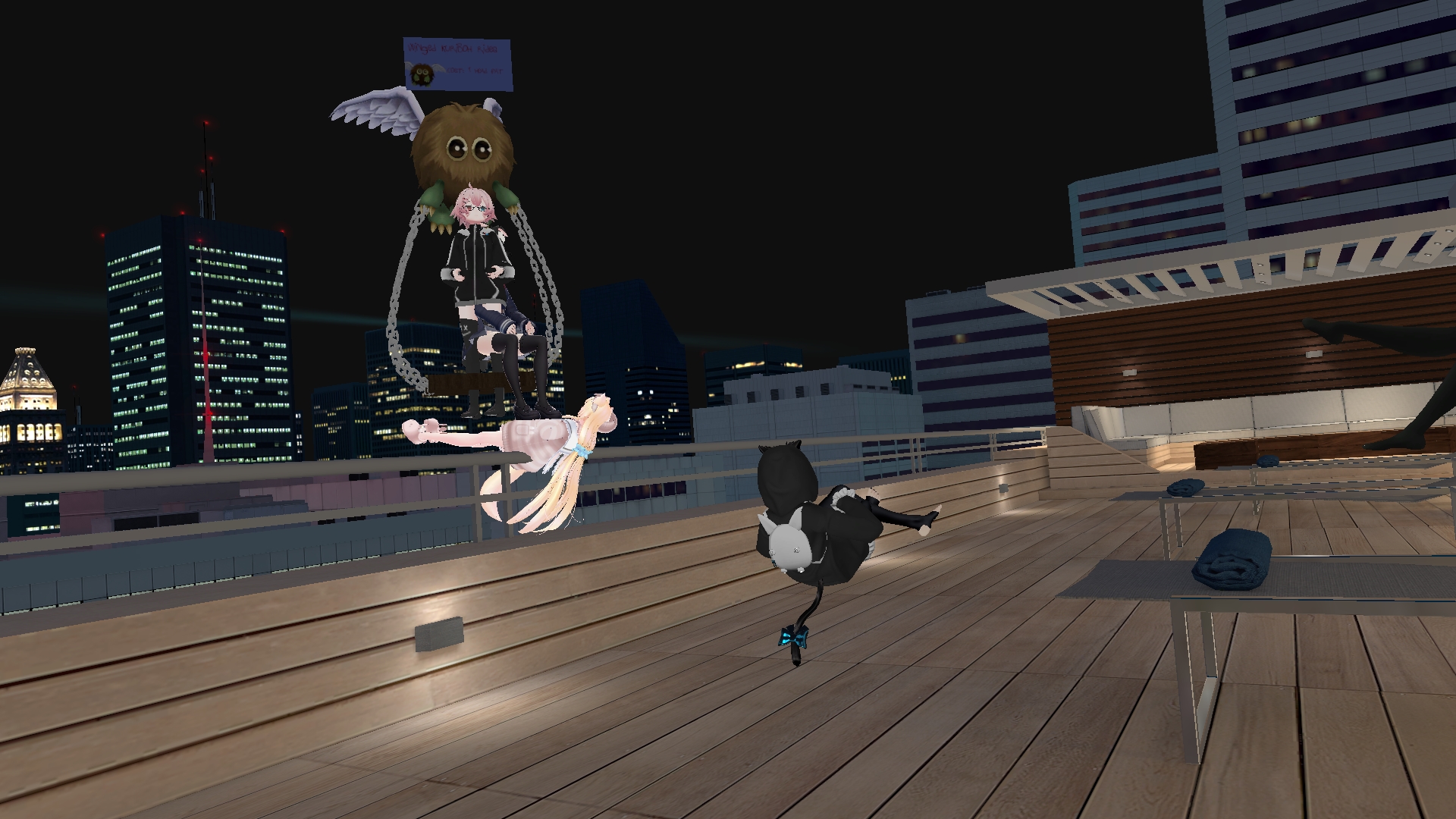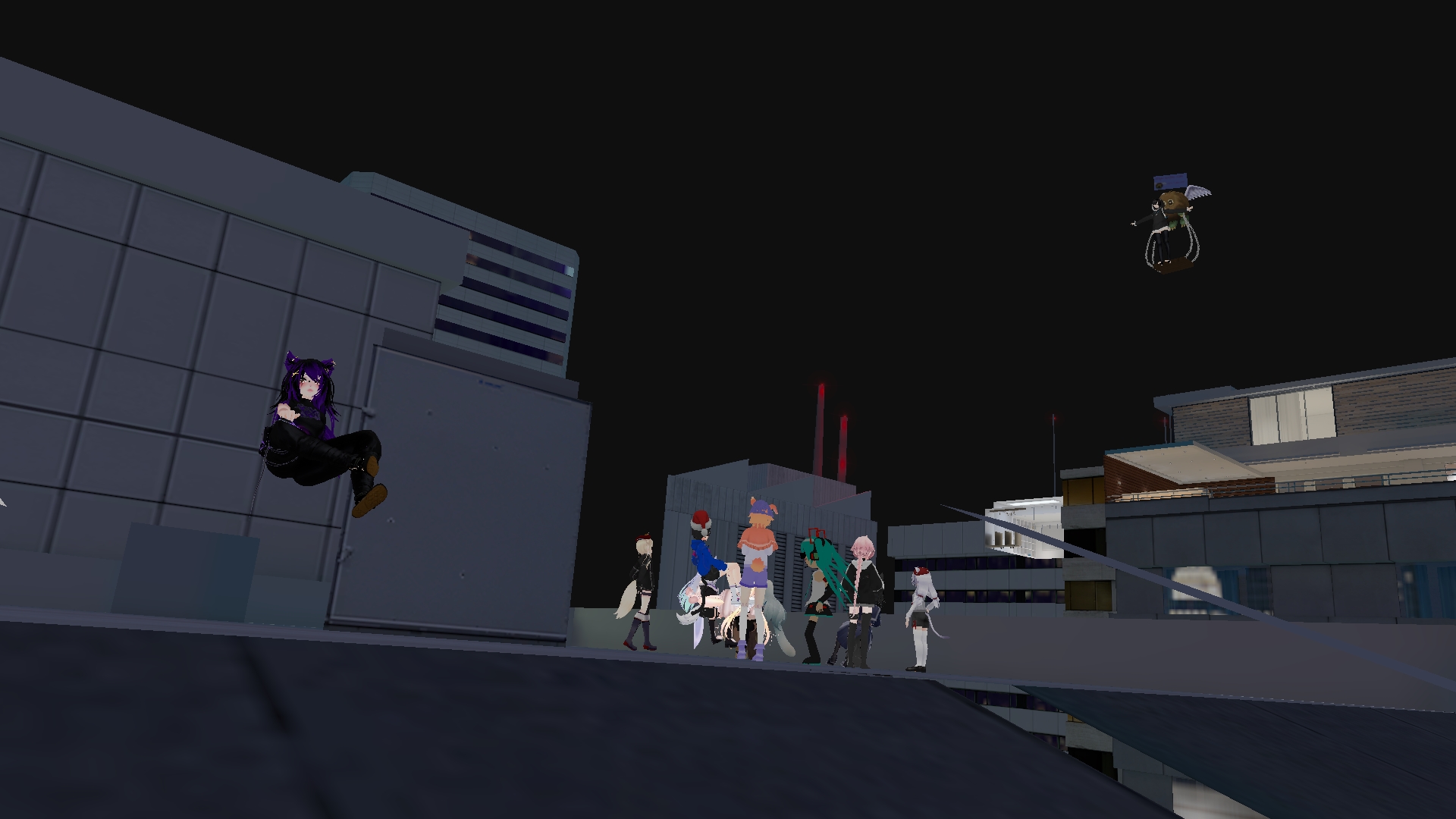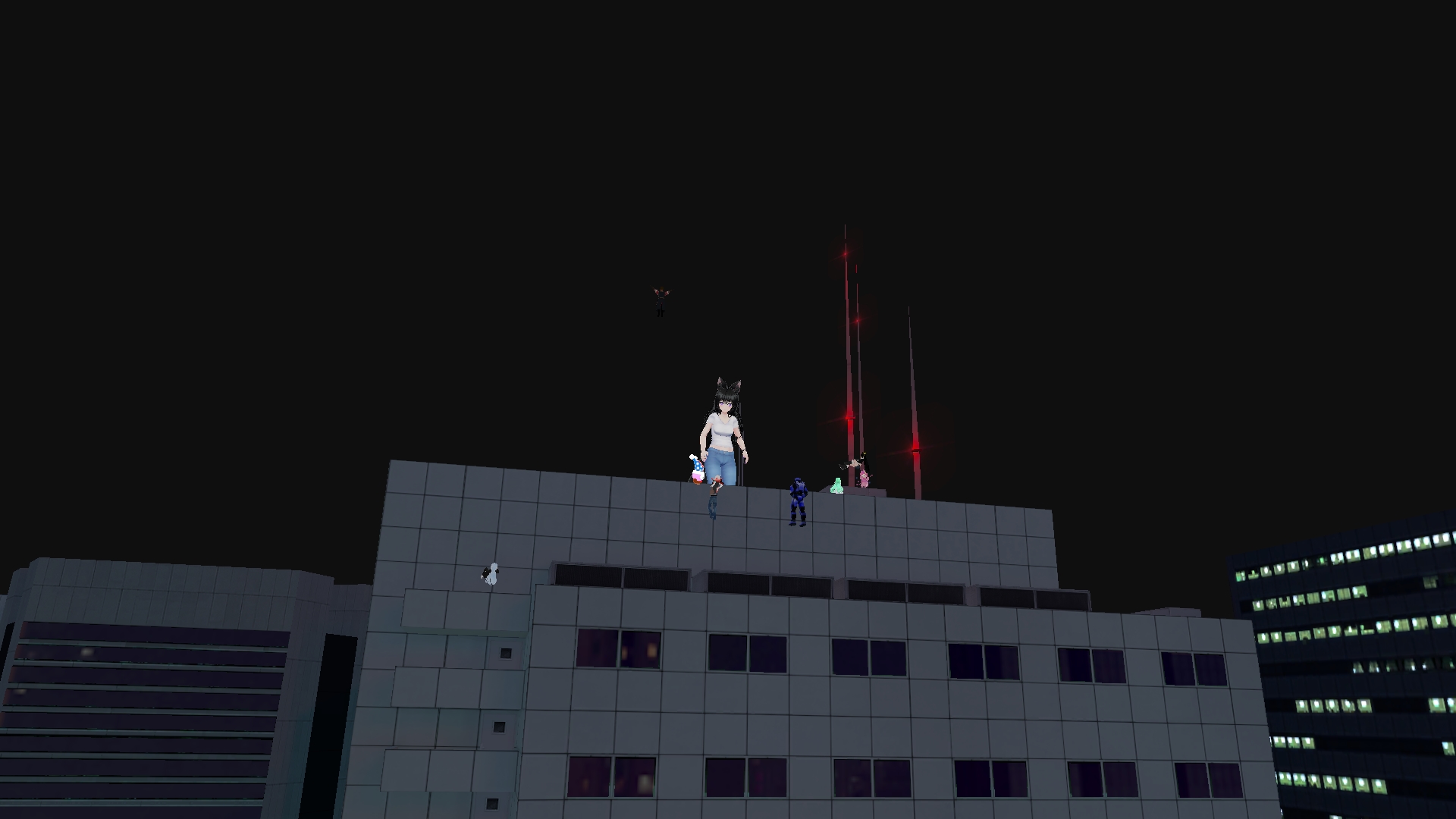 So, as I've said, I couldn't miss this event out on its own. I needed to experience this event with how accessible it was. it also allowed me the perfect opportunity to finally hang out with Hunt & Blue, even if that in itself was also scuffed. It's the sentiment that counts here and I'm happy having been told I brought out a cheerful eager side of Blue to the point her tail wagged. Who knows if that is what I heard. I'm also happy I won that hide-and-seek while also having the opportunity to partake in it. Then the added bonus of going down memory lane was awesome also.
---
Meeting Blue (December 26, 2018):
Roughly around a few years back around this time I saw a majestic and elegant sight which caught my gaze. Like a dream, everything is far more special in person than showing and telling it. The sight, the sound, the atmosphere; The view of a delicate, yet elegant foxy with a Japanese parasol/umbrella. We went on various adventures with my newfound friends going from one world to the next. Always amusing and adorable to see Blue doing the cutest thing of finding cute objects, helping find clues in adorable ways, among other gestures. Everybody also loves her for these sorts of traits.
Her popularity however makes her hard to hang out with her though. People come searching for her in a search-party manner preventing you from really hanging out with them. I feel bad for them in a way with that in mind. Shall be glad to hang out with Blue properly once again, life and VRC willing.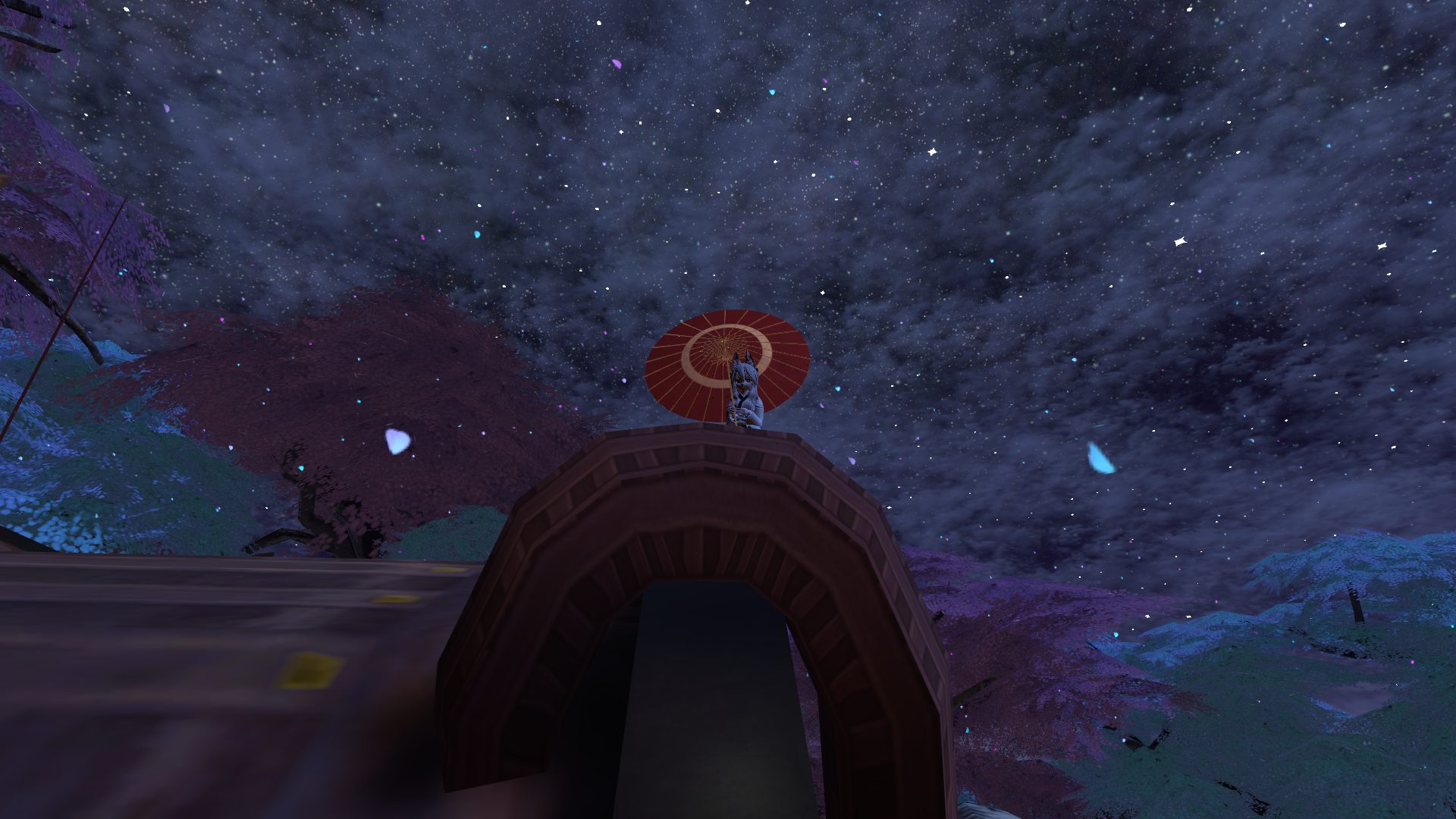 ---
Thanks for all the fond memories from Nagzz21, Midnight Haven, VRChat, 'Seekers of the Lamp' (not our actual name;joke name), and Blue, among other cool people who have come and gone per year like a season of anime. This event allowed me to recall my past experiences while making new ones. Glad I snuck into this event. Now to try for as many as I can going forward. Other than forgetting to take 2-3 pictures this was fairly rewarding. I'm pleased 🙂
Happy New Year!