I didn't acquire anything new, just looking at something acquired from a few years ago. This is just something to change the pace on my blog from the constant Anime Figure reviewing and photo-shoots. I've actually acquired this R/C for an auto-class project back in High School and had interesting memories created with it. Quite random and weird, but ya.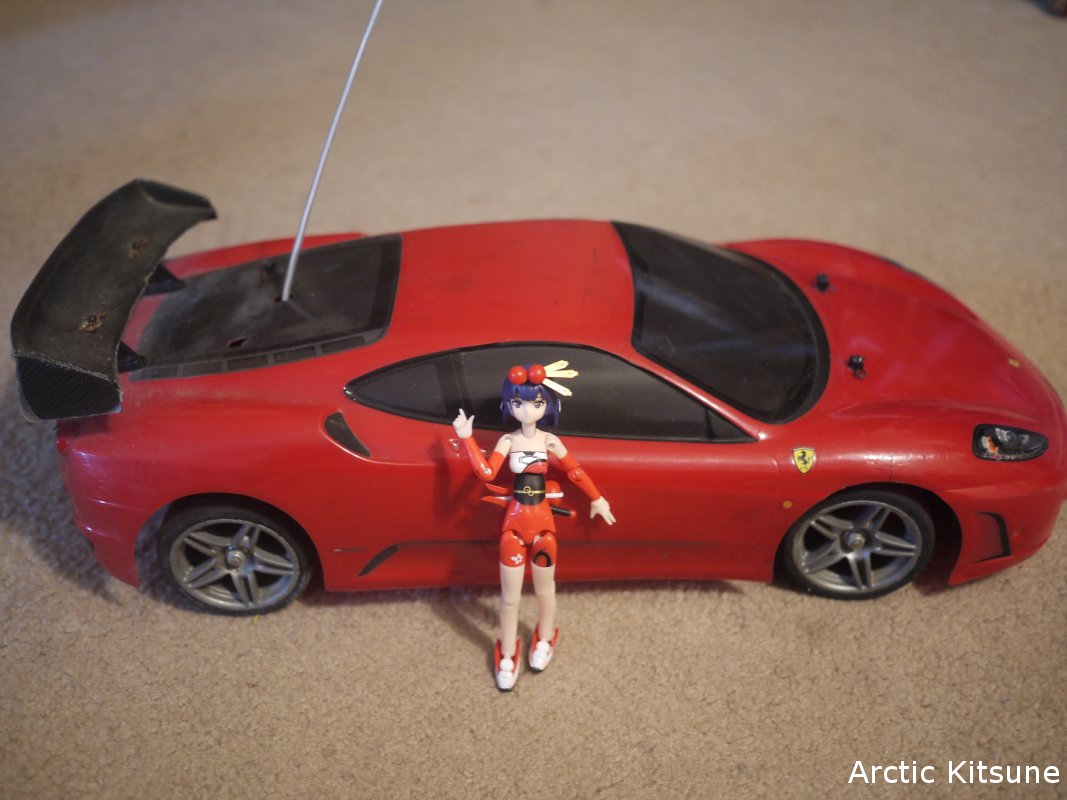 (Link – MySite)
(All images taken with a Lumix GF1 – Pancake lens.)
This R/C vehicle is a TT-01 electric variant using a Ferrari F430 body shell and a TT-01 tub body. This kit is of the electric kind and can actually go quite fast. Well, maybe not as fast as the gas kind (obviously), but it can still go insanely fast. The average run time for my R/C is 20-30 minutes. That probably is a given as well, but there might be those who modify theirs to go for a bit longer.
– Tamiya America – TT-01 Ferrari:
http://www.tamiyausa.com/product/item.php?product-id=58343
The original kit had a gray simple motor and basic battery pack. Once I gave it a nice speedy upgrade the original motor started creating horrid noise pollution not fit for any R/C vehicle out there. The upgraded battery pack also had a thing to do with that. Thanks to the electric motor and battery pack the original tires were shredded off from all the skids and slides. The current slick tires are also gaining some wear-and-tear as we speak. I tried super gluing them onto the rims as well.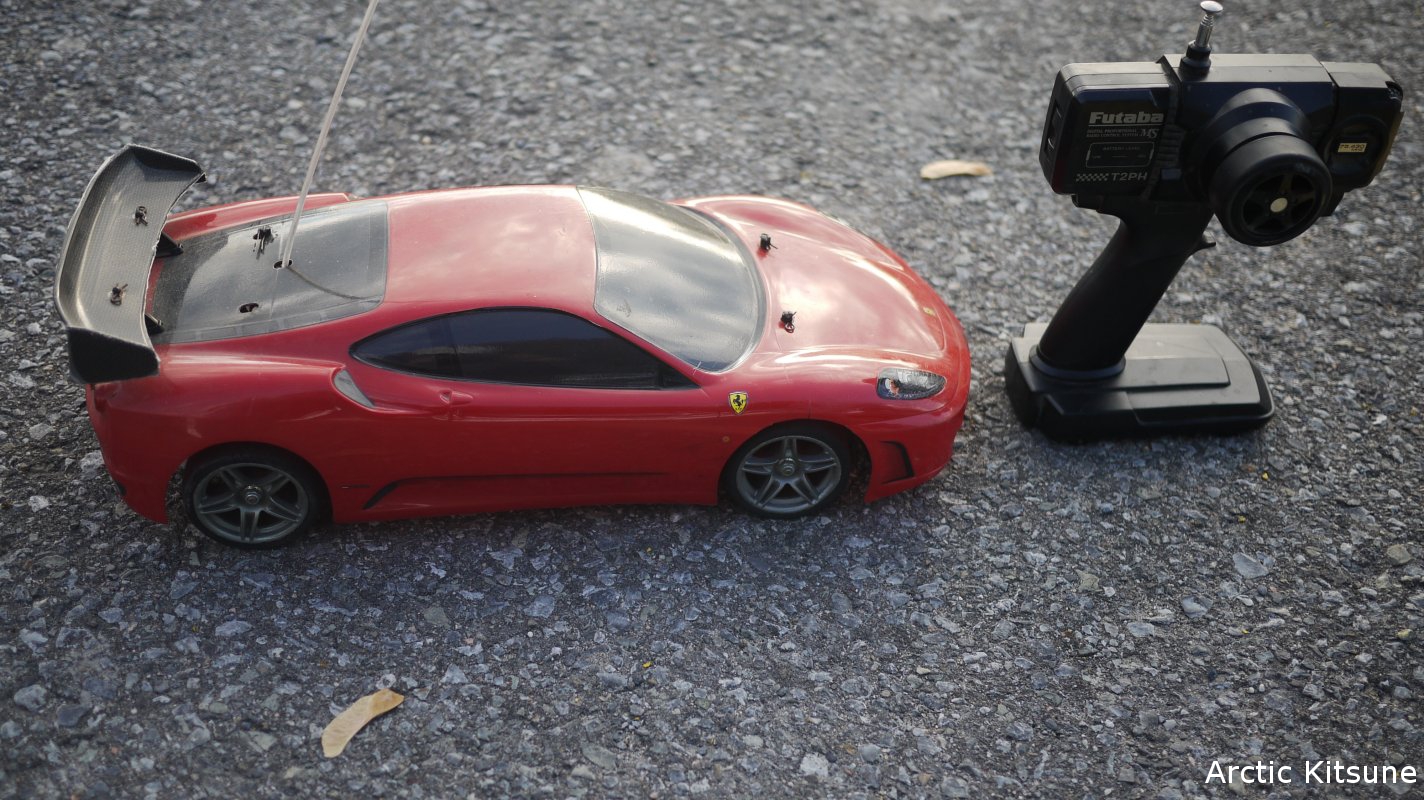 (Link – MySite)
I'm not one of those hard-core R/C enthusiasts so I don't mind my R/C being a bit "simplistic". Though, I wouldn't mind doing a few R/C races for 10 minutes (the quickest they go before slowing down).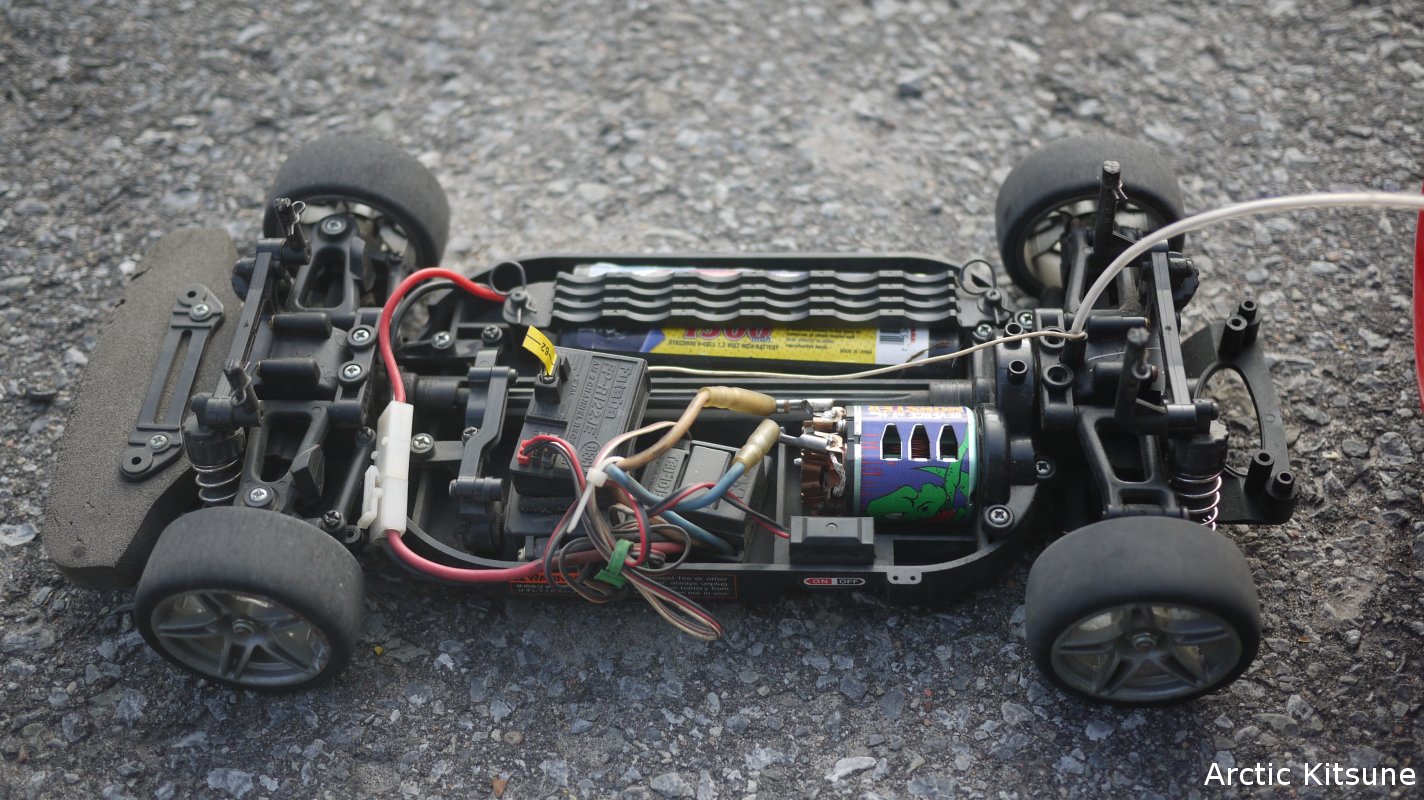 (Link – MySite)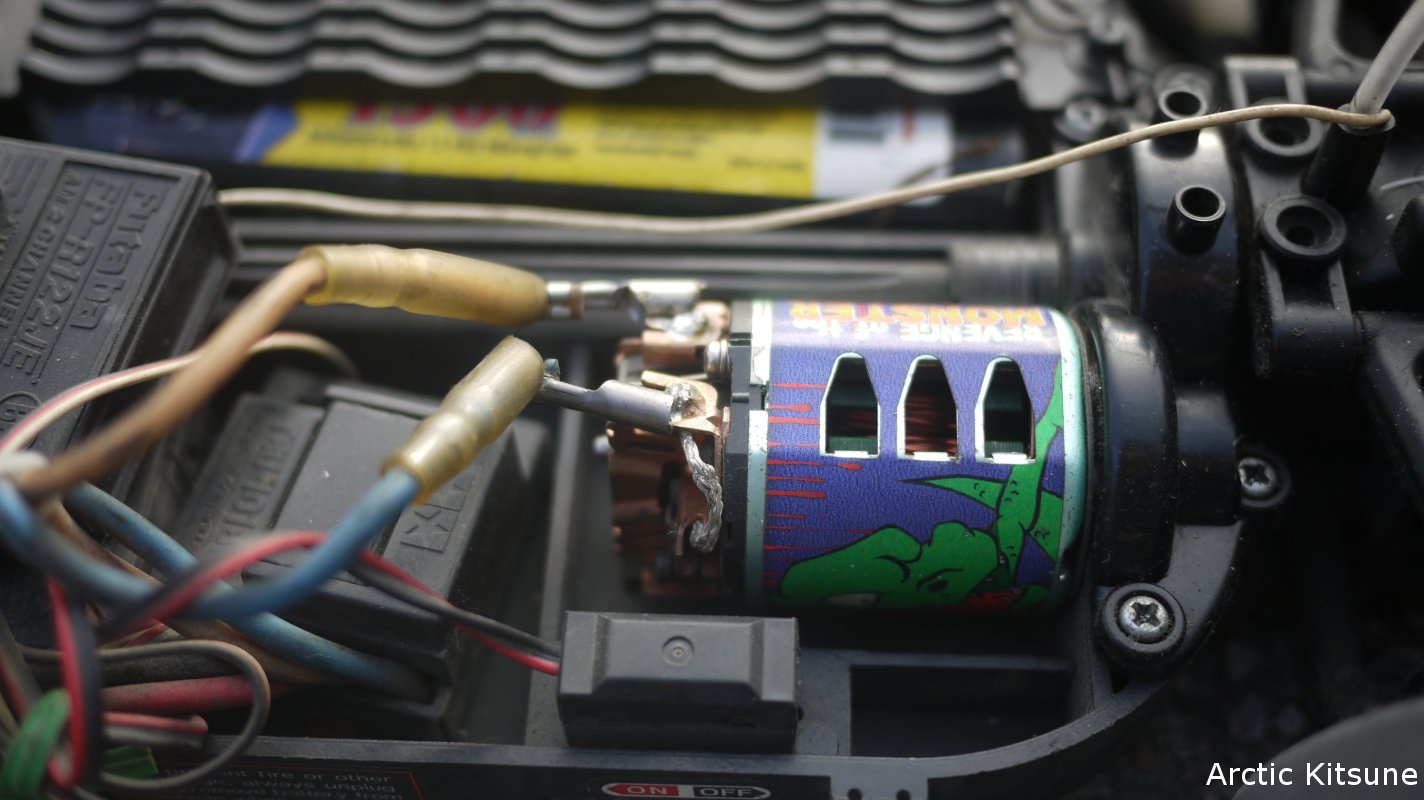 (Link – MySite)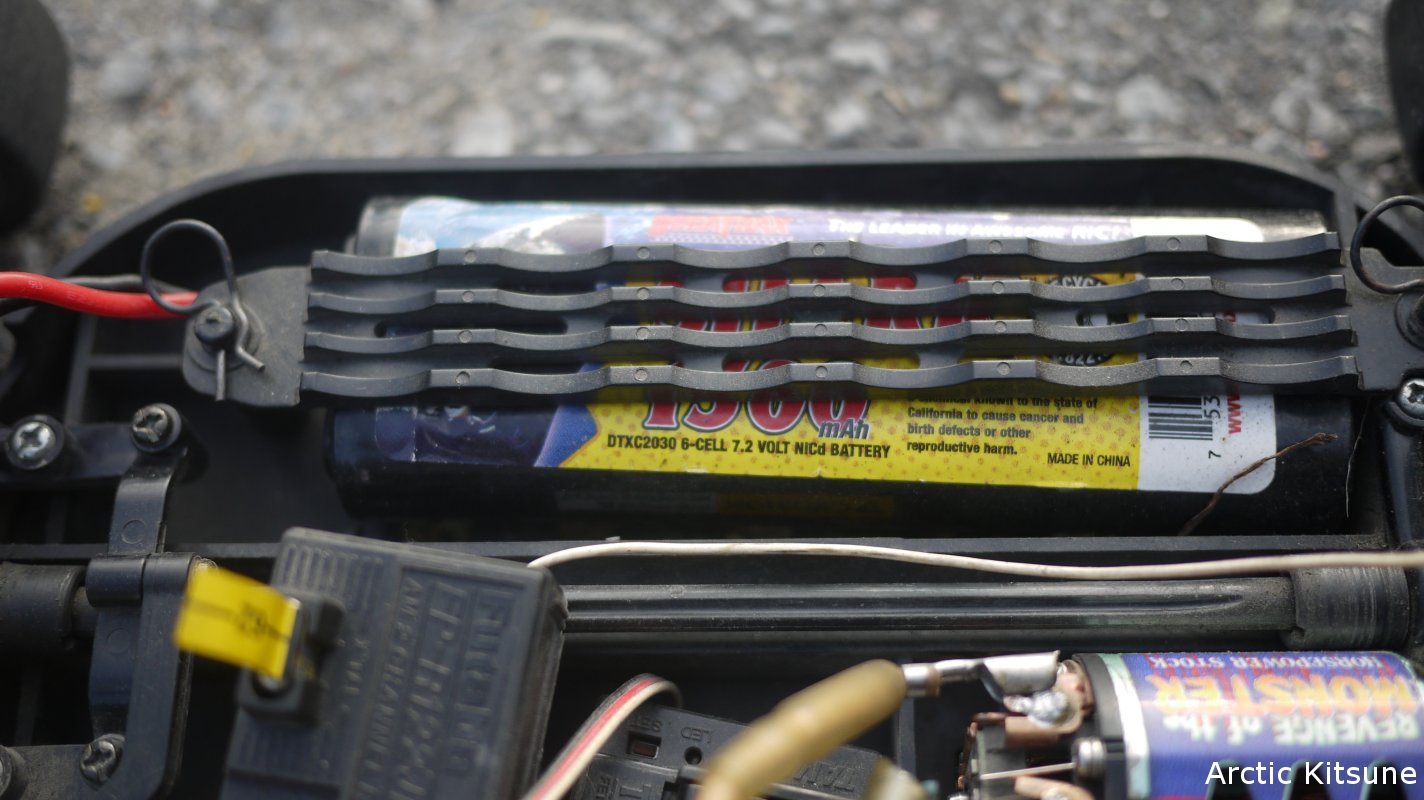 (Link – MySite)
I originally had the spoiler off for the first few months before adding it. For an R/C, I think it does look nicer with the spoiler on it.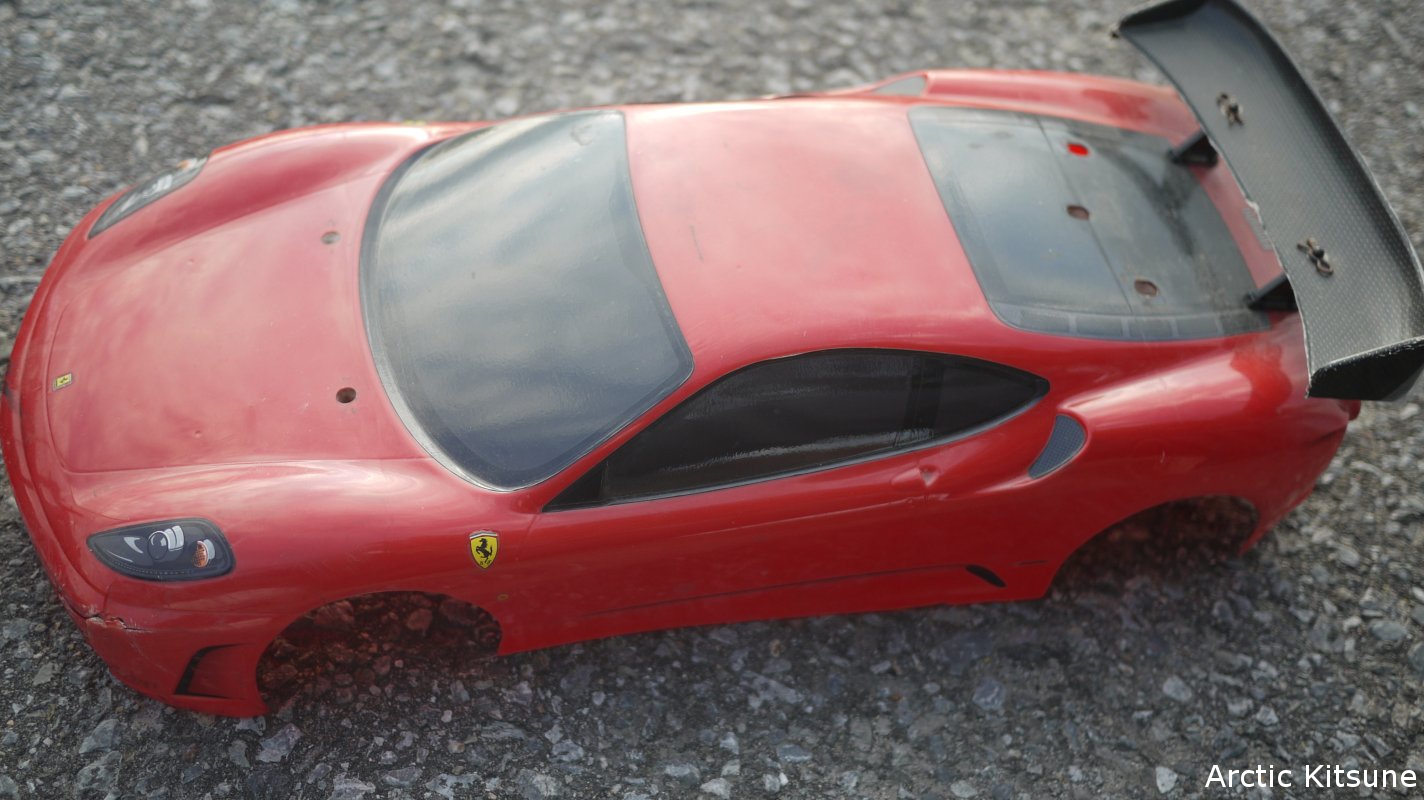 (Link – MySite)
I tried to fix the bumper on numerous occasions. I was also pretty rough with the R/C car causing the type of body scars on the F430 frame. Not just me, my friends and class-mates also added a few bumps and bruises onto the kit as well. Poor thing. 🙁
Though, quarter of the time the car, the slicks, or the road conditions were to blame for damages caused.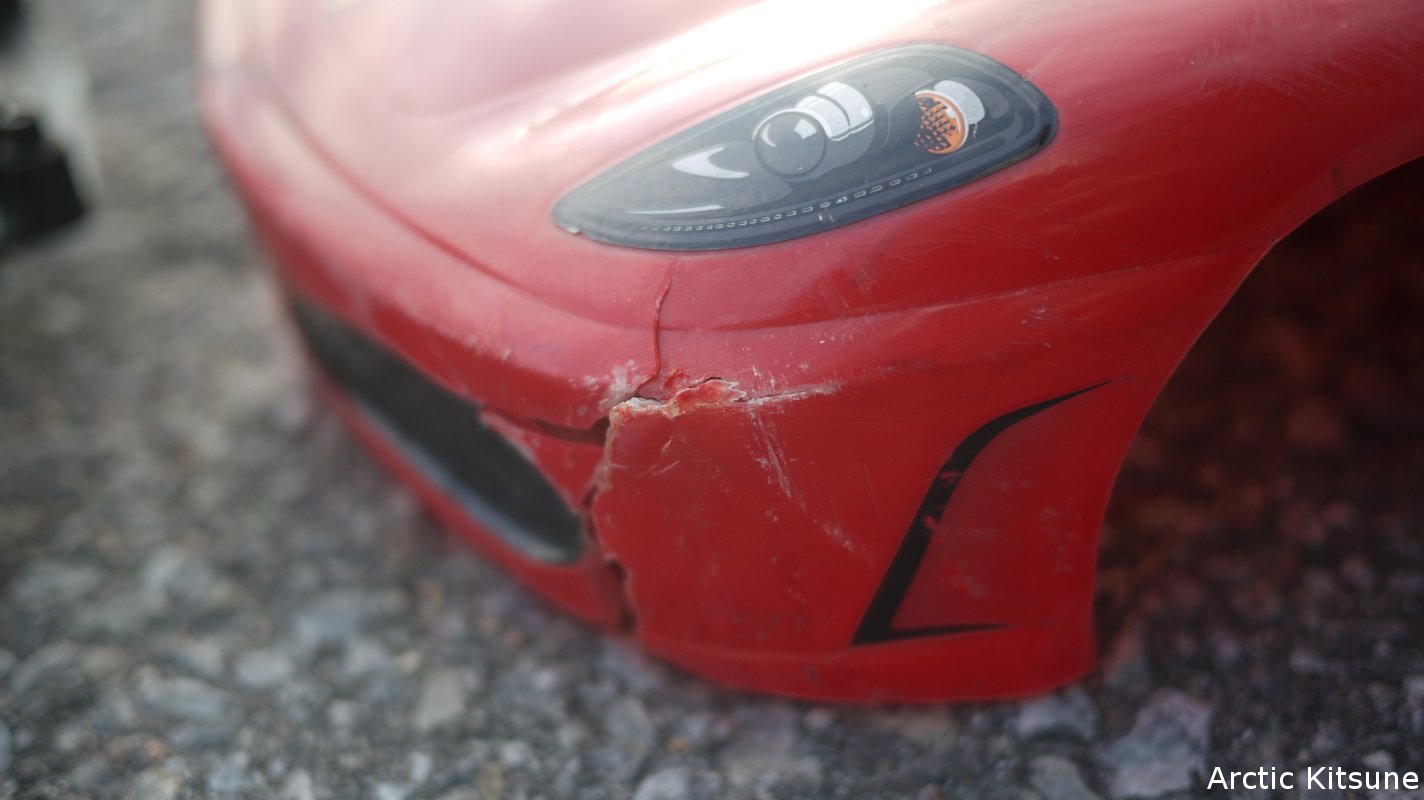 (Link – MySite)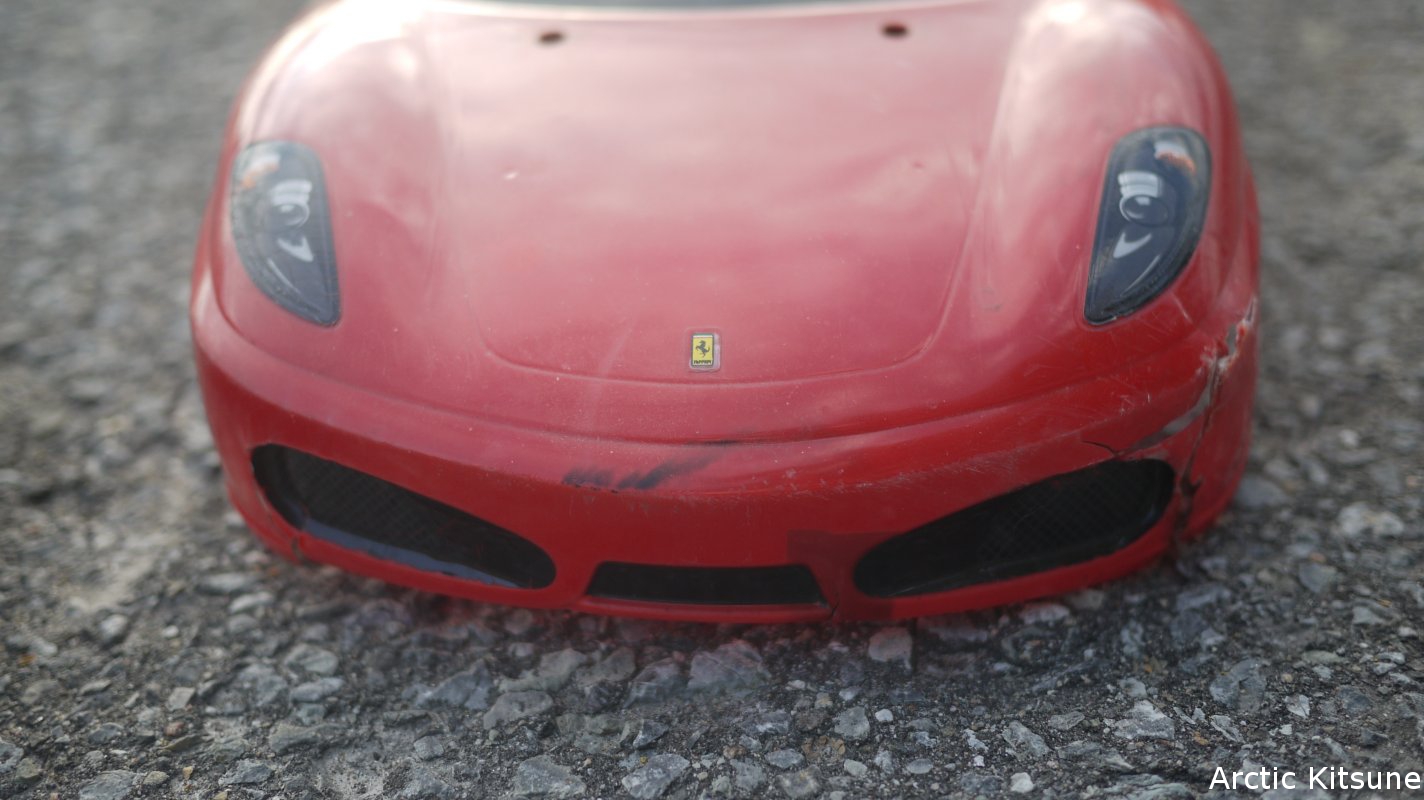 (Link – MySite)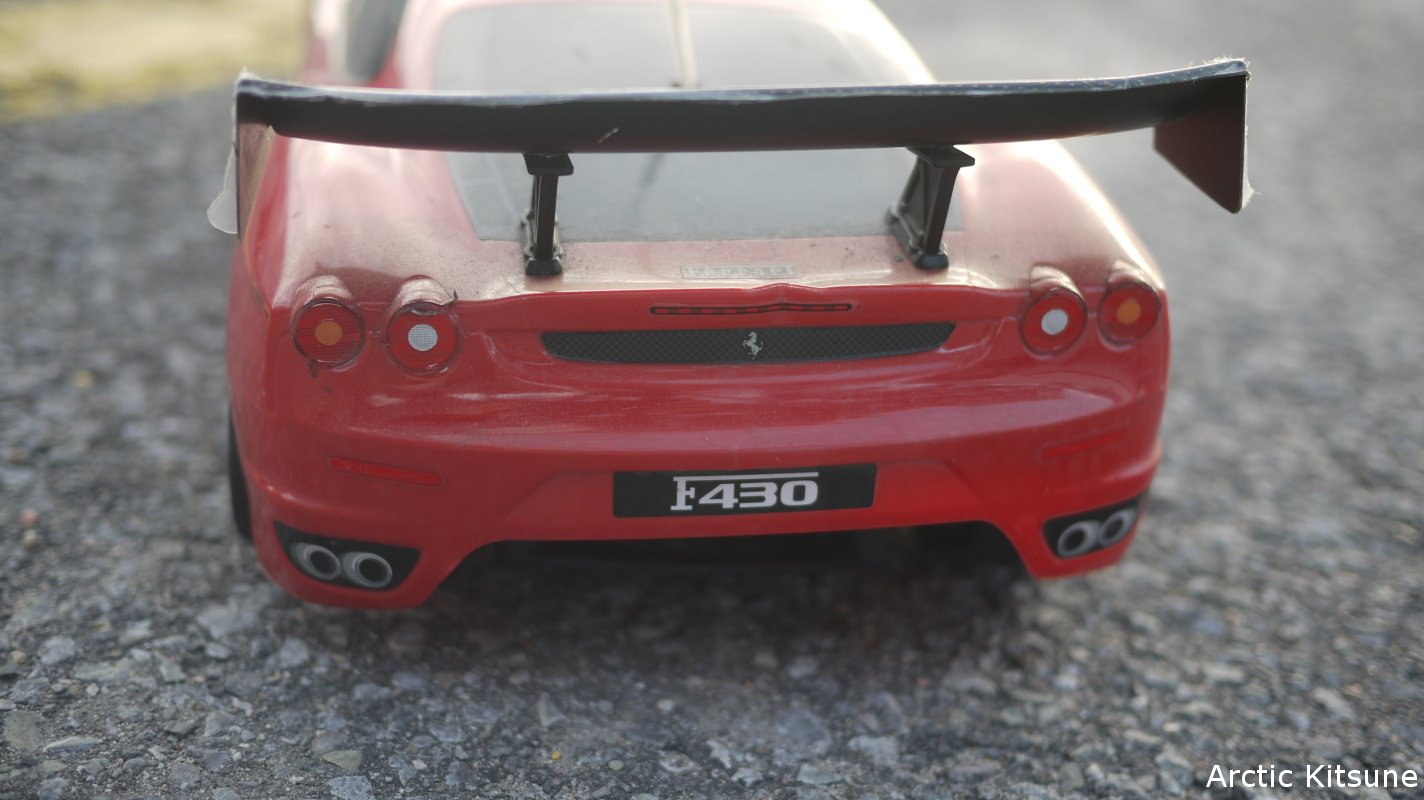 (Link – MySite)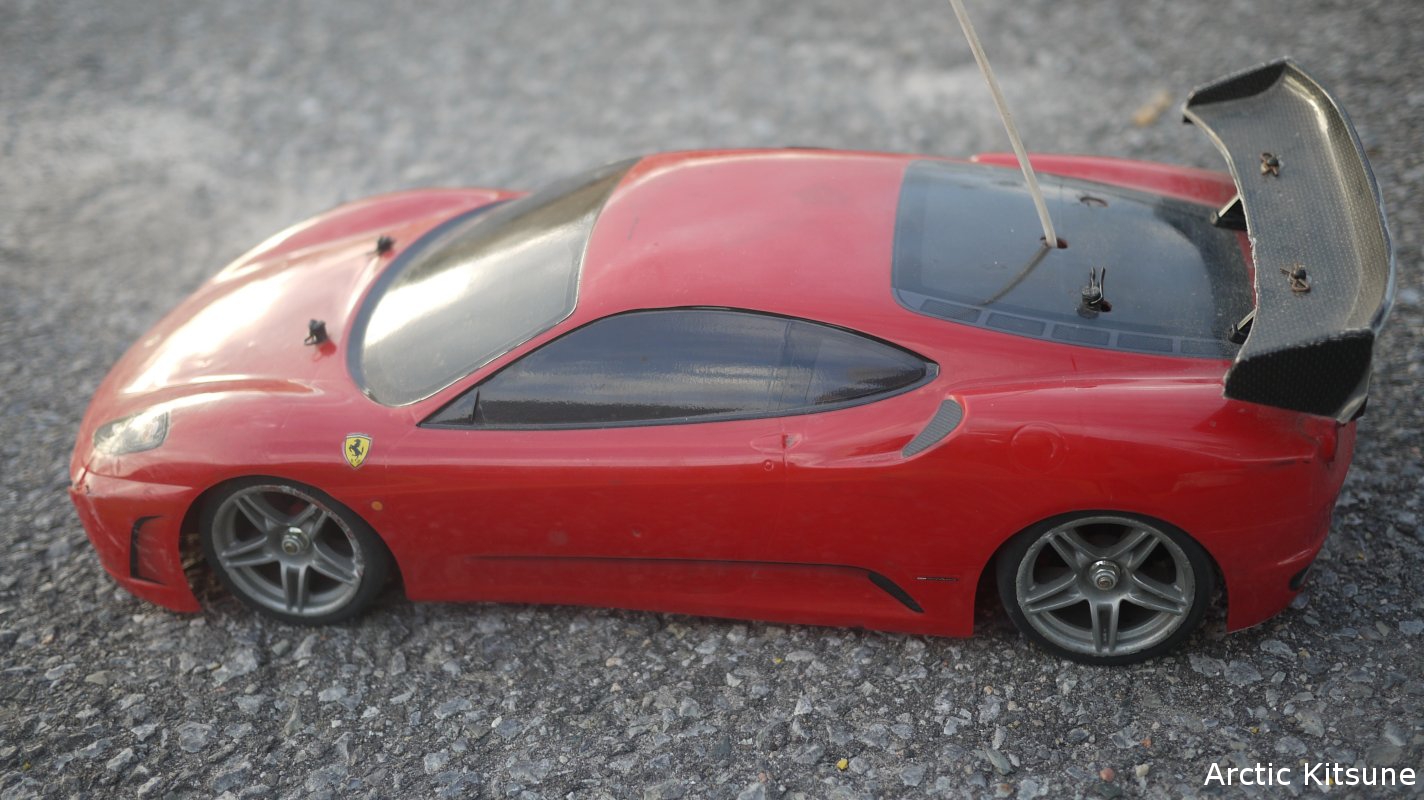 (Link – MySite)
—
Quick Photoshoot:
Kohiru decided to take the Ferrari as her own. Benio isn't all that pleased with her her decision heh.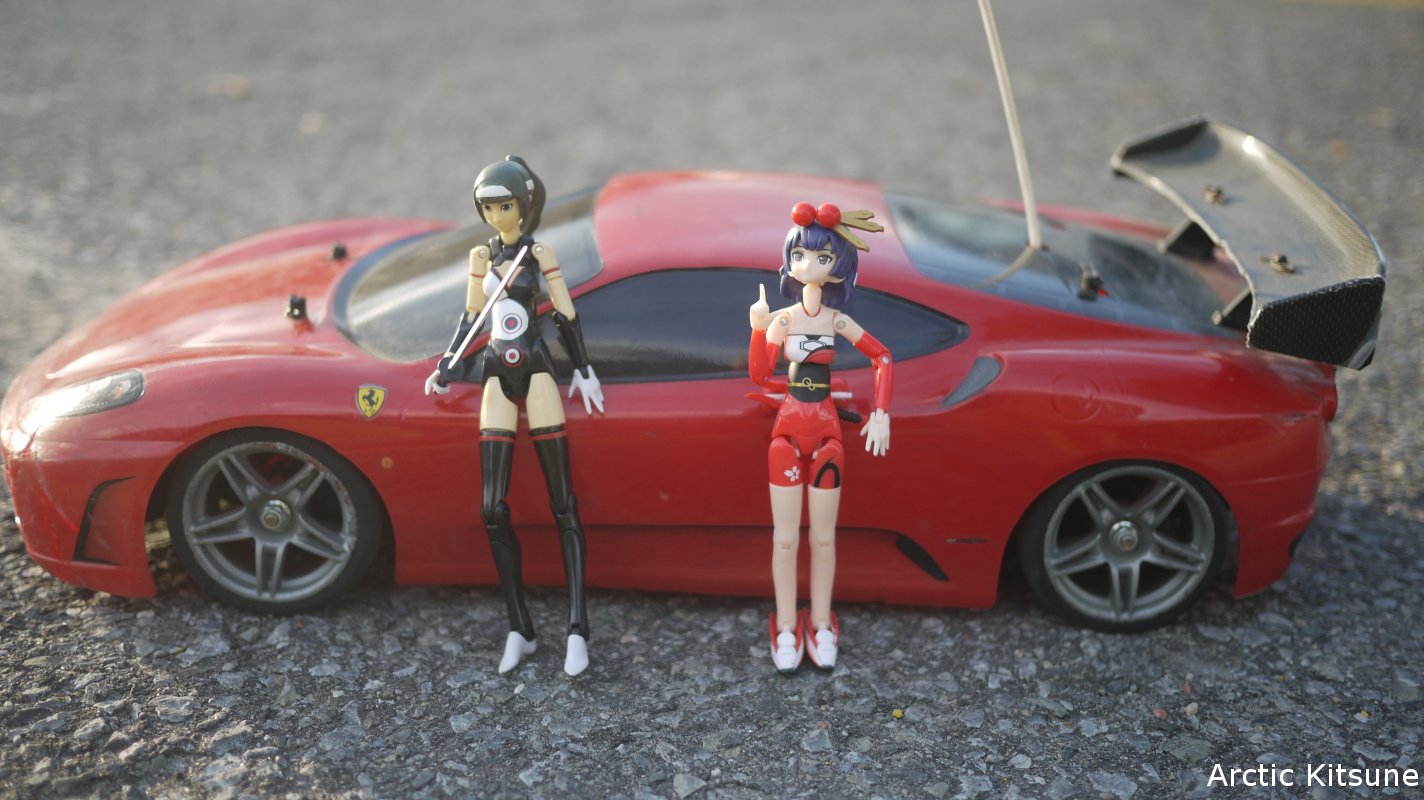 (Link – MySite)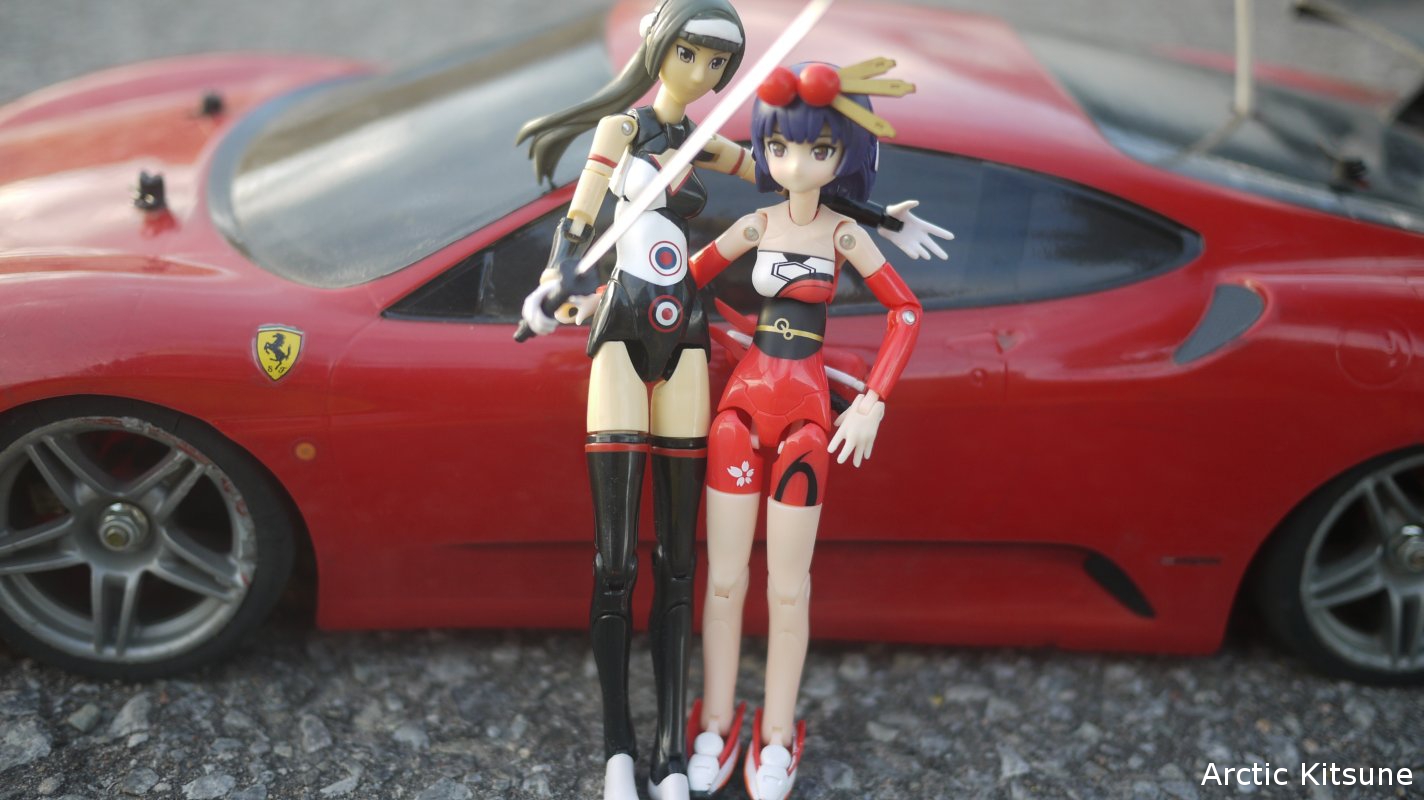 (Link – MySite)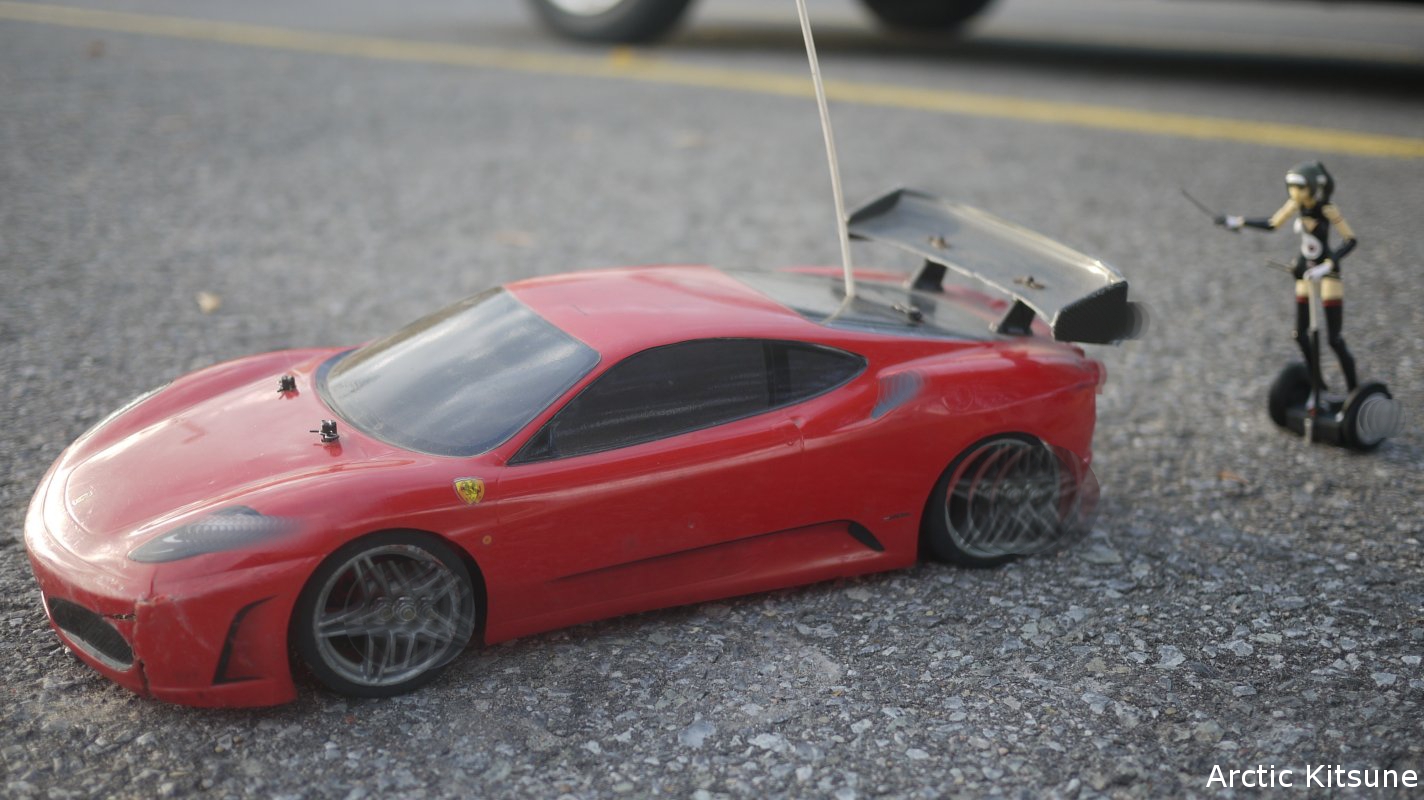 (Link – MySite)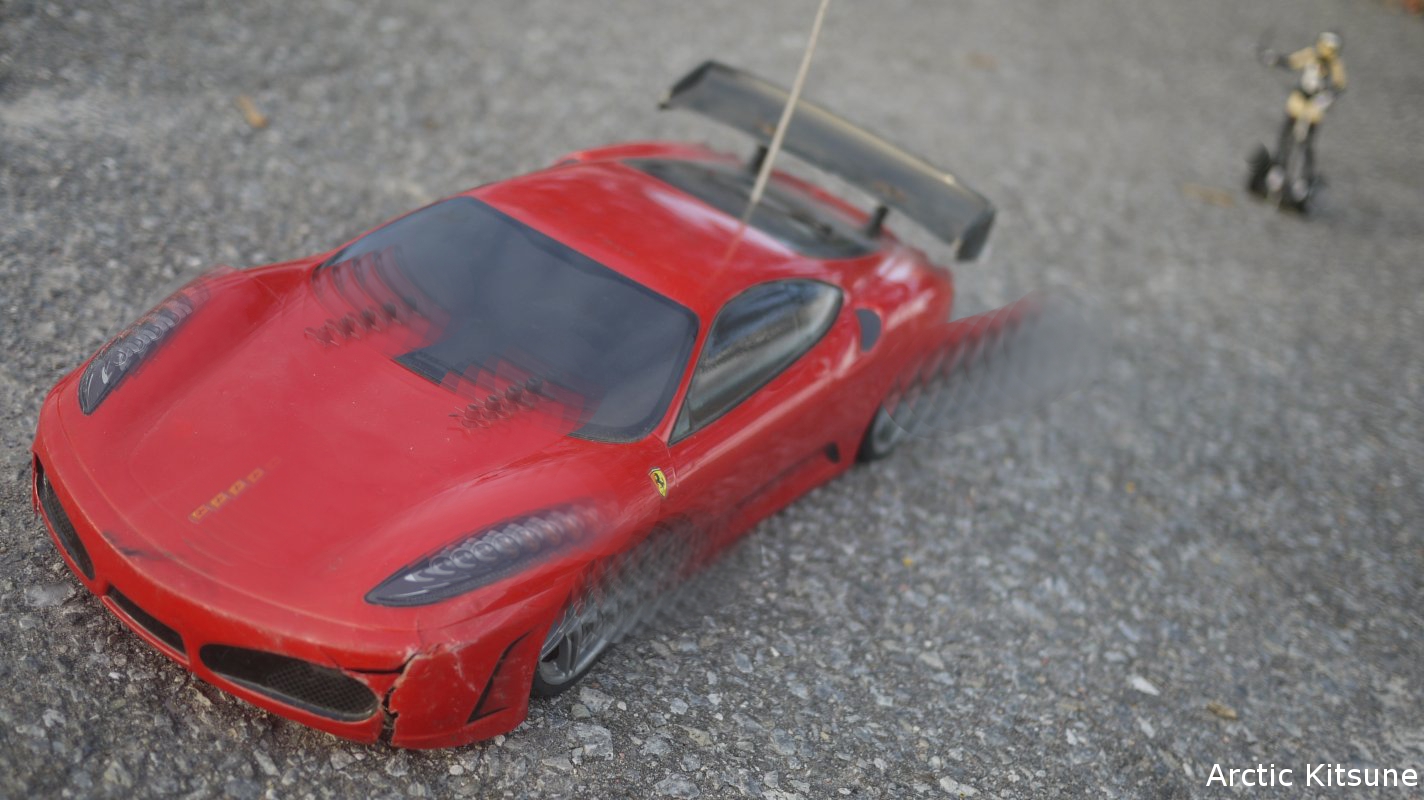 (Link – MySite) – Oh, that bumper scar is painful to look at >.<
—
Public Reactions:
– Causing my High school class-mates to get distracted with their tasks while getting them to ask for a "try". Got a nice scolding by the teacher :/.
– Randomly stopping a yellow school bus with the driver asking where I got the R/C.
– A random individual watched me and my friend mess around with the R/C at a Pizza Pizza parking-lot. He asked a few questions with a joke flung around.
– Kids and adults getting amazed by this R/C with ease.
– Few cars would slow down to allow the car to "escape" onto the sidewalk. People would wave and such.
Can't remember much else…
—
Old images:
Two battery and charger types.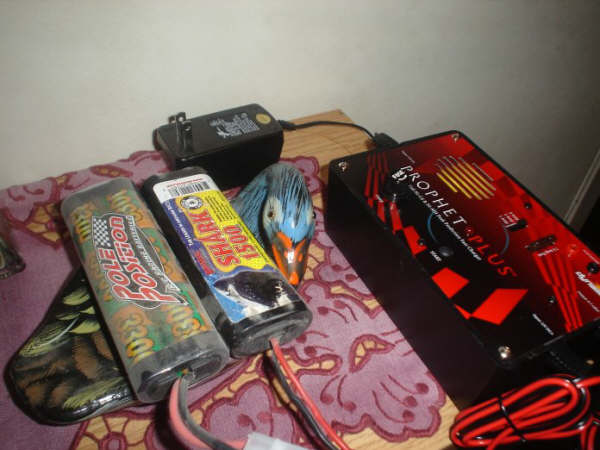 (Link – MySite)
Both me and my car chewed up the original tires that it came with. I tried super gluing them together, but that didn't work. Later got slicks for the R/C.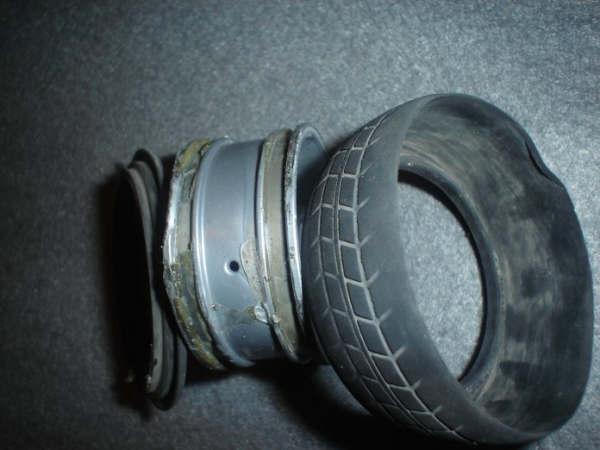 (Link – MySite)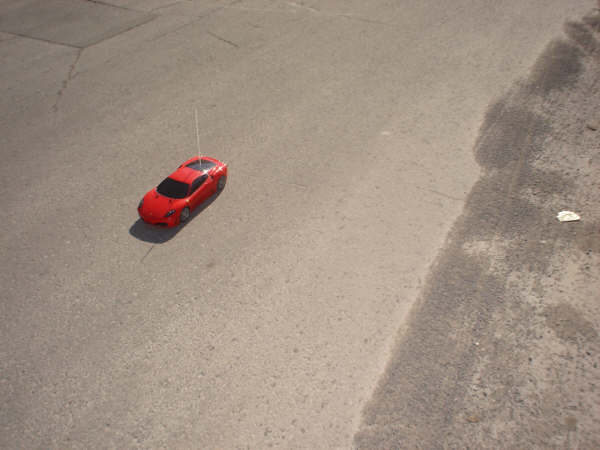 (Link – MySite)
——
Thanks for viewing and hope you enjoyed the R/C plug-in used for a quick change of pace :).
Happy Thanksgiving to my fellow Canadians! I hope you weren't one of the numerous Turkey minded individuals that wanted to bumper car each other! I'm referring to the numerous accidents, honking, and collisions :). Stay safe! Peace!