Yay! Finally! Finally managed to obtain Figma Shamal after a little mishap with product stock last summer. She was originally supposed to be in my collection along side with Signum and Saber deformate (article). She came along side of Tenko Kuugen and finally split my reviews into two articles.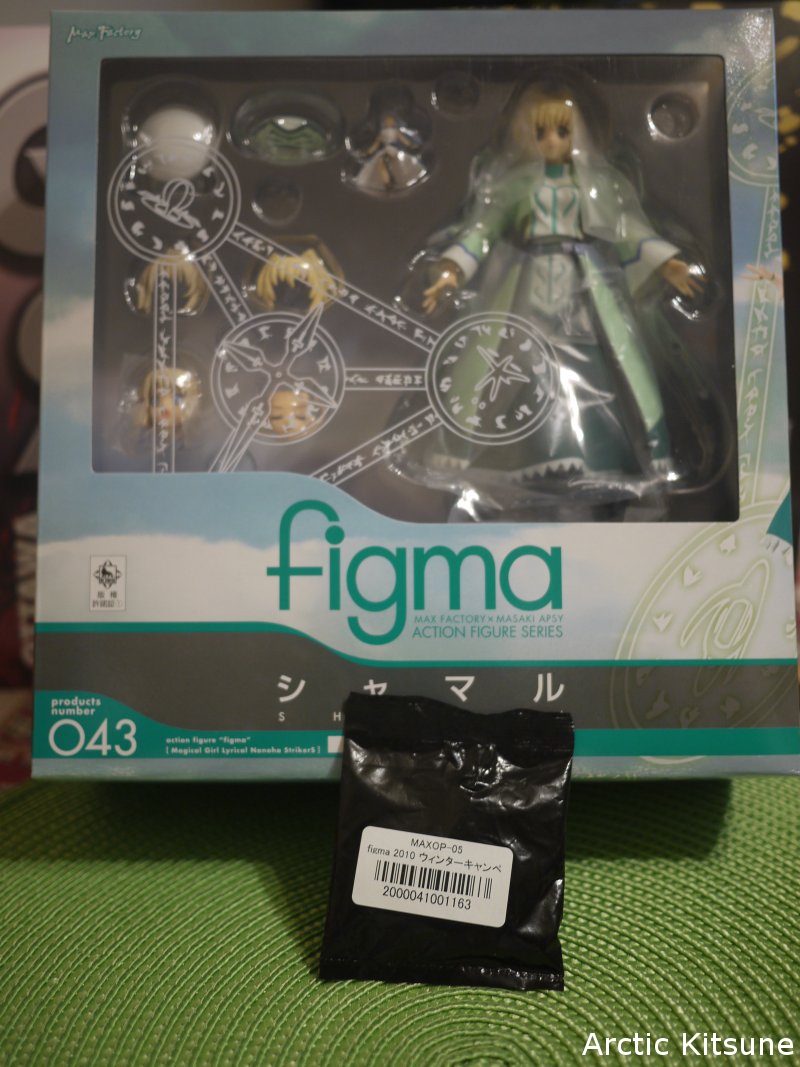 (Link – MySite)
(All images taken with a Lumix GF1 – Pancake lens.)
I obtained my Figma Shamal from Hobbylinkjapan (just like Tenko and Kohiru). From the time she shipped and when I wrote the article she was still in stock, unlike Kuugen and Shinki Kohiru. I was also surprised to find out that Figma Shamal's box was bigger than Tenko's PVC box.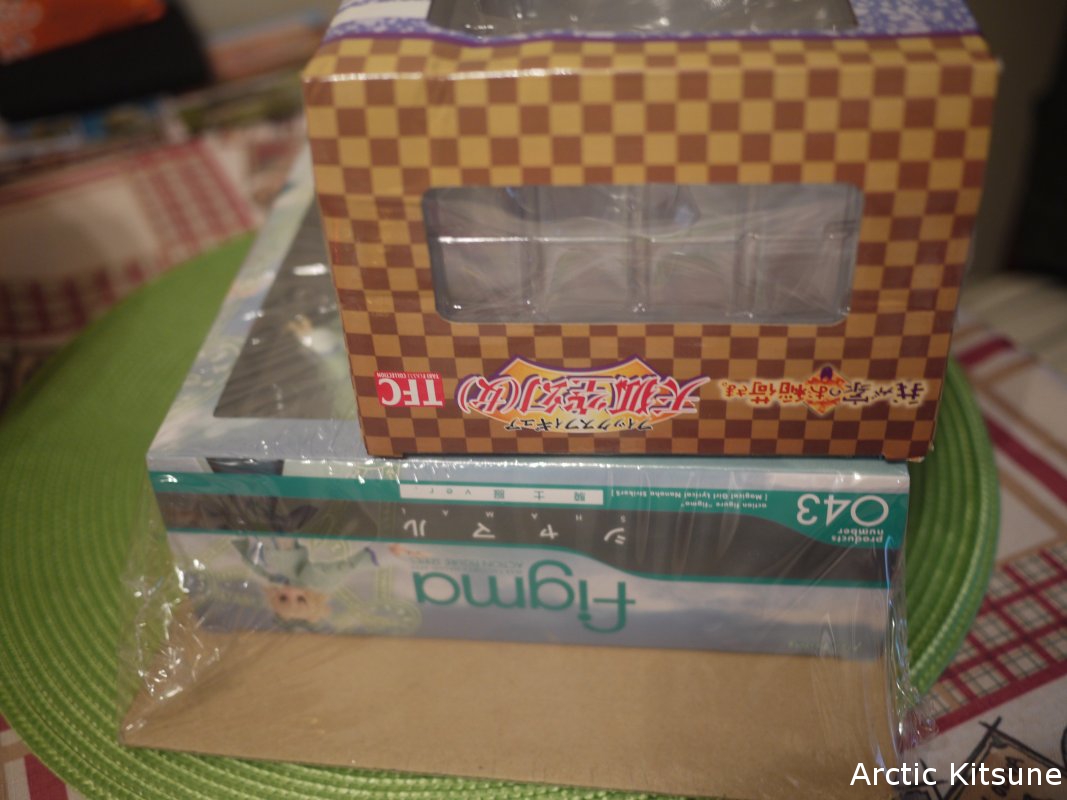 (Link – MySite)
—–
Shamal comes from the Anime"Magical Girl Lyrical Nanoha A's", and reappears in StrikerS. That might of been a spoiler so do forgive me if it was.
She is similar to a physical spirit and is spawned by the "Book of Darkness". Even though she is tied to a dark book as a fighting servant, she assists with various motherly tasks like cooking, doing shopping, worrying about other's well-being,  as with devoting herself to Hayate's safety. She is kind, caring, and mostly supports the group with various spells and teleportation spells. Never judge a book by it's cover?
Her weapons is named "Klarer wind, Ring of the Breeze; Shamal is known as "The Lady of the Lake".
Opening to MGLN A's:
As to not give away spoilers, feel free to check out the prequel (without the A or striker after it's name):
Wikipedia:
http://en.wikipedia.org/wiki/Magical_Girl_Lyrical_Nanoha_A%27s
Homepage:
http://www.nanoha.com/archive2/
——
Winter Campaign Gift – 2010:
Oh? Just like Kohiru and the parts container heh. I got the scarf to fit onto Shamal, while the gloves were insanely loose. Â Shamal's hands are balljointed while these gift items are pegs.
It's a nice extra, thanks!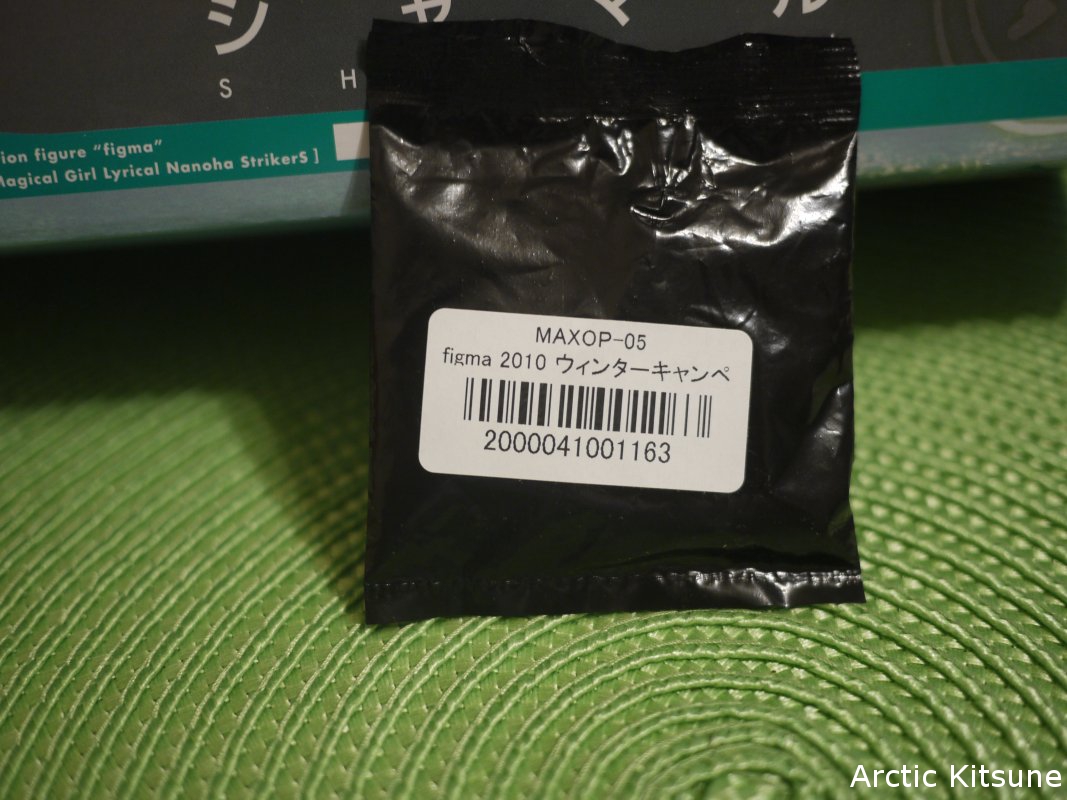 (Link – MySite)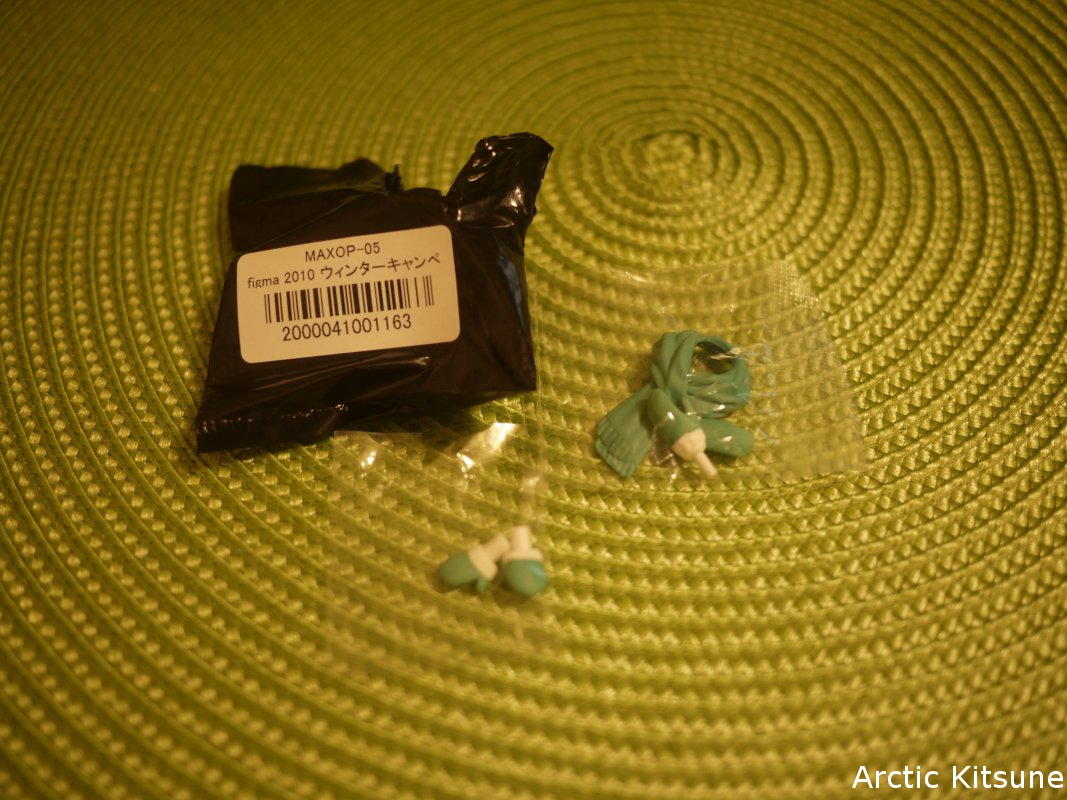 (Link – MySite)
– Pair of Mitts.
– Pair of gloves.
– Scarf
—–
Figma Shamal:
The box appears to be as big as Signum's box. I guess it's only natural since they're partners in both the Anime and in Figma area.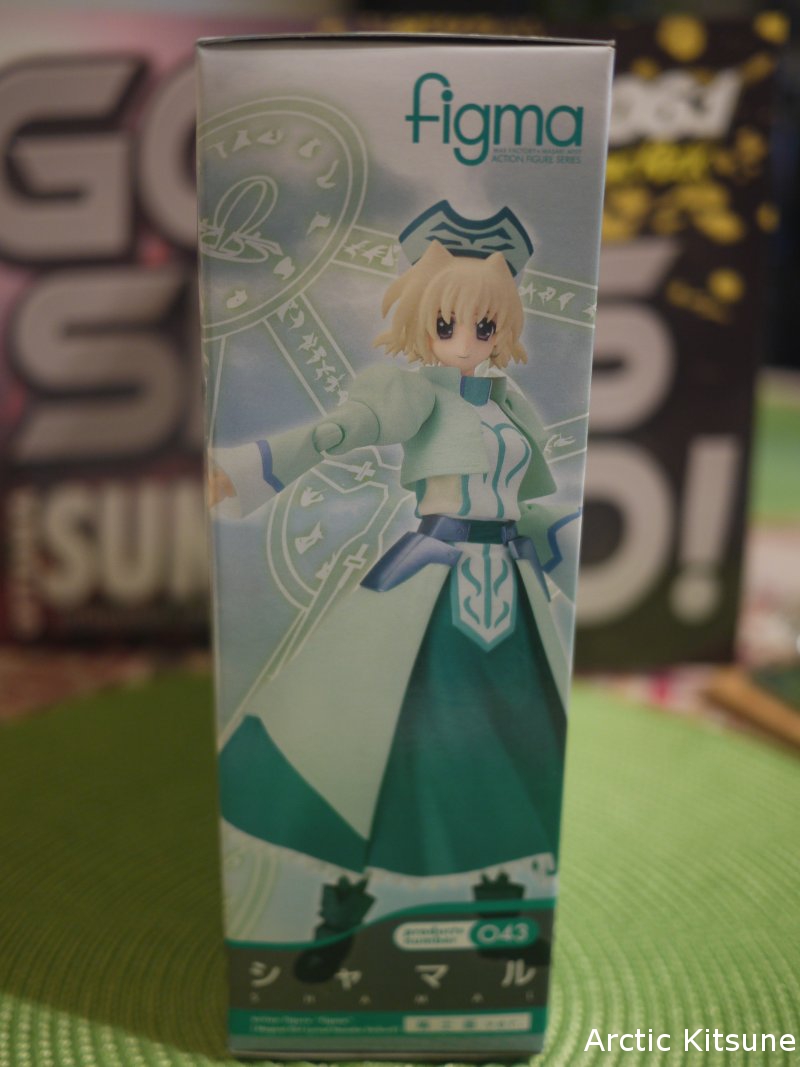 (Link – MySite)
The various poses you can do with your very own Shamal! Since she's more of a peaceful support type, it's a bit tricky to add her in any combat scenes. Oh, and she comes with Hayate's bright hair and Reinforce. You can see the images of them at the bottom right.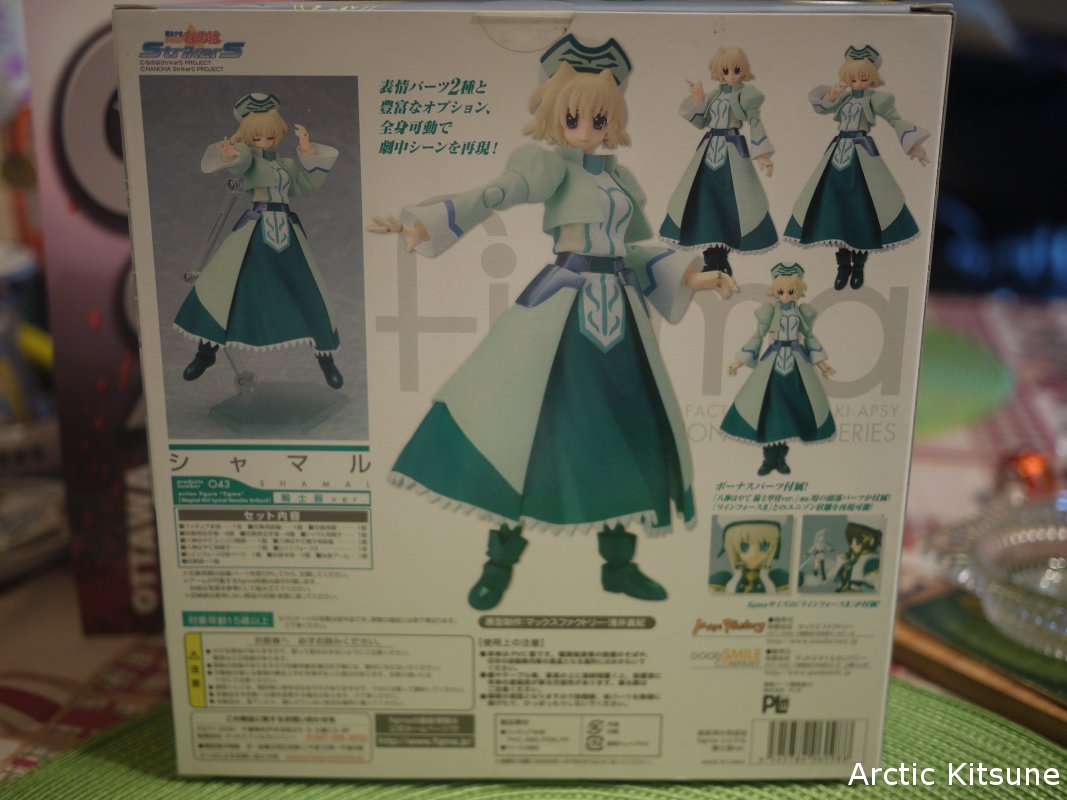 (Link – MySite)
Top: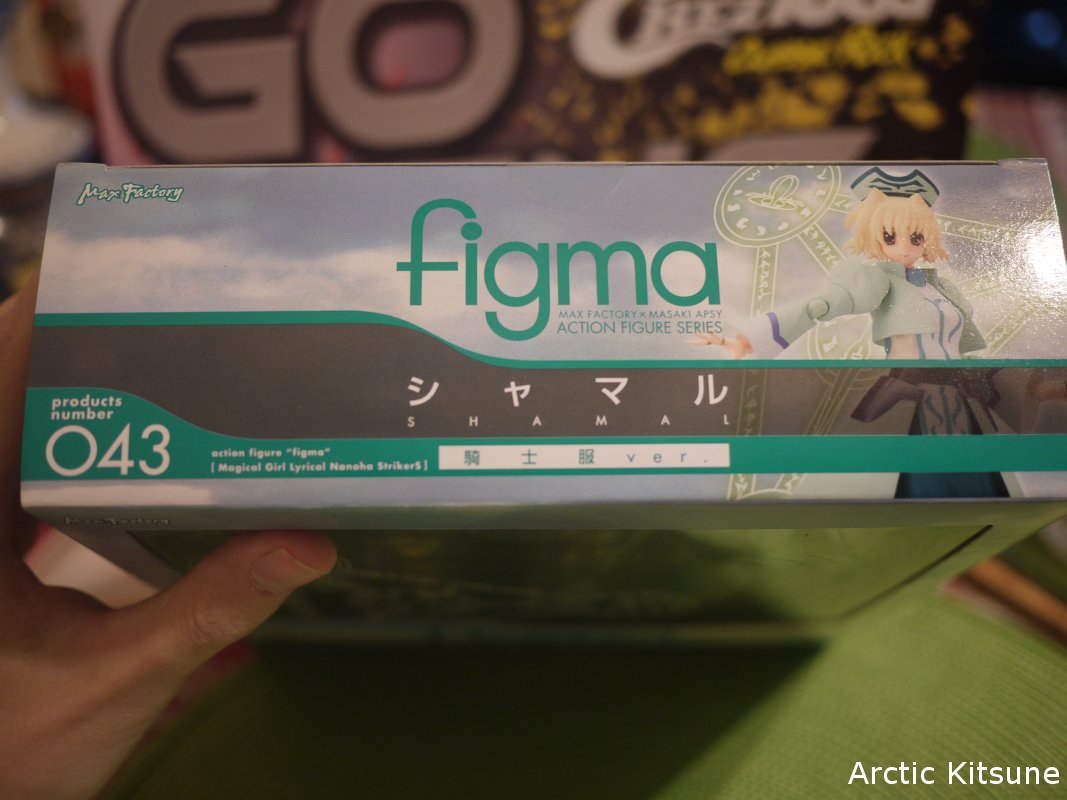 (Link – MySite)
Bottom: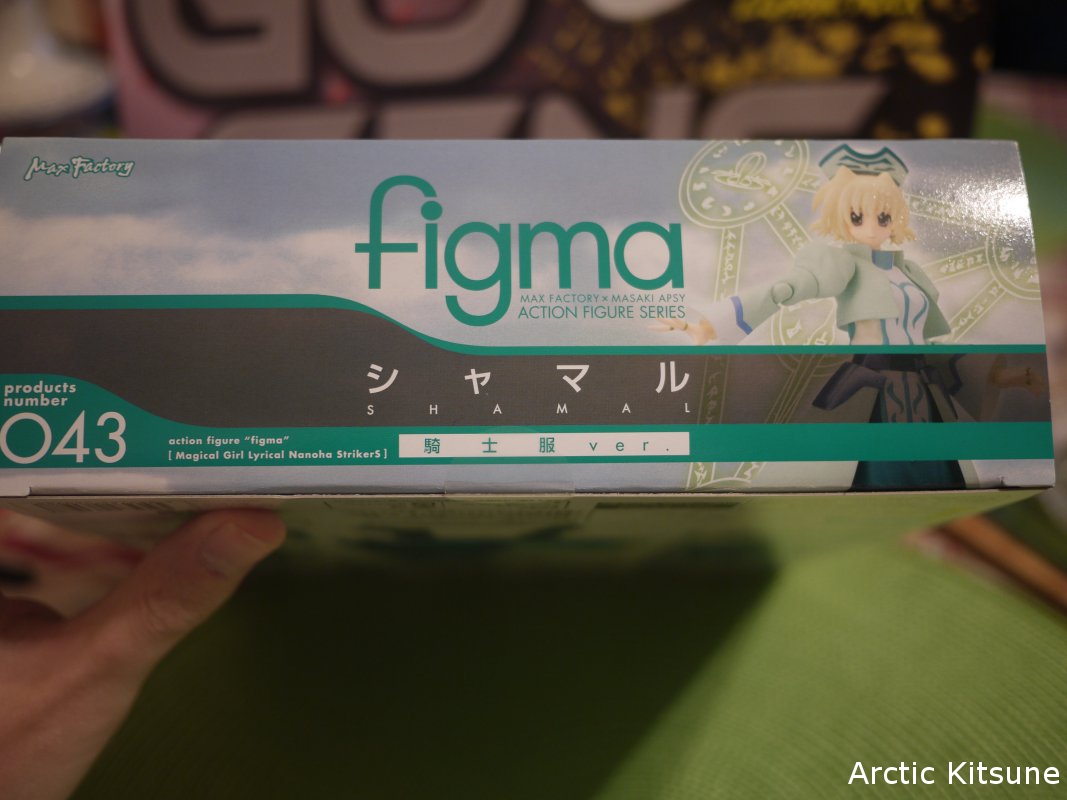 (Link – MySite)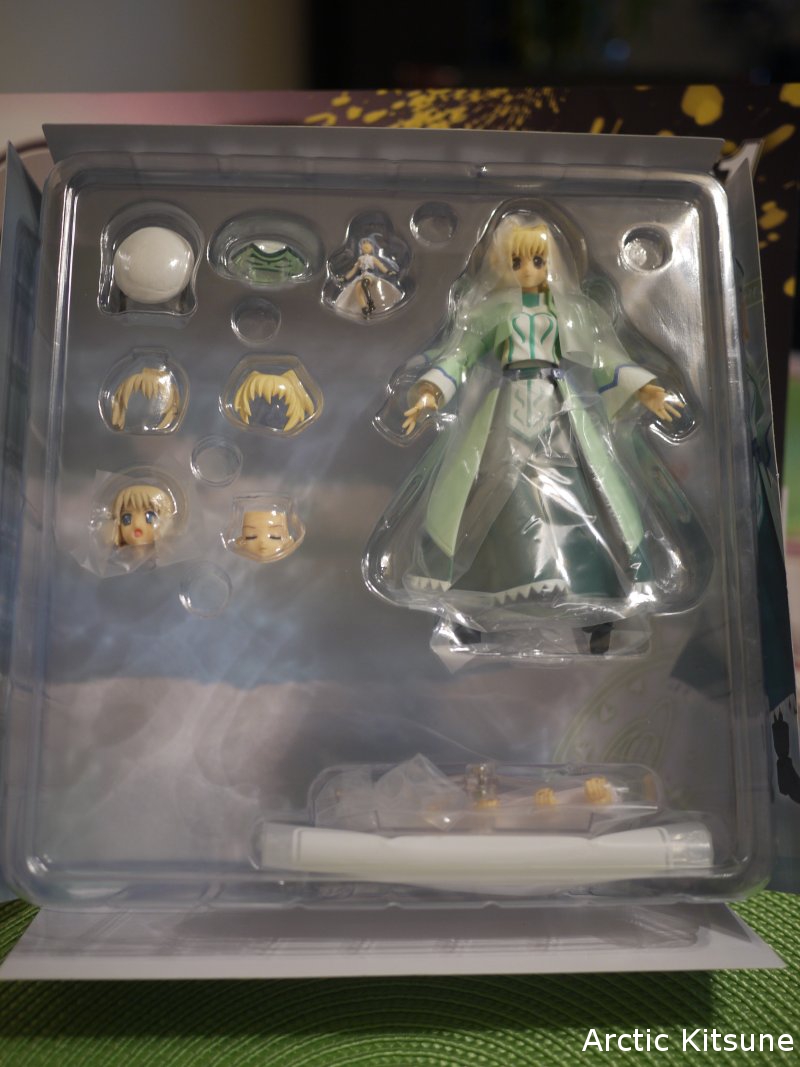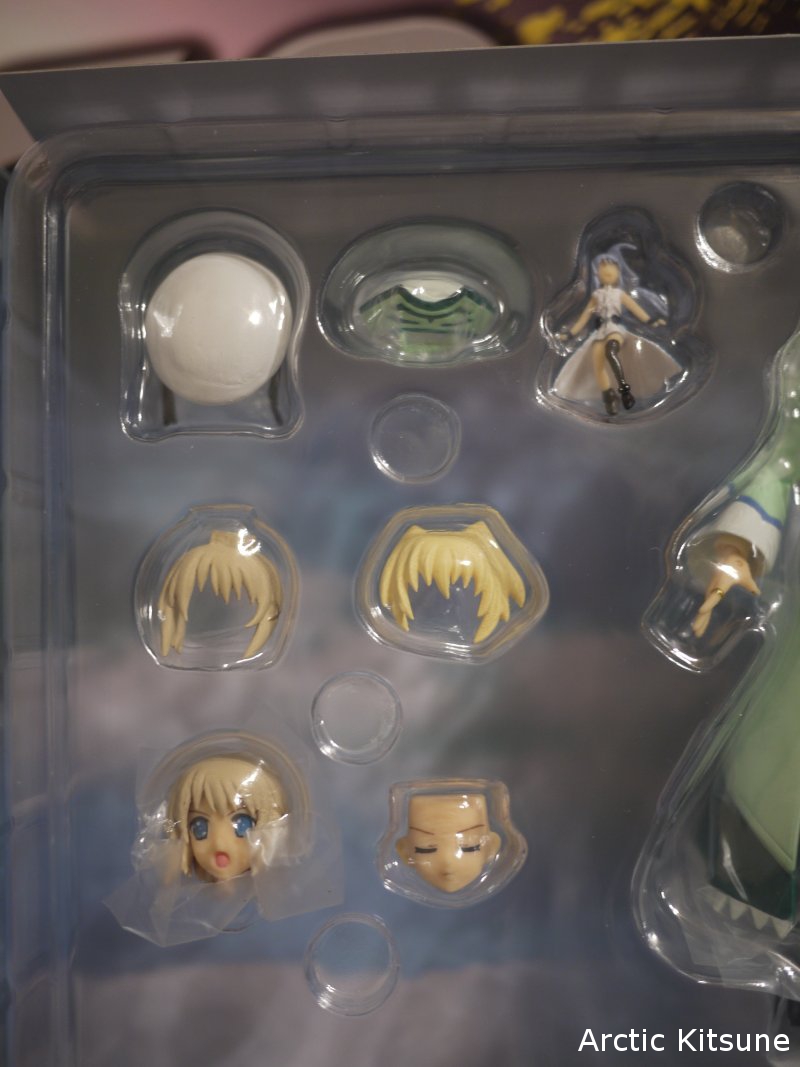 (Link – MySite)Â Â Â Â Â Â Â Â Â Â Â Â Â Â Â Â Â Â Â Â Â Â Â Â Â Â Â Â Â Â Â Â Â Â Â Â Â Â Â Â Â Â Â Â Â Â Â Â Â Â Â Â Â Â  (Link – MySite)
Shamal comes with:
– Shamal (Herself).
– Reinforce (mini-figure).
– Hayate's bright hair flowing with magic.
– Hayate's front hair piece.
– Â Hayate's hat.
– Shamal's hat
– Shamal's front hair piece
– Extra faceplate for Shamal (the calm, headache, ticked off, and/or spell-casting type).
– 8 hand pegs.
– Stand and base.
– Figma bag
Yup, almost as much as Signum.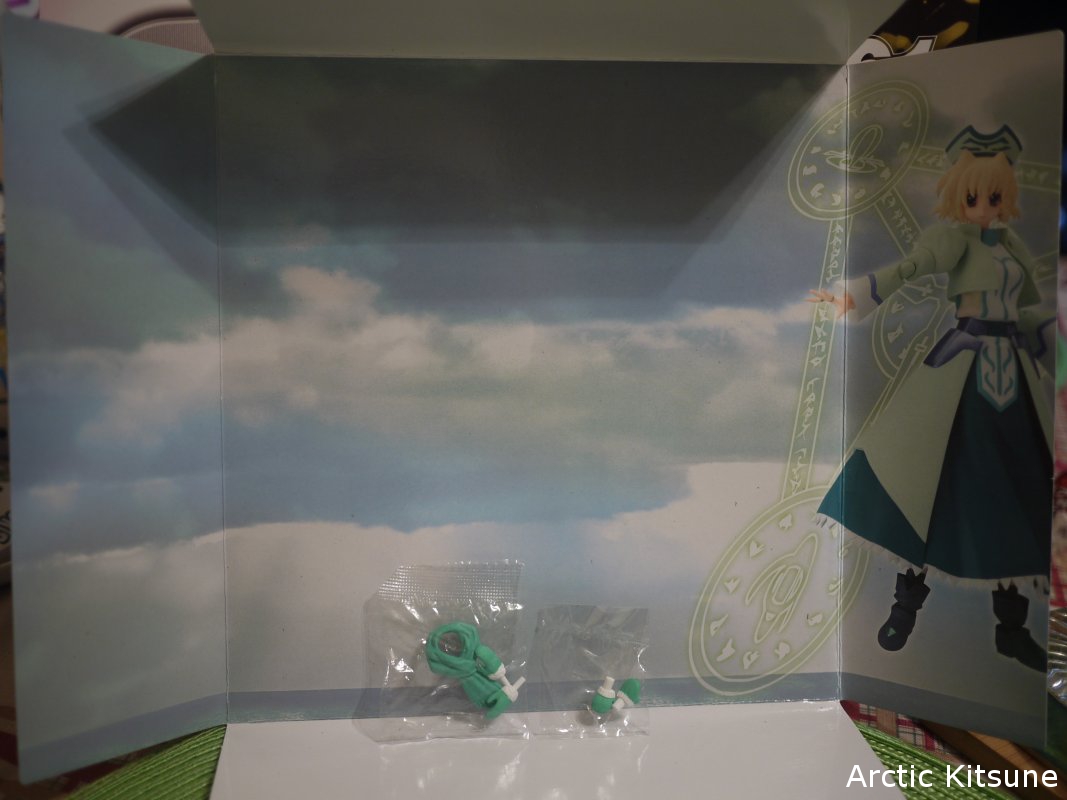 (Link – MySite)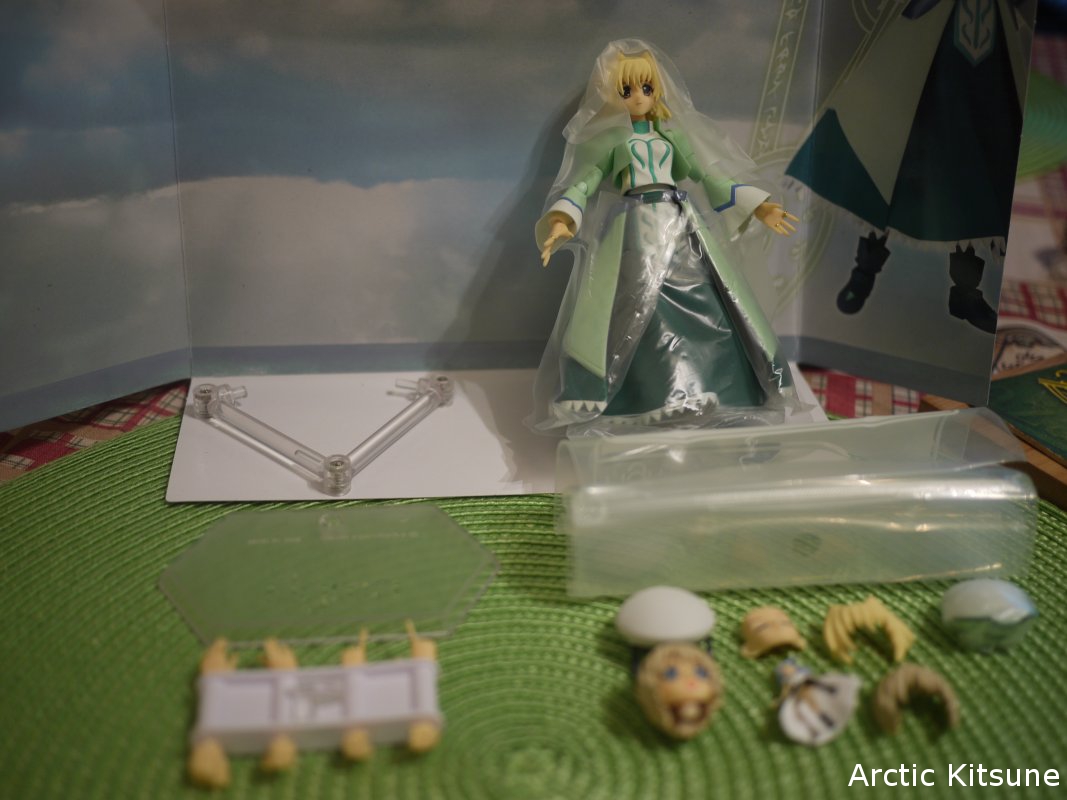 (Link – MySite)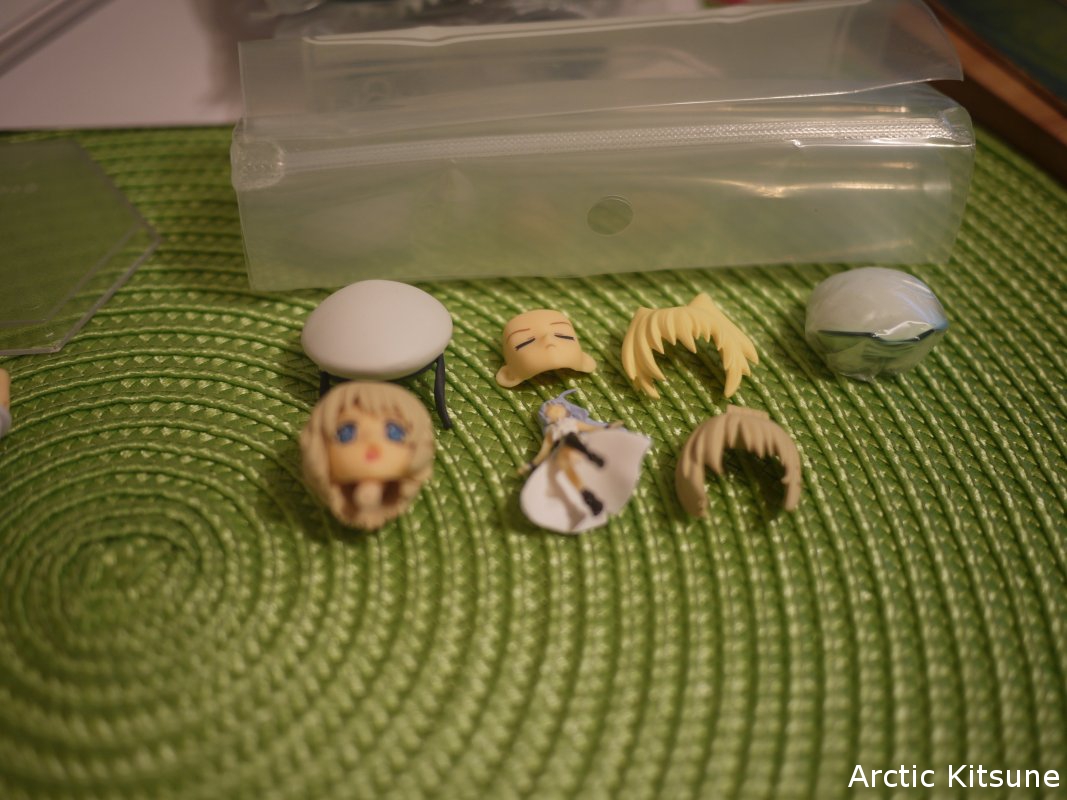 (Link – MySite)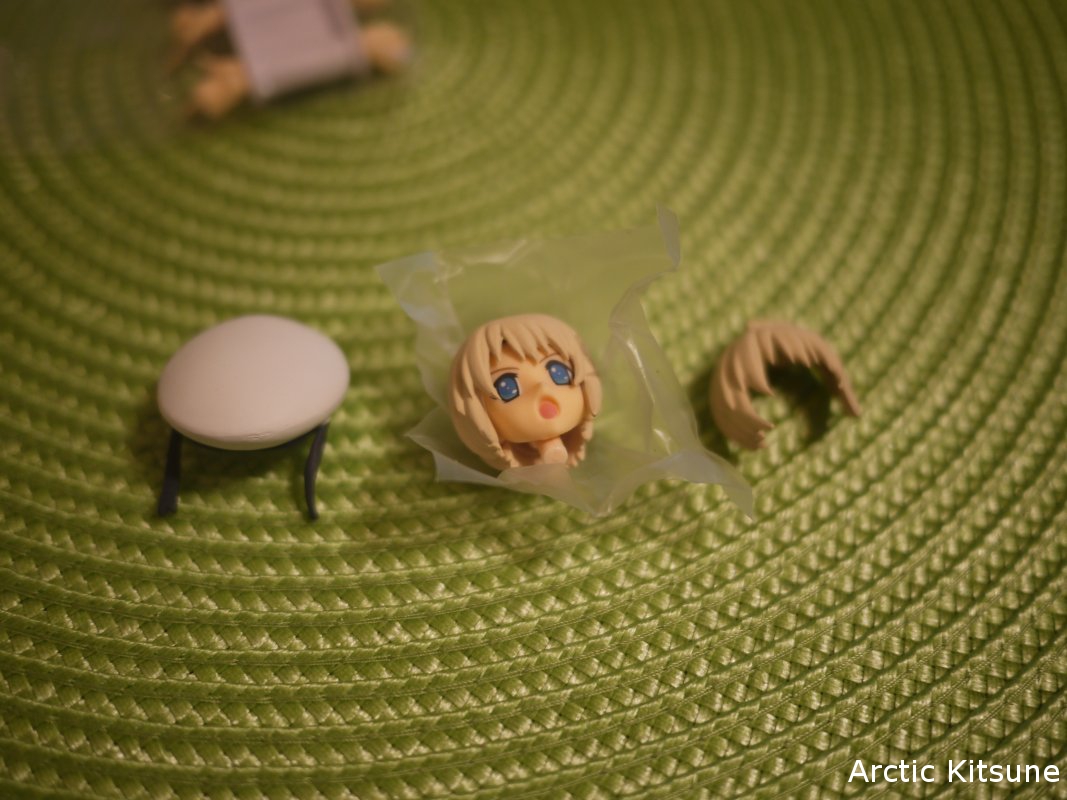 (Link – MySite)
I guess they took Haruhi's and Mikuru's concept into mind. You got a little clip-in to on the hat.
-> Mikuru and Haruhi's article: https://arcticukitsu.com/Blog/?p=391
(Link – MySite)
And Shamal's hat is protected in a small plastic bag. I find it a bit amusing how they keep wrapping up various parts and accessories. It just never ceases to amaze me.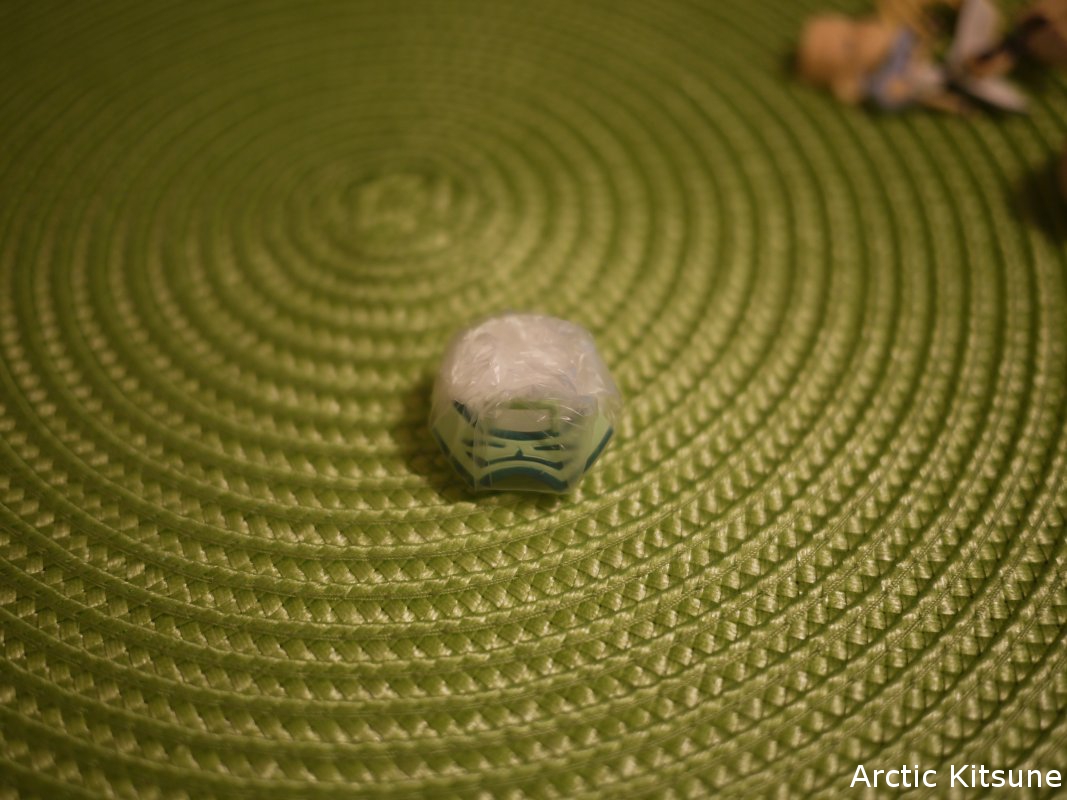 (Link – MySite)
Nice idea, but a bad concept. My Shamal has issues with her front head piece staying onto the head. A slight vibration or a new pose causes the hair to fall off.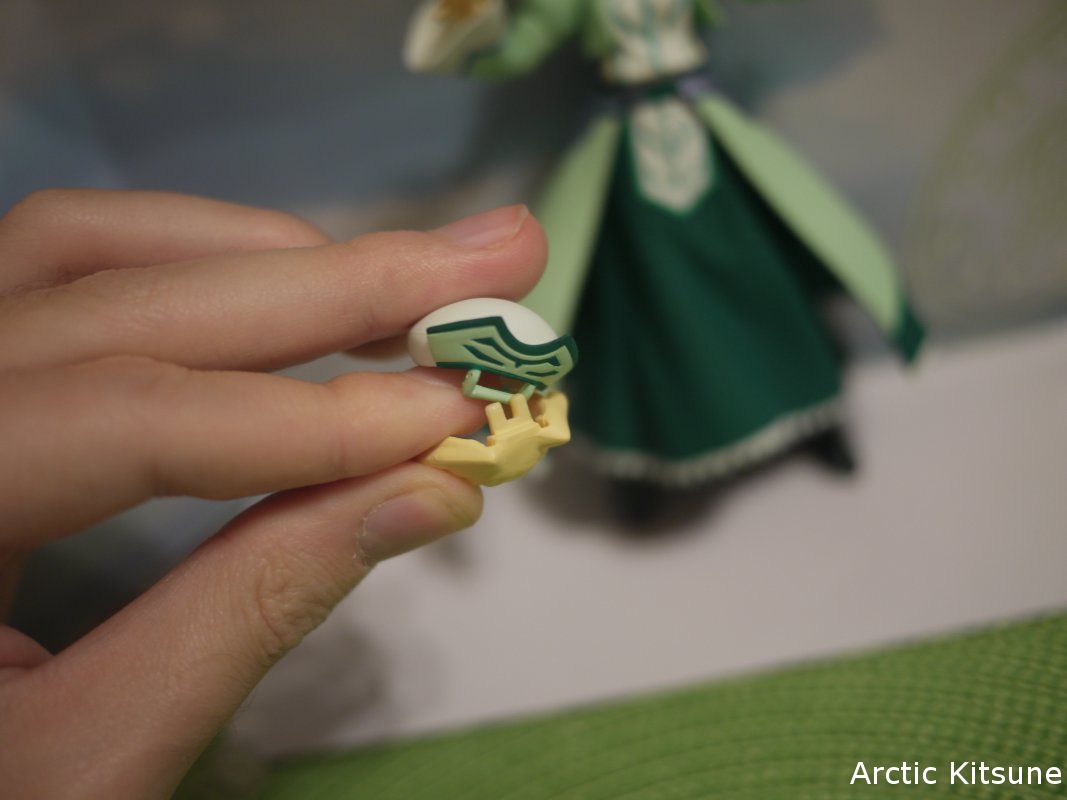 (Link – MySite)
The plastic runs up her skirt, around her body, and even at various other areas. I stuck it all in recycling.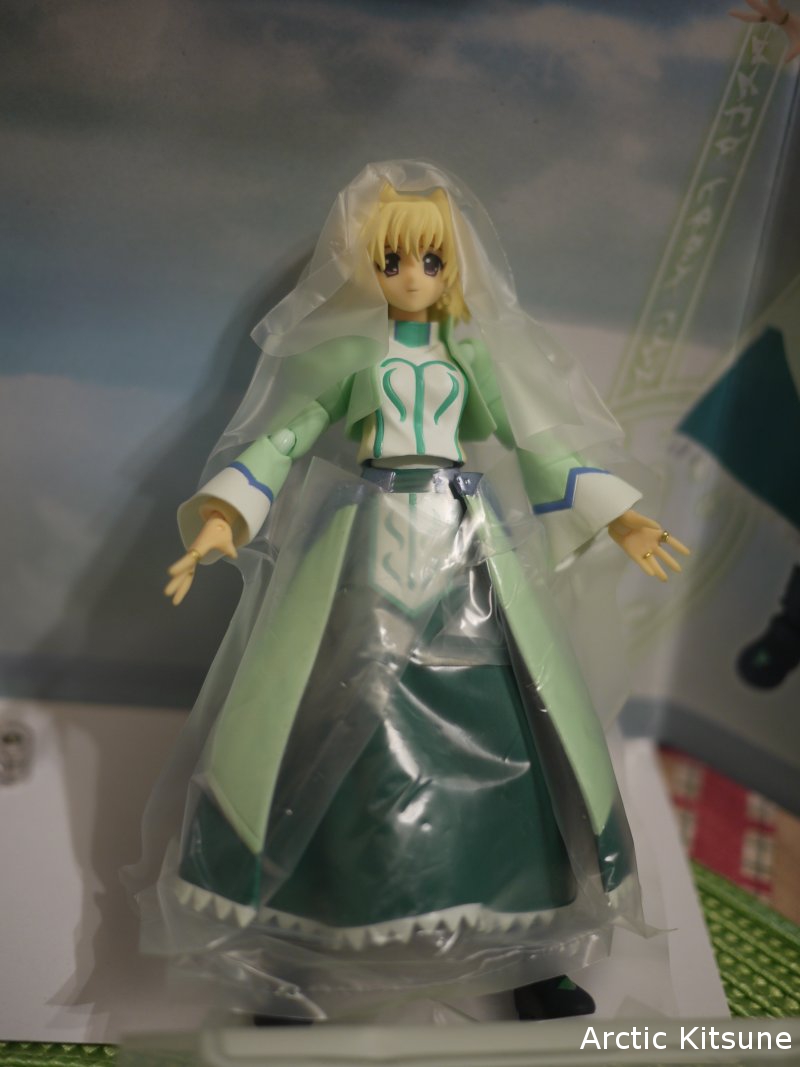 (Link – MySite)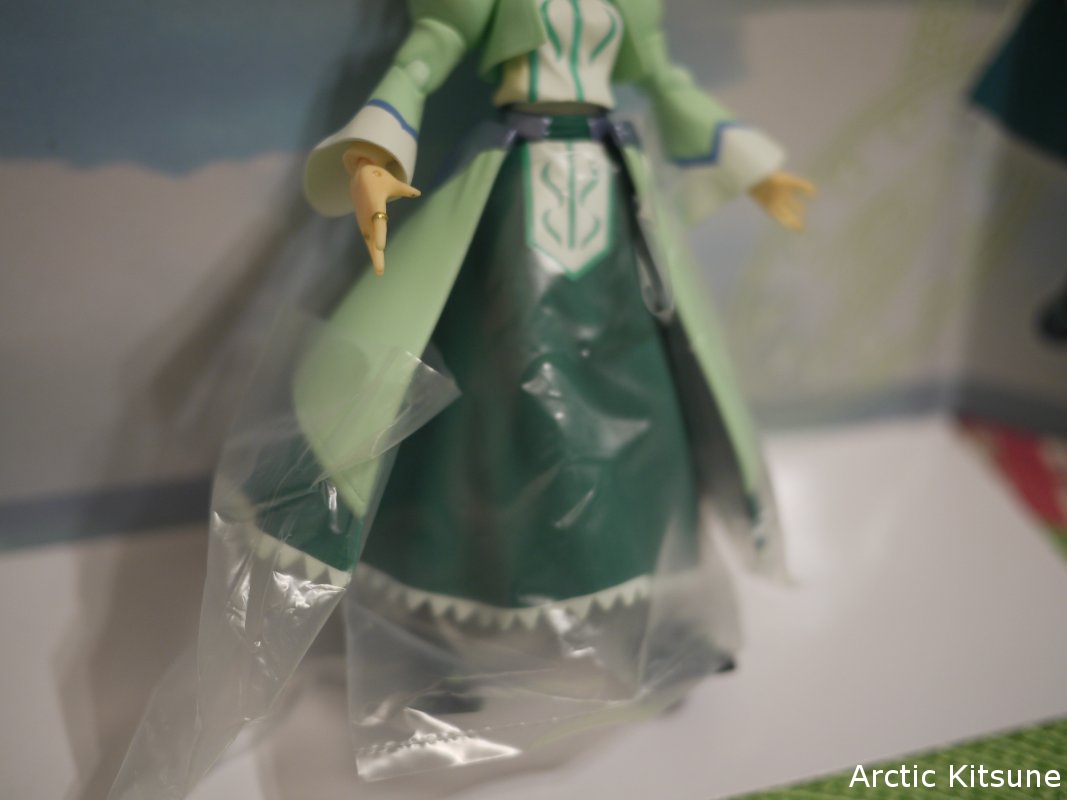 (Link – MySite)
Her skirt basically takes ideas from Saber and Saber Alter.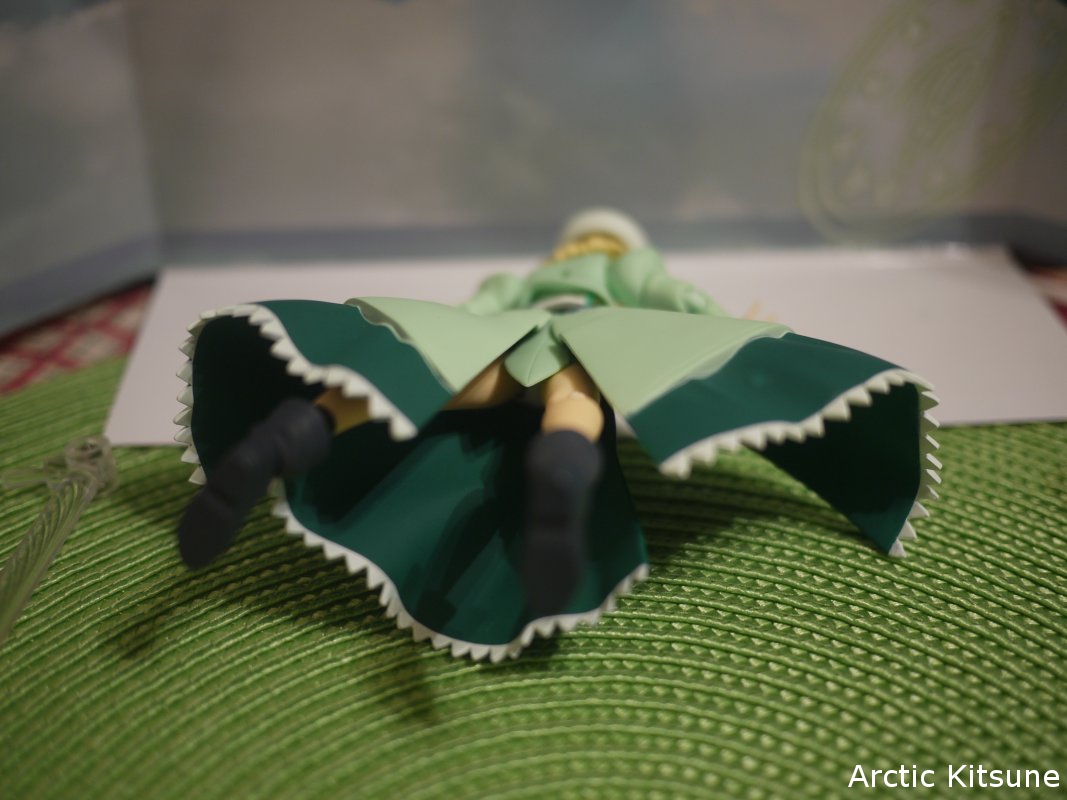 (Link – MySite)
She even has a nice little bead on the tip of her shoe. On both shoes.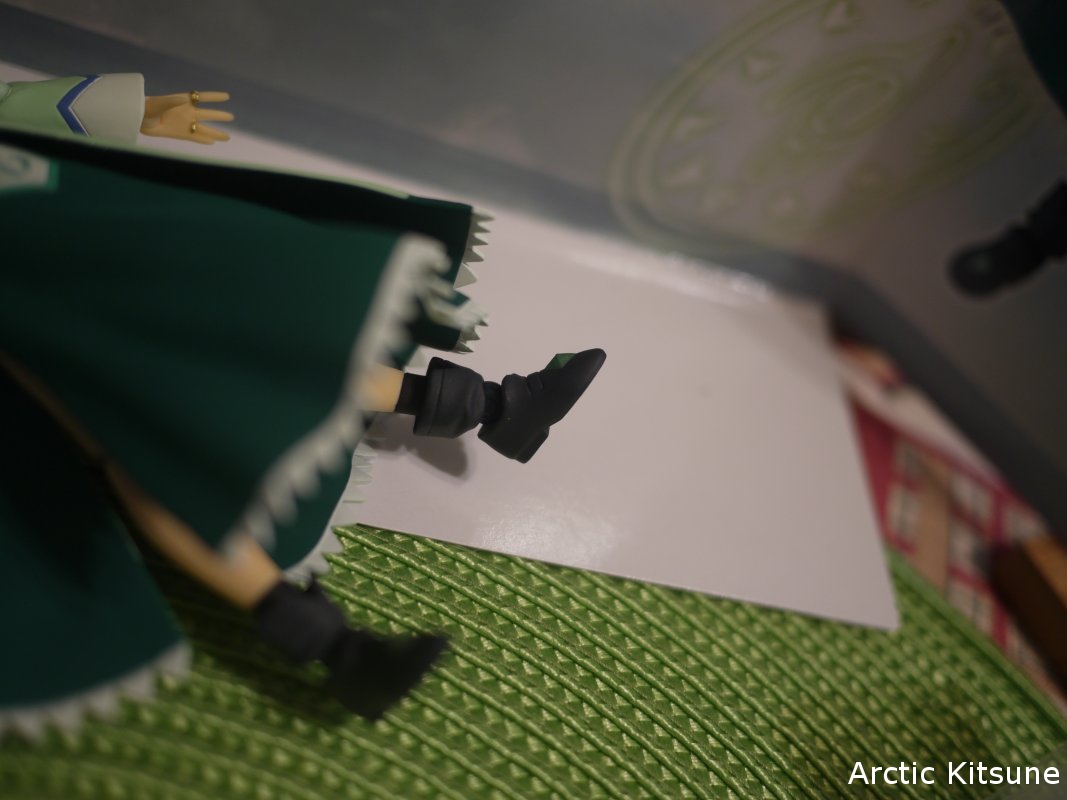 (Link – MySite)
Her skirt opens up and closes in a similar fashion to the two Figma Sabers.
– Figma  Saber: https://arcticukitsu.com/Blog/?p=272
– Figma Saber Alter:Â https://arcticukitsu.com/Blog/?p=1379
The middle portion is made of solid PVC. I do like the wrinkles on the skirt though.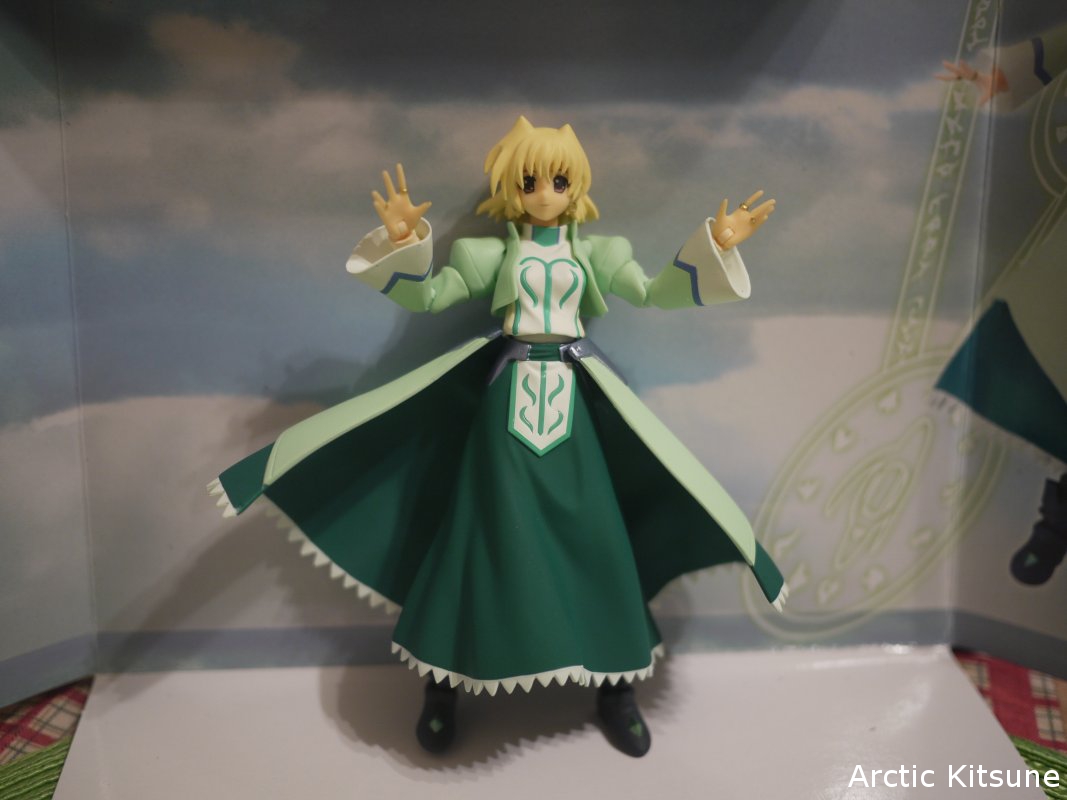 (Link – MySite)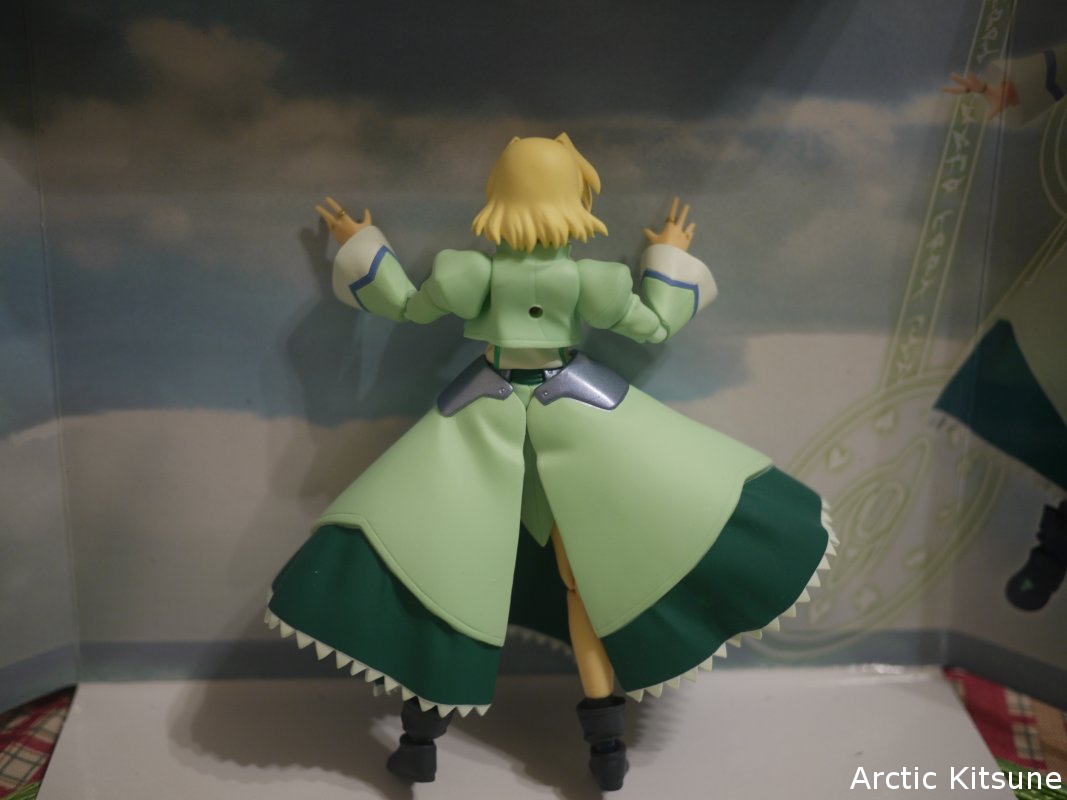 (Link – MySite)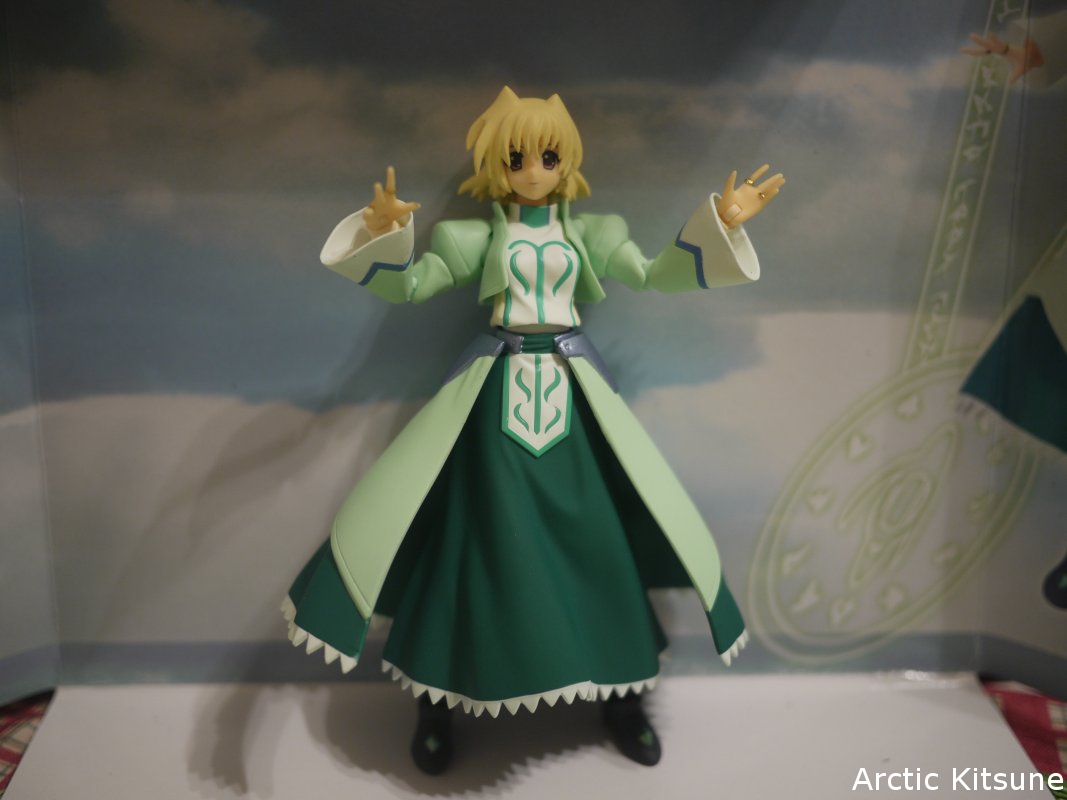 (Link – MySite)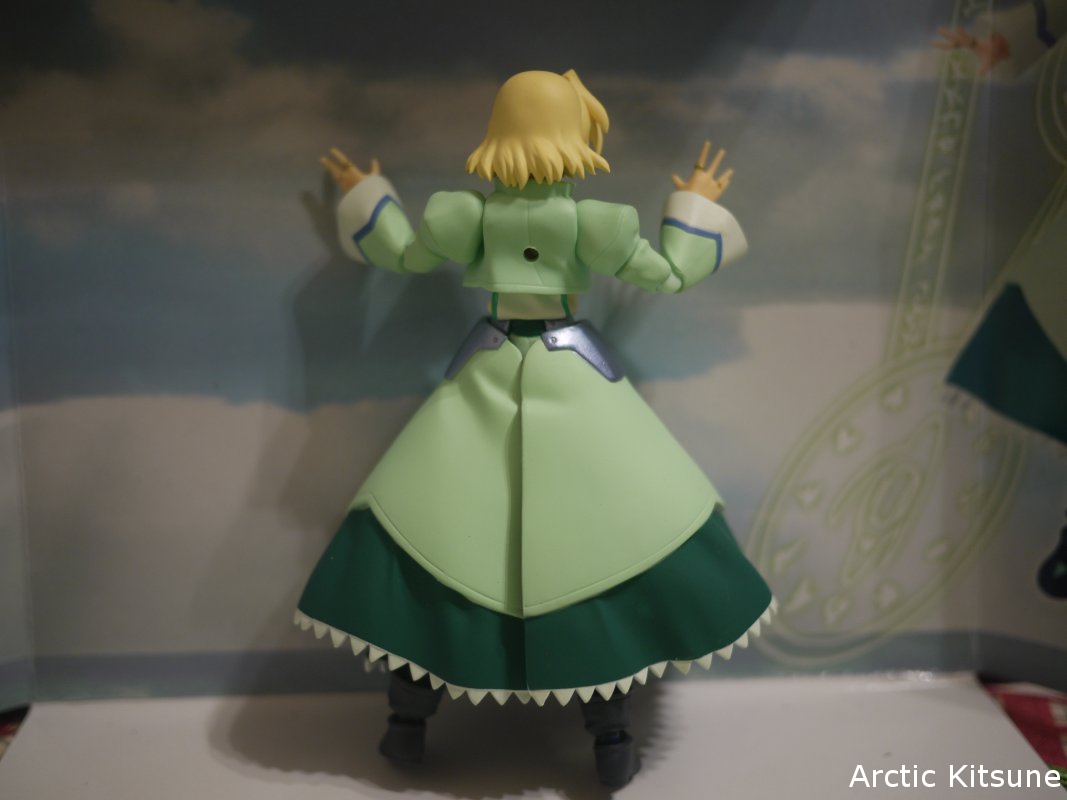 (Link – MySite)
The skirt can articulate well, just…not too well. I'm glad it moves at all *points to Saber/Extra*.
– https://arcticukitsu.com/Blog/?p=1229
——
Random Photo-shooting fun: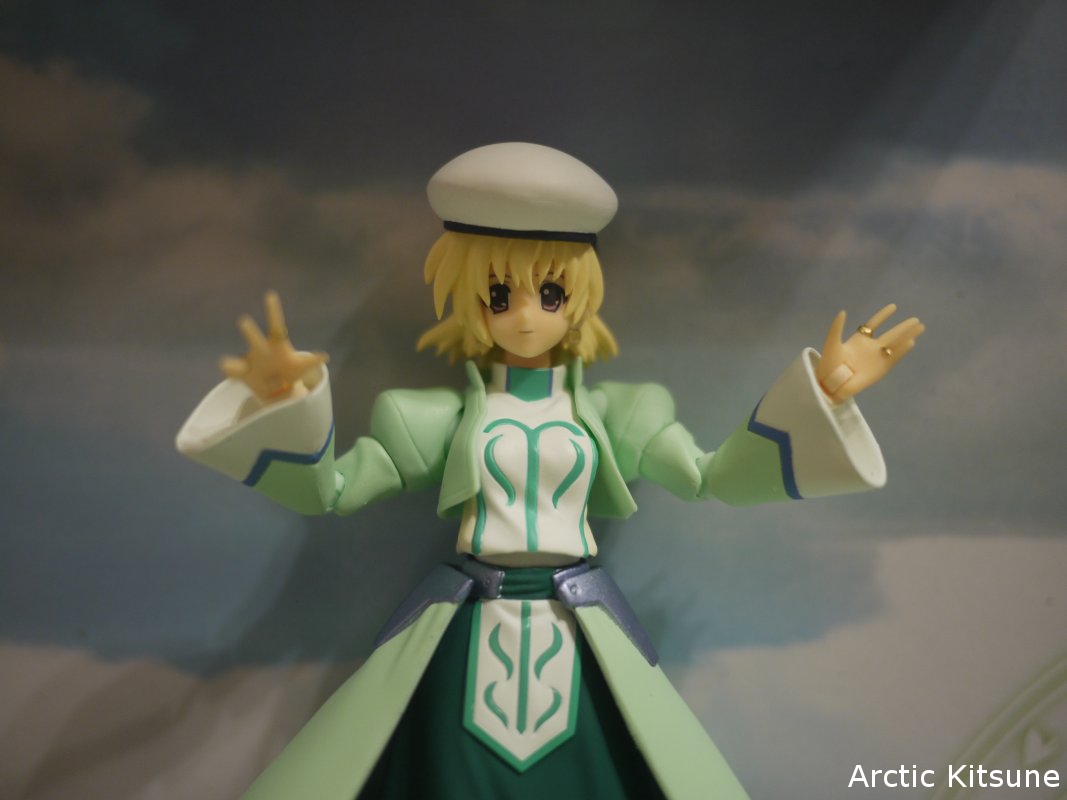 (Link – MySite)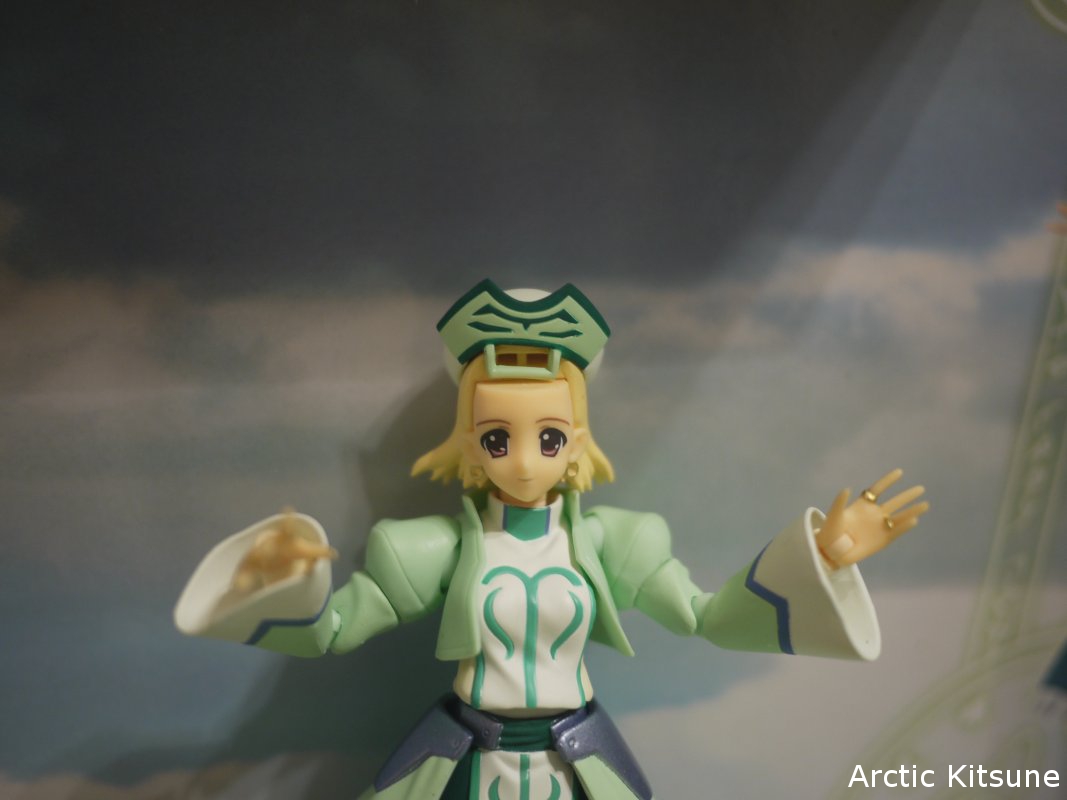 (Link – MySite)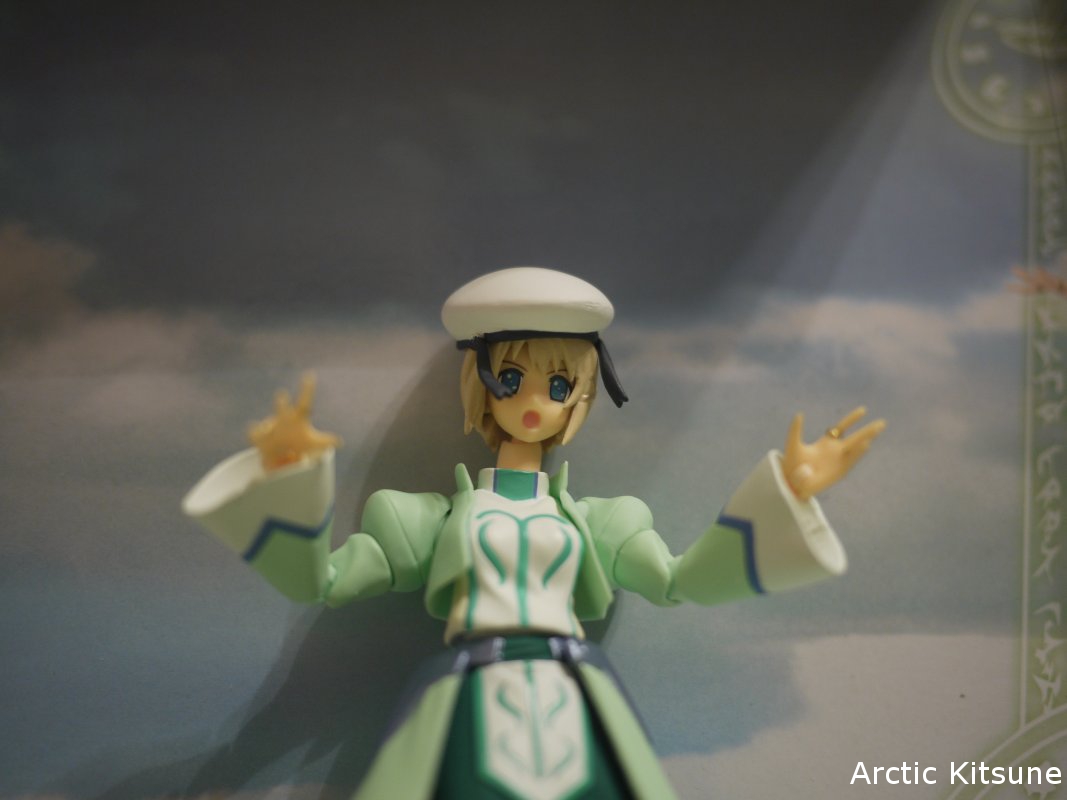 (Link – MySite)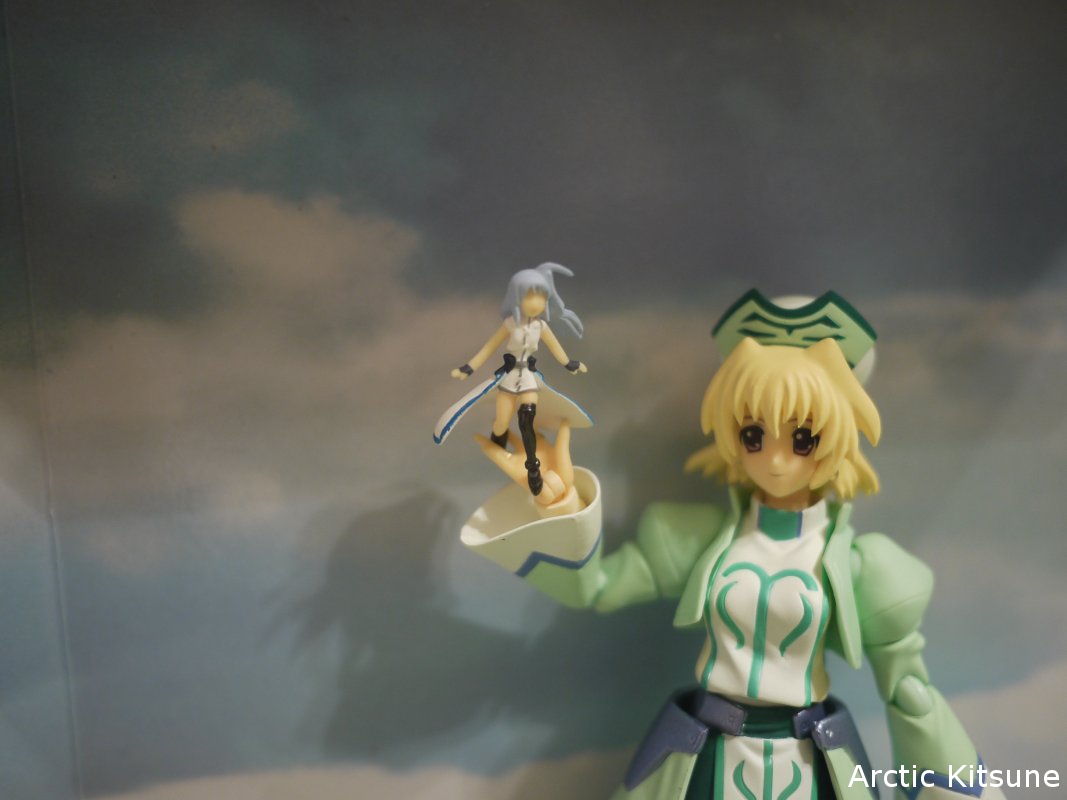 (Link – MySite)
– Shamal just got a headache :(.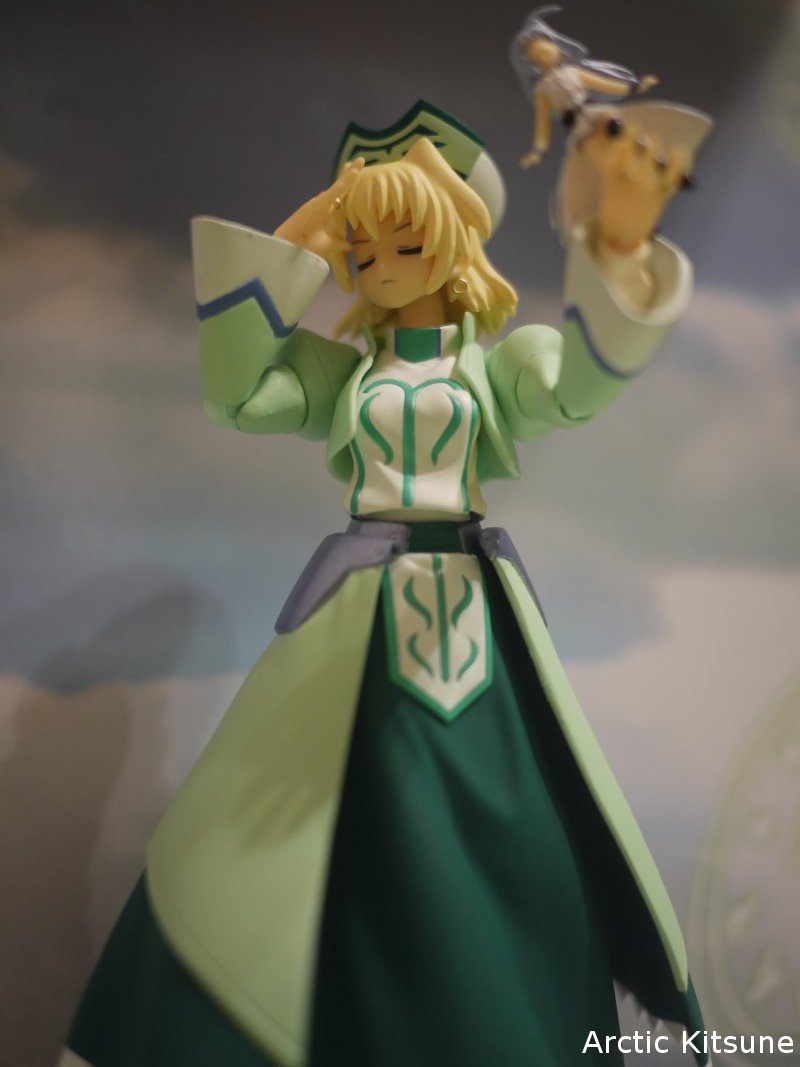 (Link – MySite)
Winter is arriving so better be prepared this time. Getting quite chilly as of late as well.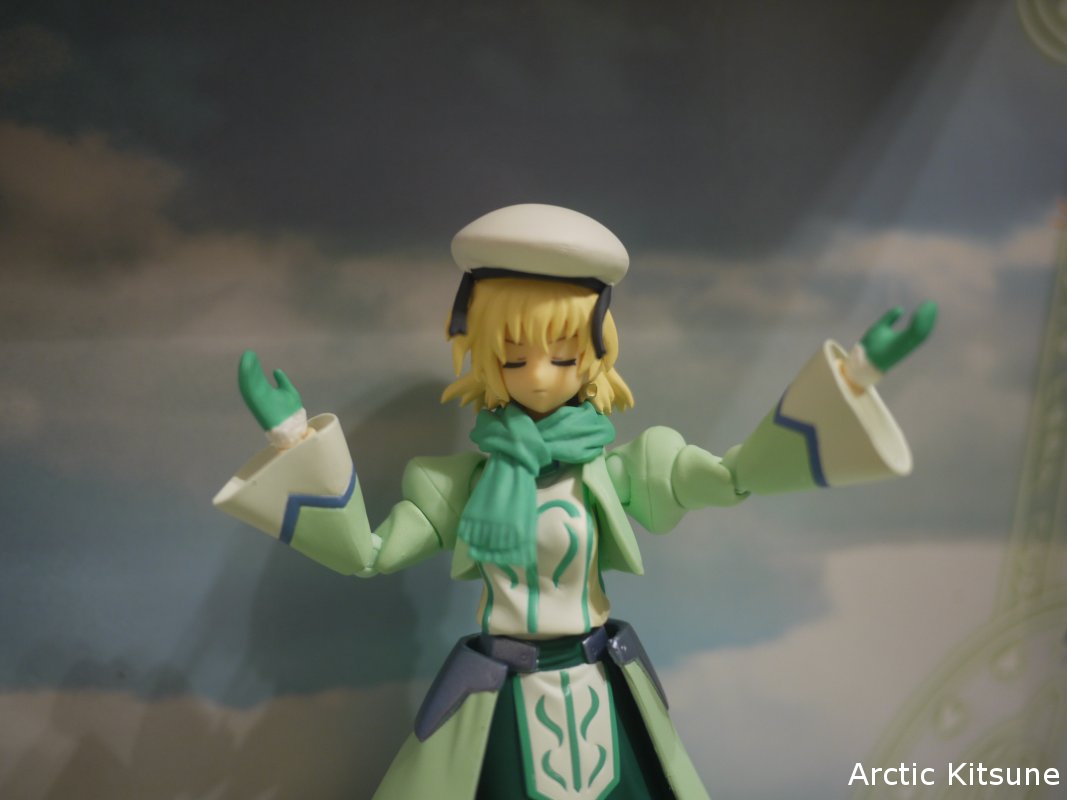 (Link – MySite)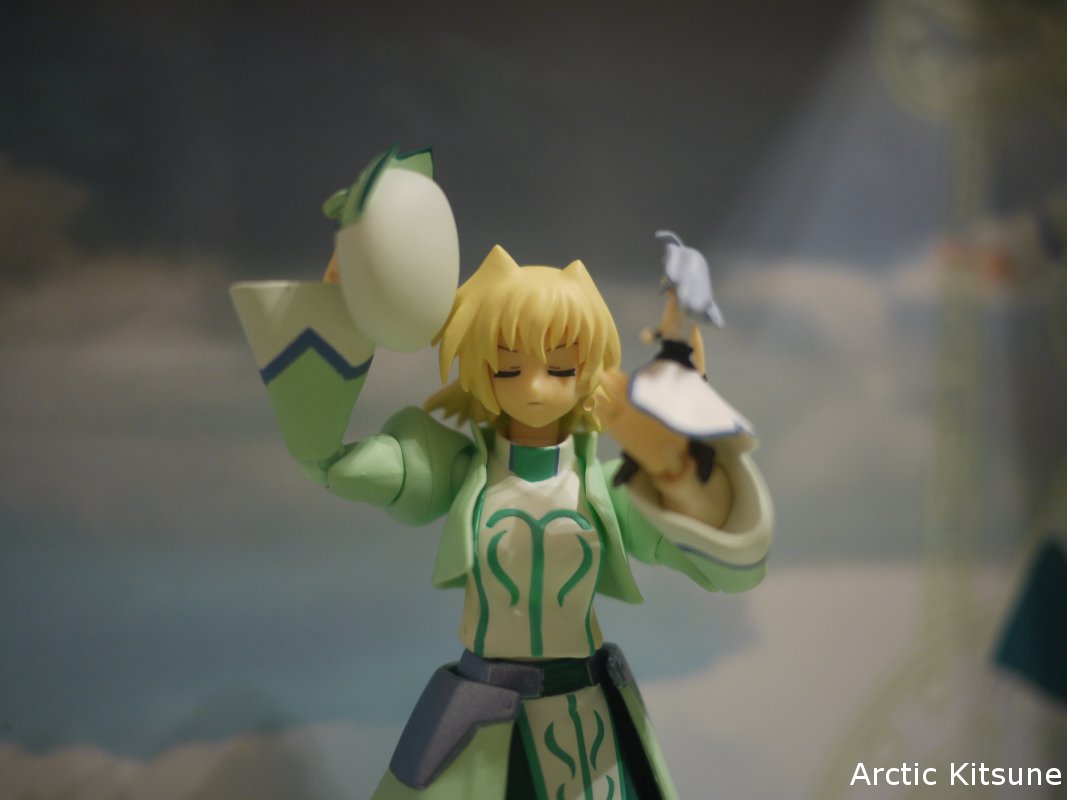 (Link – MySite)
Signum showing off her swordsmanship by extending her blade around a spell casting Shamal.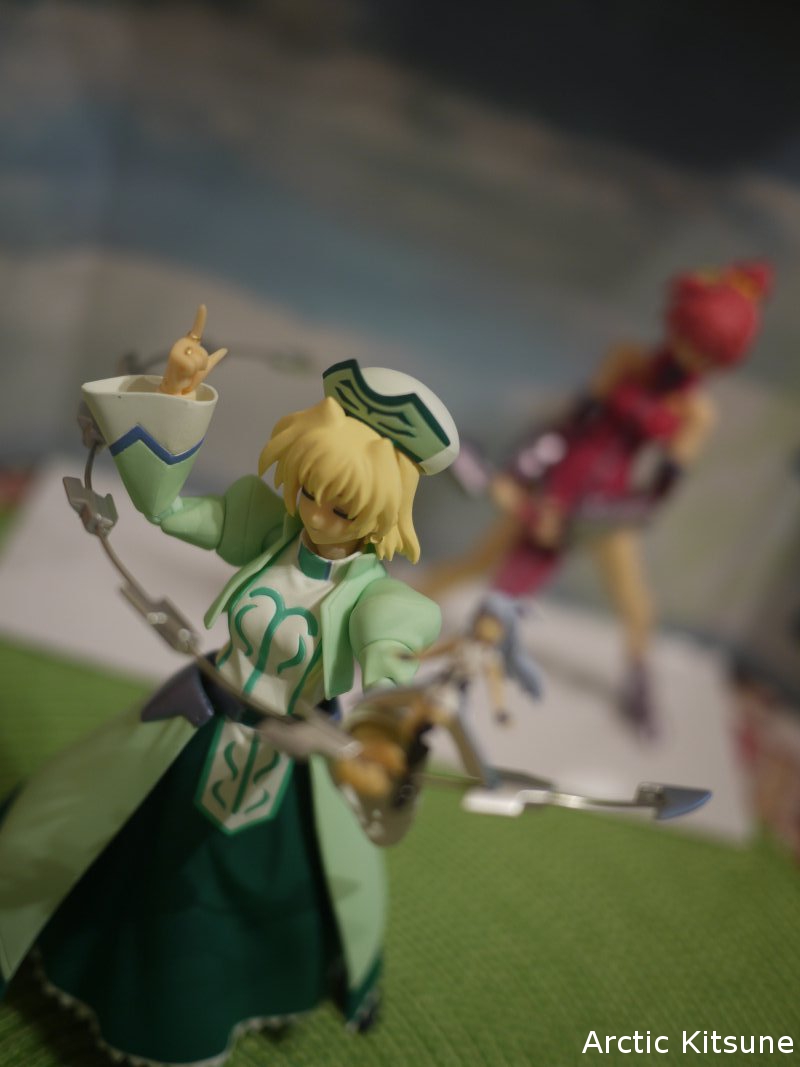 (Link – MySite)
————
Pros:
– Great quality and appears to be faithful to her Anime counterpart.
– Small detailing on Shamal stand out. The detailing on her armor, her hat, ear-rings, her rings on her hands, and on the shoes add to her beauty. The attention to detail is amazing.
– Comes with extra Figma parts (Hayate's and Reinforce figure).
– A peg on Hayate's hair piece allows for her hat to stick without slipping or blowing off her head.
– She can pose well with without problems.
– Her skirts are on articulated joints to allow flapping or movement.
– My Figma came with a winter gift adding to the positive vibe around the figma.
—
Cons:
– Figma Shamal's hat pushes the front hair-piece off of her head. The grove and her hat just don't go well with another. I'm probably doing it wrong…
– Some of her hand pieces have issues coming out of her sleeve. Same may be said about putting them back in.
– Reinforce's eyes look blank, as if she's blind. If they could of painted her hand black then they could of done the same with the eyes.
– The winter gloves and mitts gifts don't match Signum's hand style. The gifts are pegs while Signum's are ball-jointed.
————
I also obtained Otacool 3 and a letter opener from Jlist. I never did get get around to blogging about it, so I shall do so now.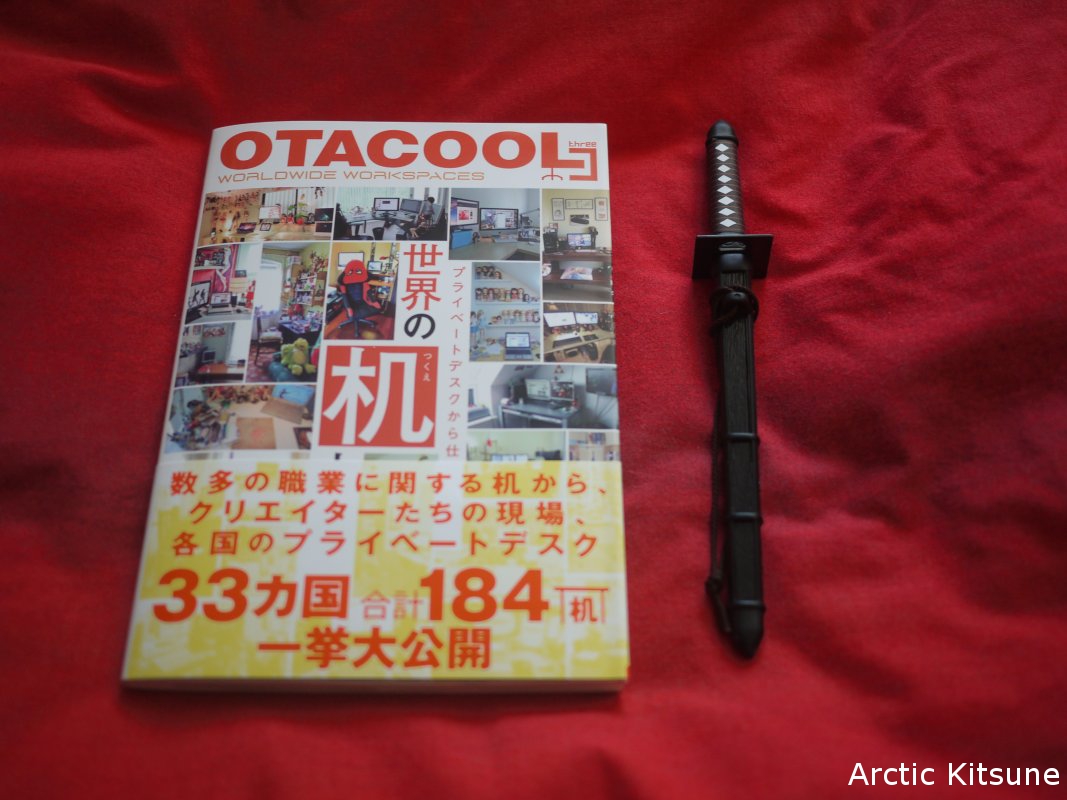 (Link – MySite)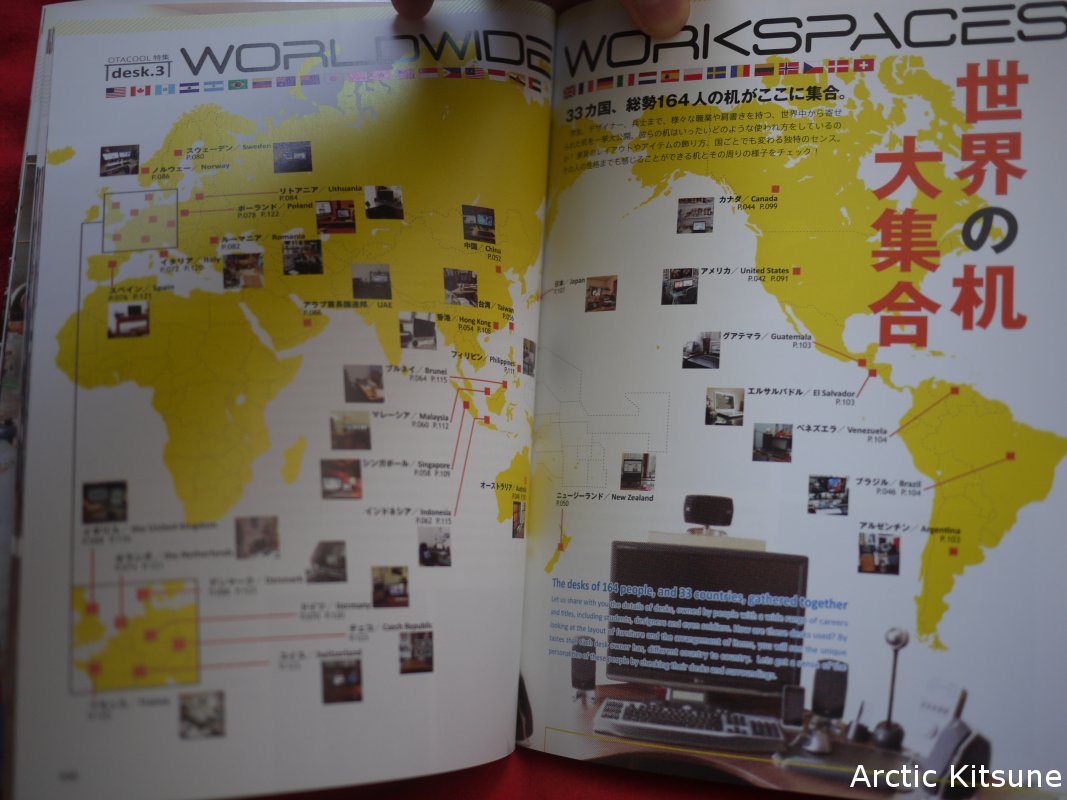 (Link – MySite)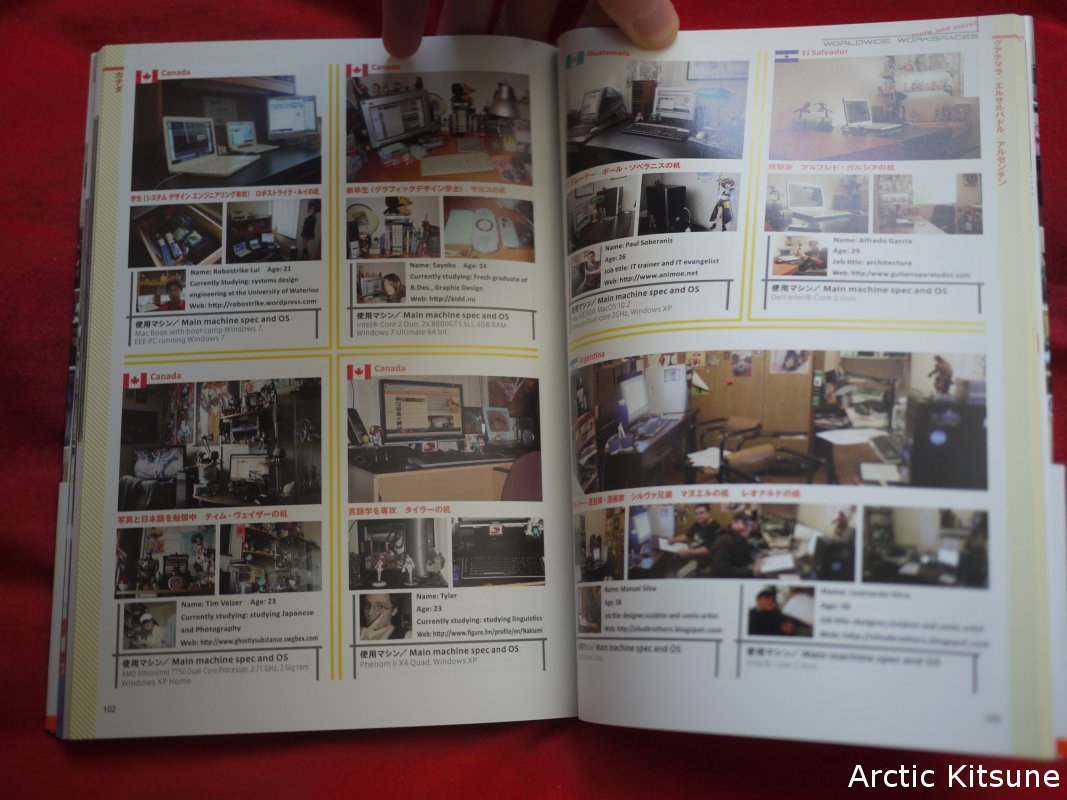 (Link – MySite)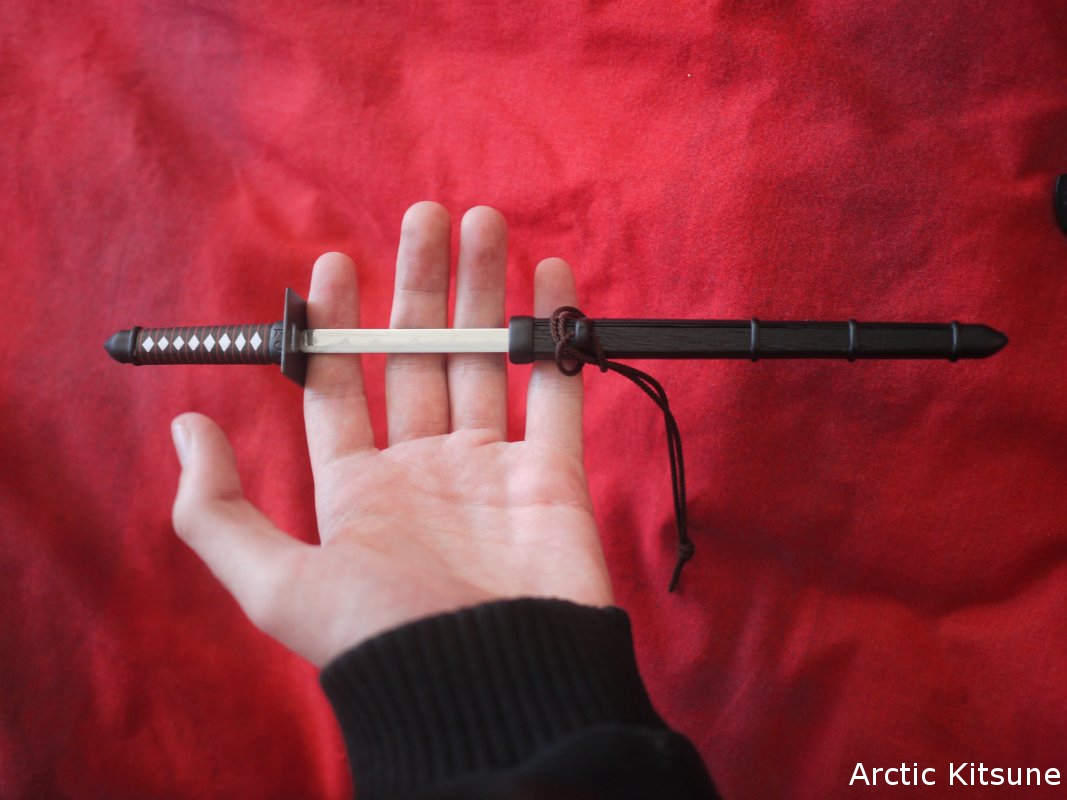 (Link – MySite)
Thanks for viewing and hope this review was to your liking! Tenko and Shamal, nice gets for me. Peace!