Hello! Today I shall be showing off Busou Shinki Archives book that arrived on Thursday, November 17th, 2011. Couldn't review it on that day because of Naru2u.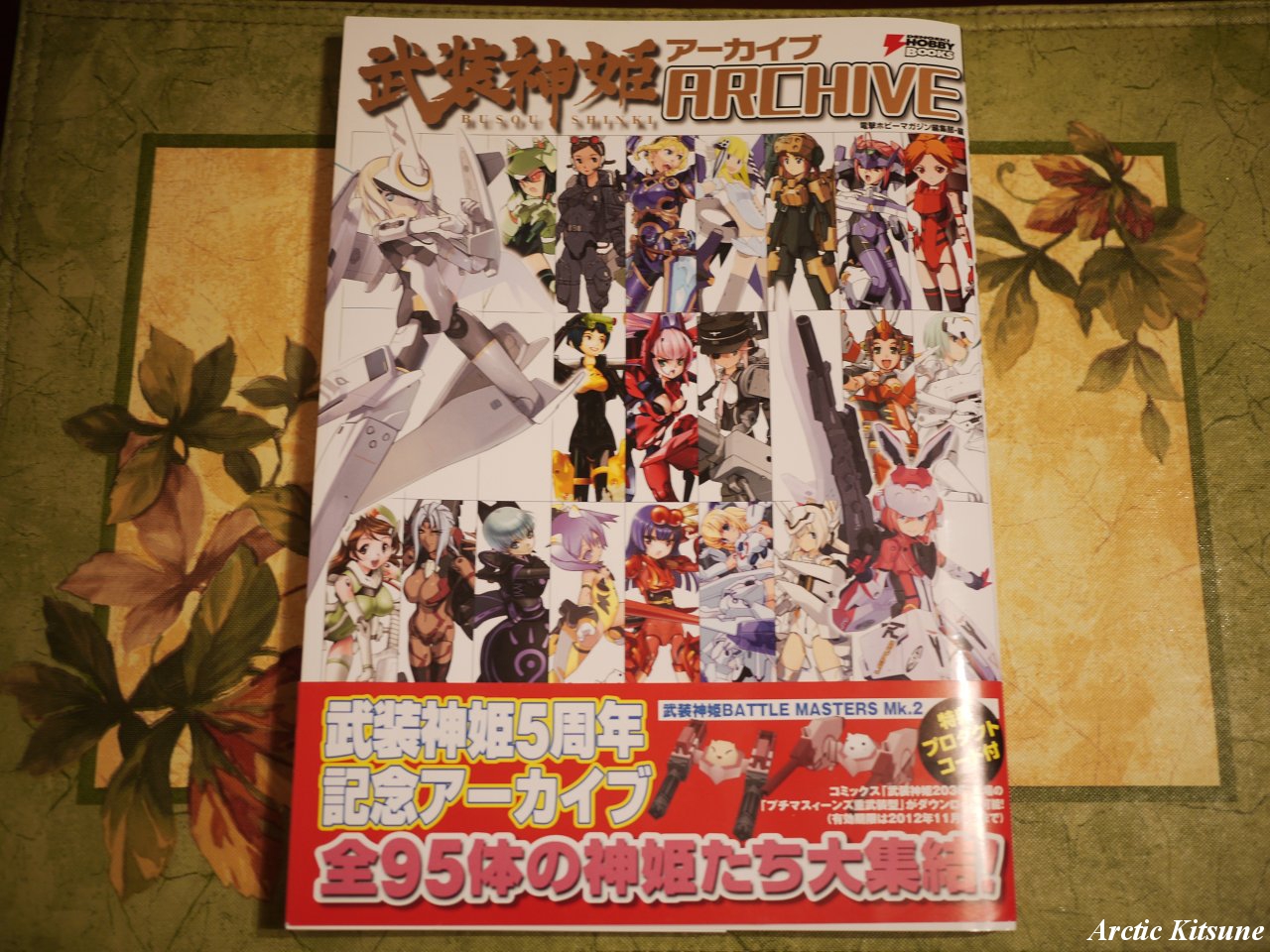 (Link – MySite) – Everything you need to know!
(All images taken with a Lumix GF1 – Pancake lens. The image quality is mostly intentional because I don't want to spoil the fun of the book.)
—
If you must know, I obtained the book from HobbyLinkJapan for about $50 CAD. Shipping always kills it…..When it shipped the book was low in stock, now it's doing perfectly fine.
The book is 175 pages full of Shinki goodness! The majority of the book contains Shinki's on two pages (sometimes one) for you to view and to stare at. Basically the same kind of images you would find on official review sites, homepage, or on the box. There are paragraphs giving you some information about the Shinkis, but I can't read those. About 5 pages are of accessories, Naked types, Cradles, and such. Basically an archives, as the name states.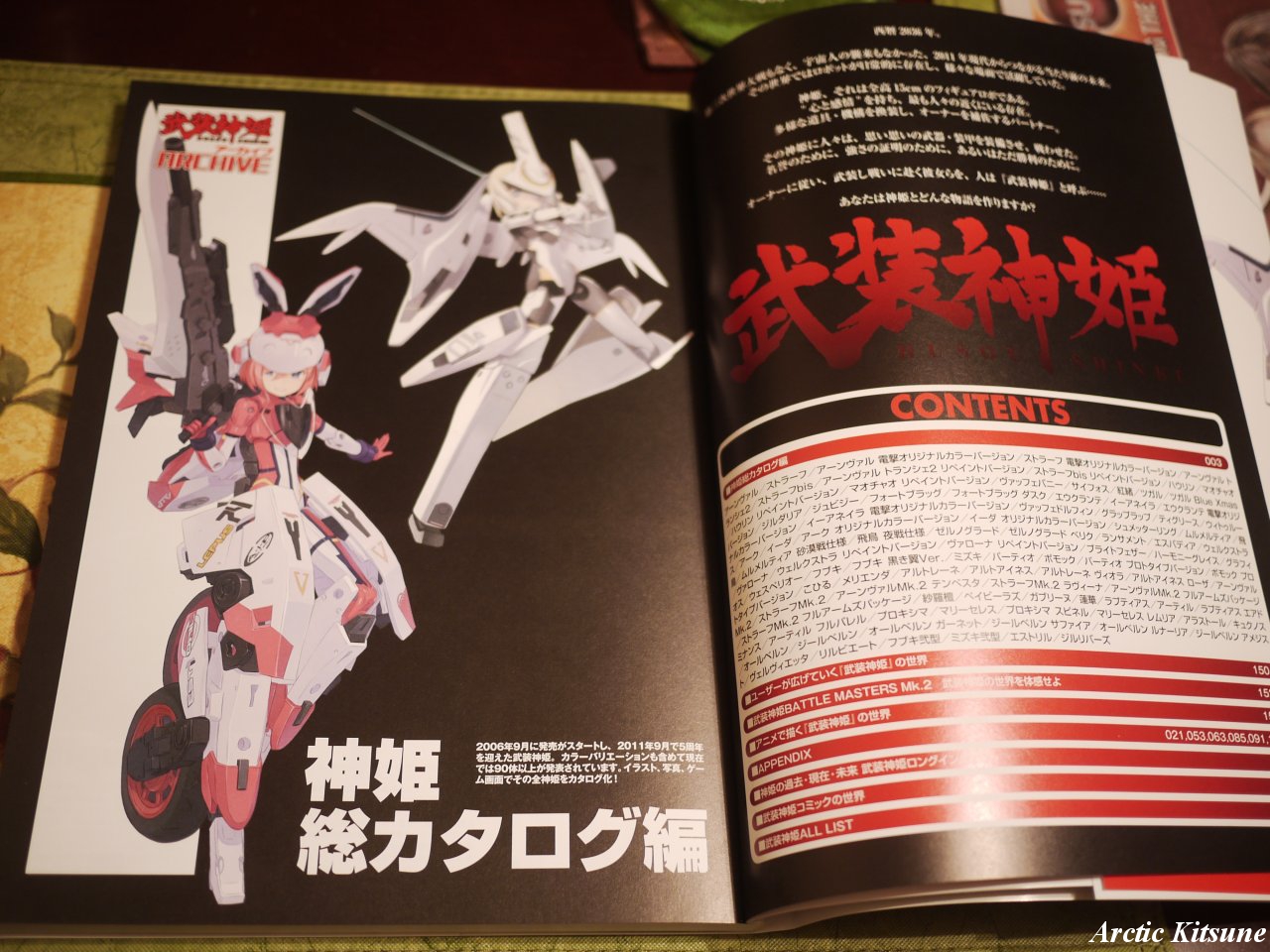 (Link – MySite) – New-gen meets old-gen! Biker girl & Arnval!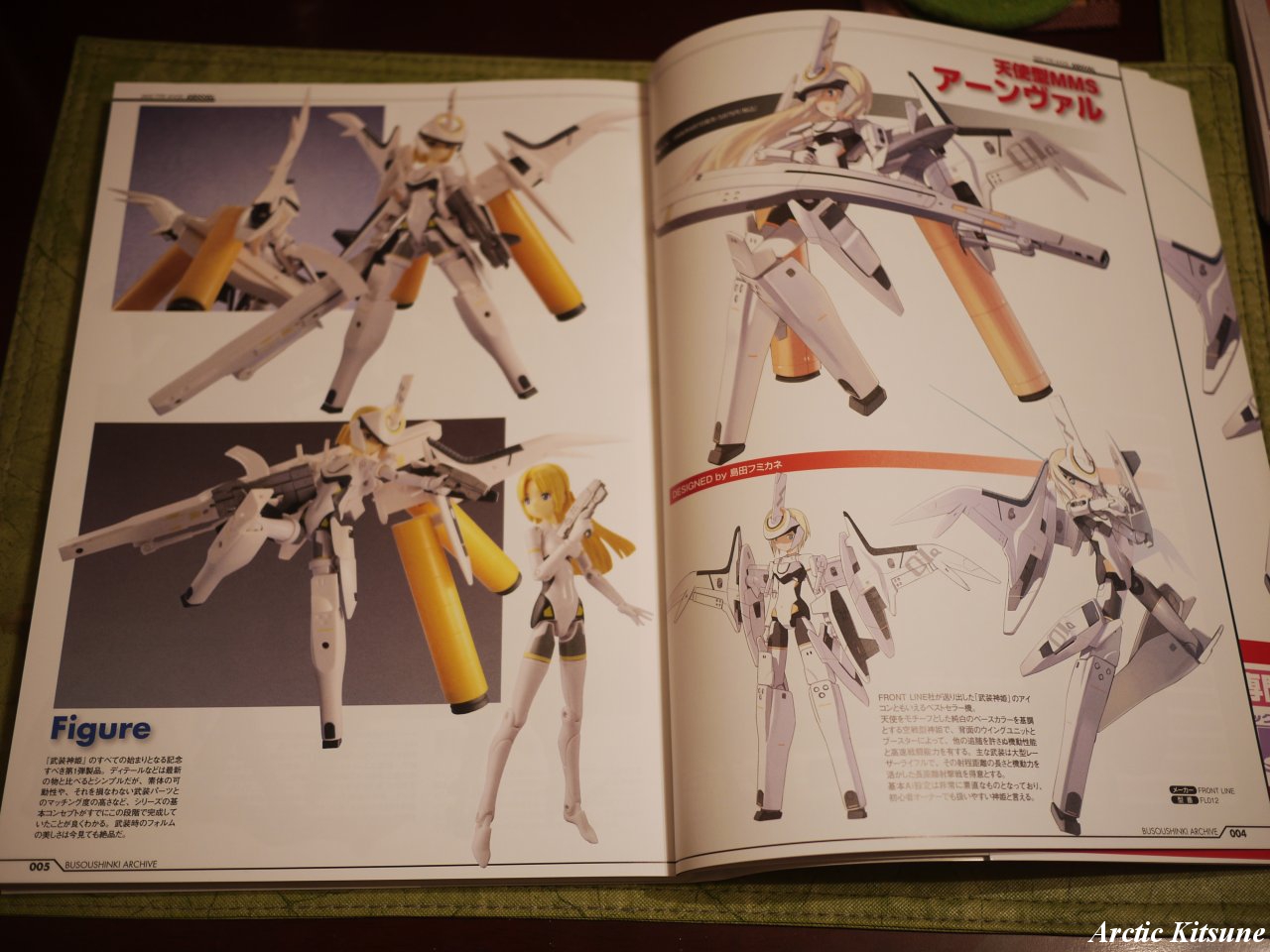 (Link – MySite) – First Shinki being Arnval.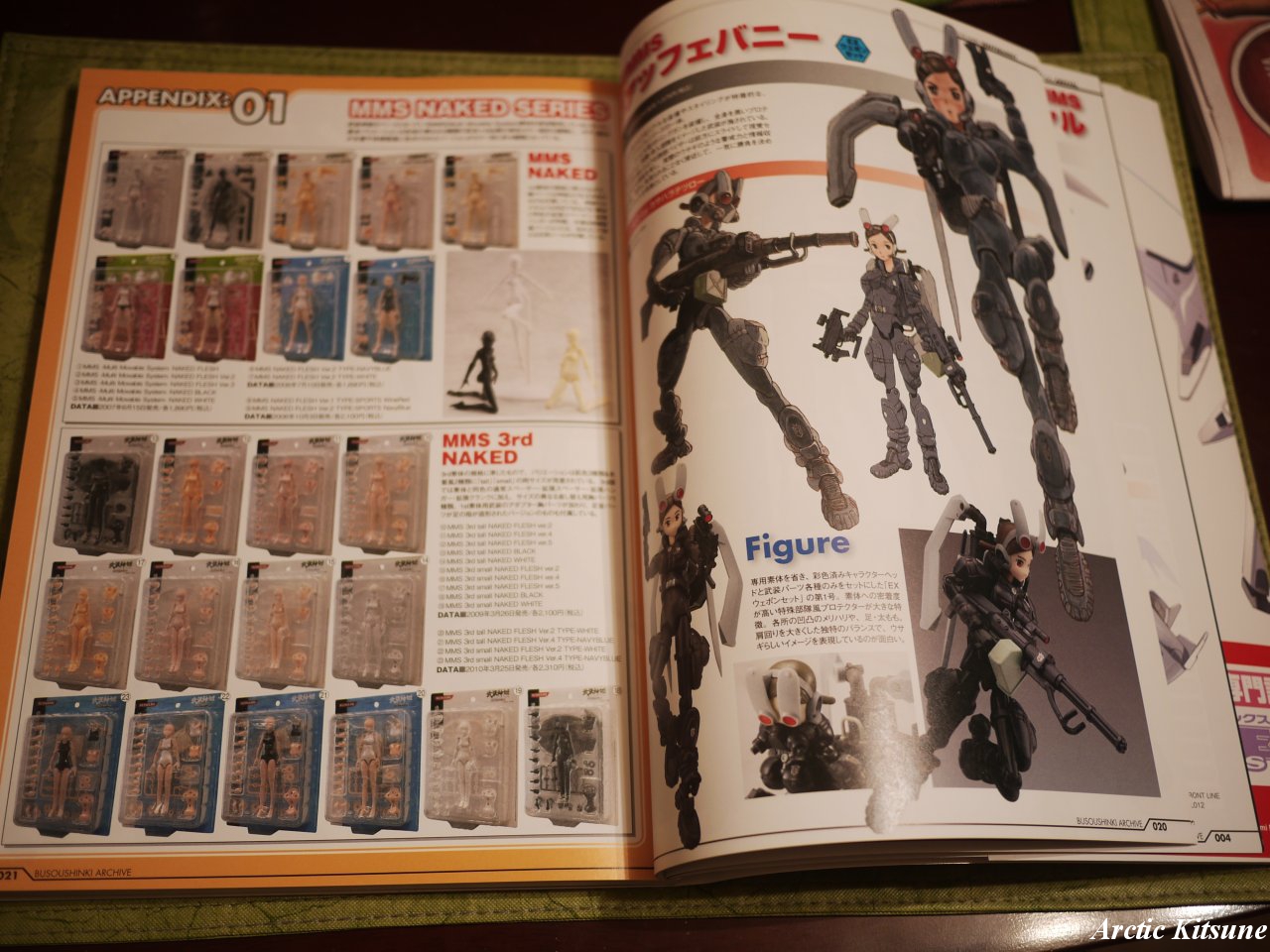 (Link – MySite) – MMS Naked bodies & Bunny girl.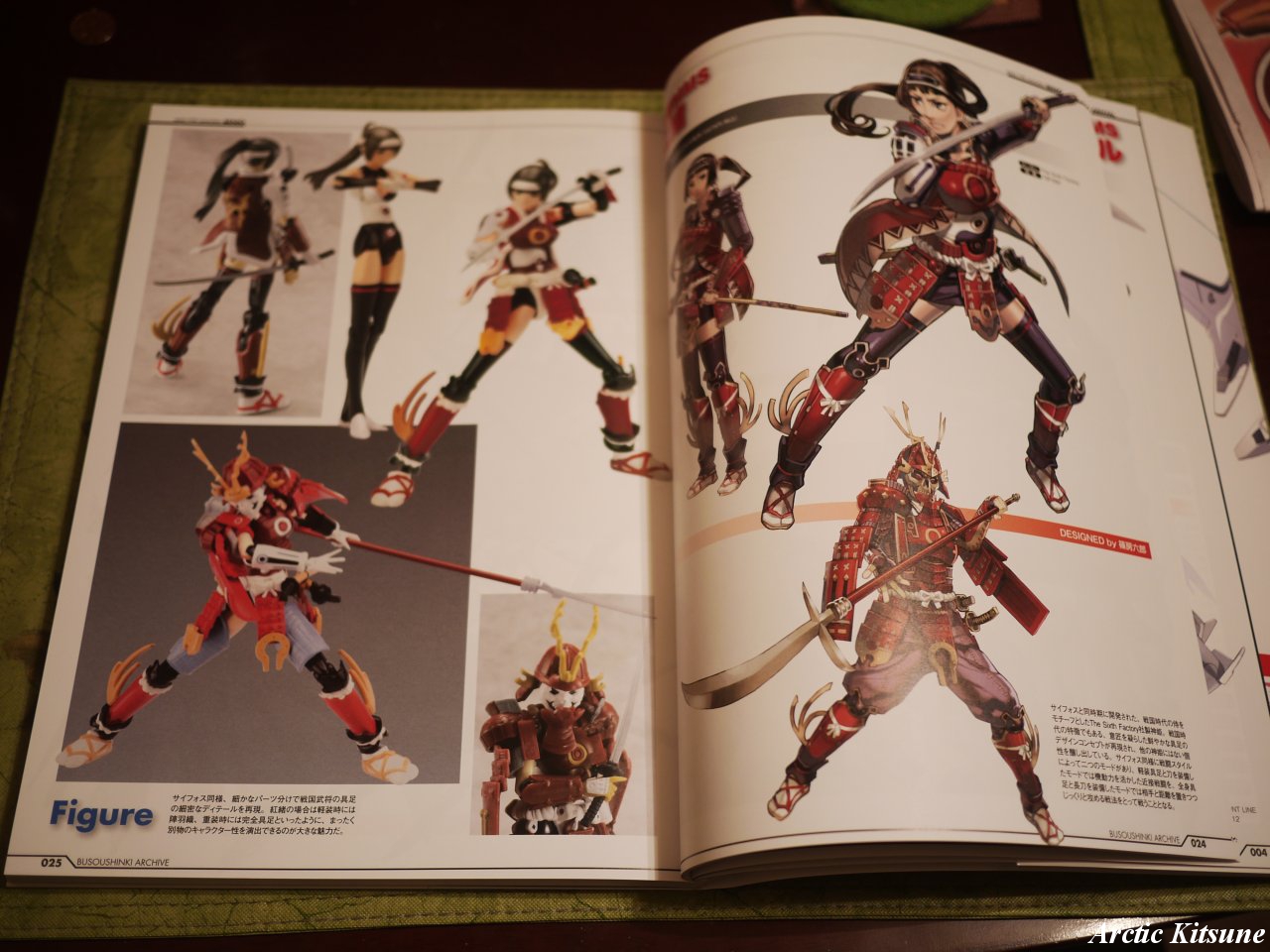 (Link – MySite) – Benio! My first beloved Shinki!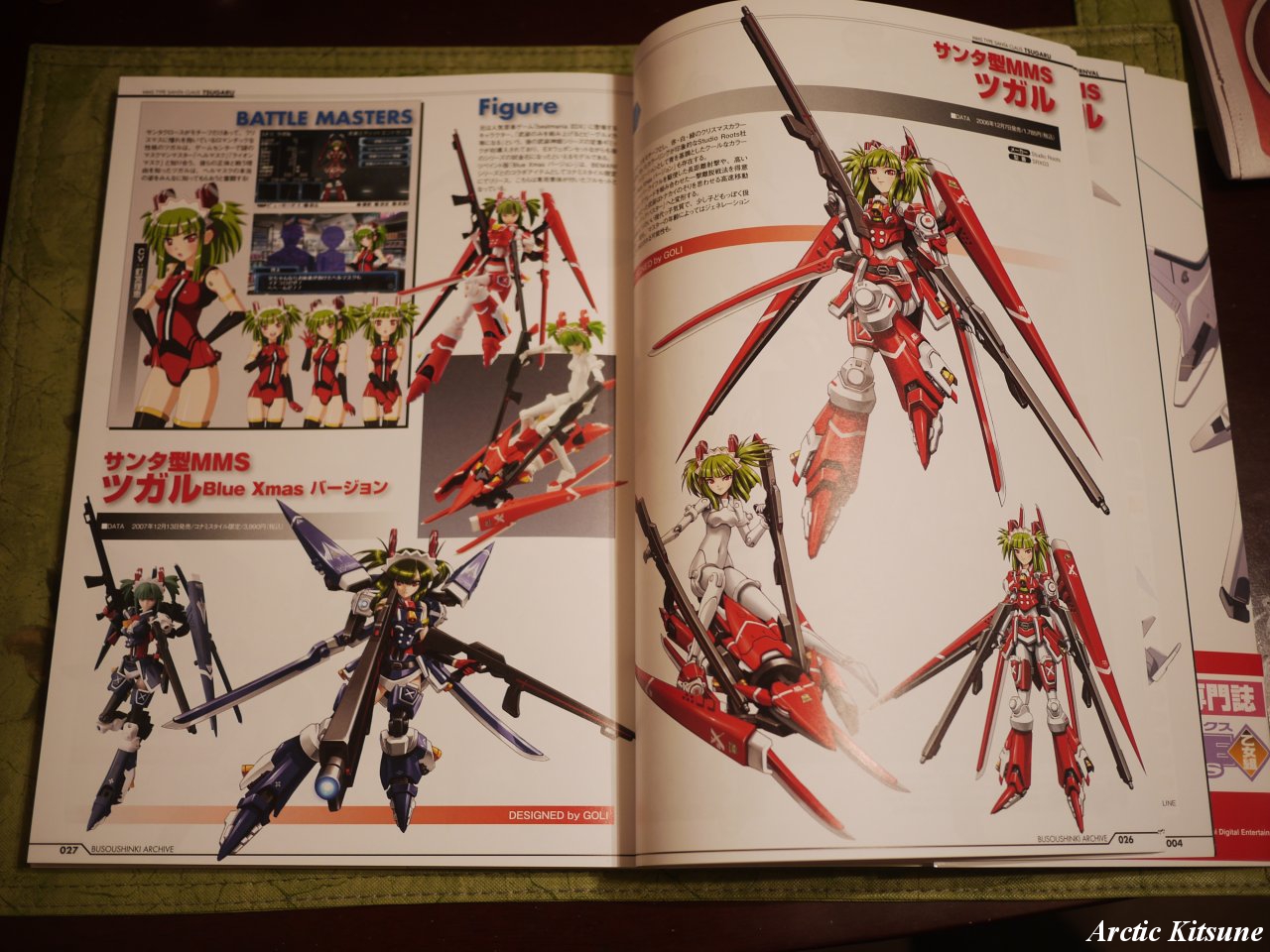 (Link – MySite) – Tsugaru in normal red Santa colors and rare-limited edition blue. Also her Battlemasters MK2 in the top left corner.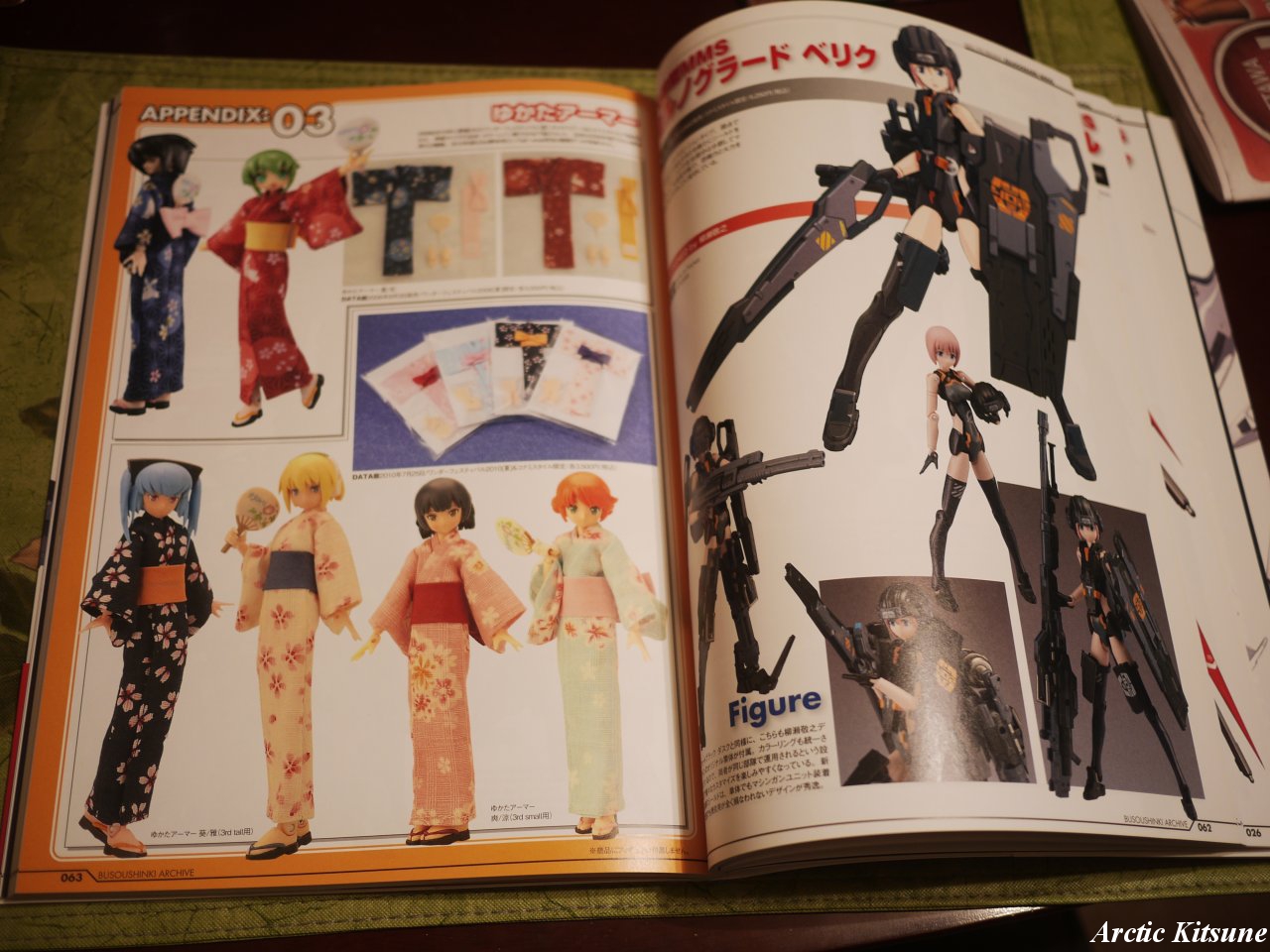 (Link – MySite) – Rare shinki Kimonos on left with Zelnograd reprint on right.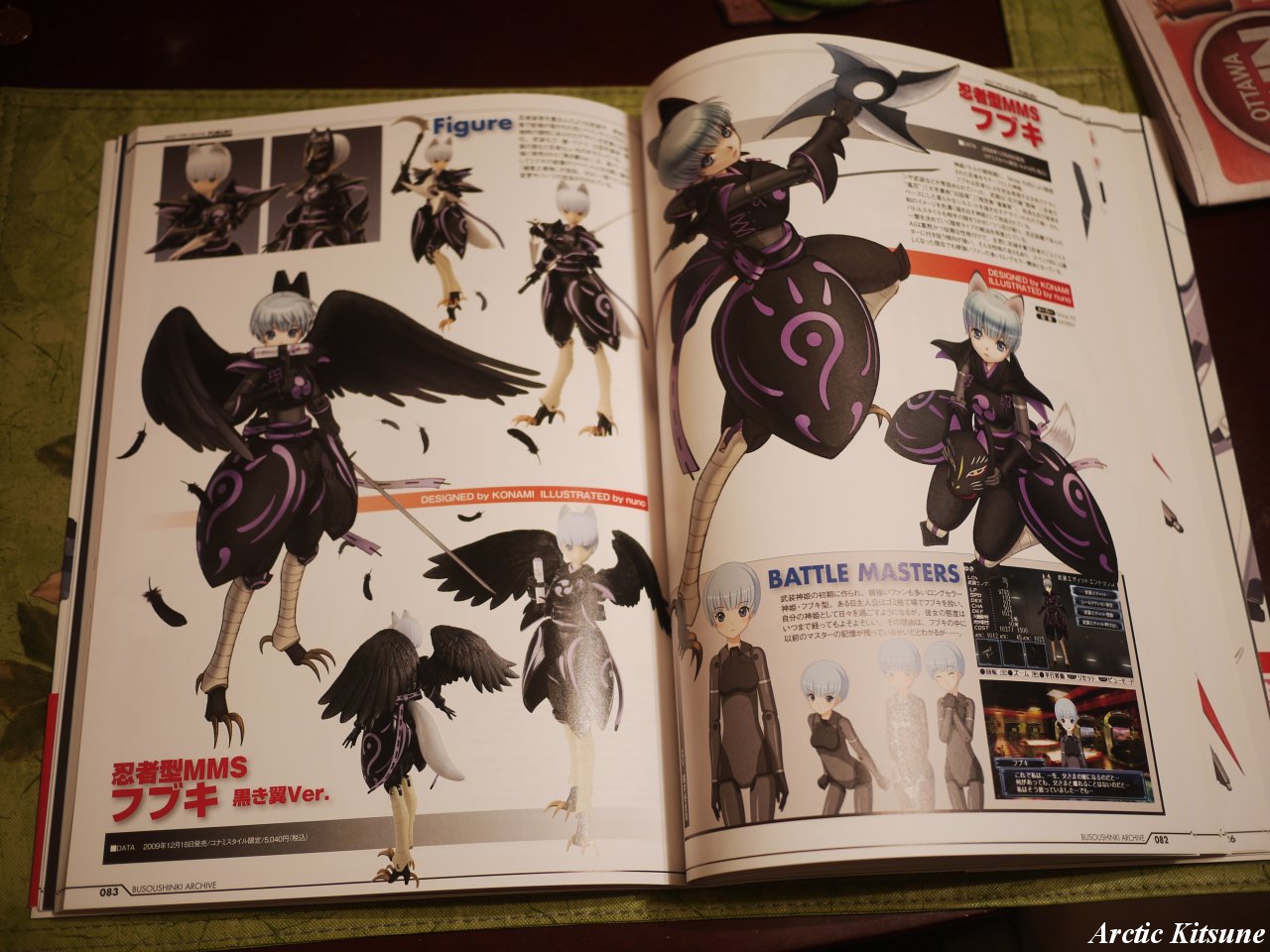 (Link – MySite) – Fubuki! Three version and her Battlemasters MK II form.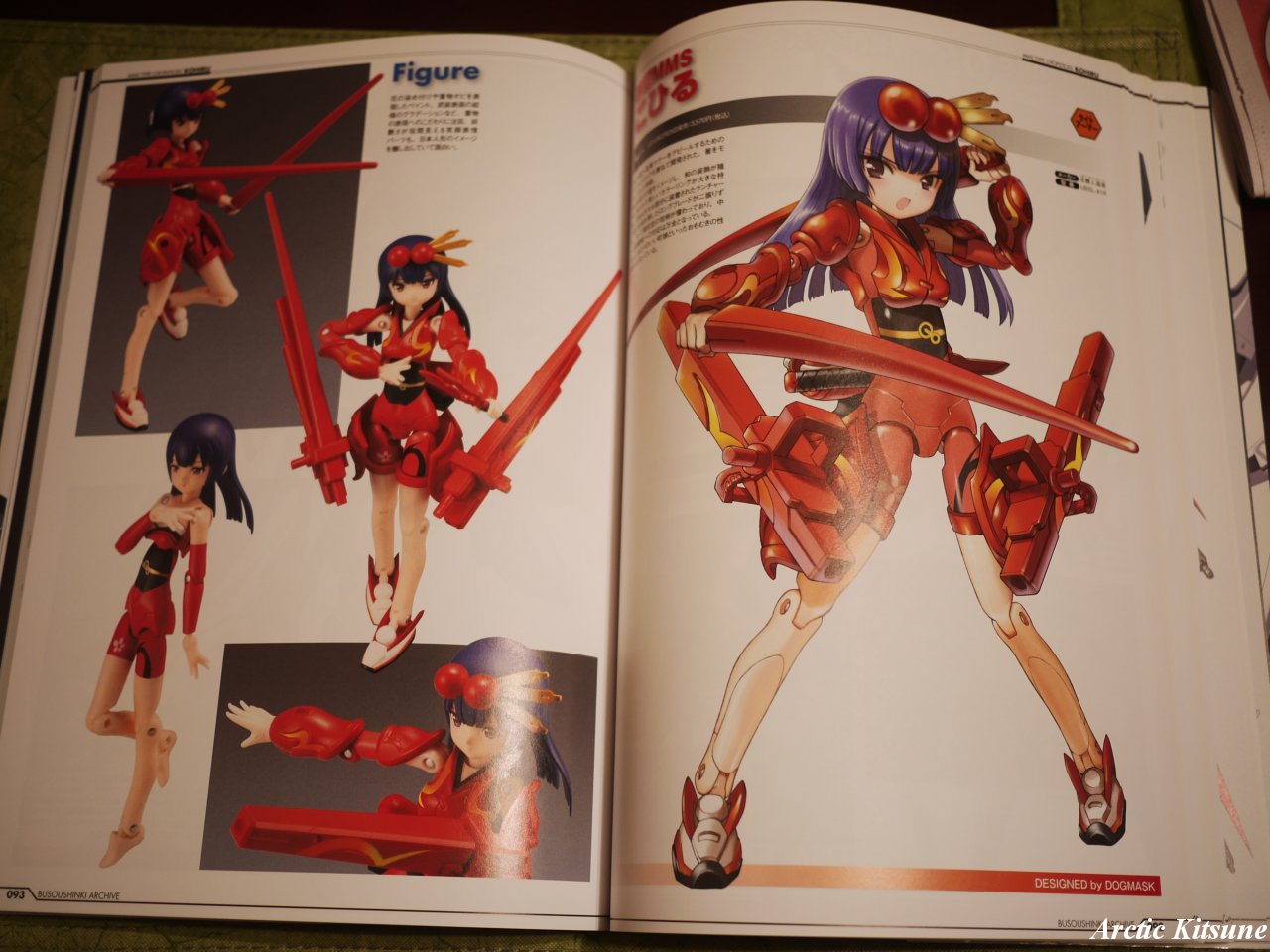 (Link – MySite) – Kohiru – Type Chopsticks. Just the usual, no MK2 content.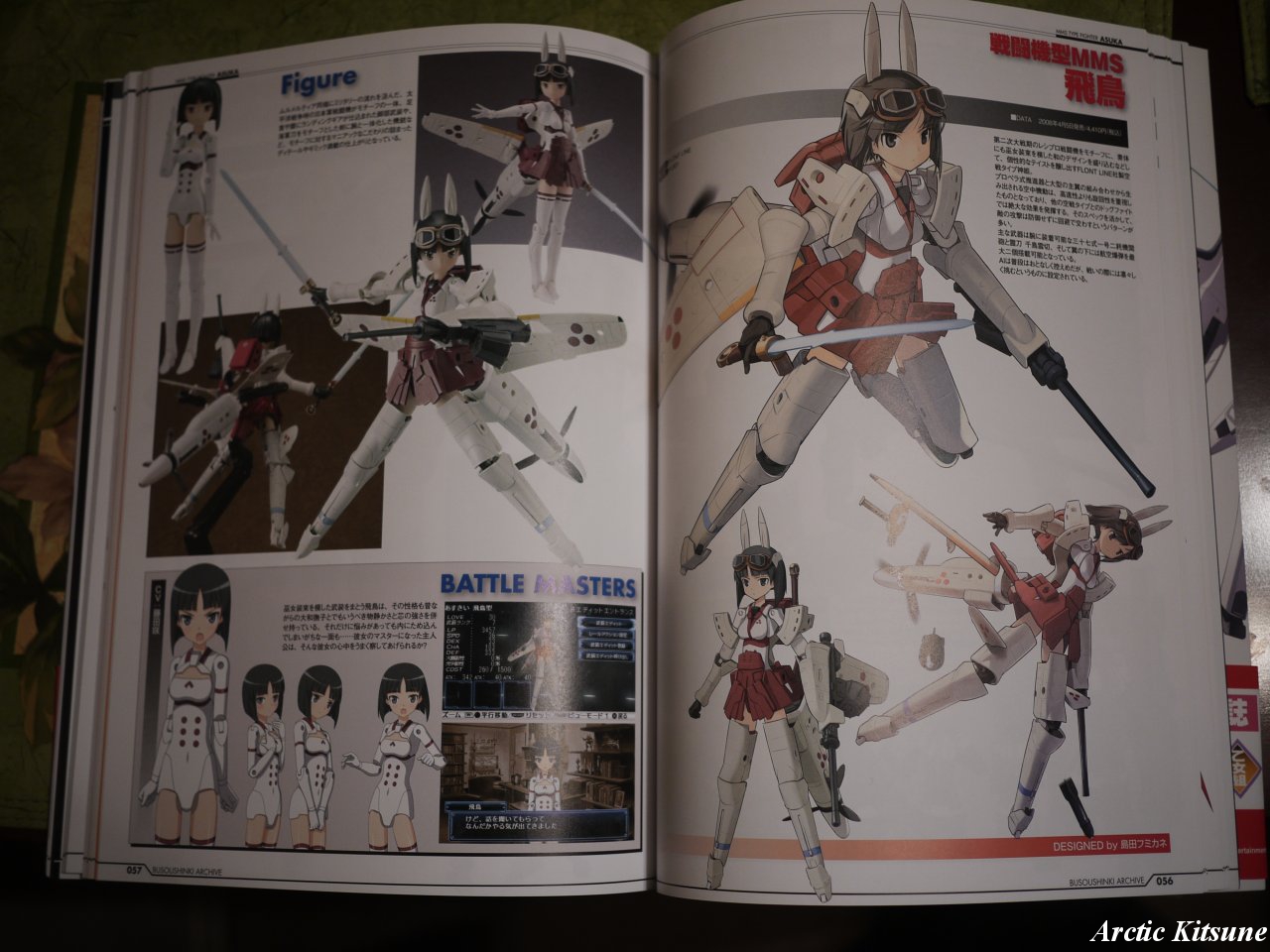 (Link – MySite) – Asuka – One that makes people think of Strike Witches or Sky Girls. To someone who has yet to get a Shinki, yet likes her.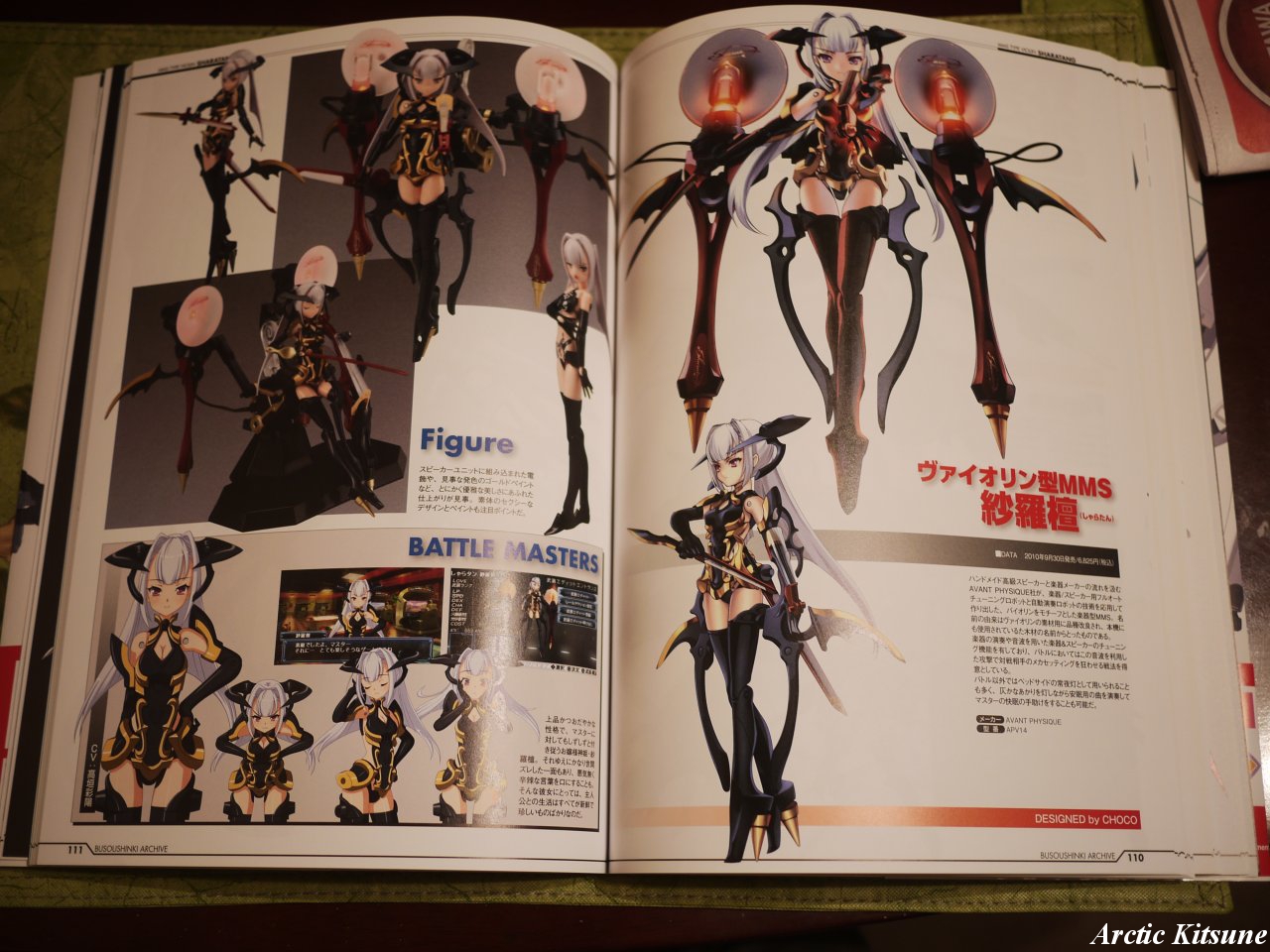 (Link – MySite) – Sharatang – Type Violin with her various forms and MK. II appearance. Do need to get her into my MK. II.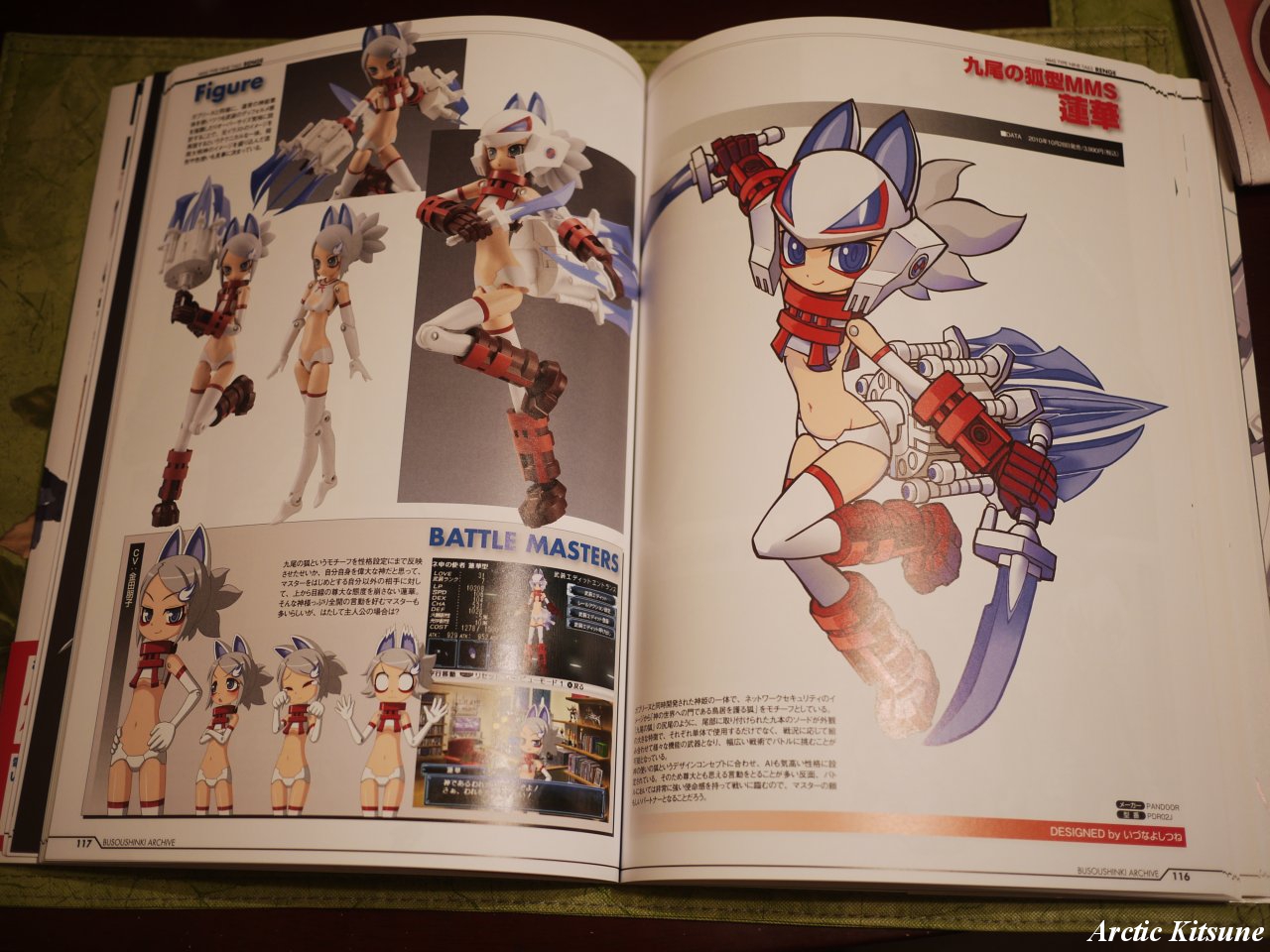 (Link – MySite) – Official images, MK 2 appearance, and concept art. LOL @ Renge's expressions!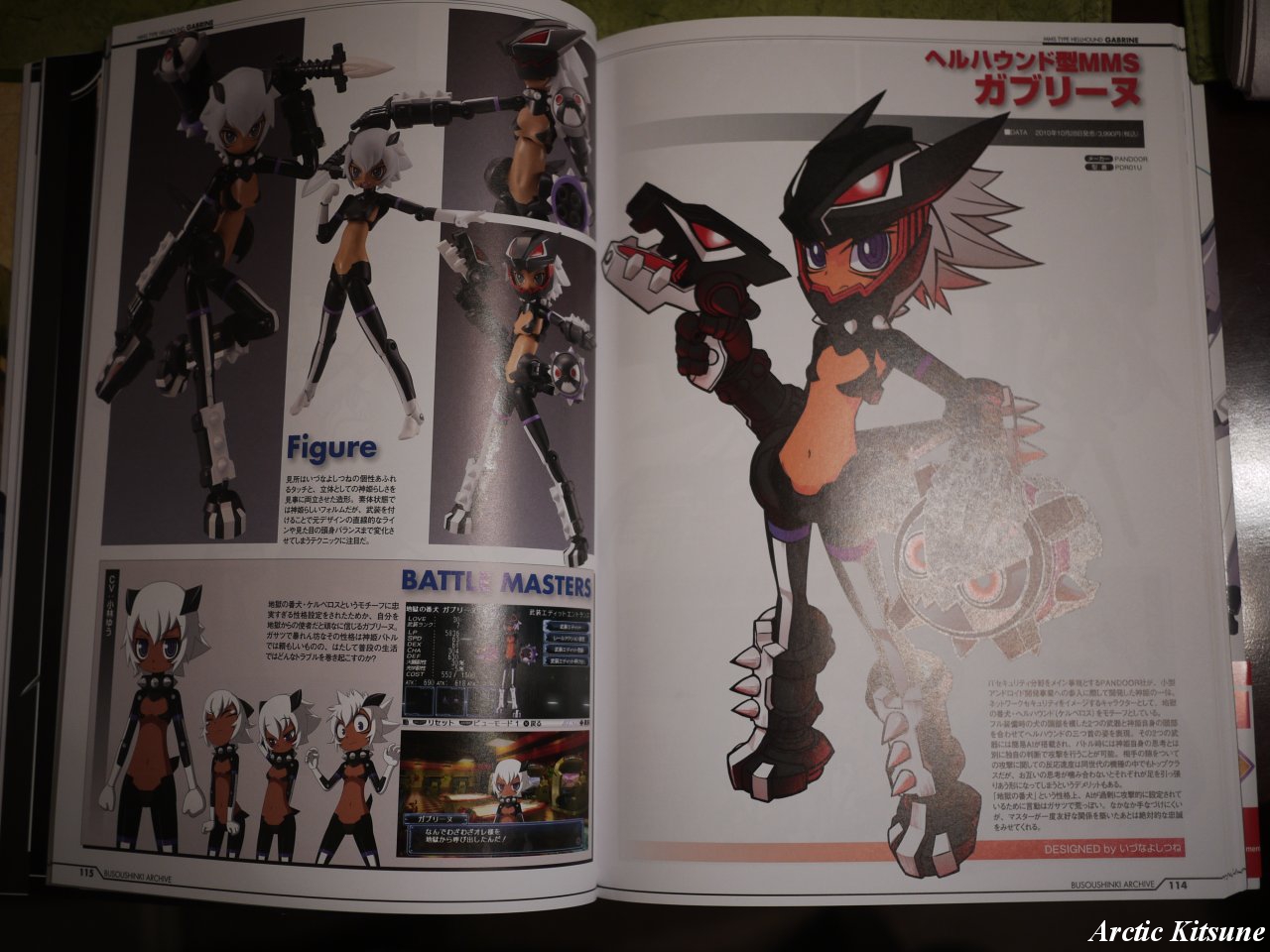 (Link – MySite) – GAO!~ To a fellow blogger that got me into Shinkis.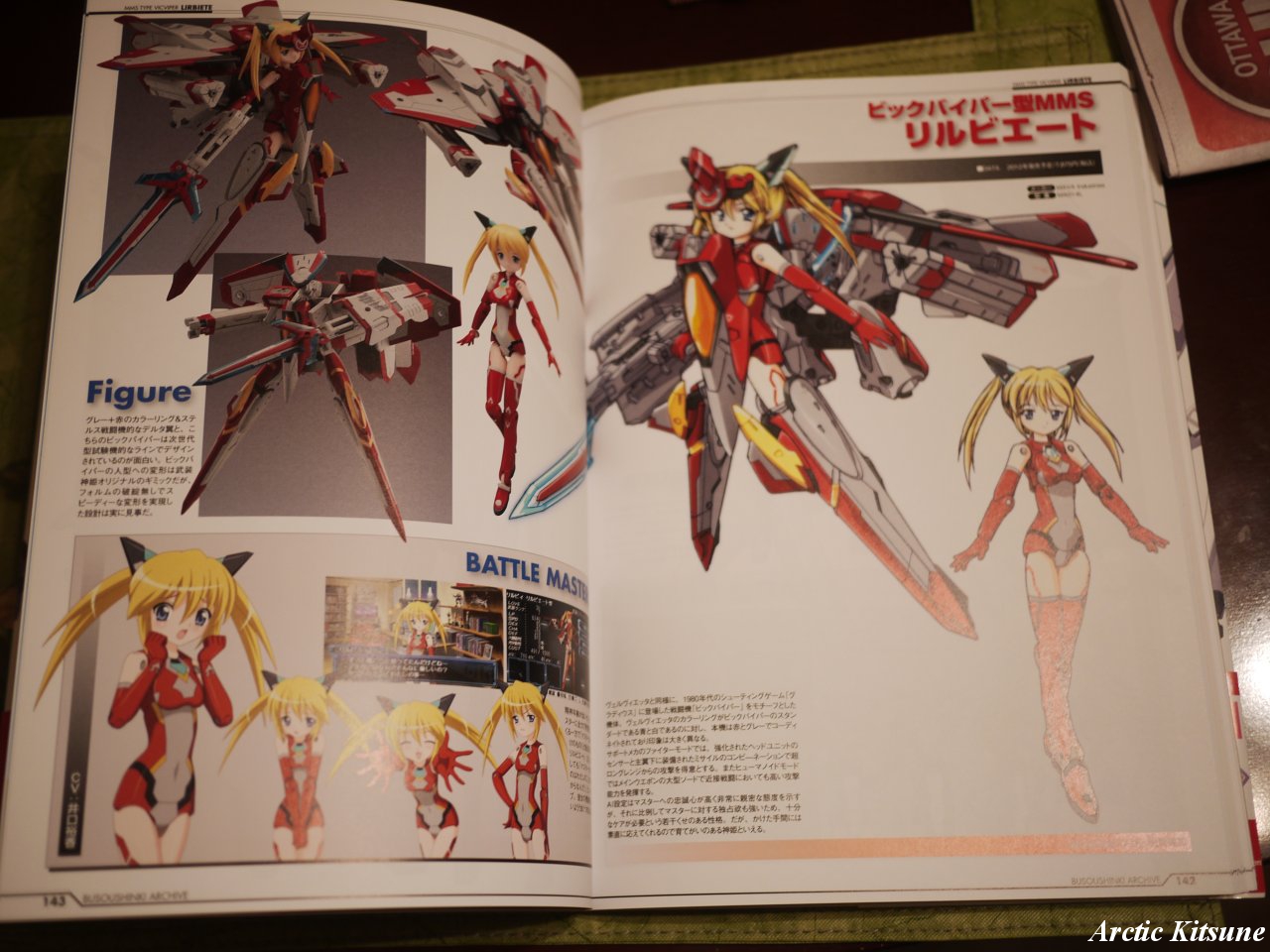 (Link – MySite) – Vic Viper girl with her forms and MK 2 appearance.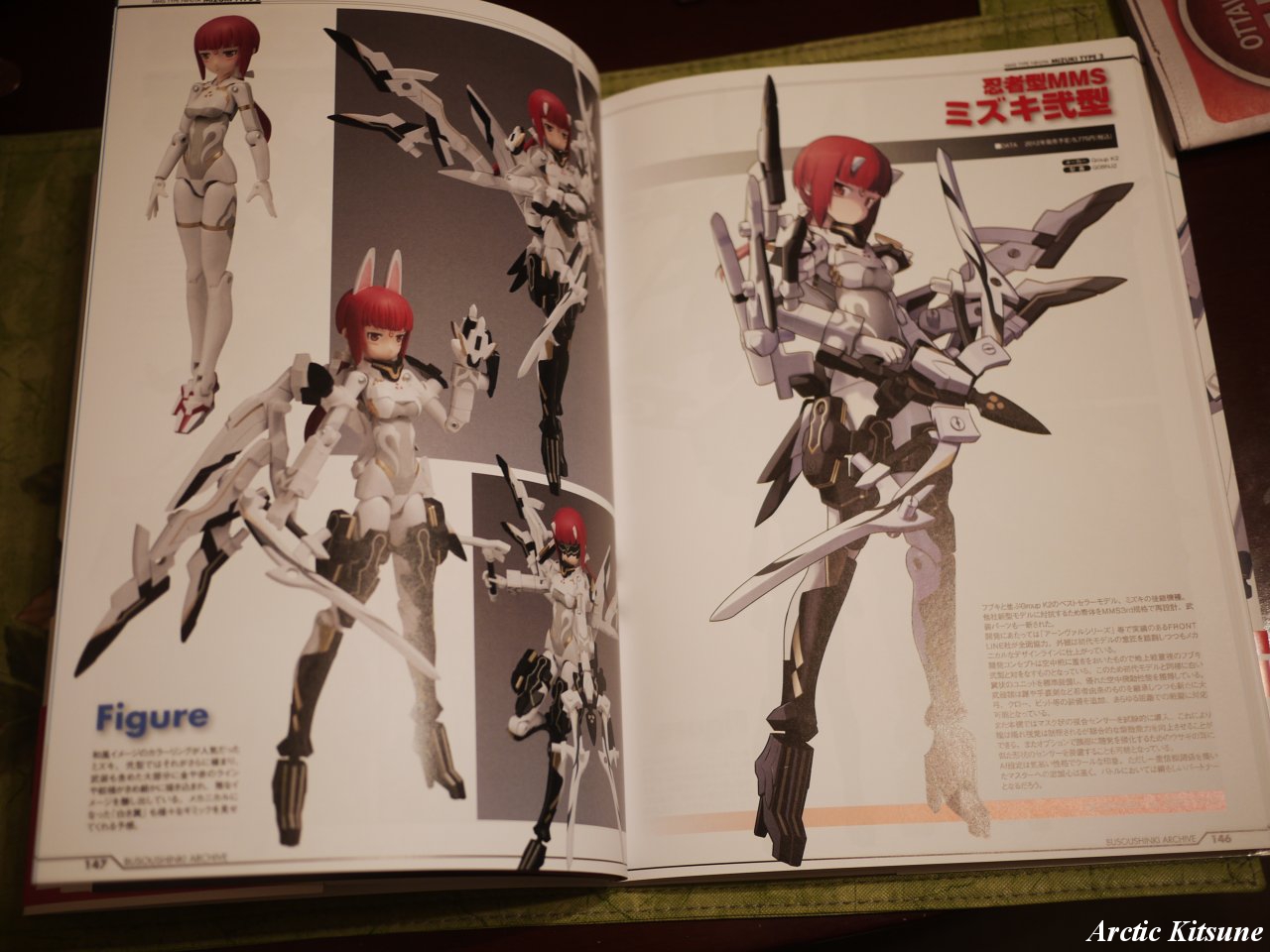 (Link – MySite) – Mizuki's reprint coming February 2012!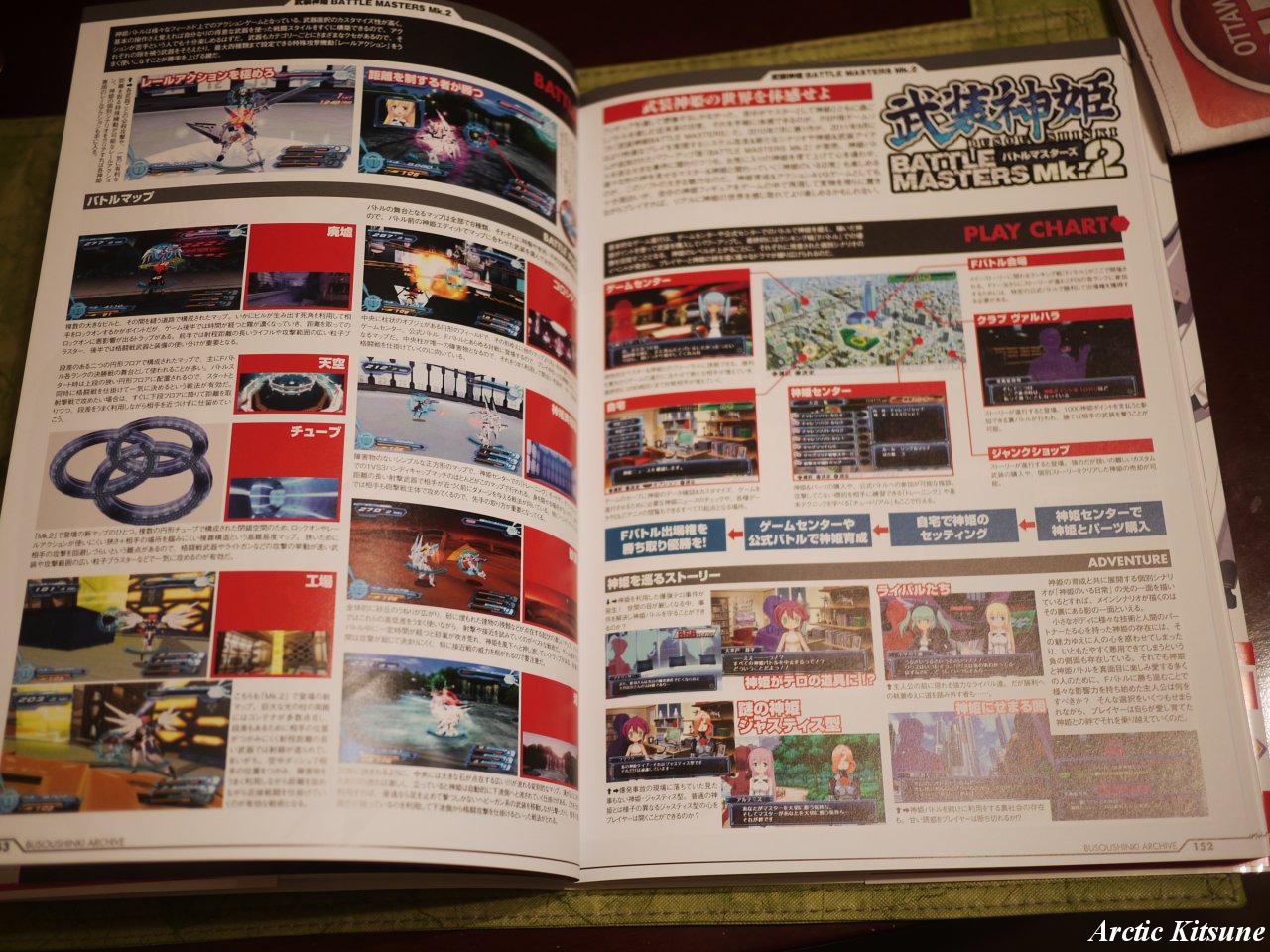 (Link – MySite) – Konami adding quite a bit on Battlemasters MK 2.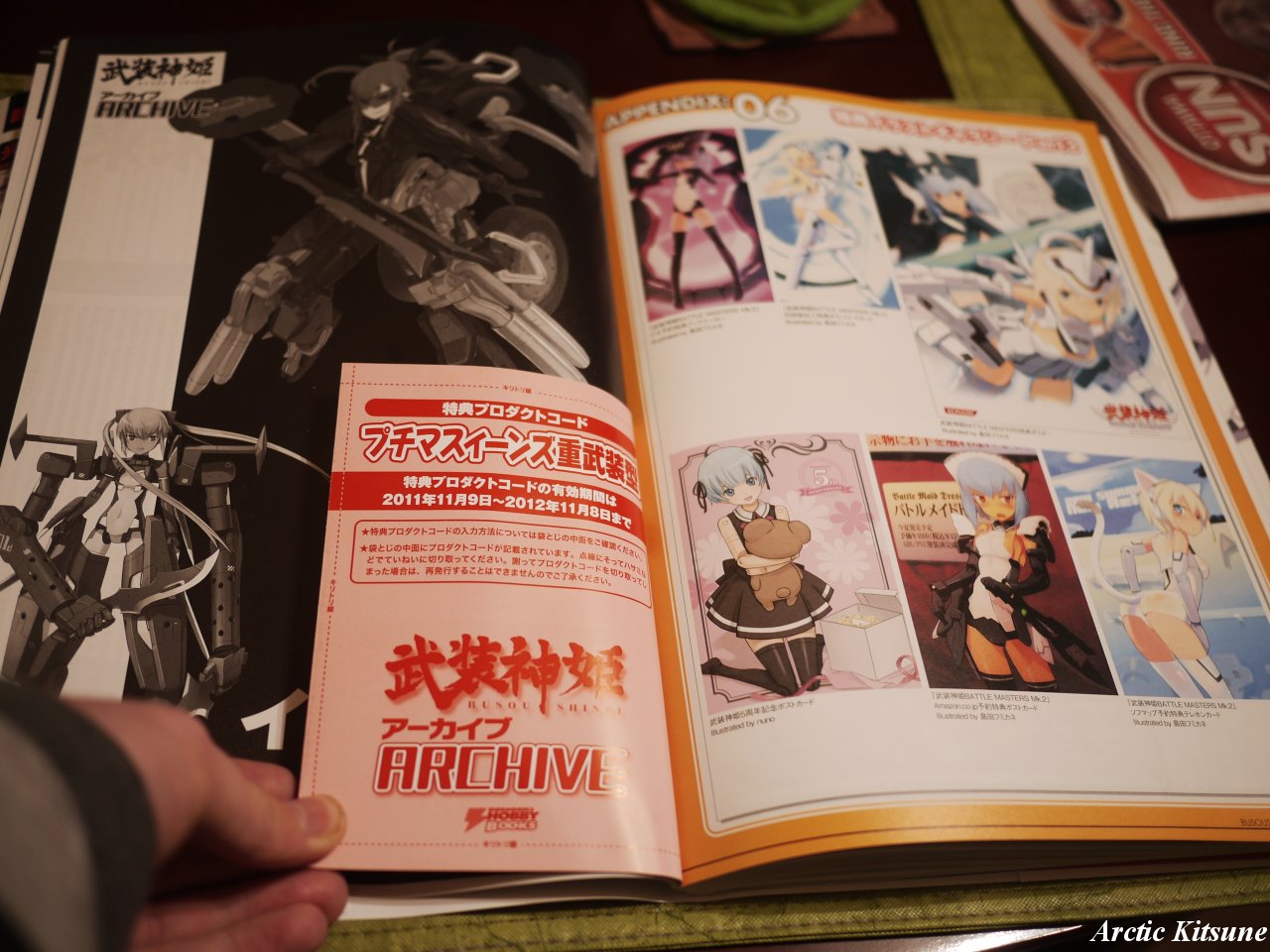 (Link – MySite) – A page showing off various bookmarks, a neko arnval, and a pink leaflet thingy.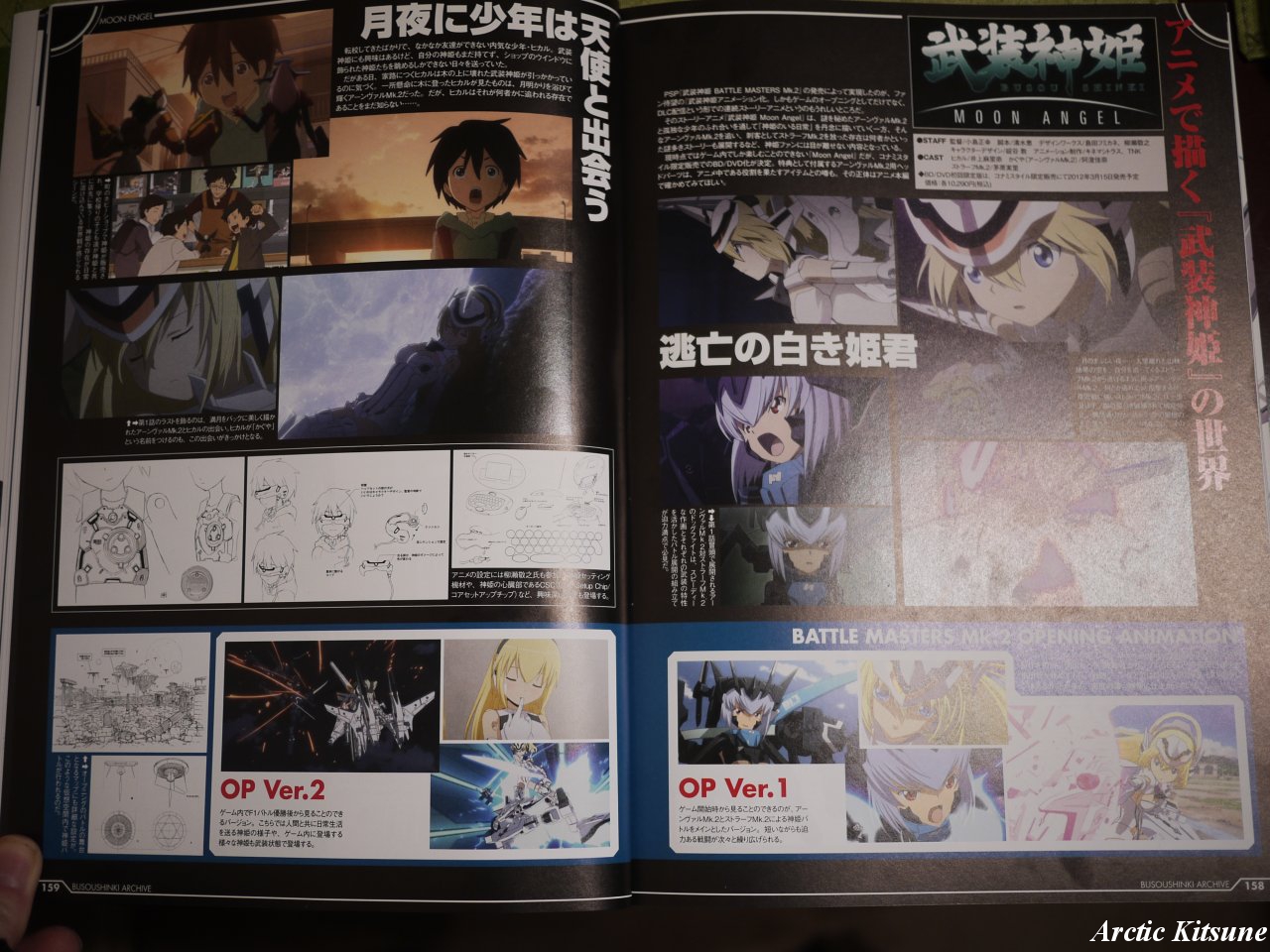 (Link – MySite)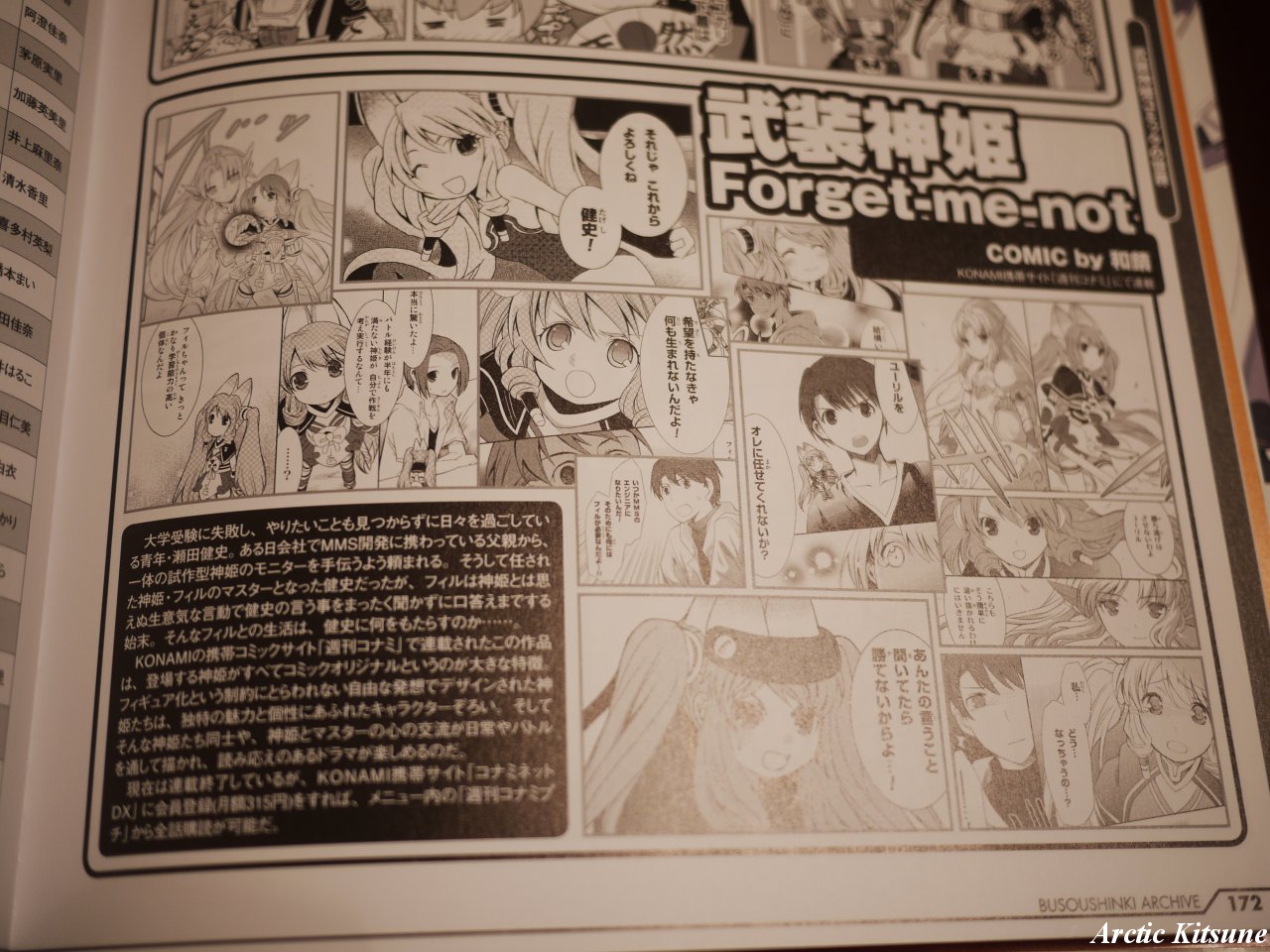 (Link – MySite) – Forget-me-not! New Shinki girls get their own comic.
—
Final Thoughts:
This is quite an interesting book actually. It might look simple, contain all the Shinkis, but I keep wanting to look back at it to see all the lovely Shinki's Konami made. Sure, they use official and concept art images of Shinkis, but it is still nice to see what they made. The book is as it states – an archive. It has a few bits missing though; Battle Rondo fails to make an appearance on it. Actually, original Battlemasters isn't on it either…..It is an archives, but with missing bits.
– Would I recommend this book?
I don't mind having this book in my presence and I actually like it. Simple, but nice. I can see what Shinki's have been around and what I might be interested in. It may help me show off what Shinki's are as well as quell some "I want that shinki!" feelings. Â On the flip-side it does make me want to get other Shinkis.
In short: Sure, I'd recommend this book to everybody, including the non-Shinki fans. Why?
– A fitting quote:
So it is said that if you know your enemies and know yourself, you can win a hundred battles without a single loss.
If you only know yourself, but not your opponent, you may win or may lose.
If you know neither yourself nor your enemy, you will always endanger yourself.
Shinki's are 15 cm tall battle robots making that quote appropriate. I took the time to inform myself about Dollfies so you should do the same with Figma's, Shinkis, and Nendos!
*Flips through book.*
—-
Pros:
– Nice amount of pages containing various Shinki figures, accessories, MK. II, and comic information.
– Battlemasters MK. II makes many appearances in this book. The book appears to give you some basic tips and to show what is new.
– Shows new Shinkis like Fubuki & Mizuki reprints, Mimic, Vic Viper gals, and Biker Girls.
– Awesome comics showing the life of a battle robots and the latest Chinese-esque  Shinkis. Forget-me-not!
– A nice two-paged section on Moon Angel. Go watch it!

Cons:
– For an archive books I find it lacking when considering Battle Rondo (MMO), Battlemasters, and Battle Communications (Mobile). Maybe BC could be forgiven as it is newer?
– Missing Battle Armor robot and Chinese-esque themed girls. Again, this can be forgiven because they're "newer". Barely anything is known, maybe even to Konami. Prototype stages and all.