Hello fellow fox minions and Busou Shinki fans! Got a few images to share of Renge and Kohiru enjoying the summer season.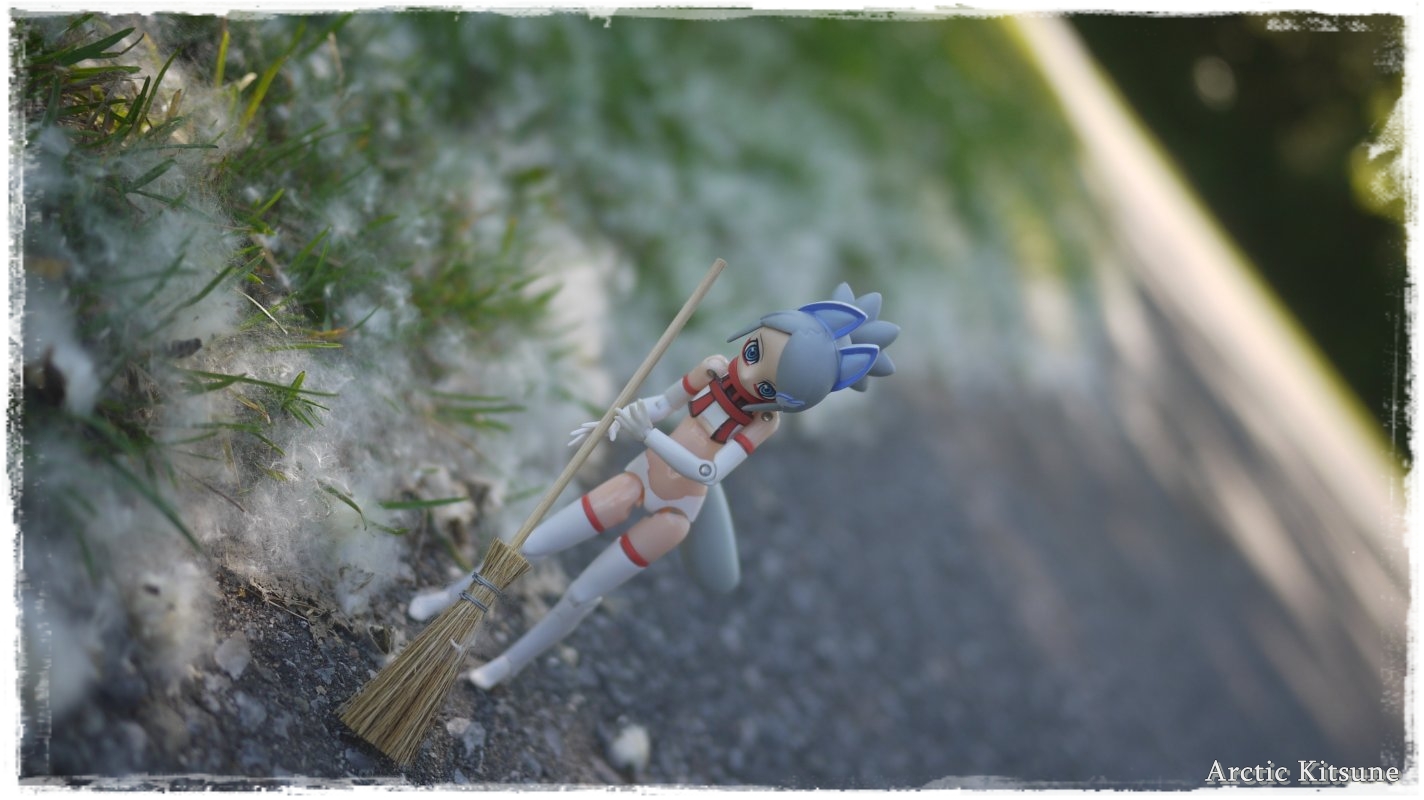 (Link – MySite) – Renge sweeping away some of the fluffy stuff.
(All images taken with a Lumix GF-1 – Pancake lens.)
Summer is here and Ottawa's true beauty can now be seen! Enjoyed every single thunderstorm that rolled into and out of Ottawa, especially that very massive one that fogged up Ottawa with the dense rain. Still hitting myself for not taking the chance of taking images or videos of such.
Besides that, been enjoying plane spotting various planes that fly by. Yes, I even enjoy watching the little Air Canada Jazz planes or the odd West jet planes flying in. Noticed a United Emirates A380 flying in slowly into the Ottawa airport, quite a sight! Believe I've also seen the Airbus military plane flying in on two occasions. Planes on the mind to the point where I dreamed about them.
Been such a nice lovely day that I took Renge and Kohiru out to enjoy the lovely scenery before it would turn into winter on me….Those in Ontario & Quebec should know what I mean.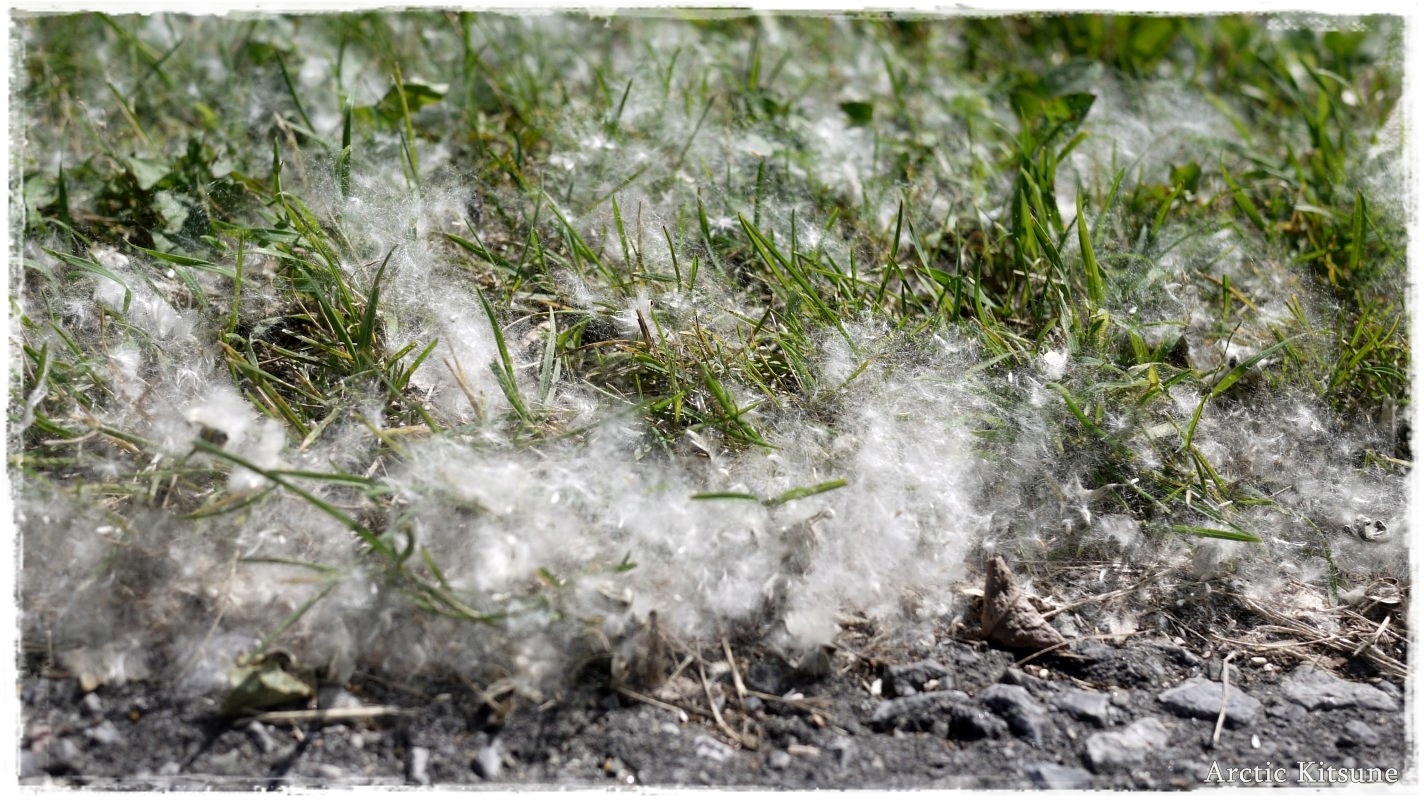 (Link – MySite)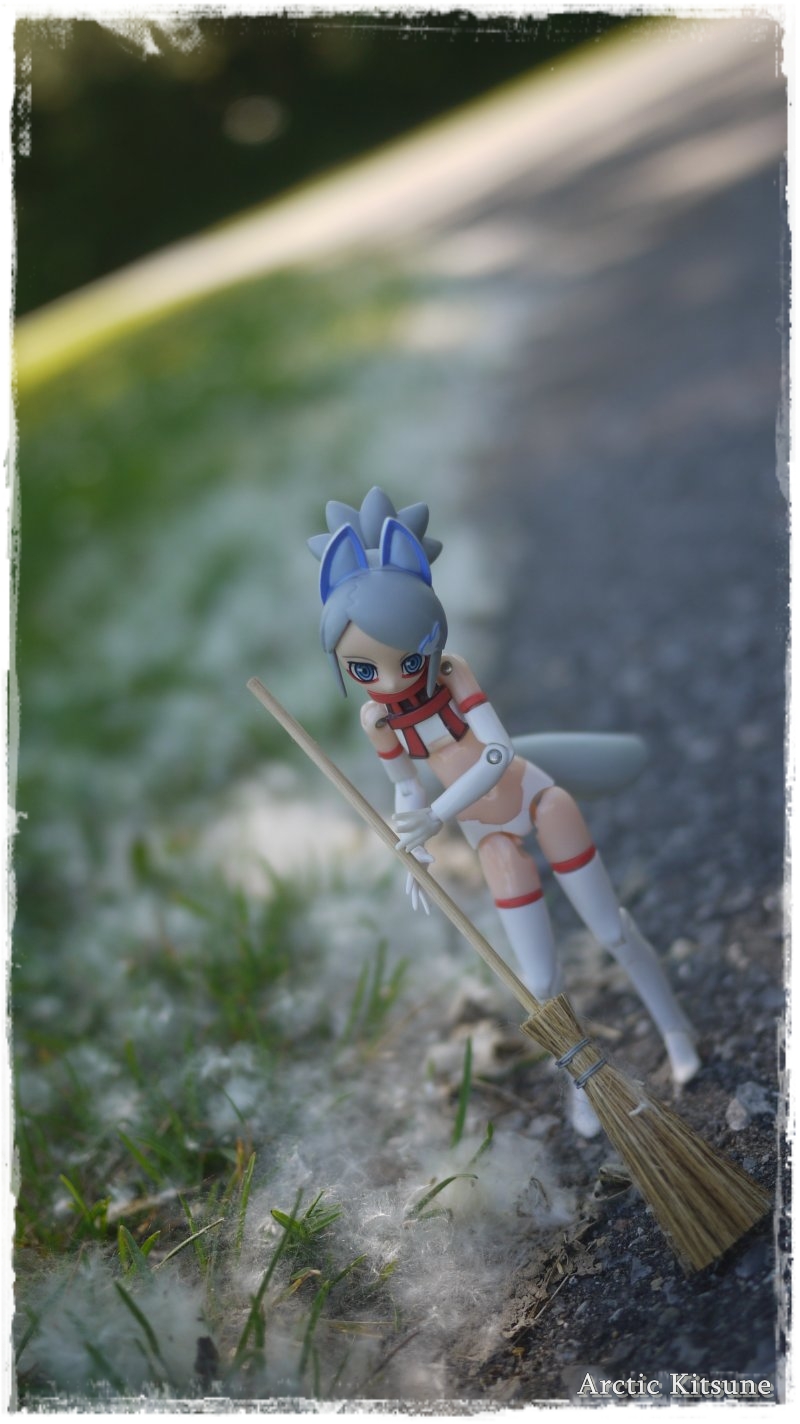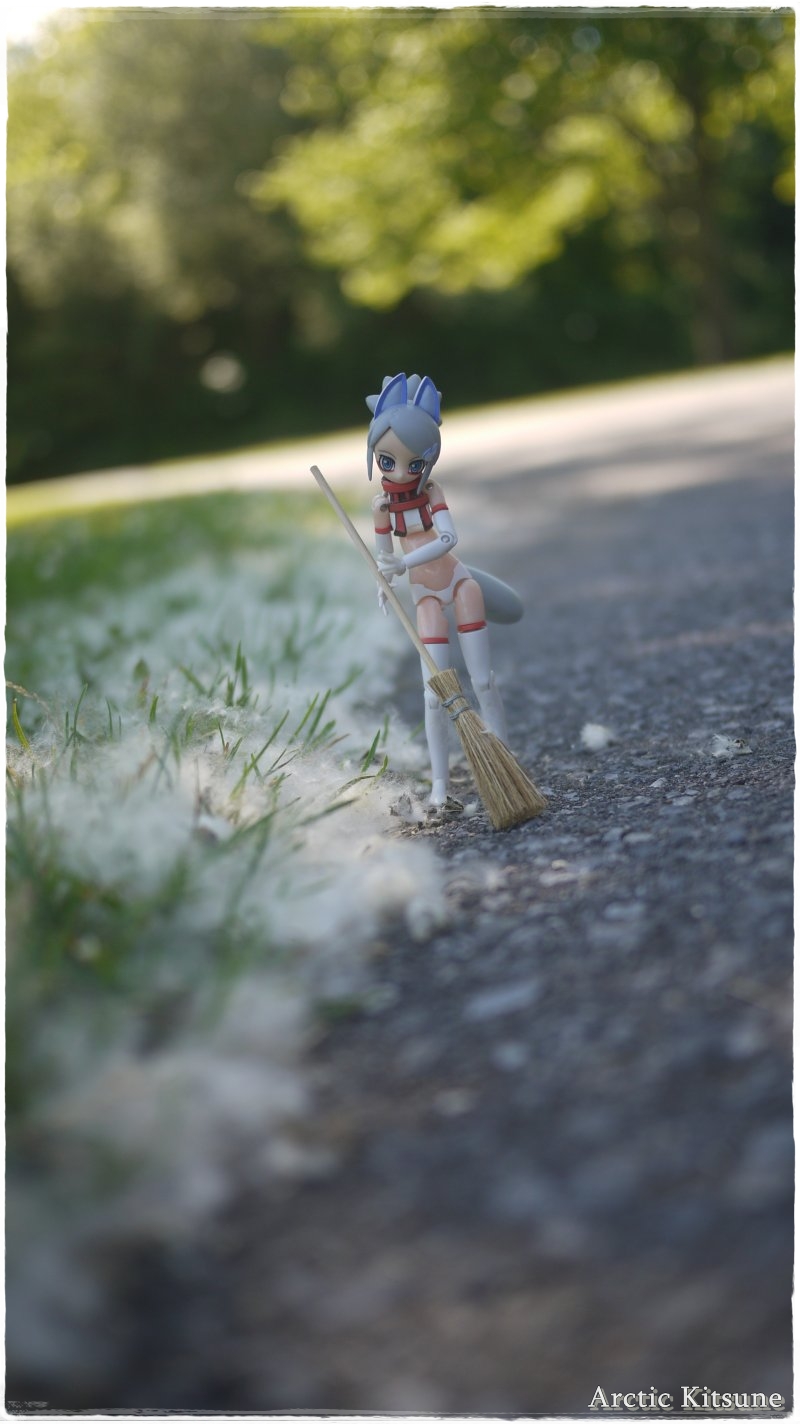 (Link – MySite)Â Â Â Â Â Â Â Â Â Â Â Â Â Â Â Â  (Link – MySite)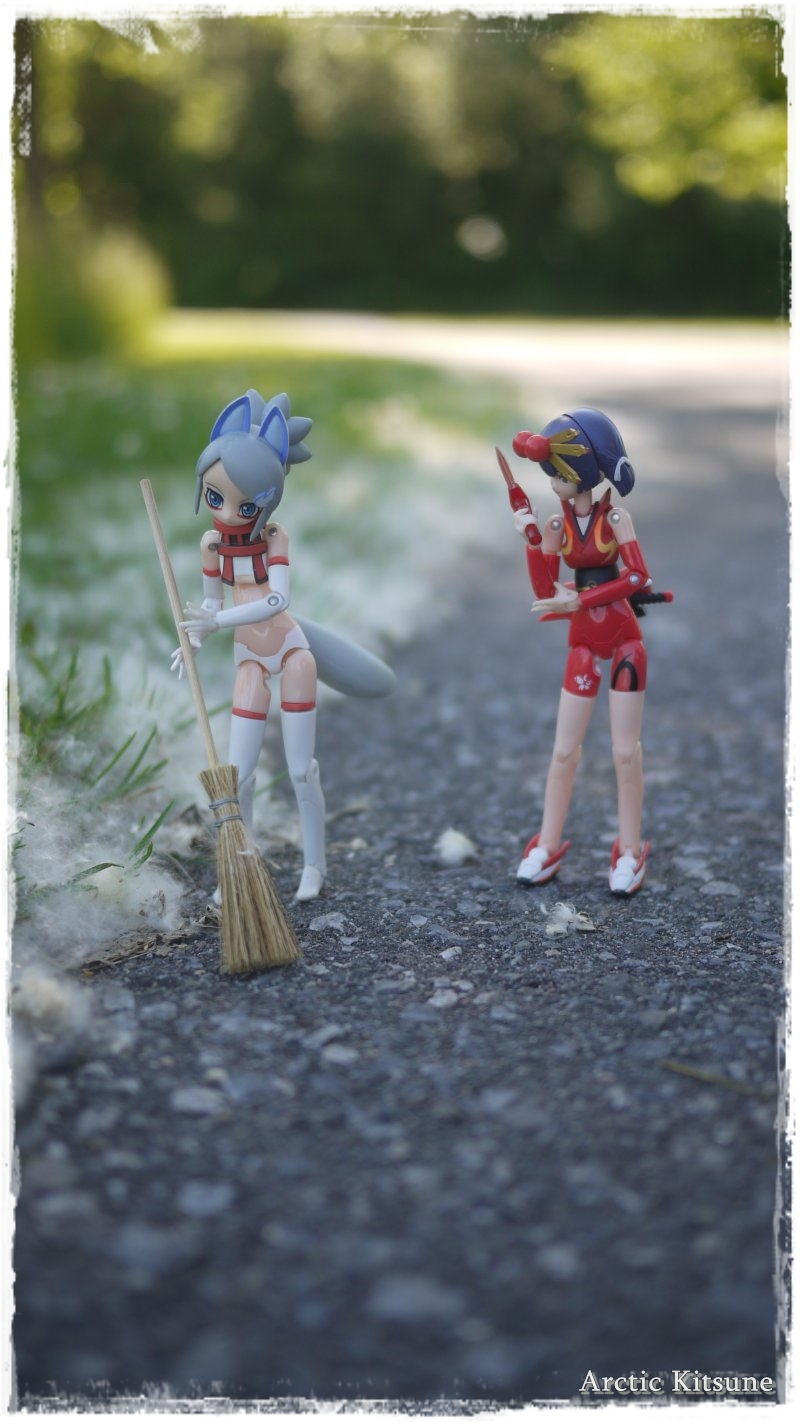 (Link – MySite)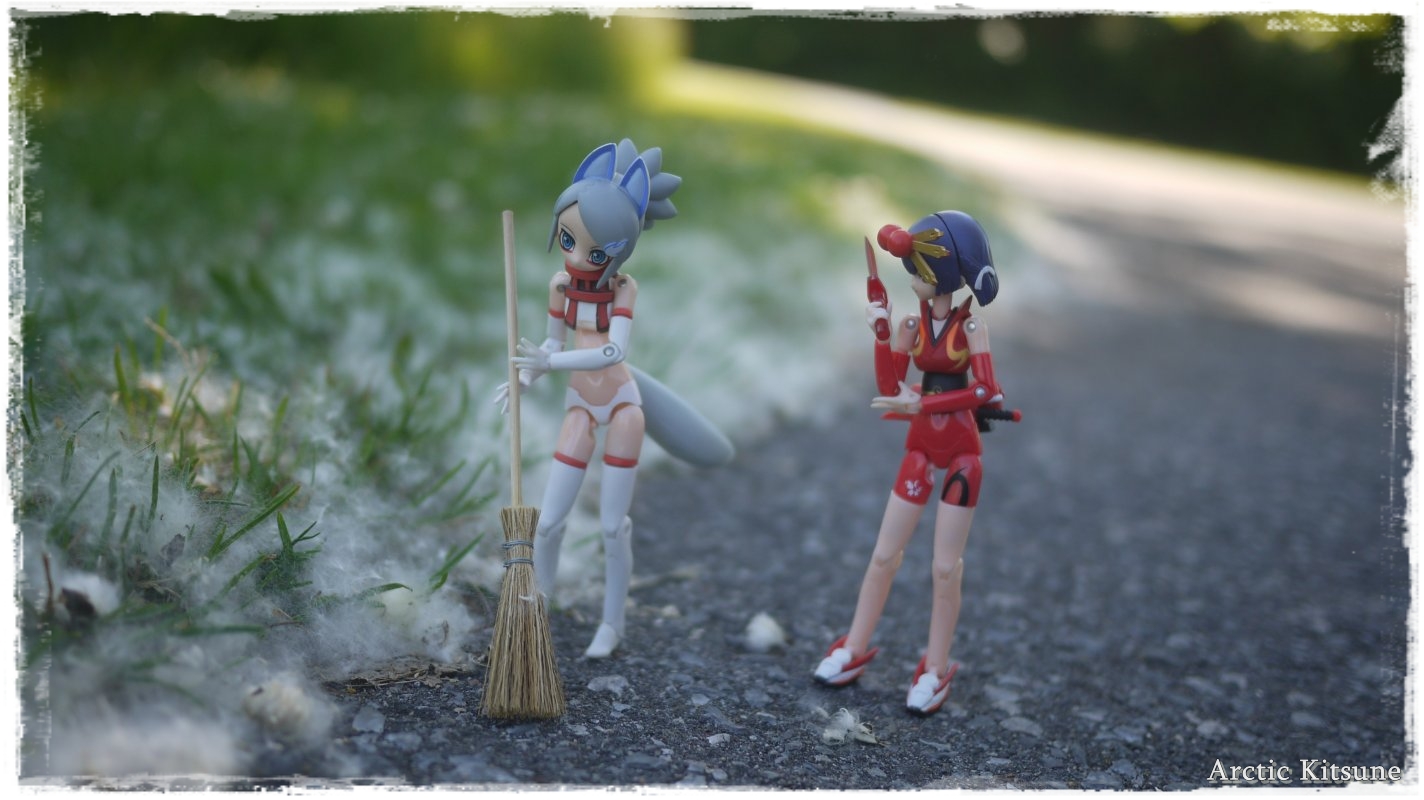 (Link – MySite)
Below – My favorite pair of images from the whole shoot. Took a bit to set up because either the cyclists or a random gust of wind would send either Renge or the fluffiness flying. Either that or the broom would slip out of Renge's hand heh. So happy it looks so nice!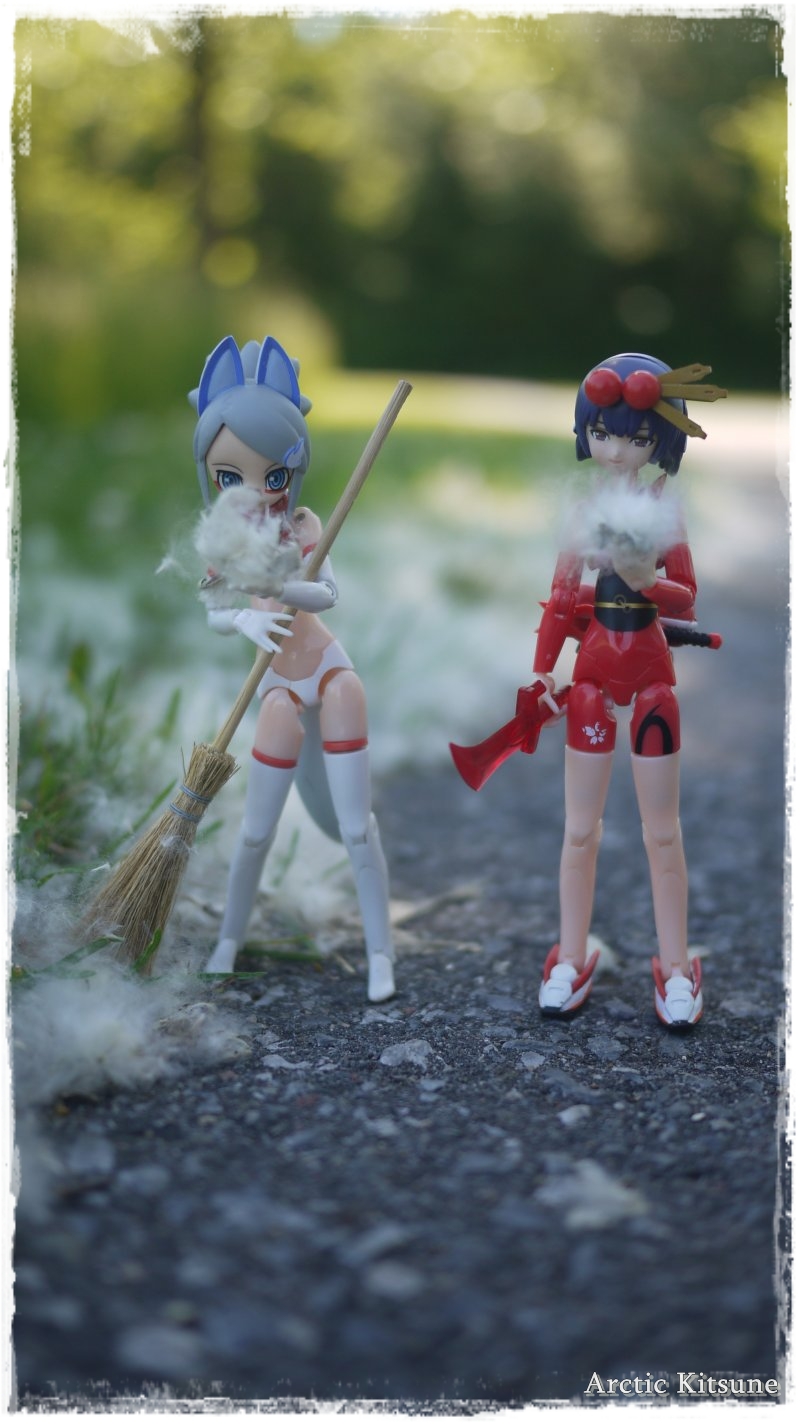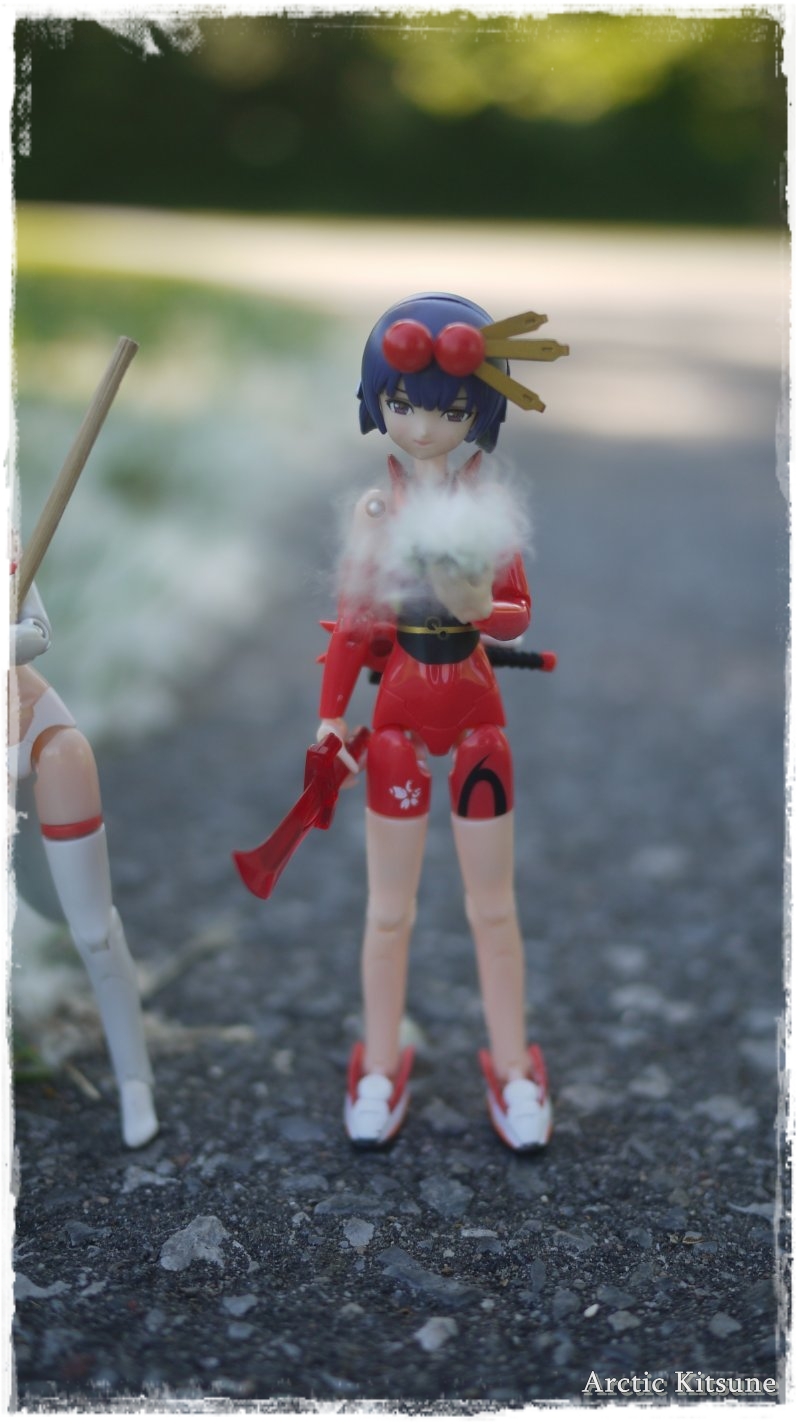 (Link – MySite)Â Â Â Â Â Â Â Â Â Â Â Â Â Â Â Â Â Â  (Link – MySite)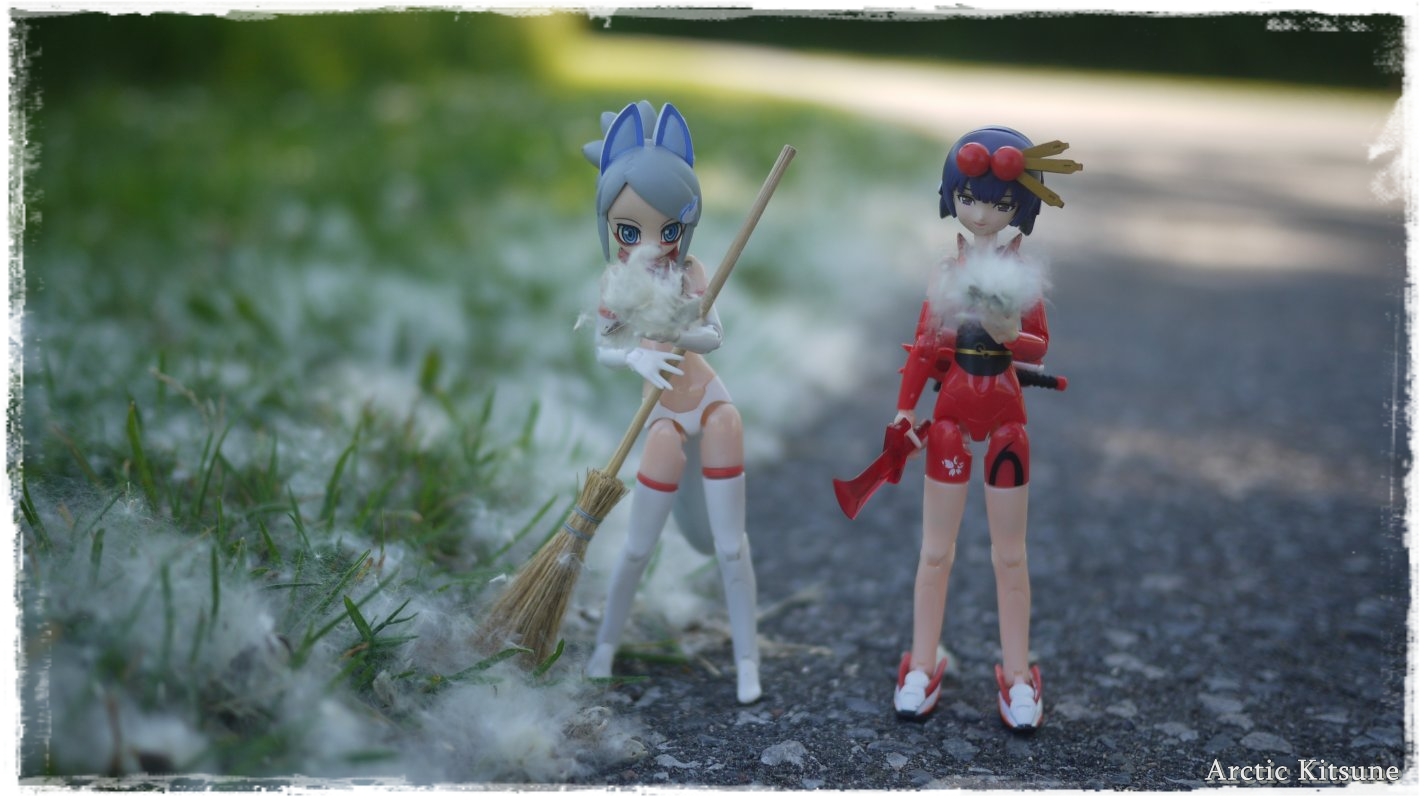 (Link – MySite)
Whoa! Thanks for flying overhead at the perfect time plane! Yes, the fluffy stuff was blowing around everywhere, even upwards. Like cotton, or softer. And yes, I shall be taking more plane images in the (near) future. Planning on taking some sooner or later.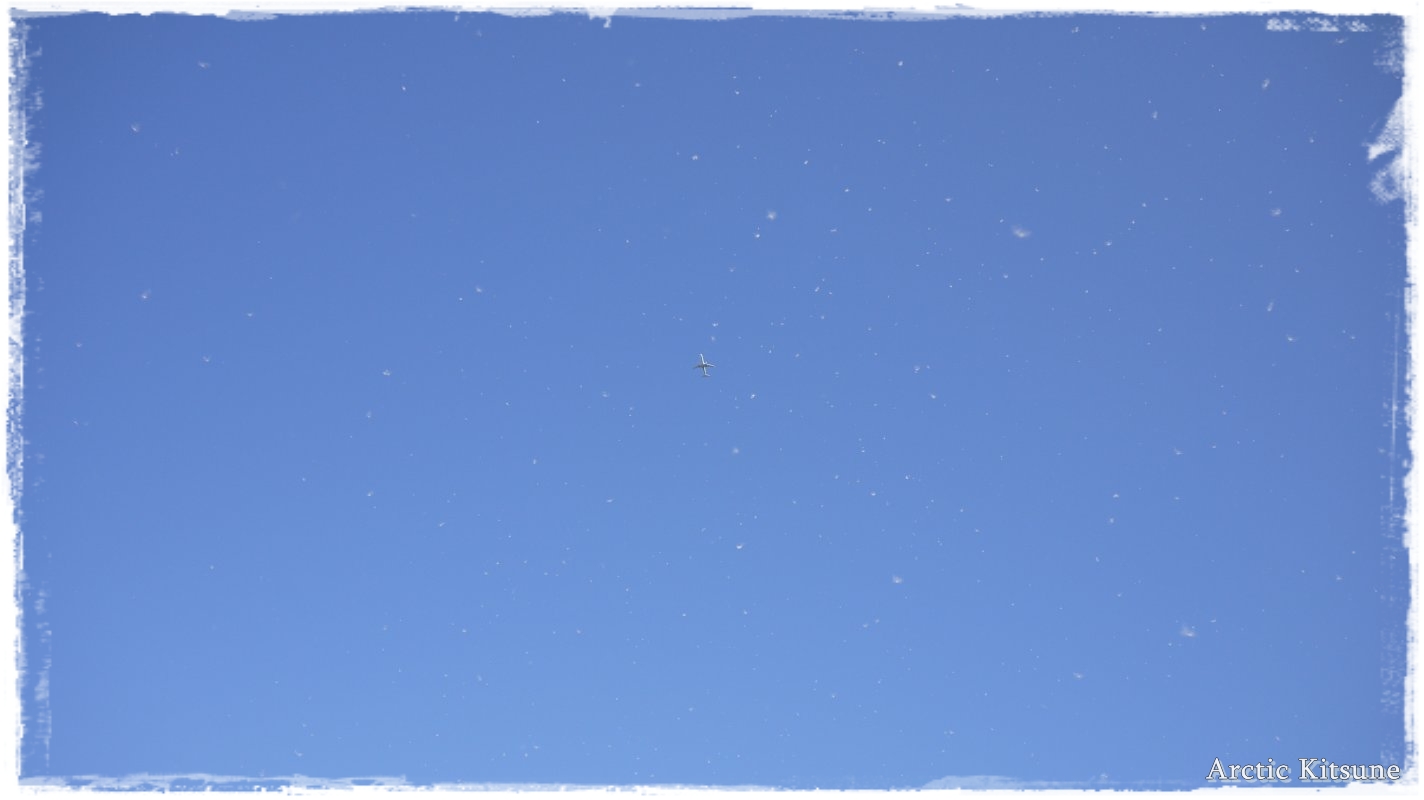 (Link – MySite) – Can you spot the plane?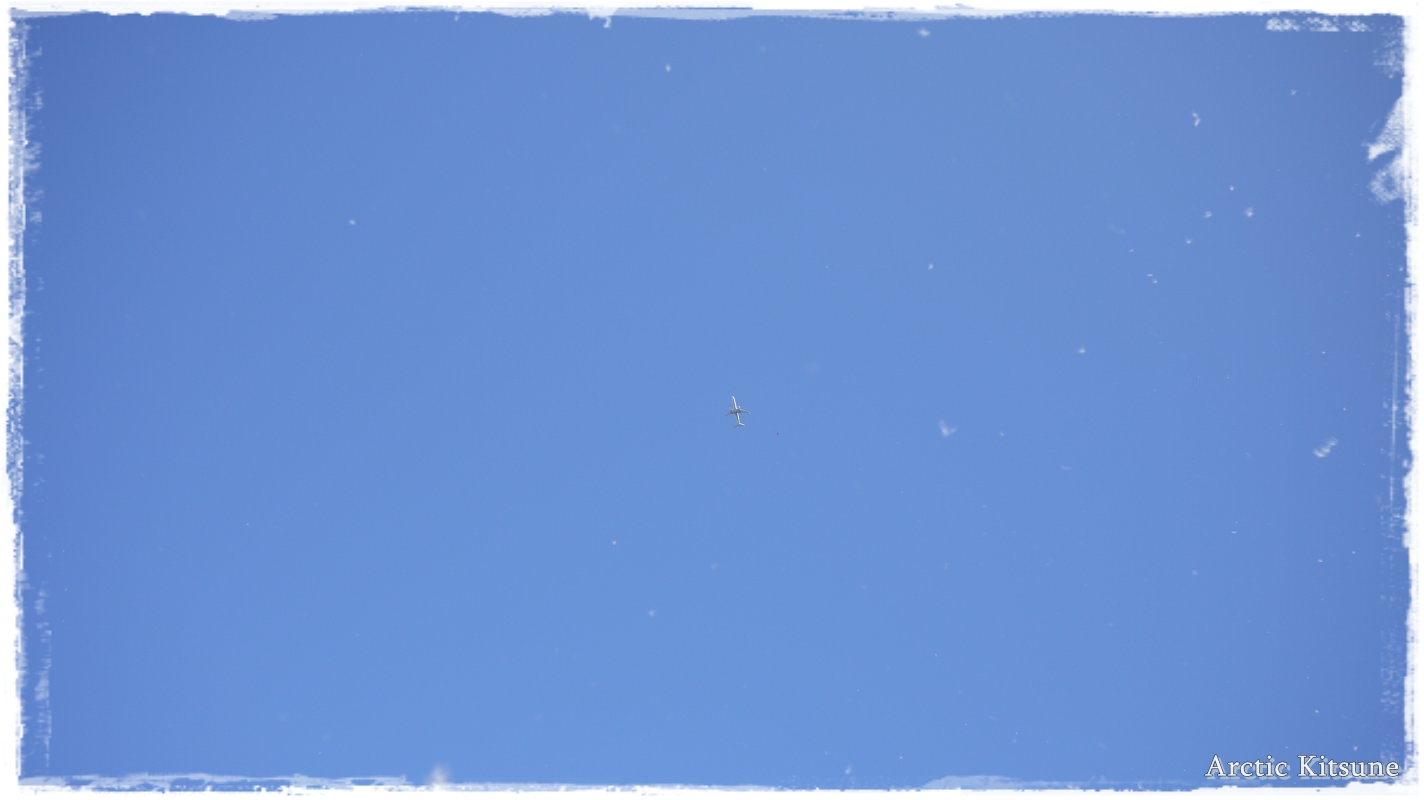 (Link – MySite)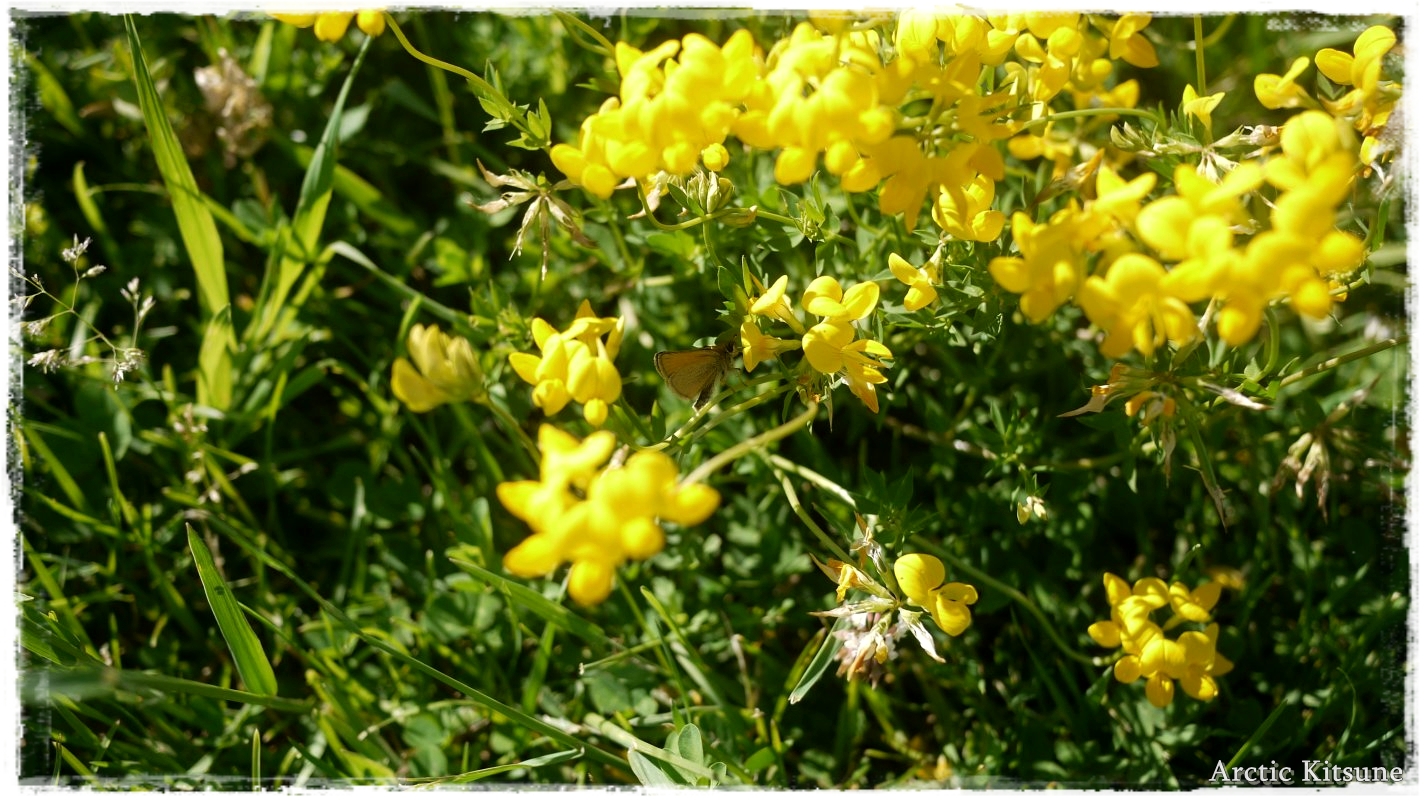 (Link – MySite) – An interesting looking butterfly amongst some nice yellow flowers.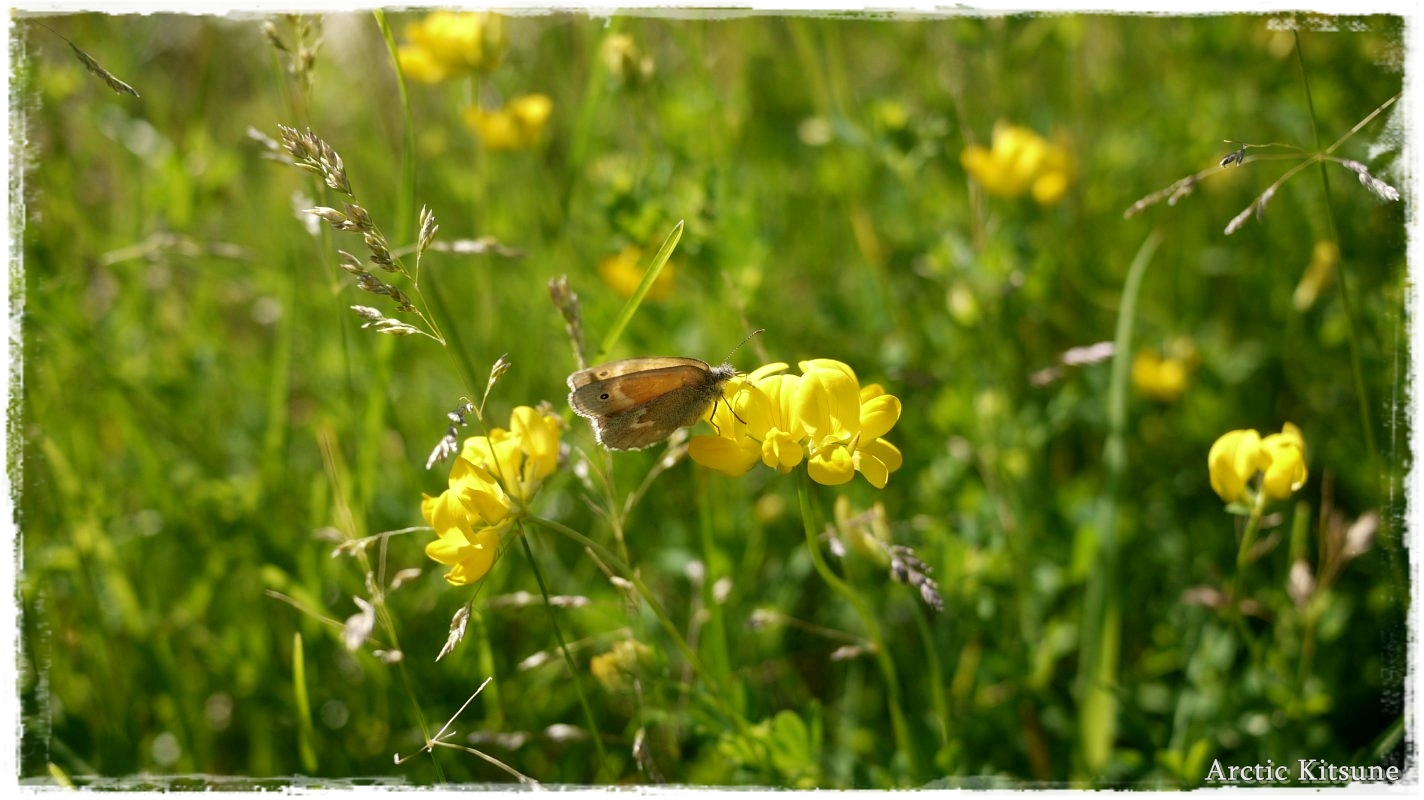 (Link – MySite)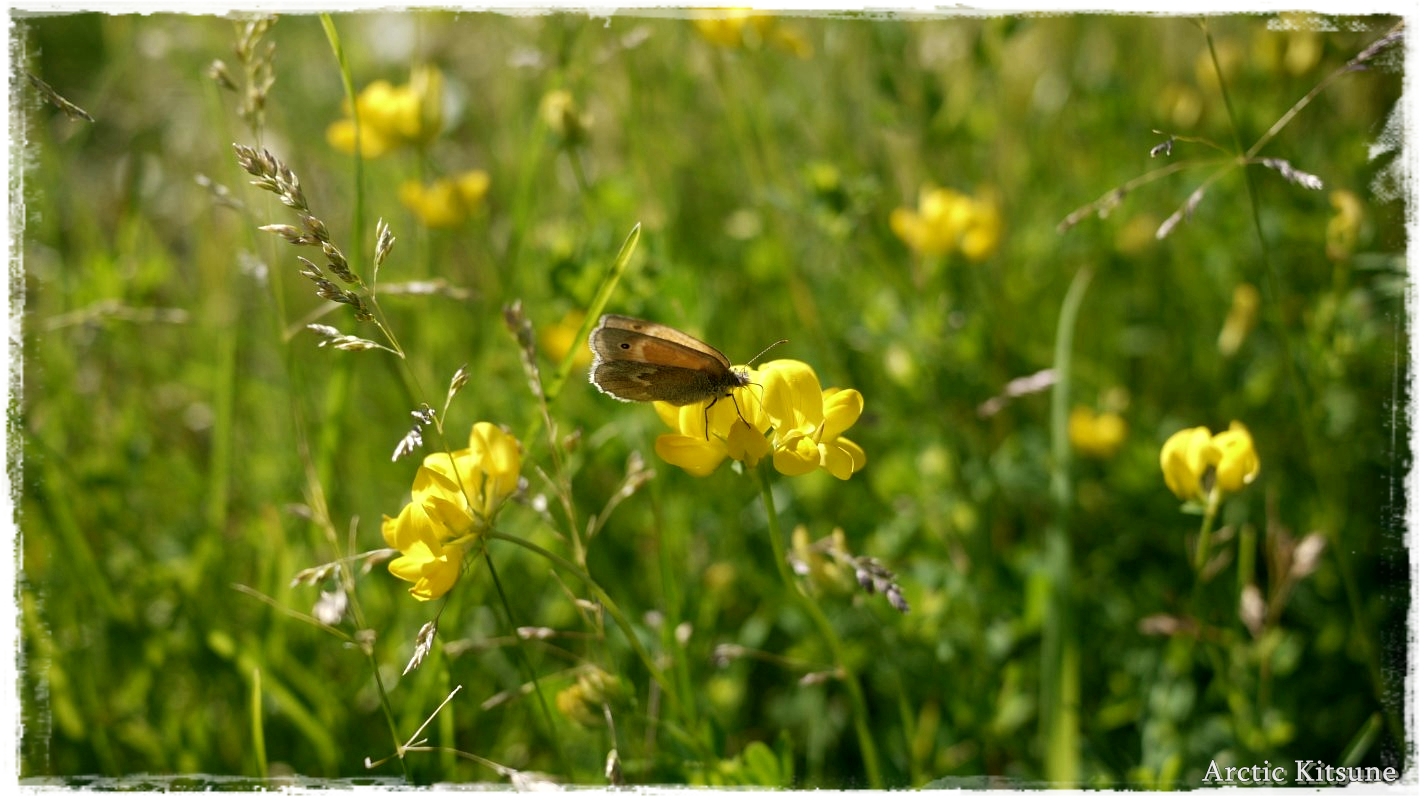 (Link – MySite)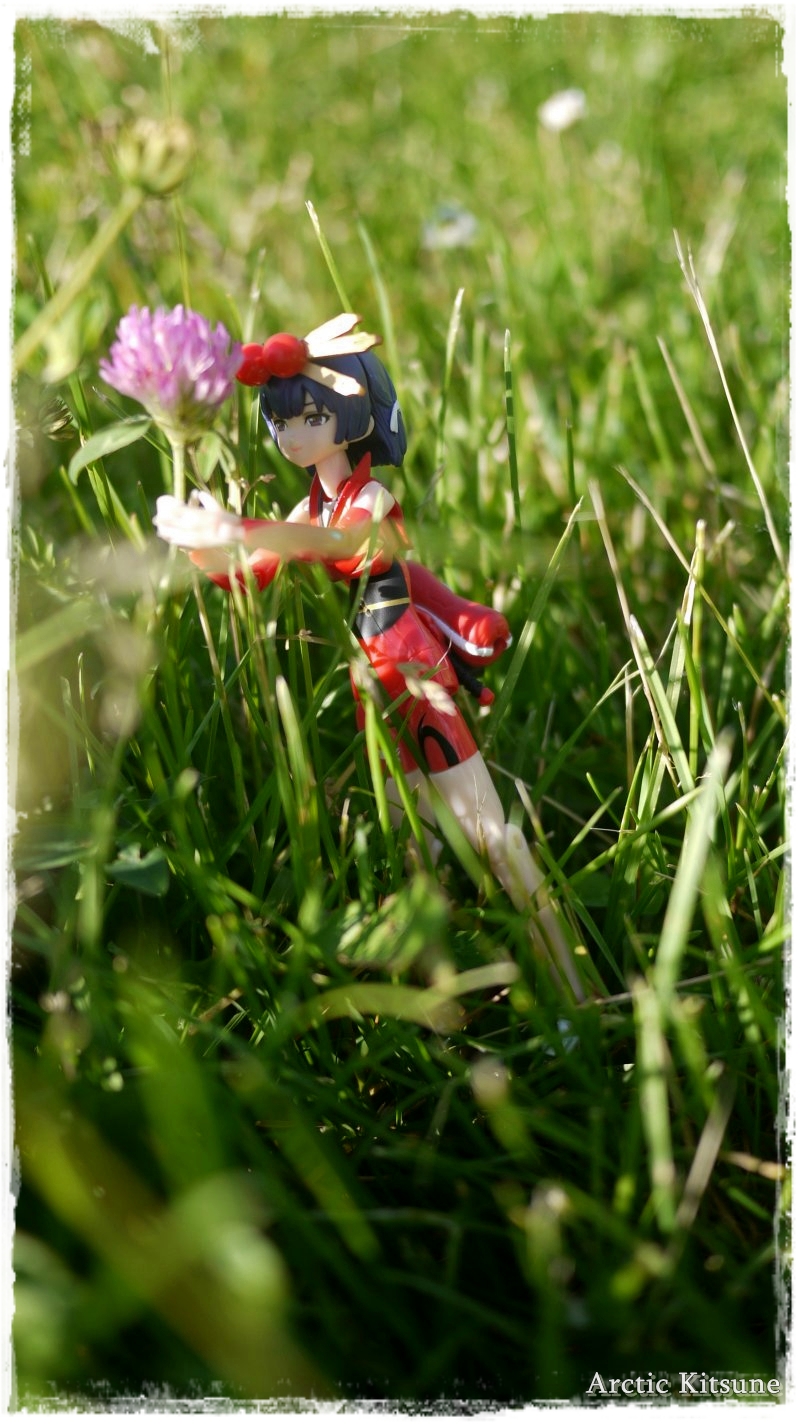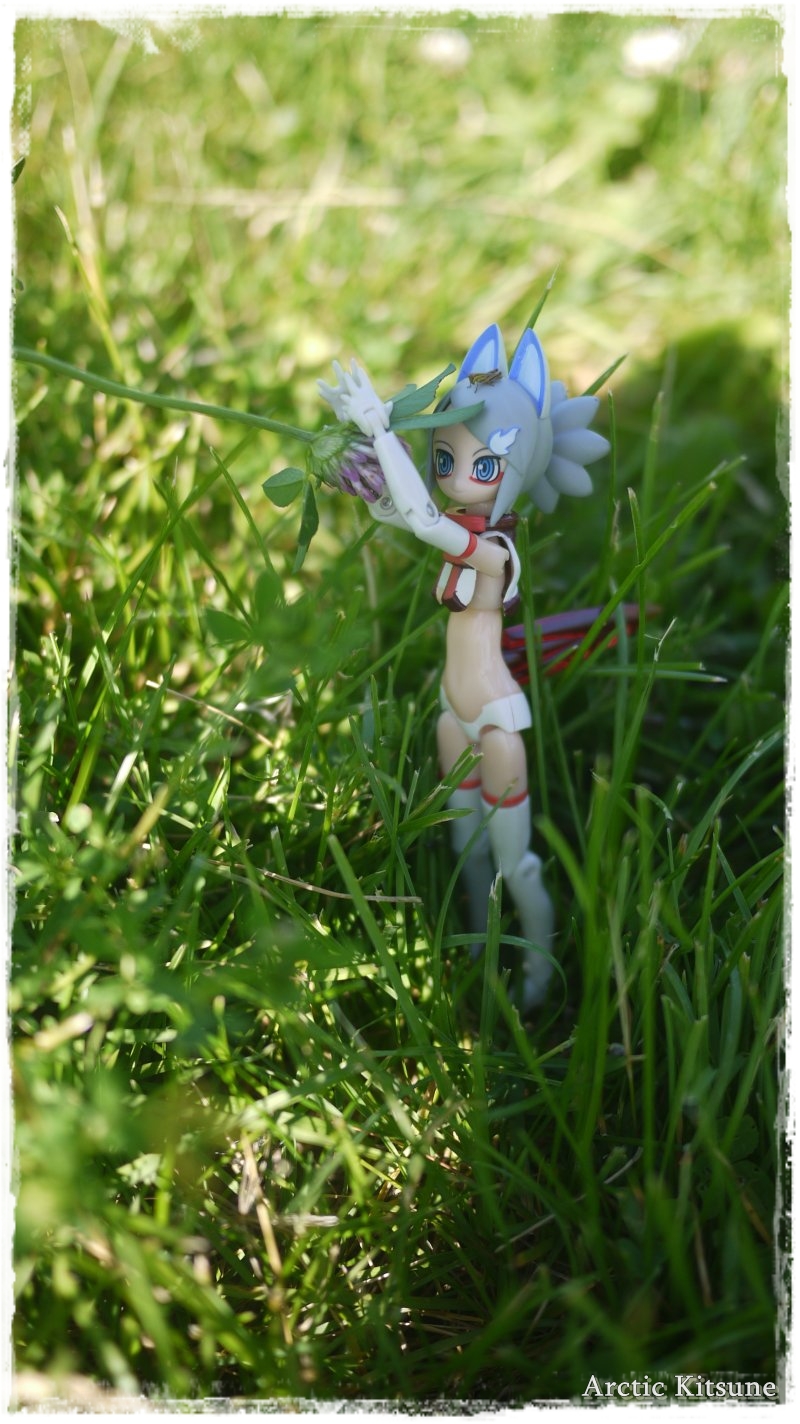 (Link – MySite)Â Â Â Â Â Â Â Â Â Â Â Â Â Â Â Â Â  (Link – MySite) – Renge dragging the flower down.
Amusing Renge! You never fail to amuse, even in the slightest. You attracted a new friend – a baby grasshopper. I'm actually quite surprised that the grasshopper is that tiny.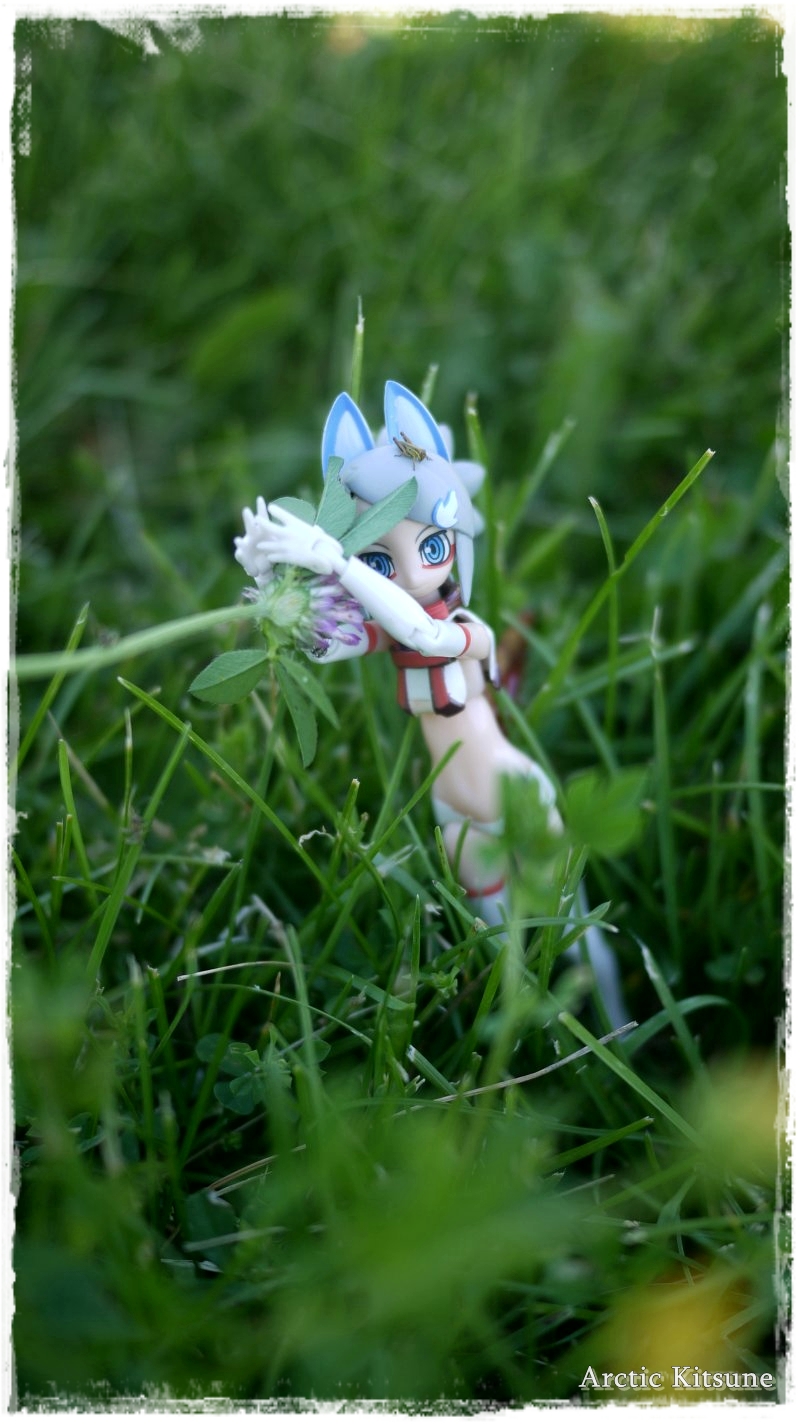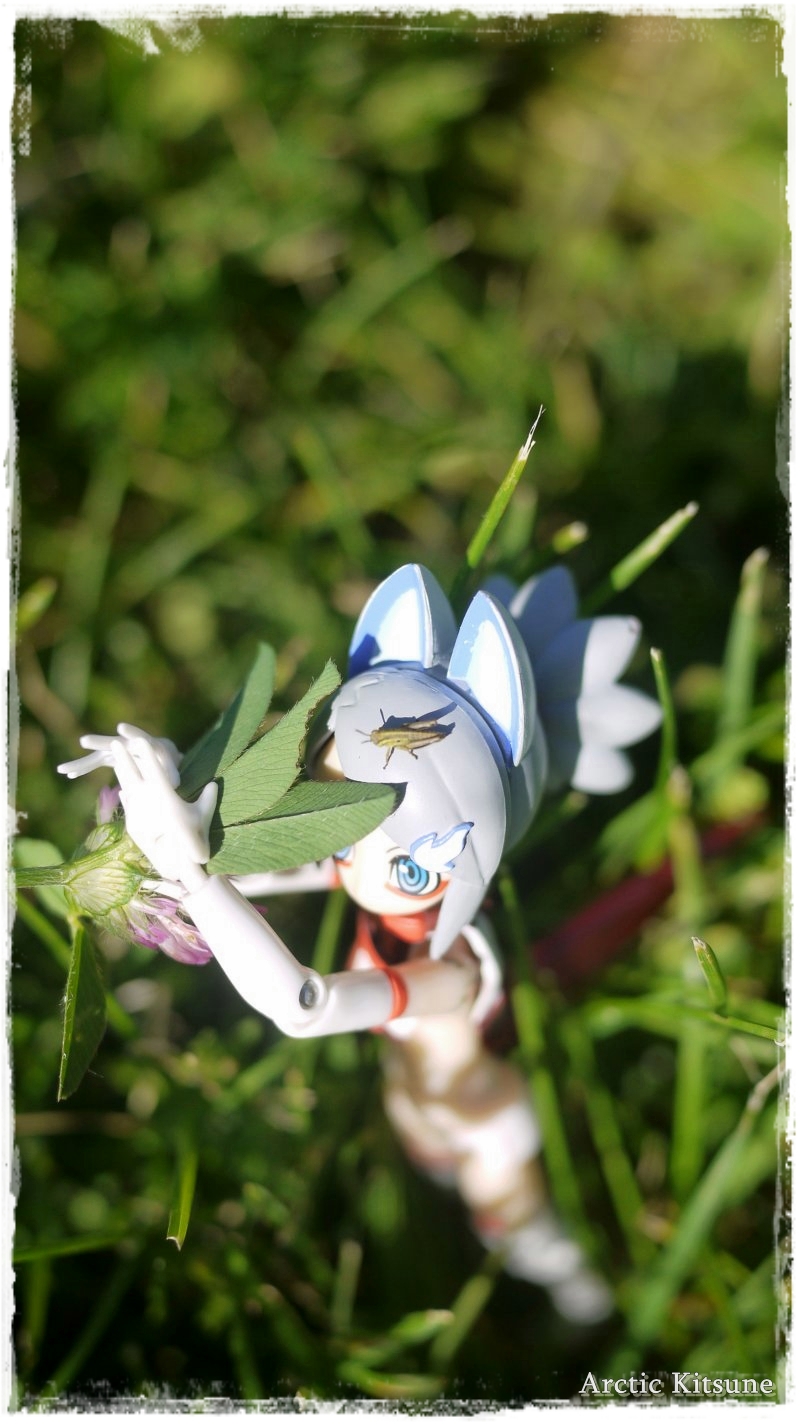 (Link – MySite)Â Â Â Â Â Â Â Â Â Â Â Â Â Â Â Â Â  (Link – MySite)
The above shots would of been around the time I attracted quite a bit of awkwardly curious stares from people. Got to be silly to get the right shots, right? No? How do you take images then? I take mine kneeling, sitting, squats, or camera held up high/low to get the images.
Was leaning over a little bush along the bike-path causing attracting people's attentions. Don't be shy, feel free to tell me how you take images! Want me to up a poll?
[polldaddy poll=6312300]
—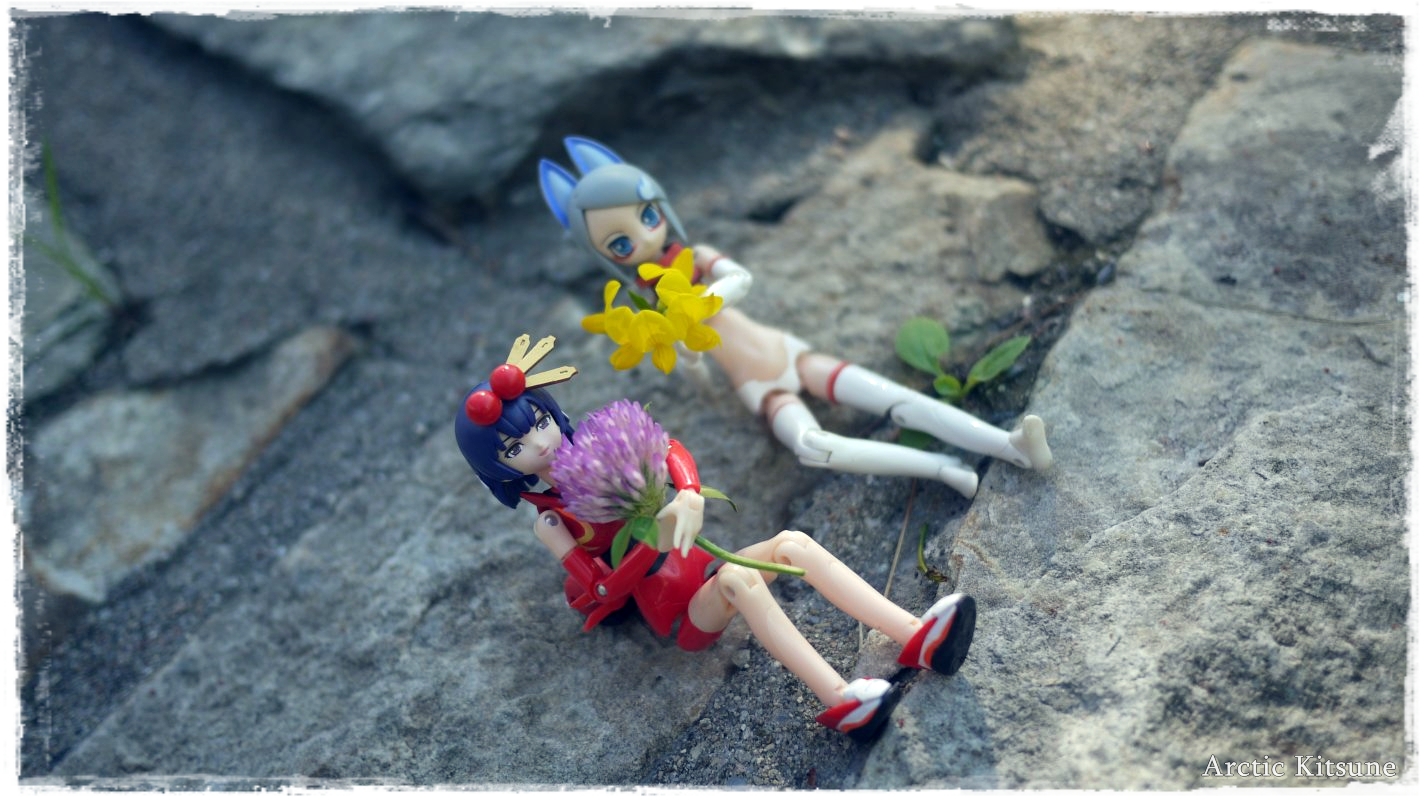 (Link – MySite)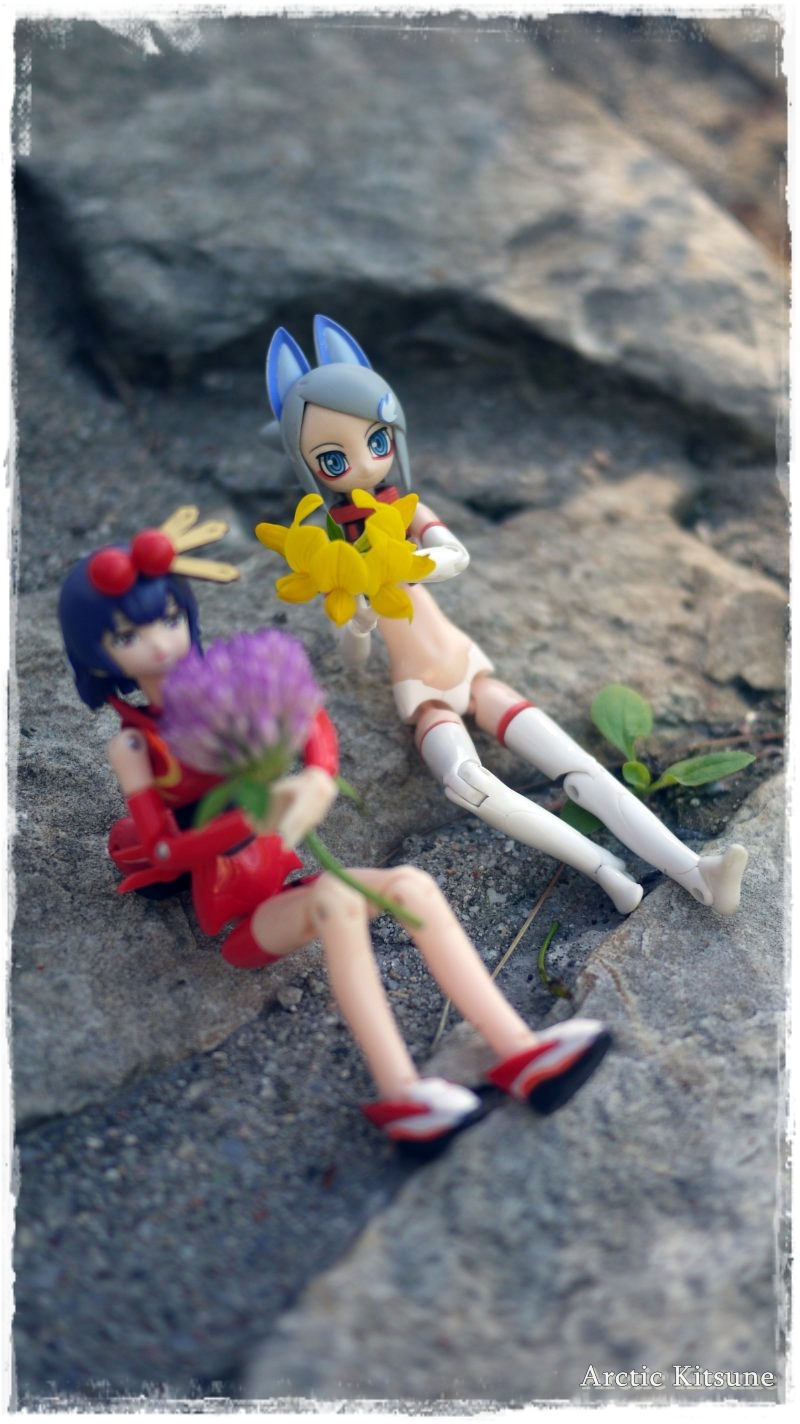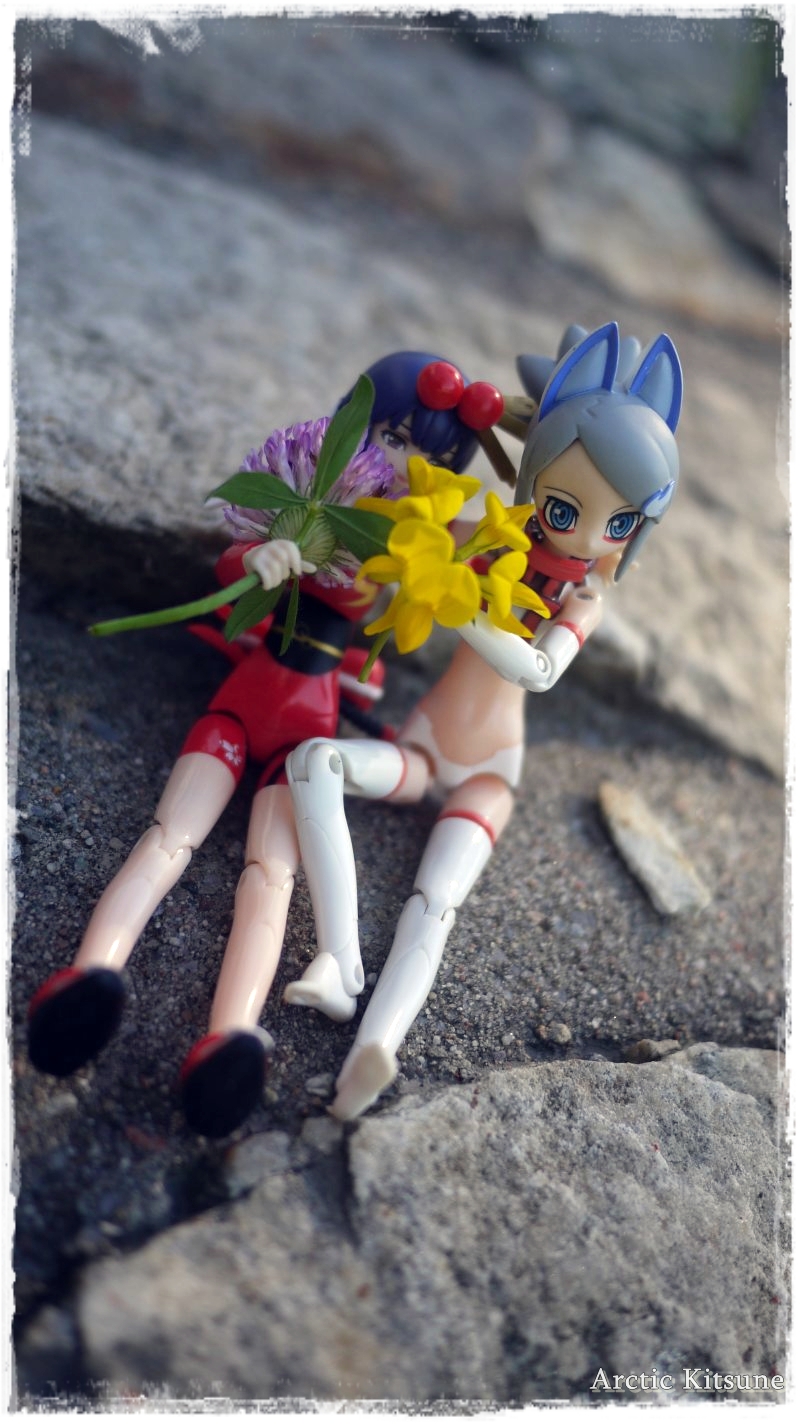 (Link – MySite)Â Â Â Â Â Â Â Â Â Â Â Â Â Â Â Â Â Â Â Â  (Link – MySite)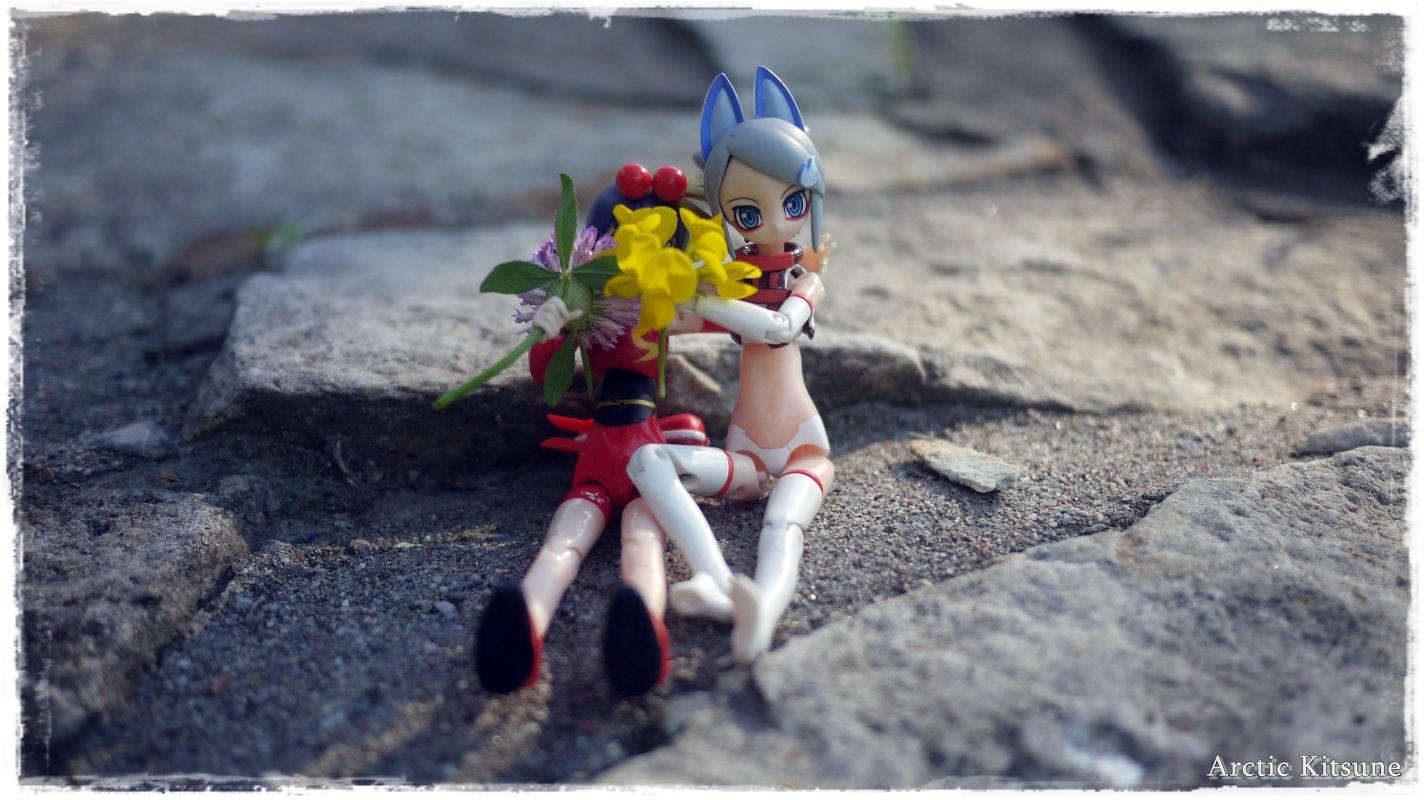 (Link – MySite)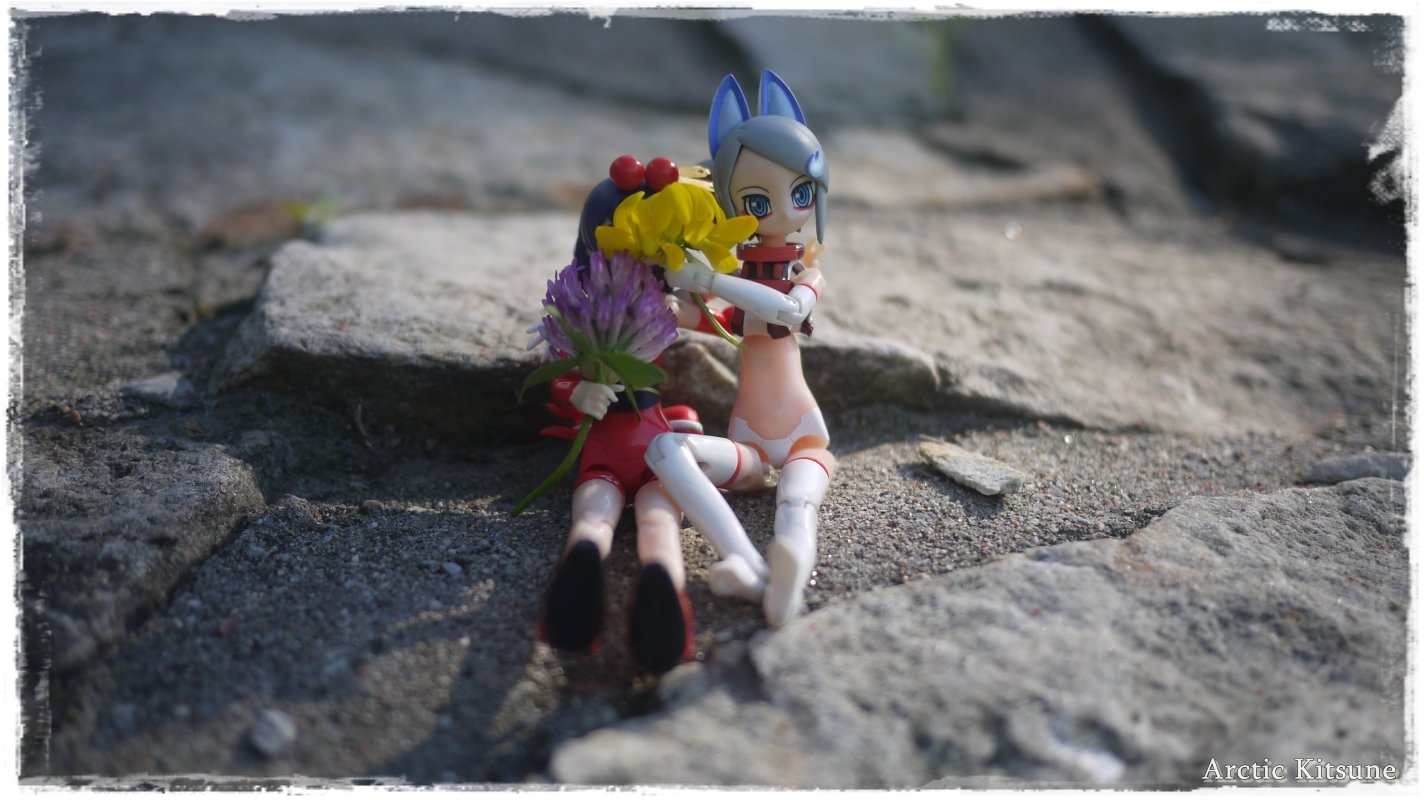 (Link – MySite) – Renge going "Me! me! me!".
Wanted to take more images but distractions as usual…..
—-
– Bonus Images:
I have a few more images to share which wouldn't make sense making a separate article for. Just some random images taken randomly.
– Rainbow during a strange evening "drizzle" spawning two rainbows – One you see and another above it may or may not see in the image. It was mostly cloudy, very bright, and very yellow while spawning this rainbow you see below.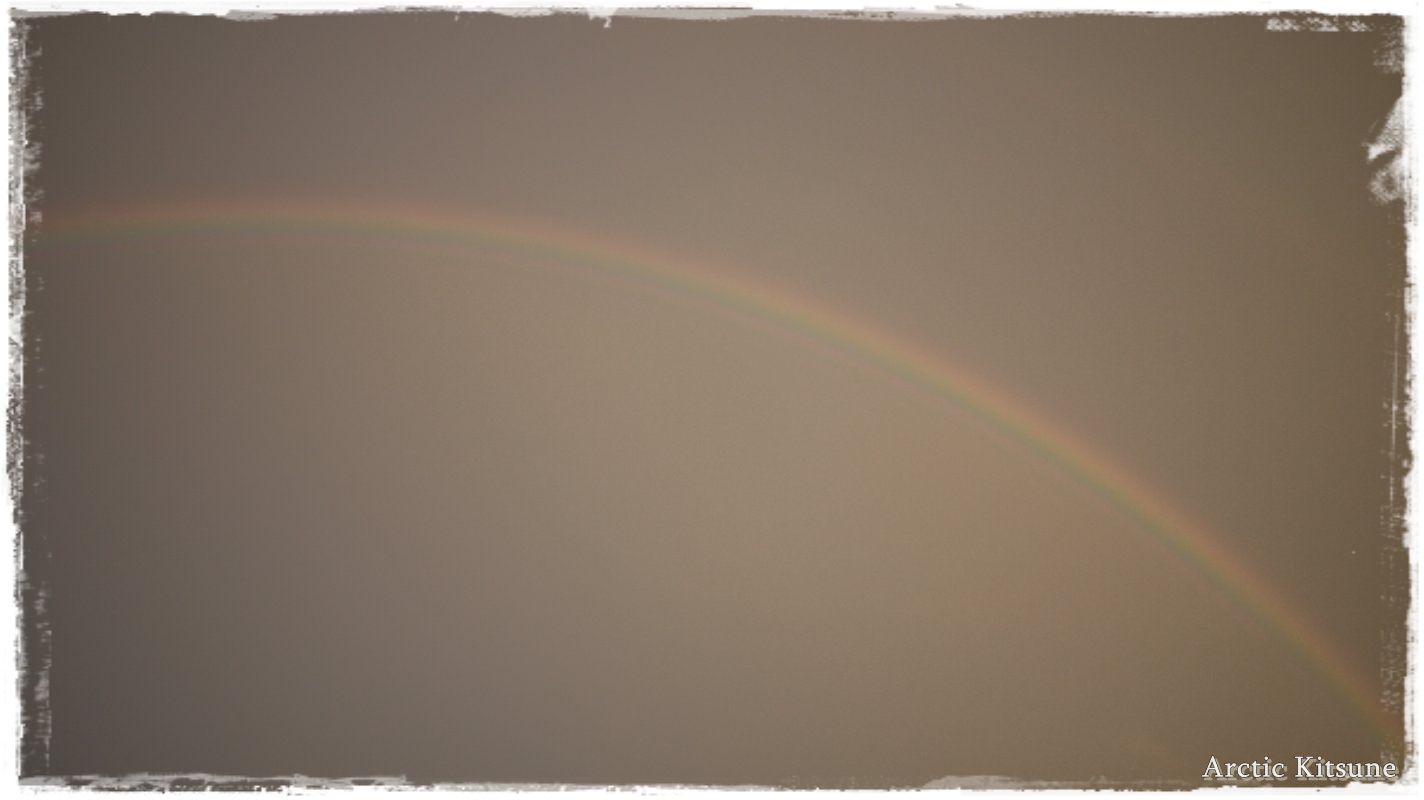 (Link – MySite)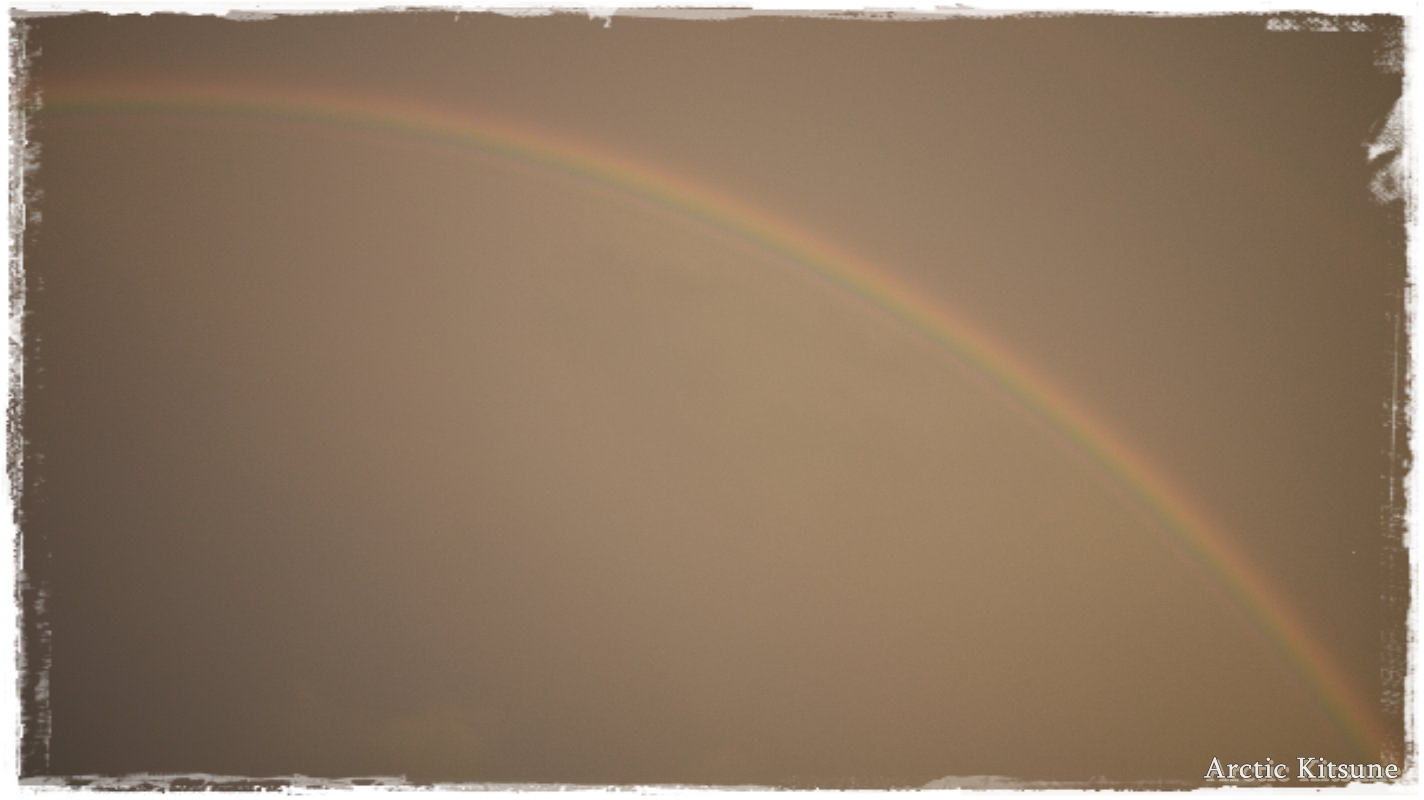 (Link – MySite)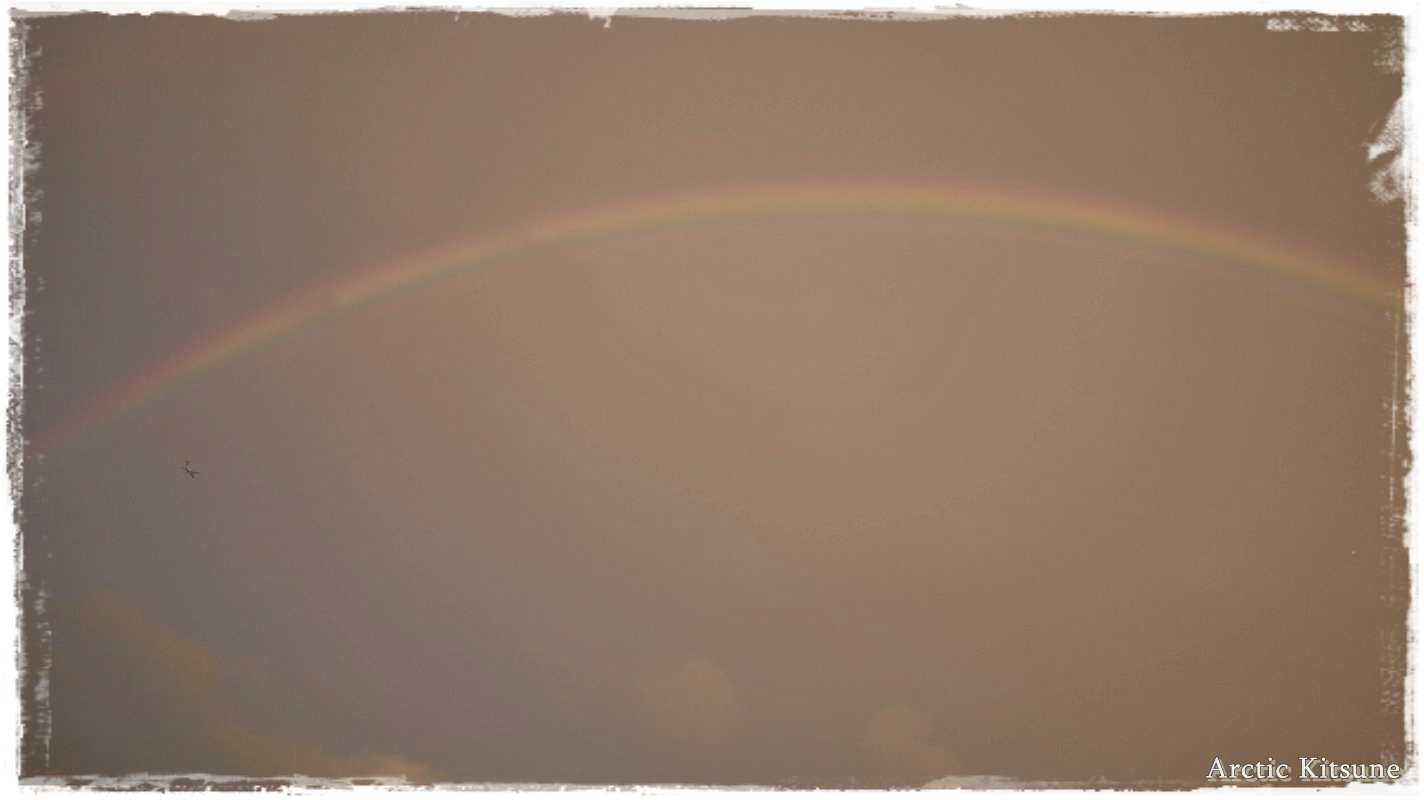 (Link – MySite) – Note the plane in the left side of the image.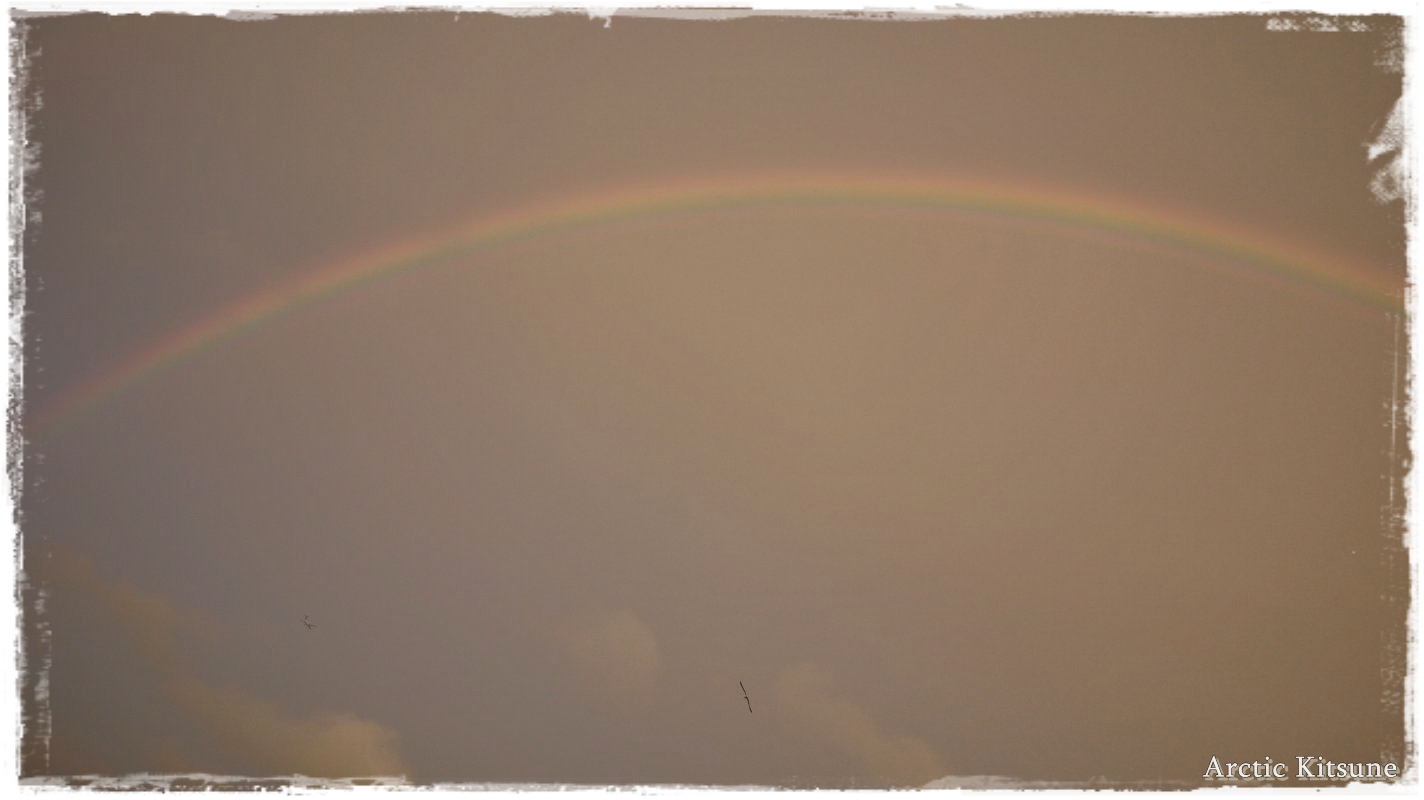 (Link – MySite)
—–
– Friday, May 25th, 2012 – Had a very nasty storm which made an instant lightning & thunder combo; no hesitation. I saw a very nice bright white & blue bolt flash three times before hearing a very massive and loud thunder. Near ear-popping experience. Very severe. Everything pretty much got drenched in a fog of rain and deafening thunder.  Sadly, no images but I have to note it in text because I don't want to forget it – the raw beauty of nature is stunningly amazingly beautiful.
—-
On a similar note – Mizuki examines hail similar to the one Fubuki saw a year before, yet Mizuki saw it on Tuesday, May 29th, 2012.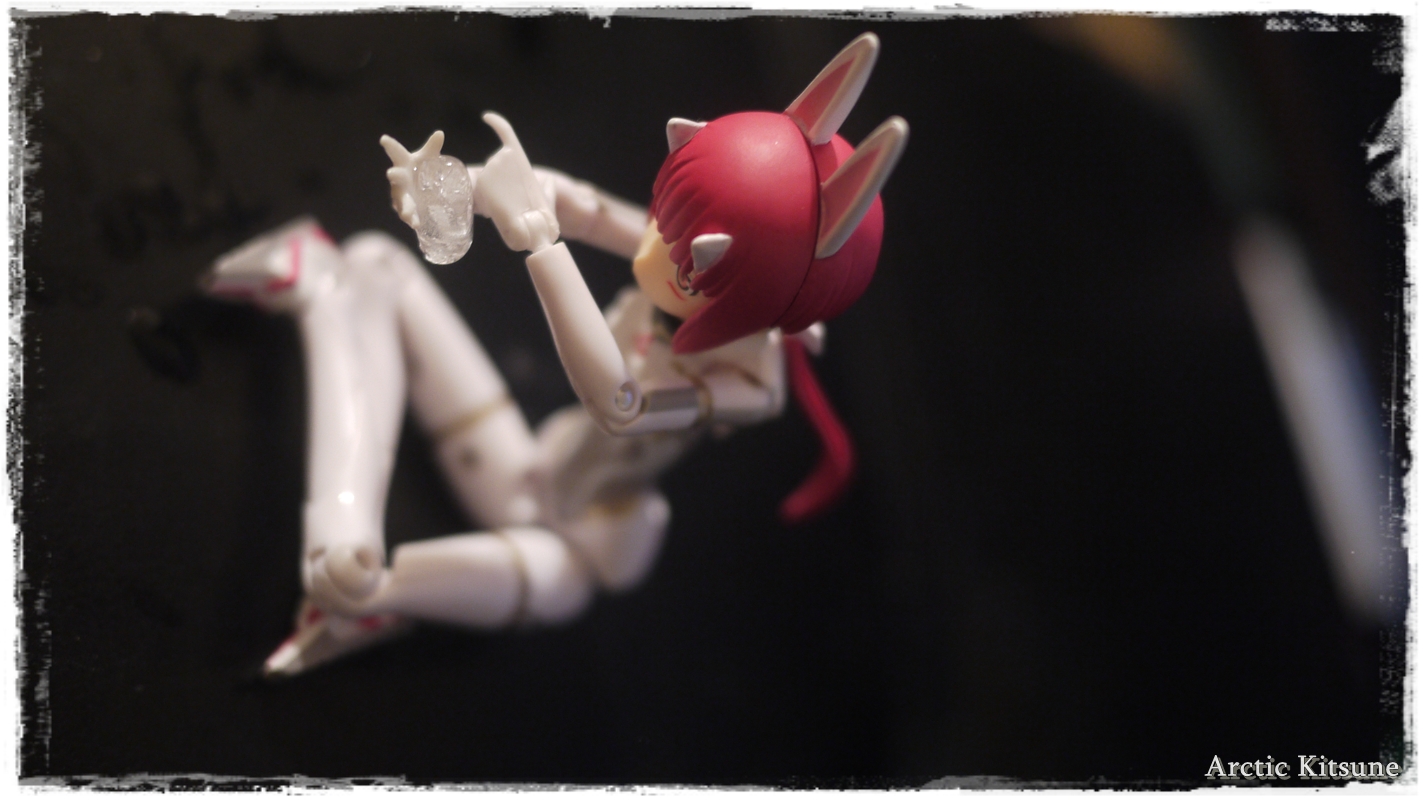 (Link – MySite)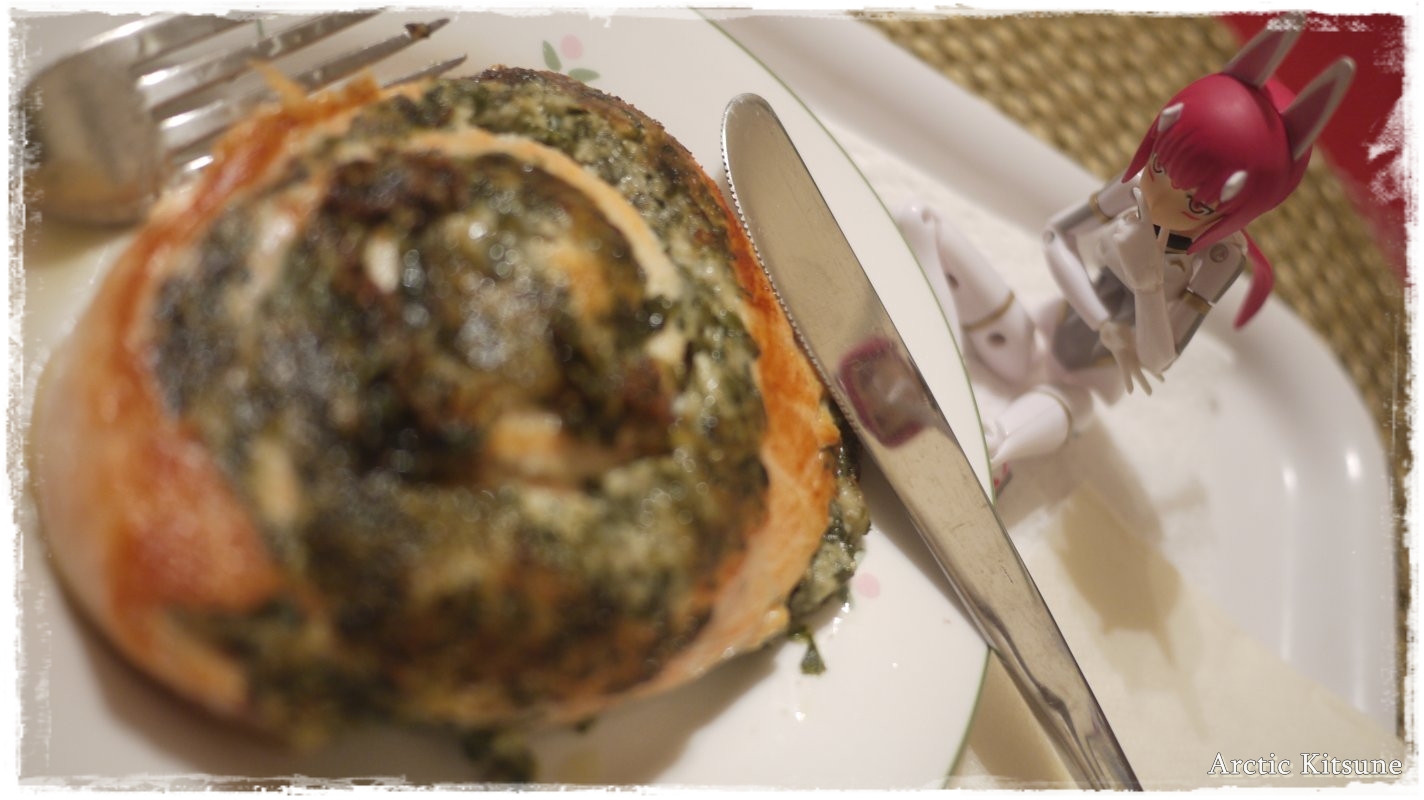 (Link – MySite) – Lovely salmon & lobster in "cake" form.
Thanks for viewing and hope you enjoyed my images! I still want to share various kinds of images.