Hello folks! Went to a local Ottawa doll meet at "The Tea Party" down in Ottawa's downtown market area. Met up with quite a number of people there, taking up the majority of the area within. Quite an interesting atmosphere. Brought Varakitsu and Renge with me for the meet.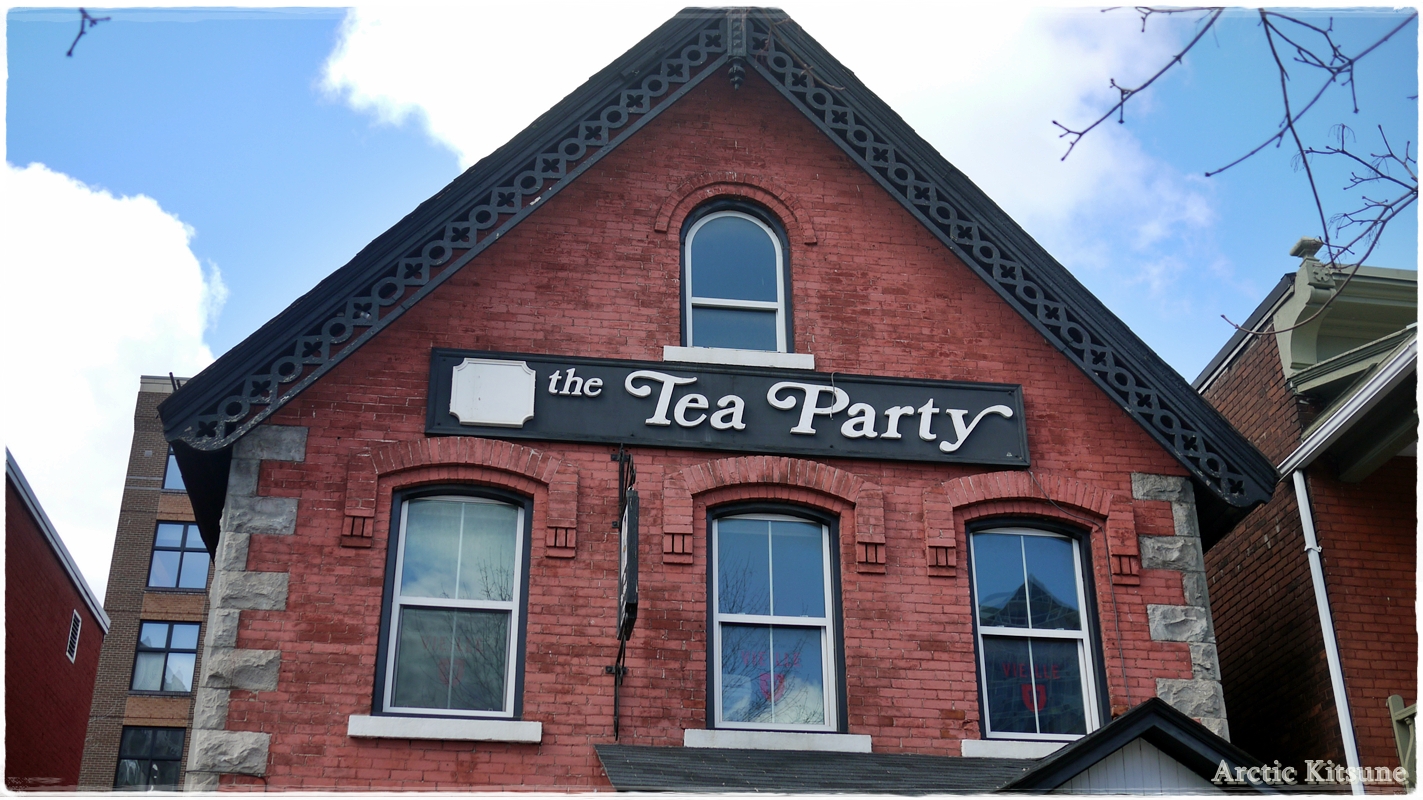 (All images taken with a Lumix GF1 – pancake lens.)
This "The Tea Party" meet-up was actually quite awesome and well worth the trip. Got to see other people's lovely dolls and Dollfies. Even brought Renge because not doing so would be a sin for me. Even better with the warm spring-like weather again.
Was a half over-cast and half sunny which made it worth going. All the snow that fell got melted swiftly enough.
—-
– Related Articles:
– Ottawa Doll Meet – 2013:
https://arcticukitsu.com/Blog/?p=3612
—-
Thanks to Kodama (figure.fm) Varakitsu got a nice set of ears and tail. Got the ears set onto her head using magnets while the tail I requested to be cut a tiny bit shorter.
If you want to have fun joking around I guess you could say Varakitsu is still "too young" (freshly spawned) to get proper ears and tail at this stage. She could only form up a basic set of ears and tail. Also with her trying to patiently retry the tail forming.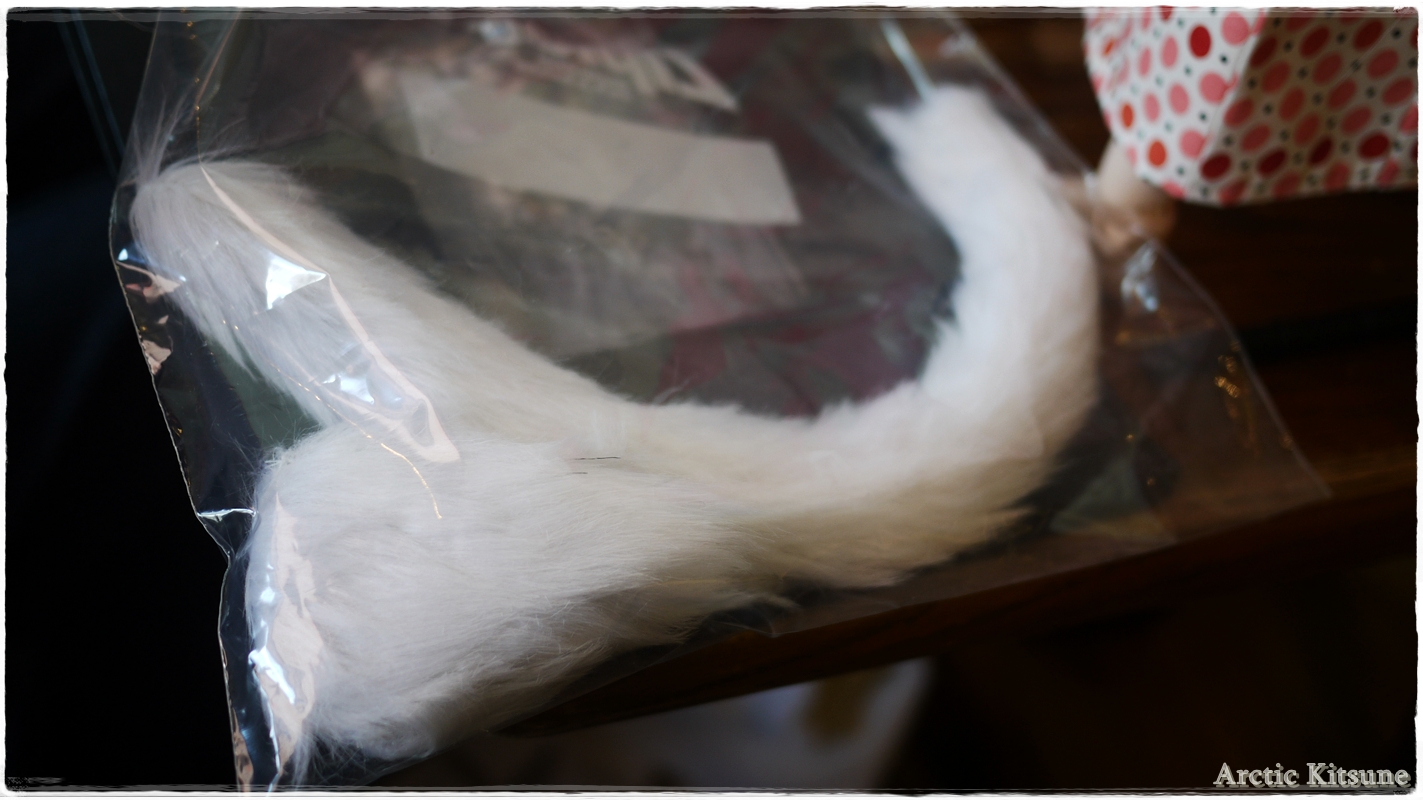 Tieren (also from figure.fm & DD forum) has only the most beautiful girls I seen. I have yet to be disappointed, and I haven't been yet. My favorite however still being Salica's Lucy.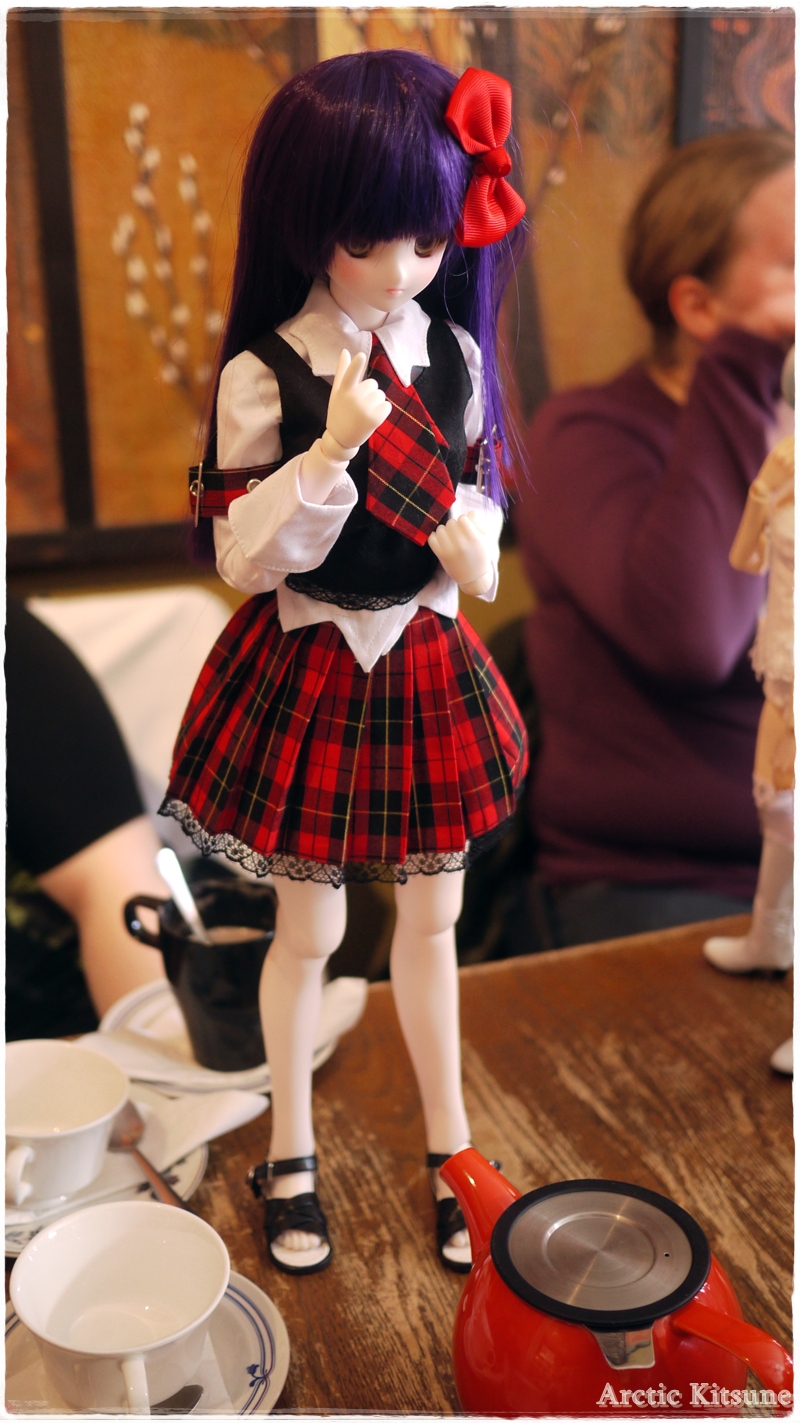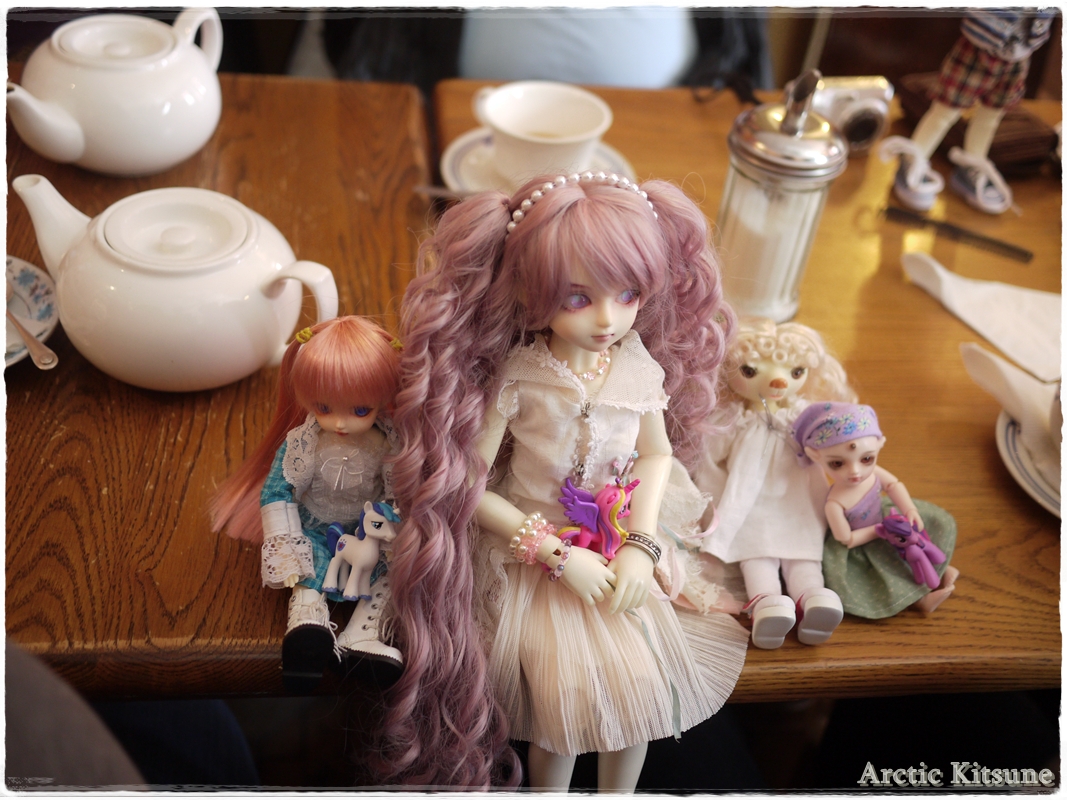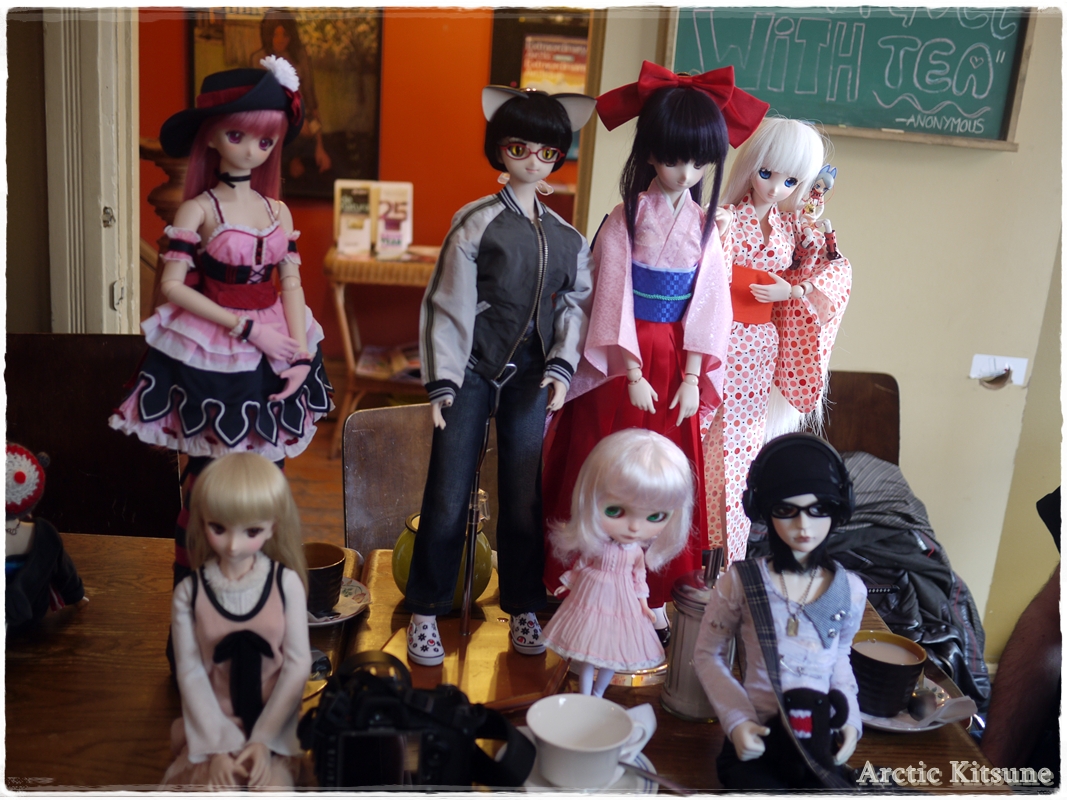 Glad Salica was there, yet disappointed she left a few moments after. Could of waited to see Varakitsu with the ears or focused on "playing" with the Dollfie poses heh. Ah well, when you gotta jet you gotta jet. Salica's Dollfie being the one in the above image's top left with the lovely hat and pink outfit.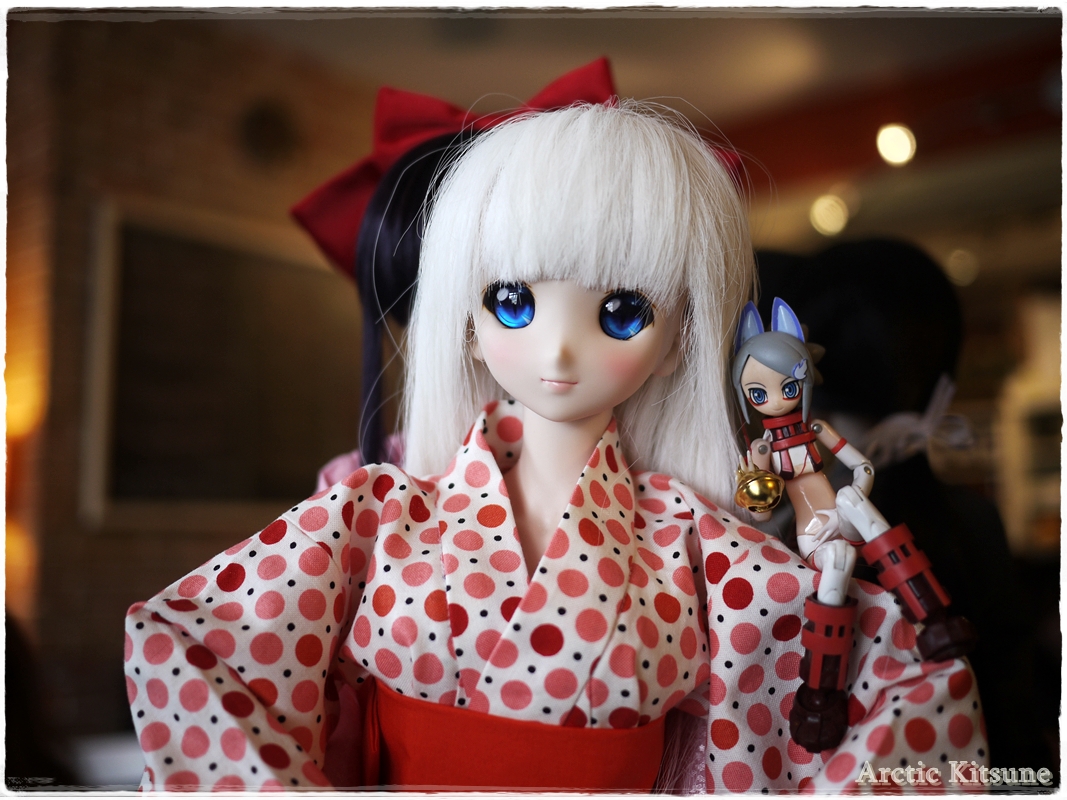 Didn't have any stands so I had to pose Varakitsu naturally to borrow some support of Sakura's. She would of fallen over if I left her. Renge however kept falling over in my sleepy-carelessness by constantly hitting the tea pots, missing the milk cup, and my tea. I was too focused on one thing, ignoring the more important other more fragile things. Whoops!
Was trying to place her tail into the obi(?) to see how it would of looked; to preview the look of the tail before it was actually put in place. Had to abort due to the damages being done. Amusingly enough not just by me, another mini-doll producing fear-causing damage sounds.
Shall also try to seek out other ear and tail types. For now, this will have to do.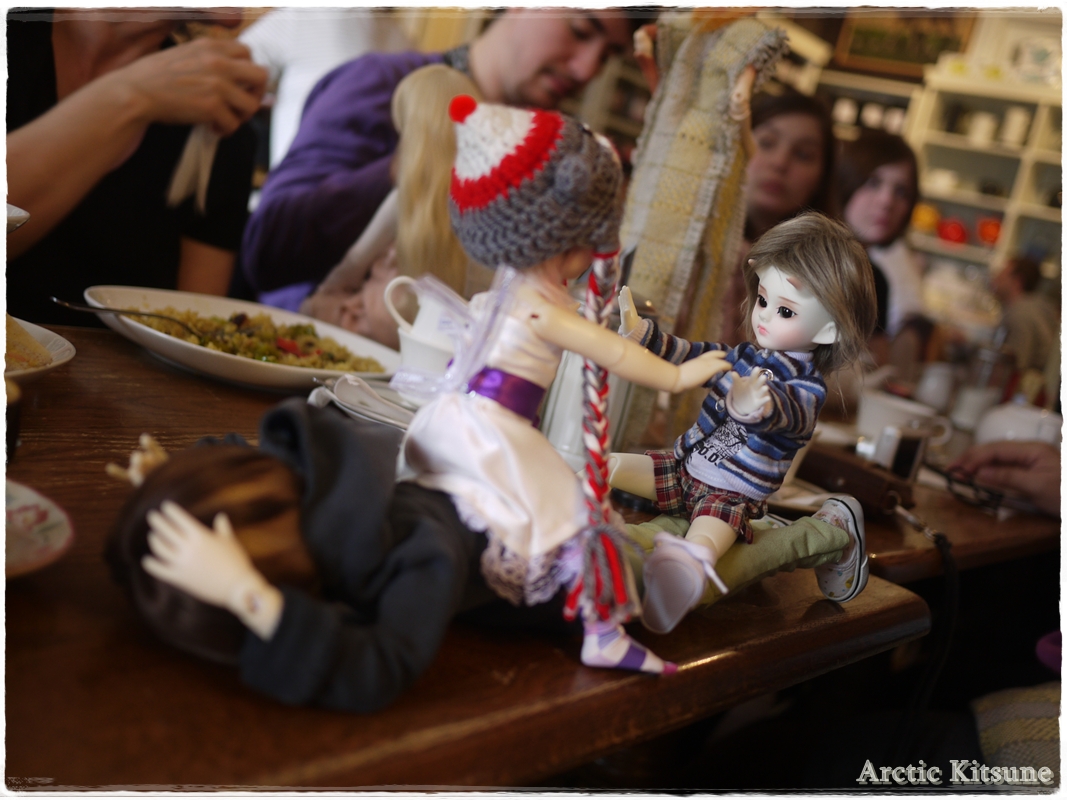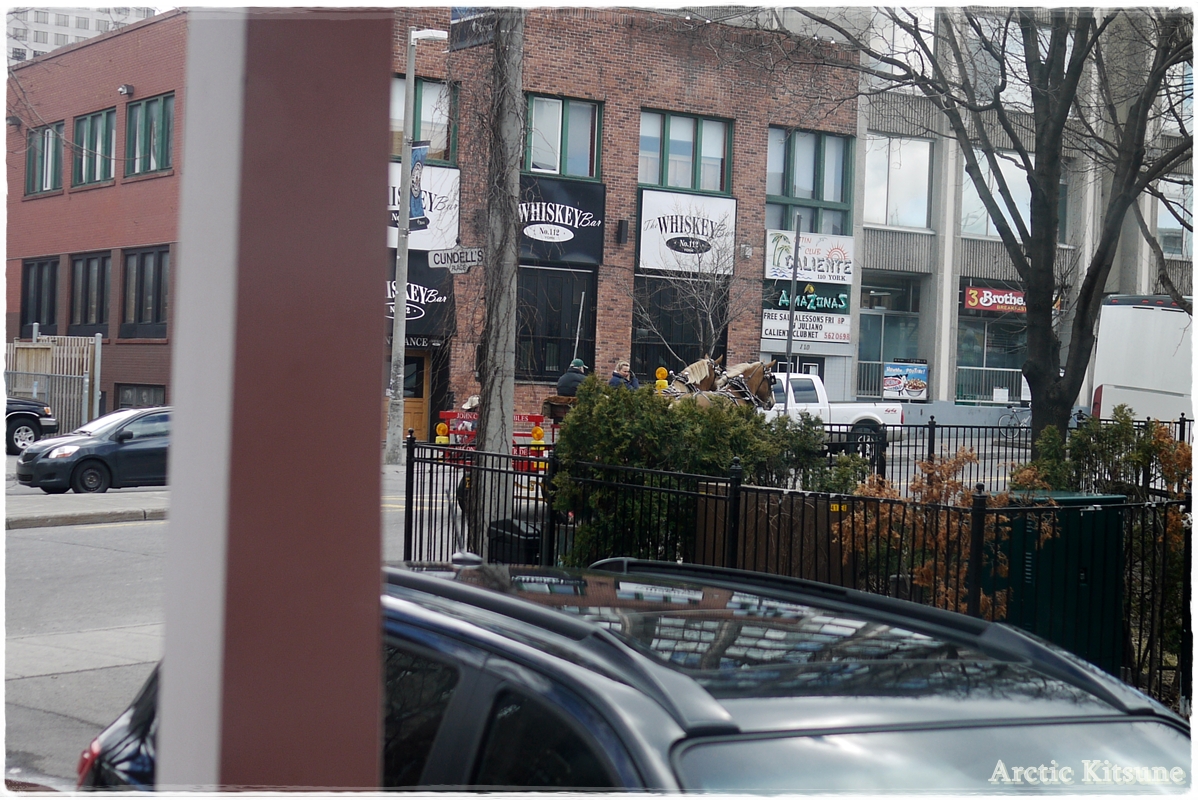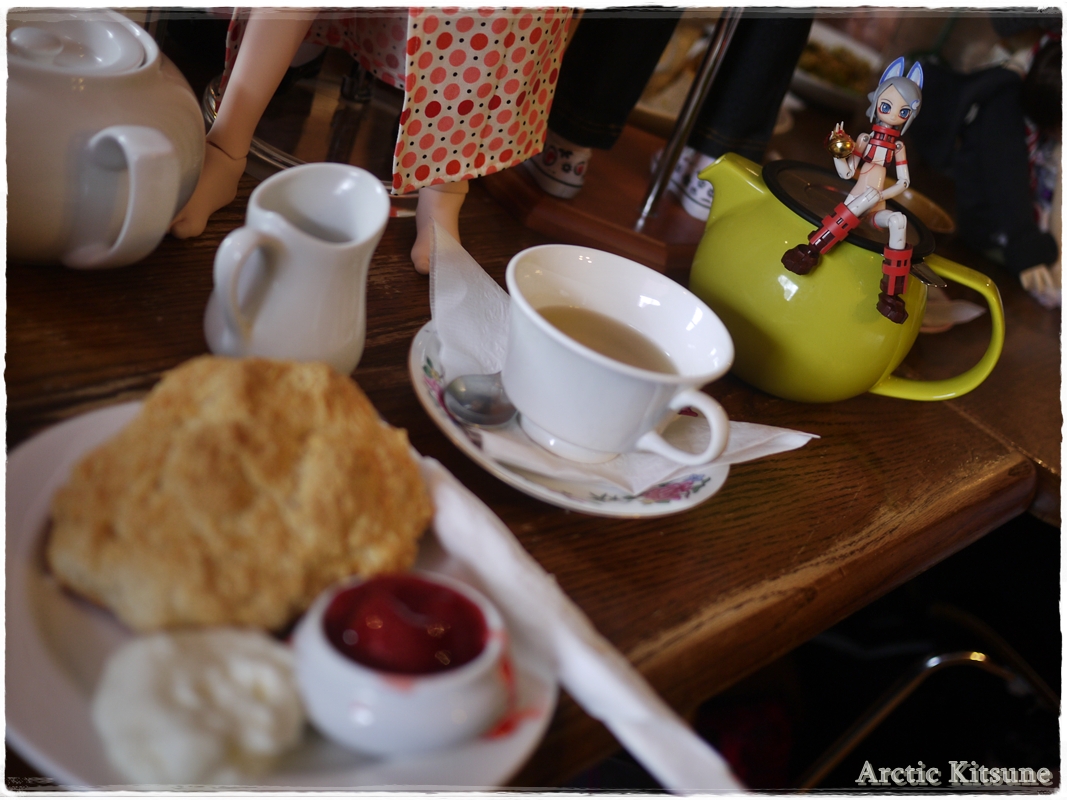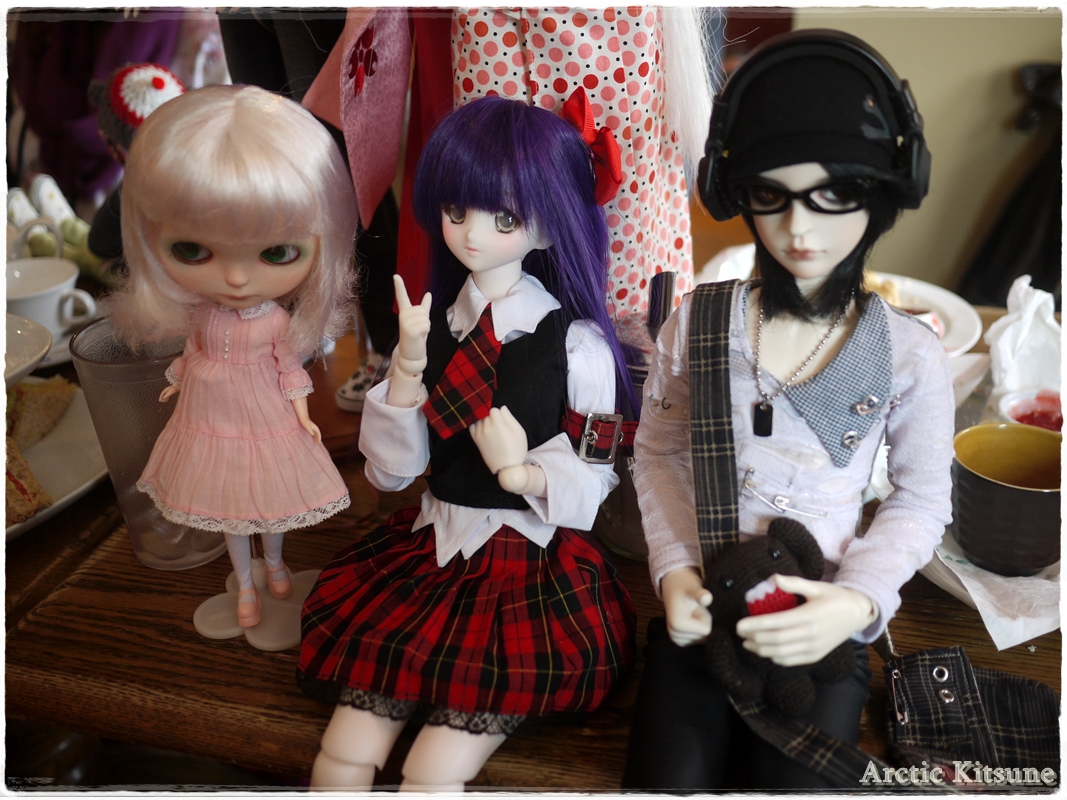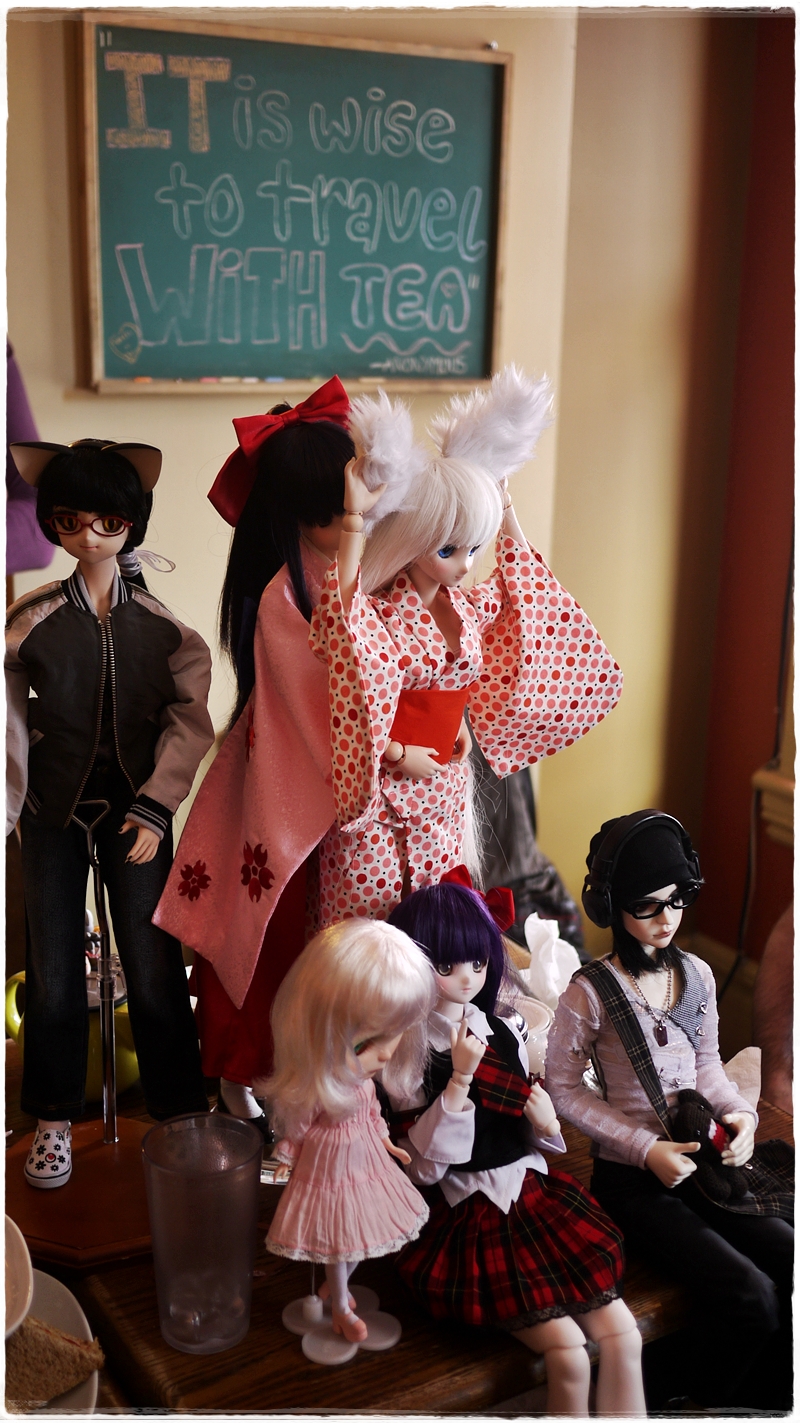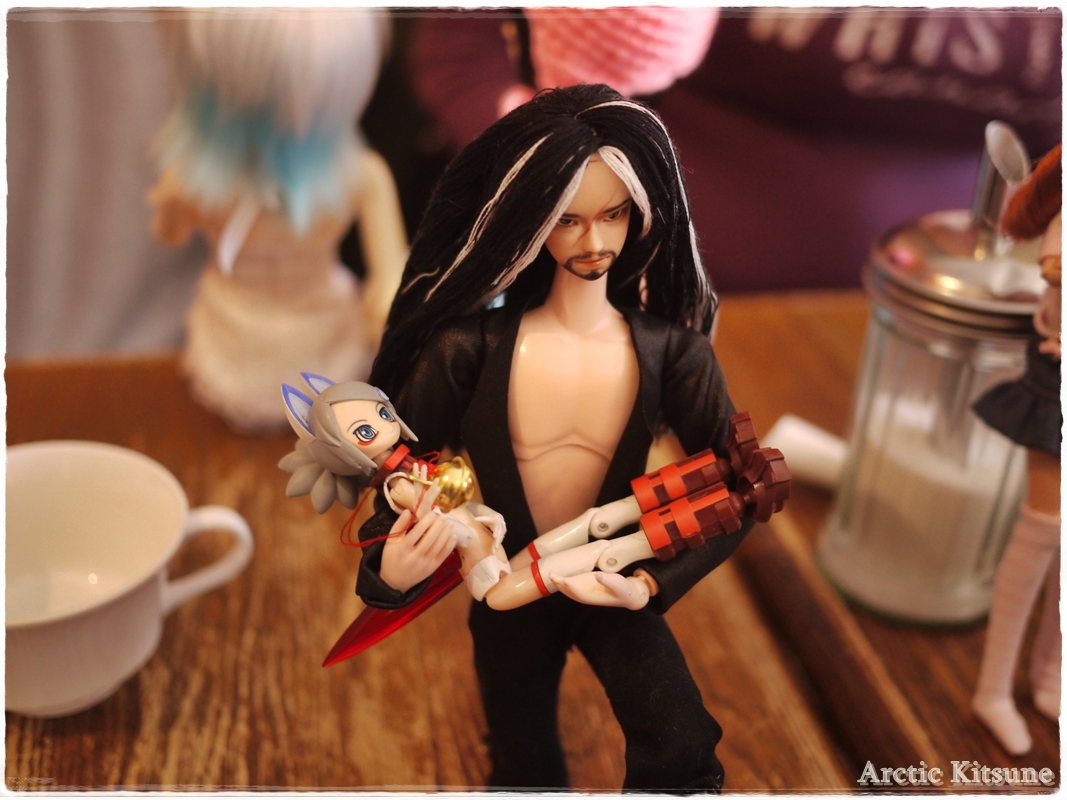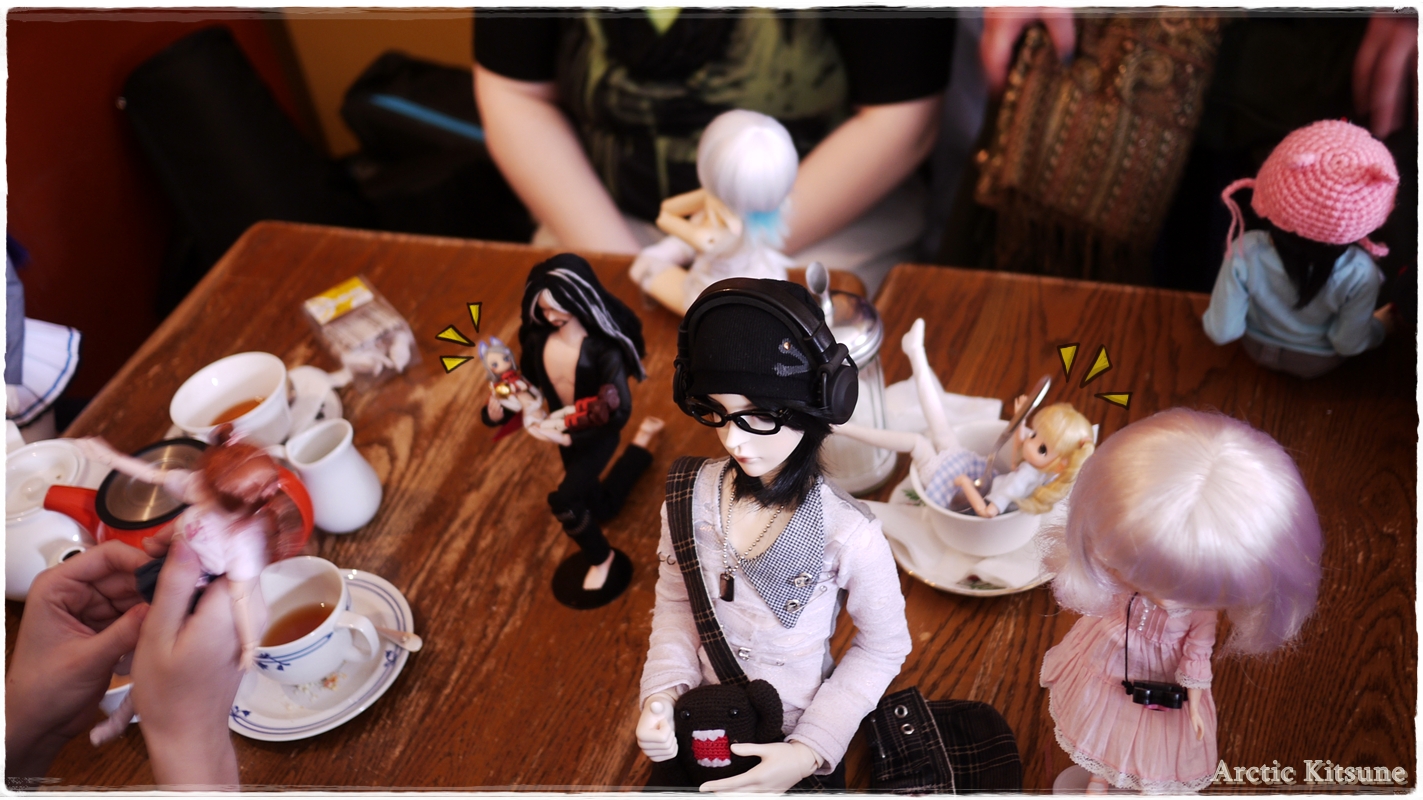 With the Fox ears and tail down I can now focus on getting Varakitsu her own outfit. Saw a few, mostly in hard to purchase areas on the web. Need to sneak one in by May for Crab Apple tree viewing, similar to Sakura viewing. Basically an outfit and a pair of white moccasins from somewhere.
*cough*(edit:Travel bag)*cough* – BAKA!
—-
– Quick Market Stroll:
I could of continued on with the meet-up but instead went with Kodama to get the ears glued onto Varakitsu's head. While on-route to the bus to Kodama's HQ we took a stroll to see if I could find any 1/12 scale moccasins. I did spot them, just for me and not for Varakitsu sadly. I'll still be on the hunt for some 1/12 scale moccasins.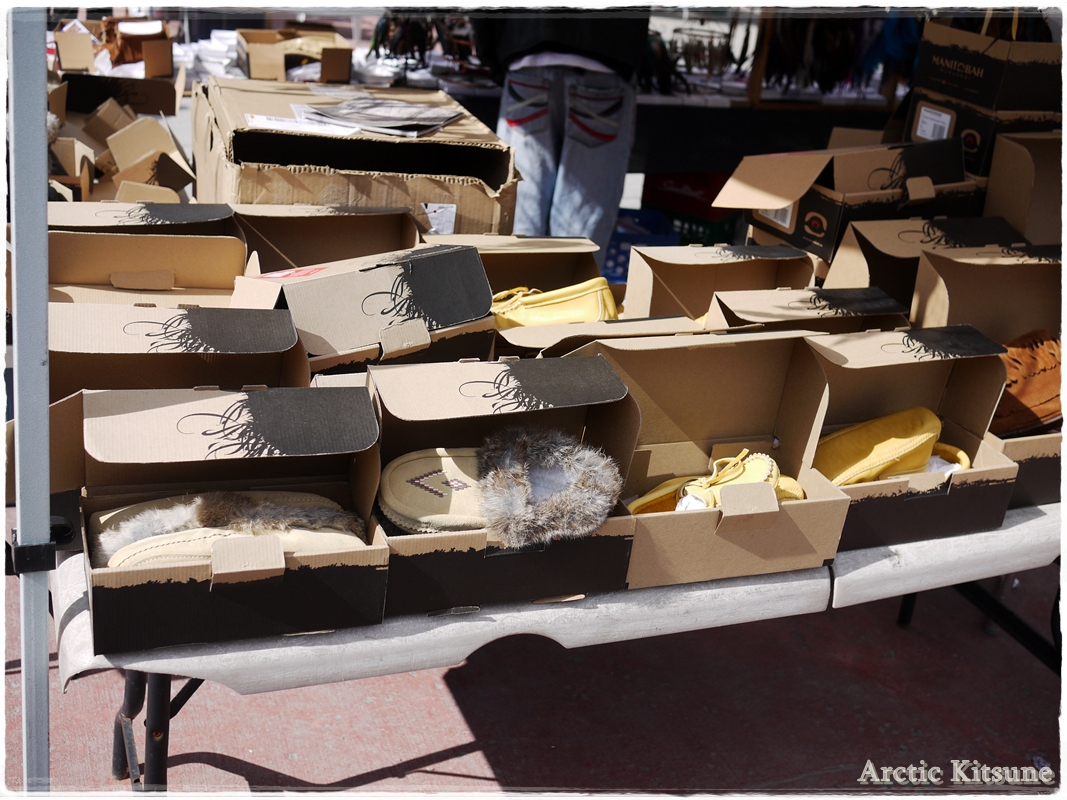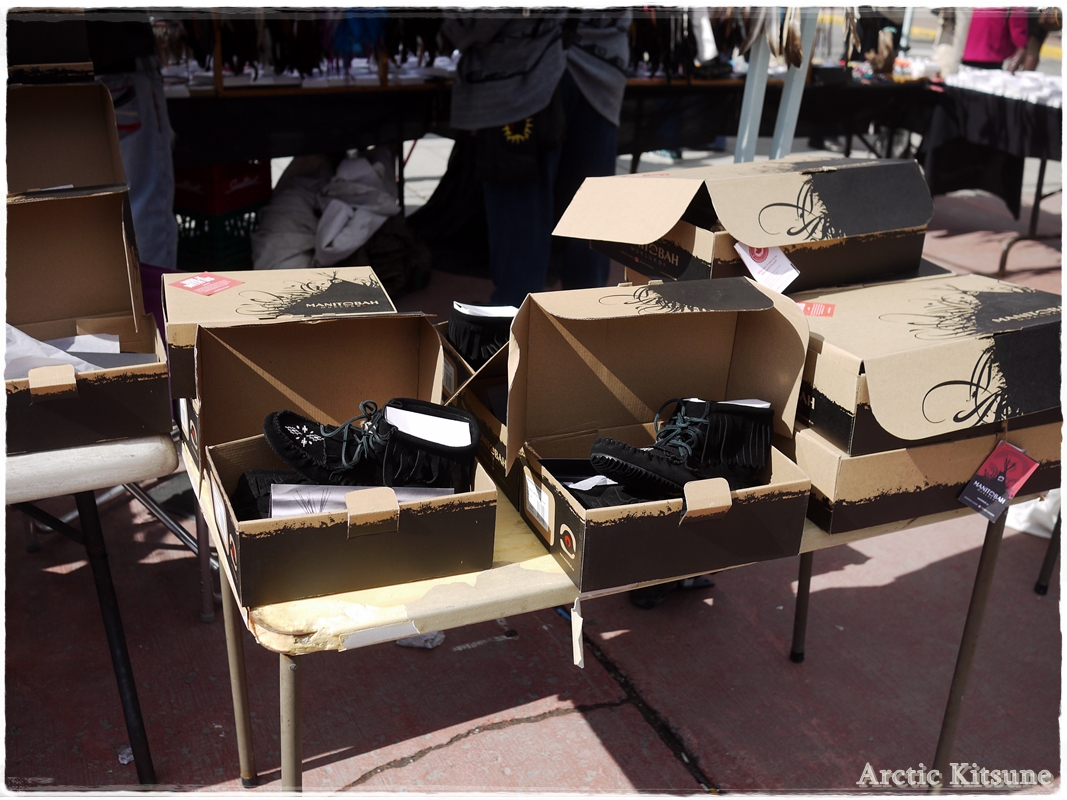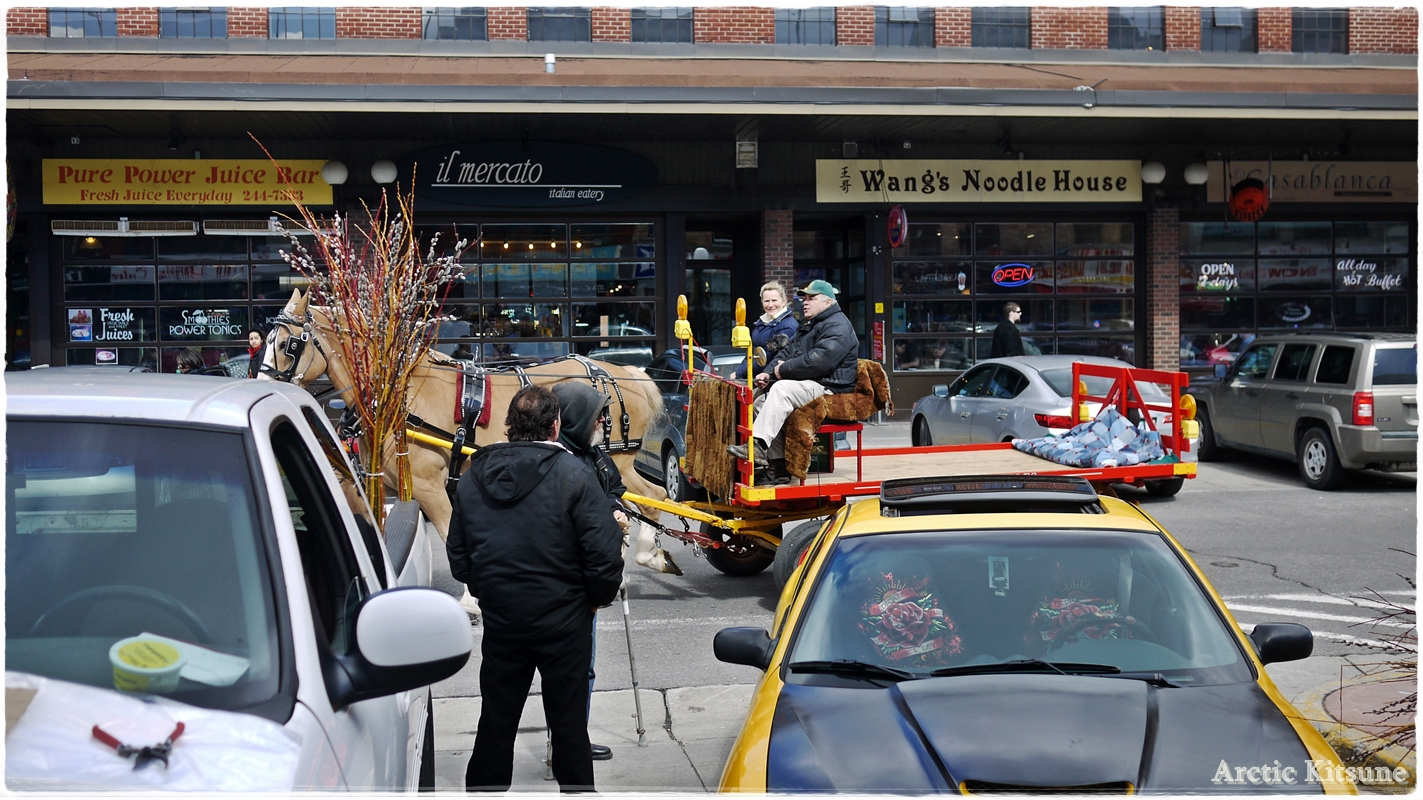 If anybody knows of a place I can snatch a 1/12 scale pair of (white) moccasins care to give me a poke? Hope you do! And thanks in advance! I want to give Vara shoes.
—
– Bonus – Fox Deity Goodies:
Looking through Kodama's anime collection and I spot my favorite anime – Wagaya no Oinari-Sama or Our Home's Fox Deity. I know it by its Japanese name. Nice lovely art in it.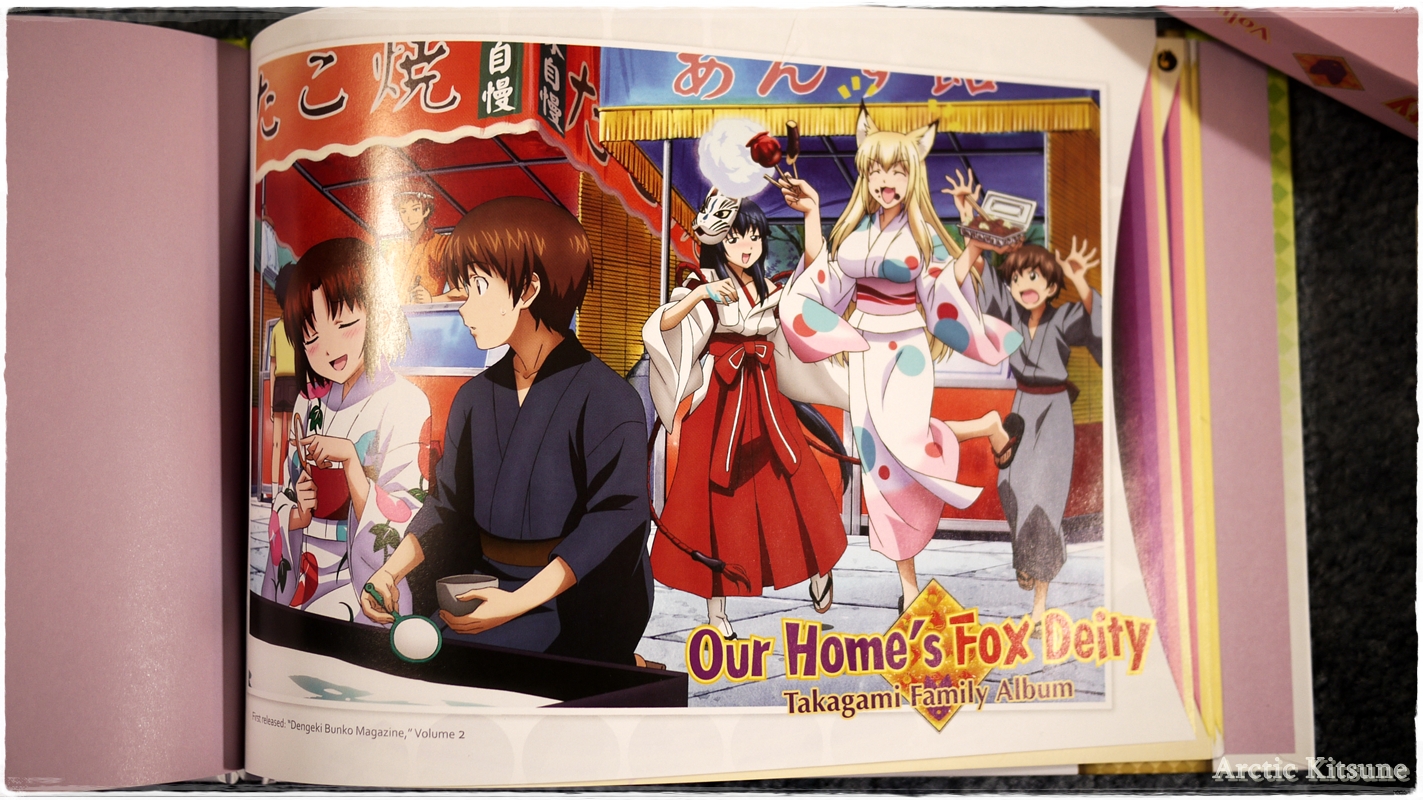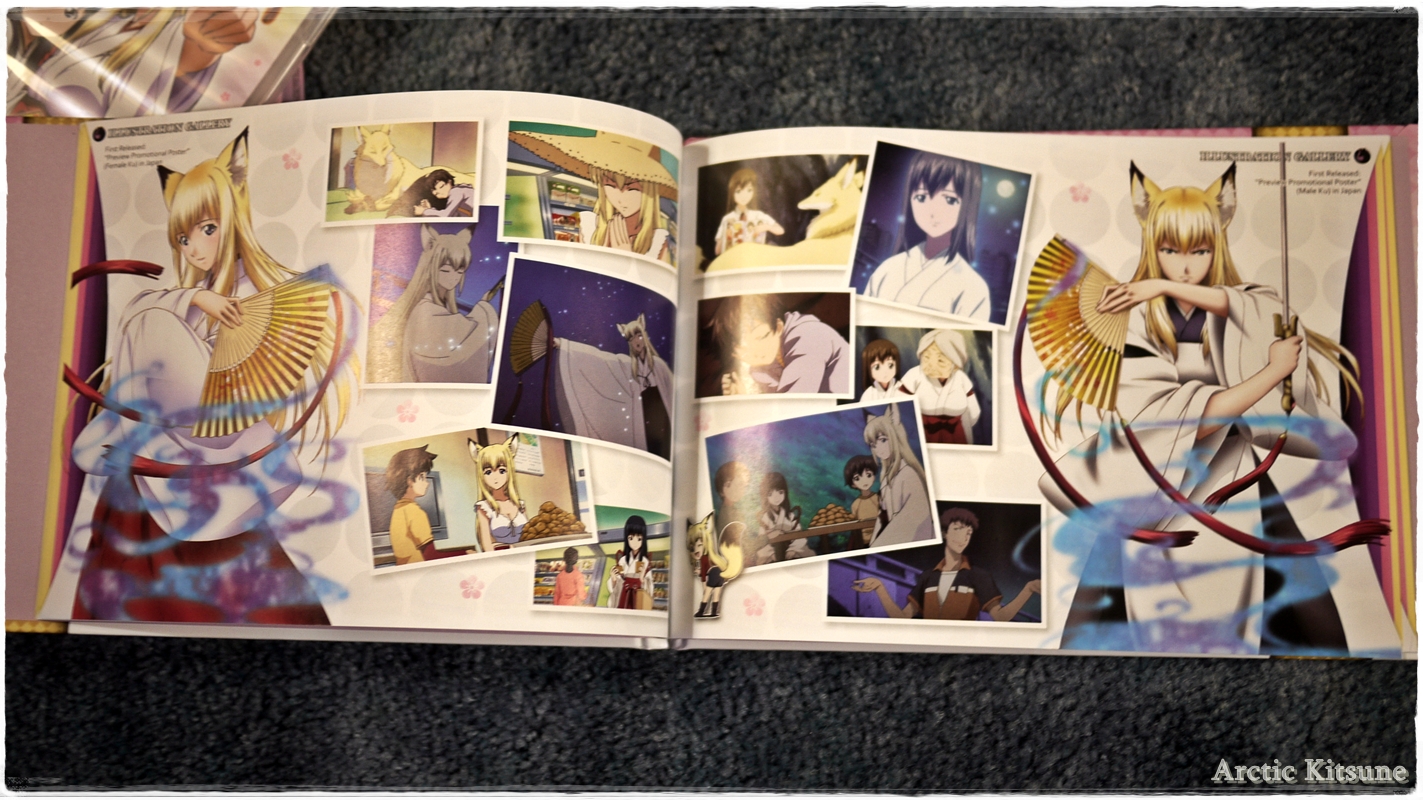 I remember Persocom (his blog dead as of the date of this post) recommending the collectors to me back when it was being announced in being released in North America. I couldn't for various reasons. Ah well. Seeing it just made me happy again; Season 2 please!
—-
Thanks for viewing and hope you enjoyed viewing the article!