Heyo! Been wanting to take images of Vara outdoors in her Santa suit, thus this article. Vara's cute moments here for our viewing pleasure in her puffy Santa suit in the snow.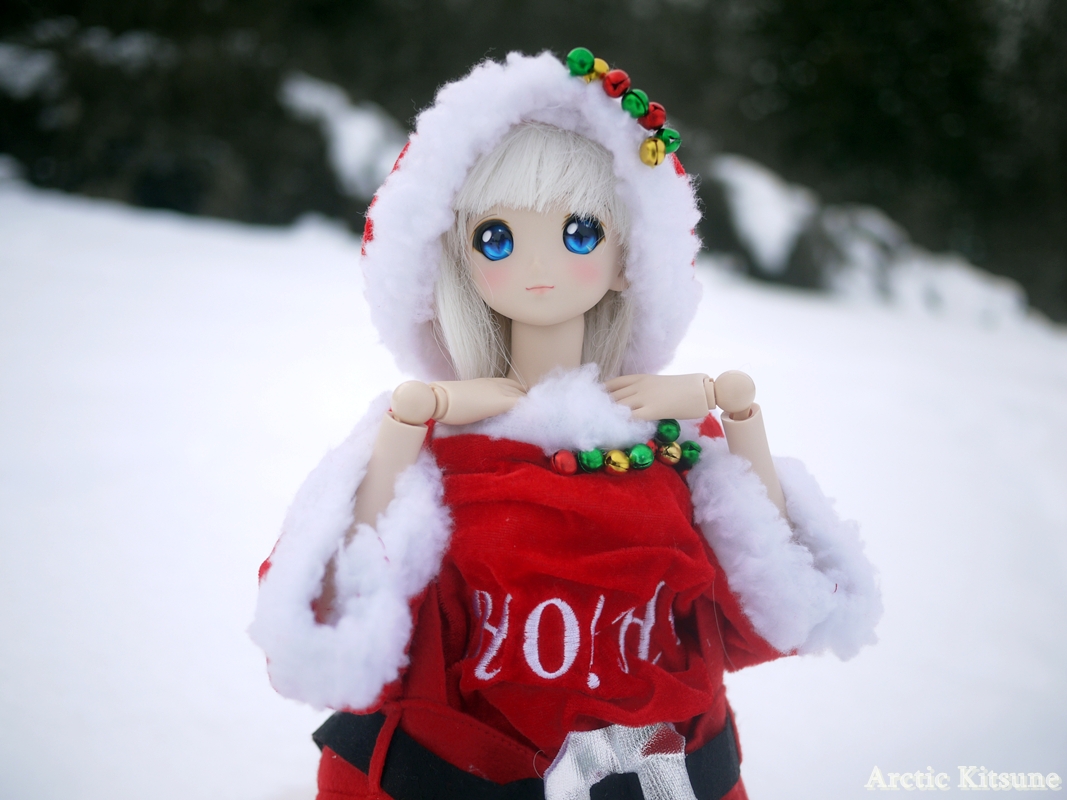 (All images taken with a Lumix GF1 – Pancake lens.)
With all the indoor images I needed something to balance out the fun from indoors for outdoors. All those chances to take Vara out among the snow and to dress up in her Santa suit. Tried to get her outfit to be as friendly as possible as it enjoyed attacking Vara's already trouble-some, yet neat, white wig/hair.
For my blog's record – Ottawa was hammered with 25 cm of snow during the weekend. Another lovely graceful puffy snowfall on Tuesday, both of which being perfect for photography and visual beauty.
—-
– Related Articles & Links:
– Sinterklaas Festivities – 2013:
https://arcticukitsu.com/Blog/?p=4011
– Vara's European Gifts:
https://arcticukitsu.com/Blog/?p=4021
—-
Happily taking images of Vara for Christmas, this time as Santa and not Sinterklaas. I put her Santa pants over her suit while putting her hair into the suit to avoid any hair-eating moments. The only problem then being Vara's tail bulging the back heh. No problems there. It keeps her warm, even as an arctic fox.
I basically use the snow trails people make as they walk their pets along the on or along the bike path. She happily wanders through those trails. I also have a challenge for those reading to try and spot Vara's tail in these images heh.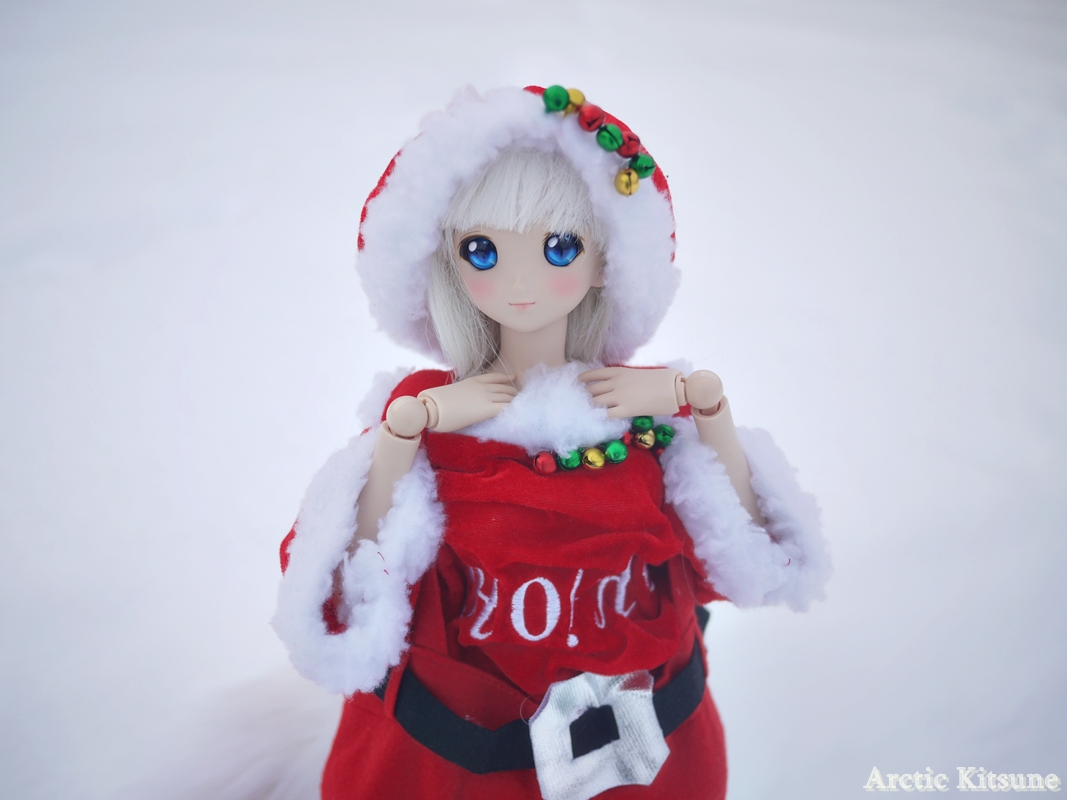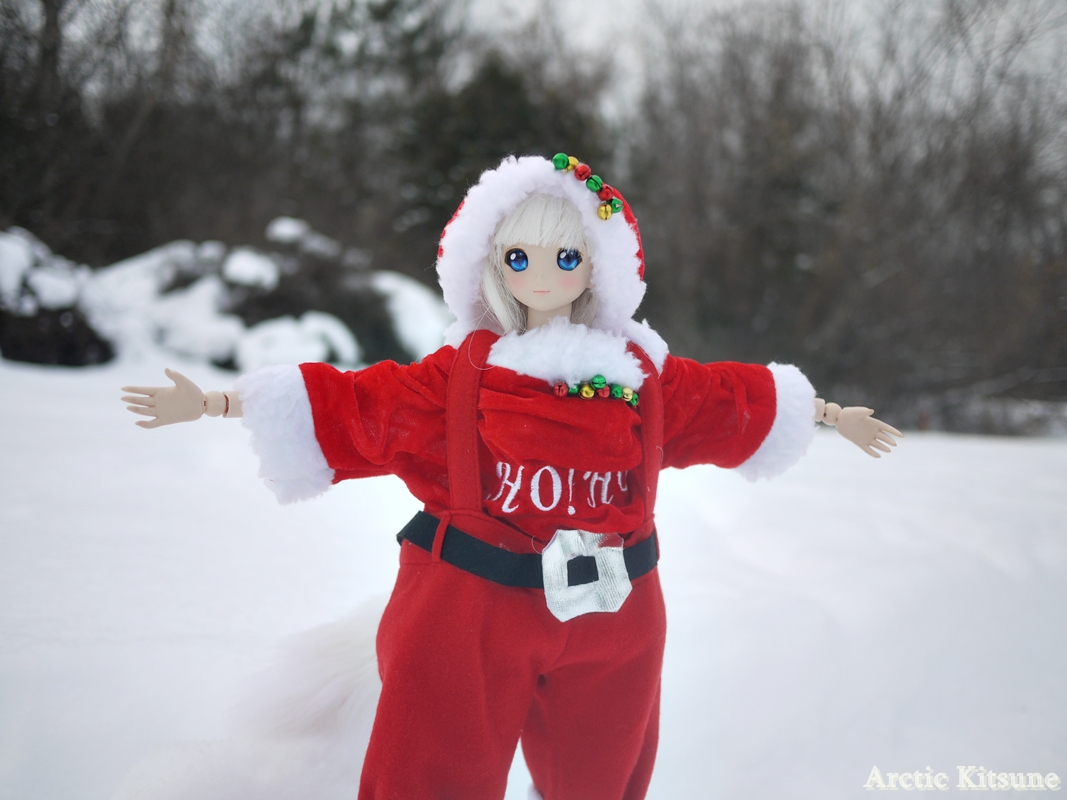 While noticing Vara wandering around I was briefly distracted by a European family and female children as they curiously stared at Vara in her Santa suits. I tried to figure out what language the girls were speaking only to come up with Ukraine, Belgian, Dutch, or something I haven't heard yet. An interesting moment, language wise.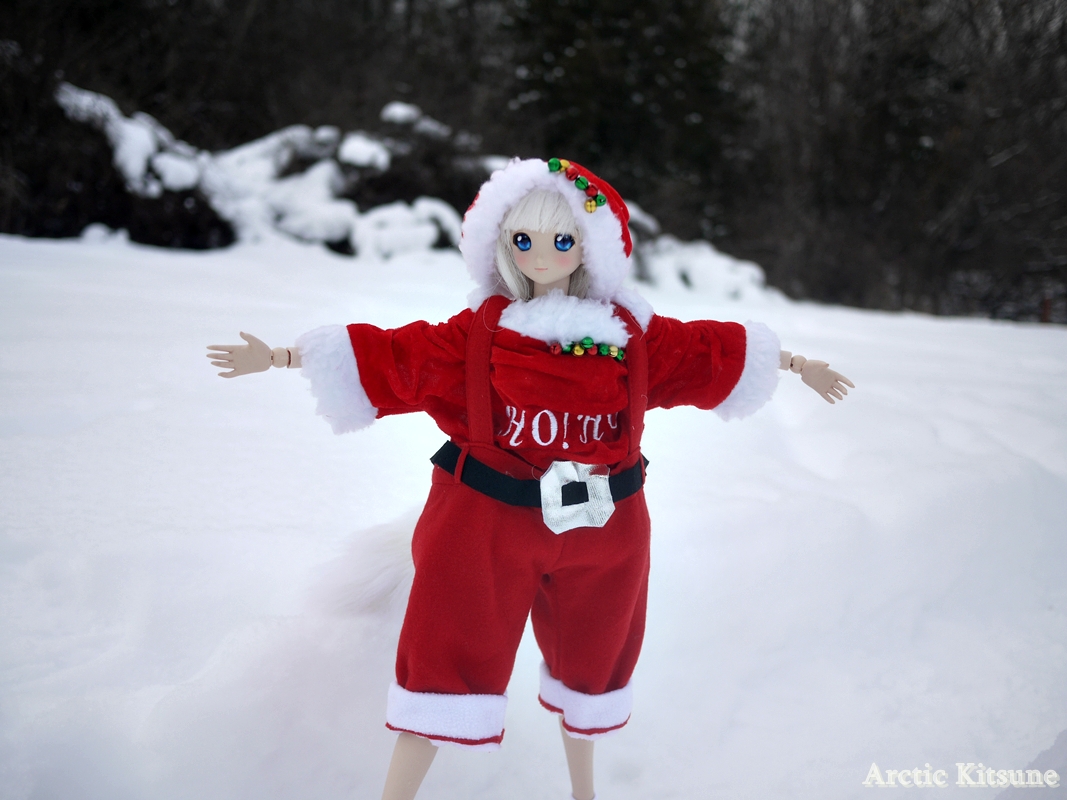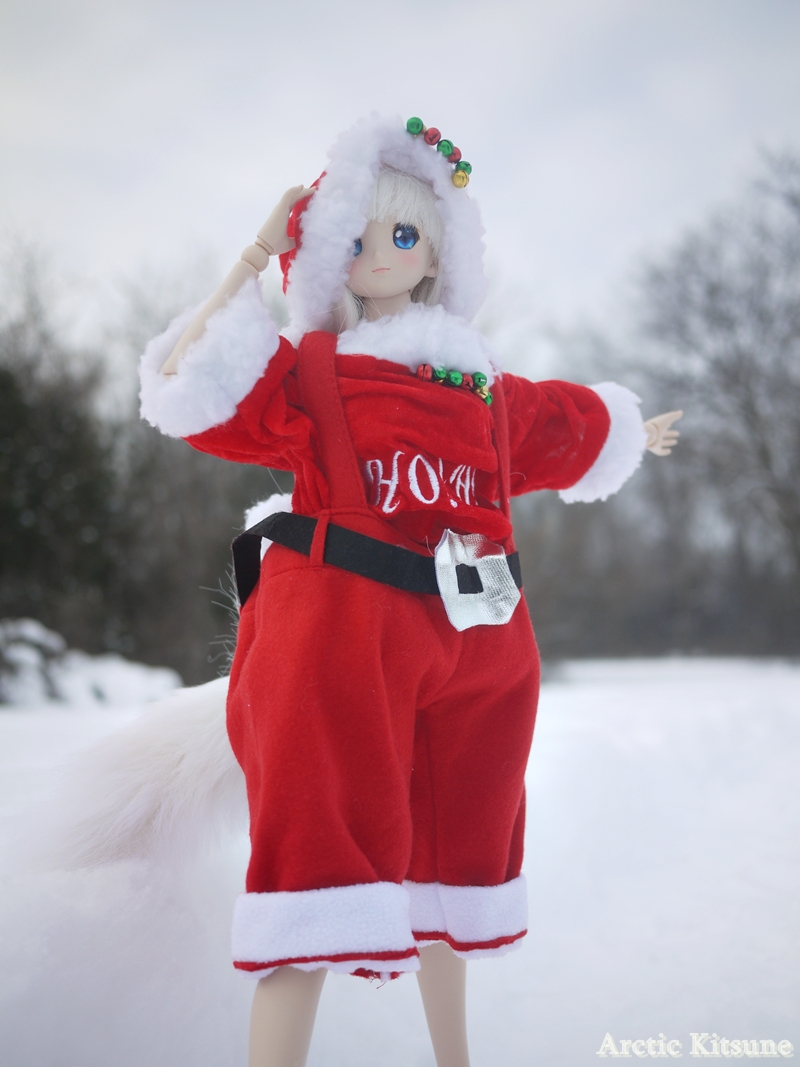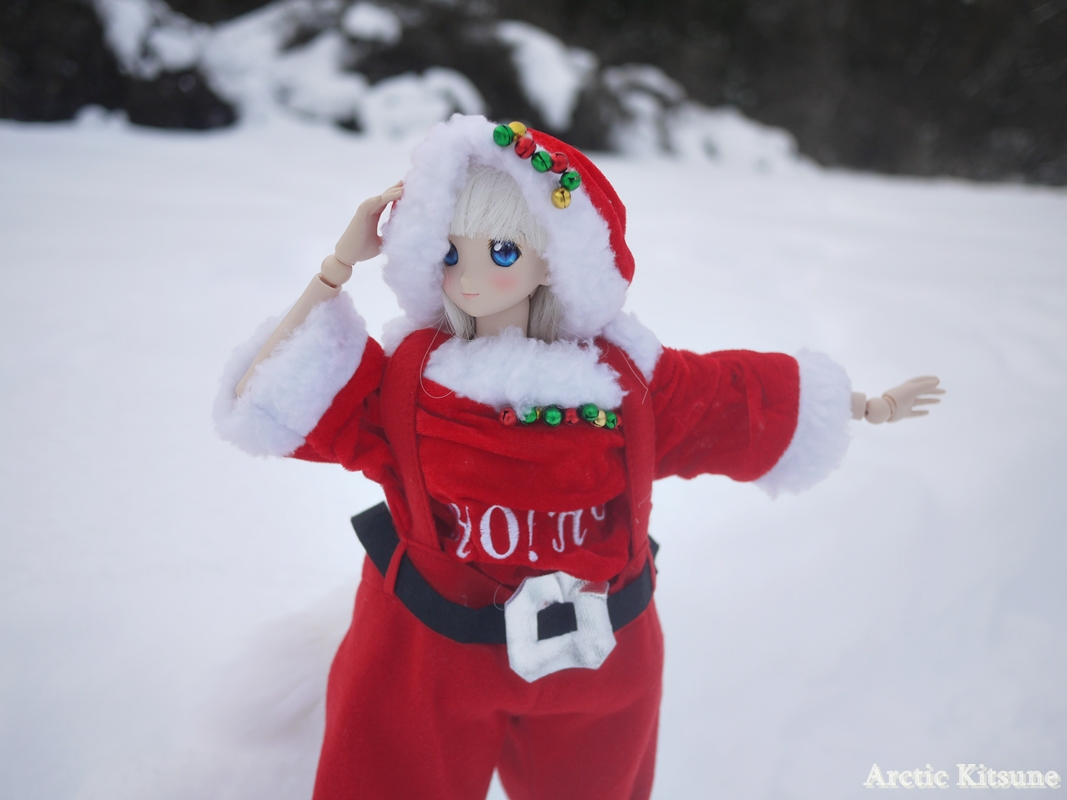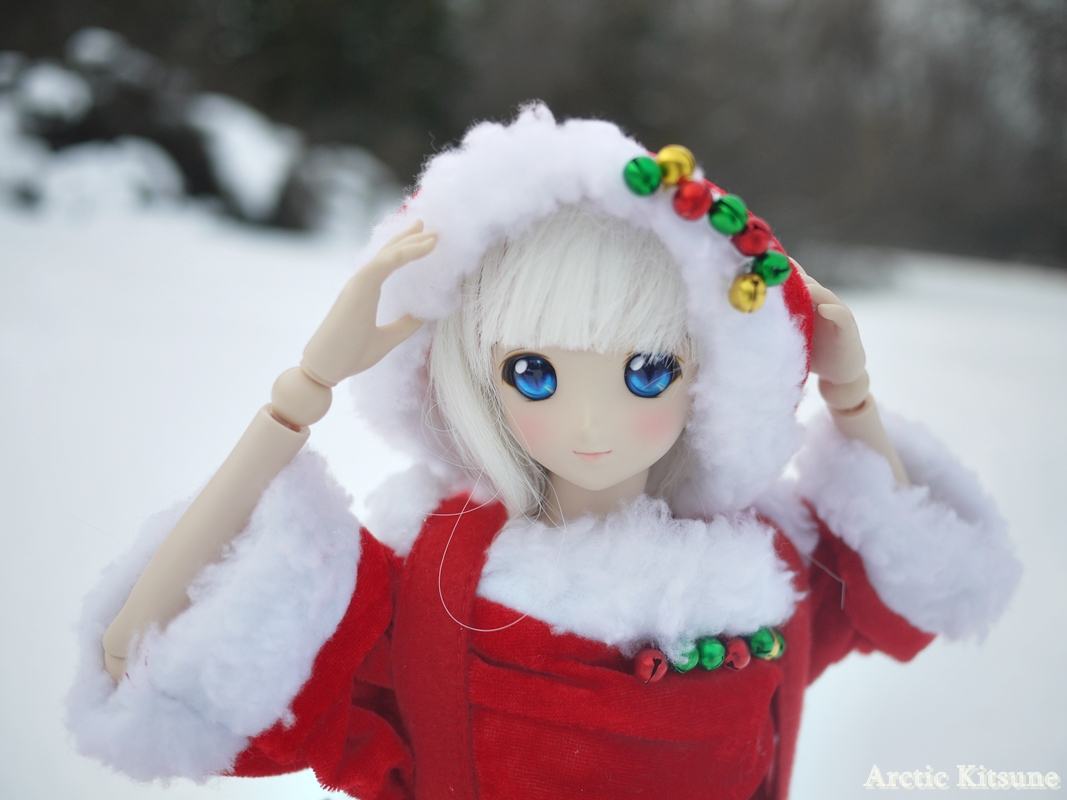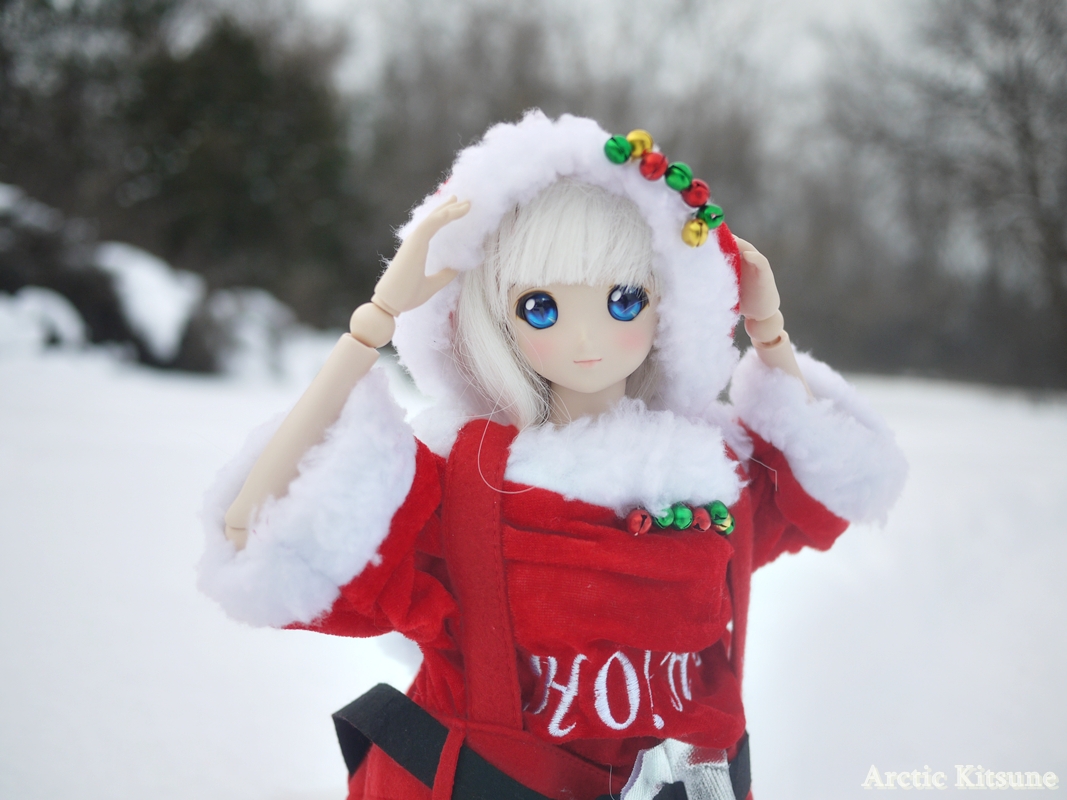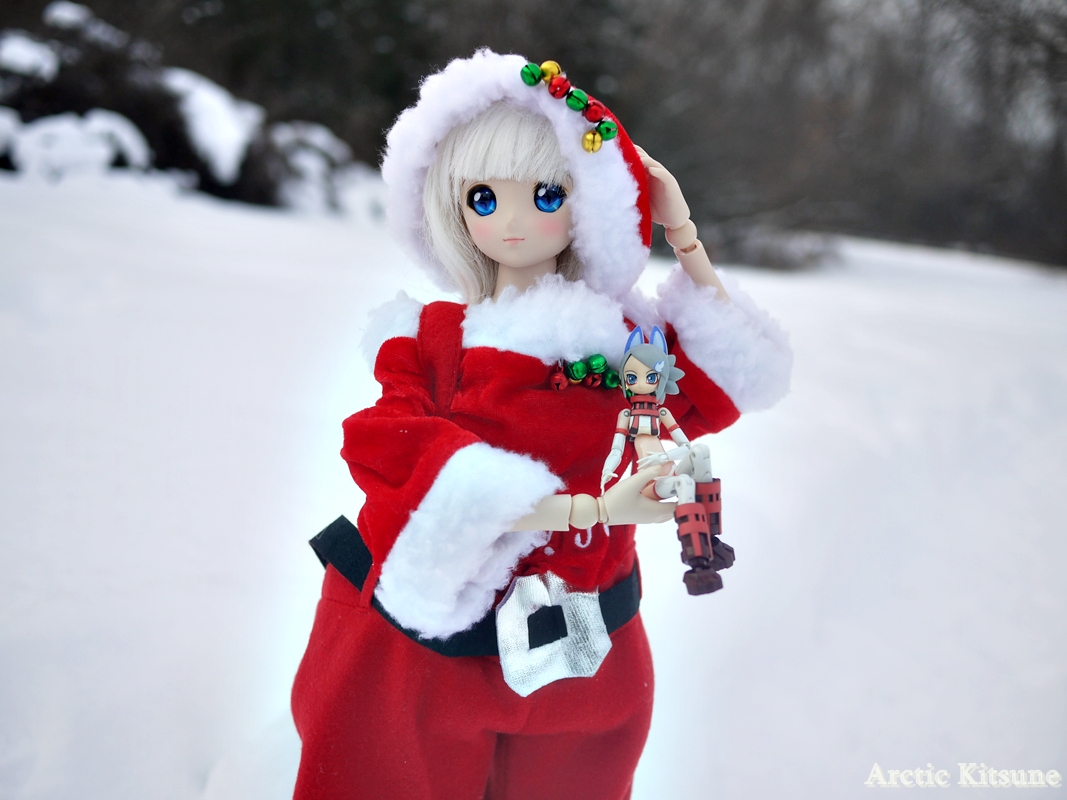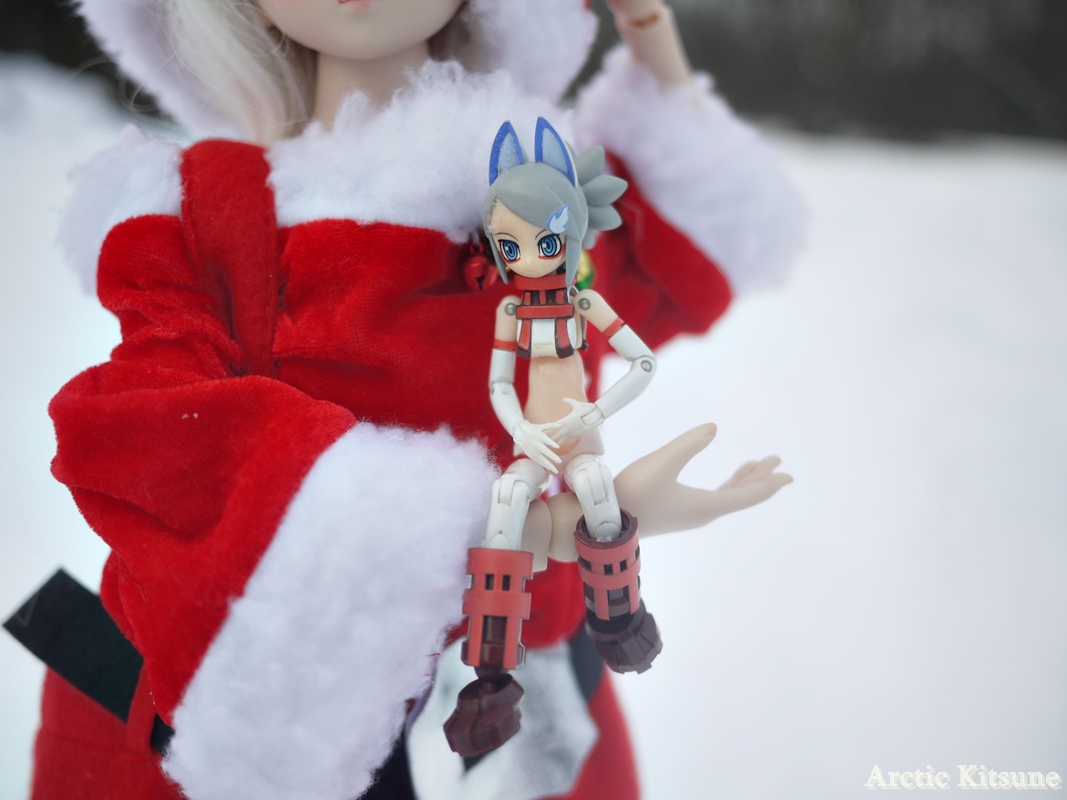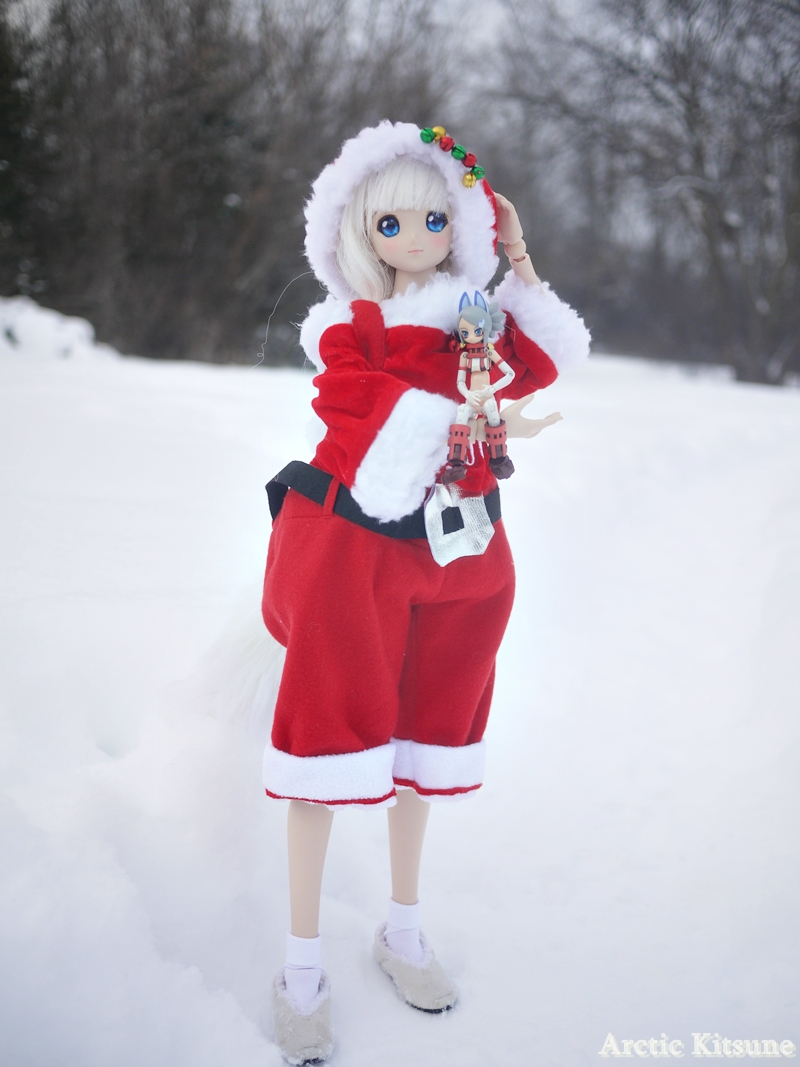 I just had to add that top-down image to the batch because I actually do find it neat. Gives that bit of a vibe that she's happily wandering around the area with Renge on her arms heh.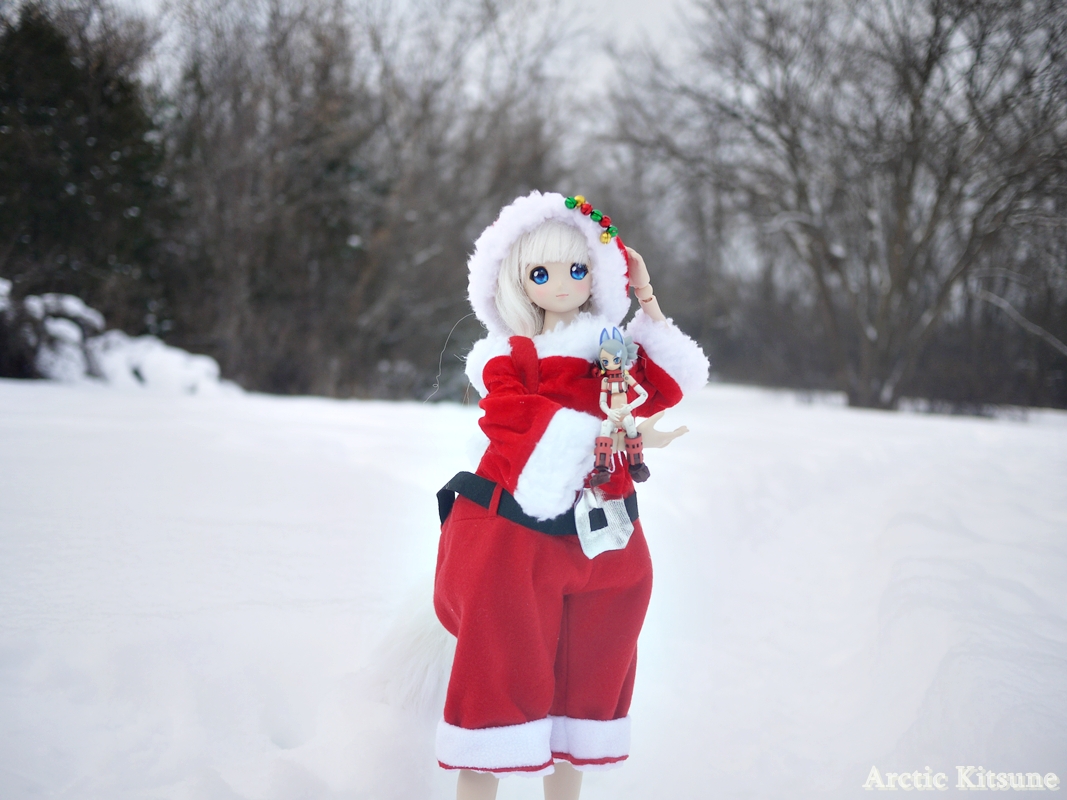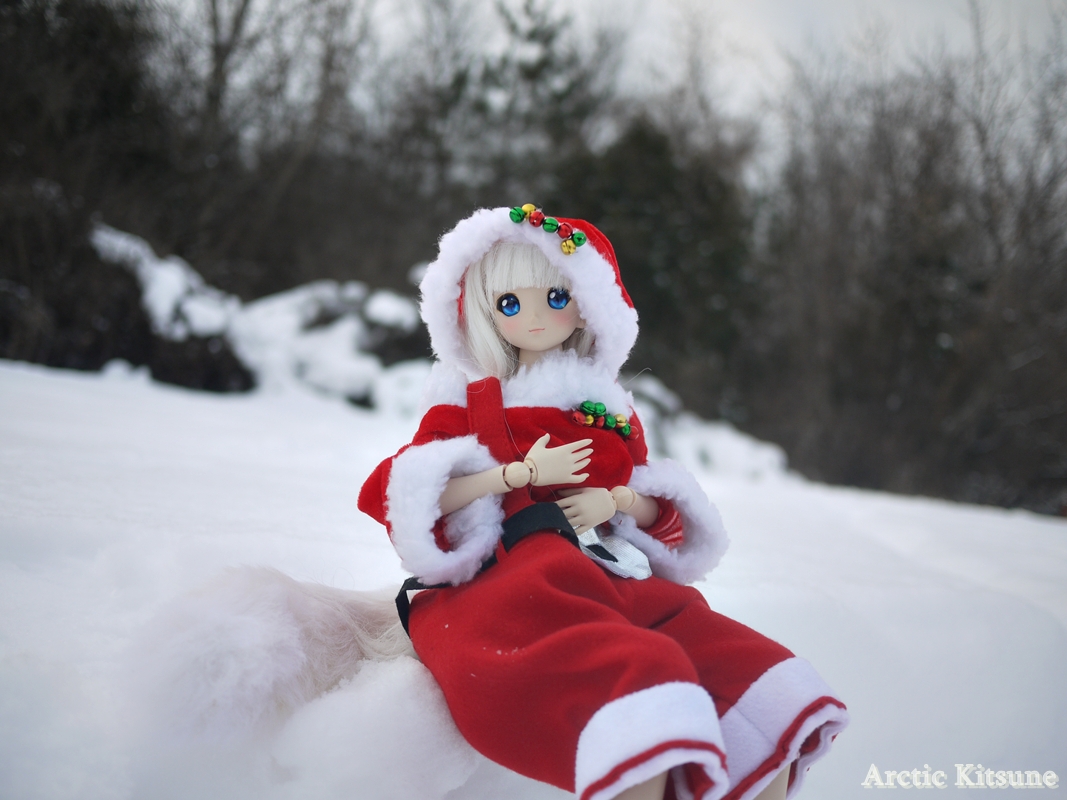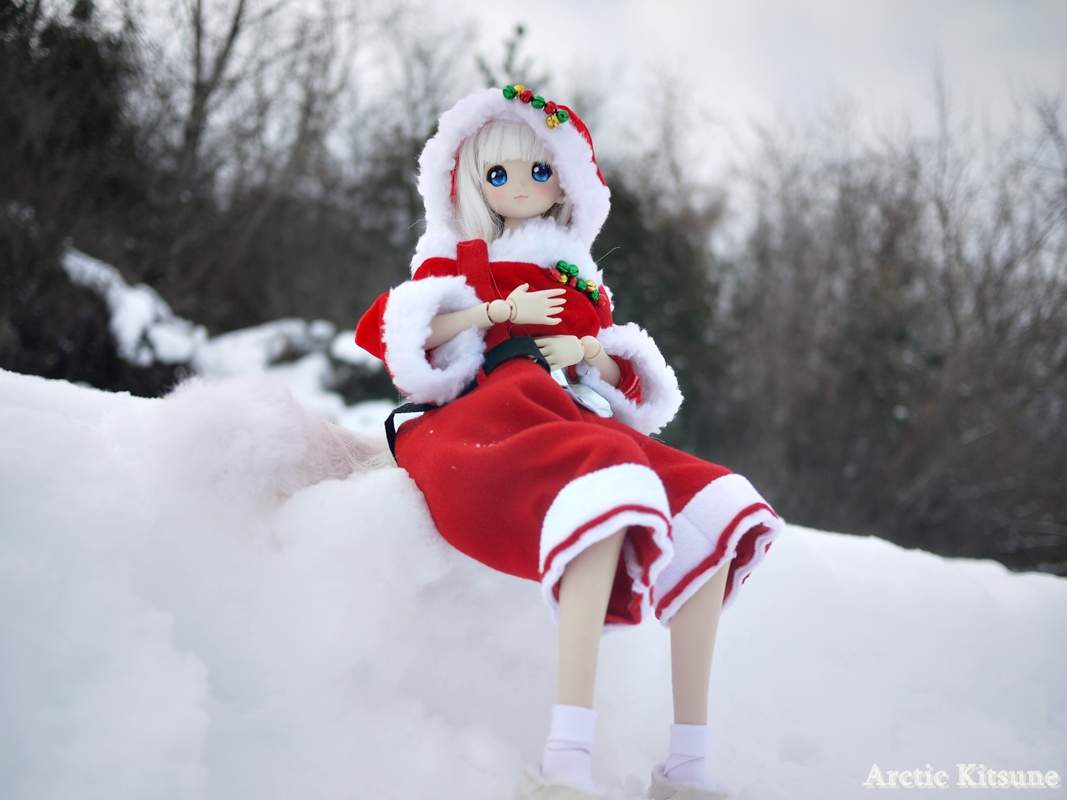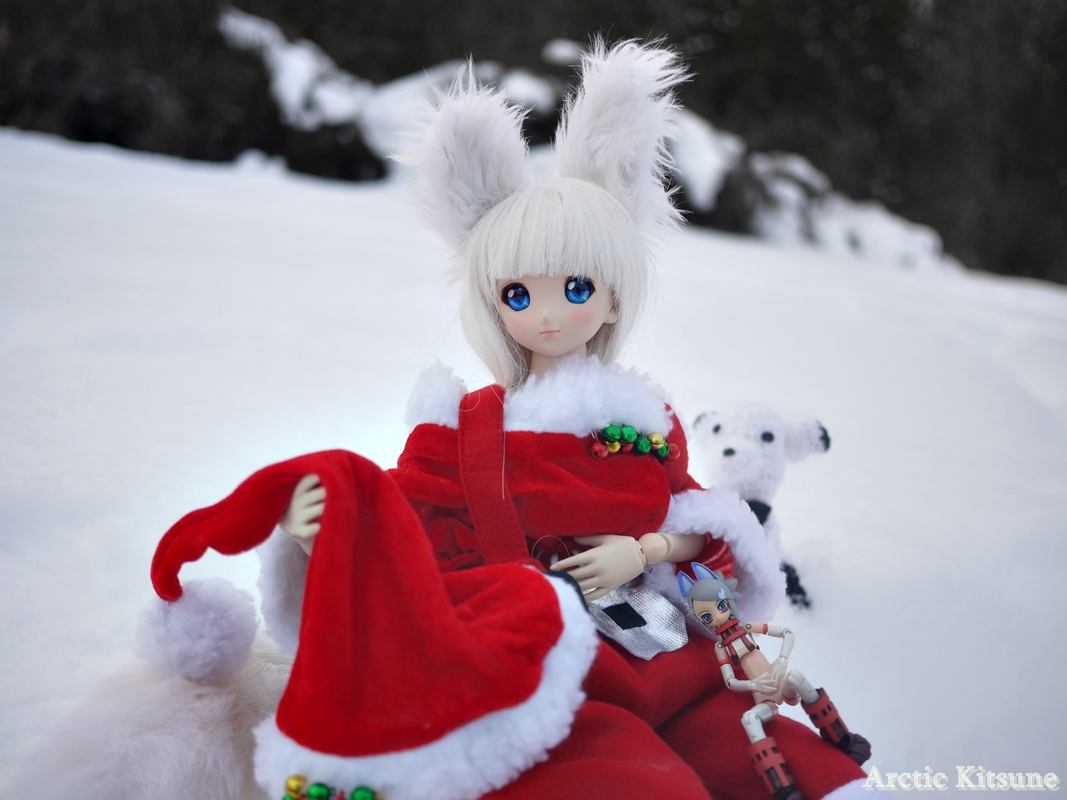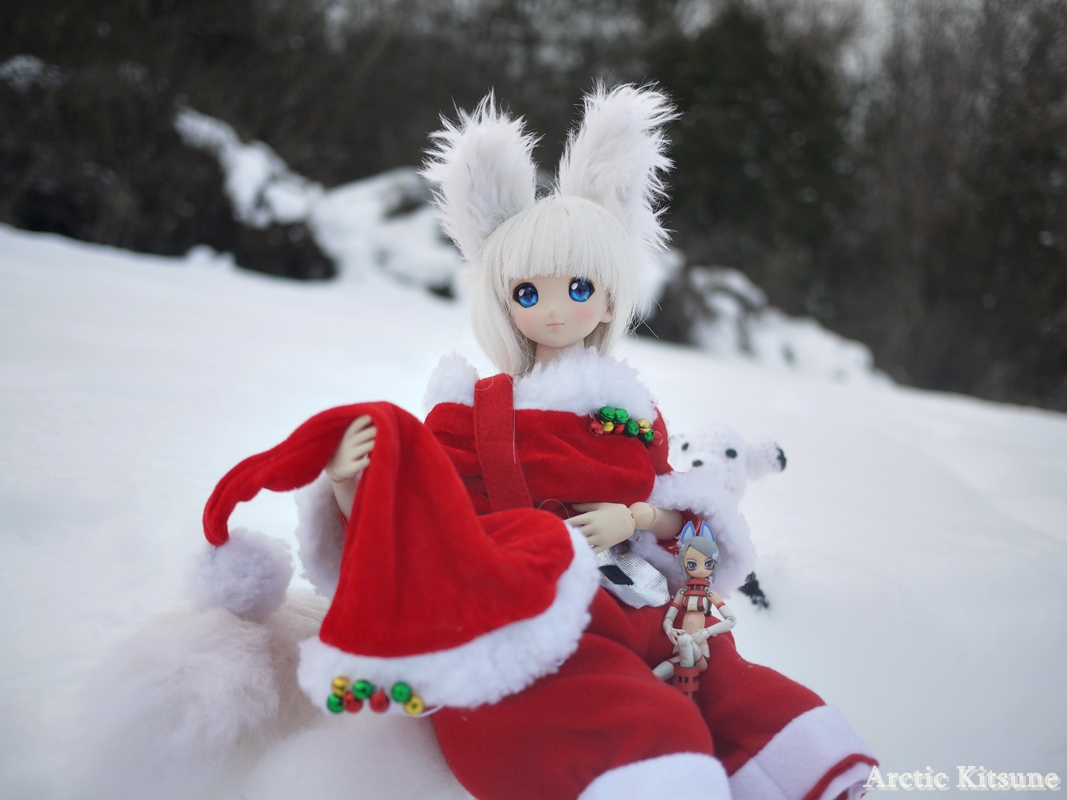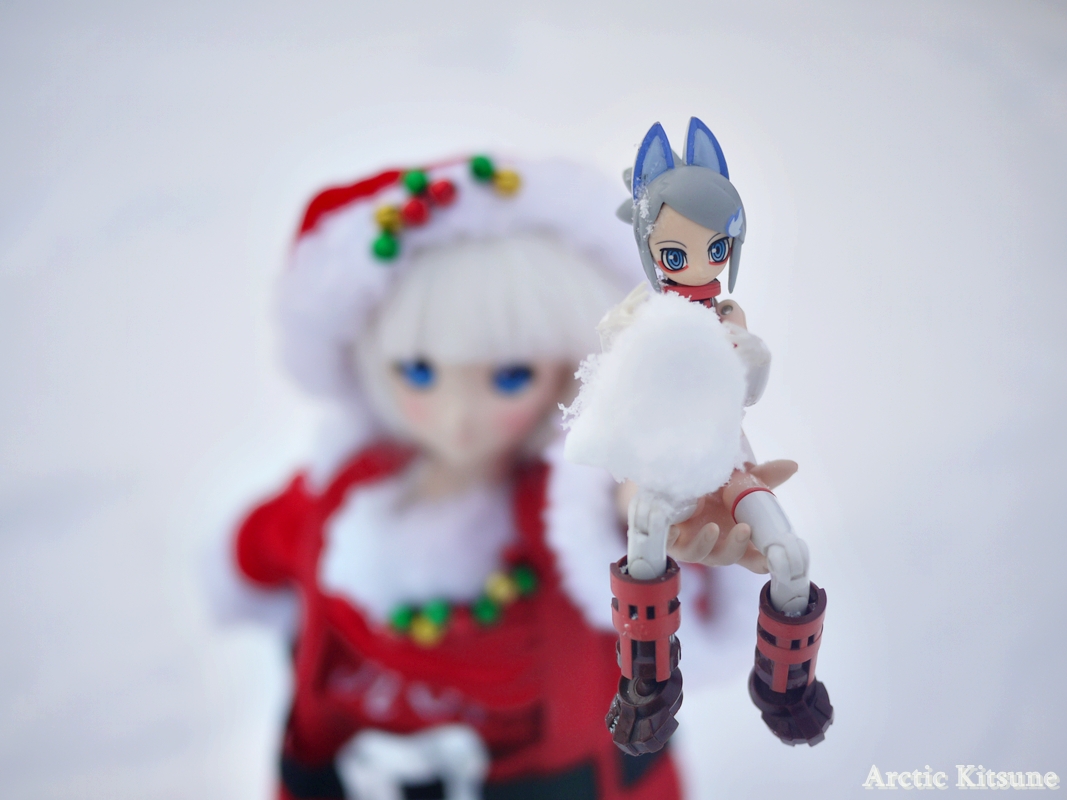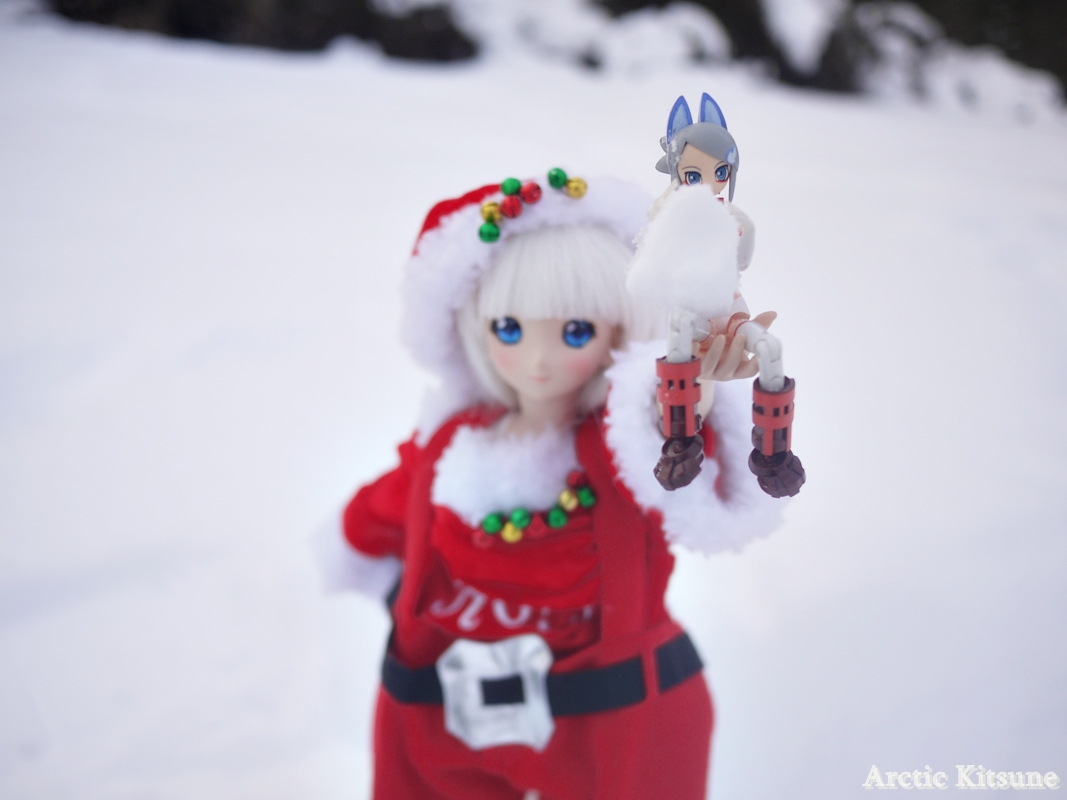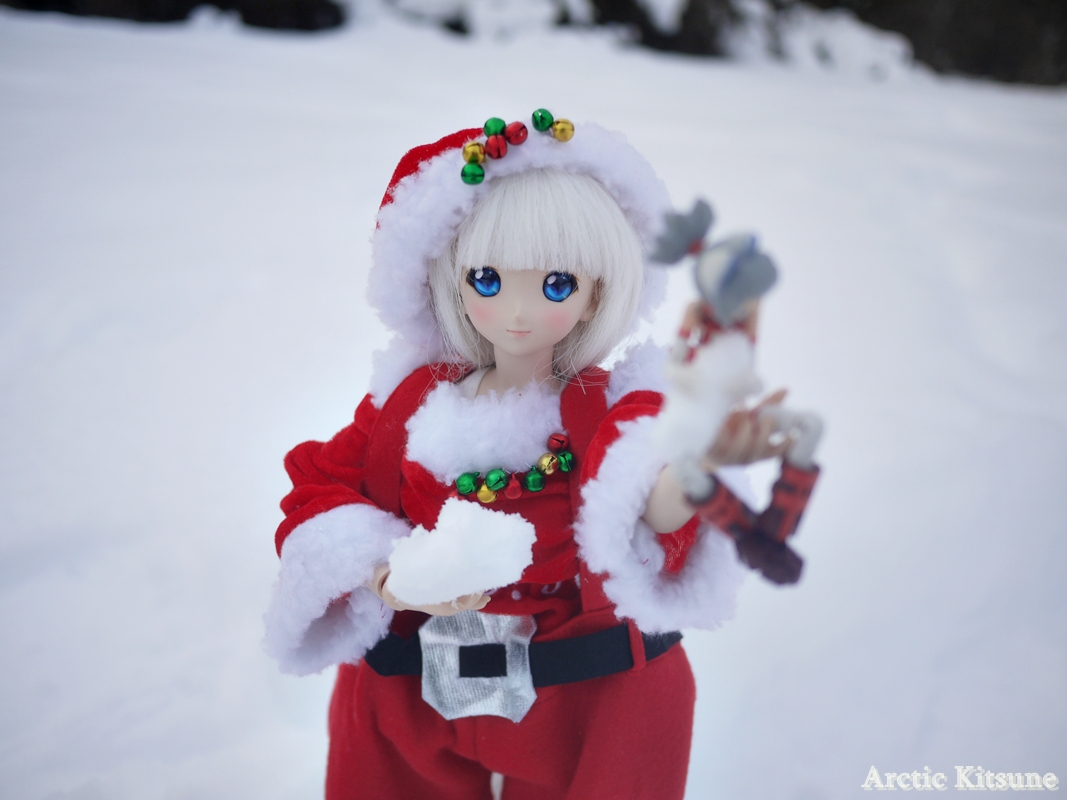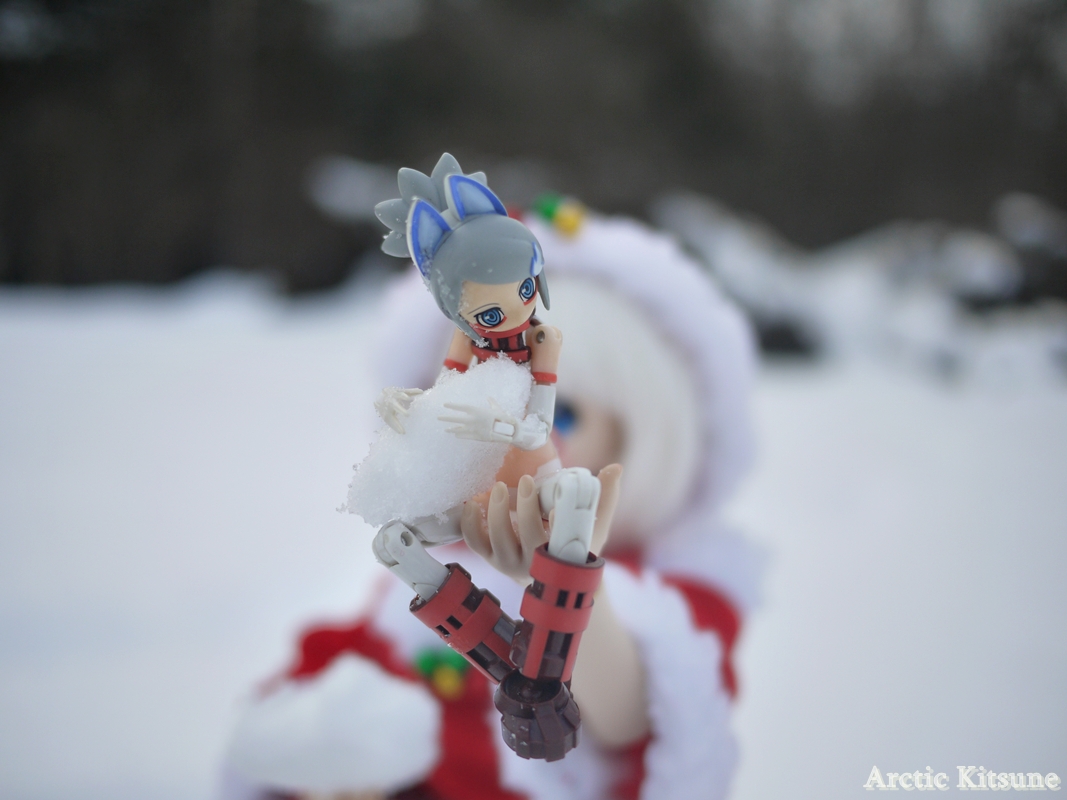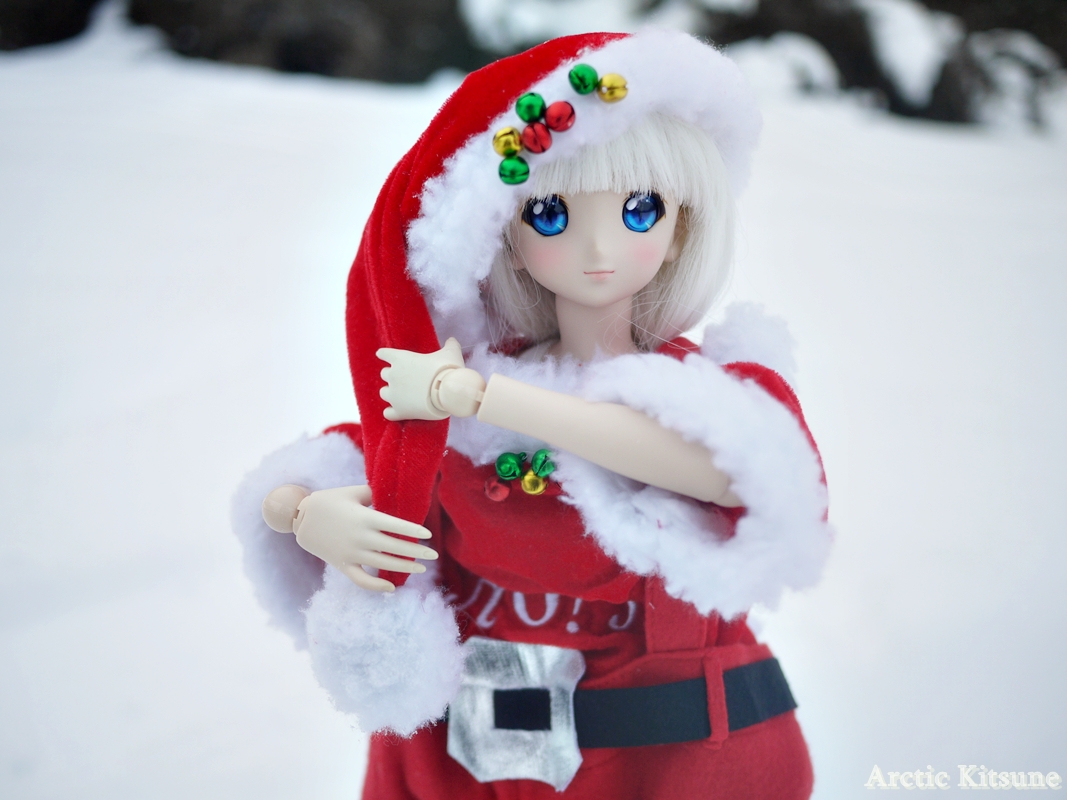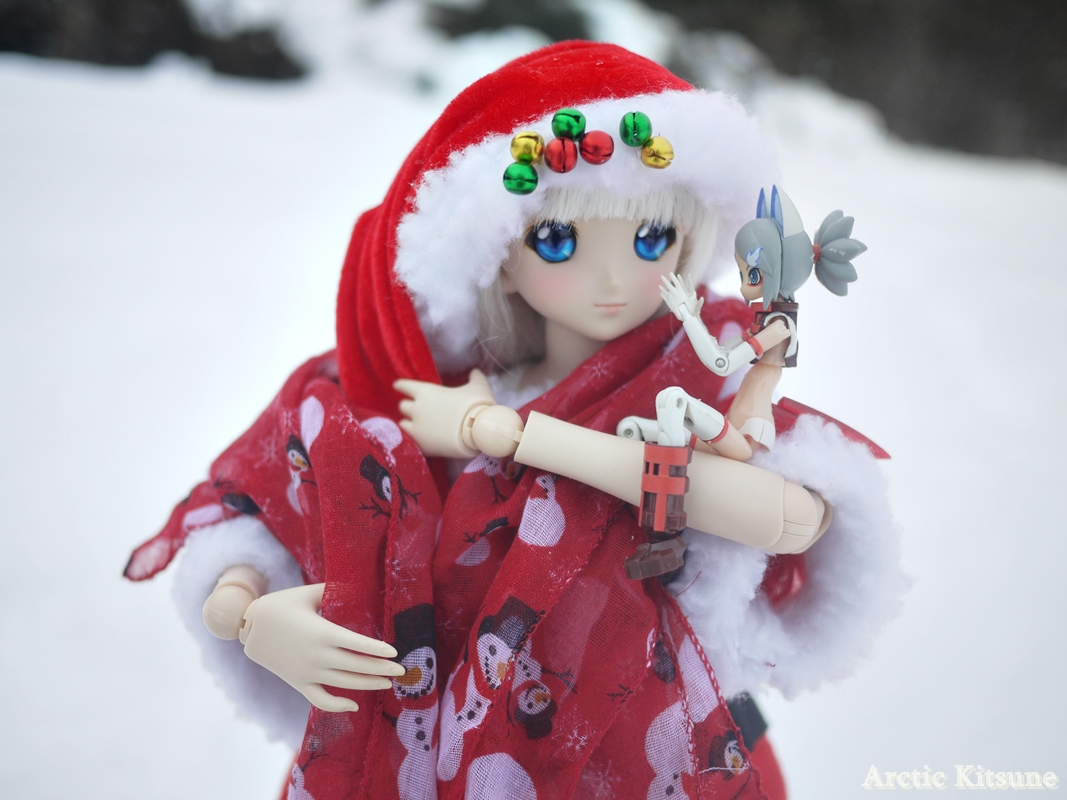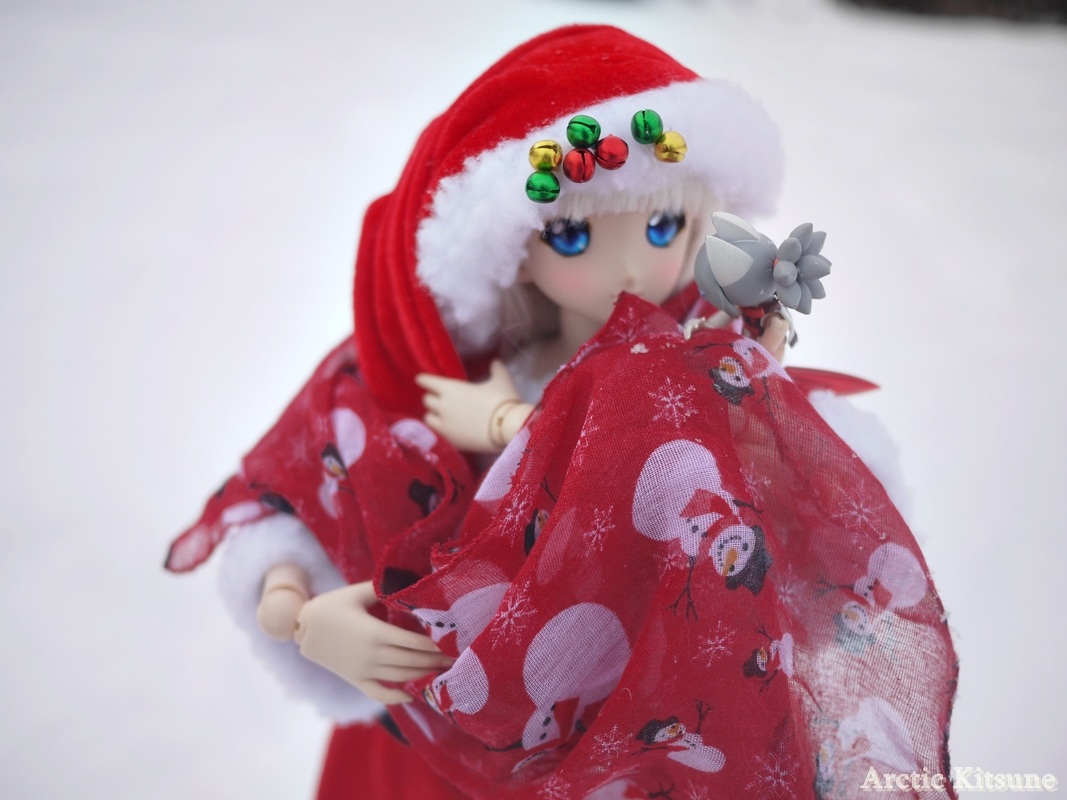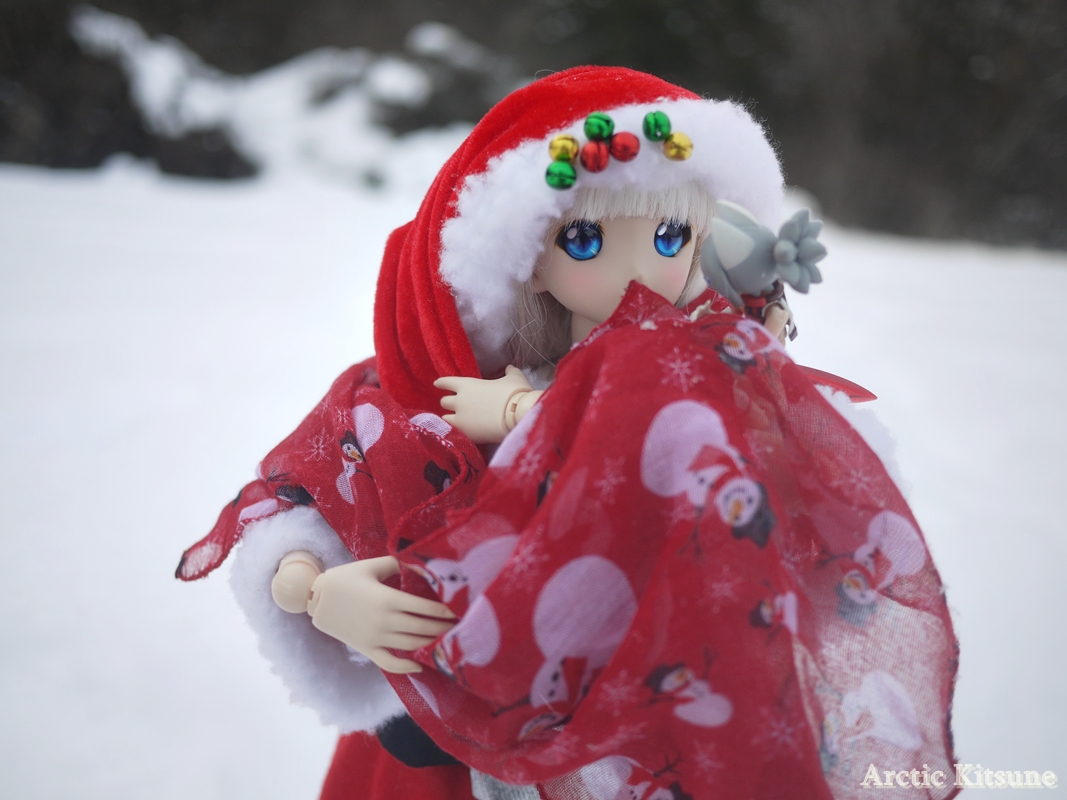 ——
– Bonus Images:
With that outing for Vara, Renge, and her new fox familiar she decided to cuddle up to her carry bag's pillow to warm up and to rest. Her tail keeping her legs warm, her hair for her back, and the pillow for the rest. Loving how the lens fogs up creating a "warmer" image.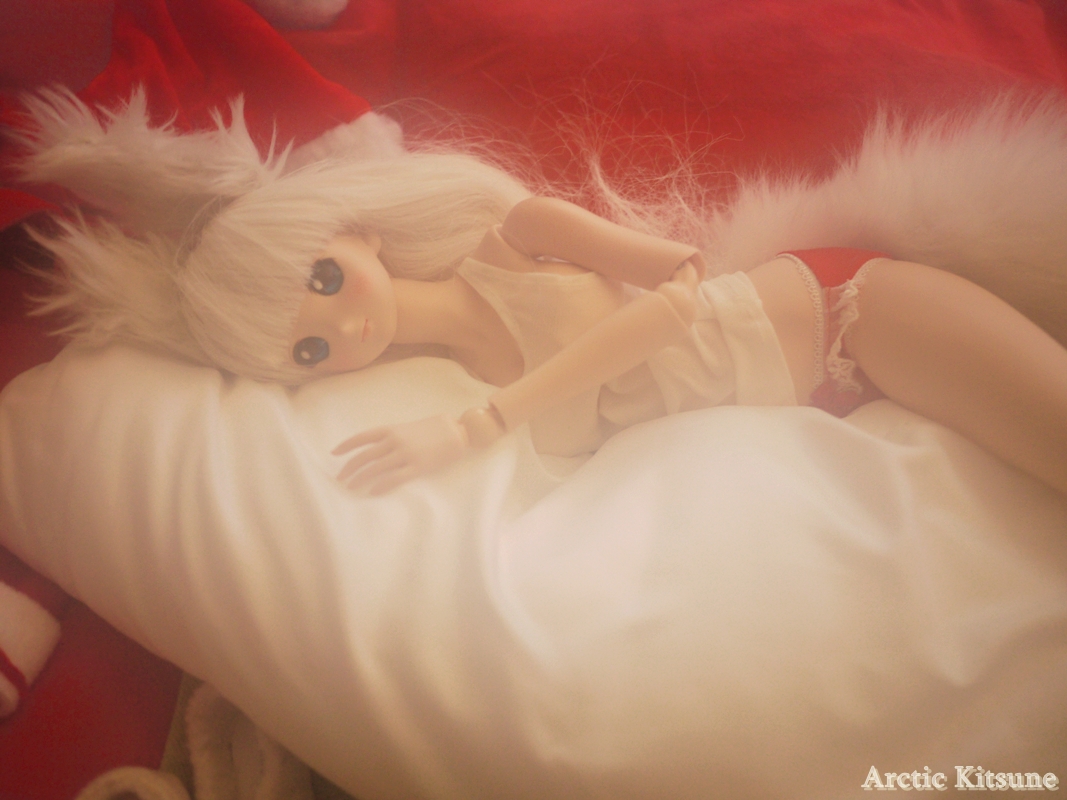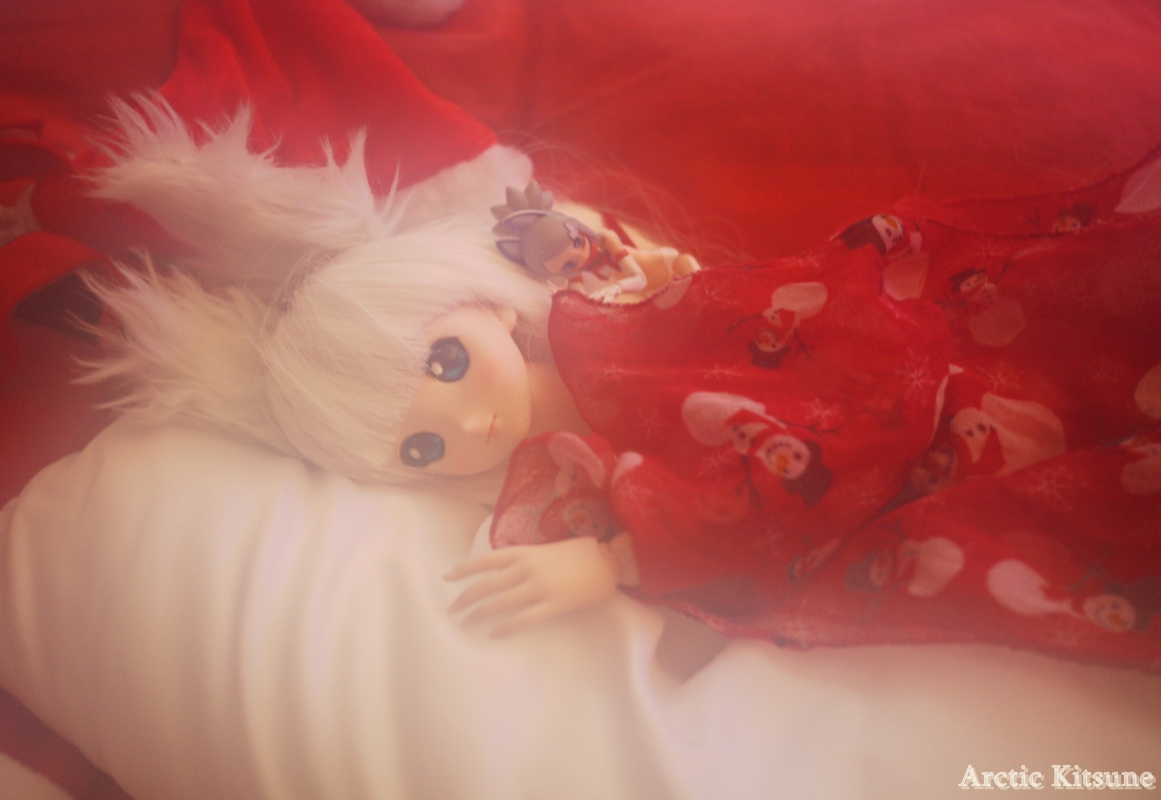 —-
I do hope the image quality is nice and enjoyable. Had to brighten or adjust many due to dimness, darkness, lack of red-brightness, and among other things while avoiding brightening the snow itself. Can't see Vara's tail in most of them due to how her tail blends in the snow, as it should be. Amusing that part is.
Hopefully you enjoyed my images because I do. These ones seem to be the best ones yet as I learn how to take images of Vara outdoors, especially in the snow that tends to have her blend right into it. She's such a well behaved foxy. No wind or anything to ruin the photo-shoot, just daylight hours with how the sun tends to set earlier and all.
I'm finding it amusing how I was being nudged to make a DD Ahri when I mentioned a dream that teased me with an official Volks US page for her. I was viewing the full images of Ahri in her DD forum to only then get nudged by people in the community in real to make her. I've been also itching to make a DD Yukikaze from Dog Days as well. If it happens for 2014 then awesome, and if not…awesome as well. Vara alone made me argue with myself (my mind's limits) with how much I disliked DD's because of limits set for myself. Now that I convinced my mind that Vara is special it is now doing the same thing as a hot water poured on a hot frying pan to stir up another mental drama in my mind. Myself and my mind are both split on it 50/50 of wanting and not wanting DD Yukikaze and DD Ahri heh. We'll see….
I'm also hoping I can think of something special, or proper, for some Christmas festivities for next week. For next Kitsune Wednesdays. I'm looking forward to see what I come up with as I continue to chuckle away occasionally thanks to this photo-shoot.
—-
Thanks for viewing! Hope you enjoyed! See you for some Christmas Foxy festivities for next week! Merry Foxy Christmas for then!