Kon! I decided to take advantage of Volk US's sale by purchasing another DDdy Miko to swap parts with. I've been wanting to make Ahri now for a long while since that dream so let's start by using the DDdy Miko body! And it begins!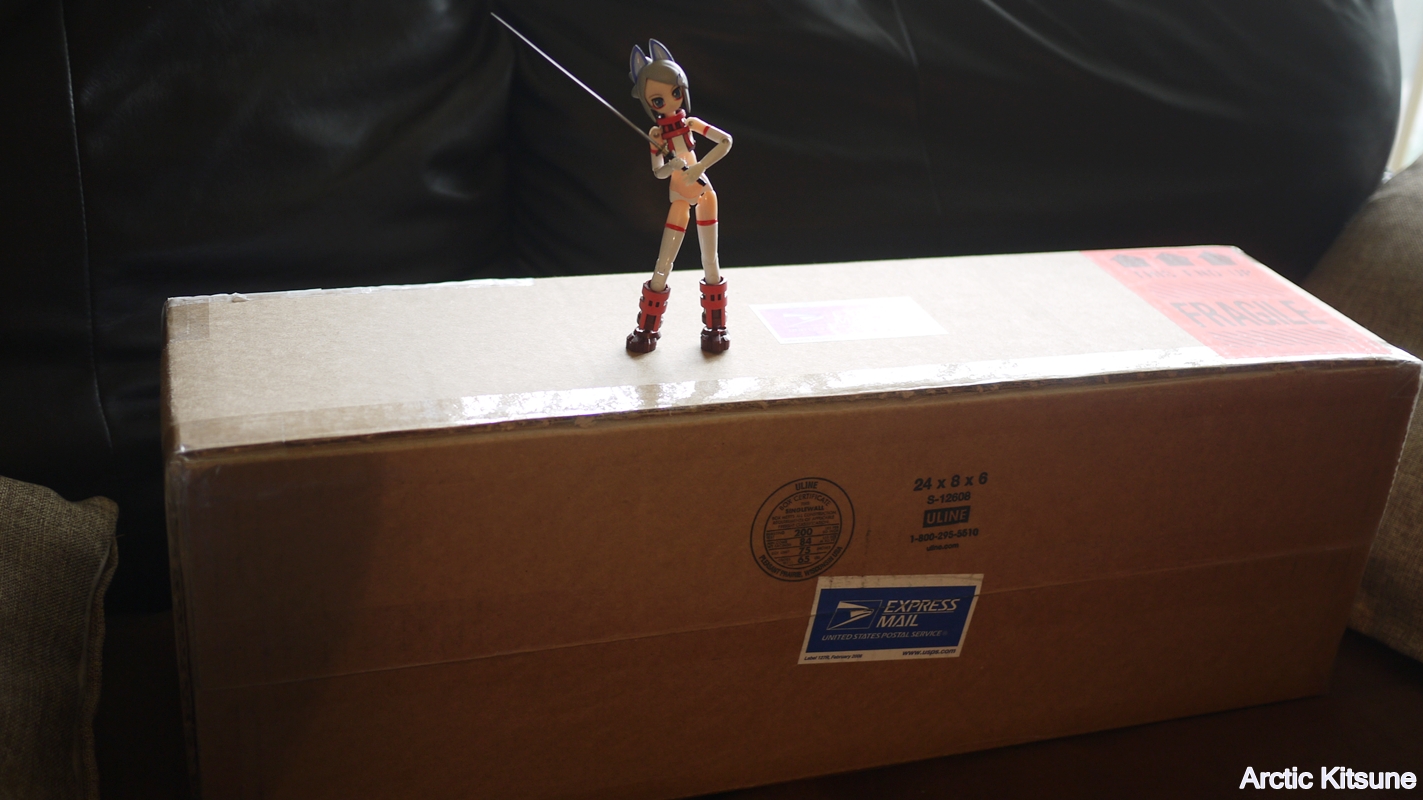 (All images taken with a Lumix GF1 – Pancake Lens; Happy April Fools!)
I caved in some more to get myself a second Dollfie Dream! I purchased her and a black wig on the side. I summoned Ahri as a youngling with me now going for those other fluffy white tails, the black wig, yellow fox eyes, and getting her outfit commissioned somewhere. That dream…..That dream sparked my love for Ahri of seeing her being sold in a lottery, though sold out, on their Volks USA site. That was an awesome dream that now made me want to get a second Dollfie Dream of Ahri.
Can you blame me for getting another DD Miko? I know it would sound odd. She's on sale for what seems like half price + $90 custom fees. That's almost a steal when compared to when I originally obtained Varakitsu. I now have to carefully place her in my carry bag for the coming Doll Show on April 5th.
I was amused by the mail person this time. They decided buzz up twice instead of just leaving as is. They were overly comical today because it's bloody April Fools day!
—
– Related Links and Articles:
– DD Miko – (Re-)Birth of Varakitsu:
https://arcticukitsu.com/Blog/?p=3605
—
Renge of course had to join up again. That curiosity of hers is what I love the most about Renge.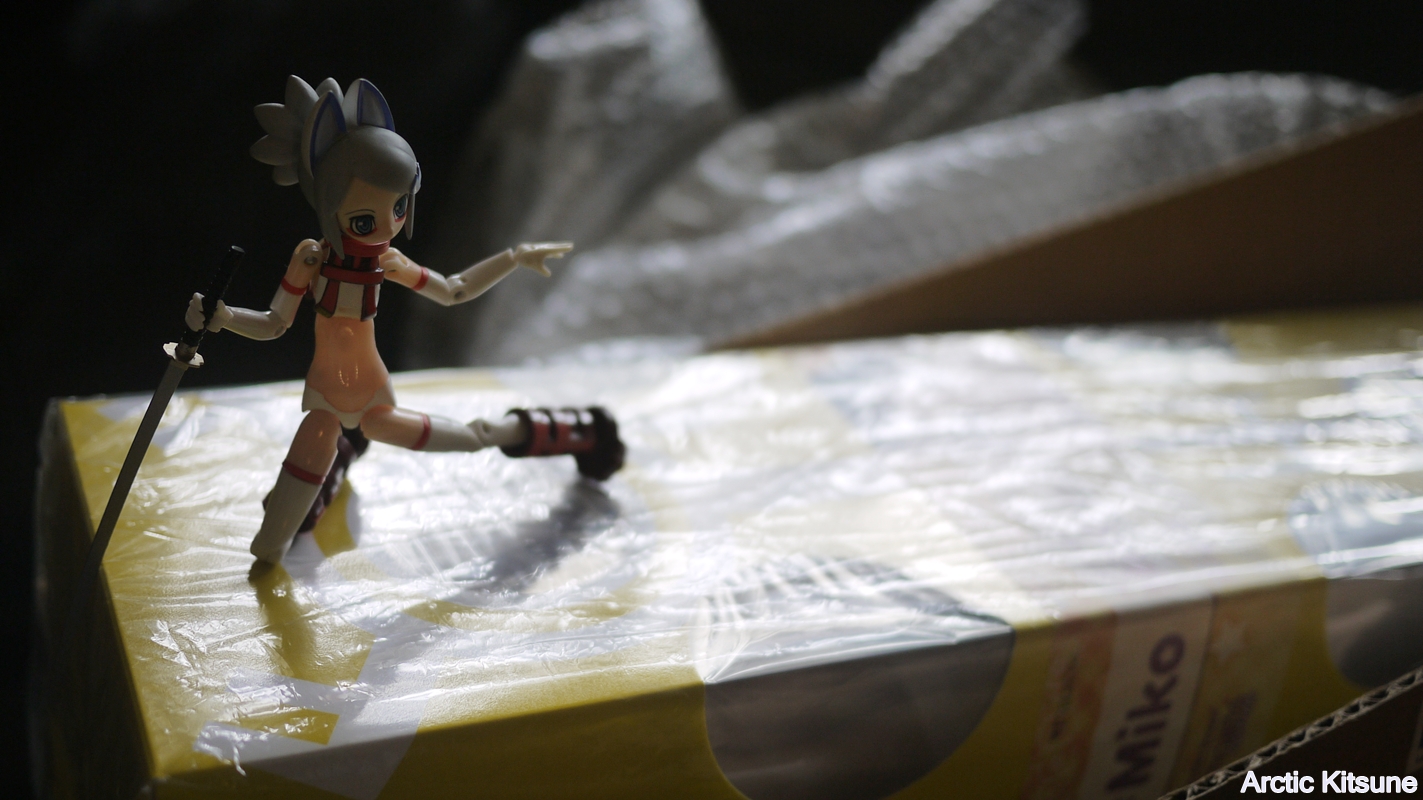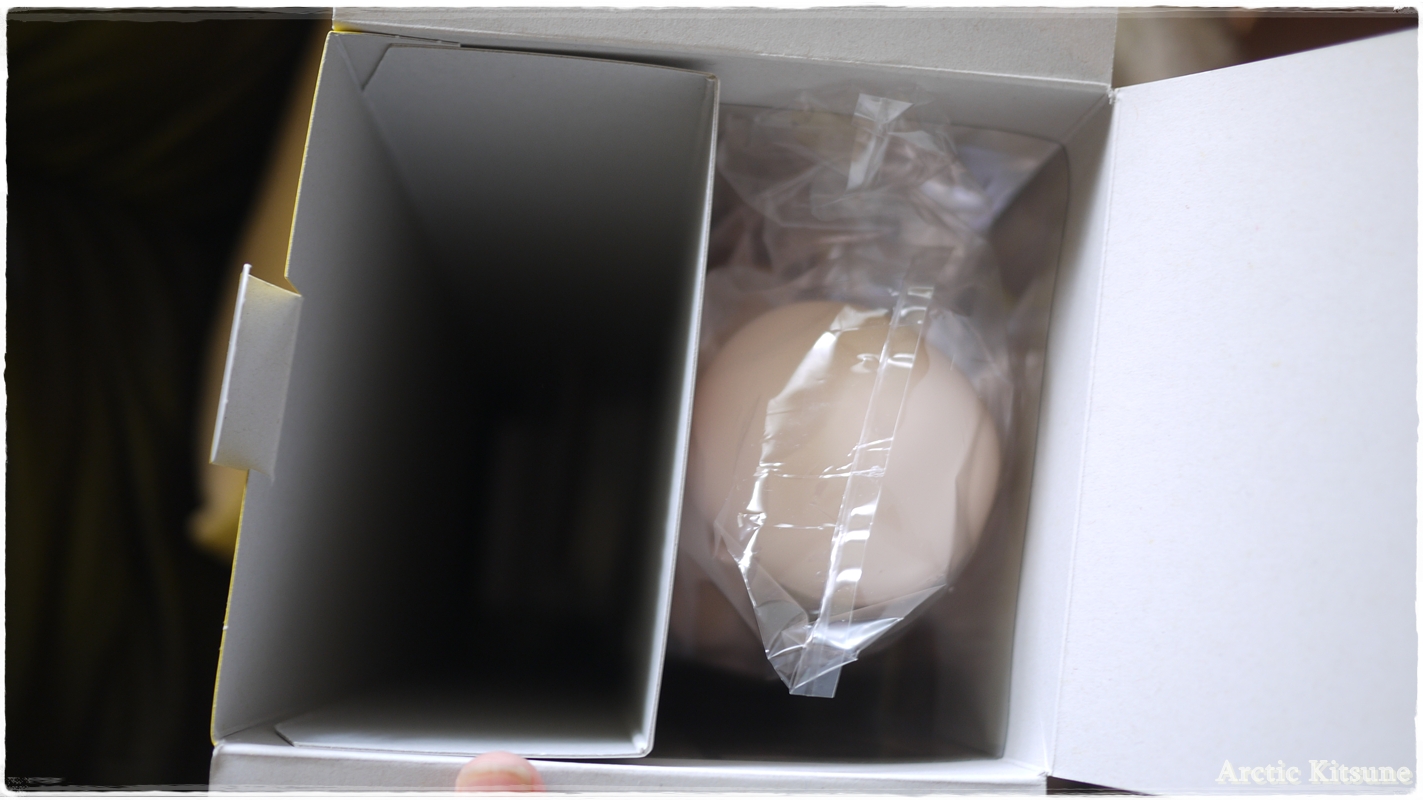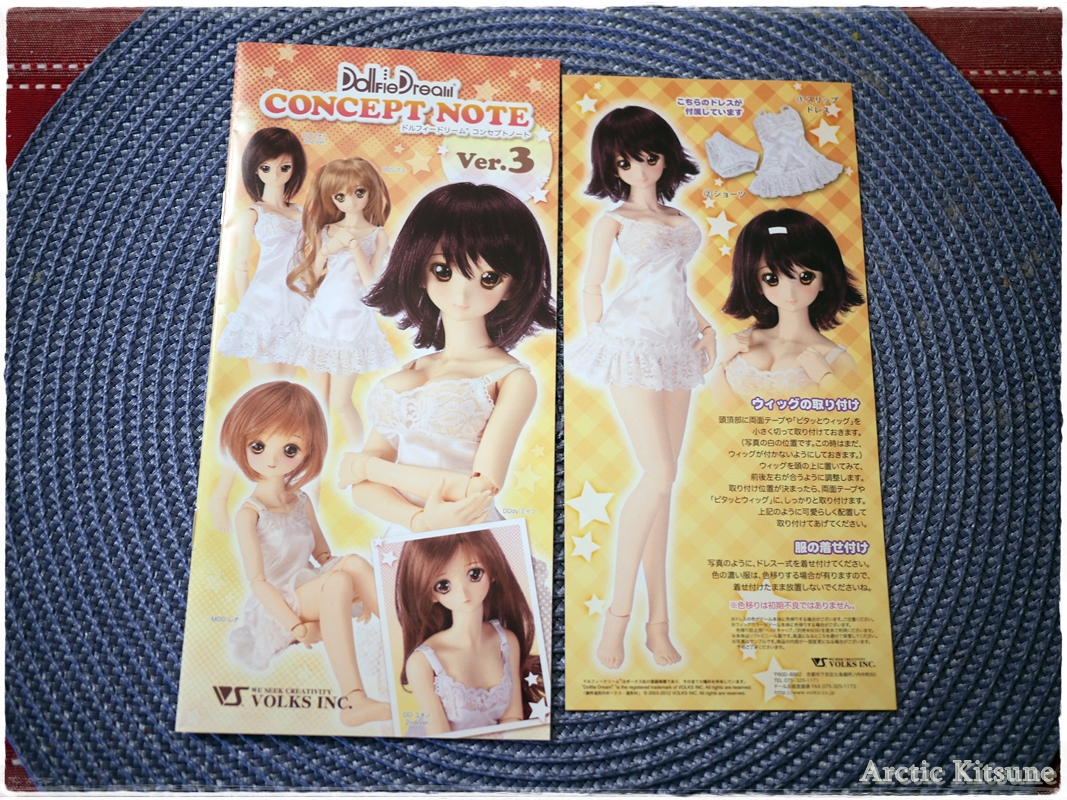 There are so many images of Ahri in various costumes and all that I'm simply going with what I have in an Hentai game called "Artificial Academy". I'm even going to pick up the sequel to it as well with me now switching my blog to hentai games. I might as well….For whenever I feel like sharing I'll simply share those.
I shall be using Ahri I customized and created in that harem school game style on this DDdy Miko body because of her simplistic beauty that isn't all that overwhelming. I prefer her casual appearance with those 9 fox tails I'm eying on Taobao along with those black fox ears and etc. I can get them with ease now that I know where to obtain them on Coolcat, Nightfallwalker, and etc. If I ever want to expand on her appearances I can always commission more.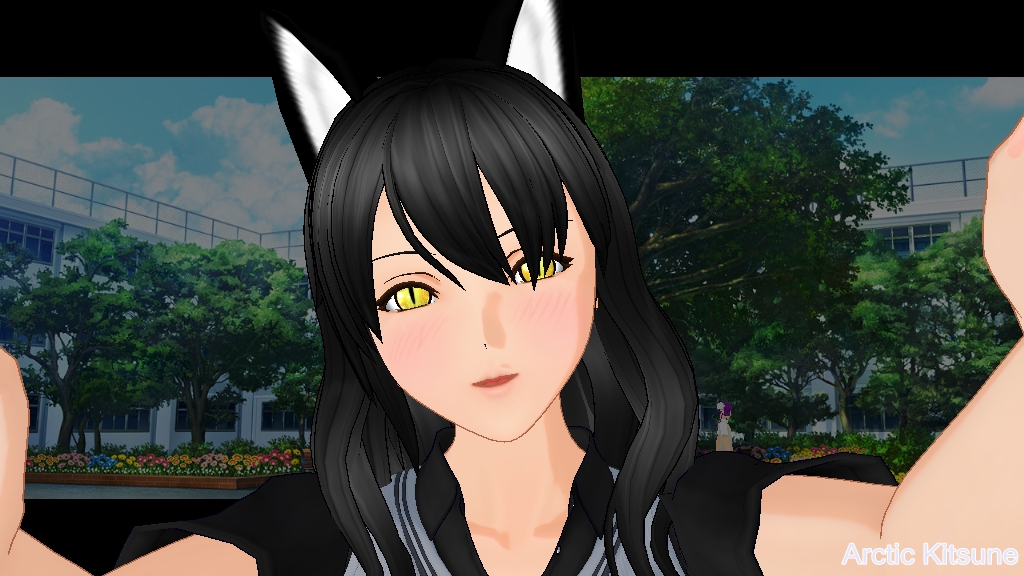 I wanted to test the waters with this post again because well…. Not much to show. Remember that fight I had on Tumblr with myself? I had trouble accepting Varakitsu for most of the year. It was more intense when I wanted to summon Yukikaze and Ahri to my side. Now that I have another DDdy Miko for Ahri I can start mix-and-matching accessories to make her appear like Ahri.
And on a side-note: I've been wanting to stop blogging with the lack of comments. I feel as if people simply want to be on some sort of podium that I simply may do one more outdoor photo-shoot after April 5th's Doll Show with Varakitsu and Ahri for that last satisfaction post before calling it quits. I feel burnt out now that Busou Shinki is more or less dead. Nobody wants to really have fun with what they enjoy while everybody is pretty much silent. I joined this community because of similar interests to only be constantly disappointed. I have other things to deal with as well…..I'll go back into hiding to focus on things that truly make me happy so…….
I've been questioning myself as to why I also blog so I'll finish up Varakitsu, Ahri, and then focus on other things while even shoving Minecraft to the side. Nothing is fun anymore….If rarely. I'm going to finish up up the two foxies then pounce elsewhere.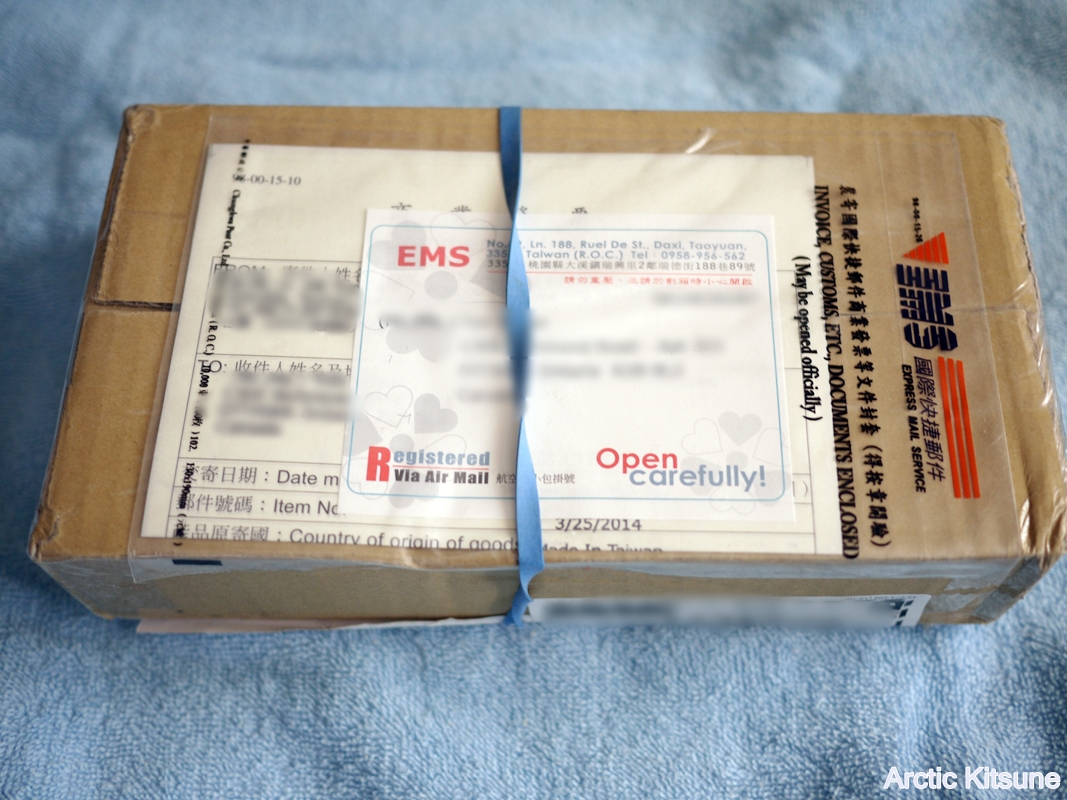 Alright, well. Poor jokes aside – I did however get the actual package that's actually for Varakitsu for the April 5th Doll Show. I may do a blog post on that tomorrow, or I may save it for then. Apologies if I pulled anyone's leg. I am actually looking into summoning Ahri and Yukikaze though. Now isn't the right time. AA is indeed my guilty pleasure and I shall actually may look into posting such later with AA2. About the concluding text above? Ignore that. That's just fluff for the article. Take it as you will. Apologies for my messy blogging and I actually hate April Fools. I only enjoyed Google's Pokemon Challenge. My jokes are horrid so I tried for something on a happier note.
———-
Thanks for viewing and hope you enjoyed the second foxy summoning!