Heyo! Wanted to break the silence on my blog with a quick image dump and update of Varakitsu's fixing. A belated fix, yet fixed now with some quick images of fun.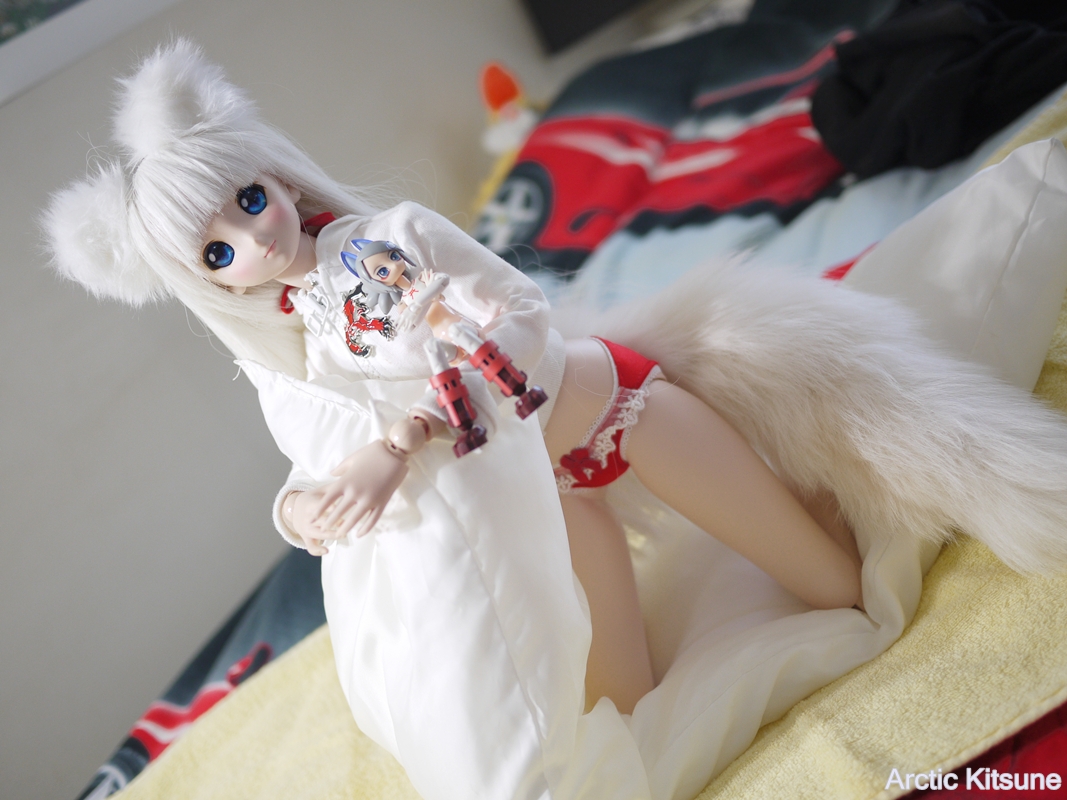 (All images taken with a Lumix GF1 – Pancake lens.)
It took me a long while, though I finally got Varakitsu's tail finally stitched up. I gradually noticed Varakitsu's tail getting worse from one photo-shoot to the next to only end up getting horrified by the amount it popped out of the tail at the Ottawa Doll Show recently. Roughly 4 inches of wire sticking out of the tail. I even had her trousers cleaned up when she sat on a log, and even cleaned out her front wig with green stains on it. She's back to being a healthy, clean and happy white foxy again <3
I'm being all happy again now that I wanted to take a few images while sharing these handful of images with you to break the silence and to update you with Varakitsu's situation. I've been feeling a bit guilty of not taking images that I got a bit re-attached to Varakitsu that I wanted to take more images, yet couldn't due to local scenery lagging behind. Ended up dreaming of her because she wanted to be in a photoshoot, to be petted, played with as if she has a growing spirit in her doll shell thanks to that guilt I had of not photo-shooting with her. All quite amusing.
I want to also recommend to those that are reading this article to read the two main pages found above the blog header to find out who Varakitsu is and what's what basically. I shall be updating both blog pages every few months.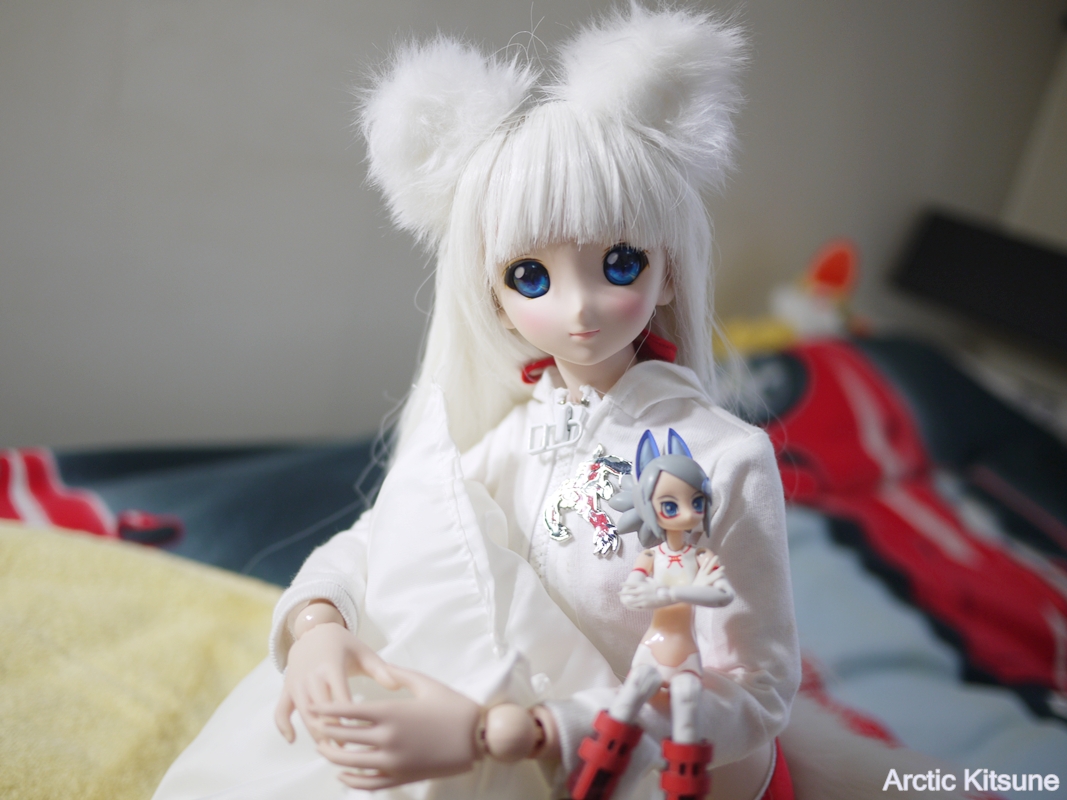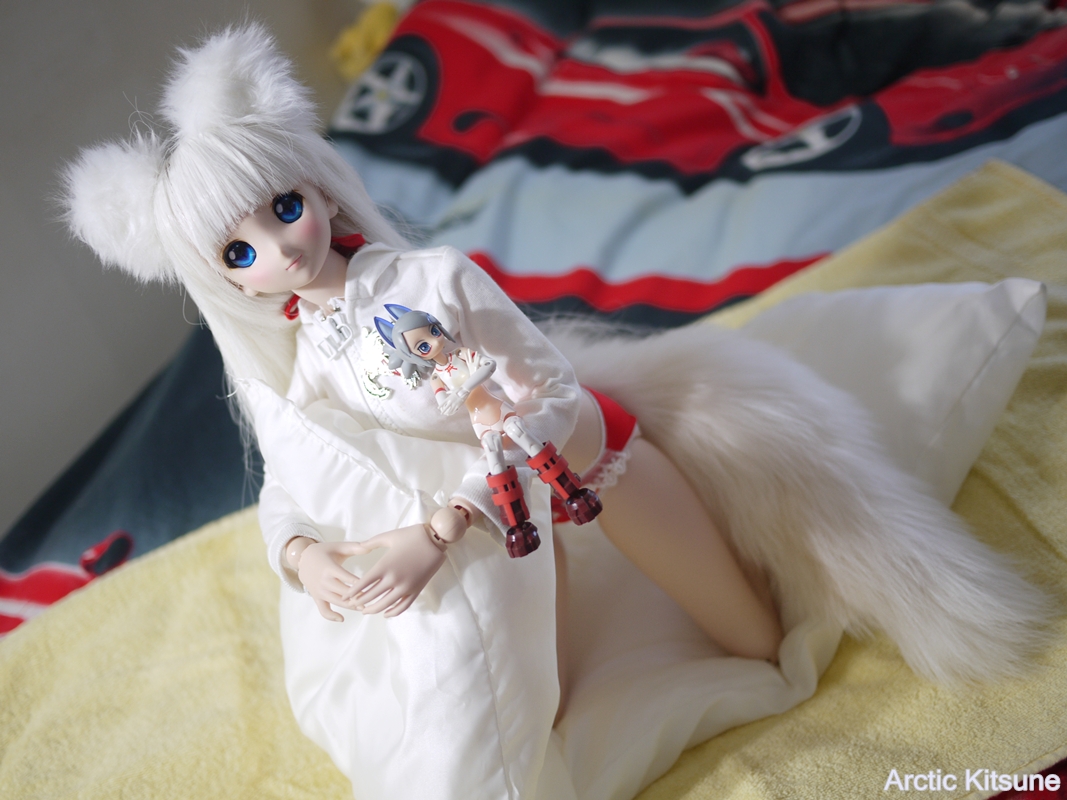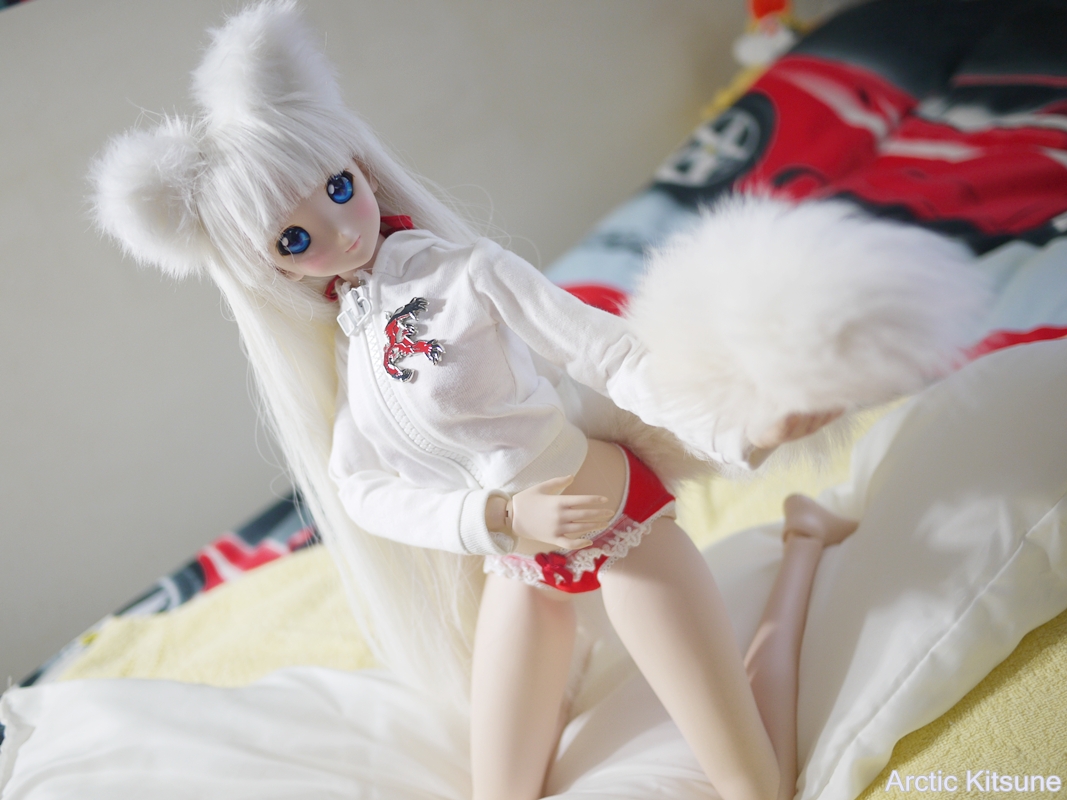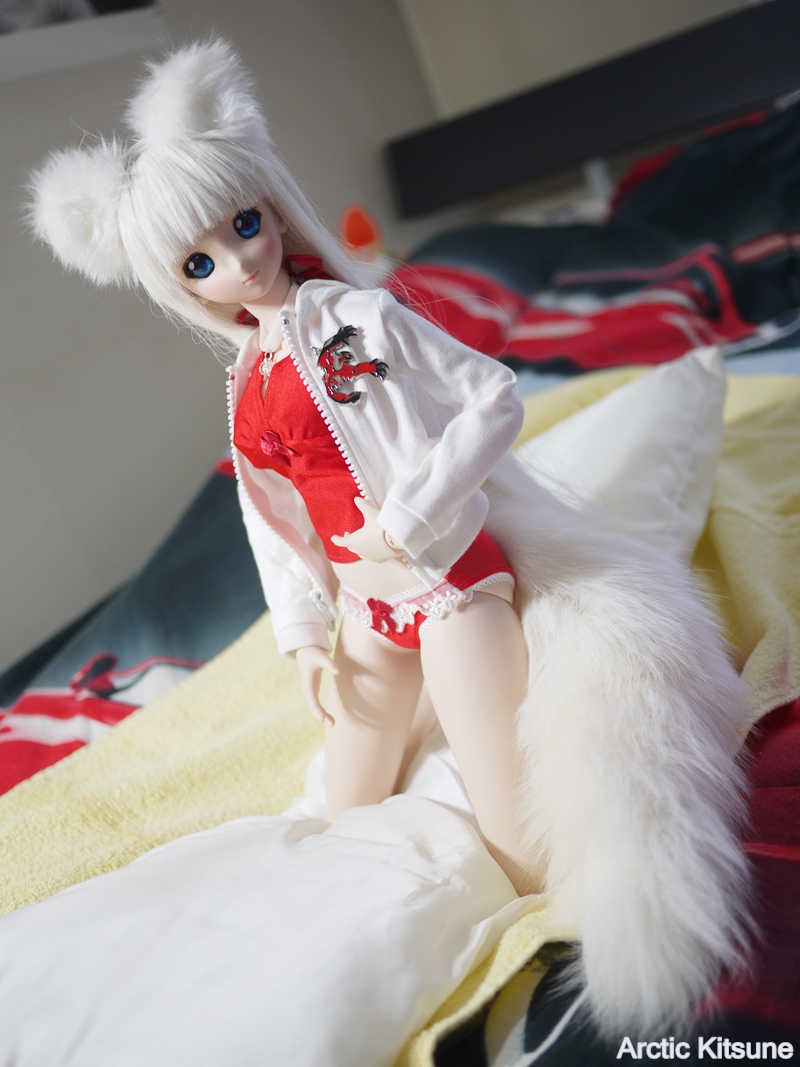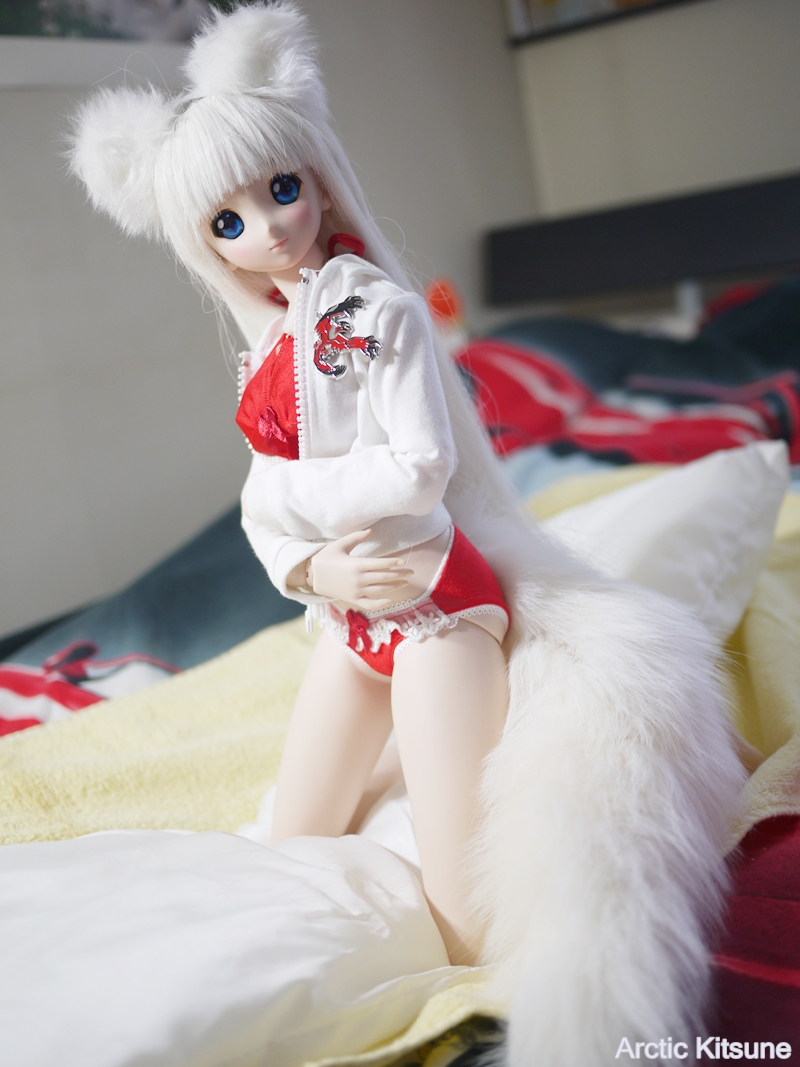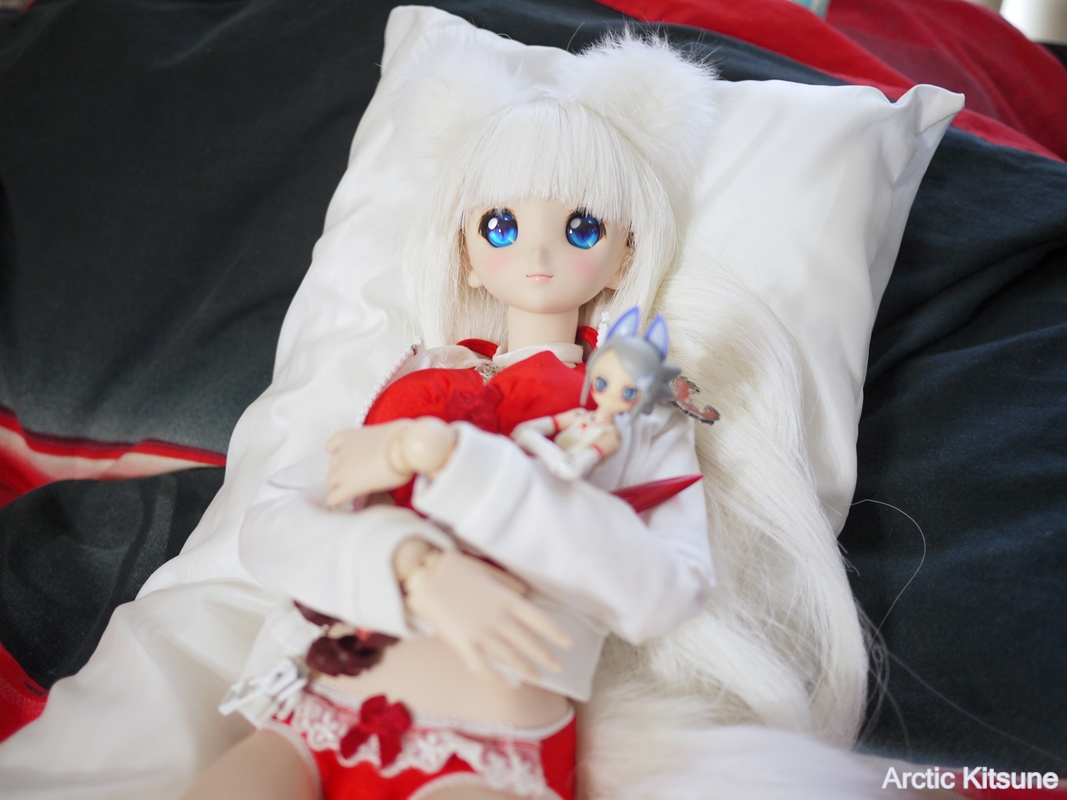 Impatiently waiting for Ottawa's nature to bloom. Seen the grass turn green early or mid April while now waiting for the trees and flowers to follow. Waiting to have Vara and Renge take images with Ottawa's best points among the beautiful scenery of Crab Apple trees, Tulips, and similar.
Even wanting to get back to Varakitsu's gear and accessories that she has been waiting for a long time now.
Fox's Fang – Sword & Dagger version – She has two version of these with the sword being hers and the dagger being for us humans. I'm getting confused even though I thought these up causing disagreements with me needing to redesign it by modernizing both.
Maple Dress – A dress aimed at loosely paying respects to Canadian culture and to wear 'elegantly'. A maple leaf skirt, loose sleeves, corset-like upper portion and just constant idea bashing to get the proper design. Needs both physical and digital prototyping with a white base and red trim.
Snow Dress – Similar yet different to above, yet white and with snowflakes. Needs to be prototyped to look differently and beautiful.
Royal Cape – Think Saber's (F/SN) cape that she wears in those fancy images. Wanted to get her one for awhile while also getting beaten by other doll owners with their own version.
And for those wondering how the fox tail now looks from before when Rattbastard sent me the tail to now it looks from when I posted it after the fixing. I didn't add the image of the 4 inch of wire sticking out.
– Before:
For those wondering what exactly happened should imagine the part with the magnet sticking out 4 inches from the tail because the glue let go and then possibly re-attached or stayed dry. Below image is even before I obtained it, though should give you an idea of how it started to give way.
– After:
And the after shot with me having it stitched up. Had it tied together which it'll hopefully now stay together from one photo-shoot to the next. I didn't want to glue it together because it would simply repeat itself. Stitching it made it look beautiful again.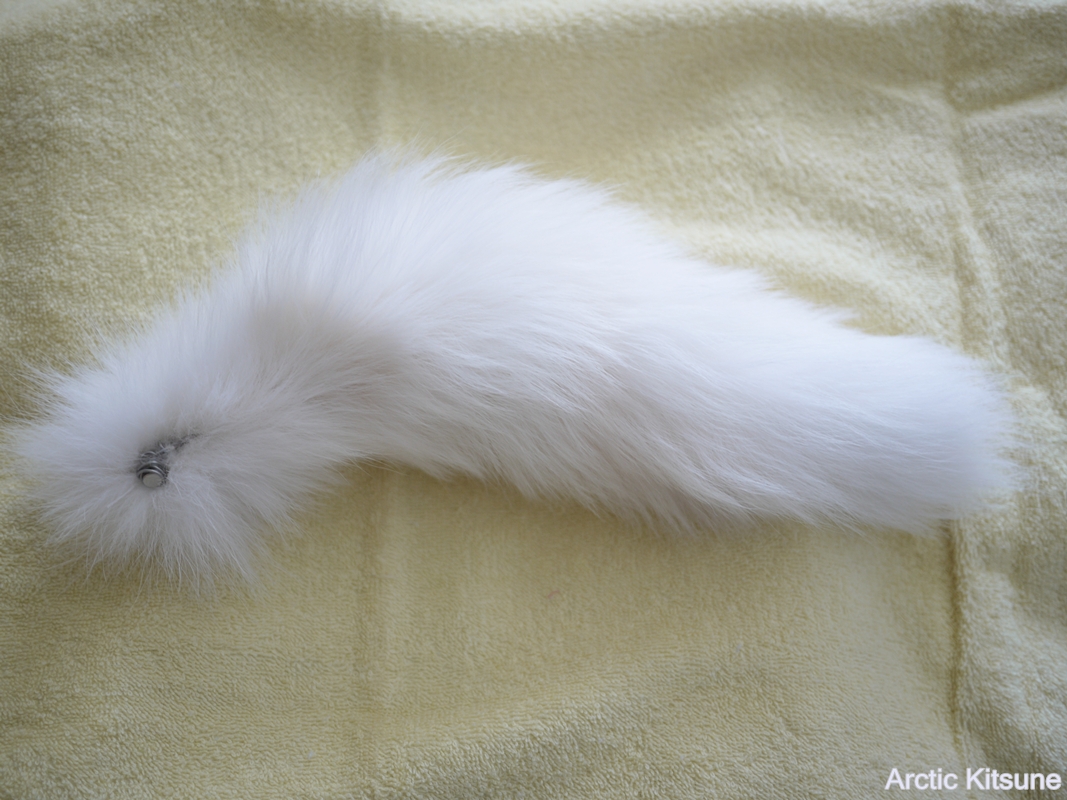 And now I can't wait for Ottawa to finally bloom. About that time it does seeing as how the grass is green and with buds now appearing on trees. I really need to go west for more fun :).
Thanks for viewing and hope you enjoyed these handful of images on a Kitsune Wednesday. Kon!