Kon! Ottawa's nature is slowly, though surely, making it's way towards a greener and nicer spring and summer. I ended up getting a bit impatient that I took two of my nature loving Busou Shinkis.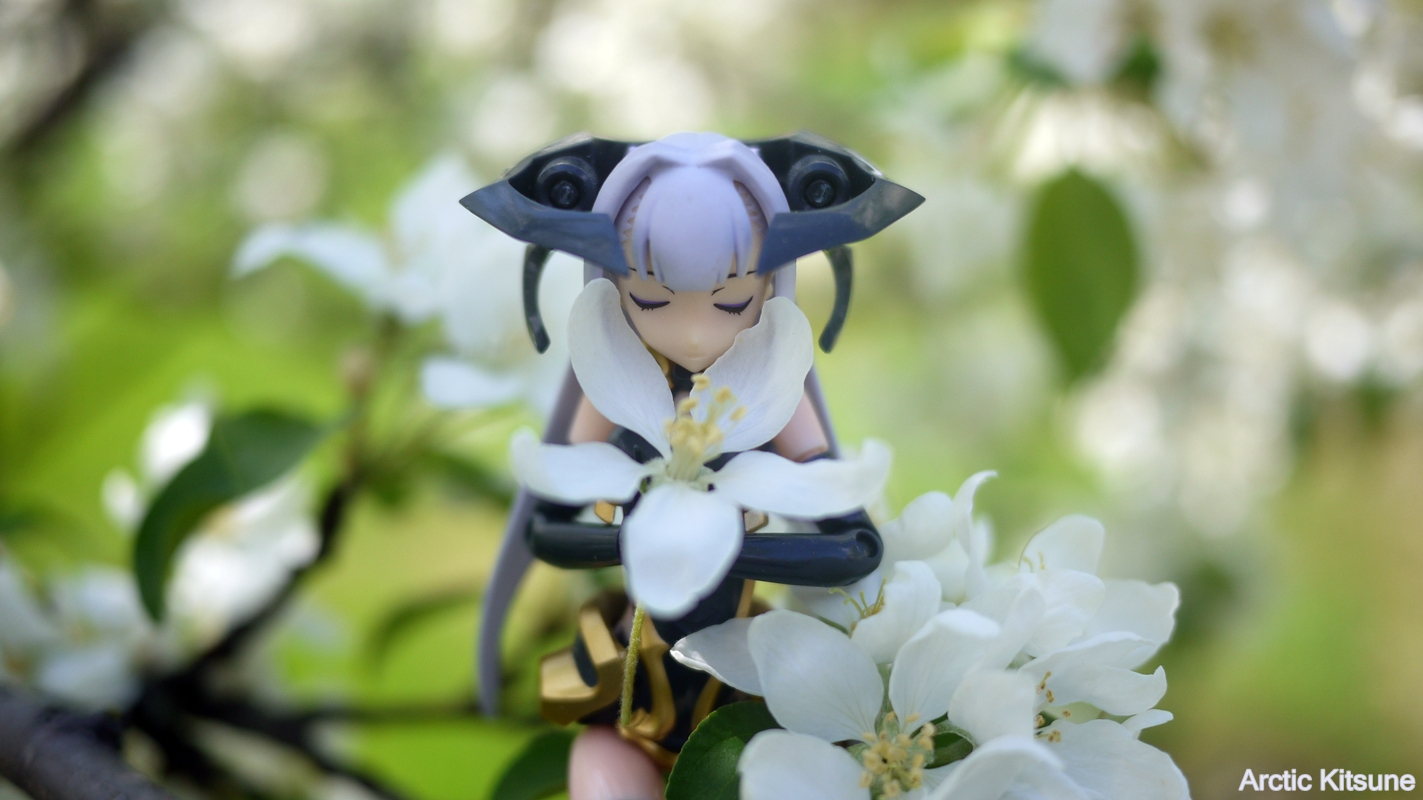 (All images taken with a Lumix GF1 – Pancake lens.)
I've been waiting and waiting for Ottawa's nature to catch up to other wordly bloomings and festivities, even it's past May 9th blooming date. This article is dated at May 18 with the blooming being more or less a month behind. Still gorgeous for the few that did bloom and blossom. I took Sharatang and Mizuki Type 2 for this for variety and for them to admire the nature around them. A bit on the quick-shot side due to the wind and the somewhat lacking areas for them to pose at. Pretty sure there were areas to pose, I was being rushed so I rushed my shots.
—
Related Articles & Links:
– Sharatang's Flowery Wander:
https://arcticukitsu.com/Blog/?p=3730
– Mizuki's Adventerous Curiosity:
https://arcticukitsu.com/Blog/?p=3114
– Tulip Festival '11 & Renge's Sushi Appetite:
https://arcticukitsu.com/Blog/?p=2147
– Possible Cherry Blossoms – Ottawa:
https://arcticukitsu.com/Blog/?p=831
(Actually Crab Apple Trees.)
—
Only a handful of trees were blooming out of the rest. If I was to give a percentage I would say 10-20% blooming with the other 80-90% lagging behind trying to bloom with visible red buds. The Crab Apple trees of course, not the "normal" trees. May have a June late-blooming at this rate. People were also looking at one another in that overly curious manner. Nice comments about how nice gorgeously the trees smell when near them. I love that smell.
I'm a touch annoyed that I was given a false perspective (an illusion) of pedals lining the bike-path with non to be seen or found upon closer inspection. I was seeing things (an illusion, or a mirage) from afar that I ended up getting a bit disappointed when I went to check it out for photography purposes.
It was on the breezy-windy side causing these branches to swing and sway in the wind making photography quite difficult at times with Busou Shinkis. Flowers would also fly out of their hands.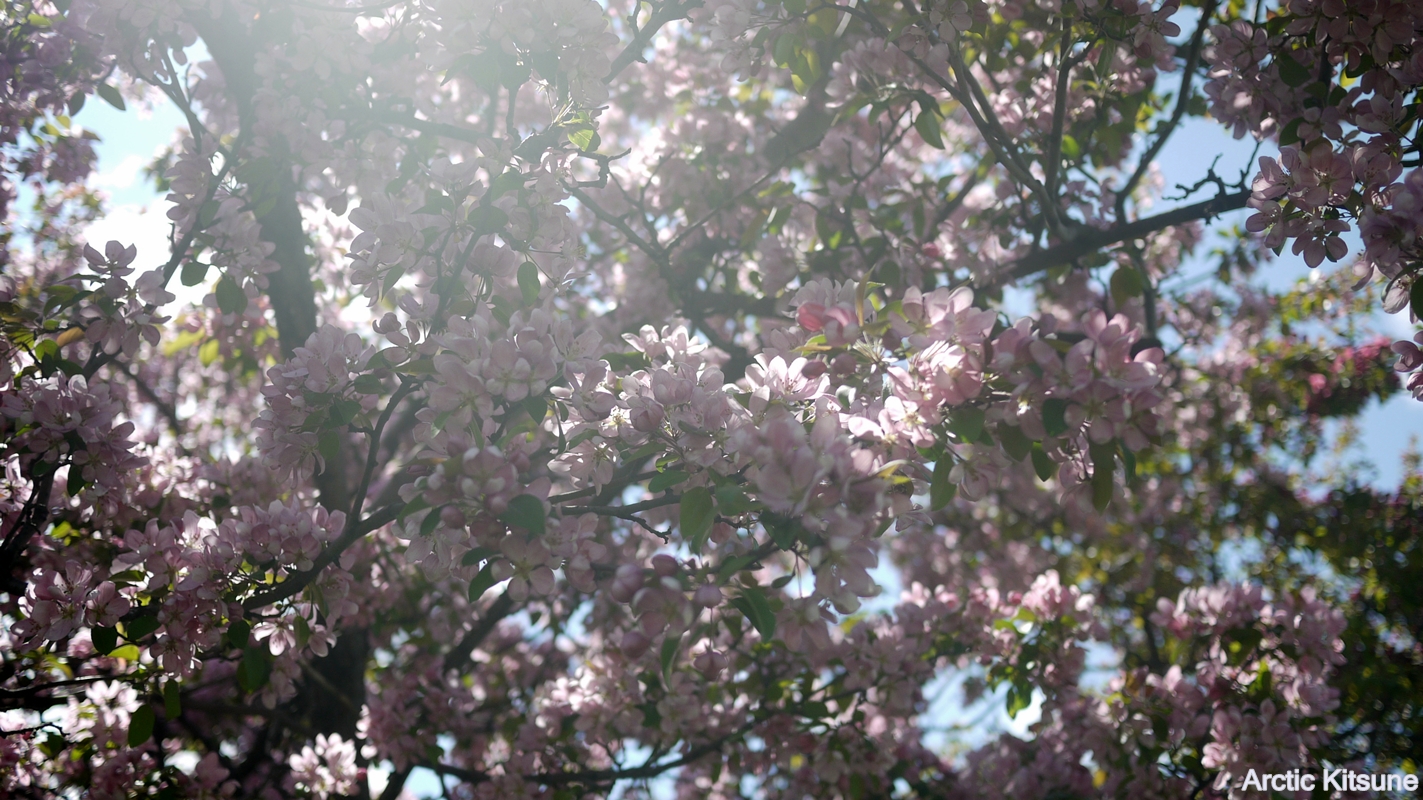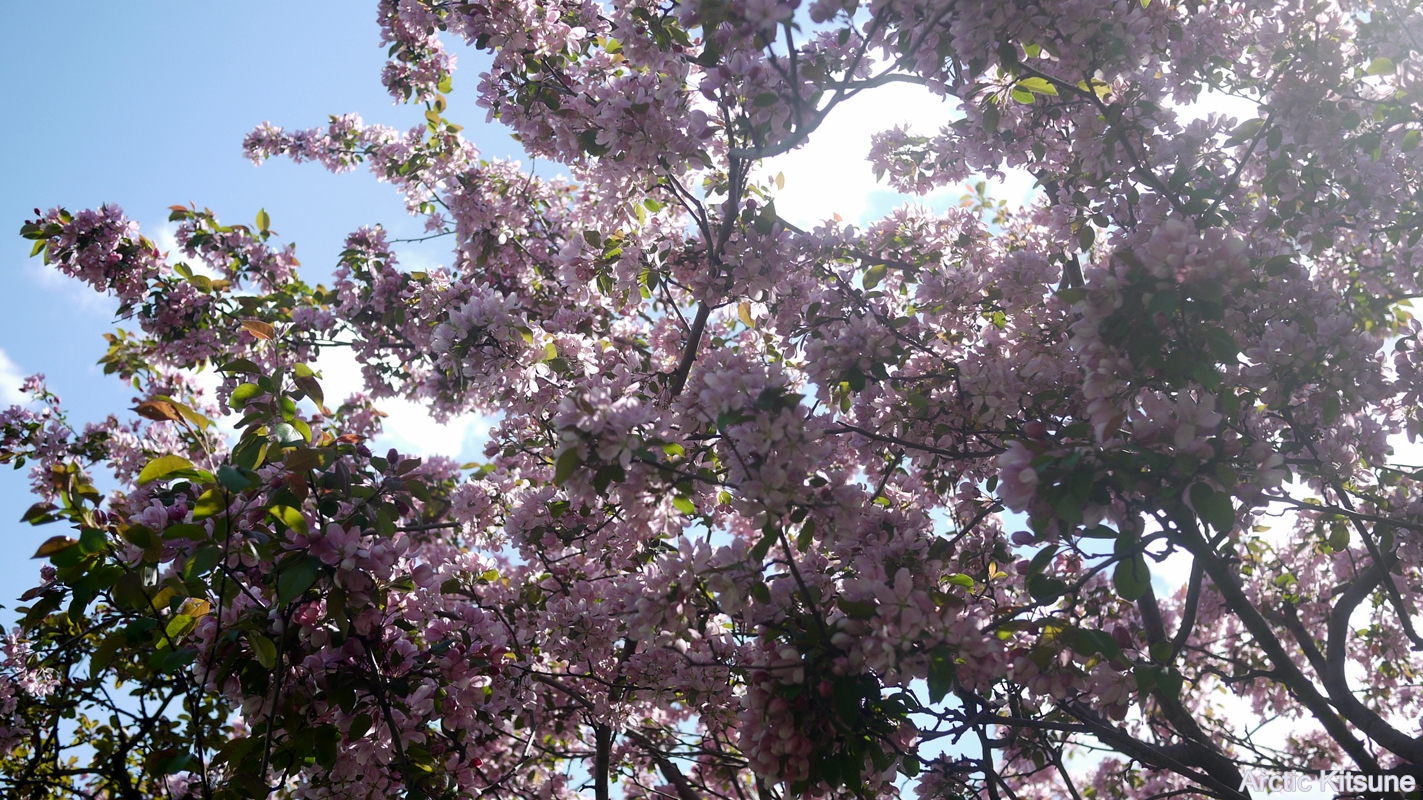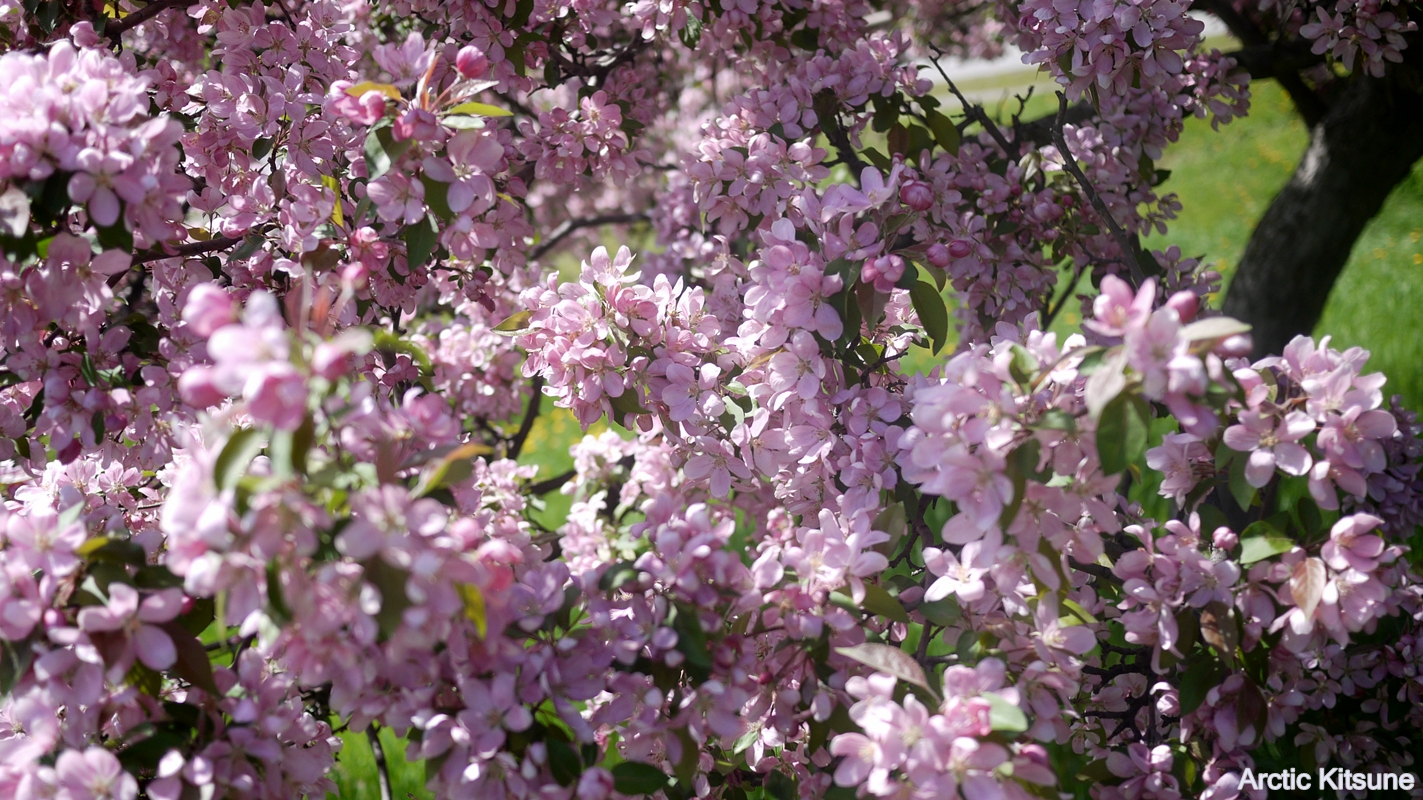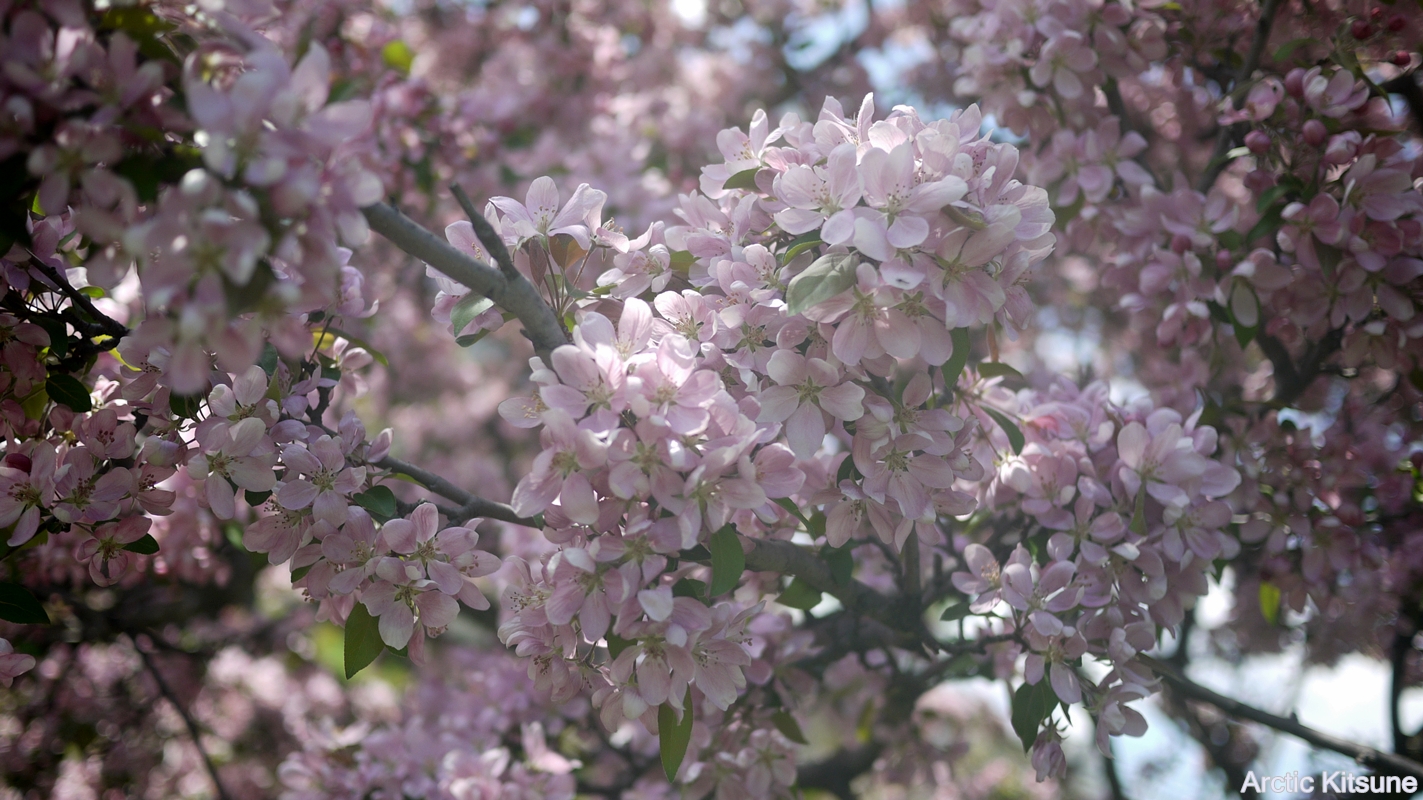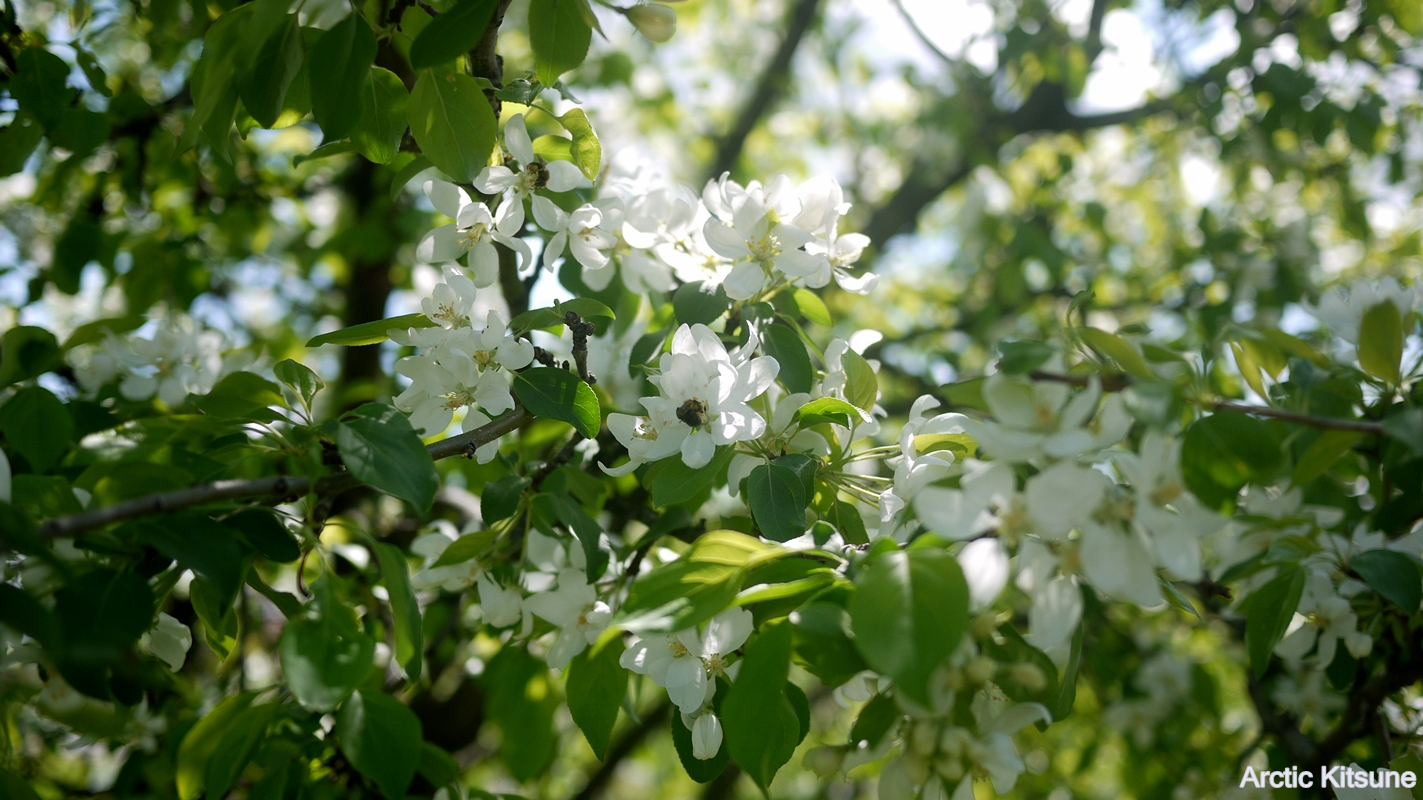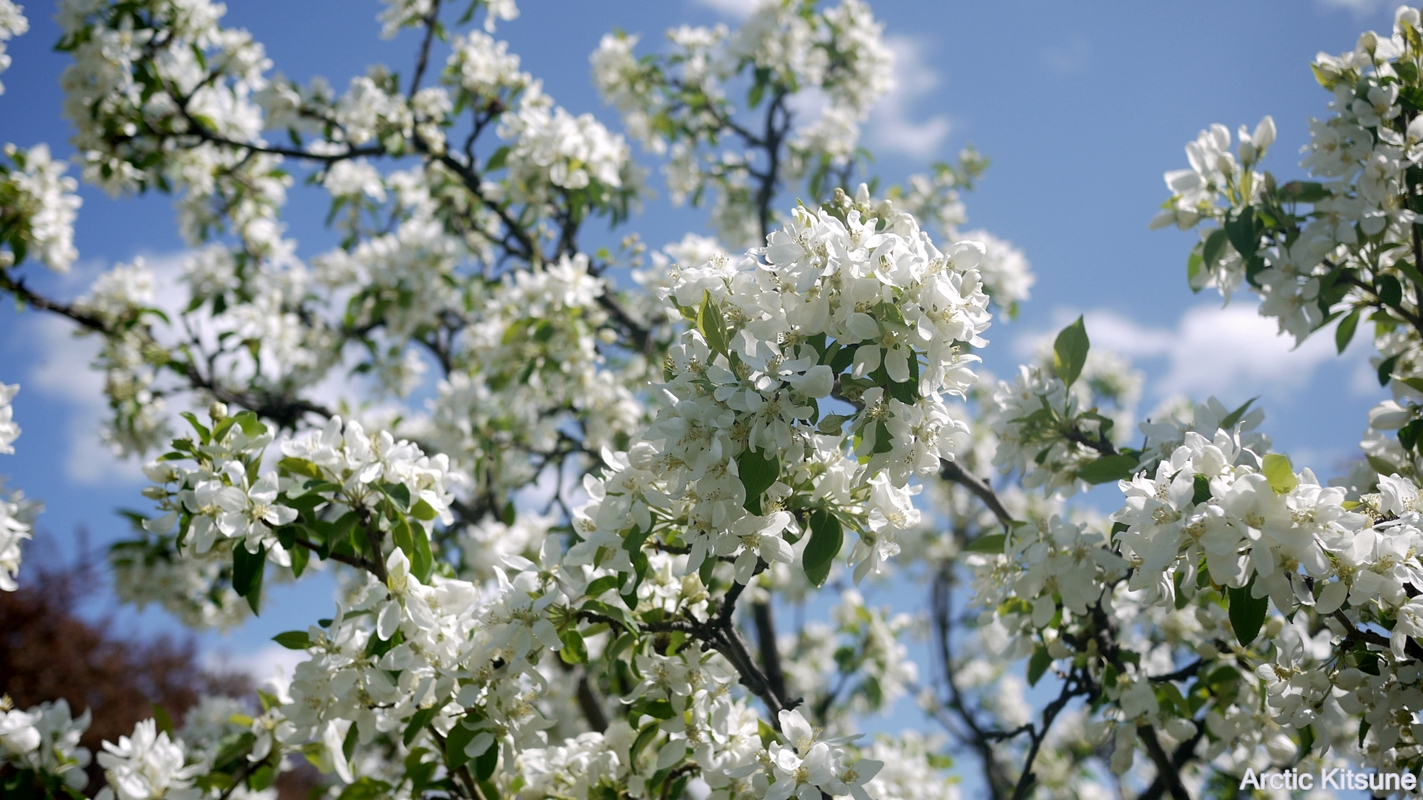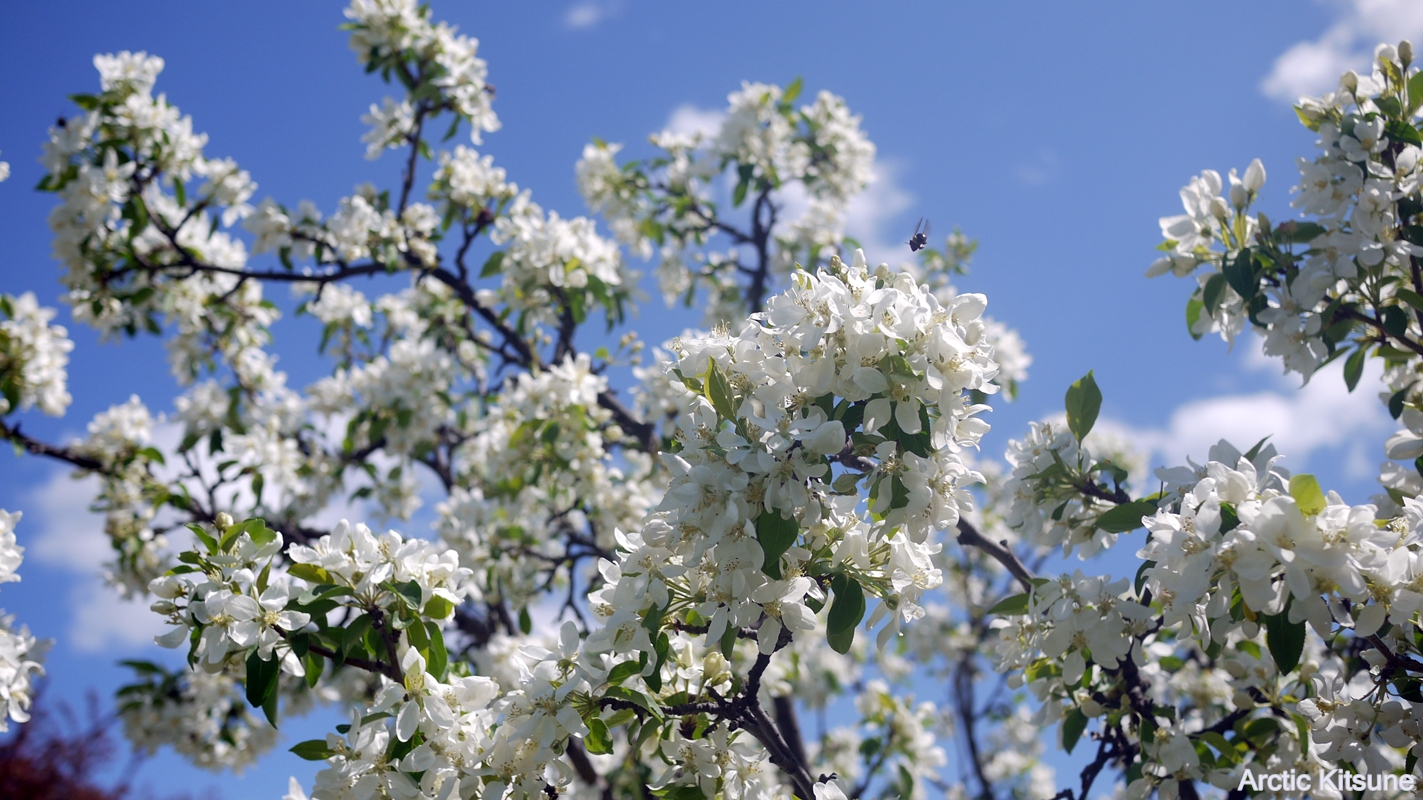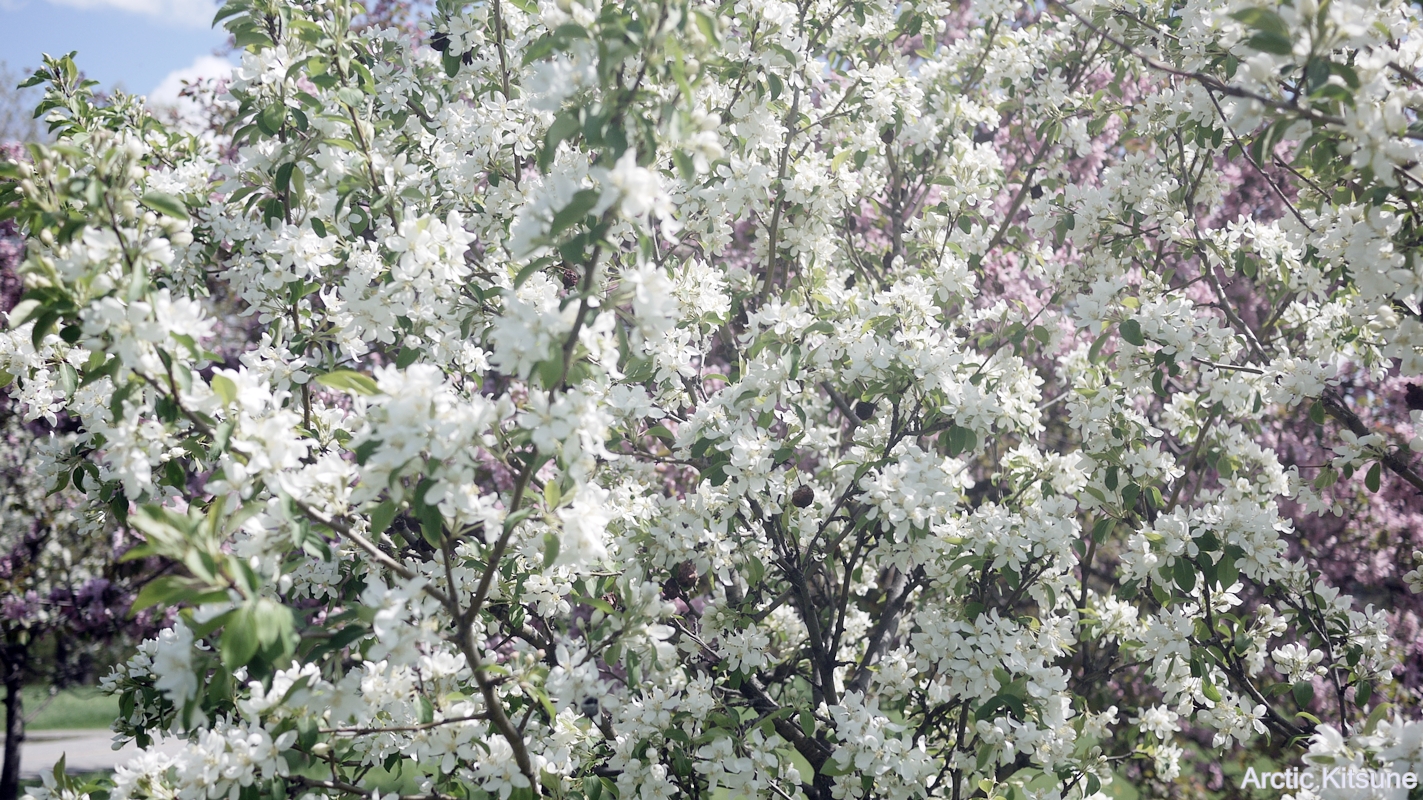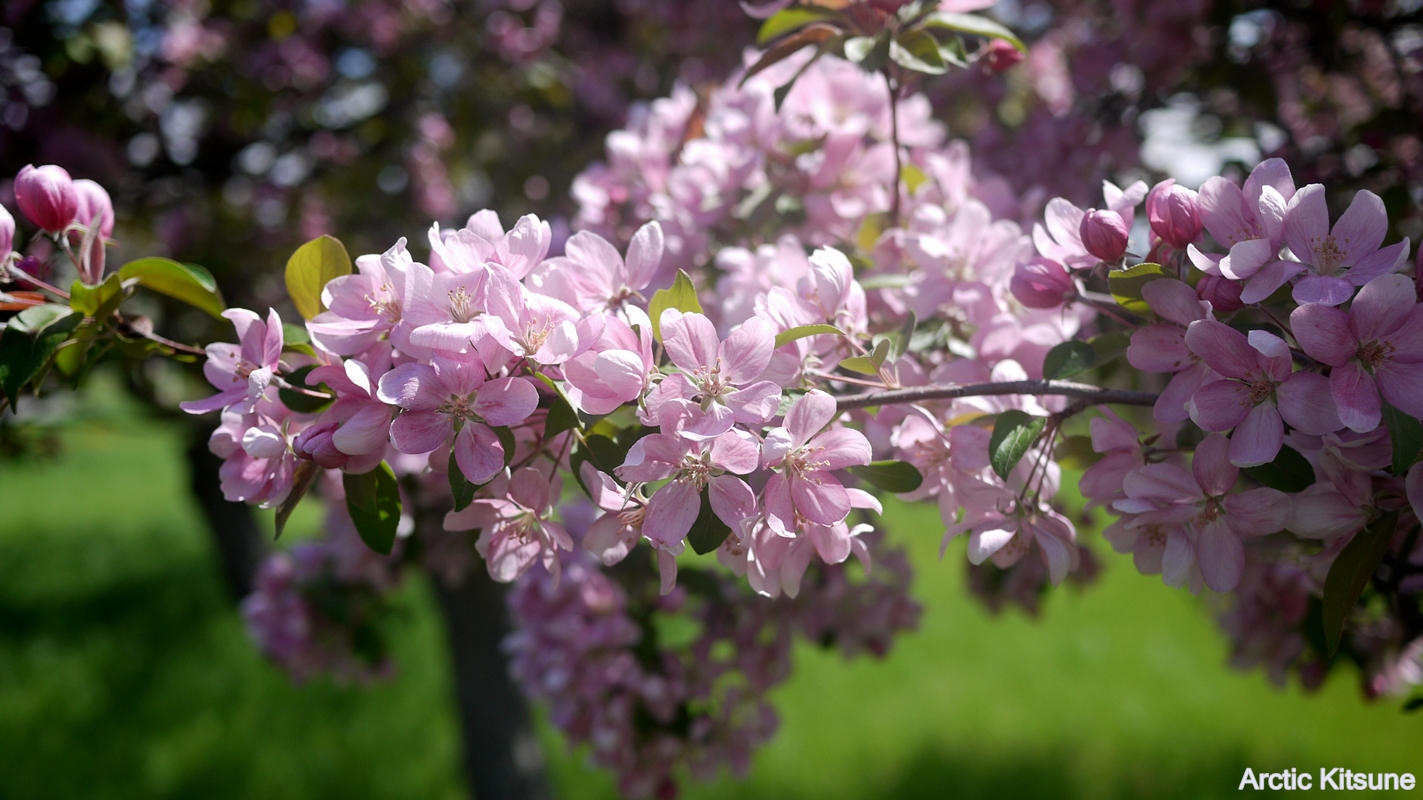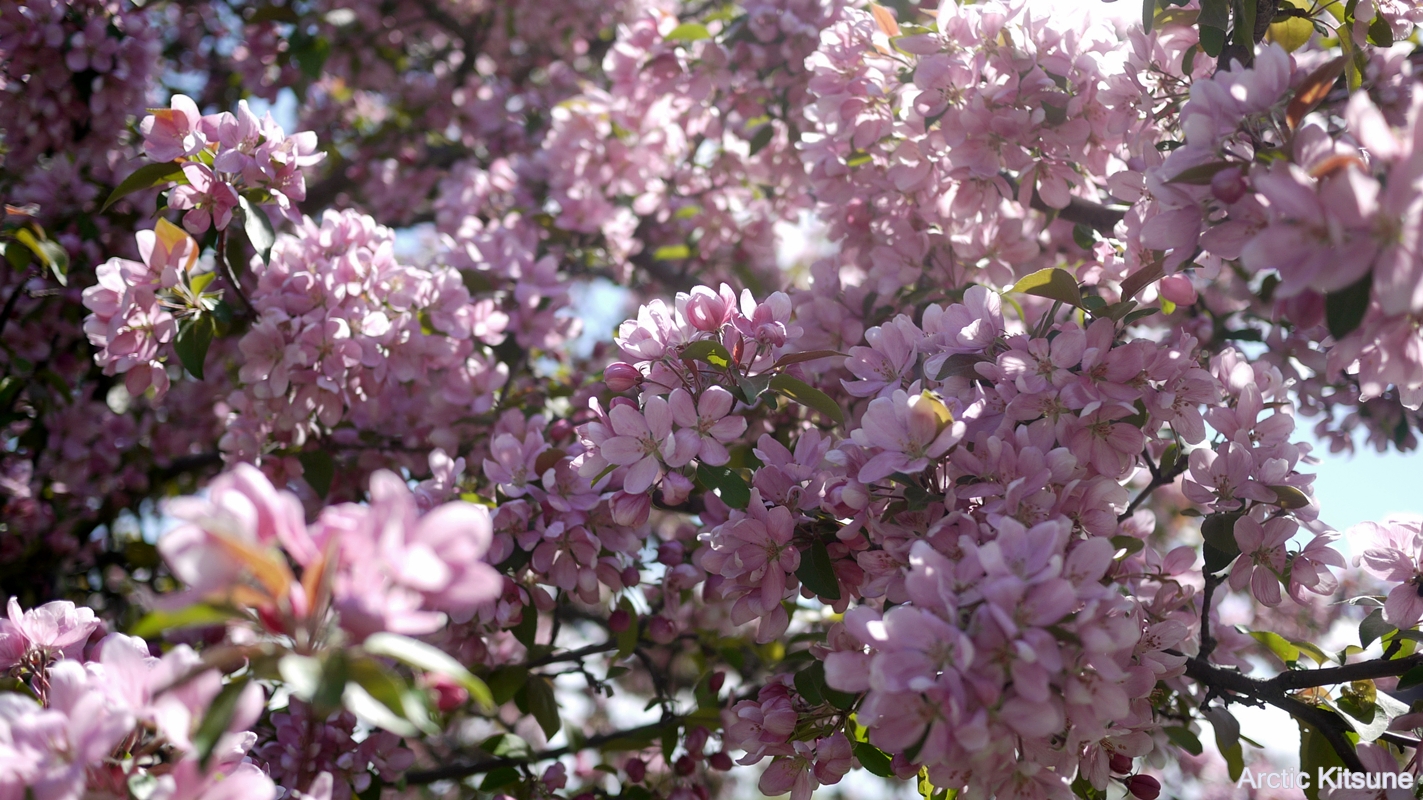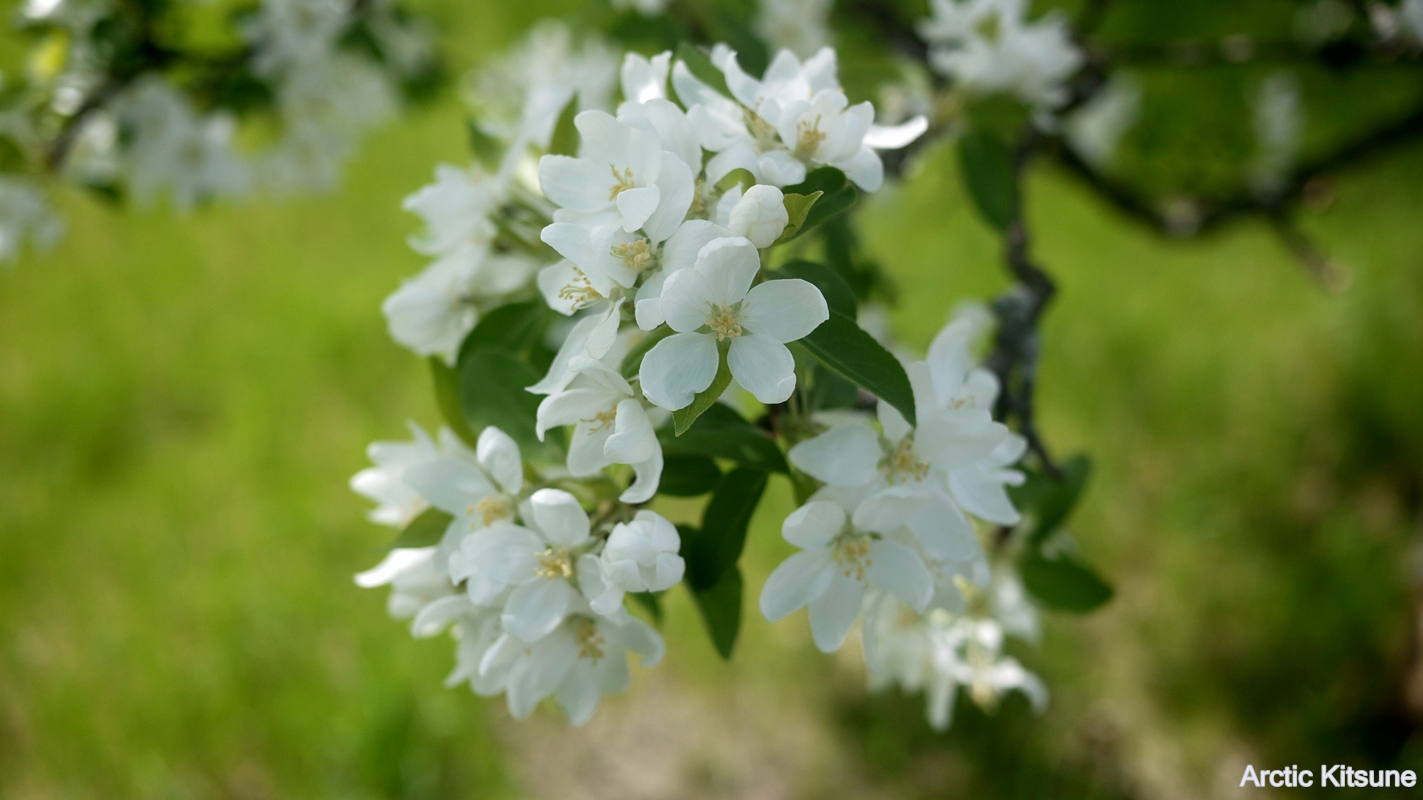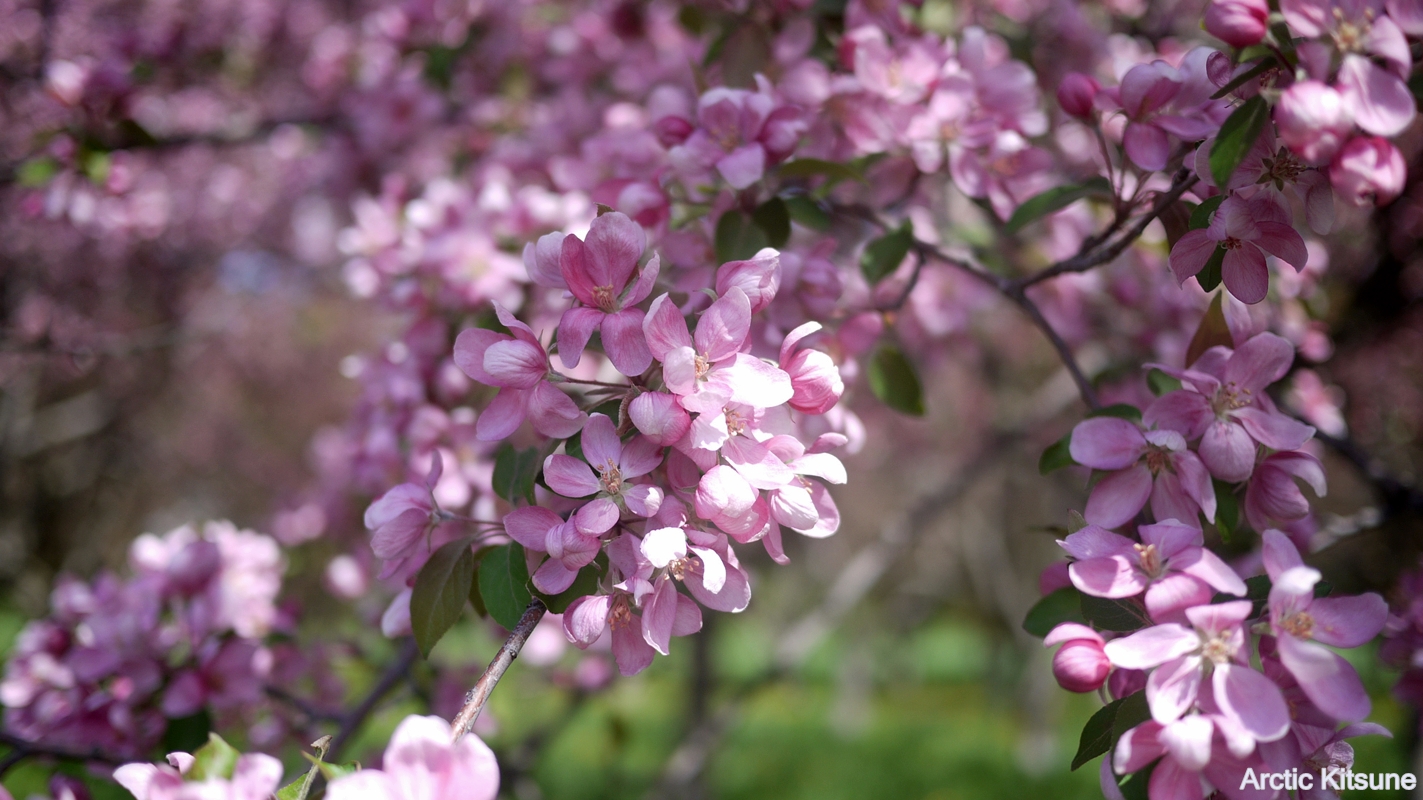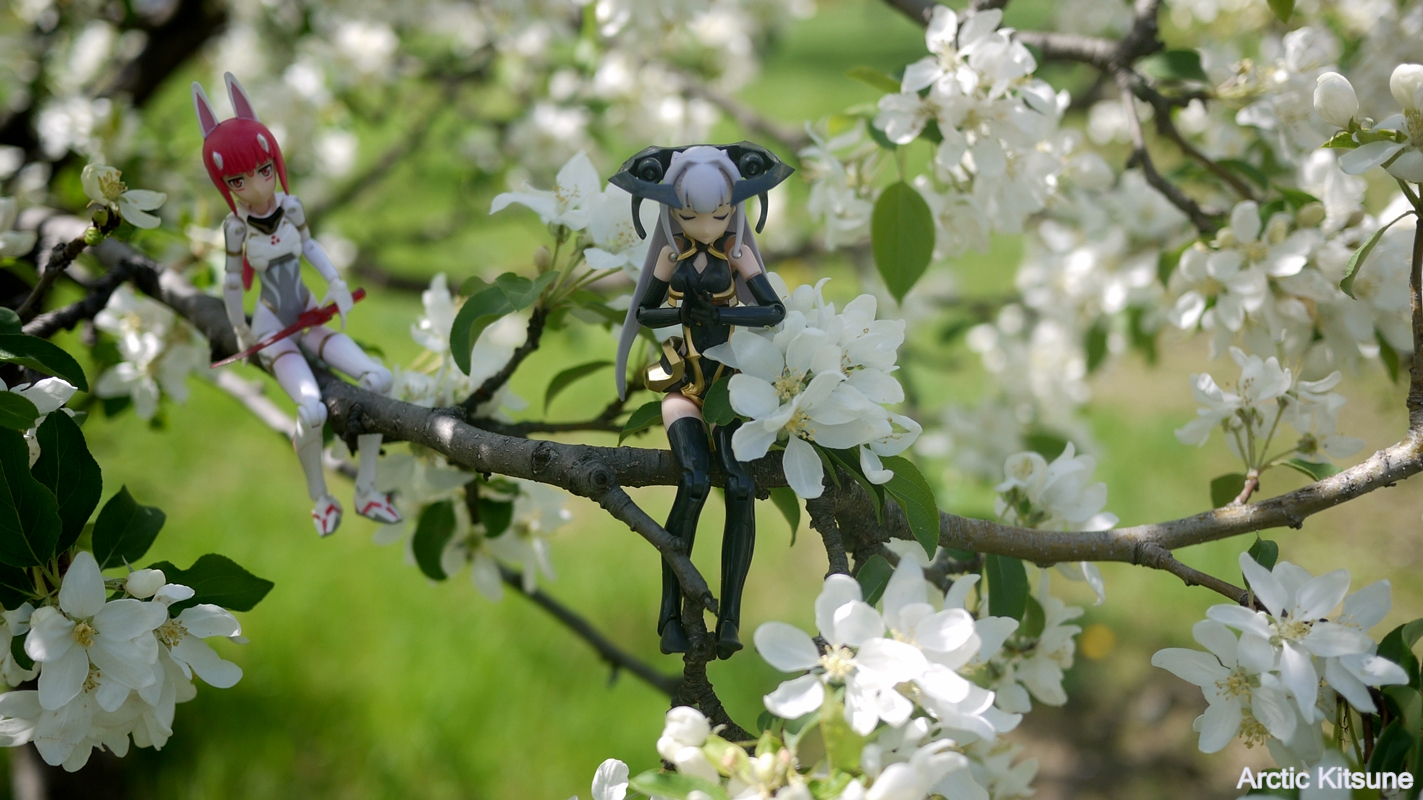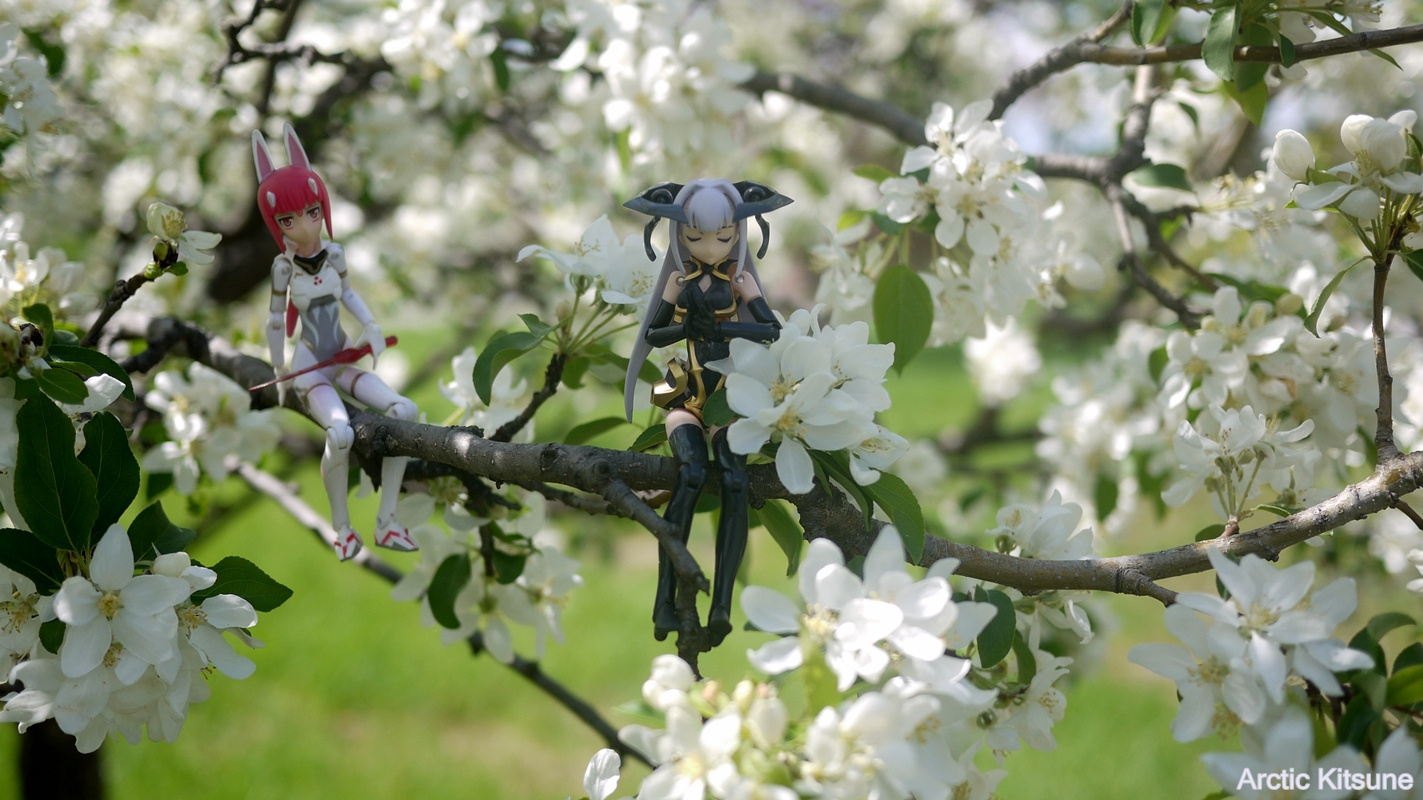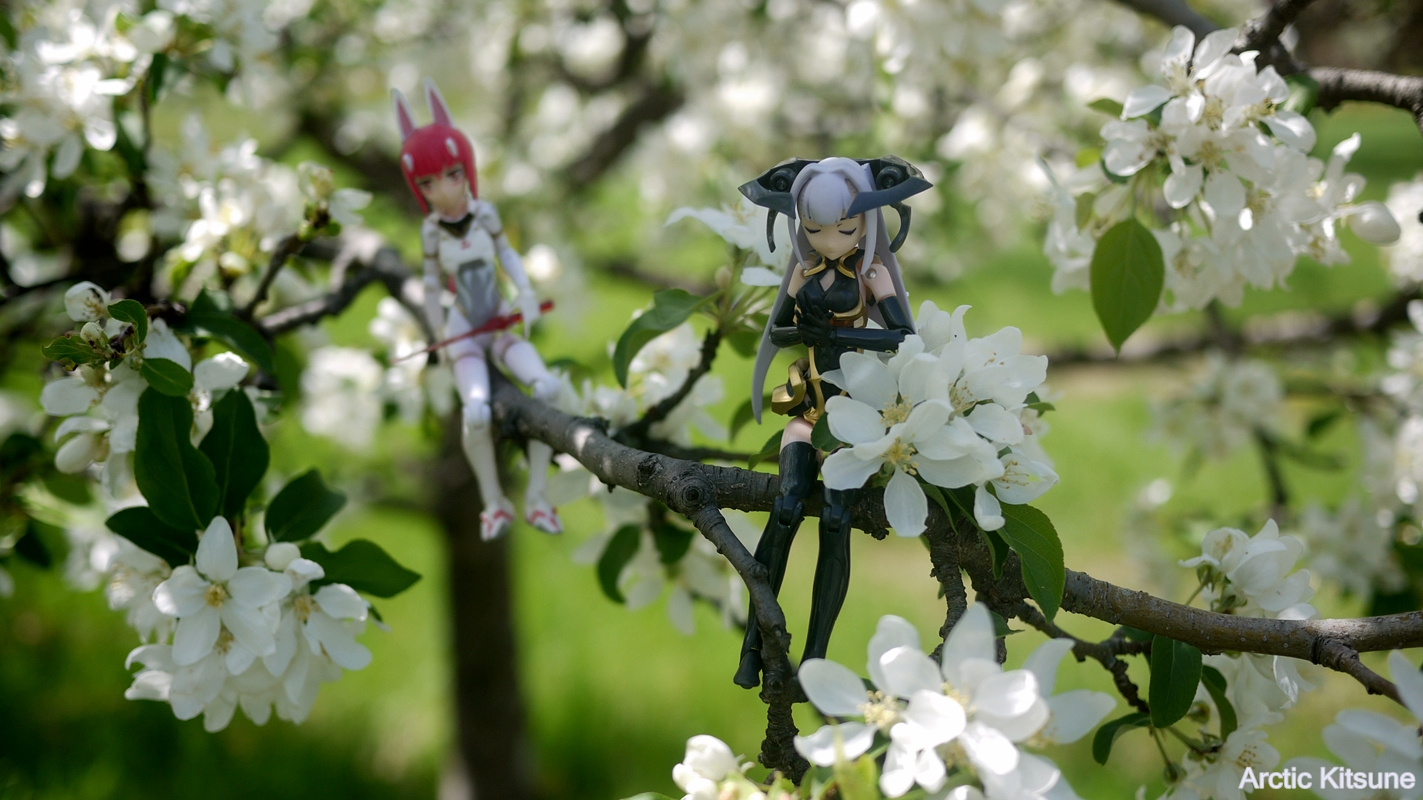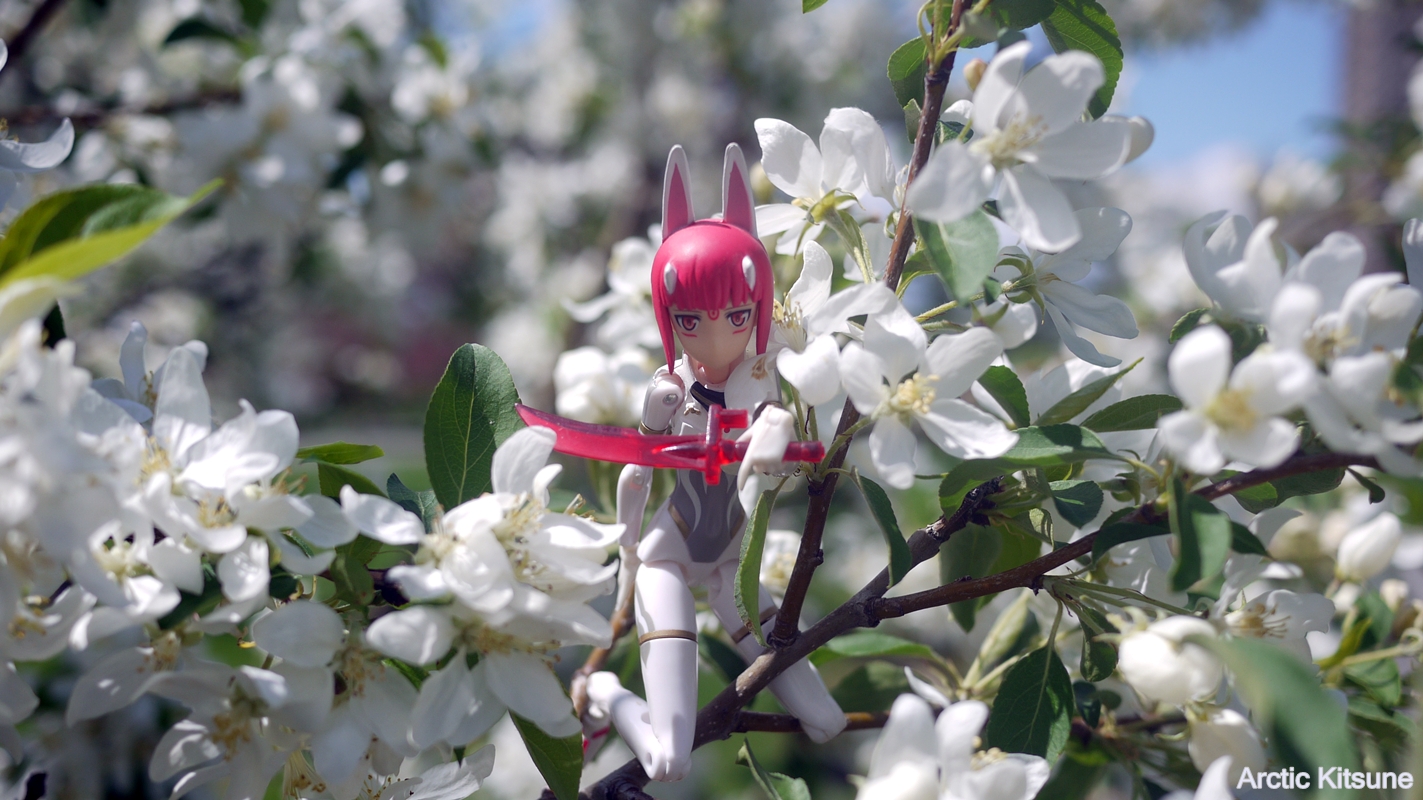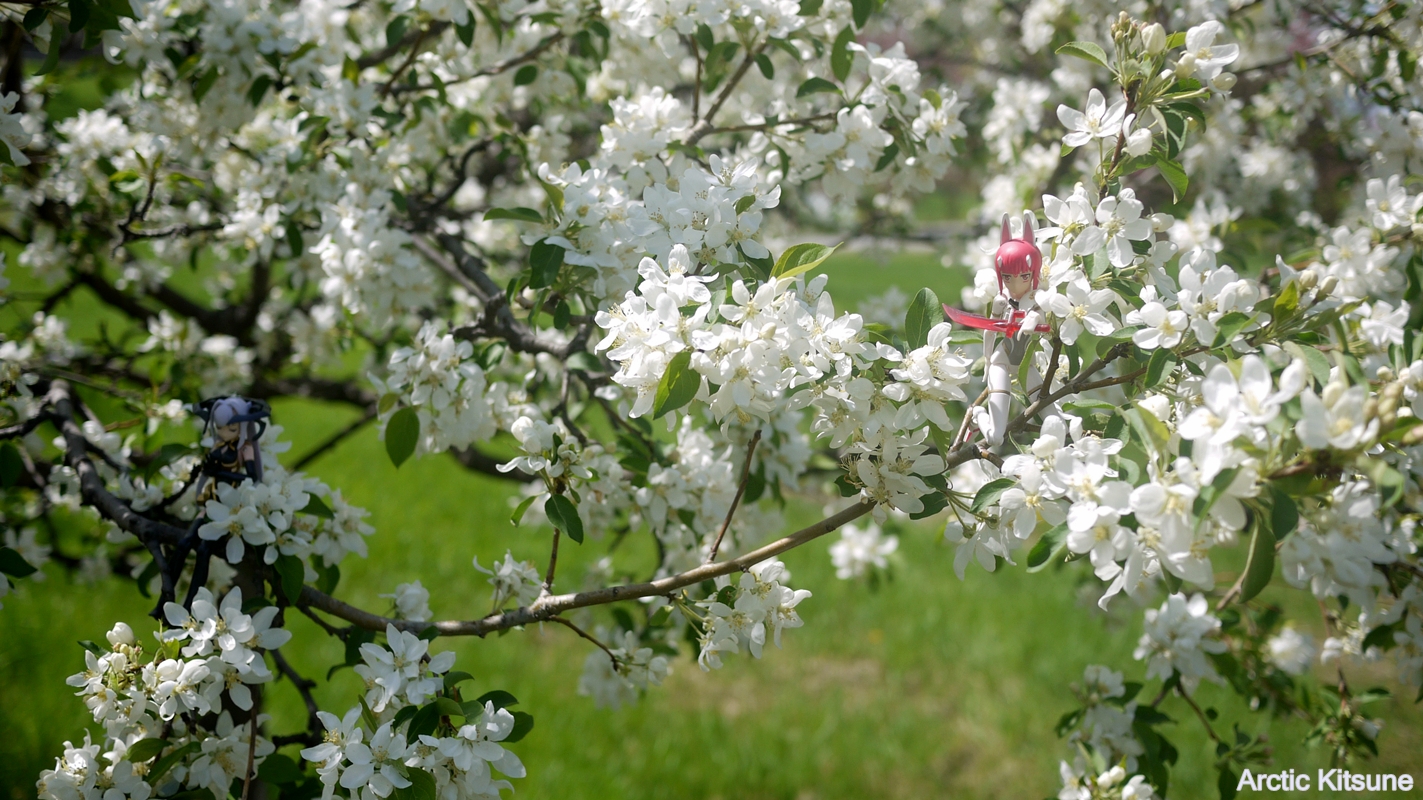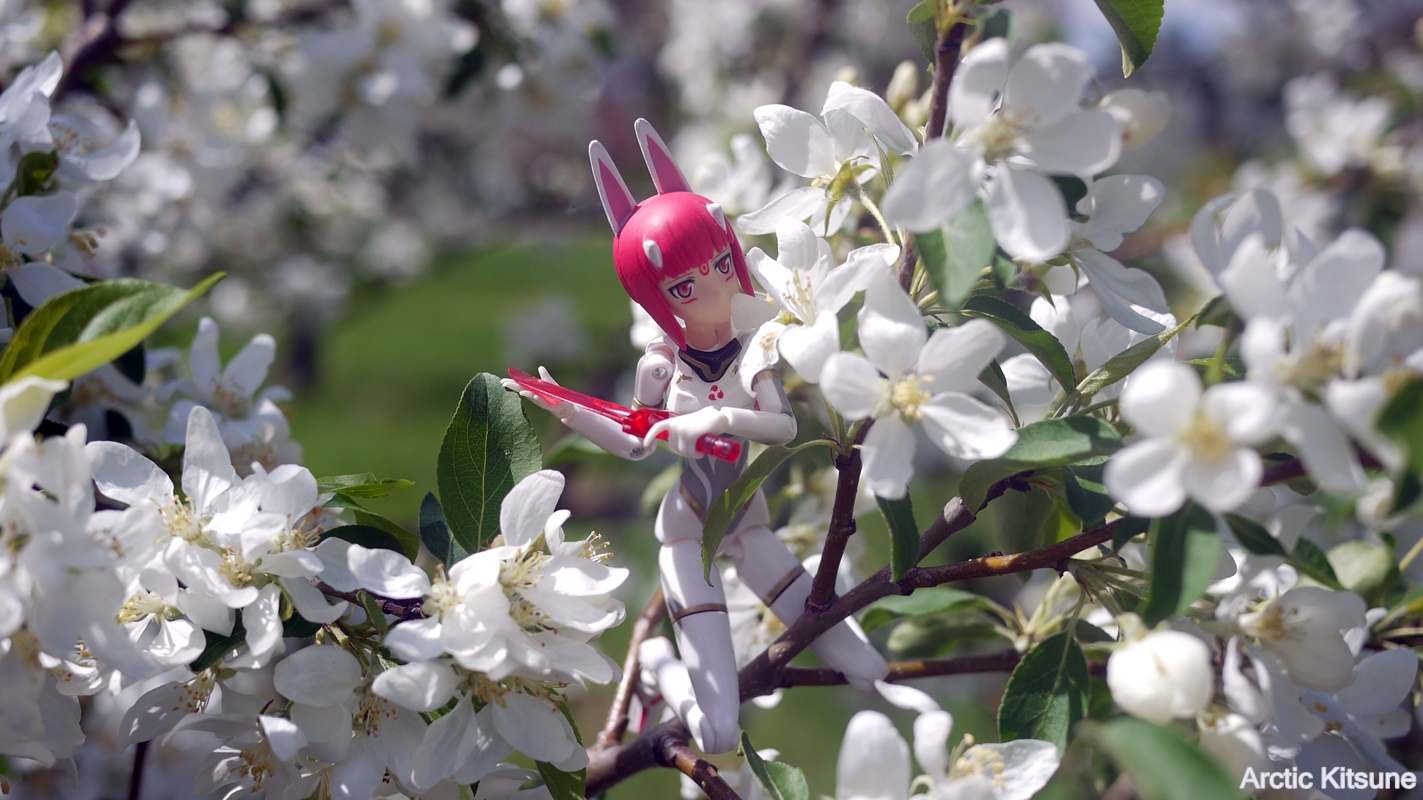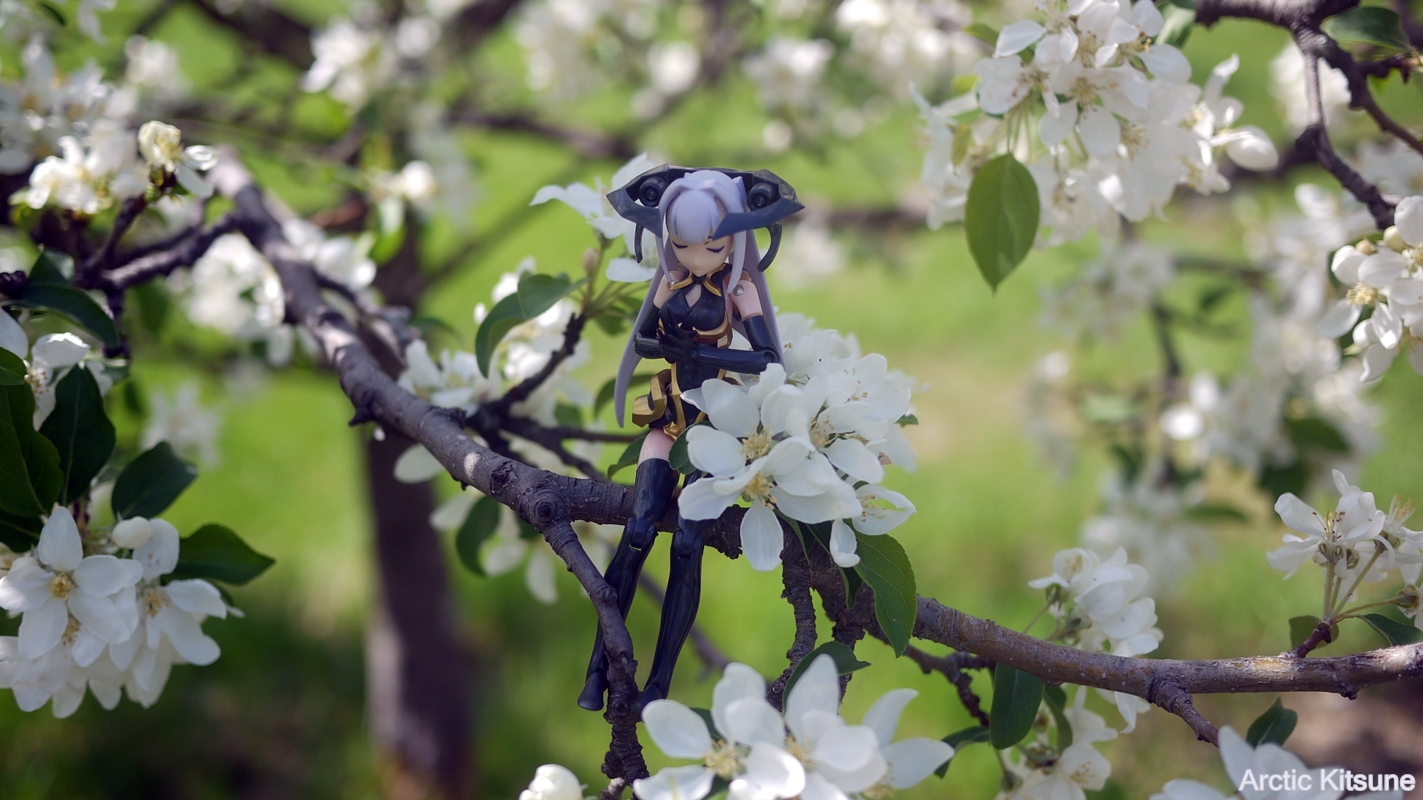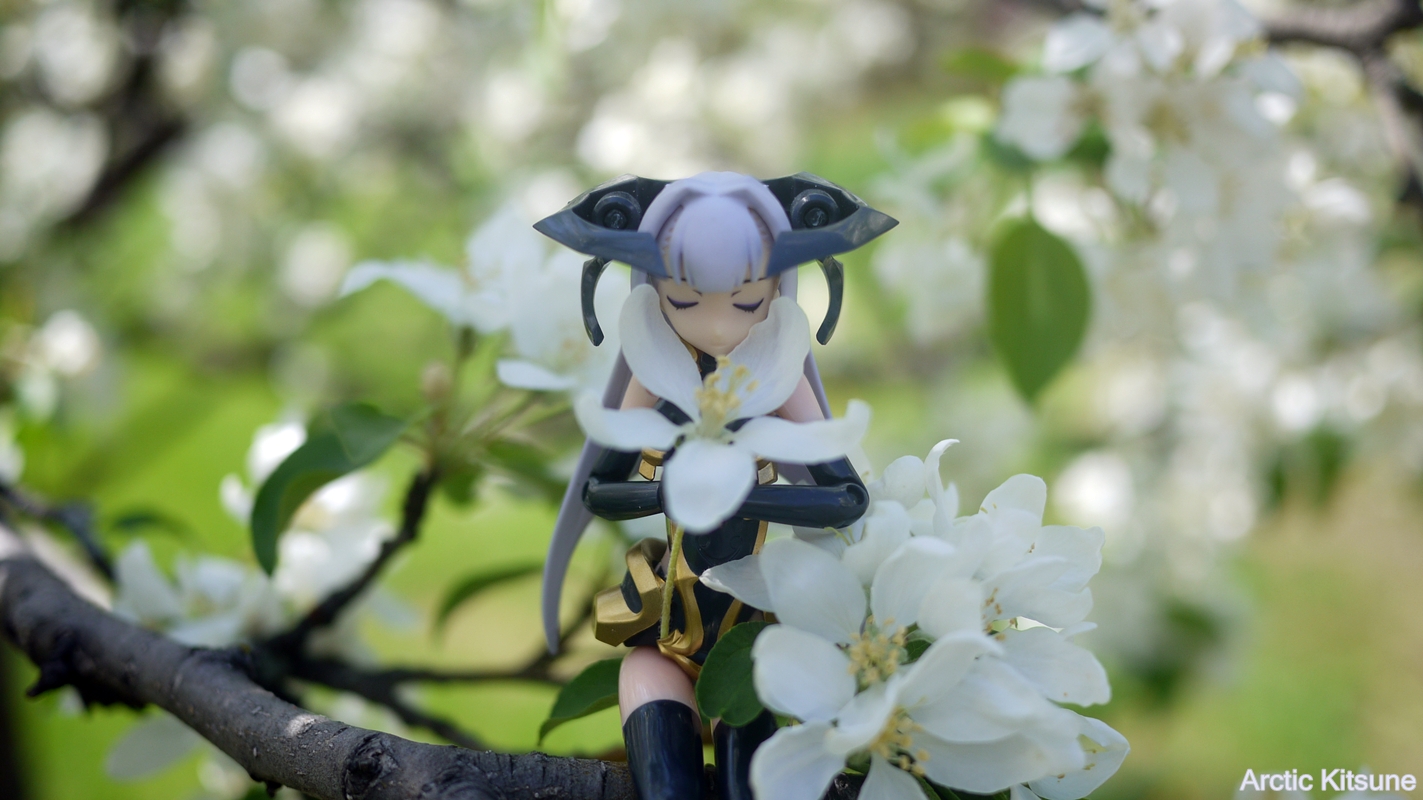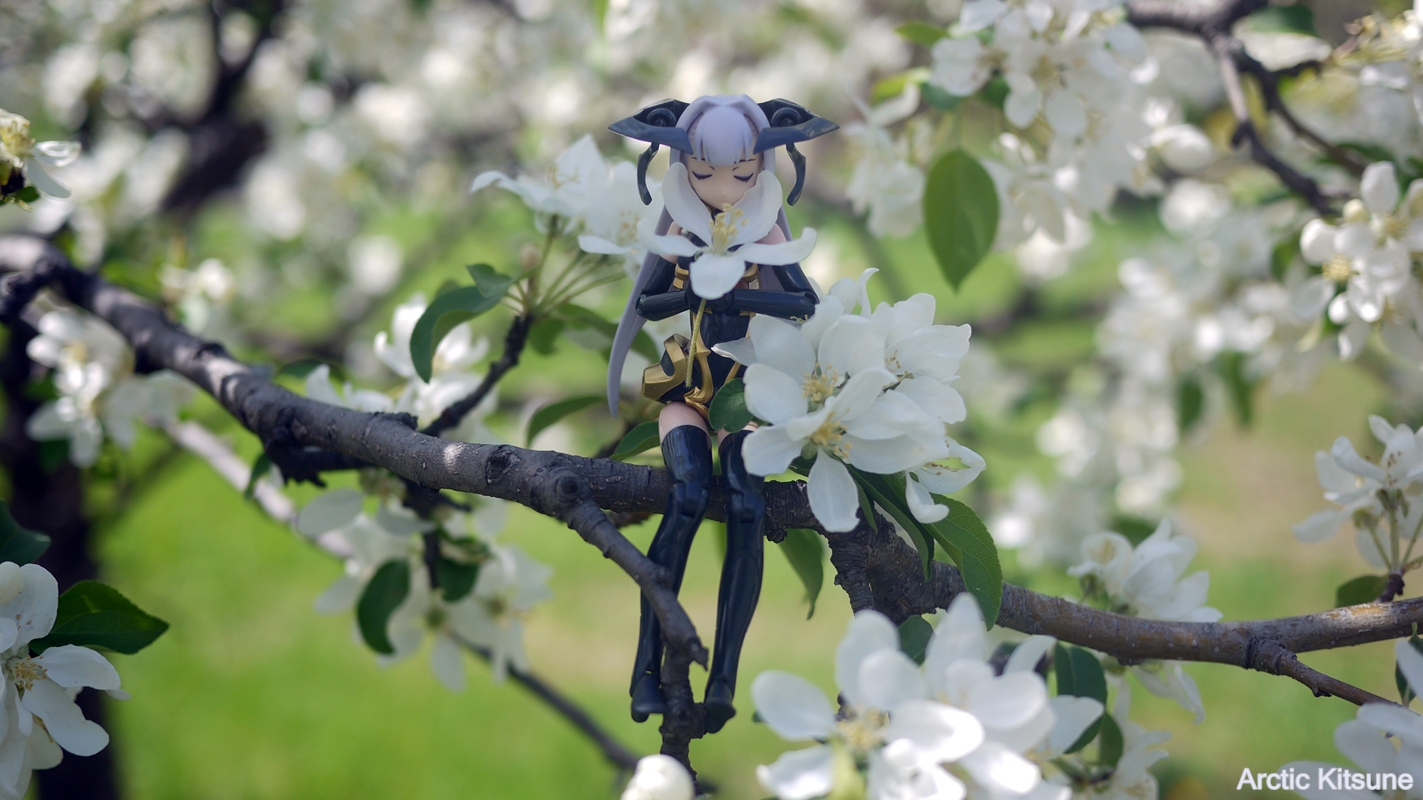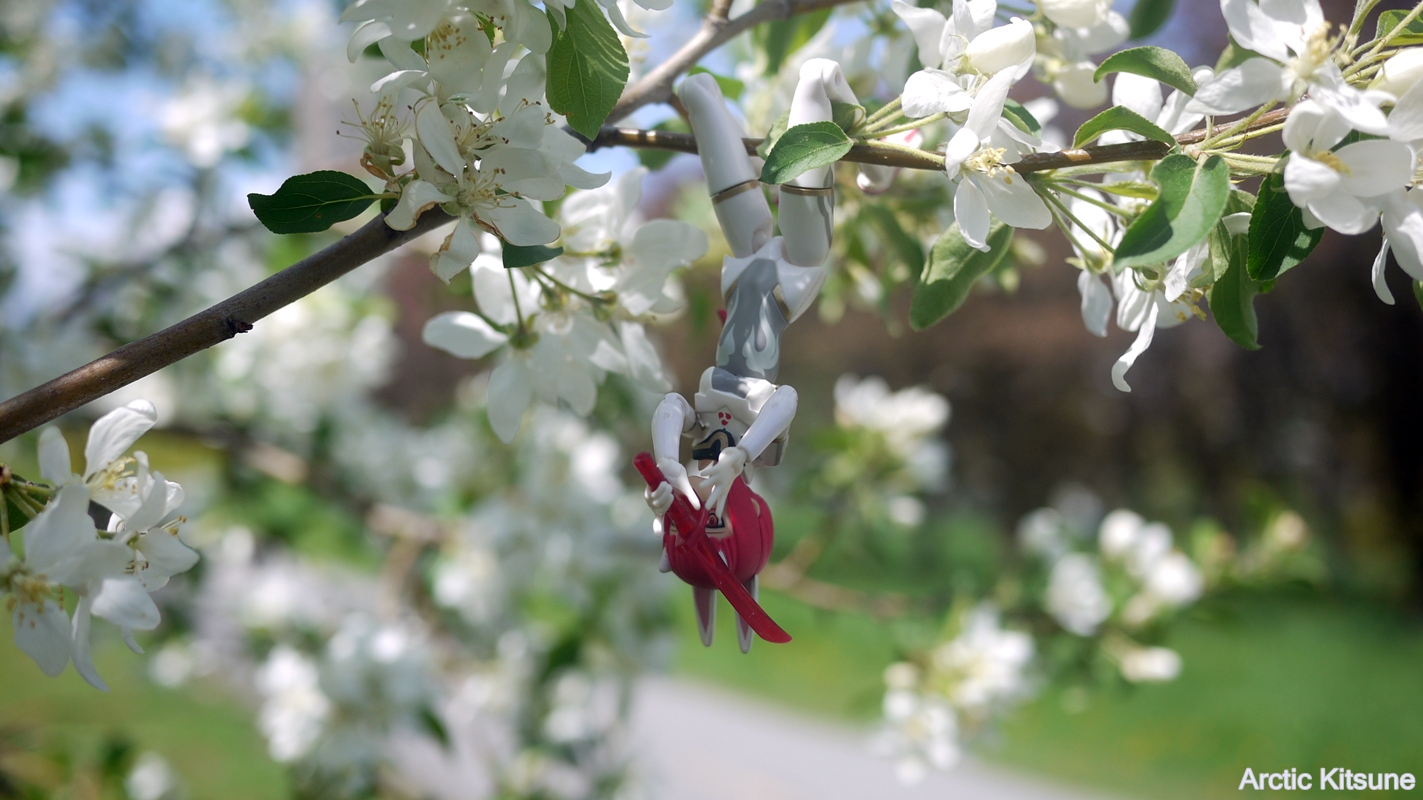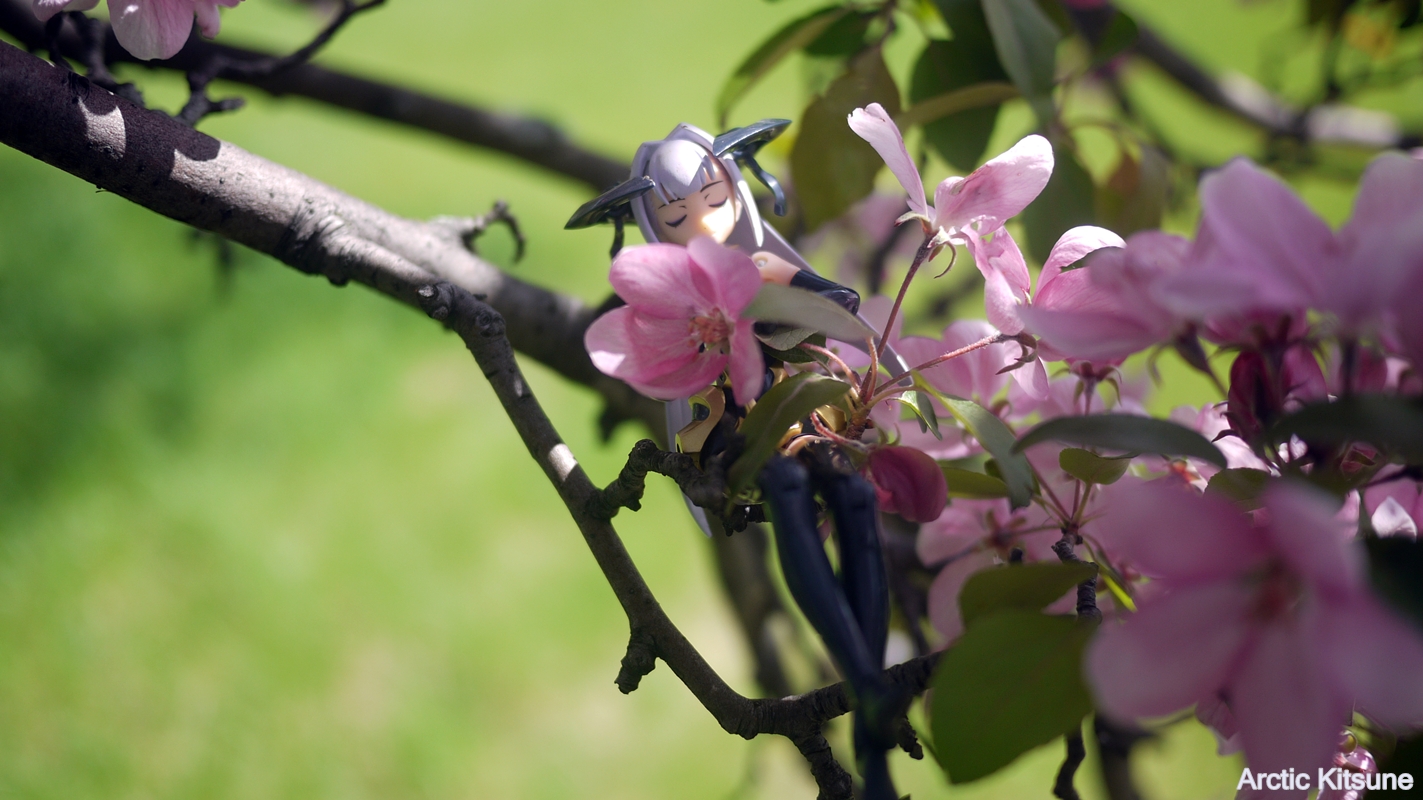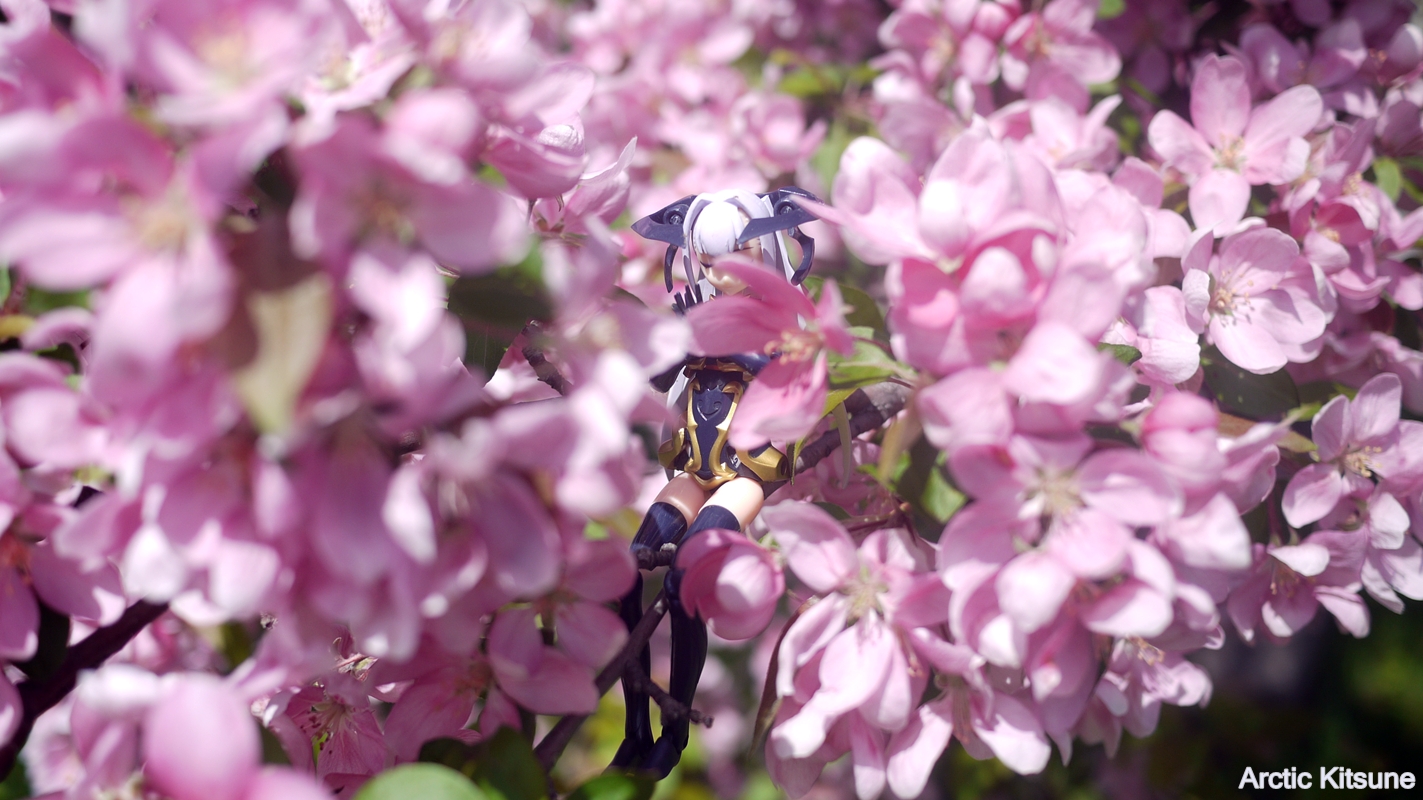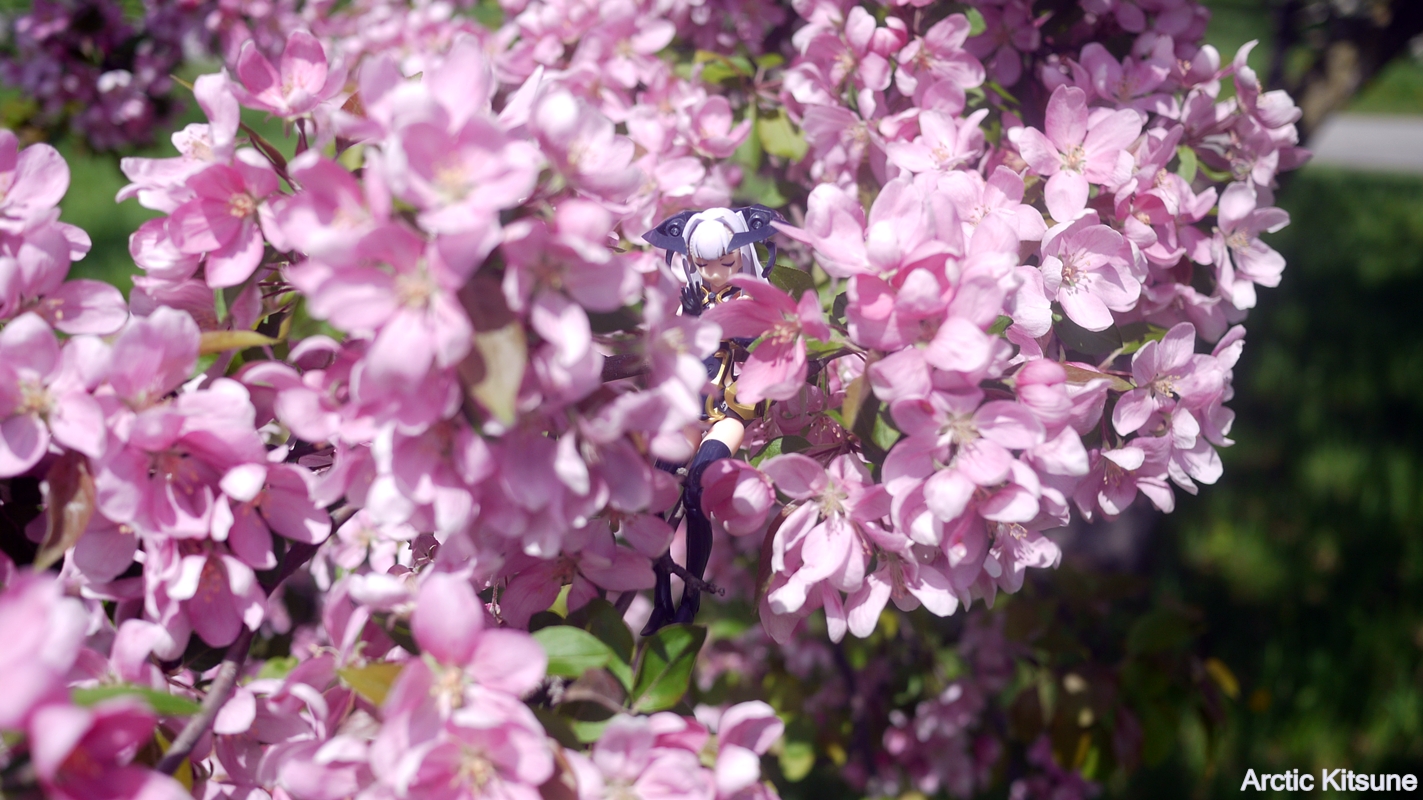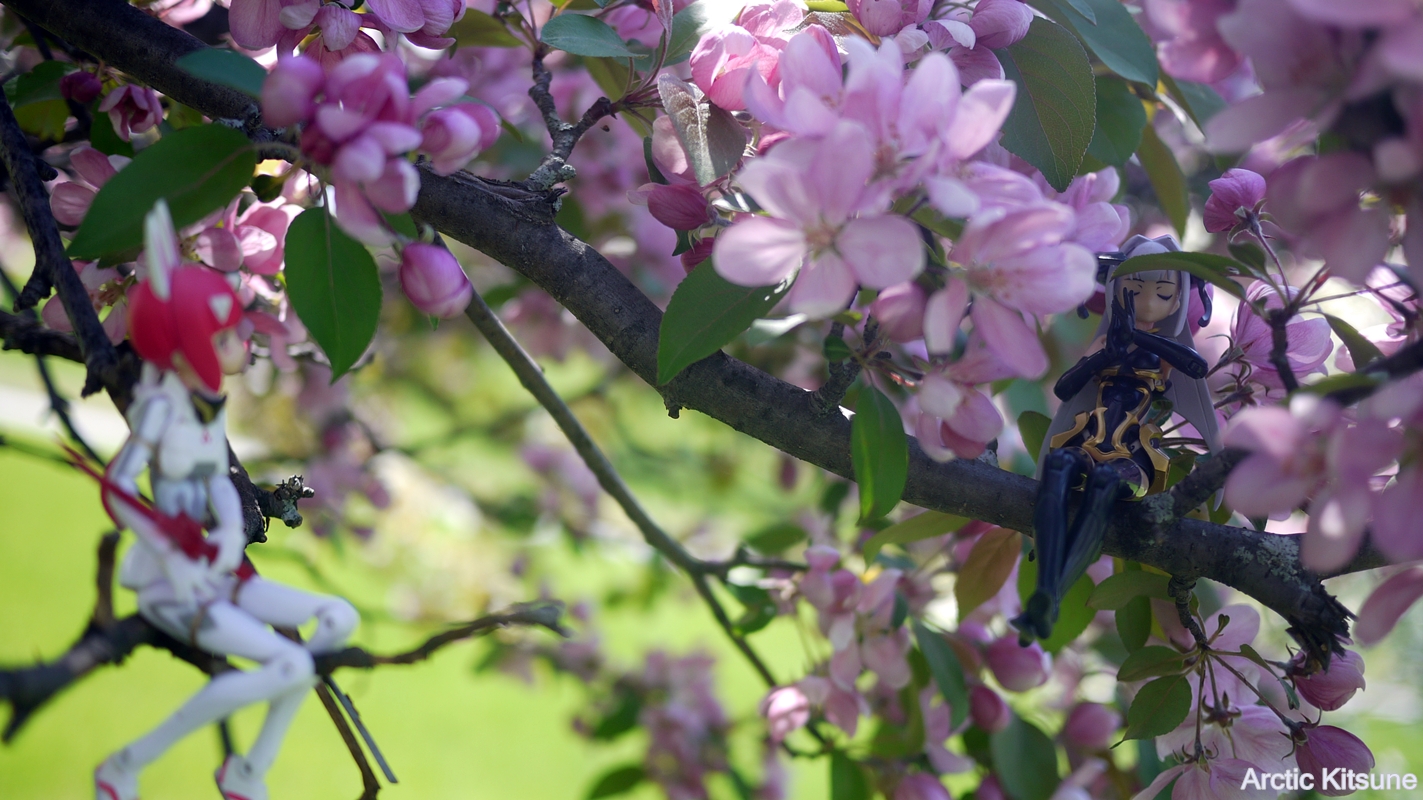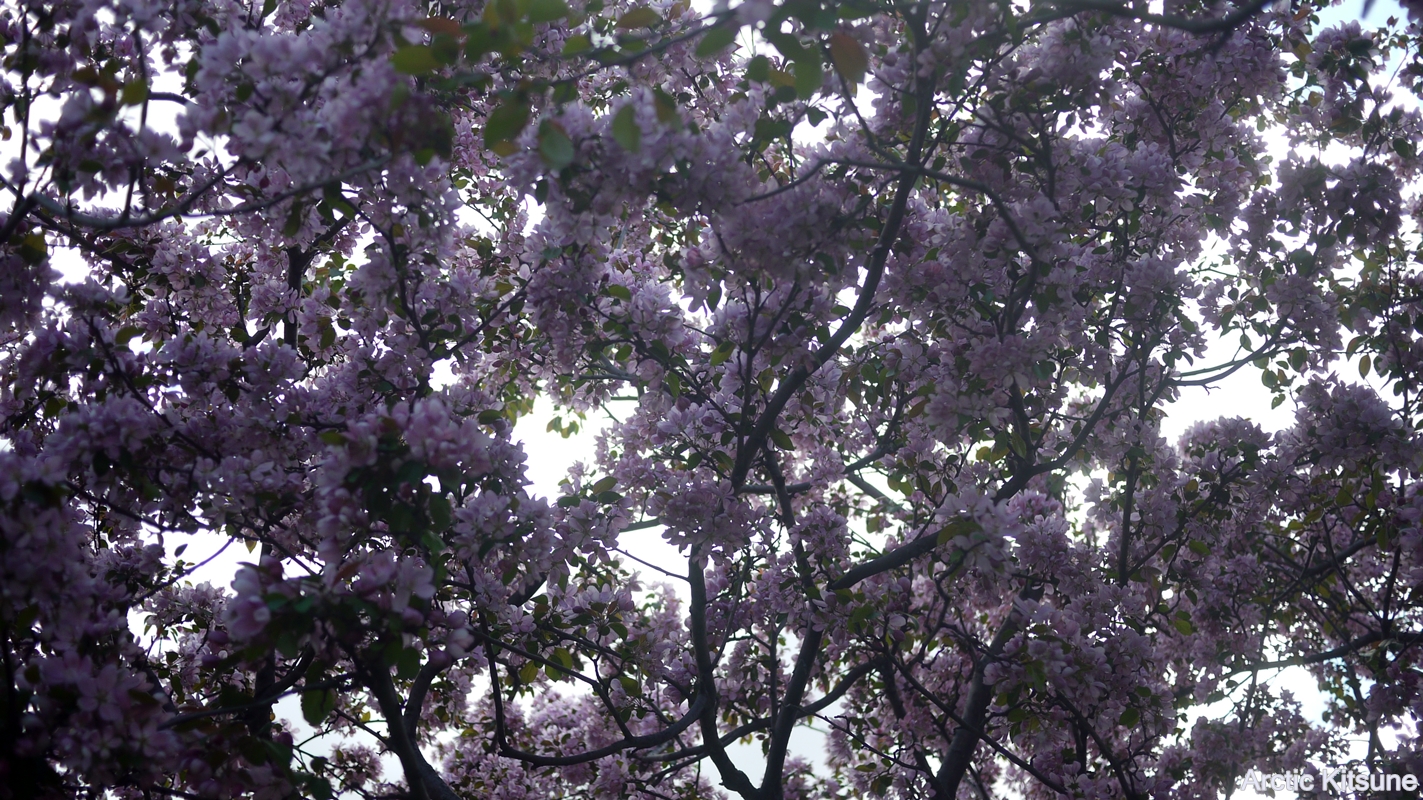 I was also amused by a tourist admiring and complimenting Ottawa. She said that Ottawa is an amazing, helpful, and friendly place that I had a nice chuckle at it walking home. I made note of it on Tumblr – here – if you're curious in reading more on that. Also an important response made in response to what I said hidden in that link.
I'm obviously going to take more images of my Busou Shinkis and Varakitsu now that I got back in the photography groove. I just need Ottawa's nature to cooperate with it blooming to its fullest, brightest, or at the very least just blooming beautifully. I'm gradually checking off what I wanted off my photography checklist along with some side-objectives. Awesome stuff. I'm also going to do a continuation of this post in another posting when both weather and nature cooperates sometimes both this and next week. Might be a flood of articles.
Hope you enjoyed these images. More to come along this and next week and into summer!