Greetings! Myself, Varakitsu, Renge, and Mizuki Type II all went to Commissioner's Park in Ottawa (next to Dow's Lake) for a lovely outdoor doll meet. Been a nice rewarding day for photography, doll related things, and for car spotting.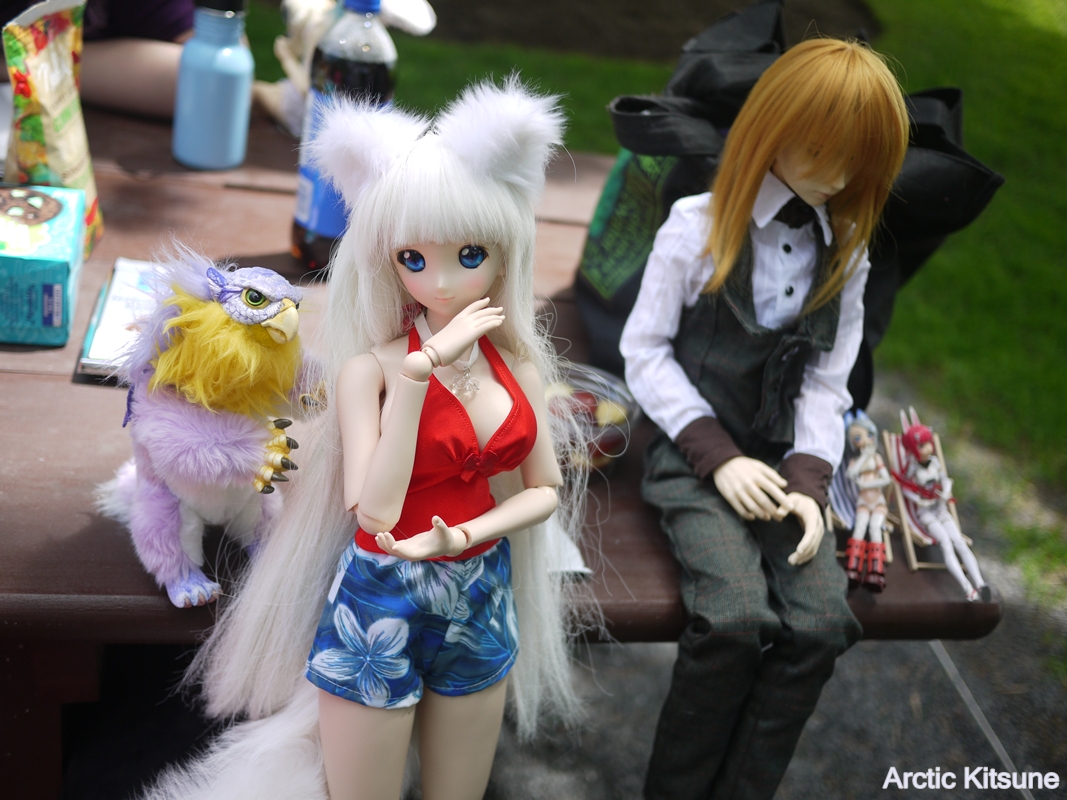 (All images taken with a Lumix GF1 – Pancake lens.)
I was amused when I arrived at the meet to hear the mention of Busou Shinki. Busou Shinki is now gradually fading out for me, sadly, because of the lack of buzz about it now. Was nice to hear Kodama had nice fun watching the TV version of it. It needs to be watched and respected more.
I also had my fun with Varakitsu at the meet-up, even considering this a nice 'quality image' producing moment. I have lots of nice images that I can happily stare and admire for now and at a later period of time. I sadly had trouble with her wig tangling because of the wind and the constant movements.
Basically went to the meet-up to with the mindset to just spam-snap images of Varakitsu while I could to have loads of images to admire at a later period. After which I would then grab rips at Ottawa's Ribfest on Spark's street to soon afterd wander off home to admire both the images and the ribs, which I did after some delay.
—
– Related Links & Articles:
– Foxy Ottawa Belated Blooming:
https://arcticukitsu.com/Blog/?p=4303
– RibFestival:
http://www.sparksstreetmall.com/ottawaribfest.html
(Hoping link won't kill itself.)
—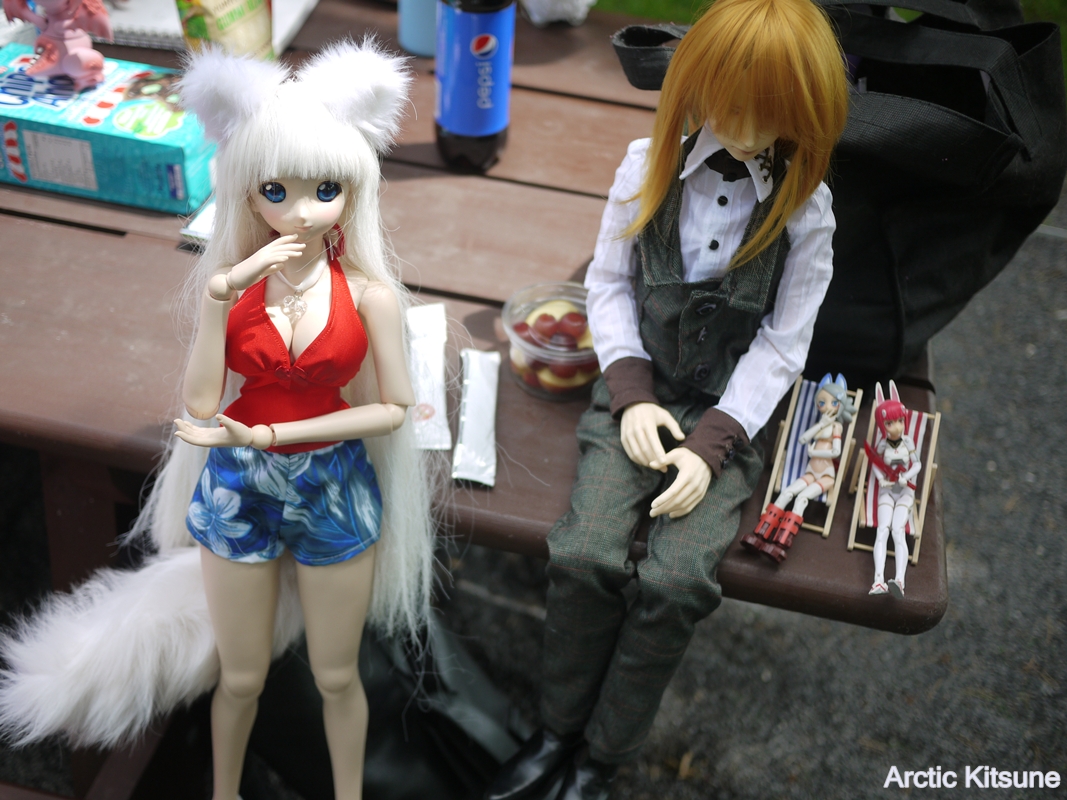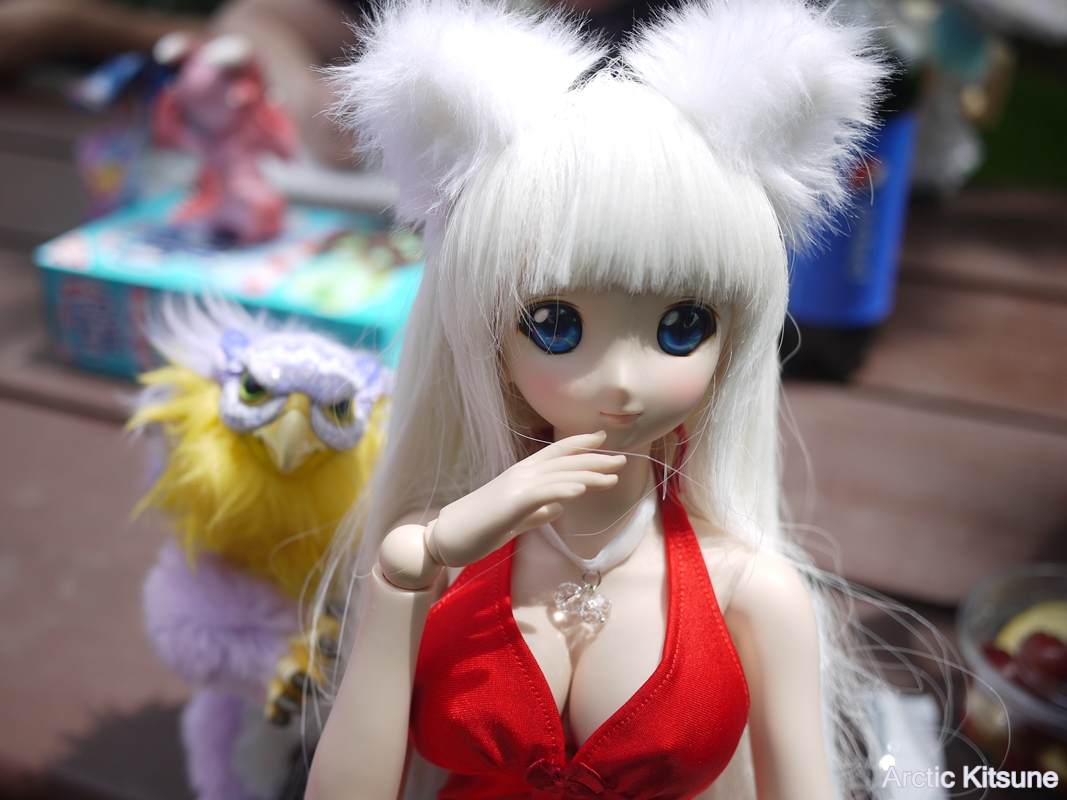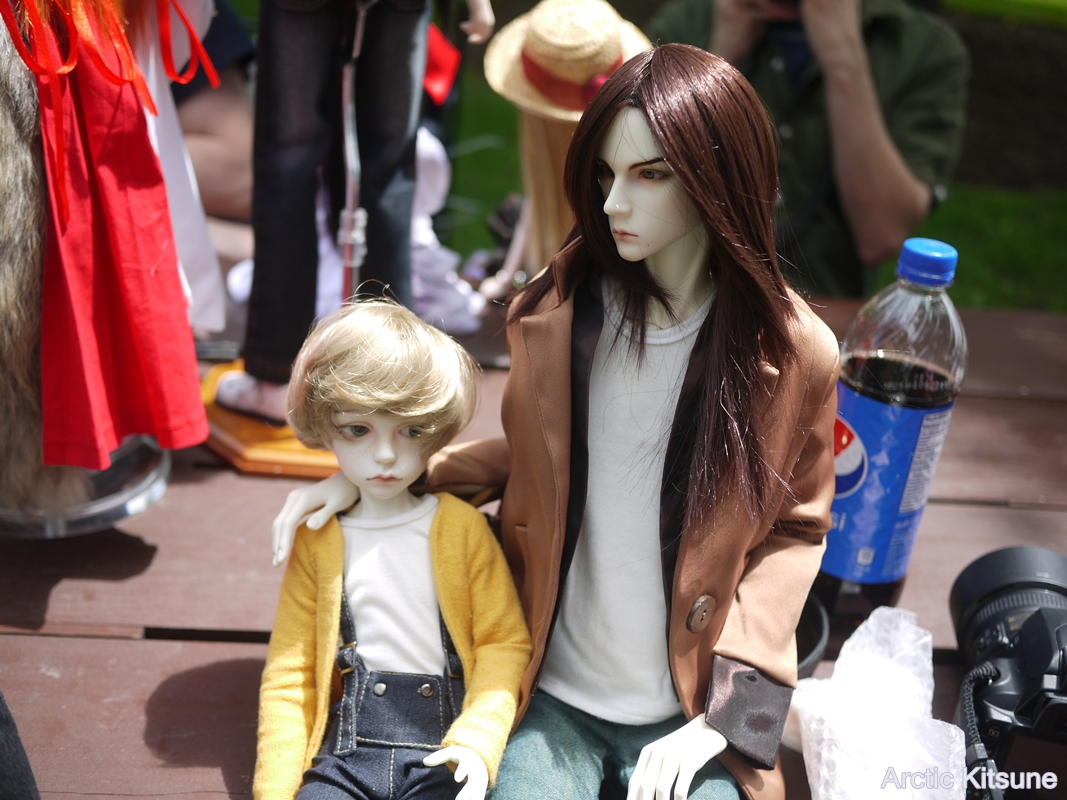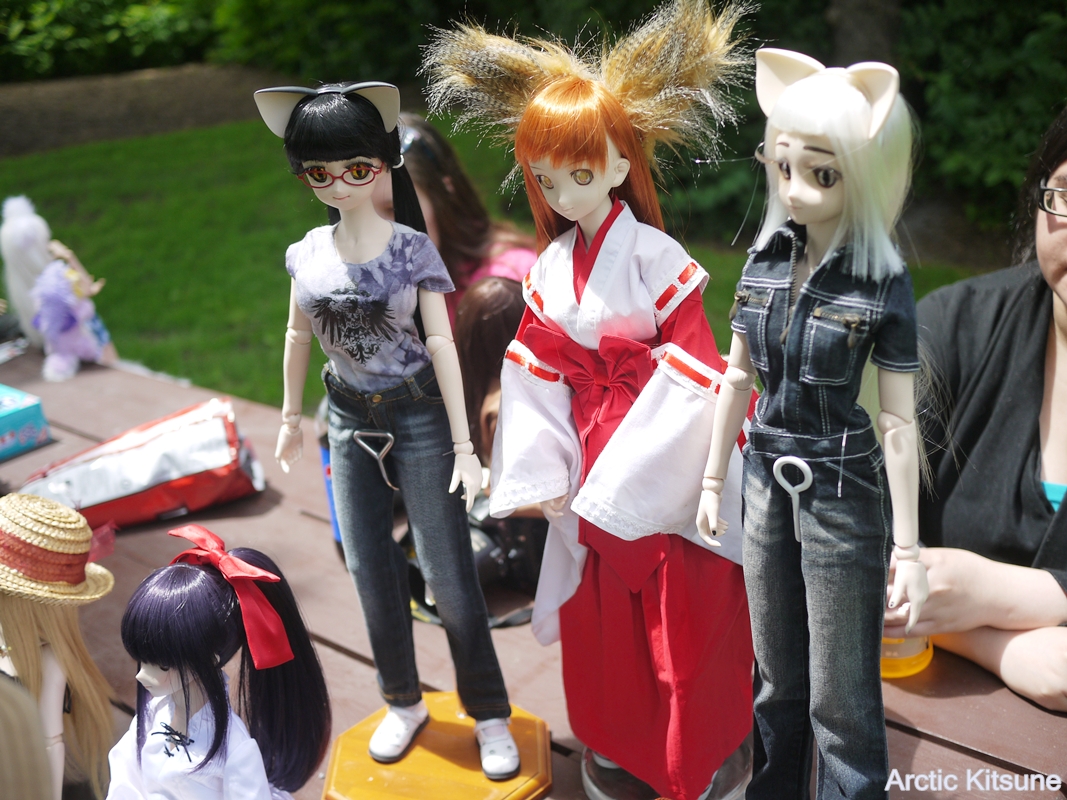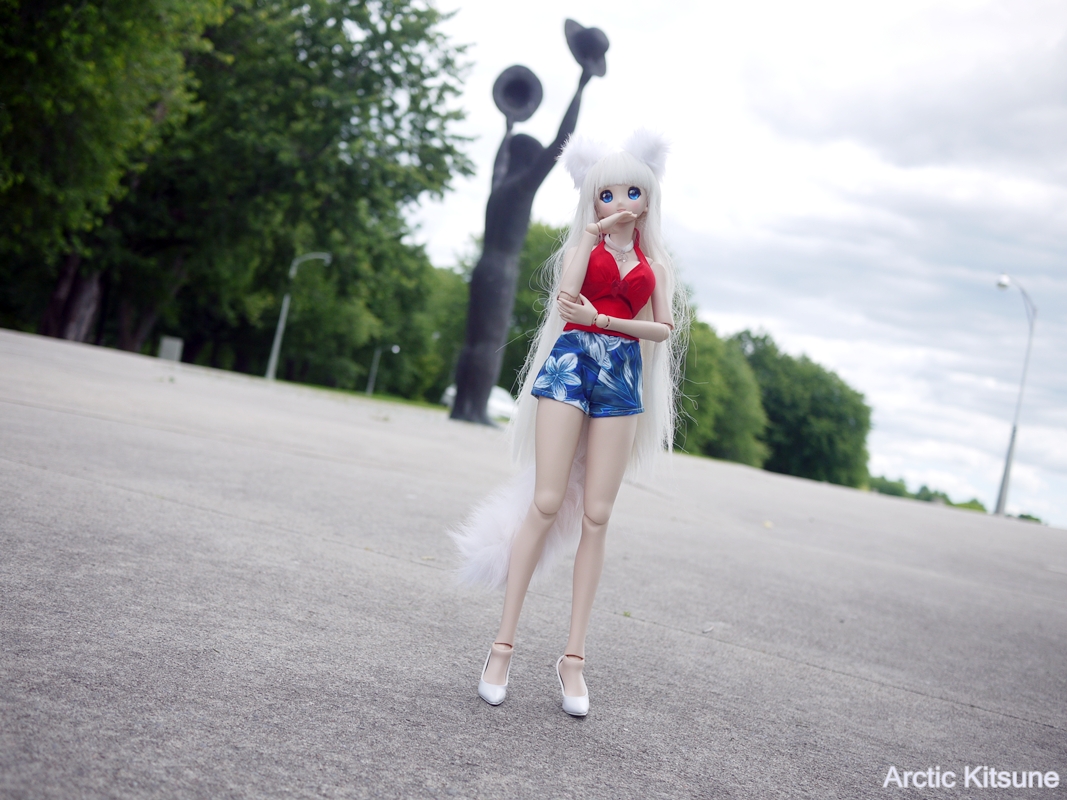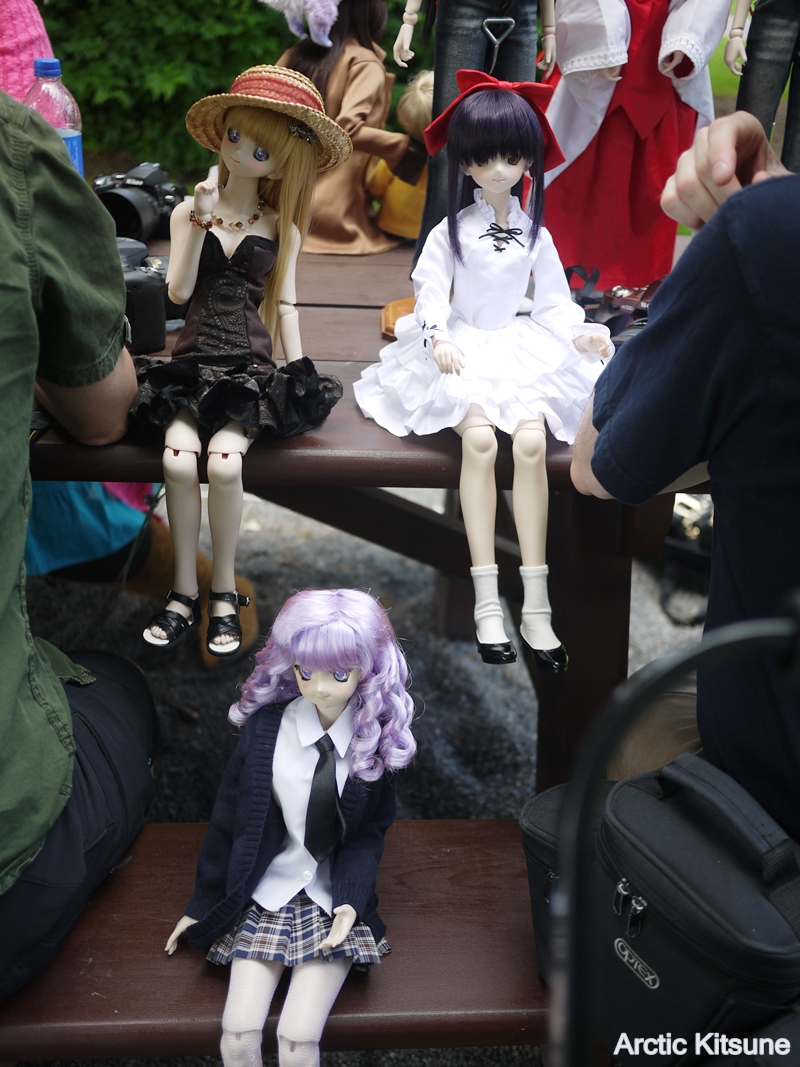 Couldn't sit around so started experimenting with sits and poses by observing Vara happily sitting in trees and posing with things.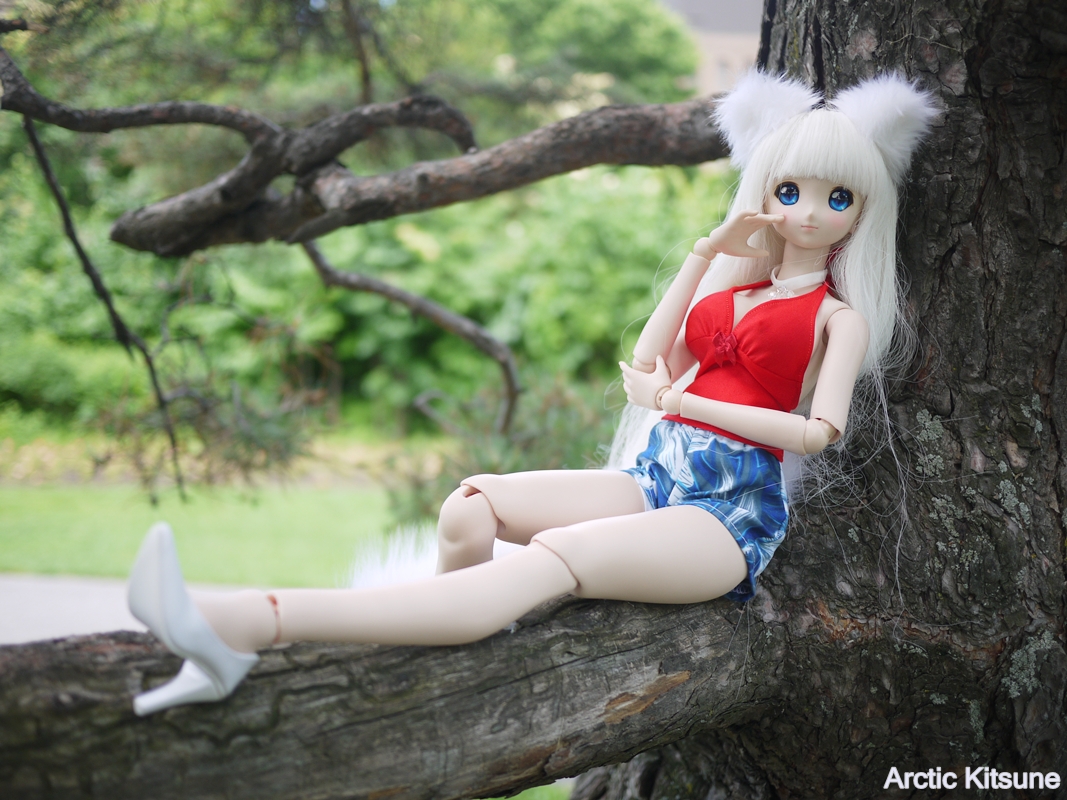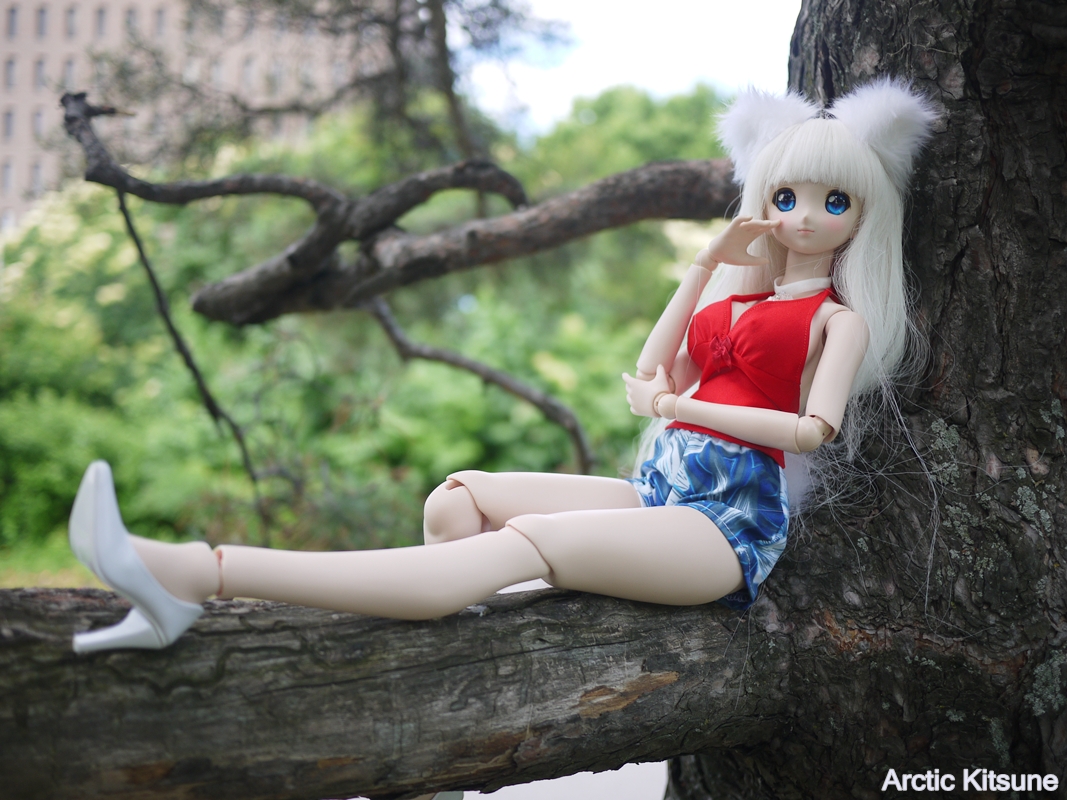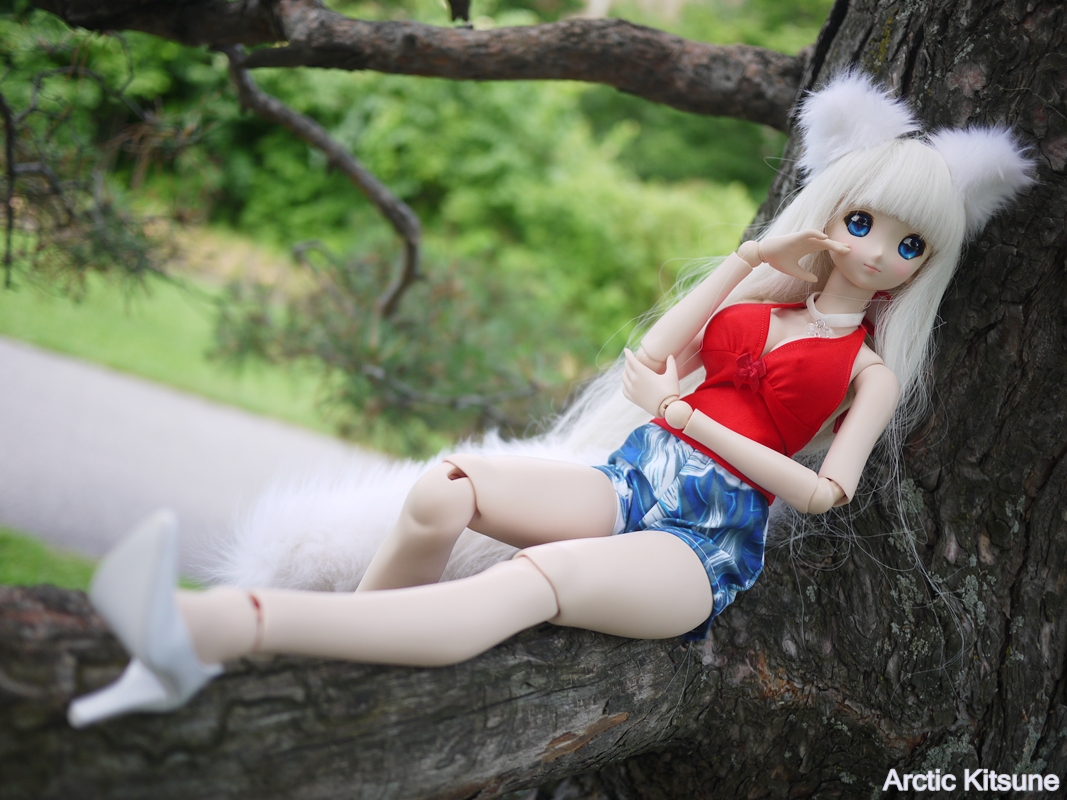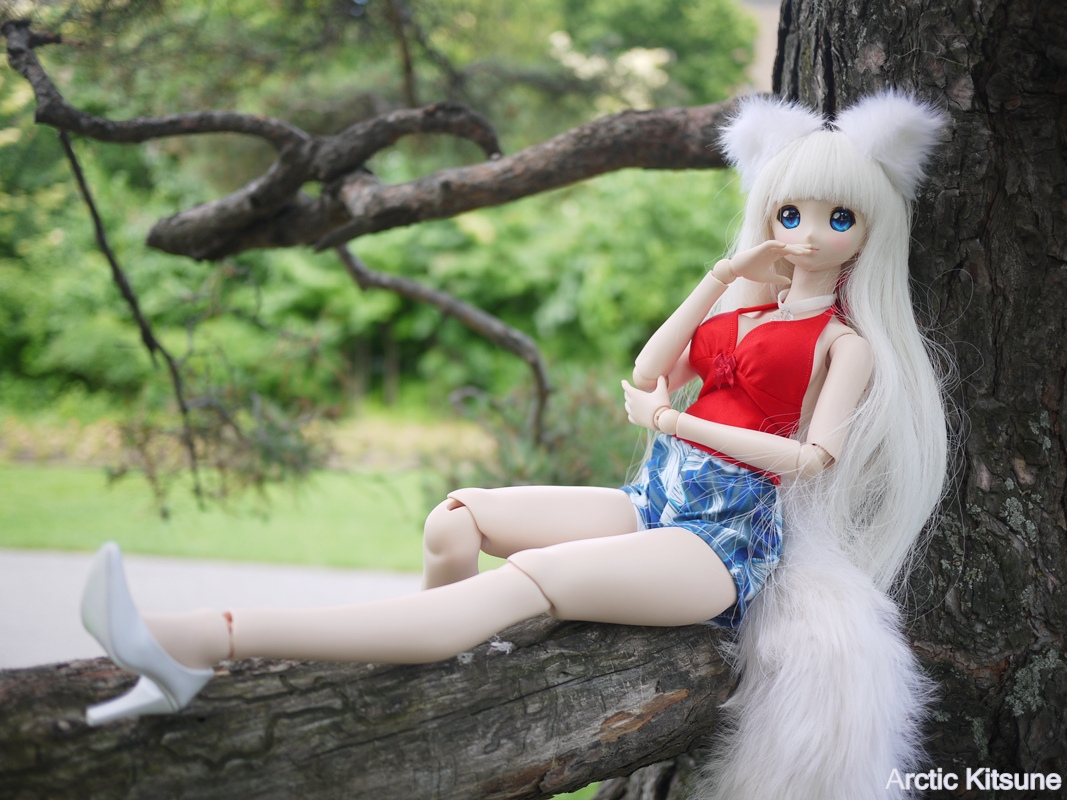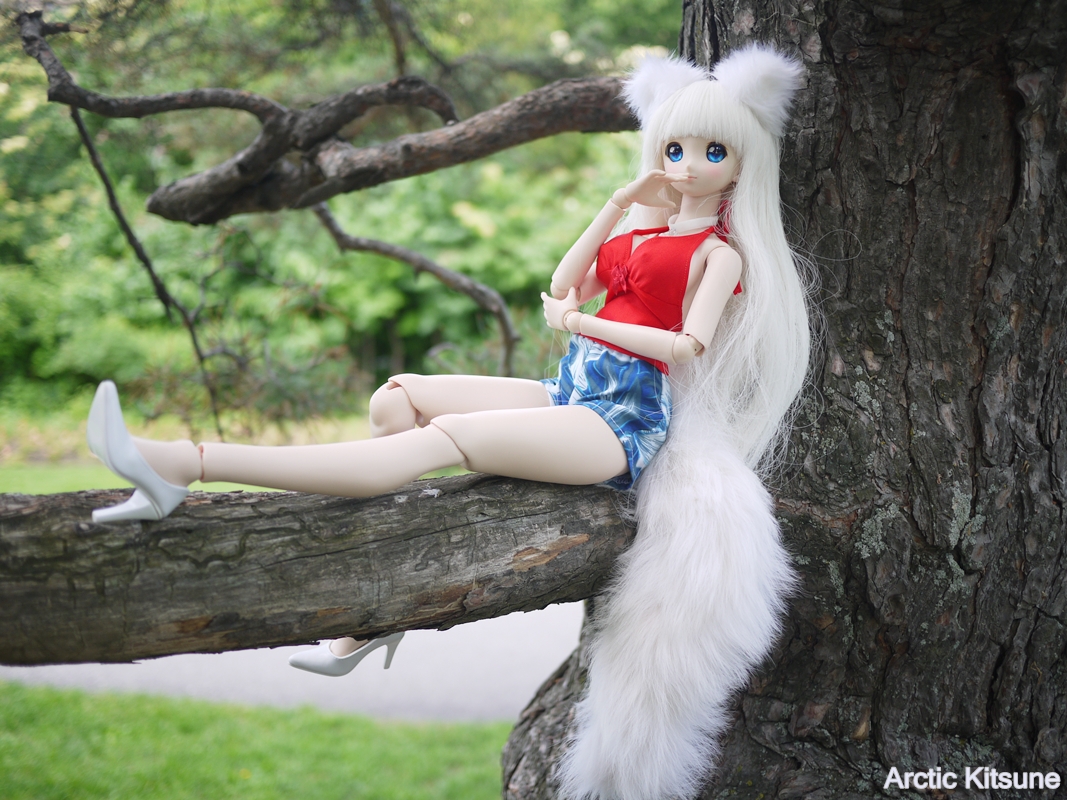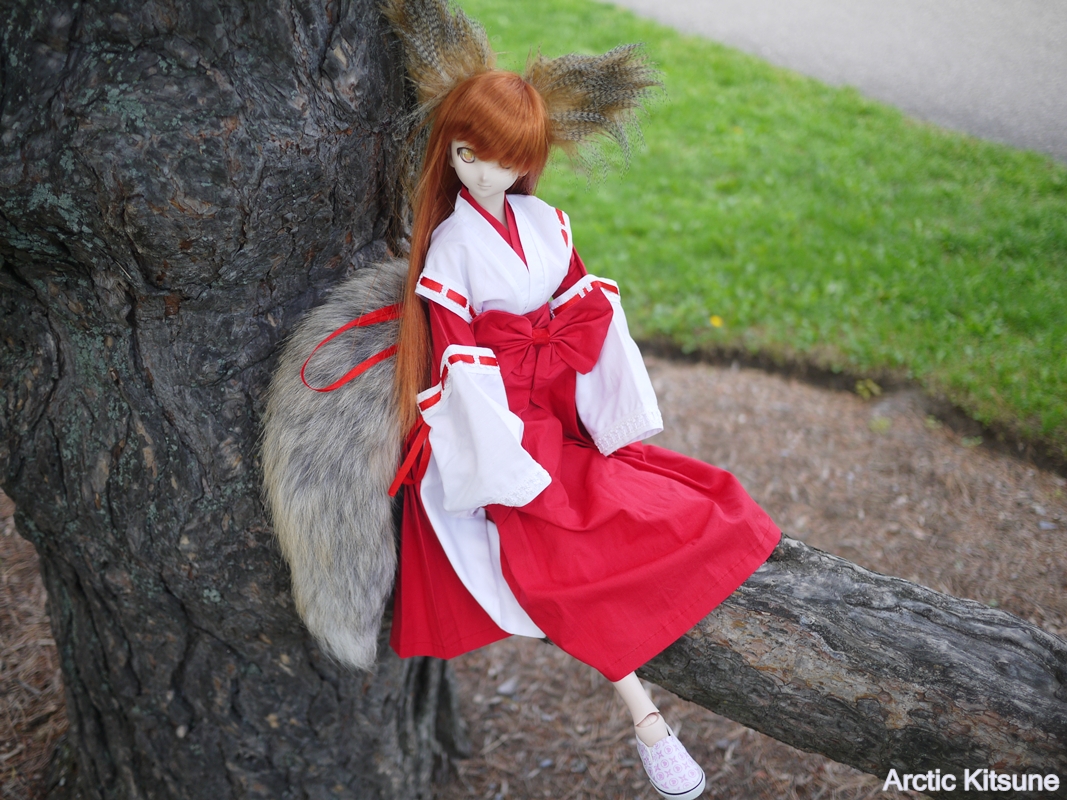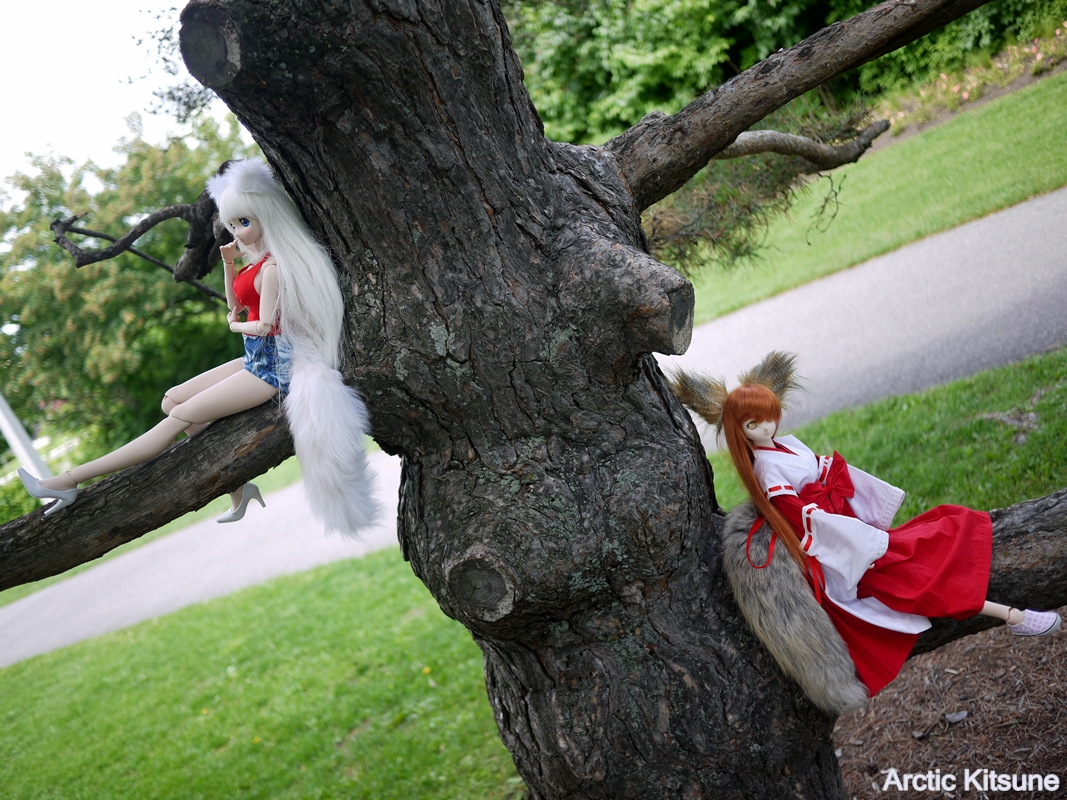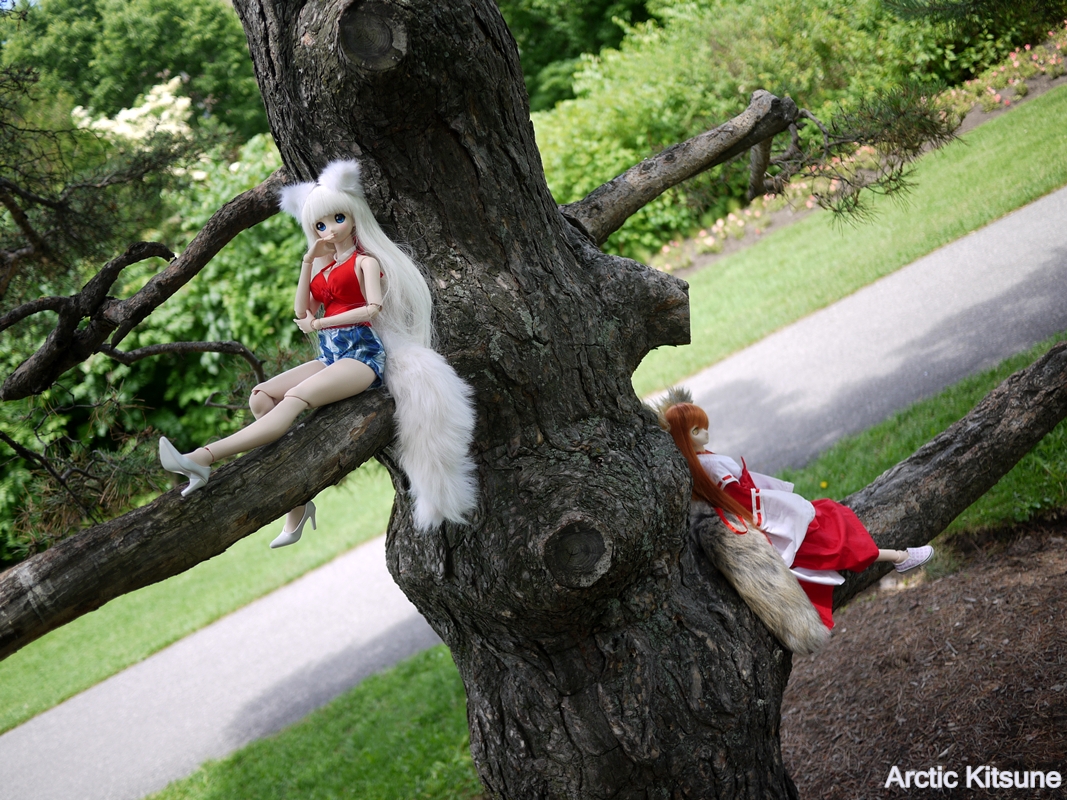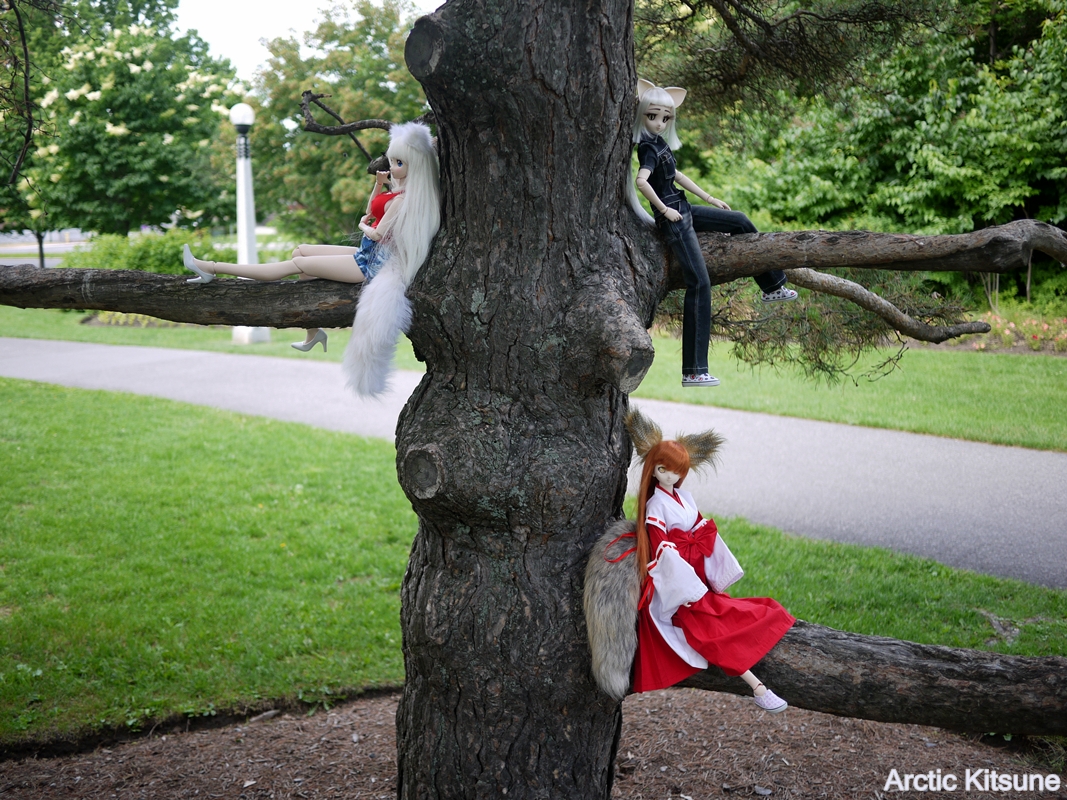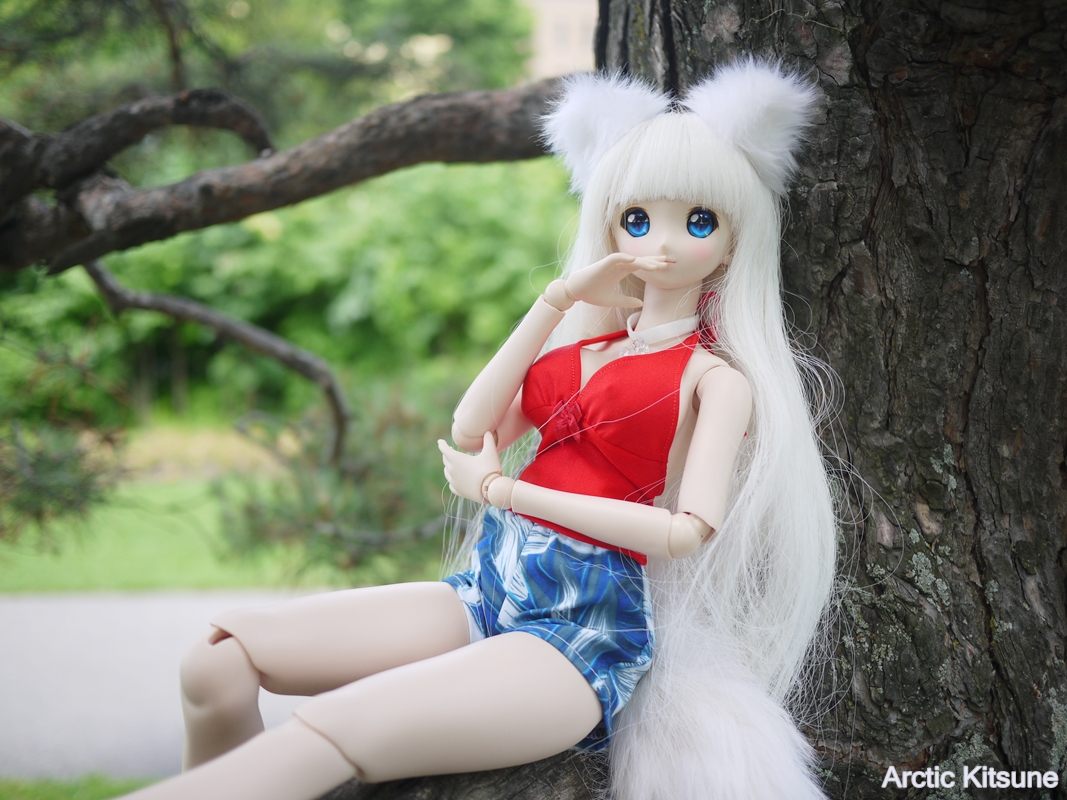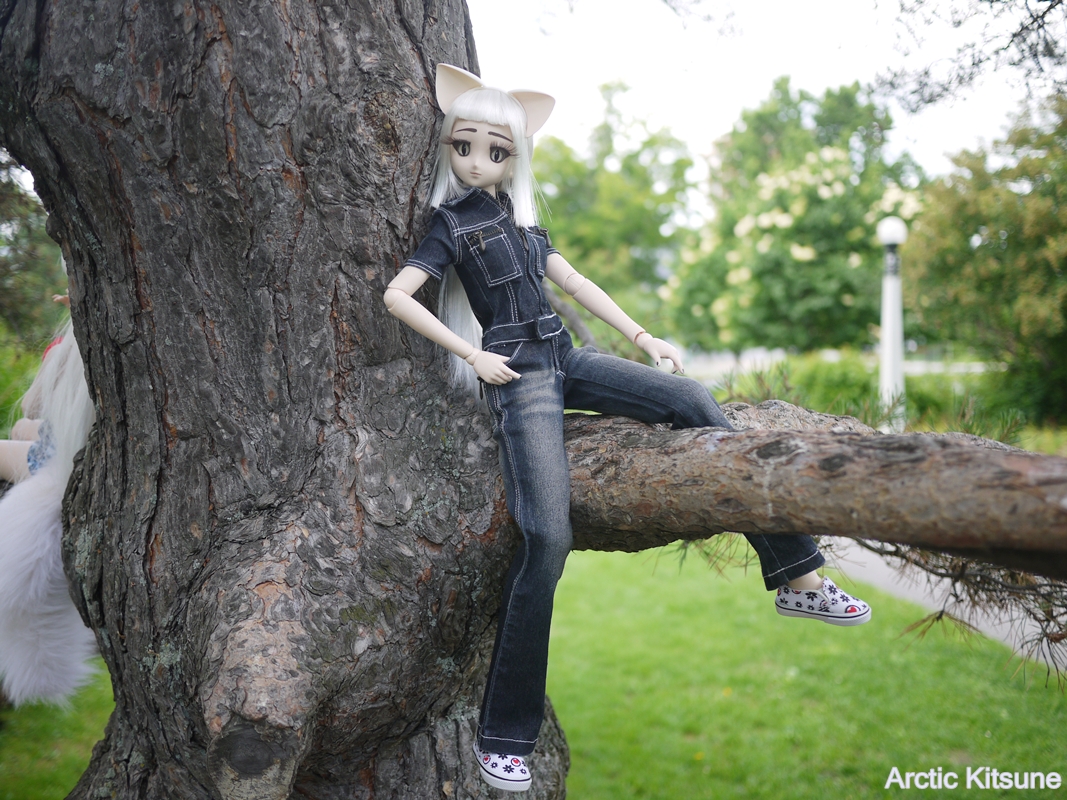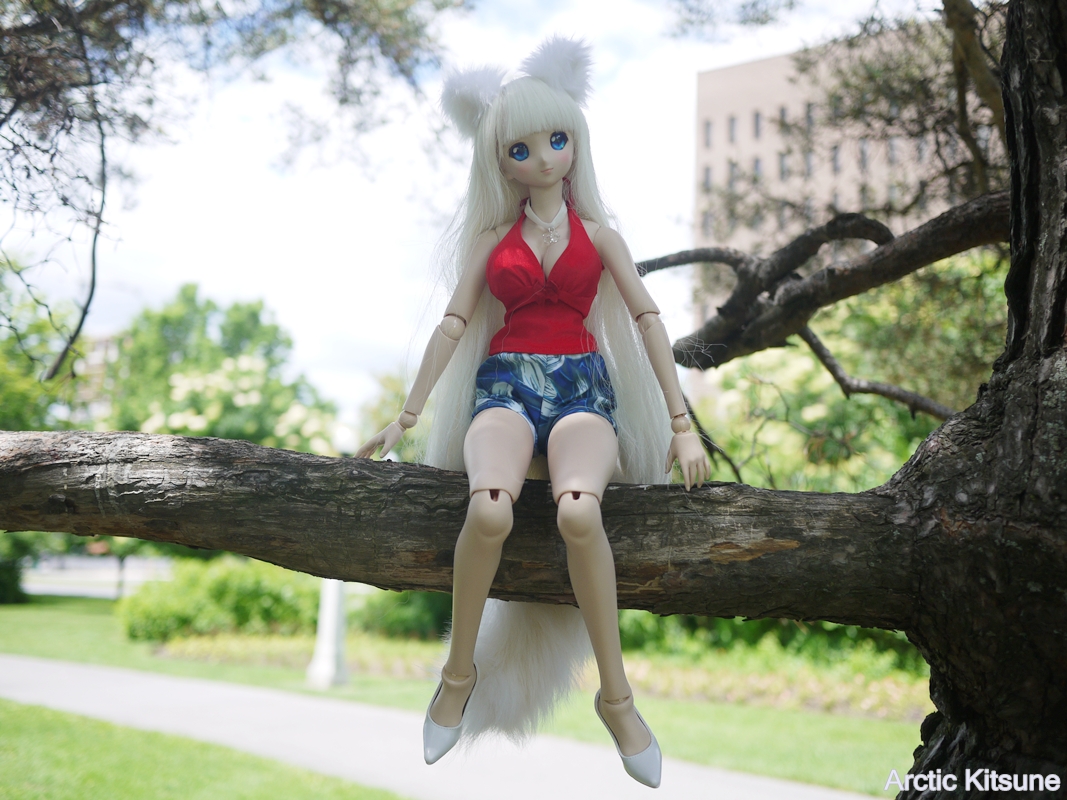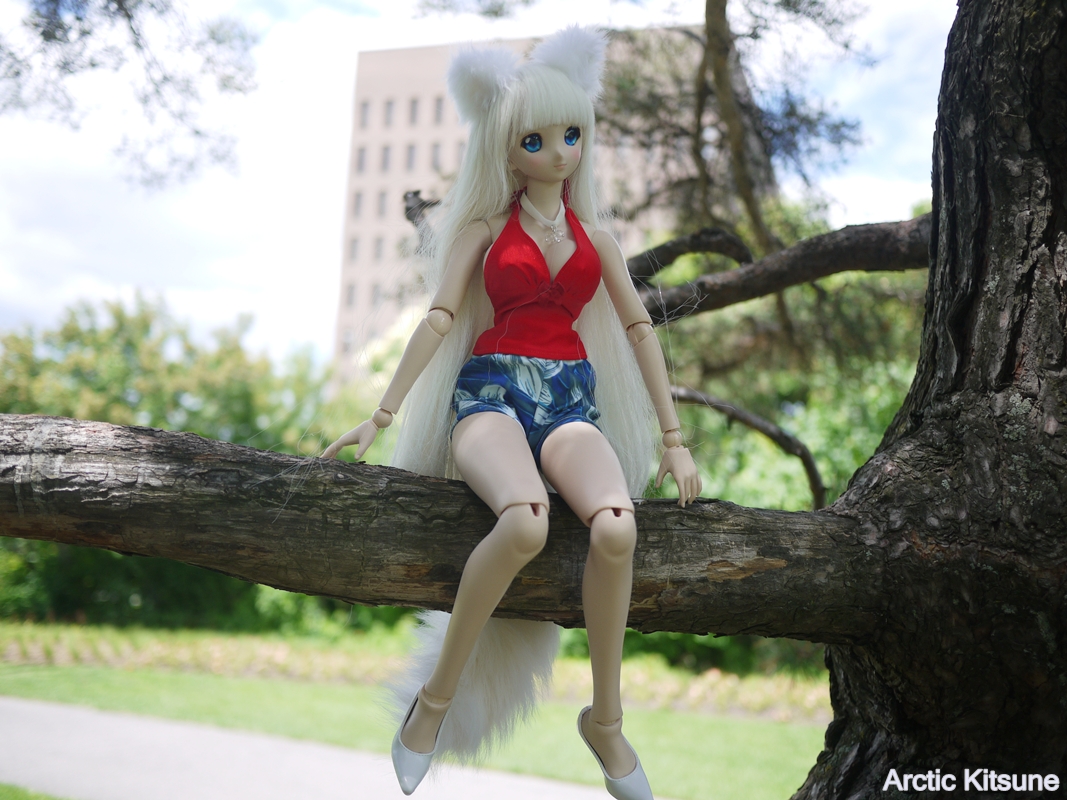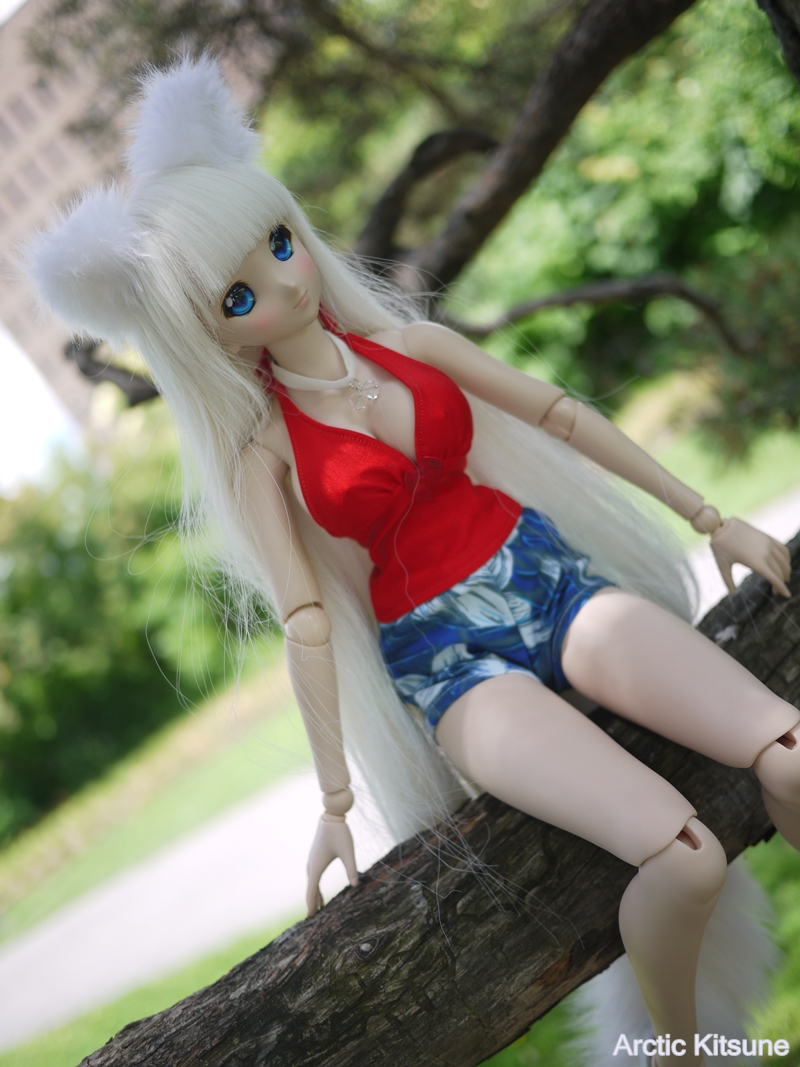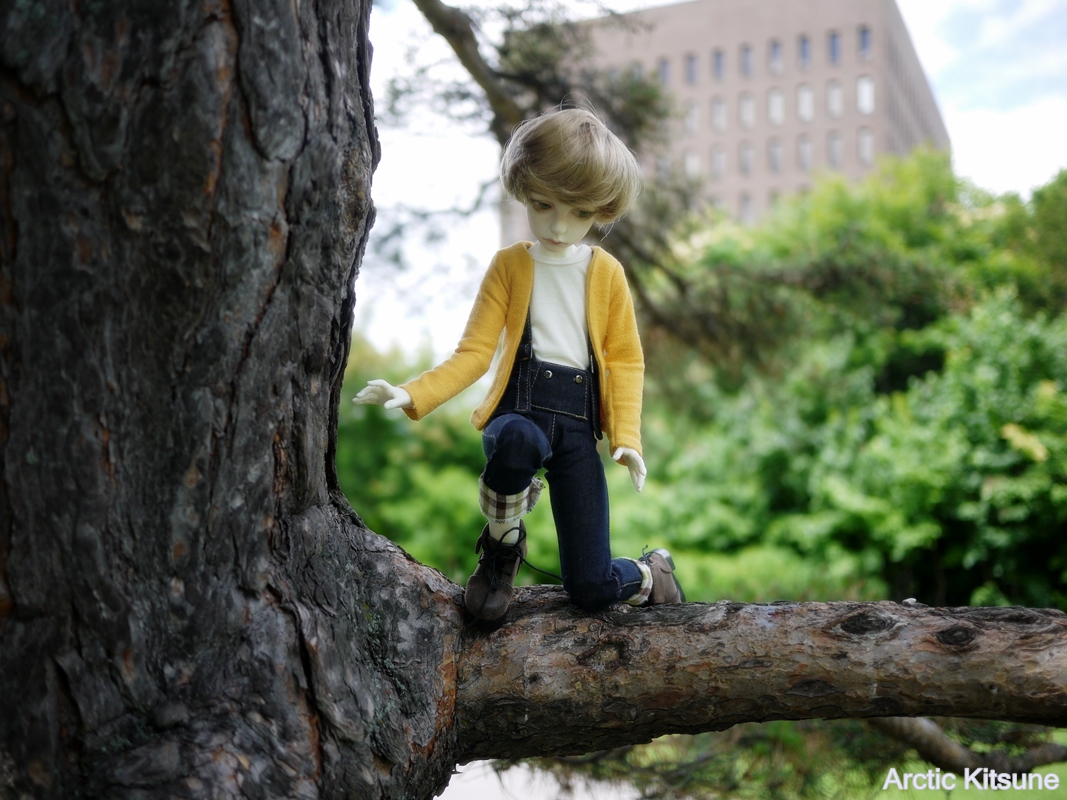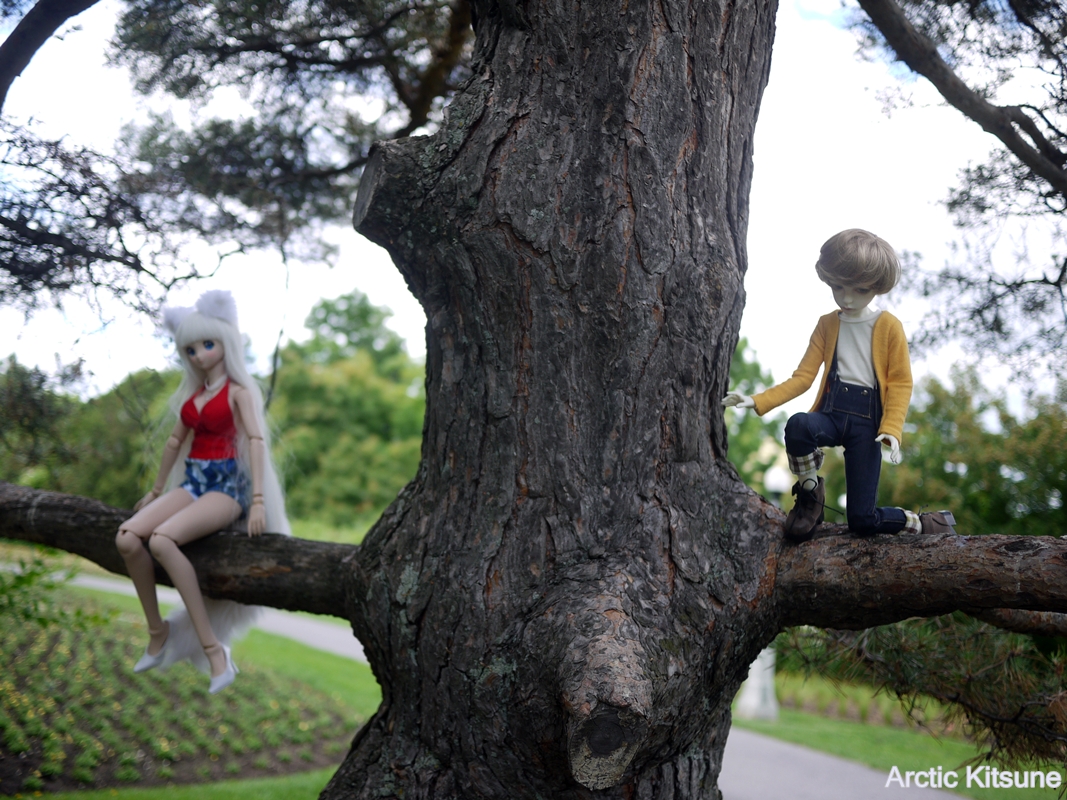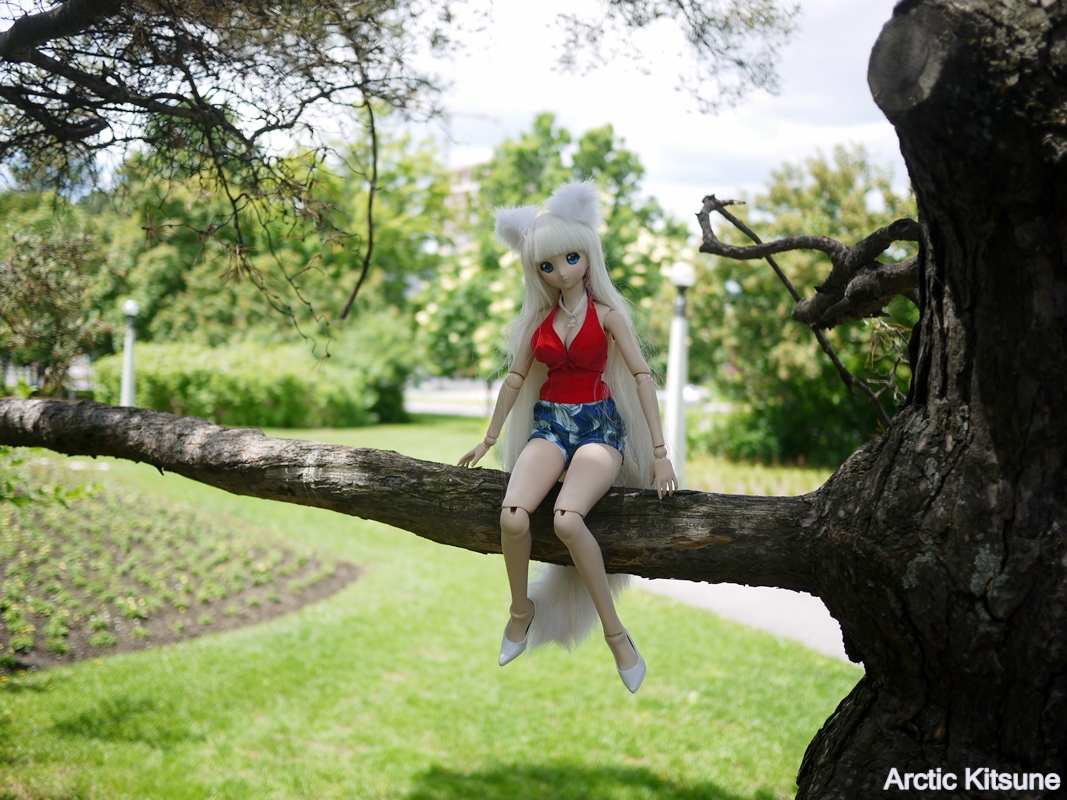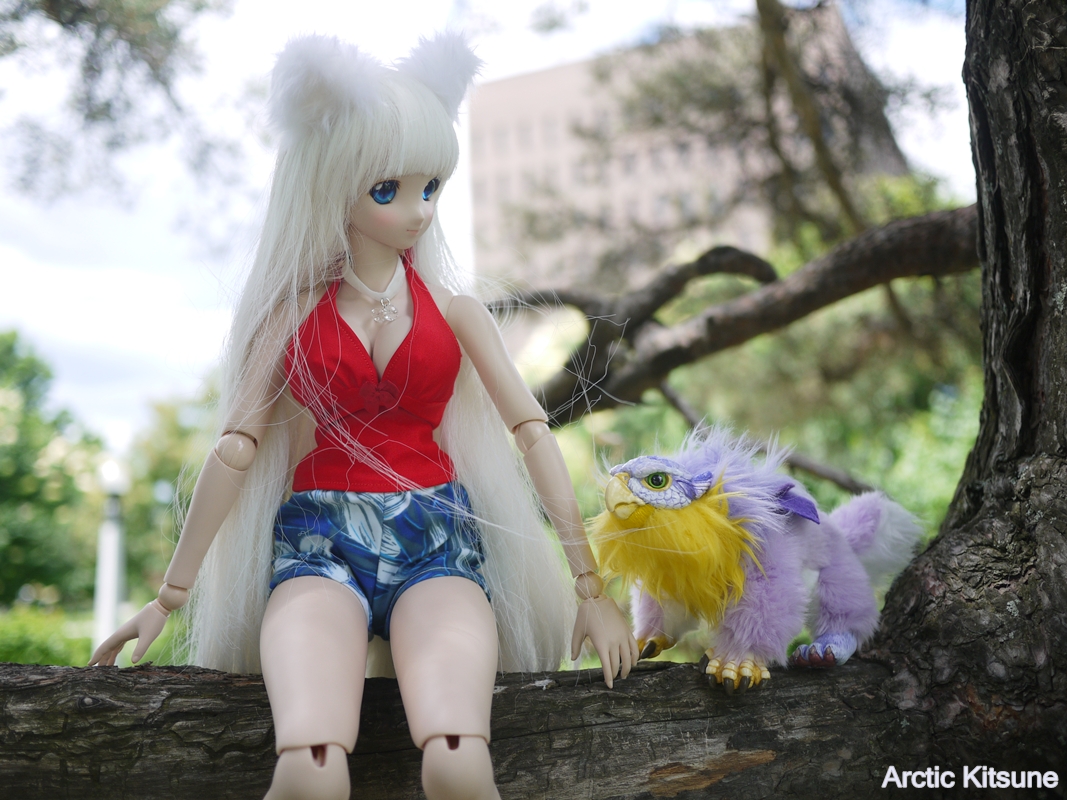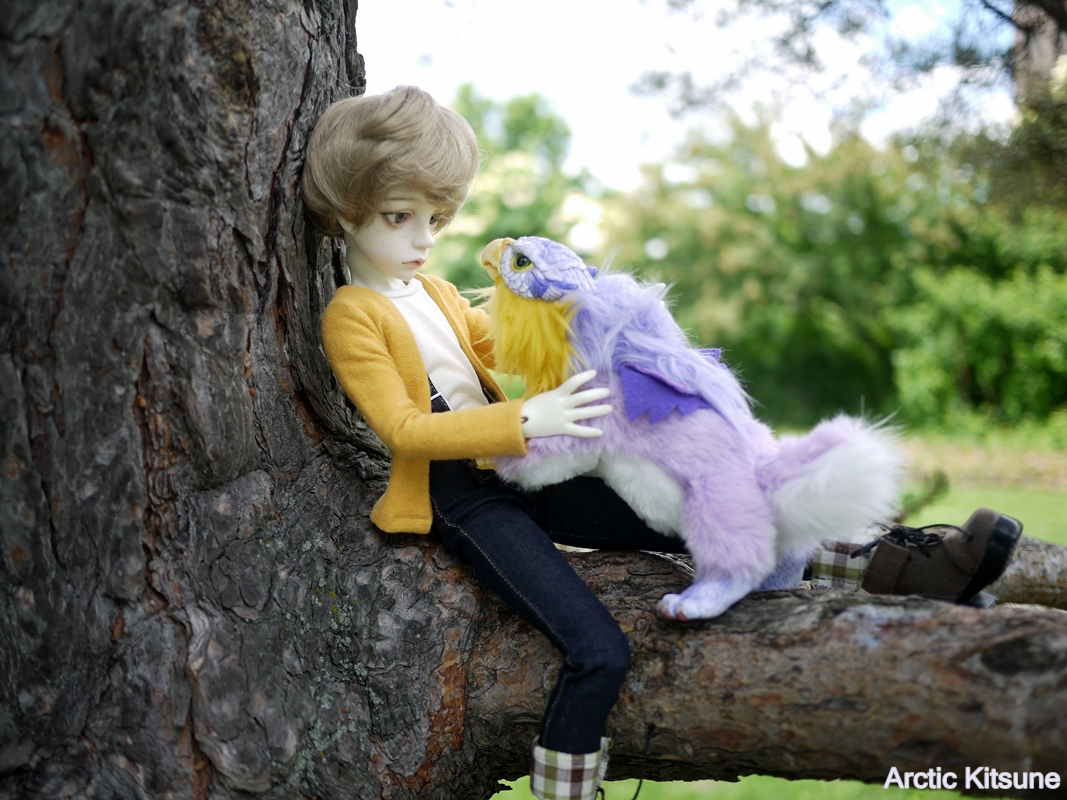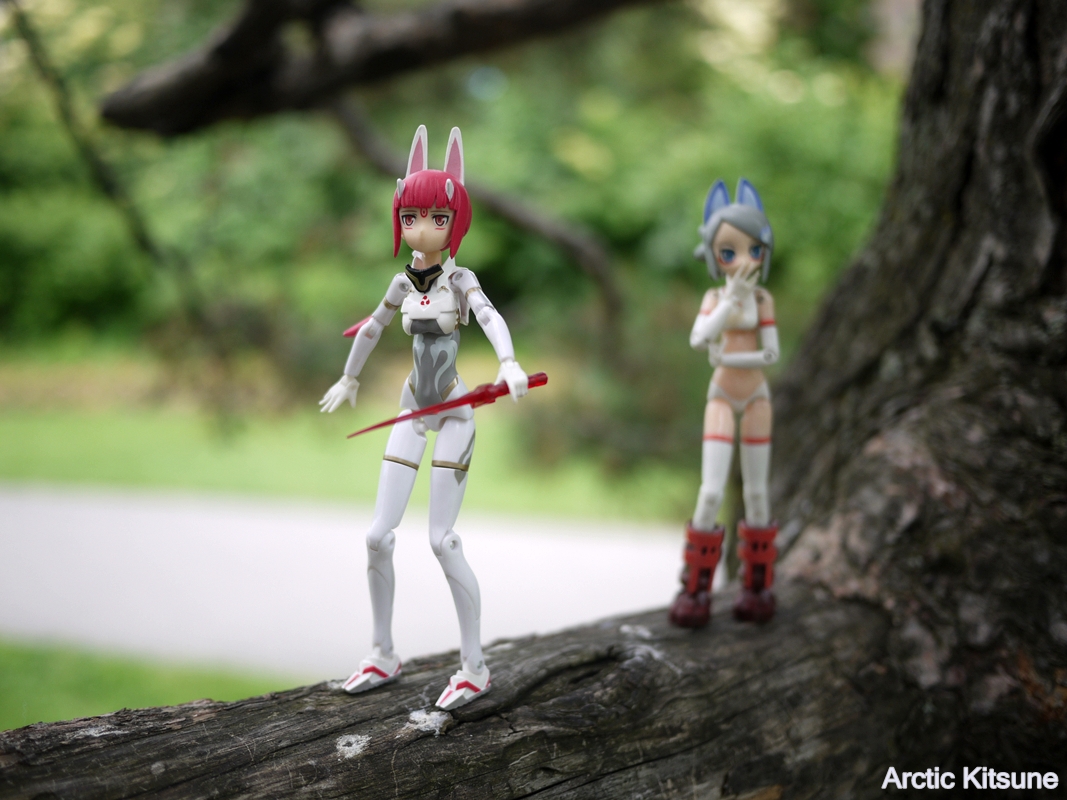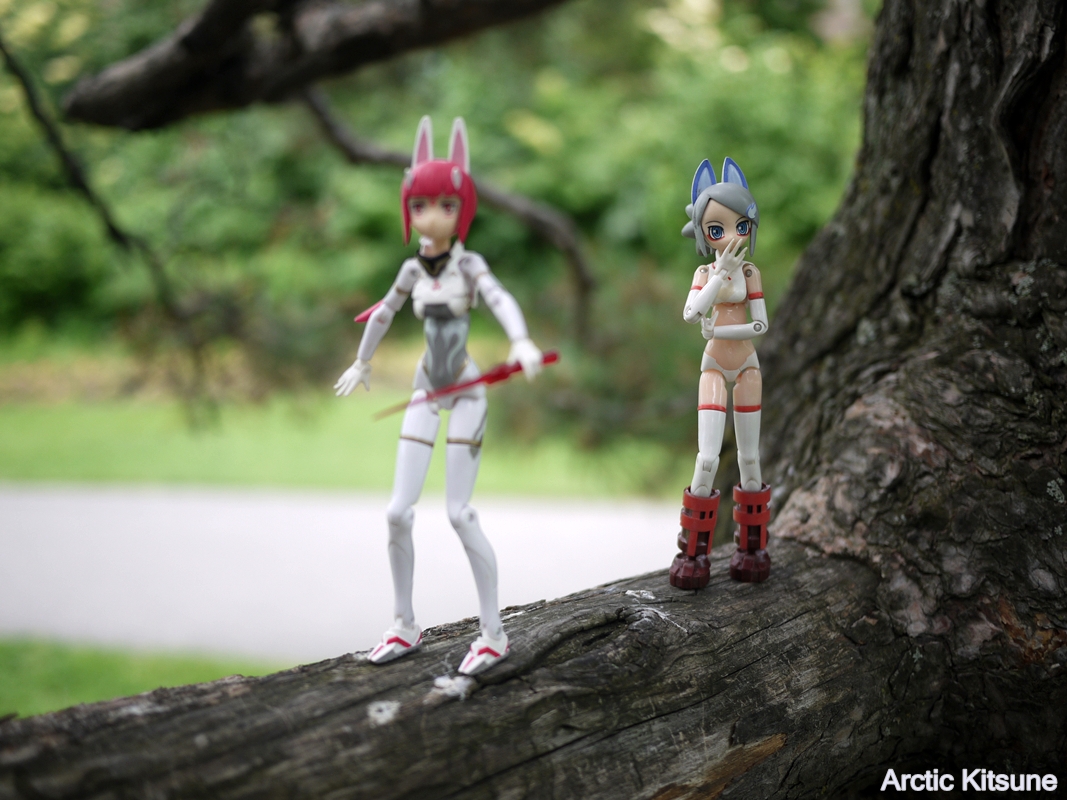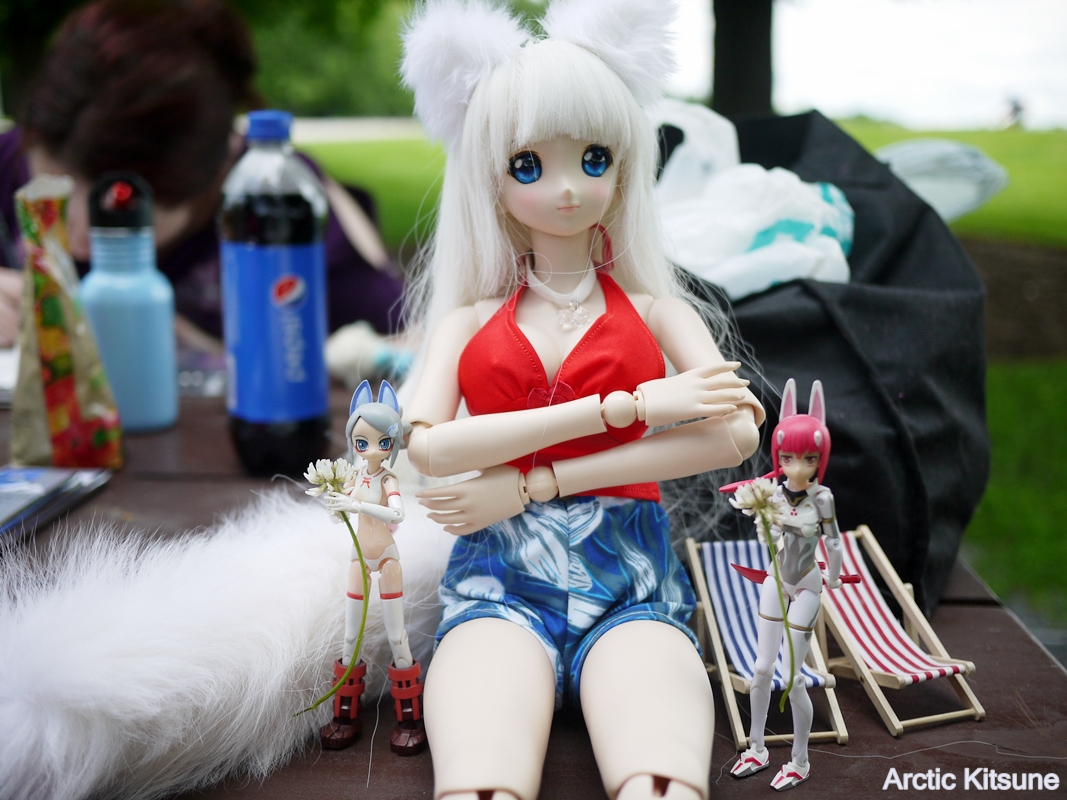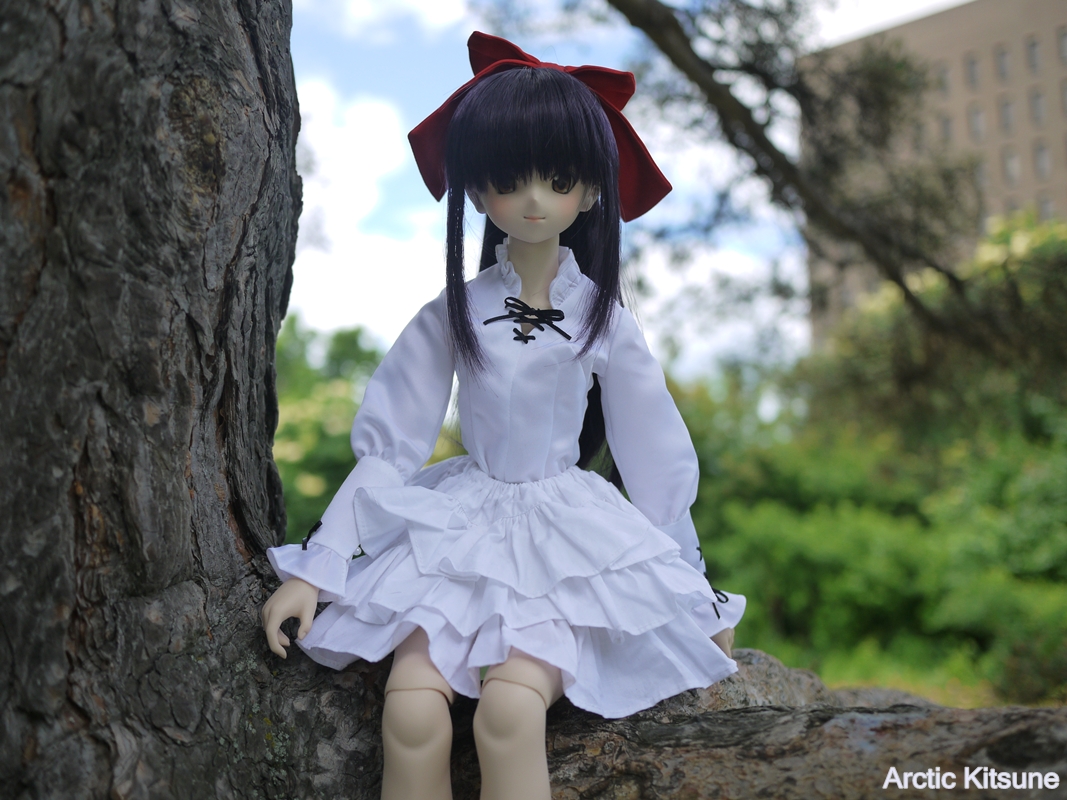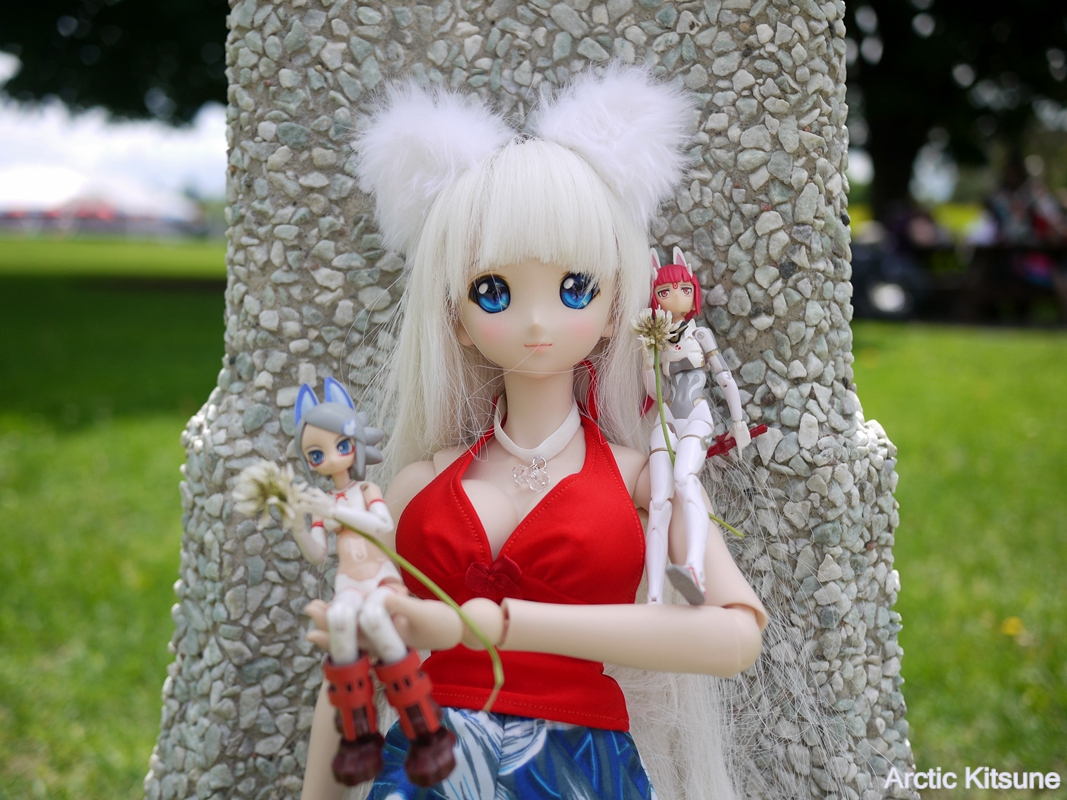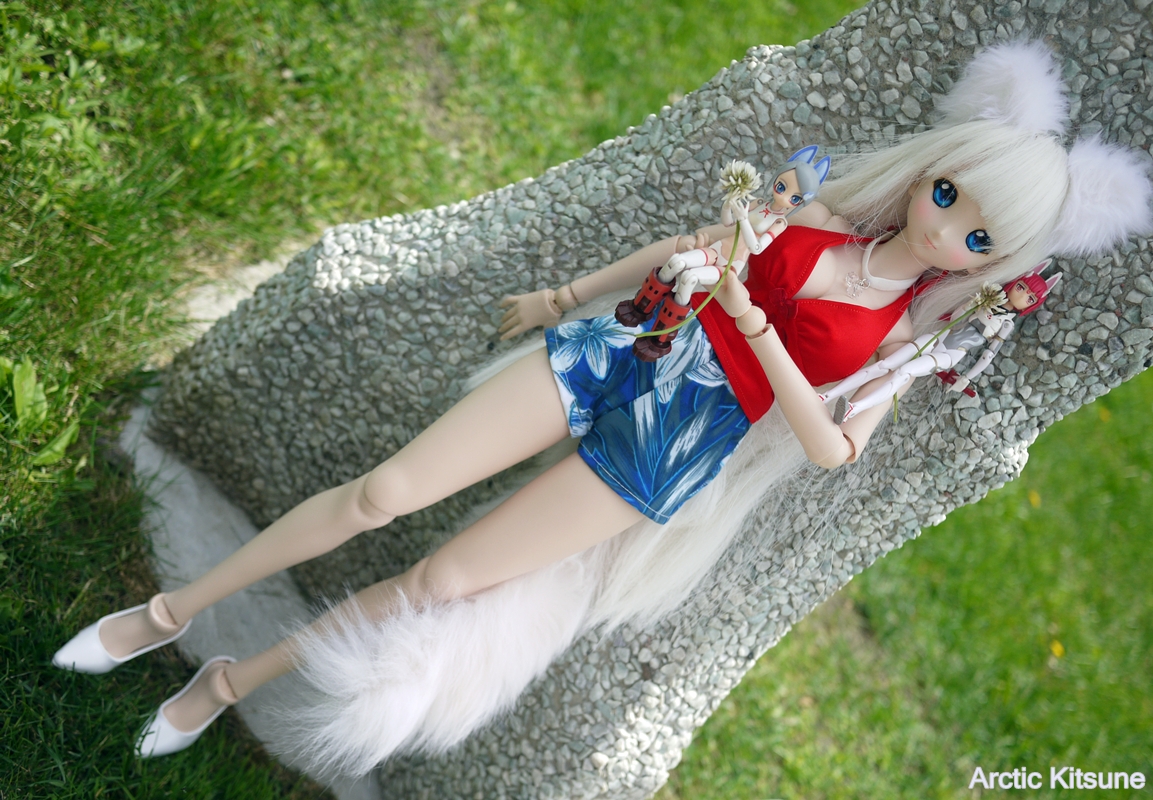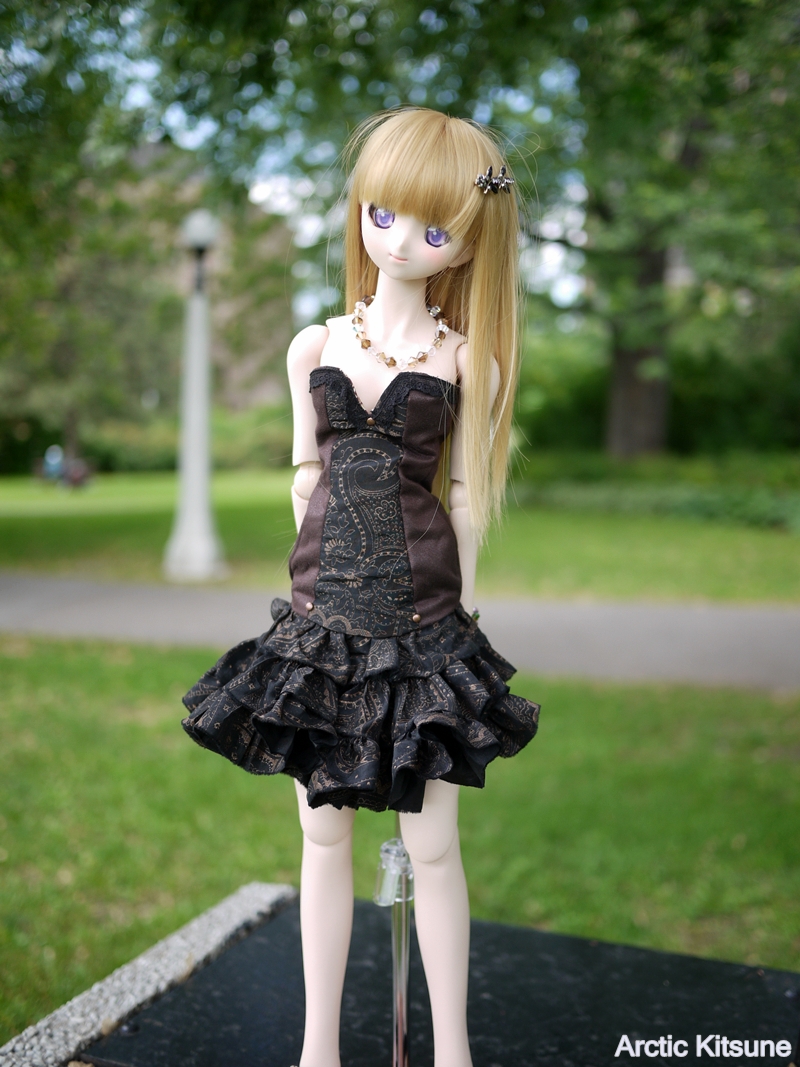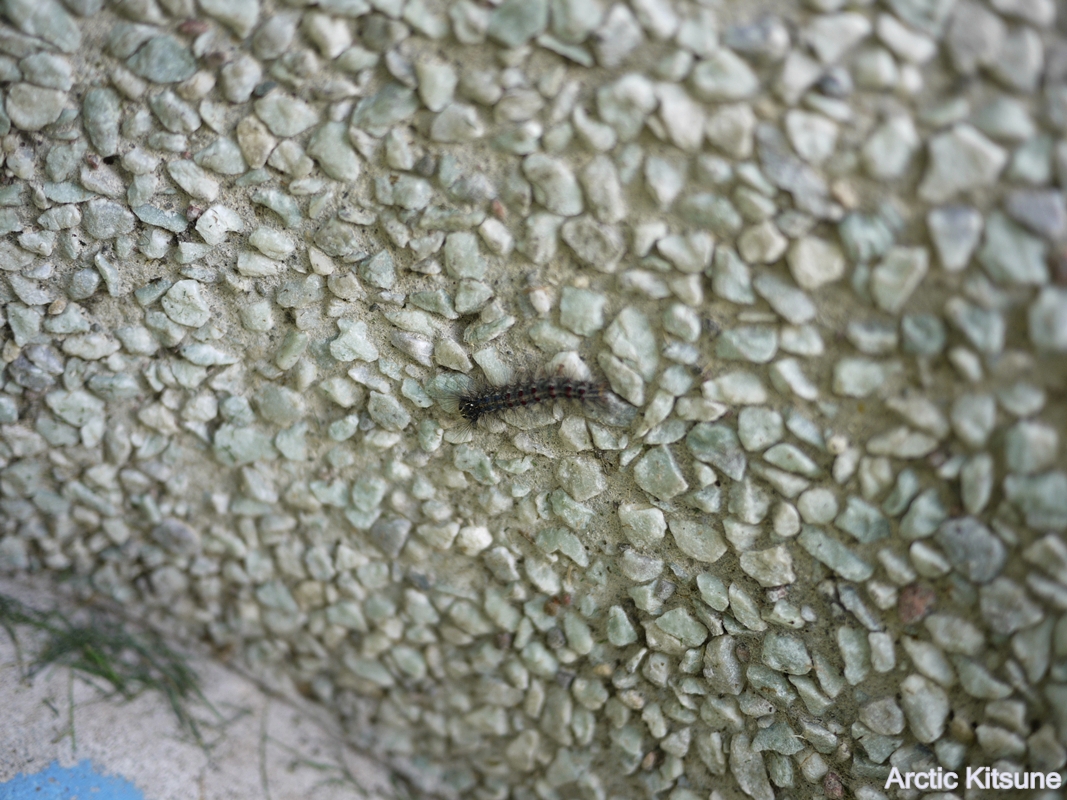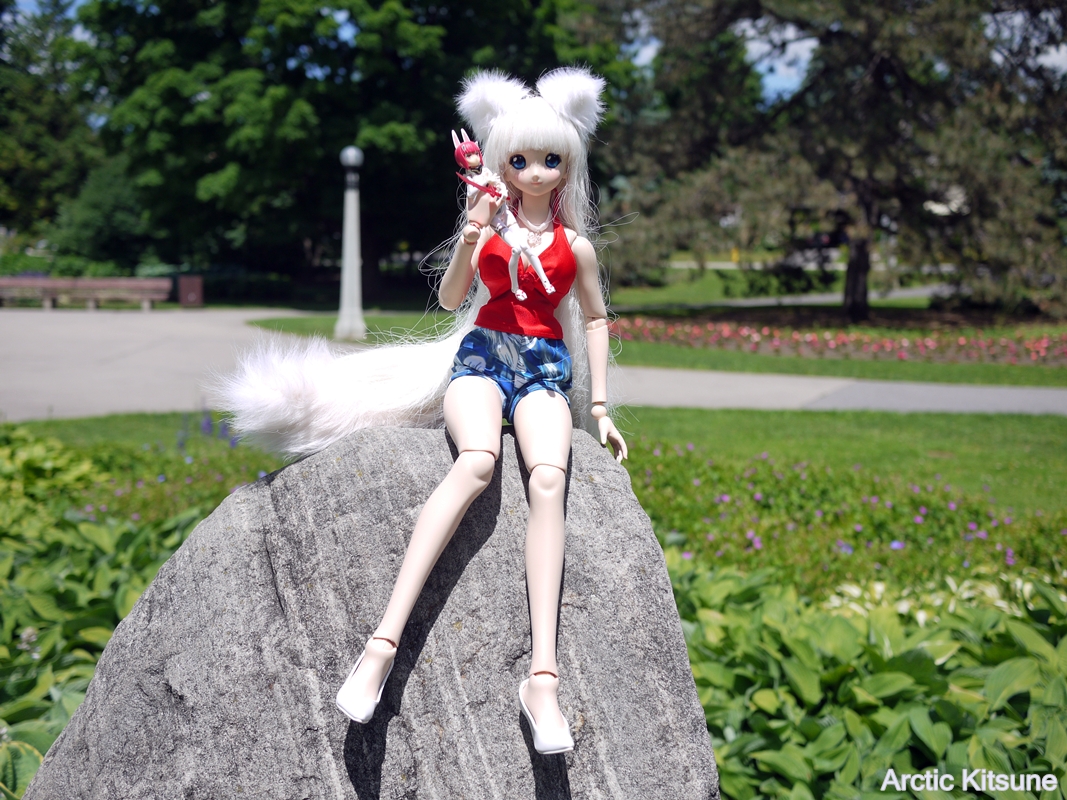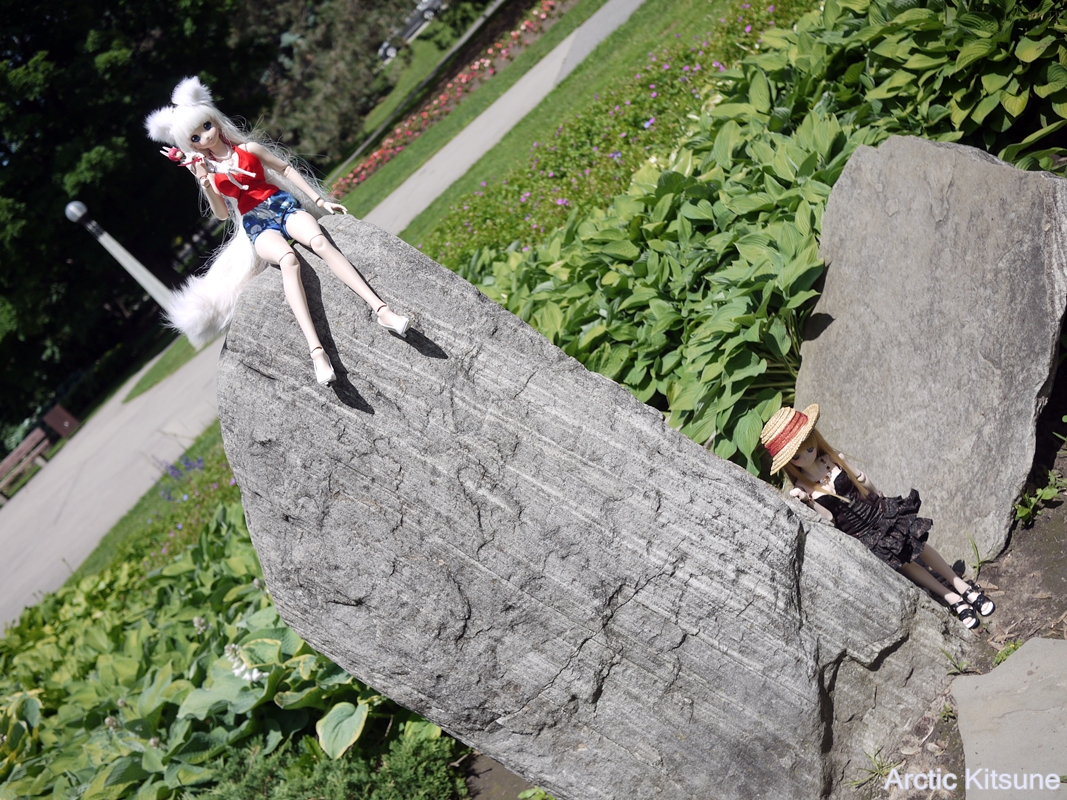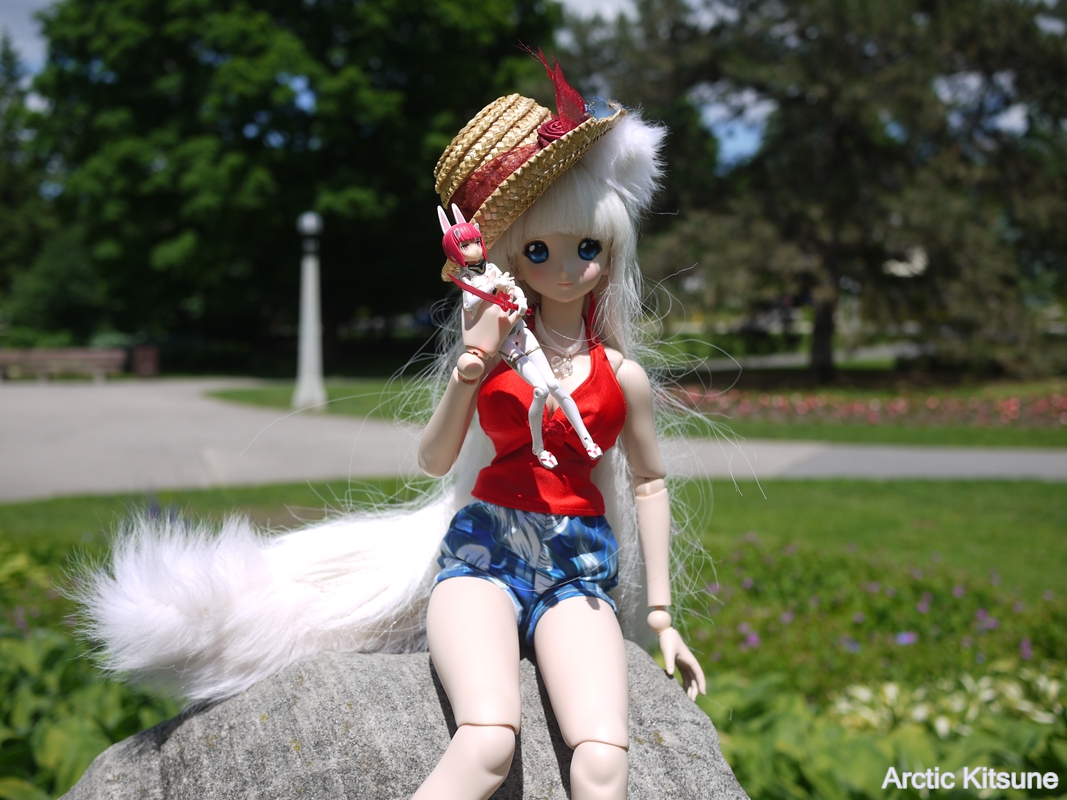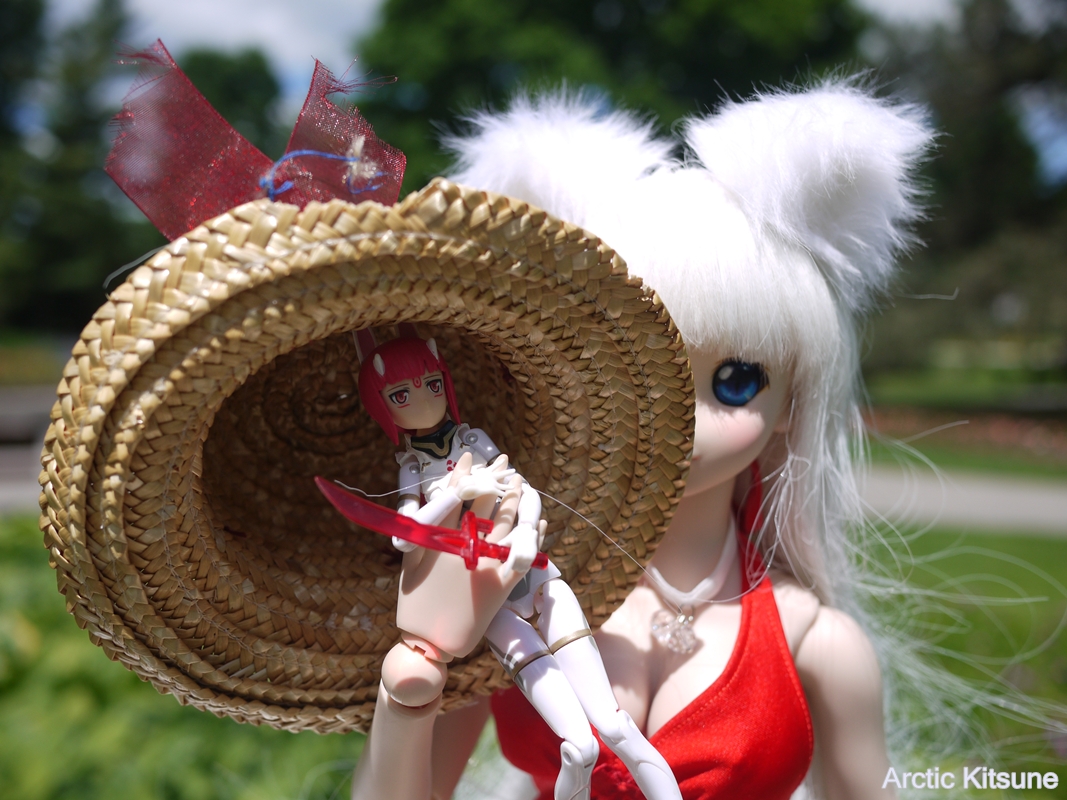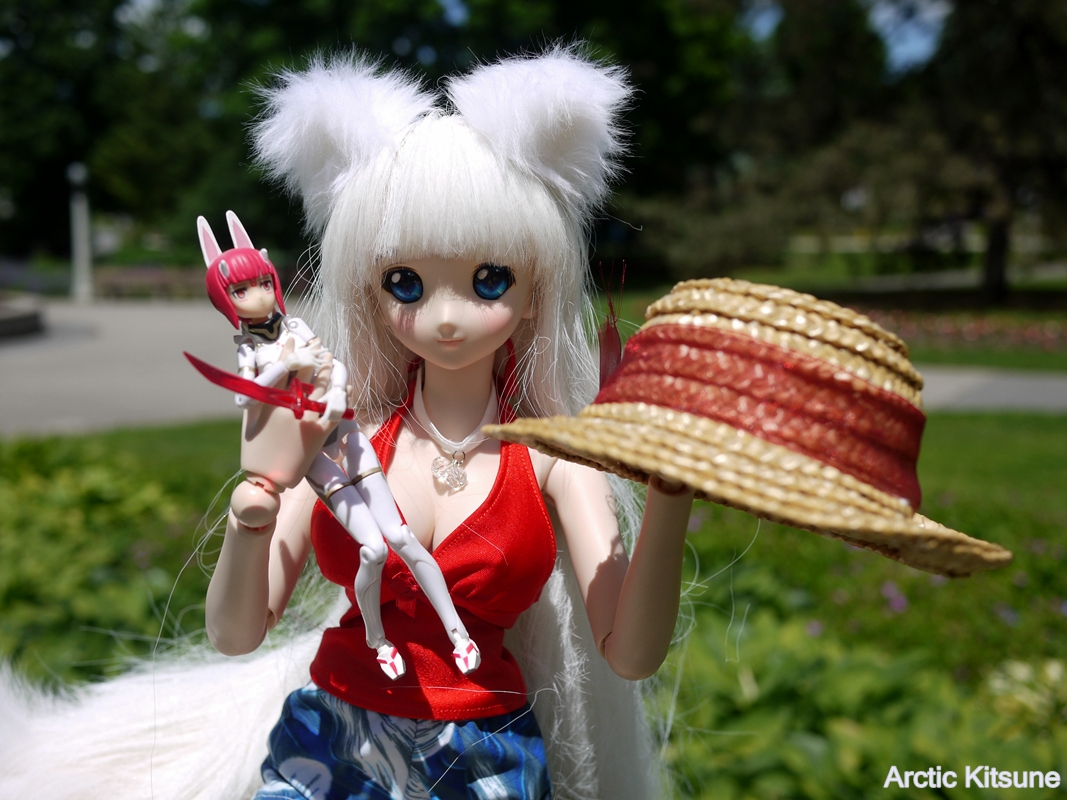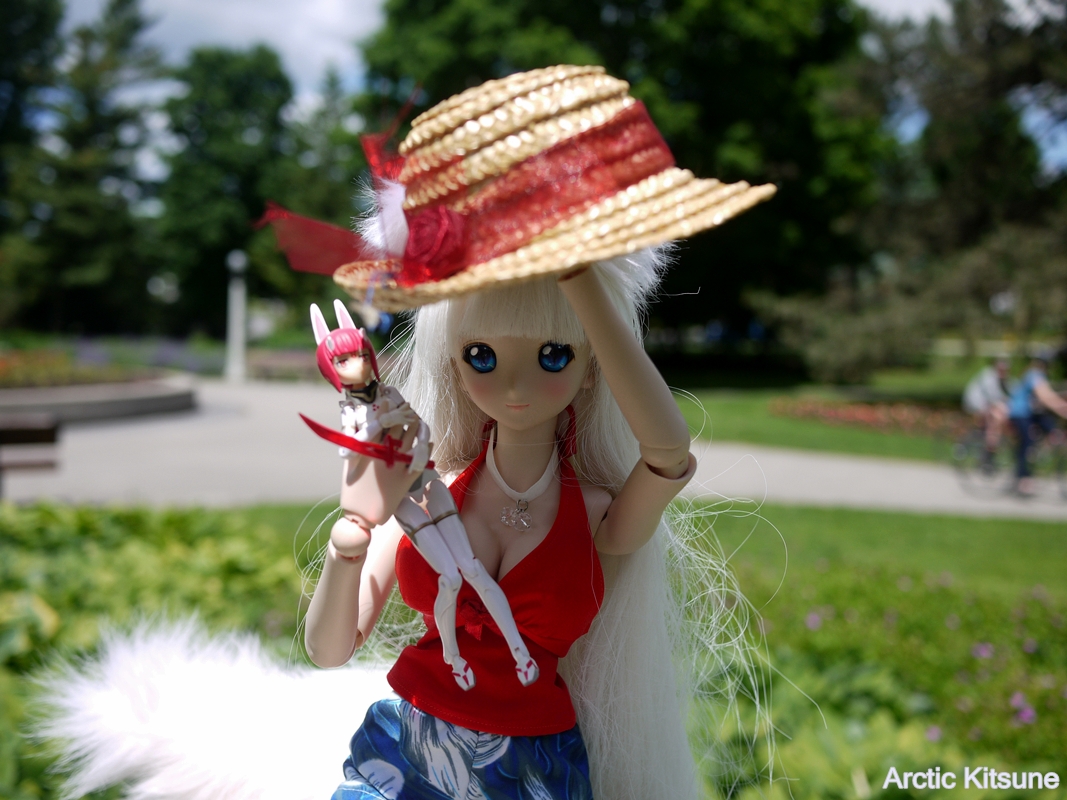 Noticed a rock in the shade so I darted over there to see if I could expand any rock-photography fun with Vara & Mizuki. Barely could due to the angle.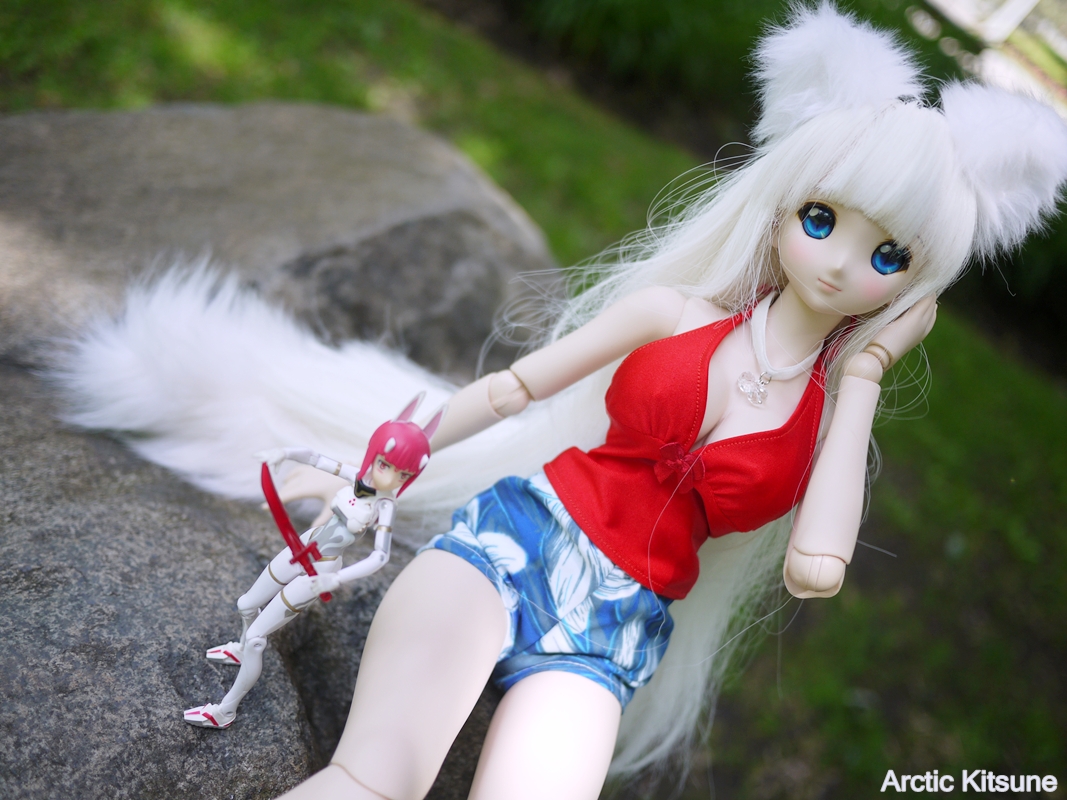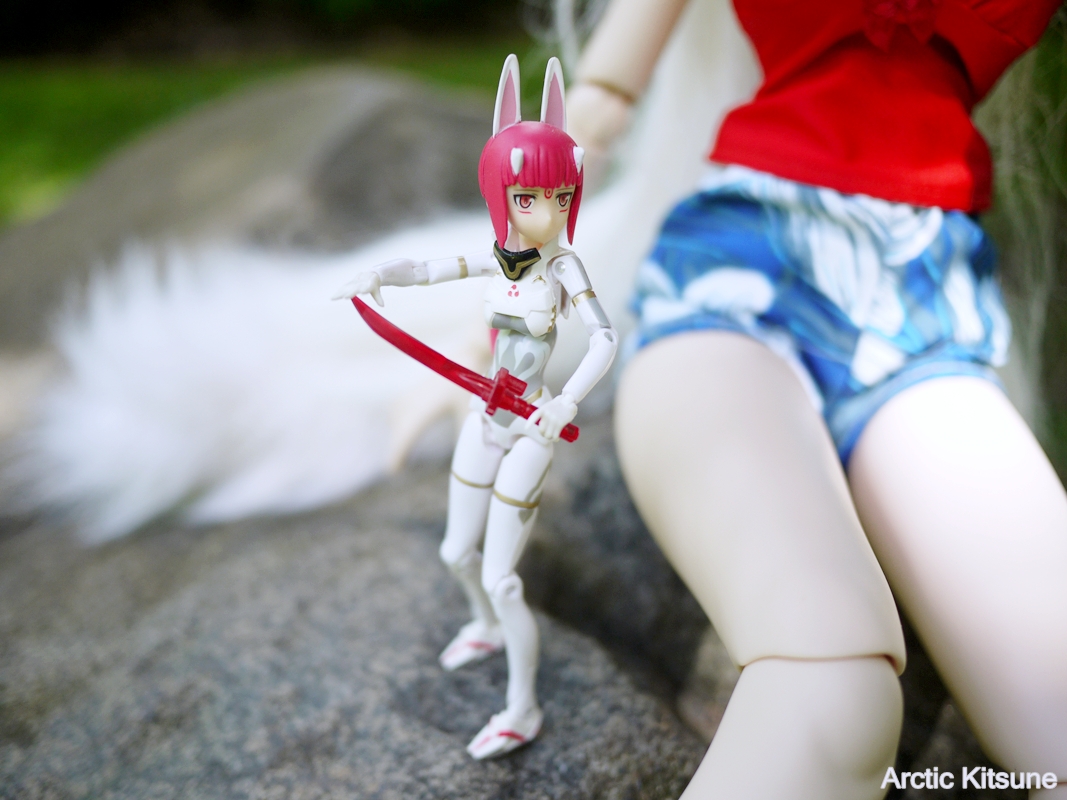 With it being summer I had to sneak in a few swimsuit related teases and fun here and there. Nobody was around, and the sun was covered by clouds once again, so I tried to make the most of her lower swimsuit portion only.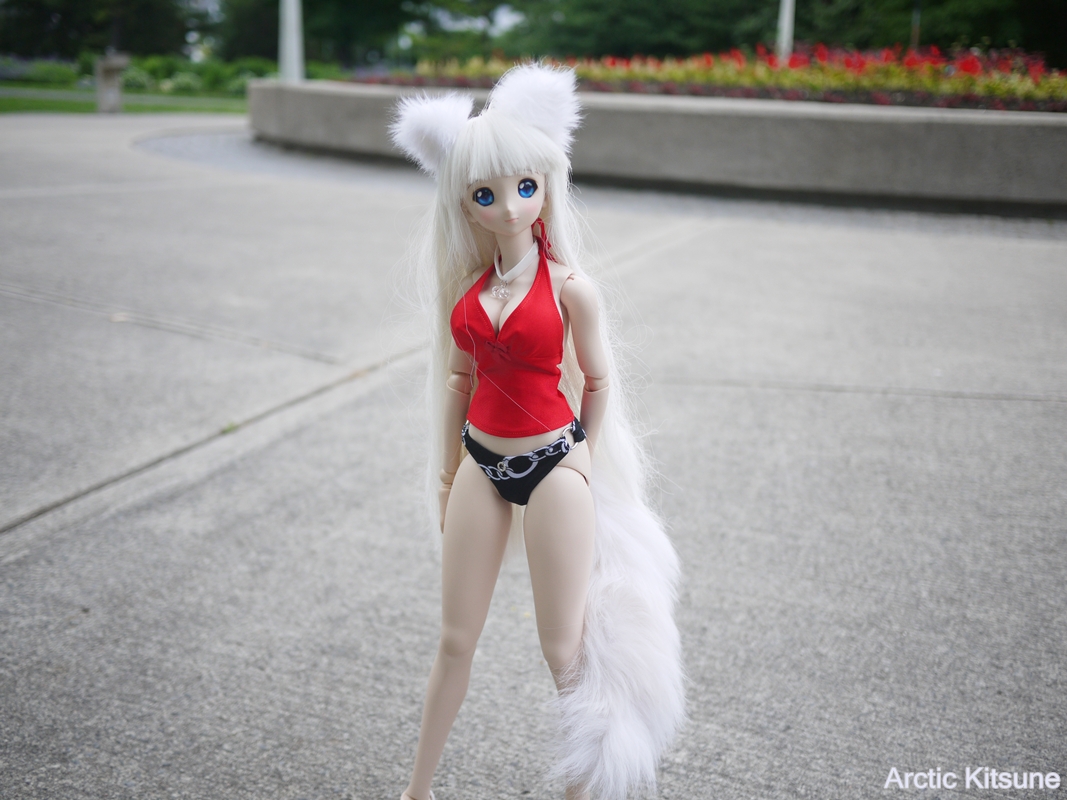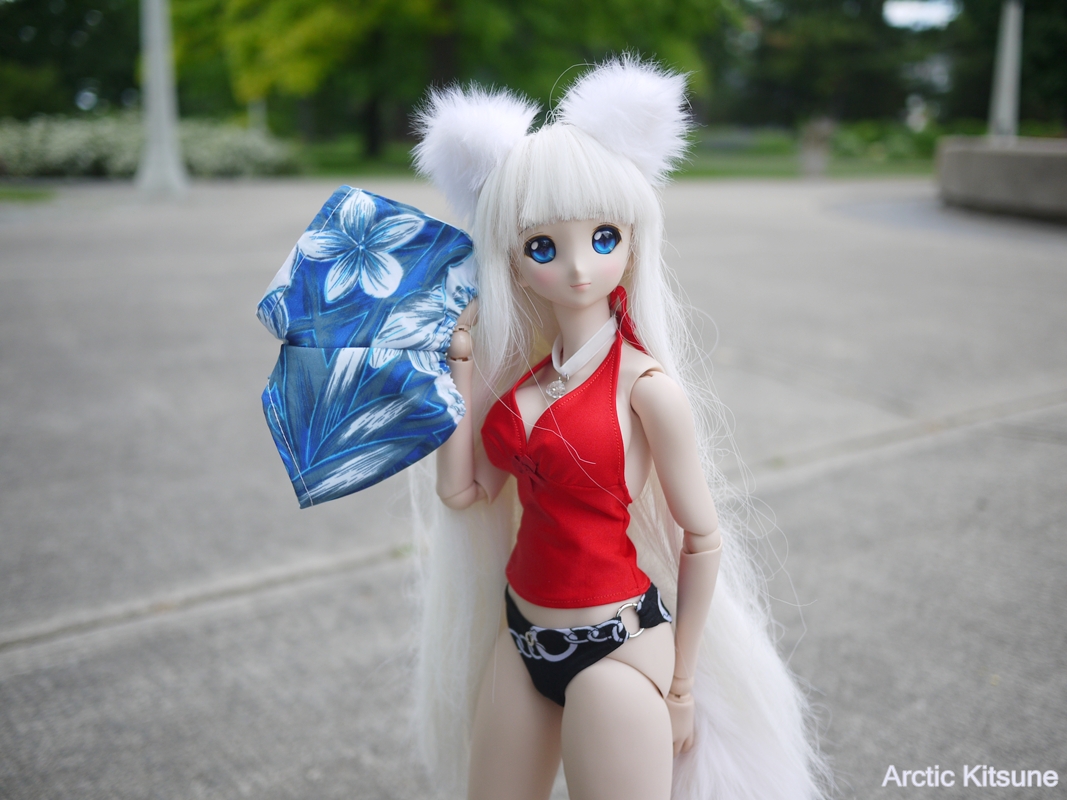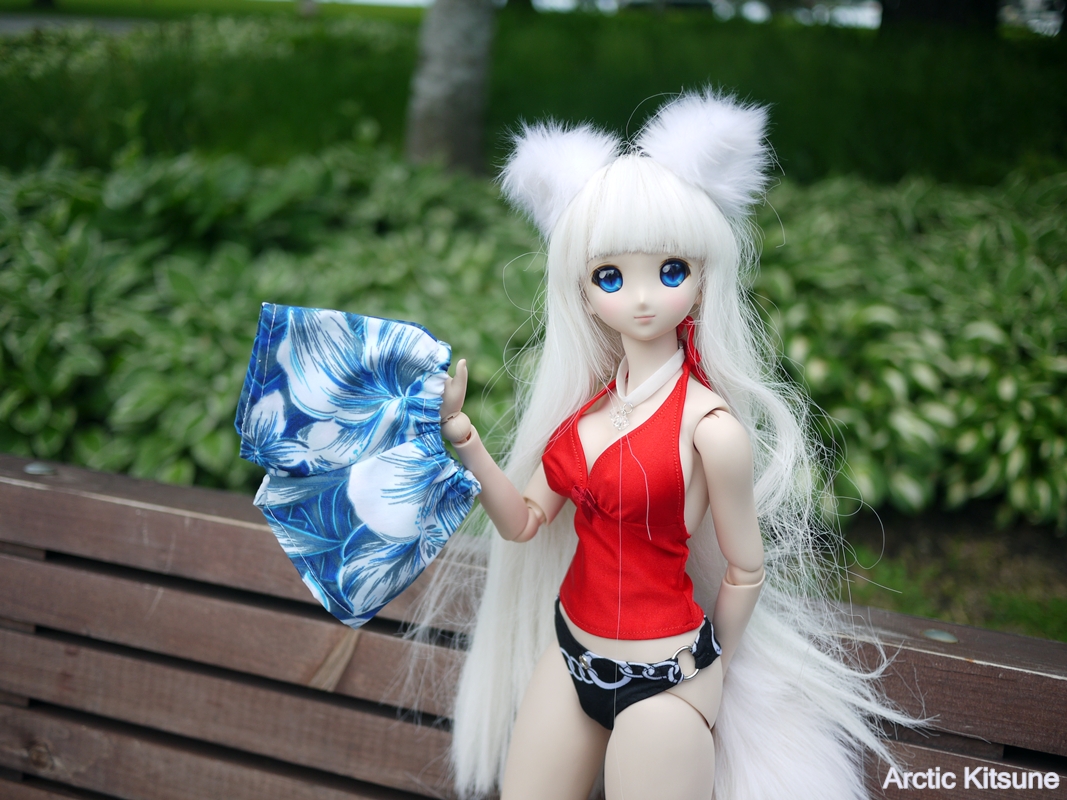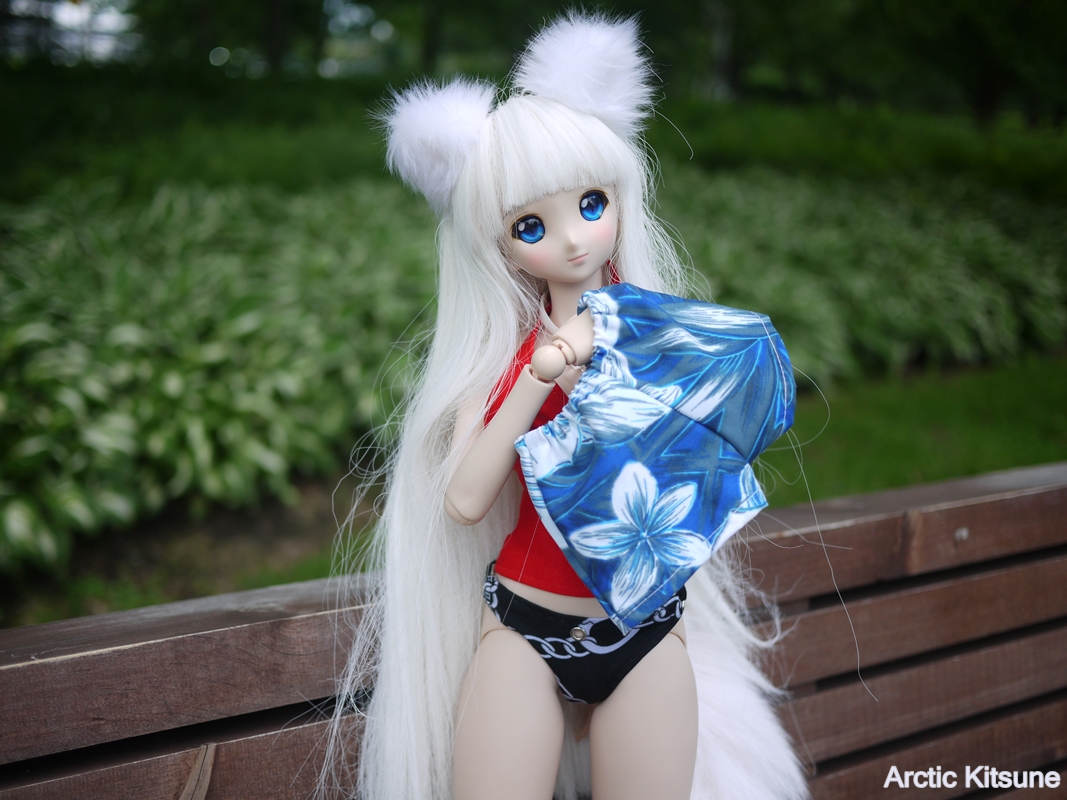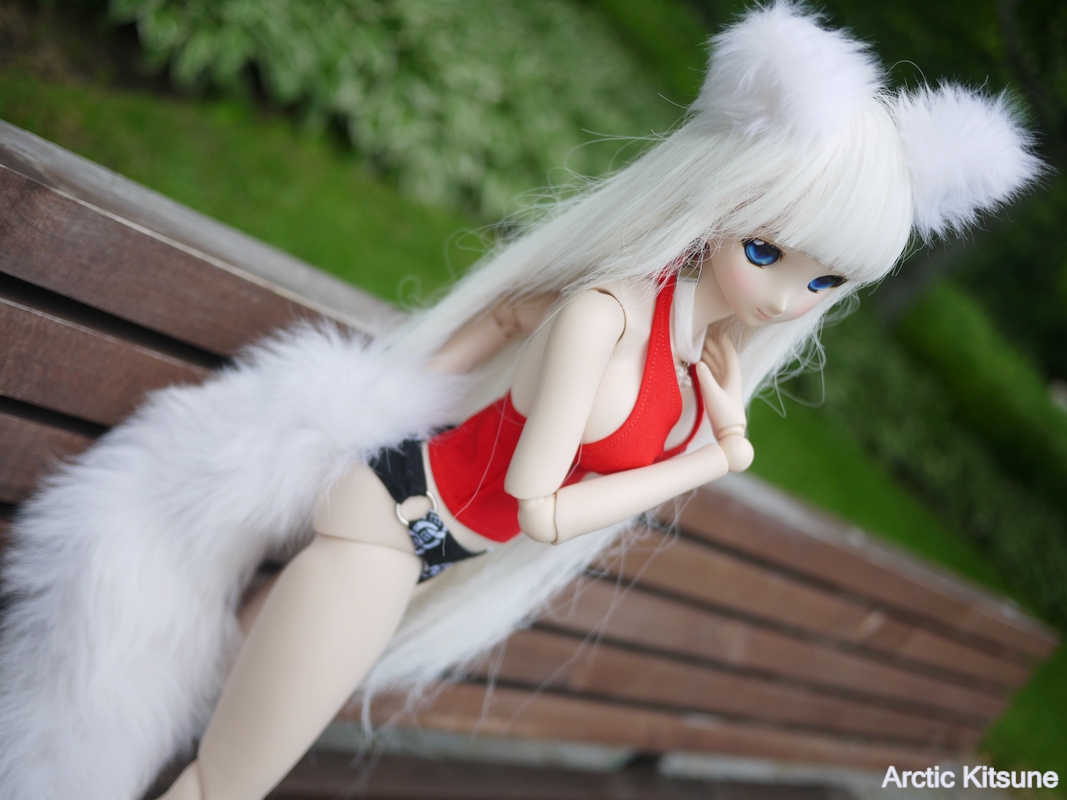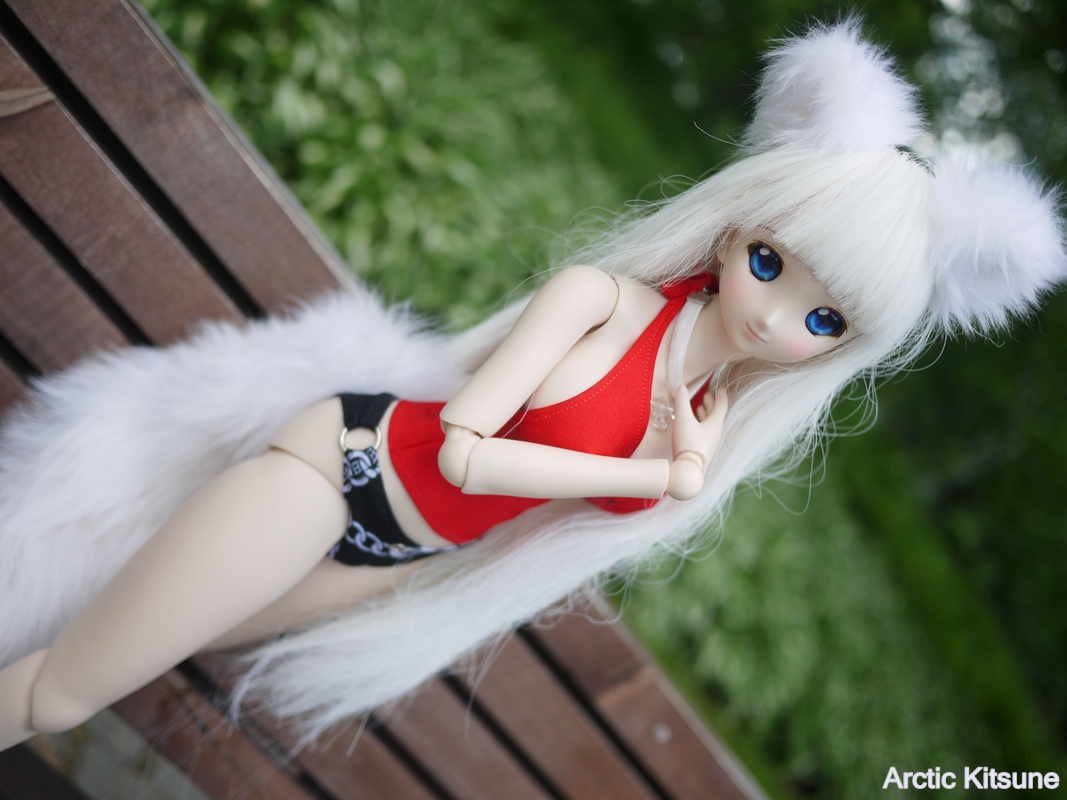 So I now need to add in swimsuit foxy fun to some nightgown white NSFW photoshoots….Varakitsu going to go bold and beautiful with Canadian nature hmm. As much as I want to I'm also worried a lot due to how fancy they get.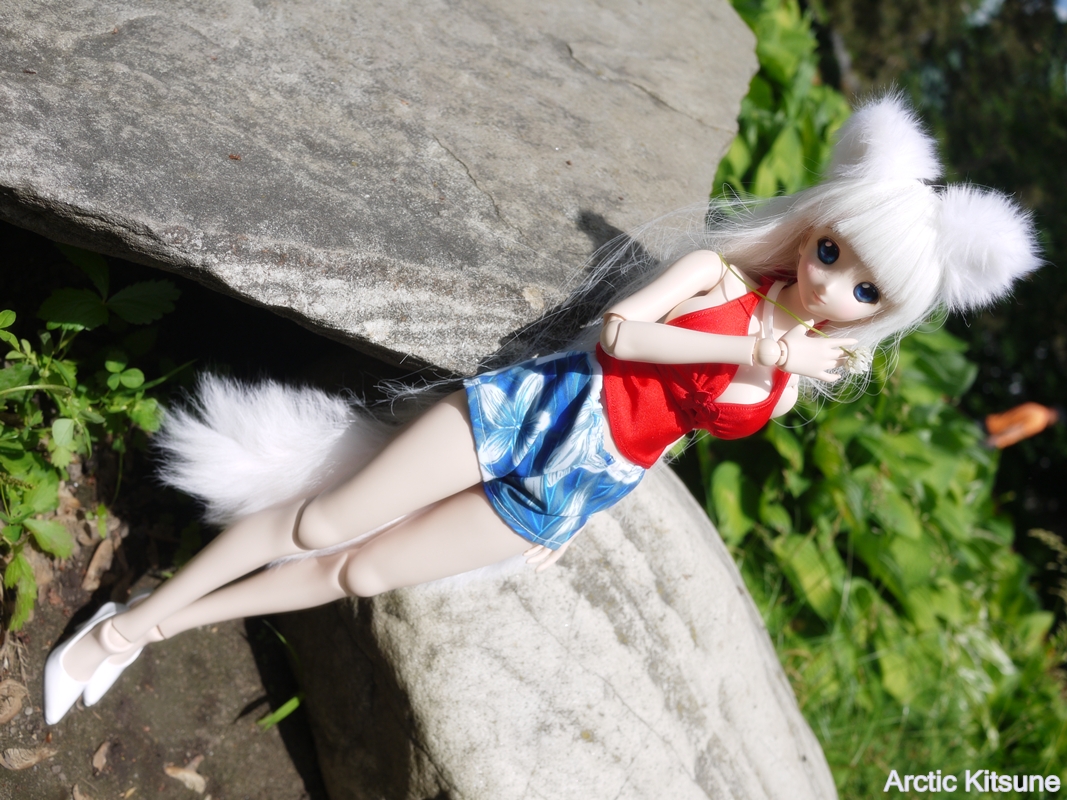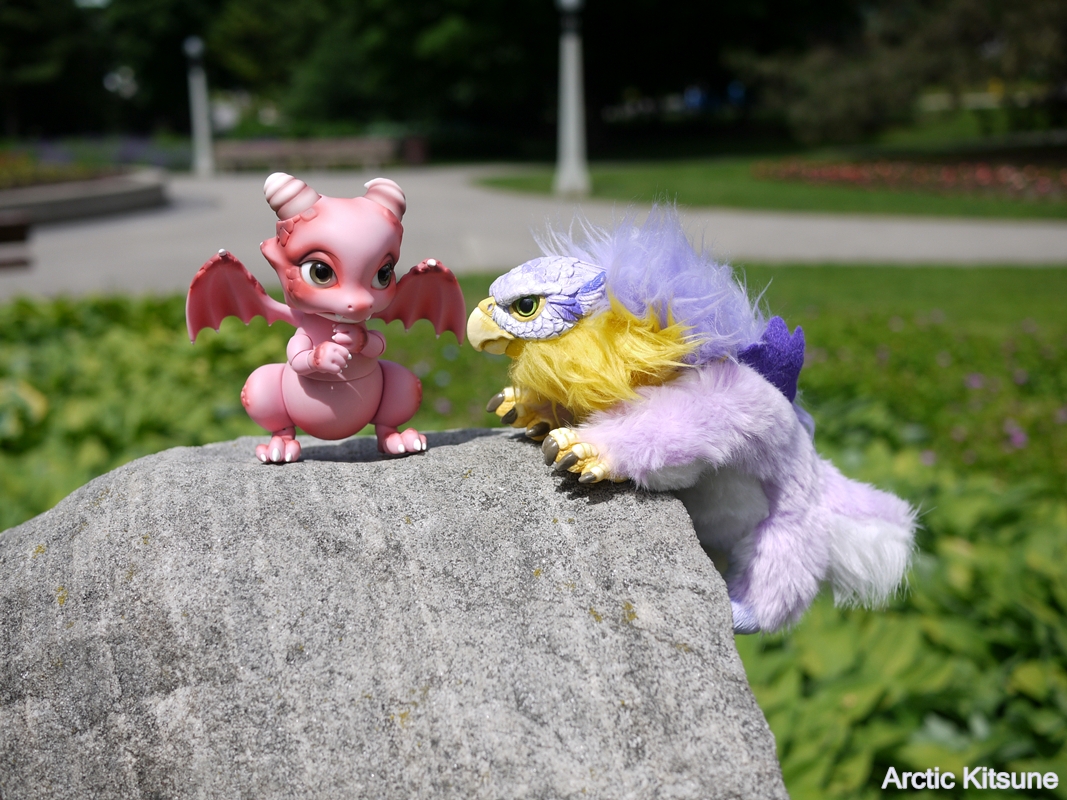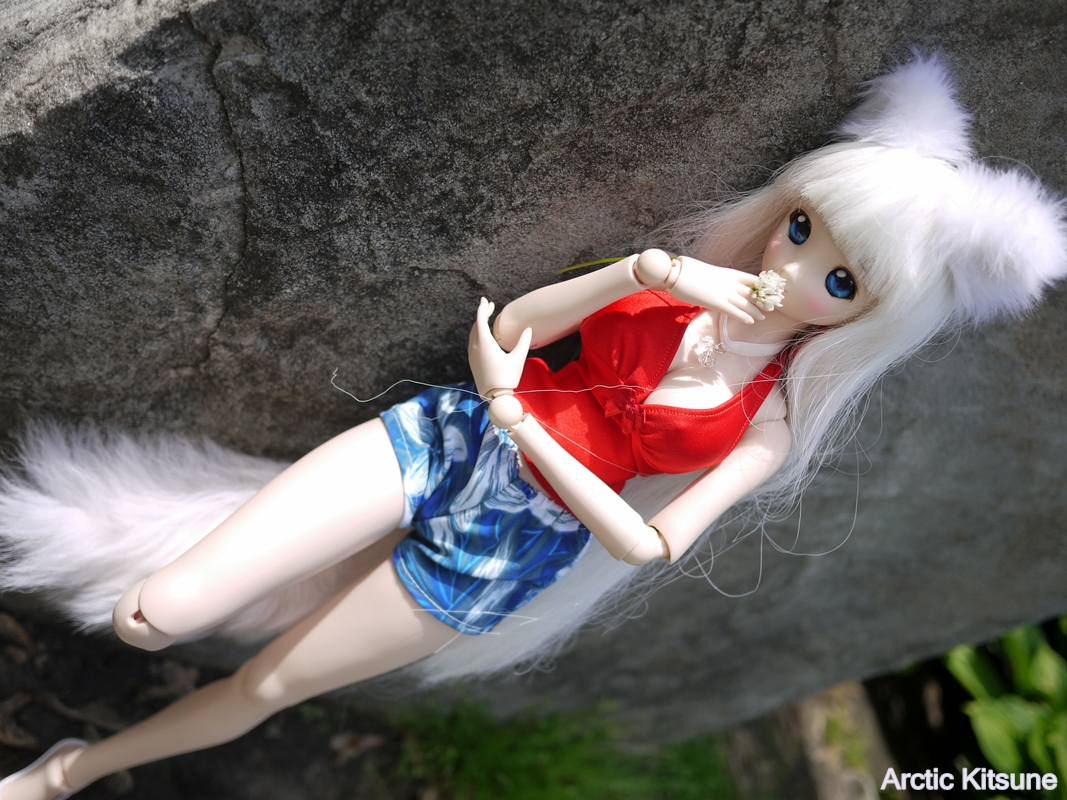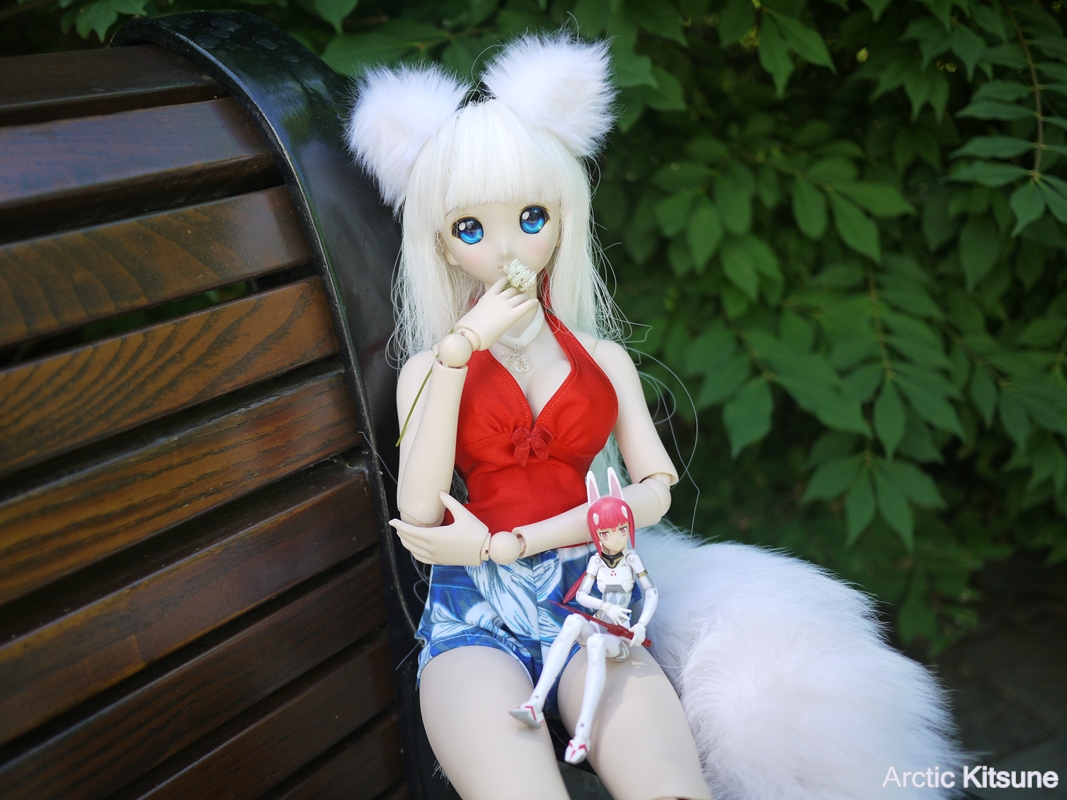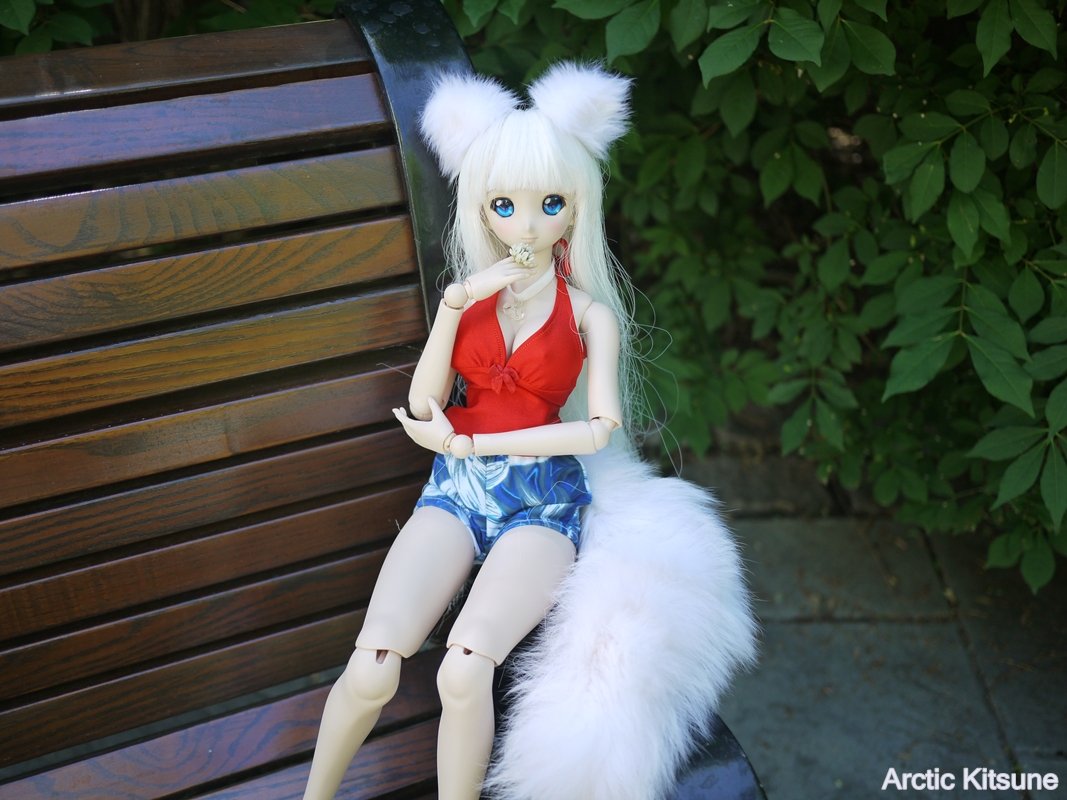 Took some images earlier of Vara standing in front of the red "Y" garden landmark to only end up mostly washed-out by the sun. People were happily taking images all throughout the meet-up, even when we first circled towards the "Y". The next  batch of wandering people were observing what I and others were doing with a very serious curiosity. So strong that it even caught me during my attention-grabbing photo-snapping.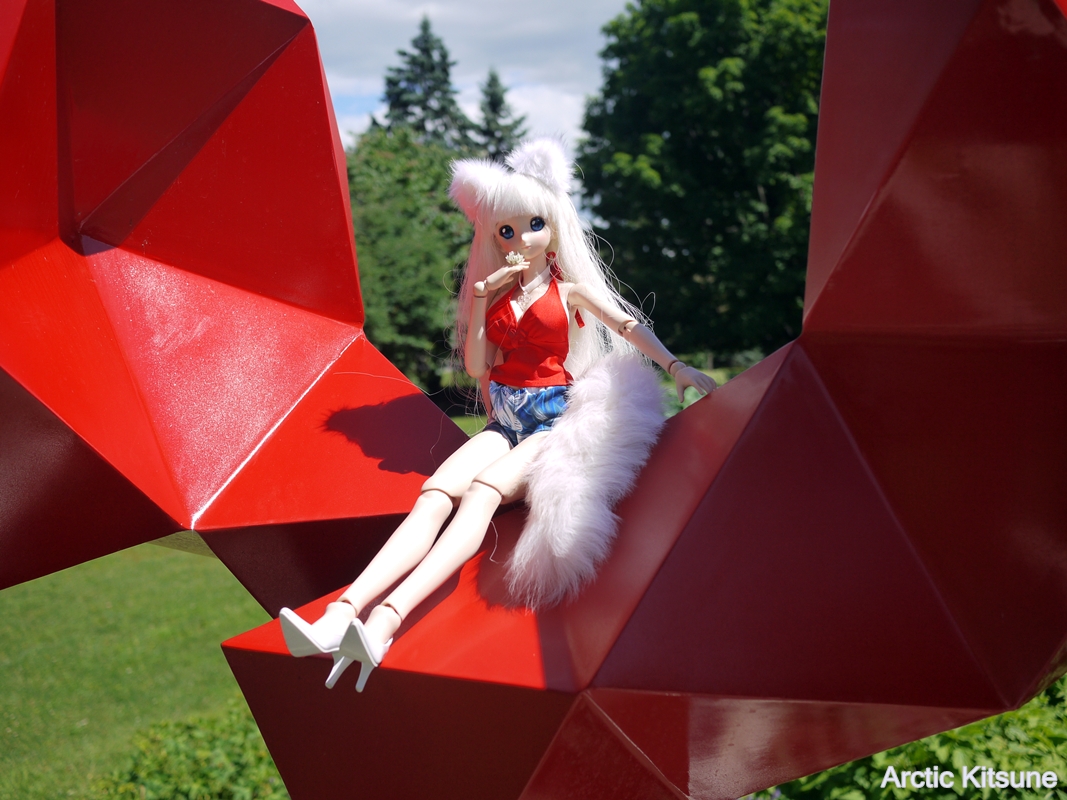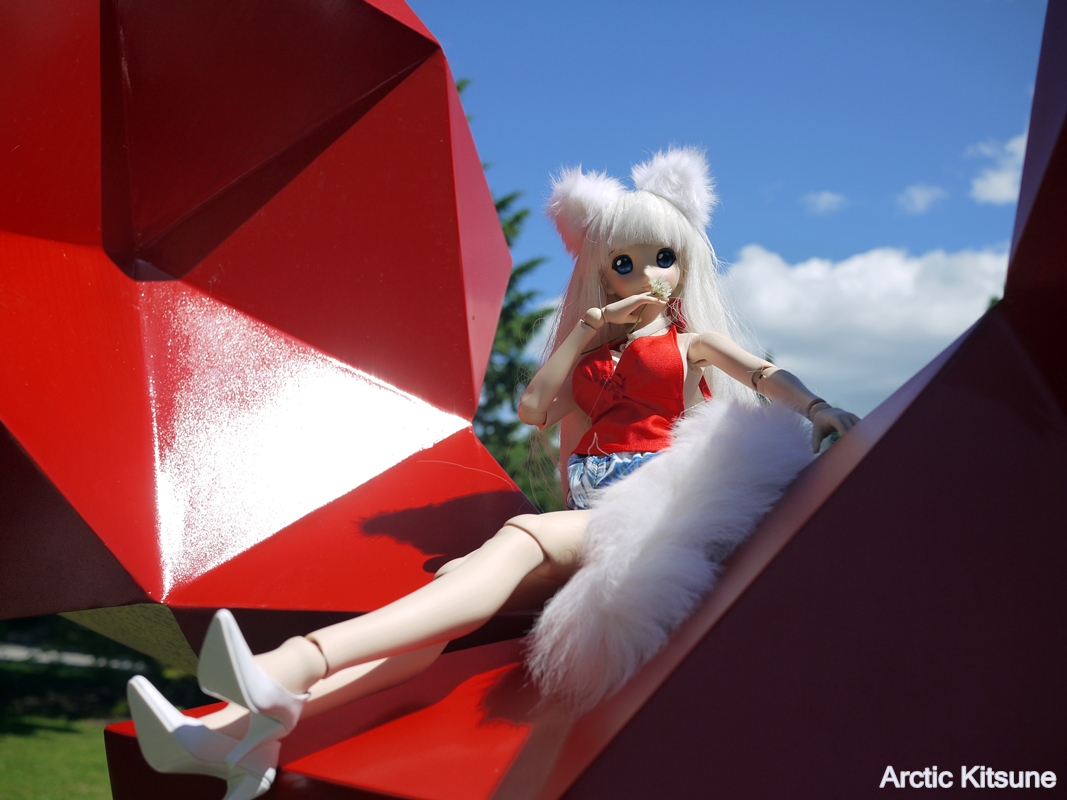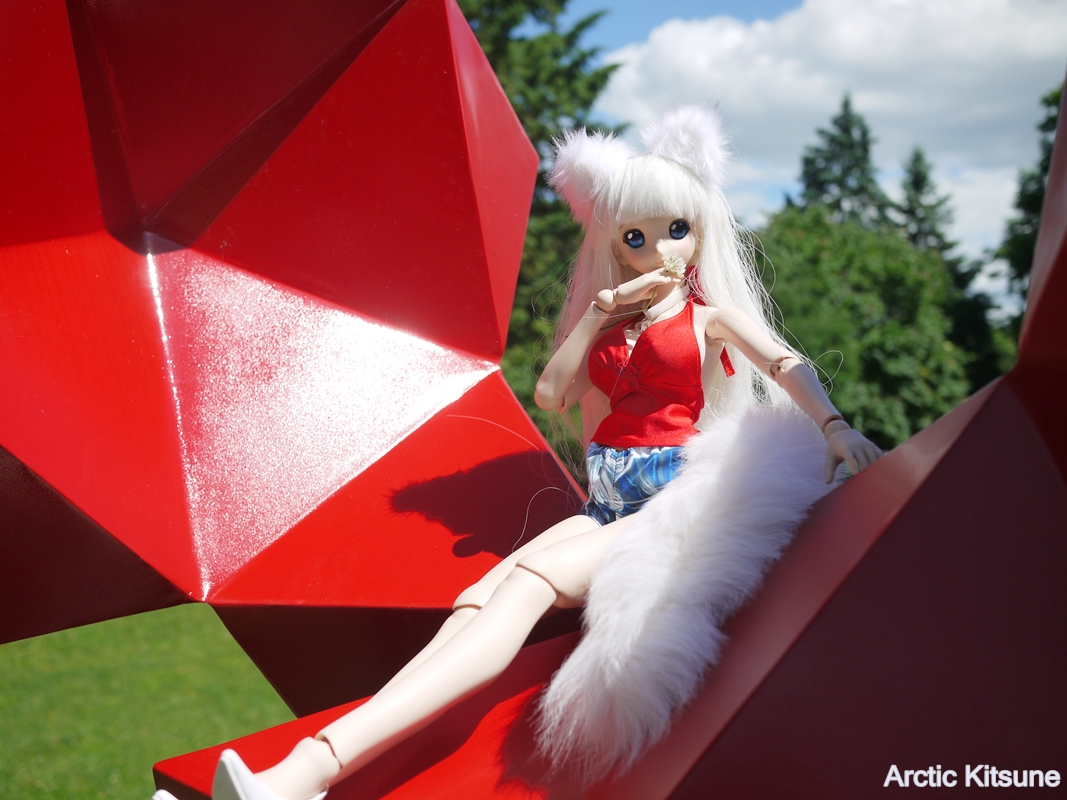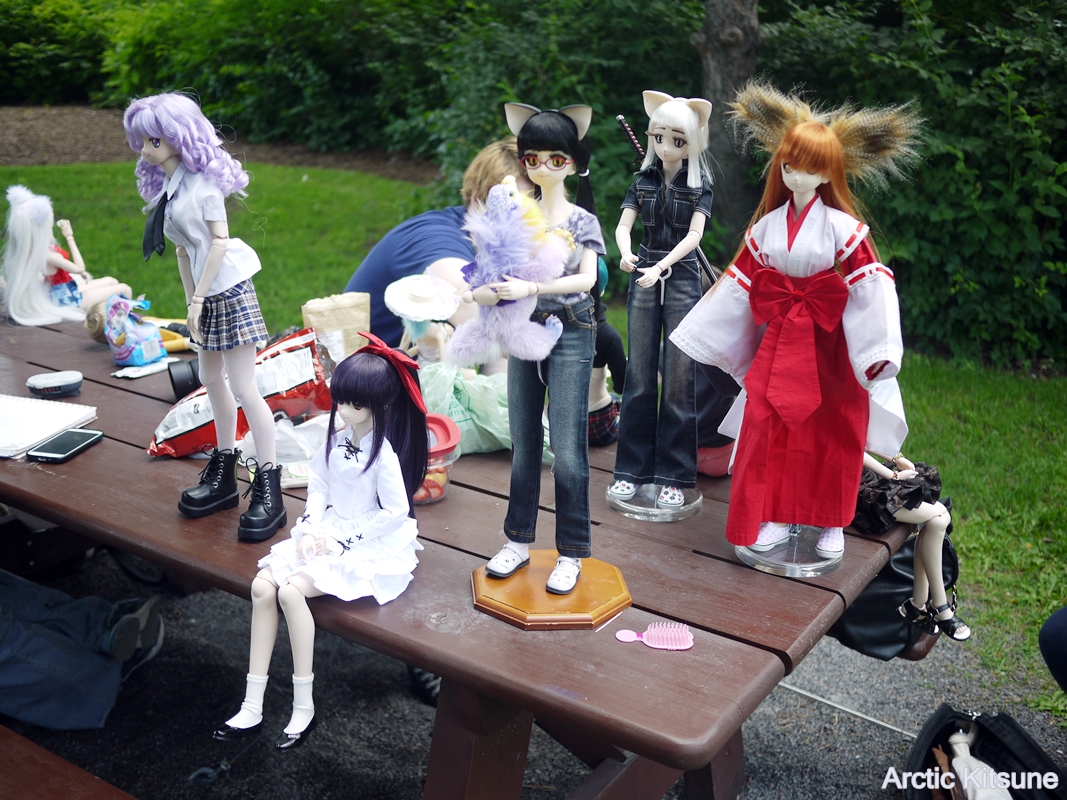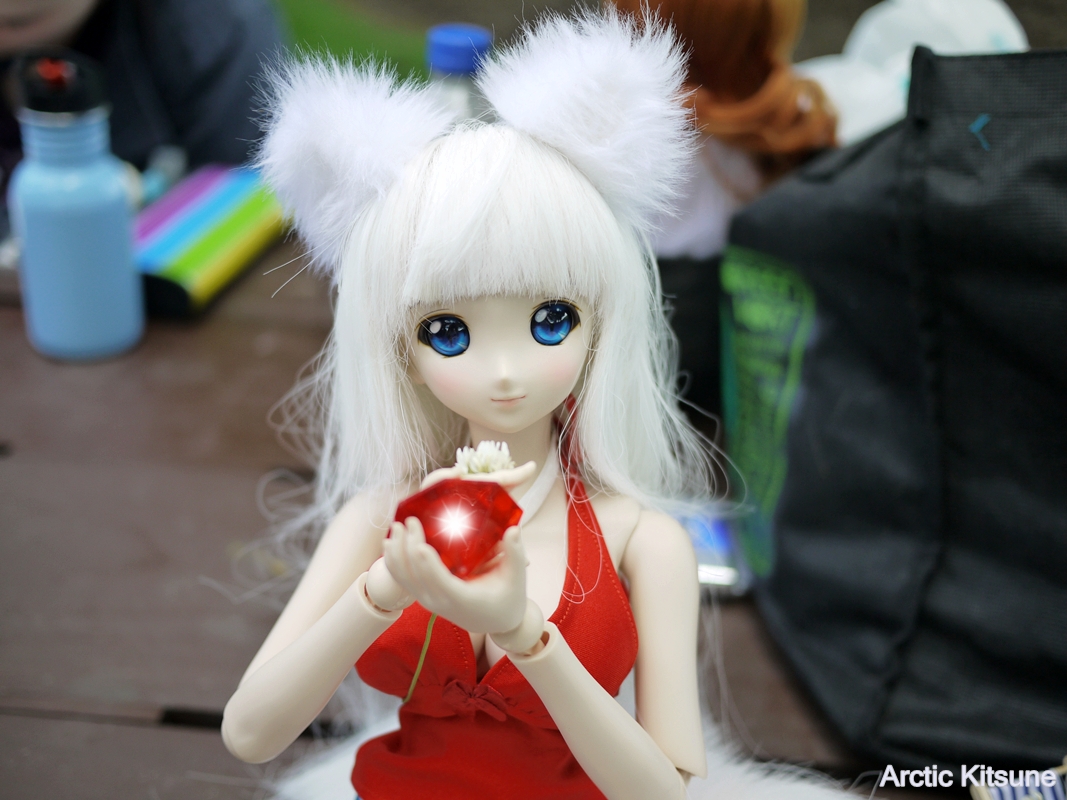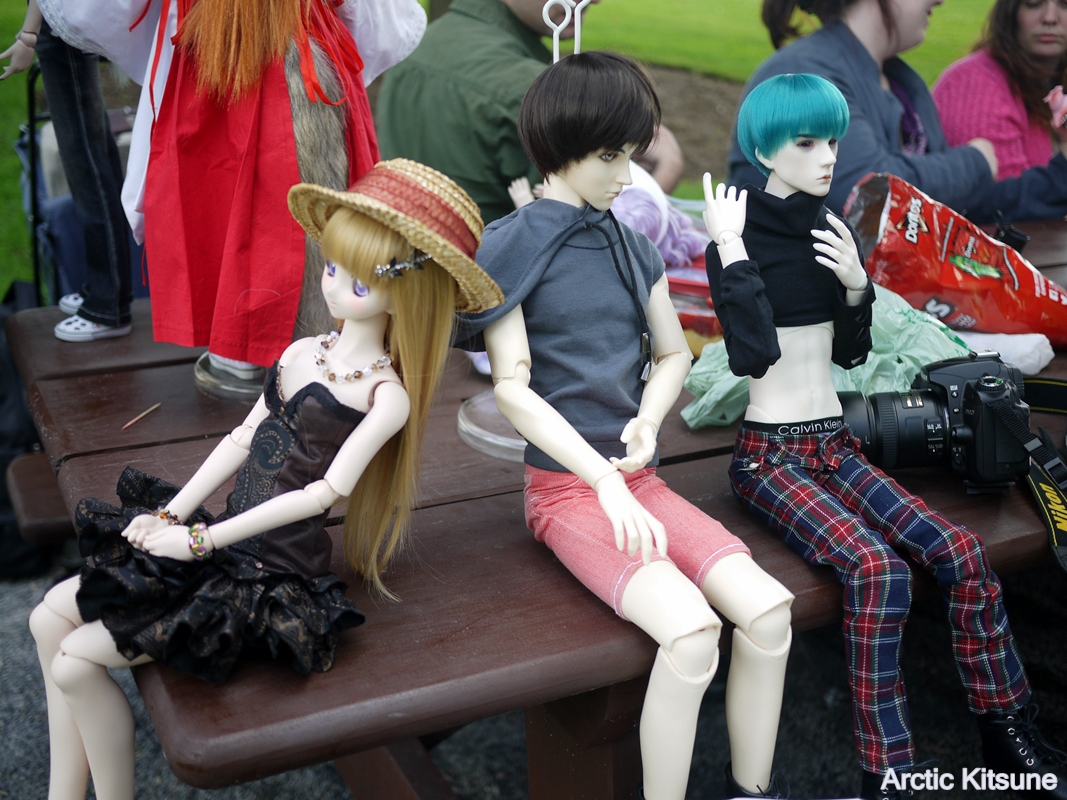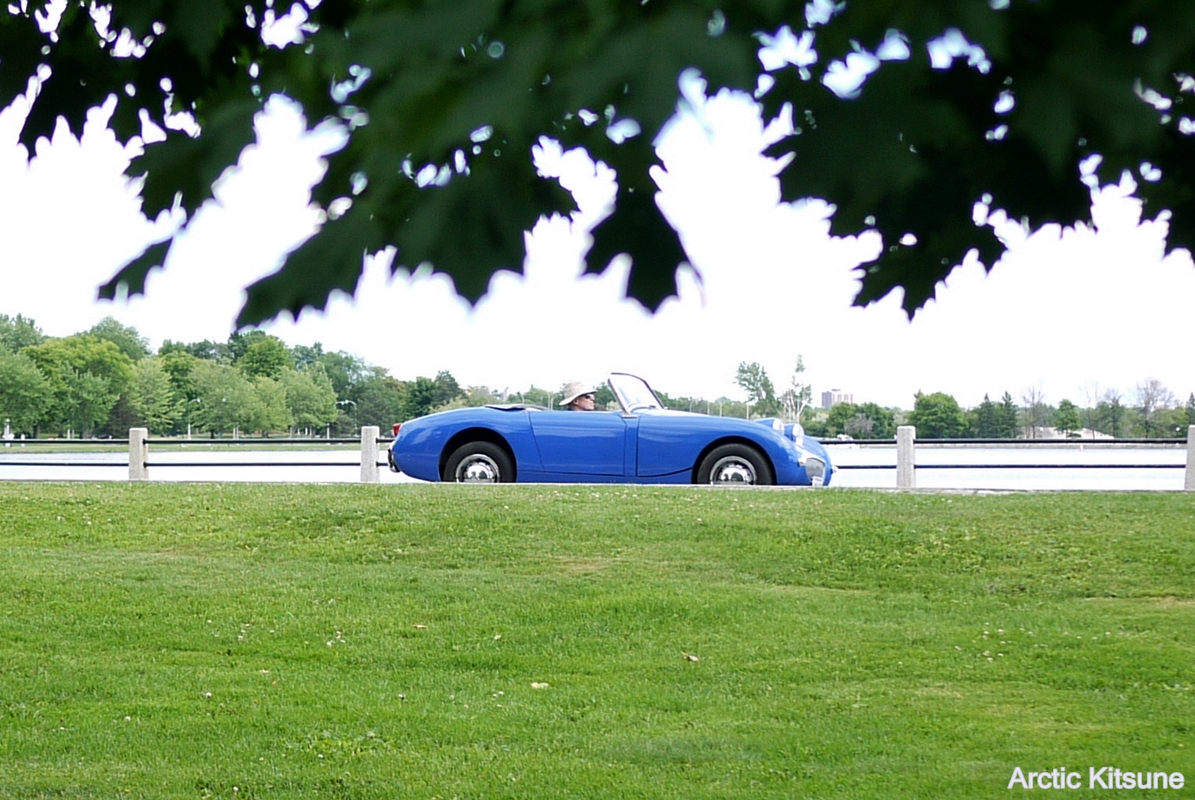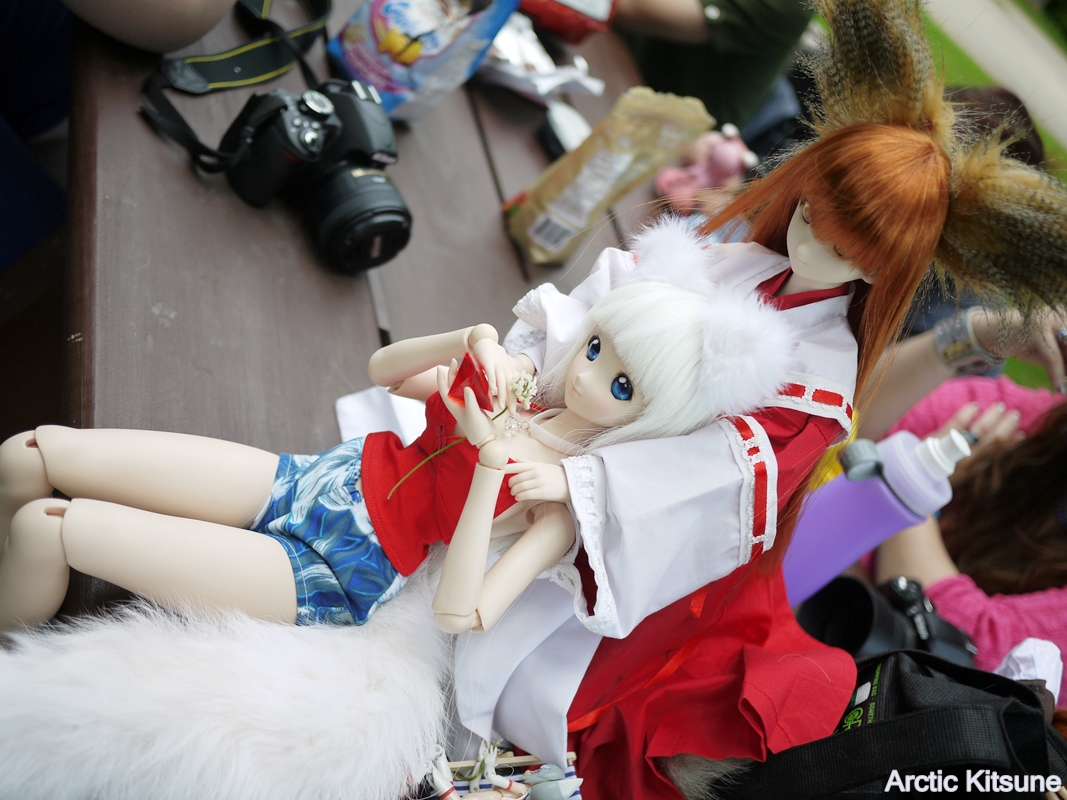 I was constantly thinking strongly about dressing Varakitsu in her full swimsuit outfit. I caved 50% to simply remove her blue shorts to reveal her swimsuit pantsu once again and to wander over closer to Dow's Lake for some small round of teasing images once again.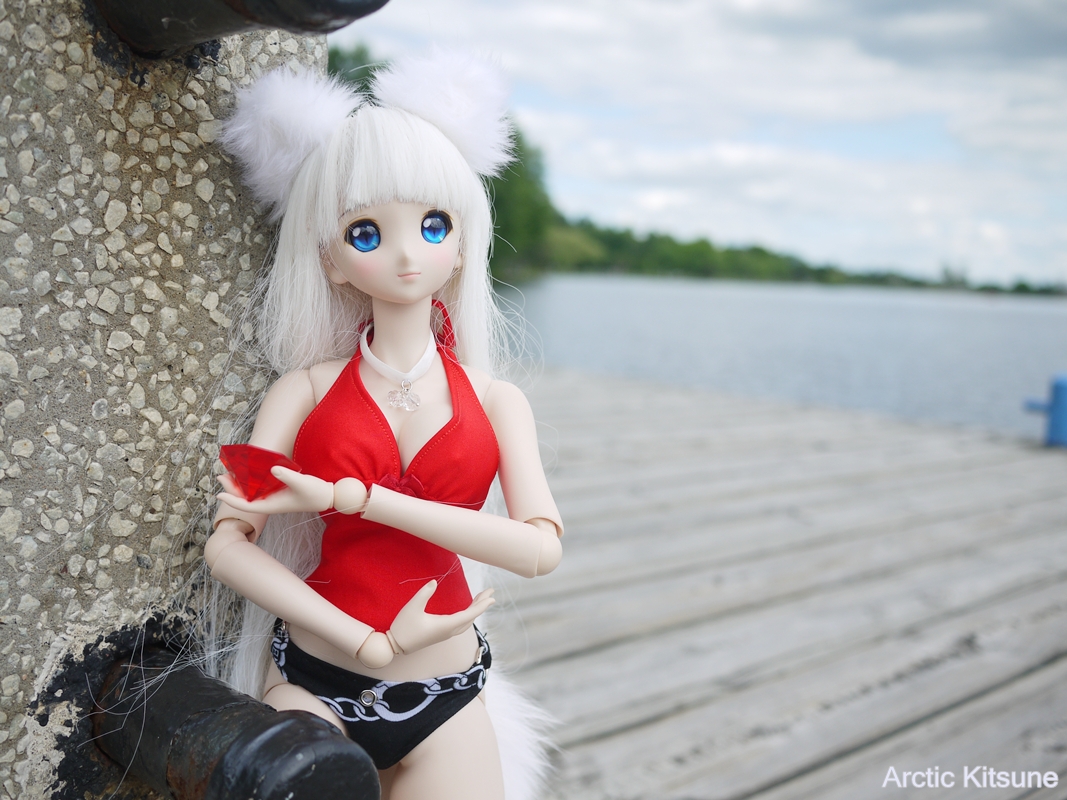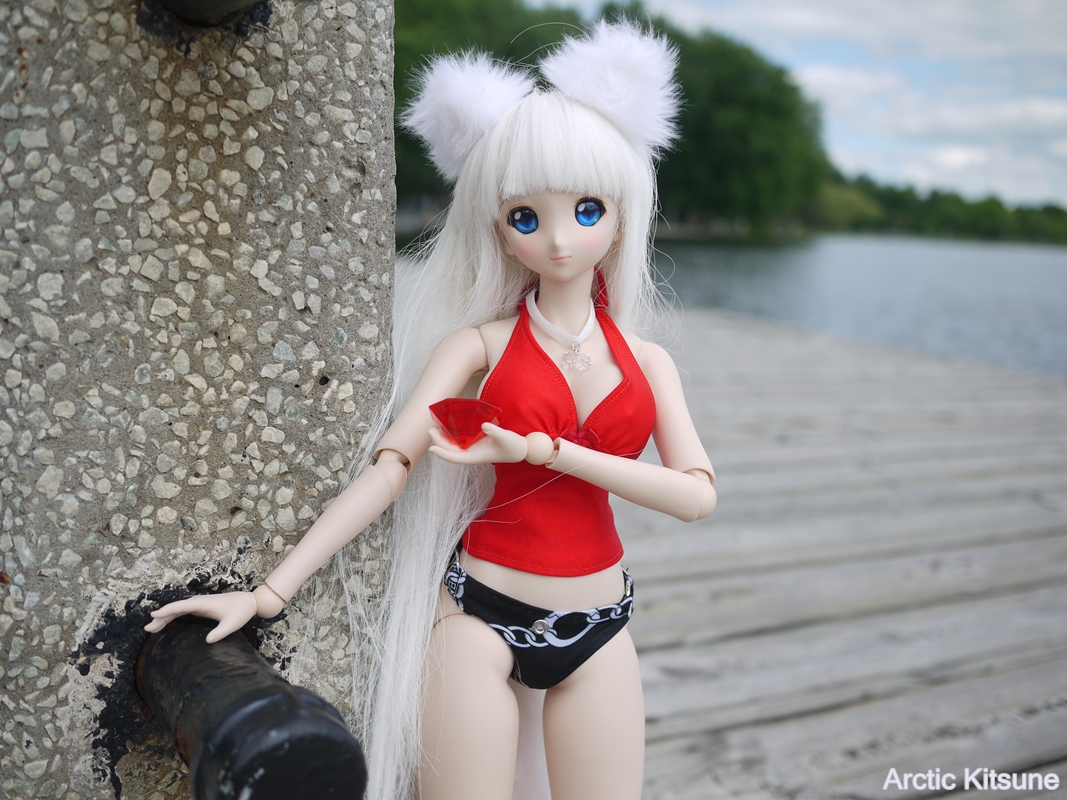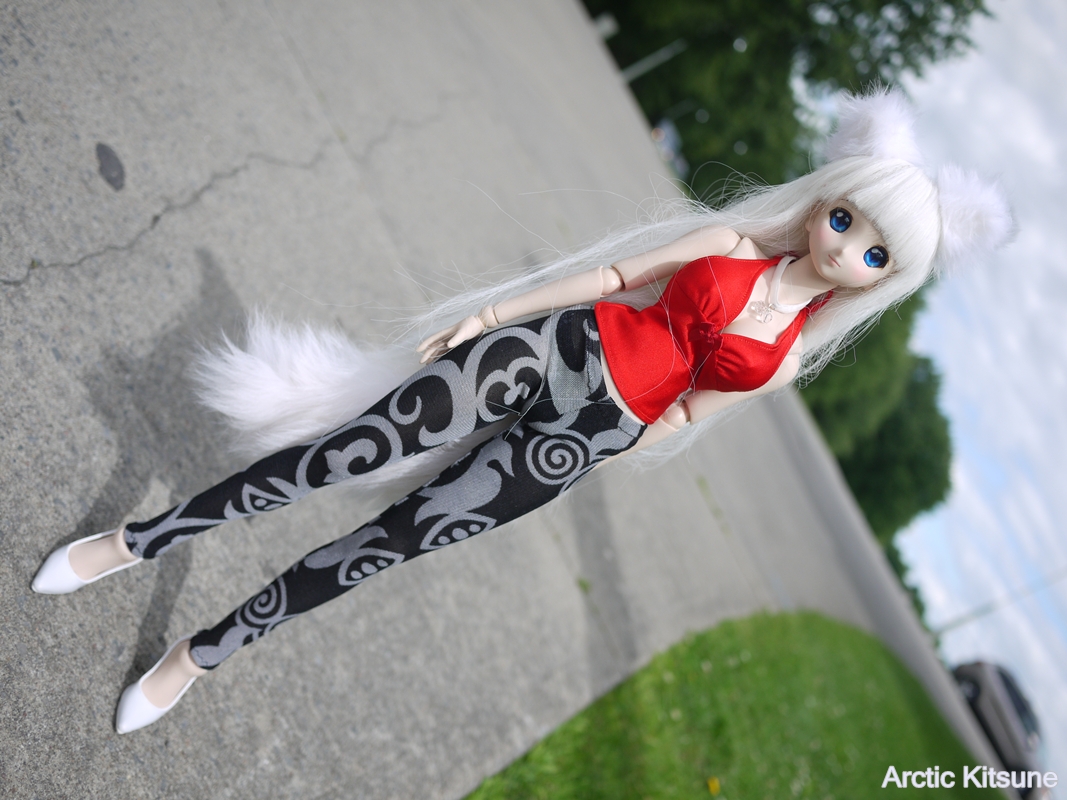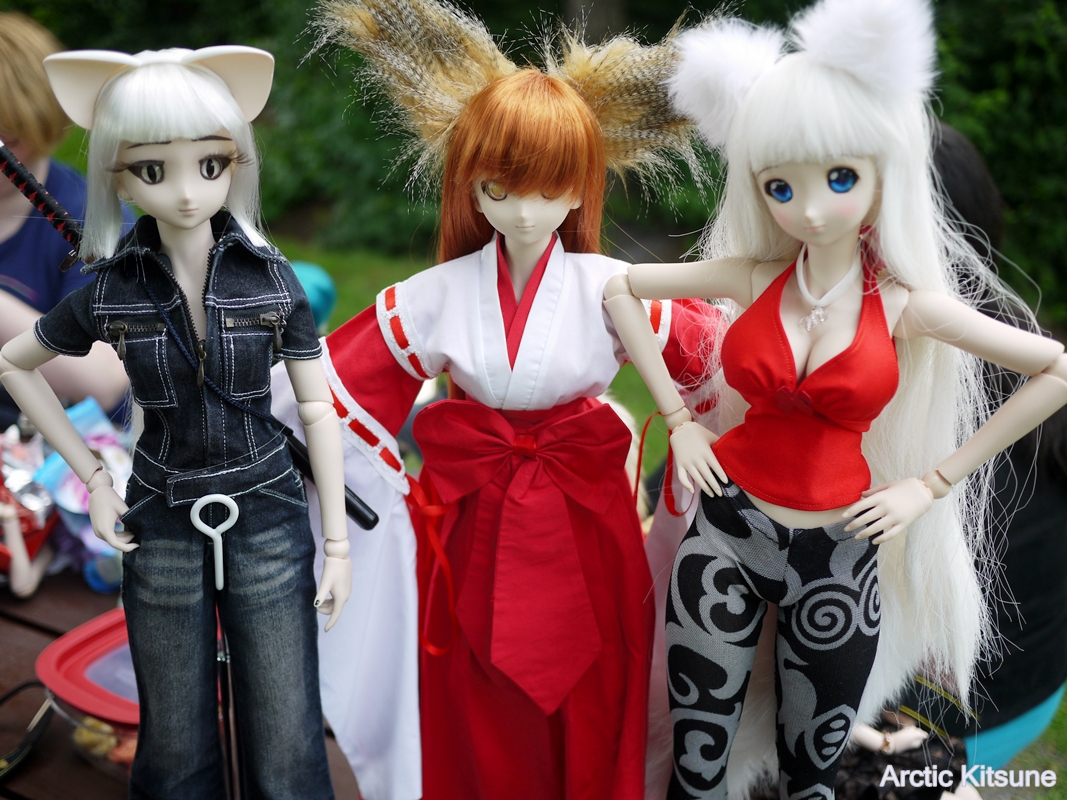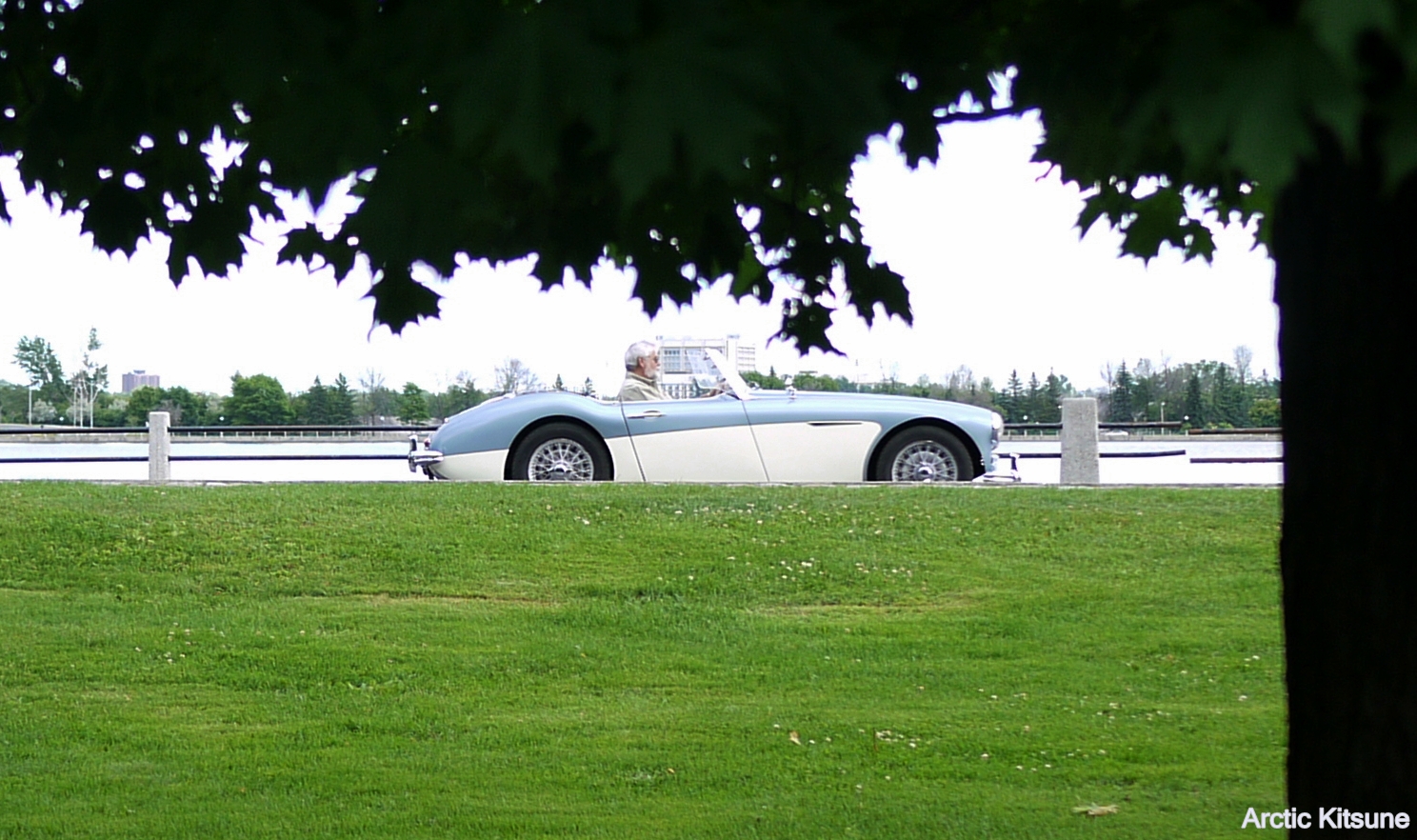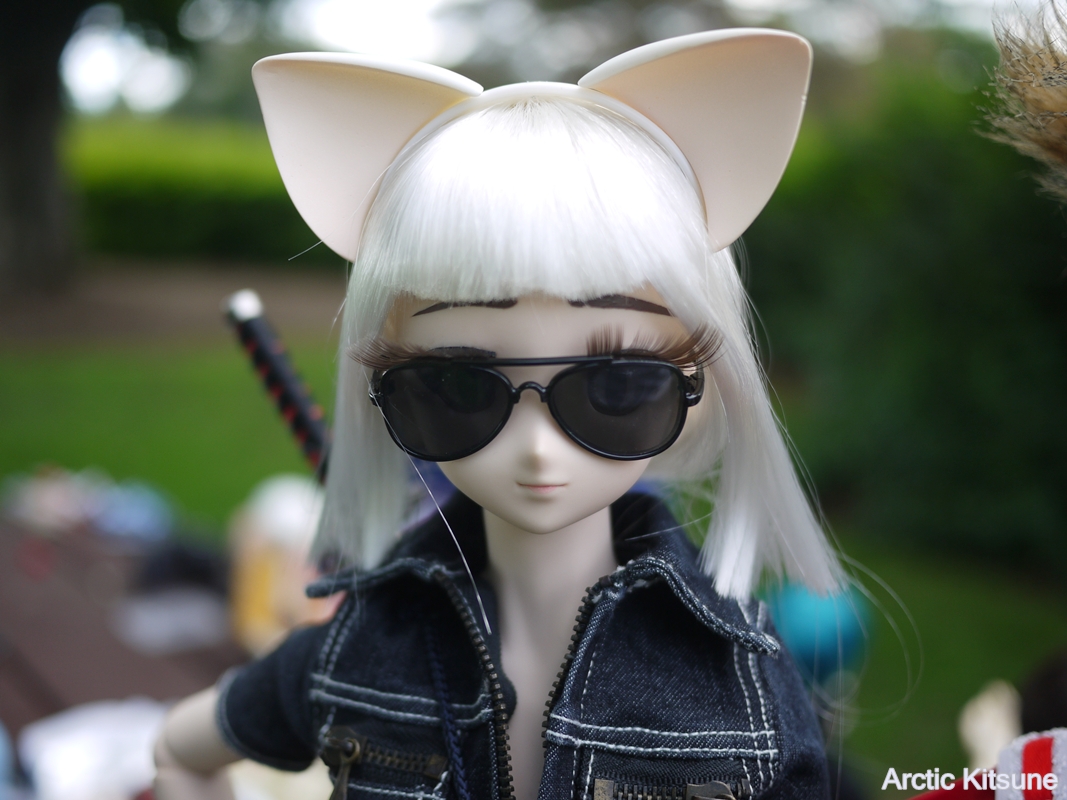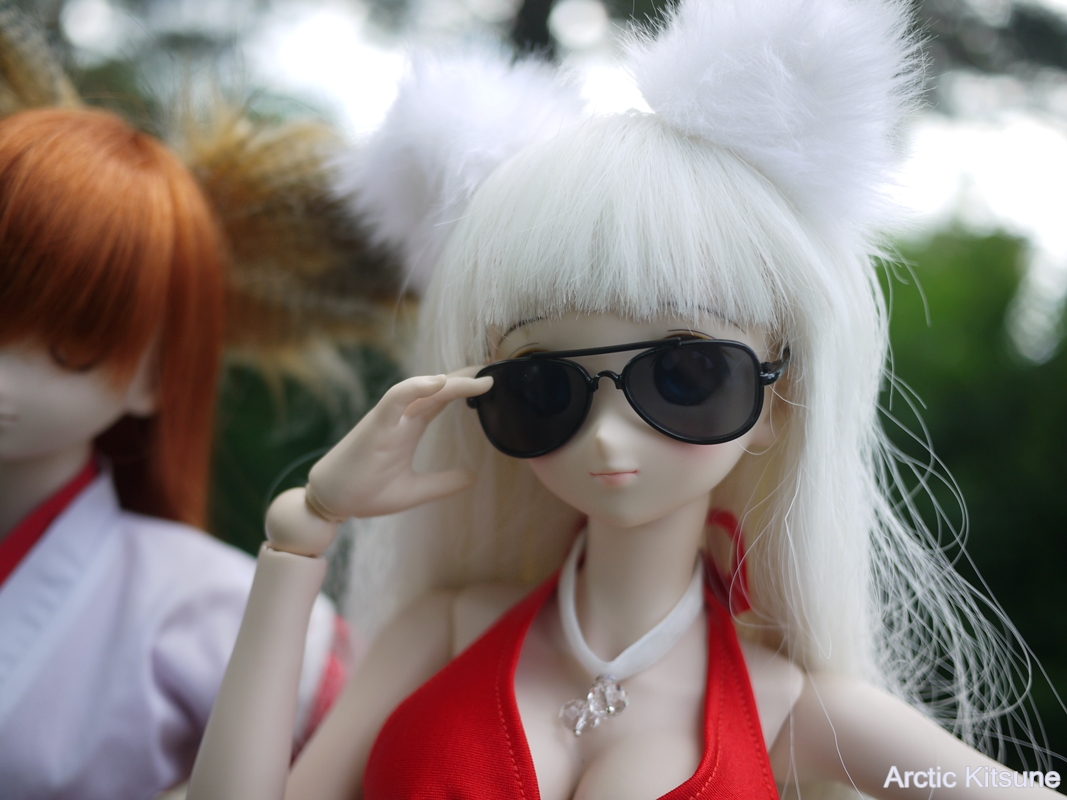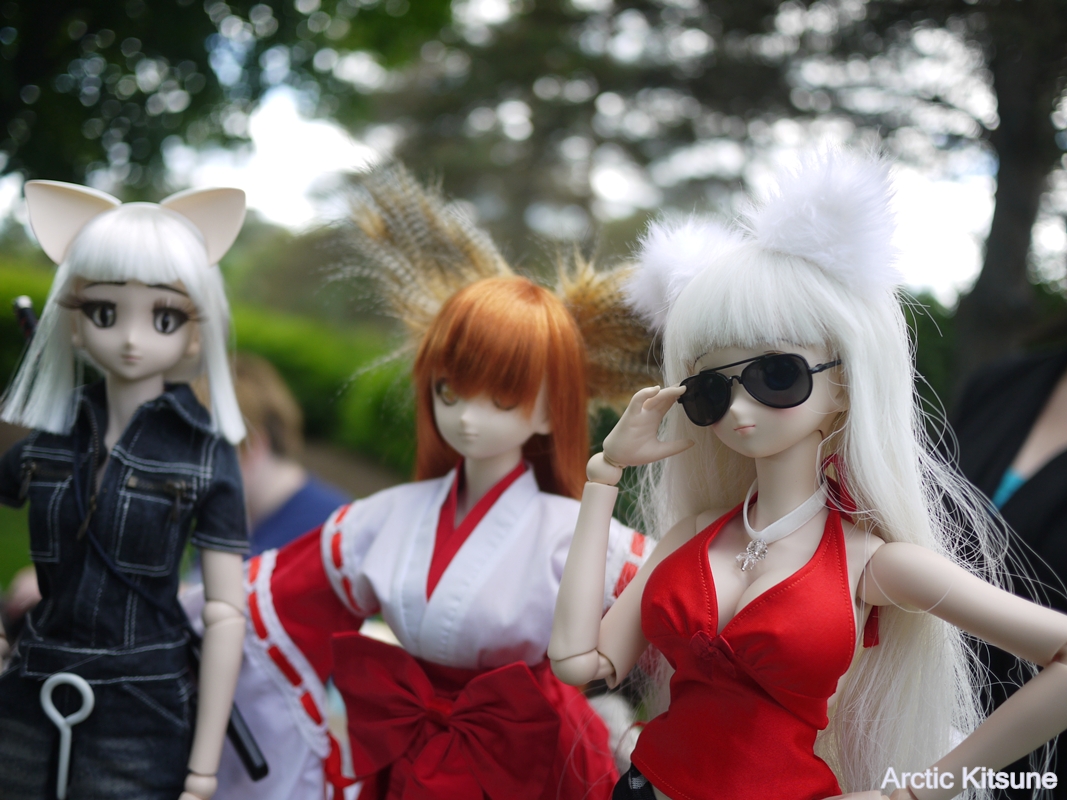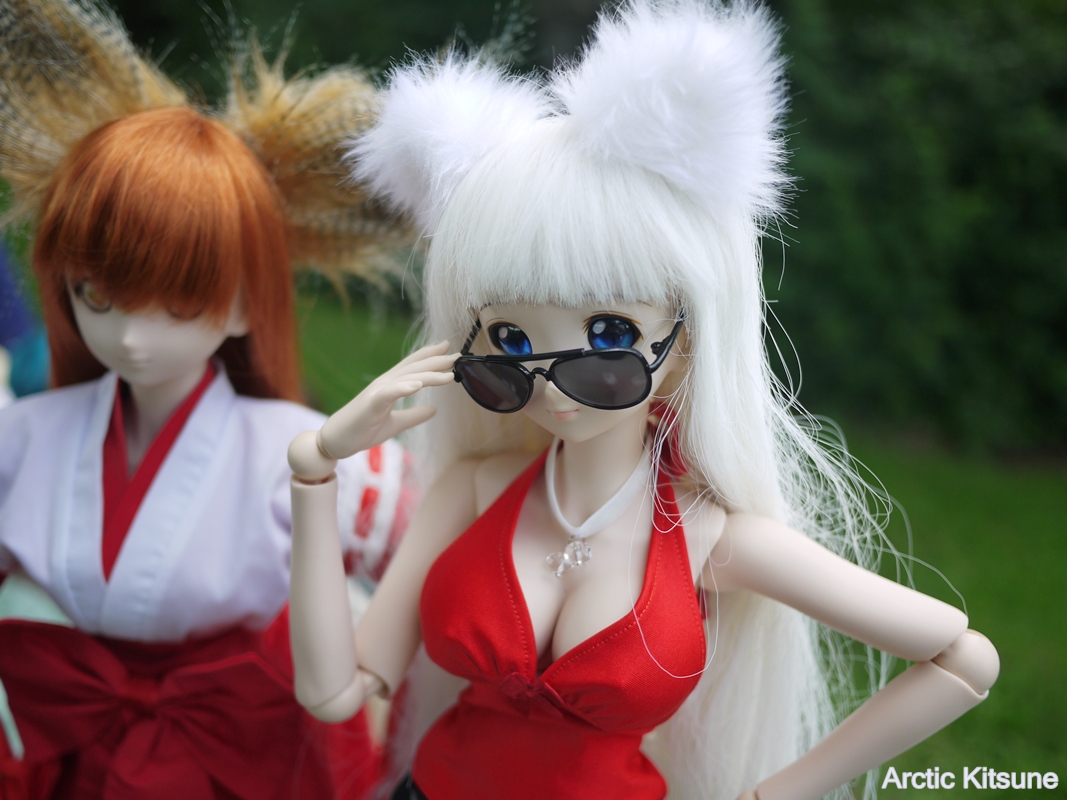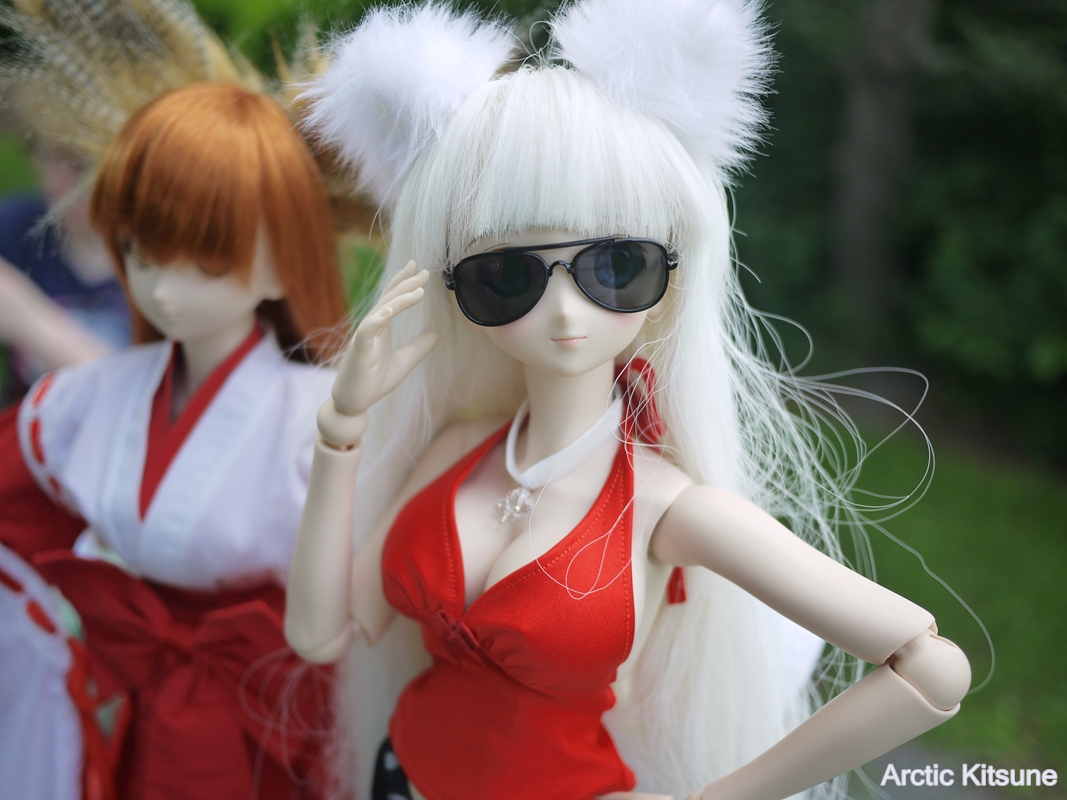 The wig now properly adjusted once I noticed what threw off the look at the meet-up. Possibly a tad bit too late, yet still quite enjoyable. Also even after grooming her hair enough to not be all over the place as well as much.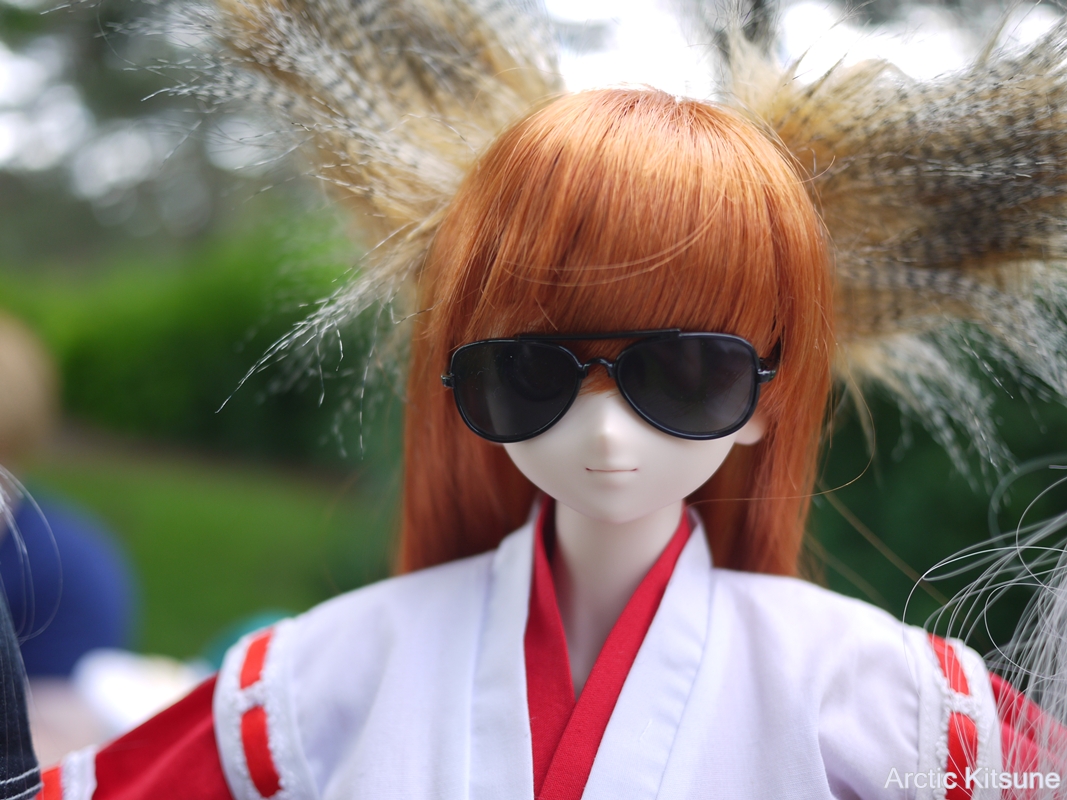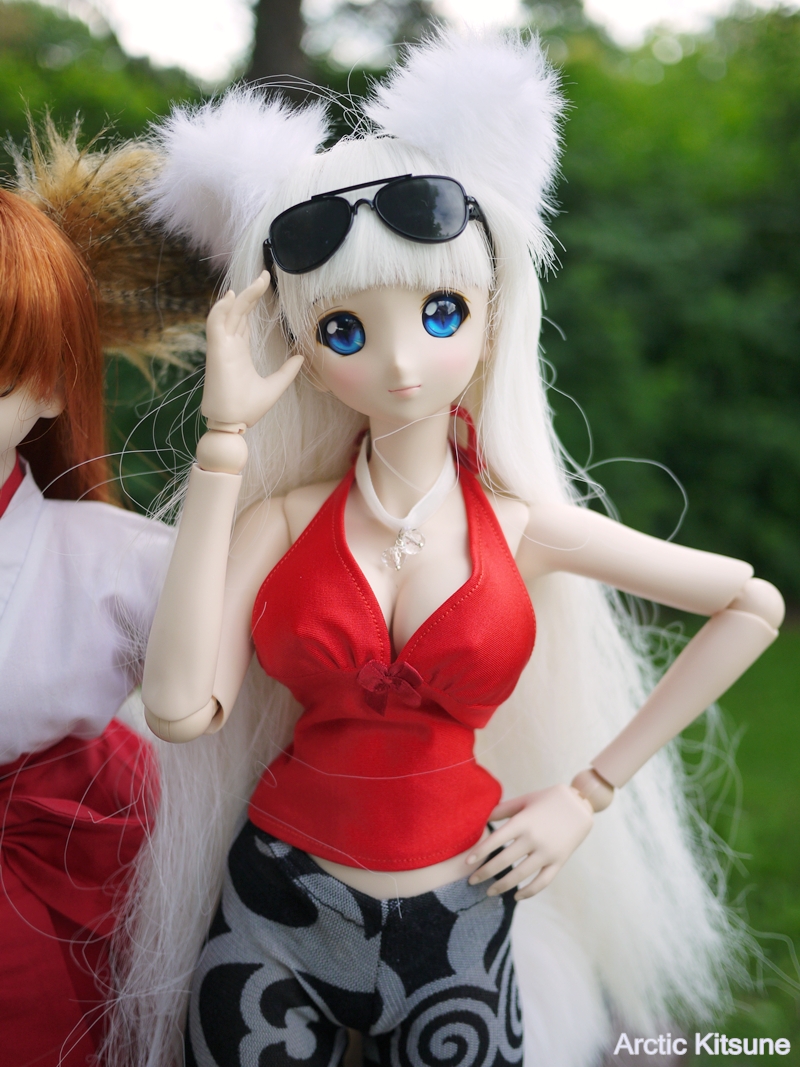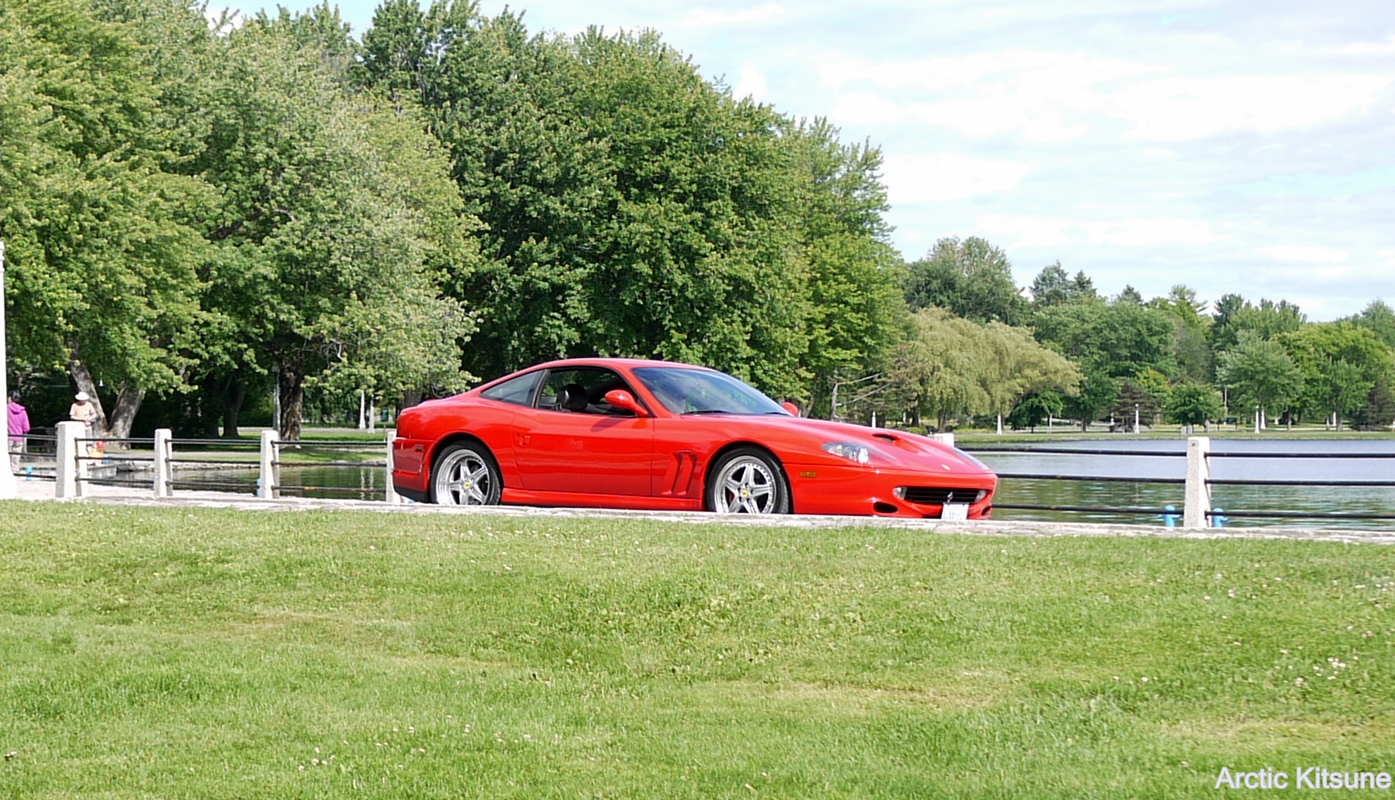 Damn you Ottawa for teasing me WAY too much with cars I couldn't take images of! I'm glad I spotted the, but damn…..that was getting way too excessive with how much you had to annoy me and drive me mad. Spotting old classic cars, a silver 360 Ferrari spyder, a silver Lambo with a loose Italian flag decals among many other lovely cars. Such a damn tease!
I also of course made it to Spark's street for the Ribfest, which I didn't take images of, after a comical run after an 85 bus with the group. Didn't take images because I was overwhelmed with the people at the ribfest. I was starving and craving for ribs which didn't allow me to have the camera on mind. I just wanted to go home to look at my images after grabbing what I came to grab at Ribfest as well. I was also annoyingly $5 short making me a failure in basic math *sighs heavily*. Need $50 next time around hmm.
Everything about this meet-up was awesome, unique, highly rewarding, and very enjoyable. If you missed my May photo-shoot then I highly recommend you go check it out now. I'm overly happy and satisfied with all my images I took and with this meet-up.
—
Thanks for viewing, hope you enjoyed, and see you next time!