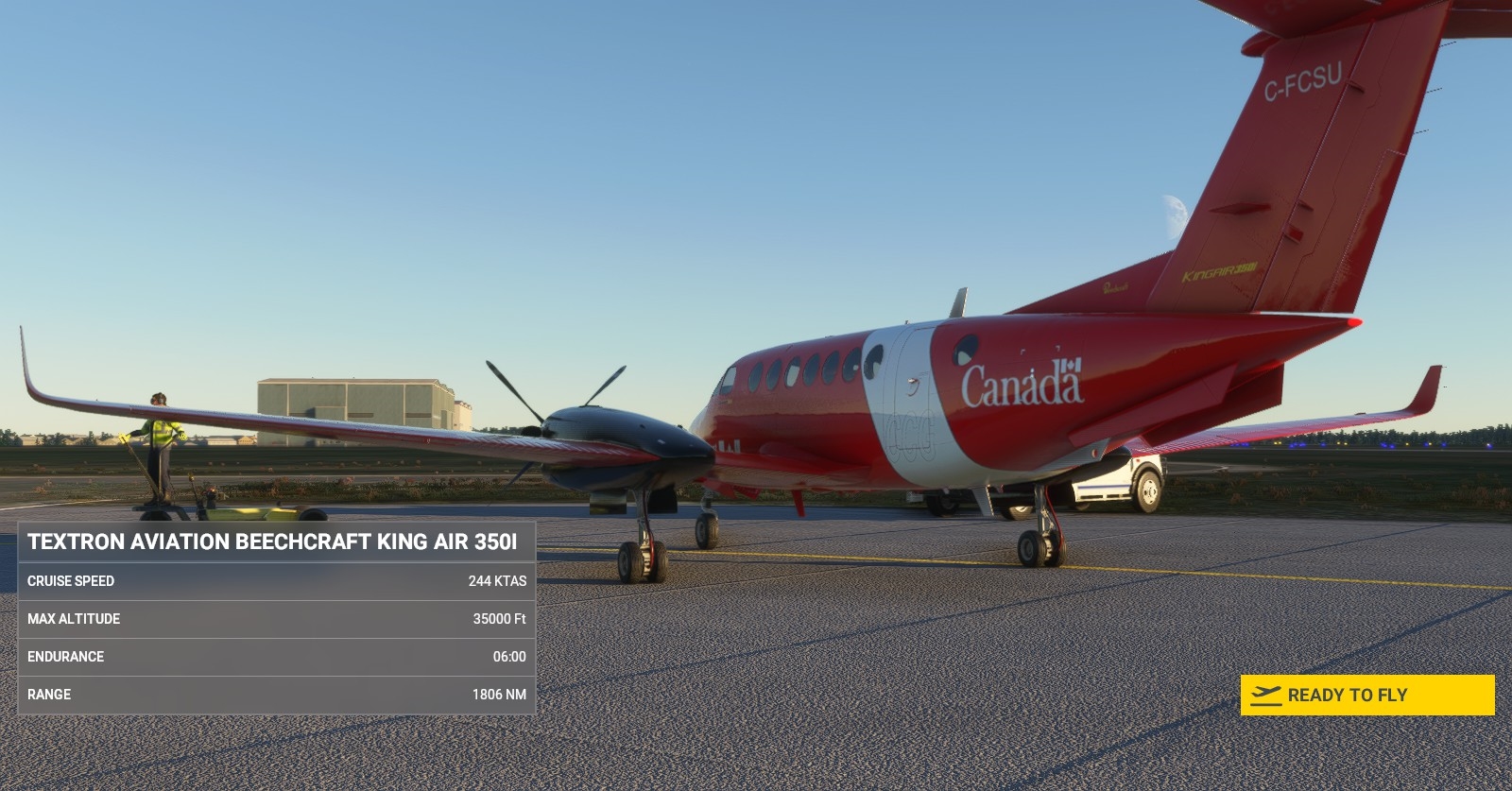 Heyo! Loving Microsoft Flight Simulator 2020 so much that I partook in a little project relating to "heading west". I have to keep the title a bit obscure, though something I had done previously in Flight Sim X. Continuing on from Part 1 (link below) I continued from Edmonton International towards Kelowna. The real fun part of the trip was just coming up and over the Rocky Mountains.
Previous trip was as follows:
Ottawa(CYND & CYRP) > North Bay(CYYB) > Elliot Lake Municipal Airport' (CYEL) > Sault Ste Marie (CYAM) > Thunder Bay (CYQT) > Kenora (CYQK) > Winnipeg Int' (CYWG) > Regina Int' (CYQR) > Saskatoon (CYXE) > Edmonton Int' (CYEG)
While the trip in this blog posting is as follows:
>Edmonton Int' (CYEG) > Kelowna (CYLW) > Vancouver (Boundary Bay CZBB) > Kelowna (CYLW) > Vancouver Airport (CYVR) >Port Hardy (CYZT) > Bella Bella (CBBC) > Prince Rupert (CYPR)
---
Part 1:
https://arcticukitsu.com/Blog/?p=6237
---
Edmonton to Kelowna:
Continuing the journey from Part 1, we're now at Edmonton heading towards Kelowna airport.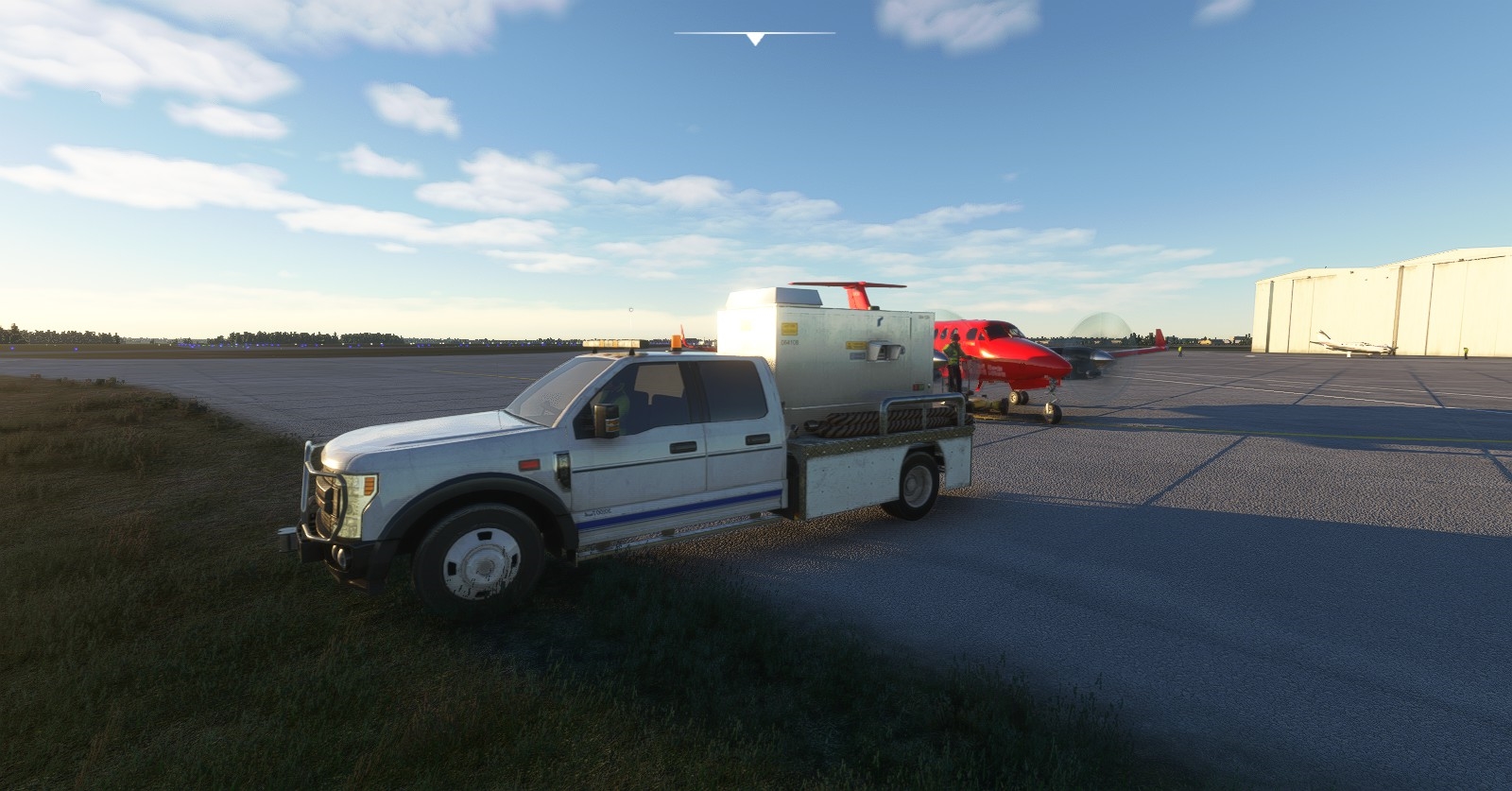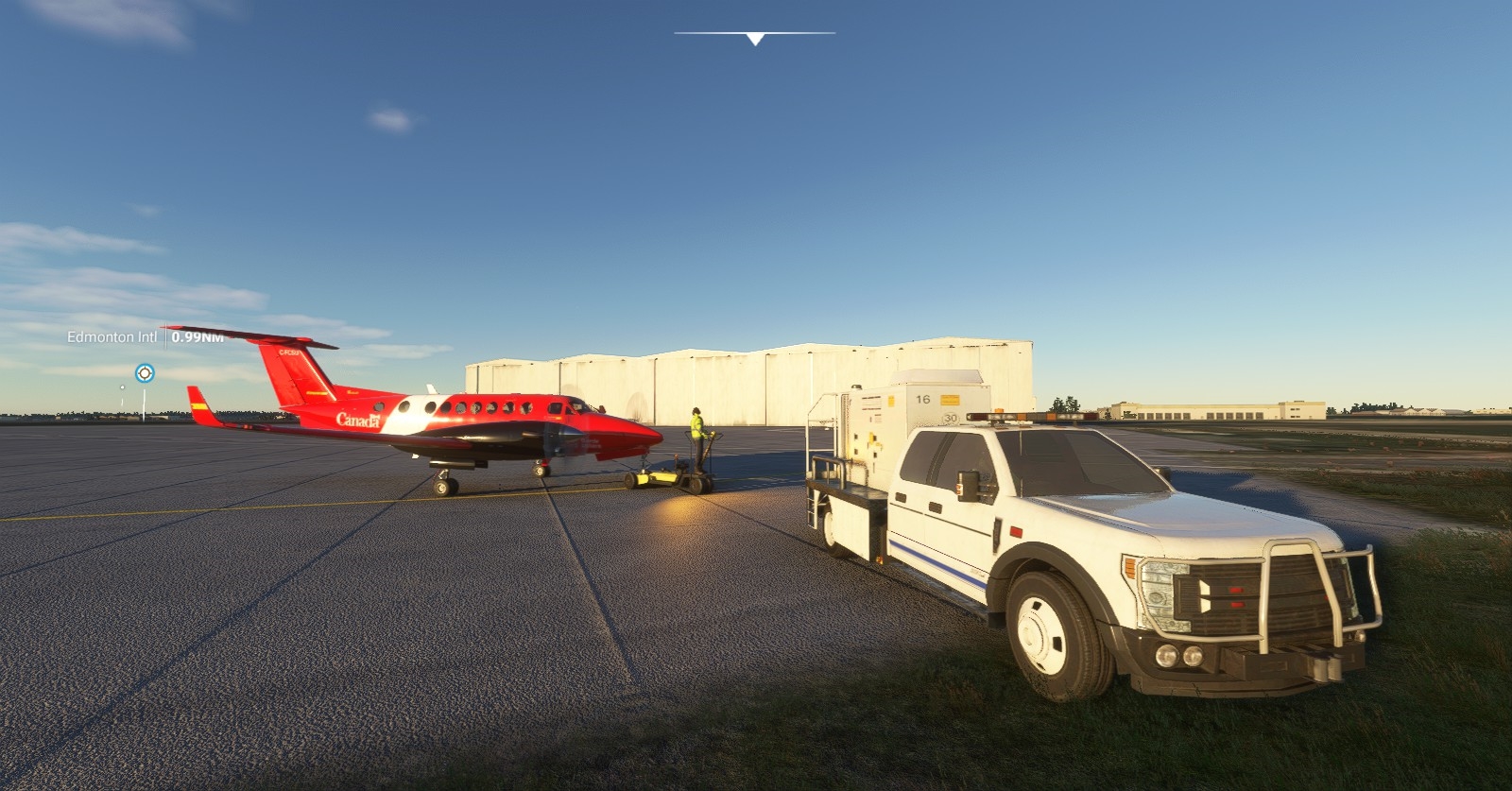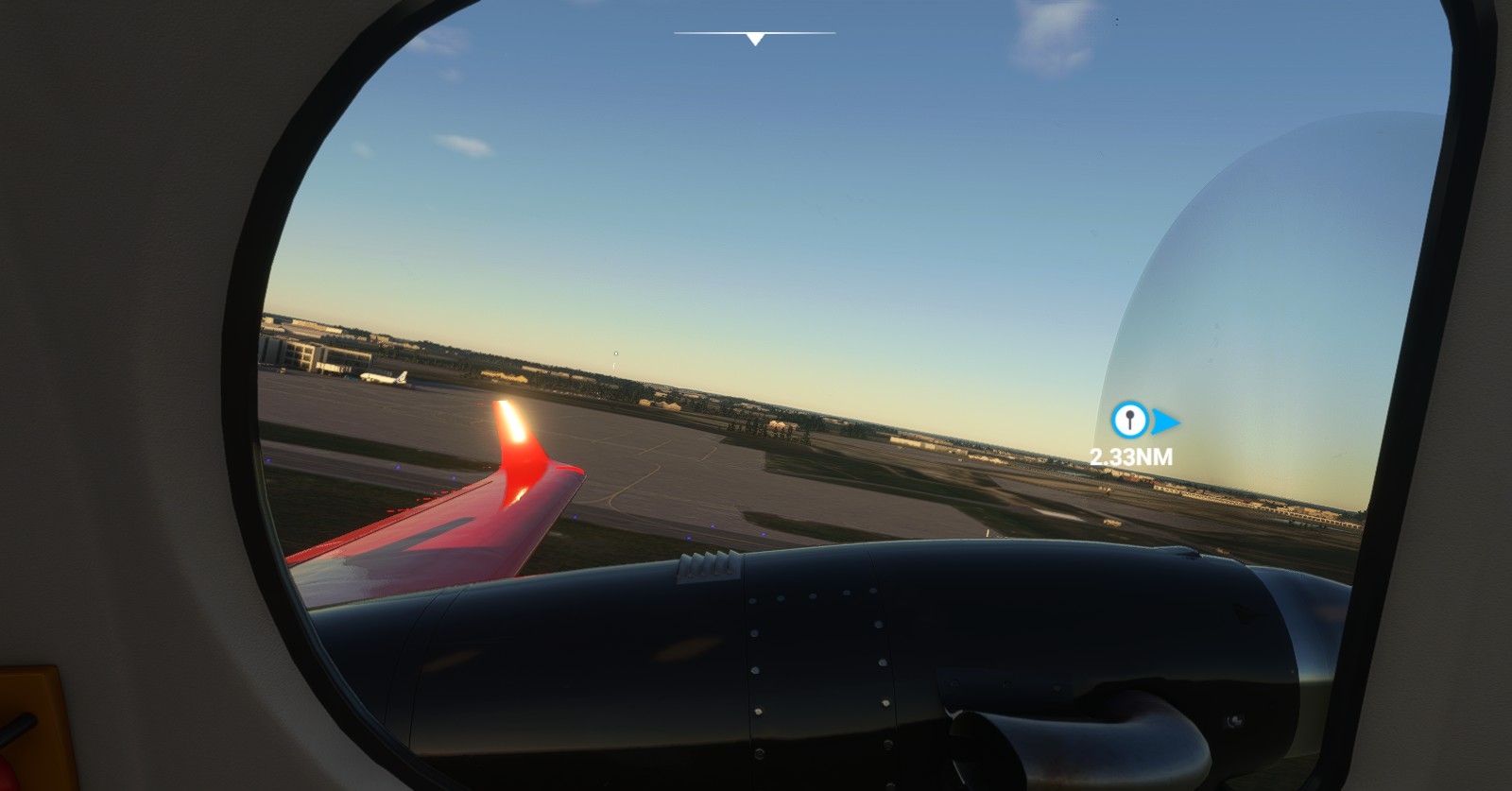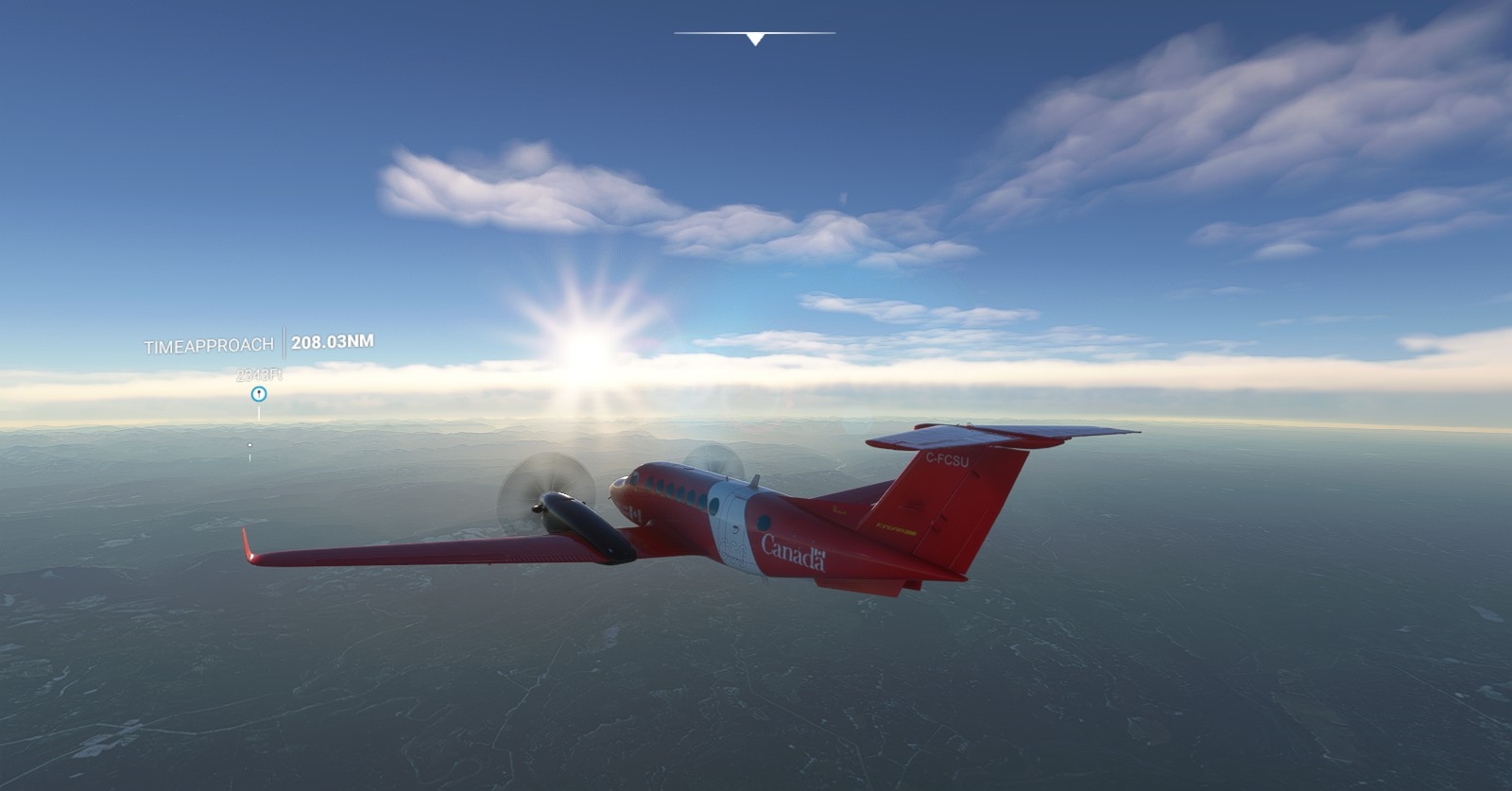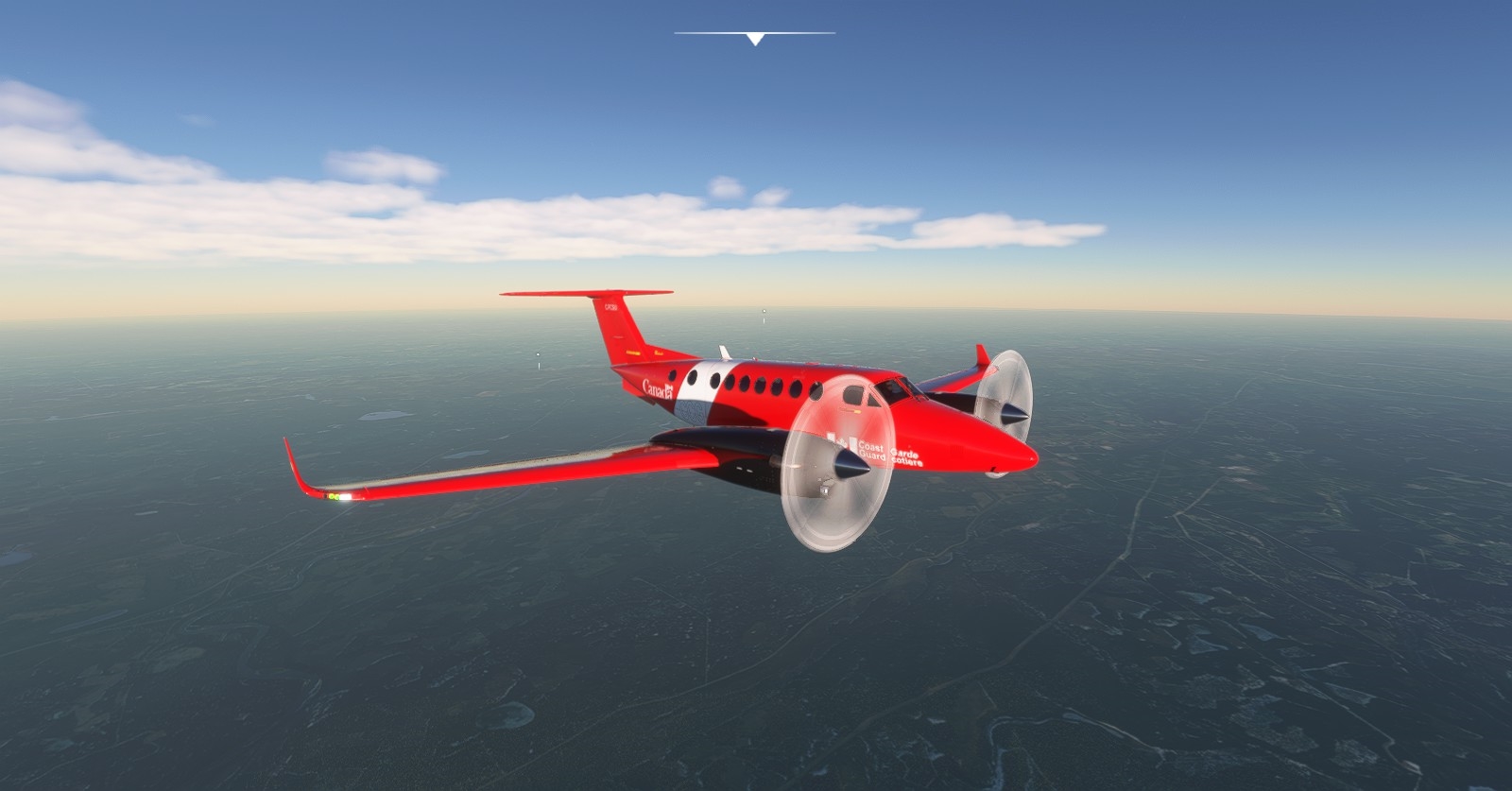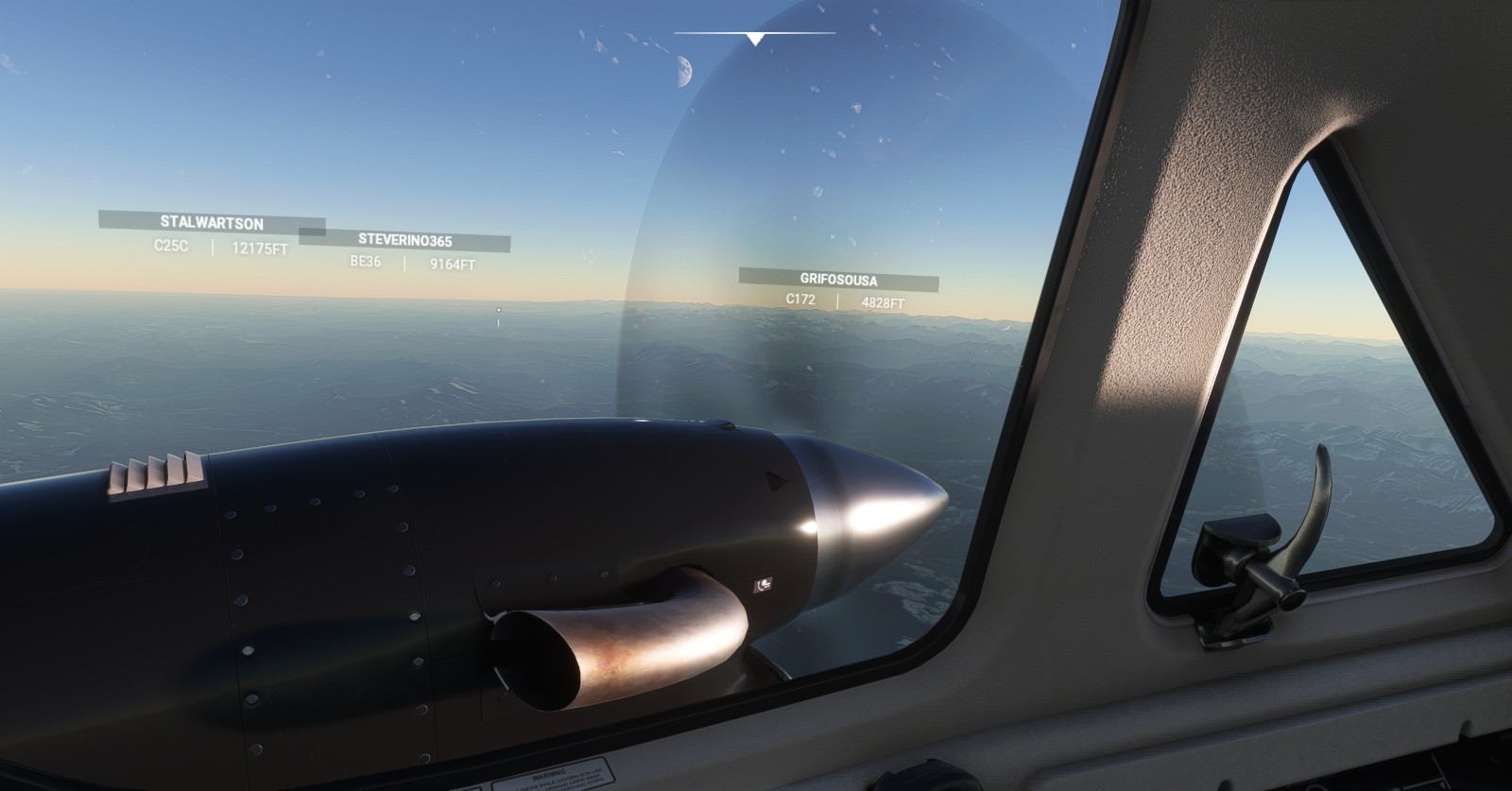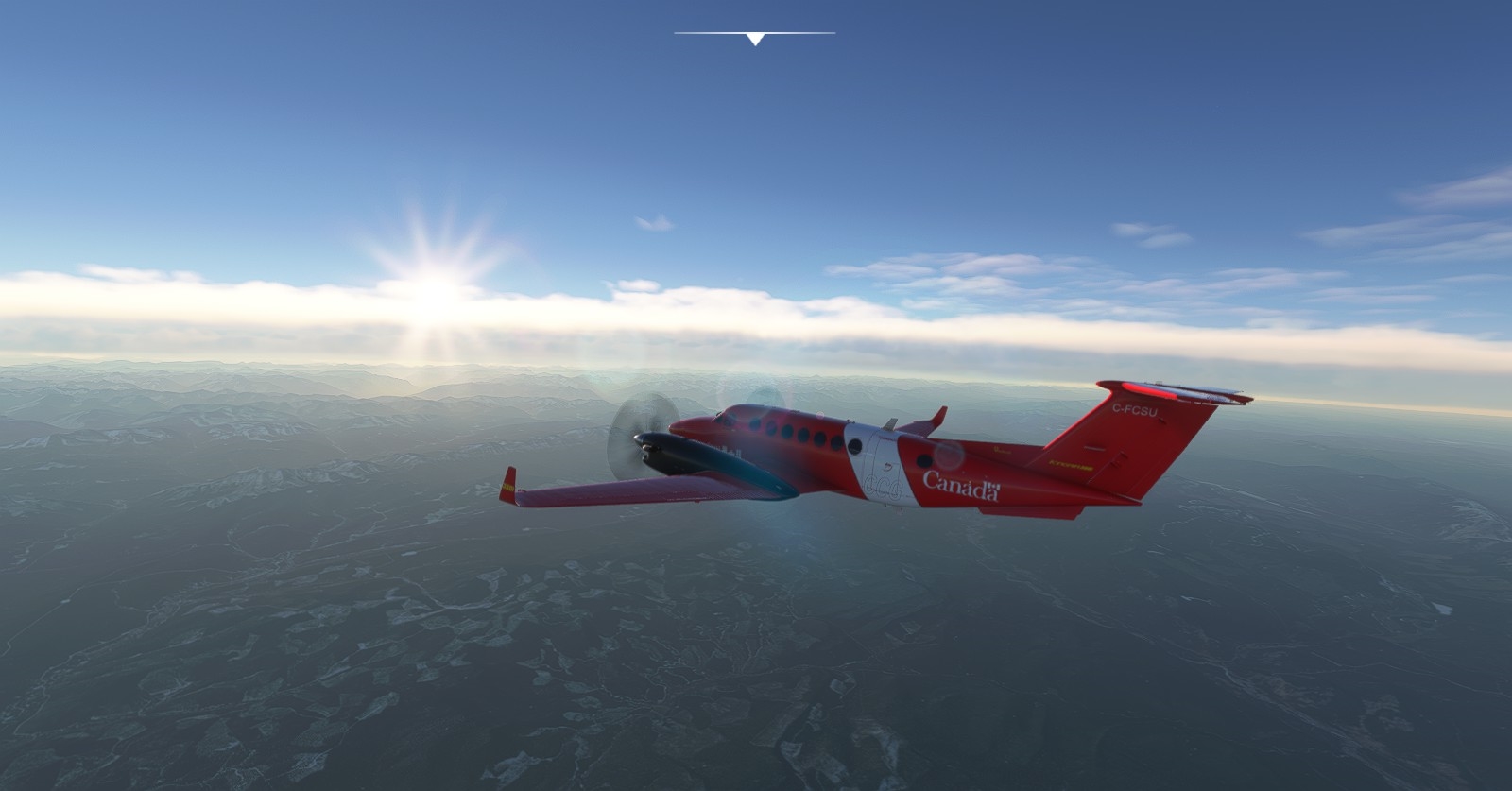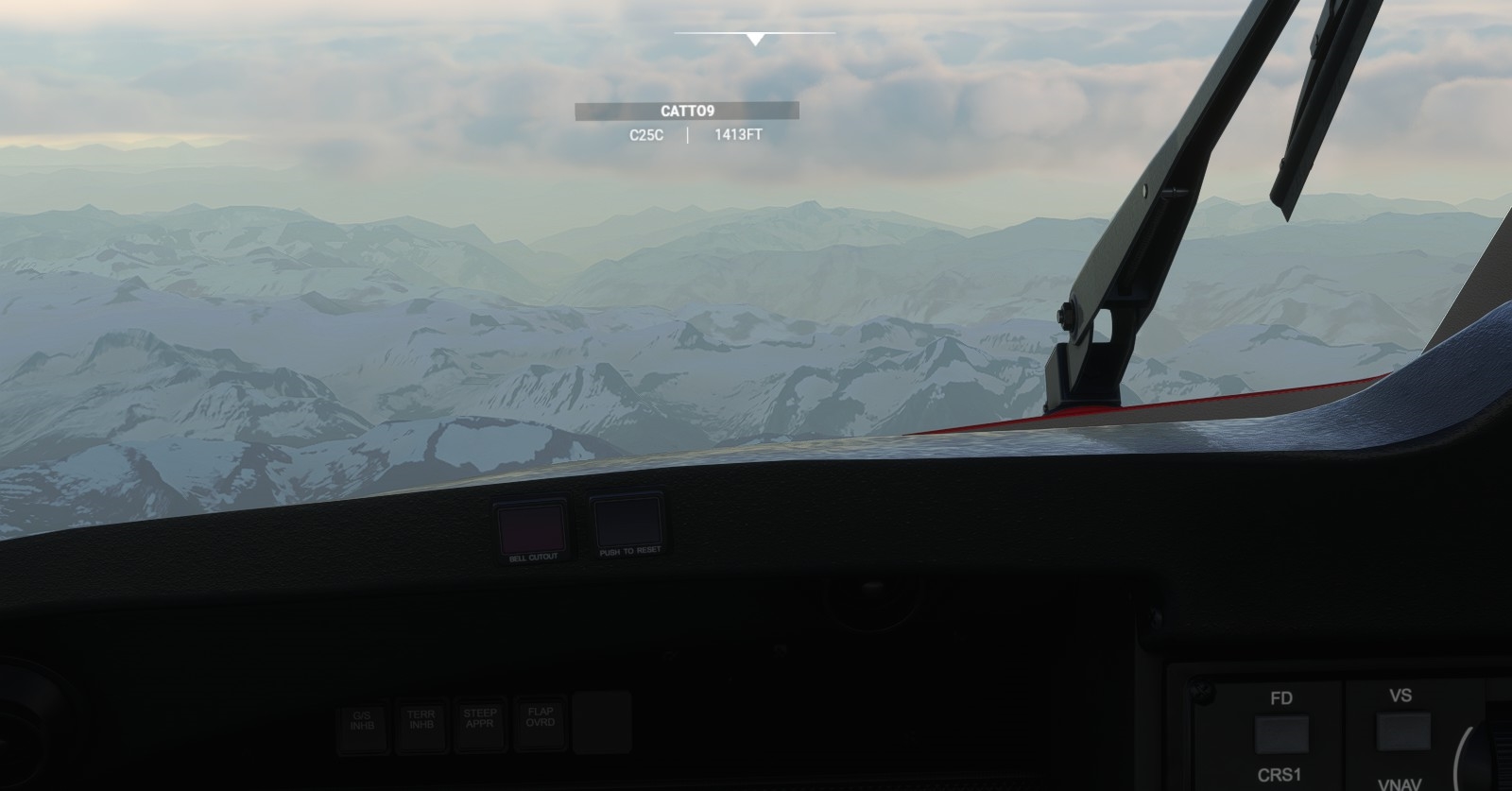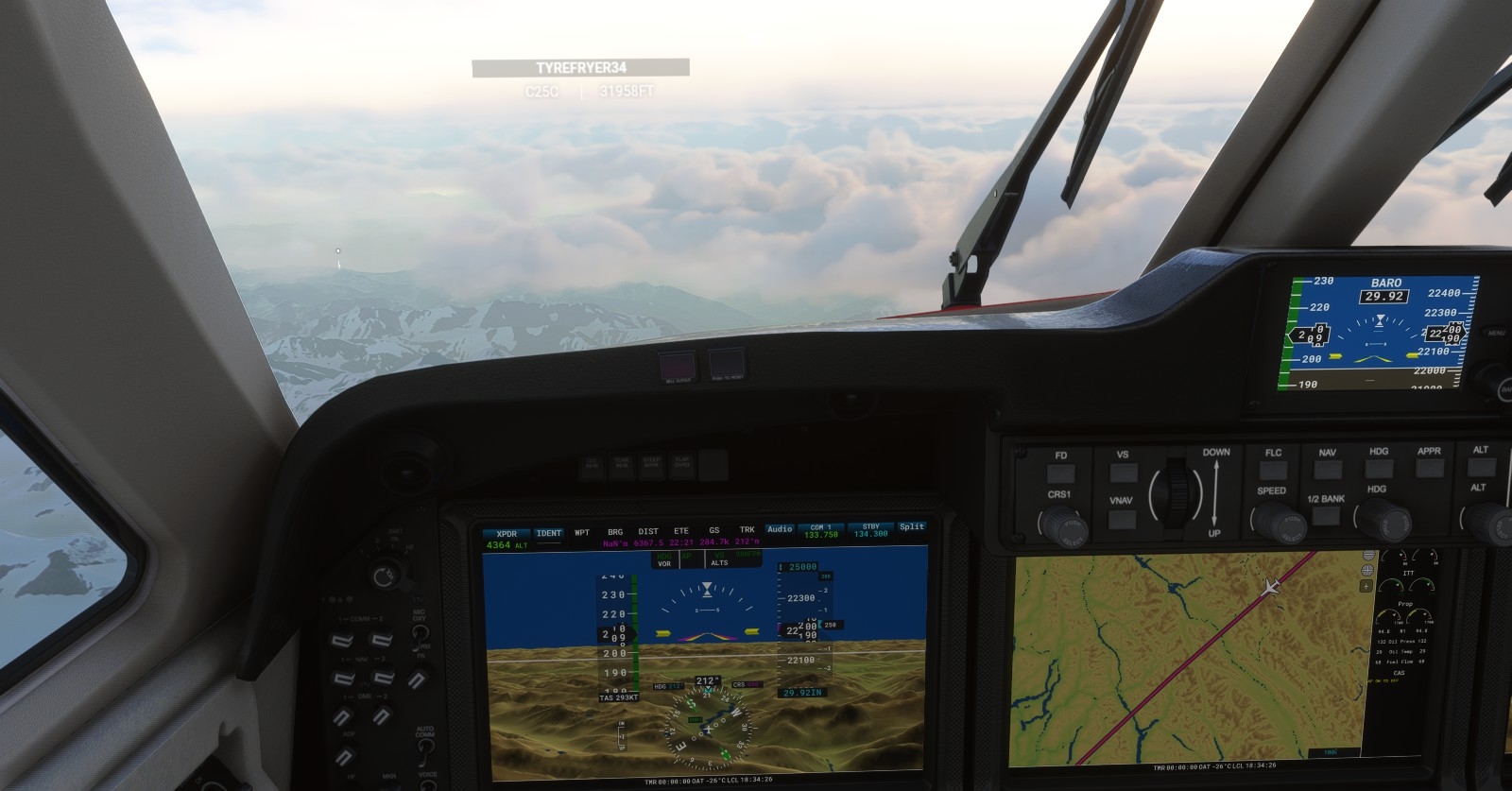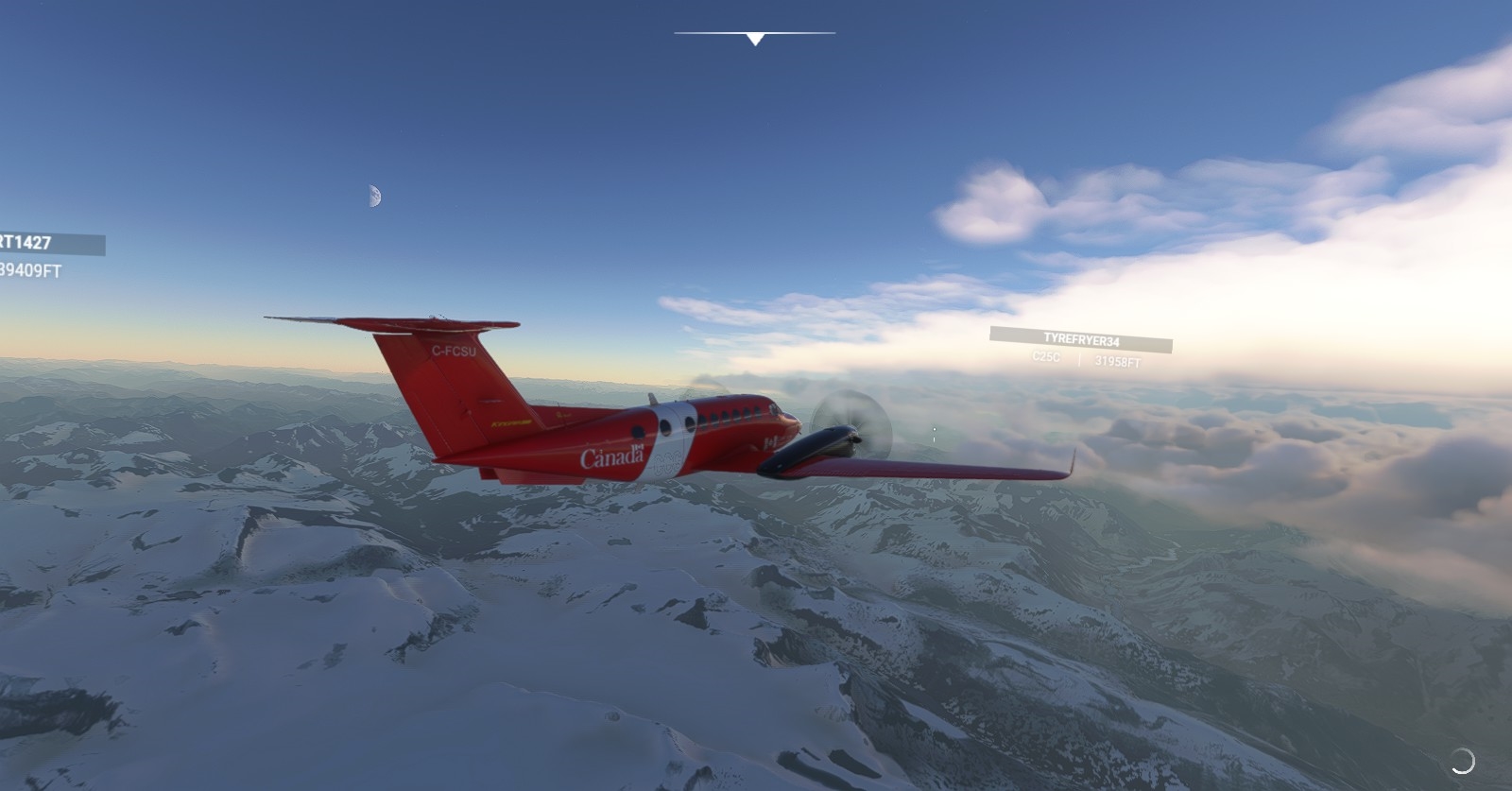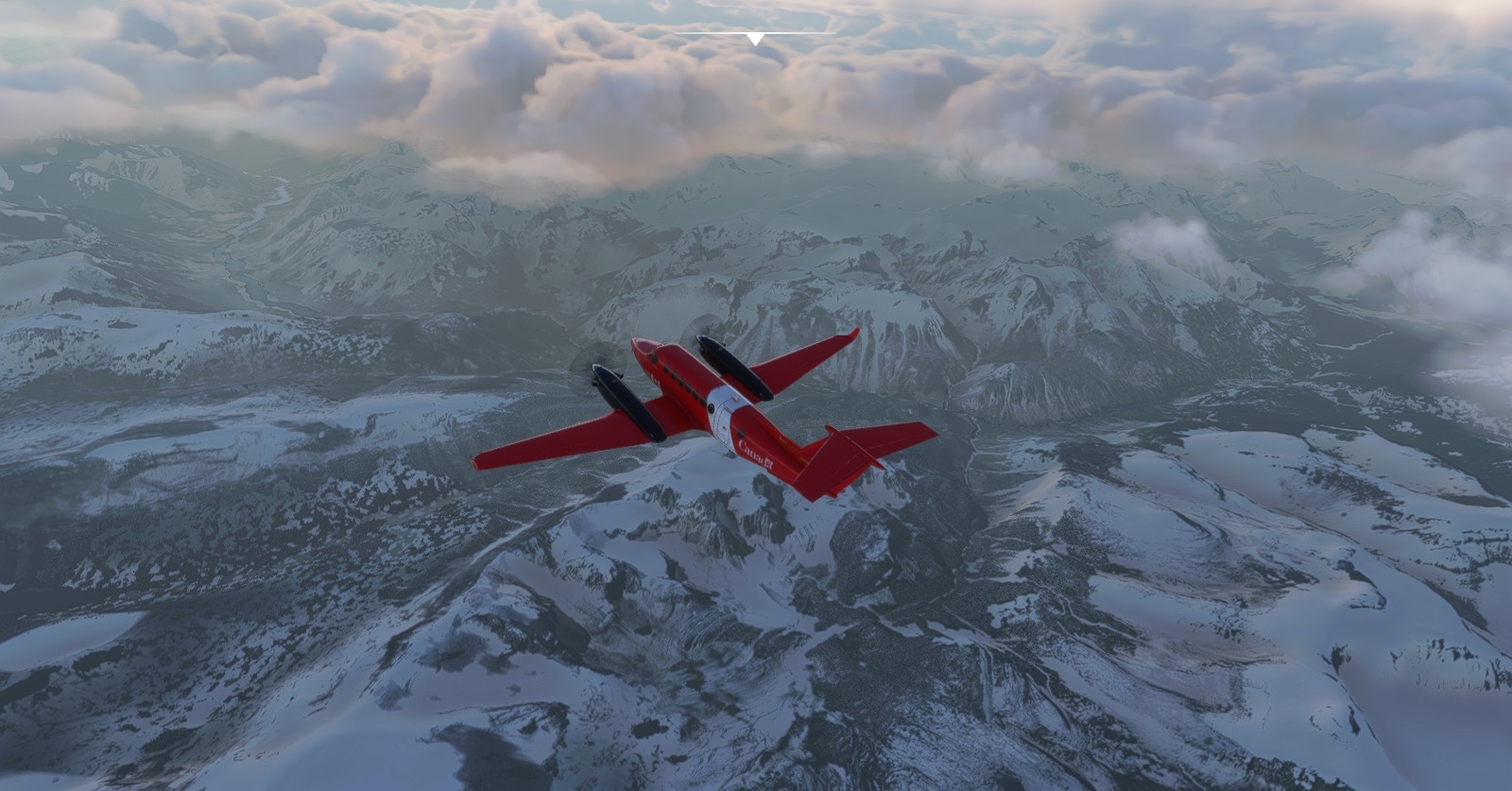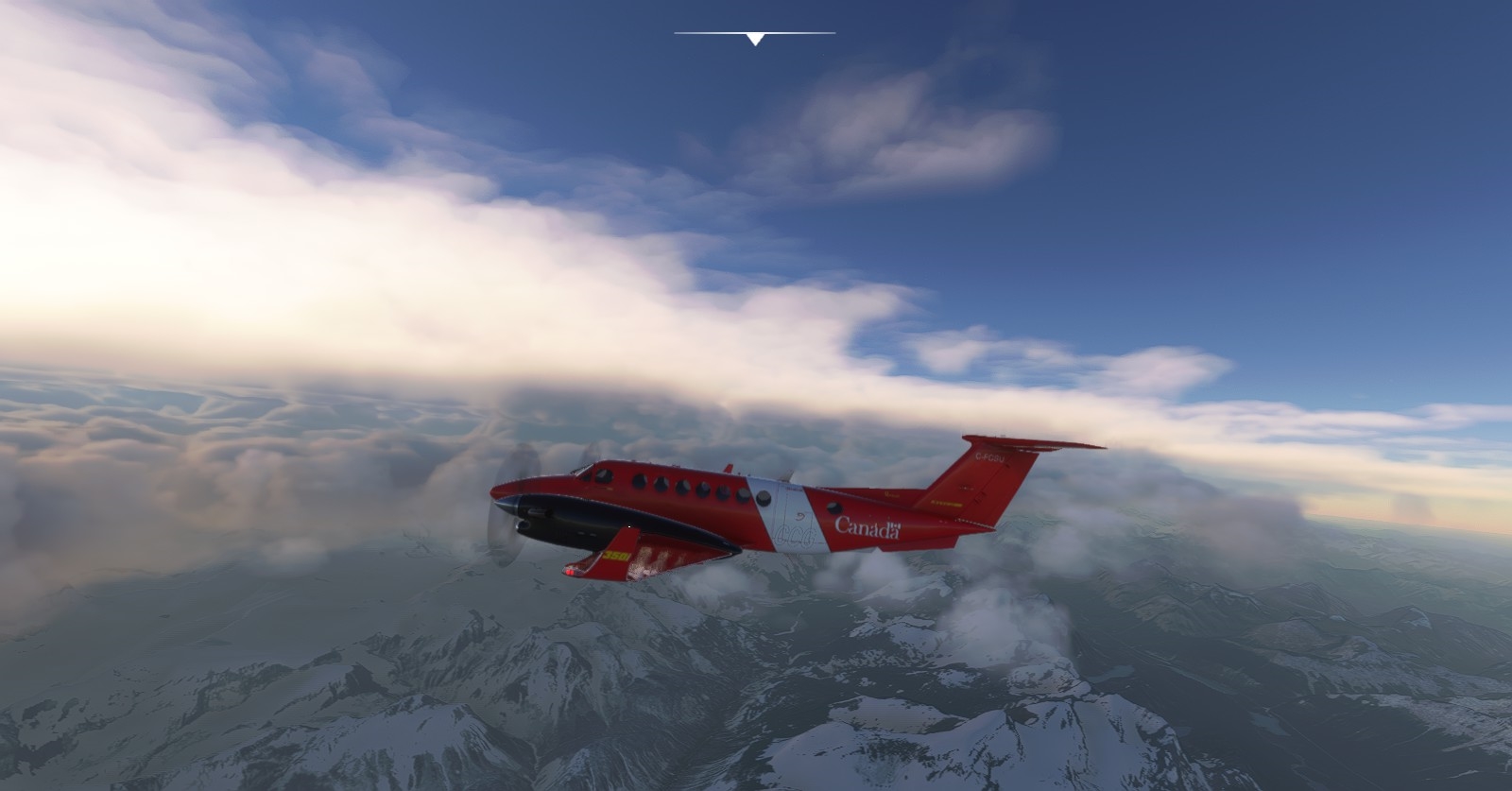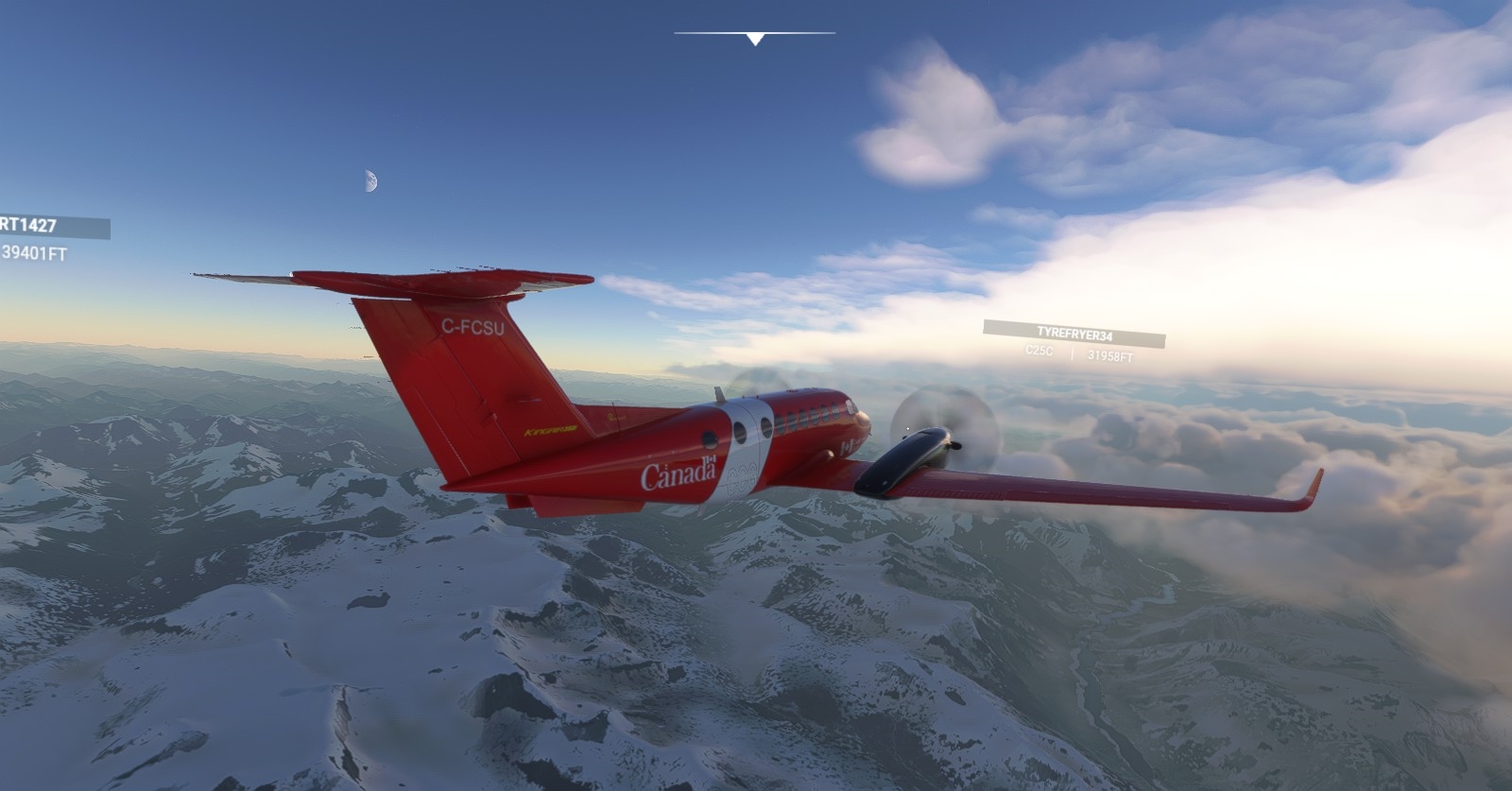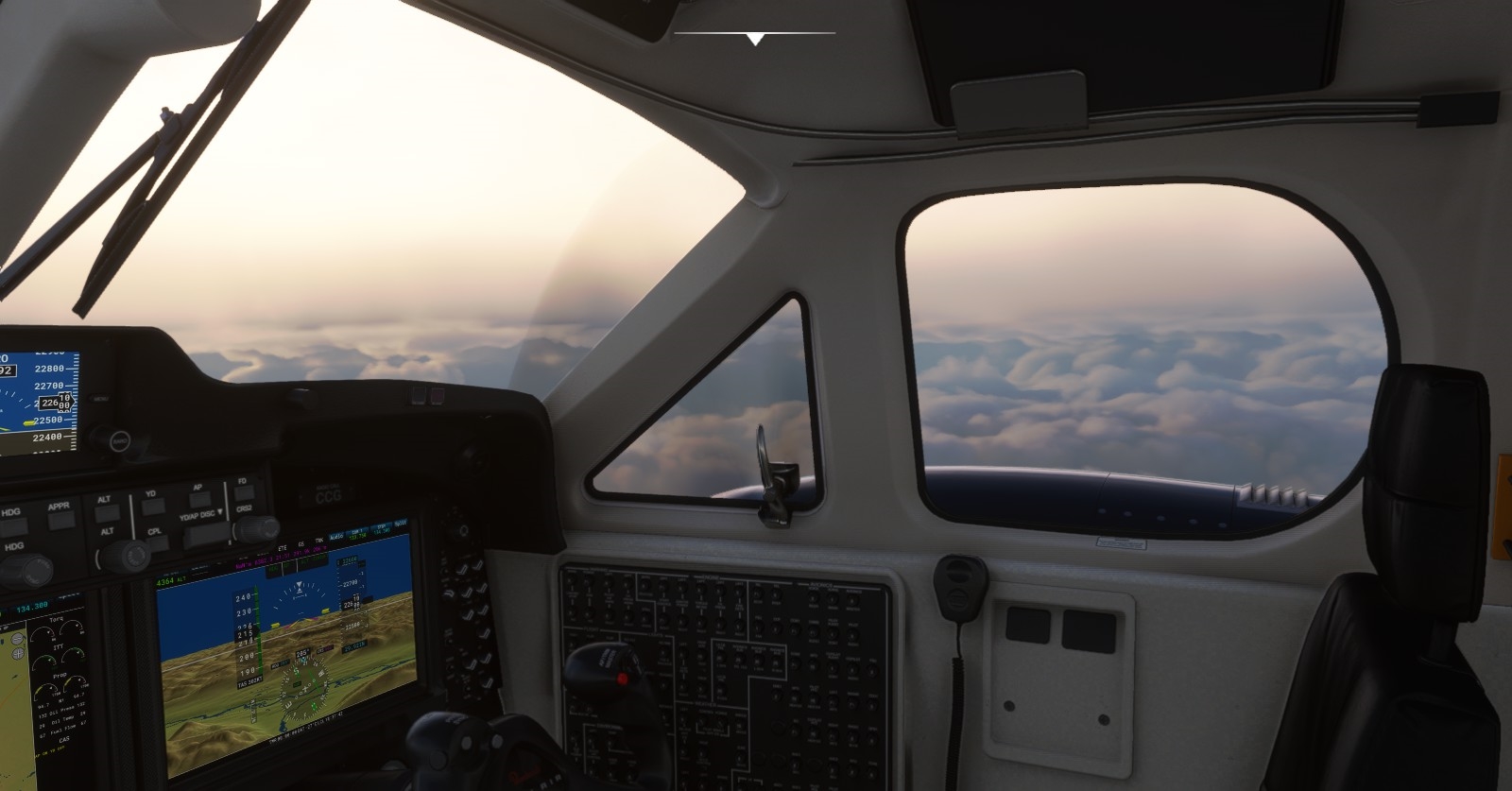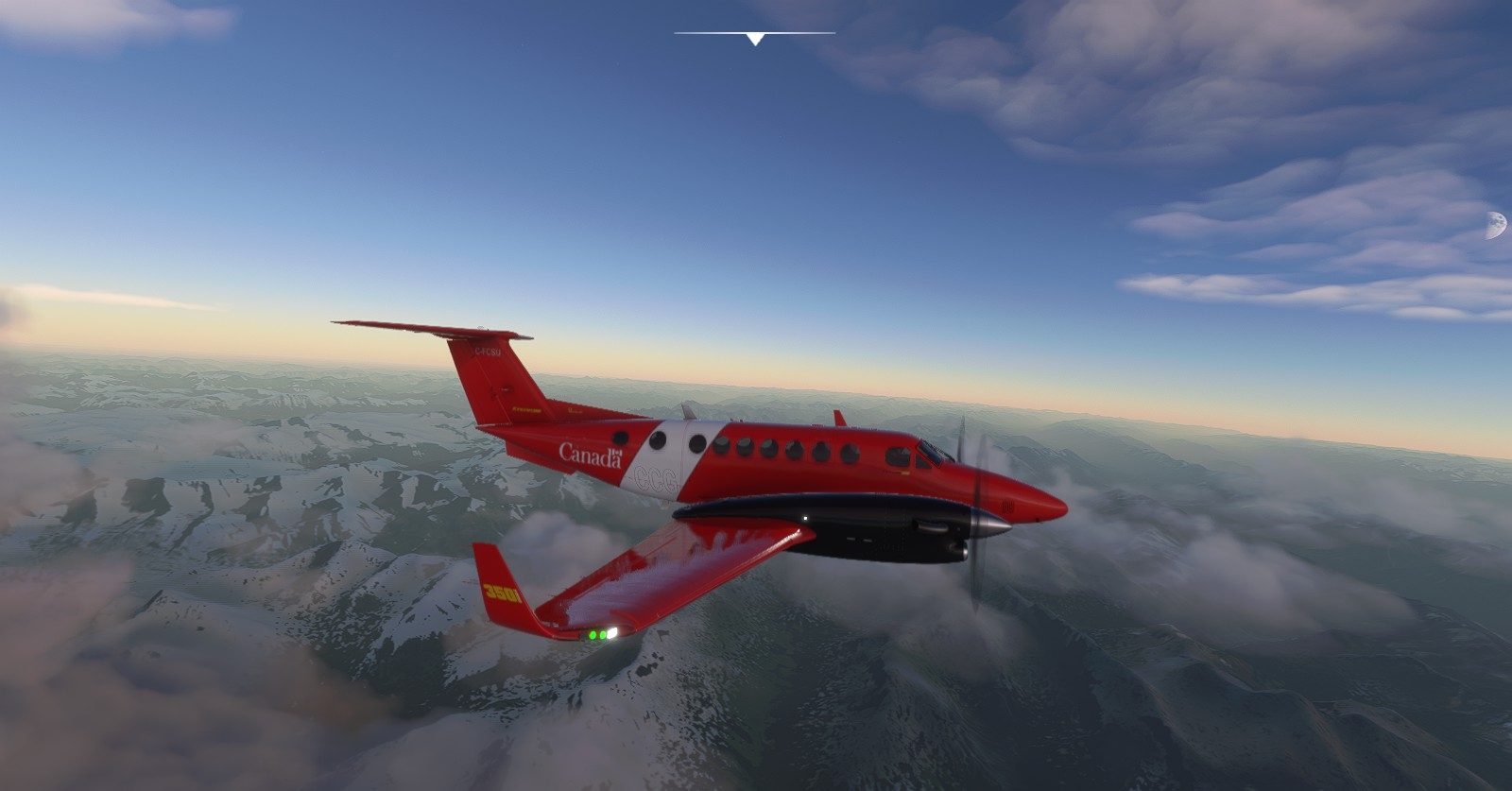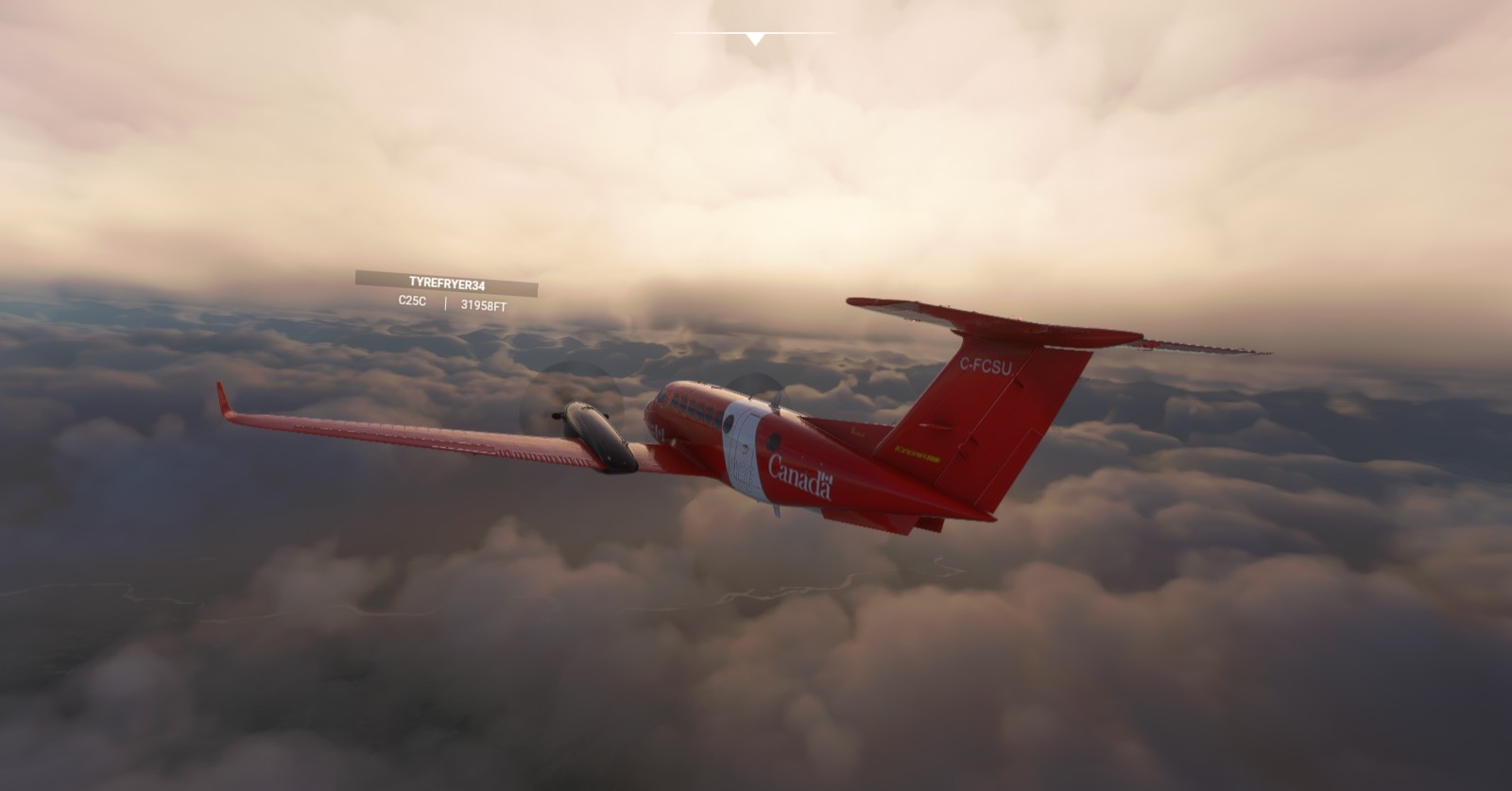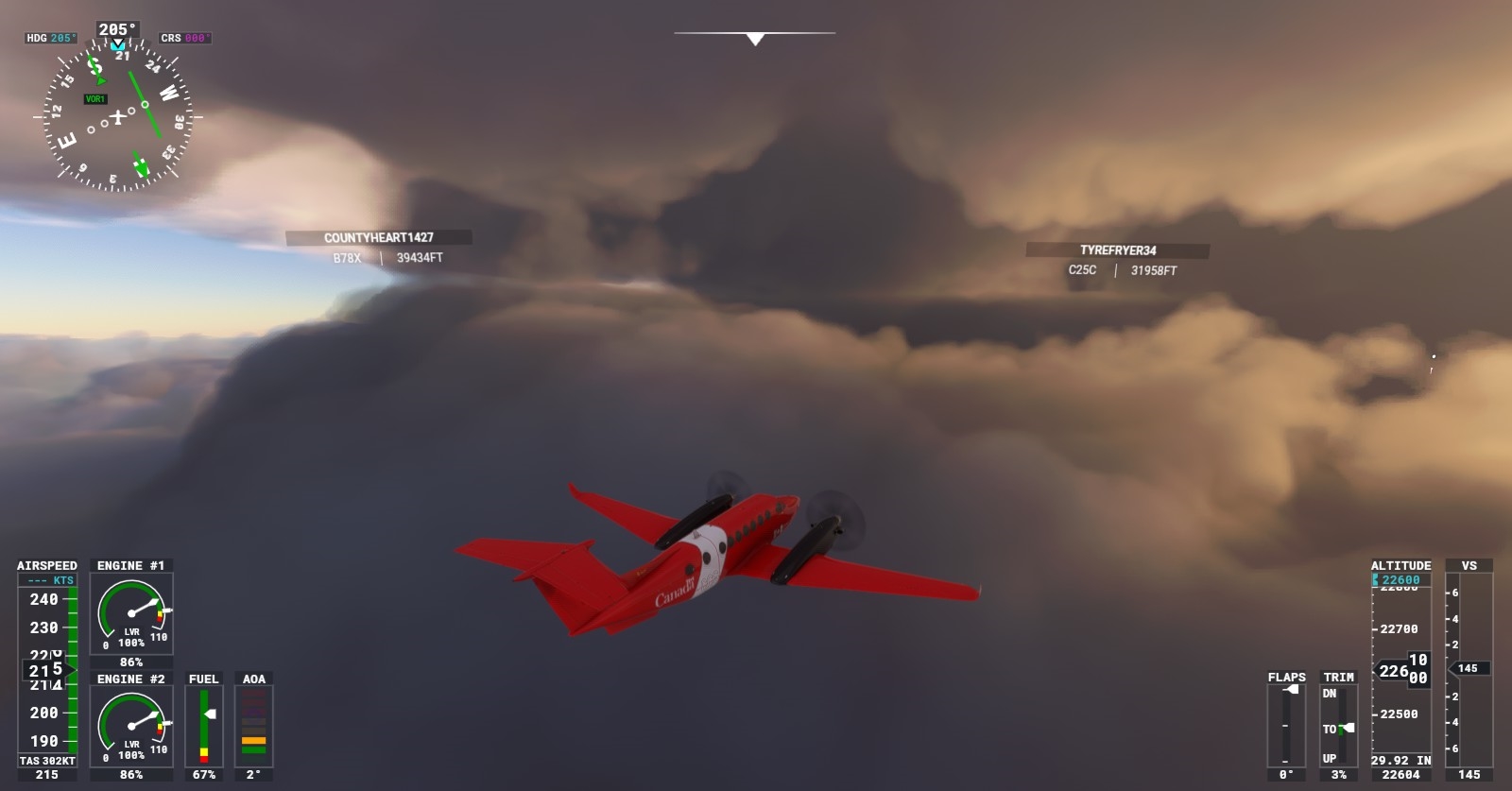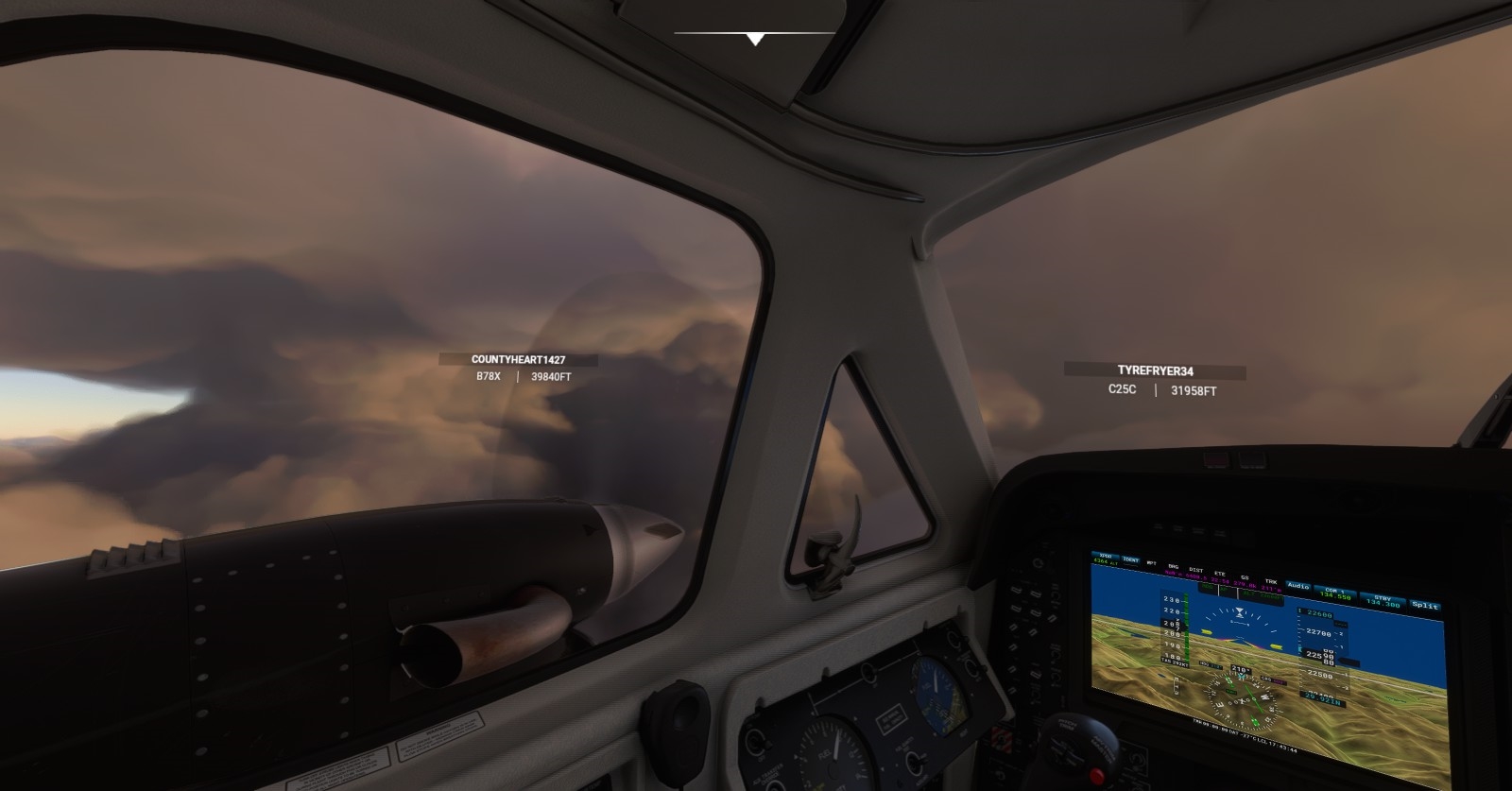 A little split in the above and below segment because all you could see is white. No point taking images. Simply admire the clouds in the above image while noting what I saw in the King Air's terrain display. This is exactly why I chose both the TBM9 and the King Air for my trip because they had this exact panel allowing me to land in dangerous conditions such as these. Manually.
The below image you can even see the heavy amount of icing, something I had disabled as to not disrupt my flying.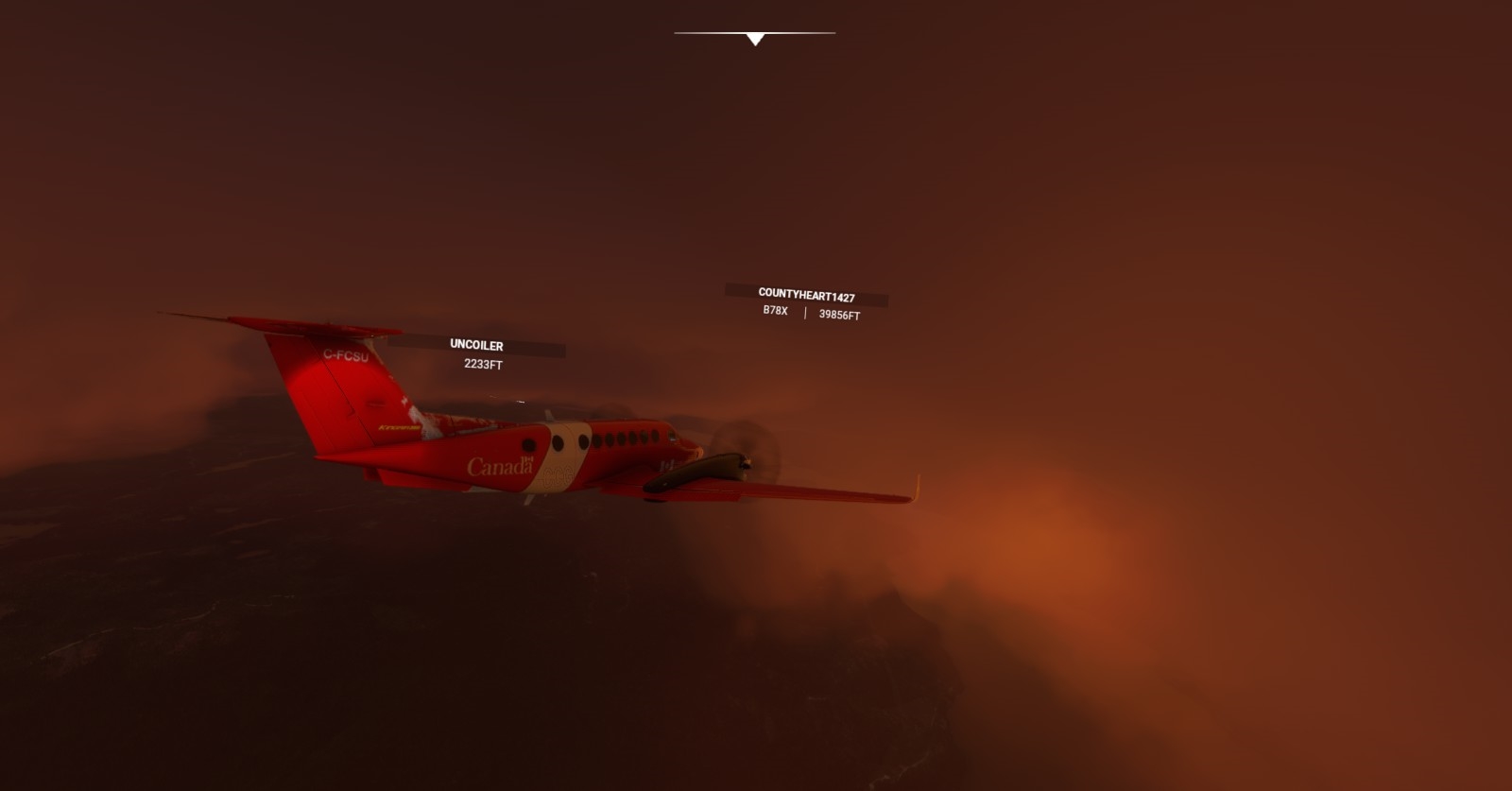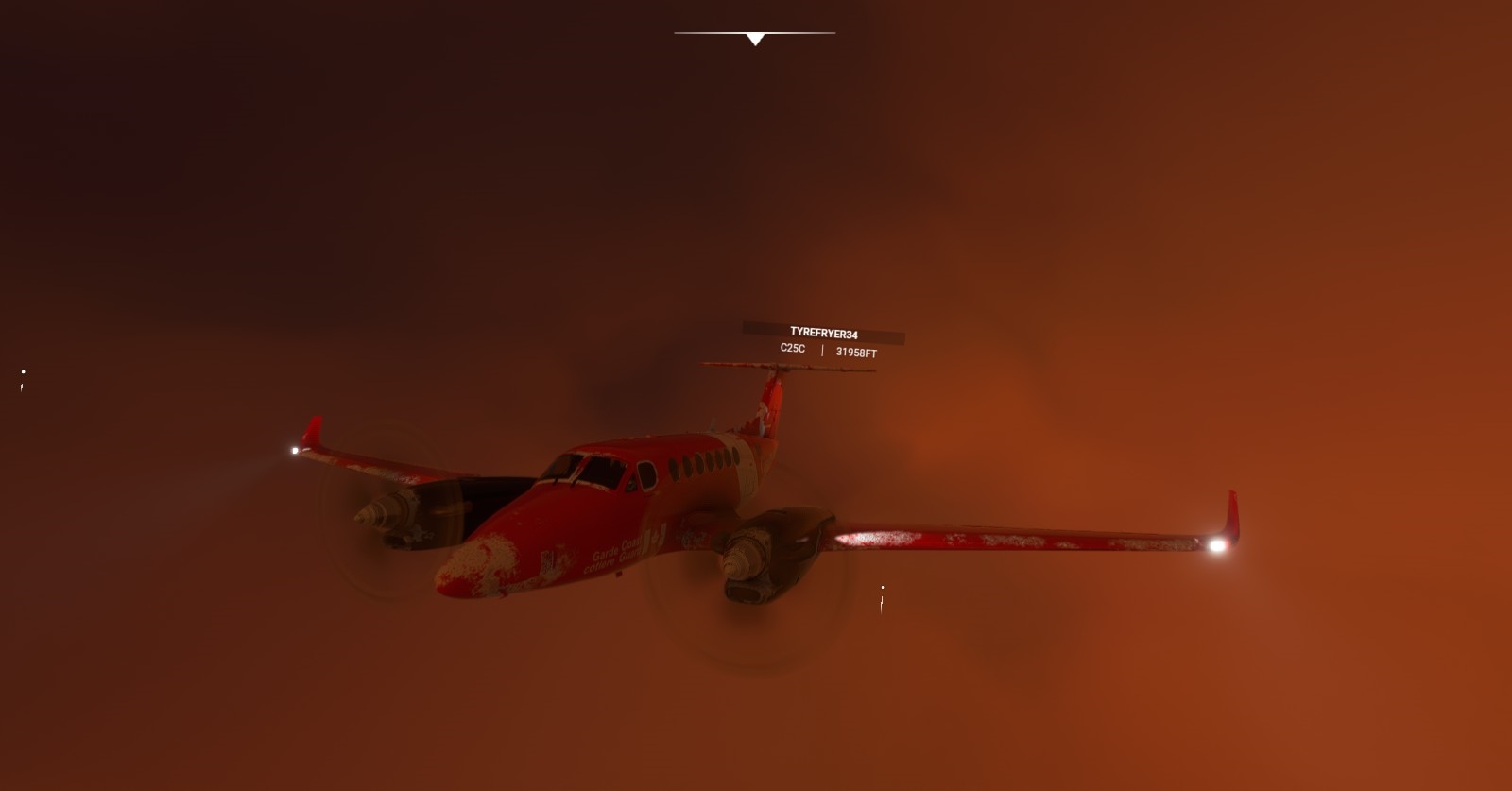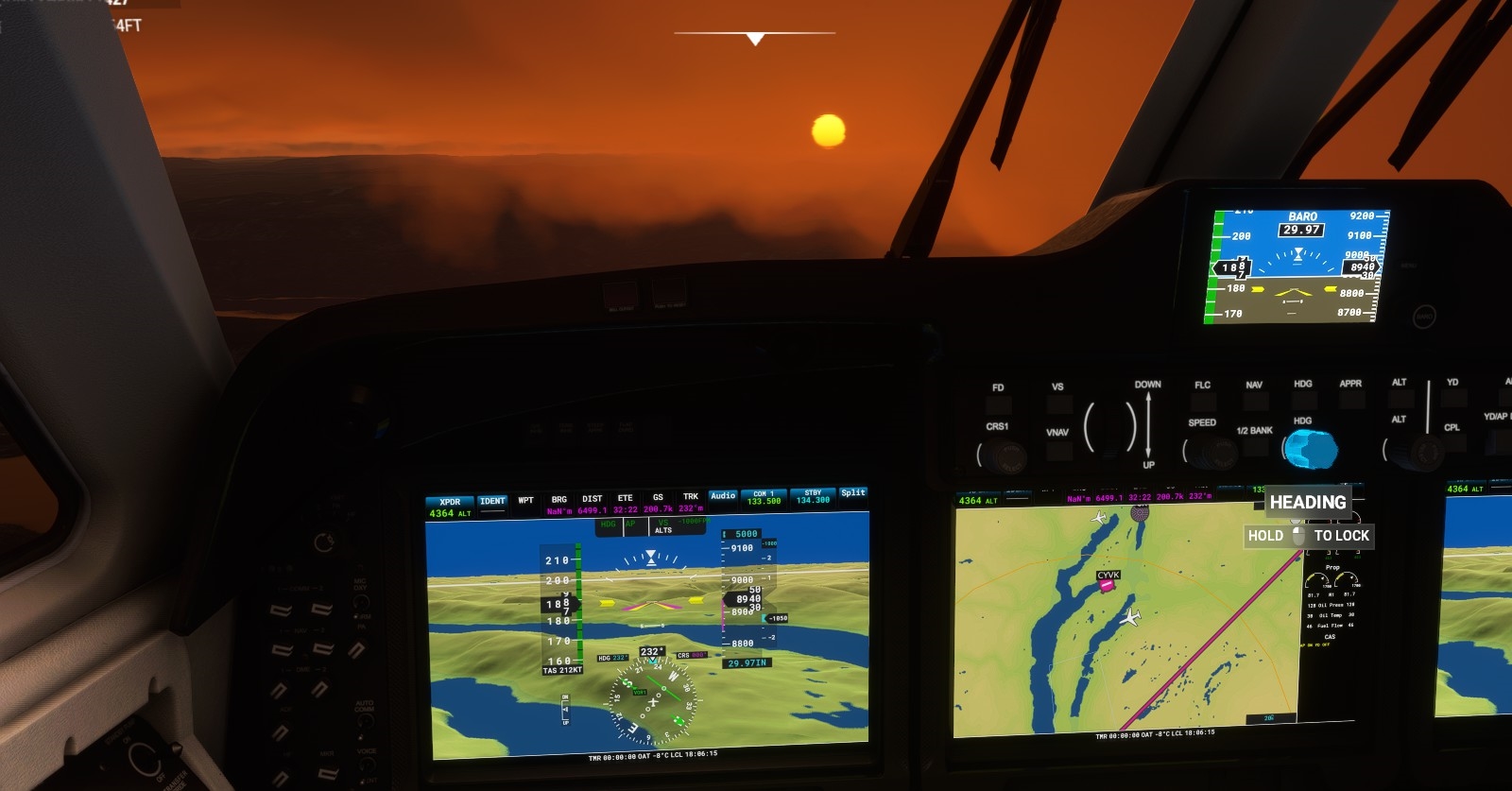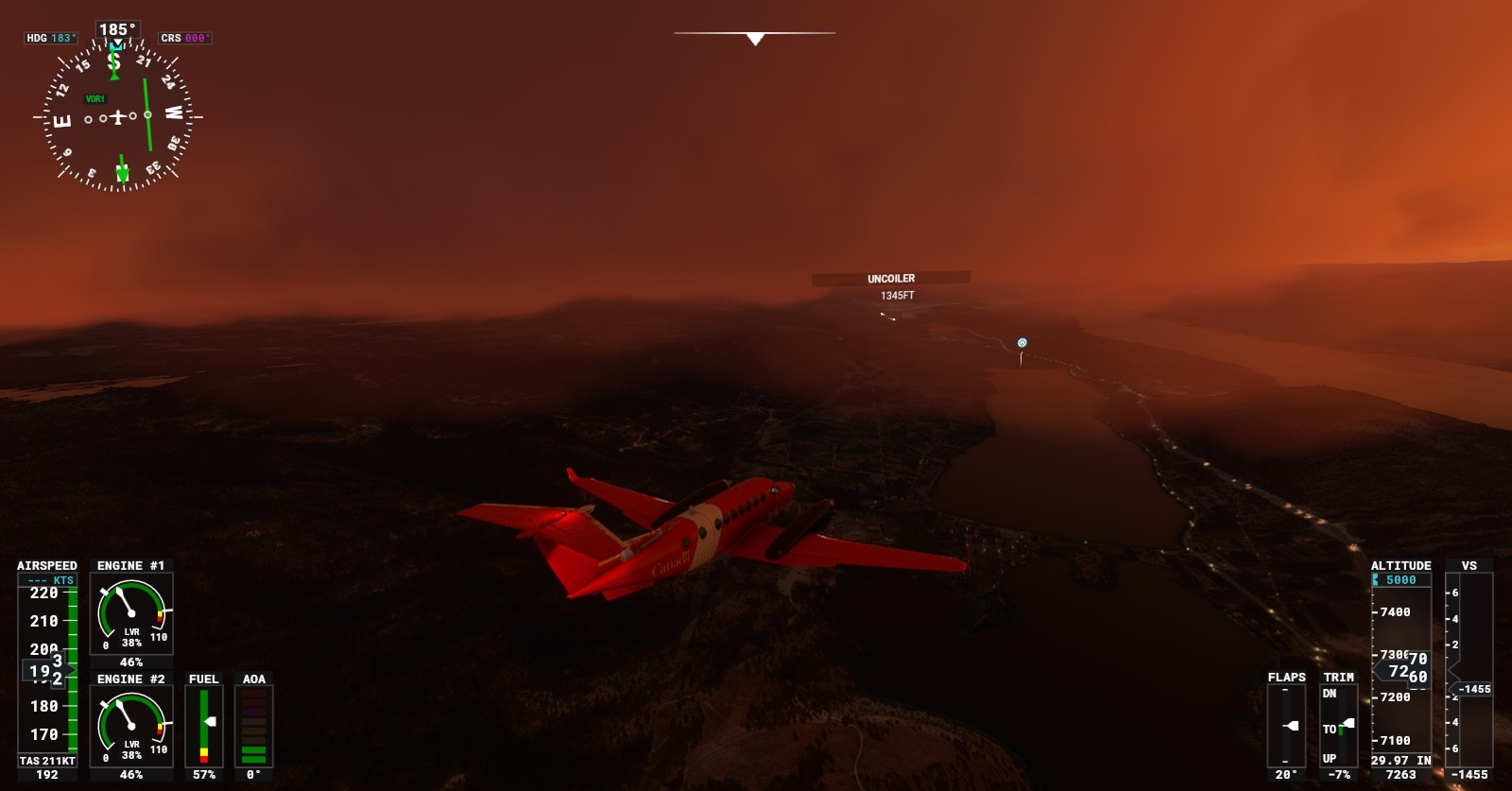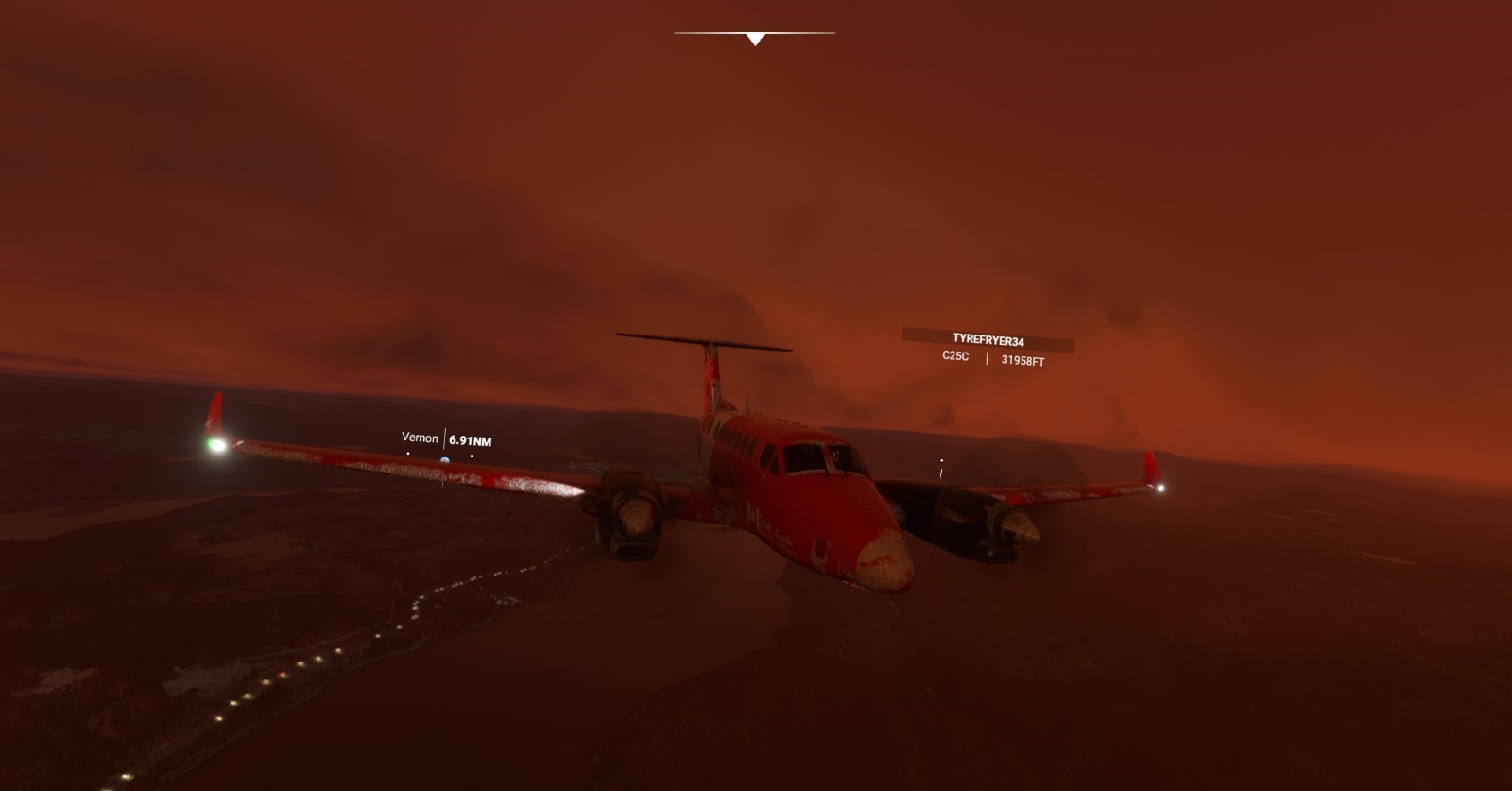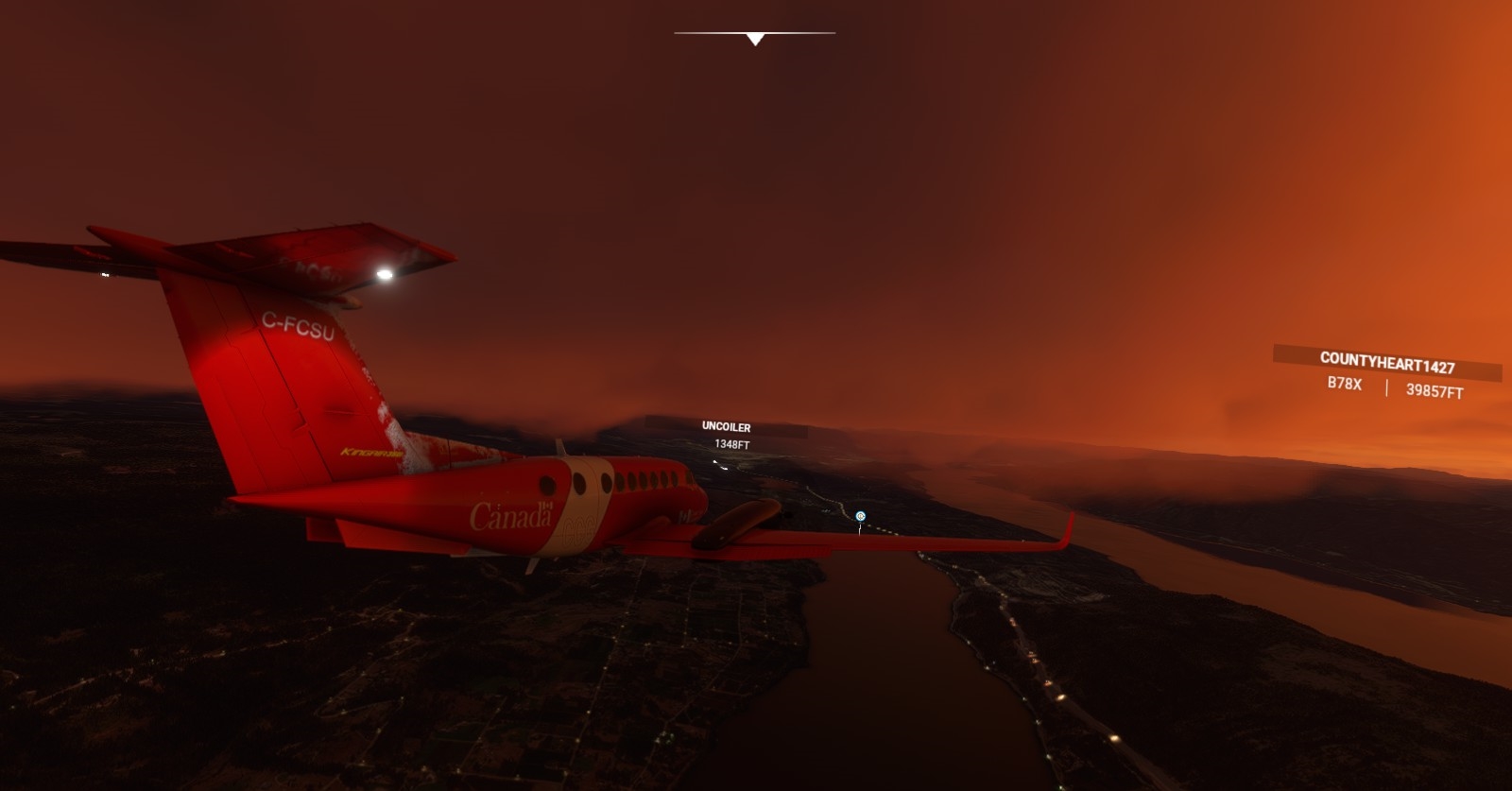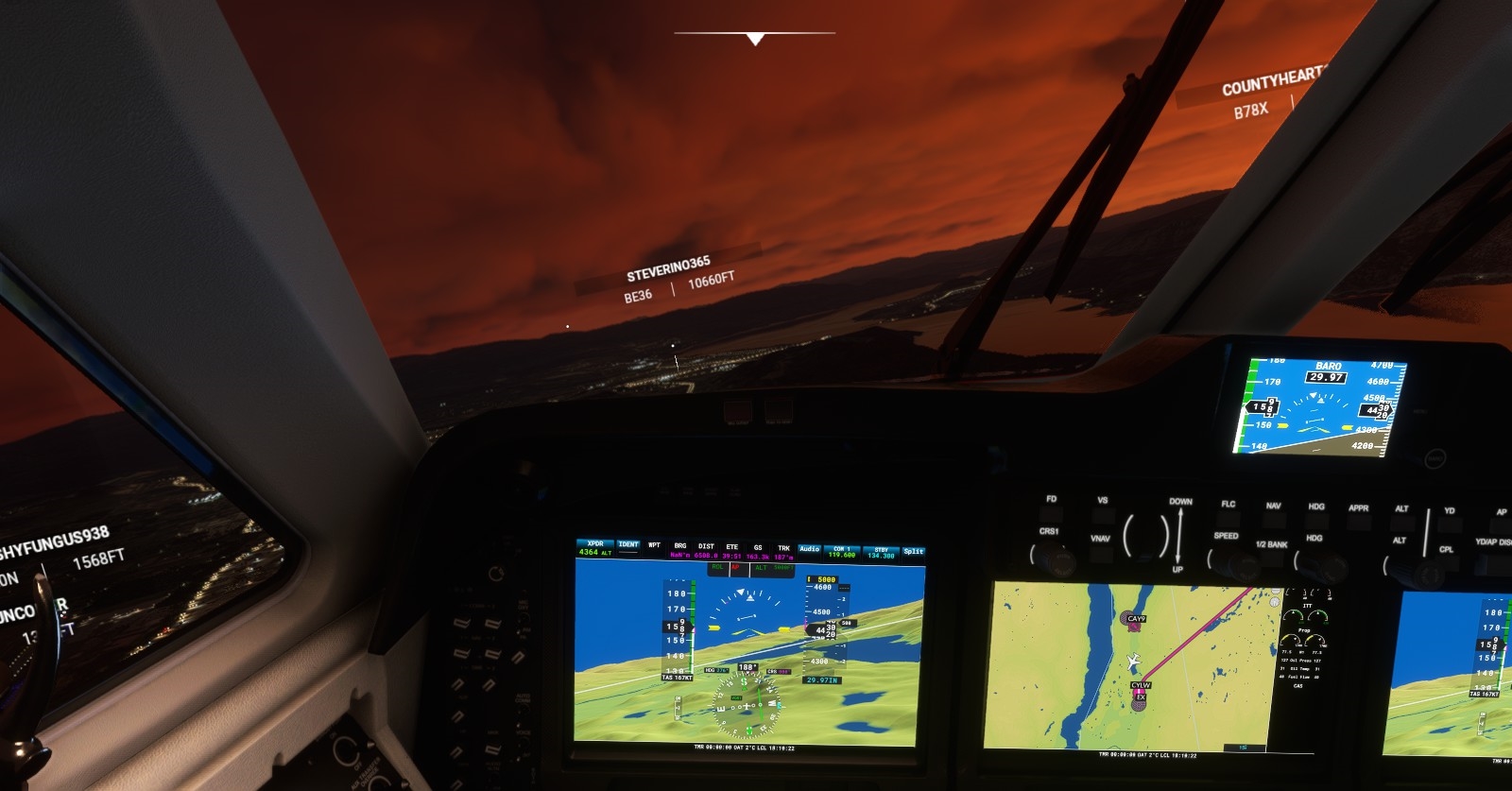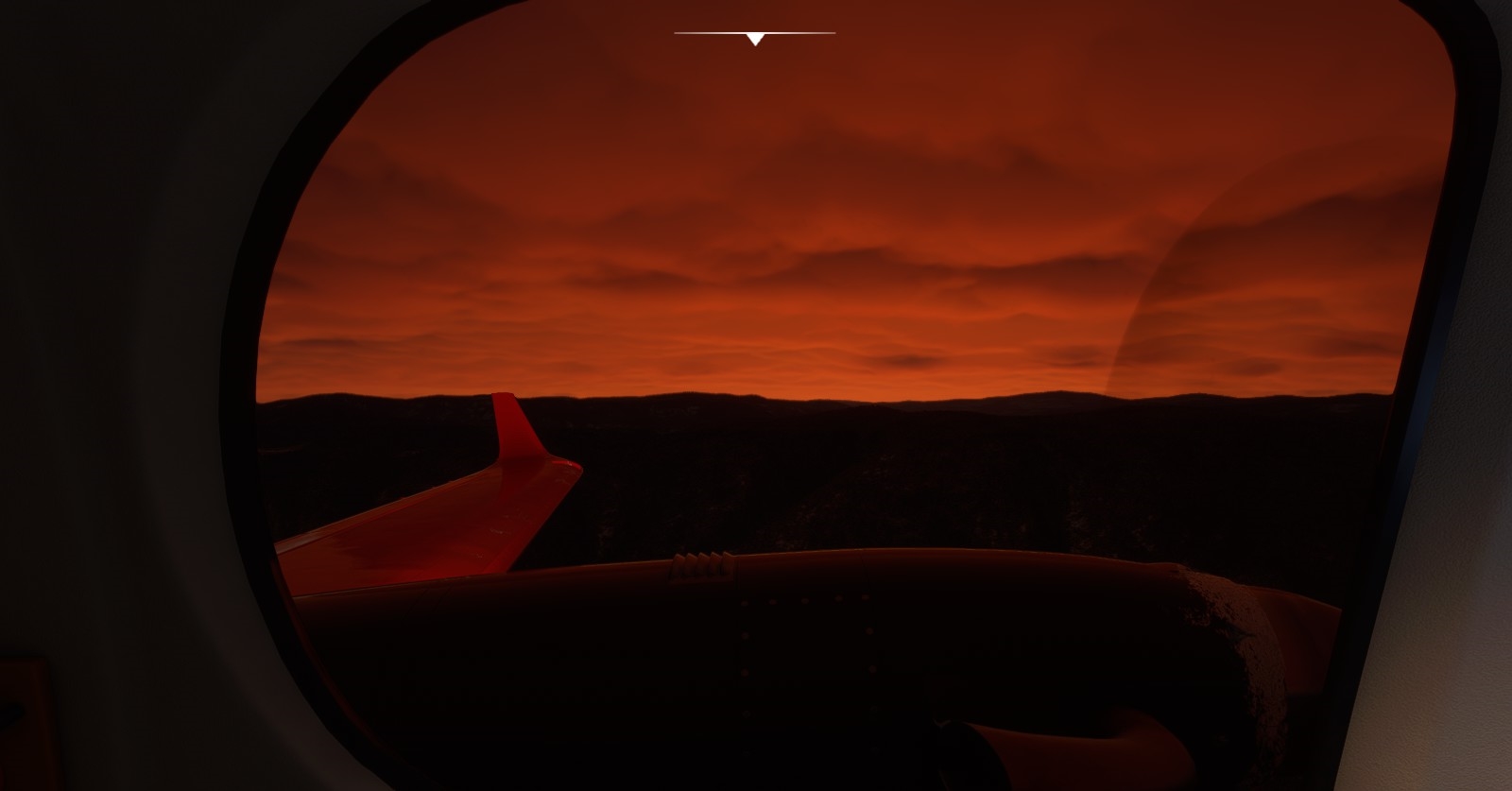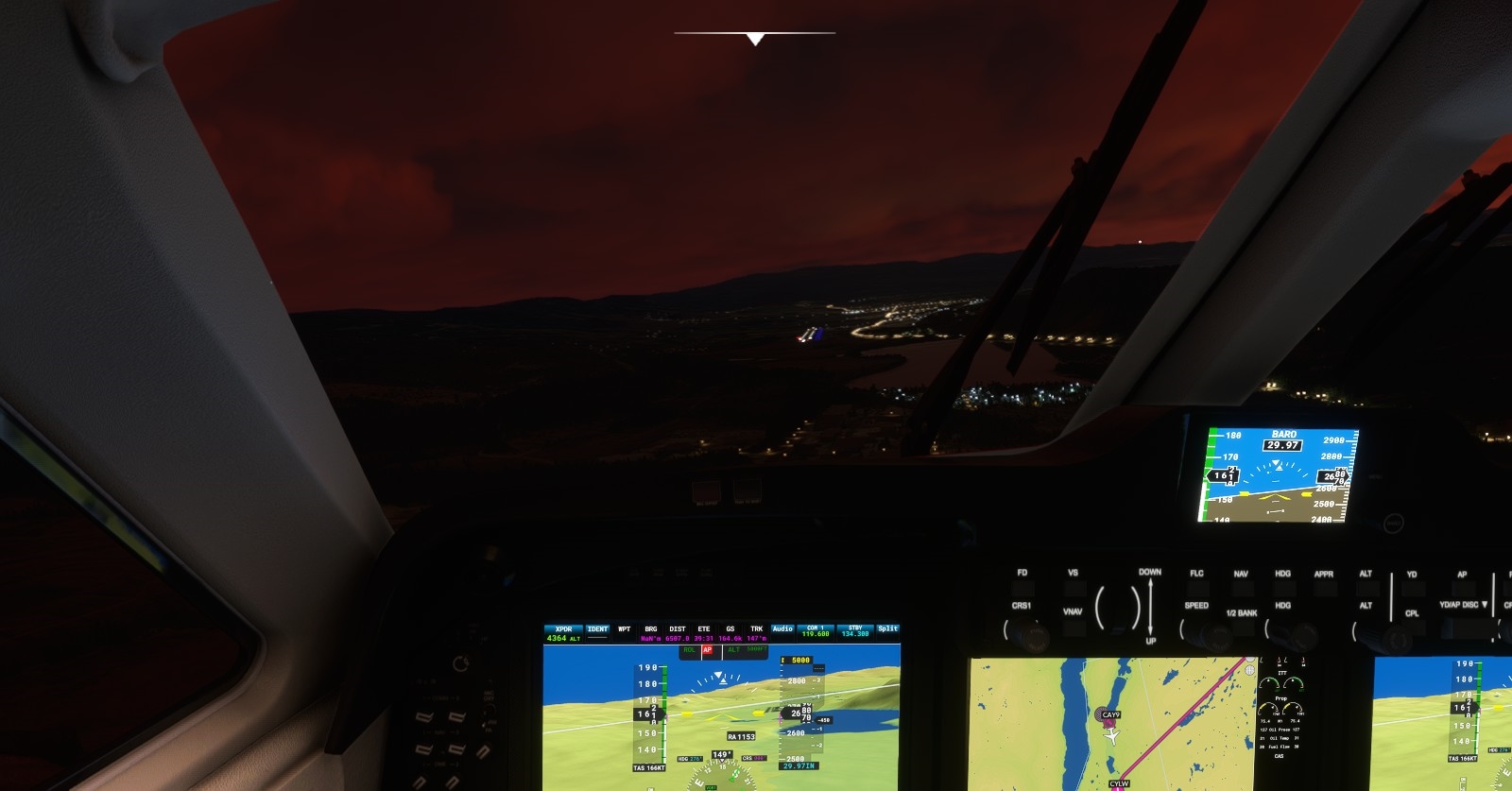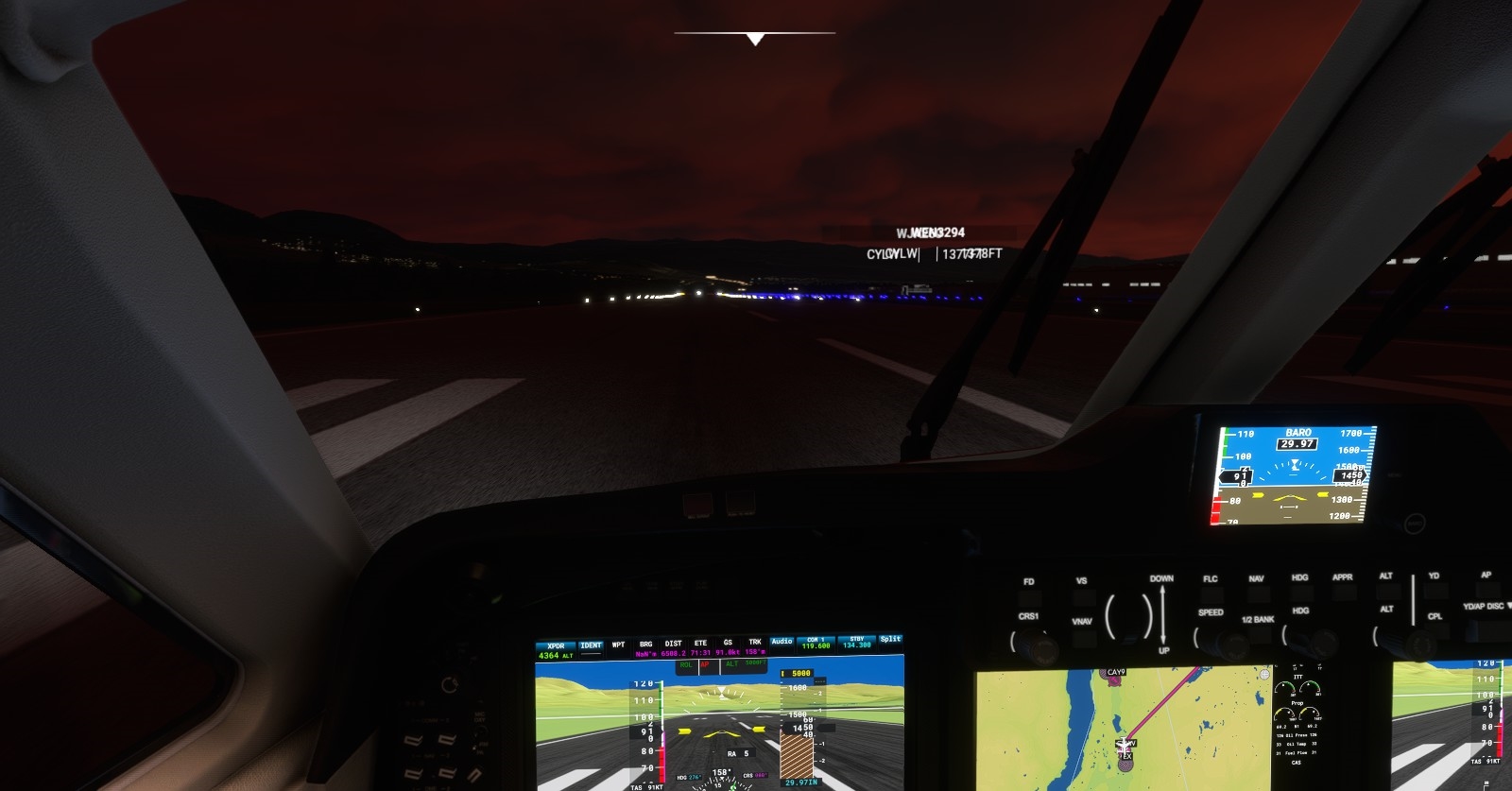 Kelowna has been reached, landed at, and even parked. Having landed safely I then debated whether to make it towards Vancouver or not; Decision was reached. I hastily made my way towards Vancouver finding out the conditions were worse, localized, and even unlandable at my desired destination. Thankfully, I had my reliable instruments to help me out. Normally you wouldn't do this in real life. Thankfully this is a simulation.
---
Kelowna (CYLW) > Vancouver (Boundary Bay CZBB):
Wanting to get as far west as possible I darted my way towards Vancouver as quickly as possible. Even if it was sunsetting, I needed to get as far west as possible to allow me a proper vantage point during my next session onwards.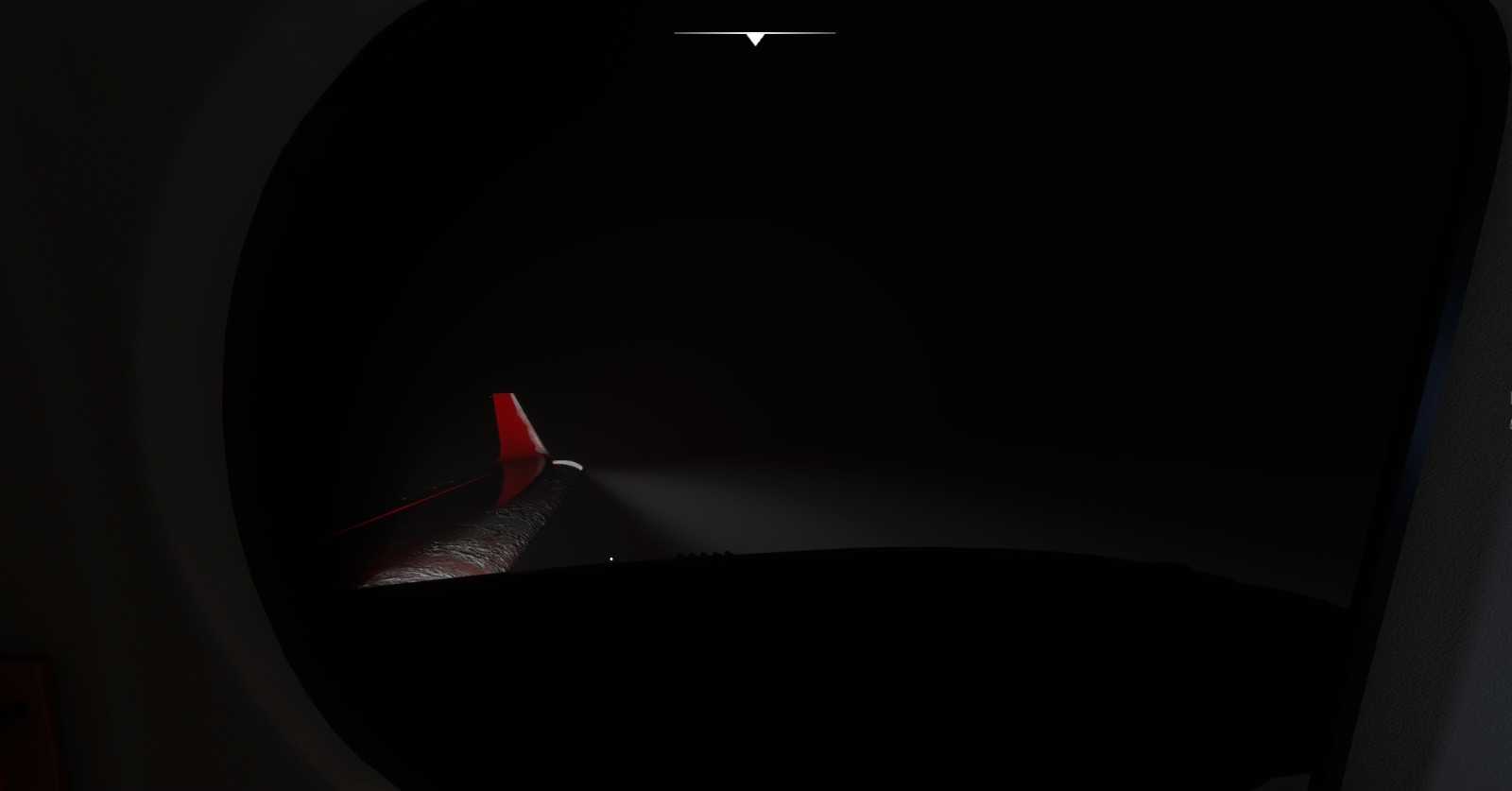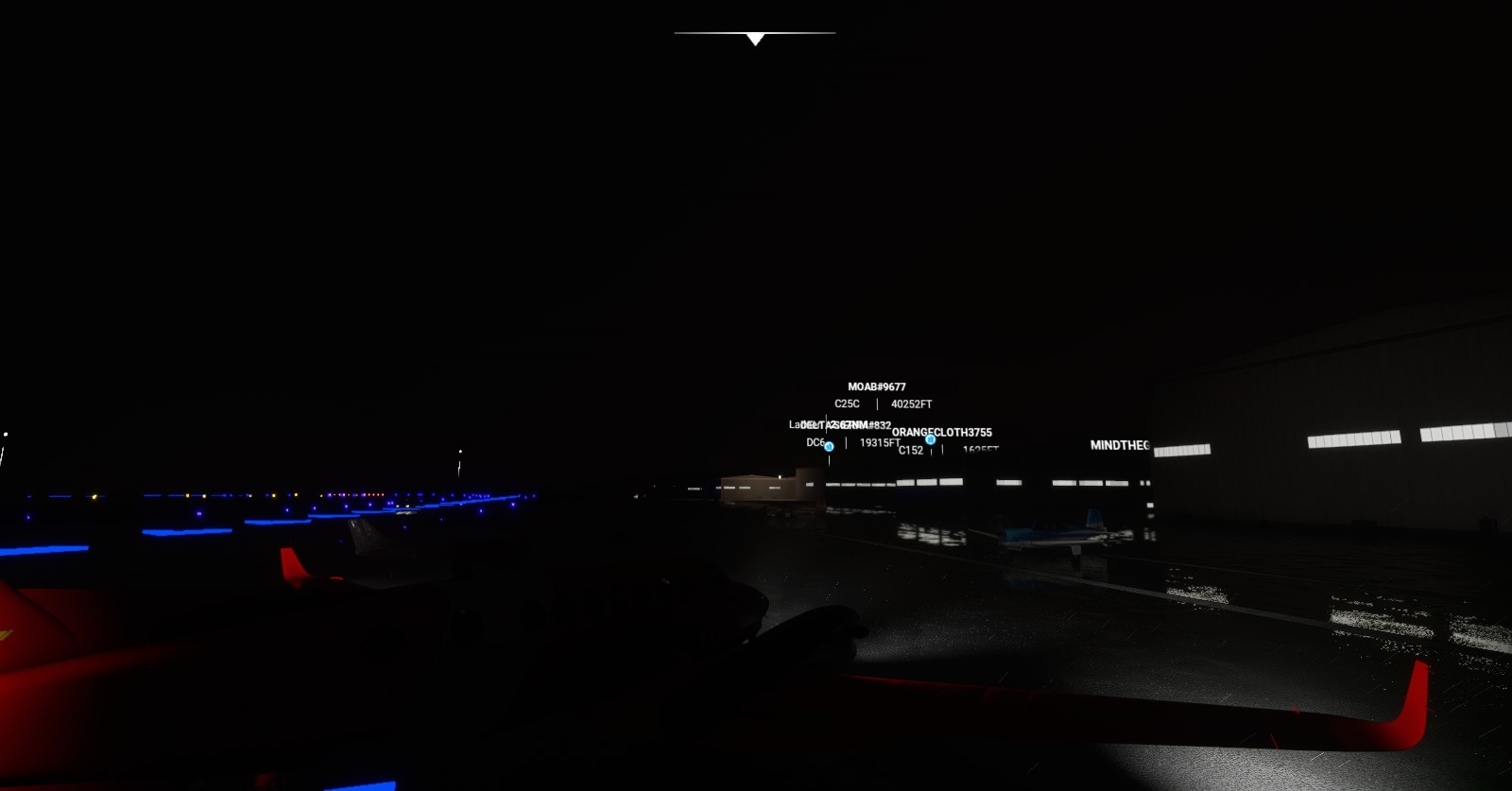 ---
– Vancouver (Boundary Bay CZBB) > Kelowna (CYLW):
This trip was simply done because of a payware addition of Kelowna Airport. With the thought I would be visiting this area frequently I took off from Boundary Bay to land at Kelowna, to Vancouver International and onward. I wanted to see how the payware Kelowna airport faired.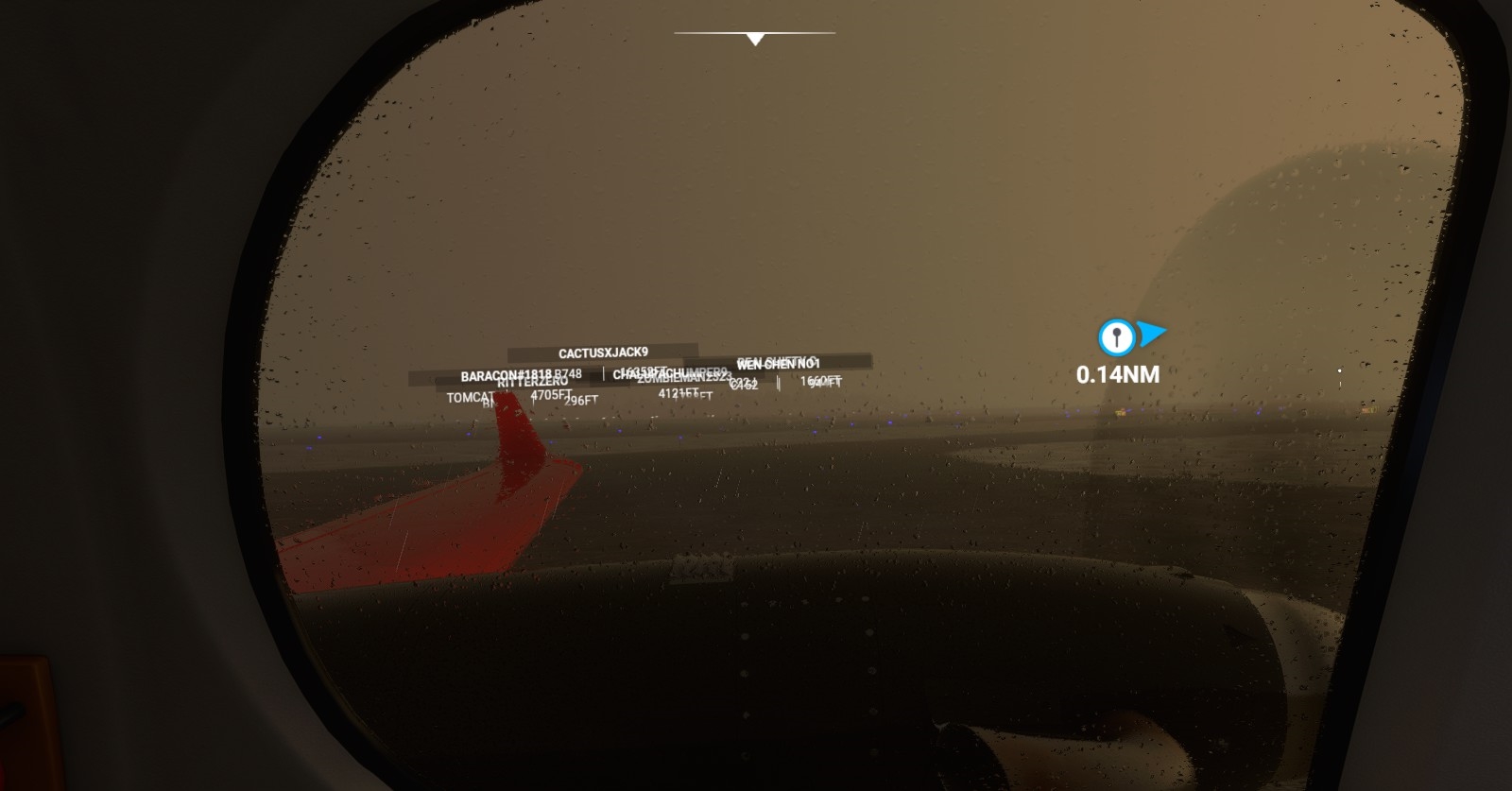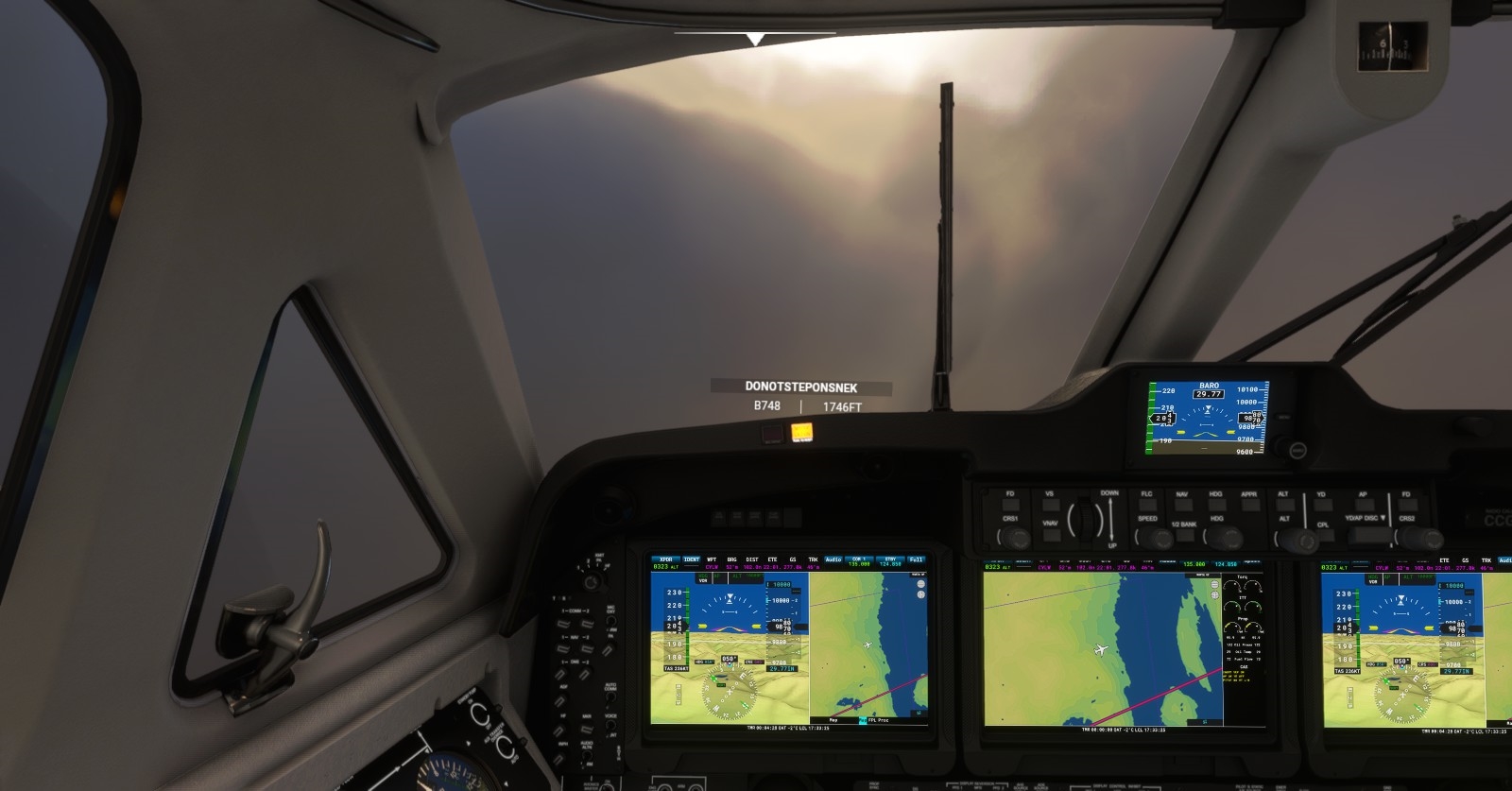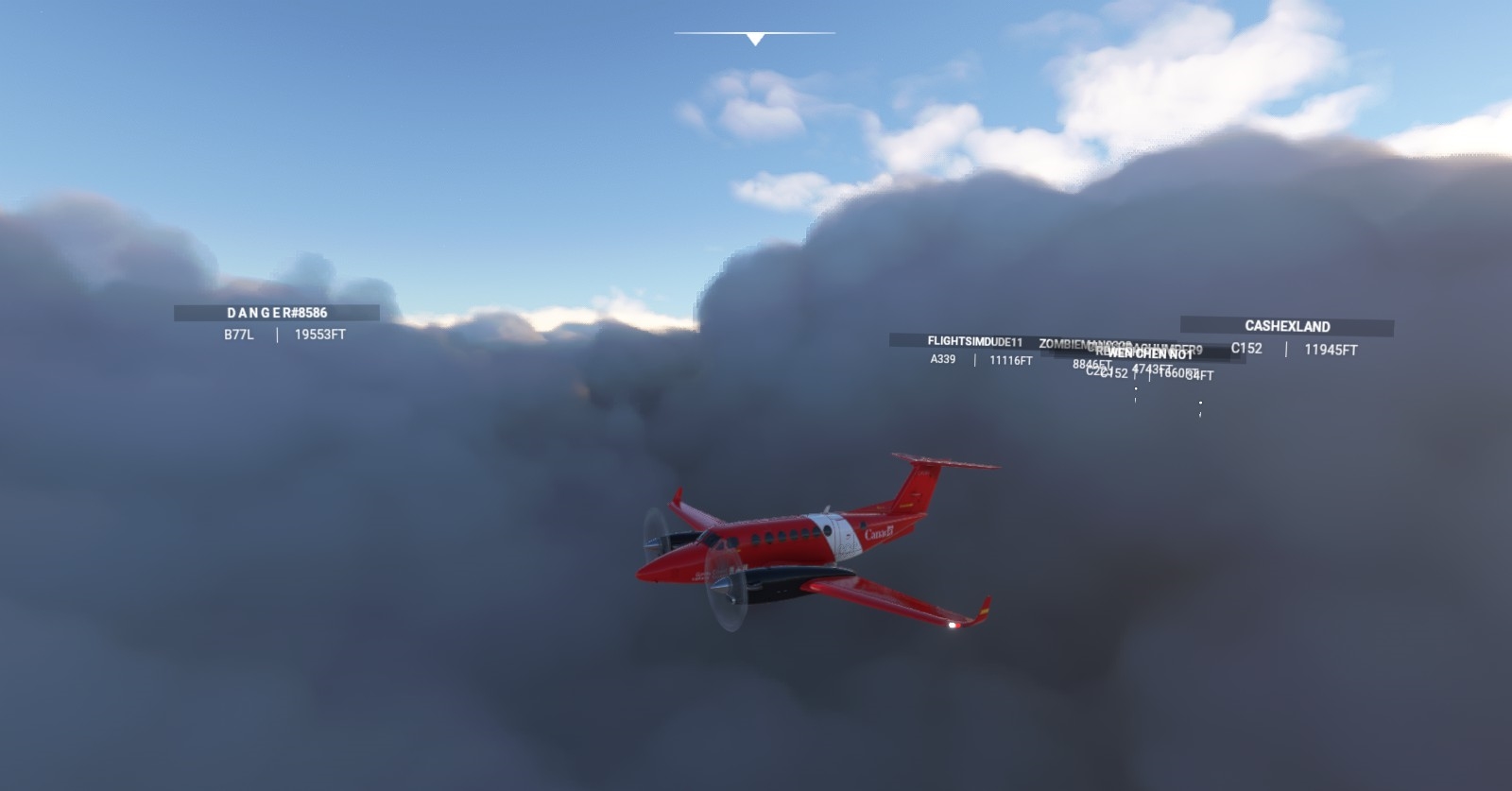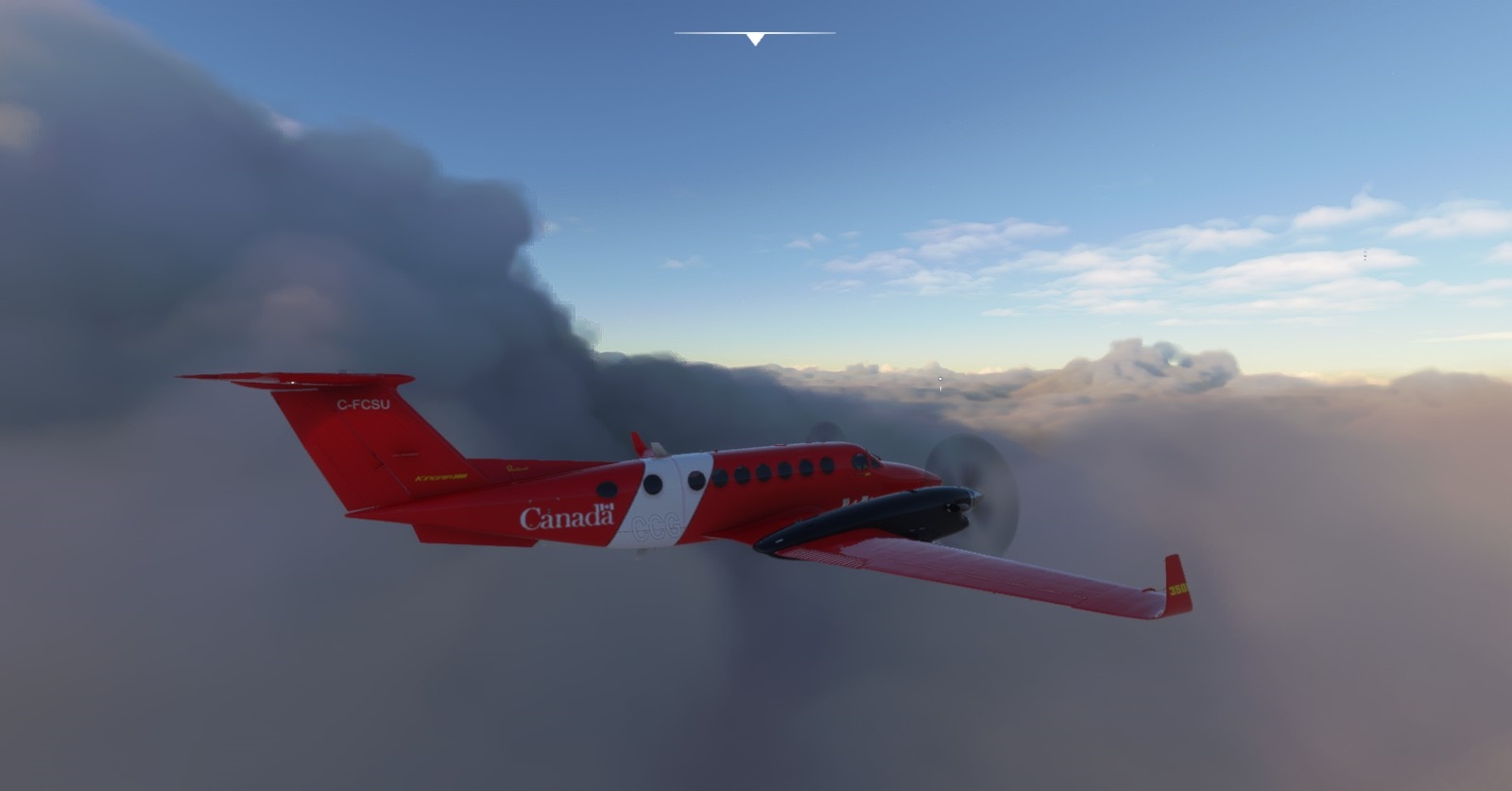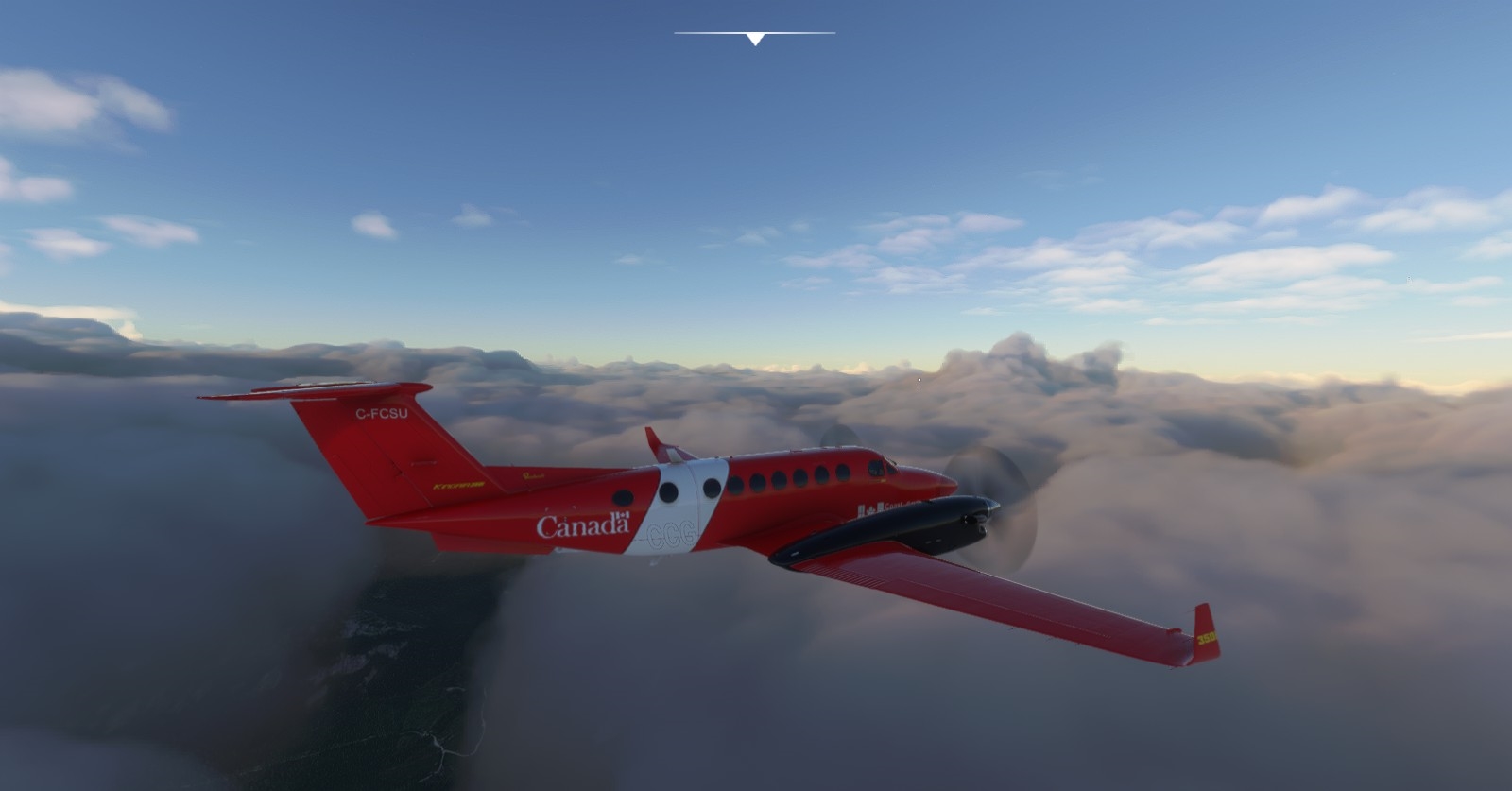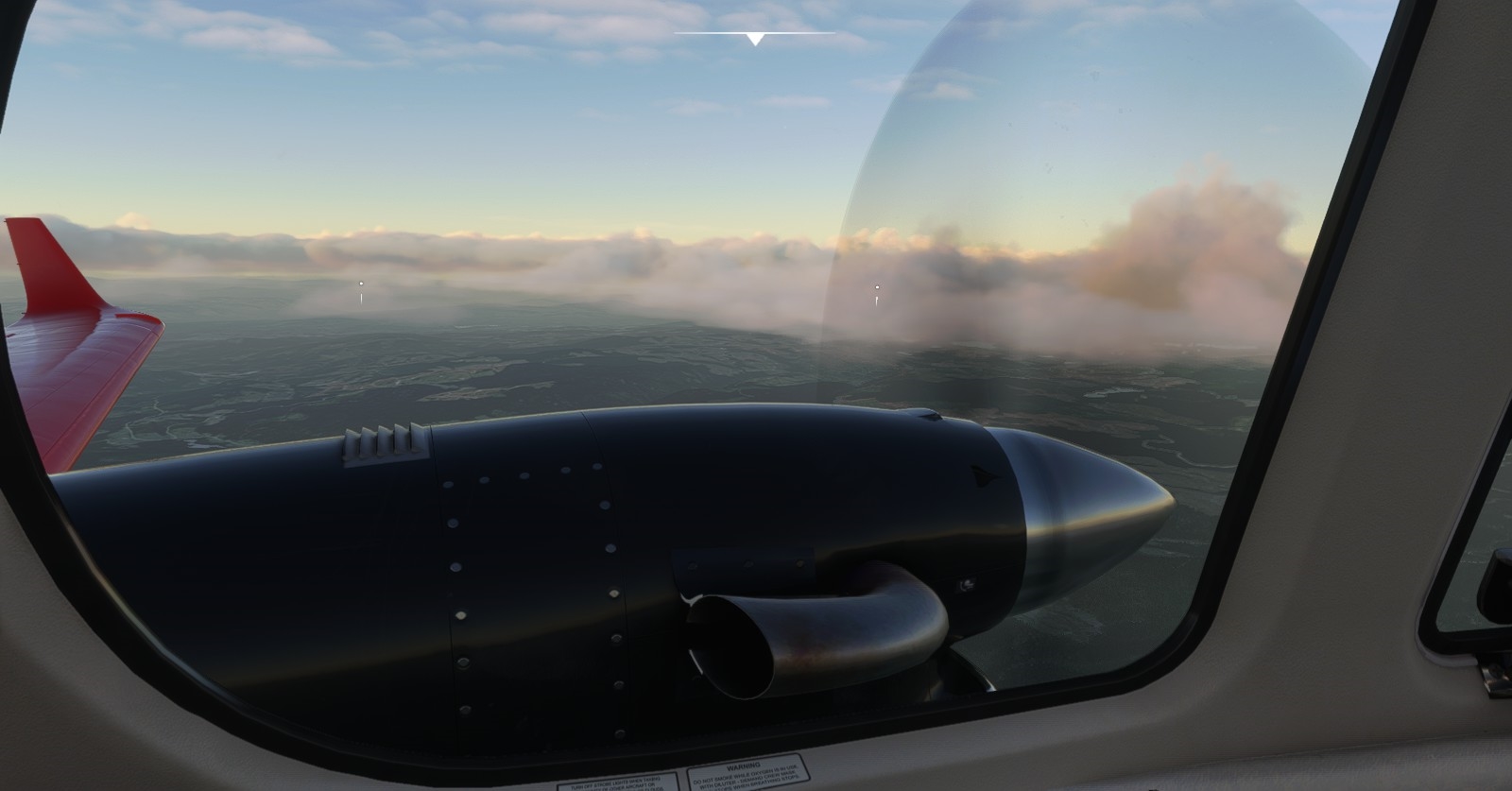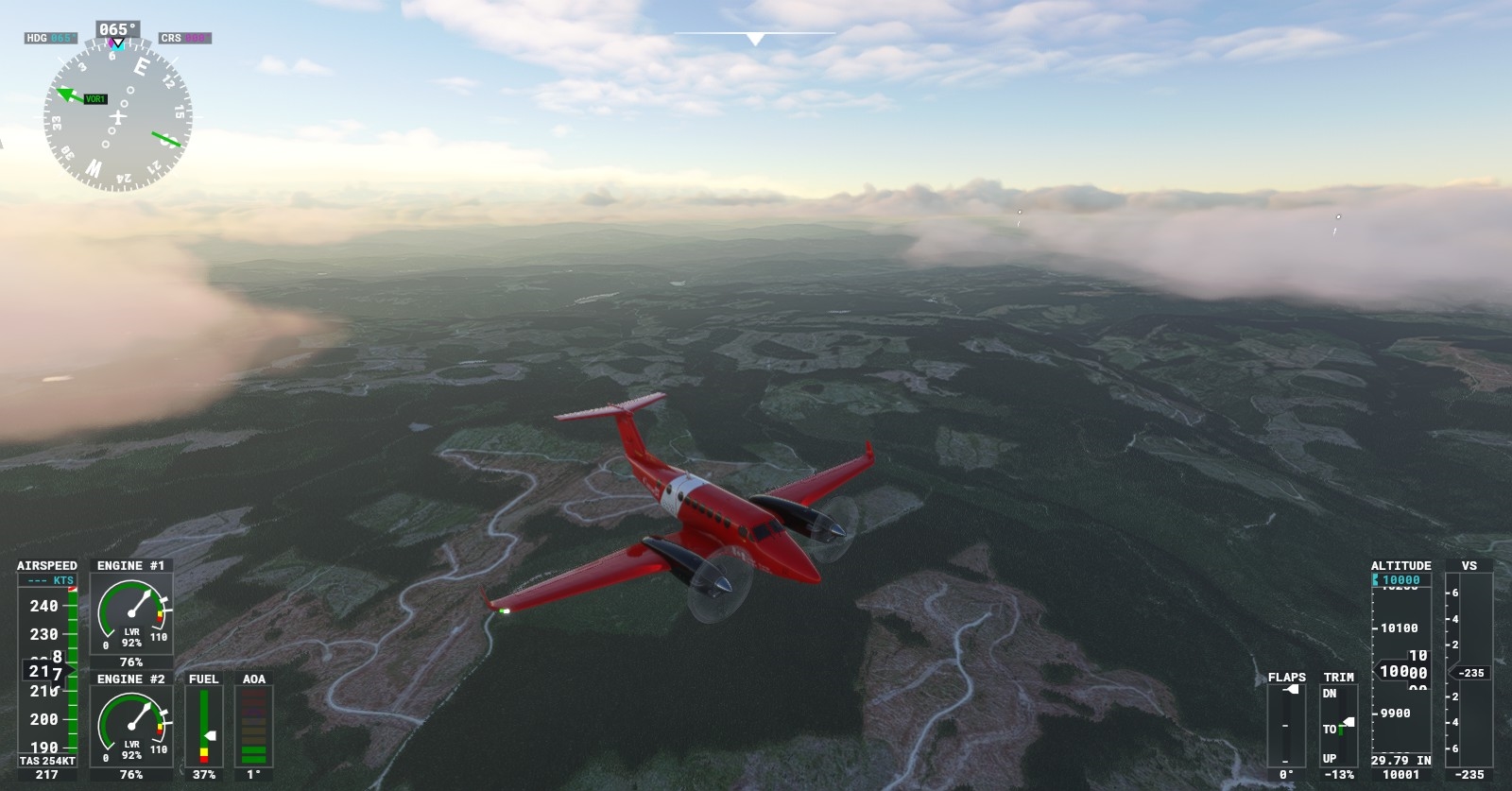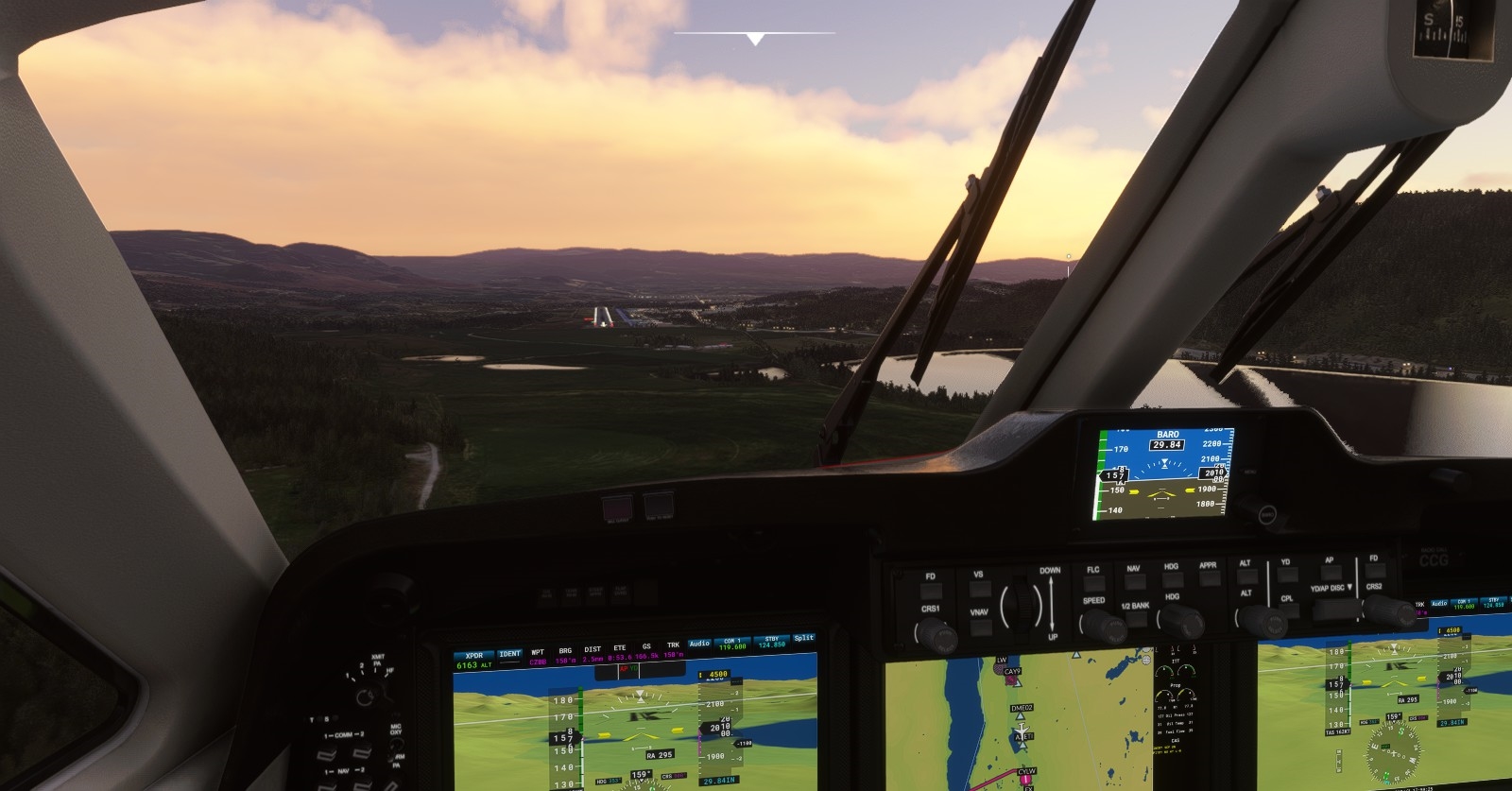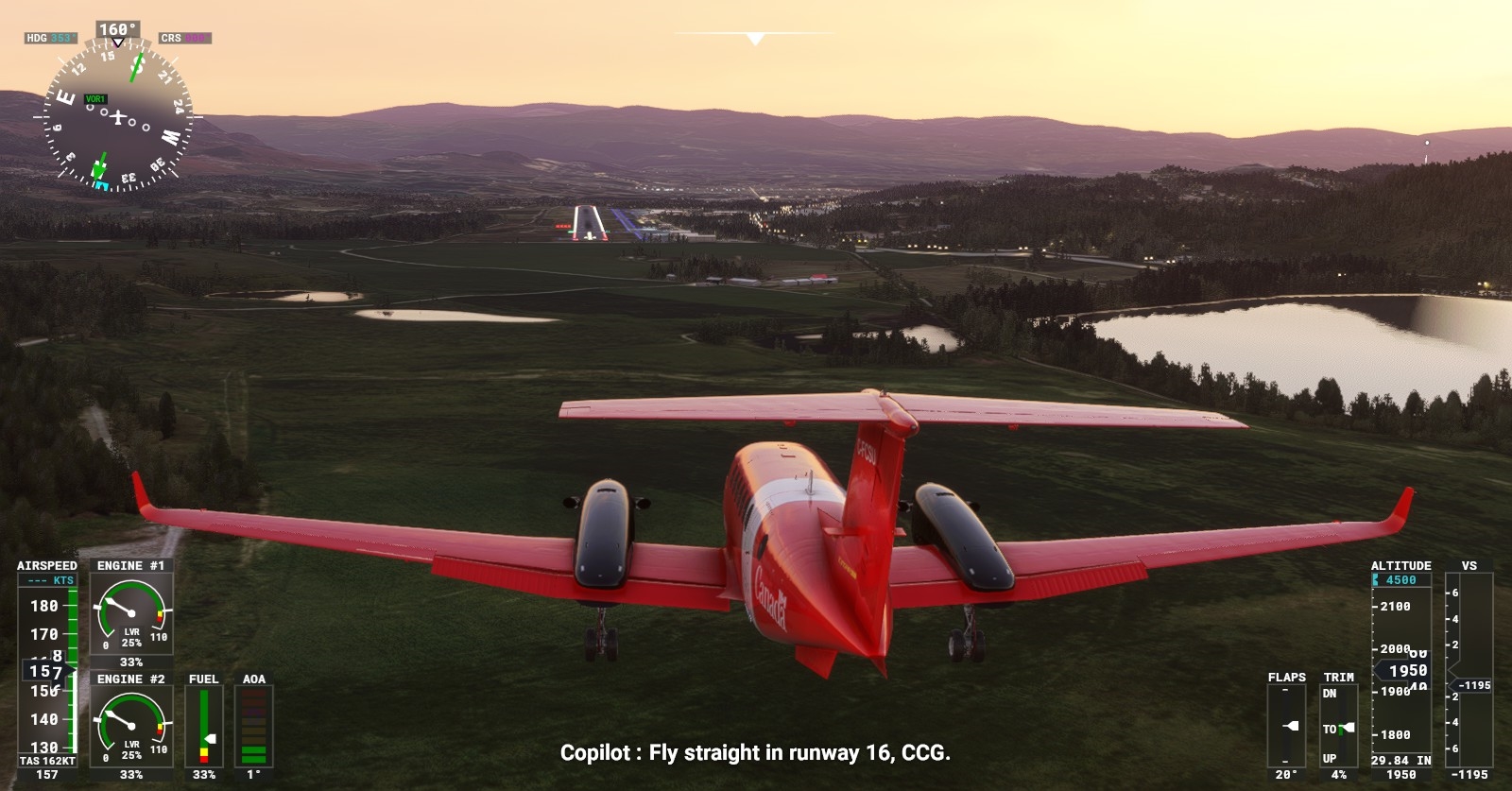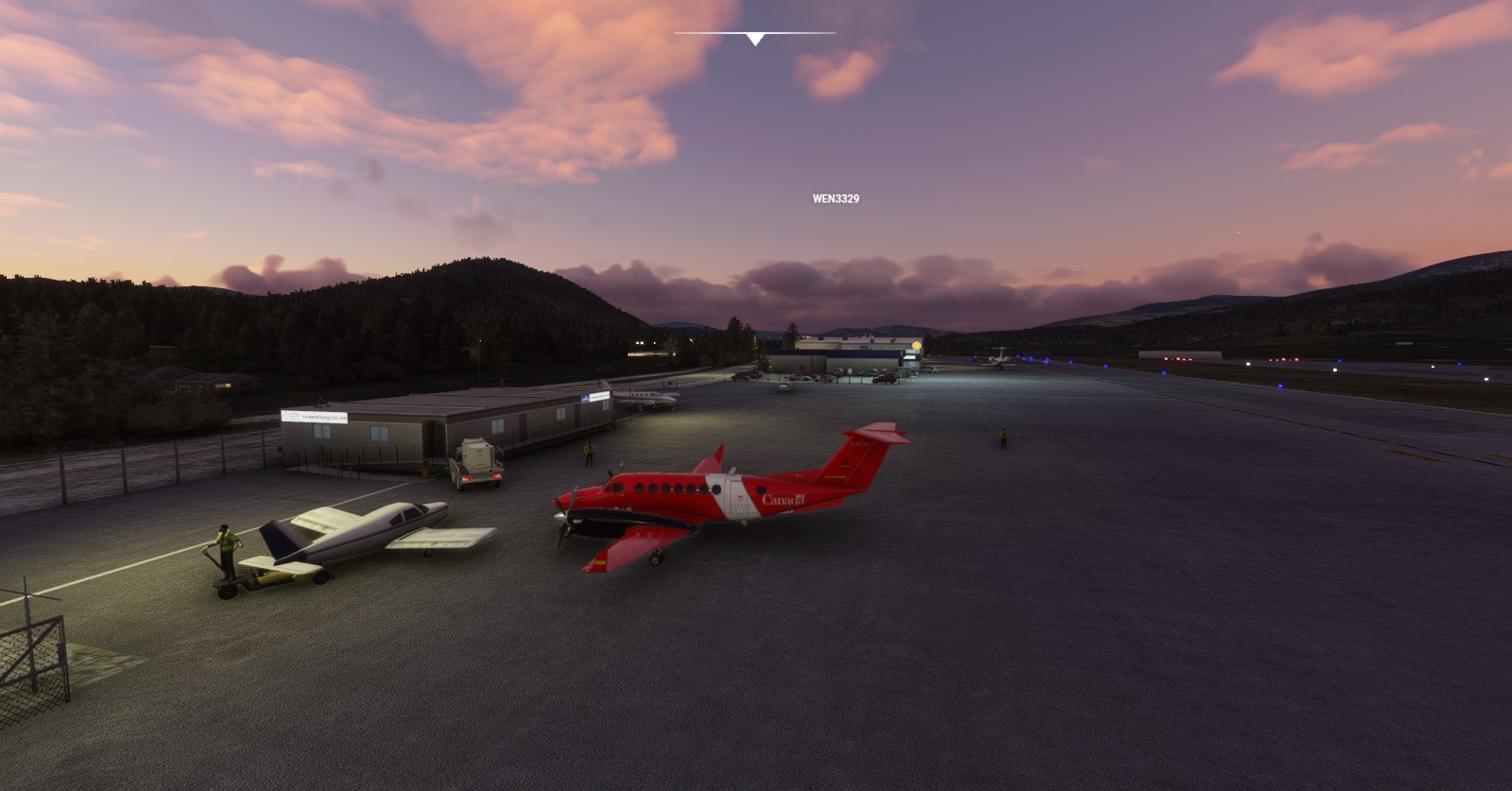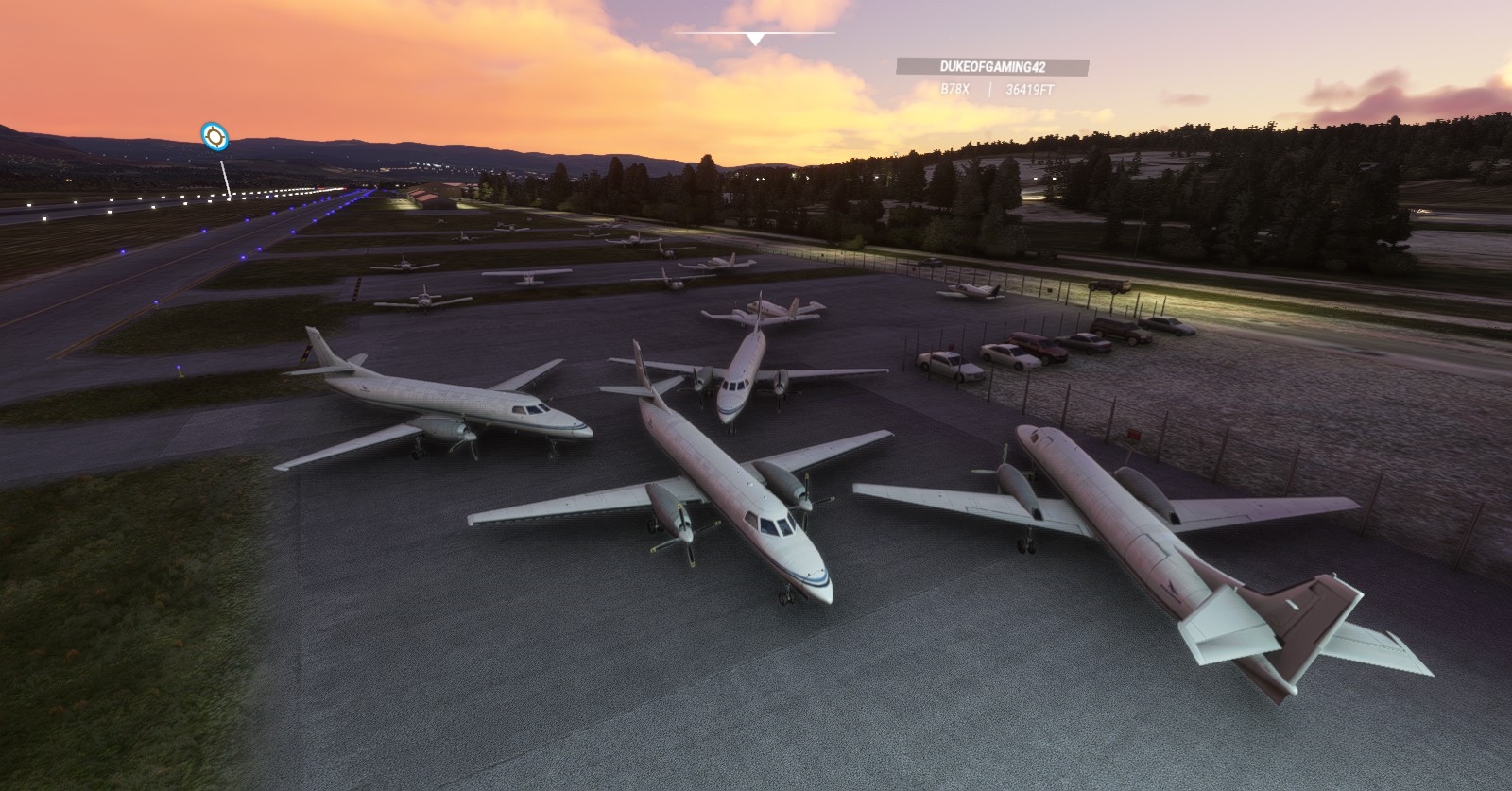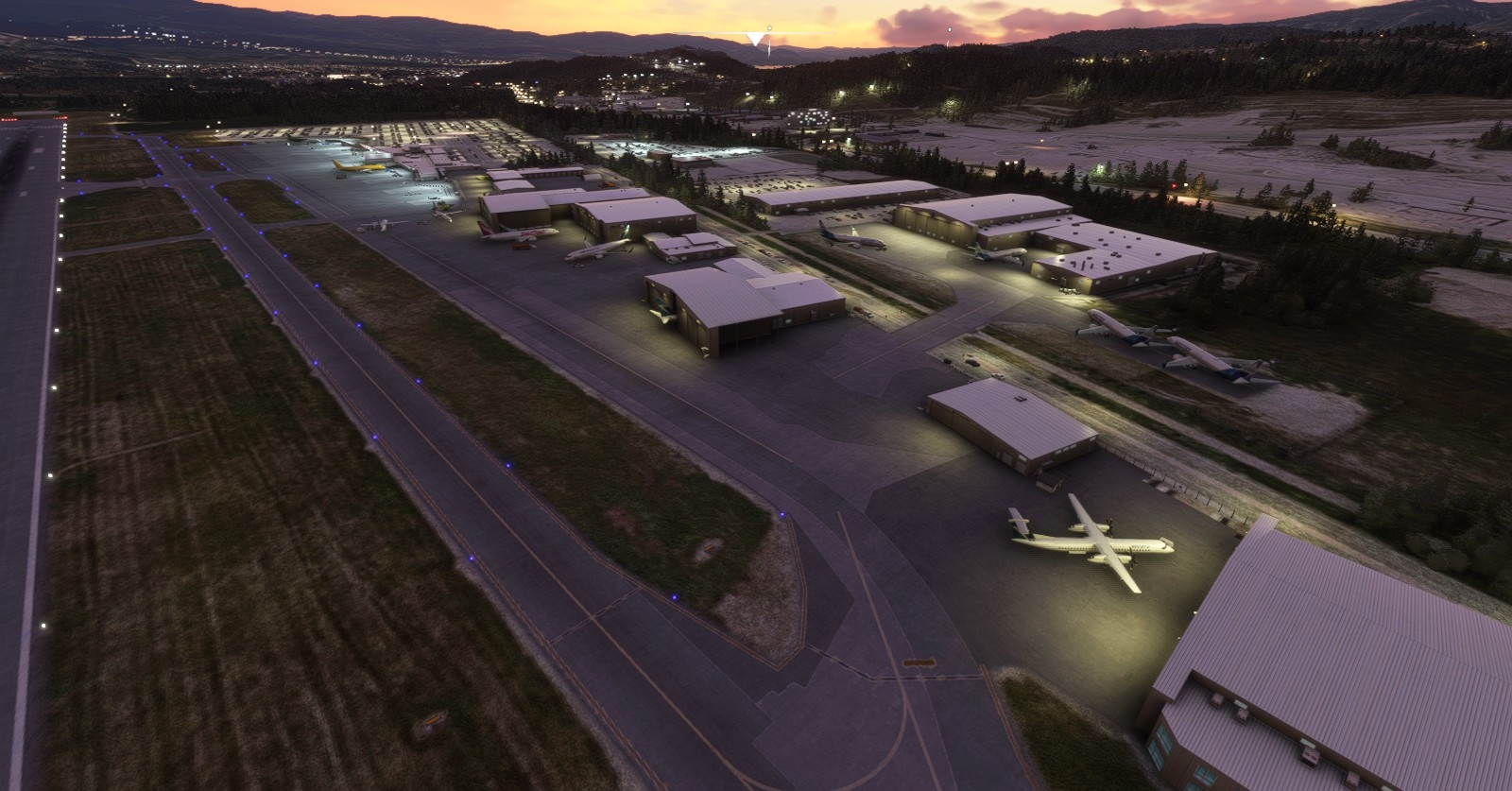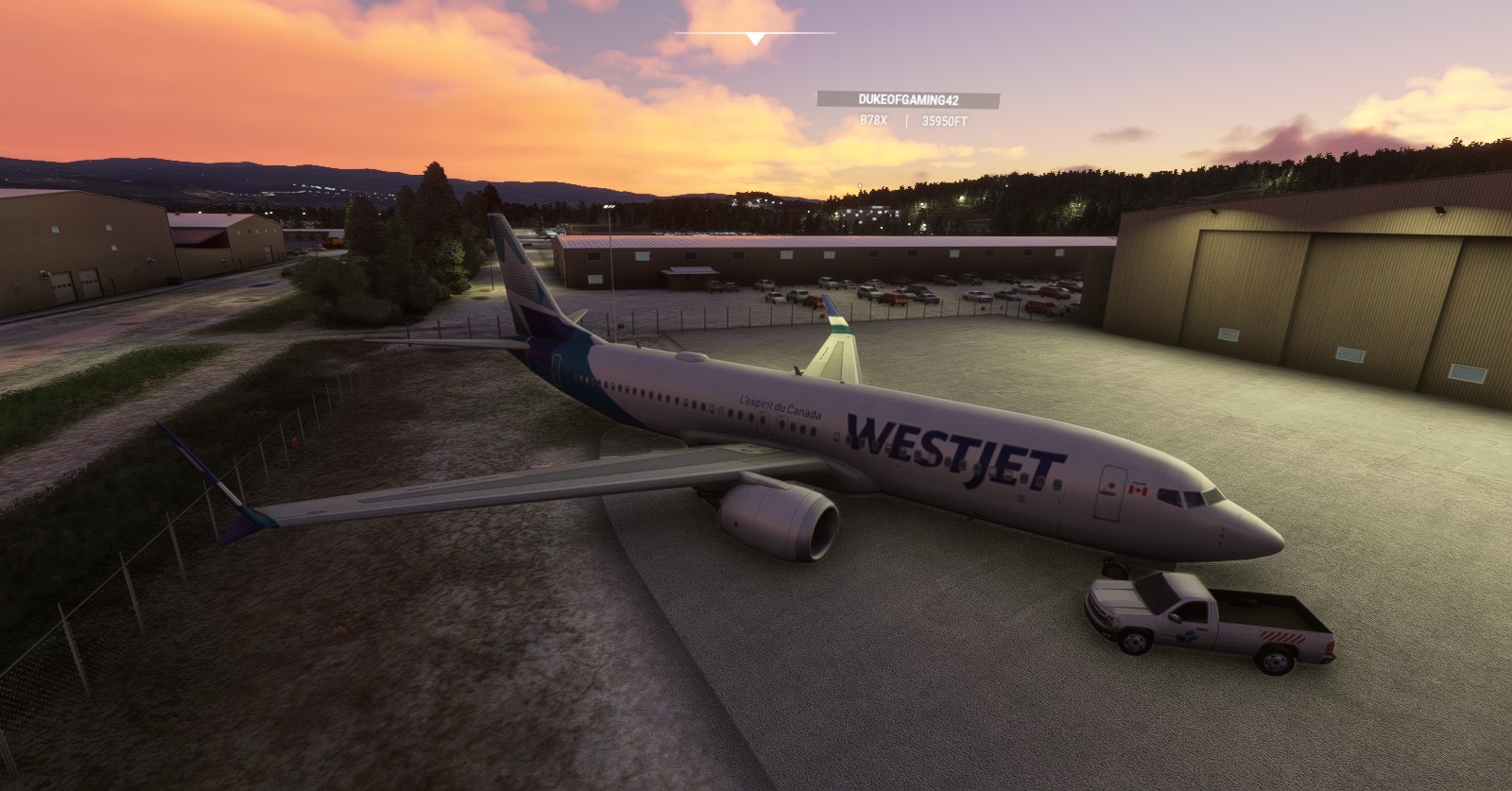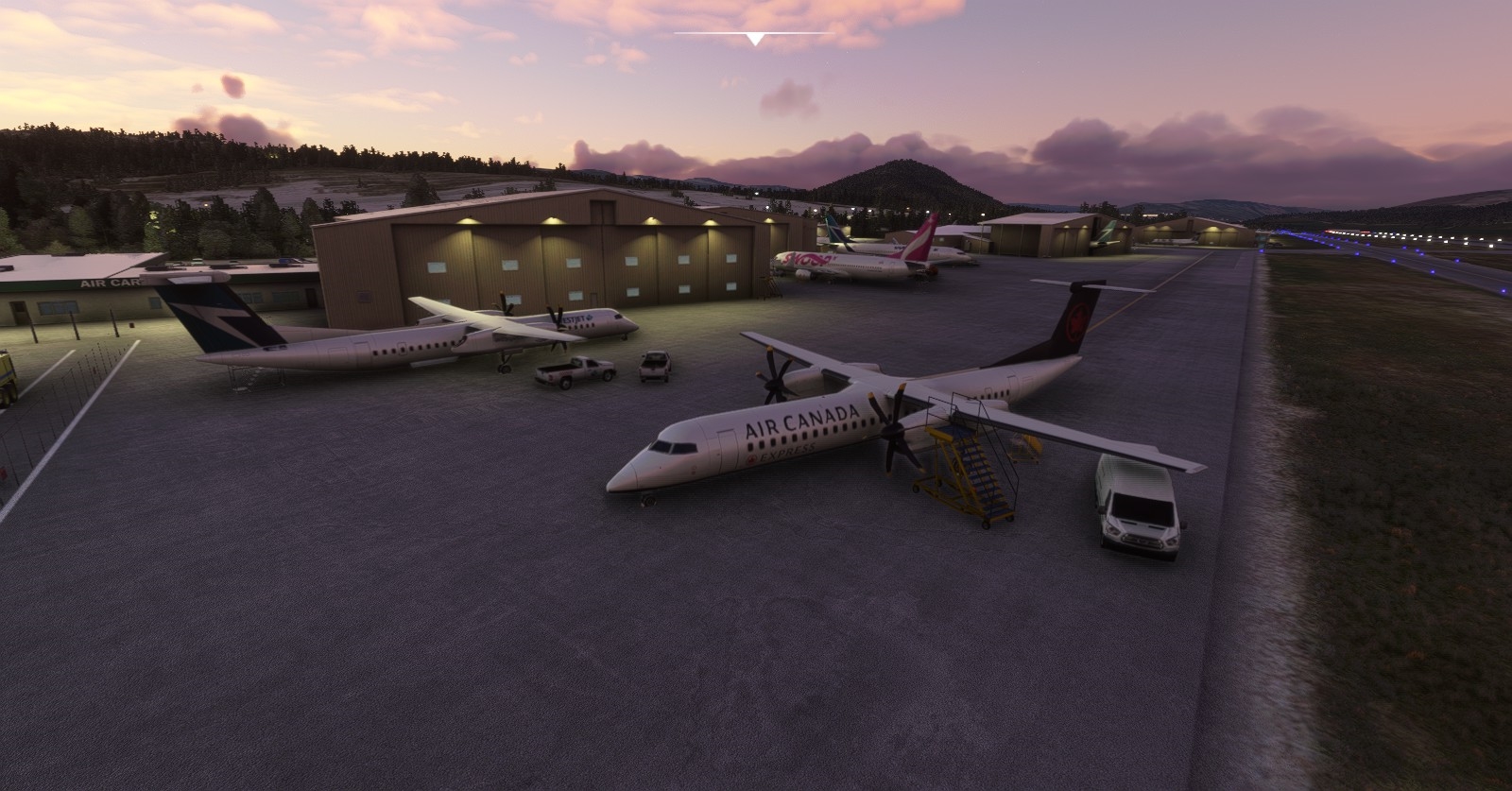 ---
Kelowna (CYLW) – Vancouver (CYVR):
Having seen the Kelowna payware scenery it was time to move on. Time to head toward Vancouver International!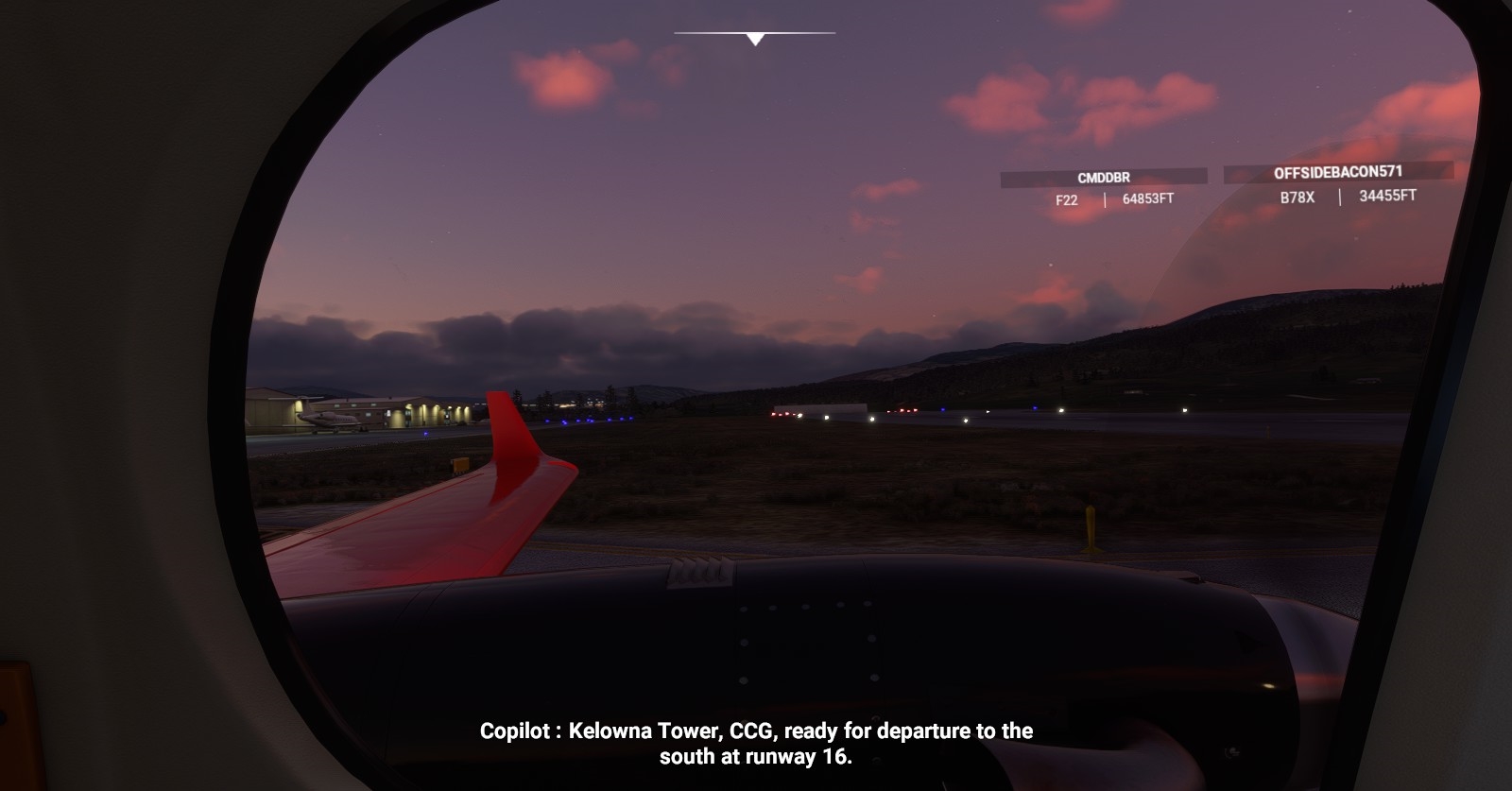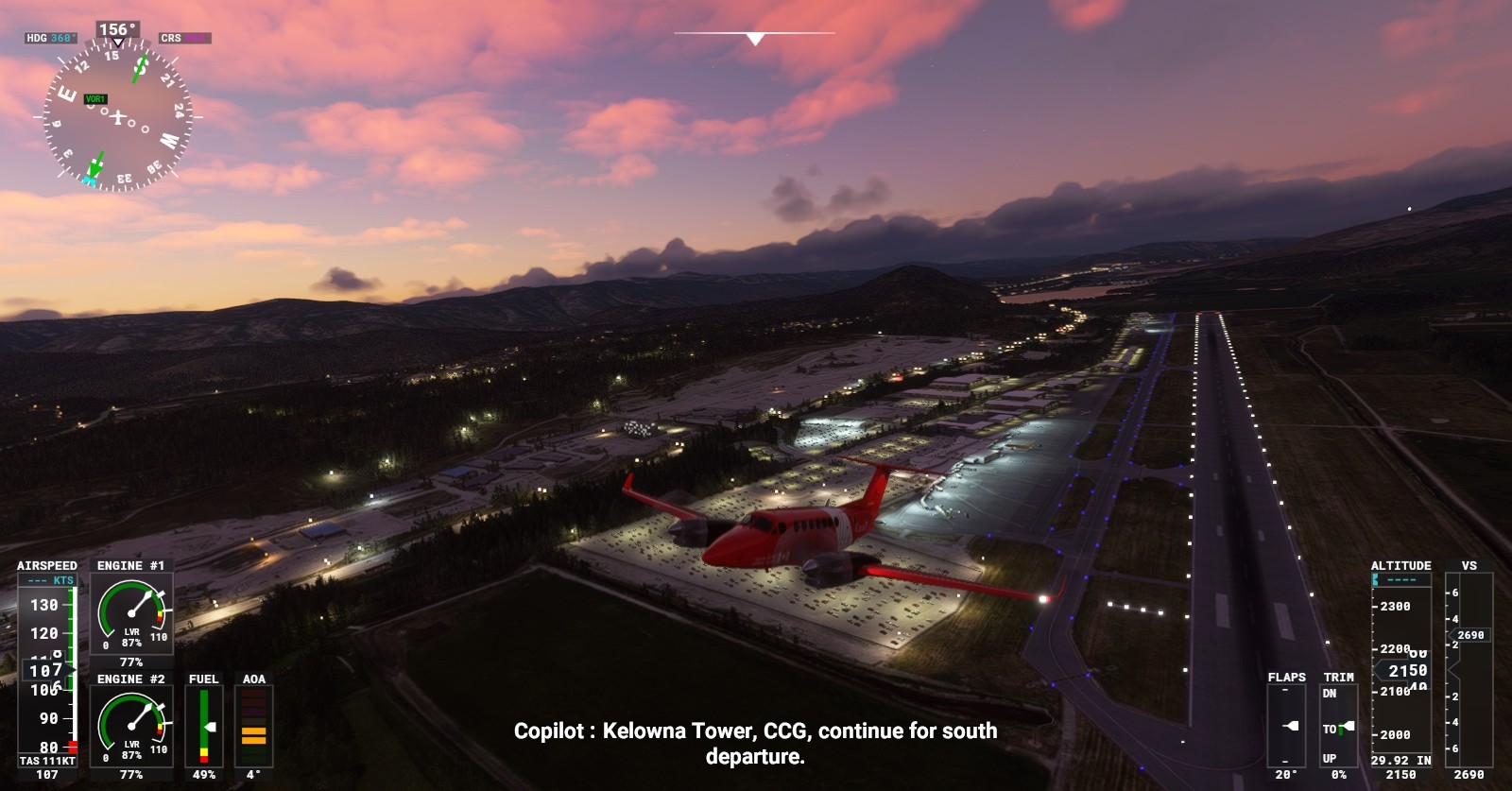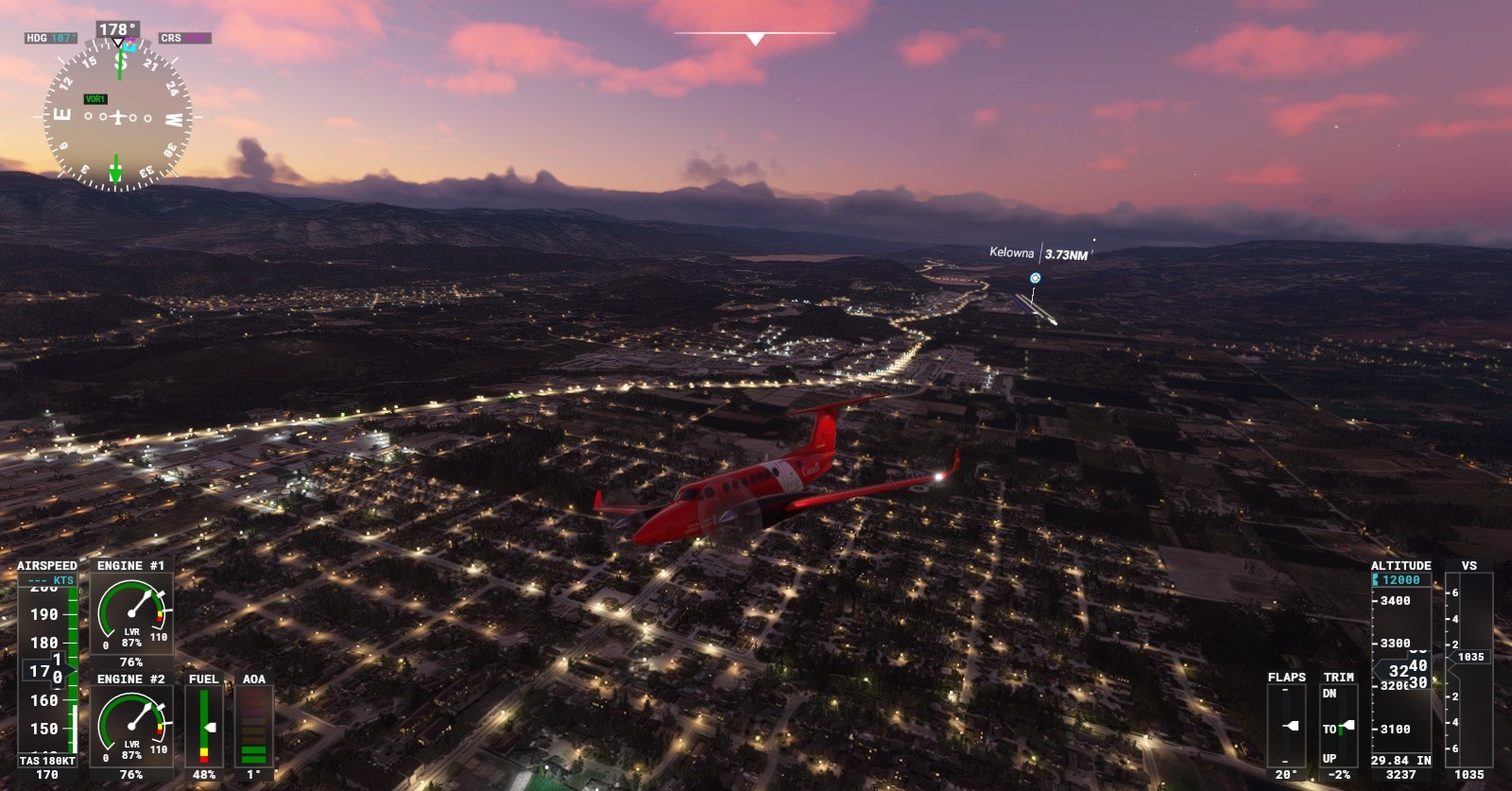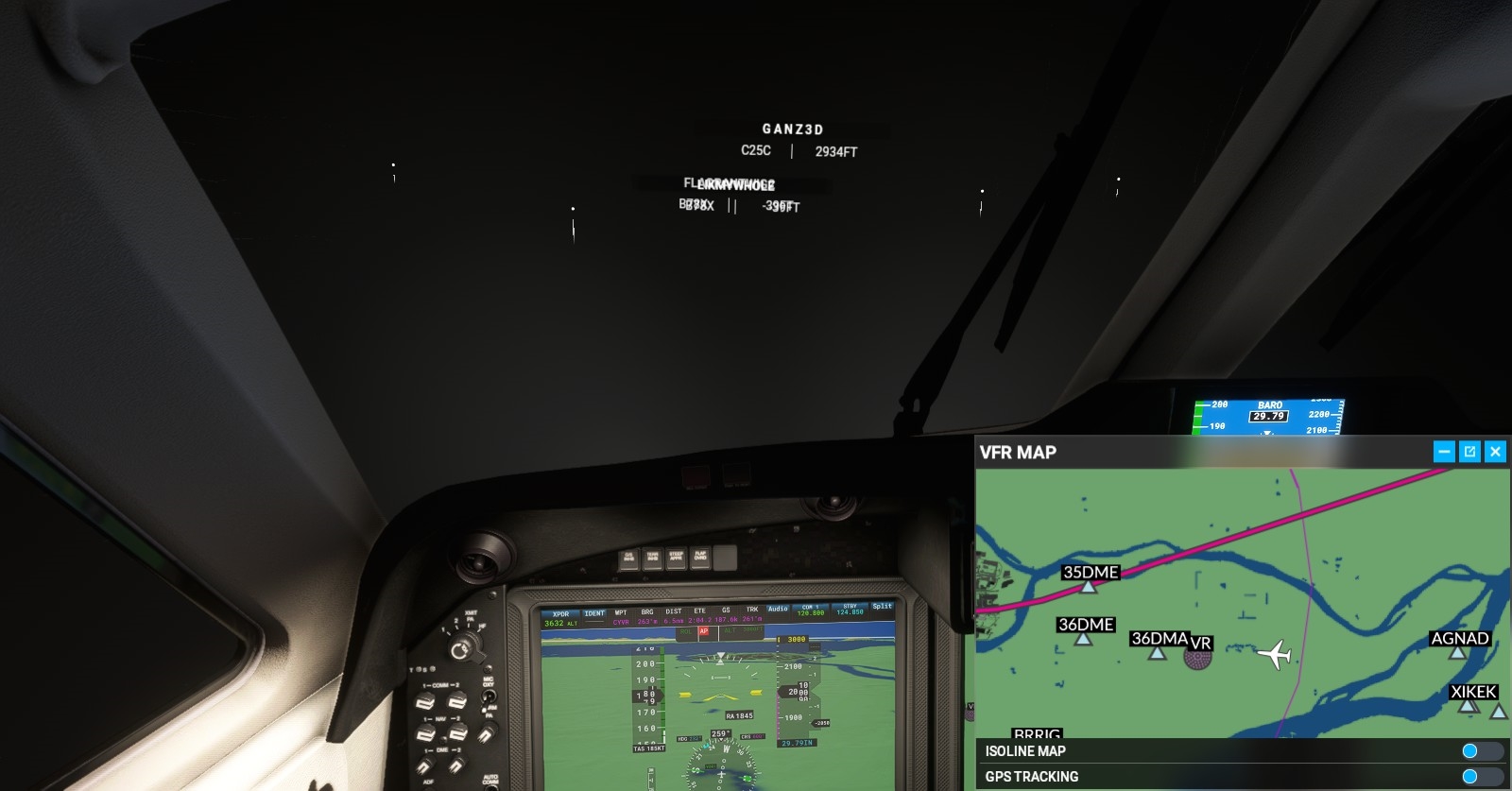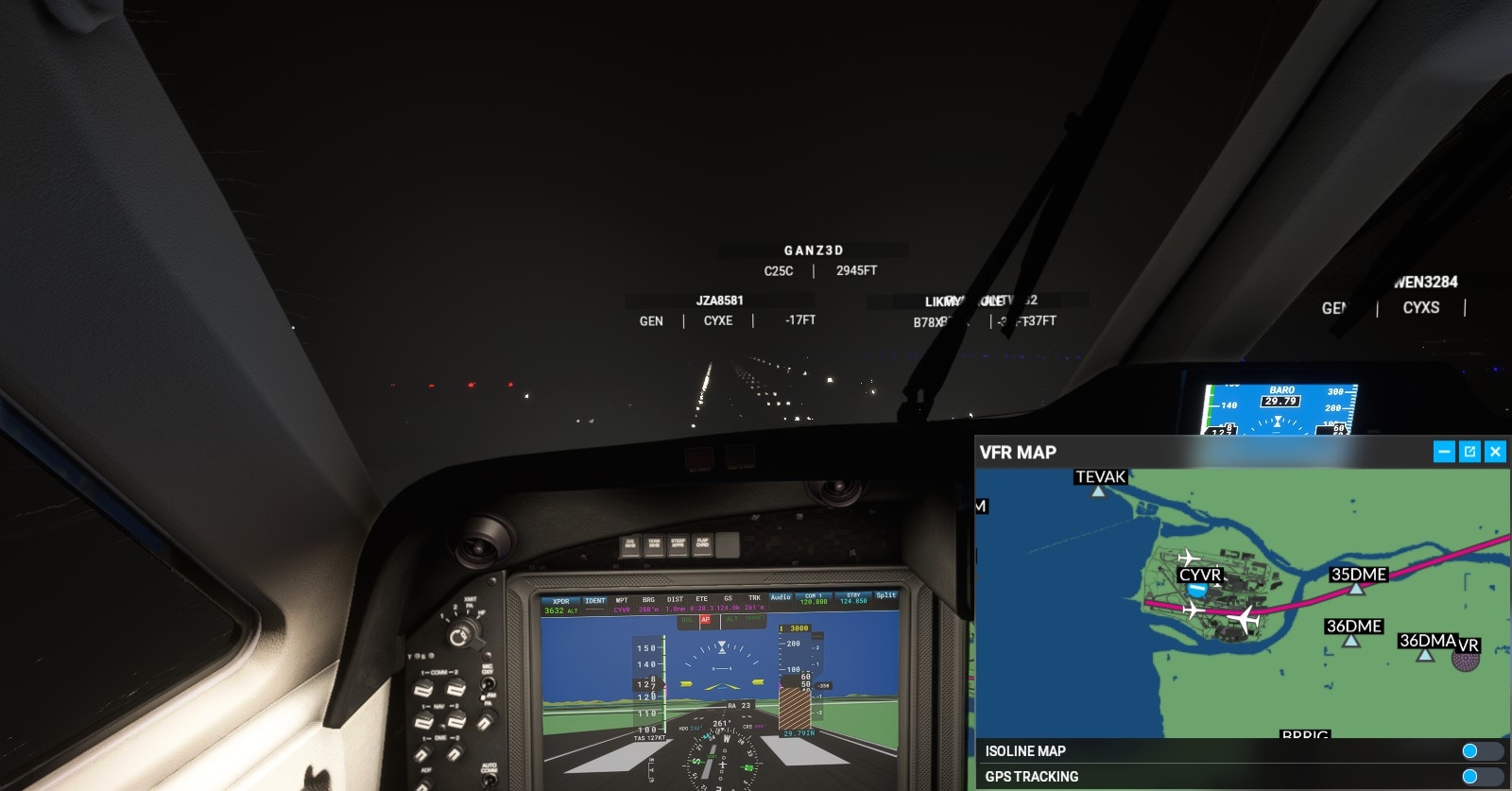 Landed safely as possible, tried to taxi to parking to only fumble that somehow. Seeing as how I landed that is all that matters.
---
Vancouver (CYVR) > Port Hardy (CYZT):
Invited my friend to join me as far as possible on this stretch of a flight. Took my trusty TBM9 (though should have chosen the King Air) to head up the coastline. Had multiplayer connection issues preventing us from really seeing each other.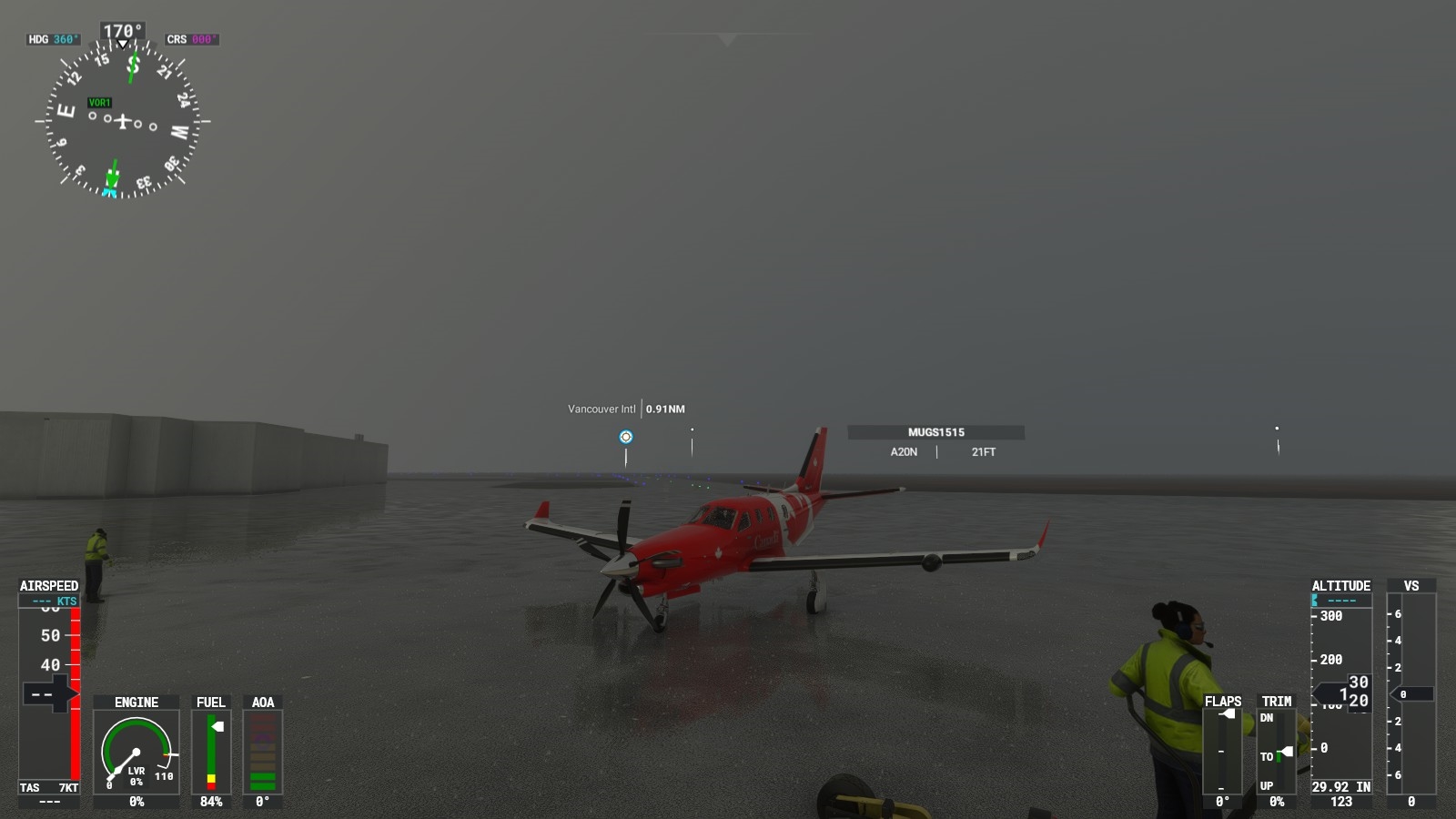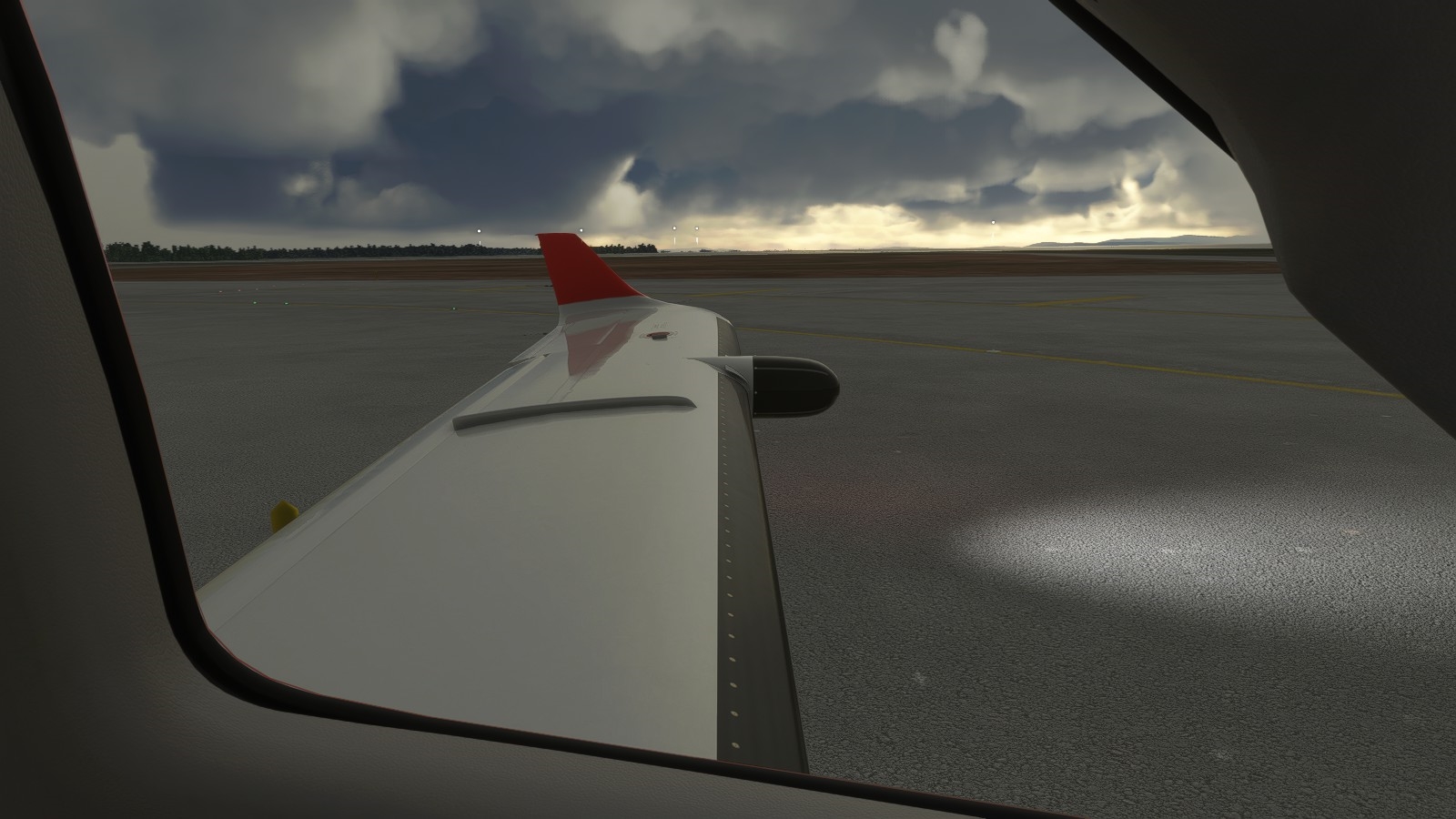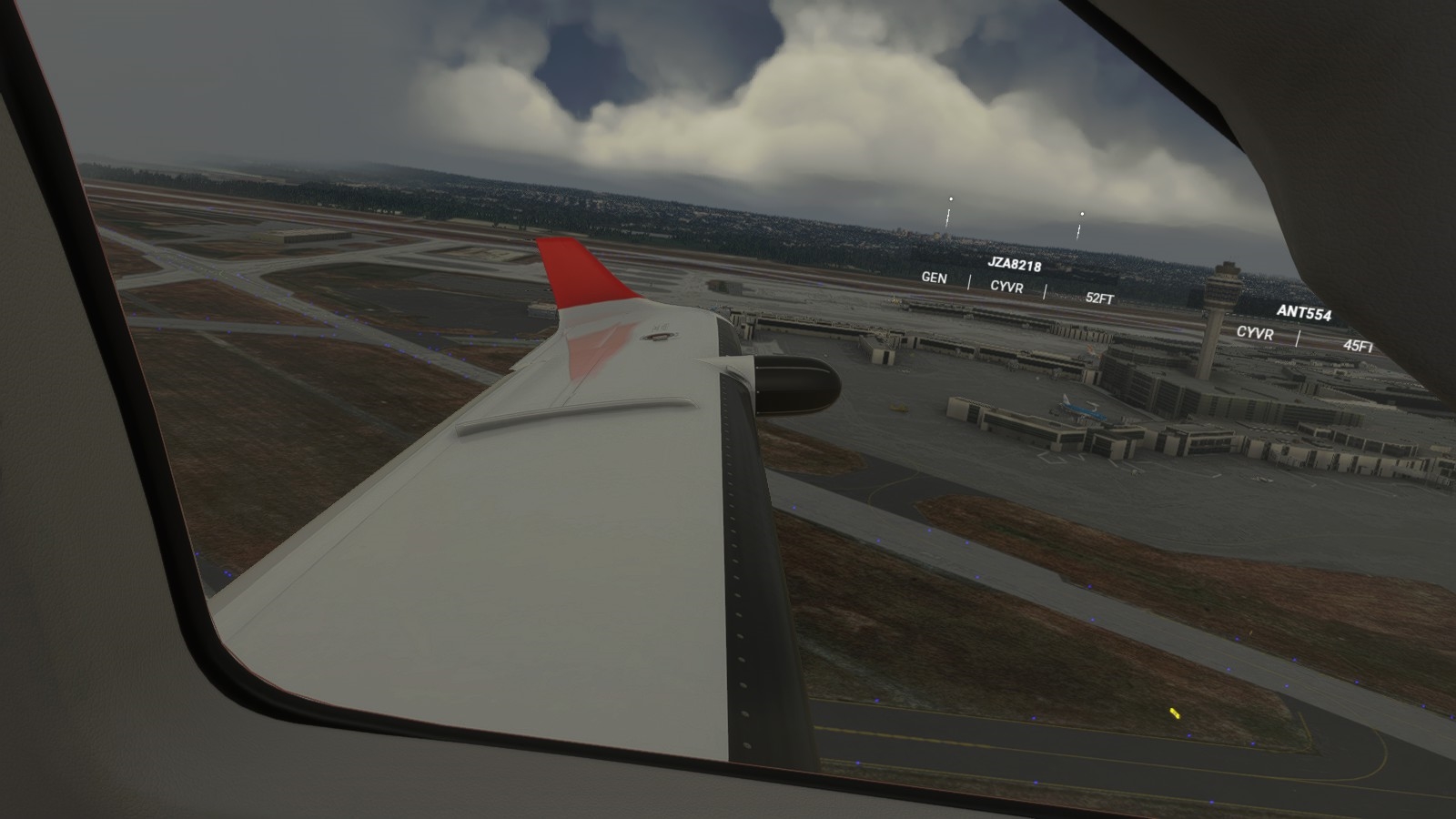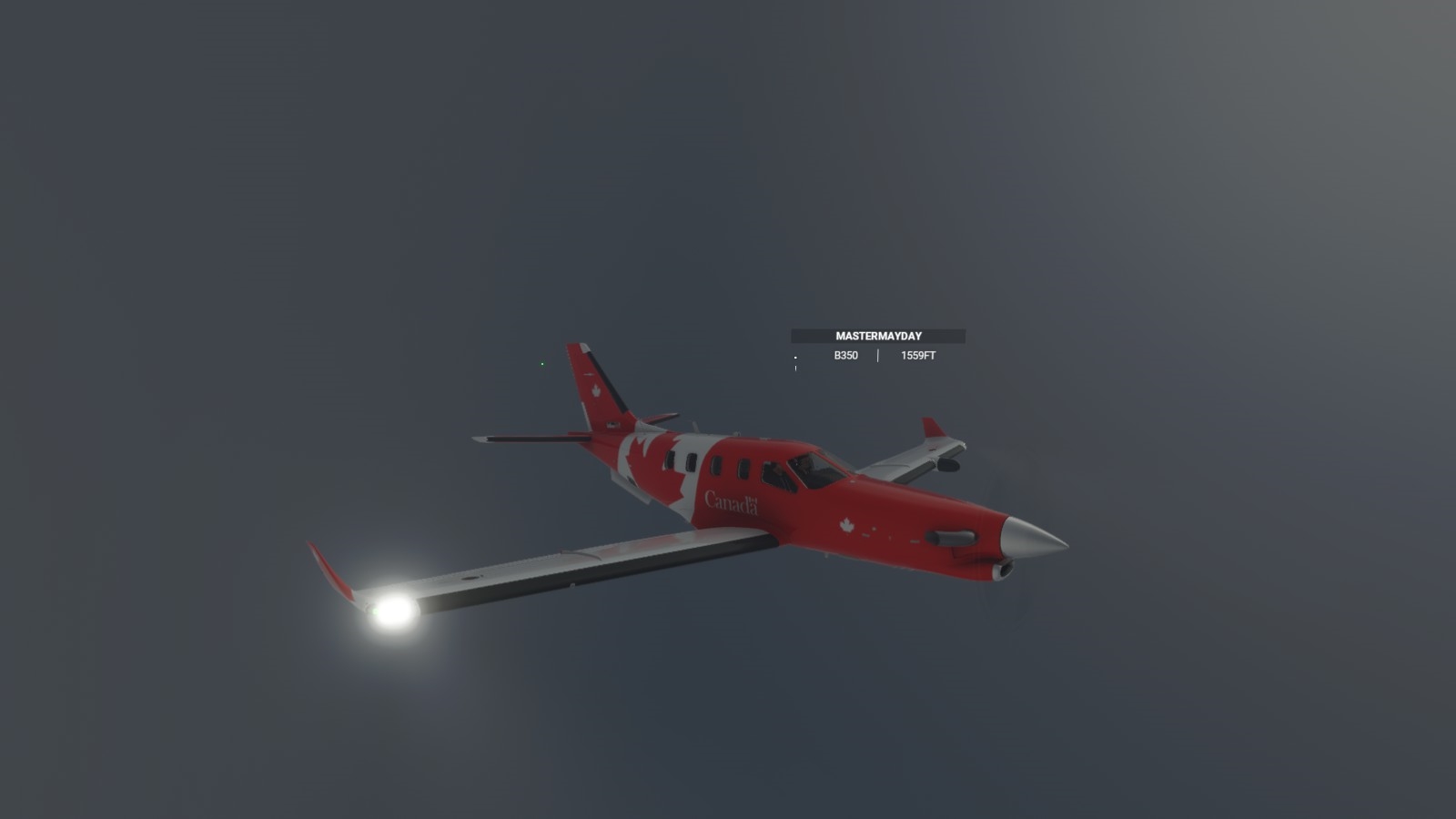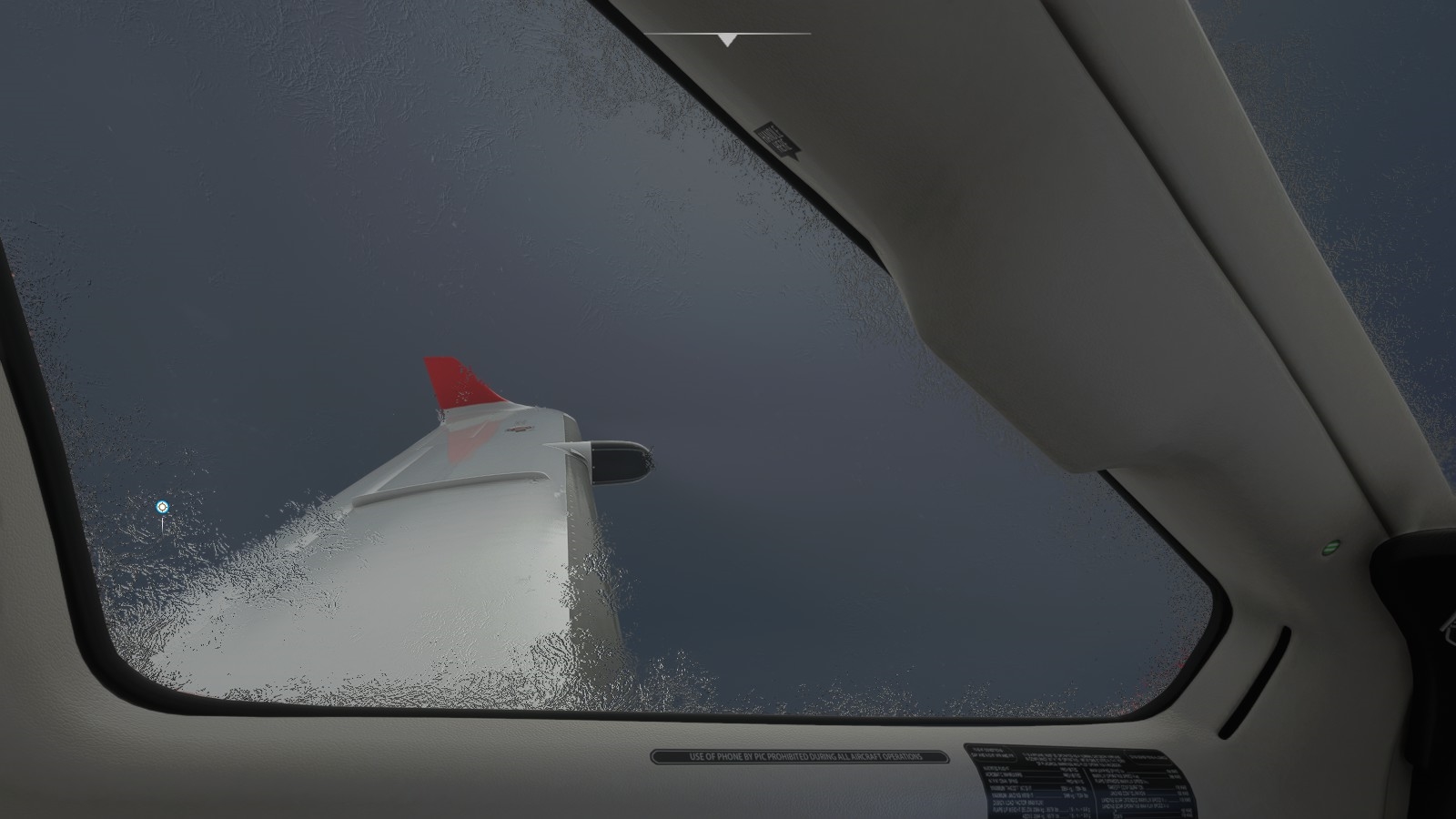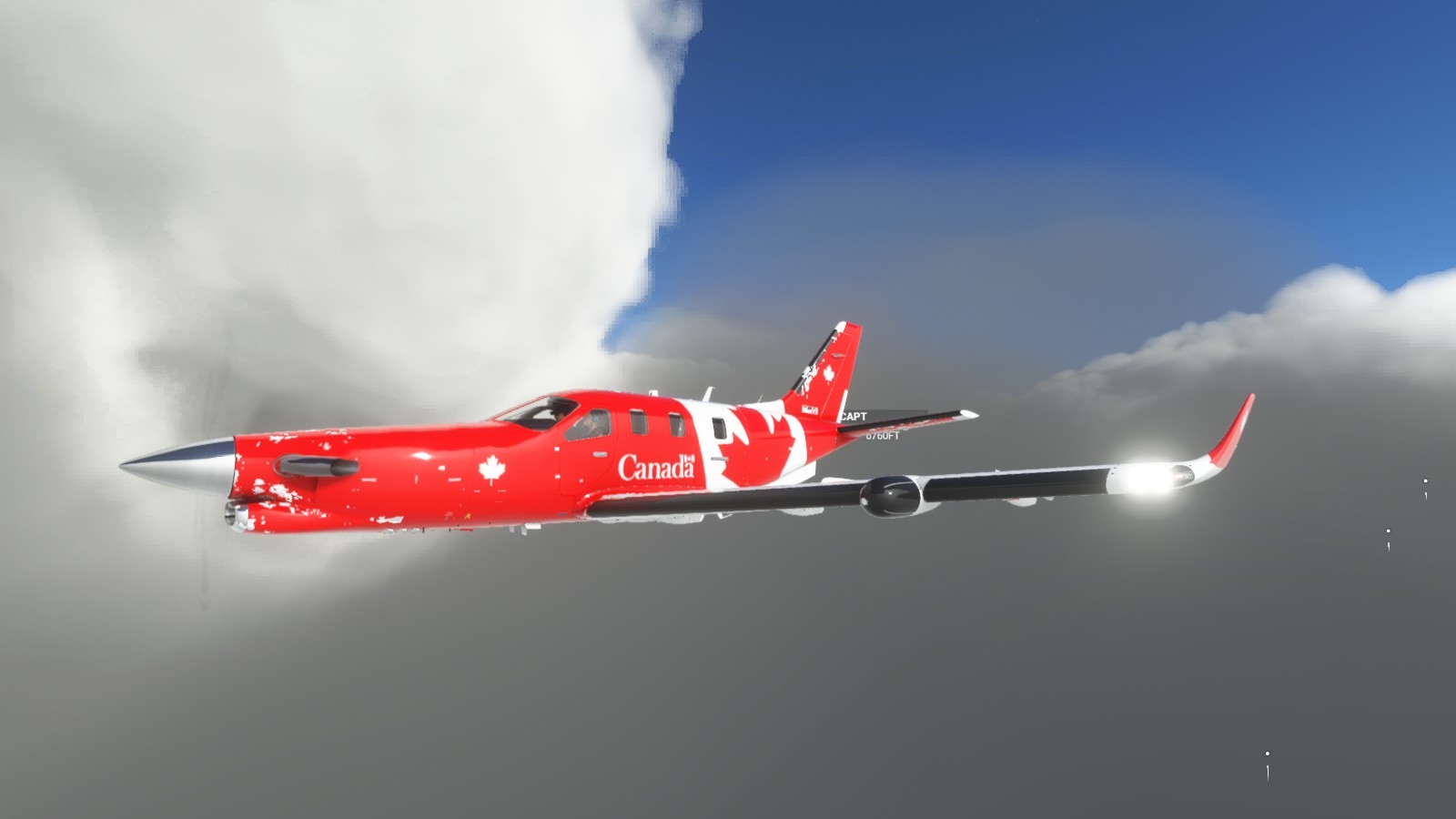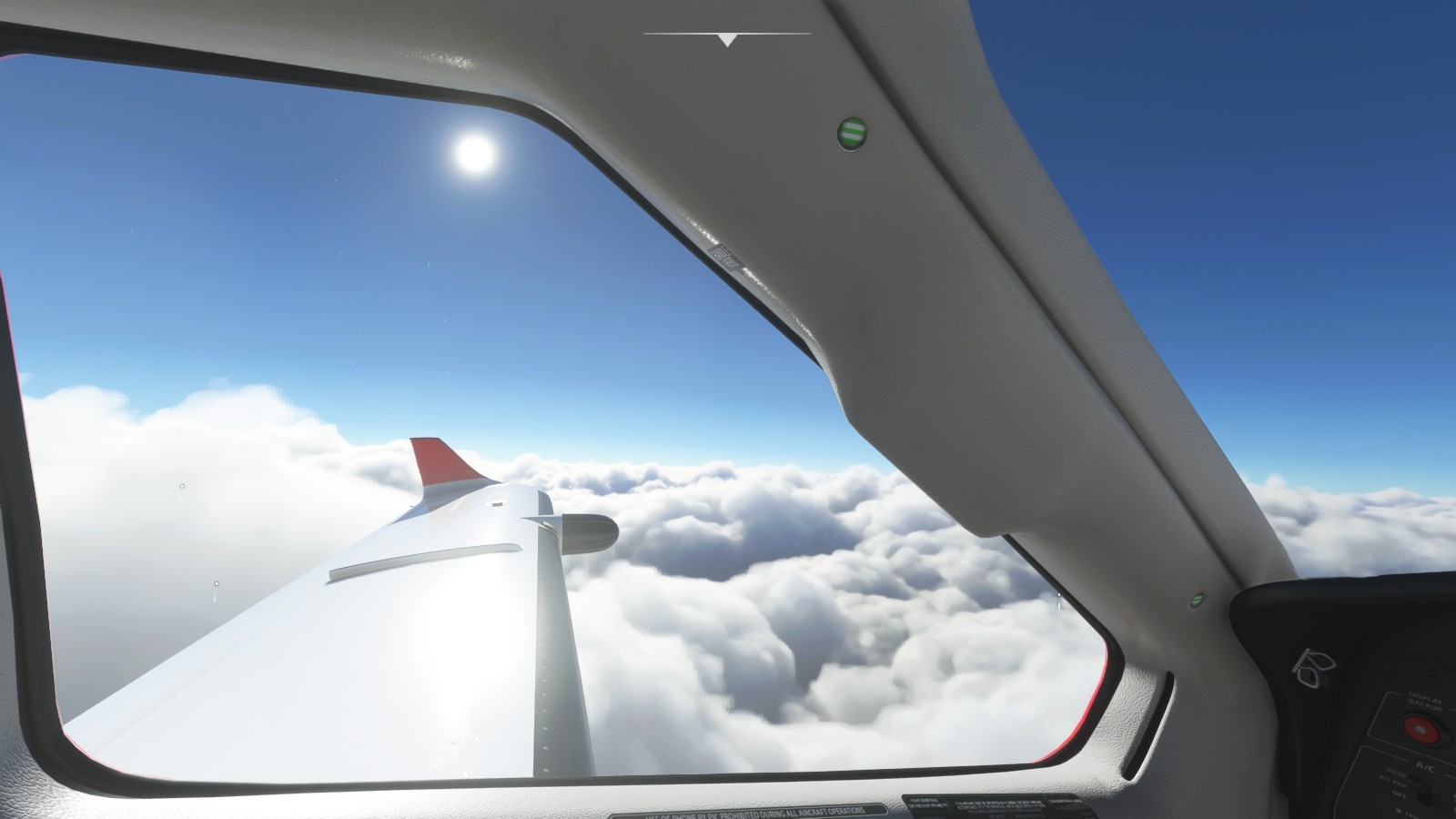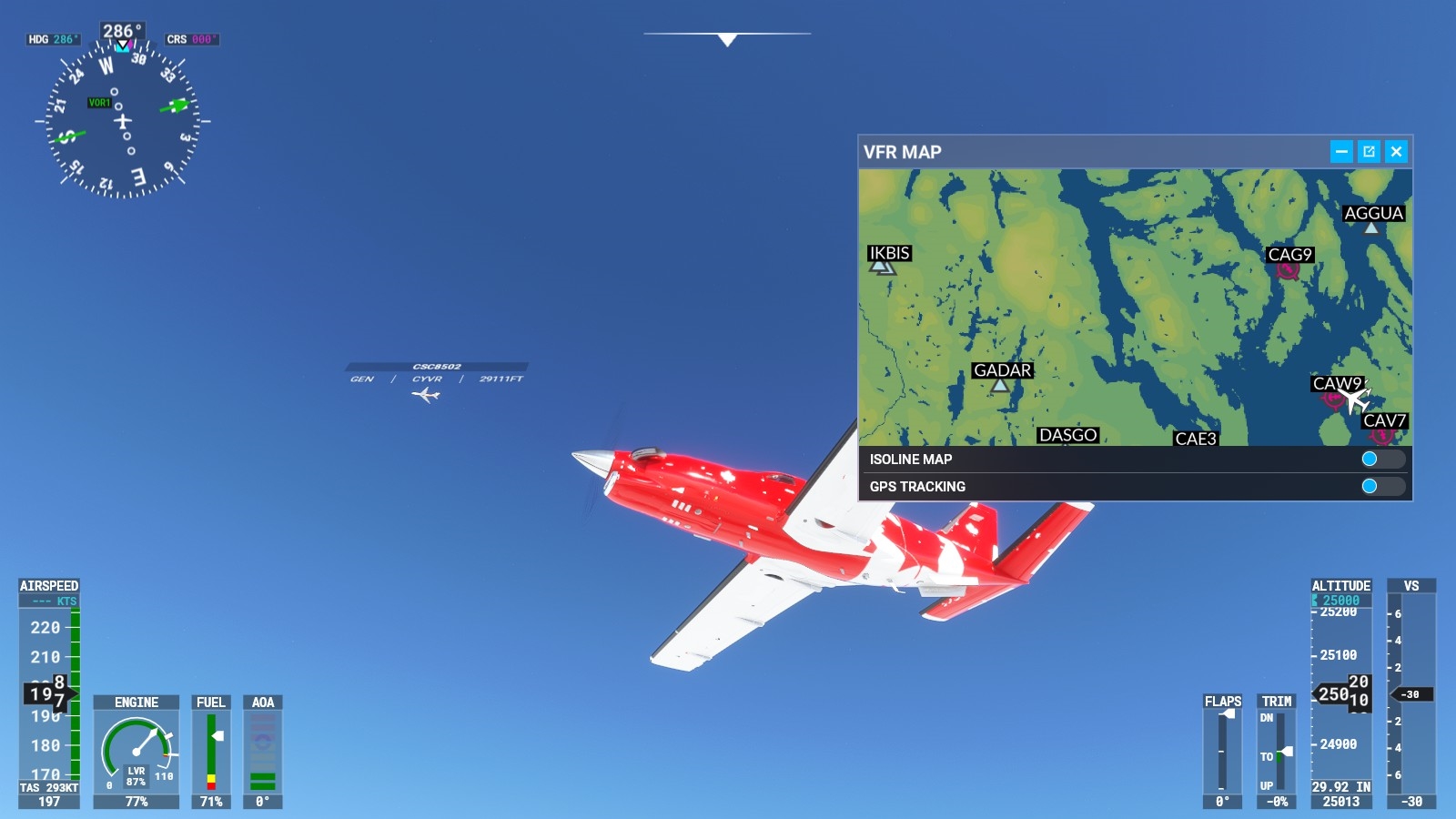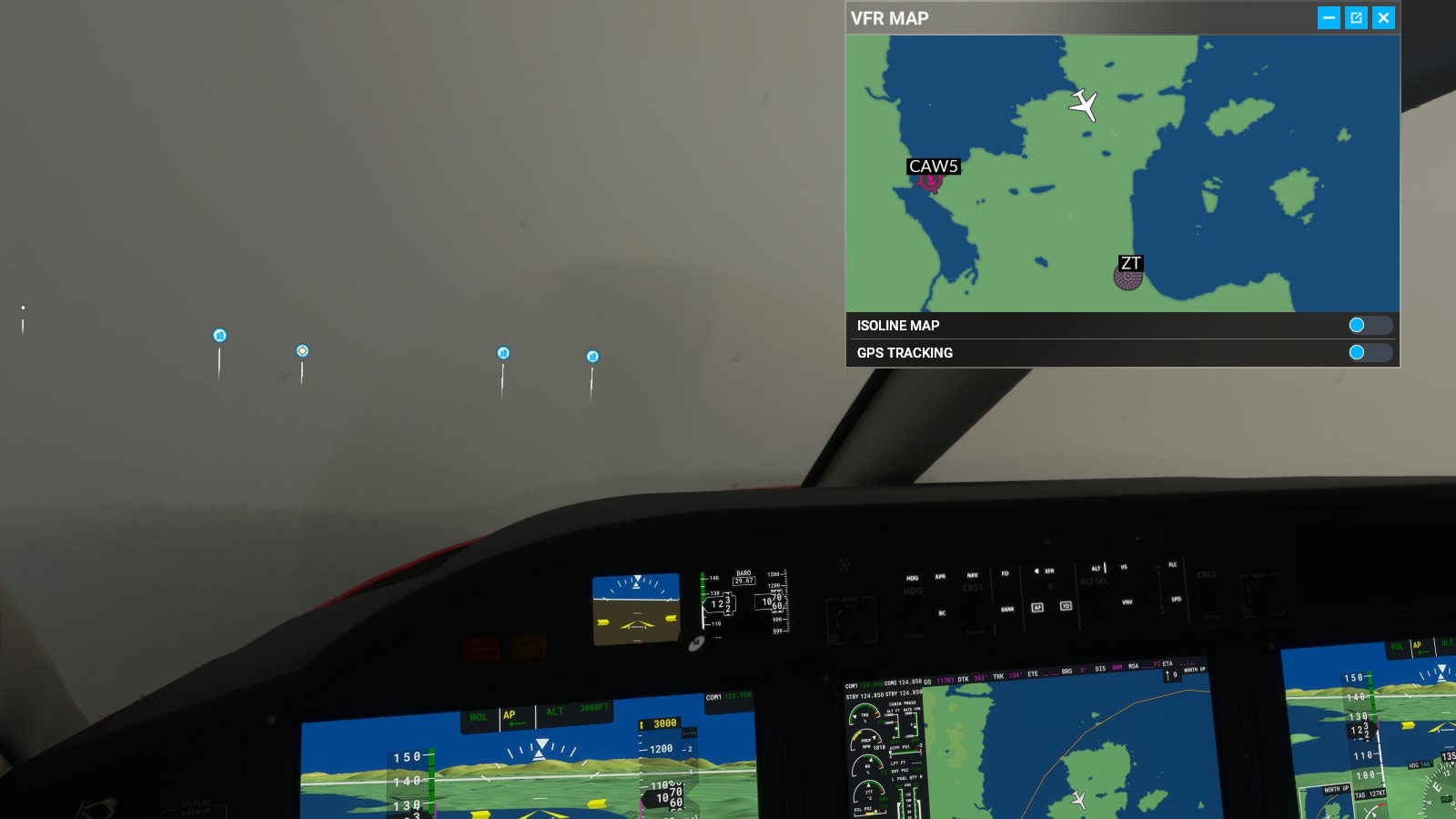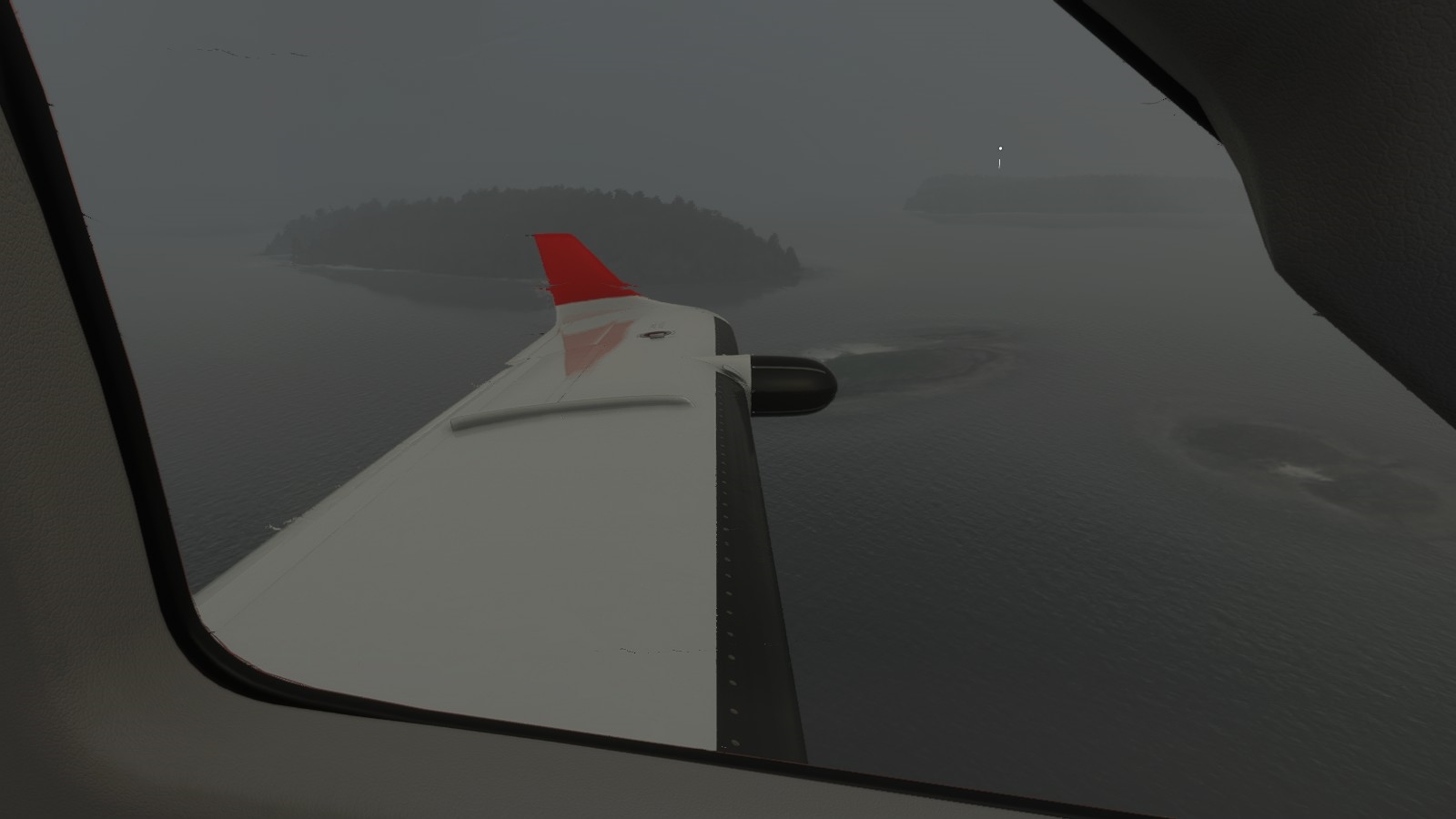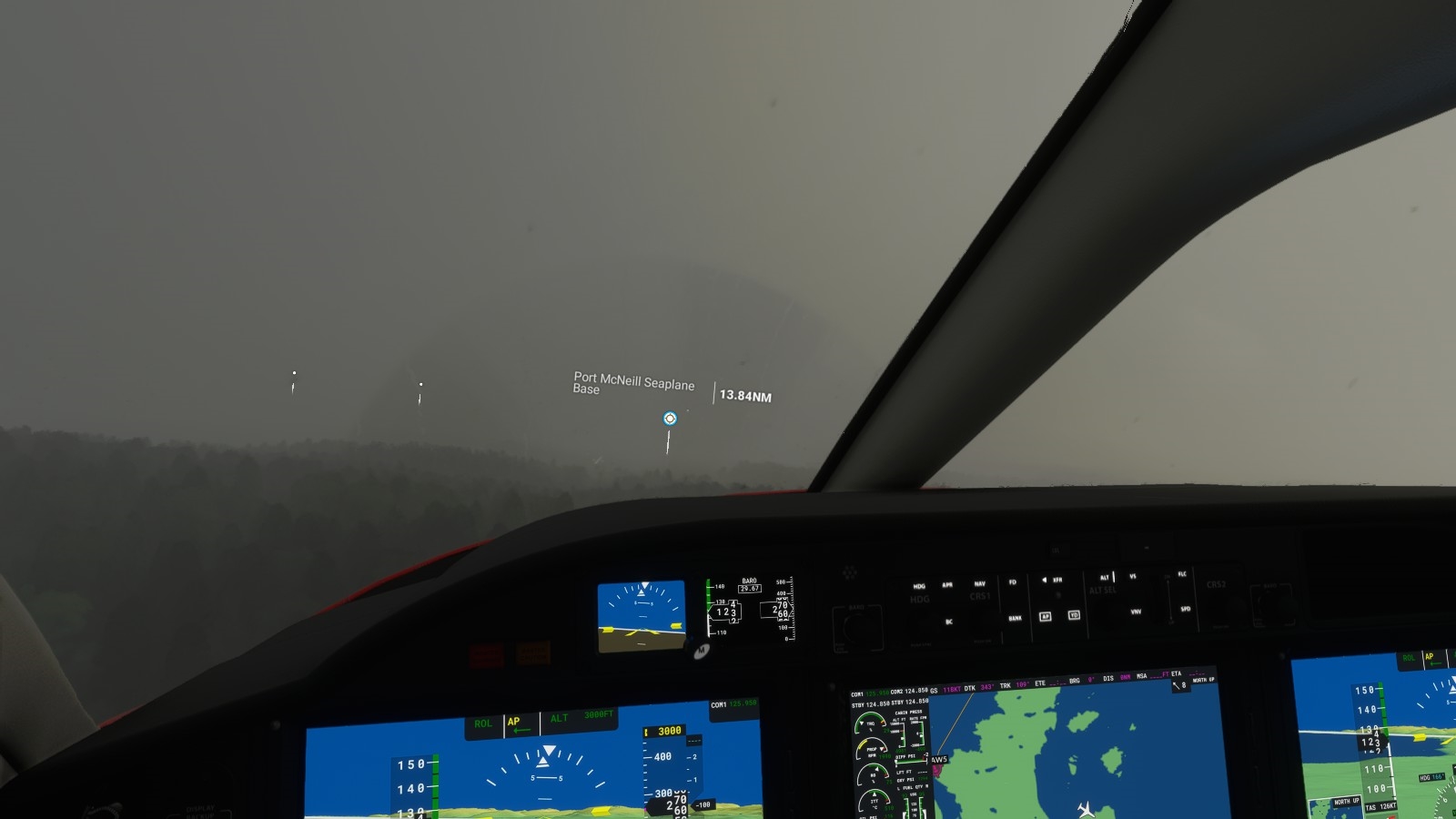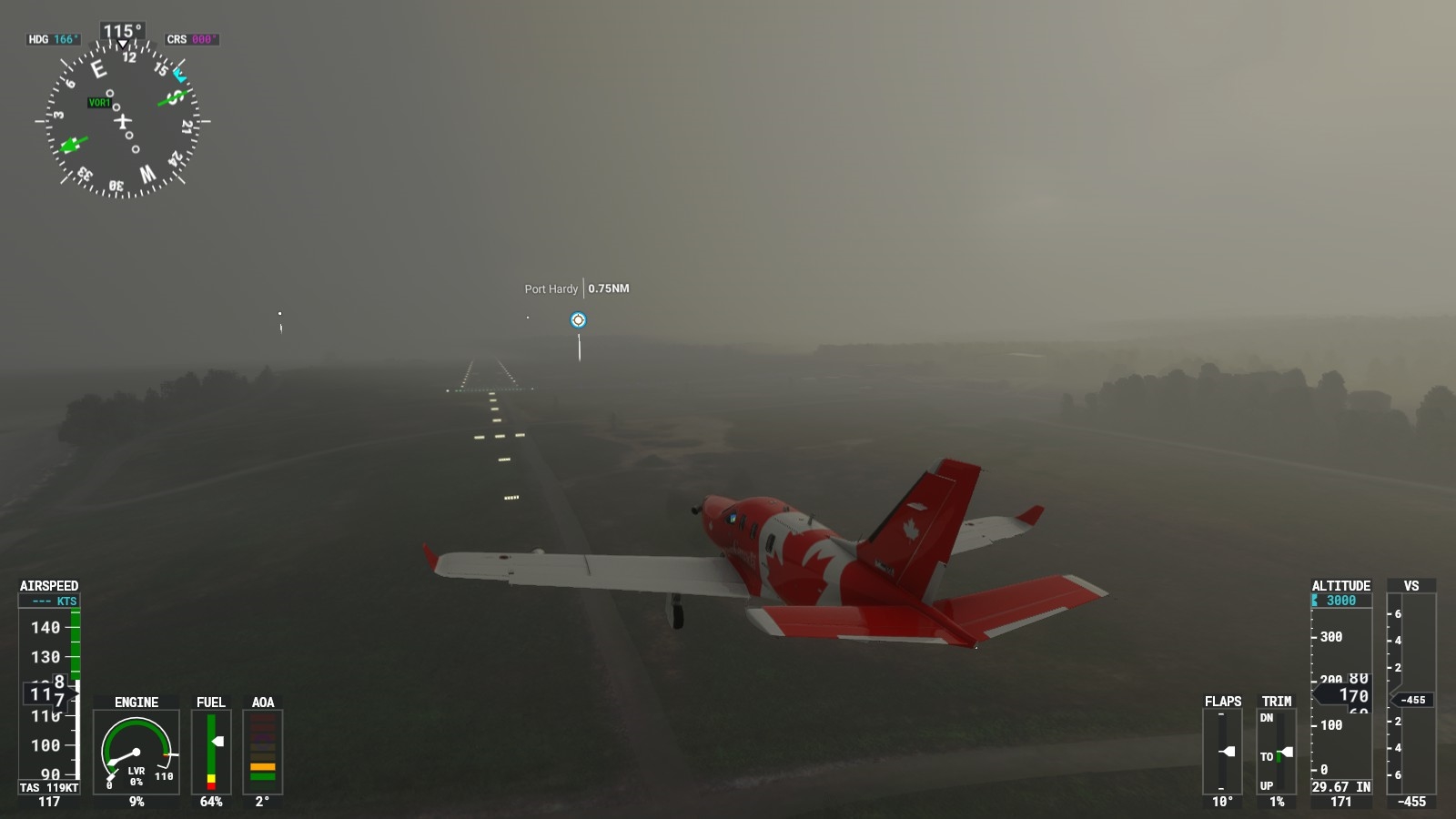 ---
Port Hardy (CYZT) > Bella Bella (CBBC):
We tried to make sense of the issue. We were unable to see each other only talking via Discord relaying our position. Frustrated, we took off announcing our take-off status to then meet up in the air. At this point I even learned how to use the autopilot in more detail thanks to both my friend and Youtube videos.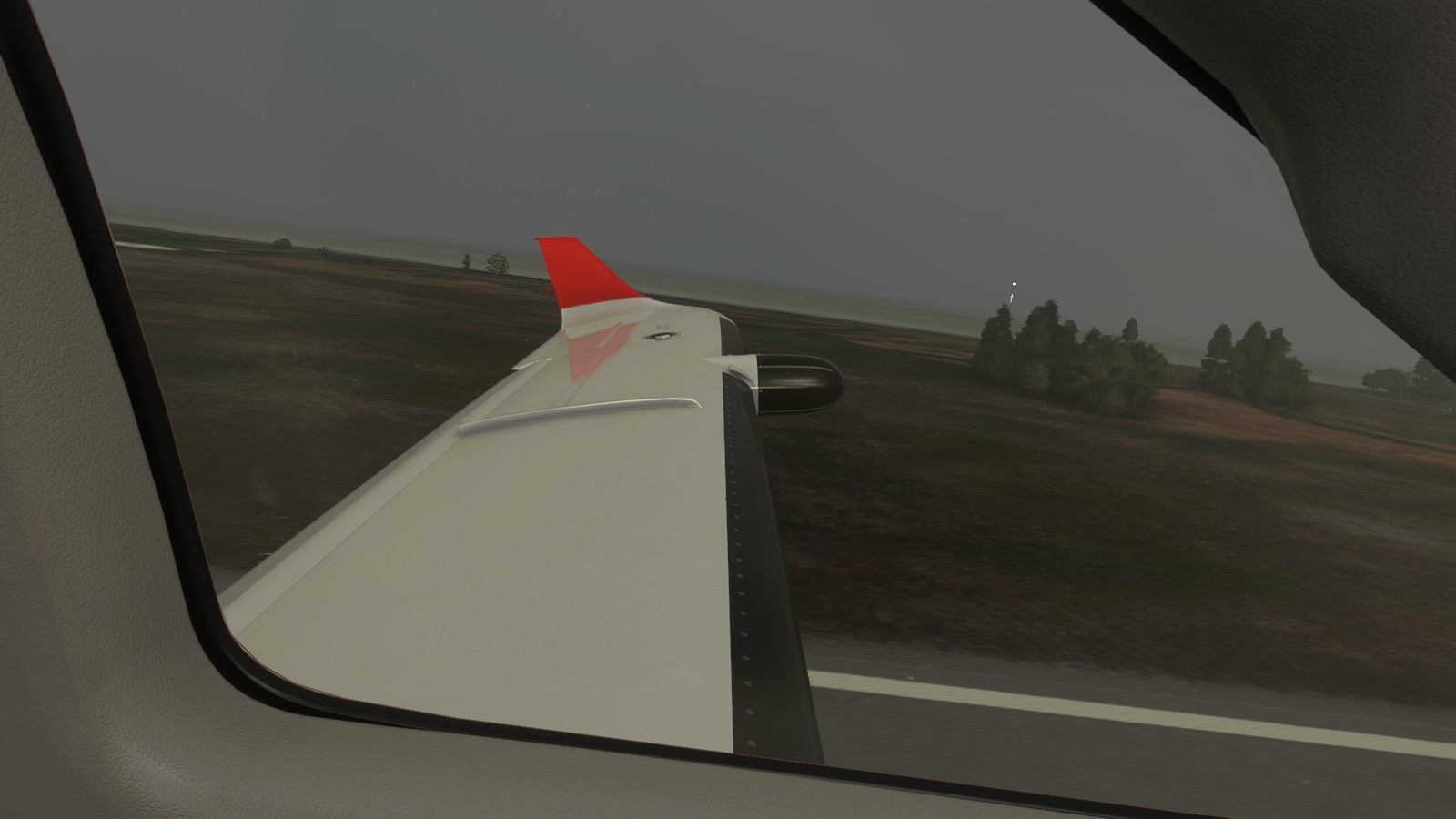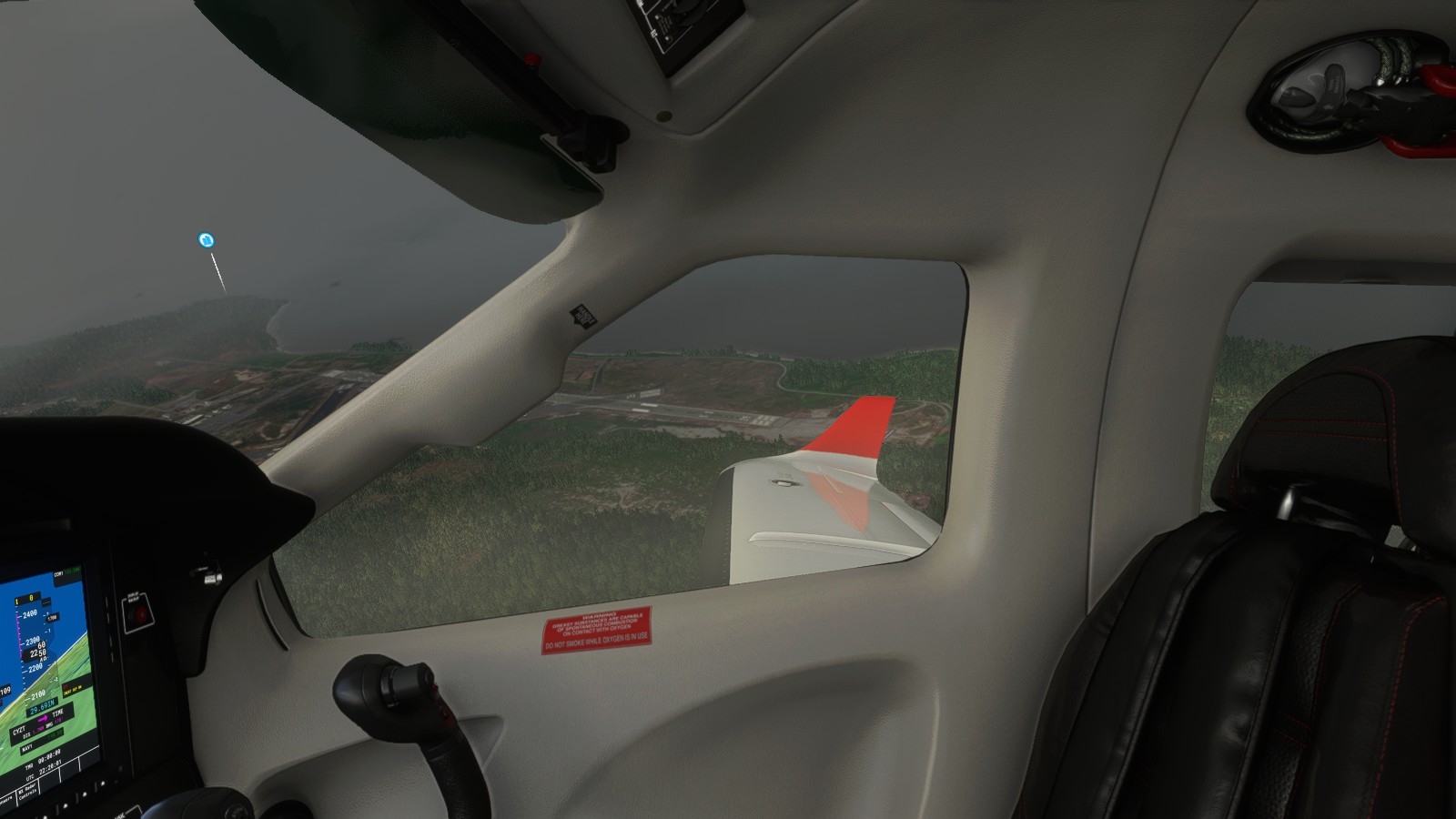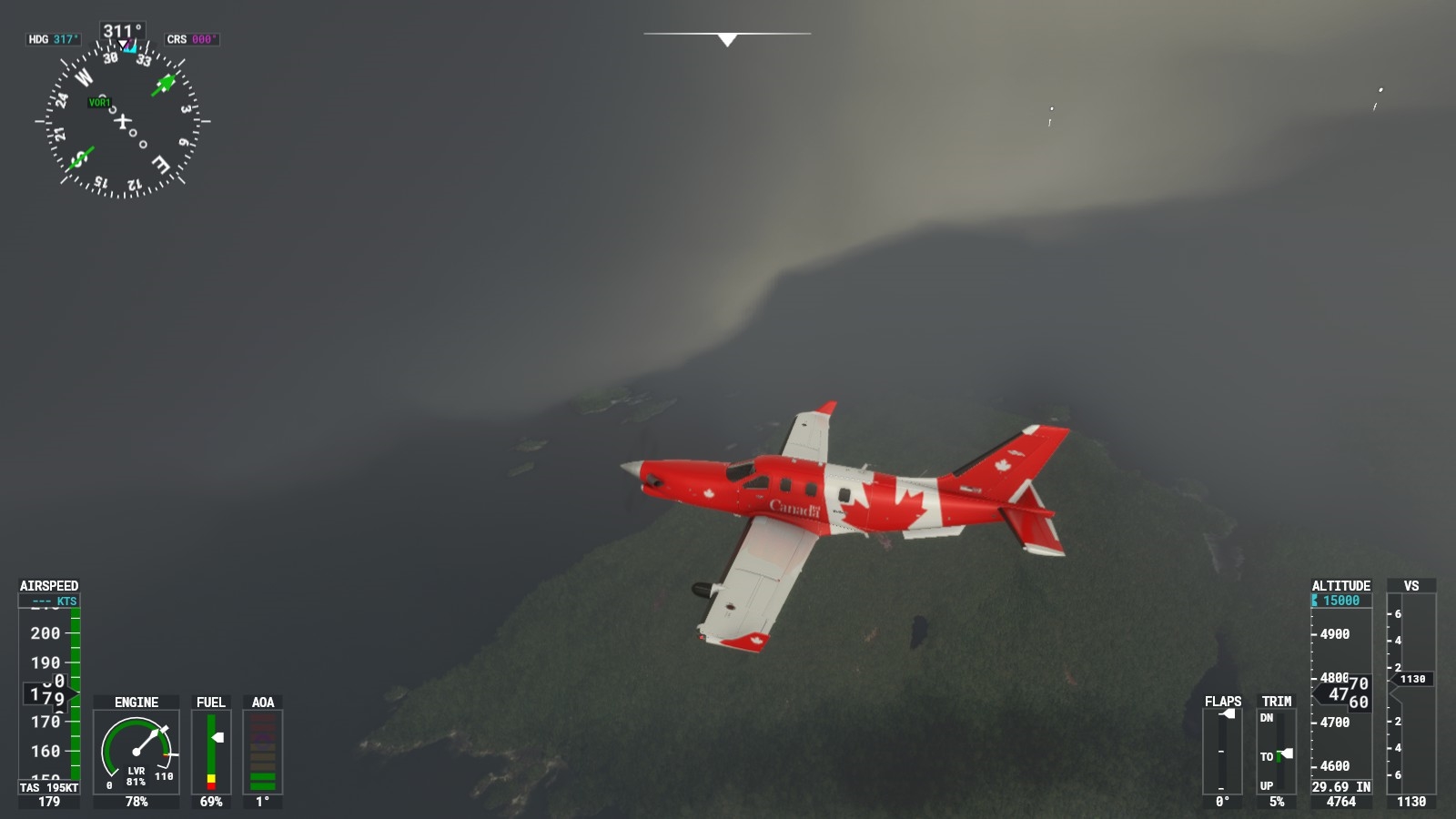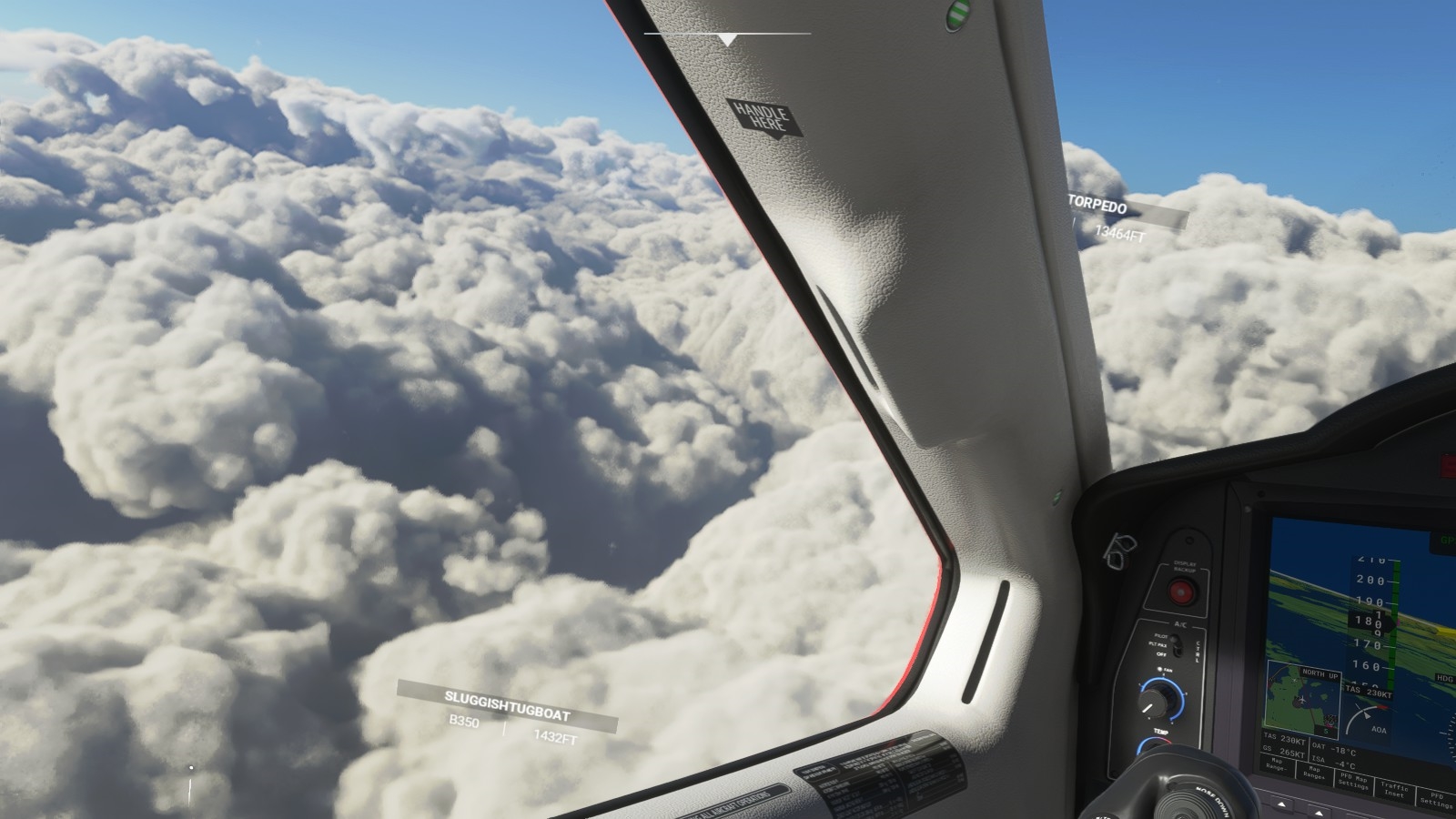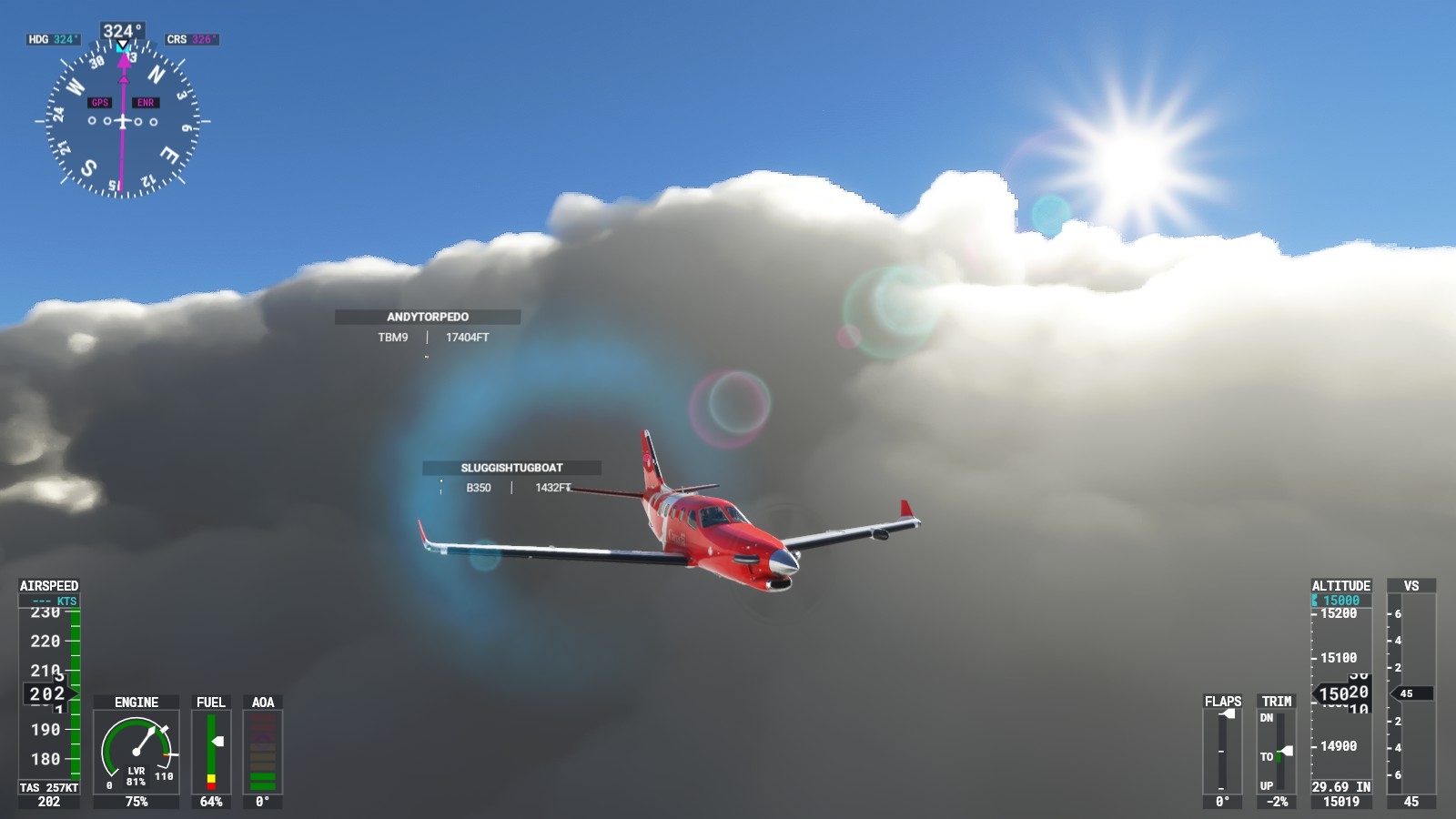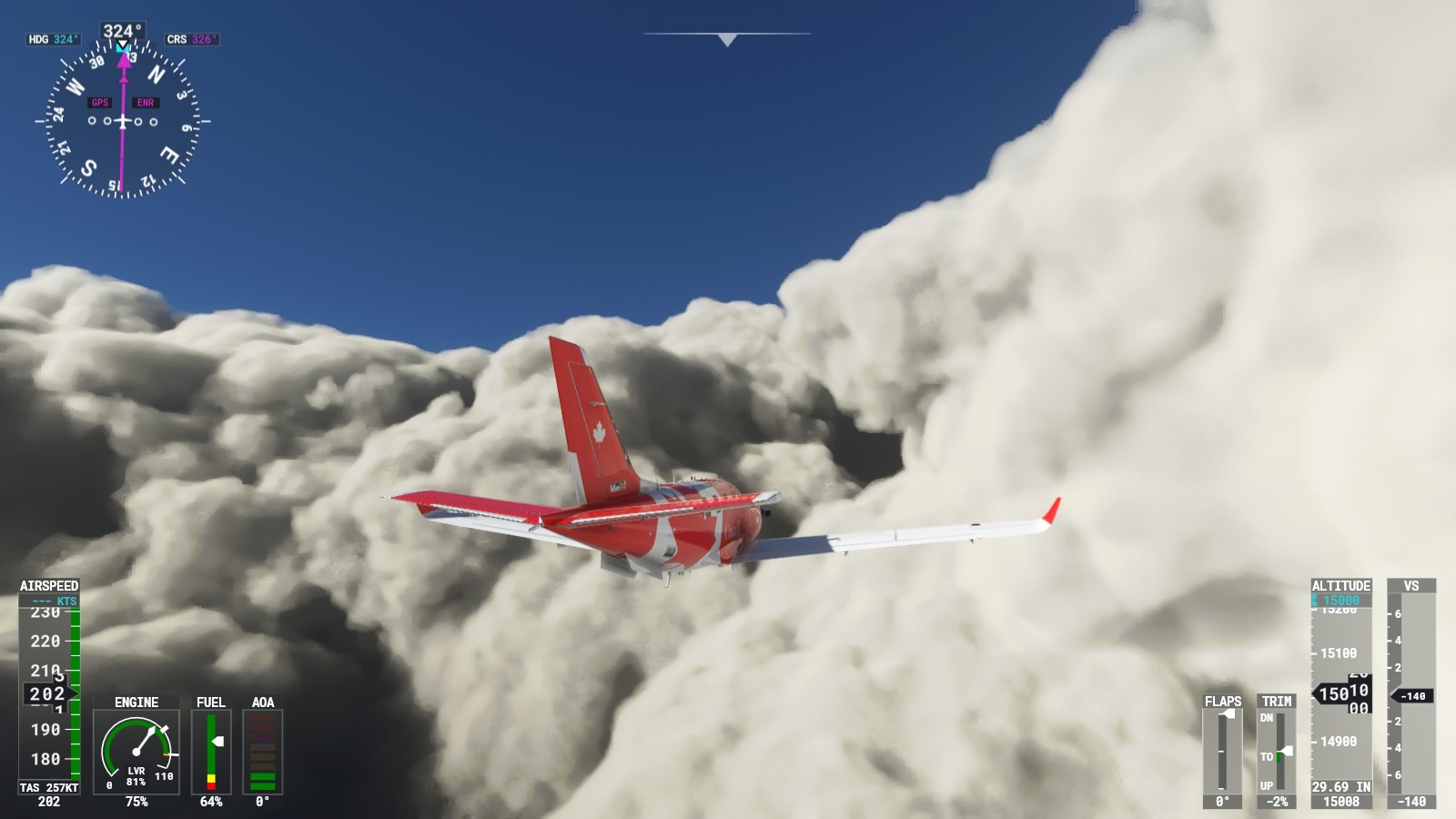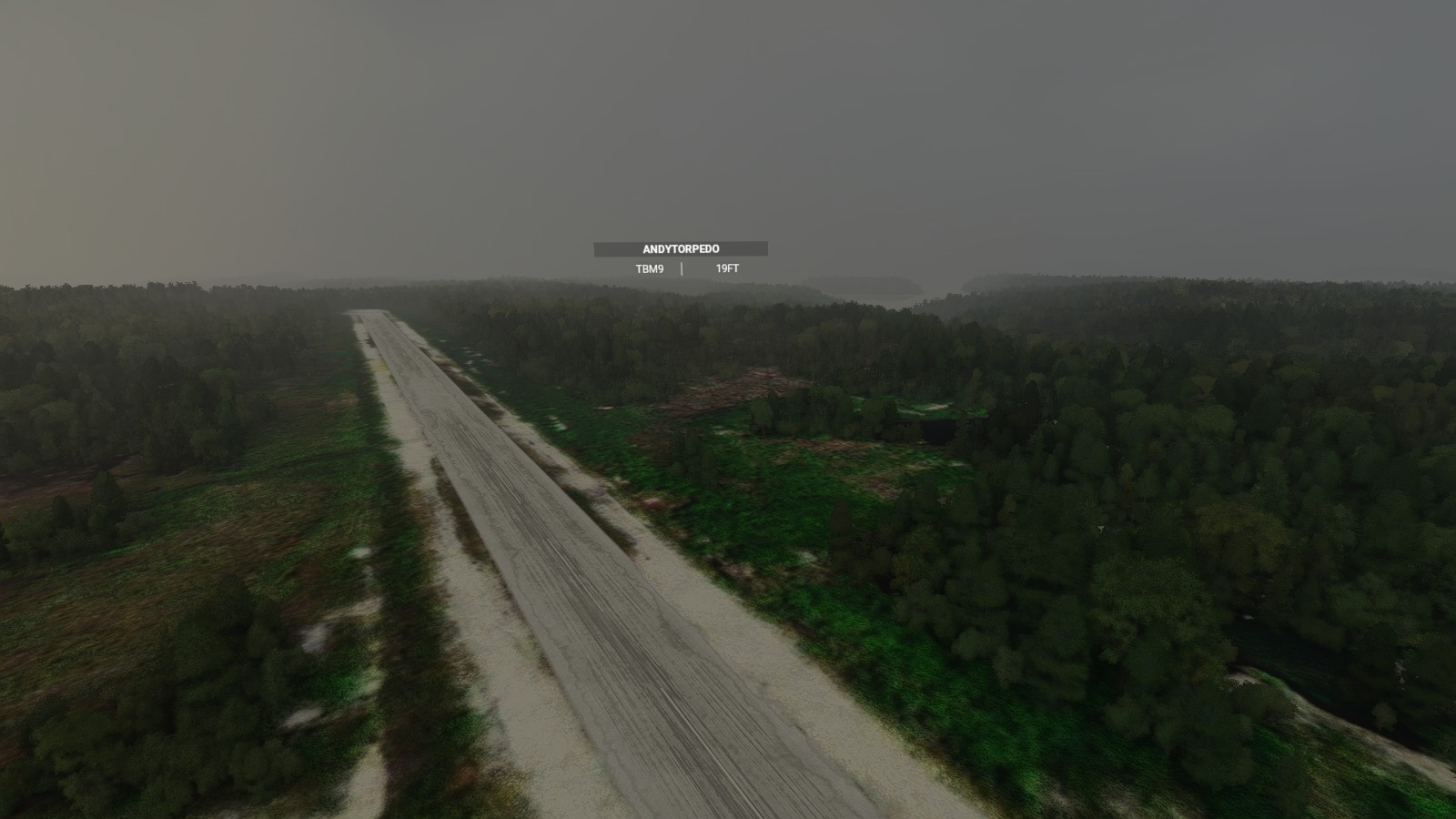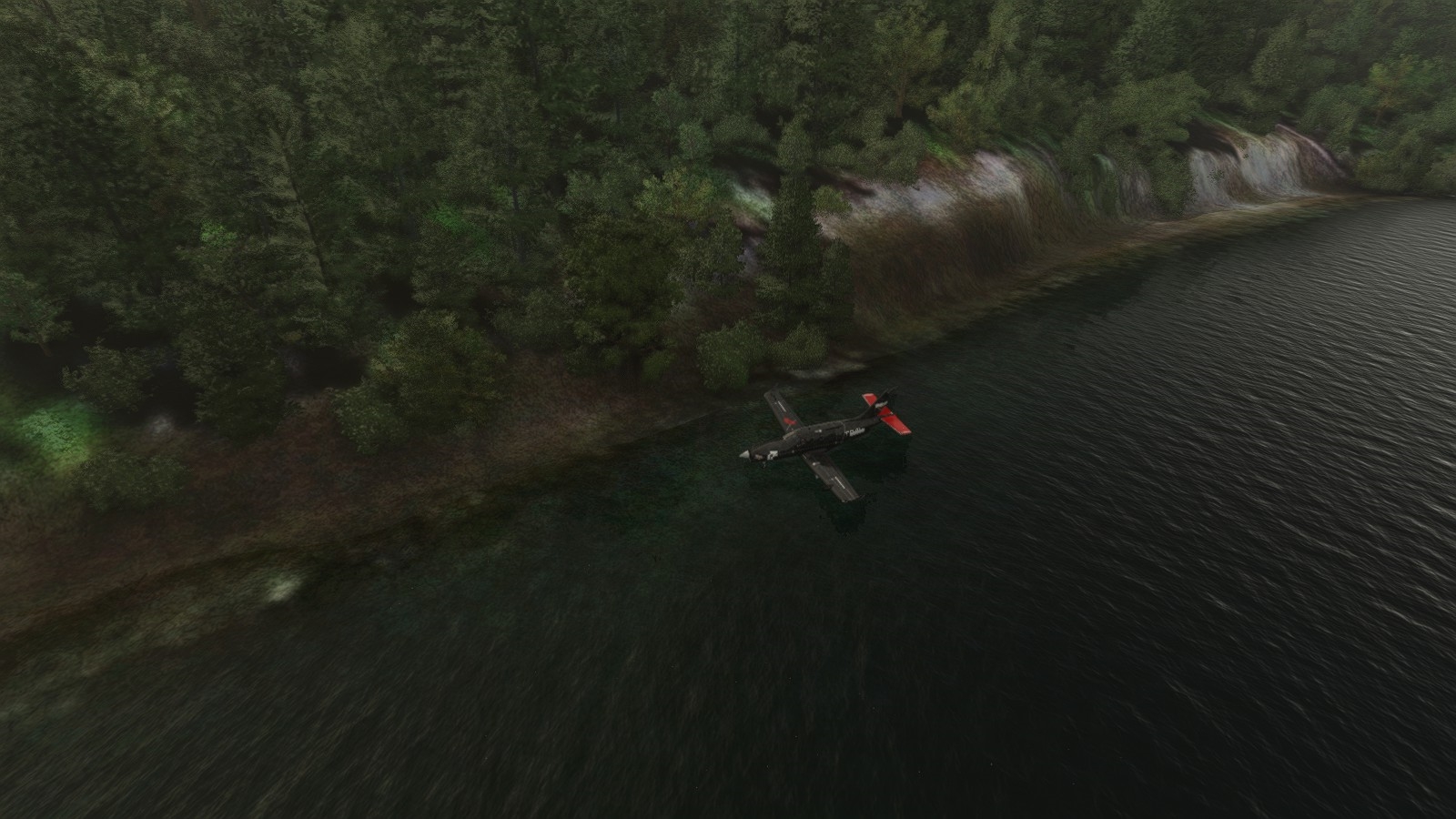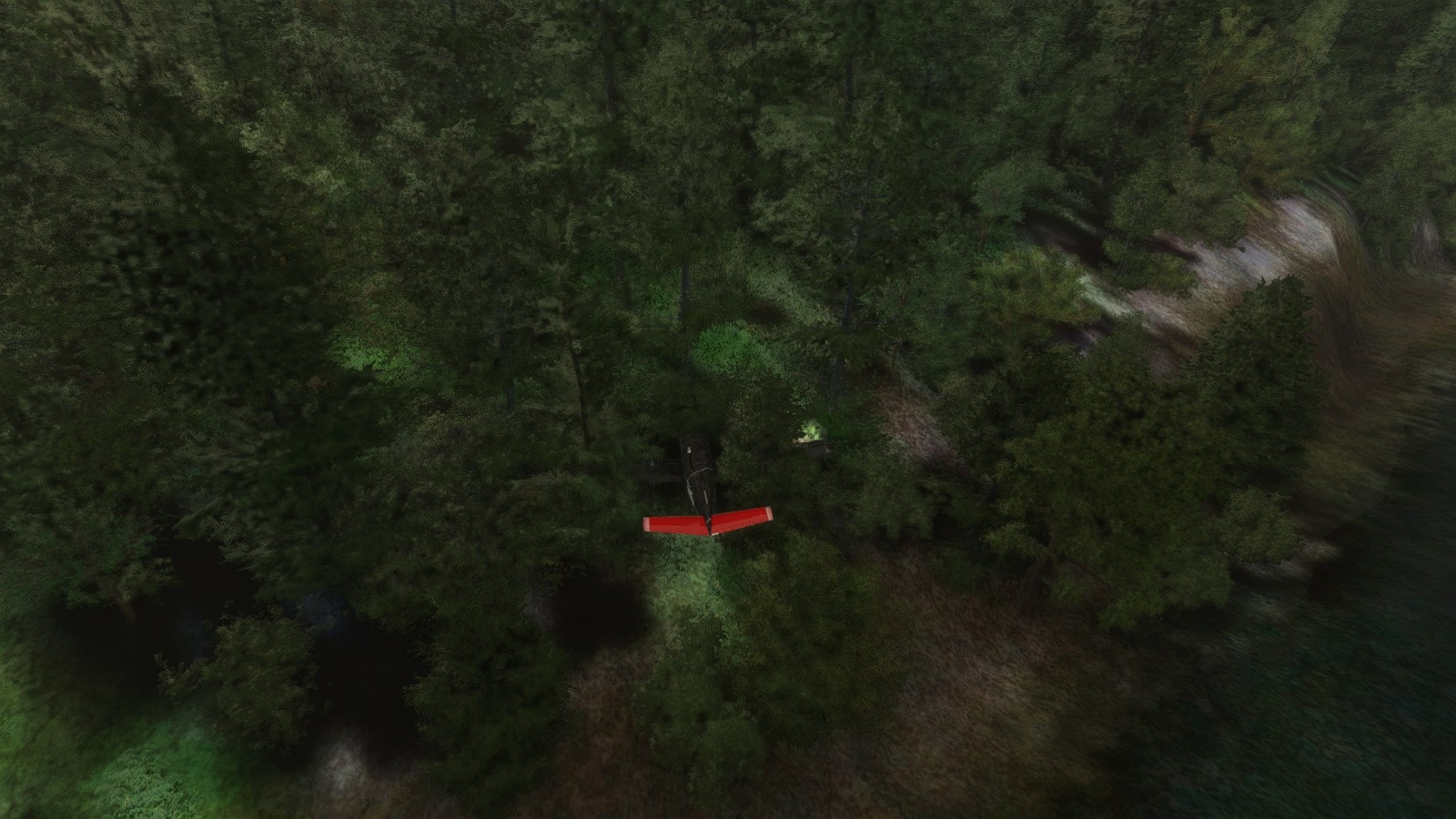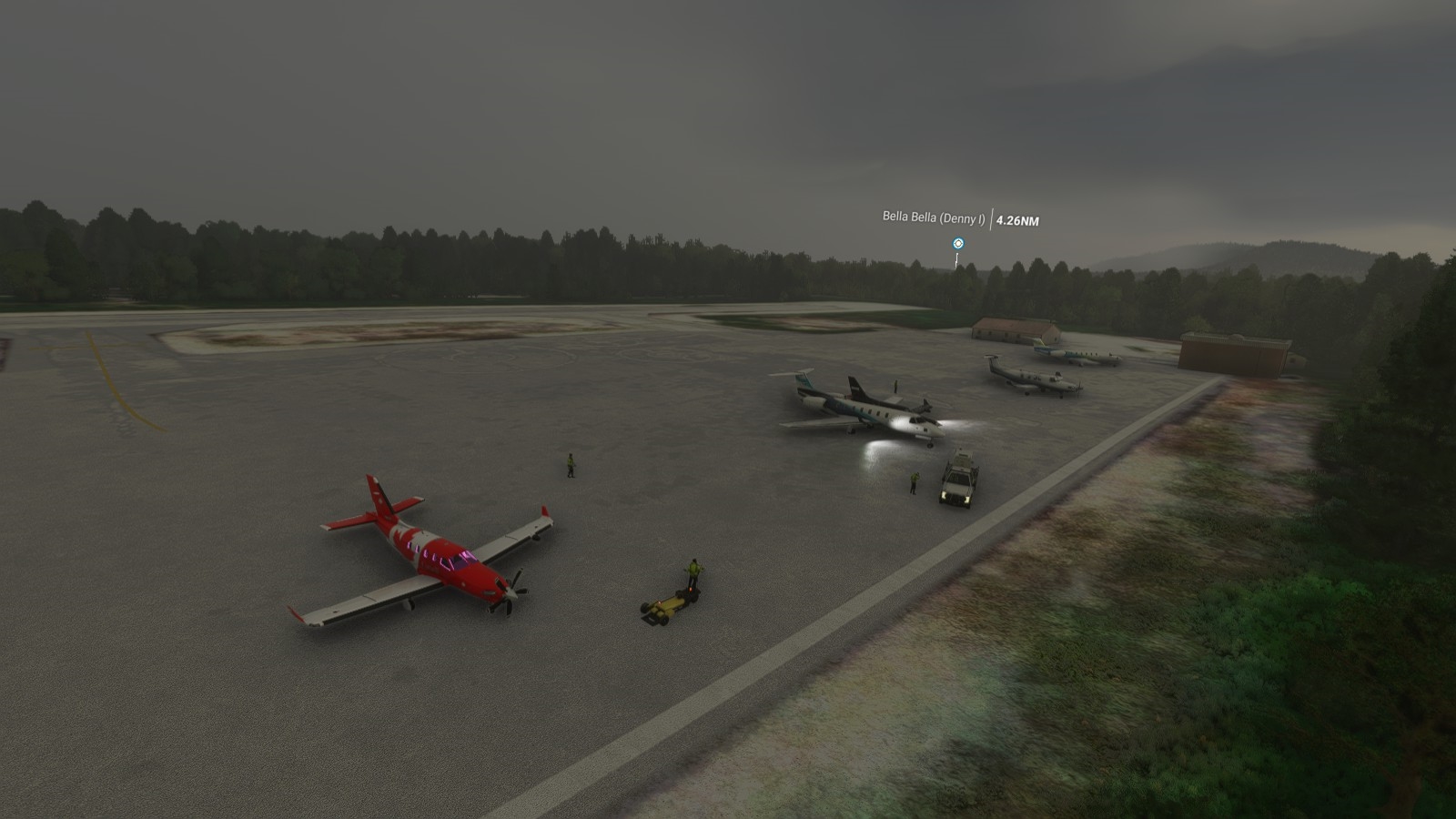 ---
Bella Bella (CBBC) > Prince Rupert (CYPR):
Having briefed ourselves of the connection issue we somewhat struggled to decide where to travel to. We eventually agreed upon Prince Rupert after the other airport was in an awkward positioning. Probably influenced by 'IRL' happenings.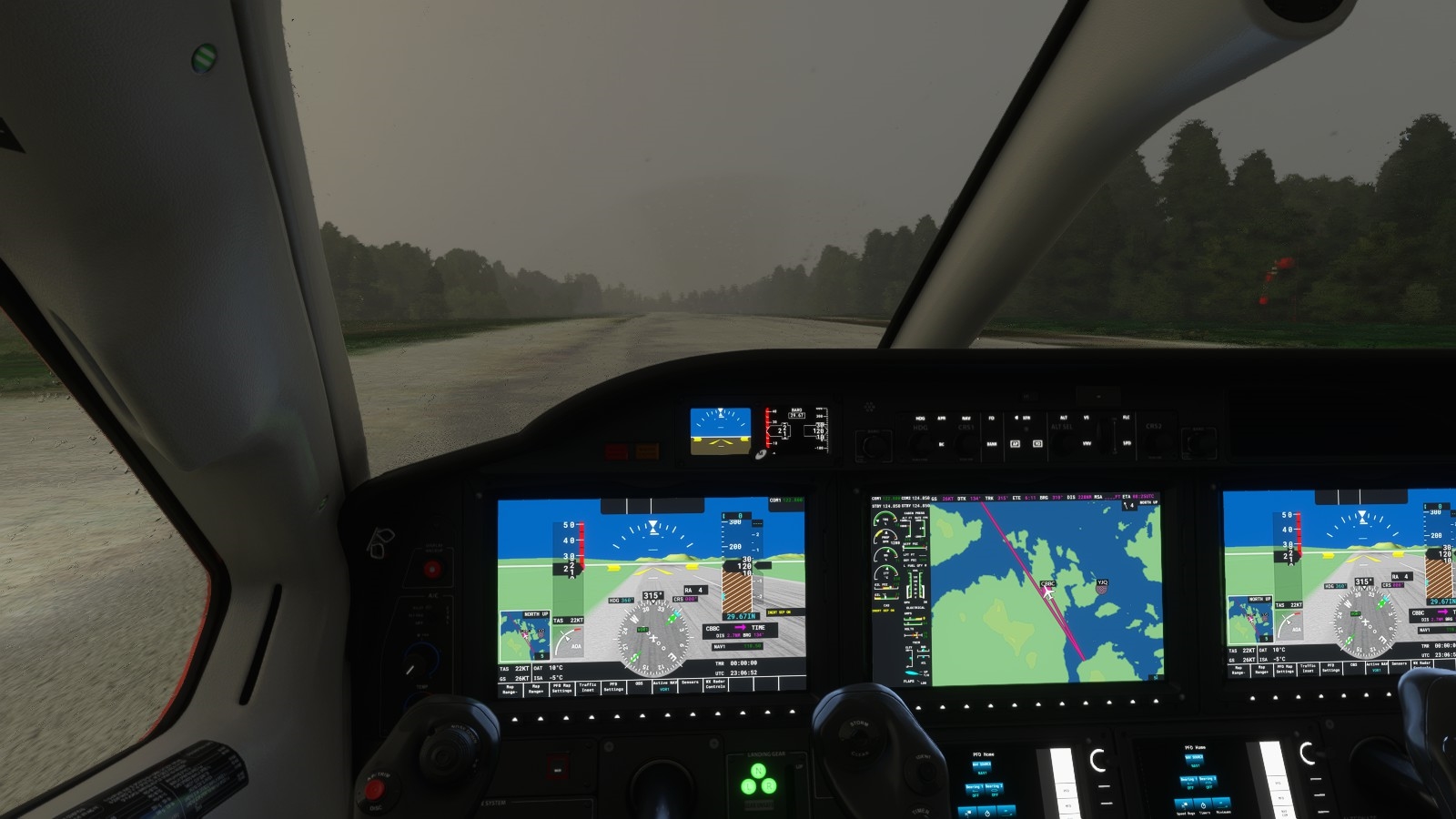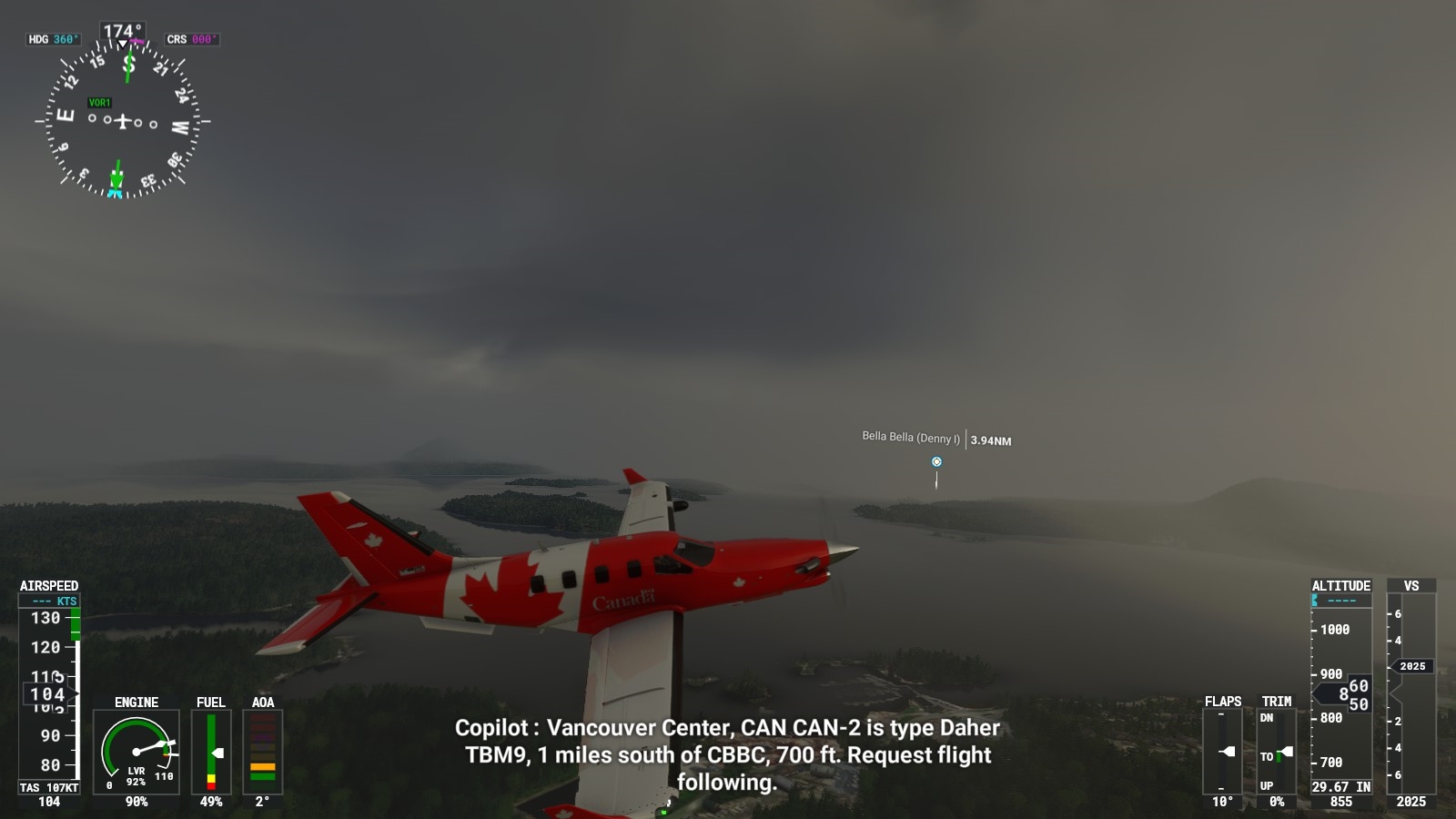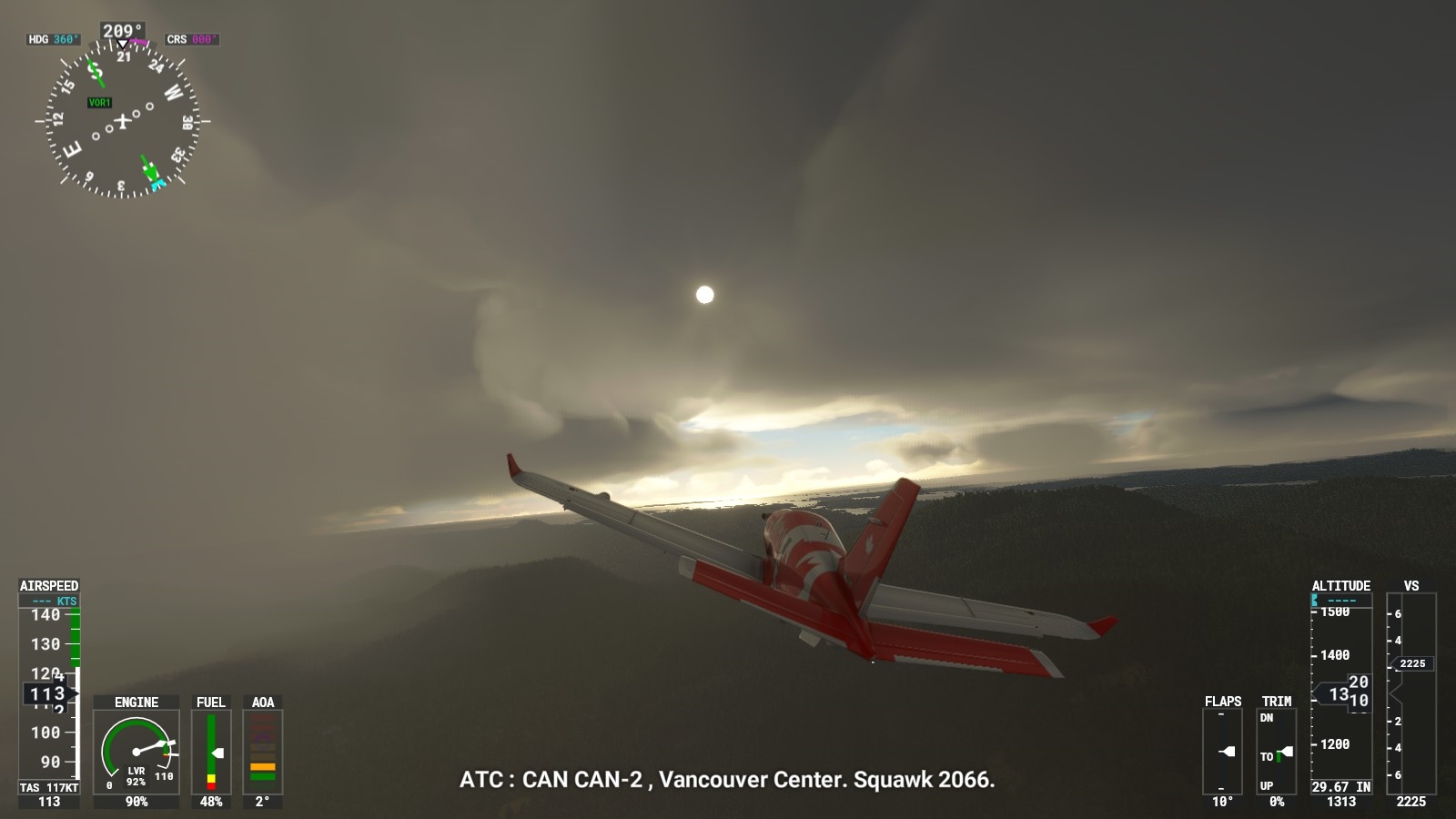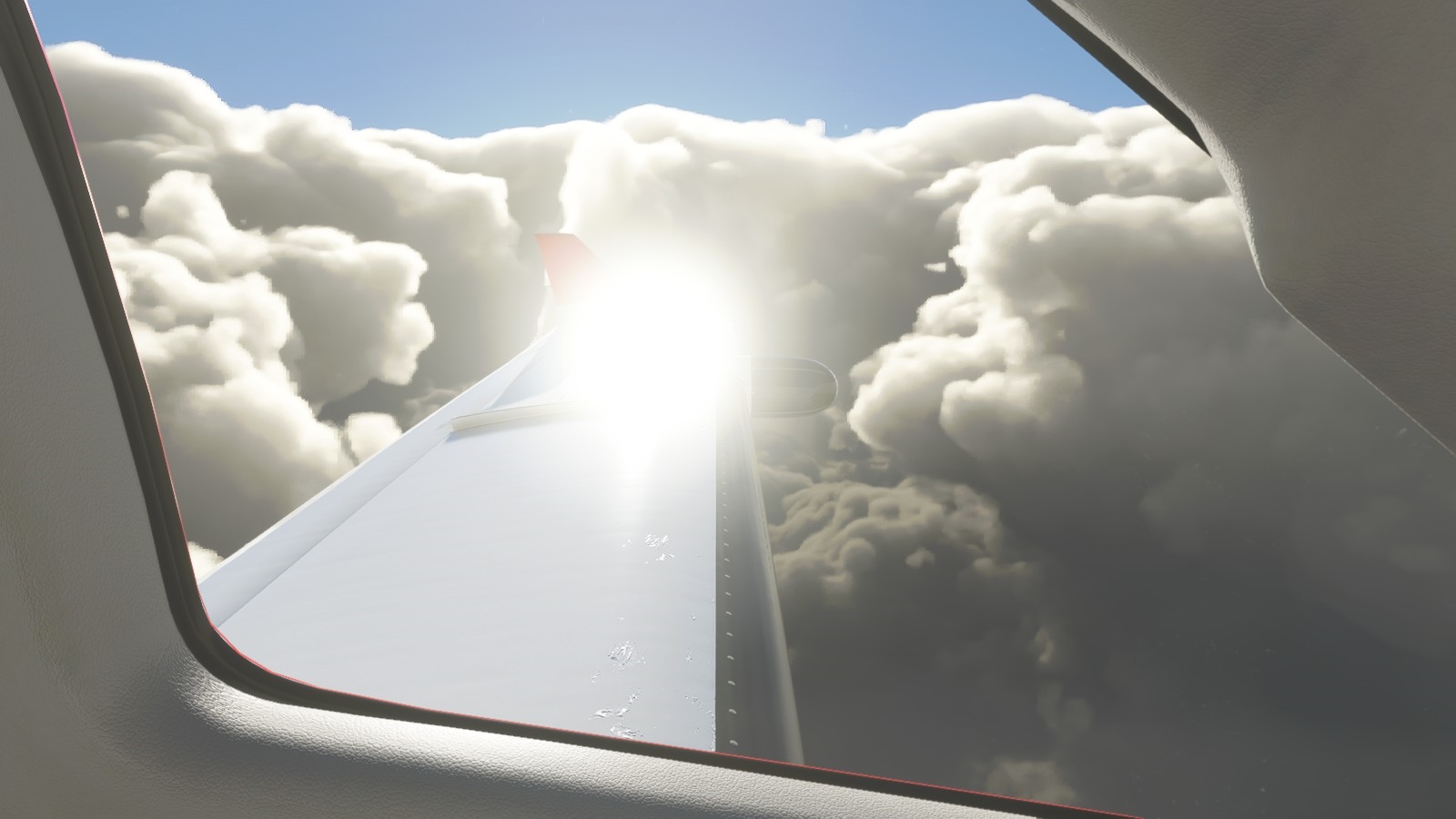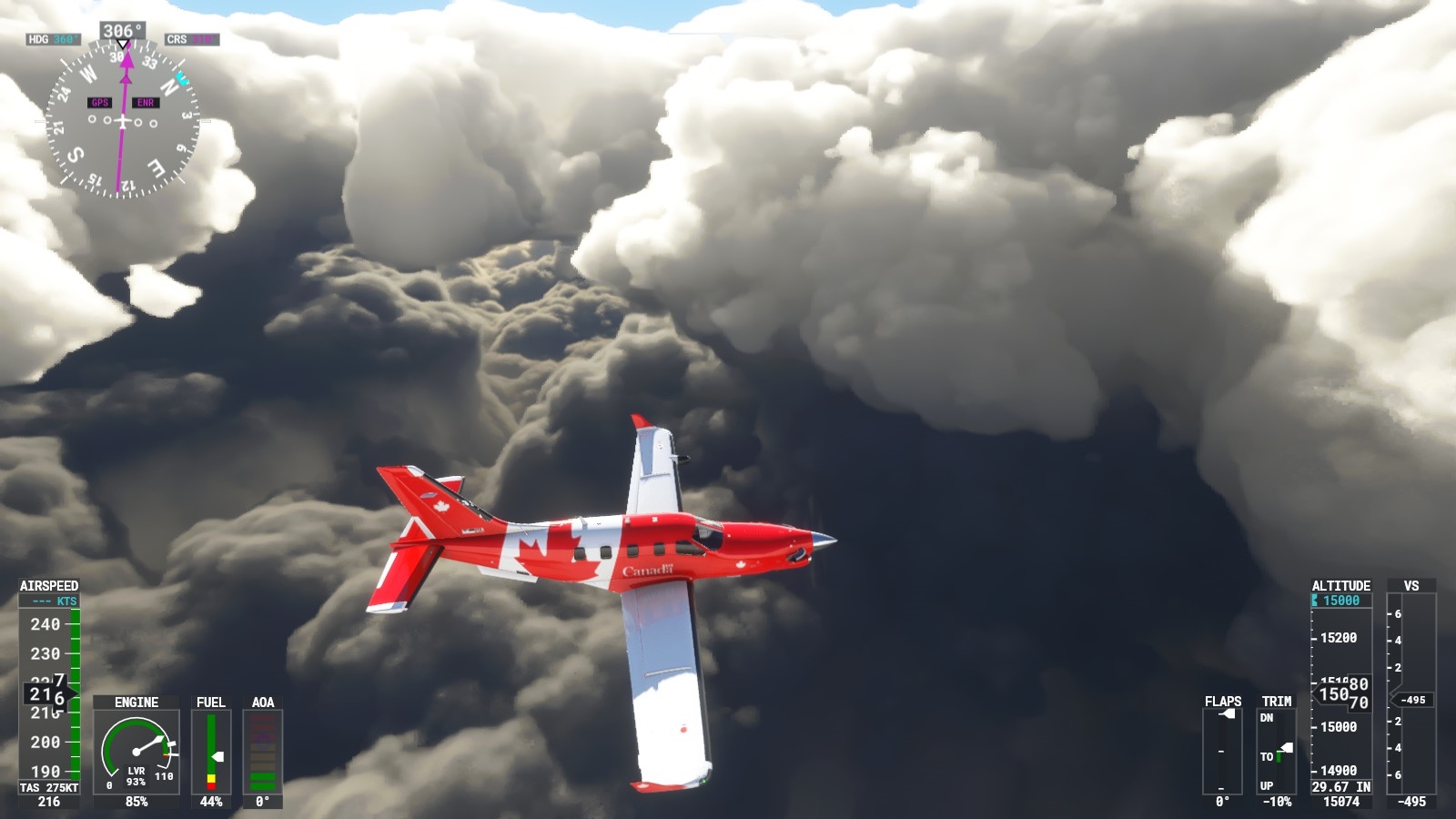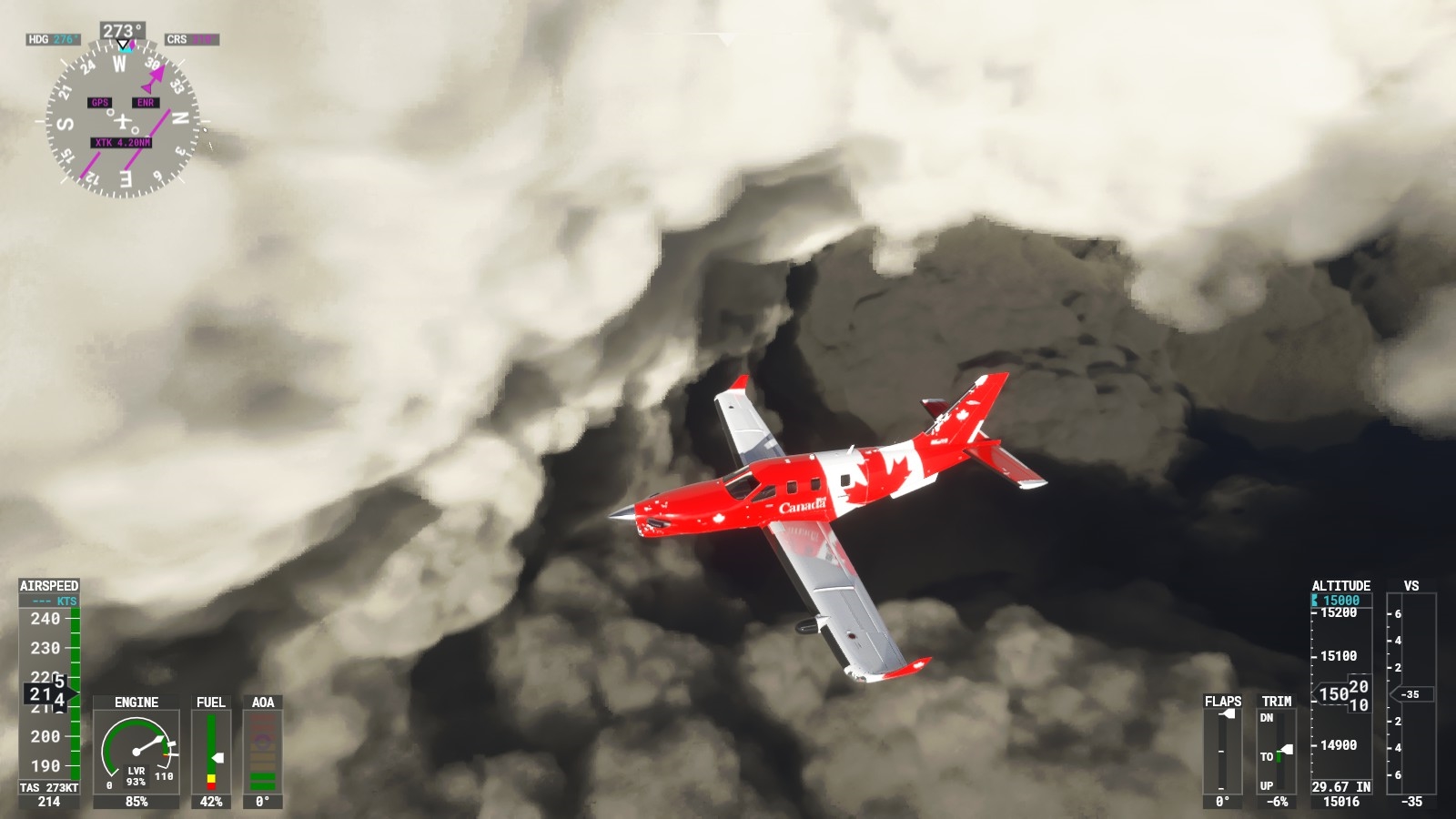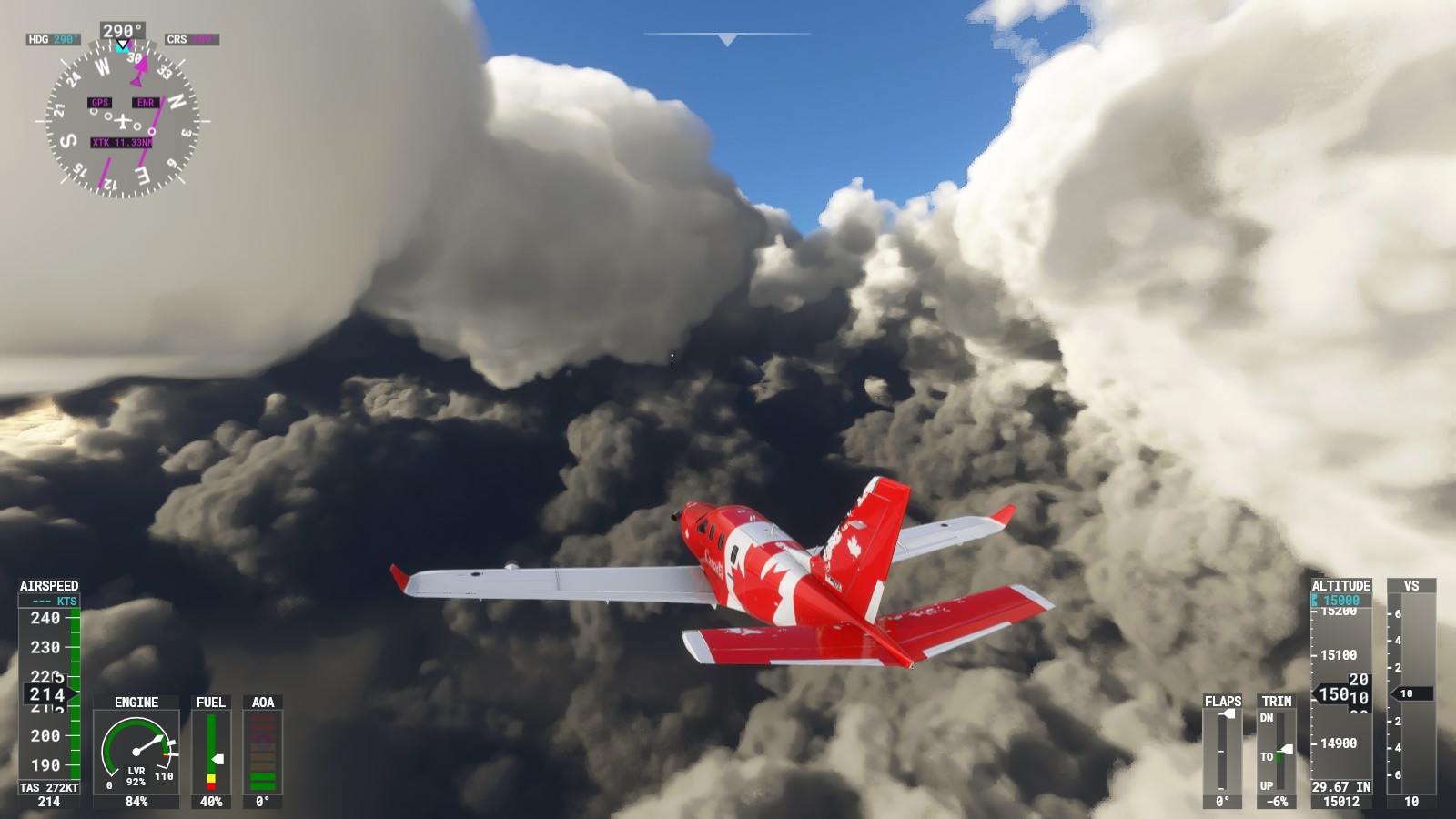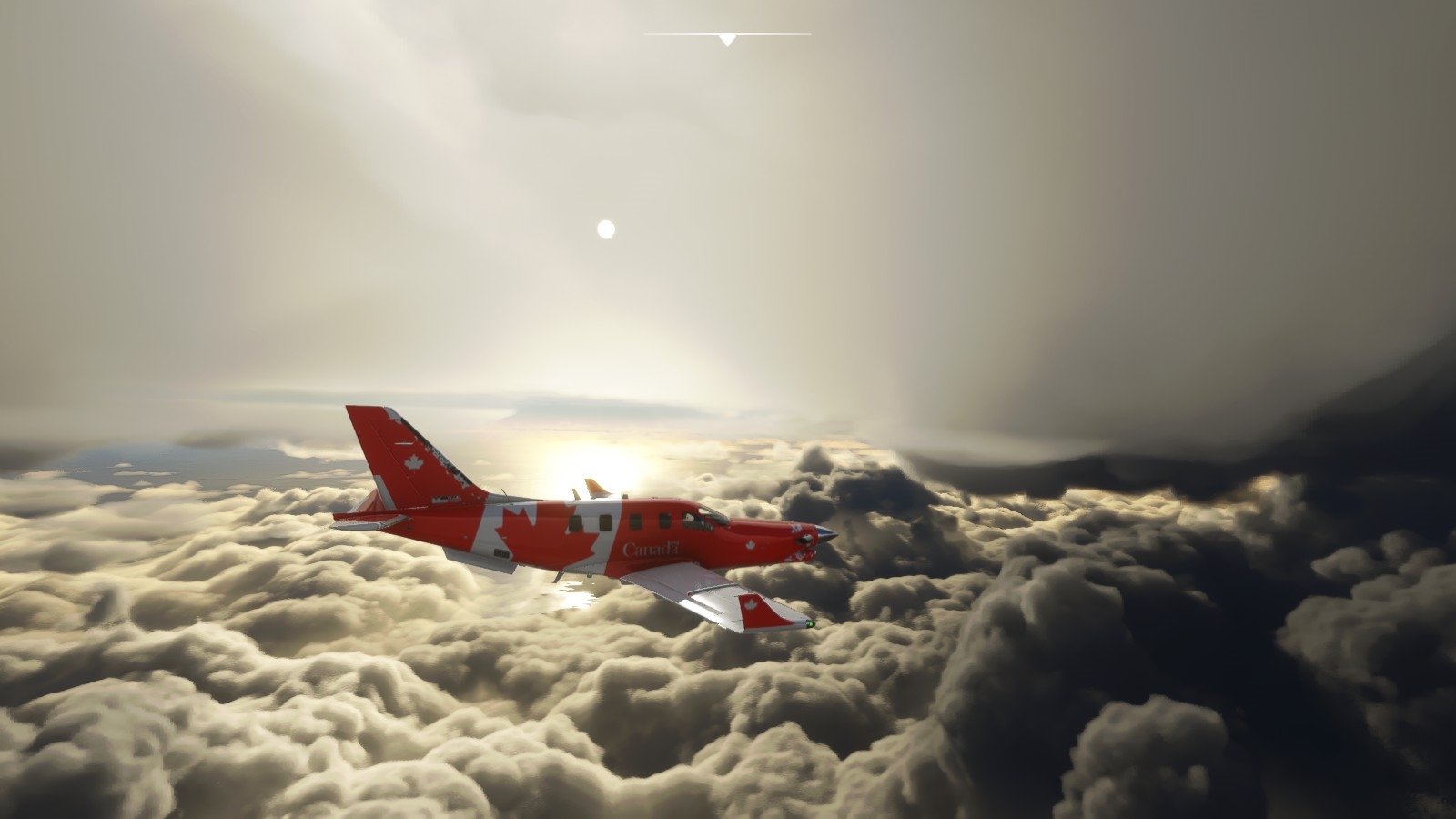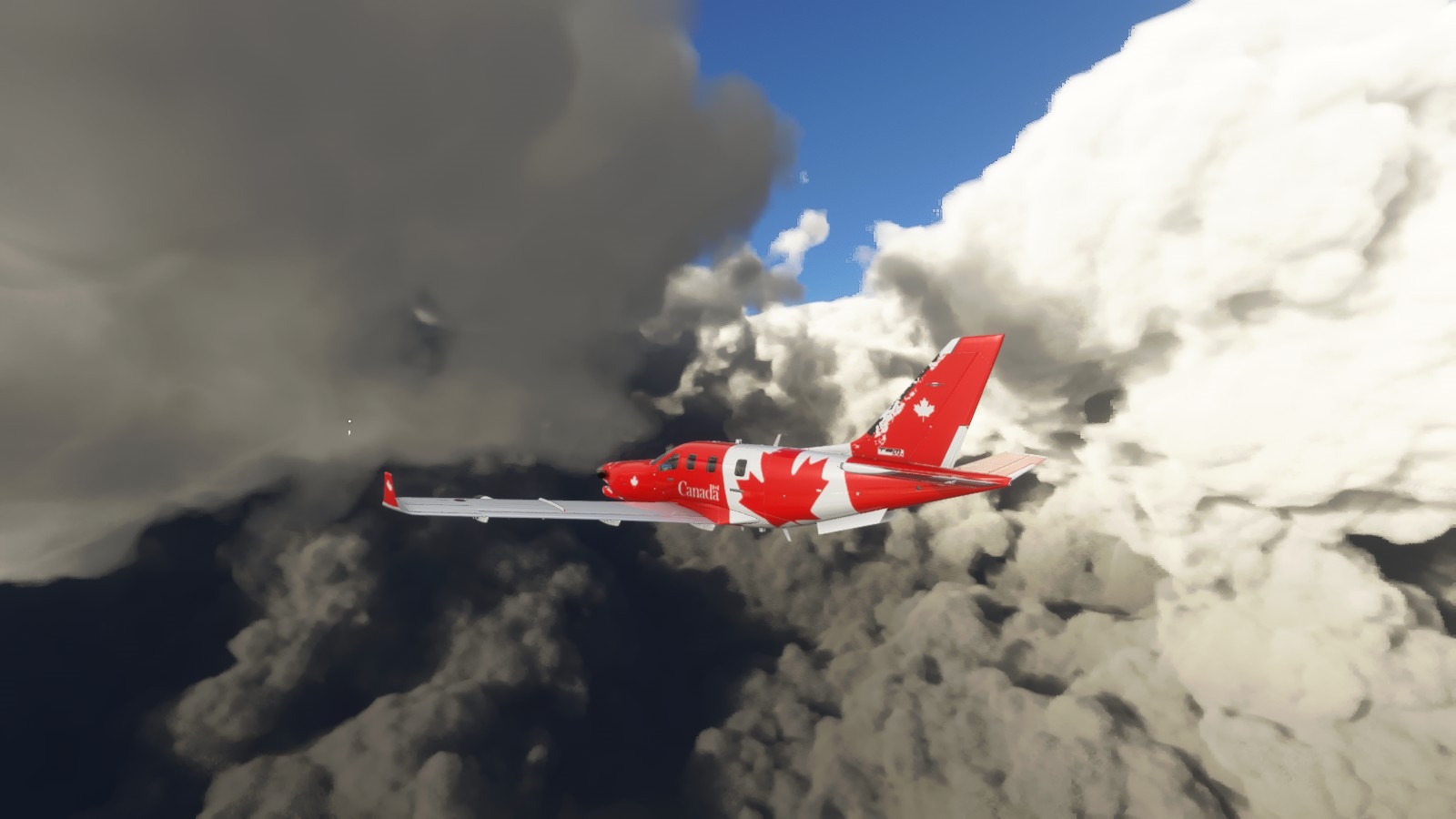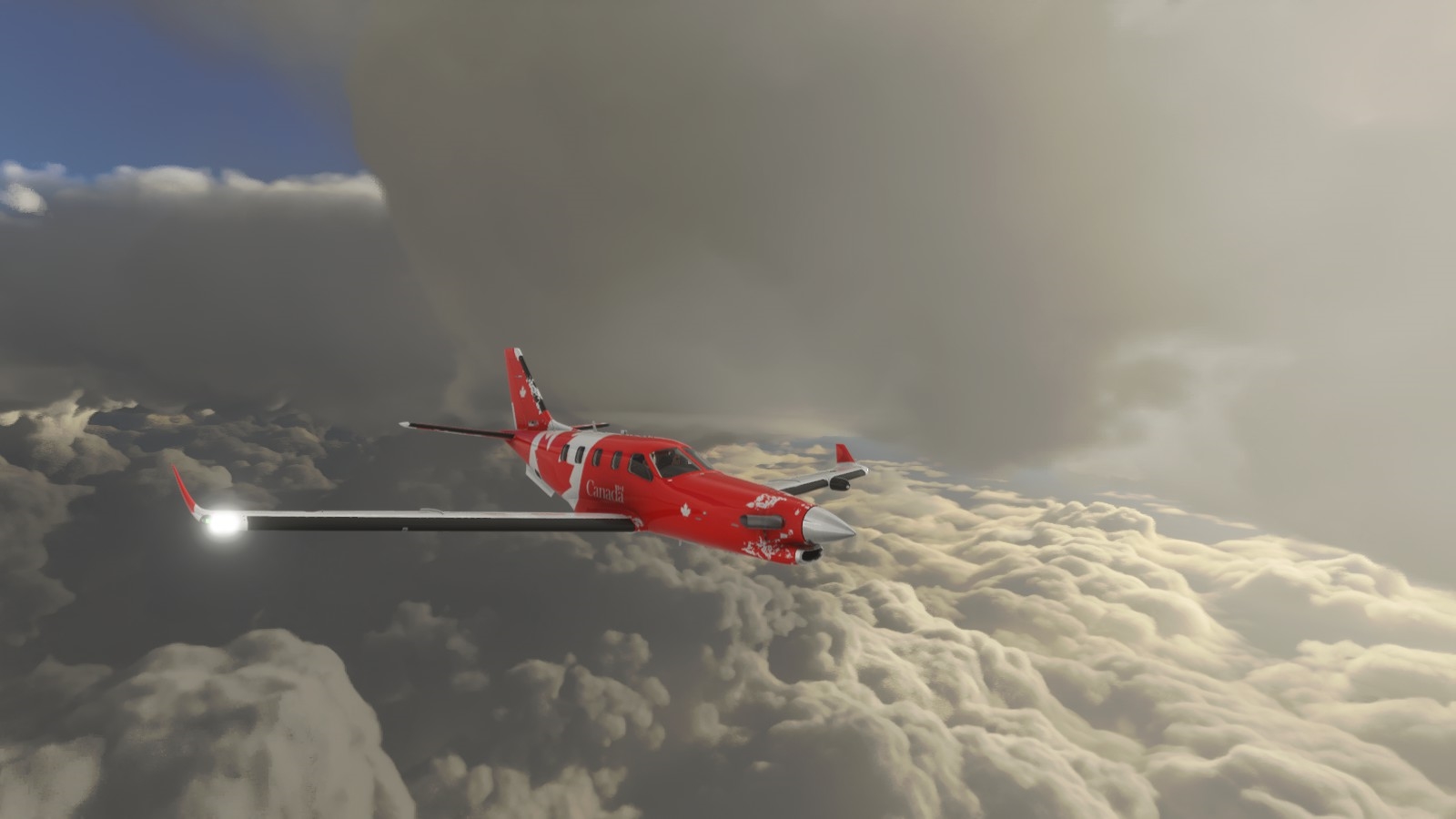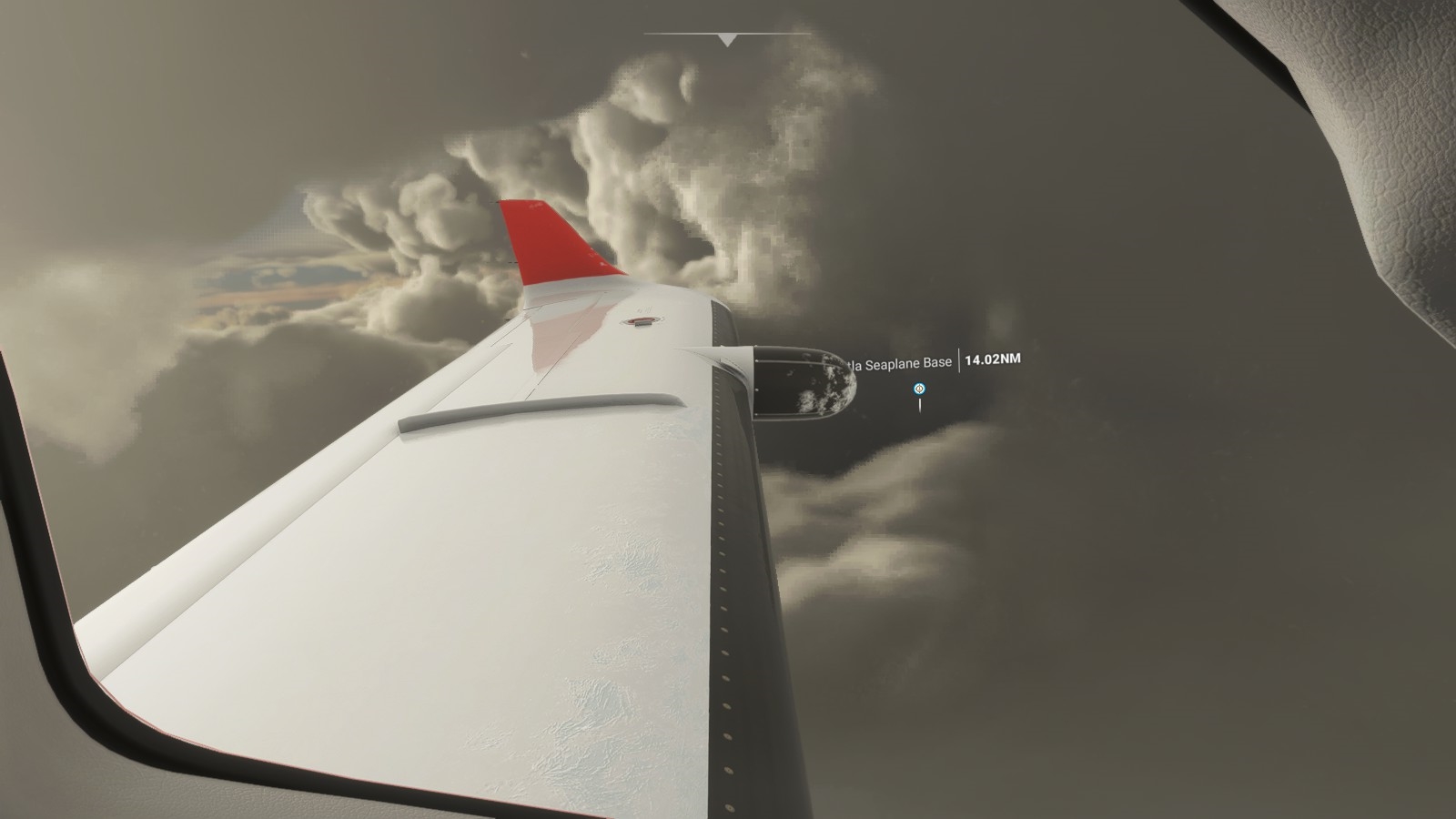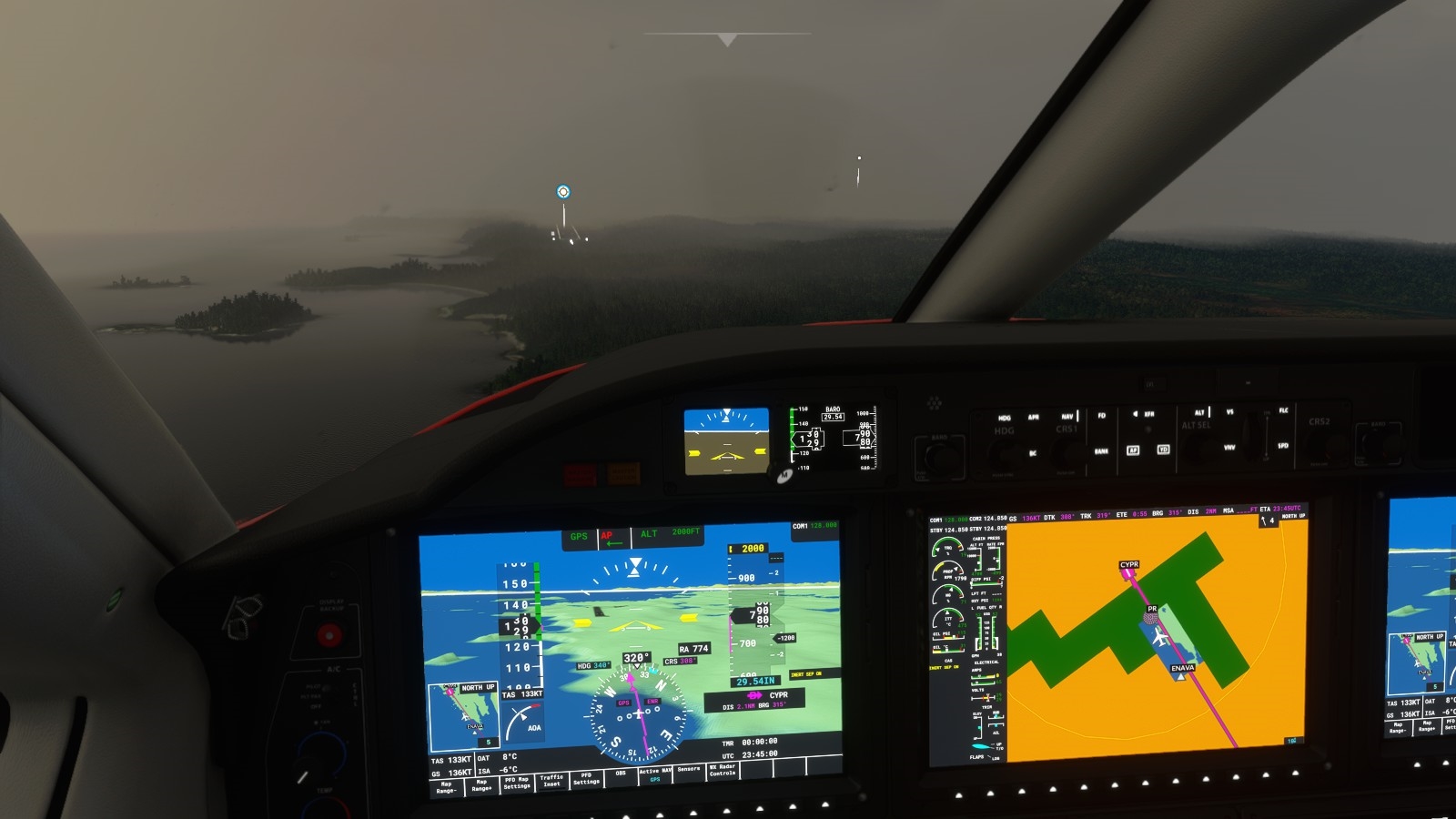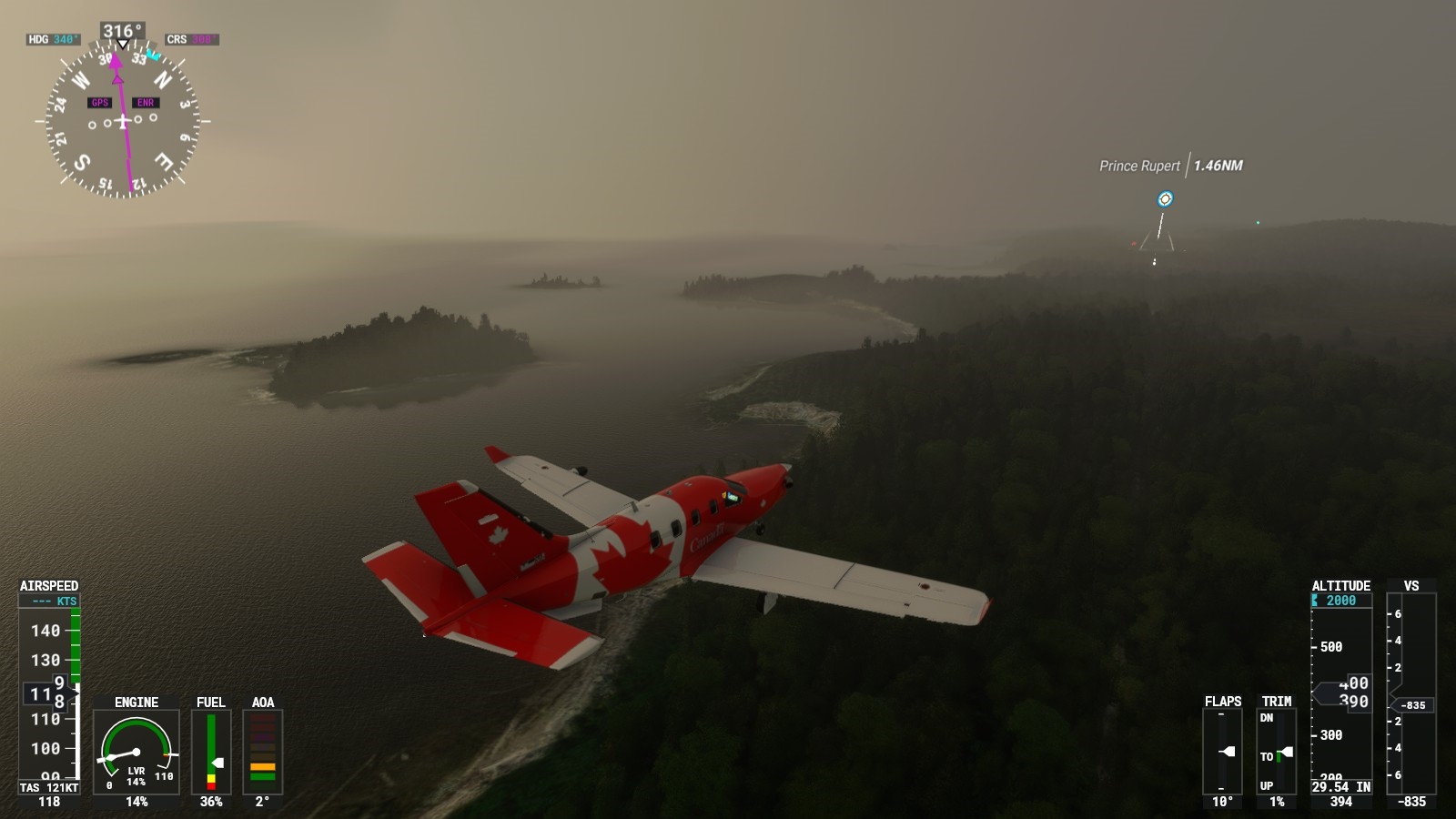 Having landed we found Prince Rupert to be a complete mess terrain wise. This airport needs freeware/payware love to function as a proper airport in this sim. It was so bad I forgot to take proper images.
---
This blog posting was delayed by a few months thanks to some on-site technical difficulties. I can finally post this allowing me to catch up on my Flight Sim moments. Lots to share, admire, and hopefully be admired by fellow interested folks.
Thanks for viewing and happy flying!