Heyo! A quick article with Varakitsu light-dancing to note the full-moon up in the sky. No actual moon shots, just quick random shots of Varakitsu attempting to dance.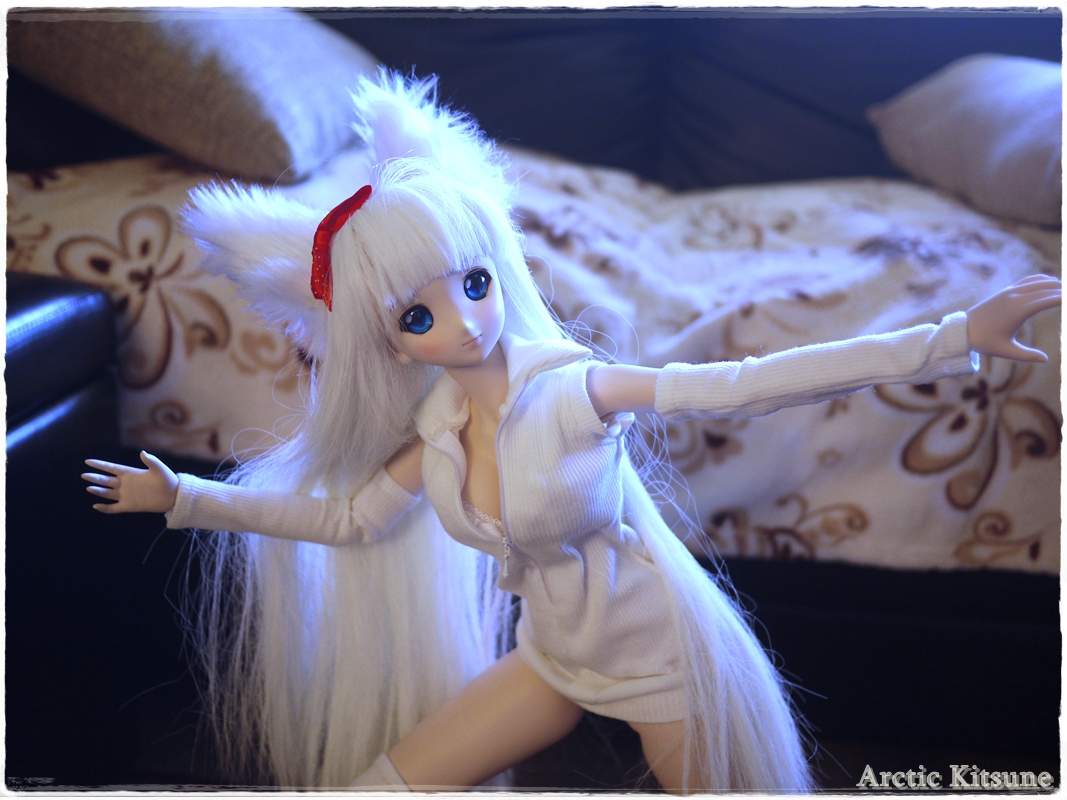 (All images taken with a Lumix GF-1 – Pancake lens.)
From the looks of things, this article shall be a partial continuation off of the last – Foxy Pantsu Varakitsu – article. I wanted to do an outdoor photoshoot with Vara, sadly with each and every chance being shot down for various annoying reason; Nature trolling & transport. With that, I wanted to make note of the full moon with a mini dance by Varakitsu, even if it doesn't look like such, and not really seeing the full moon. One or two might be dancing, the rest with her looking pretty…hopefully :).
(I'm at a loss for her pants; waiting on her fox tail ; planning out her main outfit; while also planning out to make her an Avro Arrow Striker unit from Strike Witches.)
Varakitsu's hair was getting on my nerves so I tried to tie up her hair into a loose pony-tail. During the of the Doll meets (TheTeaParty) I was asked if I was going to do her hair up in any way, me totally being ignorant in female hair fashion leaving it untouched till now. Her hair constantly got messy as if left in strong breezes. I'm happier now, as is she 🙂
At a loss at standing dance poses. I had Vara try out some kneeling dance poses, or just simple poses on Google images by copying or using them as a loose reference. The third image below reminding me of the praying pose from the Ergo proxy anime.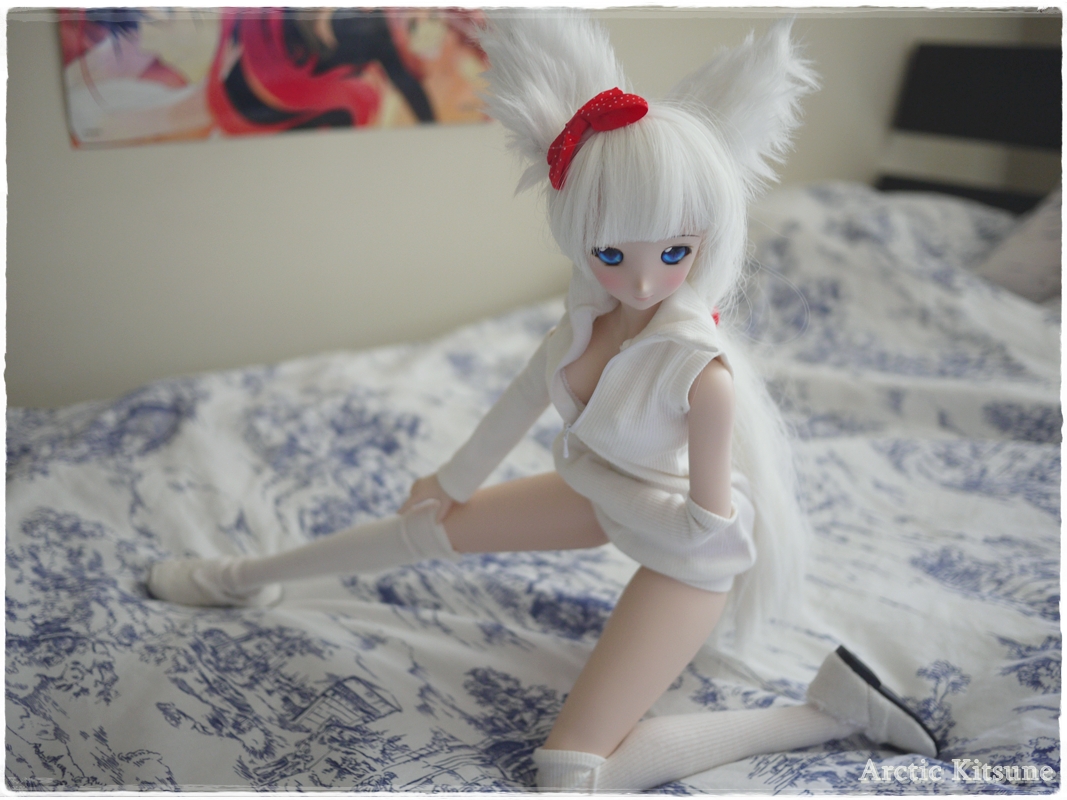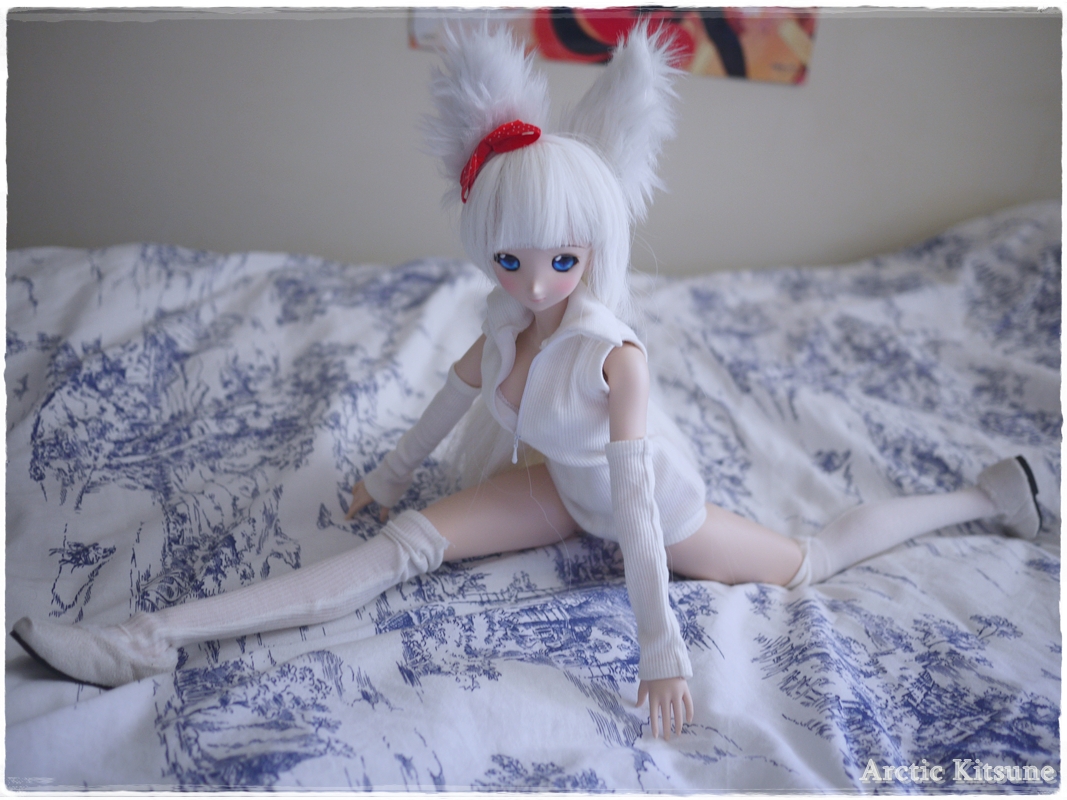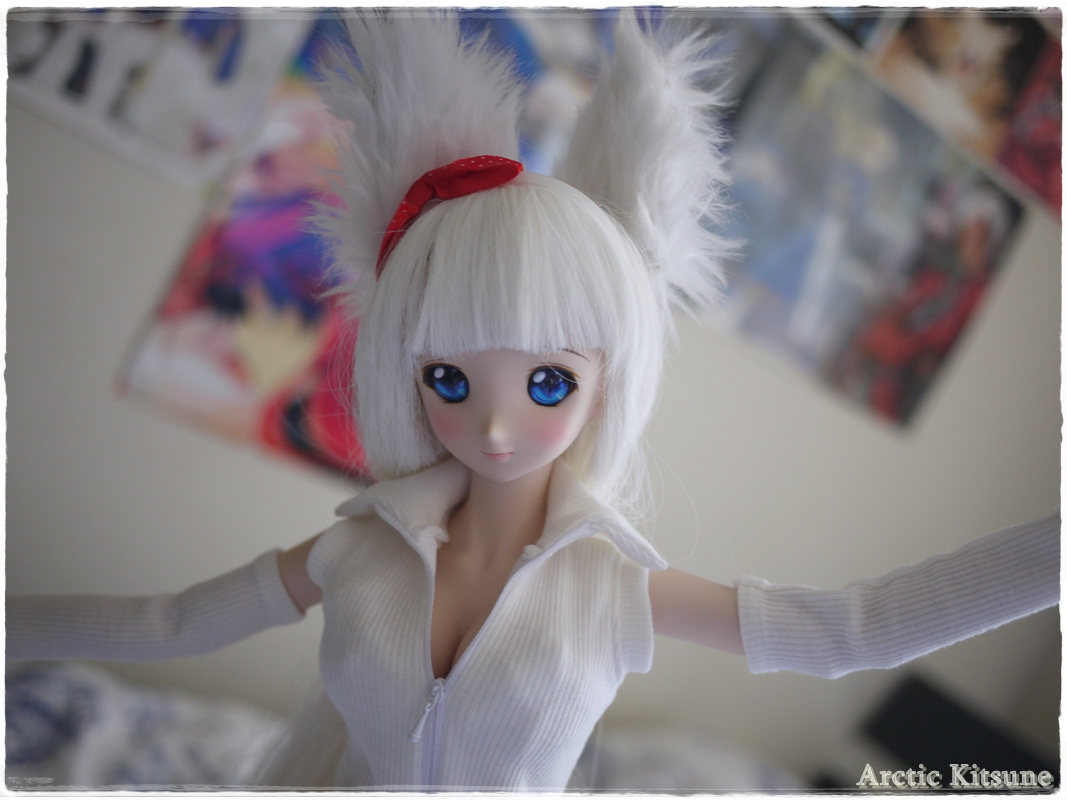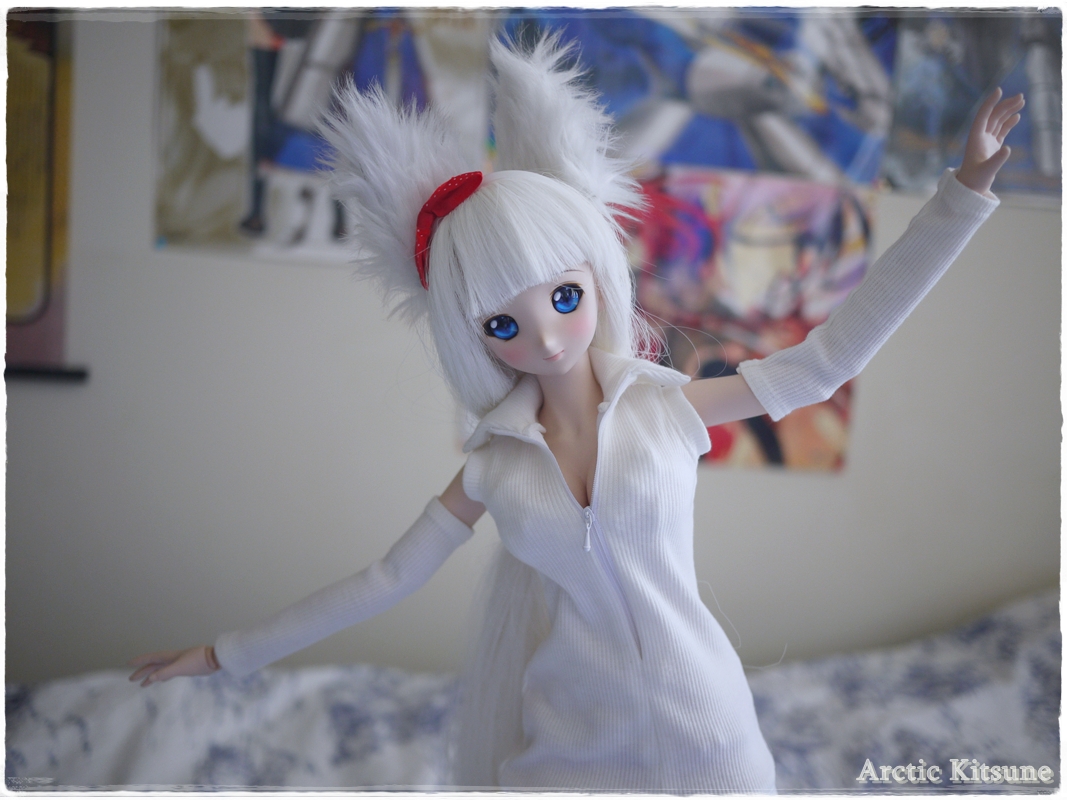 A quick little shot of Vara impersonating Kurisu from Steins;Gate – El Psy Congroo!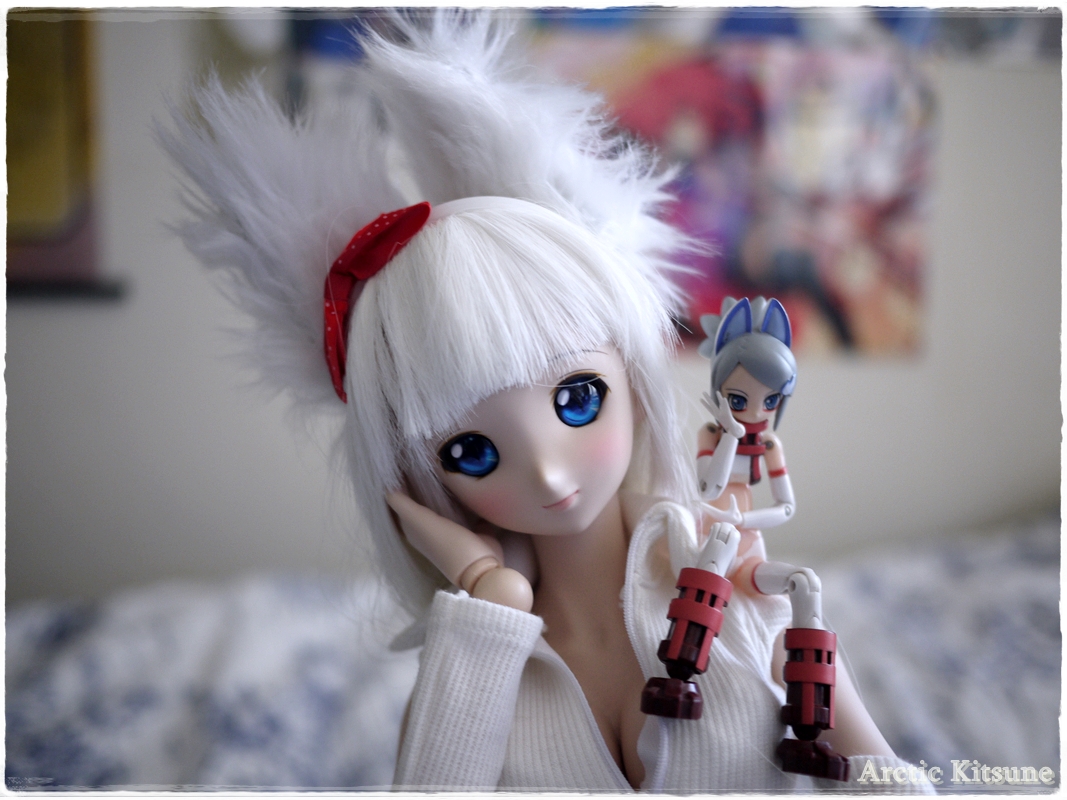 Happy Full Moon Day!
*Observes Vara sipping some Sake.*
(Going to make this an actual ritual every full moon.)
—-
I'm currently both curious and at a loss as to how to commission someone to make Varakitsu's outfit from scratch. I want to stay clear of Japanese fashion as much as possible while using North American and European fashion to represent her "royal" Kitsune style in a Canadian vibe. I can't draw, only word what I want which tends to not translate well into other people's sketches.
Hoping by same time next year that Varakitsu will end up wearing what I have planned for her to wear, also looking much more foxy-mature. I want to have Varakitsu have that royal-noble authority that Japanese fox spirits are known for, even within the First Nation's folklore. Yes, even if they are known to be tricksters.
Unrelated to Varakitsu, I pre-ordered Animal Crossing: New Leaf out of curiosity and because I wanted to create some Busou Shinki goodies within that game. As I wait I'm trying to figure out how to improve Varakitsu while also playing a tiny bit of LittleBigPlanet.
Hope you enjoyed the images! Peace!