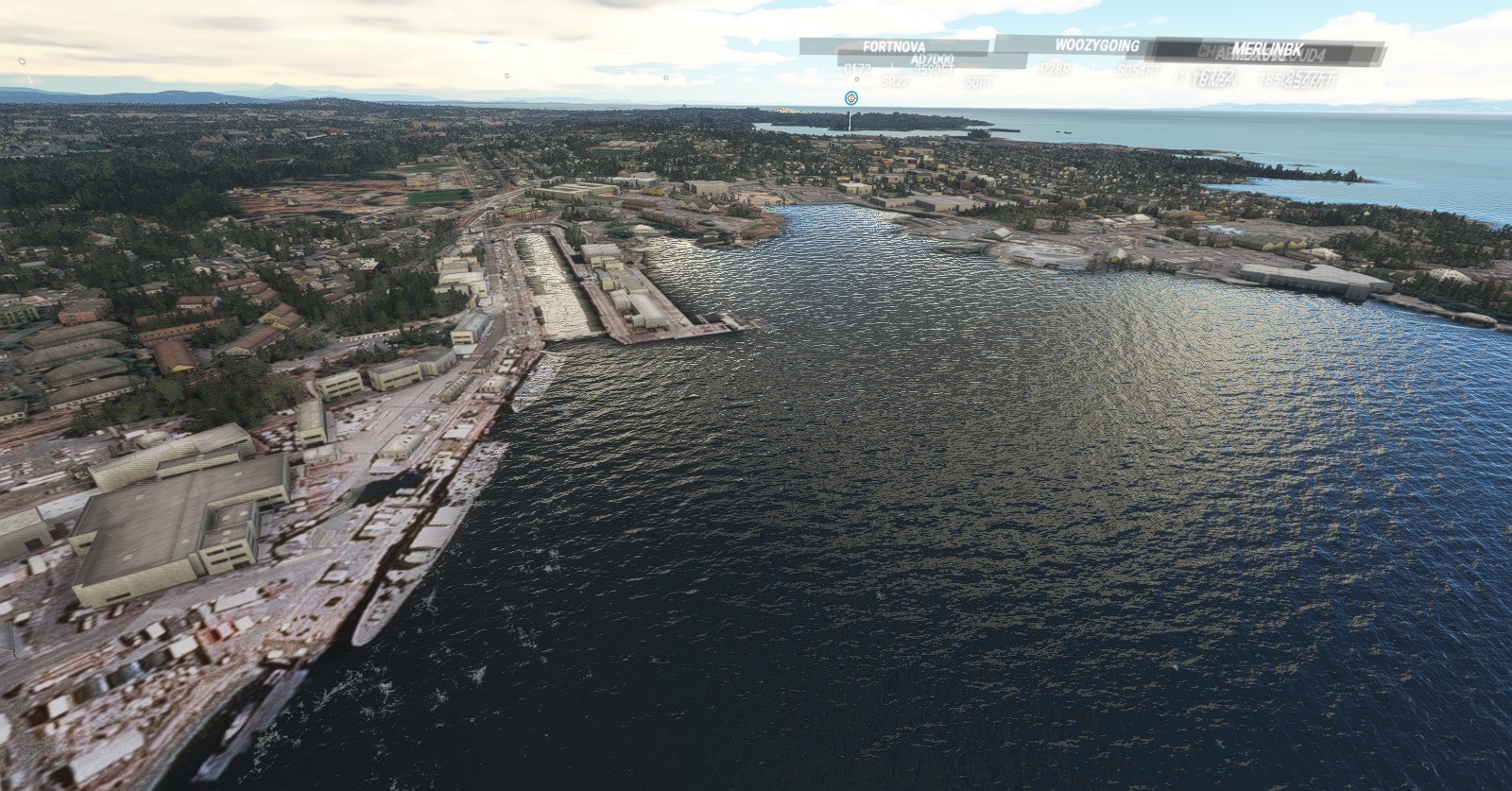 Flight Sim is a nice 'go-to' game when flying solo, or with a friend. I can fly almost any plane I desire, or at least feels proper, while looking forward to more planes coming out. Exploring the scenery, the weather, and multiplayer vibes to things. It's always updating and evolving. I love flying, I love how it updates, and the various planes we get. Even hanging out with friends.
---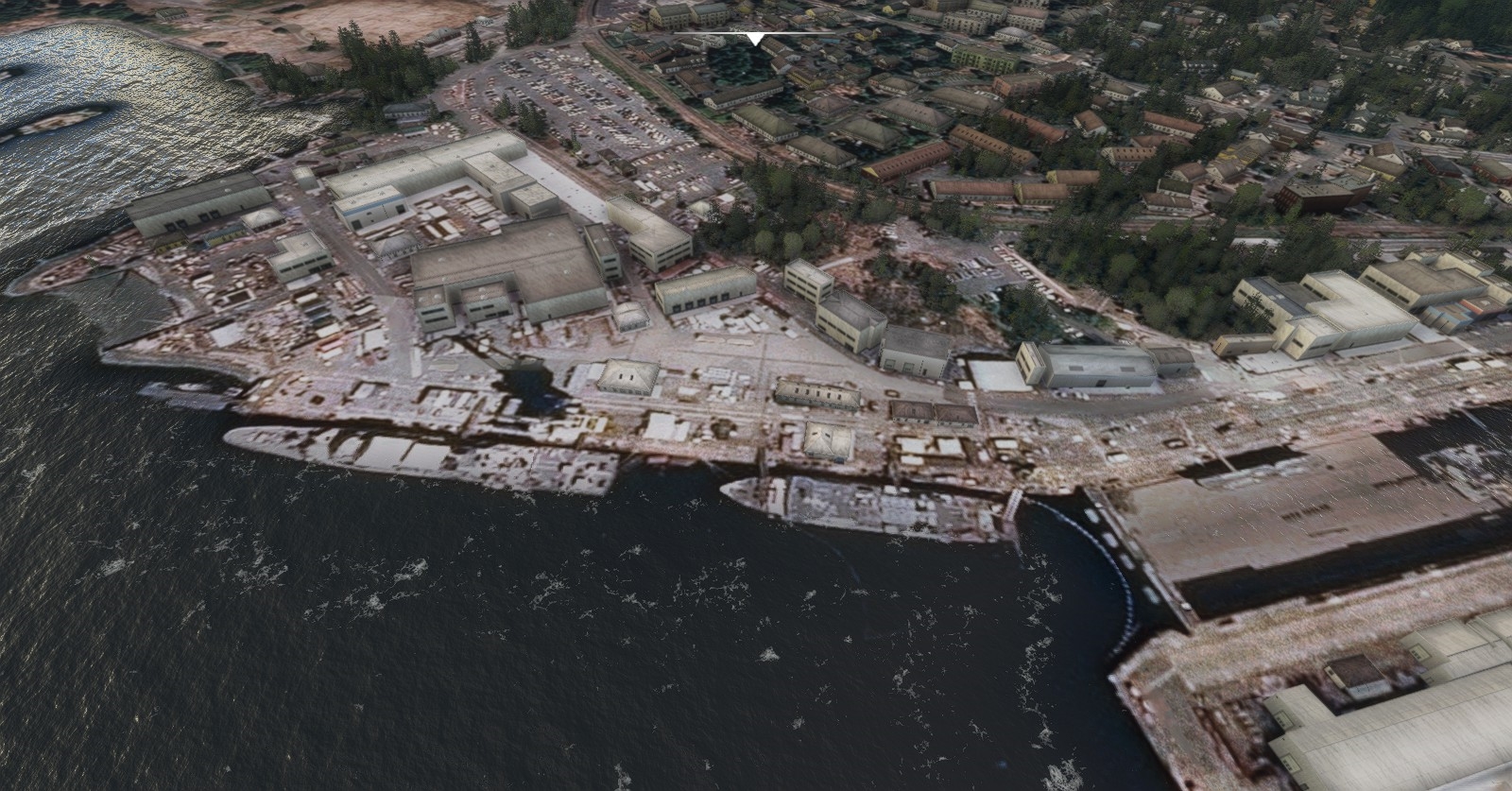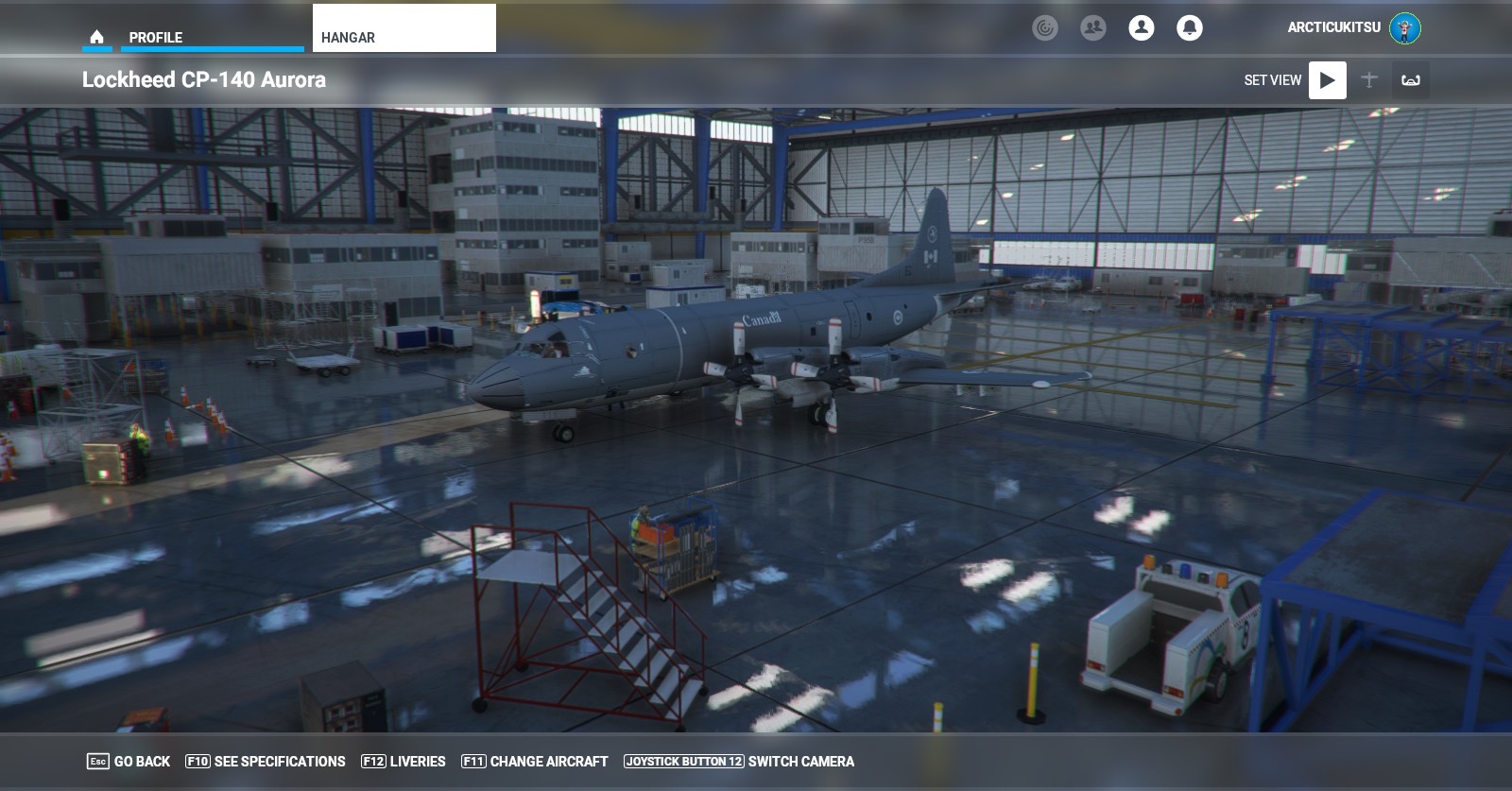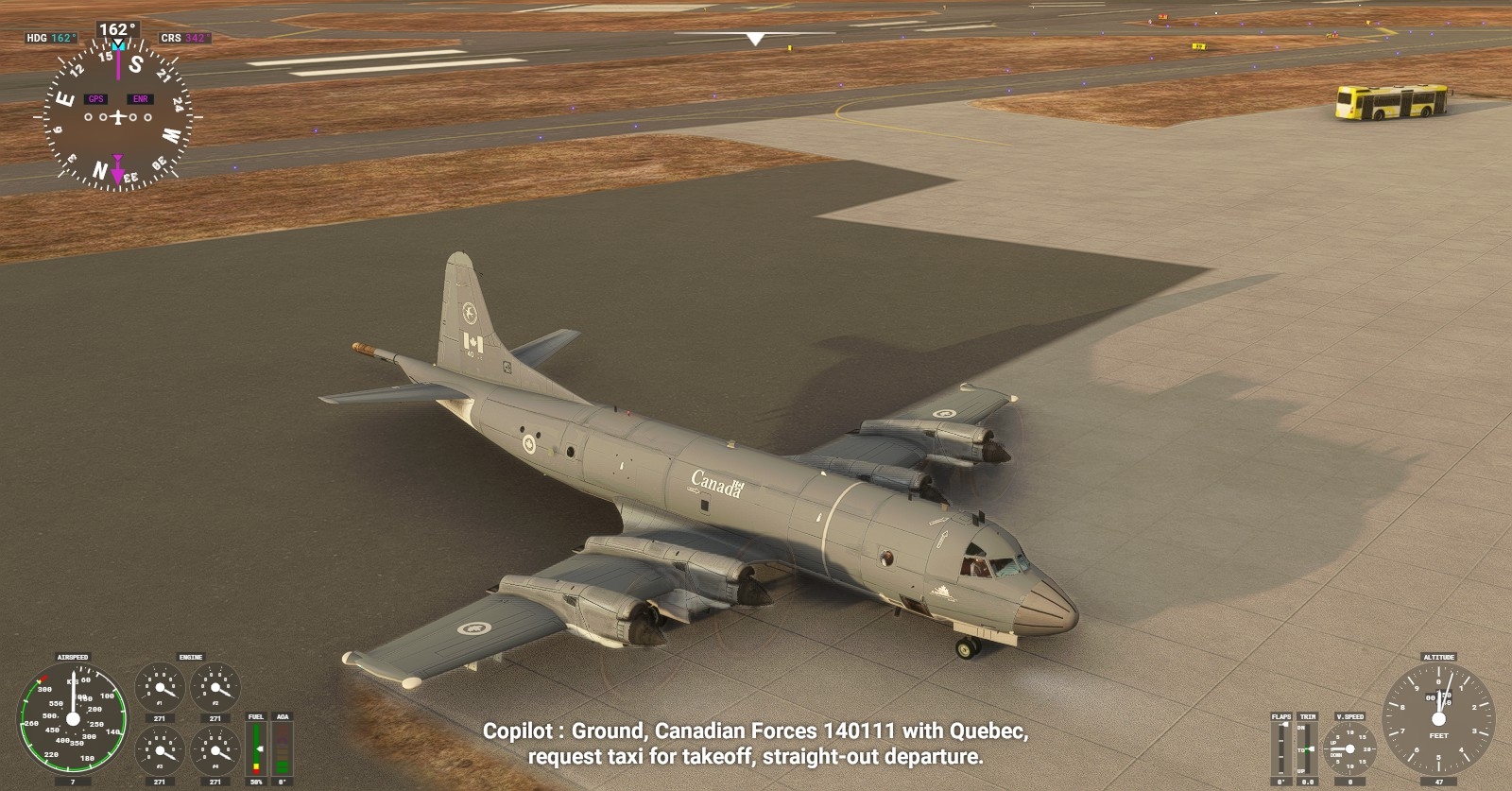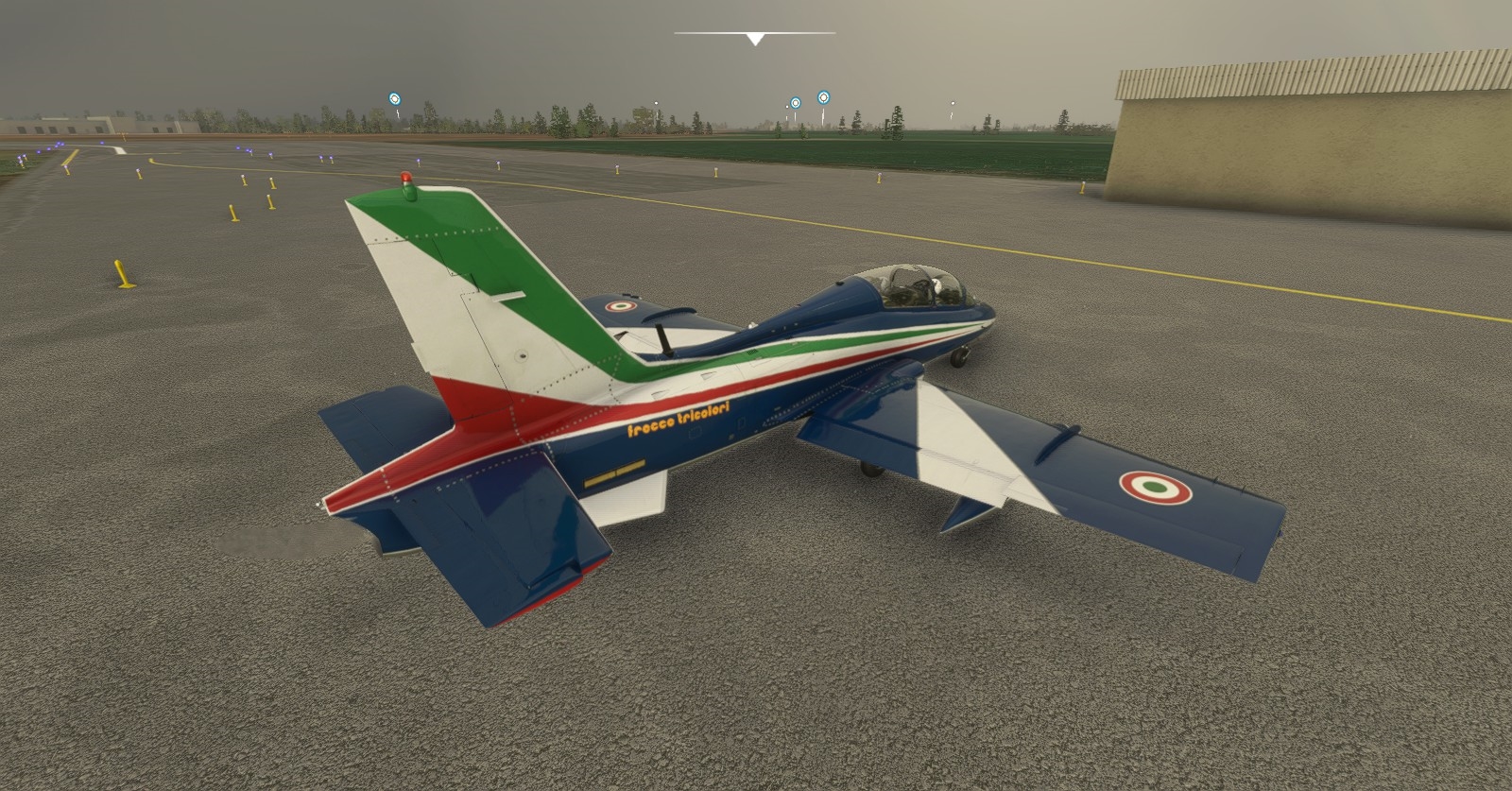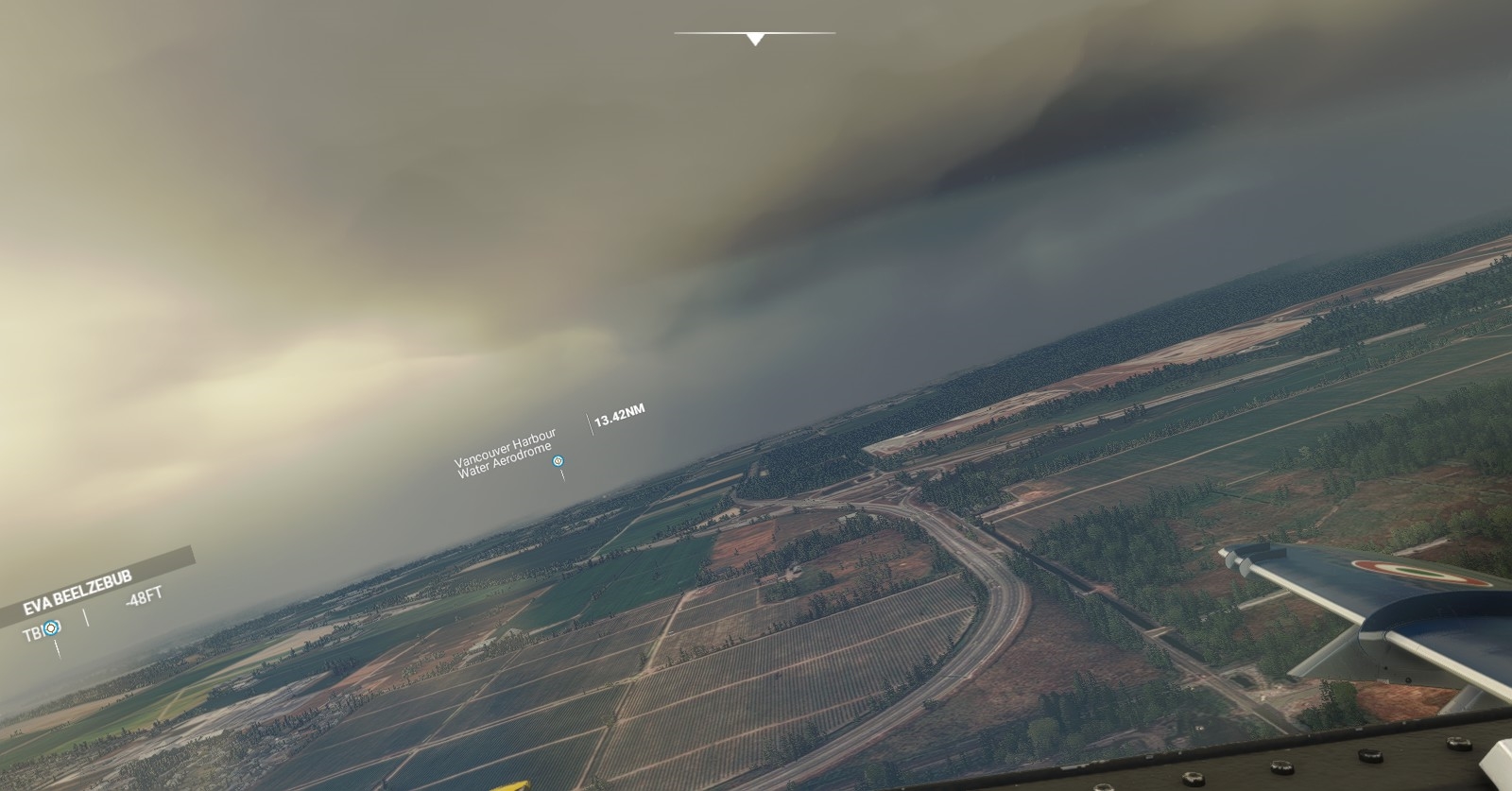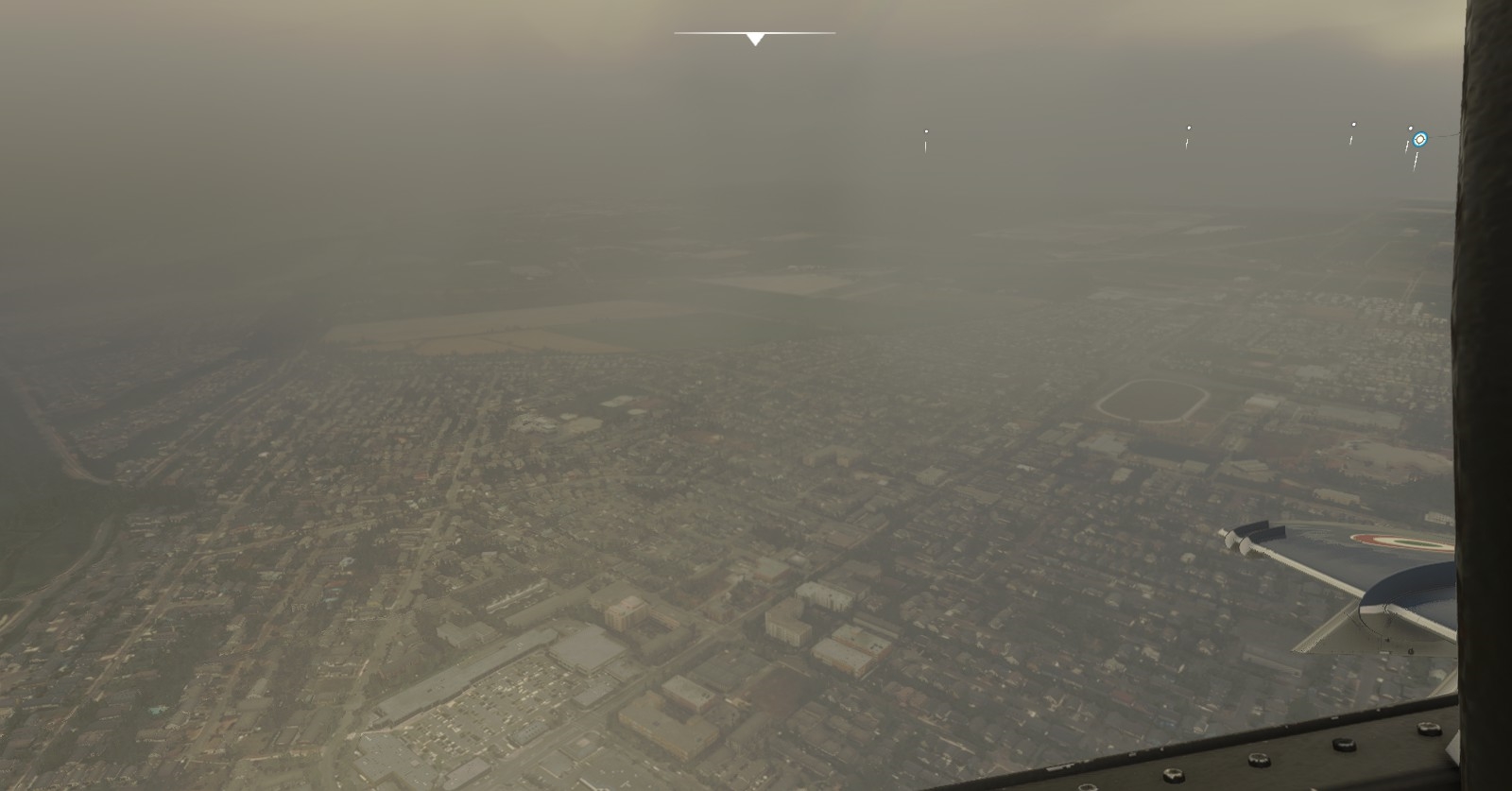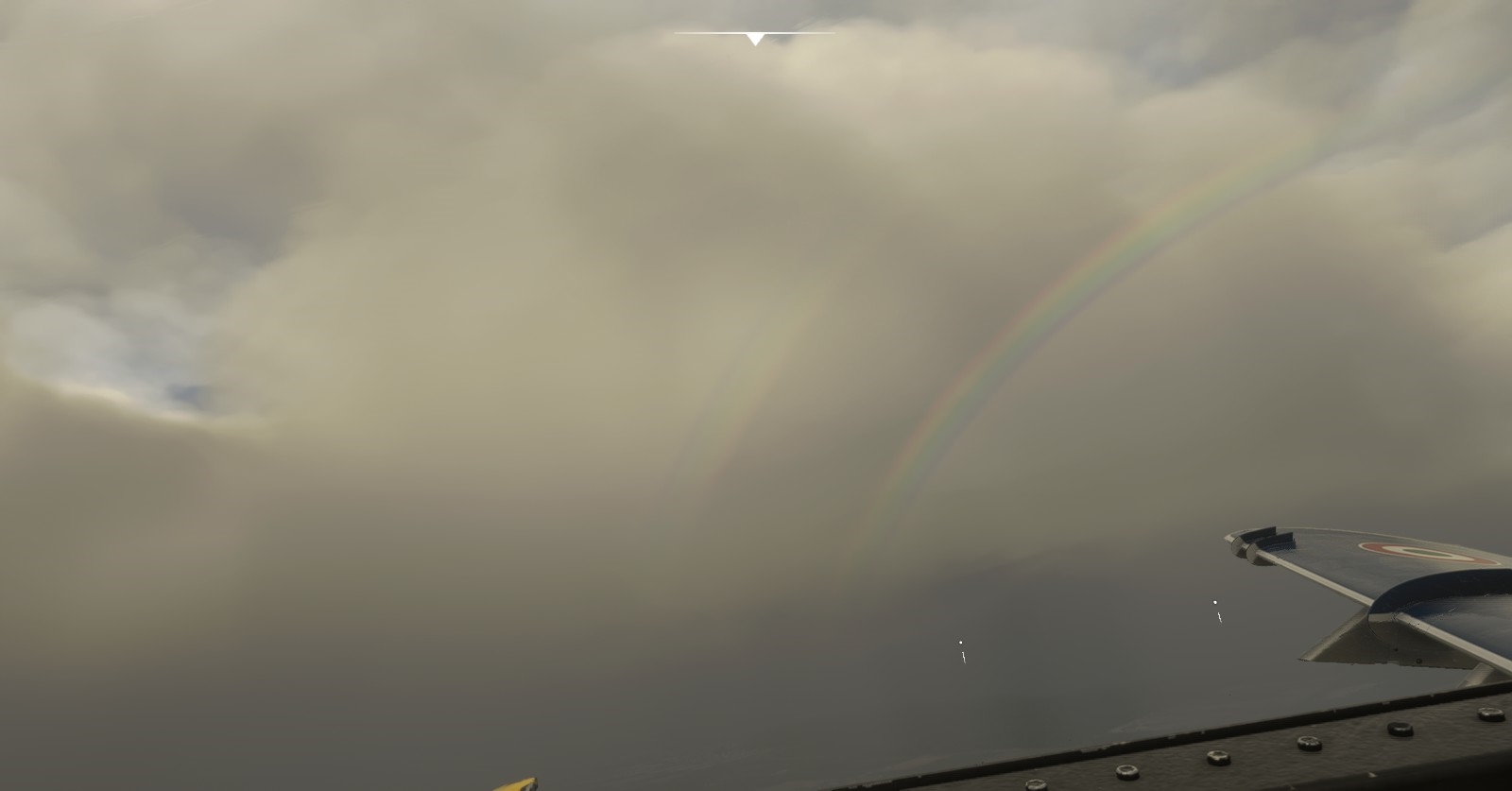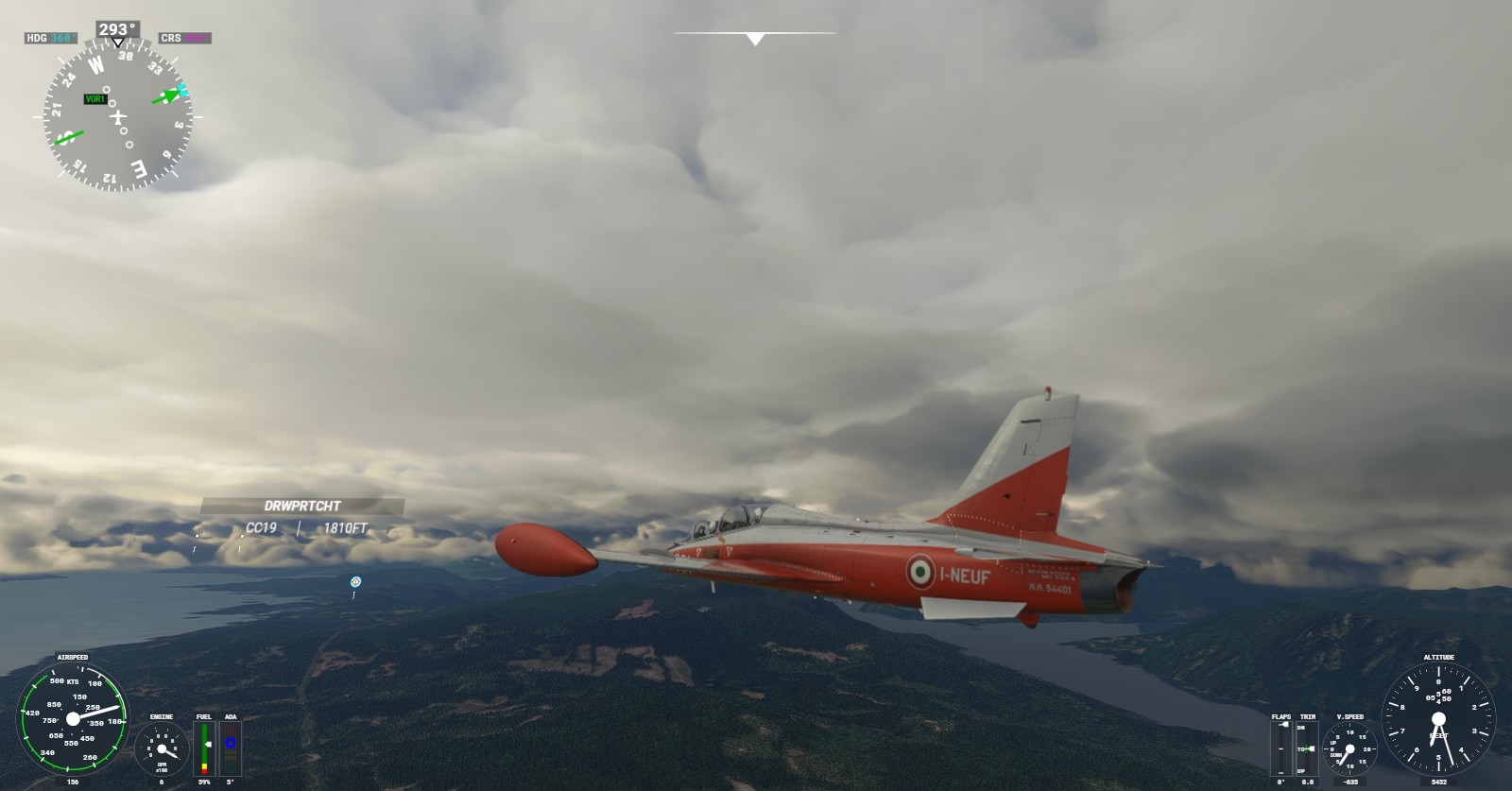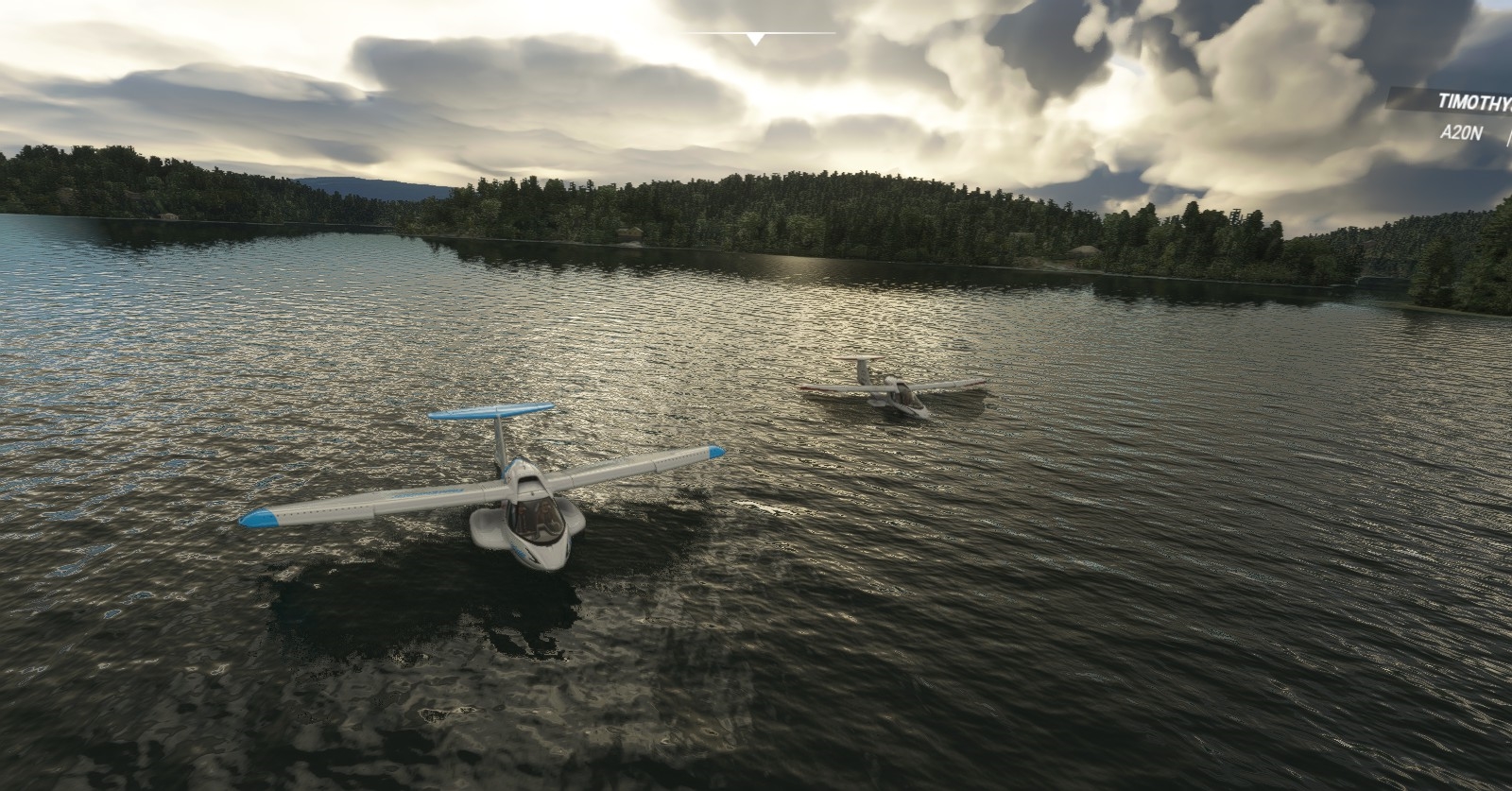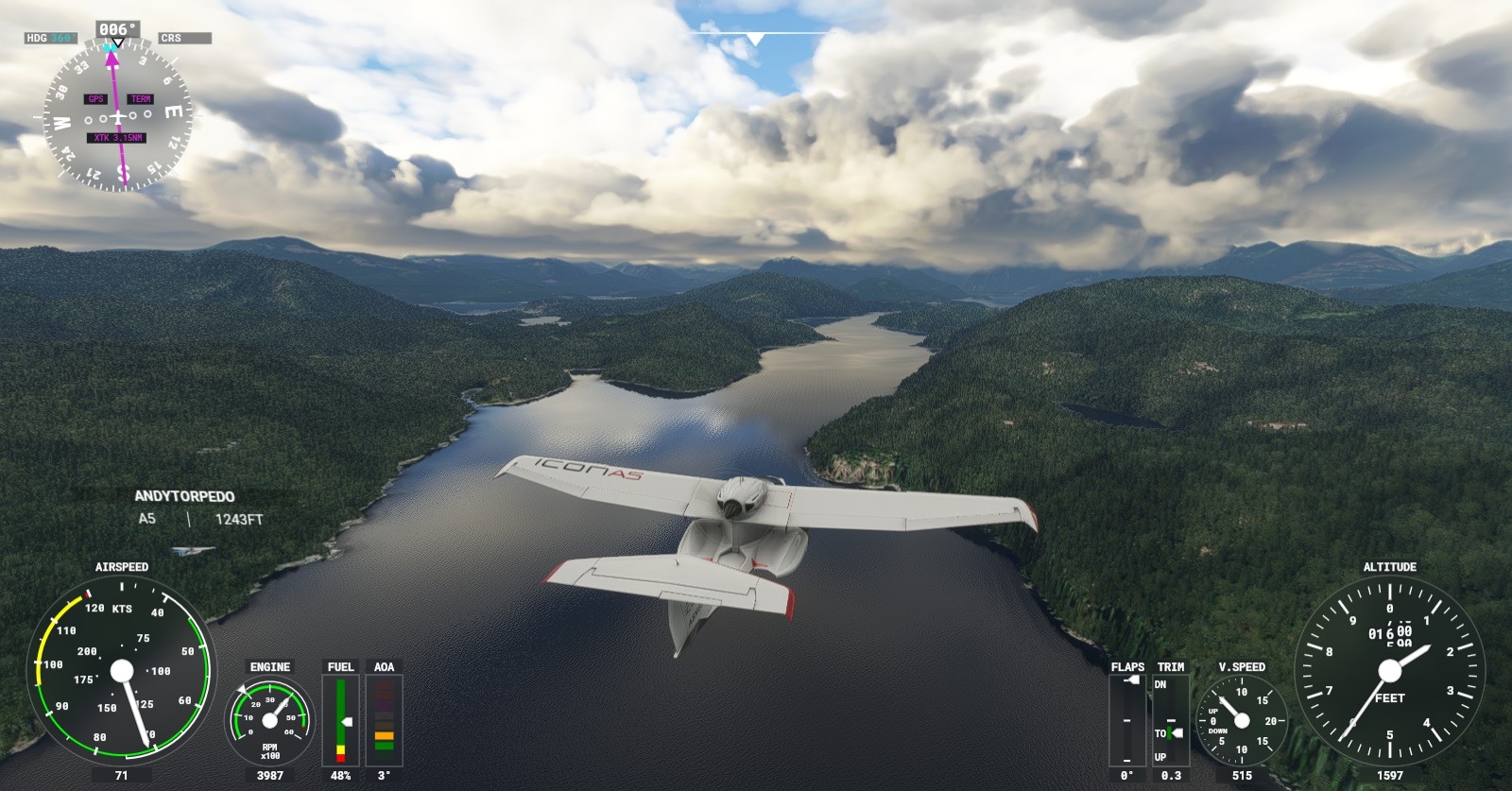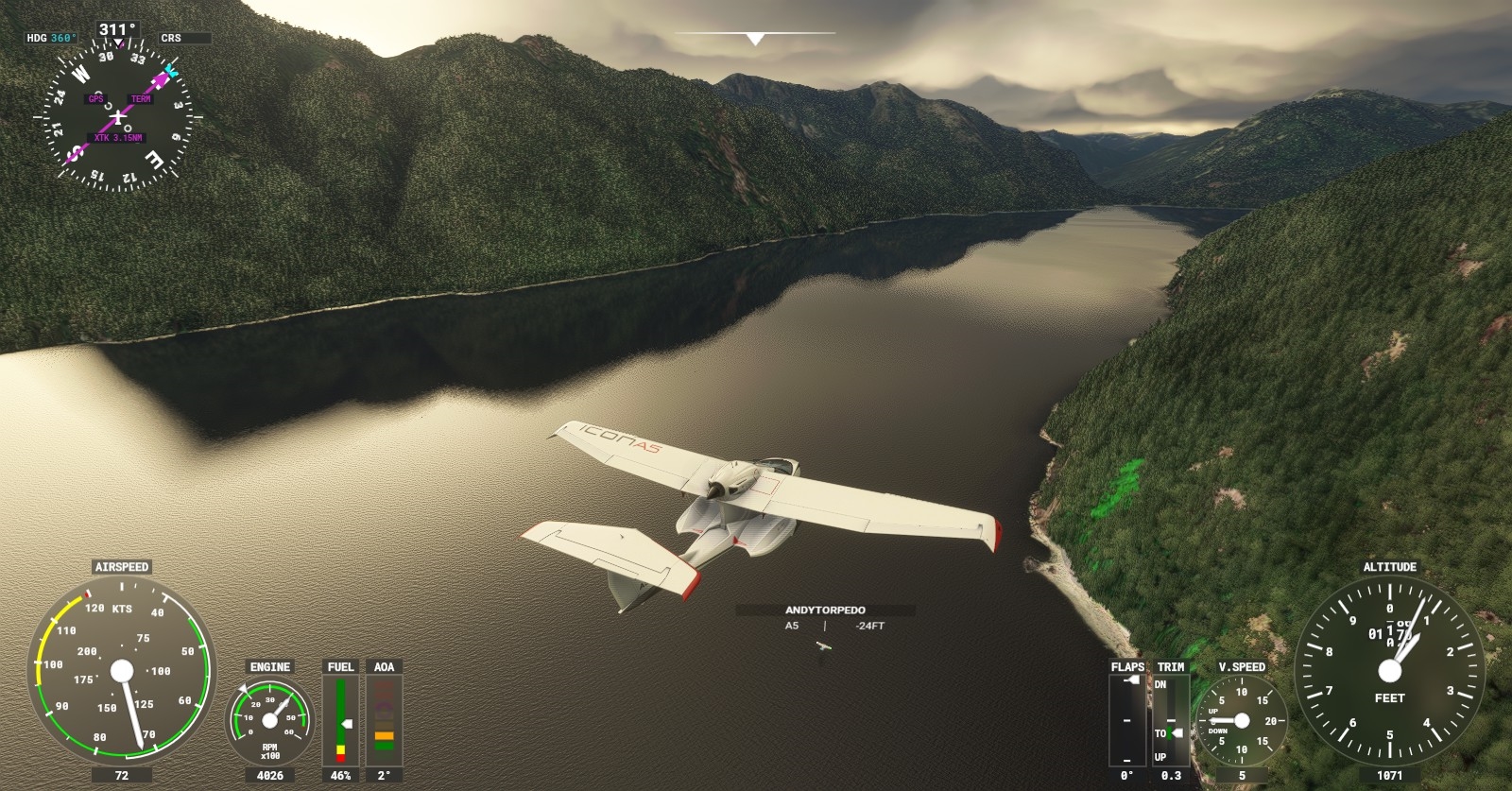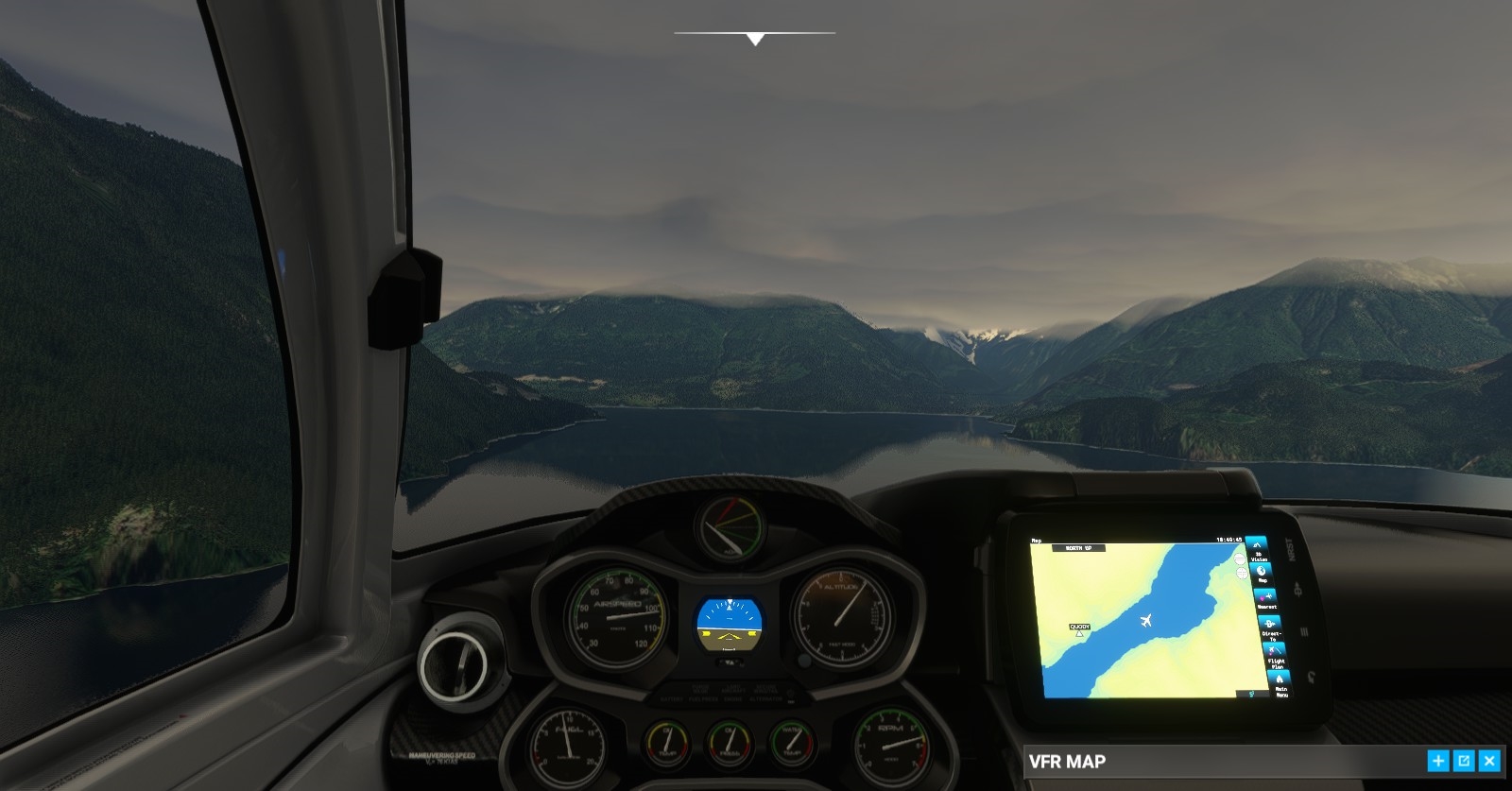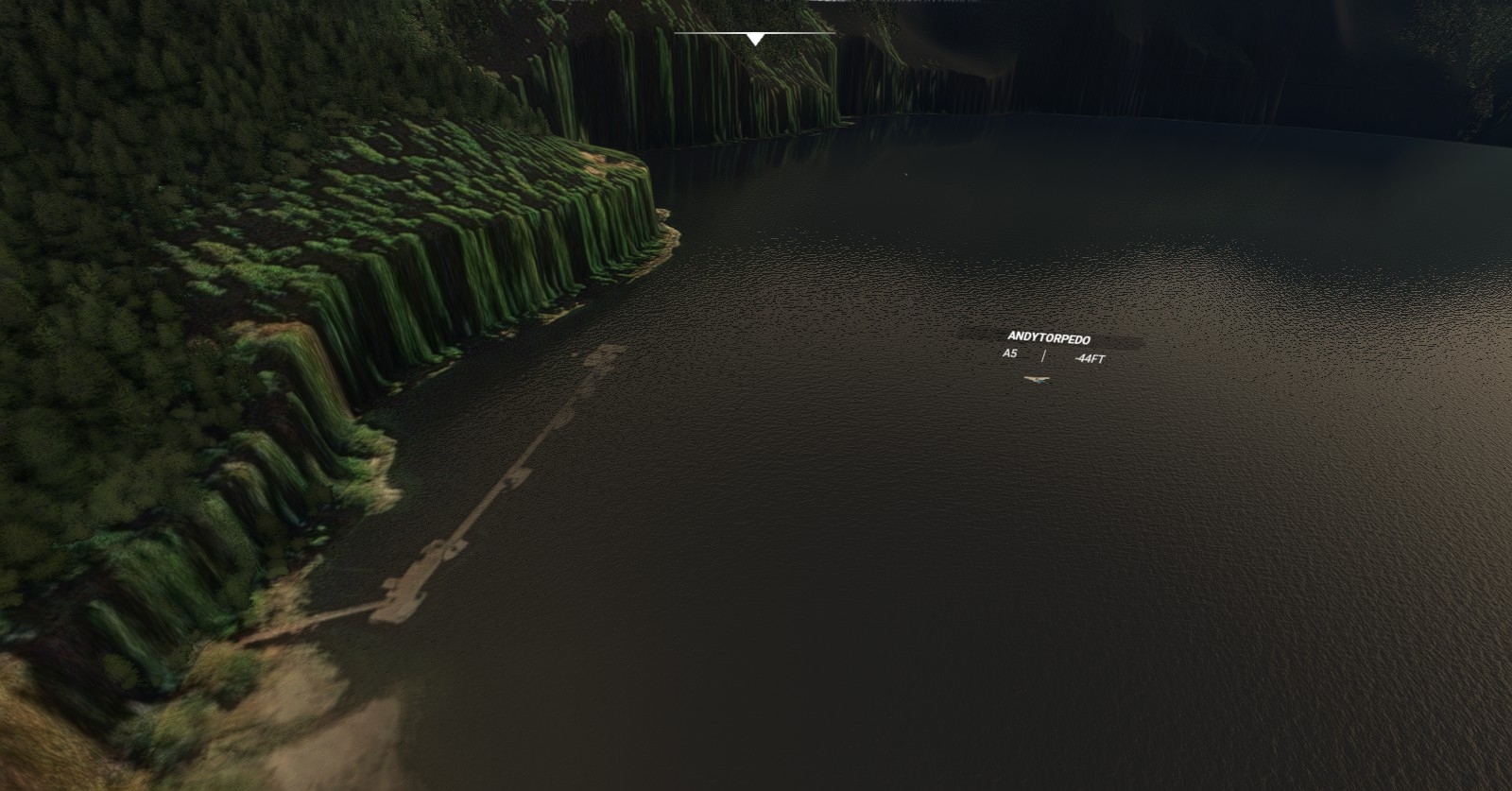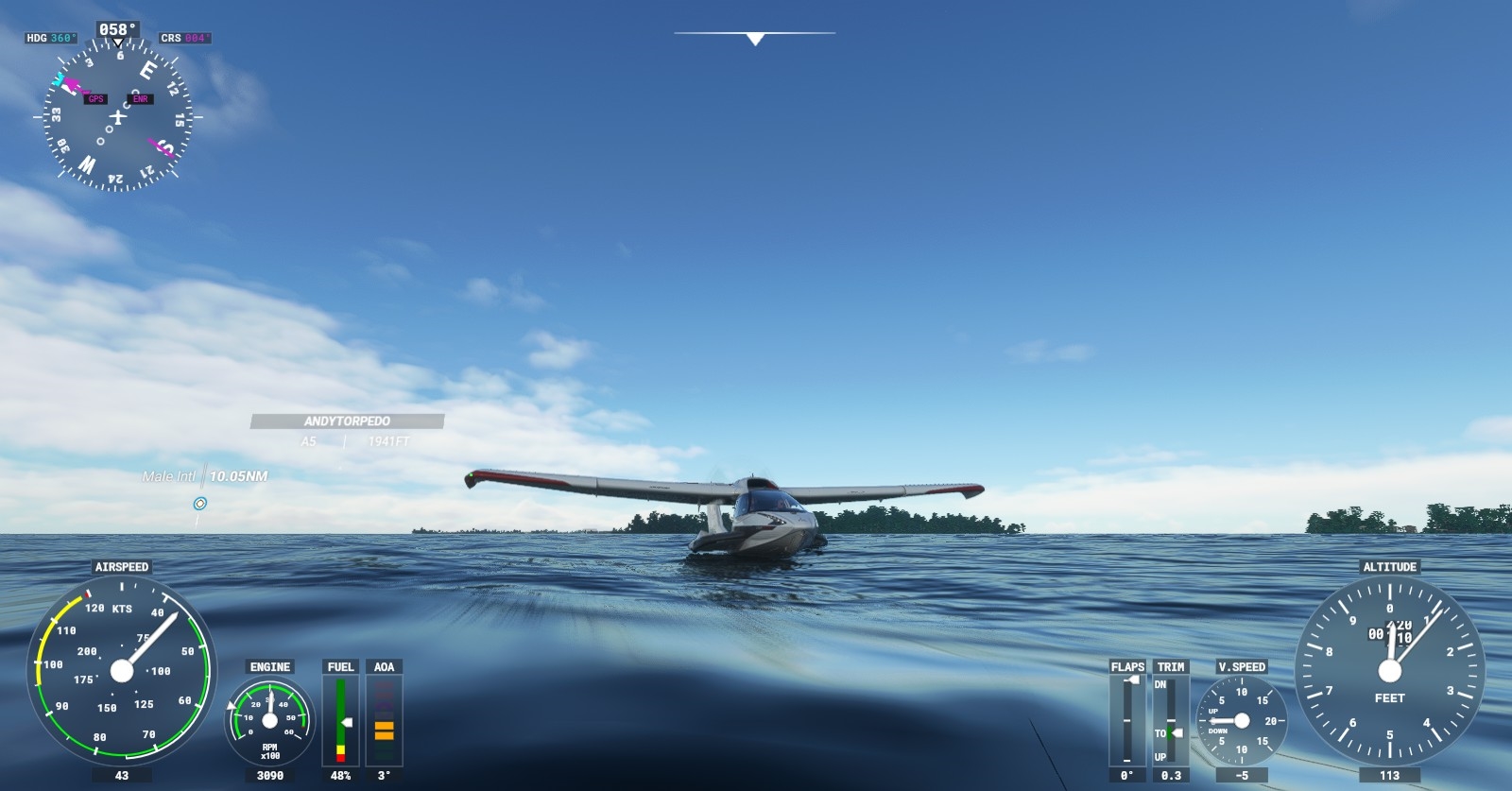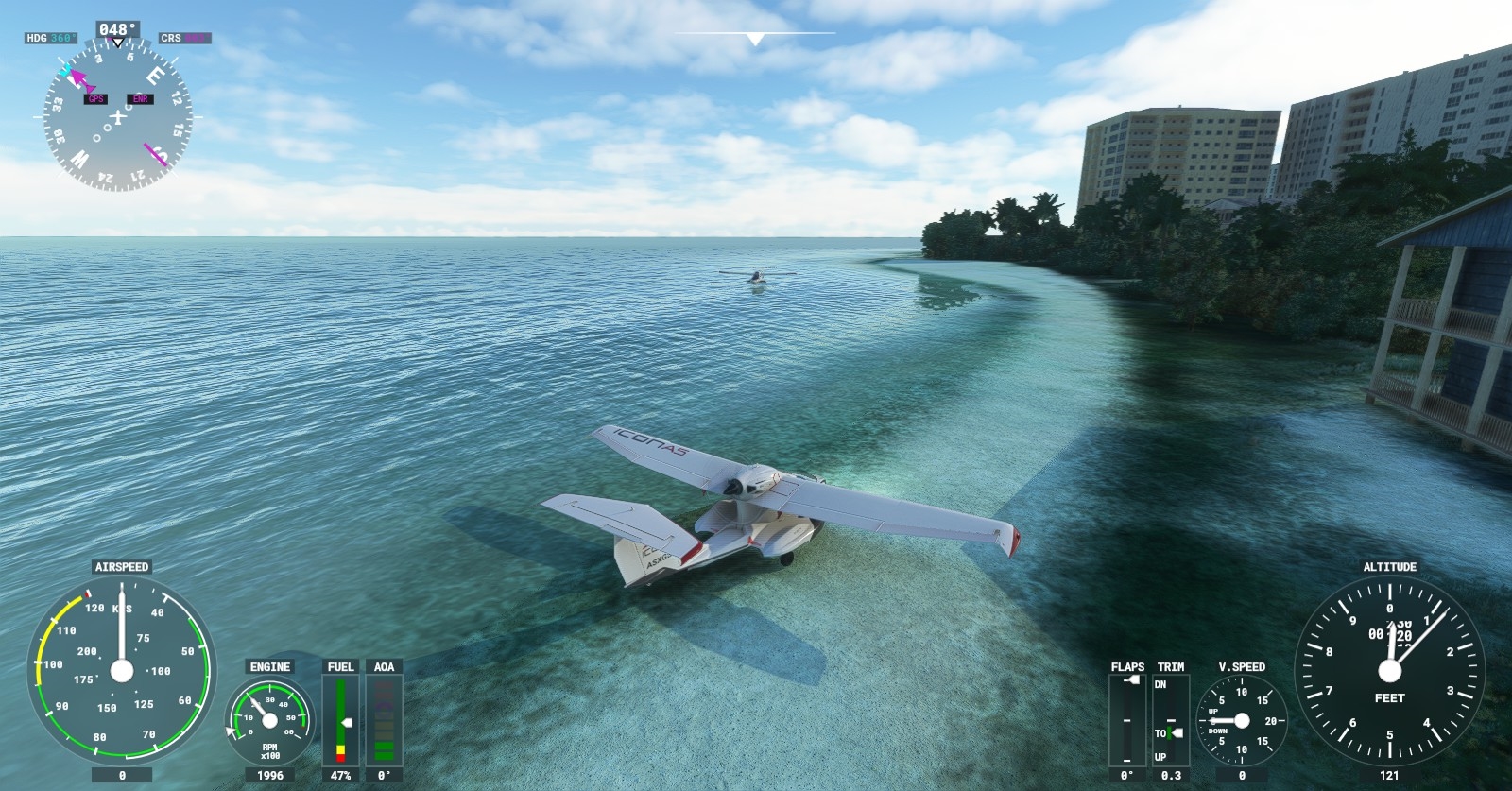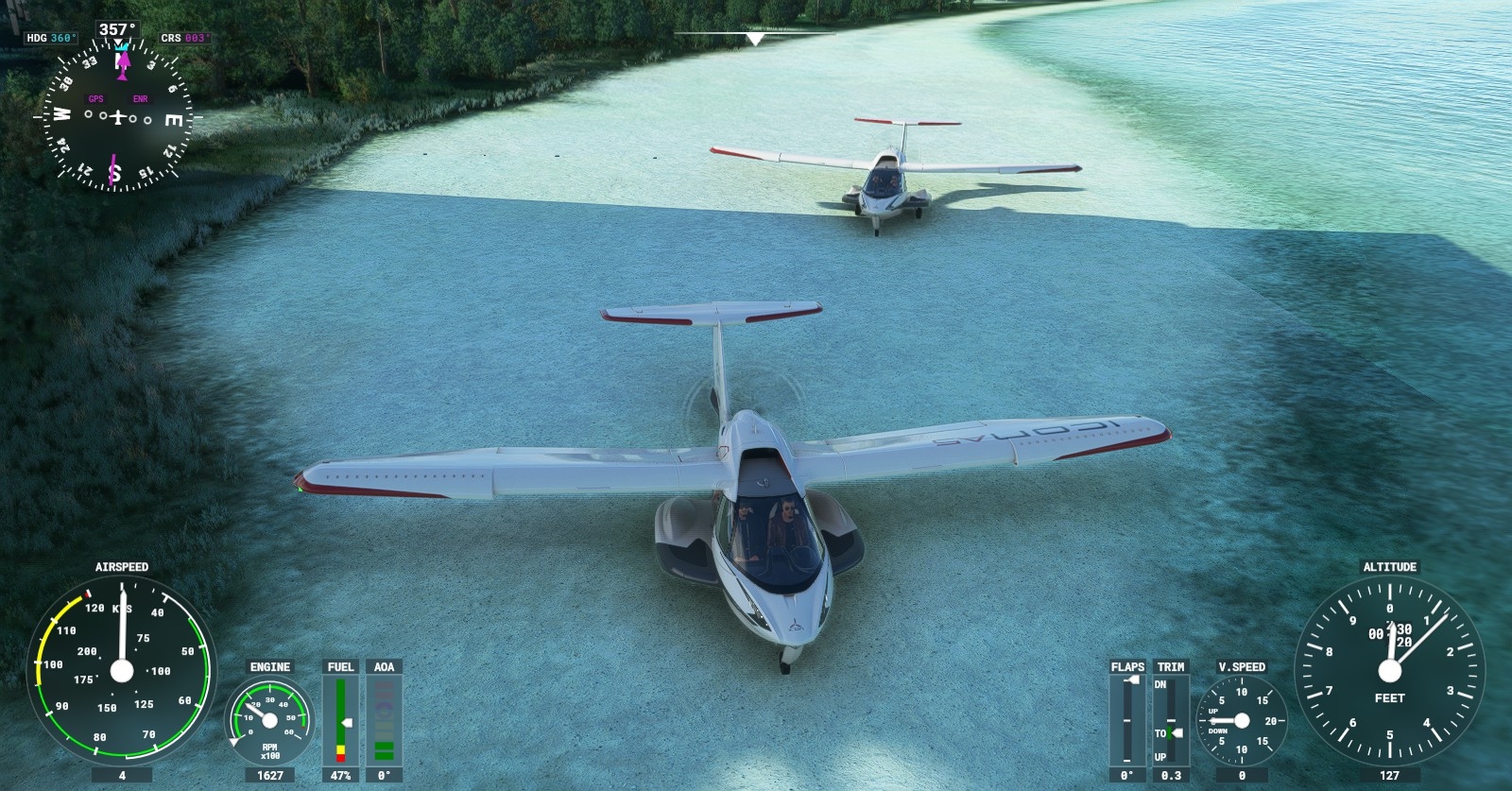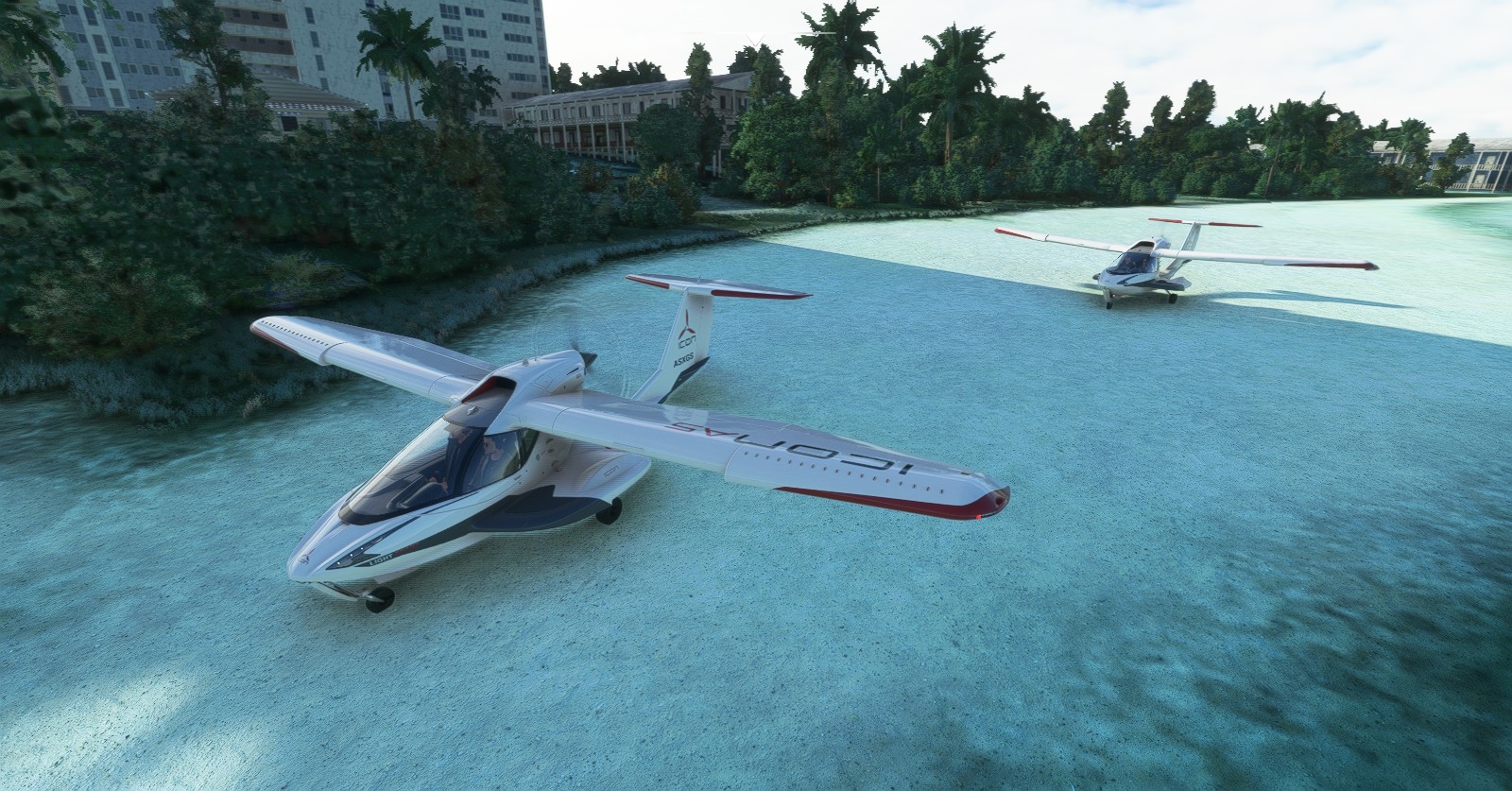 ---
Ottawa to Hamilton Flight:
This flight took a few tries to manage, though once going it was a nice trip down memory lane, even if I was oblivious to the meaning at the time. When I desired to fly to and from Ottawa-Hamilton was around the time I visited HMCS Haida in real life.
HMCS Haida:
https://arcticukitsu.com/Blog/?p=5685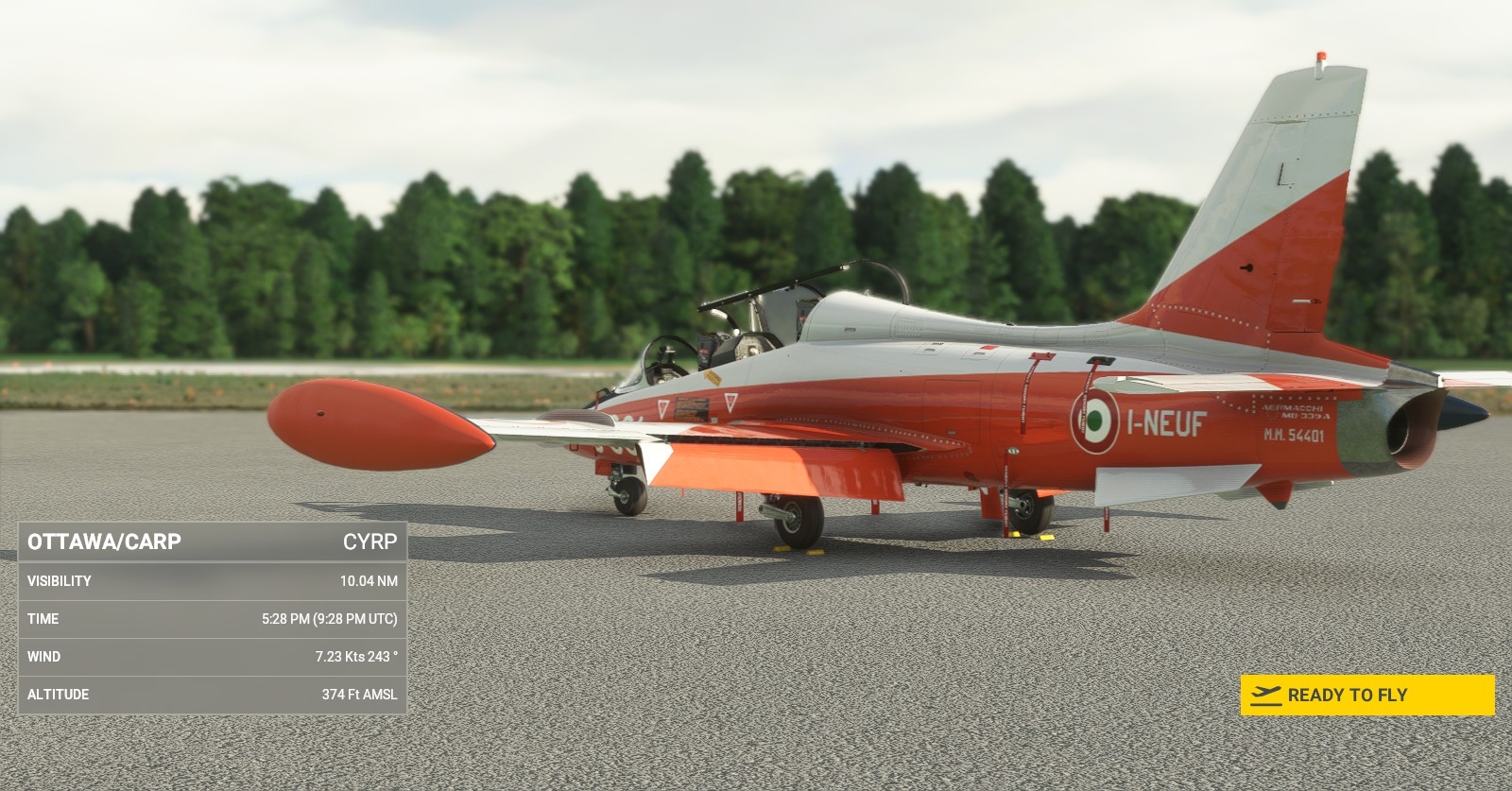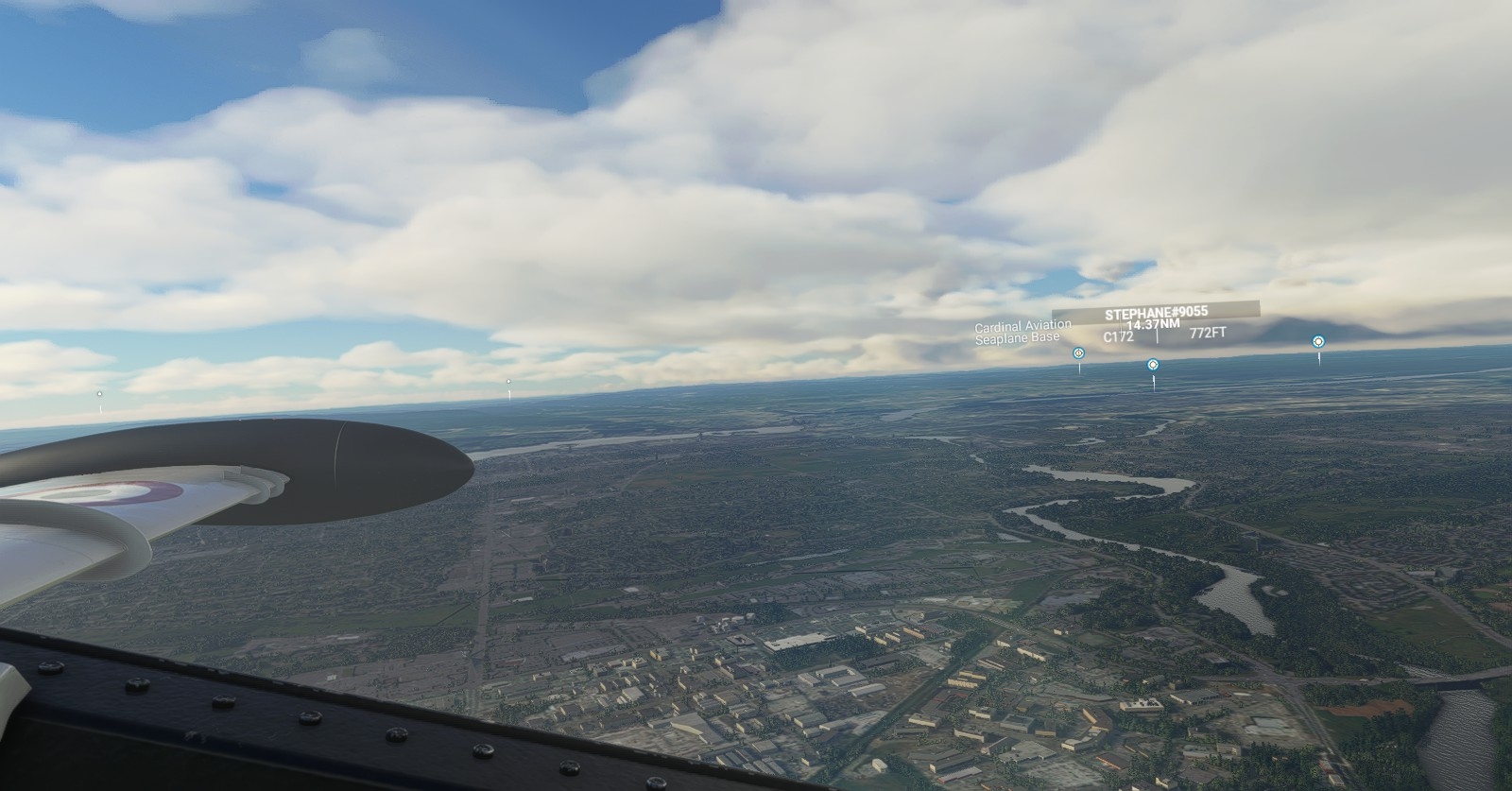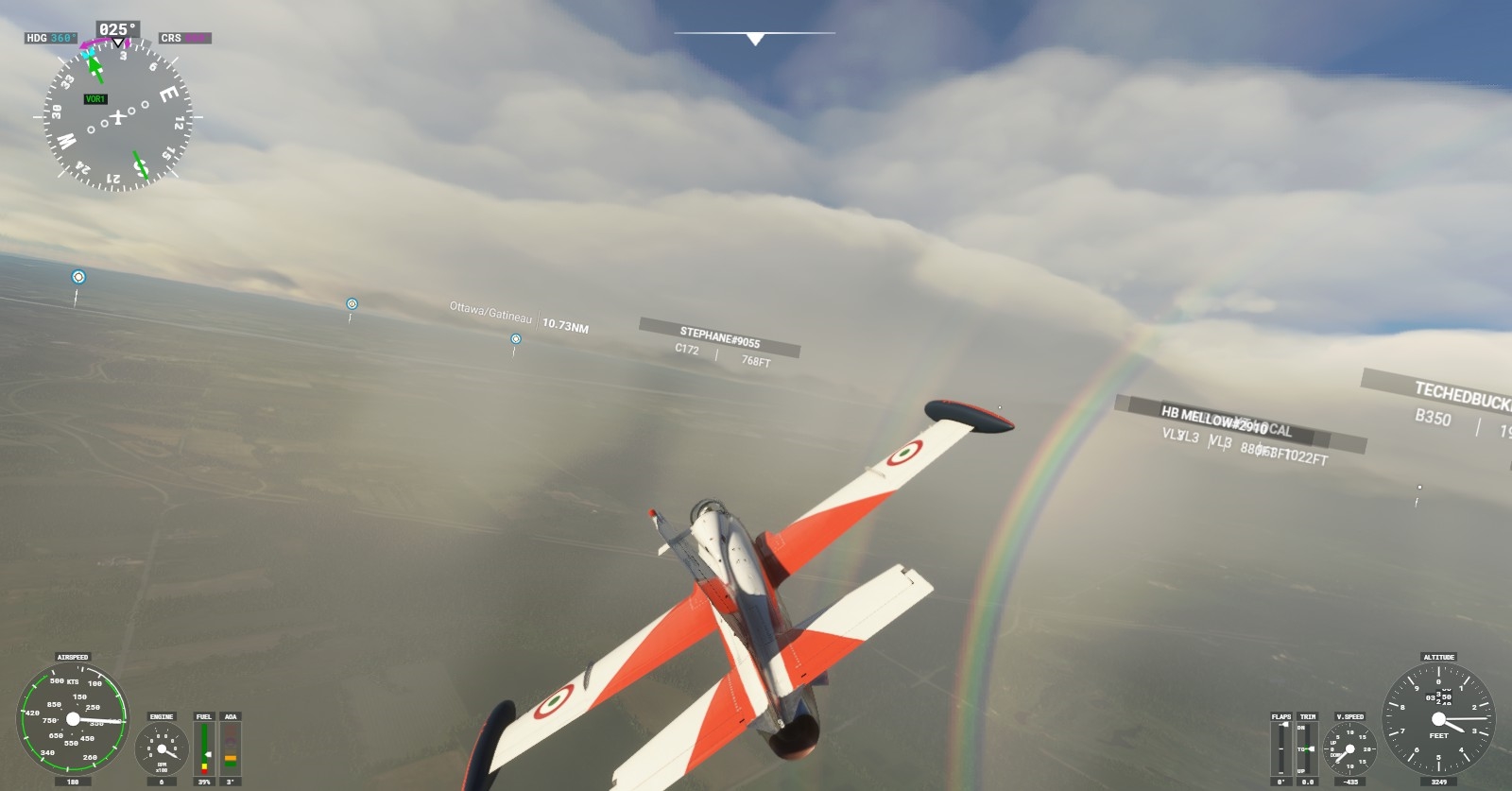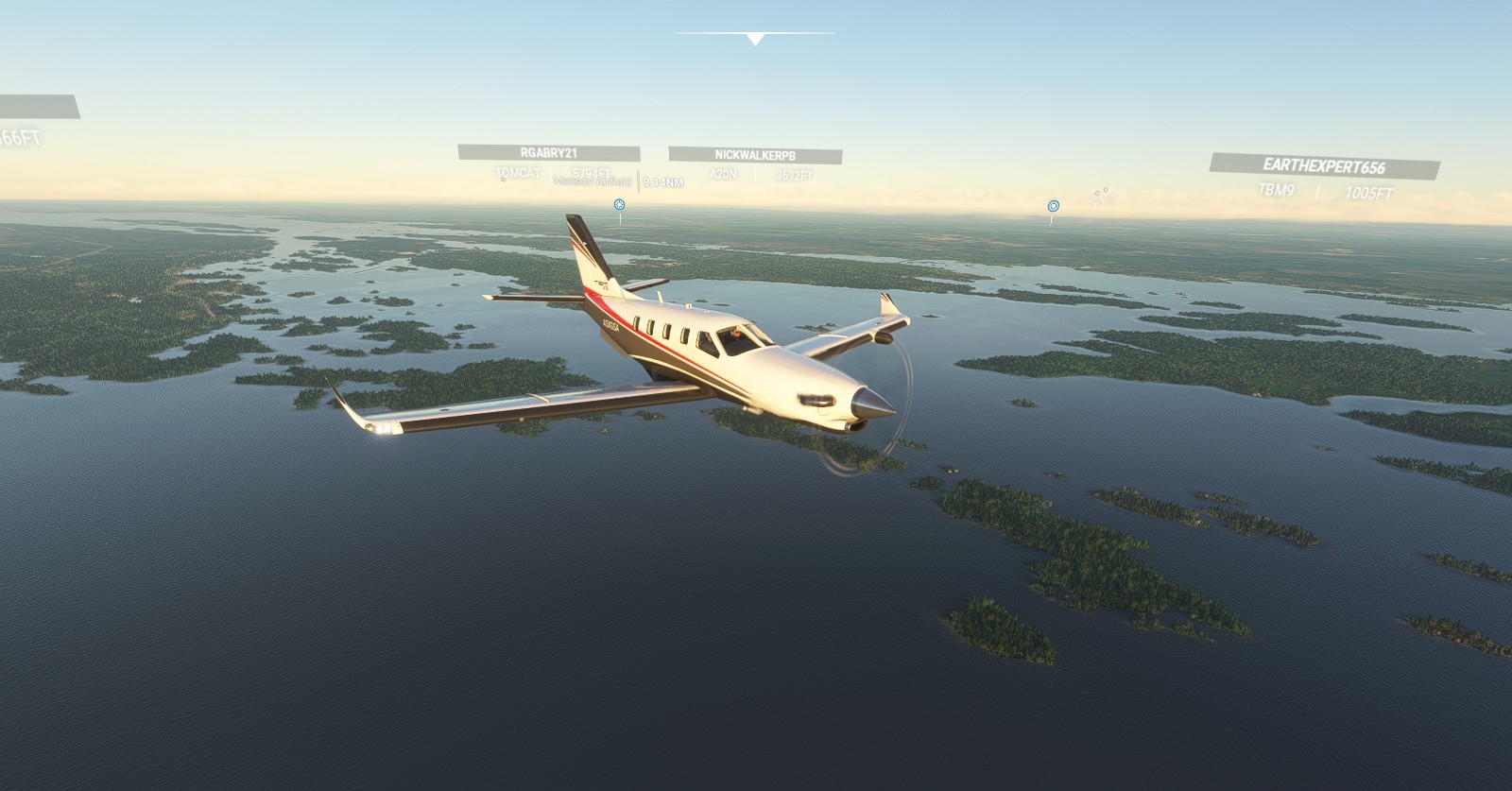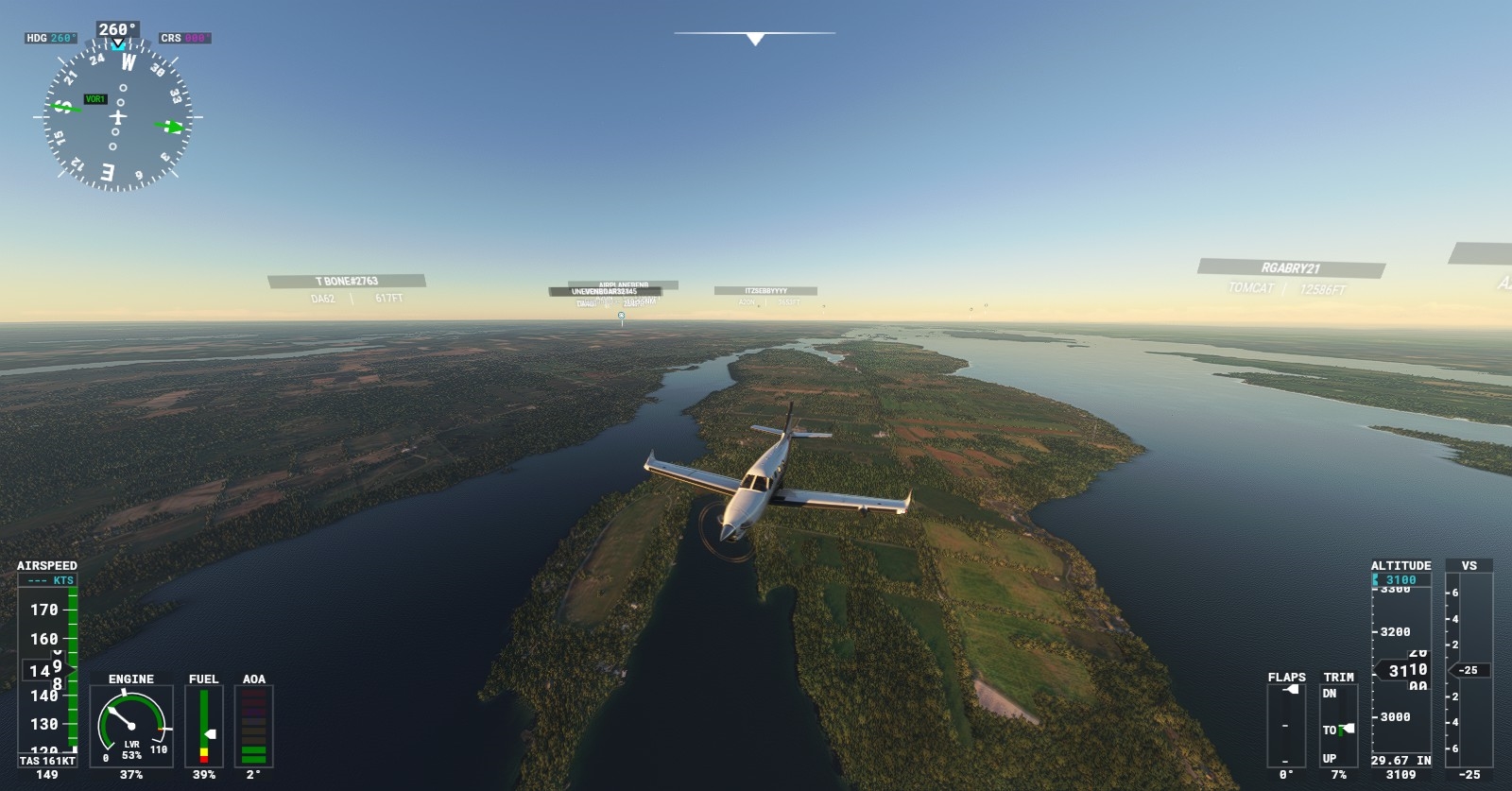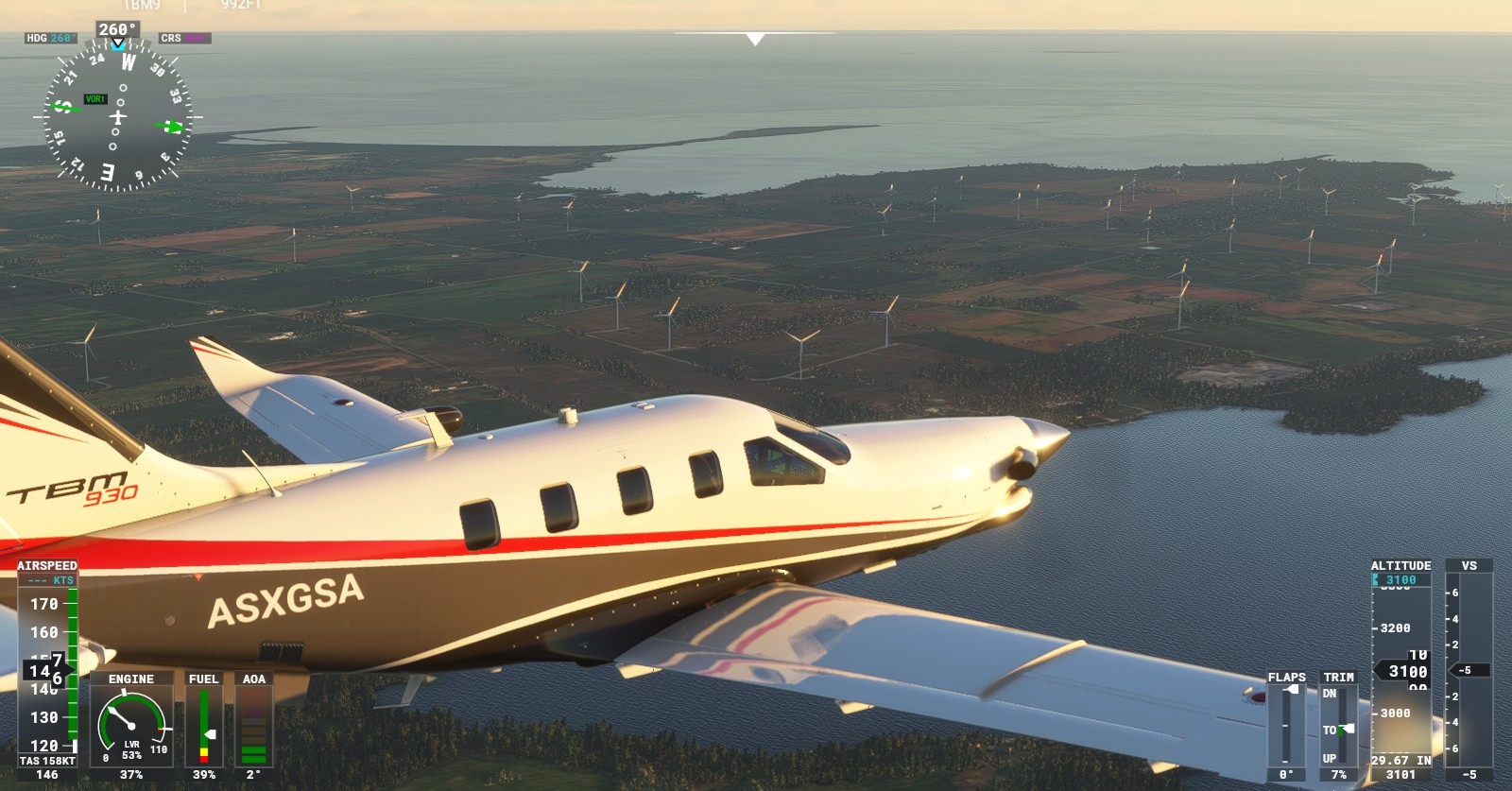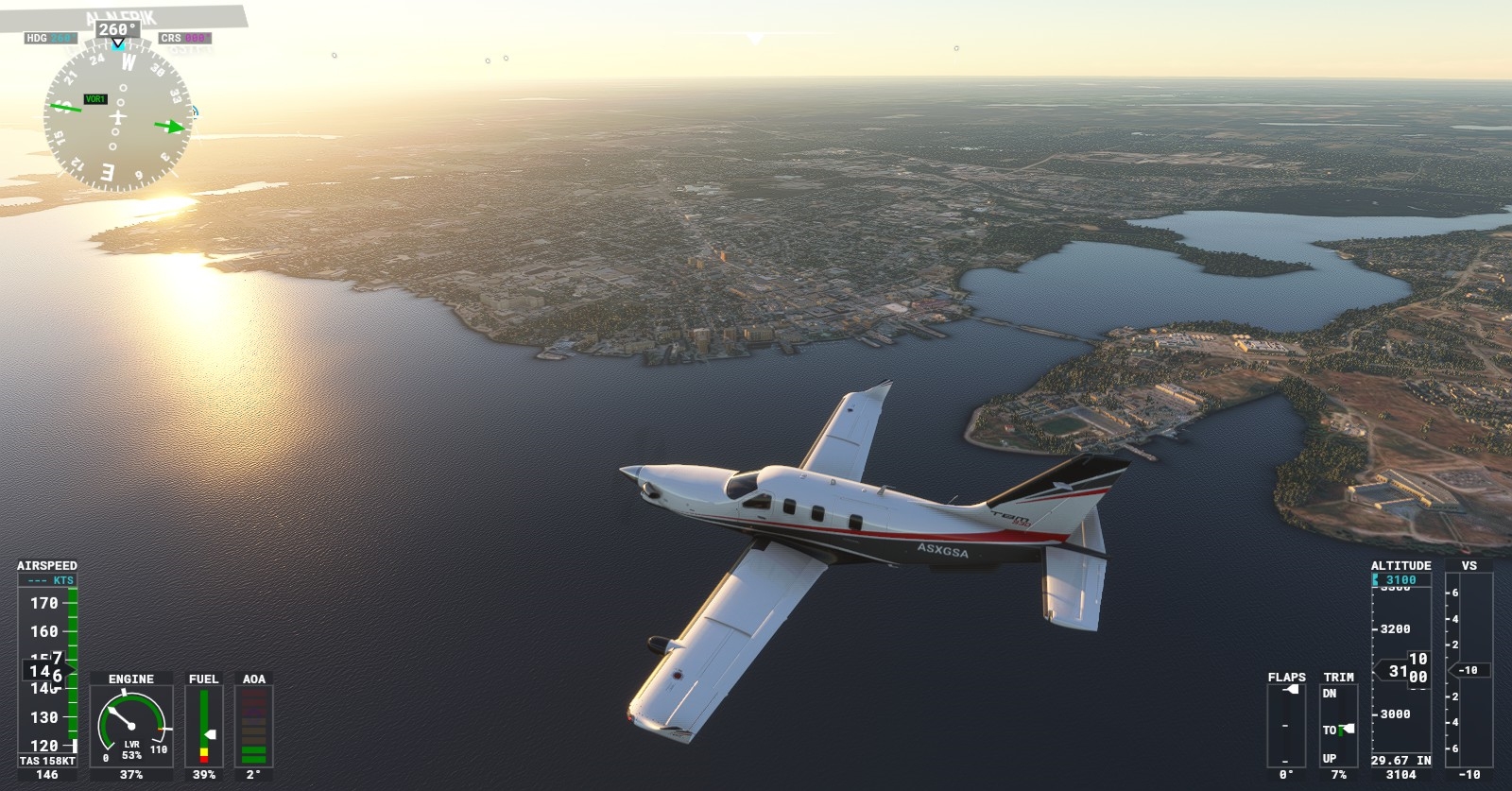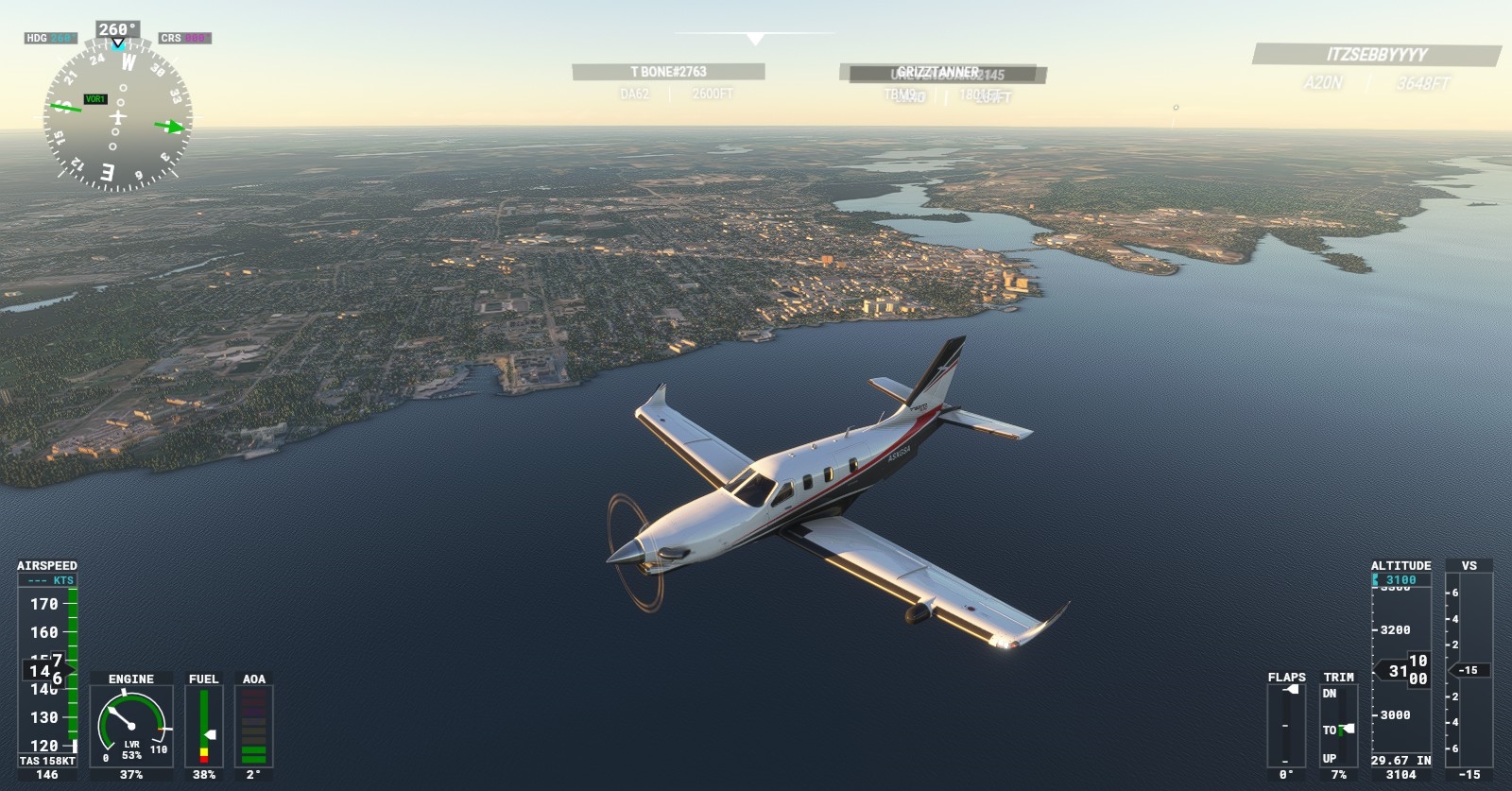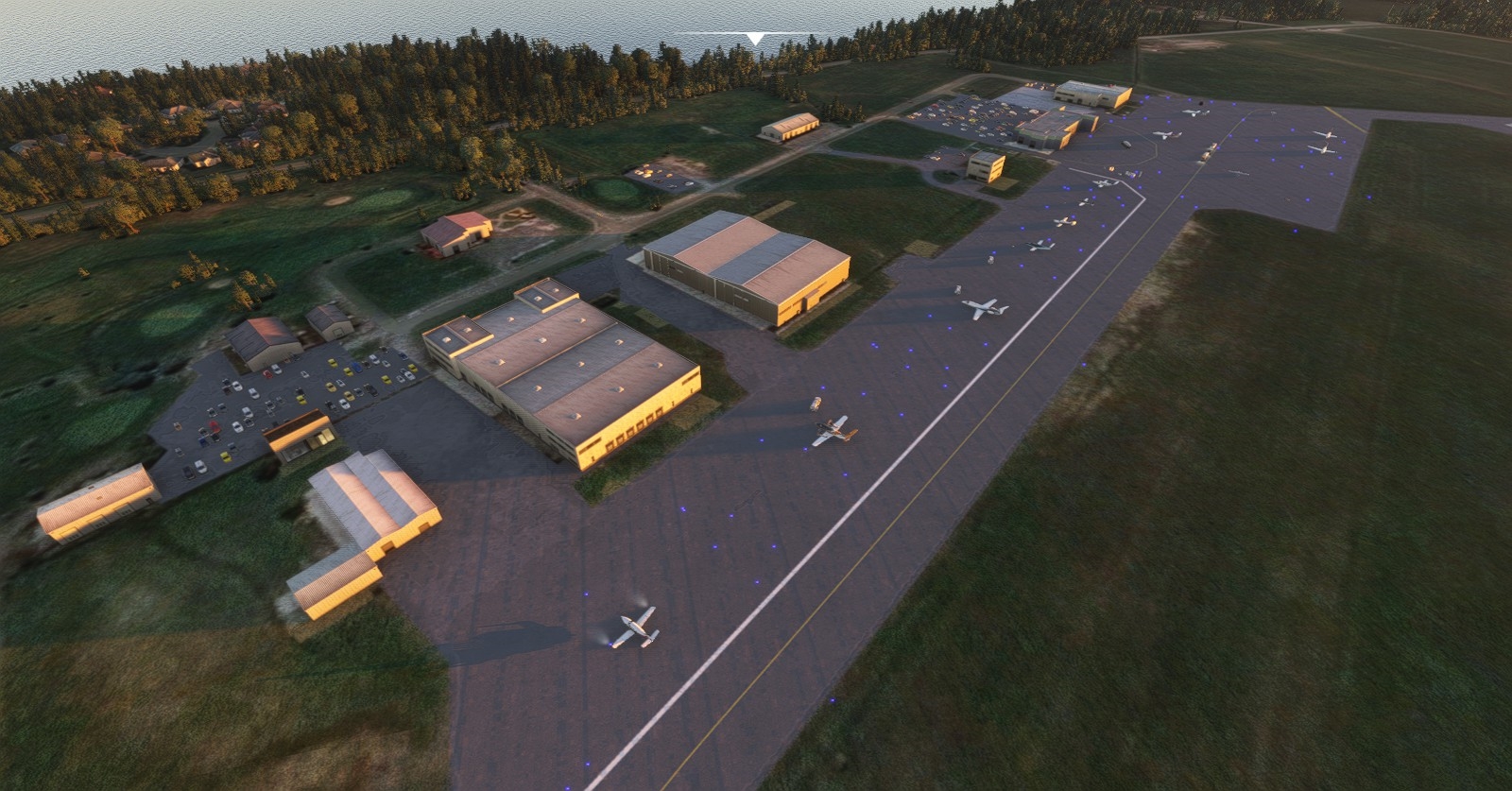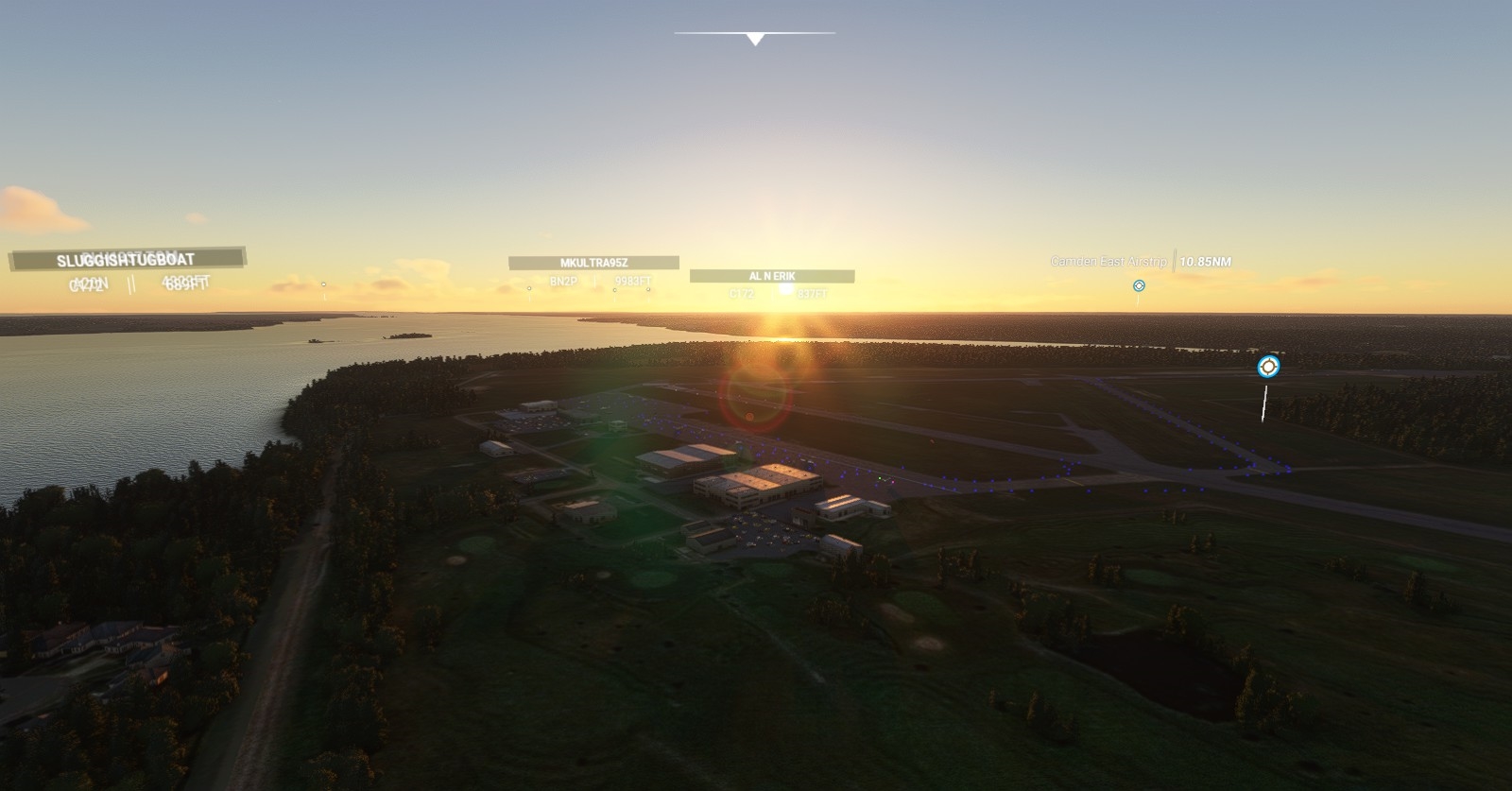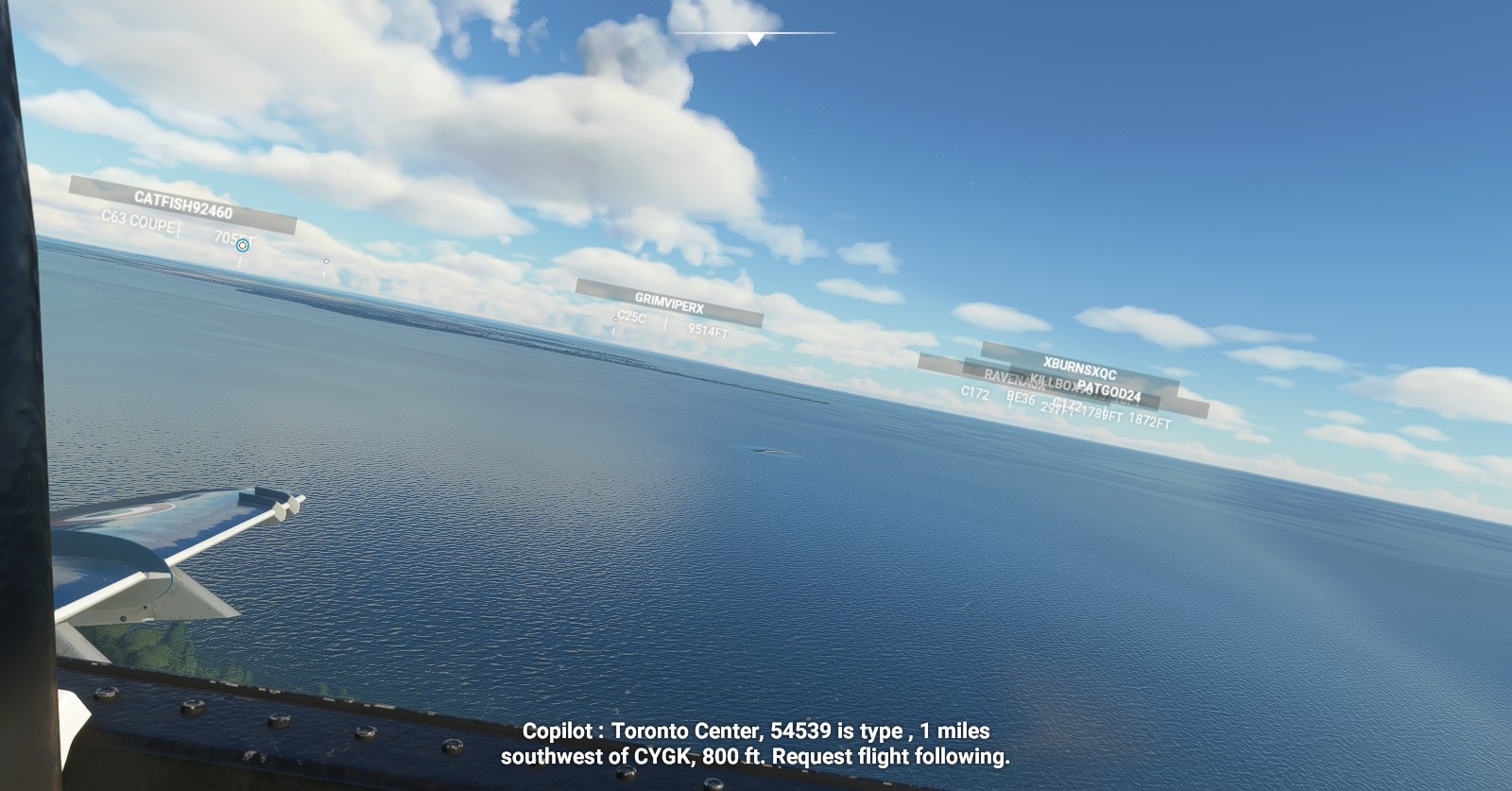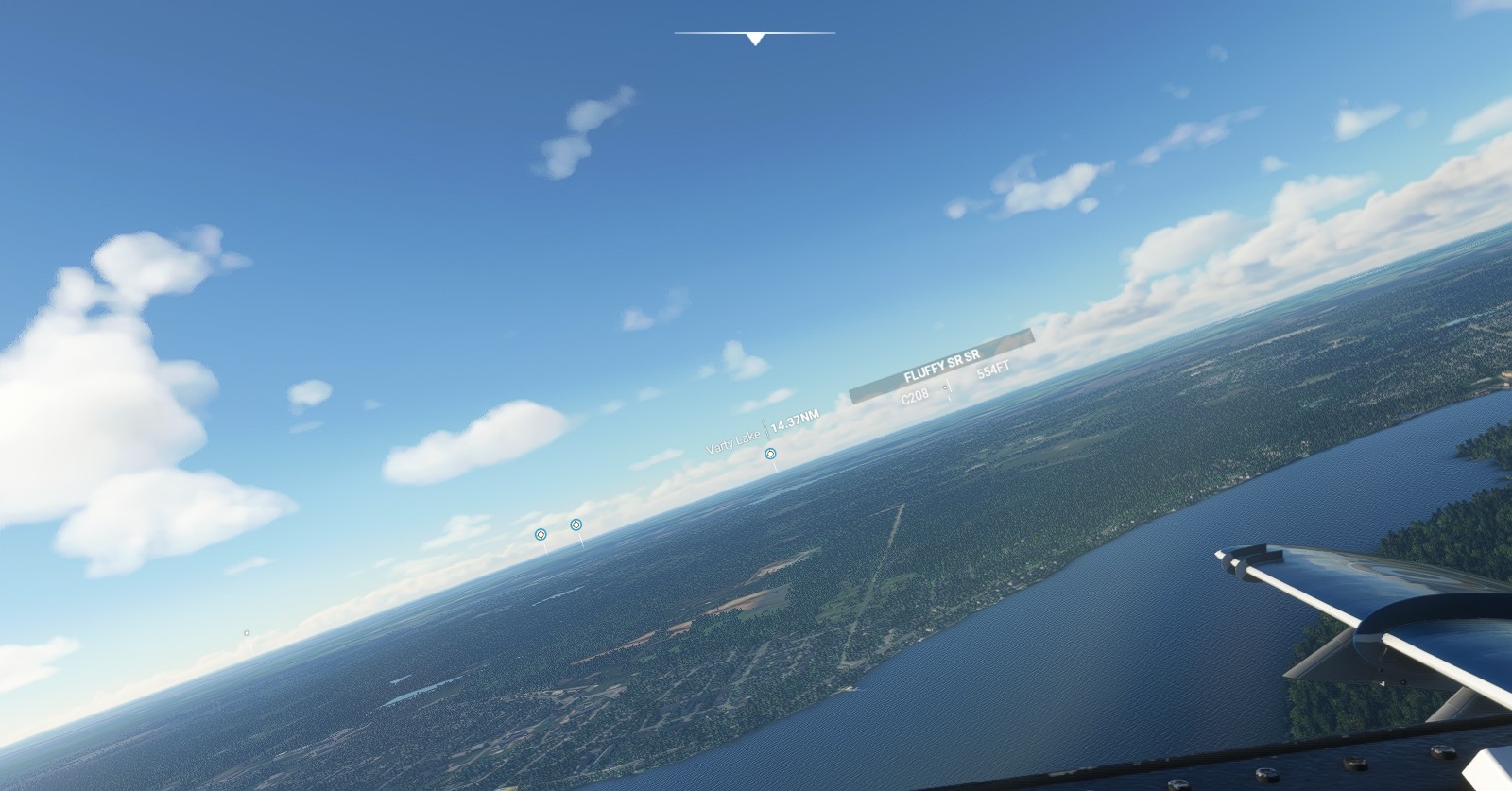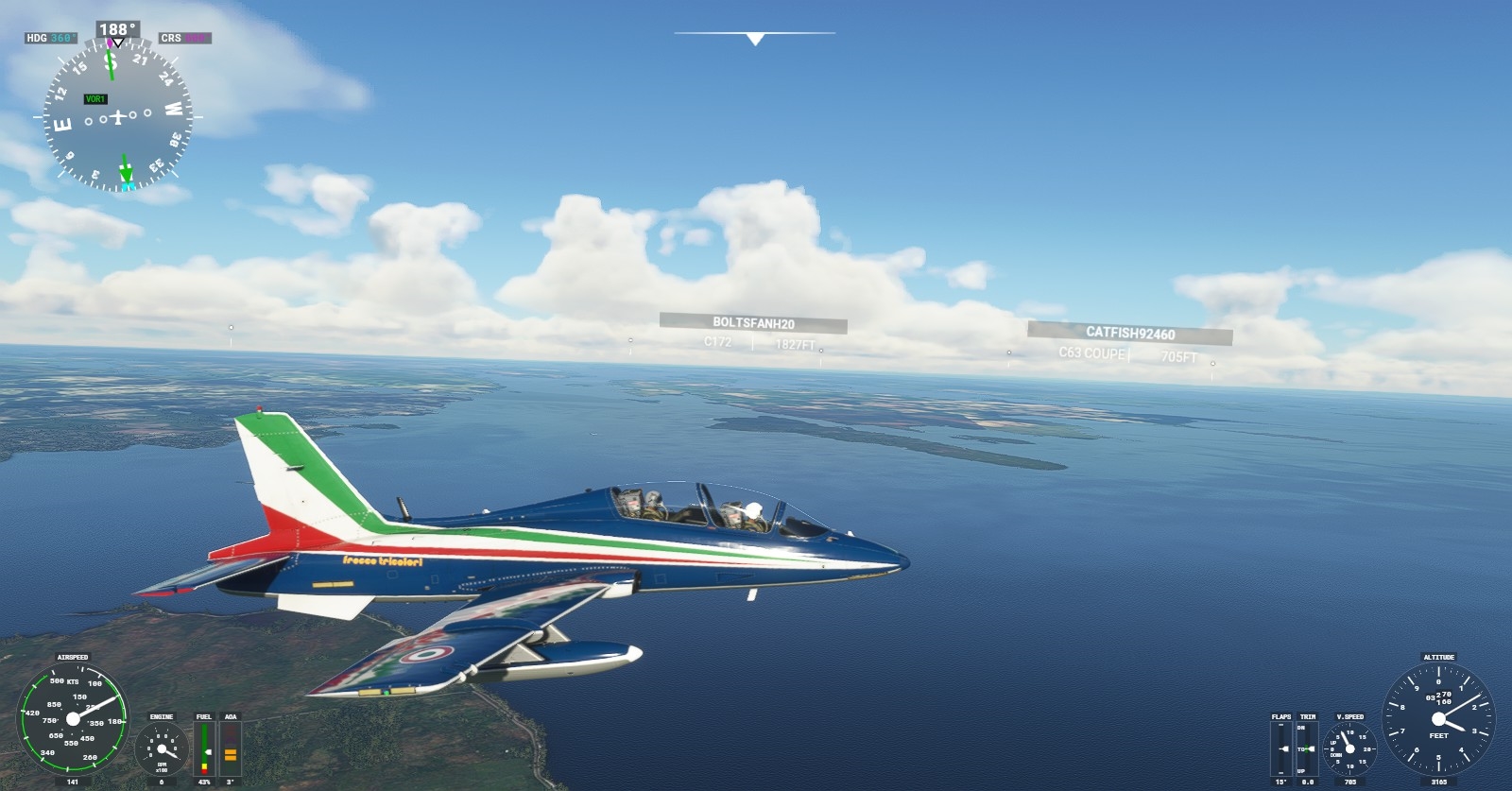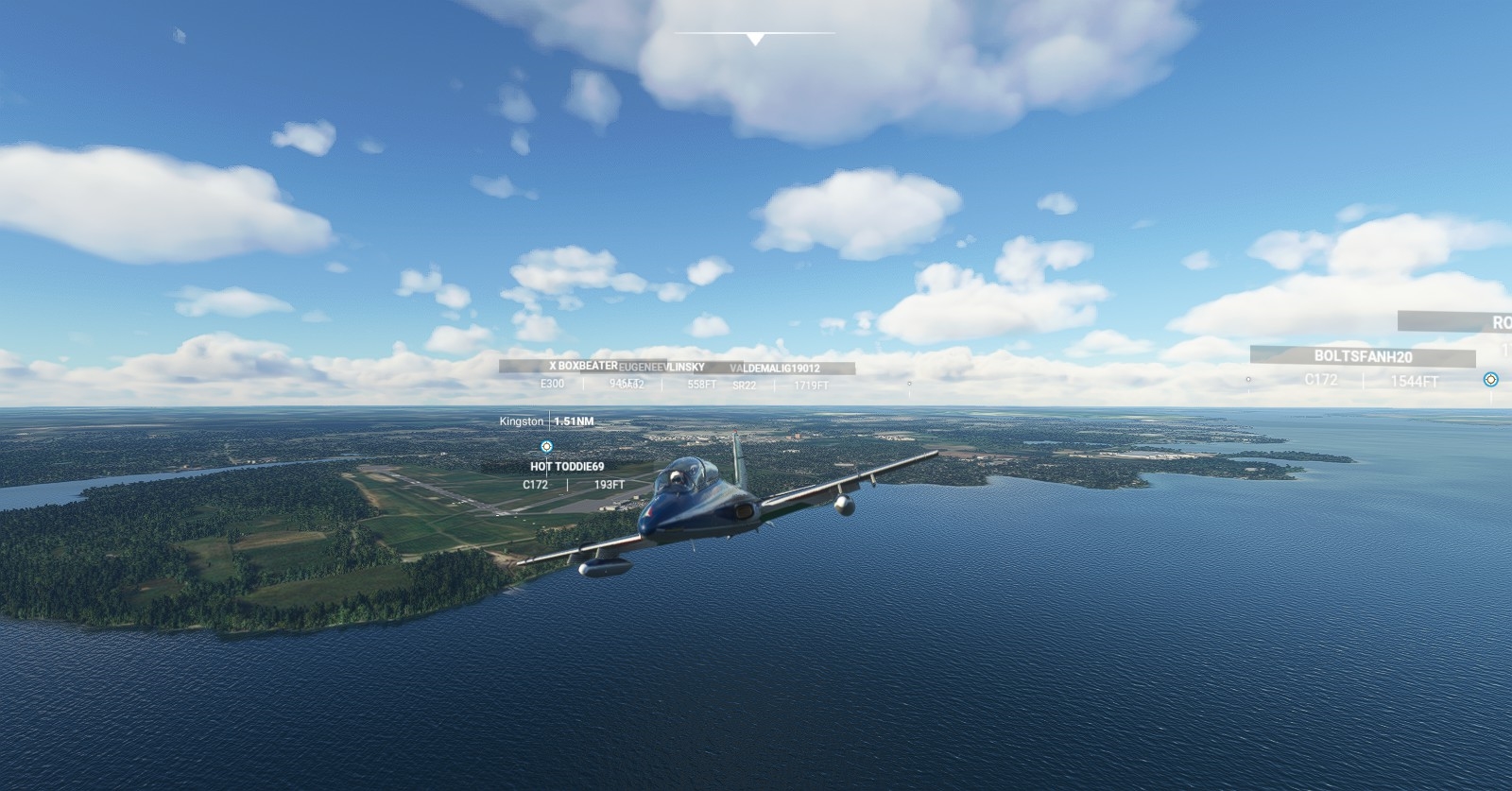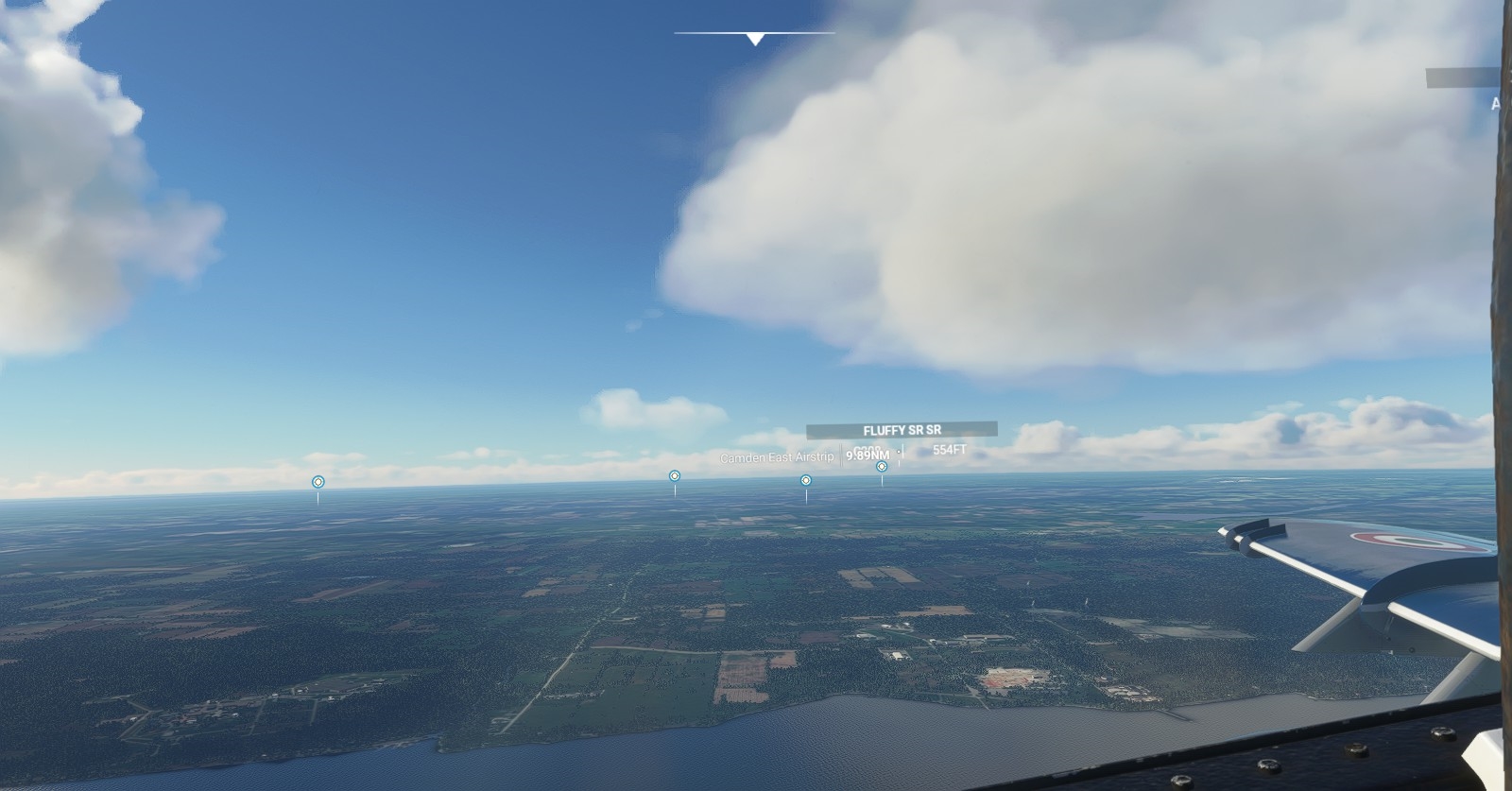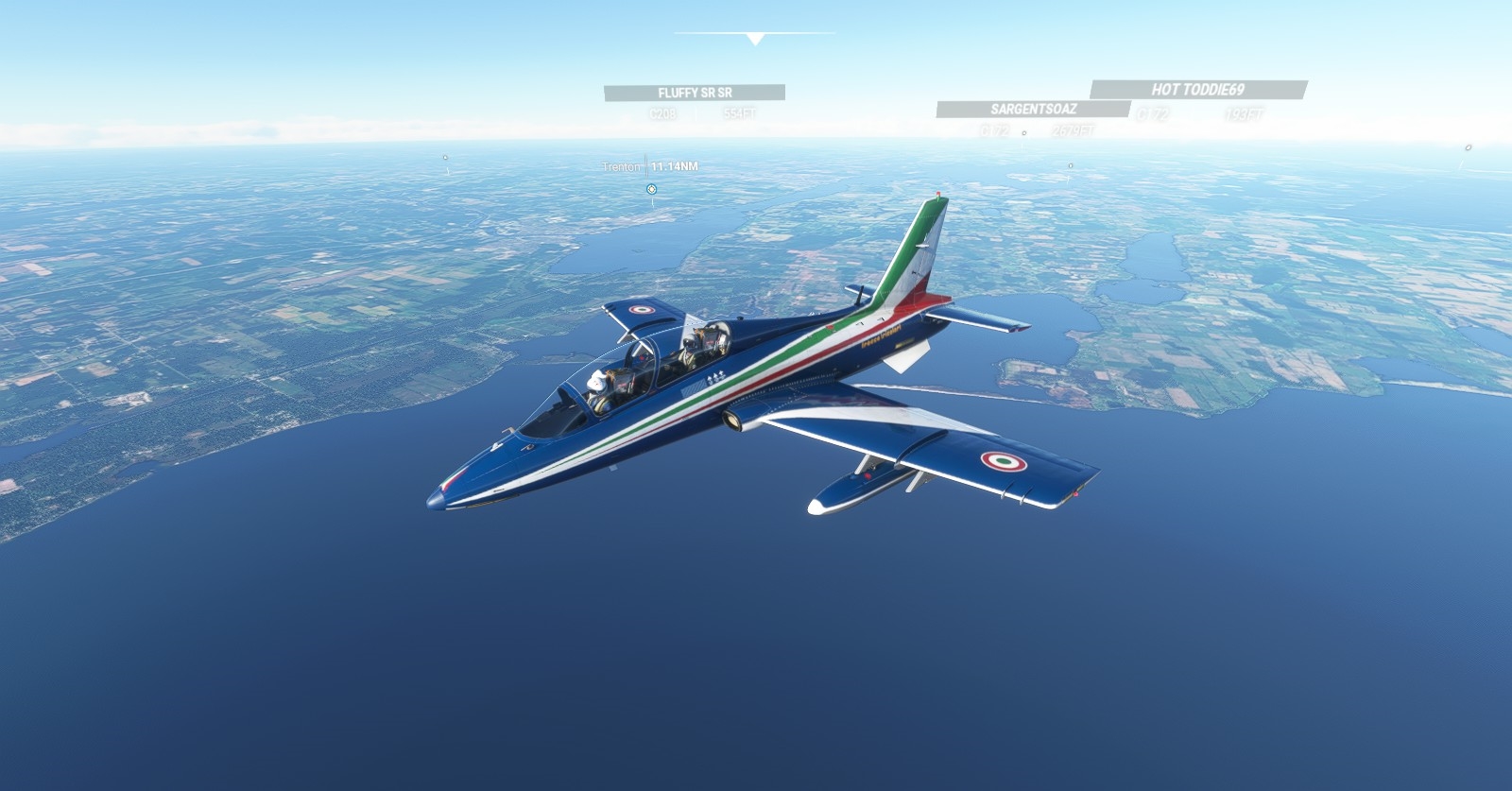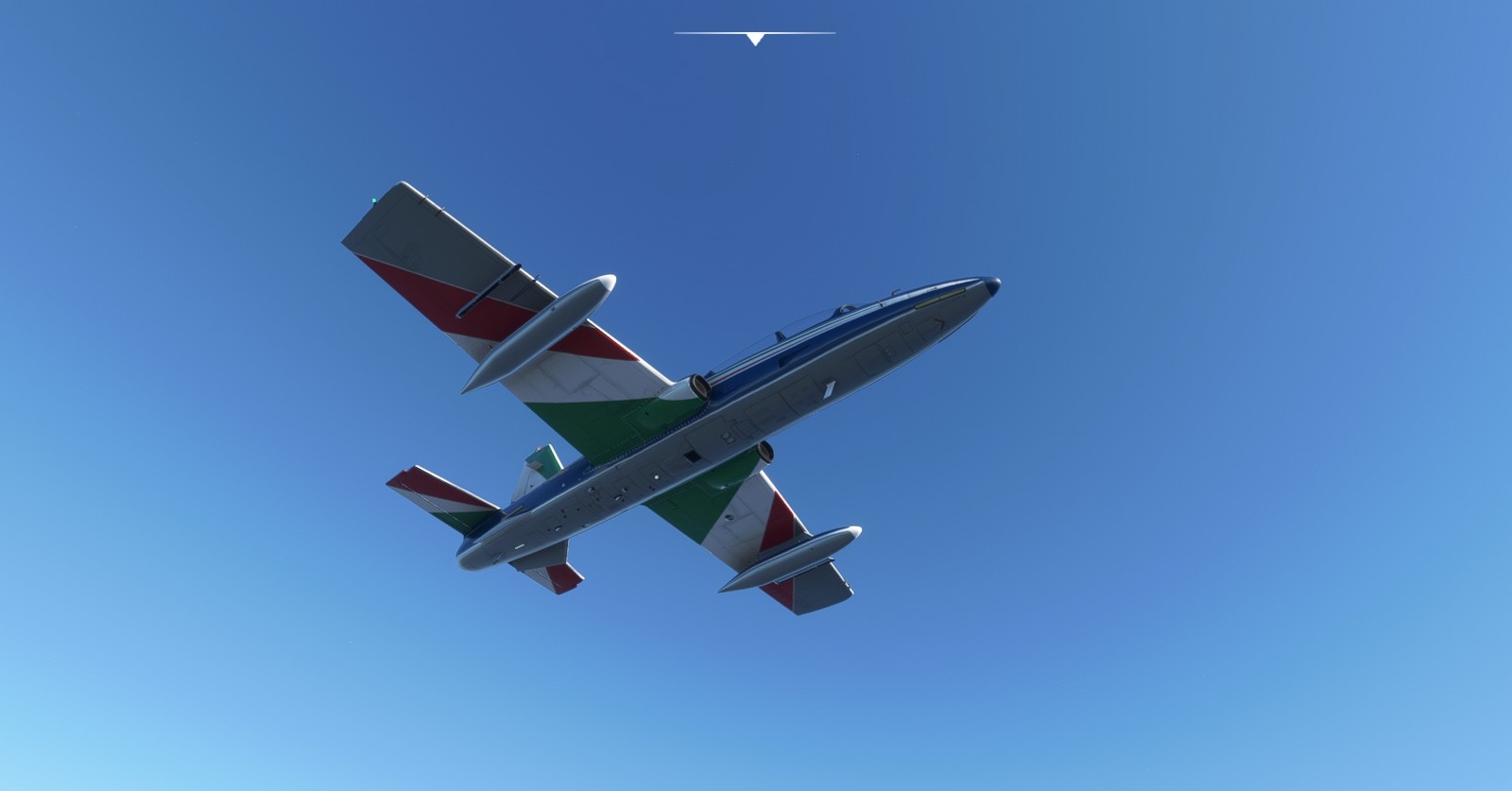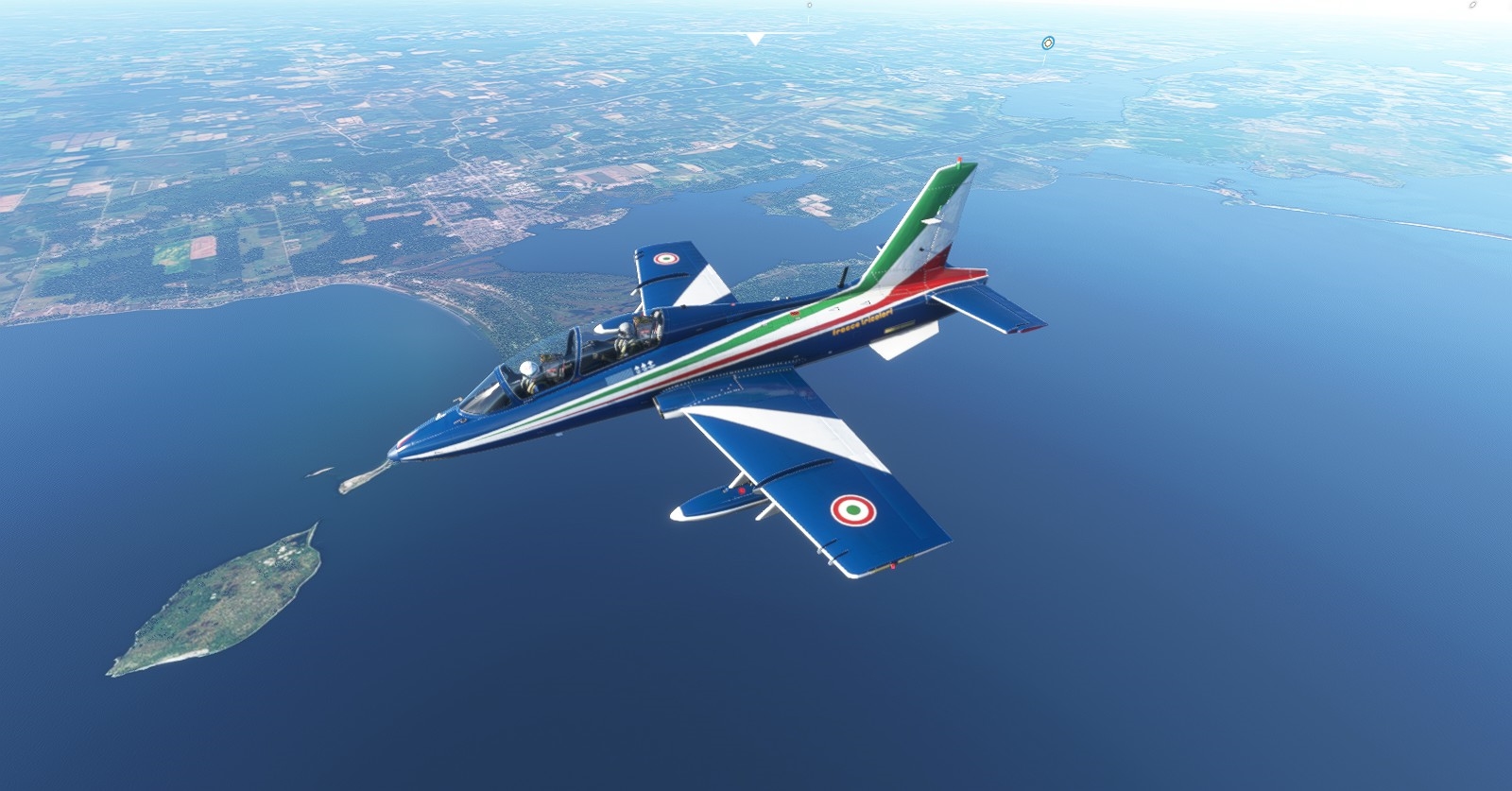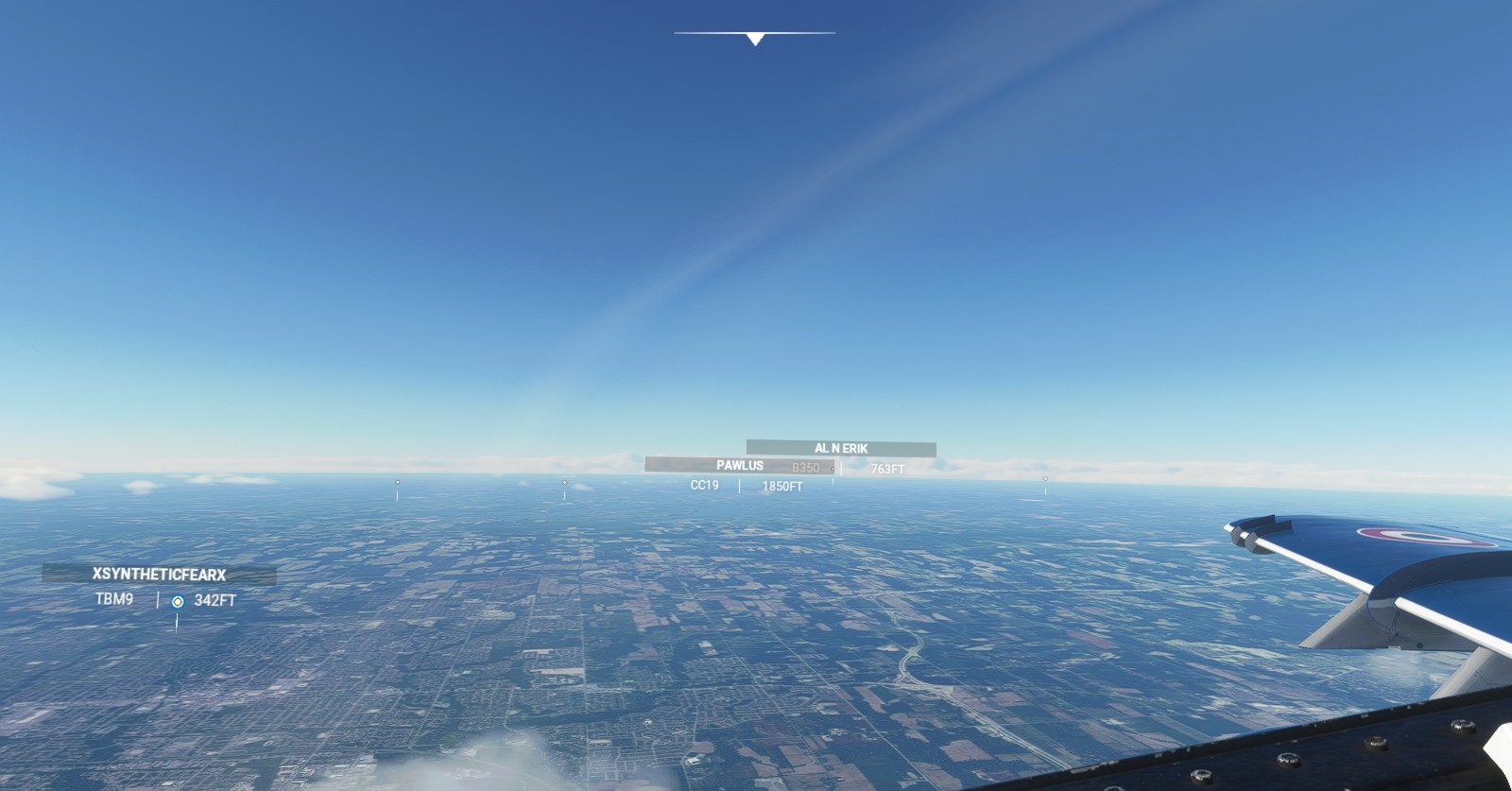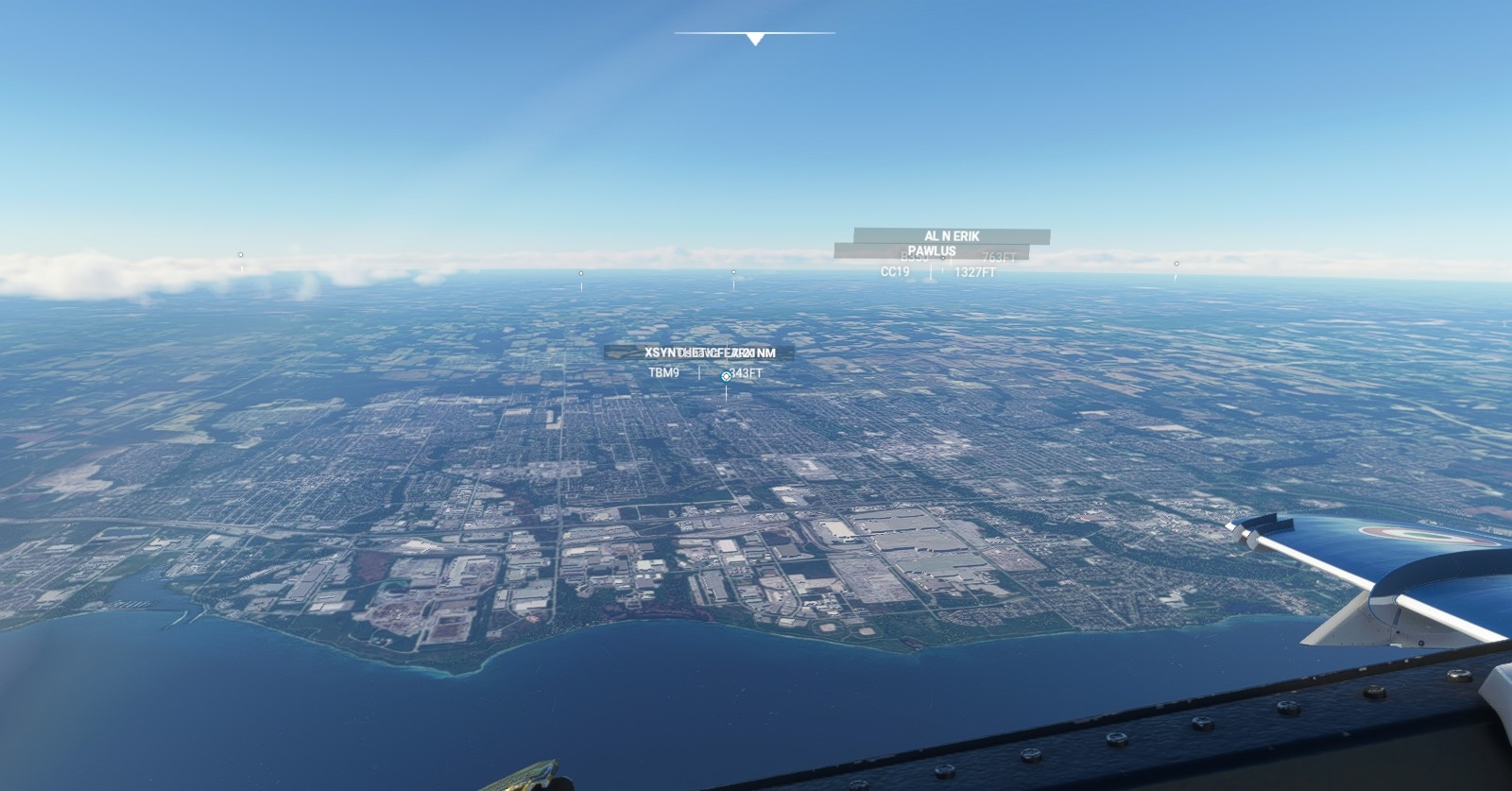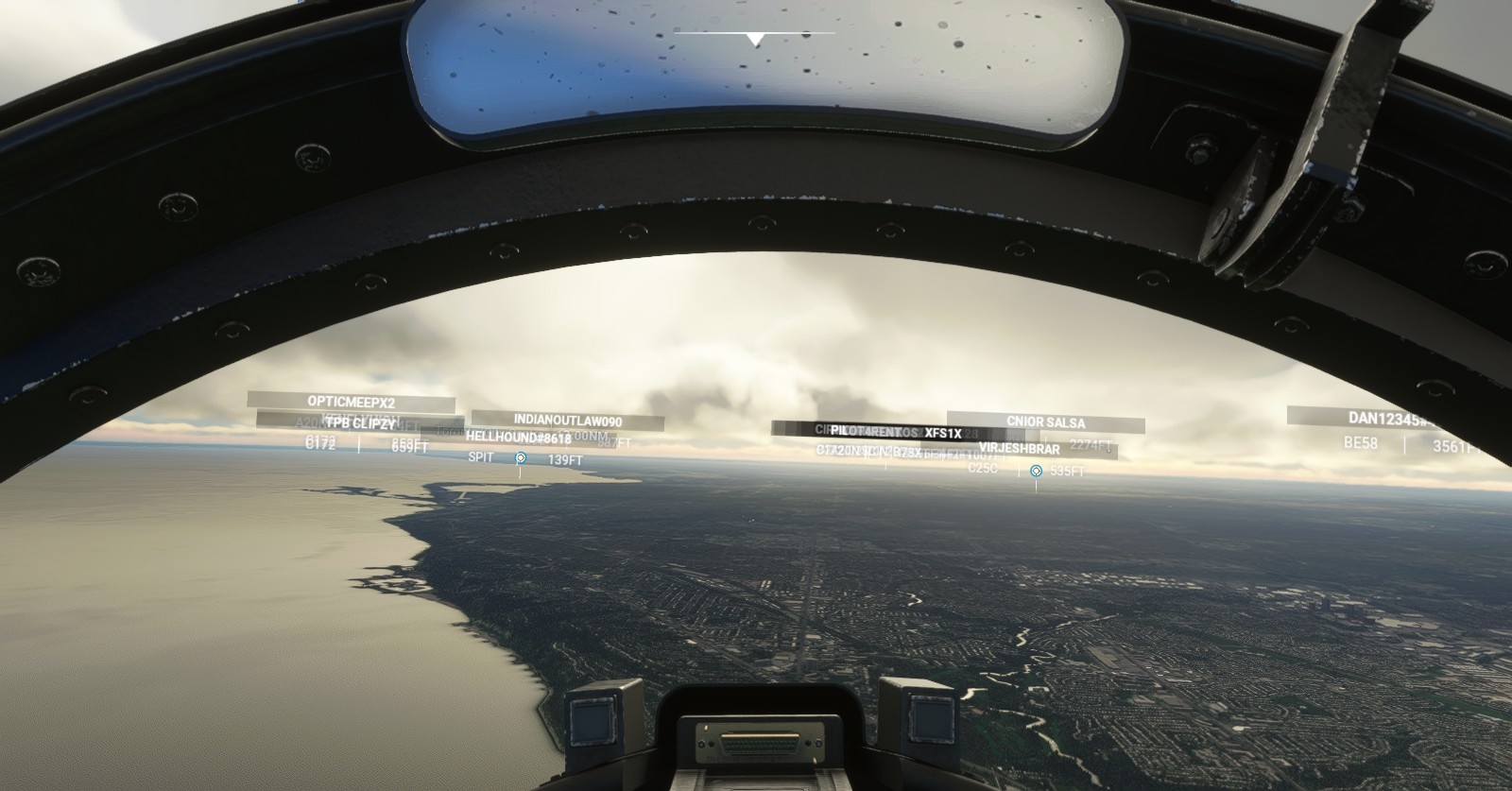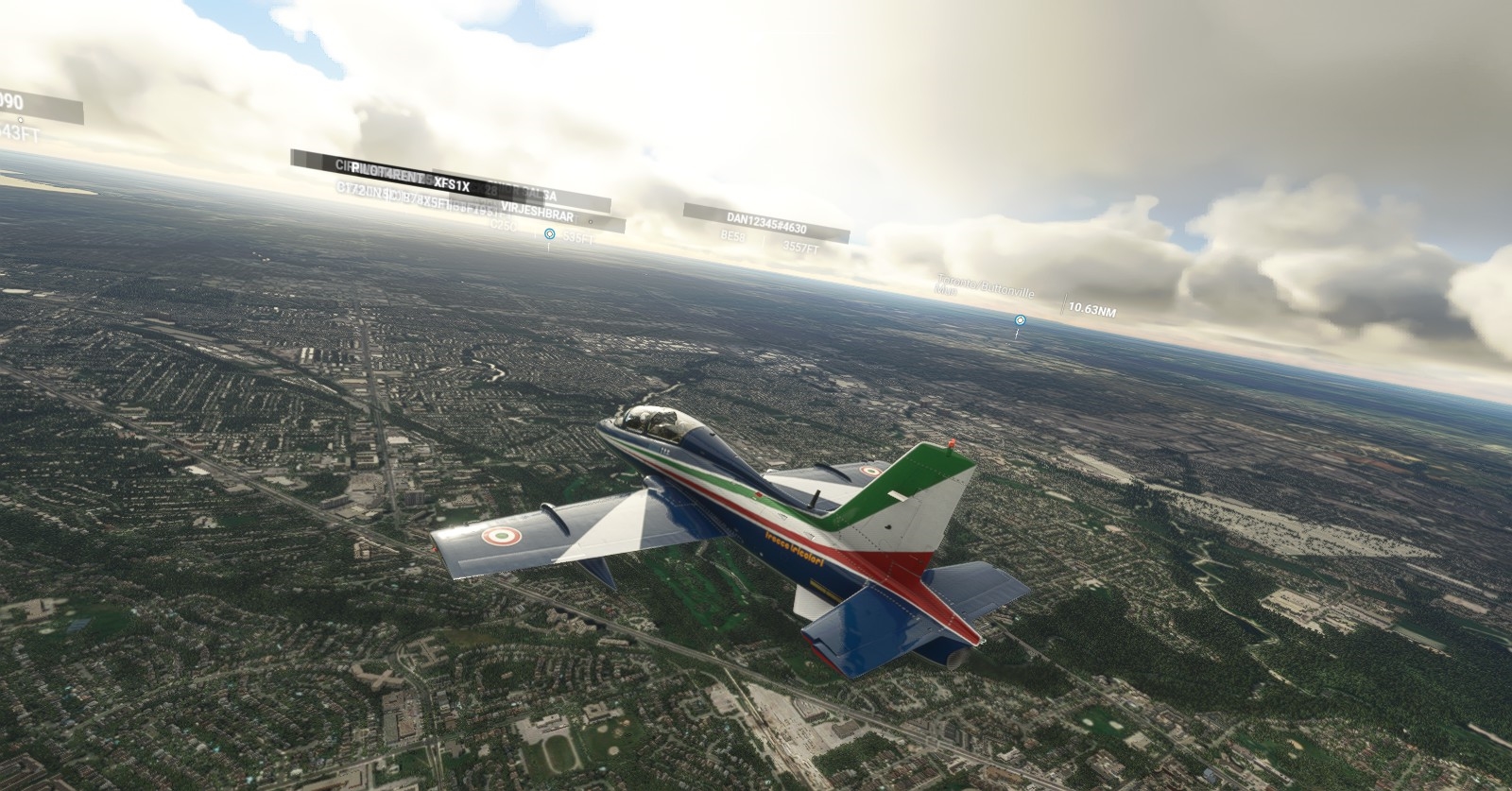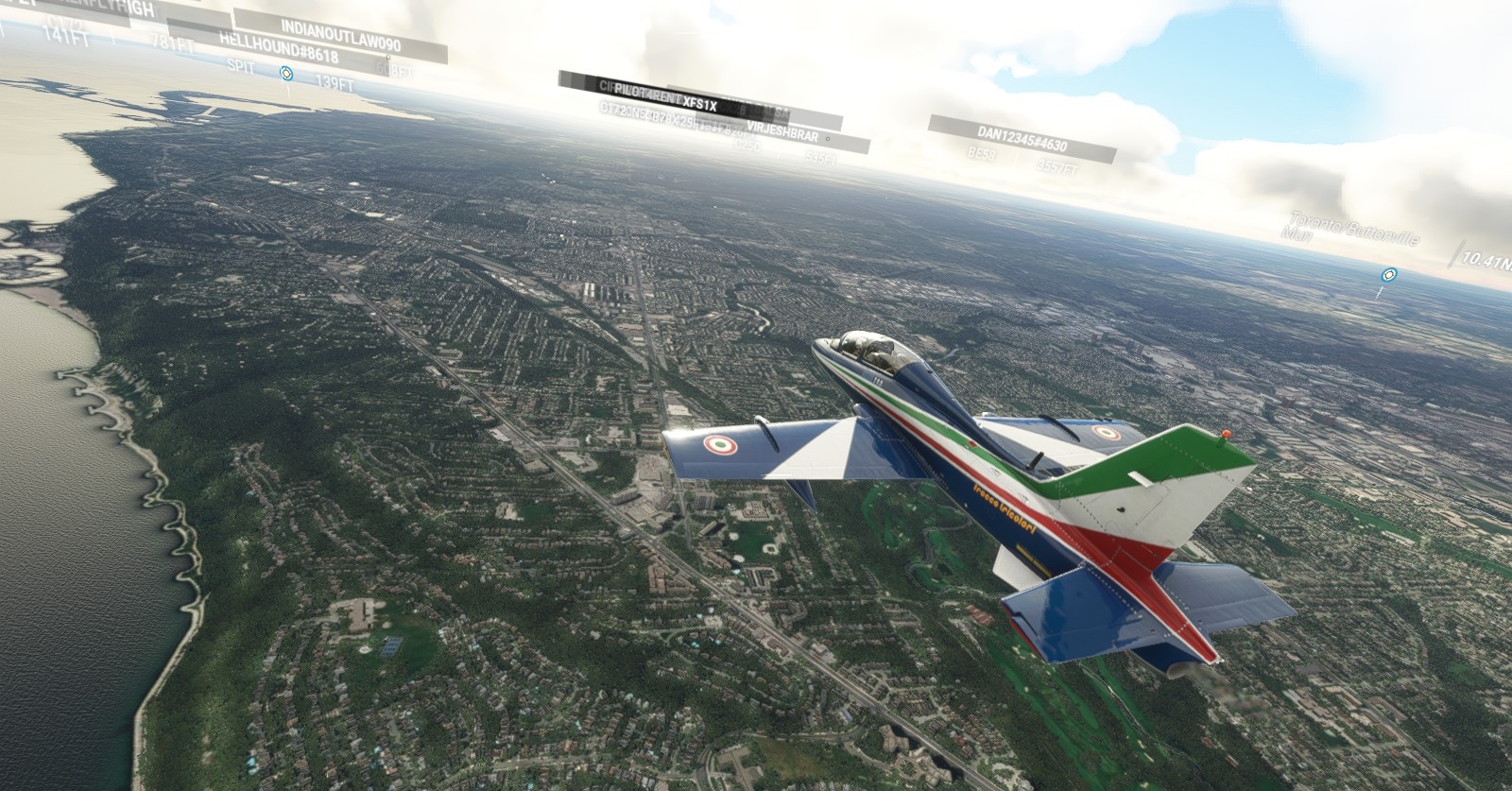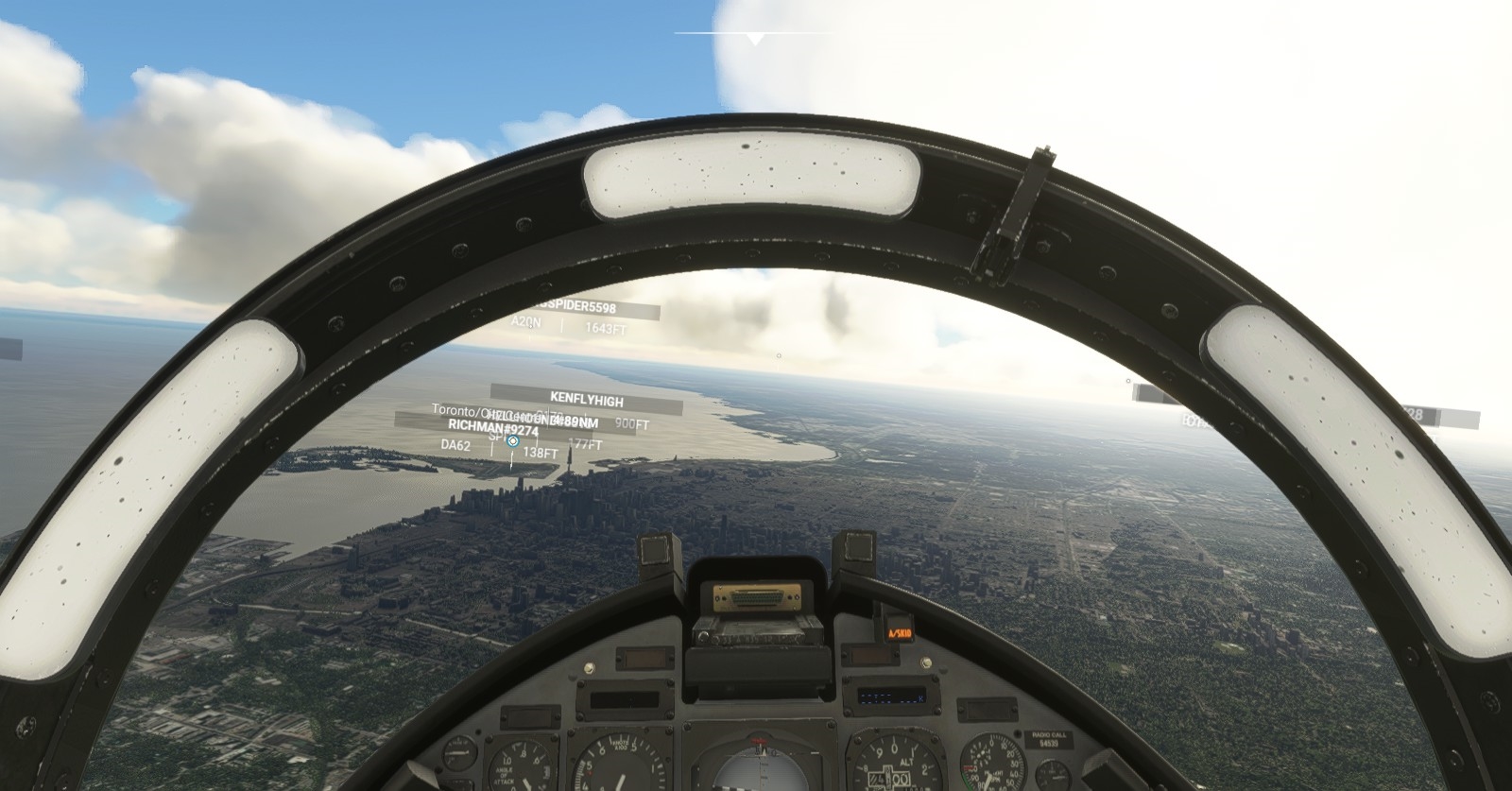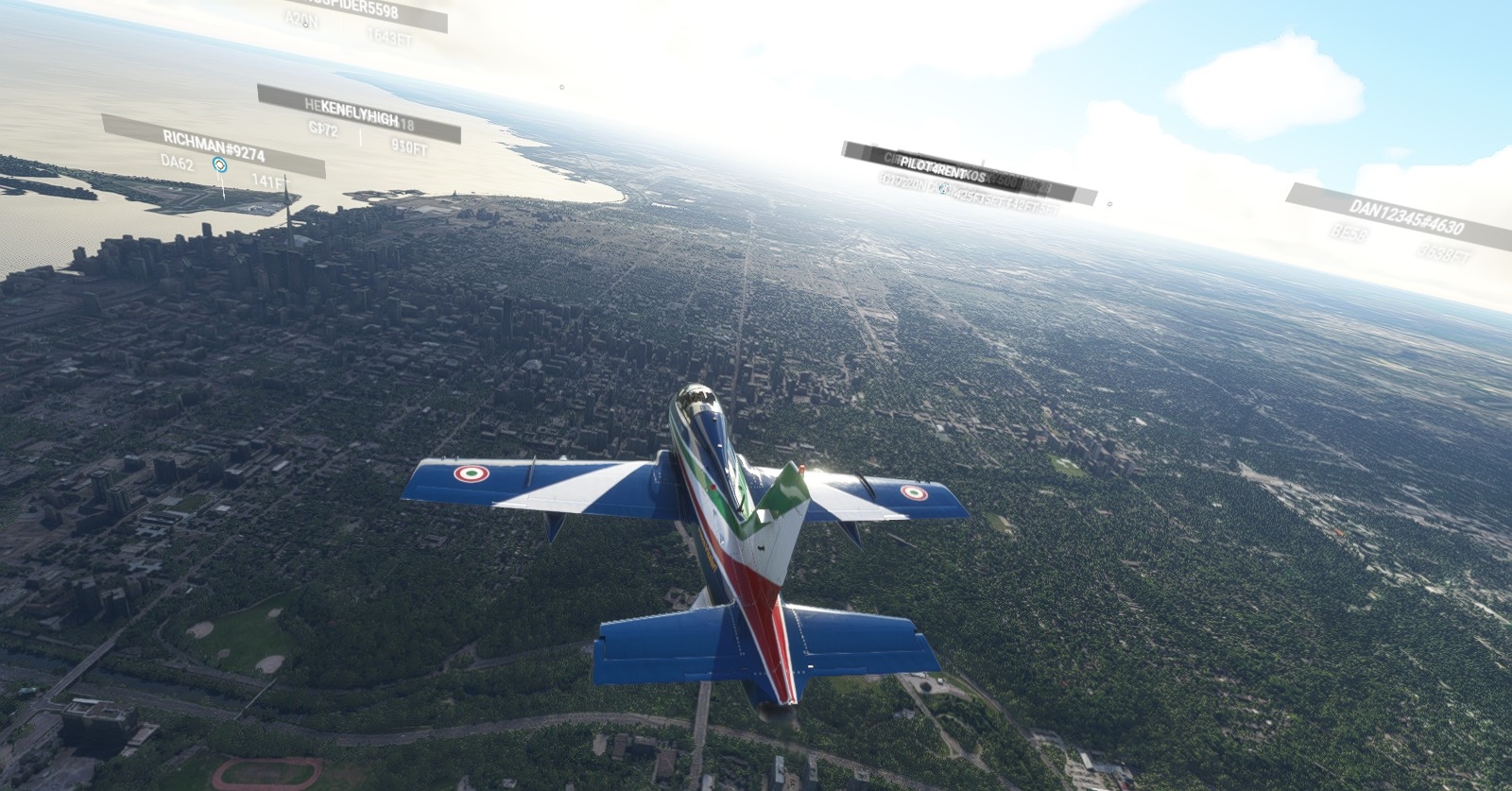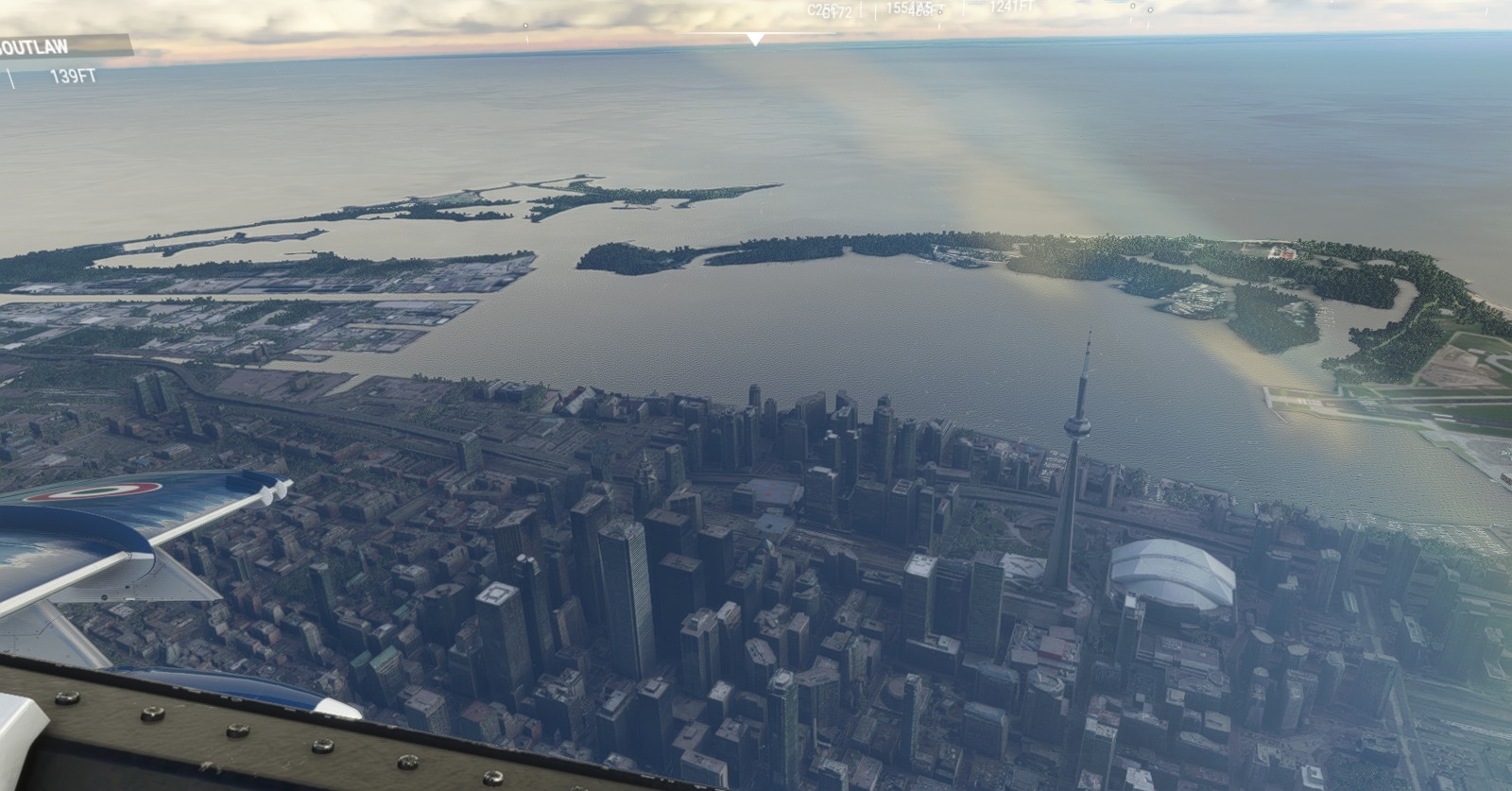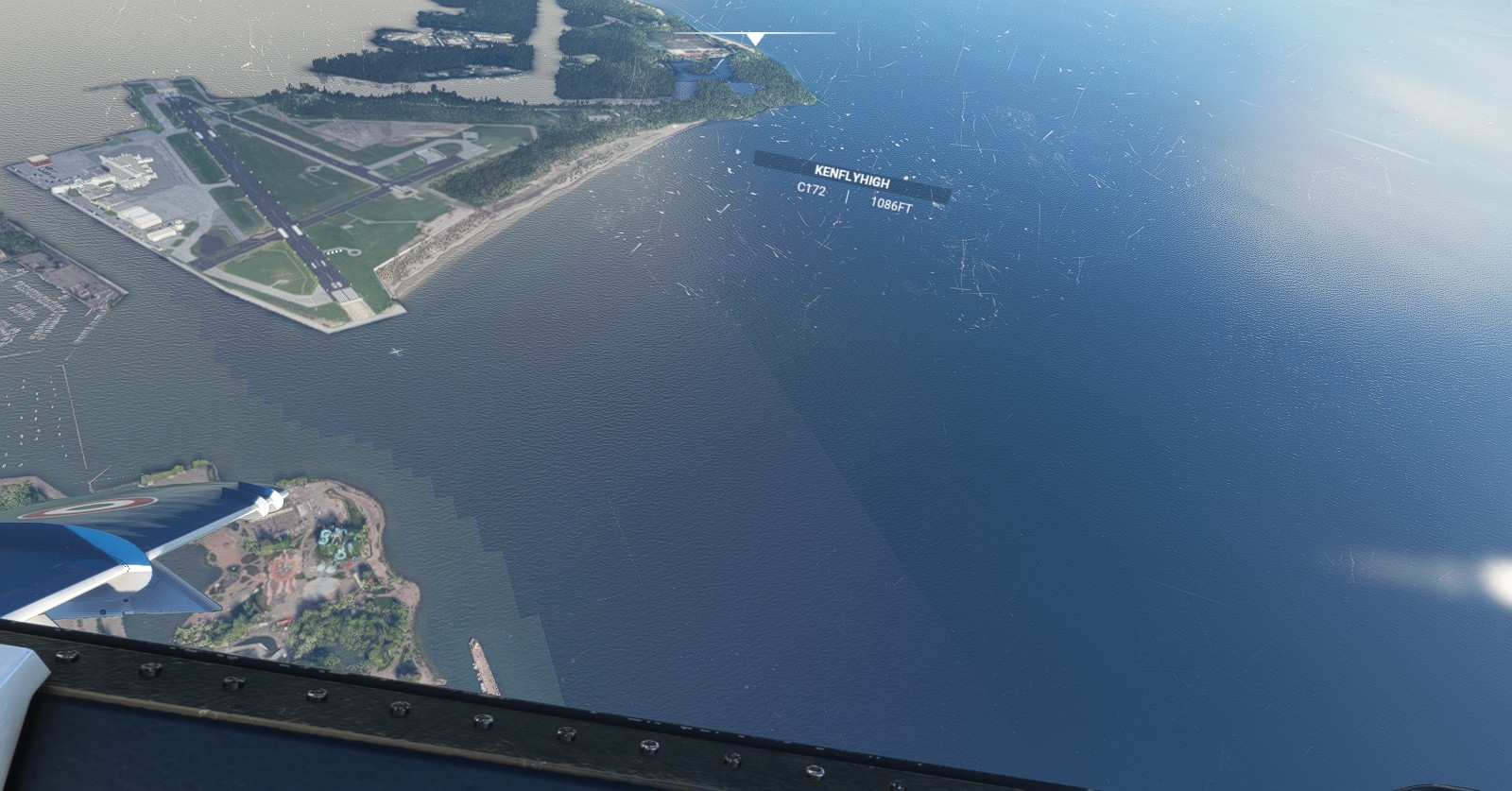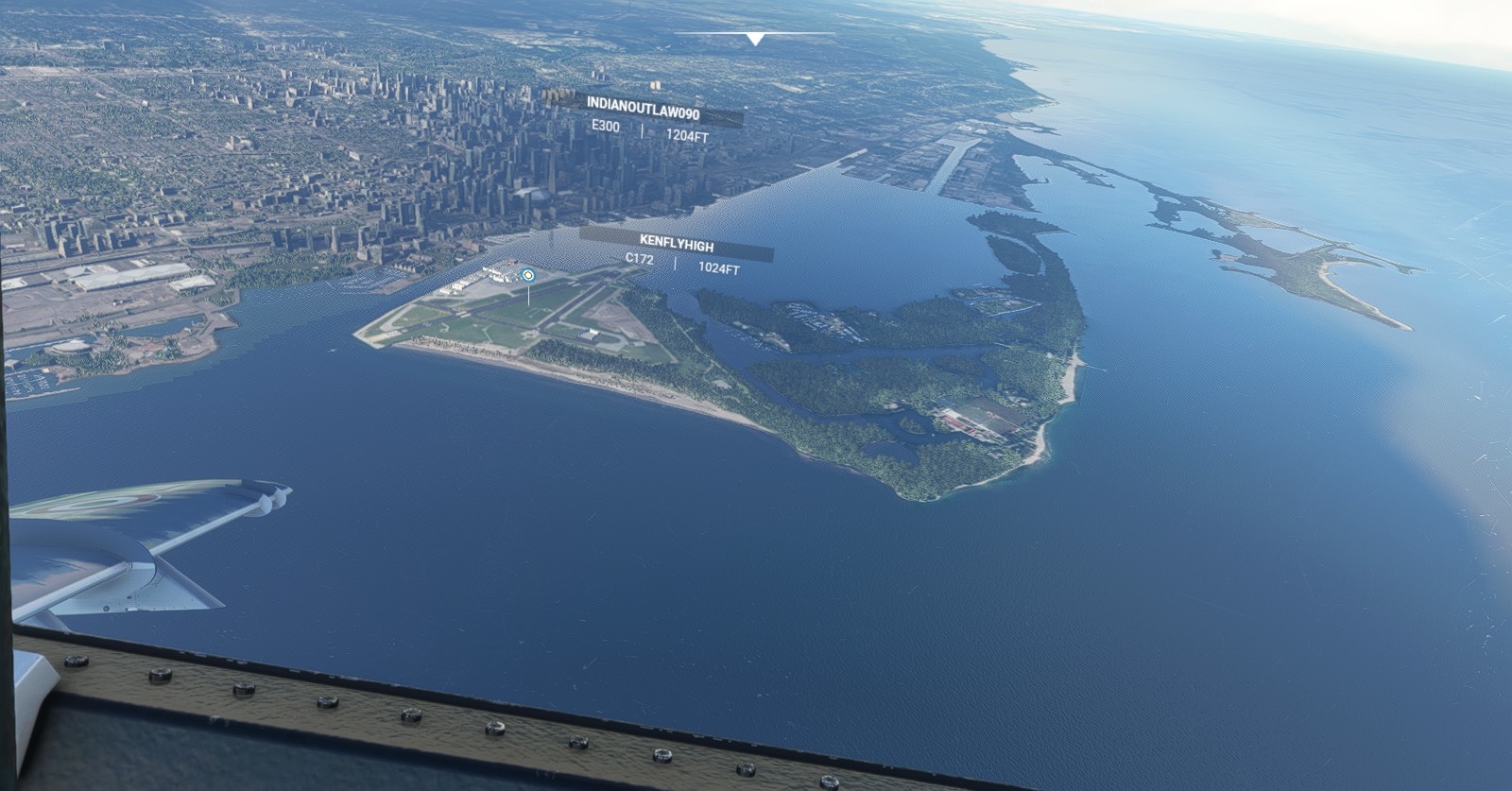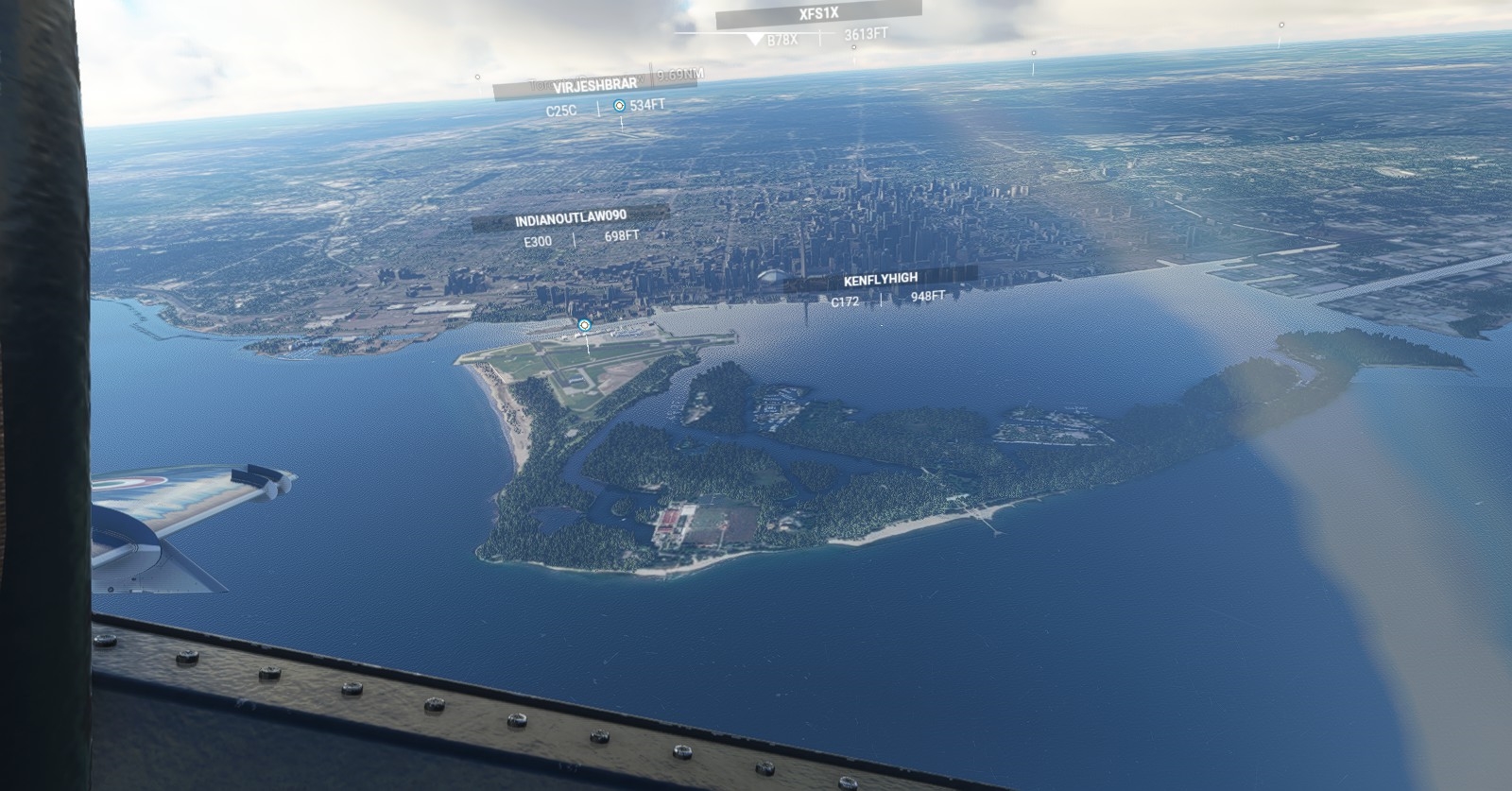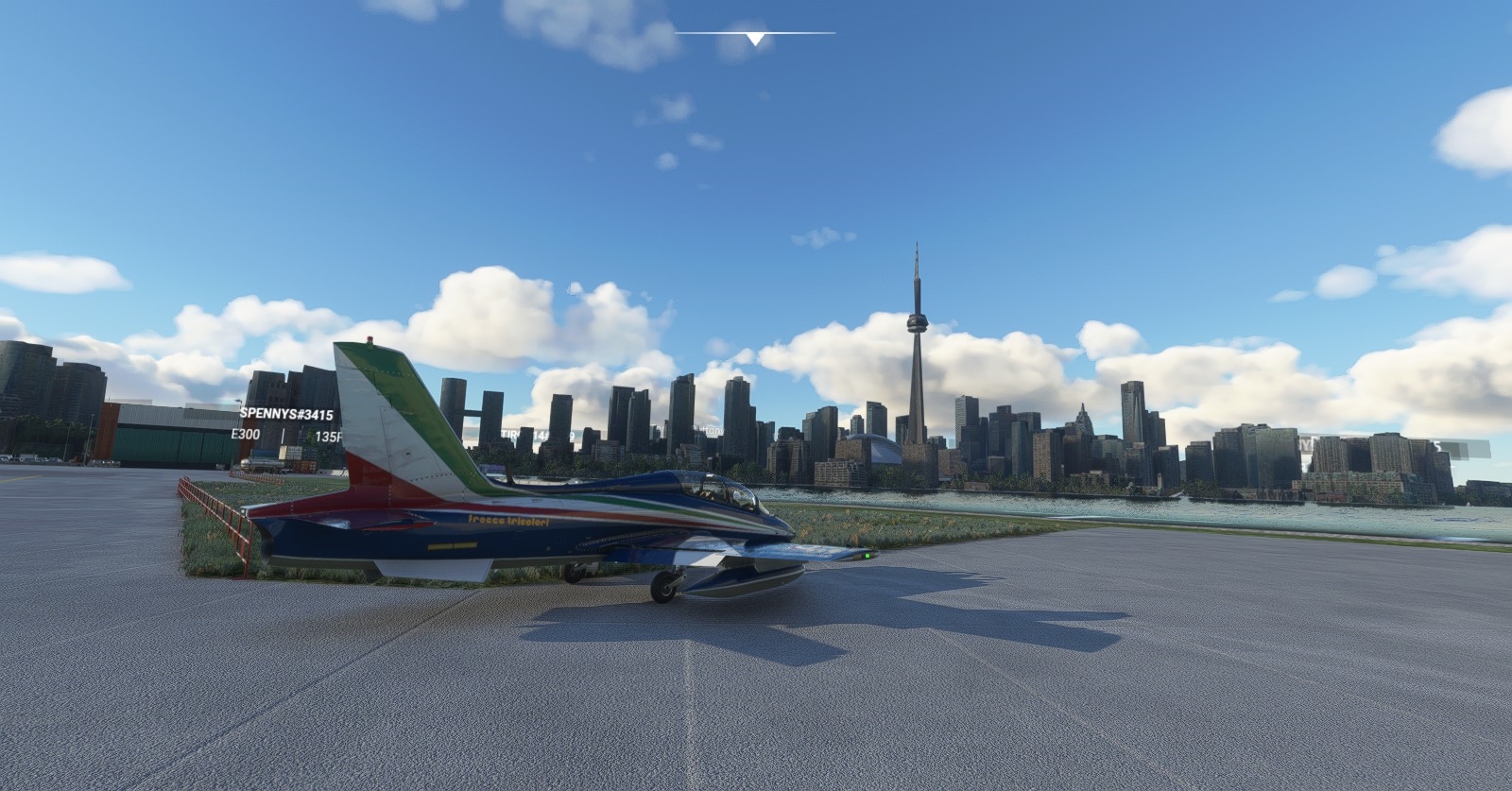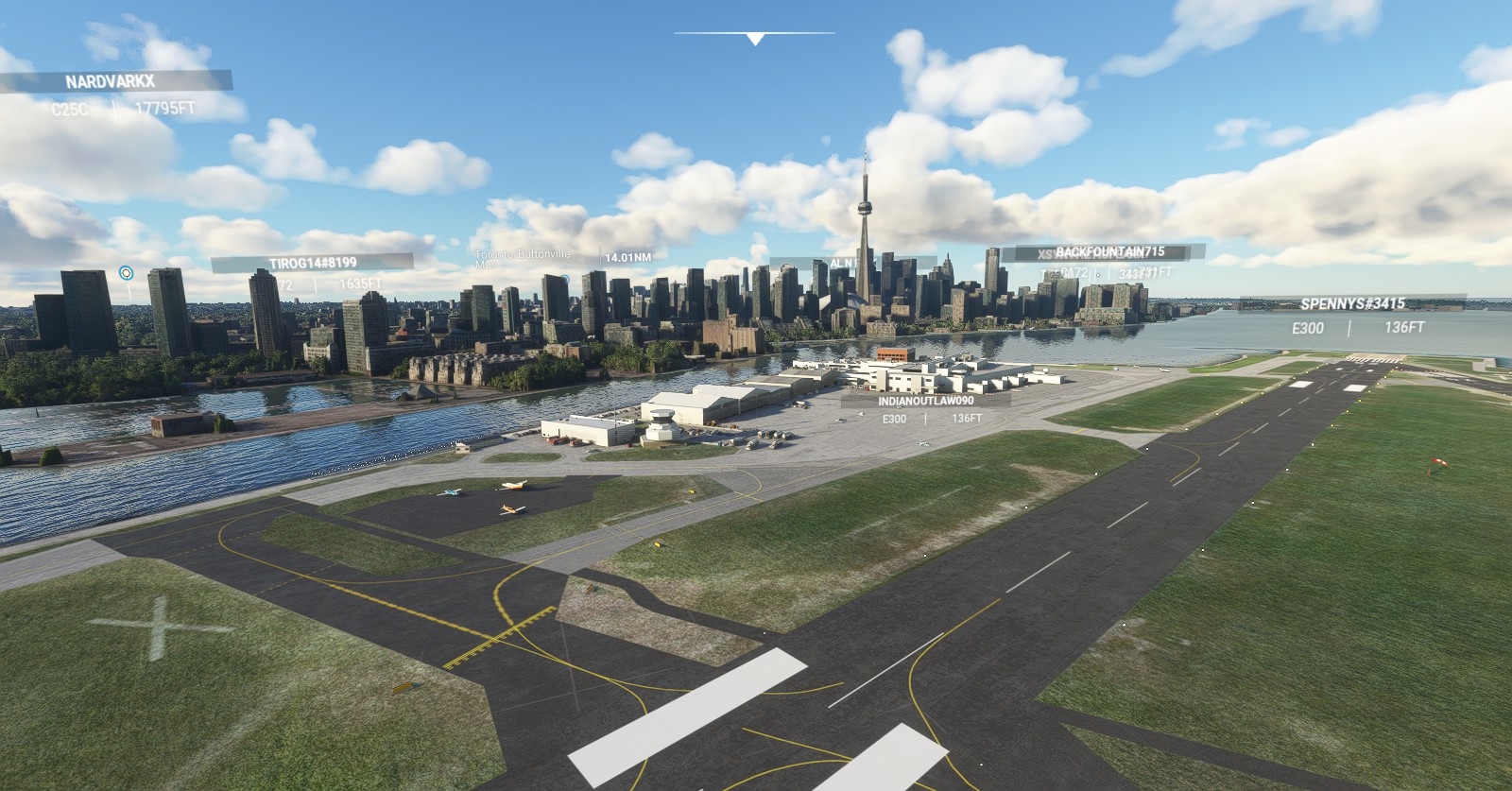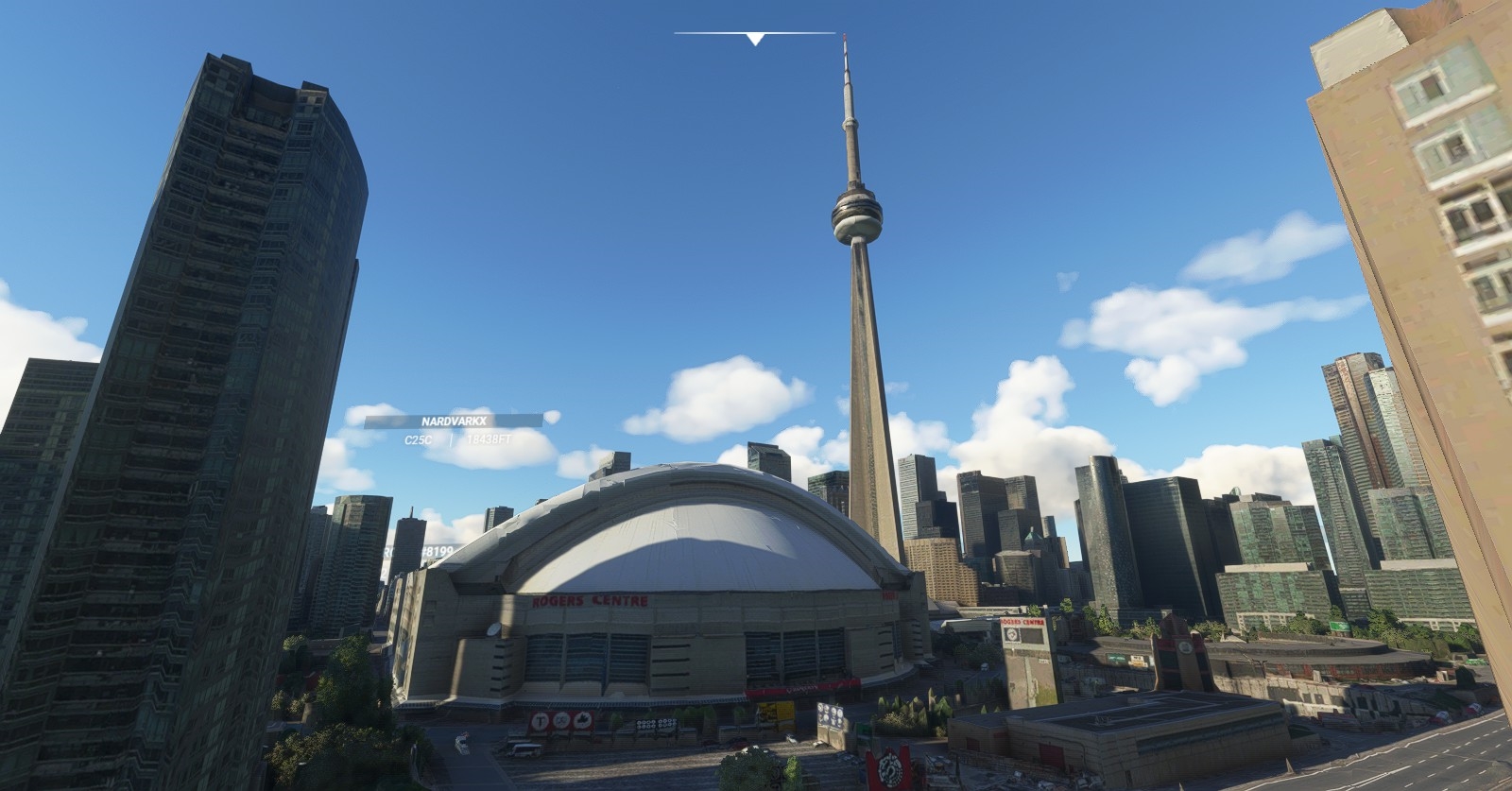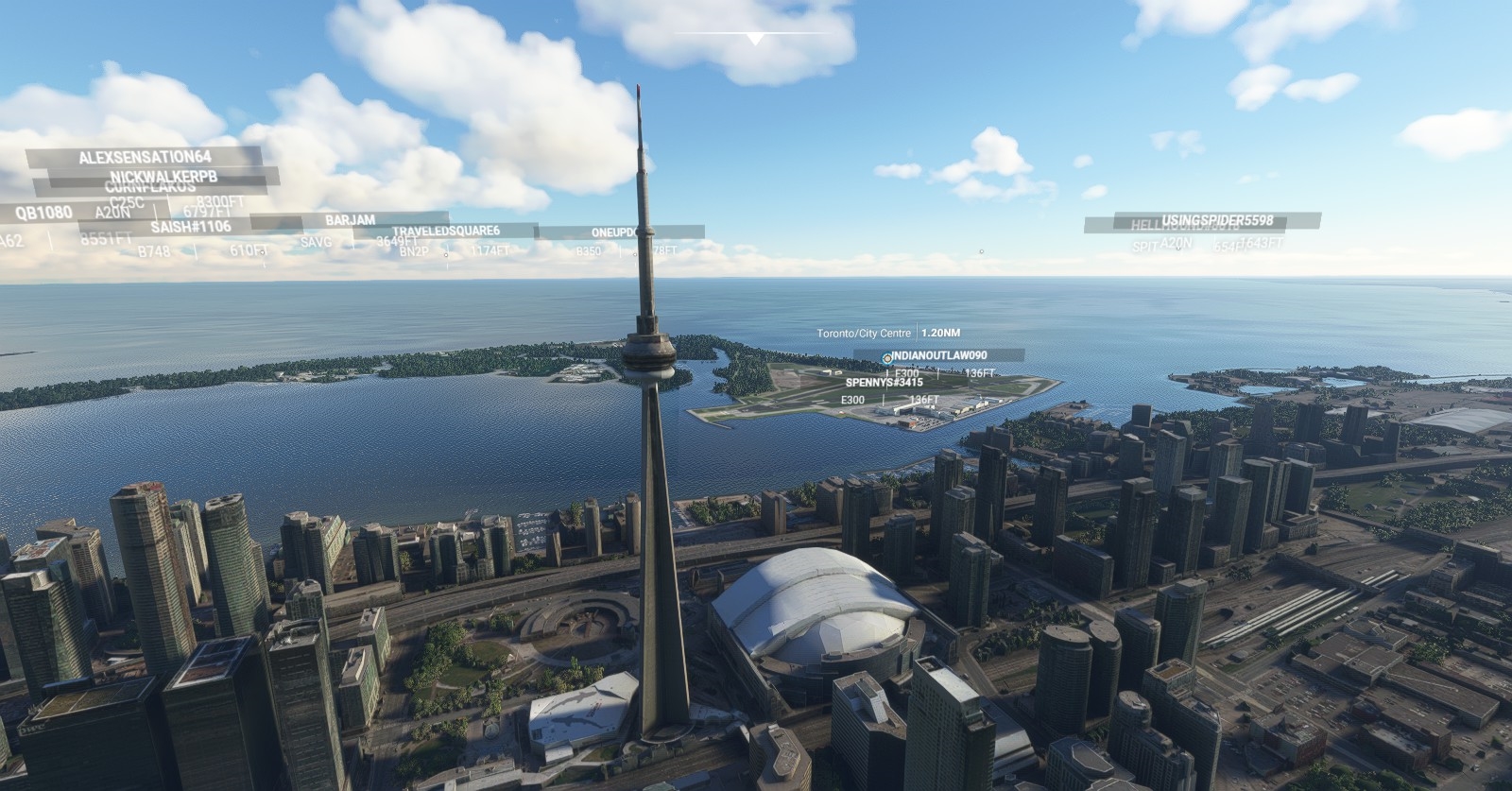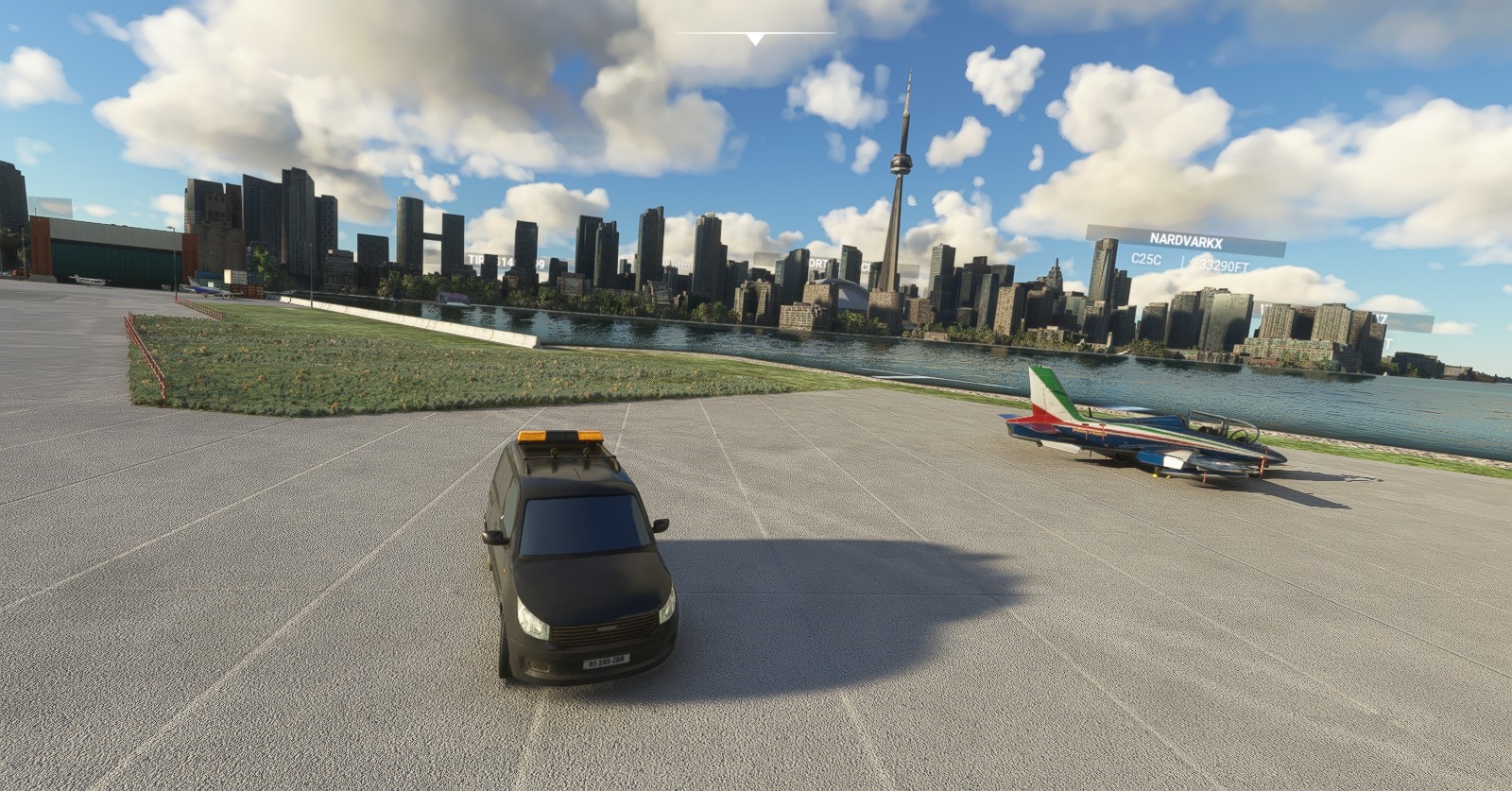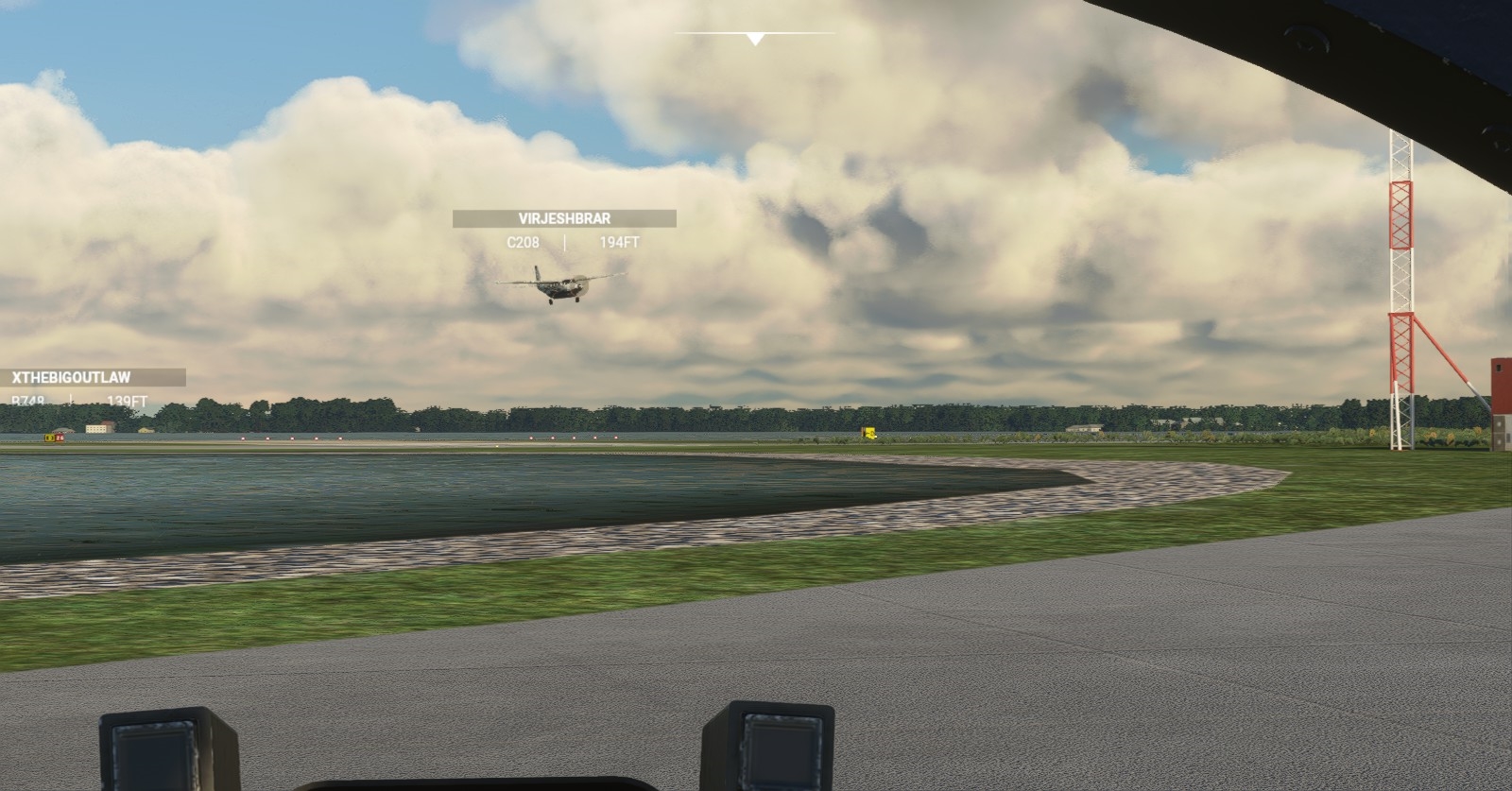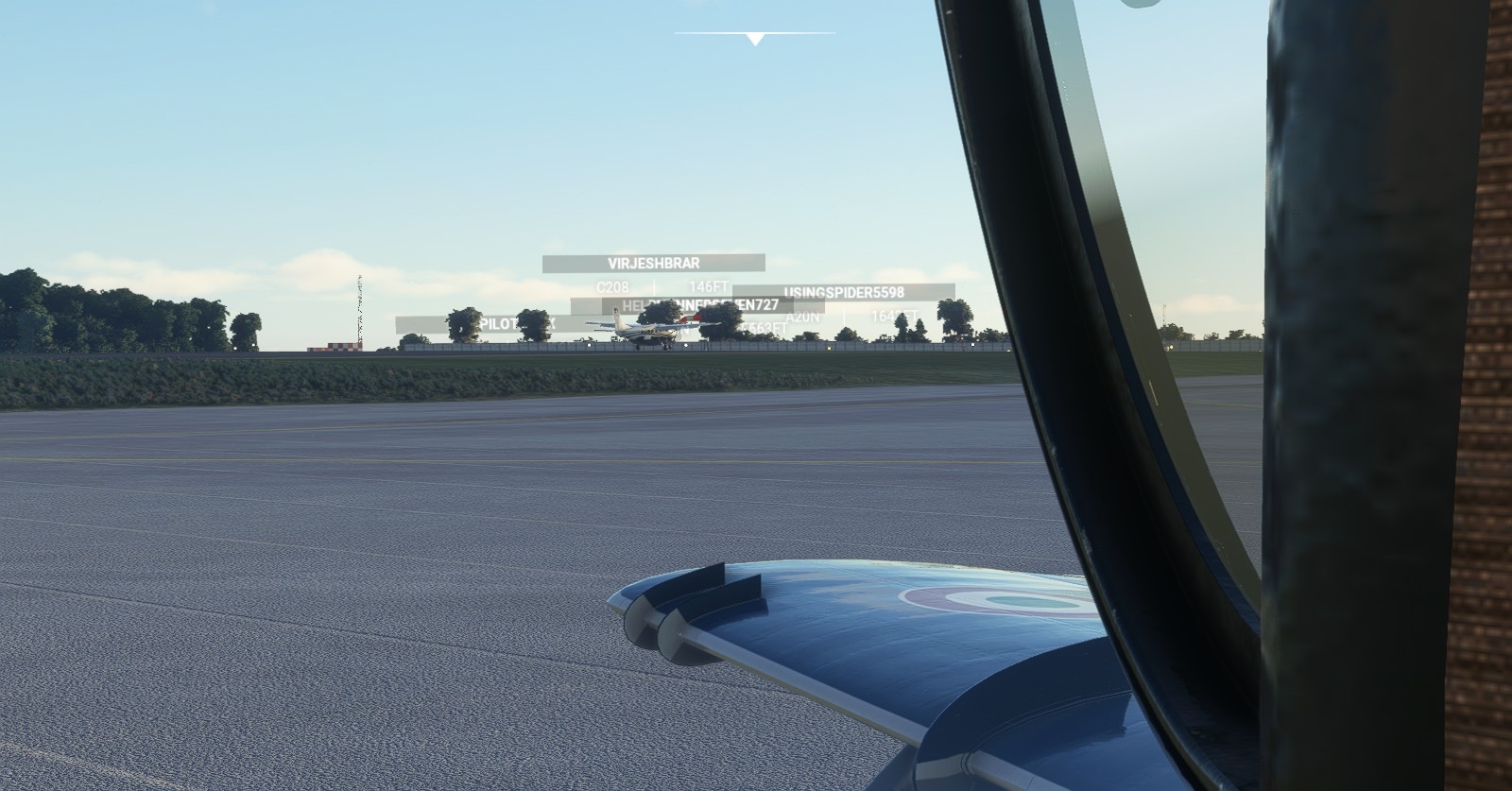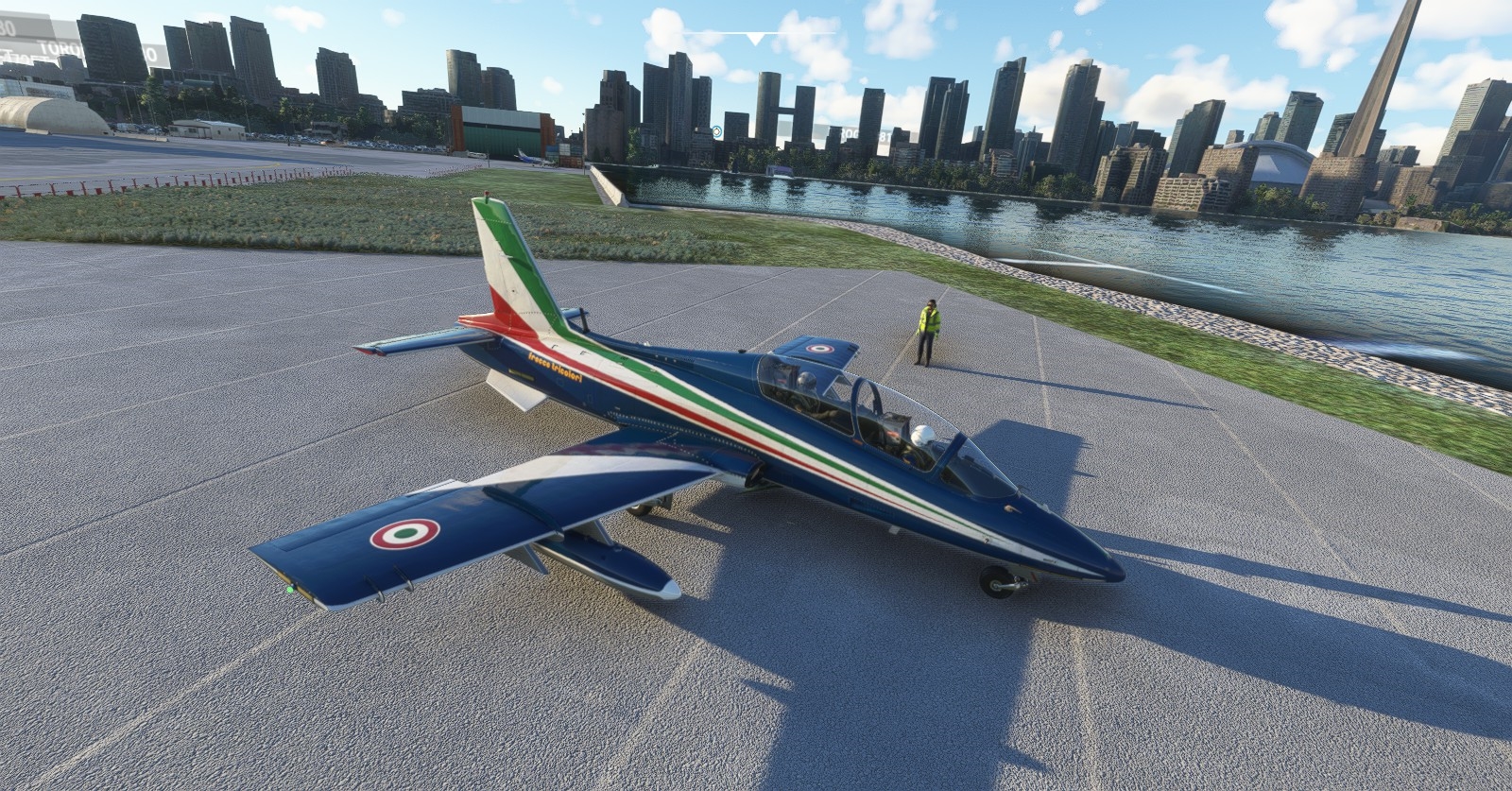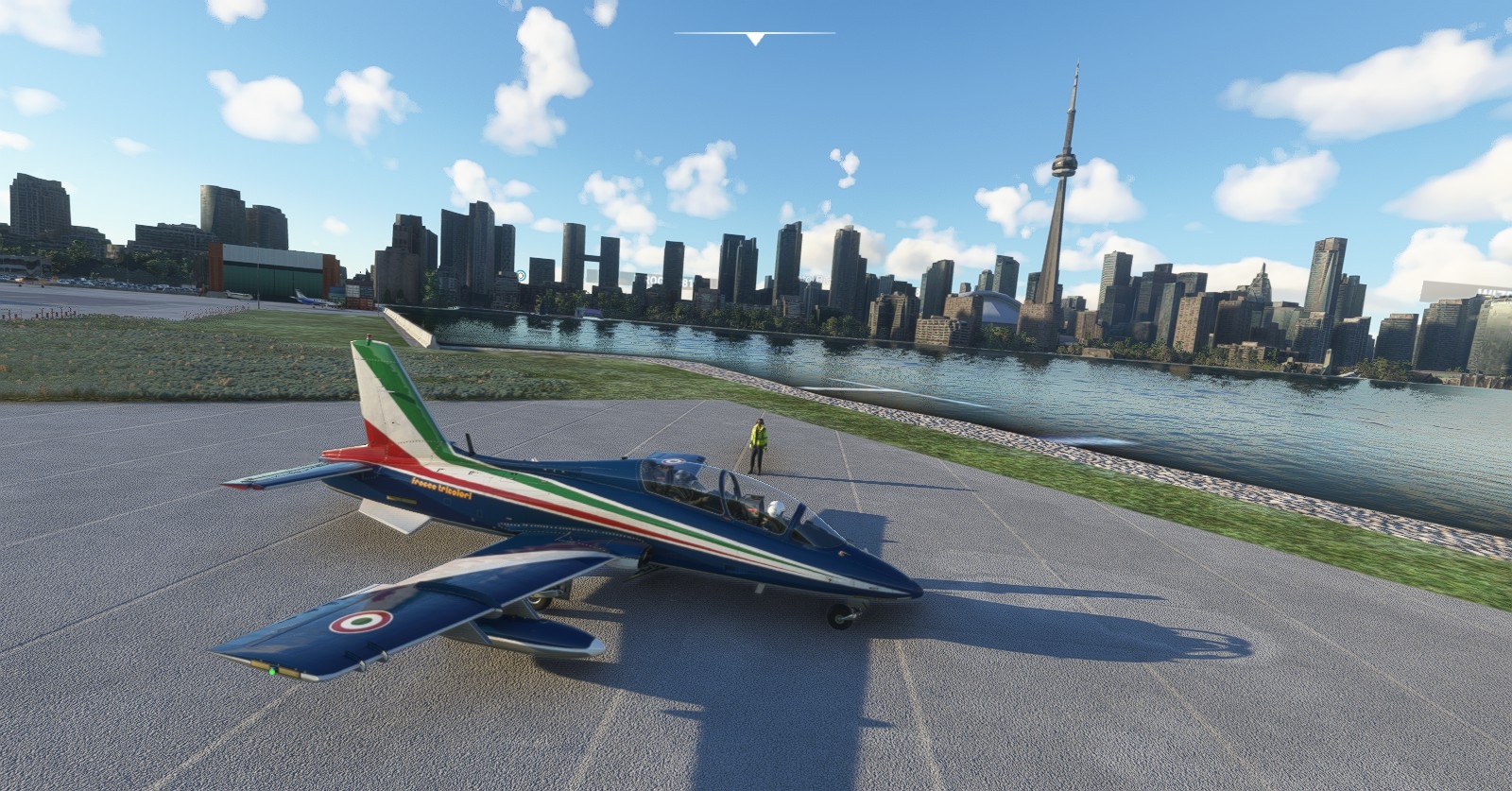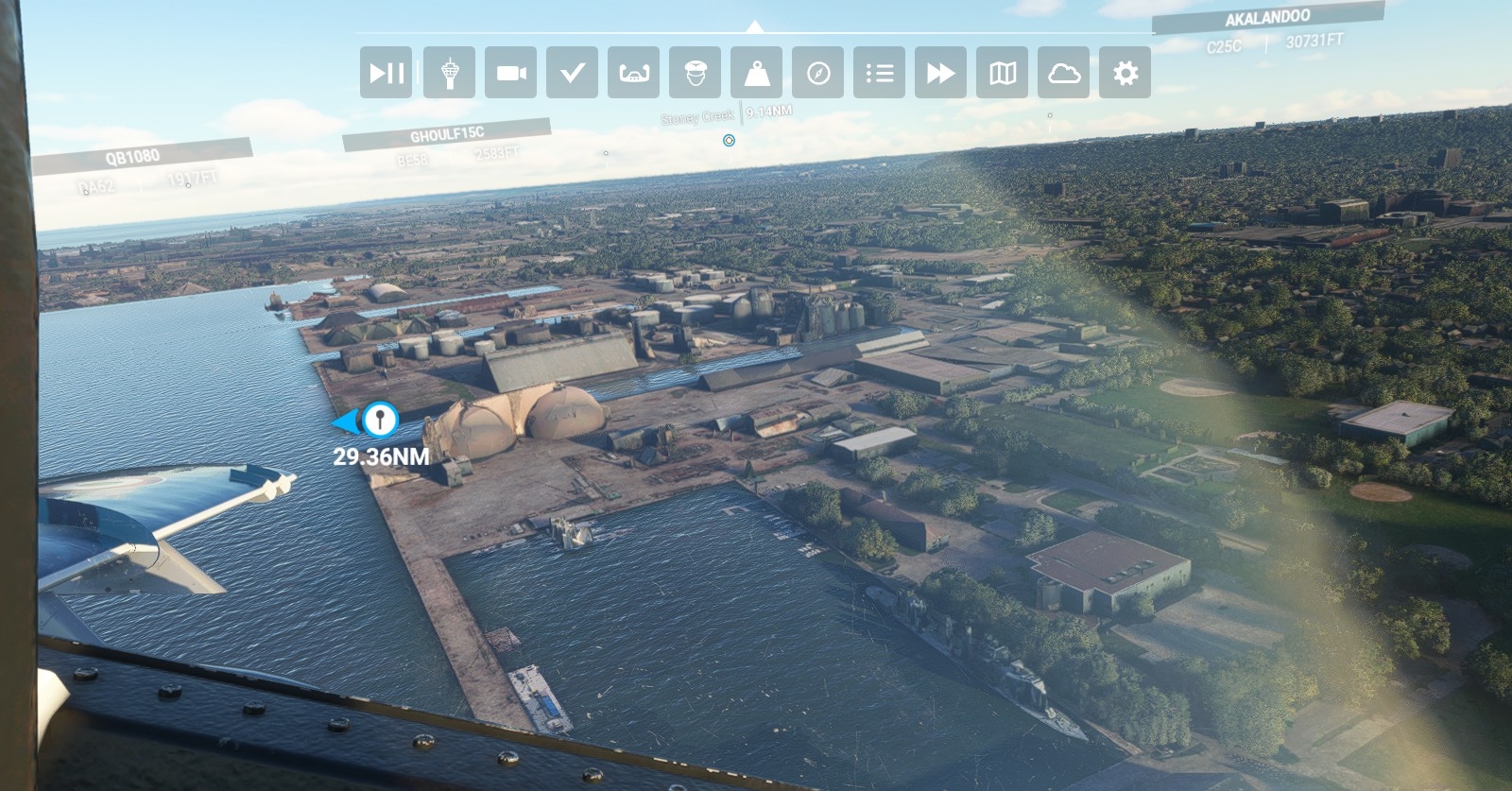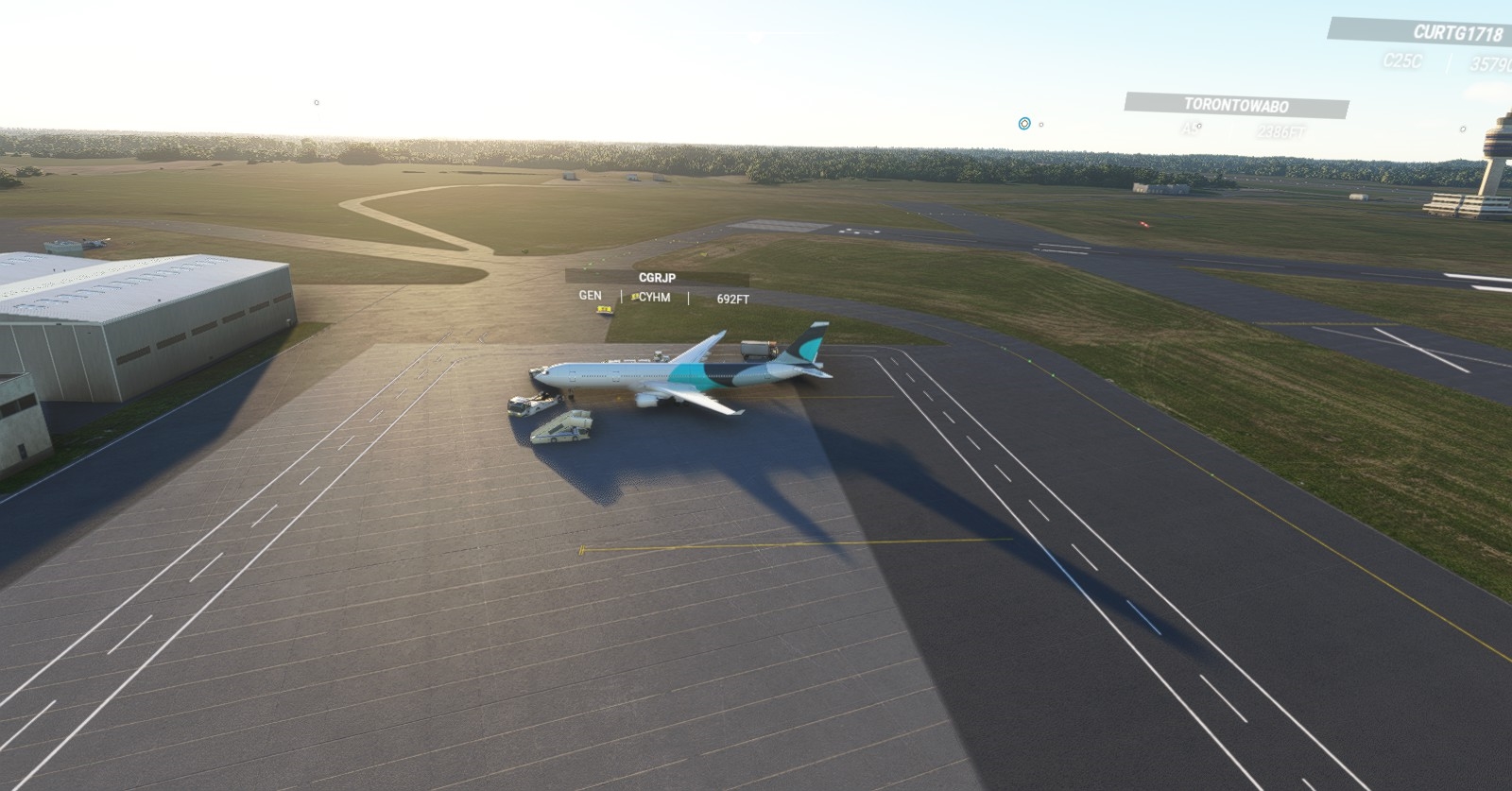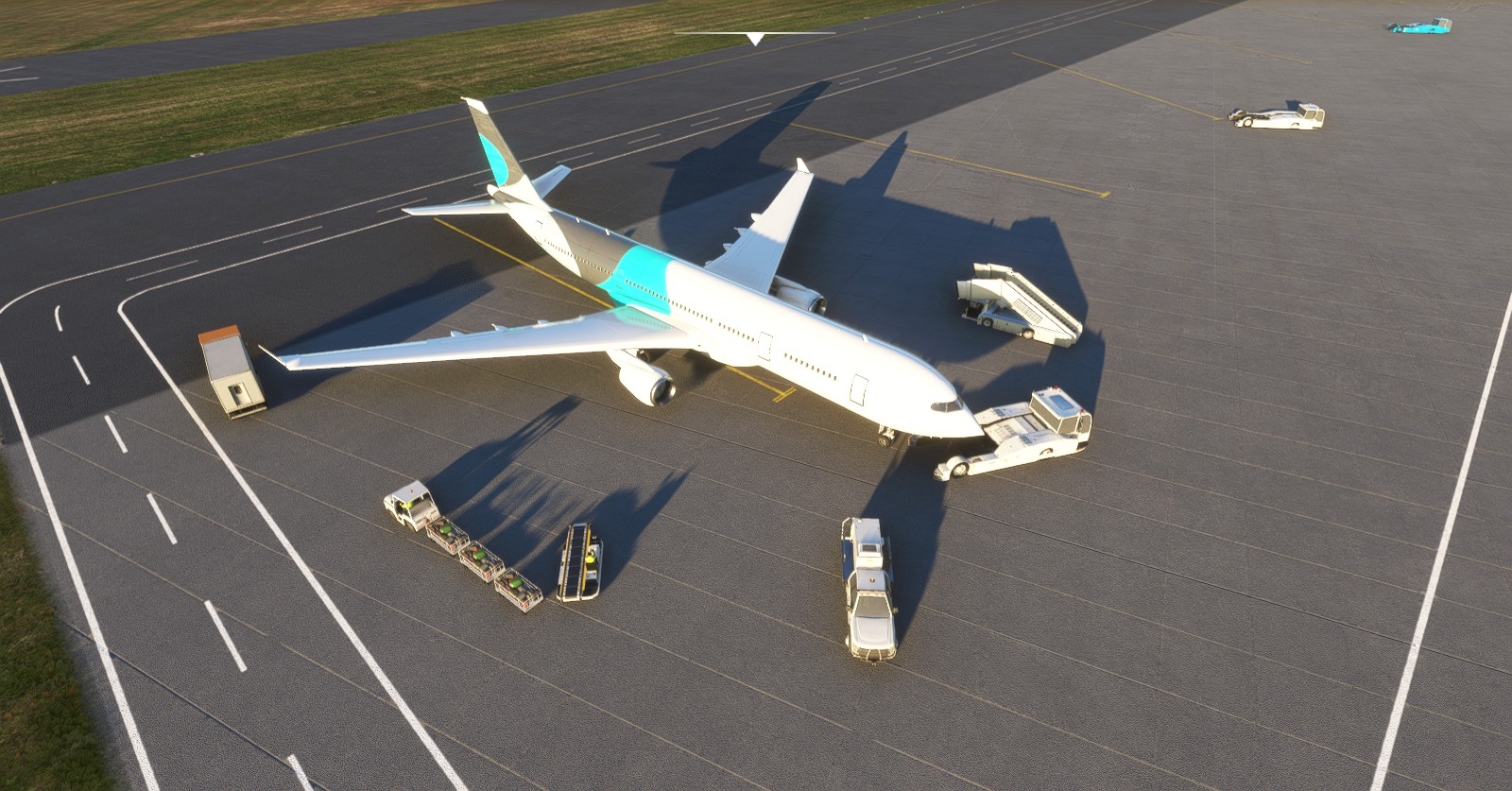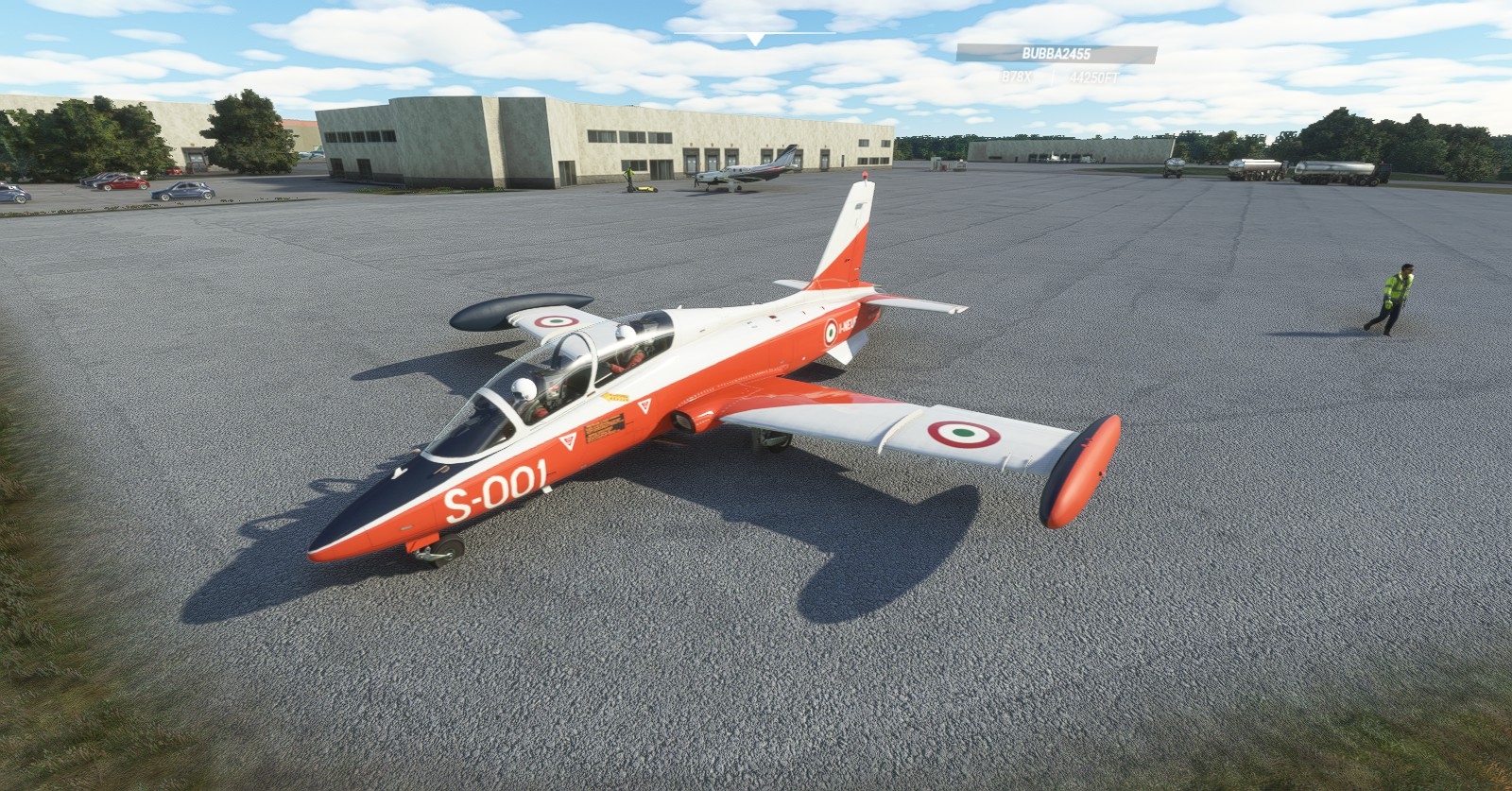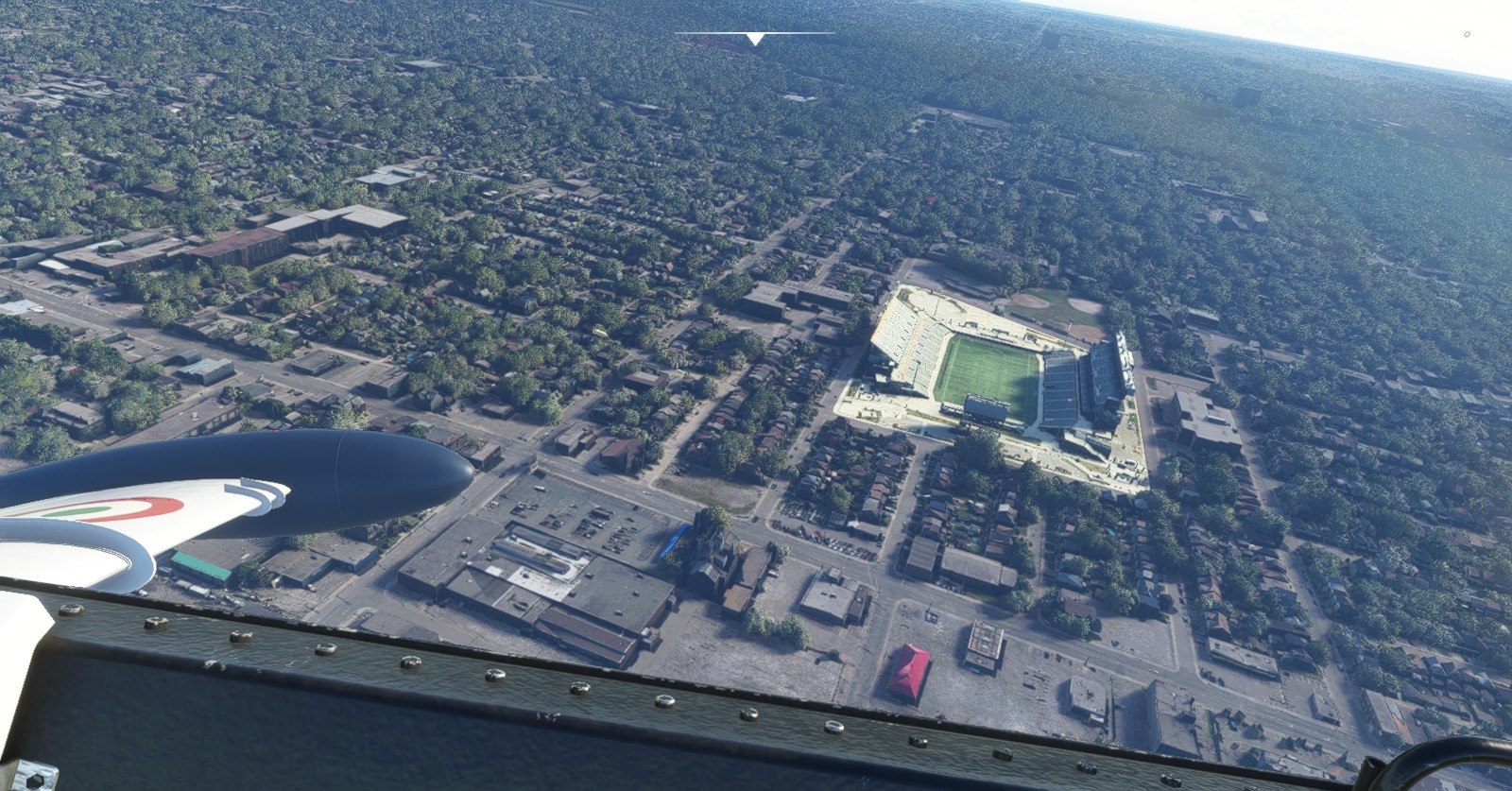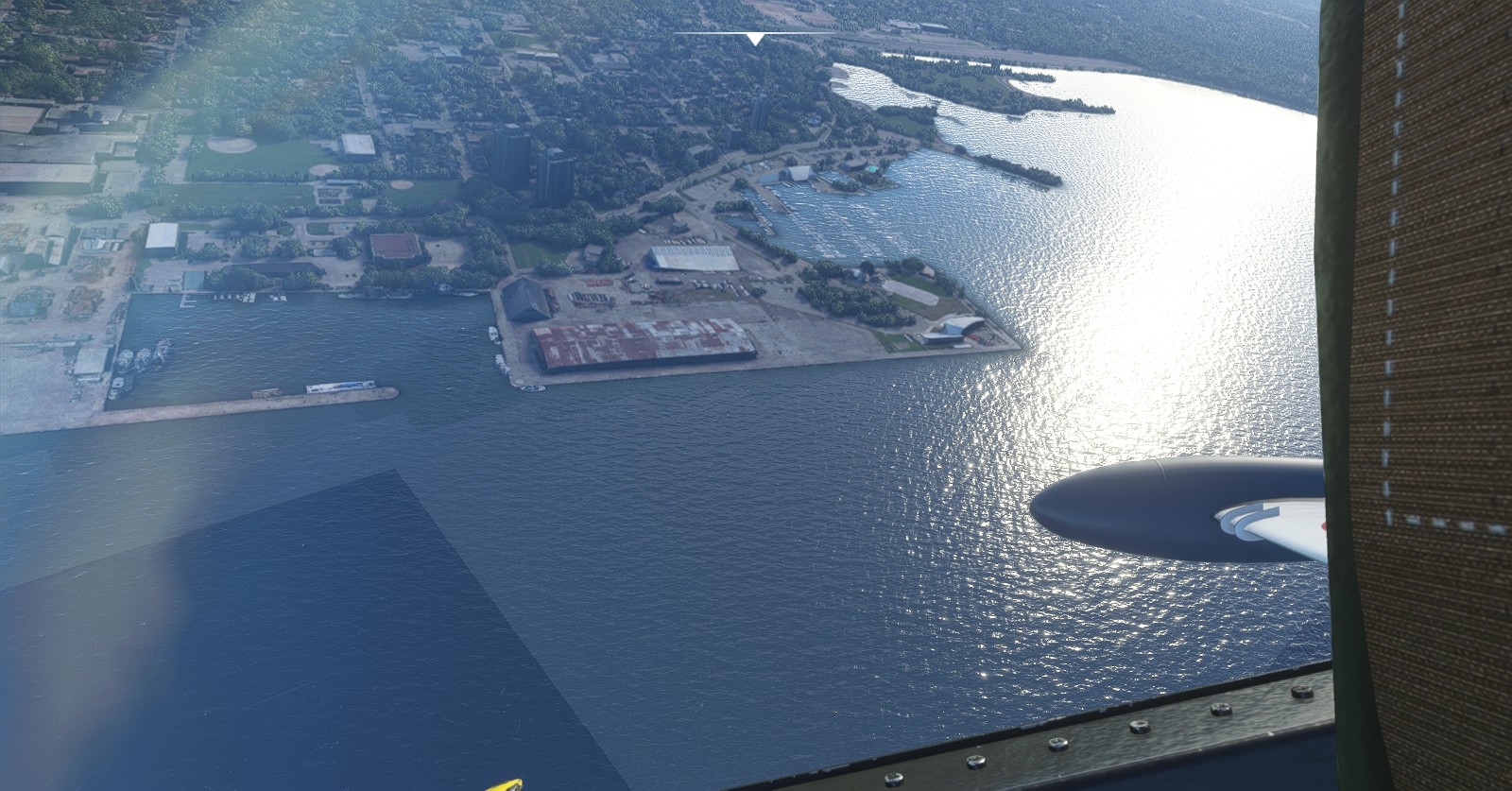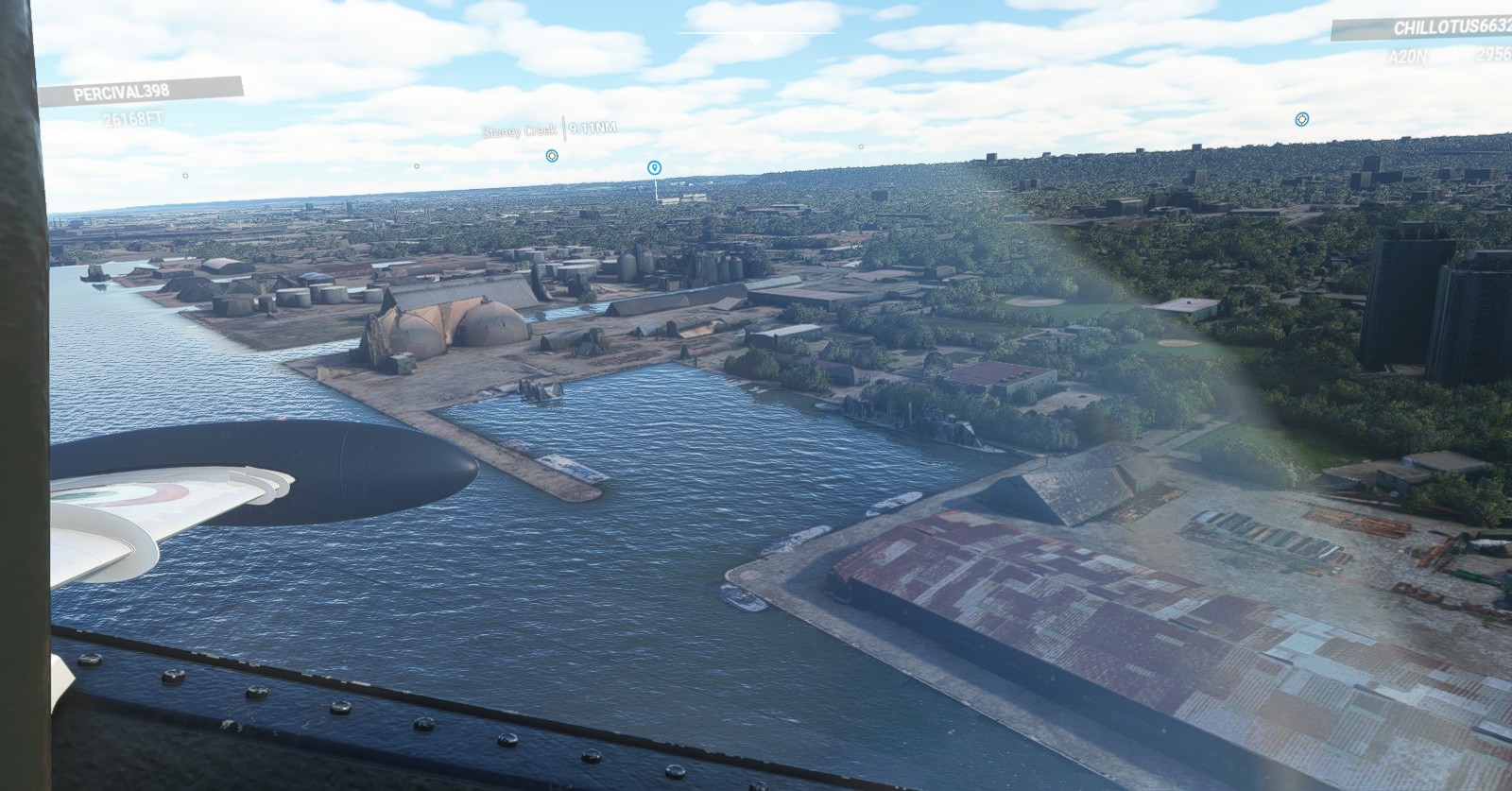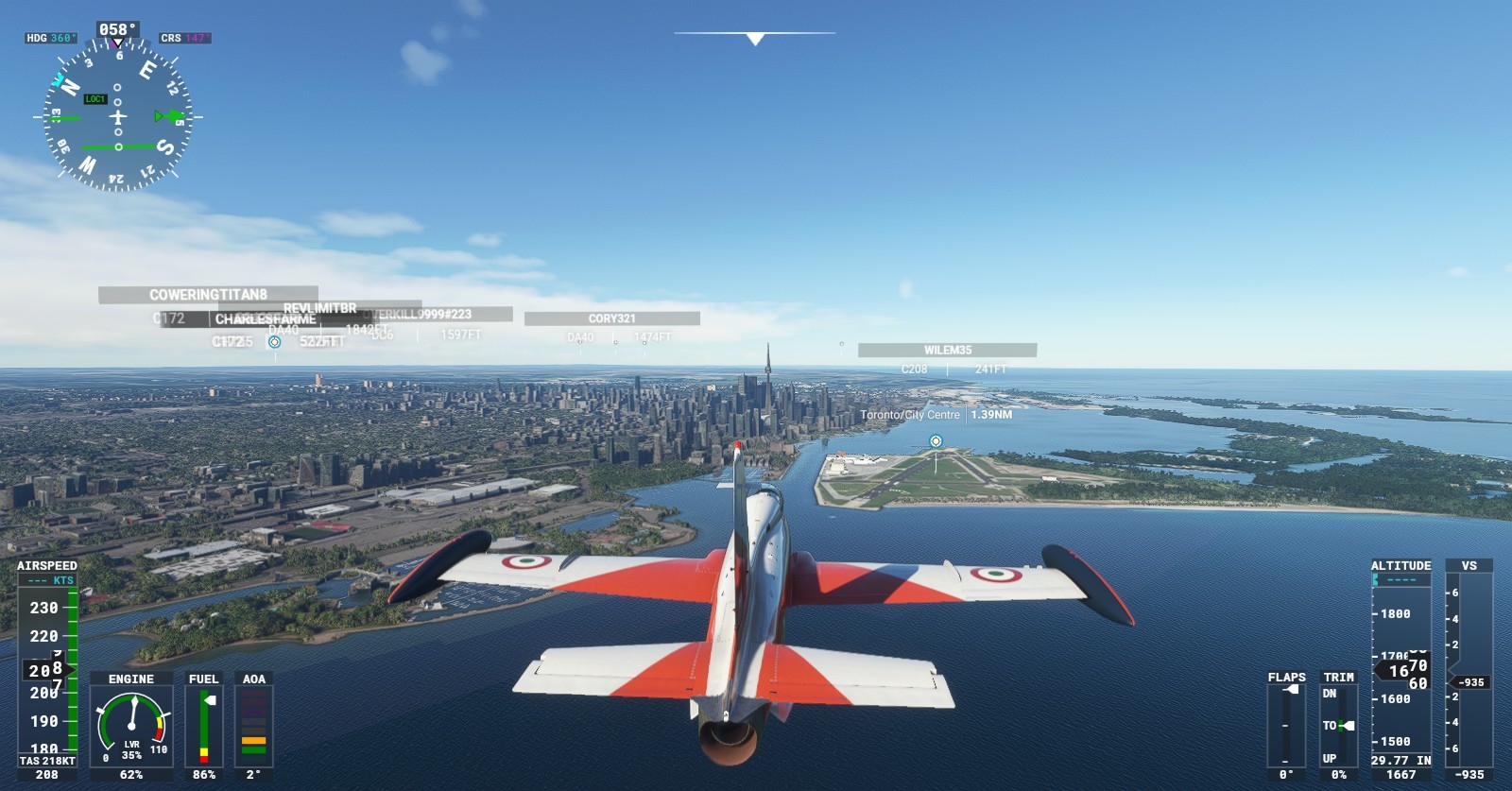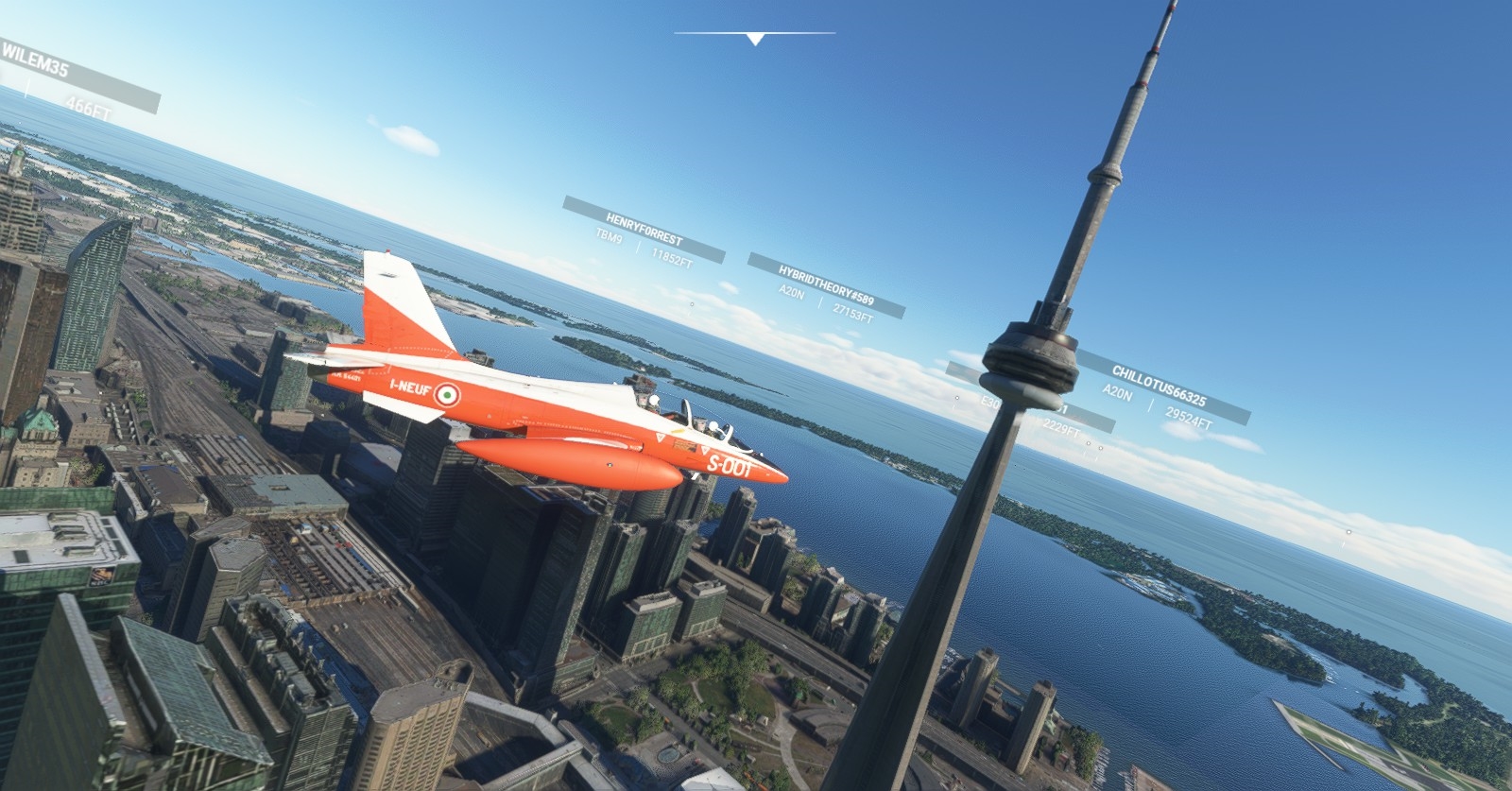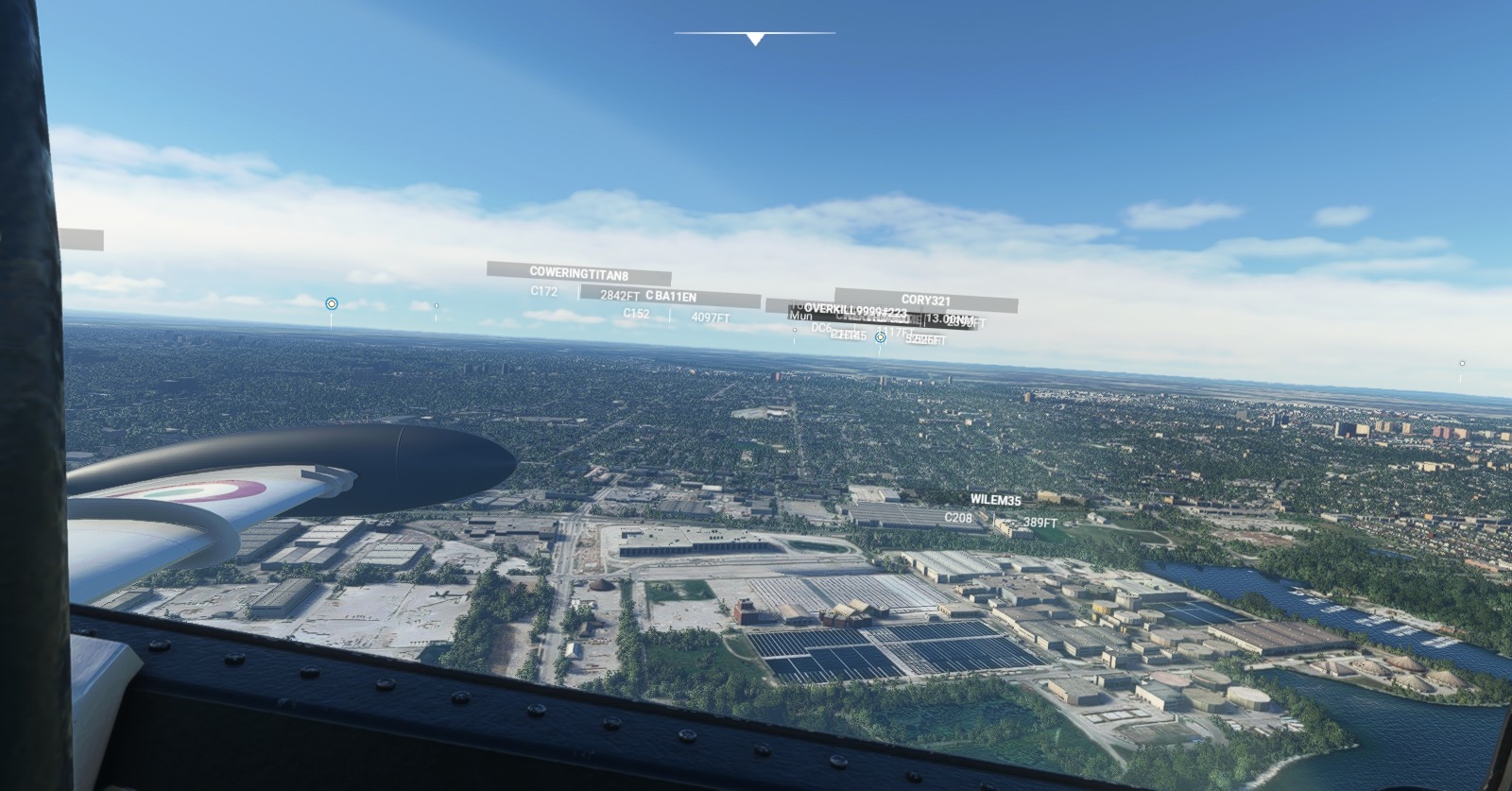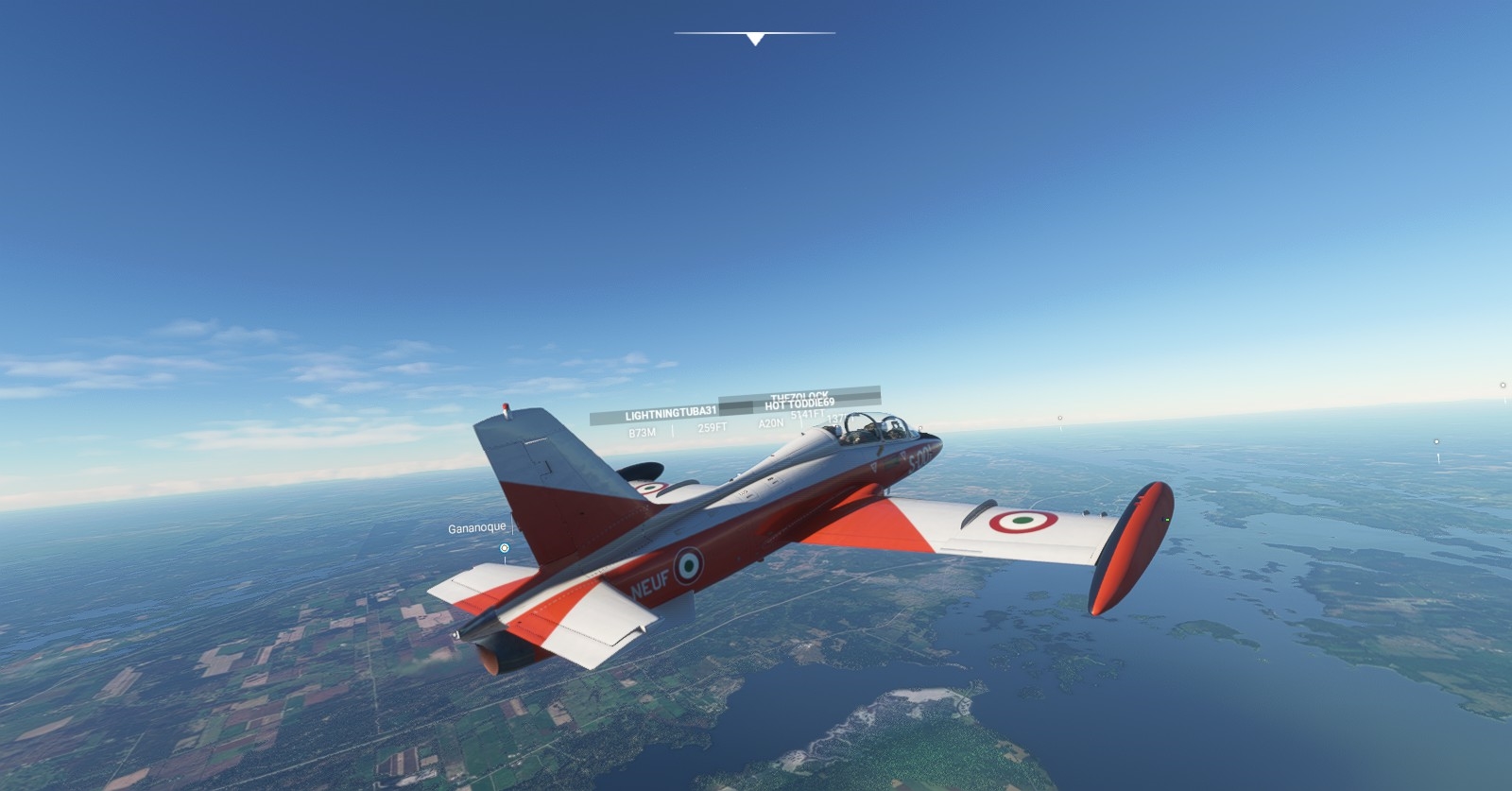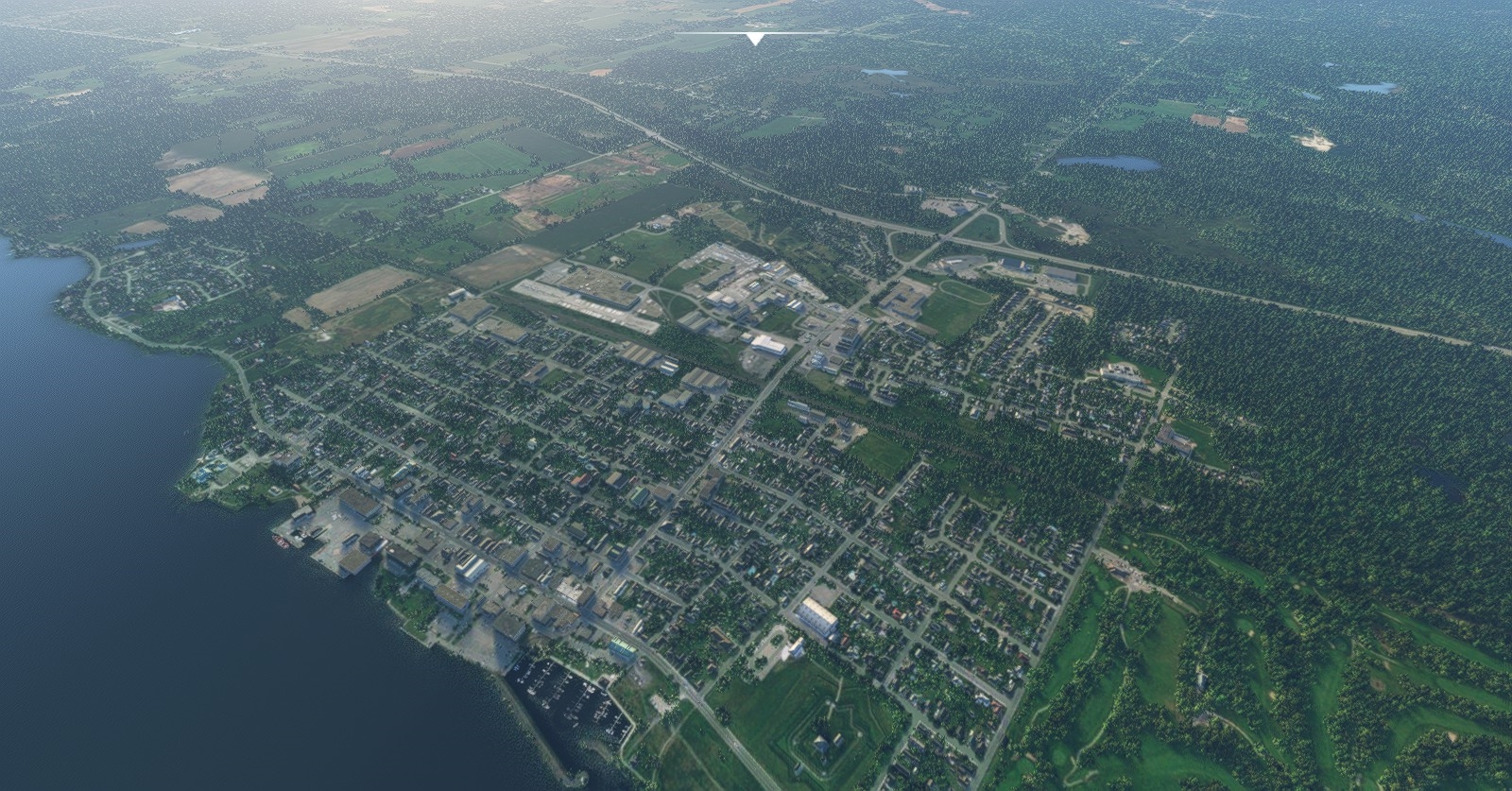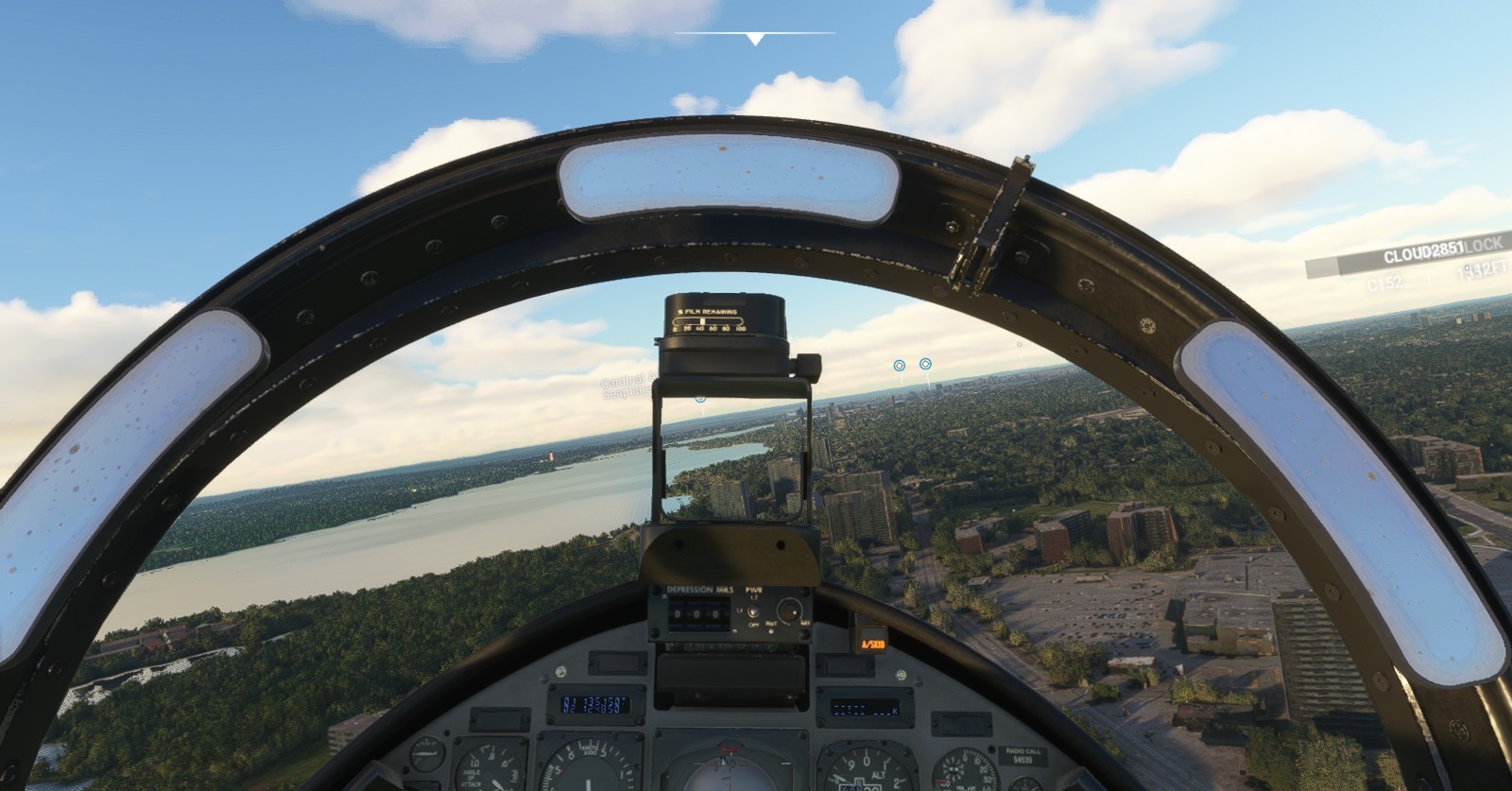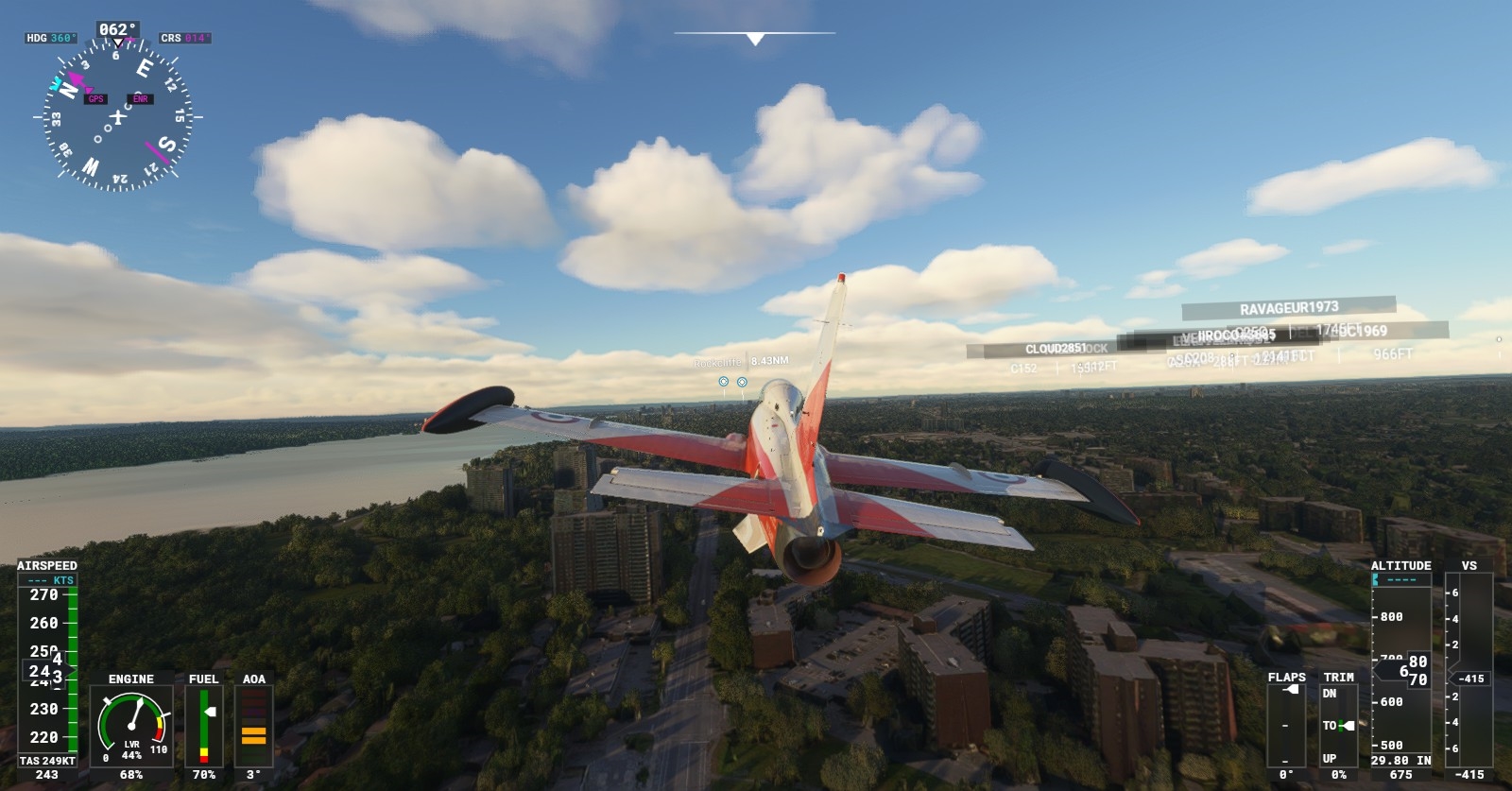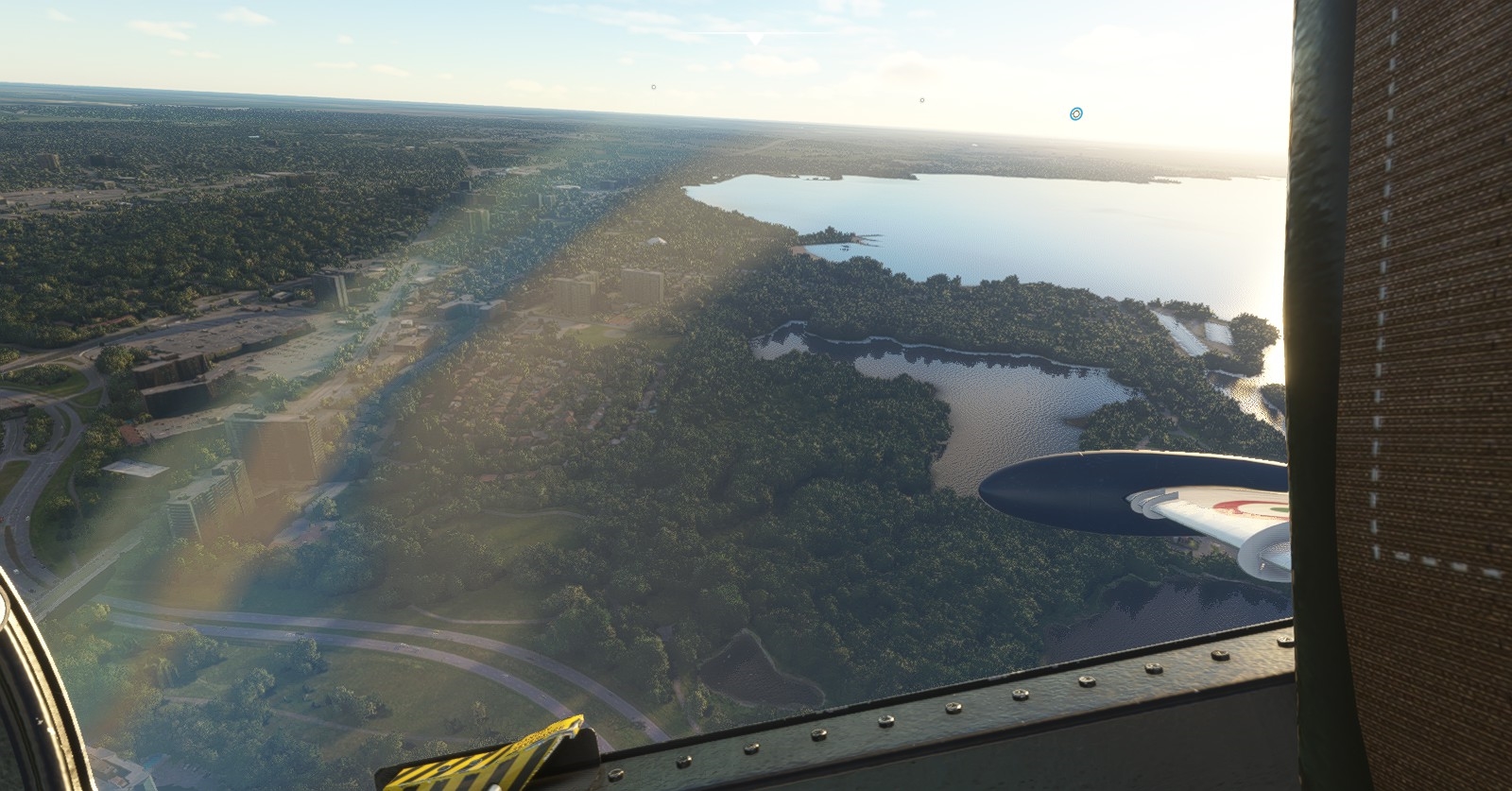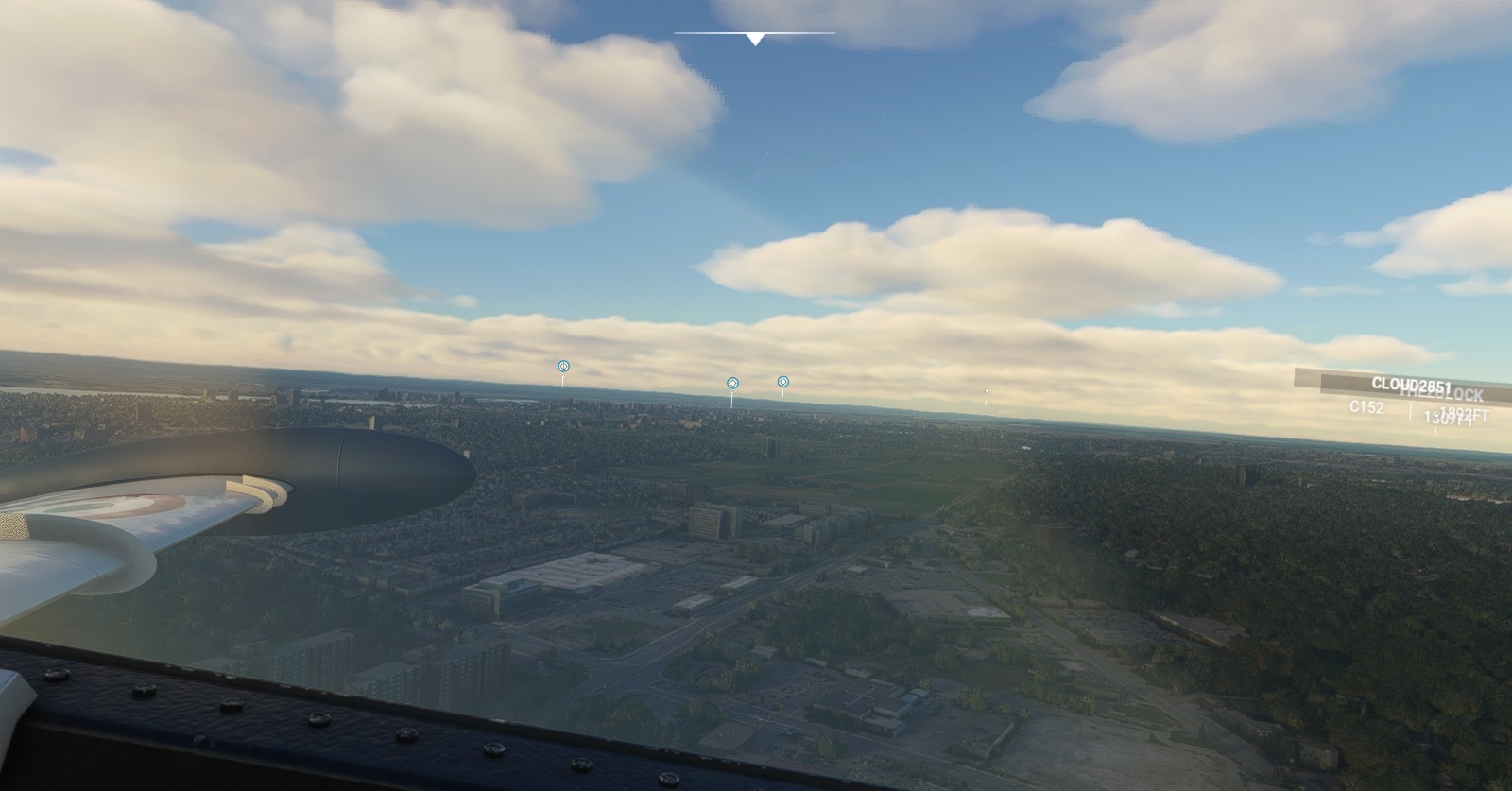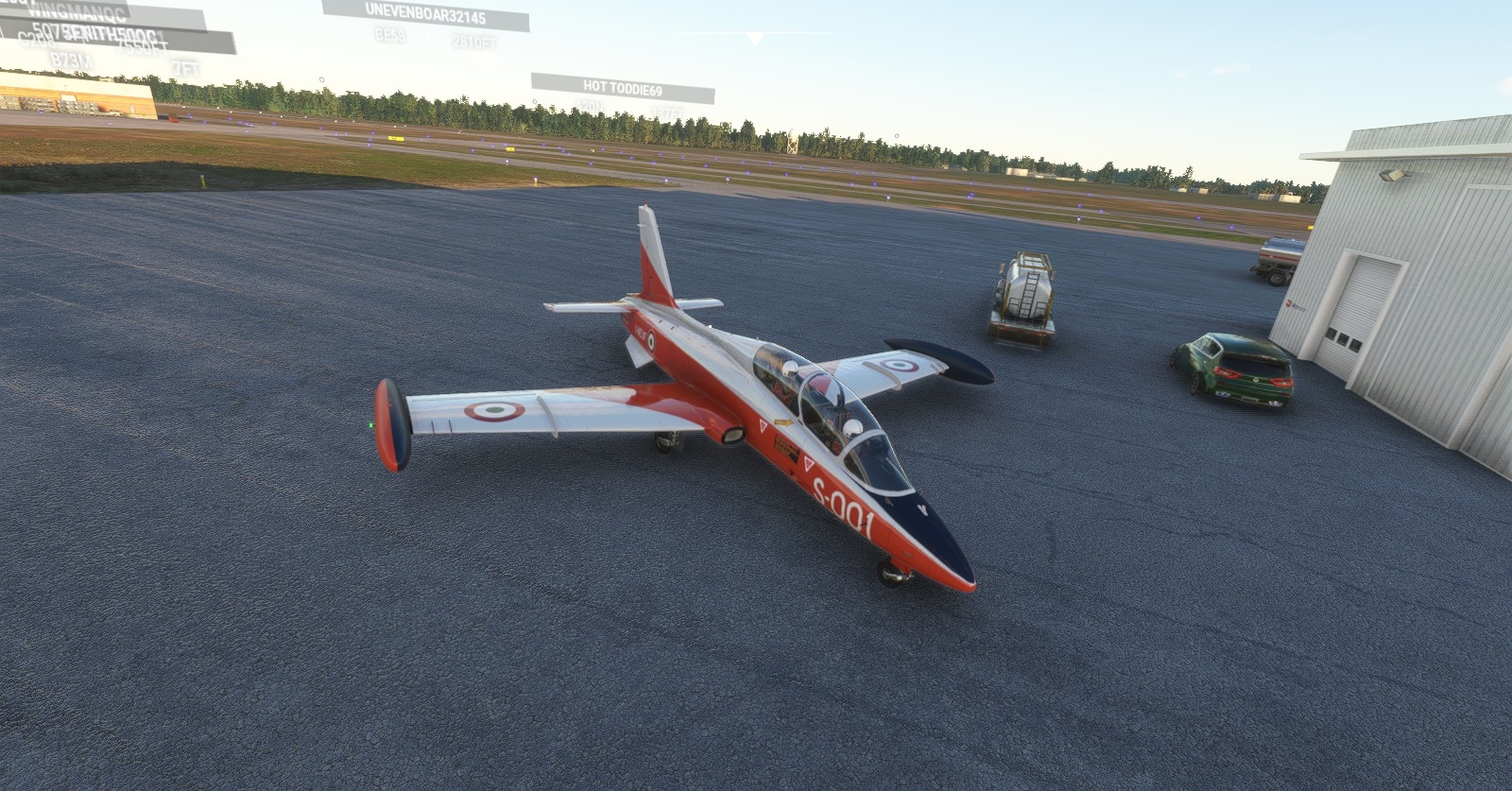 Ottawa Airport Add-on (Paid add-on in marketplace):
Loving the detailing in this. Every floor has various details, lounges, and etc to it. Very faithful to the original. It's a paid add-on via Microsoft Flight Sim's in-game marketplace. It's been updated a few times, even as recent as October 2021.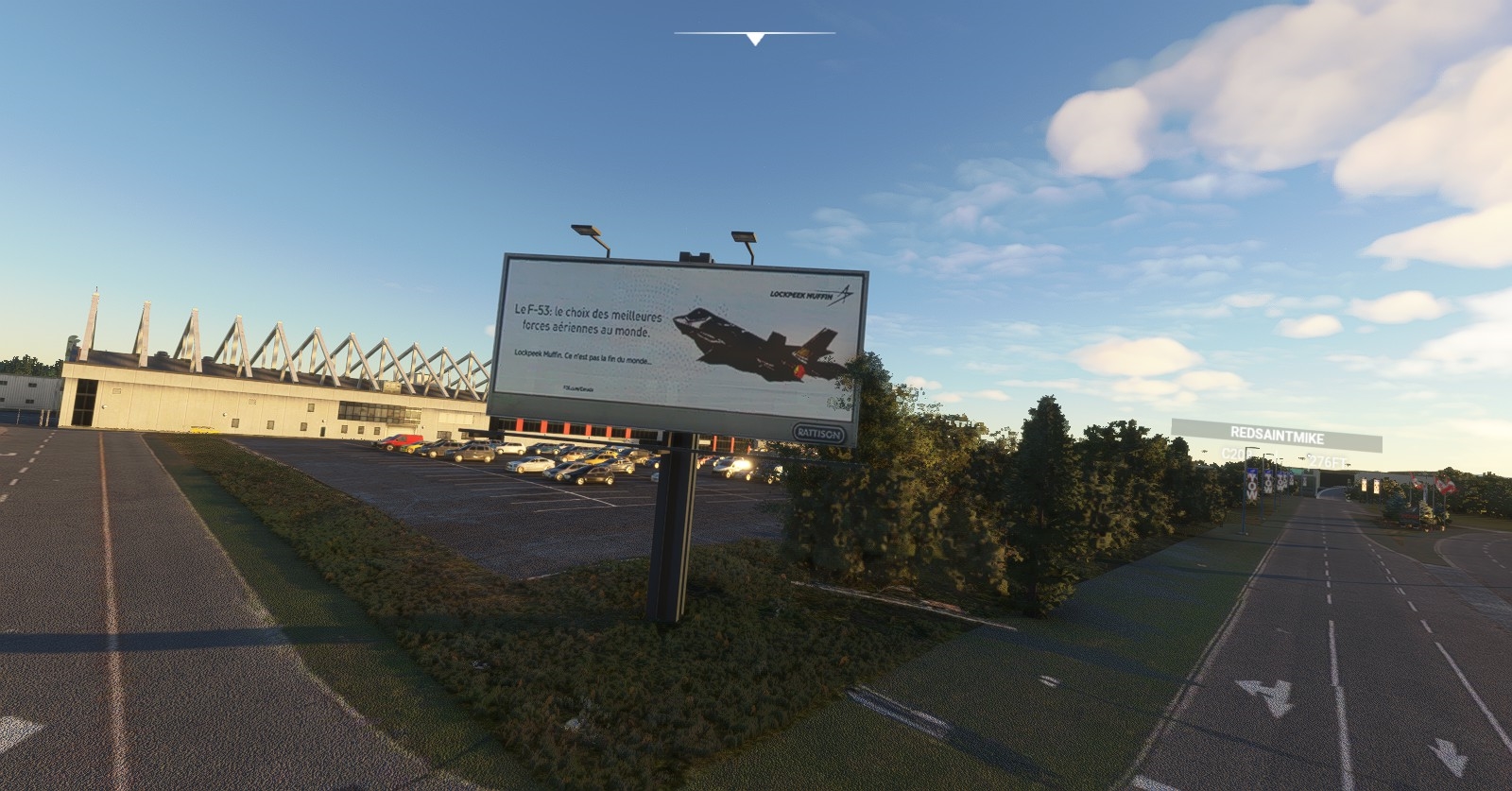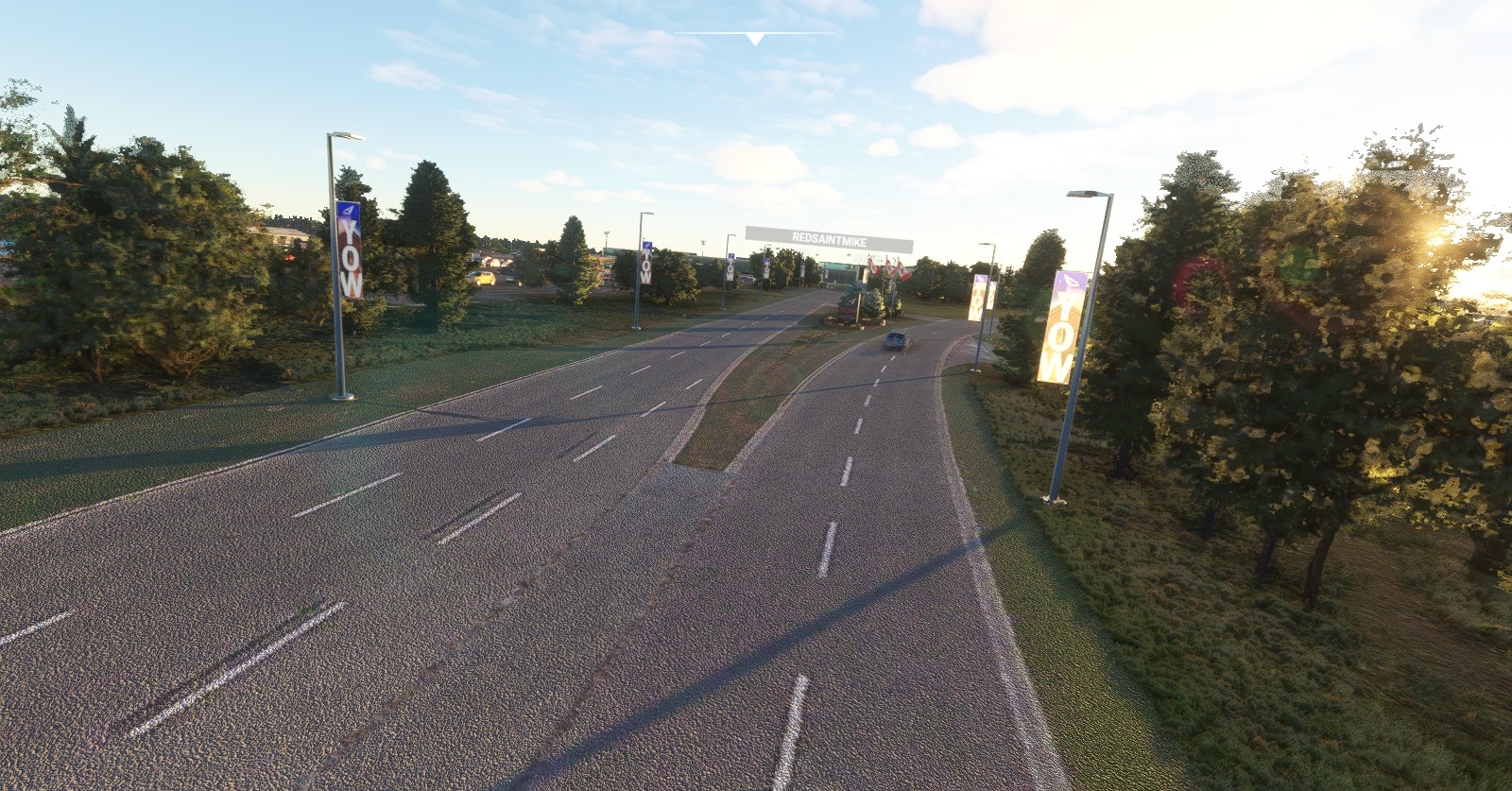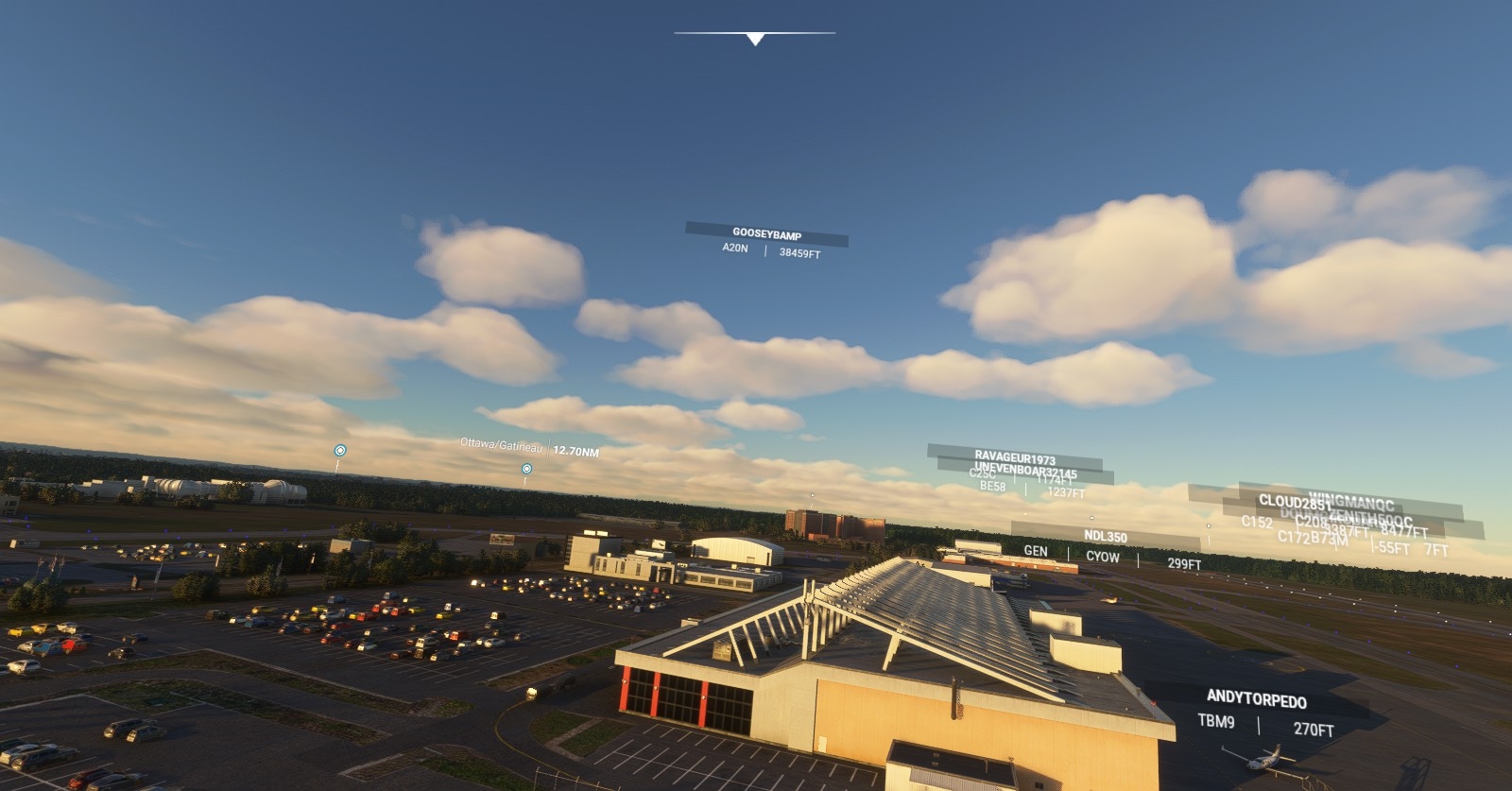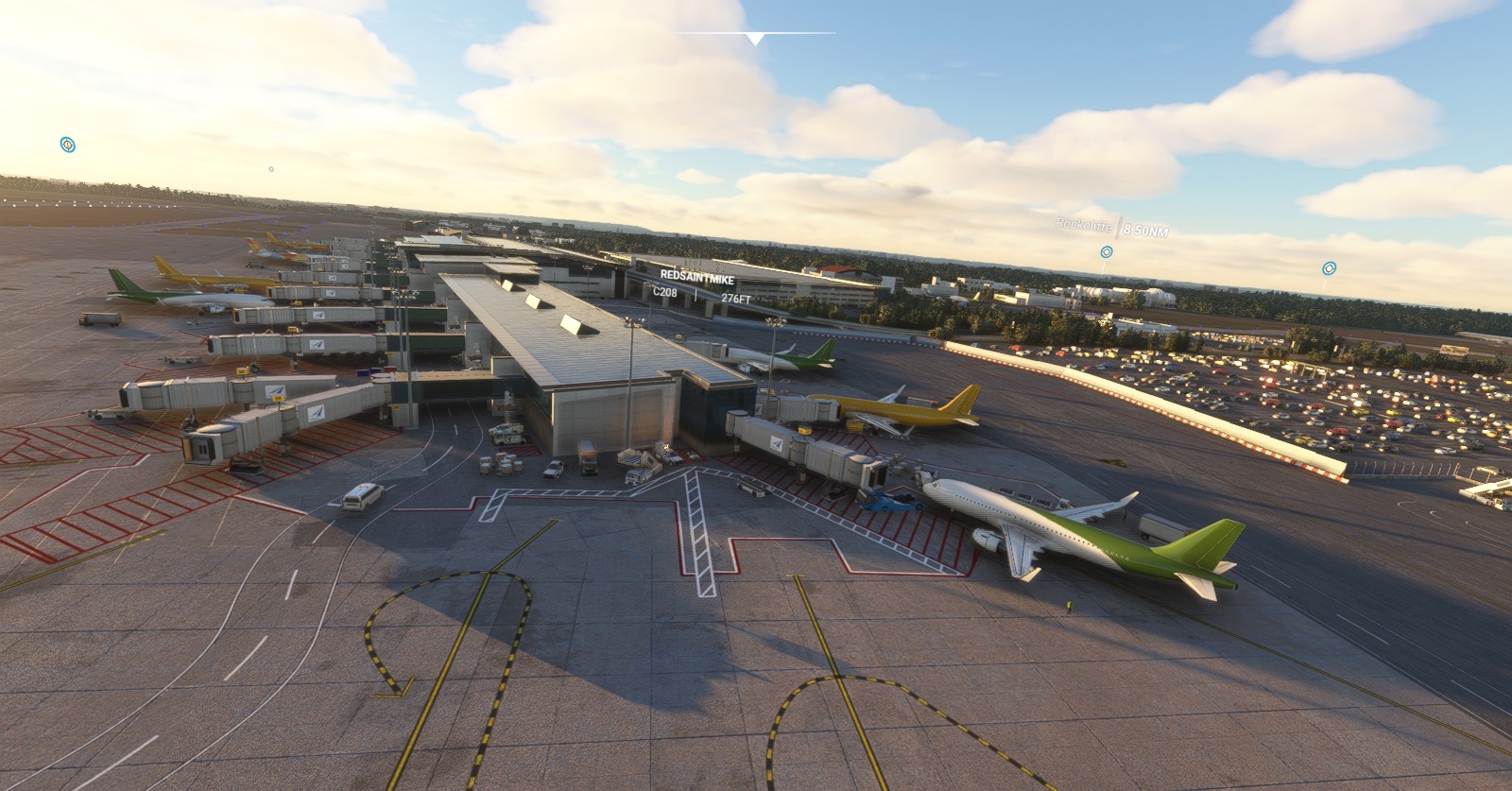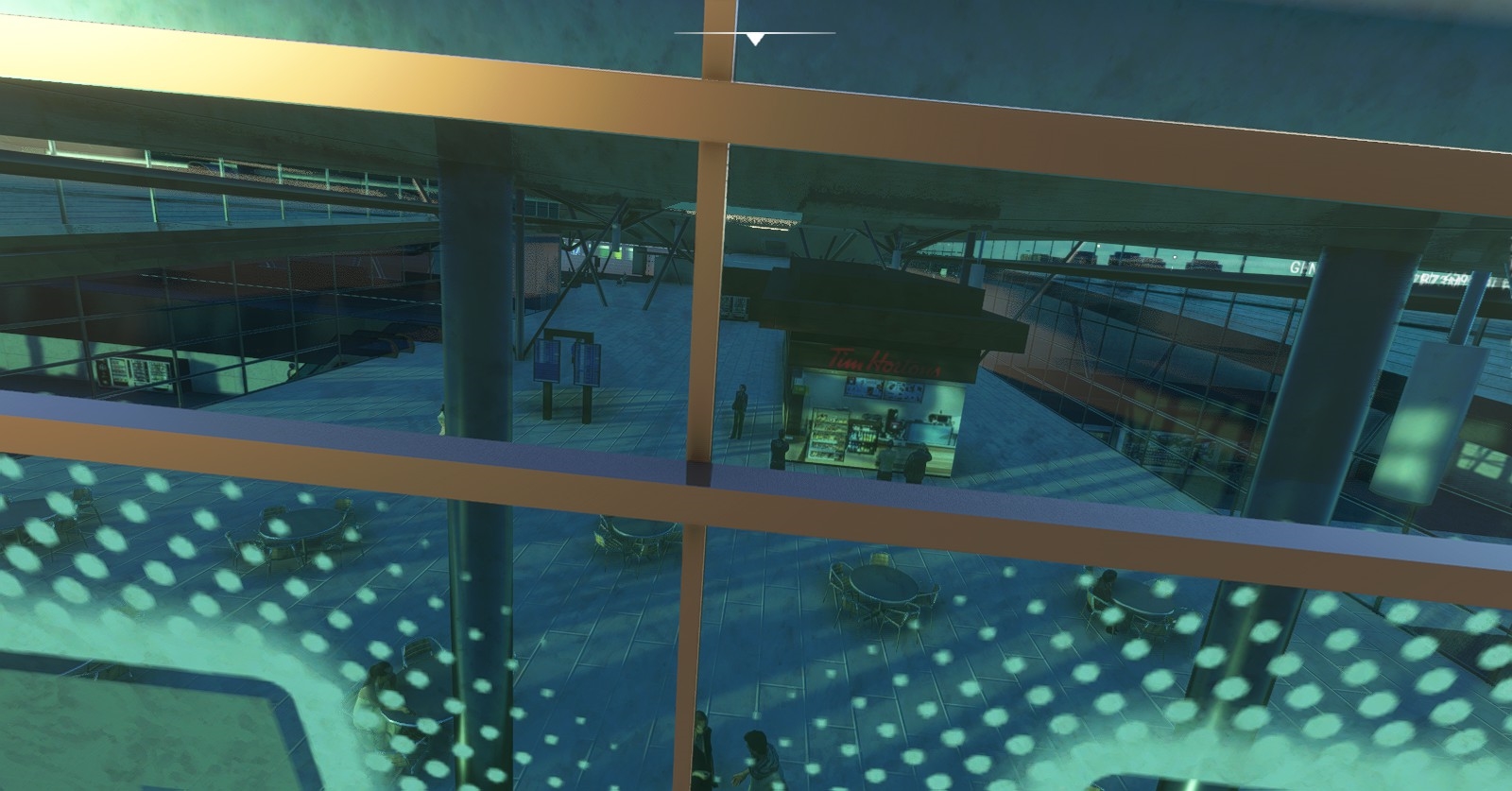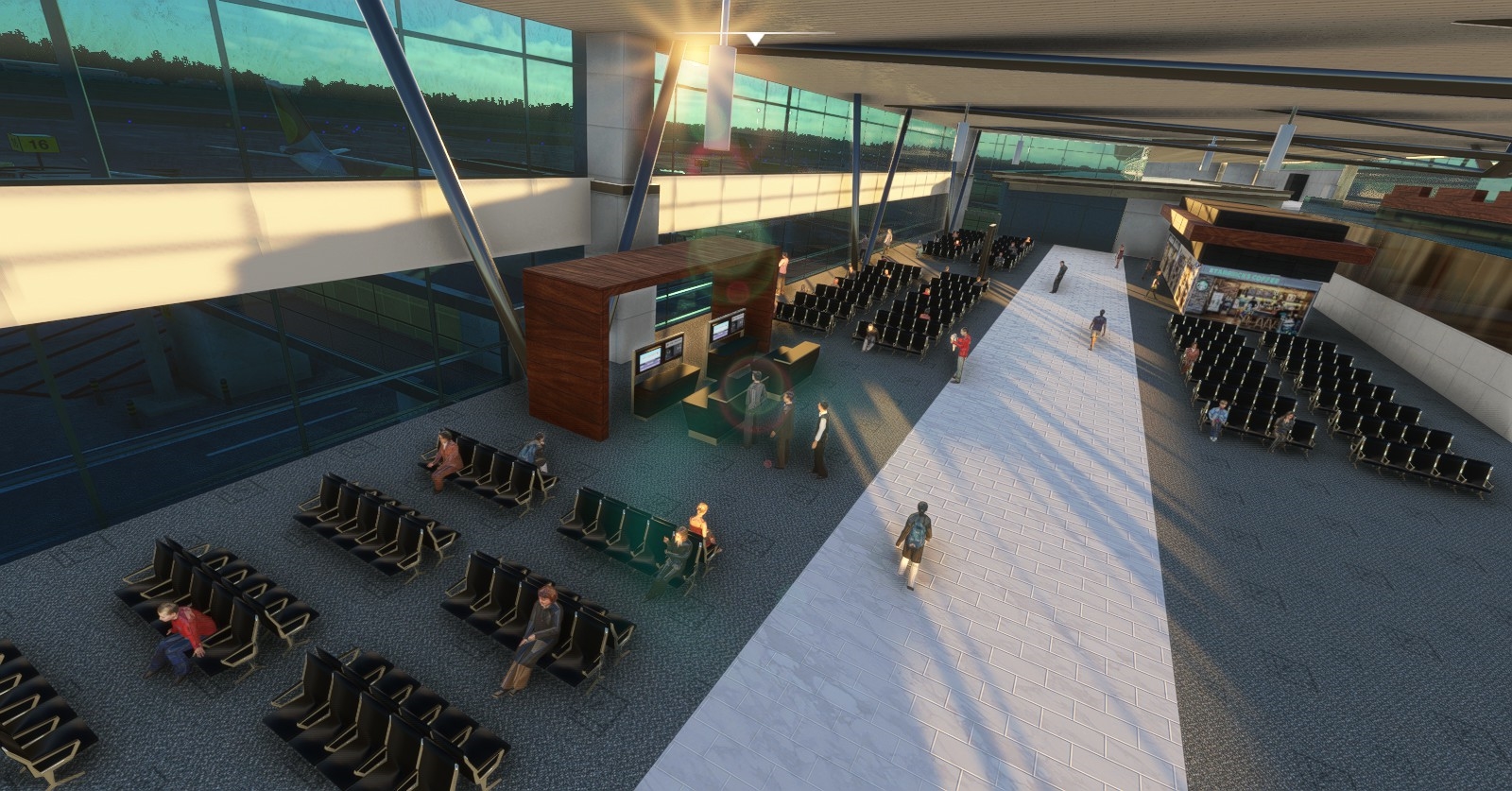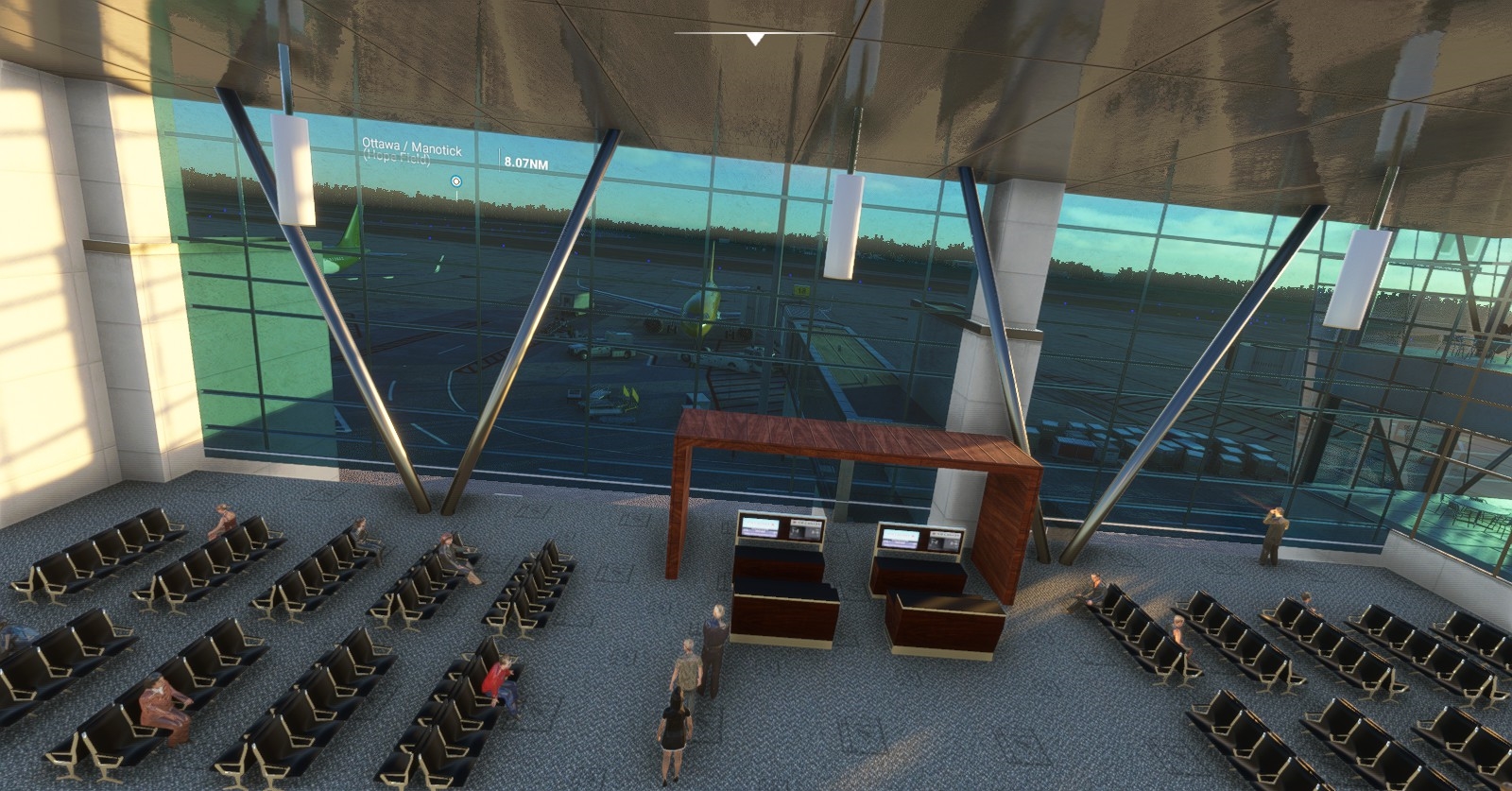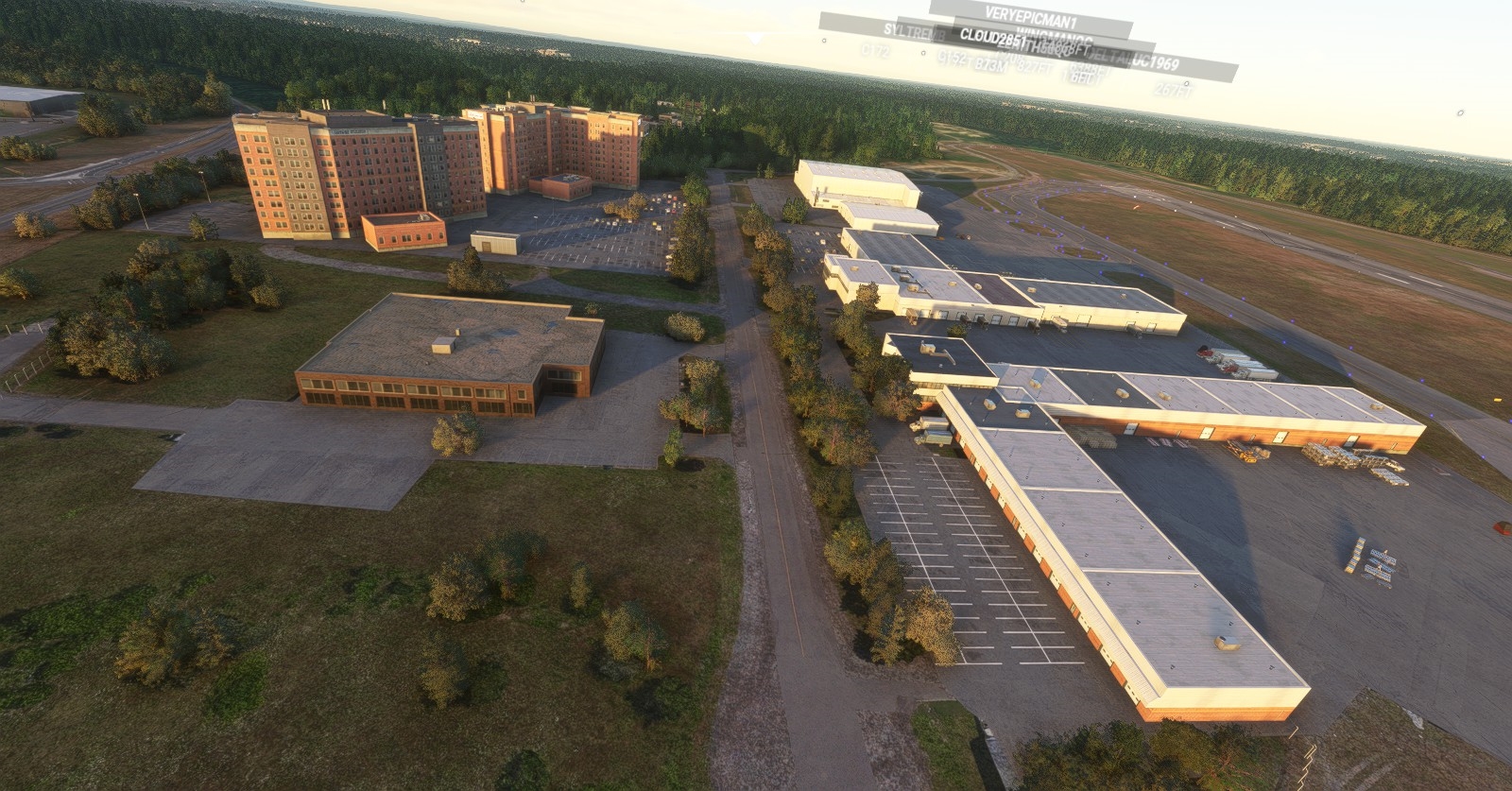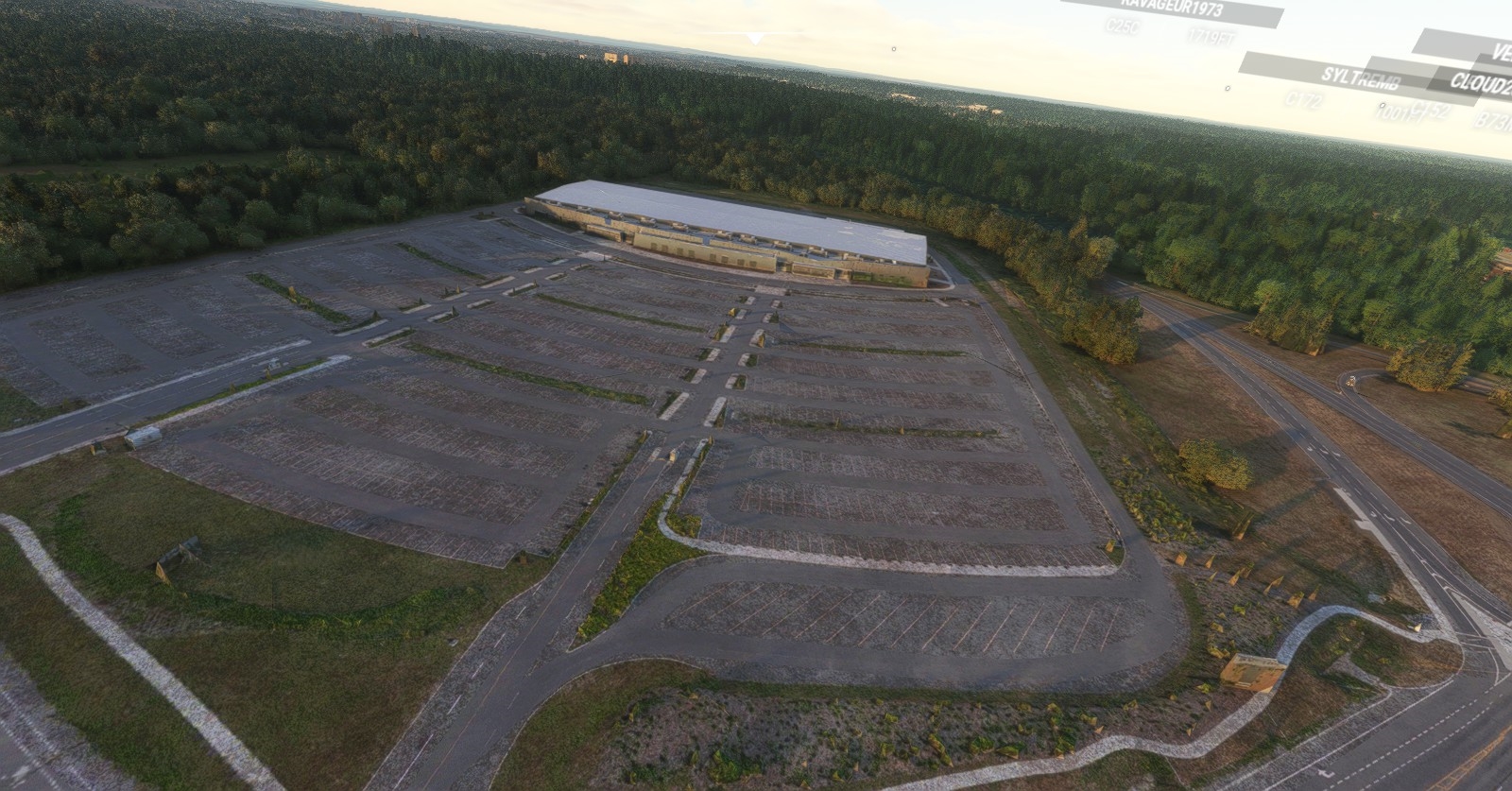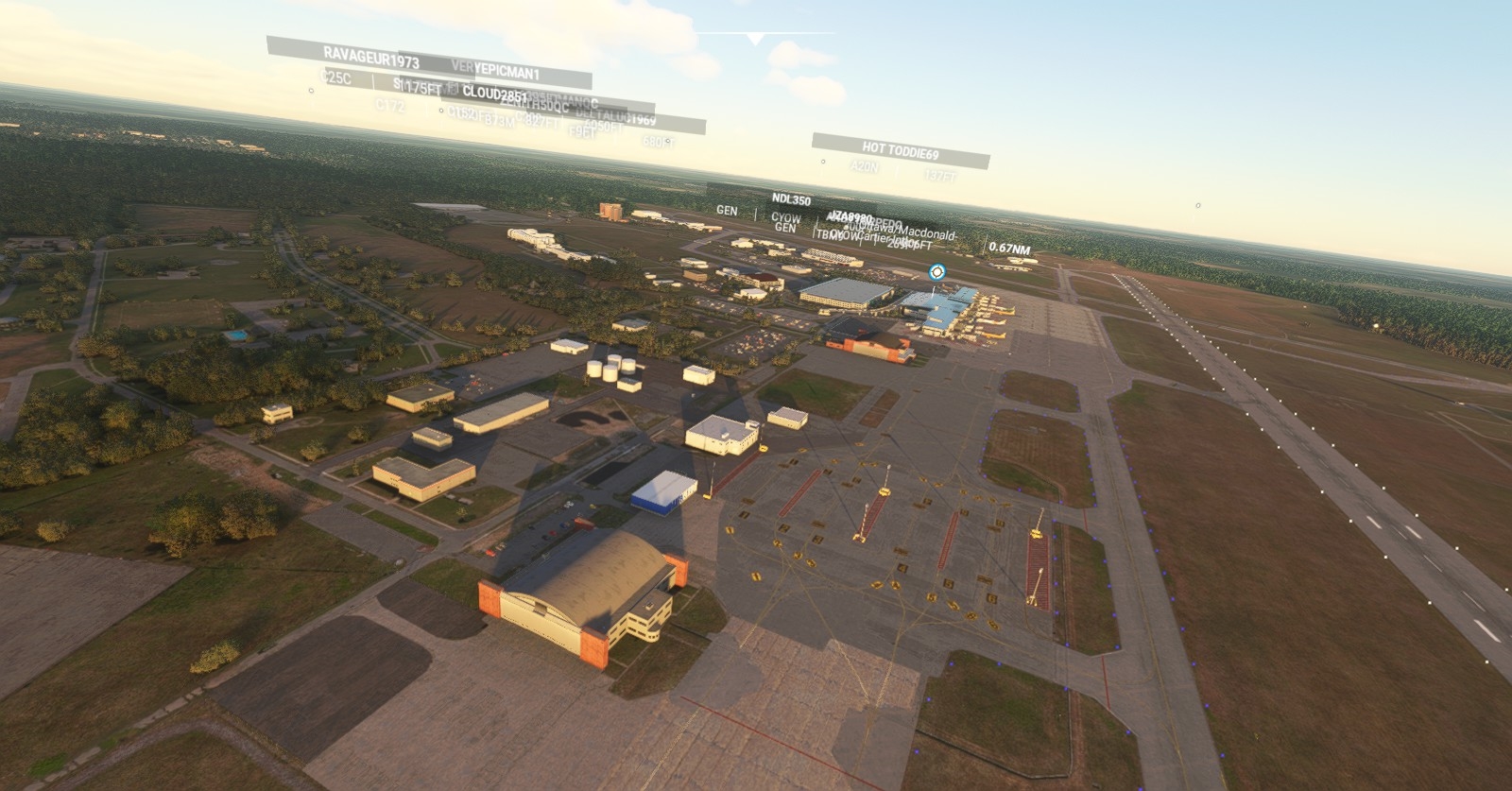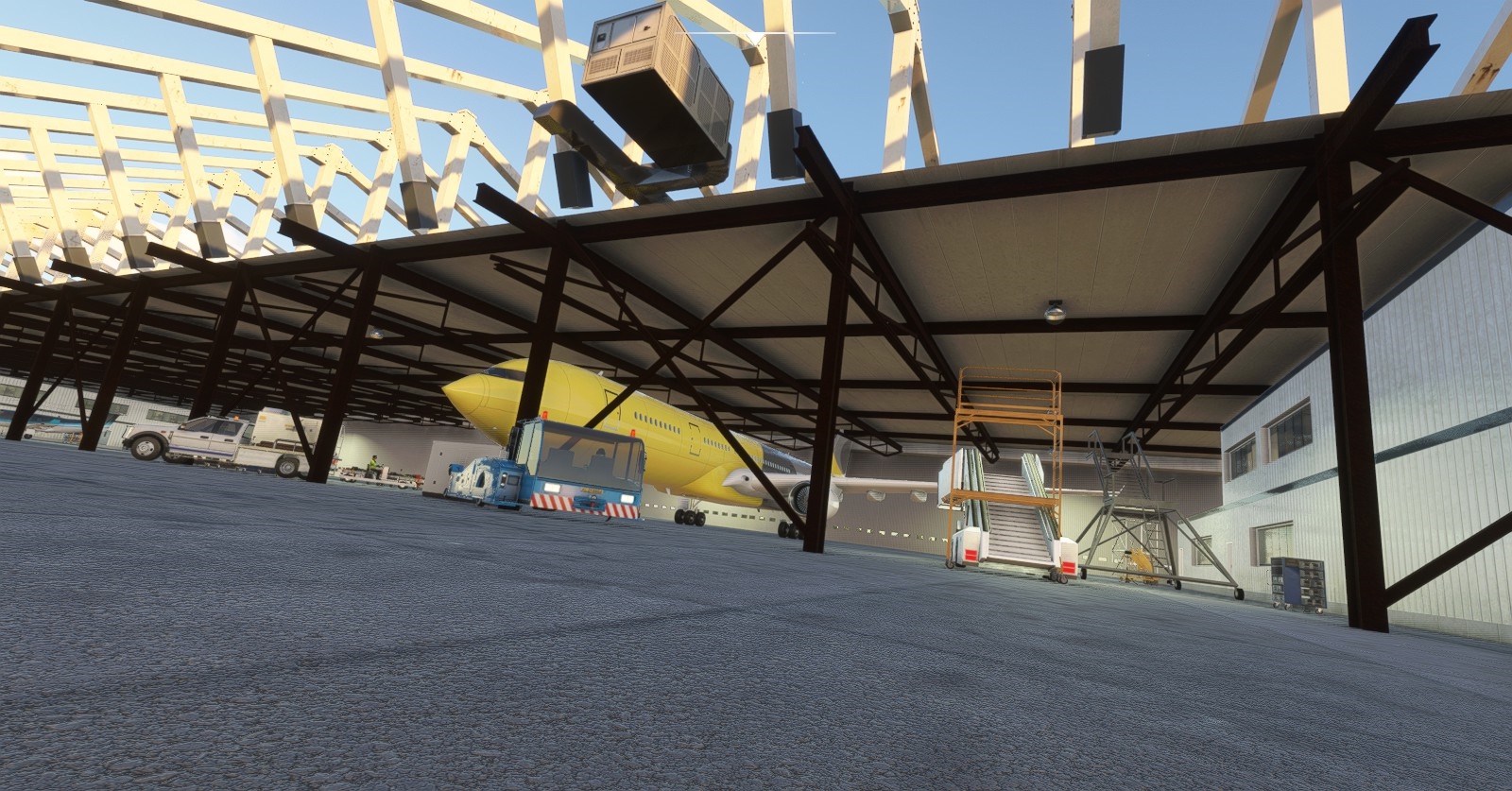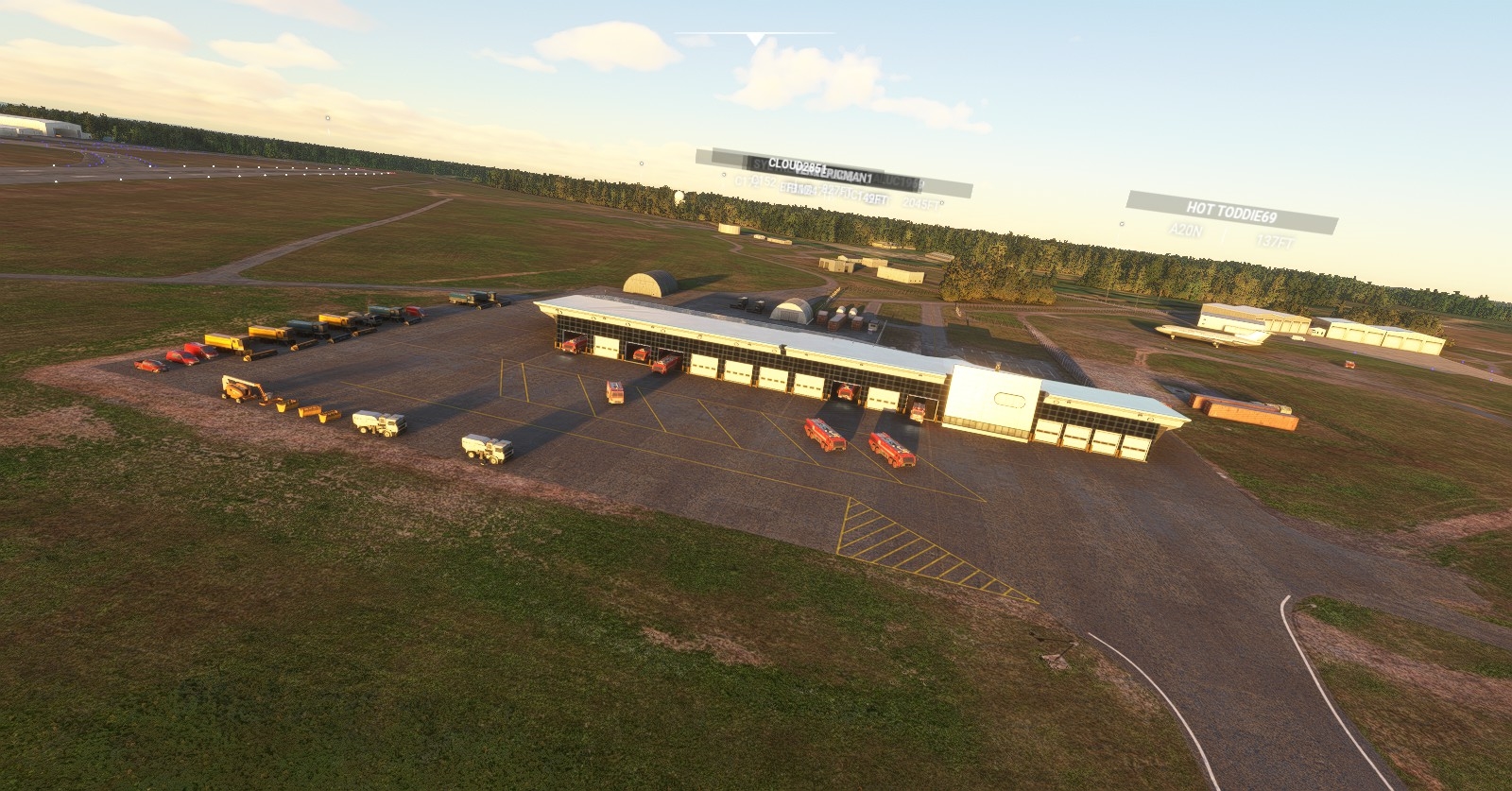 Was nice paying my respects to HMCS Haida, even if subconsciously, and even within Microsoft Flight Sim 2020. If I can turn it into a tradition, I shall.
---
Bonus Images:
---
Bratislava City Pack:
https://flightsim.to/file/1079/bratislava-city-pack-0-1
I've traveled to Slovakia numerous times to which I missed seeing various landmarks in that place. Flight Sim 2020 was missing it, though thankful thre is a free-ware add-on pack for it. I'm glad I can finally see the Kamzik Tower, UFO Bridge, and even the main castle, among other nostalgic scenery.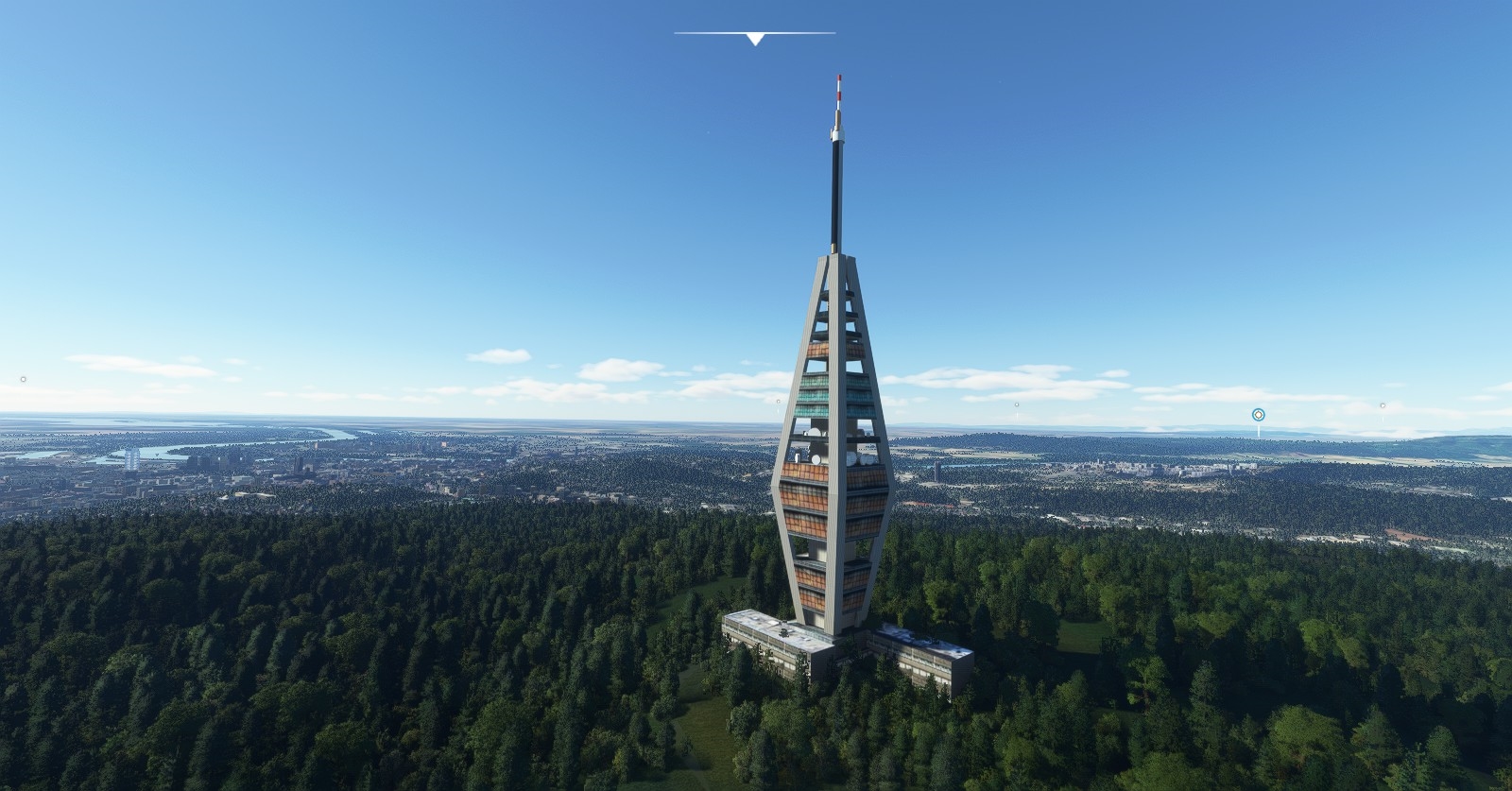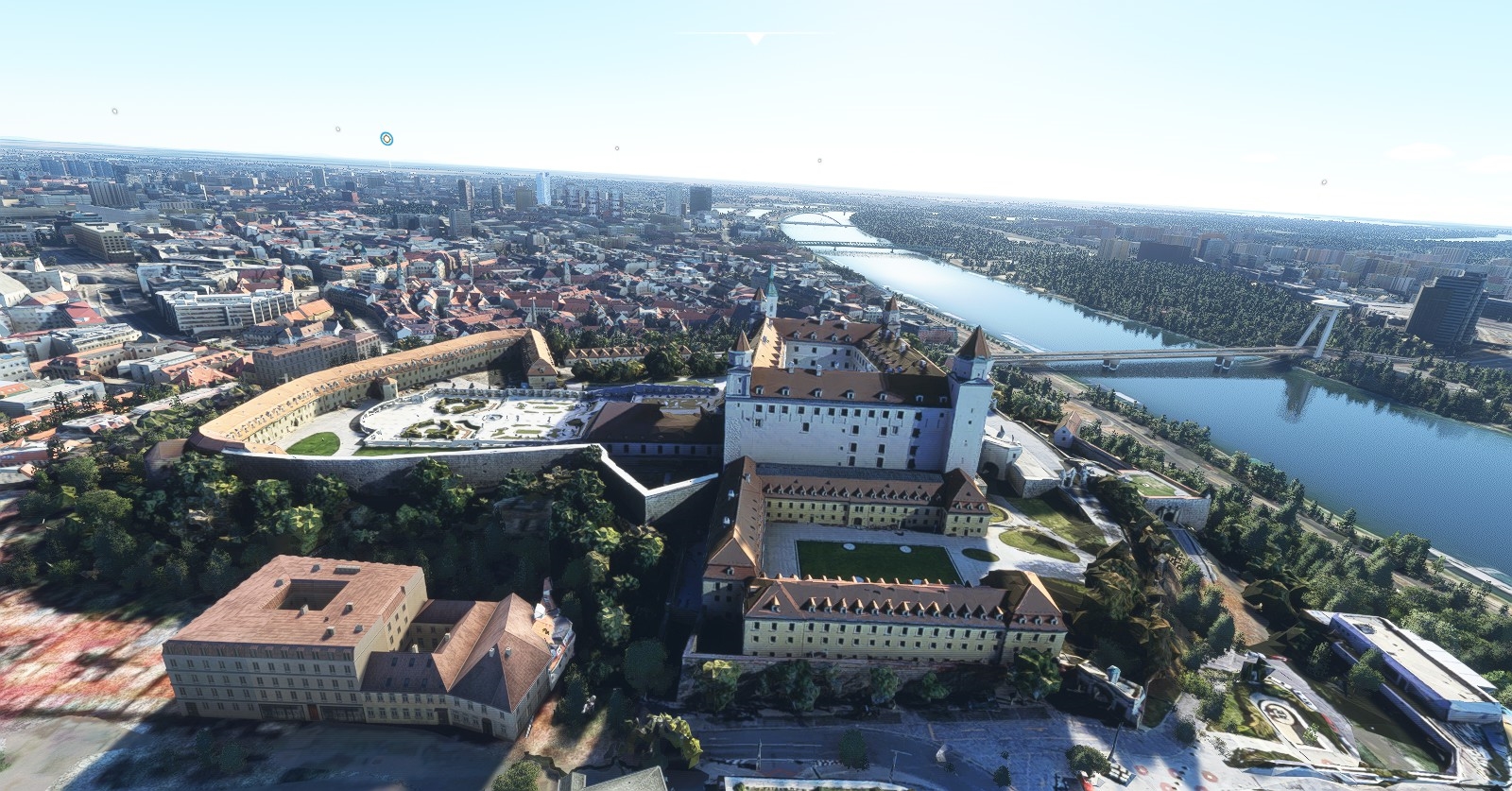 ---
Marine Traffic populates the world with various boats and vessels while also giving you the option to do the same. You can command the Titanic, among other vessels. Just as long as you disable collisions, slew to your destination (water airports didn't work on my attempt), then have fun sailing around.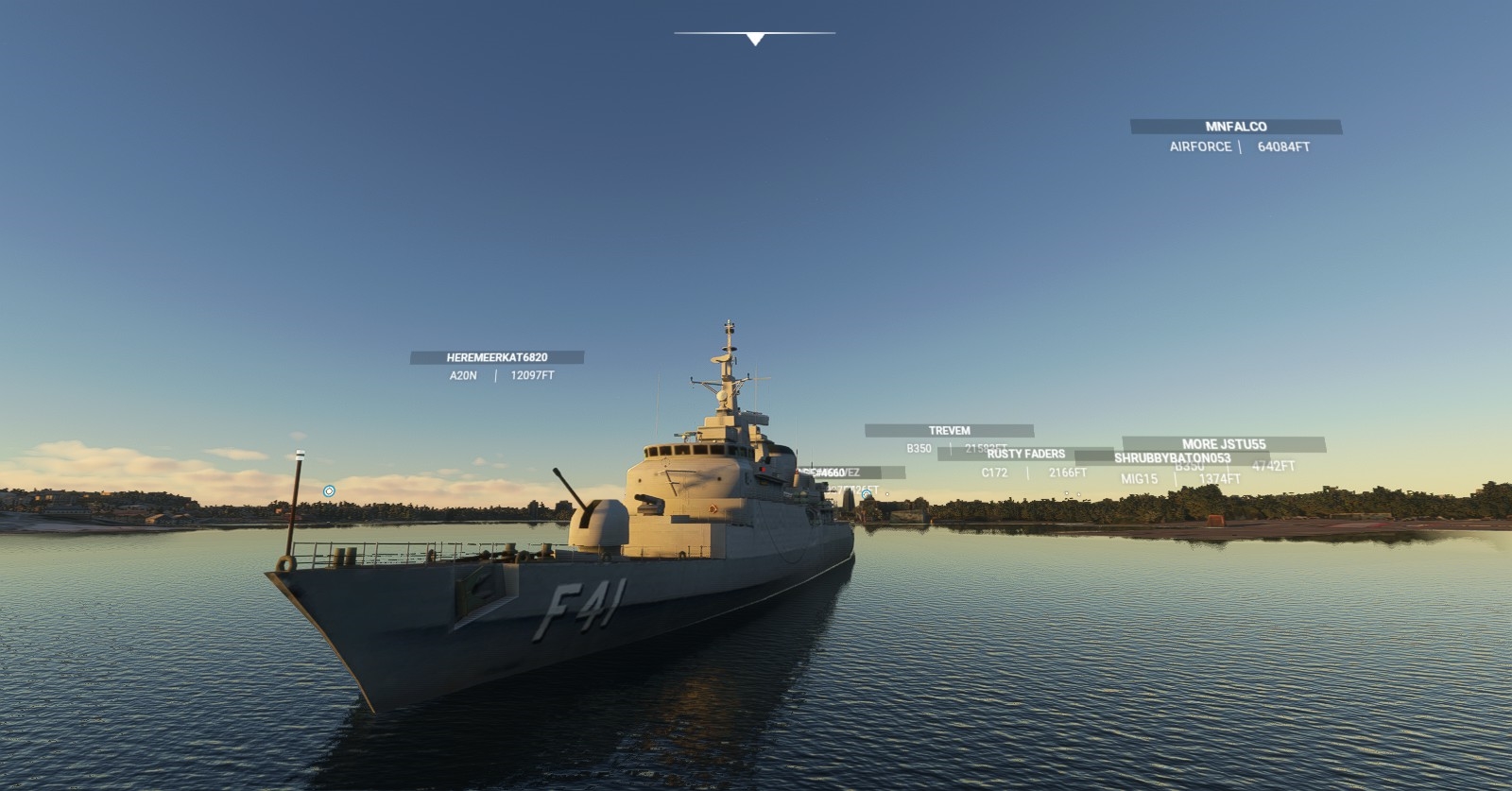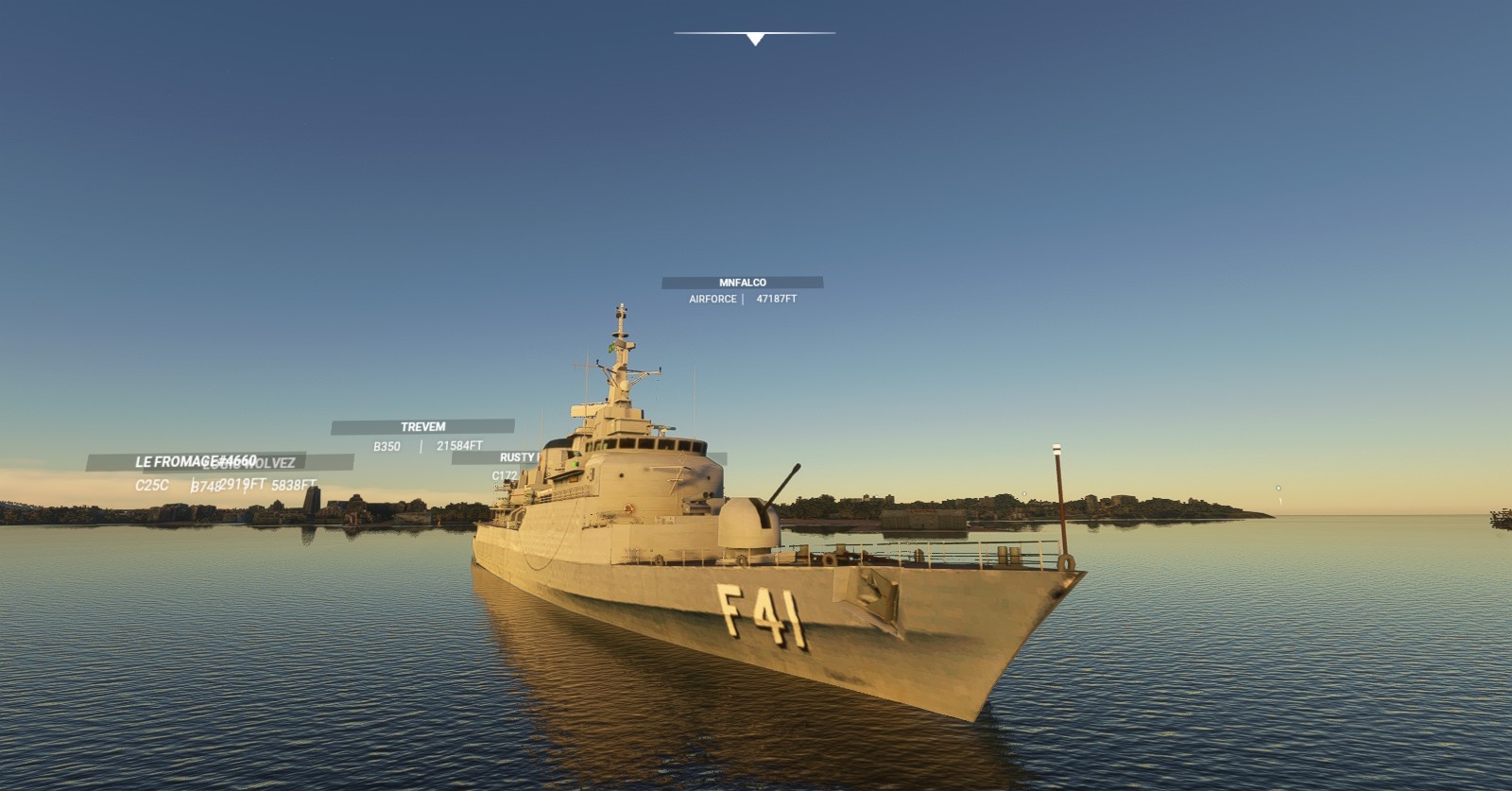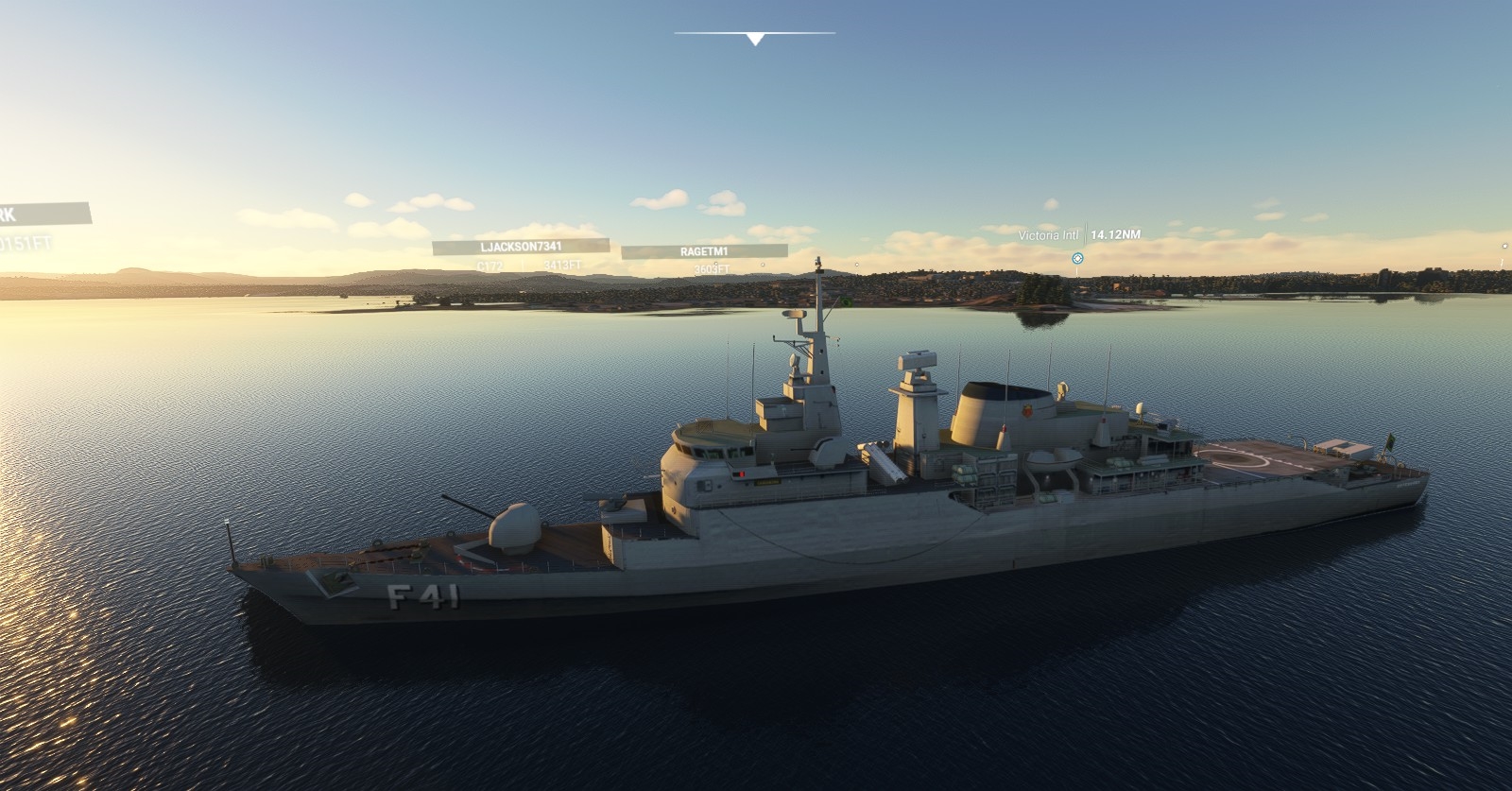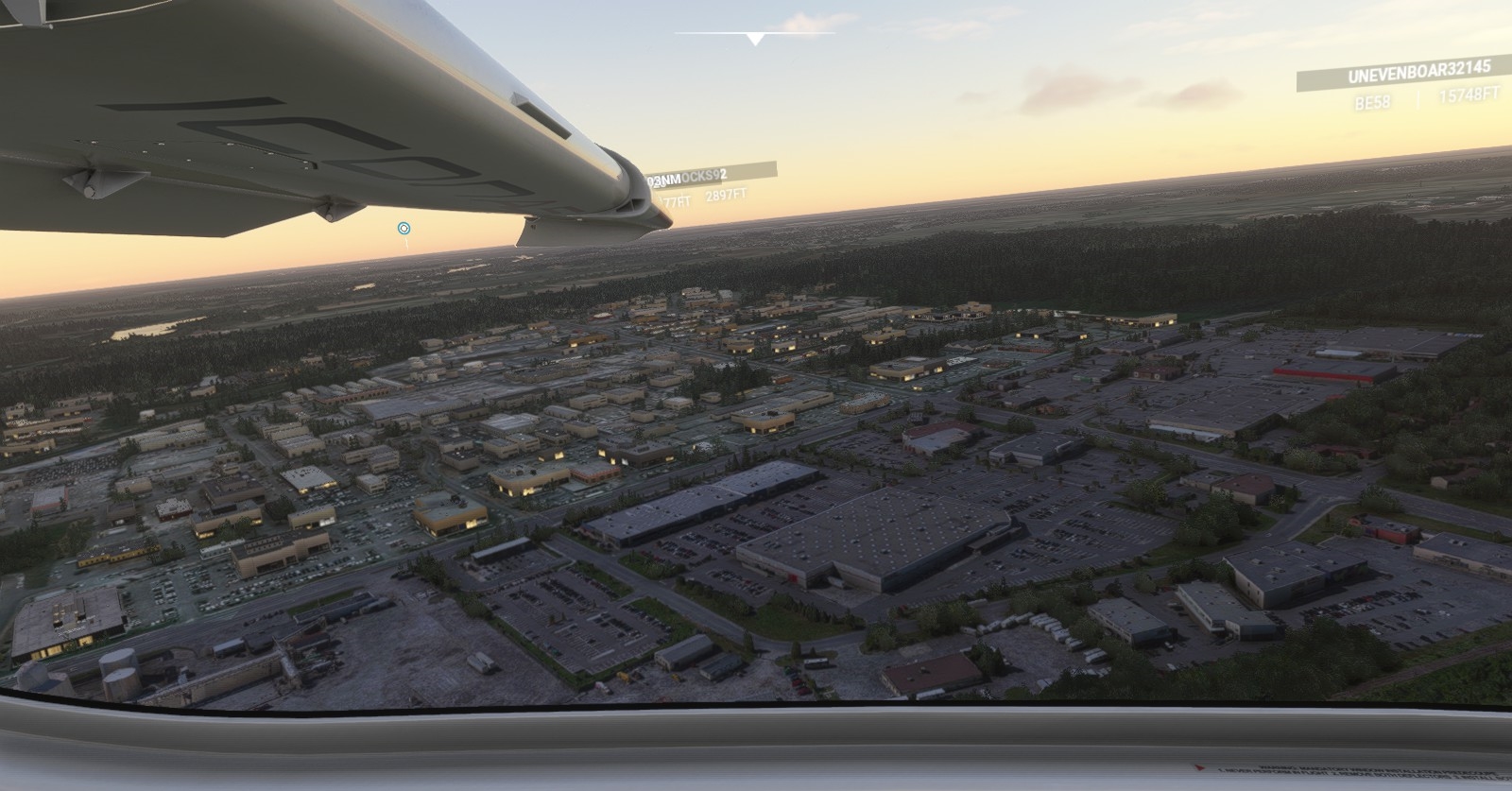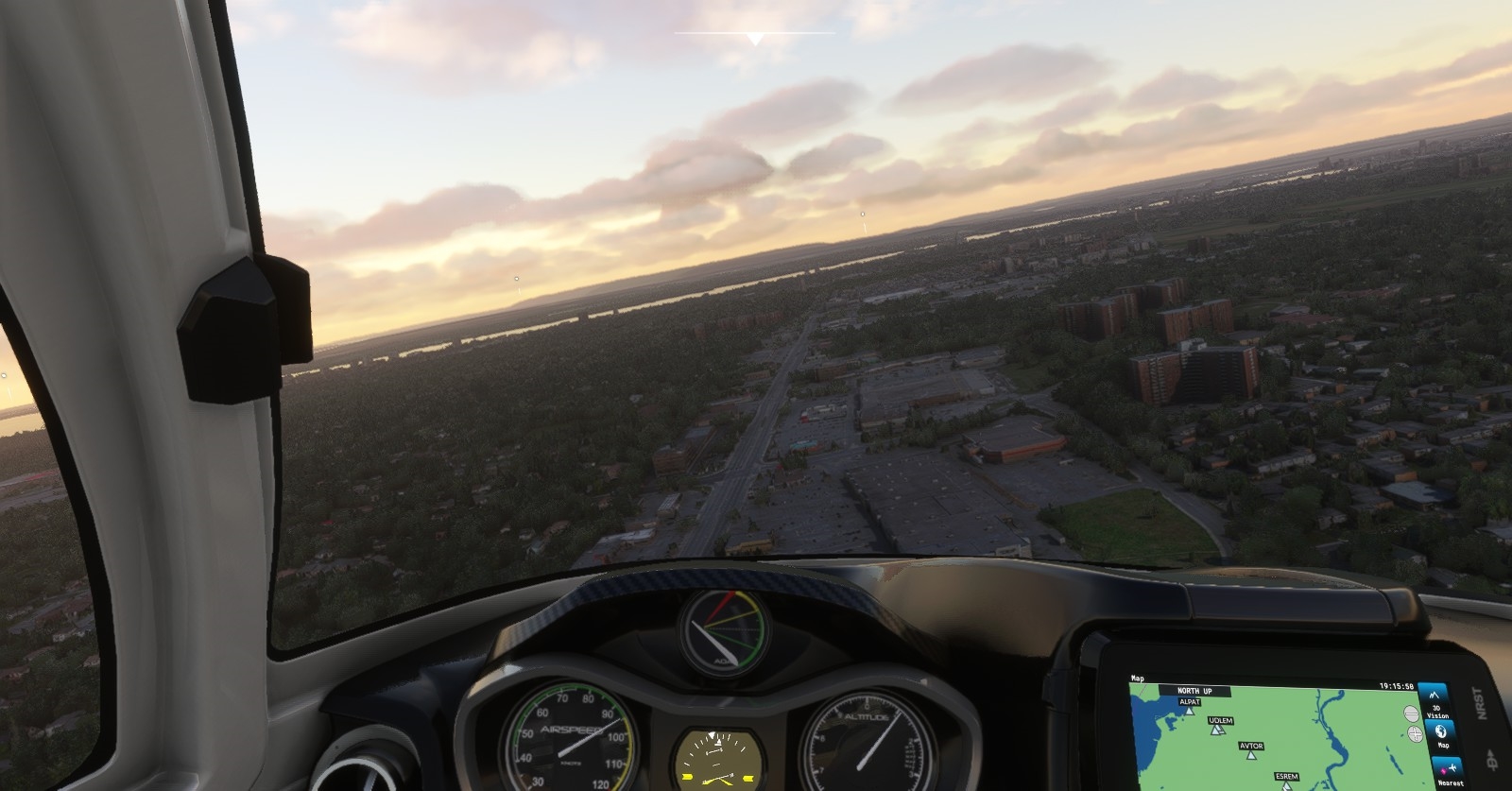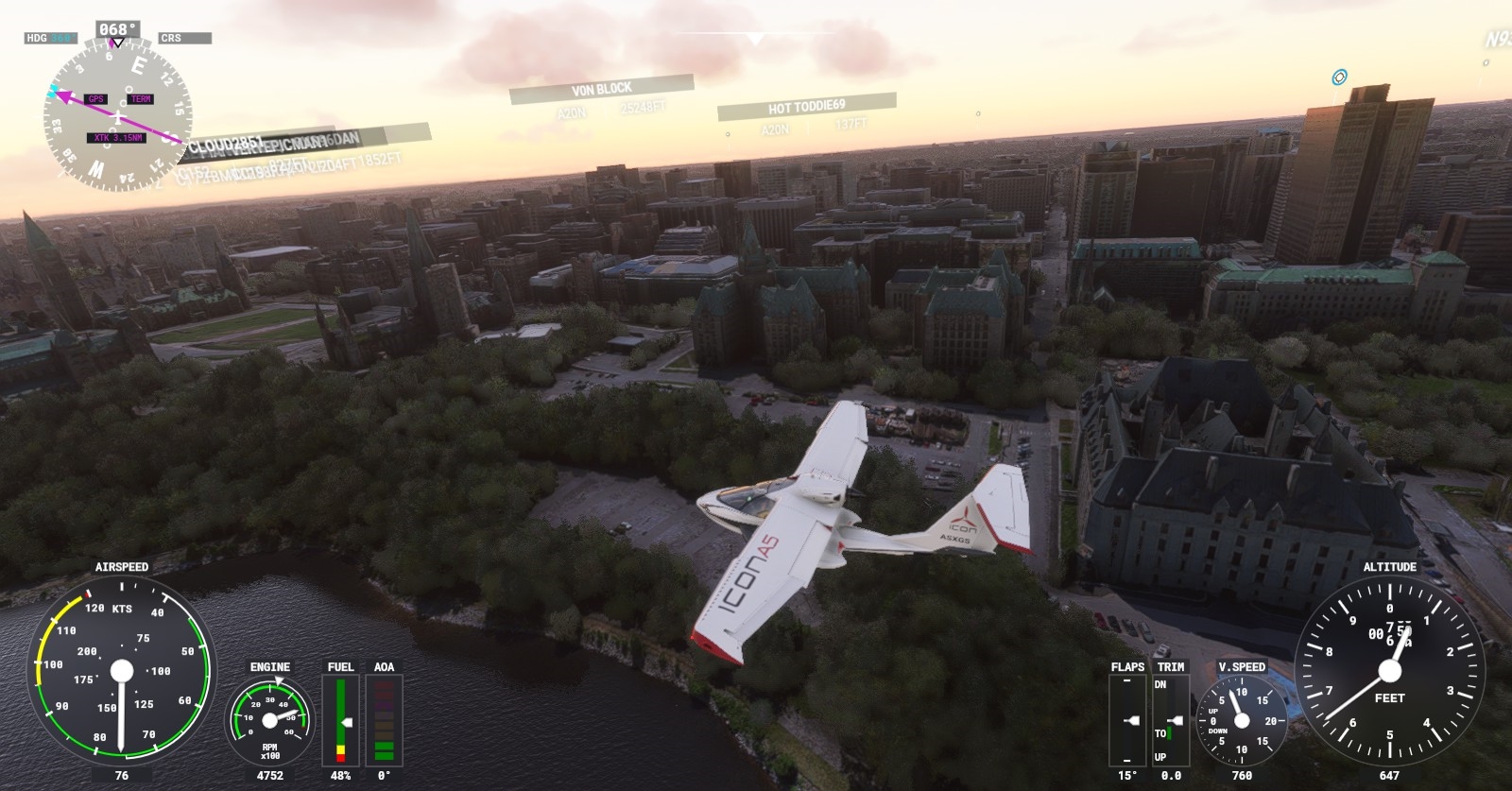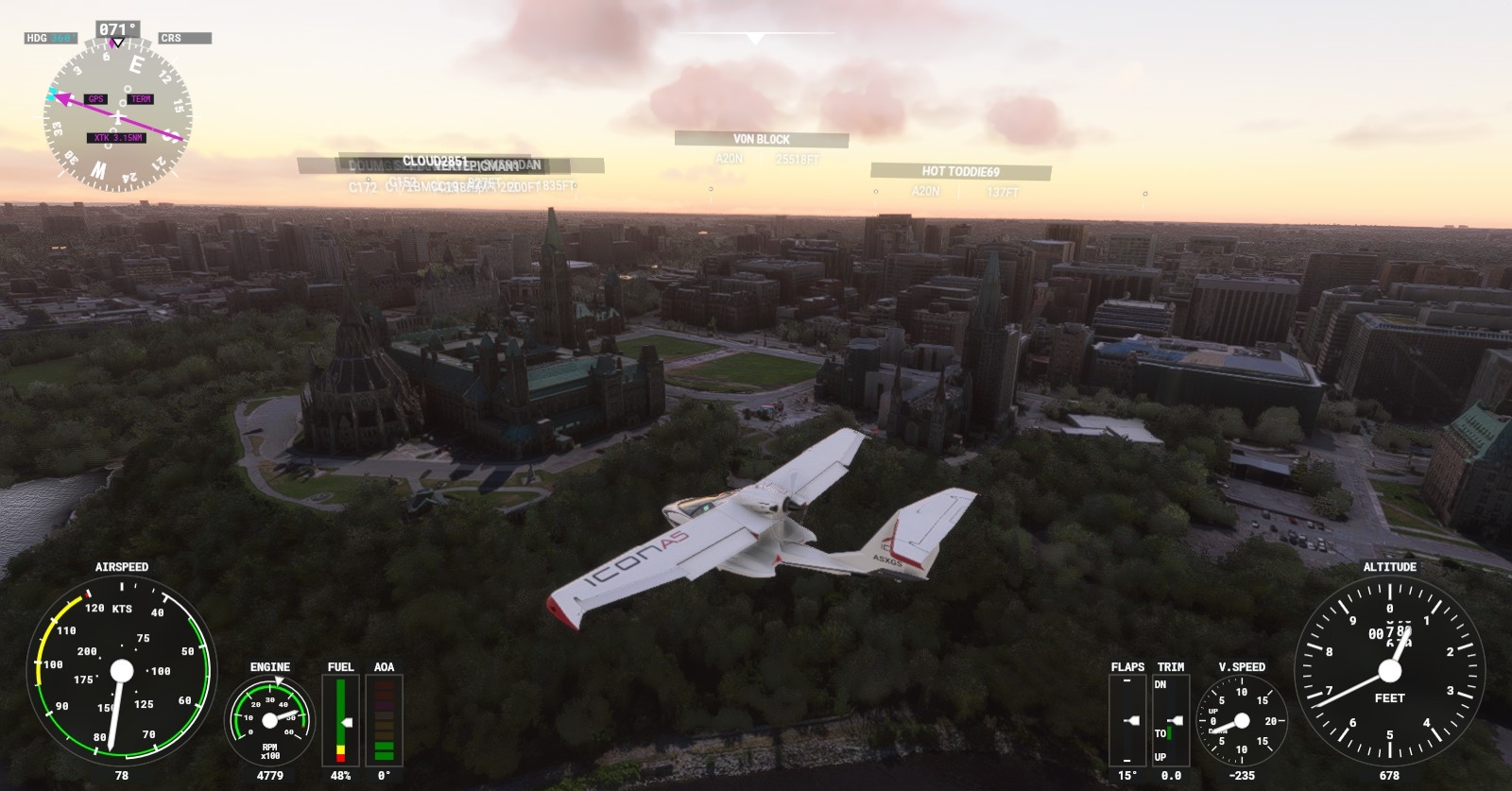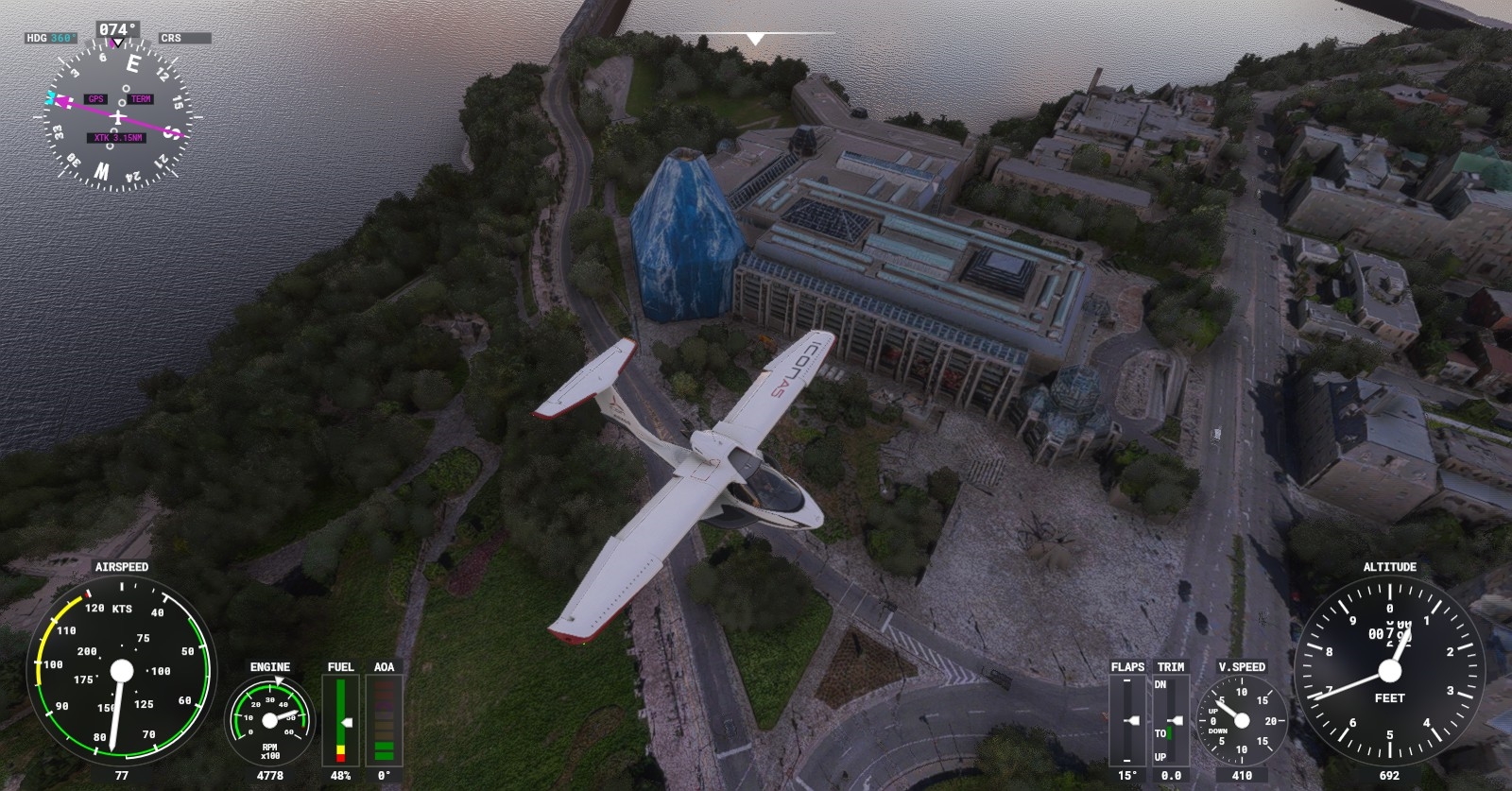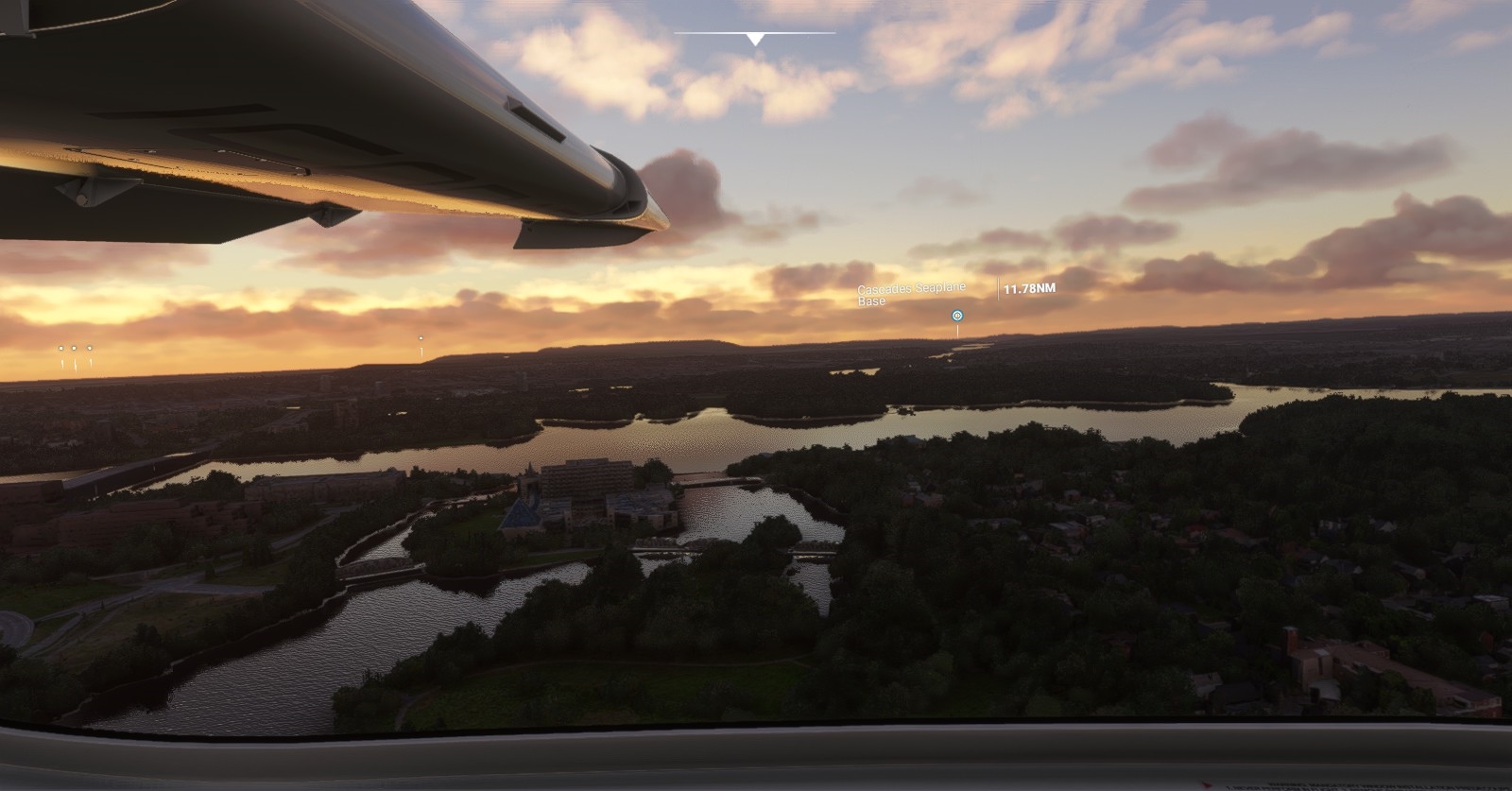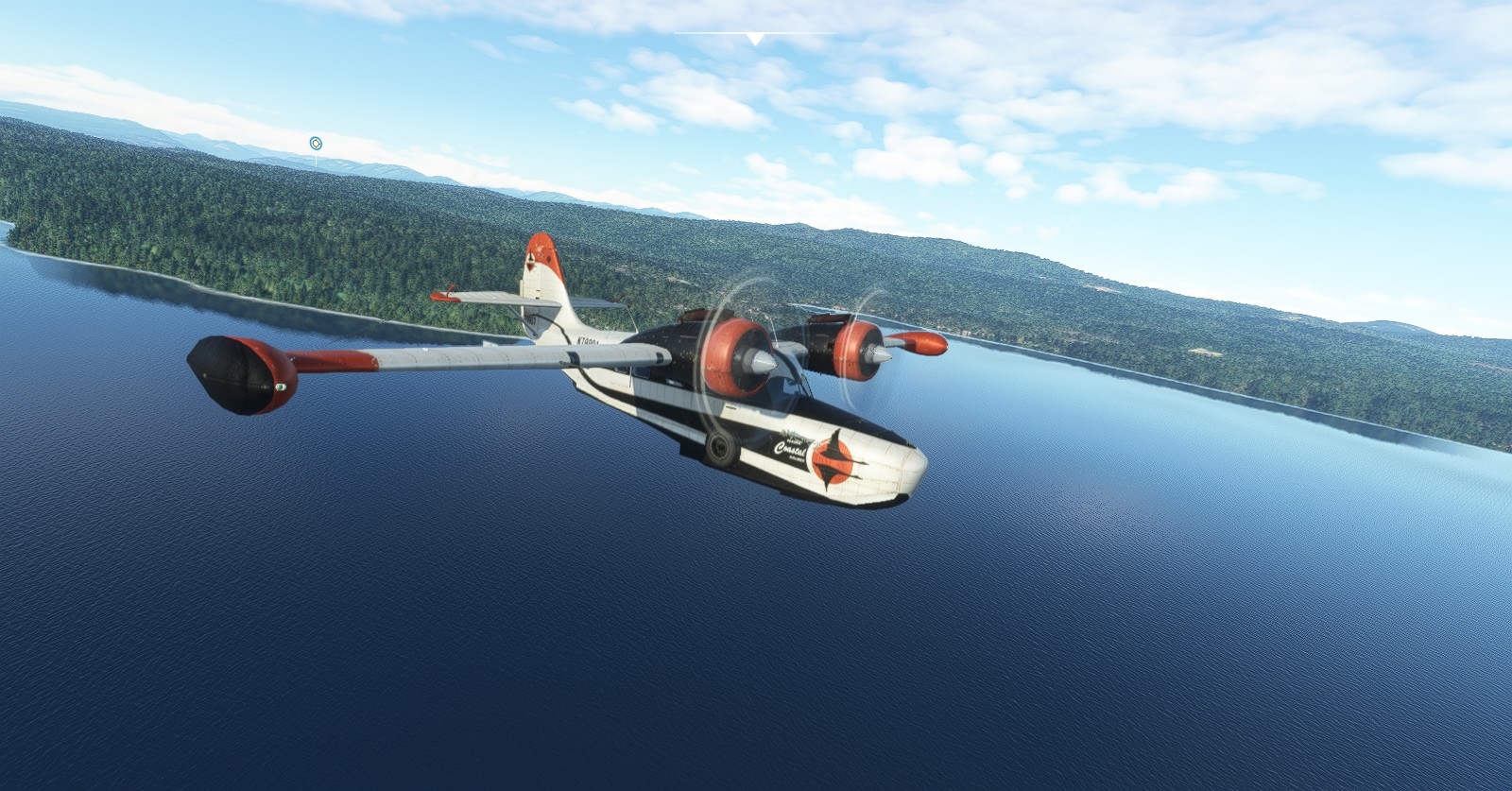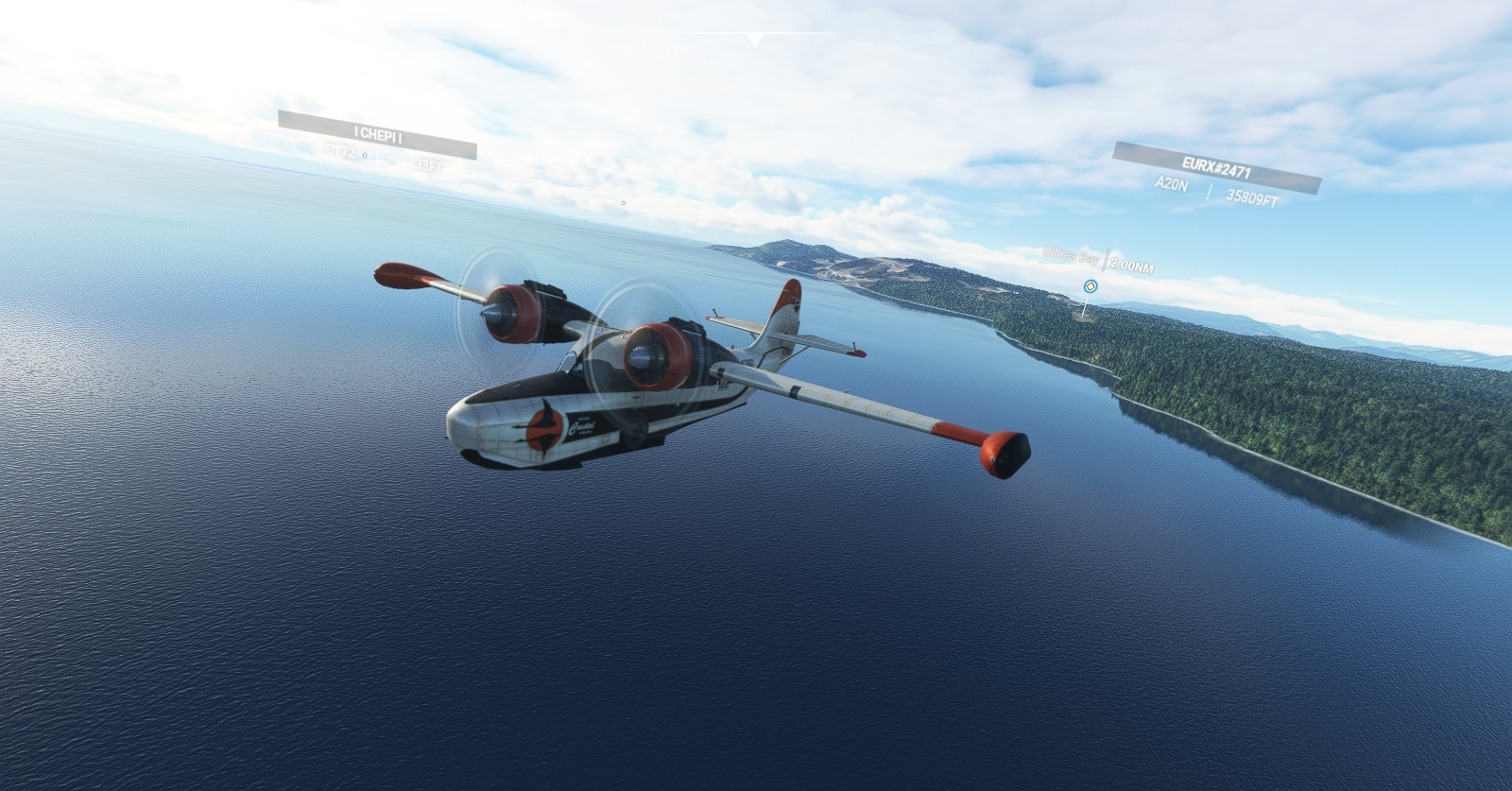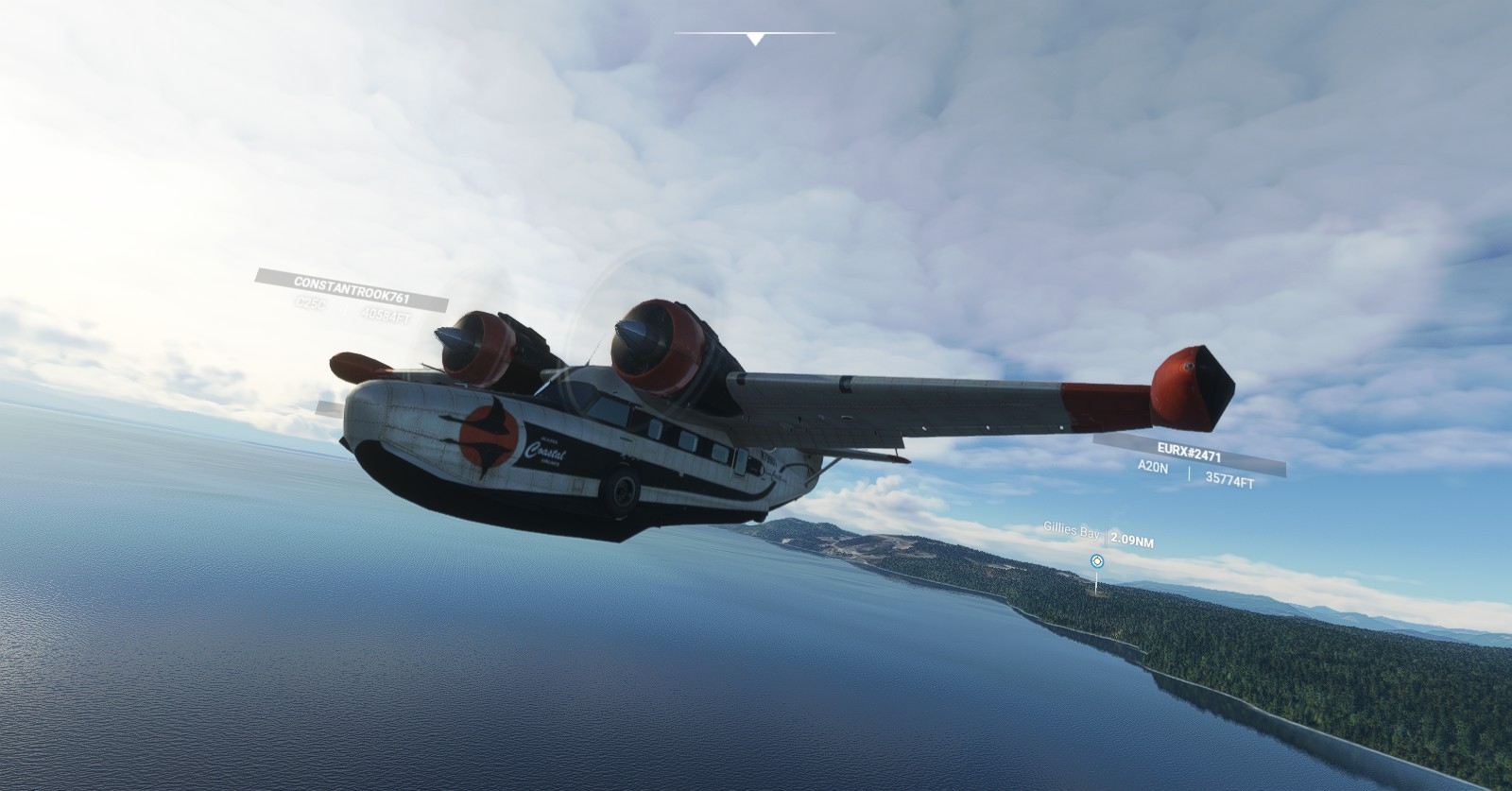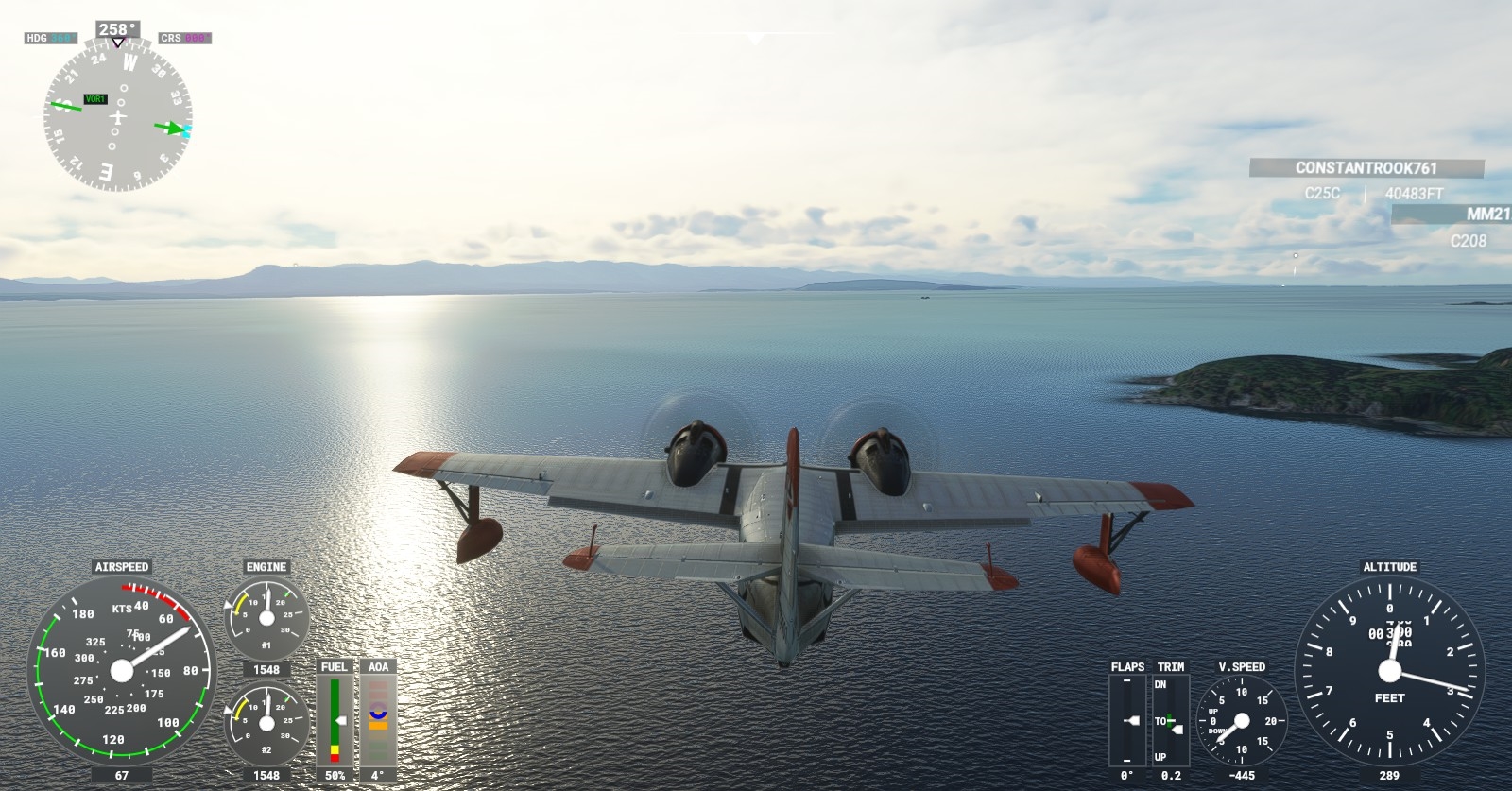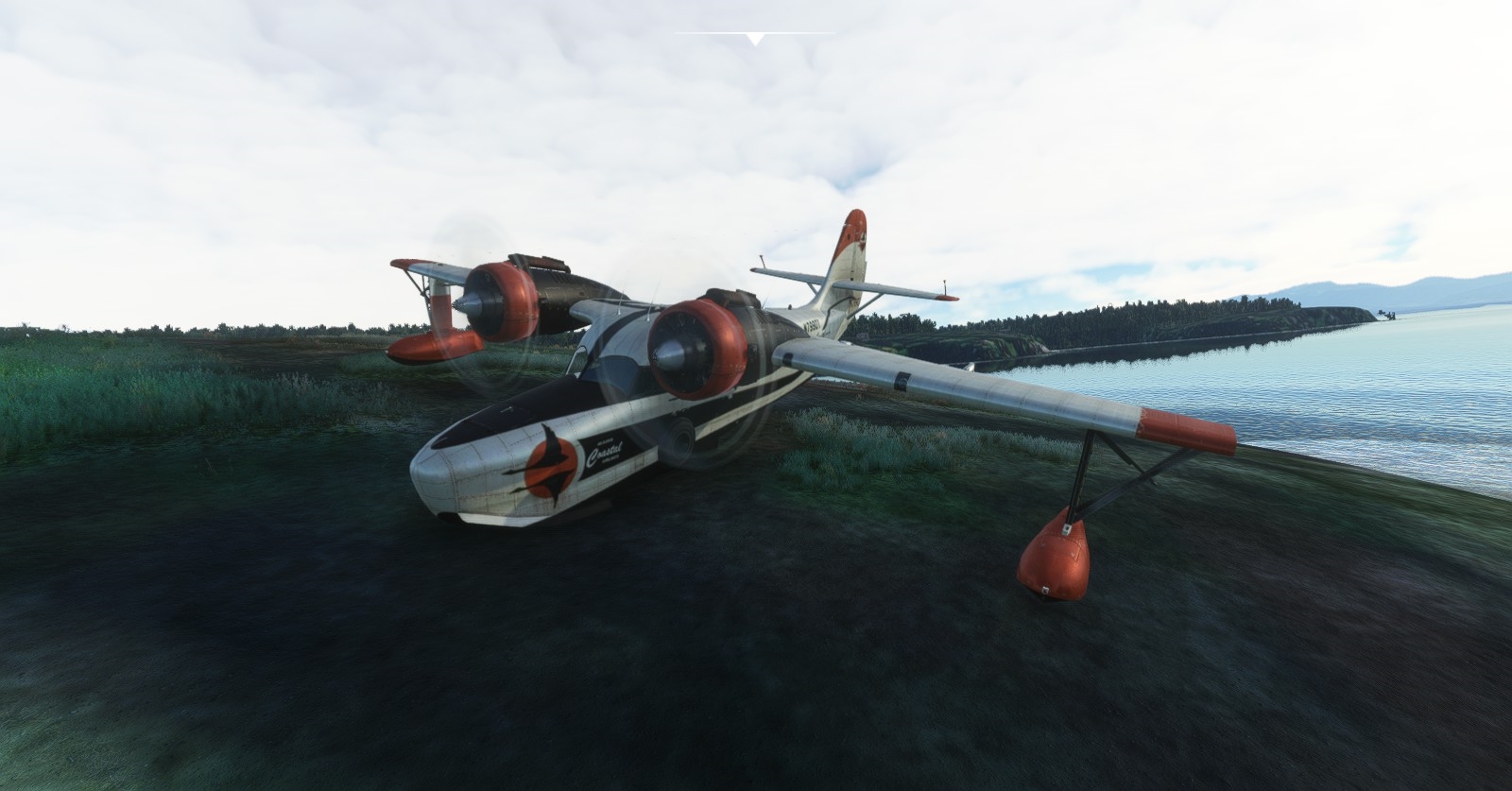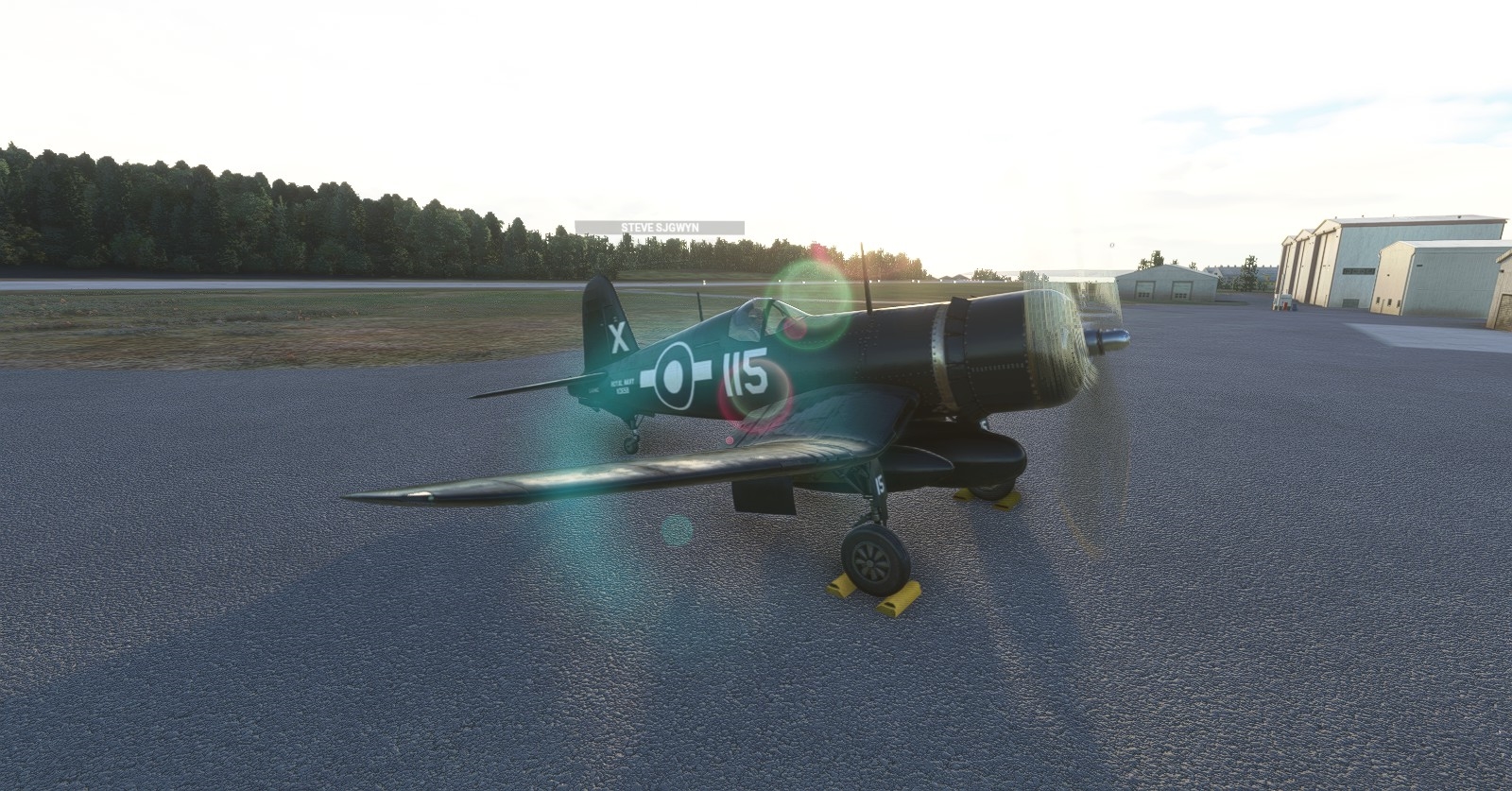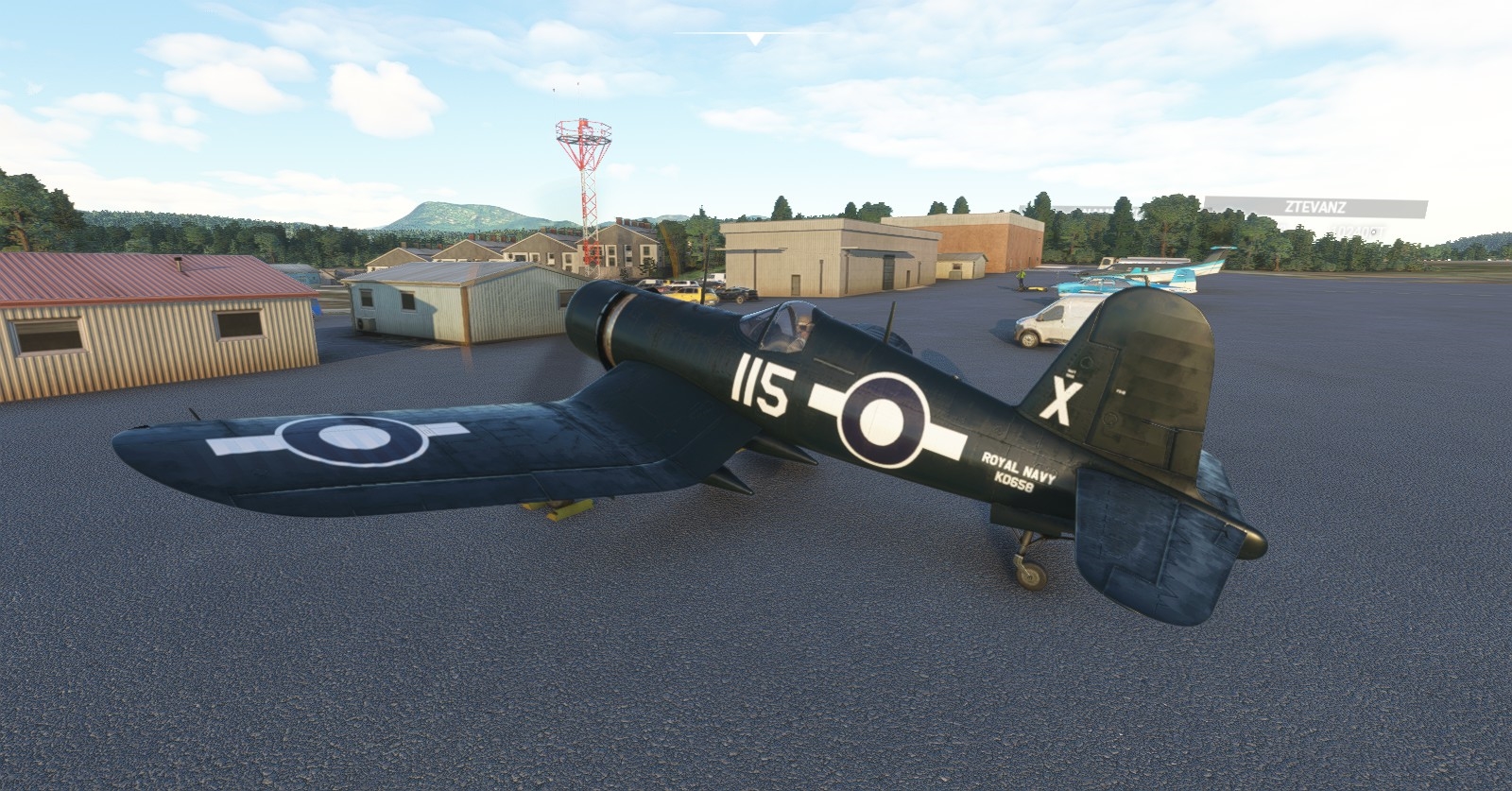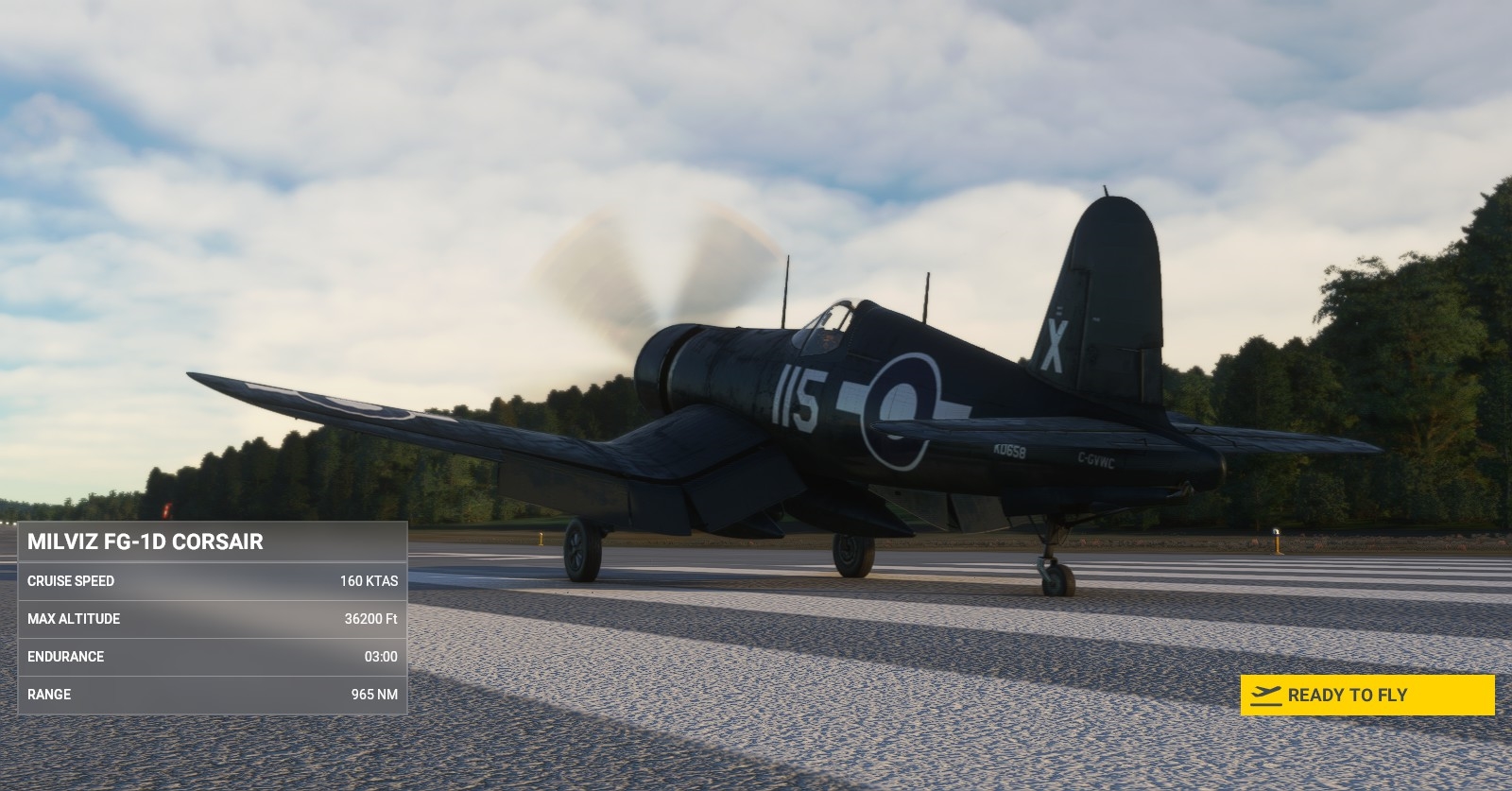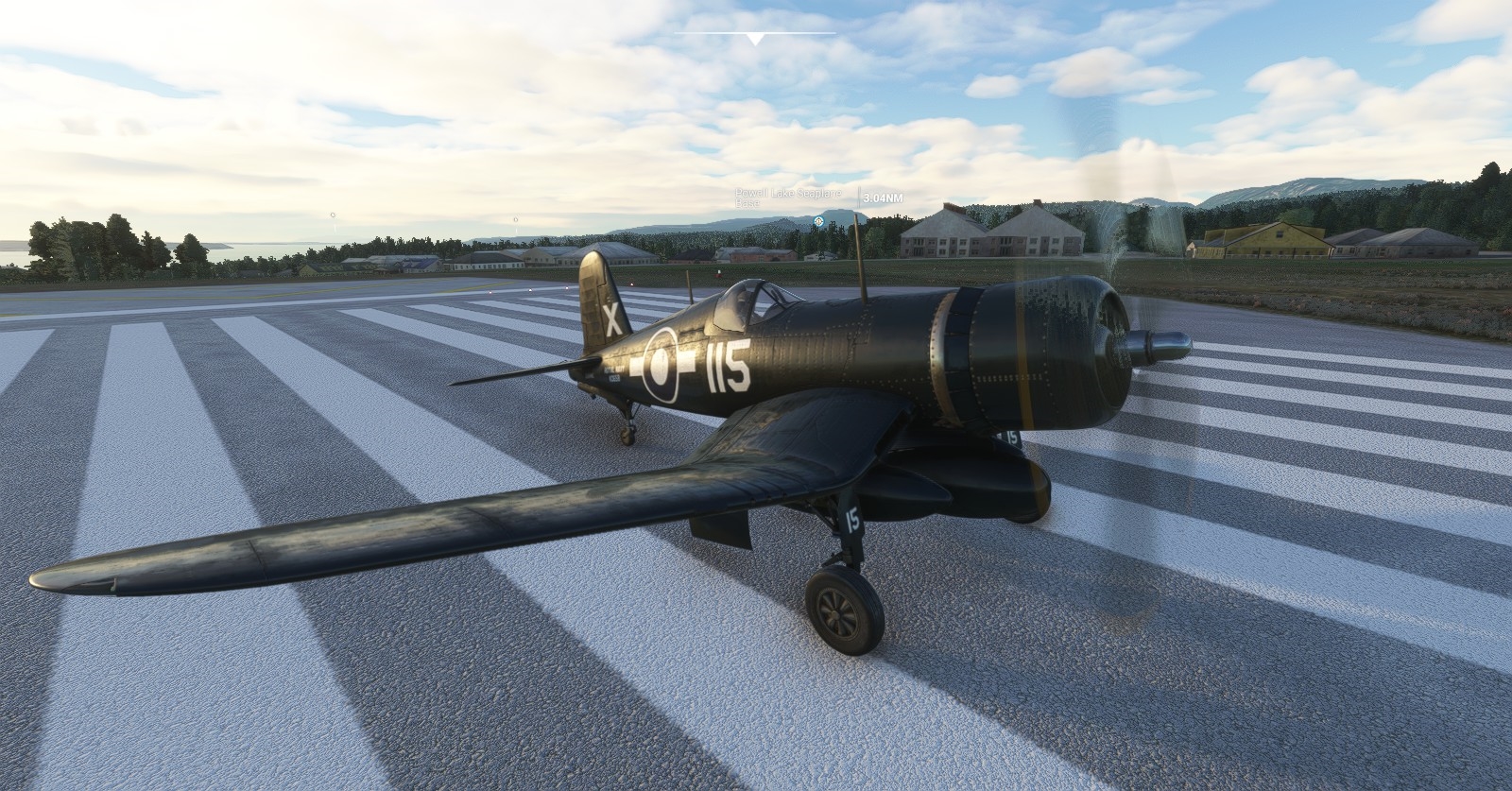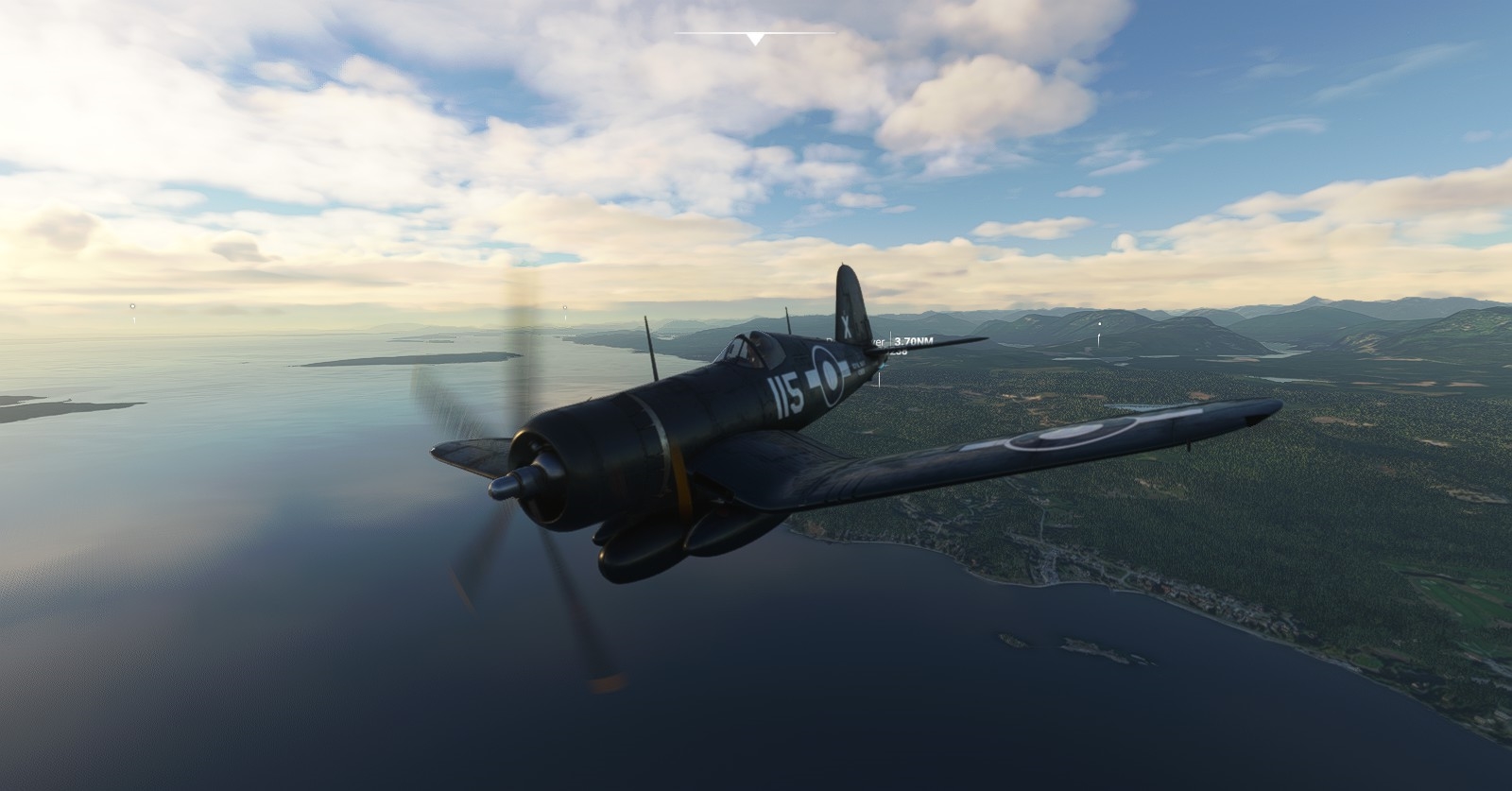 Airbus H135 Helicopter:
https://flightsim.to/file/8970/airbus-h135-helicopter-project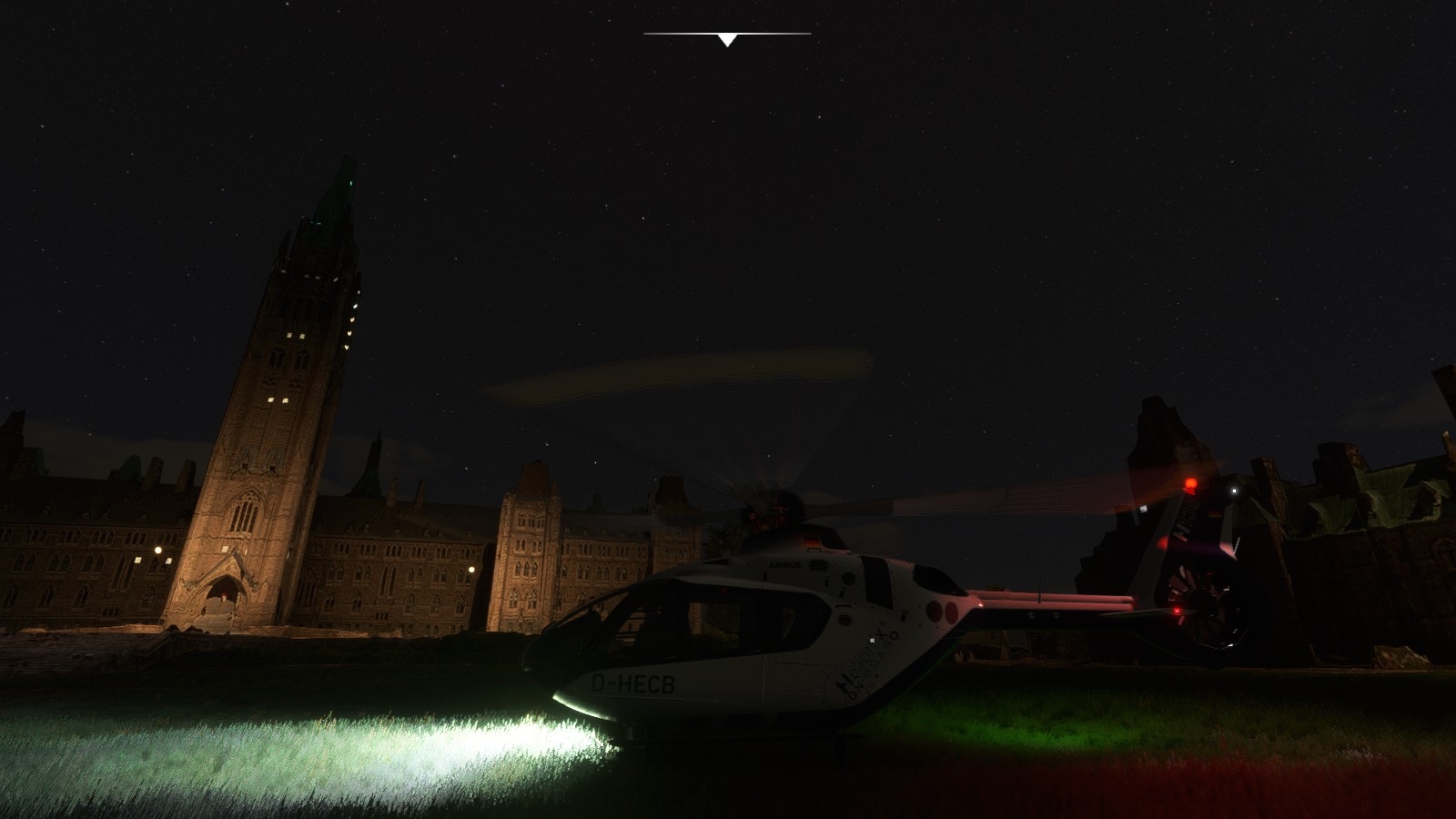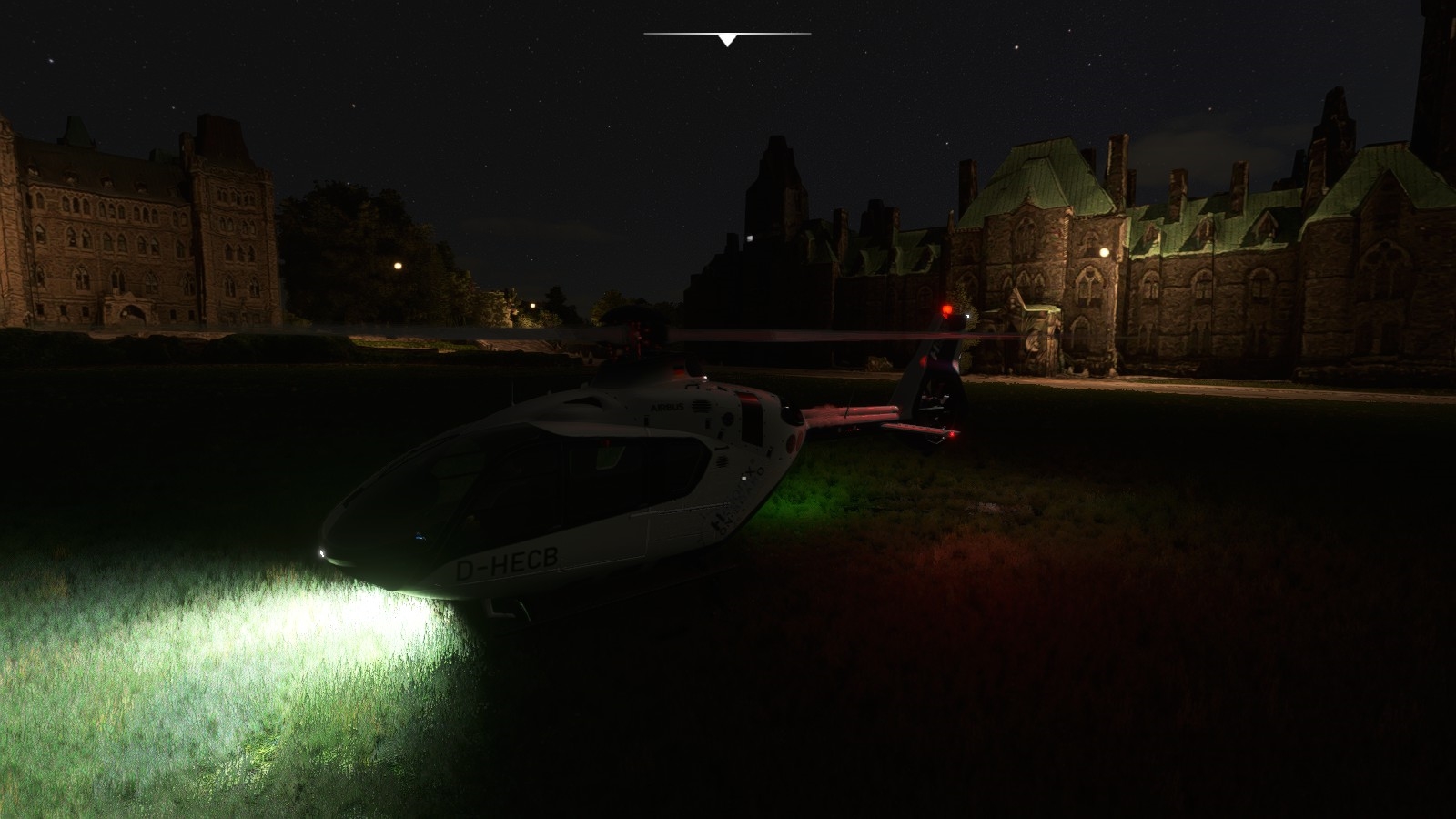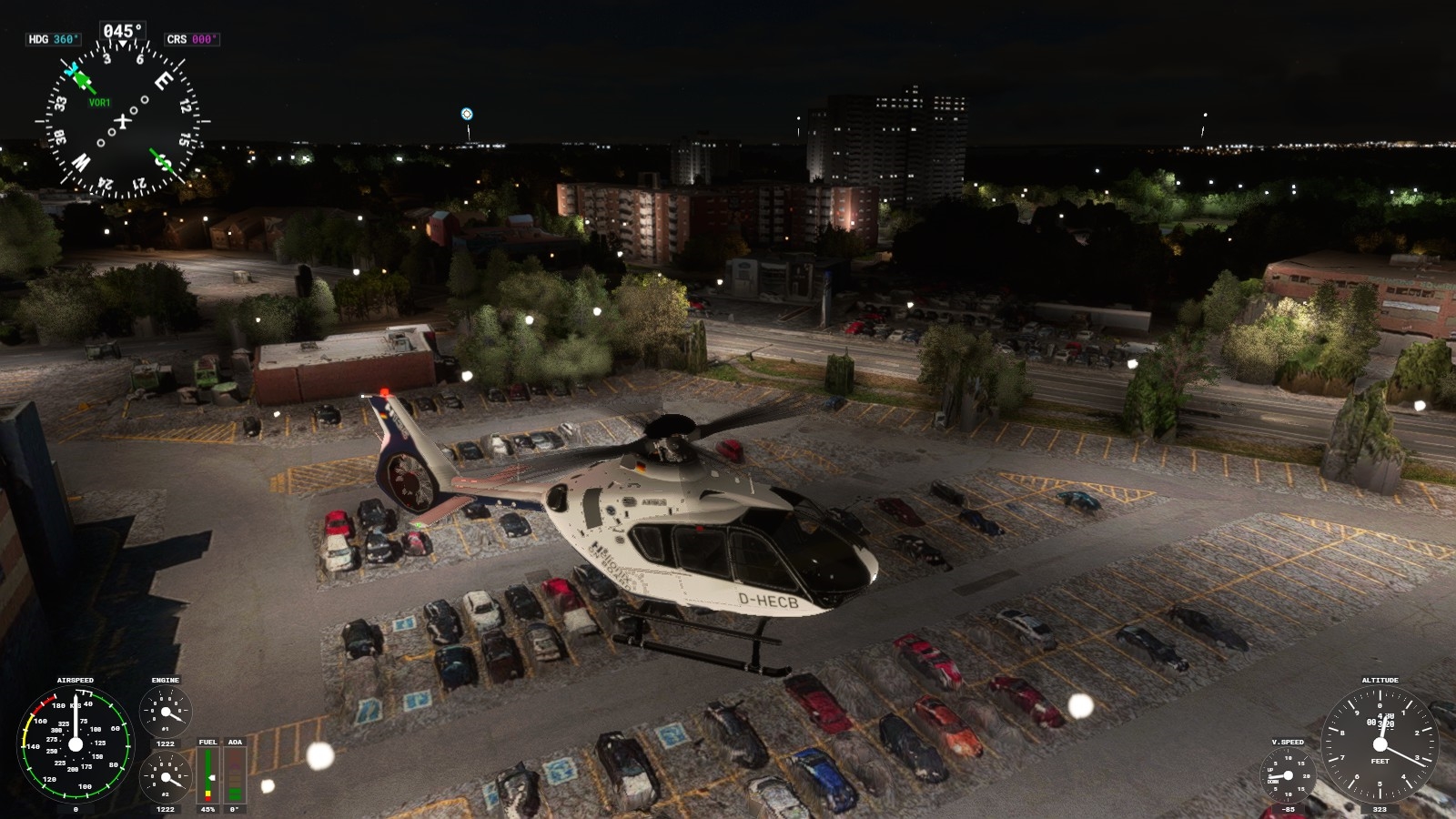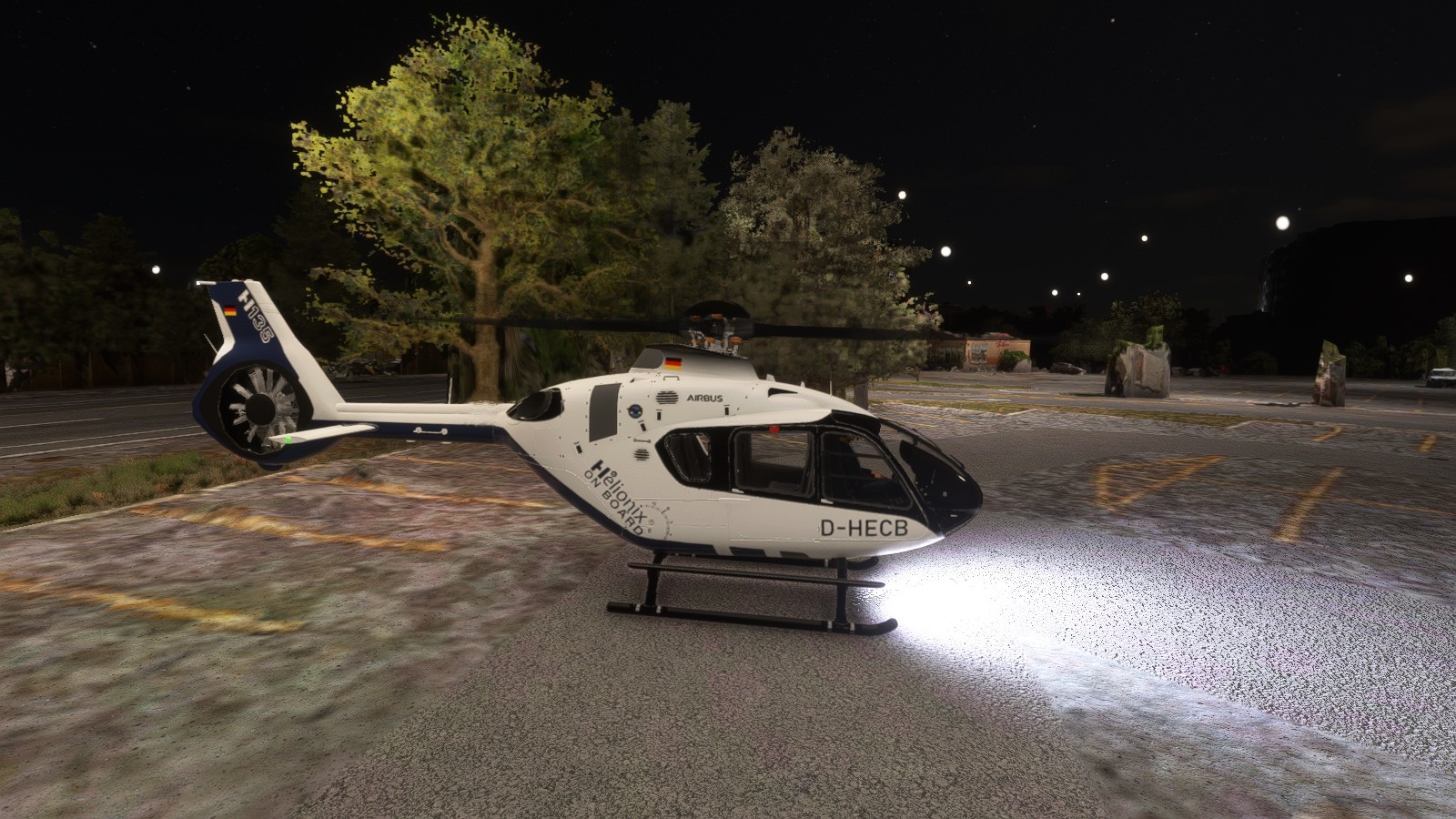 ---
Been a great time flying various planes. Next blog posting relating to flight sim shall cover the JU-52 and the trip out of Ottawa within Flight Sim 2020. Great flights and sceneries to be viewed.
Thanks for viewing and happy flying!