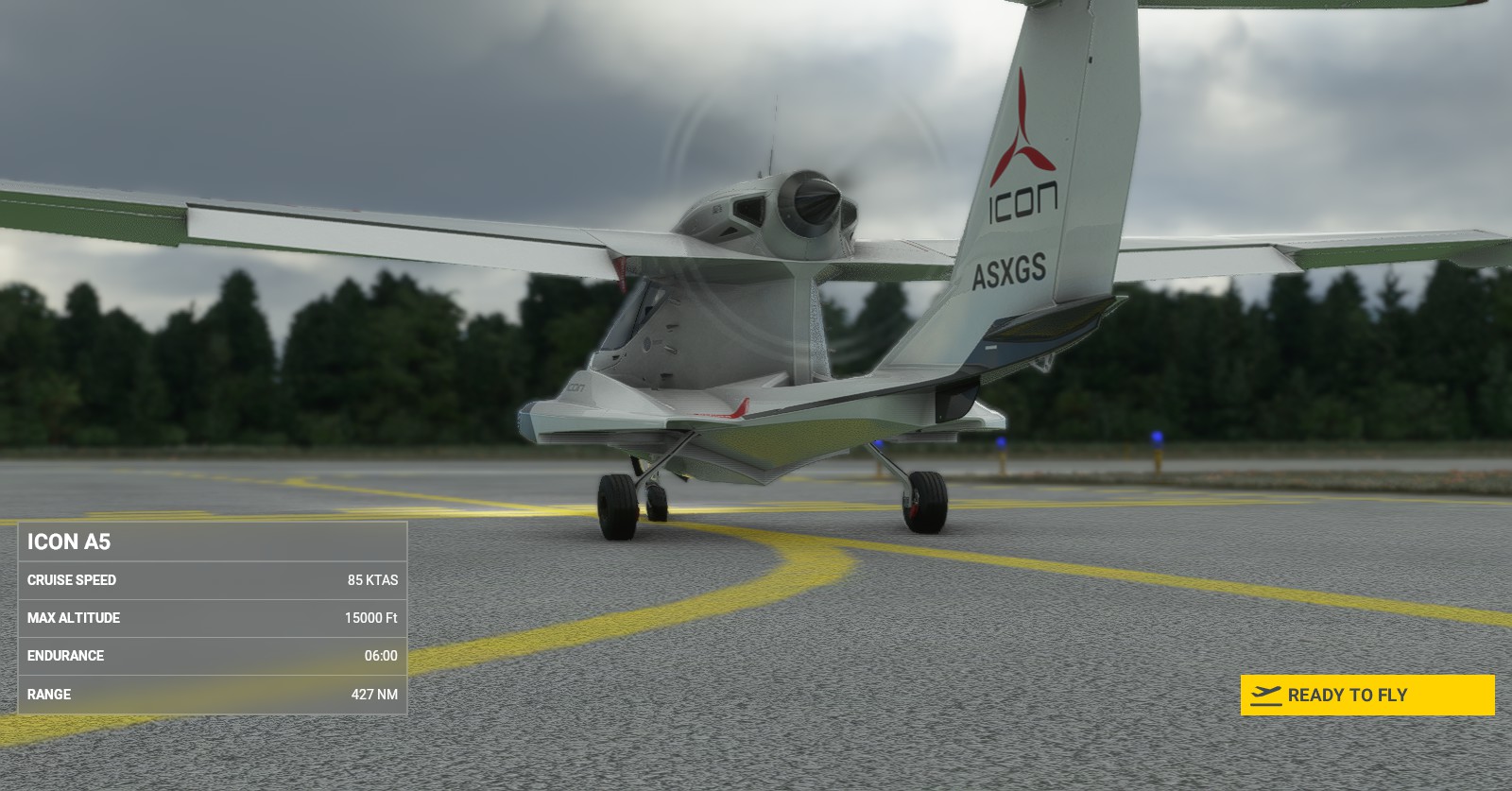 Been wanting to play this new Flight Sim game ever since it was announced. I may have been accidentally harsh with Dovetail games when they killed their 'Flight Sim World' with great potential, this however goes leaps and bounds over it. I do enjoy both, and I have somewhat grown up with Flight Sim with 98′, Century of Flight, and now this. "This is the way" how Flight Sims should be. It may lack certain things, it may have inaccuracies, its however still fairly fun.
This flight sim is quite big with it taking 12 hours for me for its 100-ish GB size. It will bloat as time goes on. I had to obtain a secondary hard drive just to play it because my other one failed on me. I also had to purchase a new joystick for this game because its "almost" impossible to play without, though still doable.
---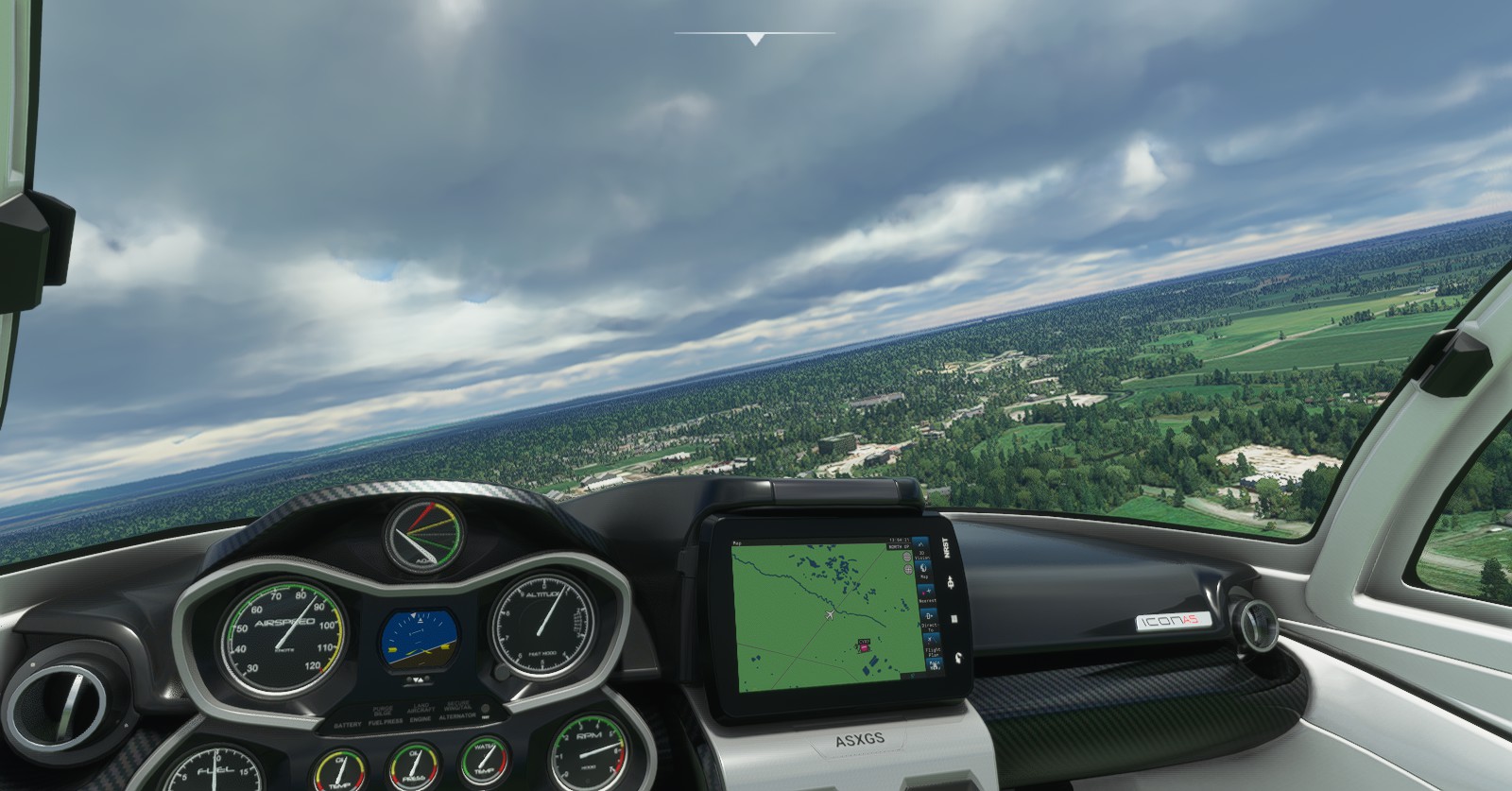 It goes without saying that I crashed on my first attempt, with a keyboard. Second time was somewhat better while my third allowed me to do far better than before with every bit being better than the last by a big margin. I learn from my mistakes fairly quickly.
I'm honestly amazed I was even able to play on 'High-end' setting (step down from Ultra) allowing me to see great detail and beauty, almost as if it was real. That's the point.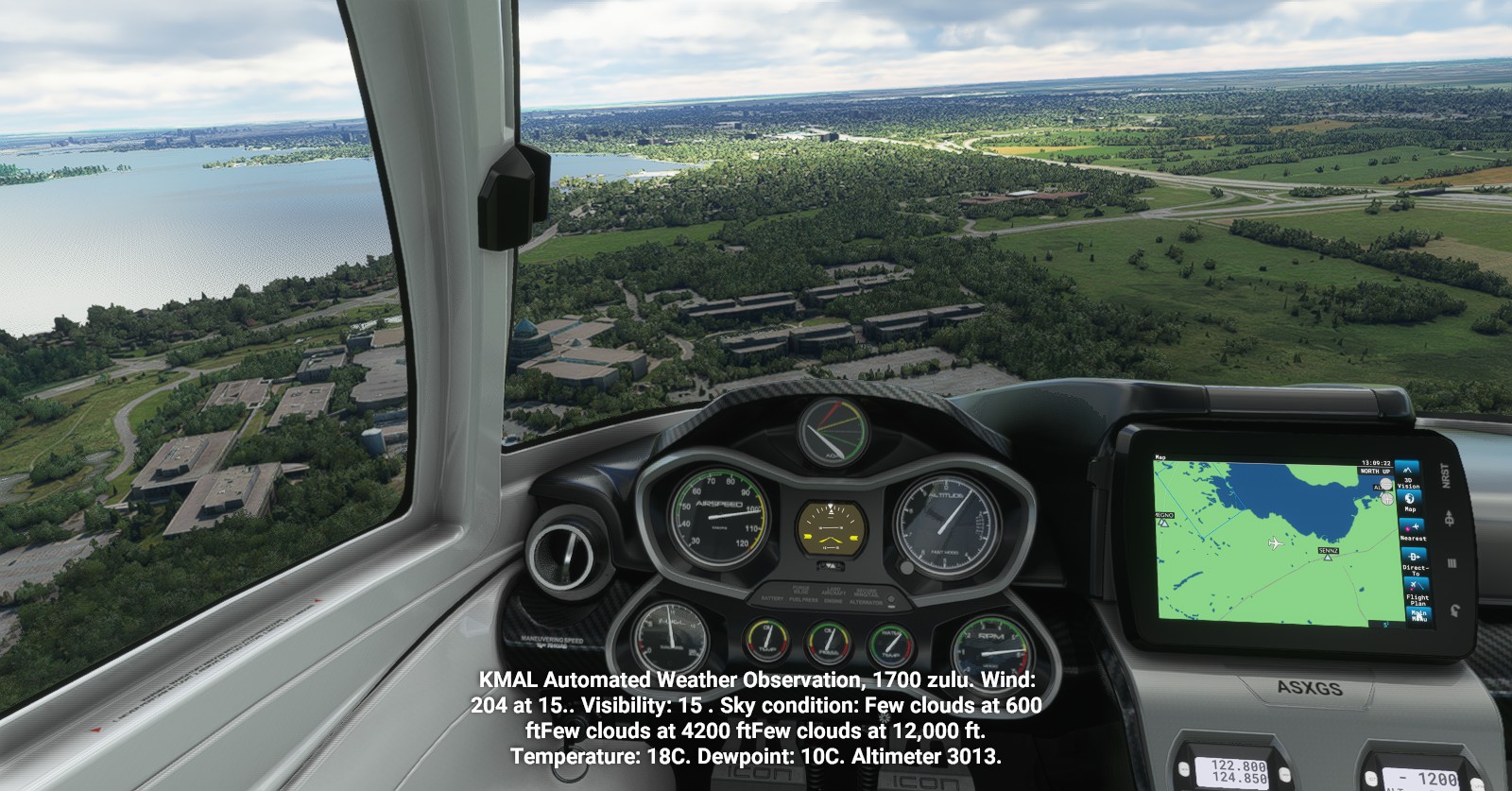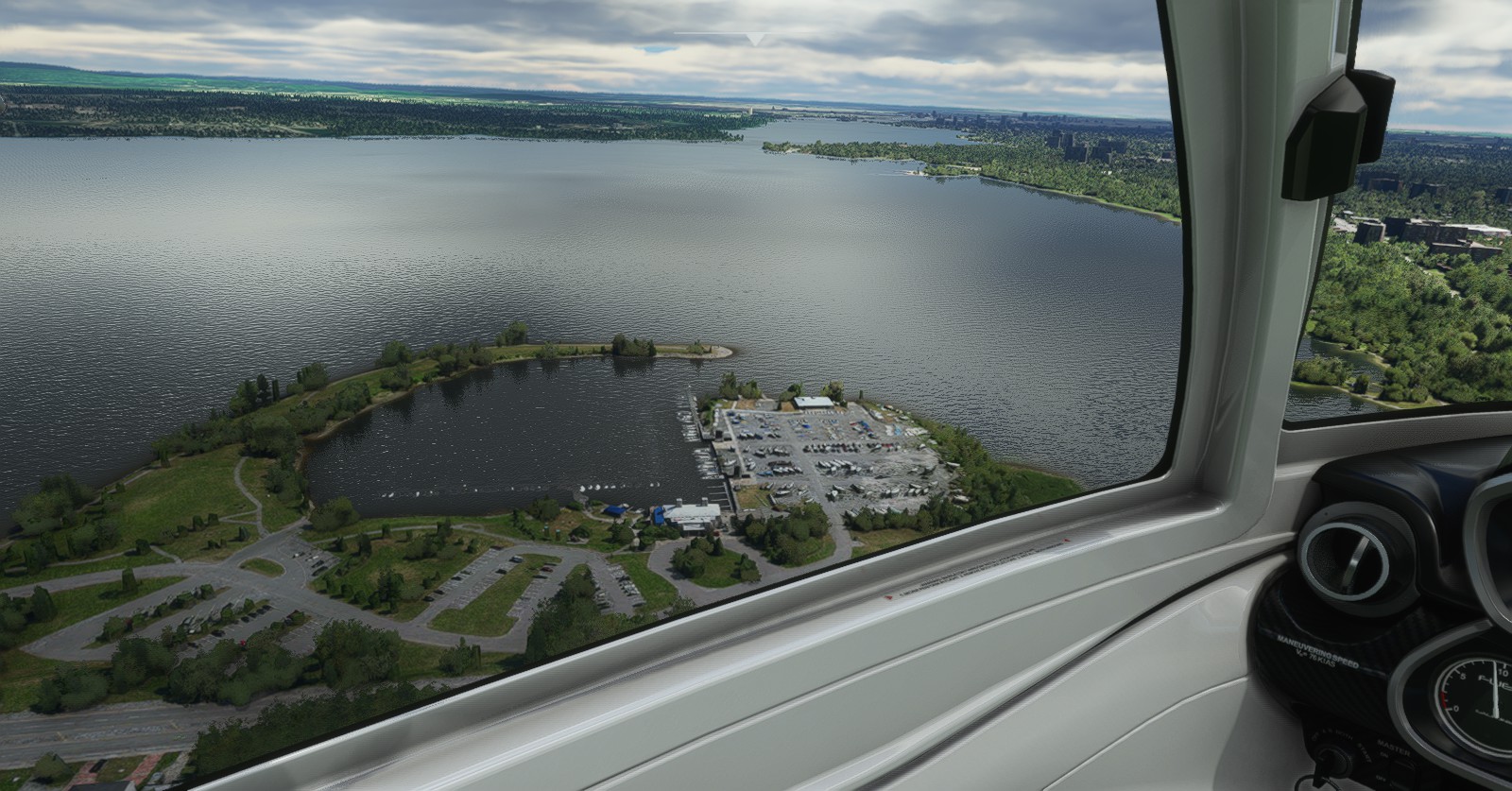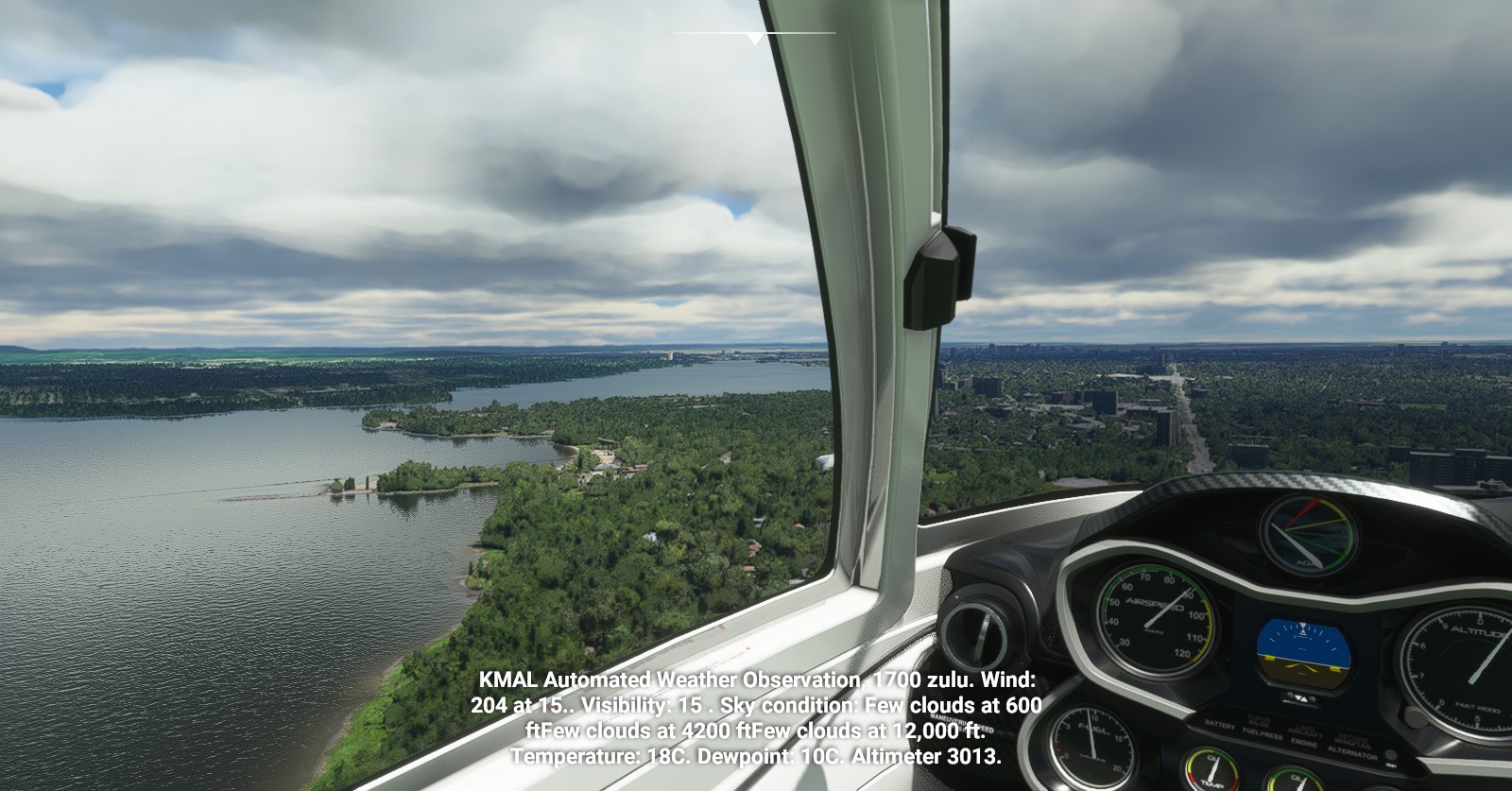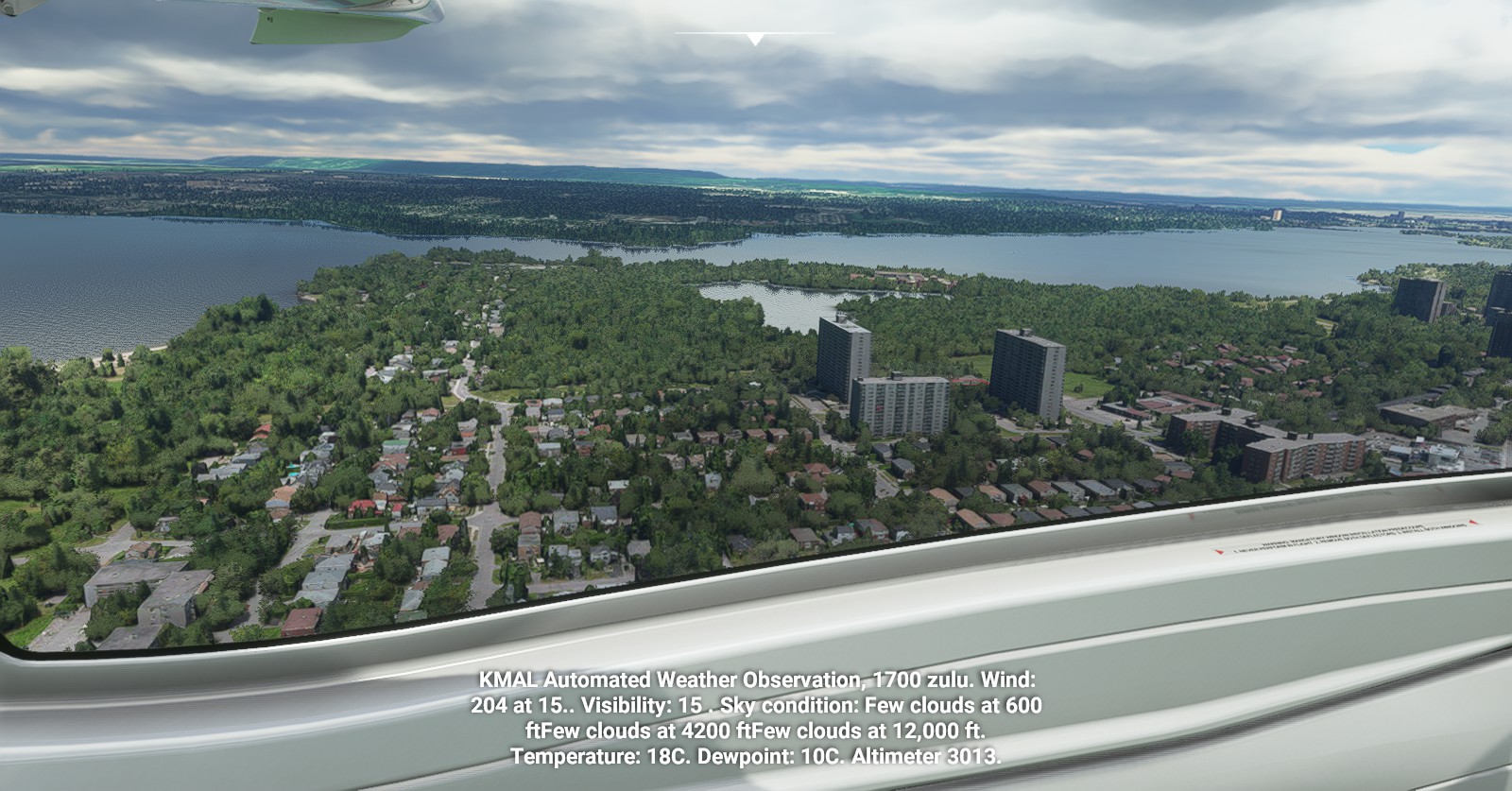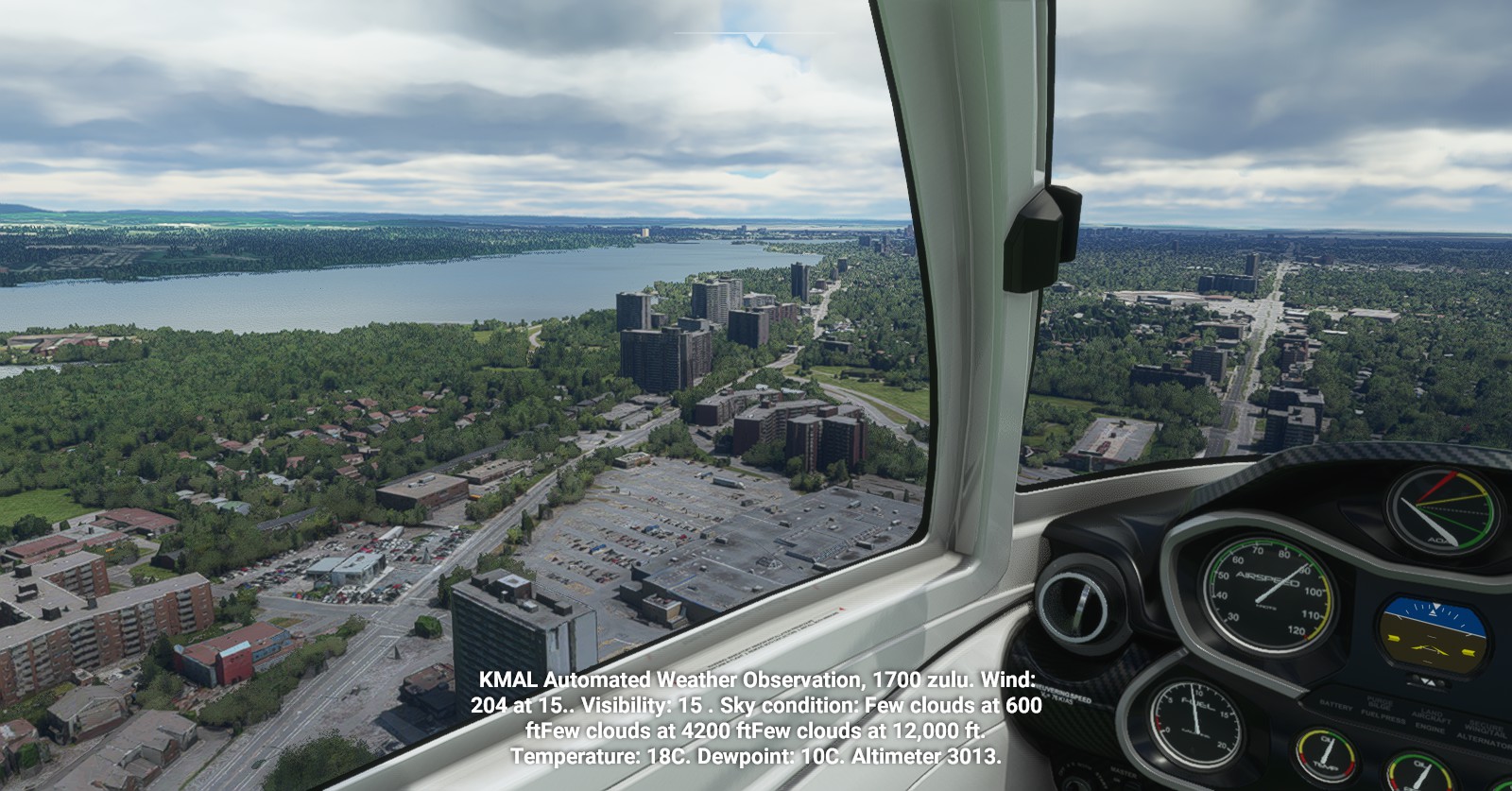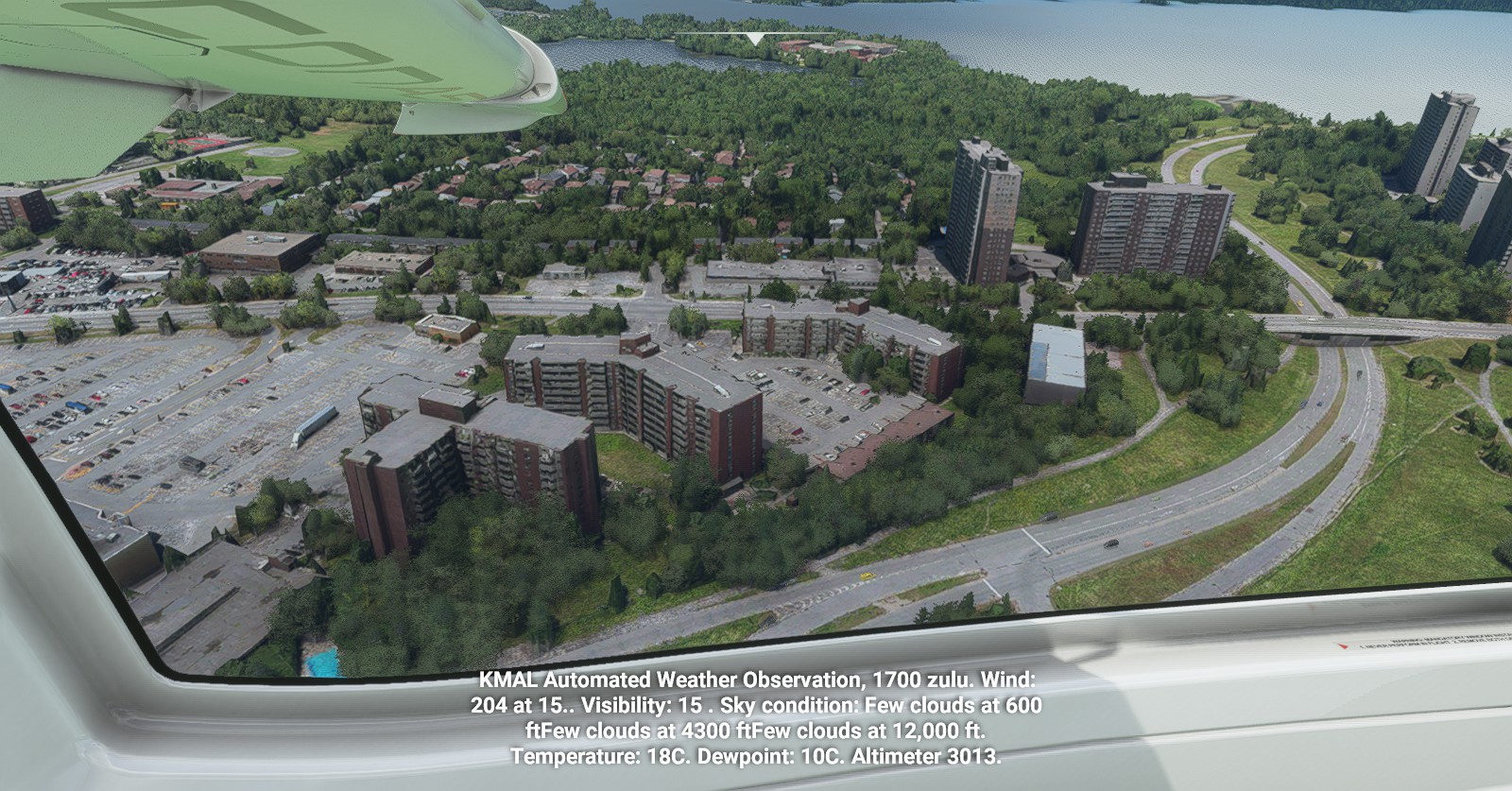 I'm sure people will blame me for everything under the sun for the 20 years I've lived there. Blogging, reviewing, cycling, visiting Europe and Cuba, having various memories of Ottawa Senators & my friend(s), and the gunshots in the area once. Even my friend's green bike being stolen. Tons of memories, tons of family related yellings, and just the usual life things. The place both my mother and my dog (Sparky) both passed away, and my dad seeing his last moments in life both here and east end of Ottawa's hospital. Not to be negative, just noting things. 2020 fucked me the right up.
I'm sure I could have done so much more in life, just need to keep in mind that looking back is always 20/20. I'm always going to be allegedly at fault for something. This area was still overly cool to live in though.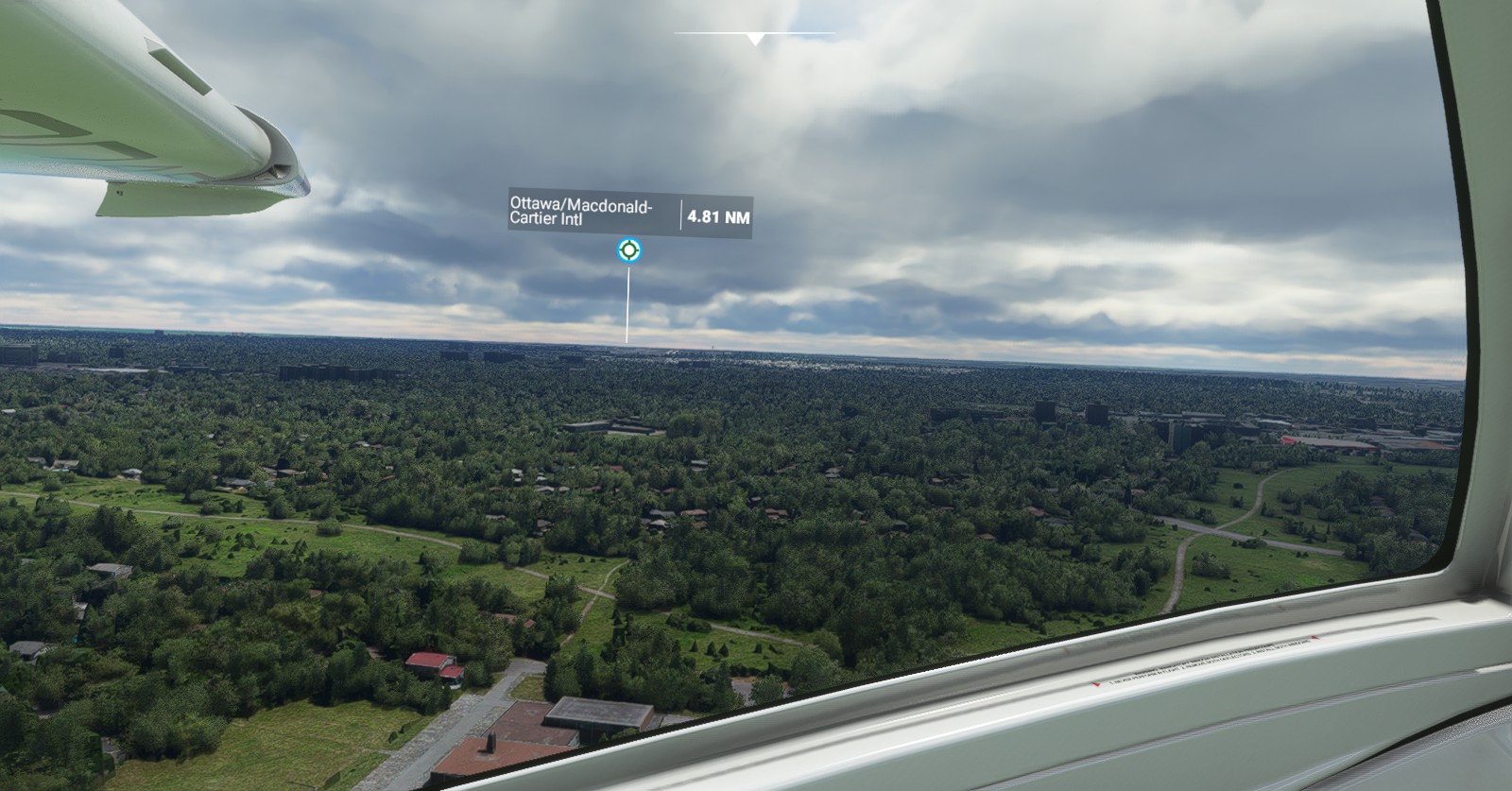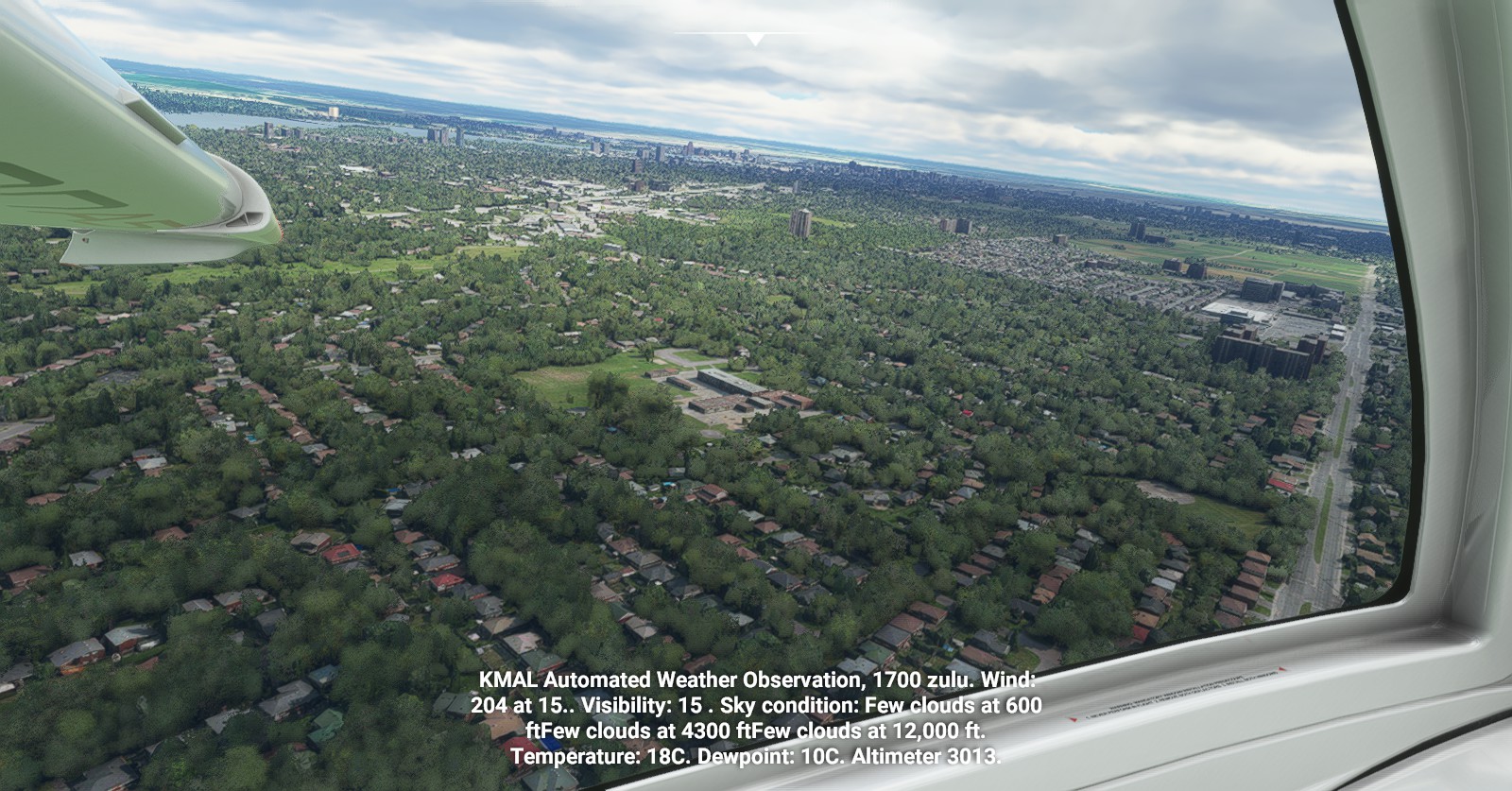 ---
Drone View:
Activate the drone view! Time to go exploring with the drone over the plane. I love this new feature to the sim, it adds a whole new explorative feature. Love it! Its like flying my own DJI Tello, in a certain aspect.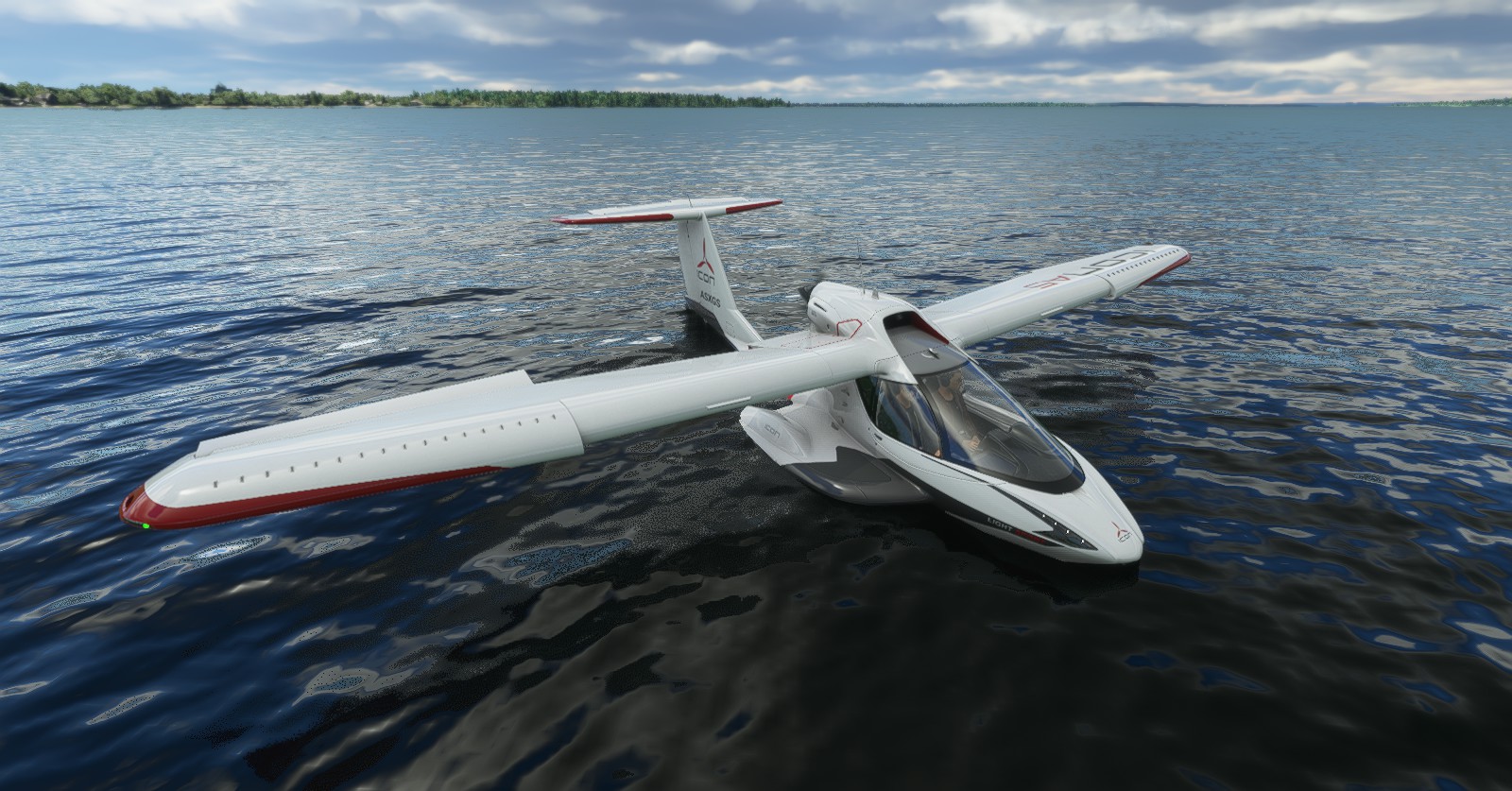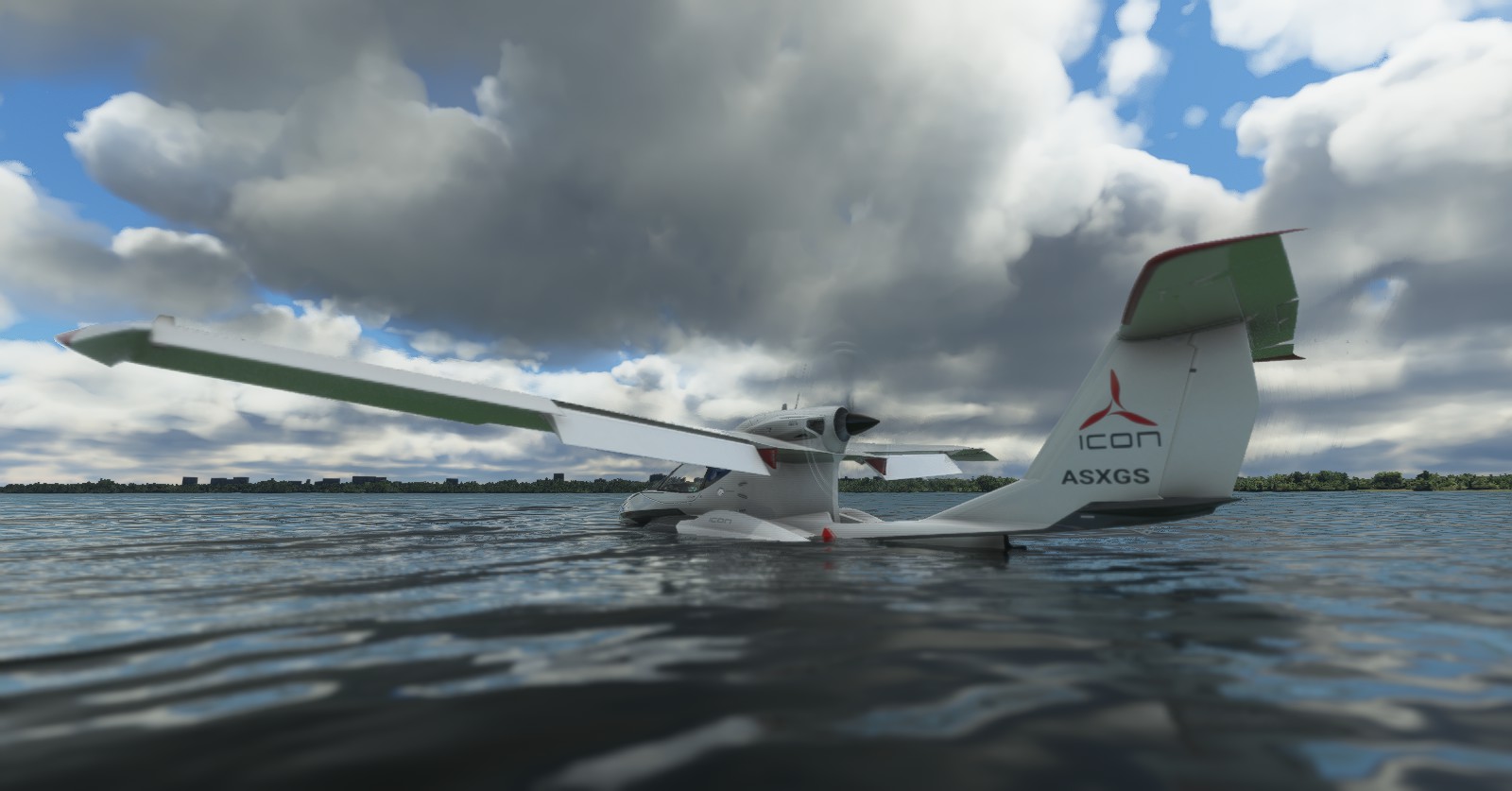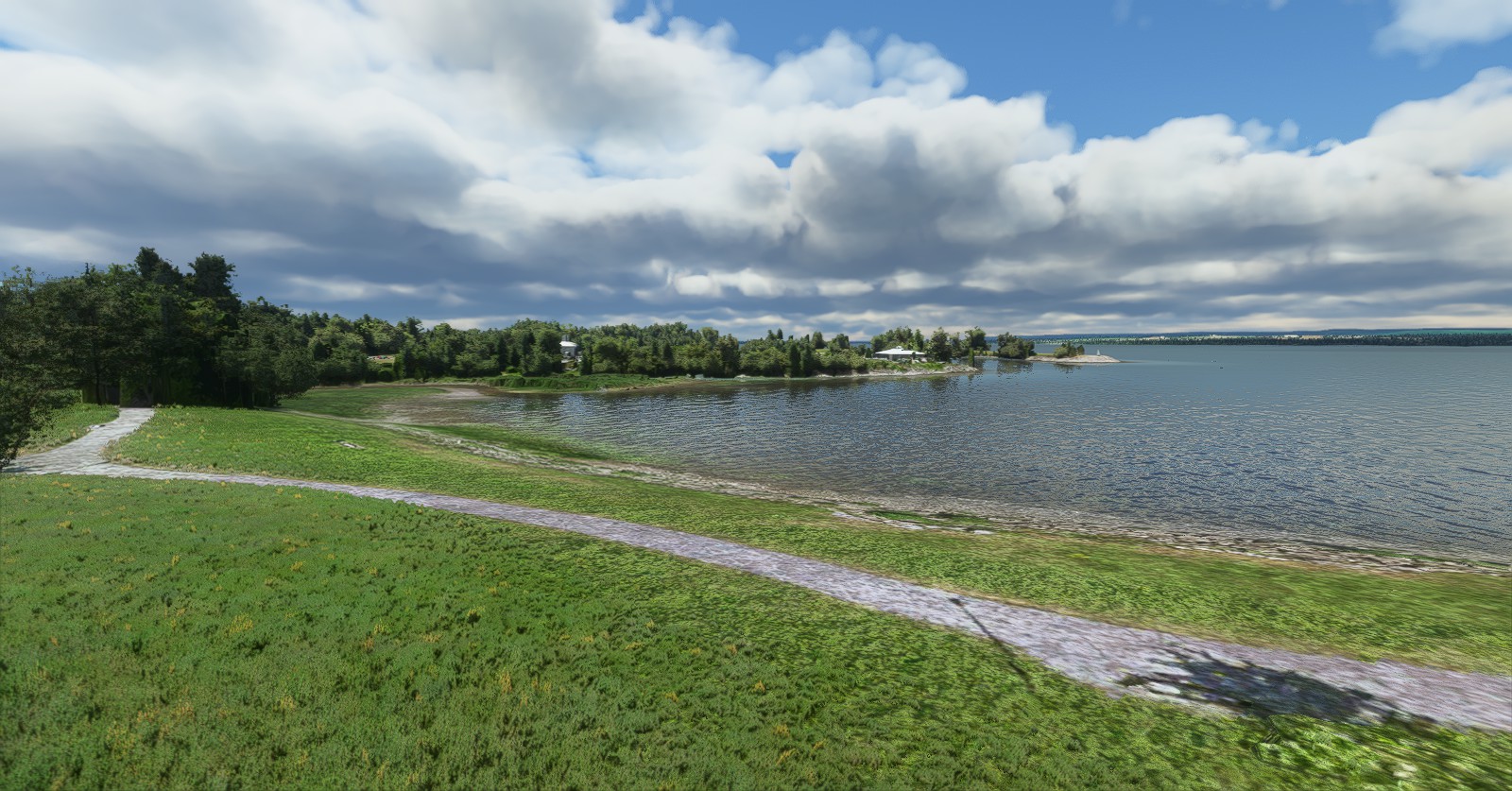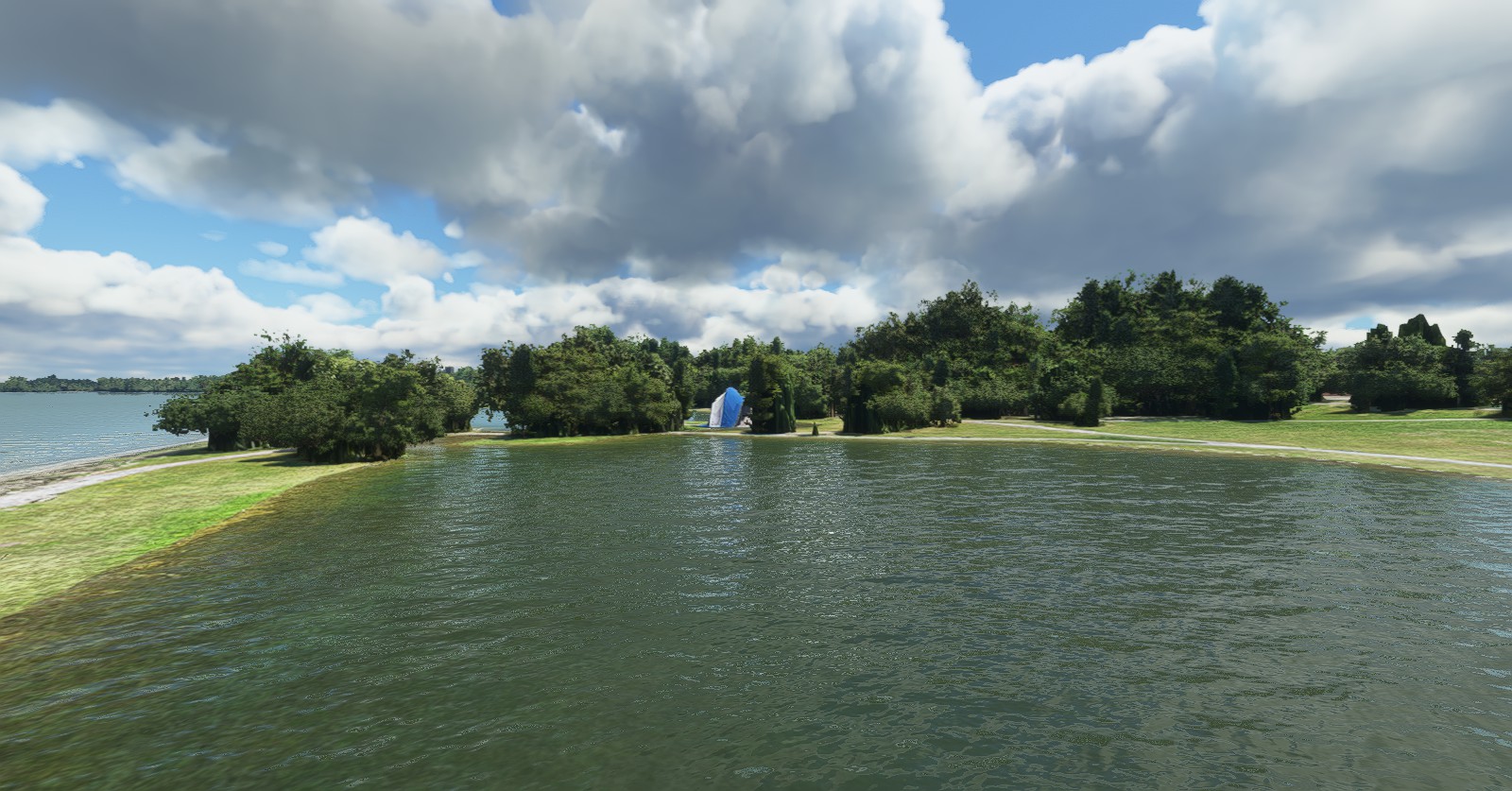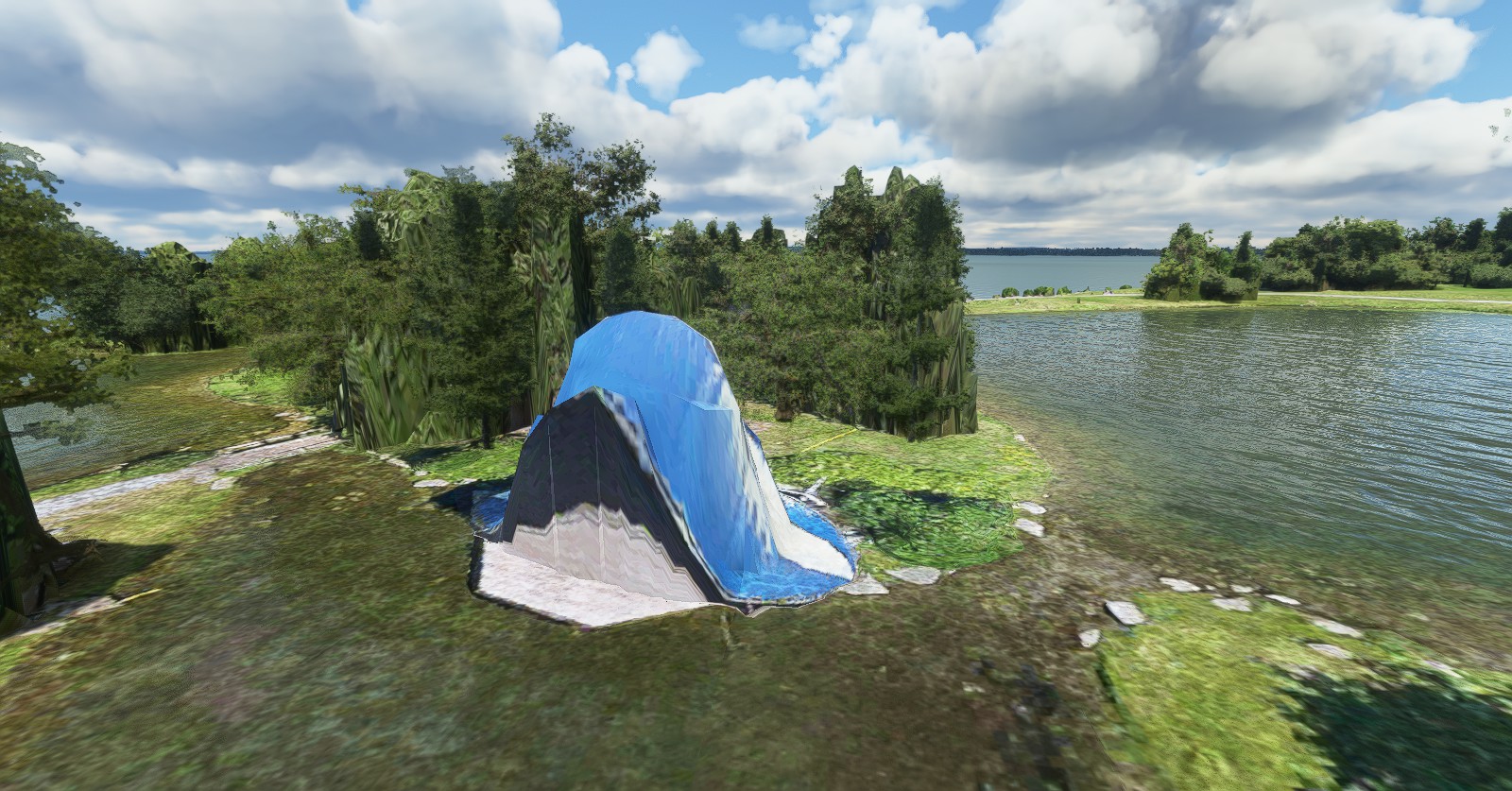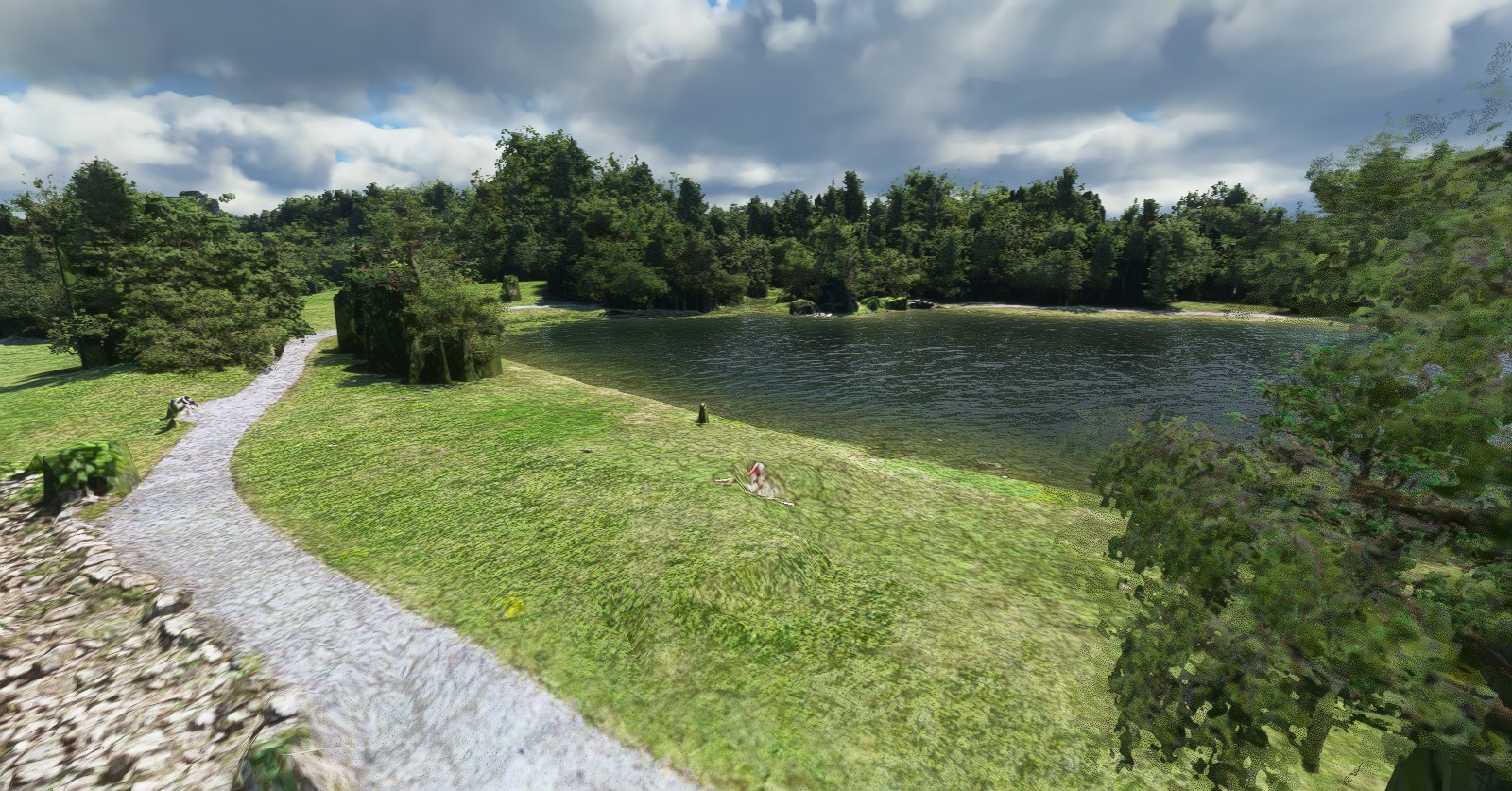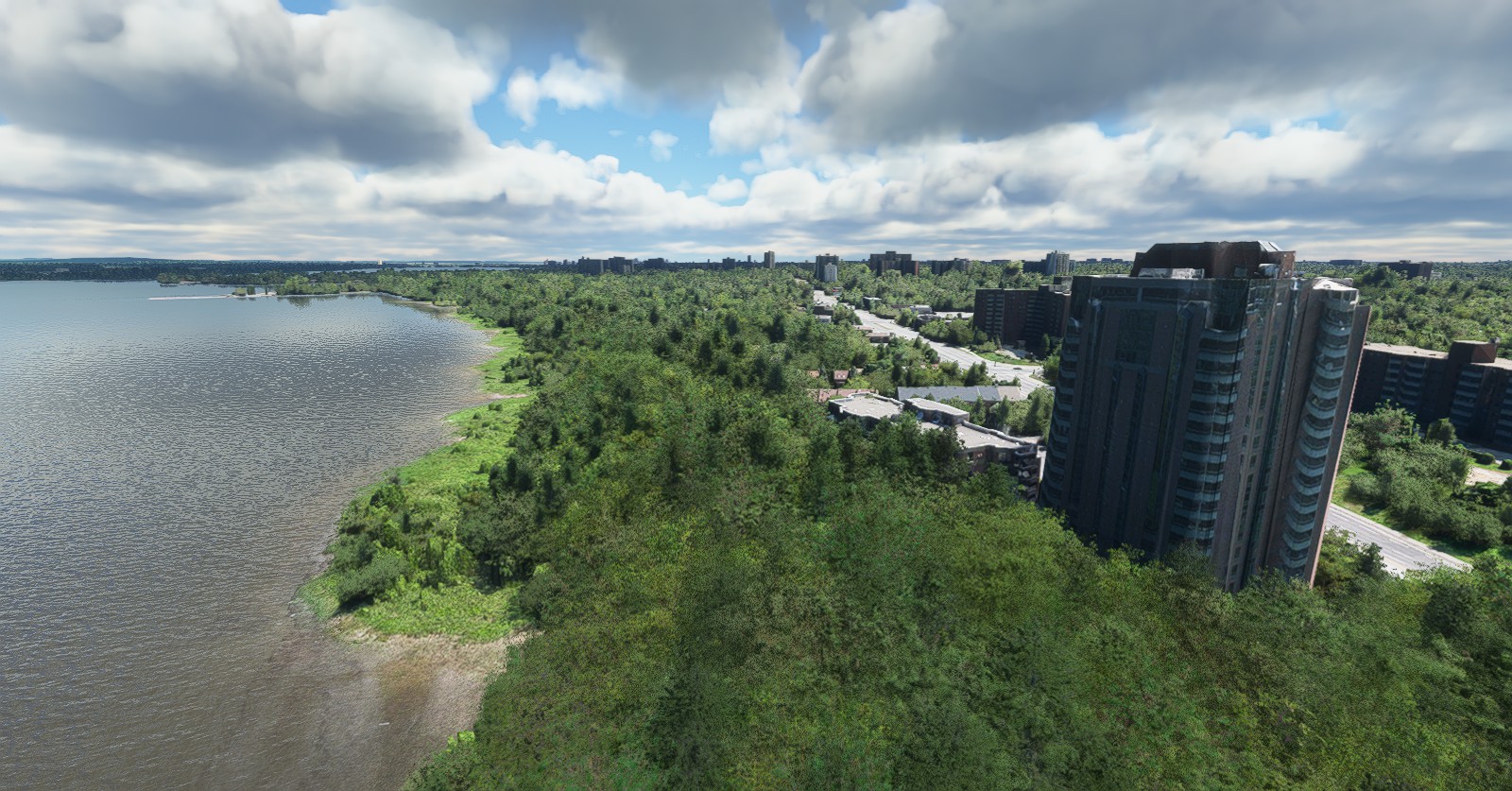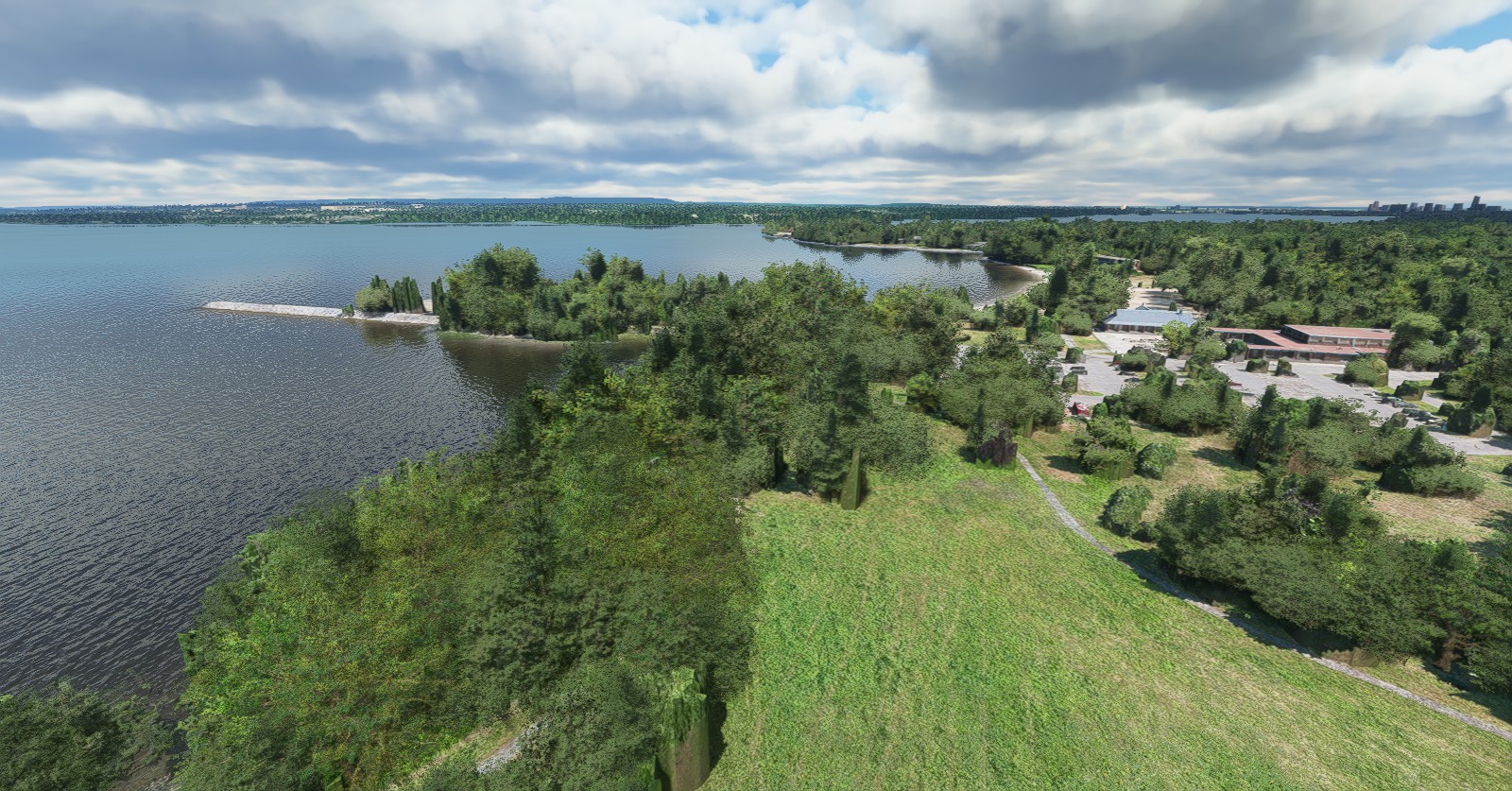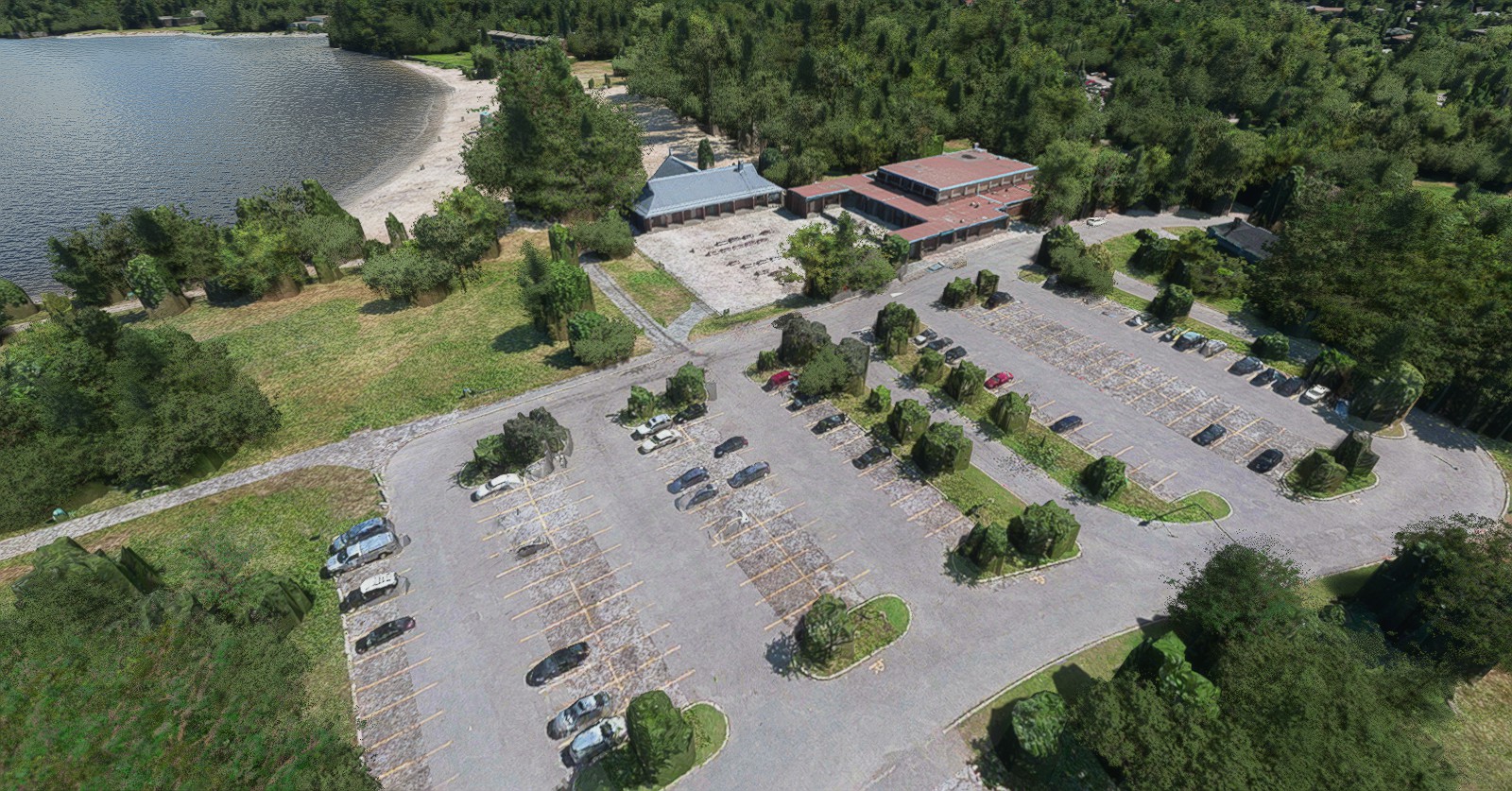 Before my trip to Europe back in 2008 I recall talking to two other friends about Croatia noting the Croatian flags in the area. Going on about 'Pantsu' (Japanese for 'panties') because of my interest in Japan, and anime. I was wishing to visit Japan, something I still have yet to do. Too young to have experienced trams, now becoming older with memories of me hyping up to visit Croatia (Tucepi) in Europe.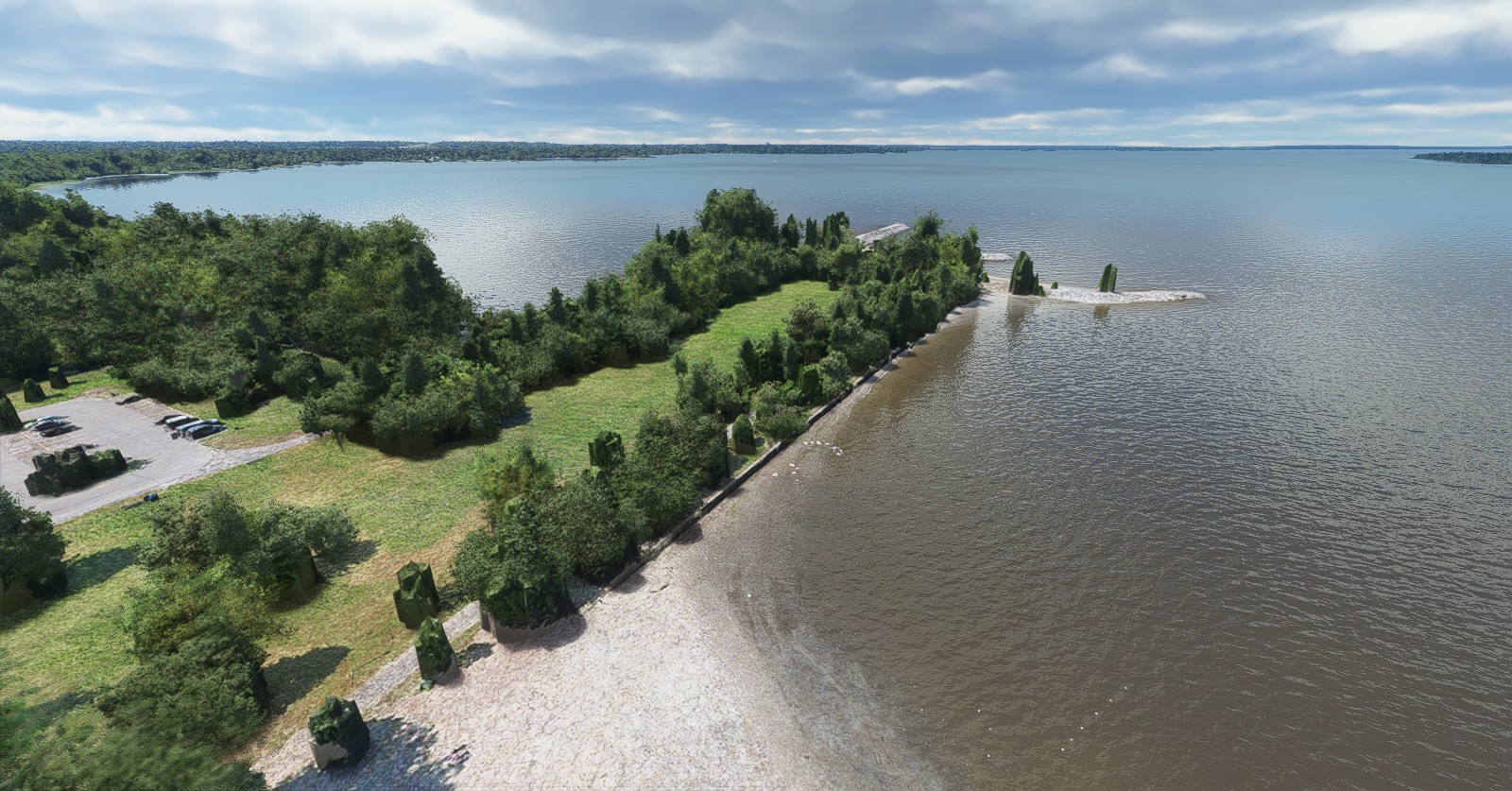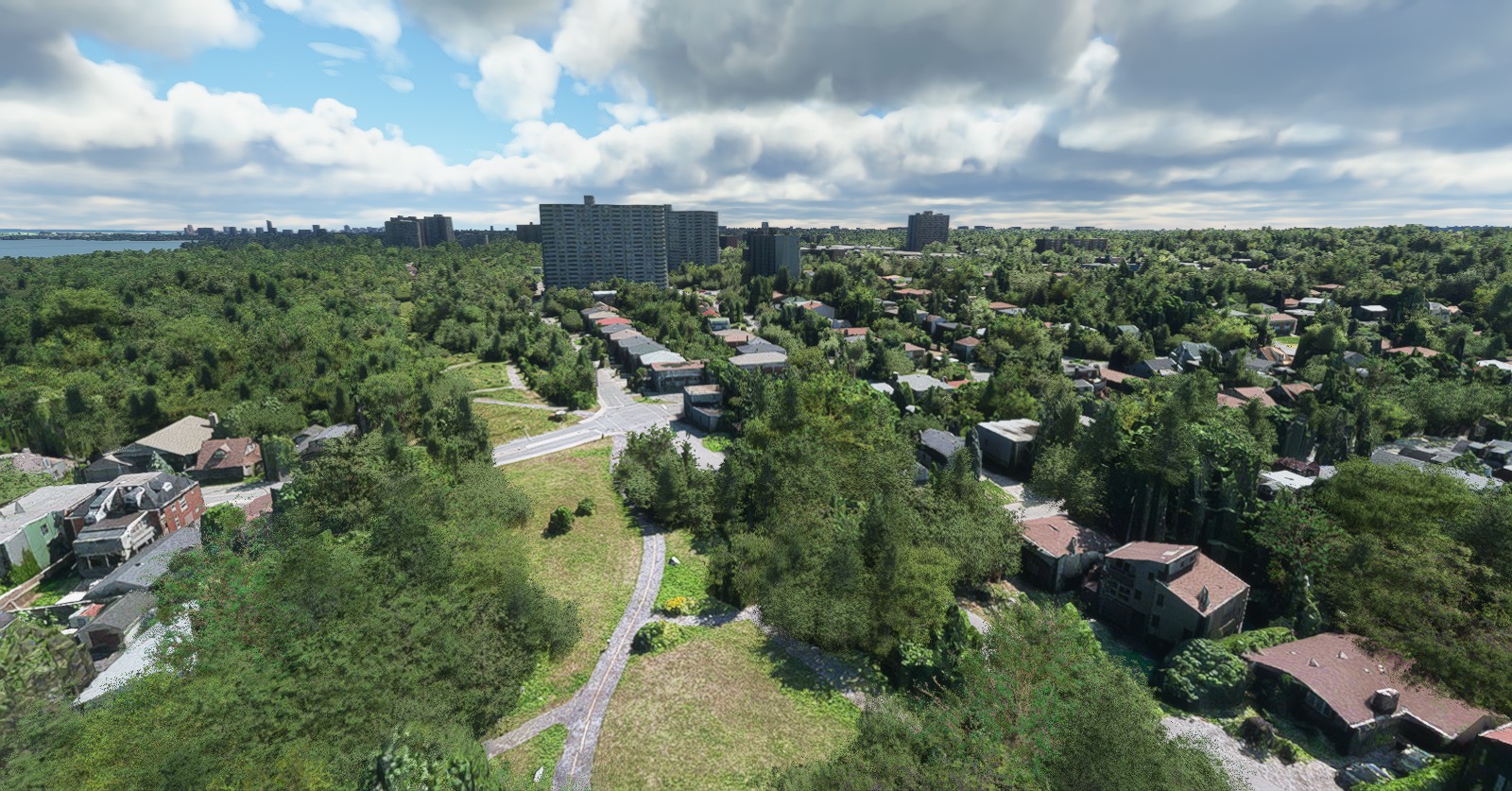 I recall cycling up and down this area a lot as a kid. My dad looking for me in a car once for how much I loved cyclying staying out longer than I should have. Having my Gundam Wing Tallgeese figure flying while a ghetto kid viewed me as brainless; Vice-versa with his lacking enthusiasm to do kid things. "No fun allowed".
Another memory being how a mother of a classmate kept scolding me for various trivial things over fake alleged "harassments", or whatever. Painfully protective. I was always the "outcast", or the "evil villain" to certain people. Fuck them. But again, I have tons of other memories. Yin and yang.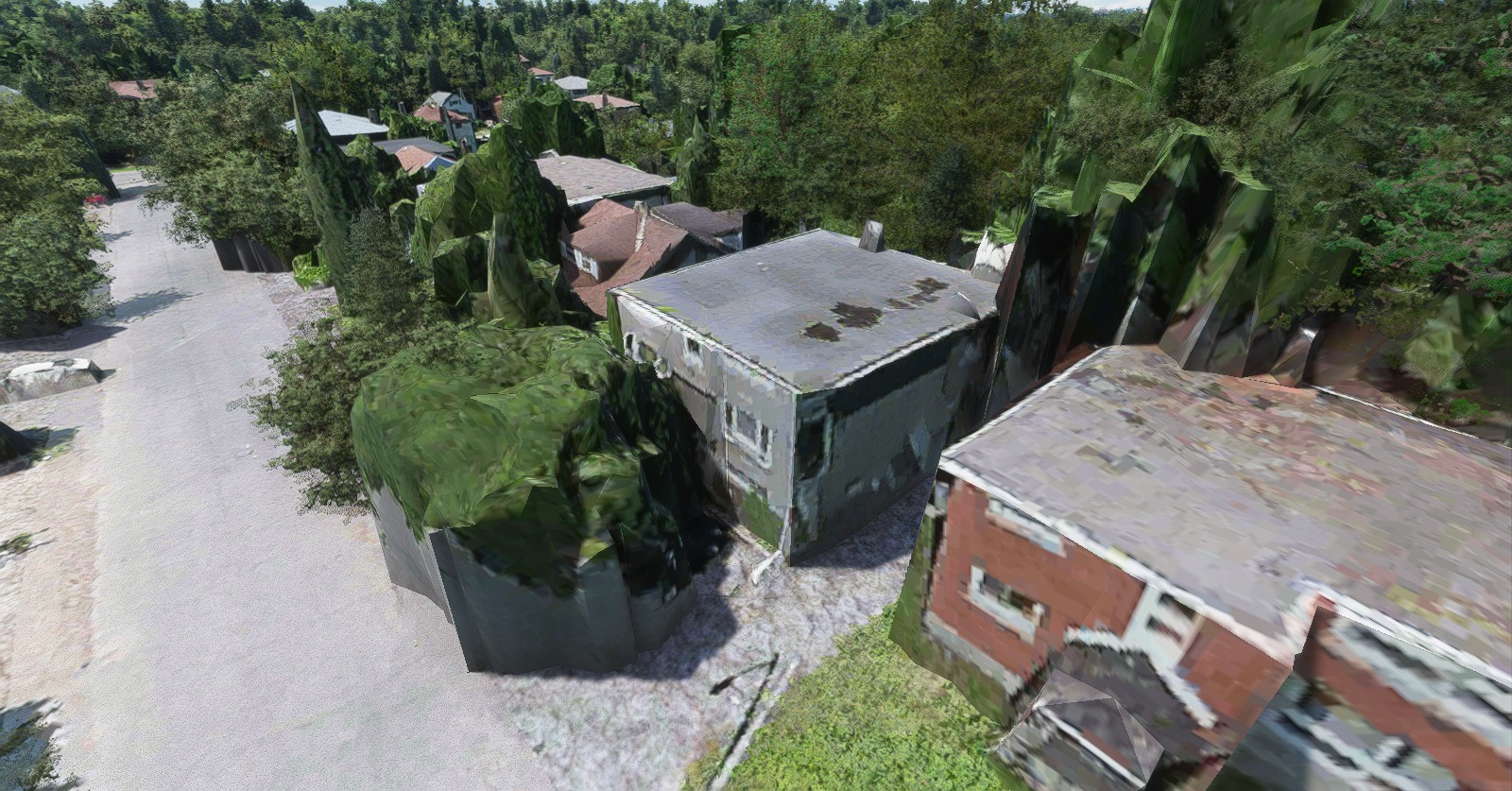 Oh, did my landlord ever hate me. Cut his hose pipe because kids have stupid brains. I hate myself as a kid because I've done so many stupid kid things. This is where I obtained my precious puppy, Sparky. Where I befriended and lost friends, played tons of games, had many severe haunted nightmares, basketball moments with best friend, experienced various severe thunderstorm, and etc. The place where I was introduced to anime and Gundam Wing. It all started here.
Constantly bullied at Regina School, D Roy, and Woodroffe High. Not as bad, though last year was worse when students and teacher double-teamed me. Bastards. Certain great memories otherwise. Again, yin and yang.
My Drone shots during the recent summer:
https://arcticukitsu.com/Blog/?p=6075
(Almost a year to the day of when my father fell ill. Visiting to sort my thoughts.)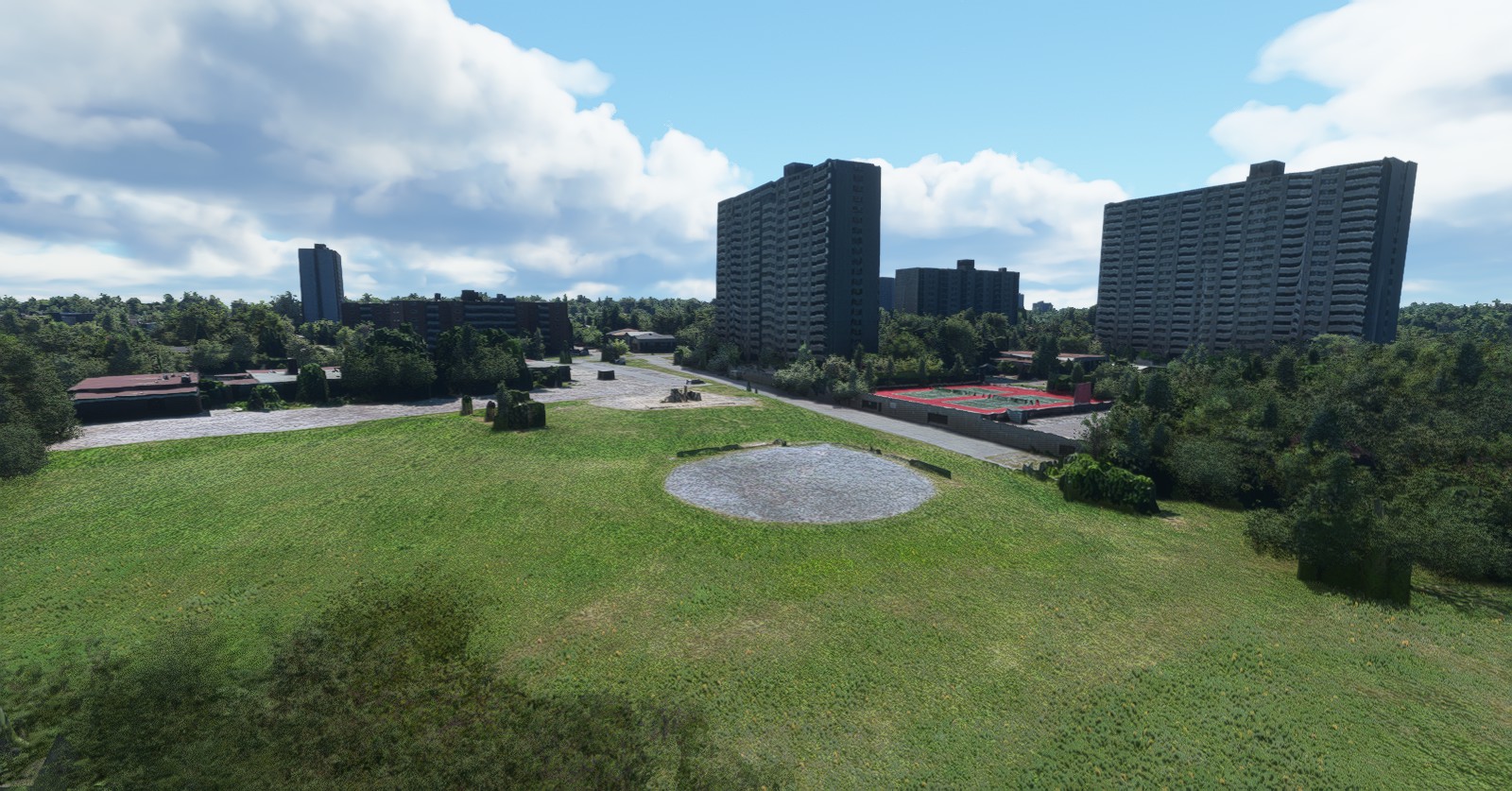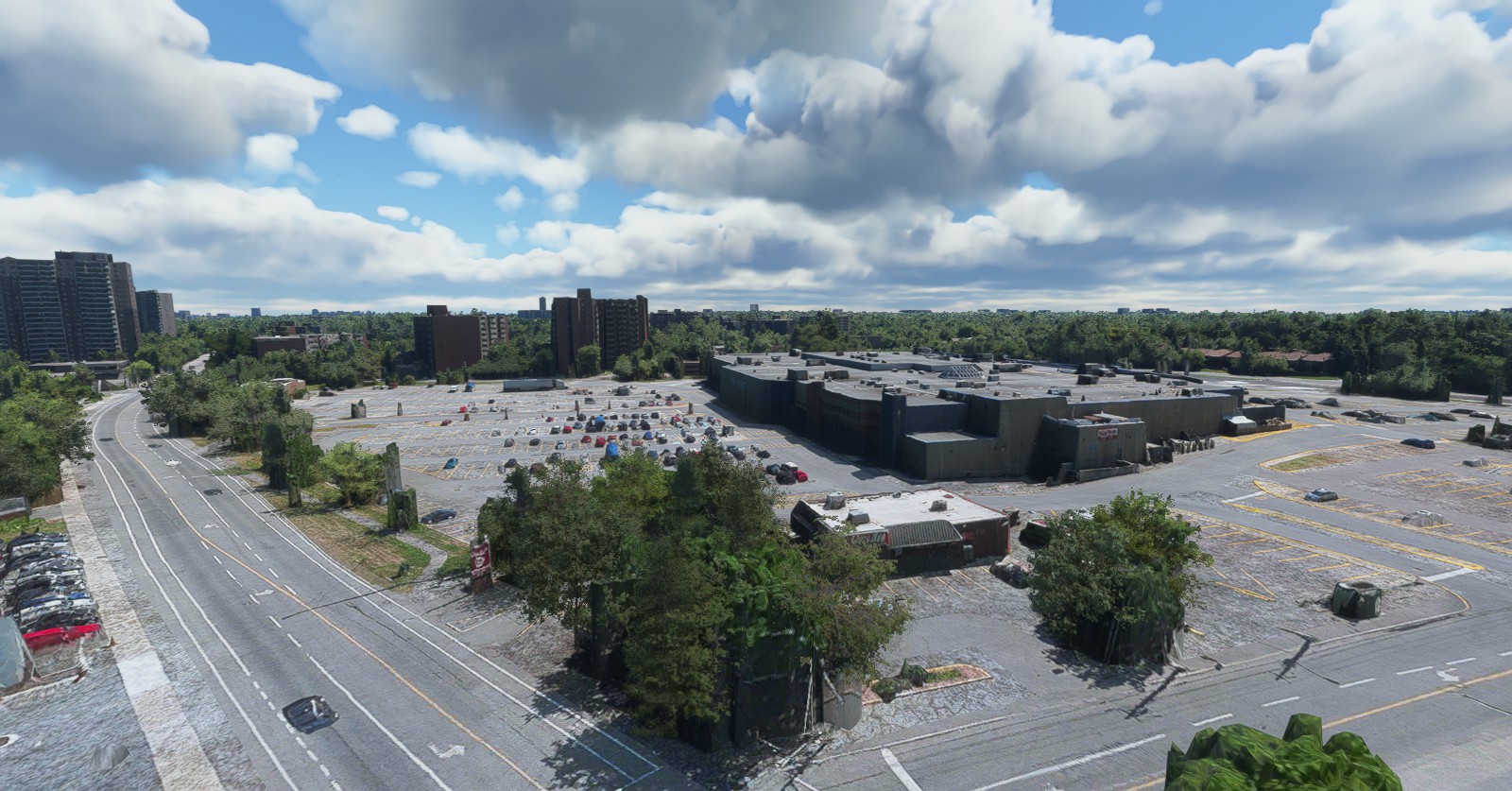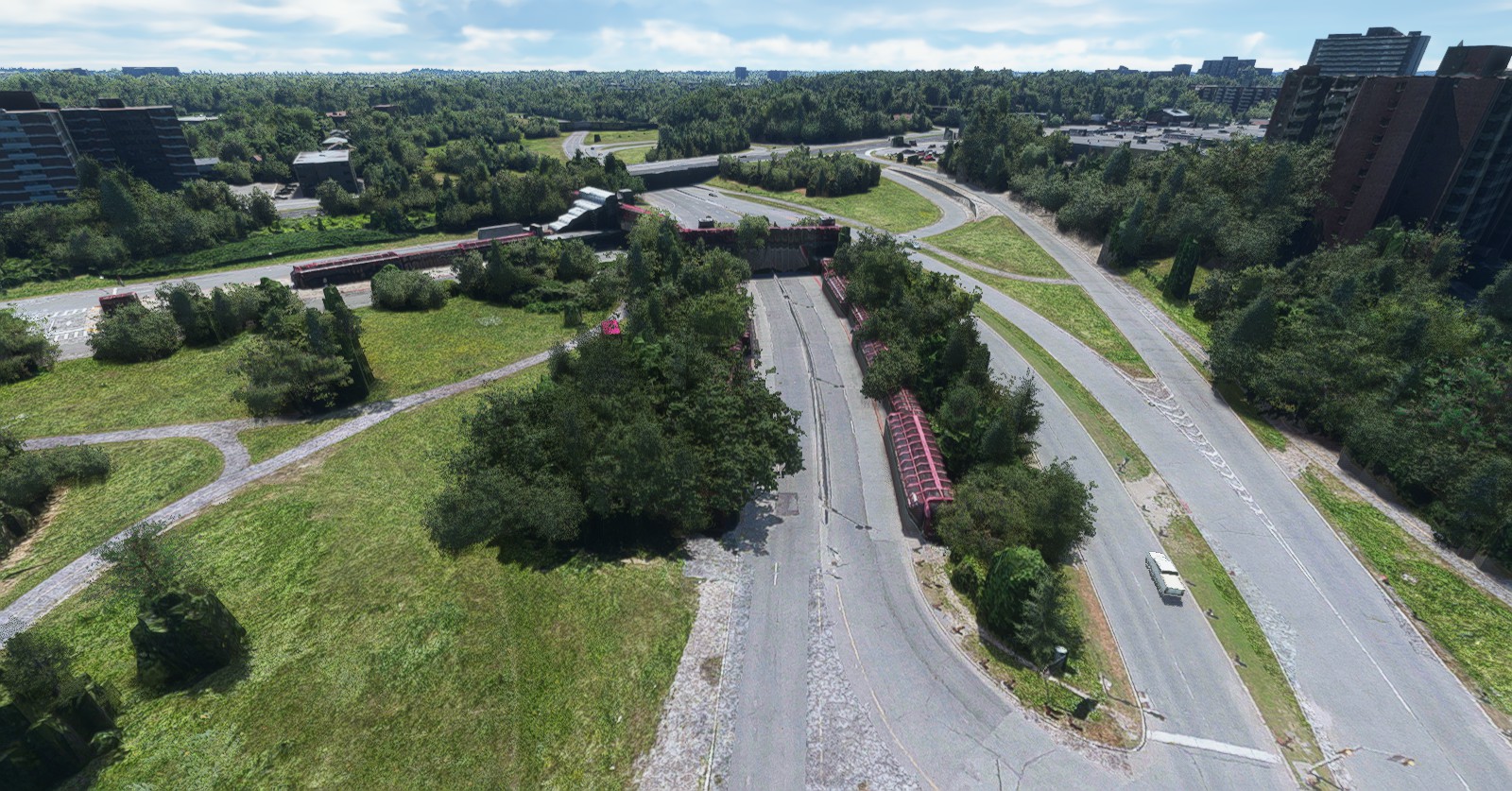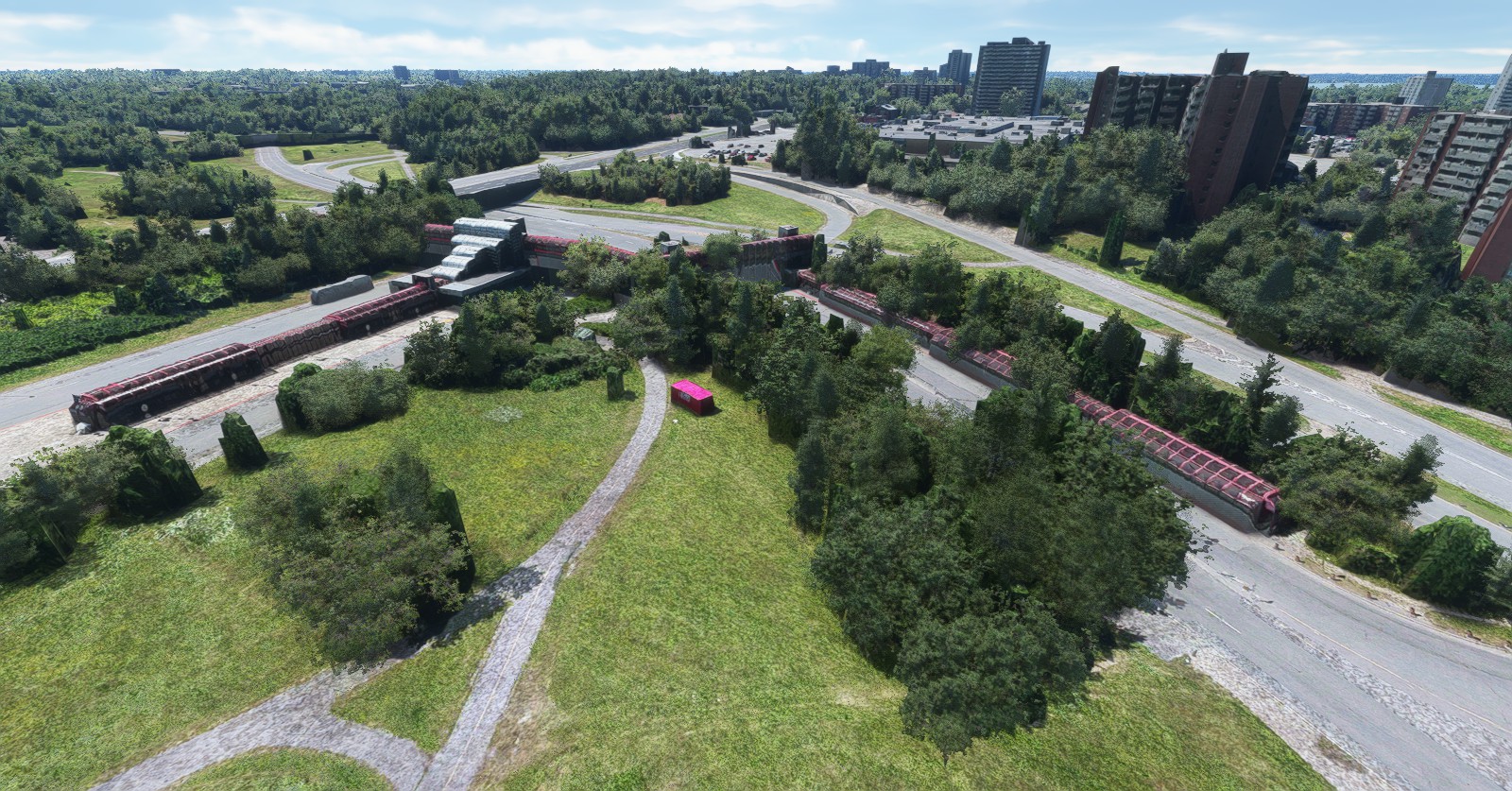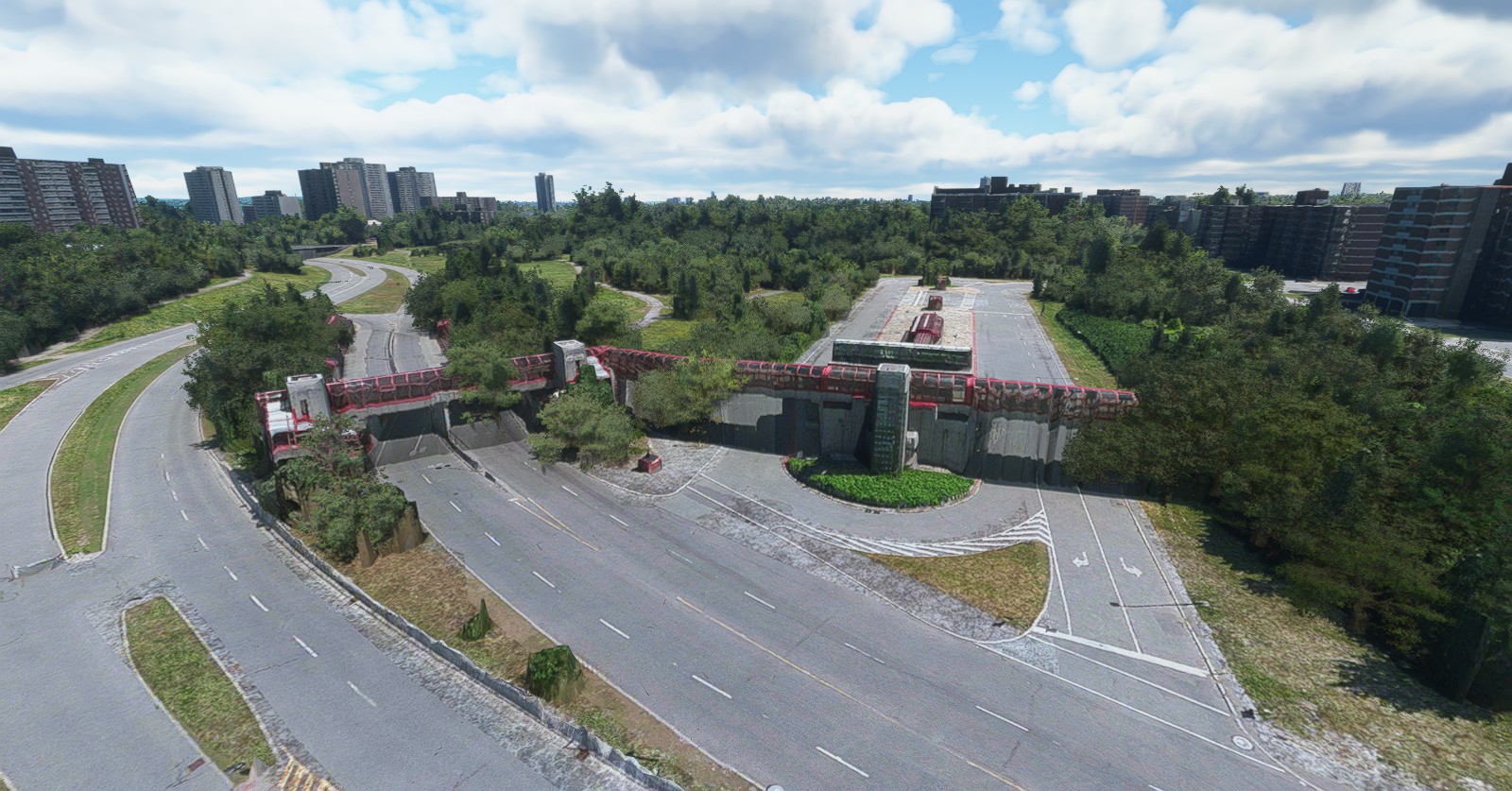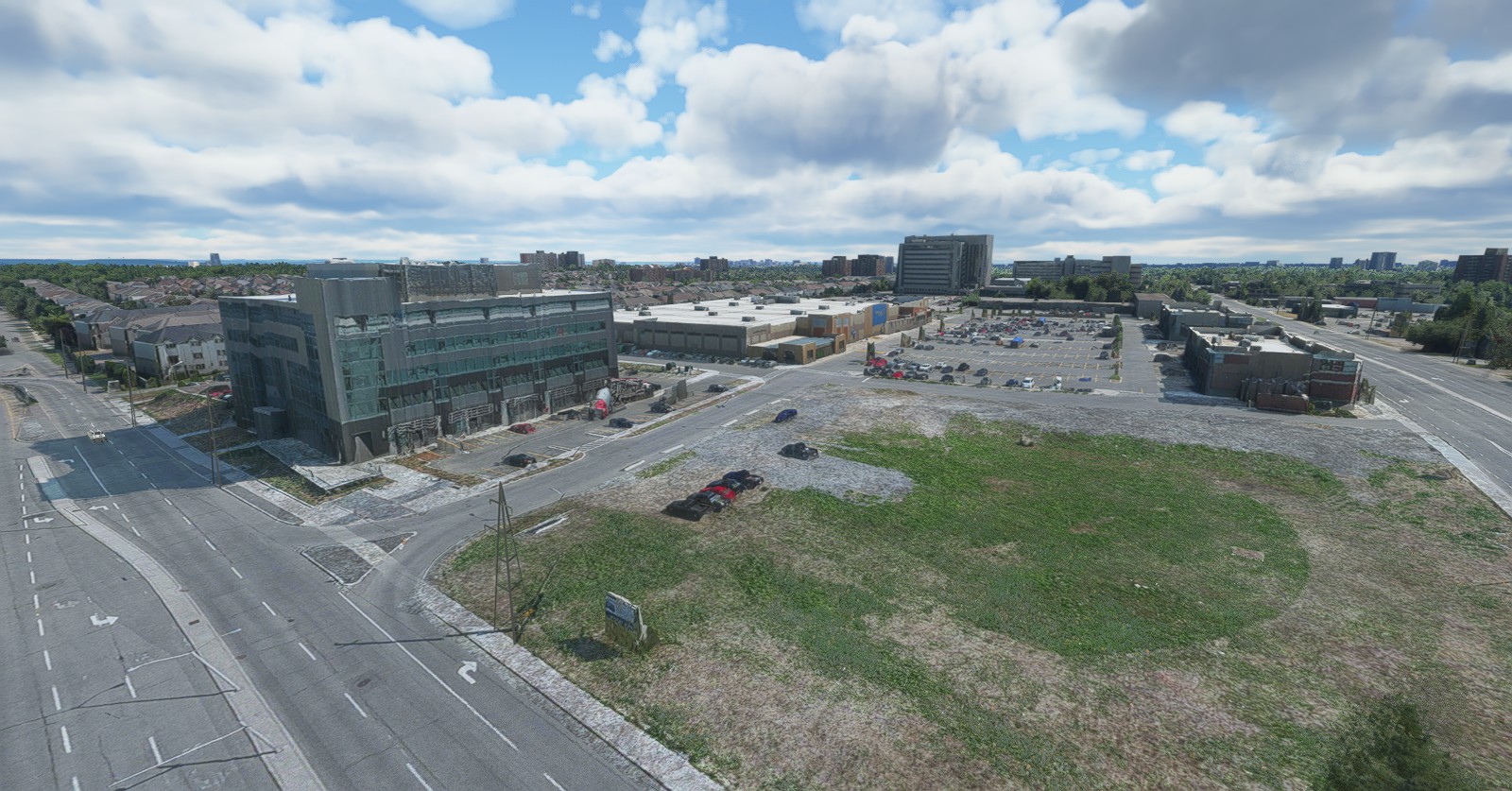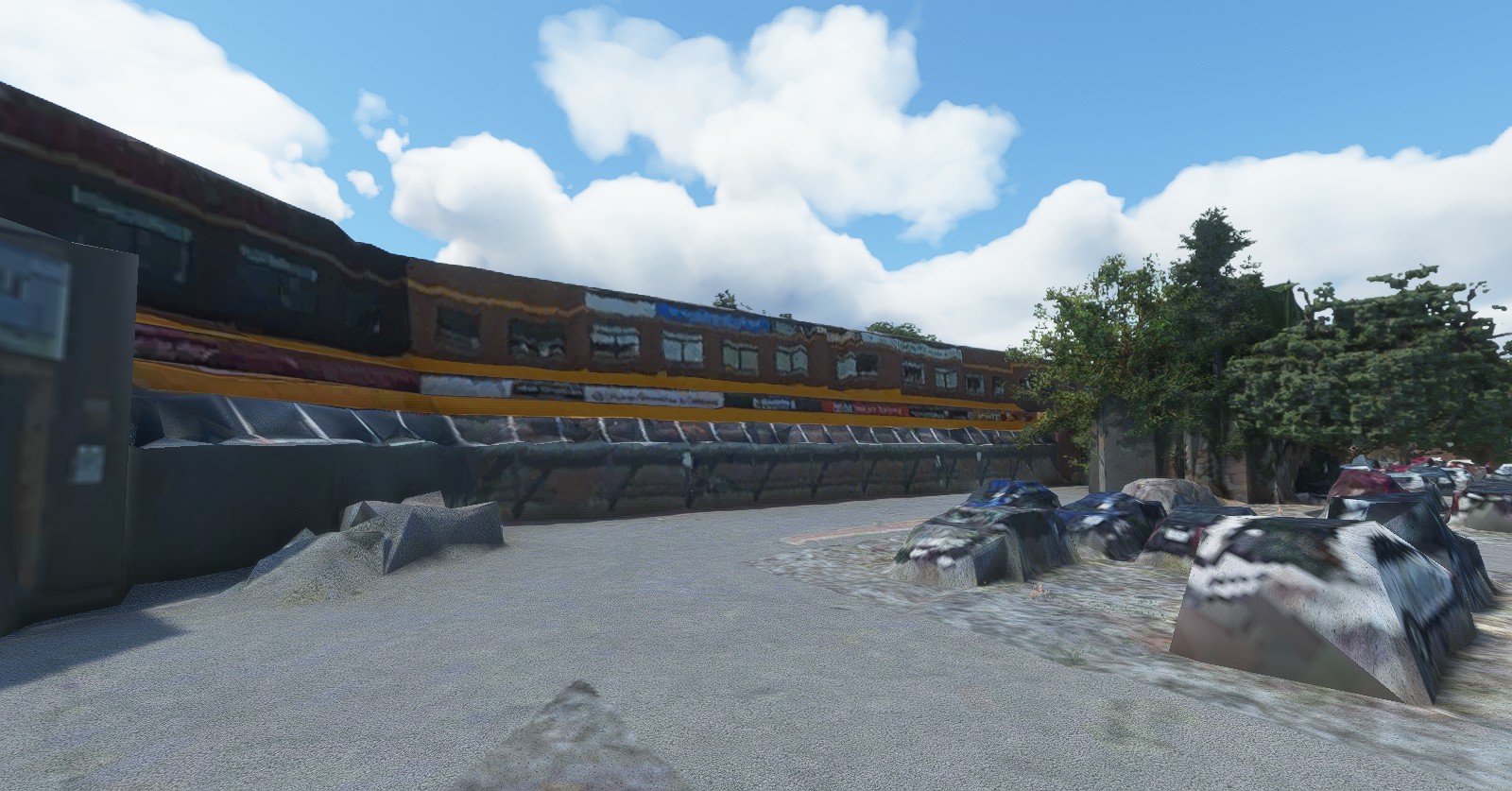 ---
Hamilton & HMCS Haida:
Moving onto the next area, I was on a mission to visit HMCS Haida in Hamilton in game to see how it has been portrayed to my visit back in September 5th, 2019.

HMCS Haida:
https://arcticukitsu.com/Blog/?p=5685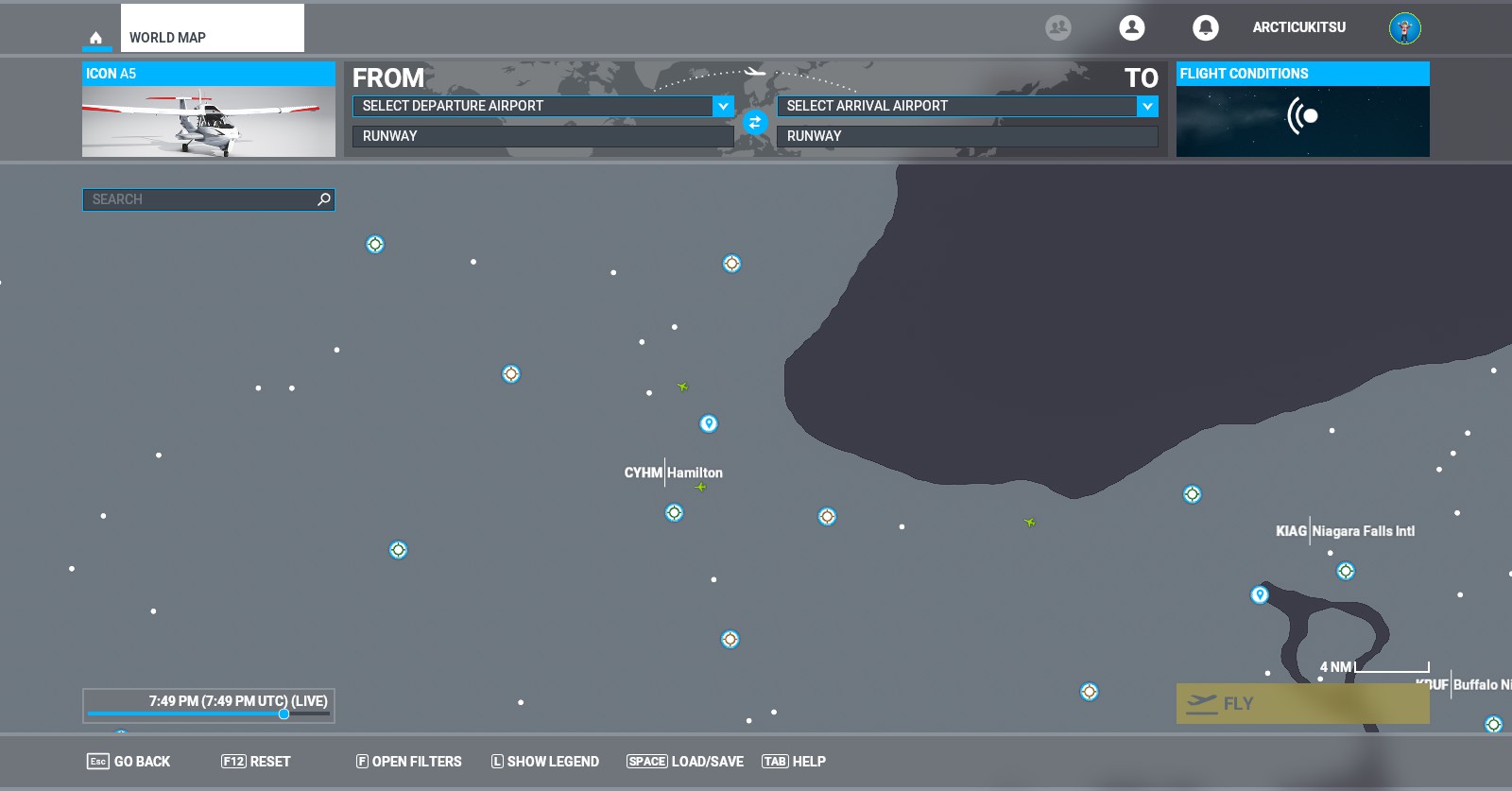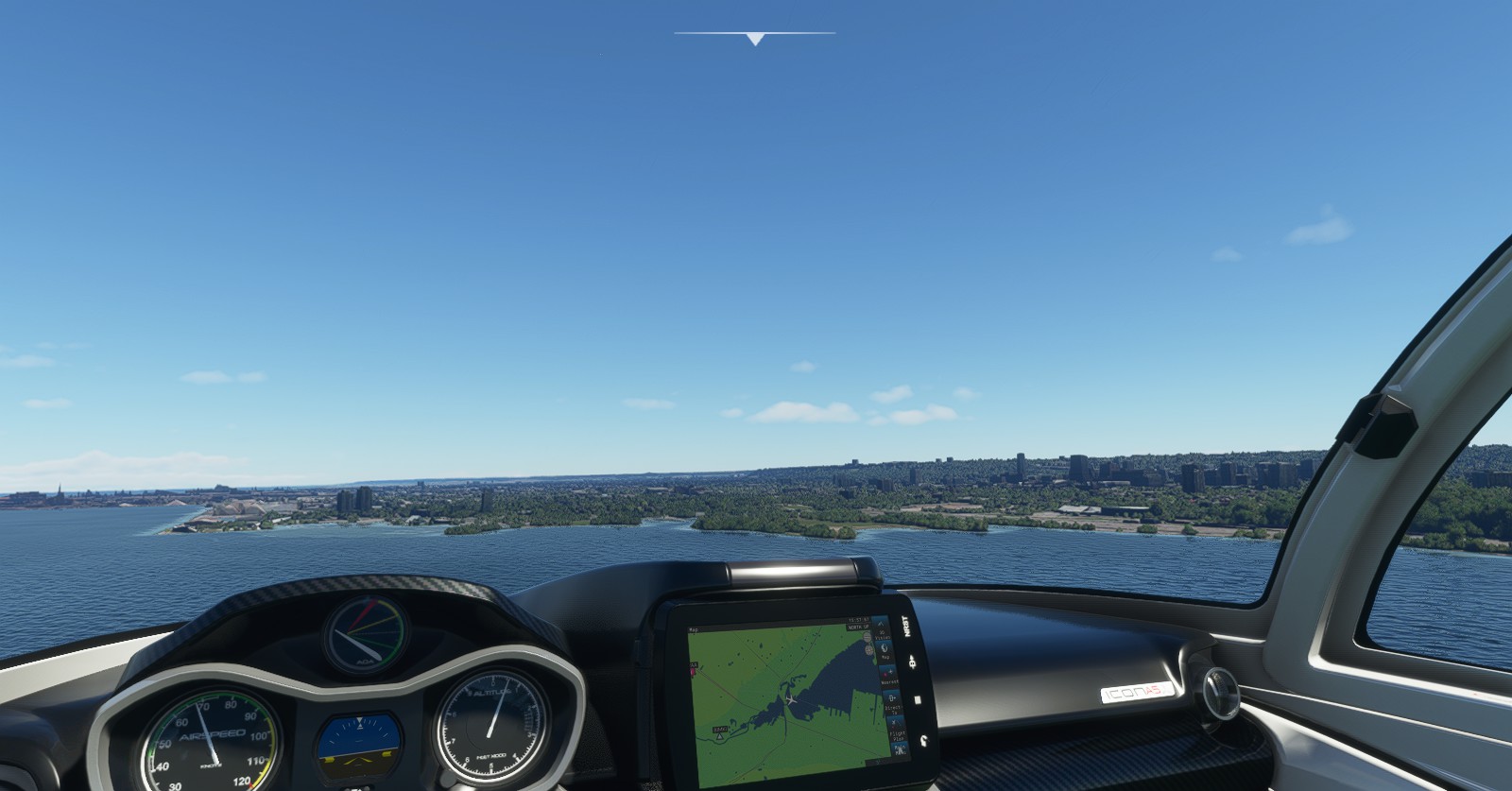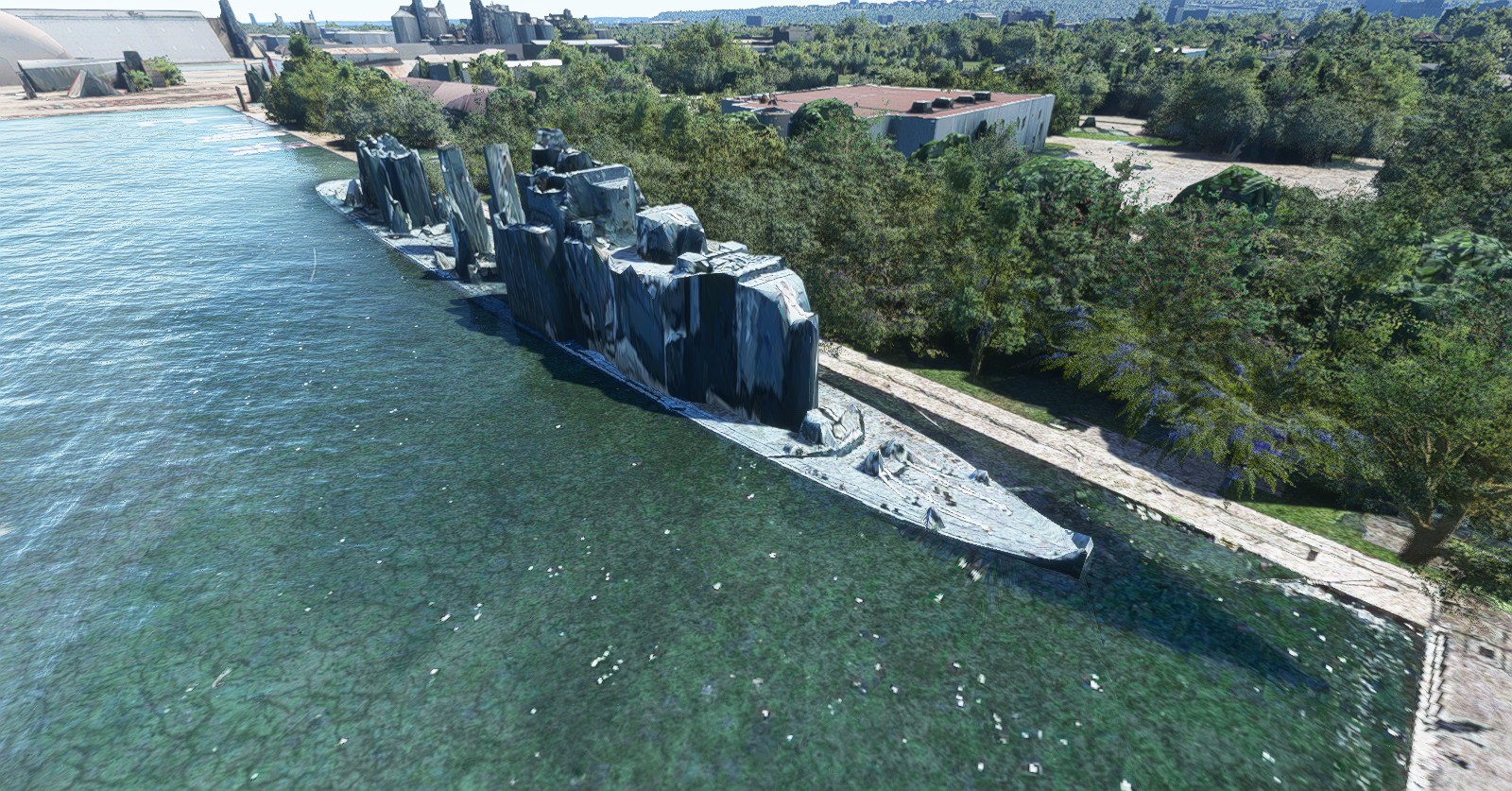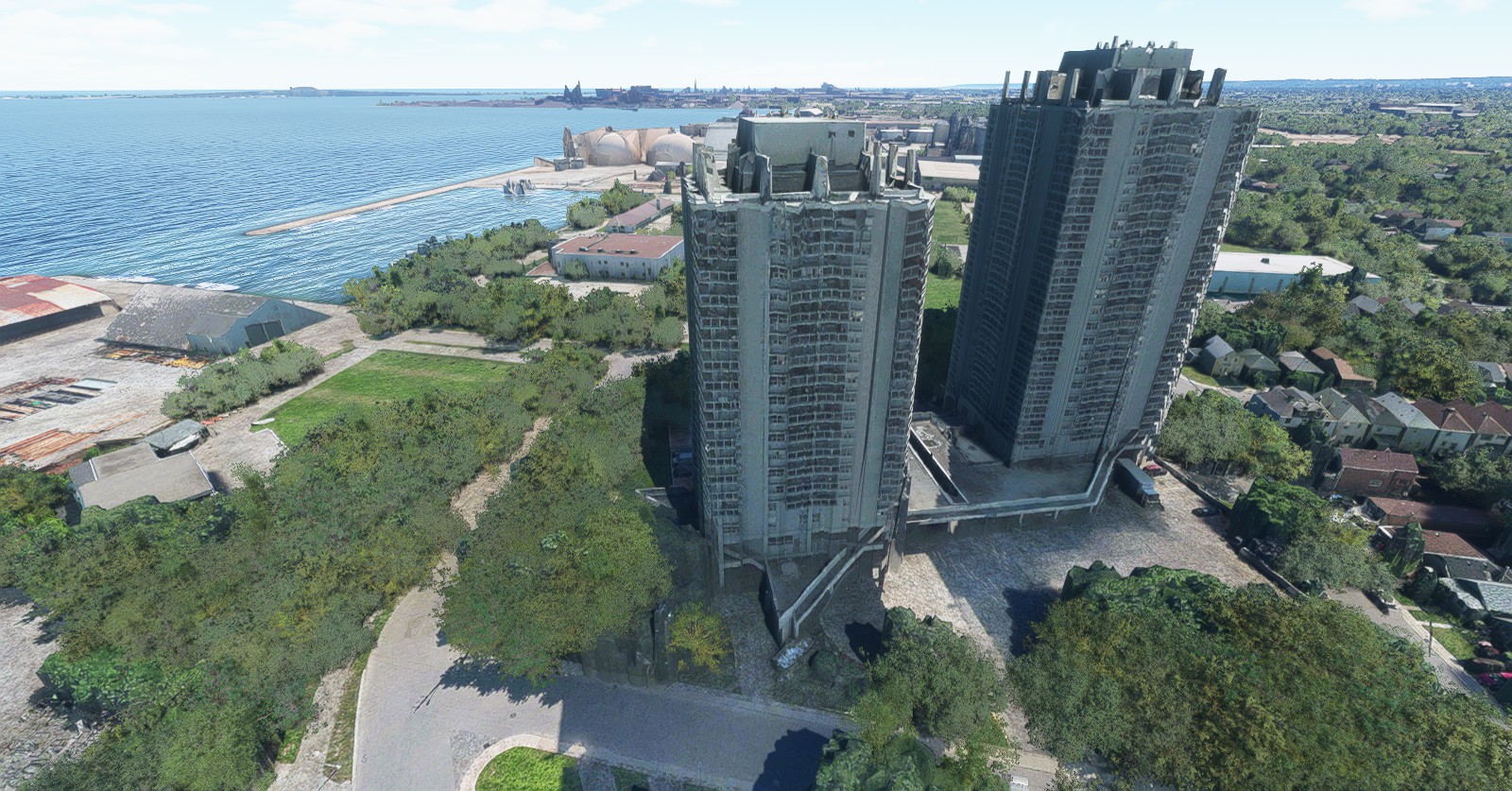 ---
Dyes Airforce Base:
Thanks to VRChat I know a friend who lives nearby and works at this airforce base. He wanted to see his area so I spent time sharing it. Planes may not be accurate, nor do we see military planes. However neat its still active in various ways. It needs to be made more accurate in some way.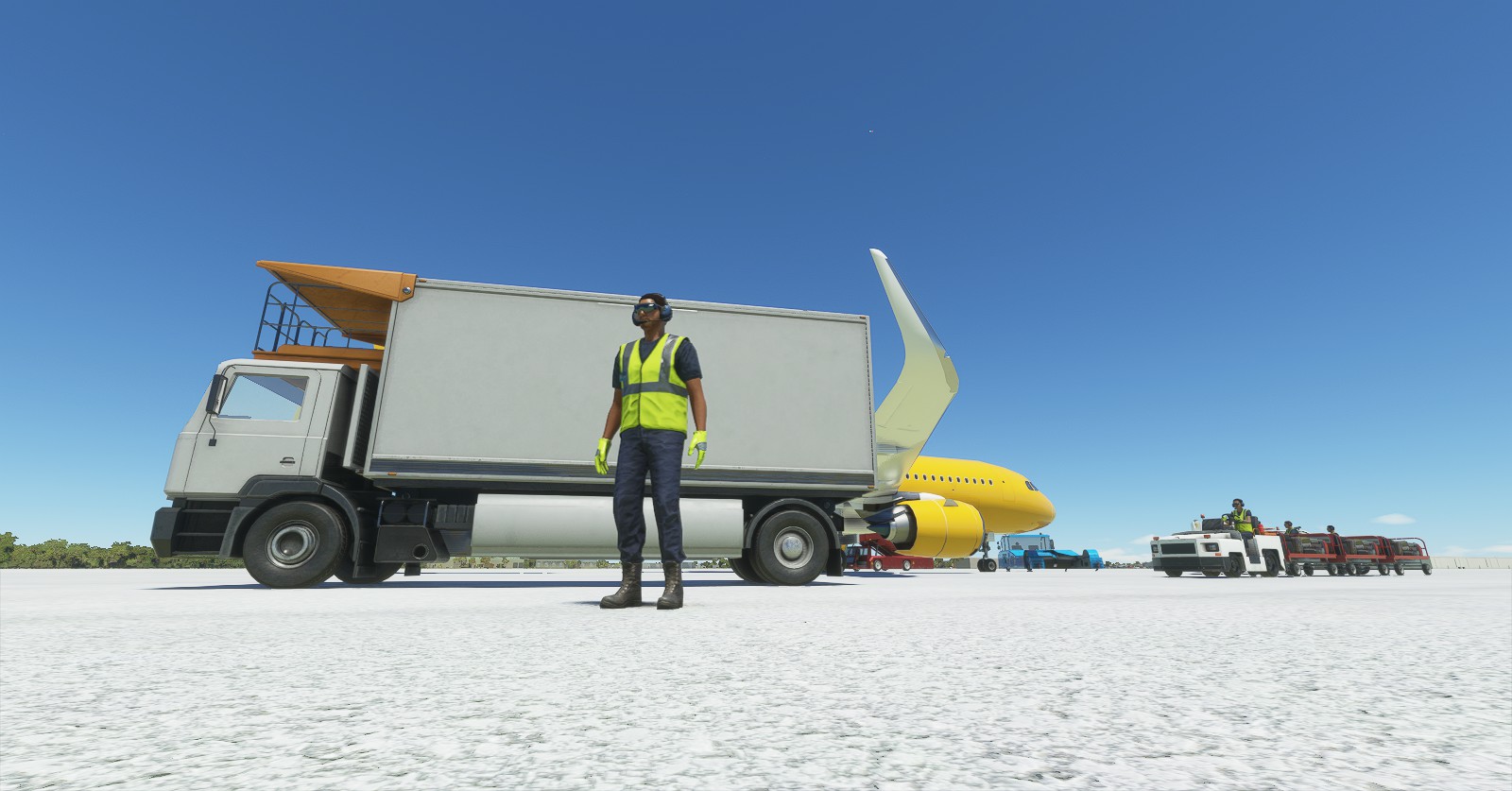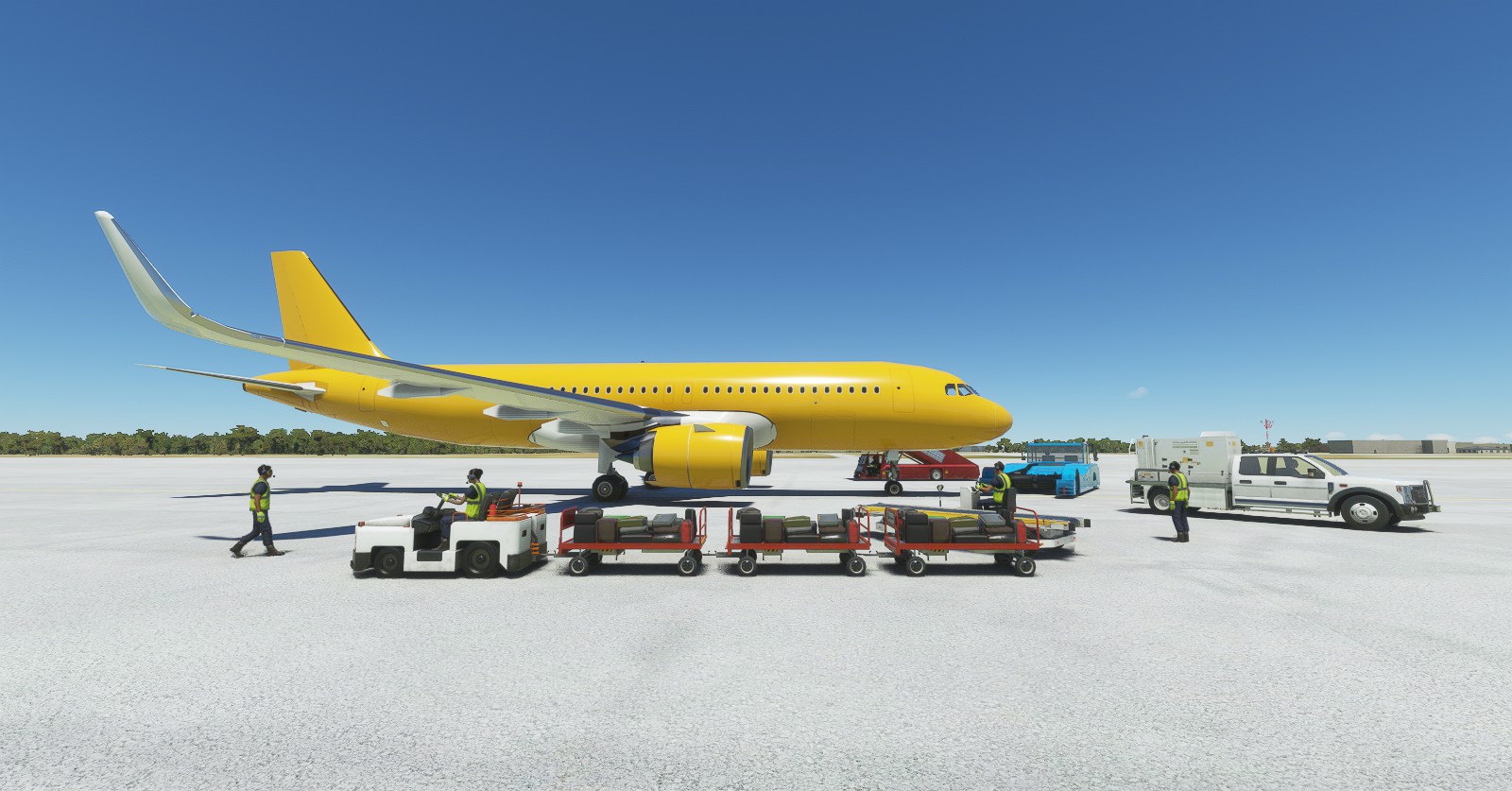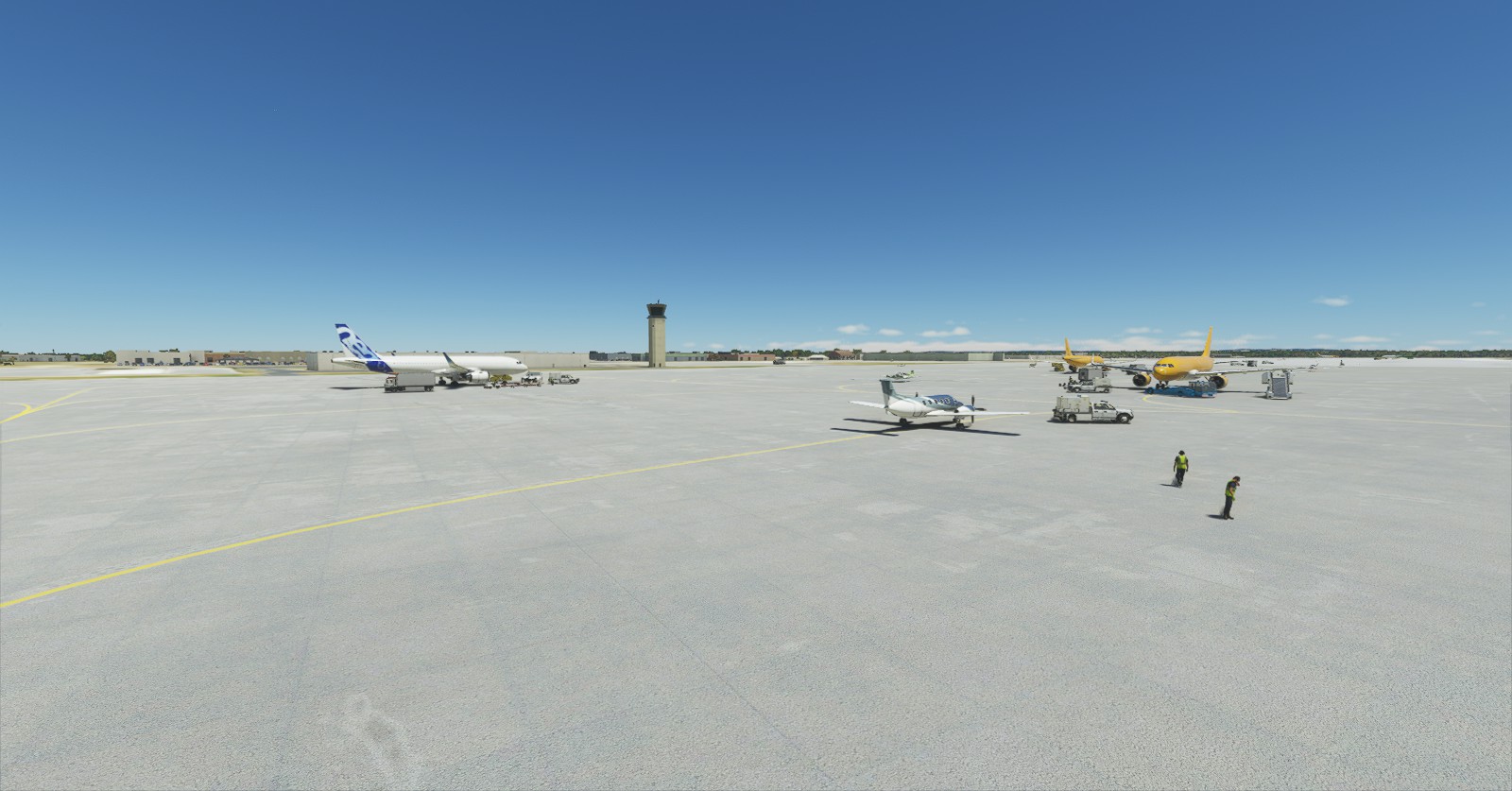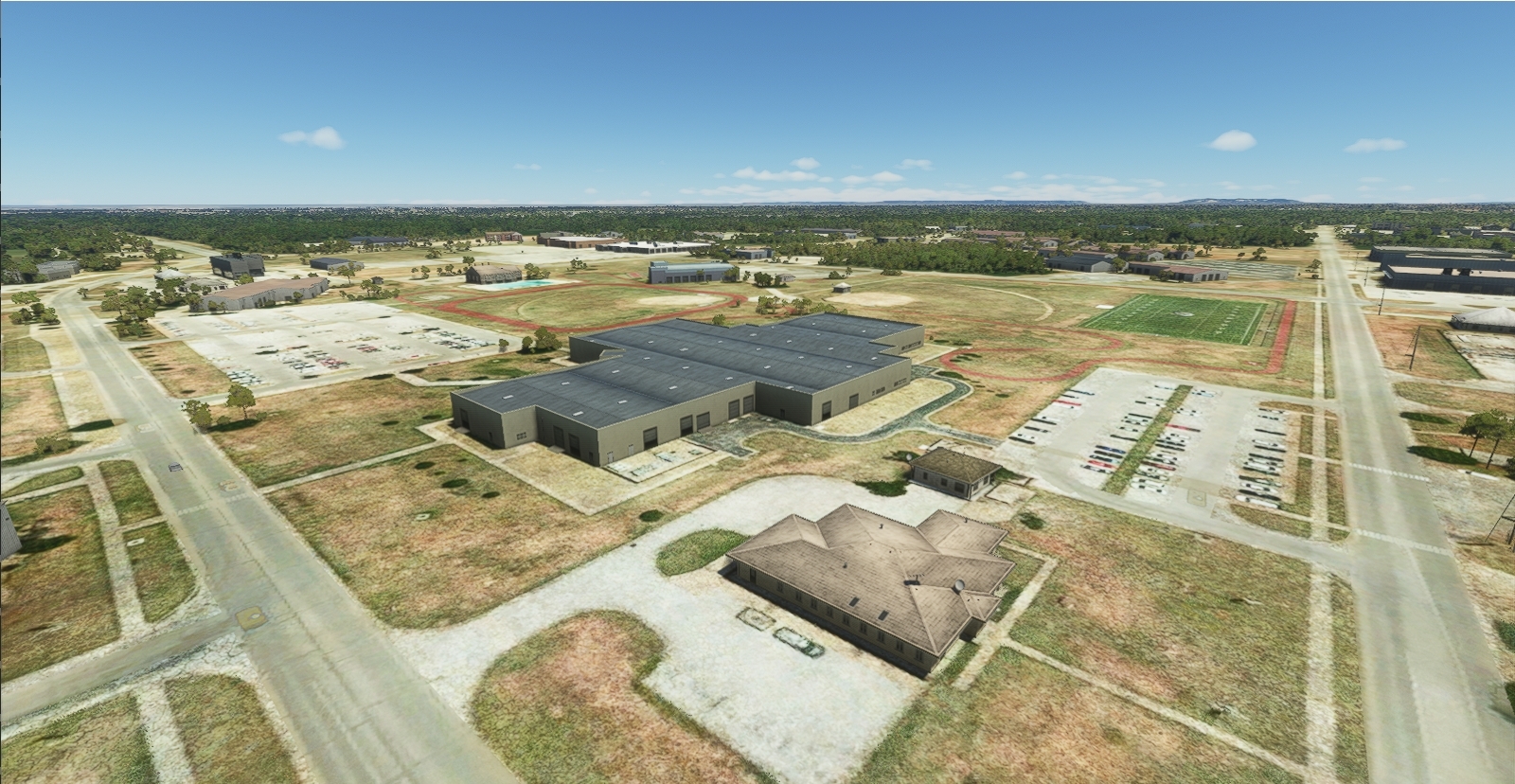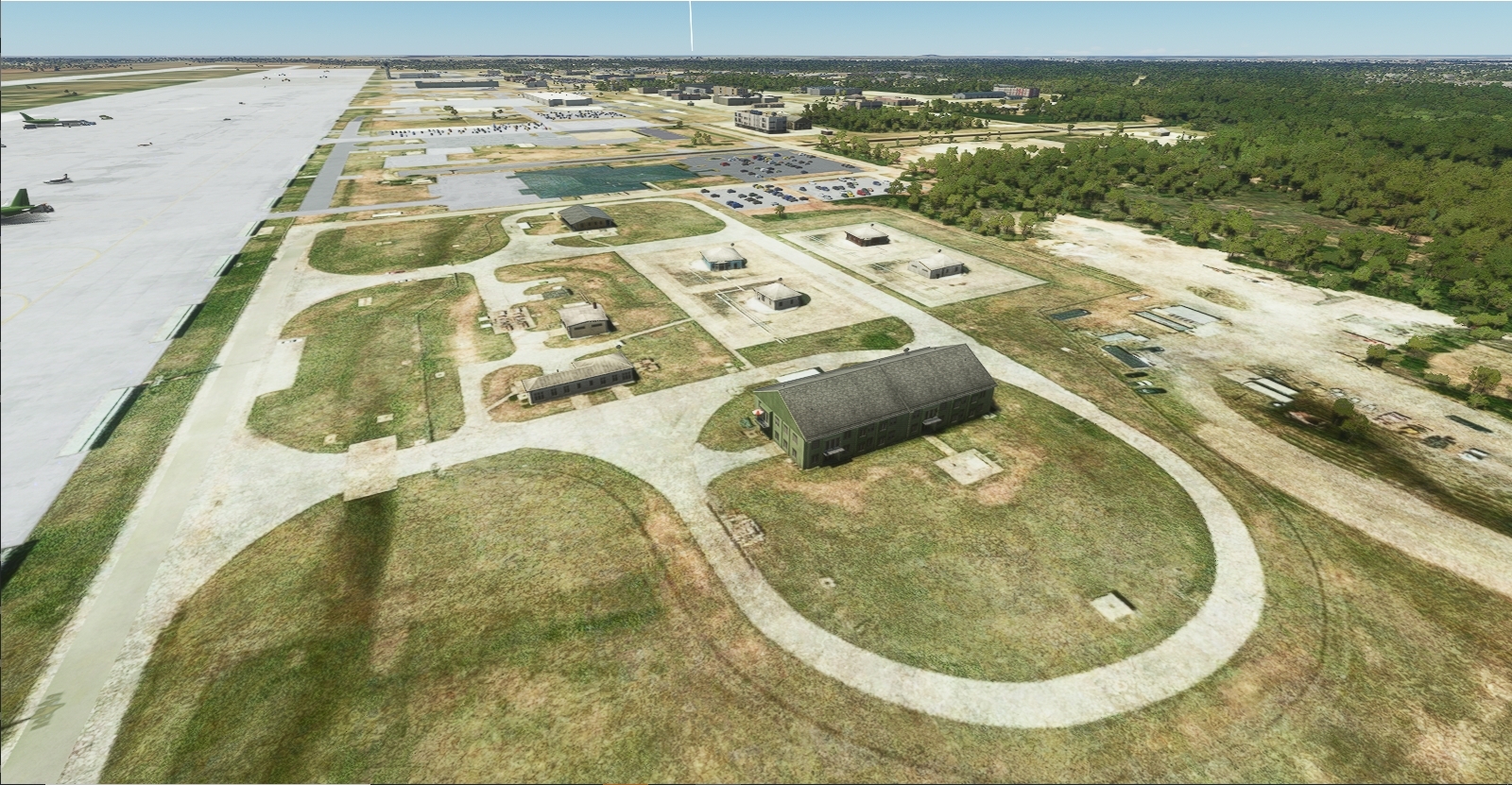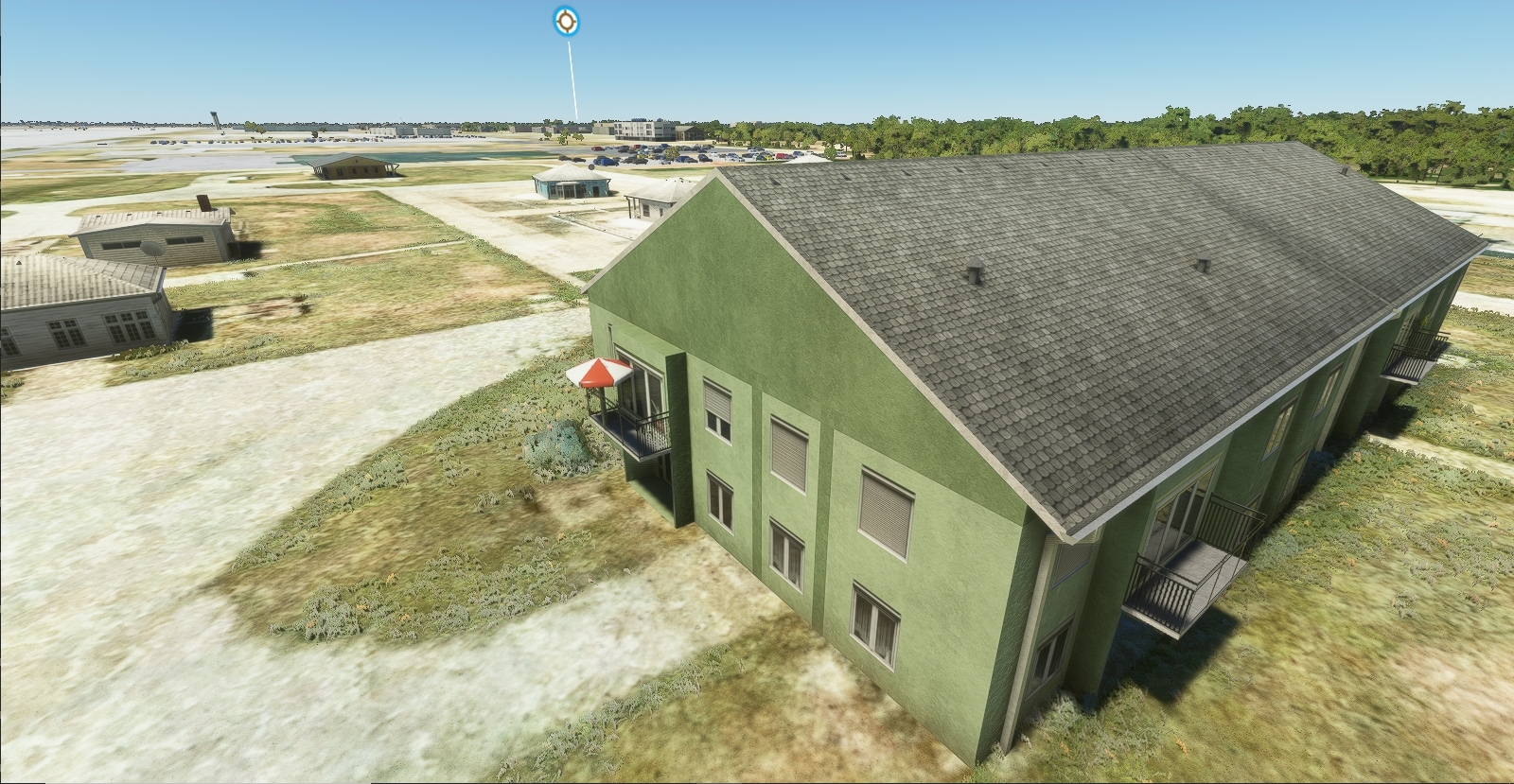 This military airbase, among others, maybe probably do better once we obtain the 'Top Gun' DLC planned for autumn. That, and modding. My friend noted how many B-2 bombers kept flying over his place, though we noted one or a few planes flying at the same time. I heard it in game, he heard it where he was at. One was accurately tracked.
---
Visiting Bratislava, Slovakia:
Time to visit a place I've been to numerous times in Slovakia, Bratislava. Visiting relatives, being a tourist, eating flat pizza, having fun with trams, admiring trollybuses, among other unique assets uniquely European. Even recall being gifted many Kindereggs as a kid. Great times. Even being brutally sick because of different climate, health conditions, and food types. Every time I visit I always become brutally ill, though the beauty seems to balance things out. The memories, being rained on with the rain stopping as we enter buildings, and etc. Targeted rain showers.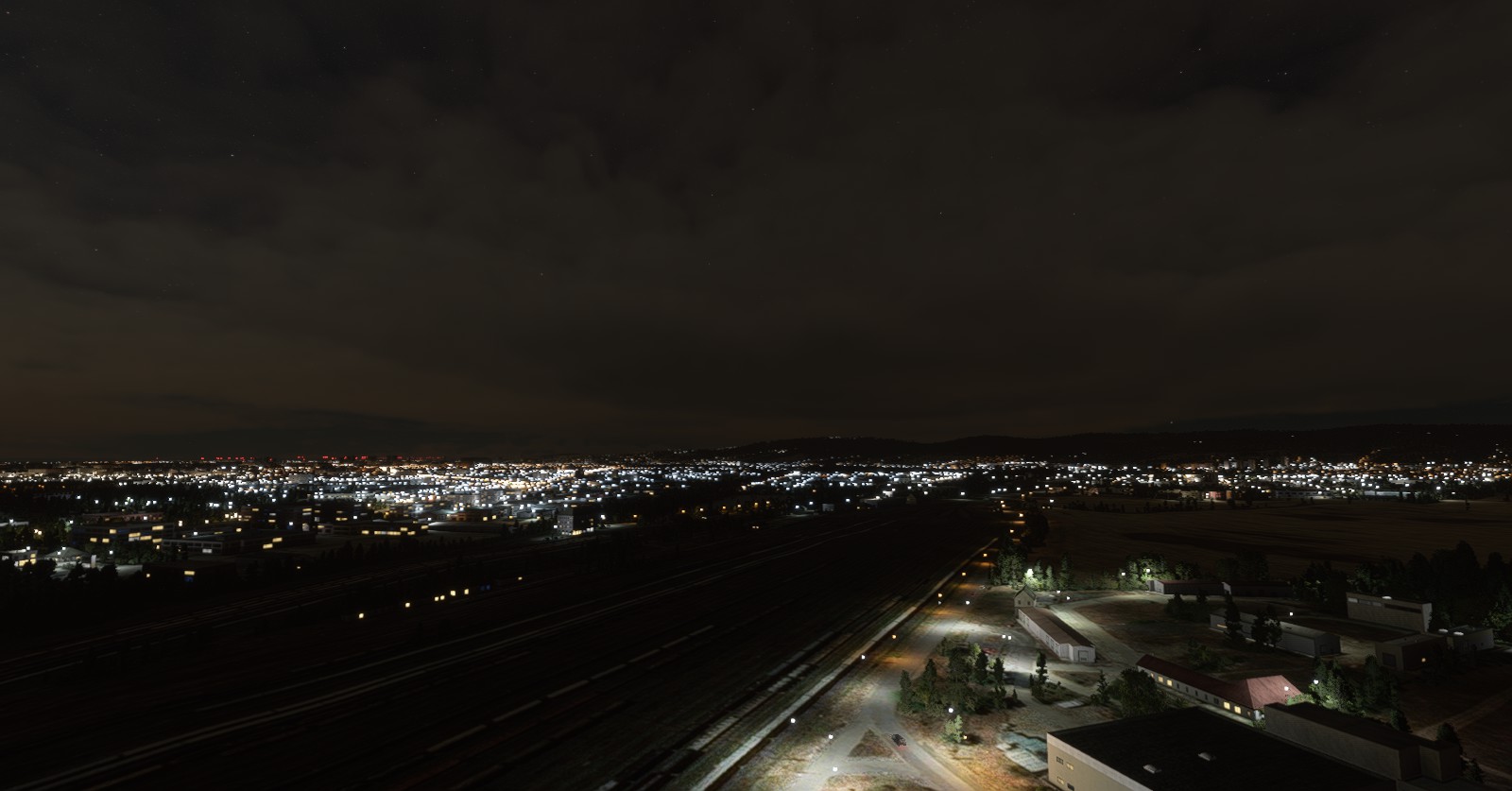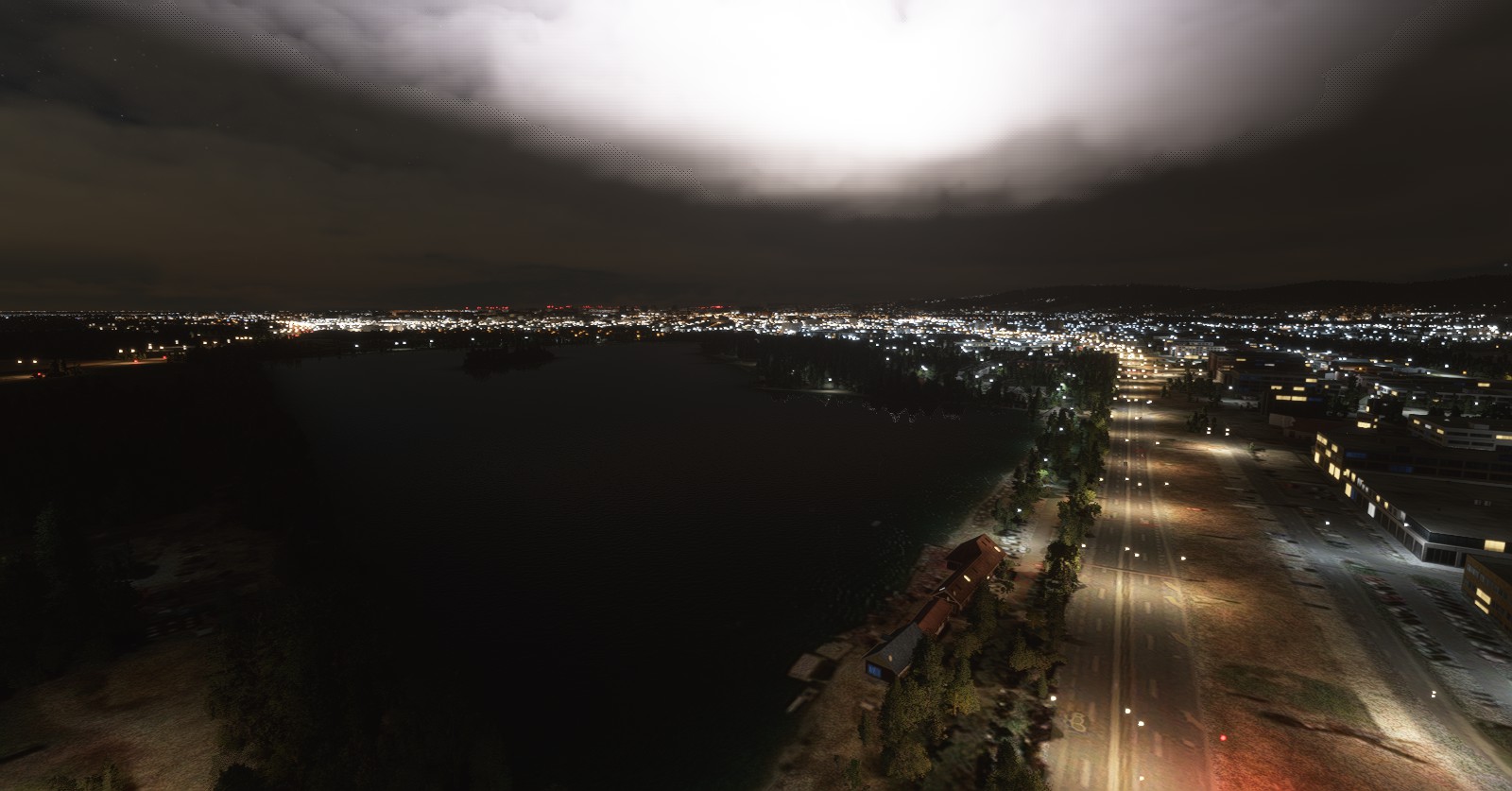 European storms are the best because they're deeper, louder, scarier, and drier. You see genuine black clouds (no tornadoes) getting pure thunders and rumbles. The lake above is where we fished, where we ate rotten deli-sandwiches from sitting in a hot car causing me to severely vomit for the next few days after. I may have genuinely obtained a bug then, or it may have been food poisoning.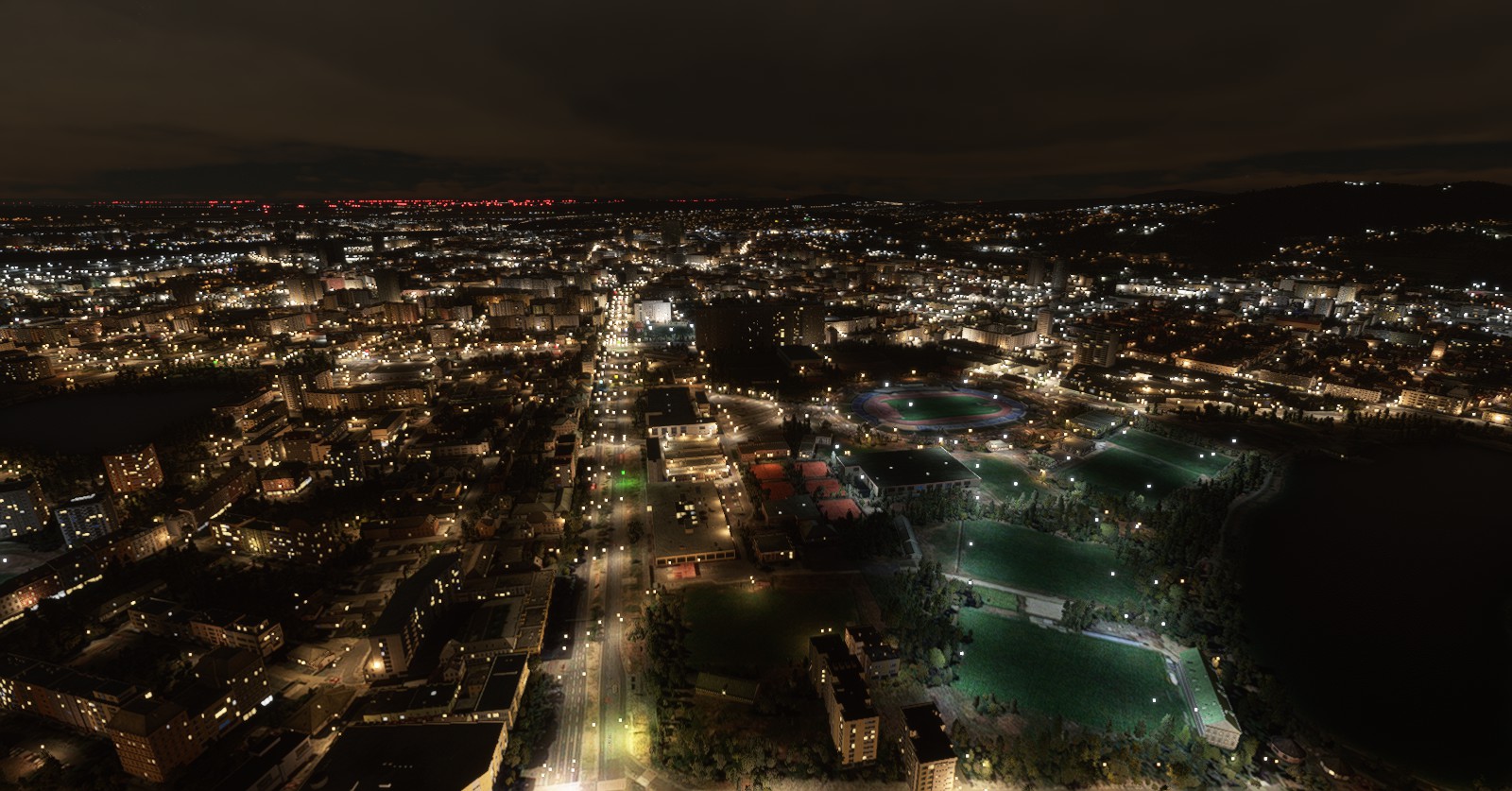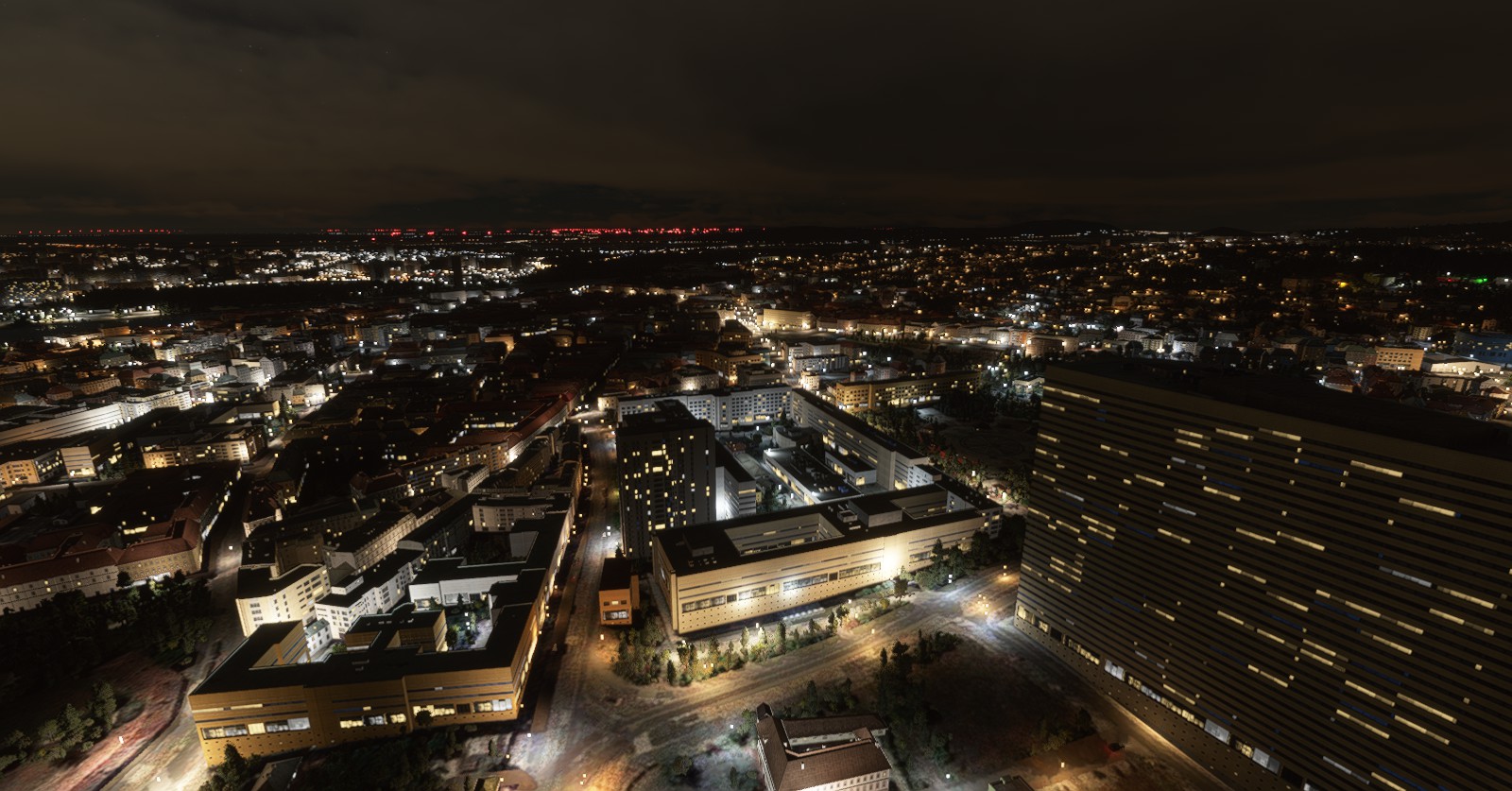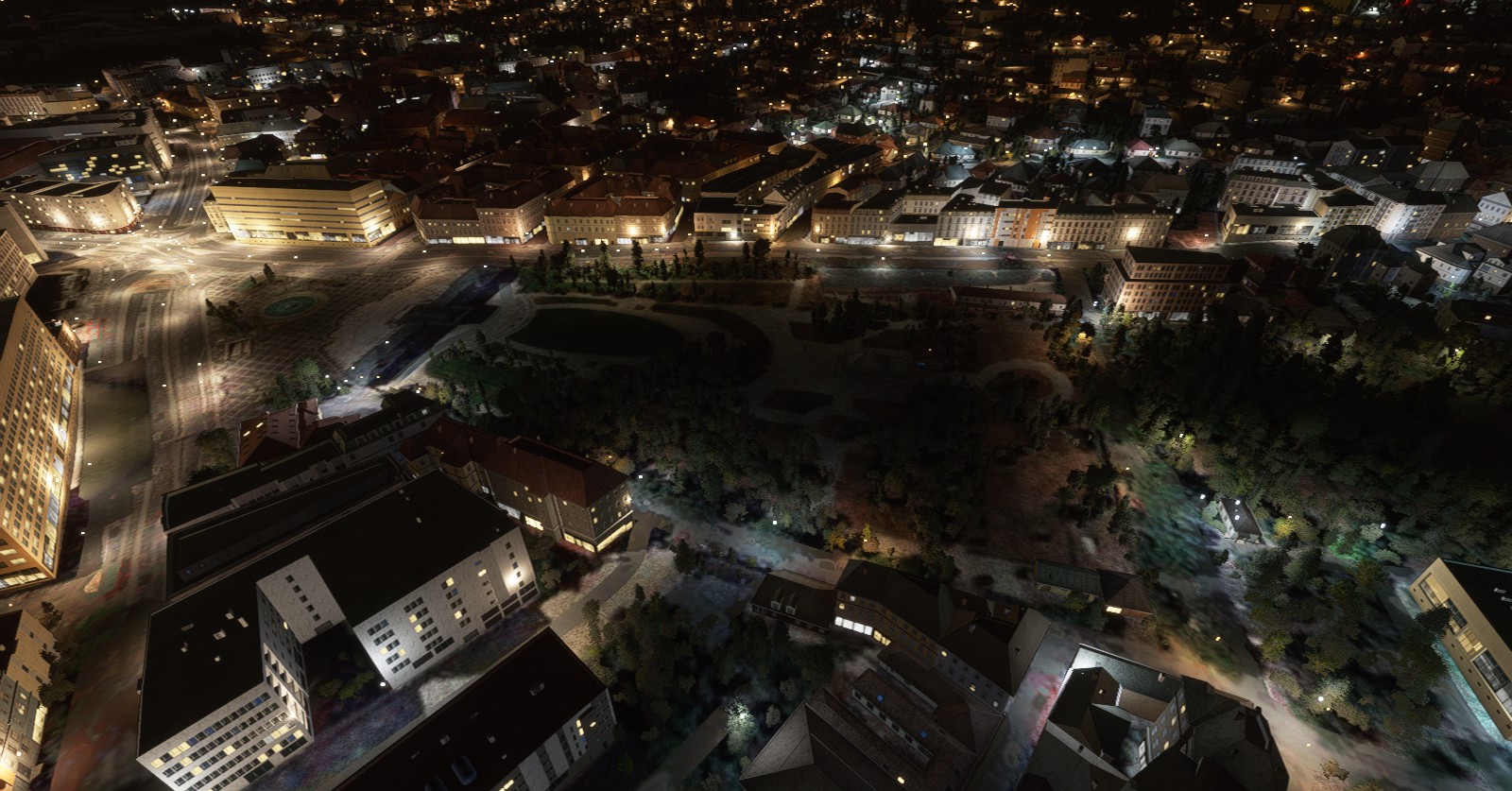 ---
Back in Ottawa:
I wanted to see more of areas I haven't seen properly. I wanted to actually get used to Flight Sim while using the keyboard.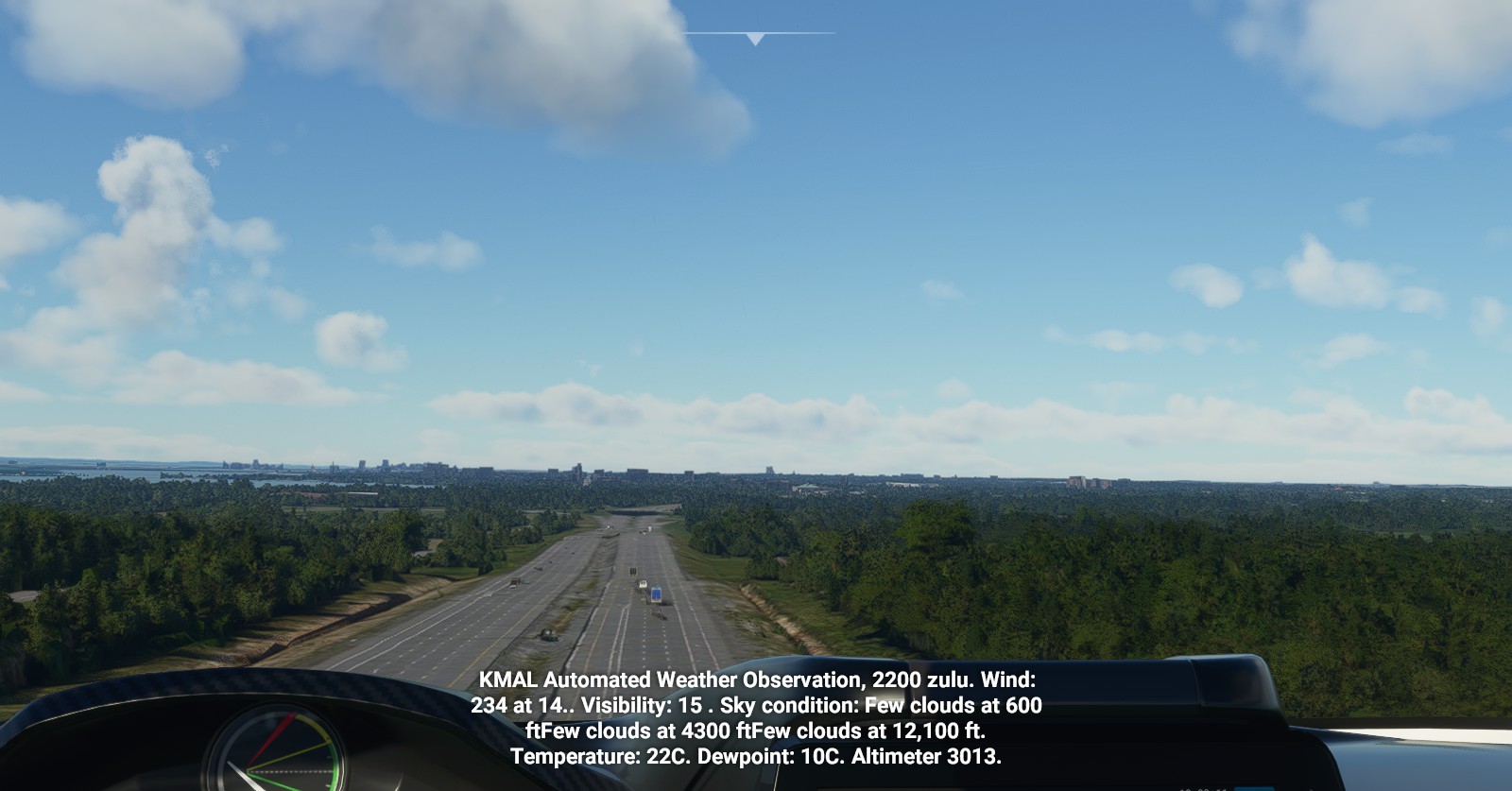 When 'we' (my parents and I) used to live in Carlton Place we used to come and go here a lot to Ottawa this way allowing me to witness this awesome view. Everything simple like this always made me admire things more than they're worth because I saw tons of skyscrapers where there usually wasn't. This view here is overly majestic when viewed by the right eyes and the right angle when coming in from the Bayshore's highway area.
We humans take so much for granted.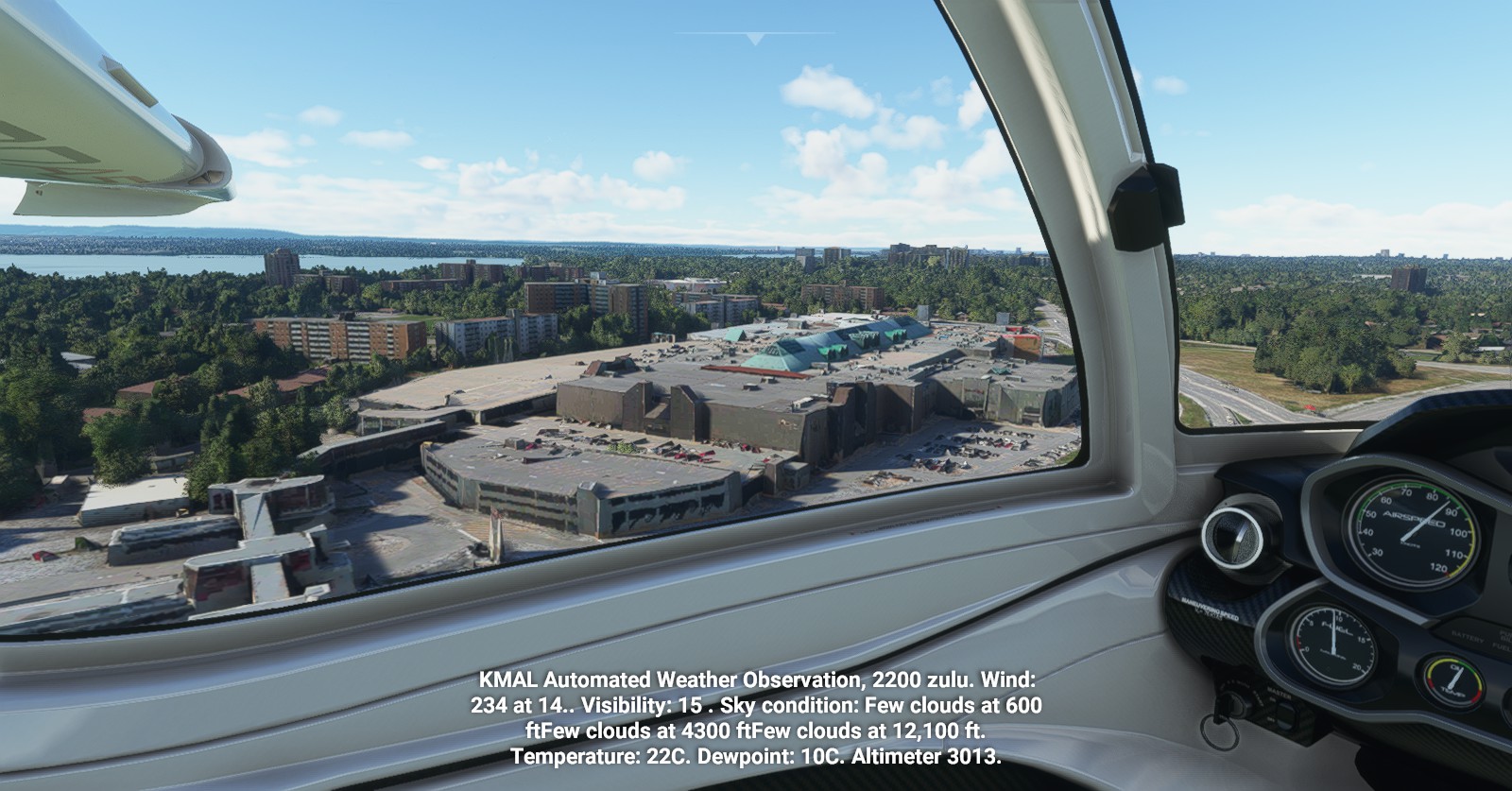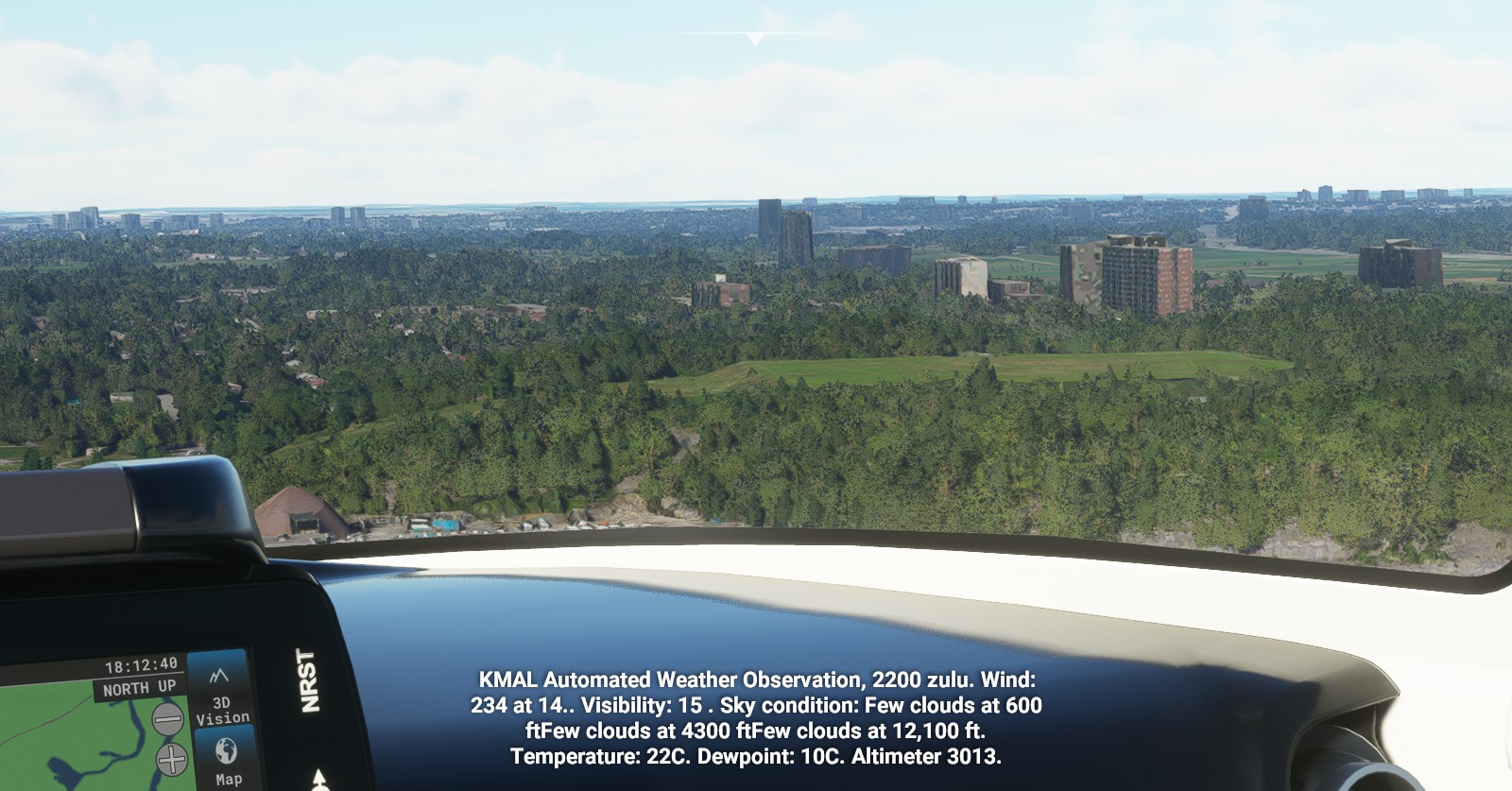 ---
VR Flight Sim 2020:
I'm happy Microsoft gave into the various, numerous requests for VR. Its still fairly barebones, and quite slideshow-choppy for me, it is however doable. It works, though at the ghost of making things appear more "cartoony", and squished. Scale feels off. What makes me sad is how they have yet to implement VR controller support, something we don't have. Just keyboard or Joystick use.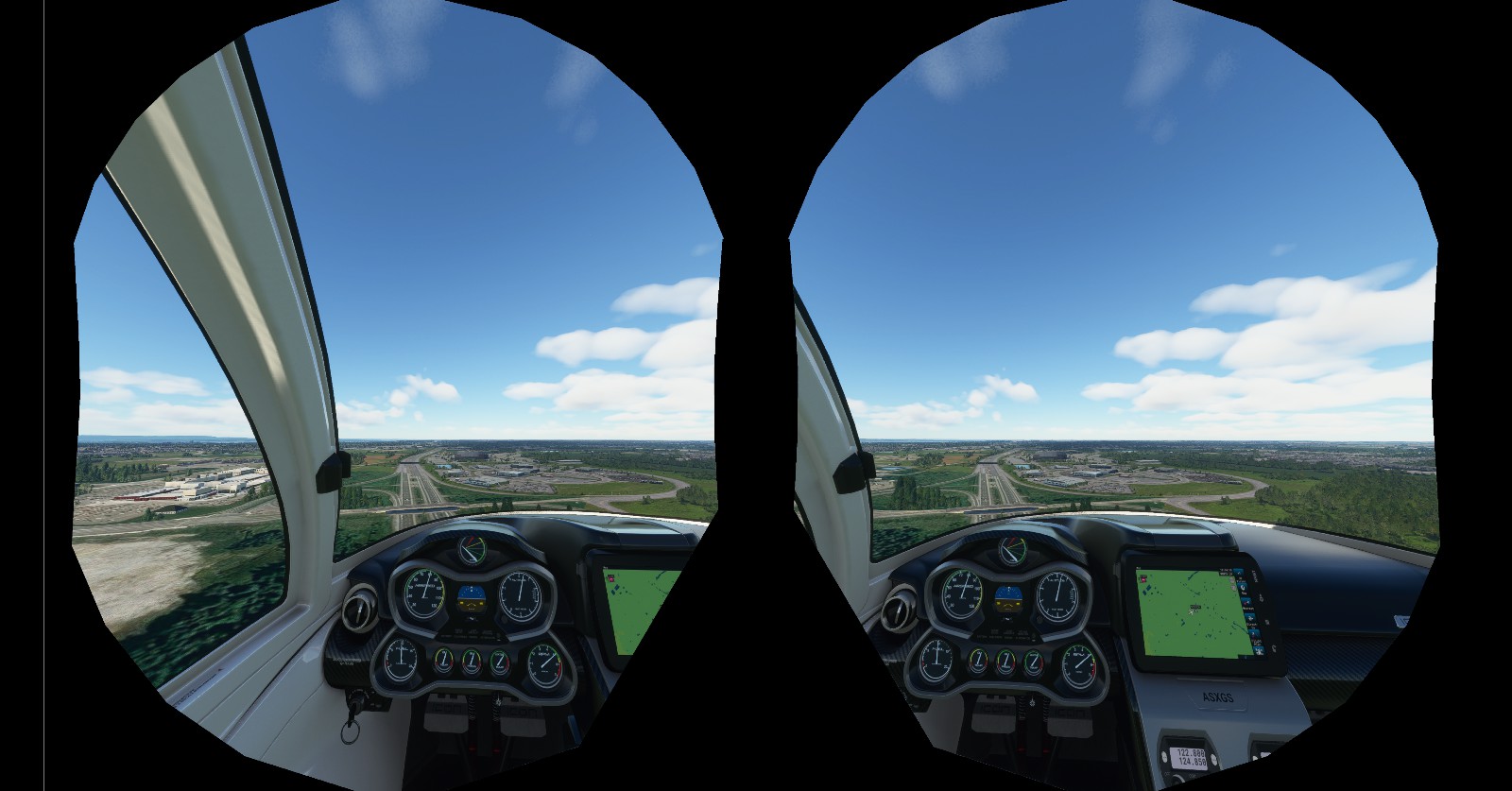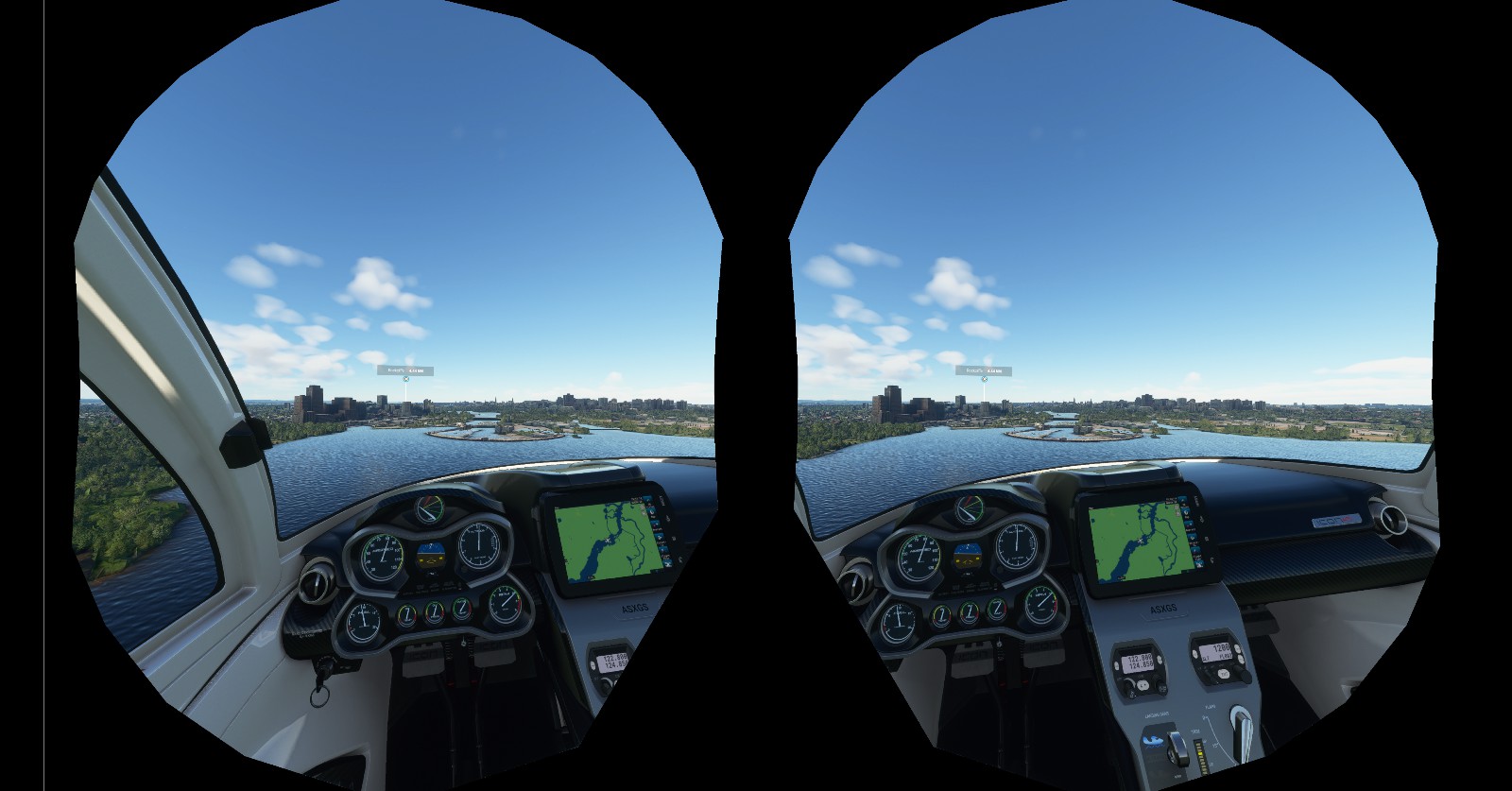 Yeah, you don't see the cartoony side, nor the squished out-of-scale nature of this view. You can see outside of the plane, you can orientate. There are pros and cons to both desktop and VR because of how Microsoft is still just beginning to implement VR, or so I hope. It needs more complex VR support additions, tweaks, and quality-of-life touches.
---
Multiplayer:
Friend and I both wanted to play with one another so we hopped onto Full Live session. Saw many people roaming around Ottawa (Carp), Montreal, and a few in Europe. Spent a good hour or so venturing to Ottawa. Its a blast.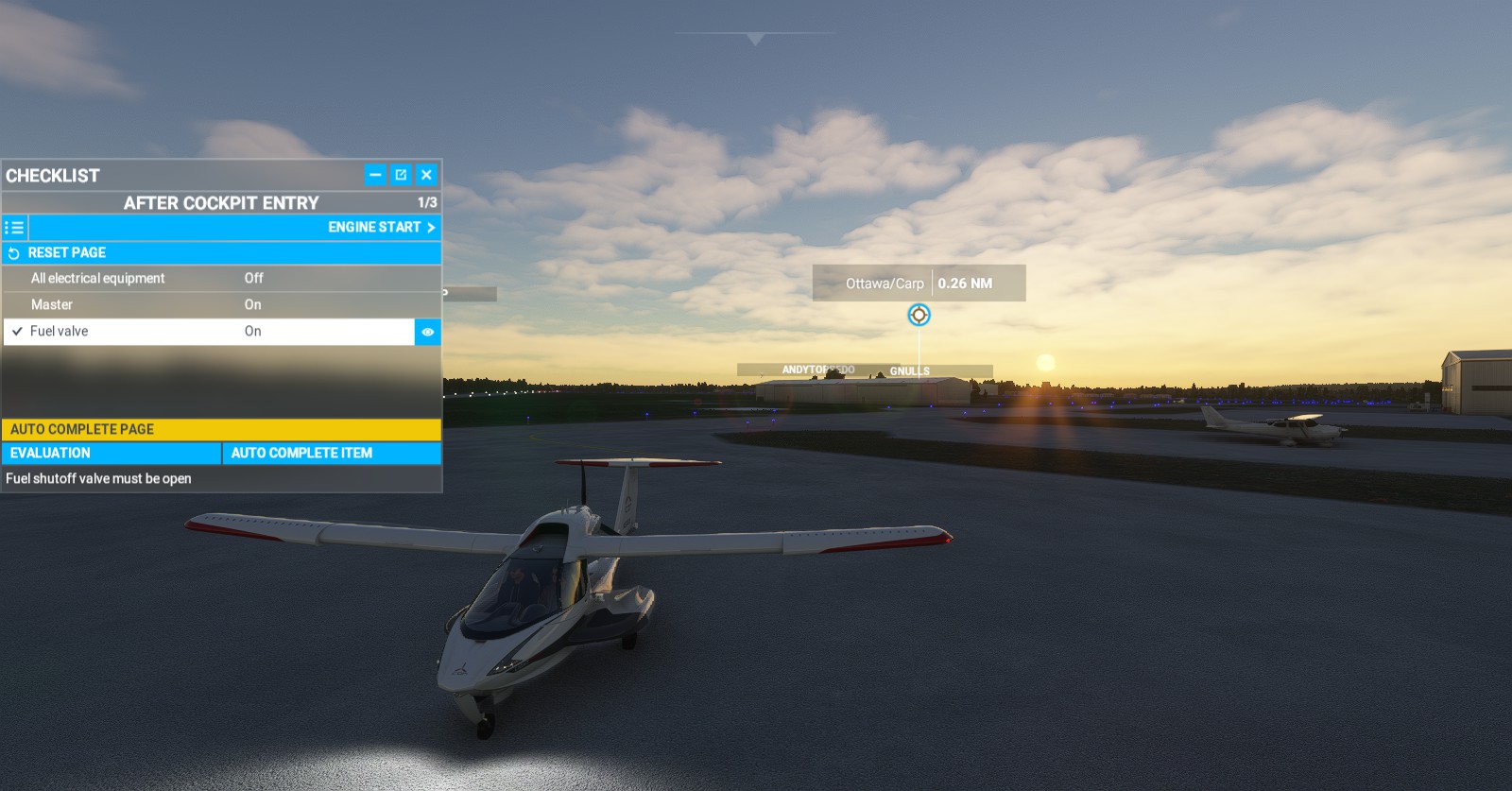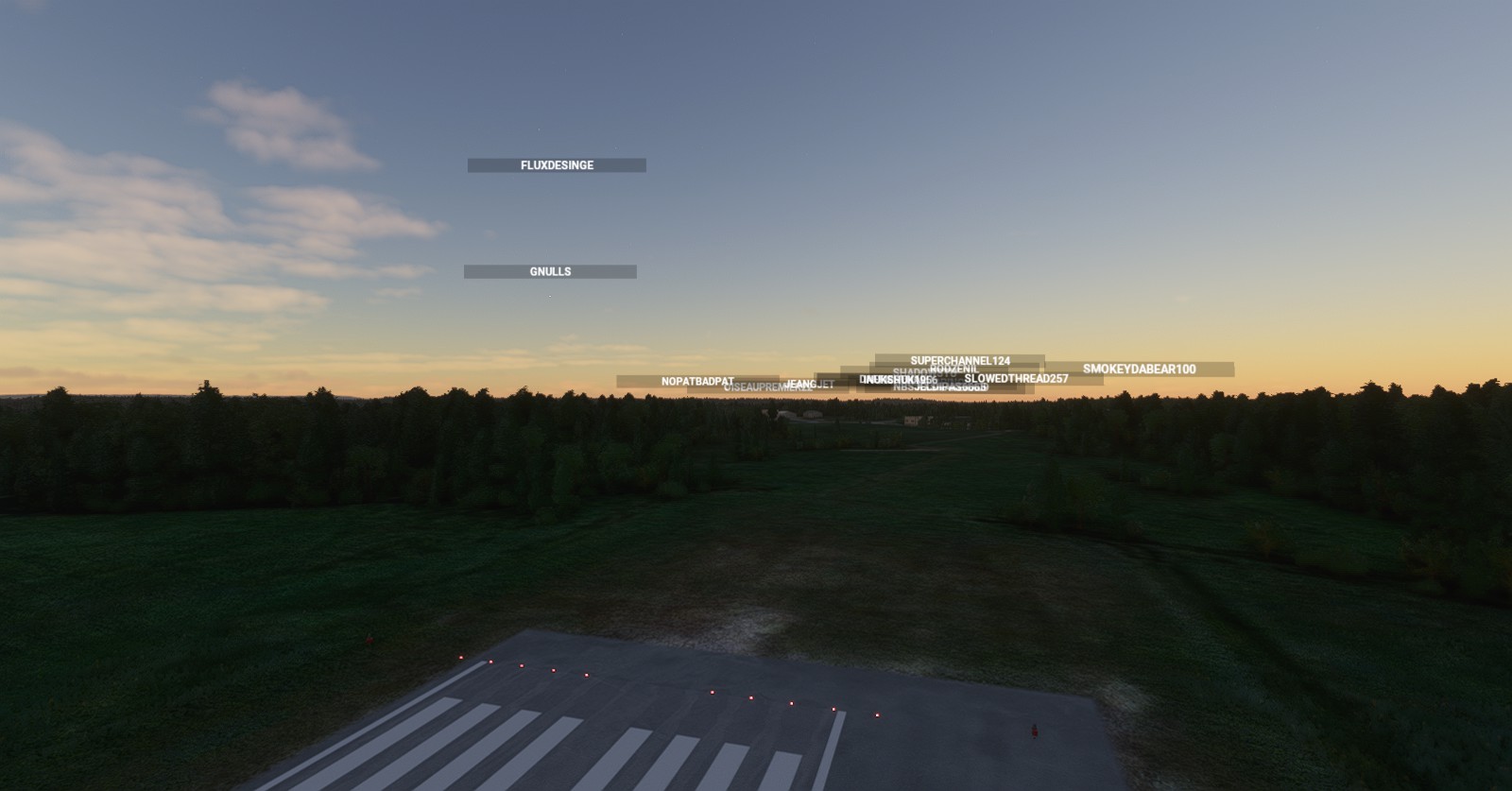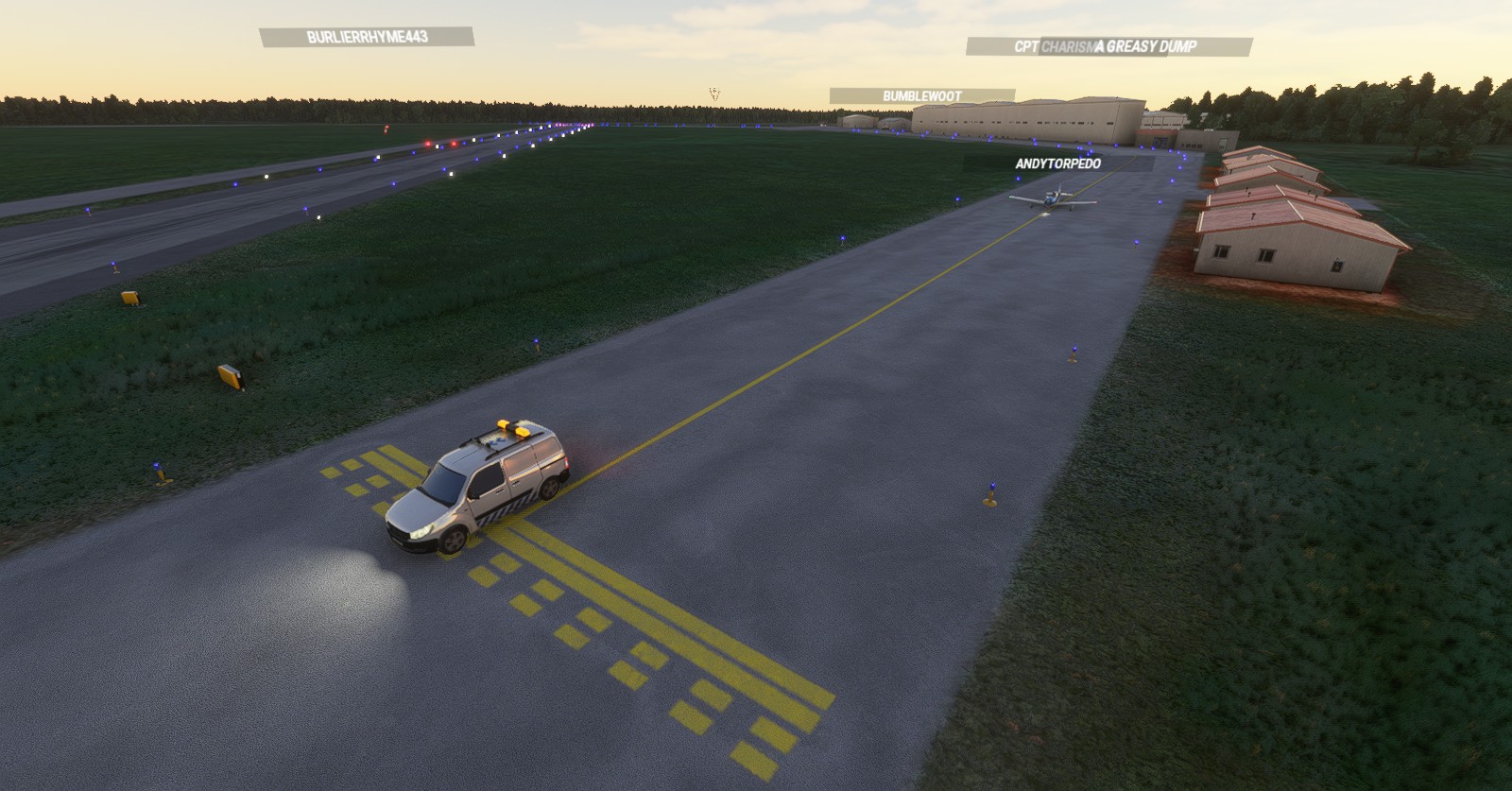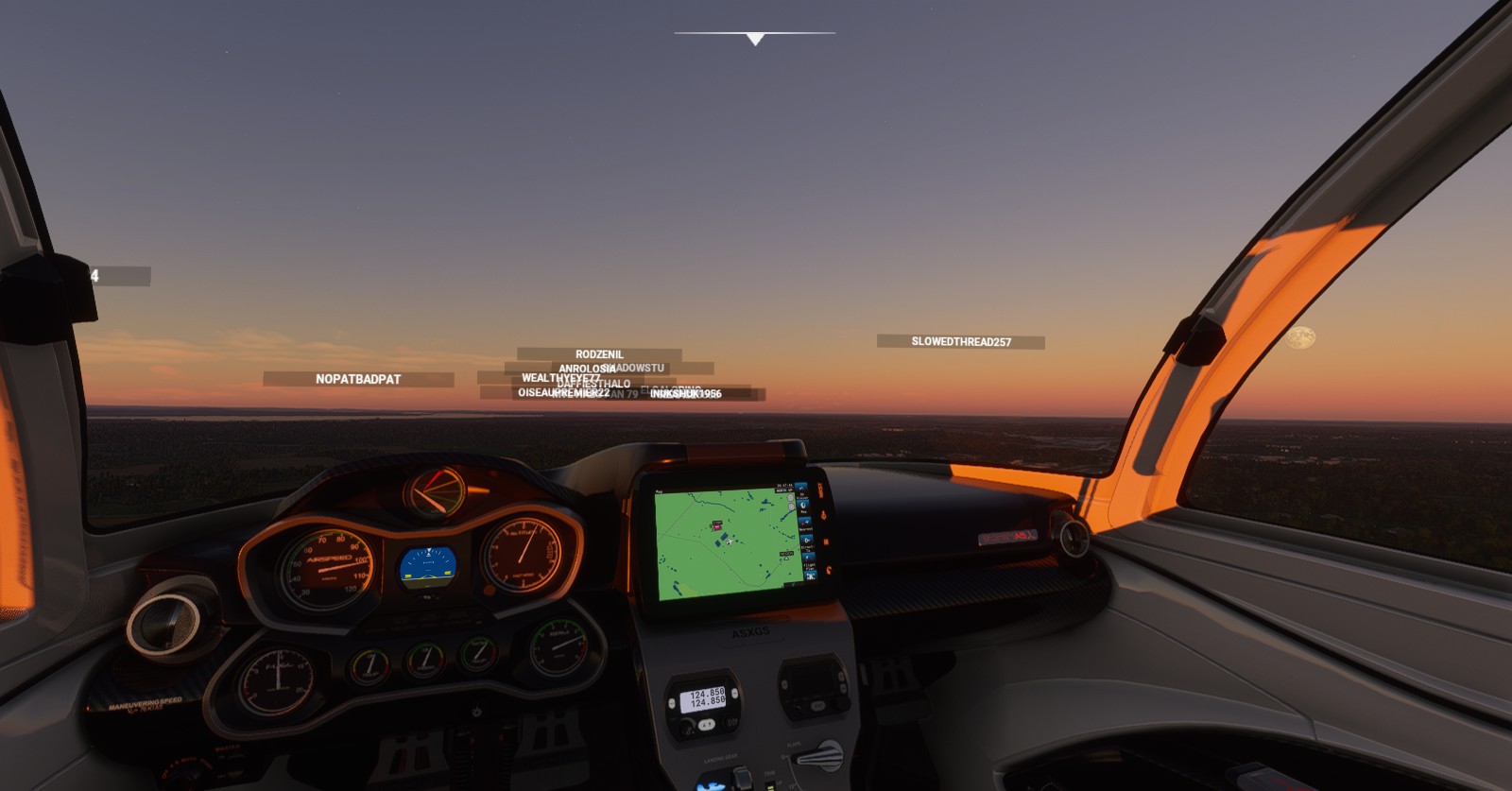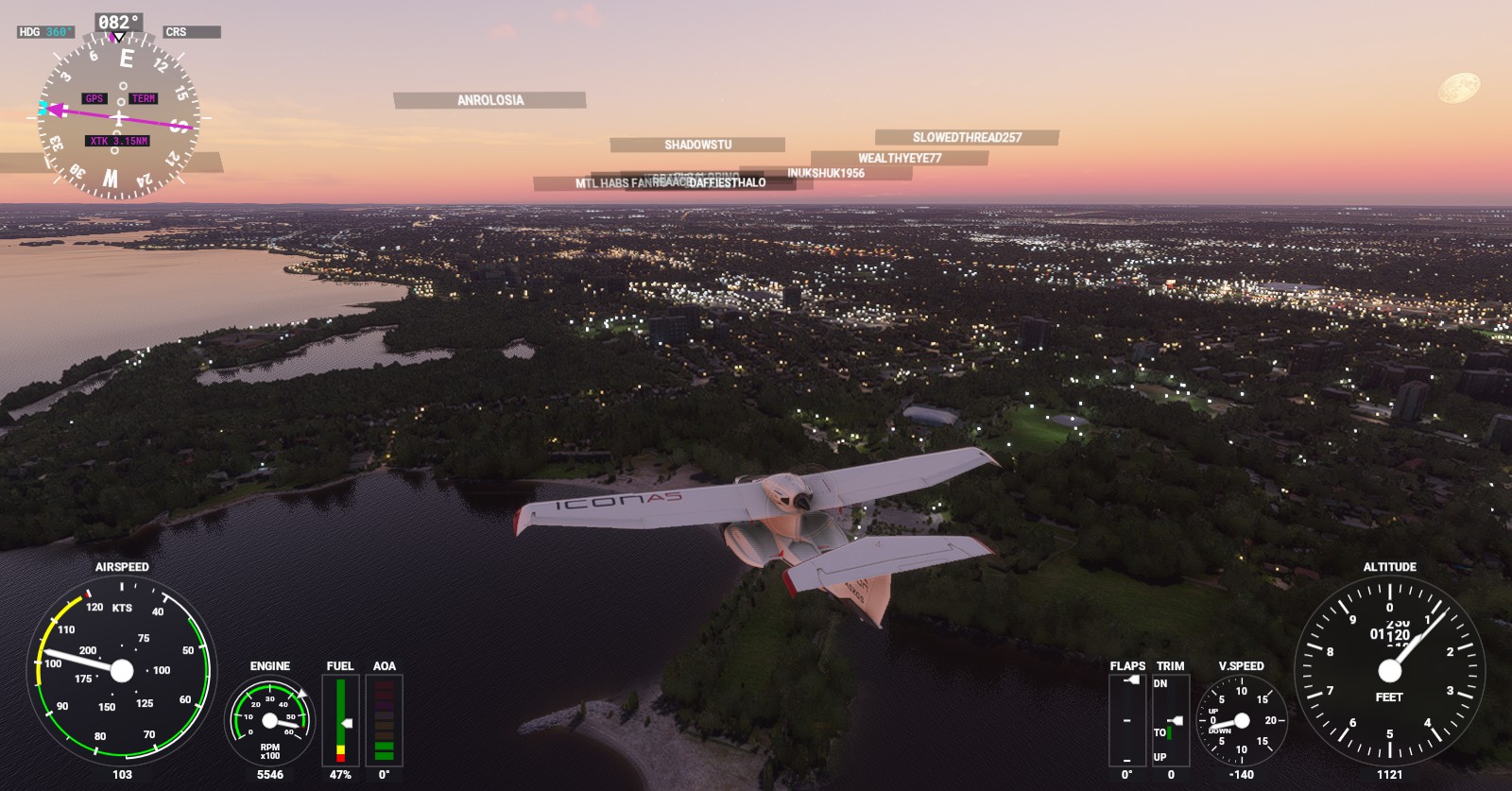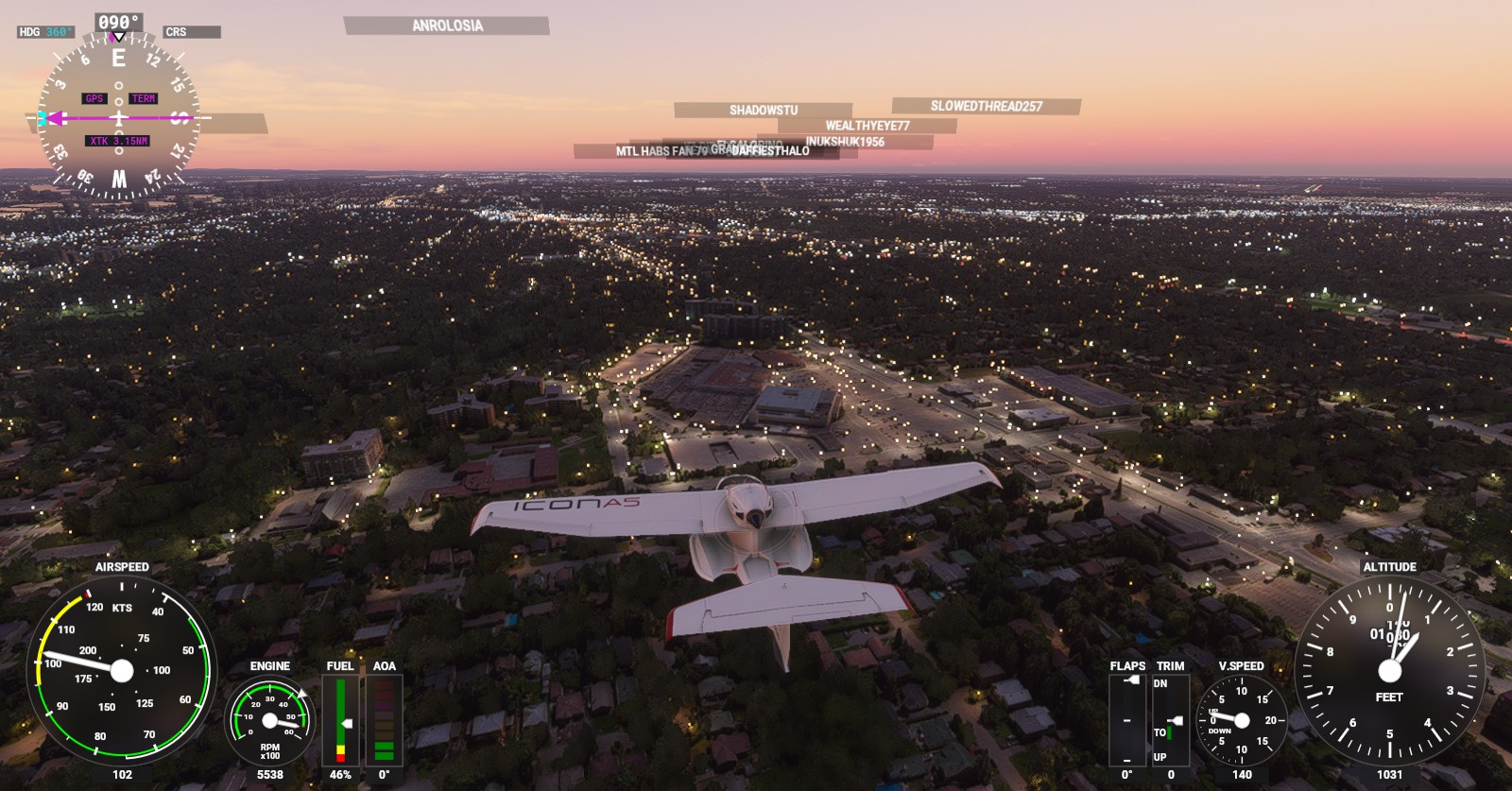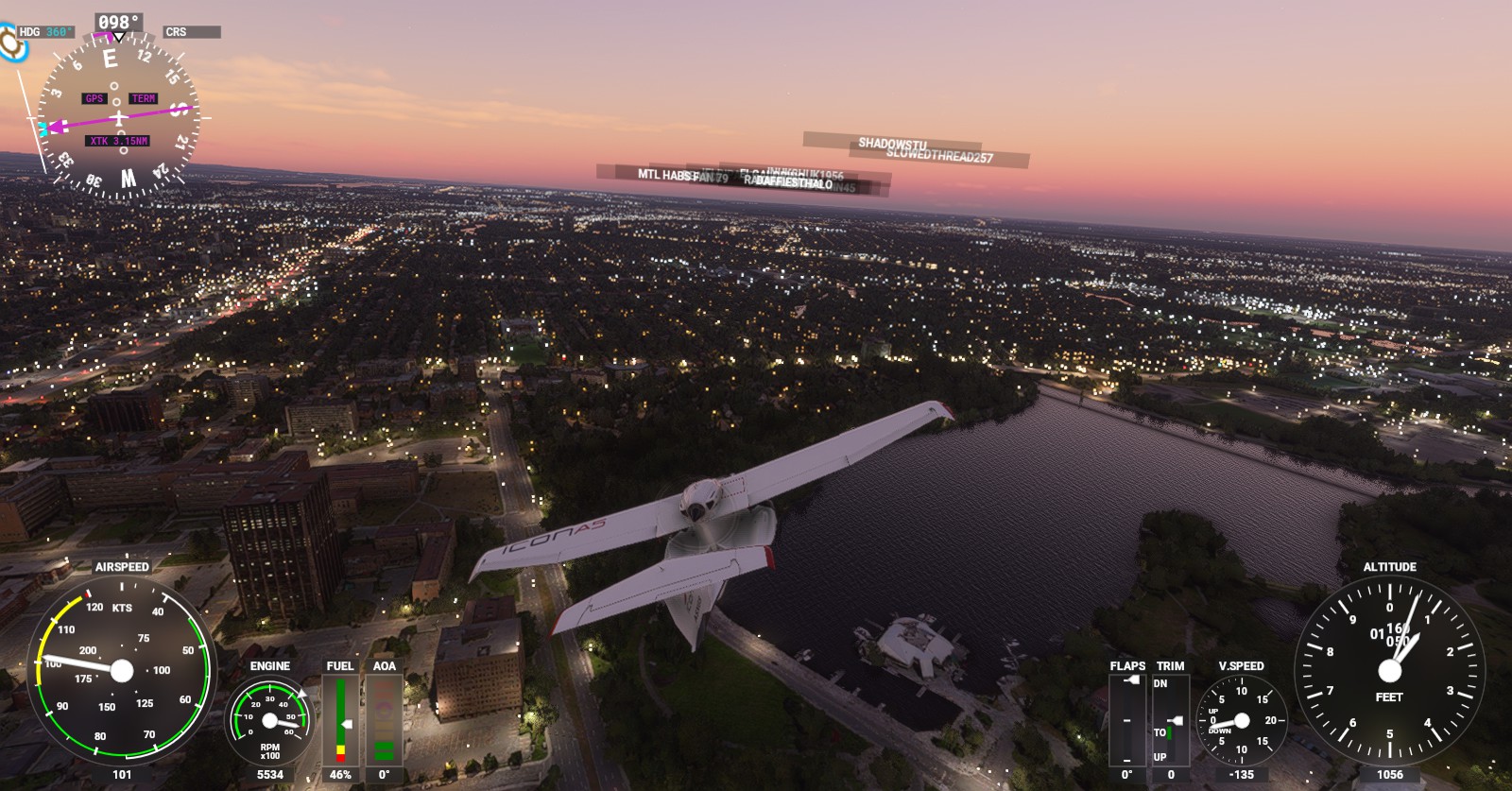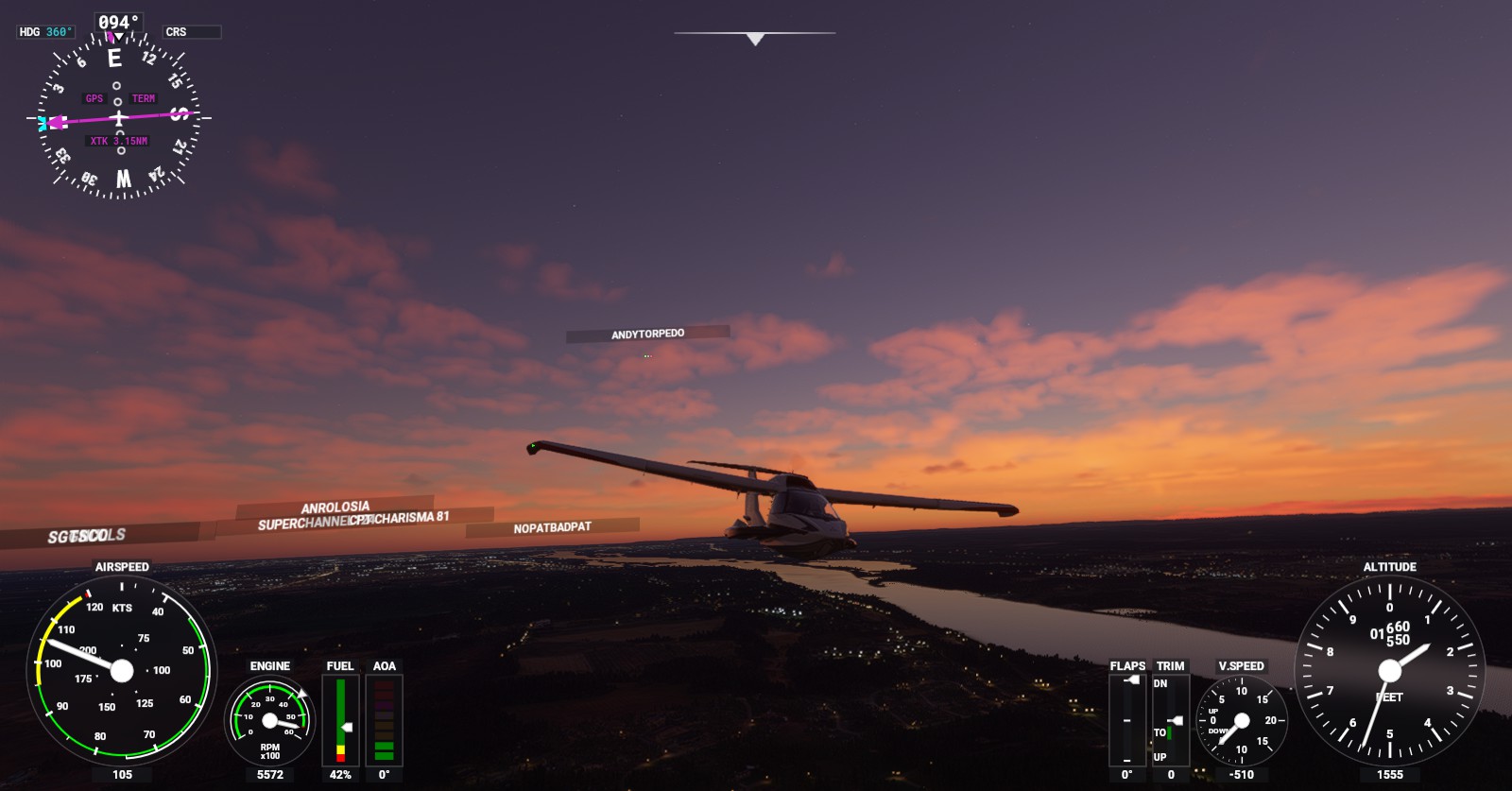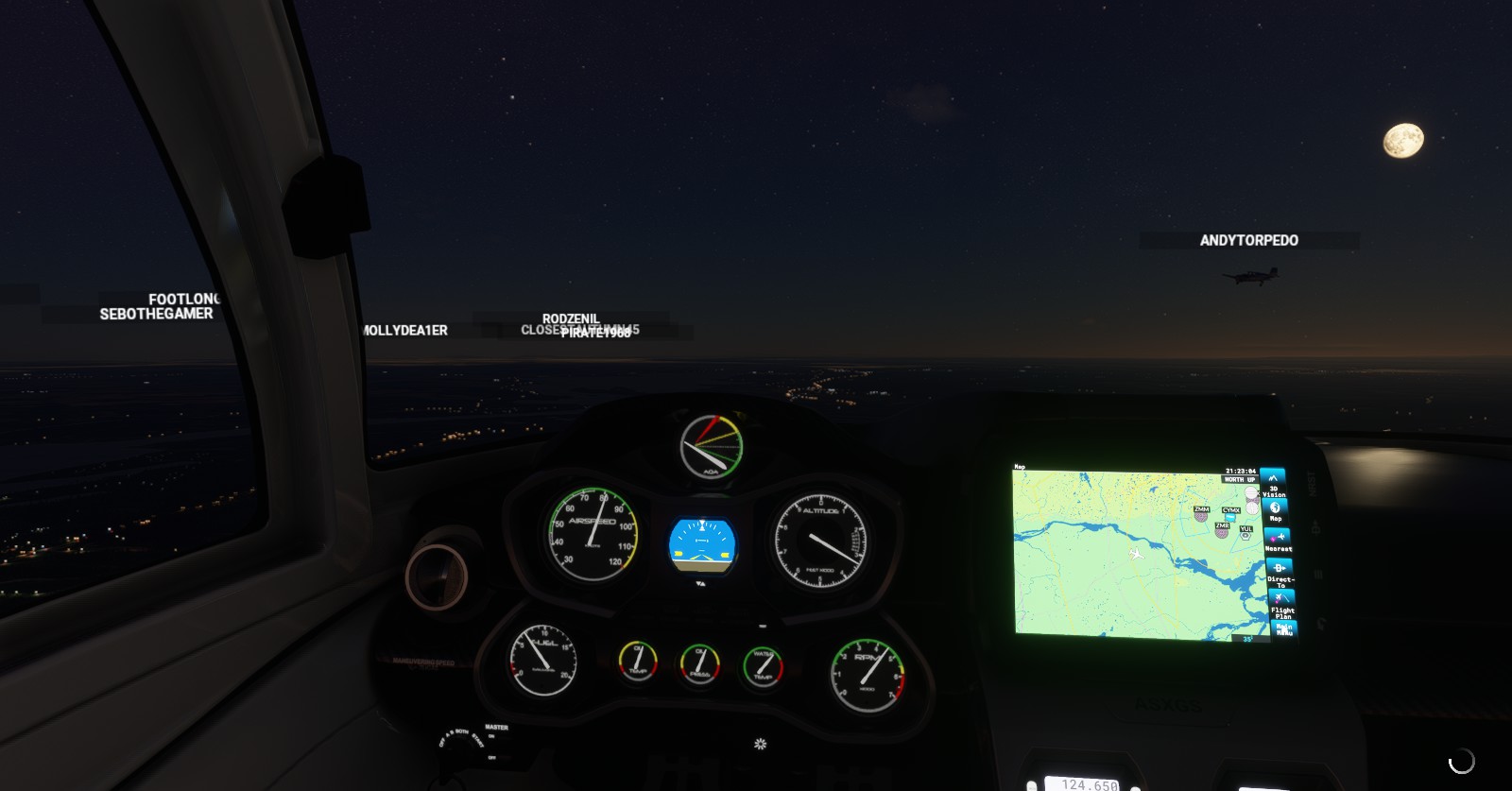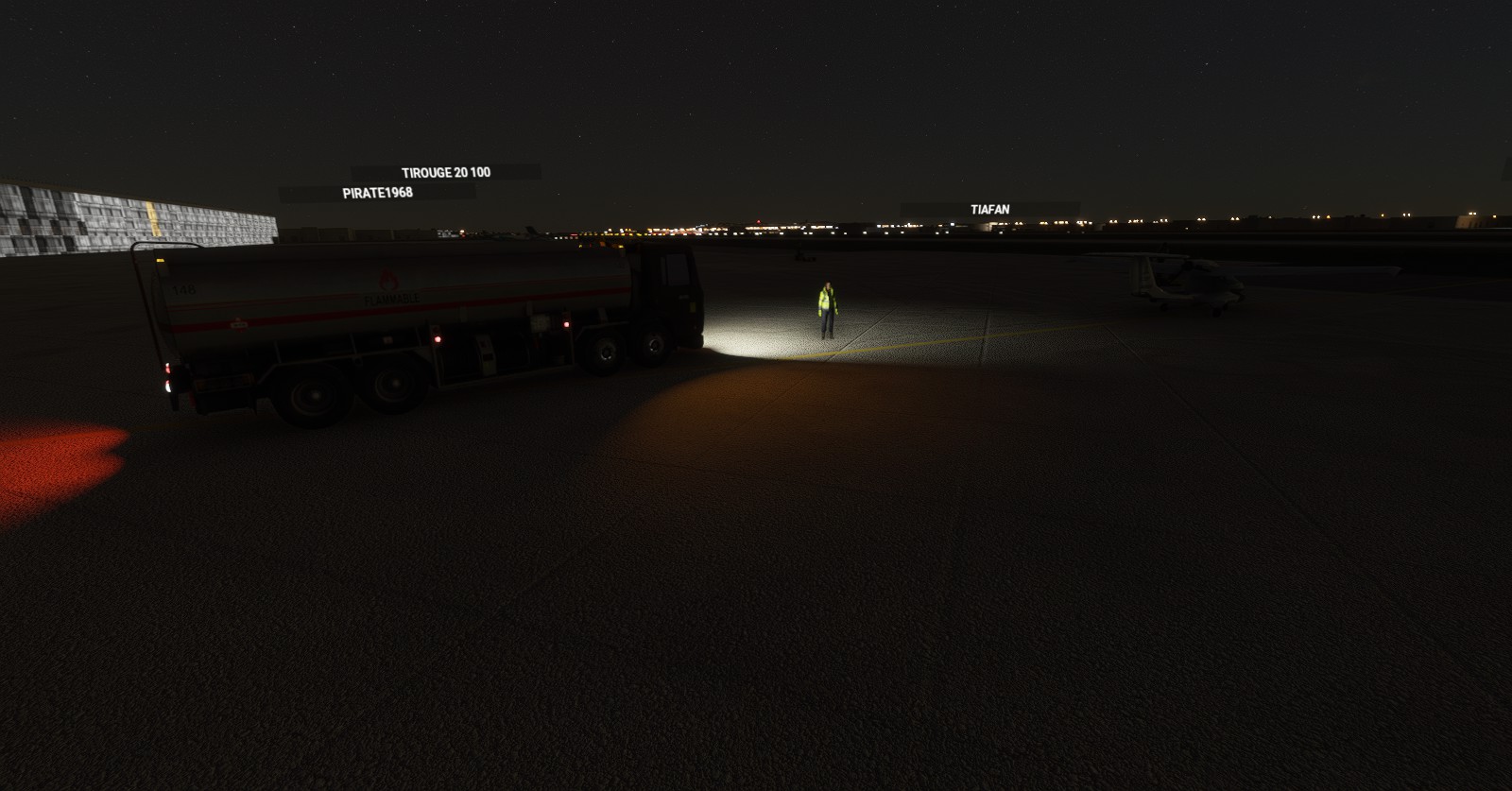 Friend wanted to fly during the day so we flew from Vienna to Bratislava. Noticed it was still stormy seeing lightning everywhere. Thundering constantly. We had a weird connection problem not being able to see one another, it later resolved itself.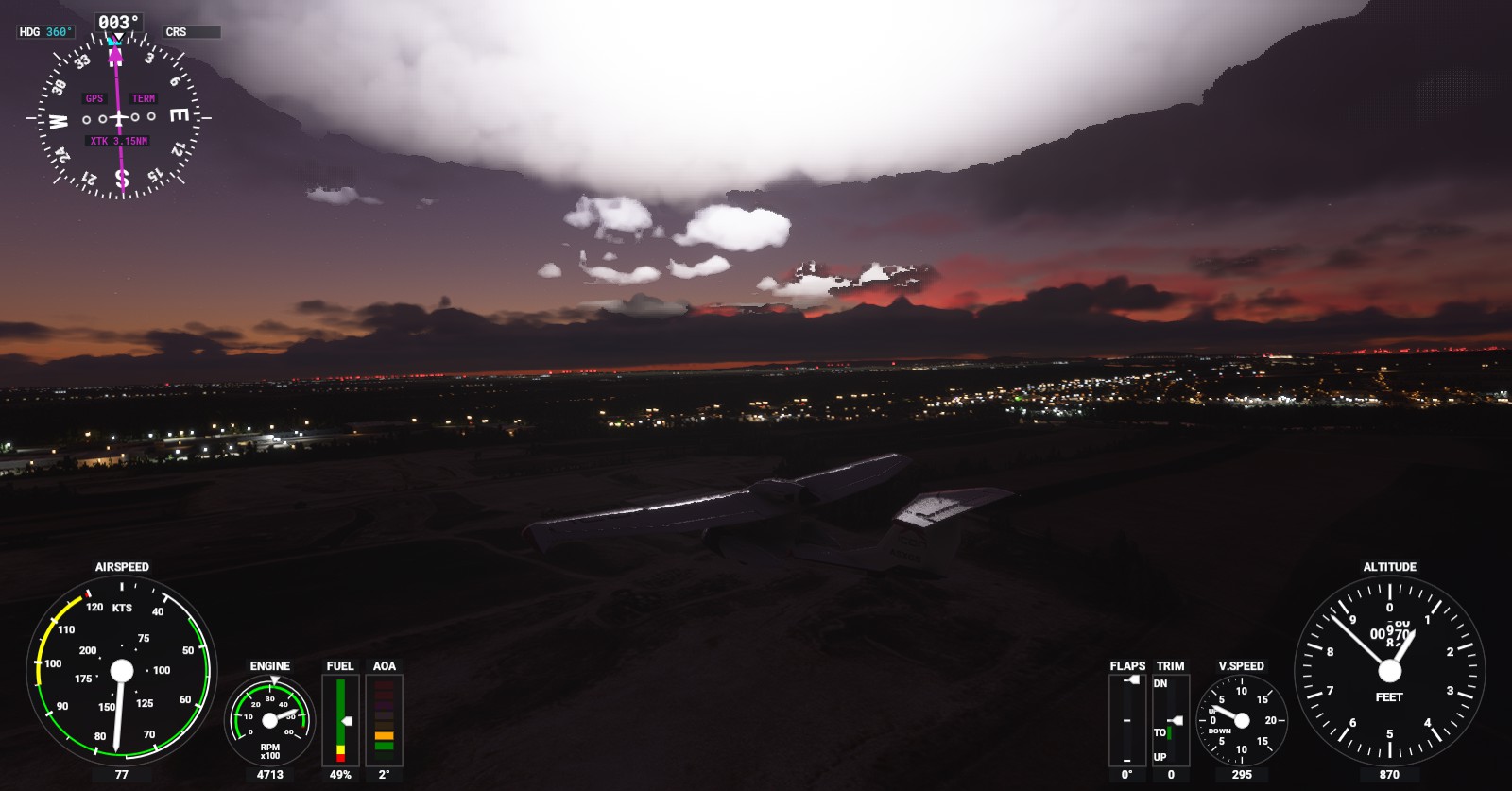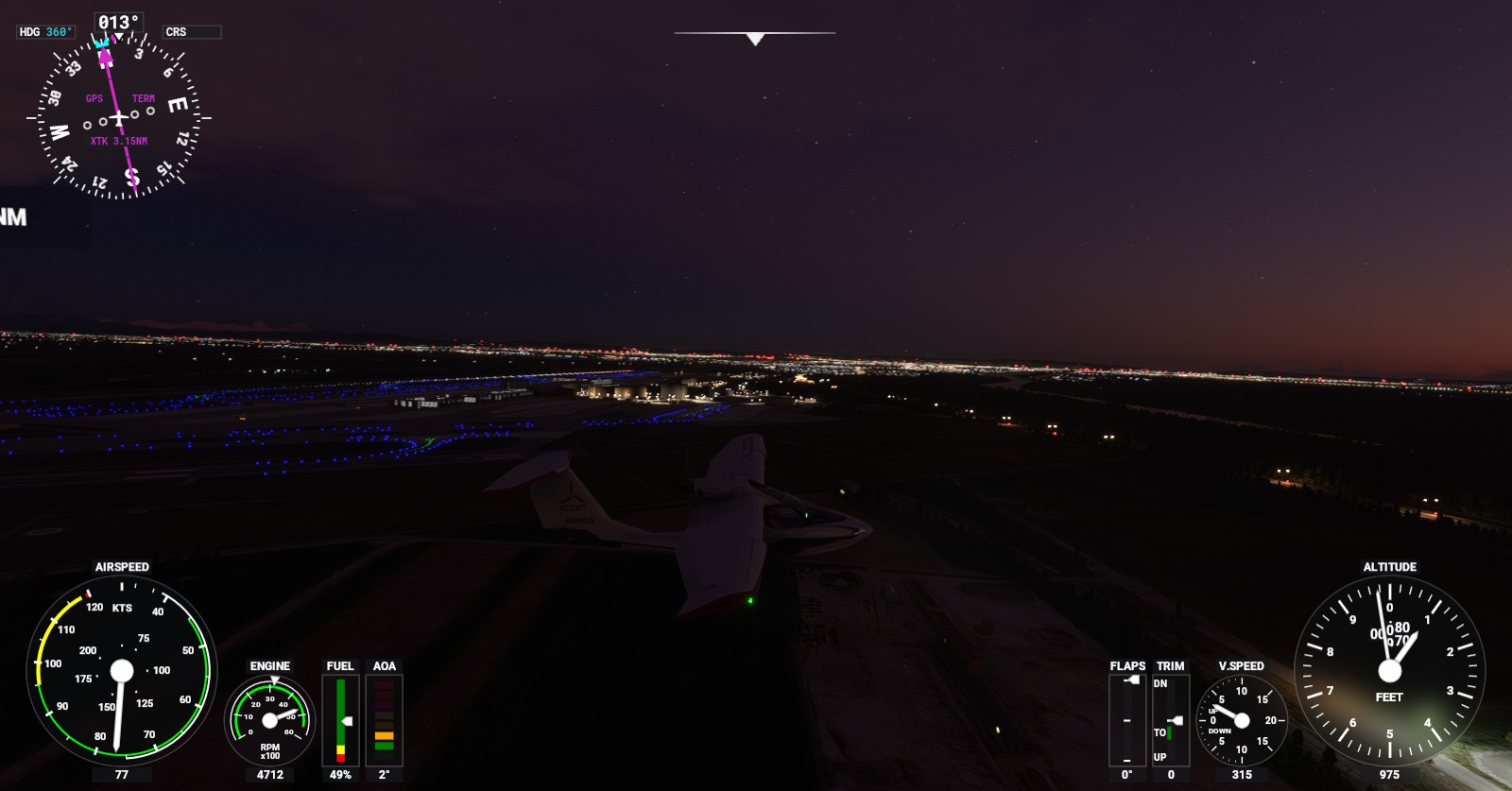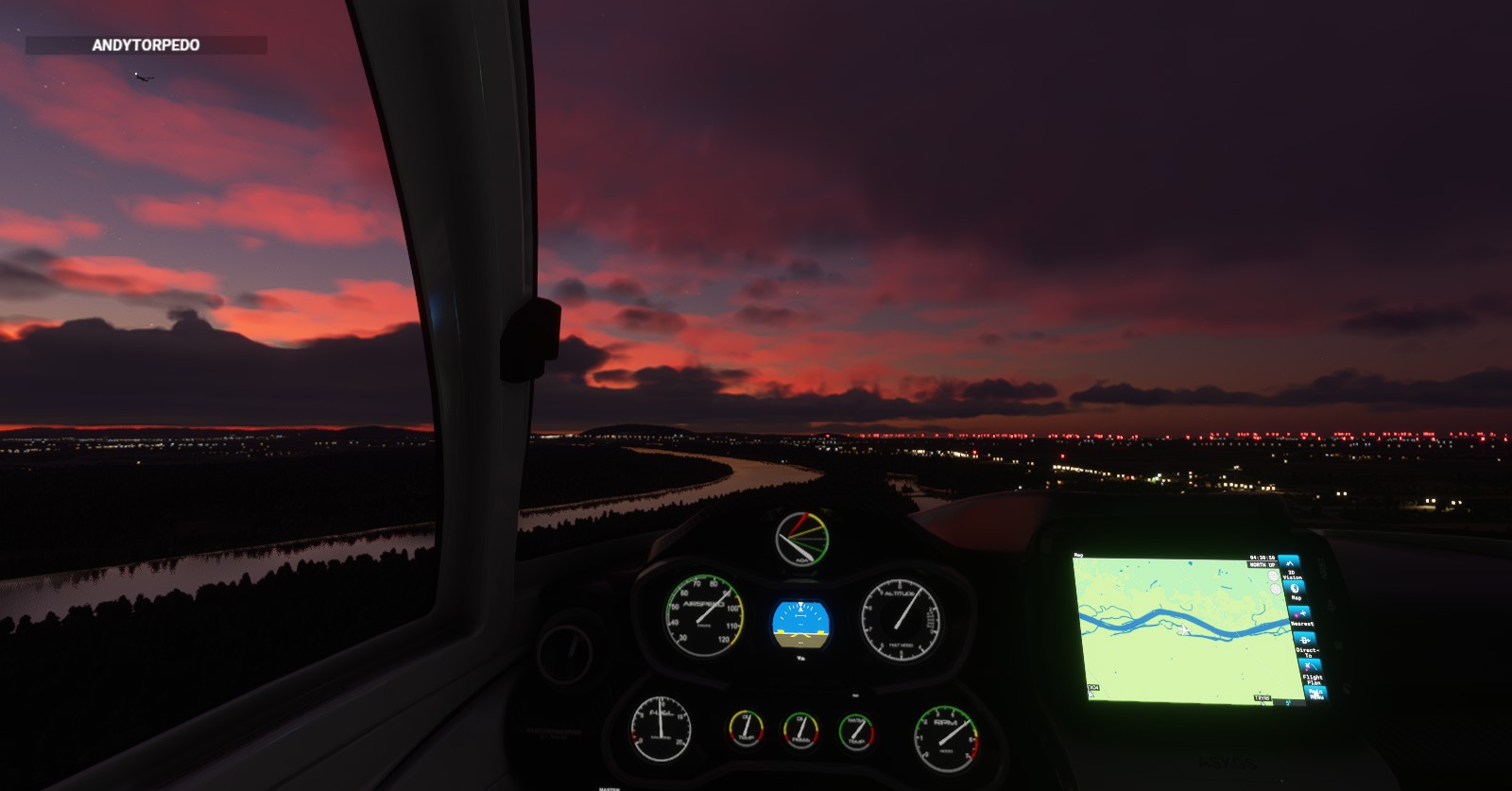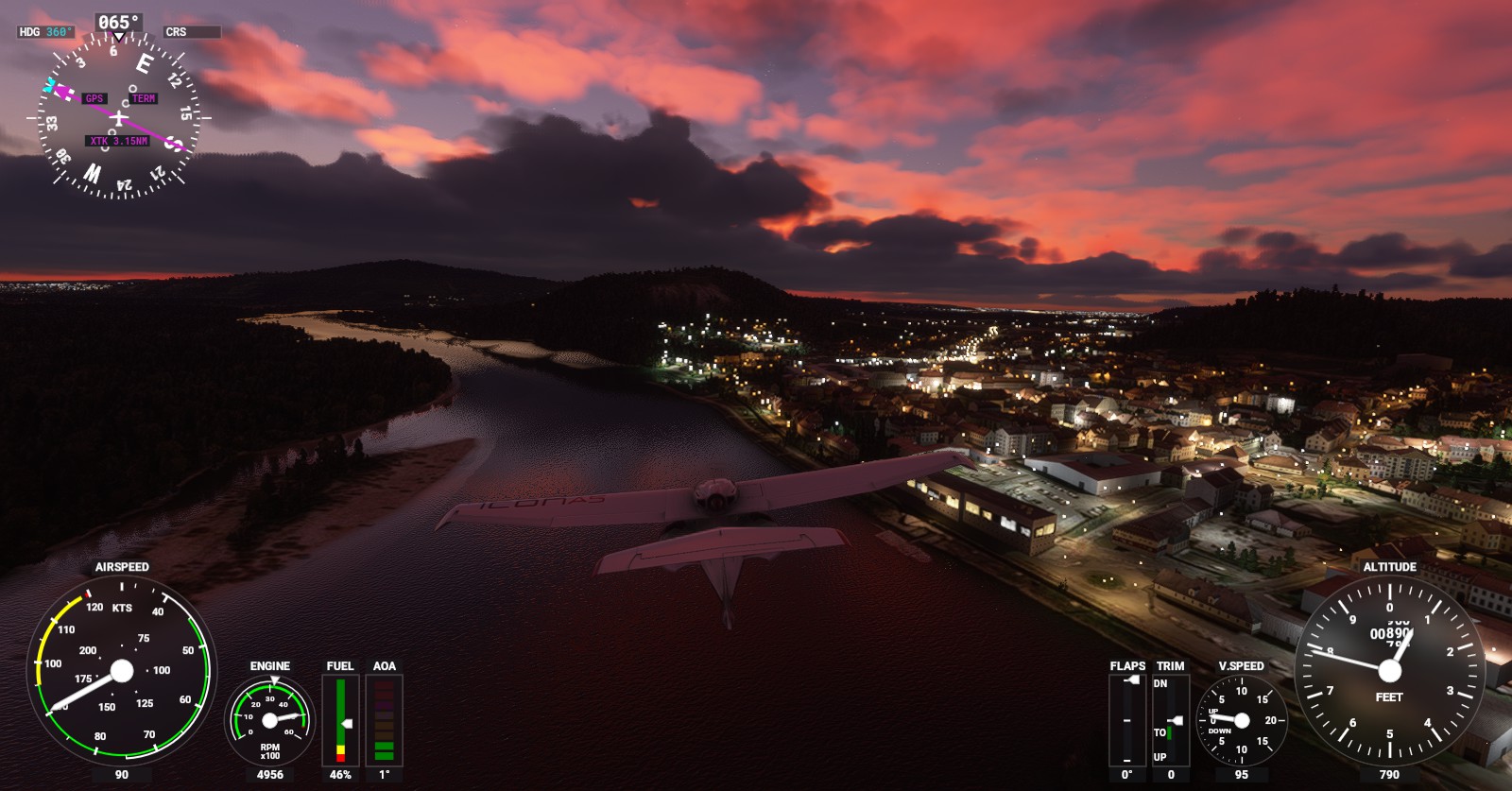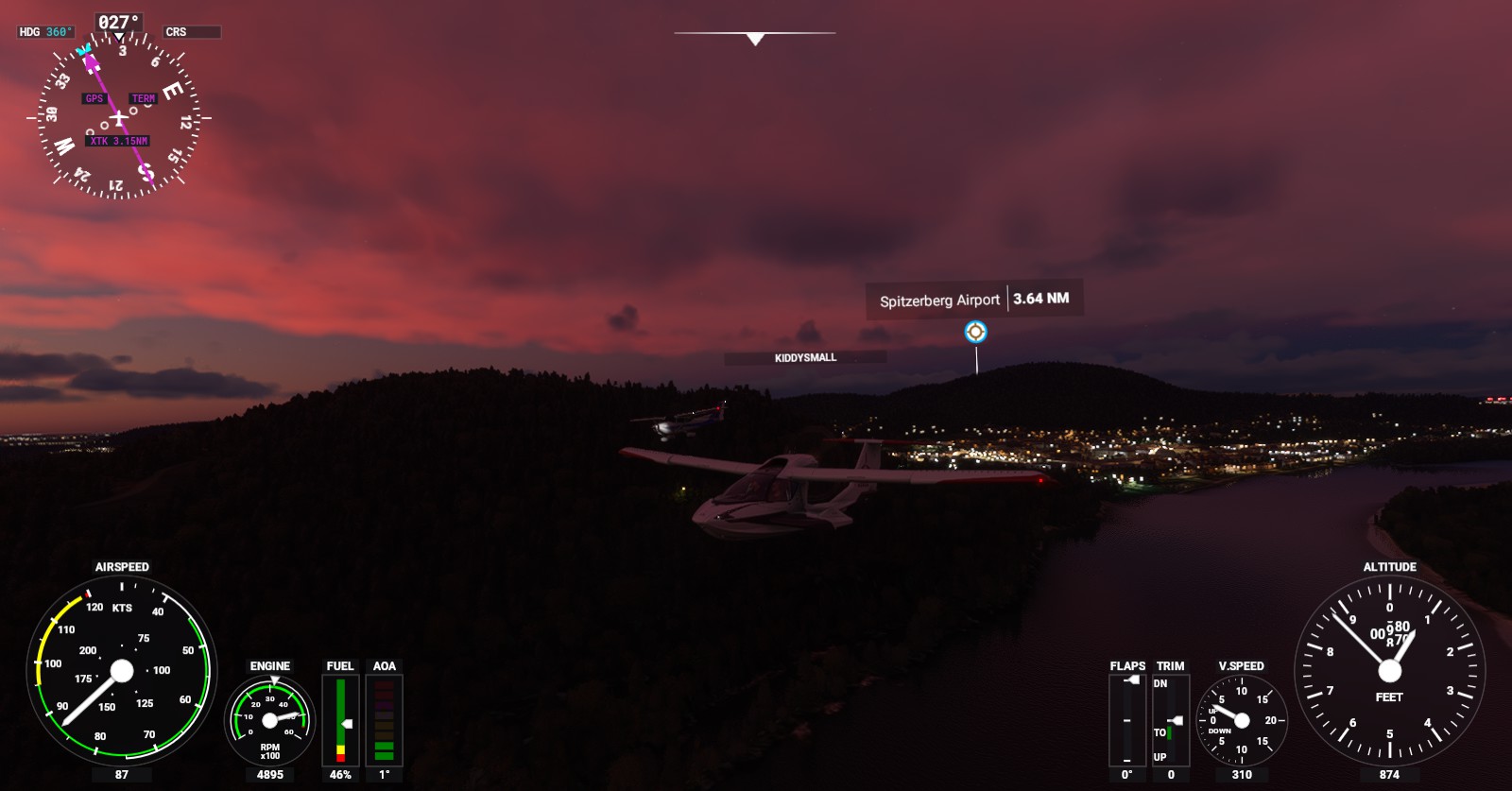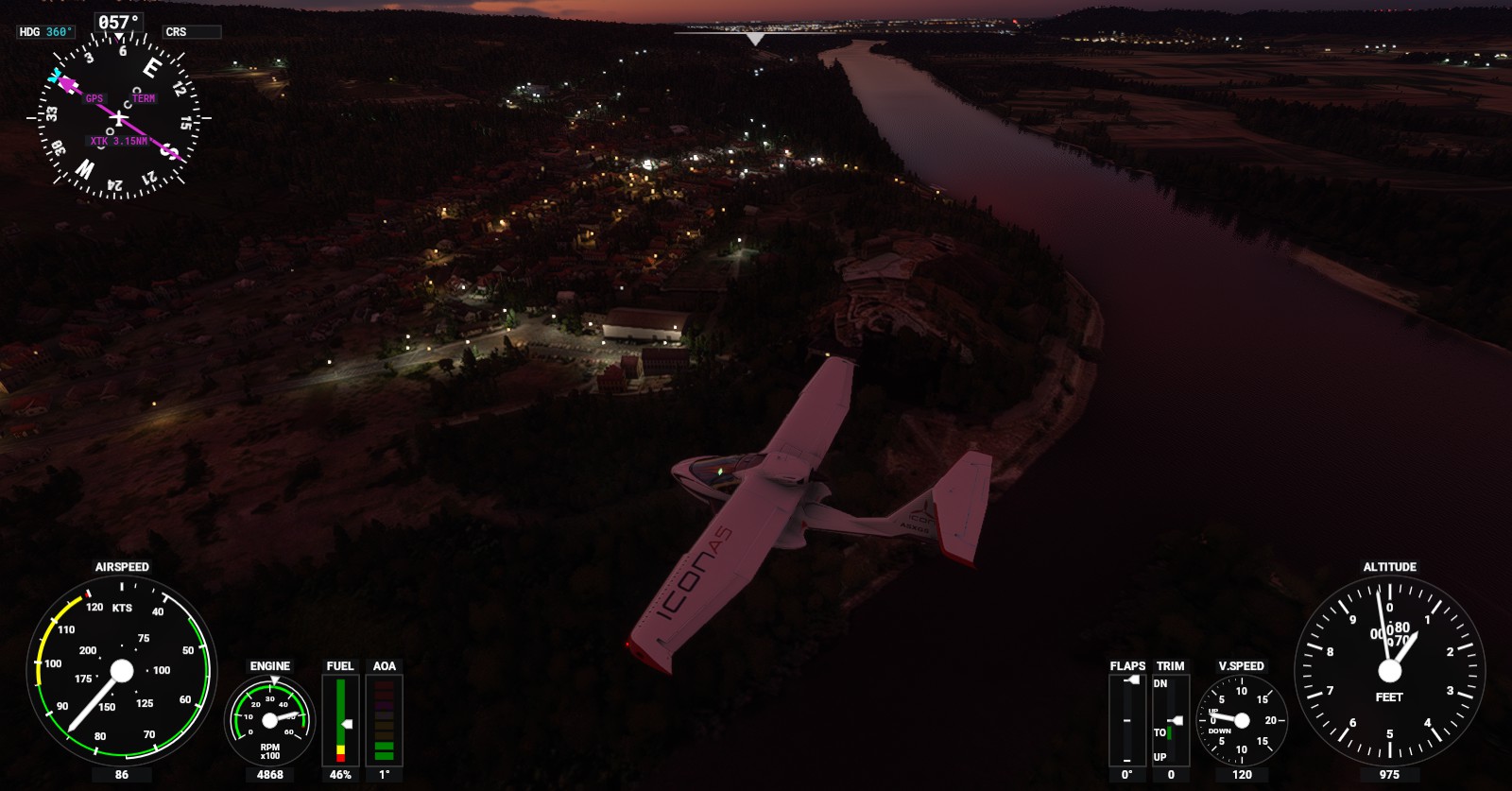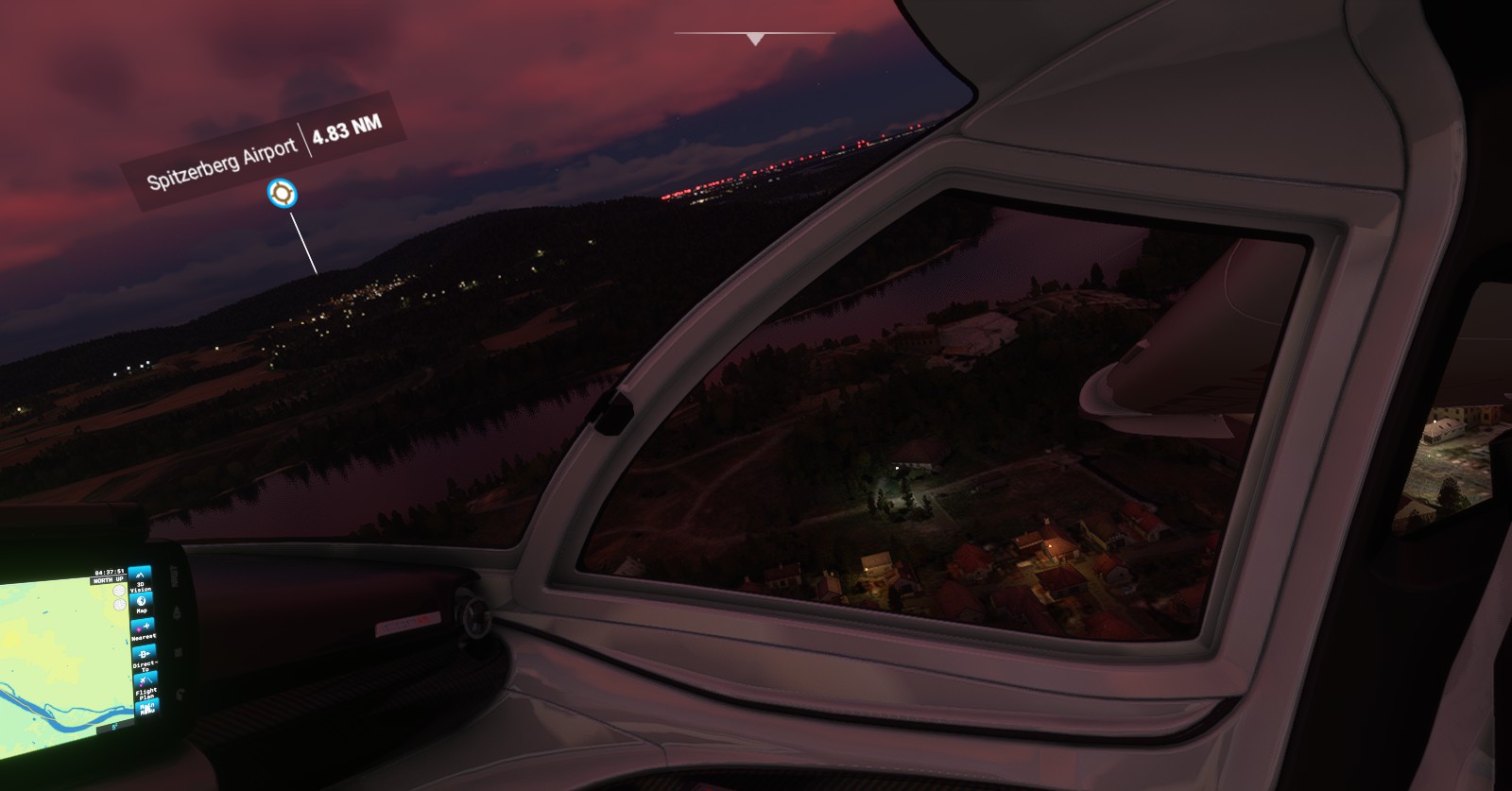 Tried to land on the Danube, crashed, and aborted. Friend kept going. Wanted to be majestic, keyboard controls ruined everything.
---
Back to Ottawa Once More:
I tend to play my game real time giving me a few hours of daylight before sunset tends to happen. I hate changing the time, something which allows me to catch these interesting sunsets and conditions. I always end up seeing a more unique side to things.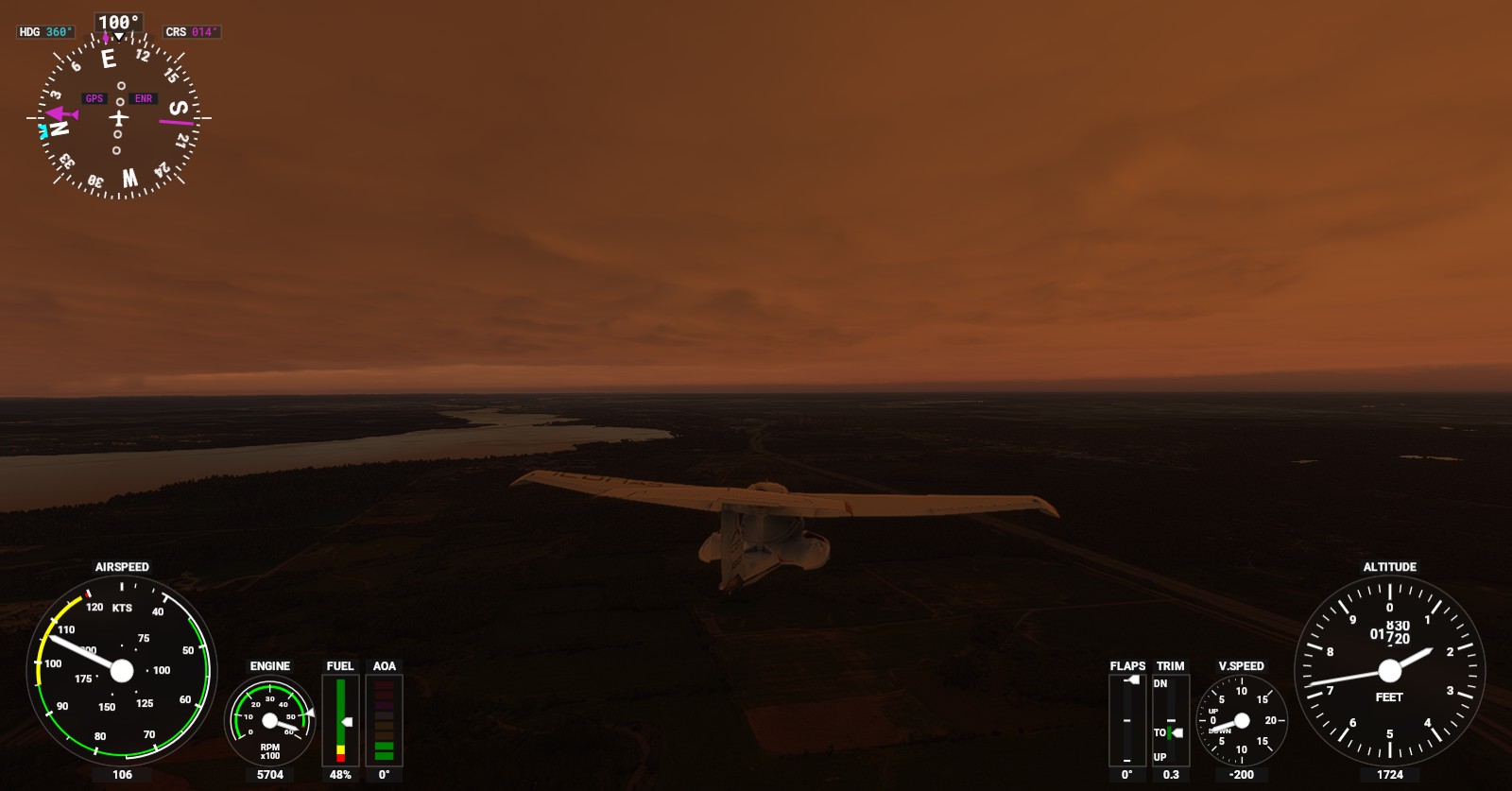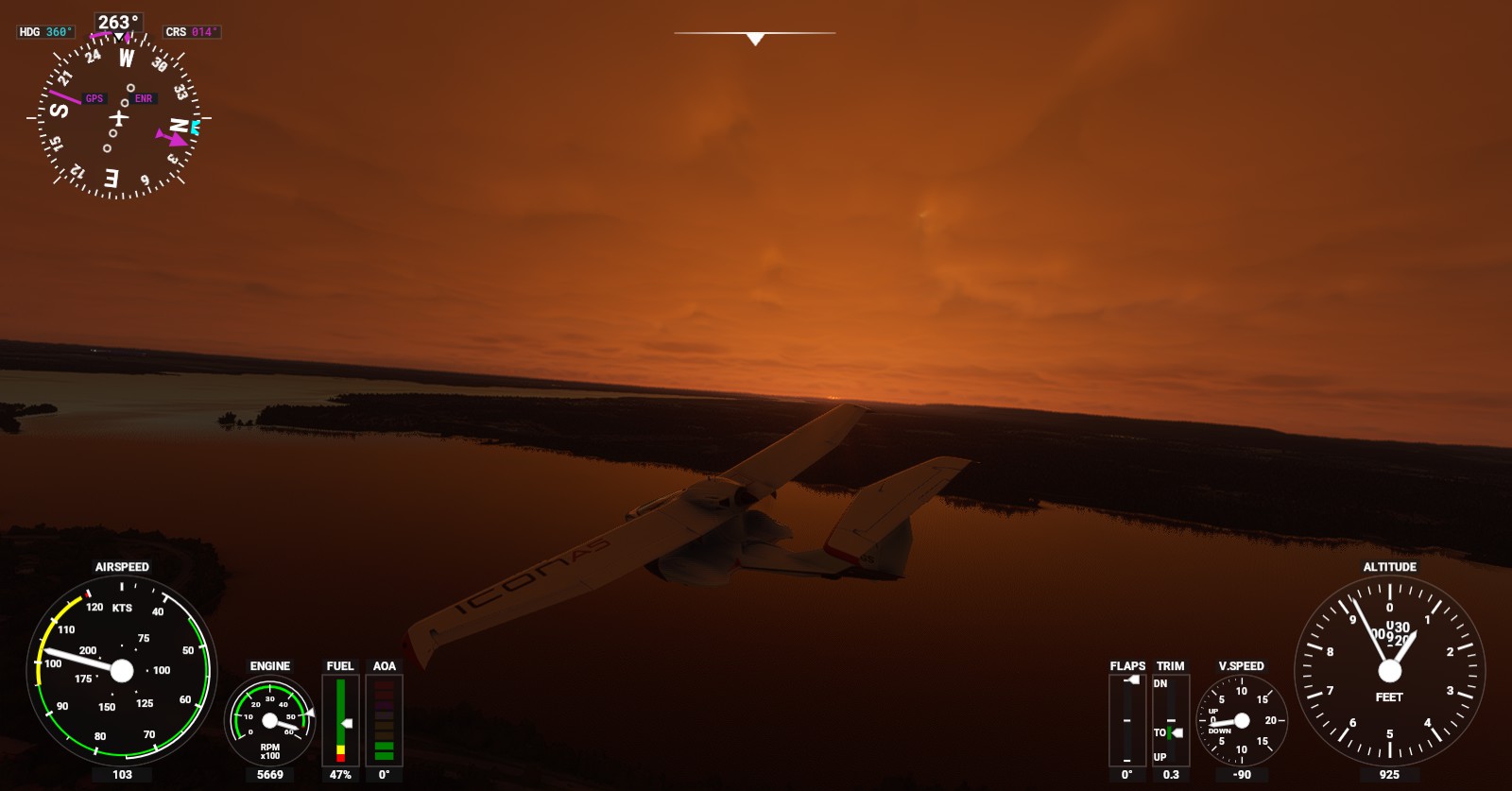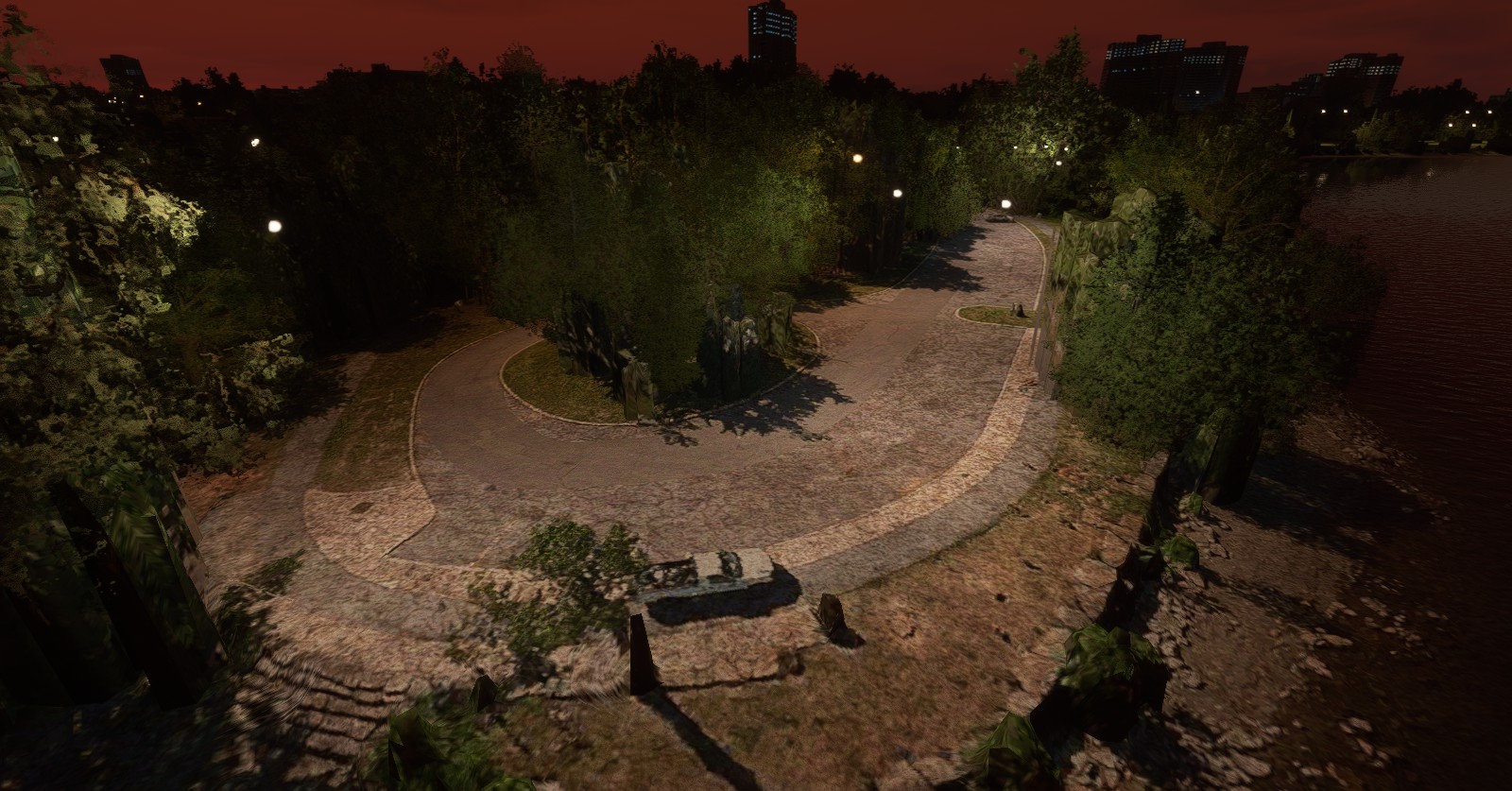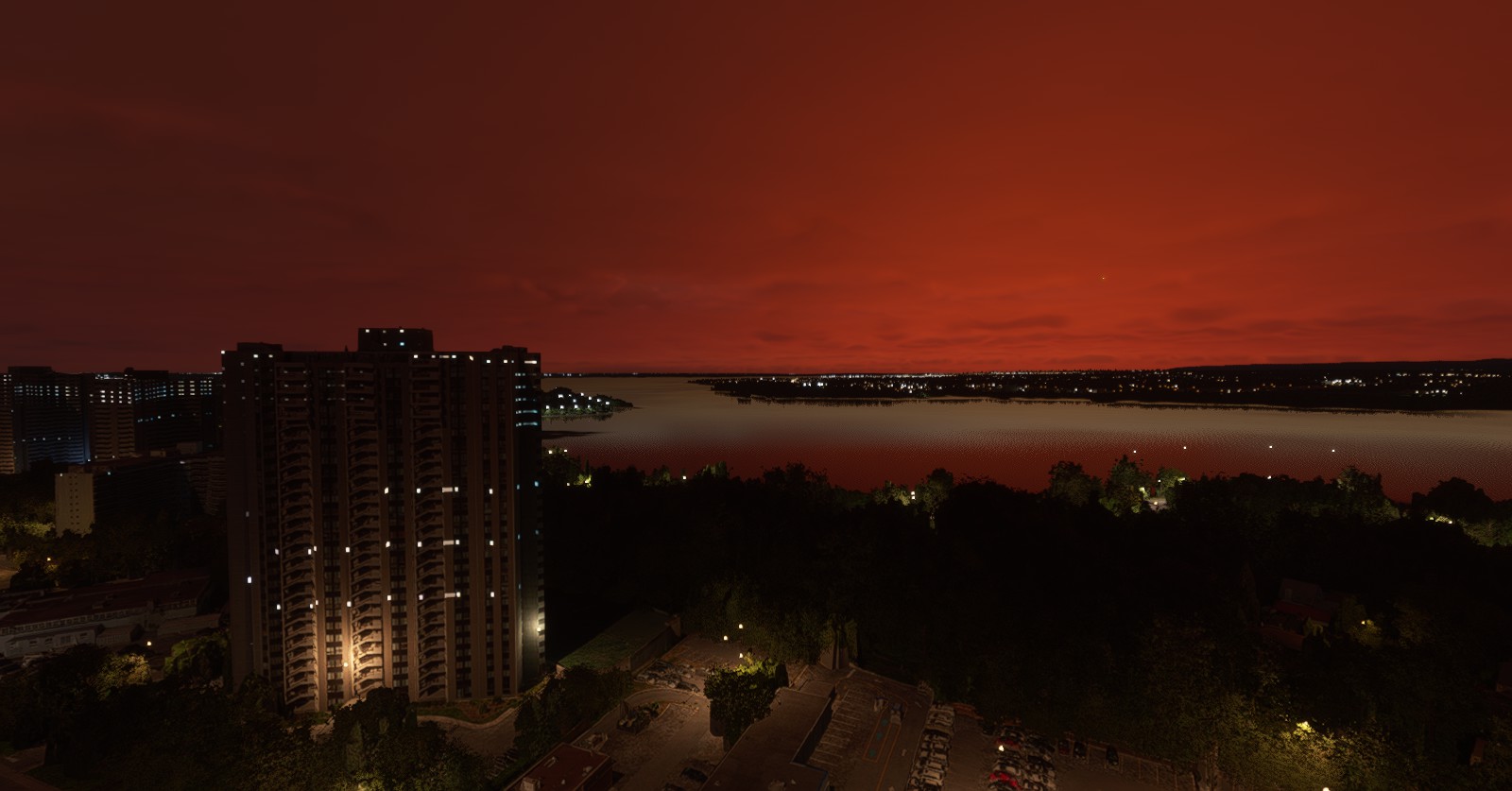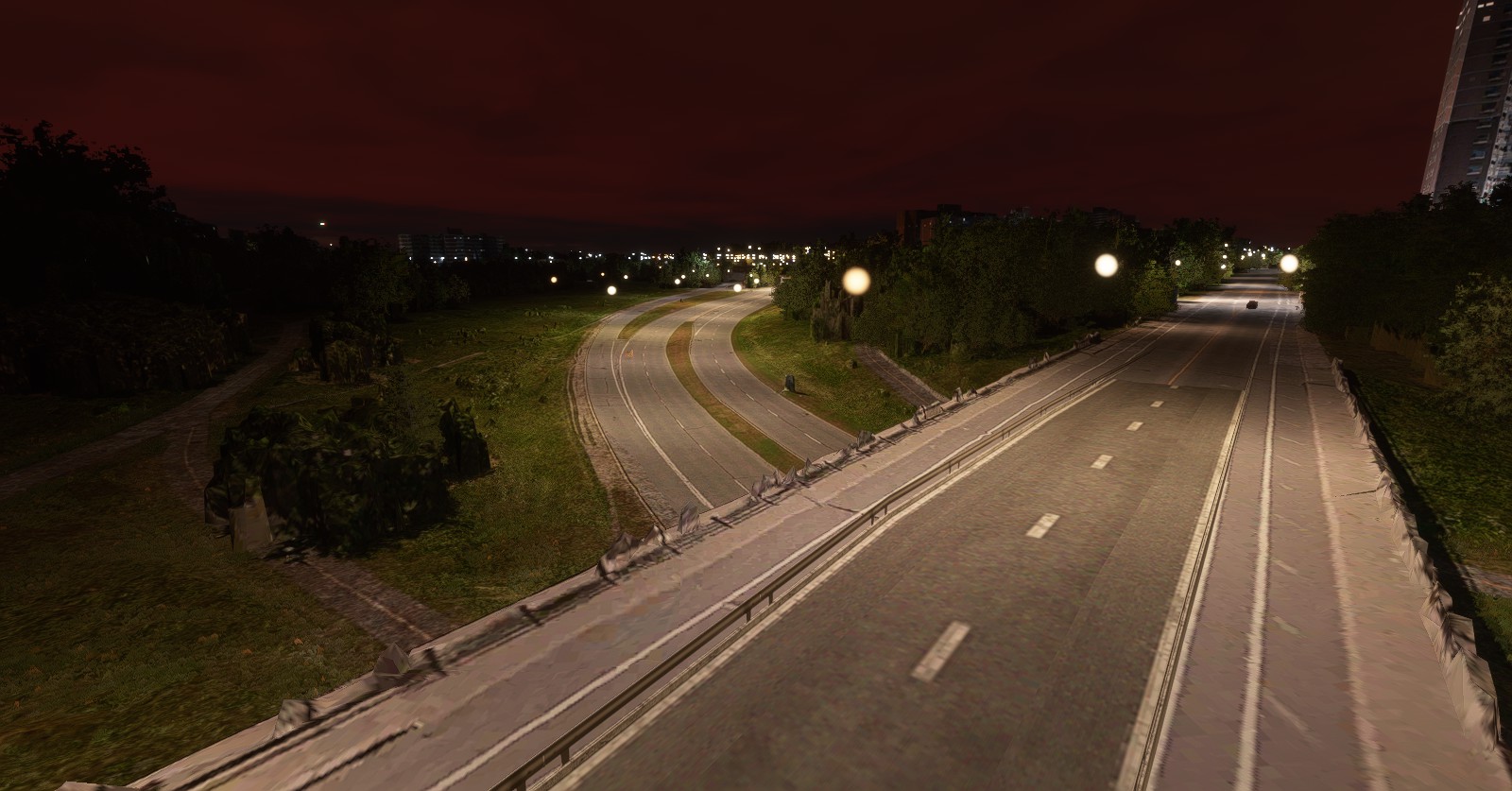 Ottawa, and its various neighborhoods, tends to be an overly gorgeous and visually pleasing city. Its always the people screwing with things ruining it for others. I can go into the nitty gritty, I'd however be called racist. You probably know where I'm going with this, especially with how my friend's green bike was stolen. We can't have nice things because of certain people. I just love how gorgeous Ottawa is to the point I tend to become naive. I'm aware of it, hence why I tend to snap out of it fairly quickly in a alternate state of depression.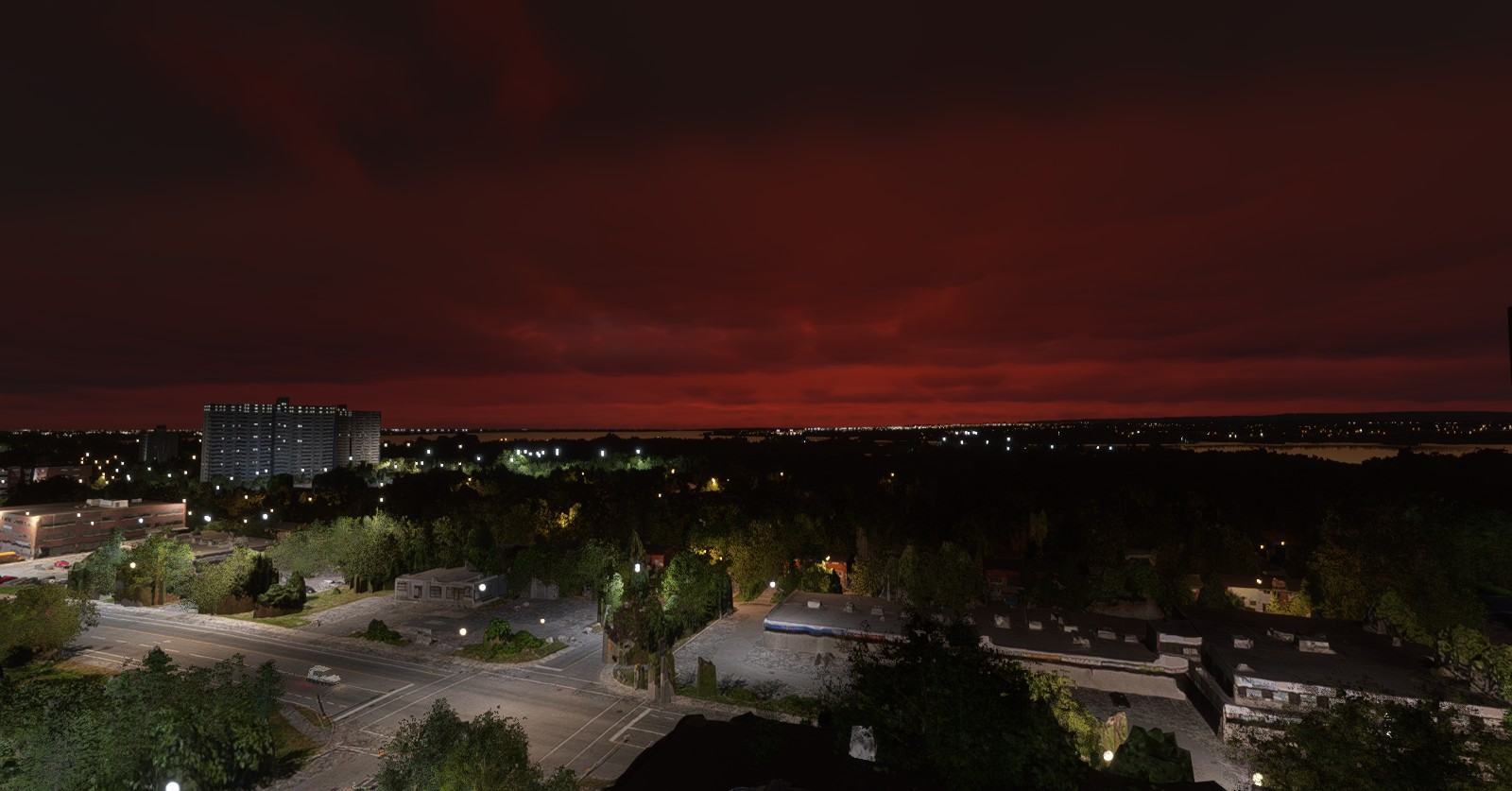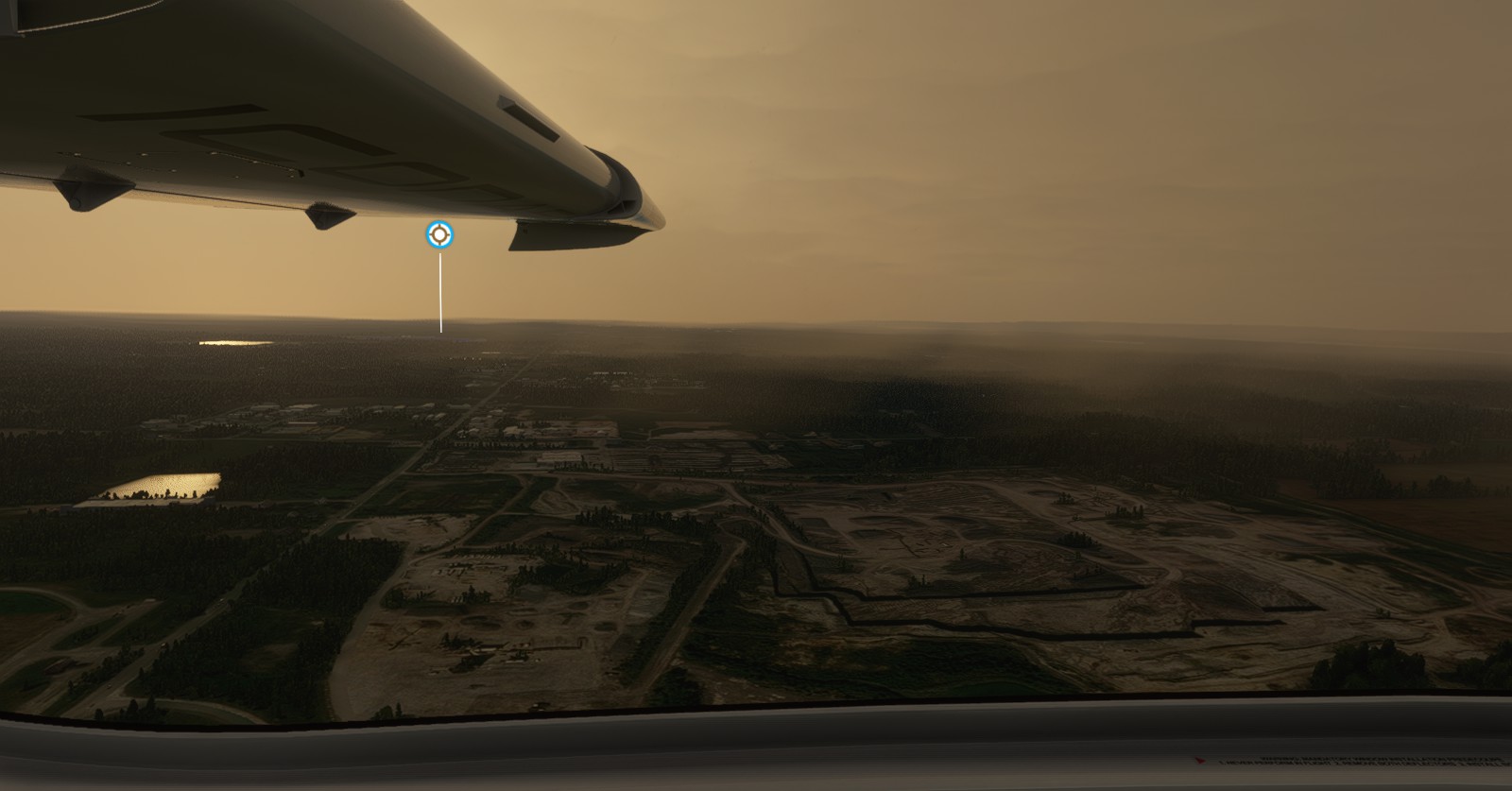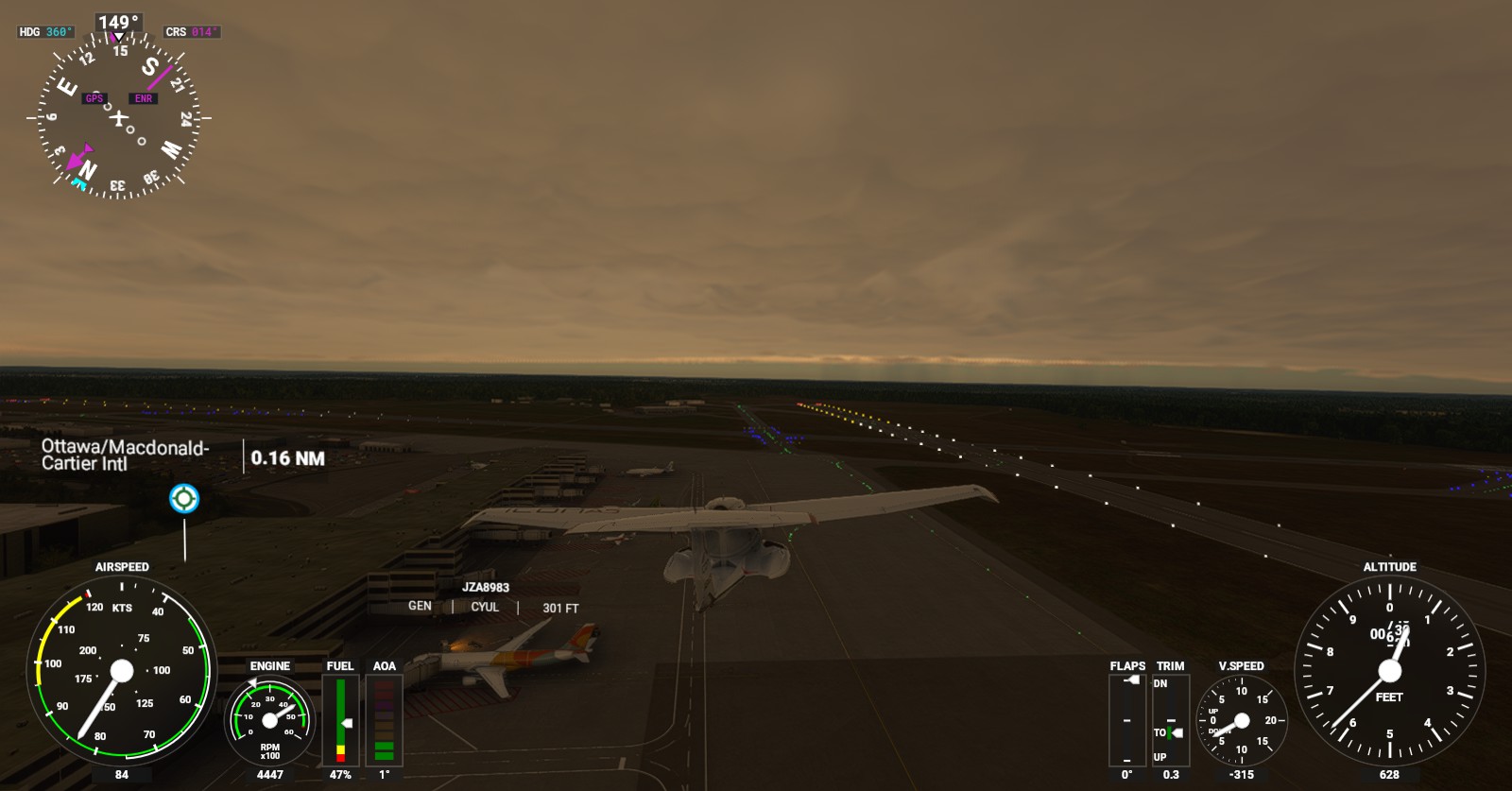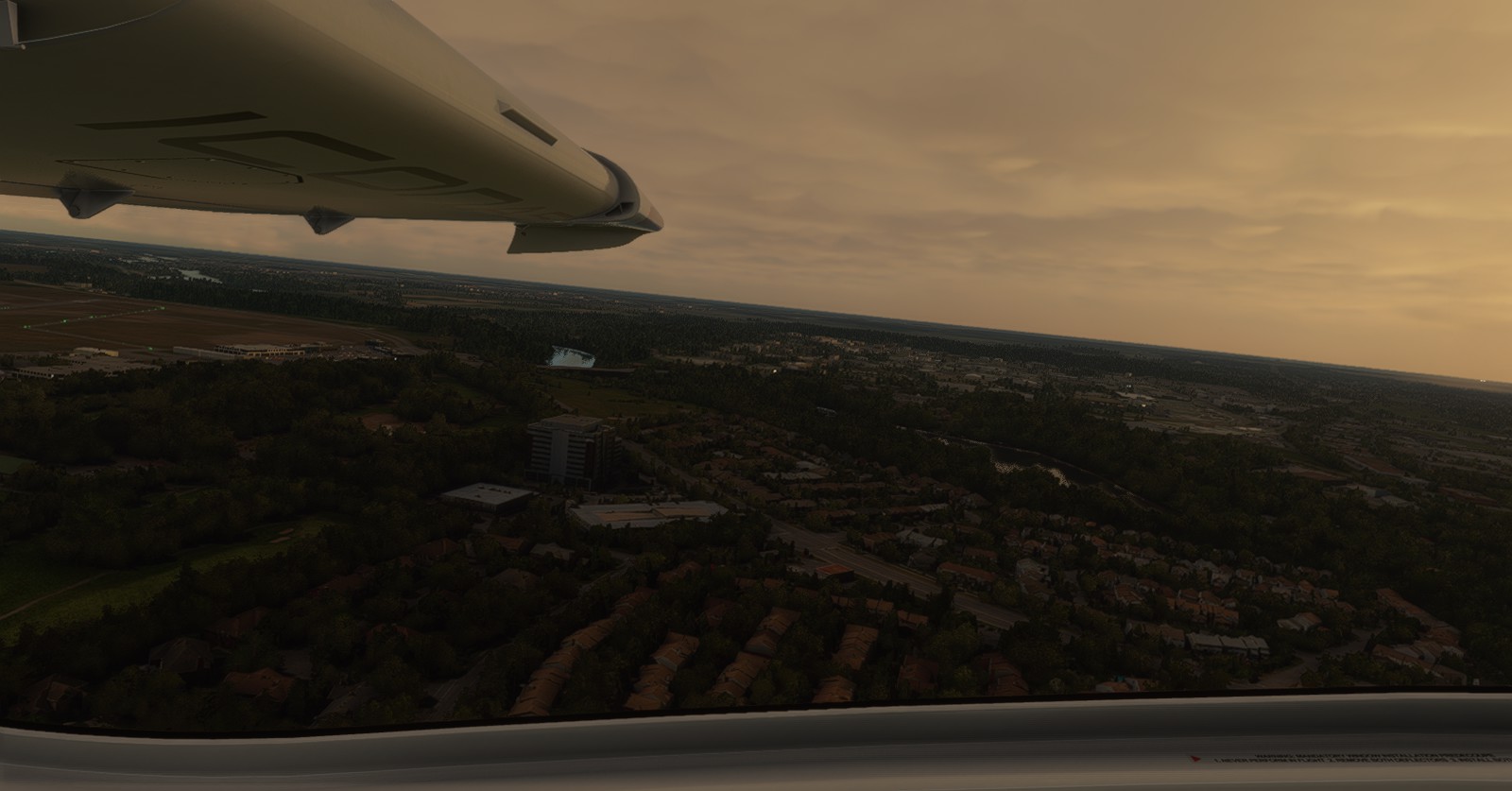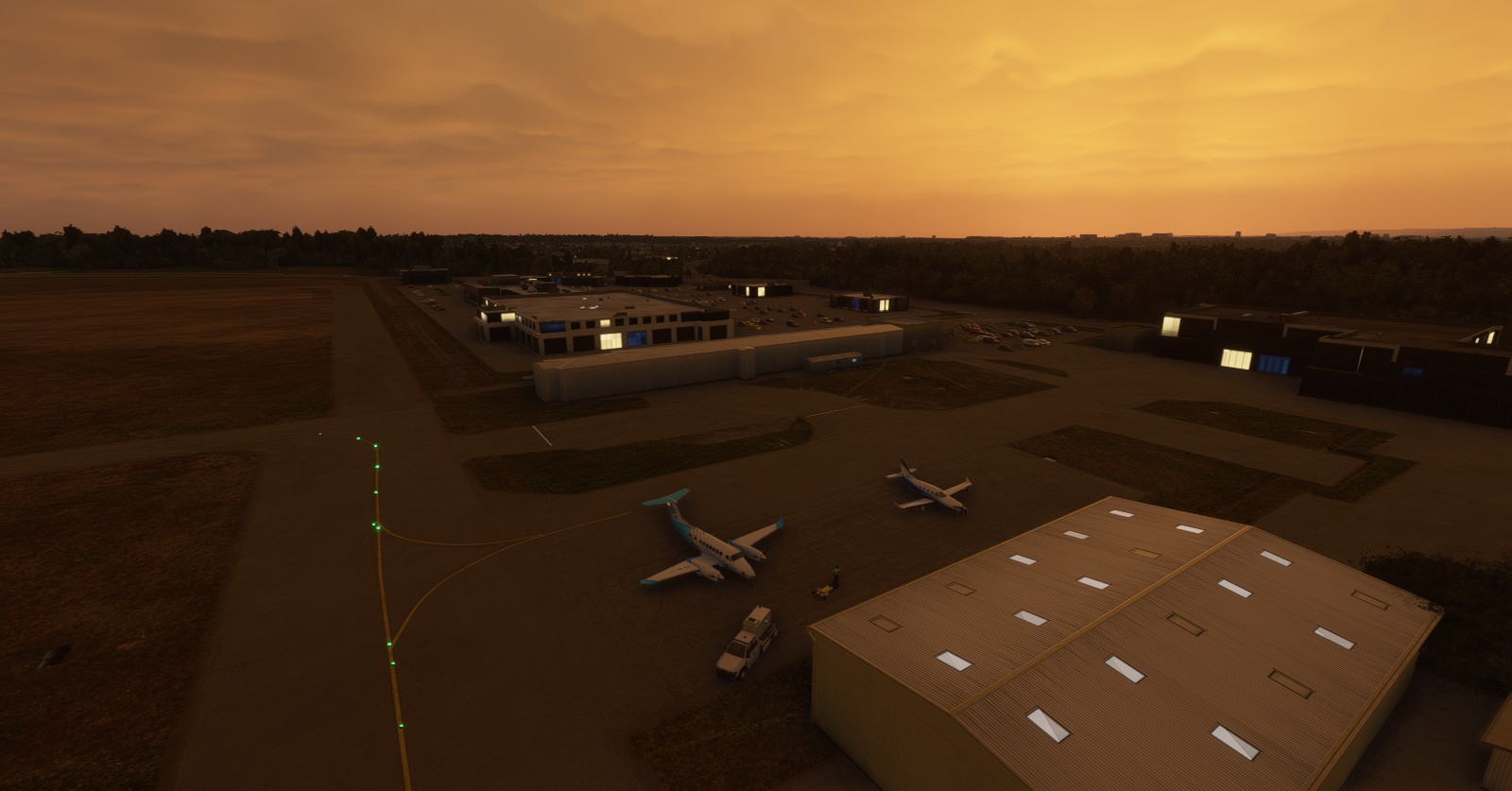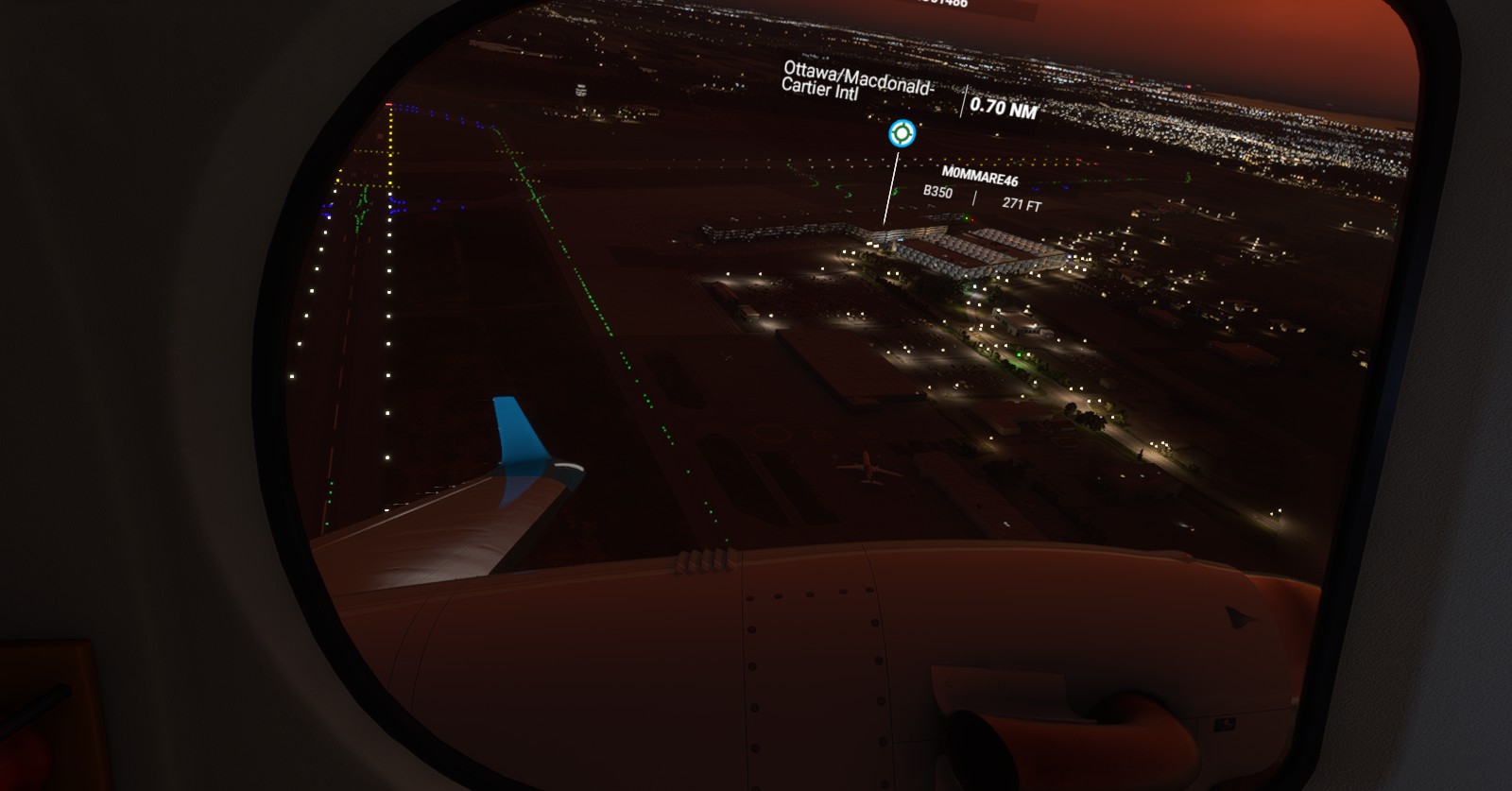 ---
Pembroke to Ottawa flight:
I like to play fairly realistically so I wanted to "bring back" my plane to Ottawa so I can visit another area nearby. I used to heavily play games like Euro Truck Sim 2, American Truck Sim, among others.
I have to also note that whatever weather forecasting site Microsoft uses tends to be inaccurate when it comes to thunderstorms. It assumes all rainy conditions are thunderstorms, or any thunderstorm watches automatically result in thunderstorms. The only accurate thunderstorm forecast was for Europe heading from the Czech Republic onward eastward.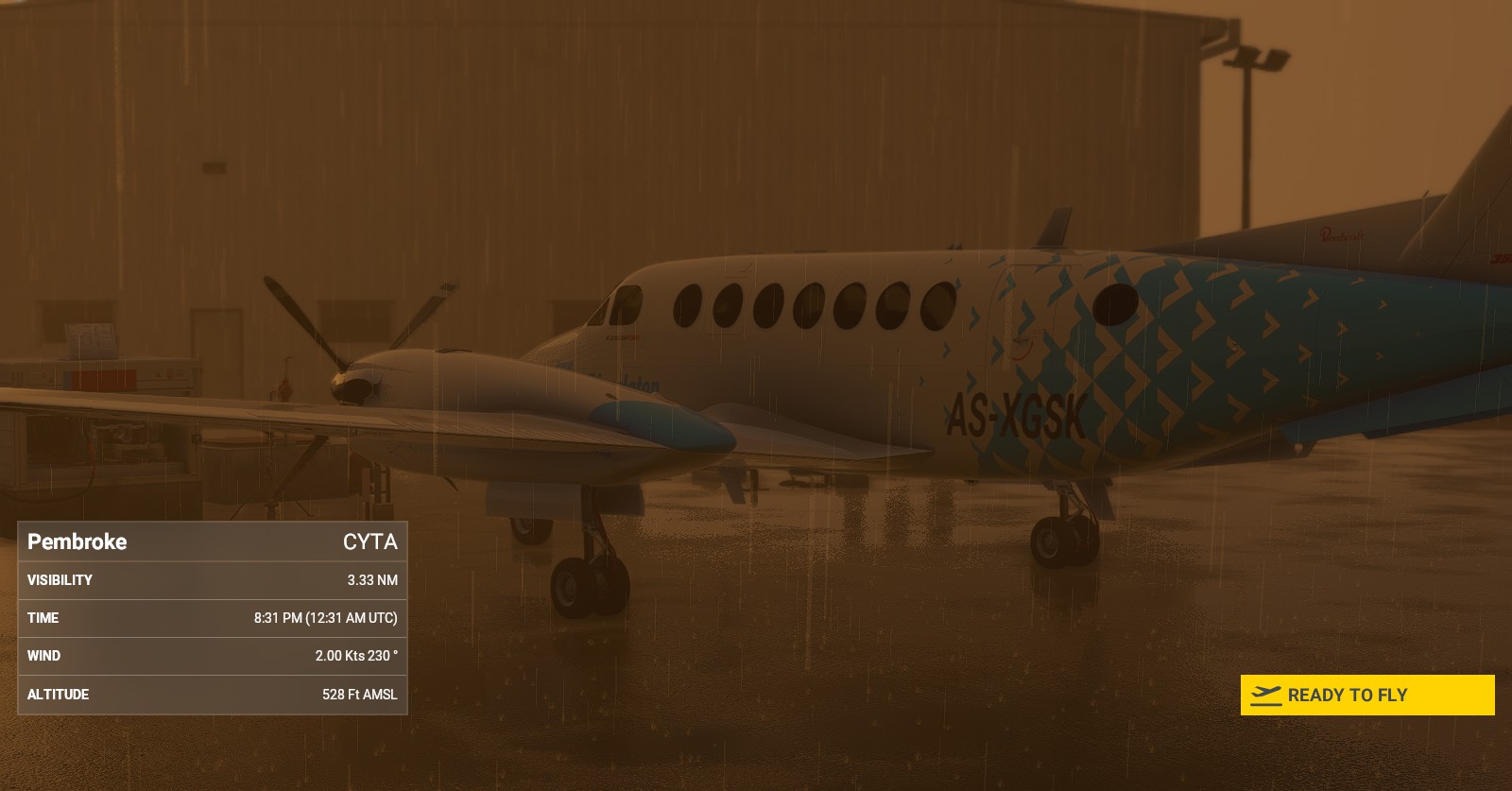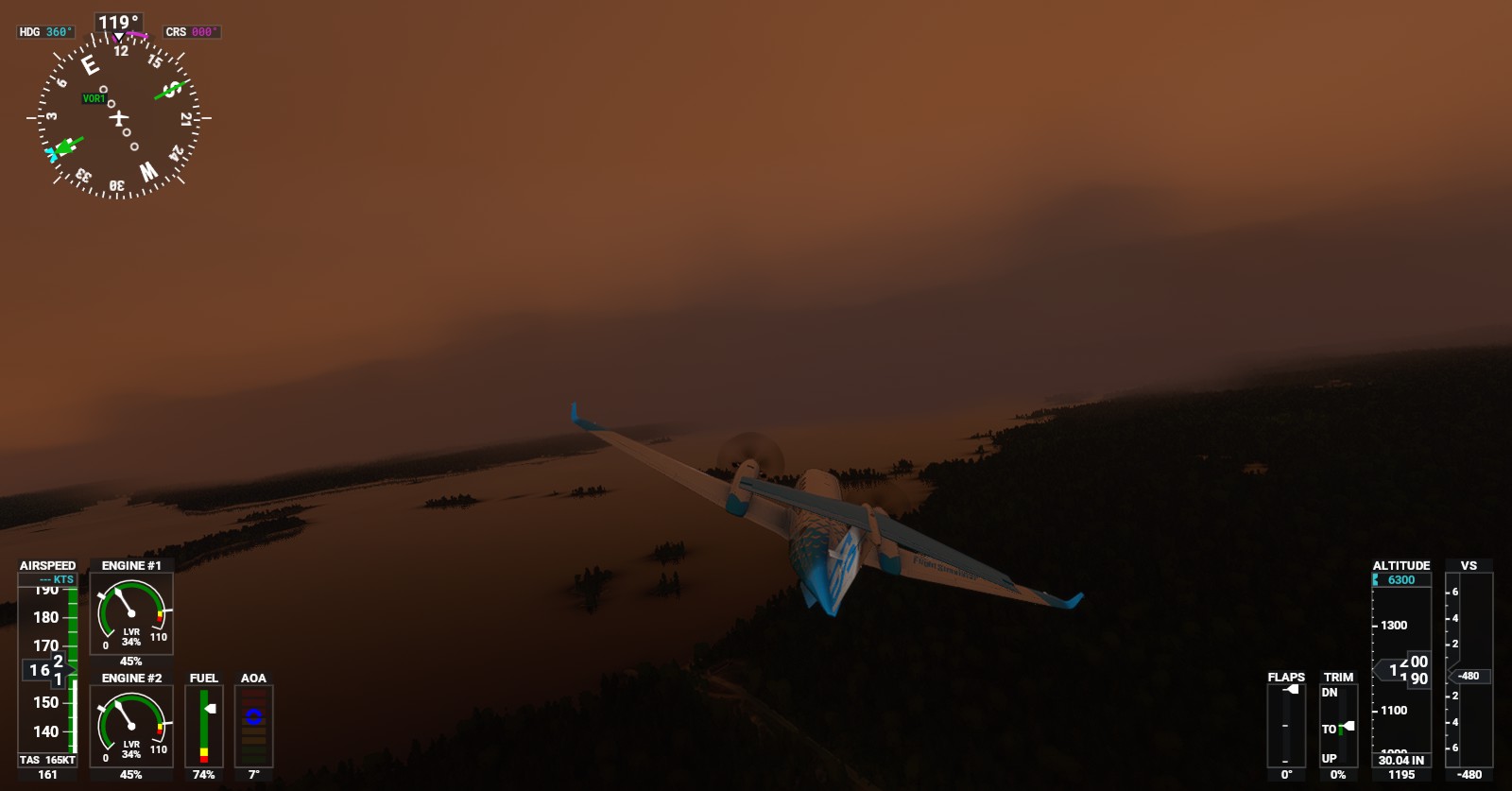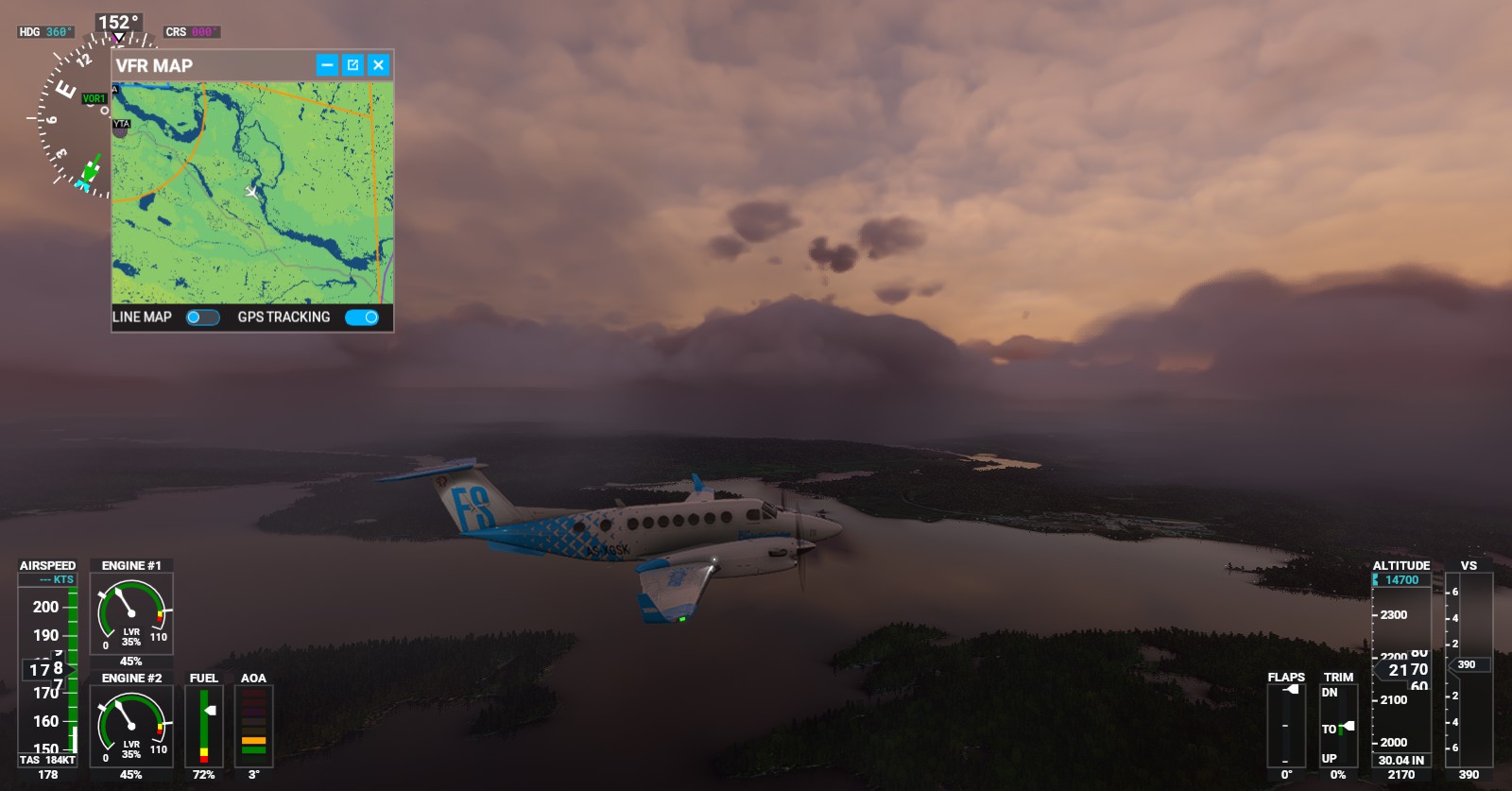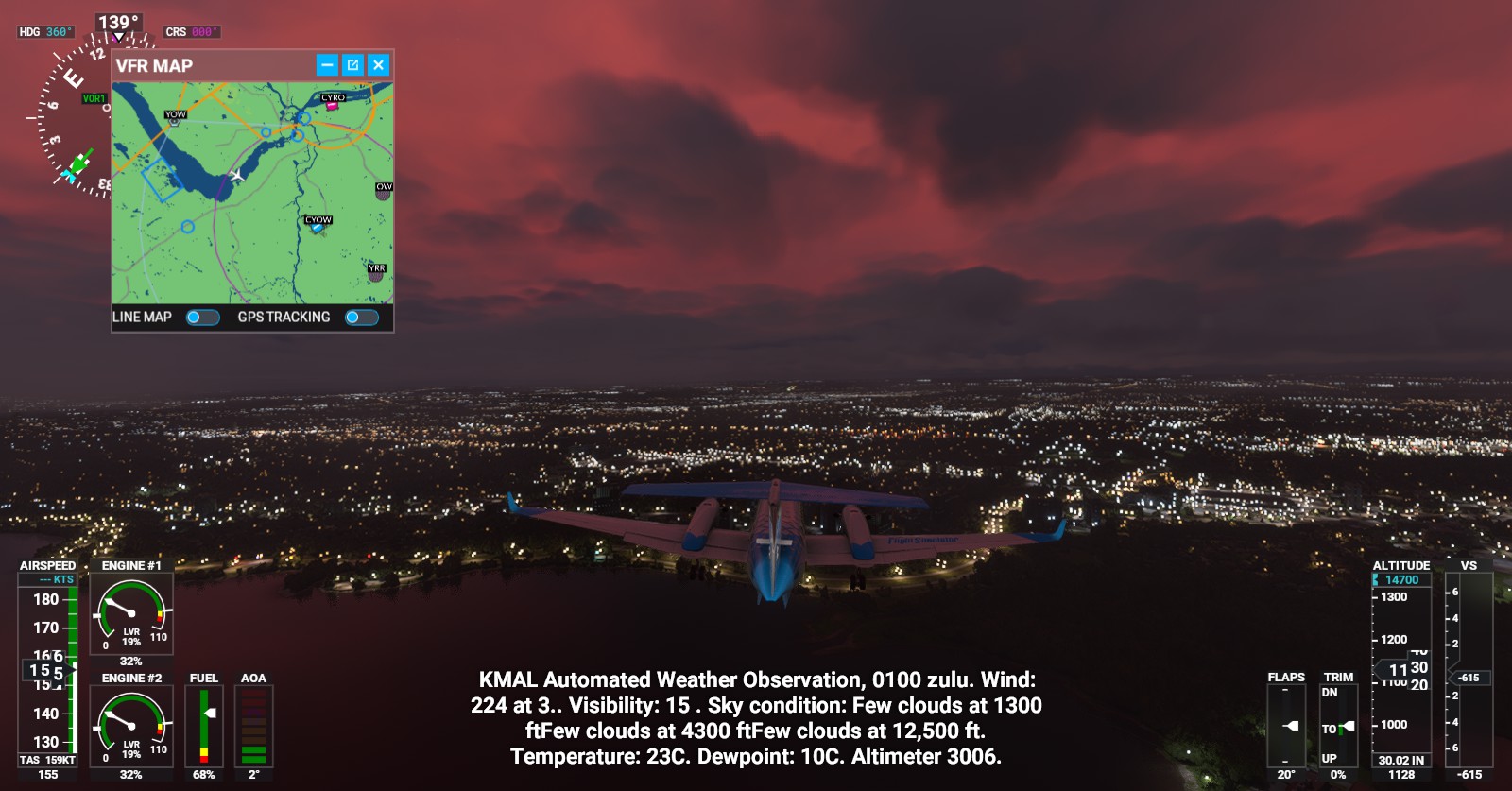 It may be weird to see two GPS windows. I was using one in general (in the plane) and the other (top left) to scroll around to see where I was, how far, etc.
---
Modra, Slovakia:
I obviously had to visit my childhood area in Slovakia. Everytime I traveled to Slovakia I would always come to Modra. Only on the last trip in 2008 I stayed in Bratislava, though any other time it was always Modra. Friends, family, relatives.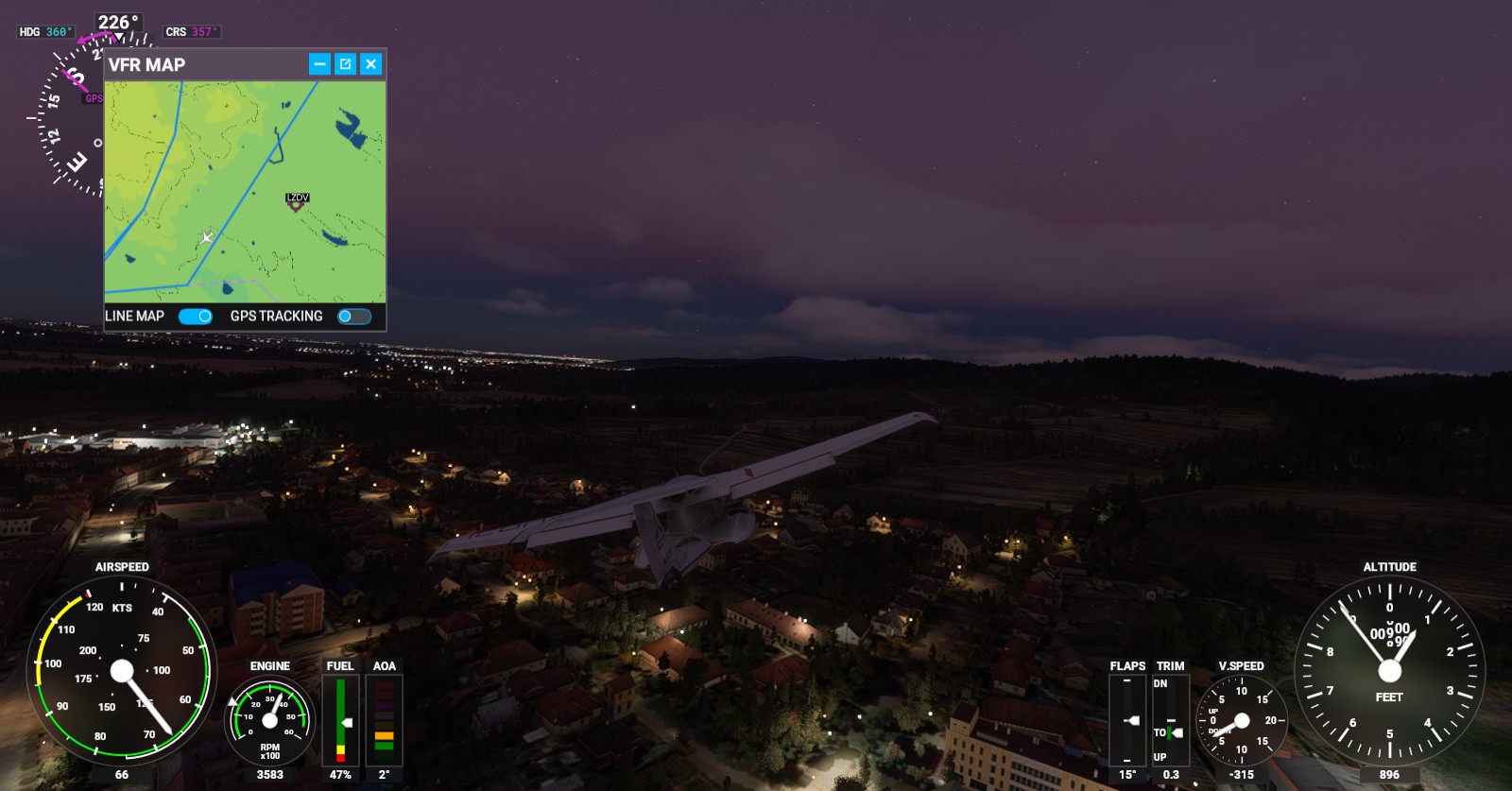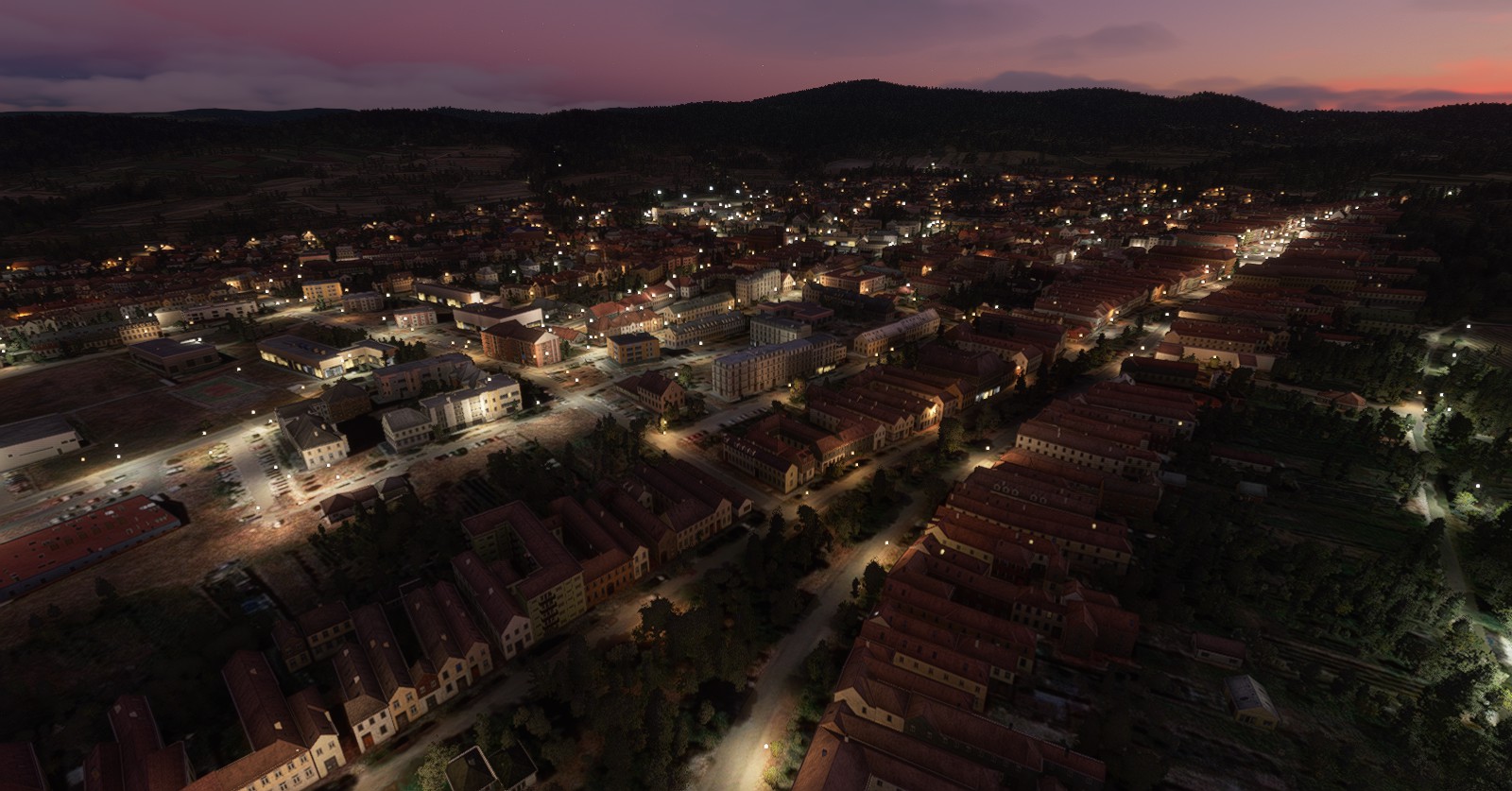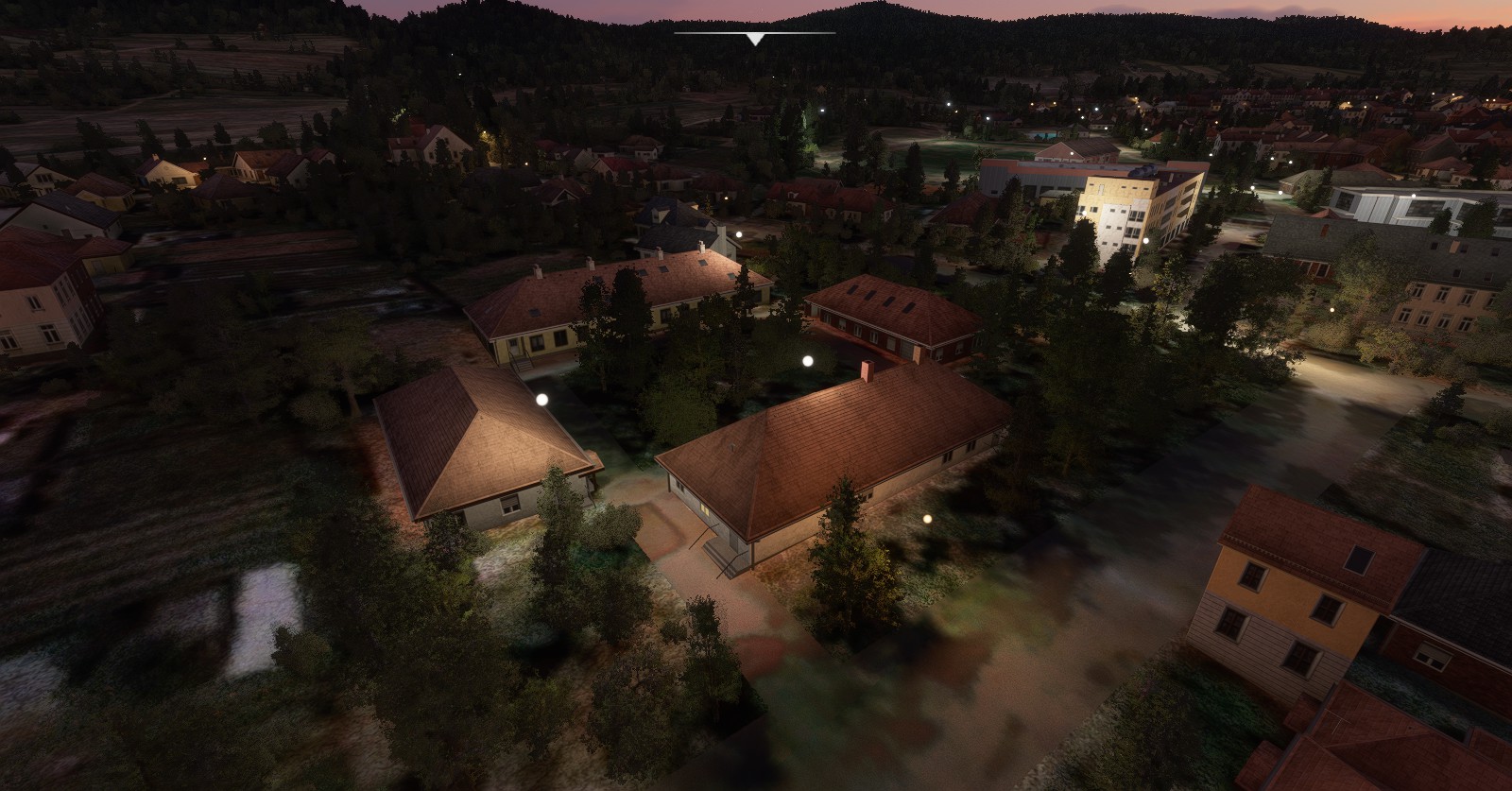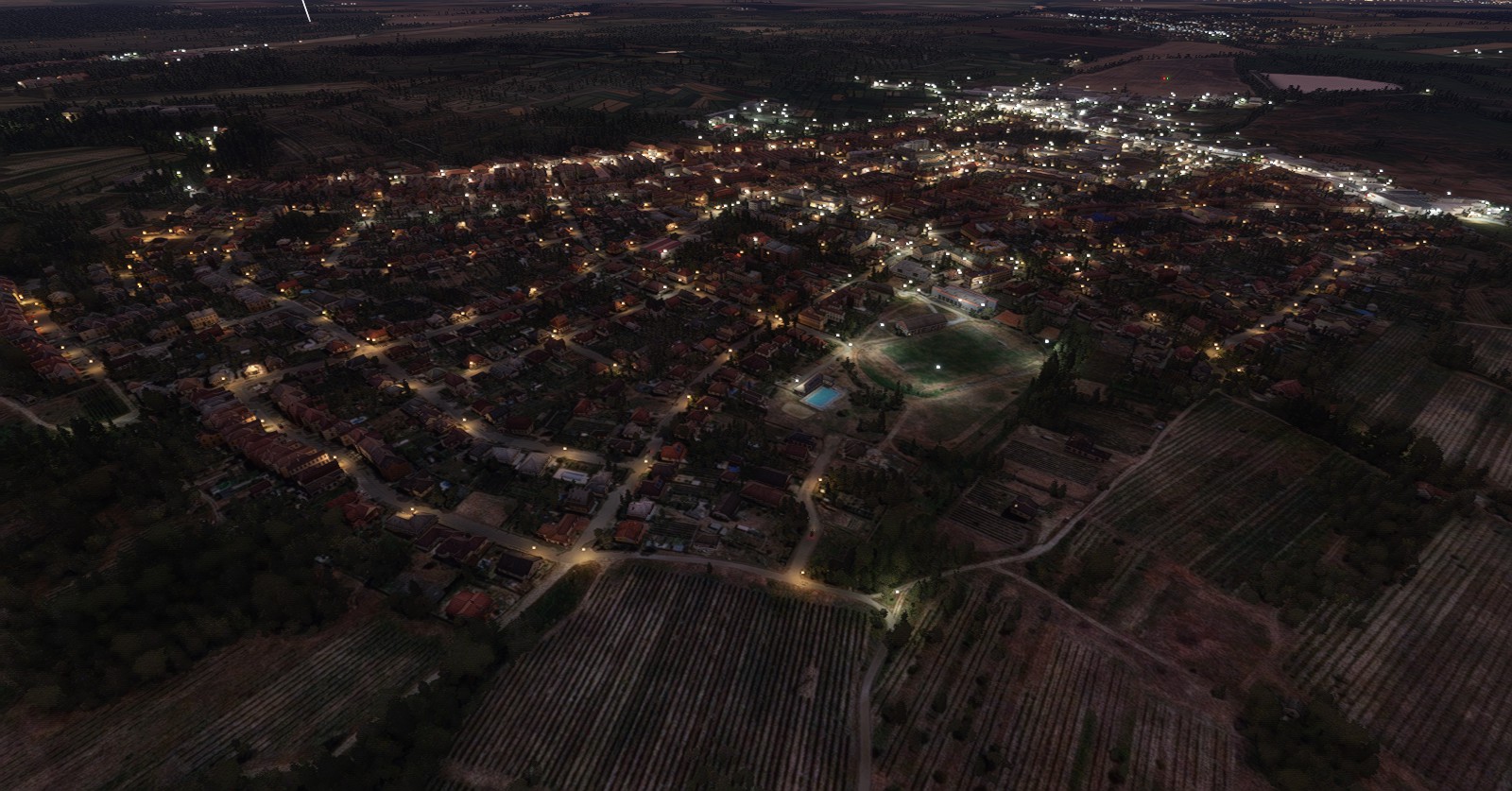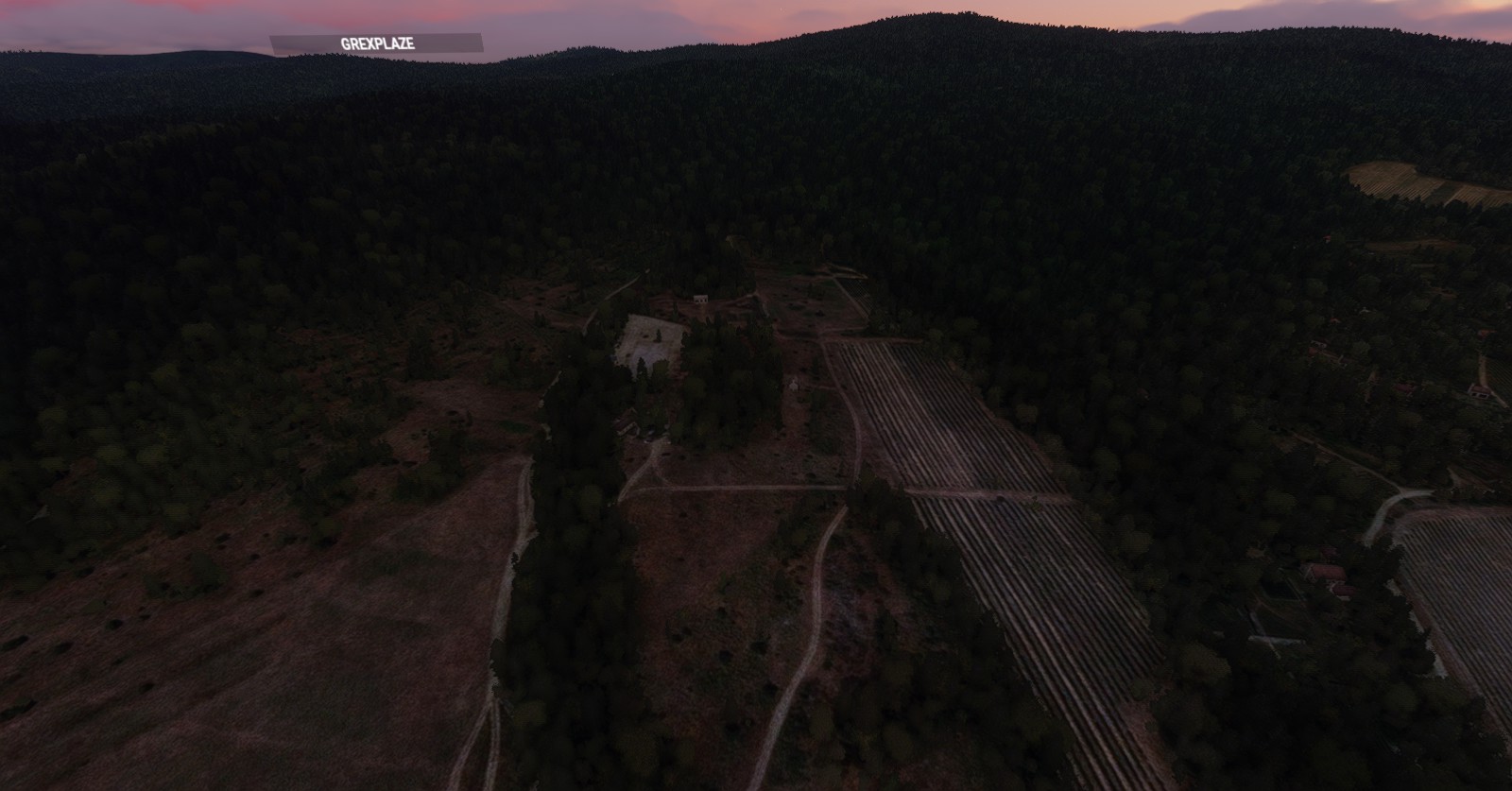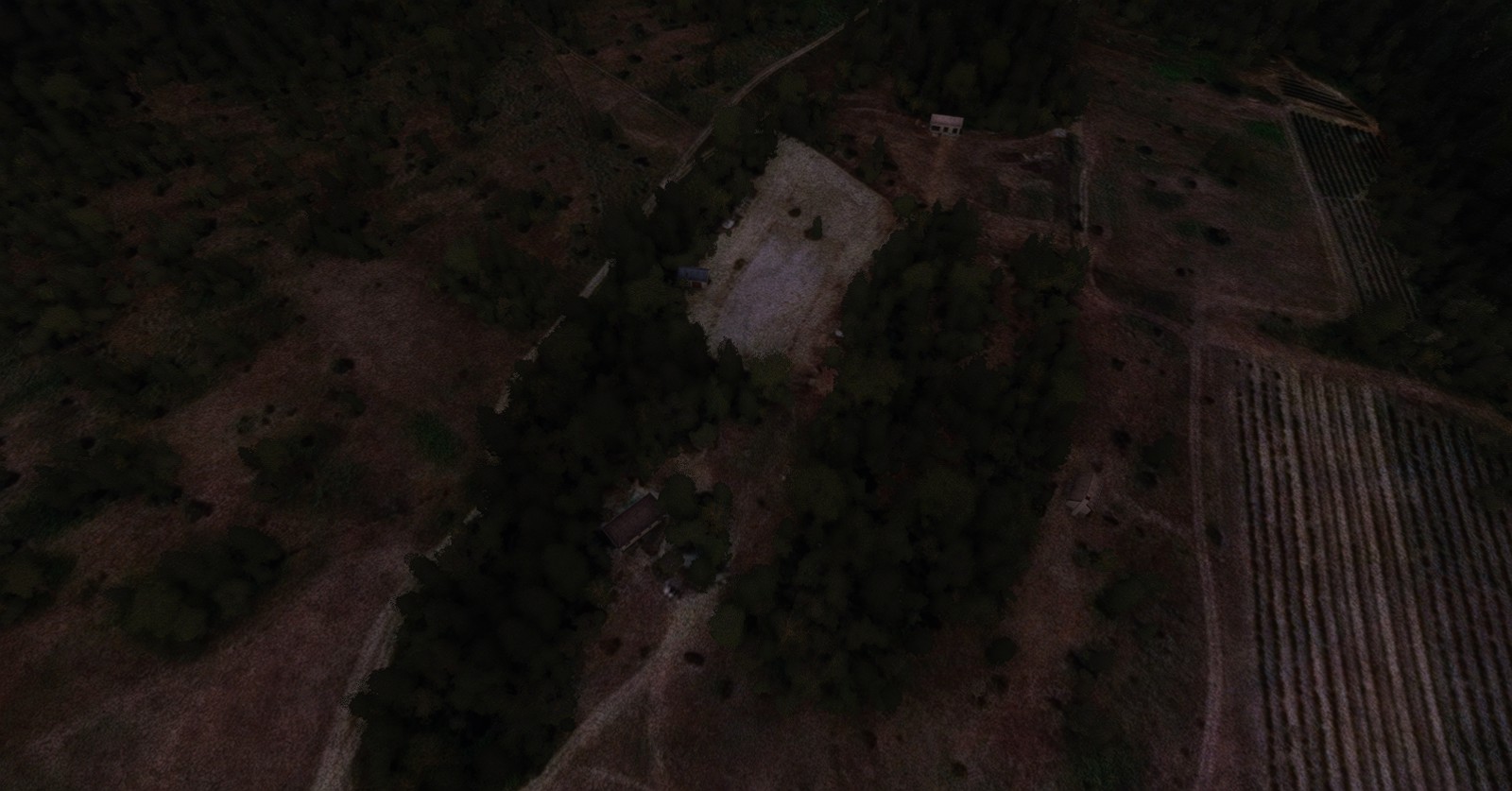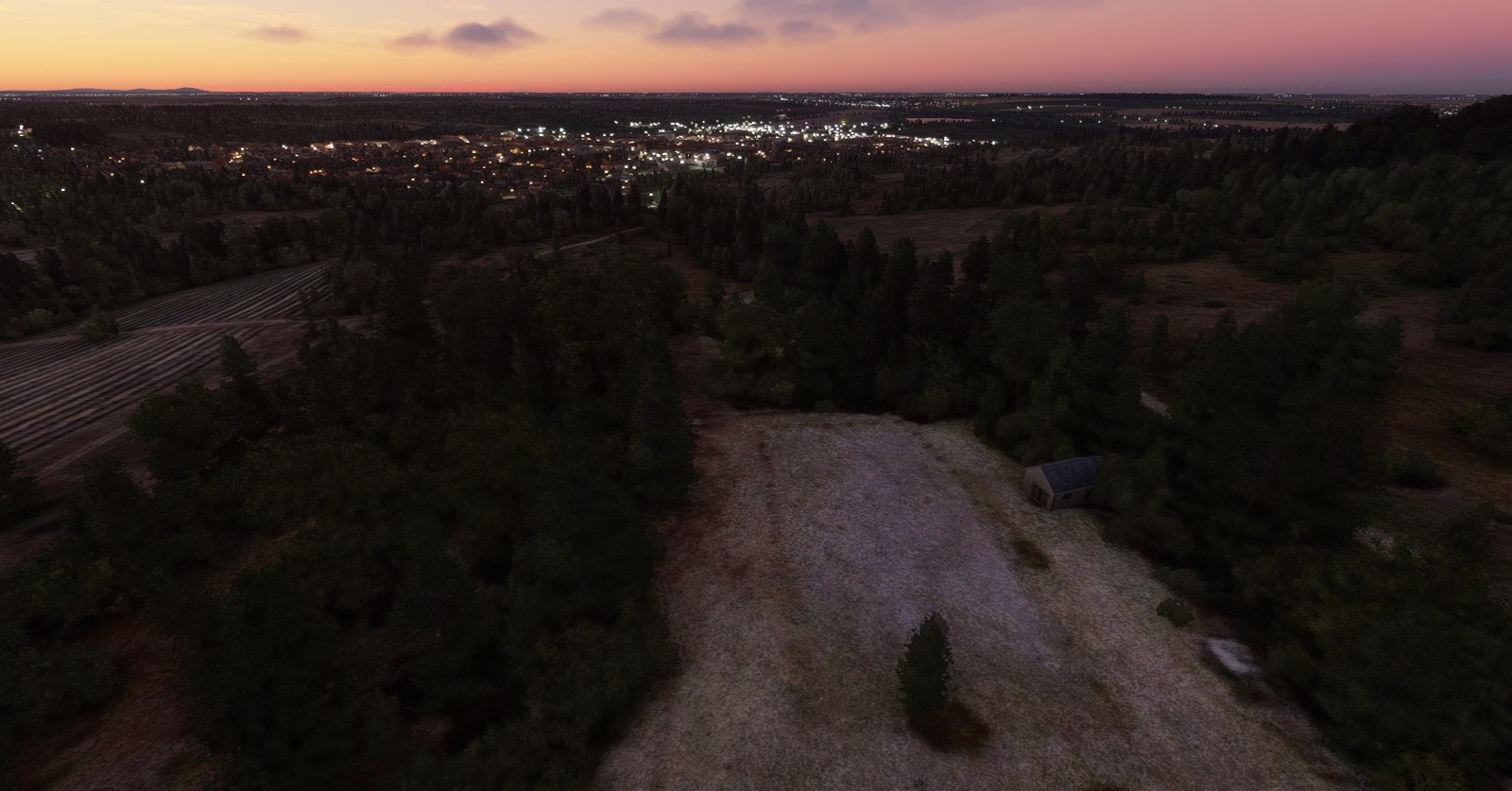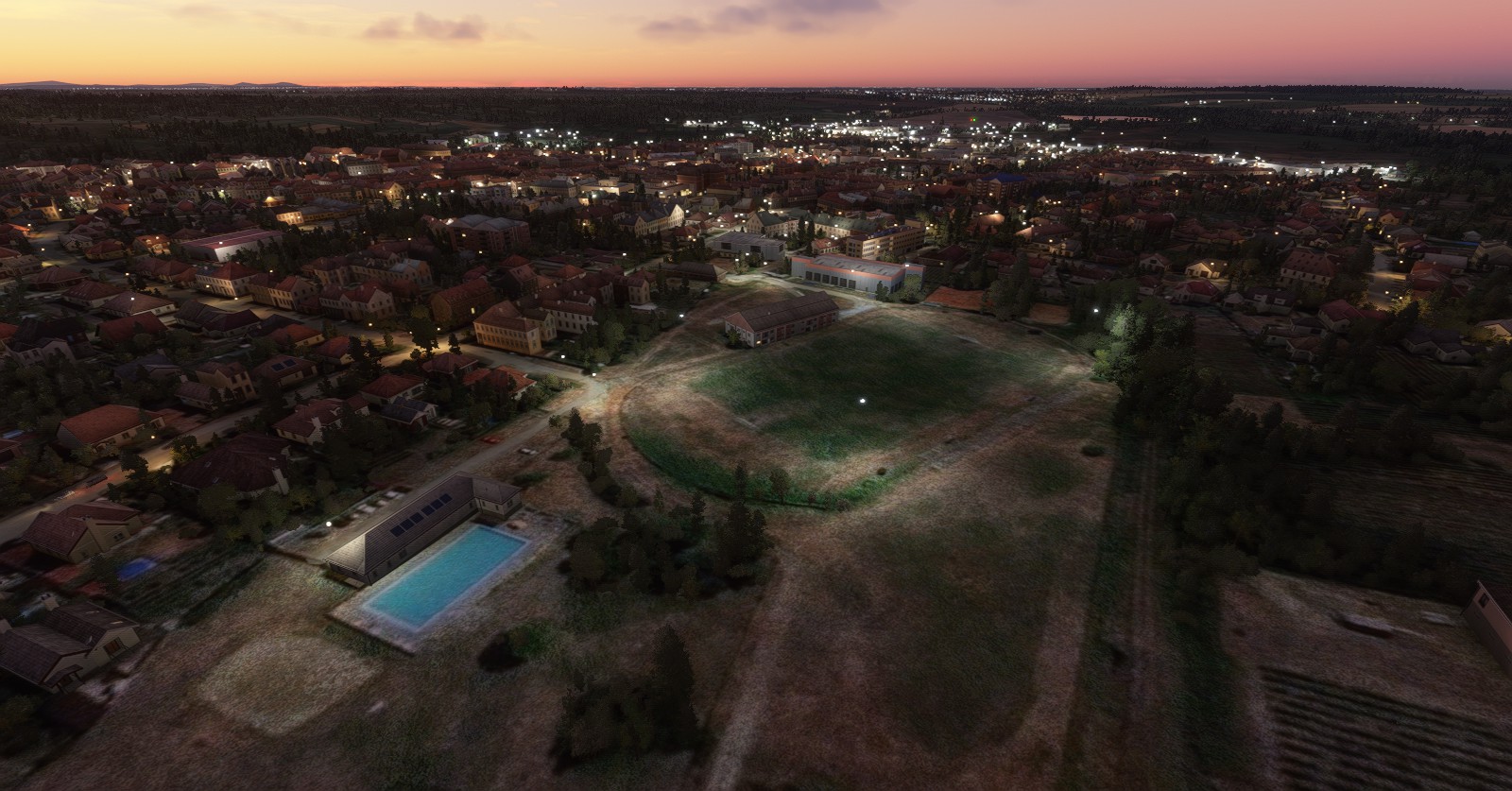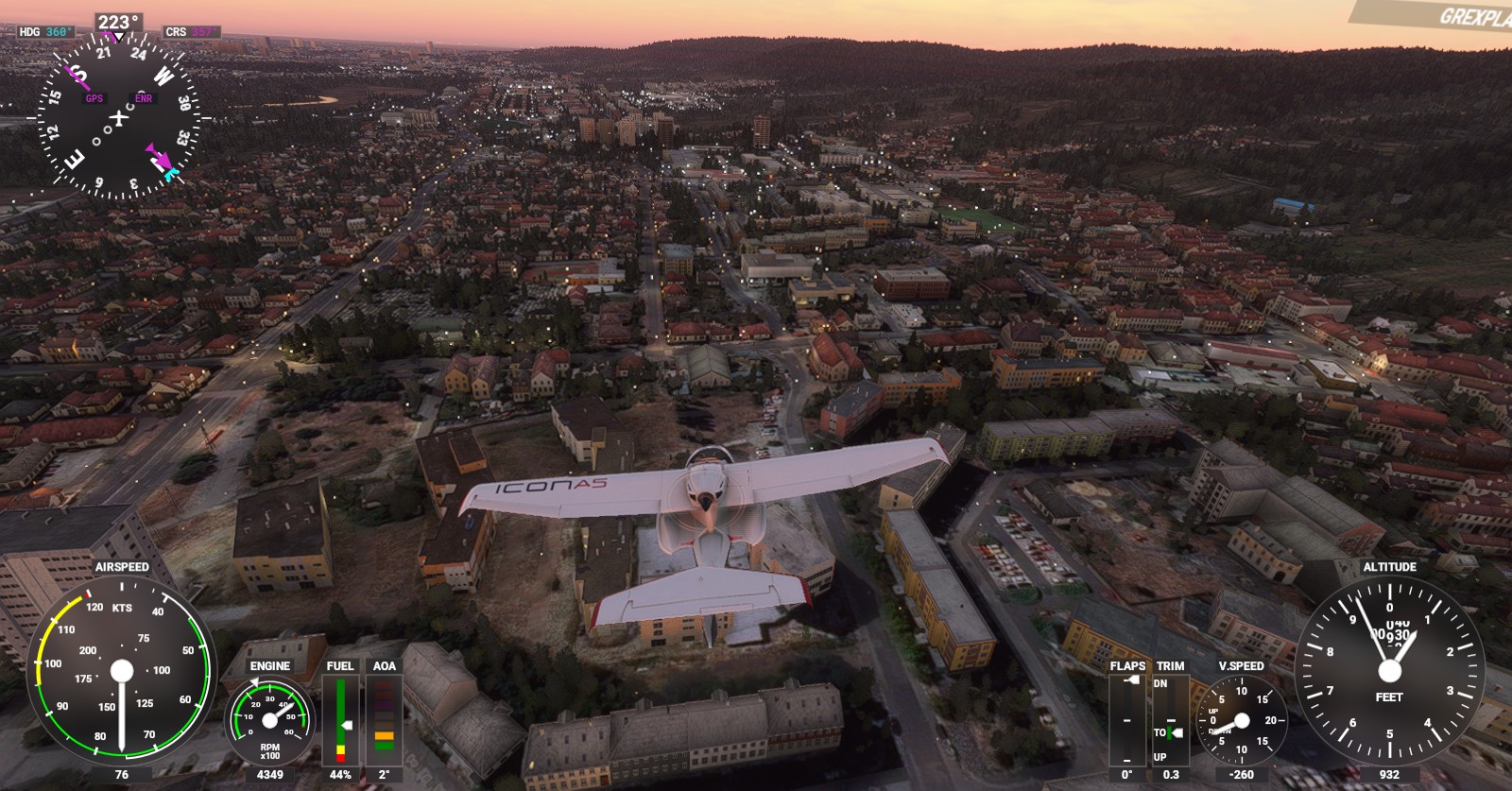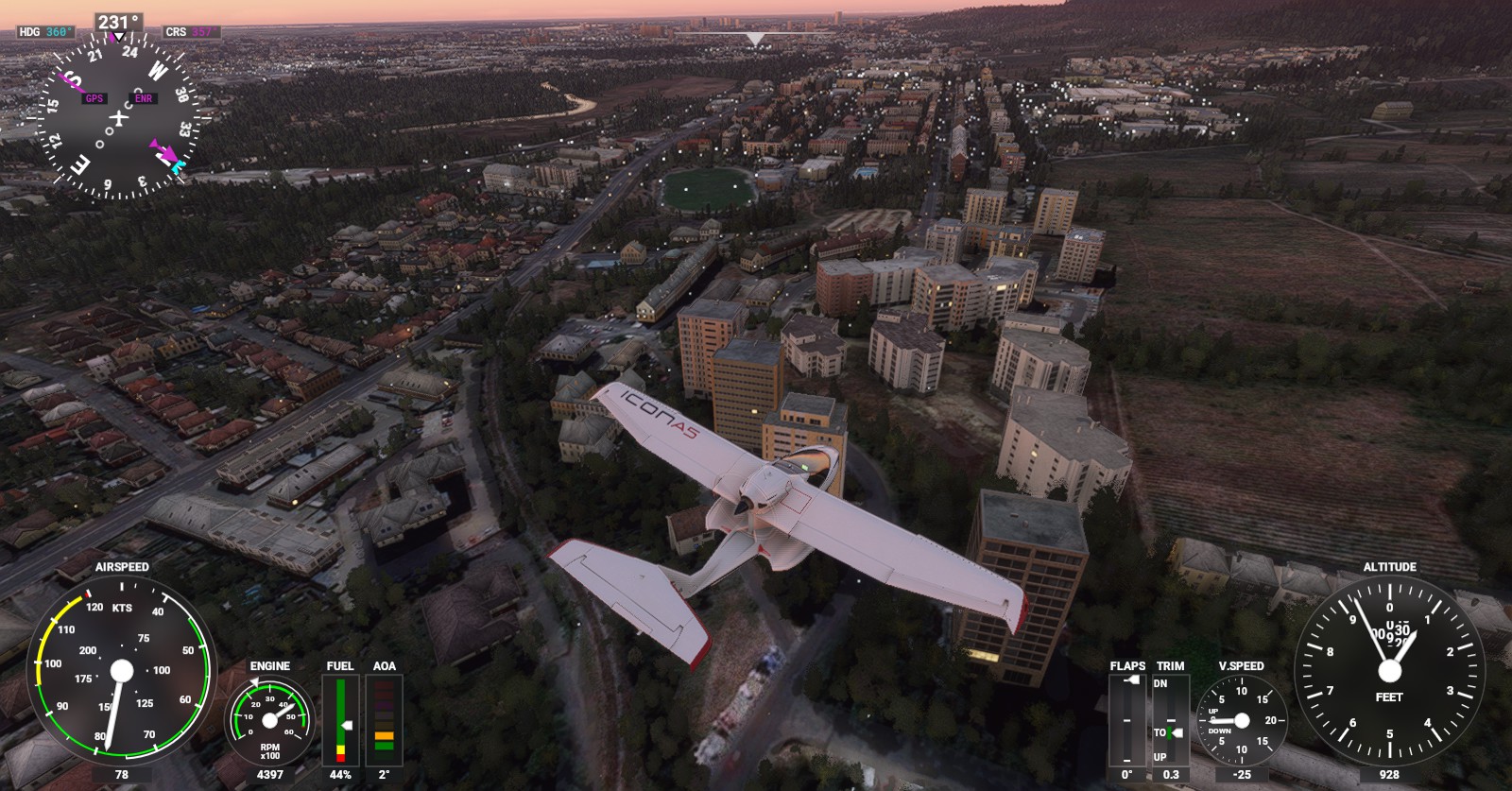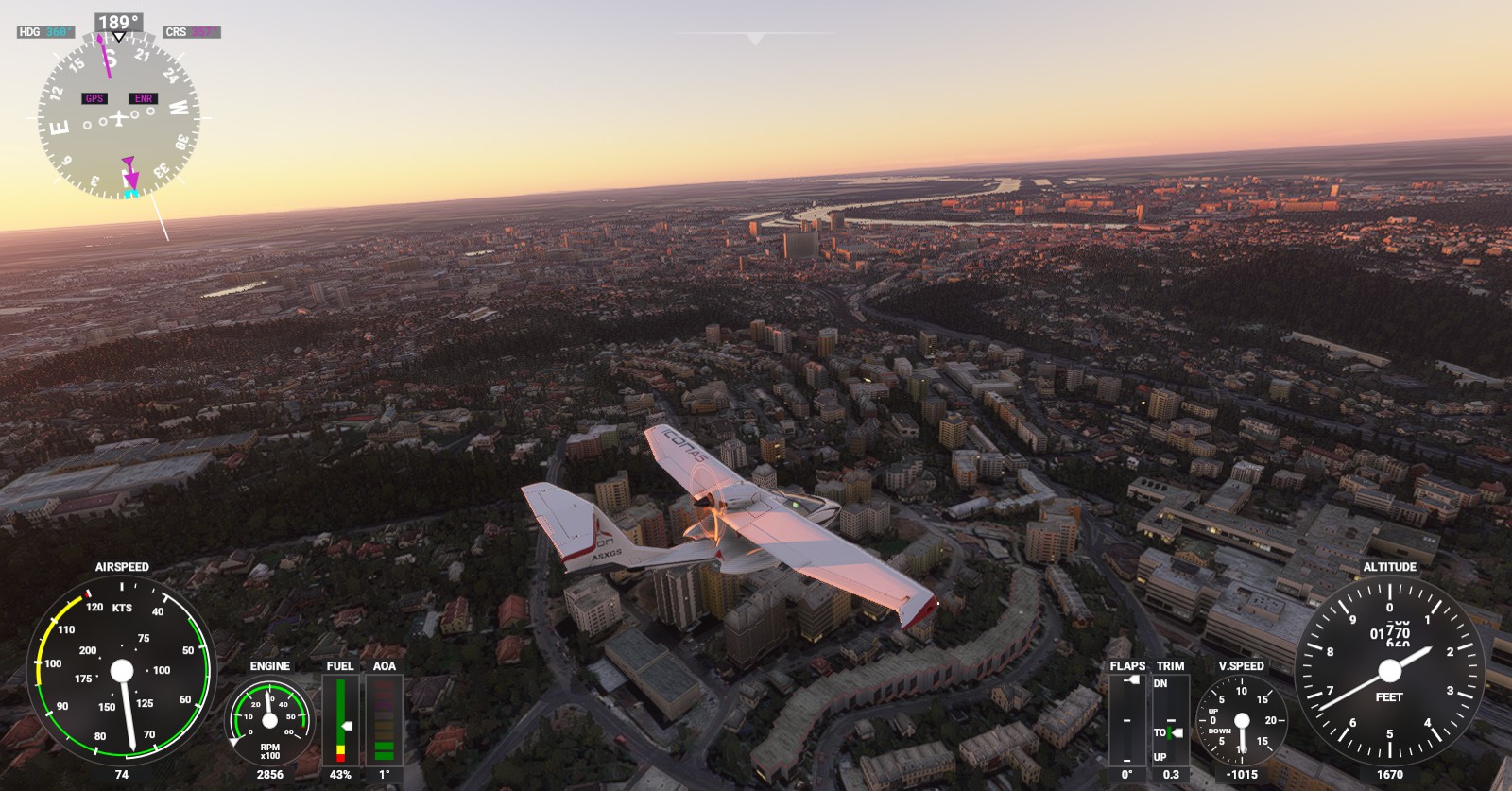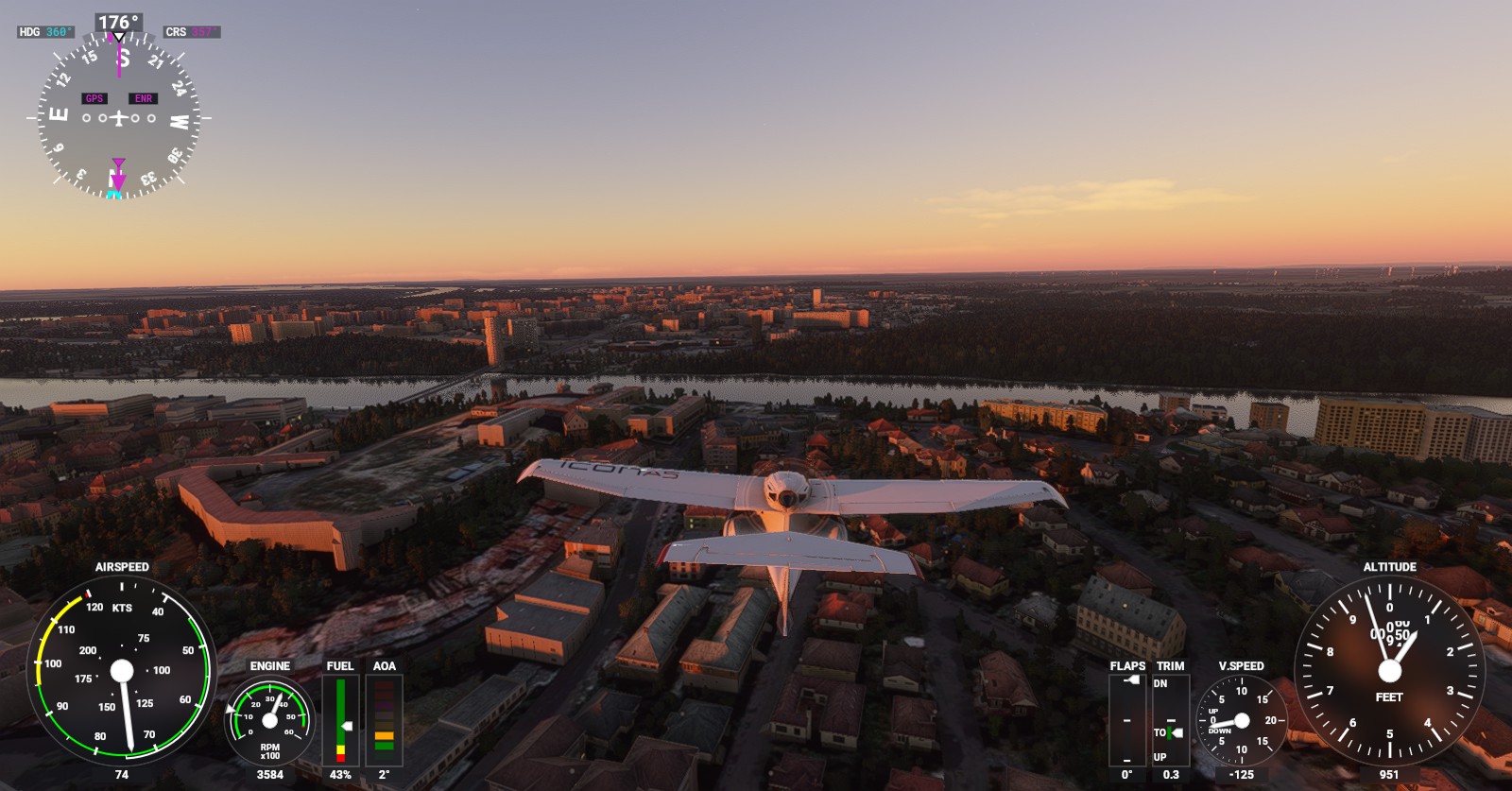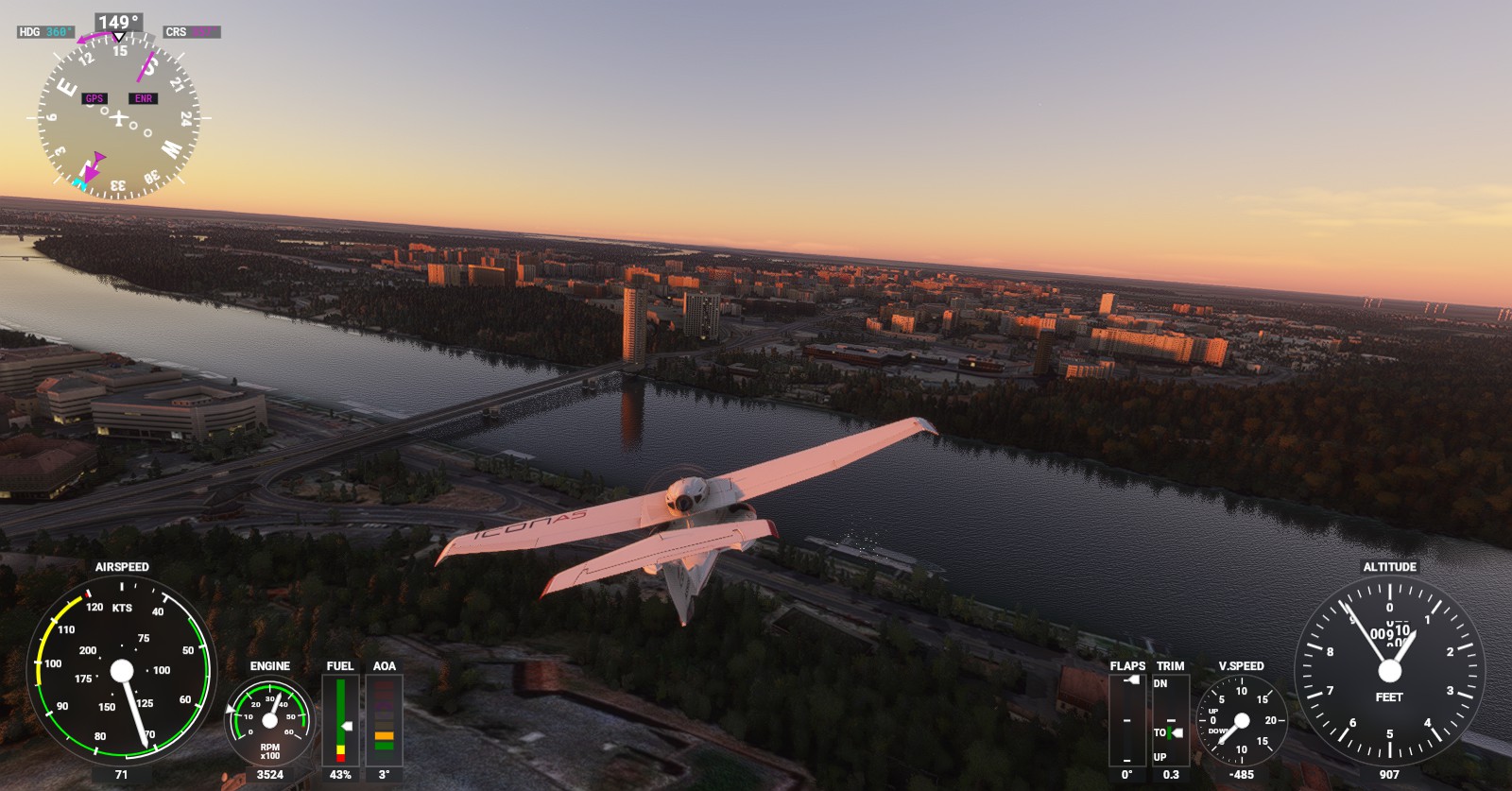 ---
This game is gorgeous. Its obviously not without faults, its however overly stunning as it is. Major improvement over FSX. Loving the new weather system, the new mechanics. Some of it indeed feels the same while the others feels overhauled. This game obviously needs AI Tweaks, scenery tweaks, more plane types, and some additional quality-of-life touches. I love the drone feature, its among the best. VR mode, as awesome as it is being implemented, needs fixing to allow for proper POV focus, actual use with VR Controllers, and to be similar to Ultrawing VR. What I could do in Ultrawing VR is what I can't do in an $80 AAA game by Microsoft.
---
You'll be seeing more of this from me in future blog postings. Happy flying! 🙂