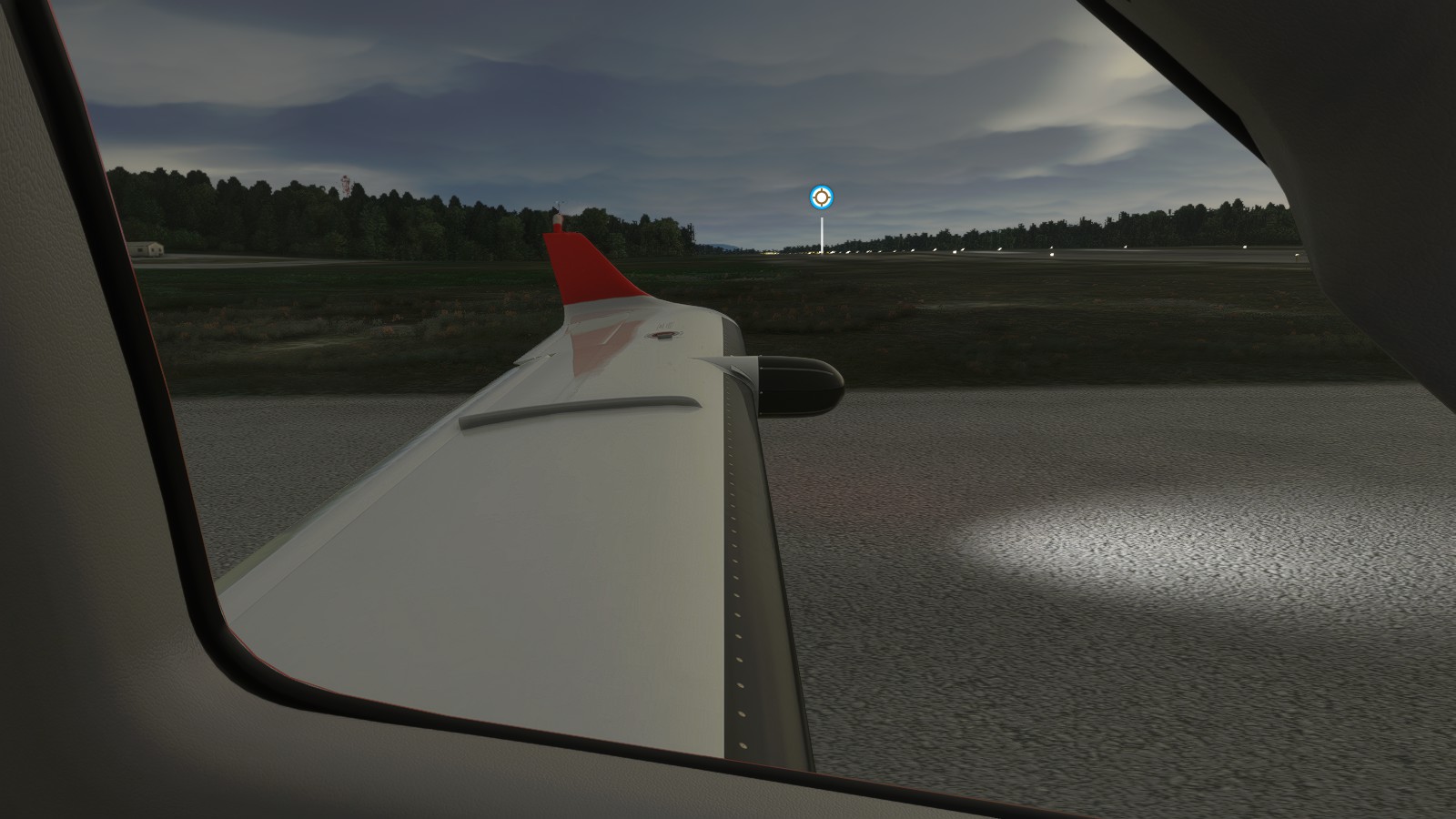 ---
I'm actually loving Flight Sim's take on Canada's west coast showing the ruggedness of the scenery. More wild, rough, yet beautiful if you know how and where to look. It's the last bit of proper scenic rough charm which still calls out to us in this overly urbanized world. The old hunter-gather nature style allowing humans to sync back up to a more natural rhythm.
Continuing on from where we last off we're now at Prince Rupert following the 'Ring of fire' up into Alaska itself still heading further west.
Previous trip was as follows:
Ottawa(CYND & CYRP) > North Bay(CYYB) > Elliot Lake Municipal Airport' (CYEL) > Sault Ste Marie (CYAM) > Thunder Bay (CYQT) > Kenora (CYQK) > Winnipeg Int' (CYWG) > Regina Int' (CYQR) > Saskatoon (CYXE) > Edmonton Int' (CYEG) > >Edmonton Int' (CYEG) > Kelowna (CYLW) > Vancouver (Boundary Bay CZBB) > Kelowna (CYLW) > Vancouver Airport (CYVR) >Port Hardy (CYZT) > Bella Bella (CBBC) > Prince Rupert (CYPR)
It's amazing how far I have traveling in real time and within a flight simulator. All forced, yet equally admiring the beauty. Some with my friend, some without.
---
Related Blog Posting:
[Part 1] – [Part 2]
---
Prince Rupert (CYPR) > Yukutat (PAYA):
From here, I ventured from Prince Rupert (Canada) to Yukutat (Alaska).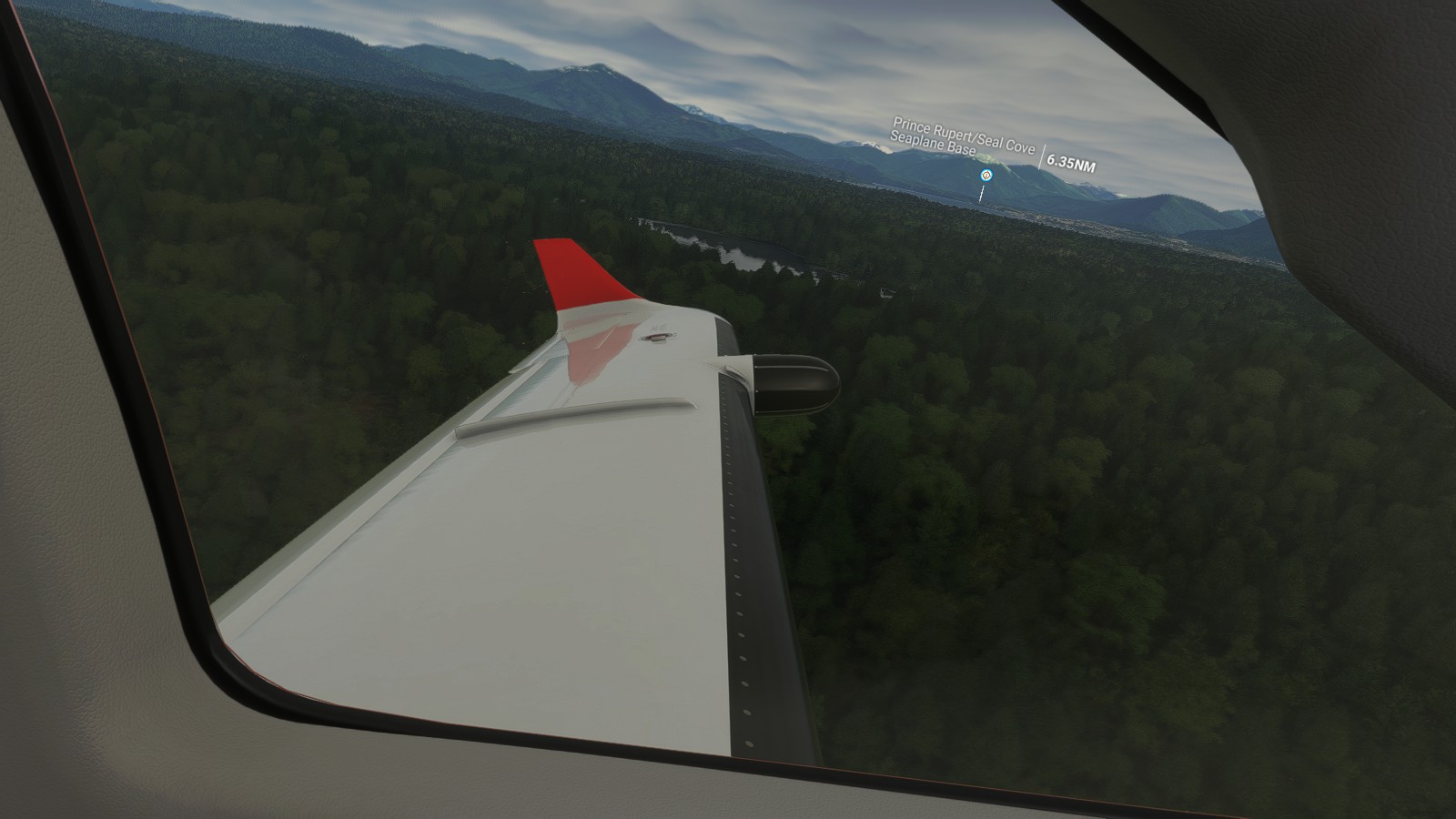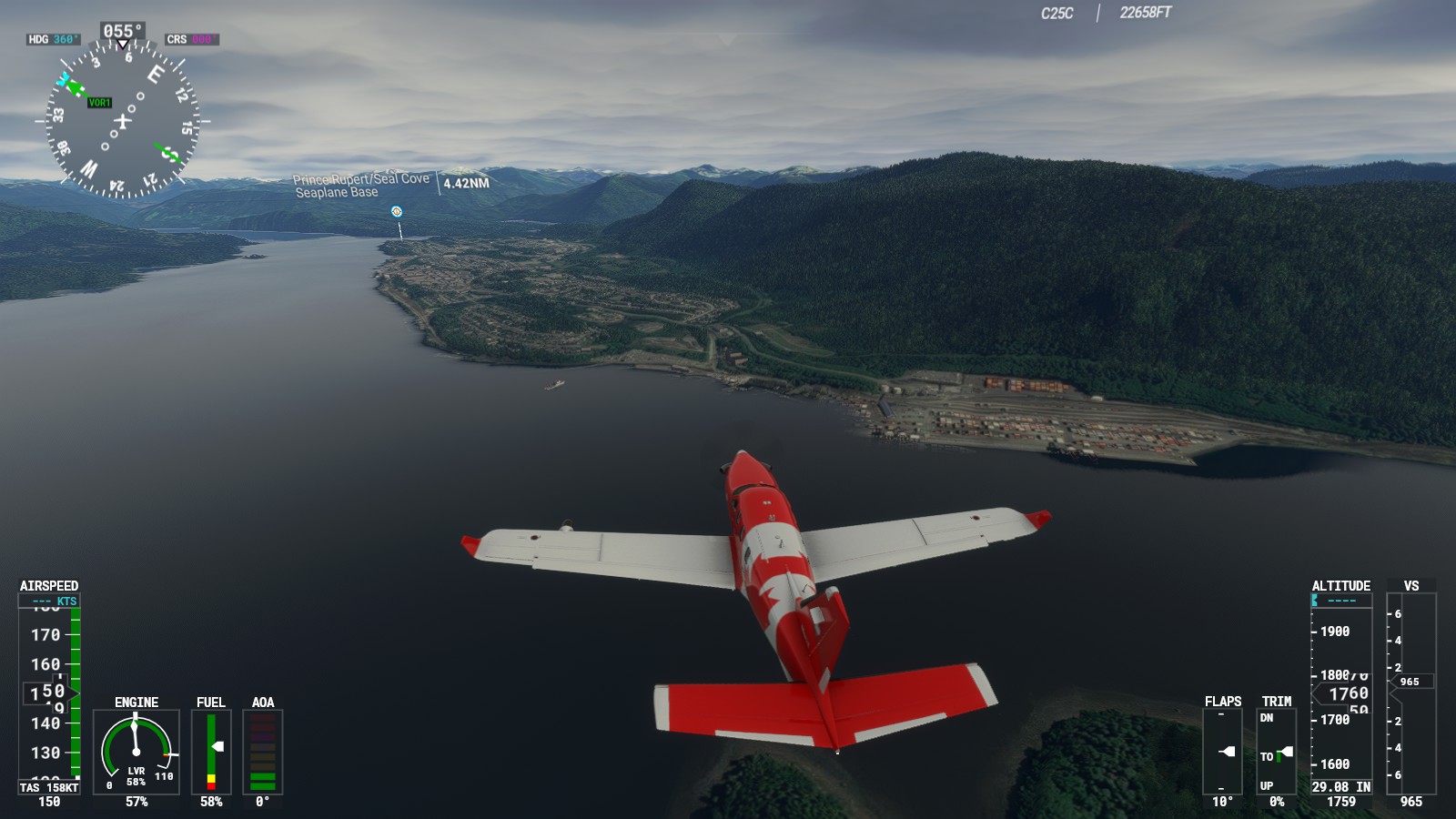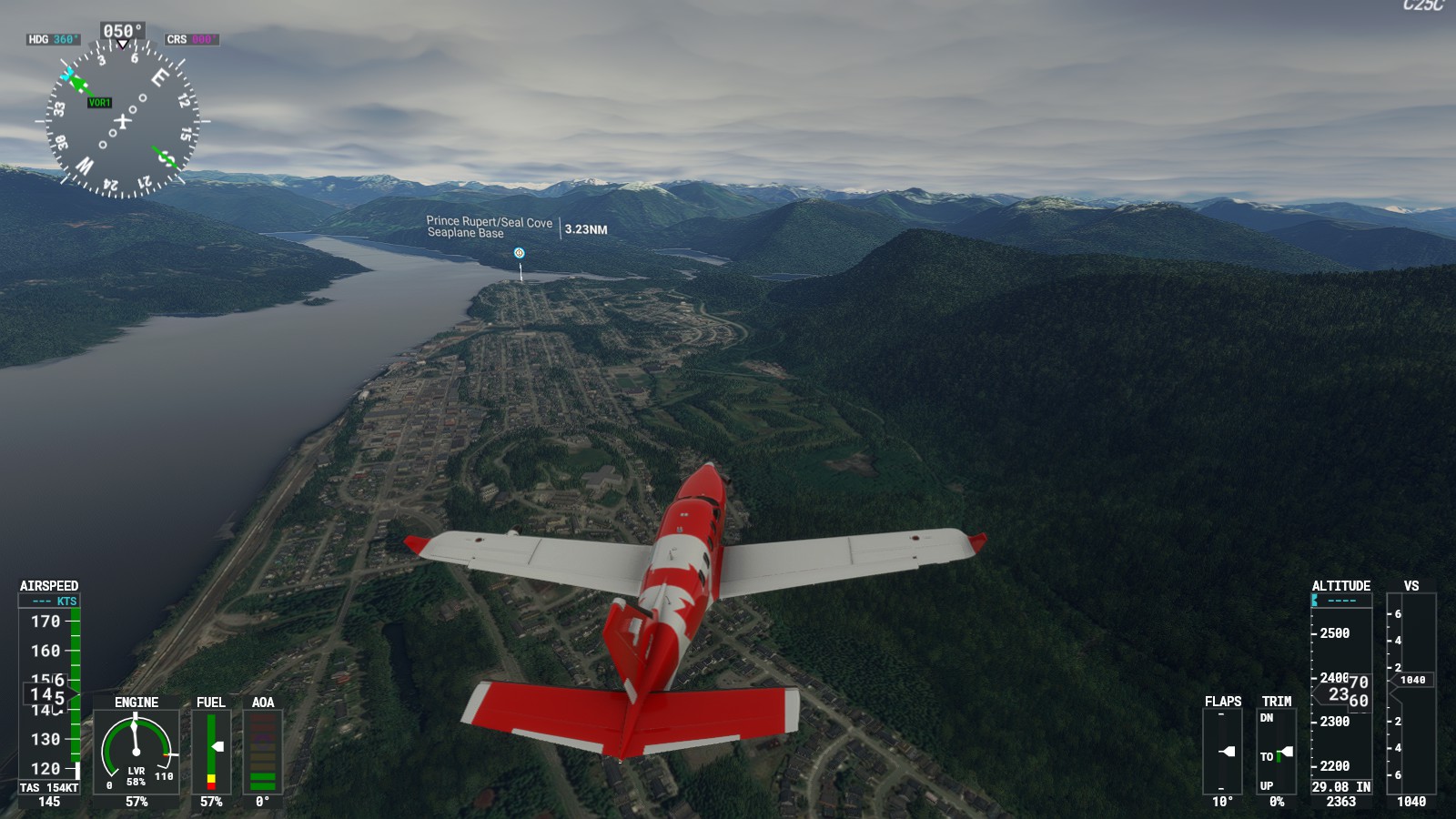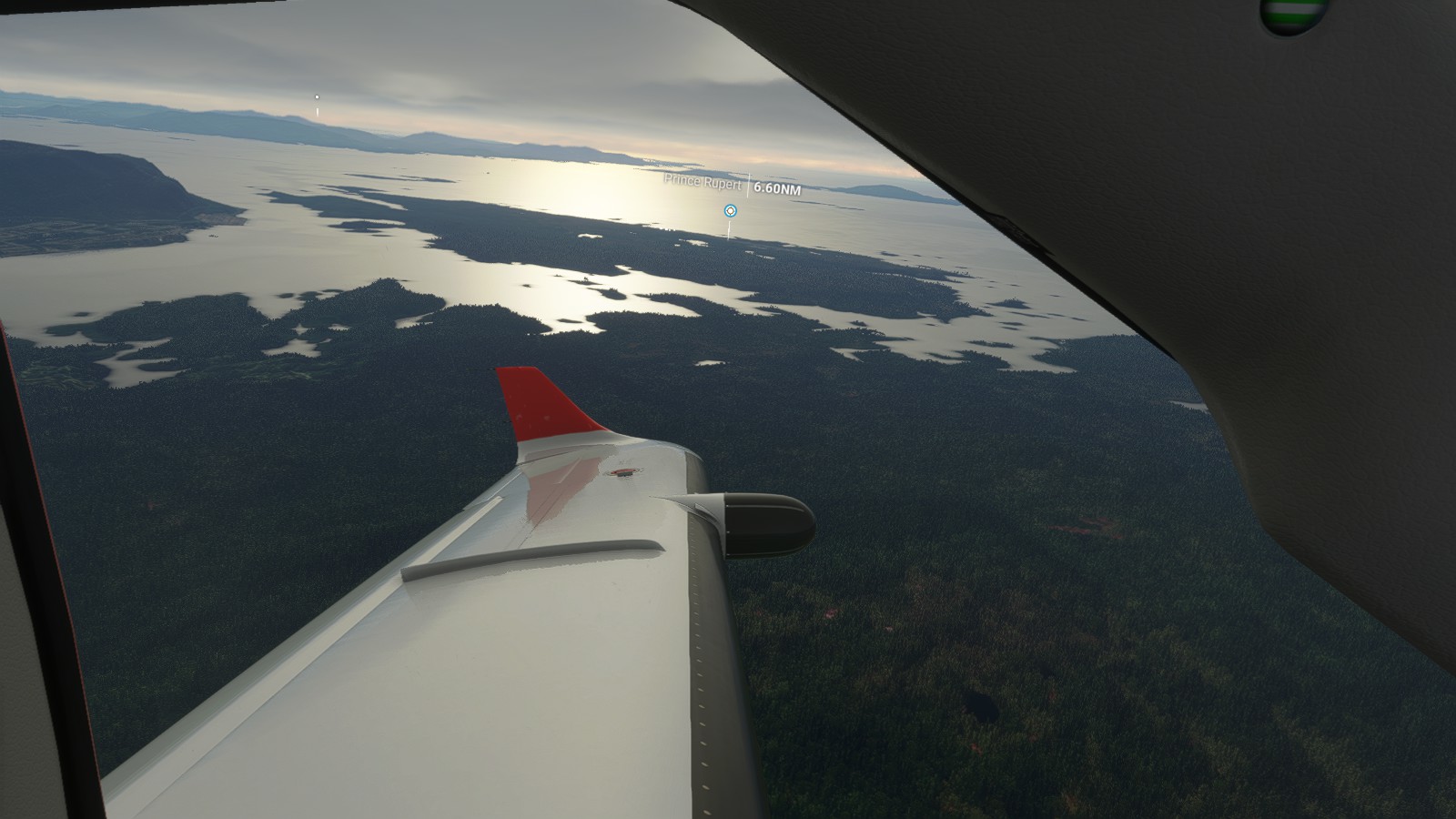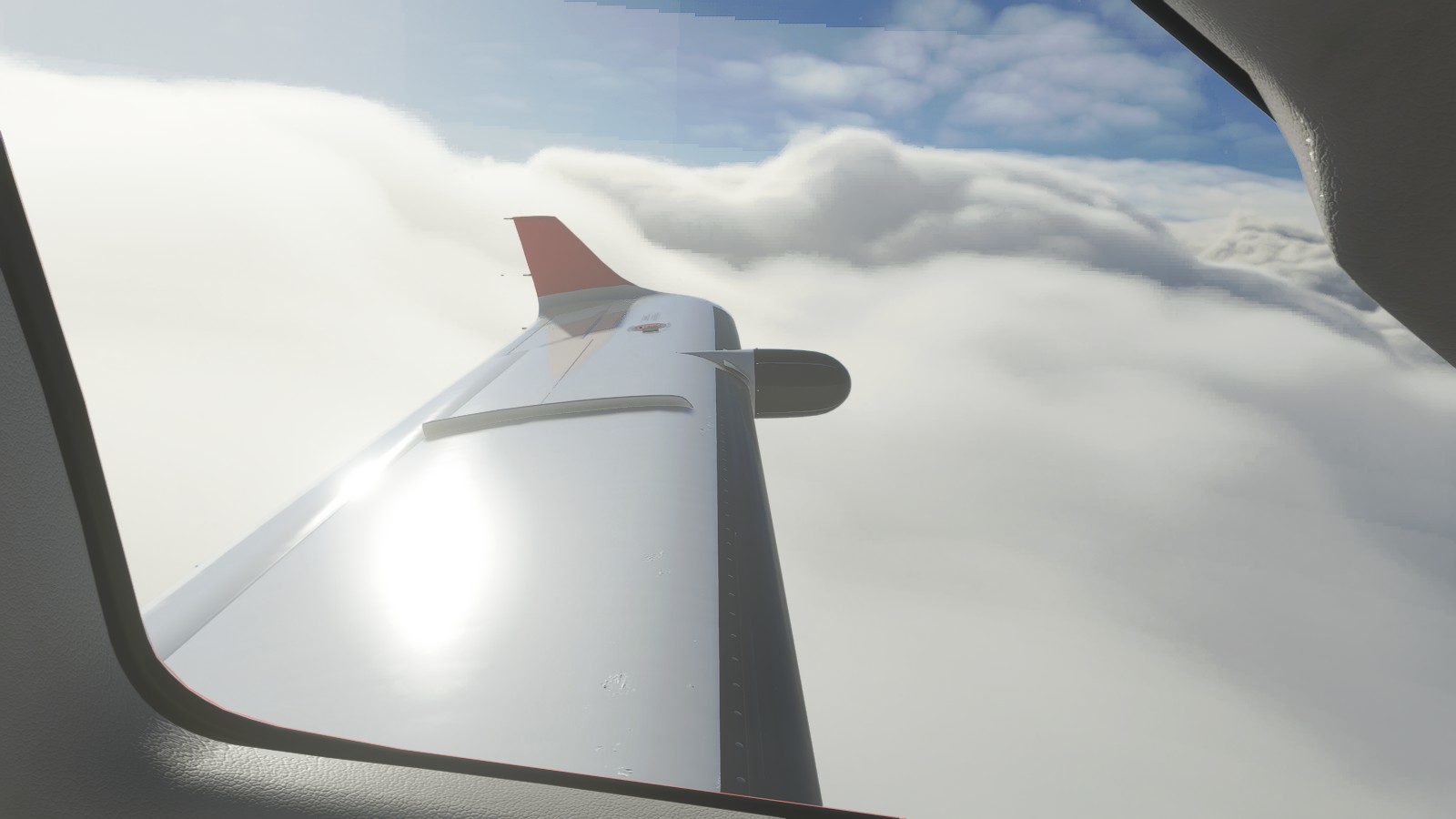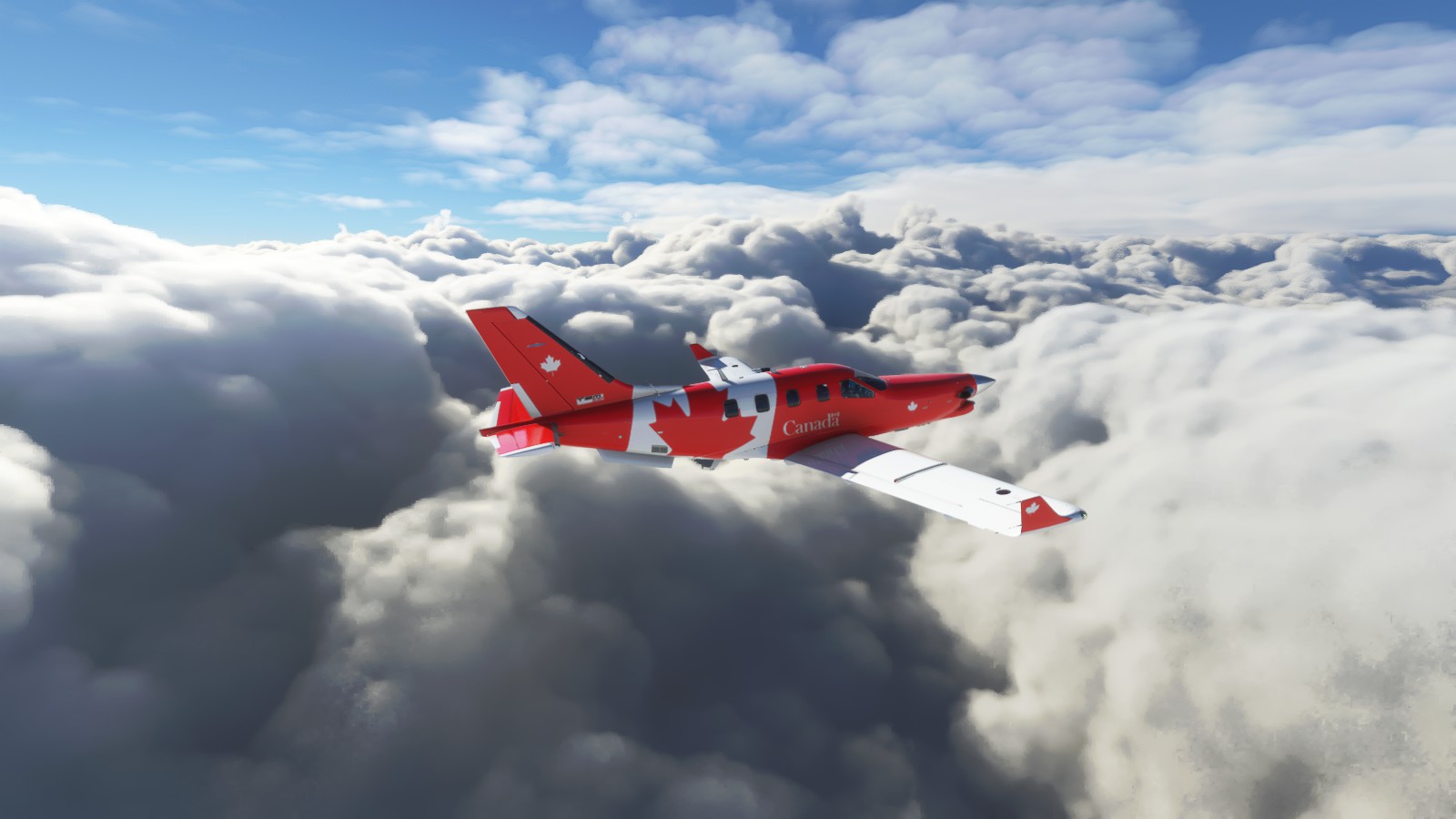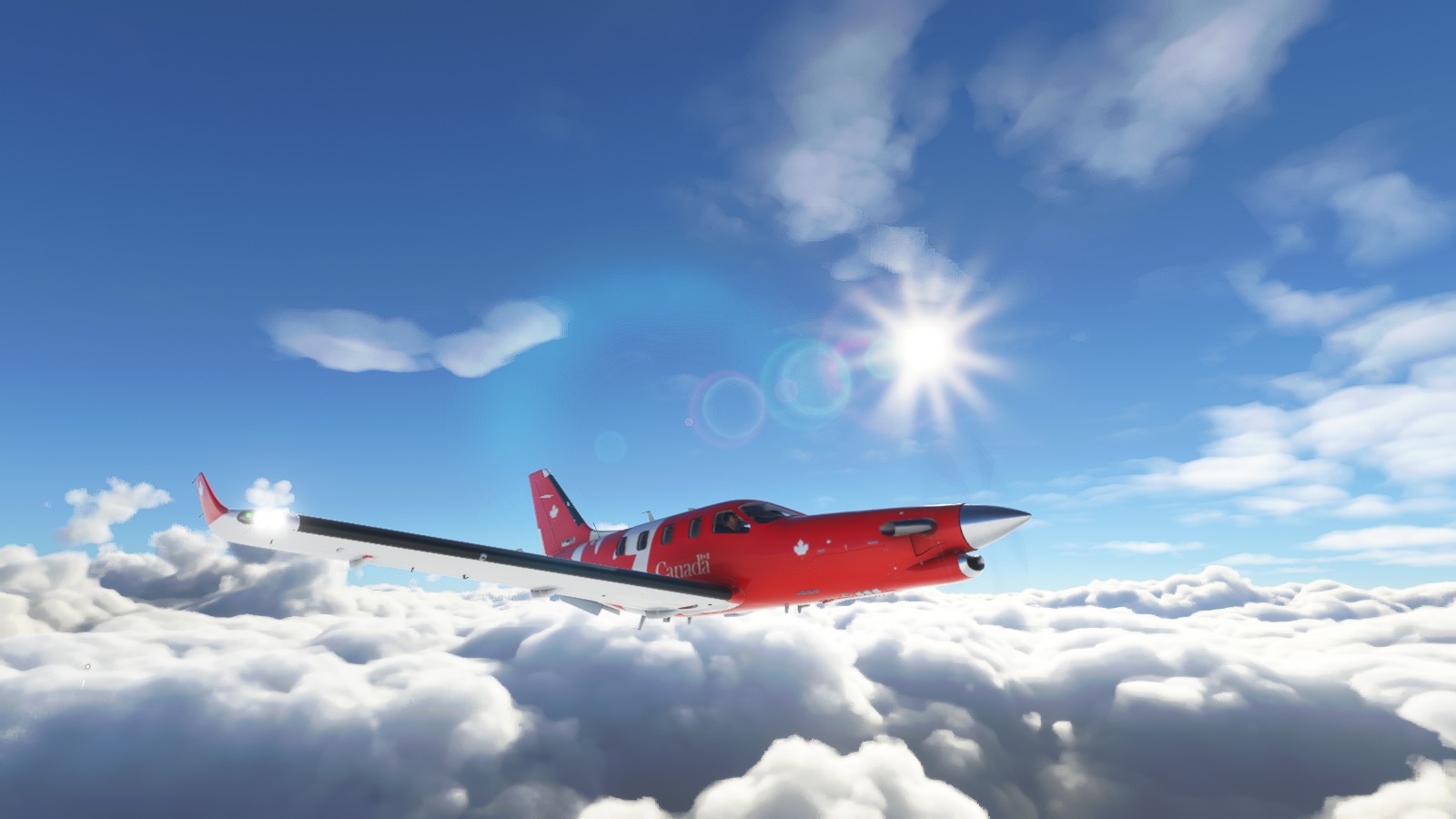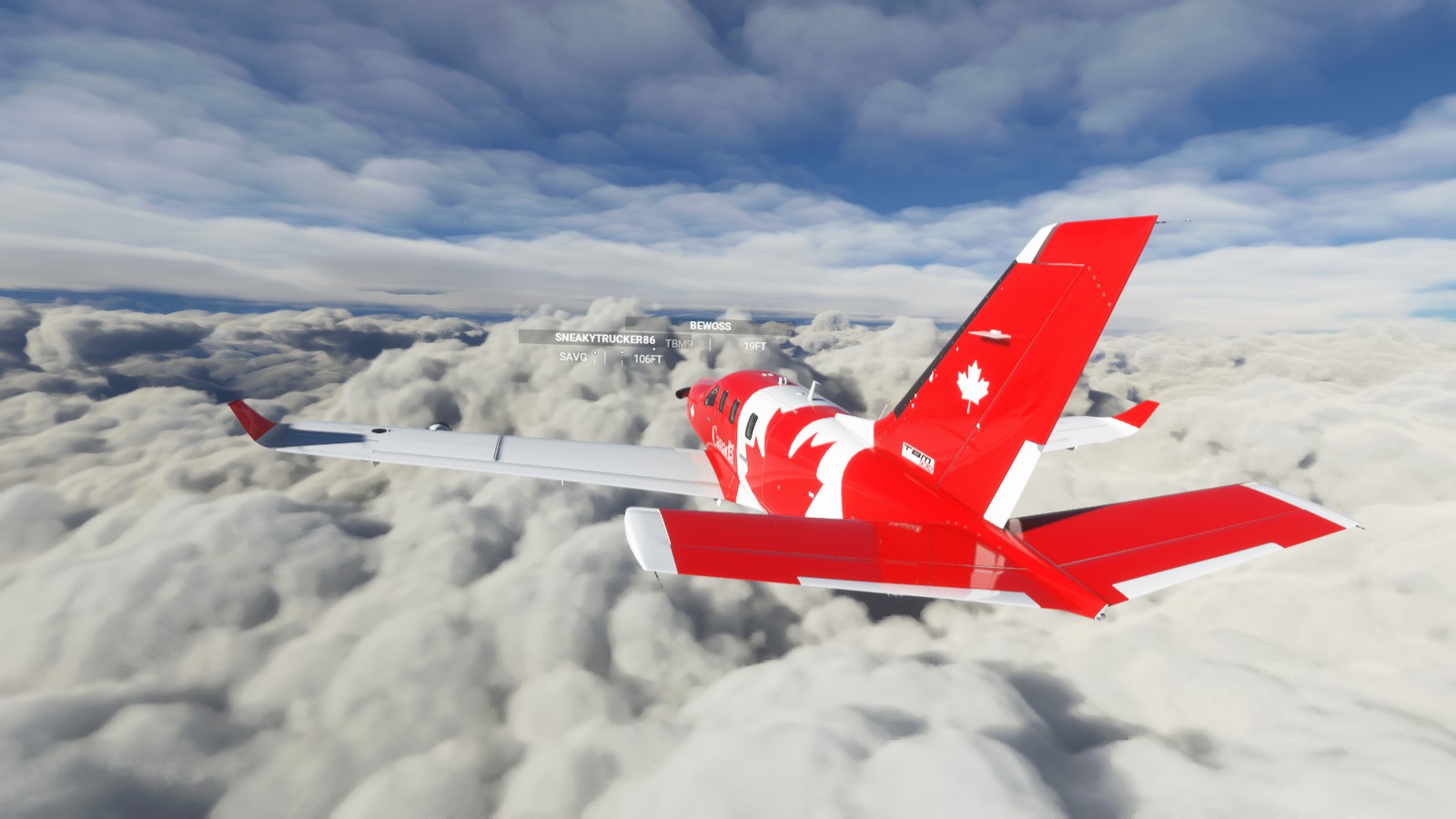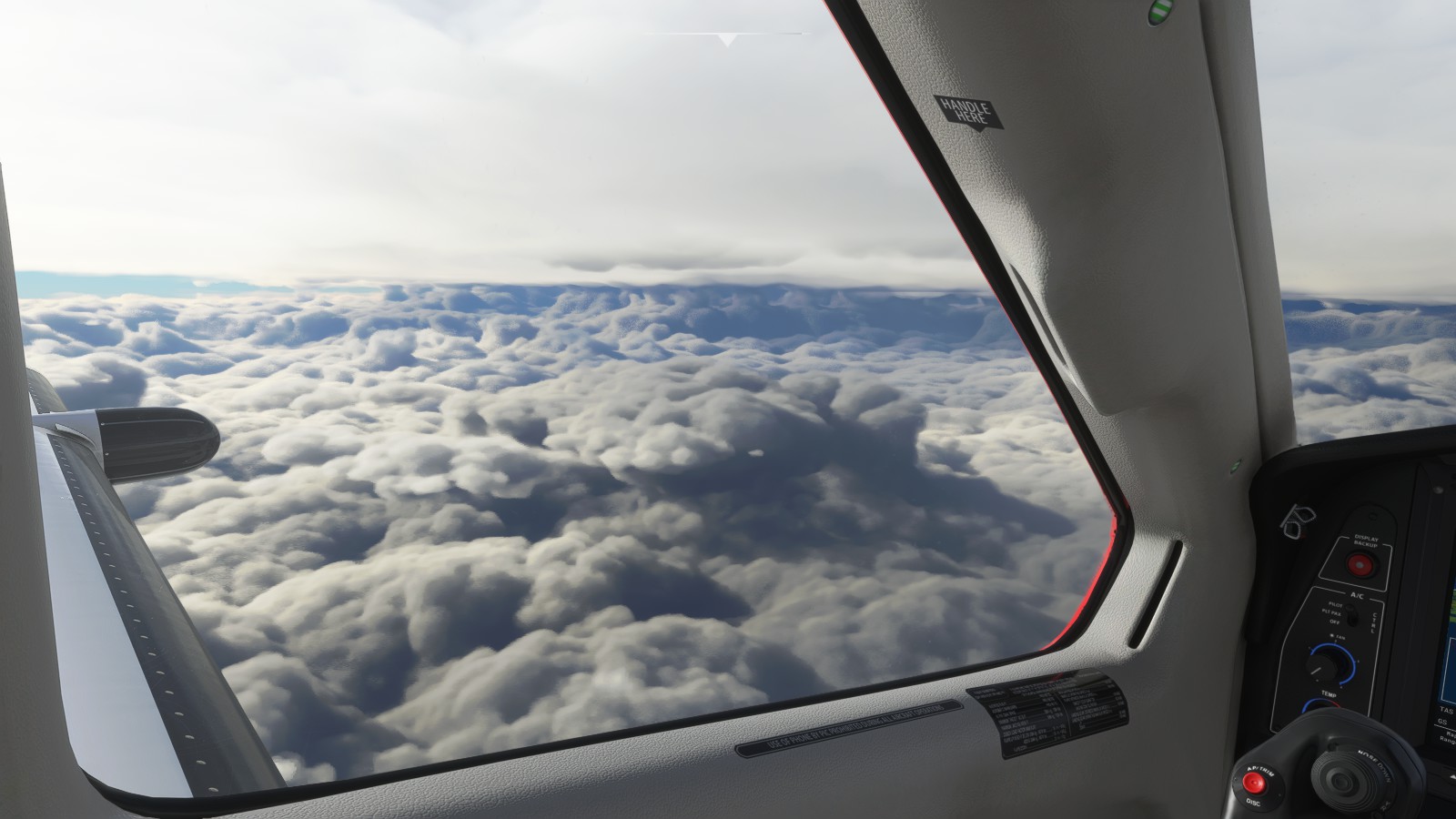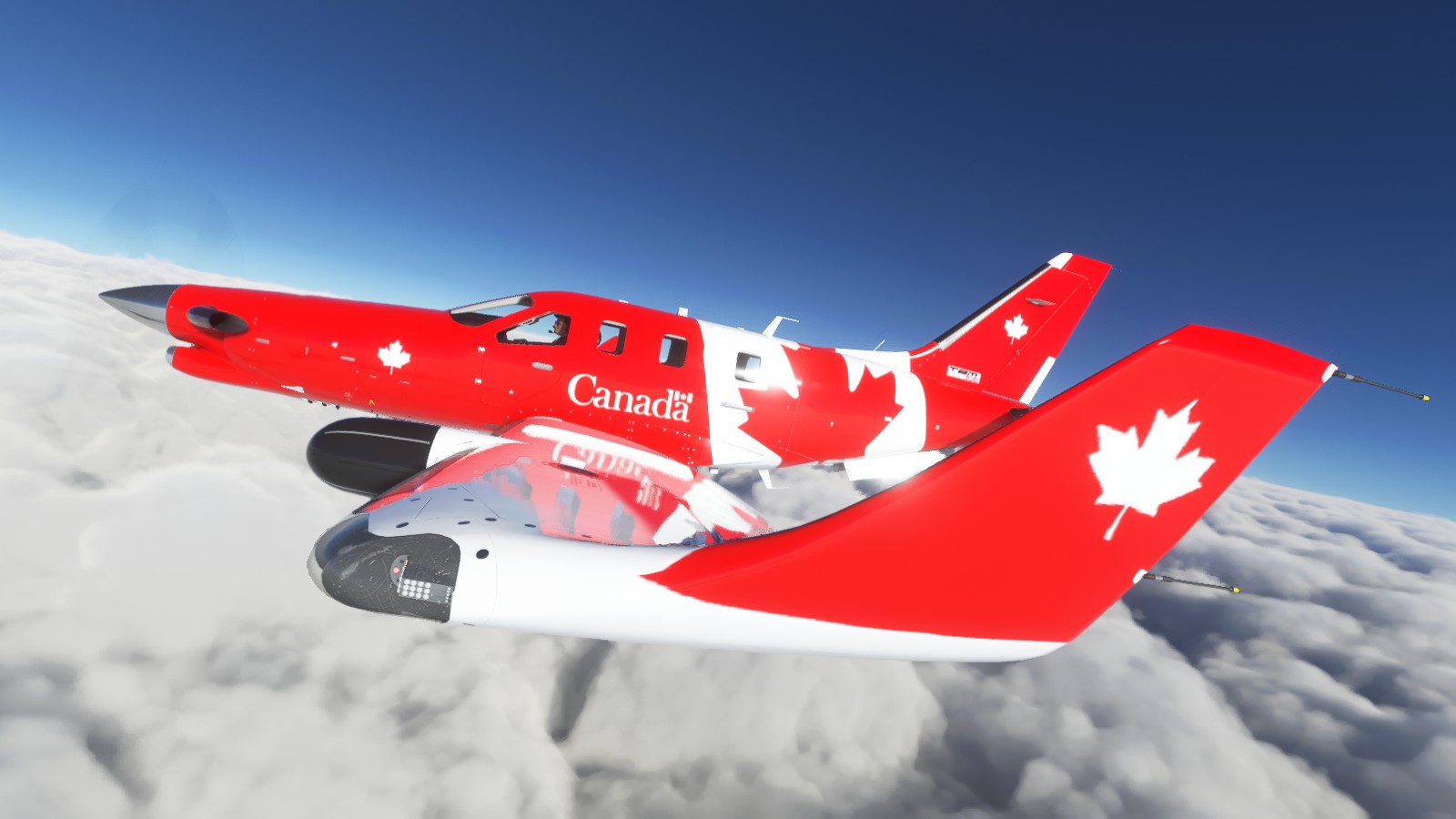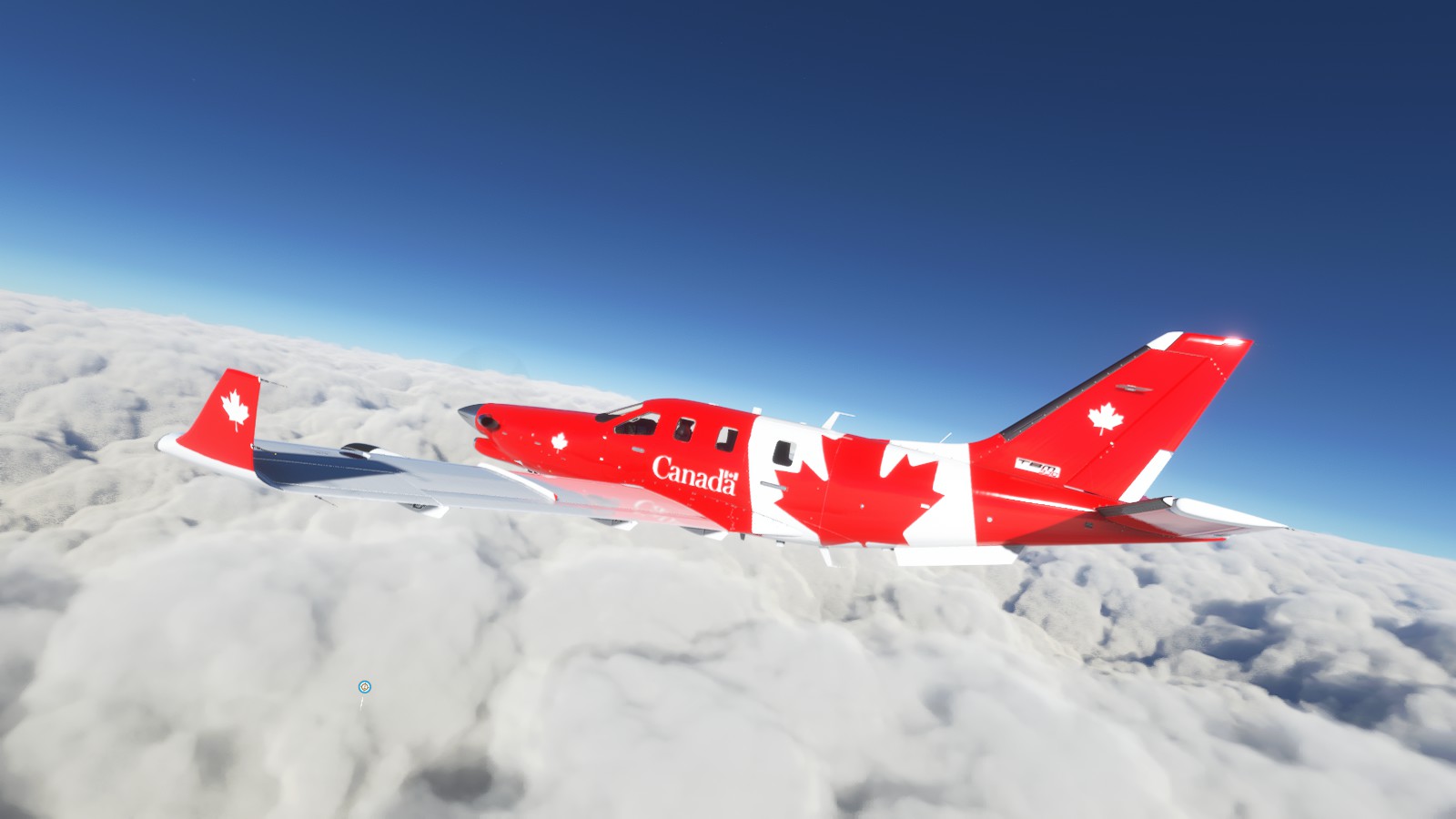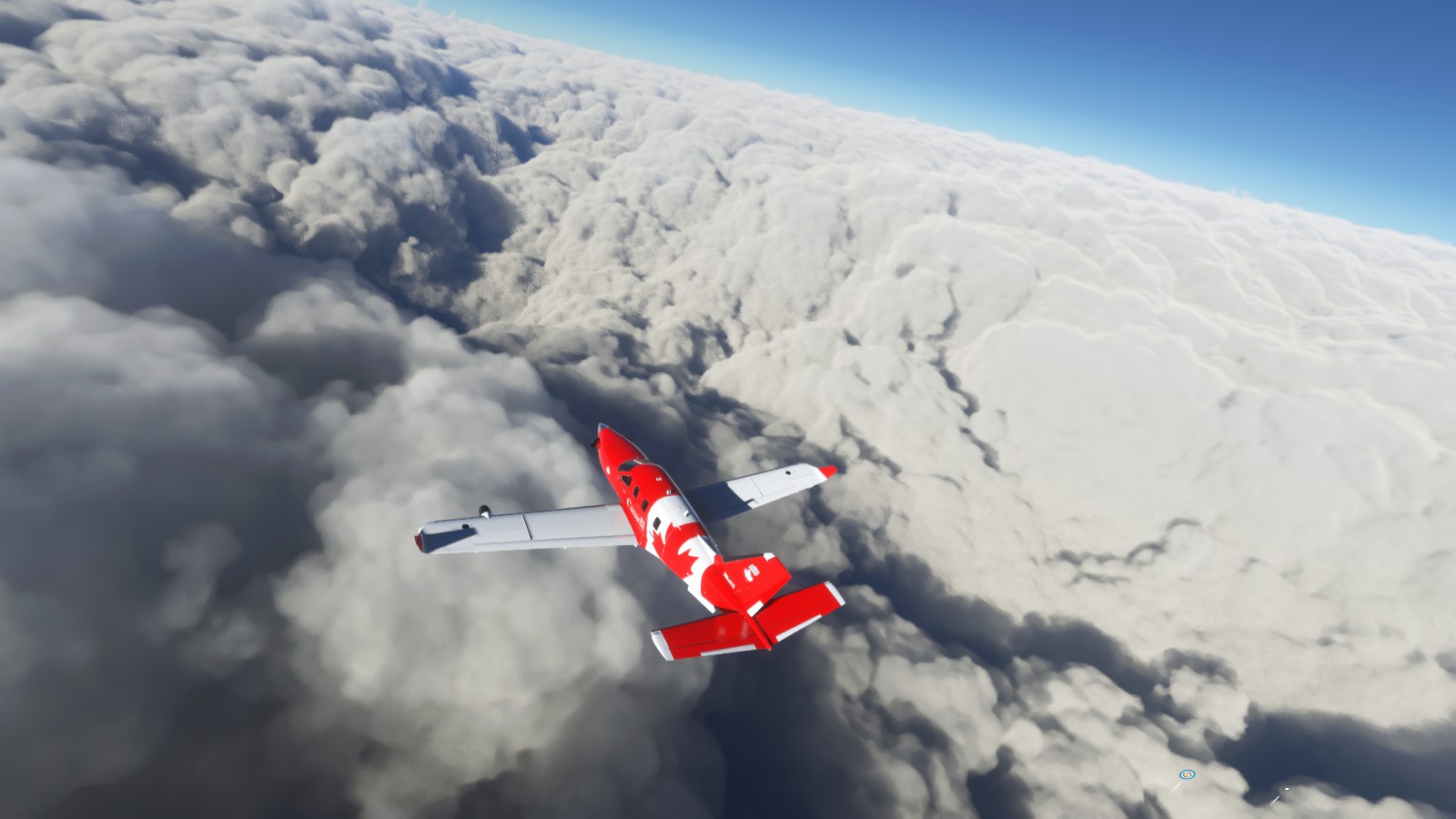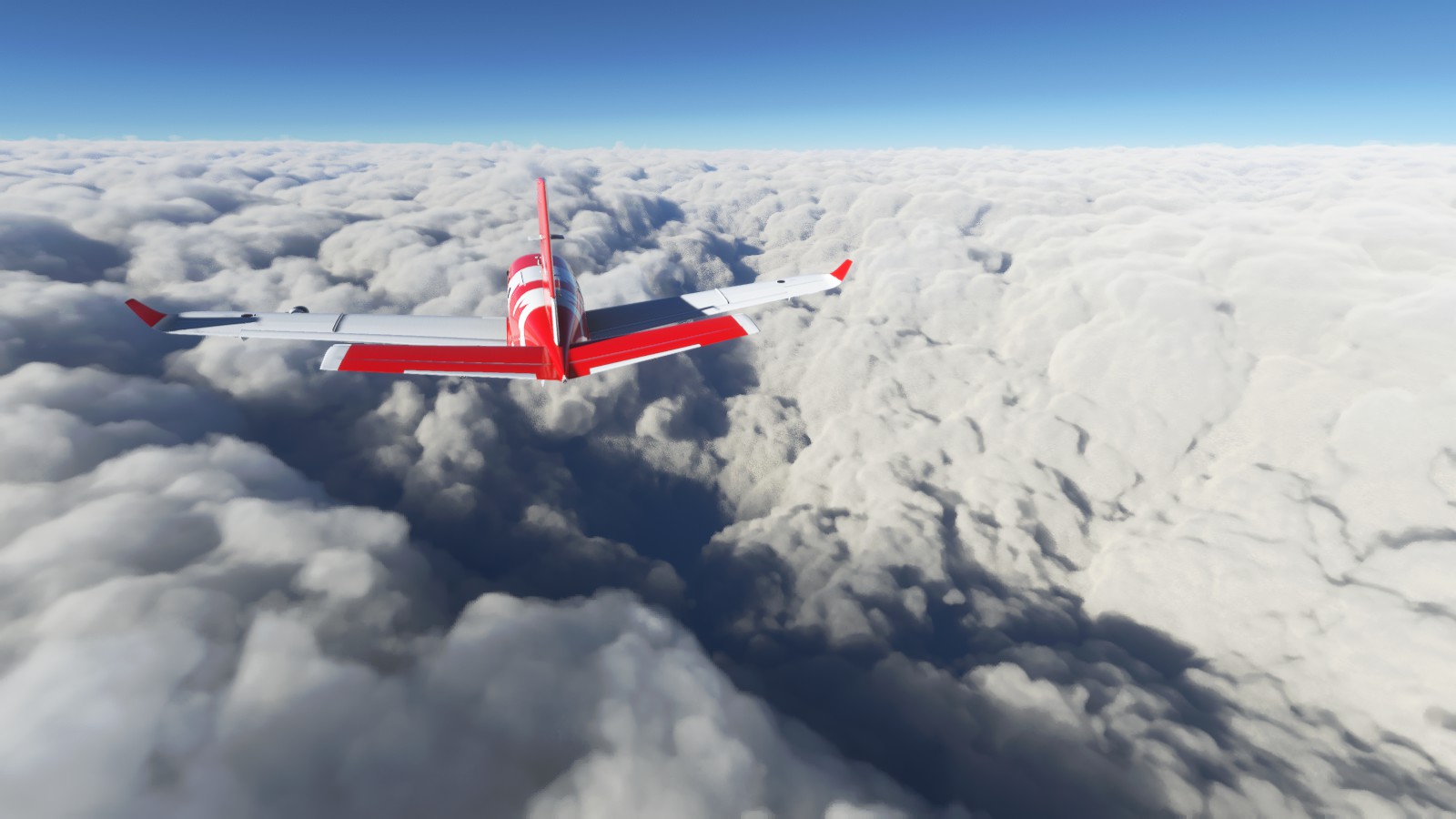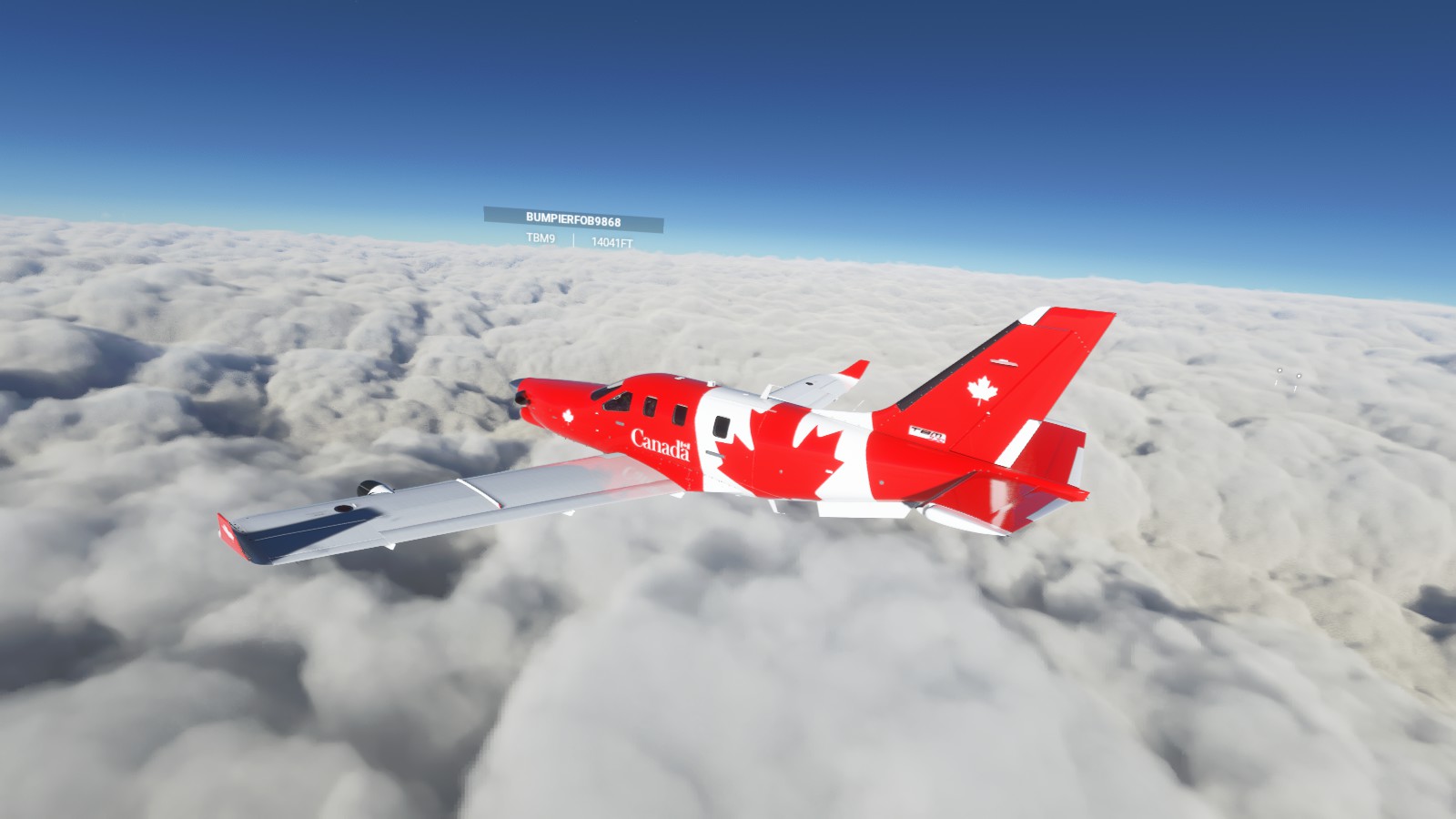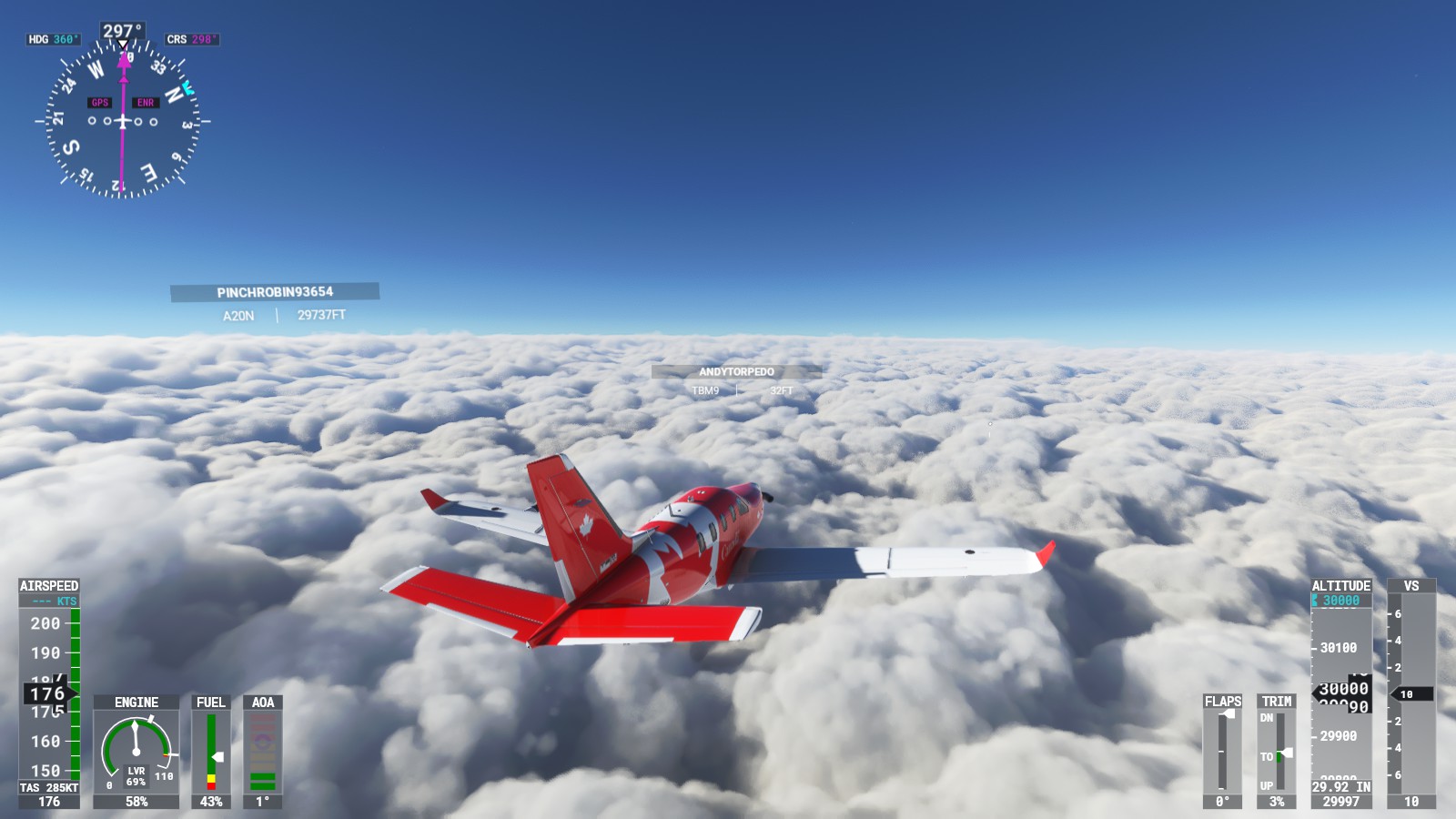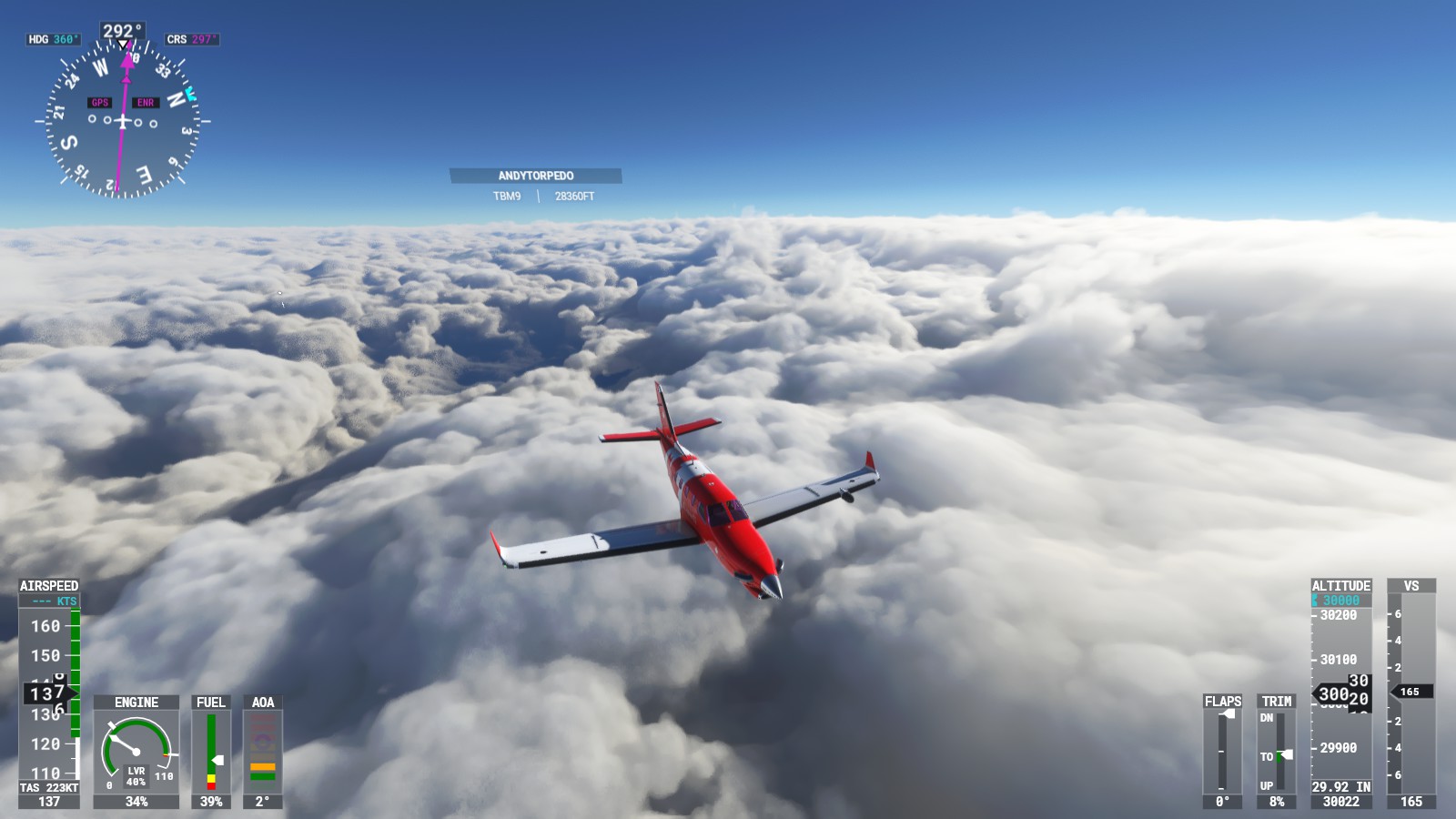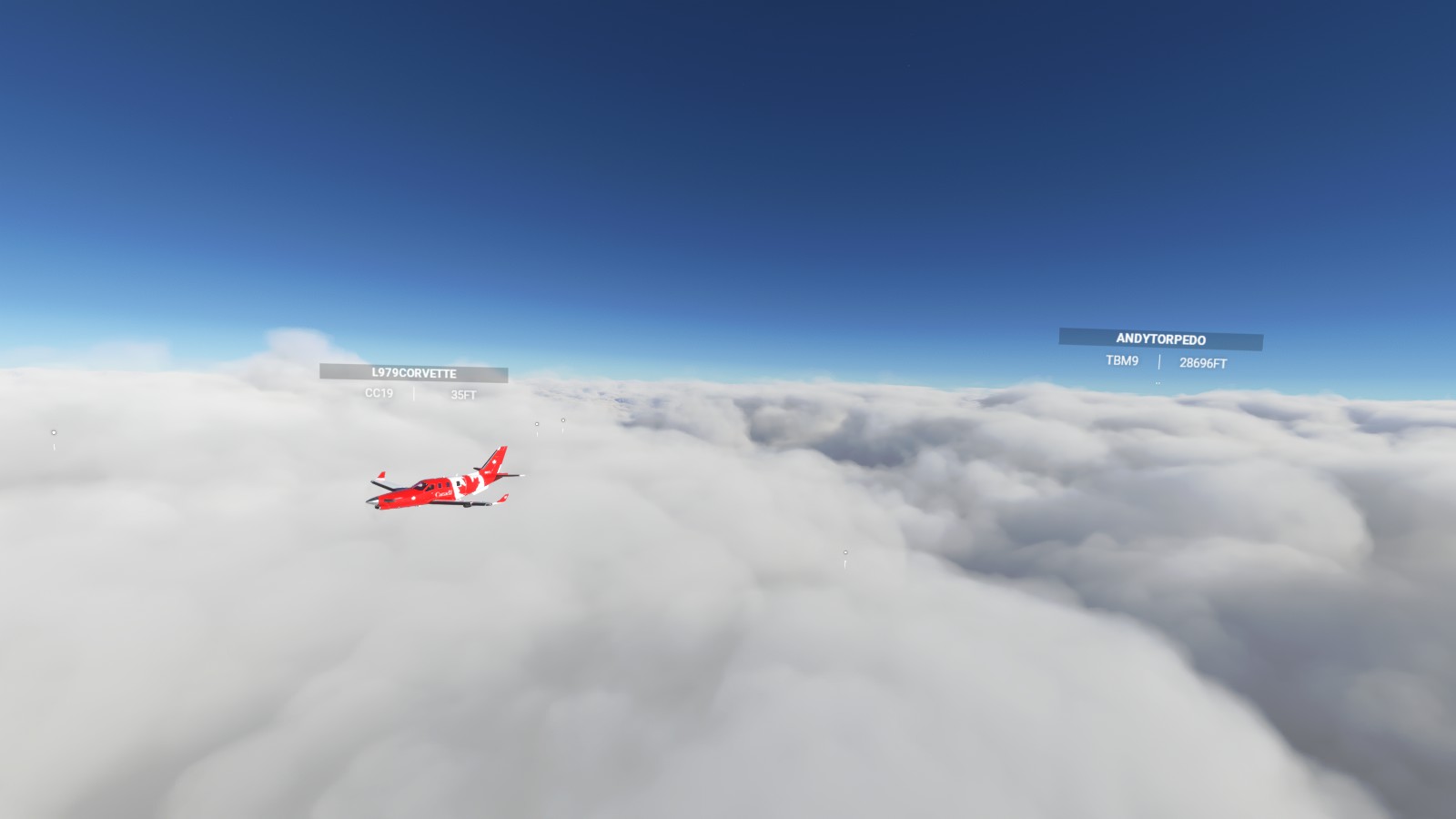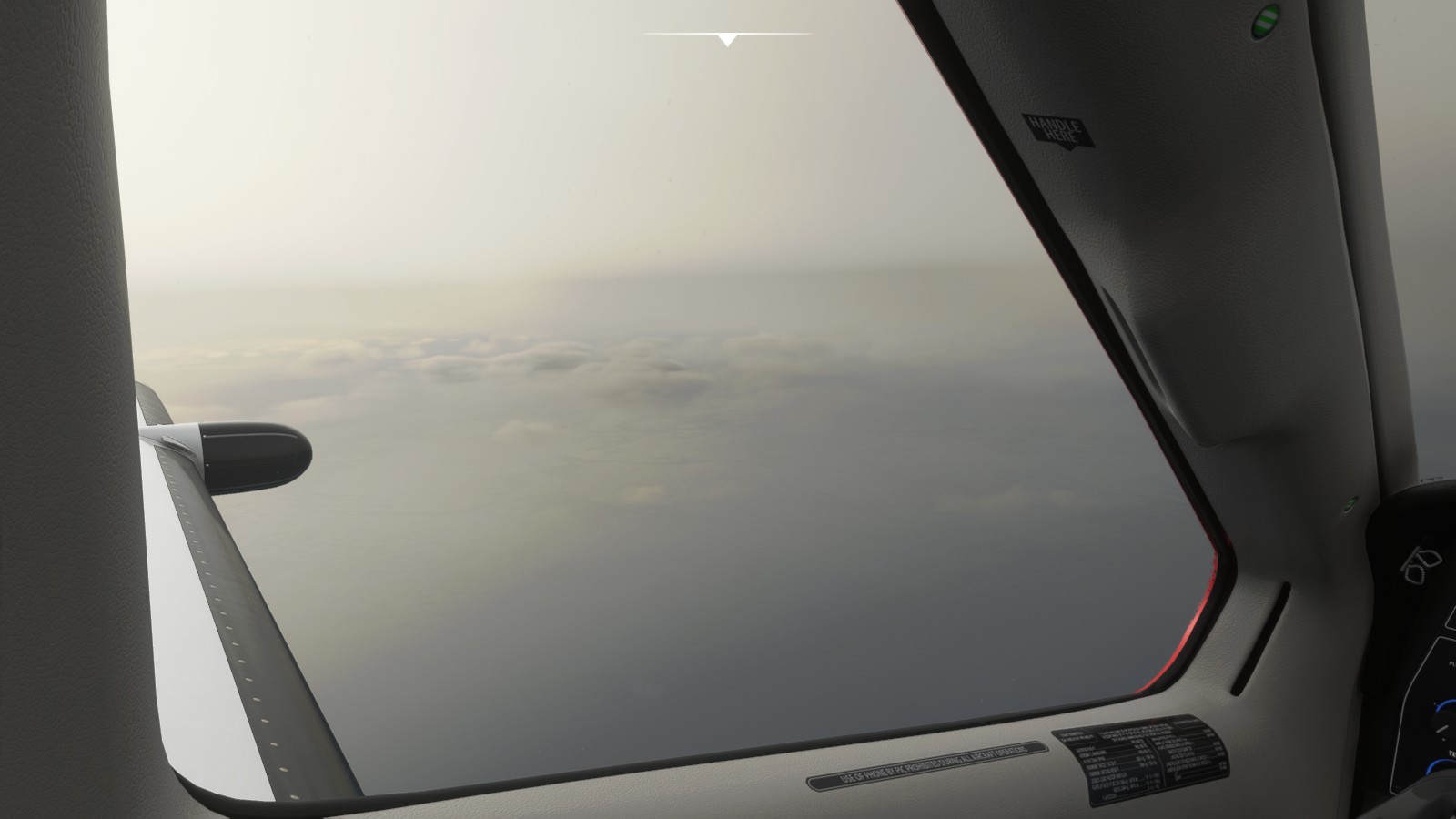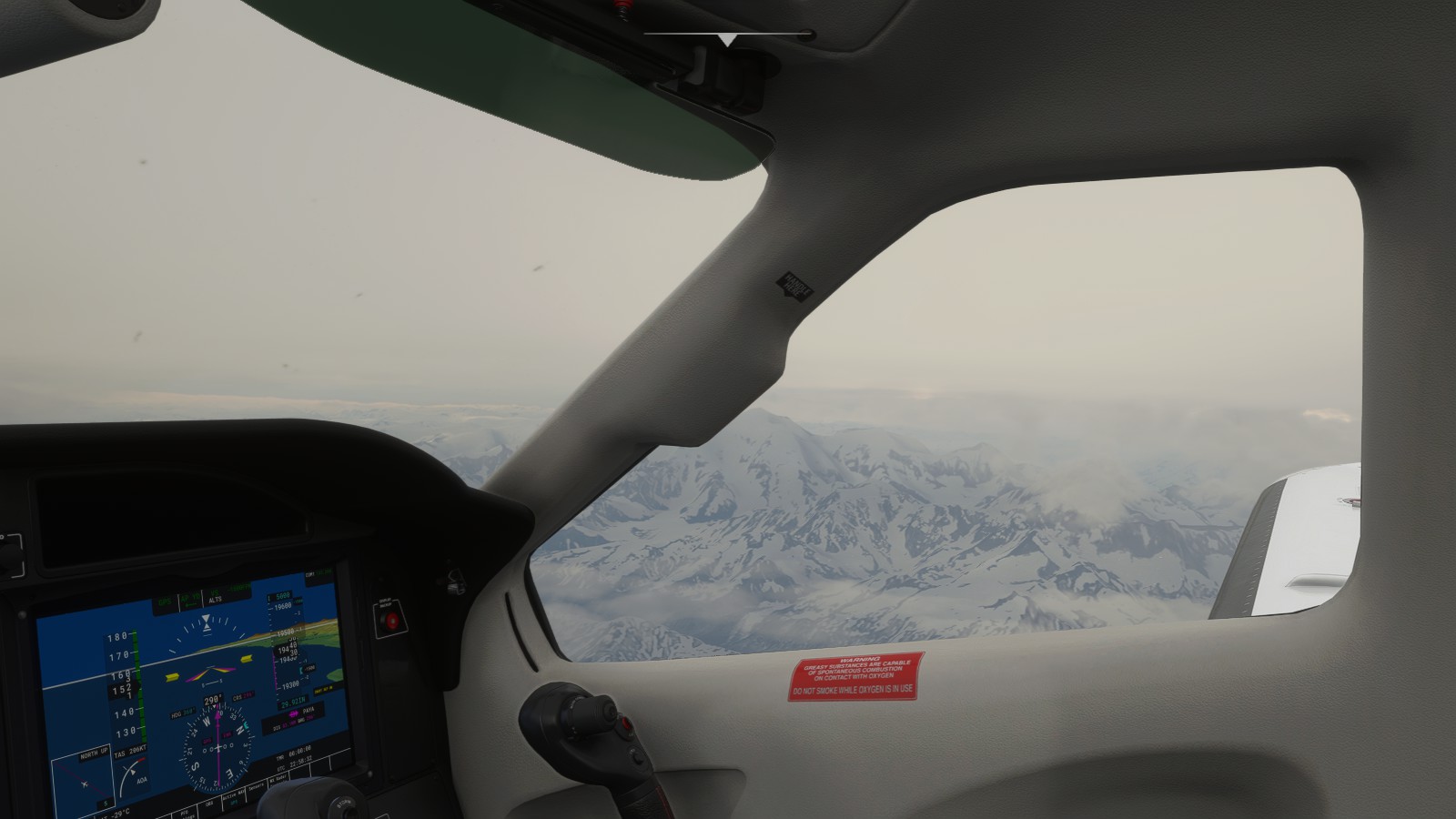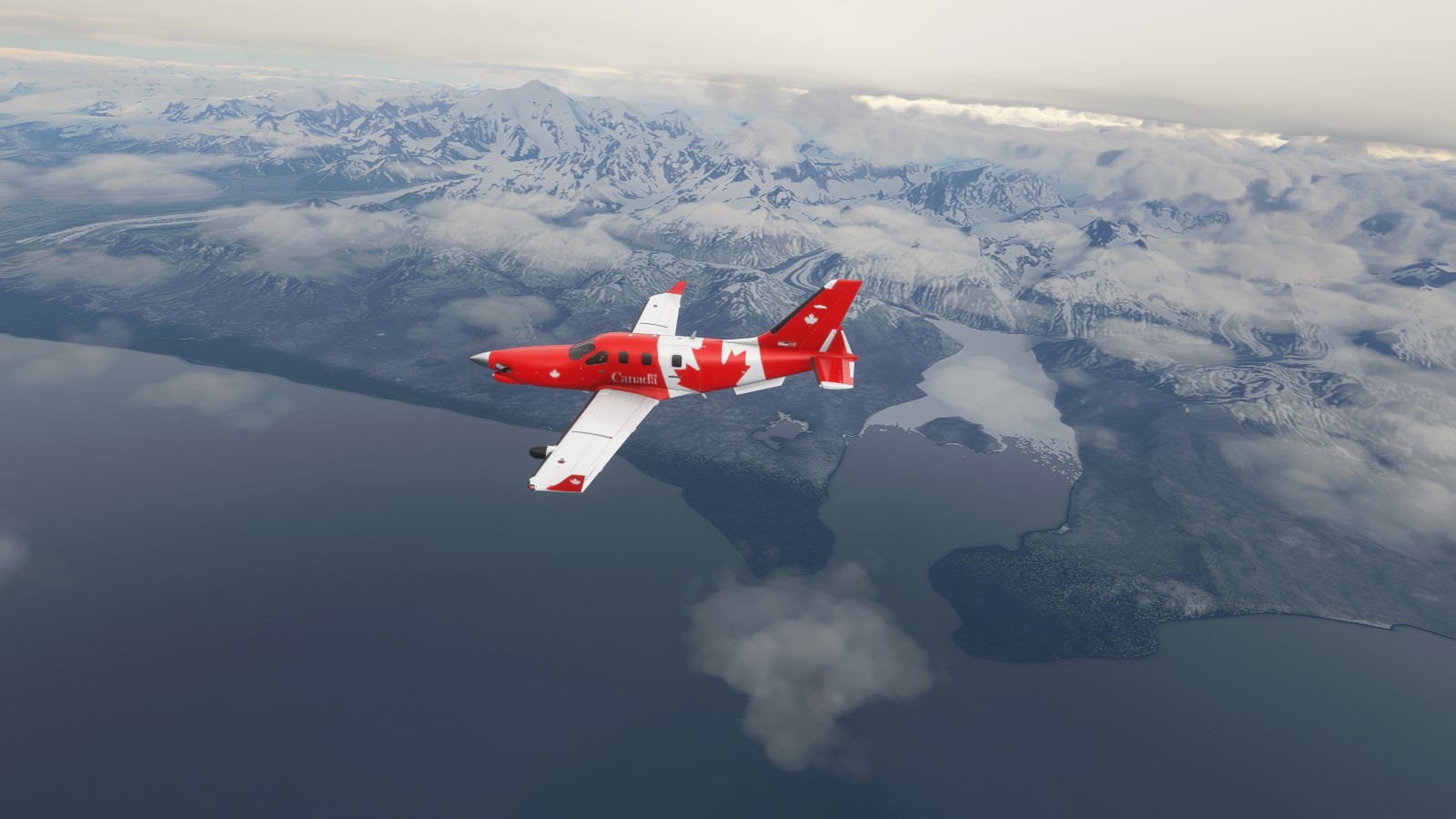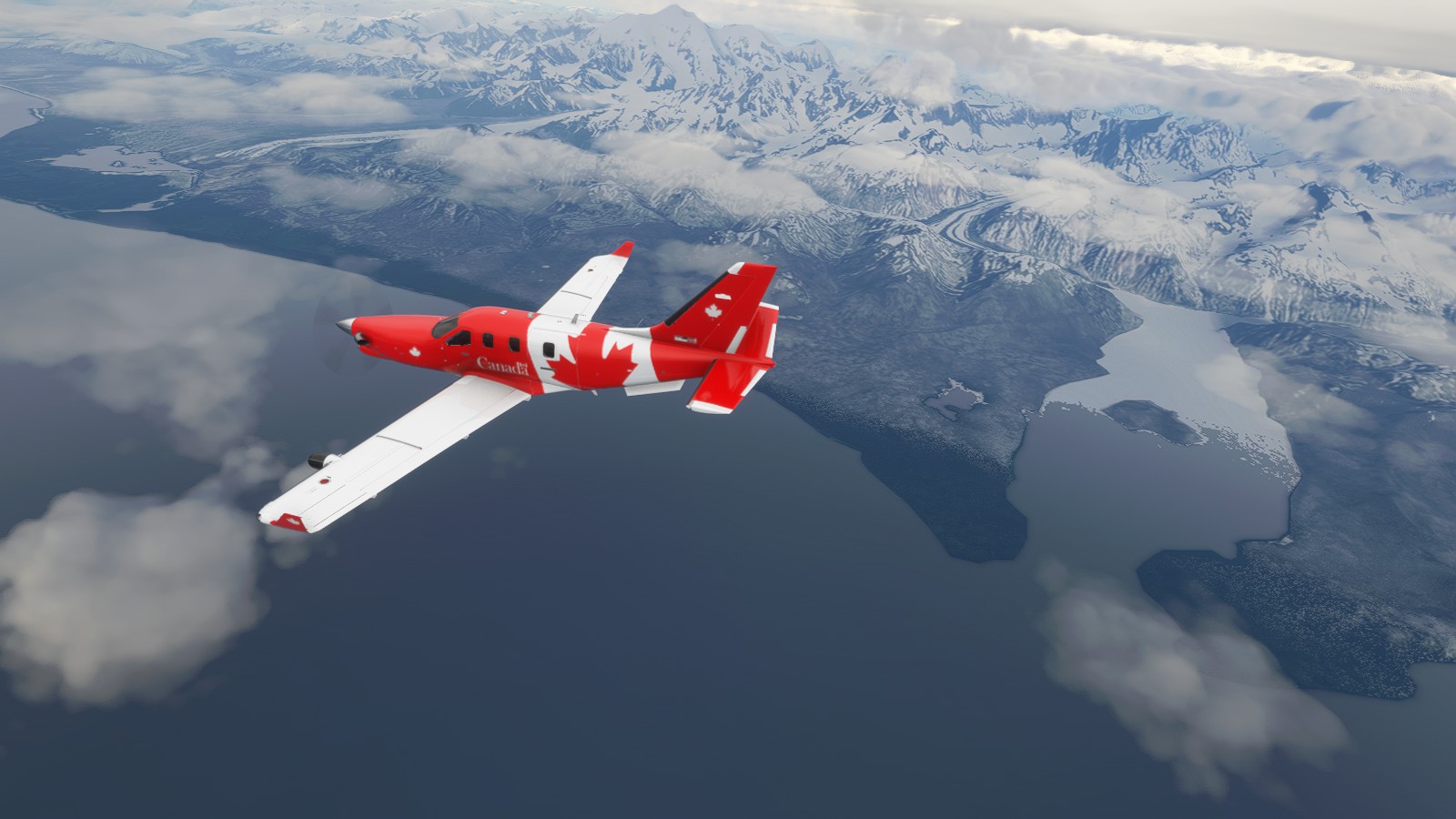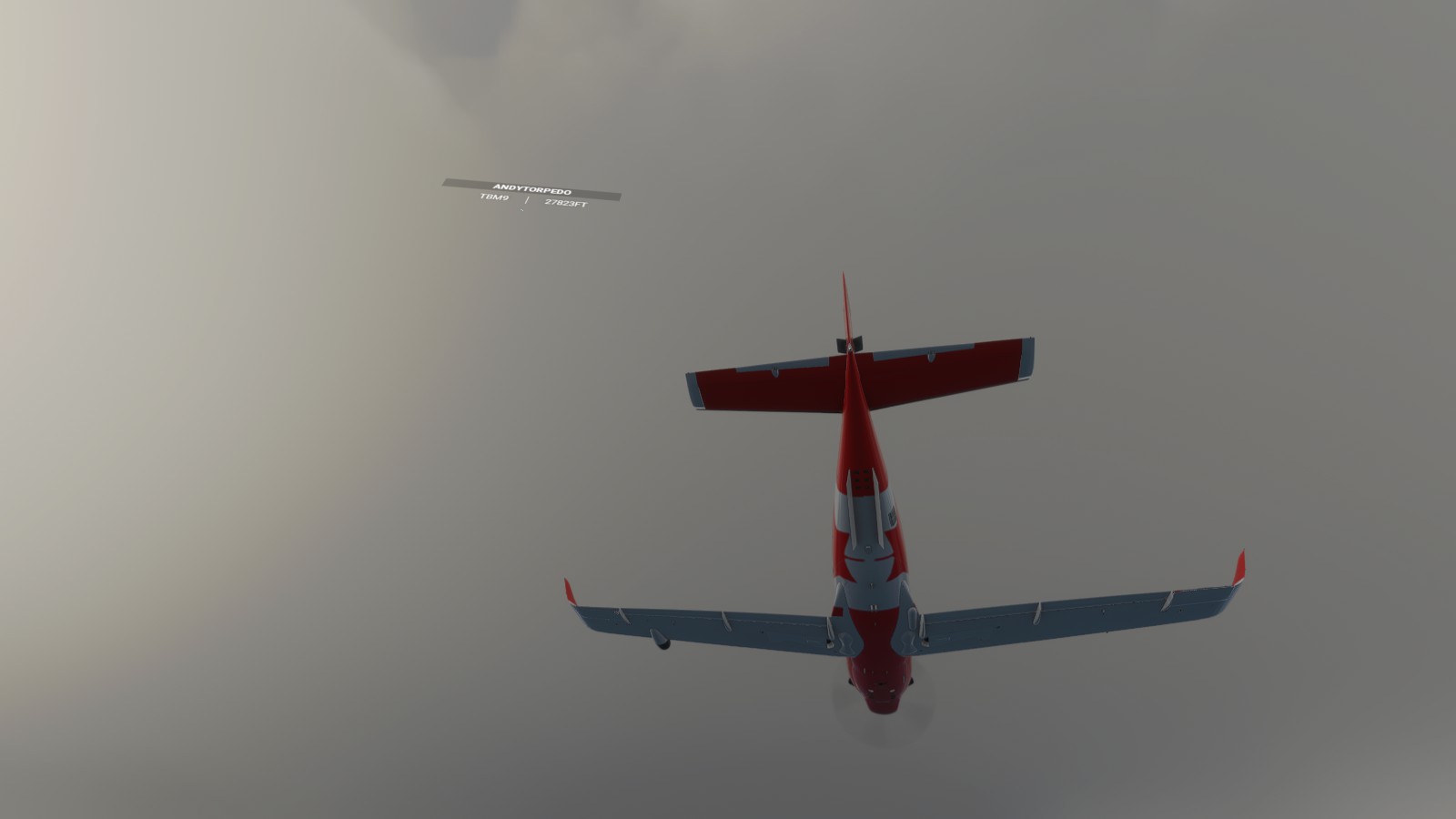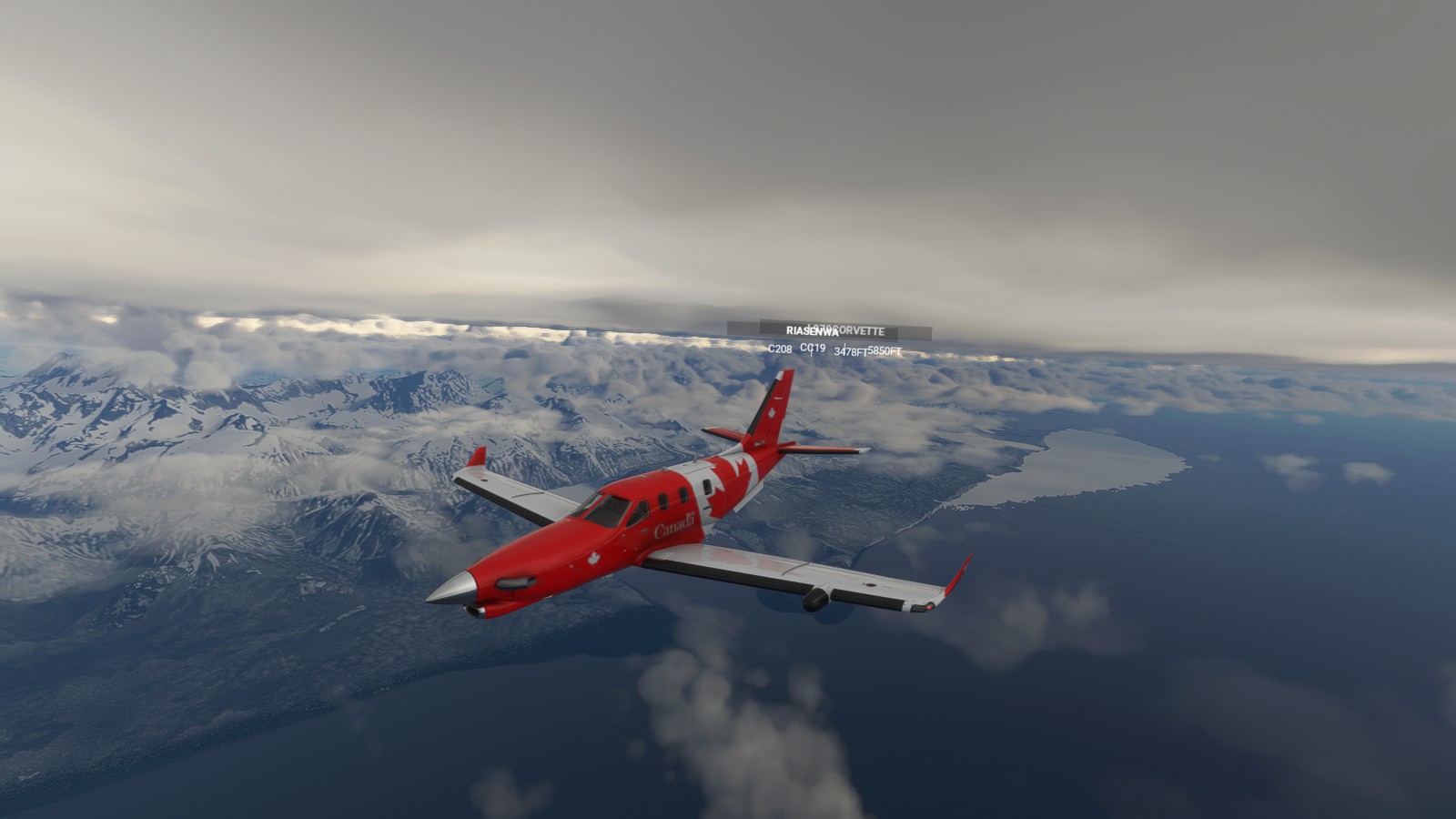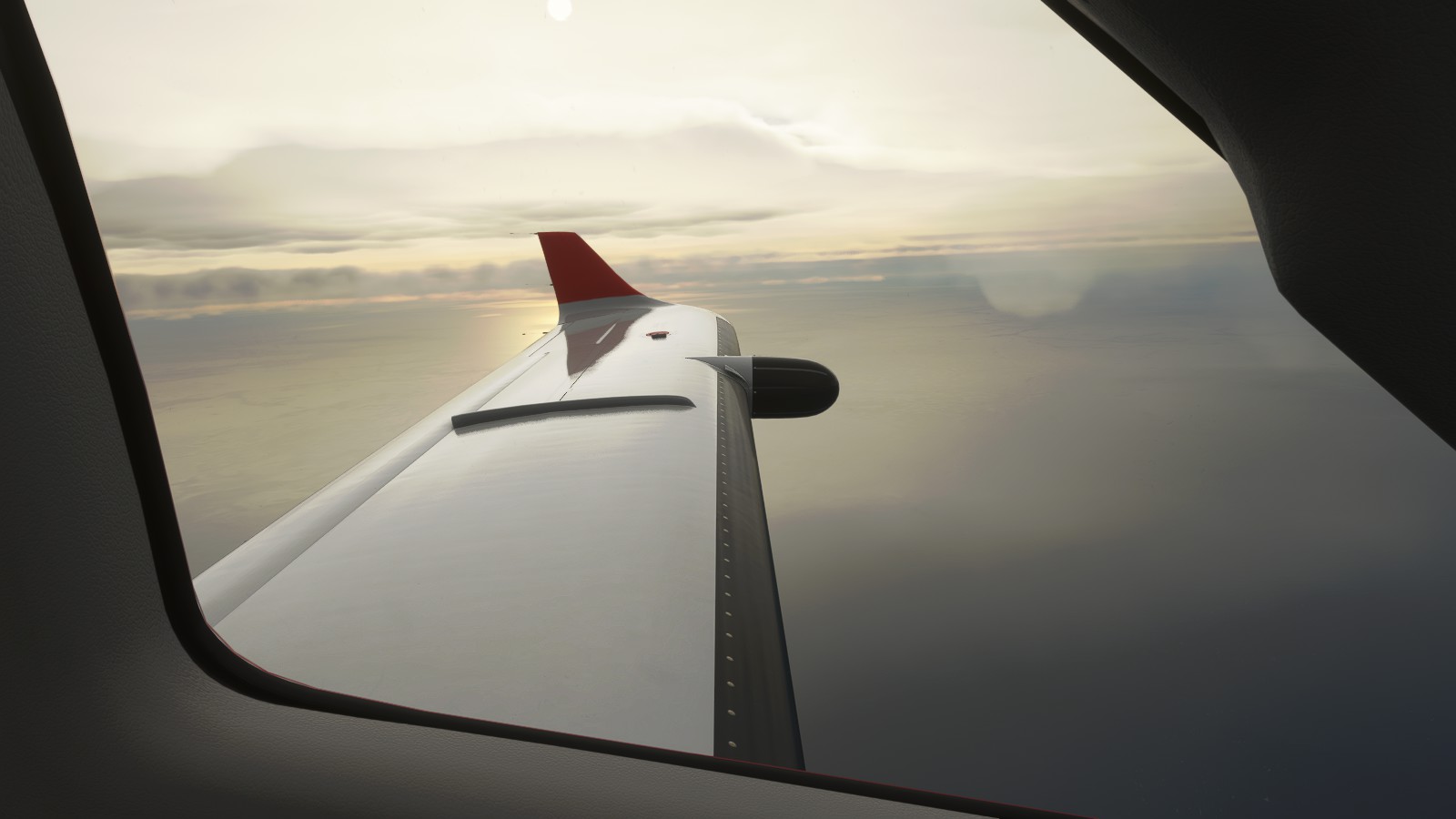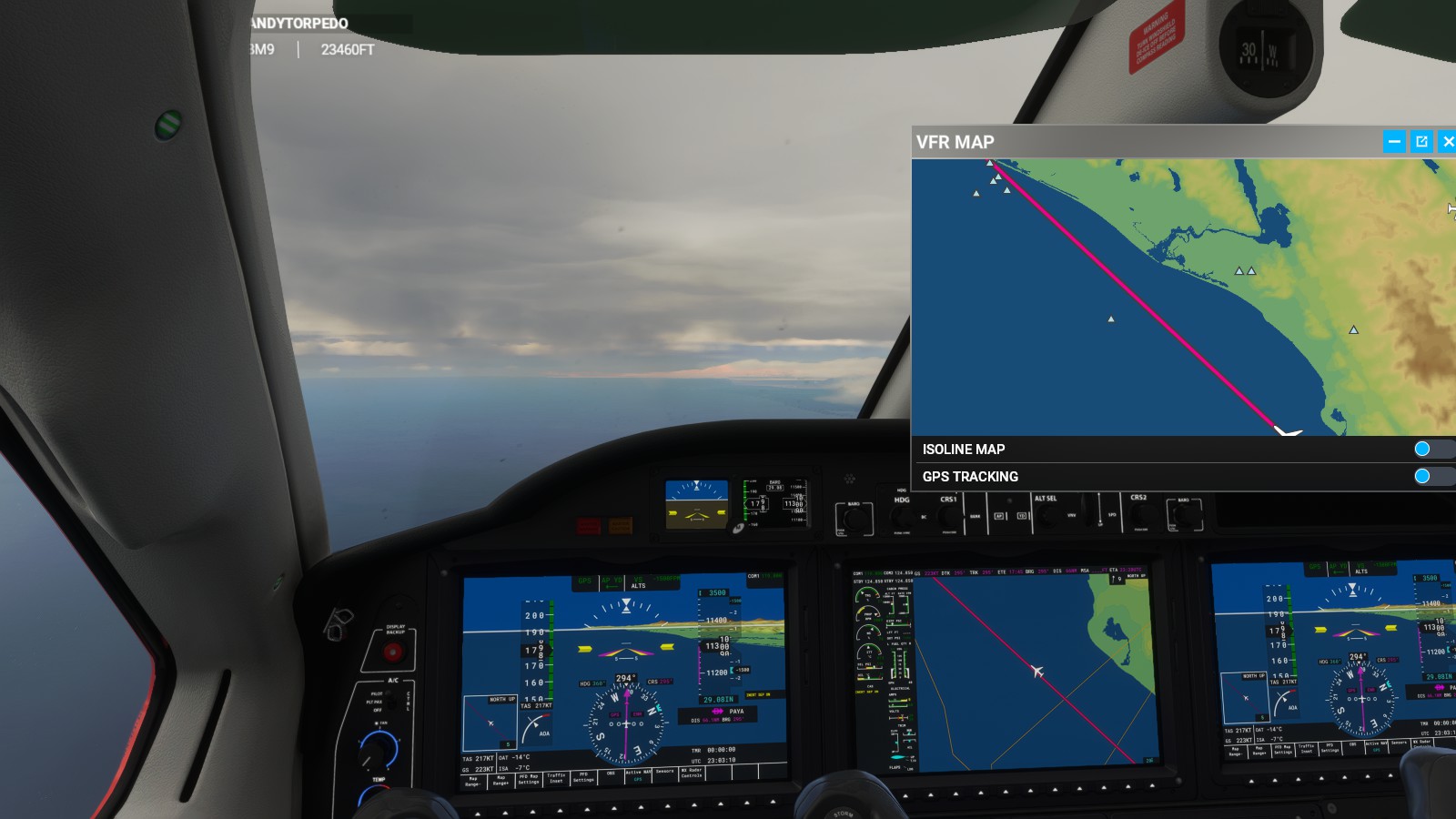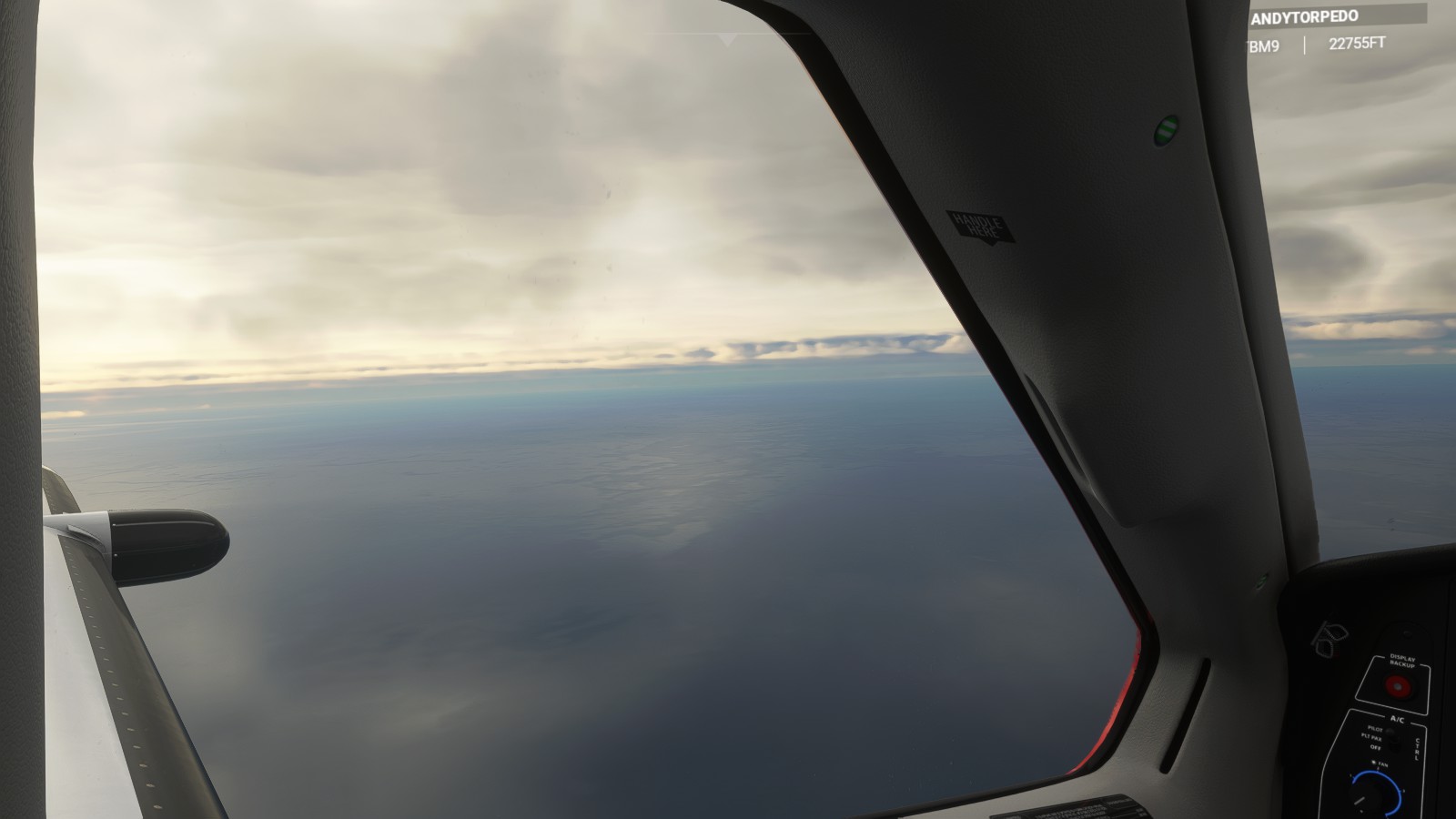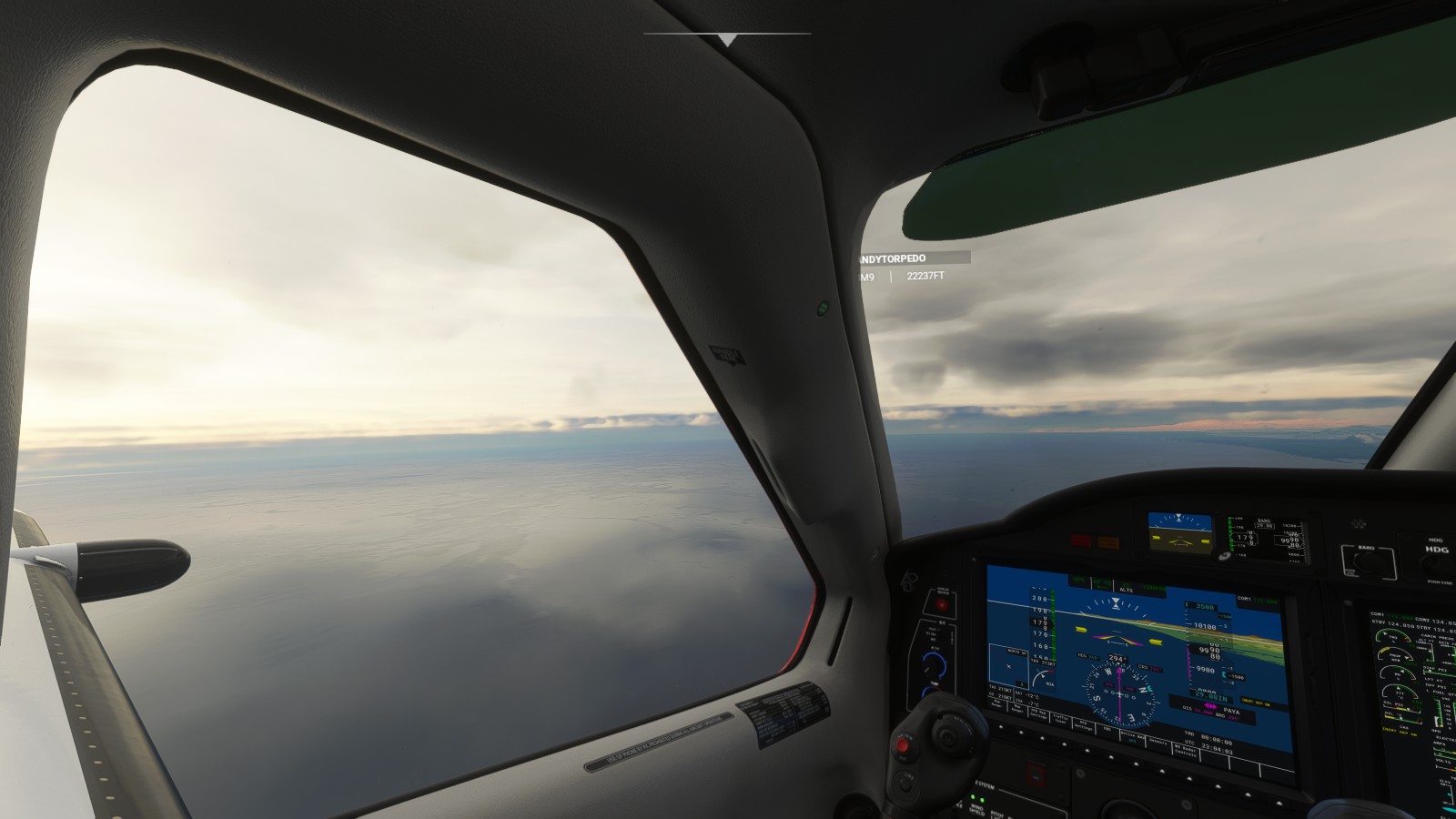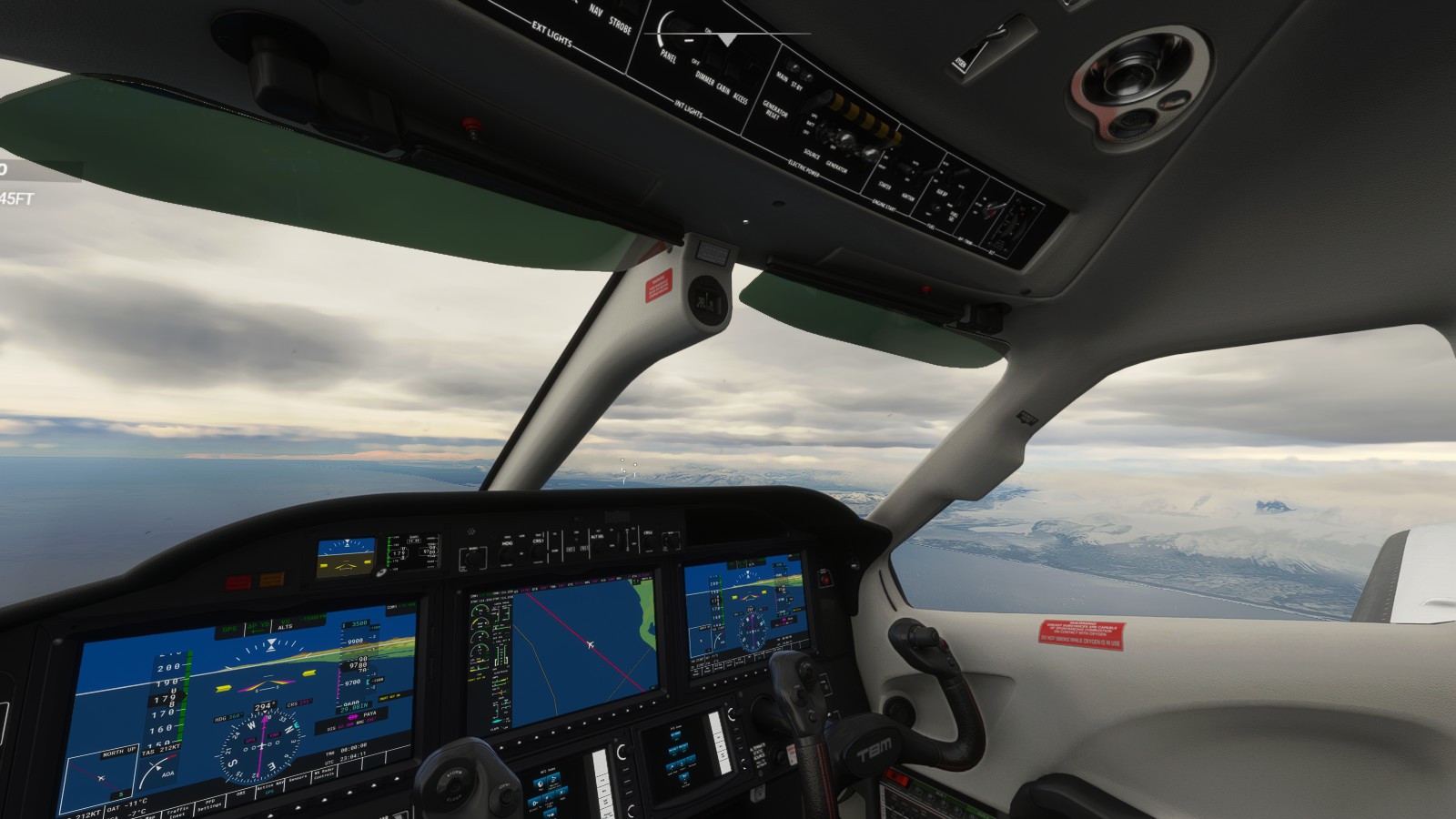 Weird thing happened as I was on final approach. My dinner was ready forcing me to pause my flight in the below image. Rushed, came back, and landed.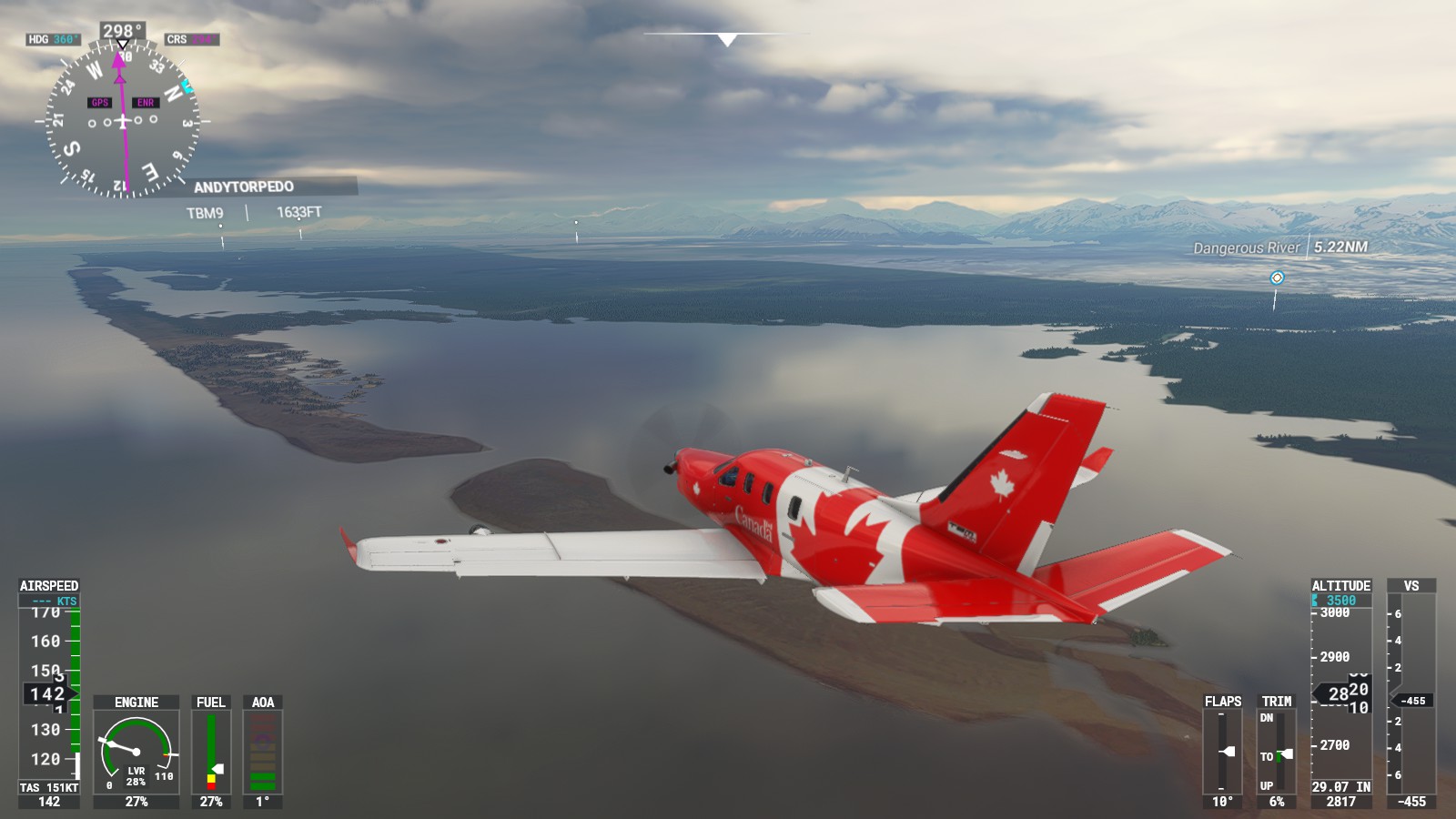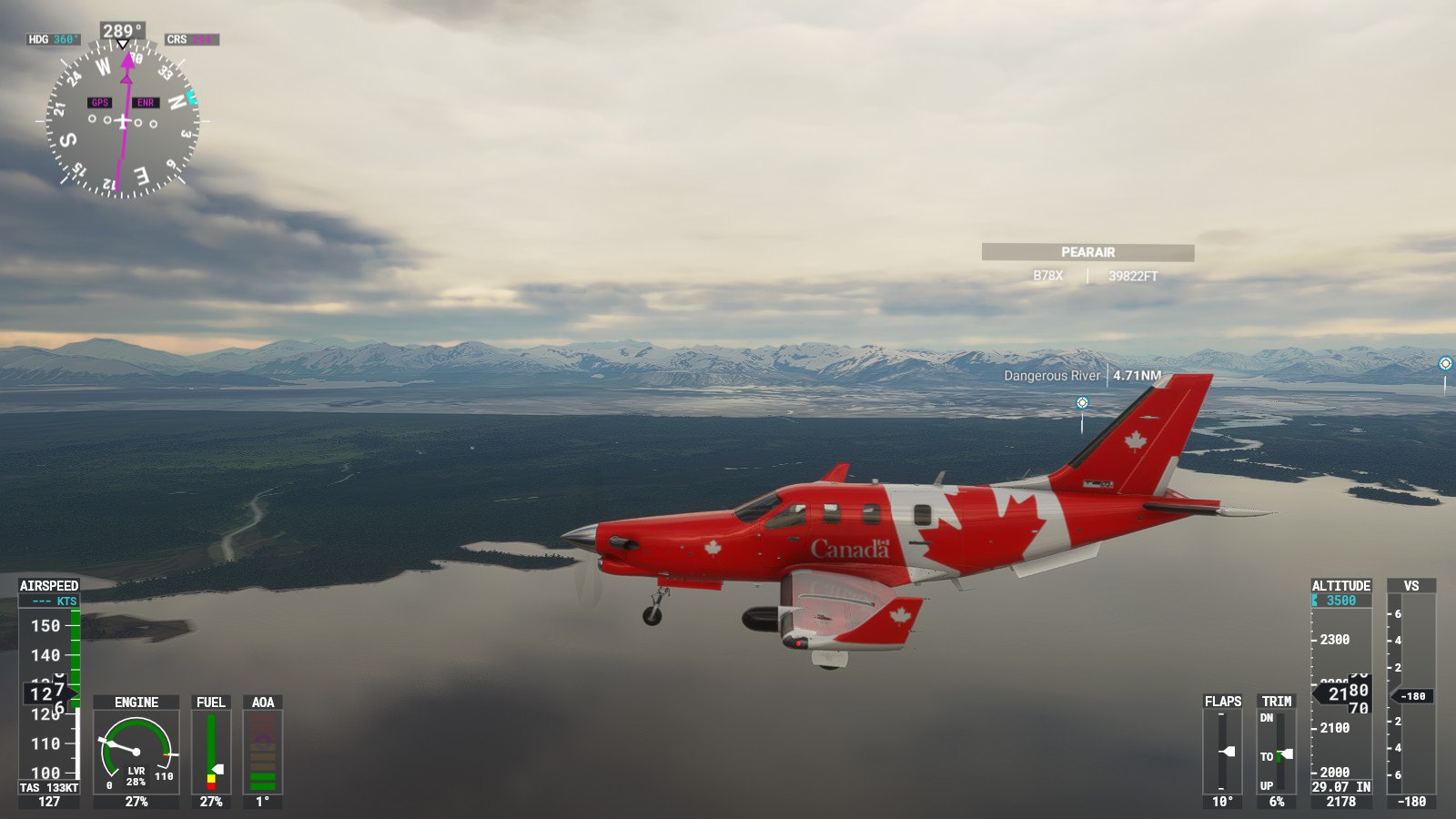 ---
Yukutat (PAYA) > Anchorage Int (PANC):
Once regrouped, we plotted our next destination being Anchorage, Alaska. We followed basic regulations as we took off.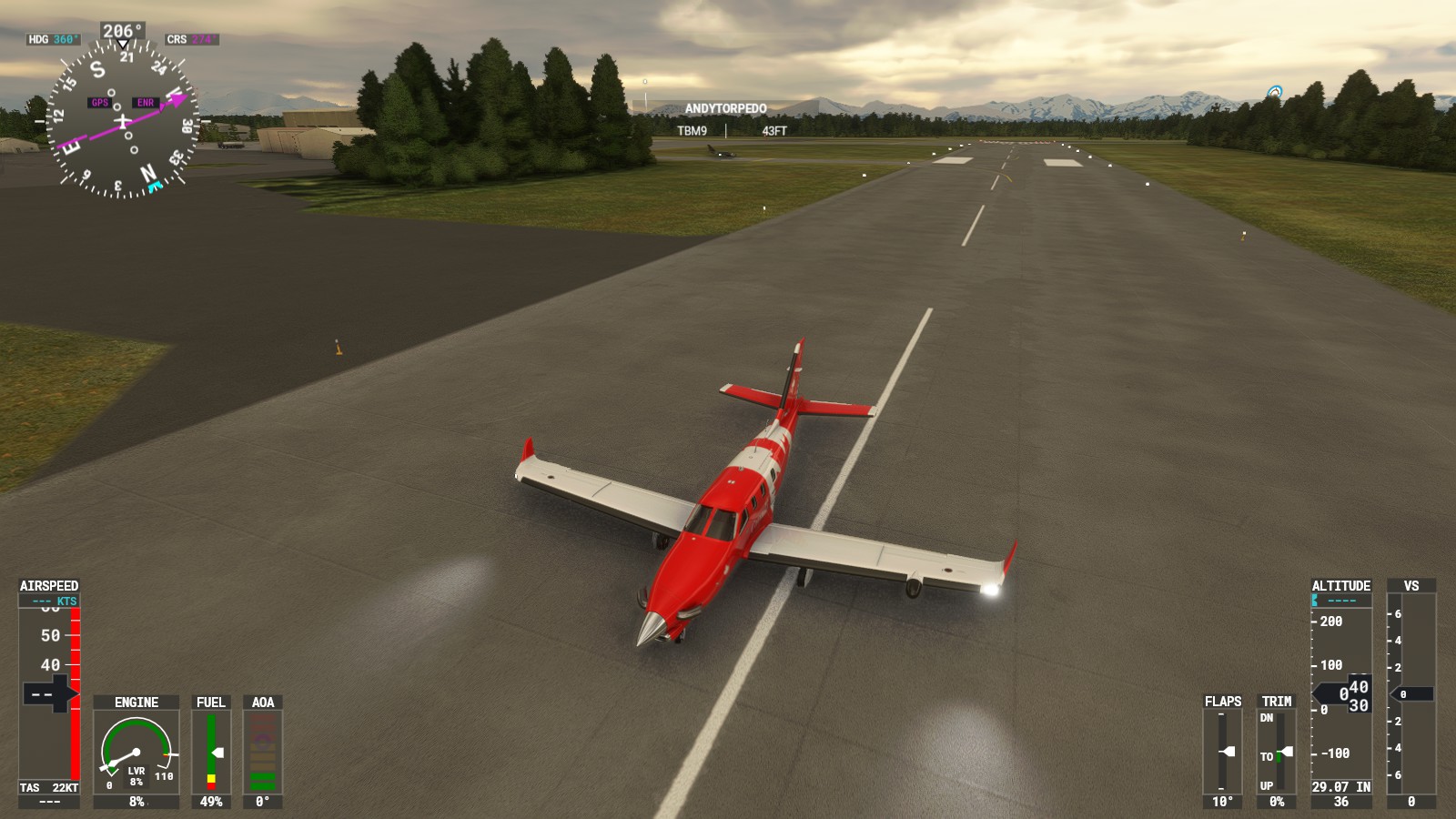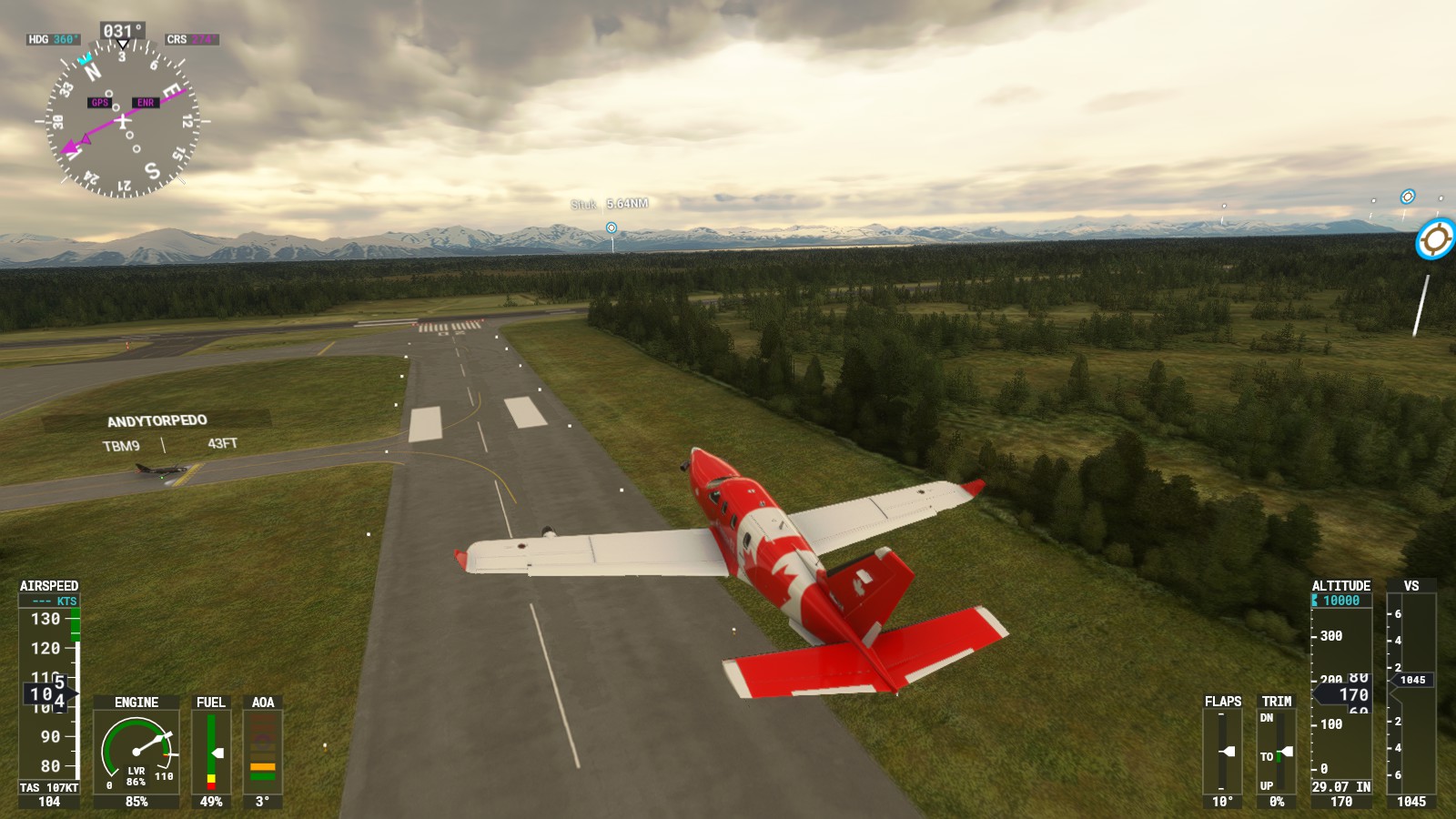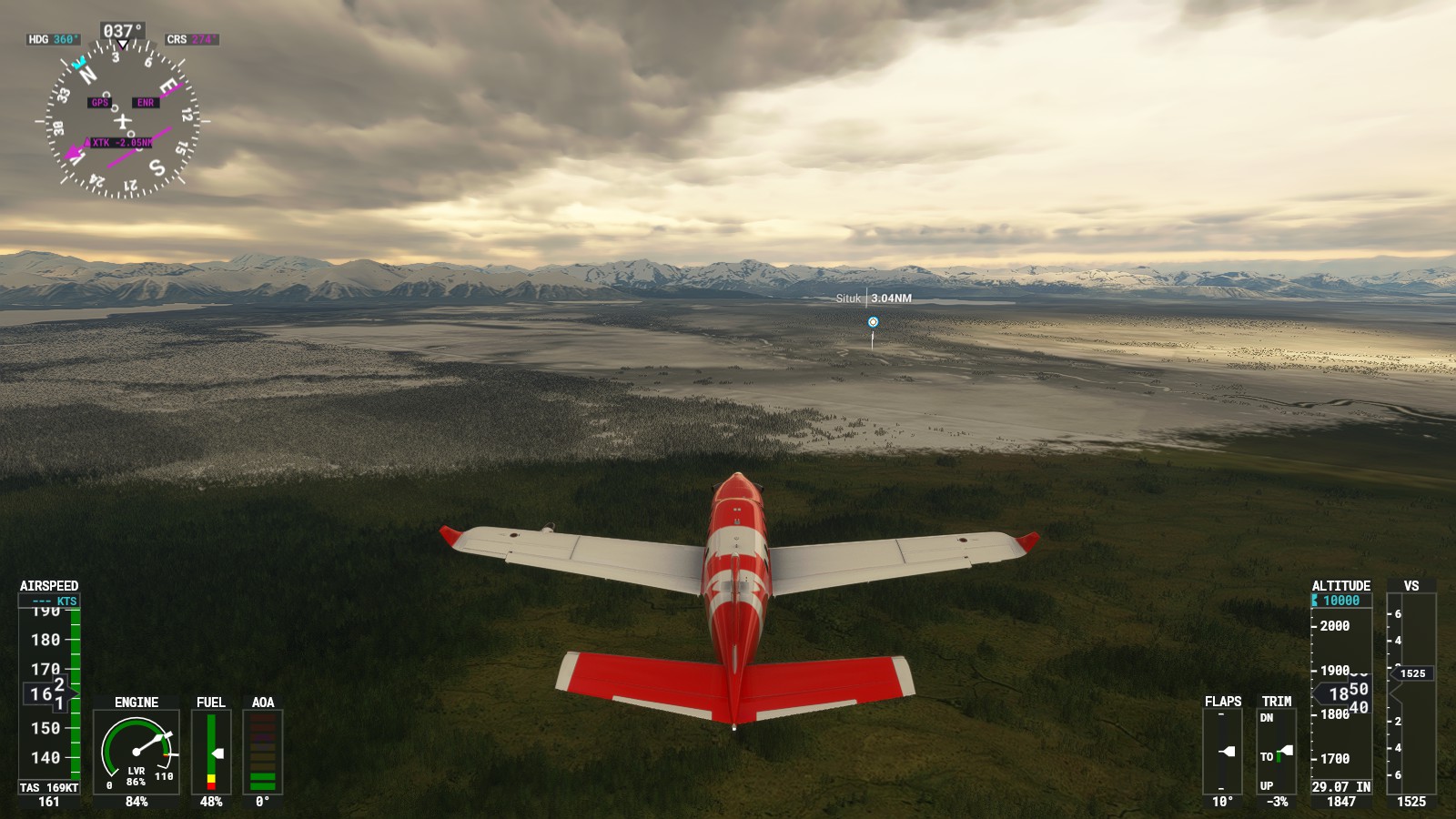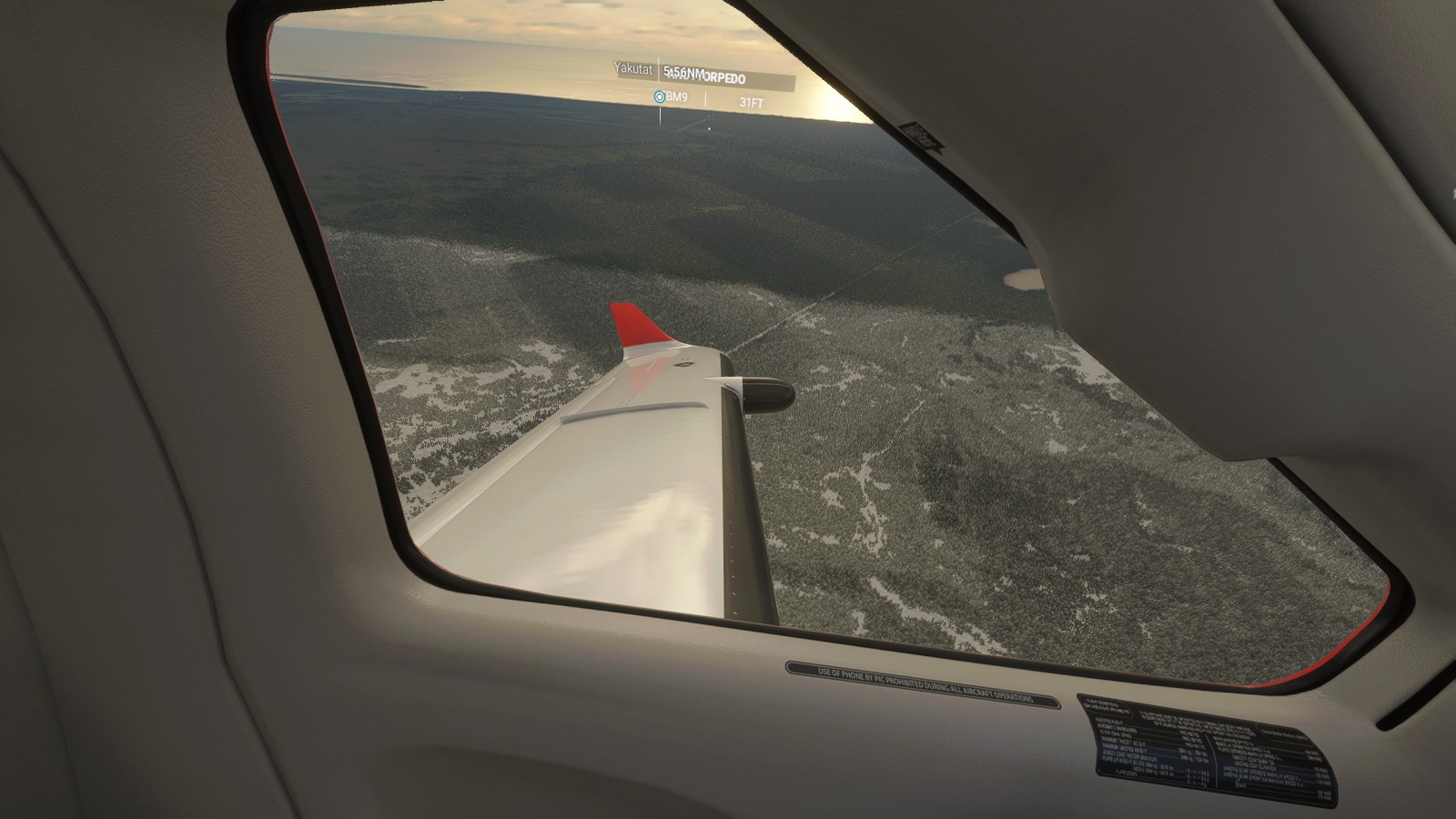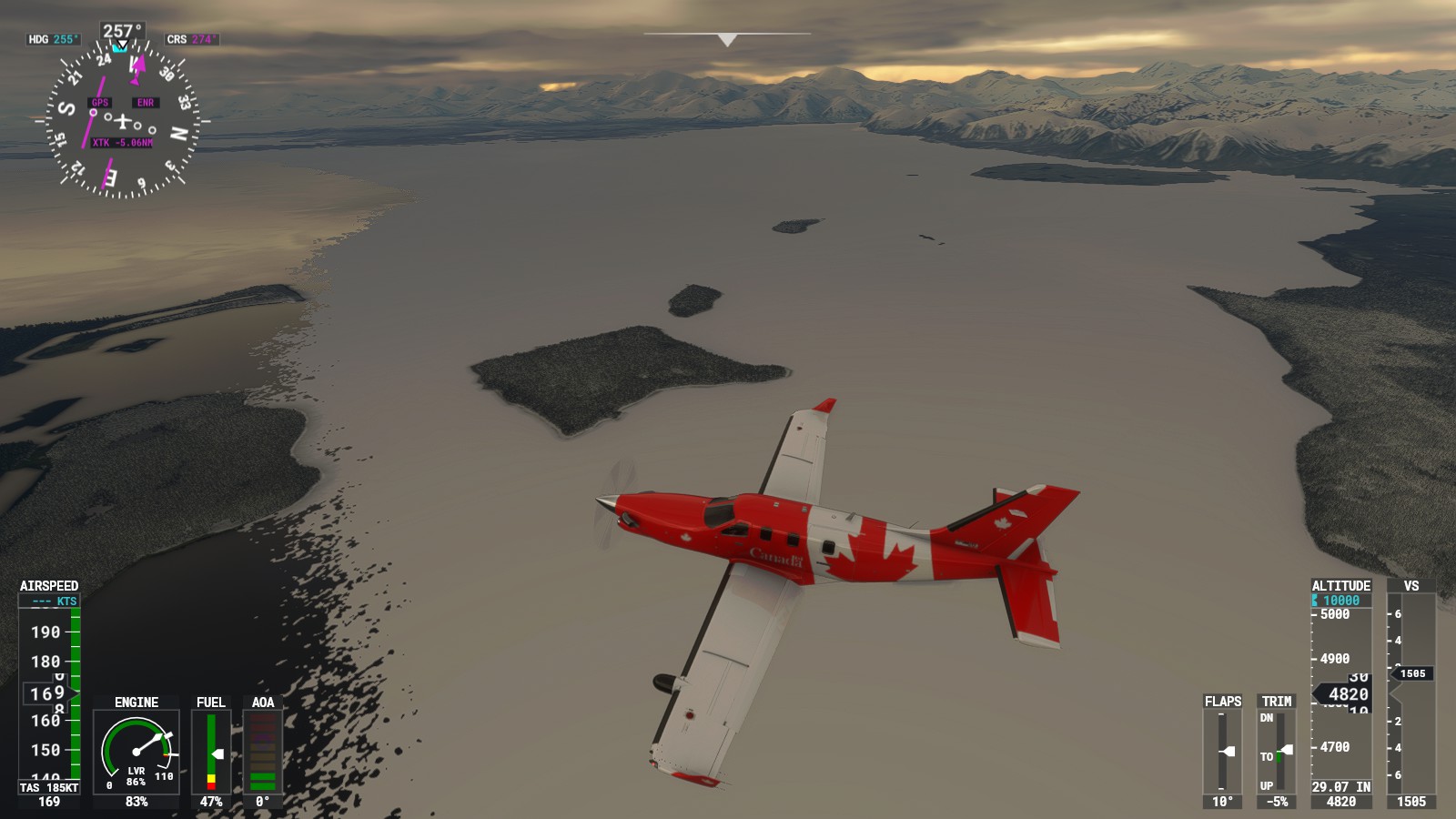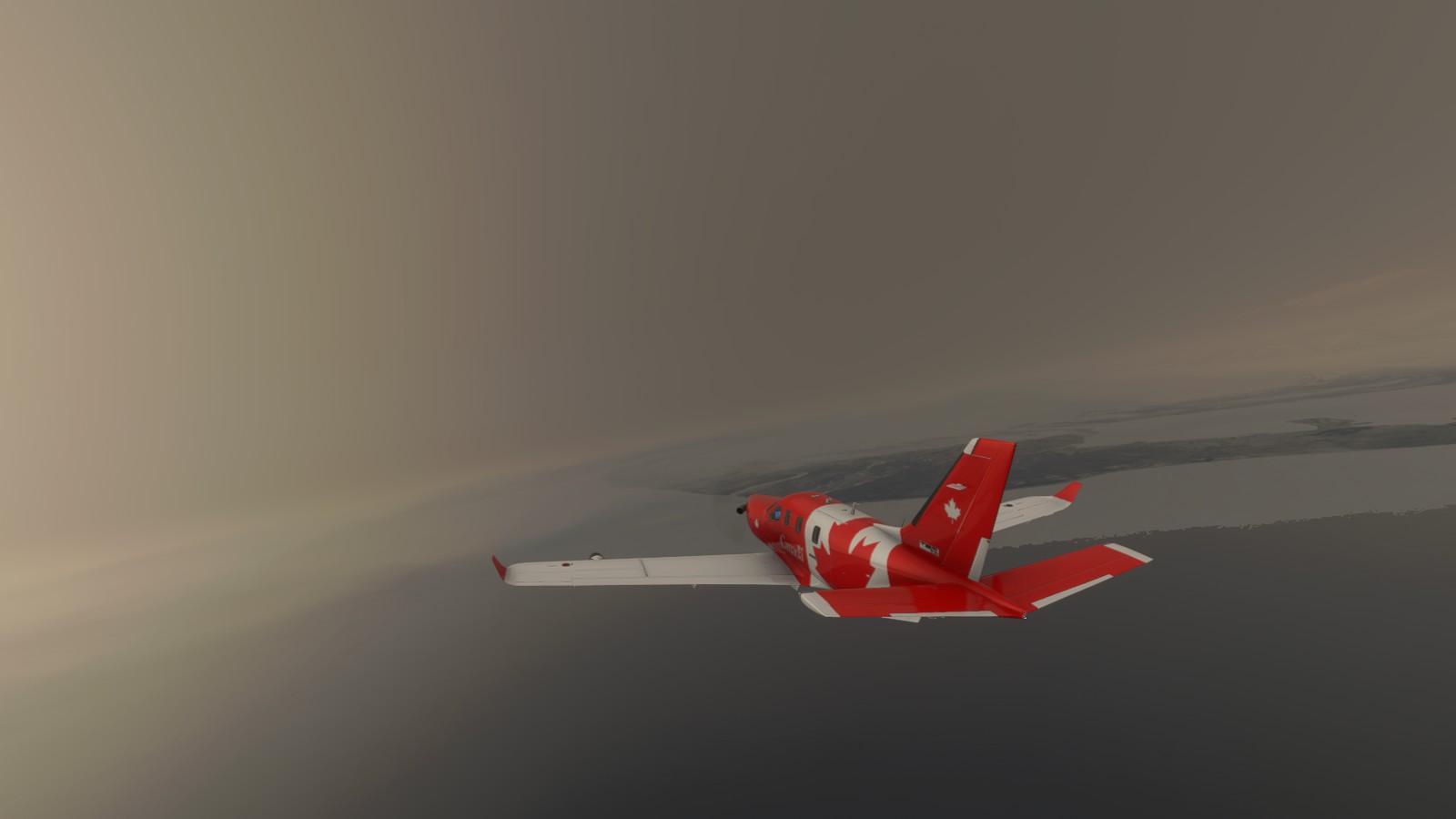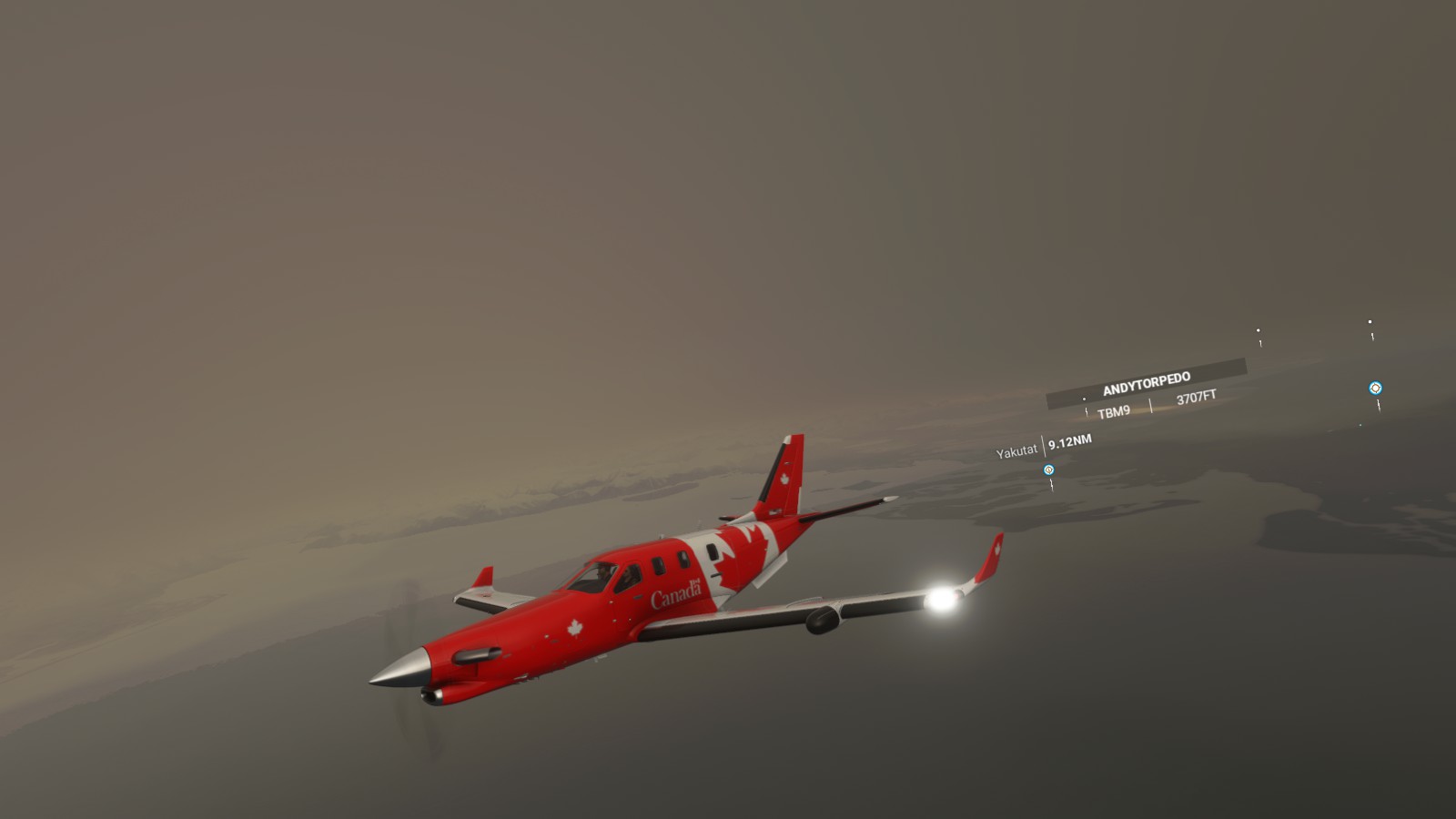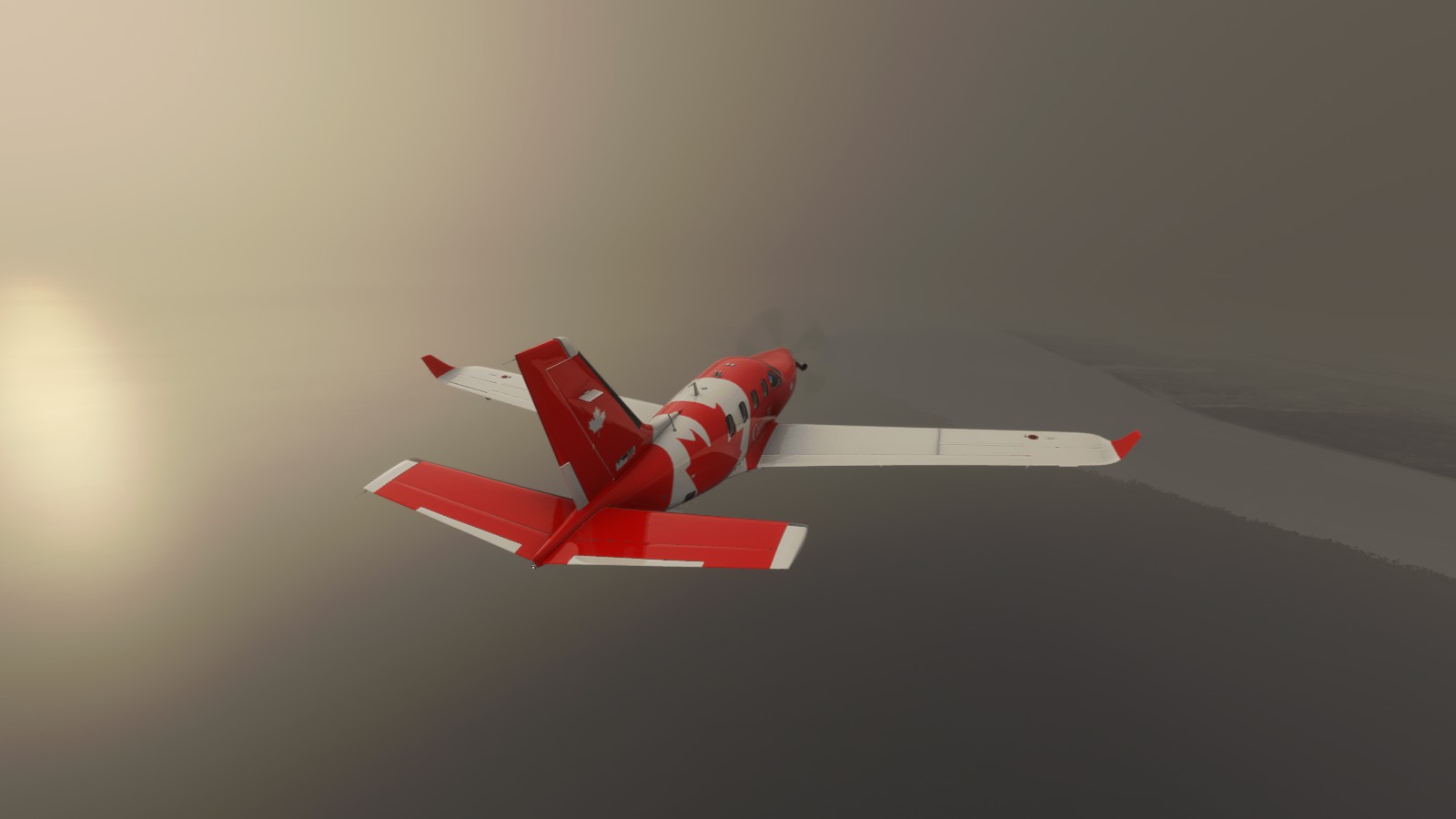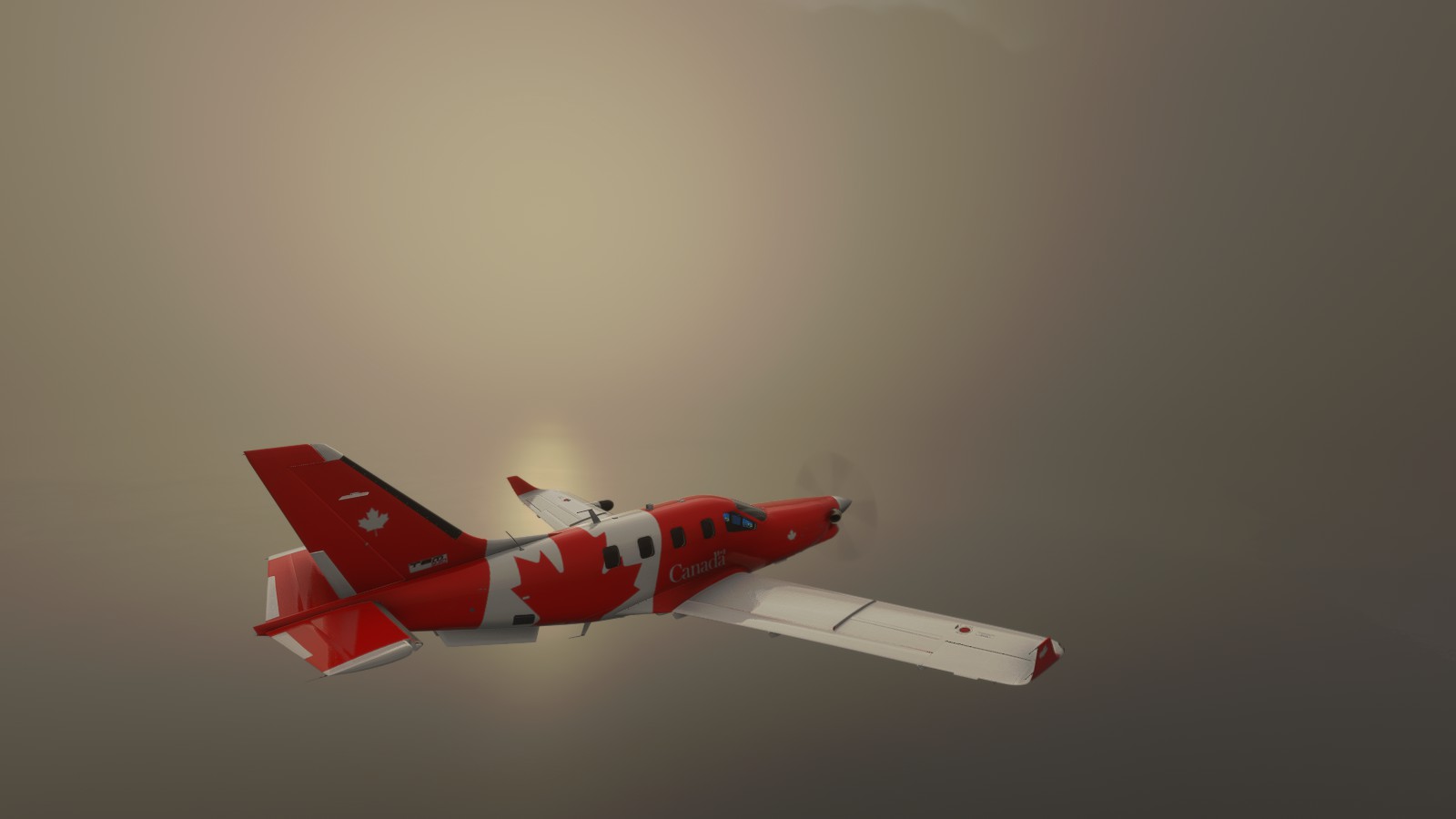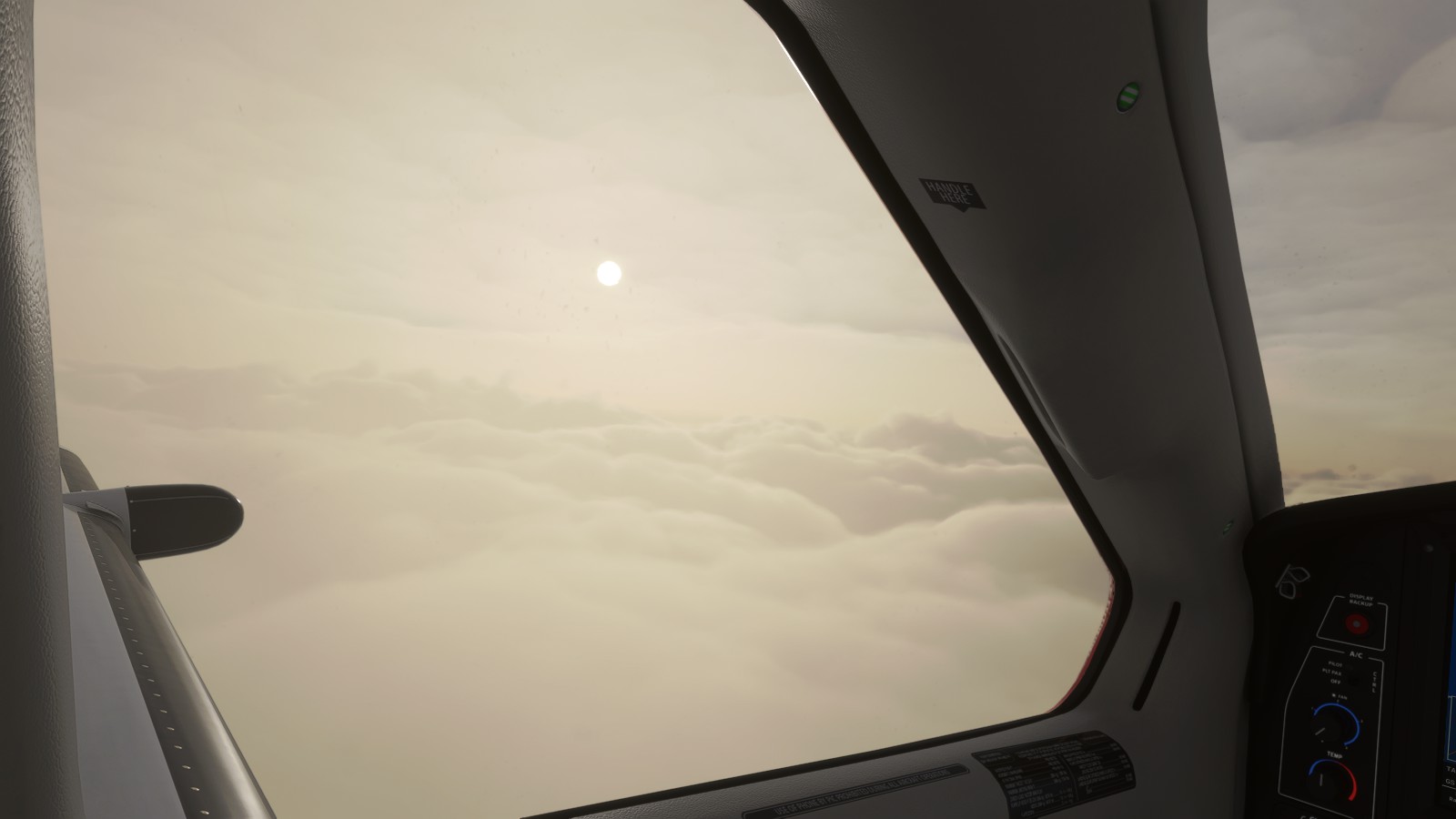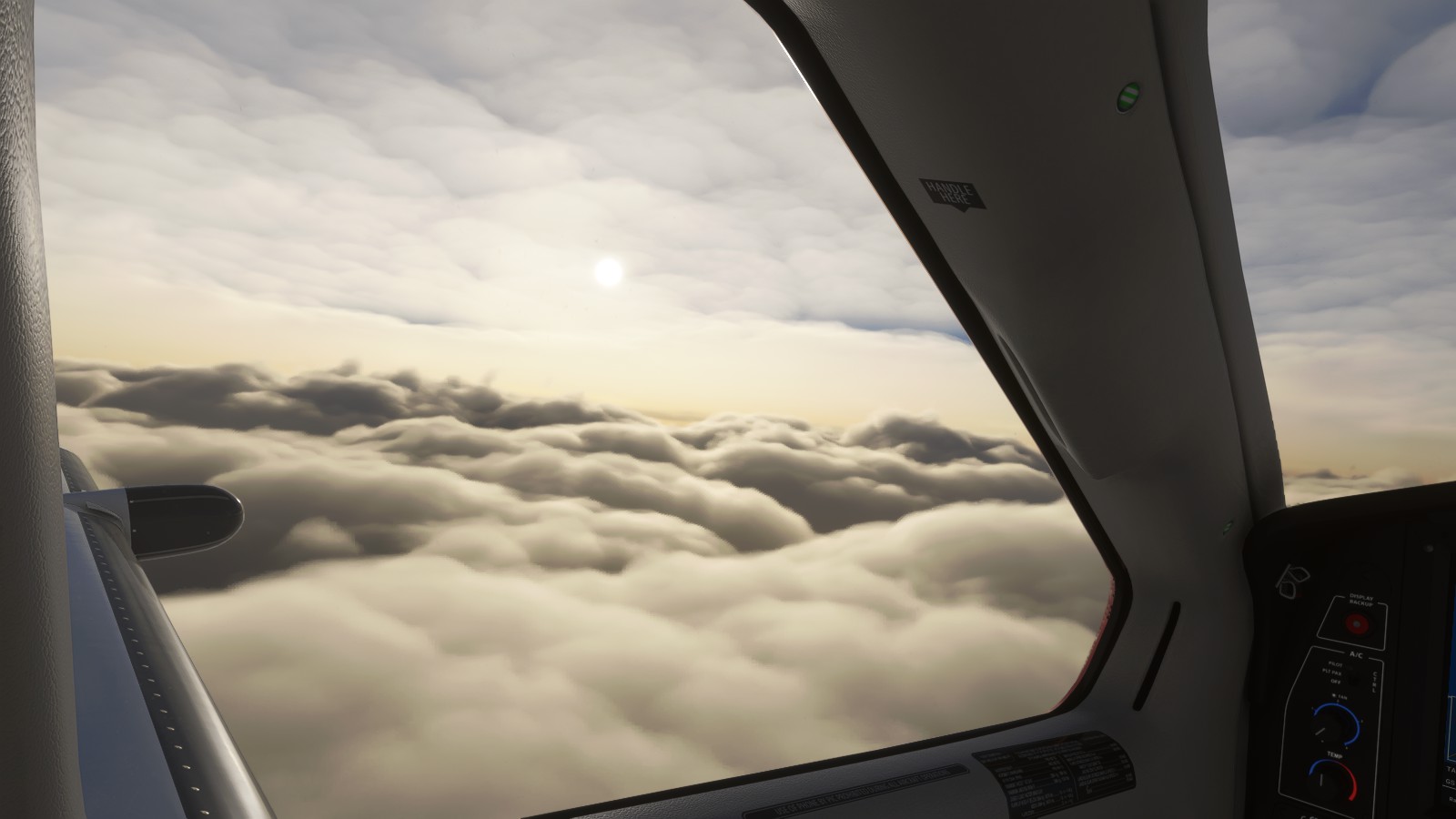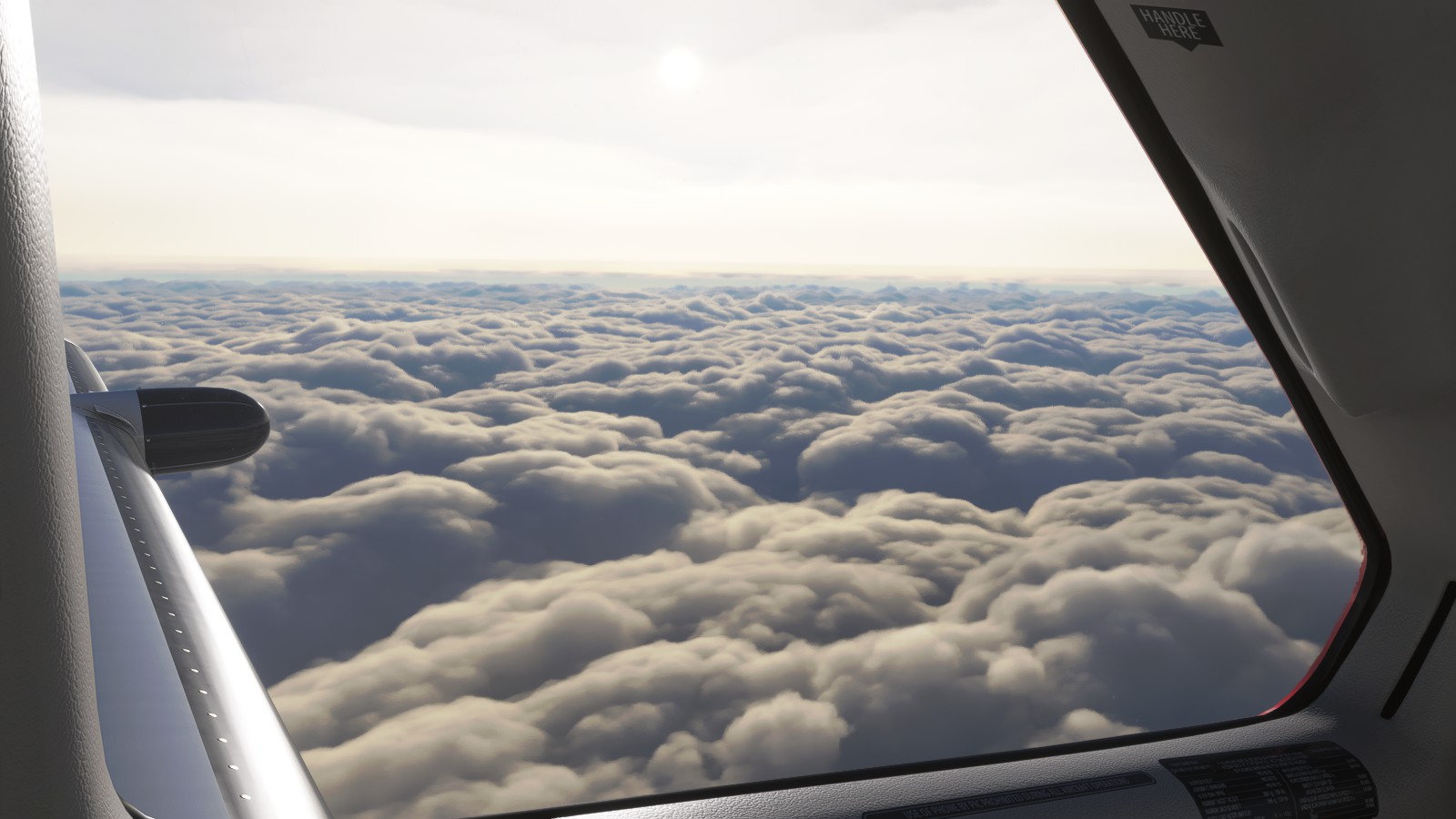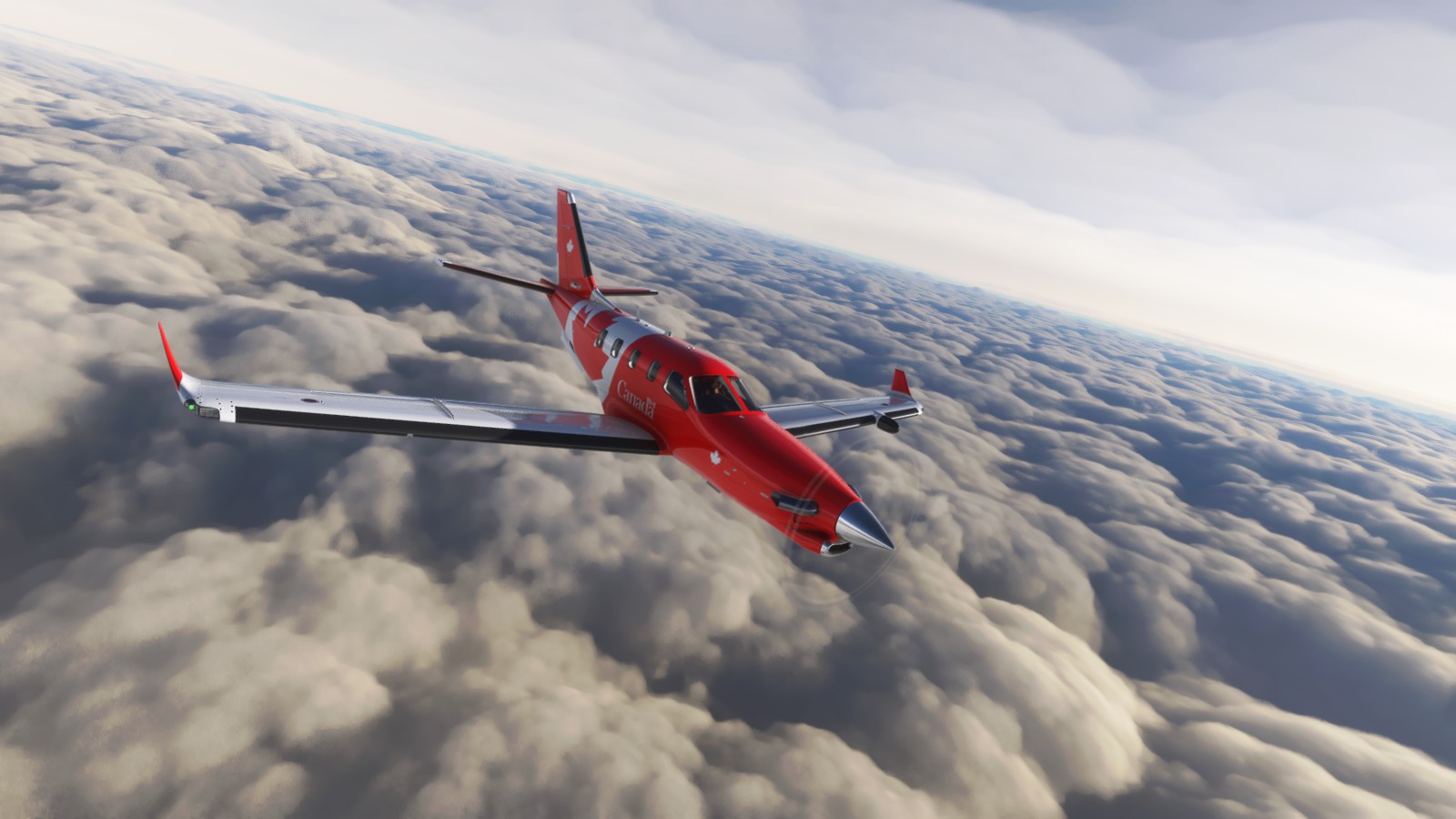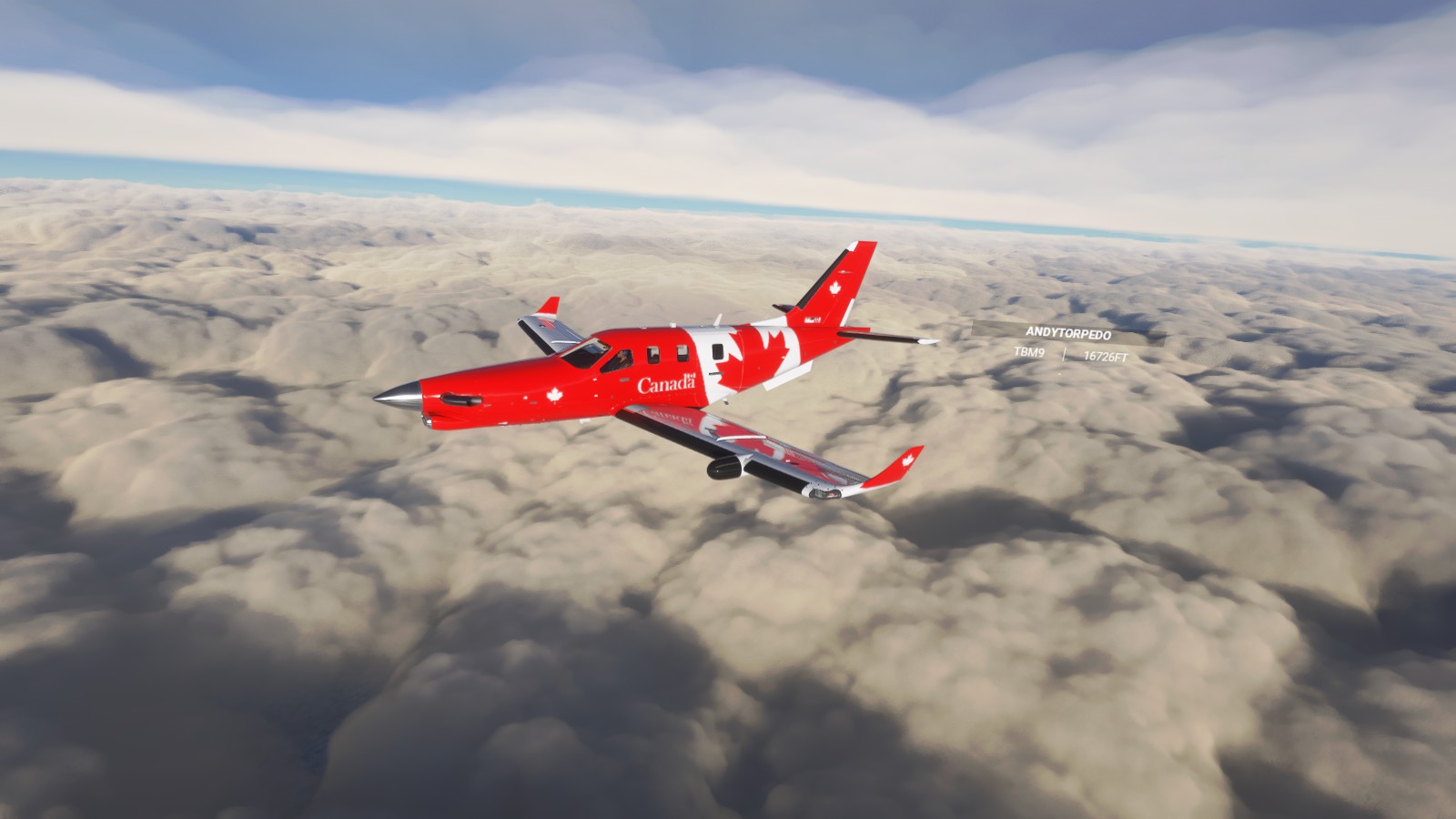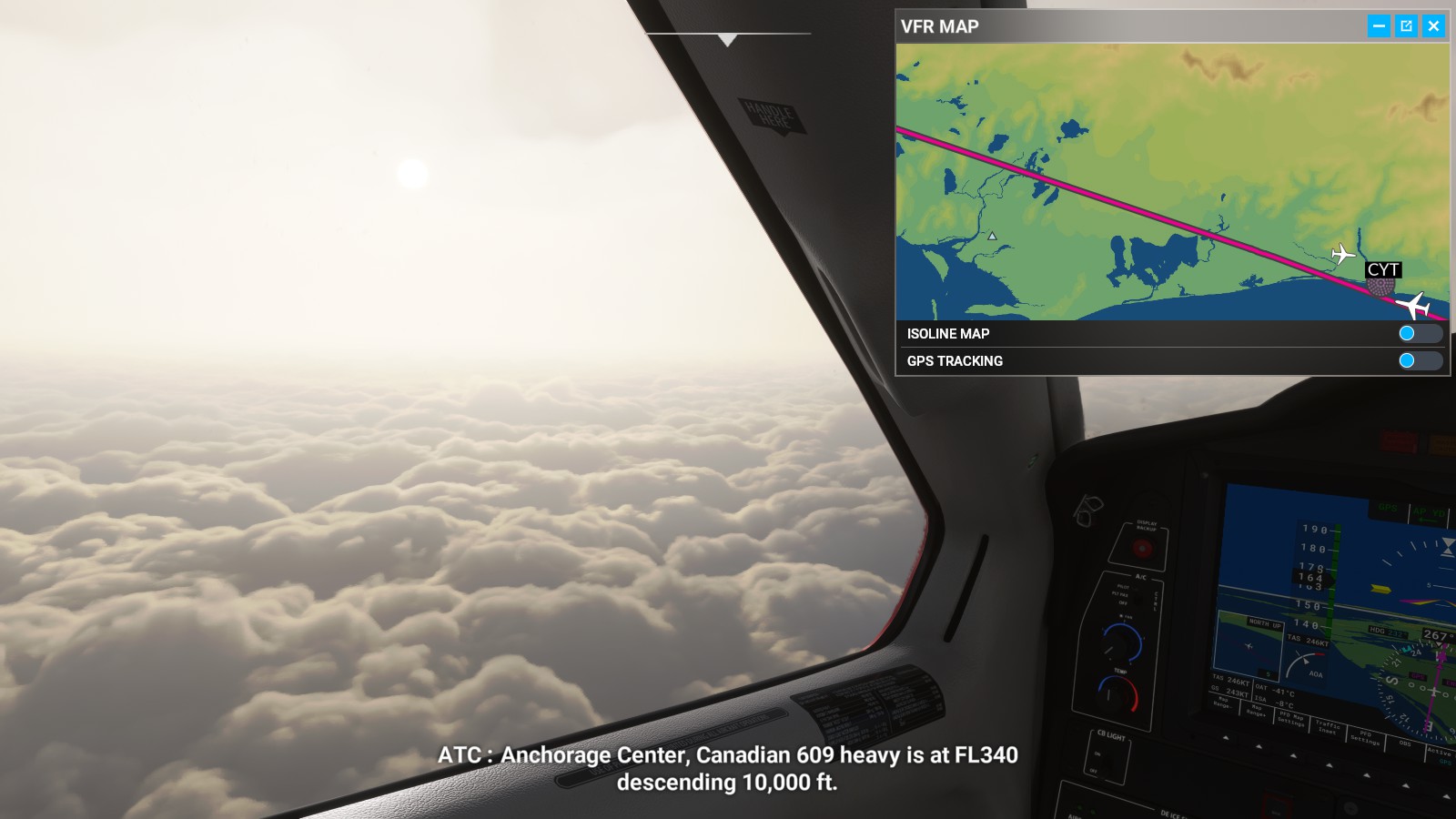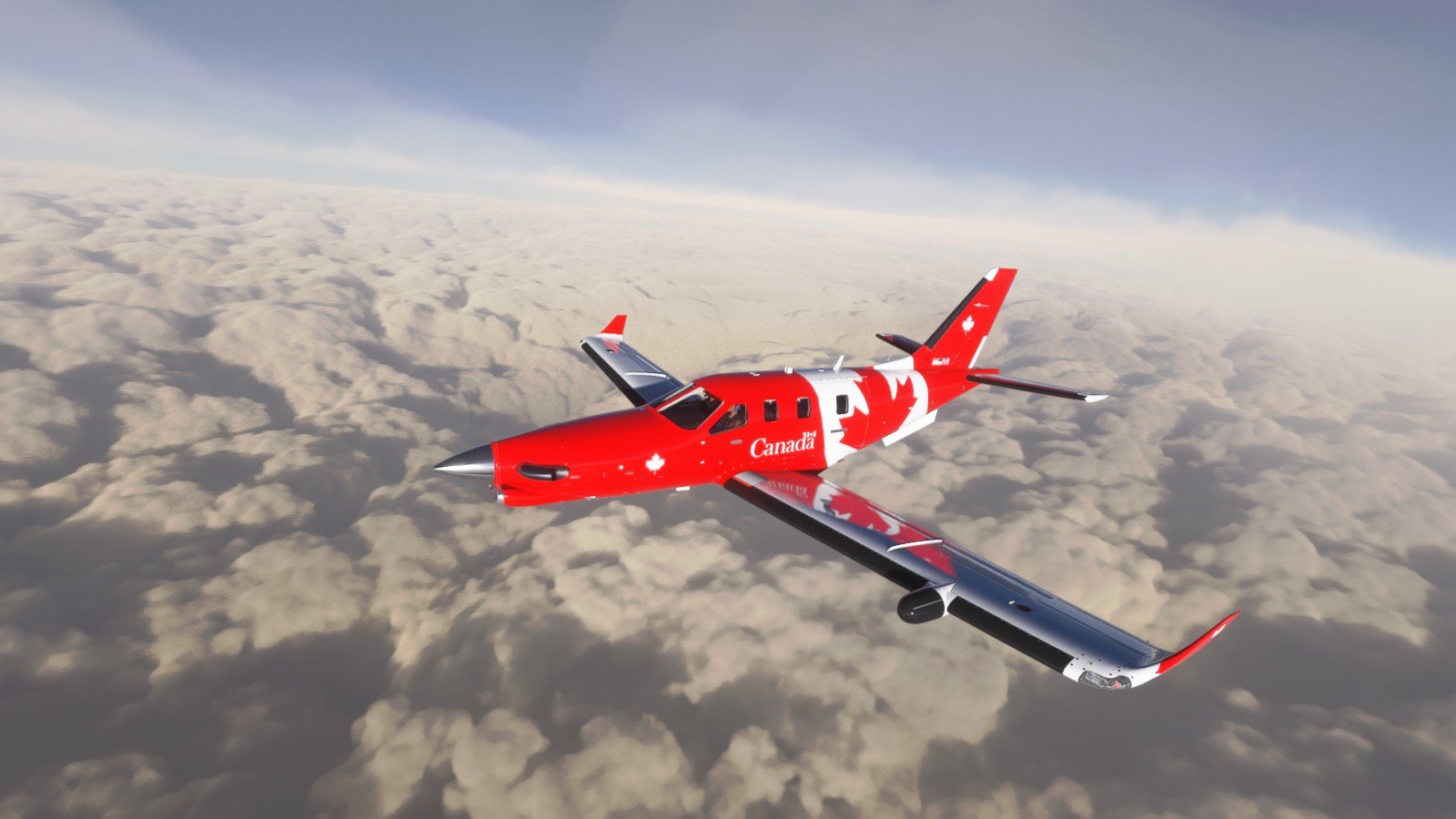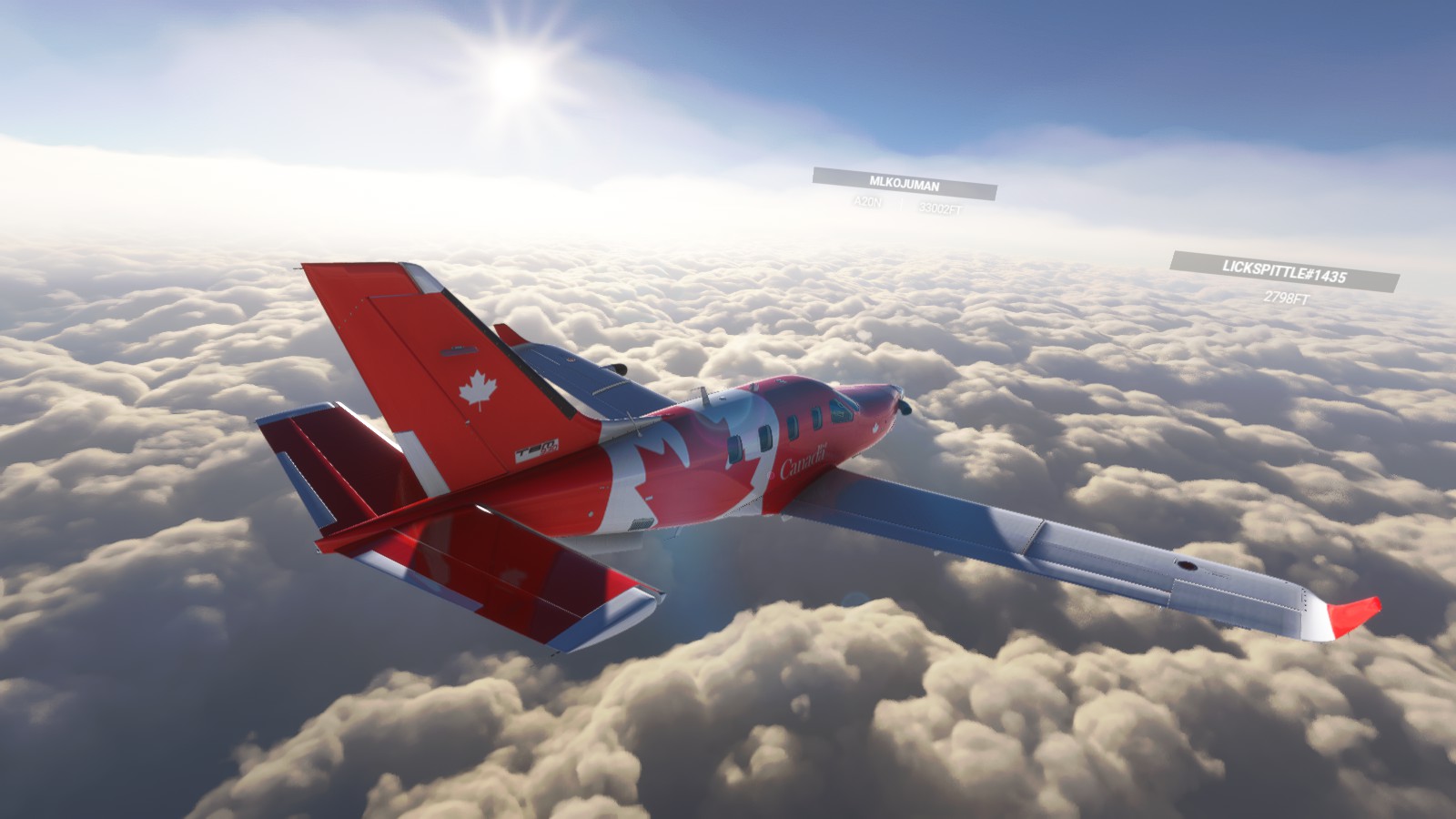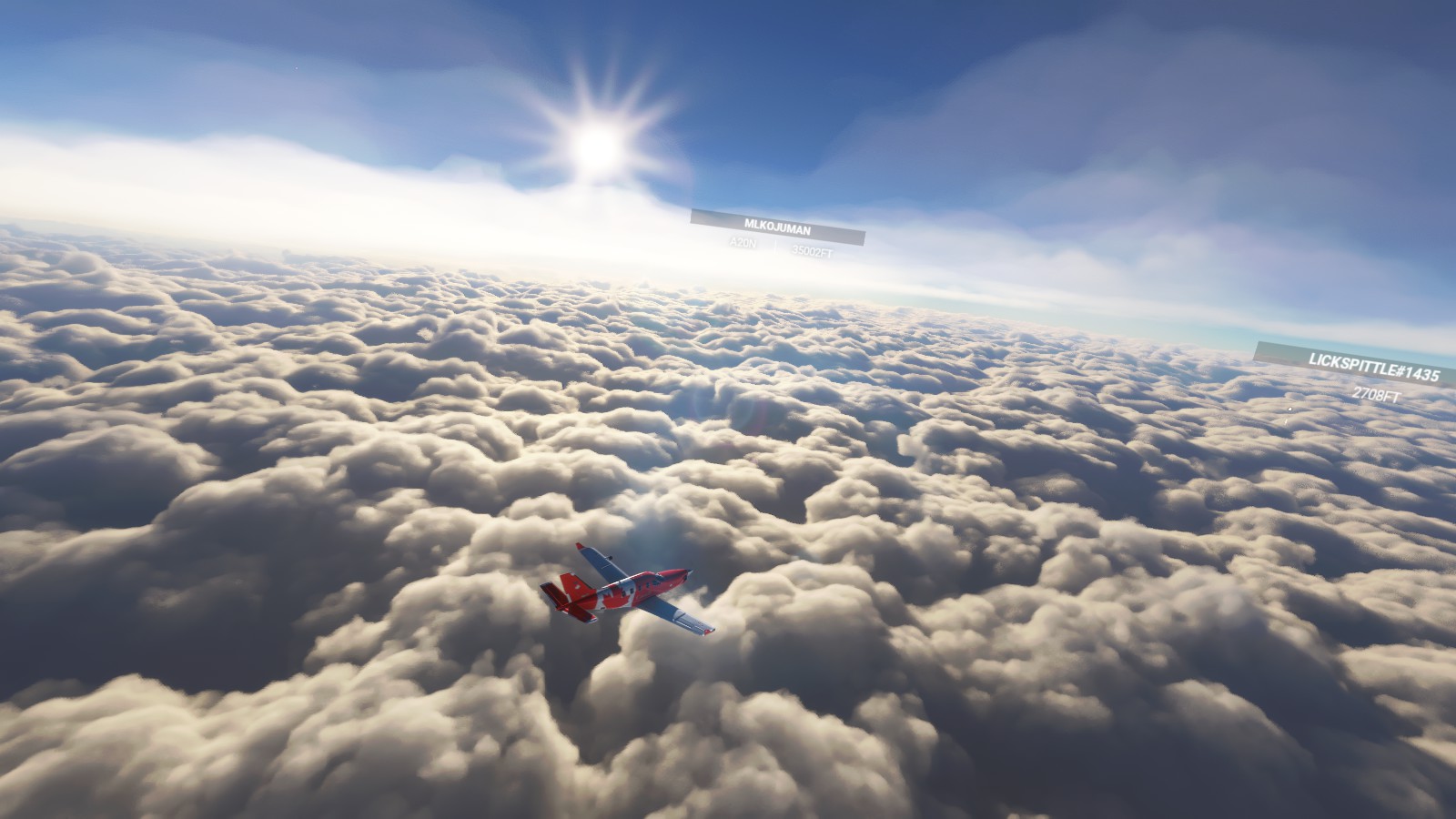 Friend would eventually over take me taking the higher, faster, and more efficient route. Probably even at 100% throttle, something I don't do. I simply cruise at 80% power, though now prefer higher altitudes. Saw the same clouds, same scenery, until we reached Anchorage where all the fun and excitement was at.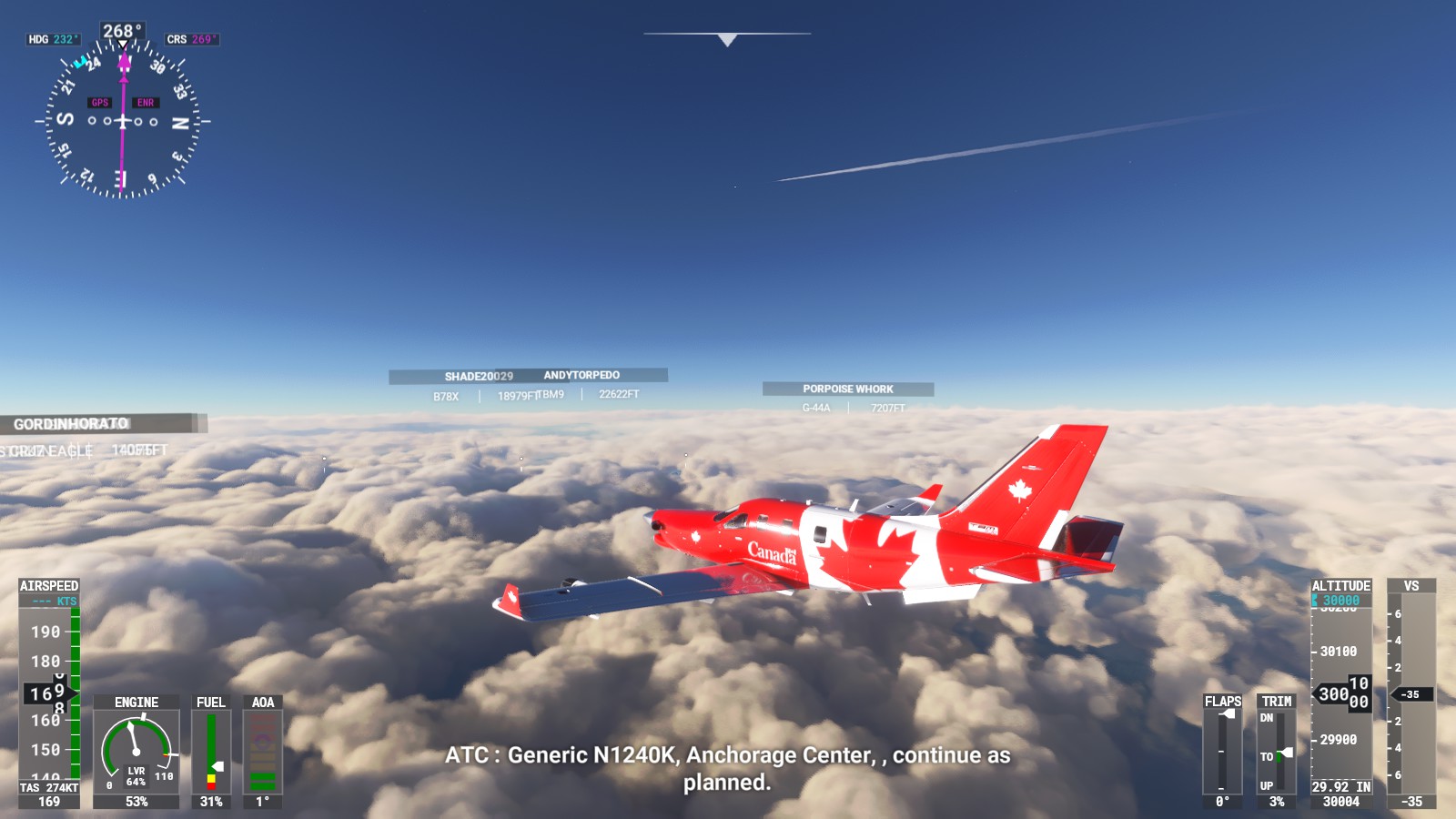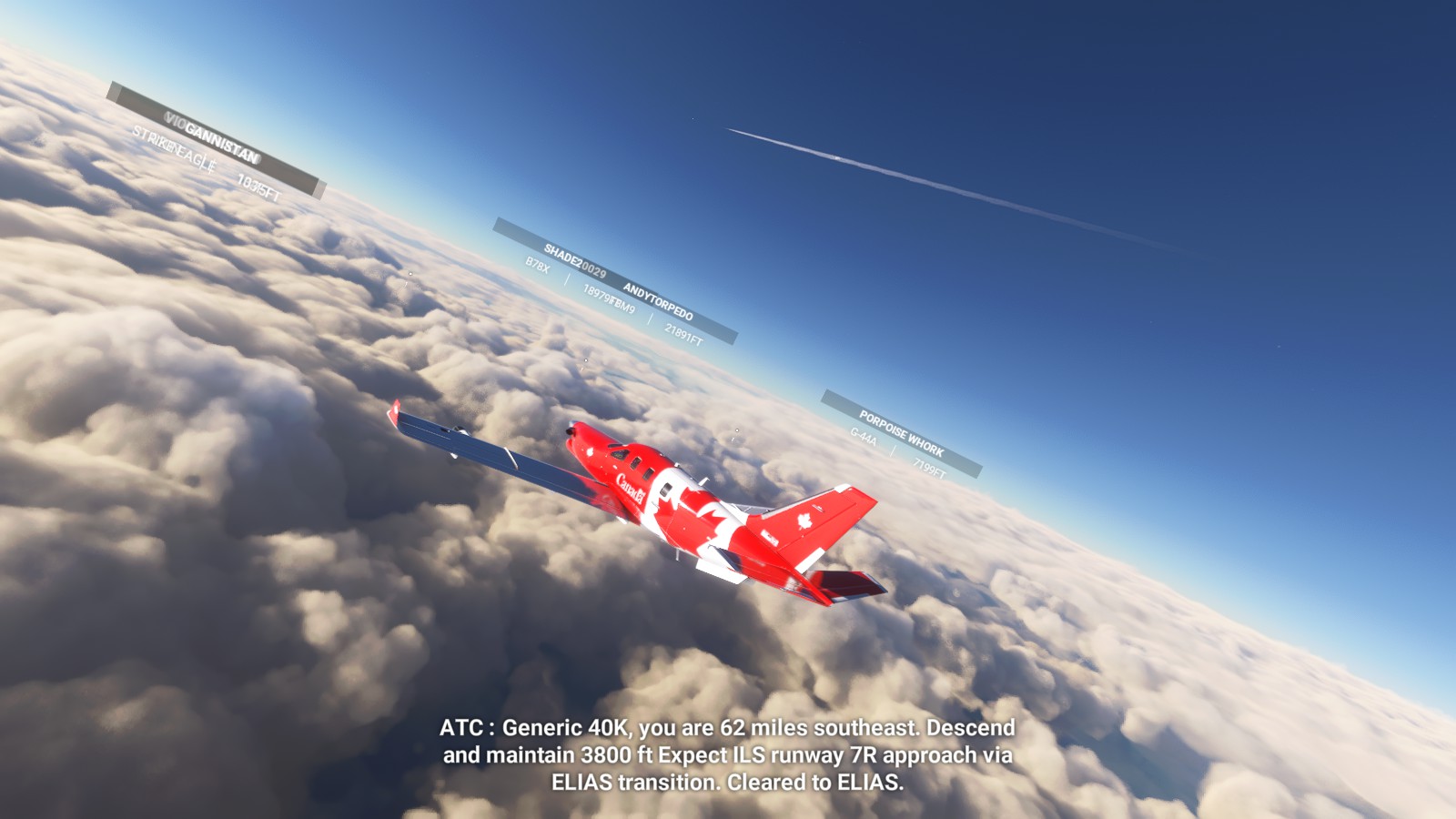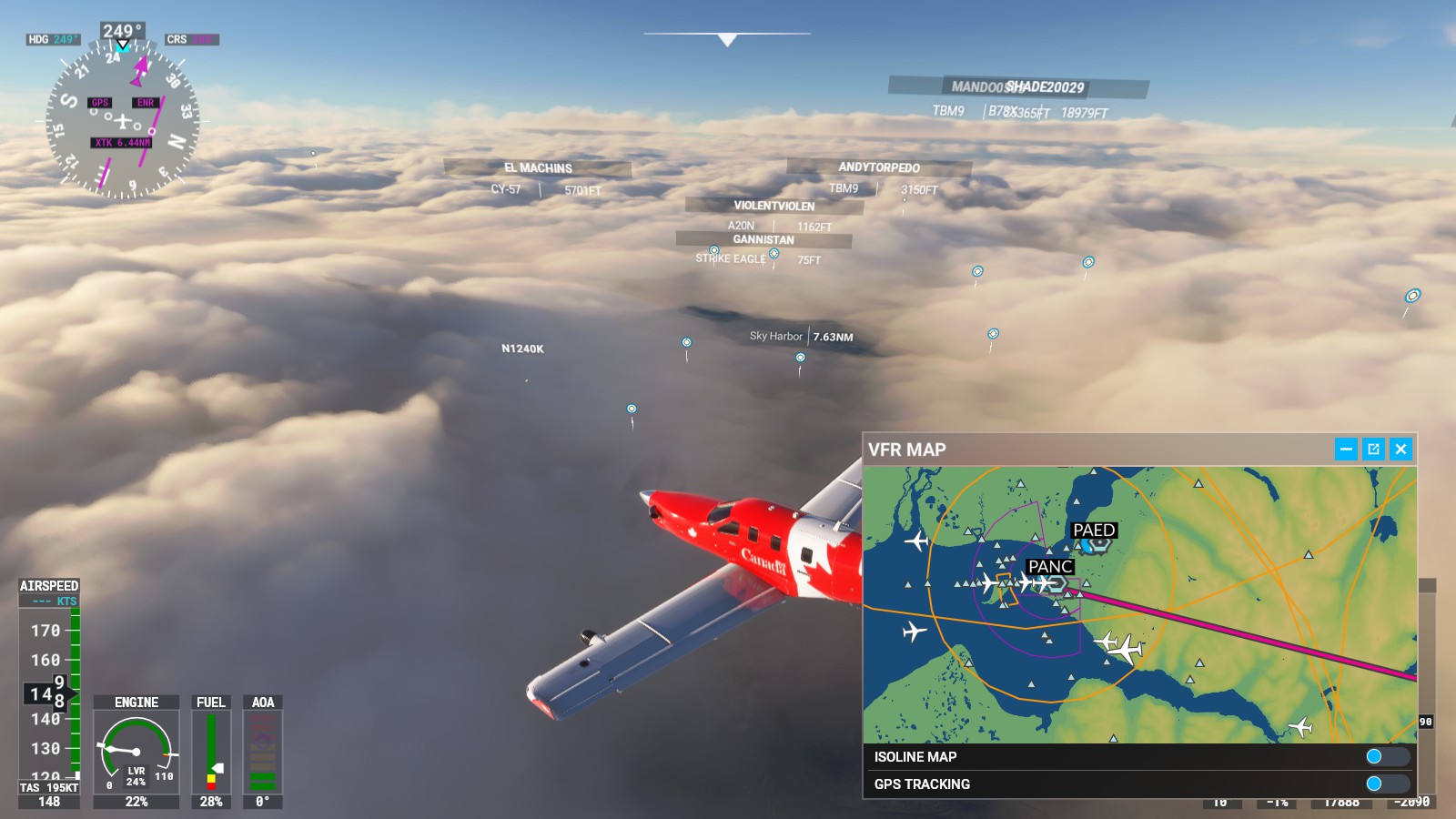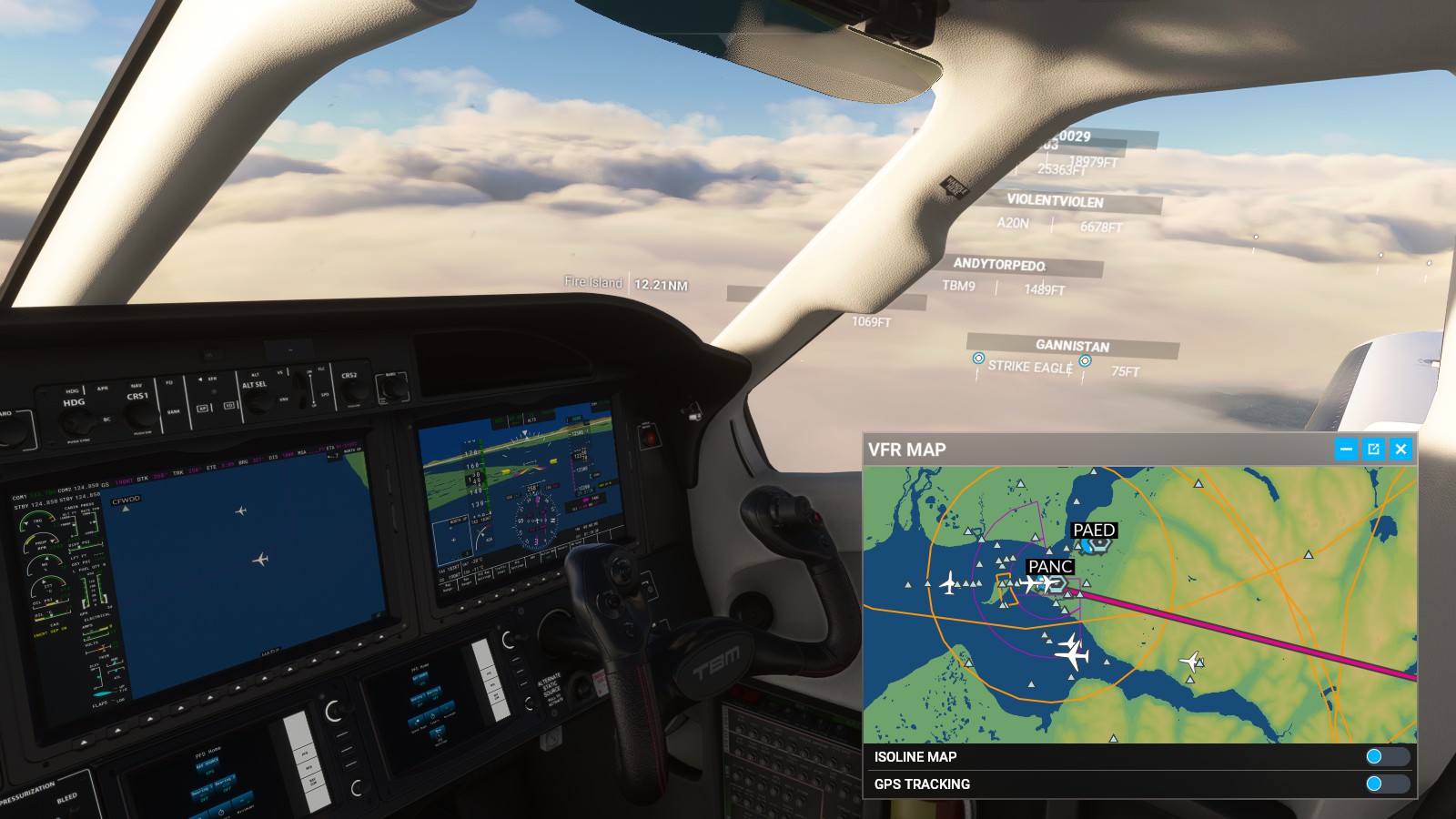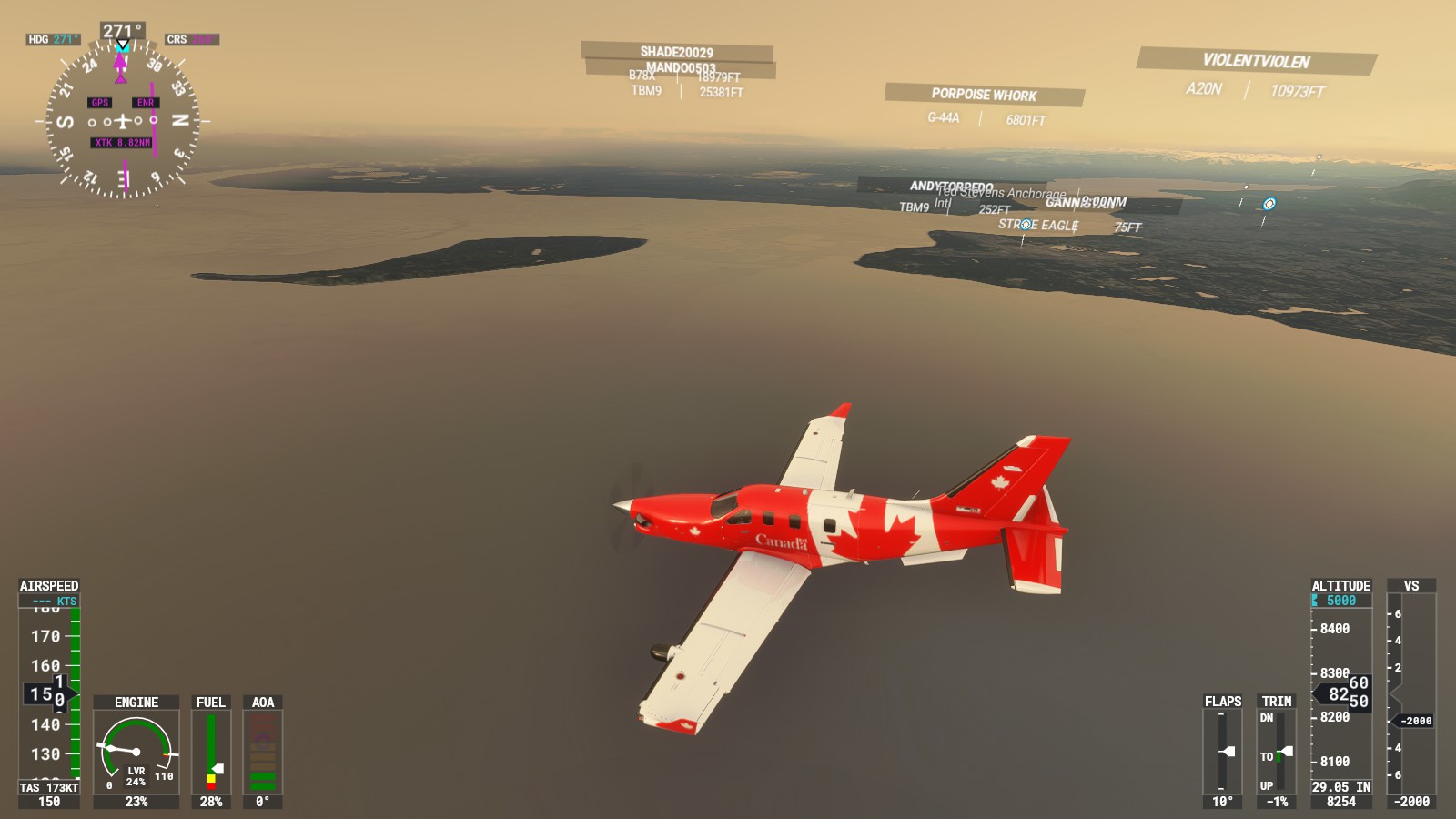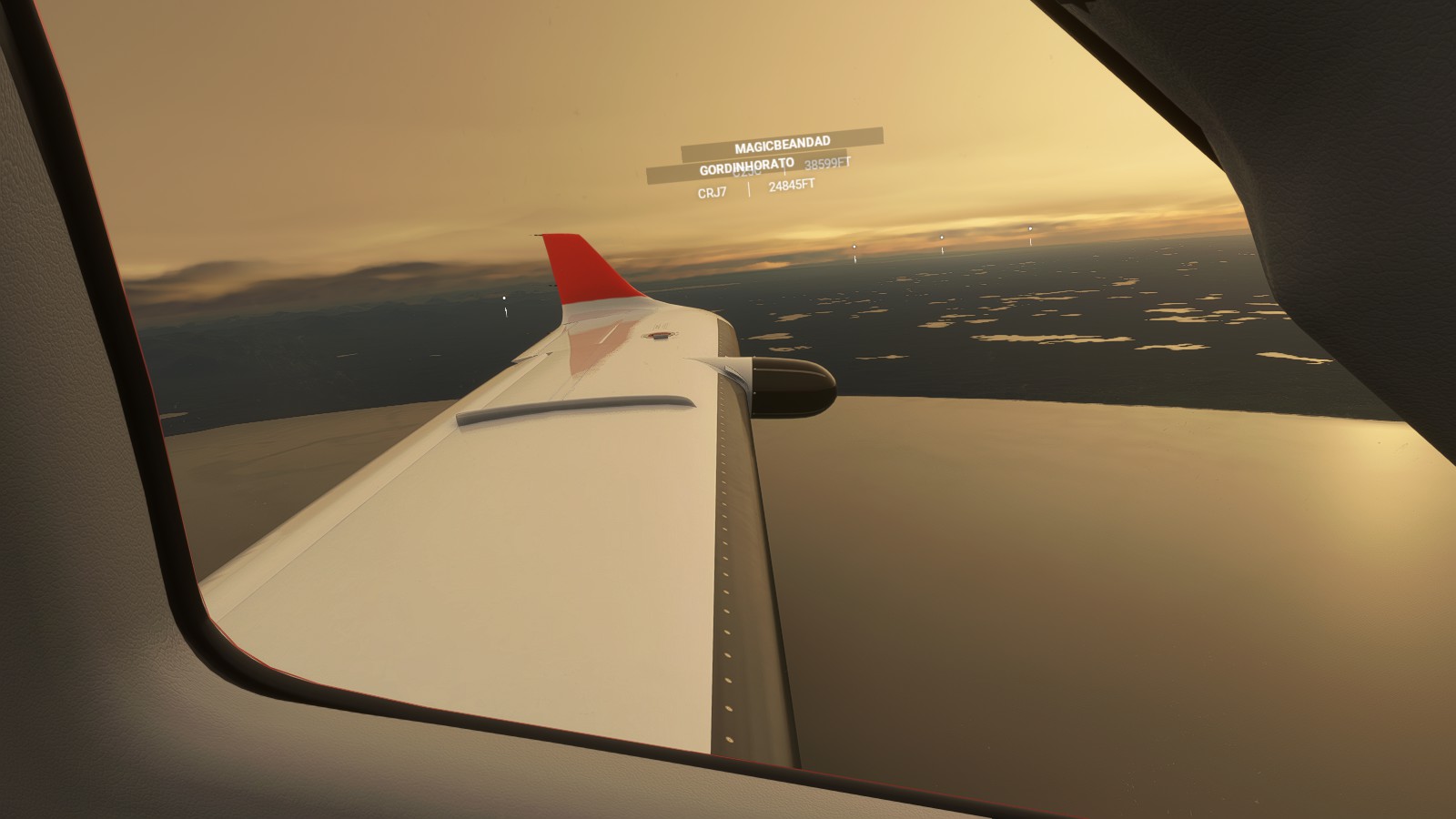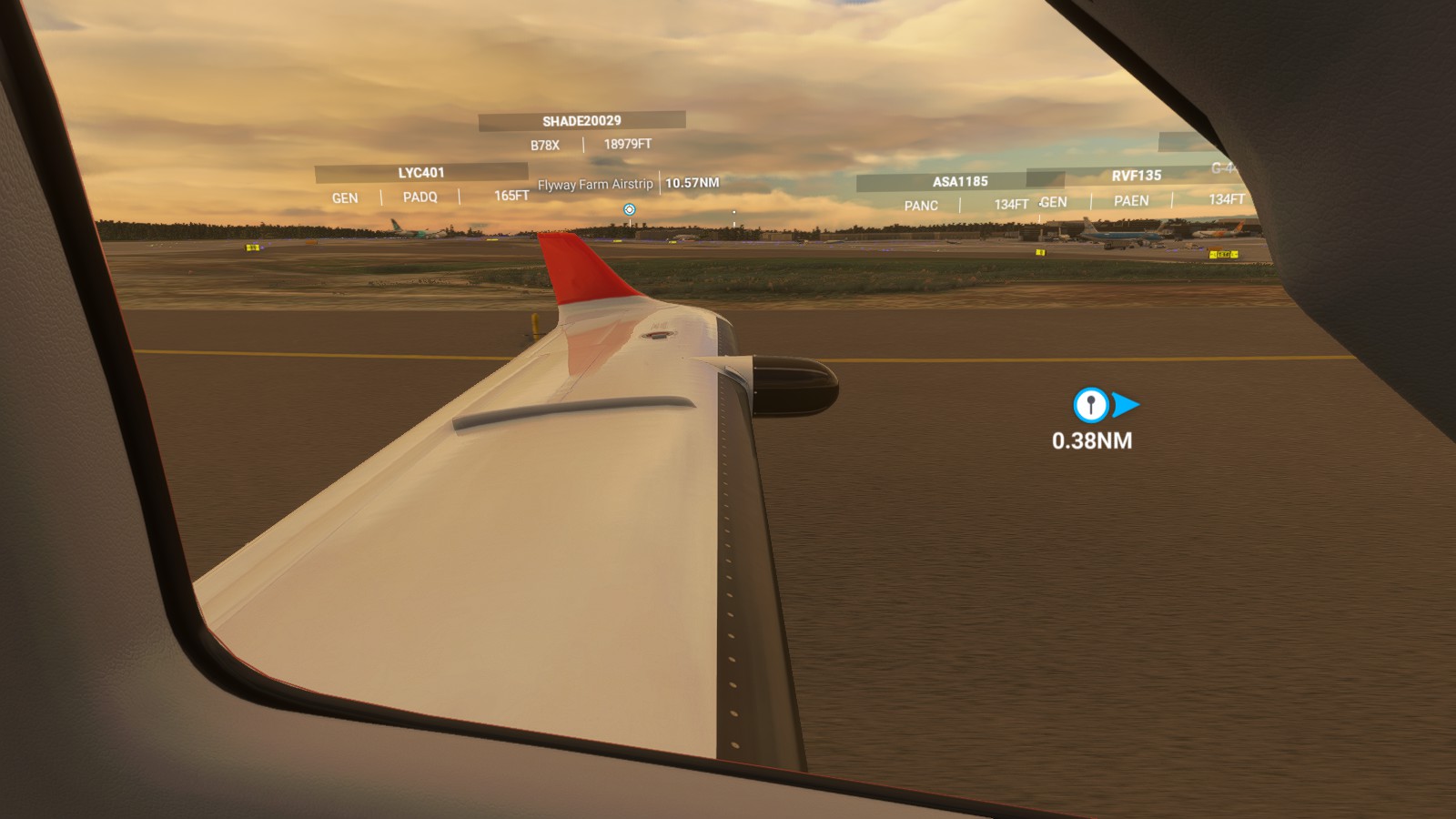 Someone was impatient landing during the same time I've landed. They were painfully impatient I even saw them crash on the runway, and possibly even me. They came in hot at high speed to then vanish shortly after. I "may" have accidentally took their spot during landing, I however saw a clean opening pinning the blame on other pilots. Placing the blame on them.
I have to say that the west coast and Alaska are awesome. The scenery is raw and fresh (even in Flight Sim) desiring to come back for more bush flying, if and when given the chance.
---