I'm loving this Frame Arms Girl so much that I just couldn't wait for episode 3 to pop around. This episode being based around Baselard's school adventure, and with the two sadistic Materia sisters.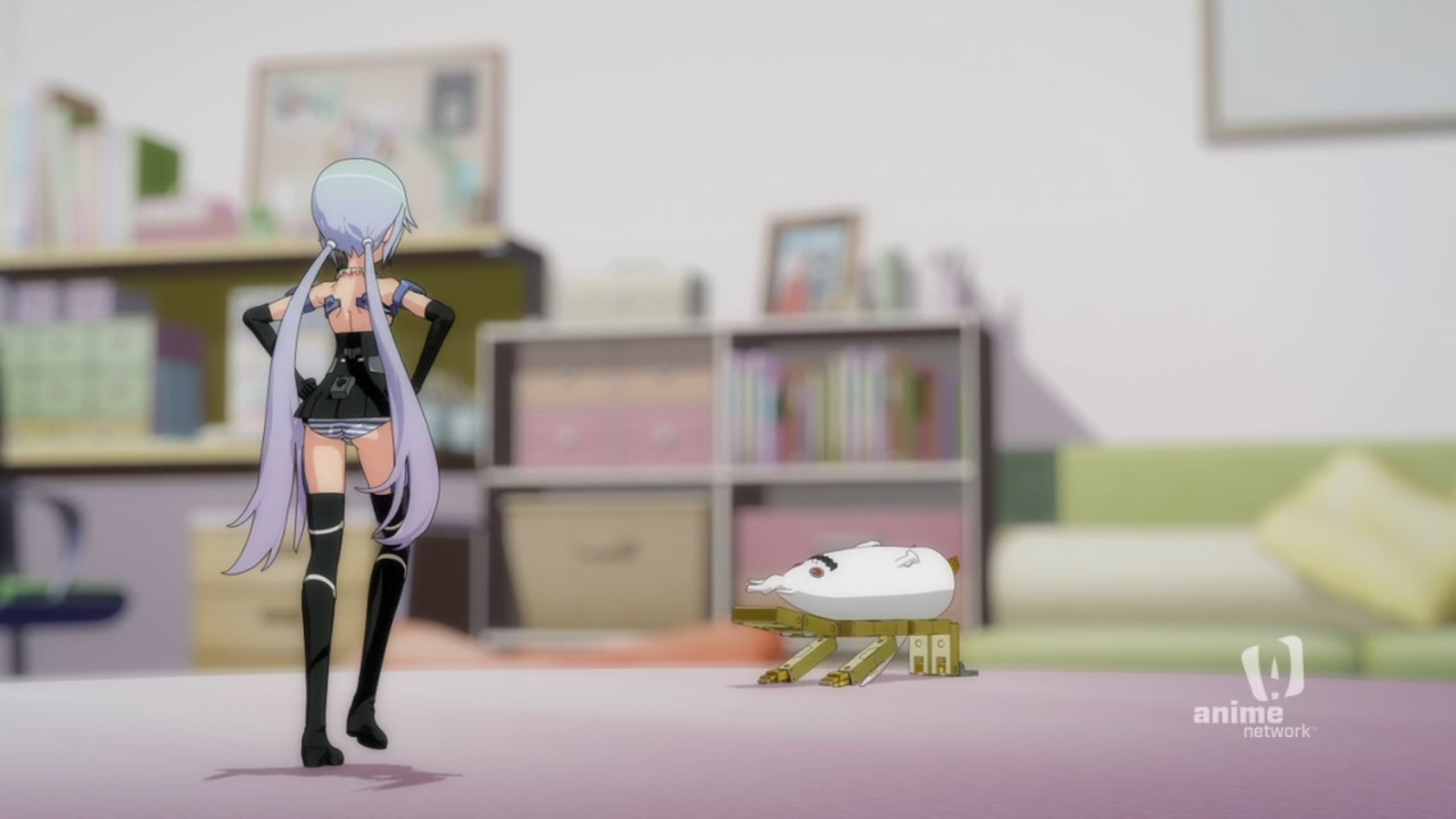 I'm quite loving this show that it's a real shame to see people writing this show off as something boring and generic. I'm loving each moment of it, more so because it's in my line of interest. For those that skipped out on this show you're truly missing out on a lot! No joke!  I'm loving how silly Baselard is with how she's like a bird seeking out shiny things, or with how silly the sadistic Materia twins are.
[Frame Arm Girls: Ep 1 | Ep 2]
I found it amusing how Sty-ko assumed that humans have a built in charger to wake up exactly at the right time. I mean, we do and it's called a 'body clock', but that only triggers when all sorts of conditions are met. You would have to be well rested, be in a strict schedule, as well as not having daylights savings time thrown into the mix. That, or Ao really needs an alarm clock. I'm going to assume that what is being implied is that Ao simply wakes up when she desires to.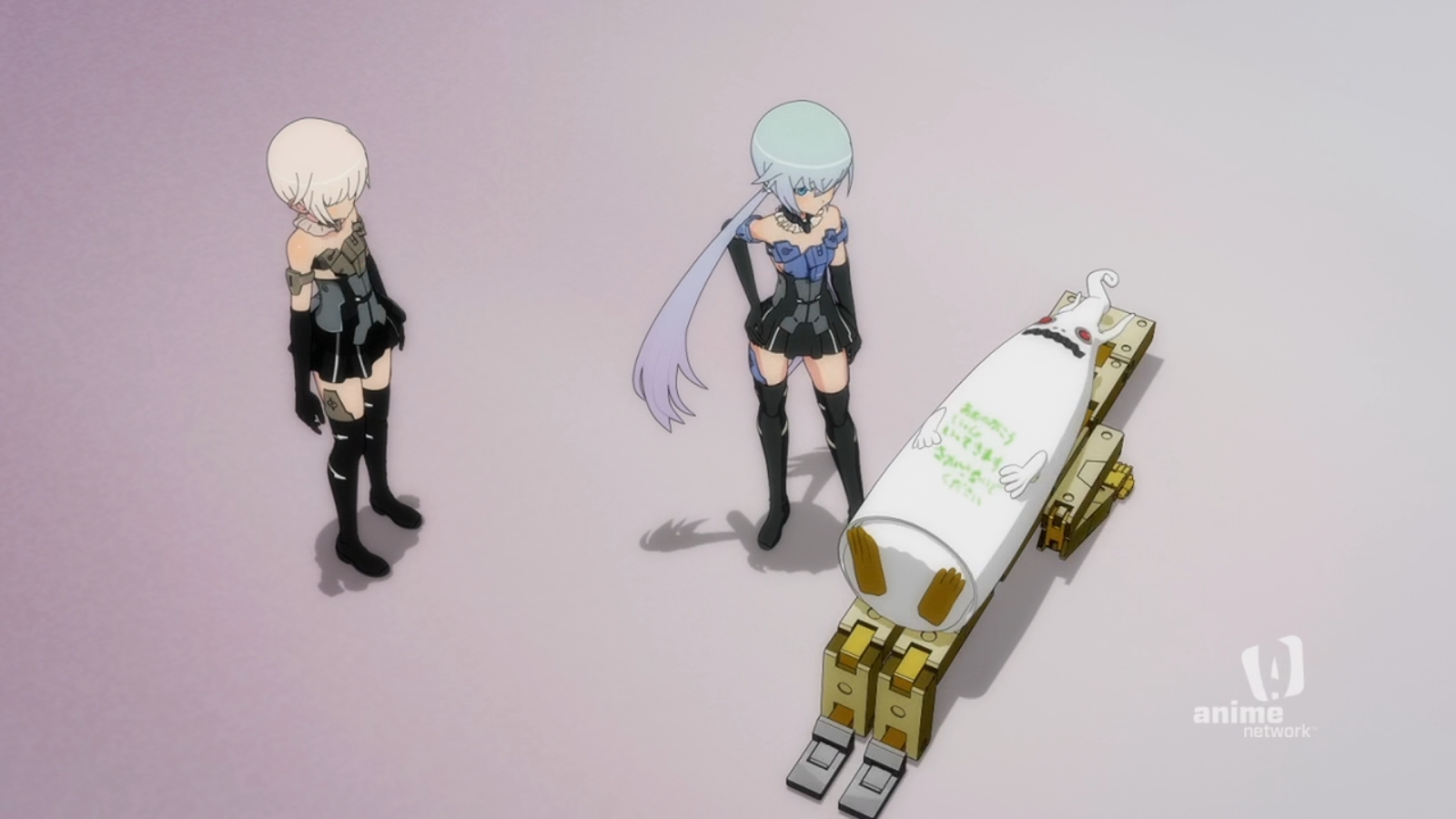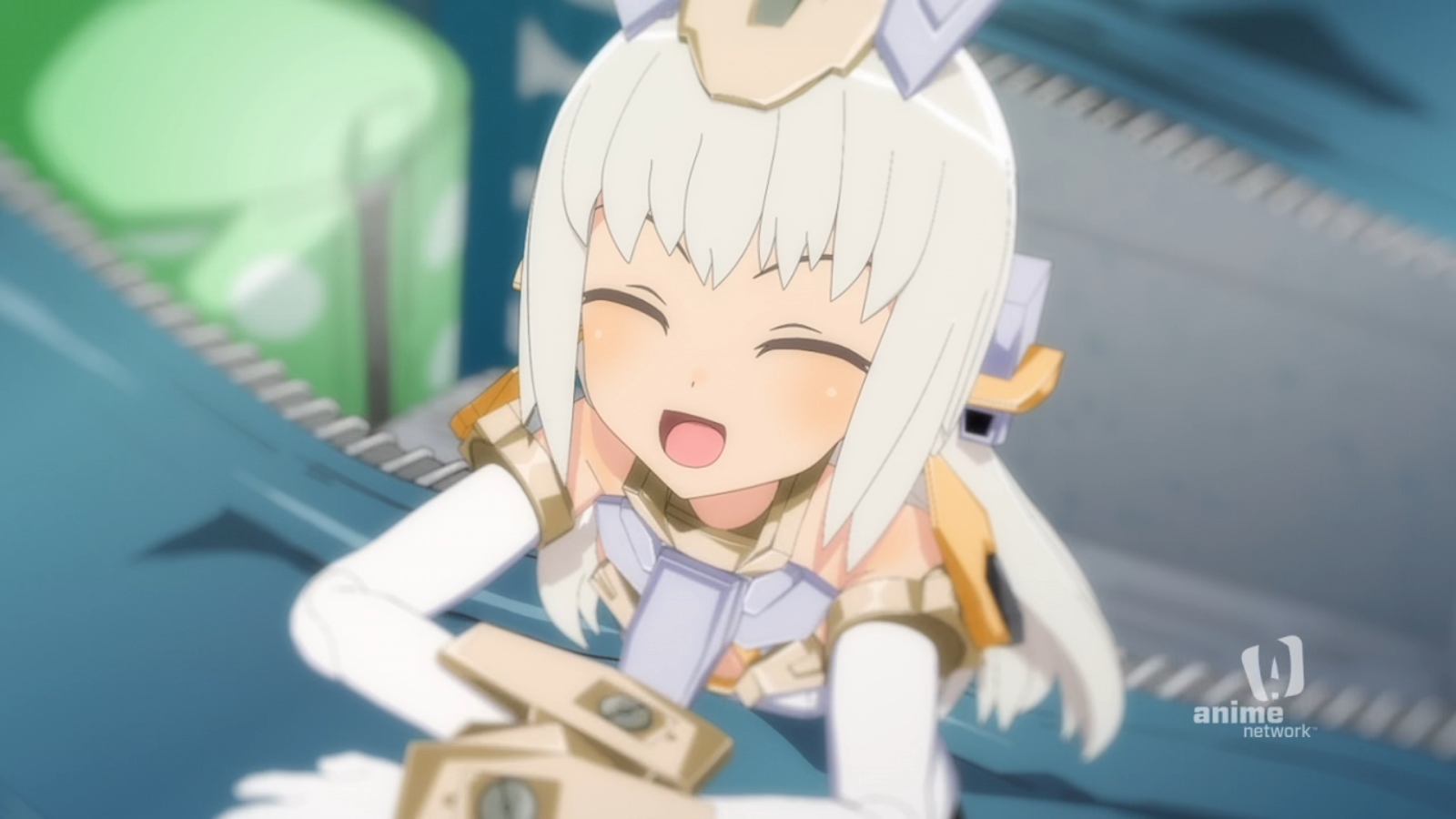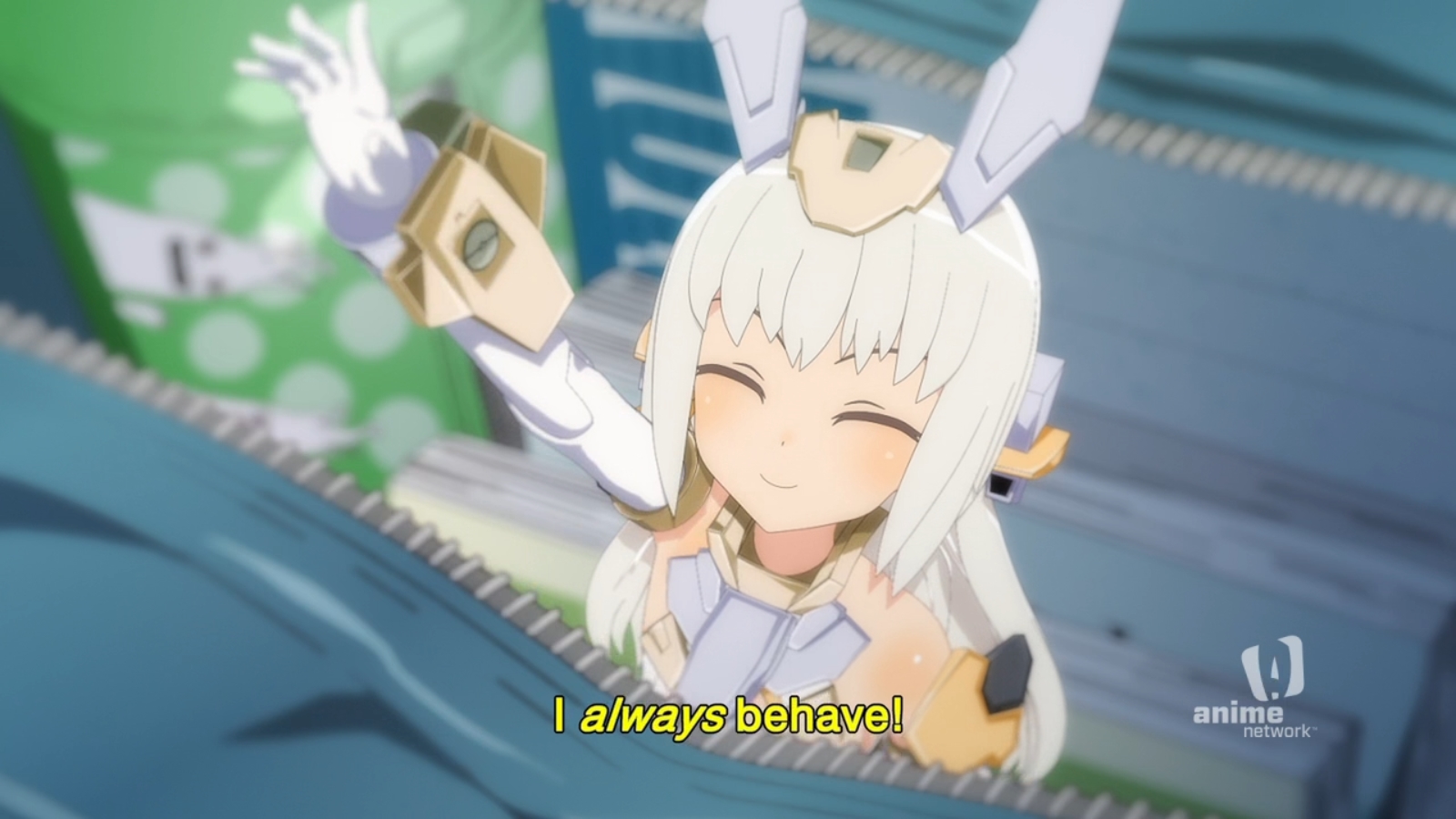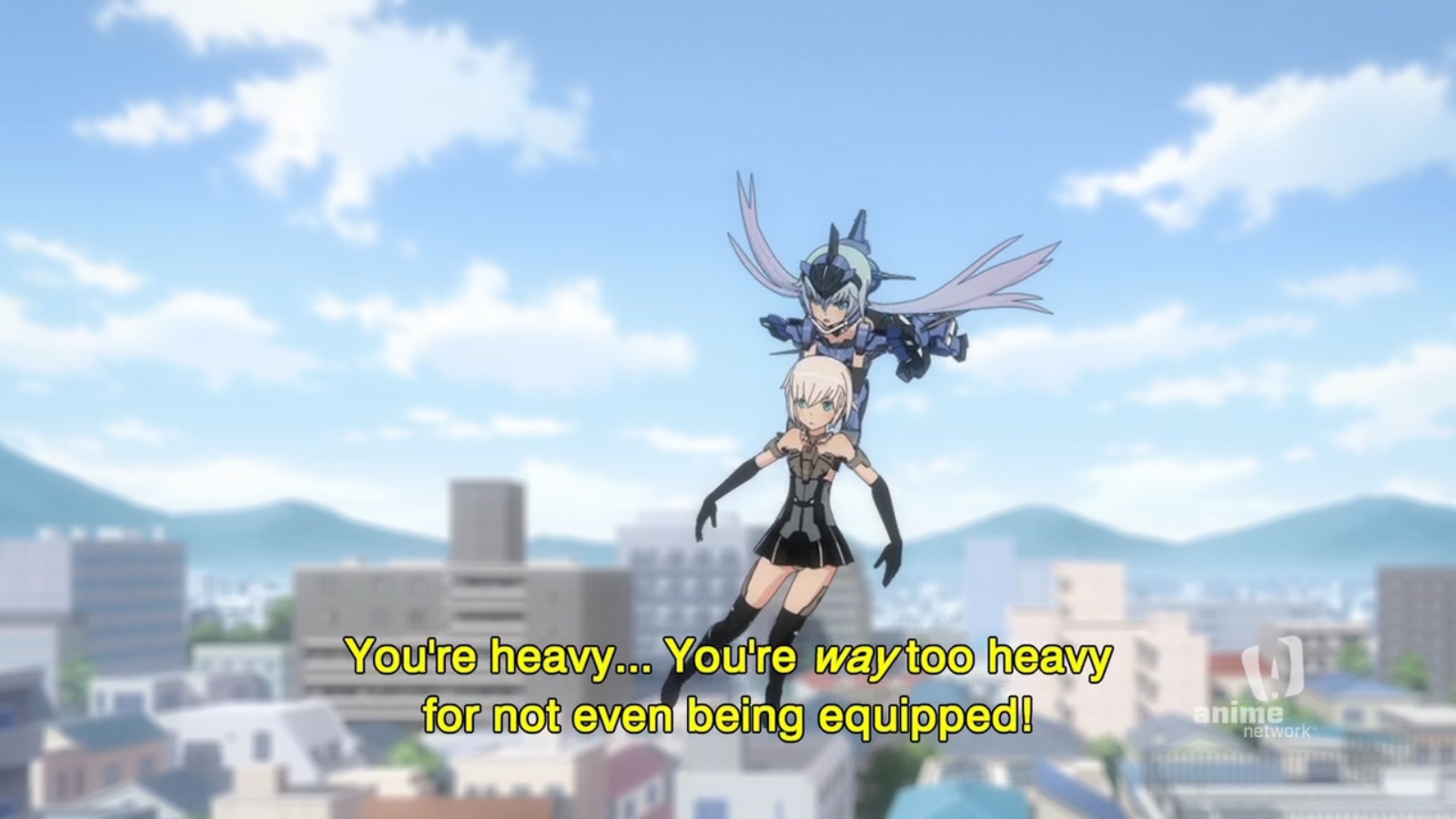 I'm happy with the above scene because it once again shows that Frame Arm Girls can fly about freely, similar to how Busou Shinki are able to do. Various types that are meant to fly, that is. Gourai is also heavy for Sty-ko.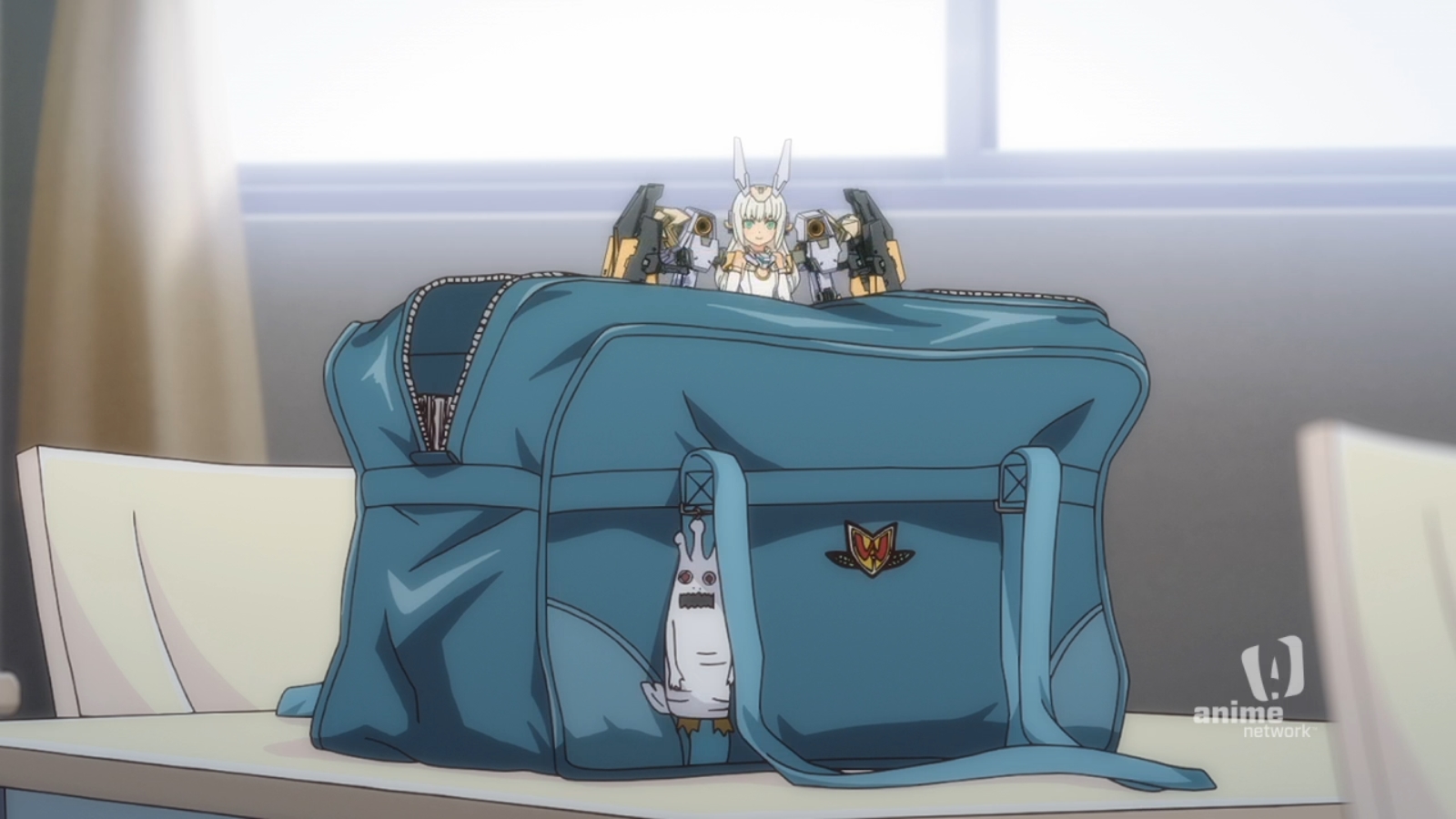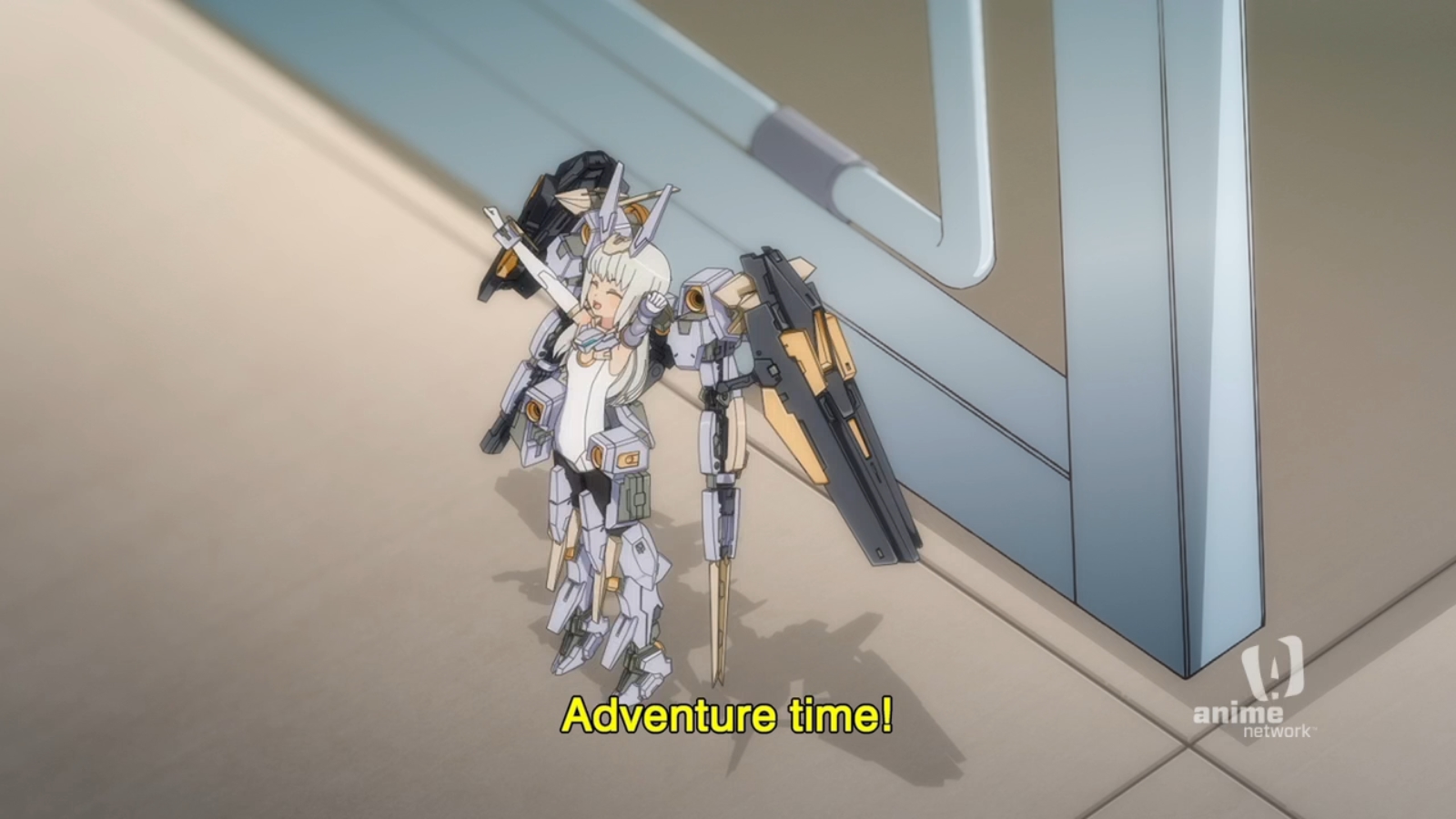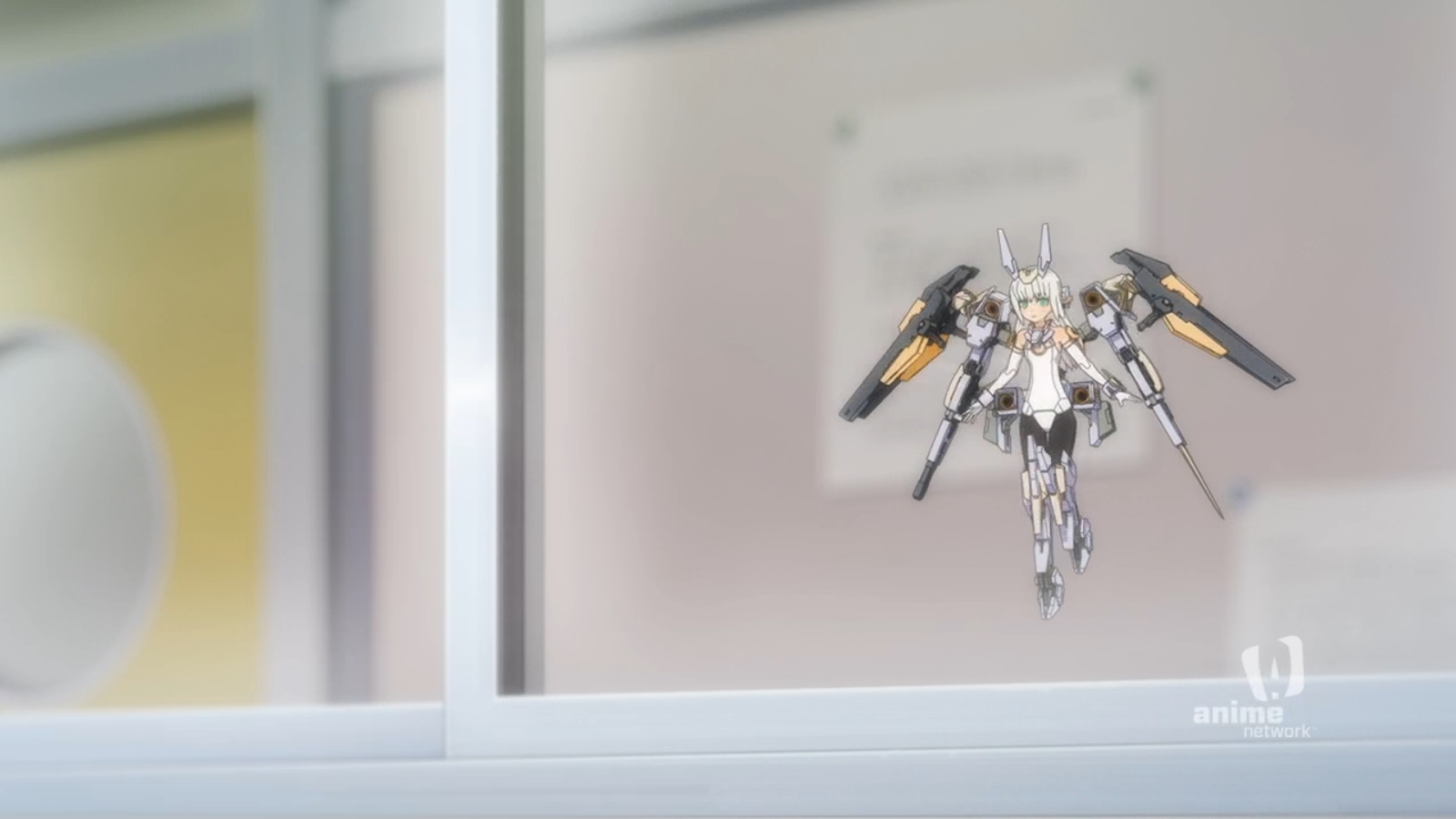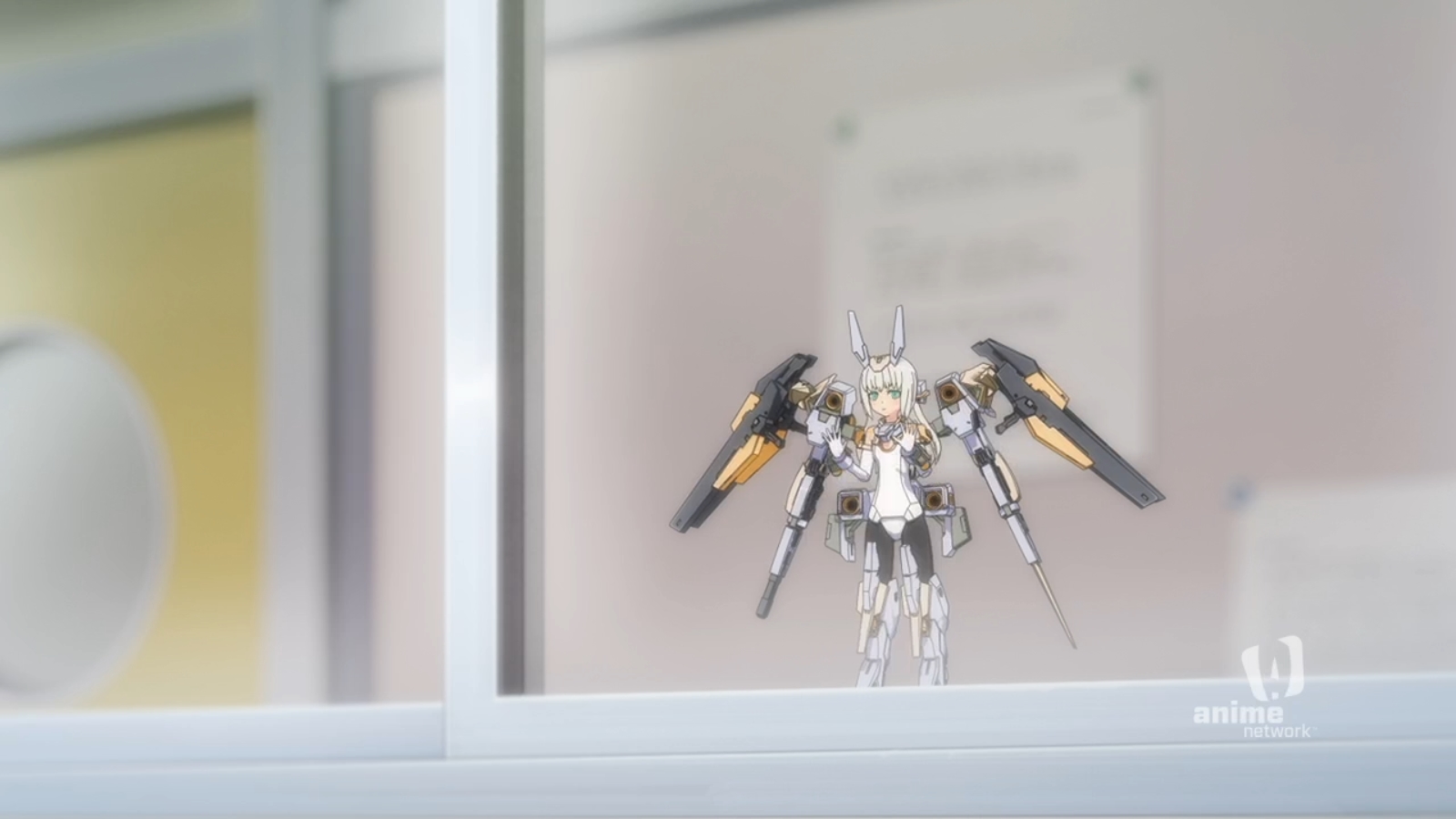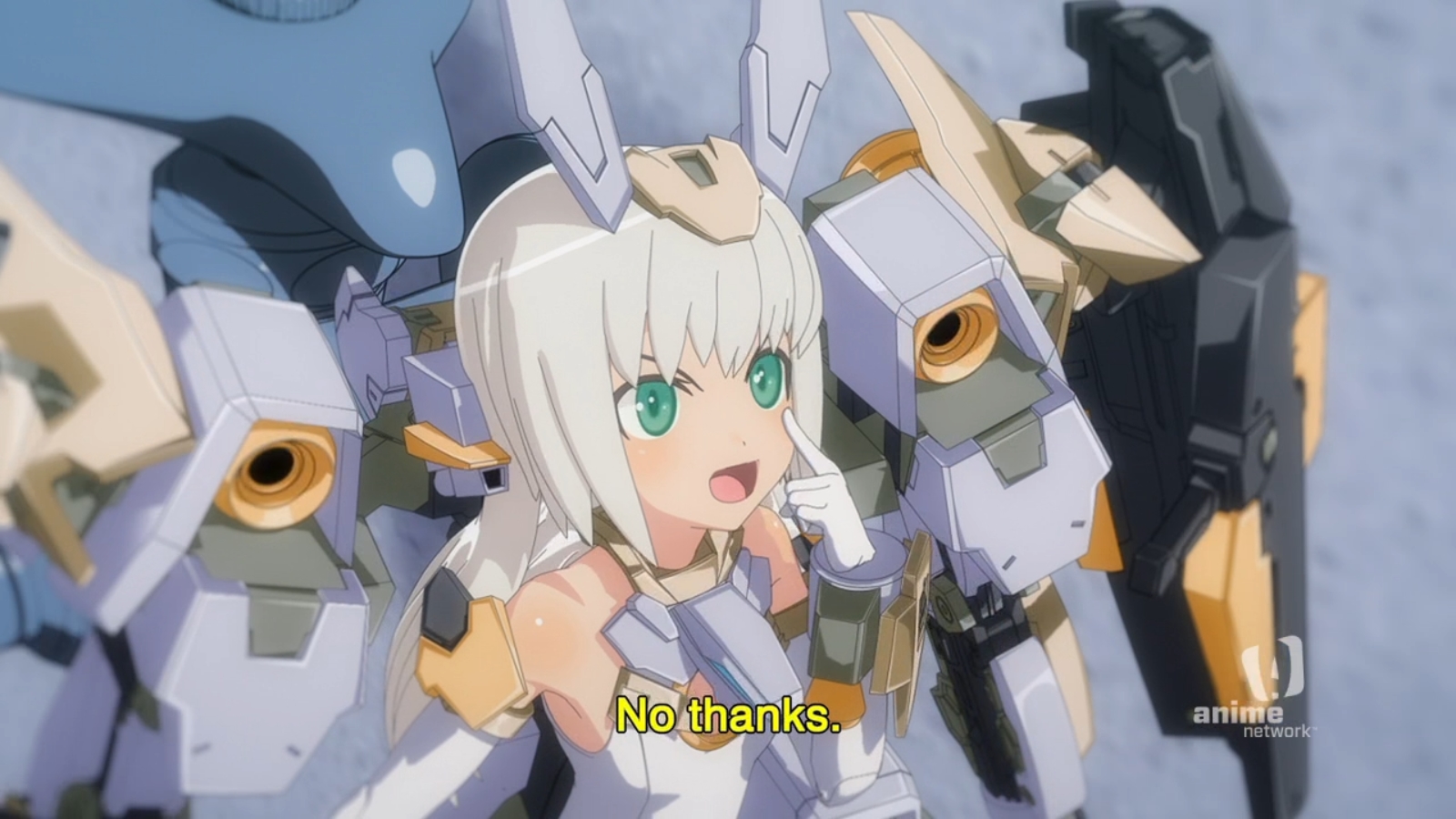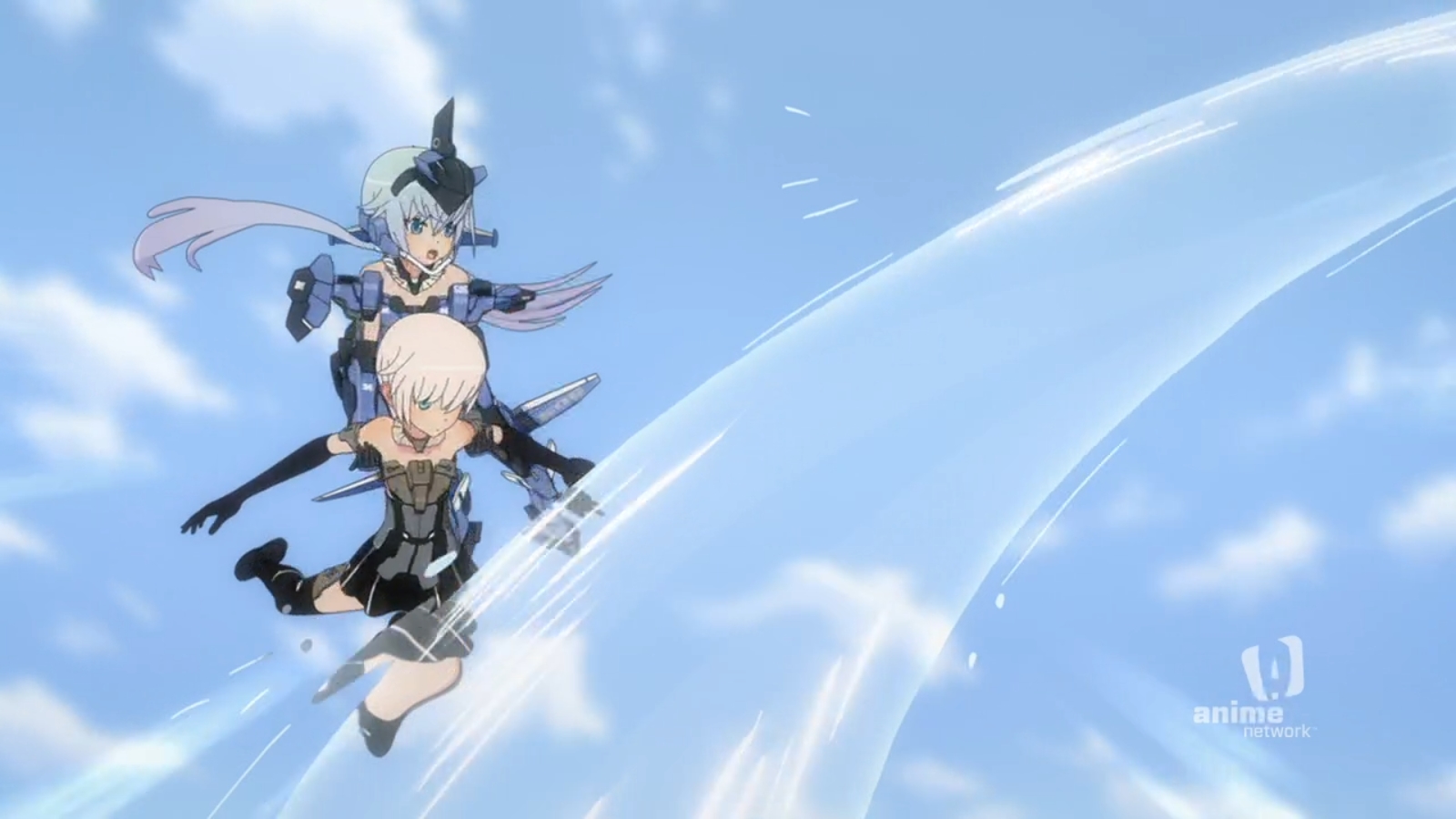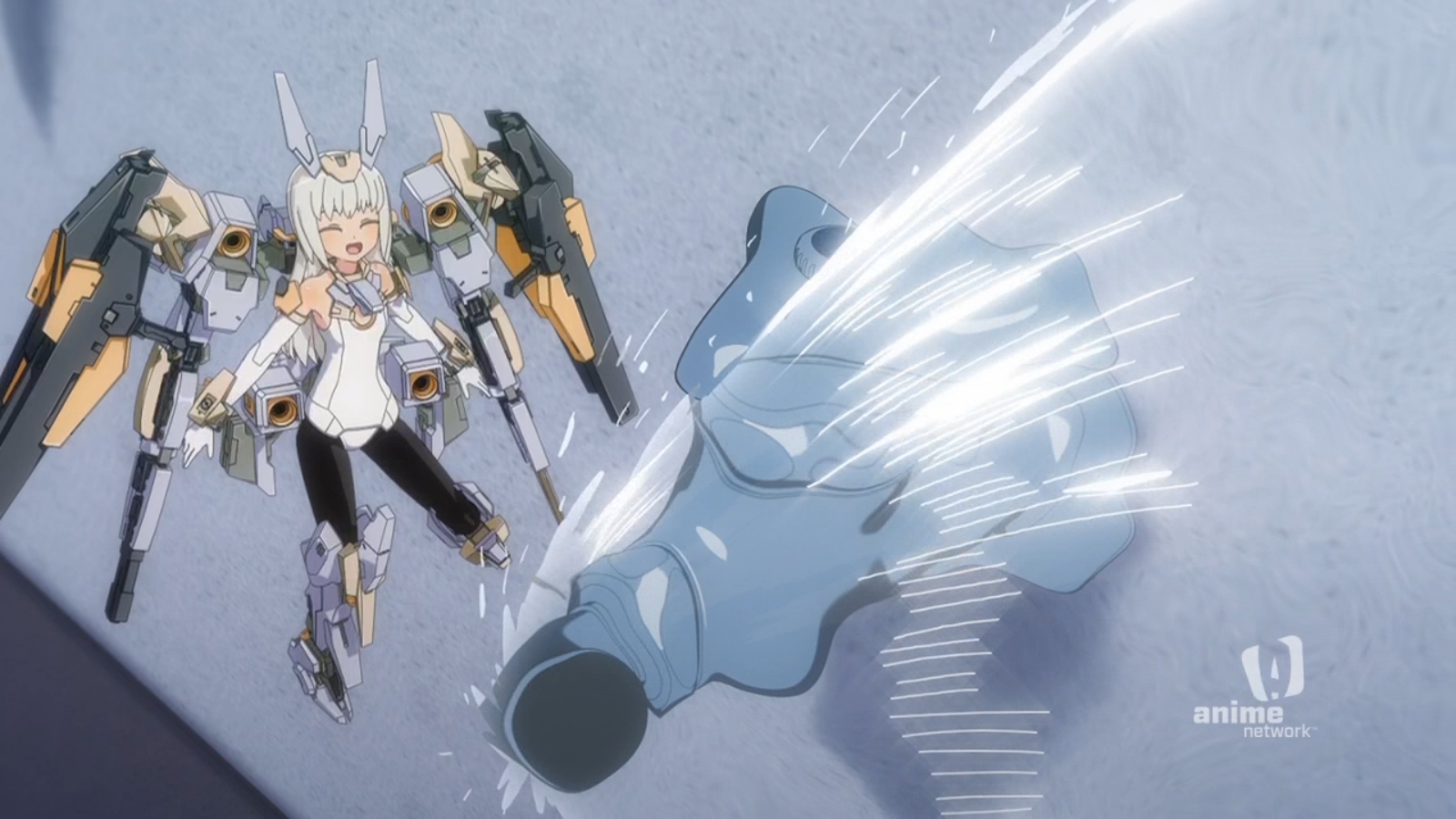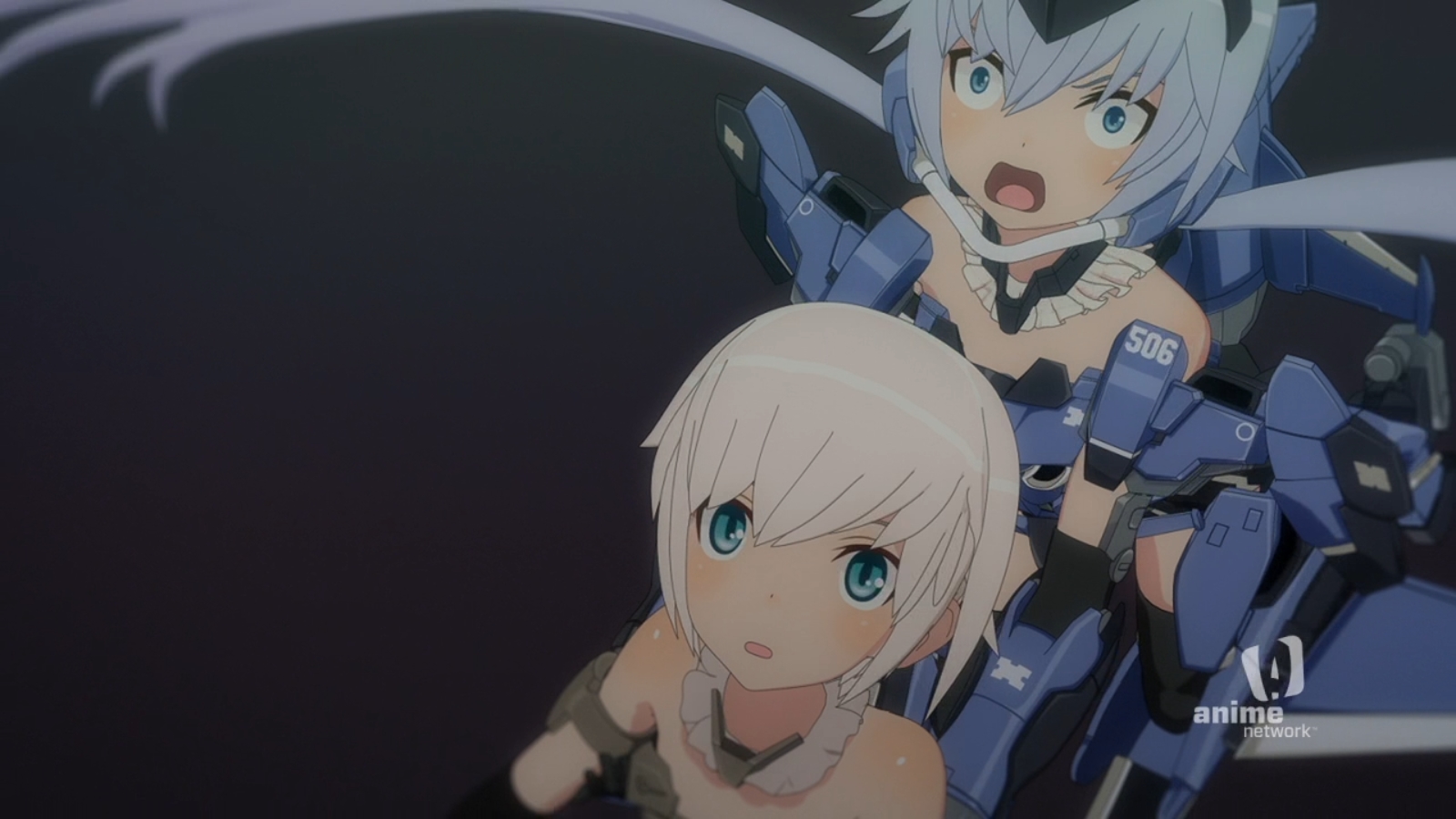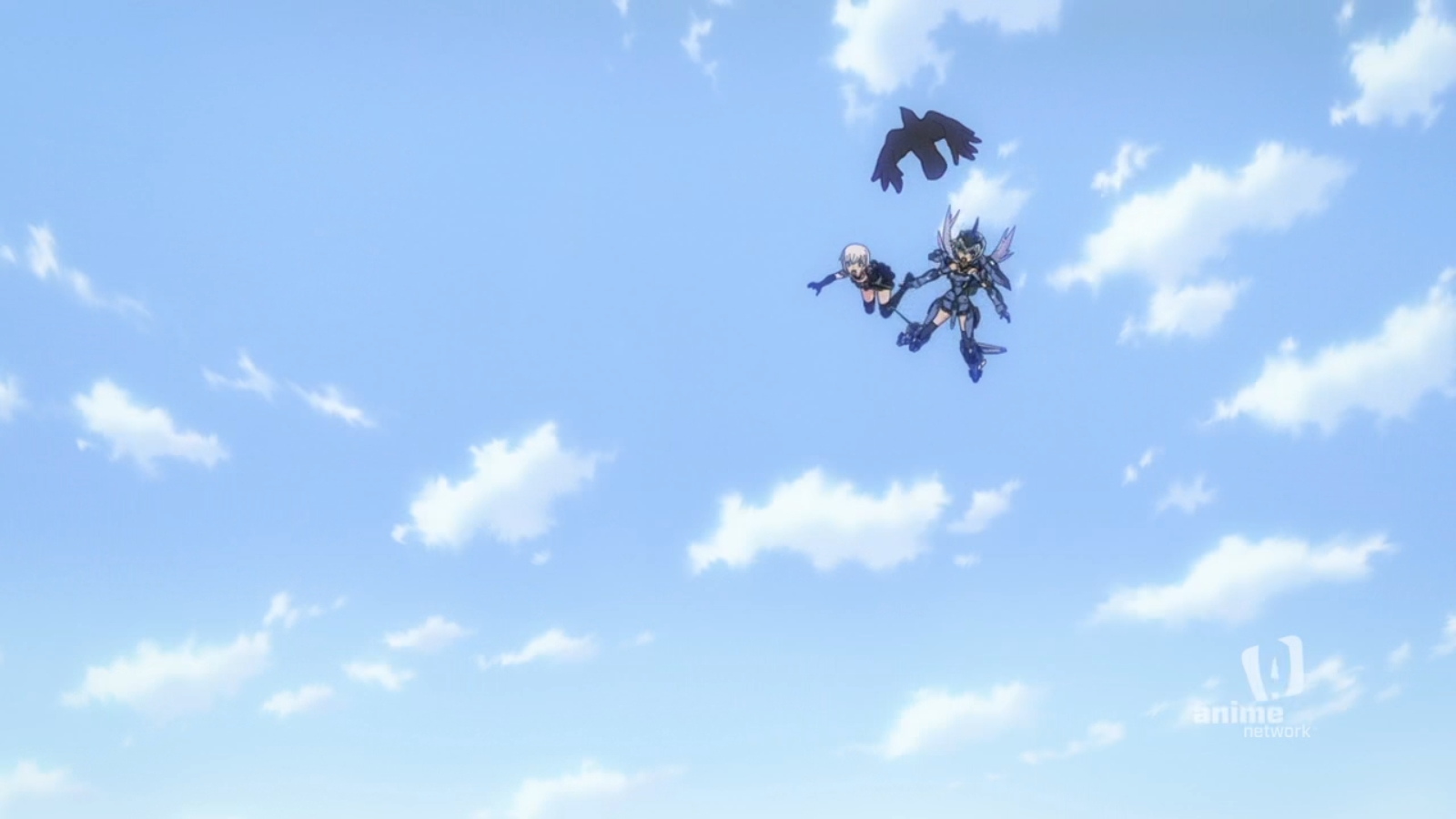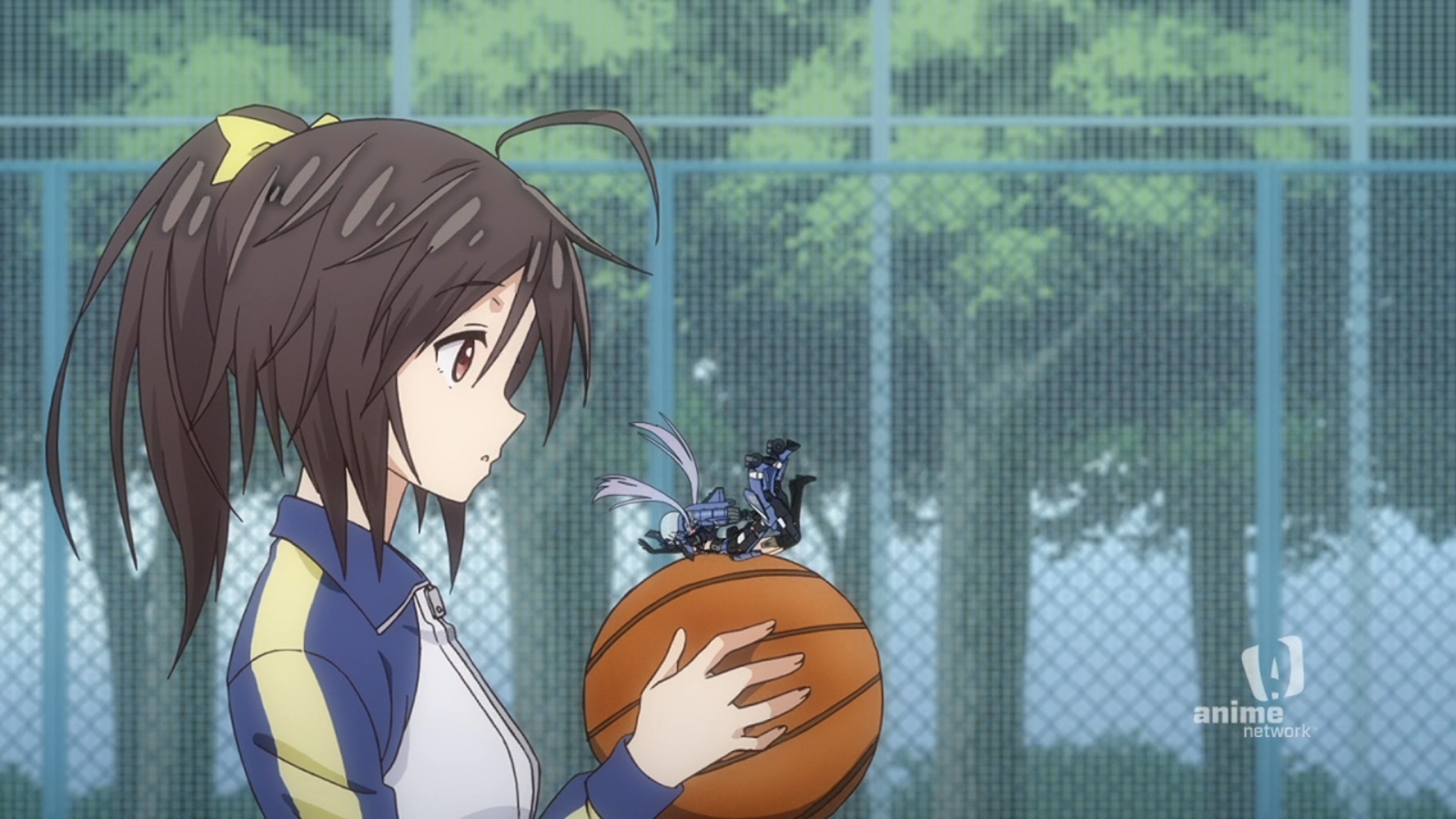 Of course, being at school has issues when you have troublesome Frame Arms Girls roaming about, ones you can't really show to the public. Sentient FA: Girls whom entered the school on their own stirring up various sorts of trouble thanks to Baselard…..
Having to tell your classmates that something came up, yet not normal enough as something is noticed. Something suspicious by one of her friends.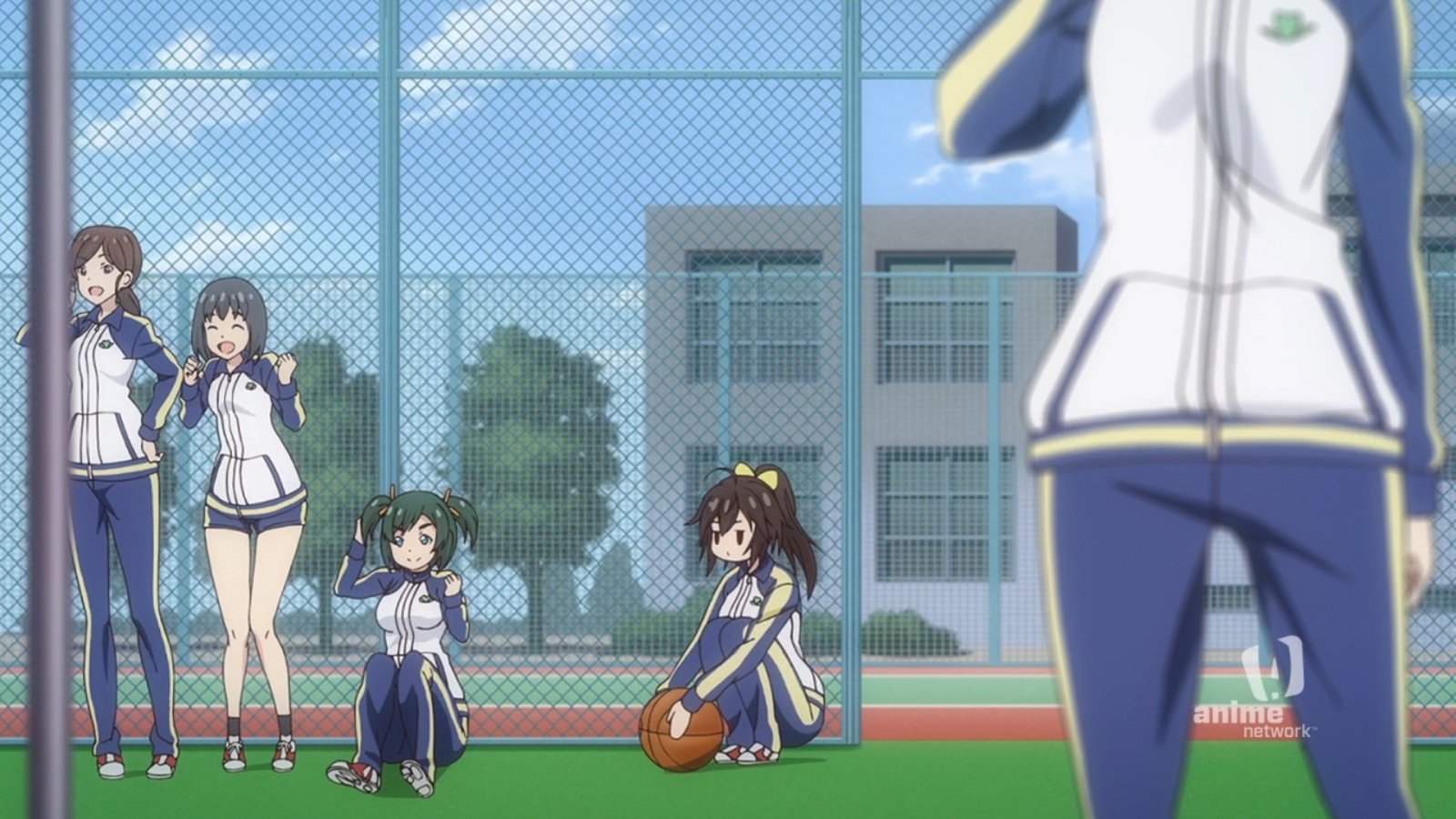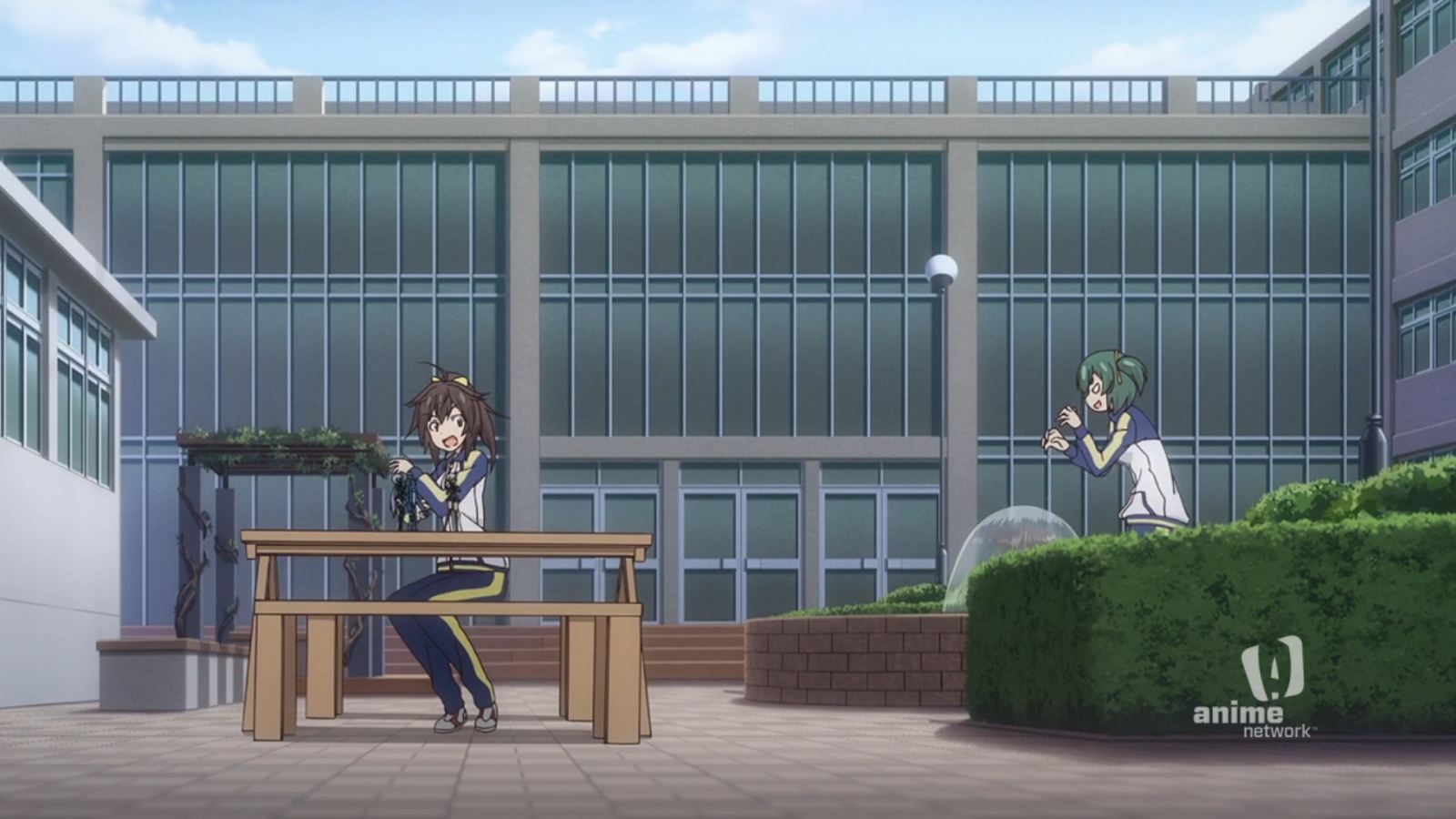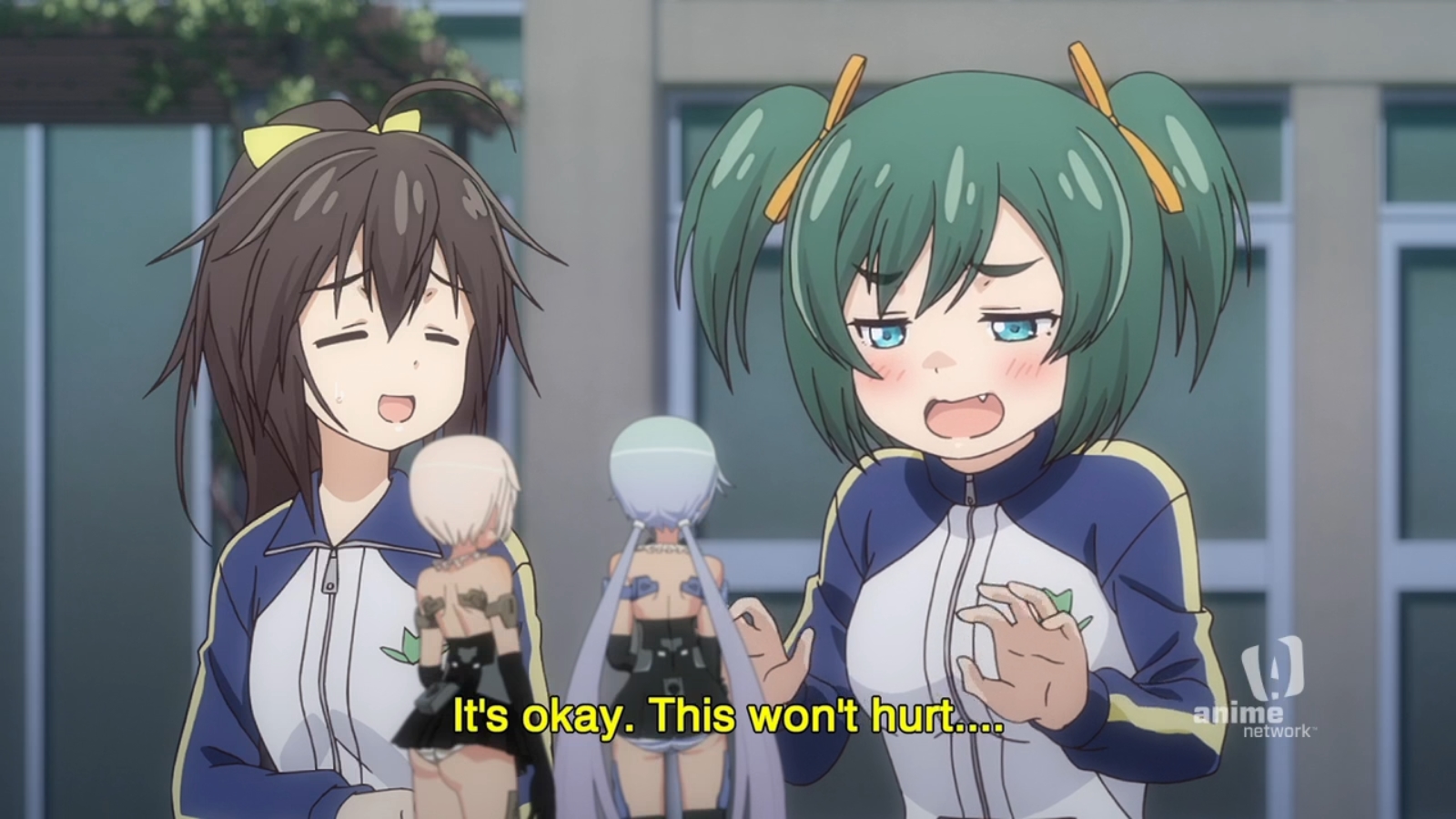 A shame Baselard has to be an overly curious & troublesome girl when she's also smart, at times.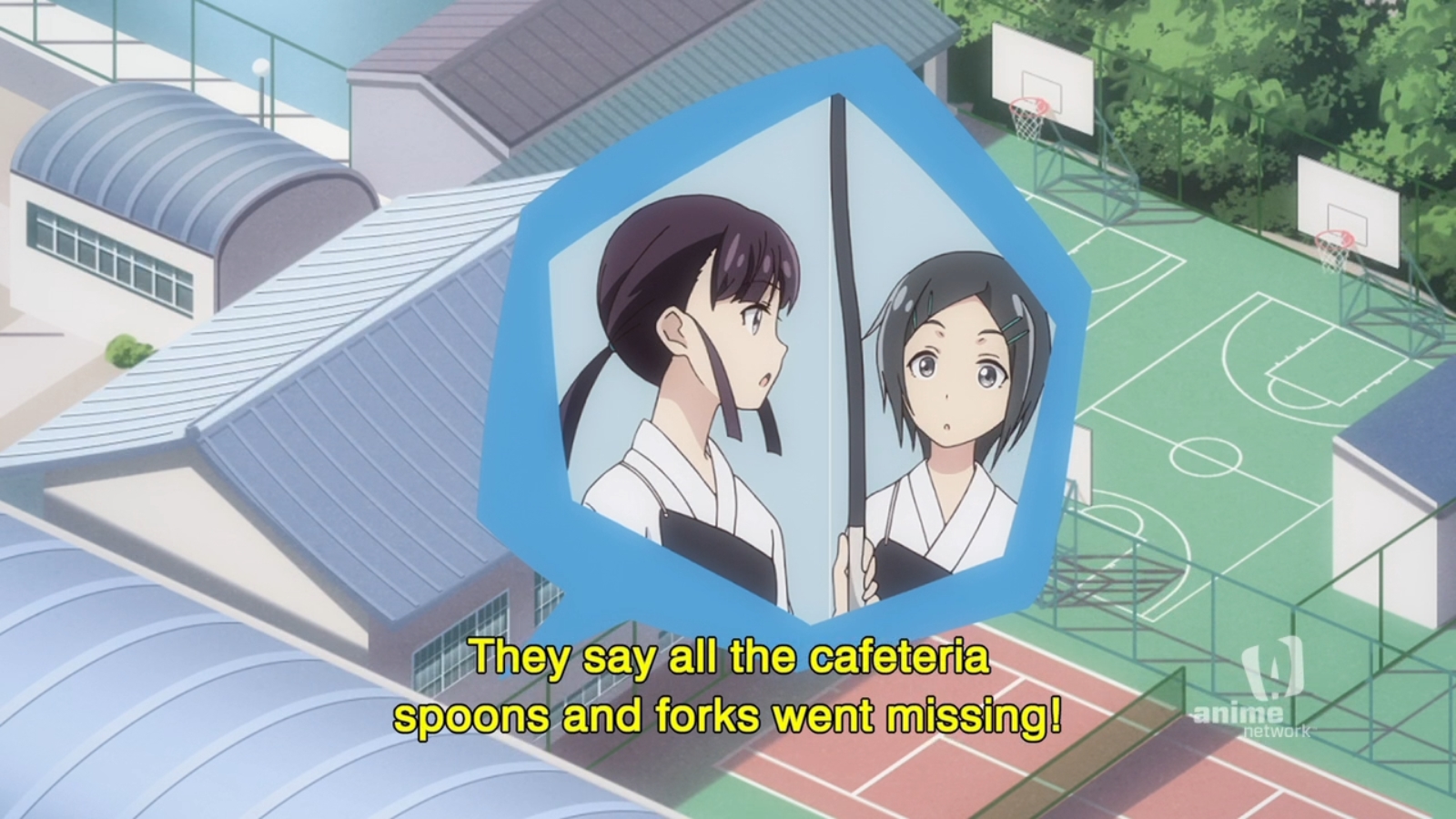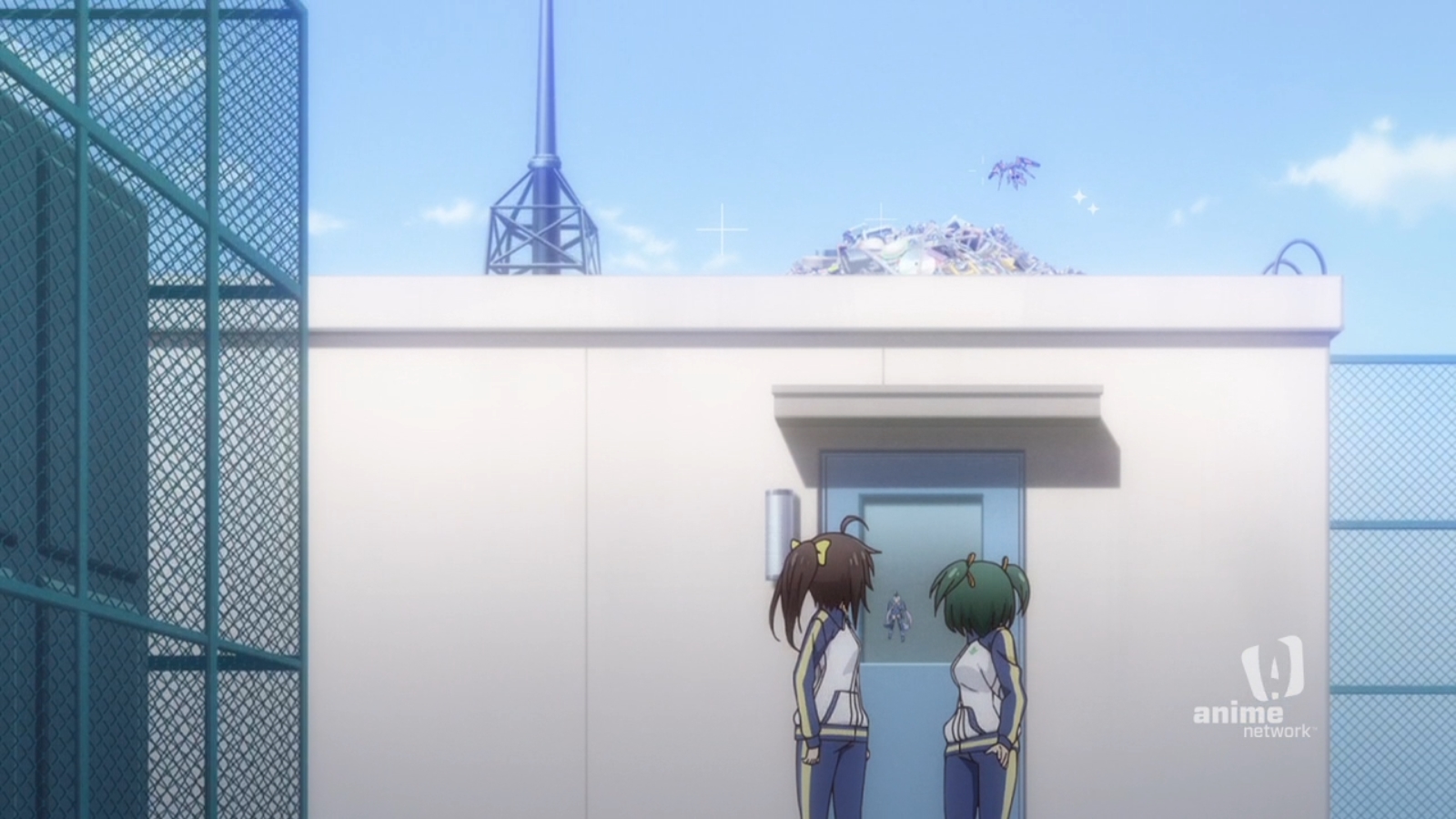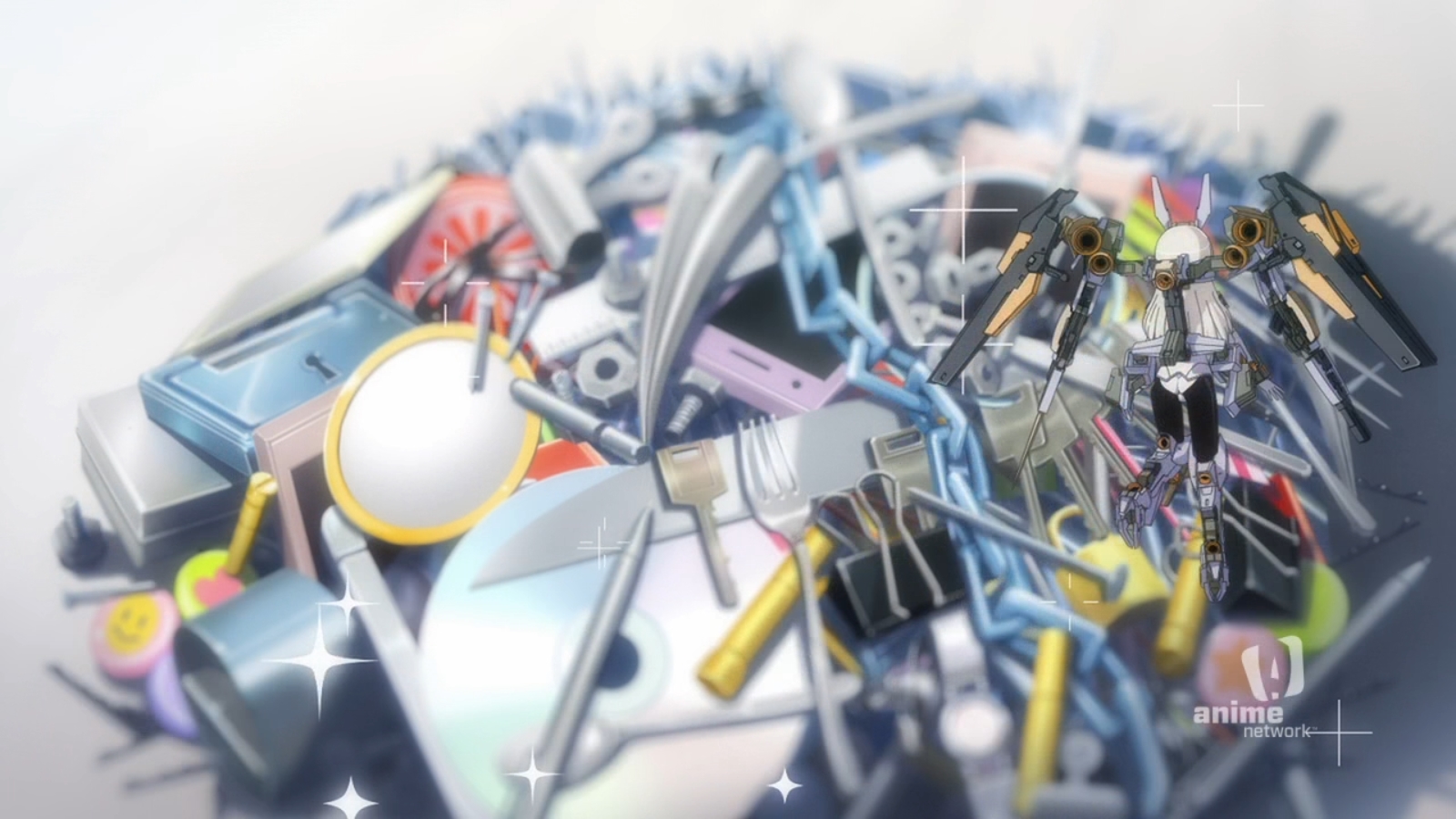 It's quite amusing to see, yet silly at the same time, with how Sty-ko struggled to capture Baselard. She's just to fast for Sty-ko, even loving to play a game of chase. What a handful, wow.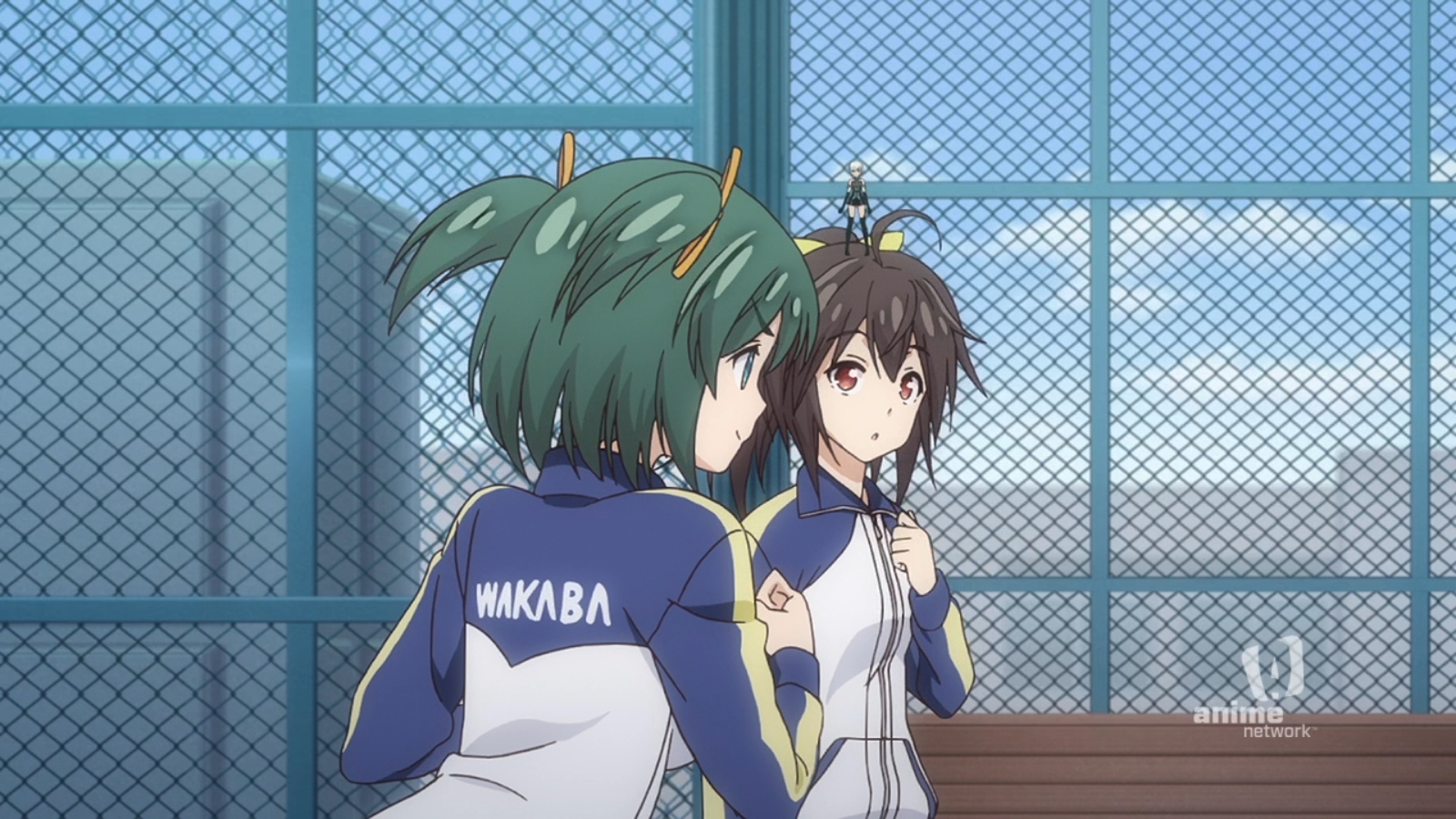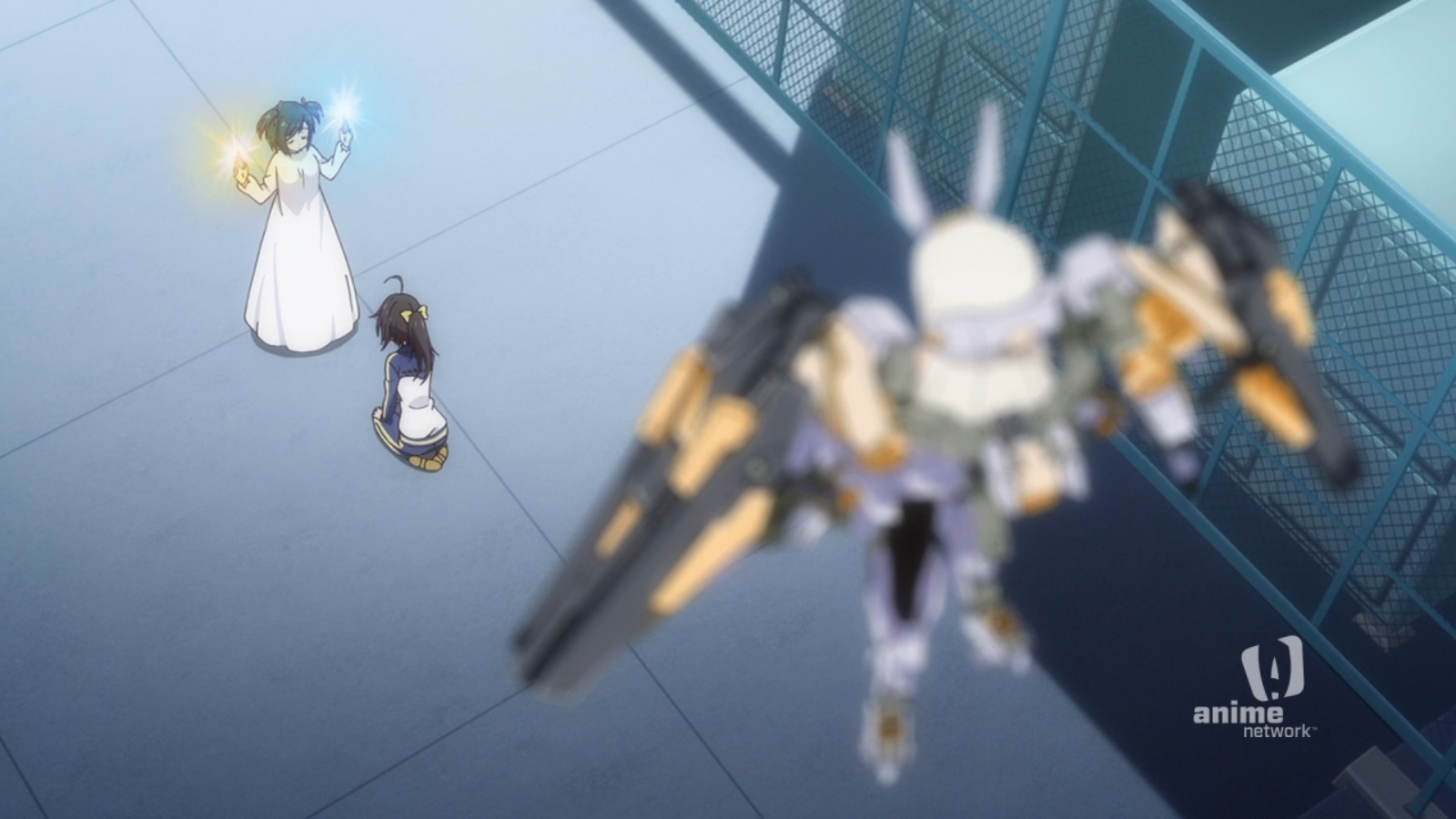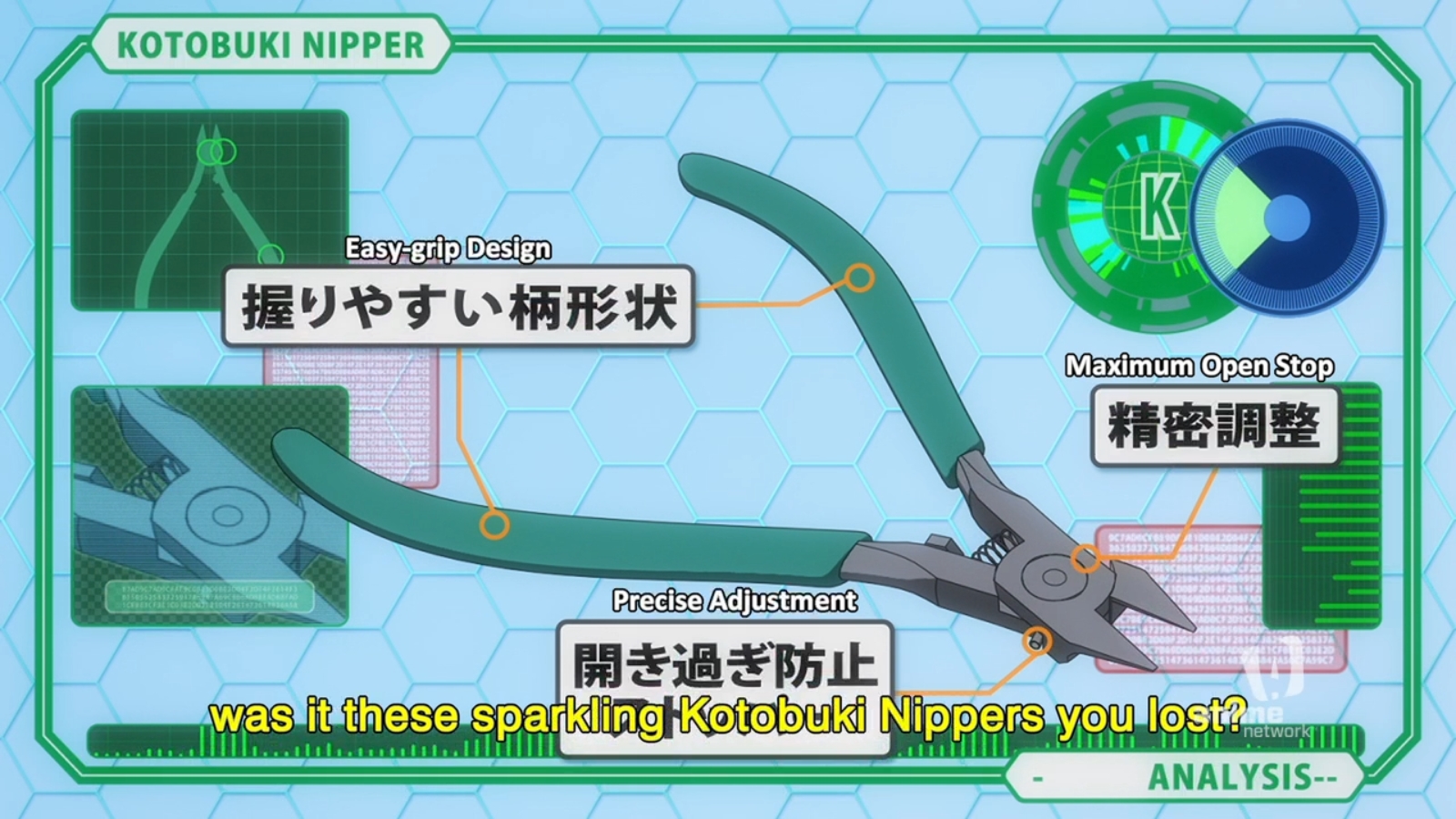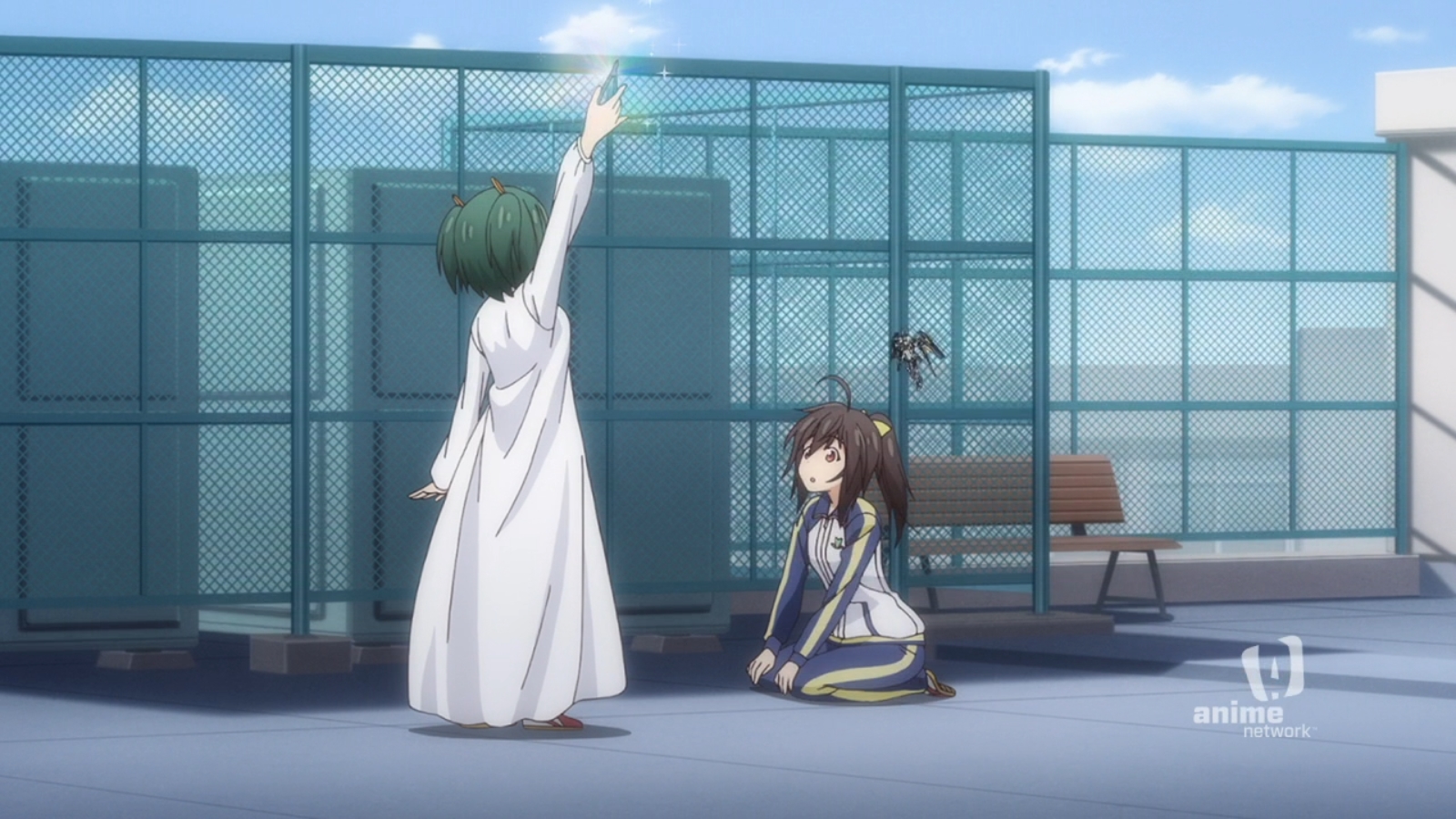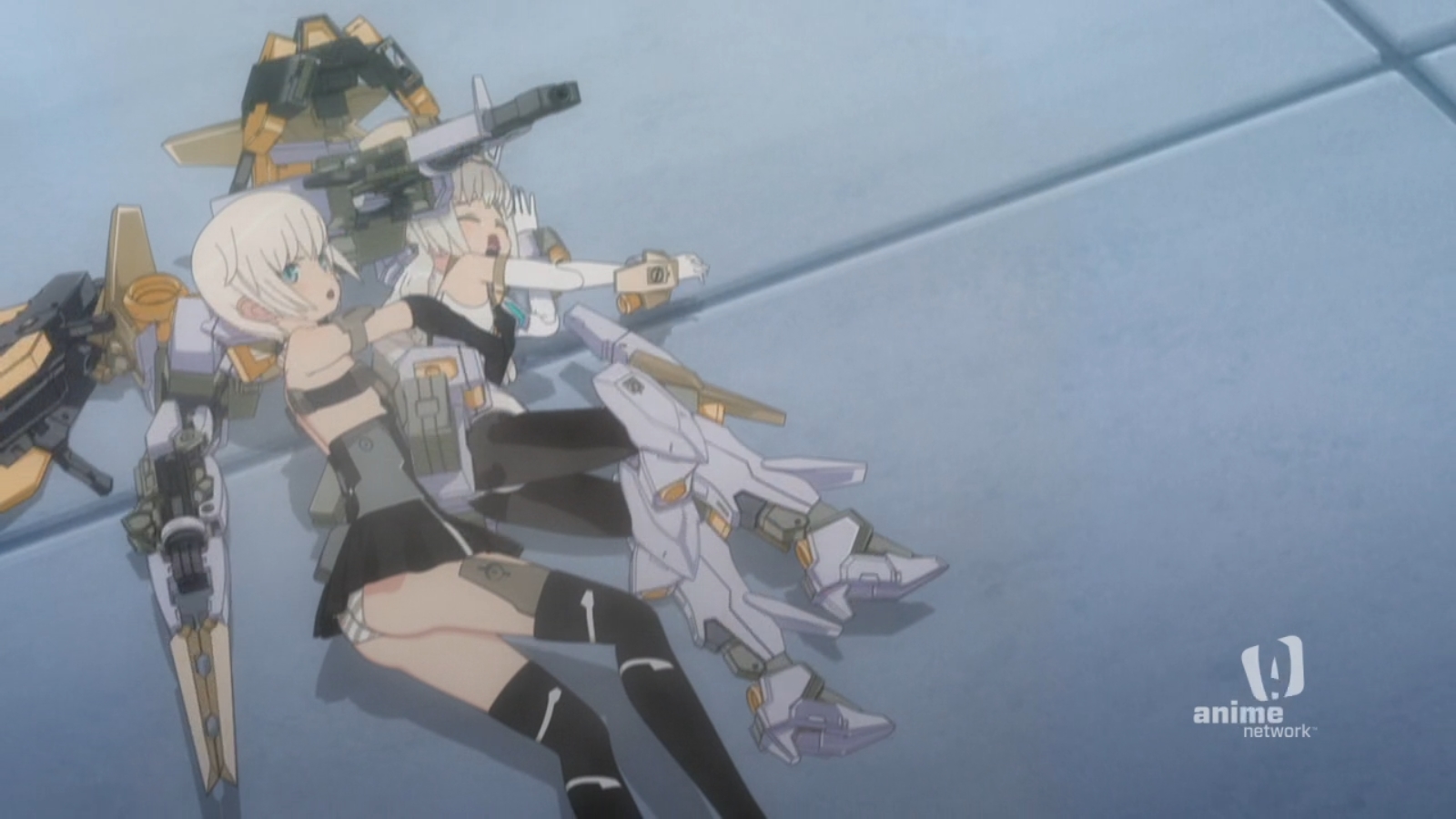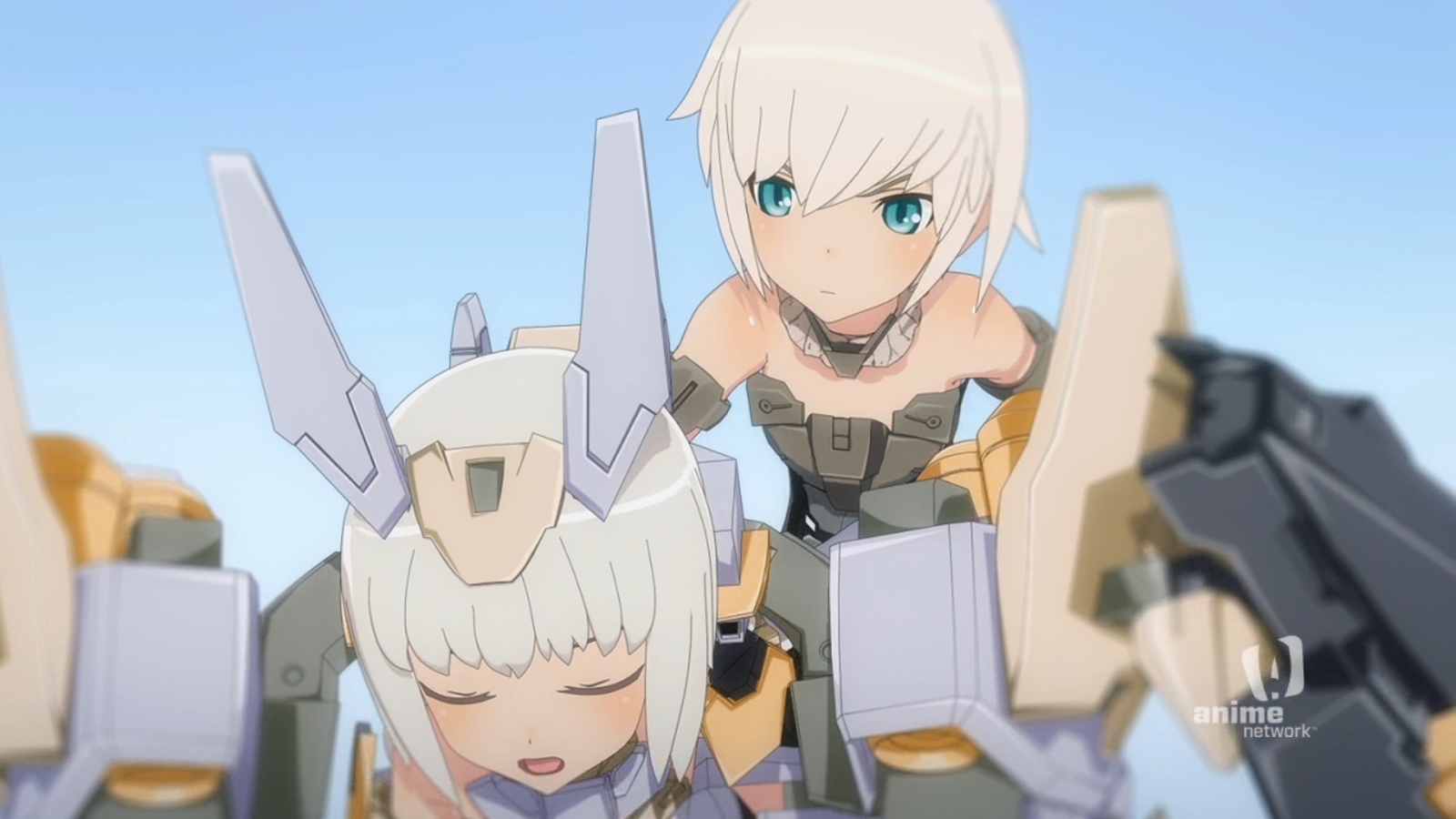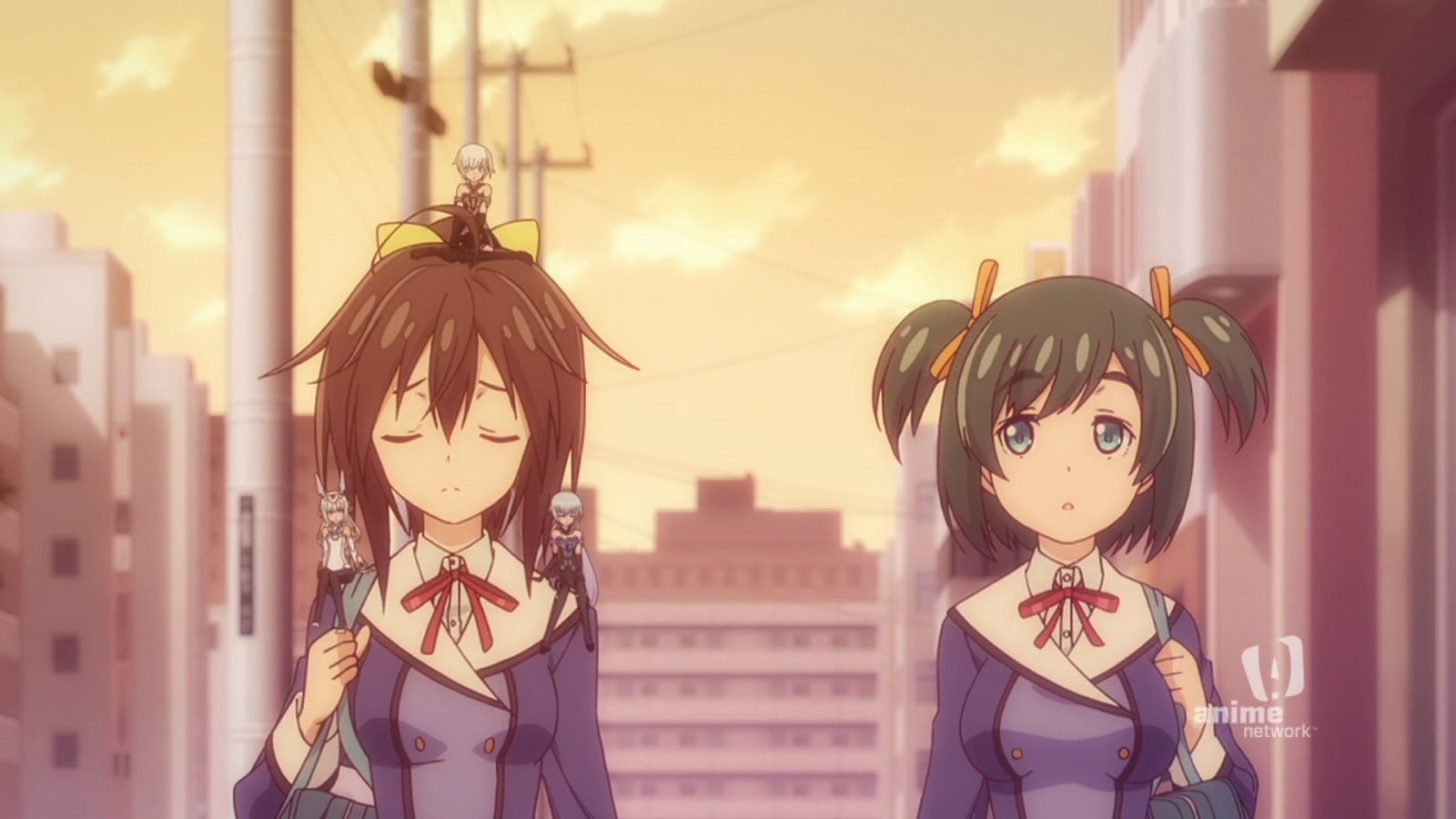 It was a nice enjoyable, if silly, arc filled with Baselard going crazy over shiny objects. You even become aware of how Ao's school is like, even being introduced to Bukiko in proper. Nice arc, I approve.
---
Here Comes the Materia Sisters
The sadistic, nearly incest like, Materia sisters now make their interesting appearance as they stir up more trouble for the gang. I have one of the Materia girls (White version named 'Kuro'), making this a tiny bit more 'personal' in places.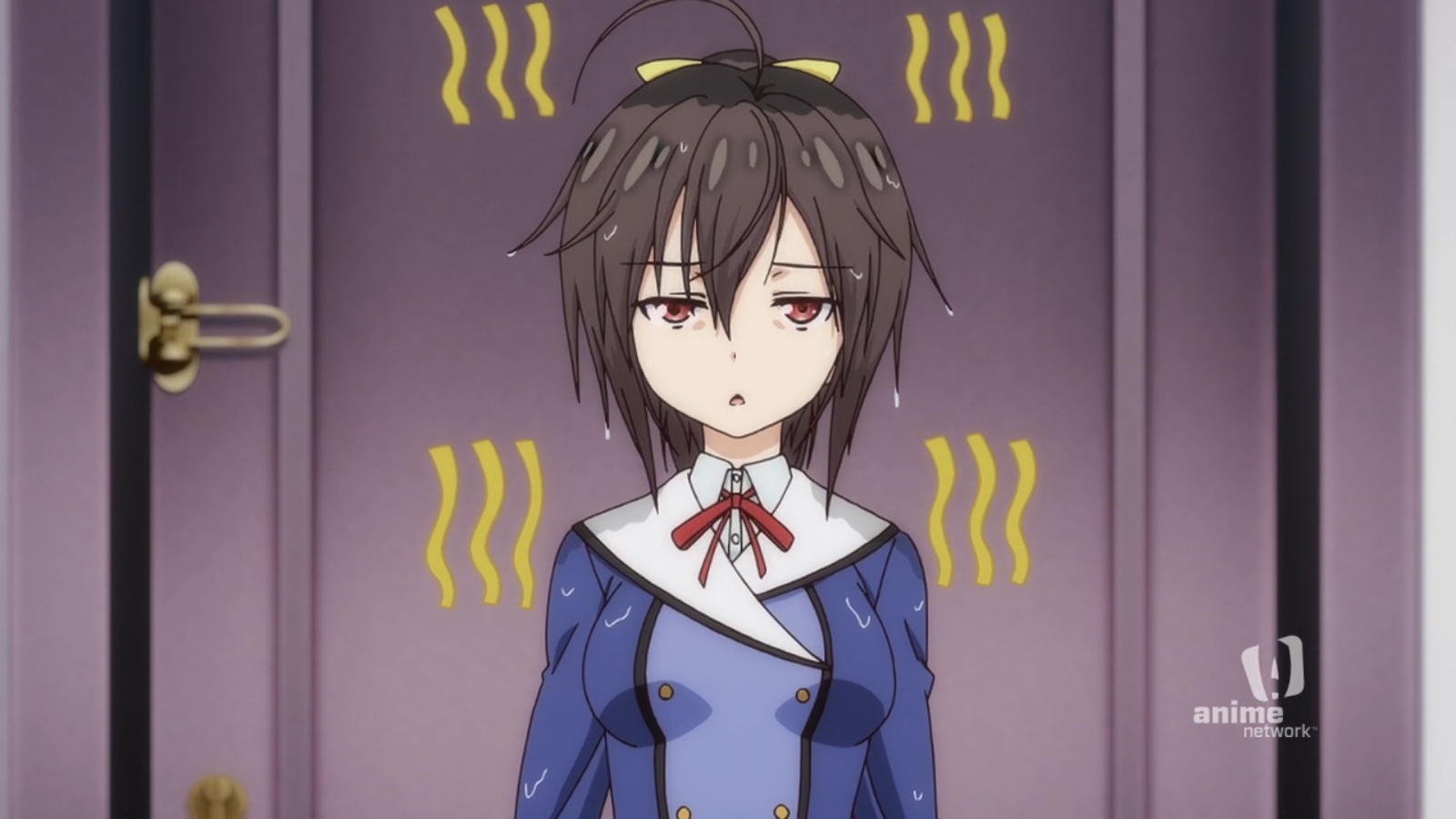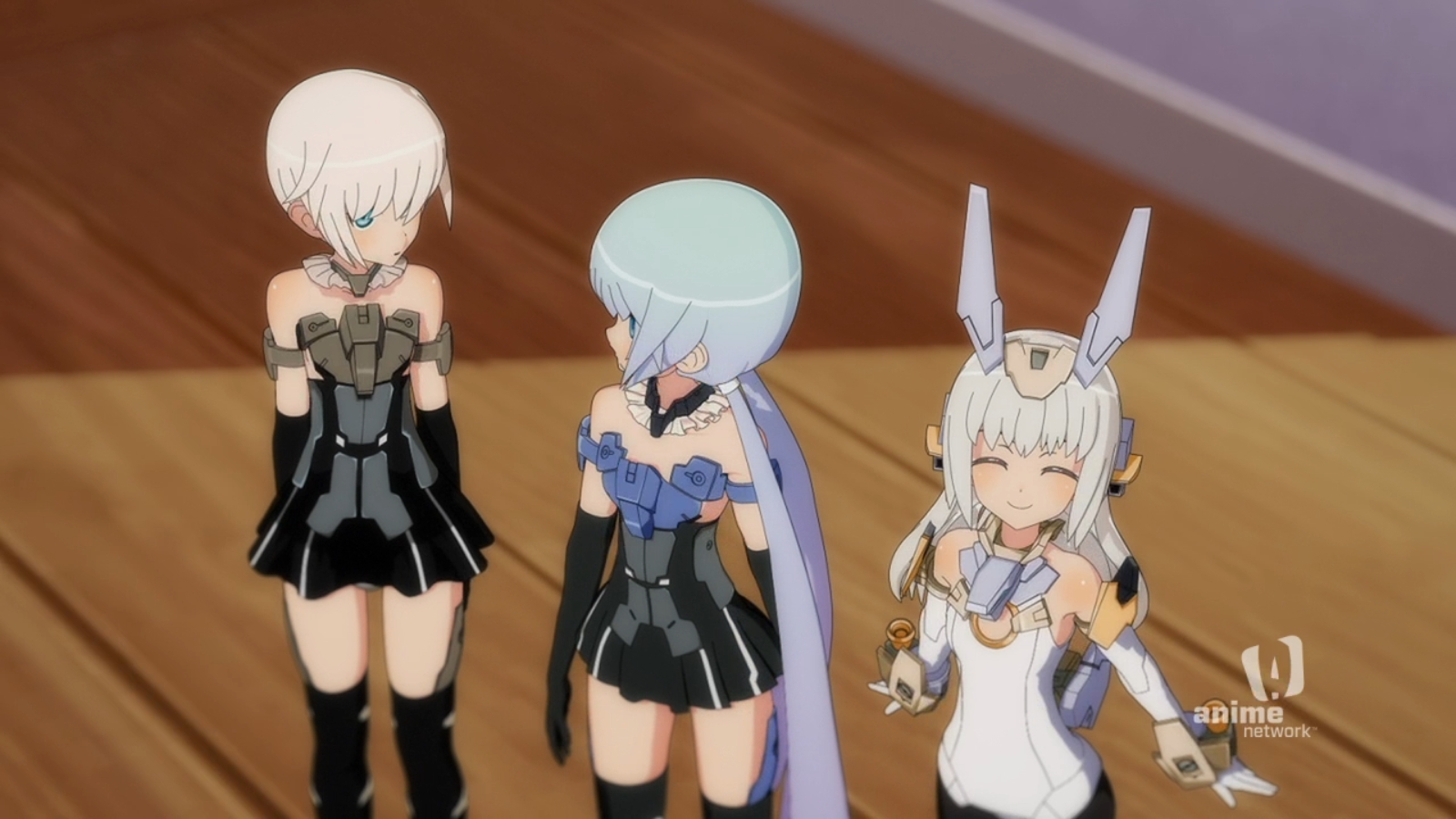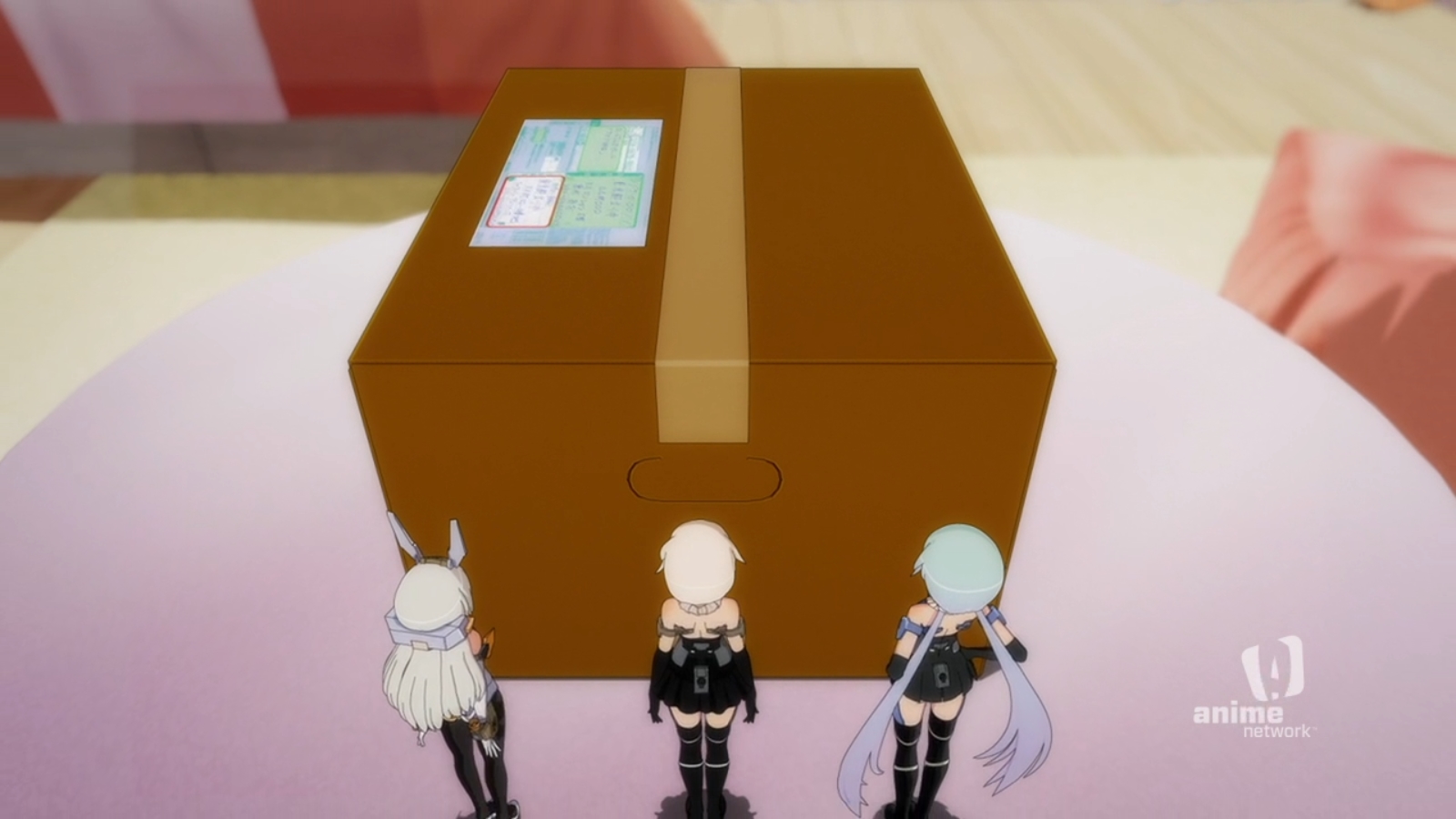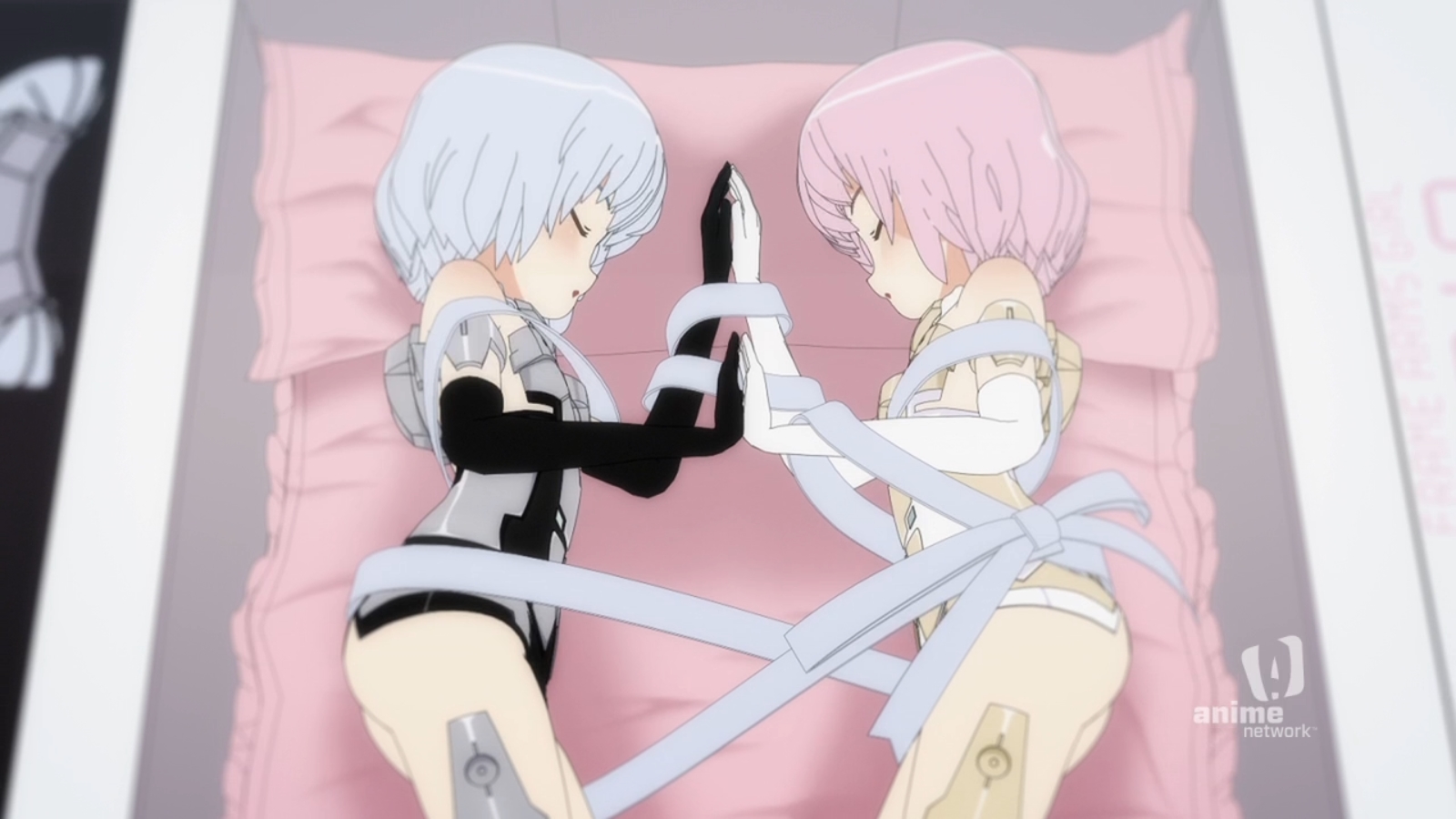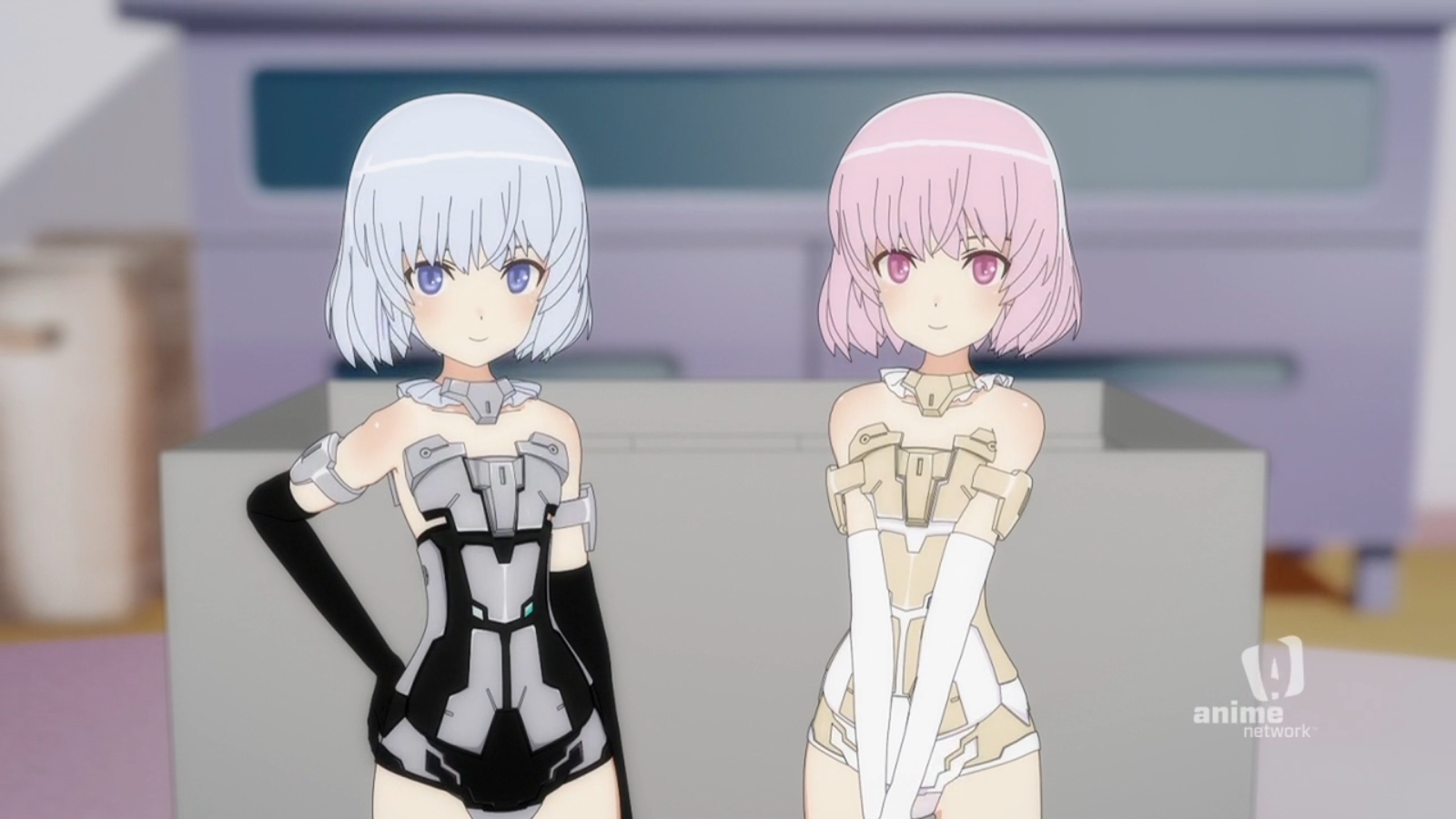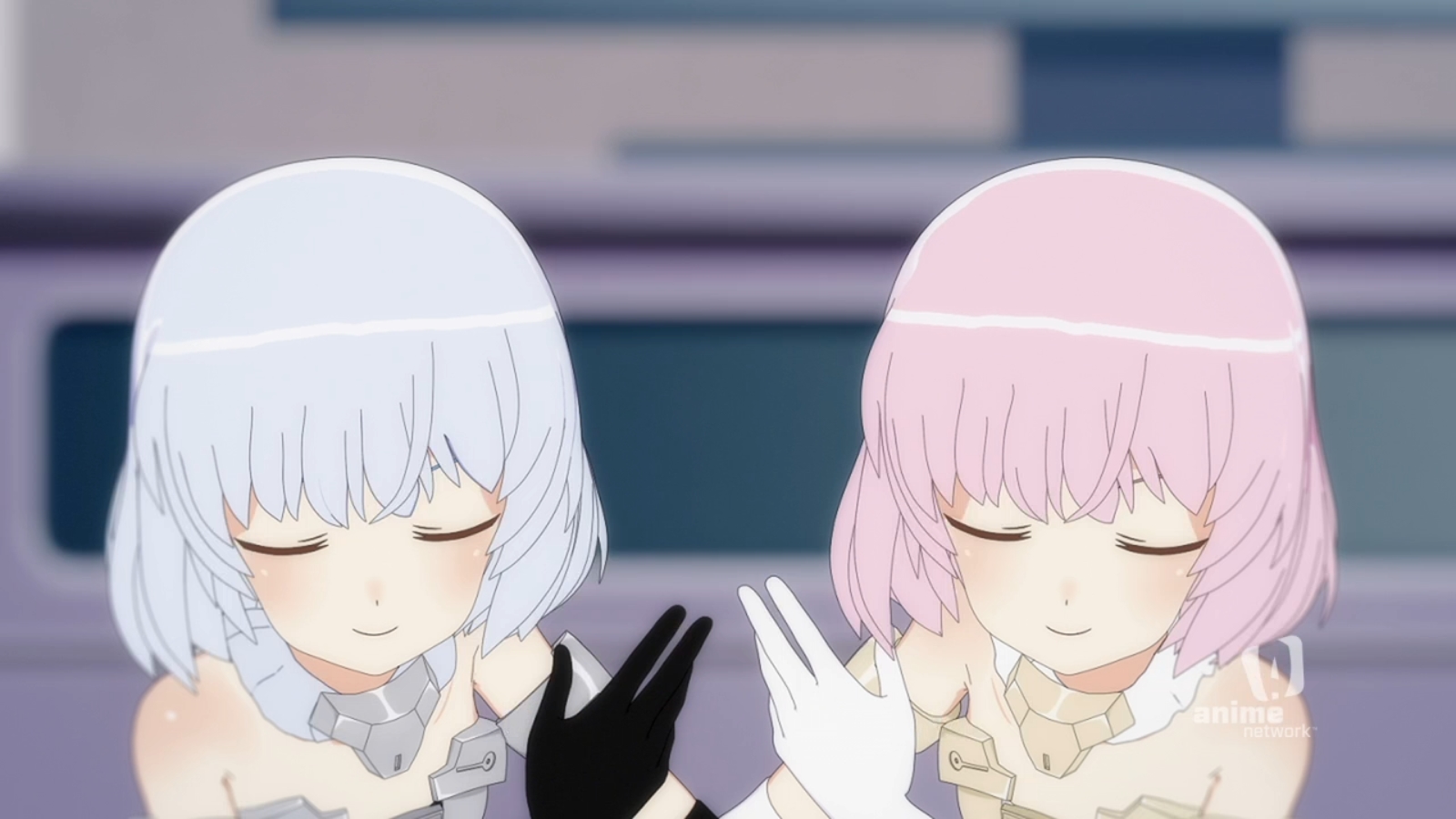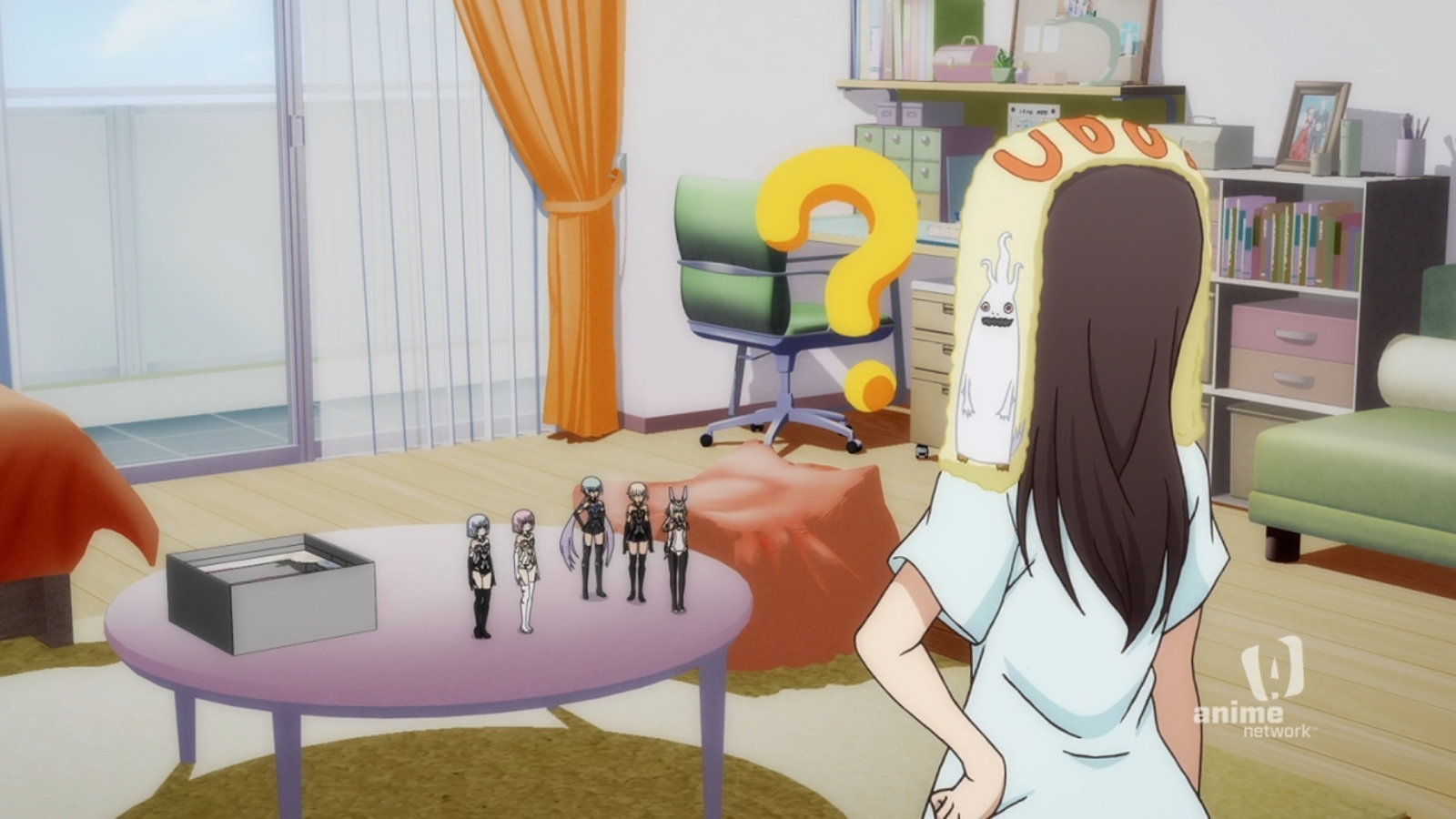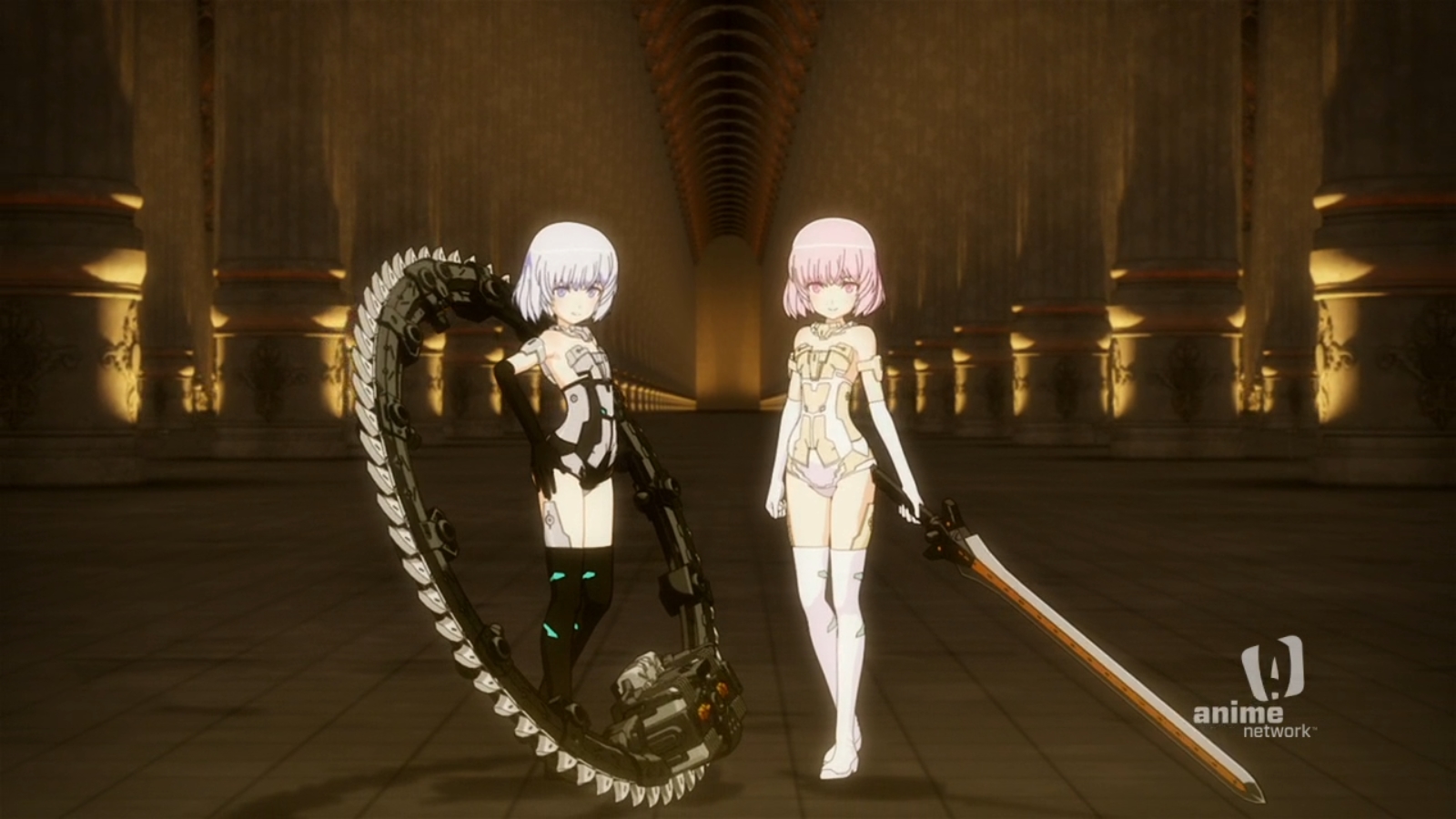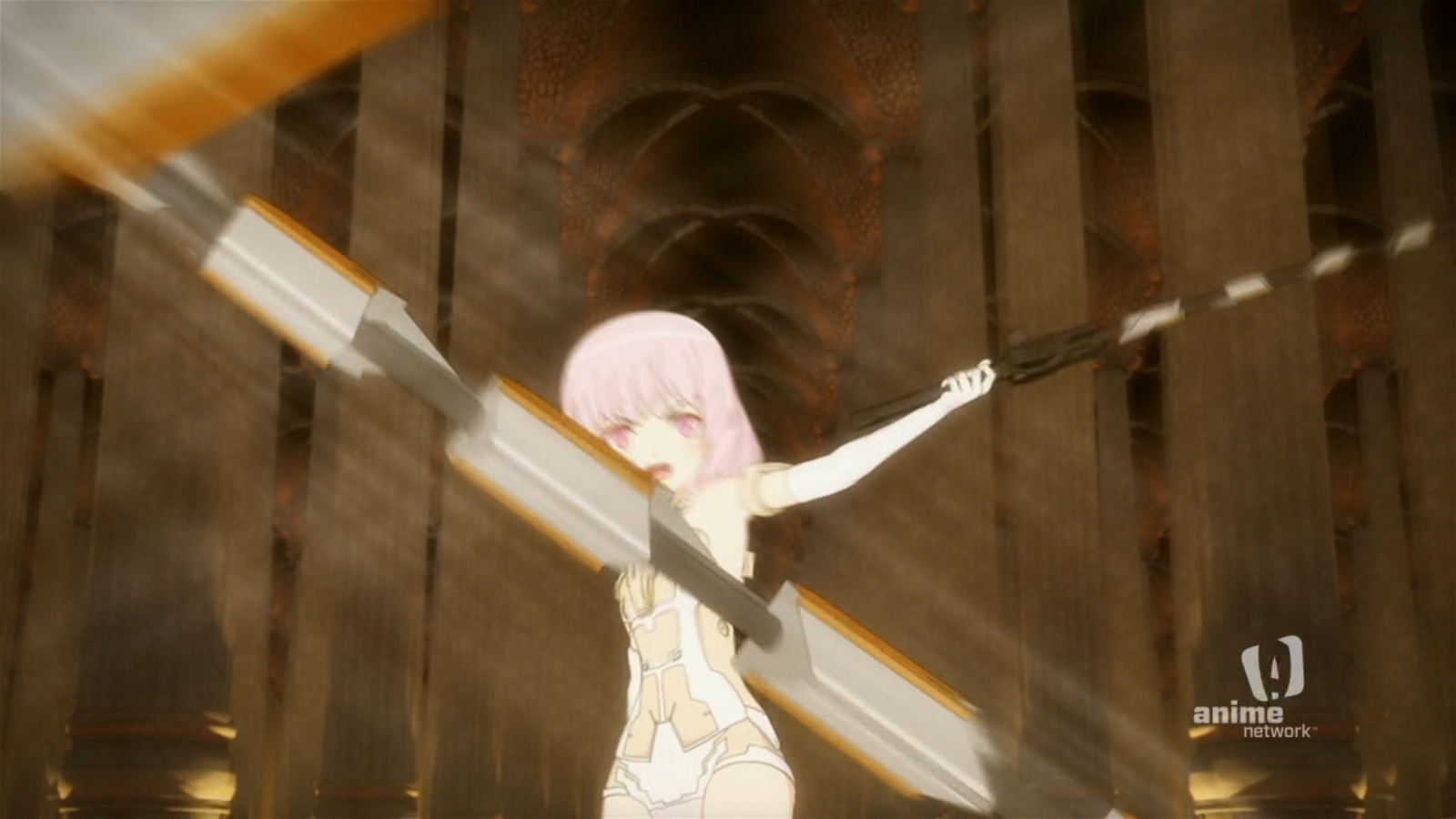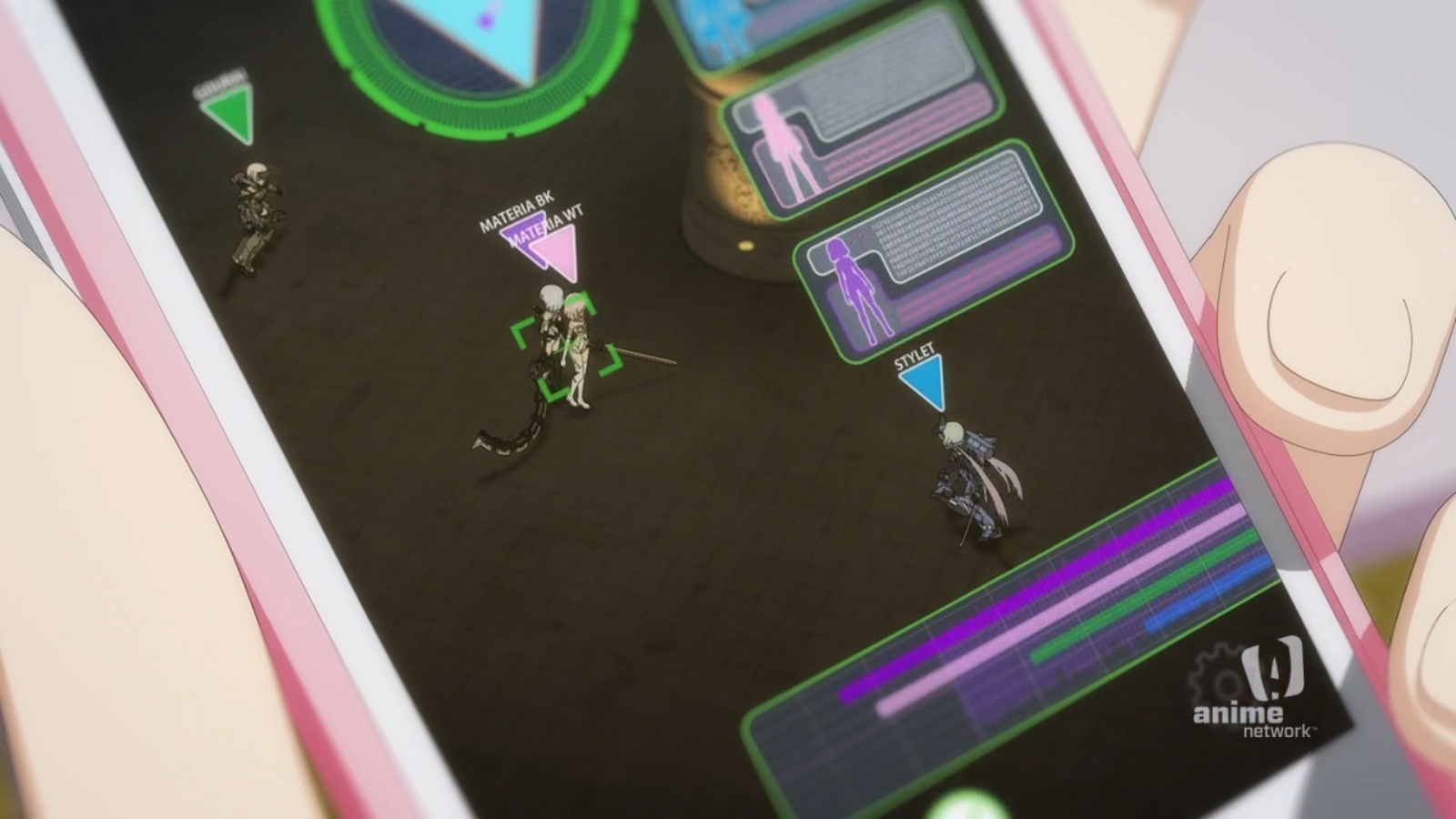 I would actually love this sort of game, but on PC. Yes, it may be easiest to do on a Smartphone & some console, yet releasing it on PC would be the best choice as one could mod the game to keep up with the times. Would be awesome to take advantage of this idea to digitally quick-build an FA: Girl, modify & customize, then battle to grow with time.
I also favour the PC because one could mod this to also include Busou Shinki because Konami is useless, and we can continue paying respects via this idea. Shall be sweet if it can be realized somehow.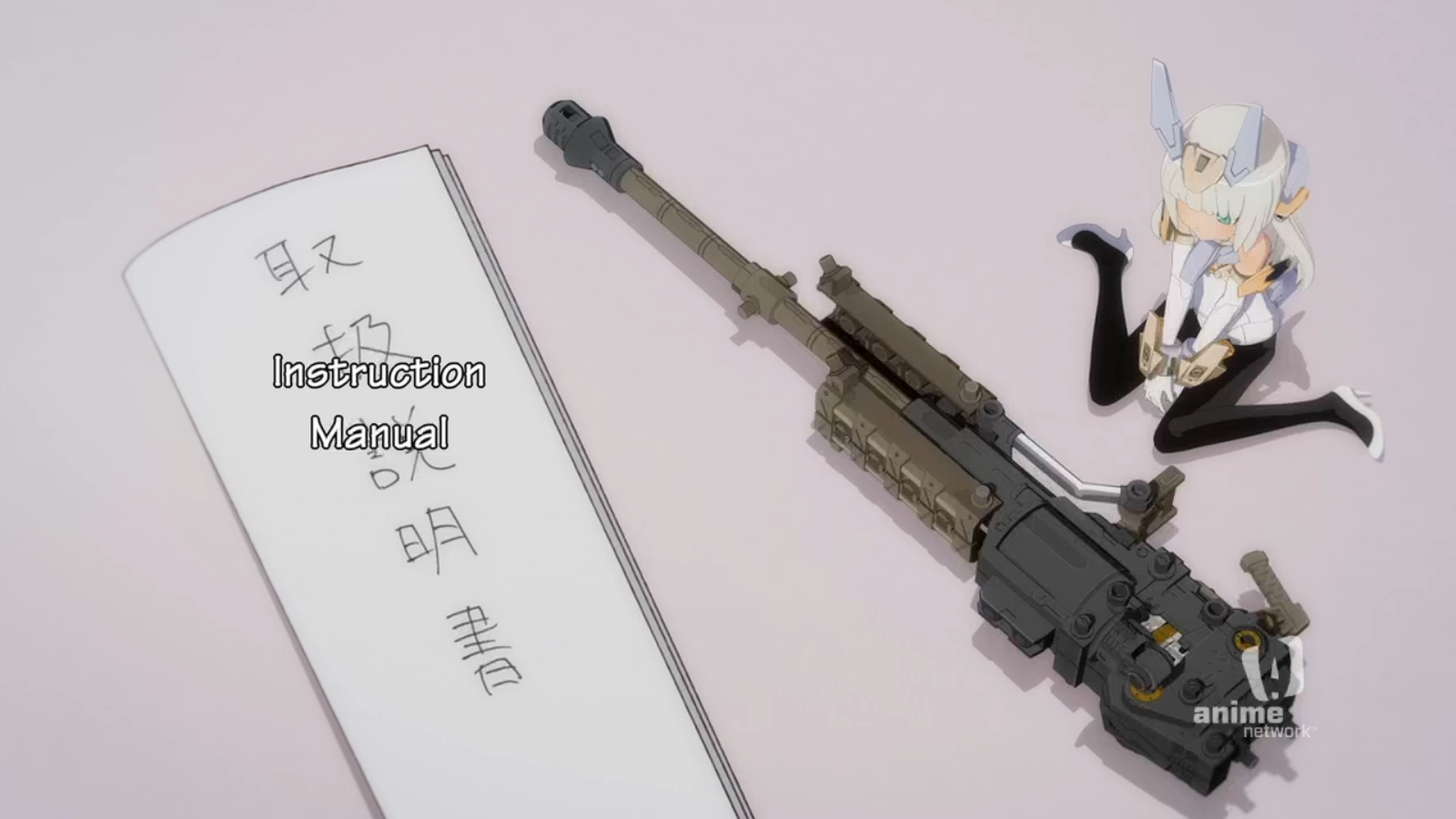 I find it amusing how it's crossing back into Gundam Build Fighter territory to make note of how one can make custom weapons to use in holograms. Bukiko made this that it works better than what Ao can make by slapping things together.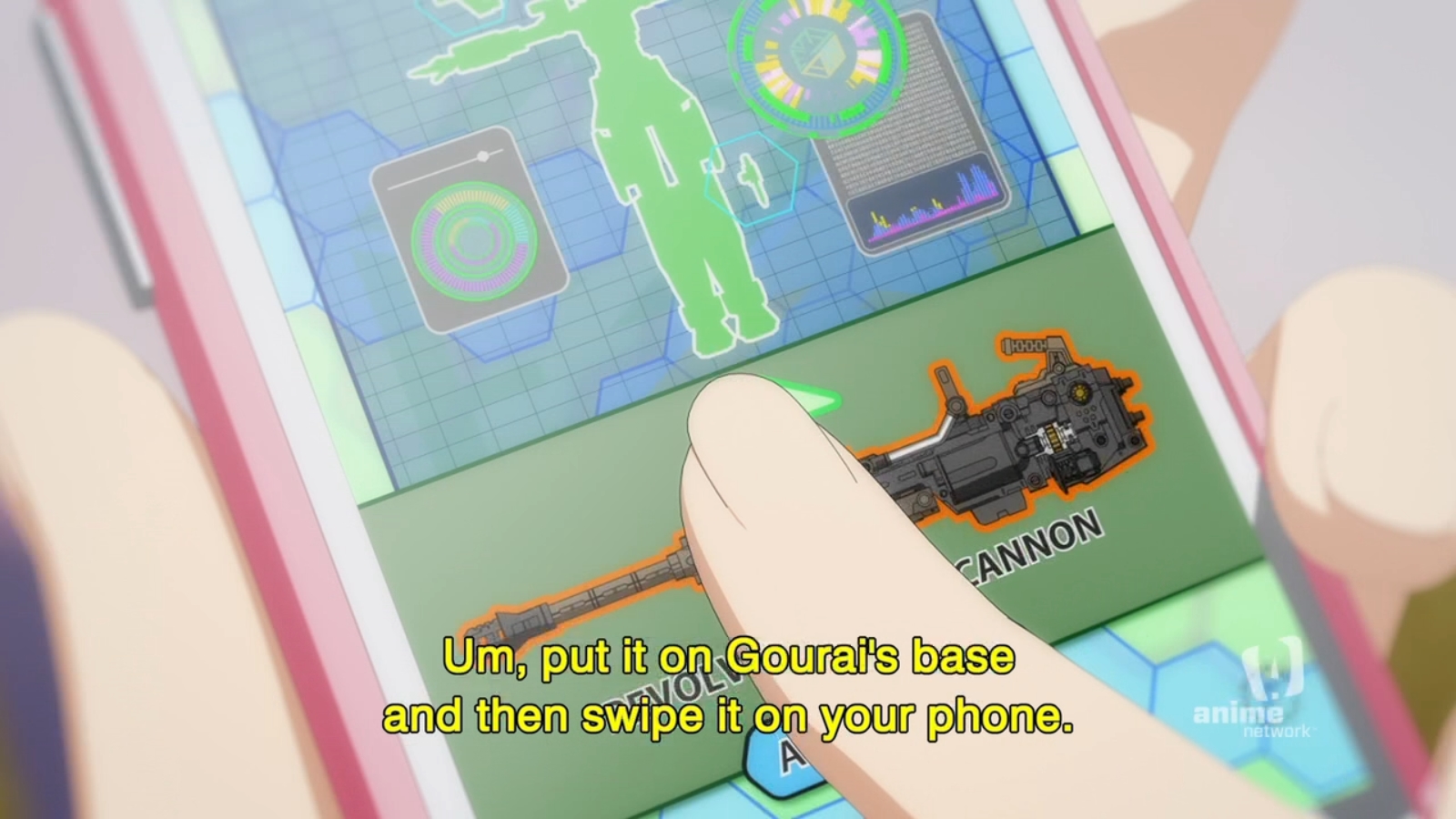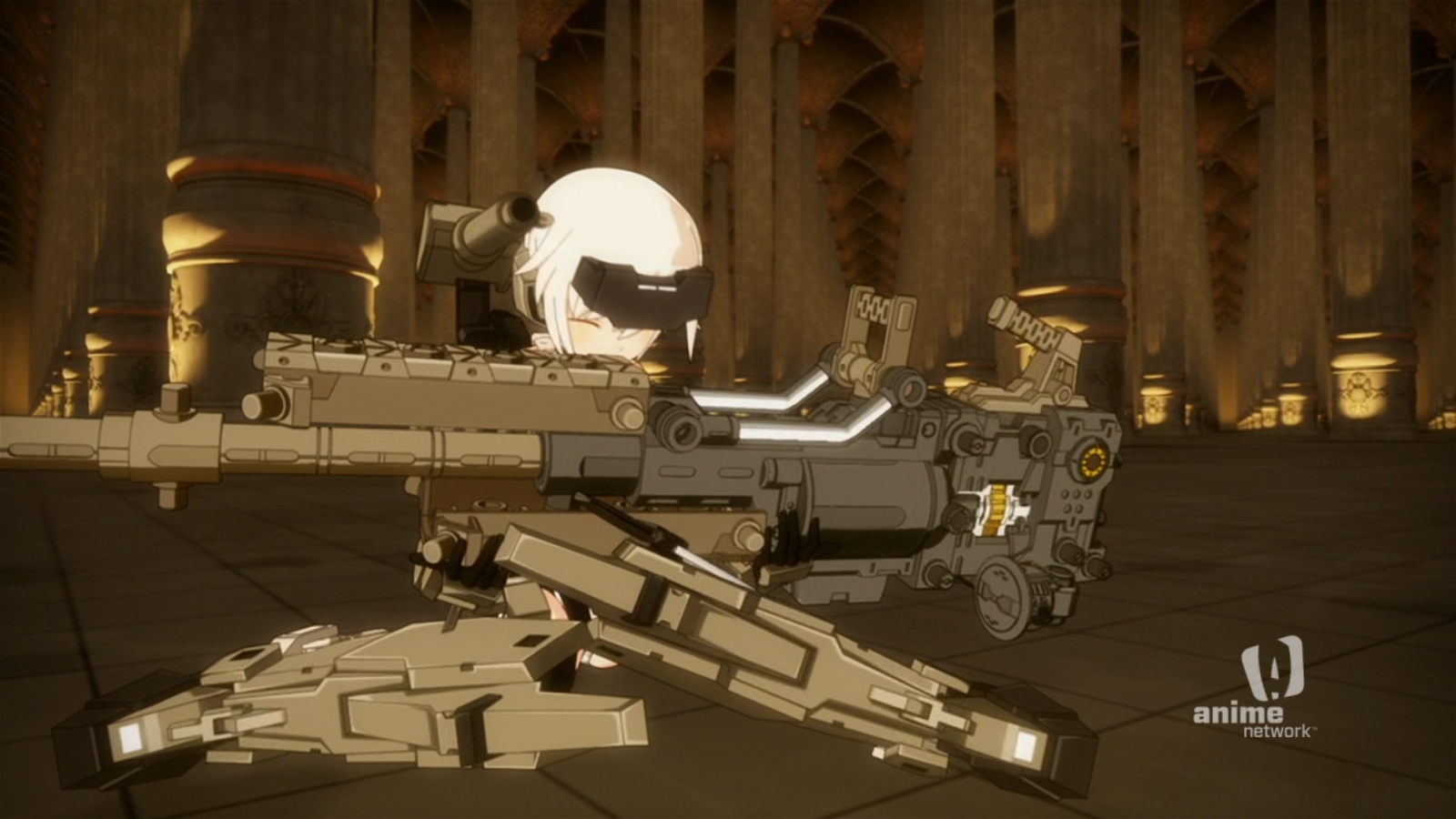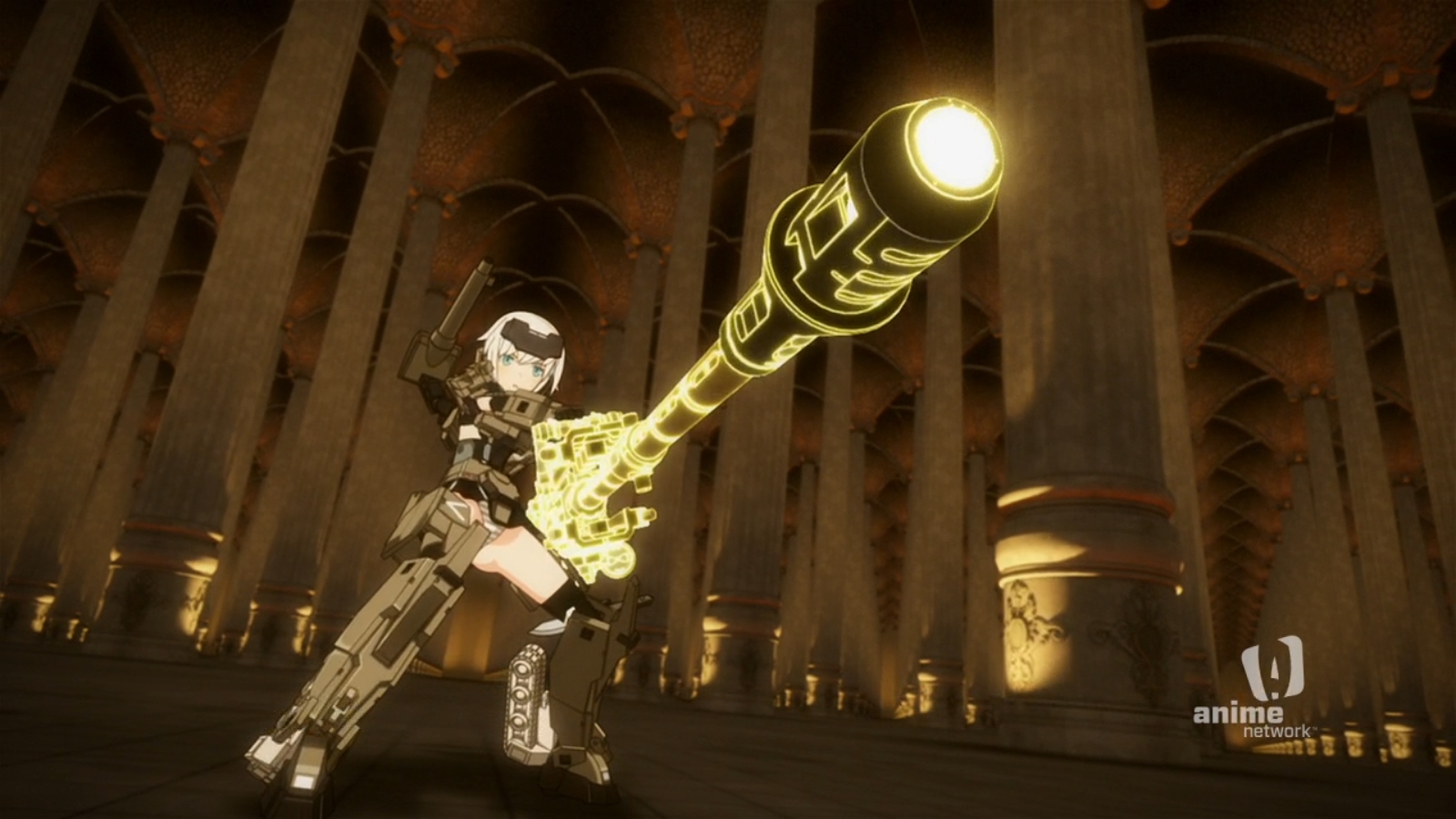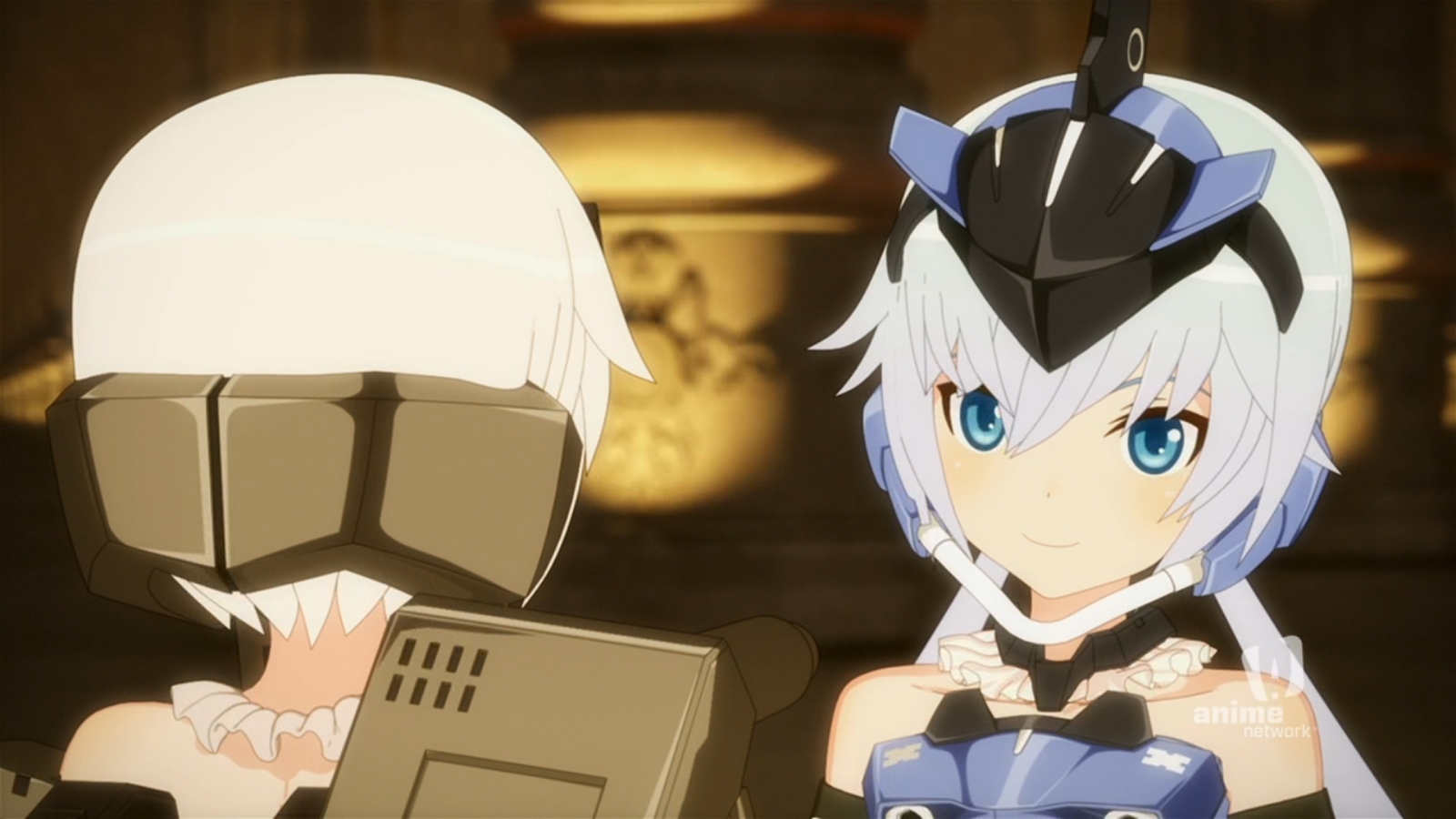 With that loss the Materia sisters were too embarassed to return back to base, thus choosing to stay. Well, after bribing Ao via battle pay that allowed them to stay to bully Sty-ko from then on forward. Gourai & Baselard both approving of the situation also, only for Baselard's silly trolling gain, and for Gourai's naivety.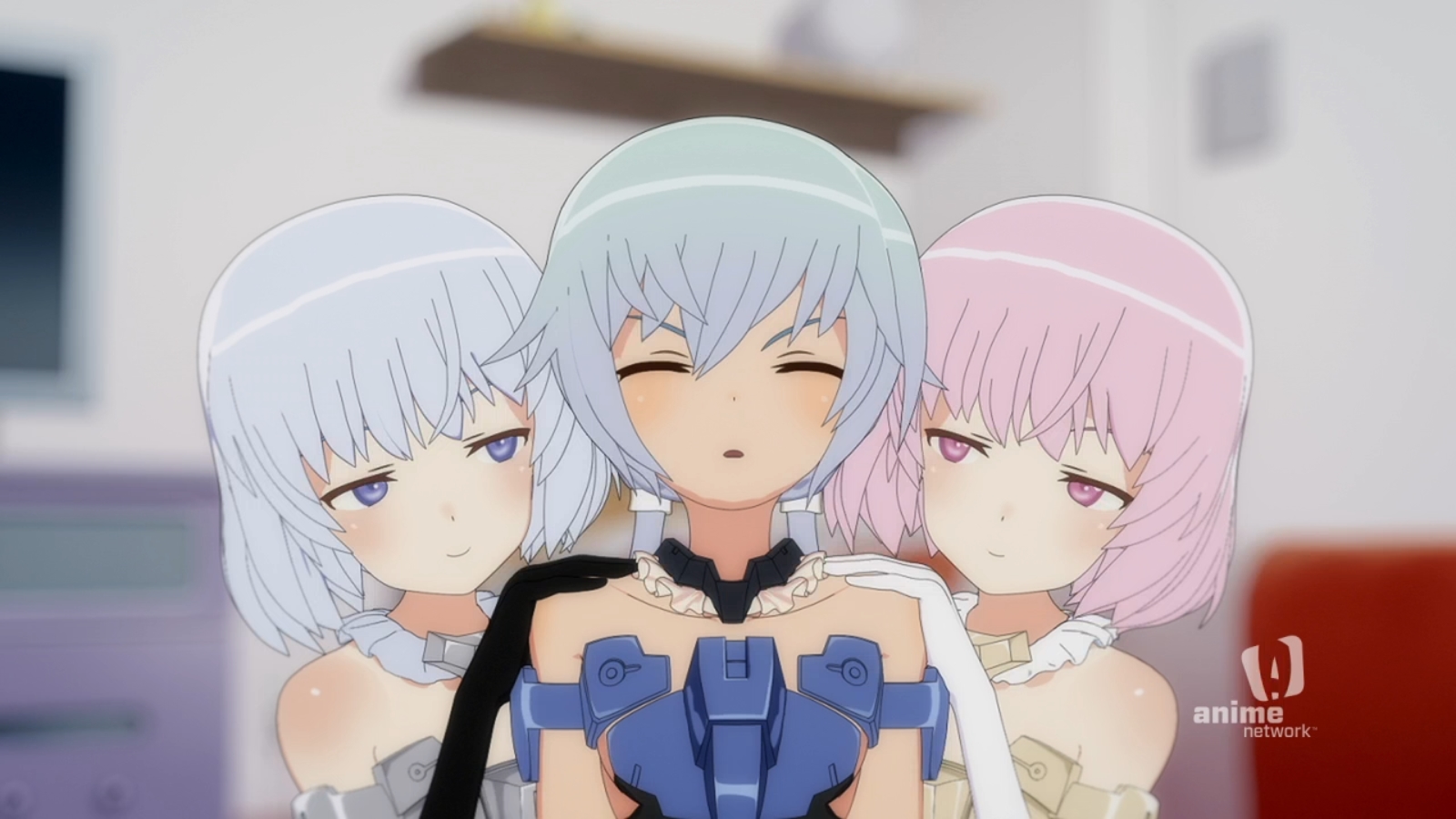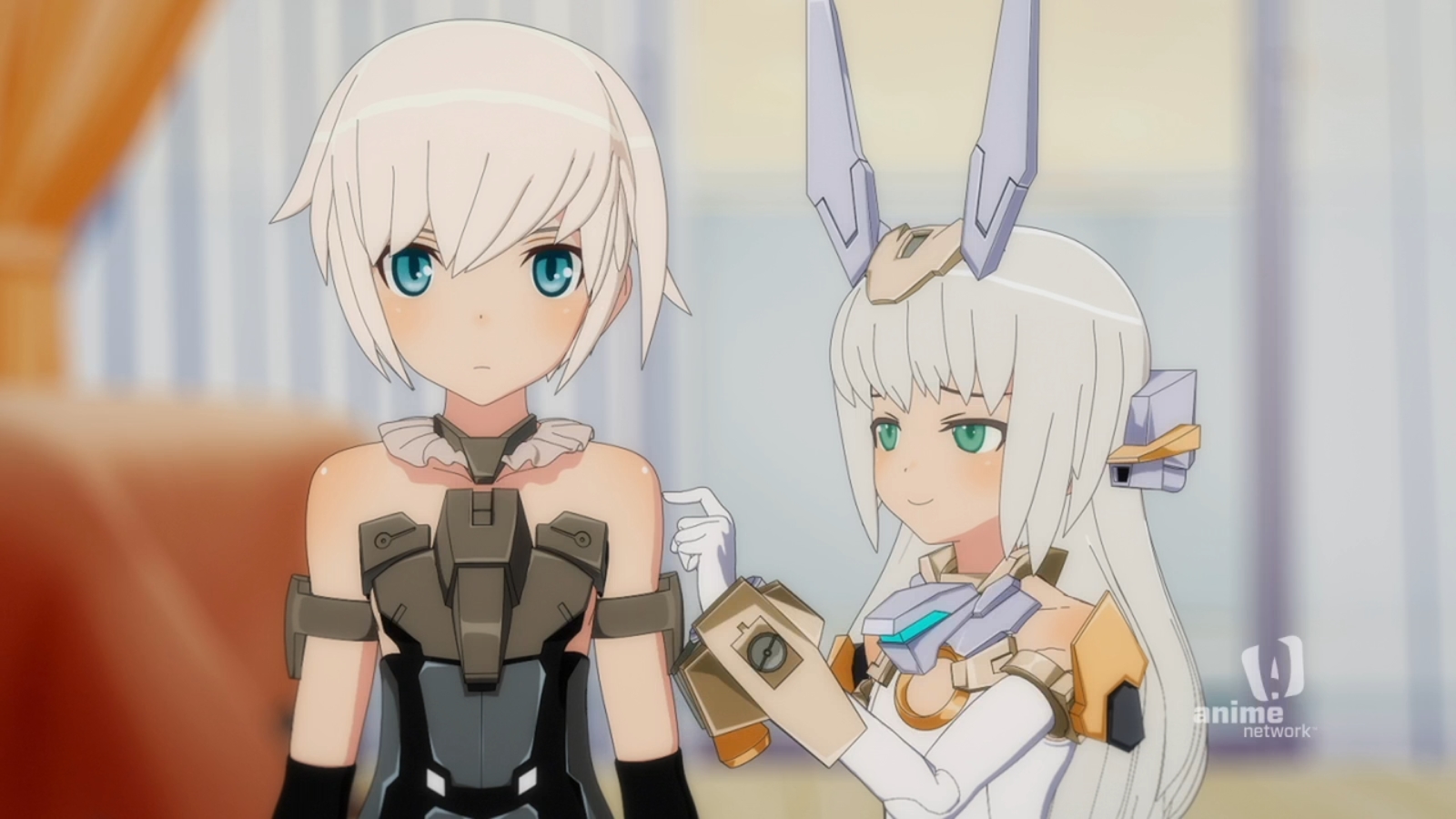 Yup! I have to echo the thoughts that just because some people chose to see this as something generic they missed a lot of hilarity here. They missed a lot of fun caused by Baselard, some nice battles, and even some concepts of games done for the anime that could be turned into a game in some manner. Either fan-made, or even real. Would be sweet. I quite love this episode that I can't wait to see episode 4 with Jinrai, an FA: Girl I already have. Shall be sweet seeing Jinrai in all her anime glory, and then Hresvelgr at some point.
I'm just loving this as it simply improves on the Busou Shinki TV anime concept, even going a few steps further from people's complaints of desiring more battles in the show. We have those battles in the second half thanks to Materia sisters. All that whining & moaning about the TV anime of Busou Shinki sucking, yet being added into this show by Kotobukiya. I also have no complaints this episode because thankfully there's no charger punishment gag added in. Only Baselard, Materia, and a game concept.
—-
See you in the next blog posting! Let's have fun with Jinrai in episode 4!